Burnt Garlic Broccoli Salad
Burnt Garlic Broccoli Salad is a mouth-watering, guilt-free, healthy dish that comes together in no time! Just handful of ingredients and broccoli comes alive.
I love broccoli and I always feel this vegetable deserves more respect than what is usually showered on it. It is one of those simple, no fuss vegetables that just needs some TLC (tender loving care) and it comes alive. On the other hand, over cook this versatile vegetable and it becomes a soggy, mushy mess!
I usually make this quick warm salad when I am hungry and want something nutritious, healthy, and satisfying. It takes 5 minutes to make and is super comforting.
Broccoli has a reputation as a superfood. It is low in calories but contains a wealth of nutrients and antioxidants that support many aspects of human health. Broccoli is a rich source of multiple vitamins, minerals and fiber. Flash cooking in this dish does not affect the vegetable's nutrient composition. Research has shown that eating broccoli may lower blood sugar and improve diabetic control. This is likely related to its antioxidant and fiber content. Broccoli has many other health benefits and combine it with garlic, it's an overall superfood salad!
Ingredients
340 gm broccoli
2-3 teaspoons sesame seed oil
3-4 tablespoons water
4 finely chopped garlic clove
1 whole red chilli (optional)
Salt for taste
¼ teaspoon ground black pepper
1 teaspoon lime juice
2 teaspoons soya sauce
1 tablespoon toasted sesame seed
Directions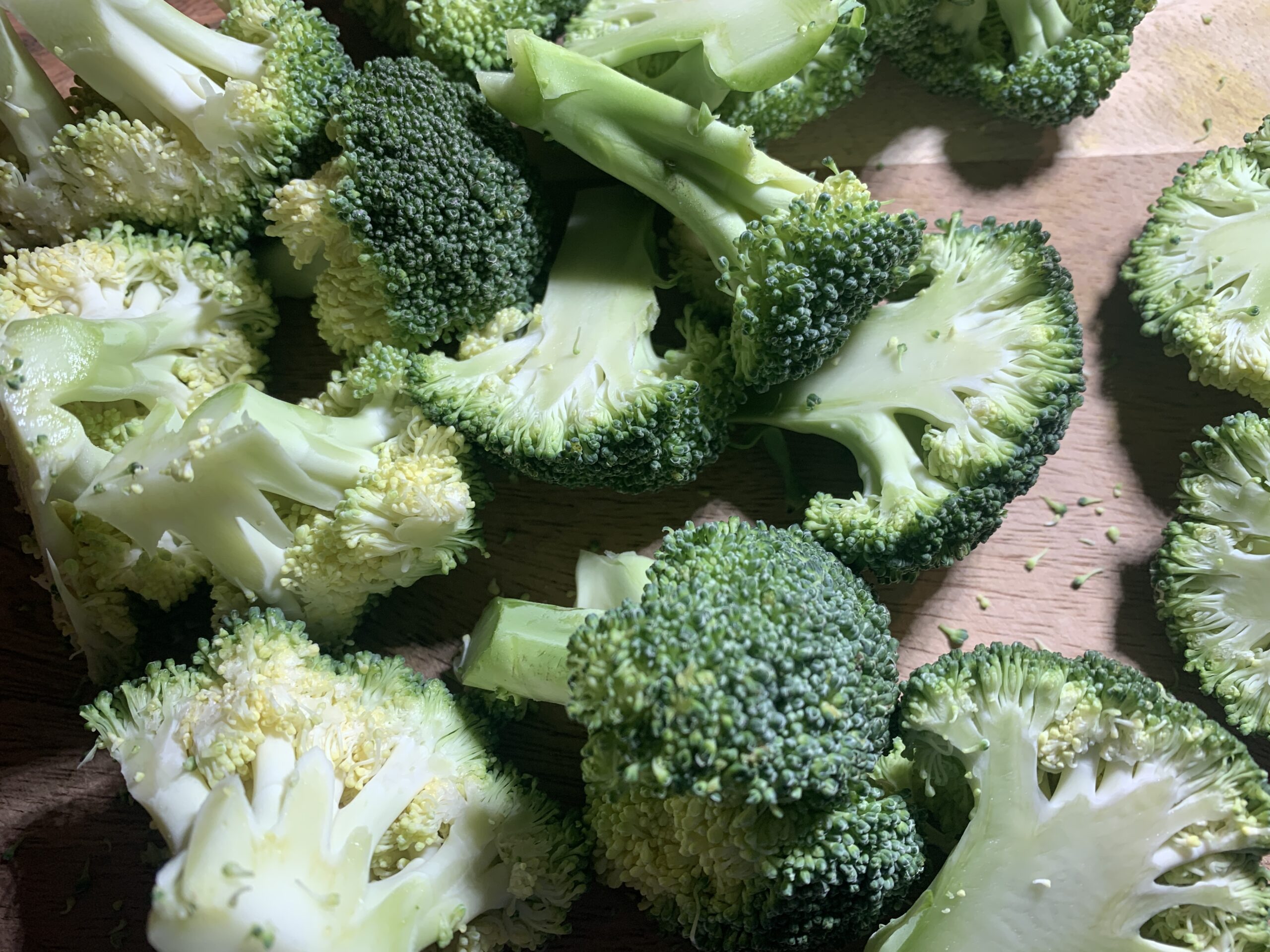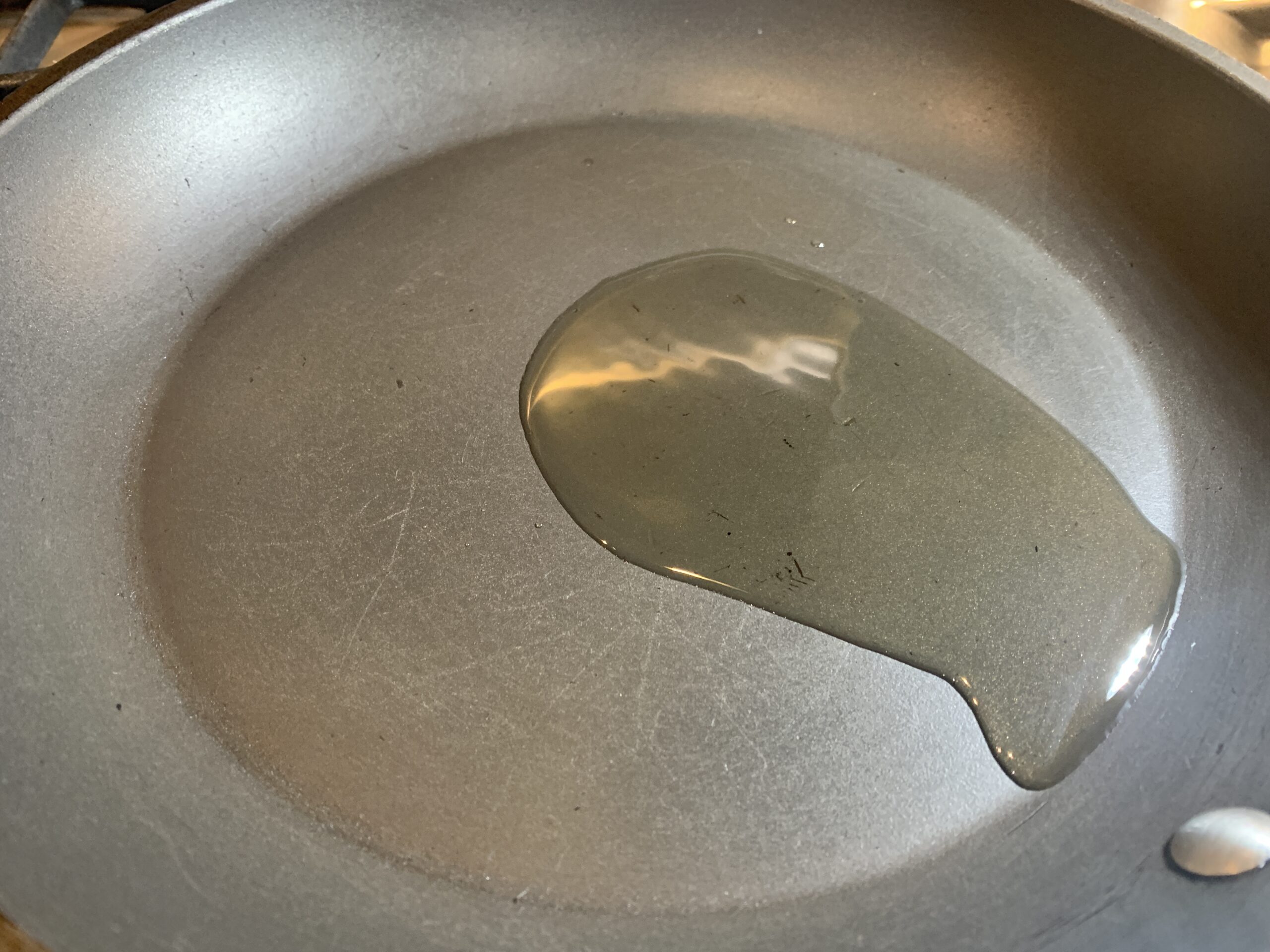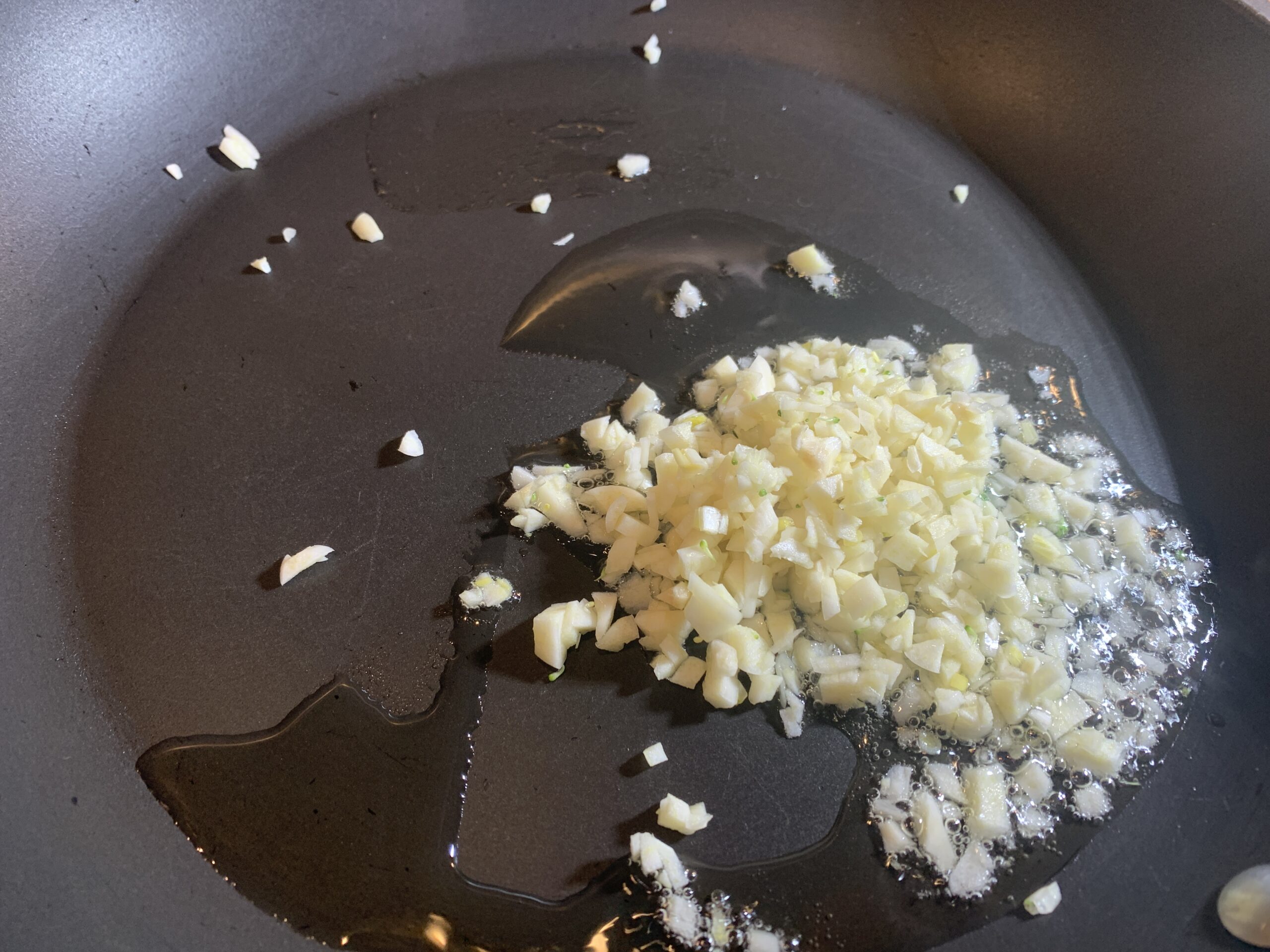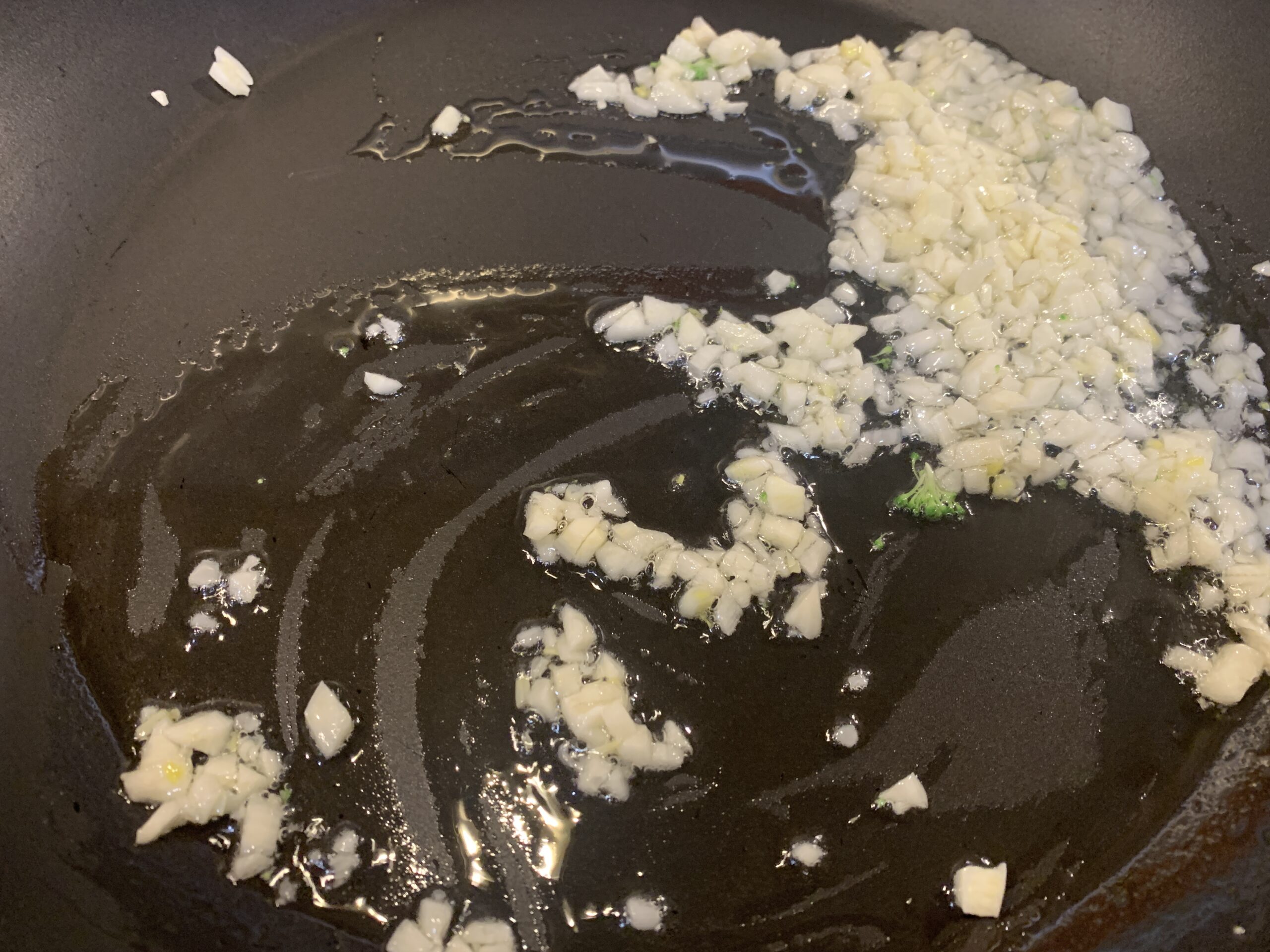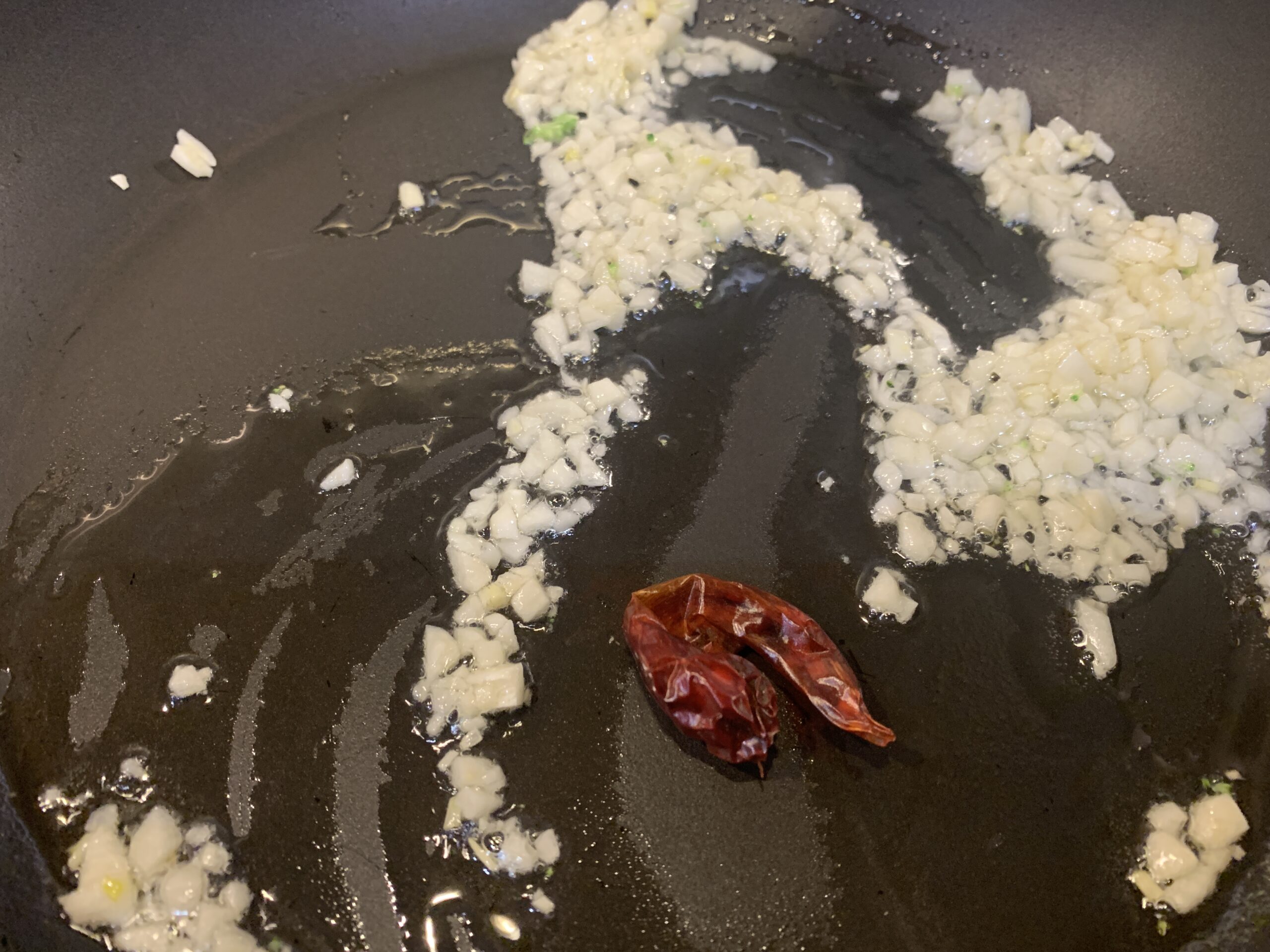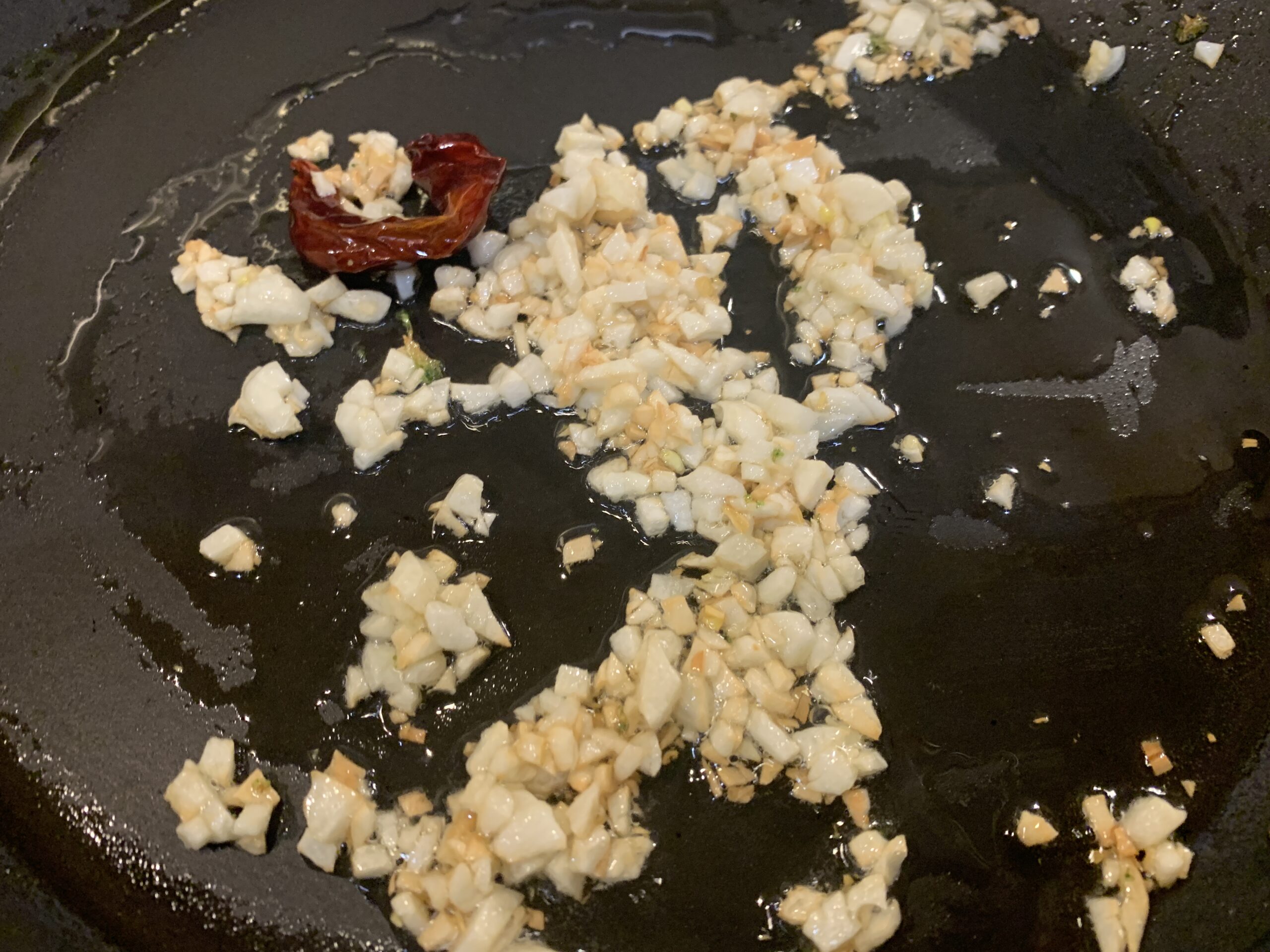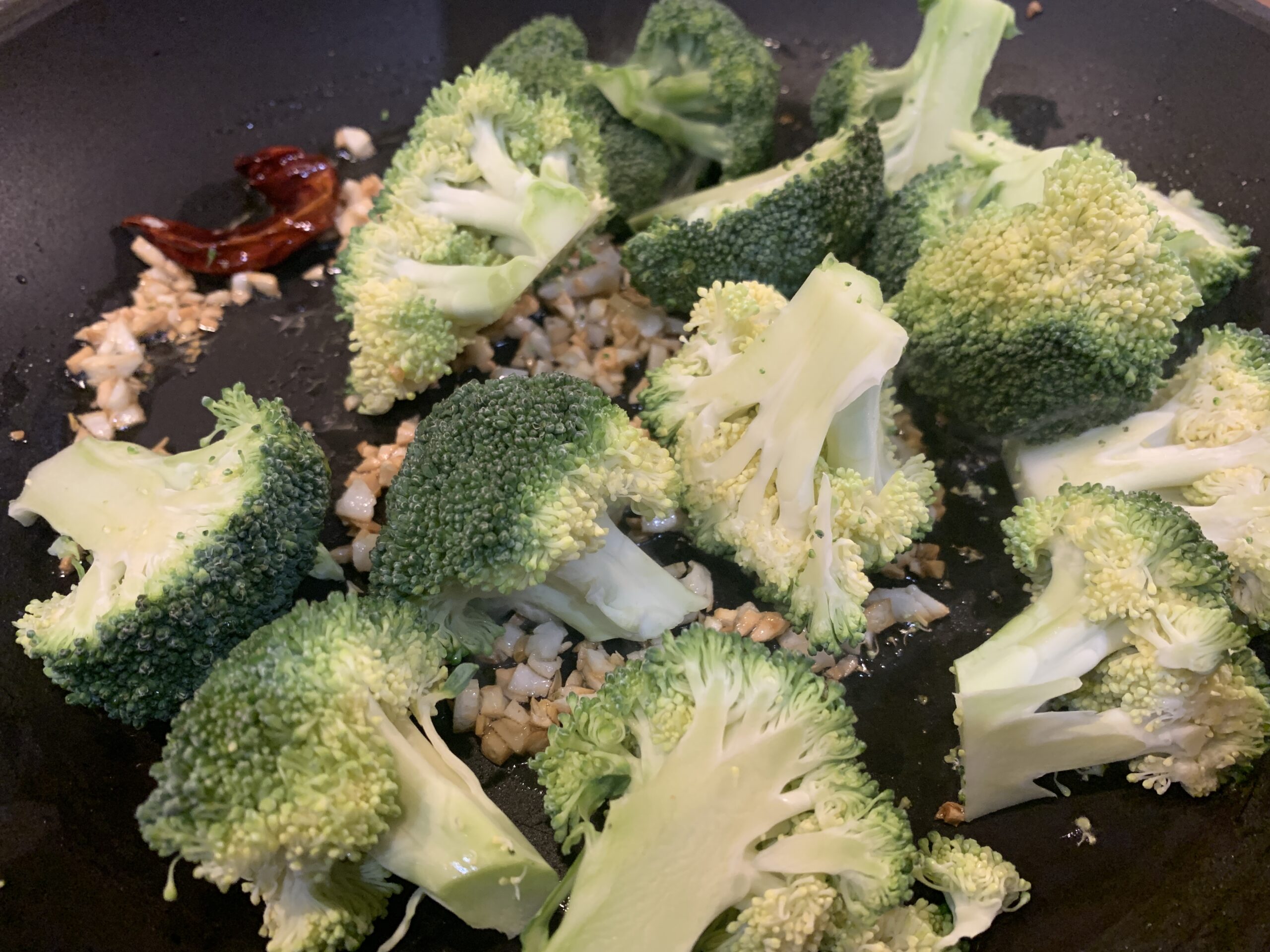 Wash the broccoli thoroughly and cut into bite size pieces.
Heat oil in a pan and add the garlic.  Stir fry the garlic for 20 seconds until it is nice golden colour. If you are adding whole red chilli, then it can be added now to infuse the oil.
Add the broccoli stalks stir fry for 2 minutes.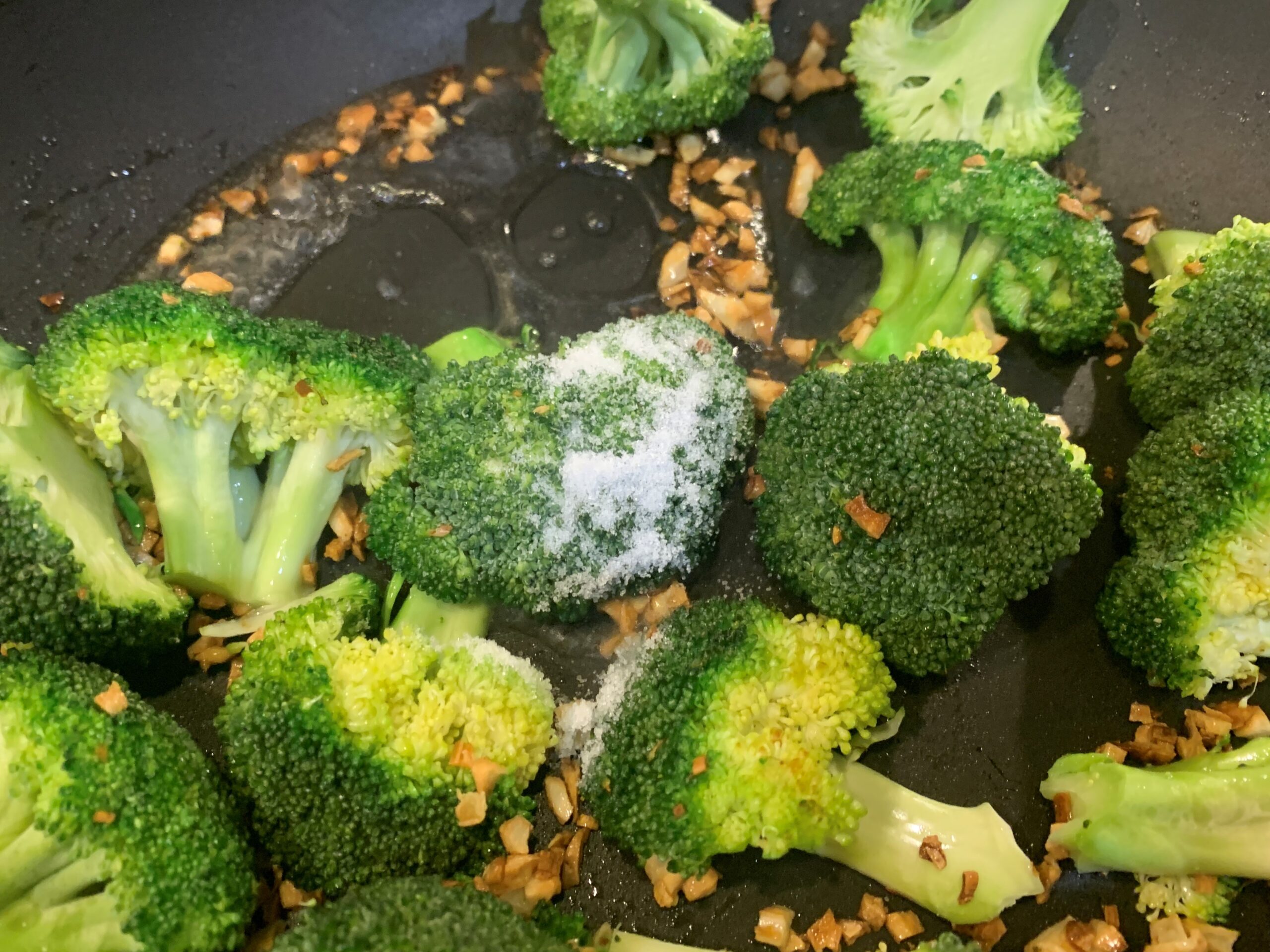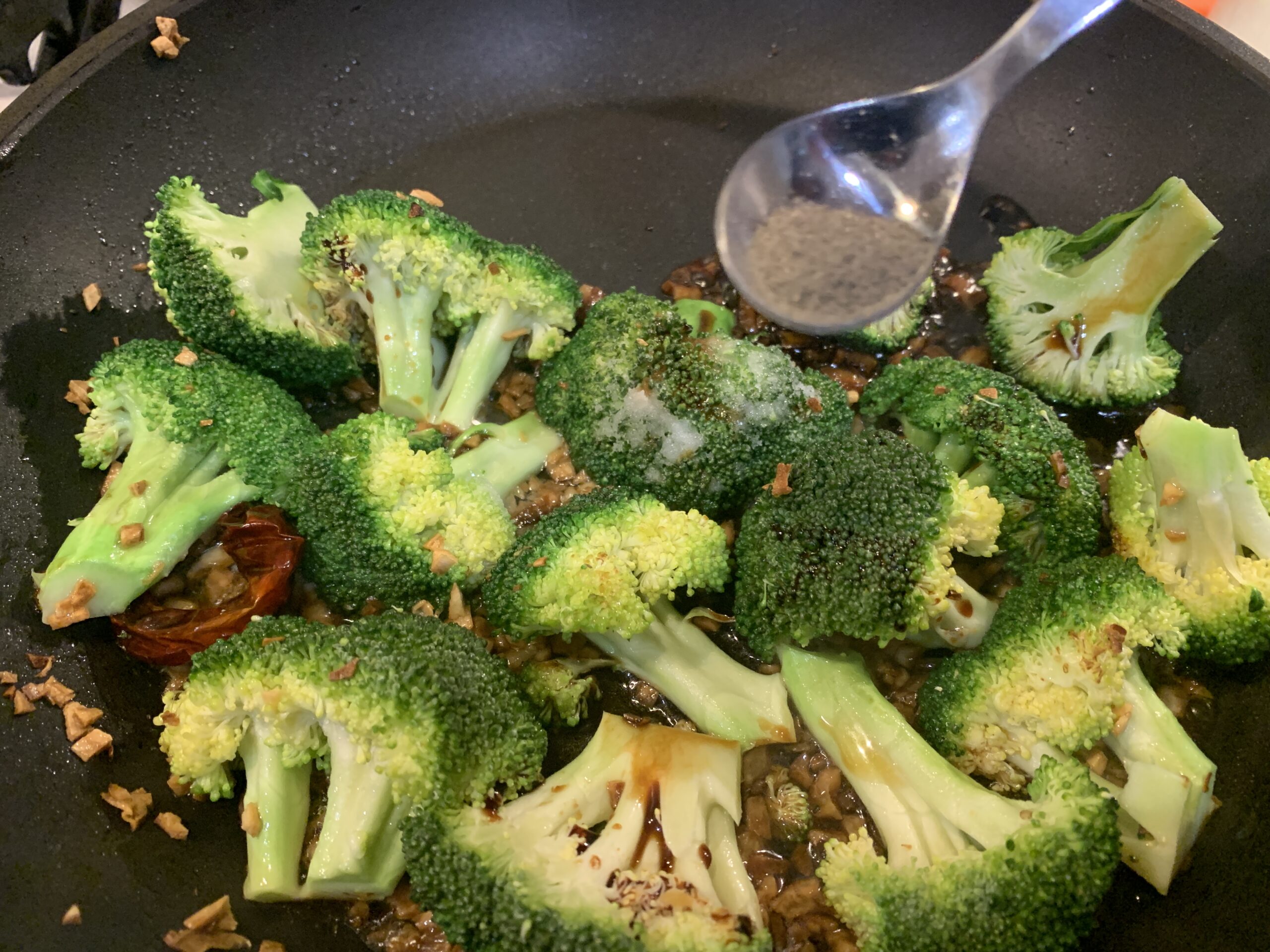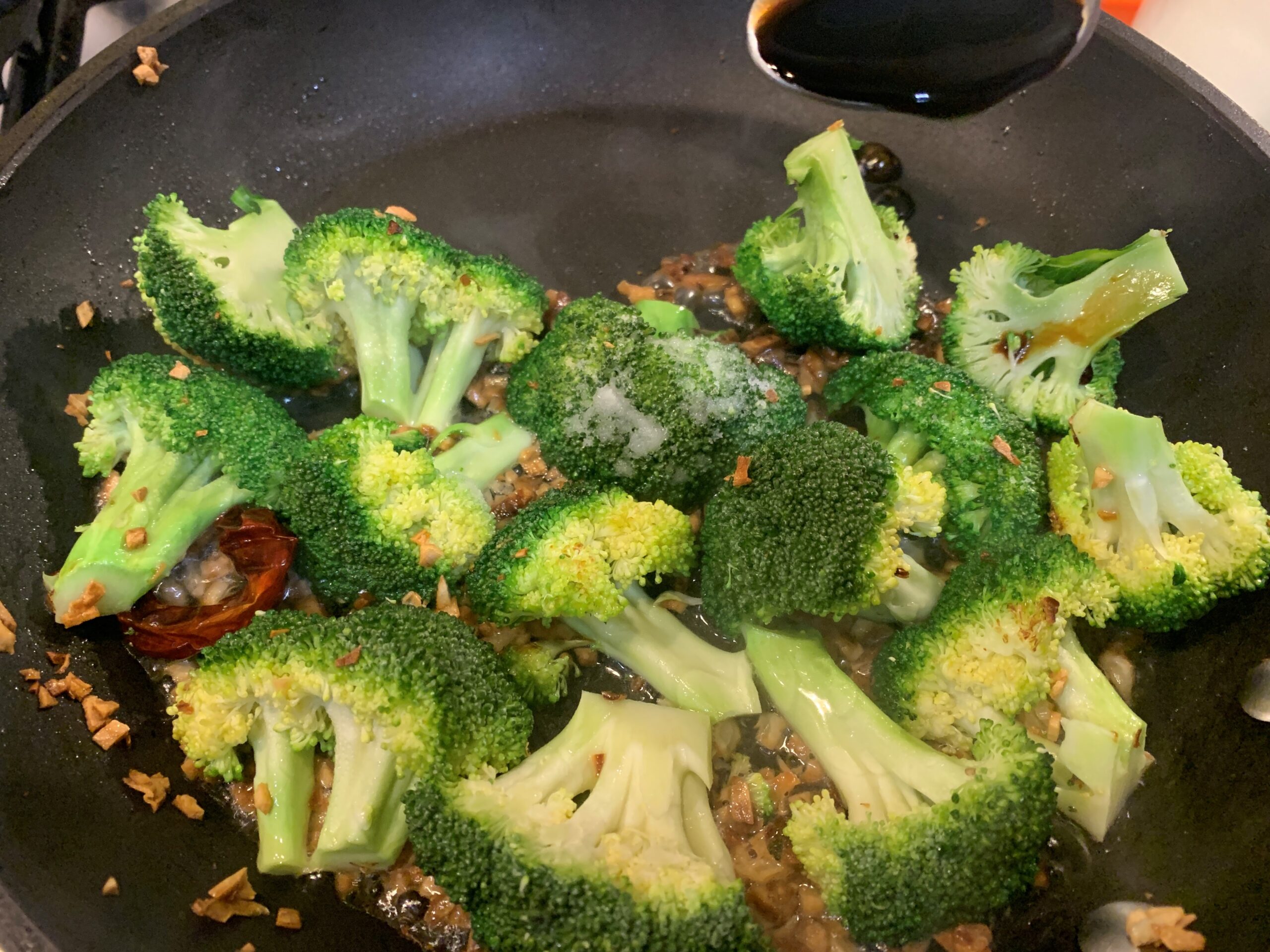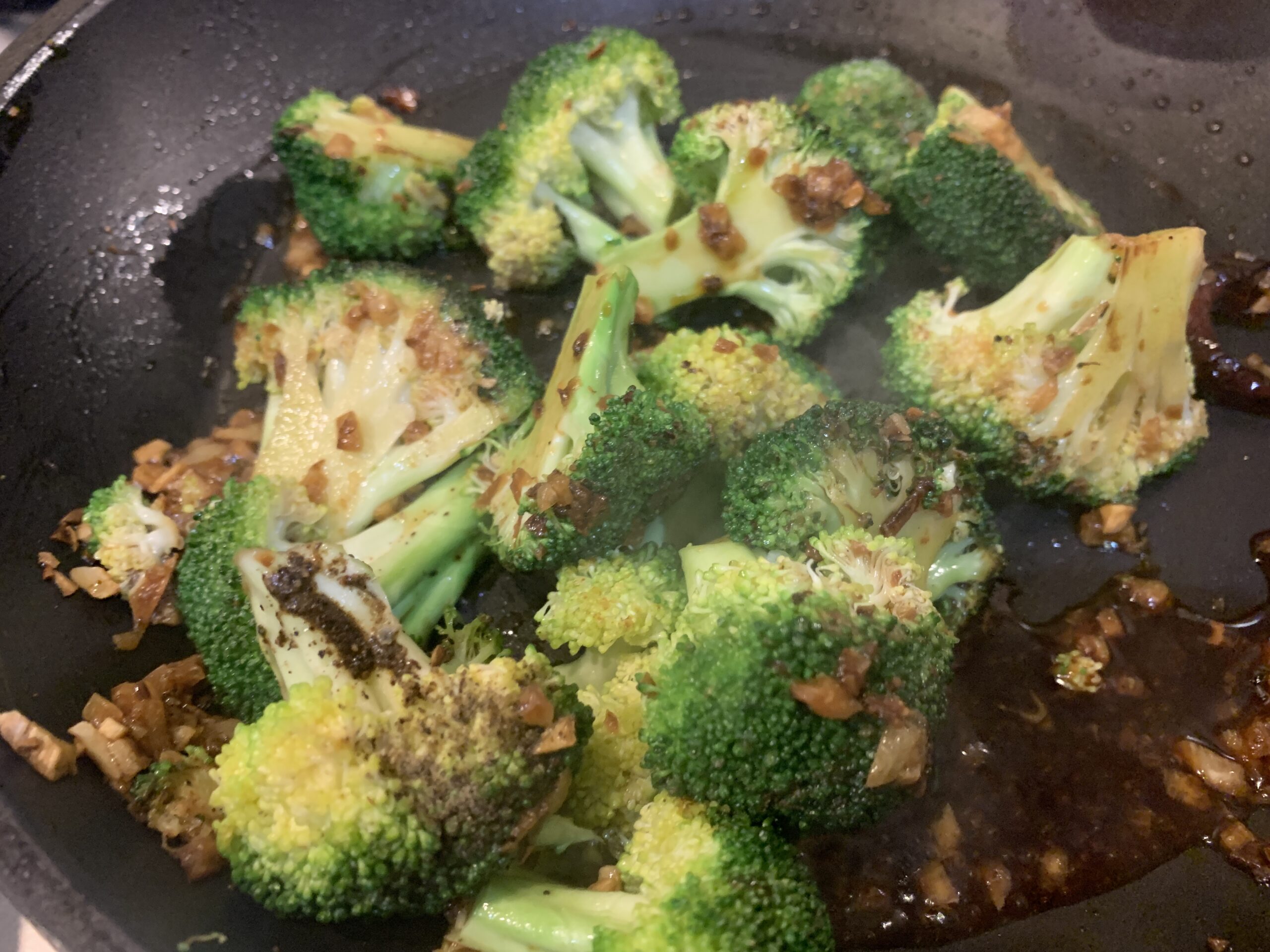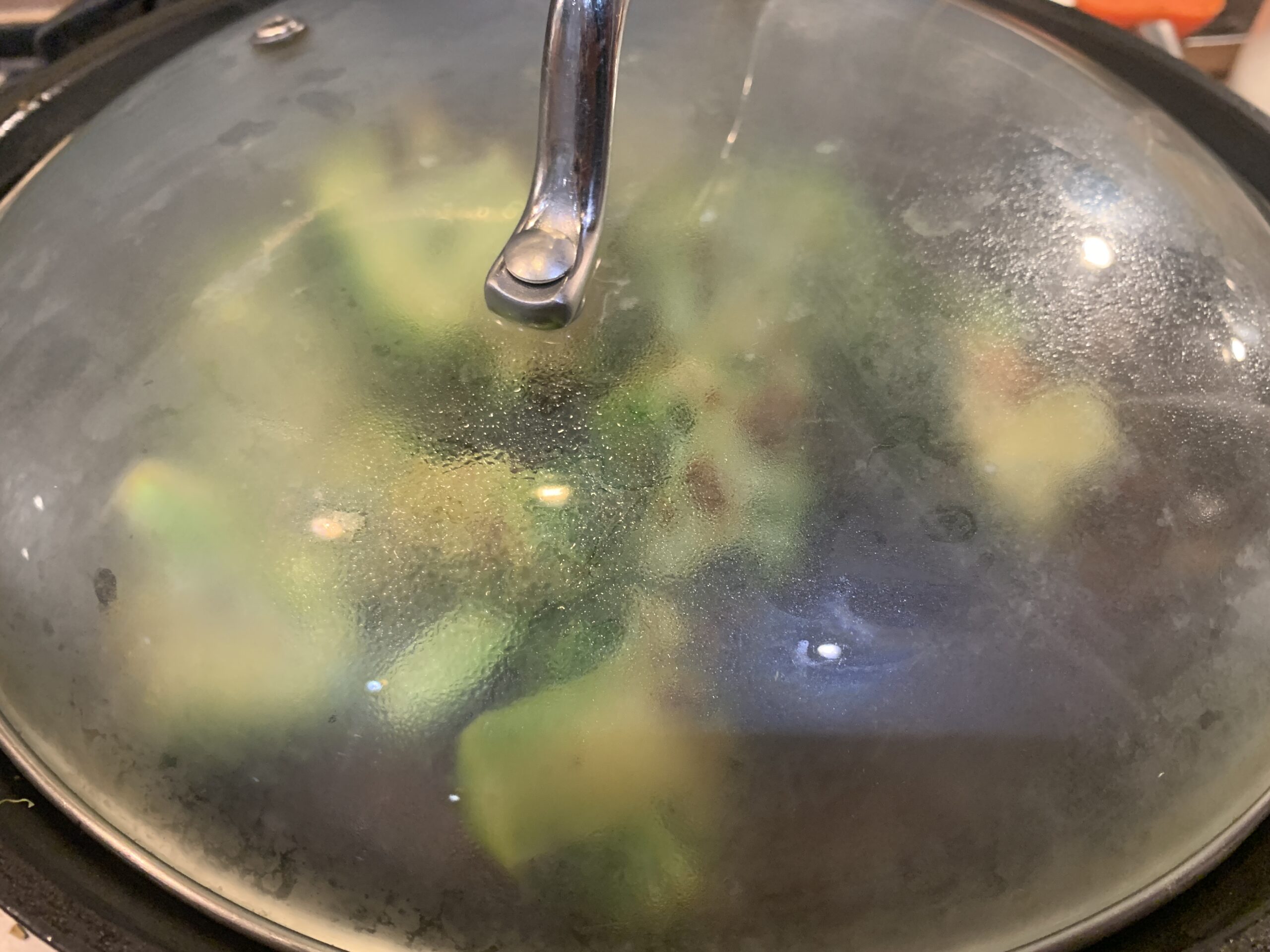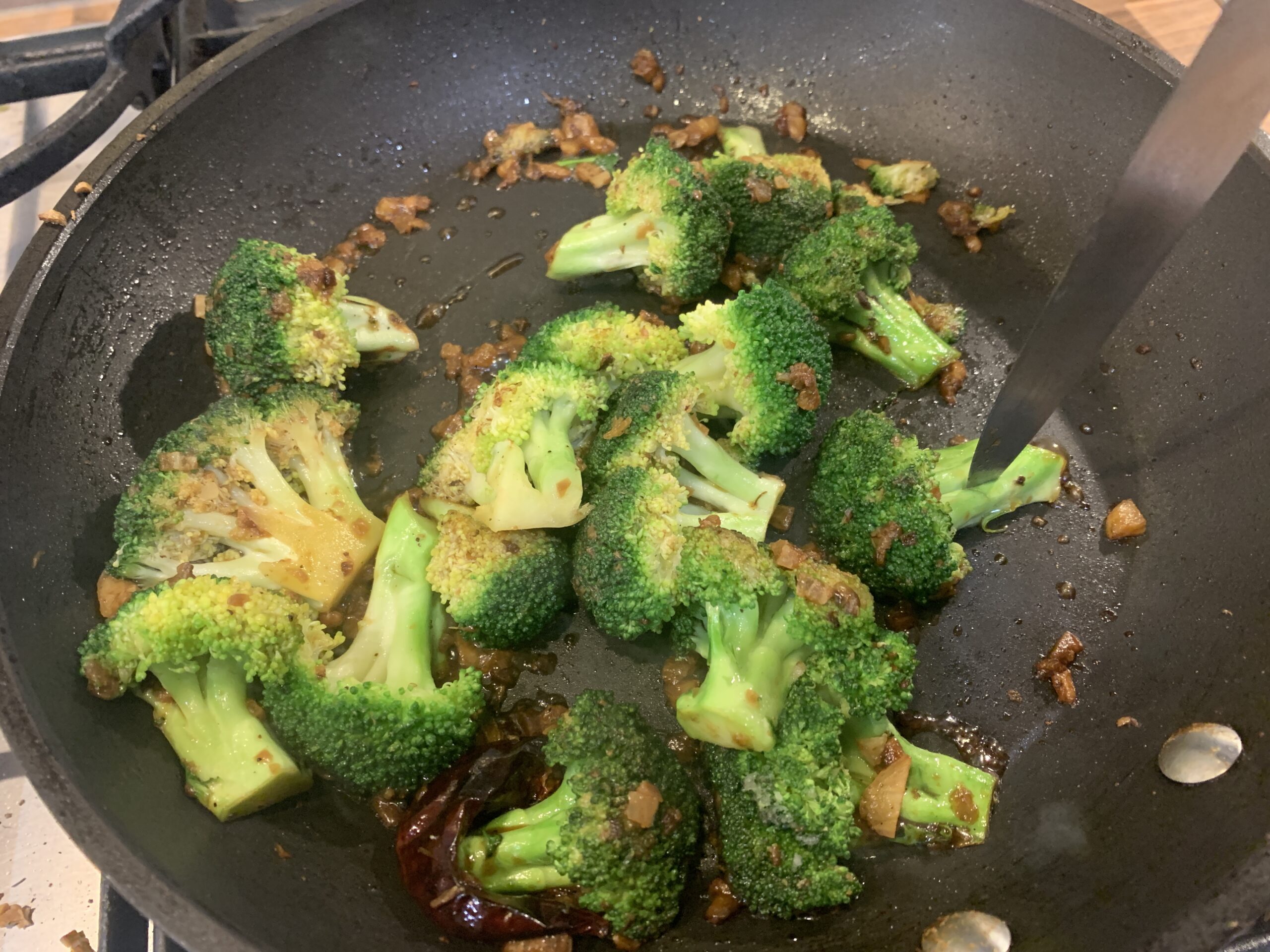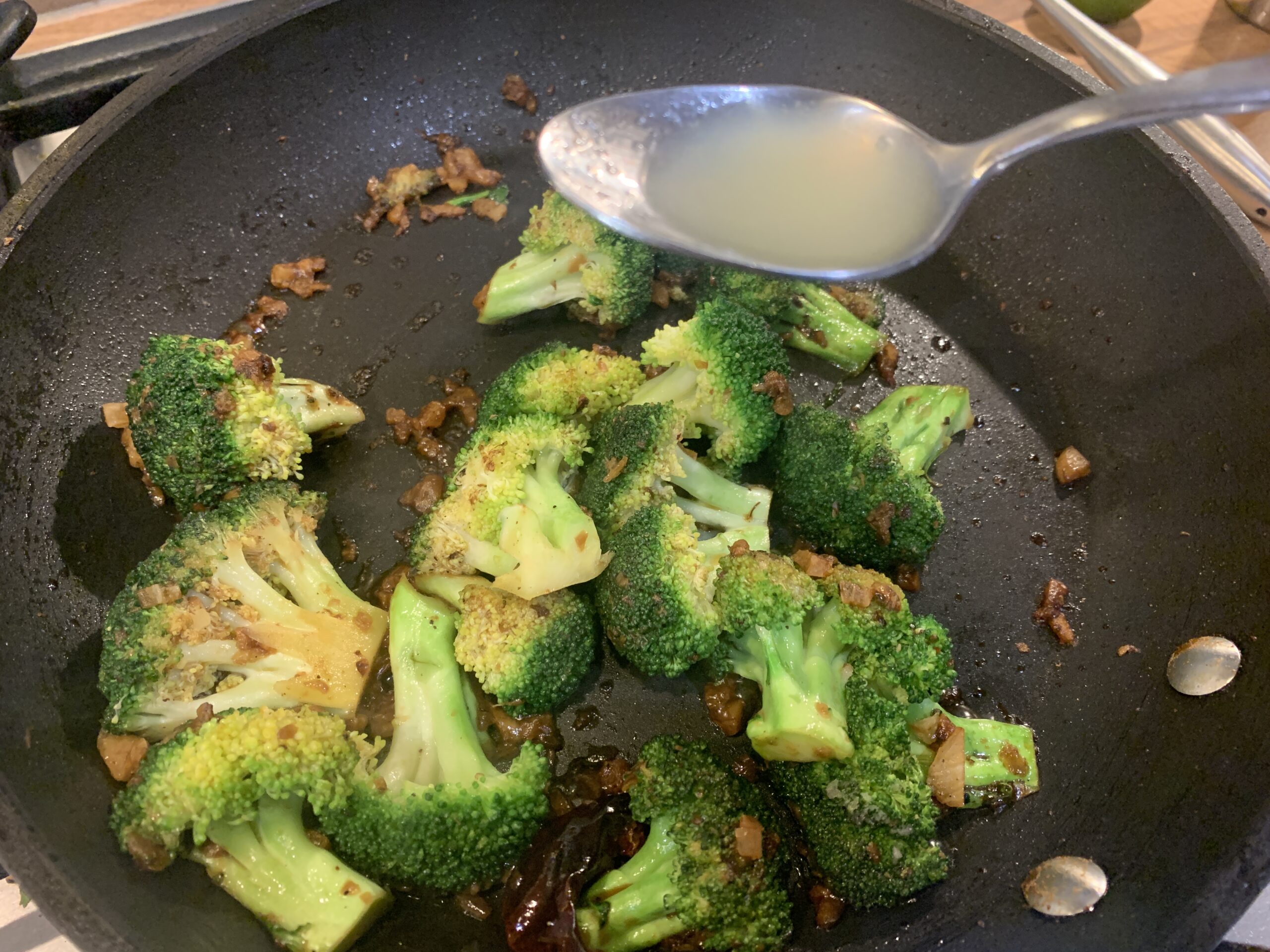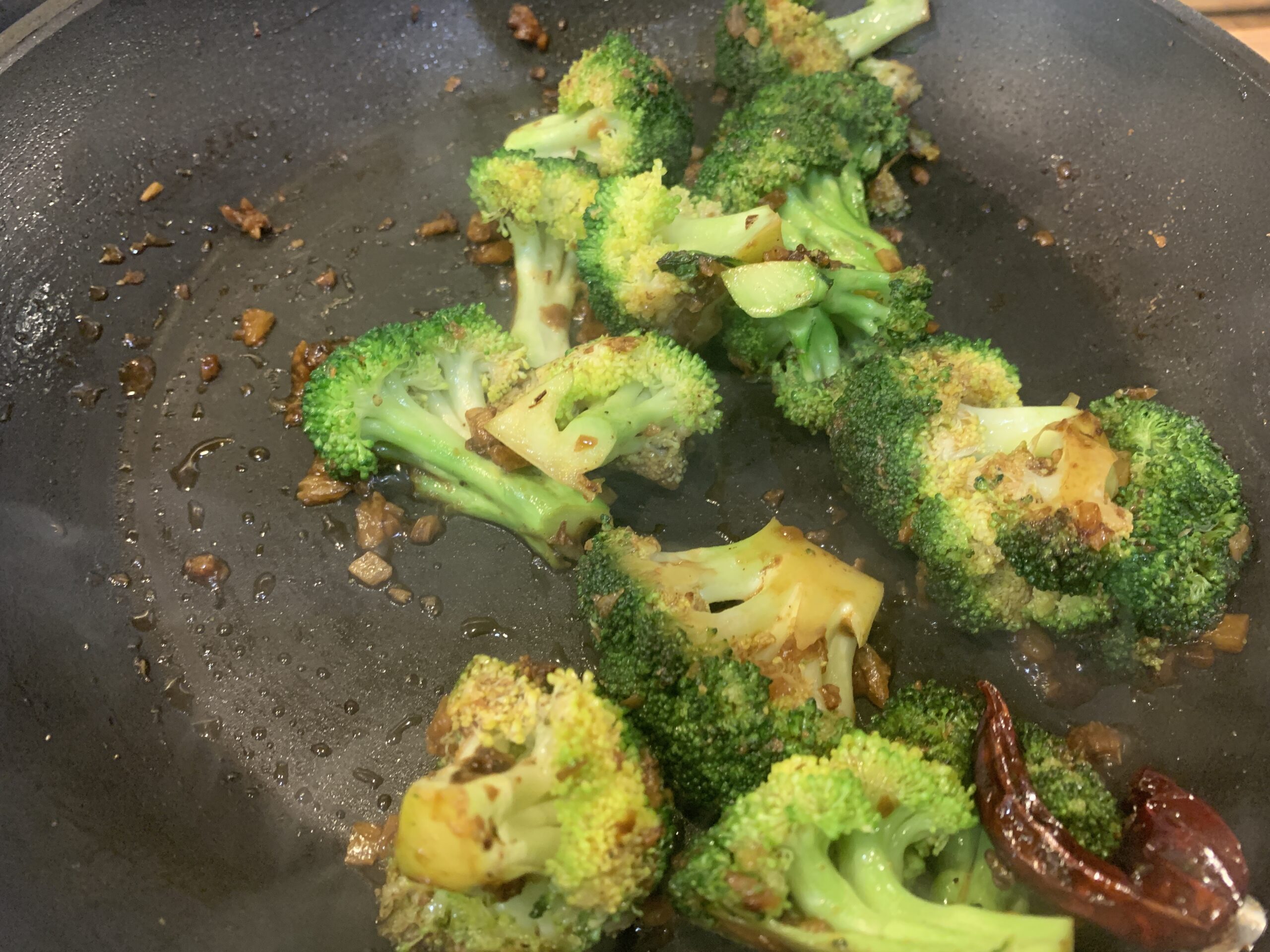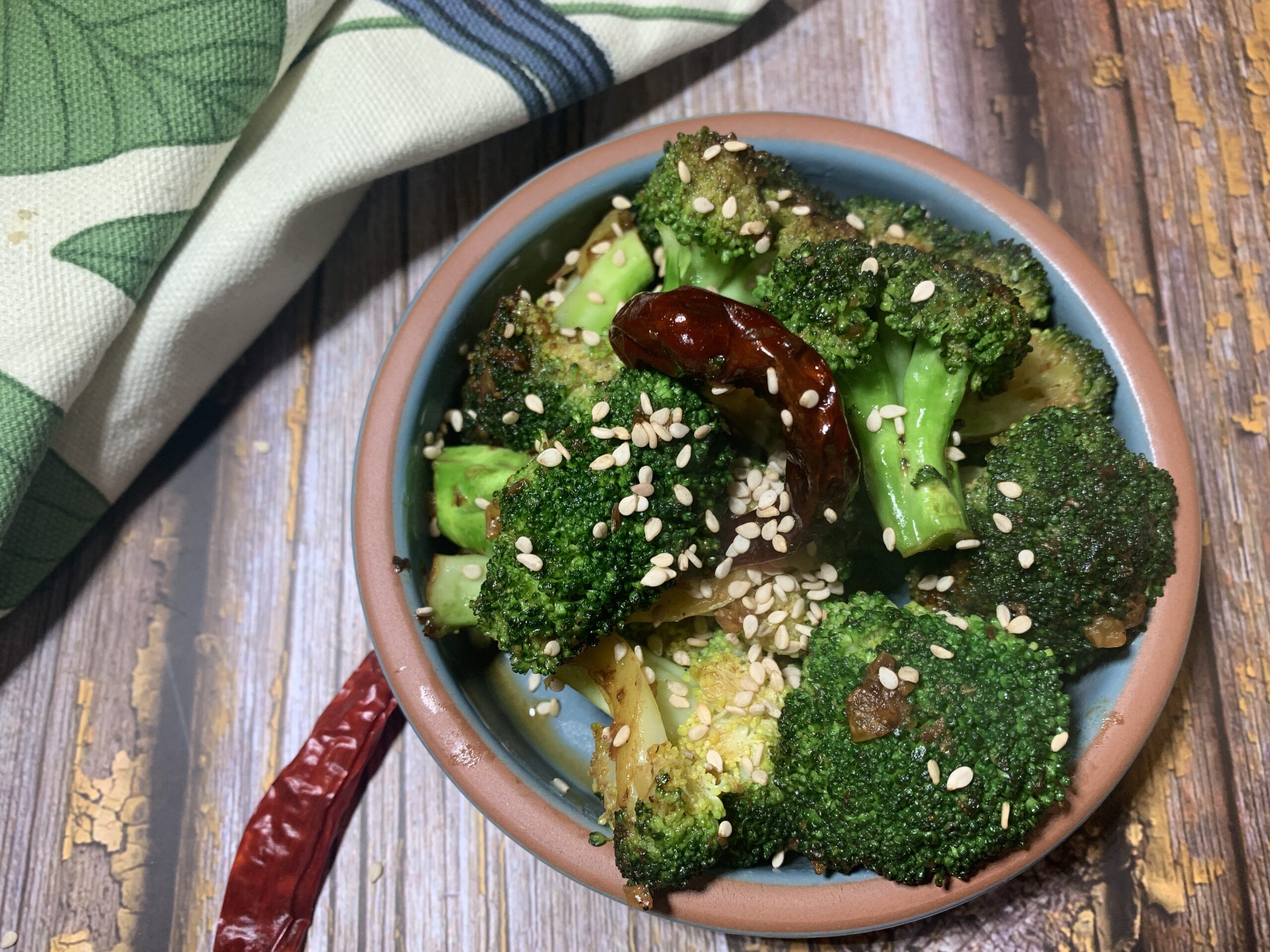 Add a splash of water, soya sauce, salt and black pepper and cover the broccoli with a lid for 1-2 minutes to steam in its juices.
Open the lid and check if the broccoli is cooked by piercing it with a fork. As soon as it is pierce-able, broccoli is ready!
Serve the broccoli, sprinkled with toasted sesame seeds and lime juice.