Kidney Beans and Corn Salad
Kidney Beans and Corn Salad is a protein rich healthy salad prepared with kidney beans, sweet corn kernels, fresh seasonal vegetables and spices.
This salad is inspired from the Mexican Bean Salad with Indian twist as for the seasoning I have used Indian spices. Like many salads, this Kidney Bean and Corn salad is super easy to put together. It is basically a case of chopping all the vegetables and then mixing everything up together.
What I love about this recipe is that it is quite a versatile recipe- it doesn't matter too much what you add the ingredients, other than kidney beans and corn obviously. One of the many good things about this salad is that you can use just one bowl to mix and serve. One bowl equal less washing up – yay! Or for a better presentation, mix in one bowl and serve in another.
Kidney Bean and Corn Salad is a great salad to make for parties, potlucks and picnics as it benefits from a bit of marinading time. A couple of hours is perfect, for all the seasoning to mix and work their magic!
Other recipes you might like are Pasta Salad, Burnt Garlic Brocolli Salad, Greek Salad, Kidney Beans Open Toastie and Tabbouleh Salad.
Ingredients
1 cup boiled kidney beans (rajma)
1 cup boiled corn kernels
¼ cup sliced cucumber
¼ cup diced red peppers
¼ cup diced yellow peppers
1/3 cup chopped lettuce
¼ cup diced onions
¼ cup chopped deseeded tomato pieces
1 tablespoon finely chopped coriander leaves
1 teaspoon finely chopped green chillies
Salt to taste
1 teaspoon black pepper
1 teaspoon chaat masala
1 teaspoon cumin powder
Juice of 1 lemon
Directions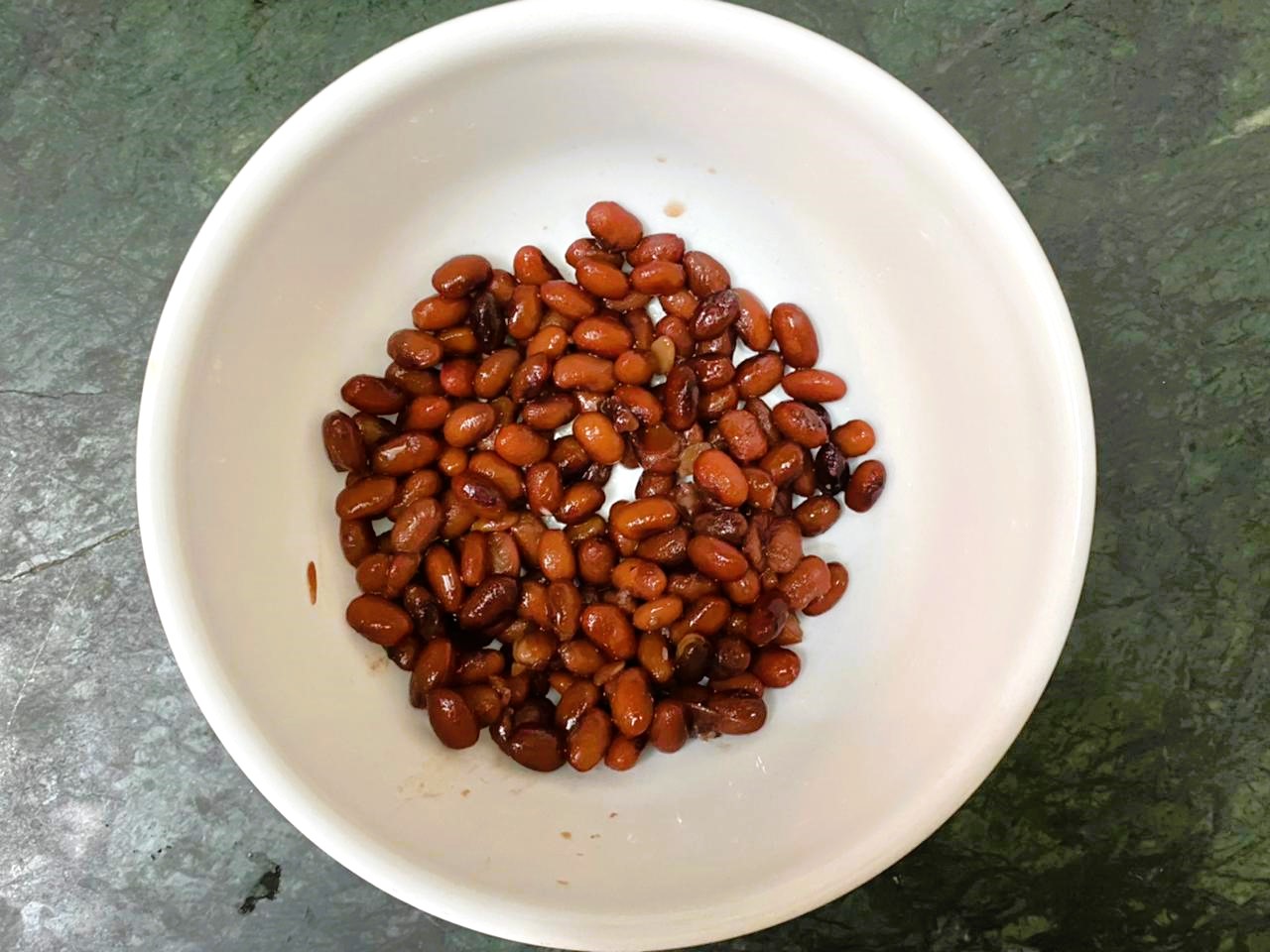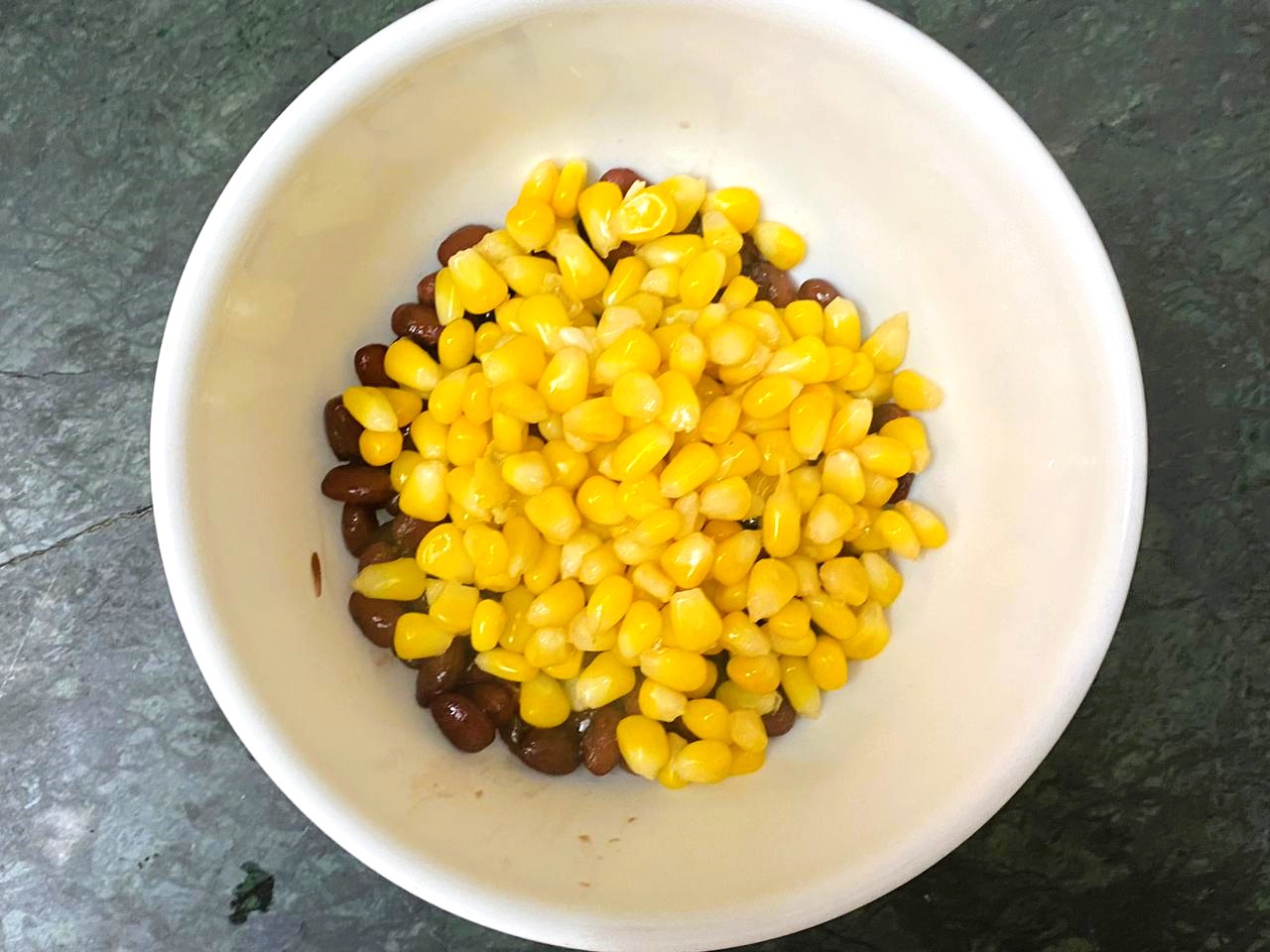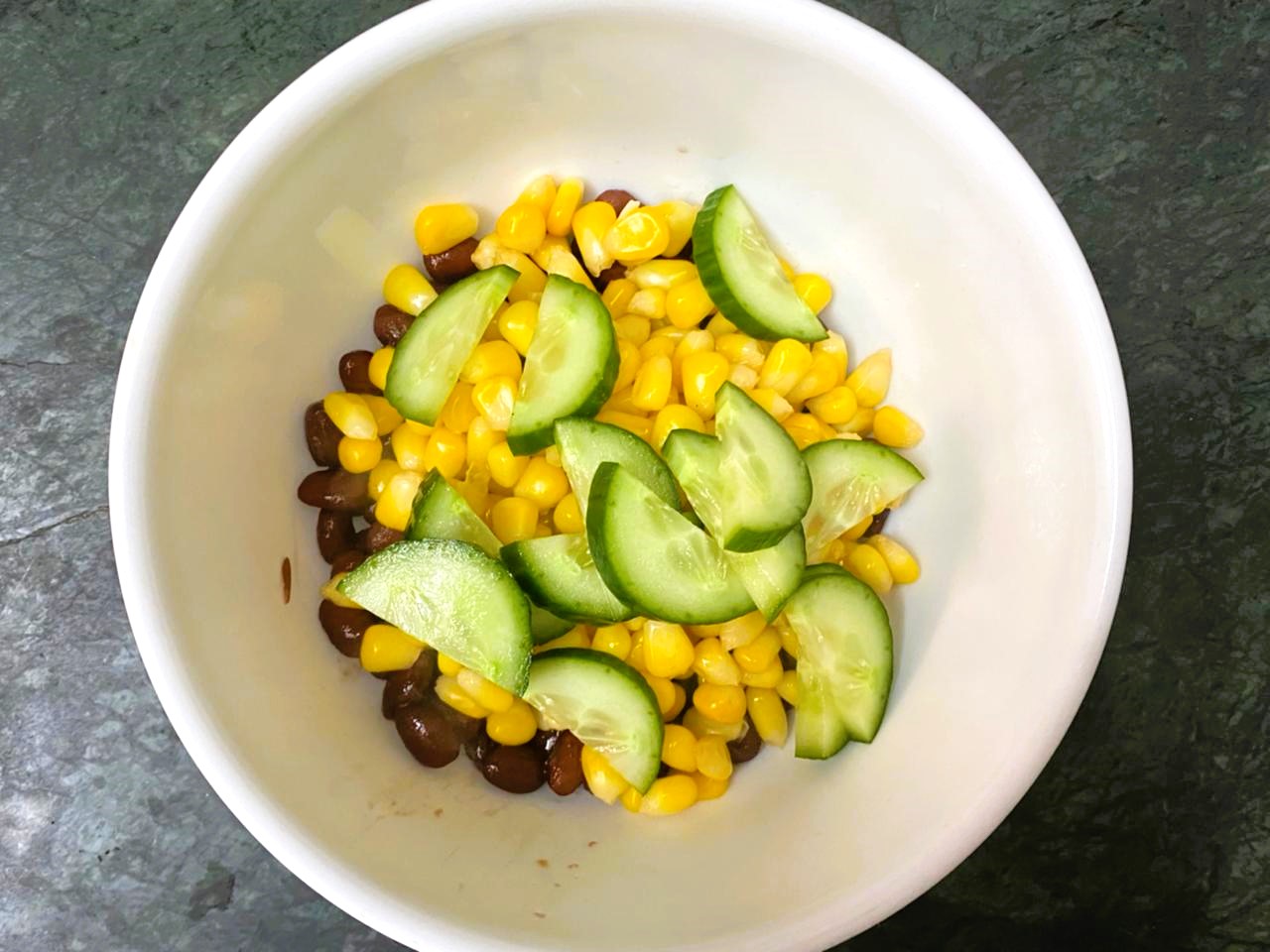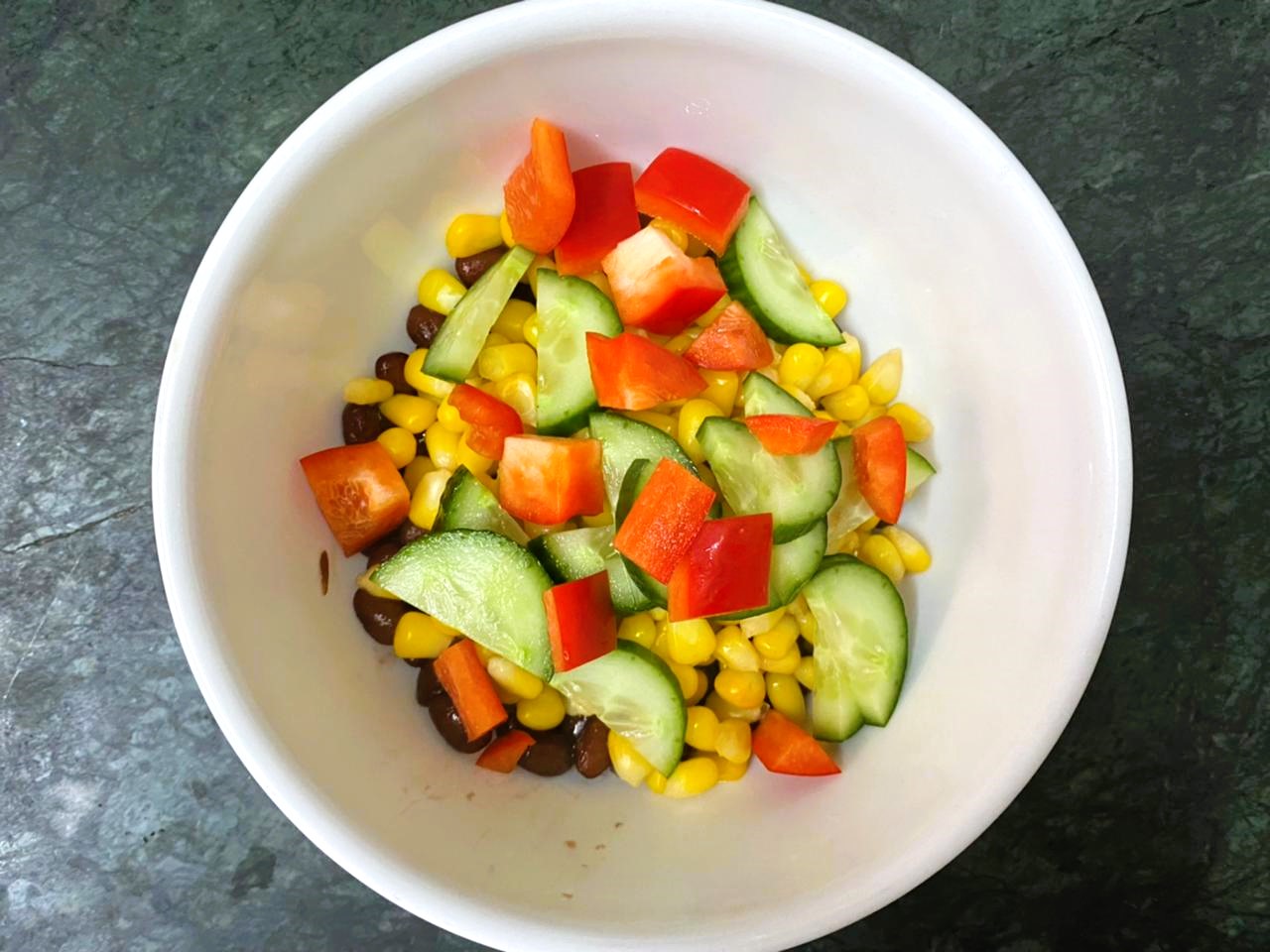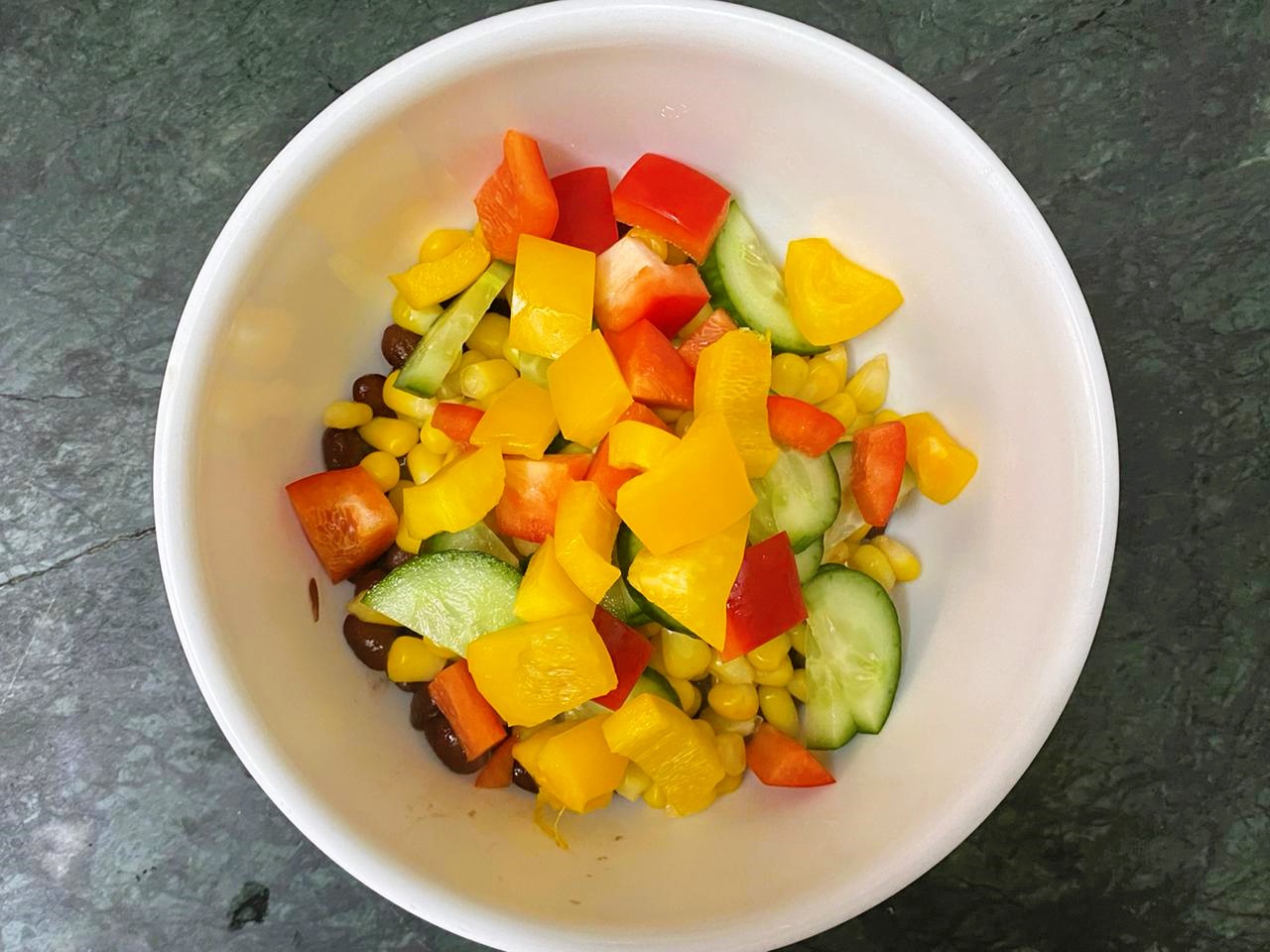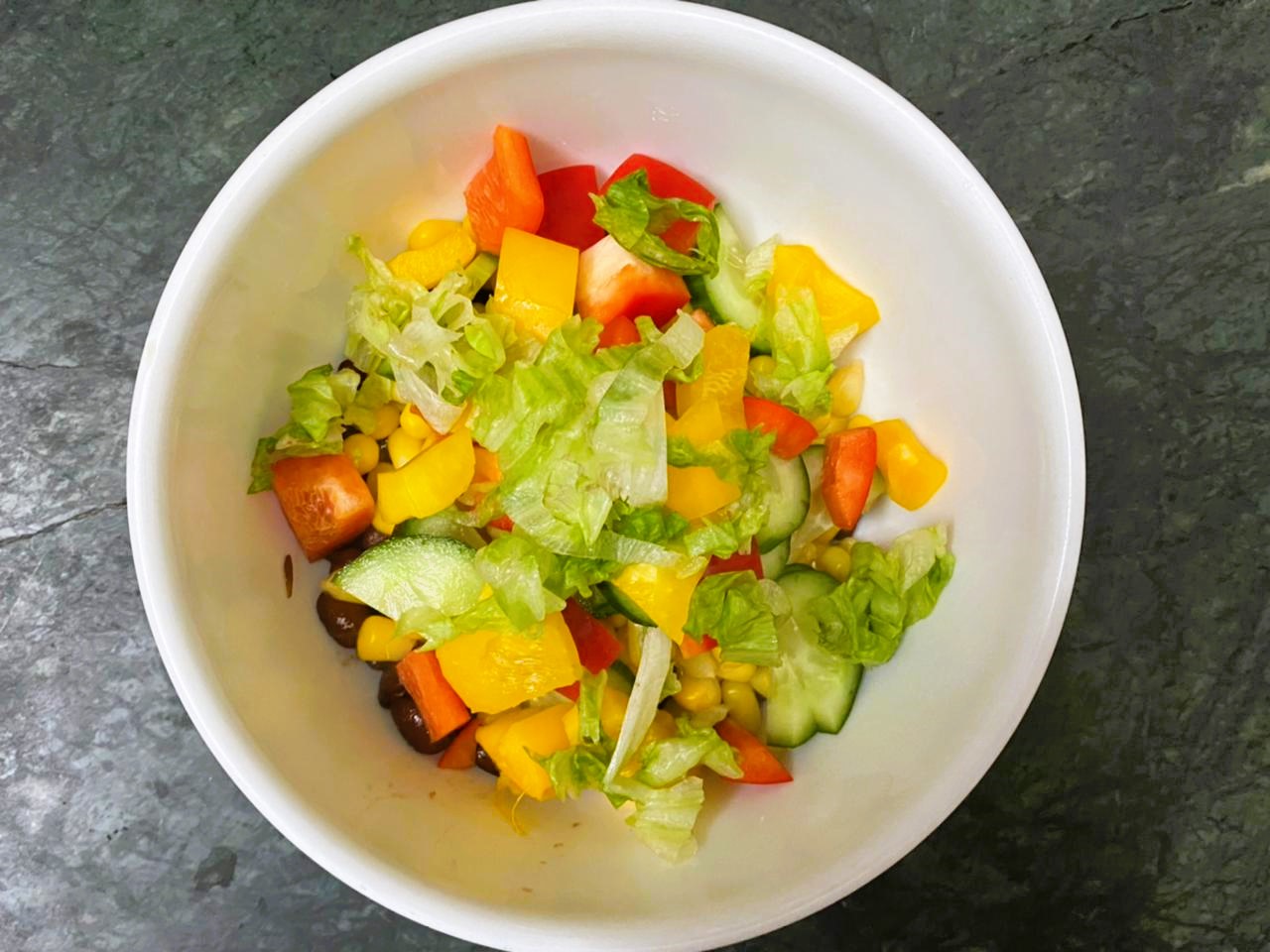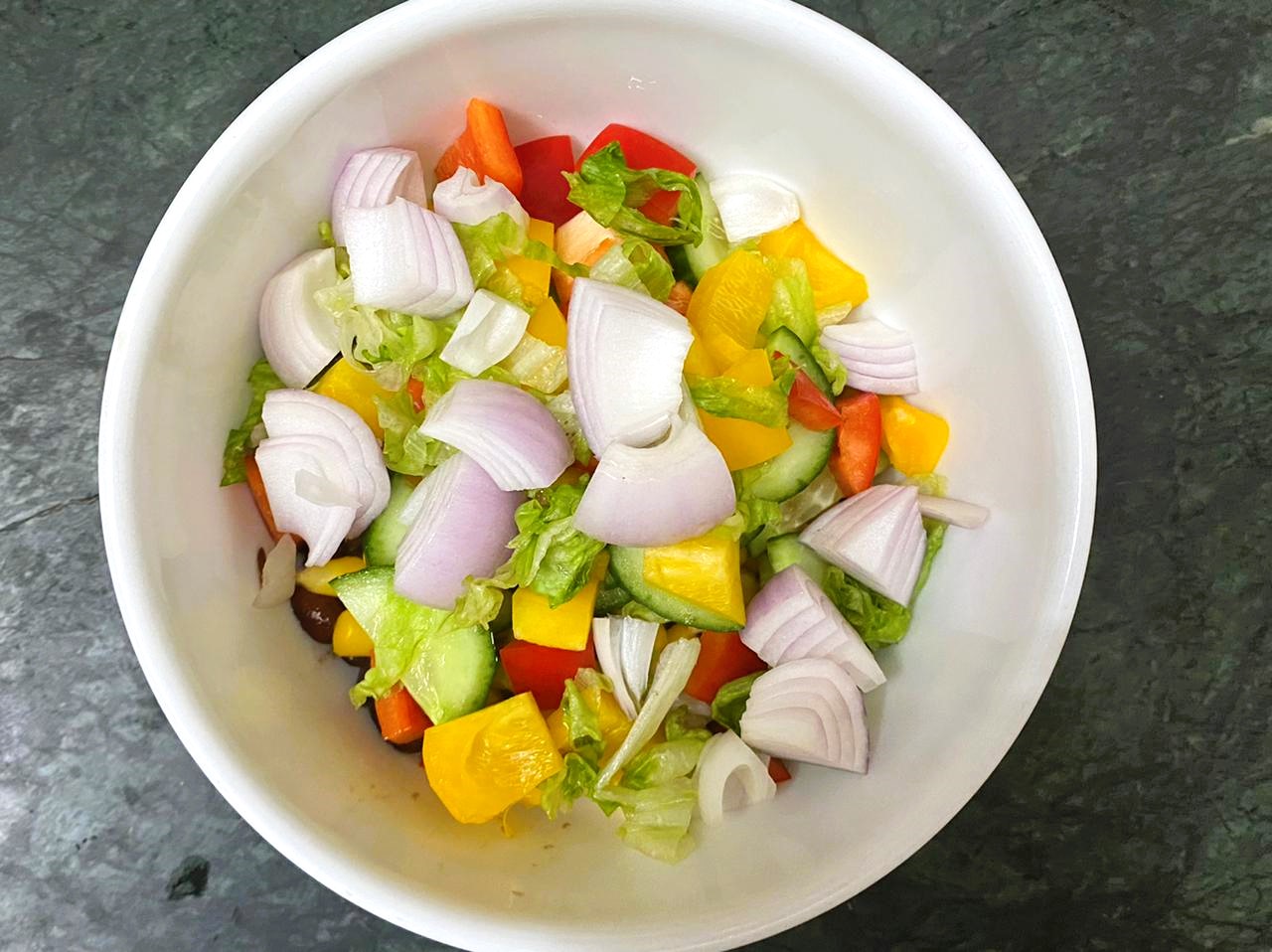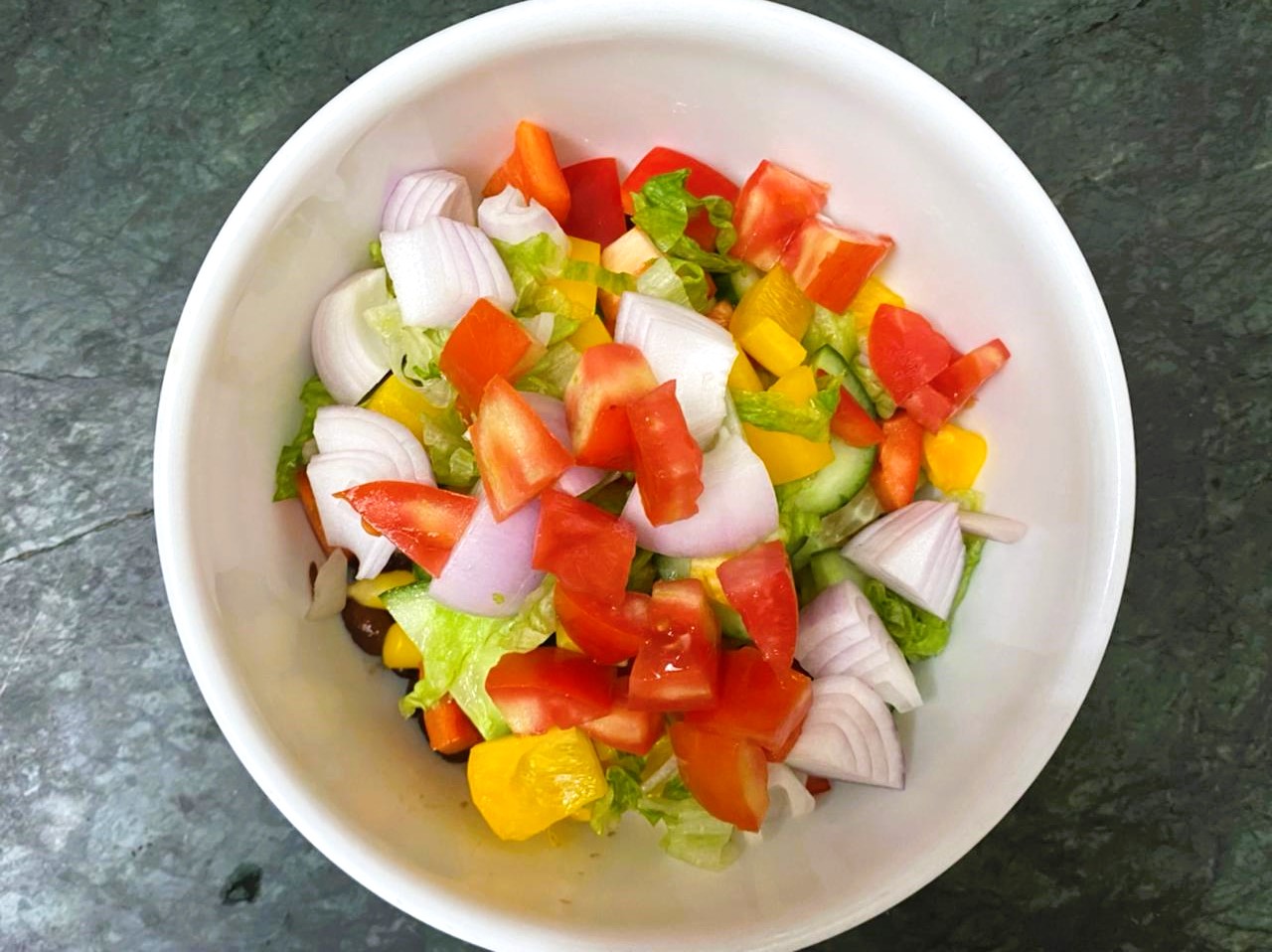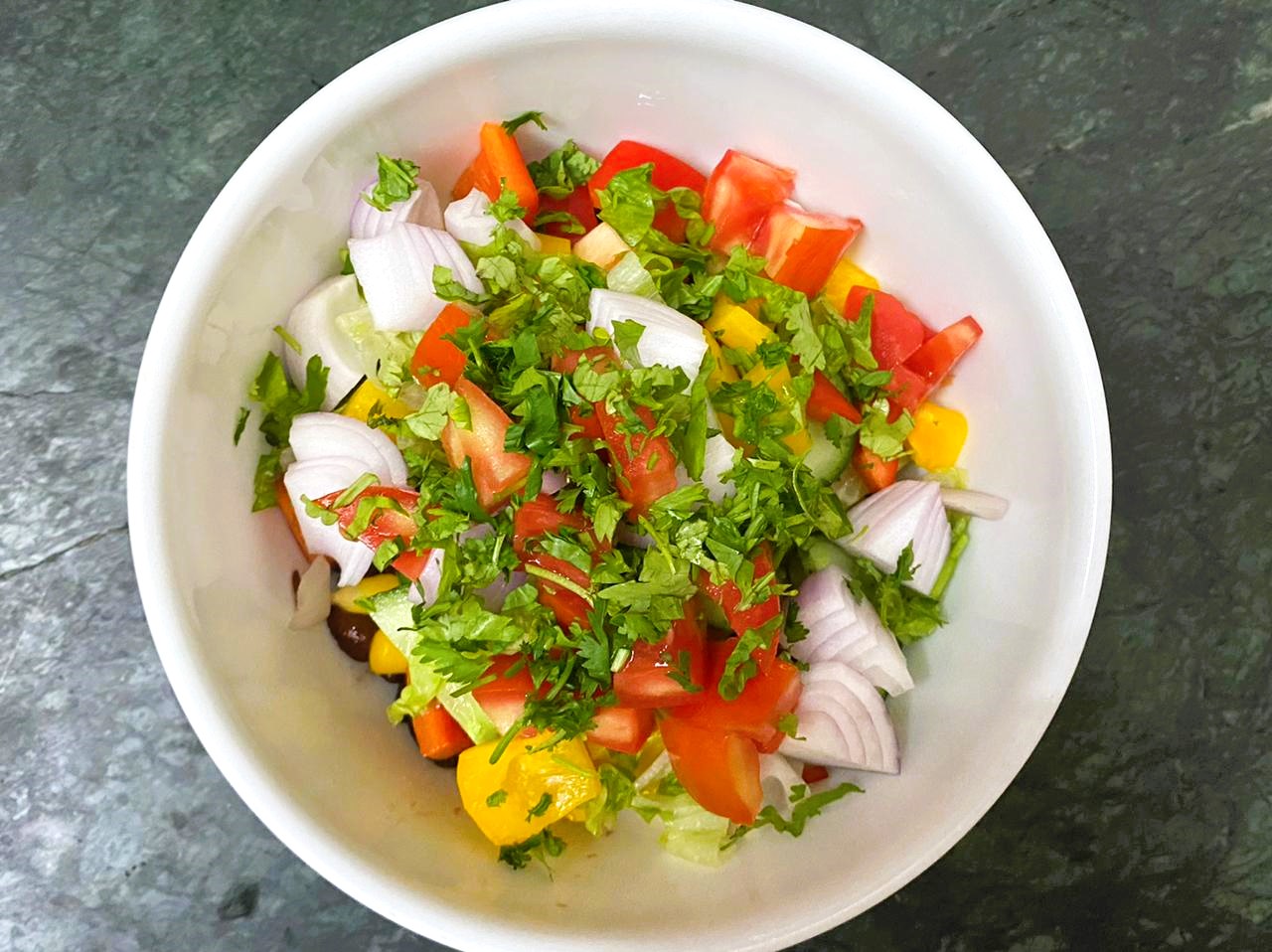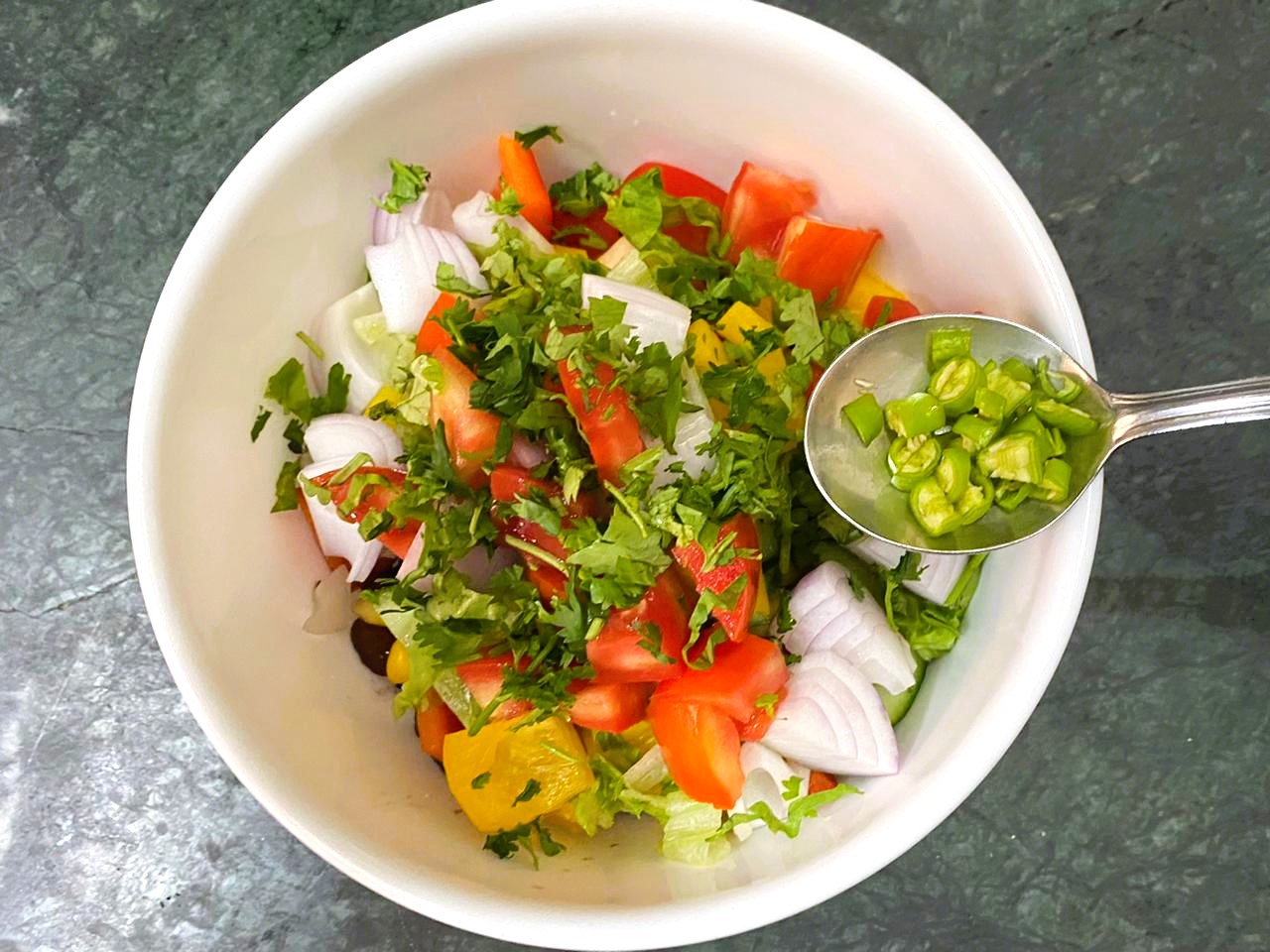 In a bowl, add the kidney beans, corn, cucumber, peppers, lettuce, onions, tomatoes, coriander leaves and green chillies.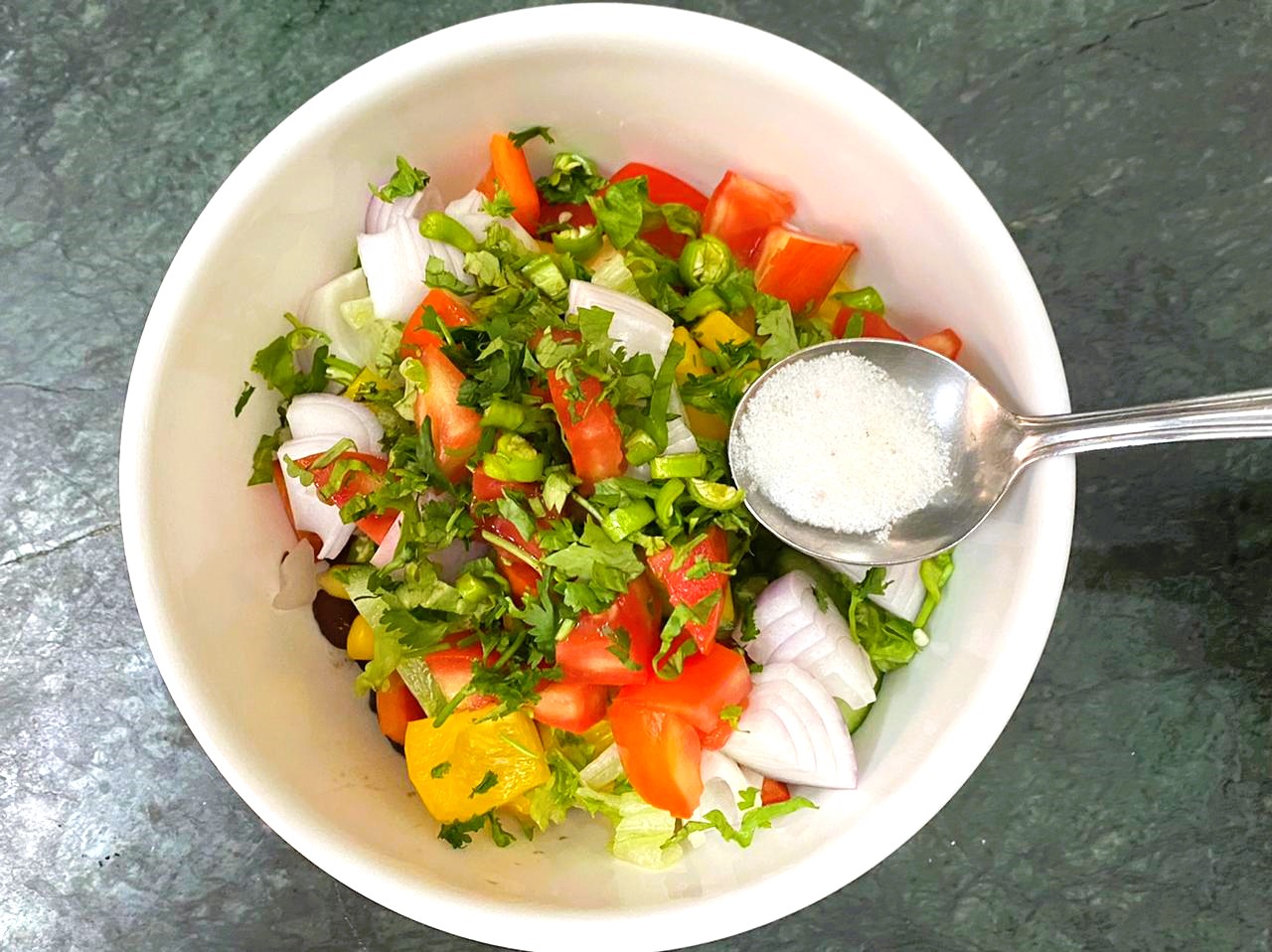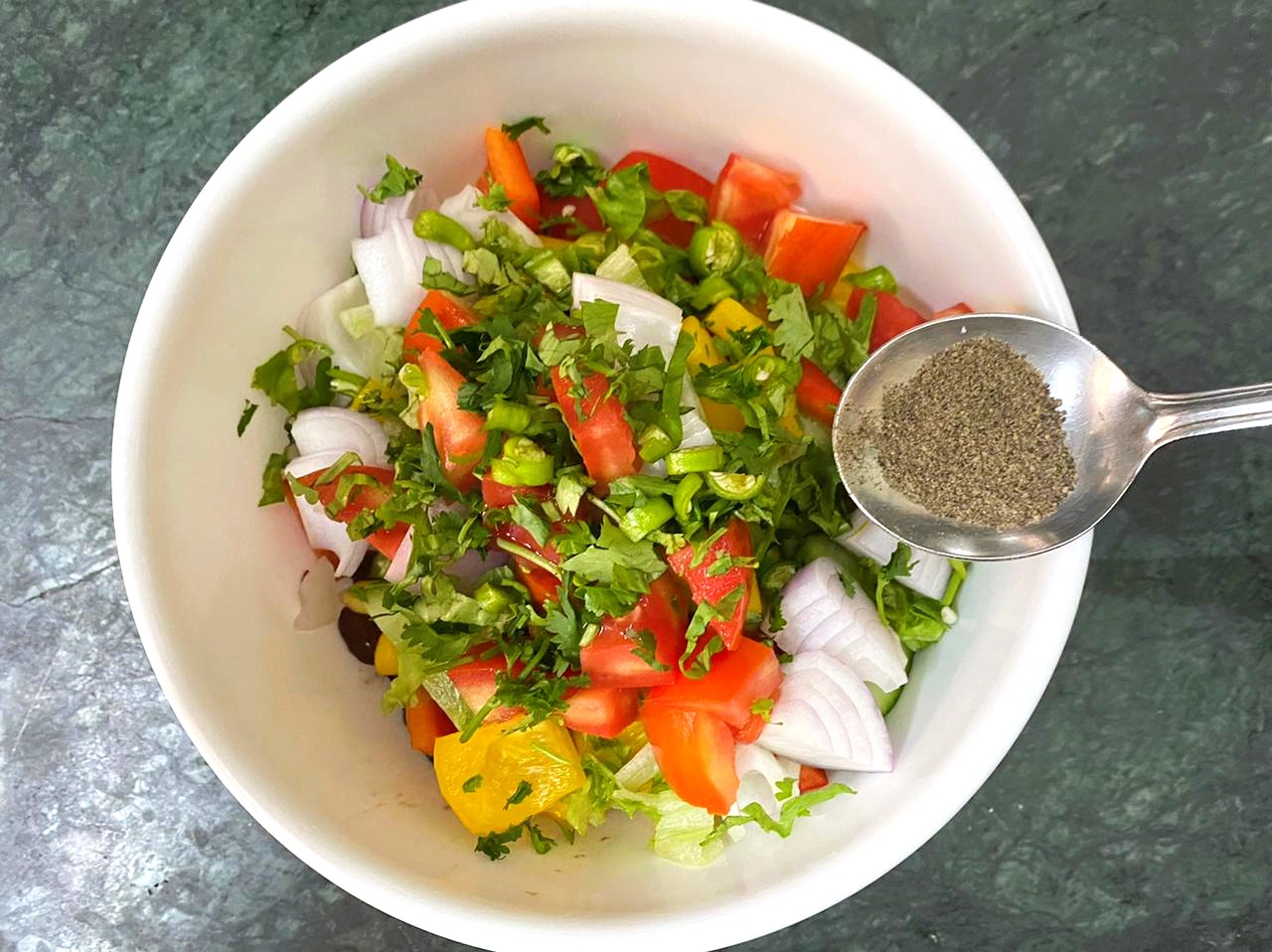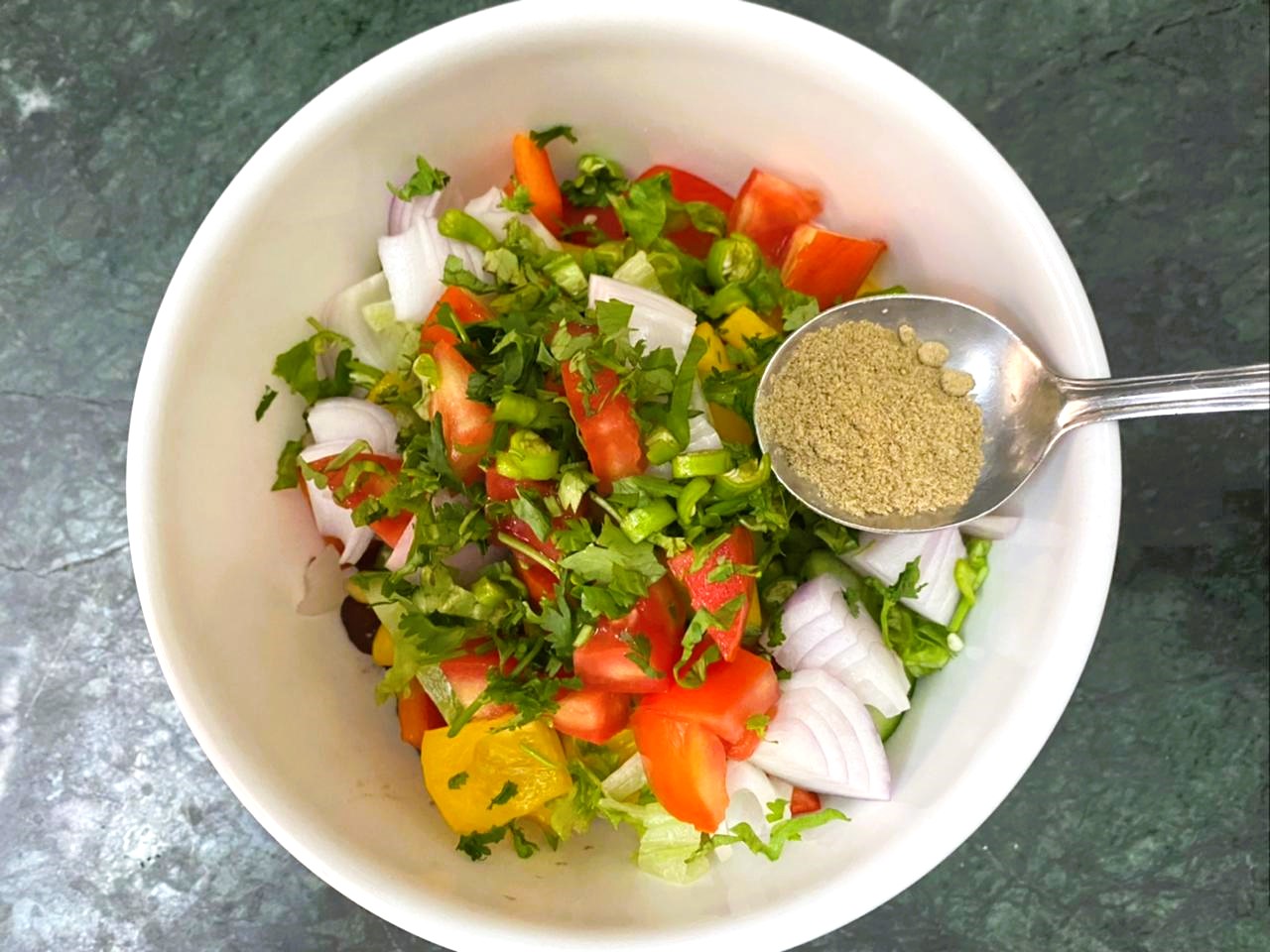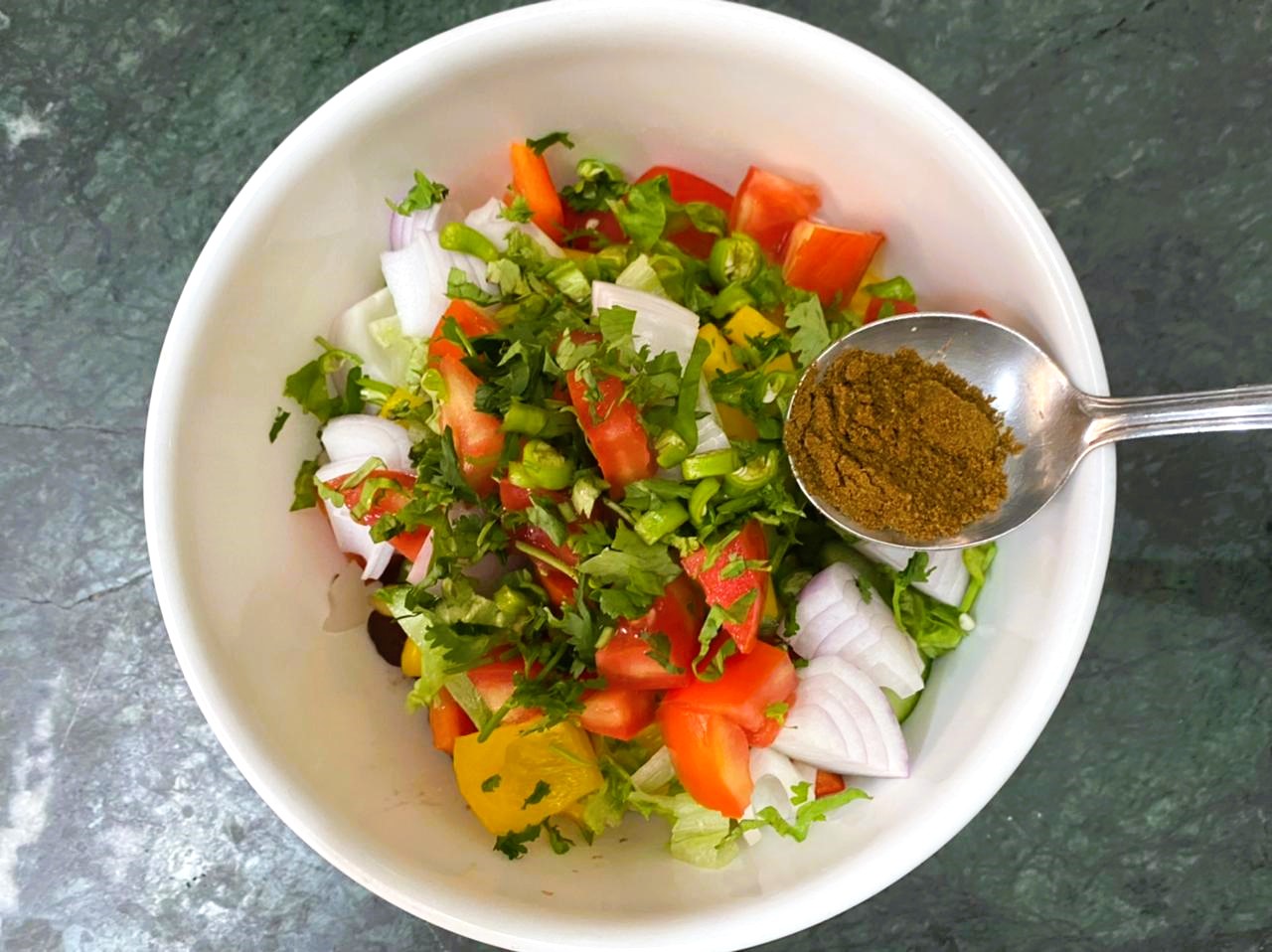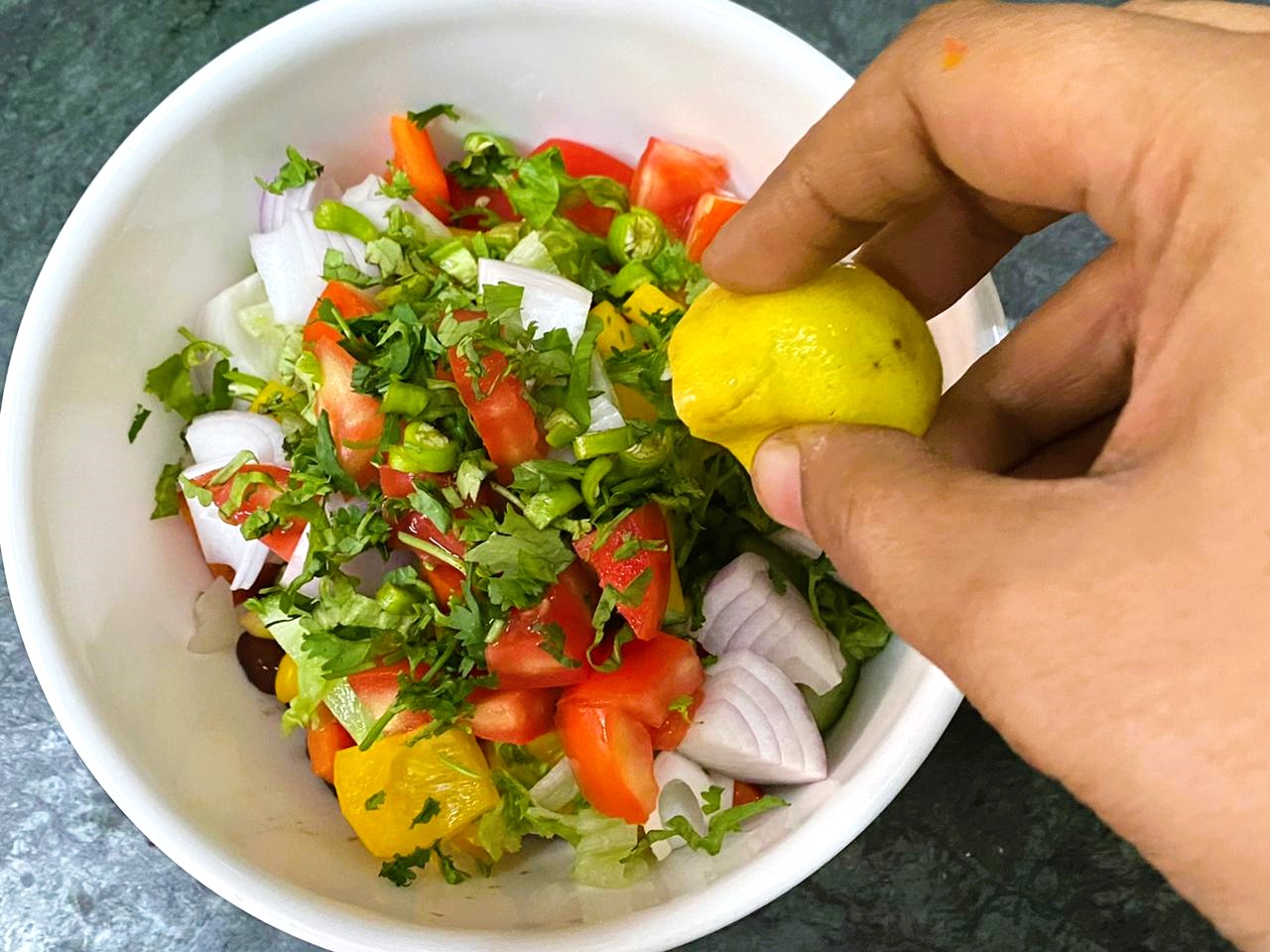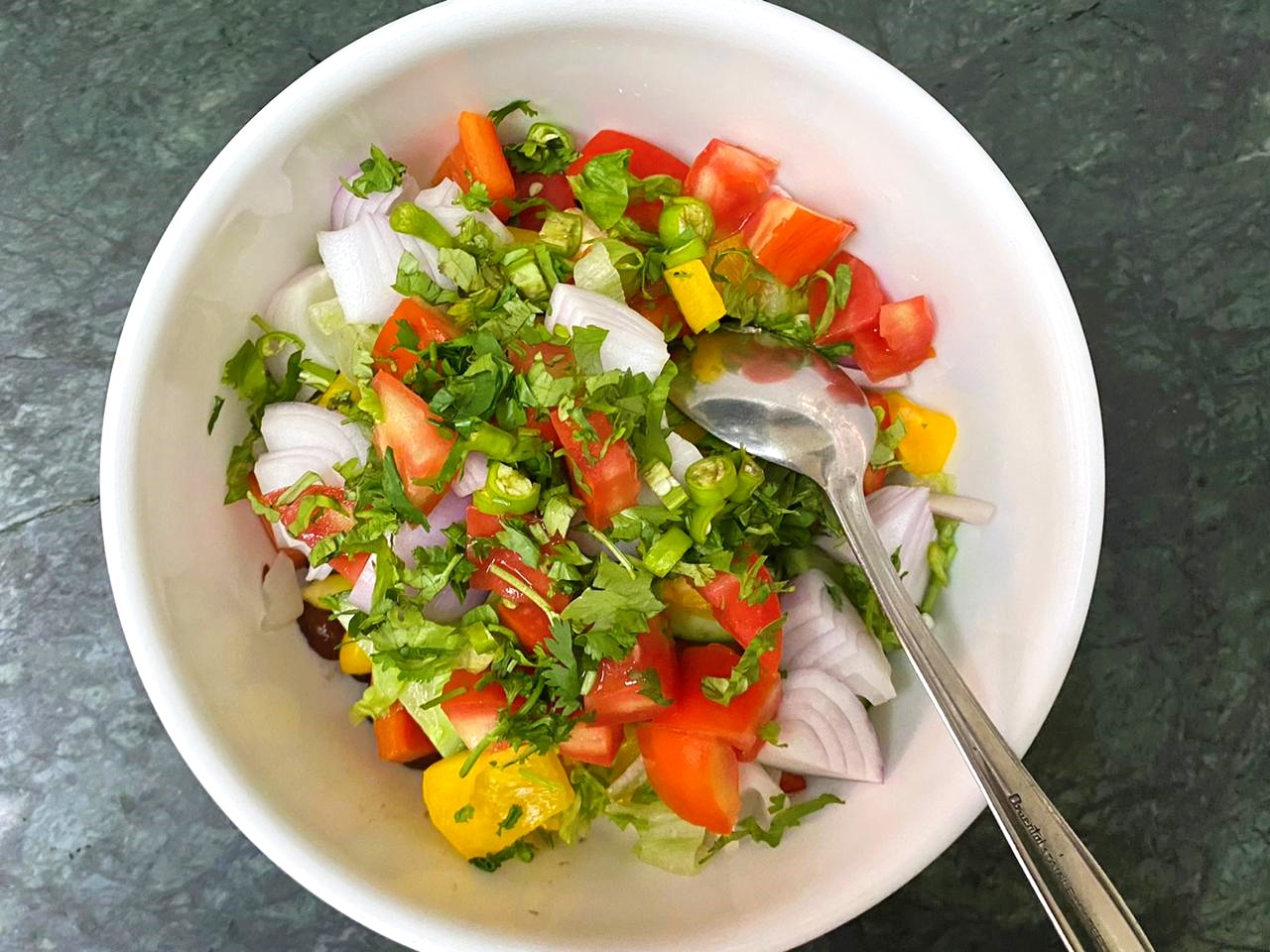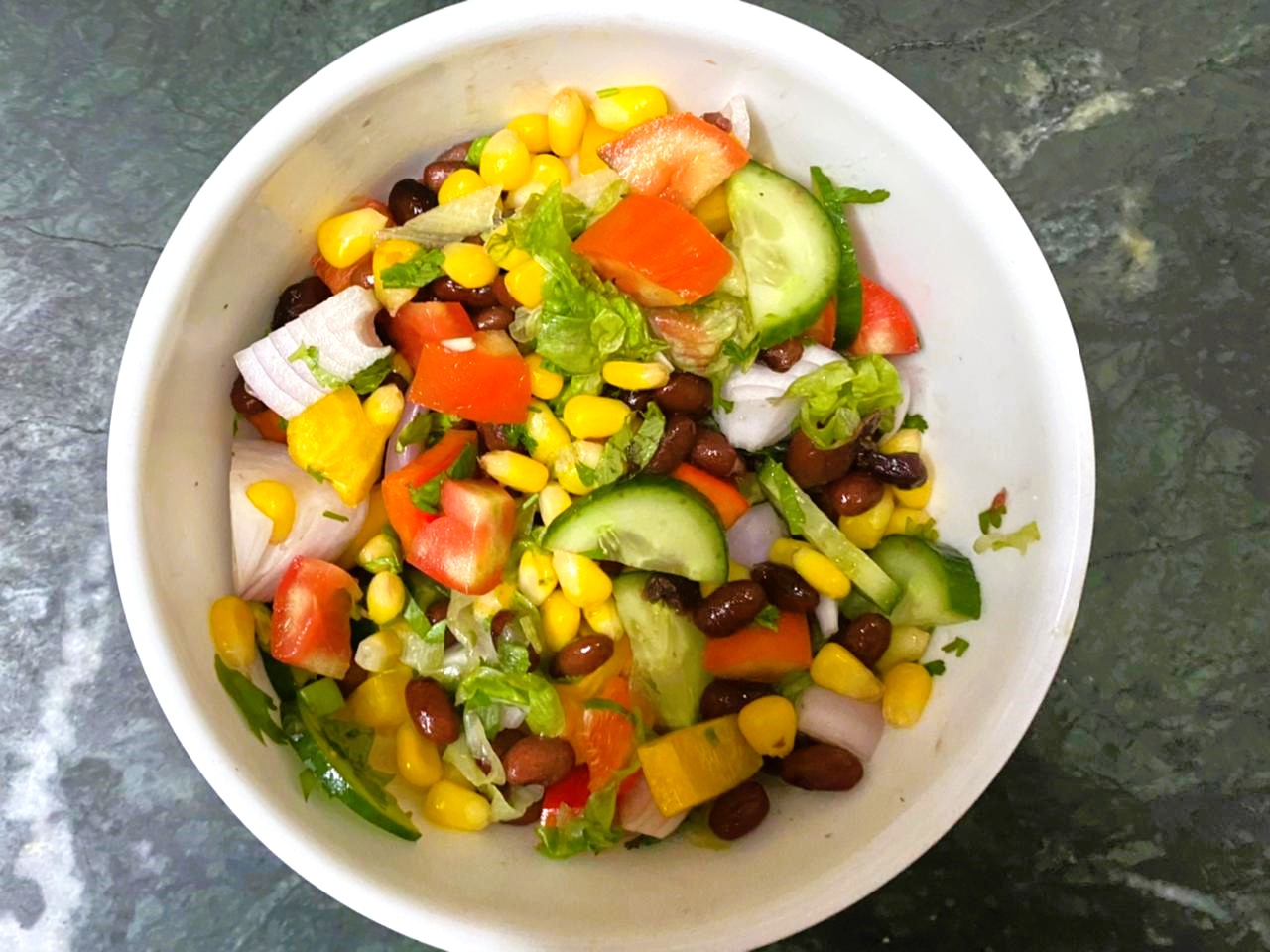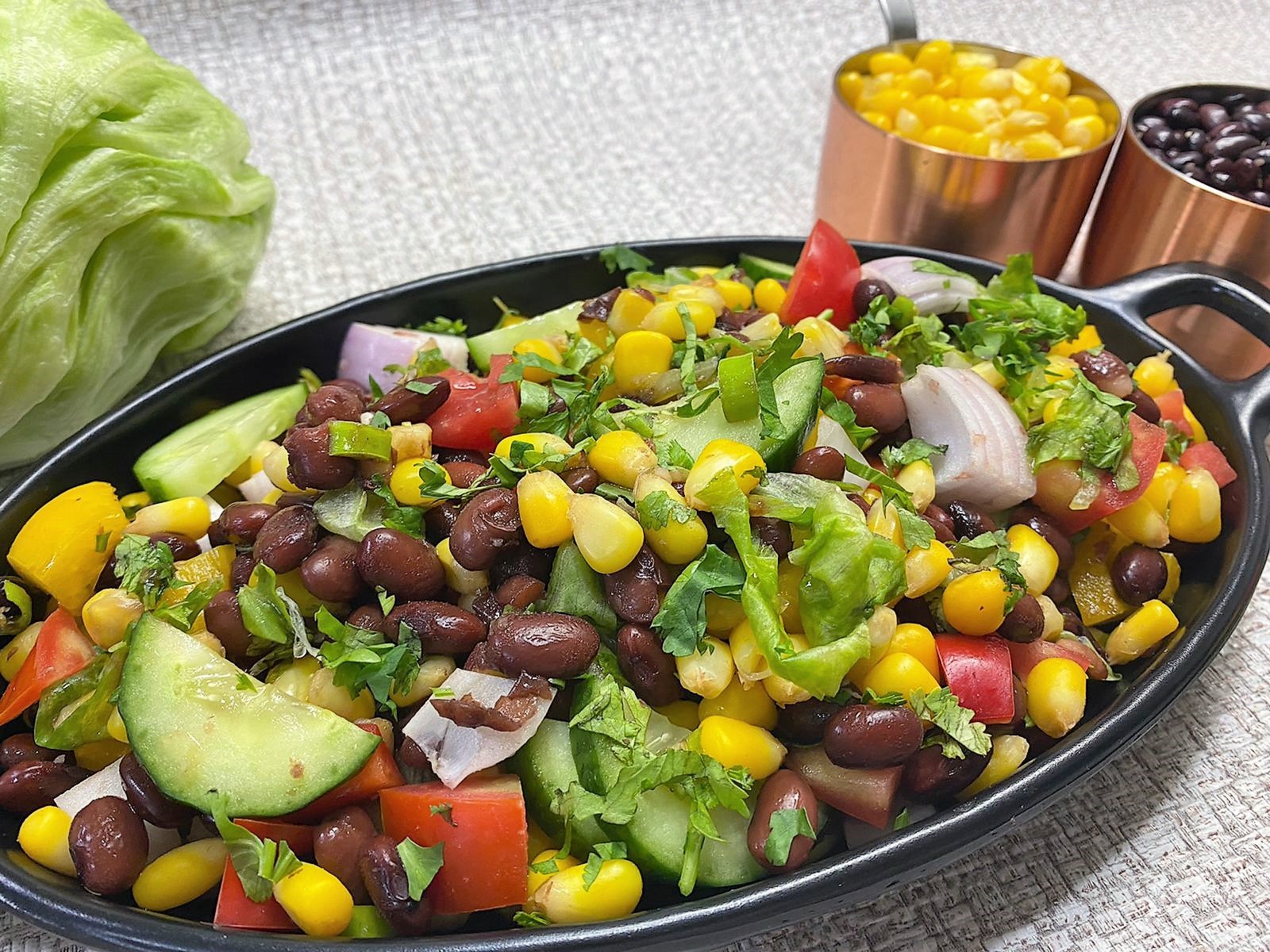 Next add salt, black pepper, chaat masala, cumin powder and lemon juice to season the salad. Toss to mix and taste to adjust the seasoning.
Enjoy!