Gajar Ka Halwa With Khoya
Gajar Ka Halwa With Khoya is a popular sweet prepared with carrots, ghee, sugar, dry fruits and Khoya. It is especially popular in North India, during winters. The dessert is nutritious as well as healthy during winters, as it keeps the body warm.
Seasonal produce plays a vital role in Indian cooking. Some dishes are mostly cooked when the ingredients are in season and Gajar Ka Halwa is one of the prime examples. There are many ways to make Gajar Ka Halwa with milk, with Khoya or with condensed milk. This version is prepared with khoya also called as milk solids. This halwa undoubtedly holds a majestic place in Indian festivities and celebrations in winters when carrots are in abundance. It isn't difficult to make, but it does tend to take a bit of time. But the result is definitely worth it!
In India, red carrots are in season during the winters hence this dessert is a winter speciality. In UK, I have rarely seen red carrots and hence always tend to make the halwa using orange carrots and the result is still scrumptious. I think the only difference is the colour as the red carrots halwa tends to be deep red in colour whereas this is orangey yellow! That said, you can use any carrots – red, orange, or even black – so long as they are not fibrous, stringy, or hard.
I have memories of my mother making this halwa during the winters and I always enjoyed helping her with peeling carrot and grating carrots. Alongside, the flavours and taste of gajar halwa, those special memories still linger with me! This is a versatile halwa and can be enjoyed warm or cold or even with a big dollop of vanilla ice cream.
Other Indian desserts you might enjoy are Moong Dal Halwa, Caramelized Carrot Ice cream, Ajwain Gond Panjiri, Mango Rabri and Badam Halwa to name a few.
Ingredients
3 cups grated carrot
1-2 tablespoons ghee
¾ cup grated khoya
½ teaspoon green cardamom powder
4-5 tablespoons sugar
2 tablespoons cashew nuts (roughly chopped)
Directions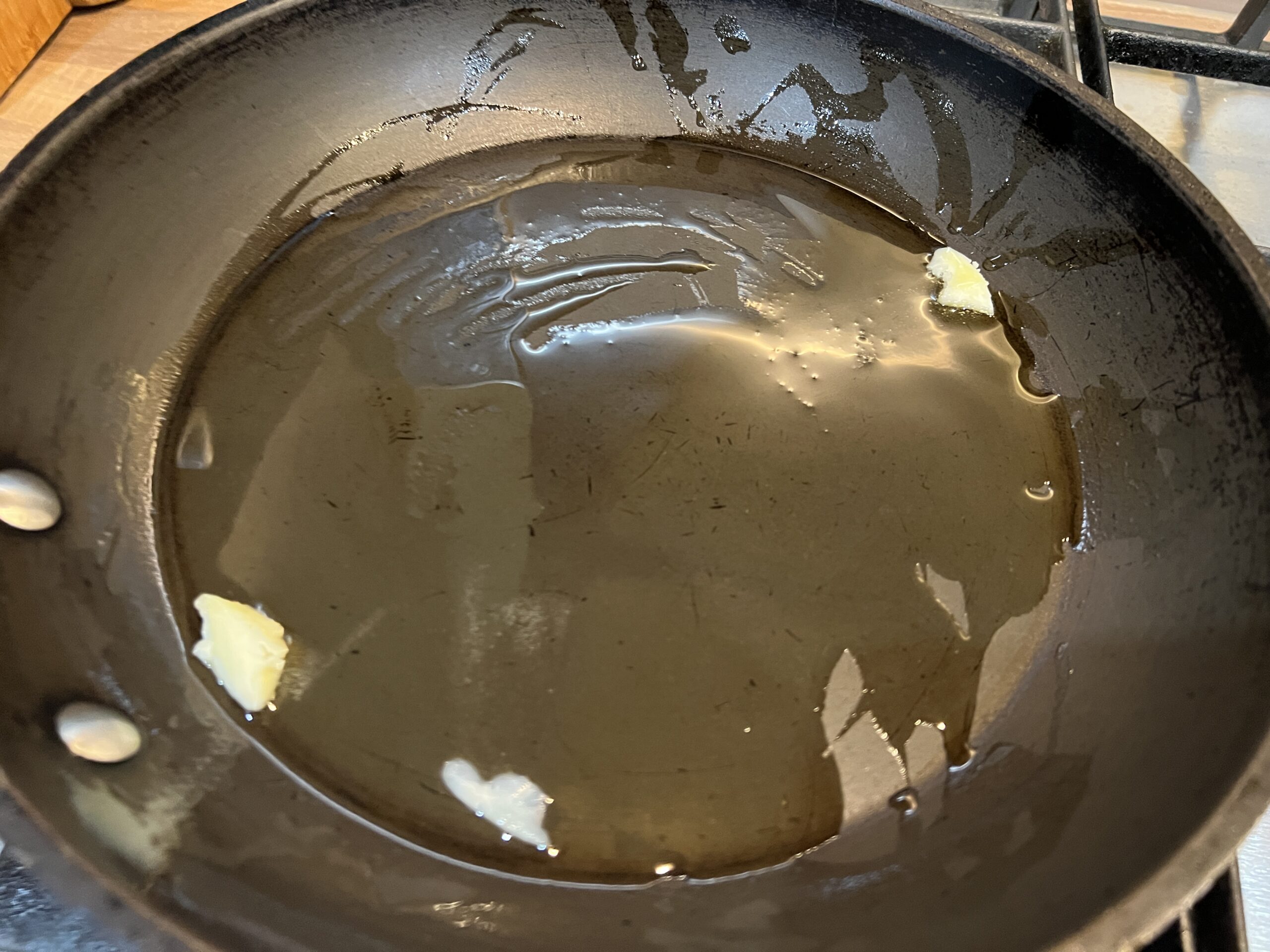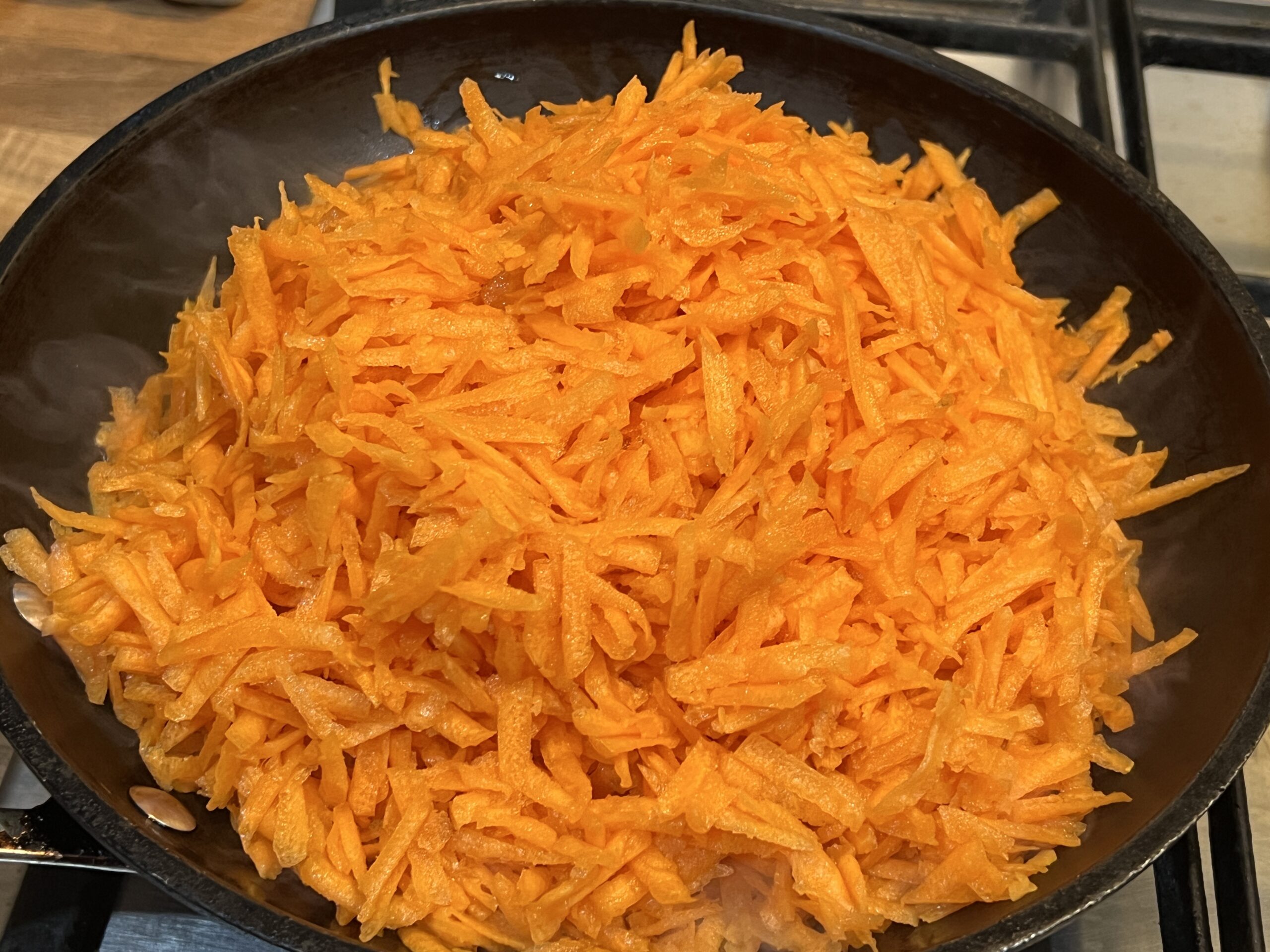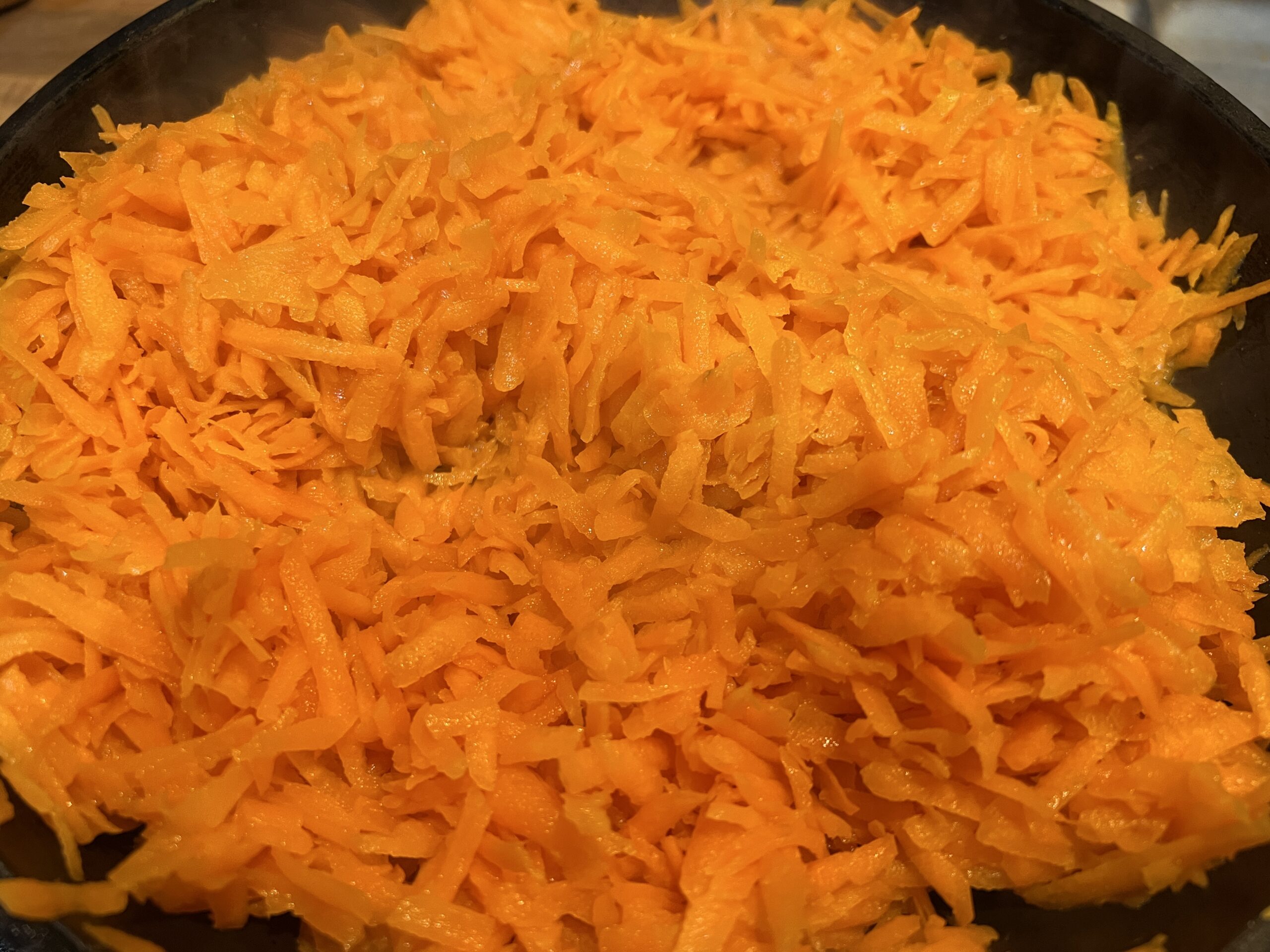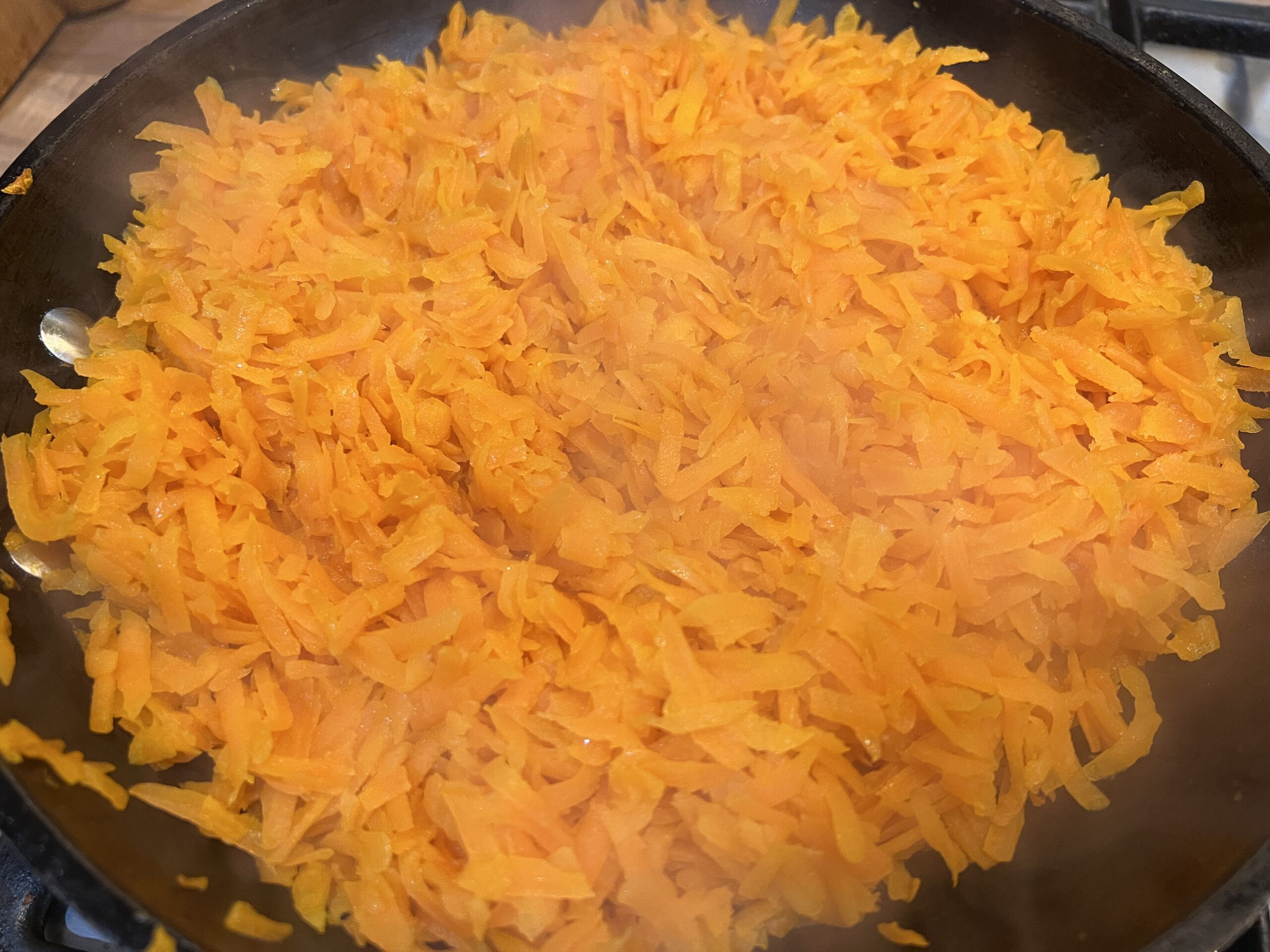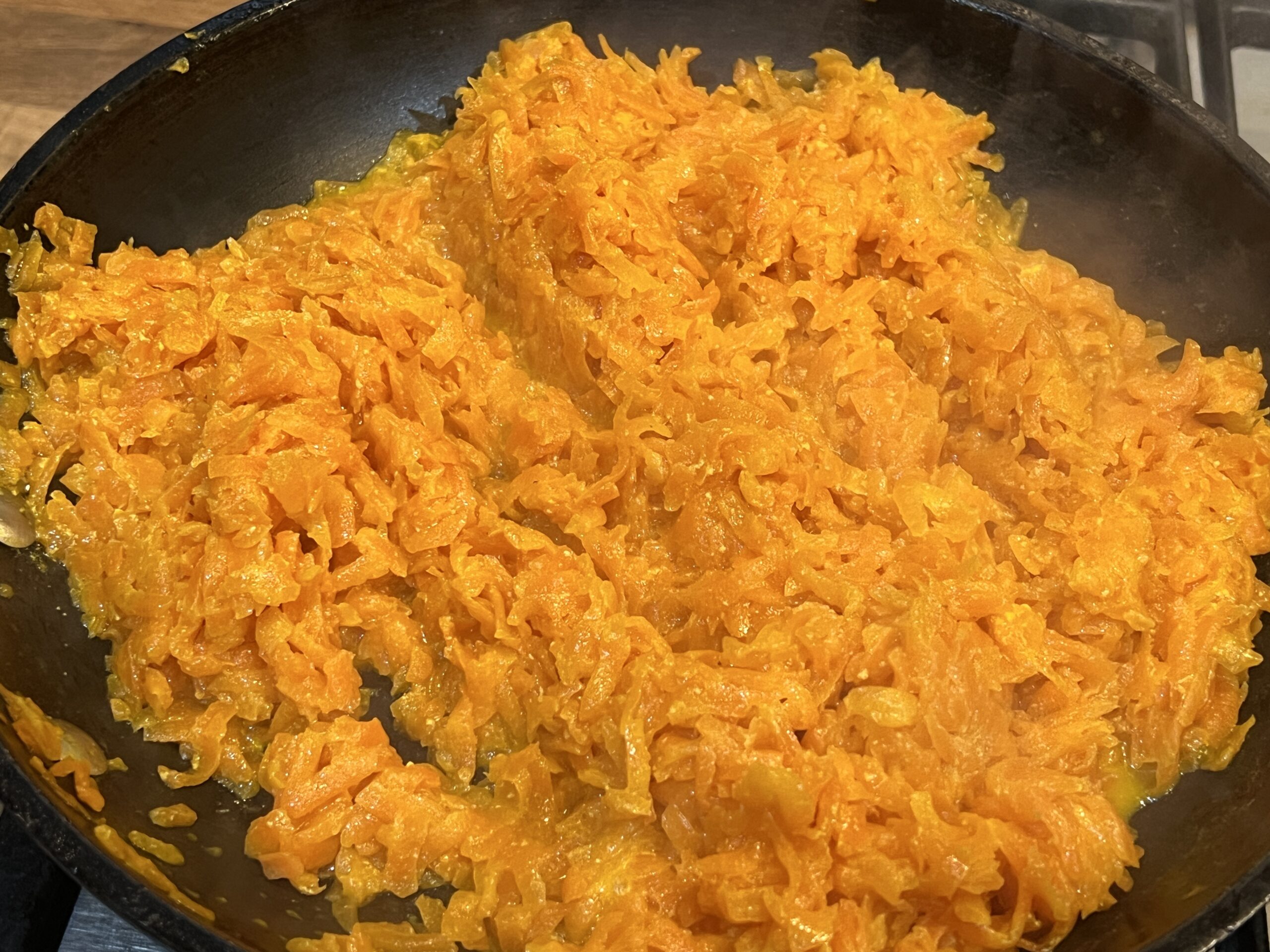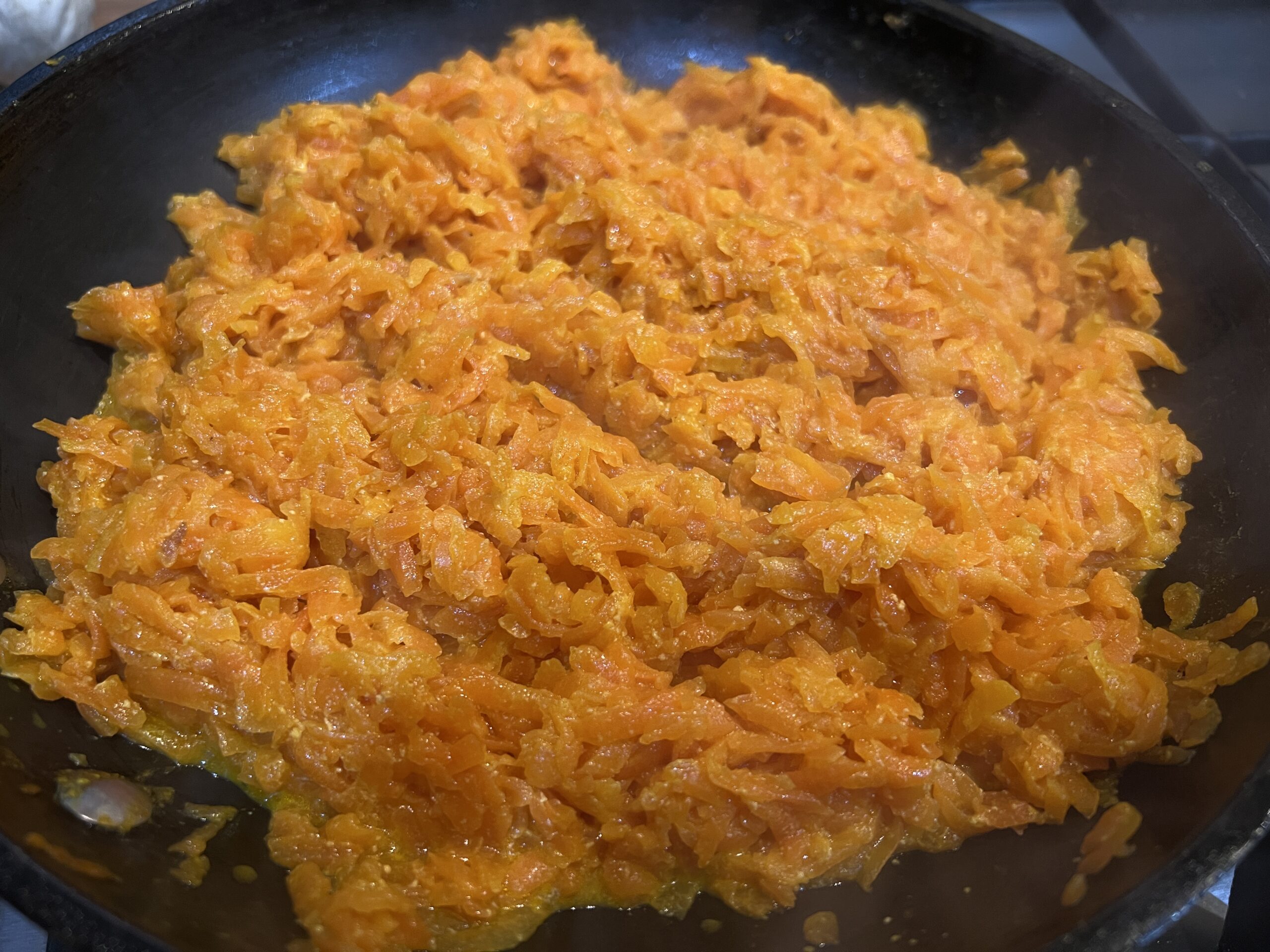 Heat ghee in a pan and add the grated carrots. Sauté carrots on medium heat for 15-20 minutes or until the carrots are tender and soft. Make sure to stir often.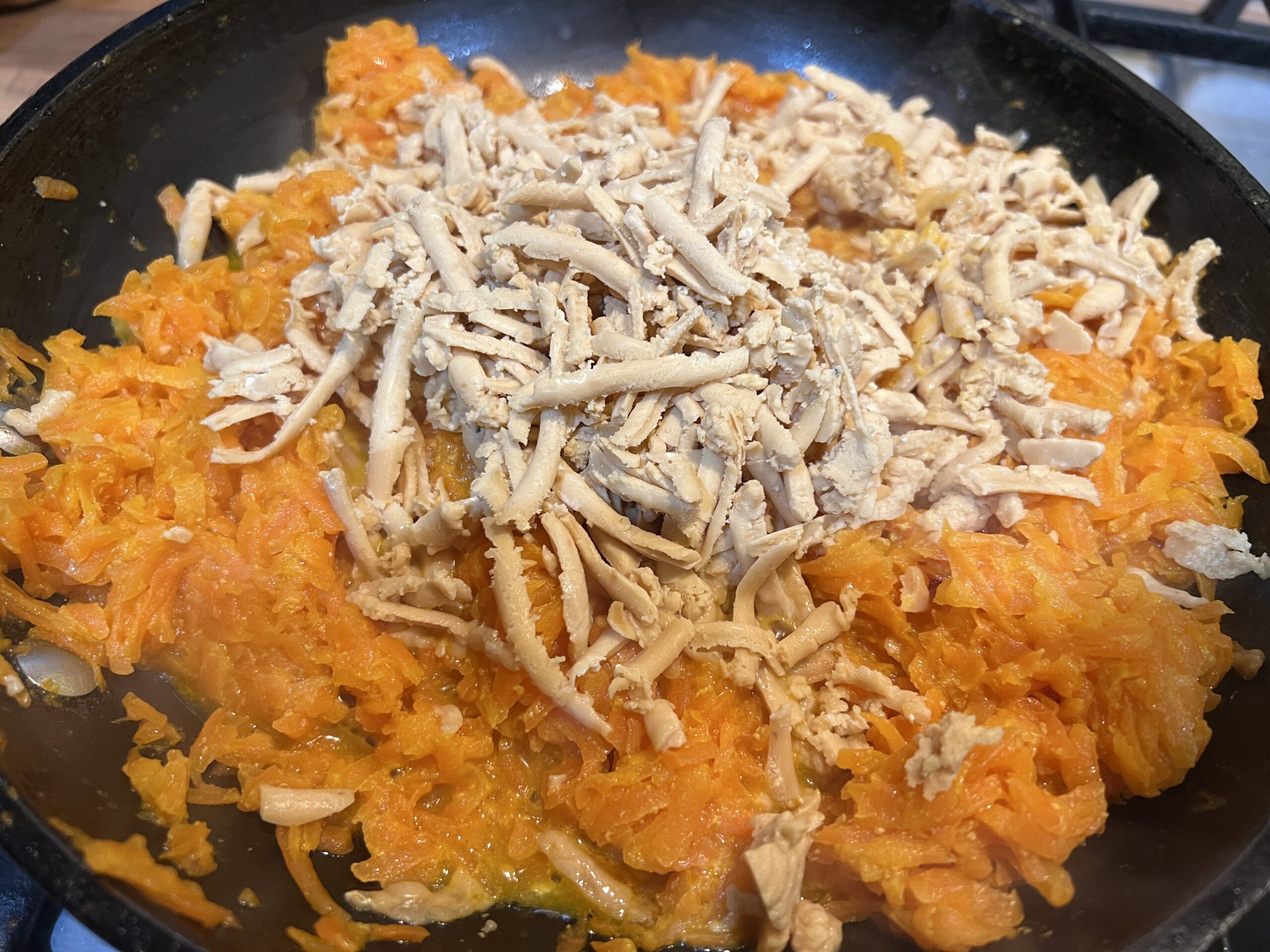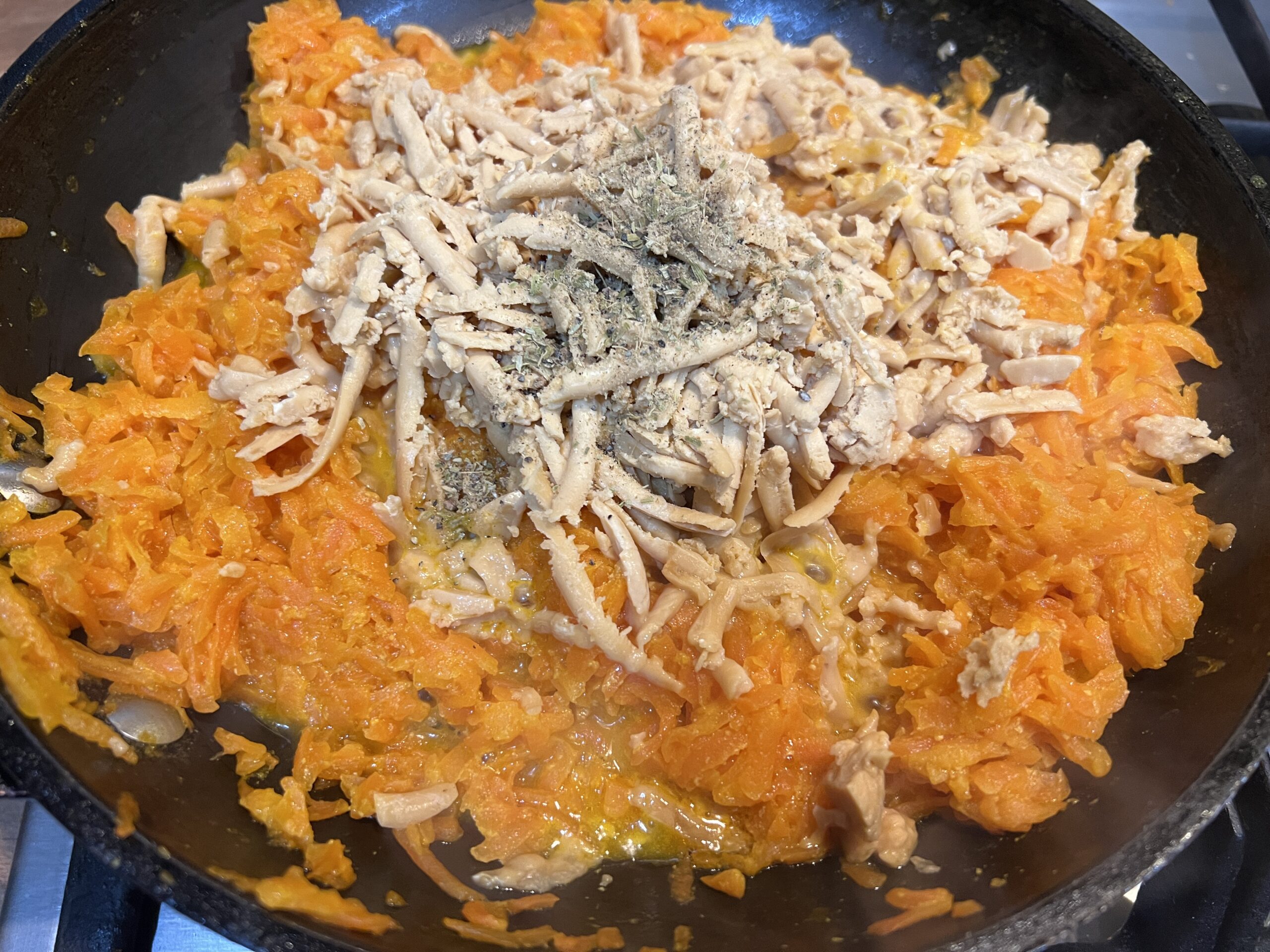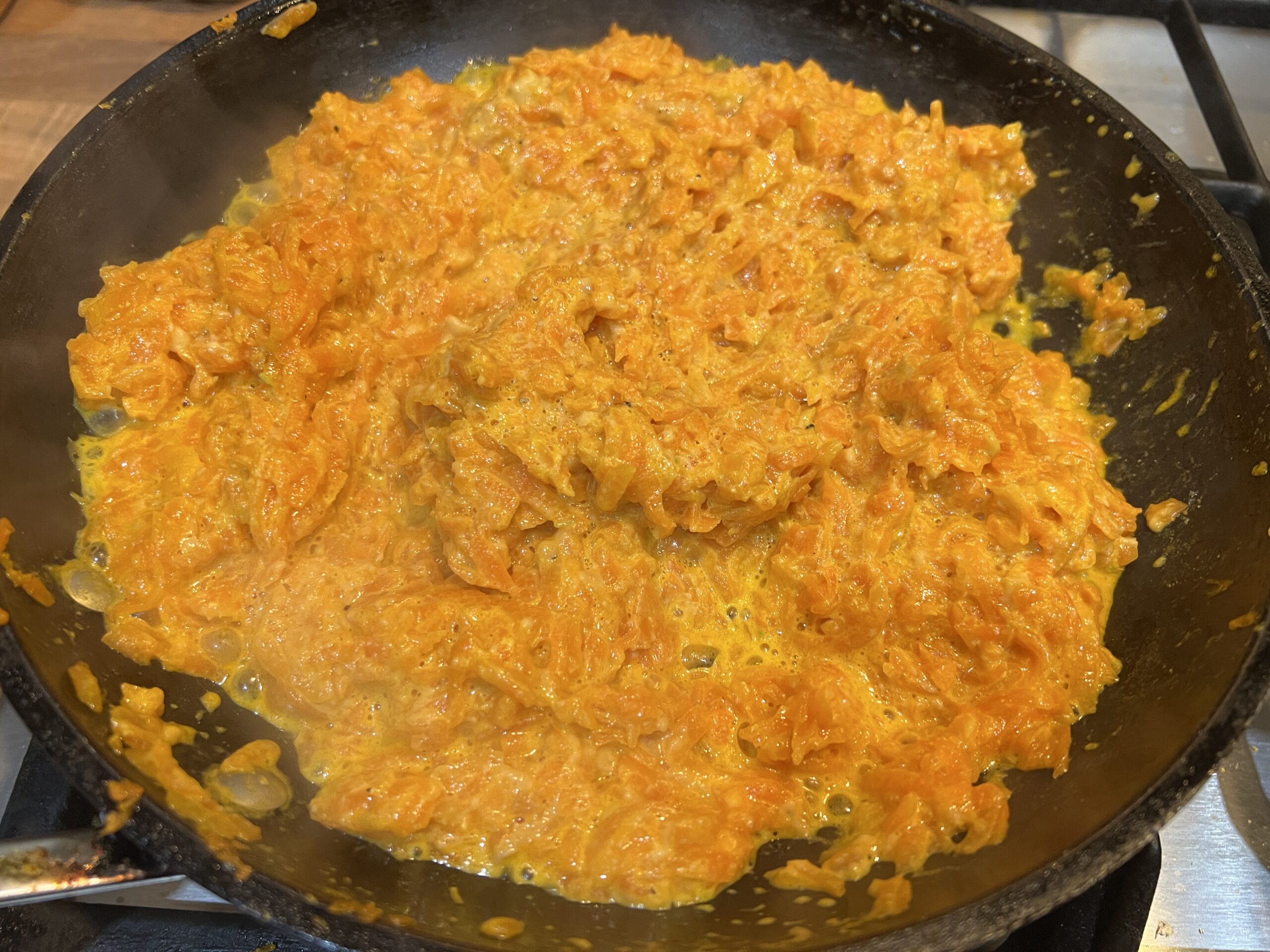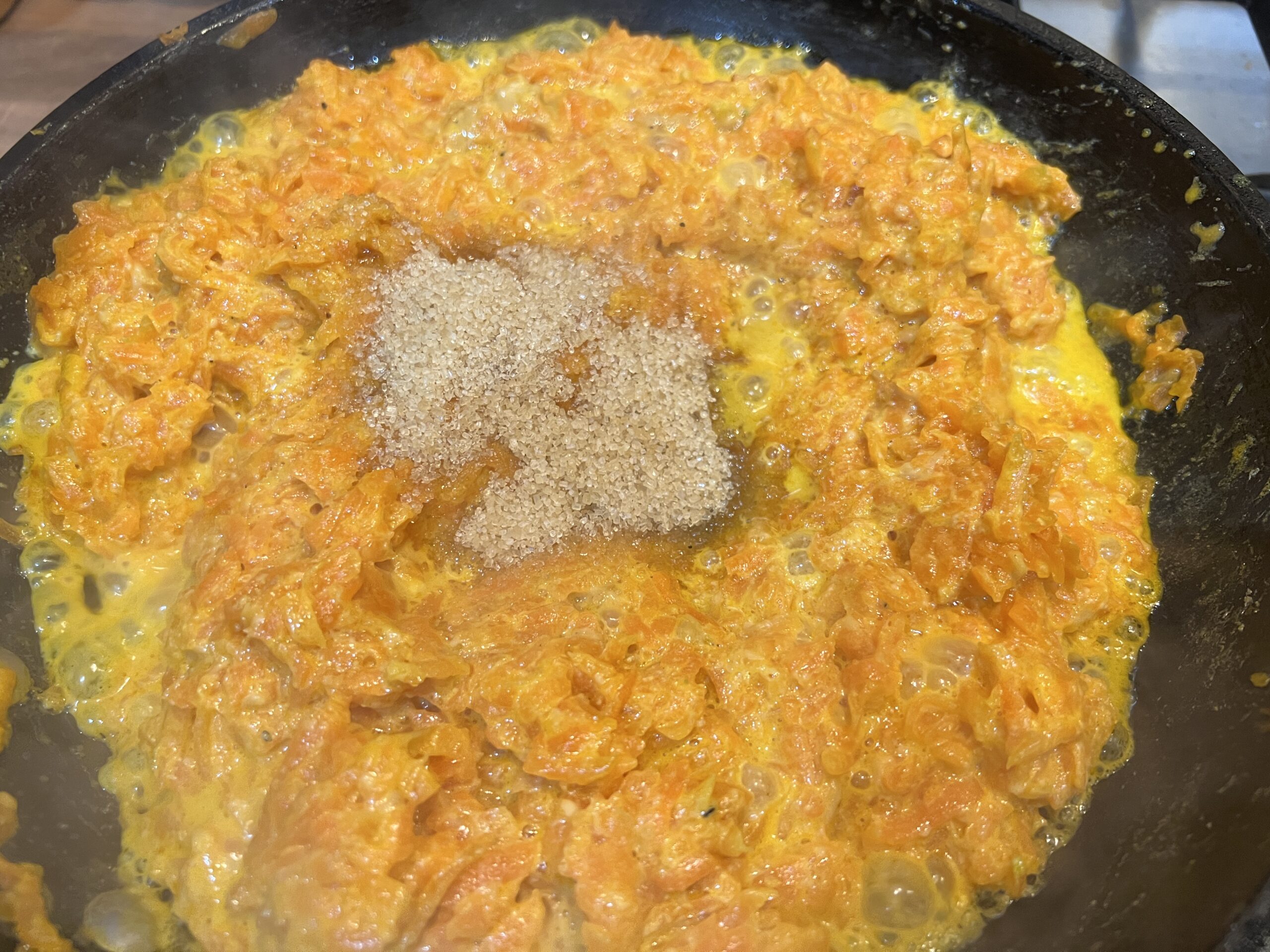 Add the grated khoya and cardamom powder and mix. Cook on medium heat for 1-2 minutes and add the sugar. Adjust the amount of the sugar depending upon the sweetness of the carrots and khoya.
As you mix, you will notice that the khoya and sugar begin to melt. Keep cooking the halwa on low heat stirring often until the halwa thickens.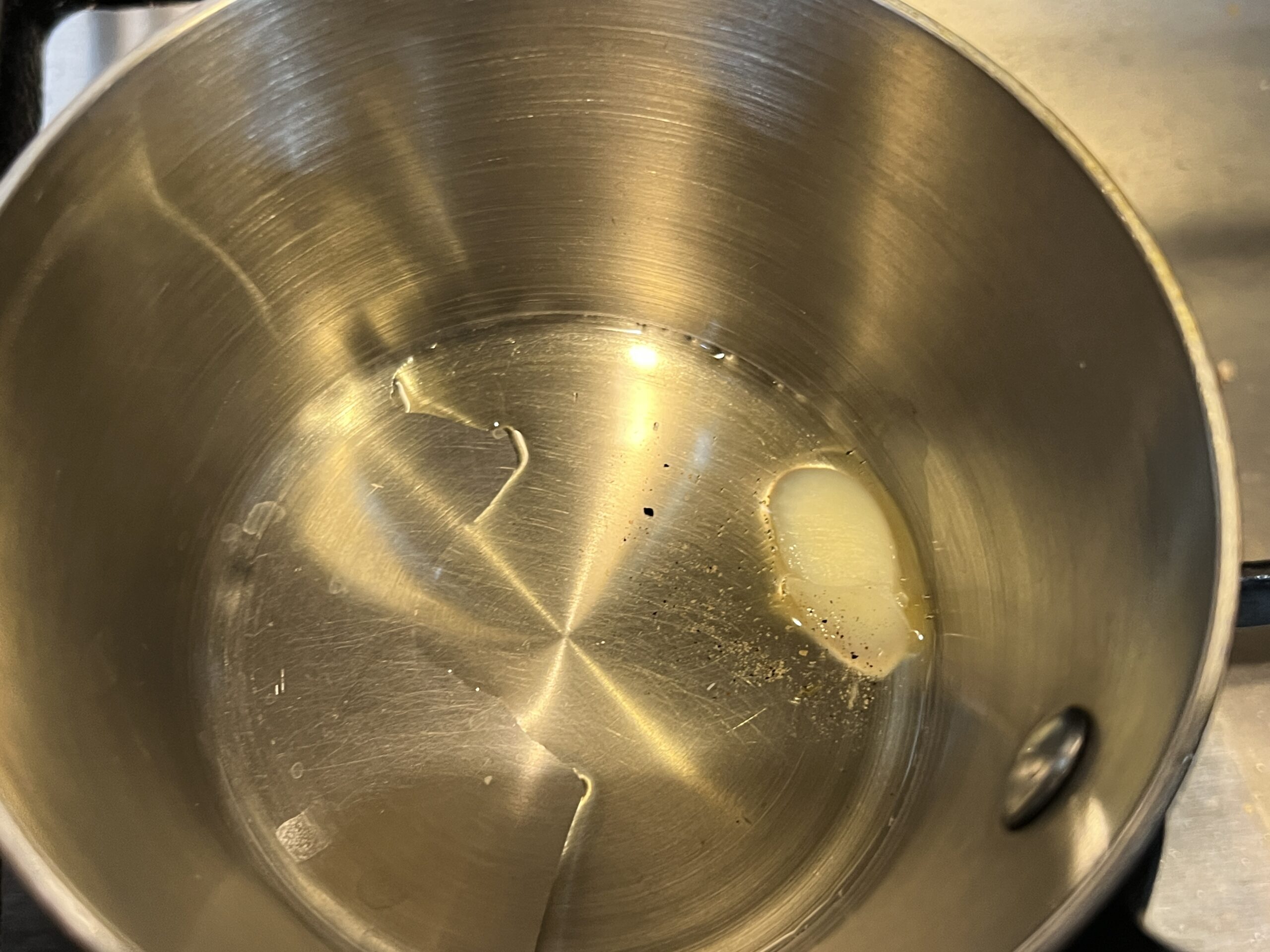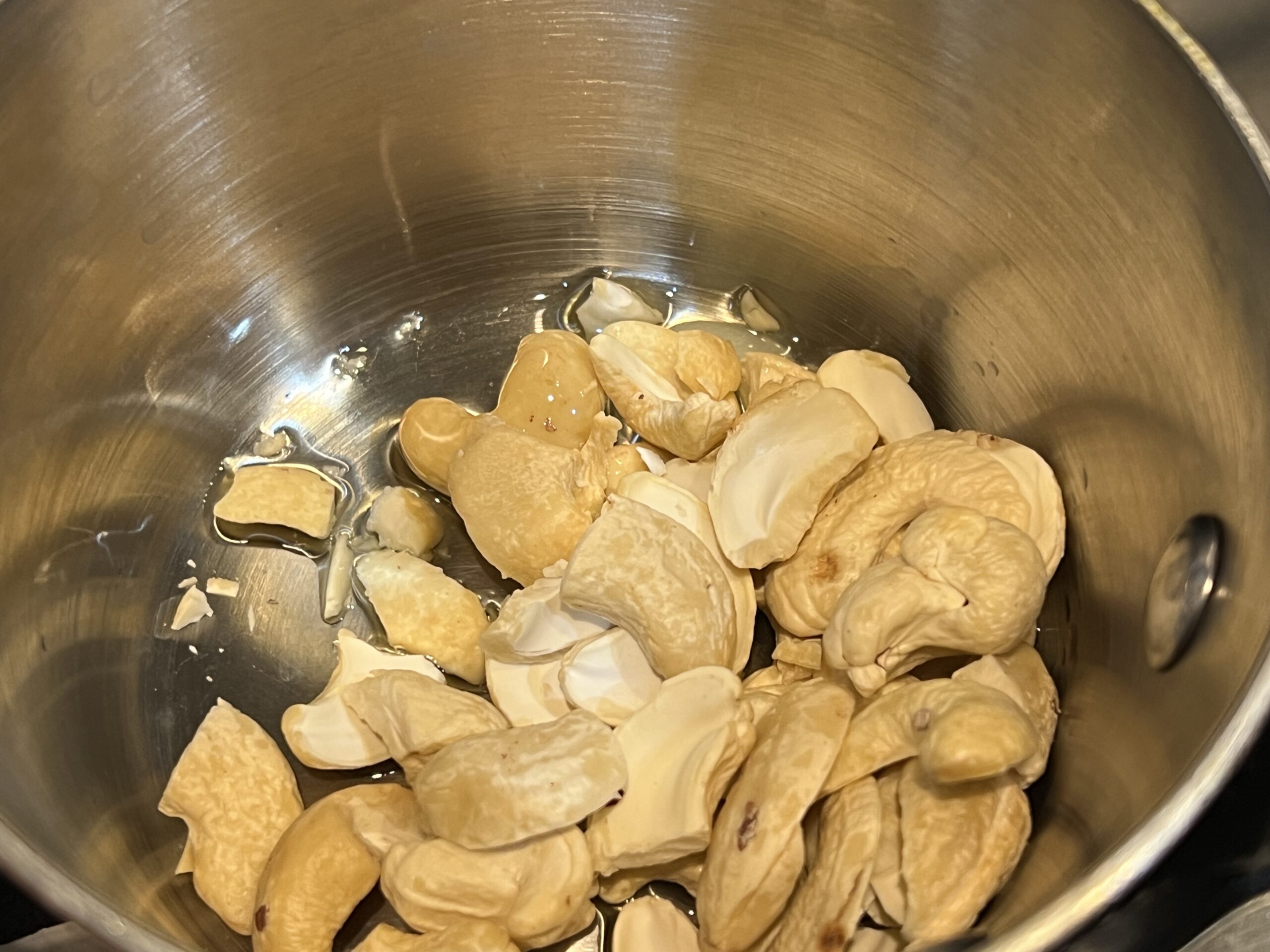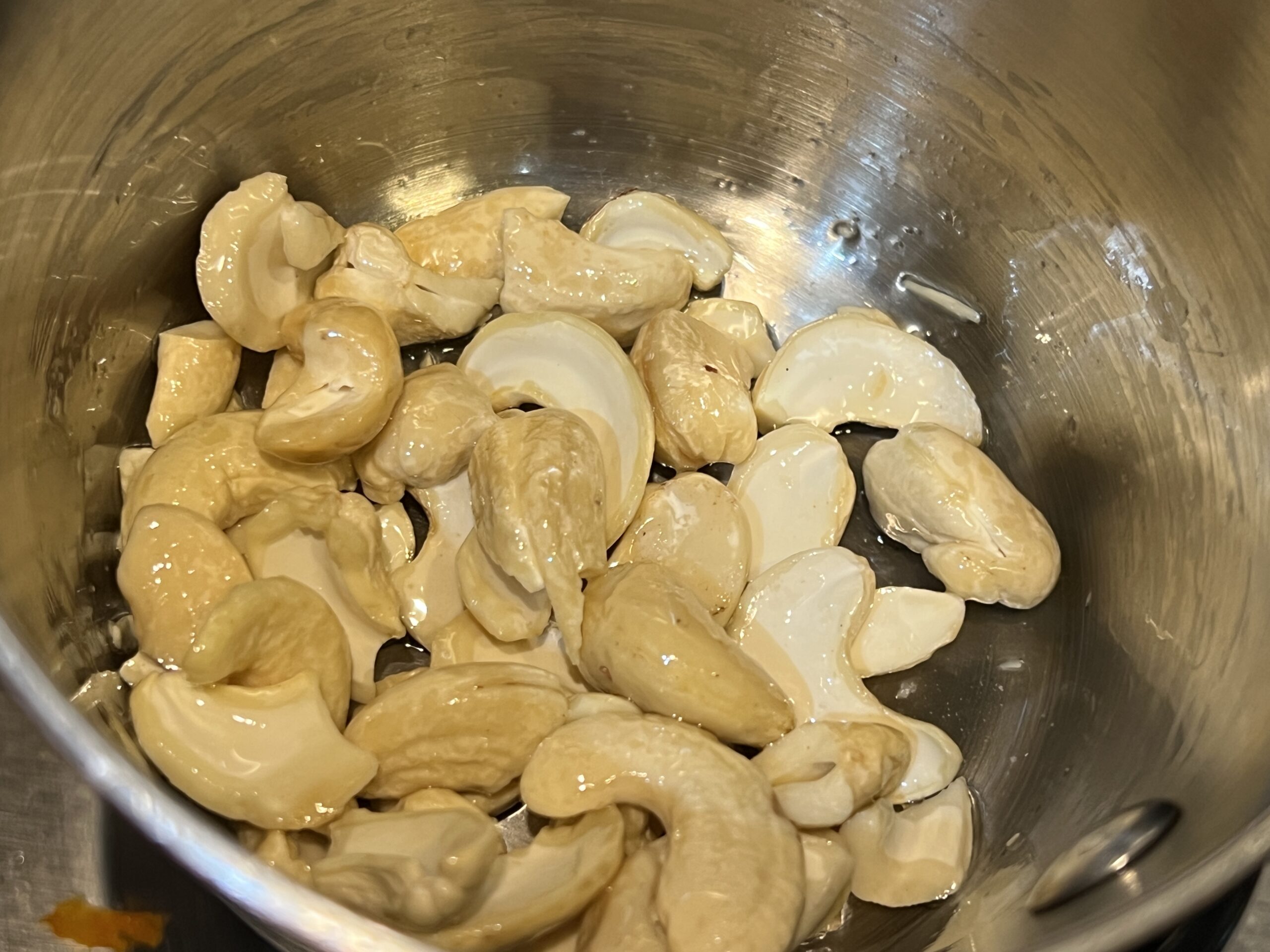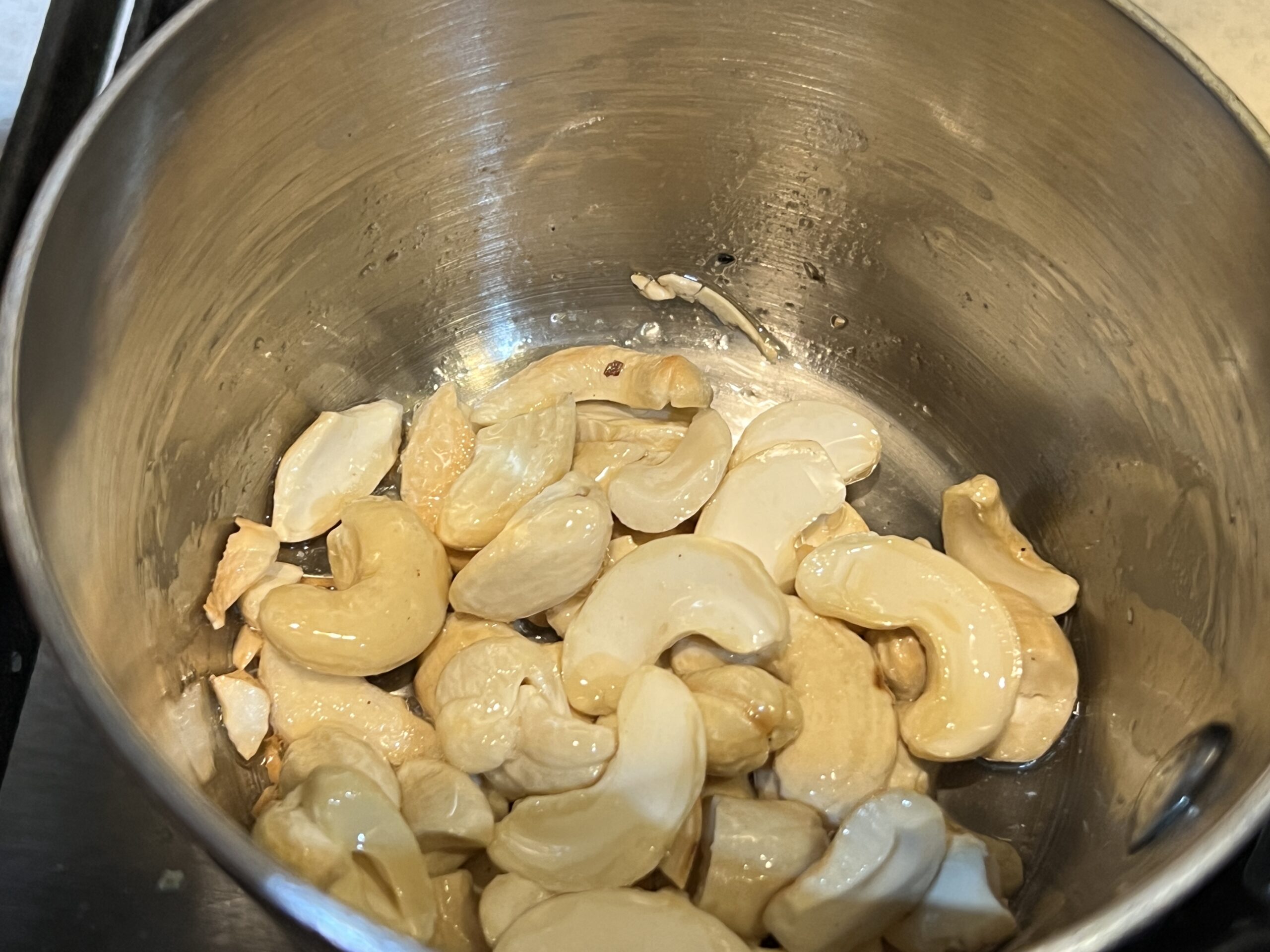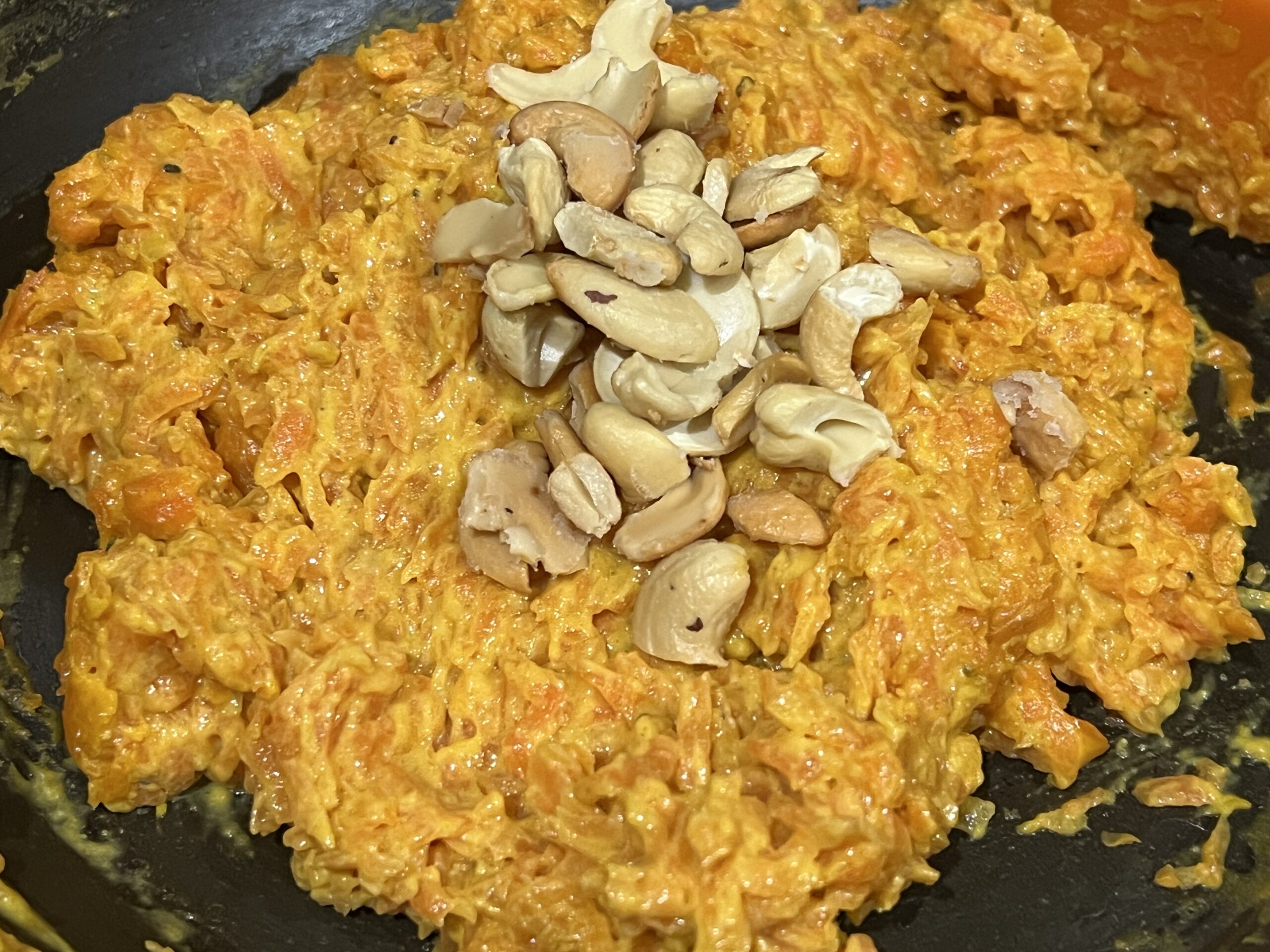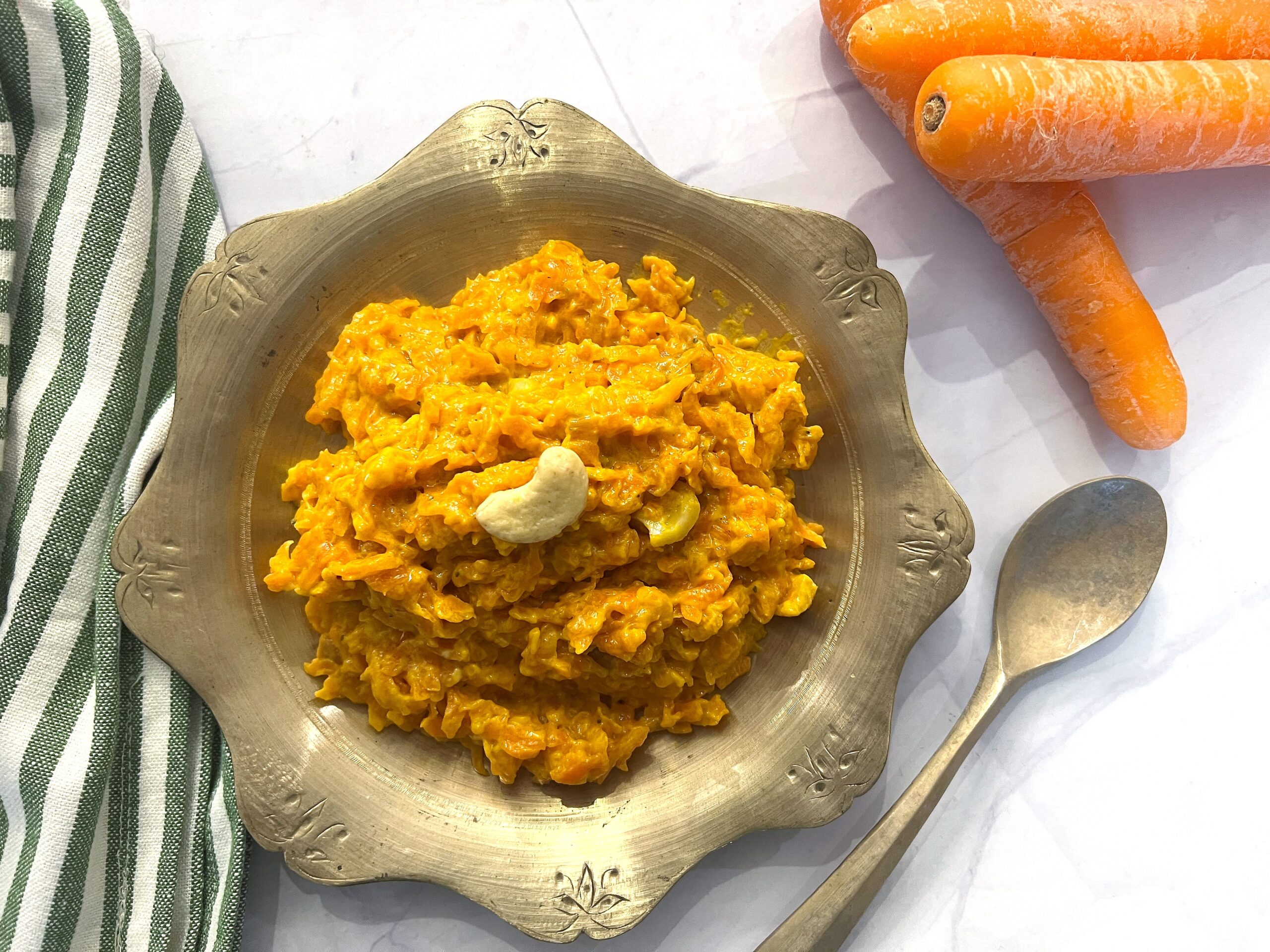 In a separate pan heat ½ teaspoon of ghee and add the cashew nuts. Roast the cashew nuts on low heat for 2-3 minutes or until they are golden.
Add cashew nuts and to the thickened halwa and enjoy!