Matar Kachori
Matar kachori (spiced peas stuffed fried snack) is a much-loved North Indian snack that can make almost anyone's mouth salivate. In the Hindi, 'matar' means green peas and 'Kachori' is a deep-fried and flaky pastry like a spiced empanada.
There are many variations of kachori prepared in India depending on the region, season and local flavours. The stuffing in the kachori's can be anything from lentils to vegetables to dry fruit. Kachori's are not much different from the Samosa except for the filling and the shape.
Matar Kachori is especially popular during the winters in India when fresh peas are in season and the markets are flooded with delicious, sweet peas. The kachori can be served with tamarind chutney, green chutney, achar or even dubki wale aloo.
Usually, I make matar kachori every year around this time at least 3-4 times when peas are in season or for Holi. It is something of a tradition or maybe a family ritual now! There isn't a snack in the world I would trade these for, except may be the scrumptious samosa or moong dal chilla.
I usually prepare the matar masala and freeze it in an airtight container in the fridge and it lasts for more than a month.
Simple, easy and delicious recipe and a perfect companion to a cup of chai!
Ingredients
For Peas Stuffing
1 cup green peas
1 inch ginger piece
2-3 green chillies
2 teaspoons oil
1 teaspoon cumin seeds
½ teaspoon asafoetida
Salt to taste
1 teaspoon red chilli powder
1 teaspoon cumin powder
1 teaspoon garam masala
1 teaspoon Kashmiri red chilli powder
1 teaspoon chaat masala
1 teaspoon mango powder
For The Dough
2 cups plain flour
Salt to taste
1 teaspoon carom seeds
4 tablespoons oil/ghee
½ cup chilled water
Other Ingredients
Oil for deep frying
Directions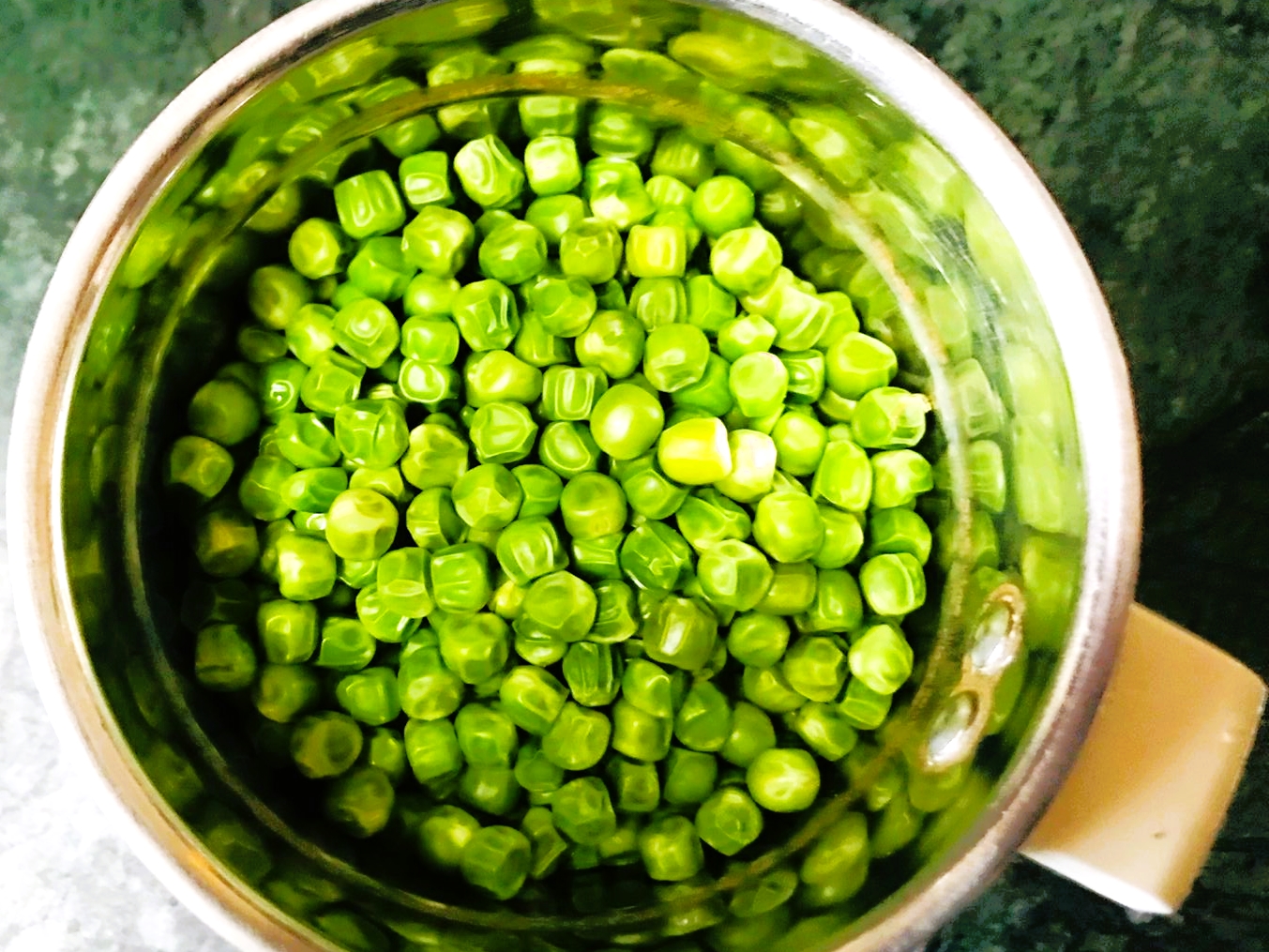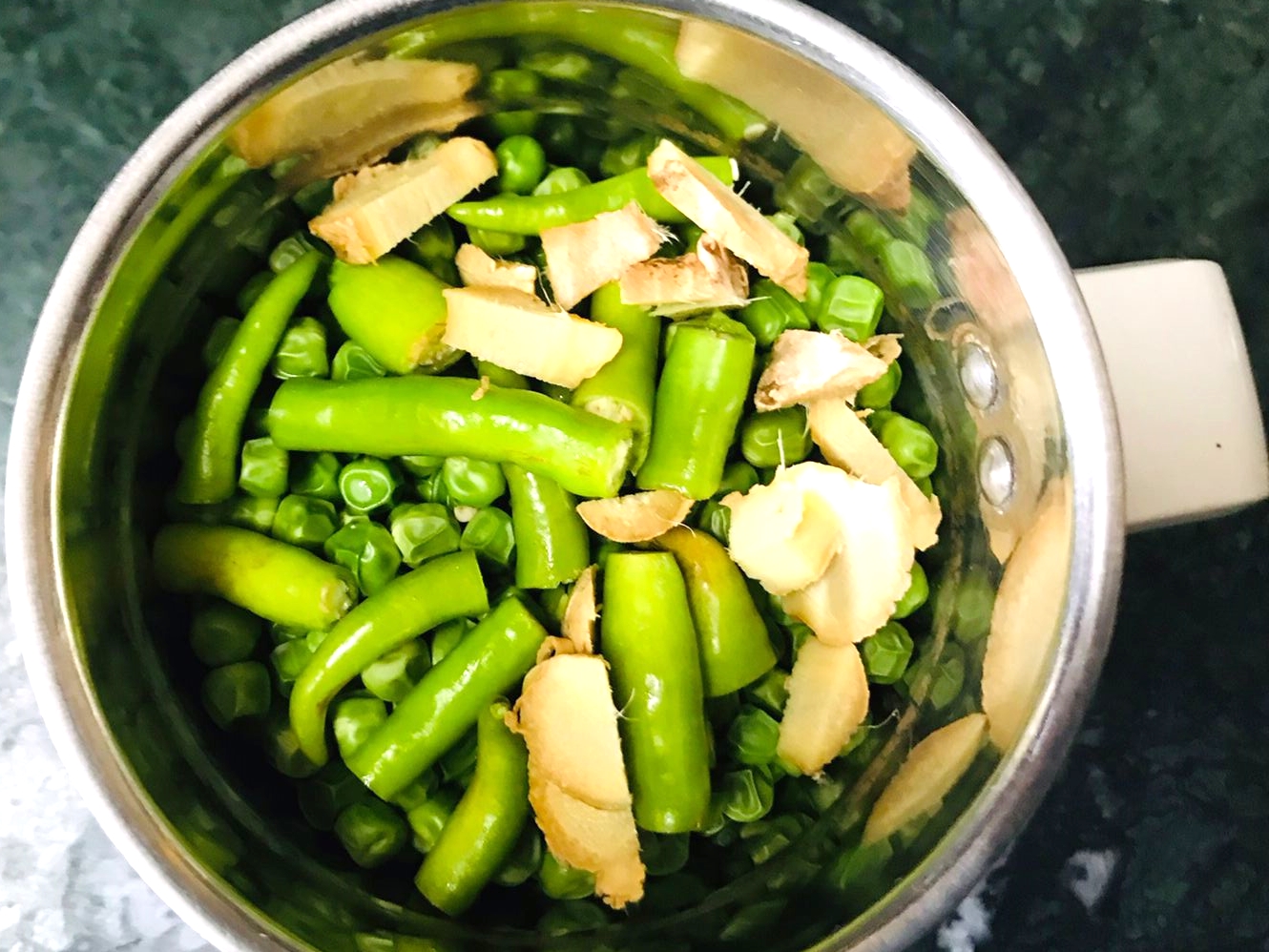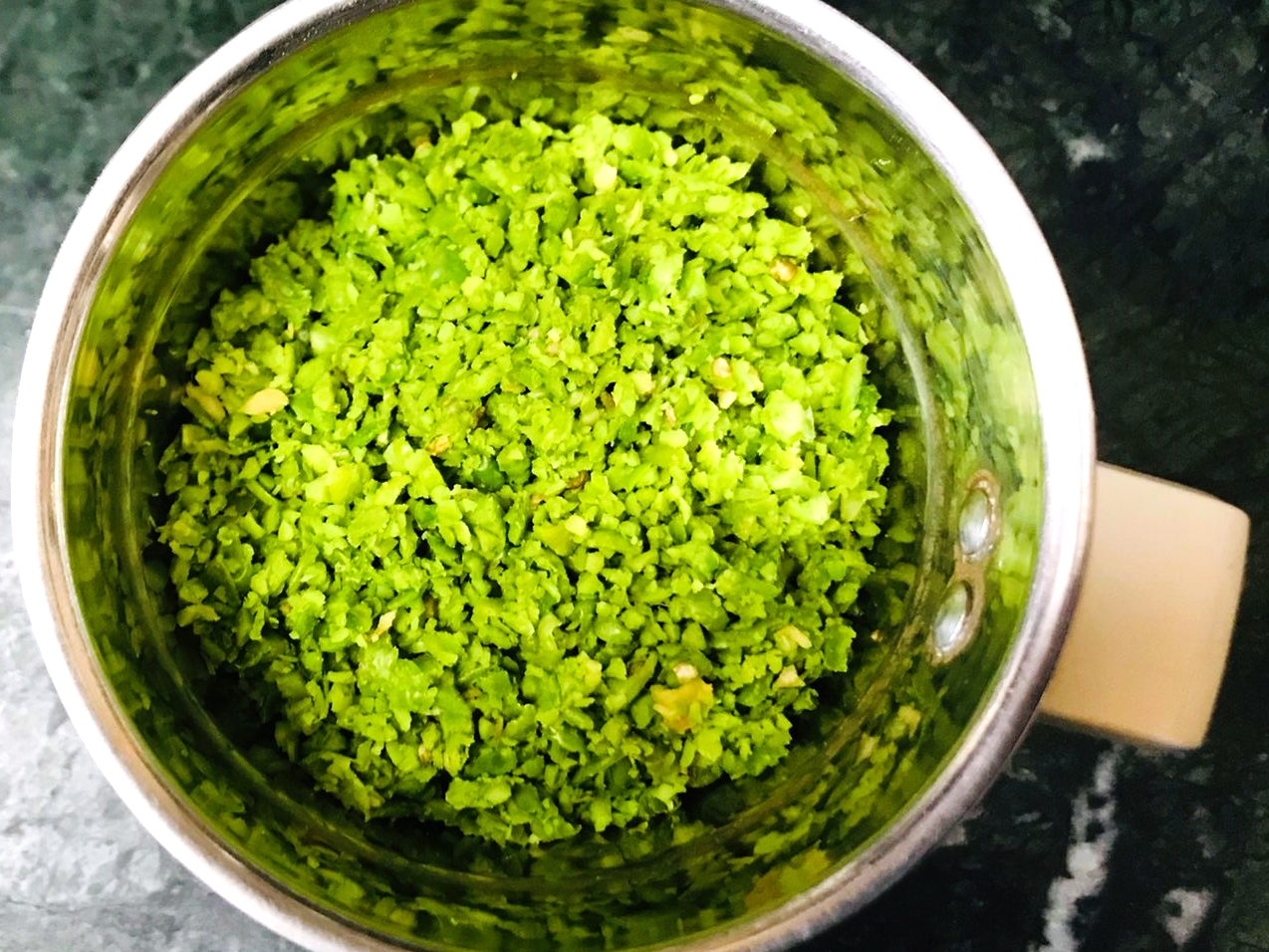 Grind the peas, ginger and green chillies to a rough coarse paste.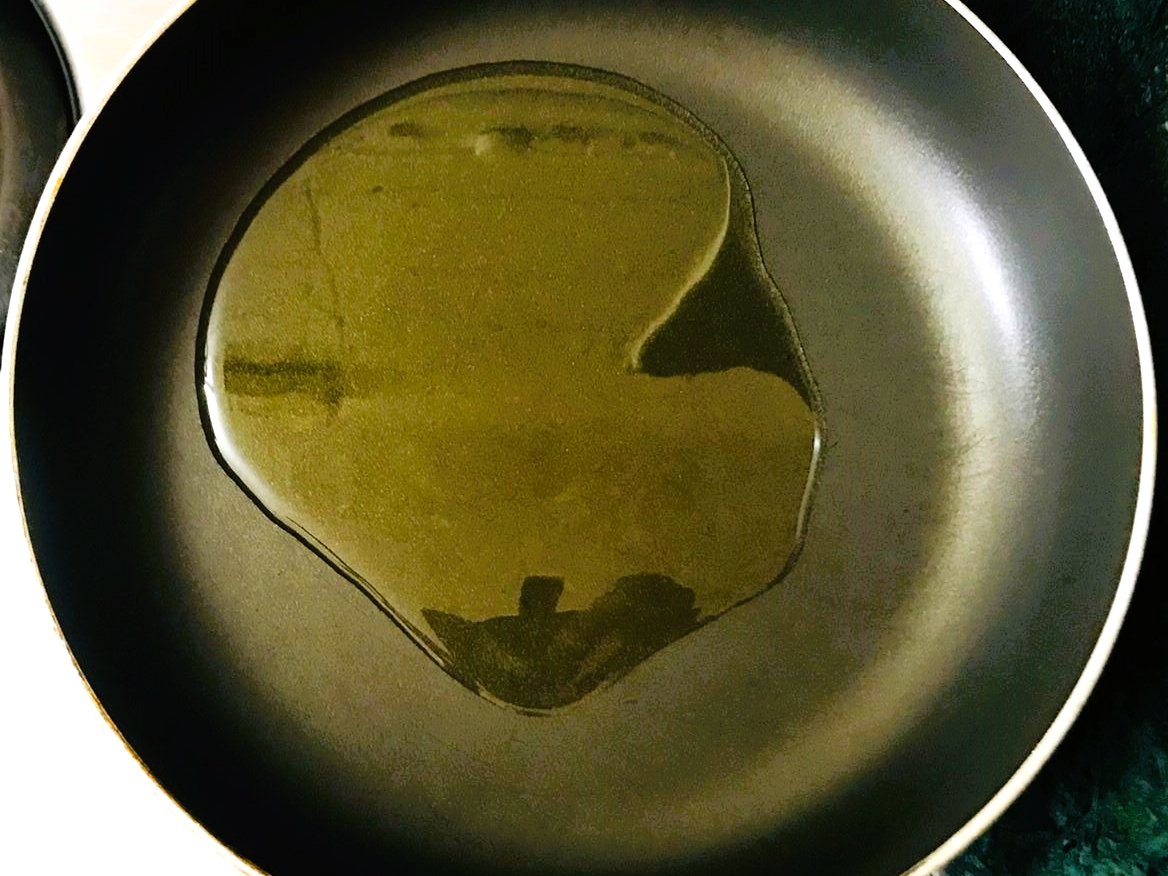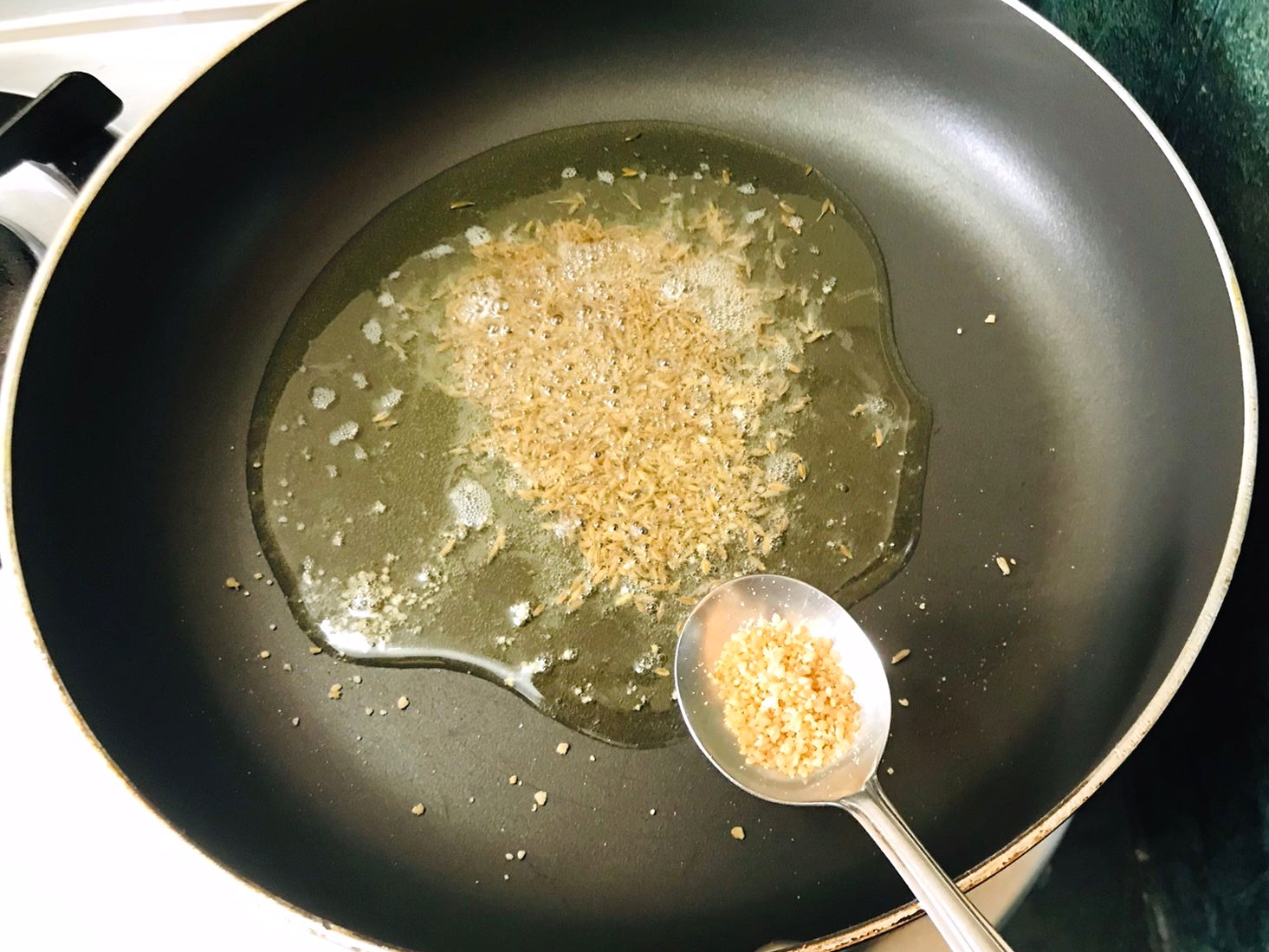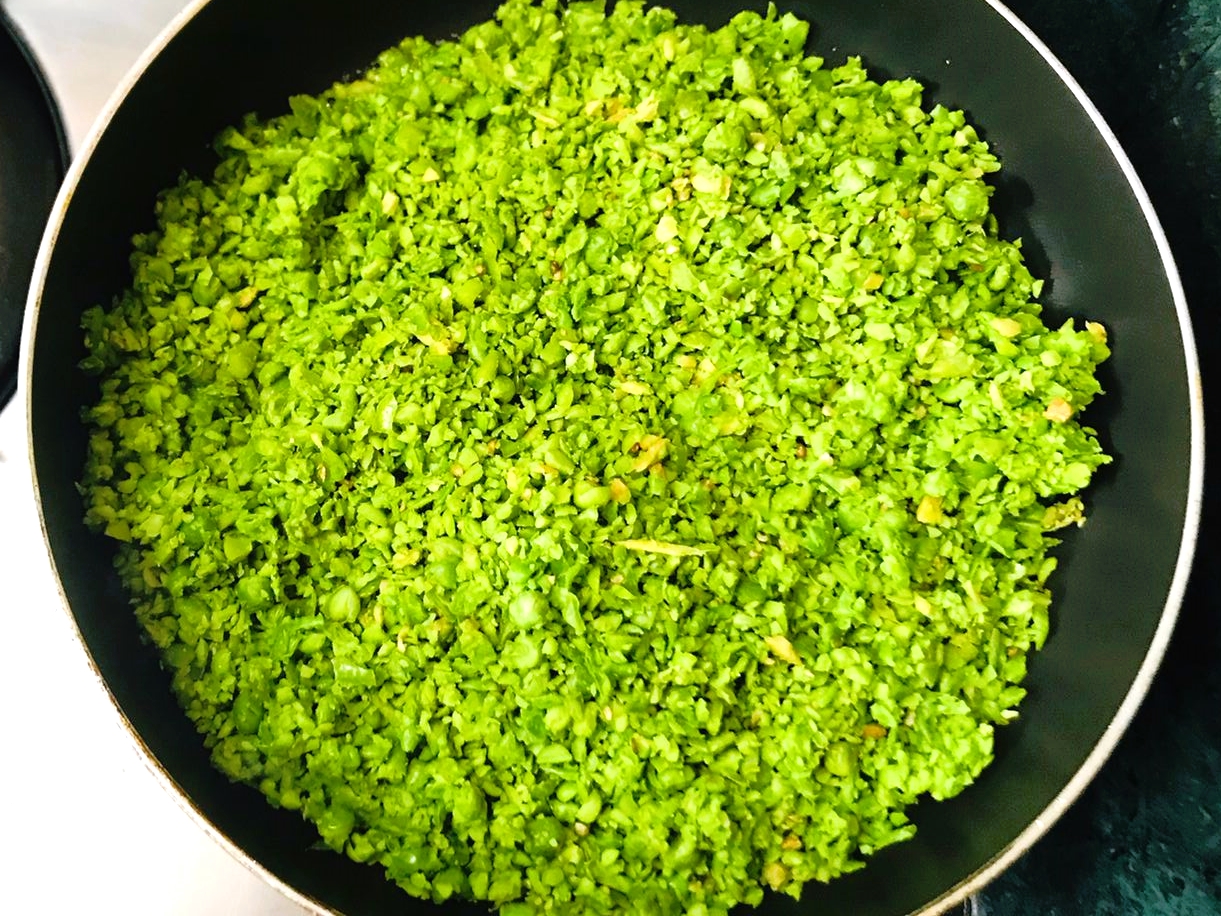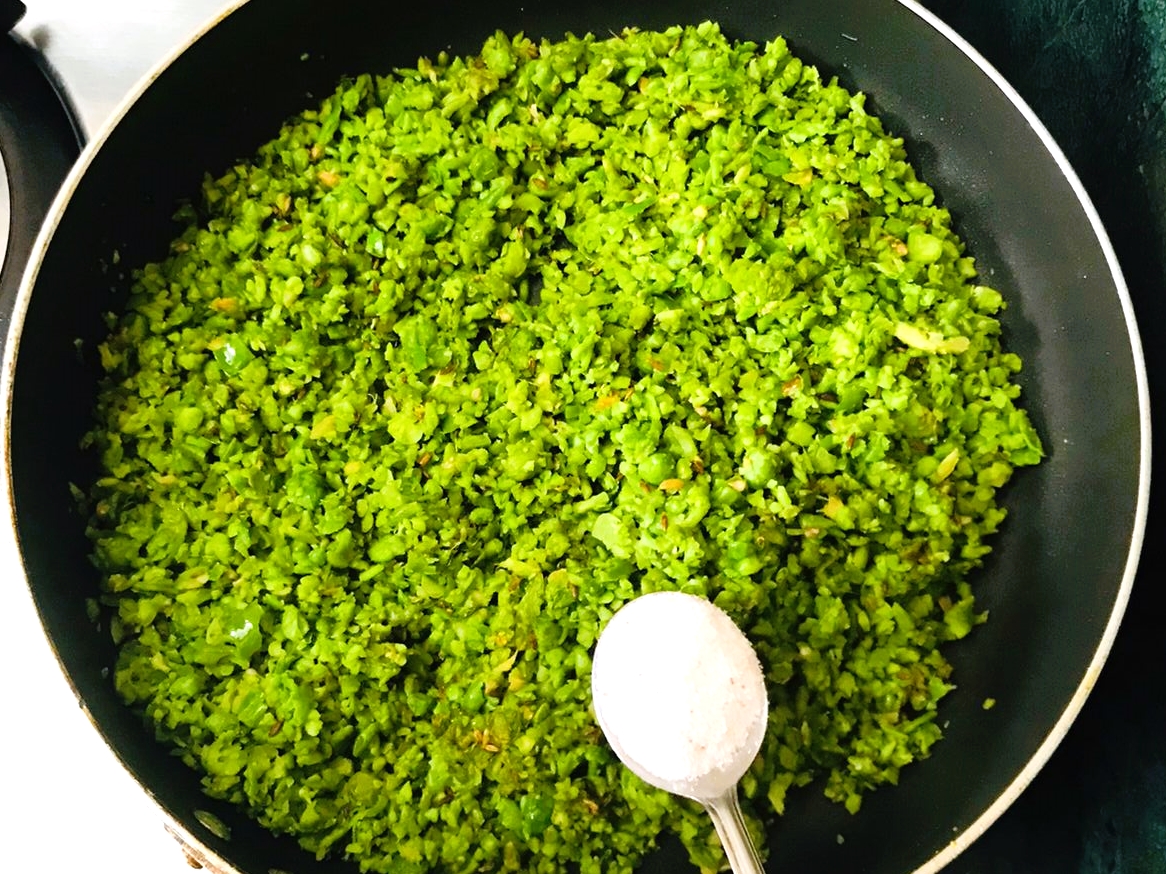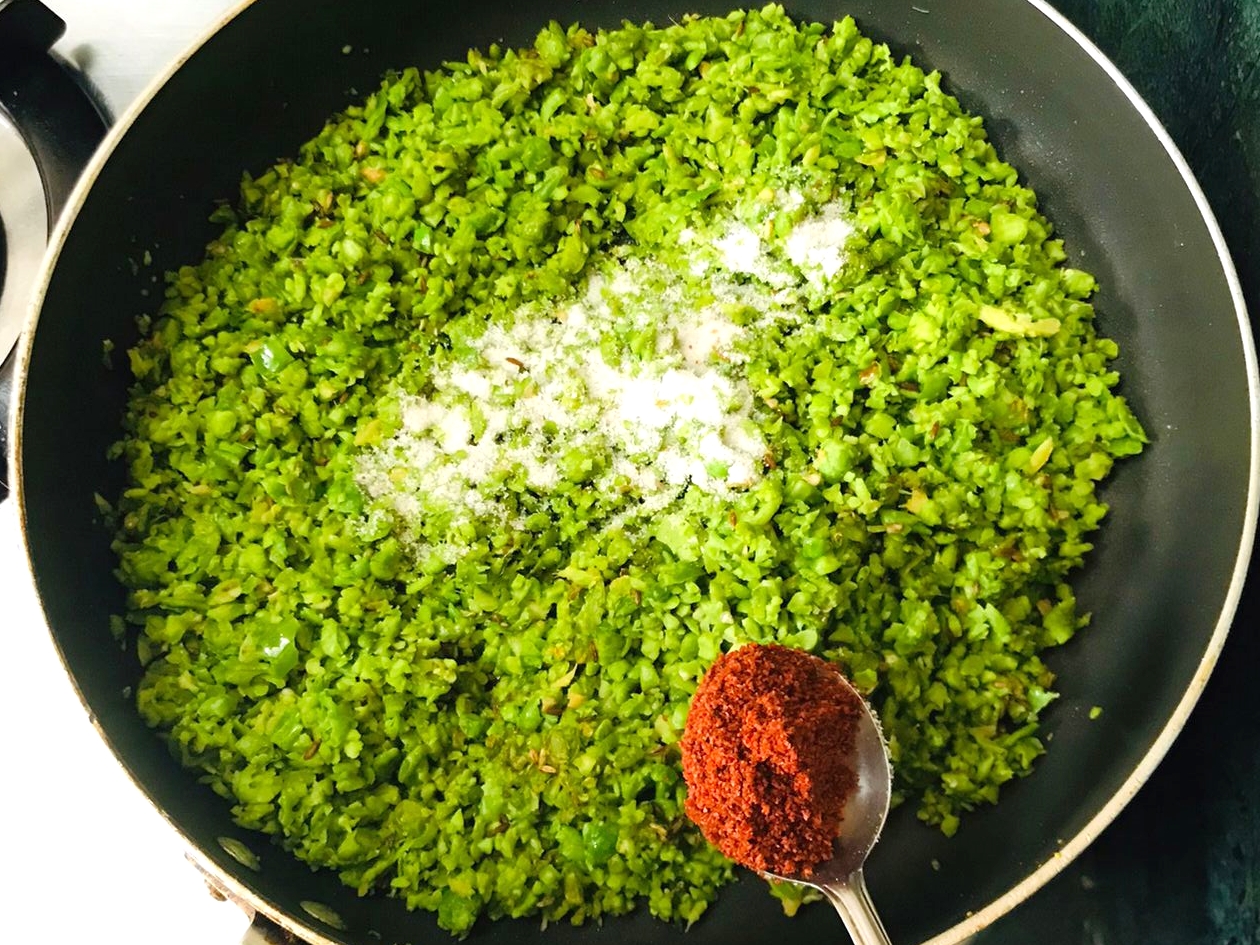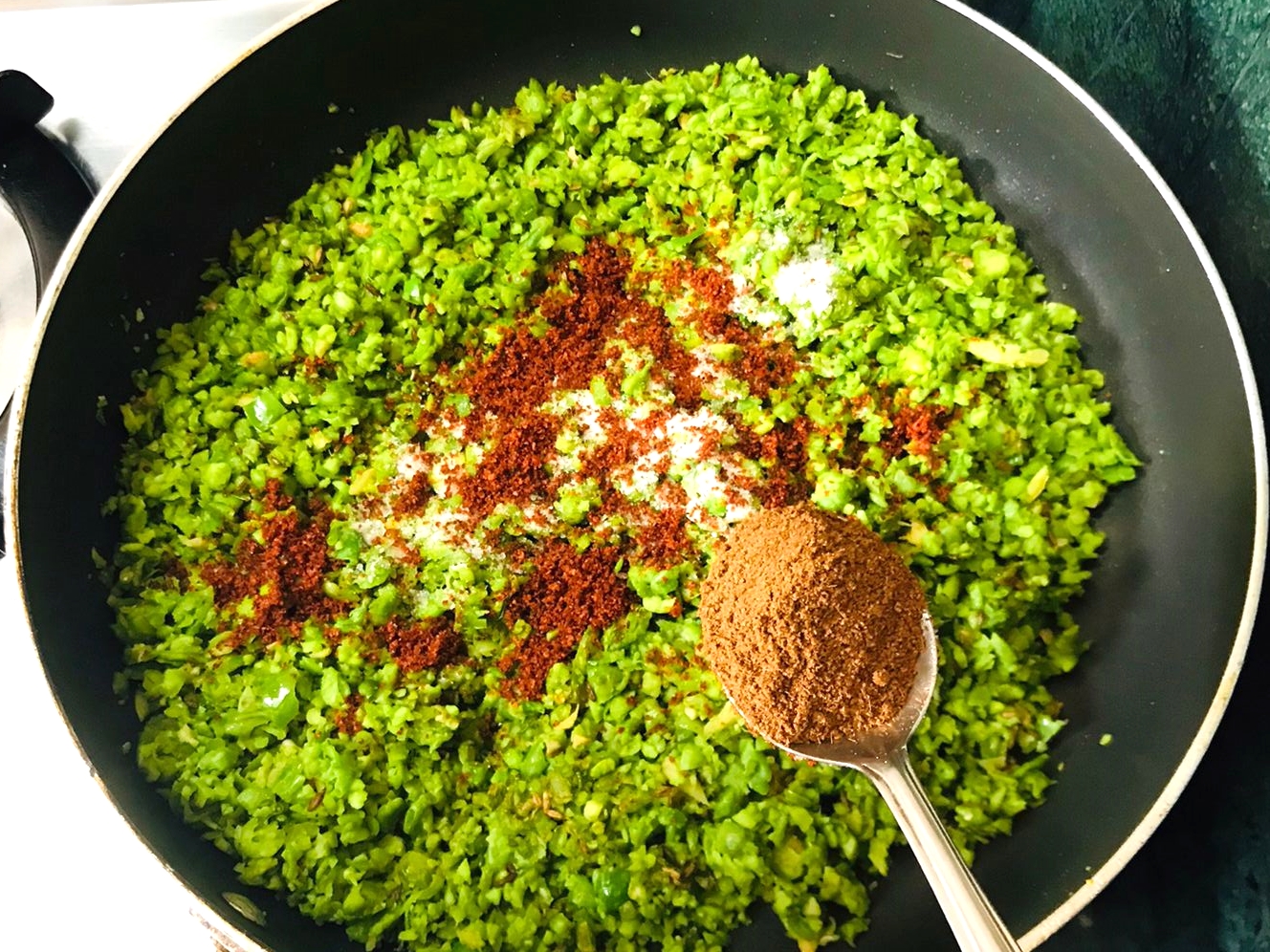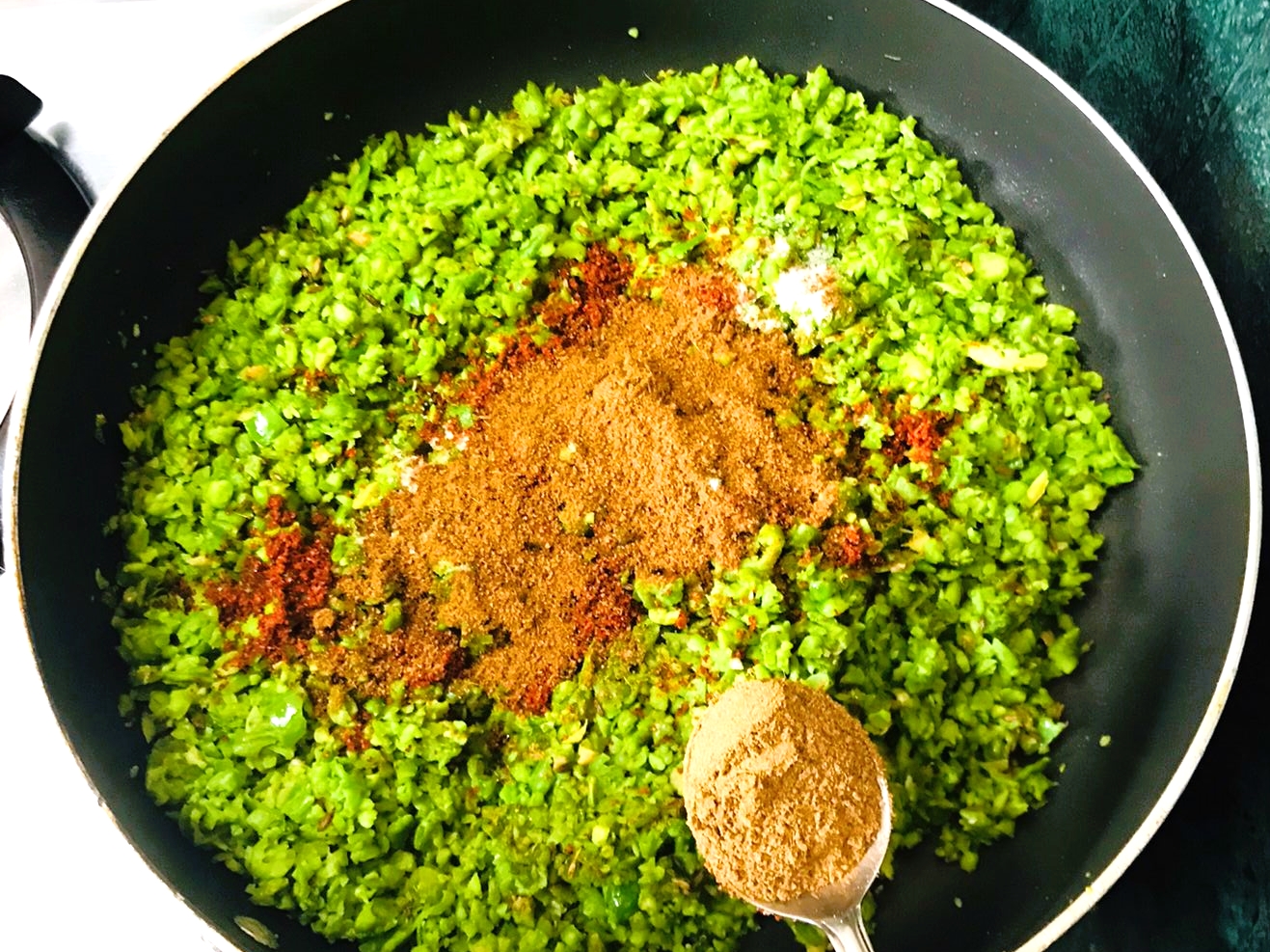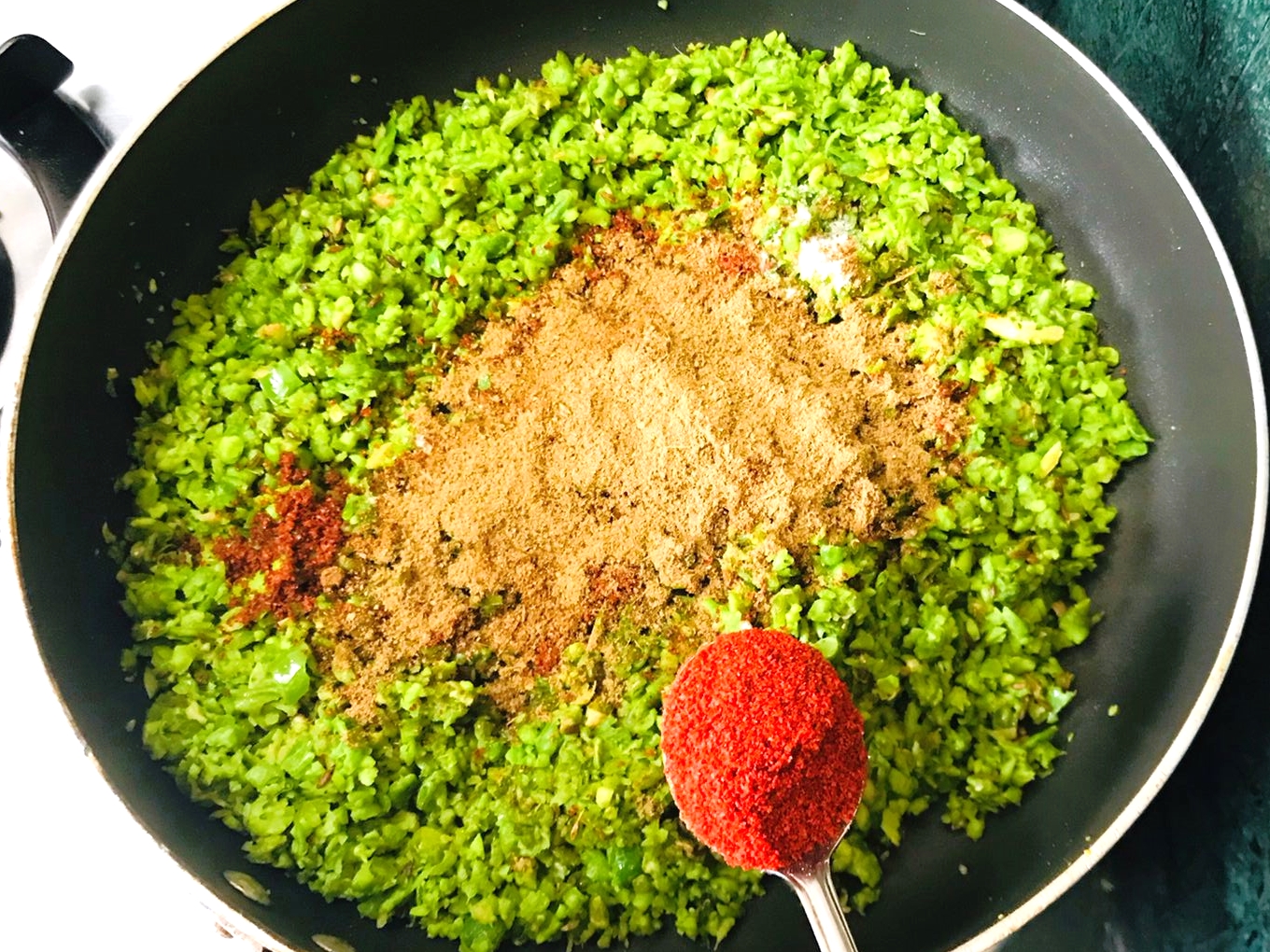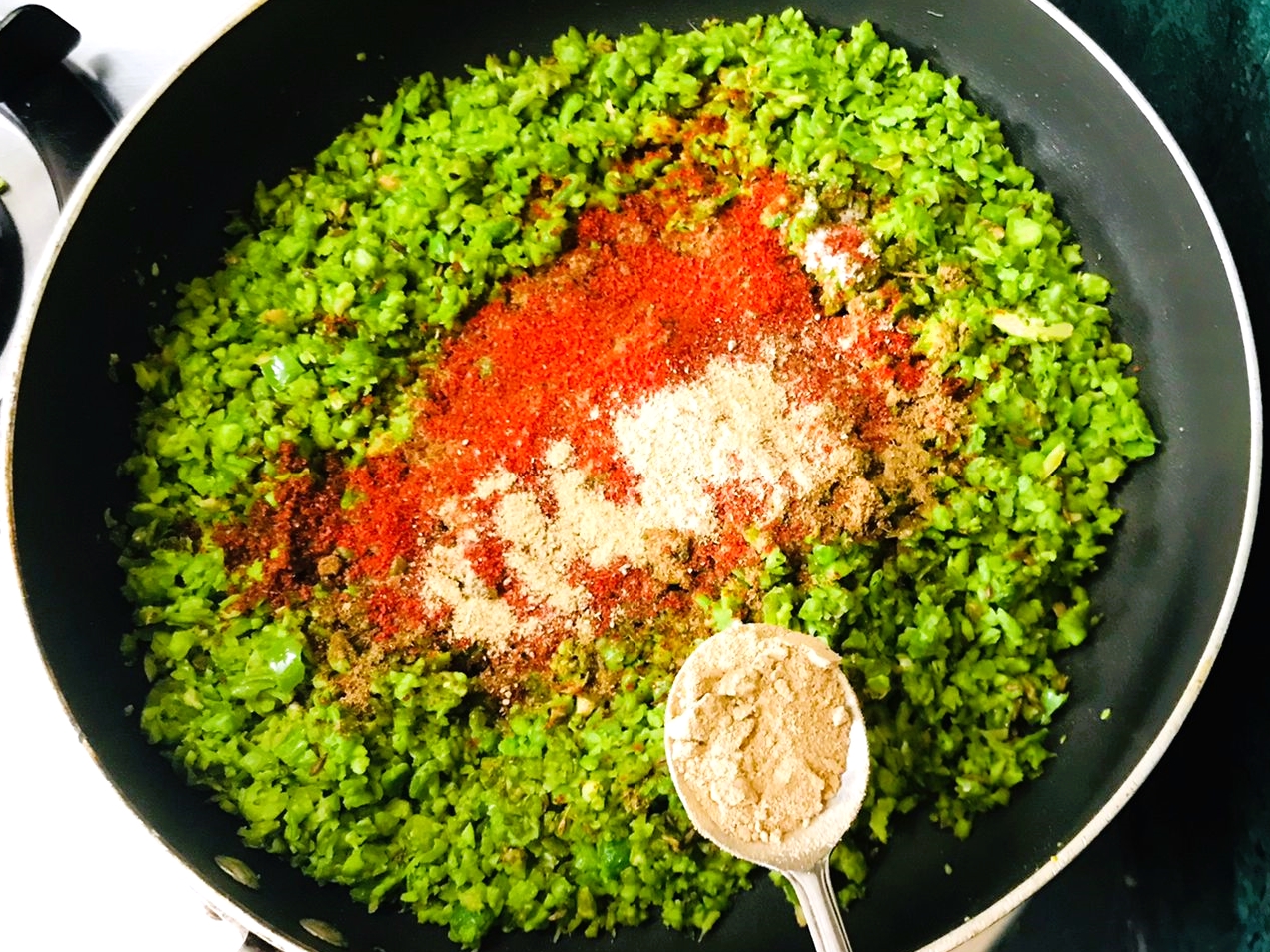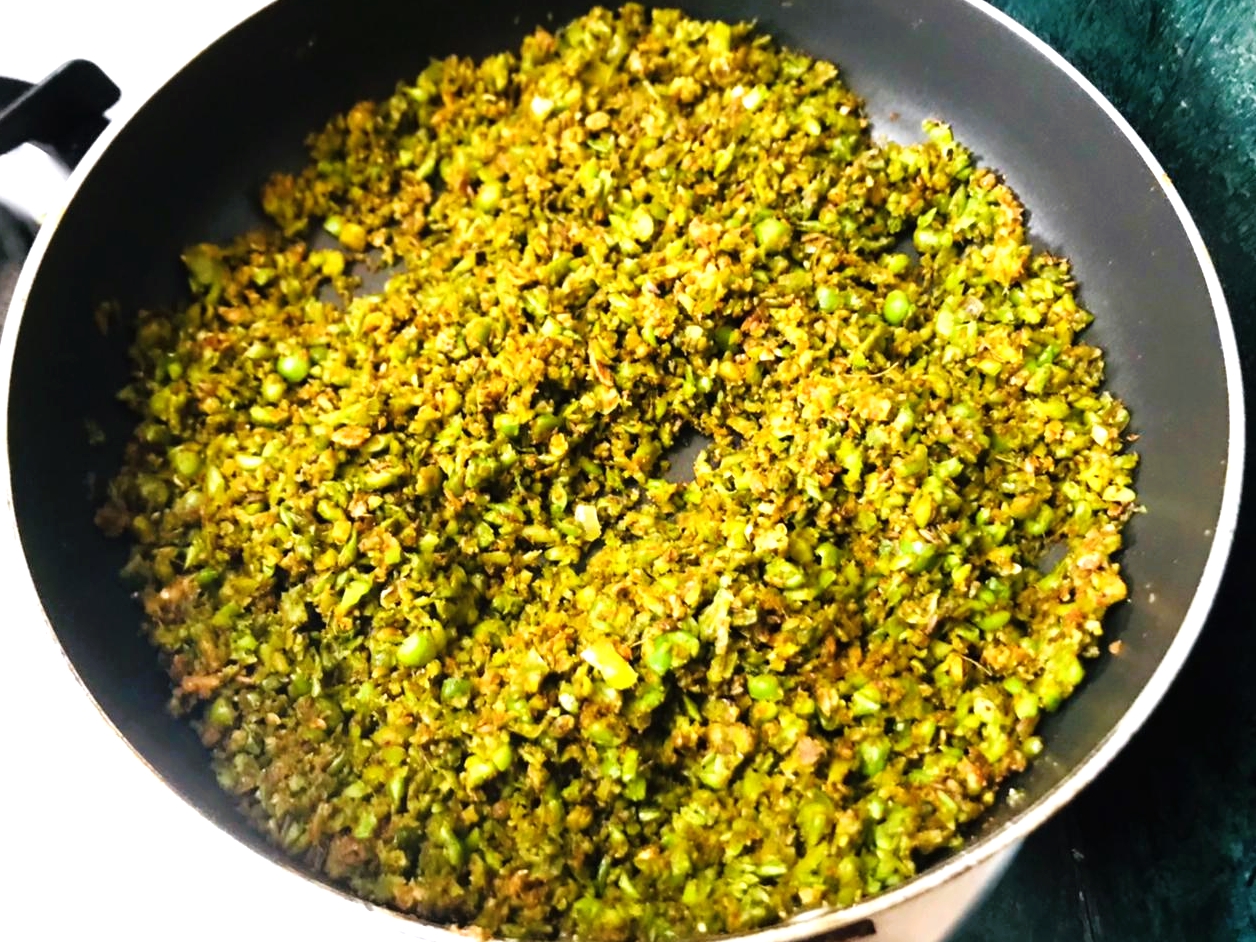 Heat oil in a pan and add the cumin seeds and asafoetida and let it splutter and turn golden (1-2 minutes) and add the peas paste and sauté it on medium heat for 5-7 minutes.
After that, add the salt, red chilli powder, cumin powder, garam masala, Kashmiri red chilli powder, chaat masala and mango powder and mix.
Turn off the heat and keep it aside to cool.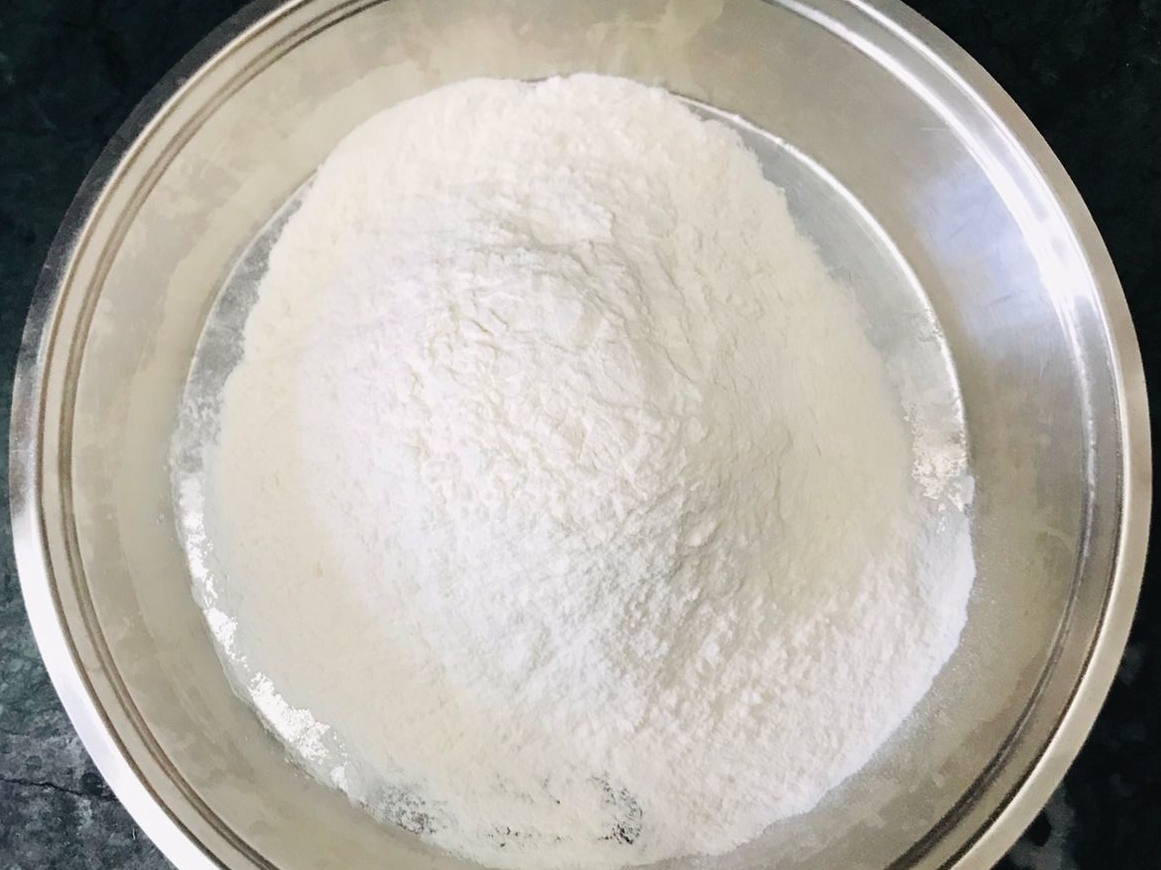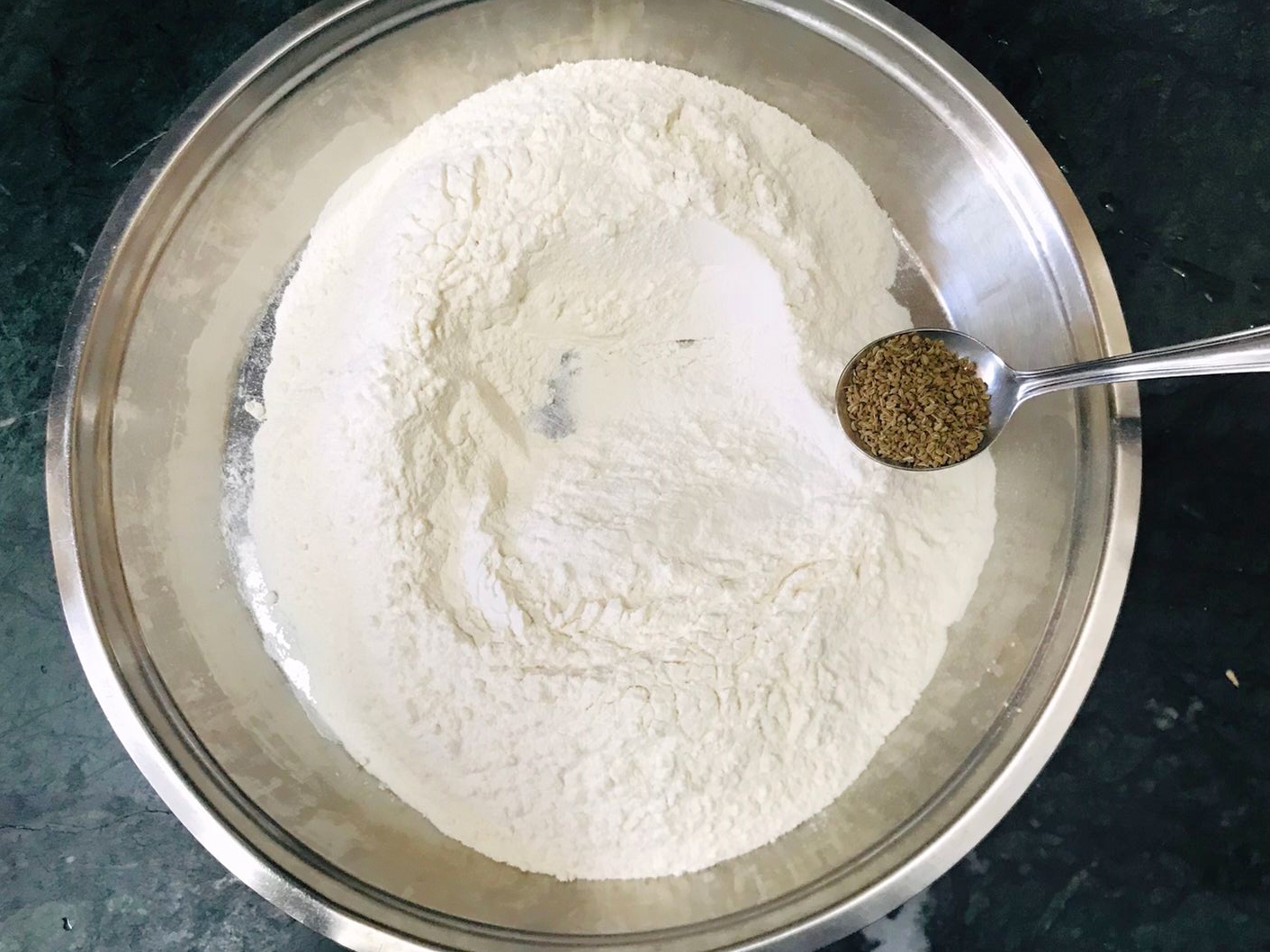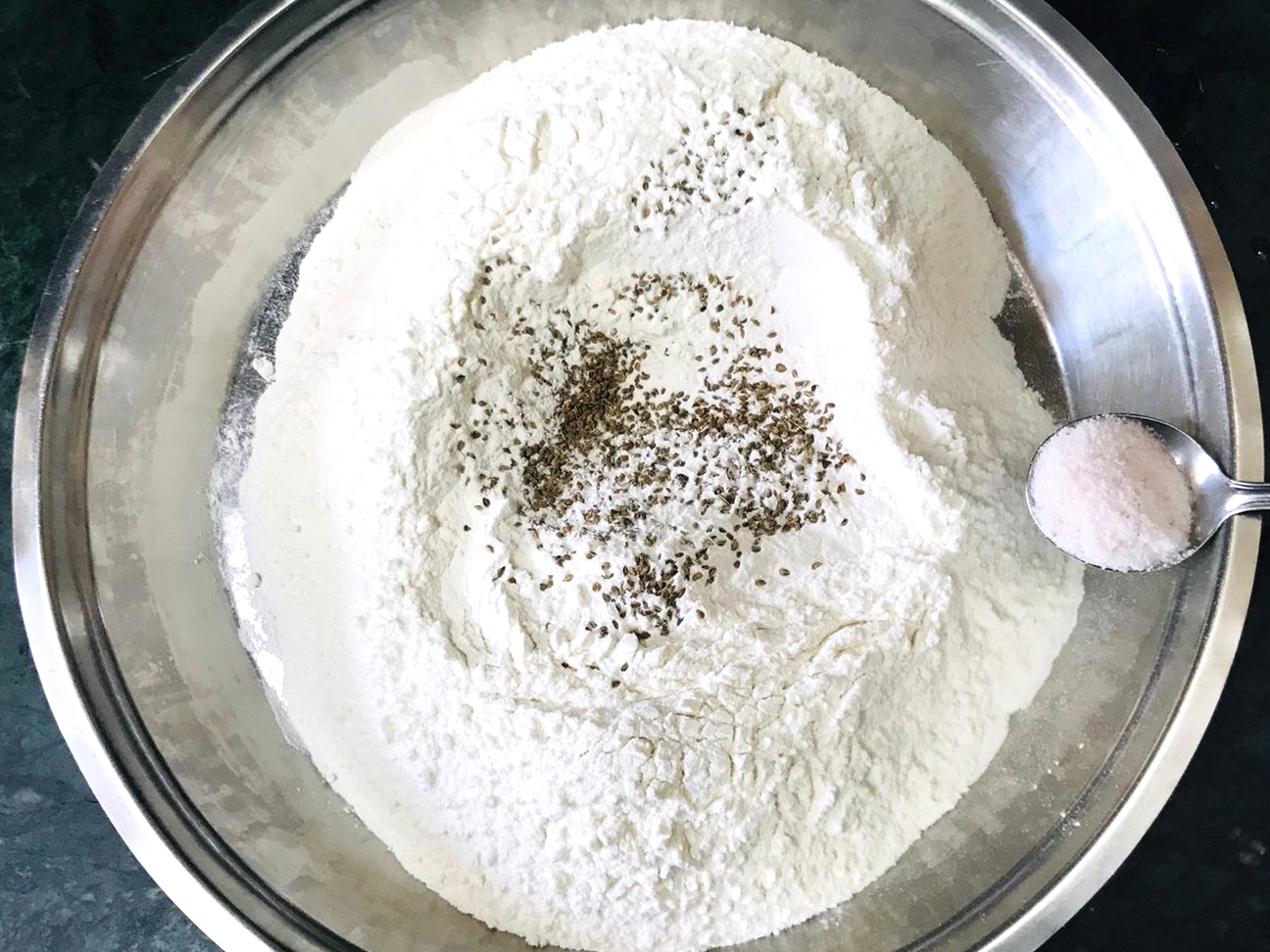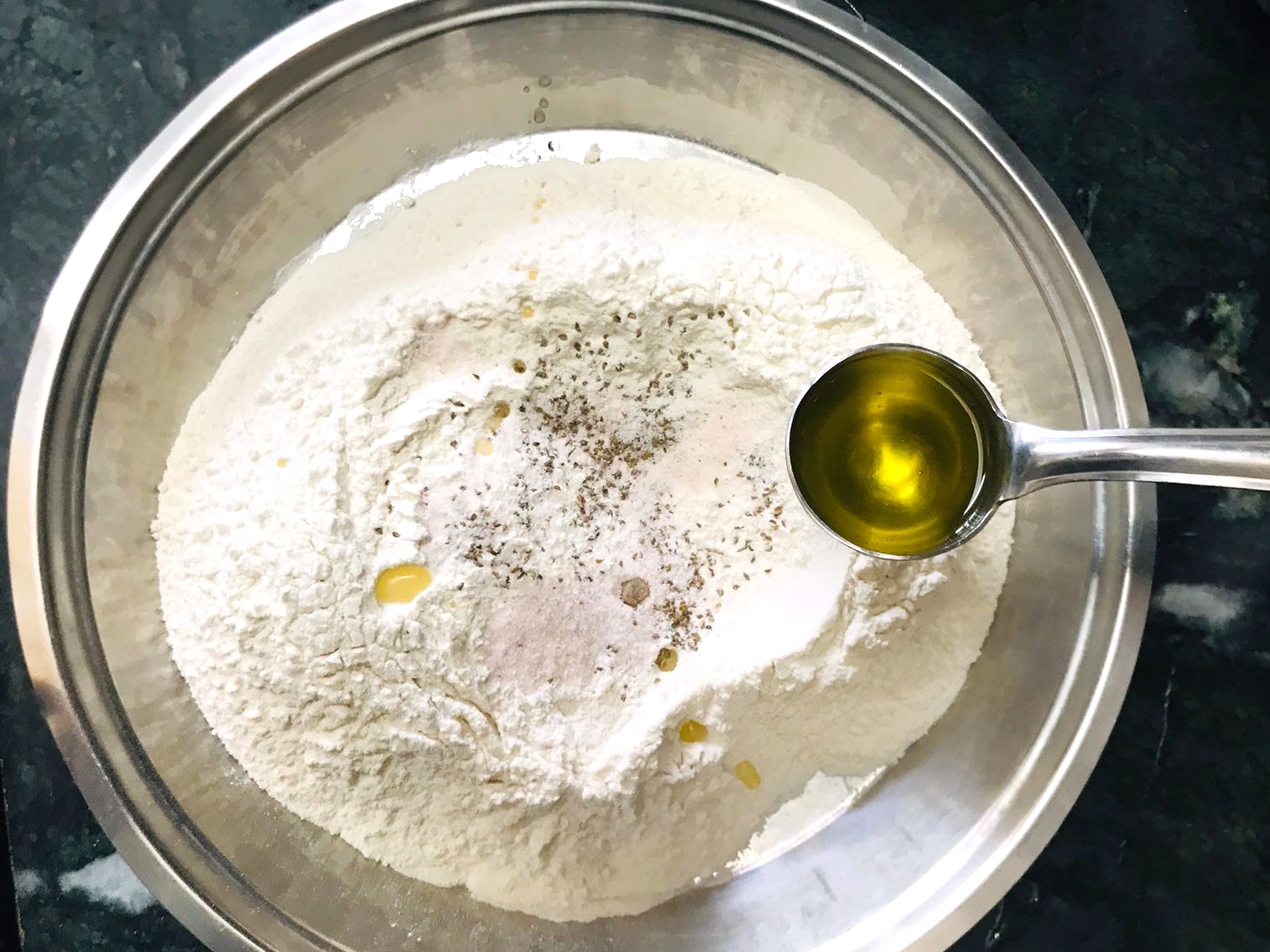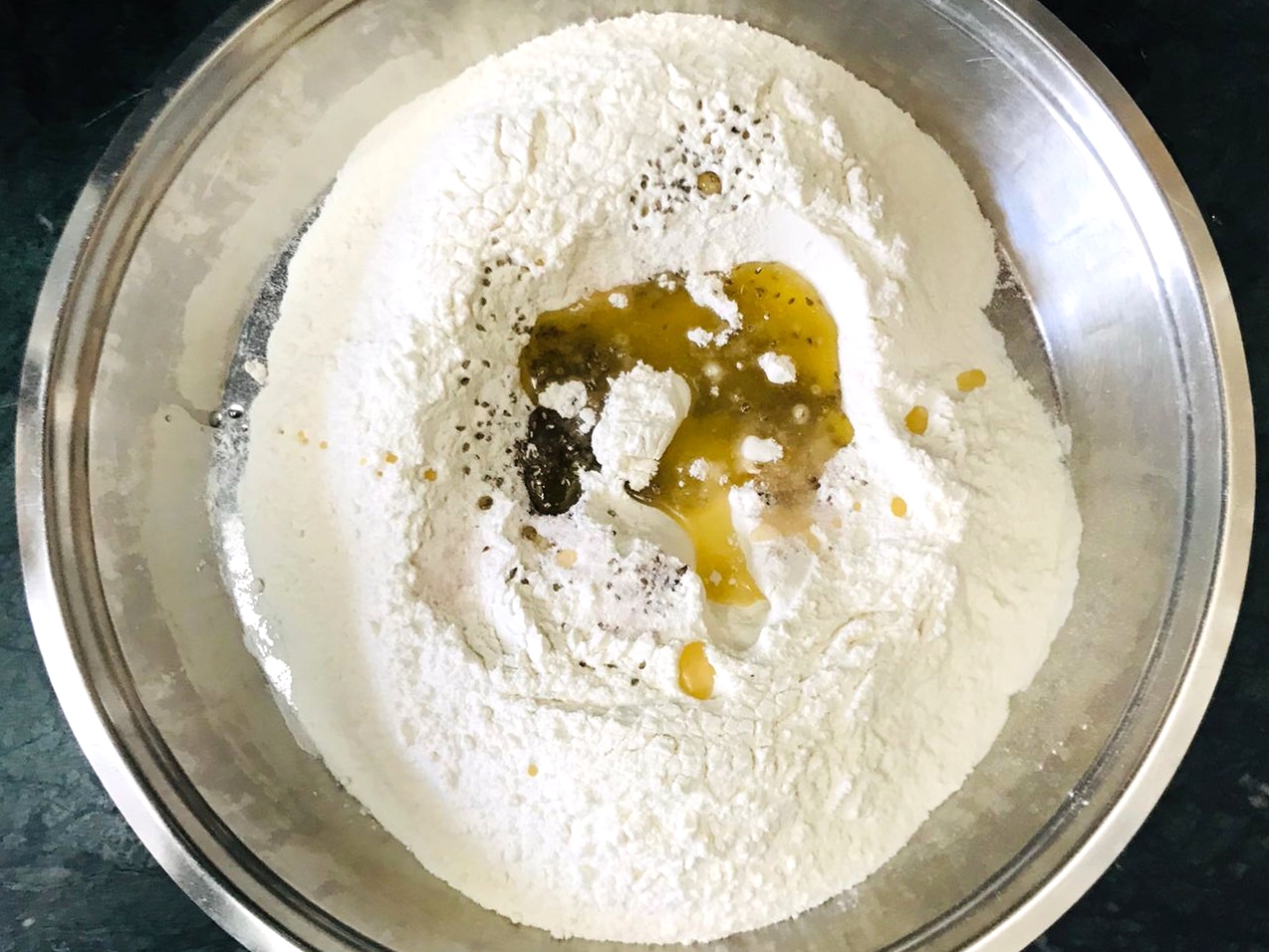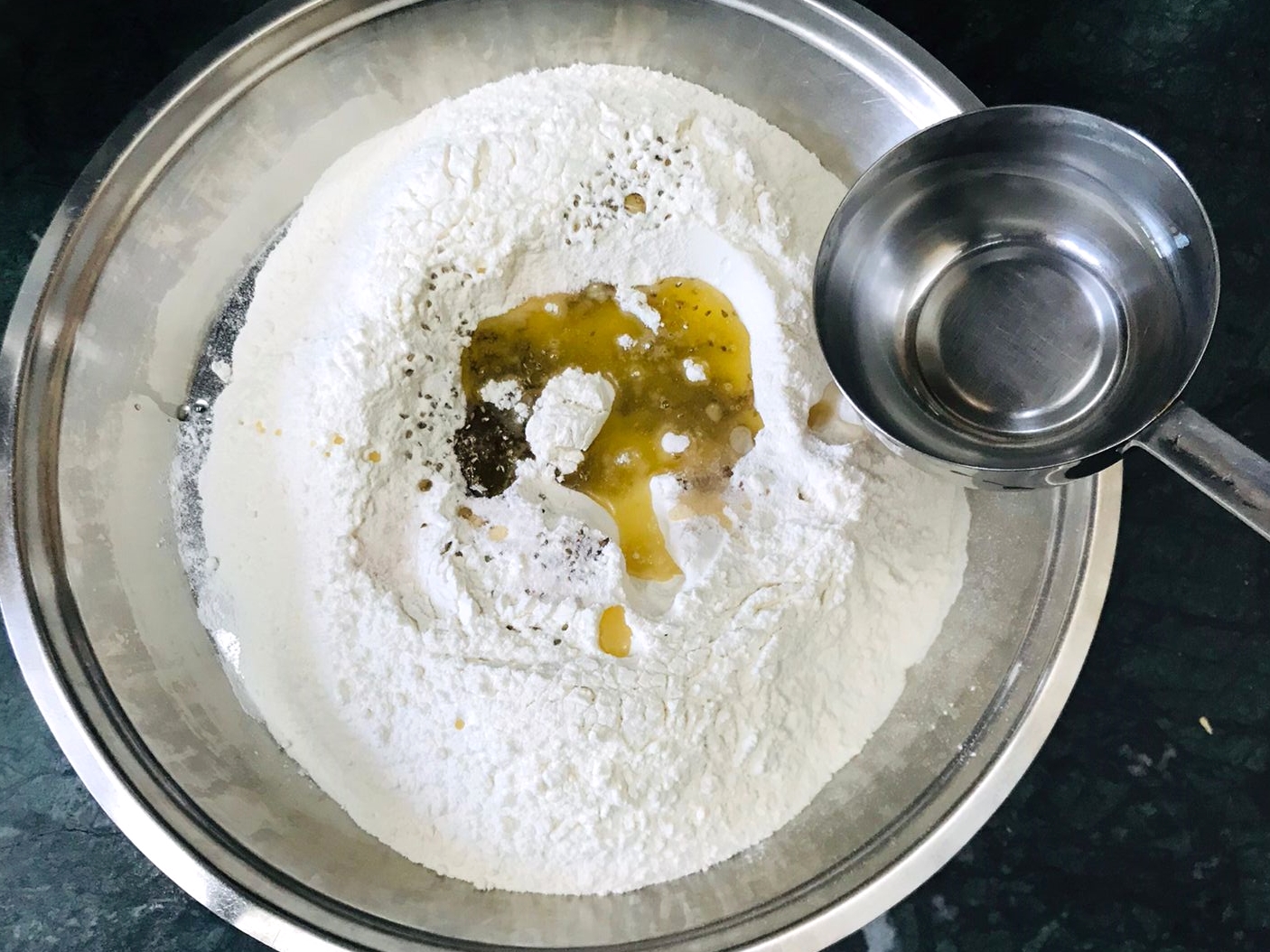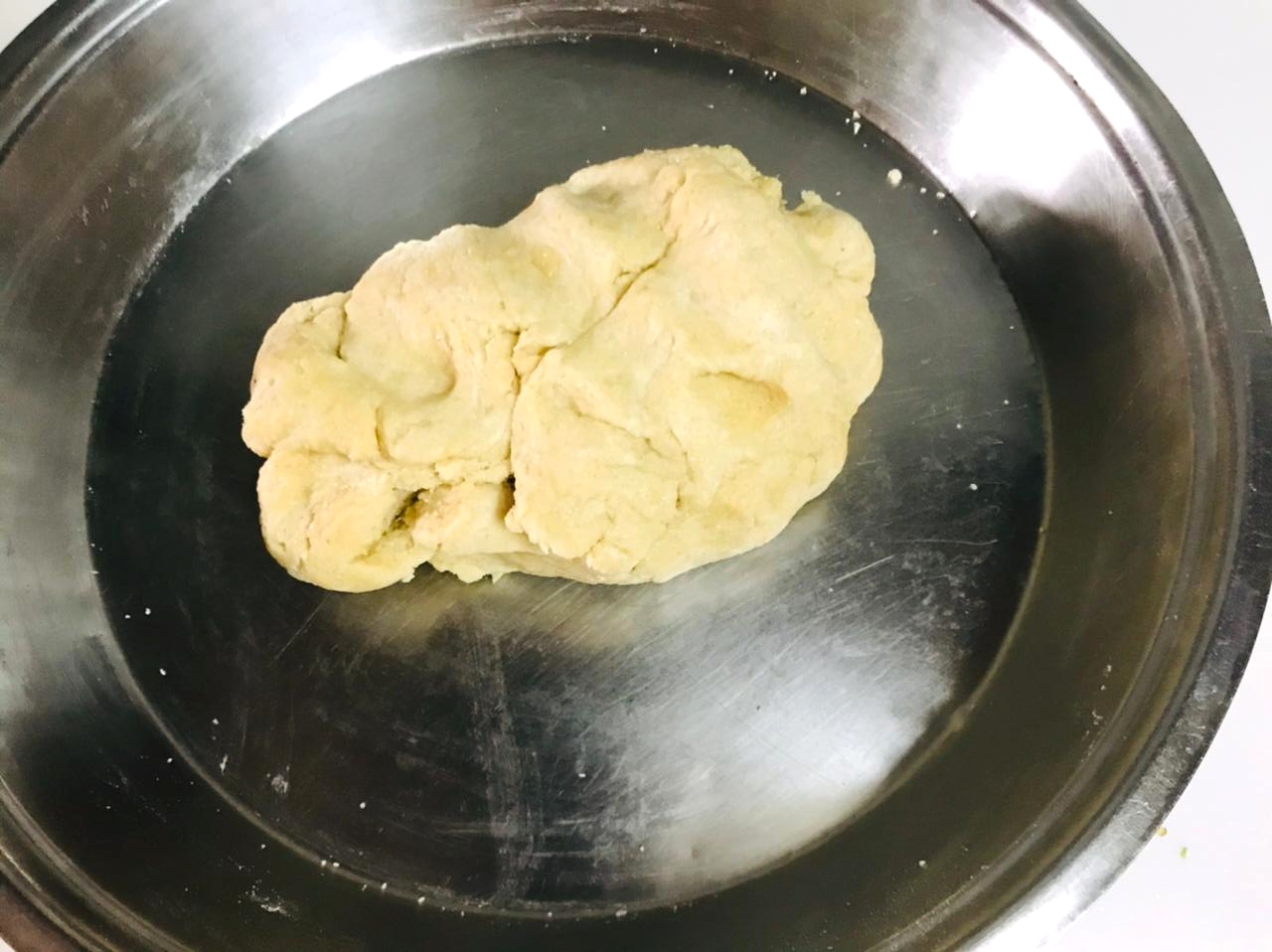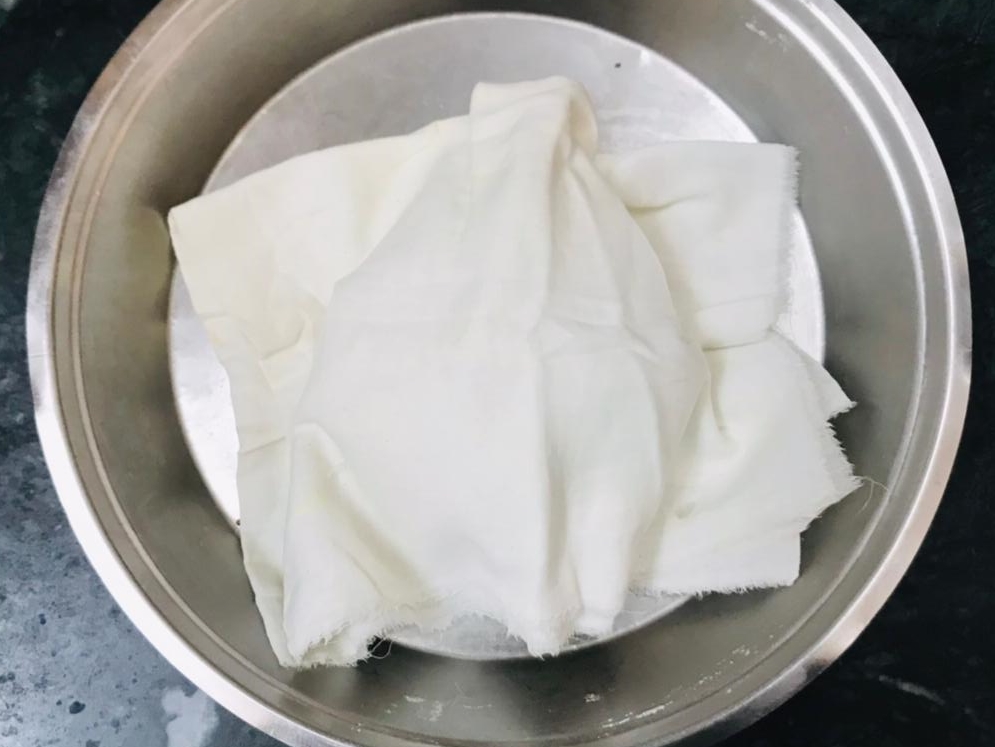 In a bowl, add the plain flour, salt, carom seeds and oil/ghee.  Mix the oil in the flour with your fingertips for a few minutes till you get a breadcrumb like texture in the mixture. You should be able to make a ball of the flour after mixing oil/ghee. Adjust the oil/ghee at this stage and add a few more drops of oil/ghee if you are not able to make a ball.
Add water in parts and knead a soft dough. The dough once done should be soft and pliable to the touch. If poked with a finger it will leave a dent and then spring back. Cover the dough with a moist muslin or kitchen towel and let it rest for 30 minutes.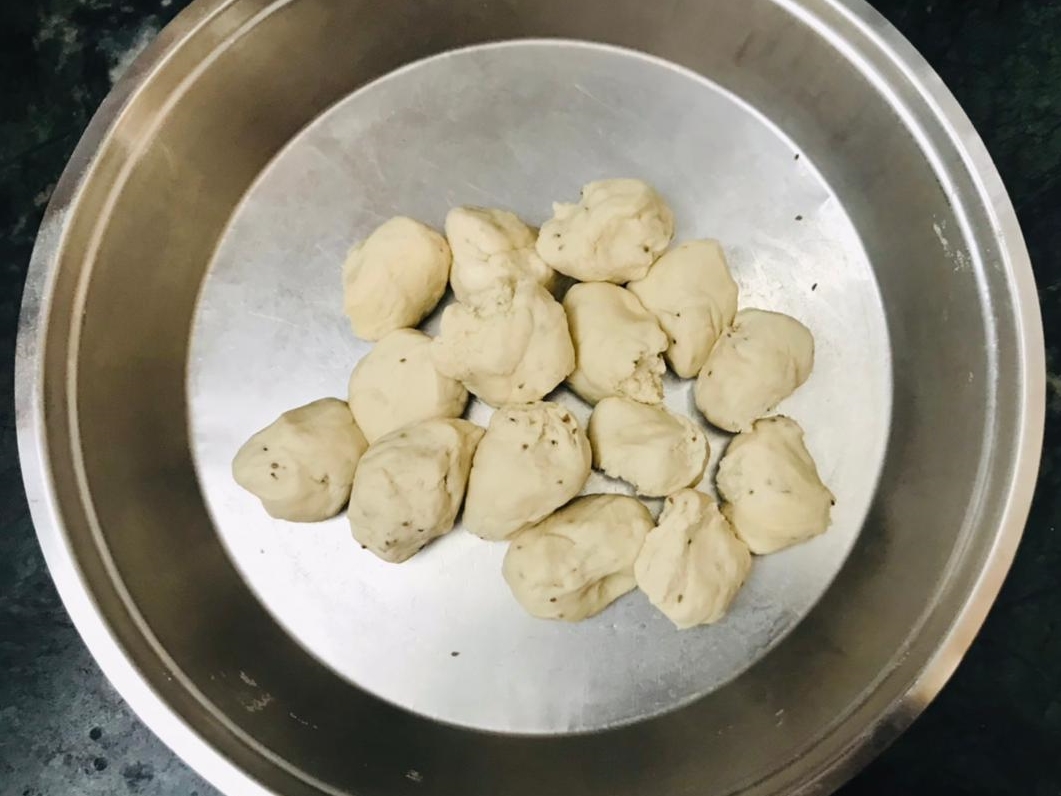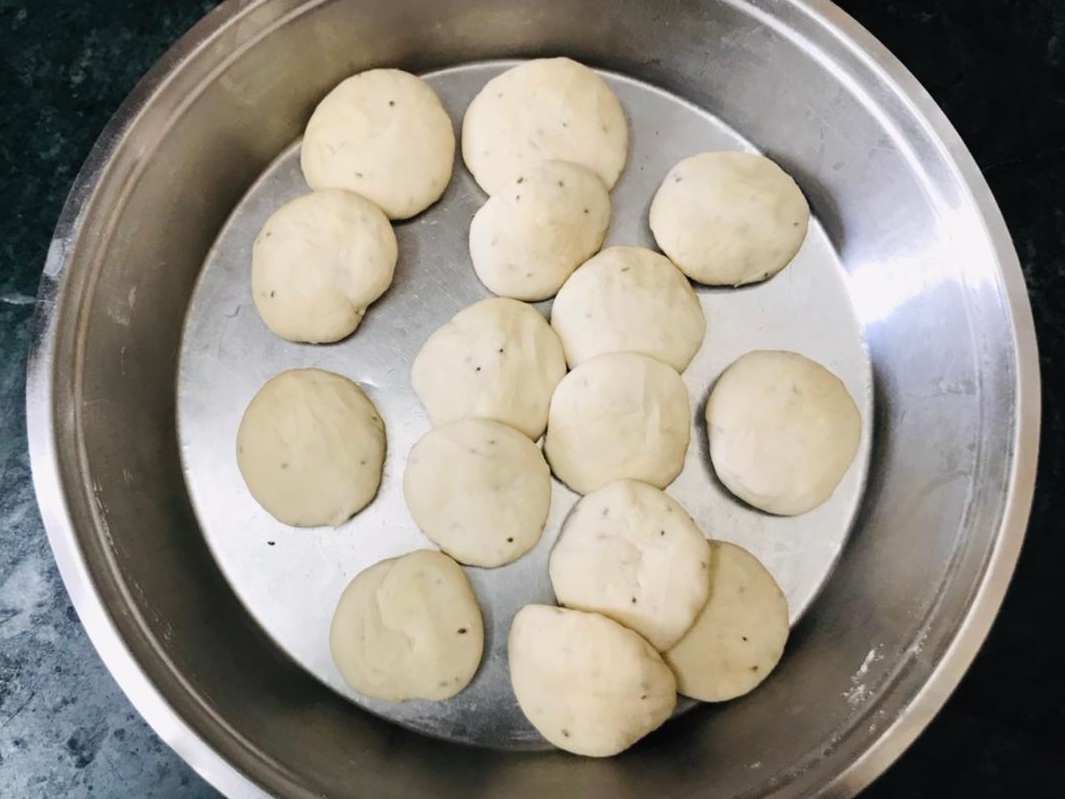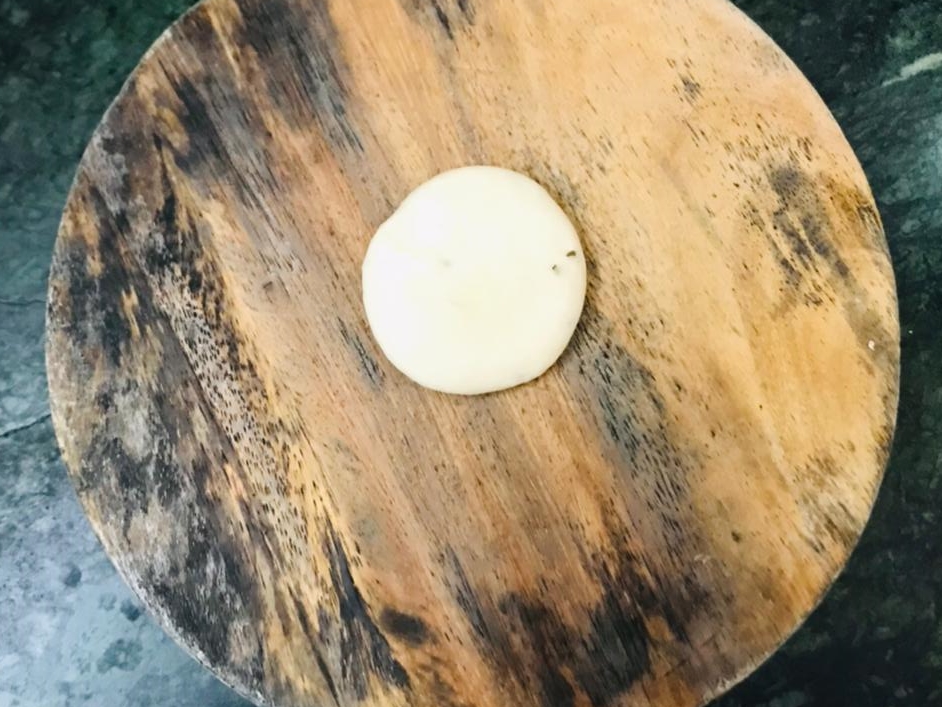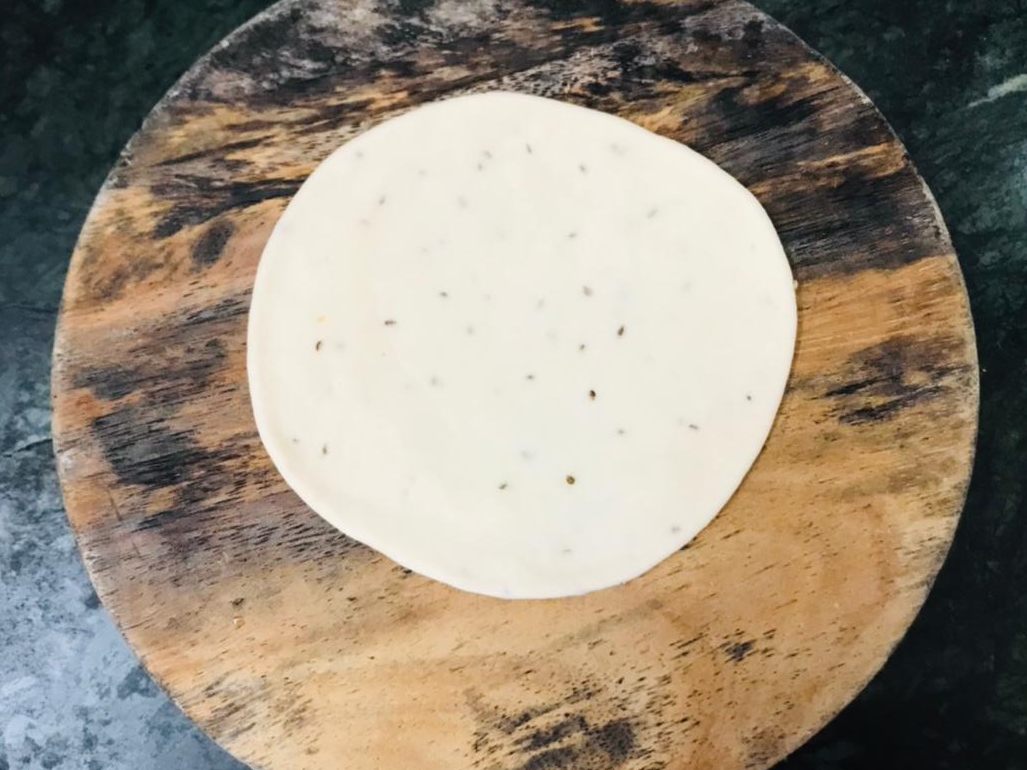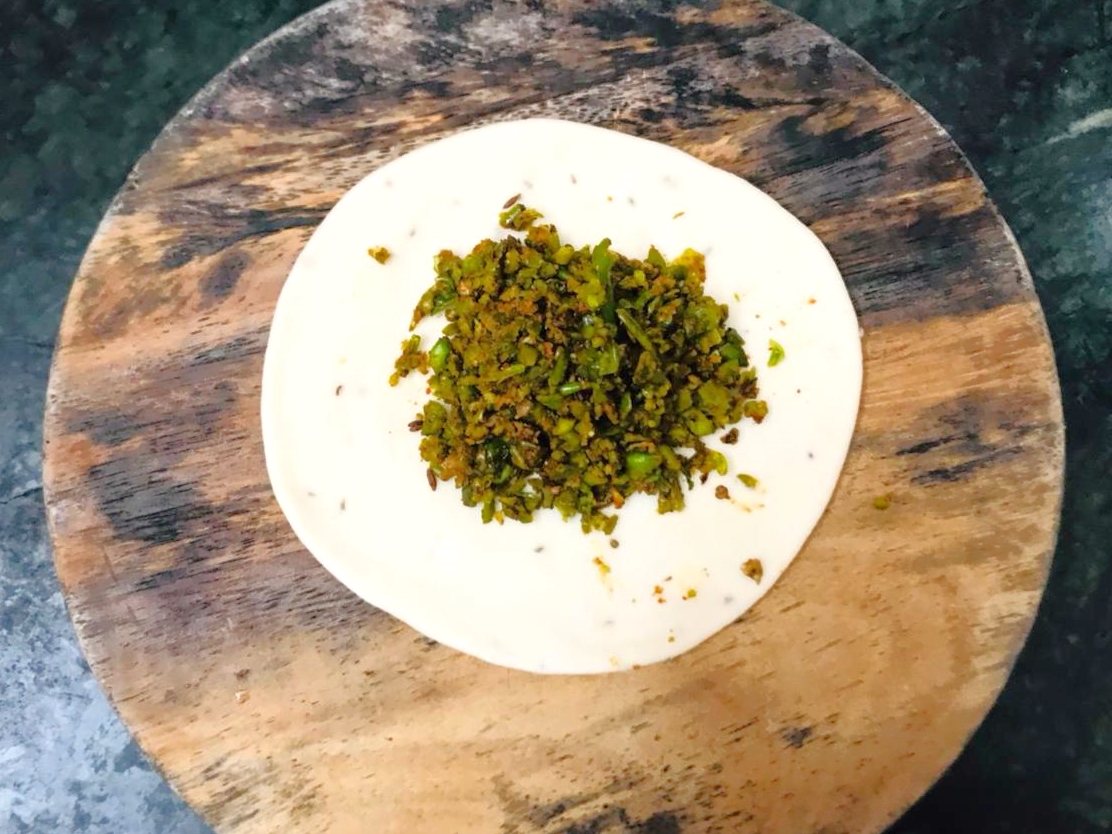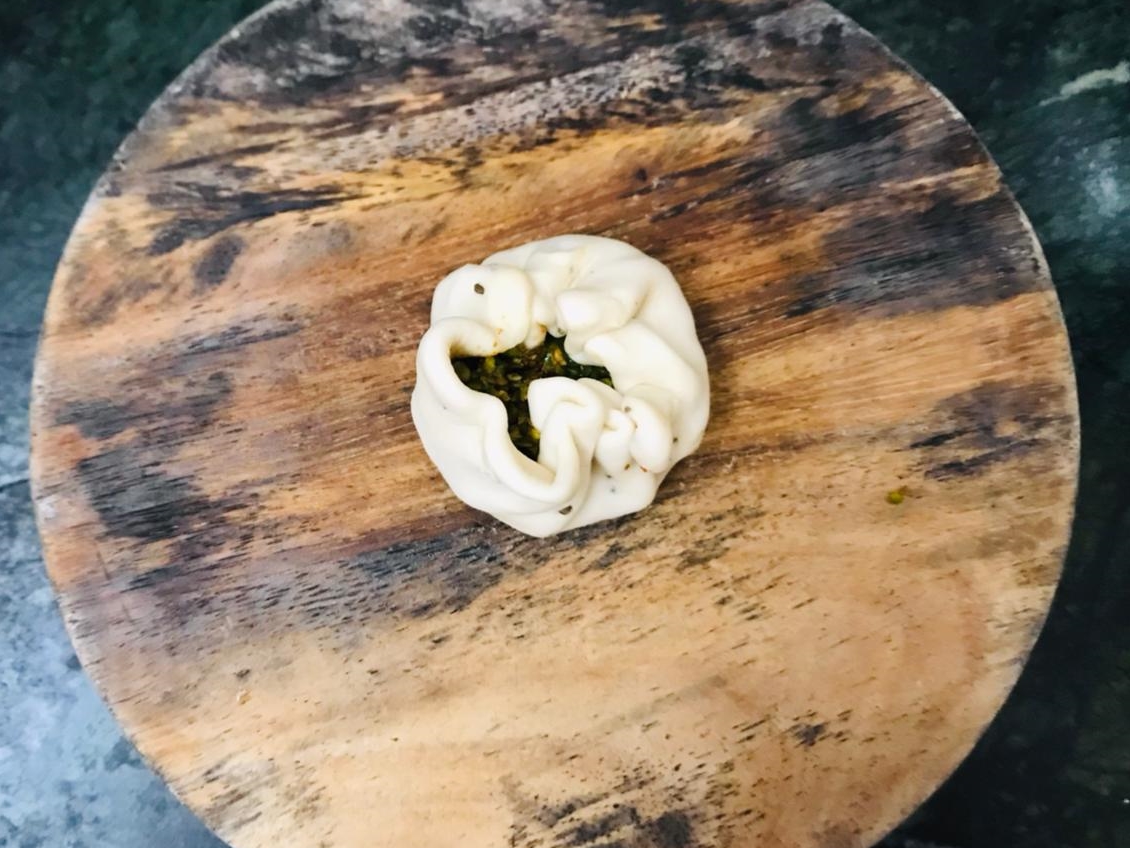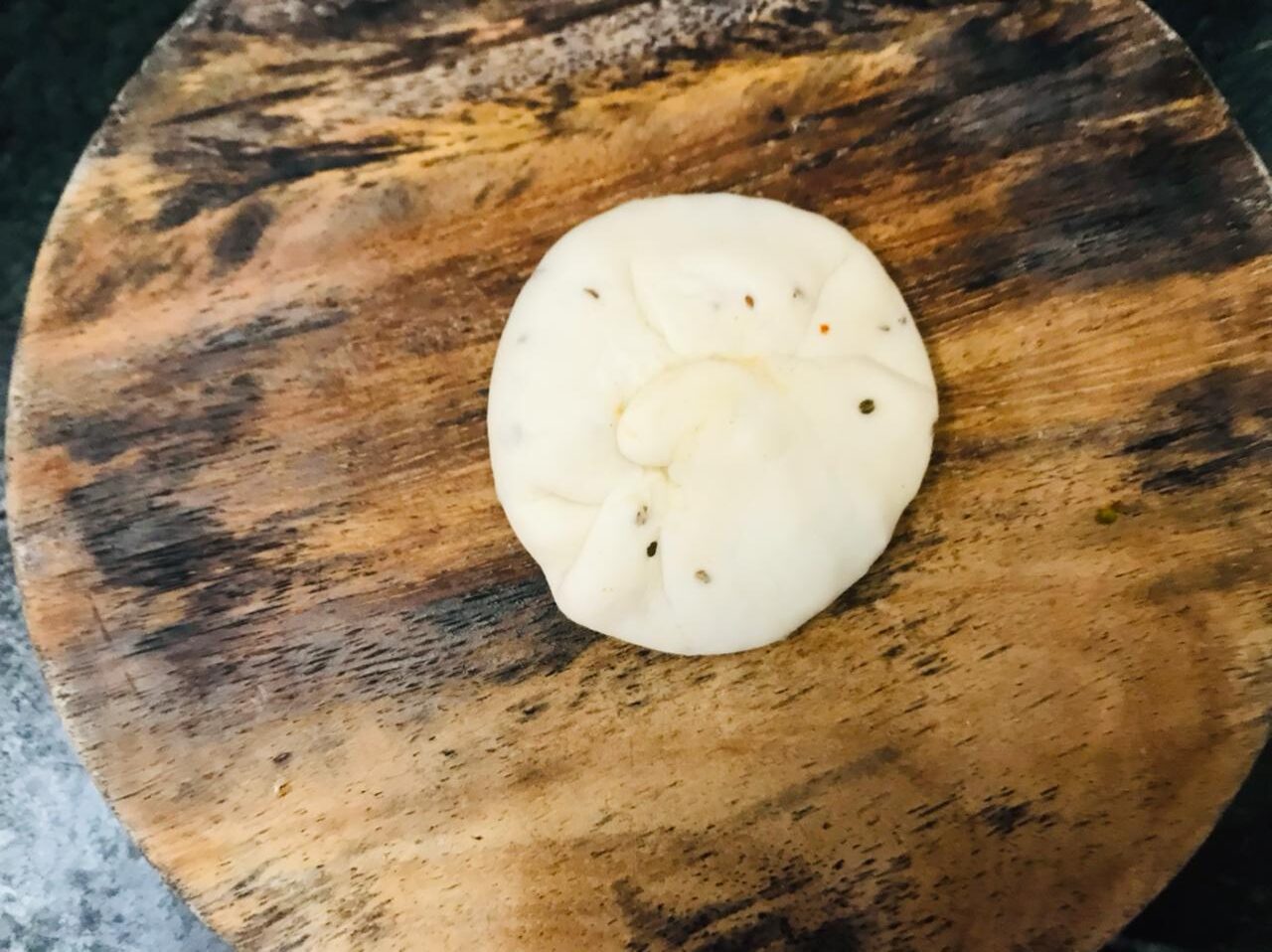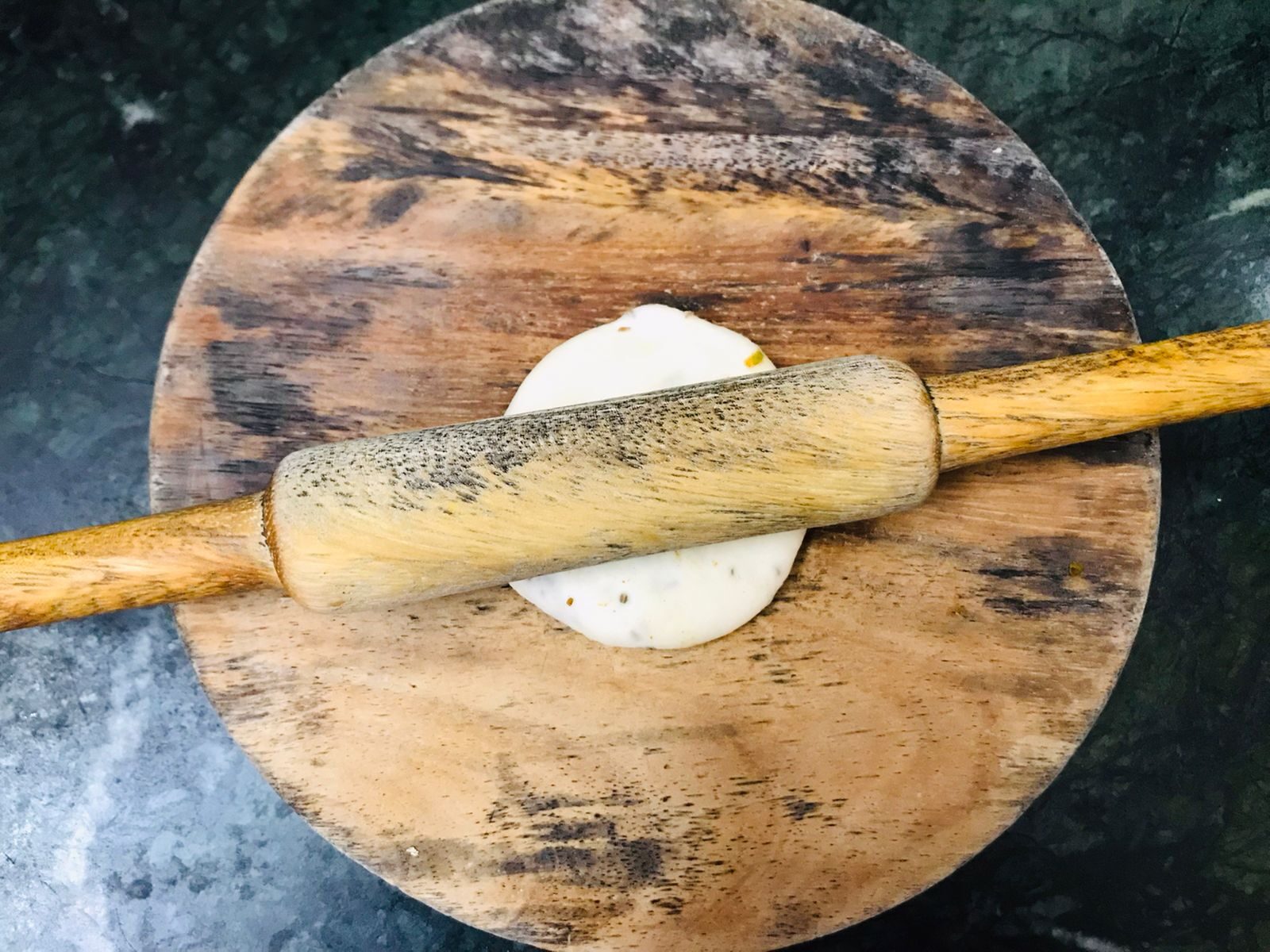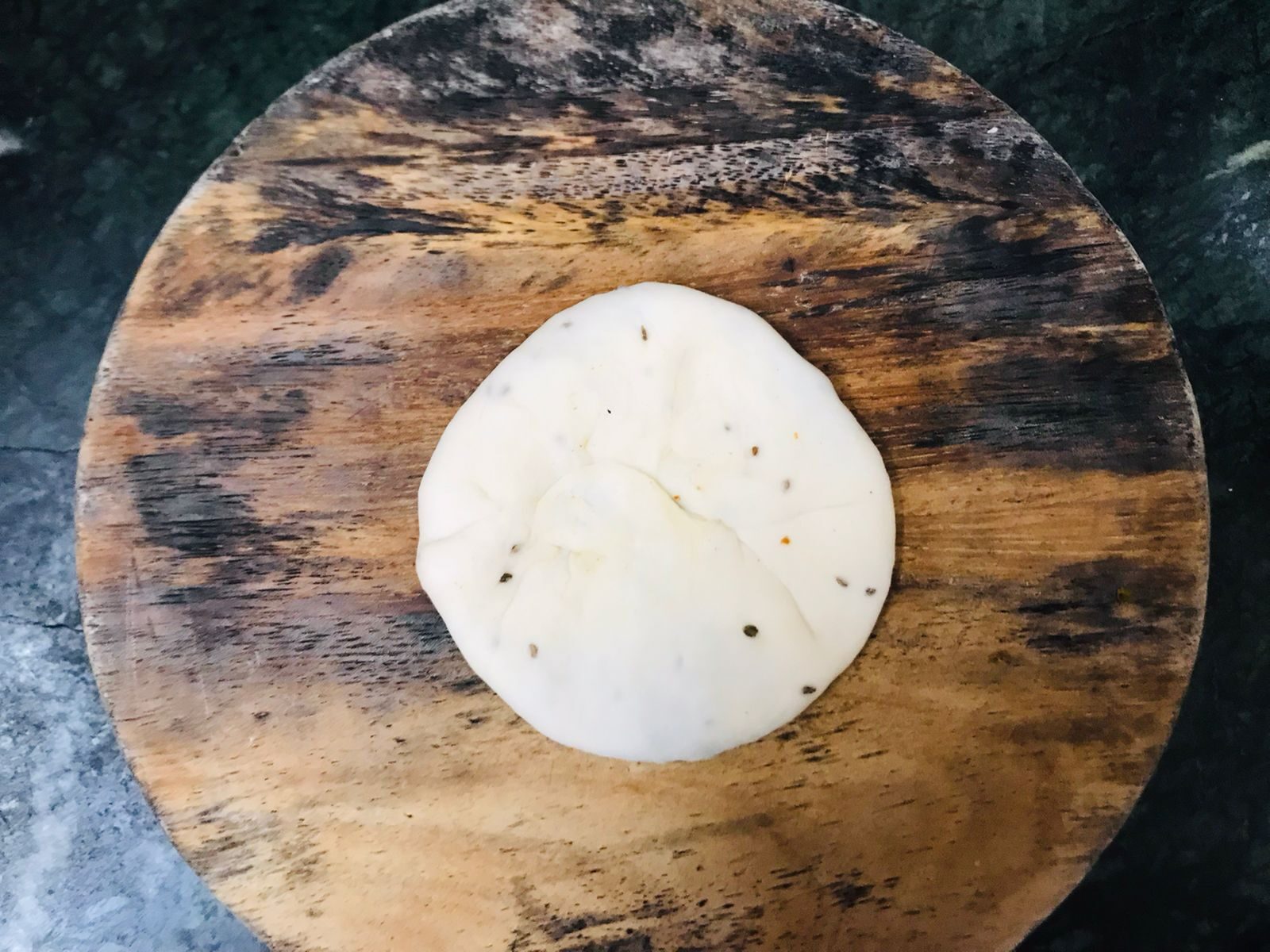 After 30 minutes of resting, knead the dough for a minute and divide it into 10-12 equal sized balls. Flatten the dough using a rolling pin and make a bowl shape (2-3 inches wide). Place 1 teaspoon of prepared stuffing in the center and gather the edges and cover the stuffing. Seal it properly. Slightly roll it again to approximately 2-inch circles.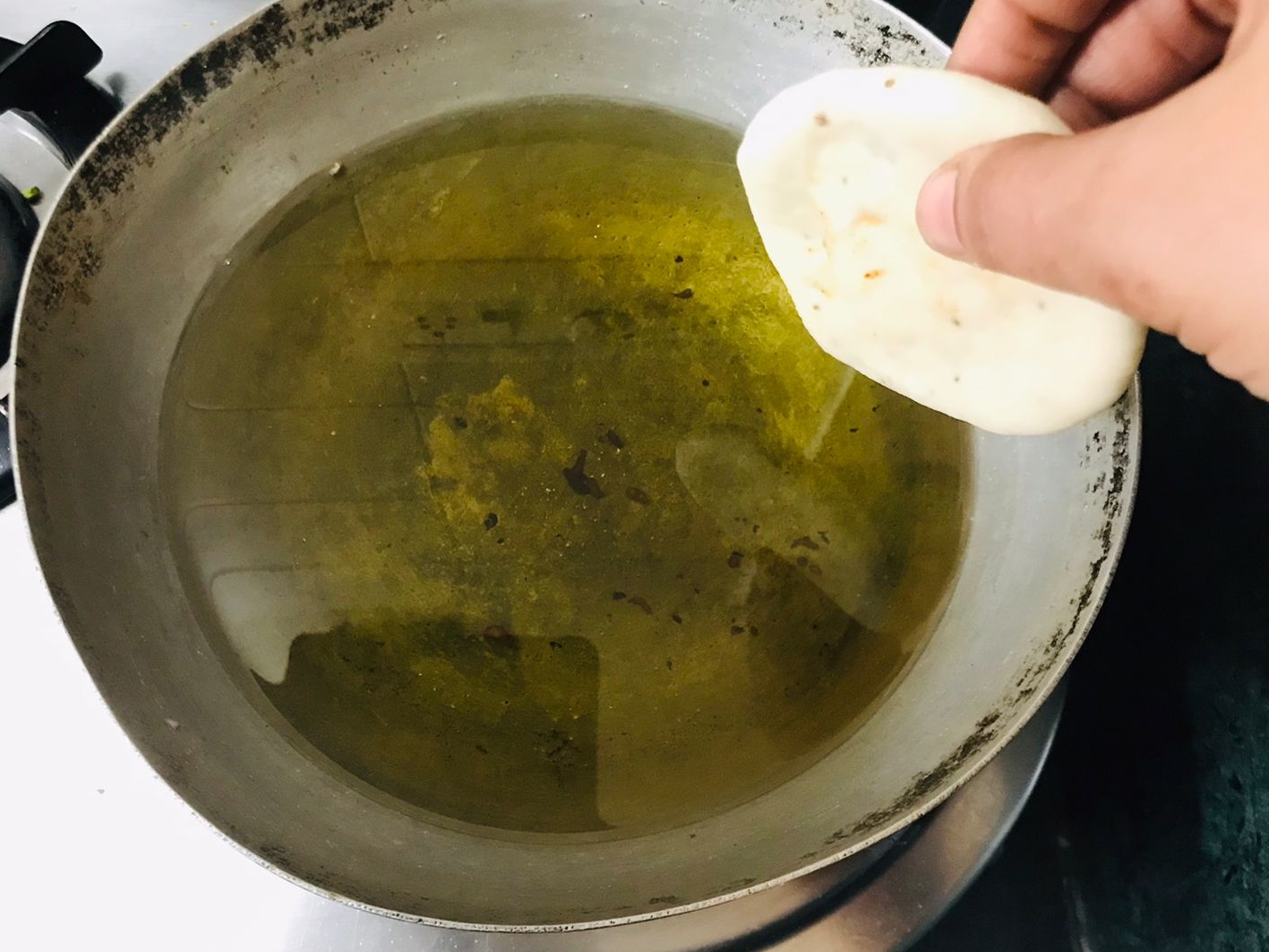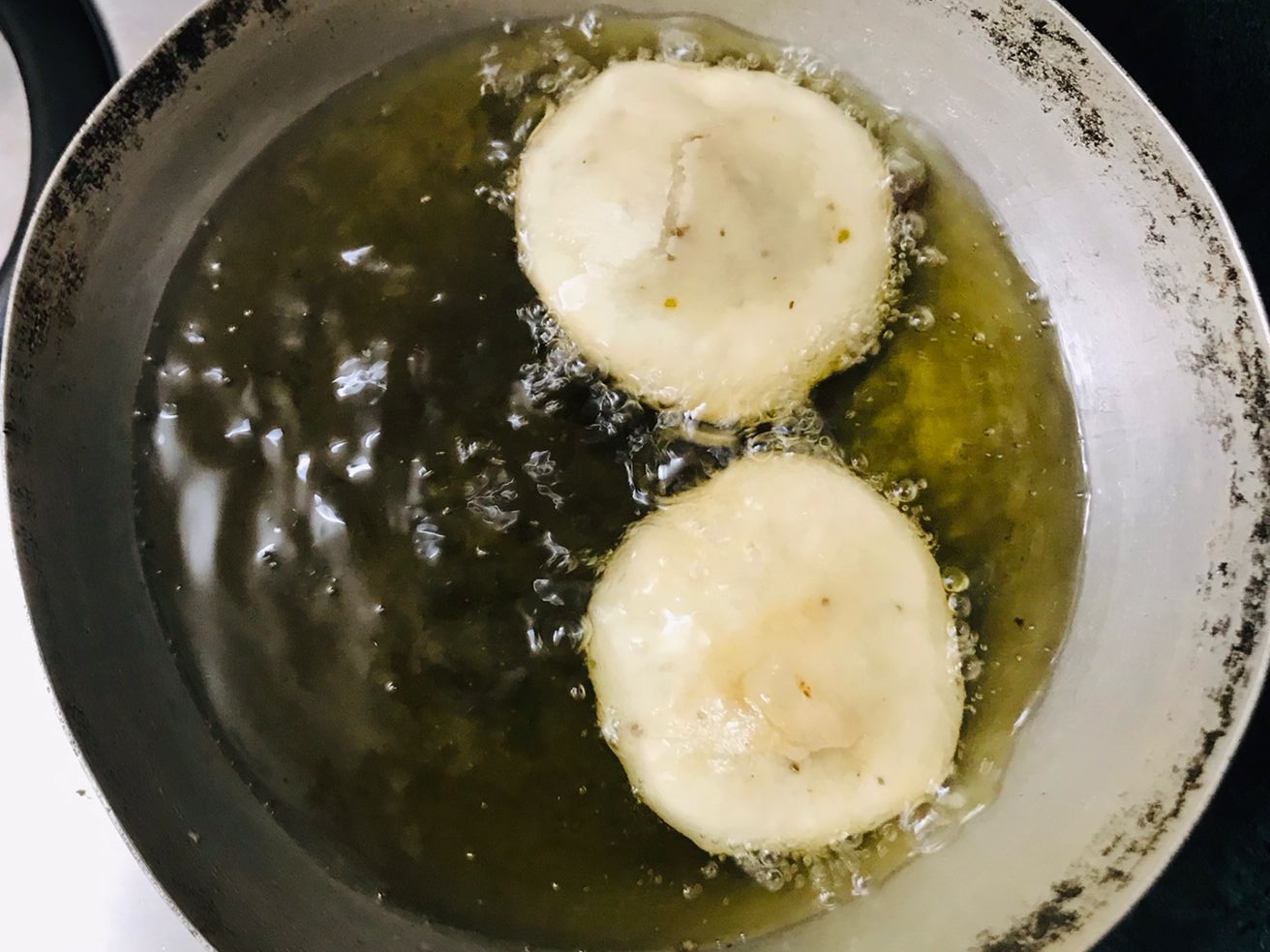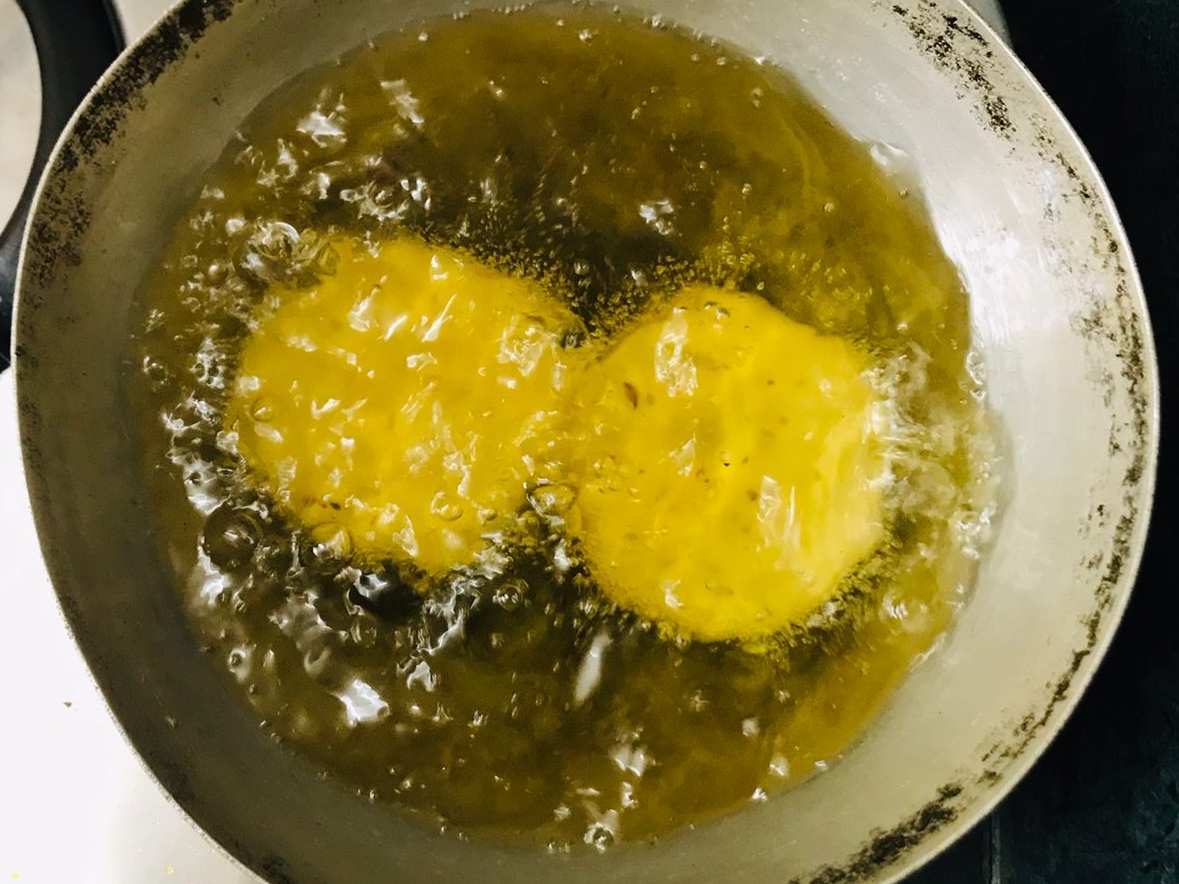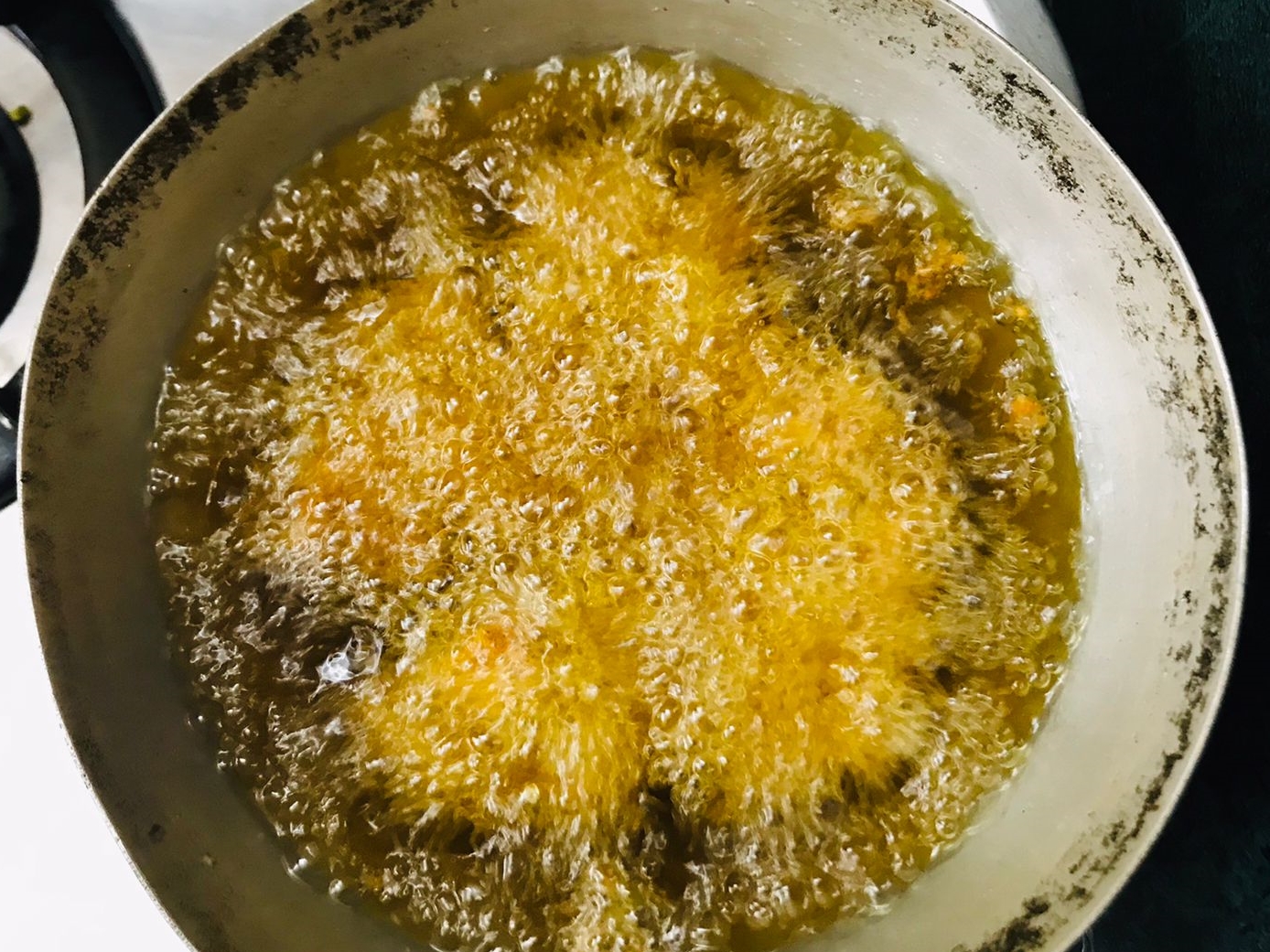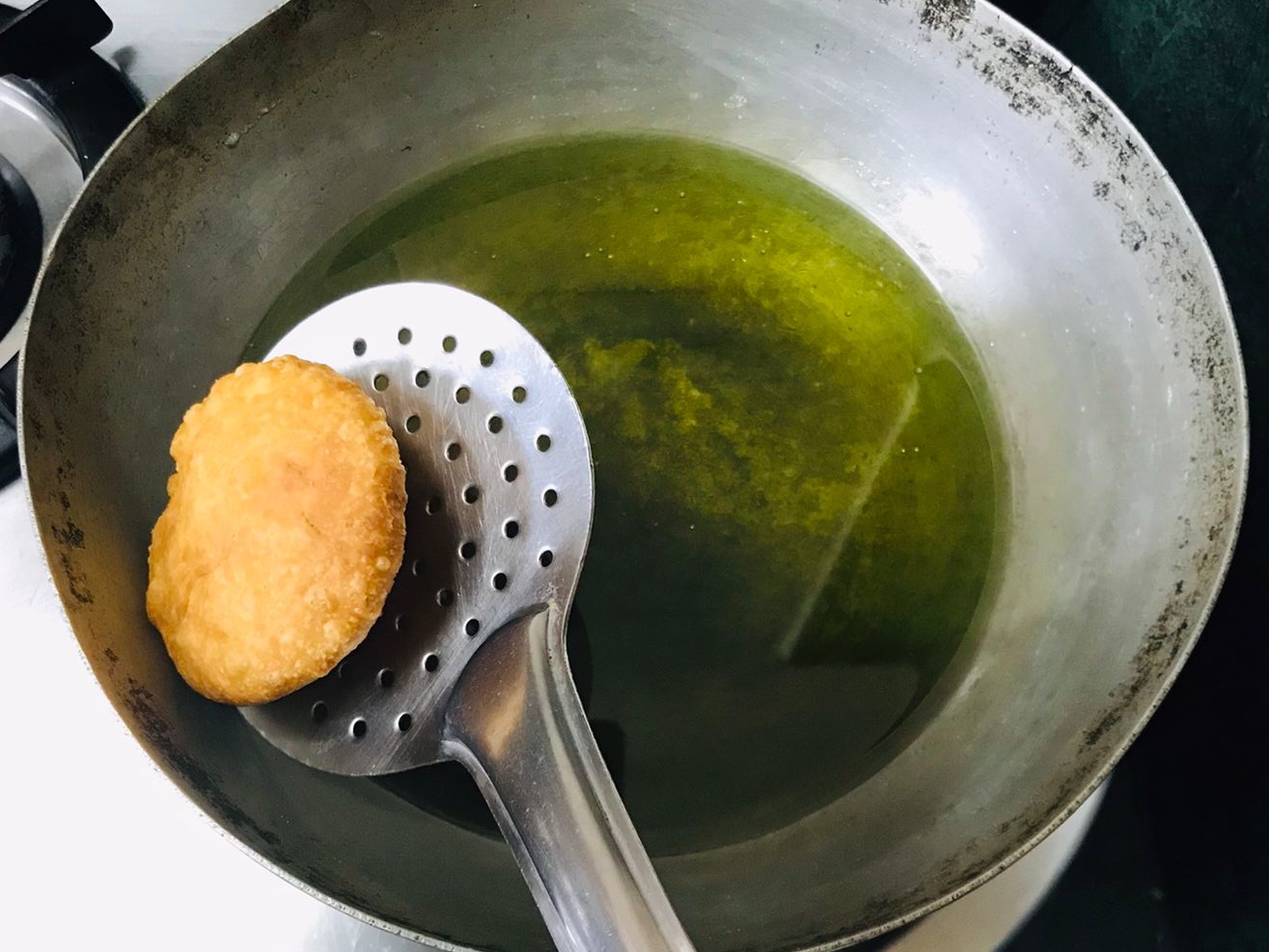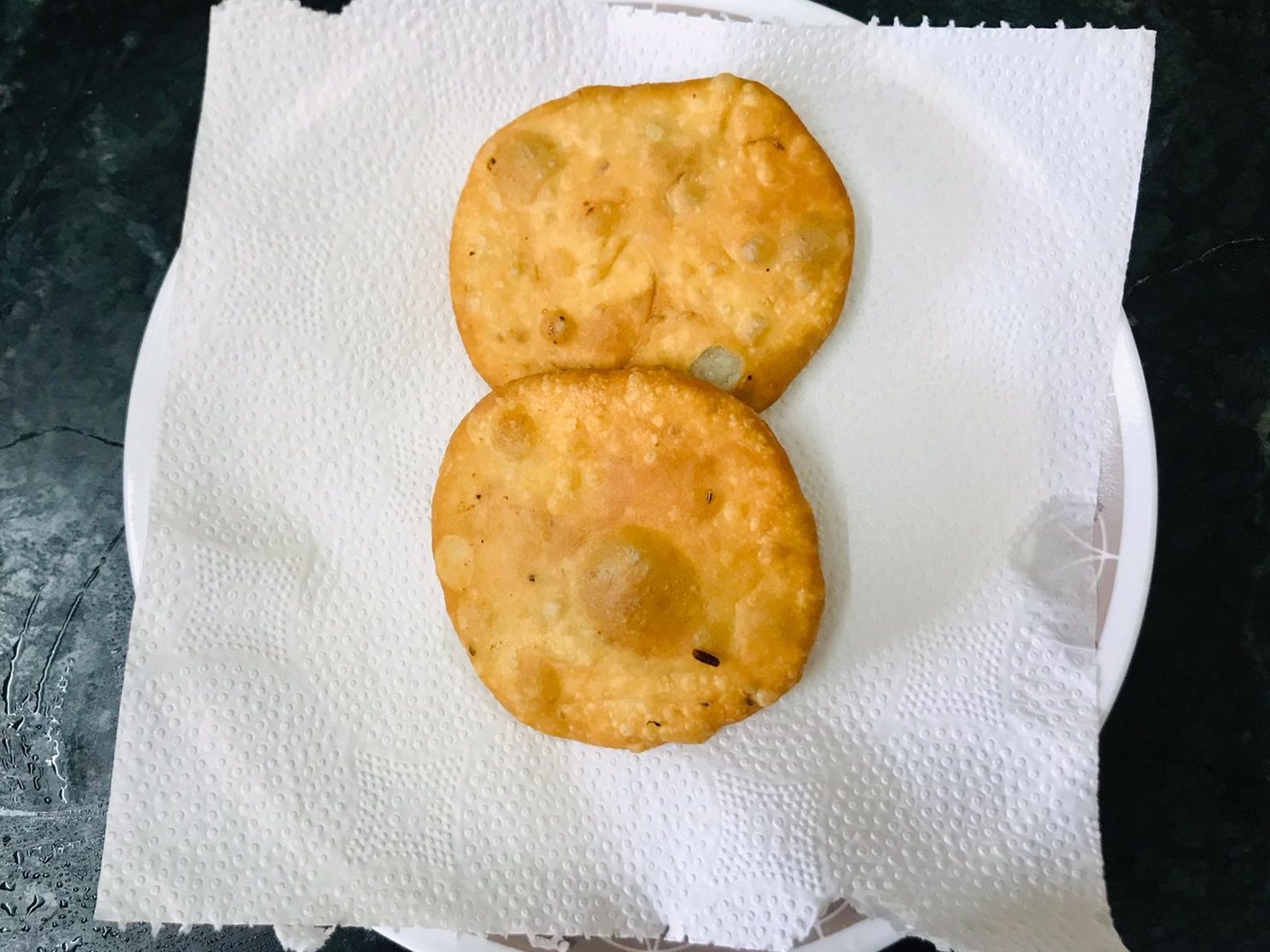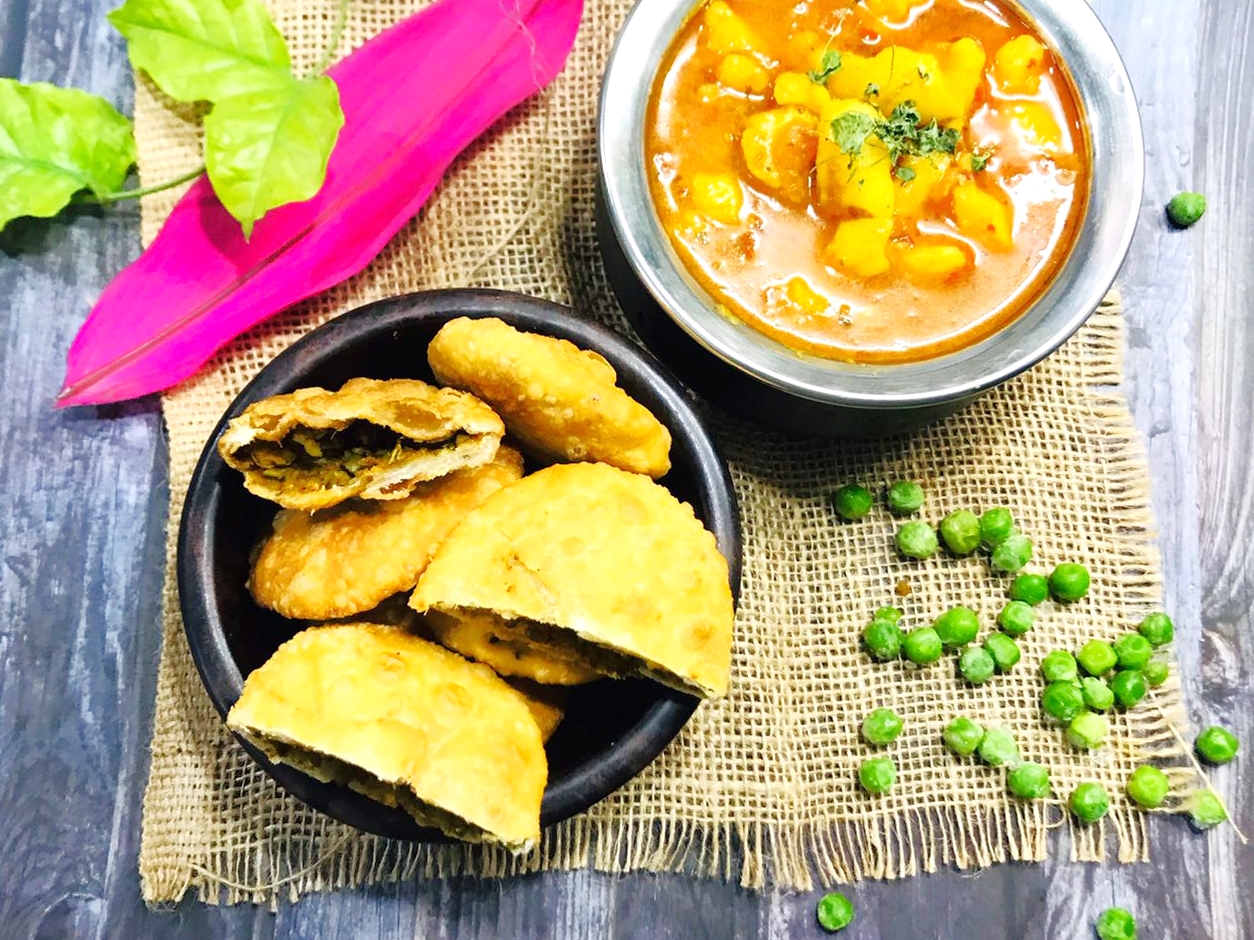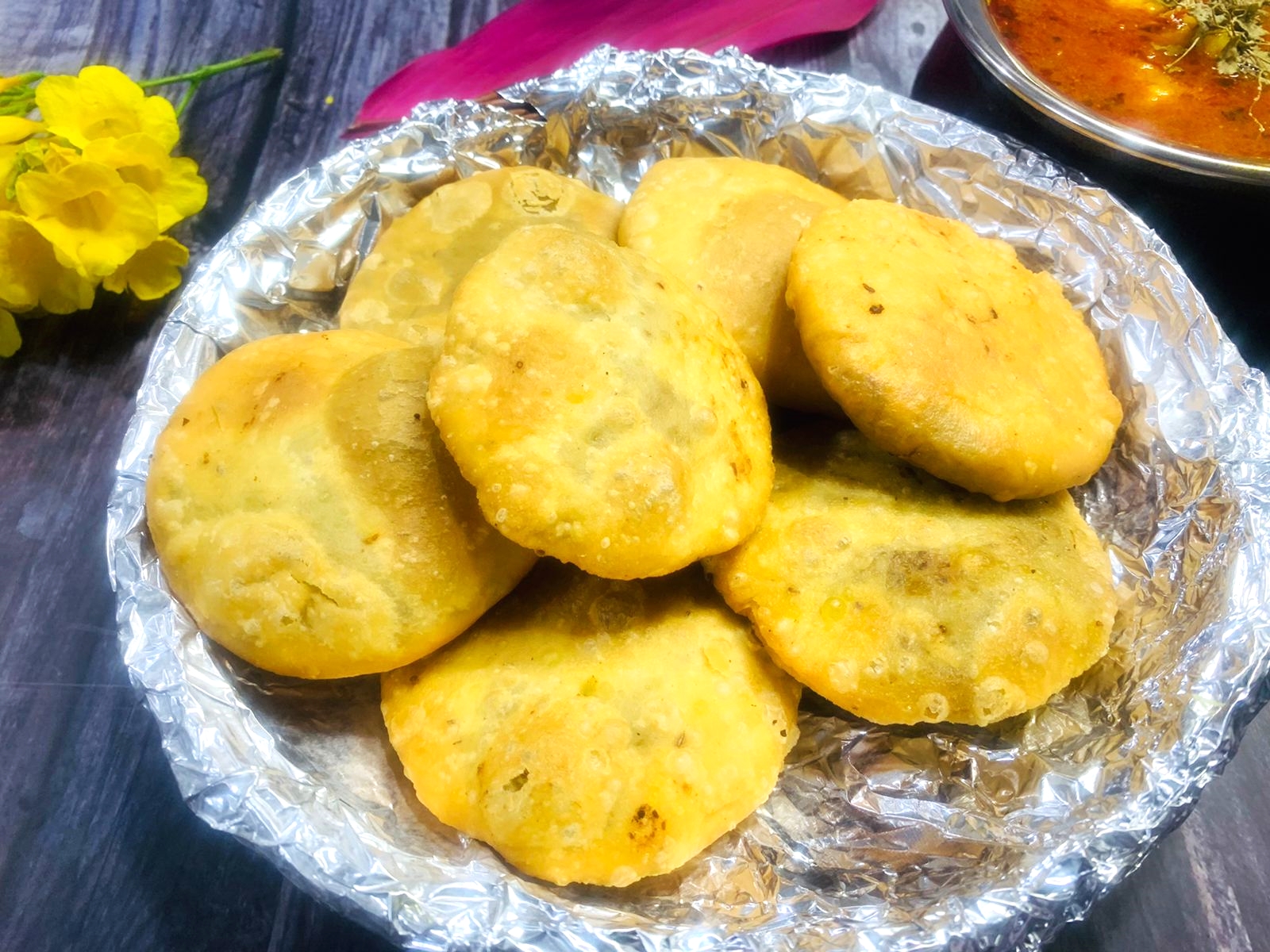 Heat oil in a pan for frying. To check if the oil is hot enough to start frying, add a pinch of dough to the oil and if it bubbles up immediately then you know the oil is ready for frying.
Gently slide the kachoris in the oil. Flip them once and turn the heat to medium. Fry them until they turn golden in colour on low to medium heat.
Use a slotted spoon to remove them from the oil. Drain them on a kitchen roll/absorbent paper to soak excess oil.
Serve hot with chutney or aloo ki subzi!