American Chopsuey
American chopsuey is an Indo-Chinese dish. Vegetarian American Chopsuey is a delicious dish prepared with crispy noodles in a sweet and sour stir- fried vegetable.
Growing up, my absolute favourite cuisine for eating out was Indo-Chinese dishes. So, what is Indo-Chinese exactly?
It is Chinese food adapted to Indian tastes, or marriage of Chinese ingredients like soy sauce and vinegar with garlic, ginger, and chilli. Indo-Chinese cuisine originated in India and is a uniquely South Asian phenomenon, drastically different from the Cantonese Chinese cuisine available in the rest of the world.
The most popular vegetarian Indo-Chinese dishes are vegetable manchurian, Hakka noodles, chilli paneer, American chopsuey and fried rice amongst a whole array of other dishes.
In American Chopsuey, sweet and sour vegetables are served on a bed of crispy noodles making this dish is full of flavours and textures. You can have pan fried noodles instead of deep-fried noodles, but I like to indulge once in a while, so this recipe has fried crispy noodles. This fusion Chinese dish is my favourite order in any Indo Chinese restaurant I visit.
My husband likes this dish too and enjoys cooking it at home. The main thing in this dish is to balance the sweet and sour notes in the sauce. At times, people tend to make it overly sweet and it spoils the delicate balance that this dish demands. I usually fry extra noodles as my children love munching on the crispy noodles.
Ingredients
150 gm medium noodles
3 tablespoons cornflour (frying noodles)
Oil for deep frying
1 tablespoon sesame oil
1 tablespoon ginger
1 tablespoon garlic
1 cup carrot julienne
1 cup sliced onions
1 cup sliced capsicum
1 cup sliced cabbage
1 cup chopped spring onions
2 tablespoons corn flour
½ cup tomato ketchup
2 tablespoons red chilli sauce
1 tablespoon vinegar
1 tablespoon soy sauce
1 teaspoon salt
1 teaspoon white pepper
Directions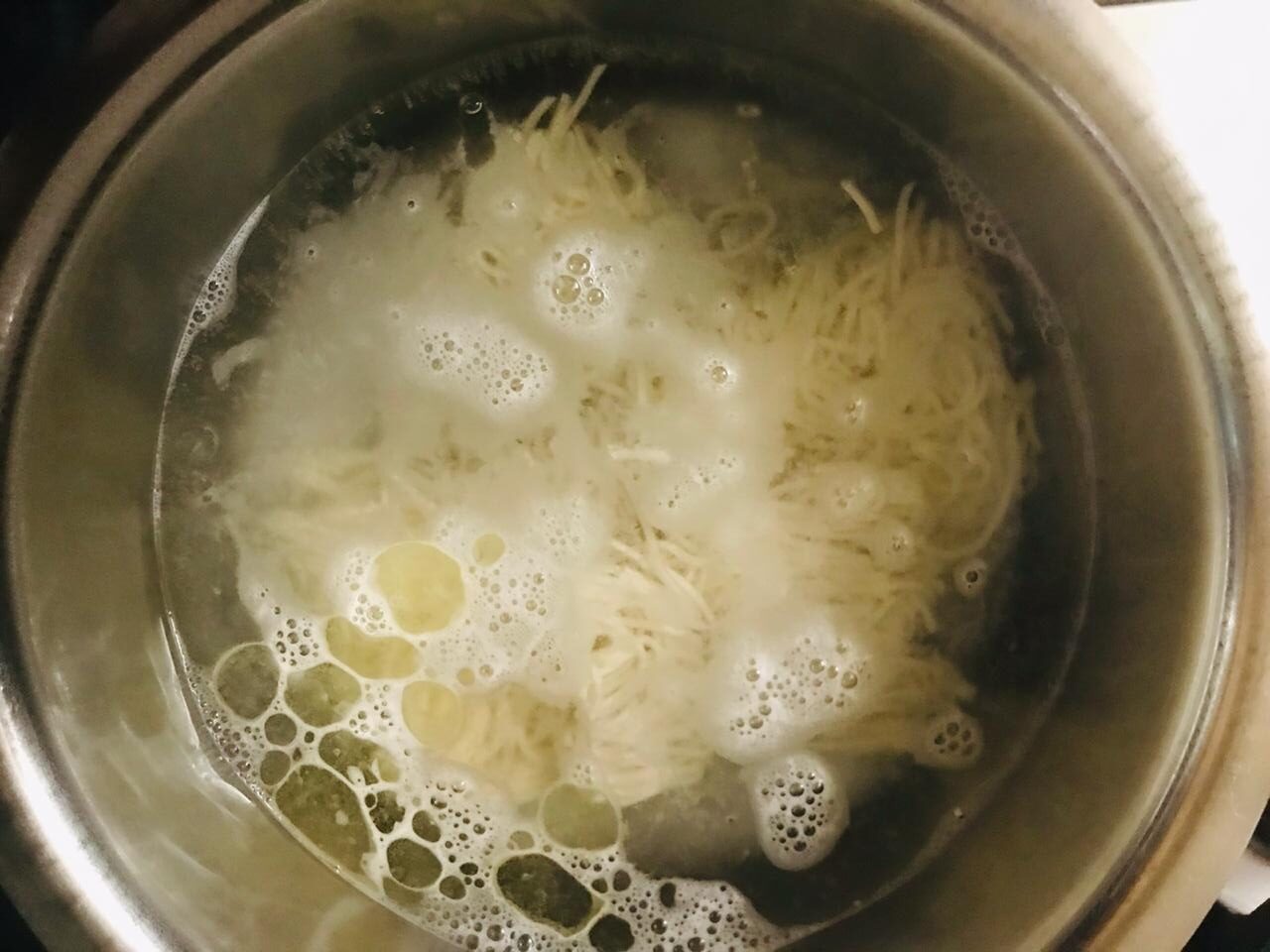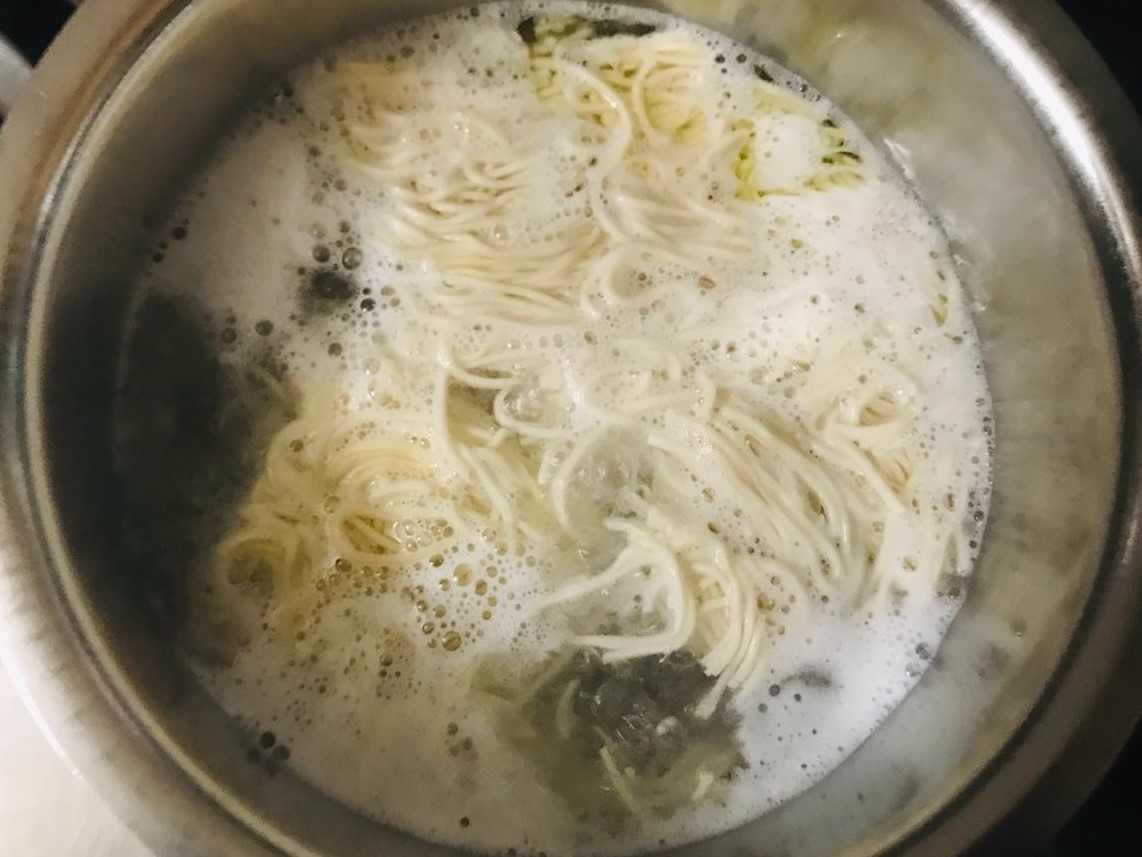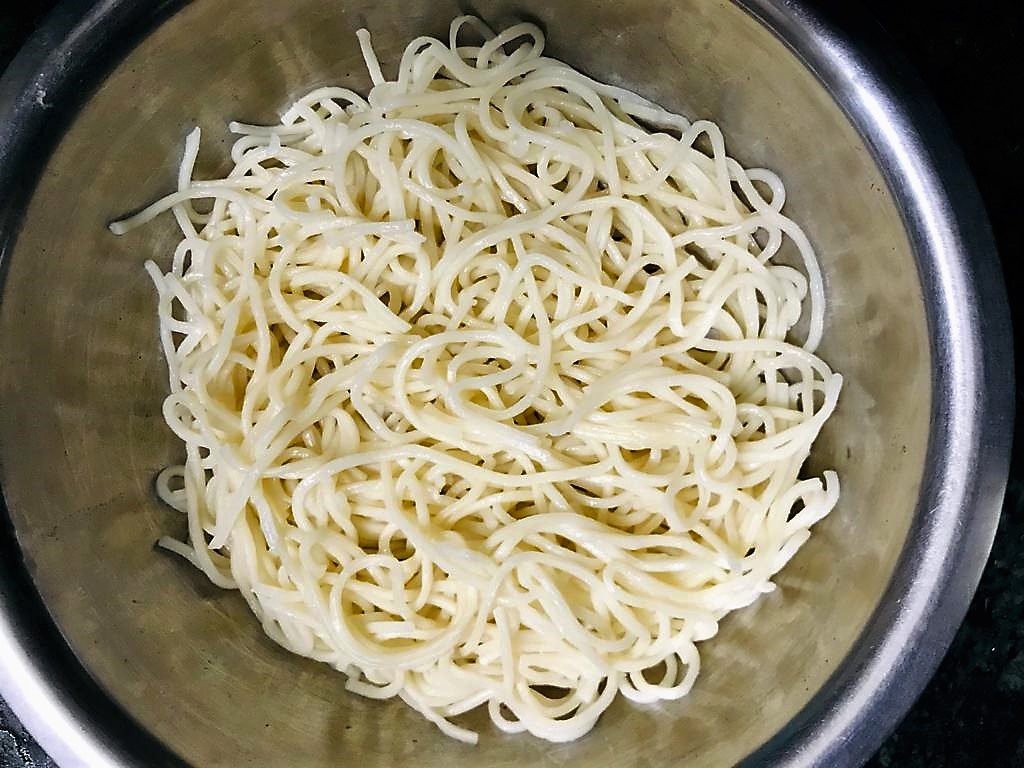 In a pan boil 8 cups of water. Boil the noodles as per the instruction on the package or until they are cooked al dente.
Drain the noodles using a colander and wash them under running water.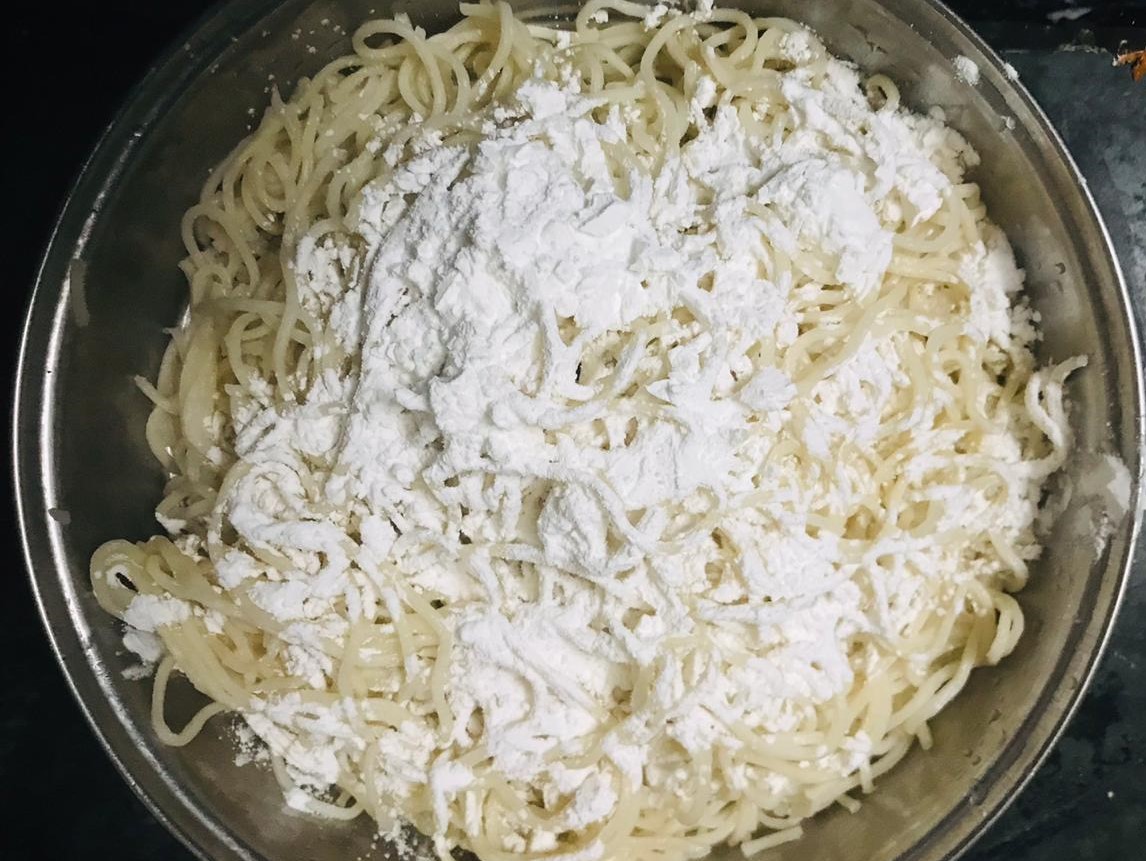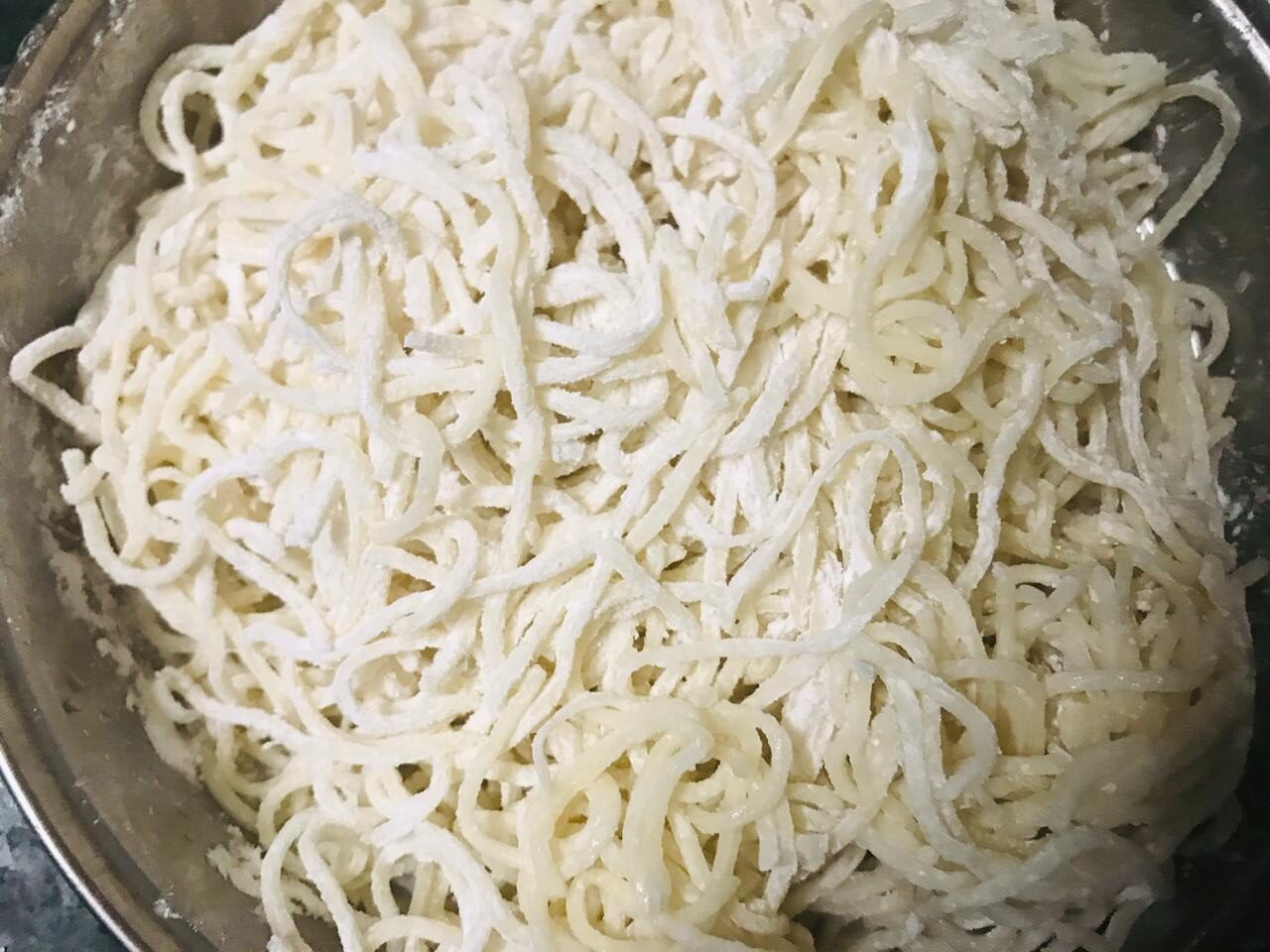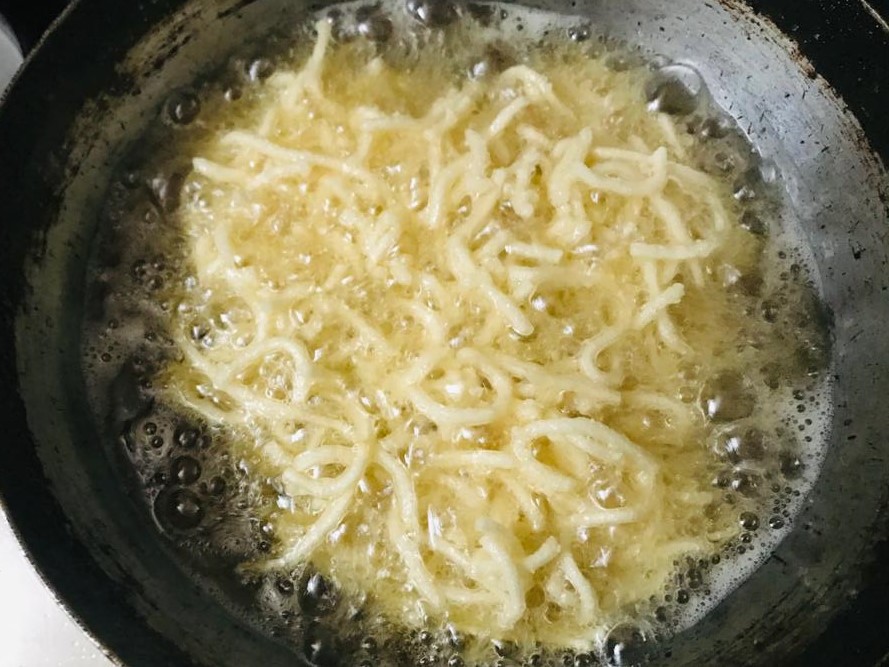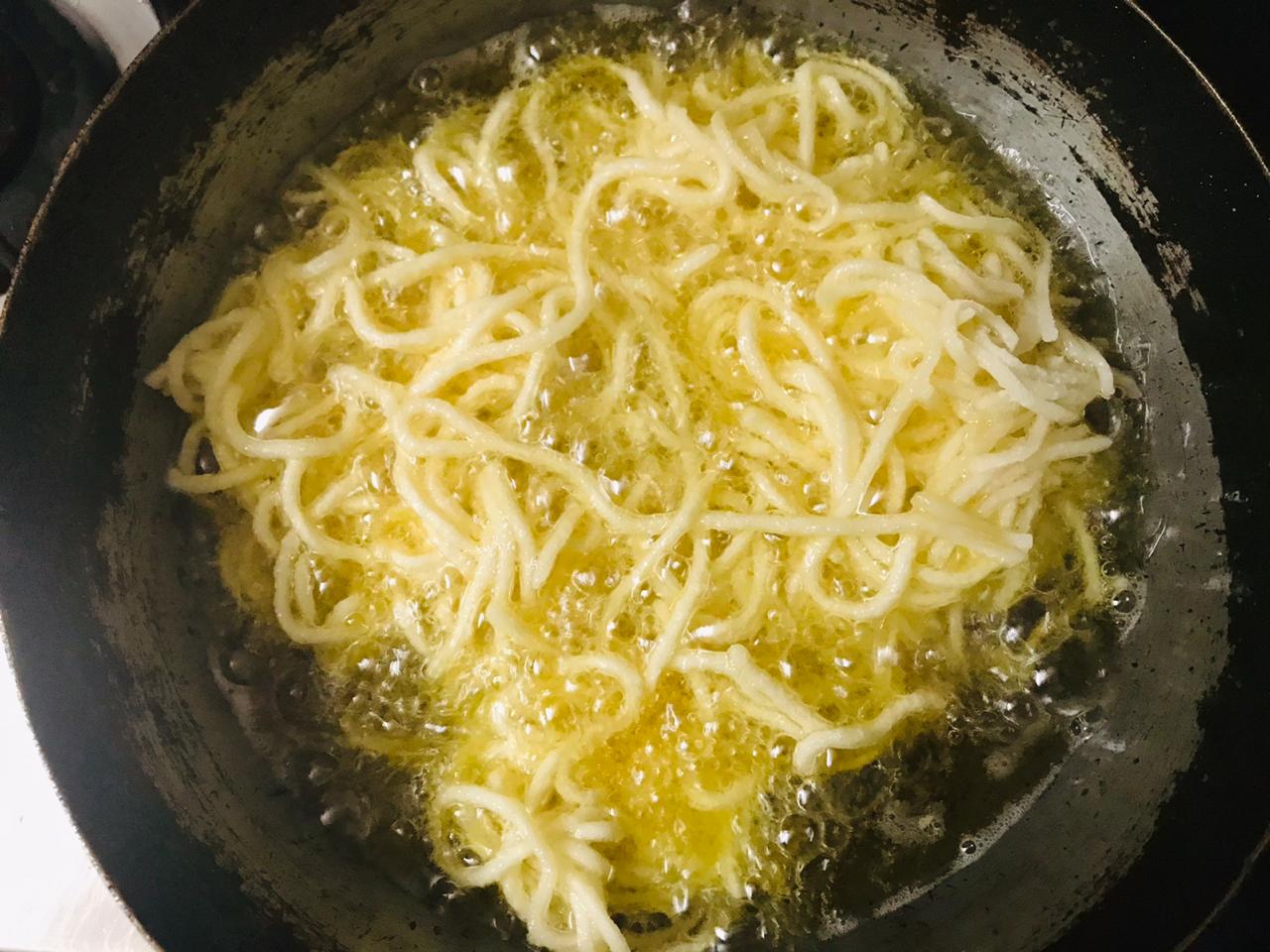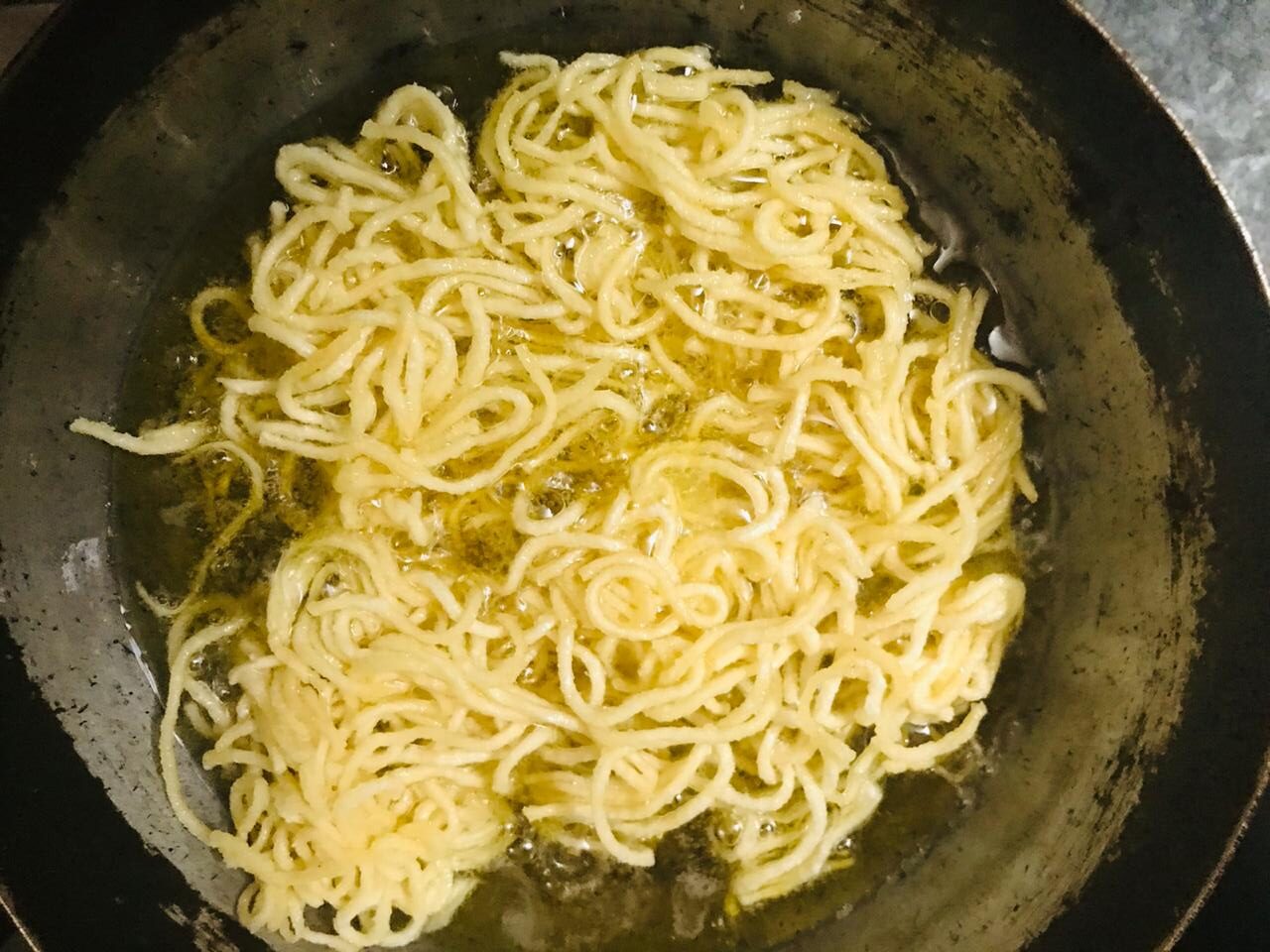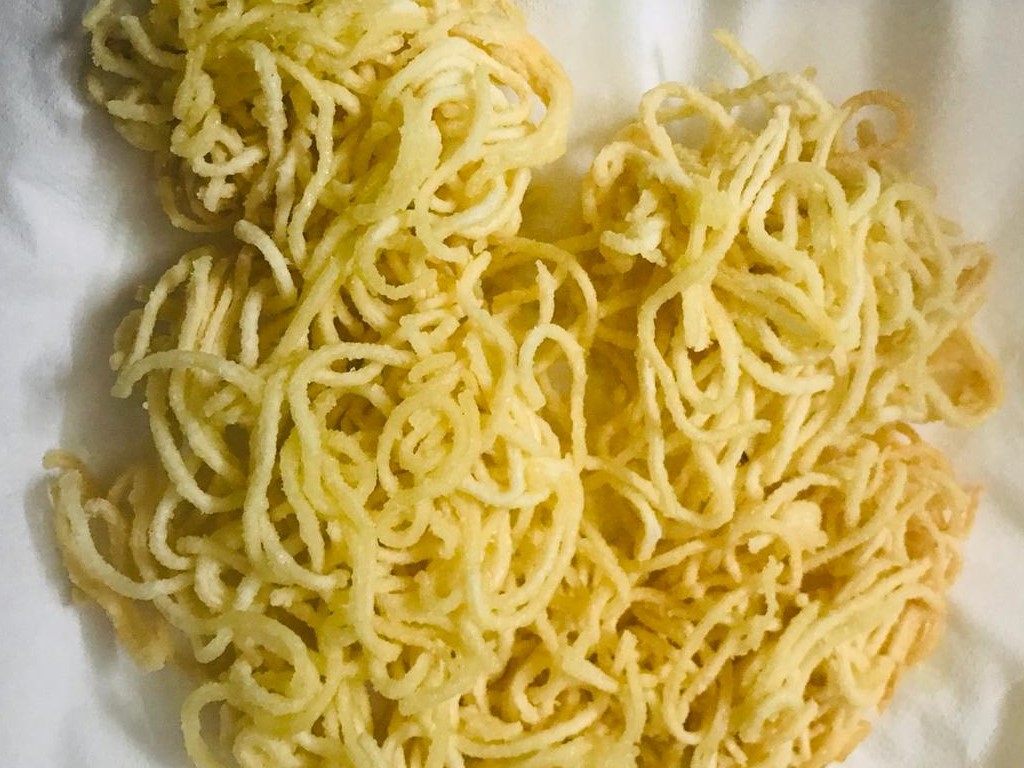 Spread the corn flour over the noodles and coat them evenly.
Heat the oil for frying. When the oil is heated, add the noodles in the oil on high temperature. When the noodles turn golden in colour, flip the noodles on the other side. When the noodles are golden in colour, remove the noodles on some absorbent paper. It takes 5-6 minutes to fry the noodles.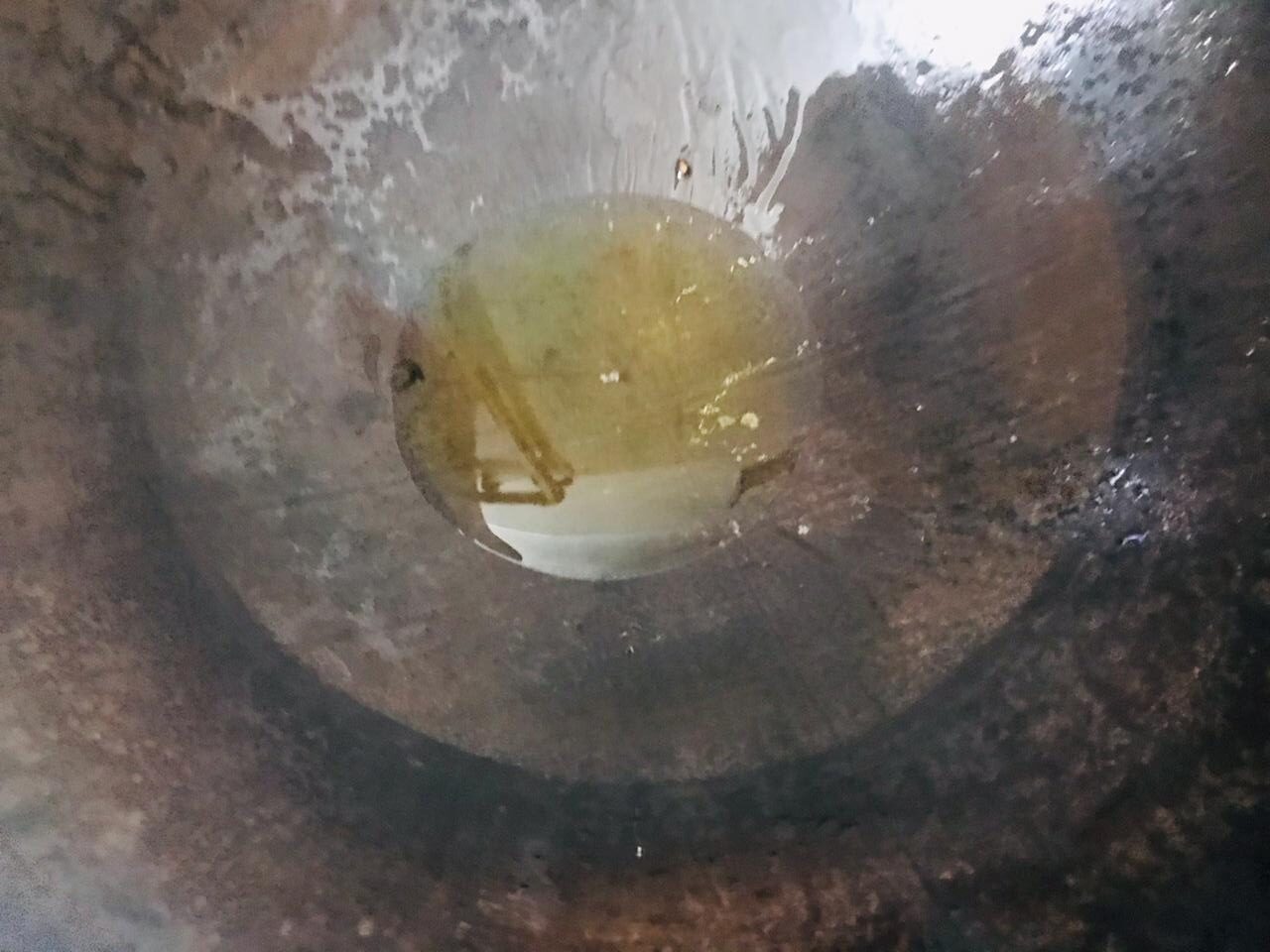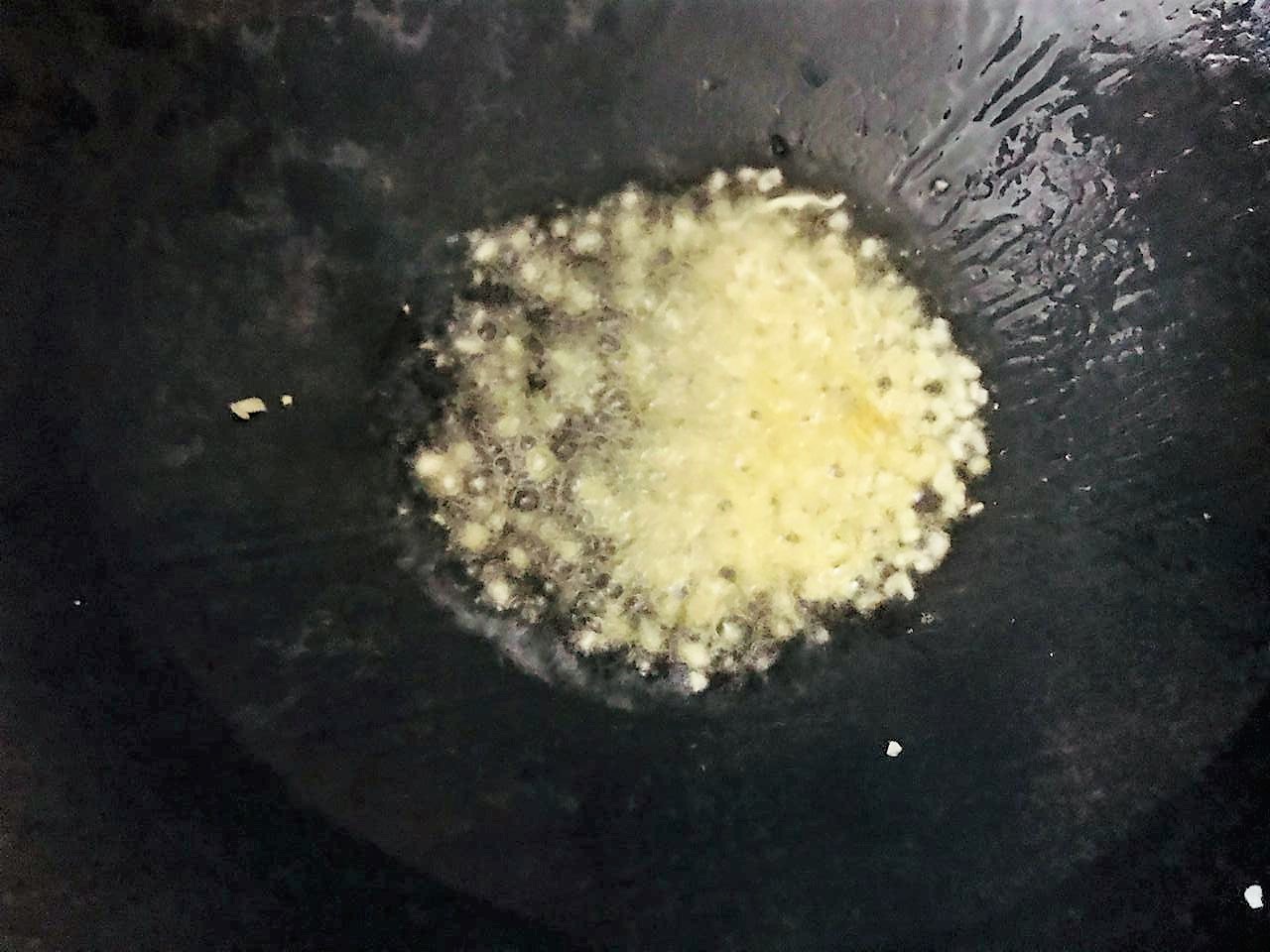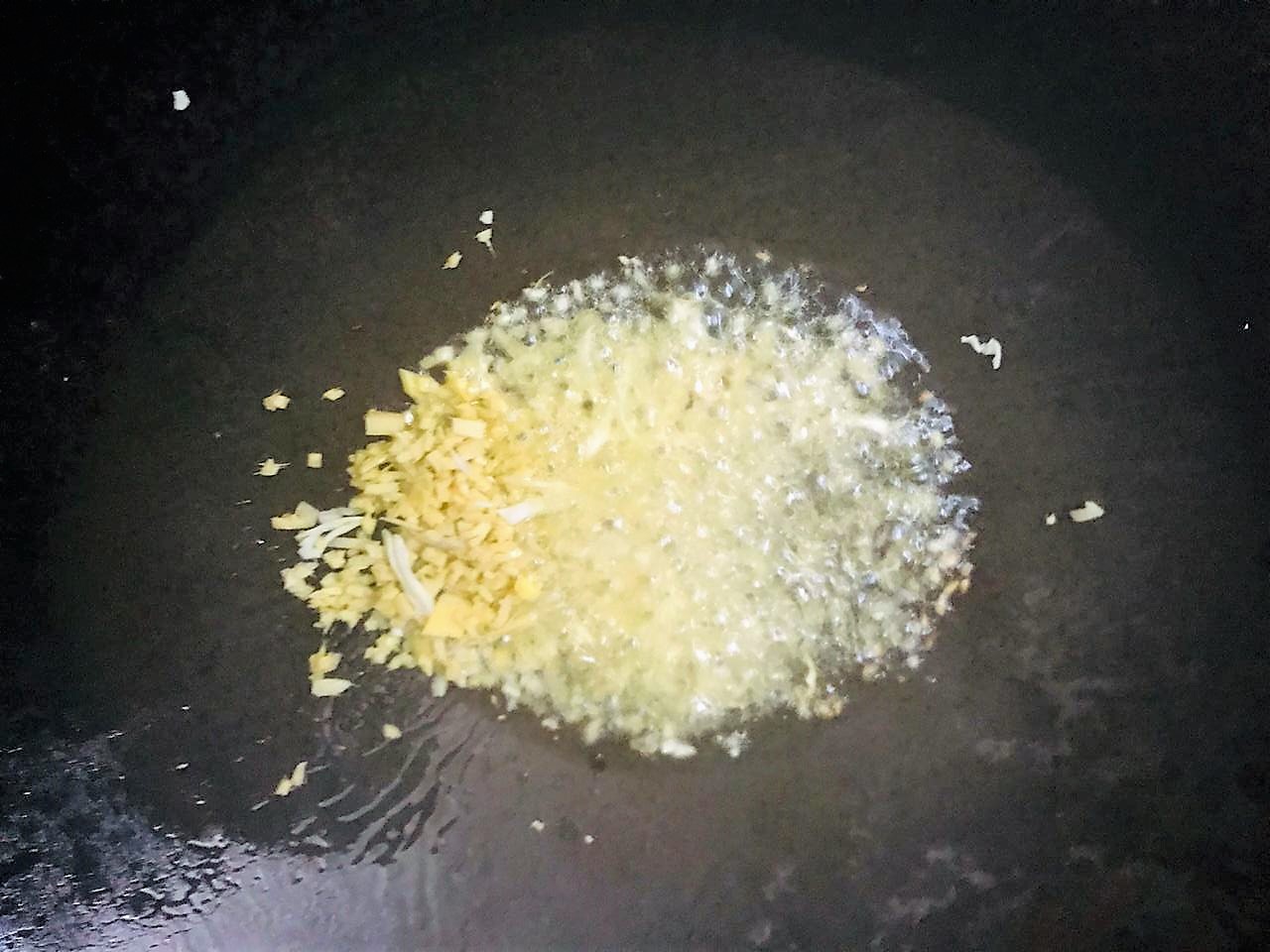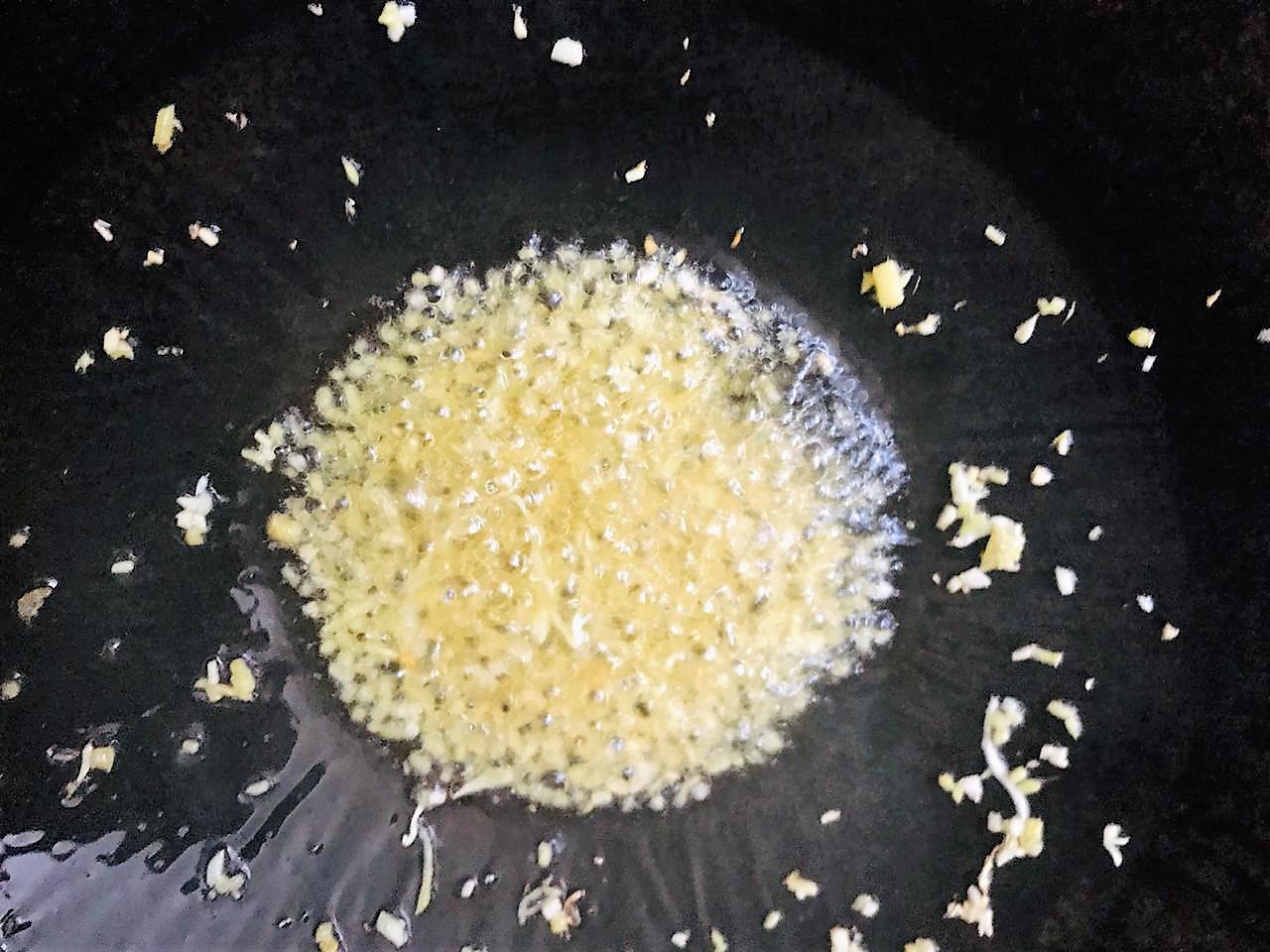 Heat sesame seed oil in a wok and add ginger and garlic and sauté for a minute.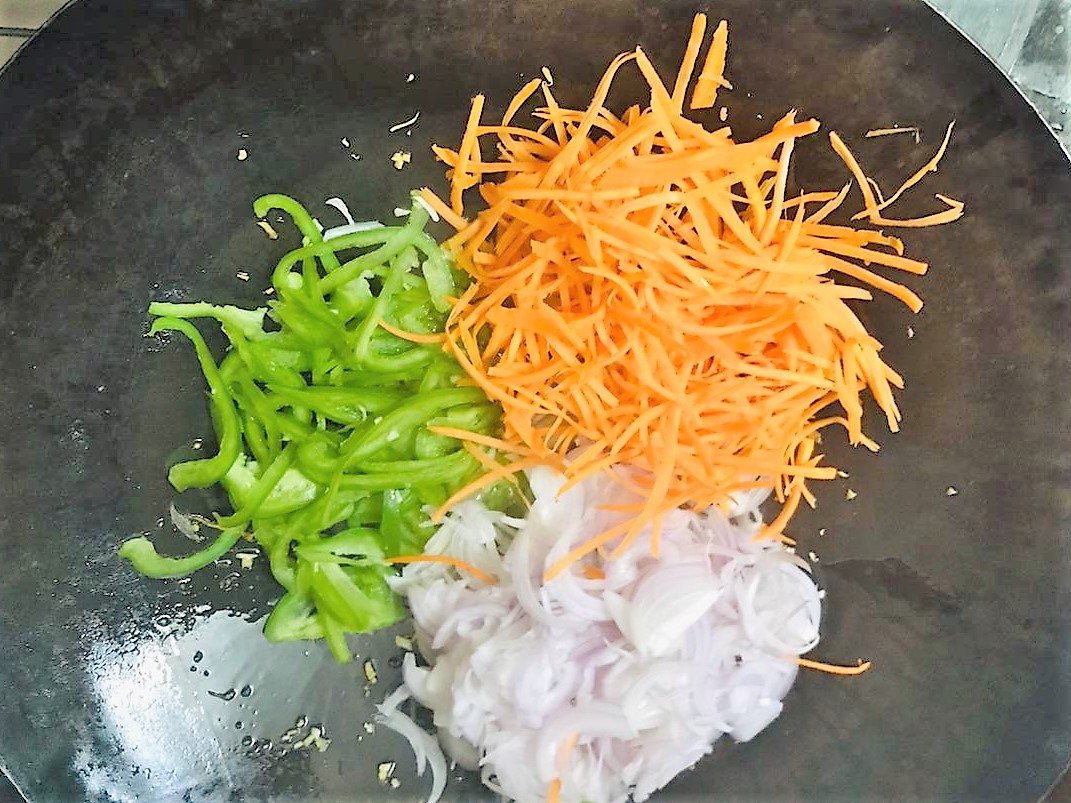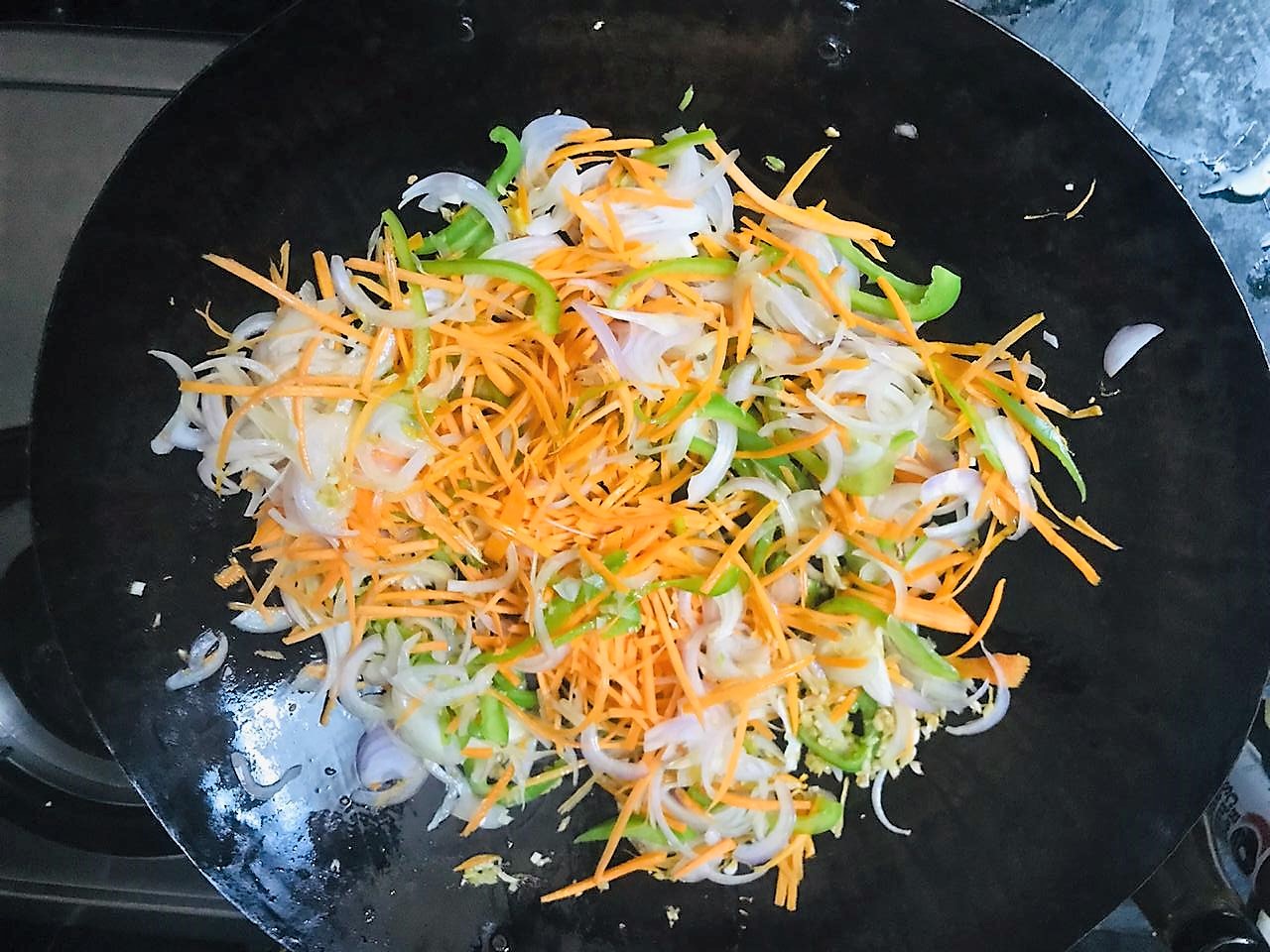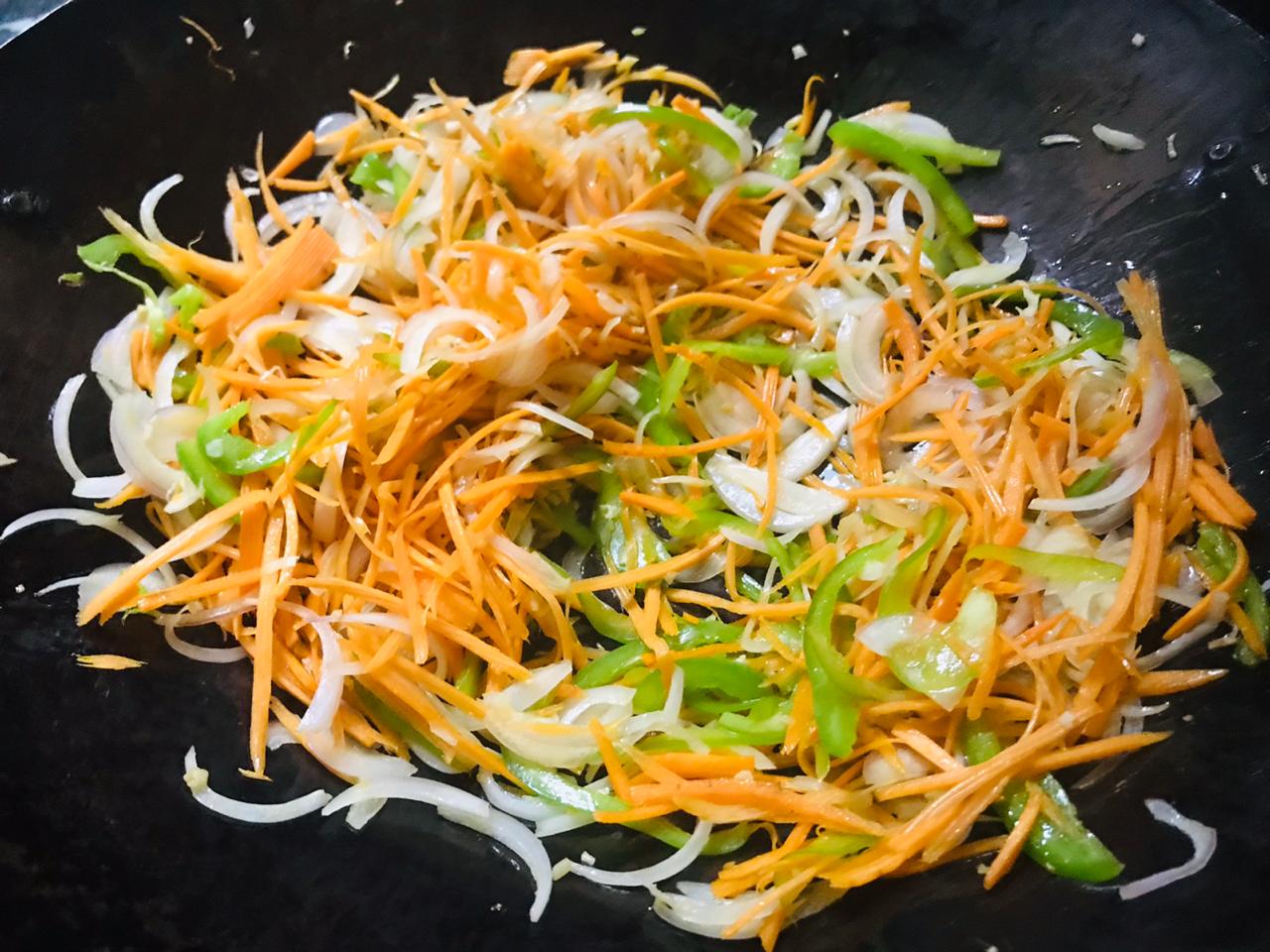 Add onions, carrot, cabbage and pepper and sauté on high heat for a minute.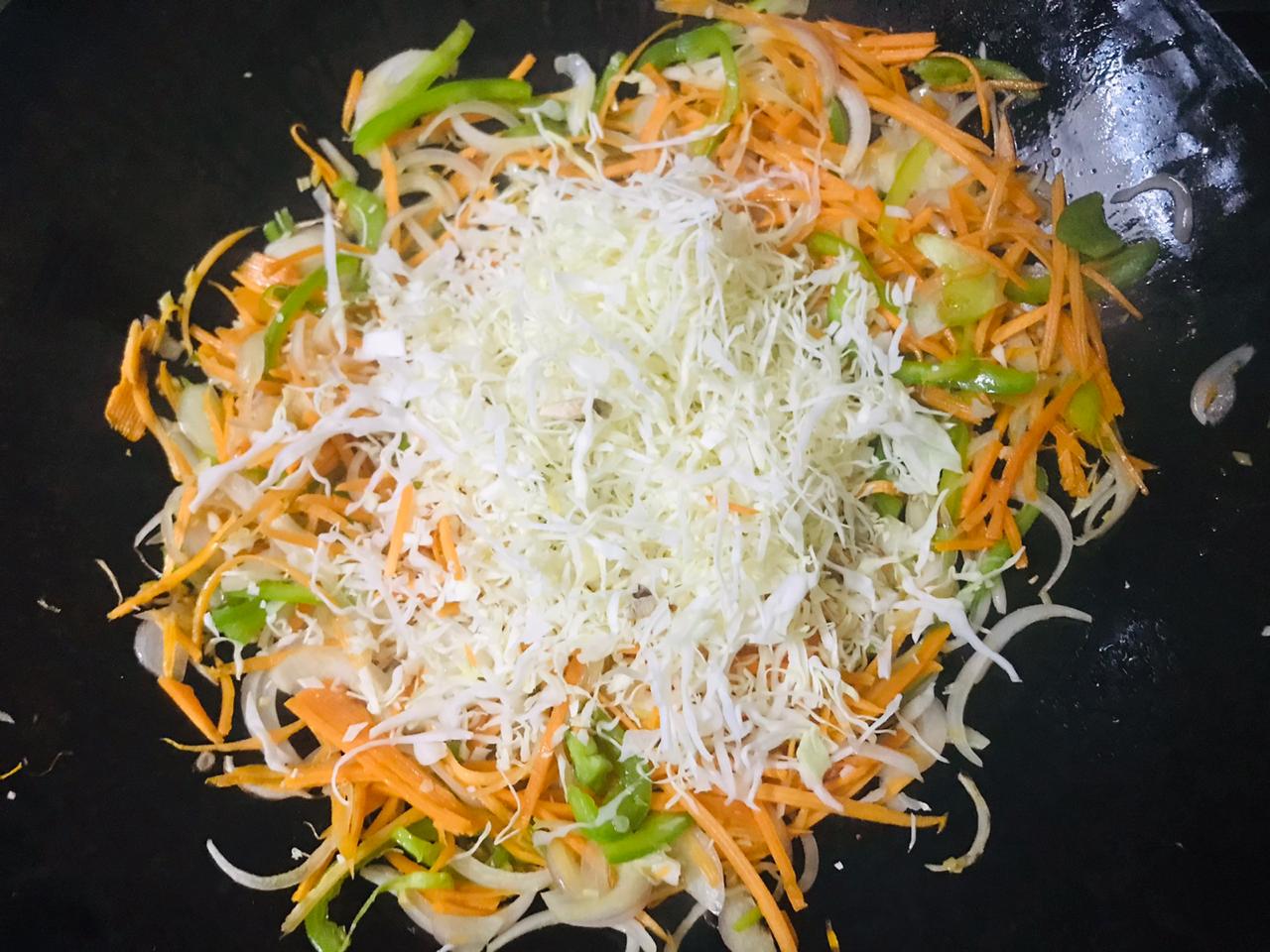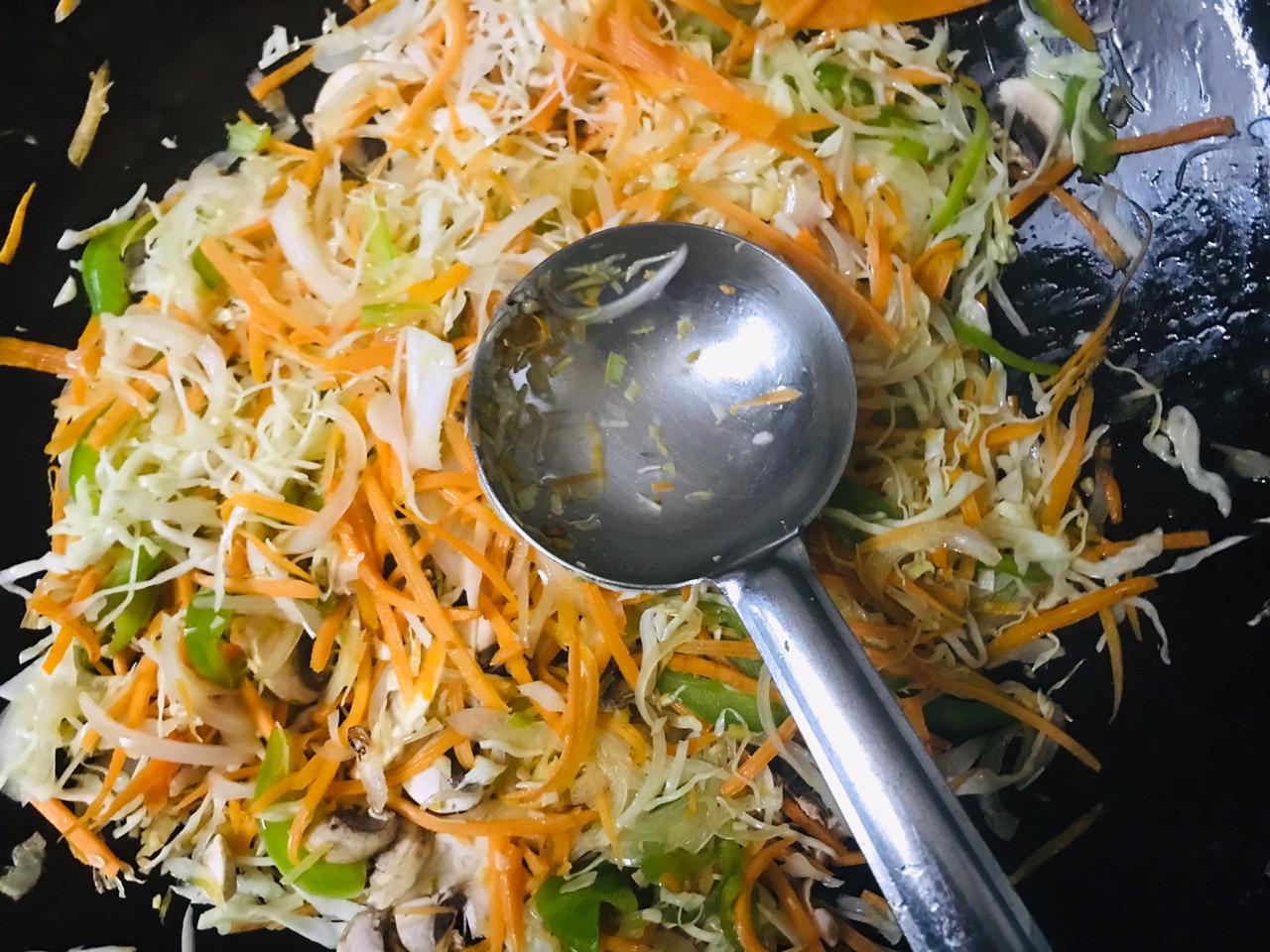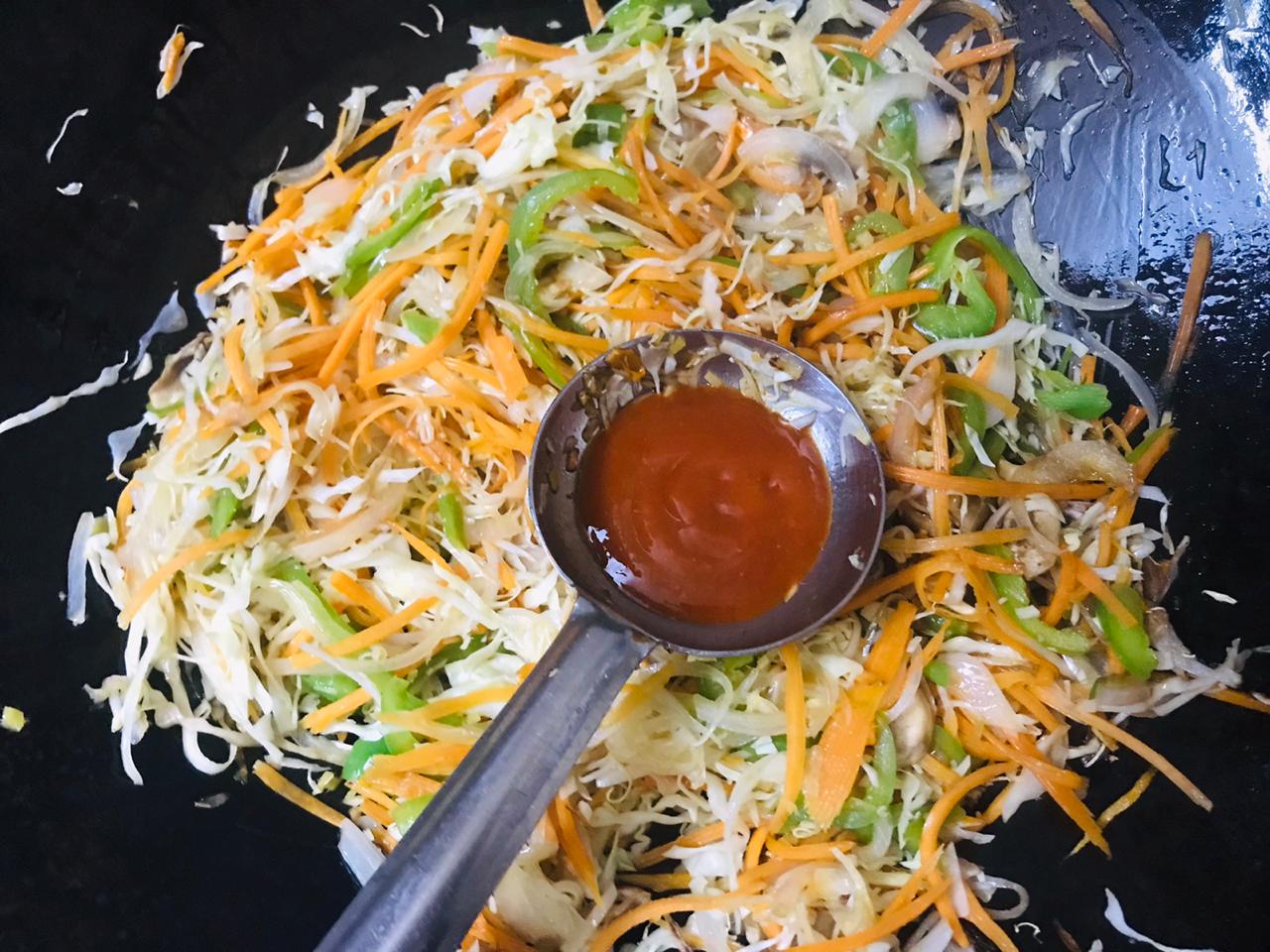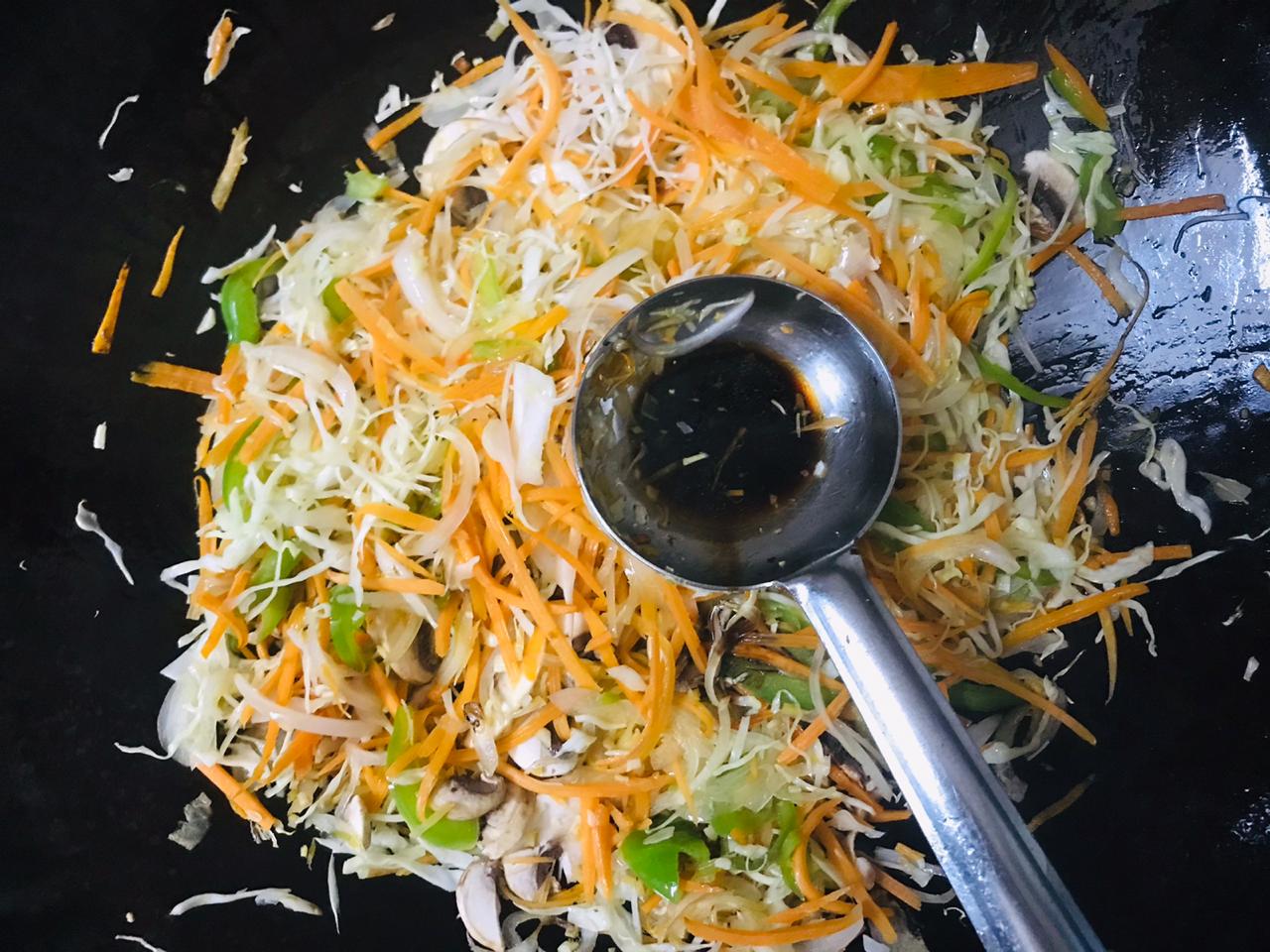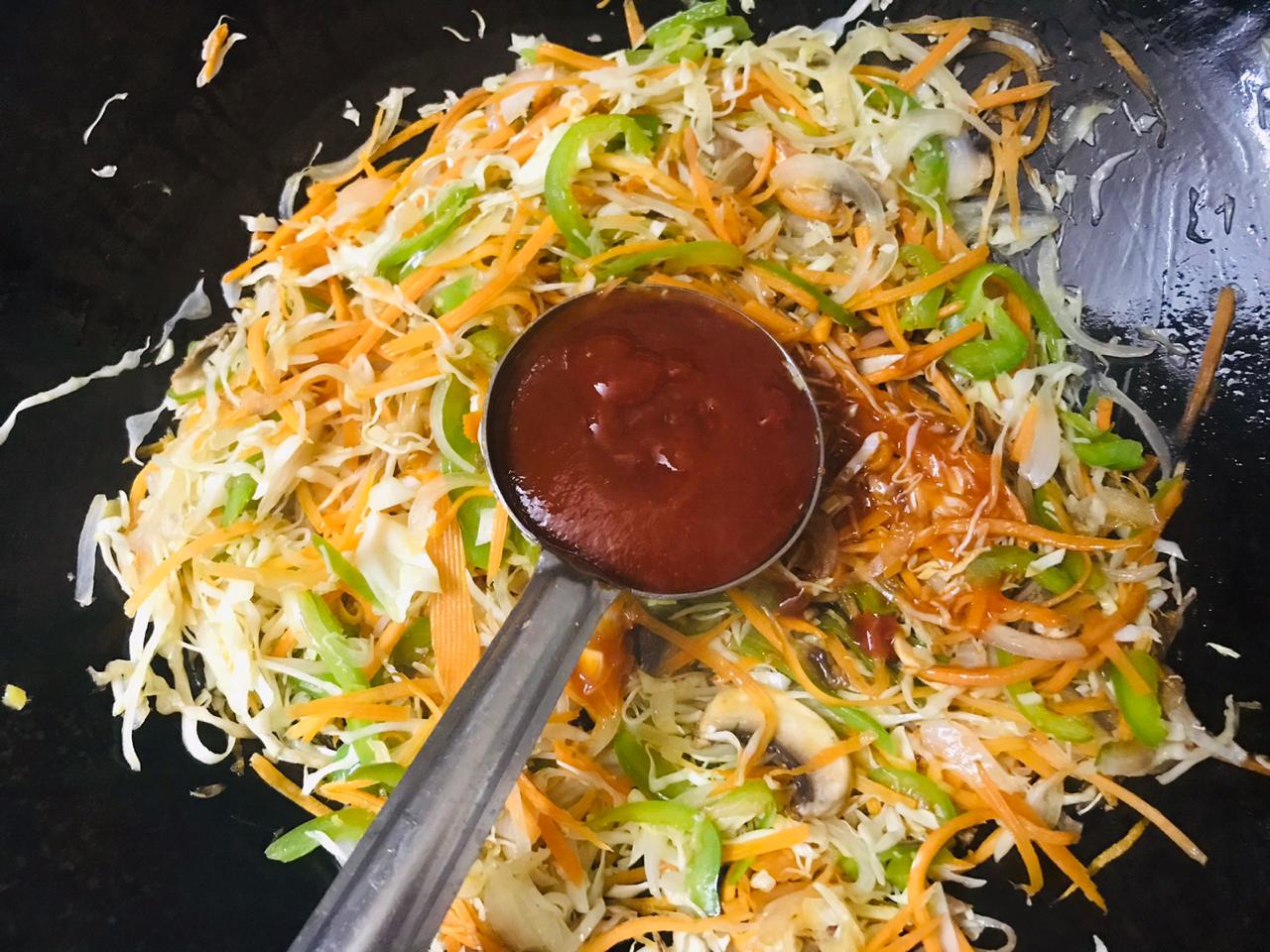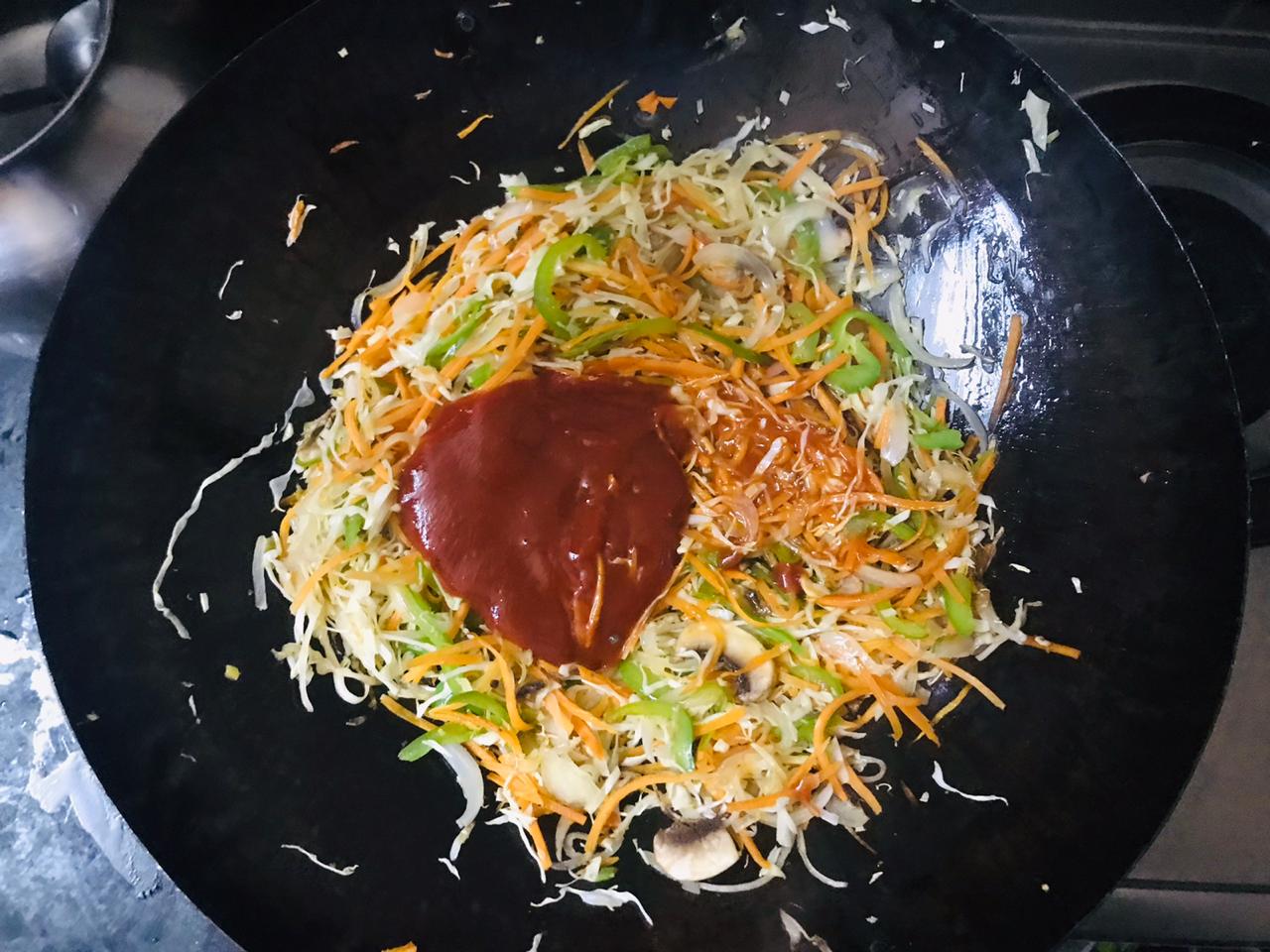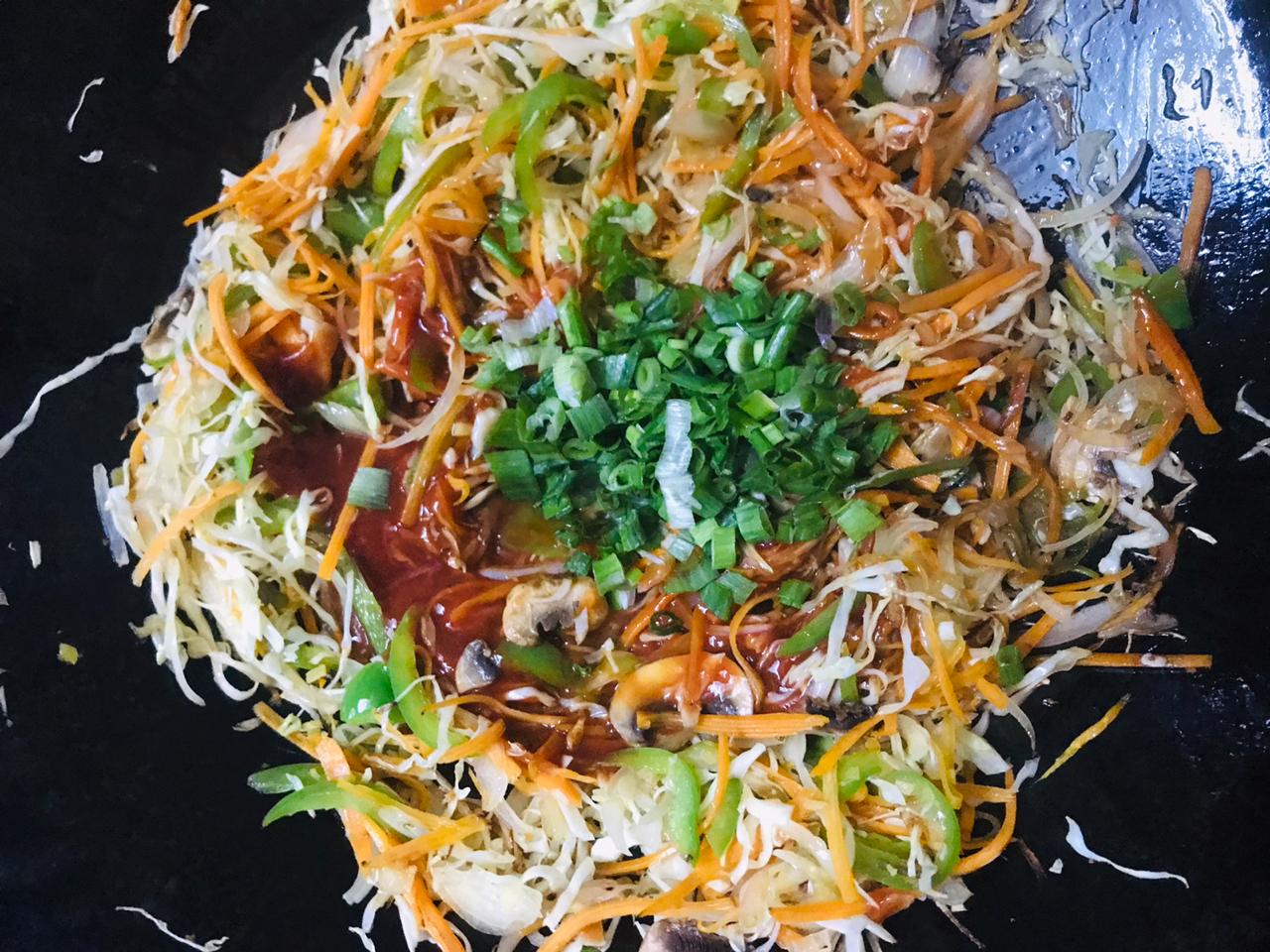 Next add cabbage,  chilli vinegar, red chilli sauce, soy sauce, tomato ketchup and spring onions. Toss the vegetables for a minute so that the sauces get mixed with the vegetables.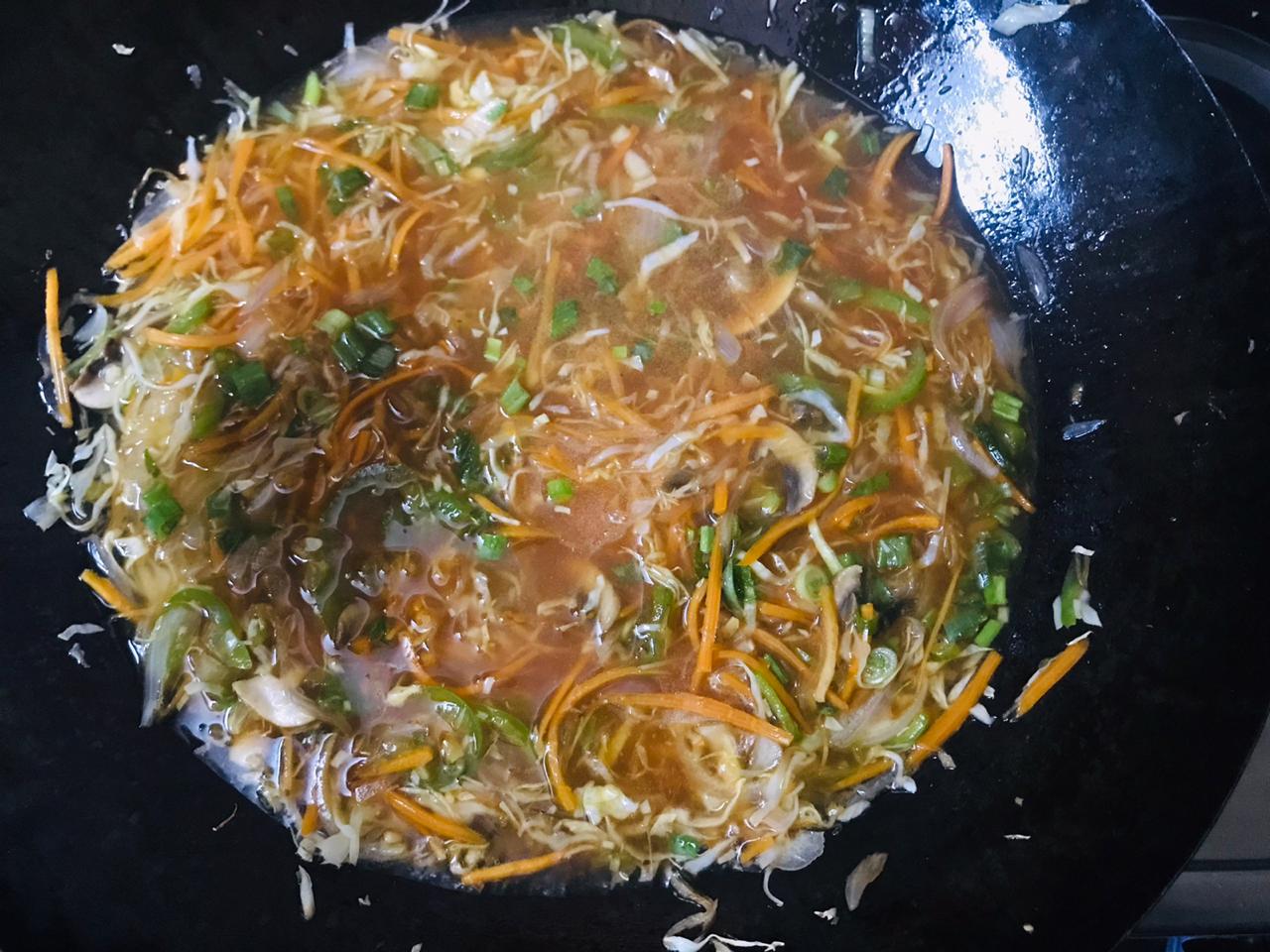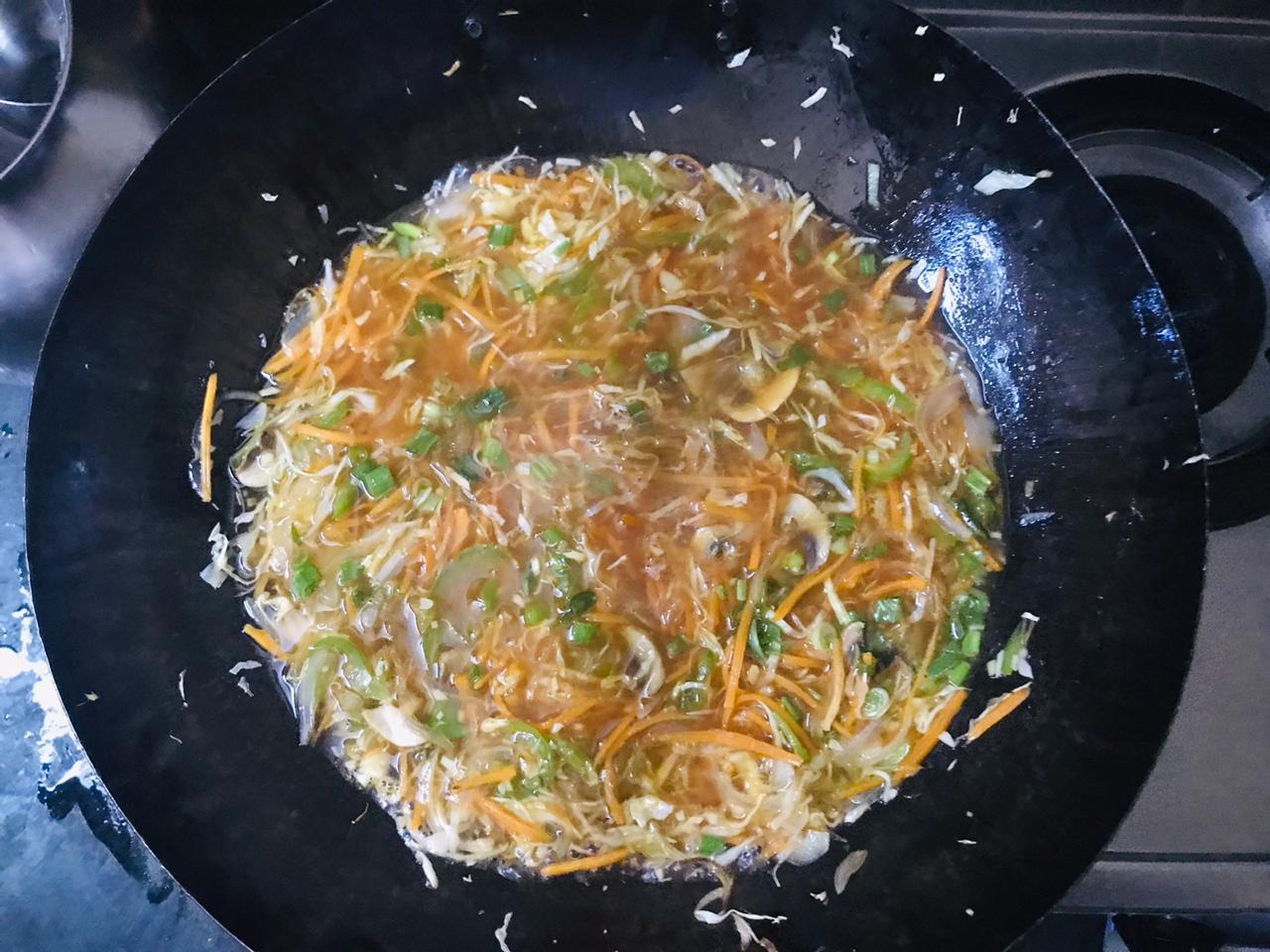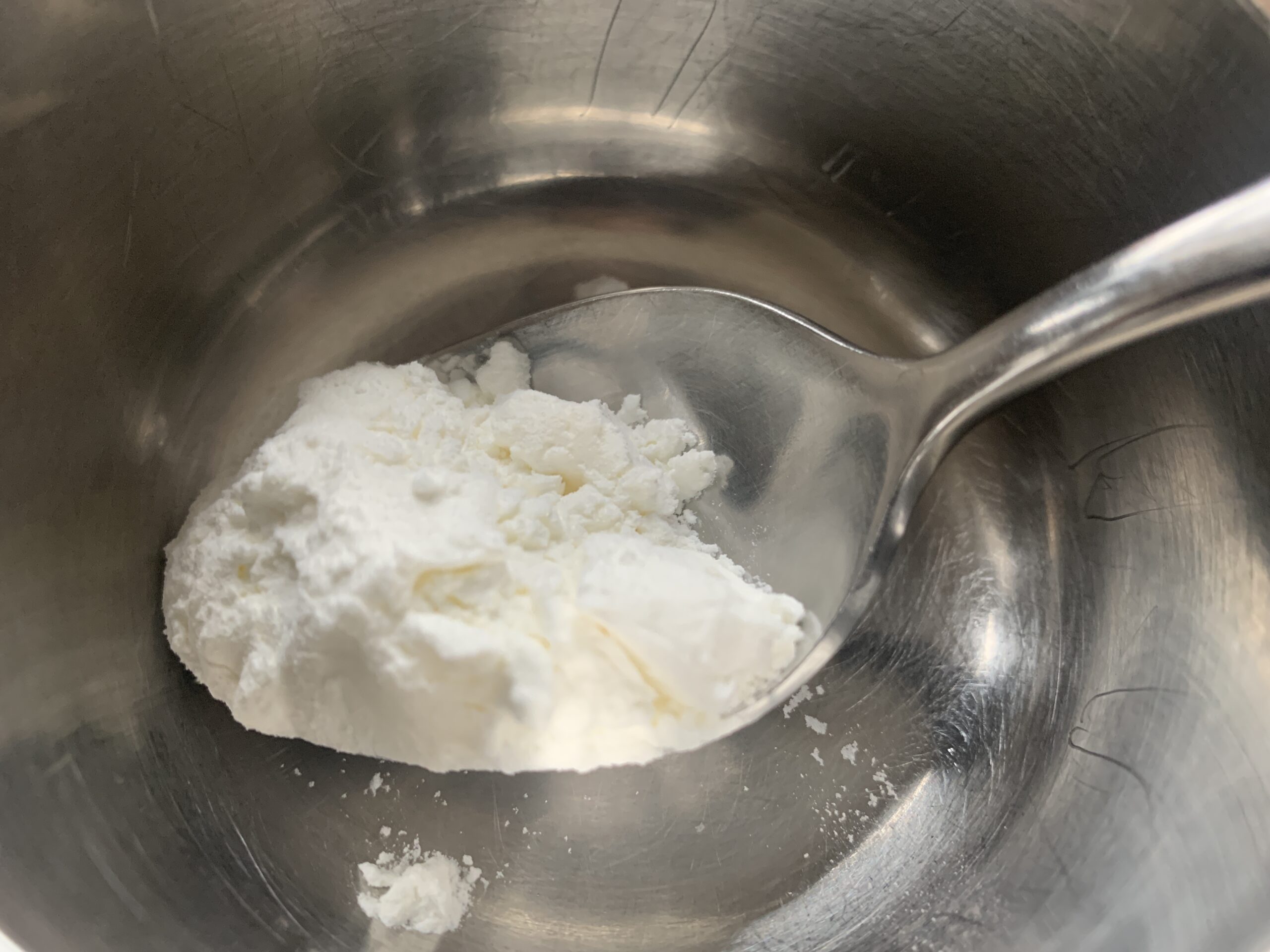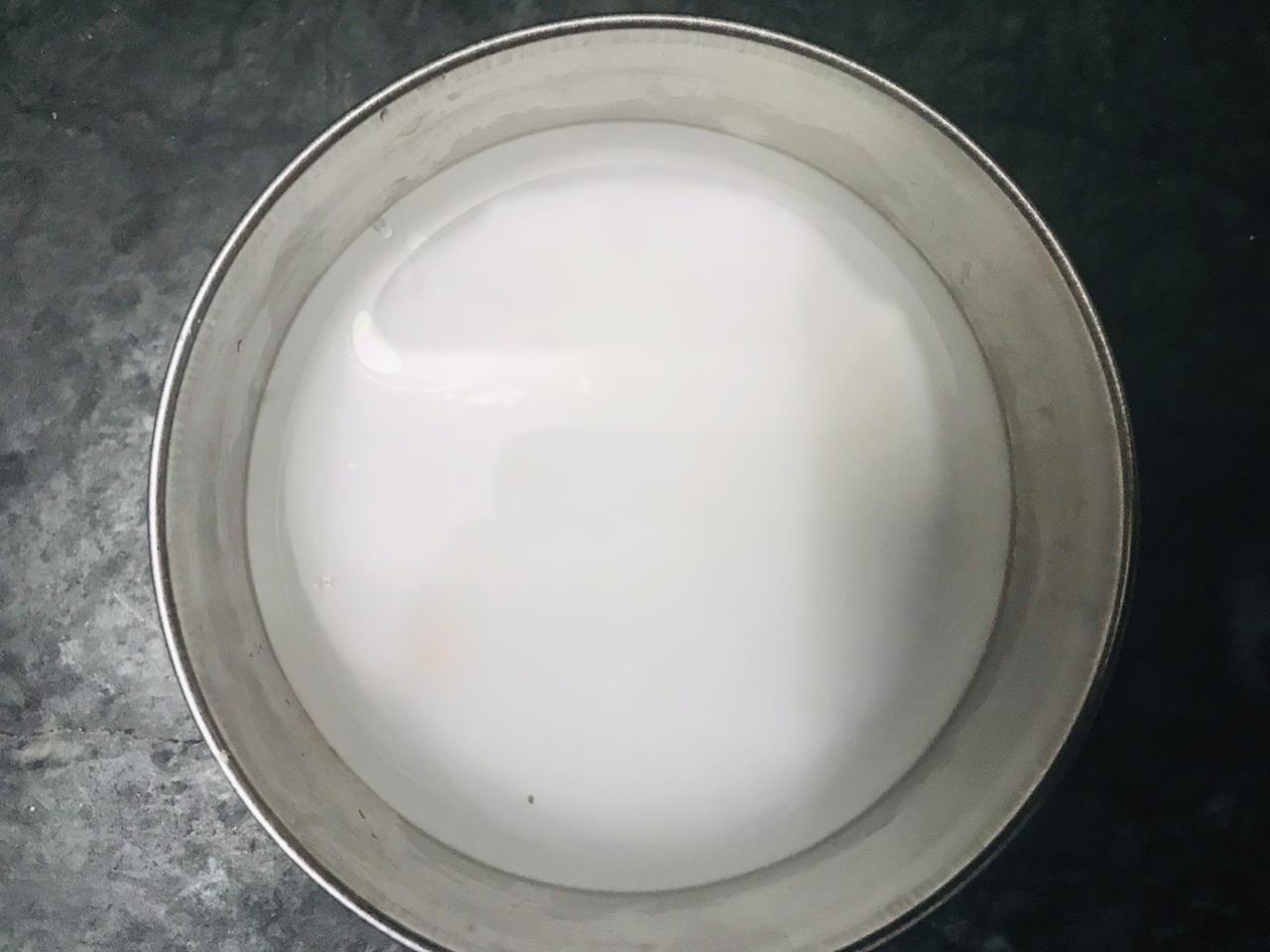 Add 1/2 cup water, salt and pepper and and mix on high heat.
Mix corn flour in 1 tablespoon cold water to make a smooth corn flour slurry.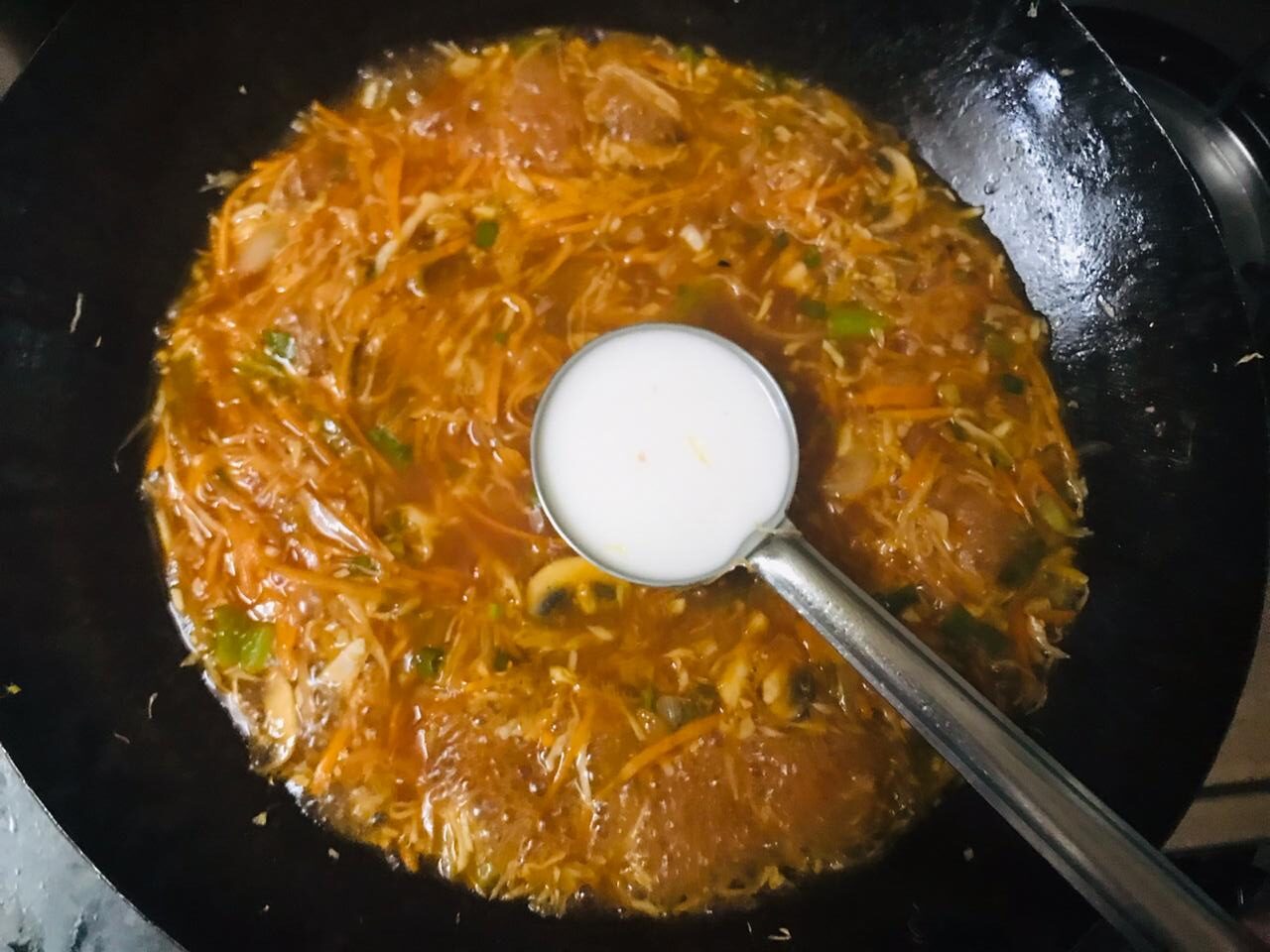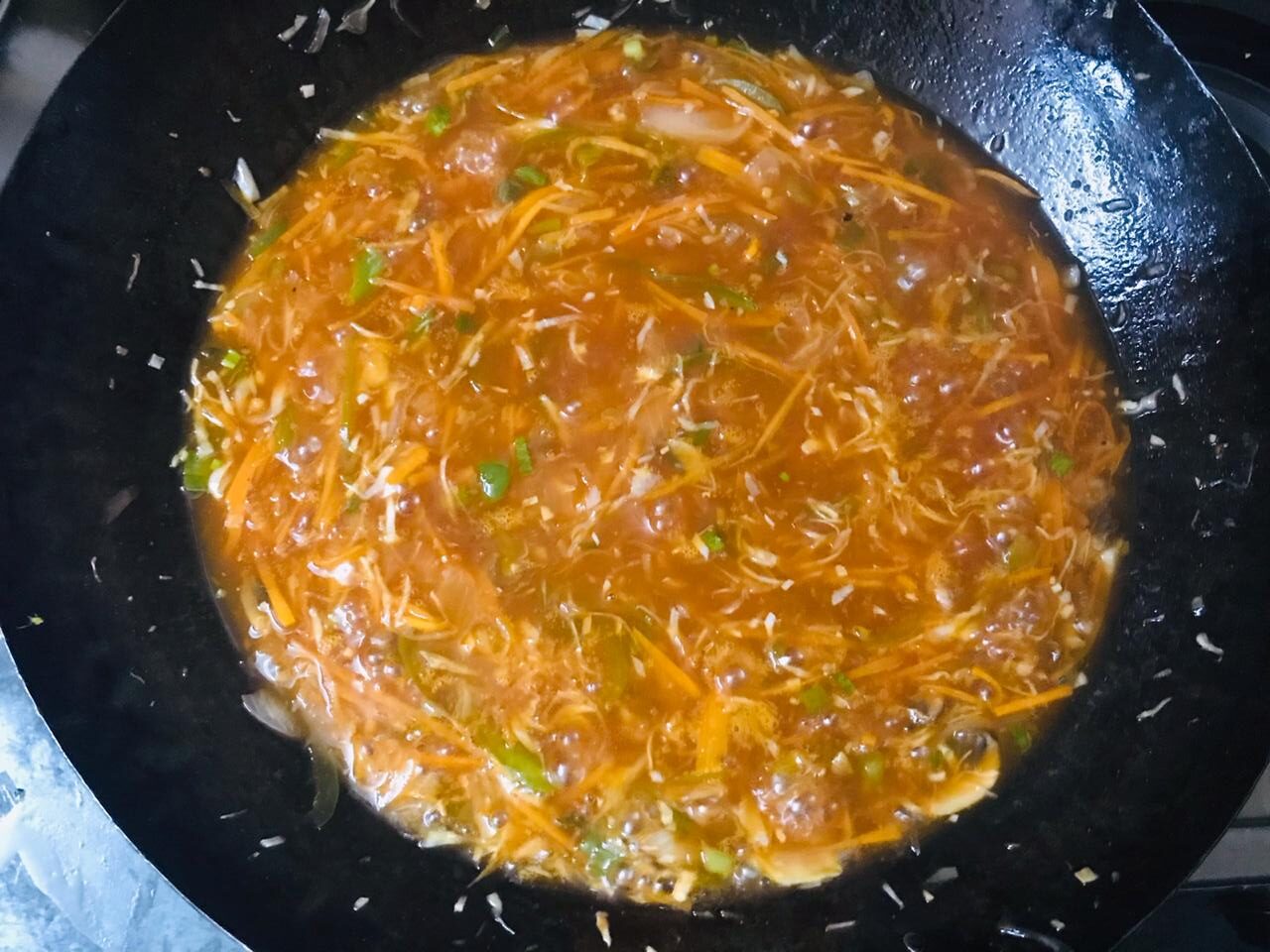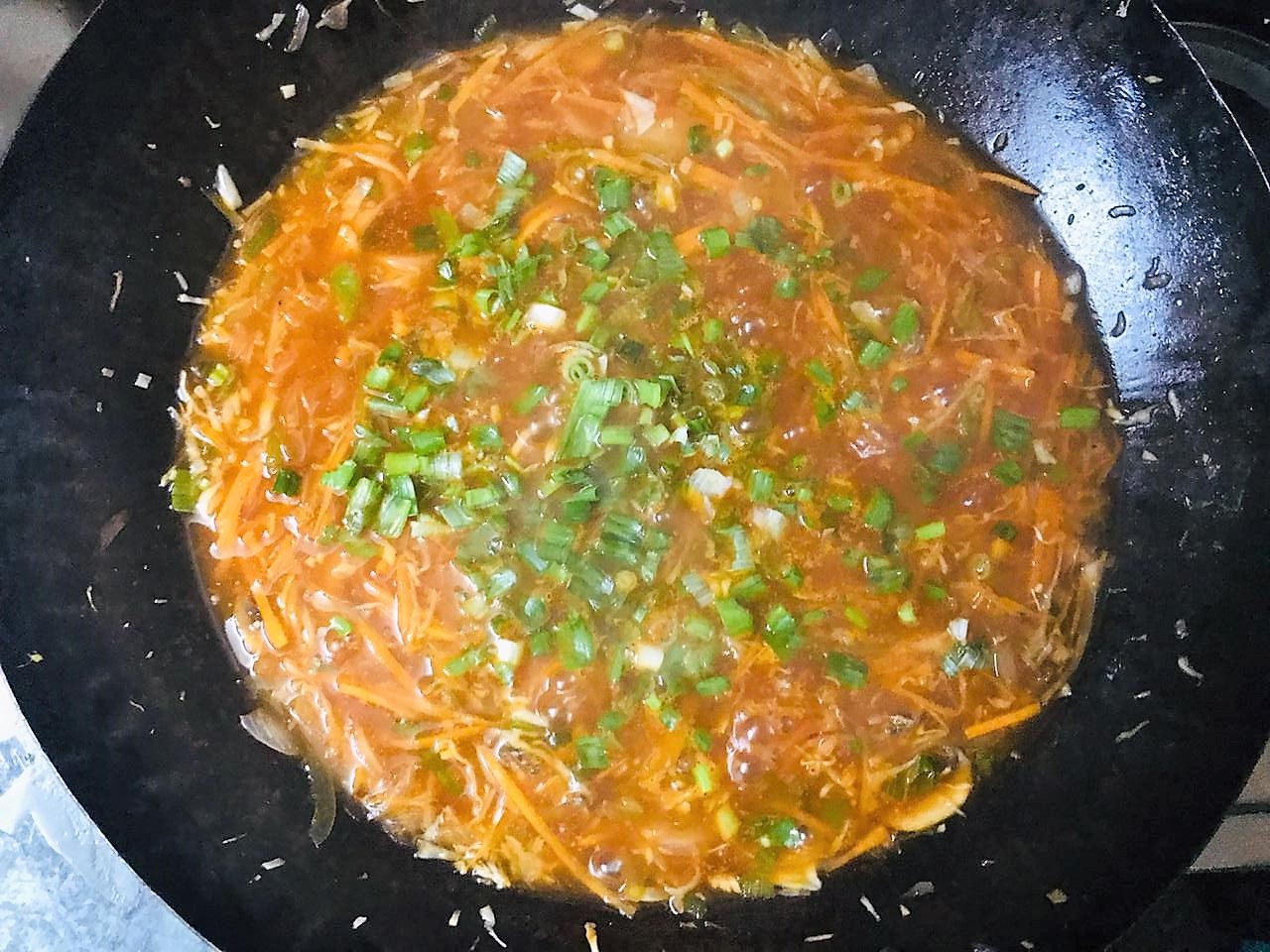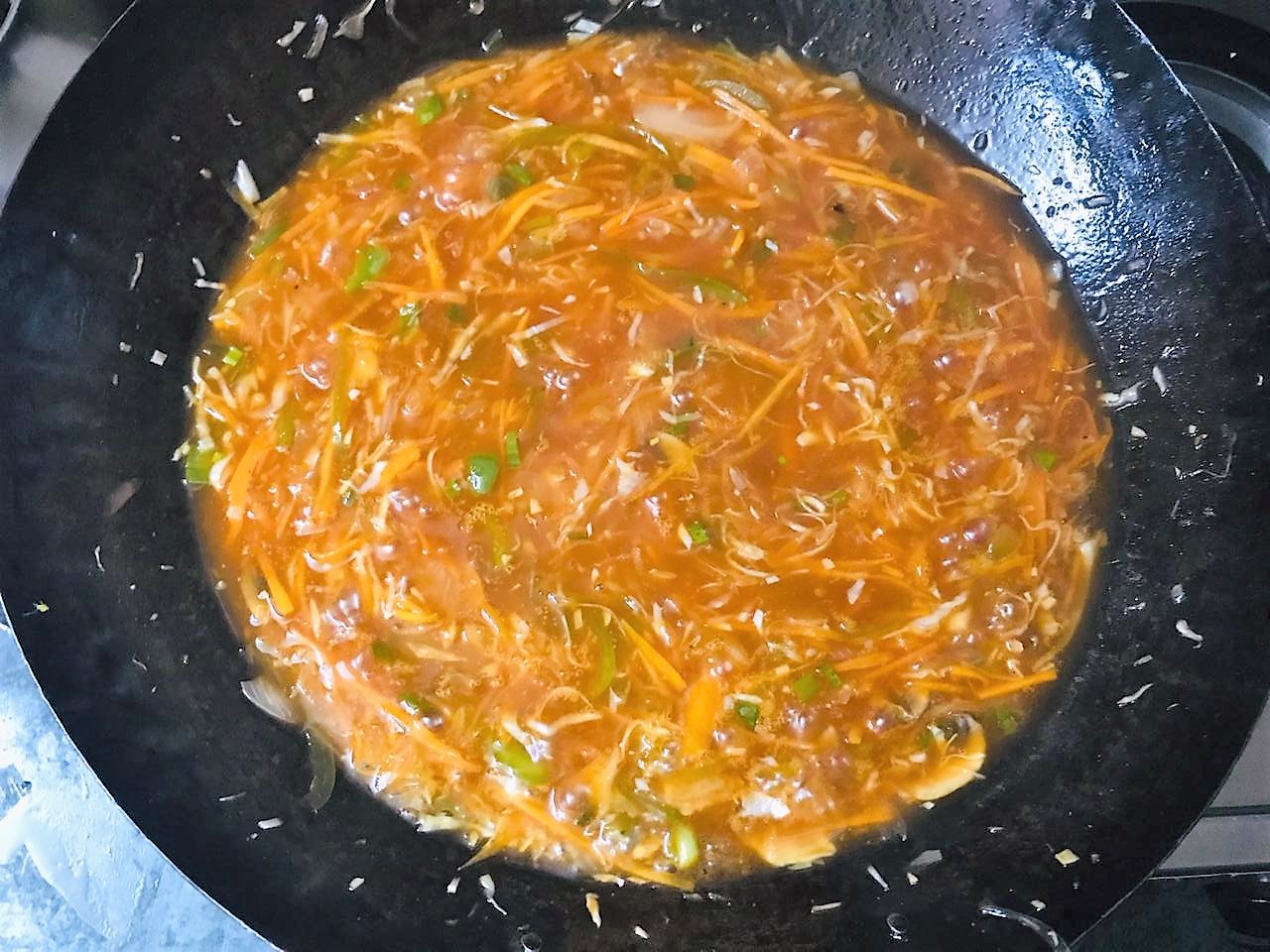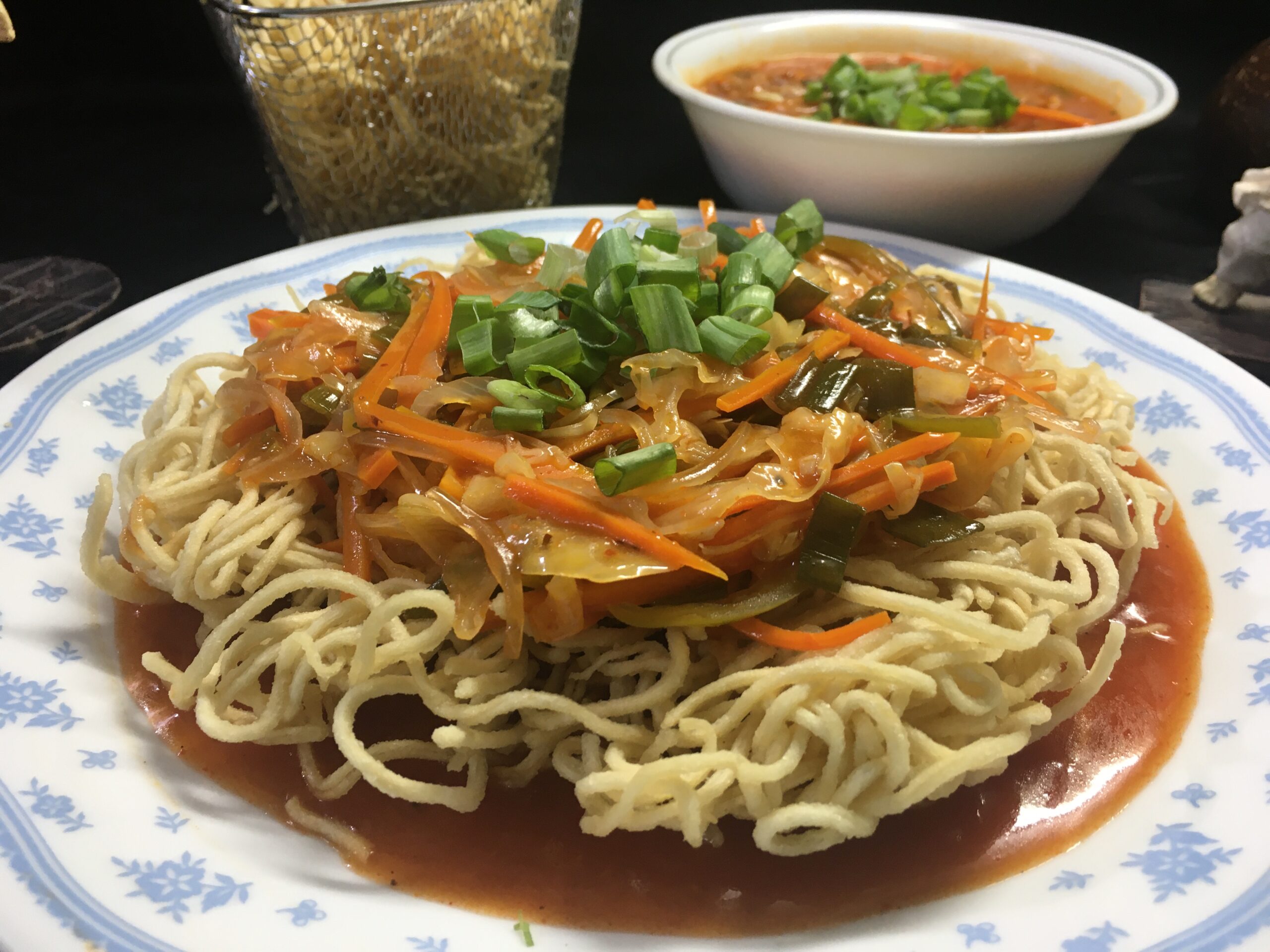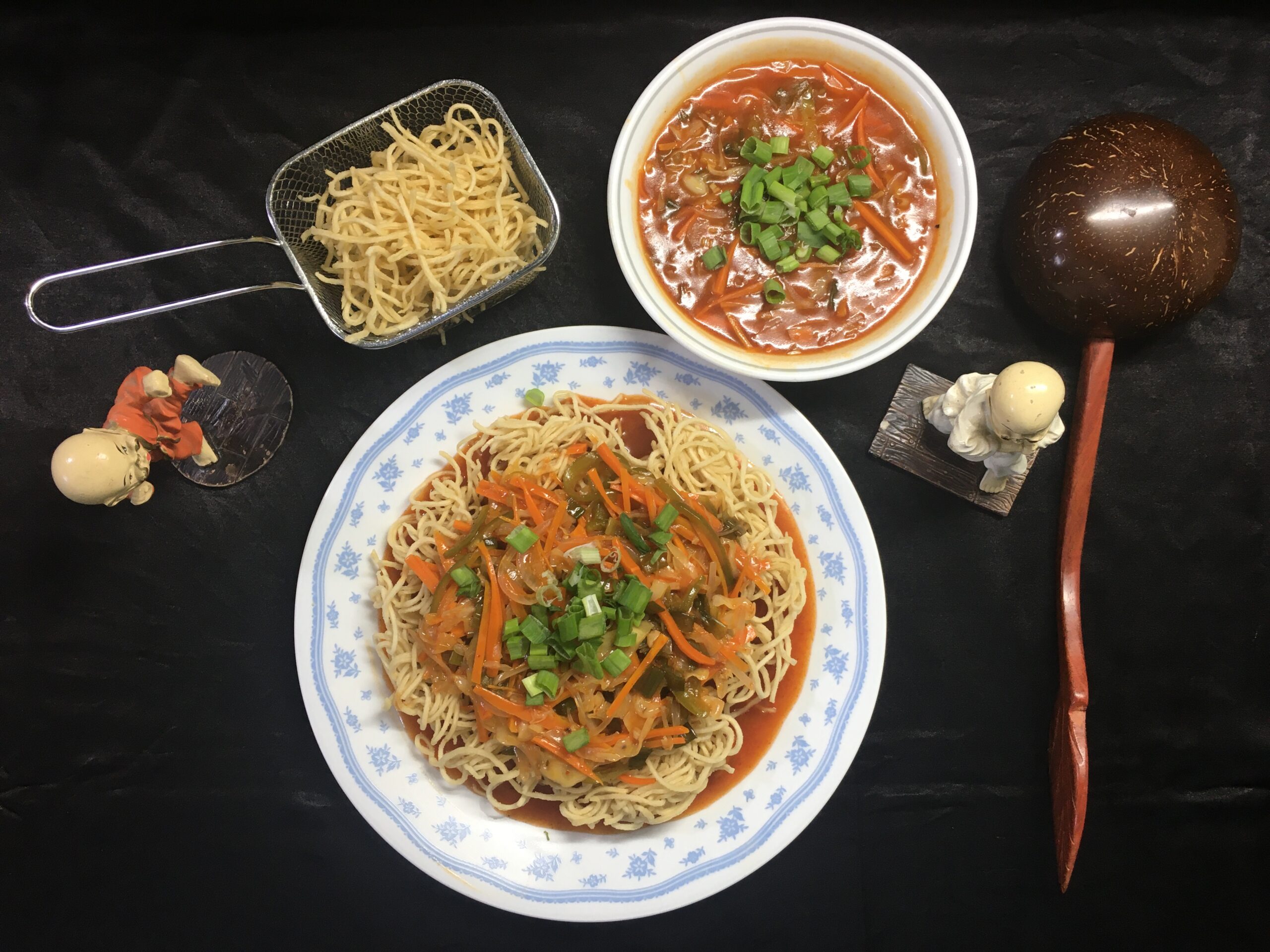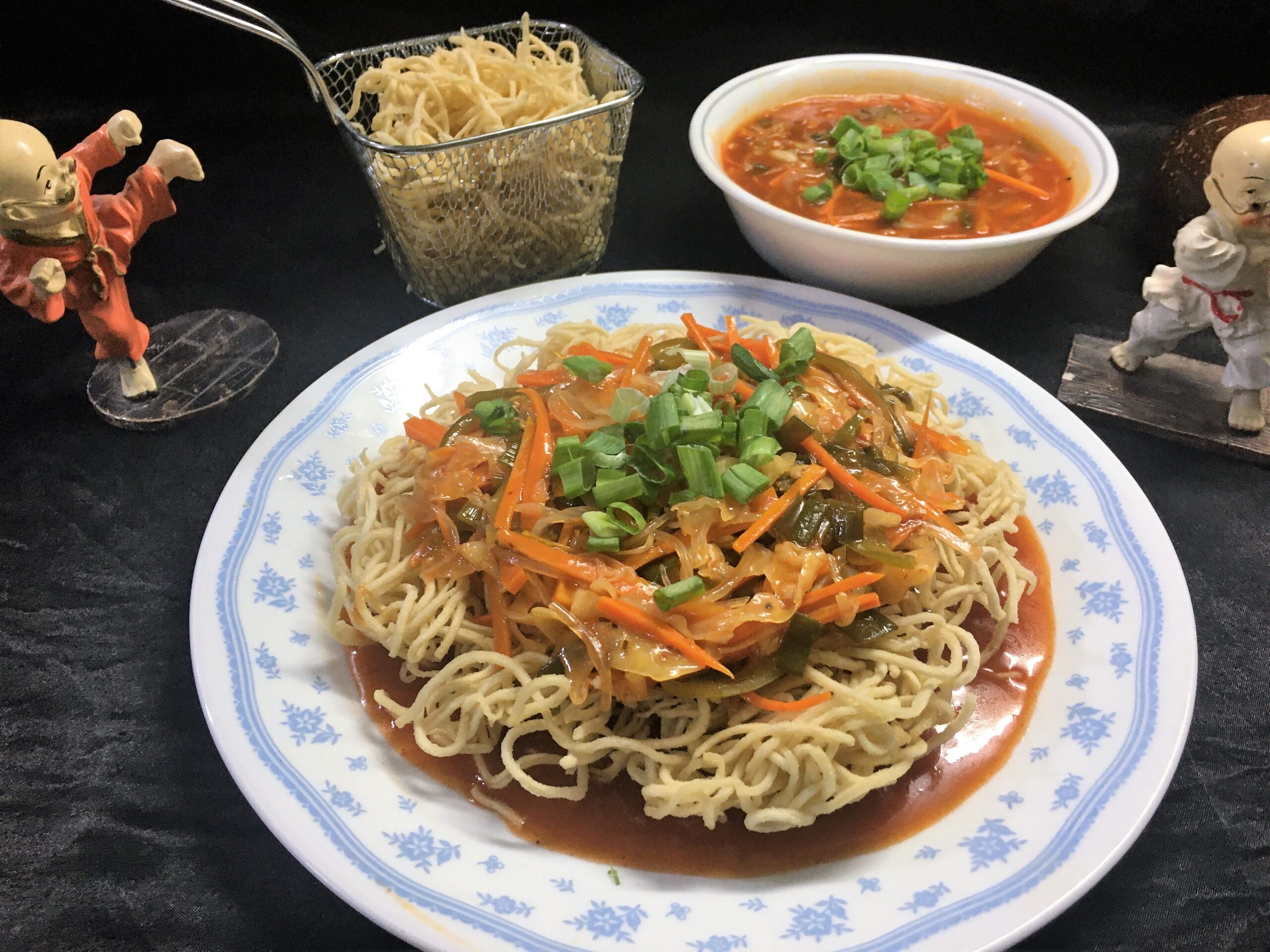 Add the corn flour slurry and give it a boil. If you feel the gravy is not too thick, add more corn flour slurry. Add some spring onions and let the gravy come to a boil.
To serve- place some fried noodles in a plate and layer them with the prepared vegetable stir fry. Garnish some spring onions and serve it hot.