Burmese Khow Suey
Khow Suey is a Burmese noodle dish with a delicately spiced coconut milk broth served up with an array of different contrasting condiments/toppings. The toppings give this dish a burst of amazing flavours, and textures.
I am not sure how authentic my Khow suey's recipe is, so I will not make any claims on its authenticity. However, what I can guarantee is that if you like coconut flavour and like to experiment with different flavours then you will love this dish.
If you are ever in Delhi, I would highly recommend you try food at 'Burma Burma'! They make one of the best Khow Suey I have ever eaten. However, I do not have that luxury since I live in the UK hence, I started my research to find the most authentic and delicious recipe. It took me nearly two years to perfect this dish and I feel I have managed to achieve the right taste.
The thing that I love the most about this dish is the customisation this dish offers. There is no right or wrong in this dish! The various toppings are what makes Khao Suey so lovable. The crispy garlic and onion with the freshness of coriander and heat of chilli with the tanginess of the lime! You will have flavour fireworks with every mouthful!
You might also like to try Burmese Pyajo, Taro Nest, American Chopsuey, Dal Pakwan and Vegetable Wonton Soup.
Ingredients
For the coconut broth
2 roughly chopped onions
1 tablespoon roughly chopped garlic
3 tablespoons roughly chopped ginger
2 roughly chopped lemon grass (around 4-5 tablespoons)
2 tablespoons oil
1 teaspoon turmeric powder
2 tablespoons gram flour (besan)
2 tins of coconut milk (400 gm each)
1 teaspoon finely ground black pepper powder
1½ cups diced carrots
2/3 cup chopped baby corn
2/3 cup chopped French beans
1 cup broccoli florets
1½ cup quartered mushrooms
300 gm thin noodles
For Toppings
1/3 cup slightly crushed roasted peanuts
1/3 cup fried onions
1/3 cup fried garlic
2 teaspoons red chilli flakes
2 teaspoons finely chopped green chillies
1 lime quartered
1/3 cup finely chopped coriander
Directions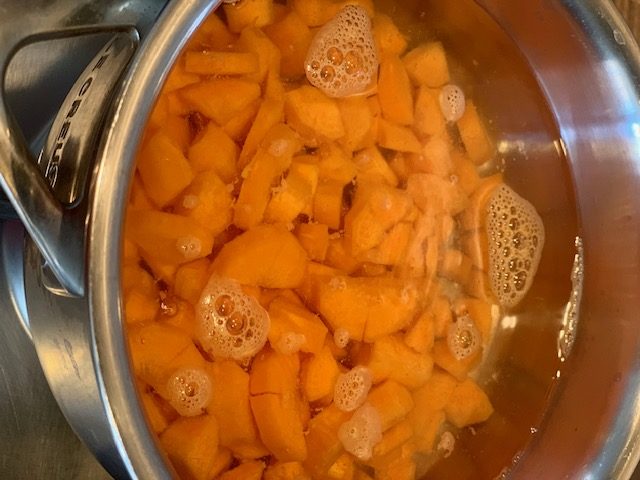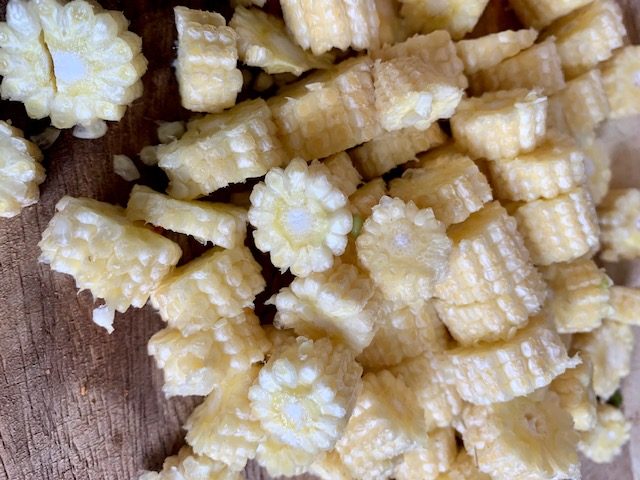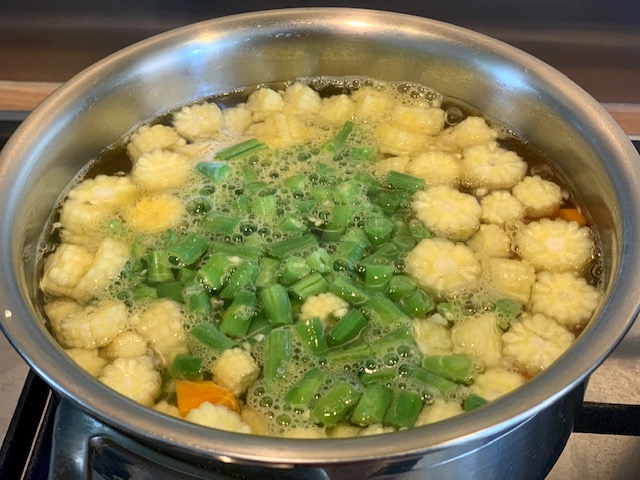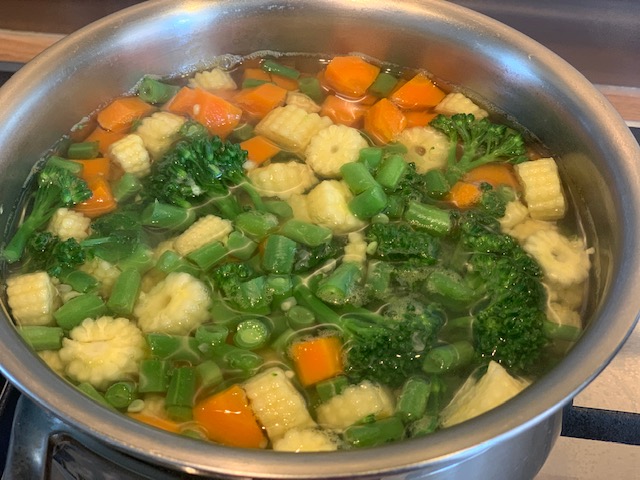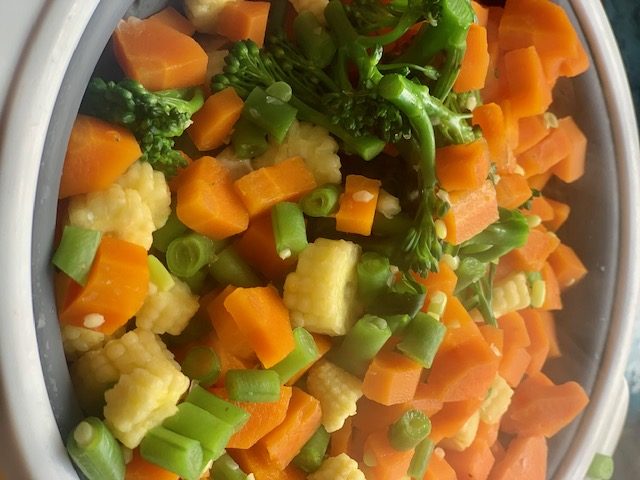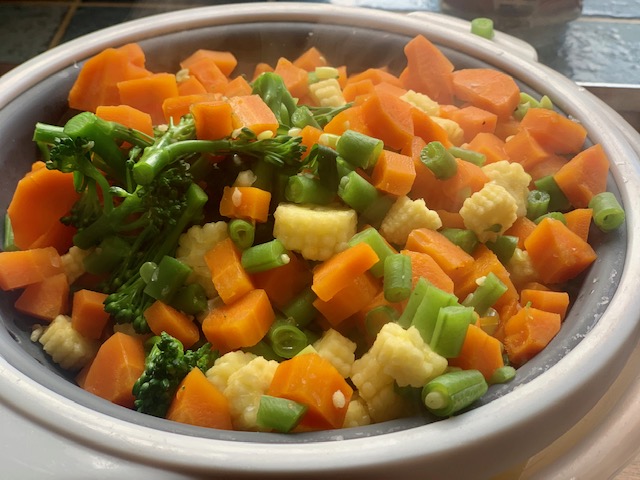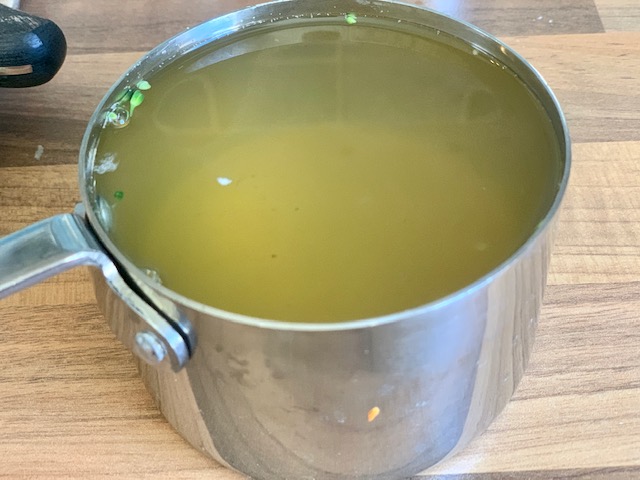 Boil/steam the vegetable for 3-4 minutes.  Drain the vegetables and keep the vegetable stock for later.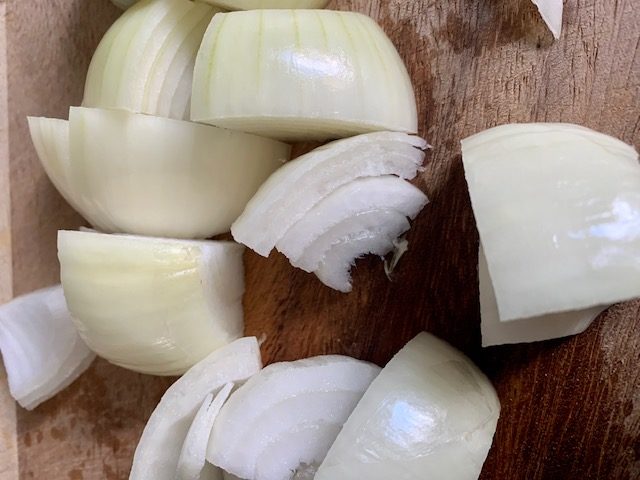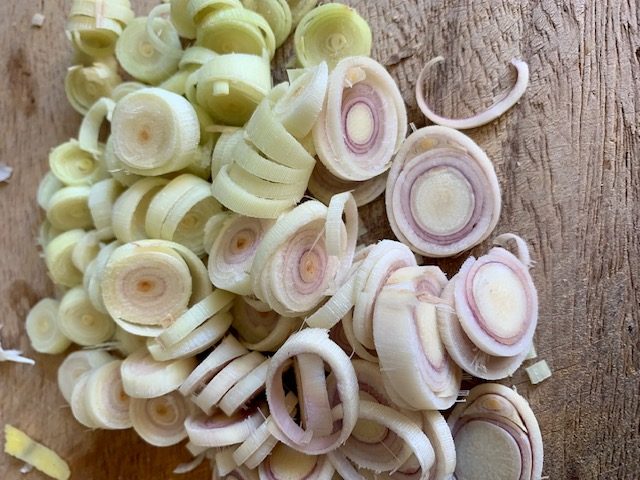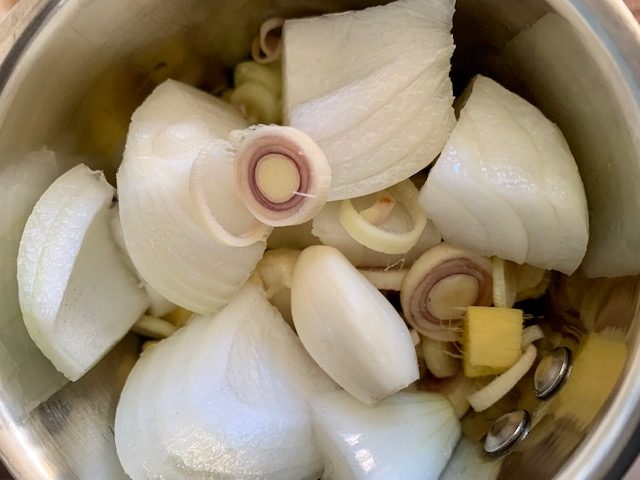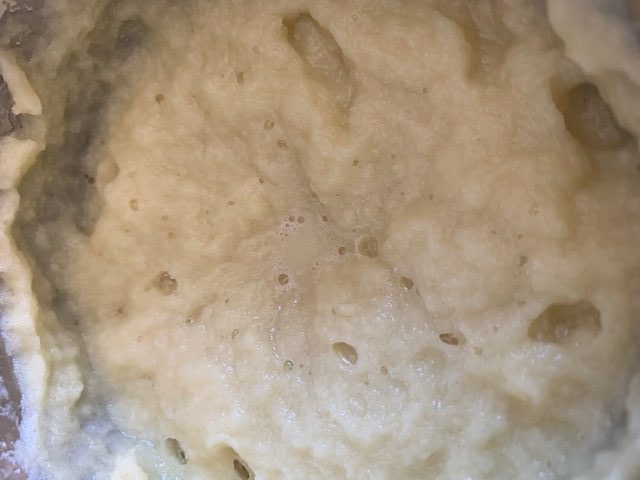 Grind together onion, garlic, ginger, and lemongrass into a fine paste.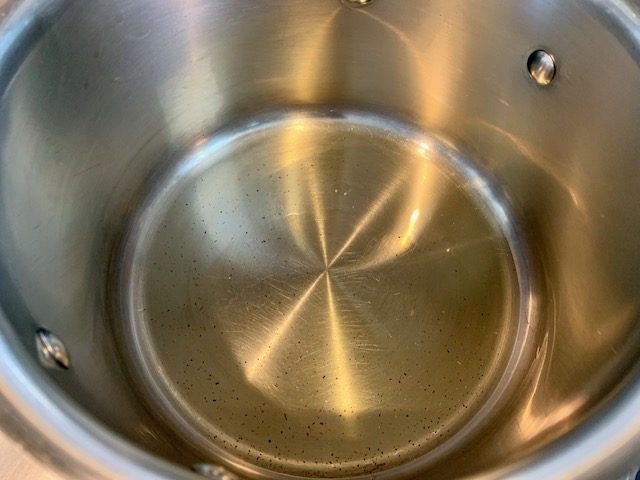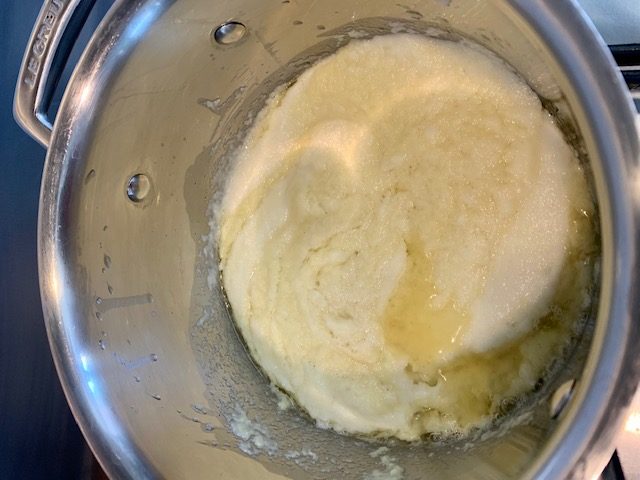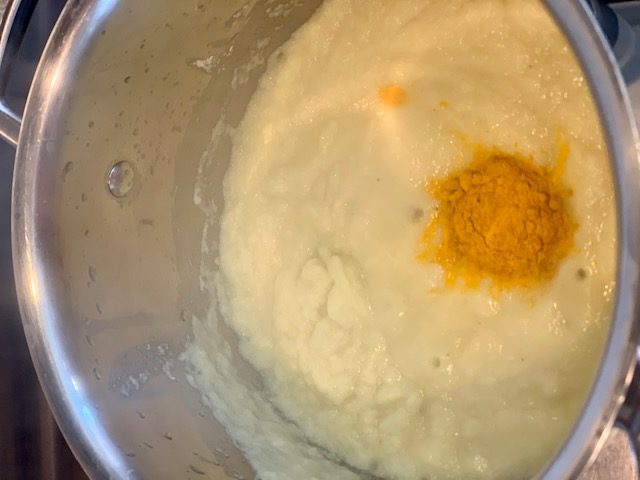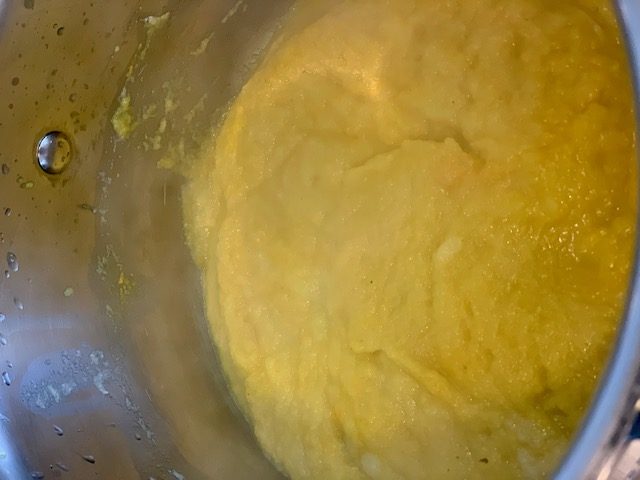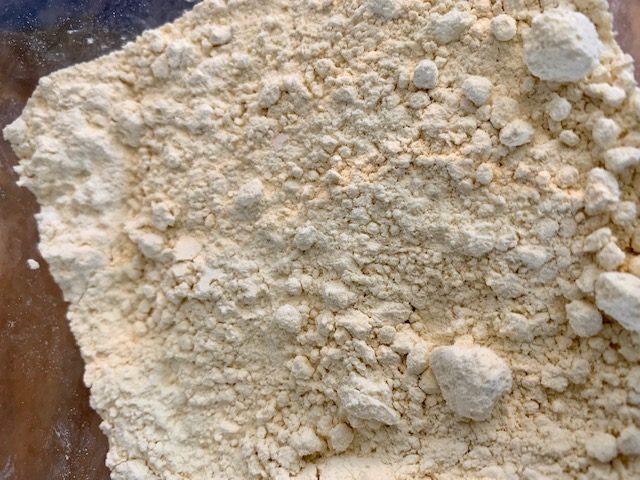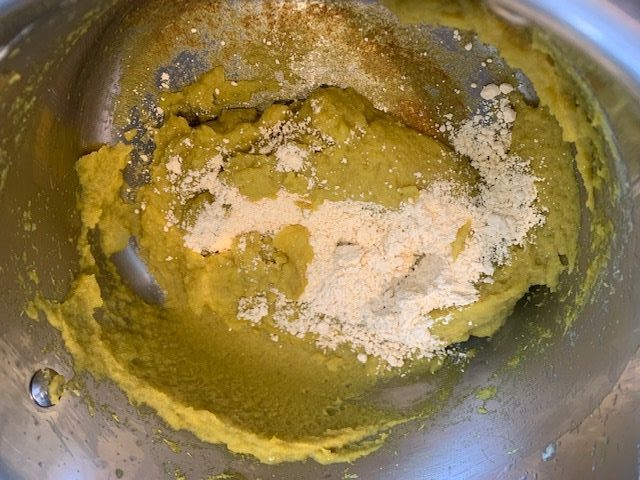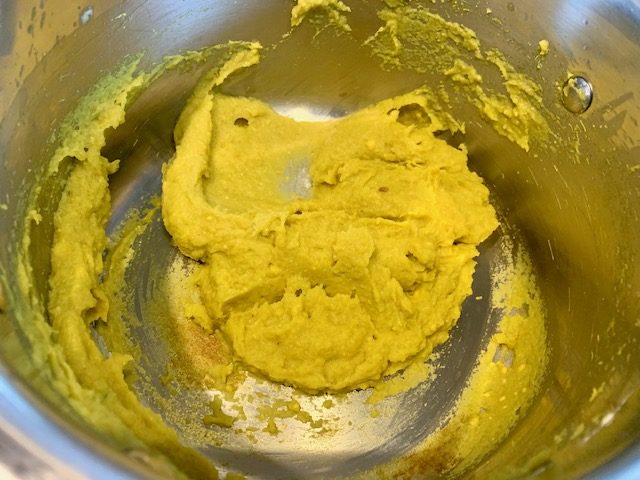 Heat oil in a deep pan. Add ground paste and sauté for 5 minutes on medium heat. Add turmeric powder and sauté.
Add gram flour and sauté for 7-8 minutes on medium heat.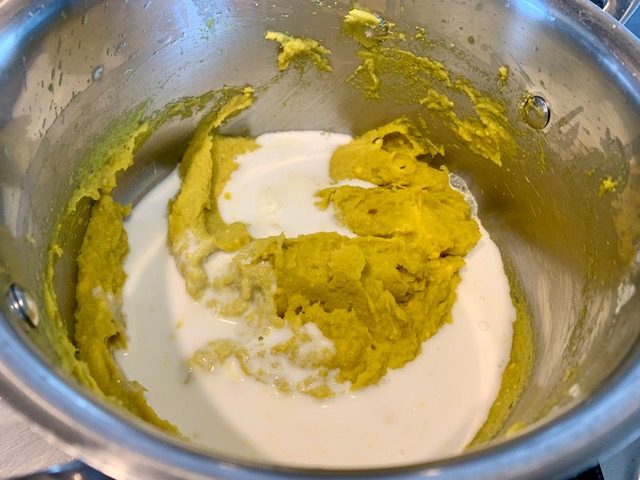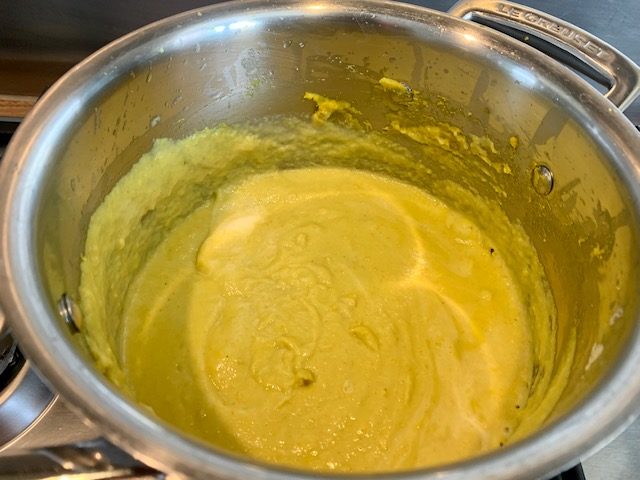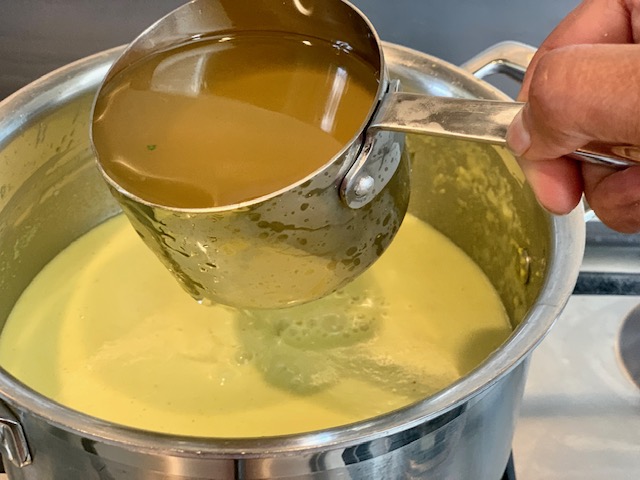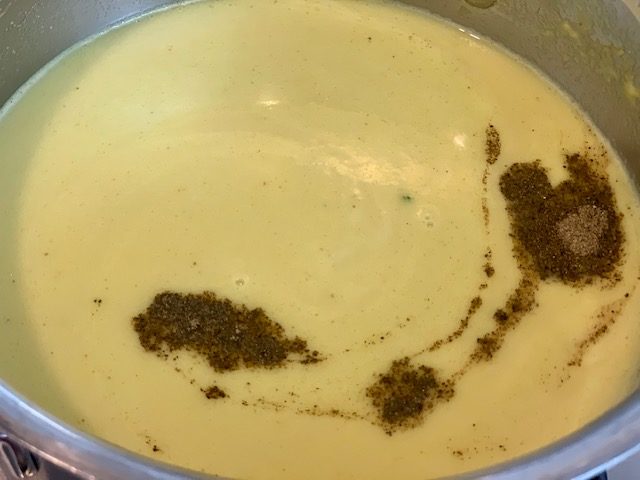 Add 1 cup of coconut milk and whisk well so that no lumps are formed. Slowly add the rest of the coconut milk and the vegetable stock left from the boiled vegetables.
Add salt and black pepper powder and bring to a boil.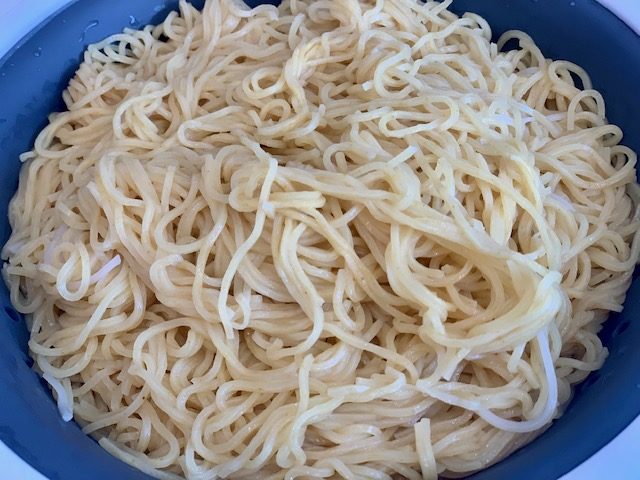 Heat sufficient water in a deep non-stick pan. Add noodles and boil according to the packet instructions. Drain and transfer into a bowl.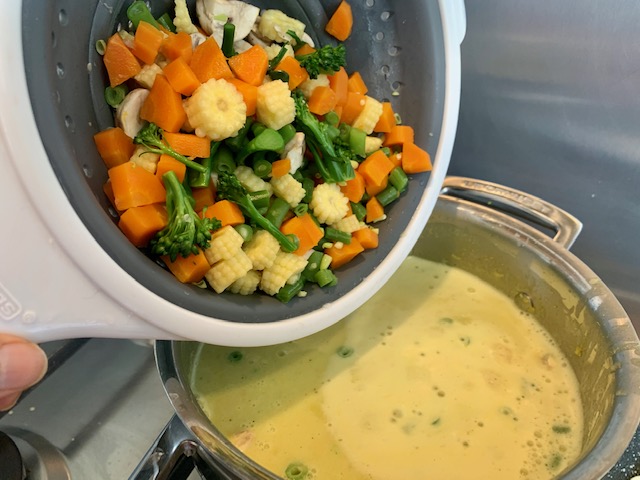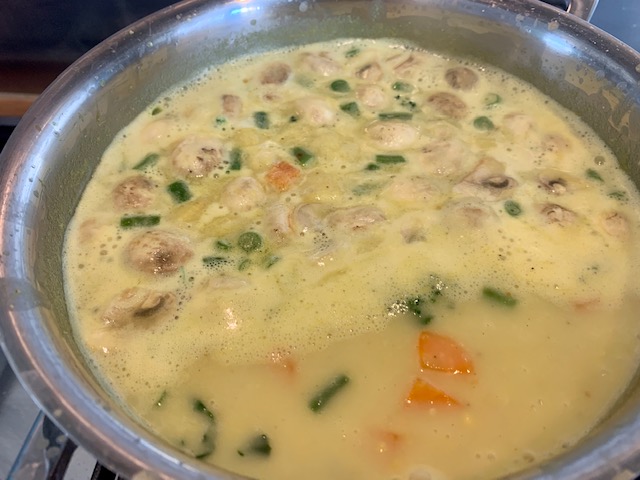 Add the vegetables to the broth and boil for 3-4 minutes. Taste and adjust the seasoning.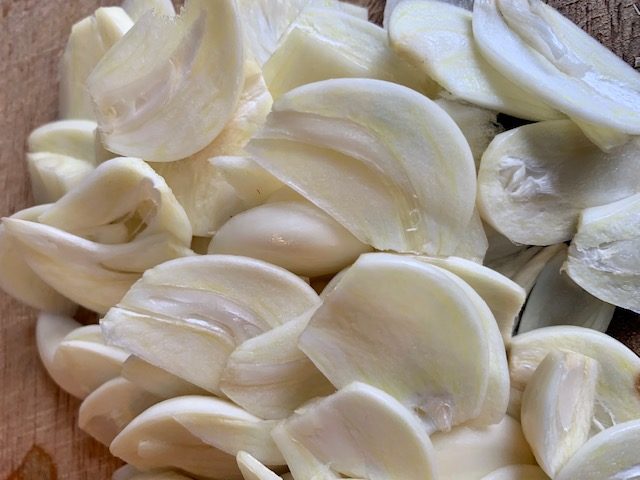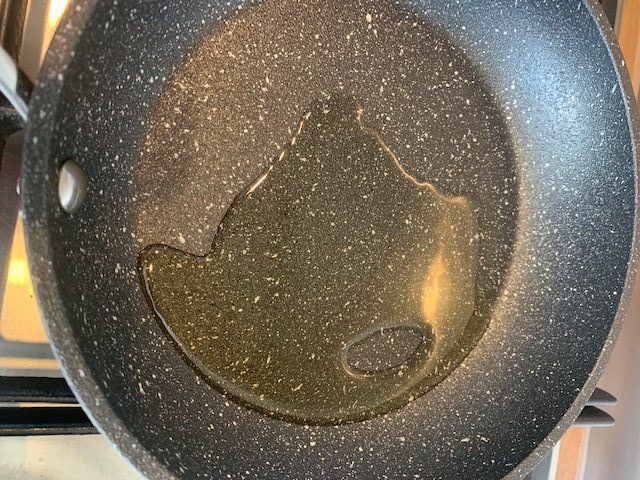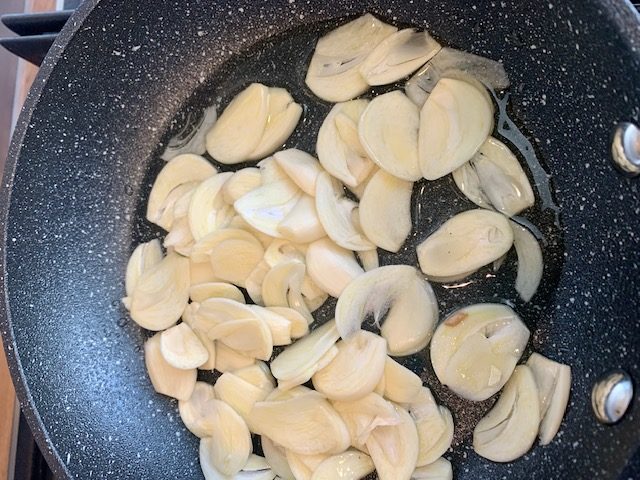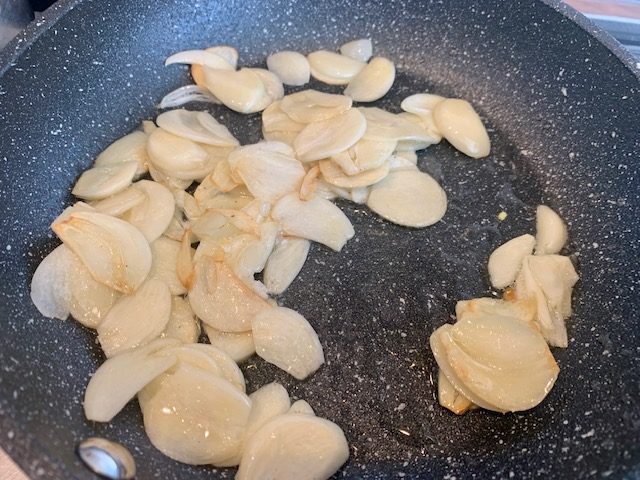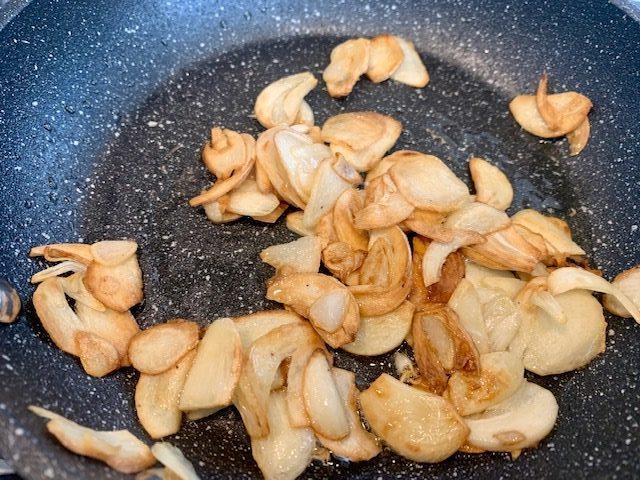 Take ½ teaspoon of oil in a non-stick pan and on medium heat gently roast the thinly sliced garlic. Drain on kitchen roll or absorbent paper.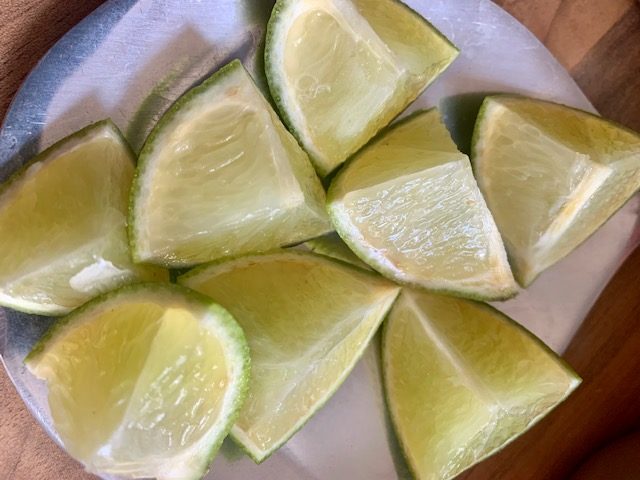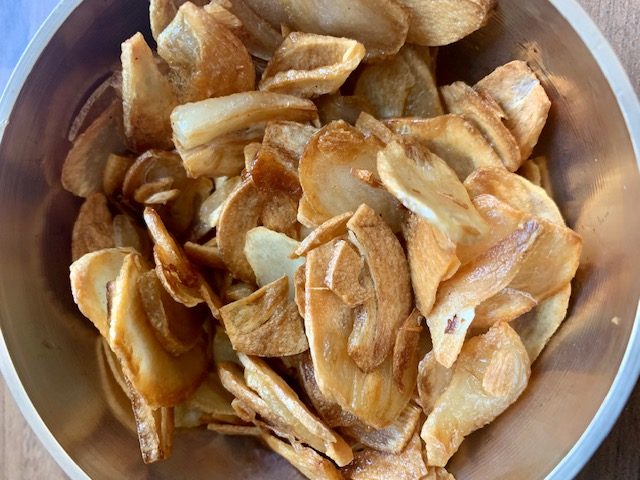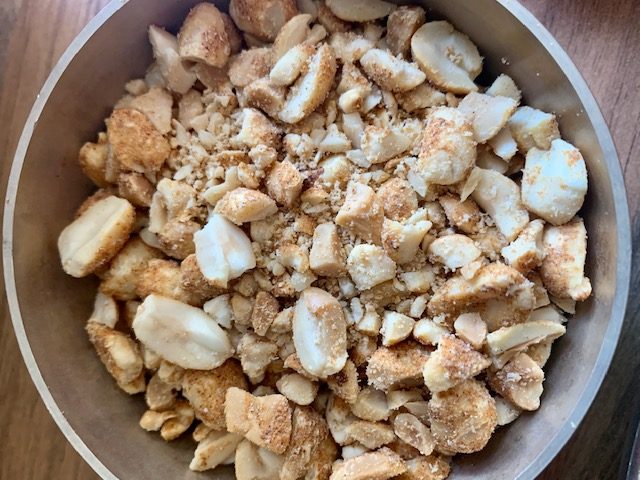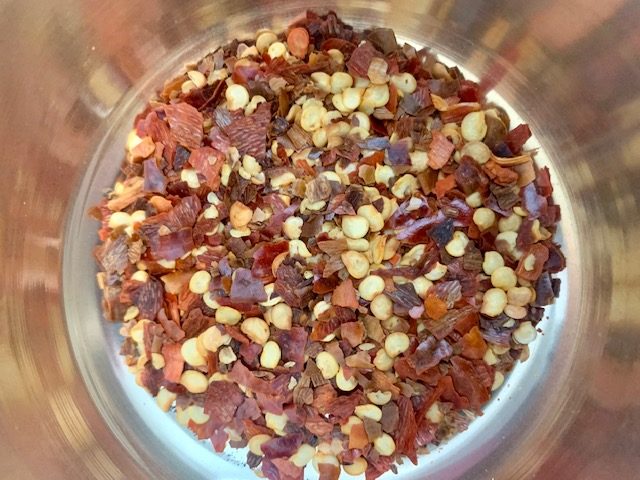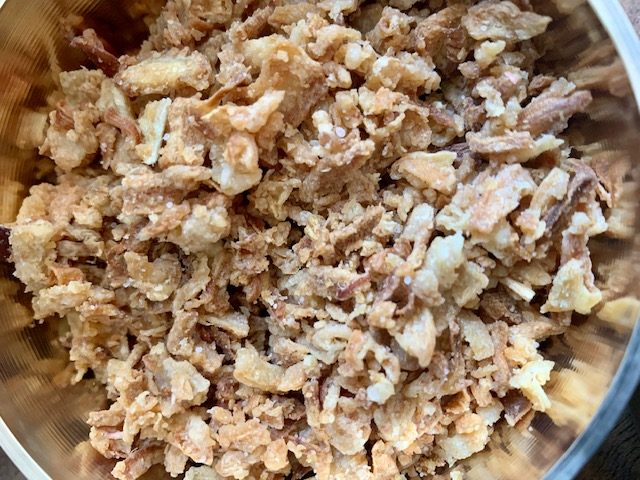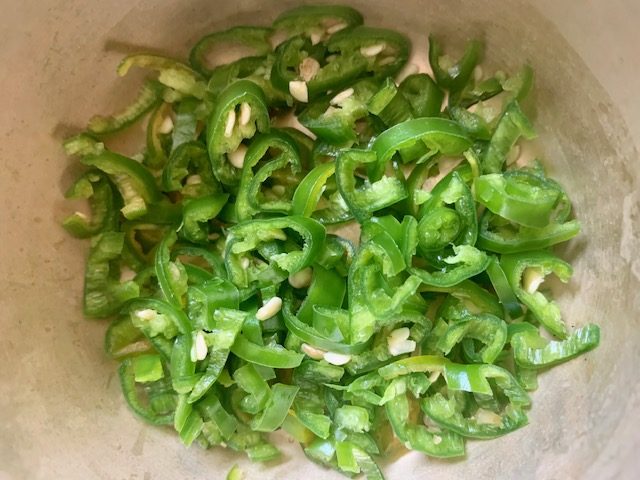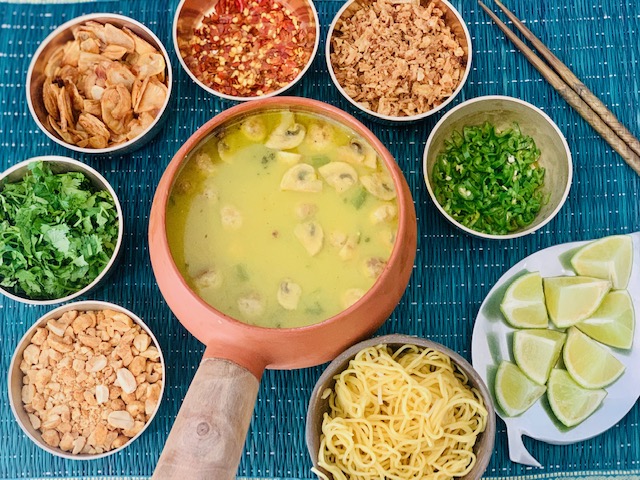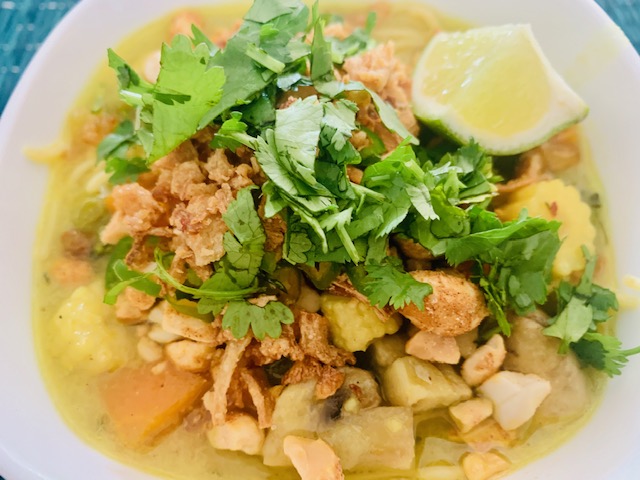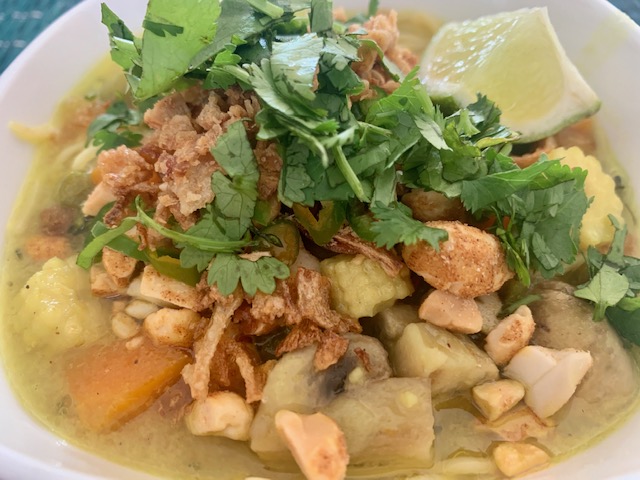 To serve
Arrange all the garnishes to serve in individual bowls.
Place boiled noodles in an individual serving bowl. Ladle the broth on top and garnish it with all the accompaniments according to taste.