Sindhi Dal Pakwan
Dal Pakwan is a popular Sindhi breakfast of mildly spiced chana dal (bengal gram) served with pakwan (crisp fried bread flavoured with carom seeds), tangy tamarind water and onions.
A signature Sindhi breakfast packed with flavours, dal pakwan is a culinary couple made in heaven. If you are tired of the regular dals and sabzis and wish to indulge in something soulful and scrumptious, then indulge on Dal Pakwan. Sindhi cuisine has quite a few vegetarian delicacies such as kadhi chawal, sai bhaji, koki, and bhee. But one of the most popular Sindhi dishes is Dal Pakwan.
Dal Pakwan is one of my husband's favourite dishes which we usually enjoy for Sunday brunch. This dish can also be enjoyed as an appetizer as well as an evening snack. Dal pakwan is a protein rich meal which is loaded with lots of fibre and nutrients.
The perfect bite of Dal Pakwan involves the coming together of the indulgent crunch of the pakwan, the soothing wholesomeness of the lightly spiced dal, the tanginess of the tamarind chutney, and the pungent kick of the raw onions – a contrast of textures, flavours, and colours. This recipe may be time consuming, but the result forthcoming is certainly worth the effort!
If you enjoy authentic Sindhi food, then make sure you do not miss out on this recipe!
Ingredients
For Pakwan
2 cups plain flour
Salt to taste
1 teaspoon carom seeds
1 tablespoon oil
½ cup water
Oil for deep frying
For Dal
1 cup Bengal Gram (Chana dal)
2-3 green chillies
1 inch ginger piece
1 teaspoon cumin seeds
1 teaspoon turmeric powder
Salt to taste
1 teaspoon mango powder
1 teaspoon red chilli powder
1 teaspoon garam masala
For Tamarind Chutney
¼ cup tamarind
Salt to taste
½ teaspoon Kashmiri red chilli powder
To Assemble
Pakwan
Dal
Tamarind Chutney
½ cup finely chopped onions
2-3 green chillies cut lengthwise (optional)
Directions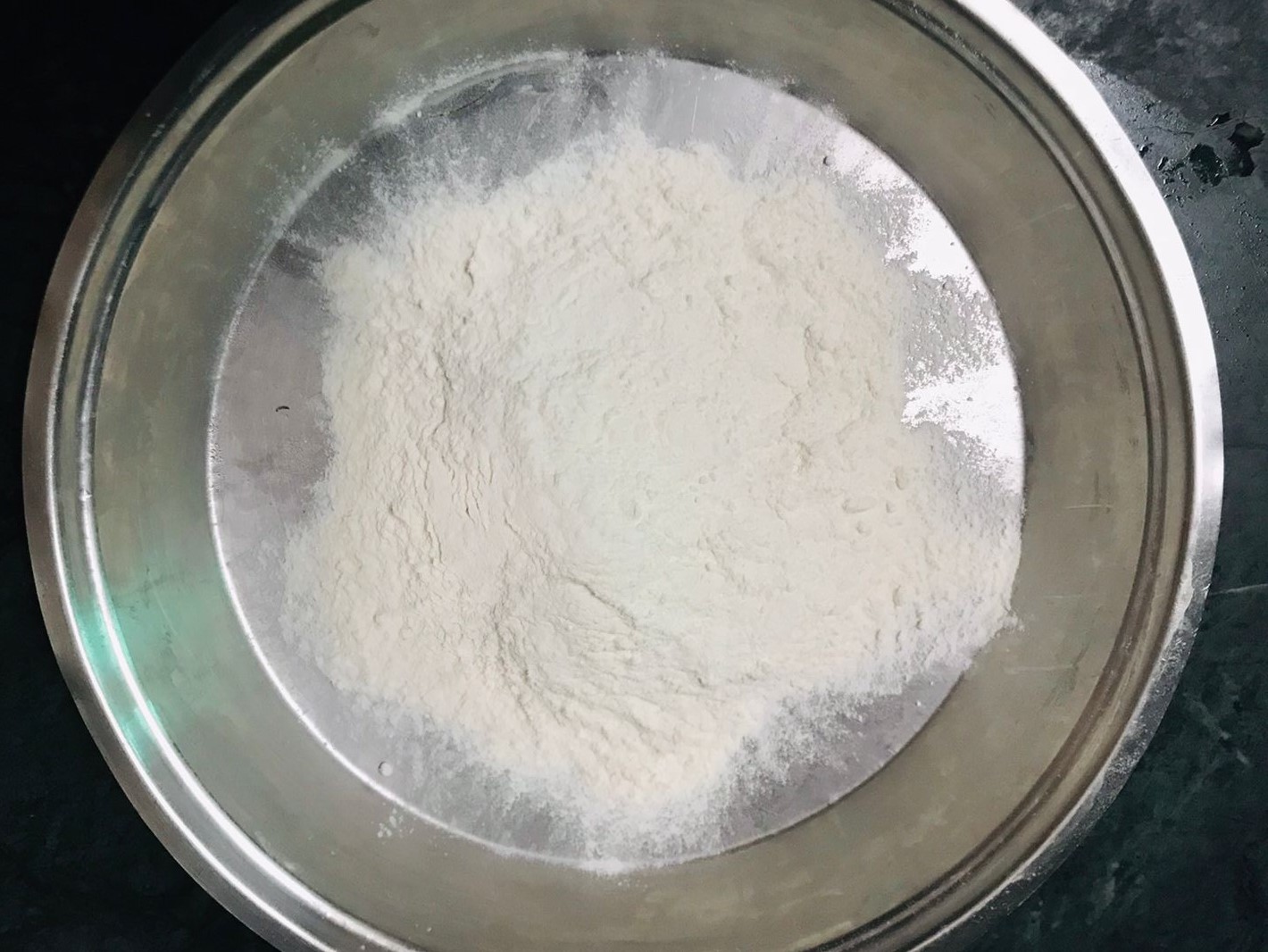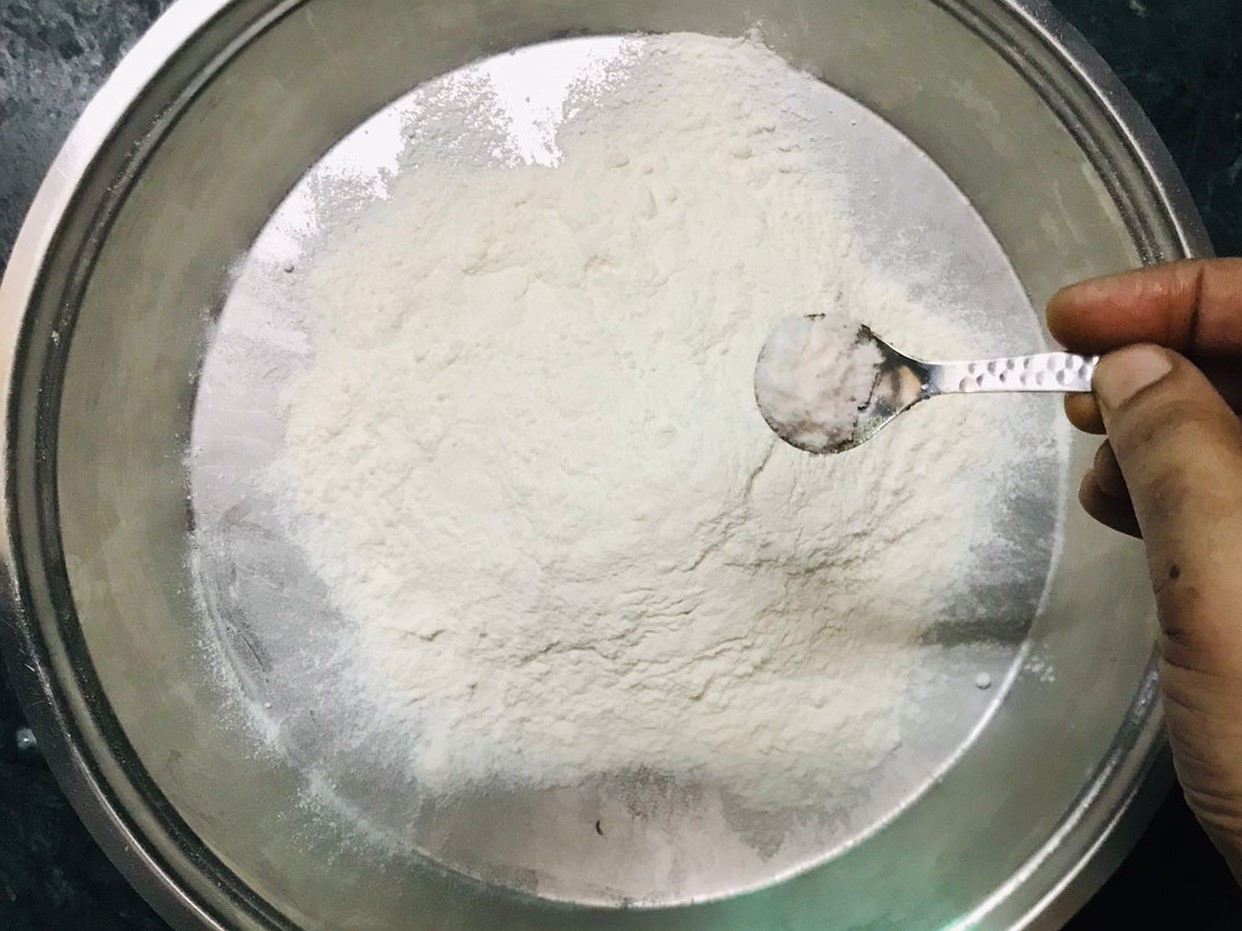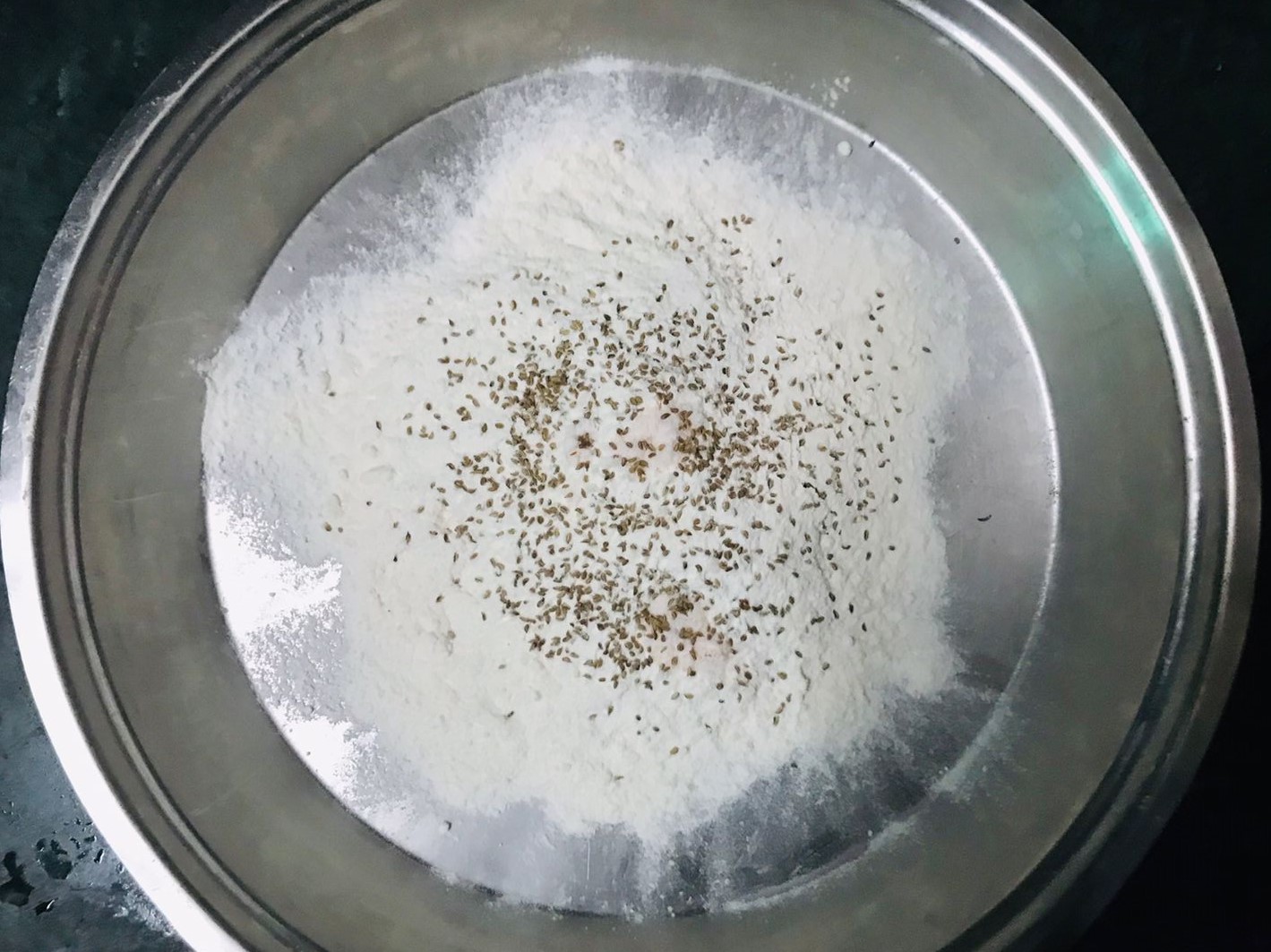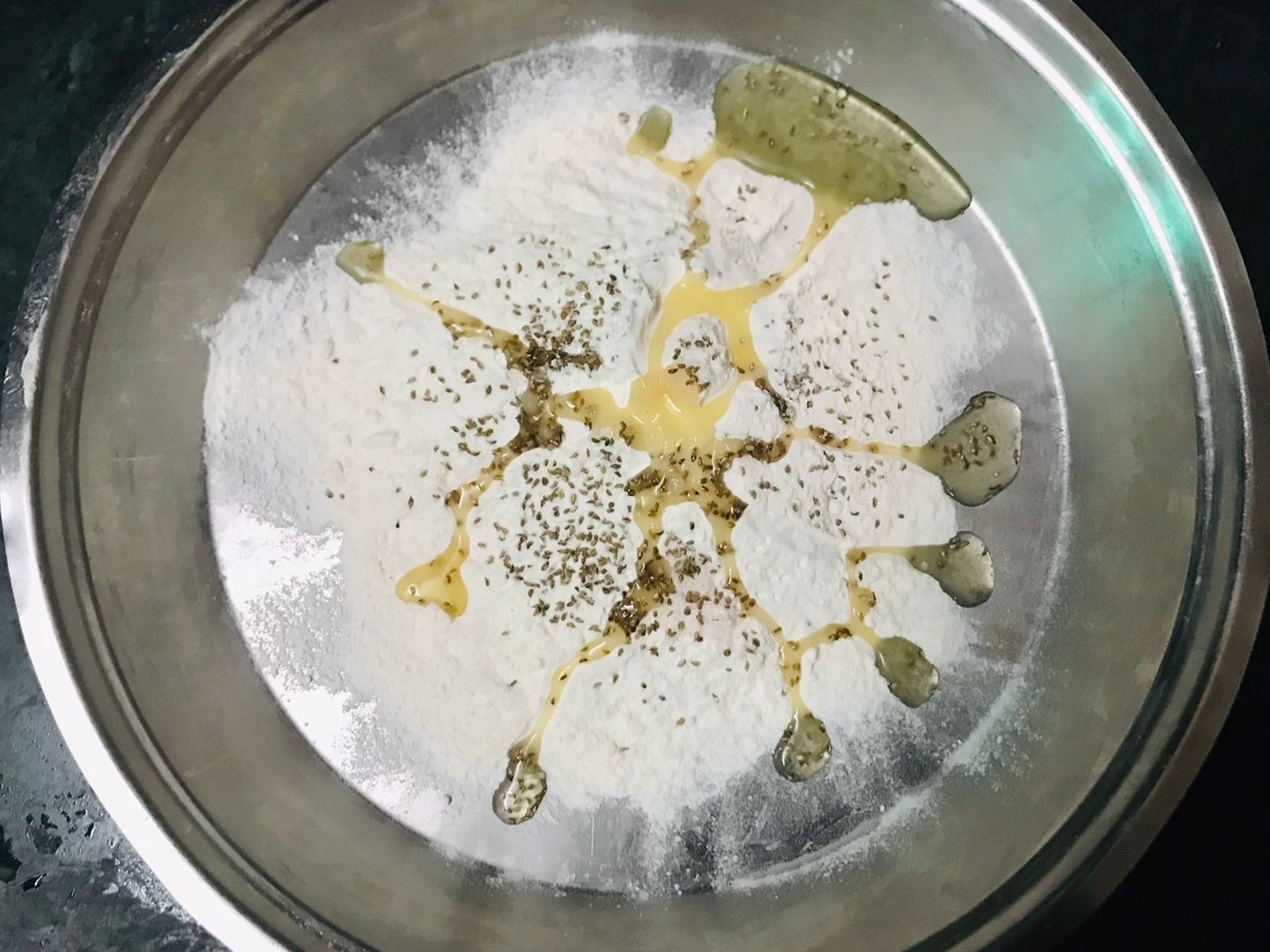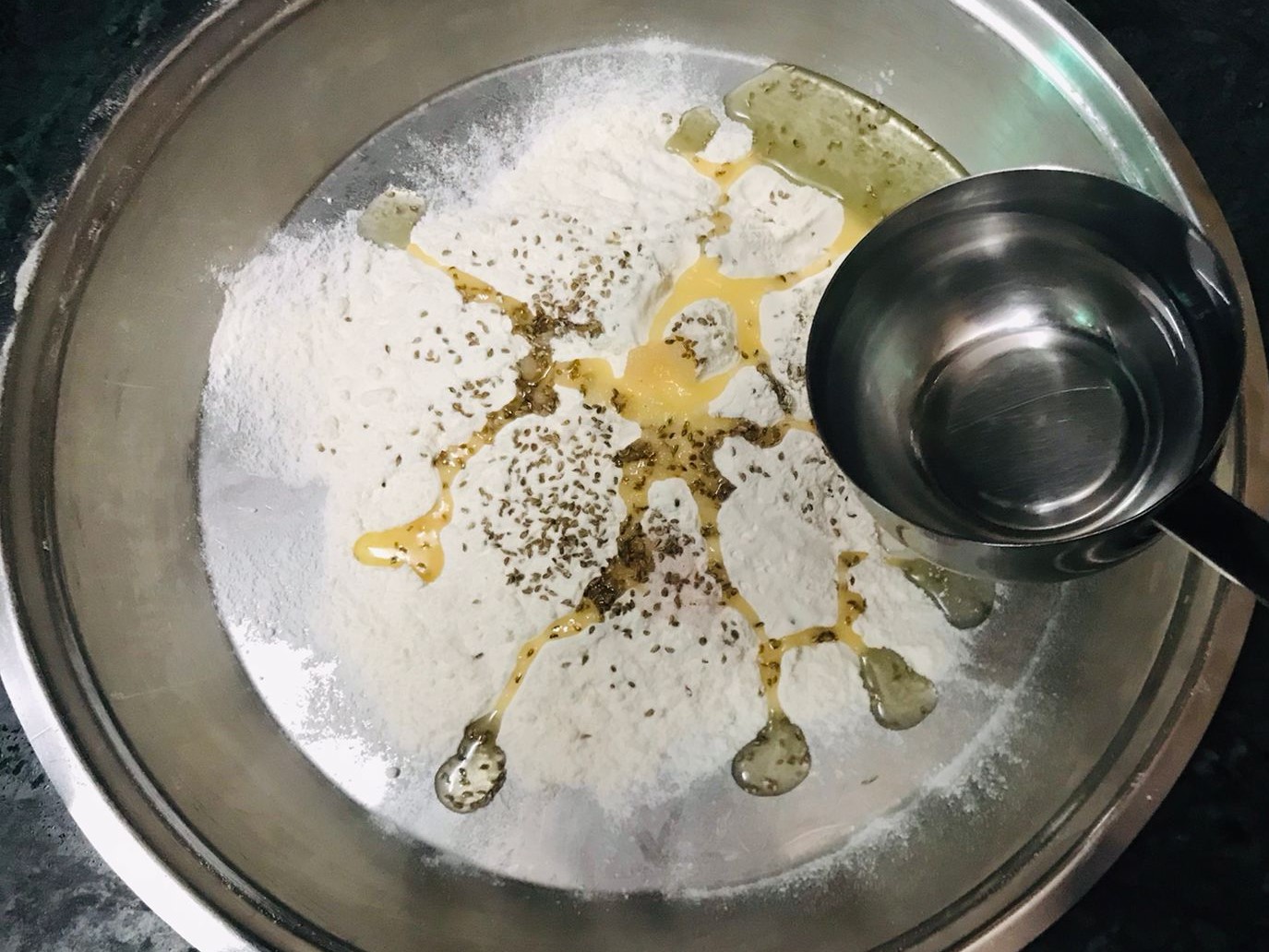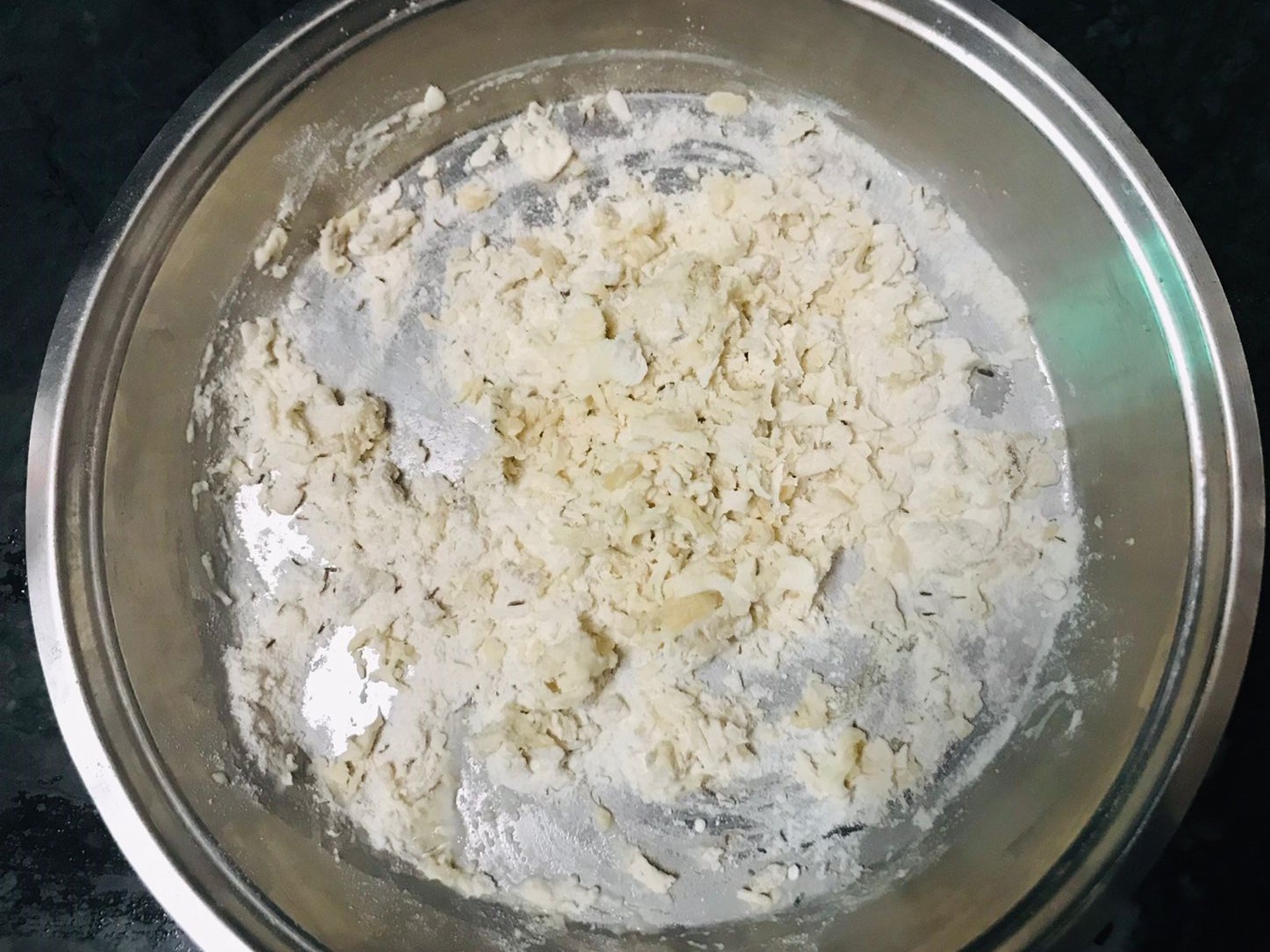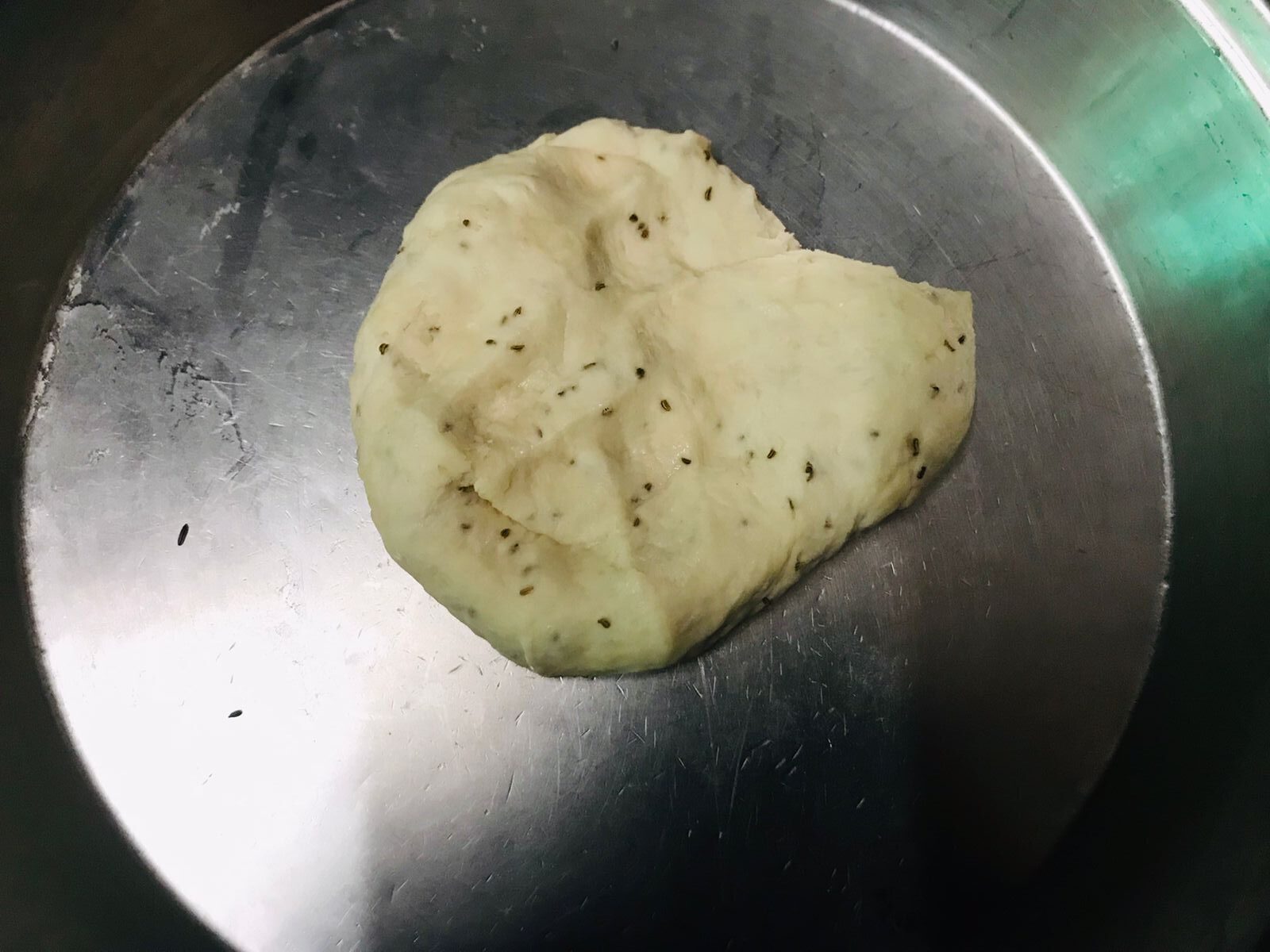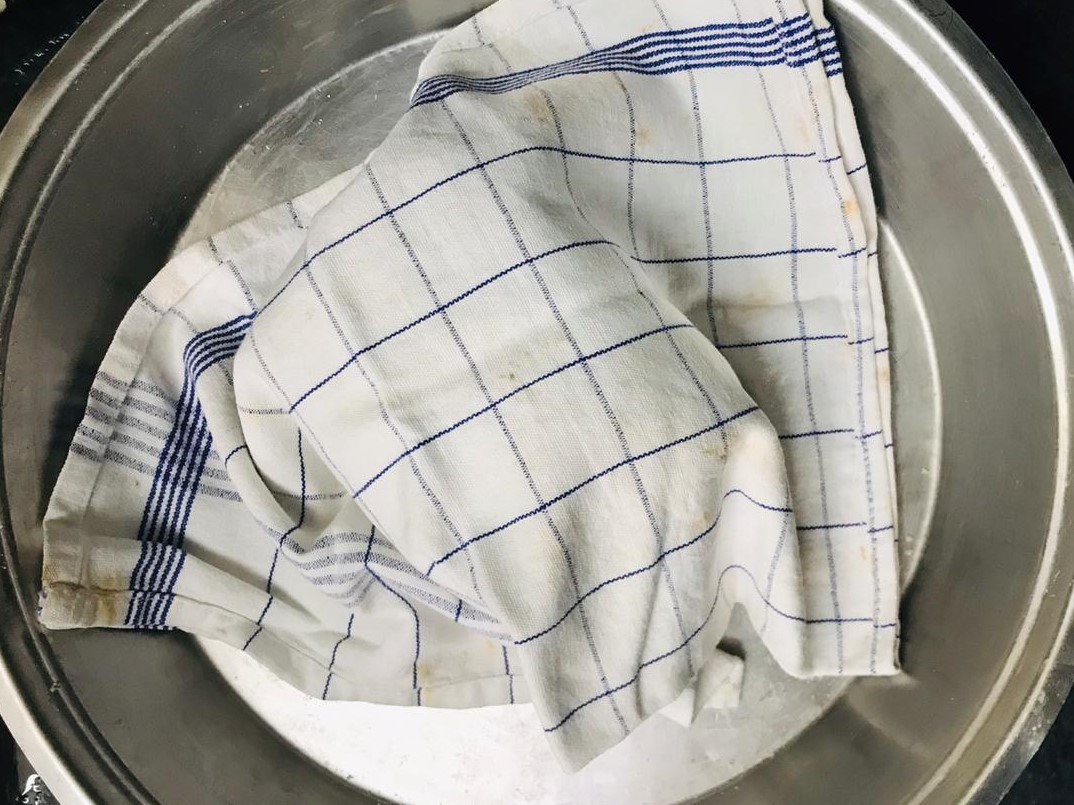 Mix the flour, oil, salt and carom seeds in a bowl. Mix with your fingertips, till you get a bread crumb like consistency in the mixture.
Add water and knead to a firm dough. Keep covered for 30 minutes.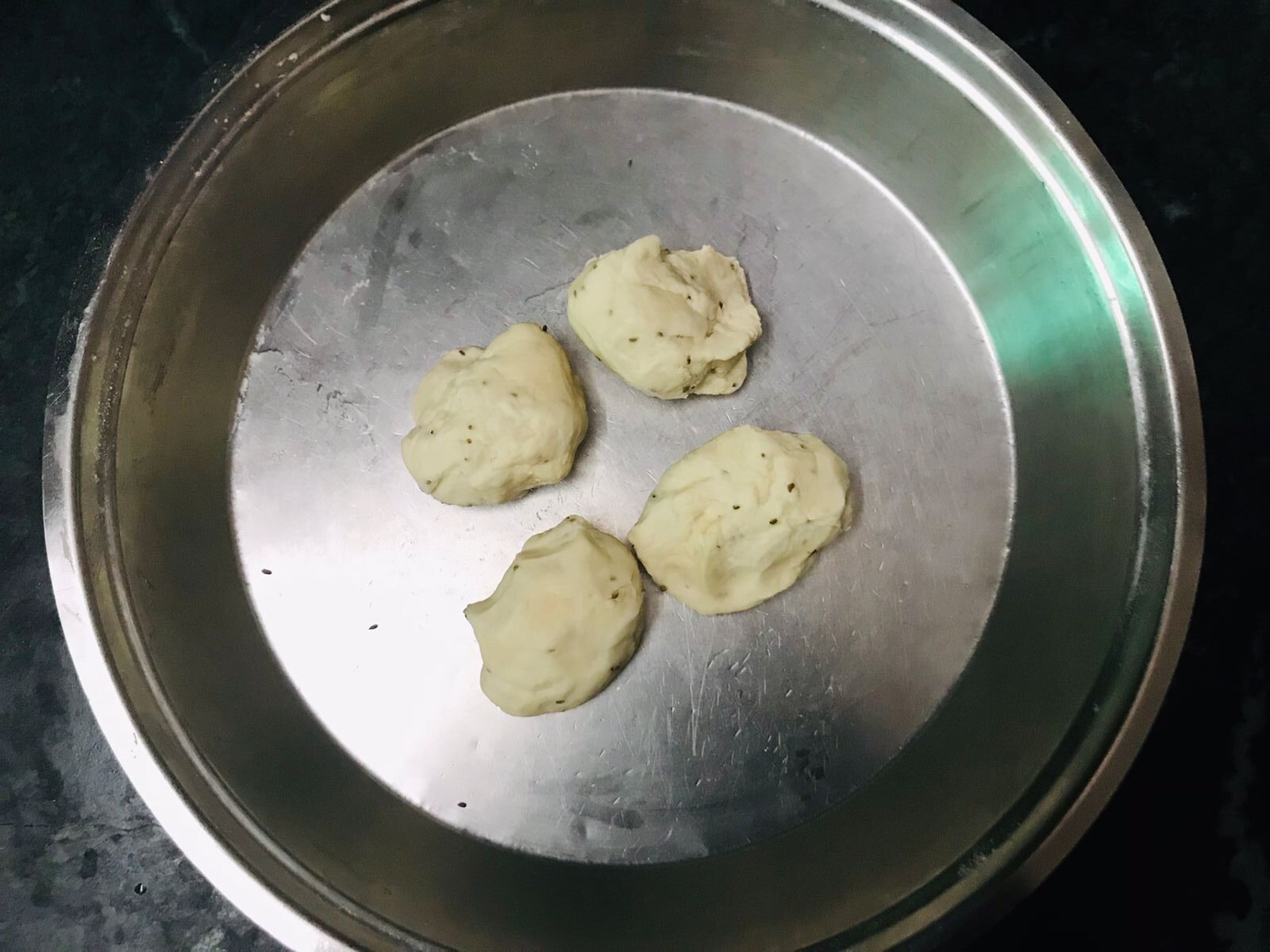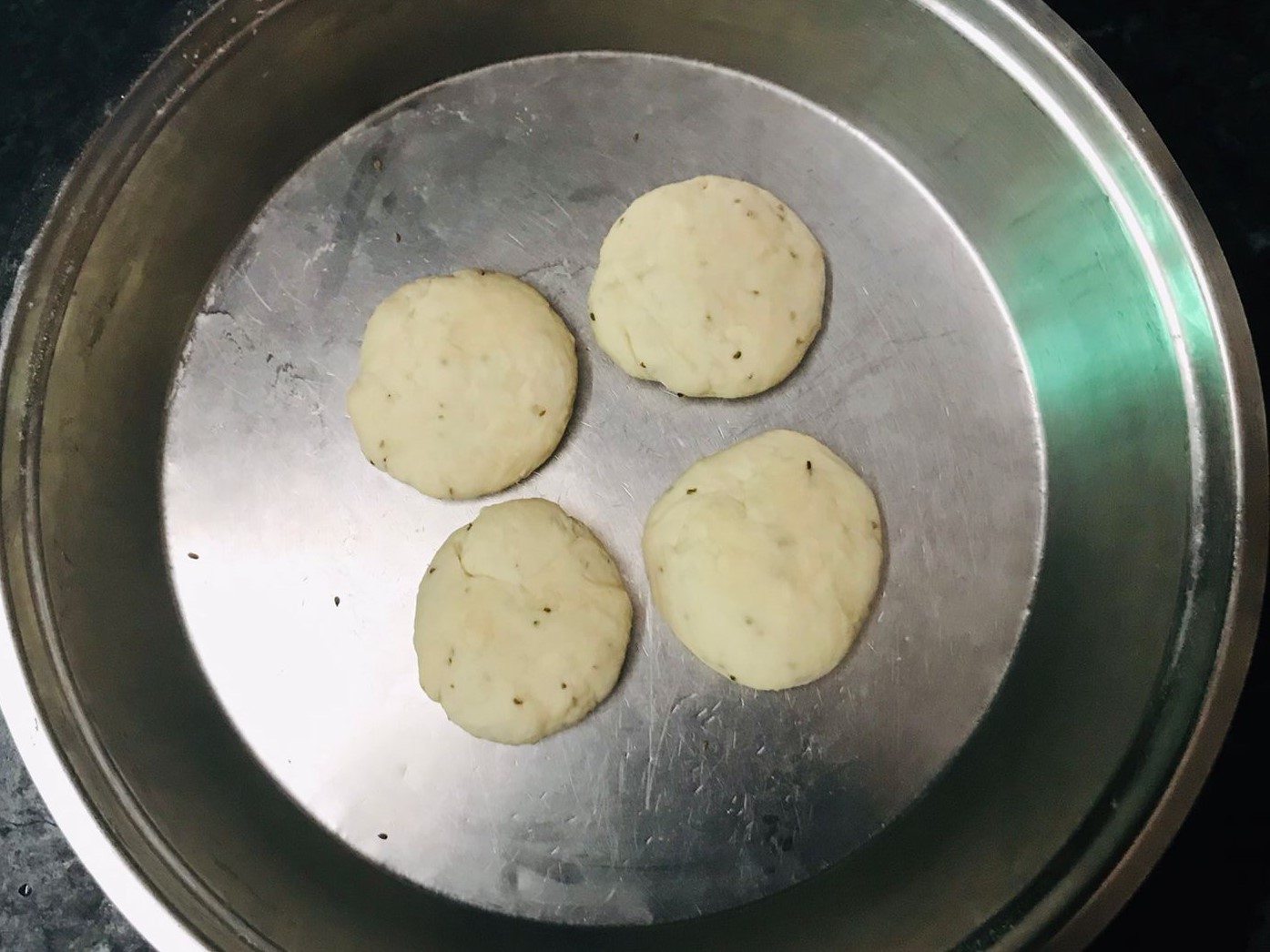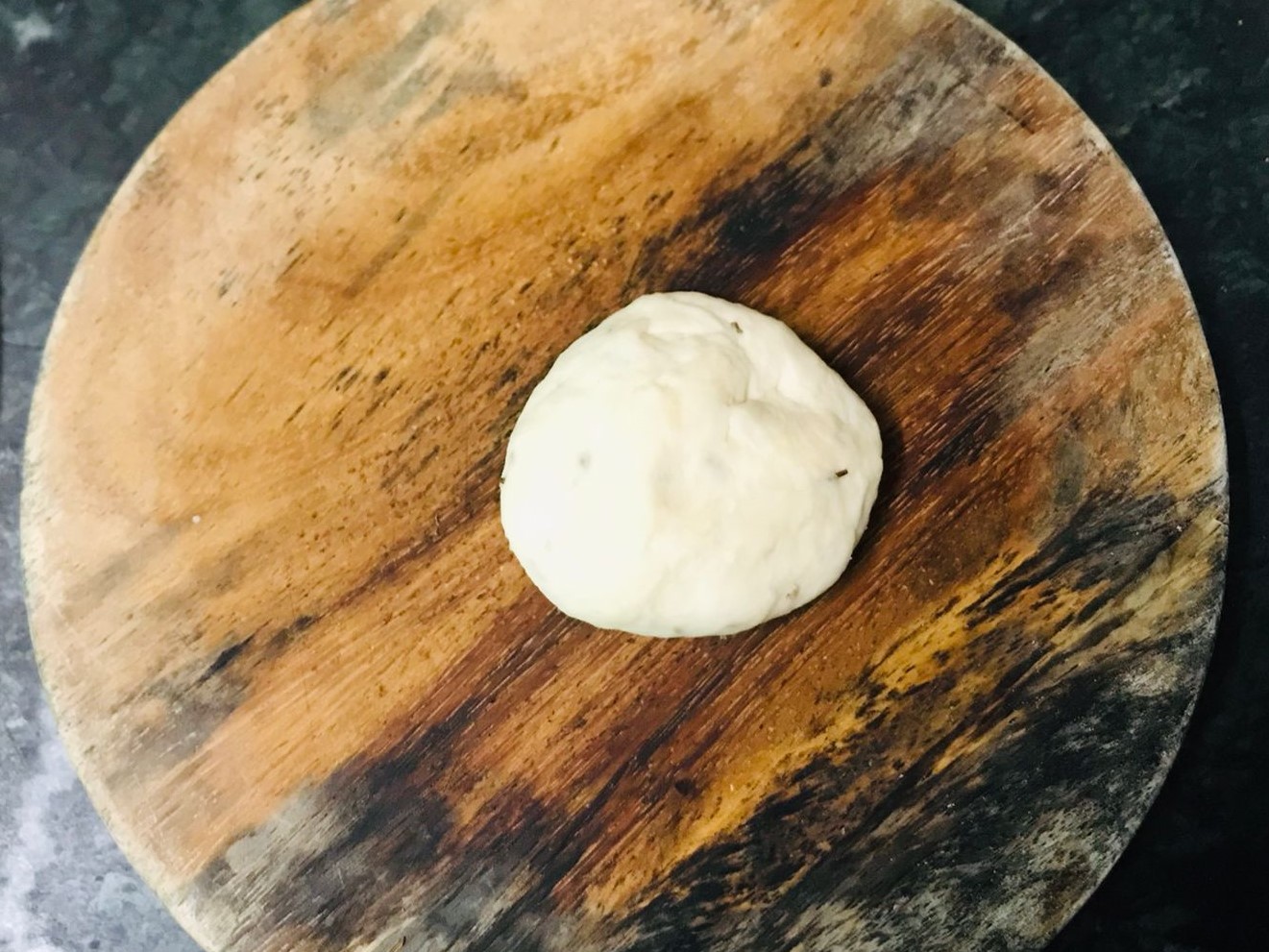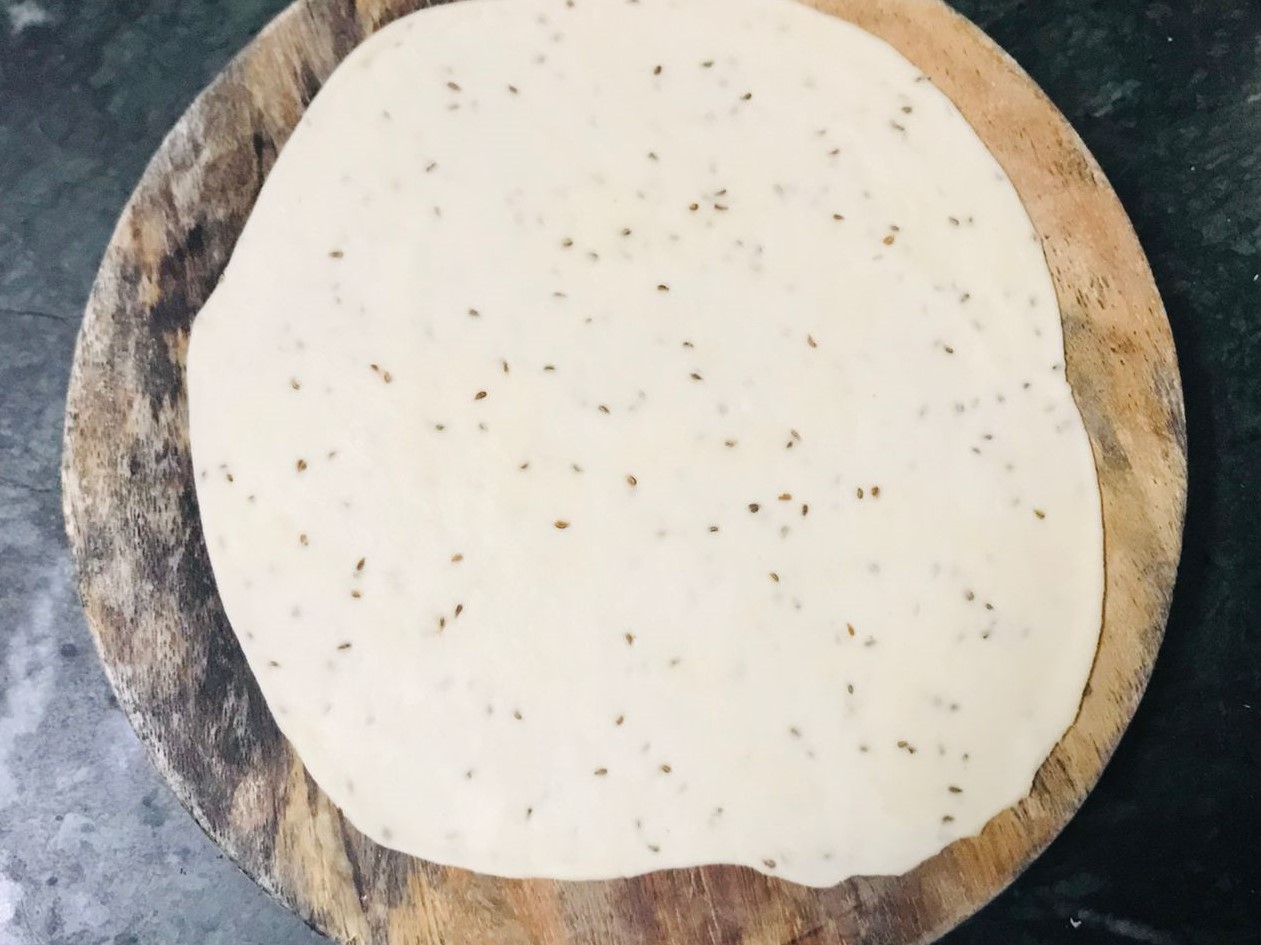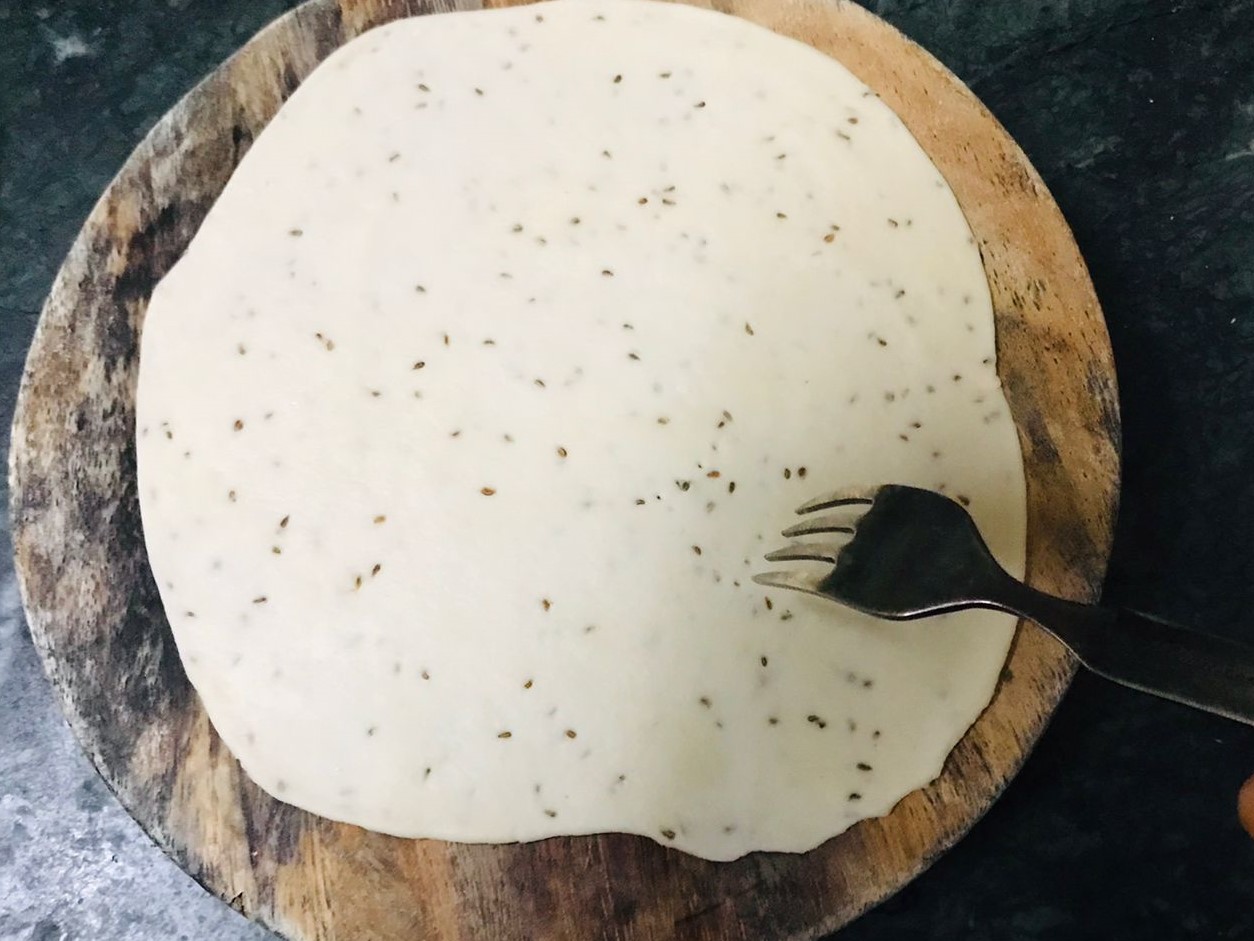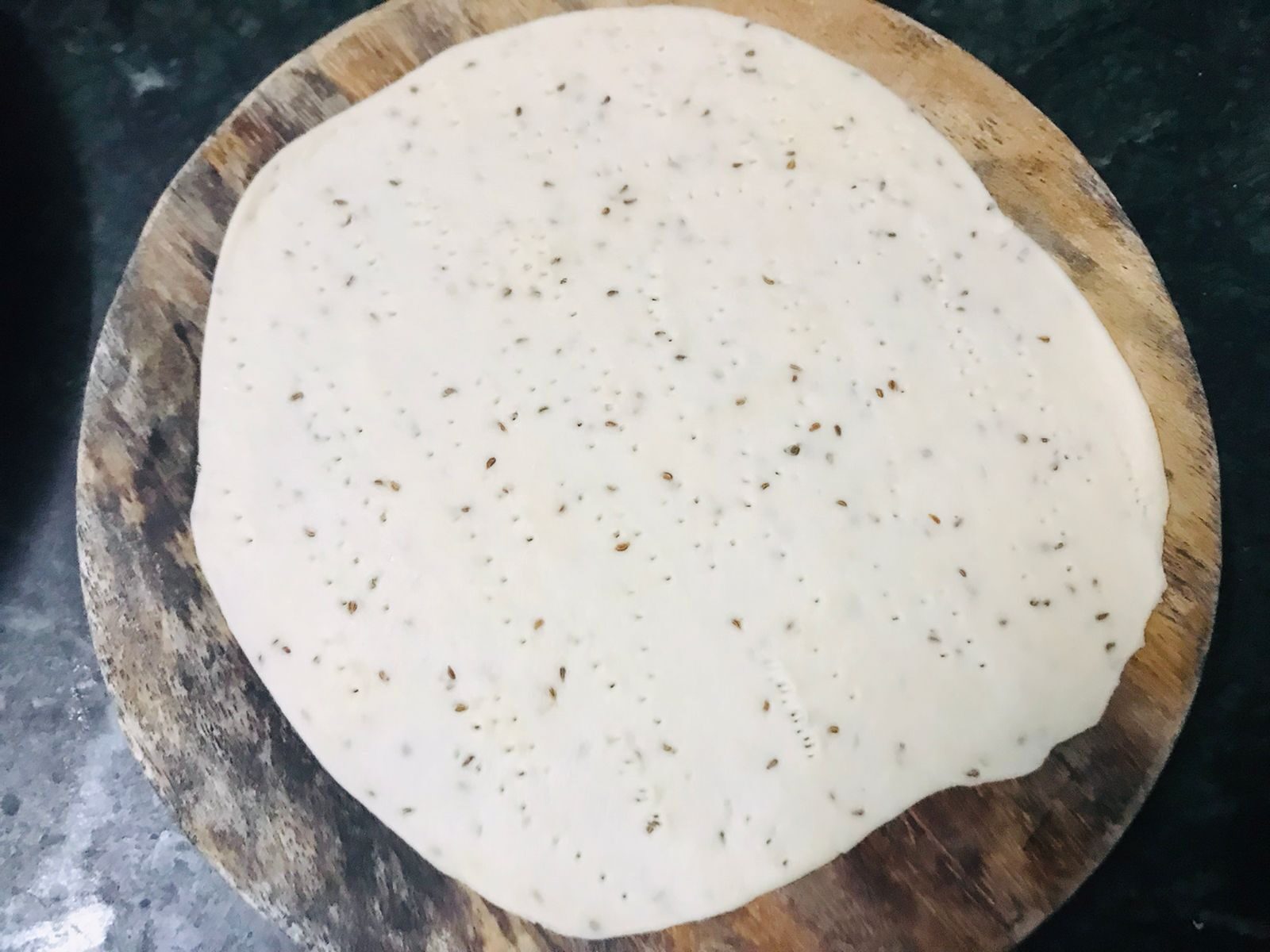 Knead again and divide the dough into 4-5 equal sized balls.
Gently flatten the dough balls and roll them into circles approximately 6-7 inch in diameter.
Prick the rolled pakwan with fork, so that they don't puff while frying and become crisp.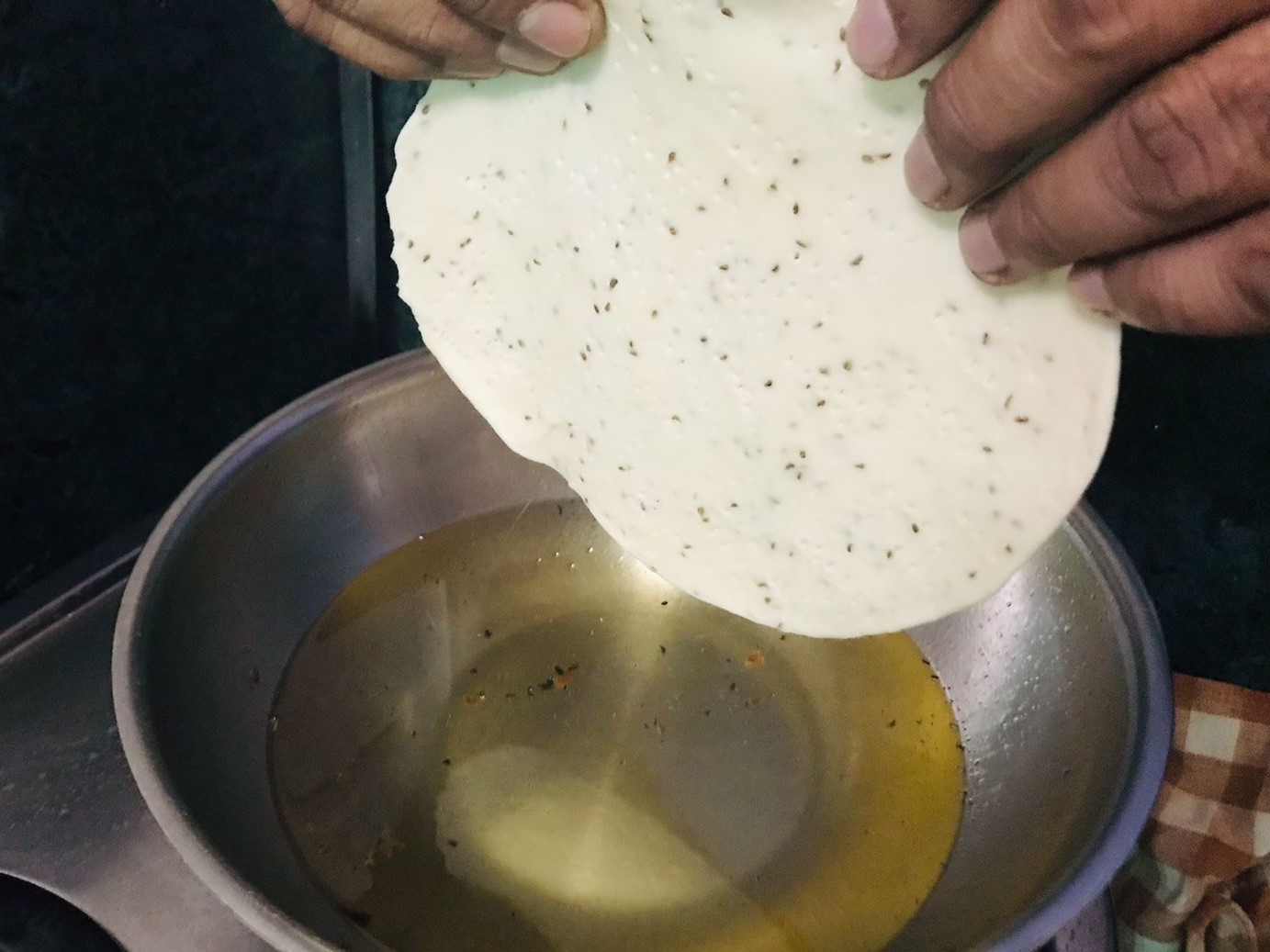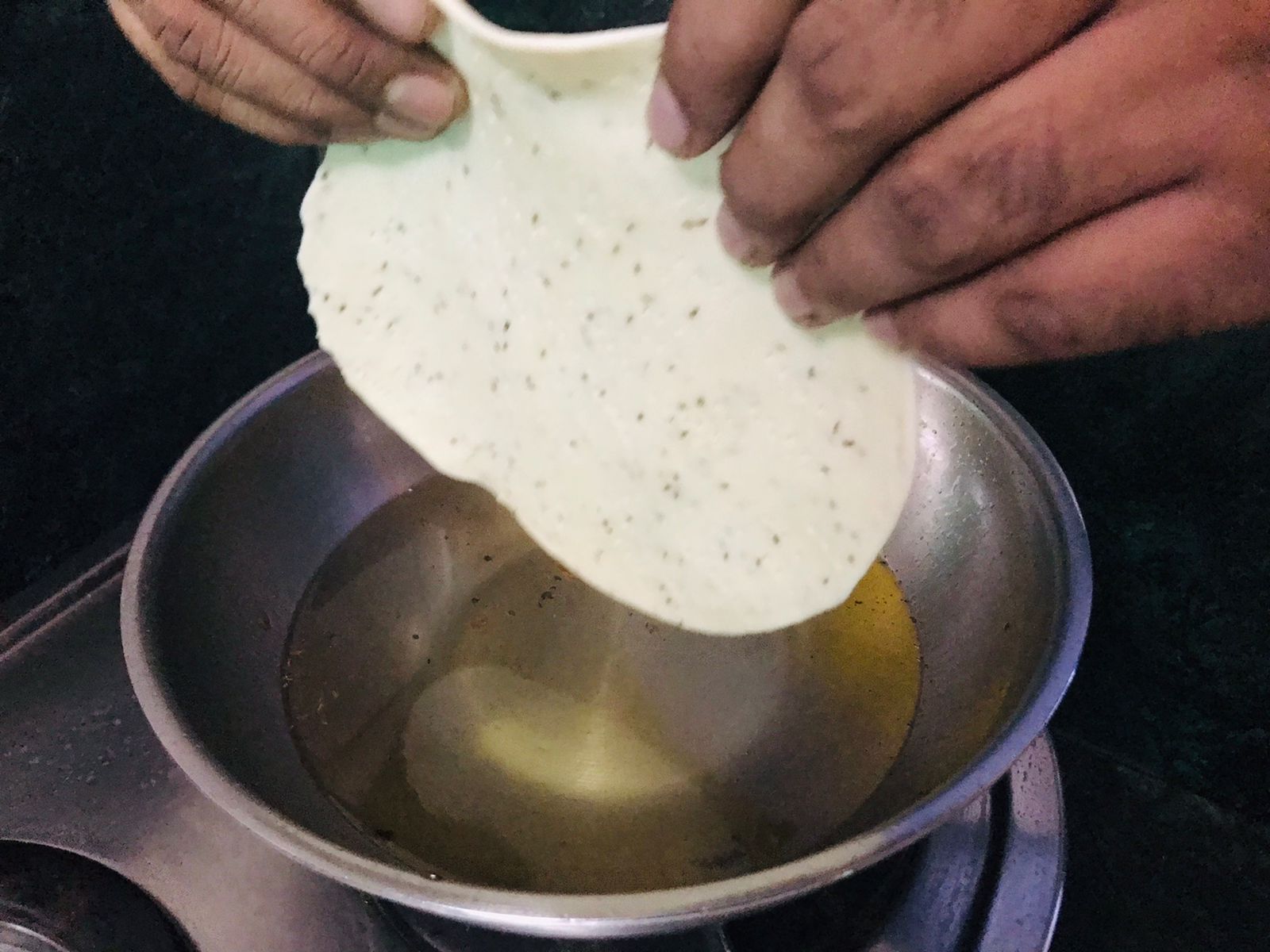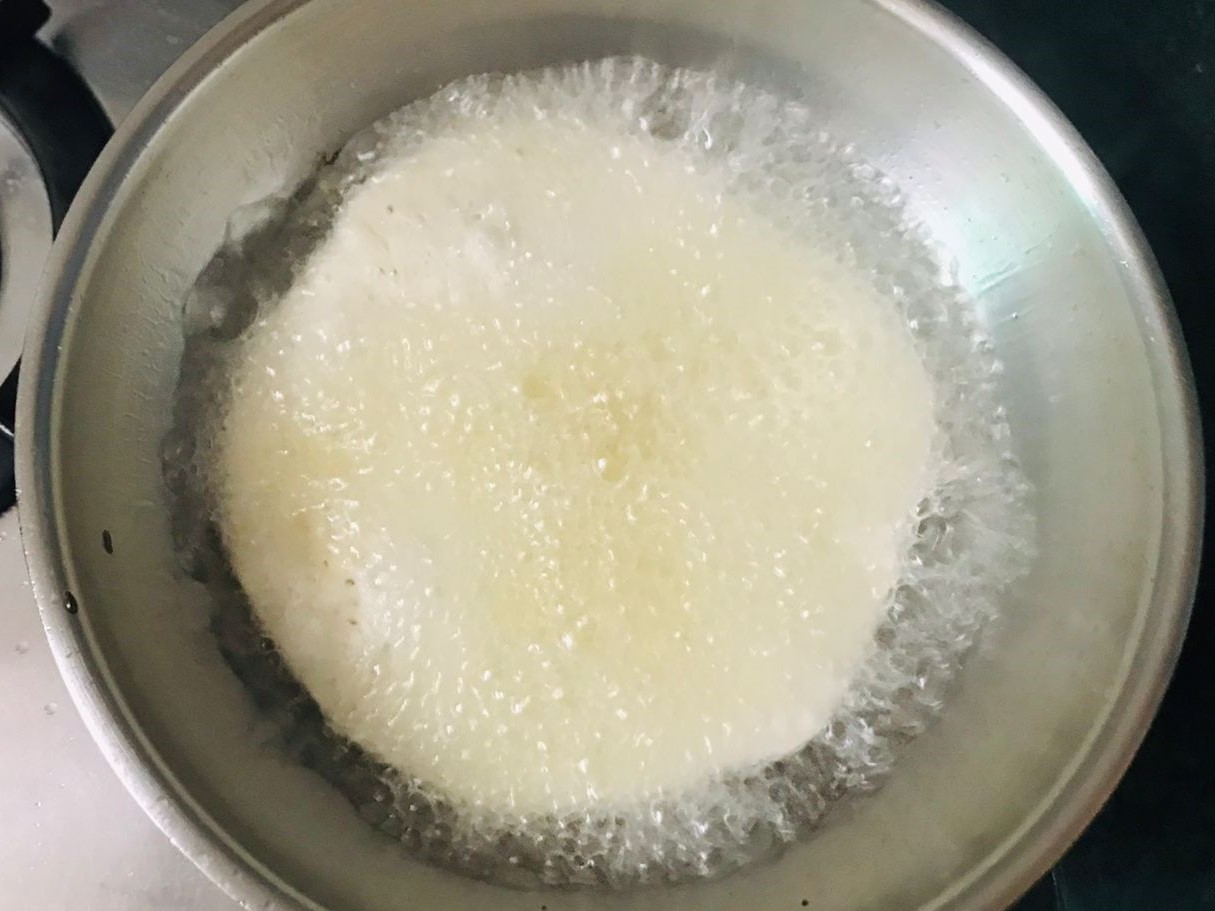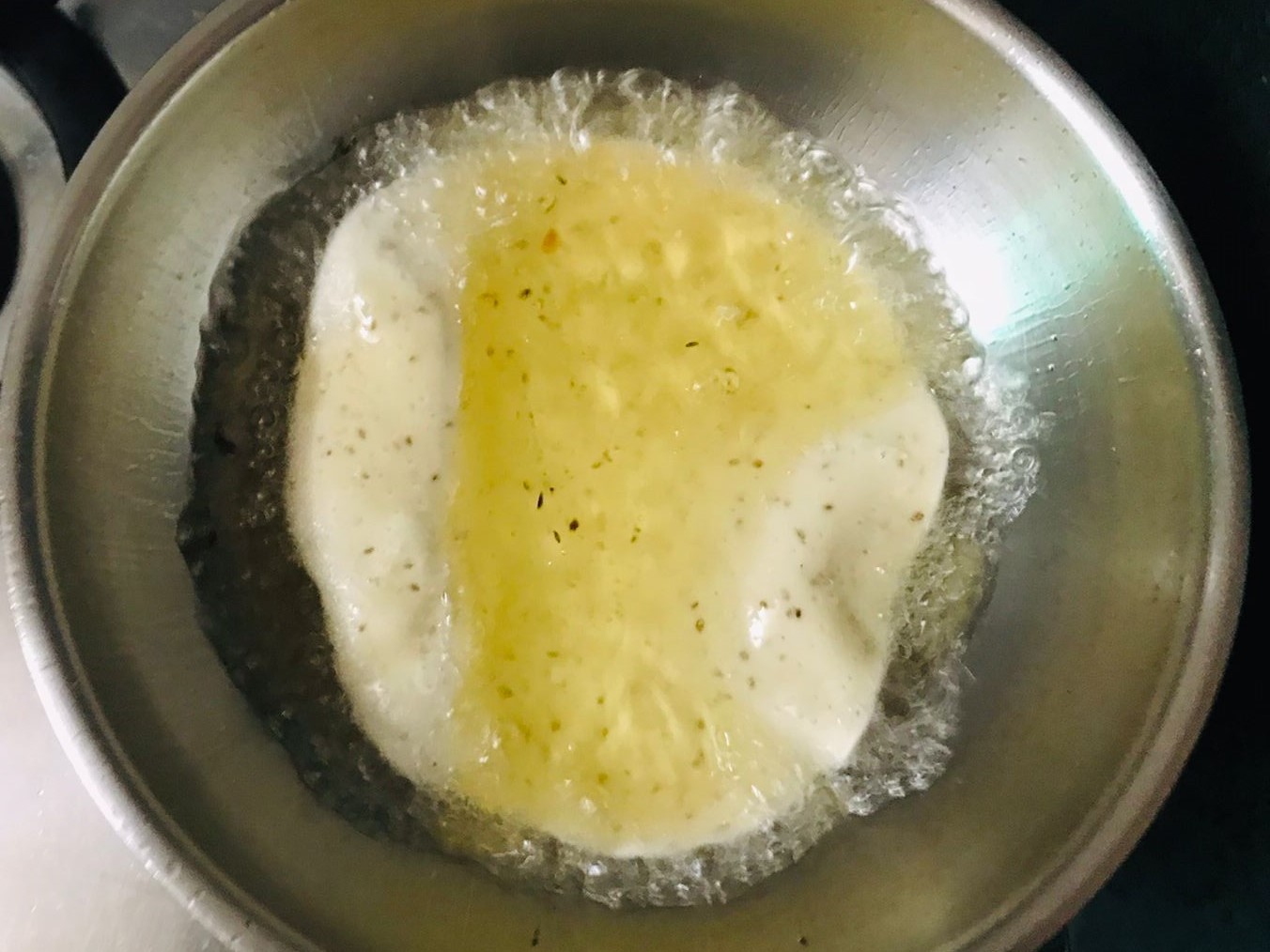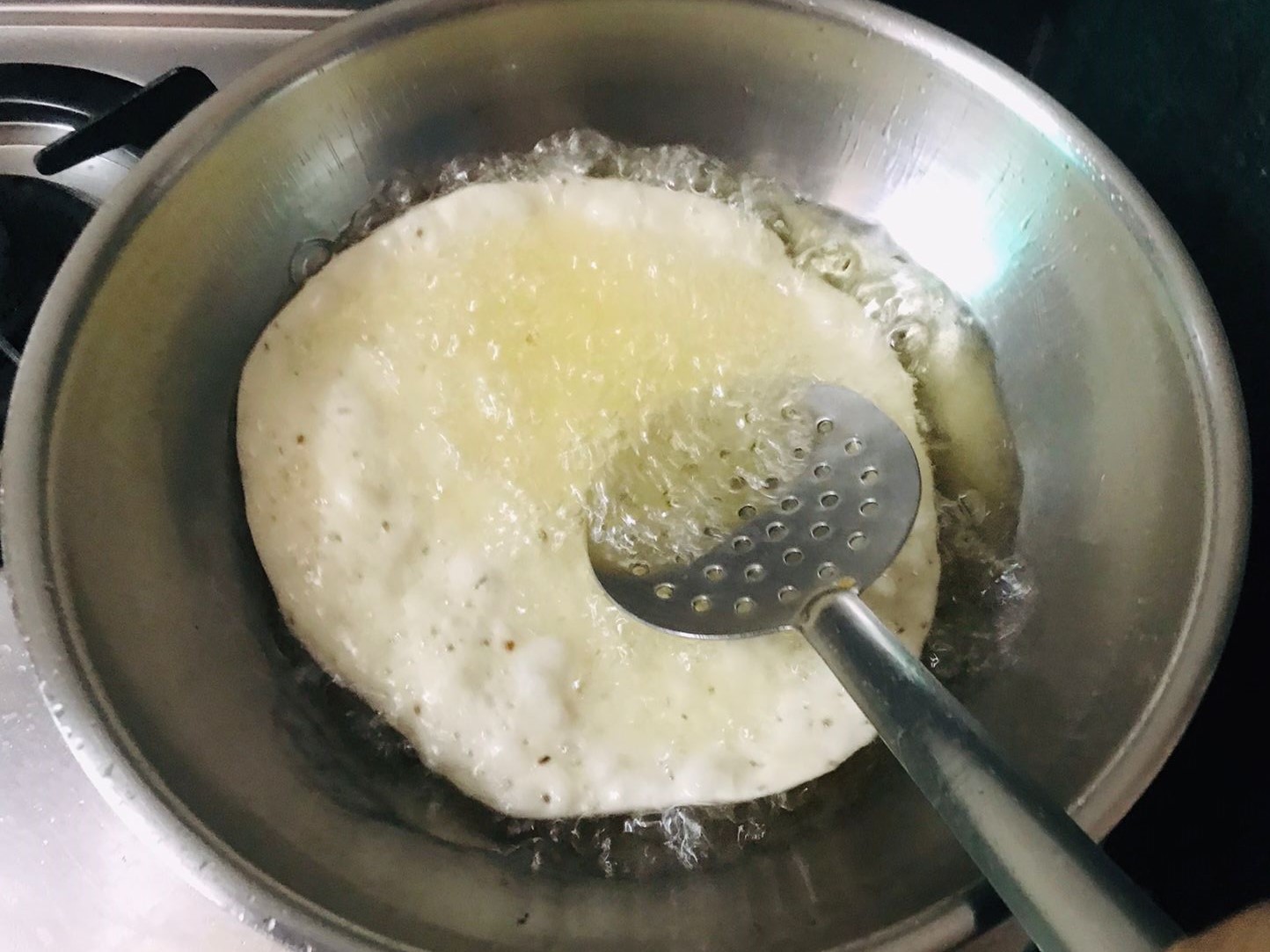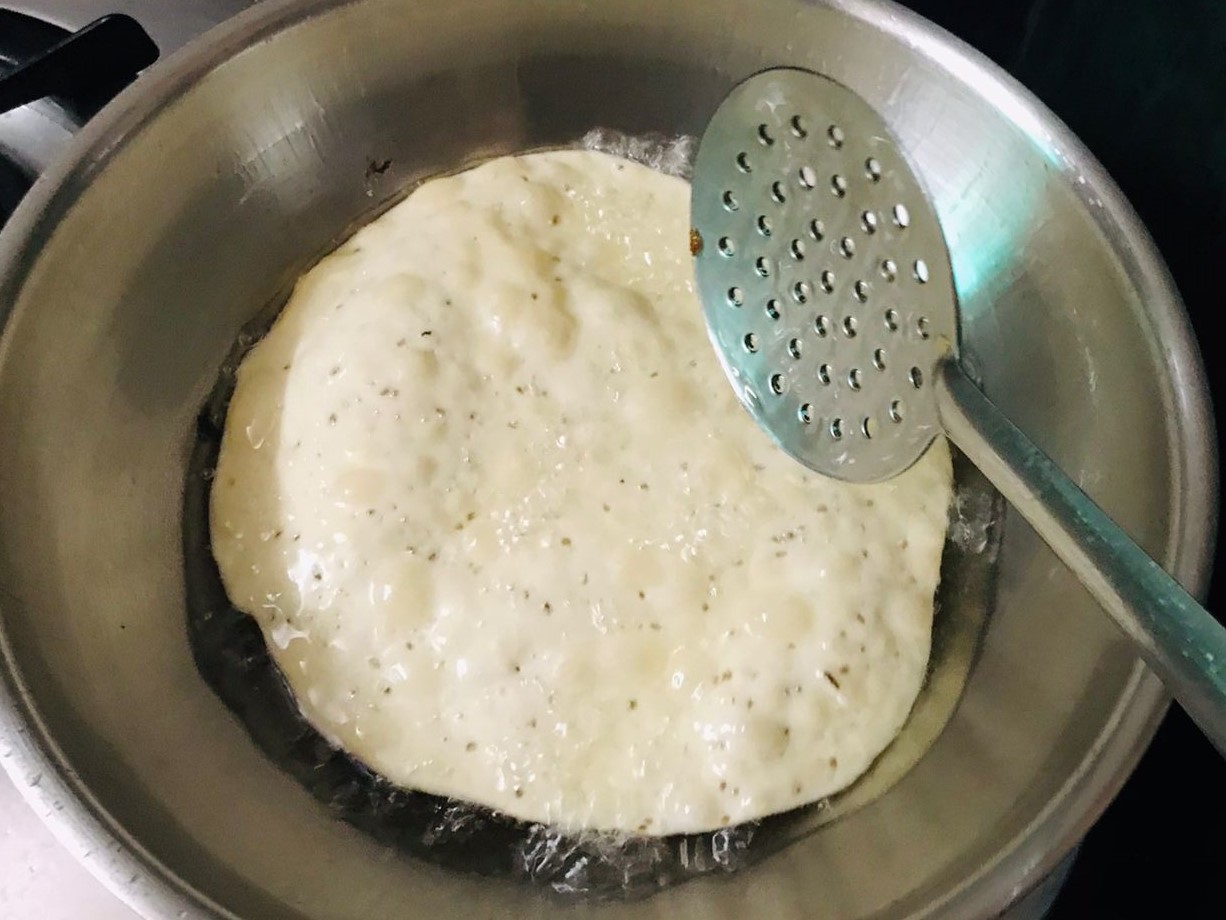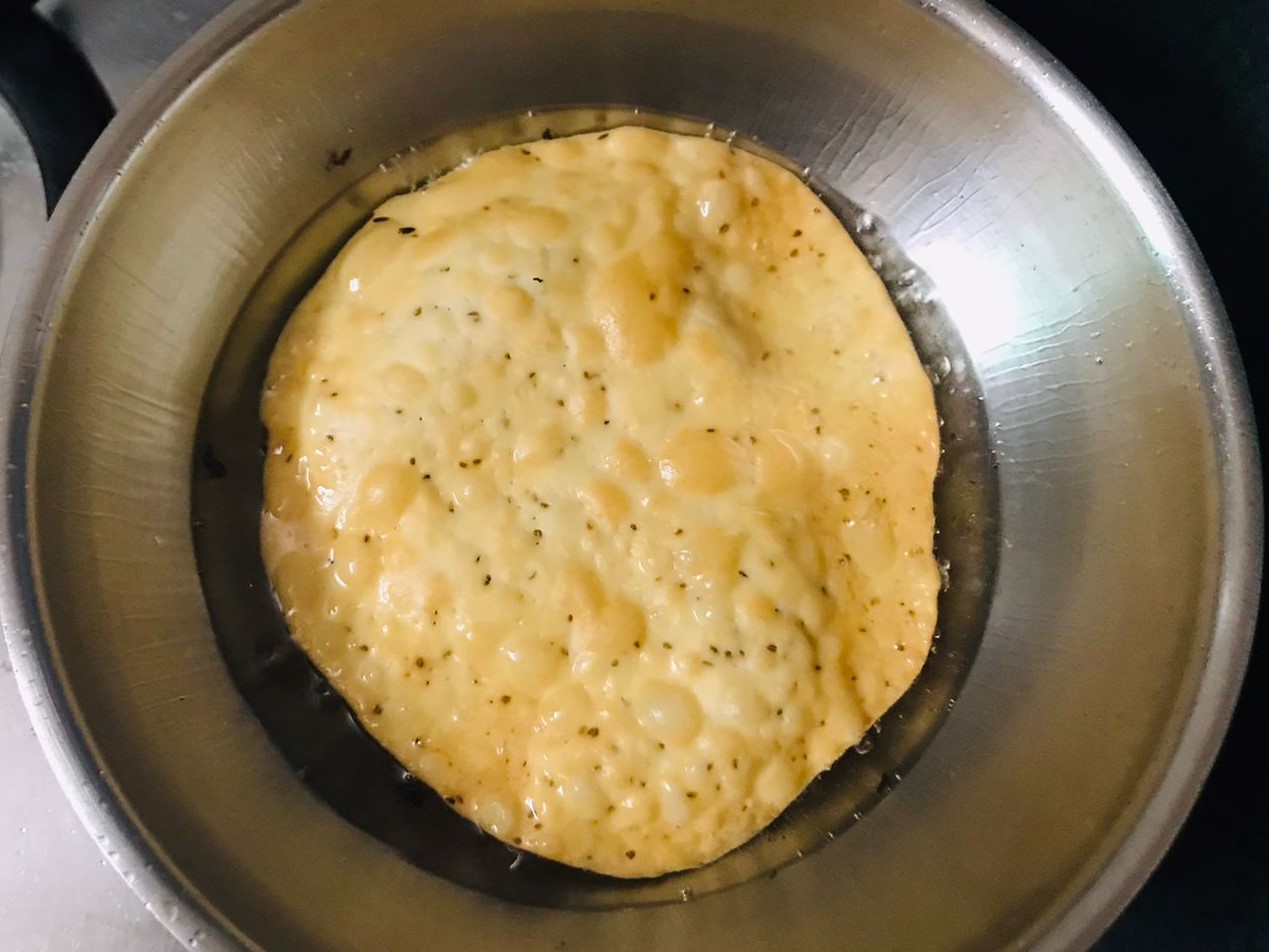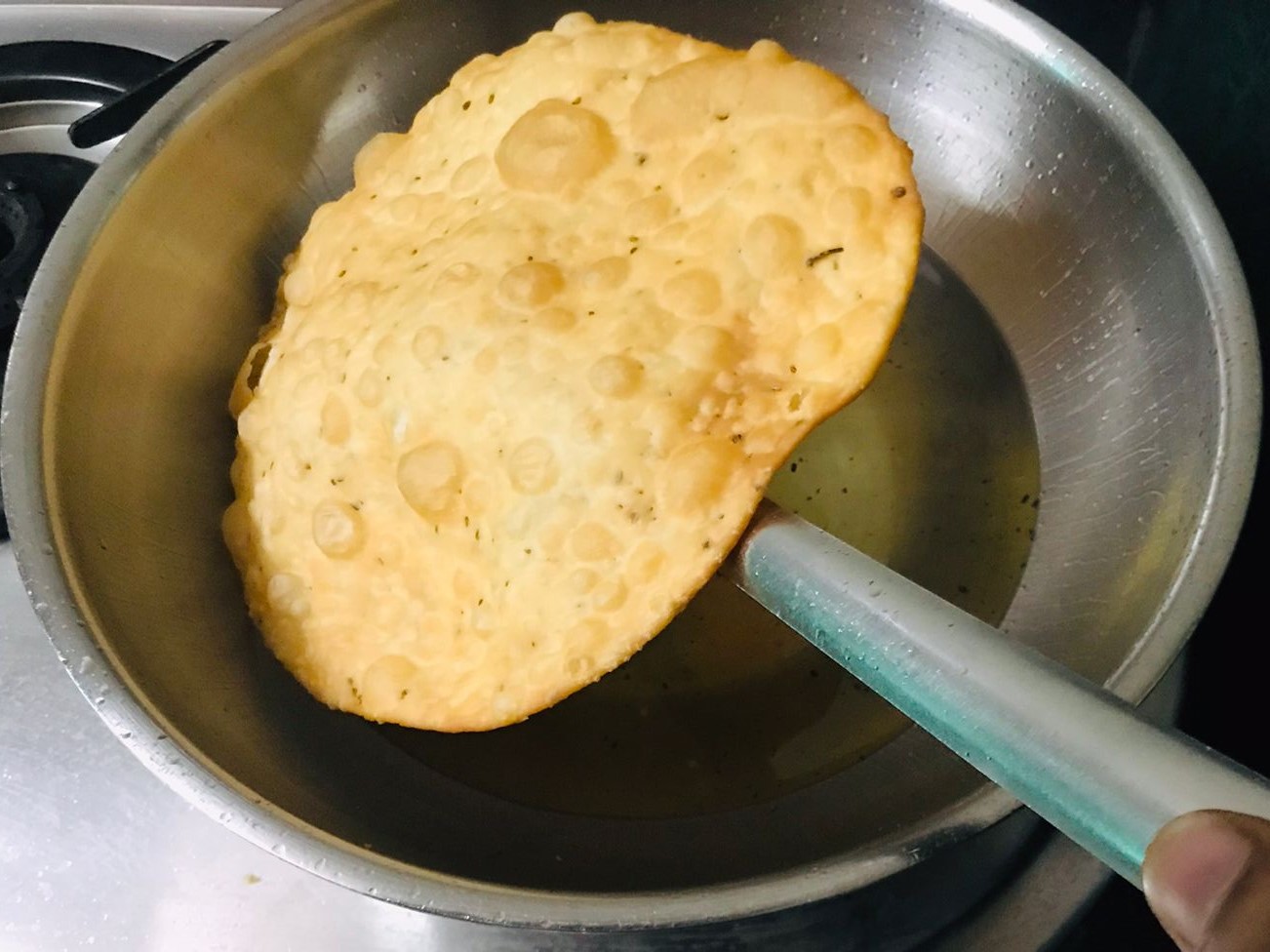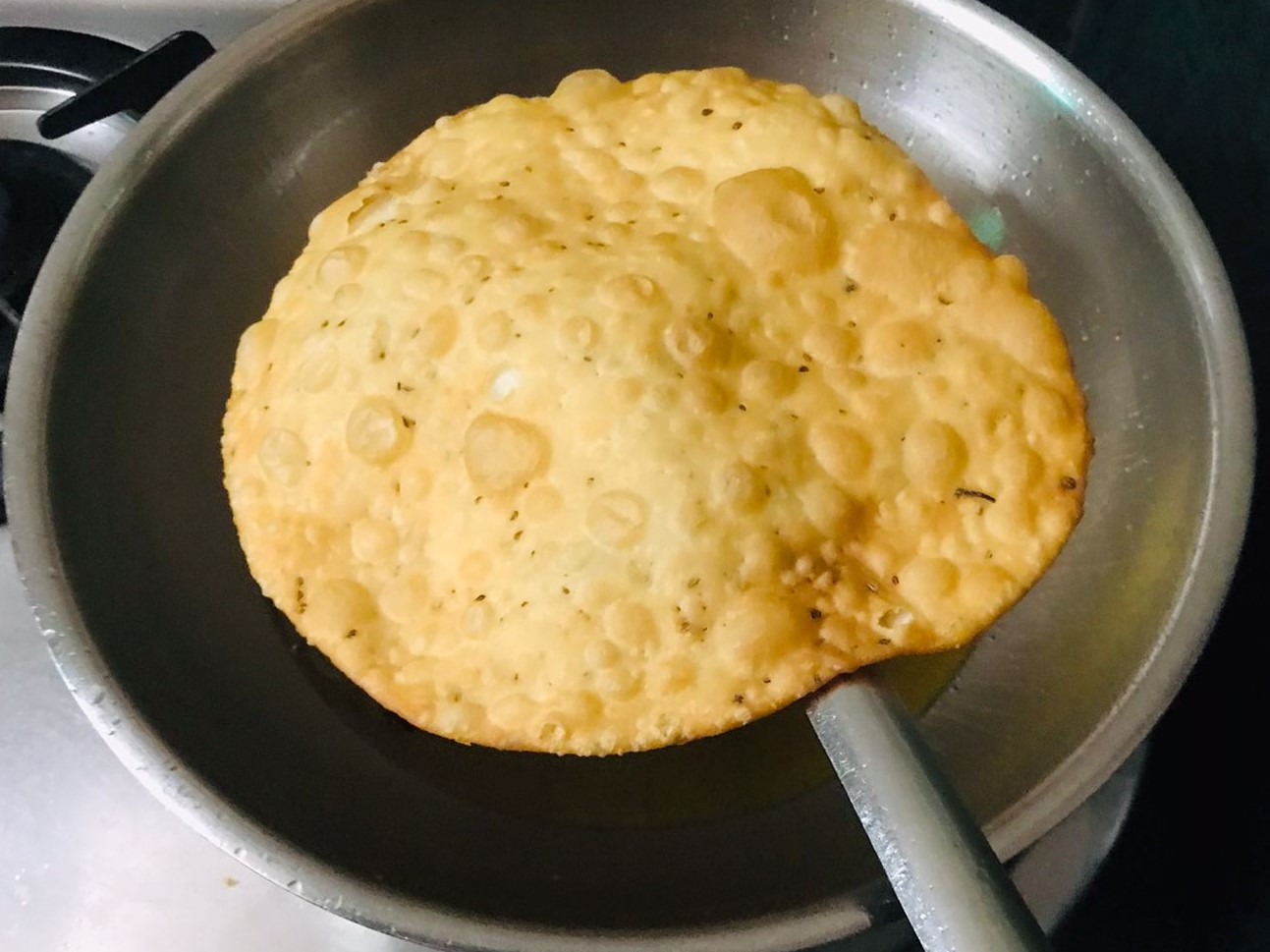 Heat oil for frying. To check if the oil is ready for frying add a small piece of dough in the oil. If it comes steadily and quickly on the surface, then that means the oil is at the right temperature to fry.
Once the oil is ready to fry, gently slide the rolled pakwan into the oil and wait for a couple of seconds. Turn the pakwan on the other side until it turns to golden in colour. Remove the pakwan onto some absorbent kitchen towel.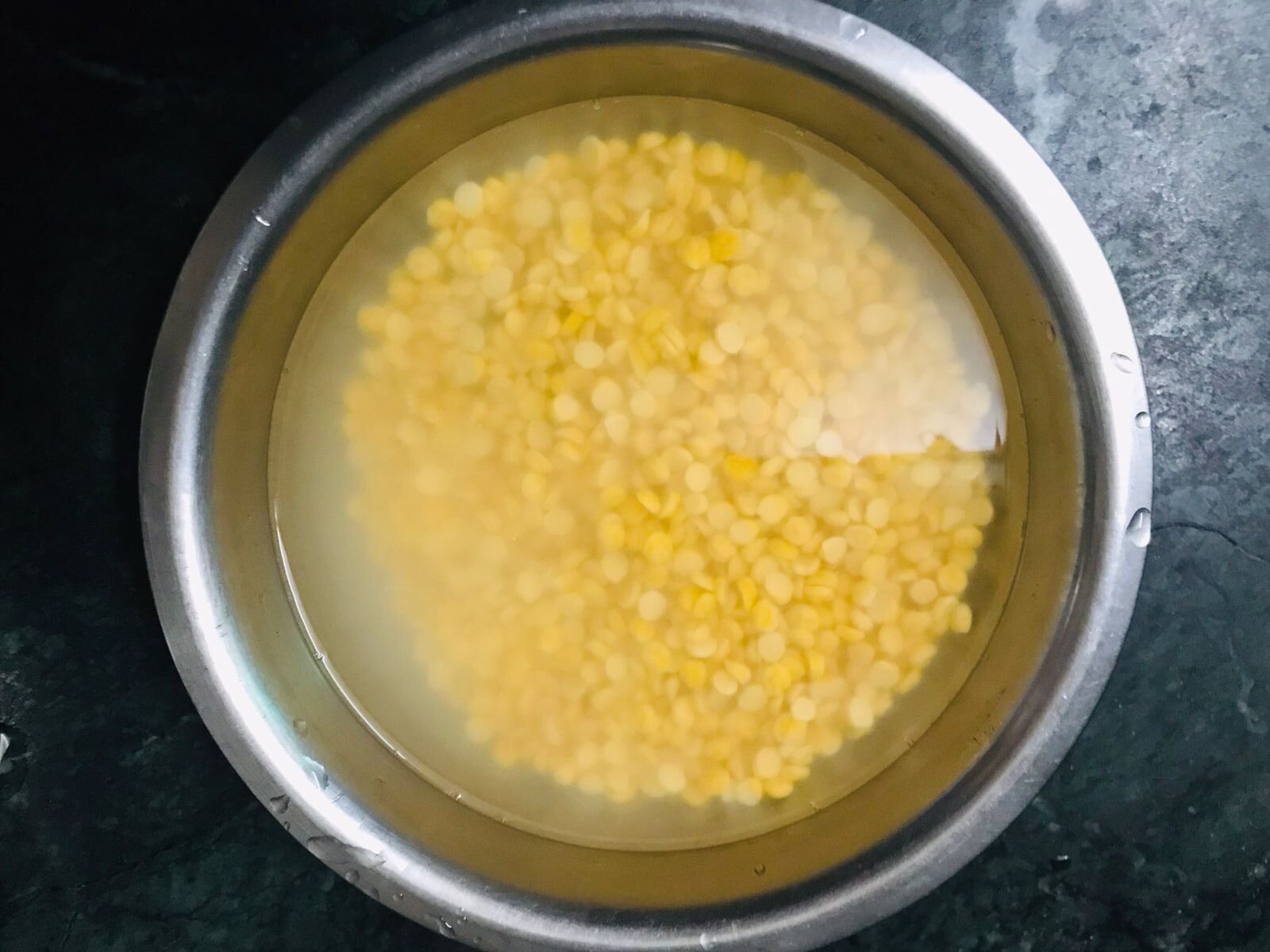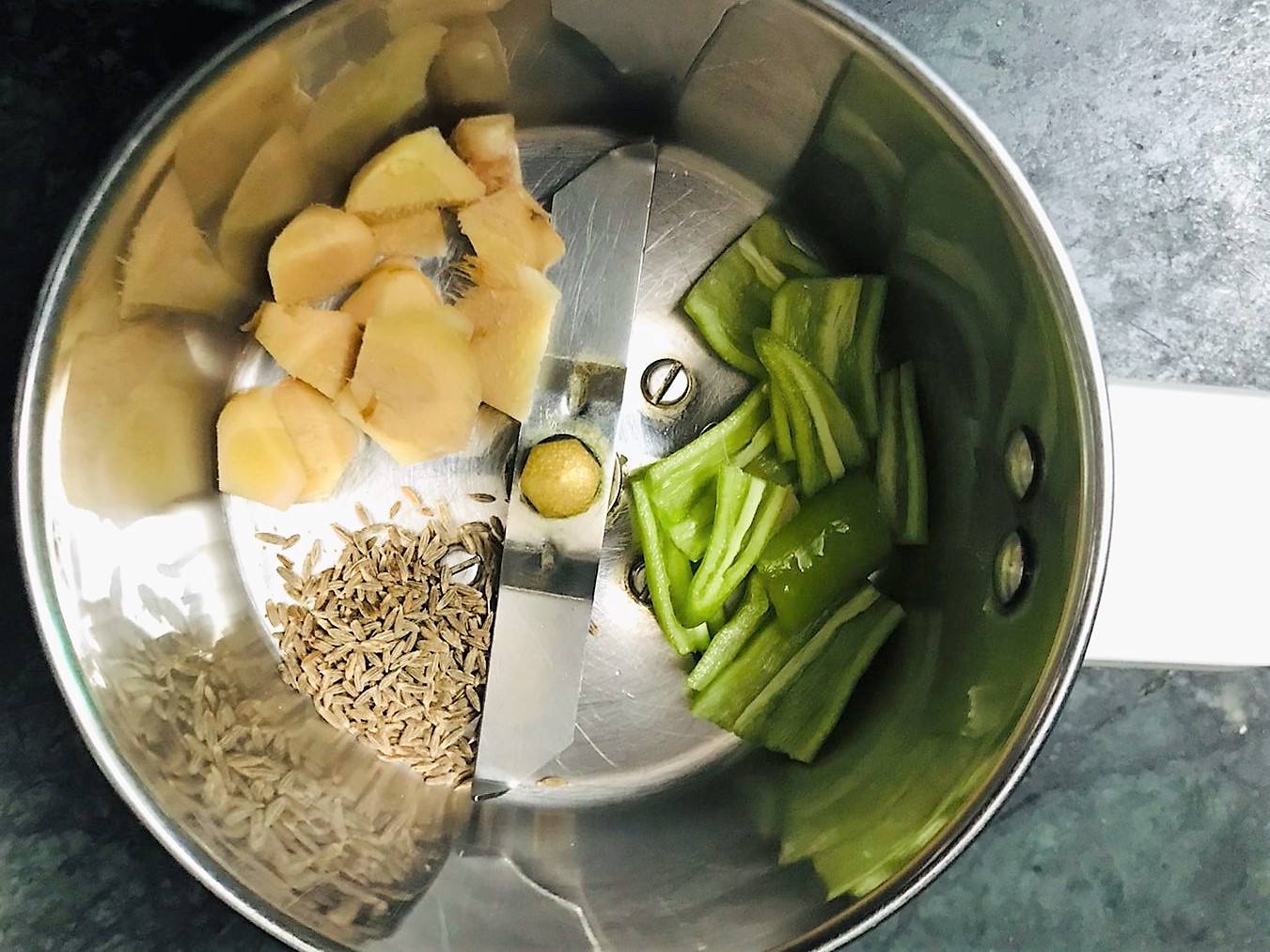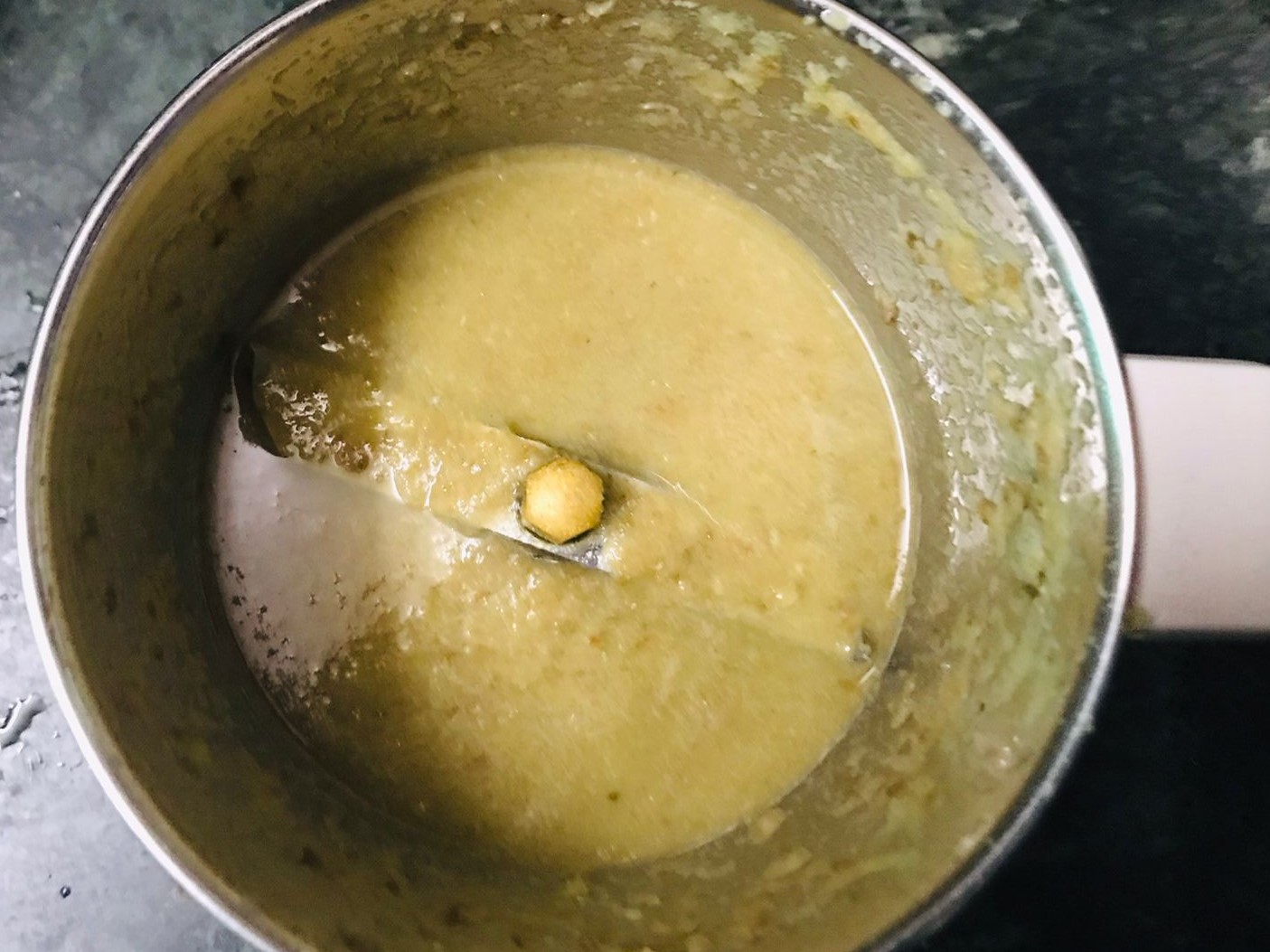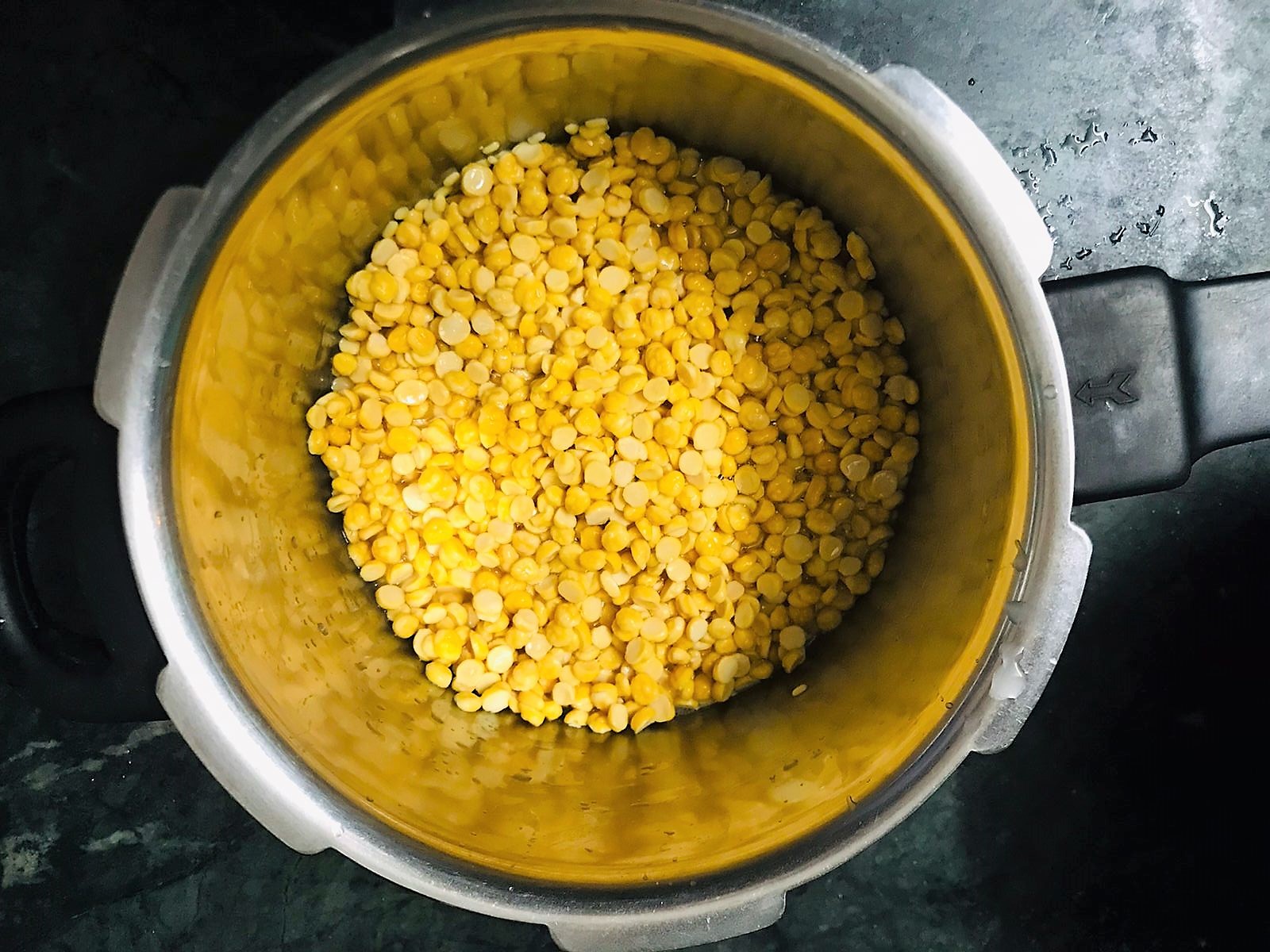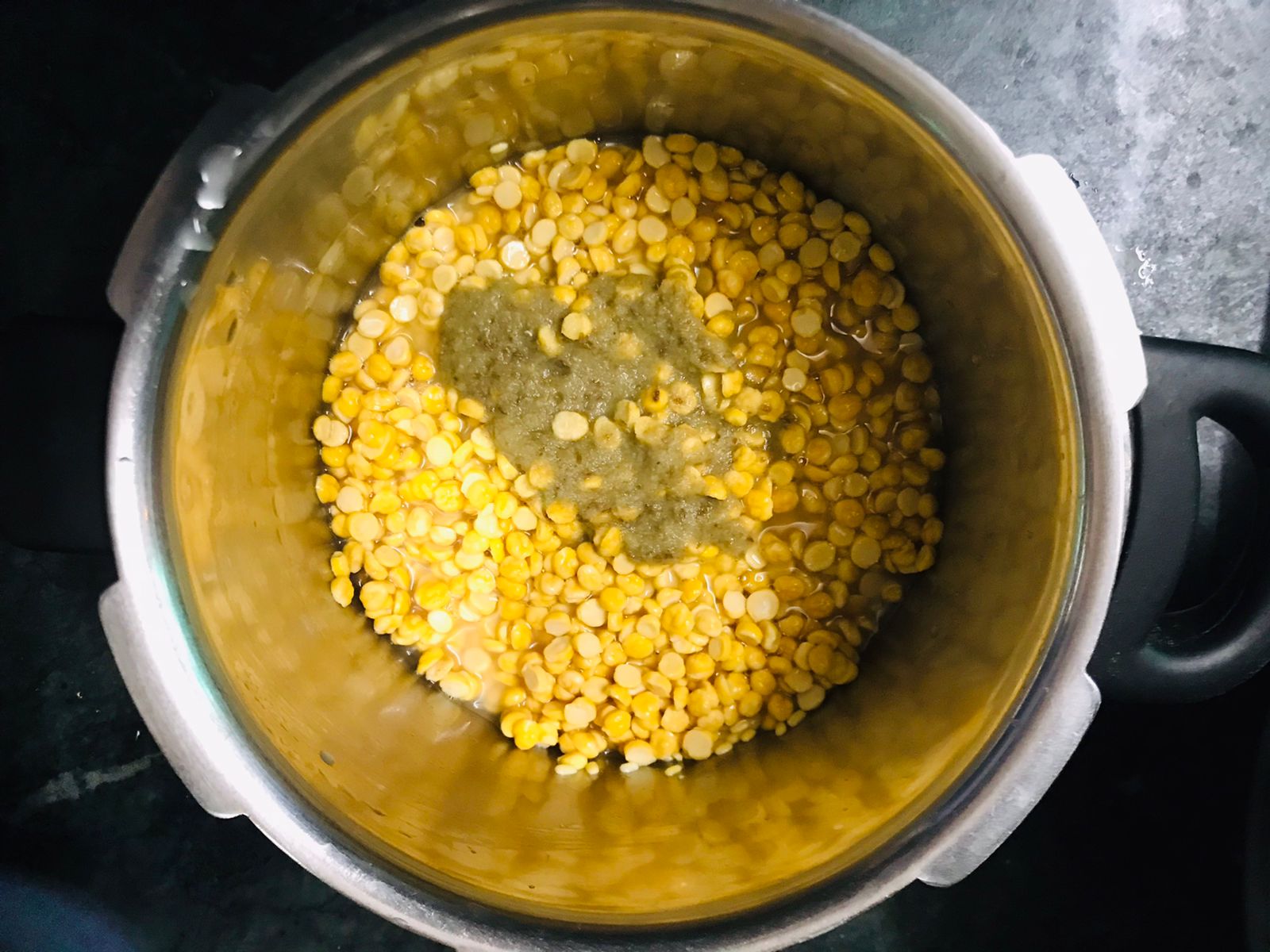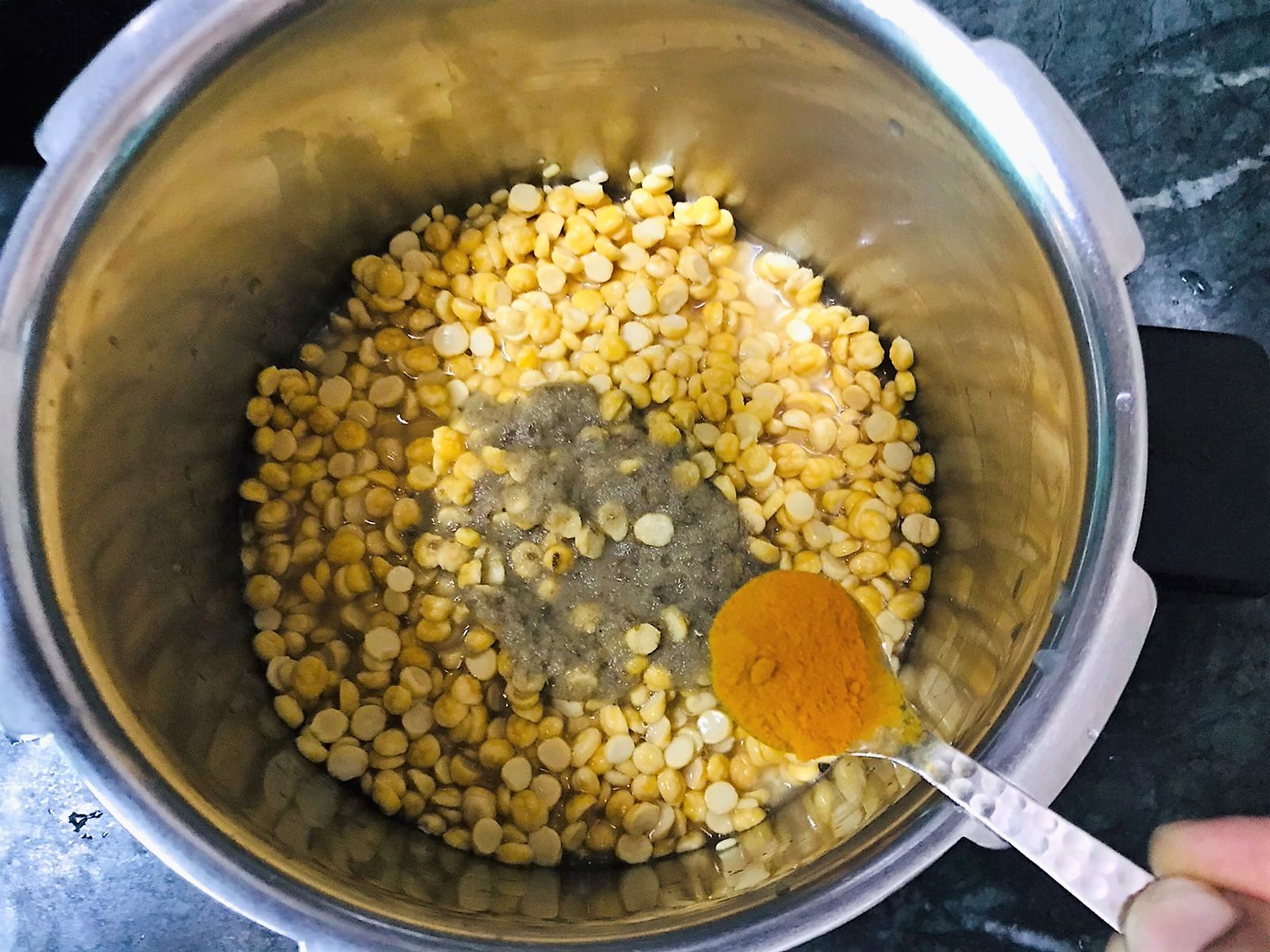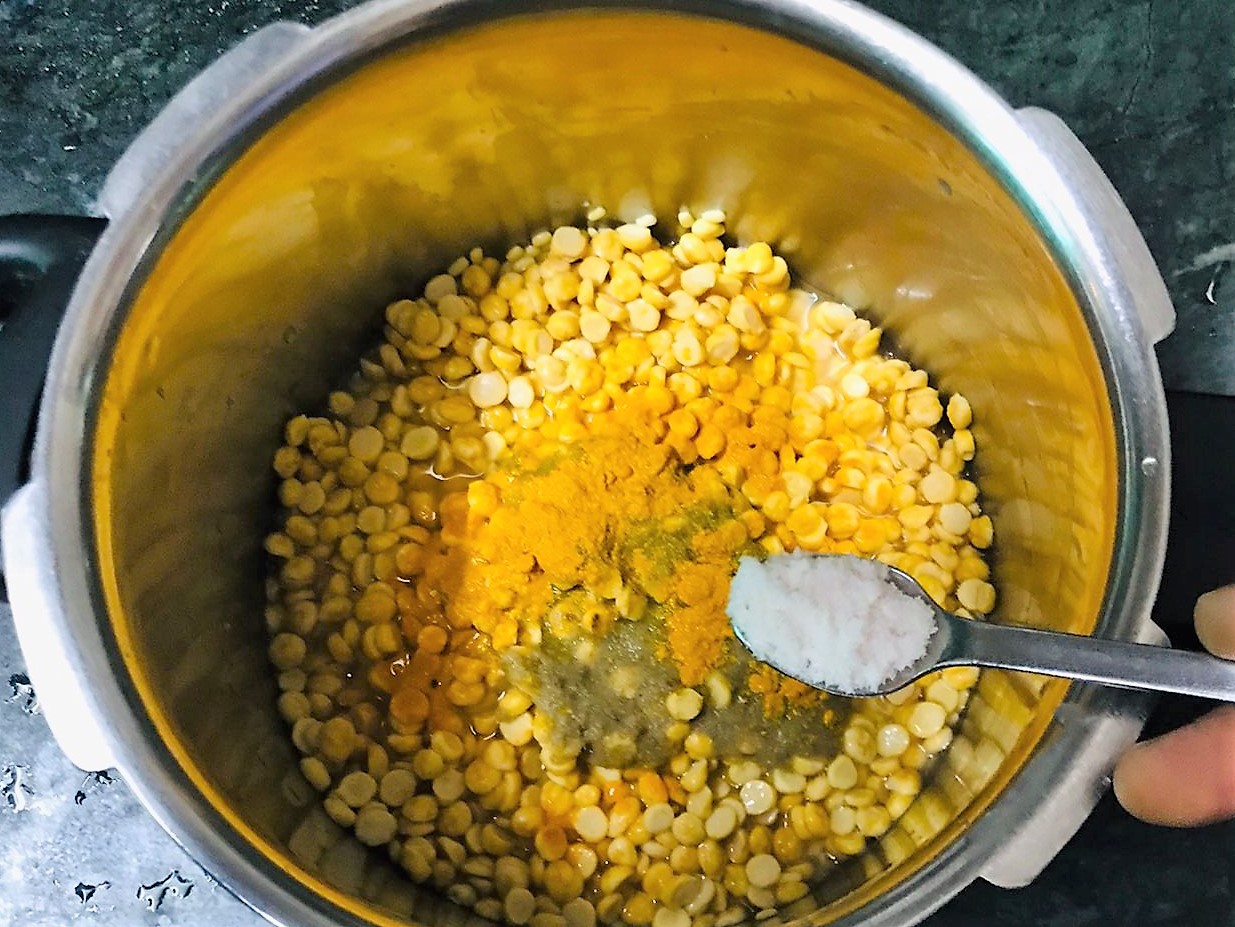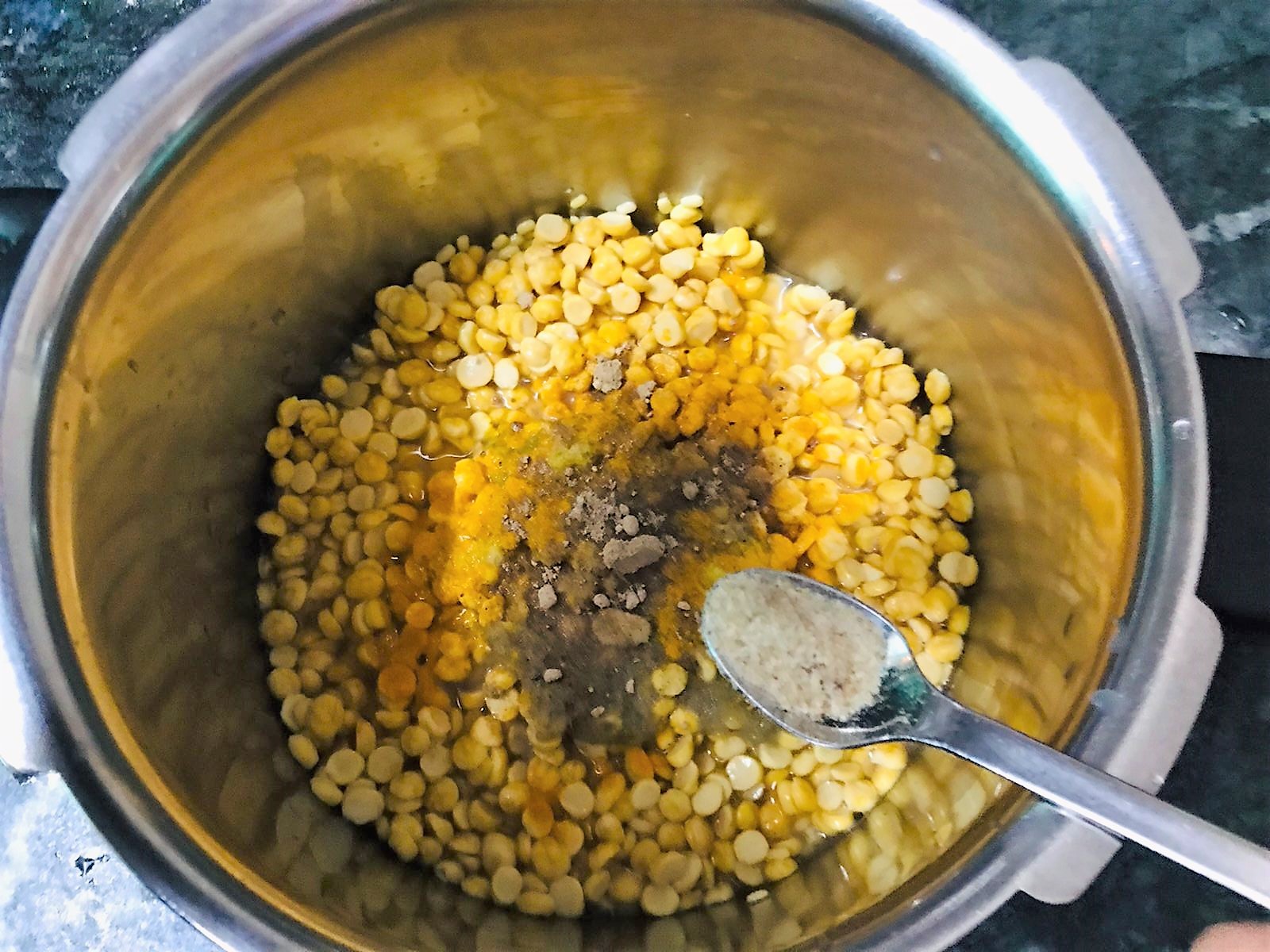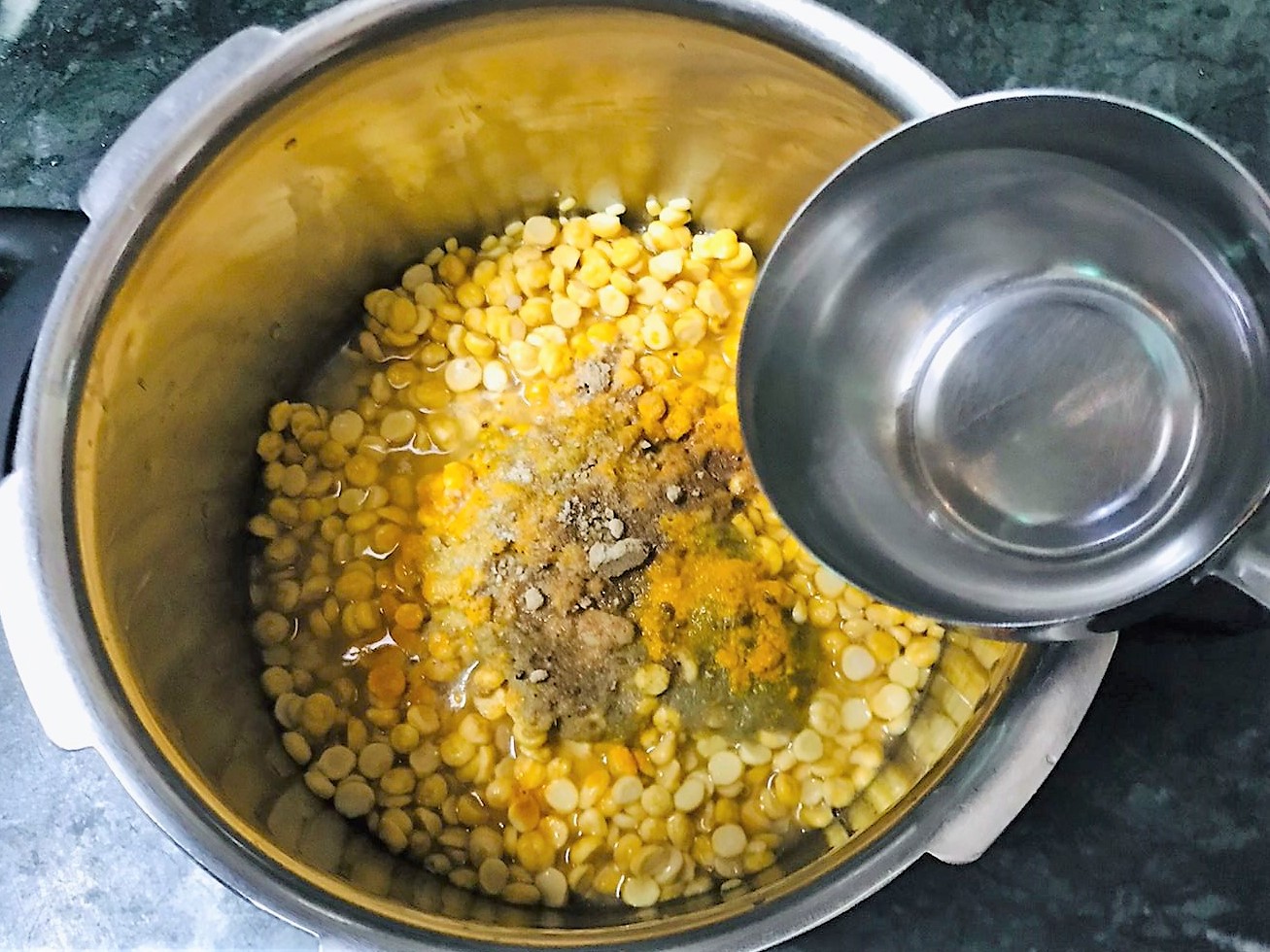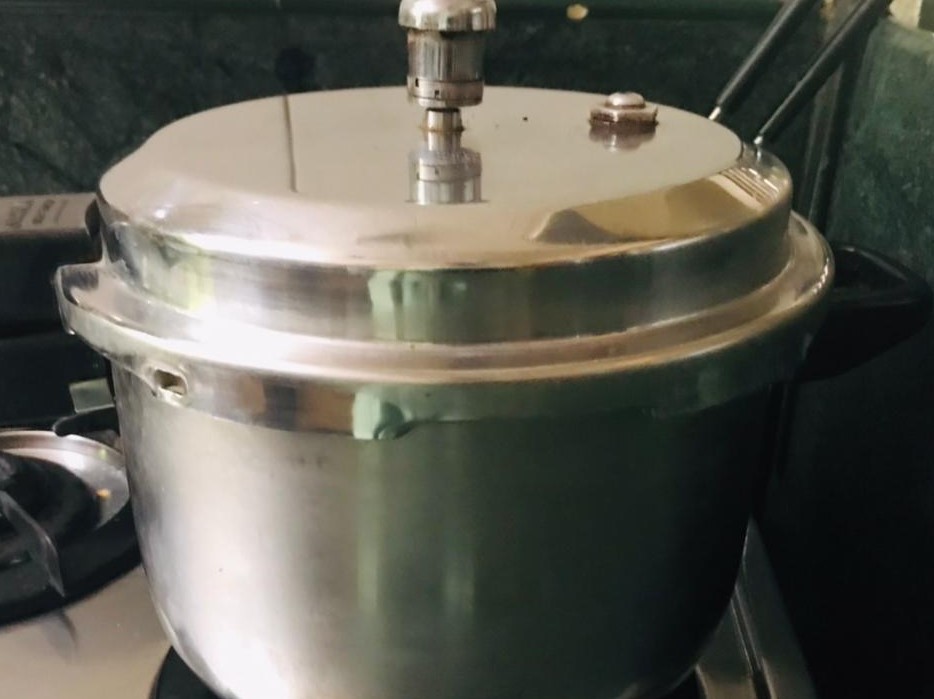 Wash and soak the dal in 3-4 cups water for about 4-5 hours.
Grind the green chillies, ginger and cumin seeds with 1-2 teaspoons water into a smooth paste.
Drain off the excess water from the dal and add it to the pressure cooker. Add the ginger and green chillies paste, salt, turmeric powder, mango powder and 3 cups of water. Pressure cook for 2-3 whistles.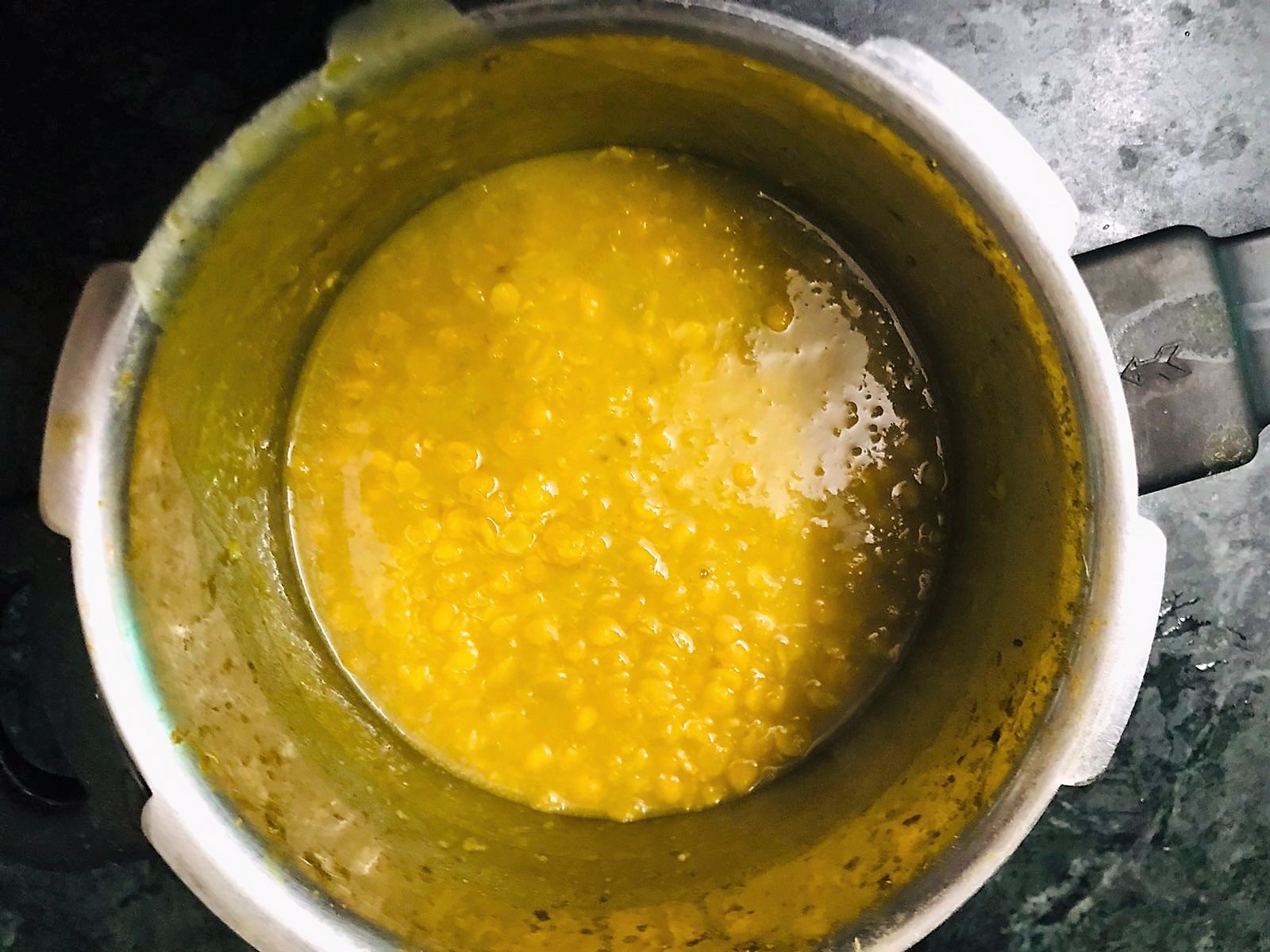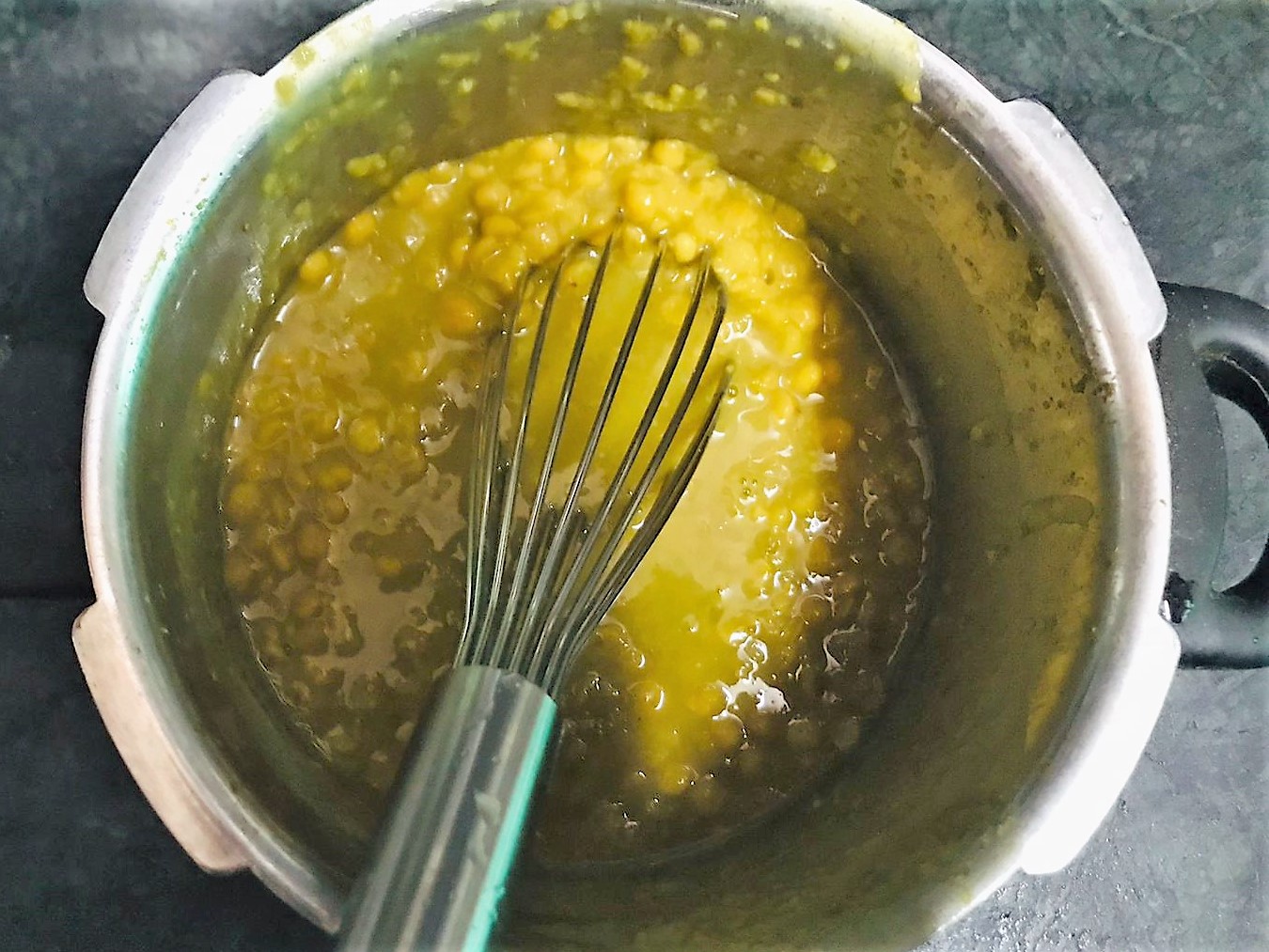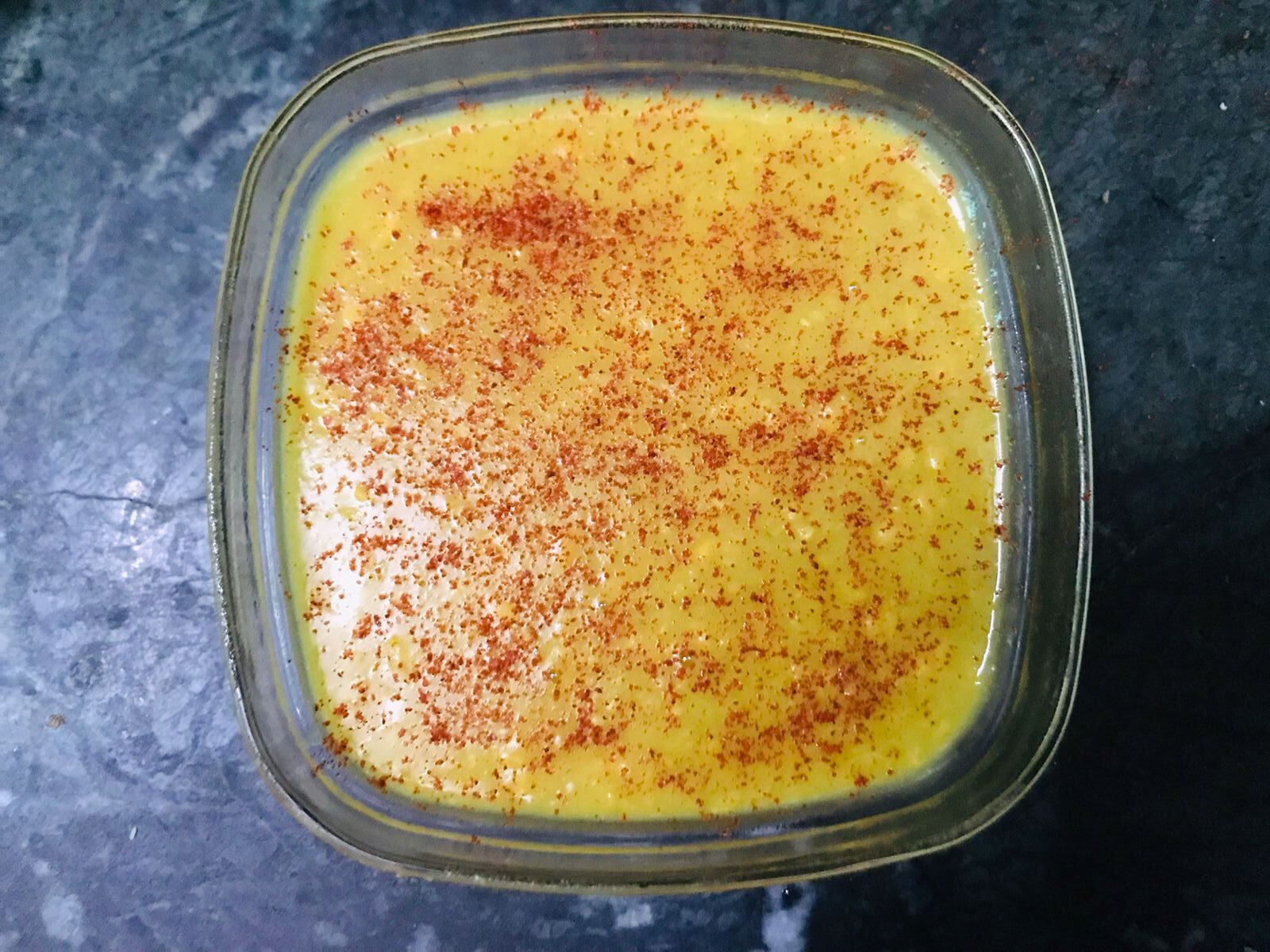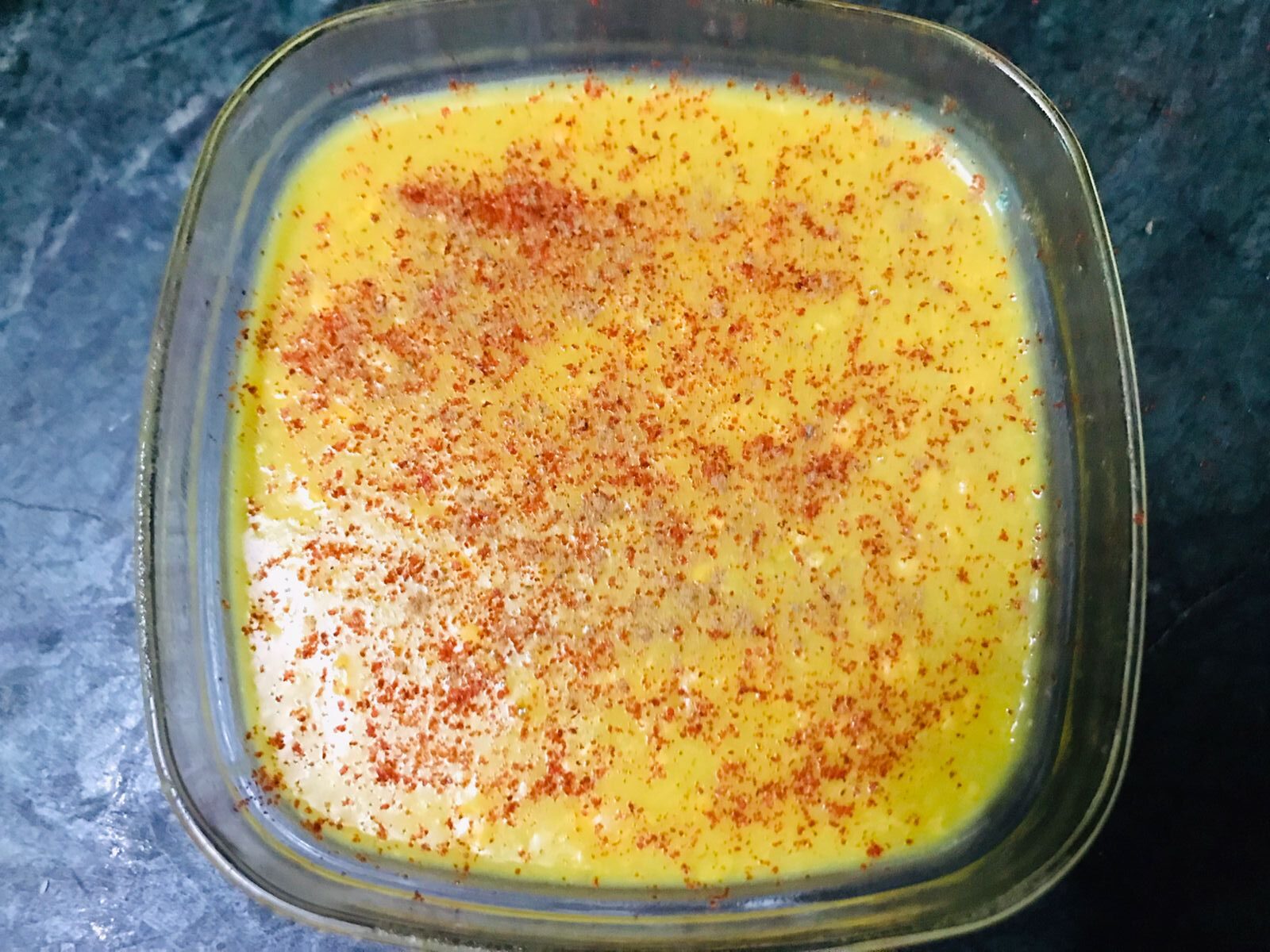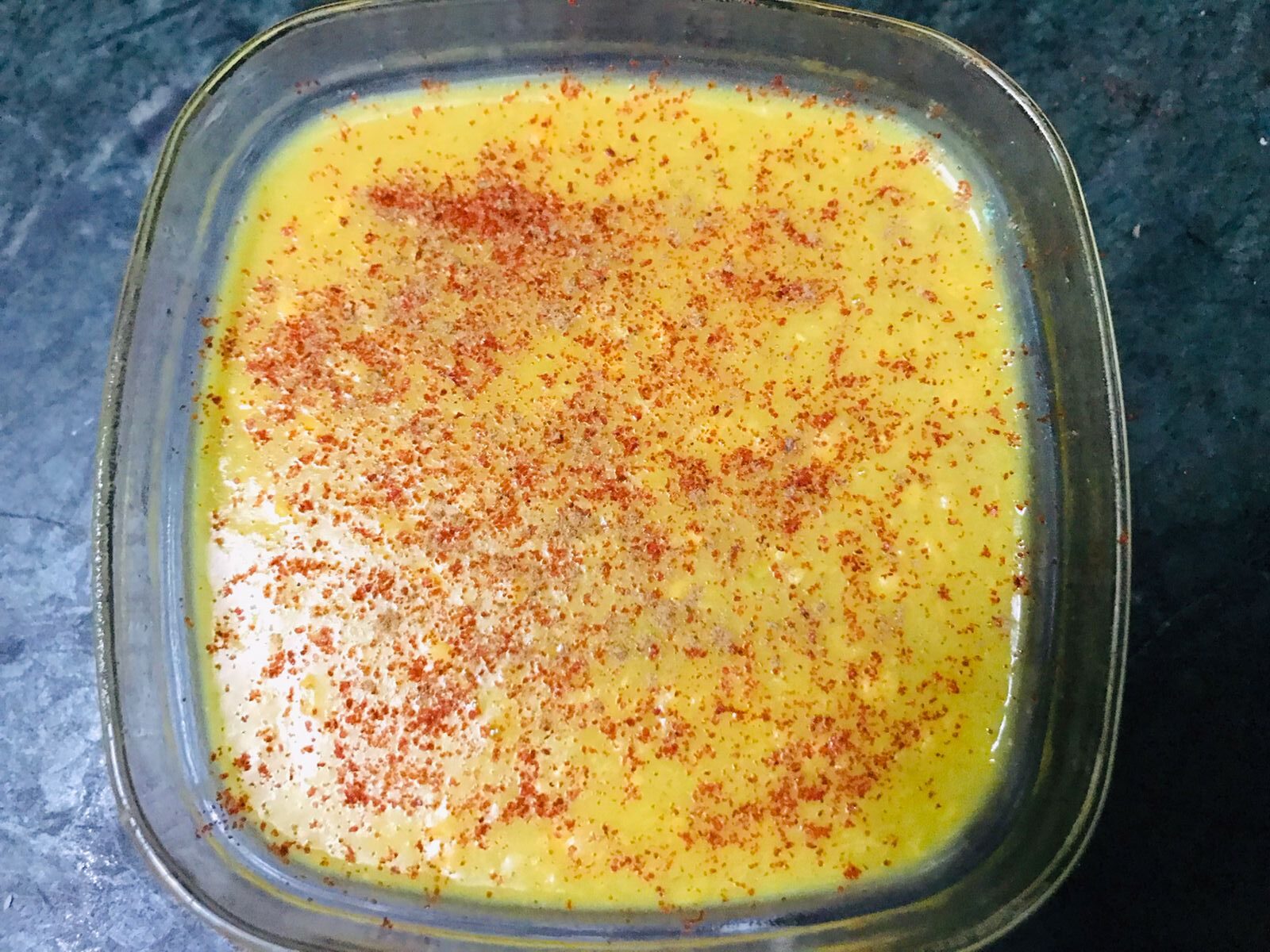 Once the pressure of the cooker settles down on its own, open the lid. Whisk the dal and empty it in a bowl. Sprinkle red chilli powder and garam masala on top of the dal.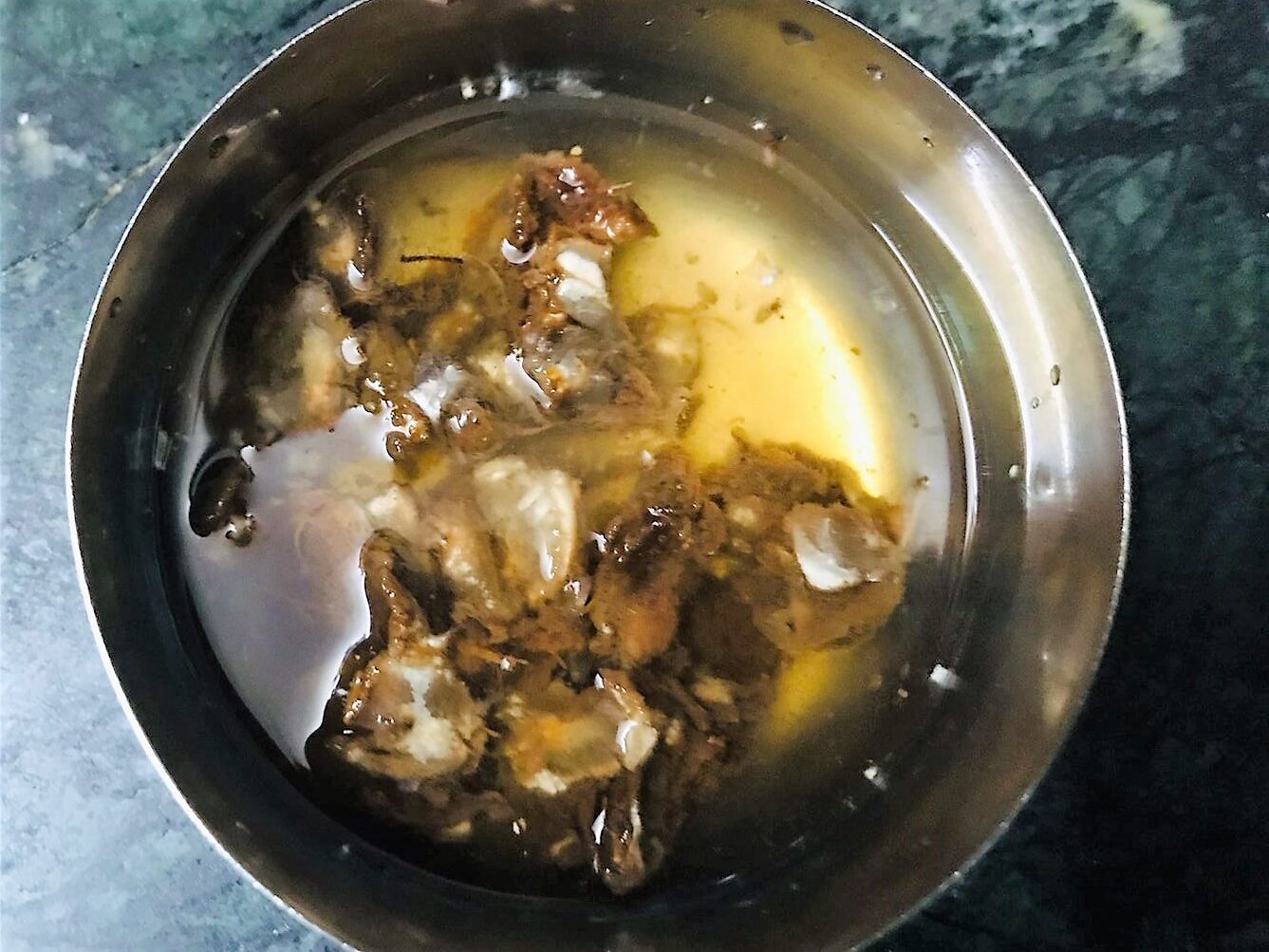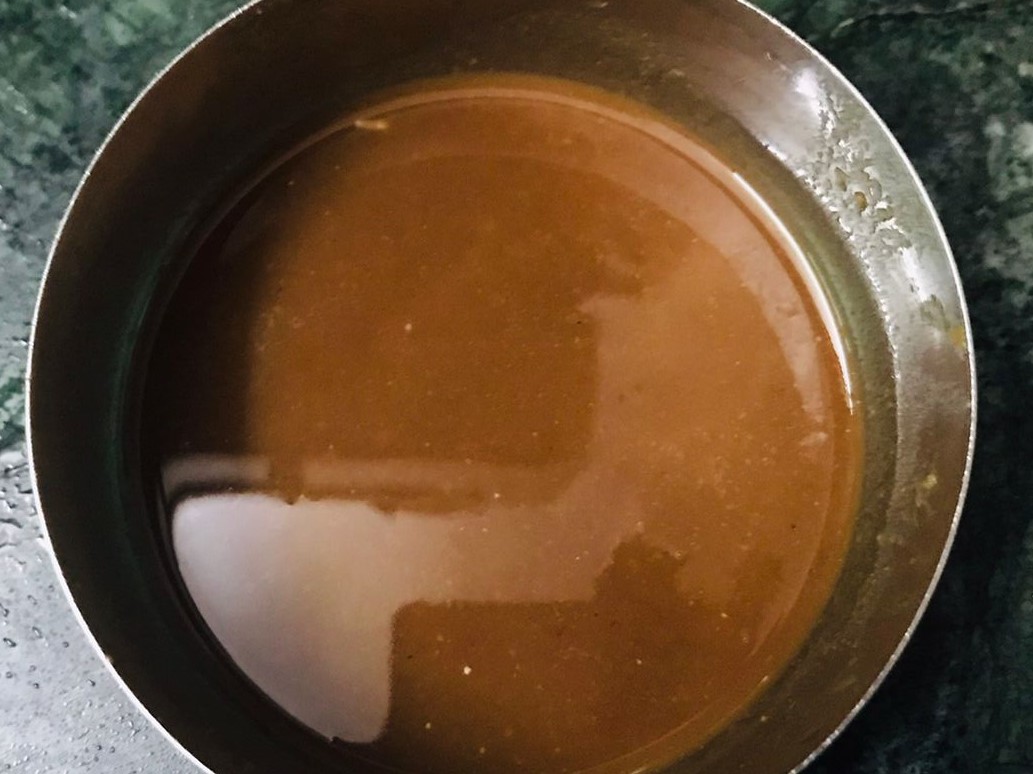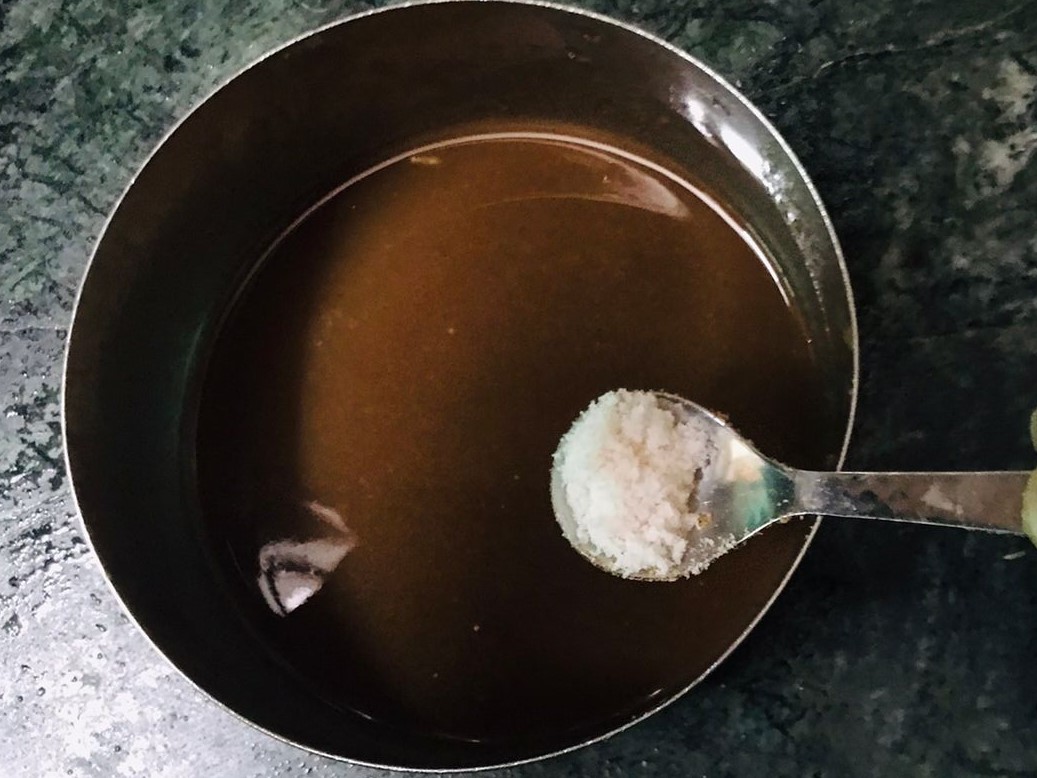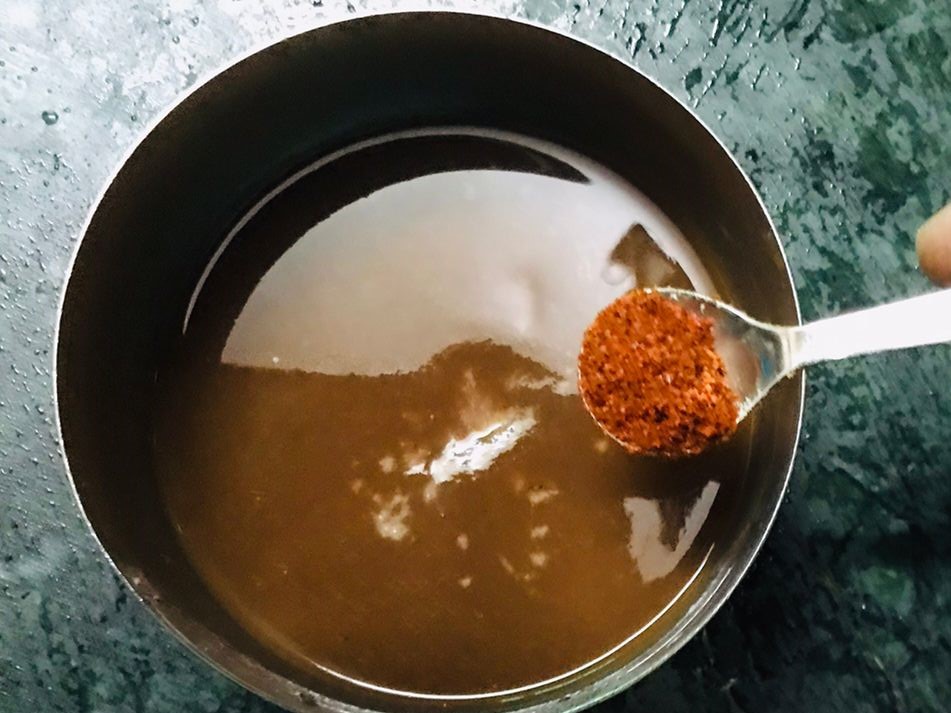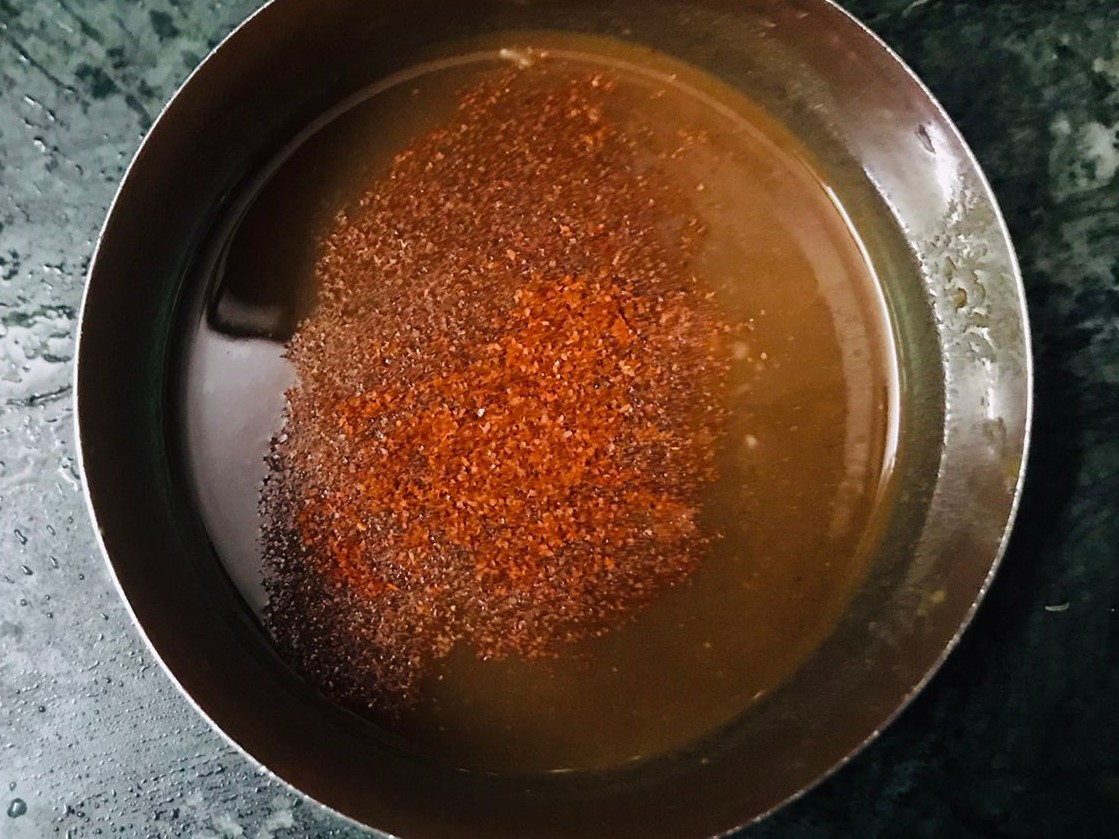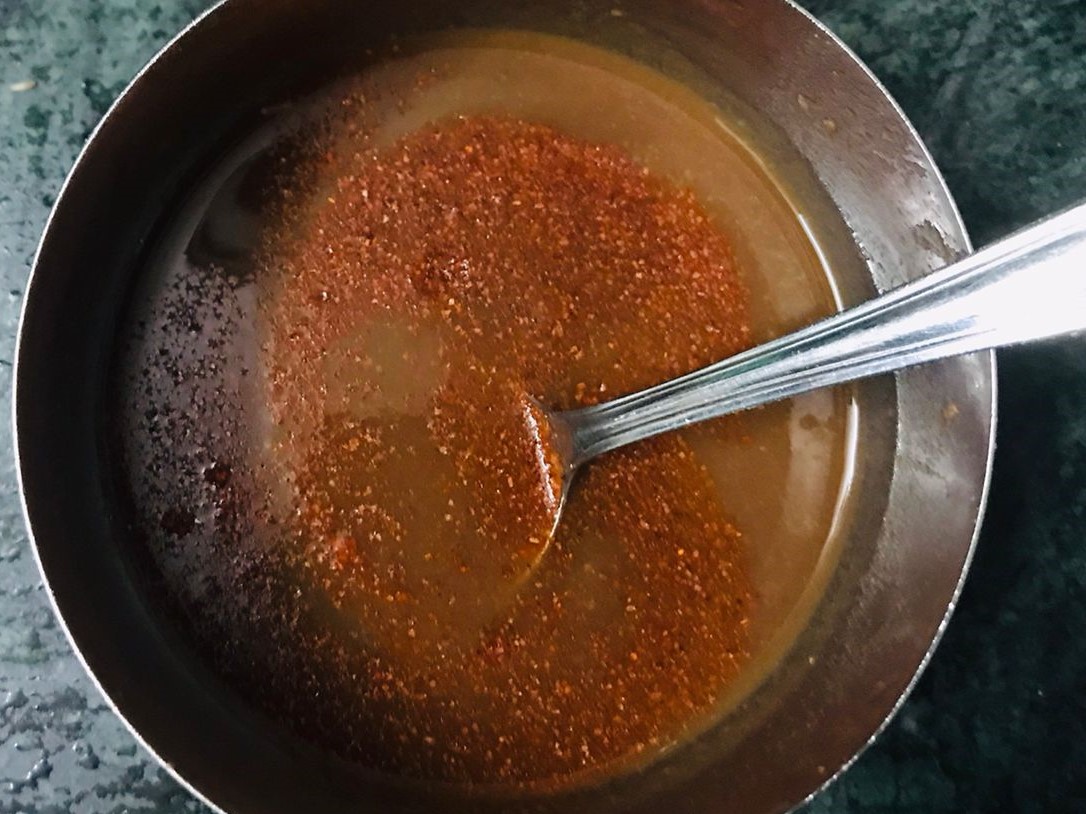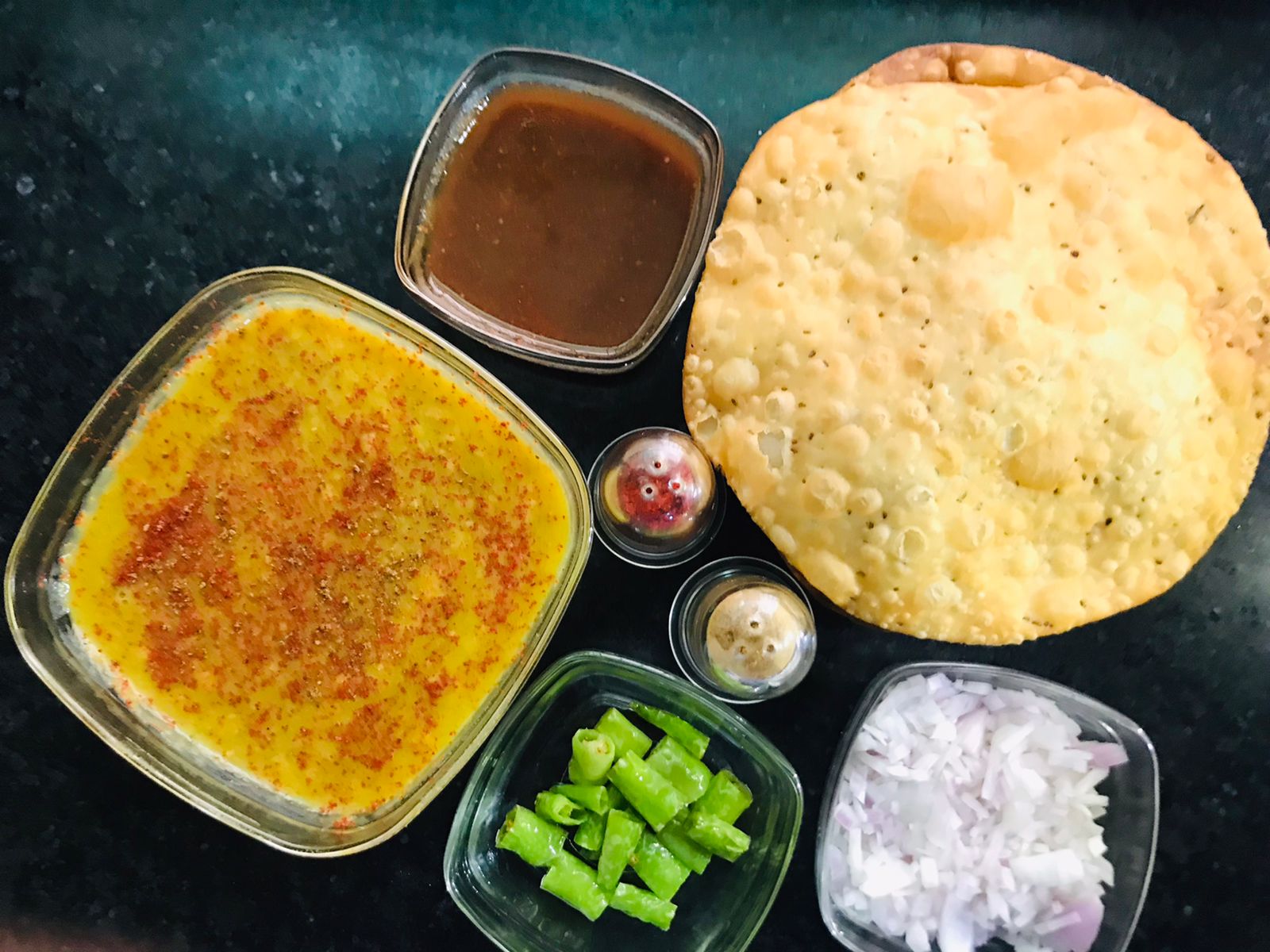 For the tamarind chutney soak the tamarind in 1 cup of water for about half an hour. After that, squeeze the tamarind and strain it using a colander.
Add salt and Kashmiri red chilli powder to the tamarind chutney and keep it aside.
Serve the prepared dal, pakwan, tamarind chutney, onions and green chillies.