Paruppu Rasam/Toor Dal Rasam
Paruppu Rasam is a traditional South Indian soup made with boiled yellow split pigeon peas, tamarind, tomatoes and spices. The meaning of rasam is 'juice' in Hindi but in Southern India, the word refers to a salty and sour soup flavoured with spices. No South Indian meal is complete without rasam. Also known as Saaru and Chaaru in Kannada and Telugu languages, it is a simple basic and traditional recipe.
My rasam recipe is a traditional South Indian rasam recipe and happens to be a family favourite especially on a weekend. Rasam is like a warm hugging soup which is super easy to make and loaded with several healthy ingredients that are medicinally claimed for various ailments. This spicy tangy sour rasam helps in relieving cold and cough. It also helps in digestion and acts as an immunity booster while detoxifying our body naturally.
Rasam has lots of variations. Some of the very popular ones are pepper rasam, tomato rasam, pineapple rasam, beetroot and tomato rasam and many many more regional varieties. Rasam has a distinct taste as compared to sambar due to its ingredients and the consistency.
Rasam is a versatile dish which can be enjoyed as a soup, or it can be served with steamed rice along with a side vegetable dish and with sambar. You can also have idli or vada with rasam. It is simple and easy to prepare in few minutes!
Ingredients
2 teaspoons coconut oil
1 teaspoon mustard seeds
½ teaspoon fenugreek seeds
½ teaspoon asafetida
7-8 curry leaves
2 teaspoons red chilli powder
2 teaspoons rasam powder
1 teaspoon turmeric powder
2 tablespoons tamarind
¼ cup boiled yellow split pigeon peas (tuvar dal)
½ cup finely chopped tomatoes
Salt to taste
1-2 teaspoons finely chopped coriander
To Grind
¼ cup coriander leaves
1 teaspoon black pepper
6-7 curry leaves
1 green chilli
¼ teaspoon cumin seeds
3-4 garlic cloves
Directions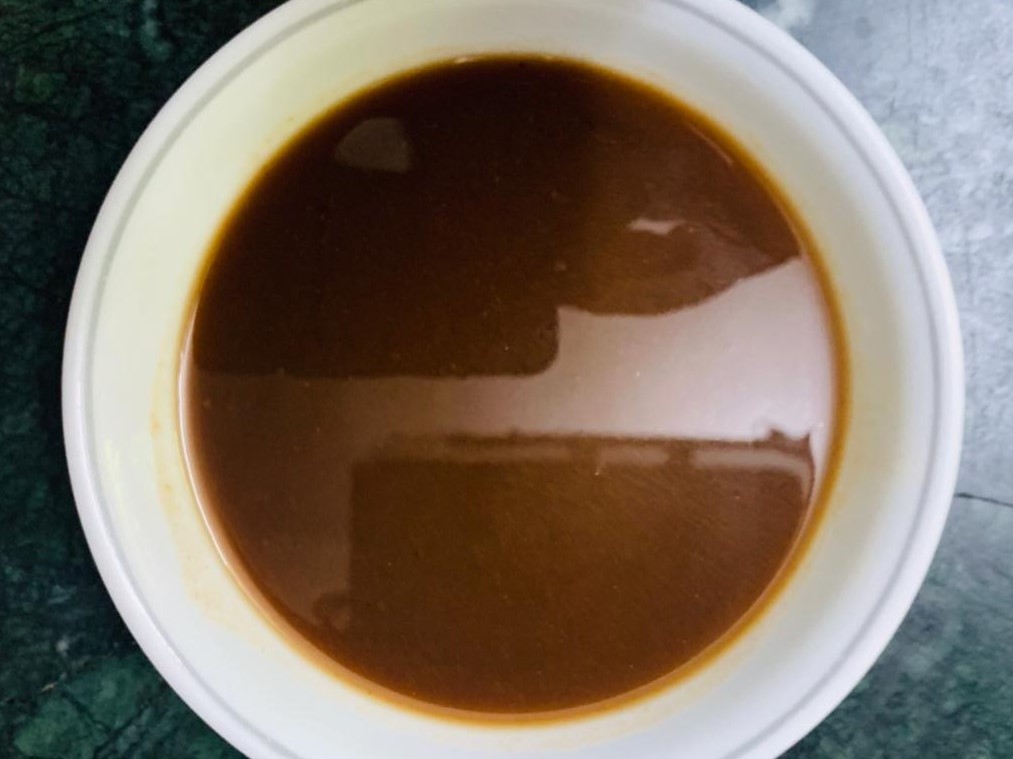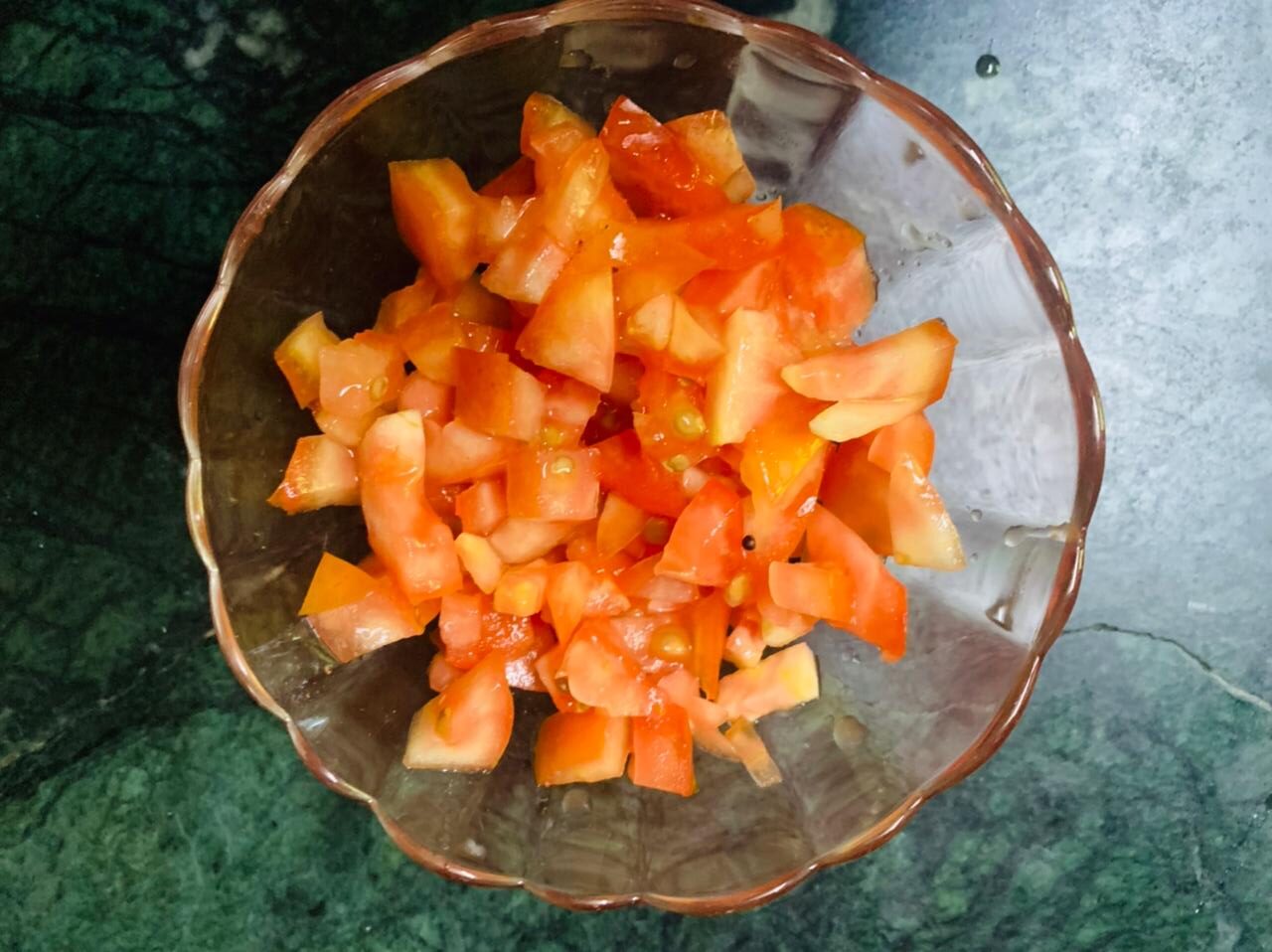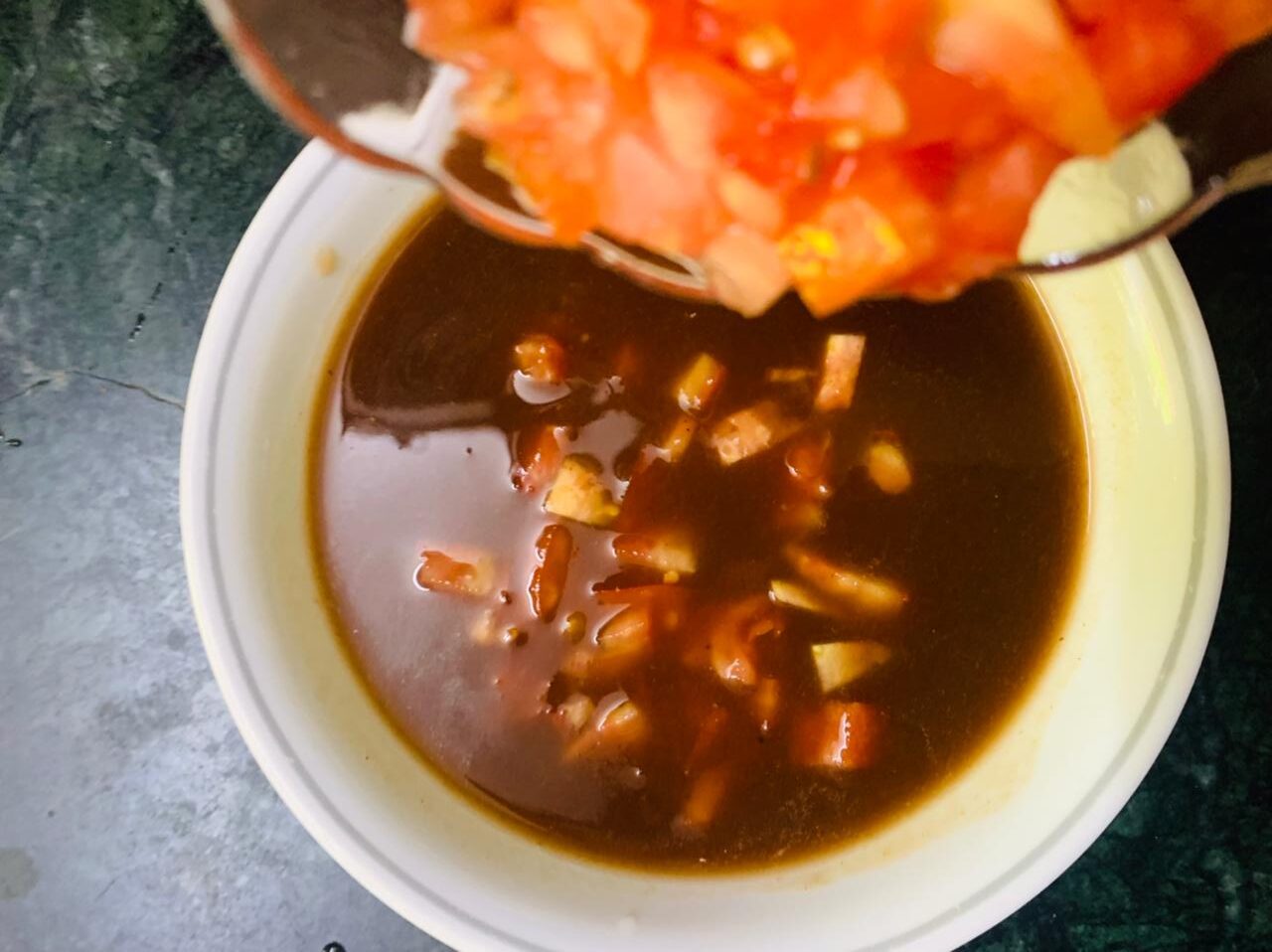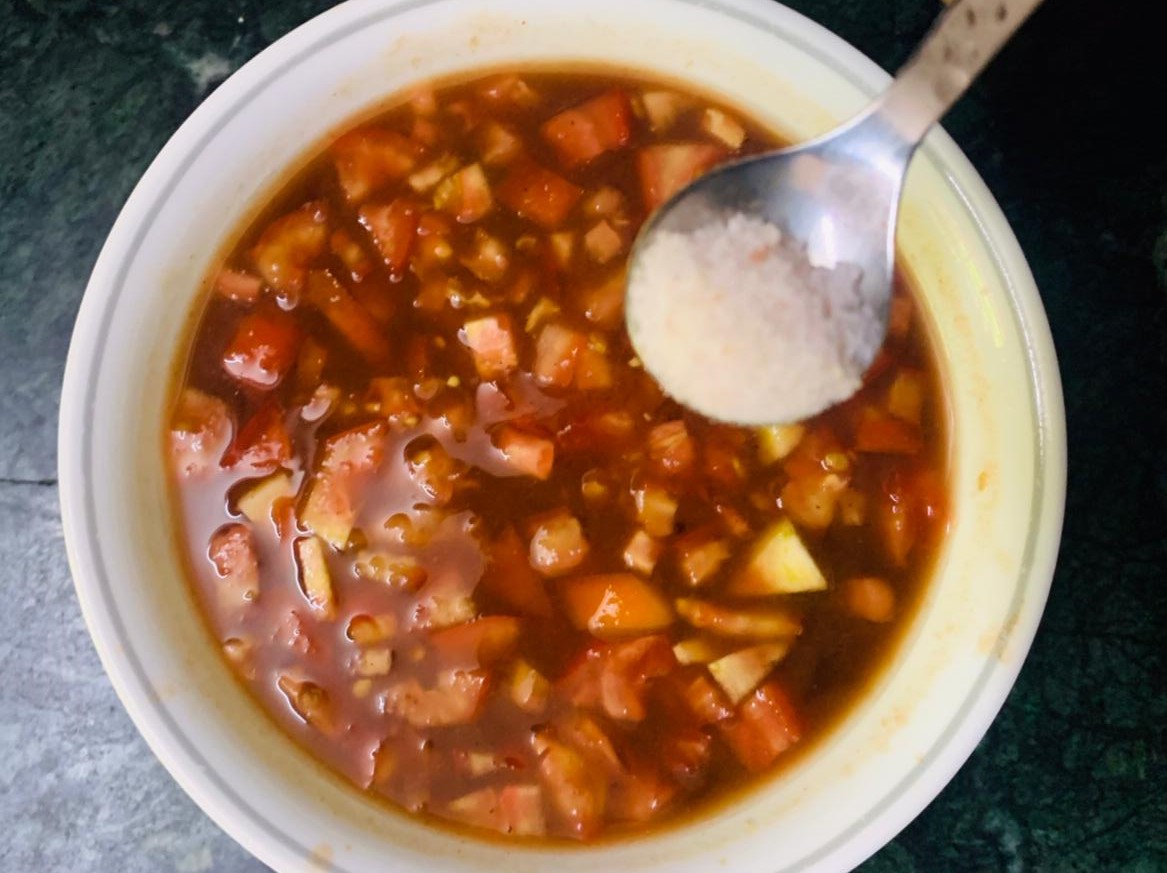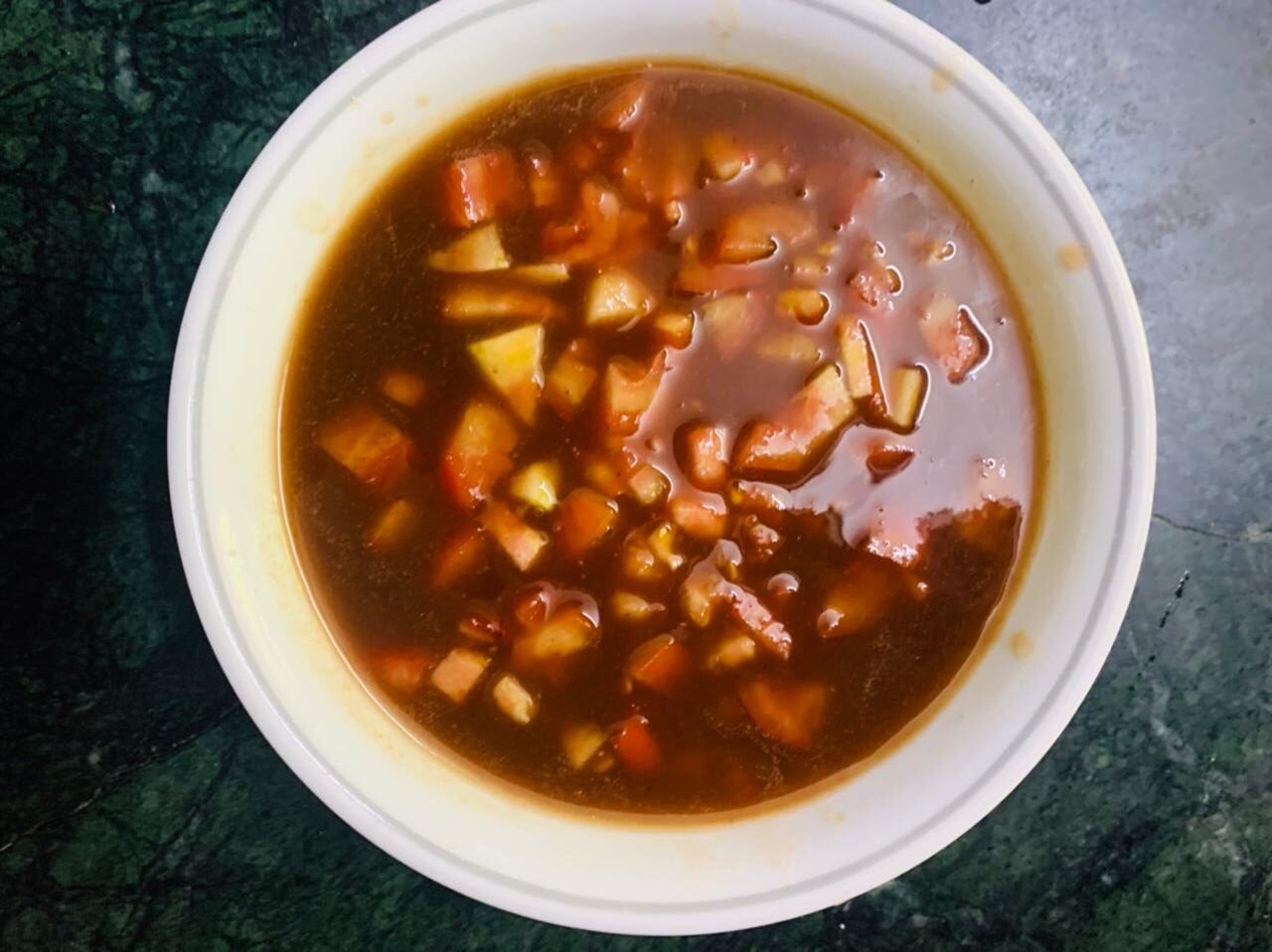 Soak 2 tablespoons of tamarind in ¼ cup lukewarm water for about 10 minutes. Squeeze the tamarind to extract all the juices. Strain the liquid to get rid of the tamarind seeds and the hard flesh.
Add the tomatoes and salt in the tamarind water and mix. Keep it aside.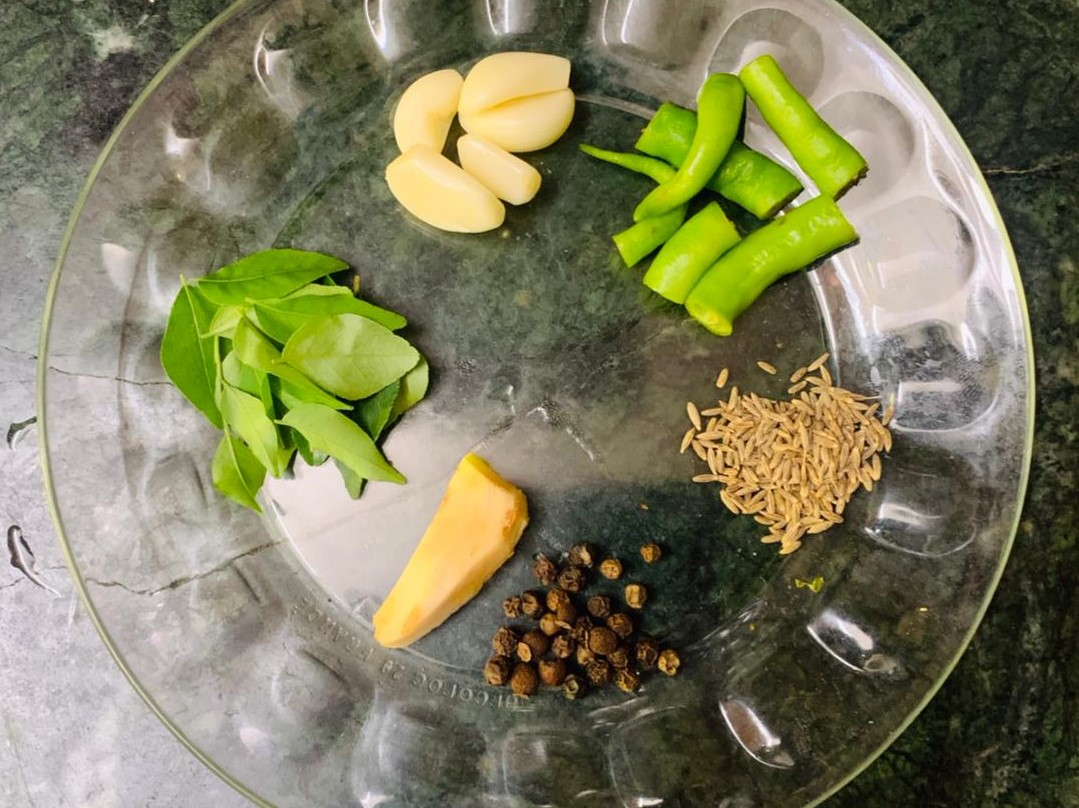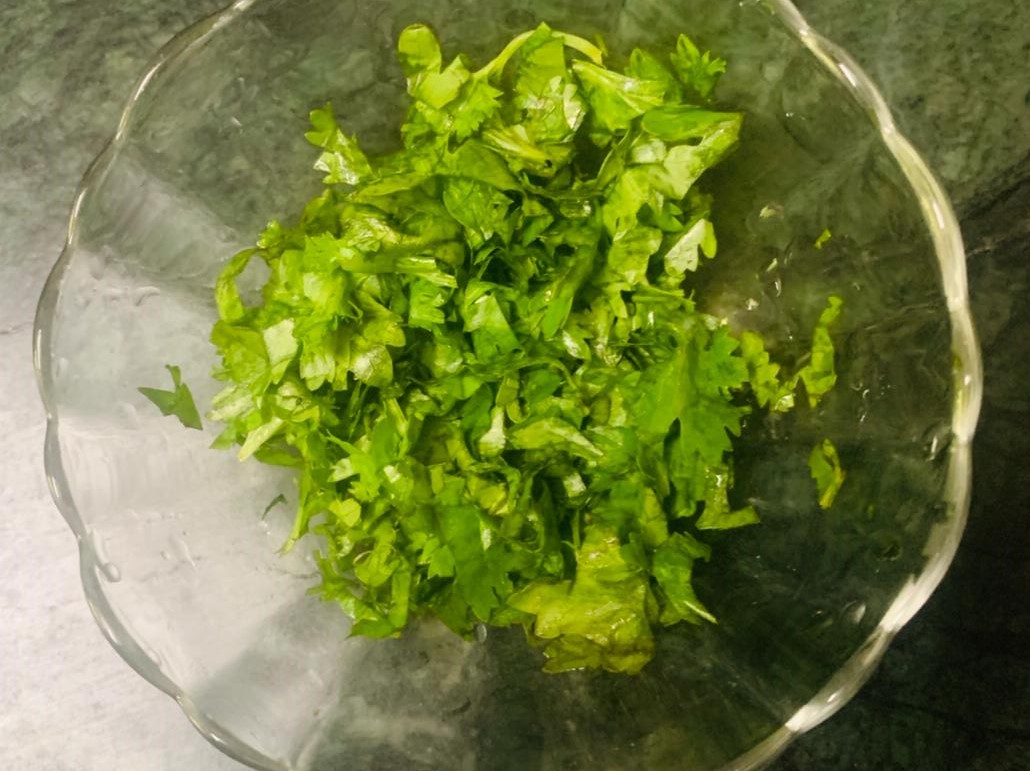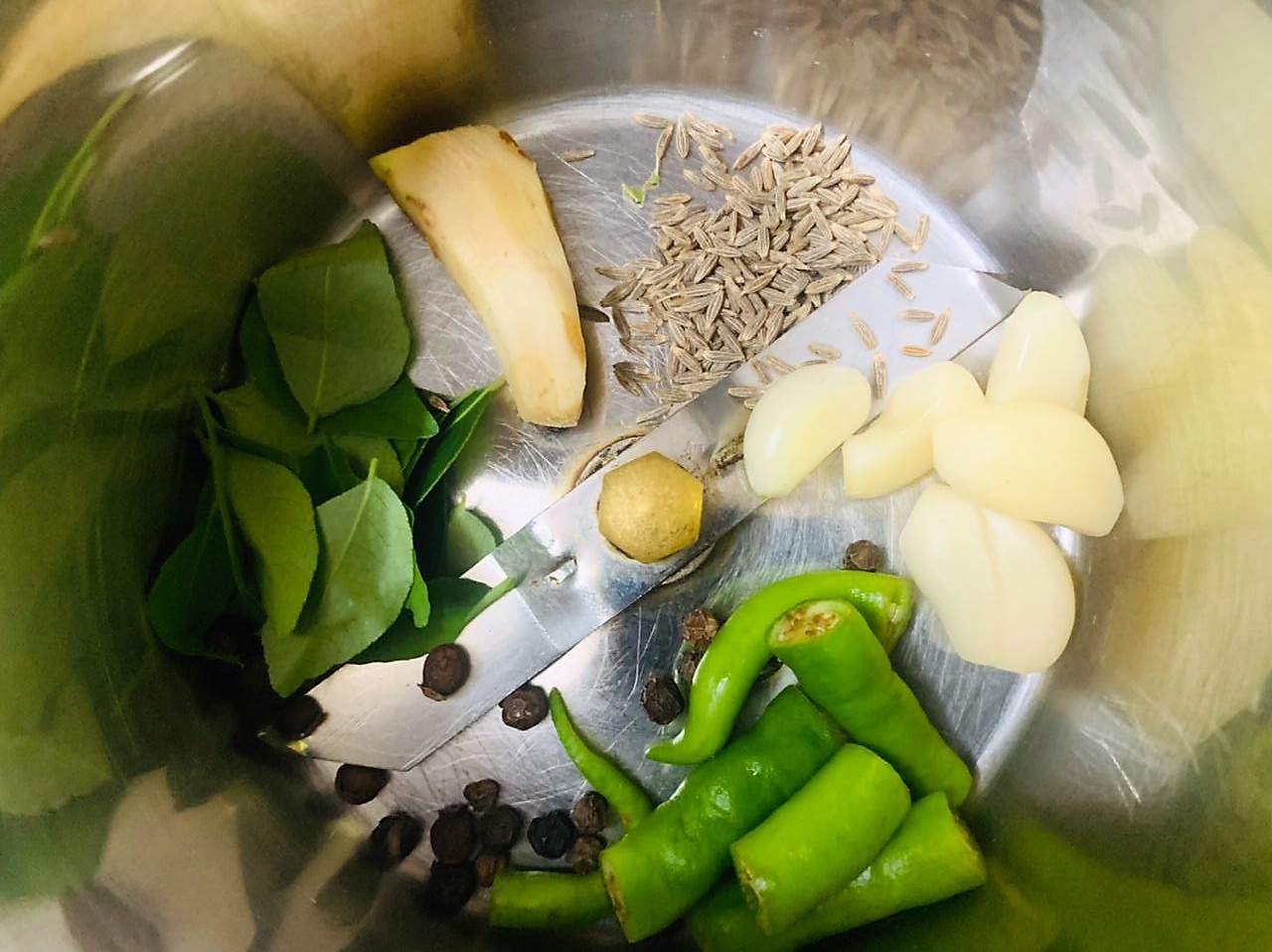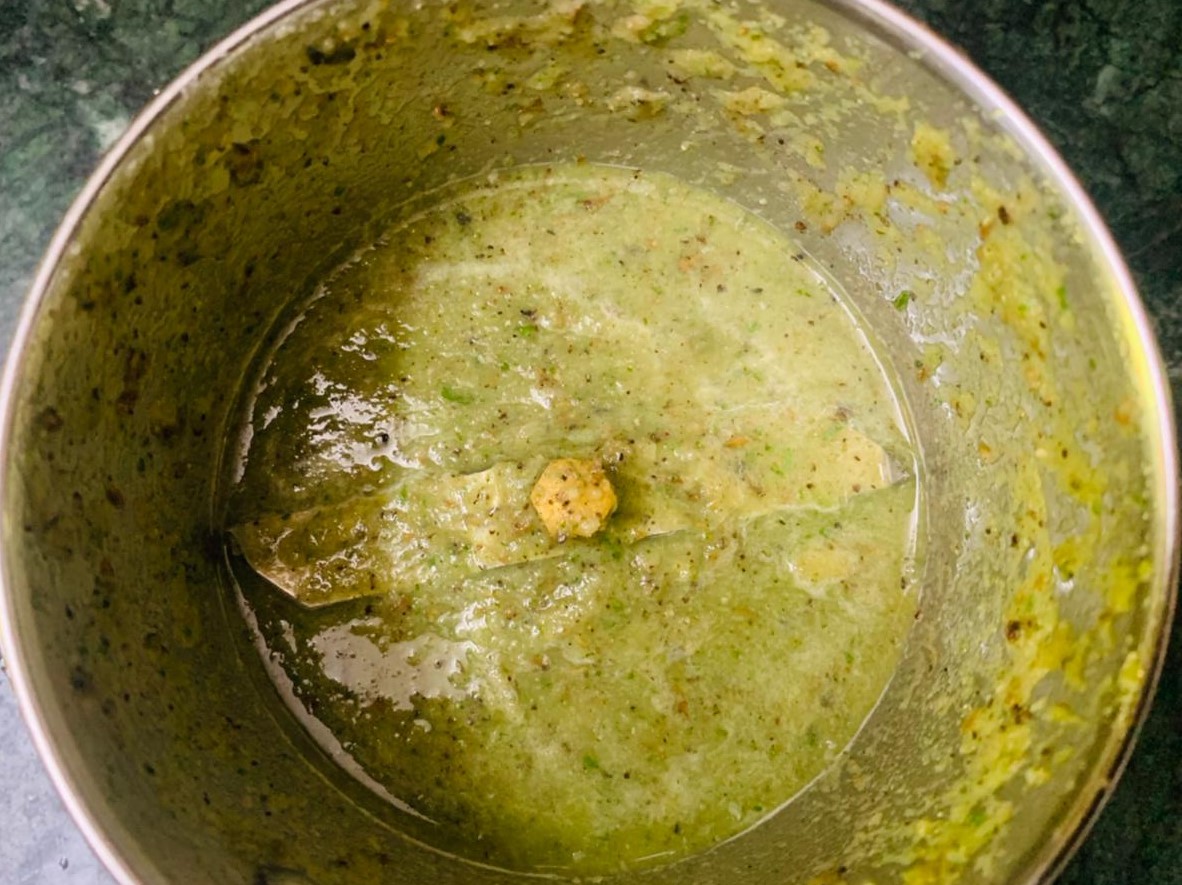 Grind the coriander leaves, black pepper, curry leaves, garlic cloves, green chilli and cumin seeds with 1 tablespoon of water to a smooth paste.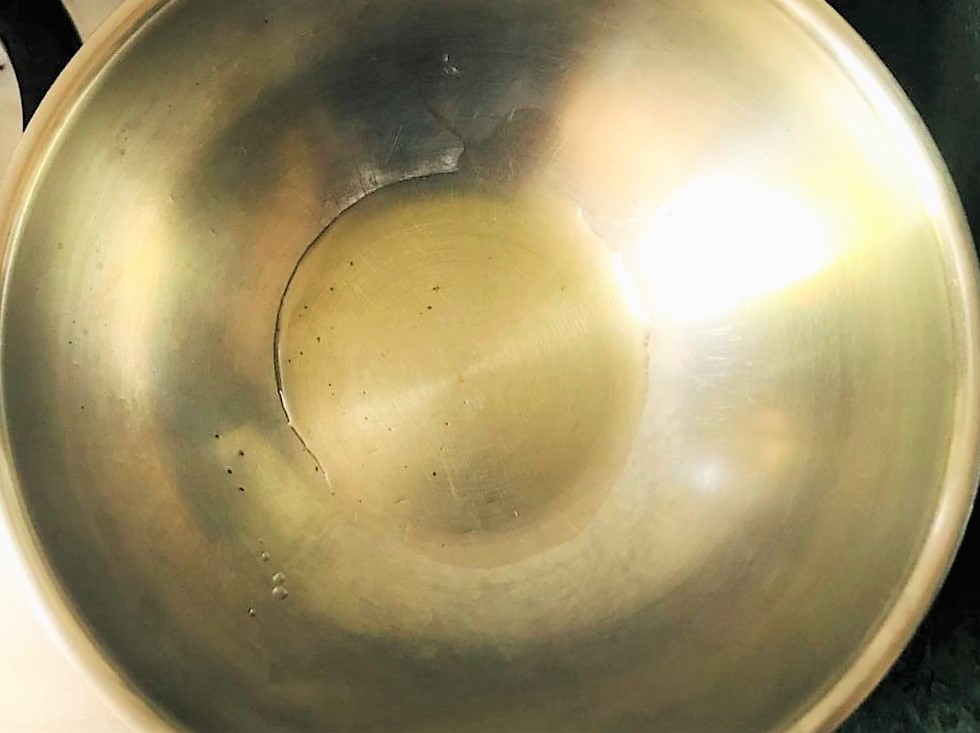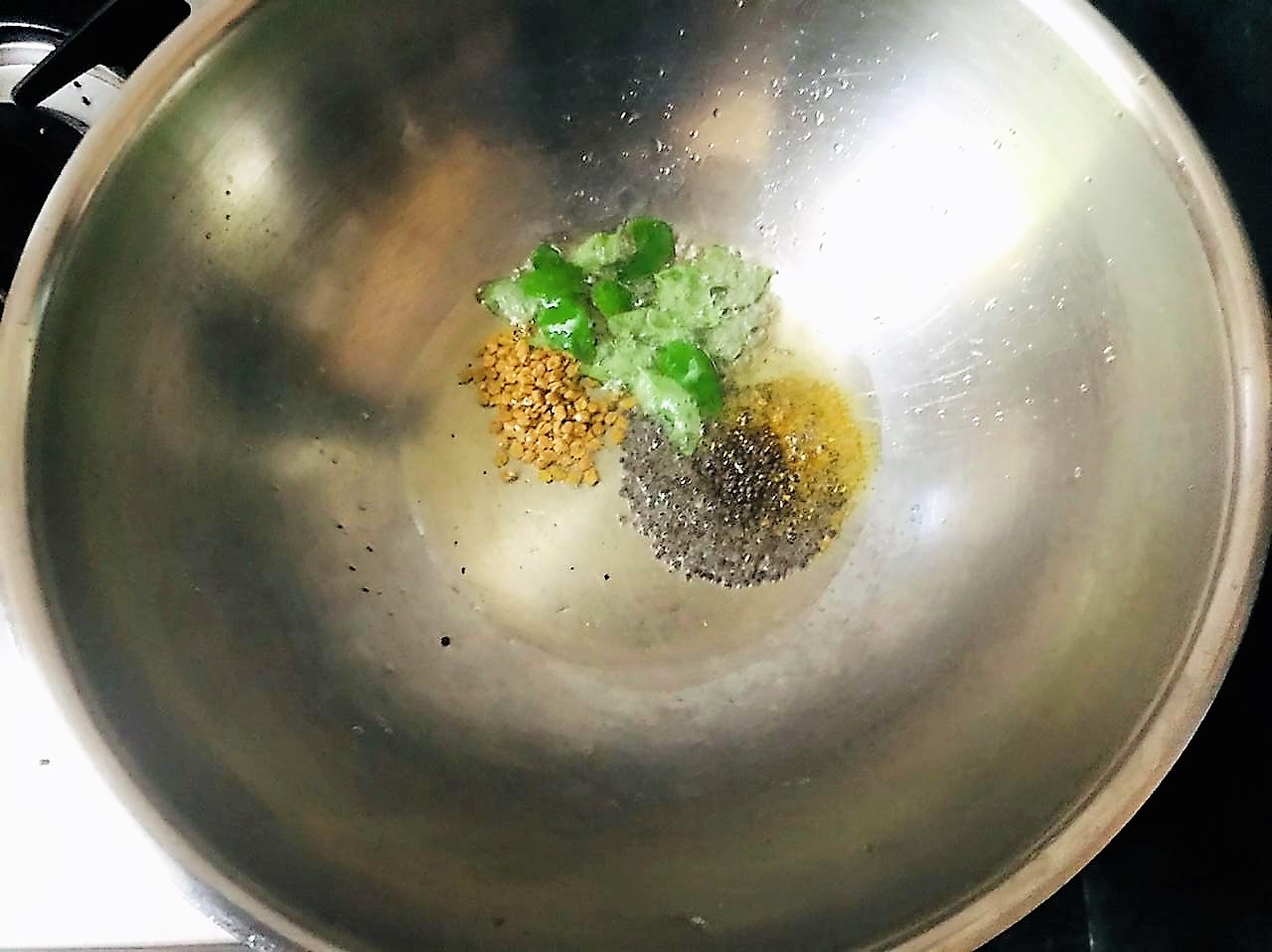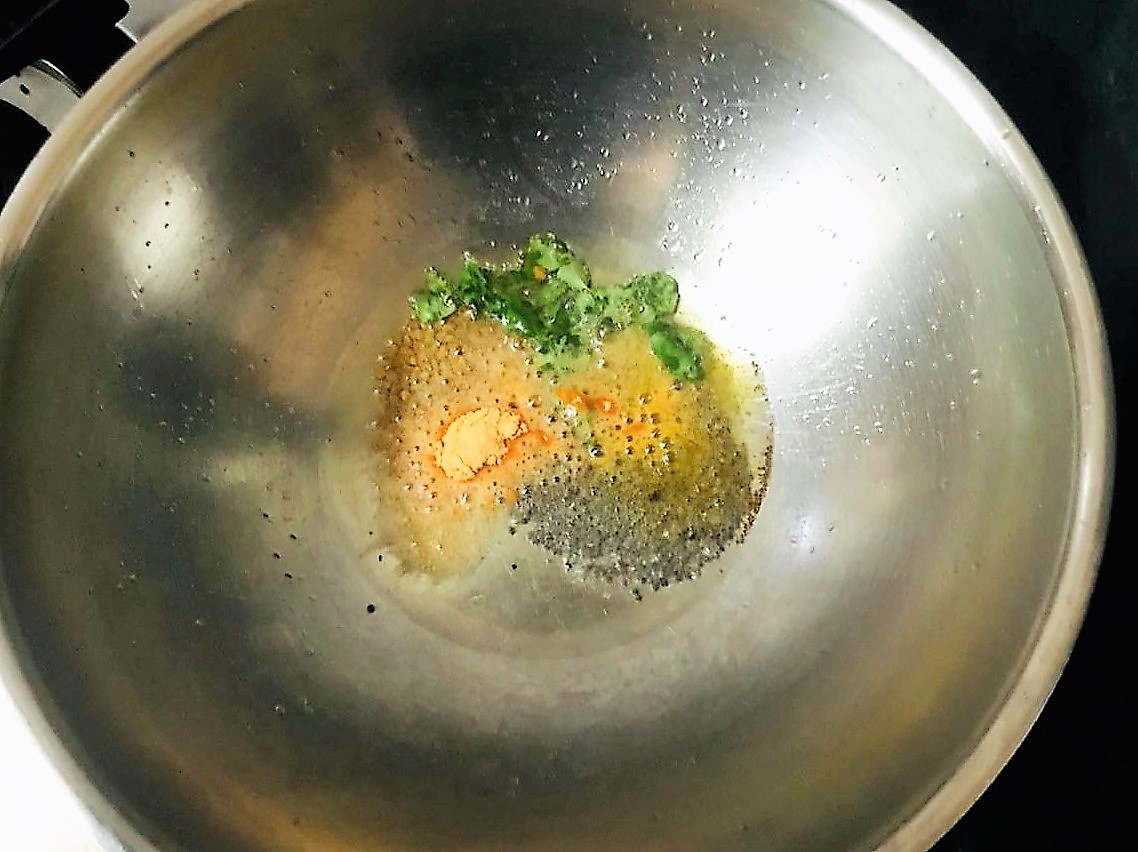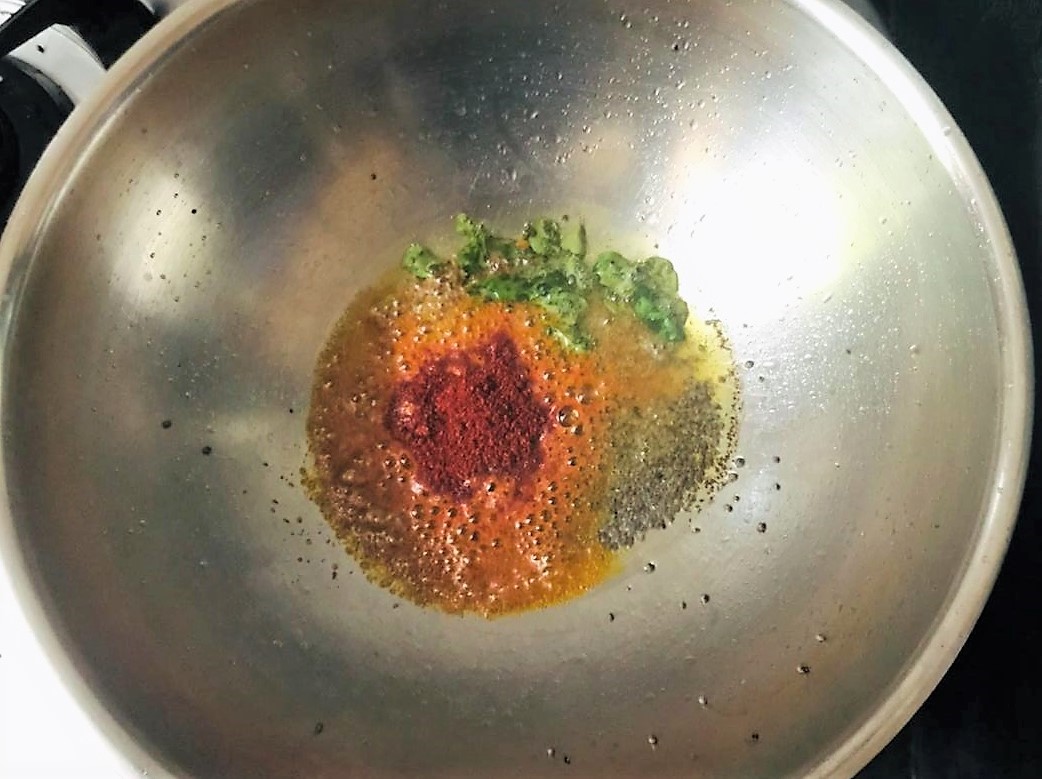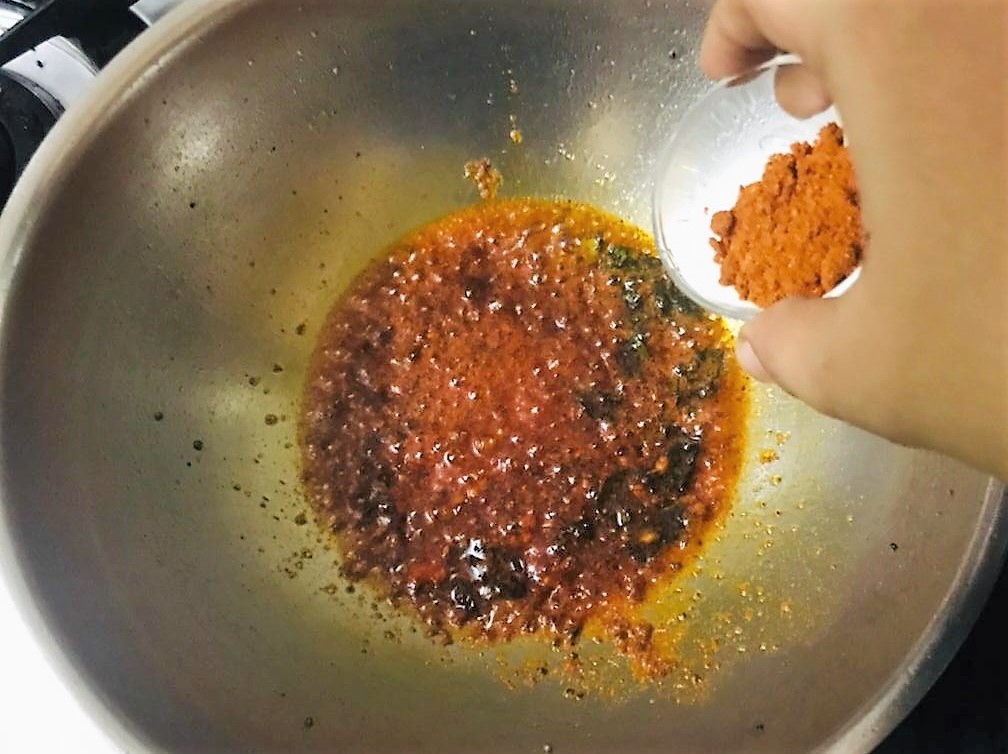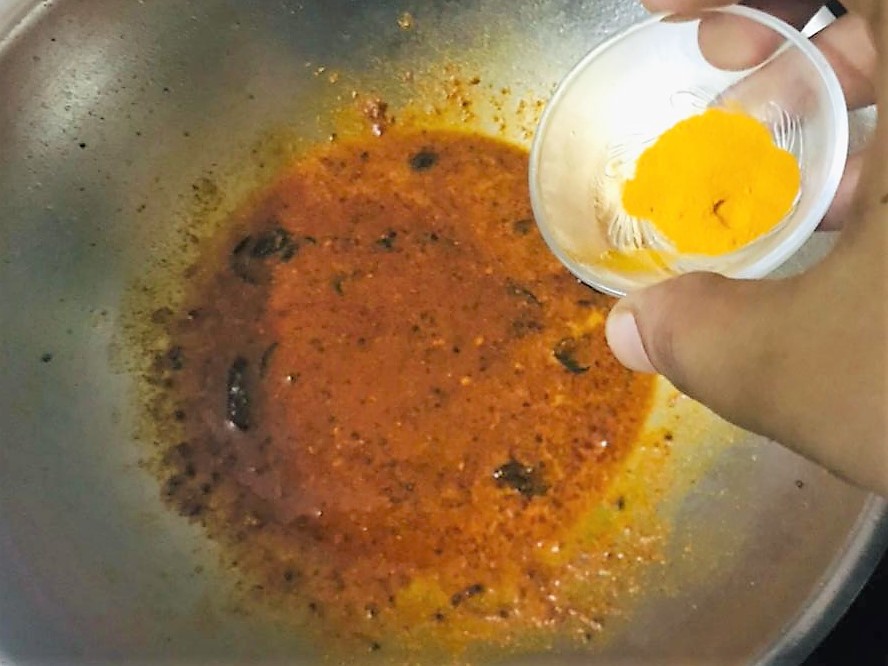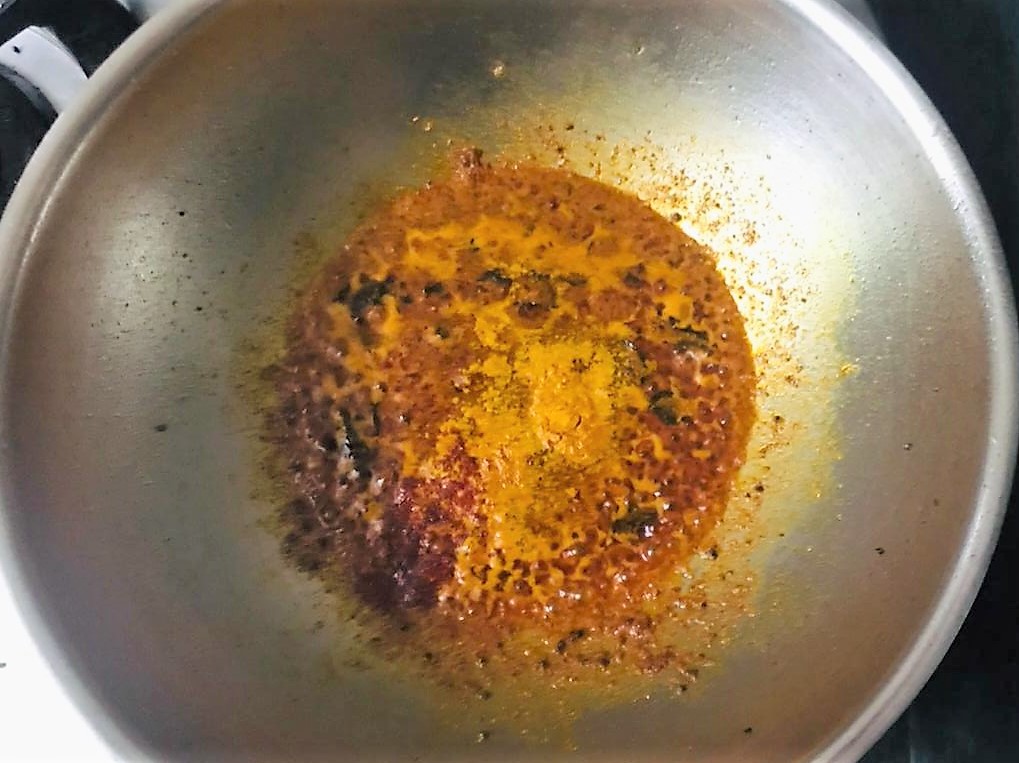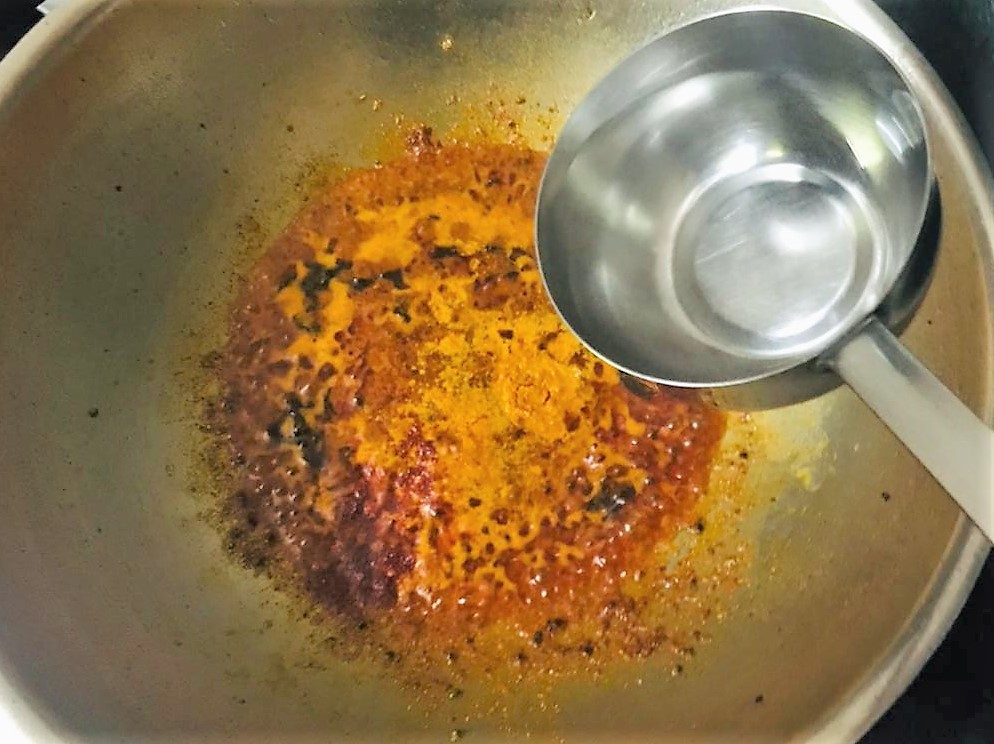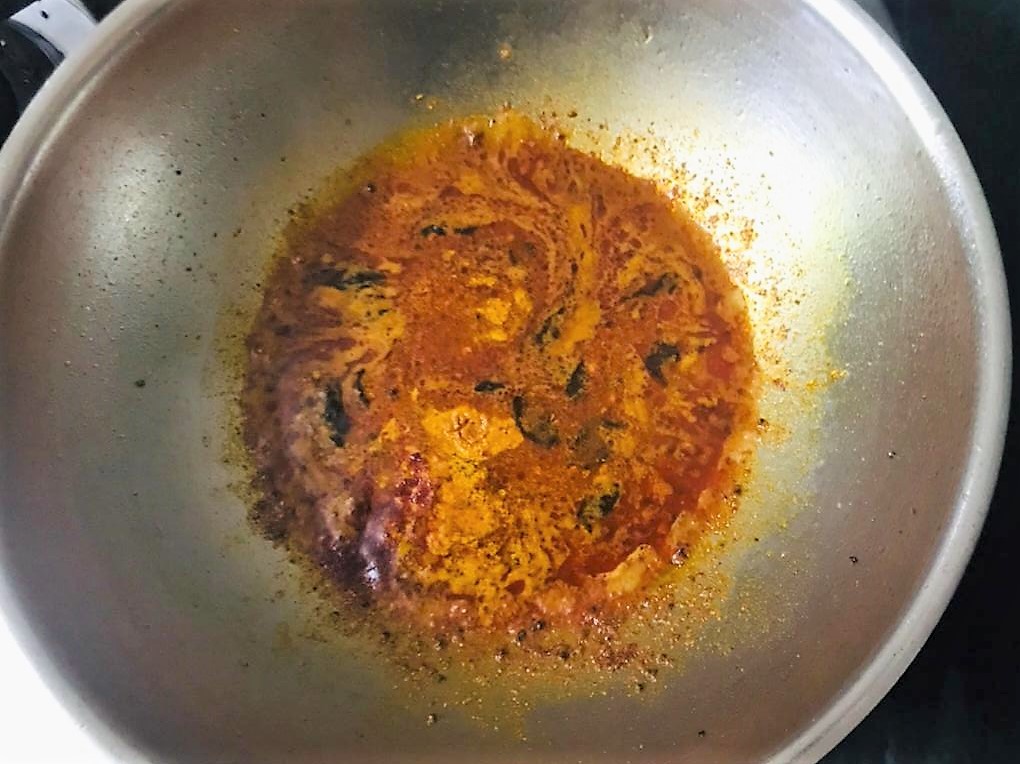 Heat oil in a pan and add the fenugreek seeds, mustard seeds, curry leaves, asafetida, red chilli powder, rasam powder and turmeric powder. Sauté for 1-2 minutes on low heat and then and add ½ cup of water in it. Let the water come to a boil.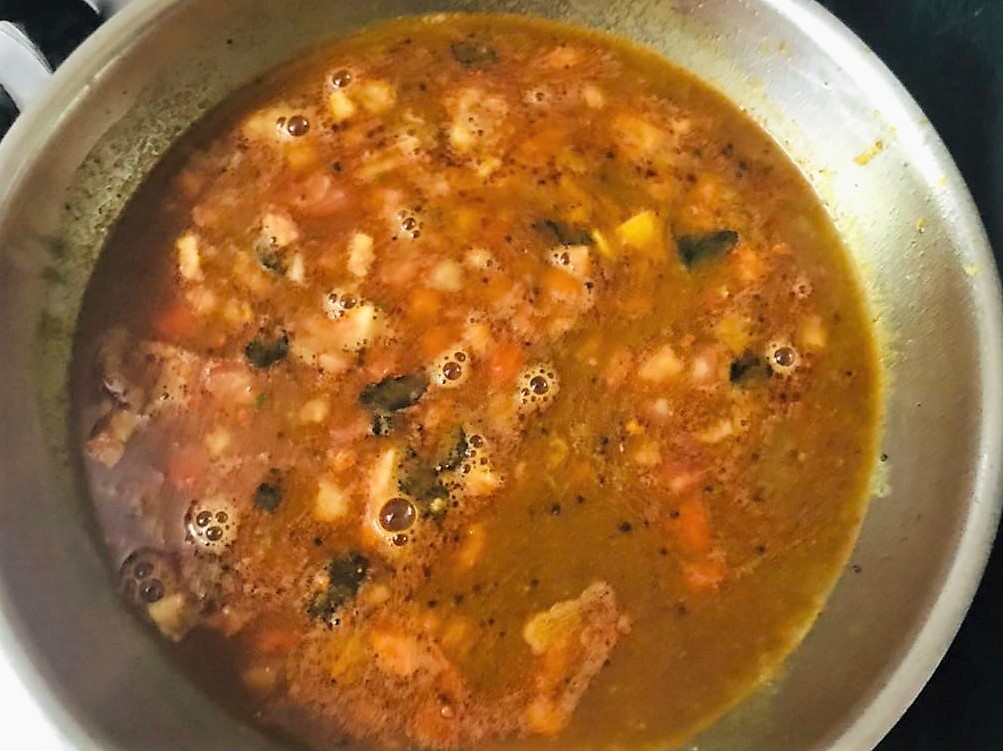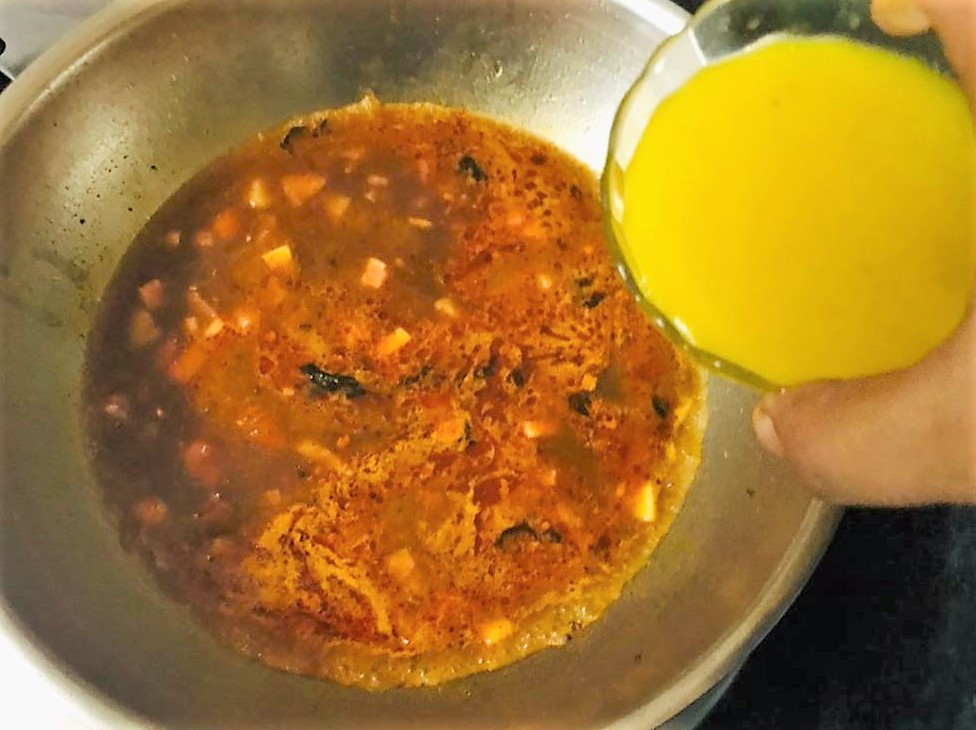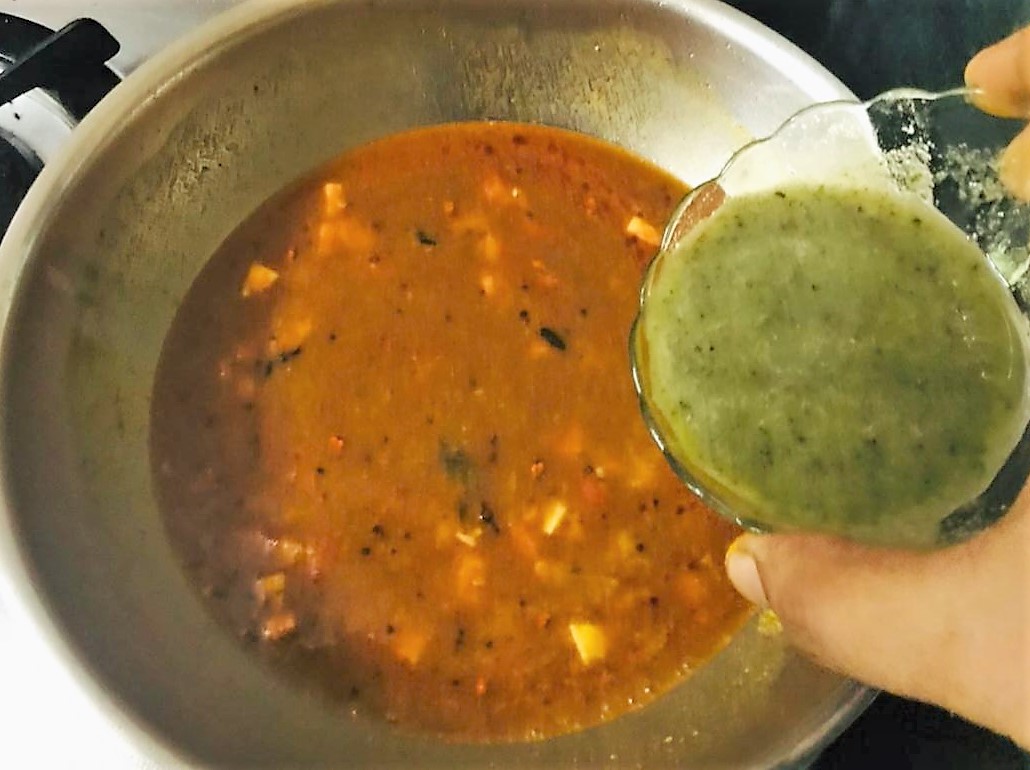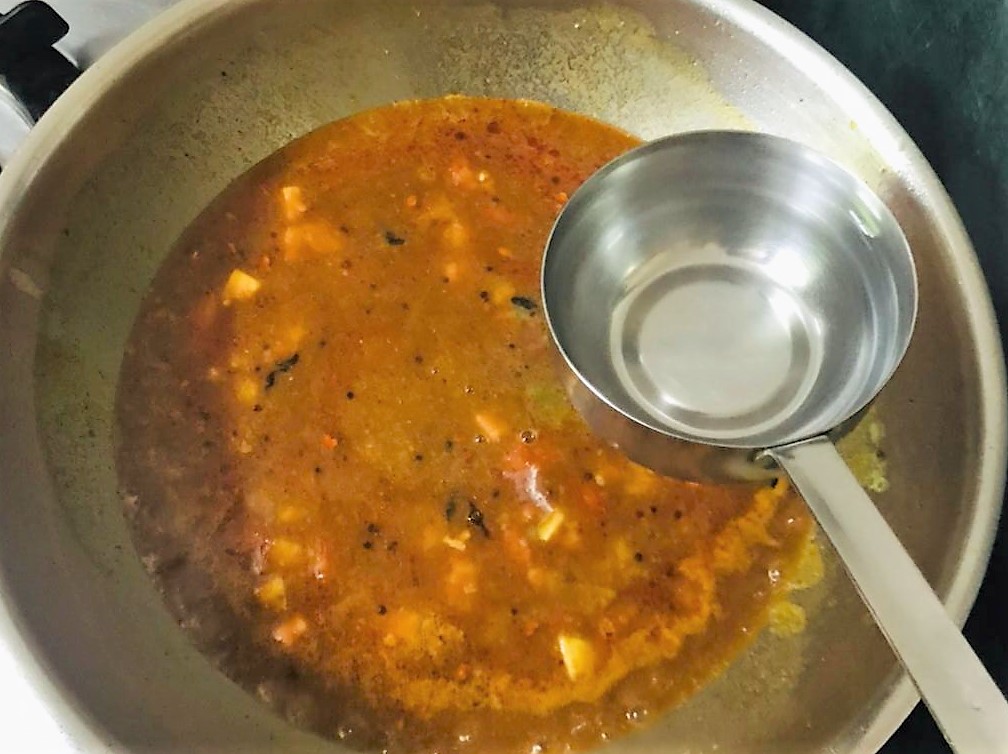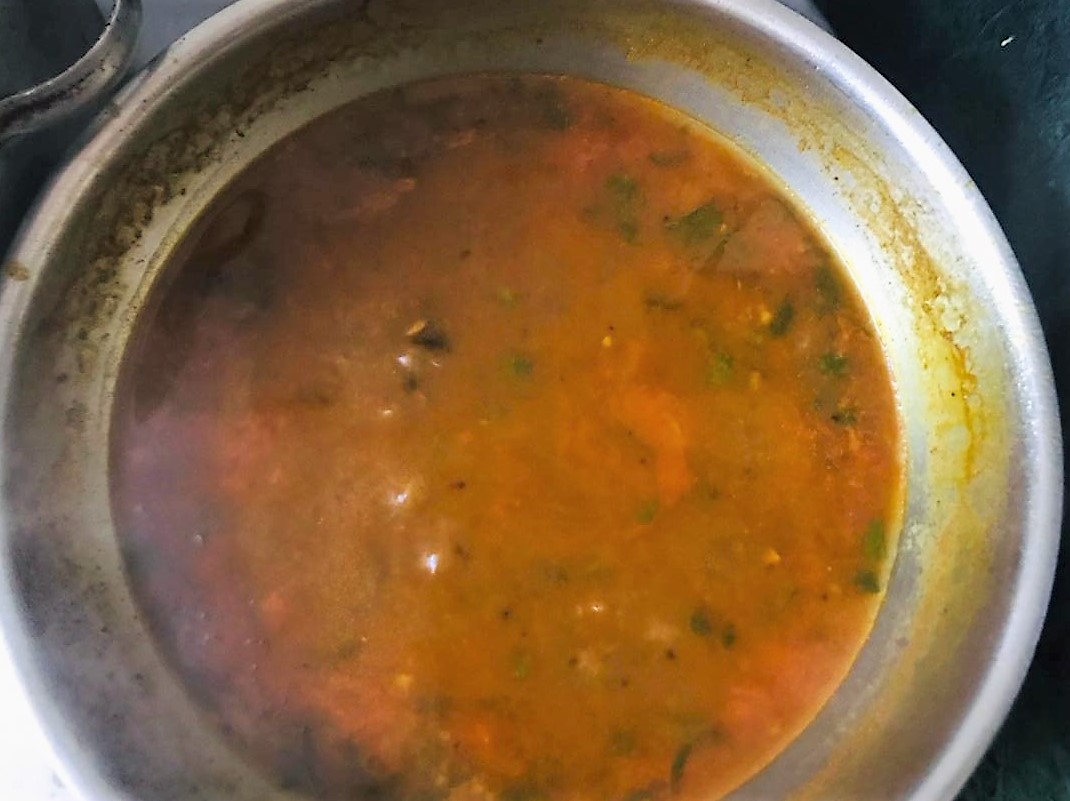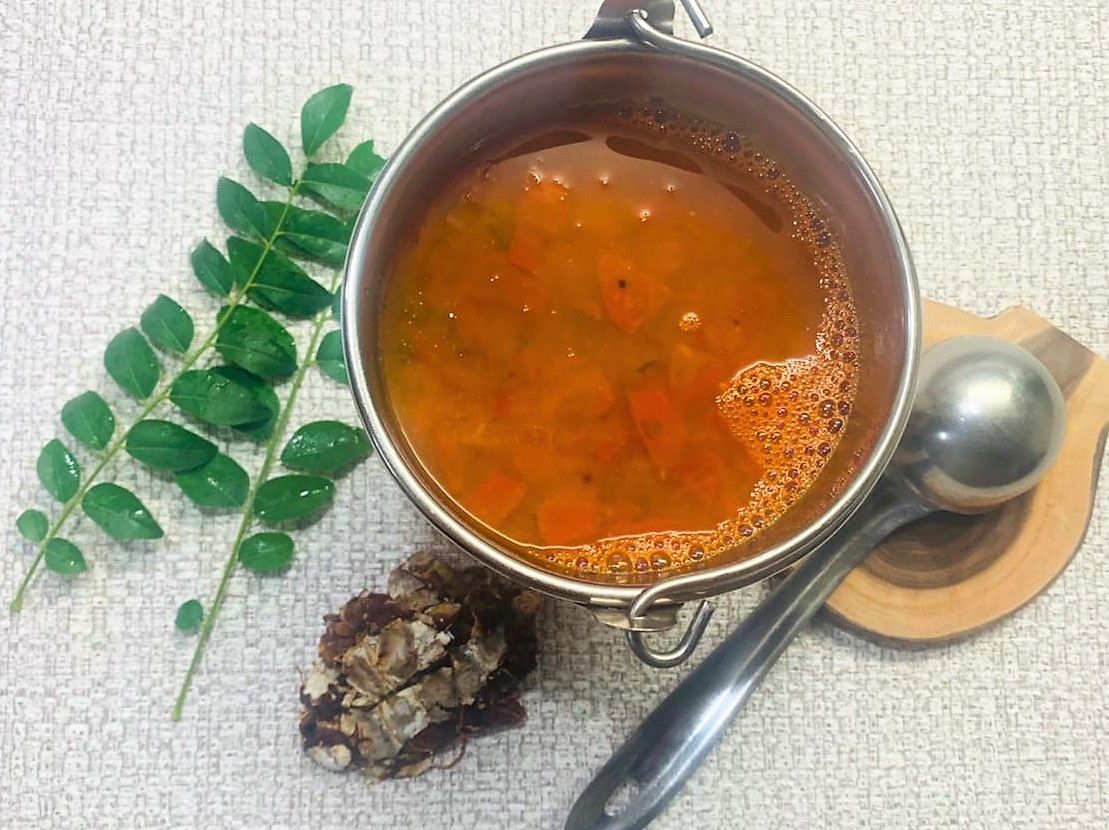 Add the tamarind tomato paste and sauté for a minute or until it comes to a boil. Next add the boiled dal along with the coriander paste. Add 3 cups of water and stir. Cover and cook for about 10 minutes on low heat.
After cooking it for 10 minutes, stir and serve it hot.