Grapes and Chilli Focaccia
Grapes and Chilli focaccia is a beautifully crisp and crunchy bread with fresh grapes and chilli giving it a beautiful flavour. I love the way the grapes burst in the oven, which seeps into the dough and gives it even more sweet fruity flavour.
Schiacciata and Focaccia are perhaps the most famous Italian flatbreads. They may seem similar to an untrained eye but differ slightly in texture. Tuscan Schiacciata is thinner and chewier, while focaccia is spongy and thick. The term schiacciata means 'squashed' or 'pressed' so, the dough is pressed down with fingers making it thinner. The difference between the two also comes down to the water content and the rising technique.
There are many kinds of focaccia in Italy, and they vary in terms of toppings, stuffing and sweetness. The one with grapes is traditionally made when the grapes are harvested for winemaking. Sweet, ripe grapes are used to top focaccia that is lightly seasoned with chillies. The addition of chillies gives a flavour hit to the sweet grapes creating a taste that is truly addictive.
My Grapes and Chilli Focaccia is a fuss free recipe of a perfectly soft and fluffy and satisfyingly chewy focaccia with sweet grapes and a hint of chilli. This bread can be enjoyed at breakfast, dessert, or as any anytime snack.
Other Italian recipes worth trying are Focaccia, Vanilla Panna Cotta, Florentine Spinach Bean Pizza Strips, Classic Basil Pesto, Homemade Pizza Dough Recipe, Mushroom Risotto with Parmesan Crisp and Vegetable Pesto Spaghetti to name a few.
Ingredients
1 cup (225ml) lukewarm water
1 teaspoon dried yeast
2½ cups plain flour (or more as needed to form the dough)
1 teaspoon sugar
1 teaspoon salt
2 tablespoons olive oil
For Grapes and Chilli Topping
1-2 chopped red chillies
100gm red grapes
1 teaspoon dried herbs
1 tablespoon olive oil
½ teaspoon sea salt
Directions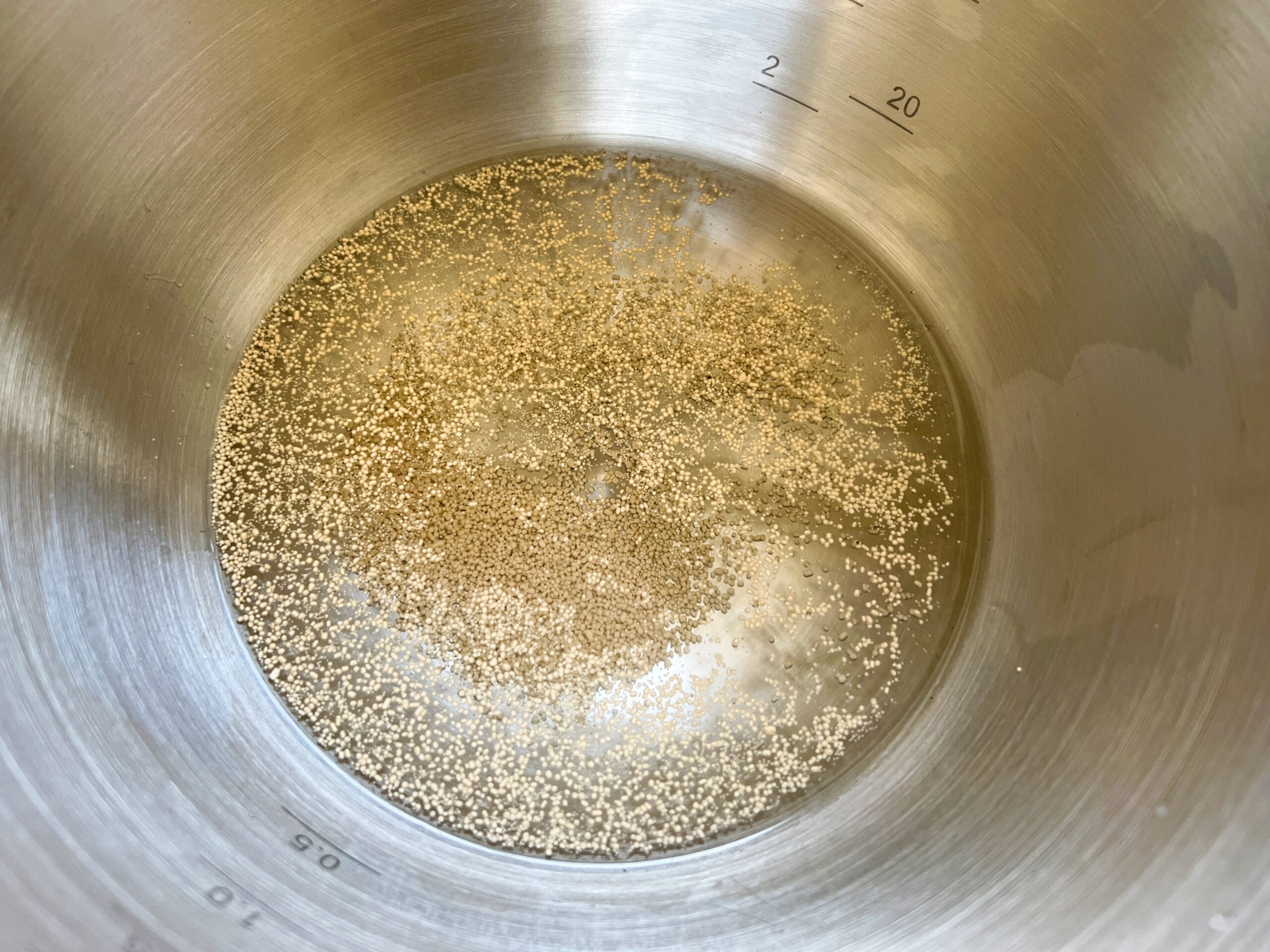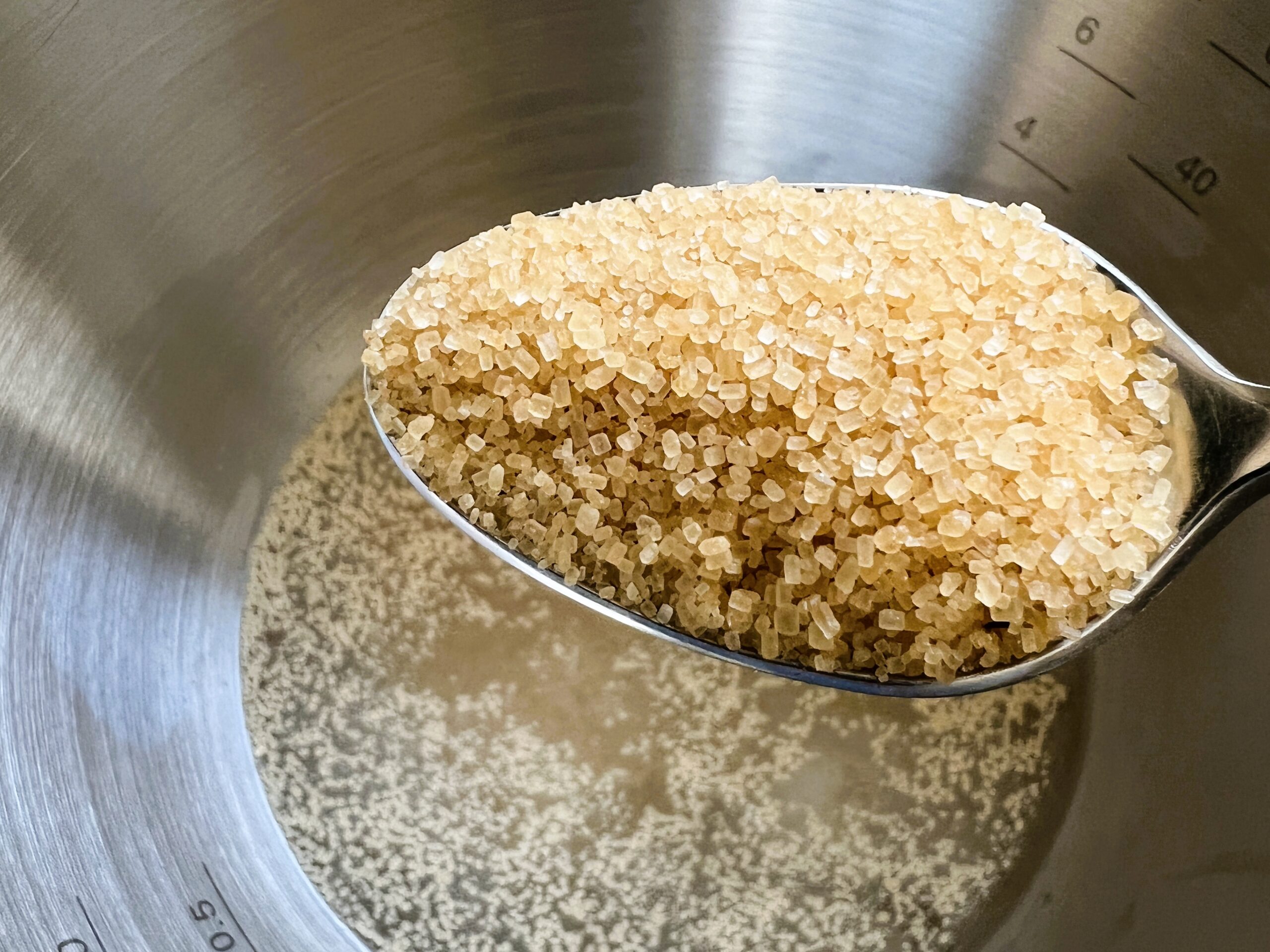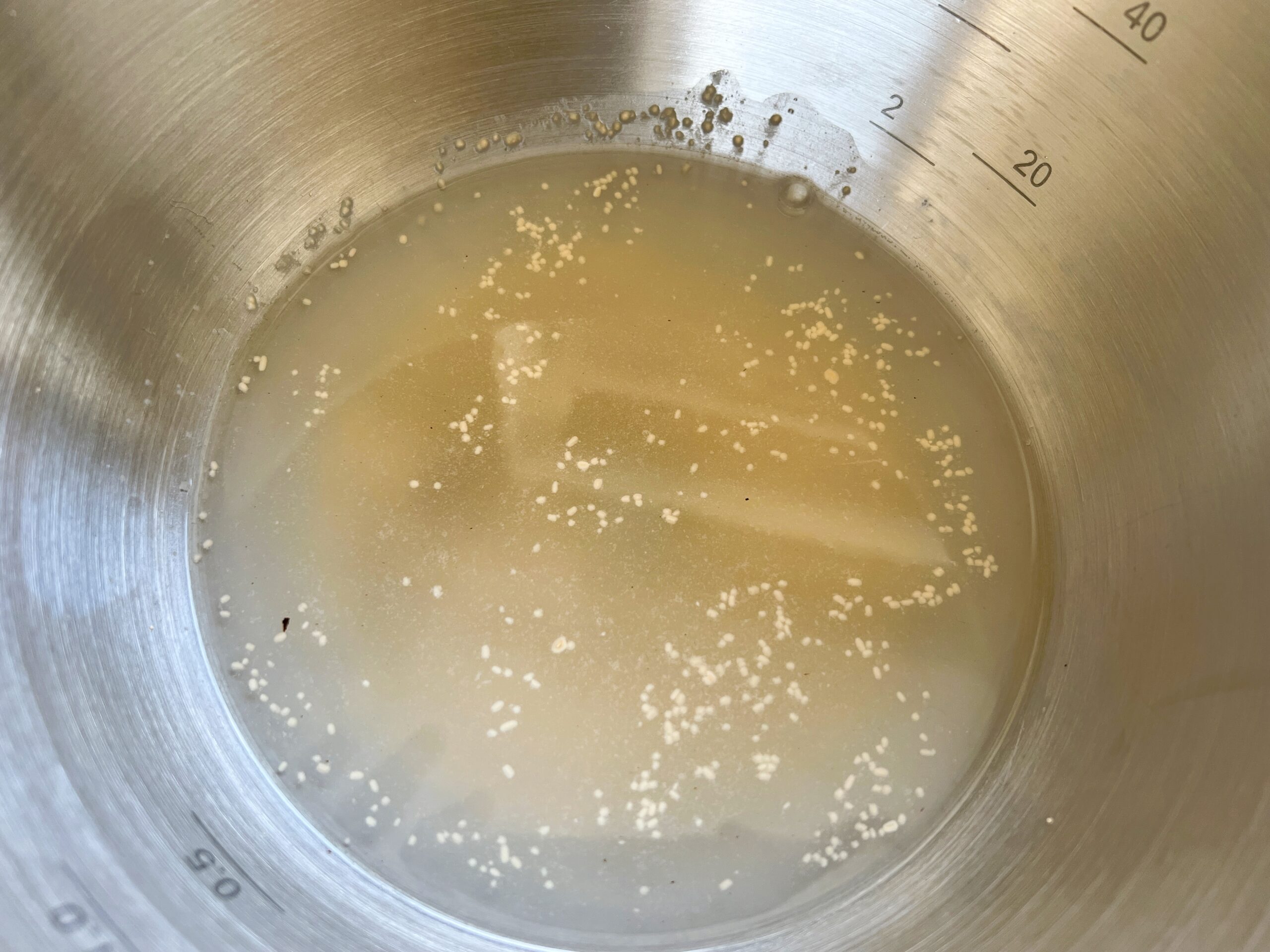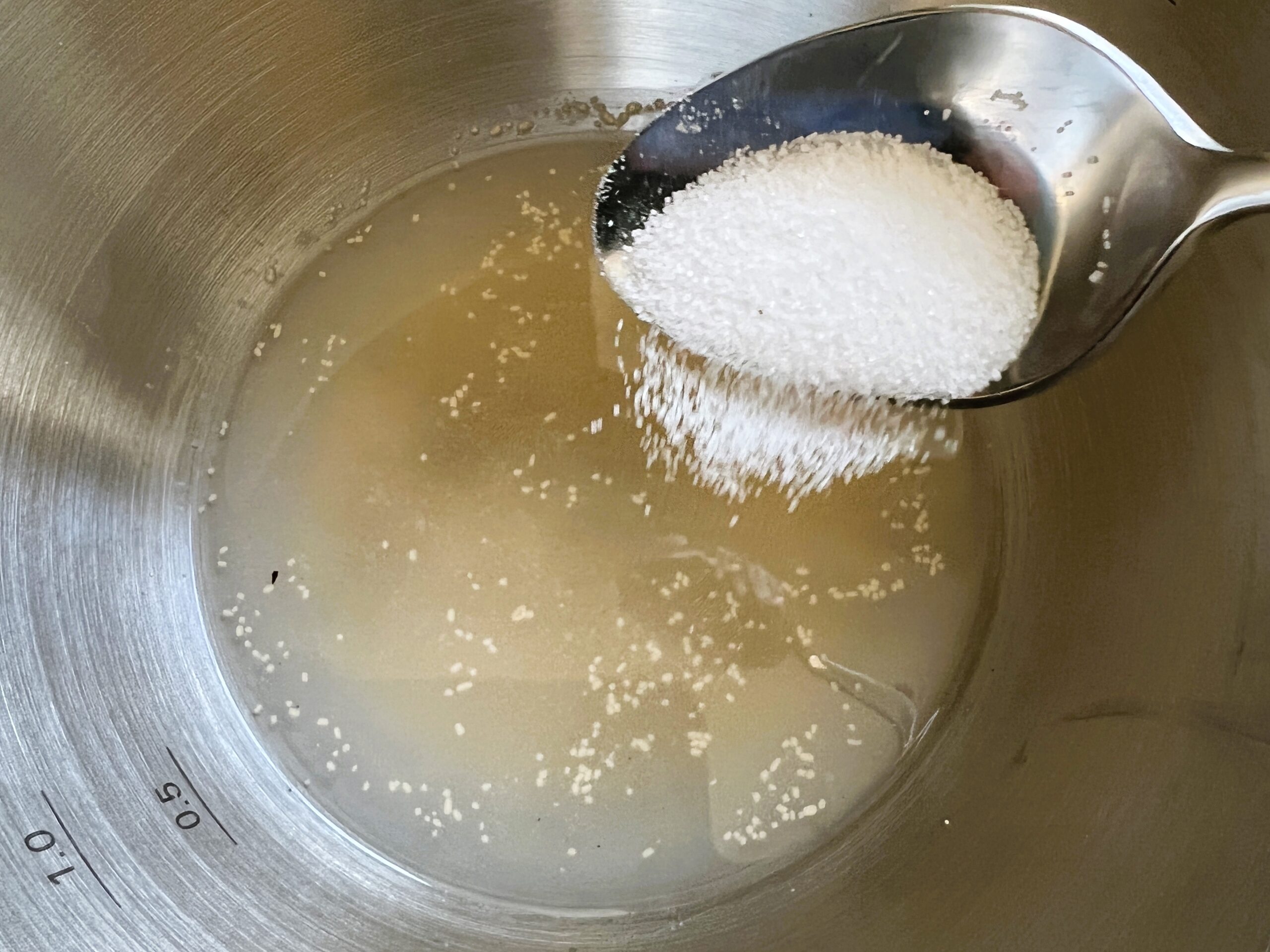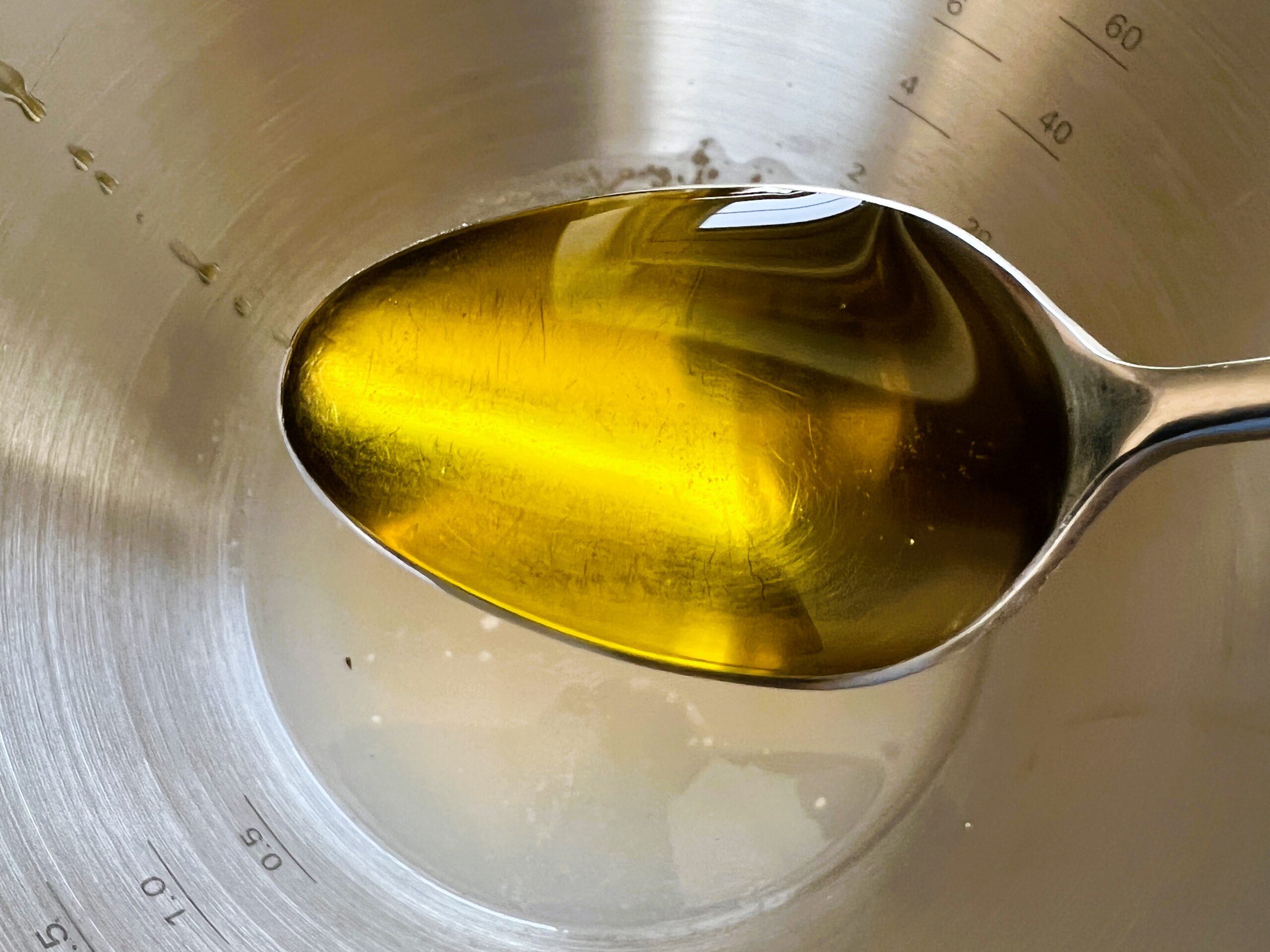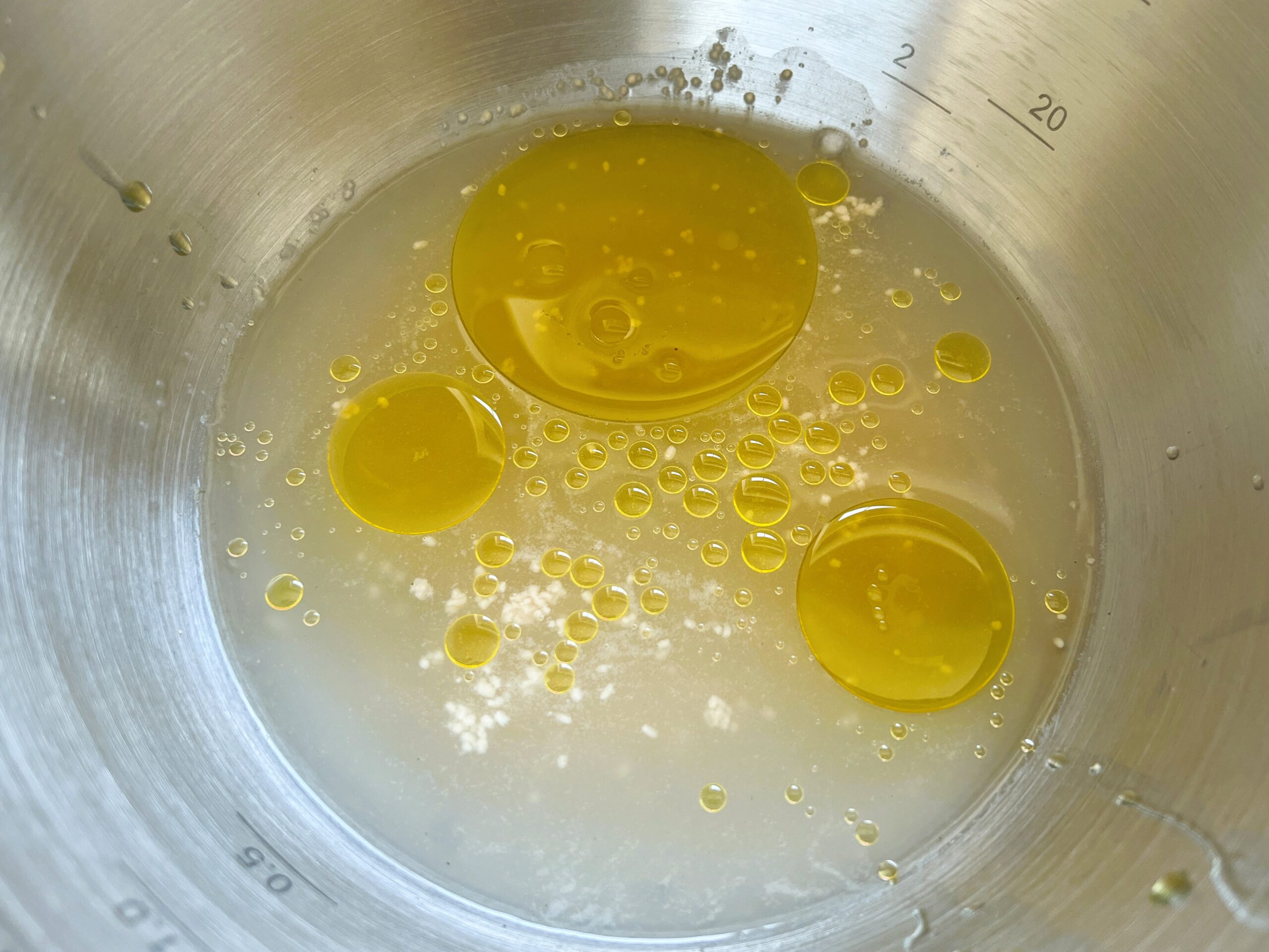 In a bowl mix the water, yeast and sugar. Allow the mixture to sit for few minutes until frothy. Add the salt and oil.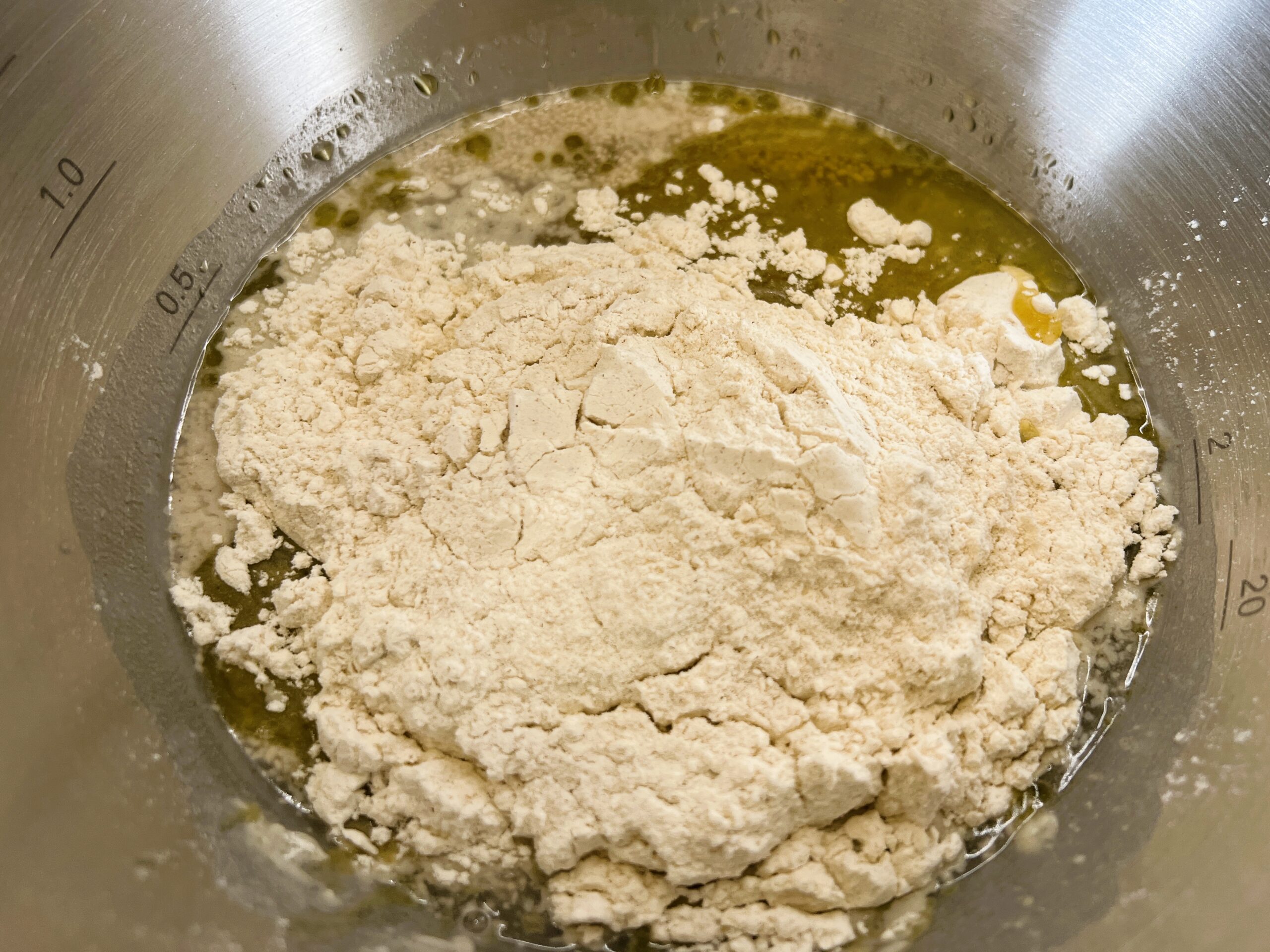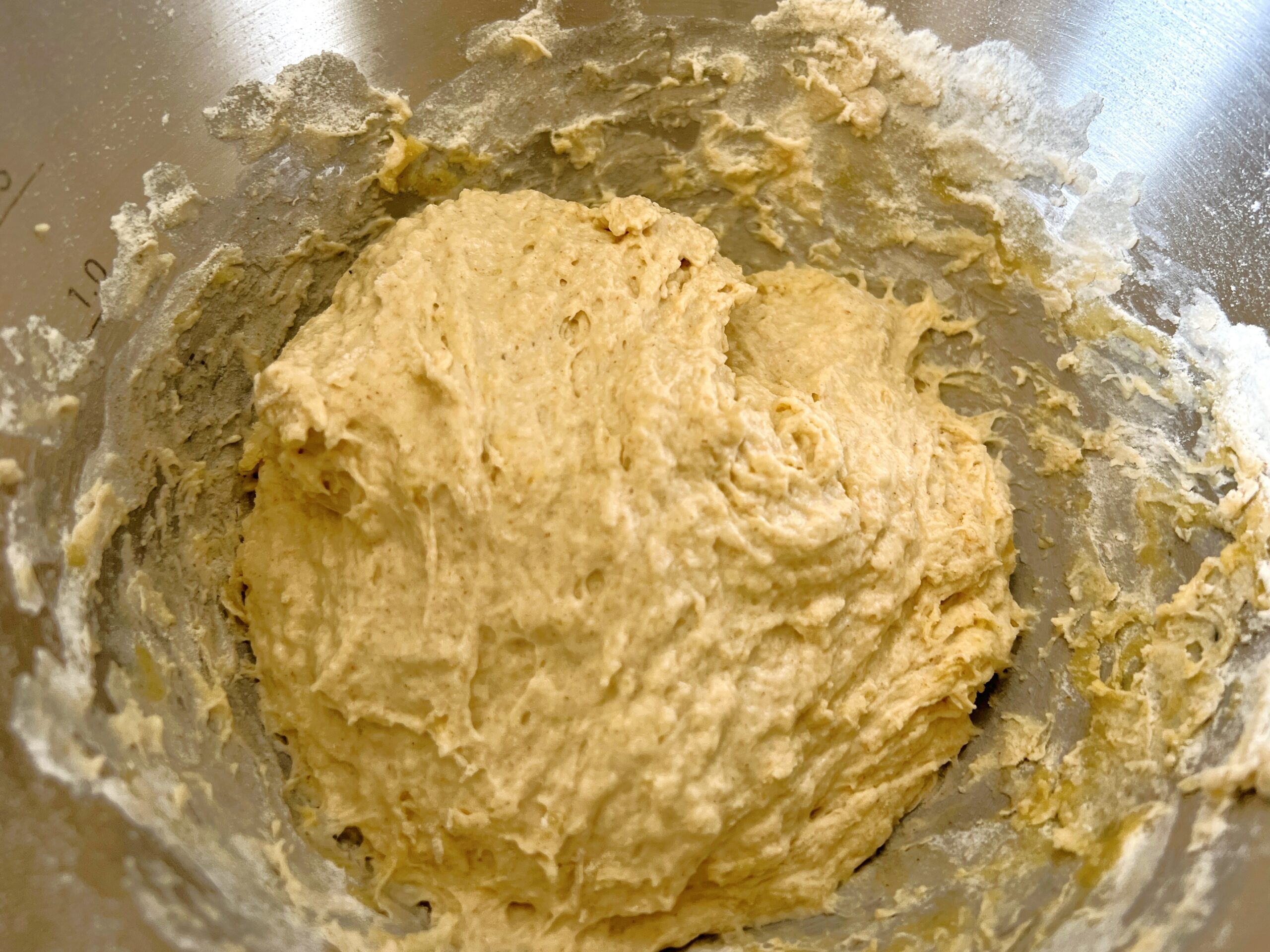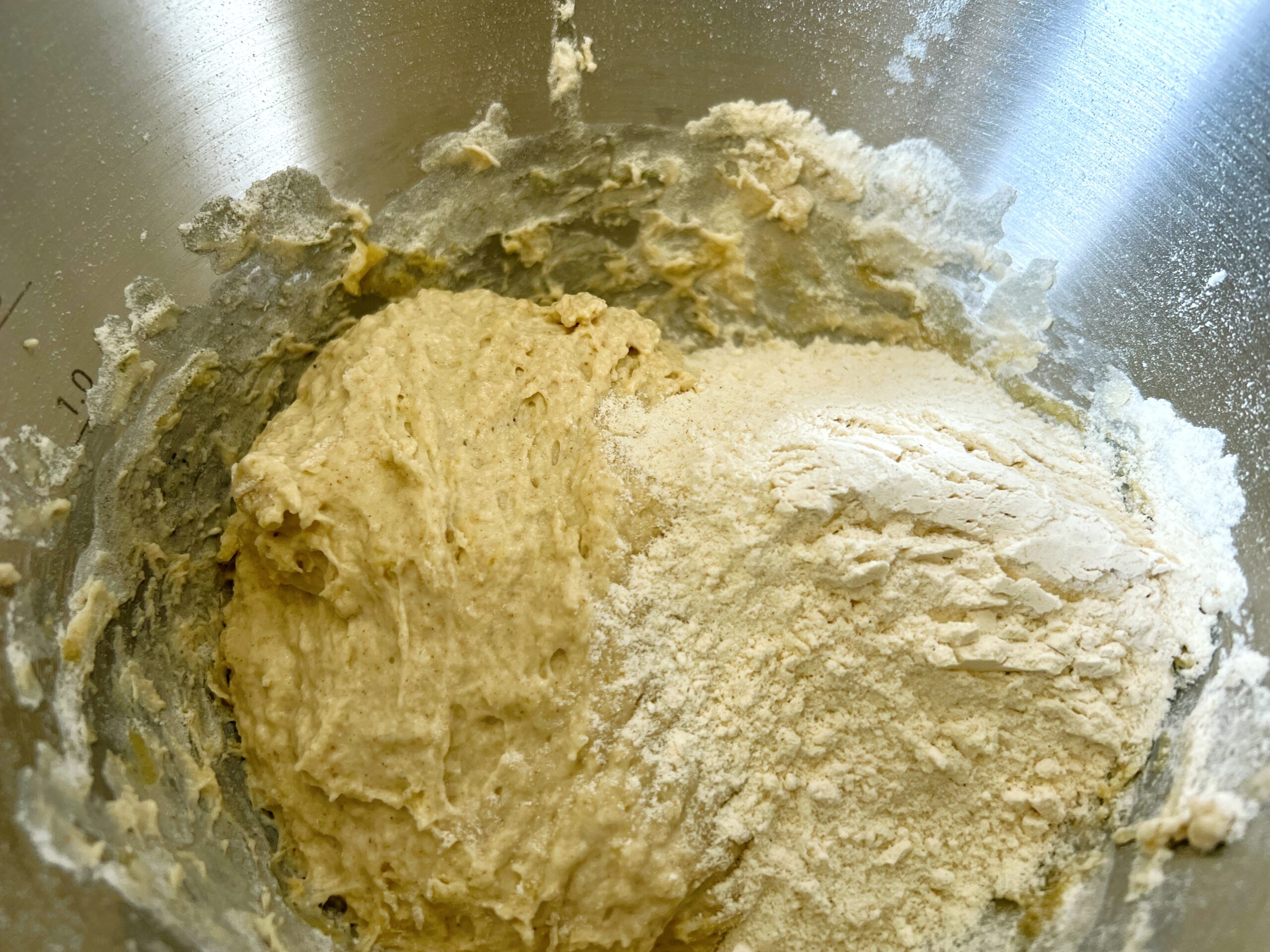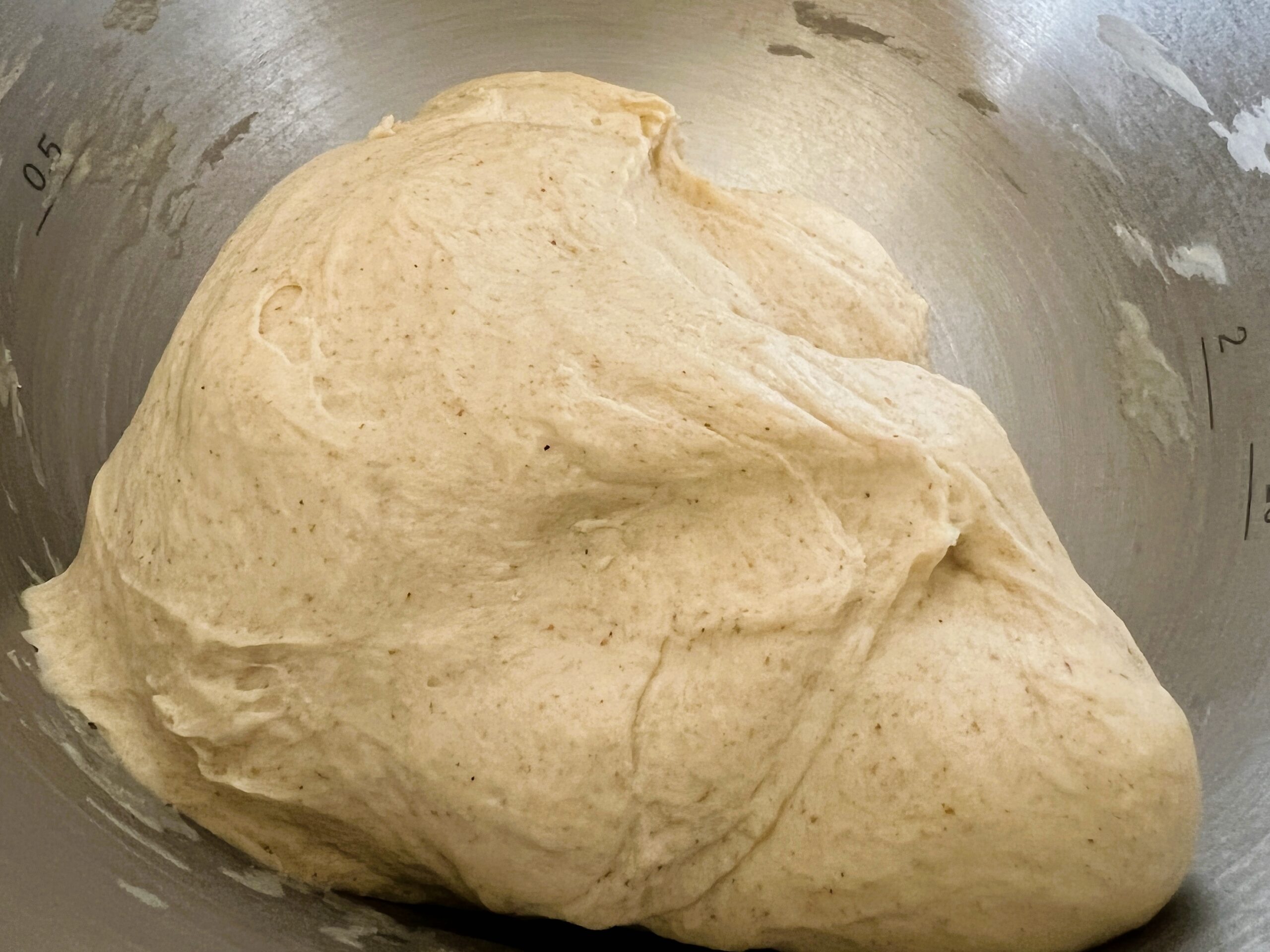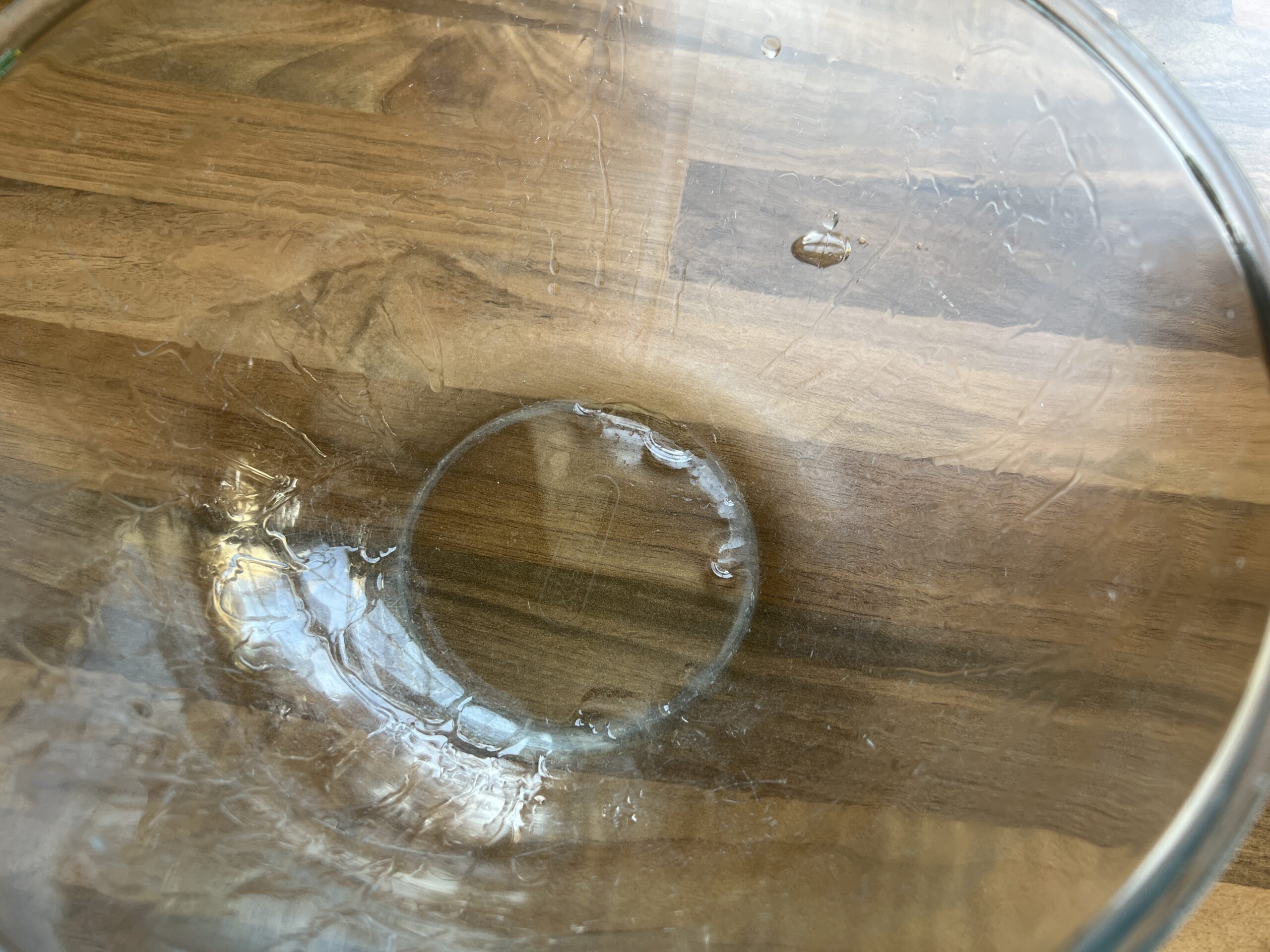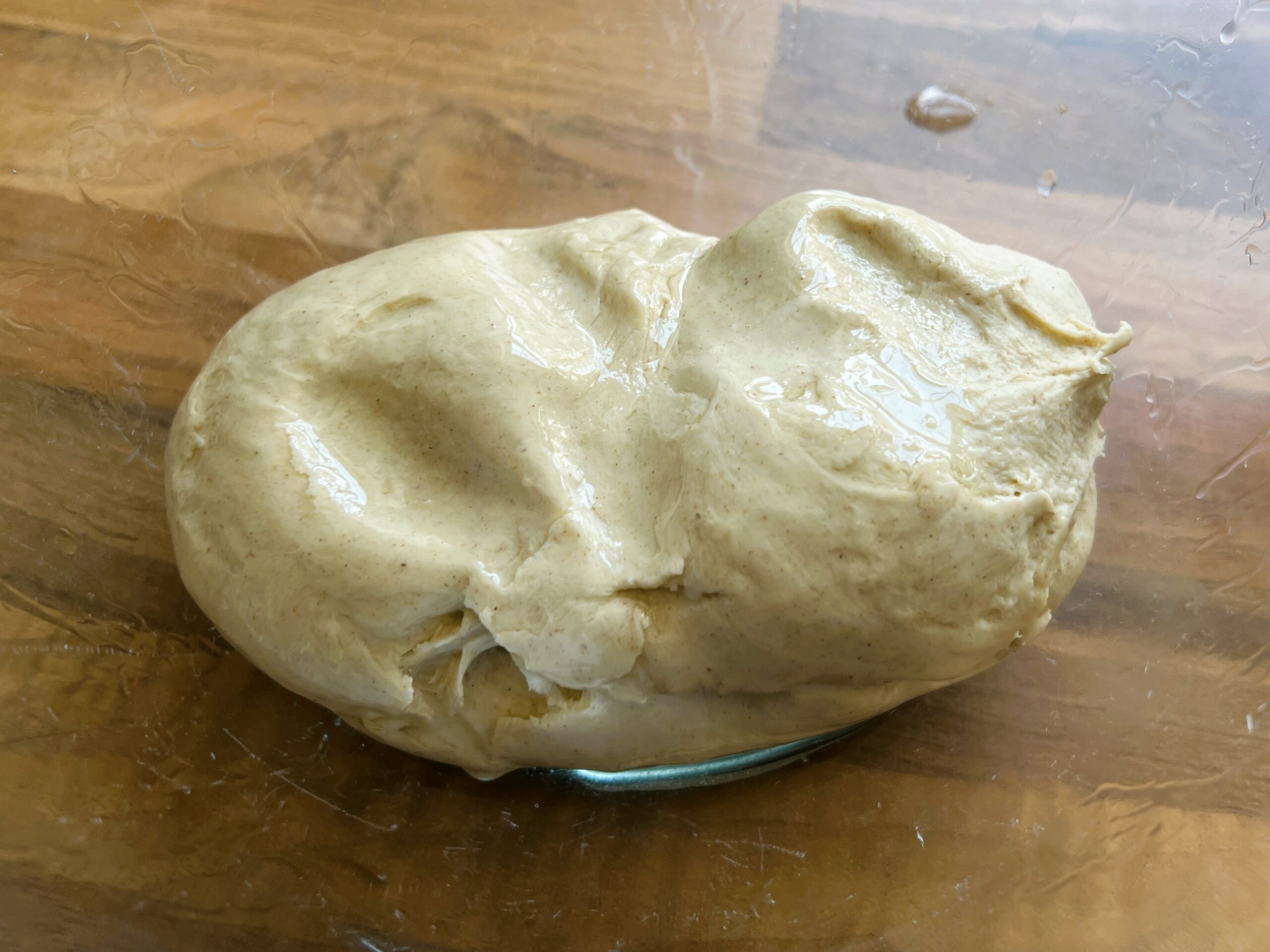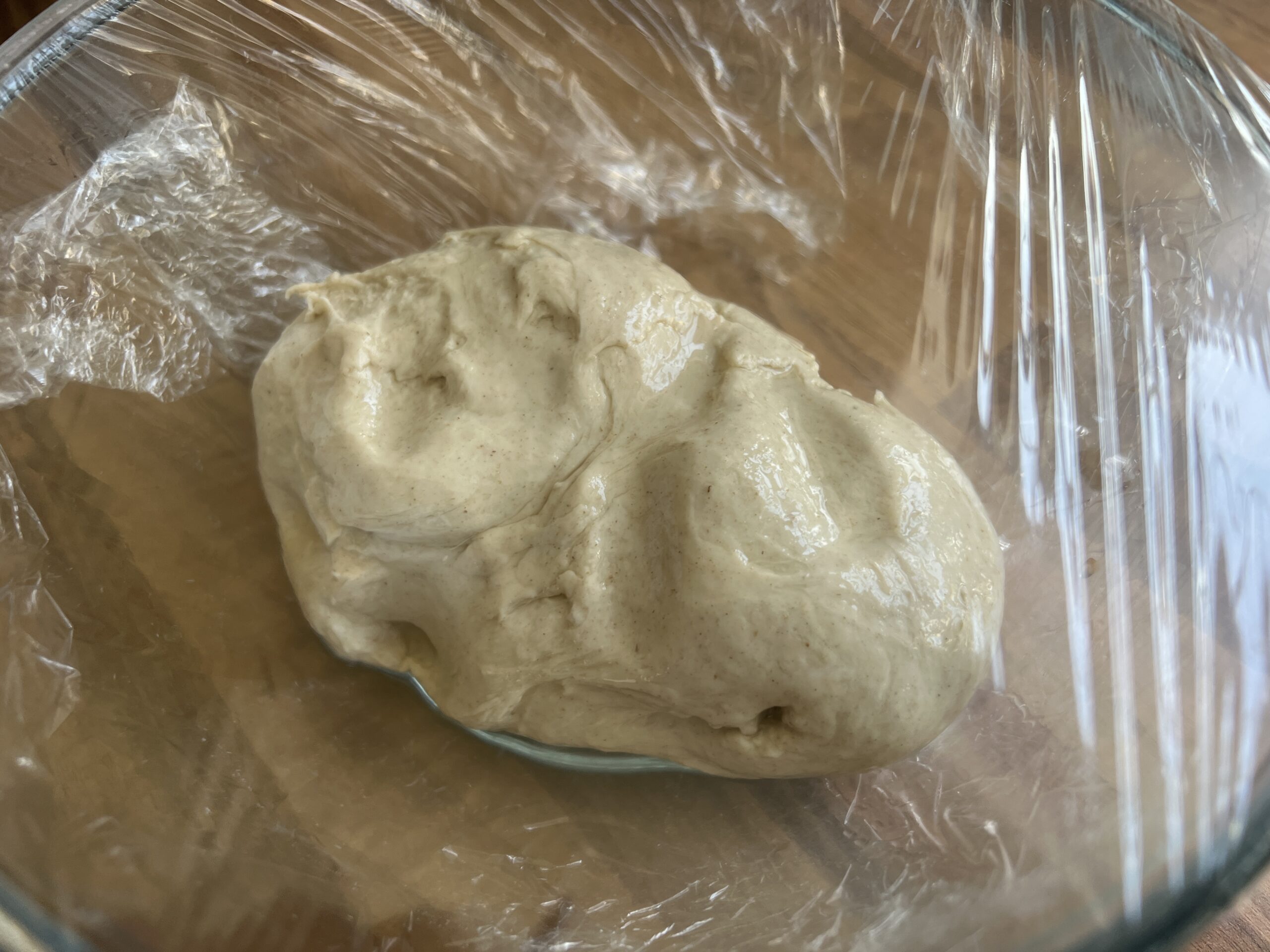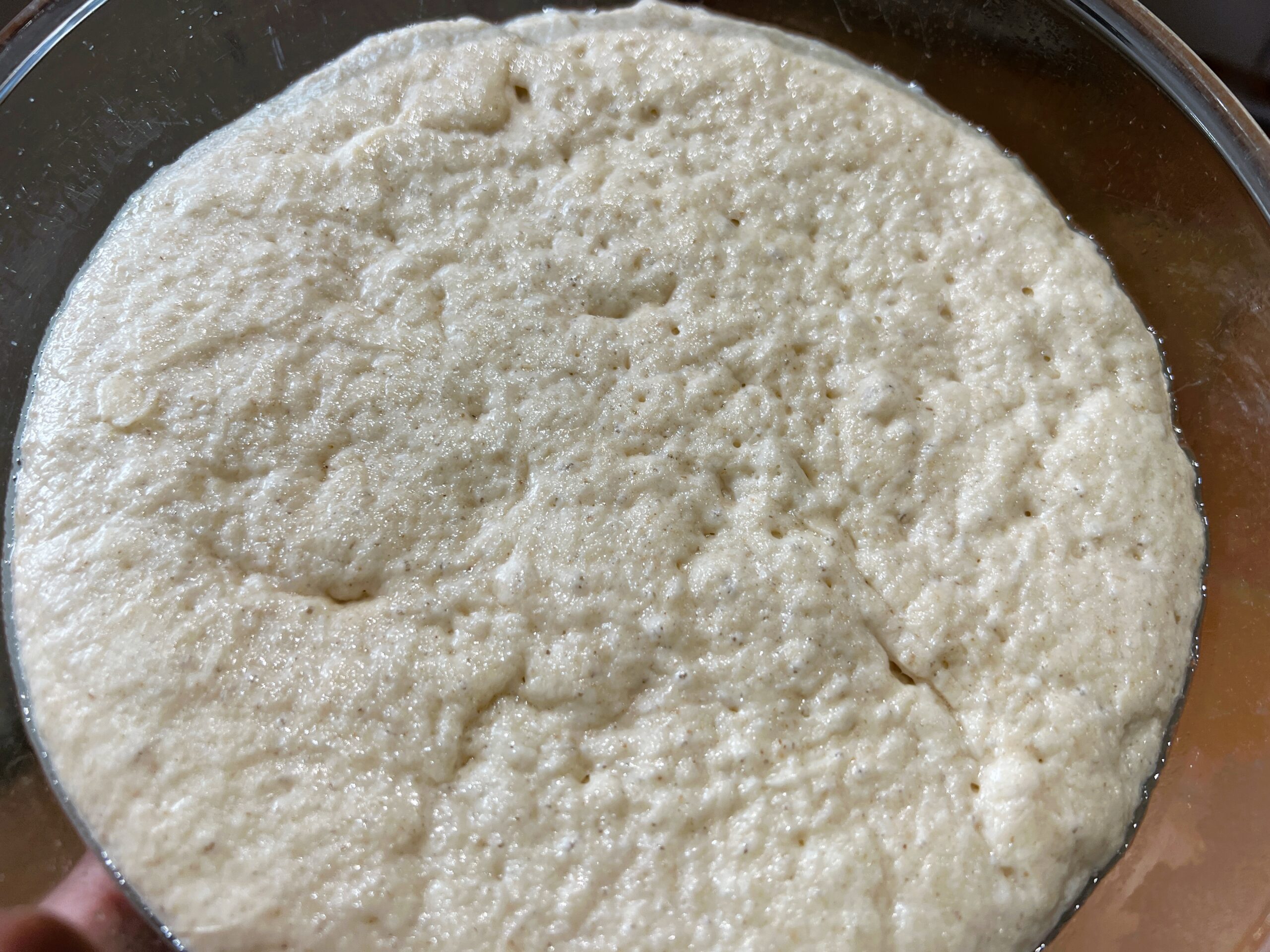 Add the flour and mix to make a smooth dough. Continue mixing until you have an elastic and just slightly sticky ball of dough. You may need to add in a little bit more flour, but the key is to remember that the dough should be slightly sticky and hydrated.
Grease a large bowl and gently scrape the dough into it. Turn the dough to coat it in oil. Cover the bowl and a let the dough rise at room temperature until doubled for 1-2 hours.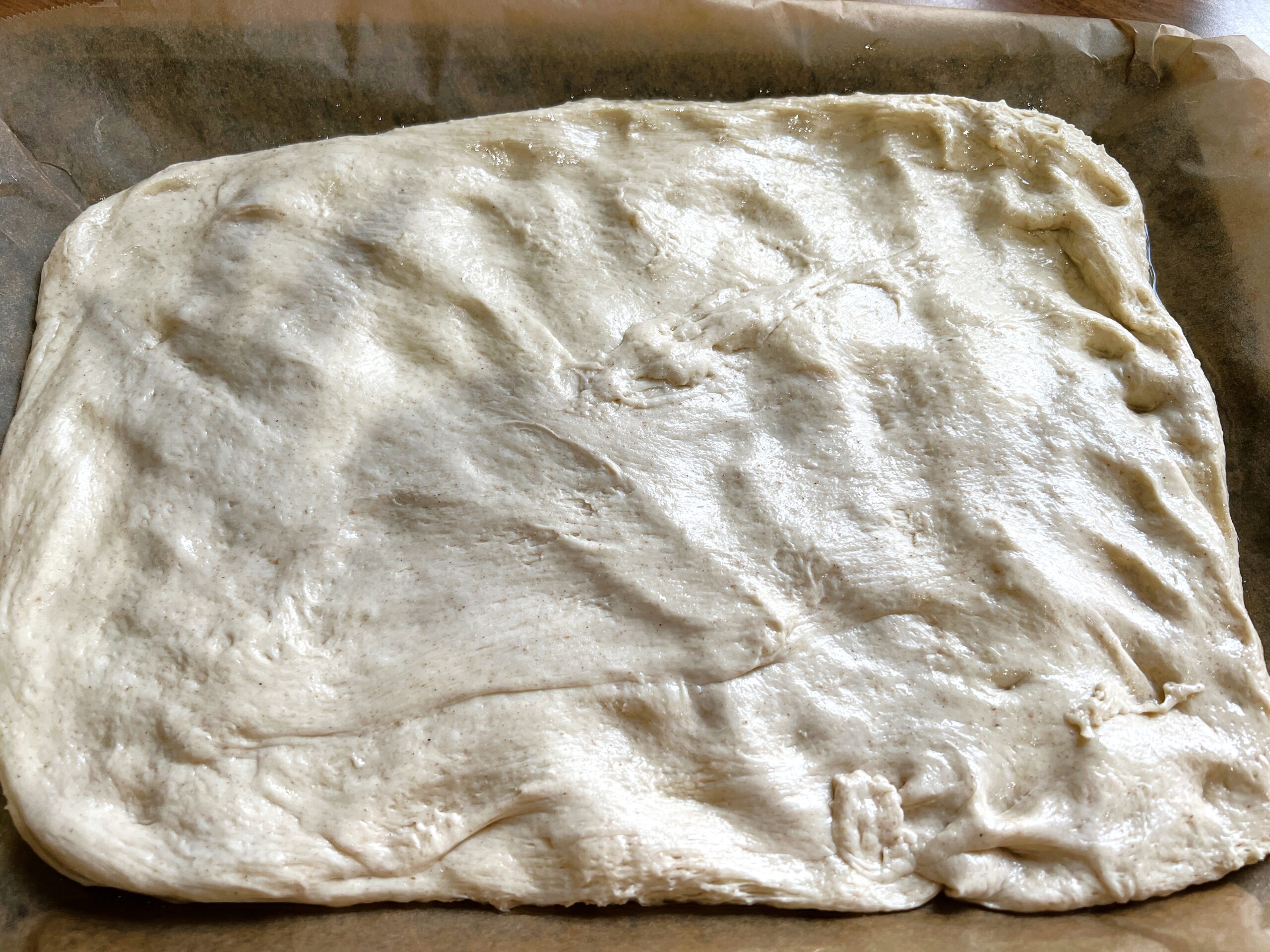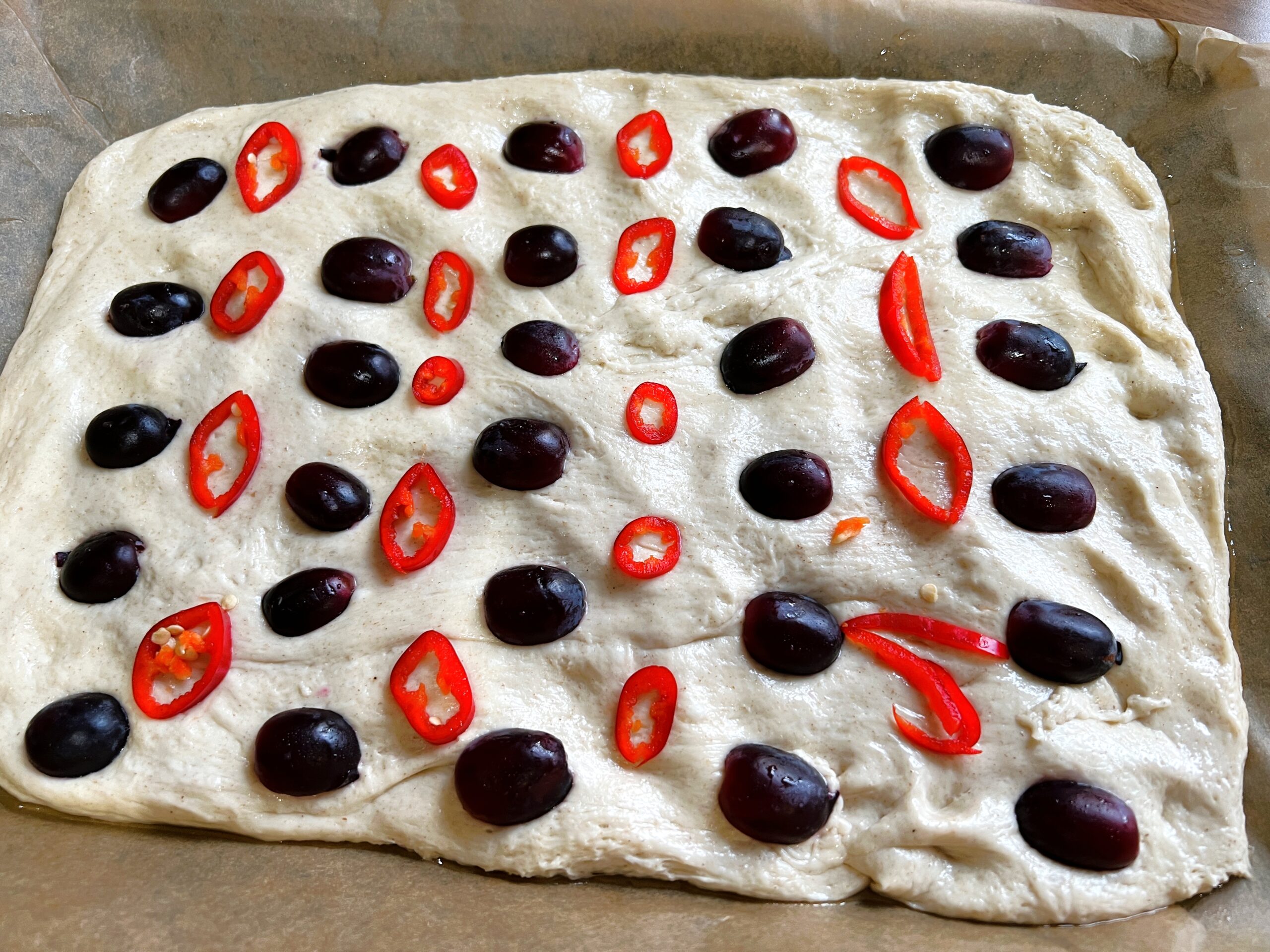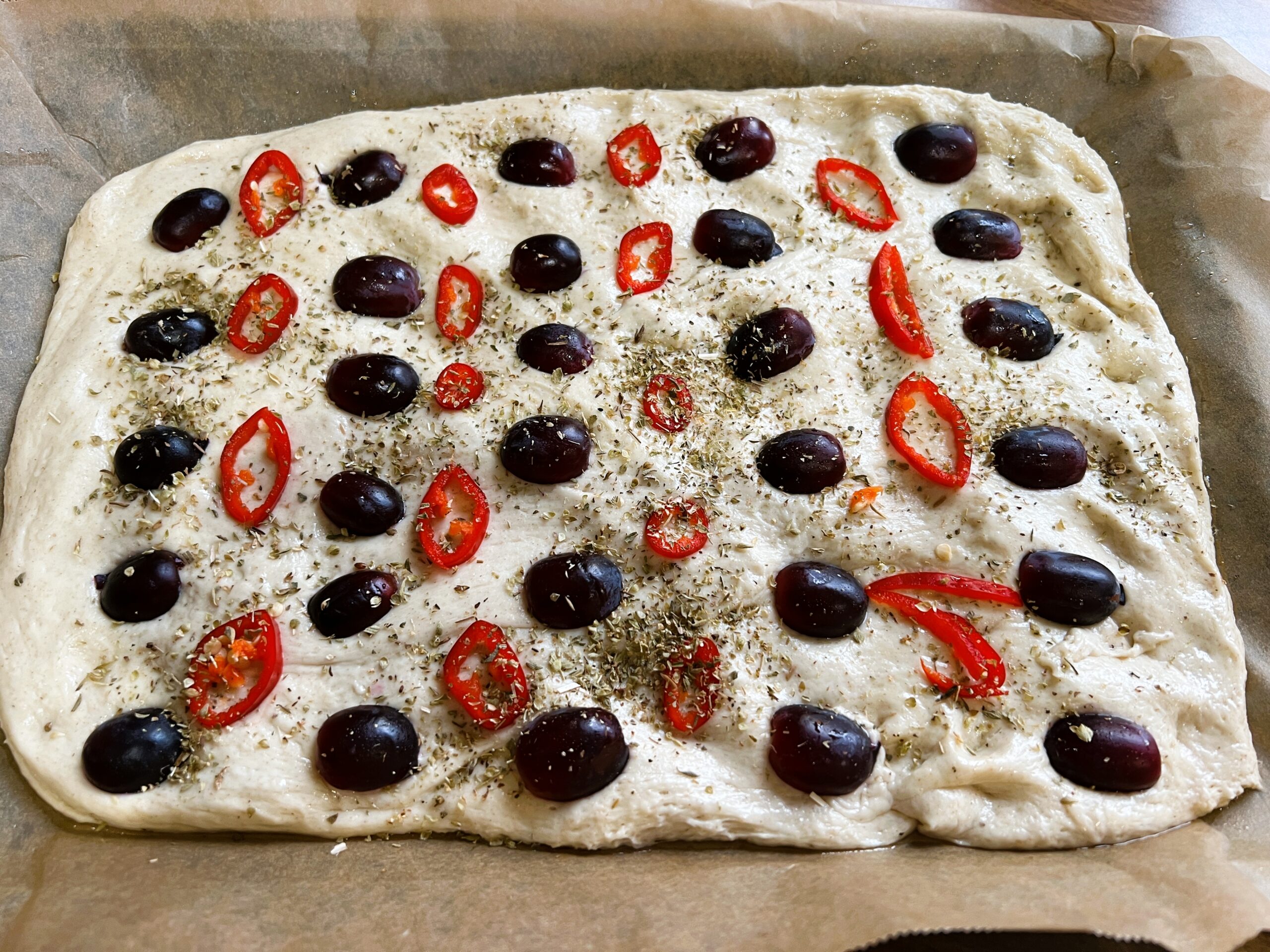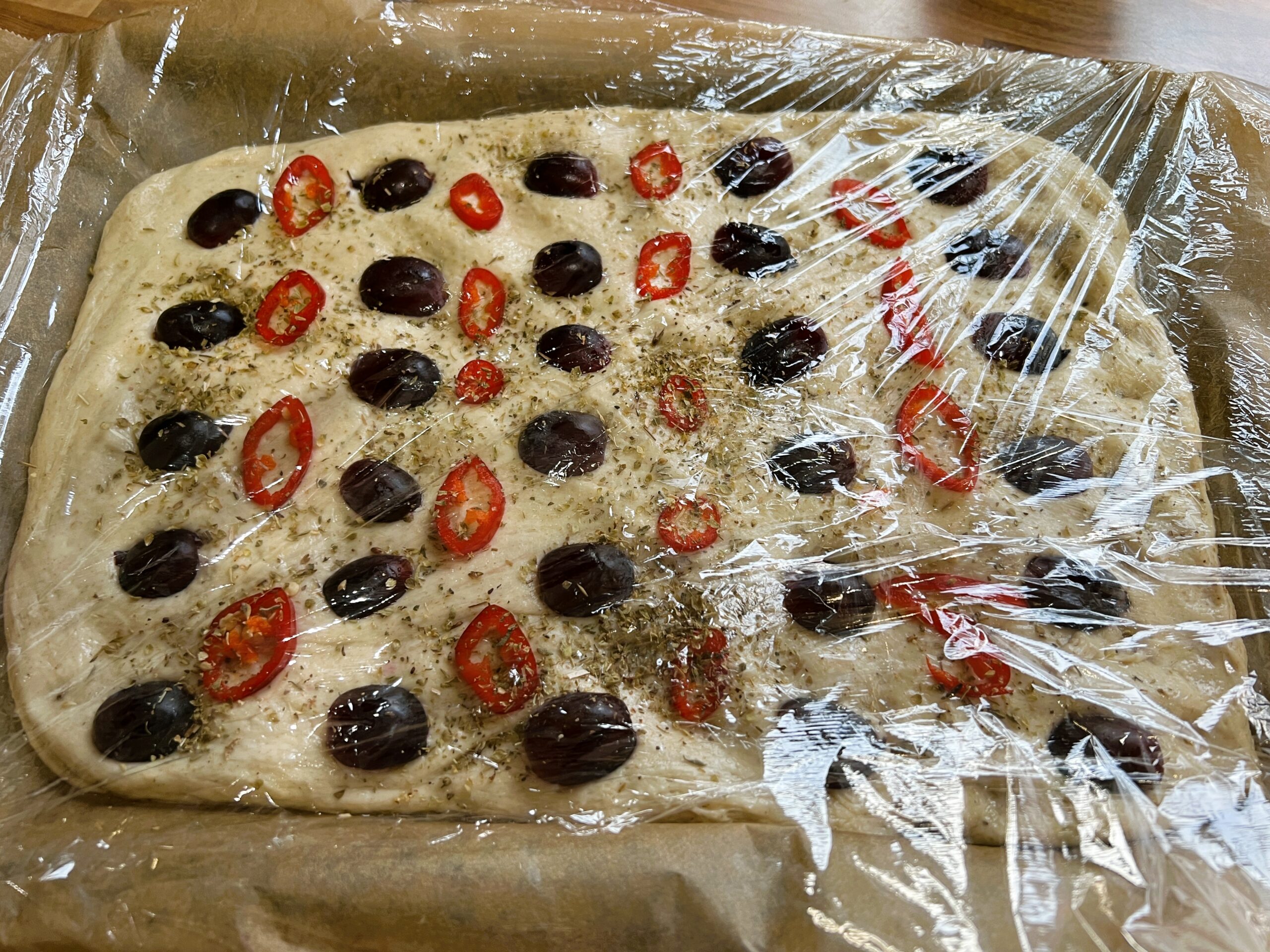 Line a baking tray with baking parchment and drizzle a good pour of olive oil on a parchment. Then scoop the dough onto the parchment. Flatten the dough out into a roughly rectangular shape with your hands, until it thinly and evenly covers the entire surface of the baking tray. .
Arrange the grapes and chillies on the surface of the focaccia. (Make sure not to place too many grapes in a cluster, because they will weigh down the dough too much). You don't want to cover the entire surface, so make sure you leave some areas blank. Sprinkle the top evenly with sea salt and herbs.
Cover the dough again and let it rest in a warm place for 1-2 hours to rise.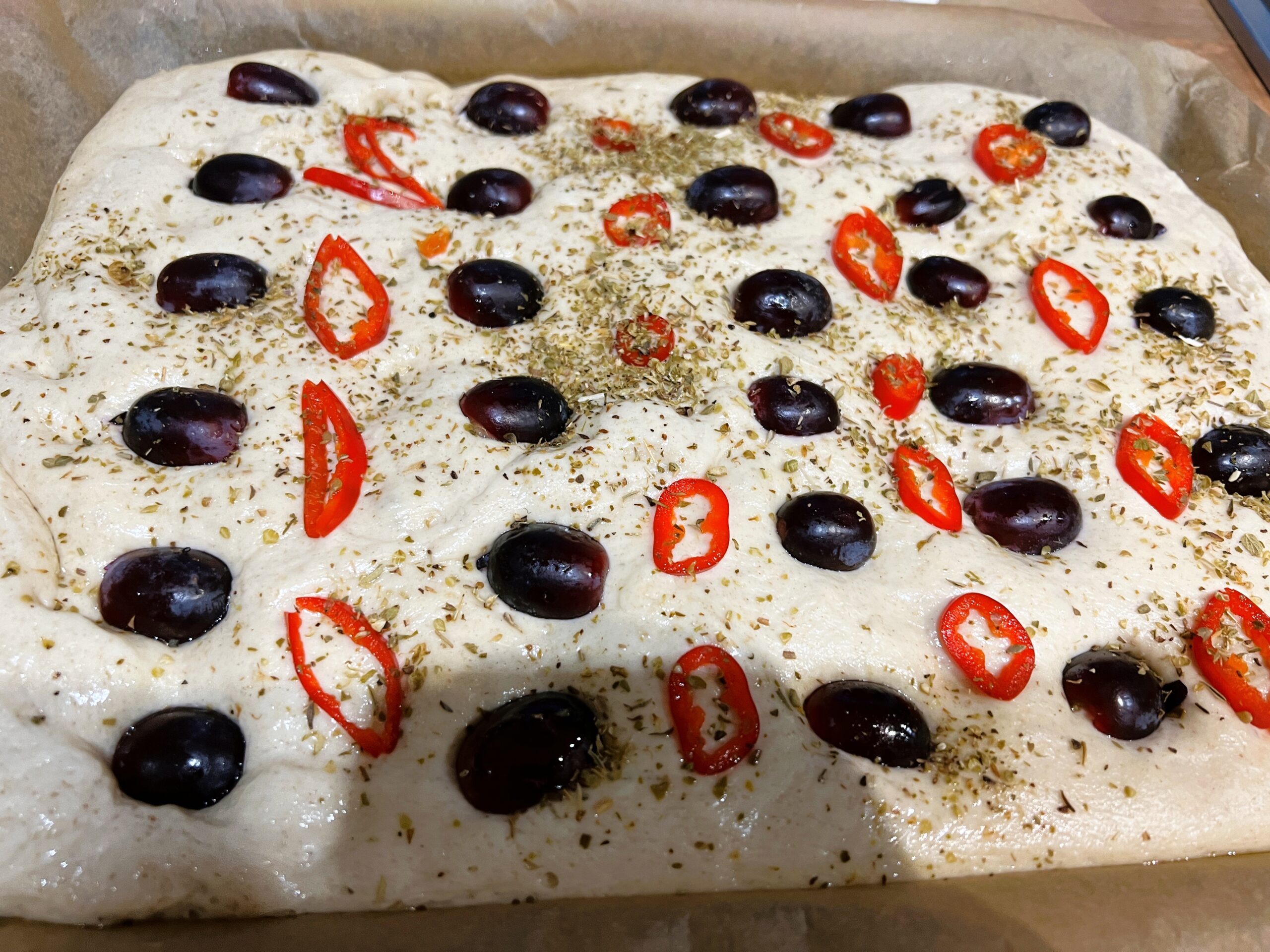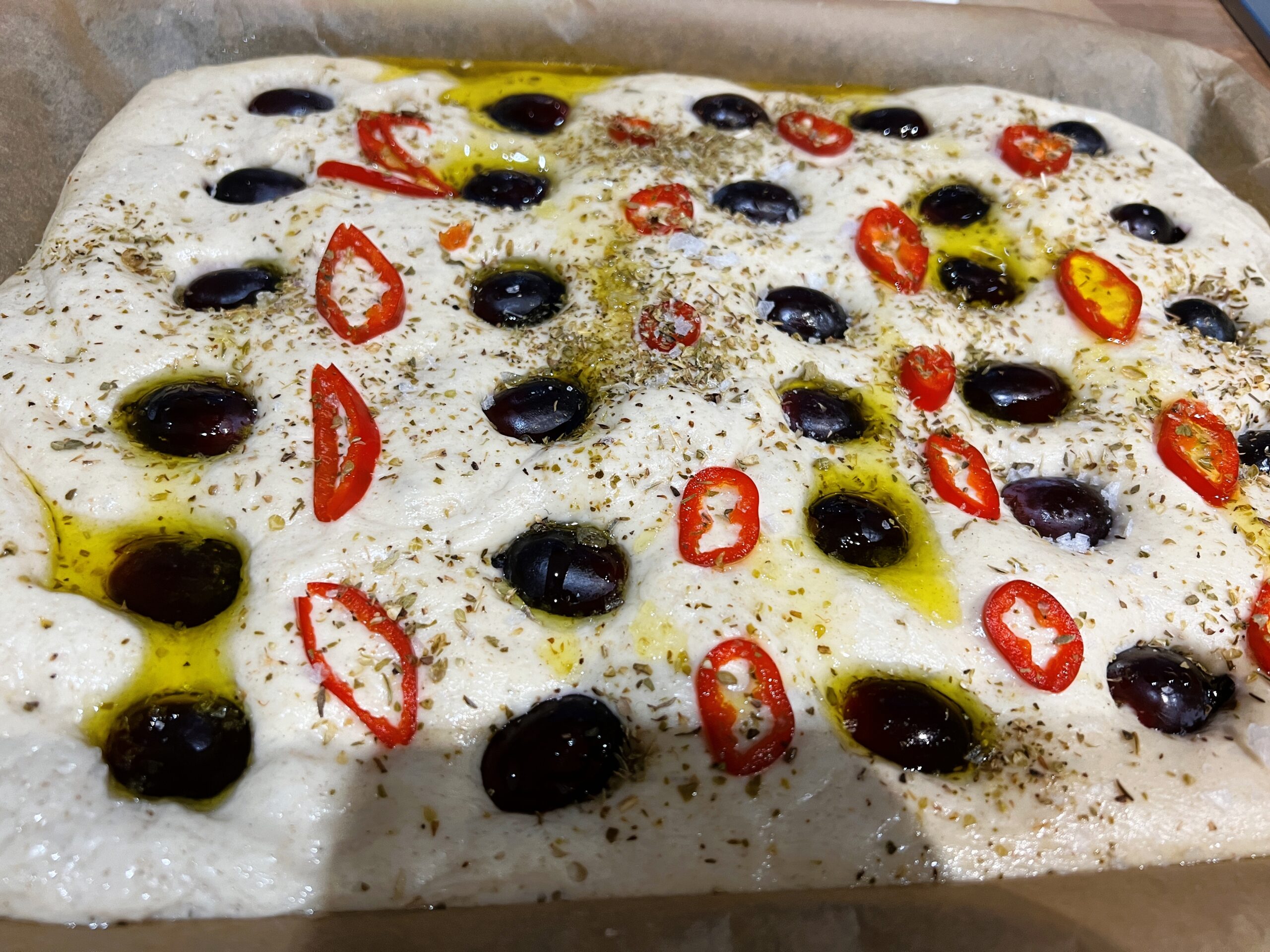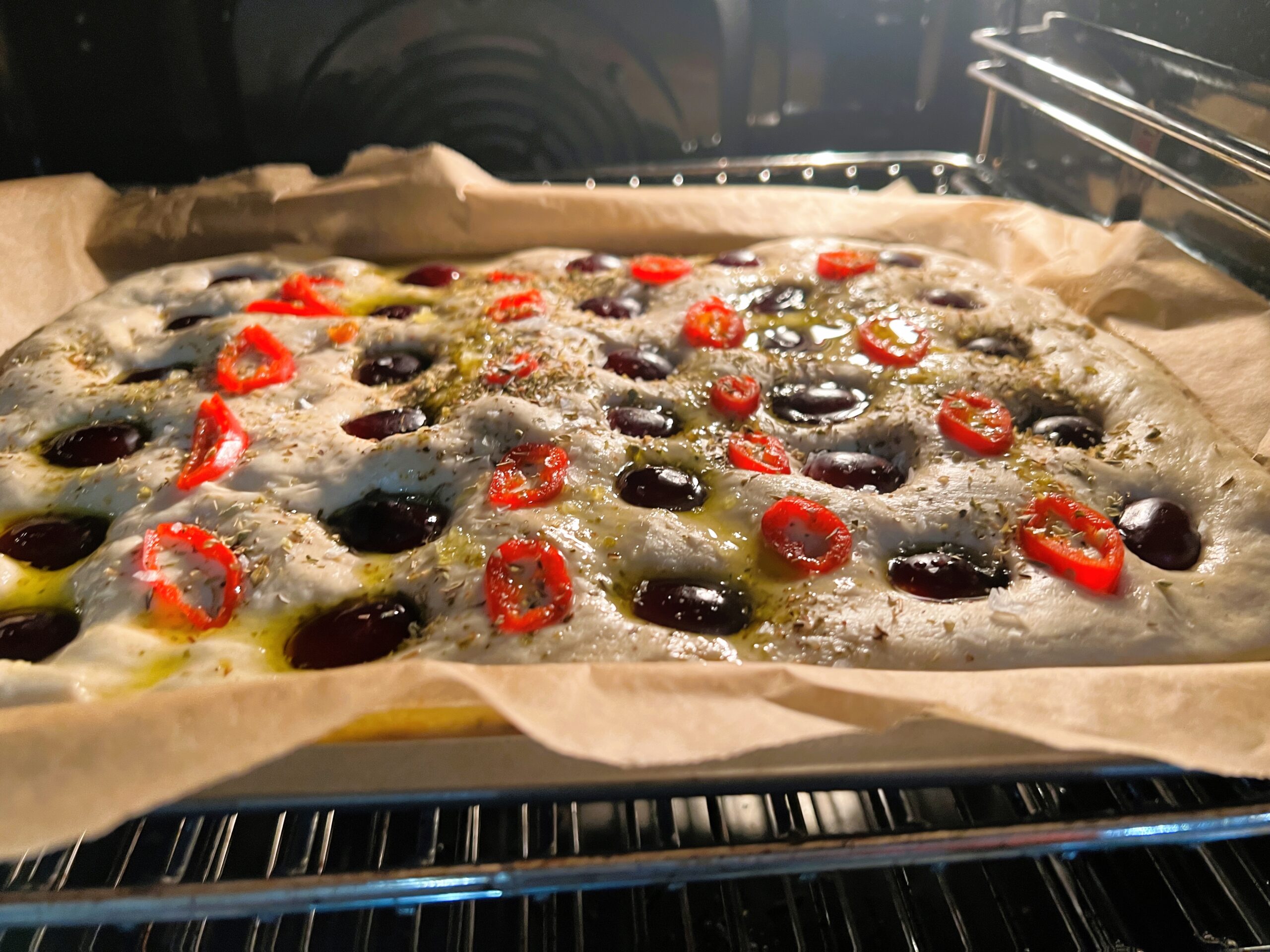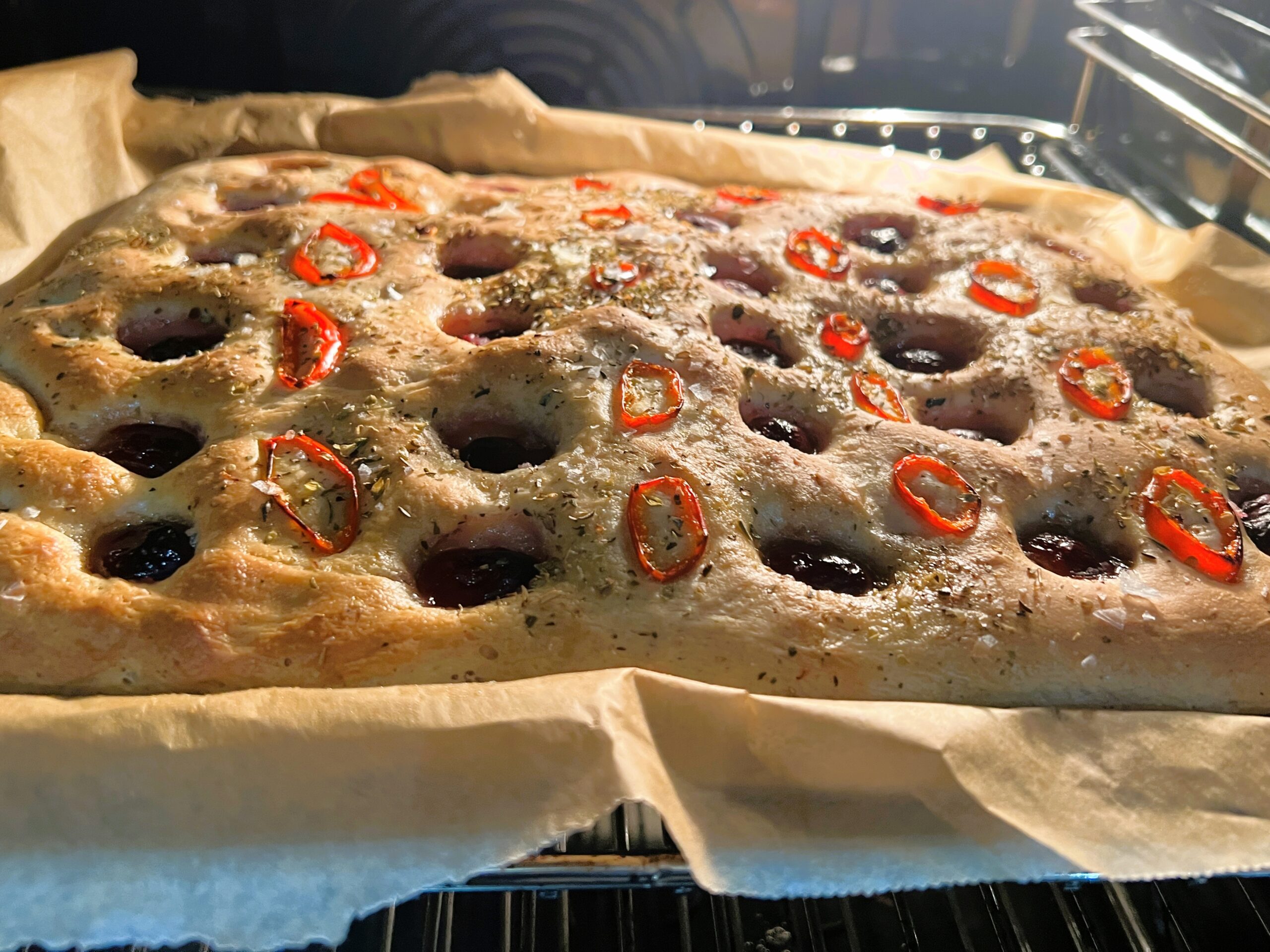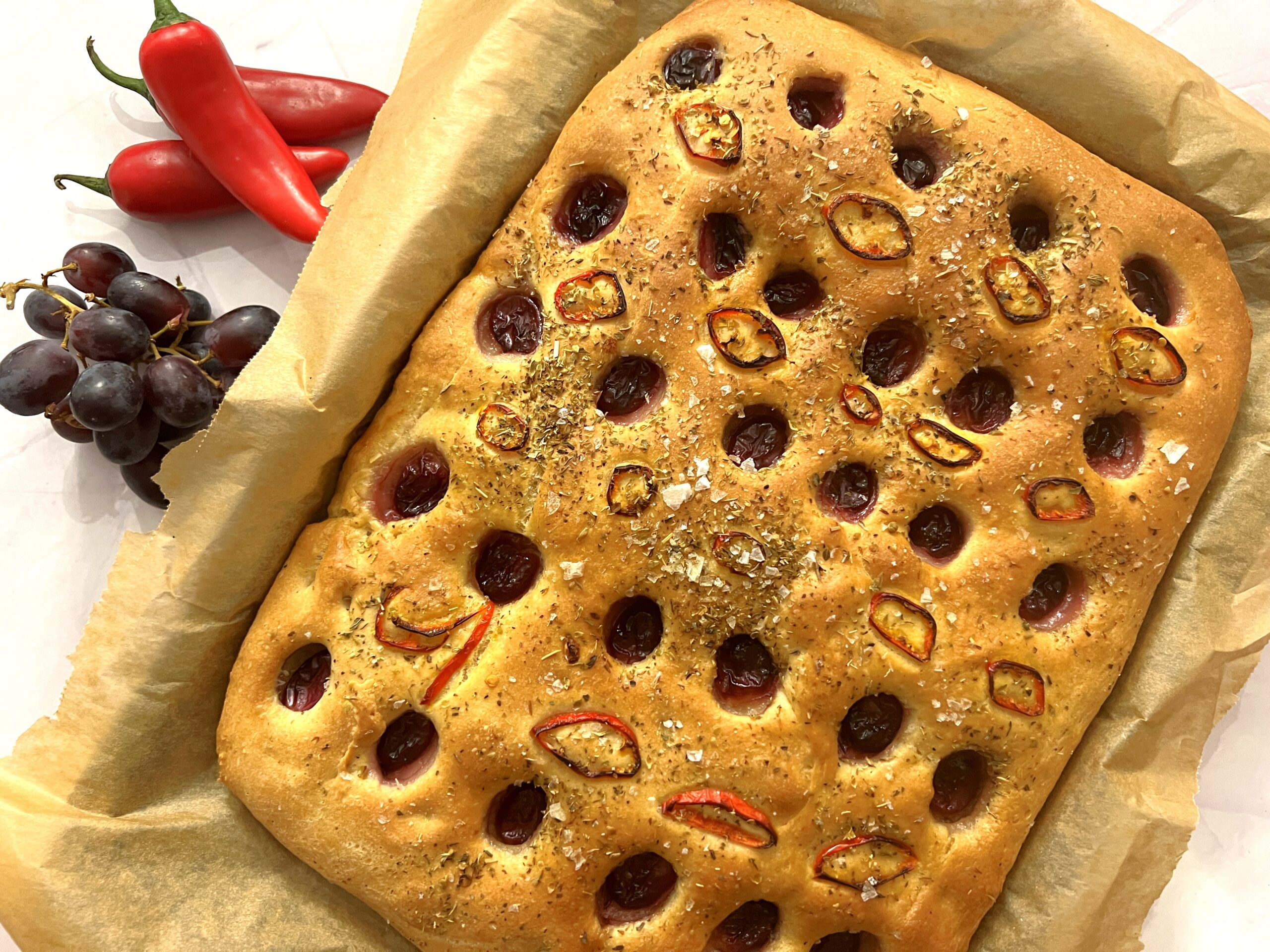 Preheat oven to 200C/ 180C Fan/Gas 6.
Drizzle a little olive oil over any of the proofed focaccia. Bake the focaccia in the pre-heated oven for 20-30 minutes, until it is puffed and golden brown on top. Transfer to a cooling rack and let sit for 5 minutes.
This focaccia is best enjoyed warm on the day you bake it.