Vegetable Pesto Spaghetti
Vegetable Pesto Spaghetti Pasta is one of those dishes that is fabulous for a quick mid-week meal. It is simple to cook, ridiculously delicious and packed with fresh vegetables.
Vegetable Pesto Spaghetti is on rotation pretty much every week in my house. The addition of the pesto takes this pasta dish from good to great as it adds extra punch of flavour and a lot more colour. This is such a great staple recipe that it keeps everyone in the family happy and doubles up as a great cold pasta salad the next day (if miraculously there is any left!).
I love the versatility of this recipe as it is a 'clean out the fridge' type of pasta dish as the vegetables can be easily substituted according to availability, taste and/or choice. It is just one of those dishes that everyone loves! You can add more protein to this pasta if you want to! That said, it is so chock-full of vegetables and fiber, it is completely filling and satisfying in every way without adding any extra protein.
Ingredients
200 grams spaghetti
1 tablespoon extra-virgin olive oil
1 tablespoon finely chopped garlic
½ cup broccoli
½ cup diced cut babycorn
1 tablespoon olives
½ cup mushroom
½ cup diced onion
½ cup diced green pepper
1 teaspoon red chili flakes
1 teaspoon salt
1 teaspoon white pepper
1 teaspoon oregano
2 tablespoons pesto sauce
¼ cup parmesan cheese
Directions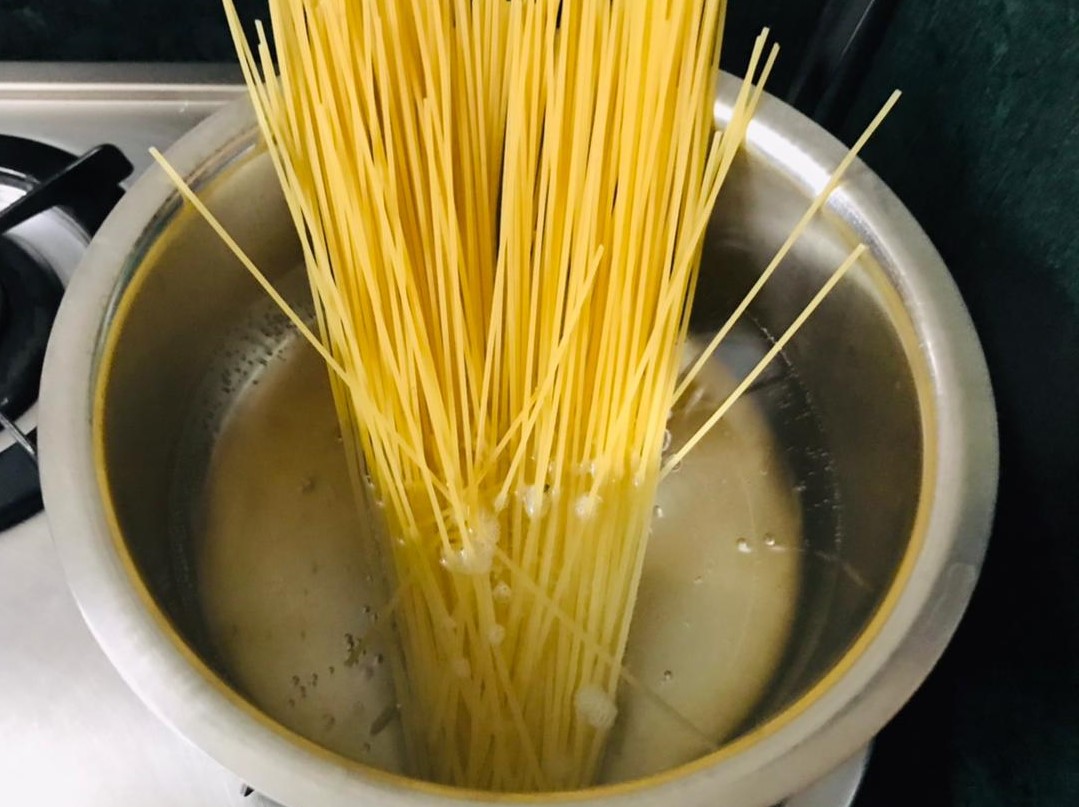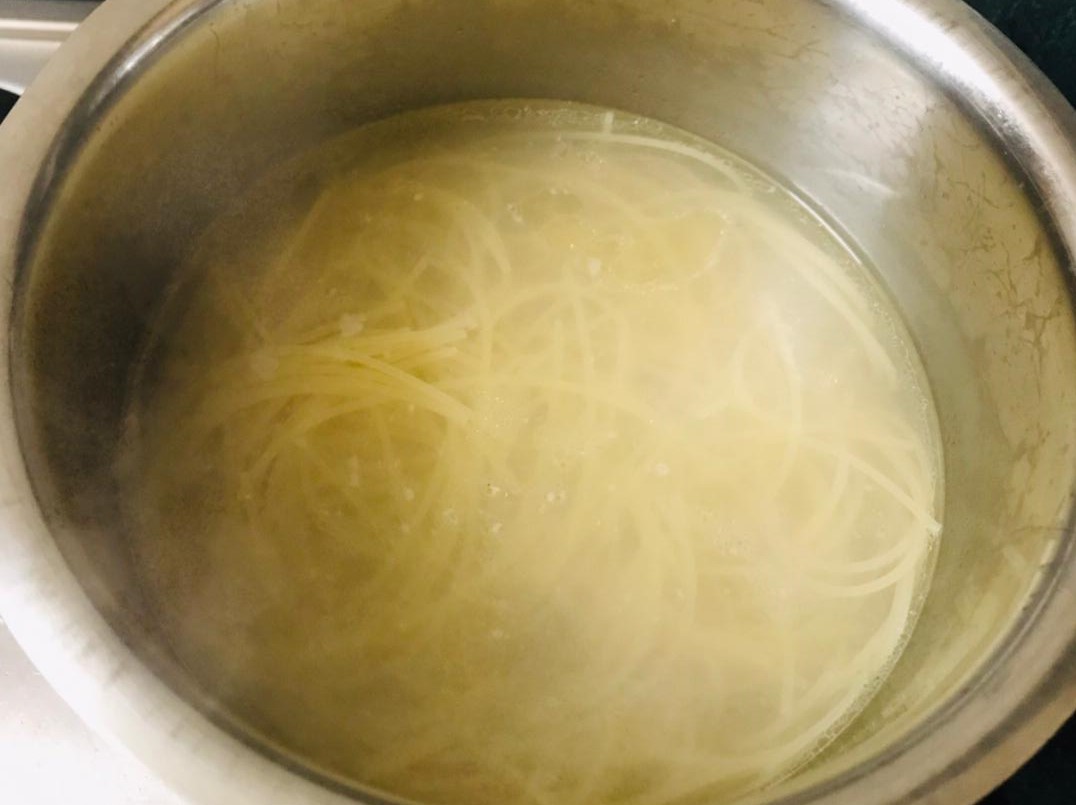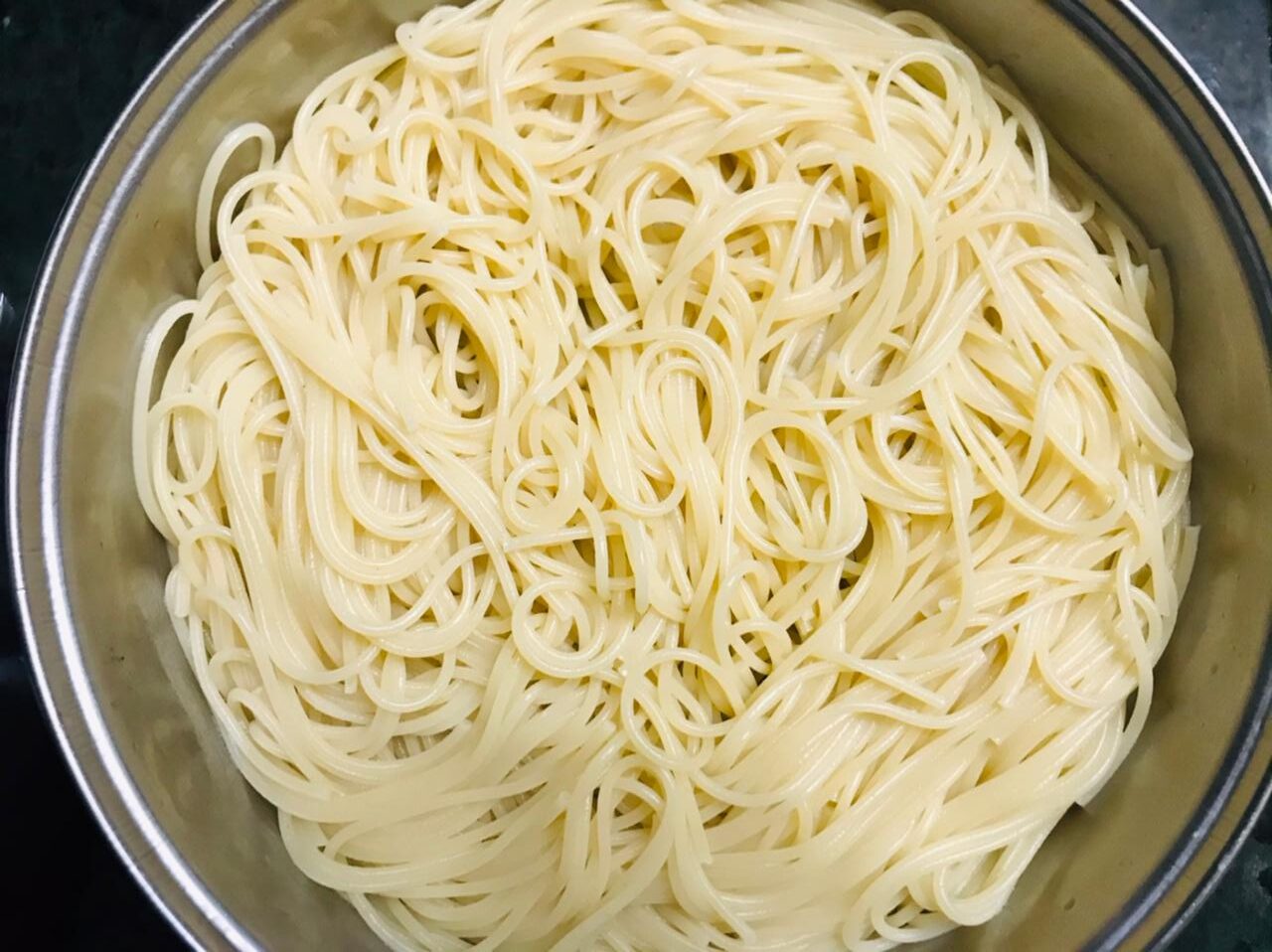 Boil 6-8 cups of water in a large high sided pan. When it begins to boil, add the spaghetti, and let it boil for 7-8 minutes or until it is al-dente. (Check the boiling time on the packaging as different brands have different boiling times).
Drain the spaghetti and keep the drained water in a bowl.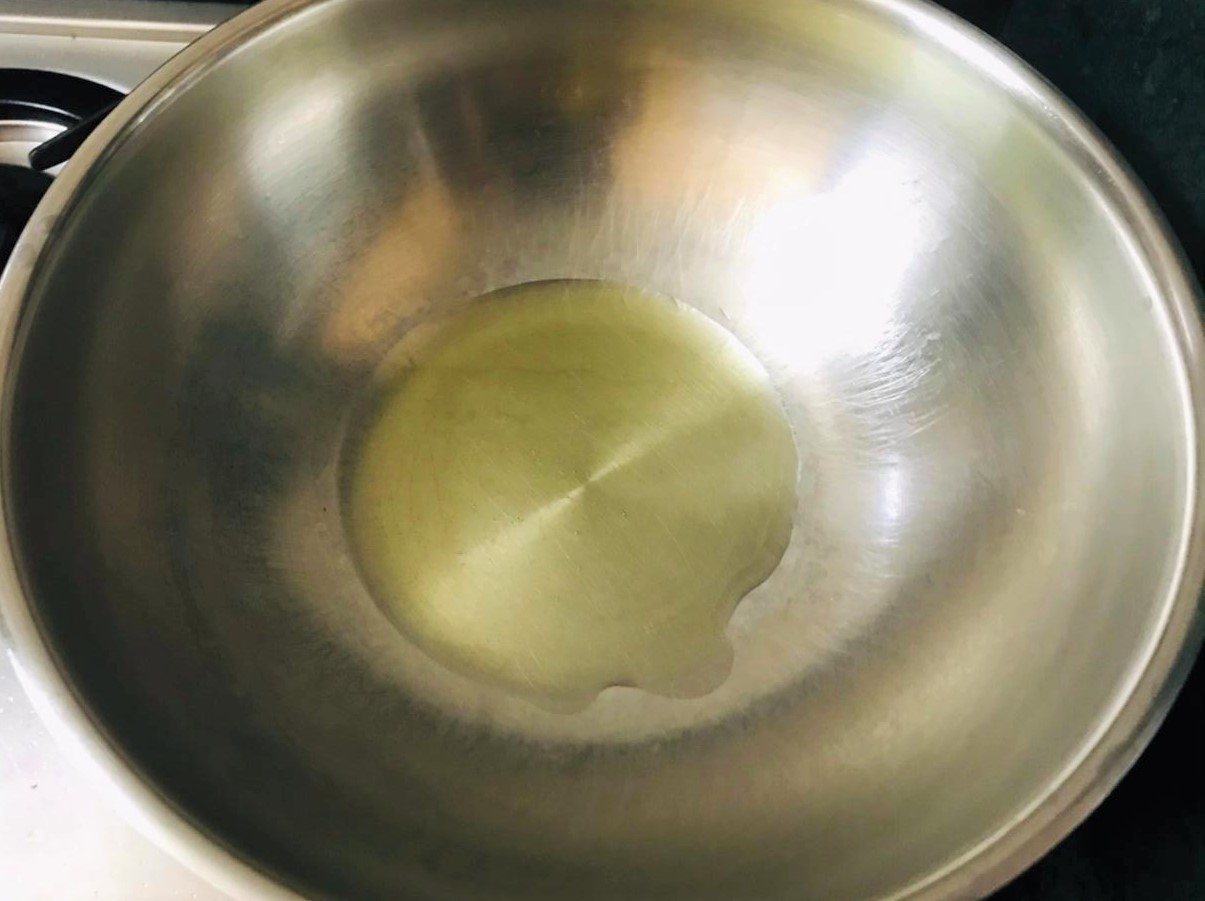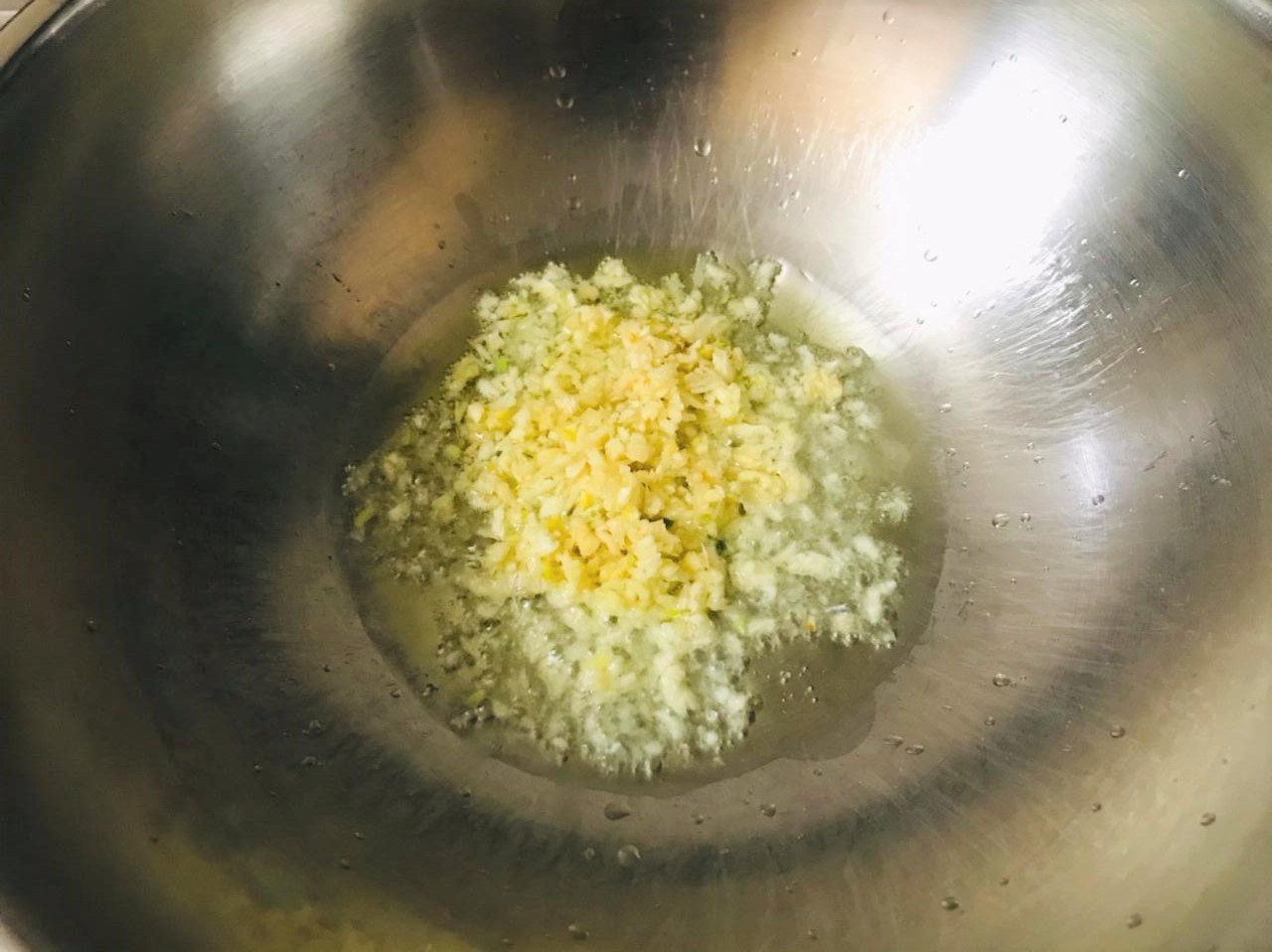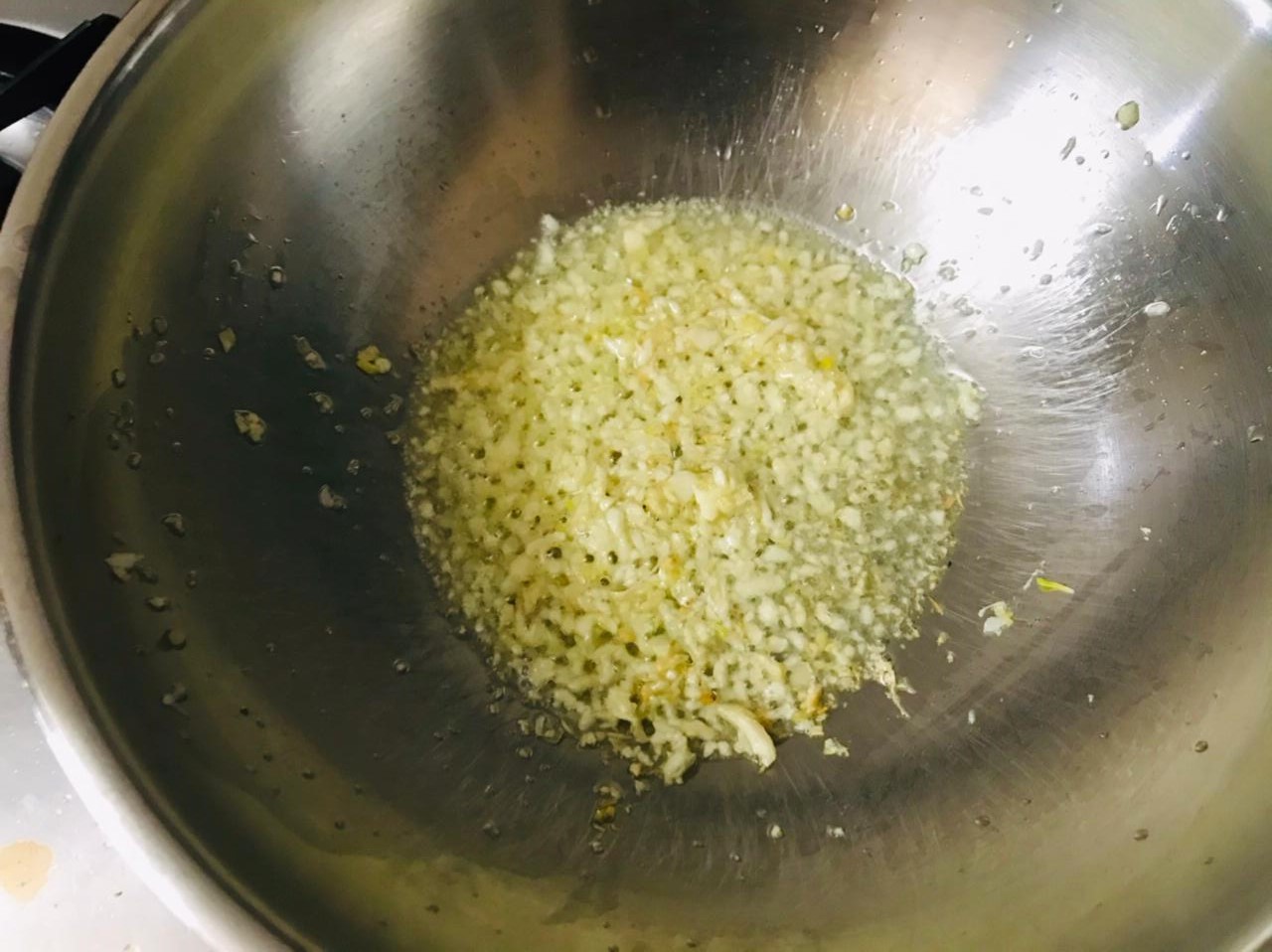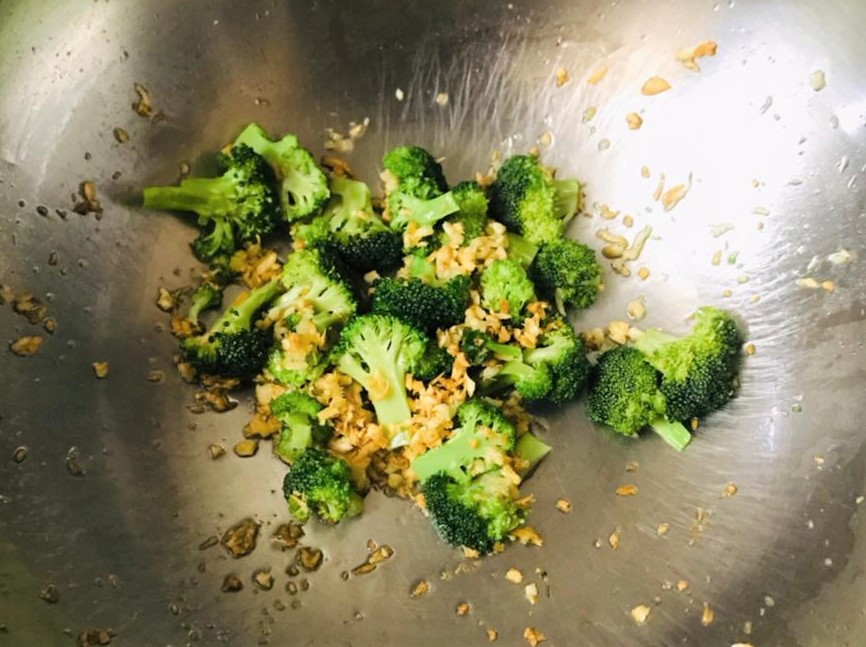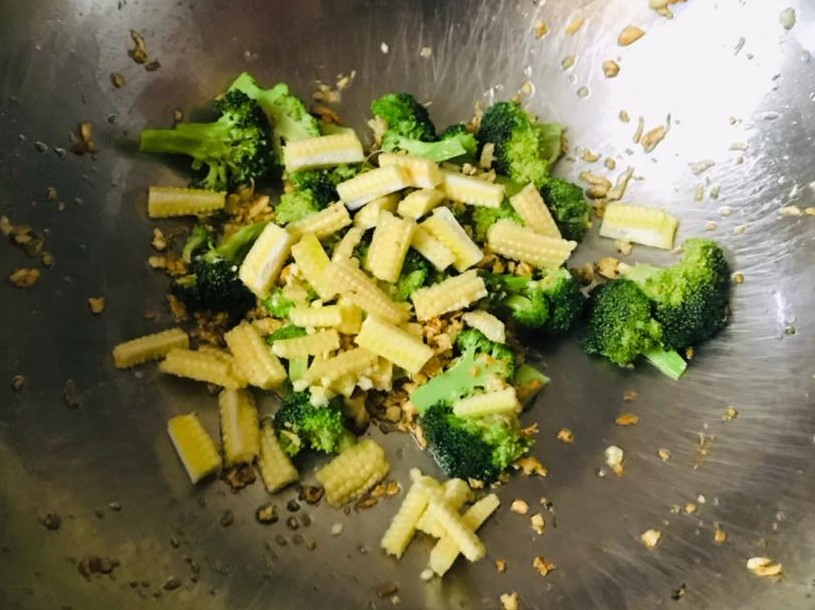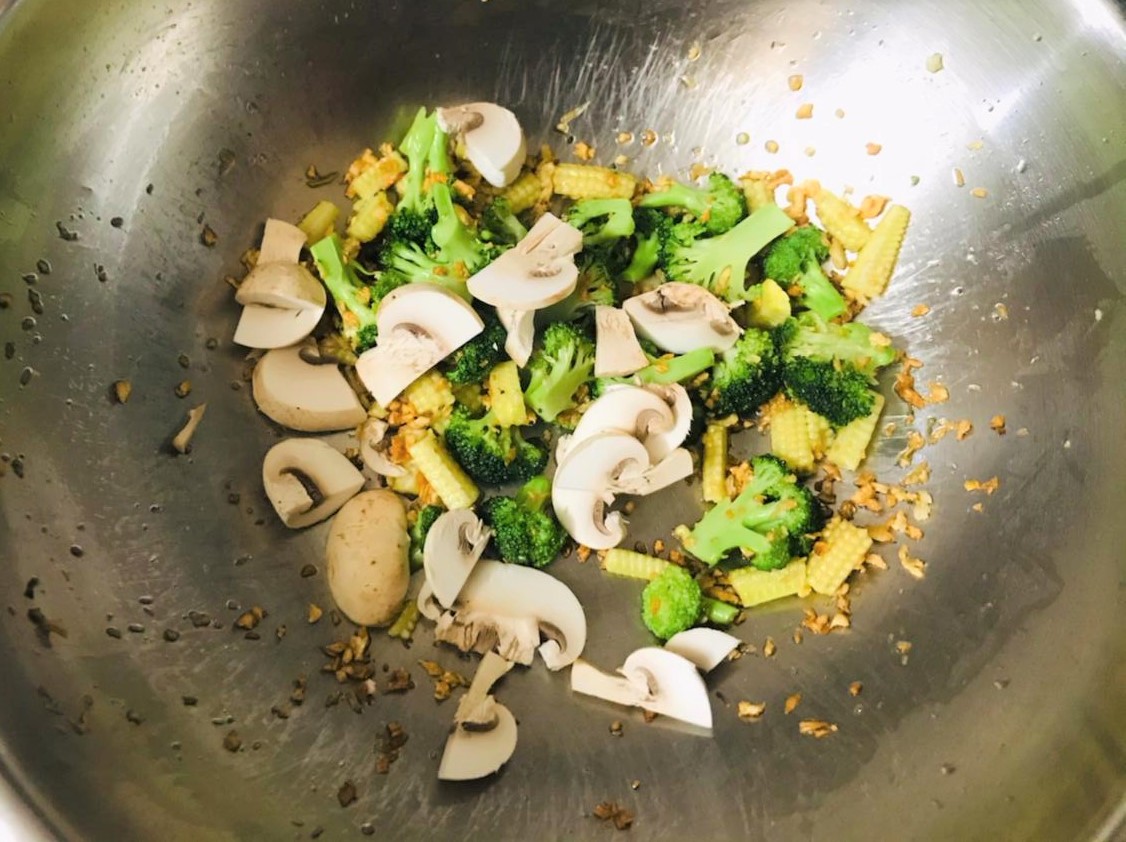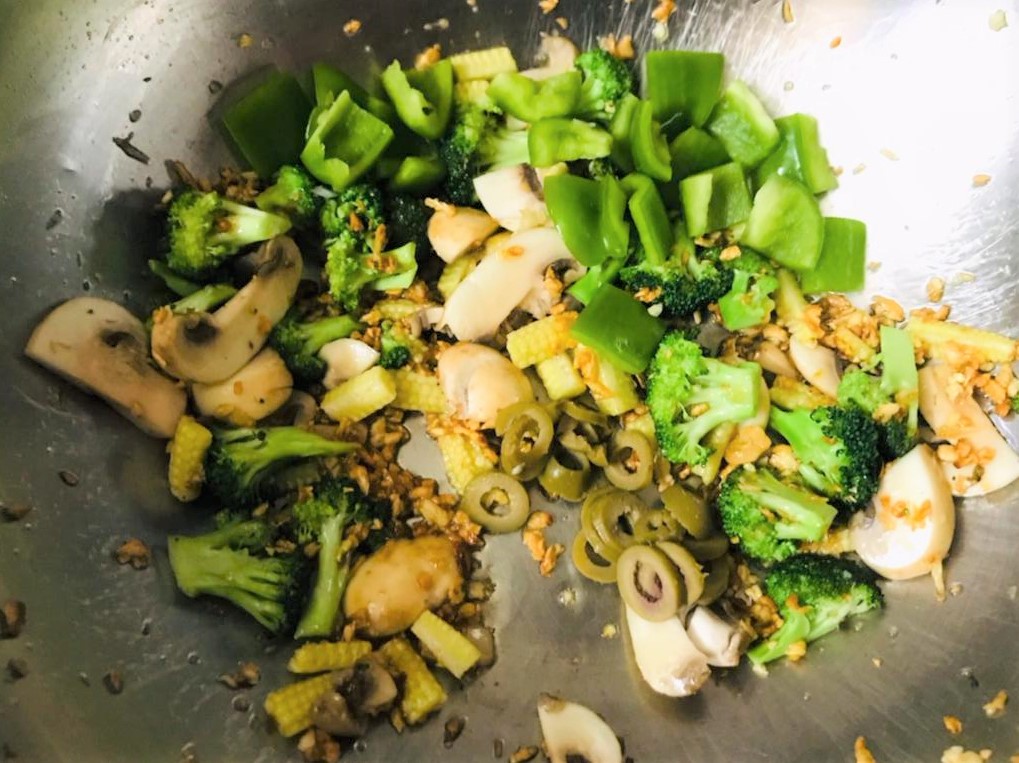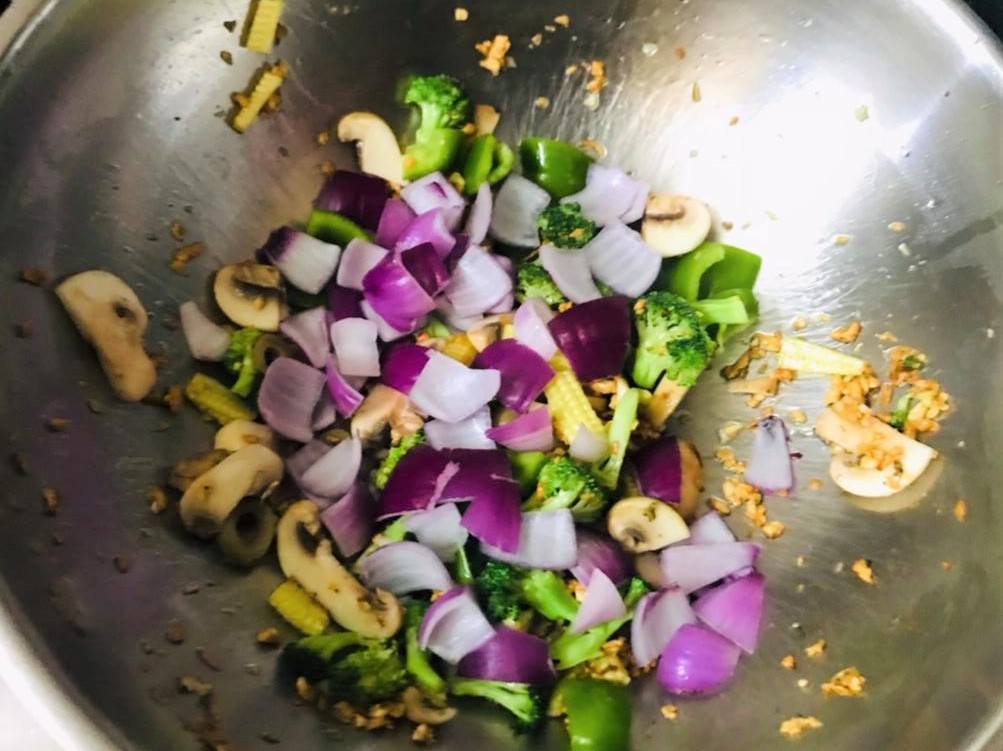 Heat oil in a pan and add the garlic and sauté for a minute. Next add the broccoli, baby corn, olives, mushroom, onion and peppers and sauté for a minute.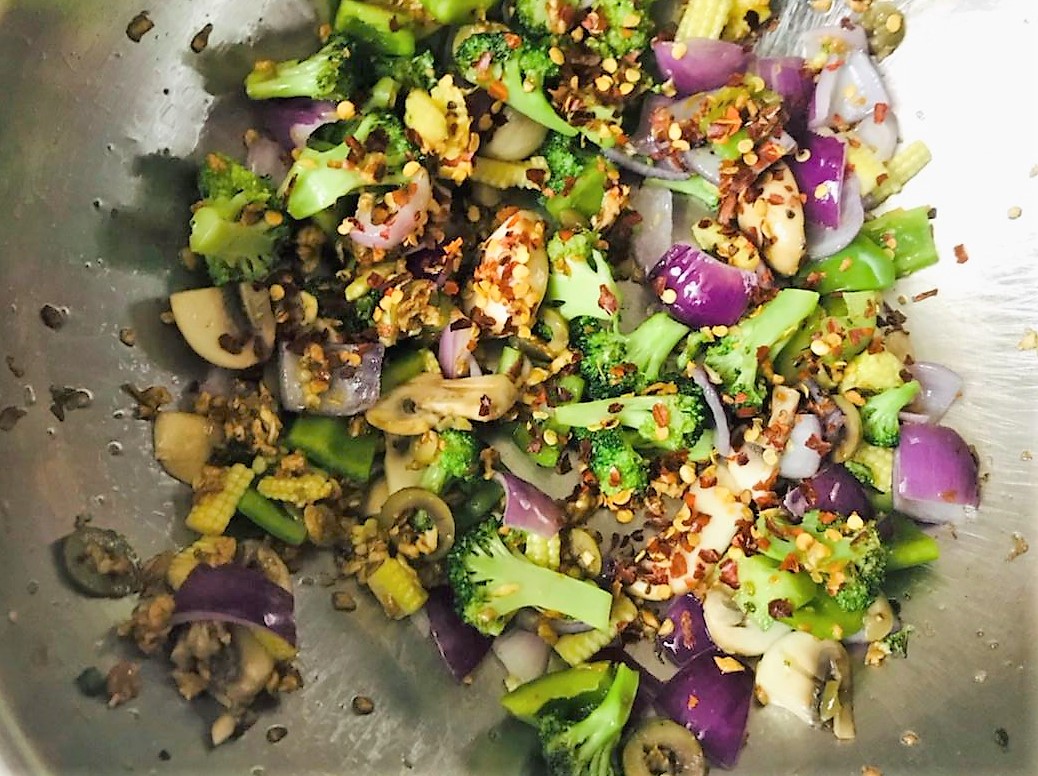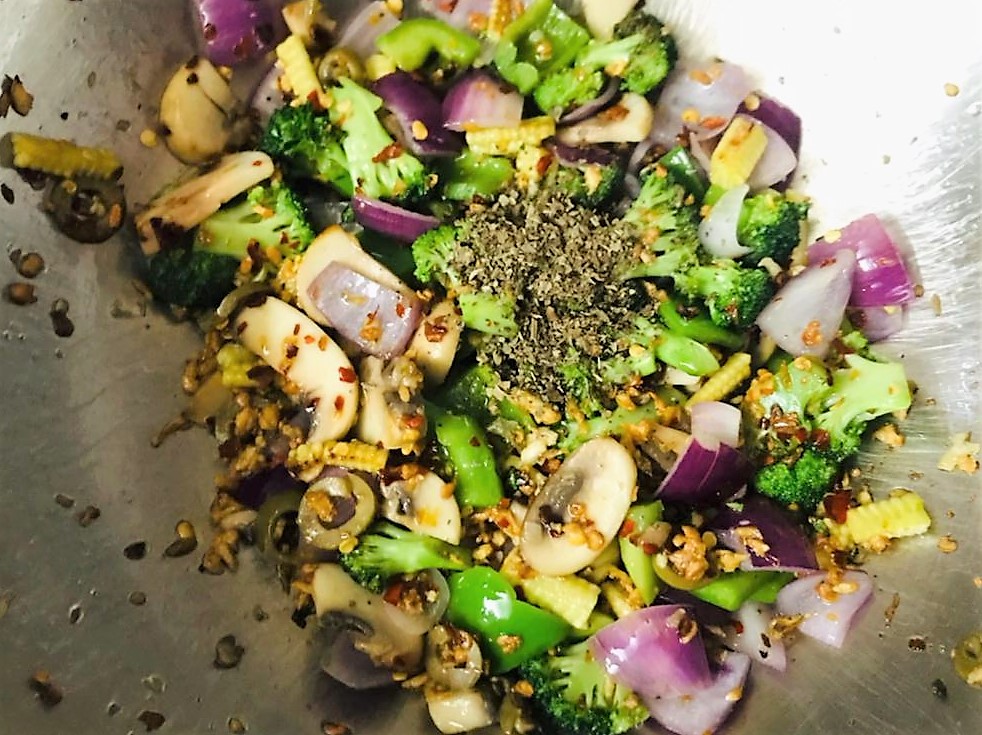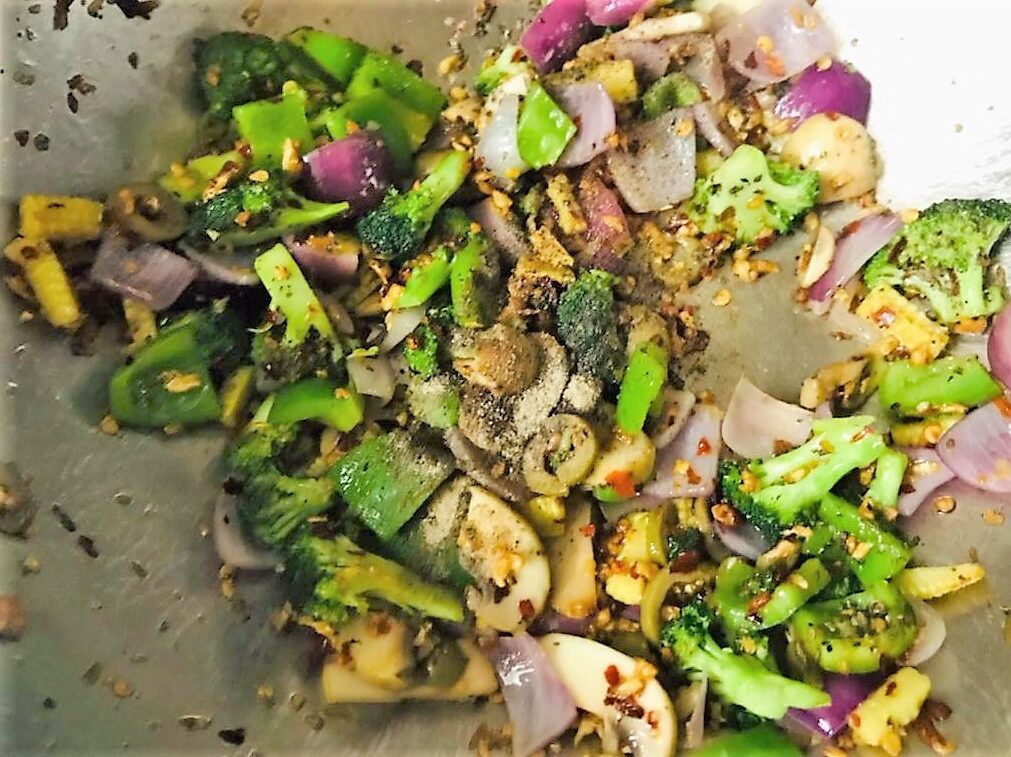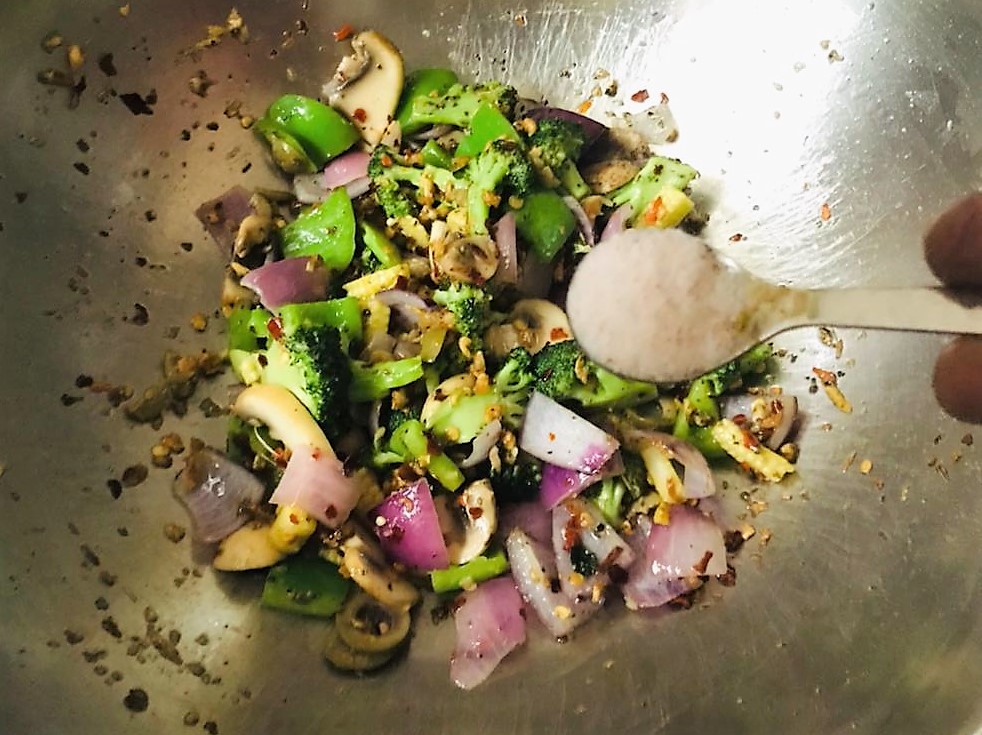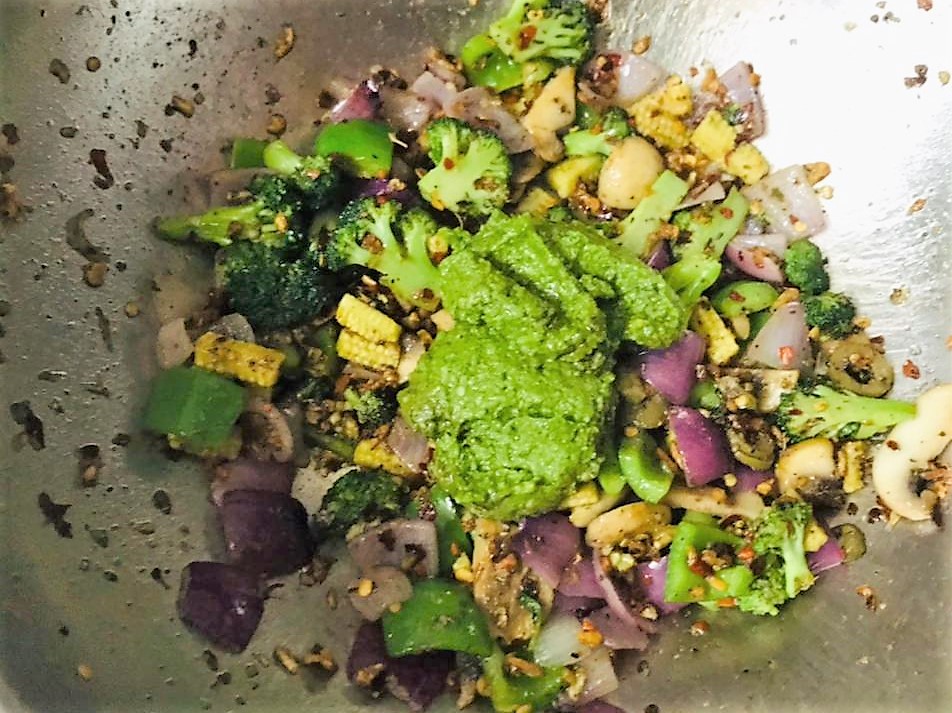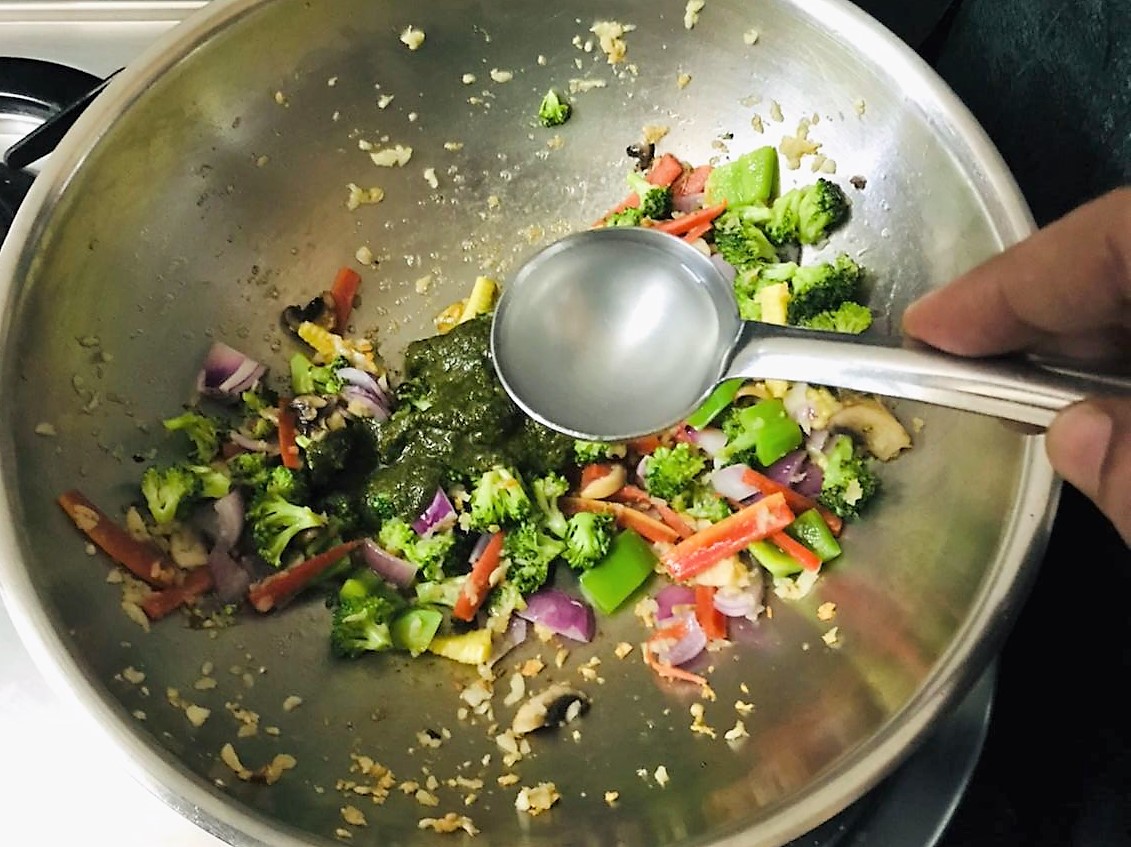 Add the red chili flakes, oregano, salt, white pepper and pesto and mix. Add couple of tablespoons of drained spaghetti water if the vegetables are too dry.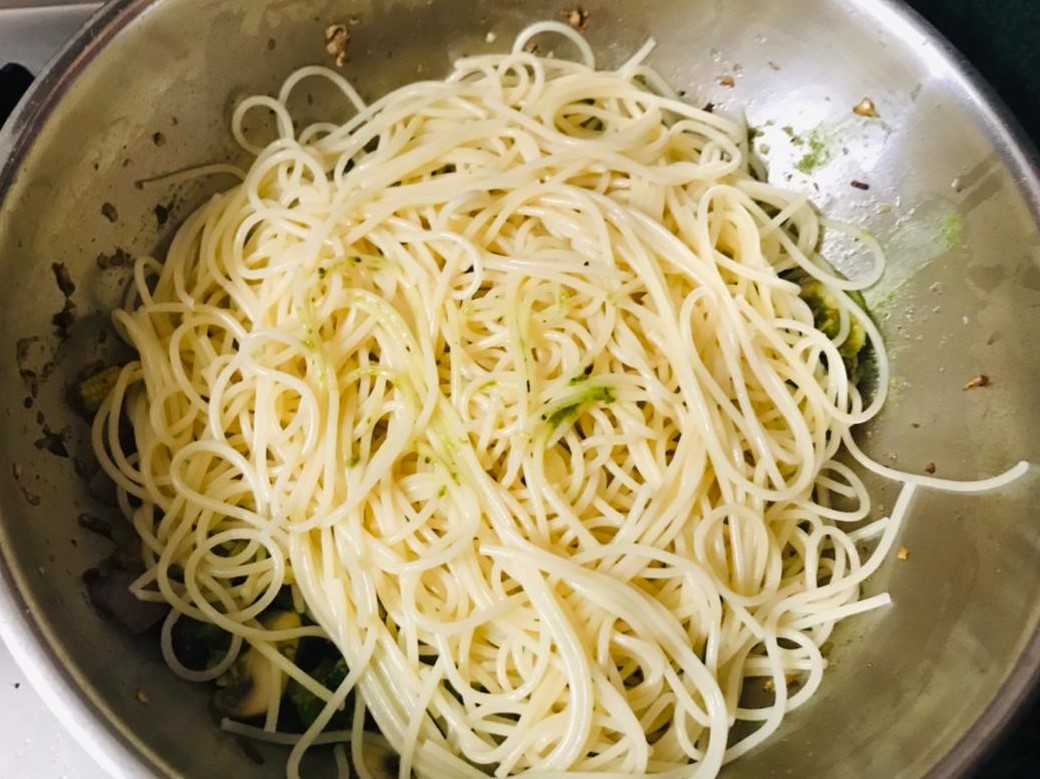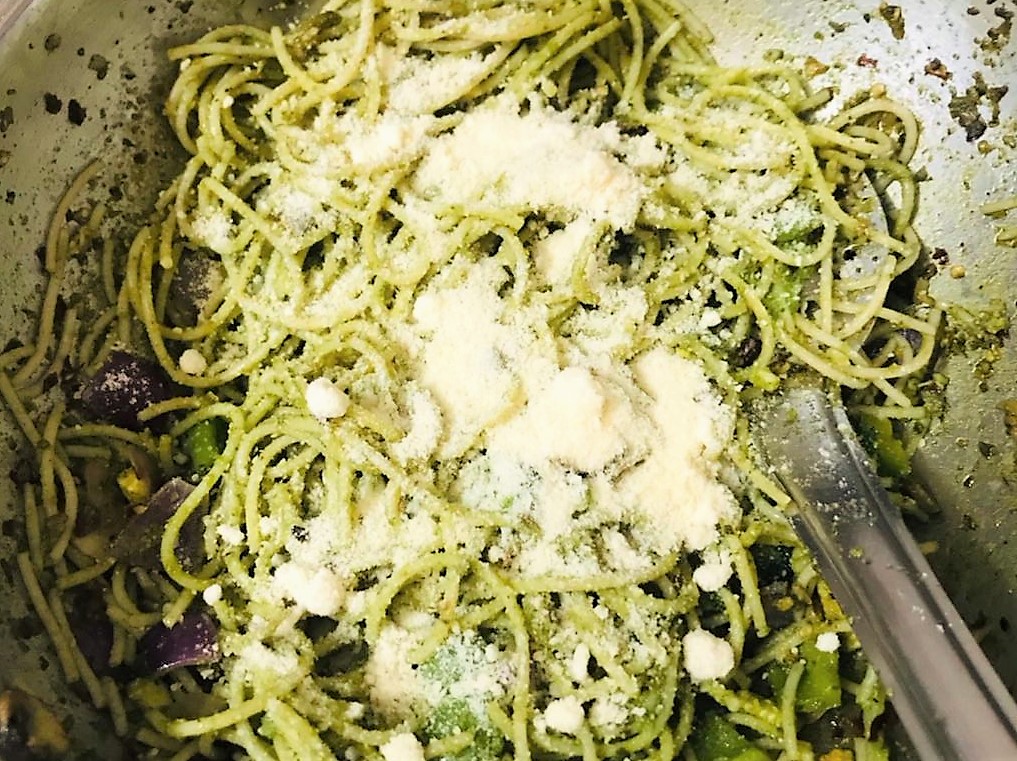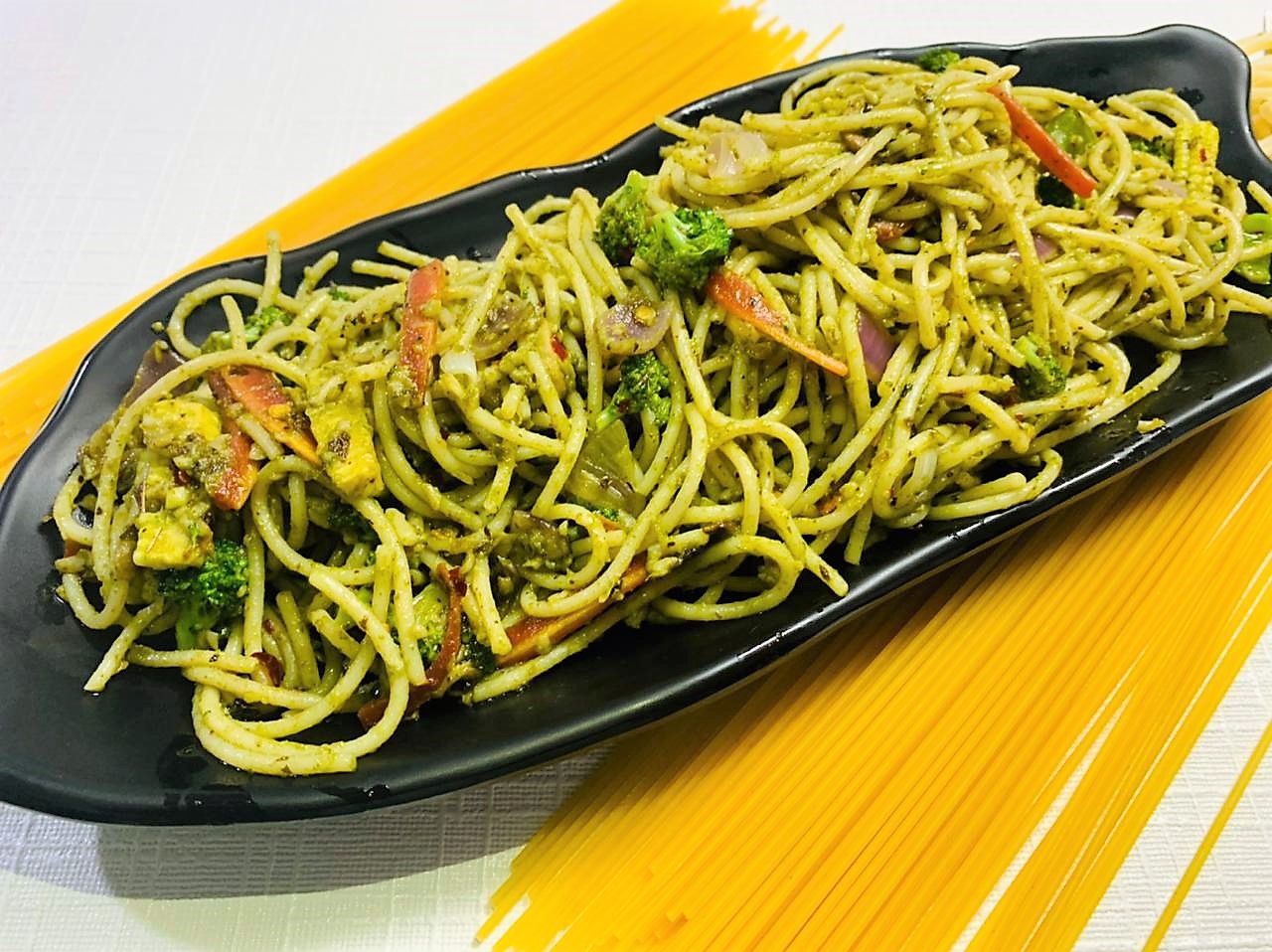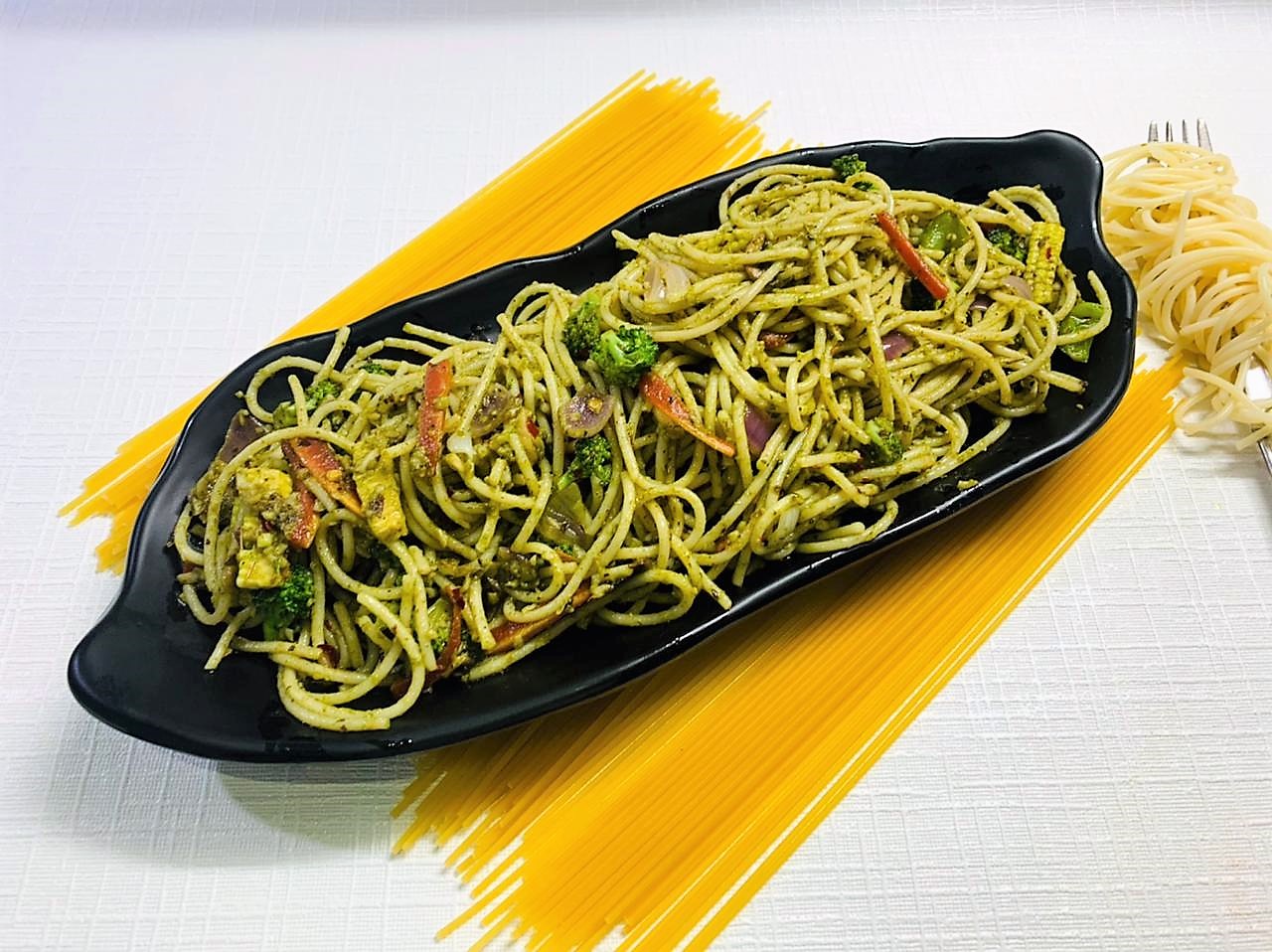 Add the boiled spaghetti and parmesan and toss.
Serve hot!