Eggless Ras Malai Cookies
Eggless Ras Malai Cookies is an amalgamation of cookies with Ras Malai. Ras Malai is an Indian dessert that has a pillowy soft ball dunked in a creamy and delicious sweetened milk. I have combined the flavours of Ras Malai with cookies and the result is melt in the mouth nutty cookies with super delicious filling.
Ras Malai is by far my favourite Indian sweet. There are so many childhood memories attached to this heavenly sweet! Any celebration, be it birthdays, anniversaries or any festival at our place always ended with a dessert and Ras Malai was always one of the most popular sweets. Like me, my children love Ras Malai! My children also love cookies, so I have attempted to combine the two and the result is simply scrumptious. These cookies are super yummy and has an incredible melt in your mouth texture that will leave you craving for more! These cookies are simply irresistible.
This Ras Malai Cookie recipe is incredibly simple. I am sure your cookie jar won't stay full for long!
Ingredients
Nut Powder
¼ cup unsalted almonds
¼ cup unsalted cashew nuts
¼ cup unsalted pistachios
1 teaspoon fennel seeds
½ teaspoon cardamom seeds
Few saffron strands
Cookie Dough
110 grams butter (at room temperature)
60 grams castor sugar
½ cup nut powder
120 grams plain flour
½ teaspoon edible food yellow colour
1 teaspoon Ras Malai essence
2 tablespoons milk powder
1 tablespoon milk (optional)
Ras Malai Filling
150 grams white chocolate
50 grams Ras Malai milk
For Decorating
¼ cup finely chopped unsalted pistachios
Directions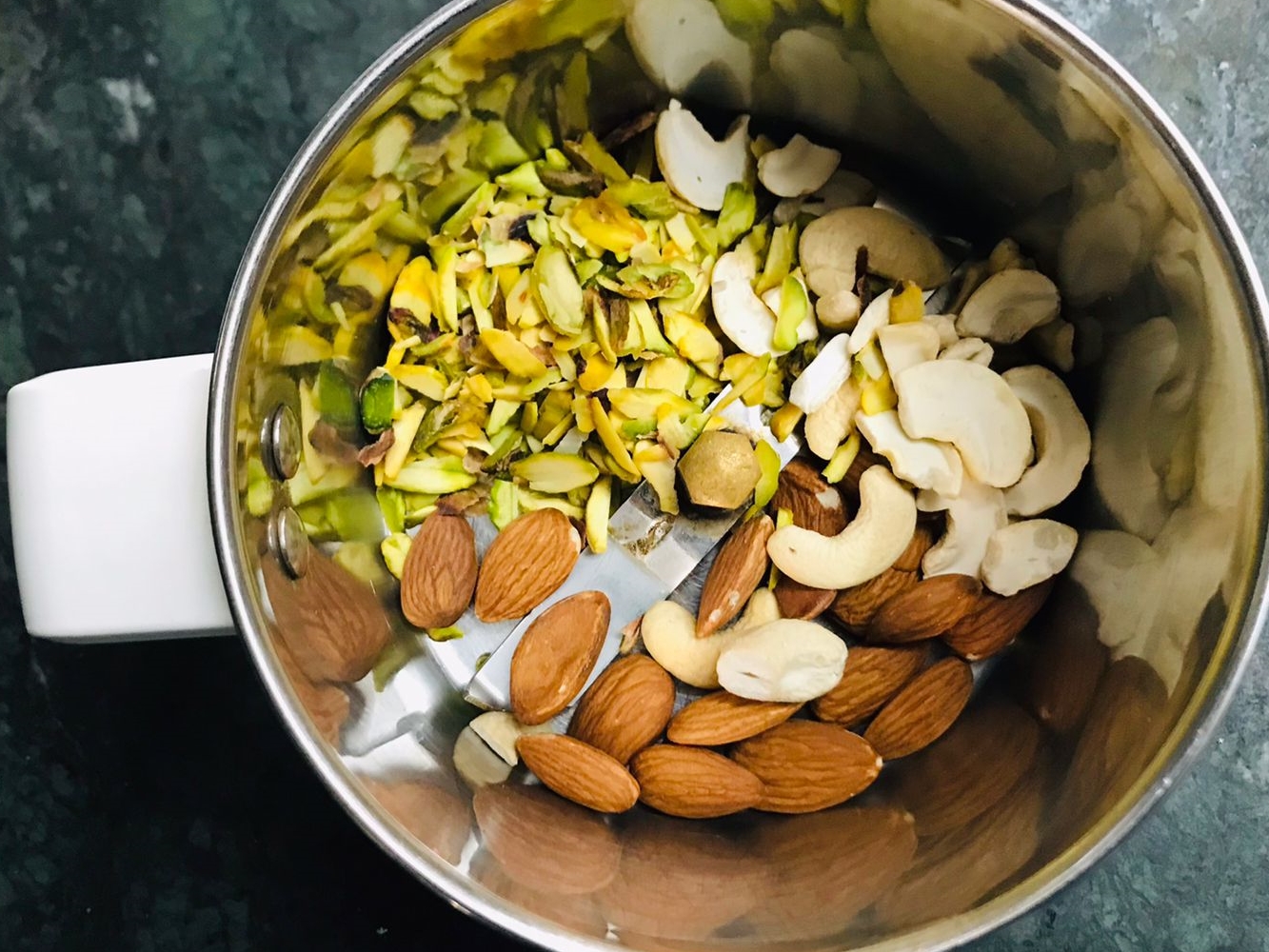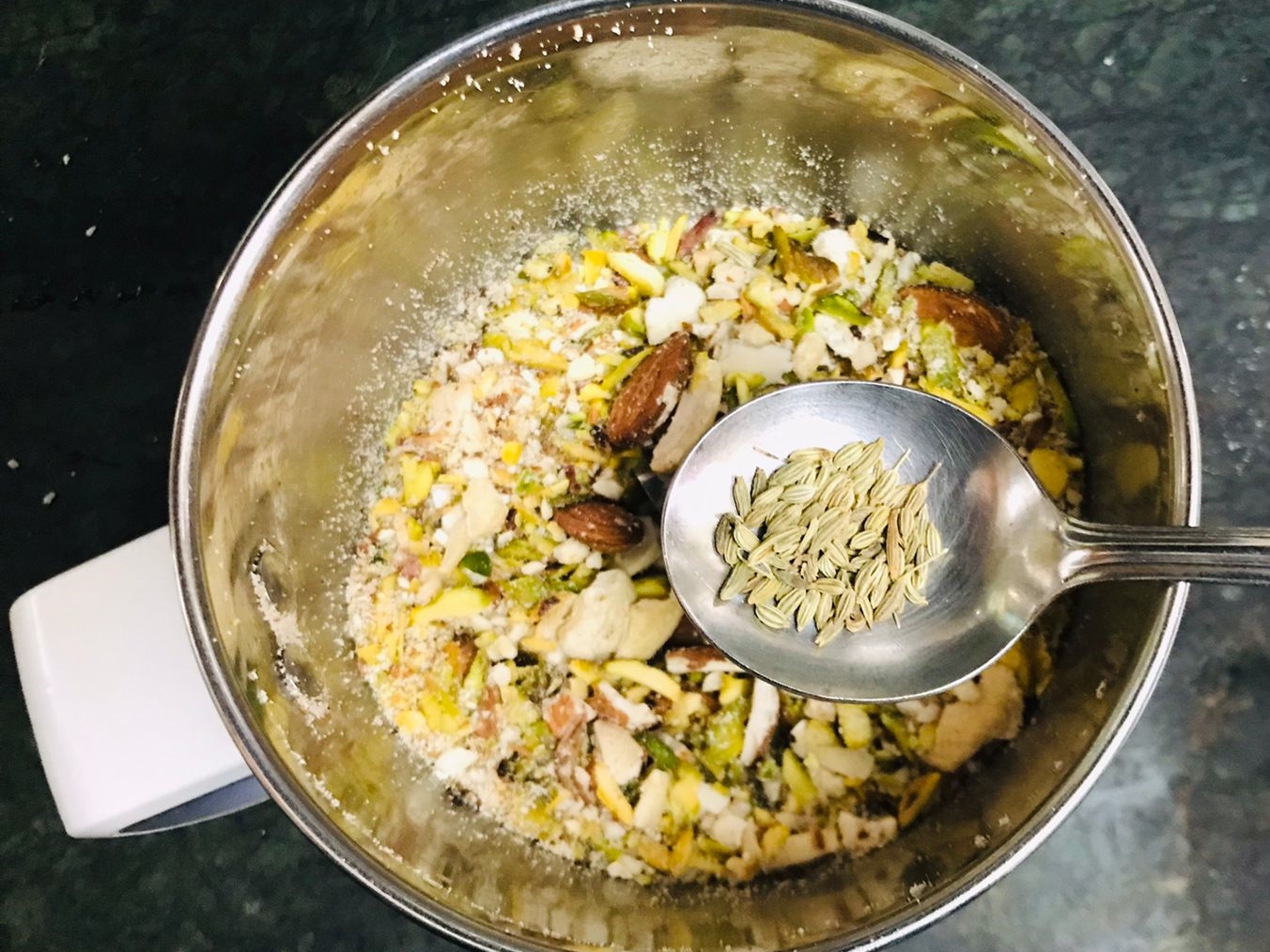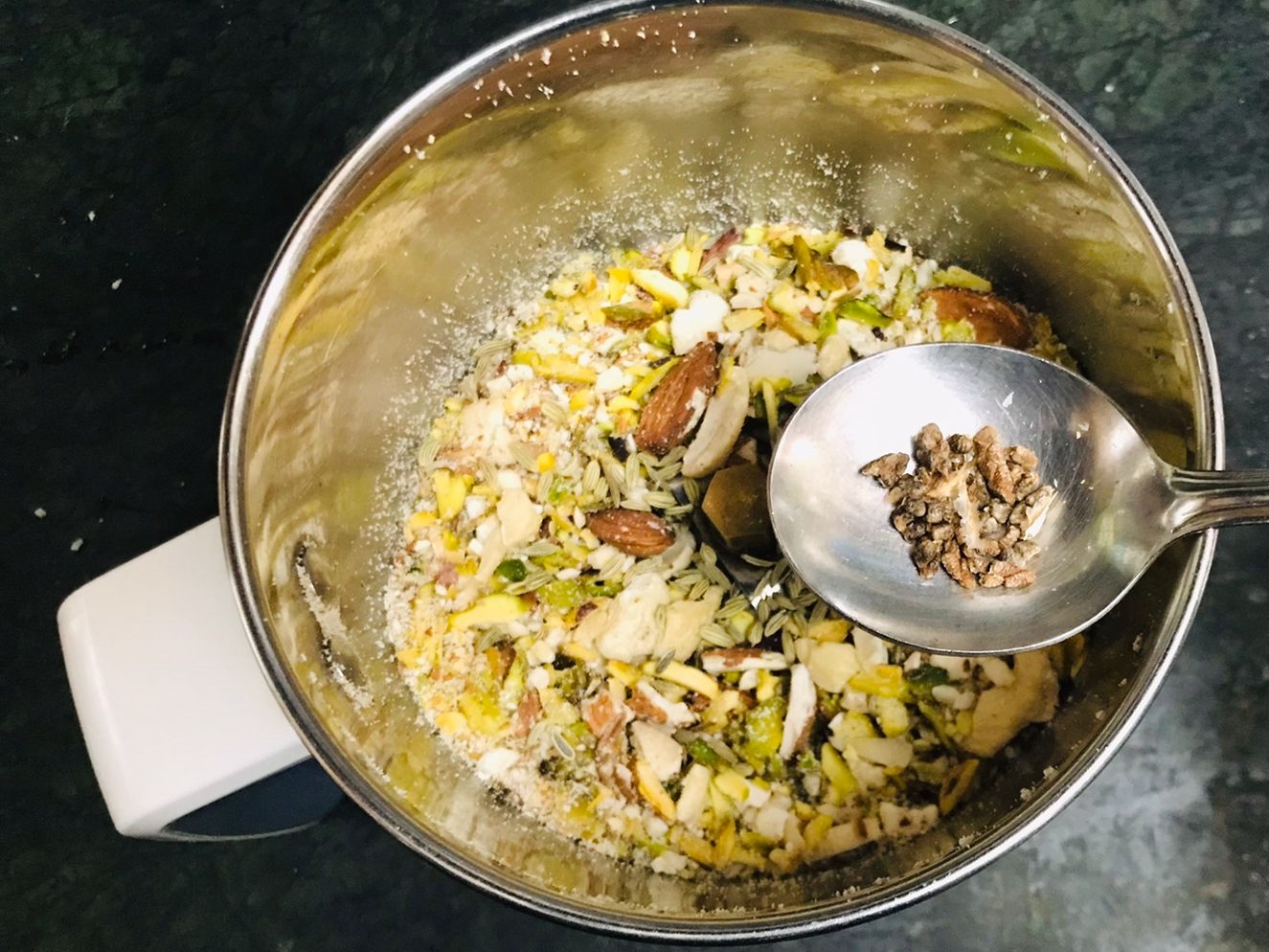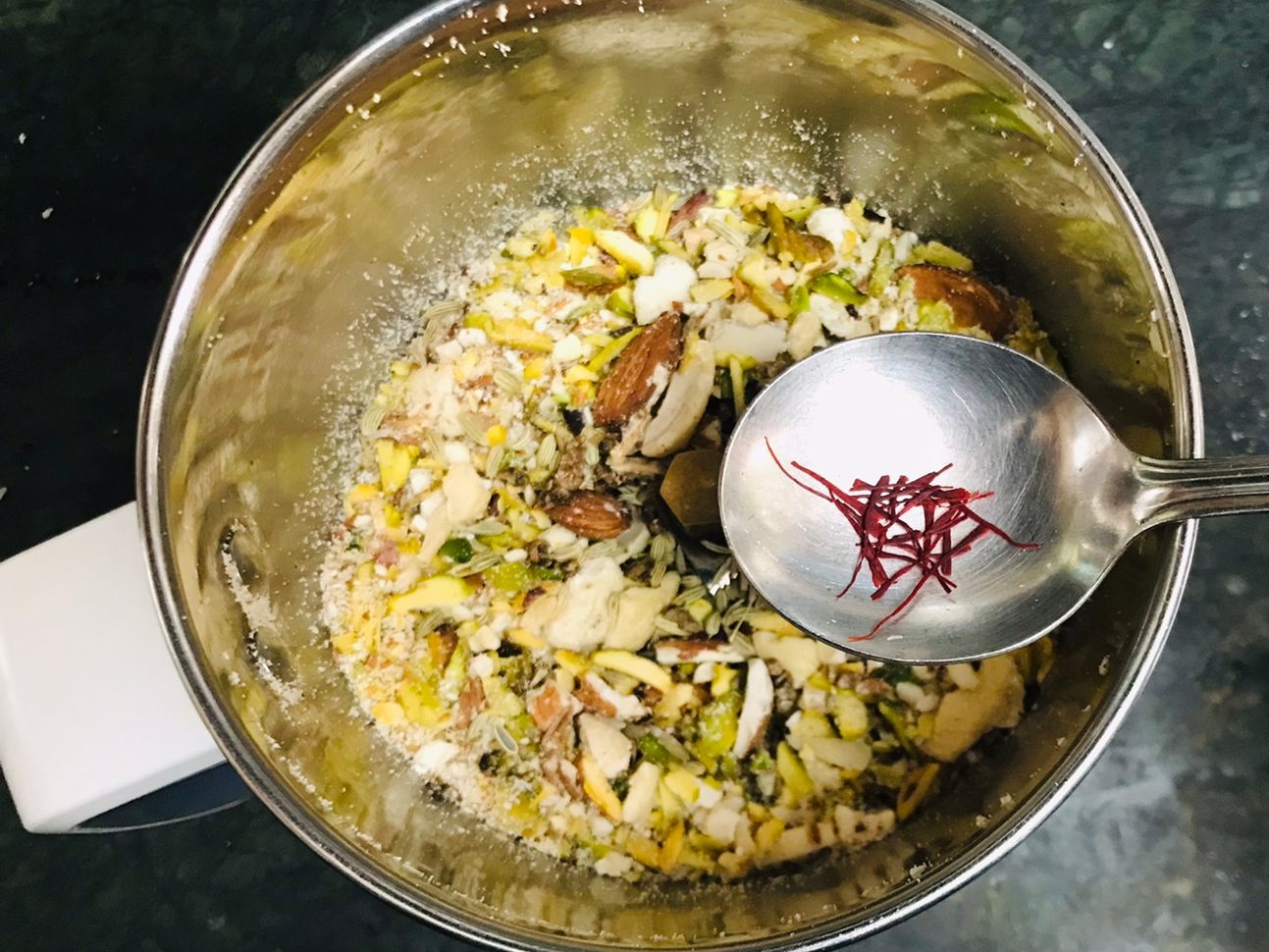 Pulse the almonds, cashew nuts, pistachios, fennel seeds, cardamom and saffron strands to a fine powder and keep aside.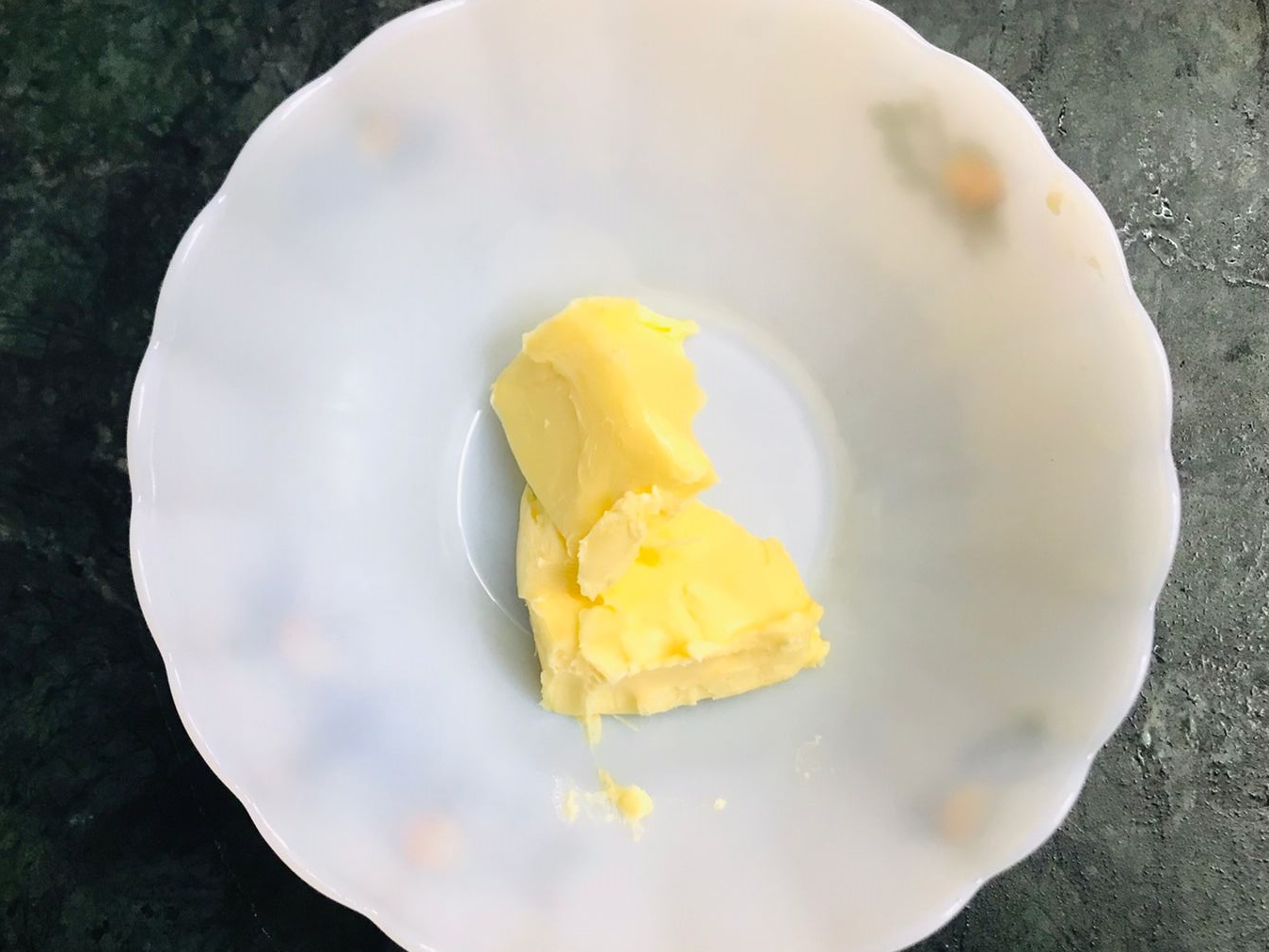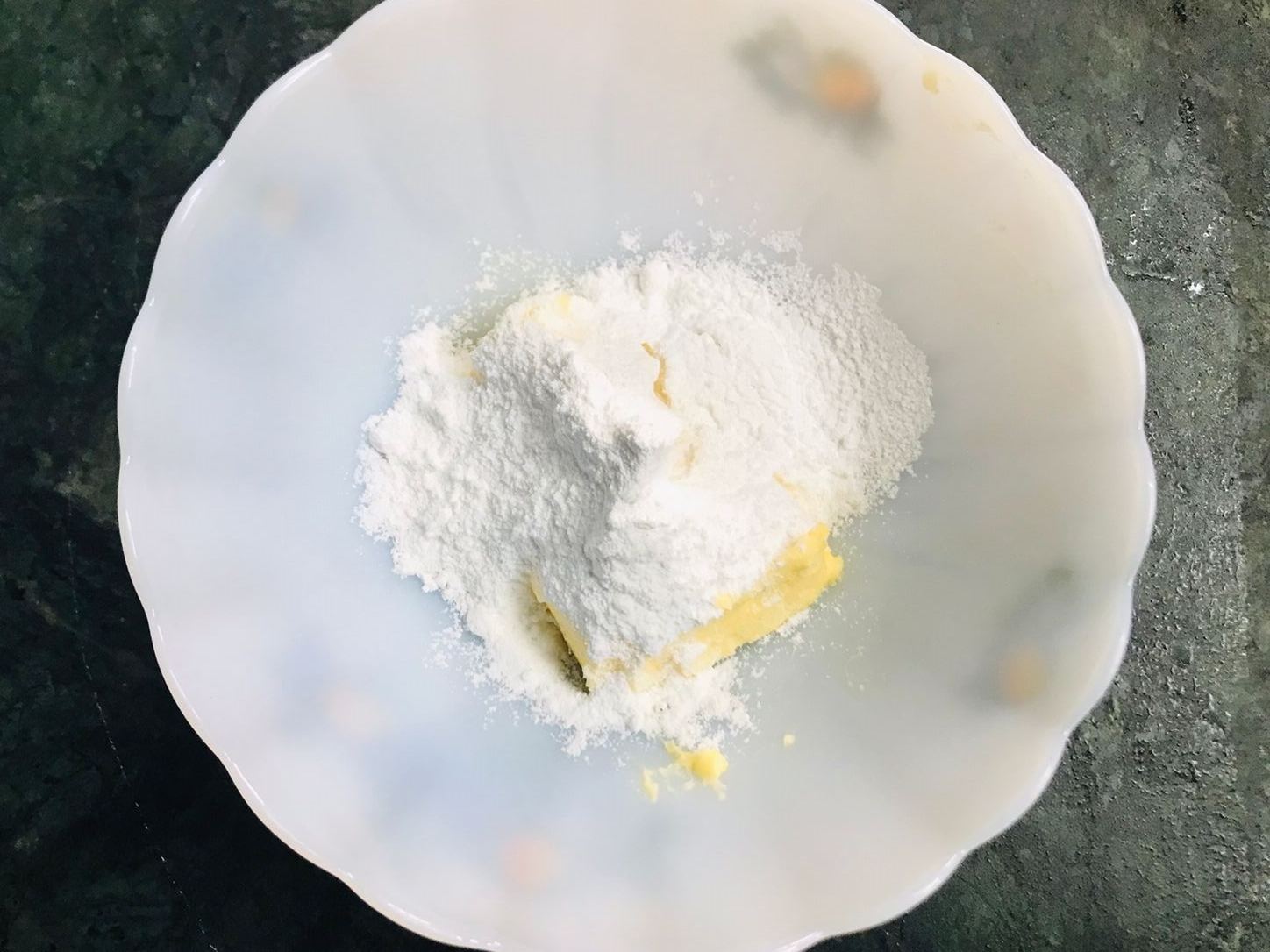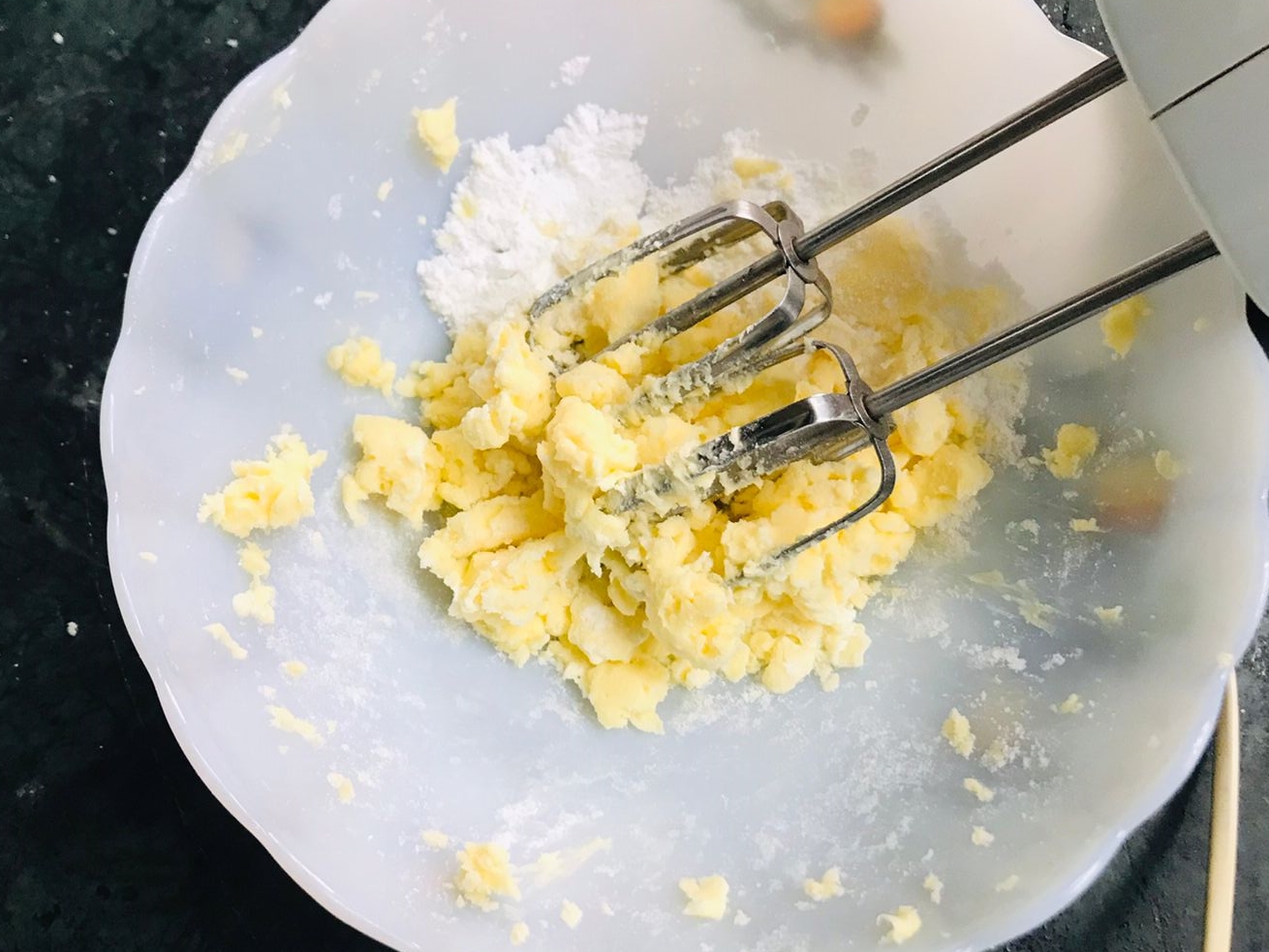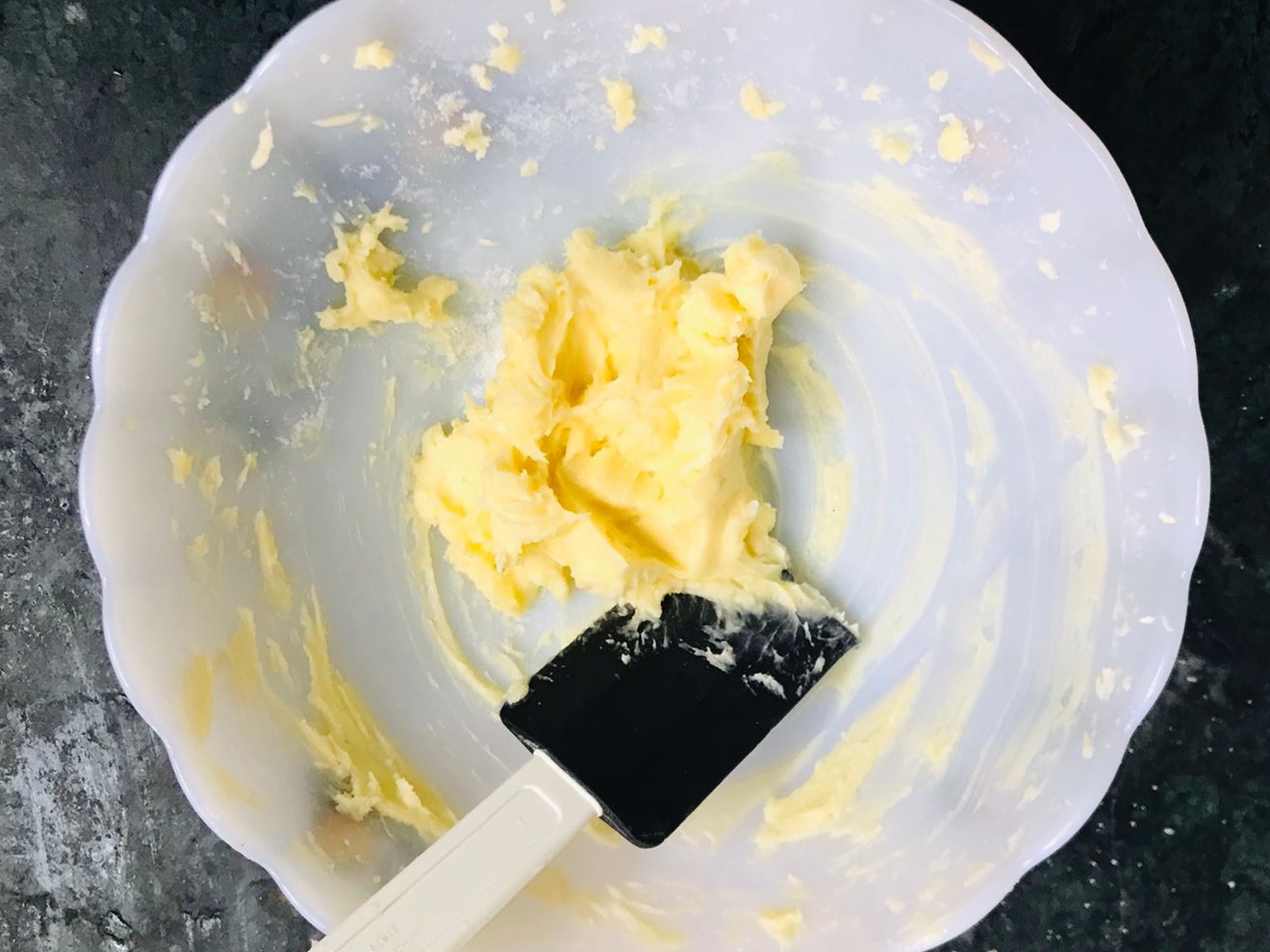 Using a stand mixer or electric hand-held whisk, cream the butter and sugar together for 3-4 minutes or until pale and creamy.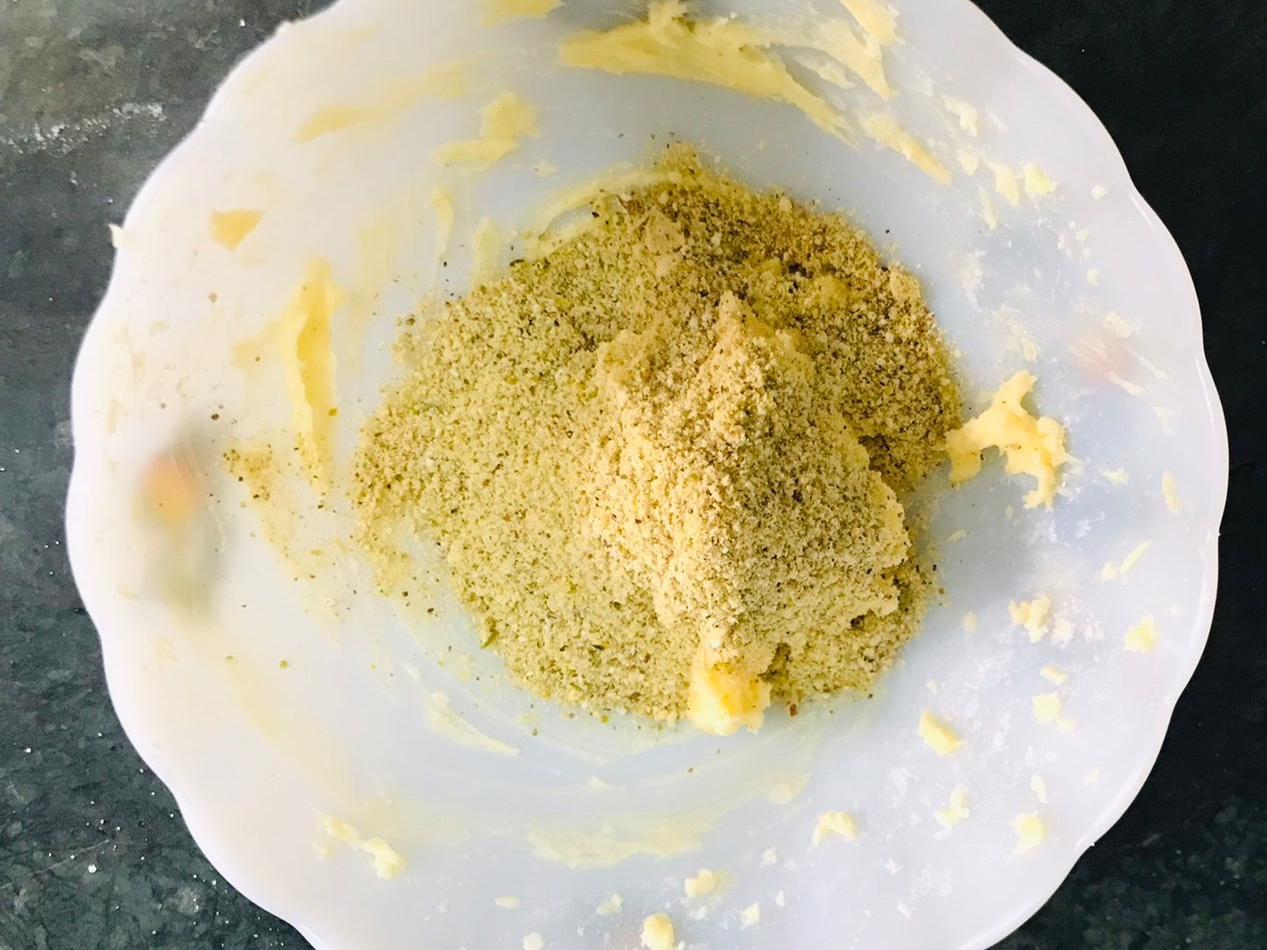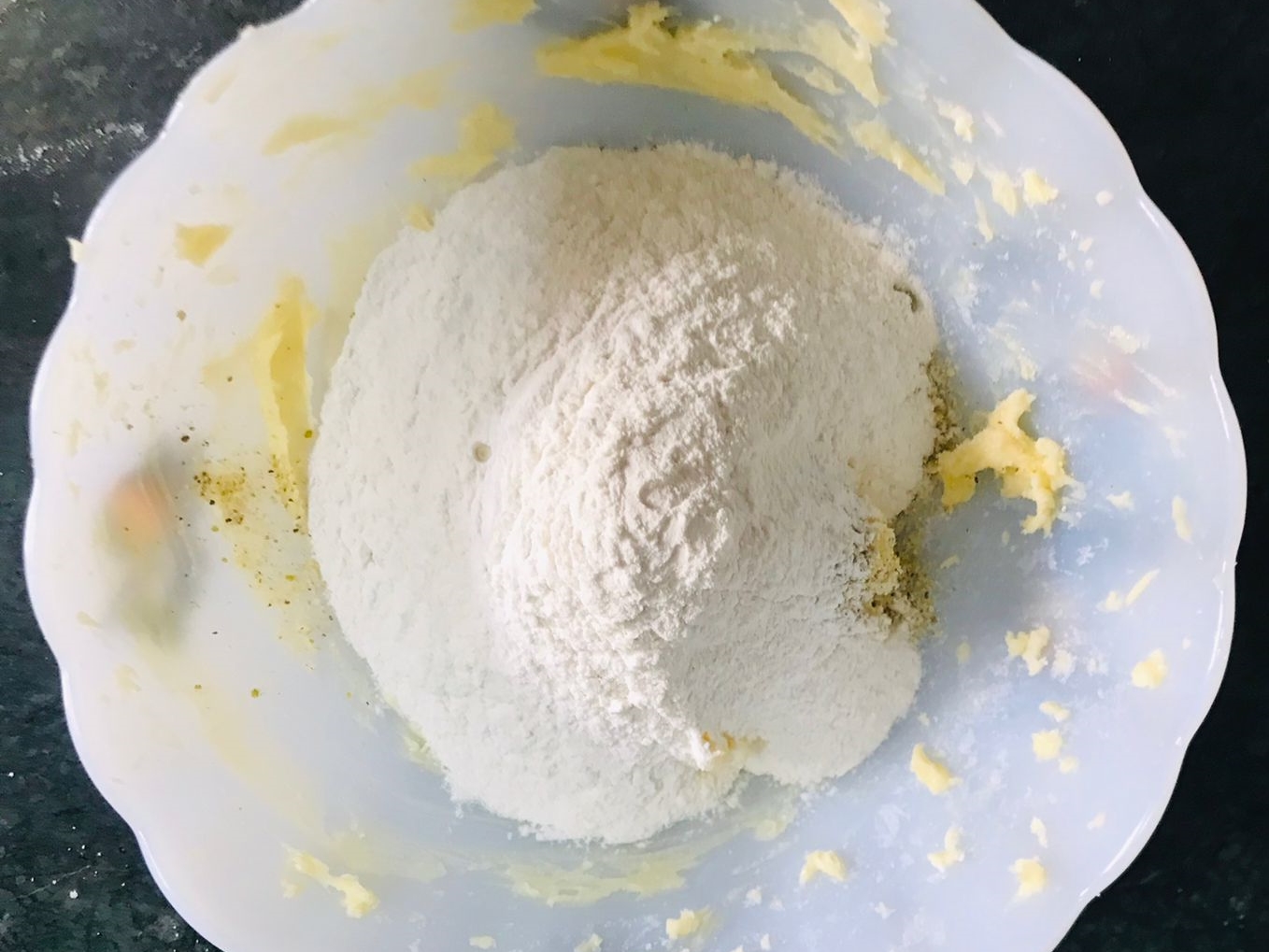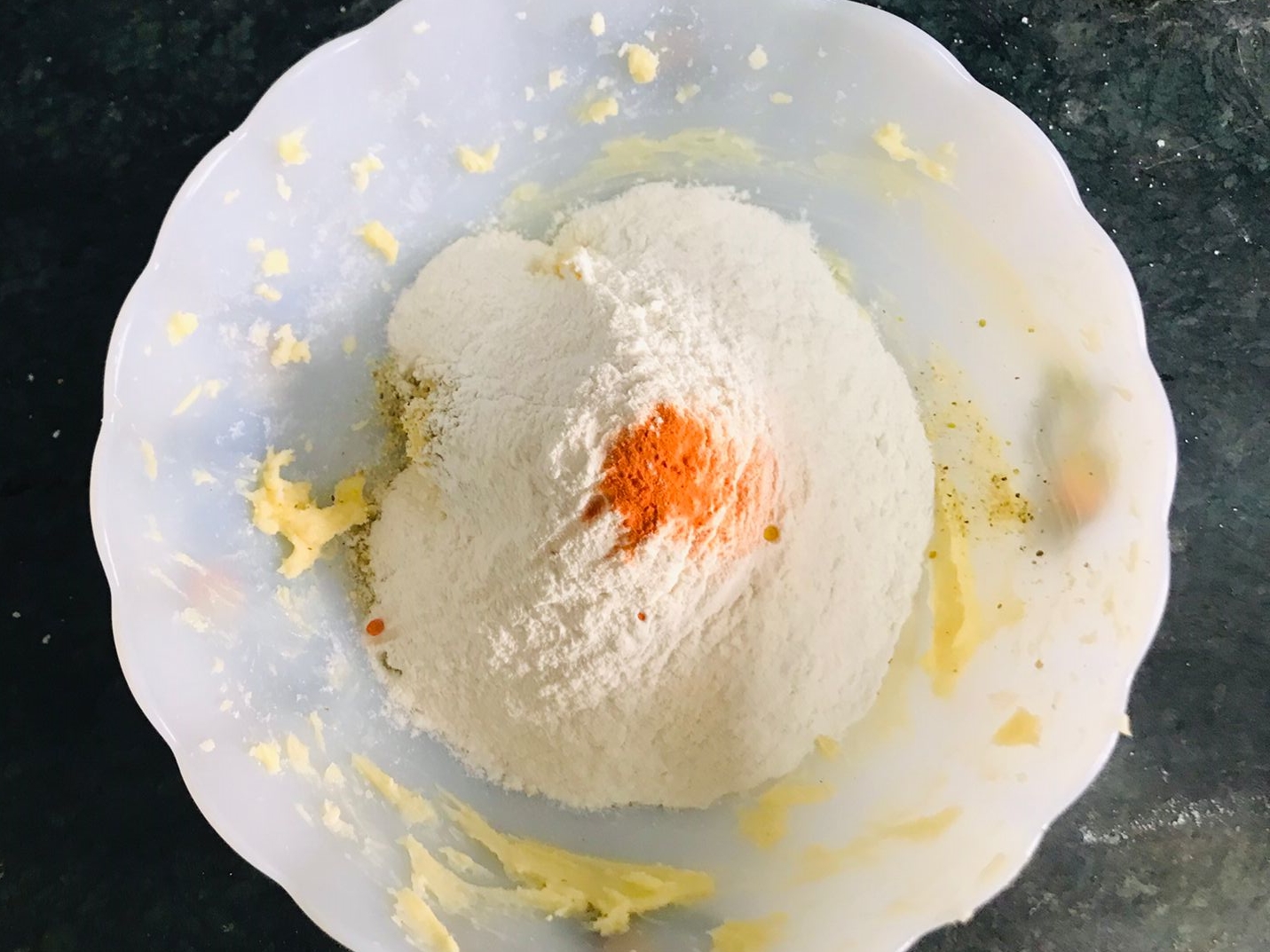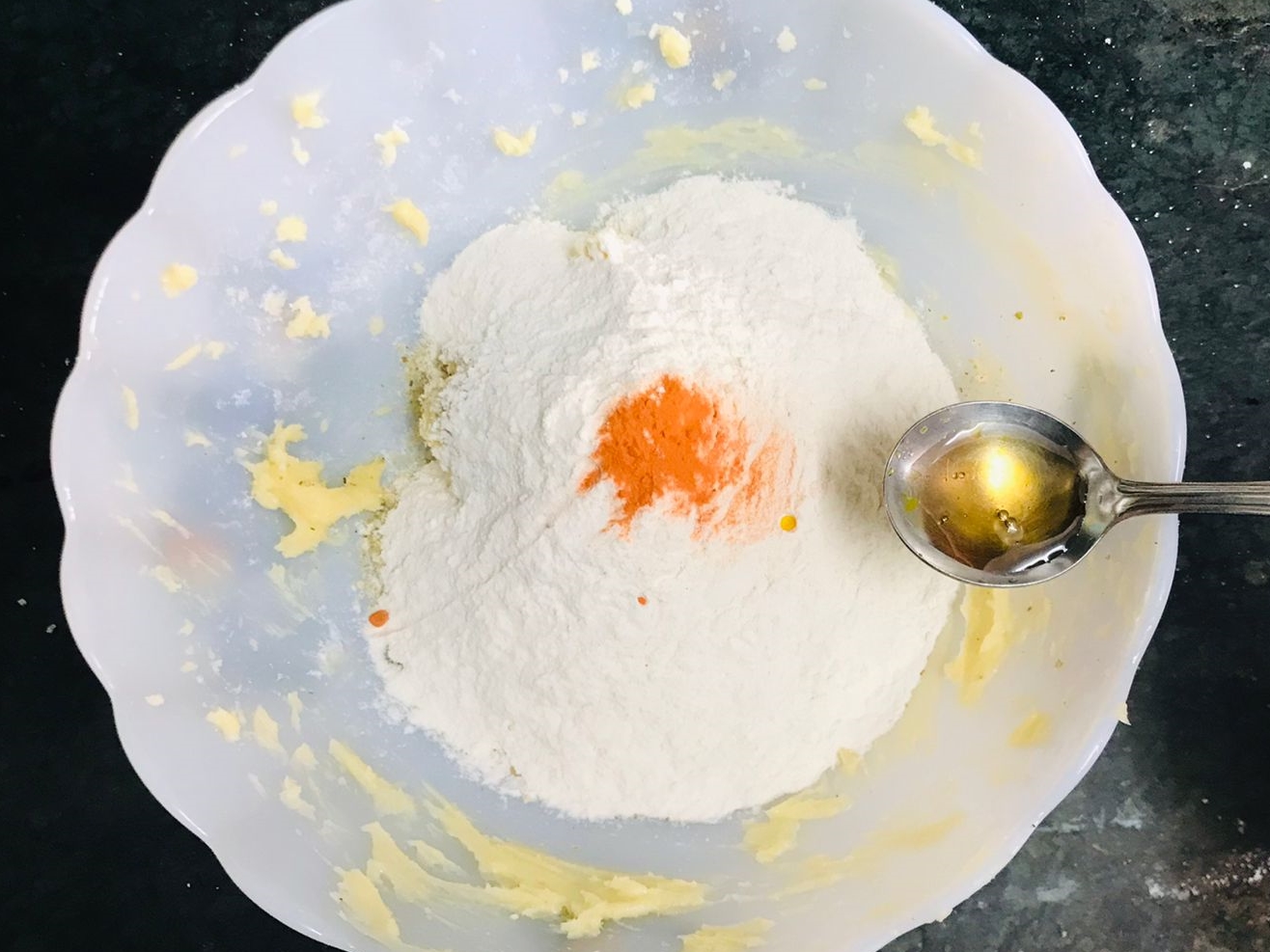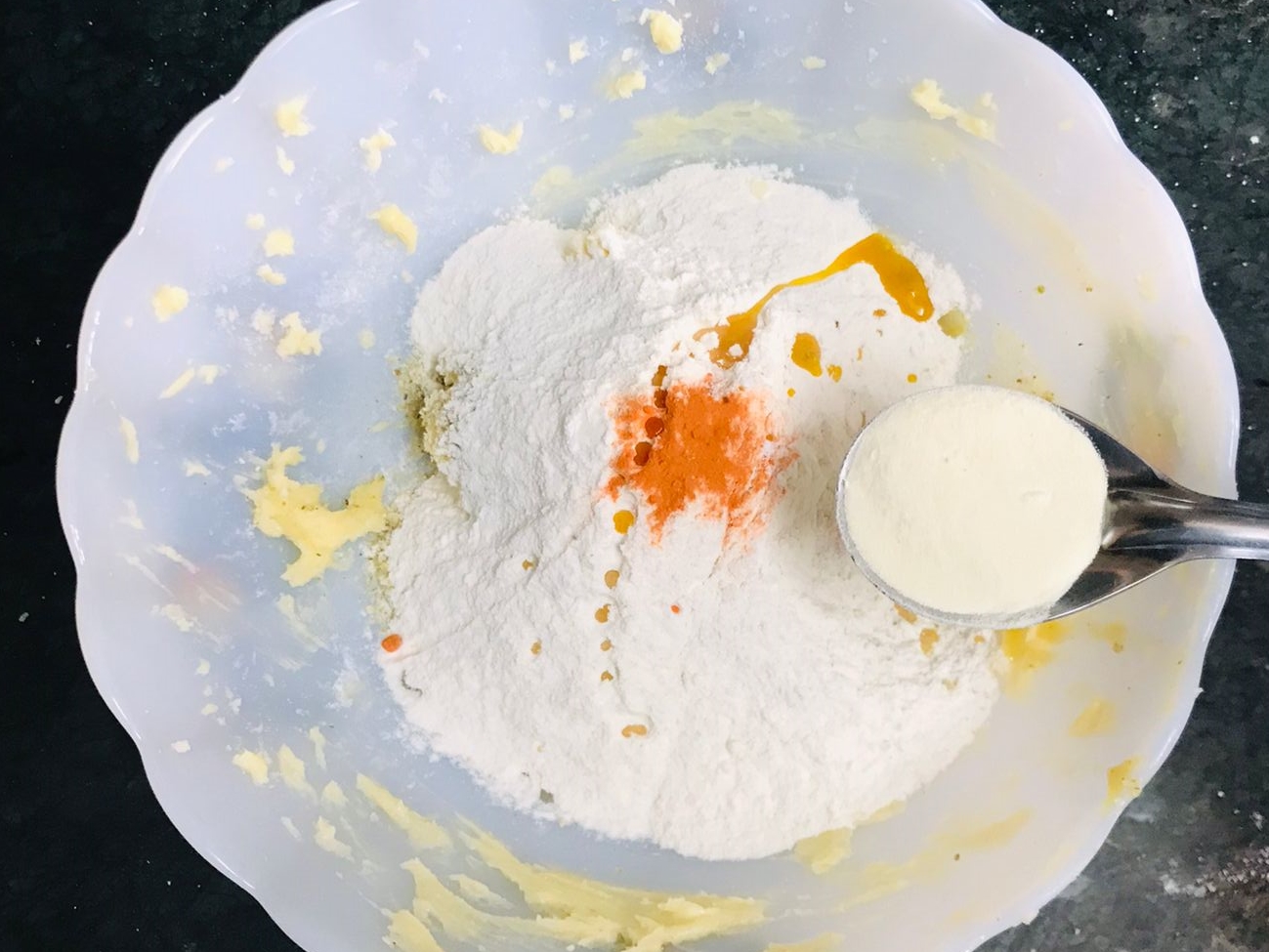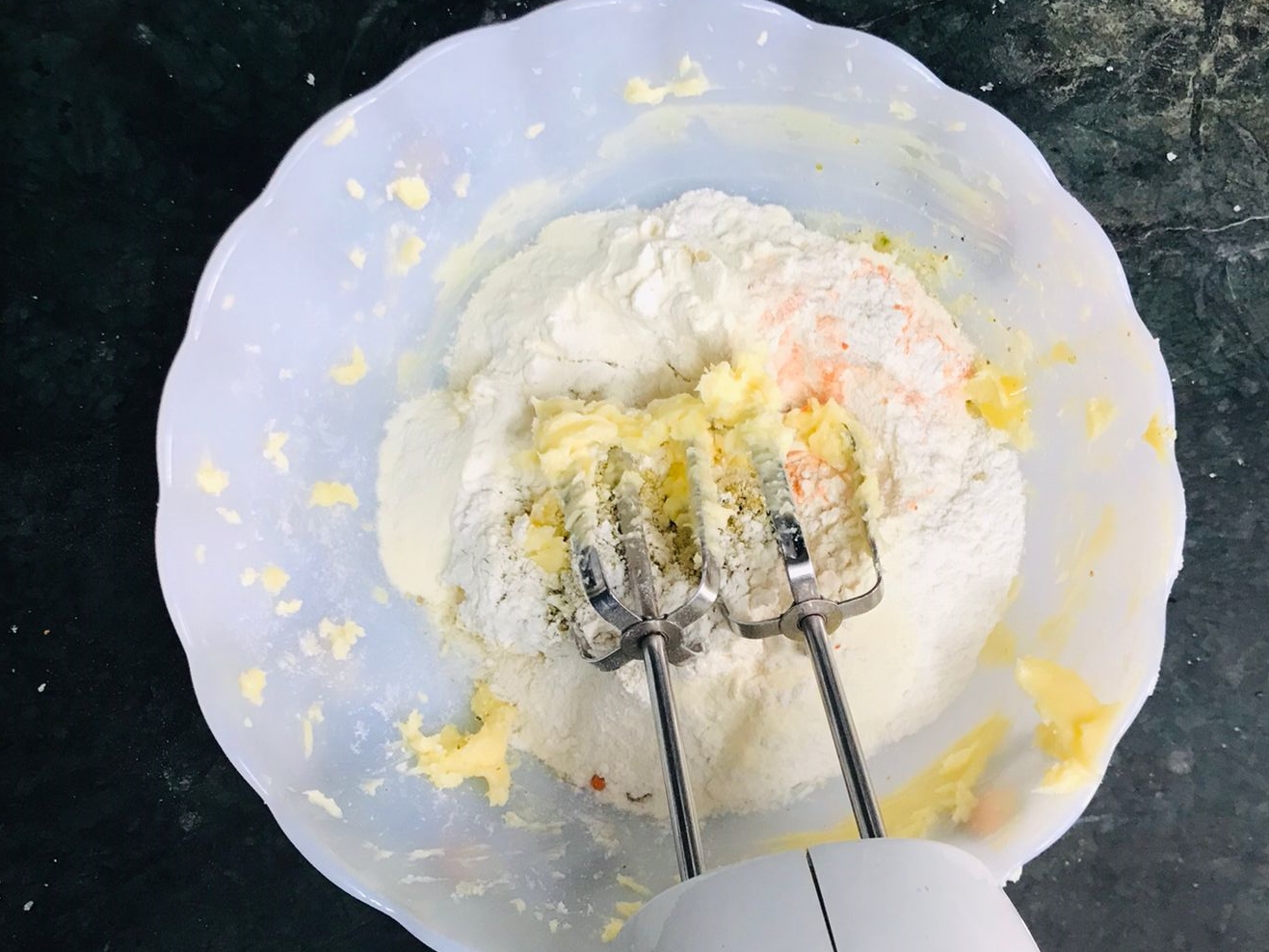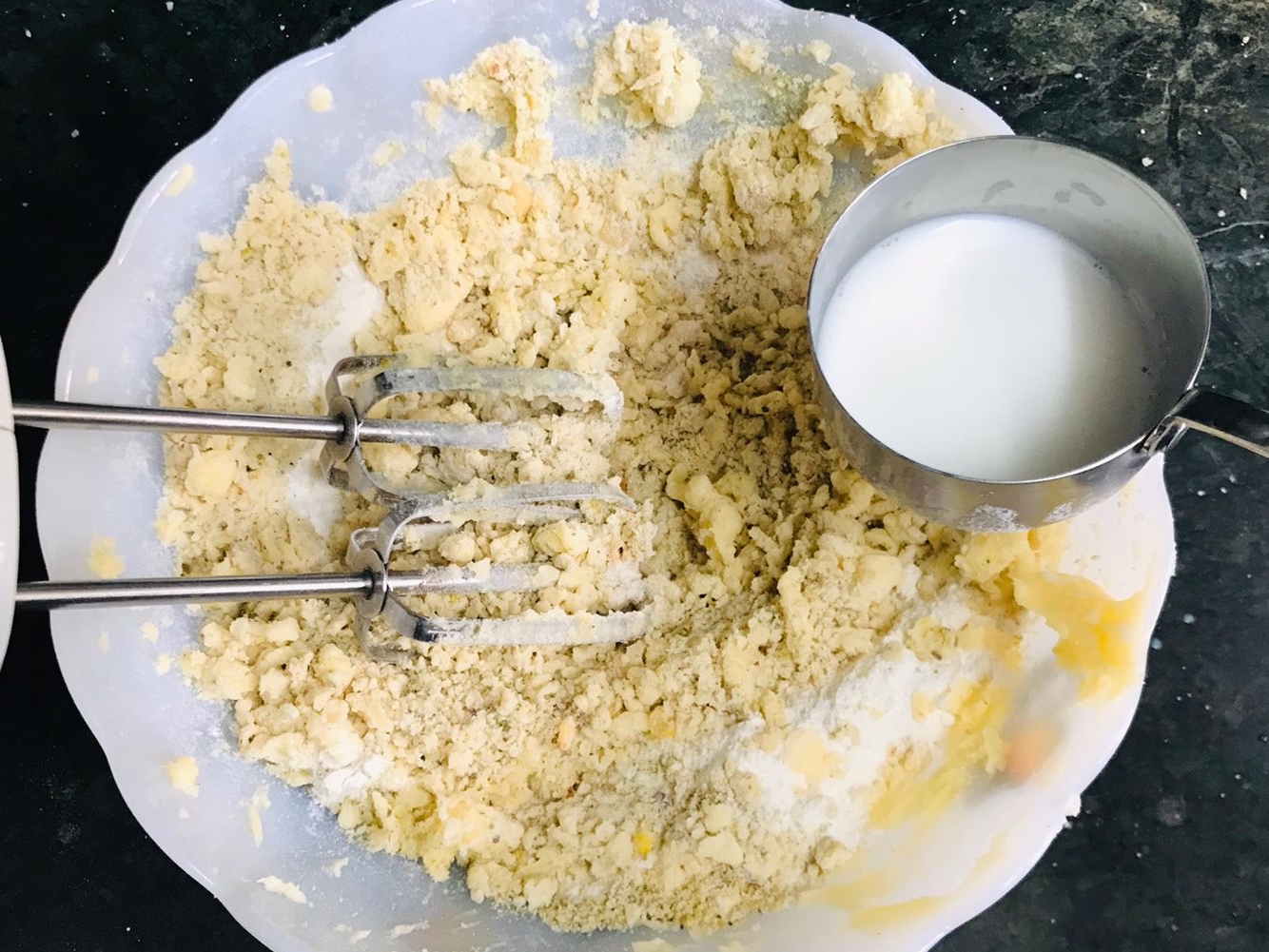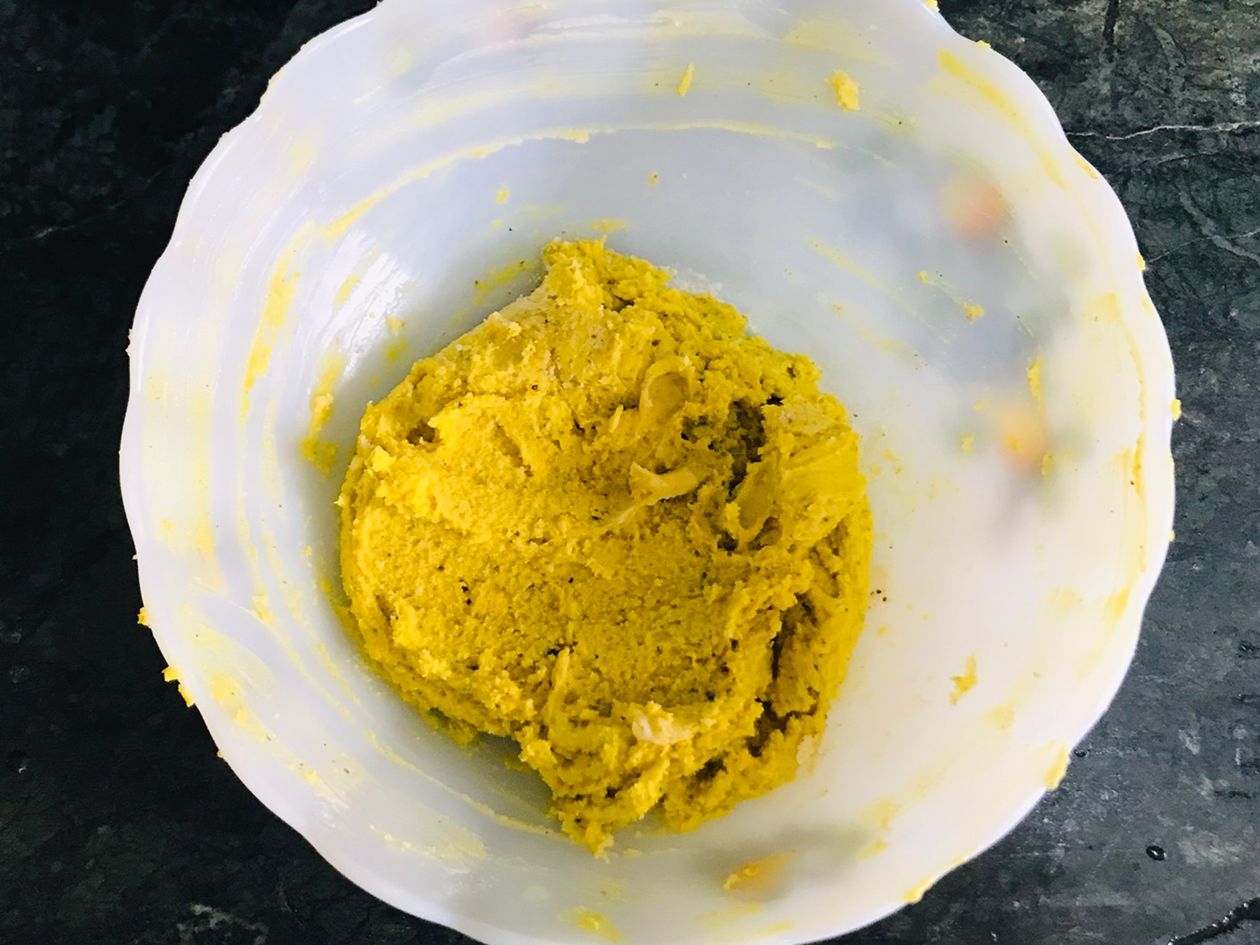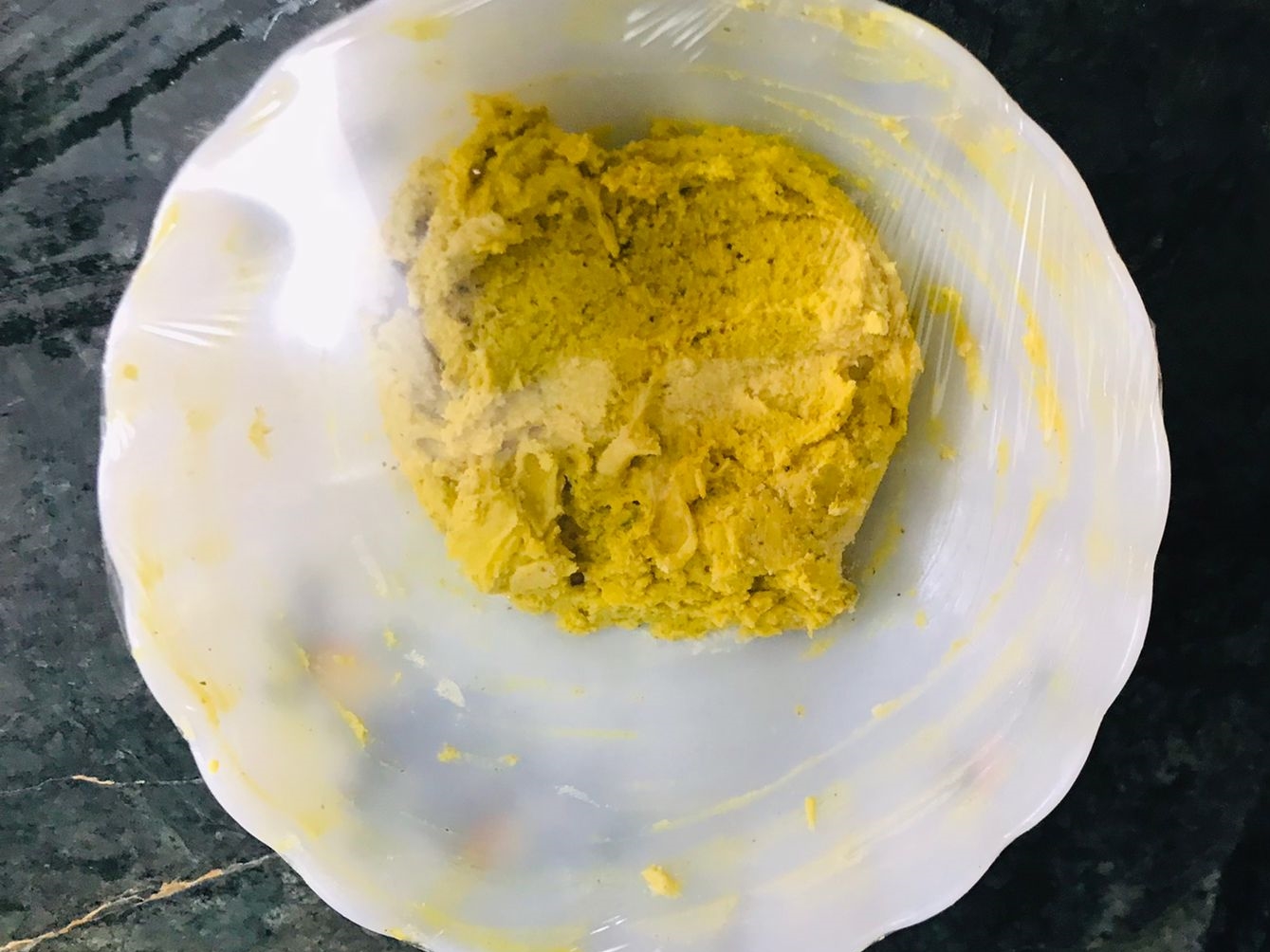 Next add the prepared nuts powder, plain flour, yellow colour, Ras Malai essence and milk powder whisk together for 1-2 minutes. Gradually add 1-2 tablespoons of milk and combine to make a smooth dough.
Wrap the dough with a cling film and keep it in the fridge for about 30 minutes to rest.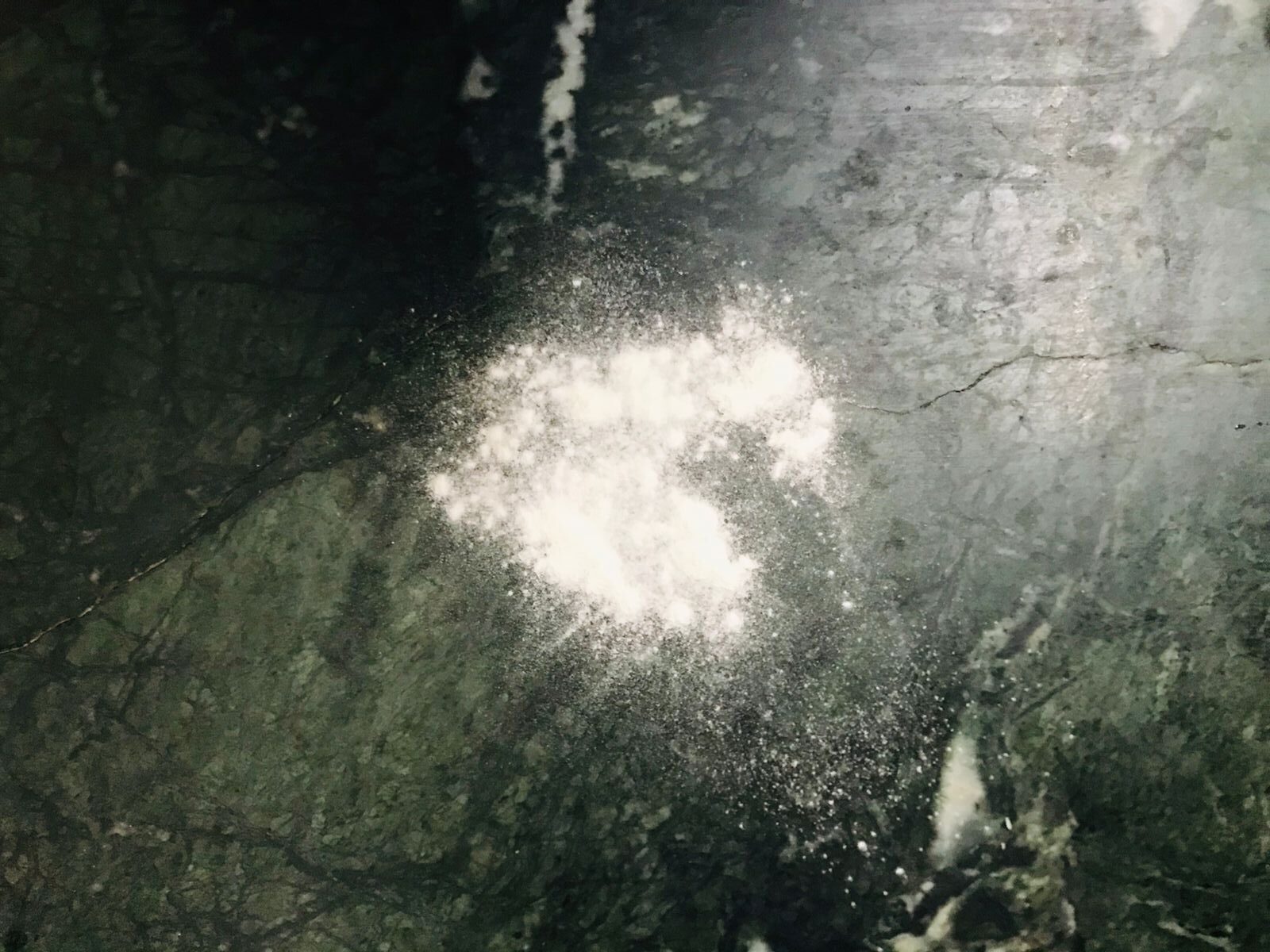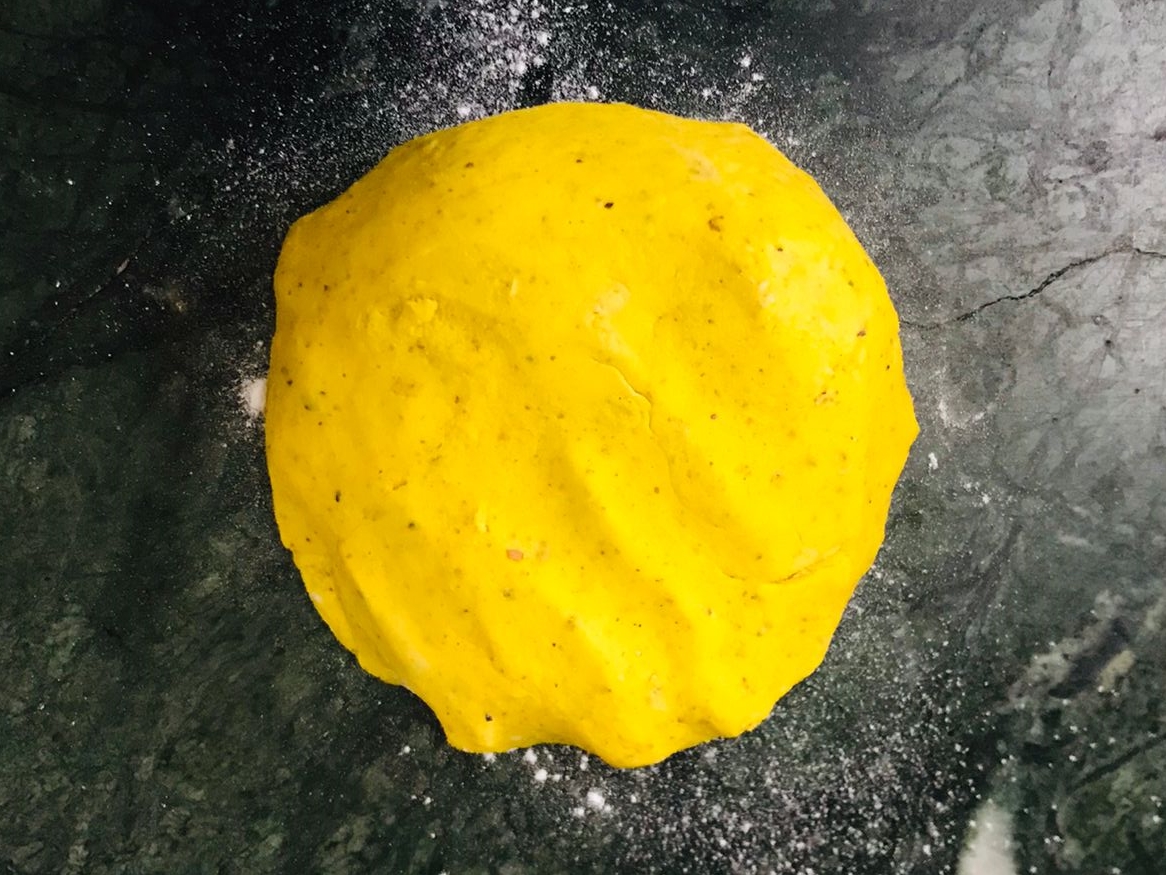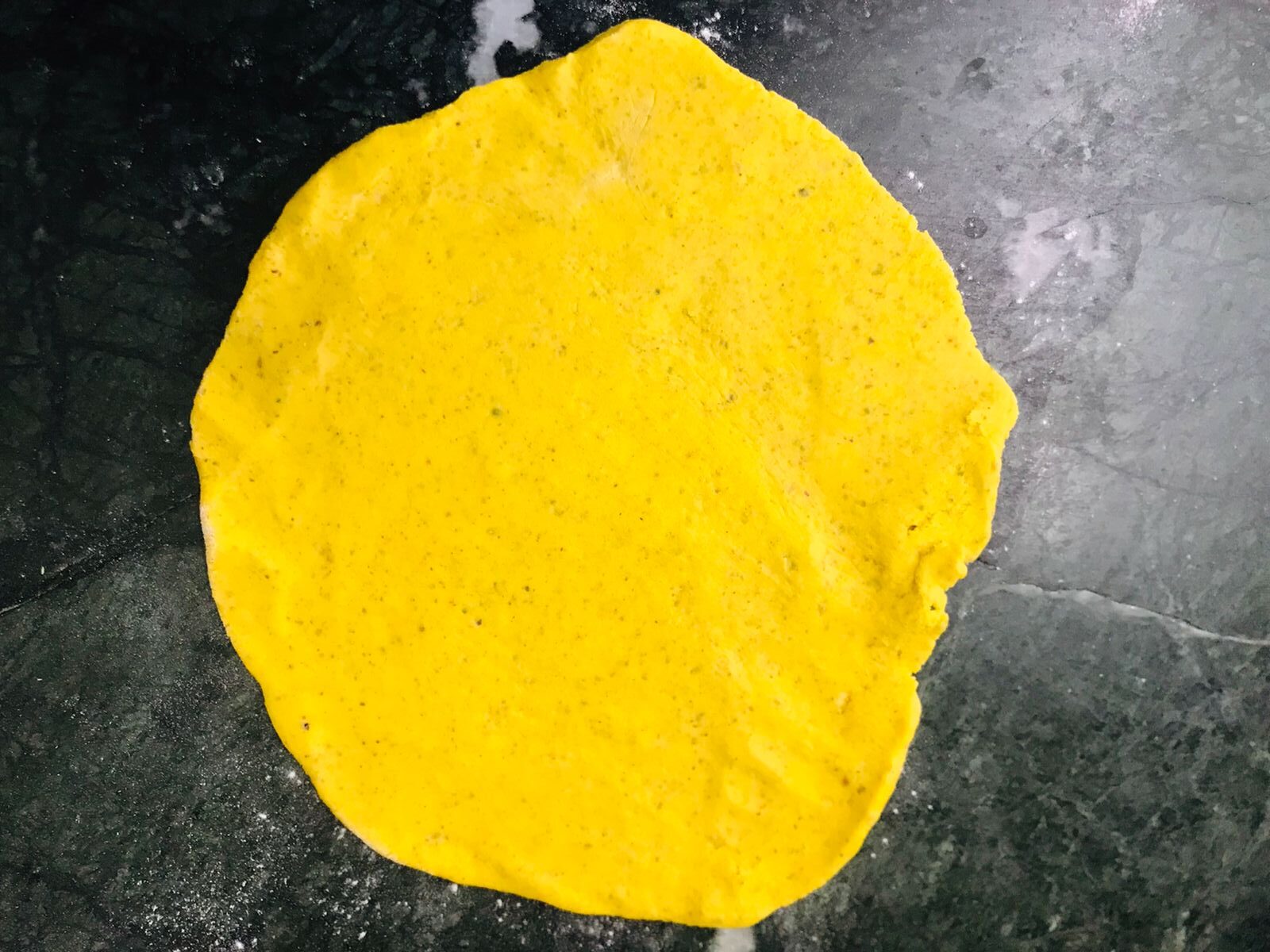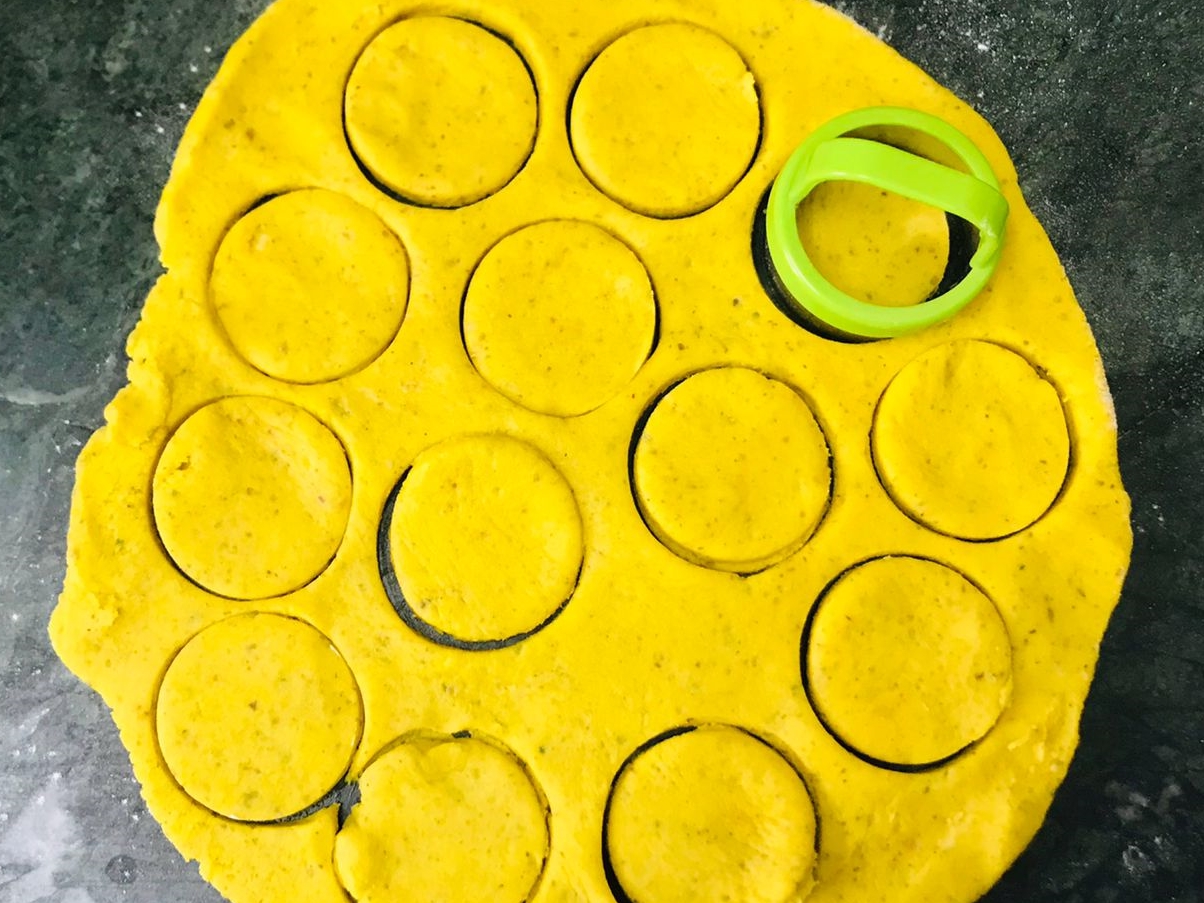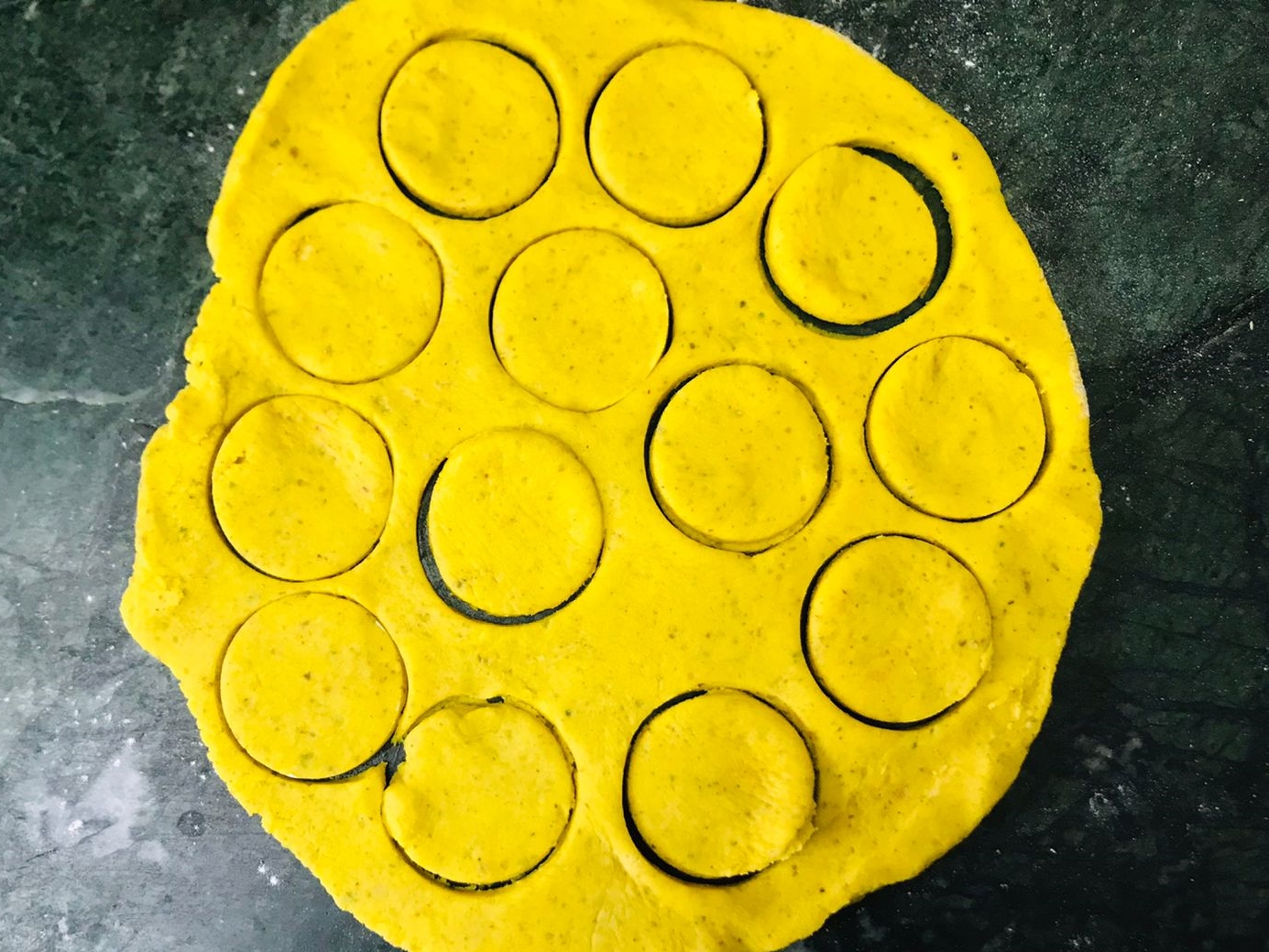 Once the dough has rested for 30 minutes, dust some flour on the worktop and roll the dough into a circle of about 8 inches in diameter and 3-4 mm thick.
Using a round cookie cutter (1-2 inches in diameter) cut the cookies.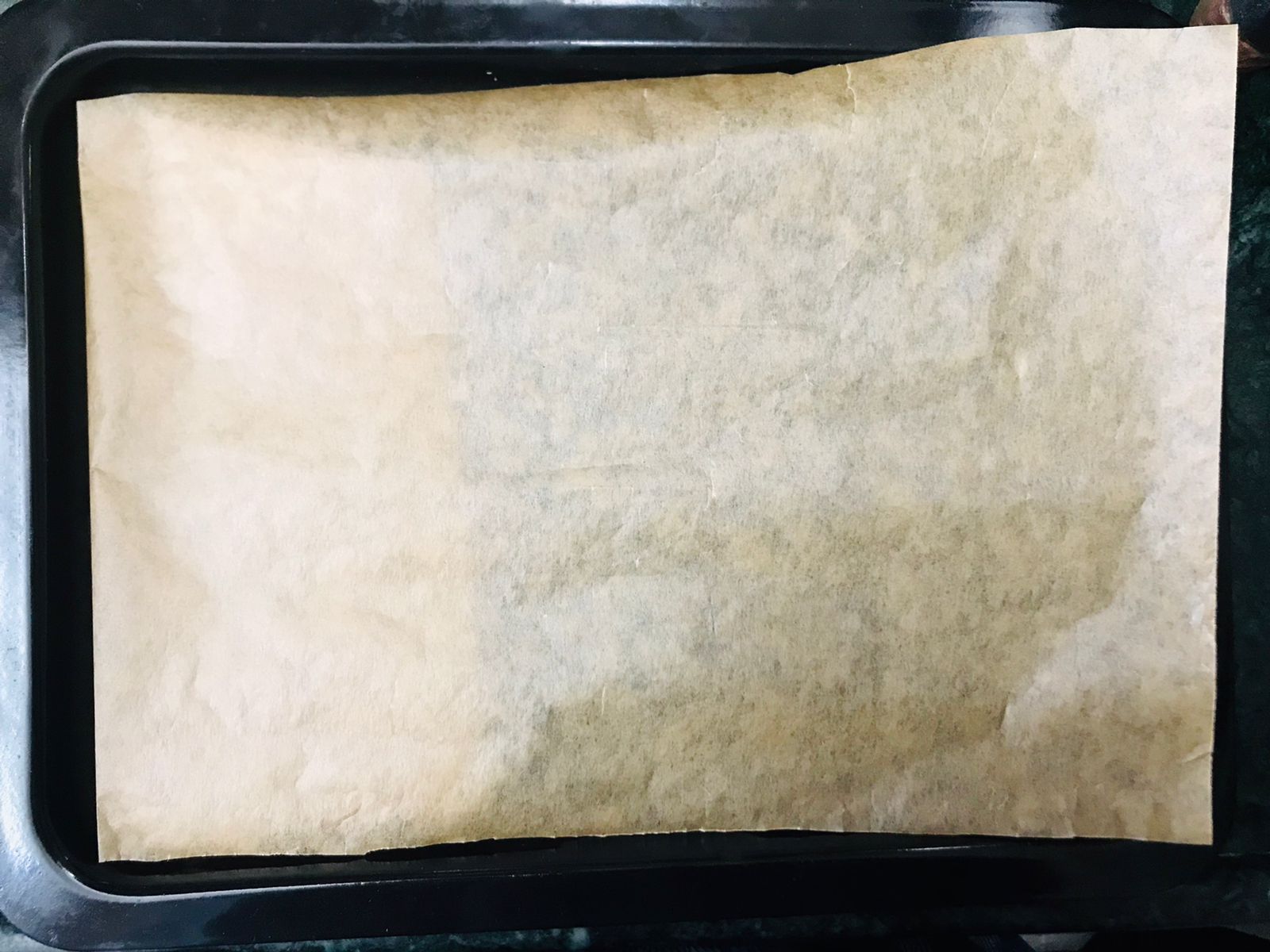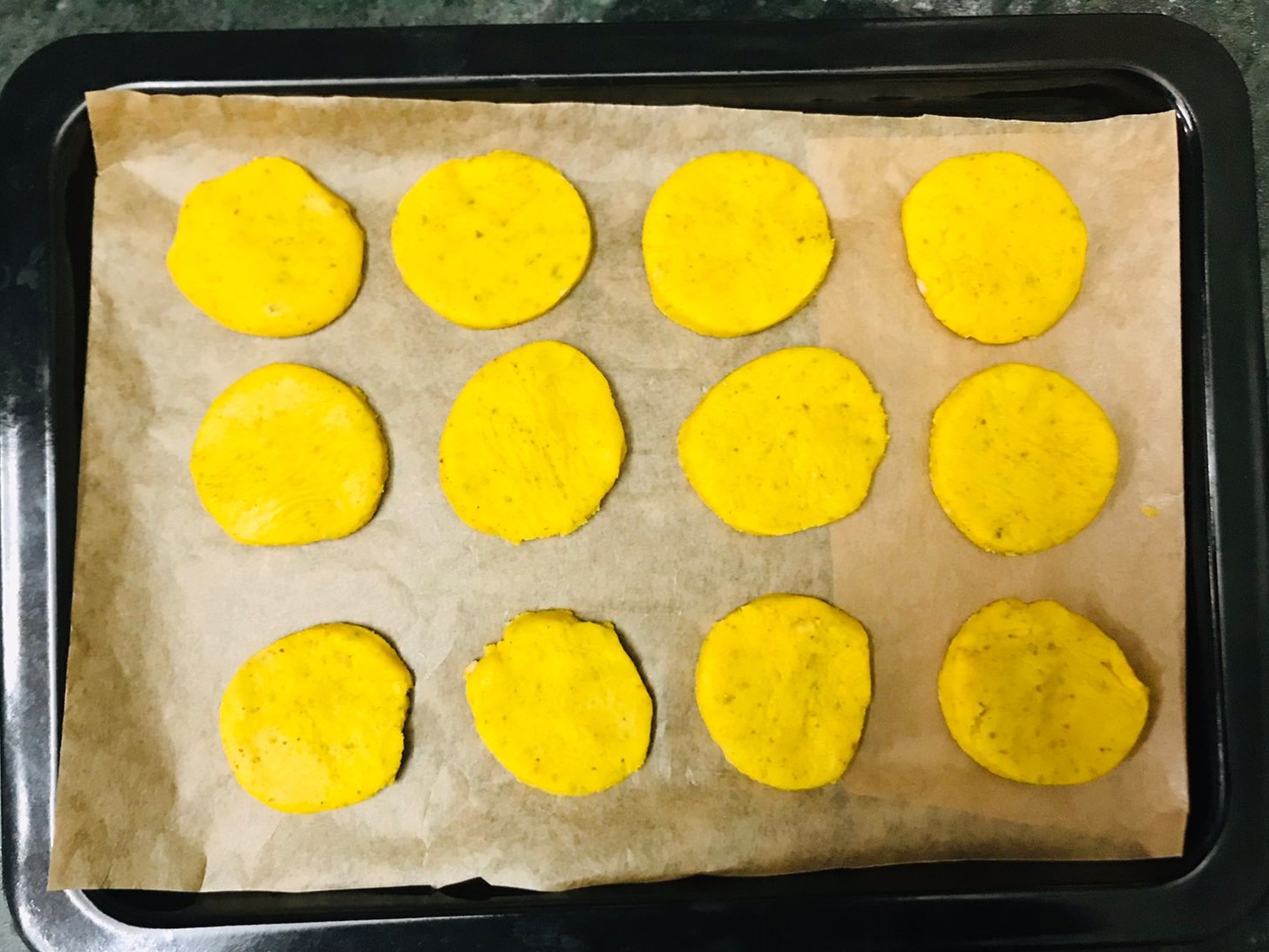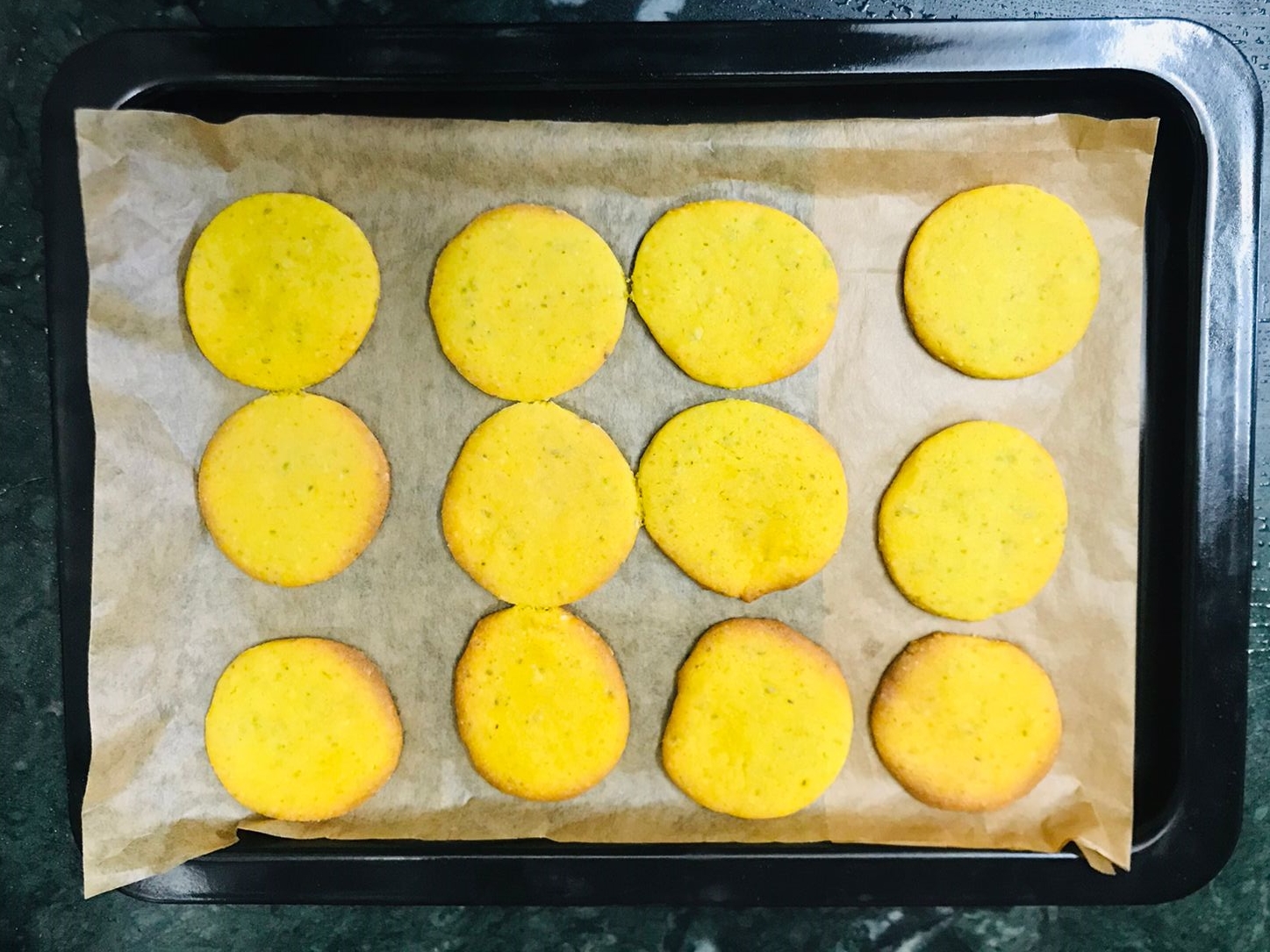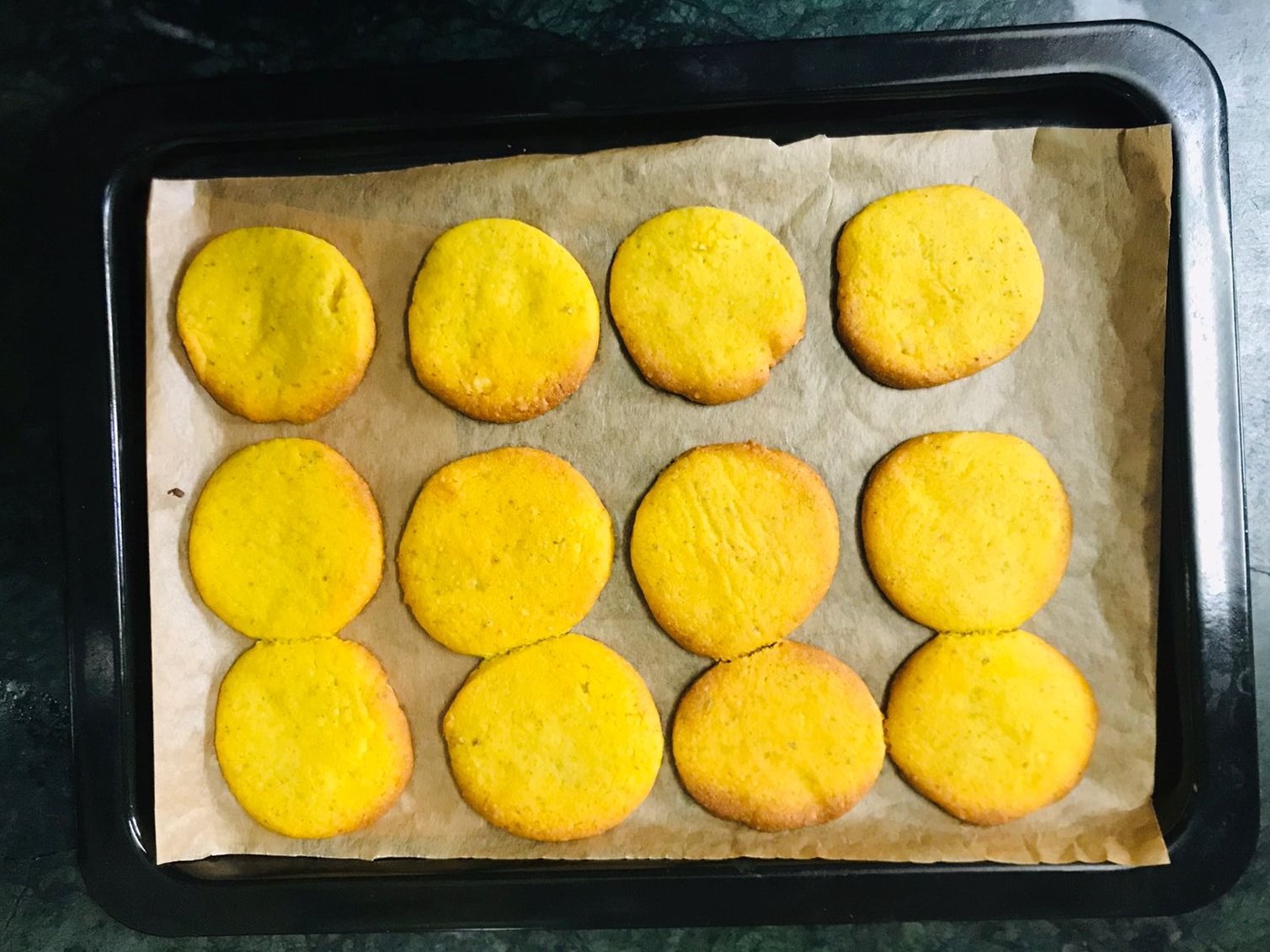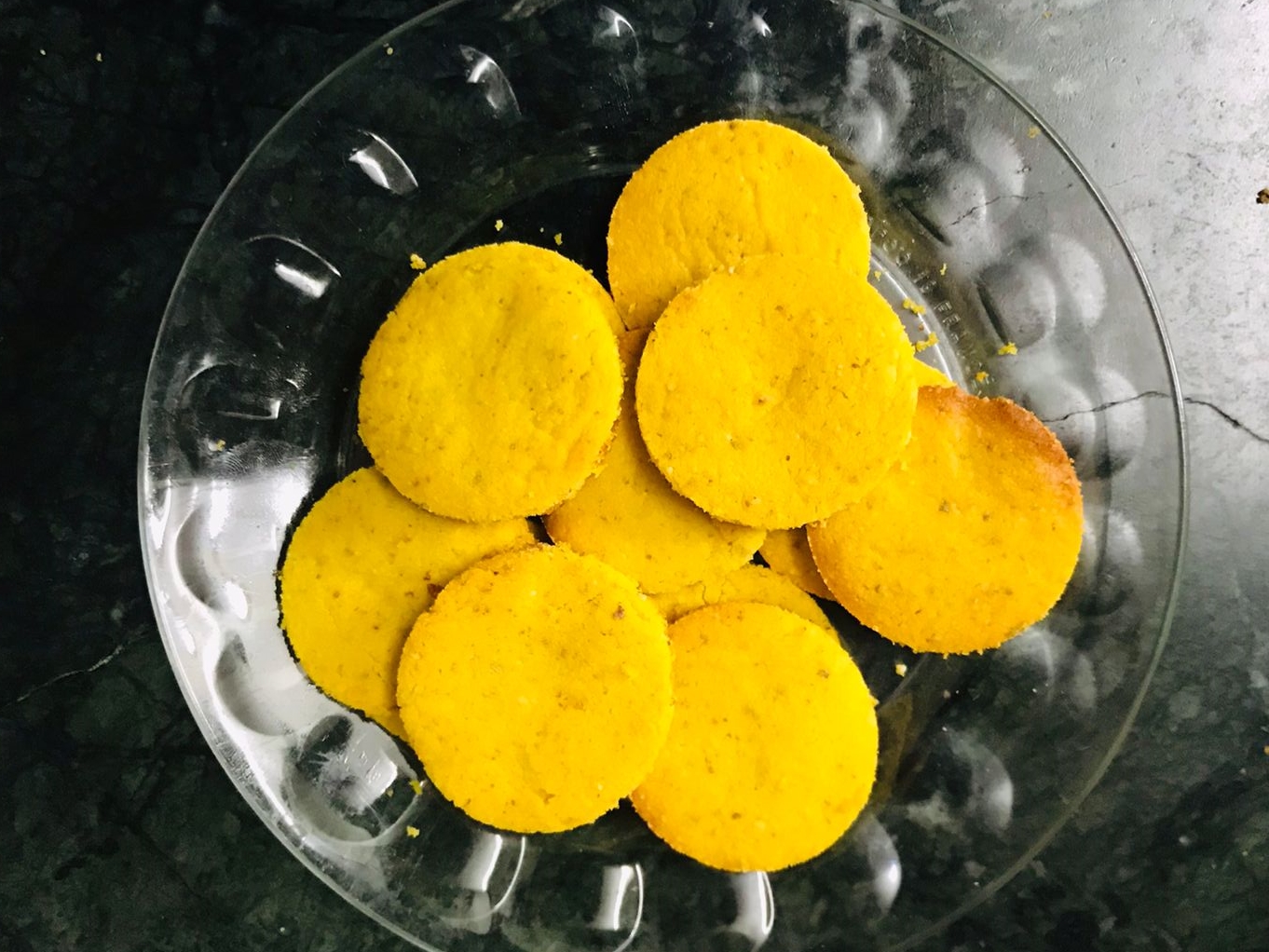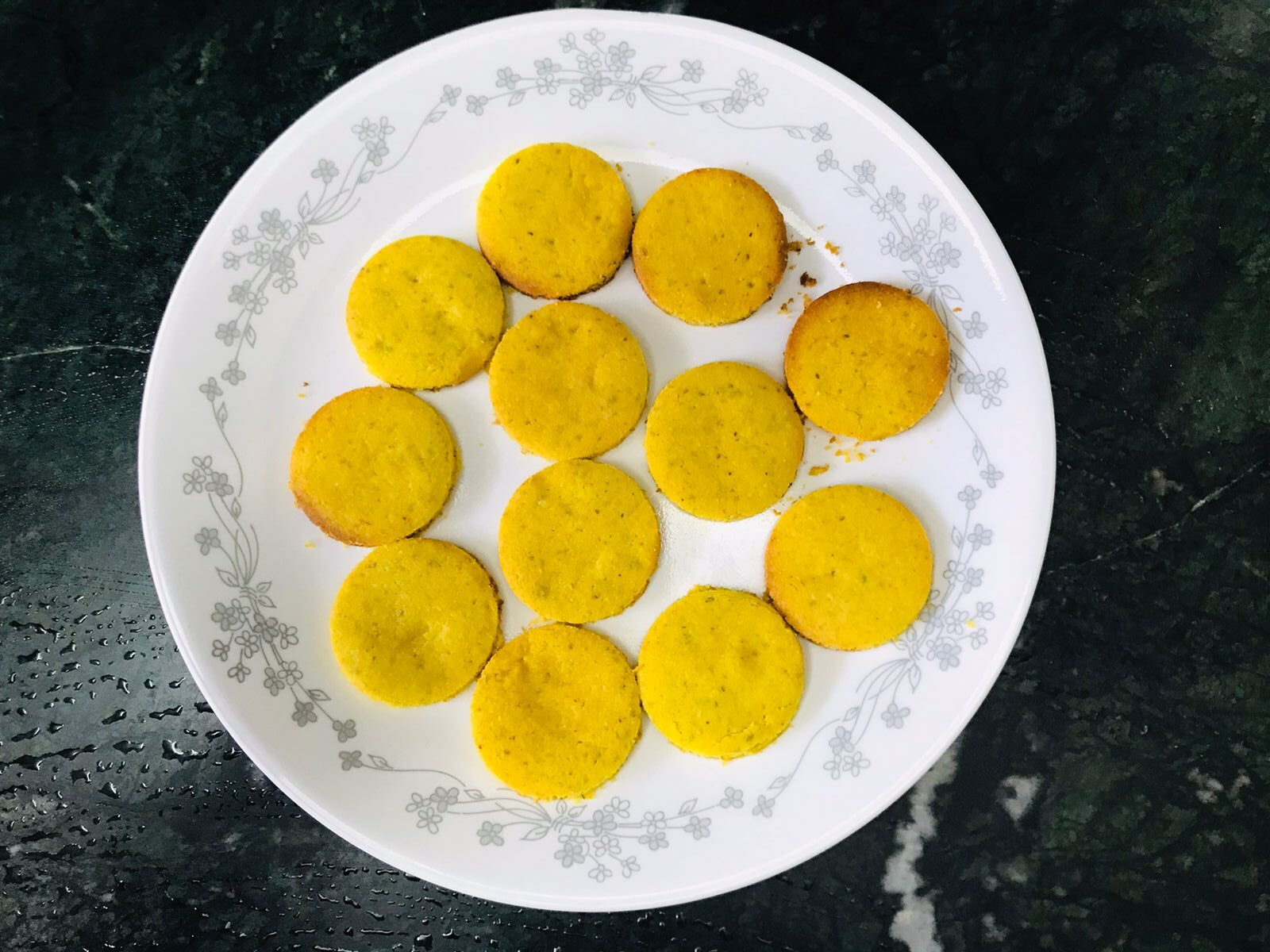 Line a baking tray with parchment and gently place the cut cookies on the tray leaving plenty of space between them as they will spread. Chill the cookies in the fridge for about 20-30 minutes.
Preheat the oven to 180C/160C Fan/Gas 4.
Bake for 10-12 minutes until the edges are set and slightly golden but the middle is still a bit soft as they will firm up as they cool. Leave to cool on the trays slightly.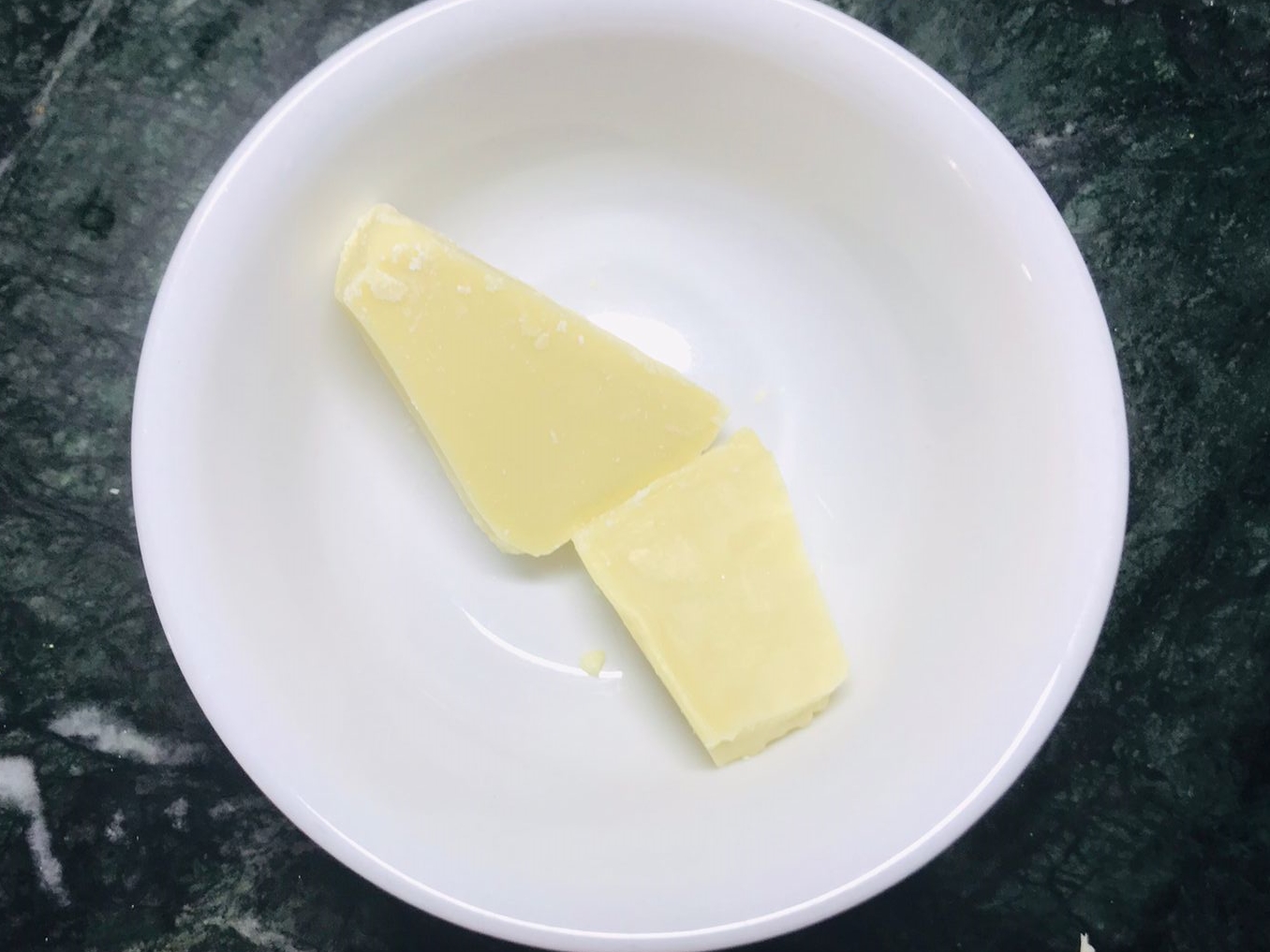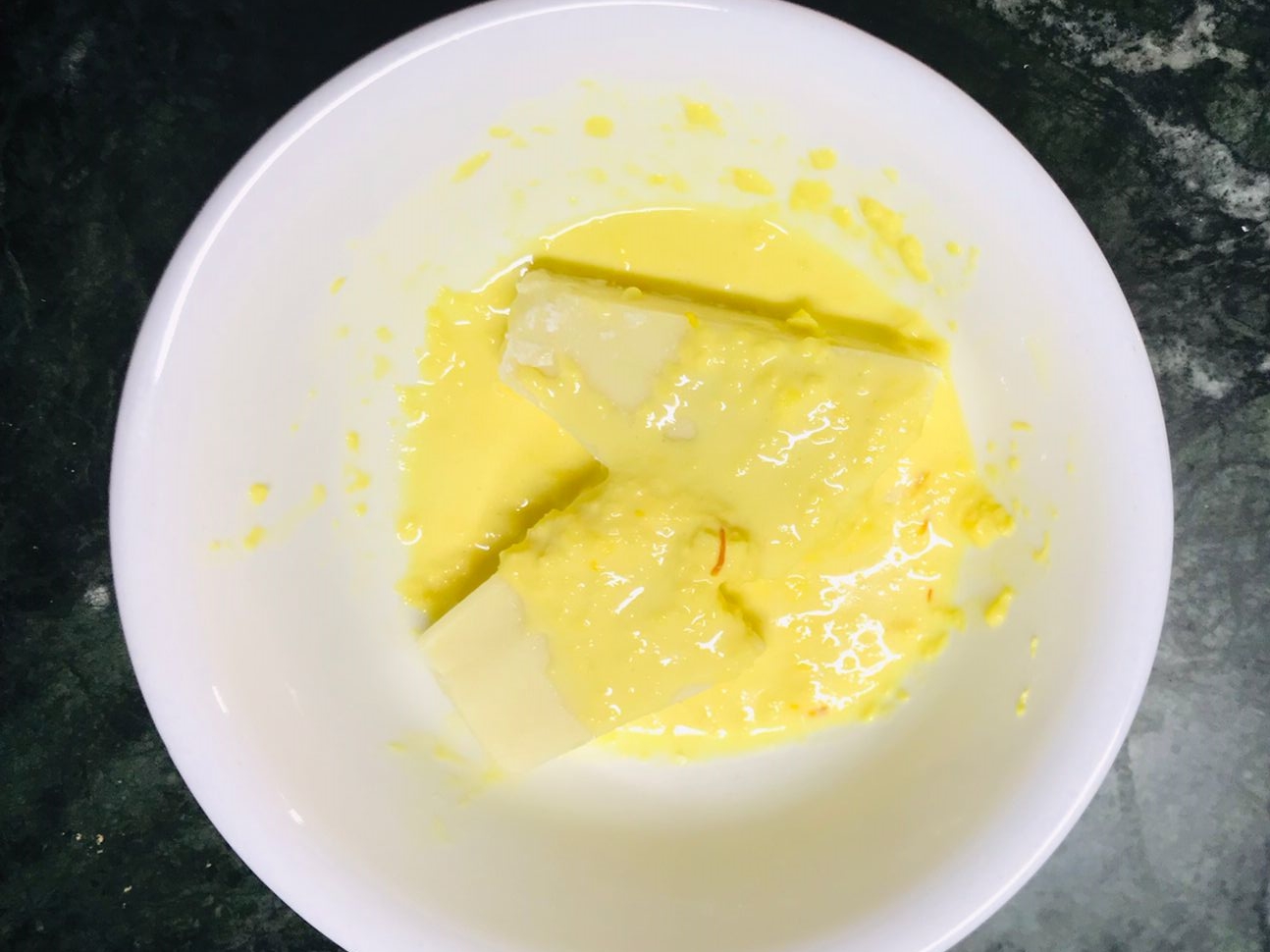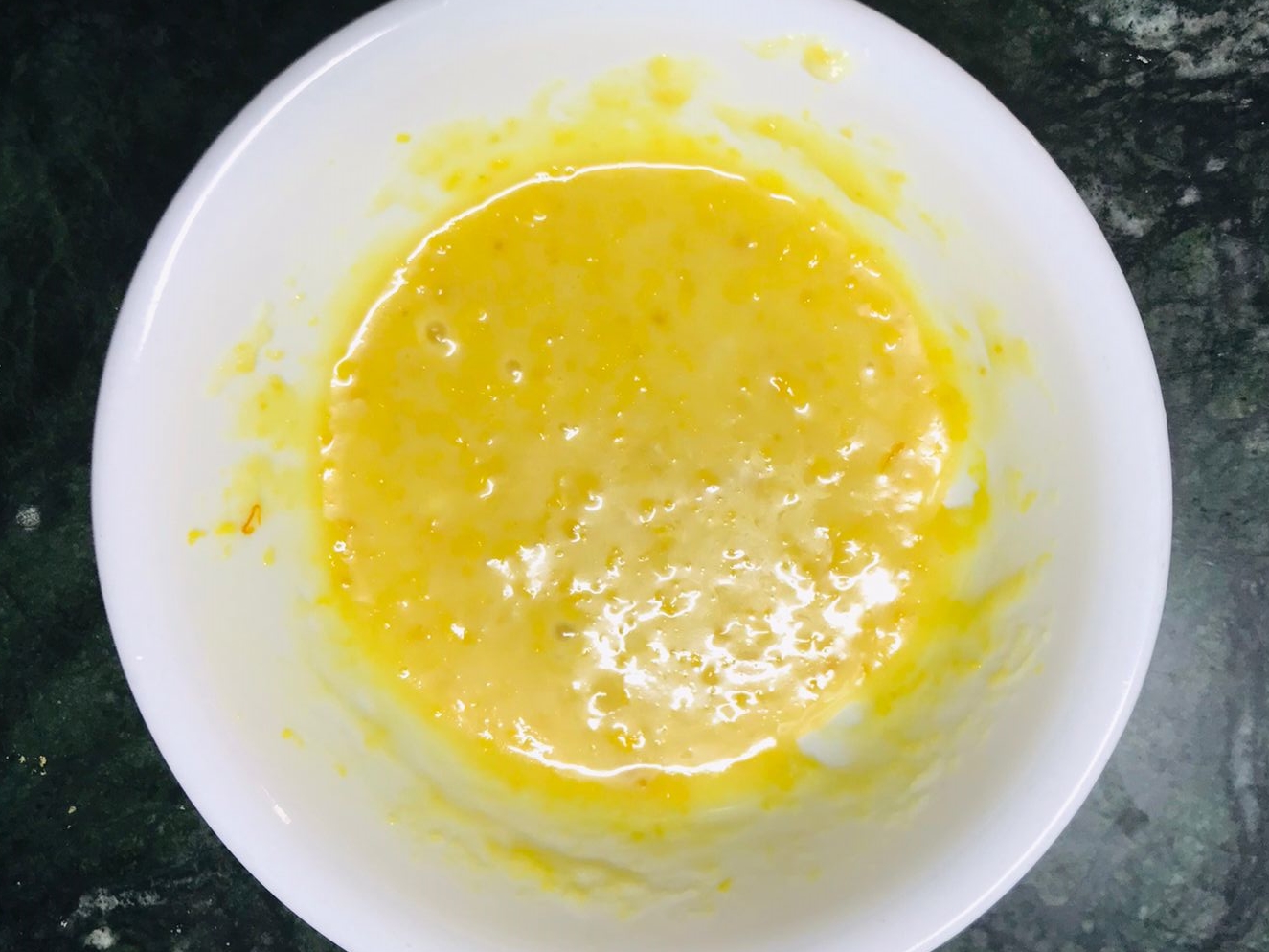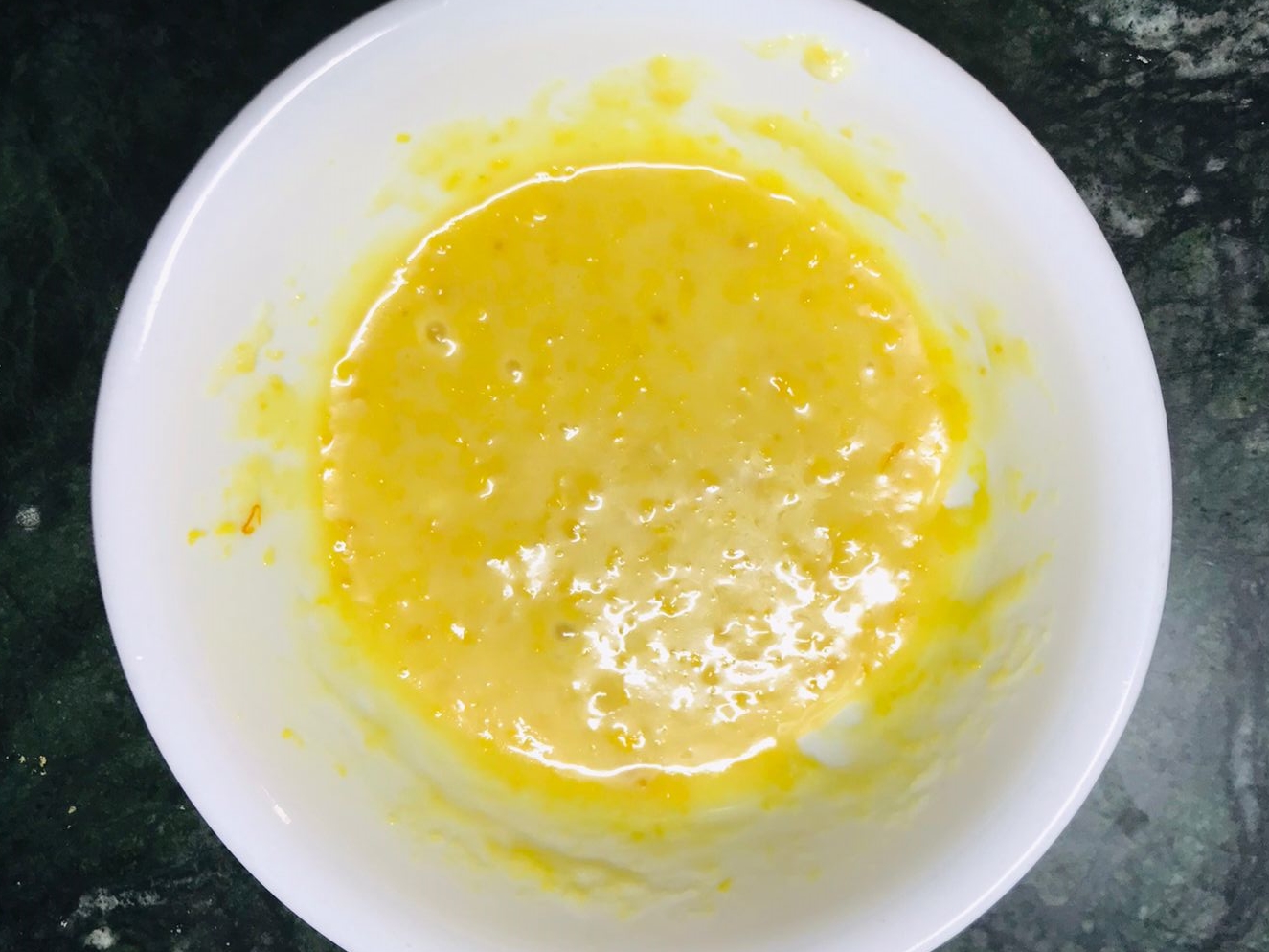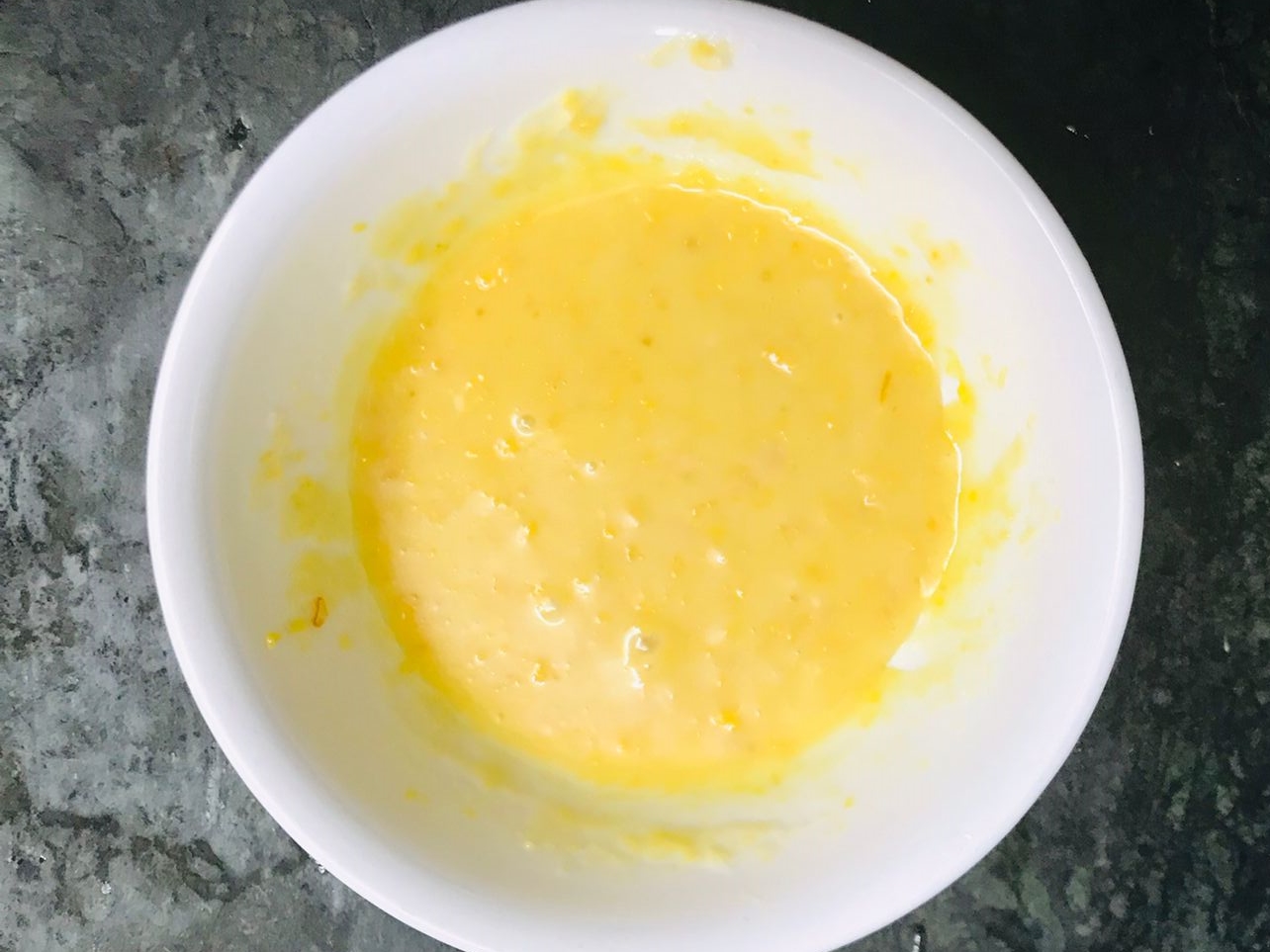 Warm the white chocolate with the Ras Malai milk in the microwave to gently melt the chocolate. It takes 1-2 minutes for the white chocolate to melt. Once melted whisk together to form a soft filling. Keep it aside to slightly cool down.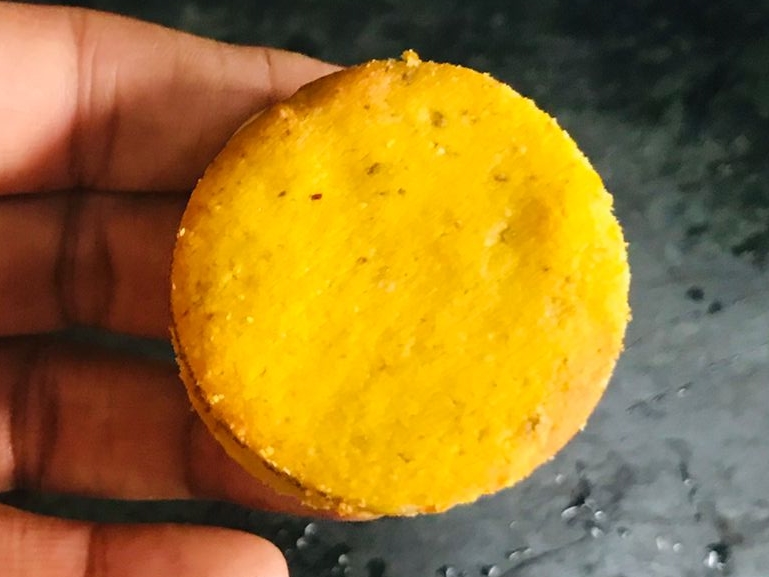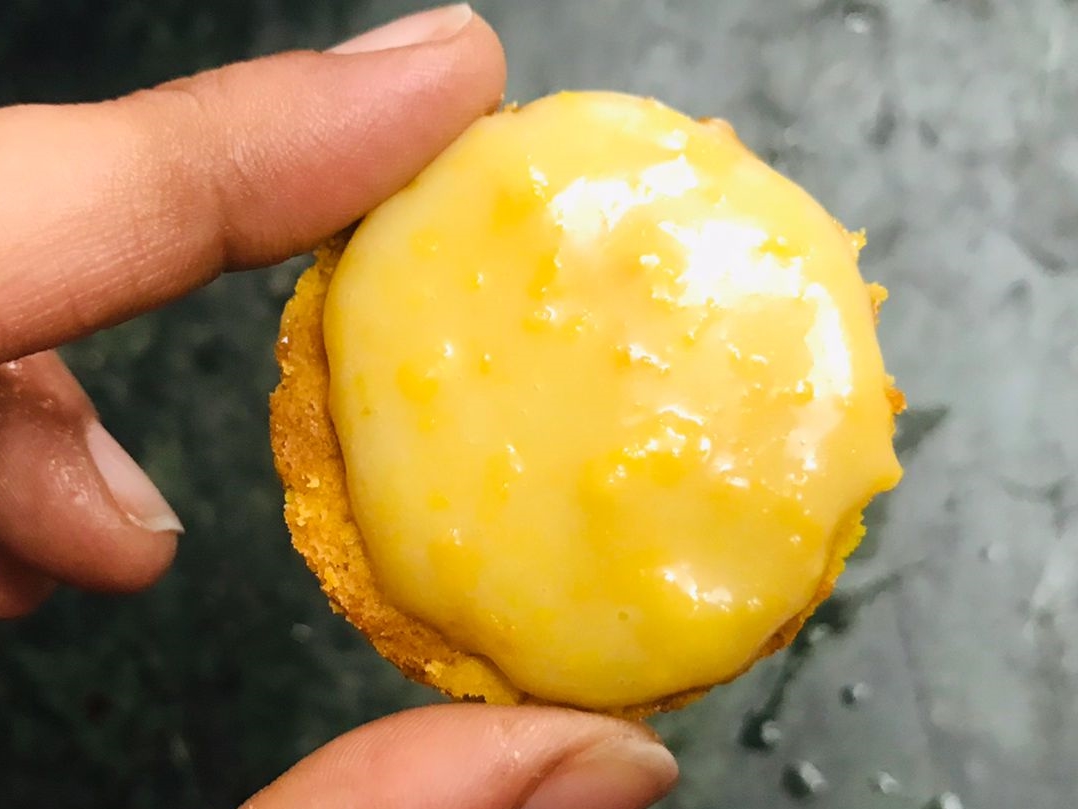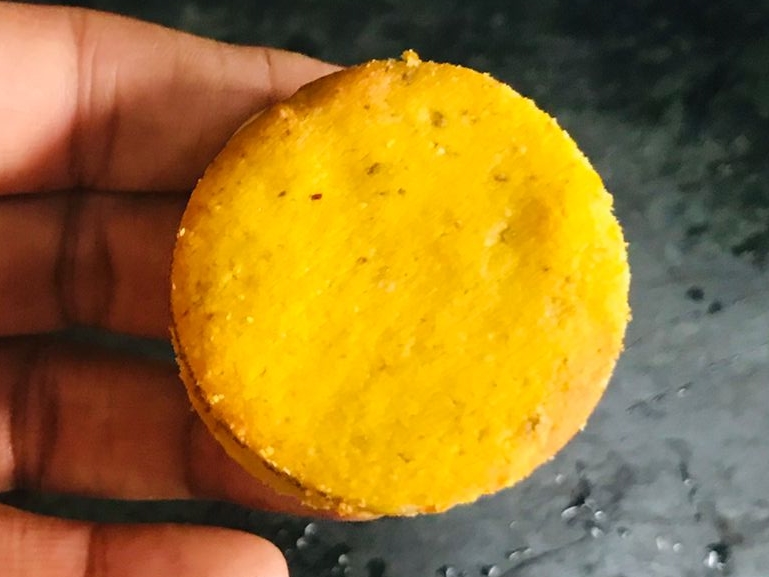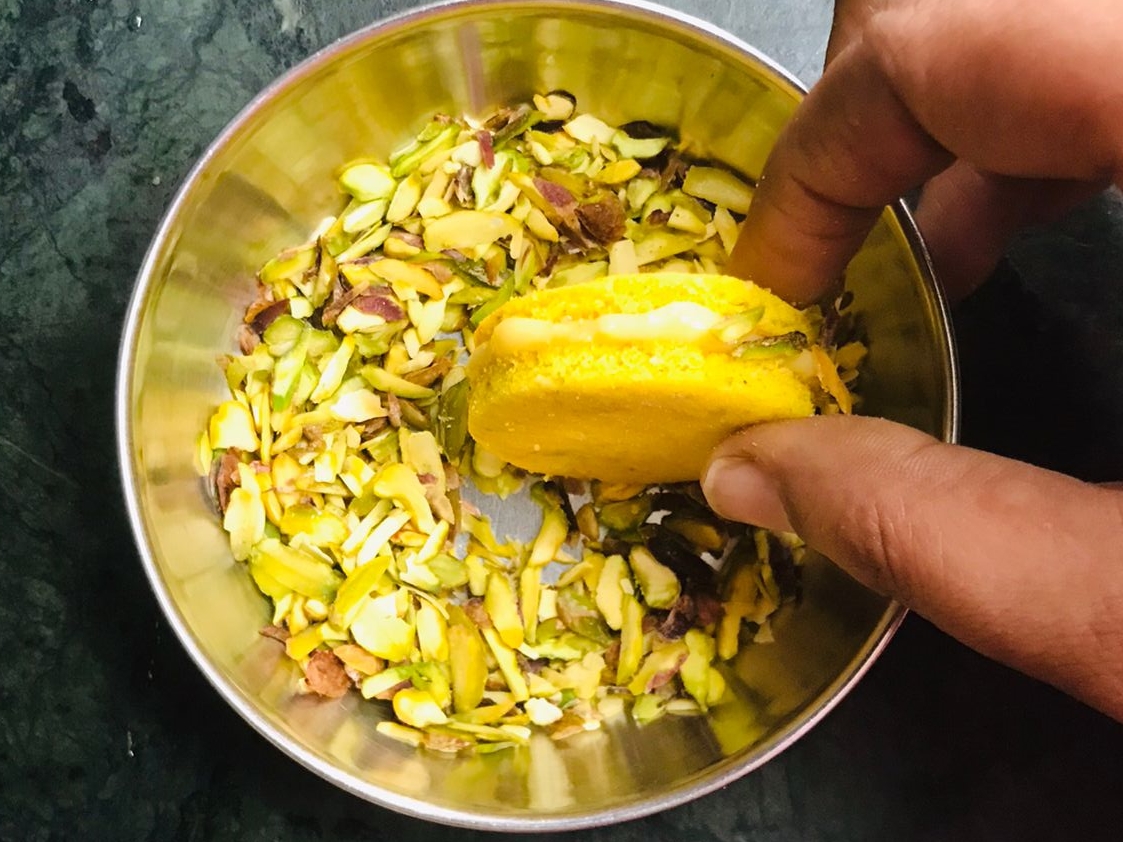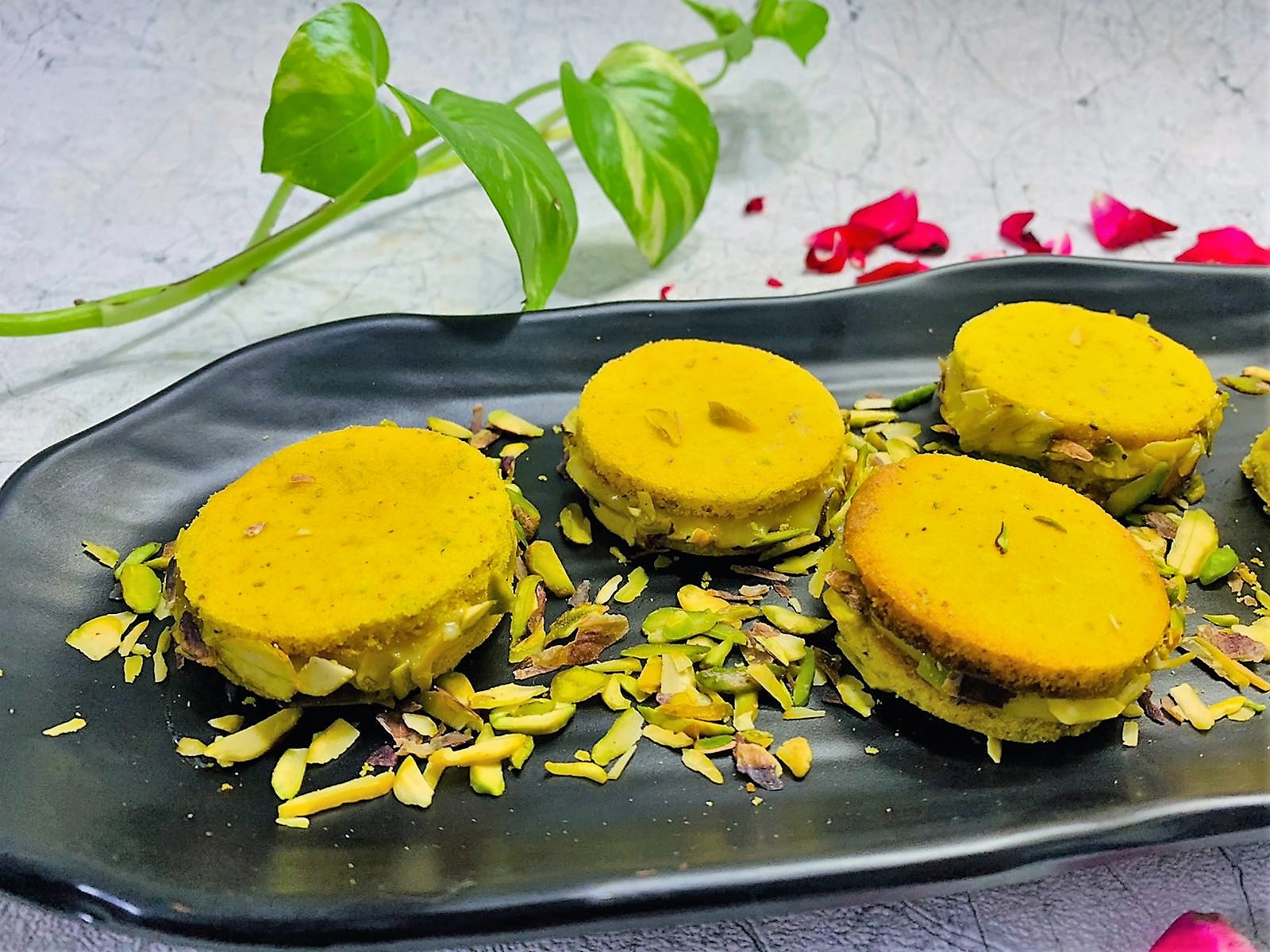 Spoon about ½ teaspoon filling onto bottom side of a cookie. Top with another cookie and roll it sideways in chopped pistachio. Let stand until filling is set.
Ras Malai cookies are ready to serve!