Oatmeal Chocolate Chip Cookies
Oatmeal Chocolate Chip Cookies are made with oats, butter, brown sugar and dried nuts and are the softest, chewiest oatmeal cookies. I don't often call recipes perfect, but these cookies are soft, chewy, and loaded with healthy seeds – everything a good oatmeal cookie should be!
These cookies are a favourite after school snack at my home (or mid-morning, or lunch or any time in fact..) The cookies are a slightly crispy on the outside, deliciously soft inside with the bonus of lots of healthy seeds. Have you ever made my chewy chocolate chip cookies recipe? I have the recipe memorized– I make them all the time! I can confidently say that I can add this oatmeal chocolate chip cookies recipe to my chocolate chip cookie repertoire. The best thing about these cookies is that they come out perfect every time!
Oatmeal cookies always carried with them the unattractive whiff of the 'healthy option' for me. I was wrong about them being a health food but adding lots of healthy nuts and seeds definitely puts them in a 'near healthy' category for me.
Oatmeal chocolate chip cookies combine all the classic goodness of every good cookie in the world – the buttery indulgence of a chocolate chip and the chewiness of the oats. There is just nothing not to love about a warm, home-baked oatmeal cookie. This is a perfect throwback treat when you need a comforting sweet!
Ingredients
70 grams salted butter
¼ cup brown sugar
¼ cup castor sugar
½ cup plain flour
2 tablespoons cocoa powder
½ teaspoon baking powder
¼ teaspoon baking soda
1 cup oats
1 teaspoon flax seeds
1 teaspoon sesame seeds
1 tablespoon chocolate chips
2 teaspoons finely chopped unsalted almond
2 teaspoons finely chopped unsalted pistachios
2 teaspoons finely chopped unsalted cashew nuts
¼ cup milk
Directions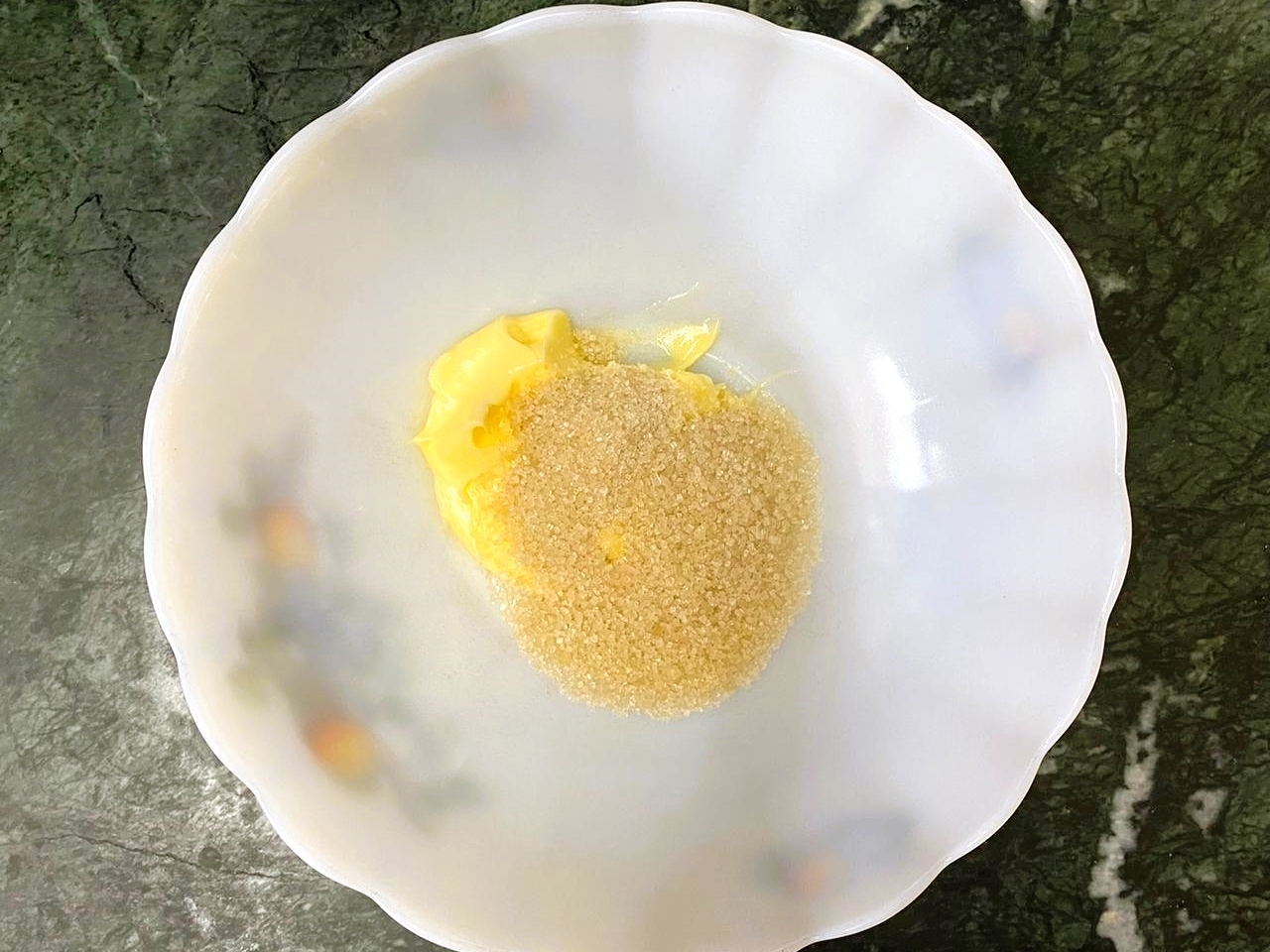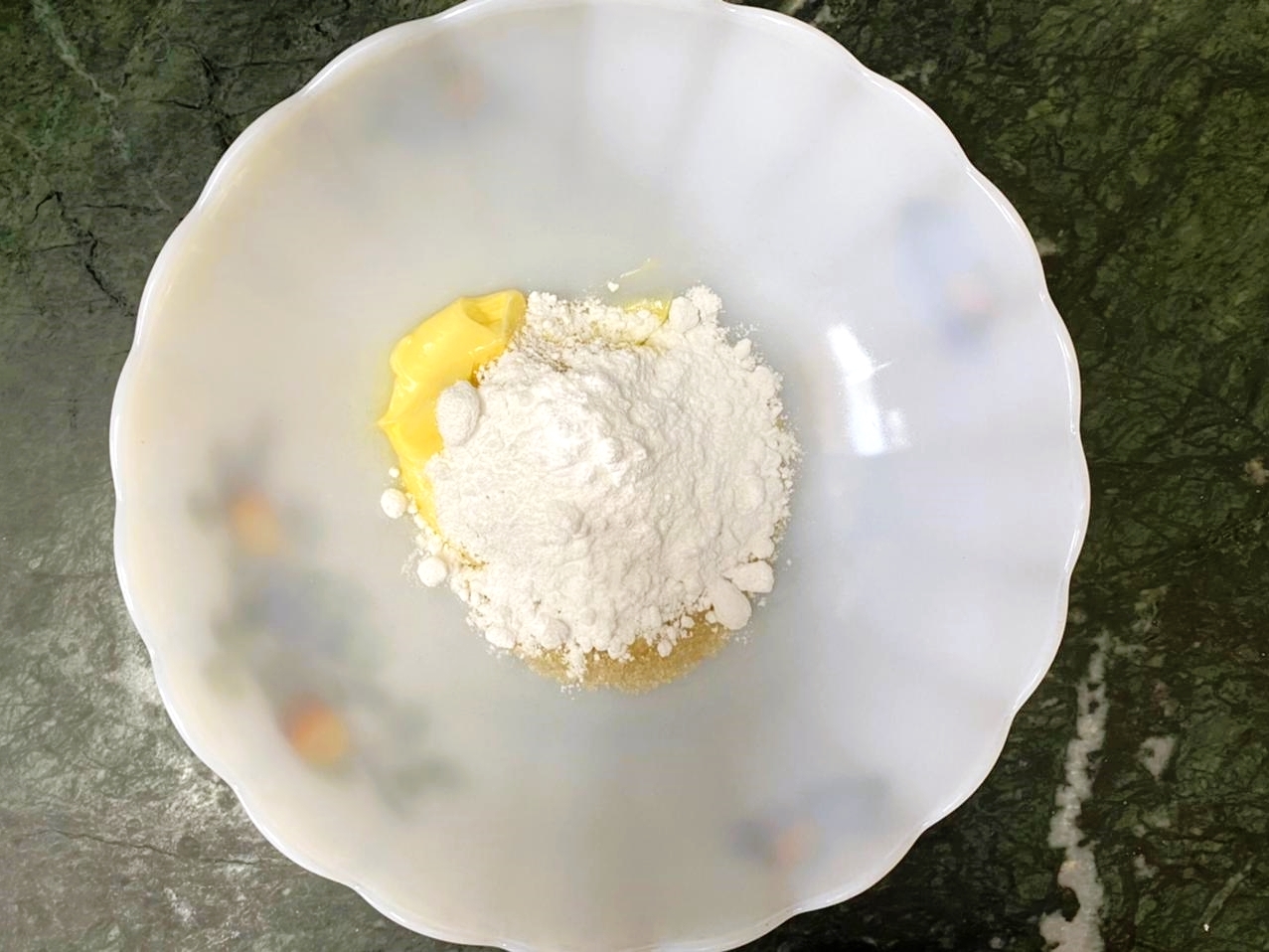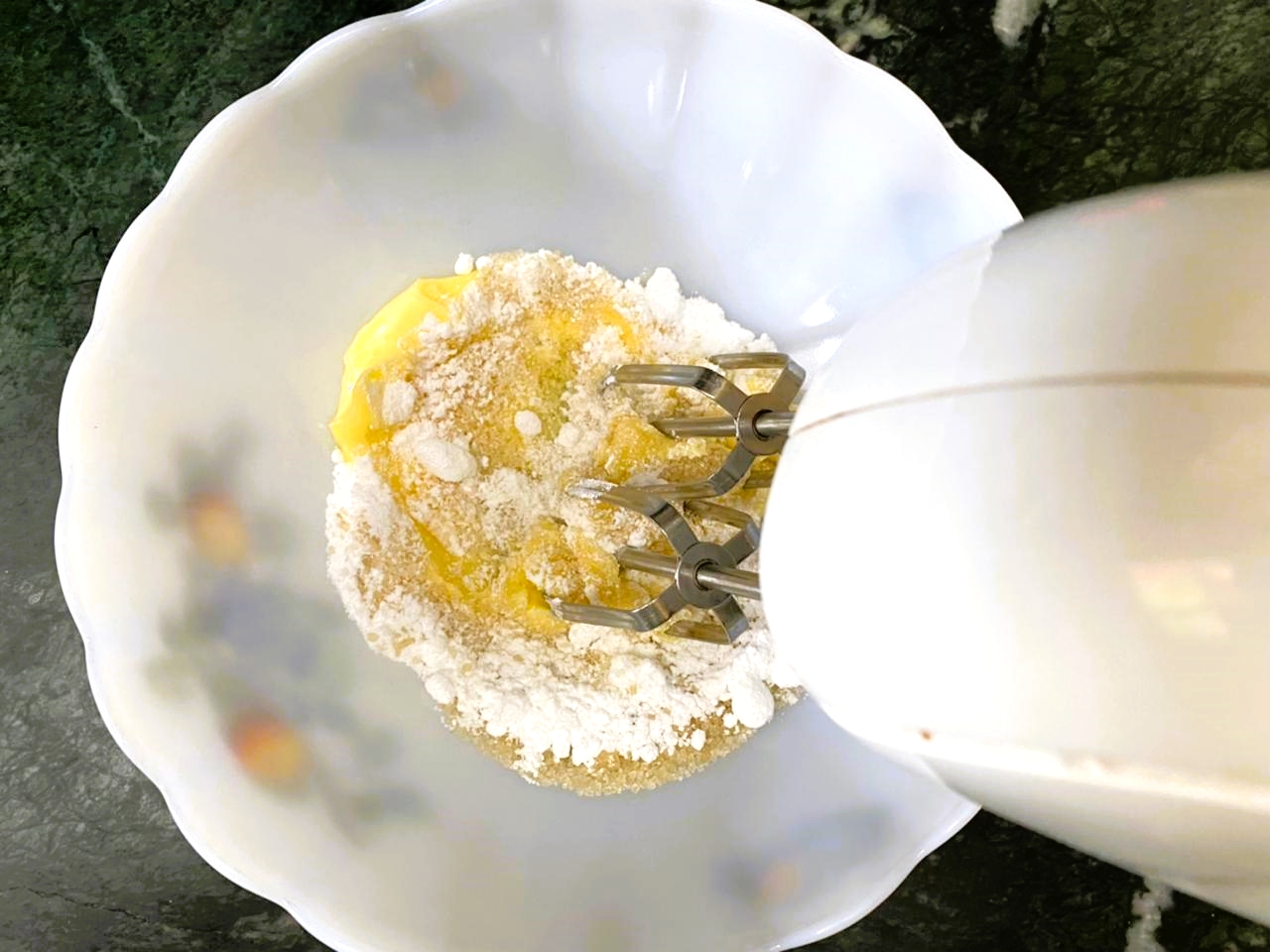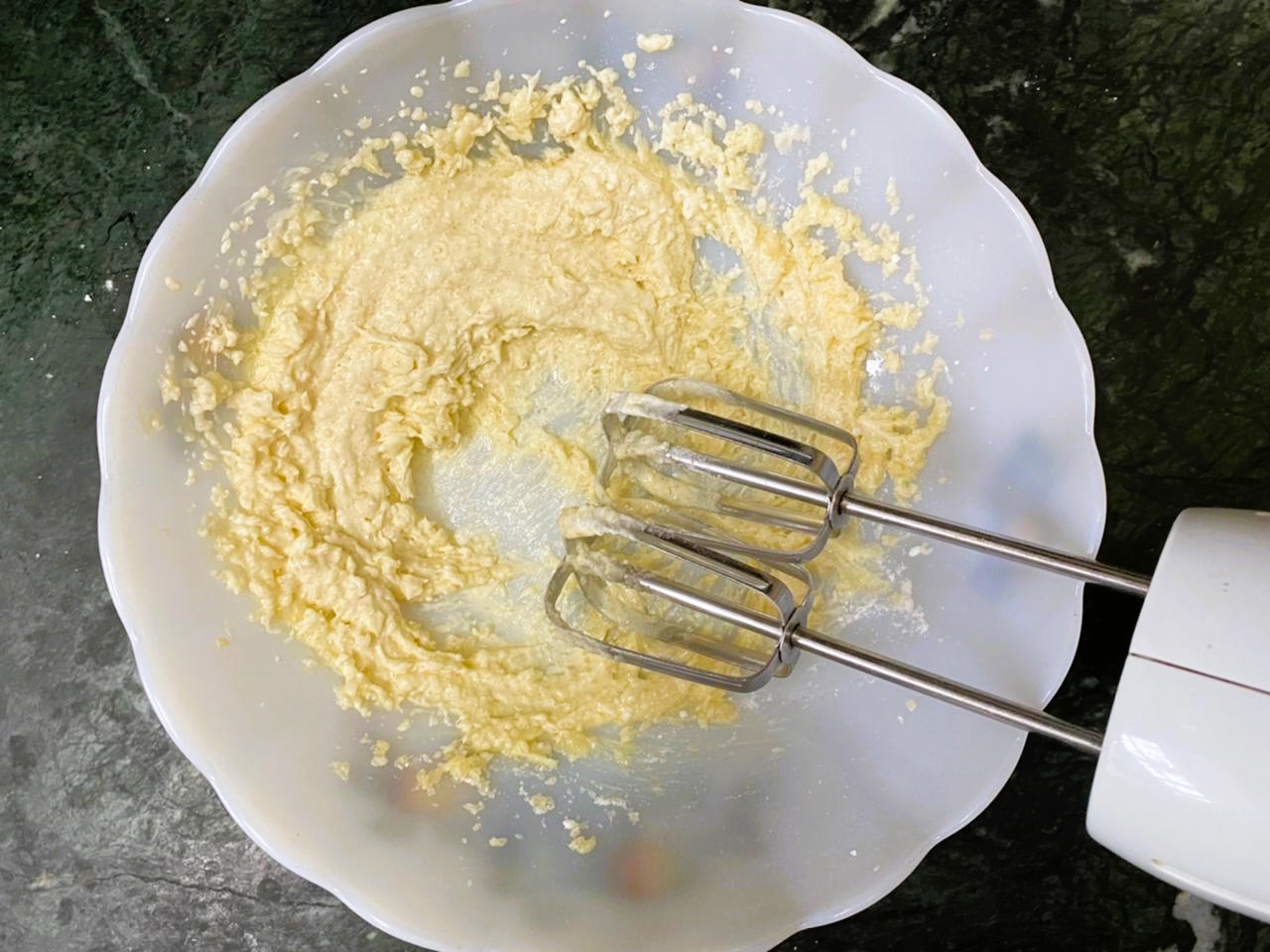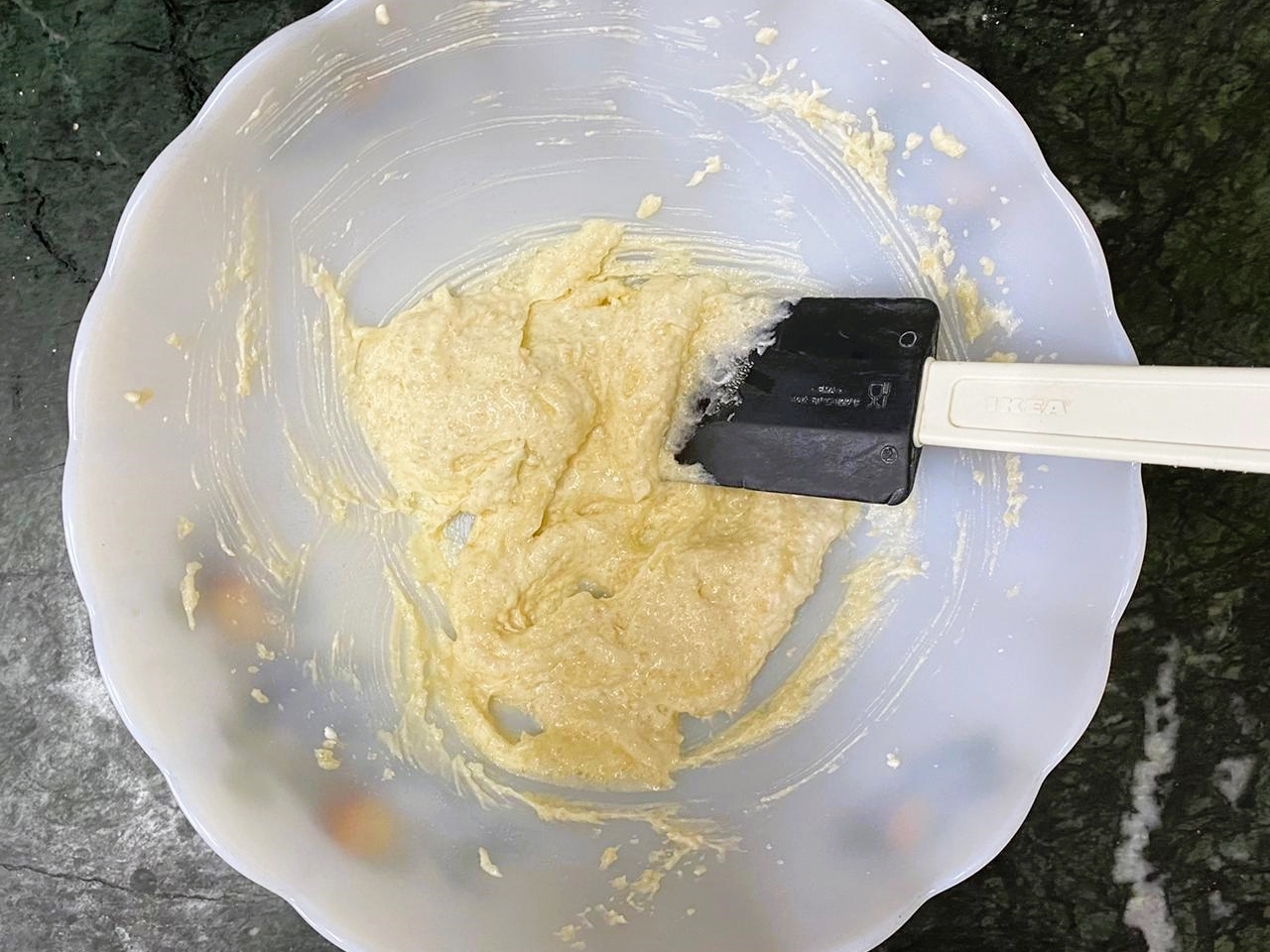 In a bowl, add the butter, brown sugar and castor sugar. Whisk it for 1-2 minutes or until it forms a creamy smooth texture.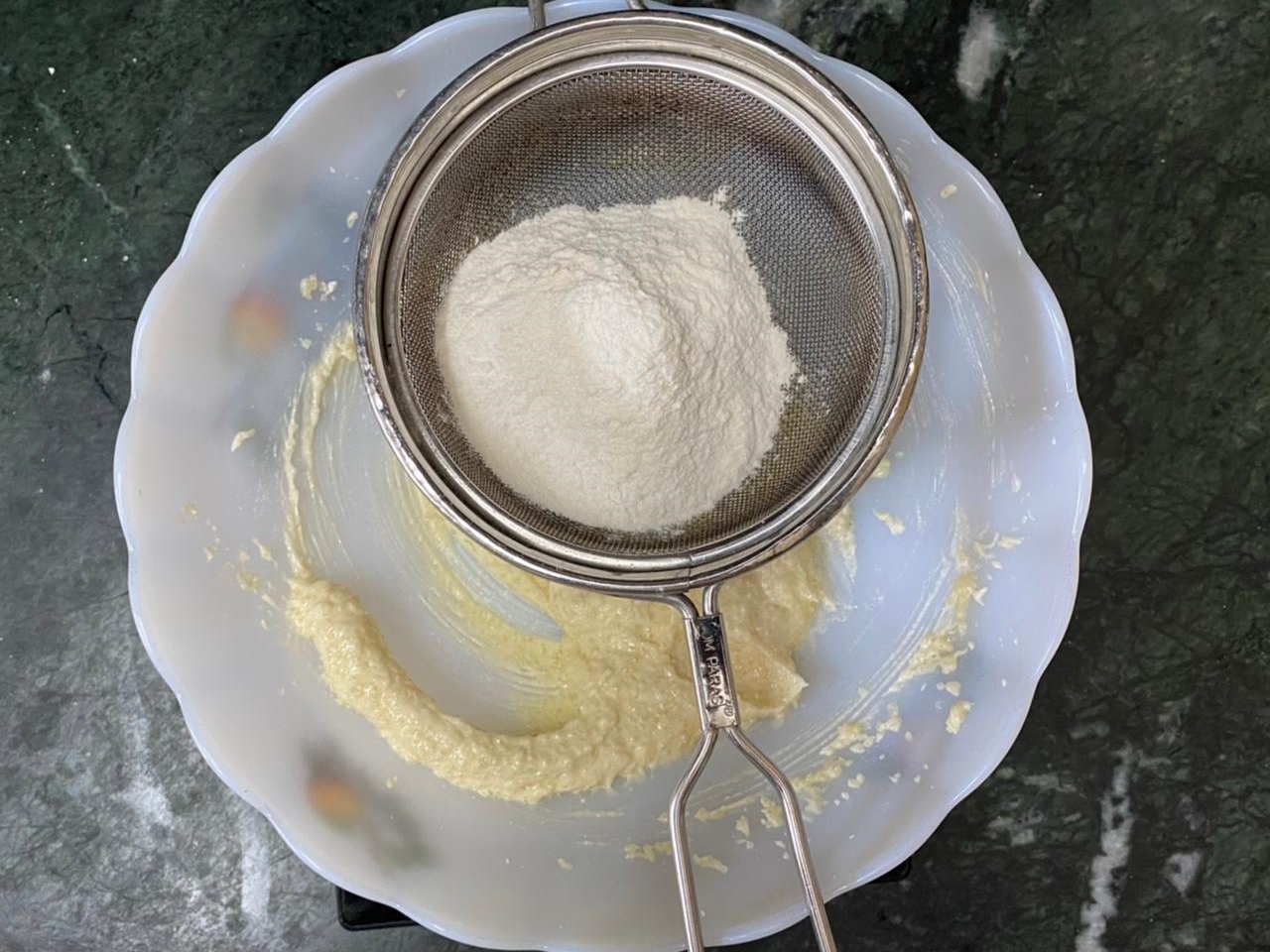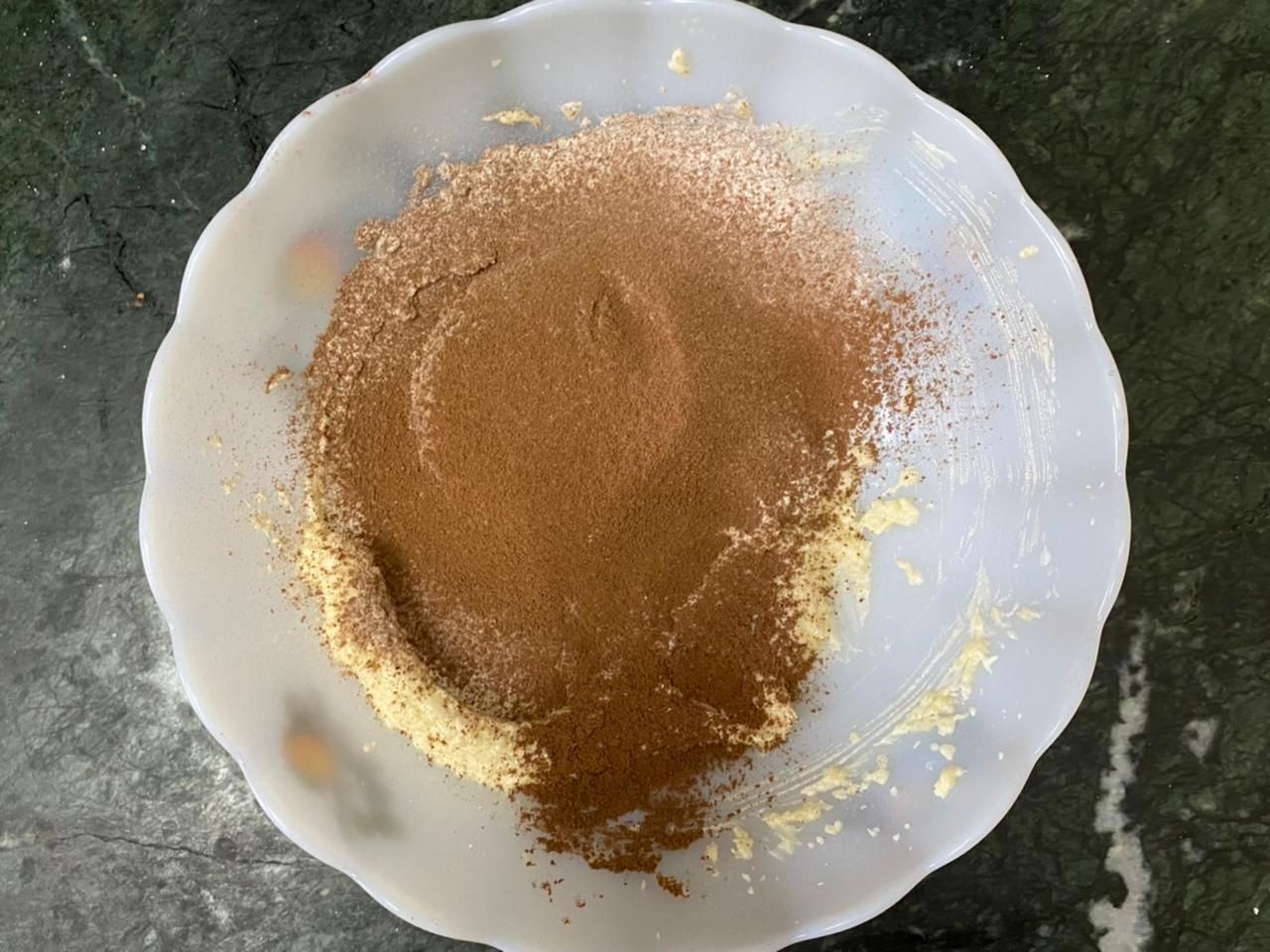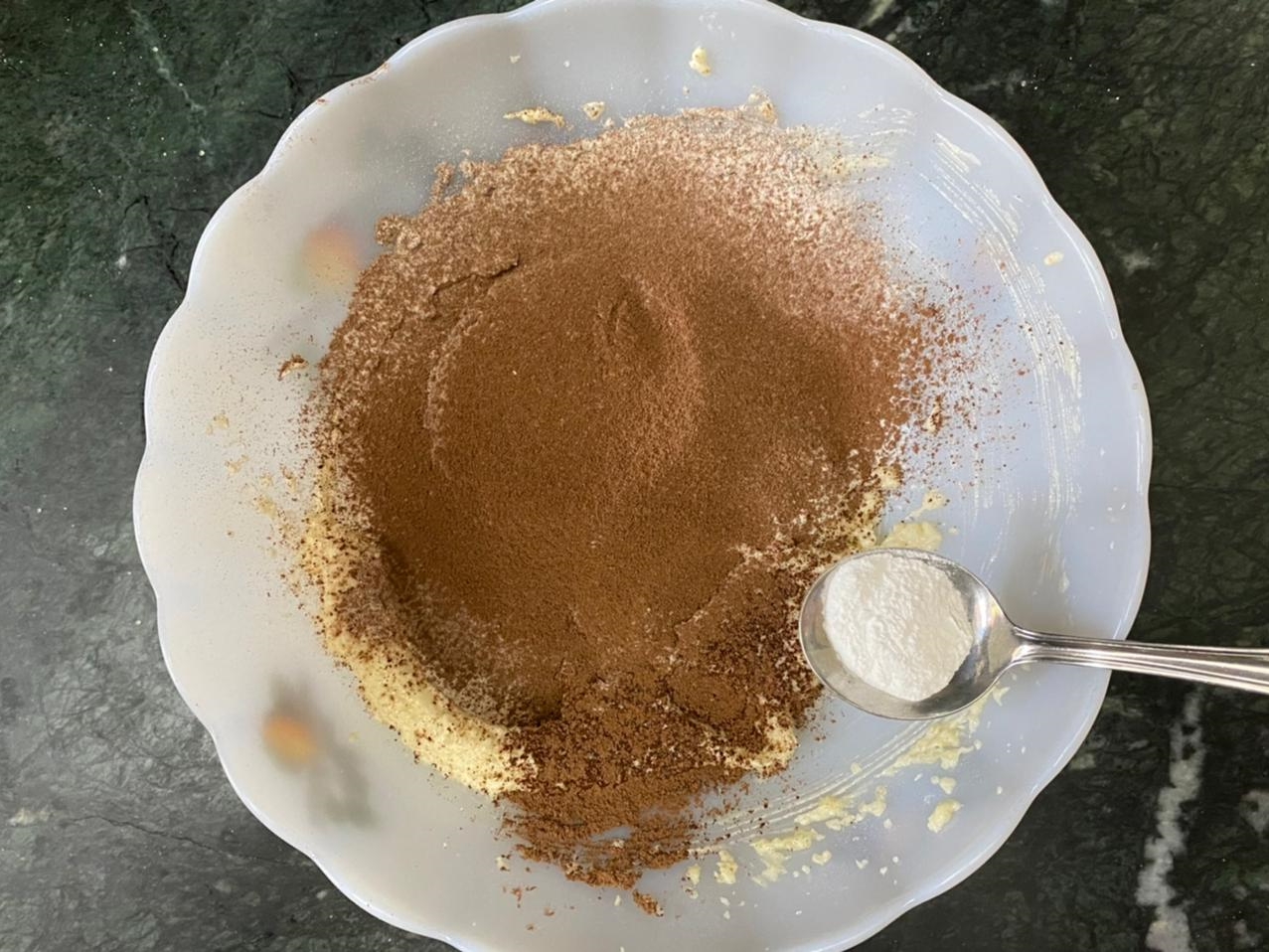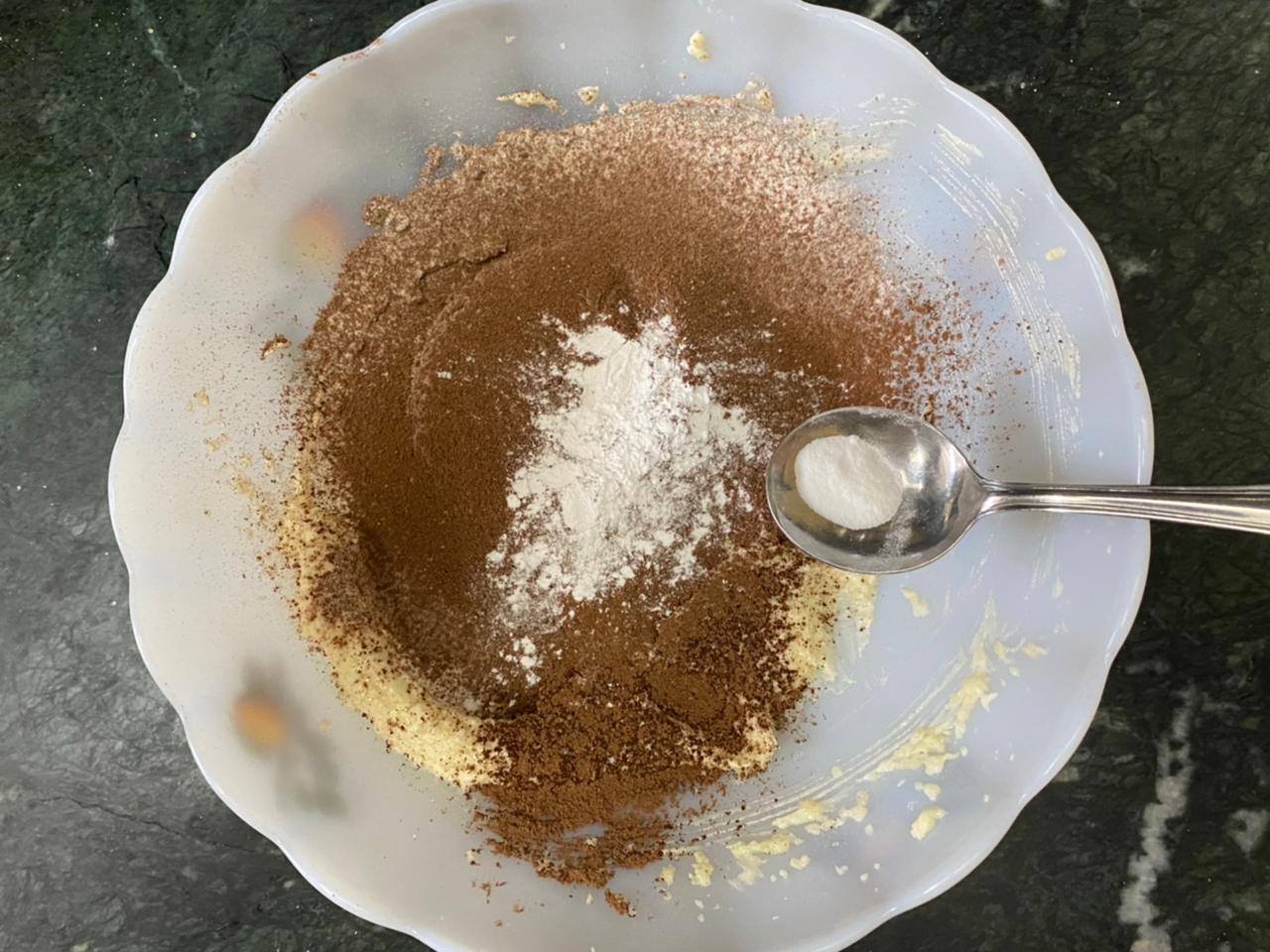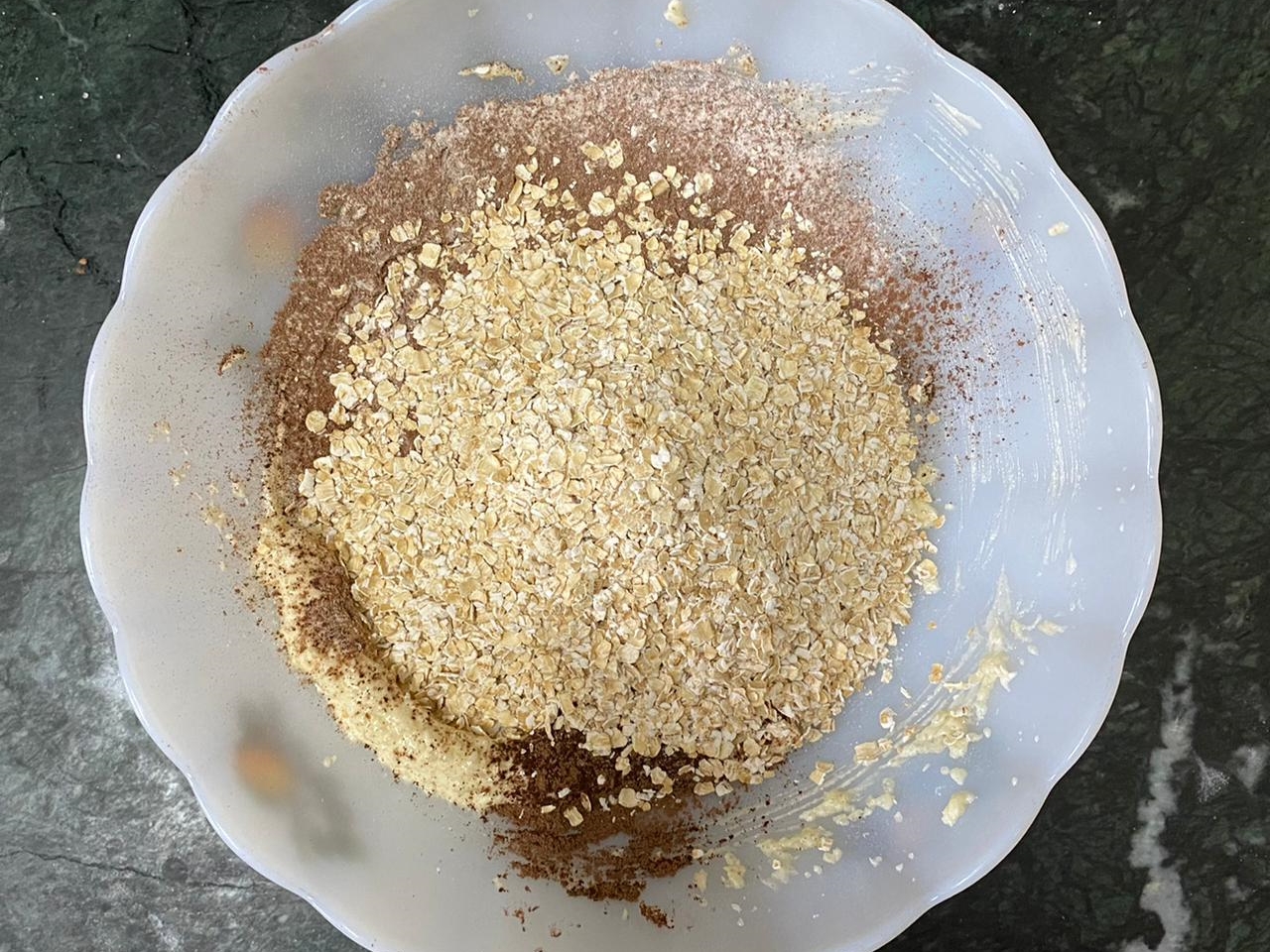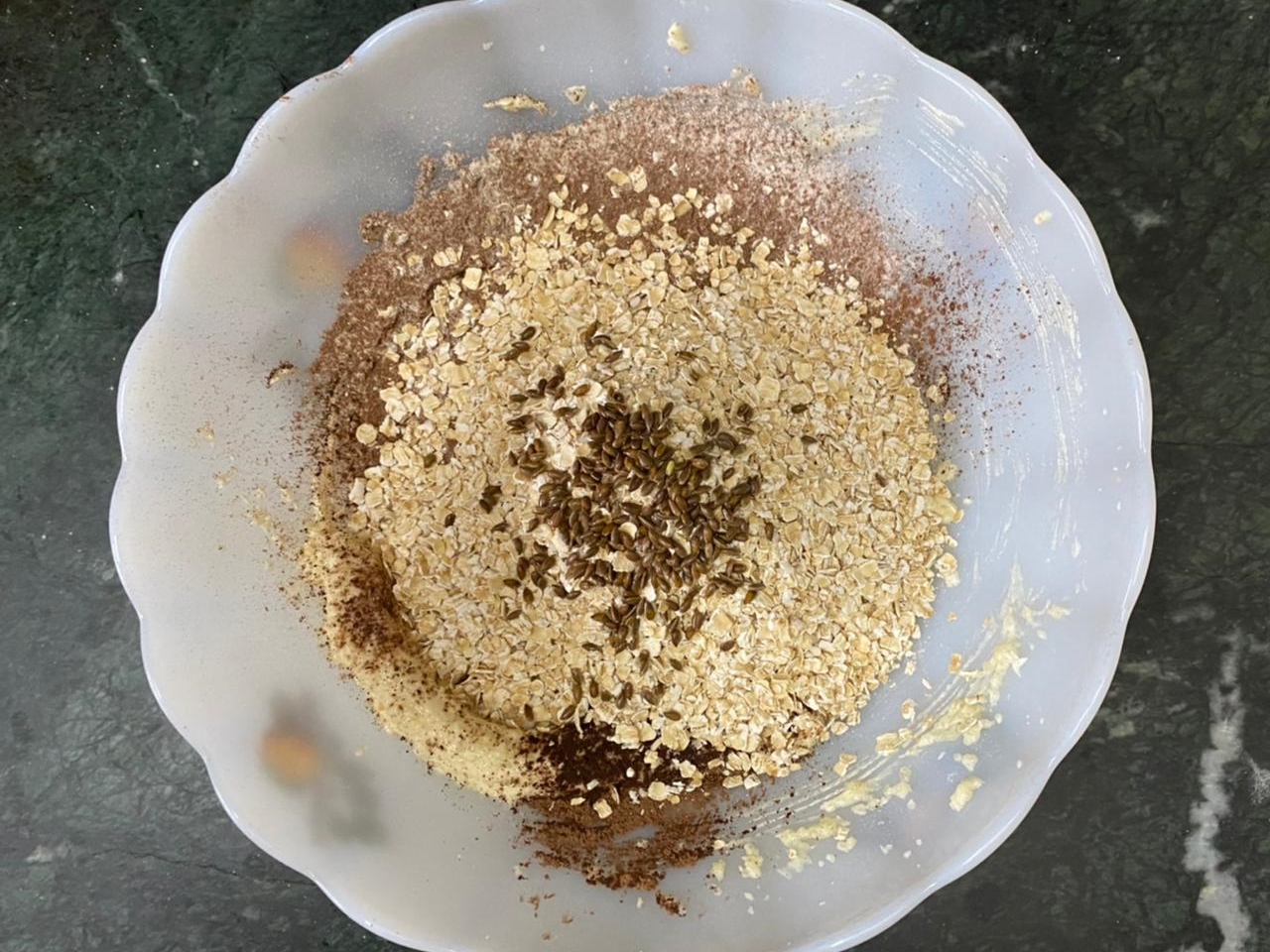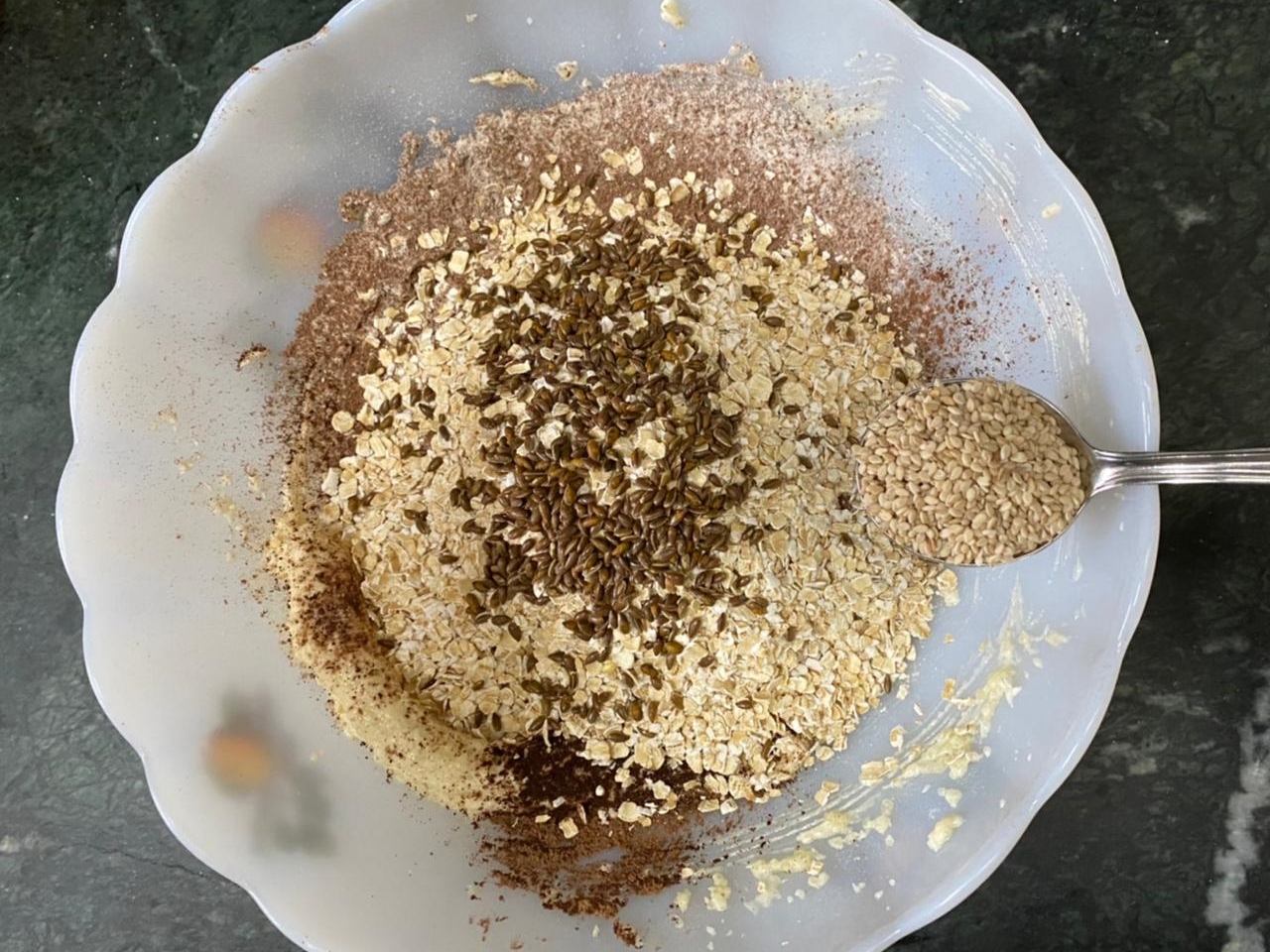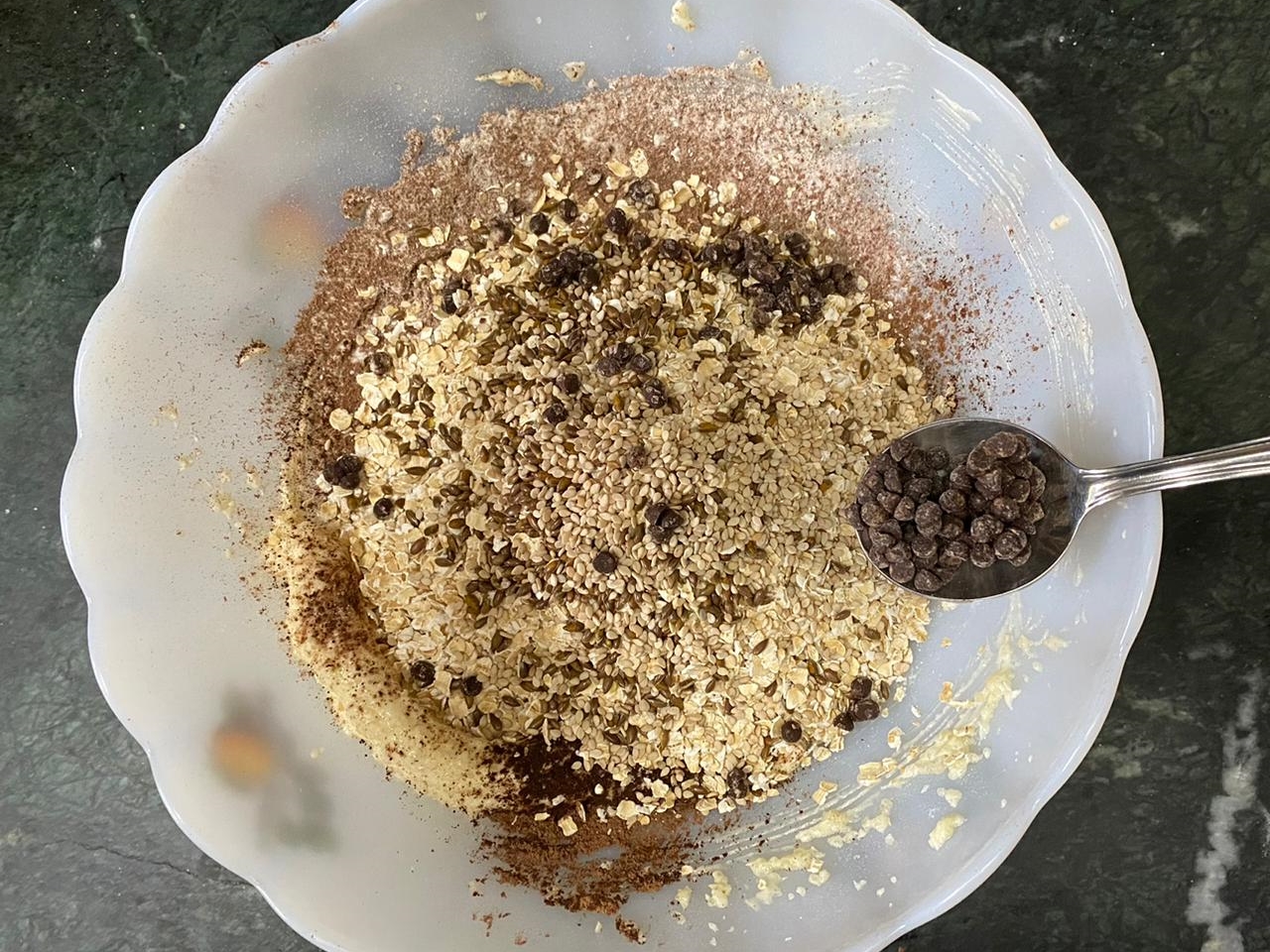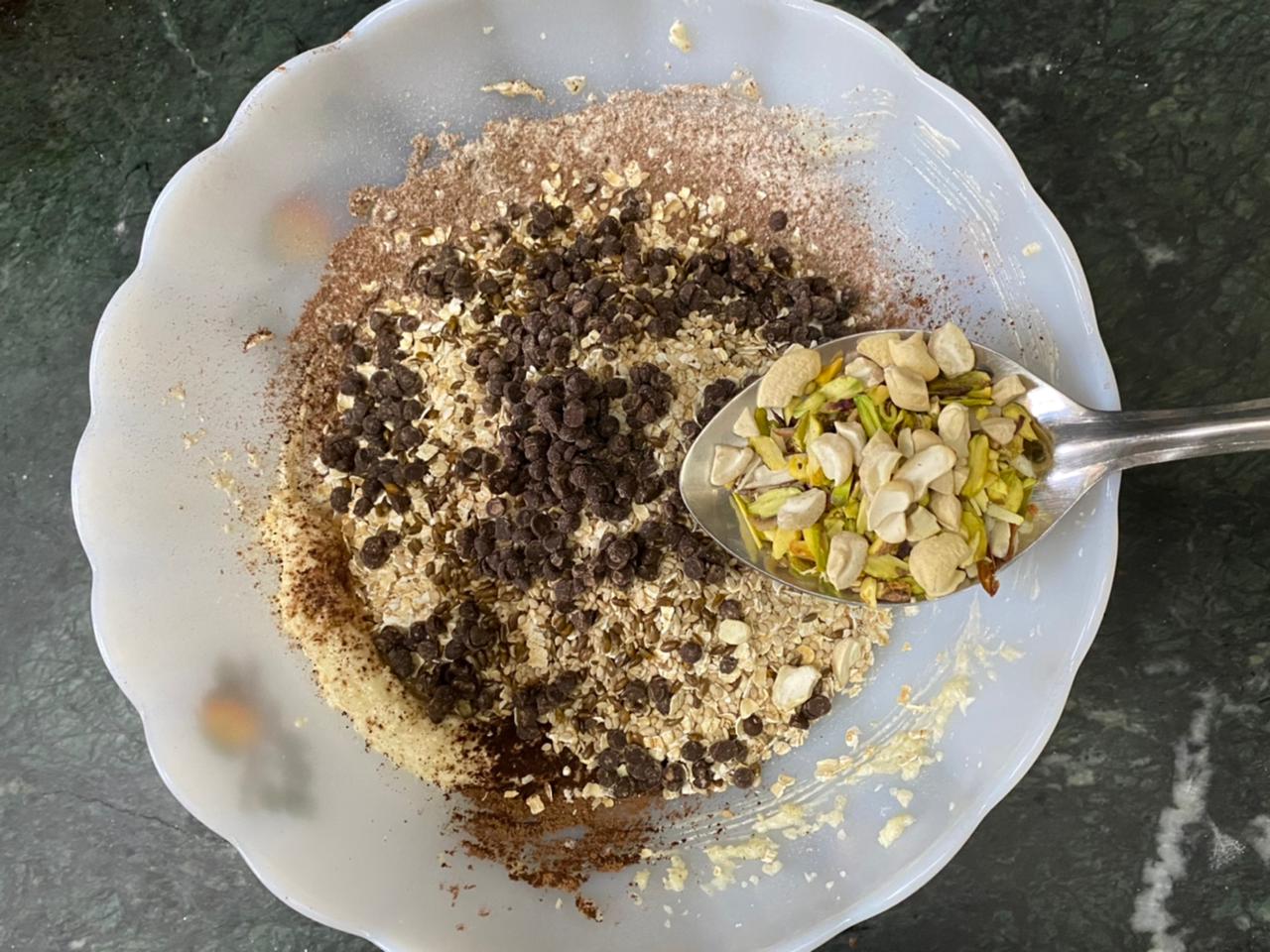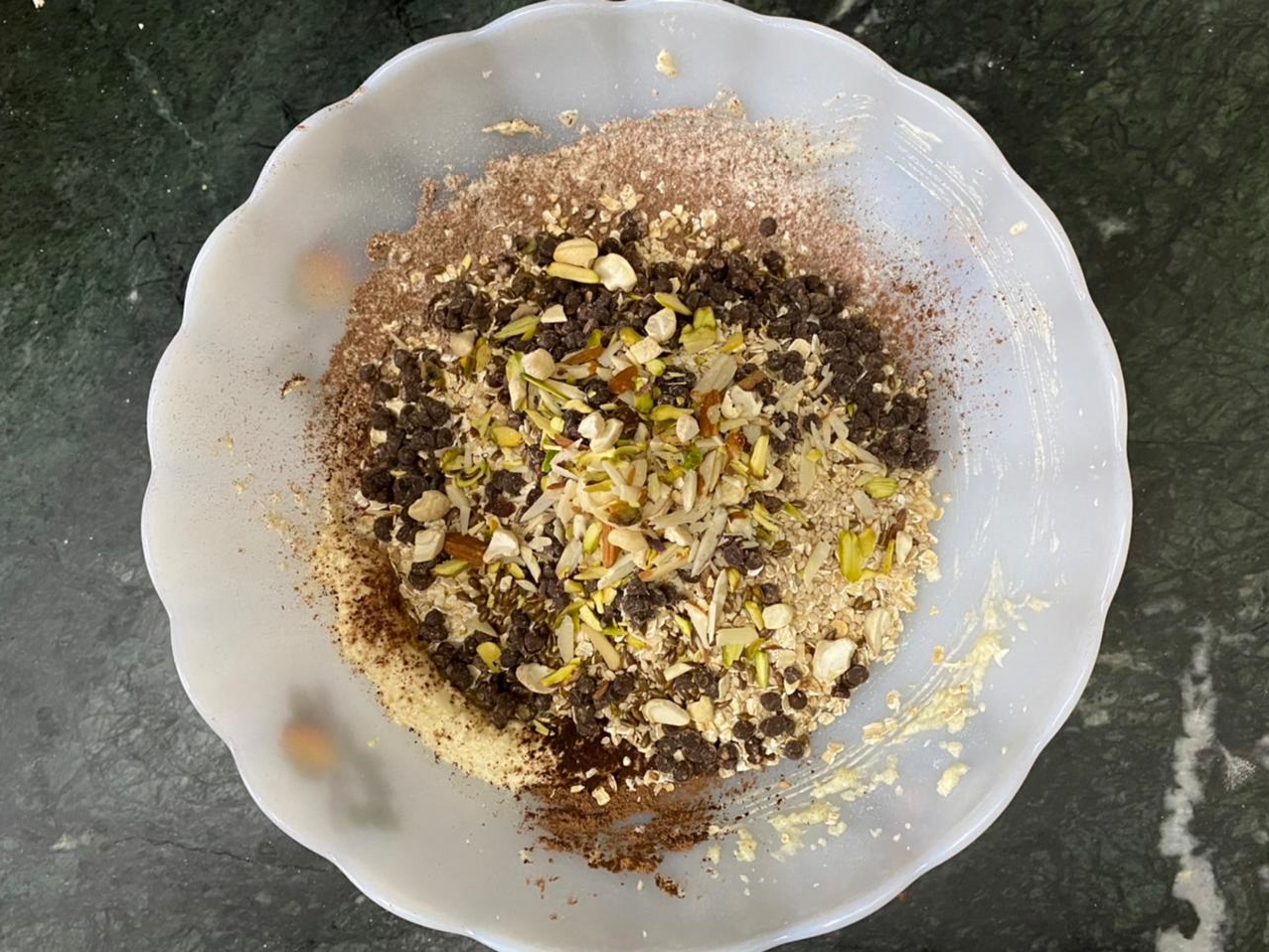 Add the plain flour, cocoa powder, baking powder, baking soda, oats, flax seeds, sesame seeds, chocolate chips, almonds, pistachios and cashew nuts.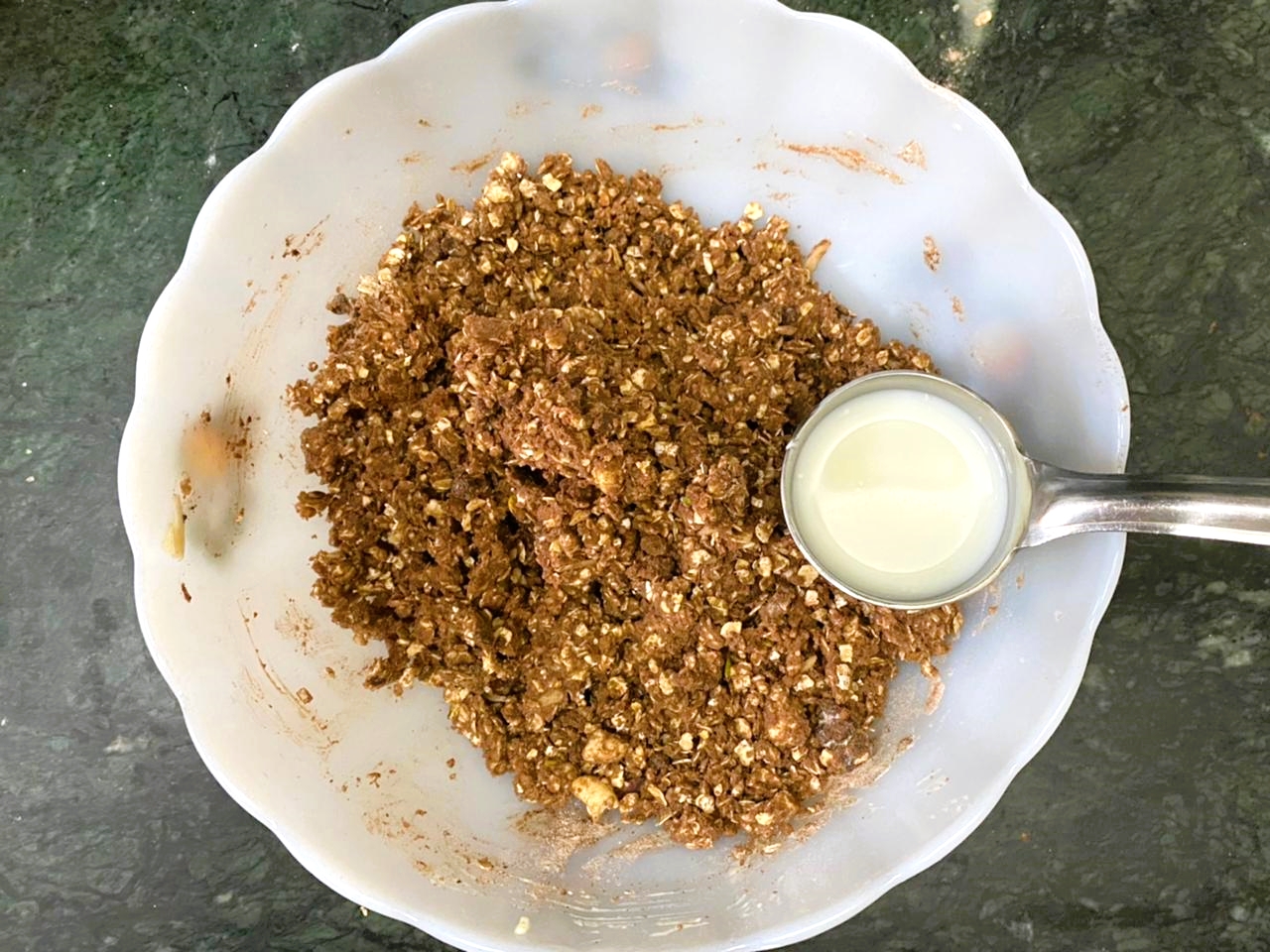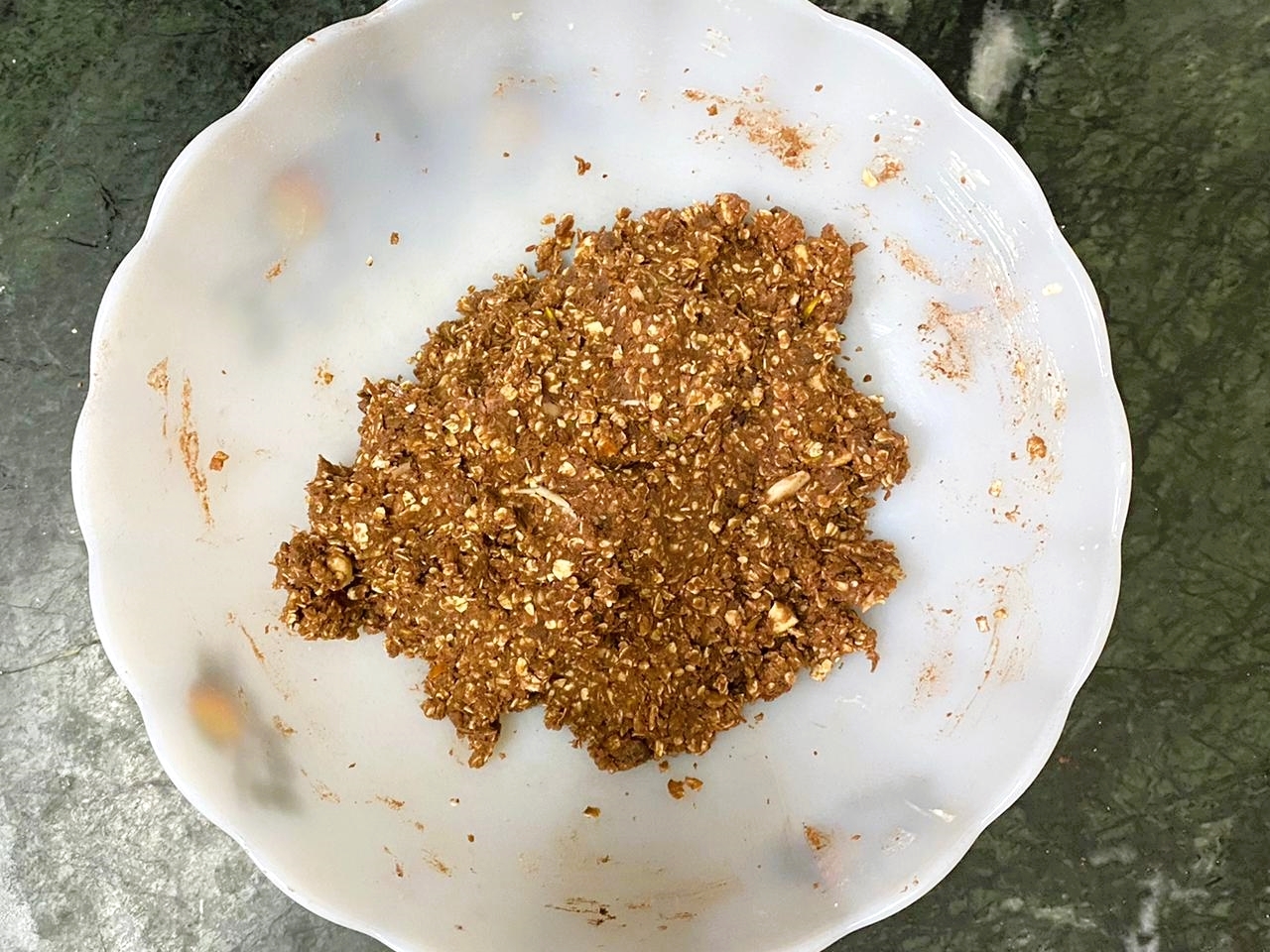 Gently fold until all the ingredients are combined. Gradually pour milk and mix so the mixture comes together resembling a dough.  Let it rest in the fridge for 15-20 minutes to cool it.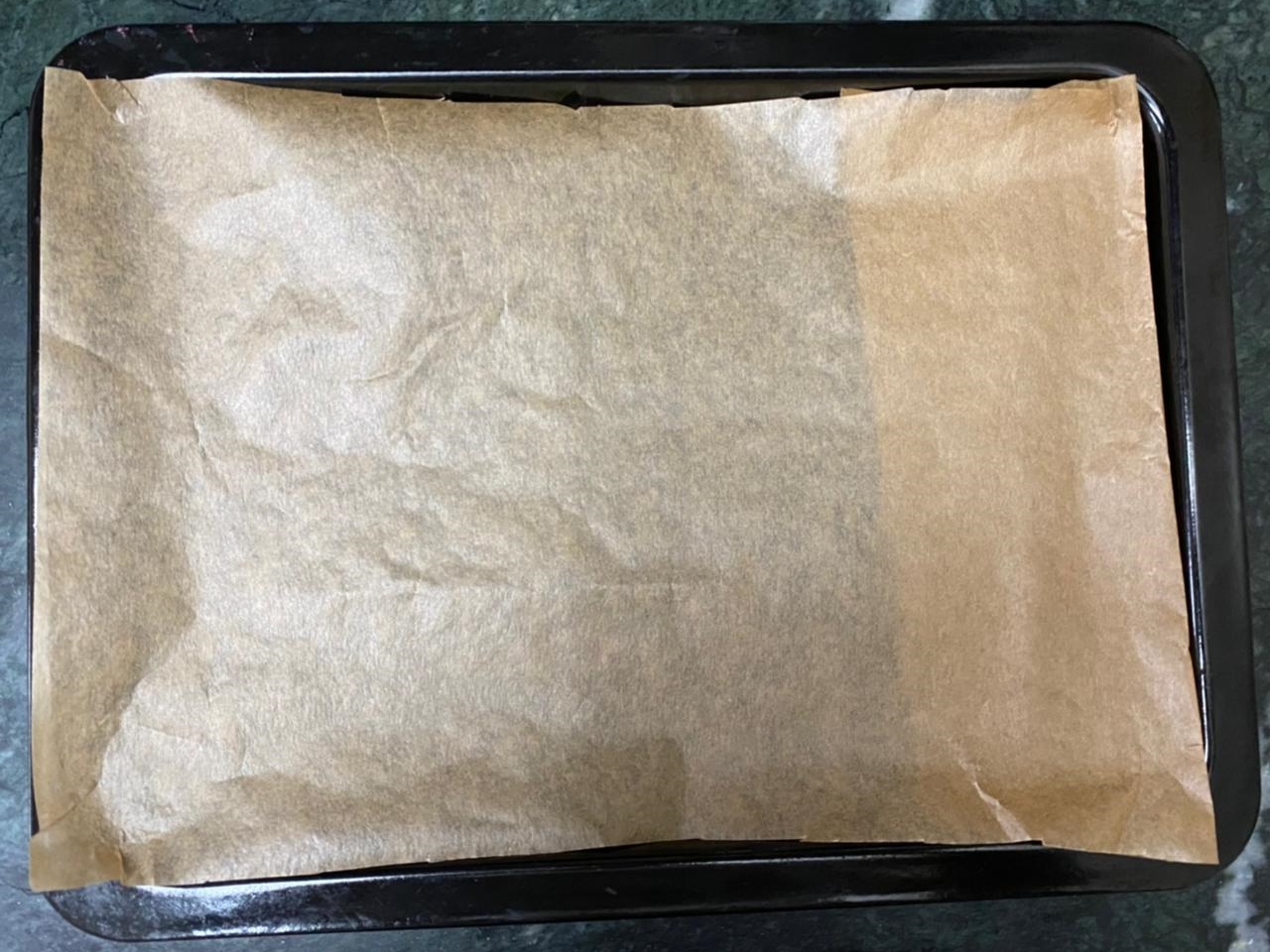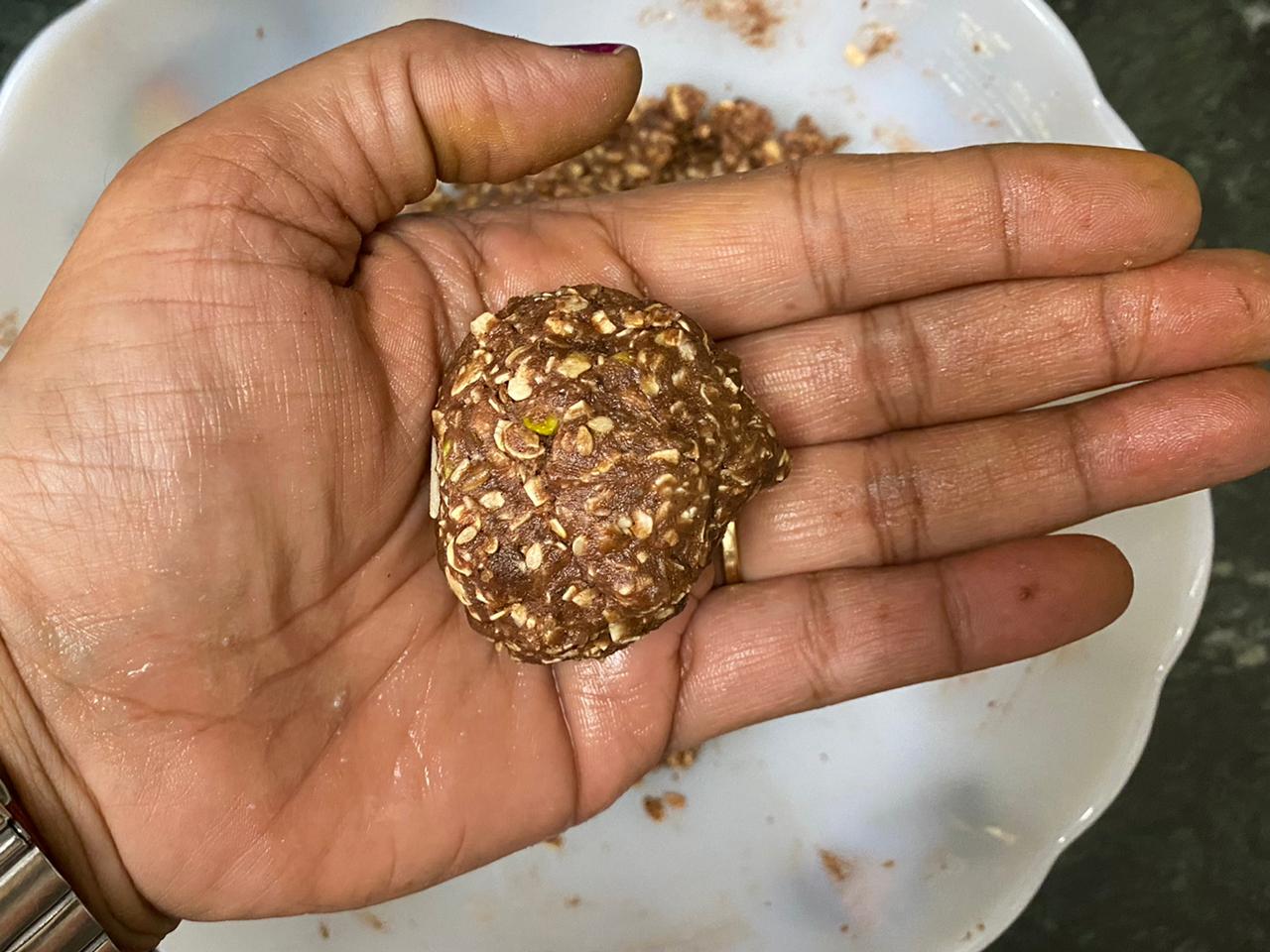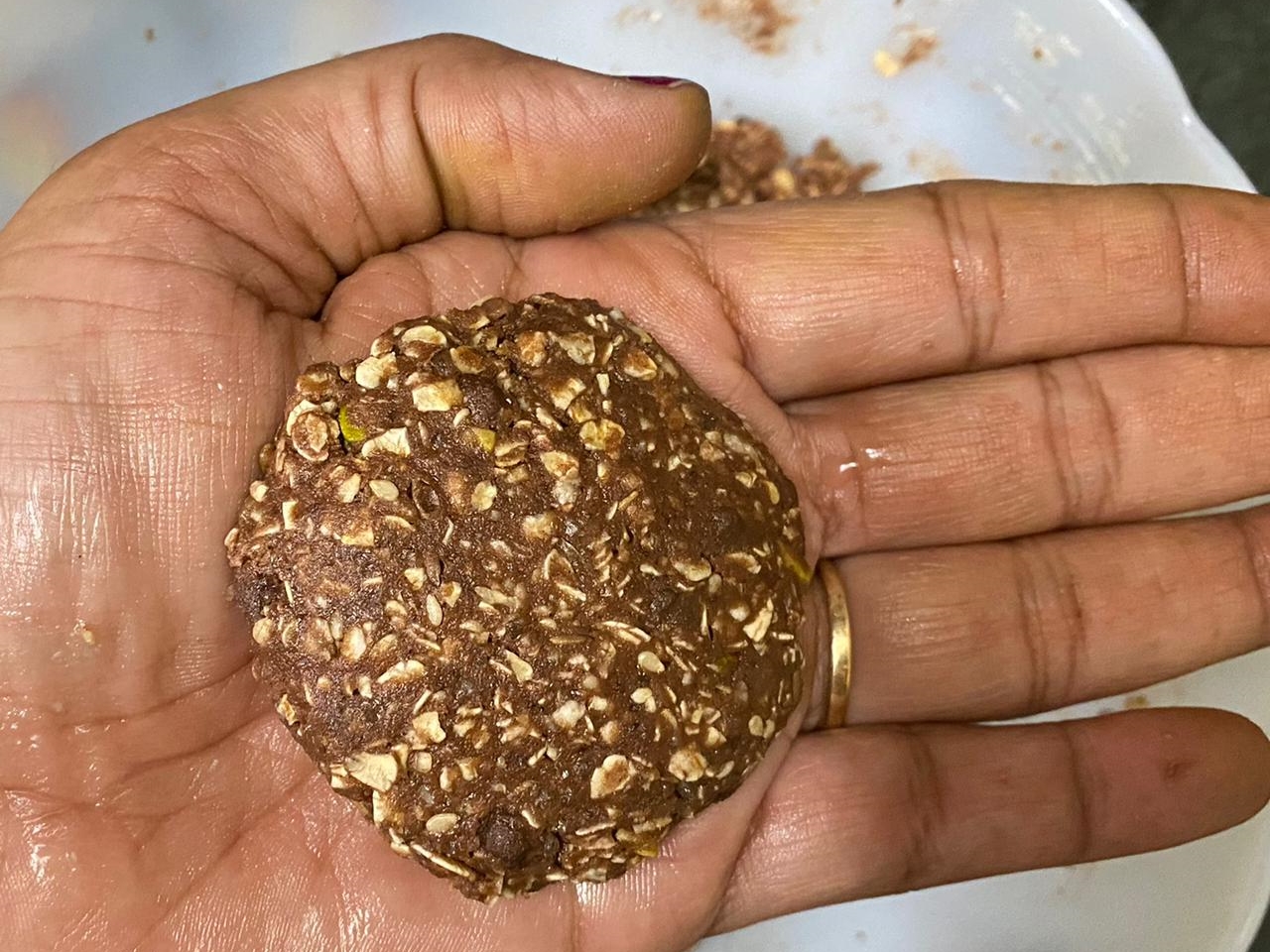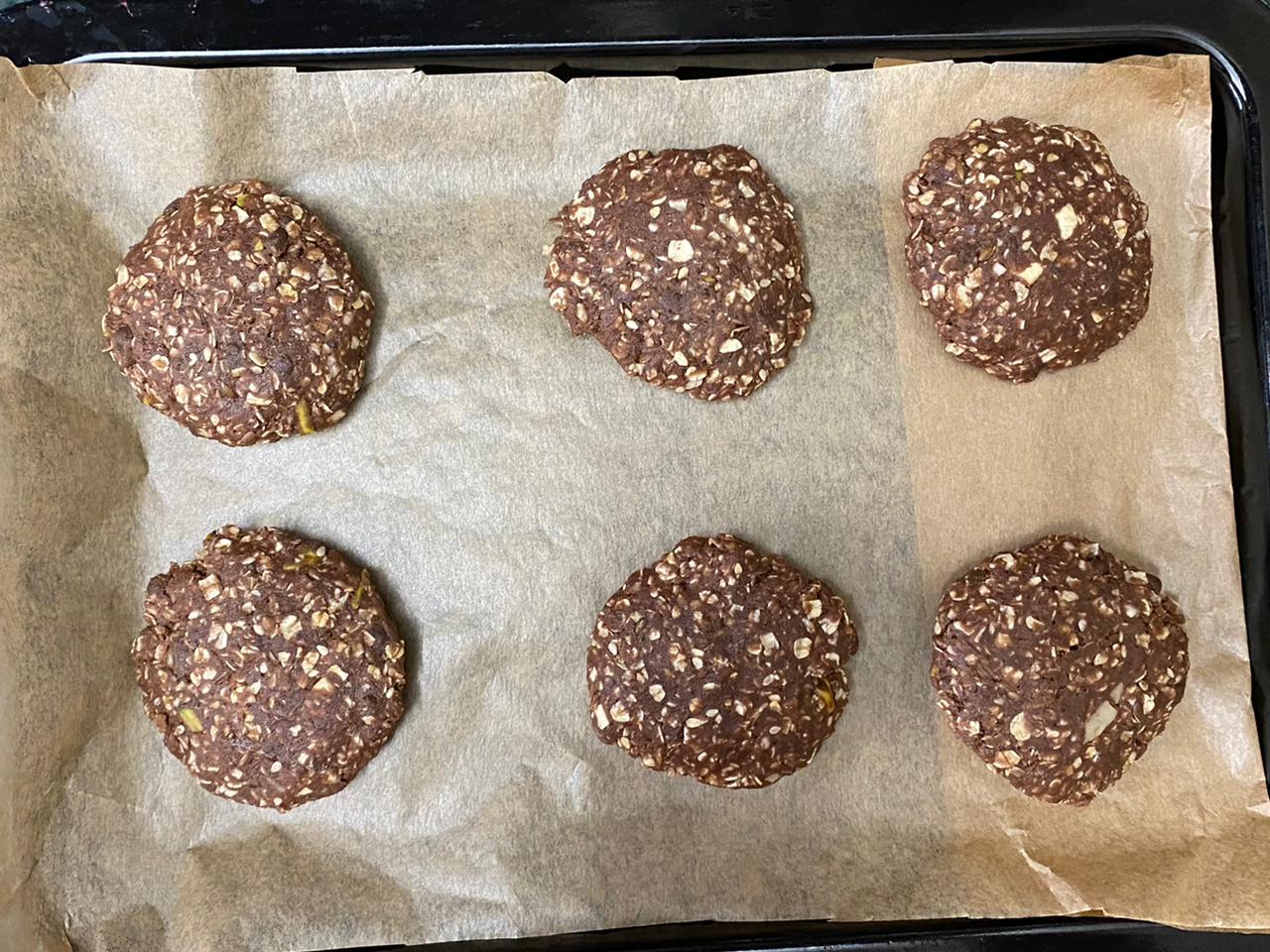 Line a baking tray with parchment paper.
Use a teaspoon or an ice cream scoop to make small equal sized balls of the mixture and press them to flatten.
Place them on the baking tray. Make sure to leave some space between the cookies as they expand slightly while baking. This quantity of mixture should make about 16 cookies.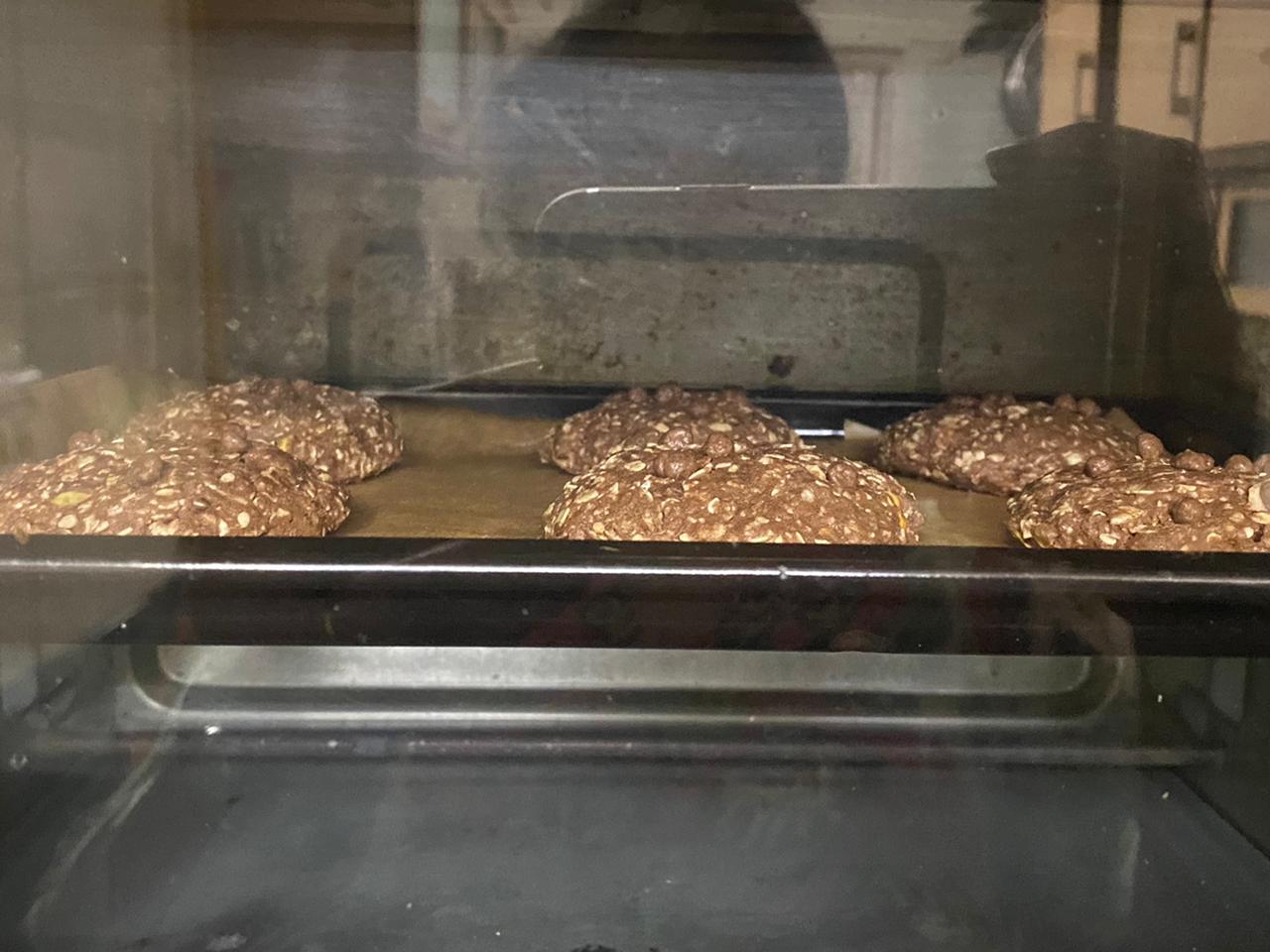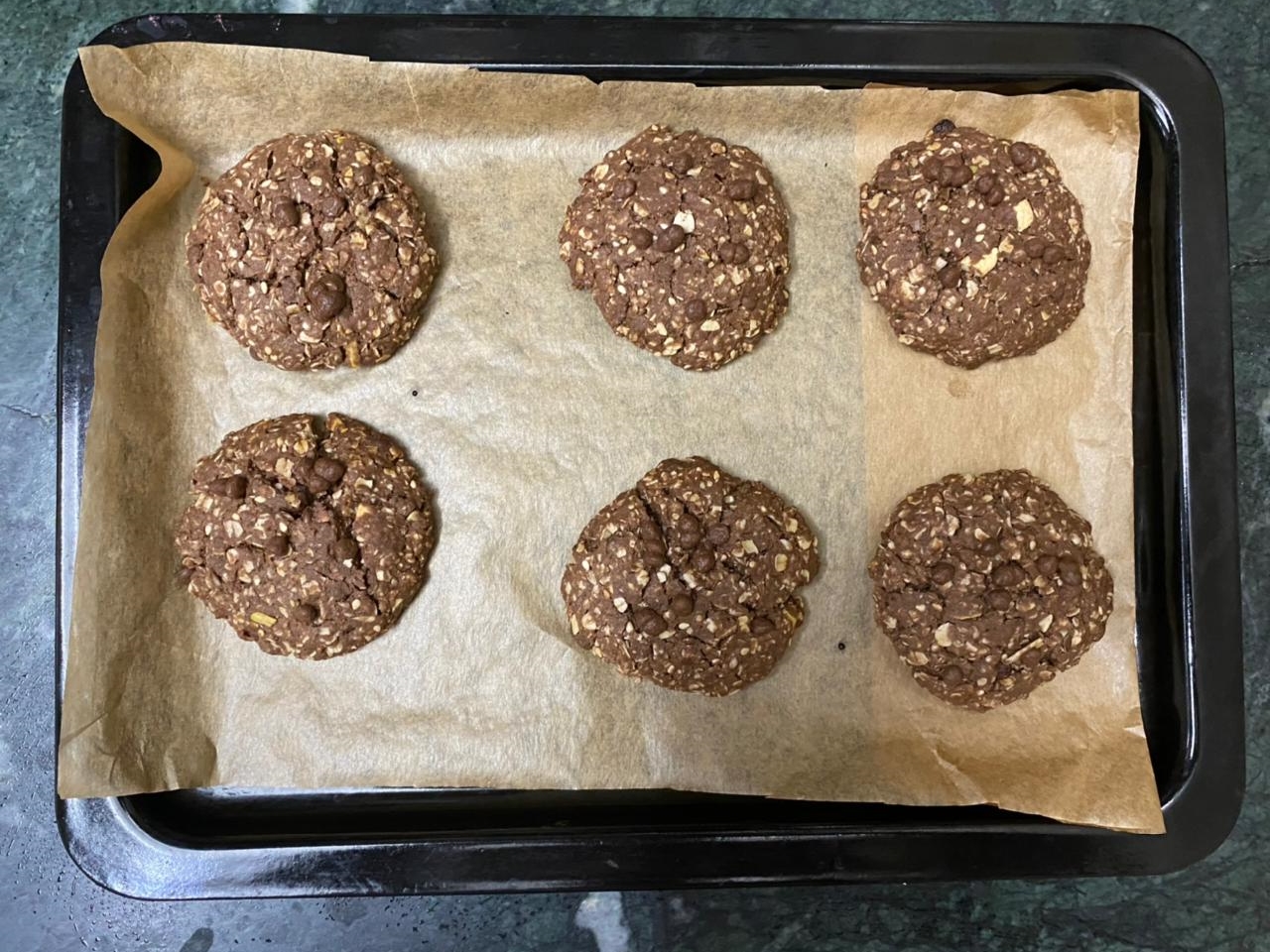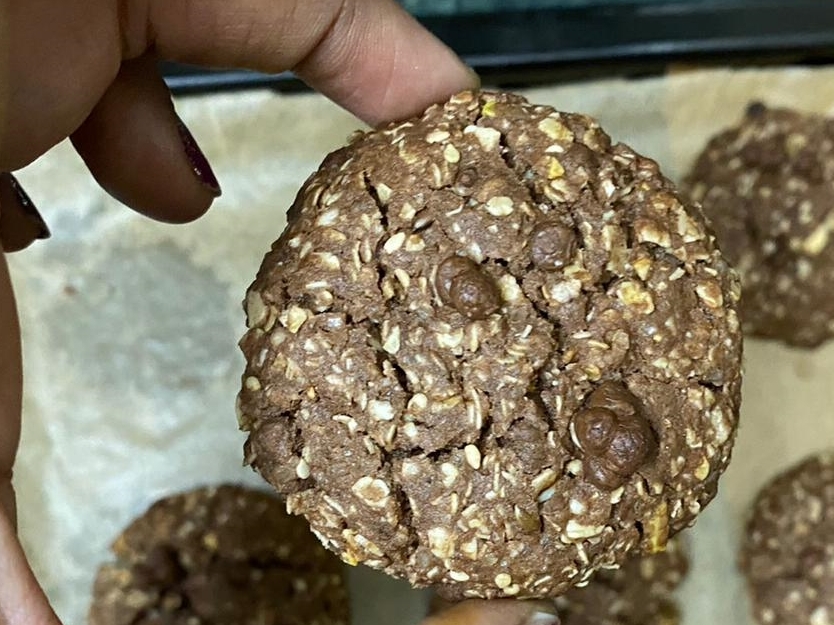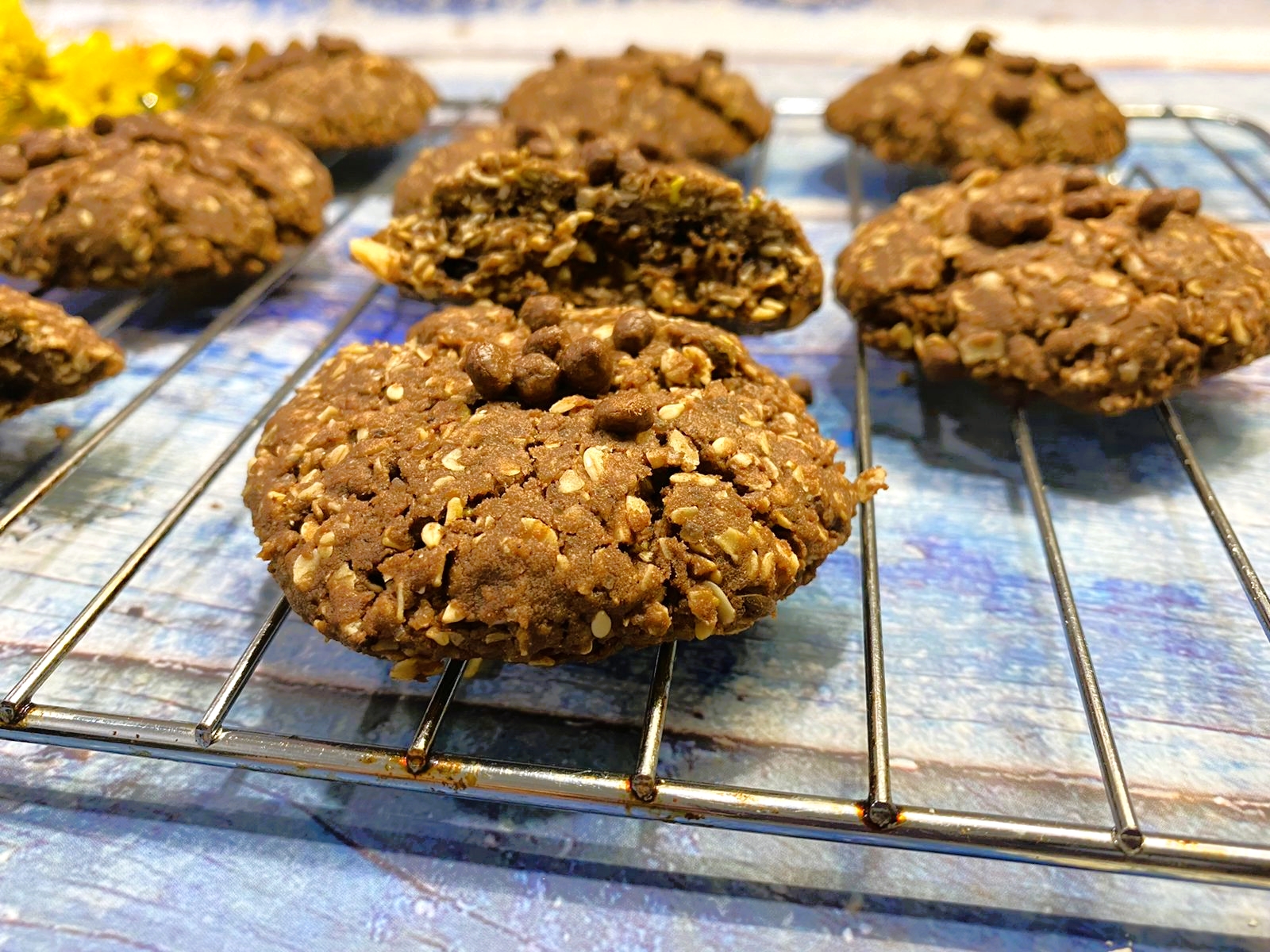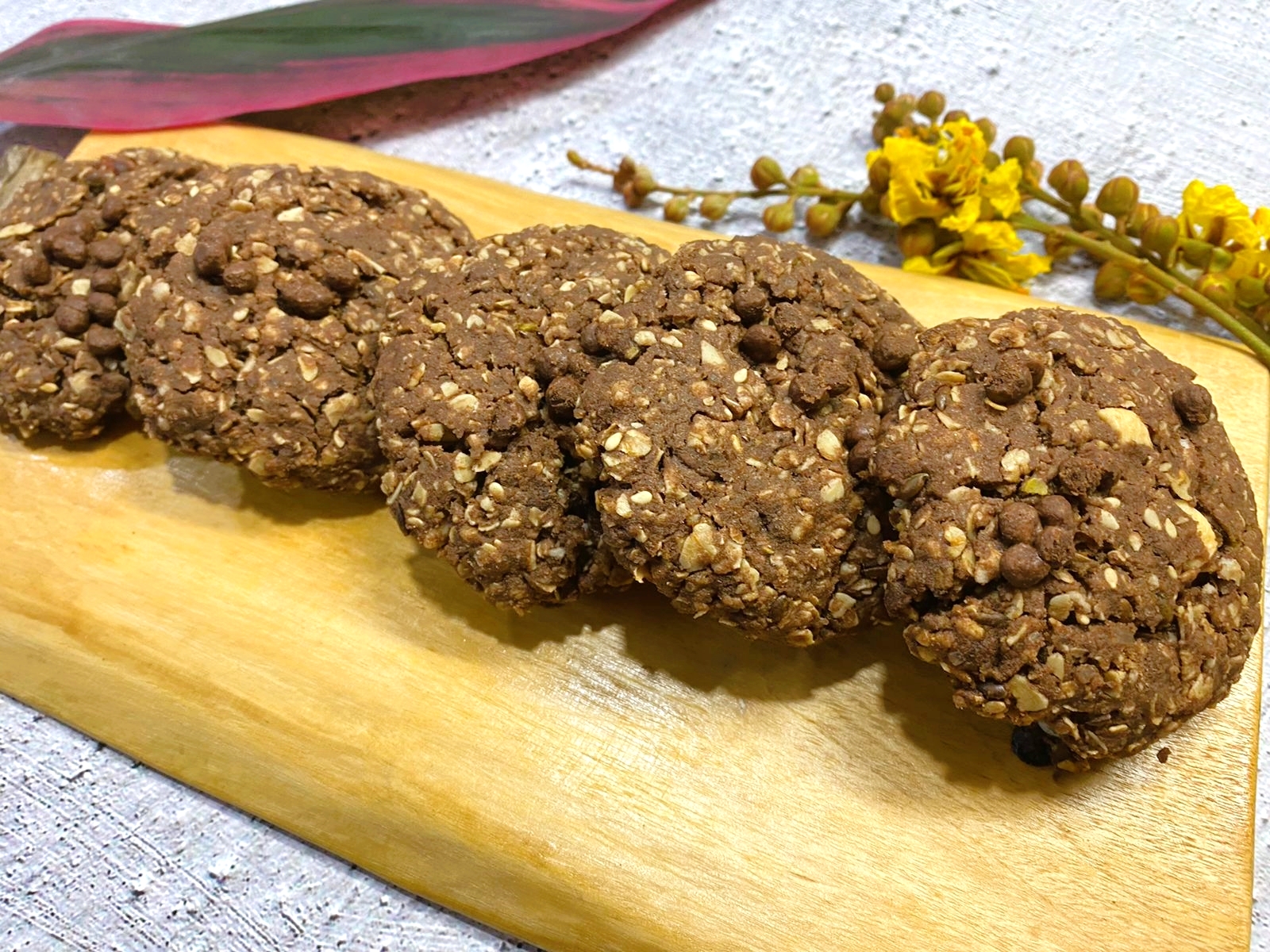 Preheat oven for 10 minutes at 190C/fan170C/gas 5. Bake the cookies for 15-20 minutes until they are light brown on the edges and still slightly soft in the center if you press them. When you take the cookies out of the oven, they should look slightly under-baked. Leave them on the hot baking sheets for 5 minutes out of the oven, and they will be delectably soft and chewy.
Oatmeal cookies are ready!