Cheeseling Bhel
Cheeseling Bhel is a simple, easy and delicious recipe of cheeselings tossed with fresh crunchy onions, tomatoes, boiled potatoes and spices.
Cheeselings are a favourite at my home. Cheeselings are tiny bite size puffed-up biscuits with a cheesy flavour. I love experimenting with simple ingredients at home, especially ones which are 5-minute recipes for those moments of hunger when invariably one looks into the snack cupboard for something healthy to munch on.
Cheesling Bhel is simple, quick and versatile as you can add other vegetables or boiled chickpeas or puffed rice or some roasted nuts- the list goes on!
This recipe is similar to the other recipes like Sprouted Moth Chaat, Delhi's Kulle Ki Chaat, Masala Boondi Chaat, Roasted Nuts Chaat, Delhi Wale Aloo Chaat, Jhal Muri and Boiled Chana Dal Chaat.
Ingredients
I cup cheeseling
2 tablespoons finely chopped onions
2 tablespoons finely chopped tomatoes
2 tablespoons finely chopped boiled potatoes
2 teaspoons finely chopped green chillies
2 teaspoons chaat masala
1 teaspoon matra masala (optional)
Juice of ½ lime
2 tablespoons finely chopped coriander leaves
2 tablespoons sev
2 tablespoons pomegranate
Directions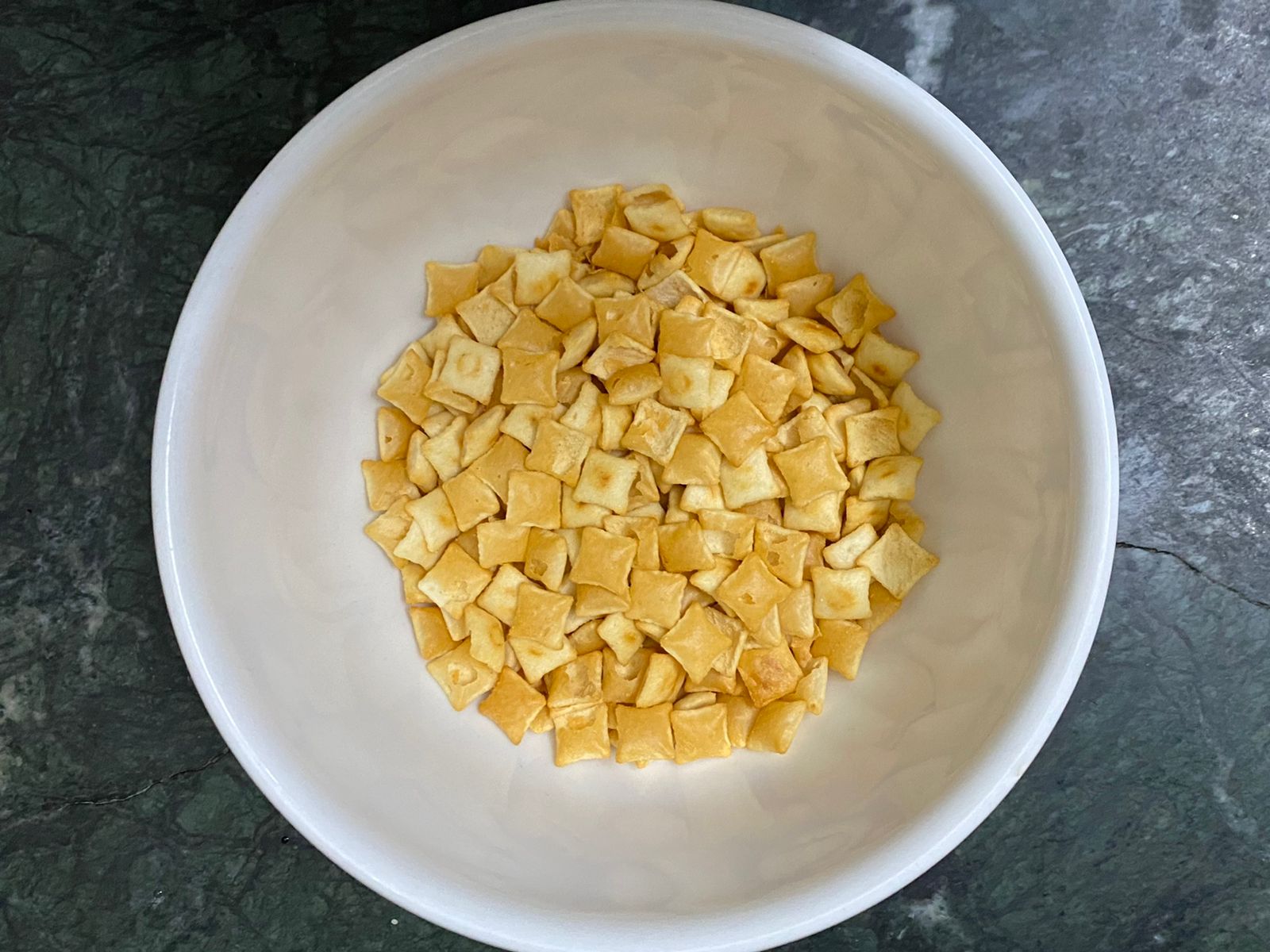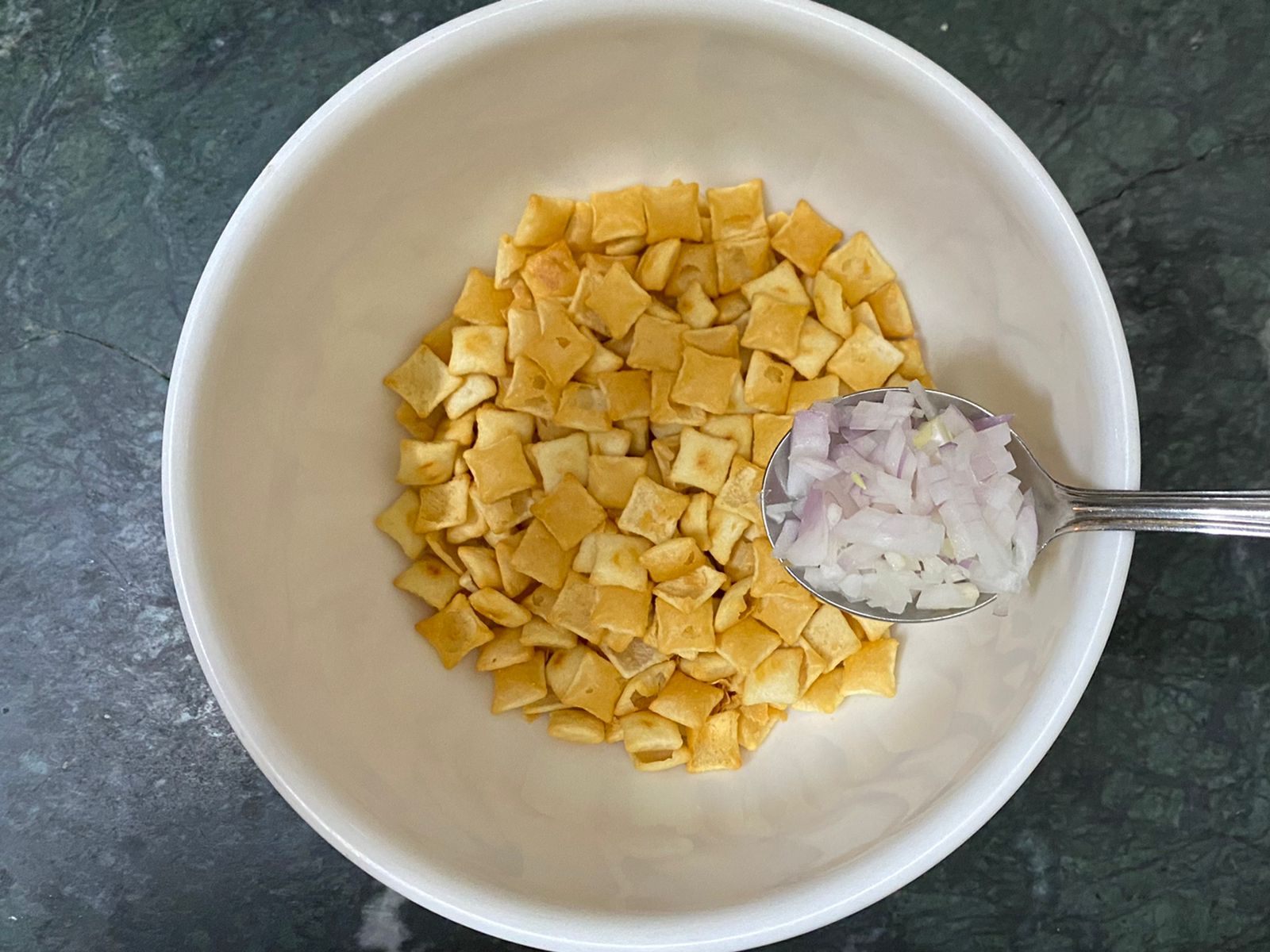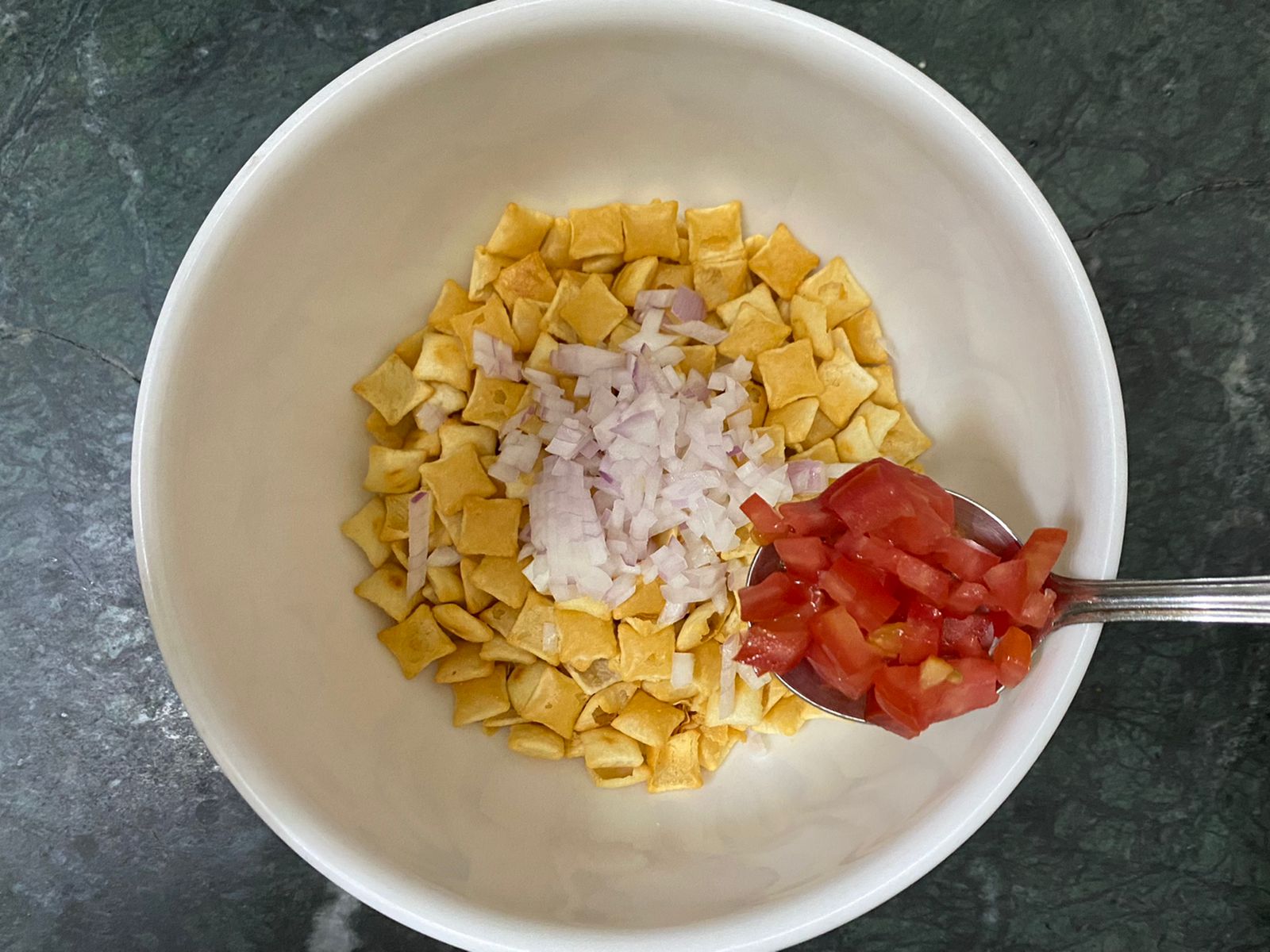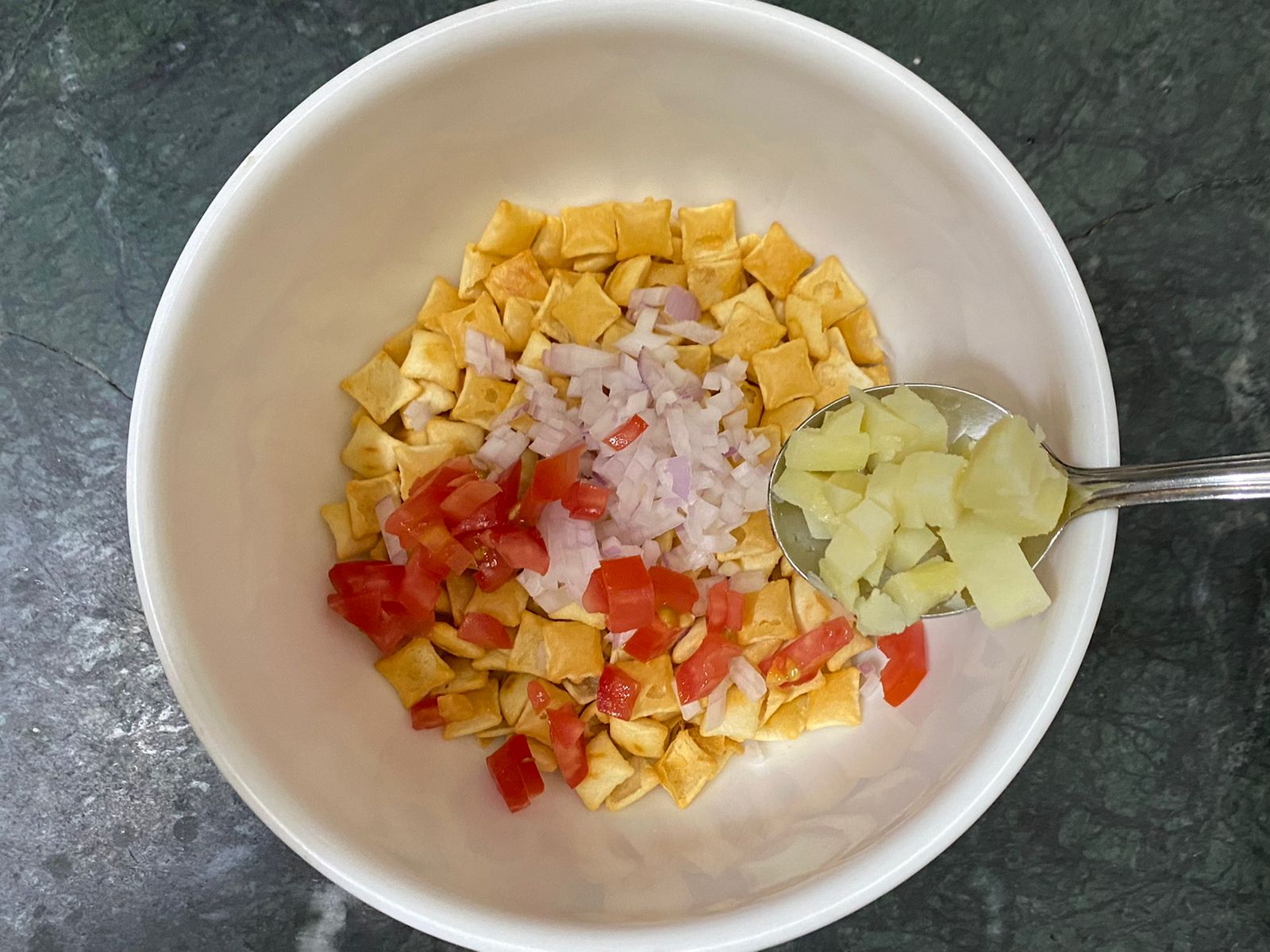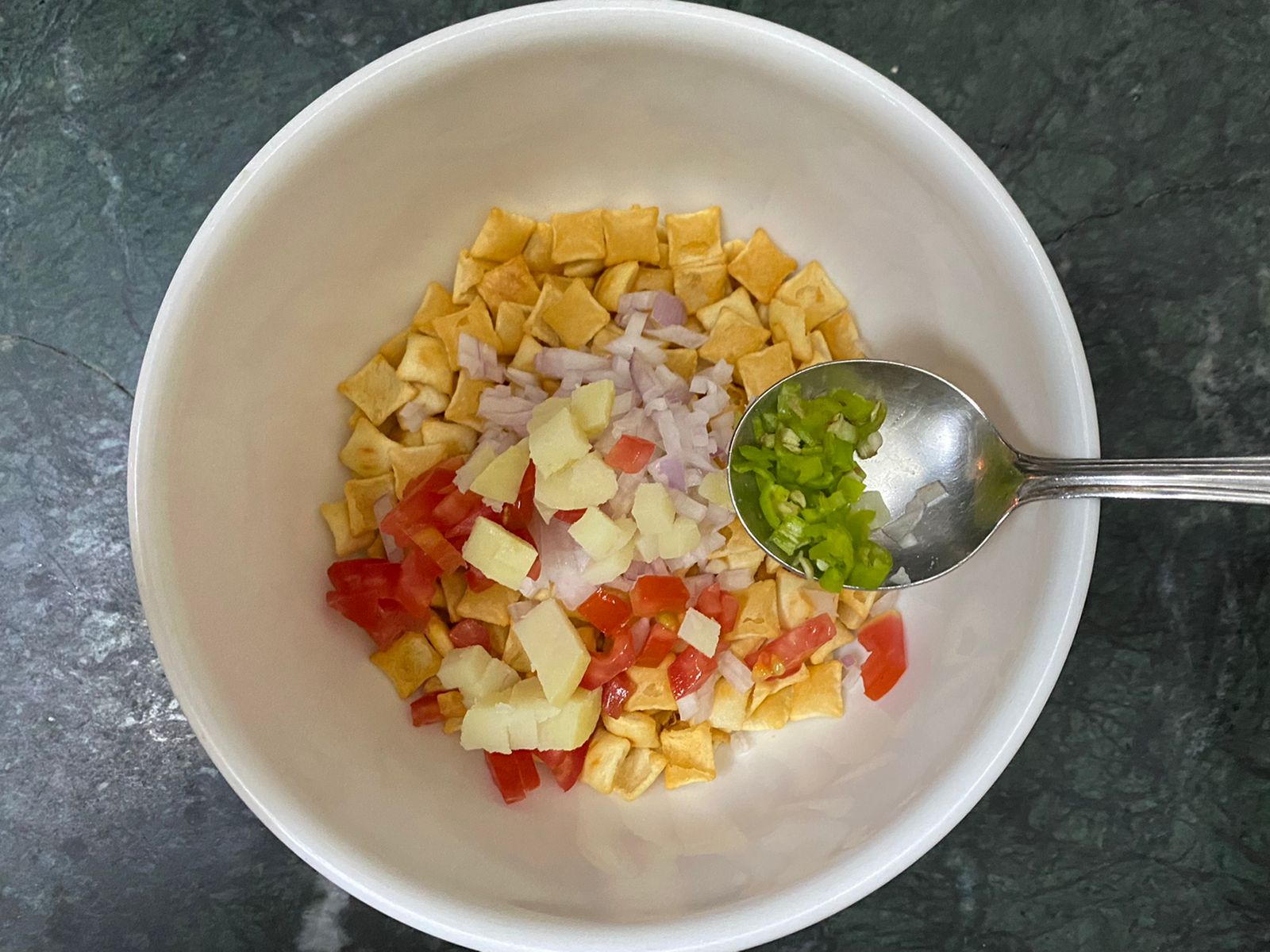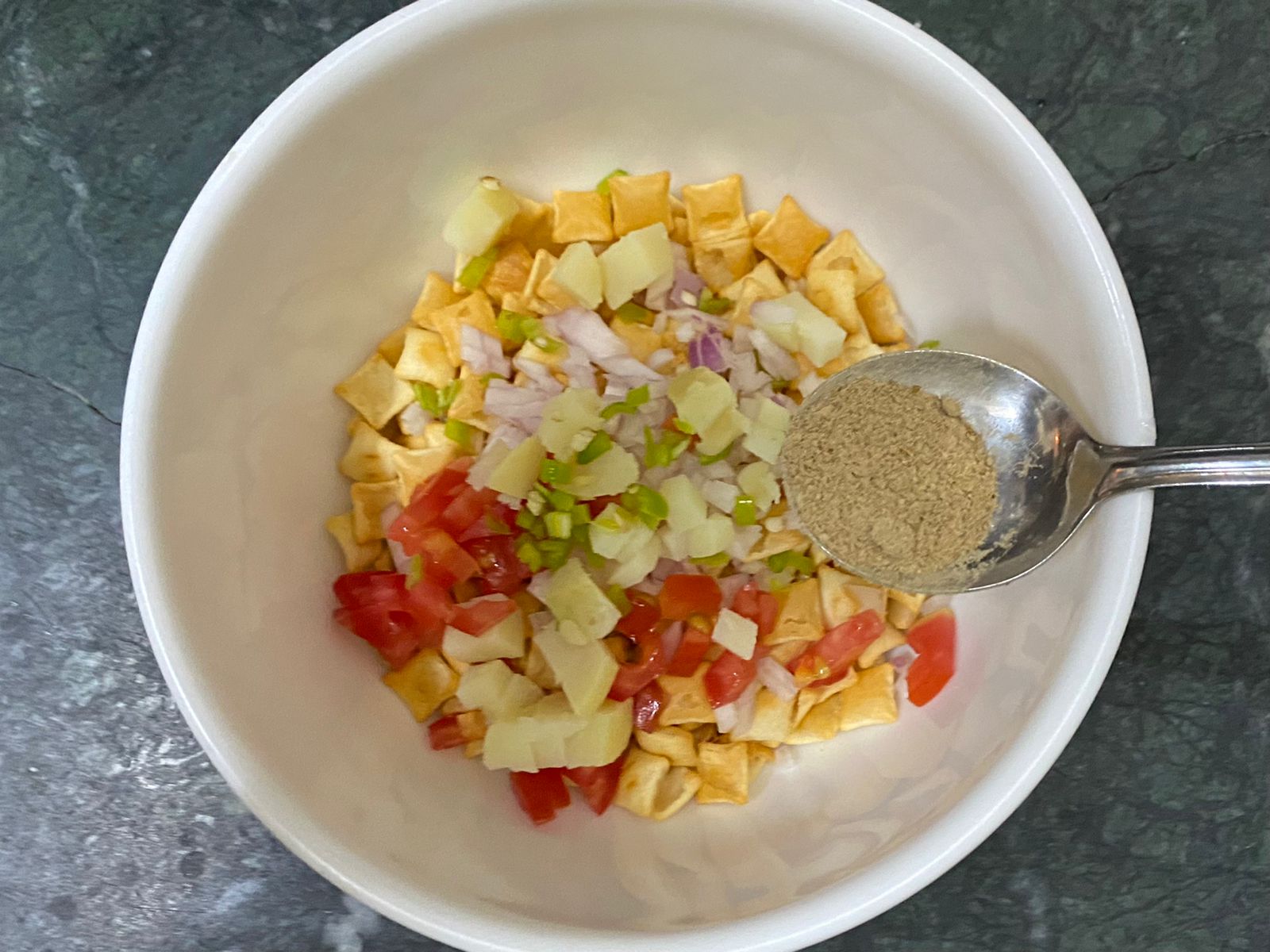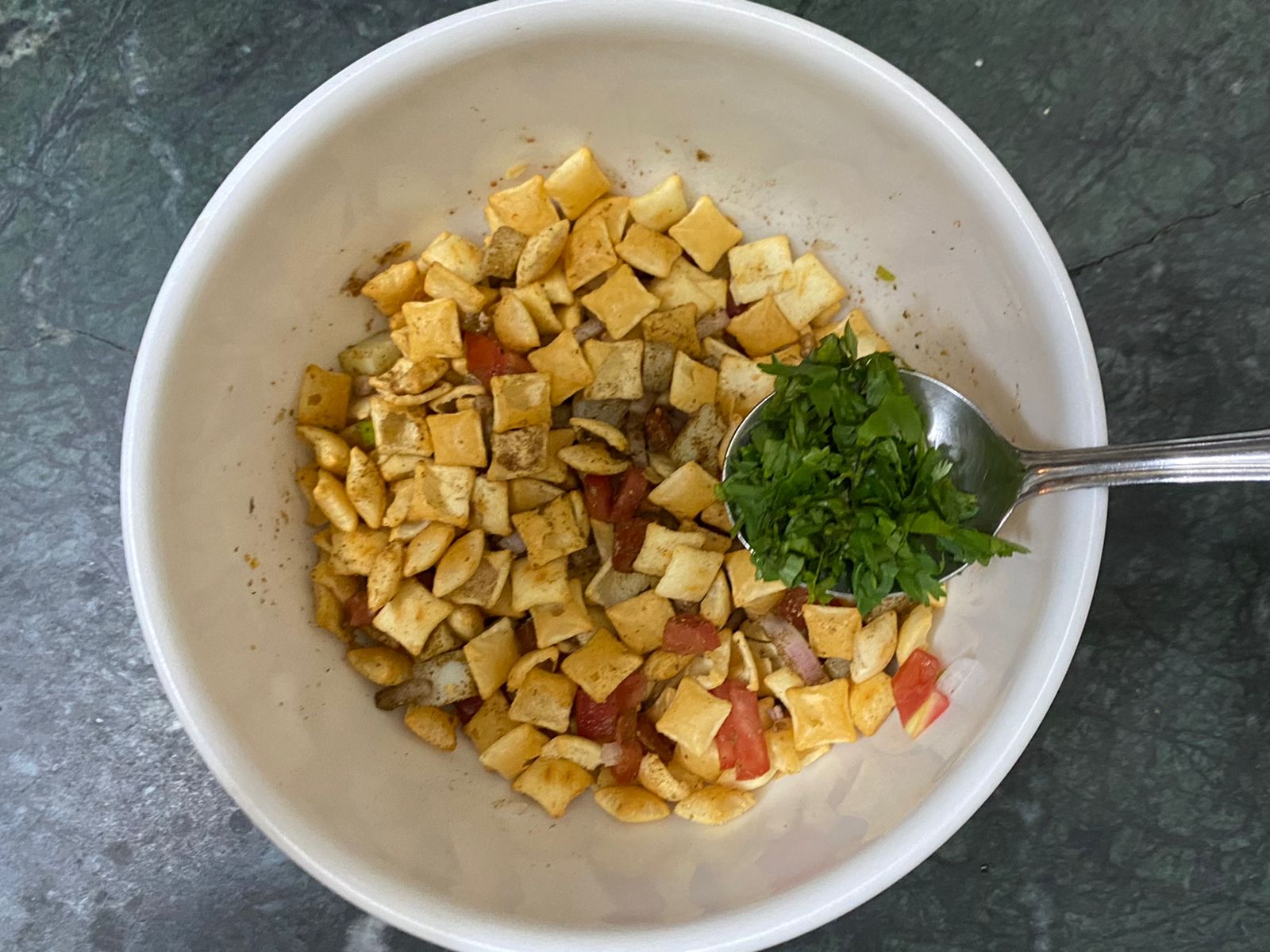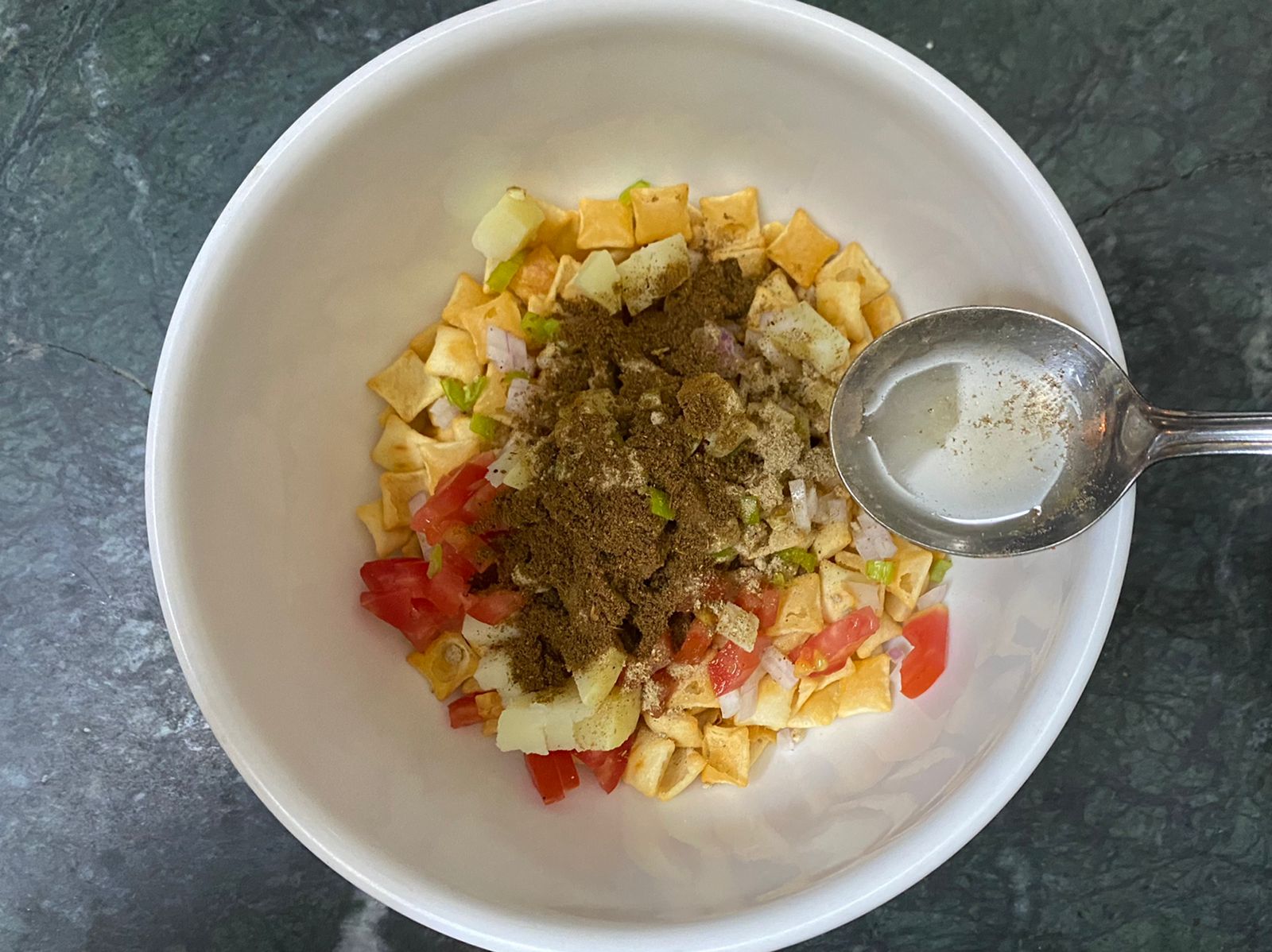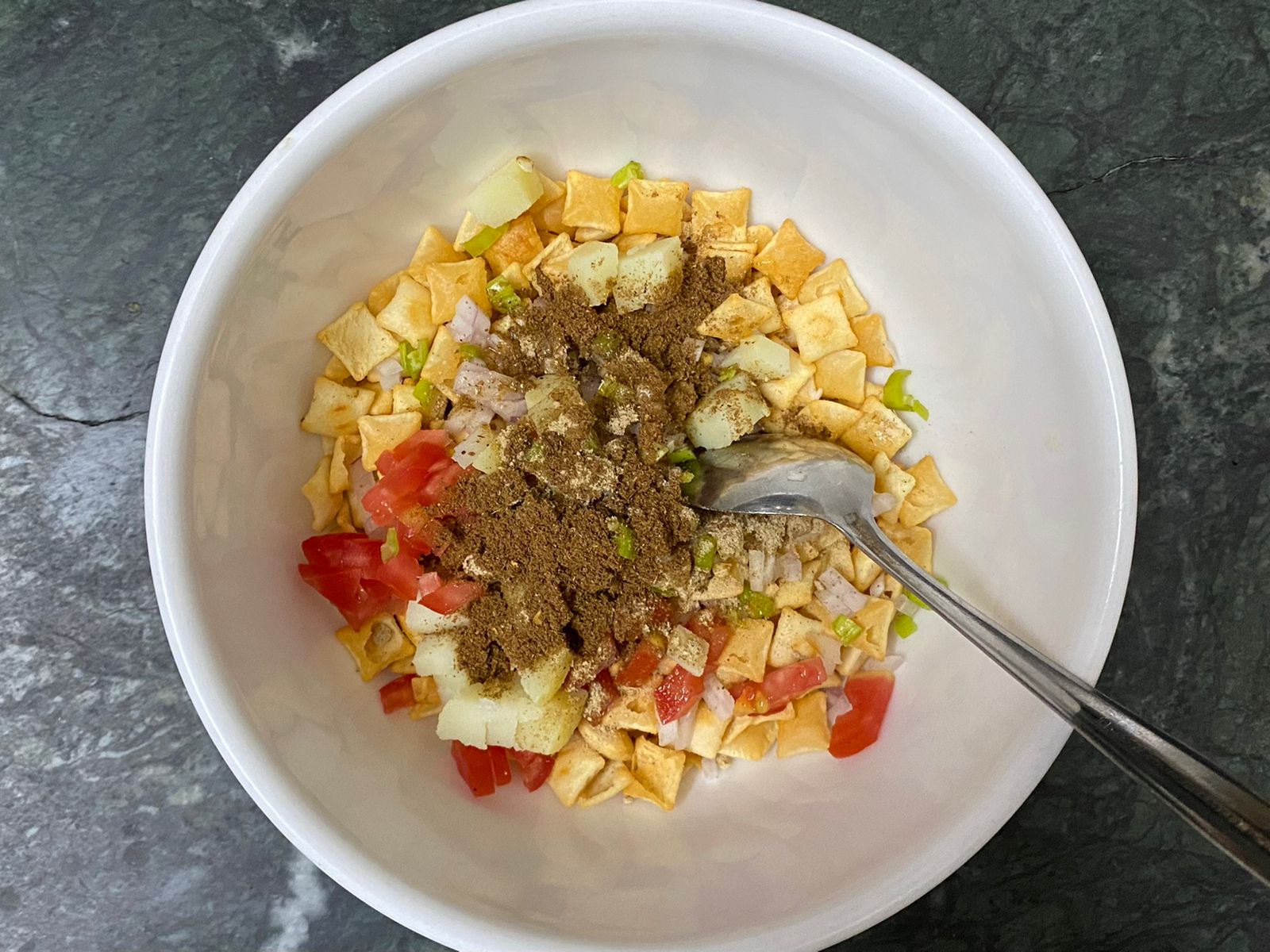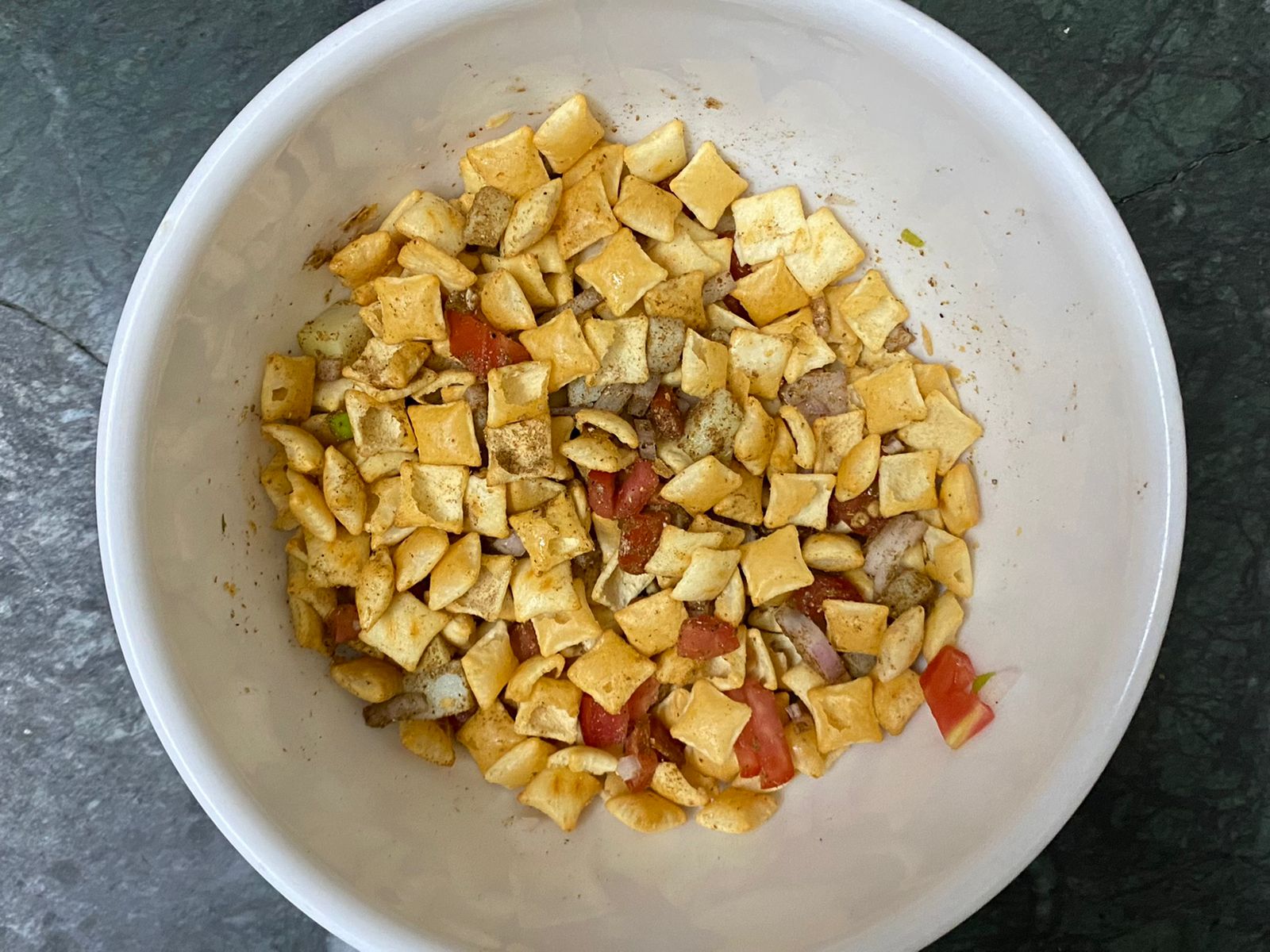 In a bowl, add the cheeseling, onions, tomatoes, potatoes, green chillies, chaat masala, matra masala and lime juice.
Mix until well combined.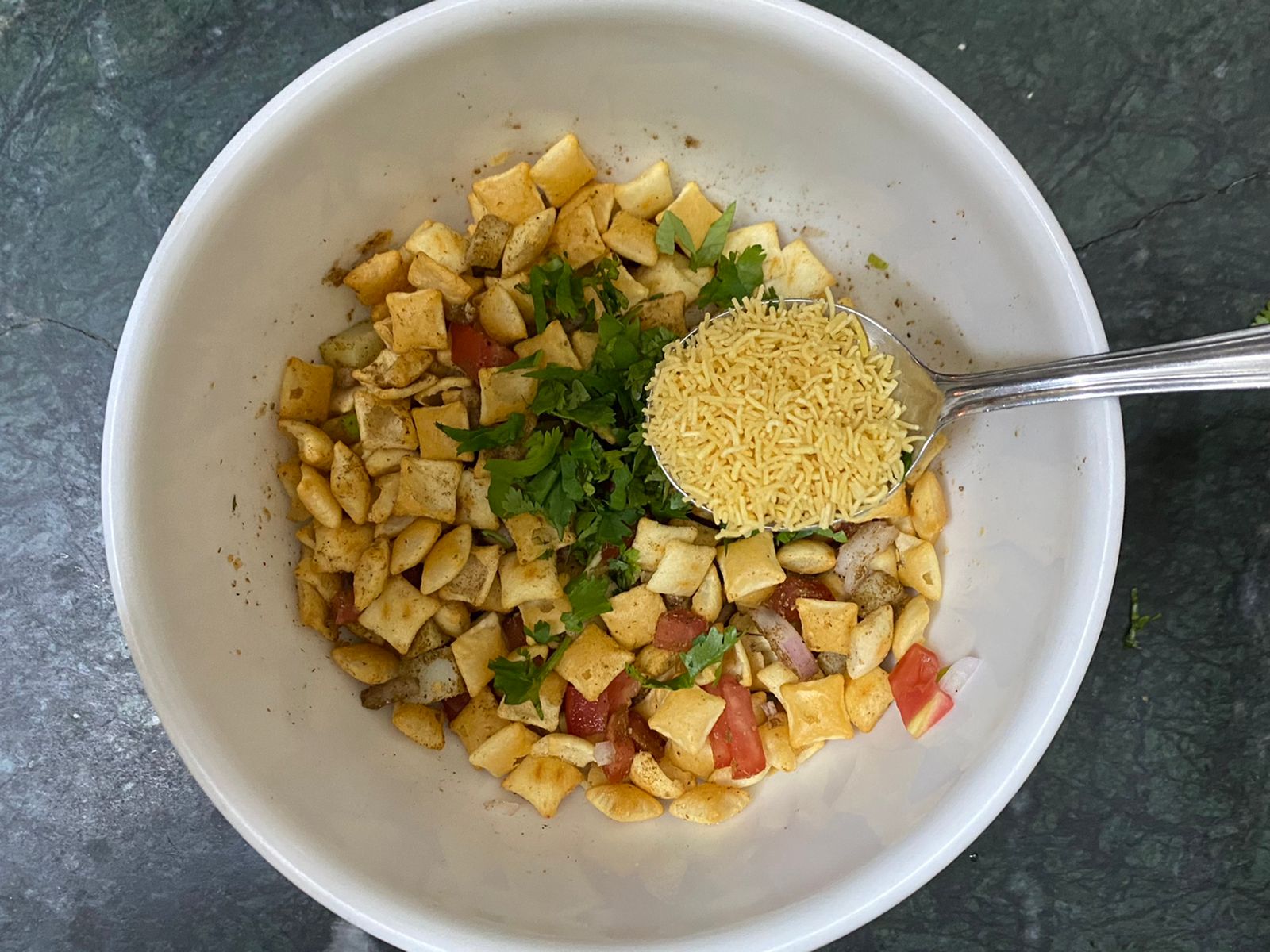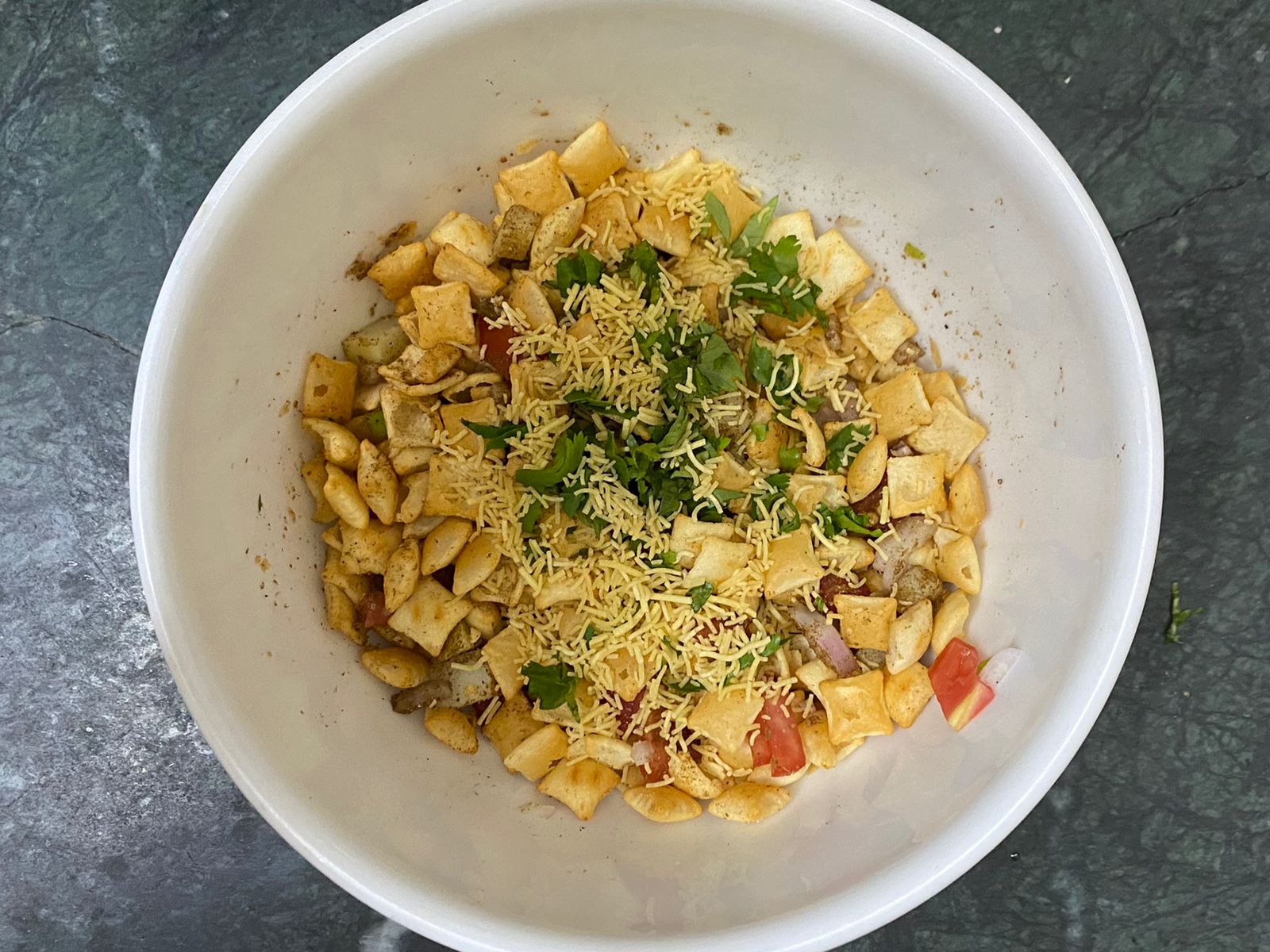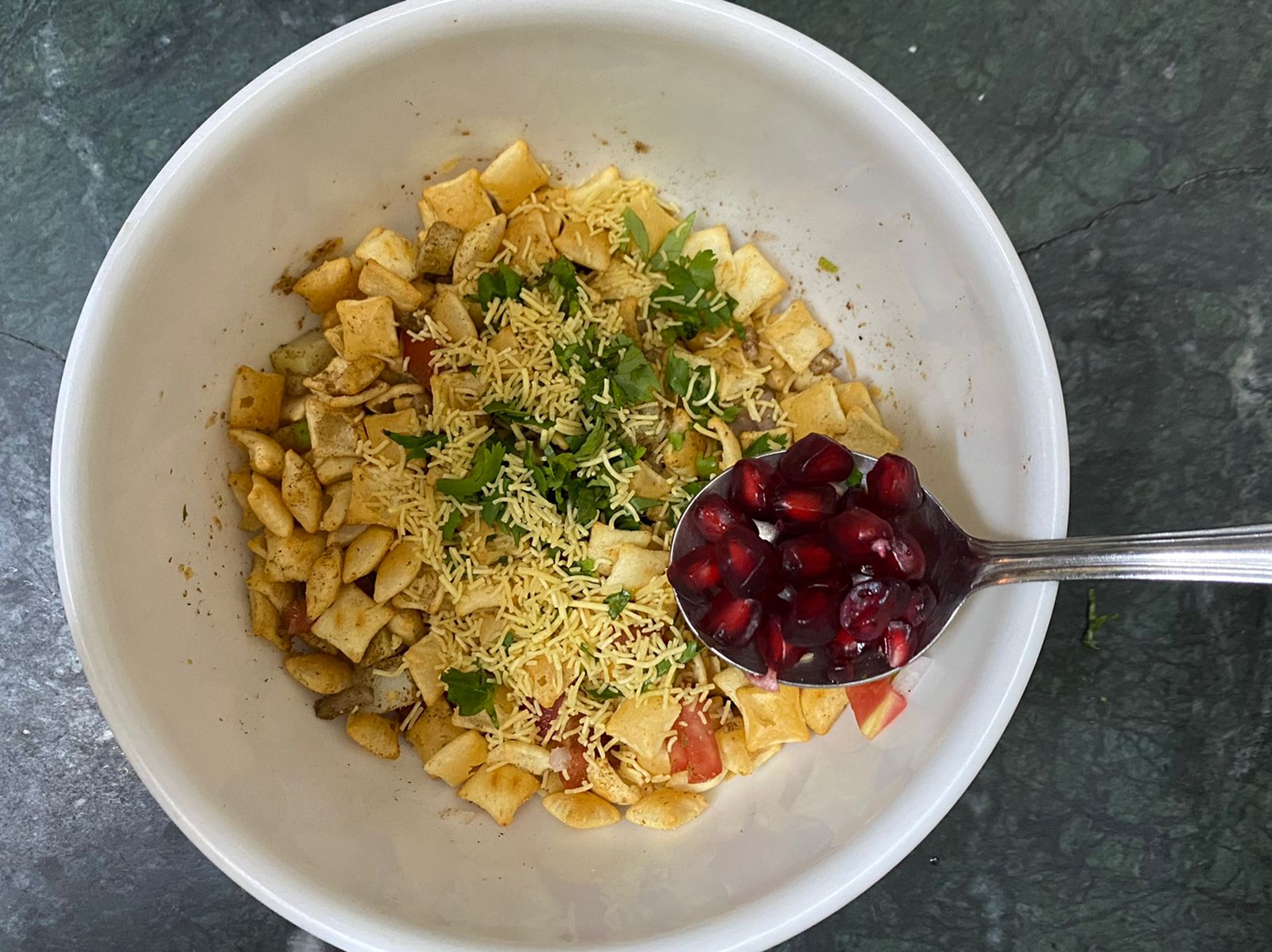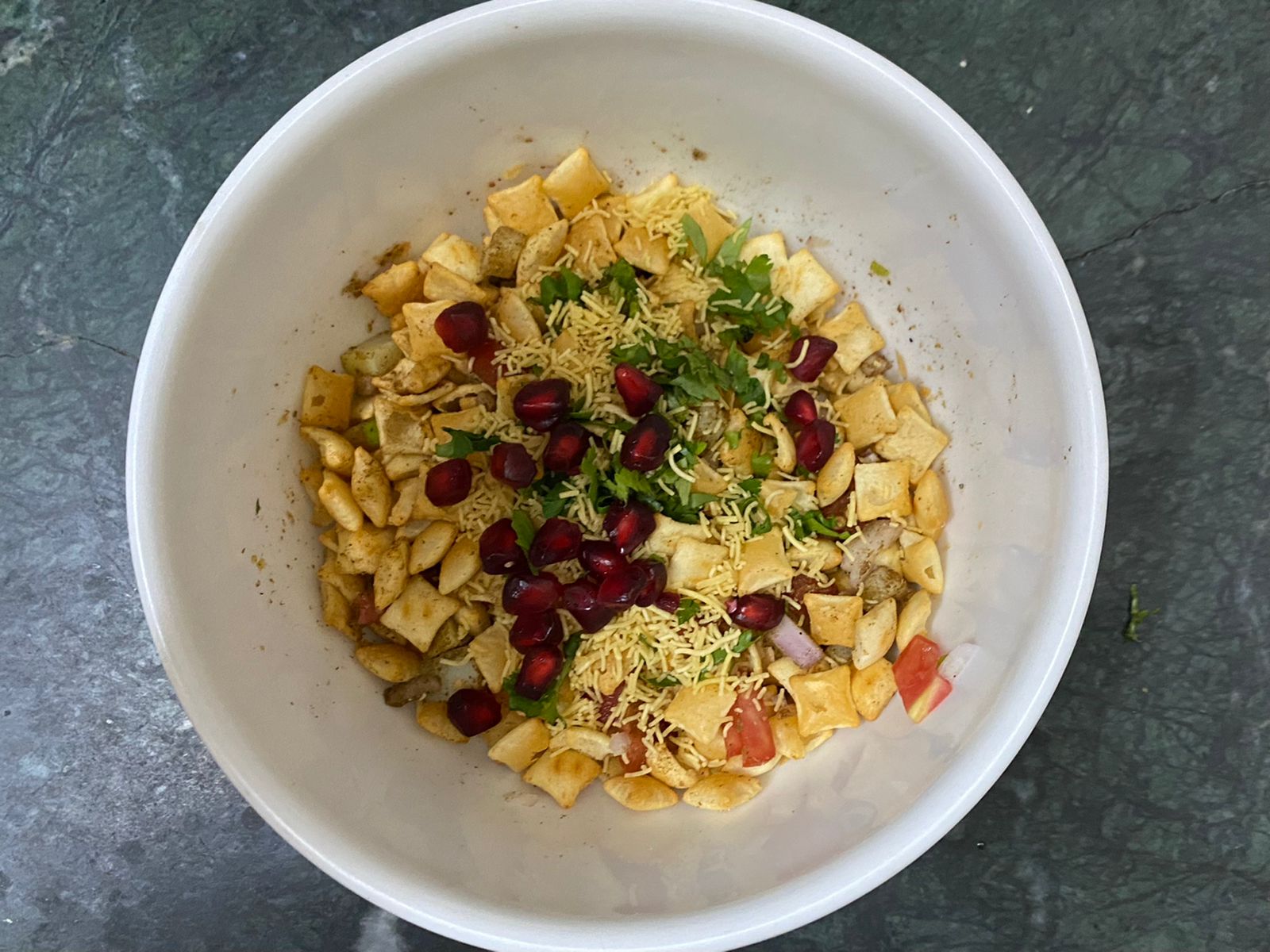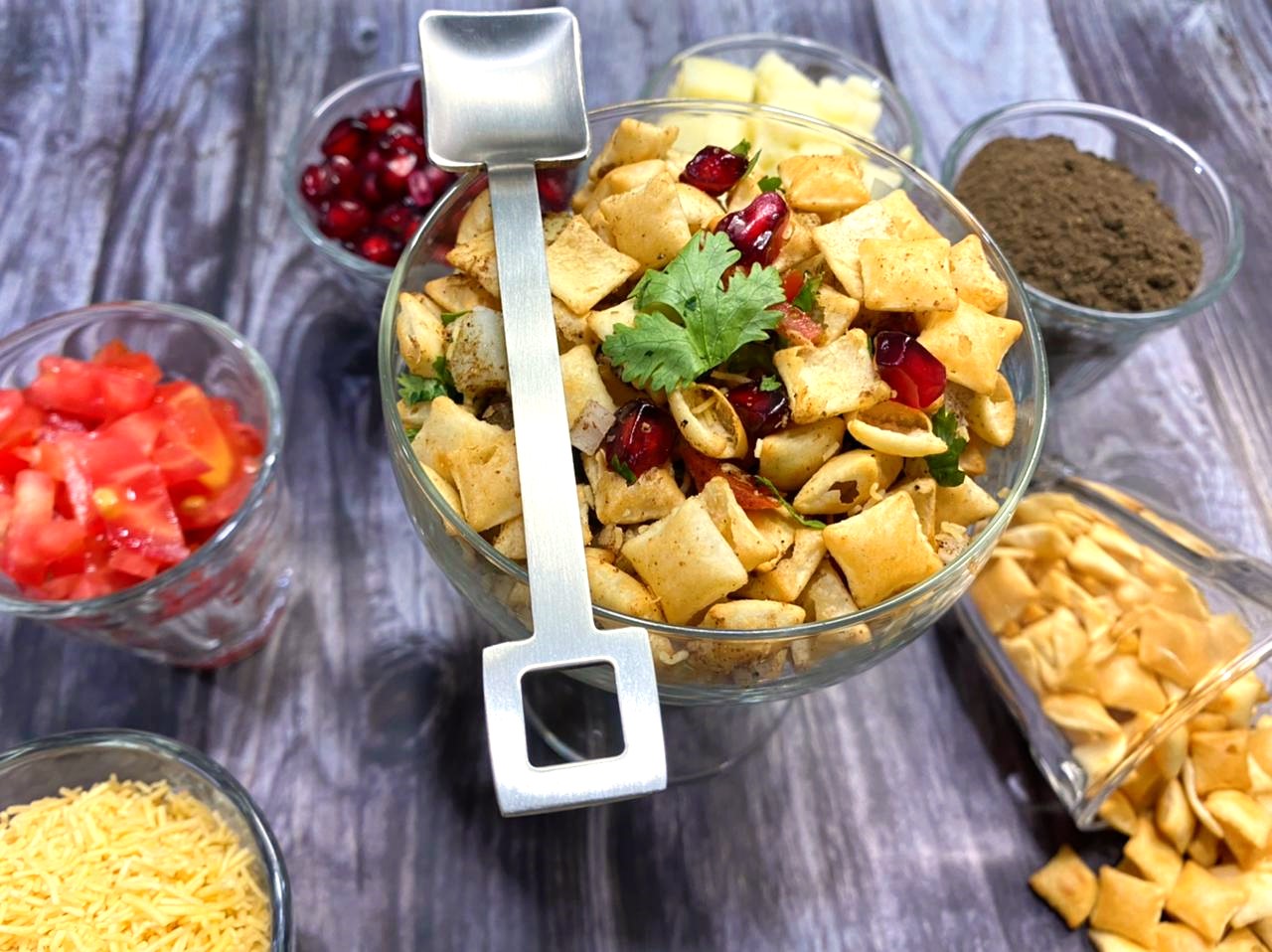 Finally add the coriander, sev and pomegranate. Toss to mix. Taste to adjust the seasoning.
Serve immediately or the cheeselings can become soggy.