White Sauce Pasta with Vegetables
White Sauce Pasta with Vegetables is an easy, delicious recipe of pasta in a bechamel sauce with loads of vegetables. Simple, comforting and delicious! A perfect weekday meal!
Béchamel is a white sauce prepared with butter, flour and milk. The basic technique is to make a roux by cooking flour with butter. The roux is then blended with milk, and seasonings to make the sauce. At times cheese, or hot sauce is added to flavour the bechamel. For this recipe, I have prepared the cheesy version of the classic béchamel. It goes perfectly with rainbow vegetables and pasta.
Growing up my mother would often make white sauce especially in the winters and make Au Gratin or Macaroni Cheese for us. It was a special treat and something we often looked forward to! For this recipe, I have use fusilli. Fusilli is a spiral or corkscrew shaped pasta. You can use your favourite pasta or whatever you have at hand. I love using fusilli because of its twists, it has grooves that are good for holding onto sauce and when you take a bite, the pasta is oozing with sauce. This my one of the dishes which is on 'comfort food' list for my daughter. I like to serve it with a side of garlic bread for that perfect comforting meal.
Other recipes you might like are Pasta Salad, Baked Macaroni with Pineapple, Cheddar Vegetable Au Gratin, Lemon Garlic Mushroom Asparagus Pasta and Pesto Spaghetti.
Ingredients
1 cup Fusilli Pasta
For the Sautéed Vegetables
2 teaspoons extra virgin olive oil
¼ cup broccoli florets
¼ cup baby corn (1 inch)
¼ cup chopped French beans (1 inch)
¼ cup carrot batons (1 inch)
¼ cup diced onions
¼ cup diced green pepper
¼ cup diced red pepper
¼ cup diced yellow pepper
¼ teaspoon salt
½ cup cherry tomatoes
For the Sauce
2 tablespoons butter
Few drops of extra virgin olive oil
1 tablespoon minced garlic
2 tablespoons plain flour
1 cup milk
½ cup grated cheddar cheese
Salt to taste
1 teaspoon white pepper
1 teaspoon red chili flakes
1 teaspoon oregano
Directions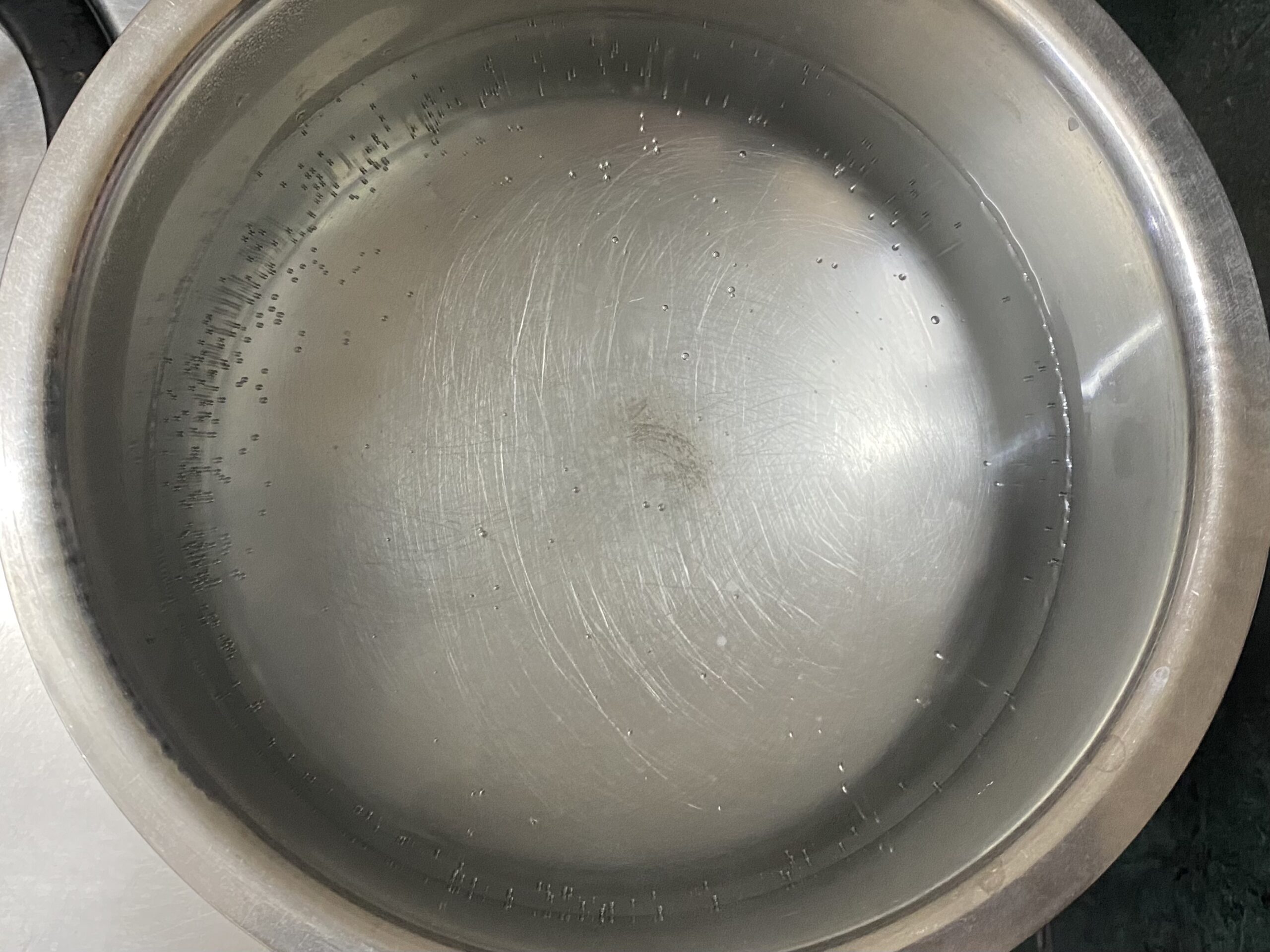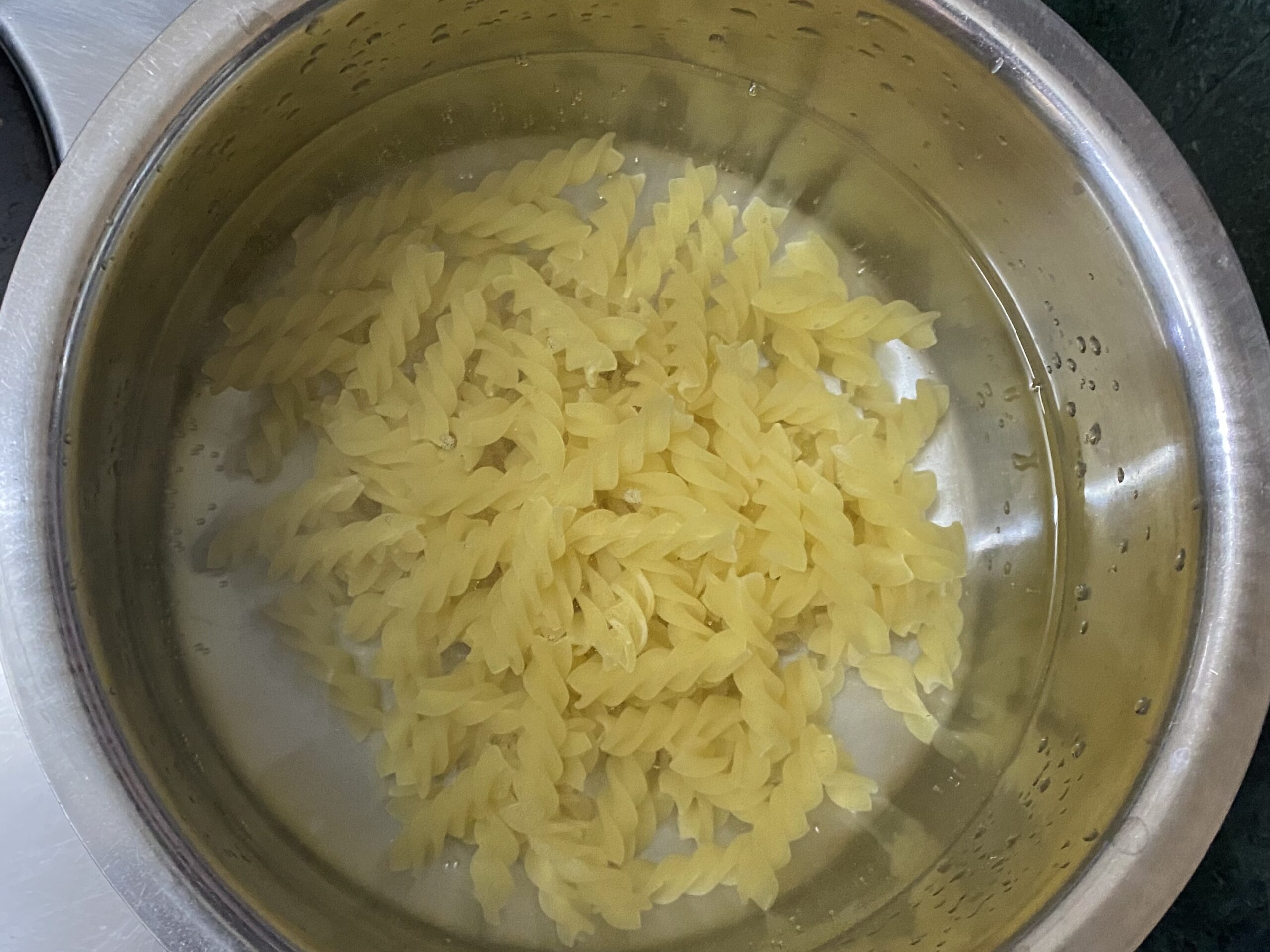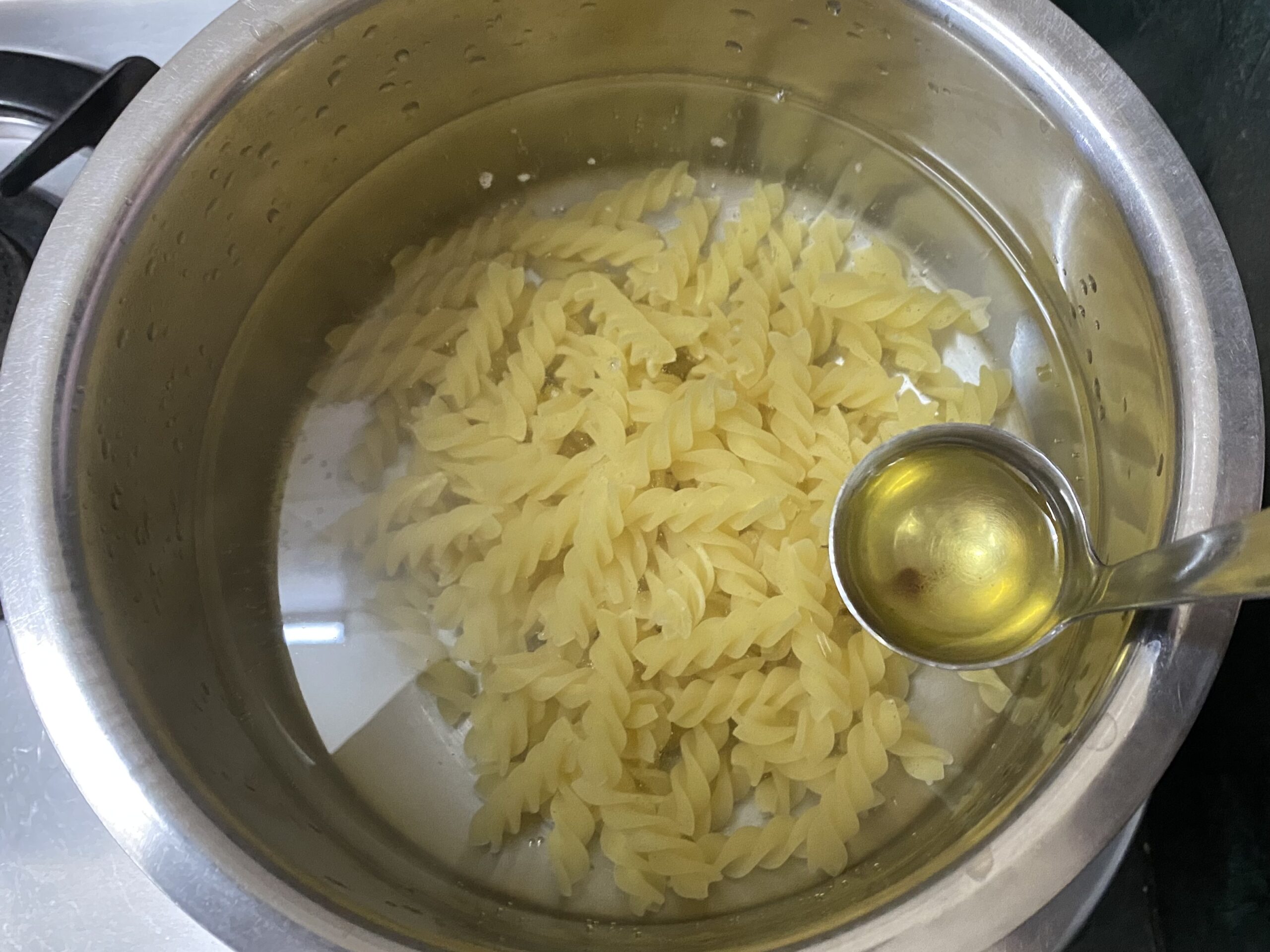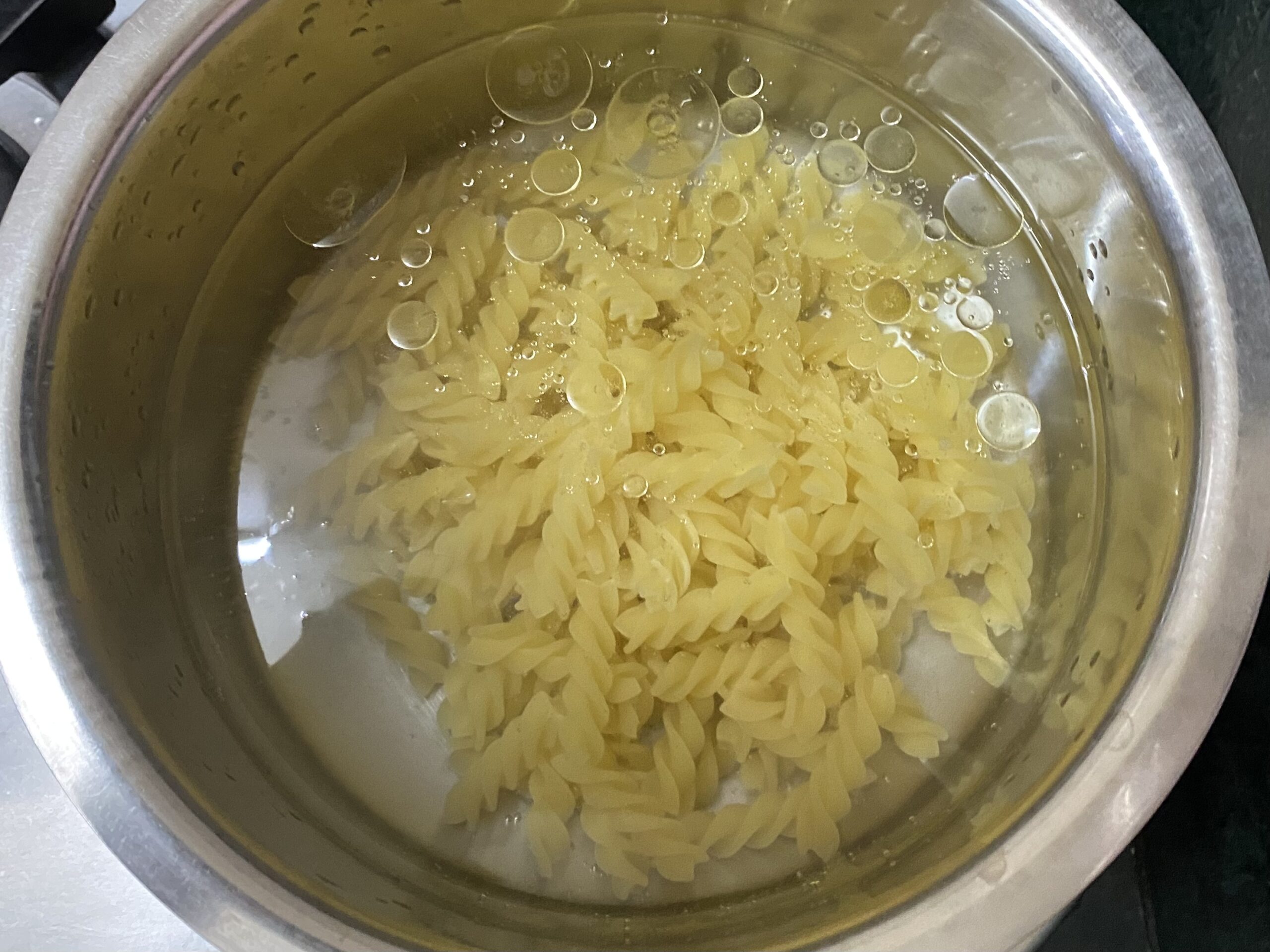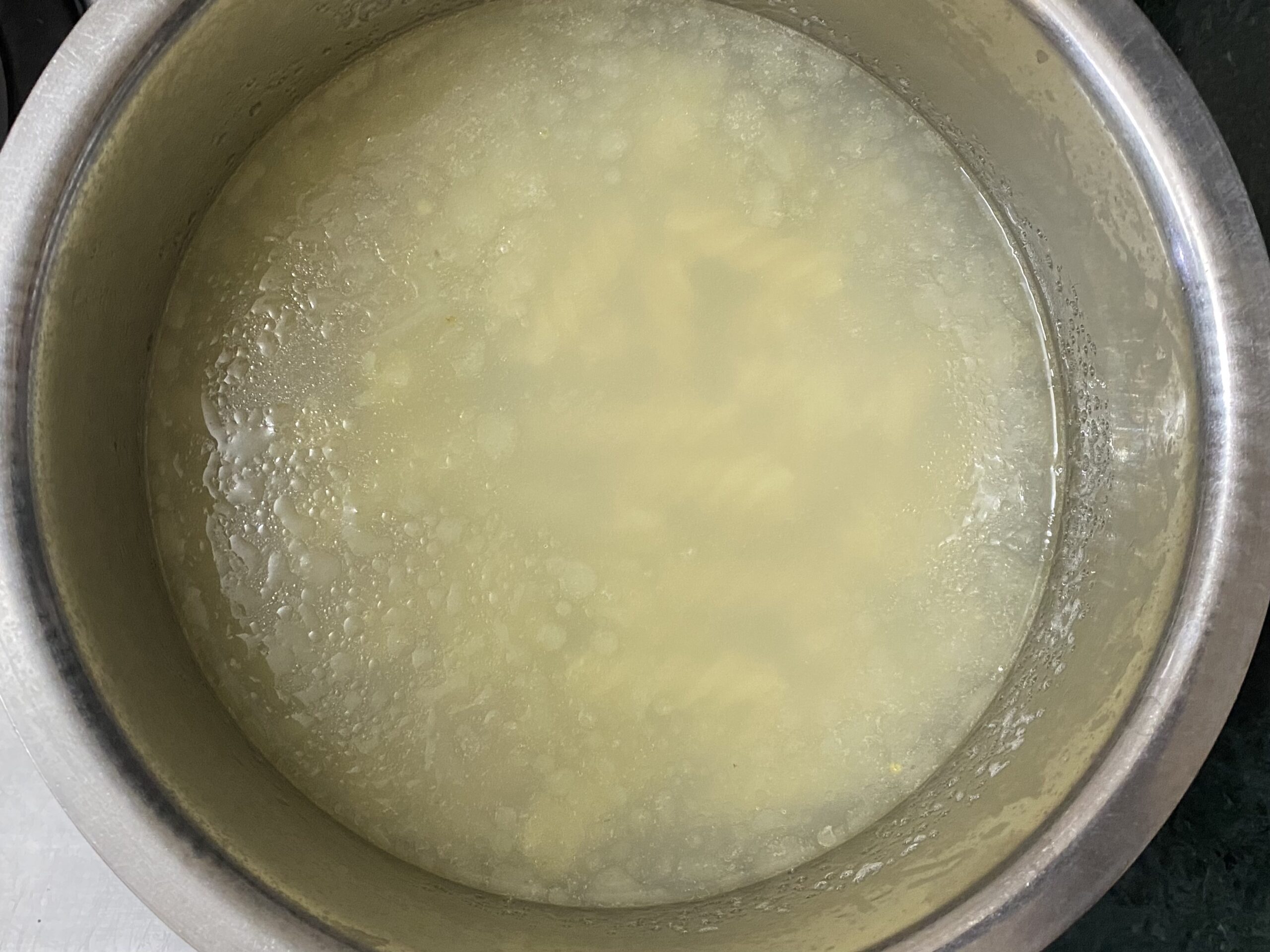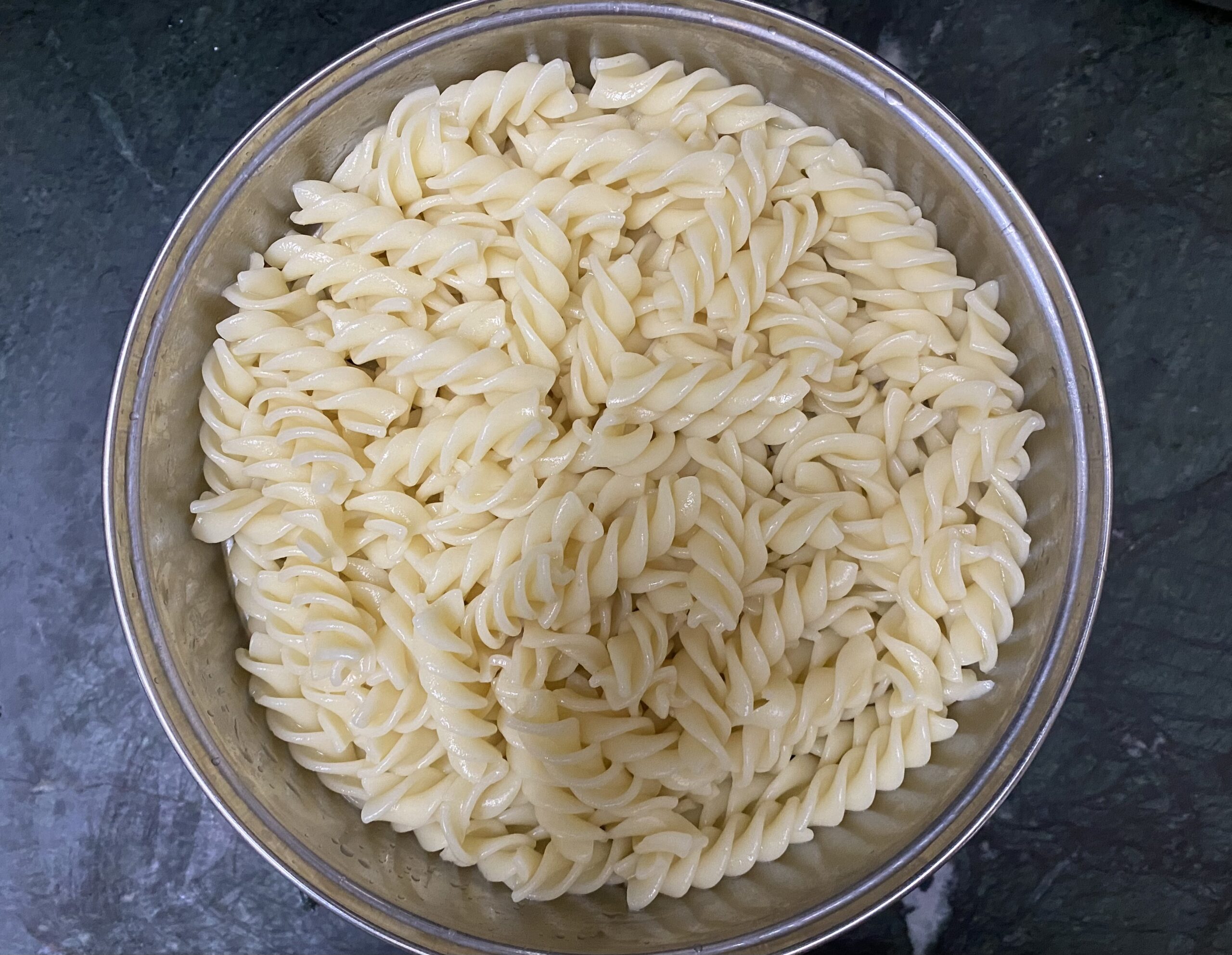 Boil 6-8 cups of water in a large high sided pan. When it begins to boil, add the fusilli, and let it boil for 7-8 minutes or until it is al-dente. (Check the boiling time on the packaging as different brands have different boiling times).
Drain the fusilli and keep the drained water in a bowl.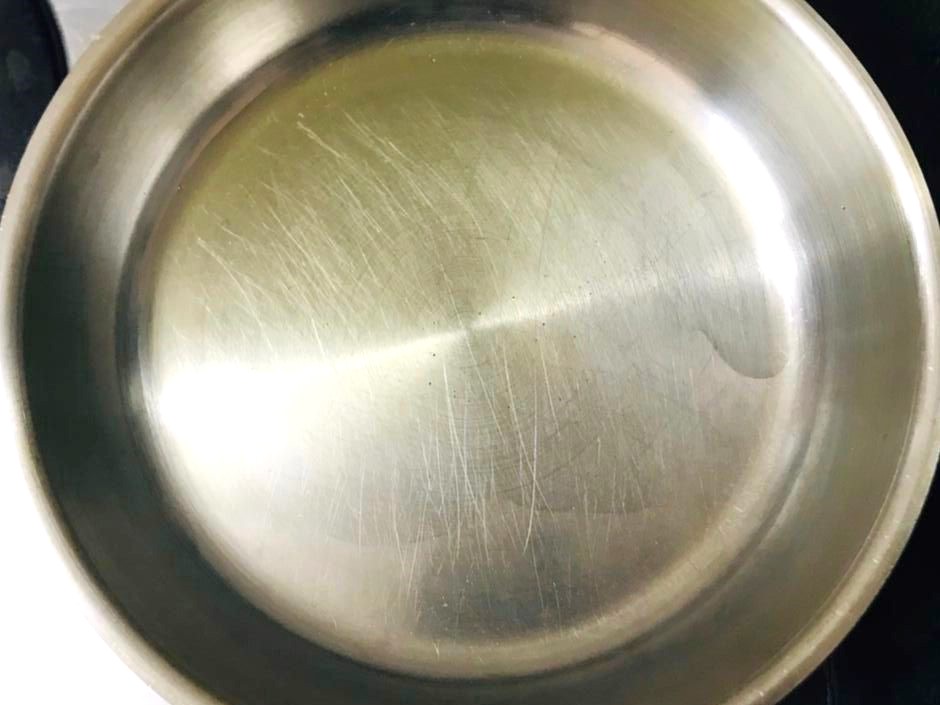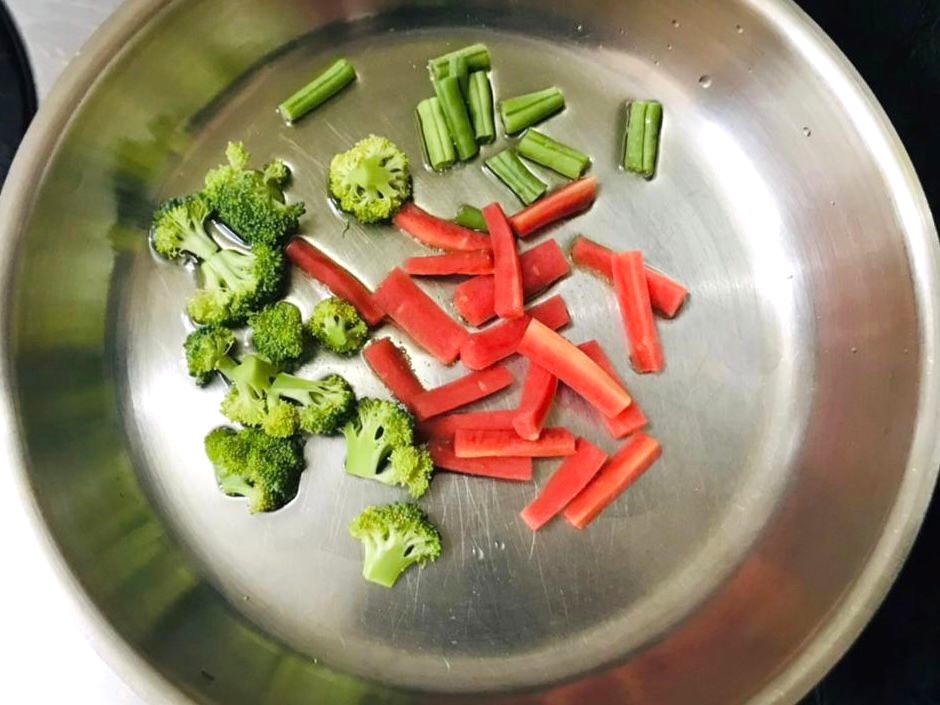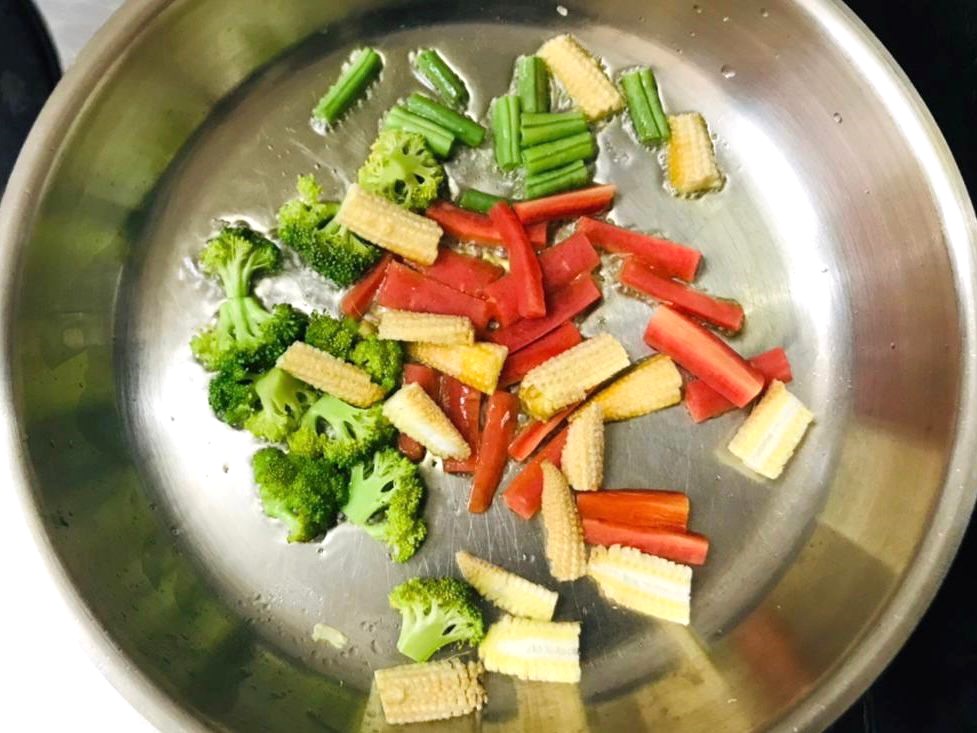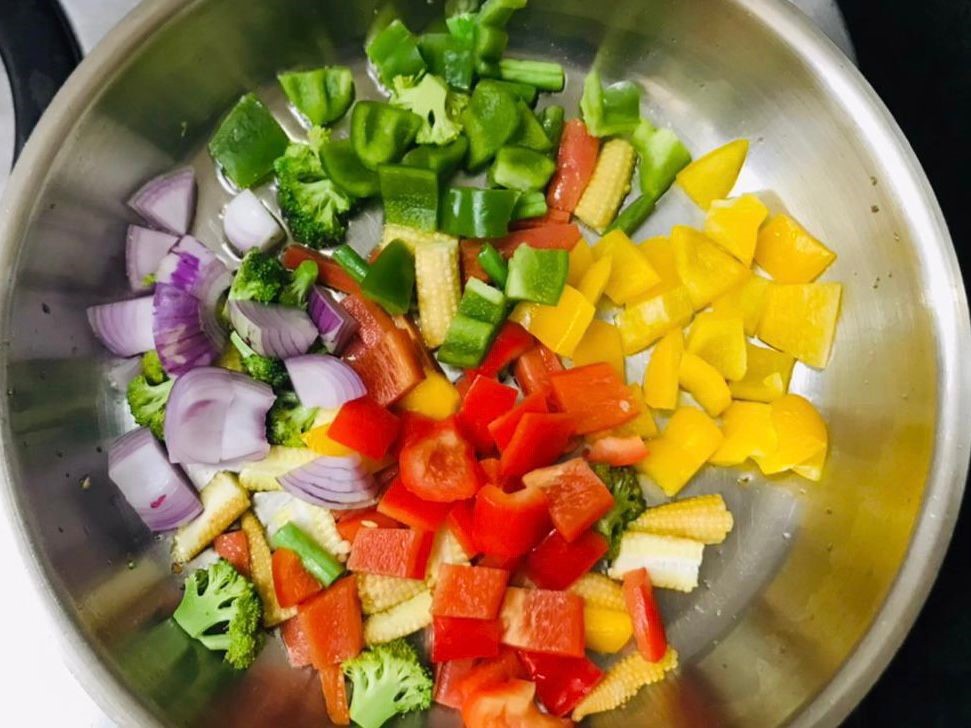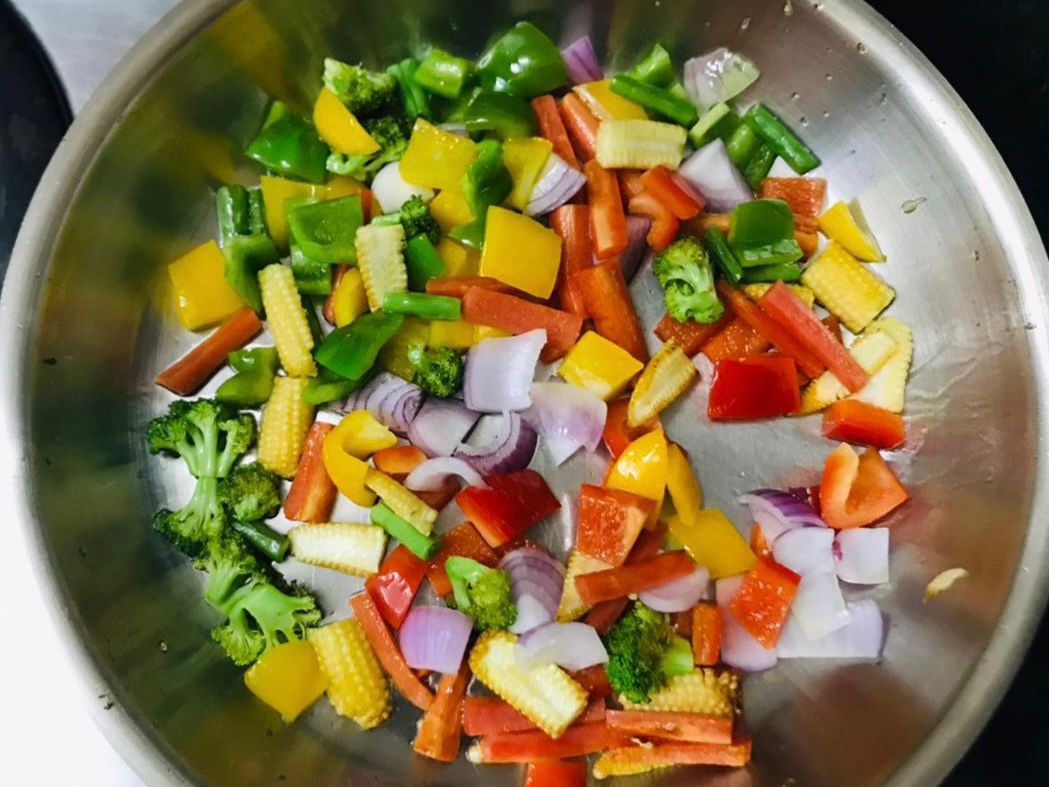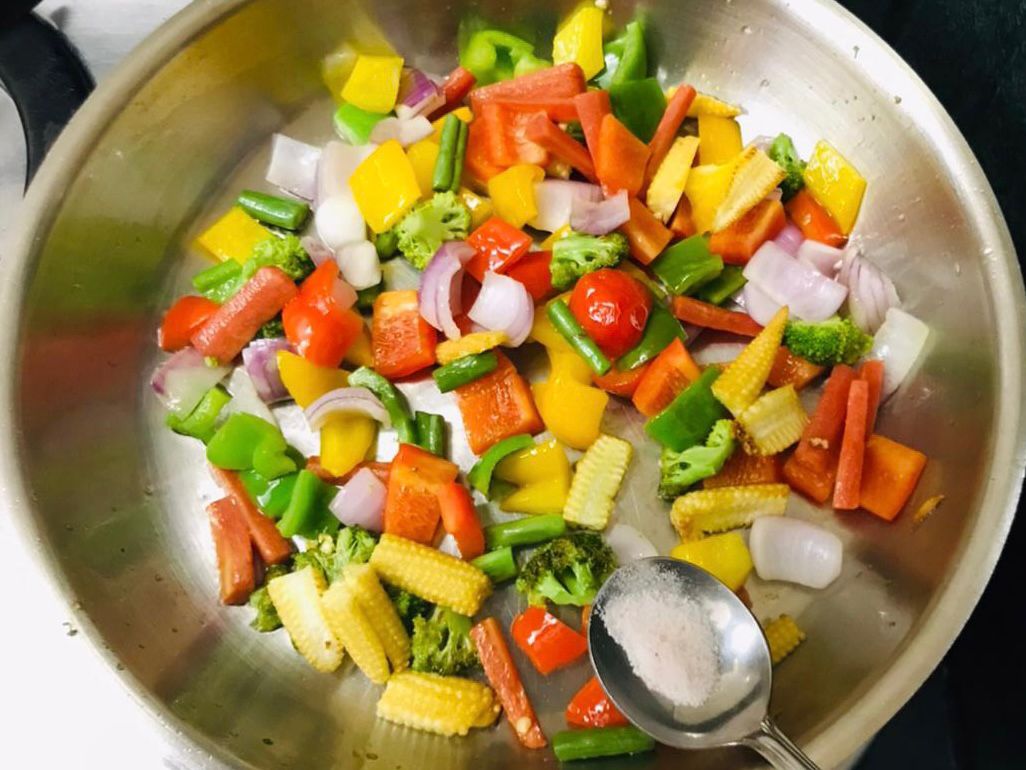 Heat oil in a pan and sauté the broccoli, baby corns, French beans and carrots for couple of minutes on medium heat. Next add the onions, peppers and salt and sauté the vegetables for couple of minutes. The vegetables should have a bite to them and not overcooked. Turn off the heat and keep them aside.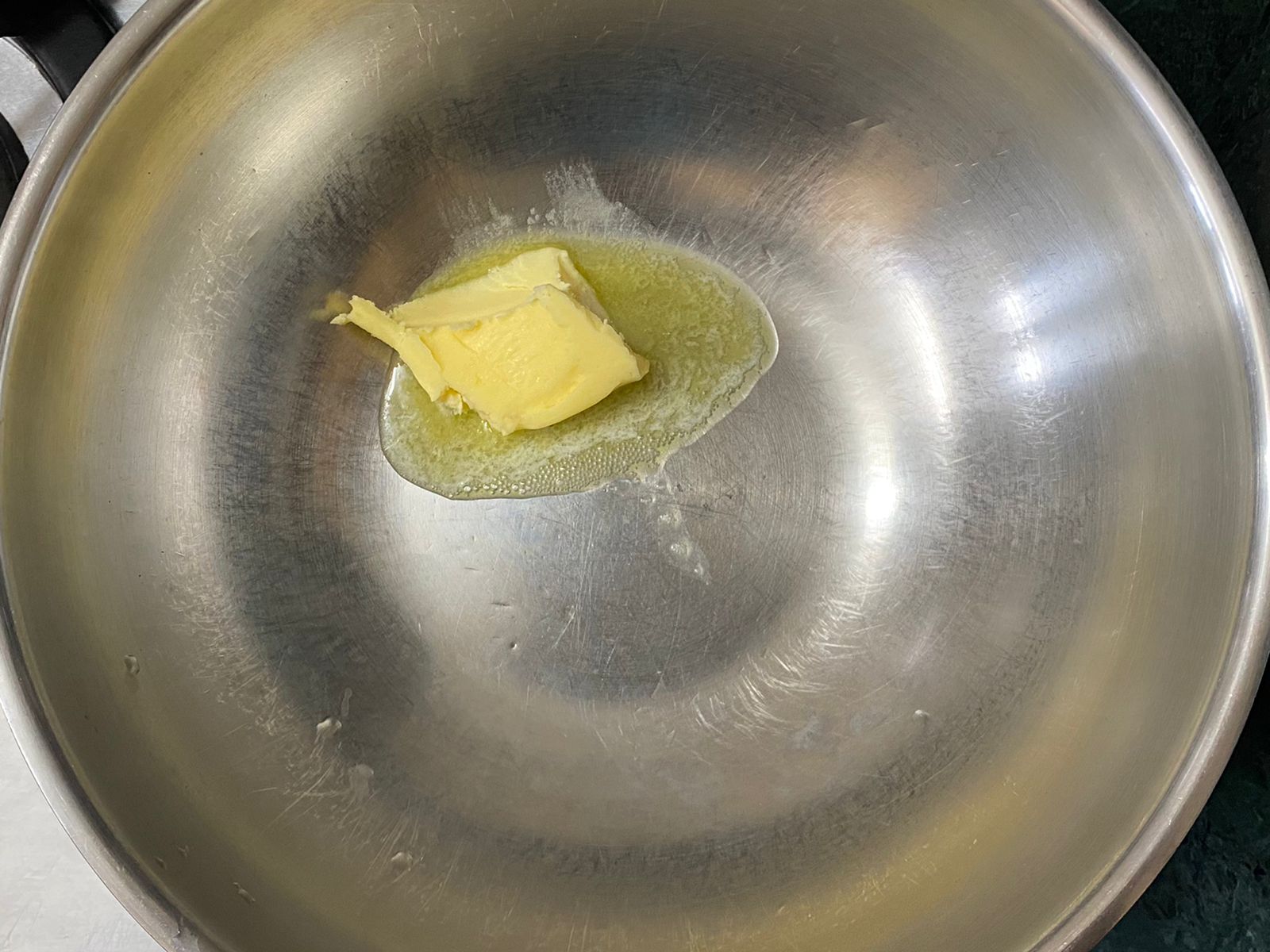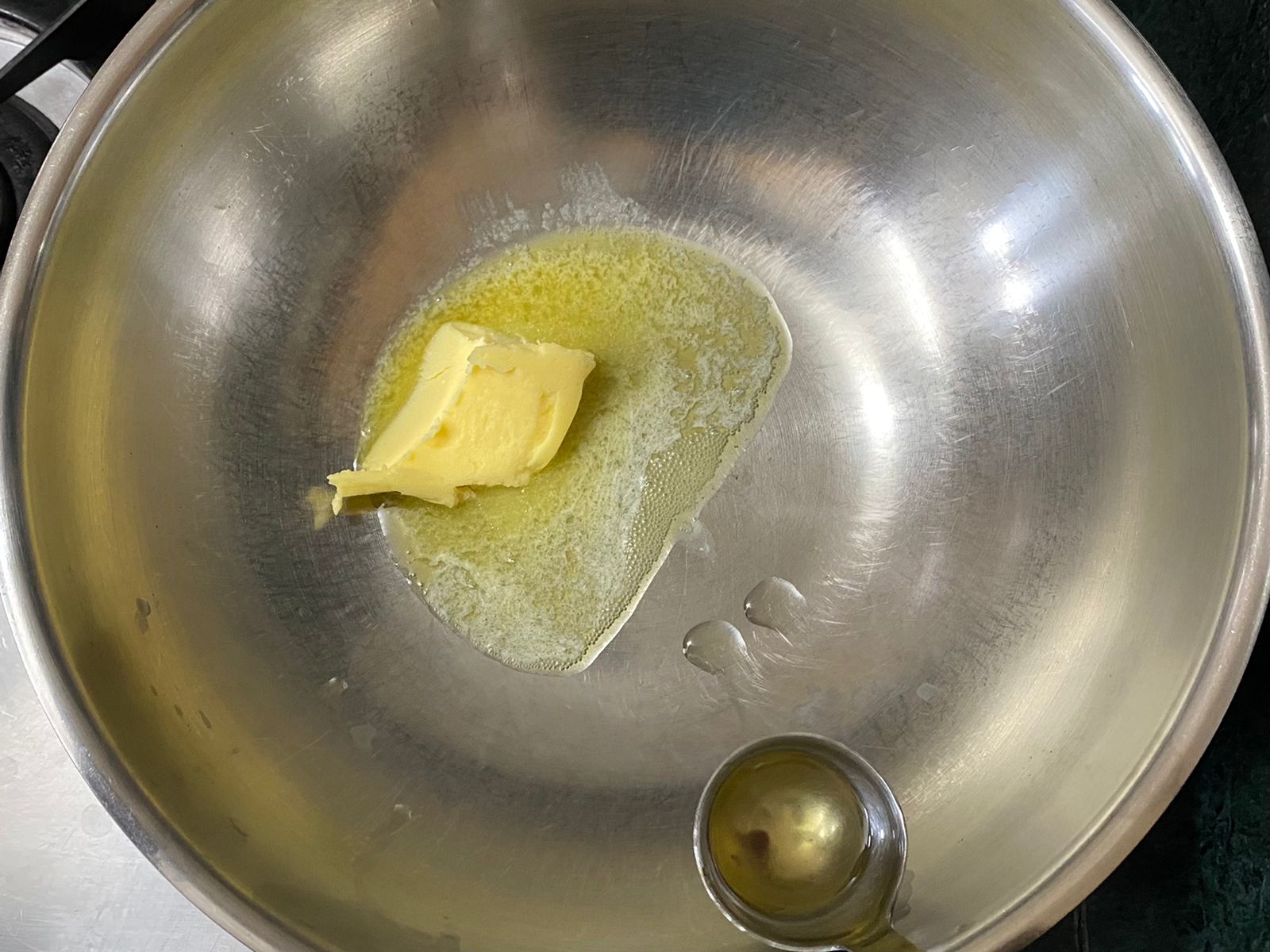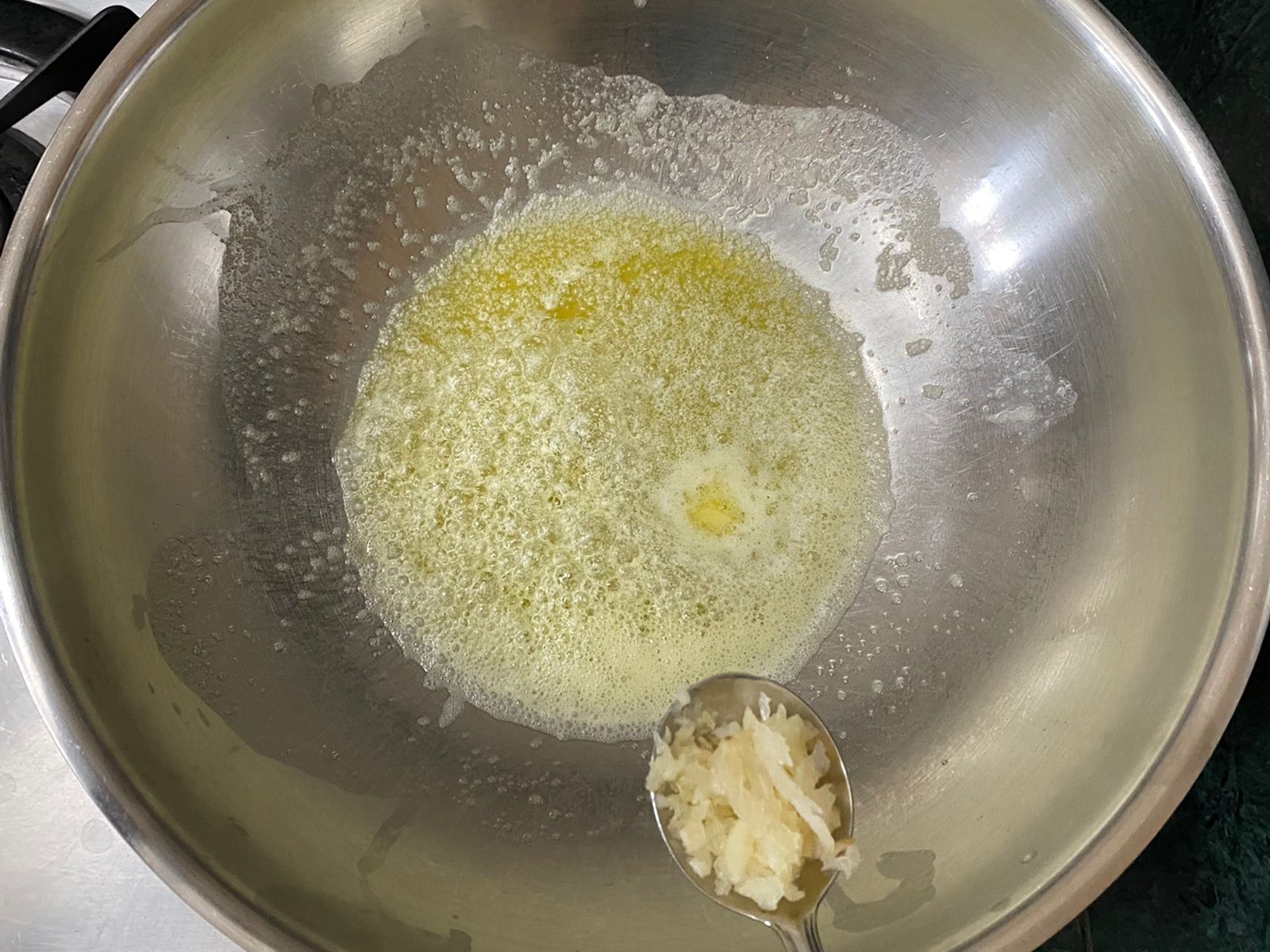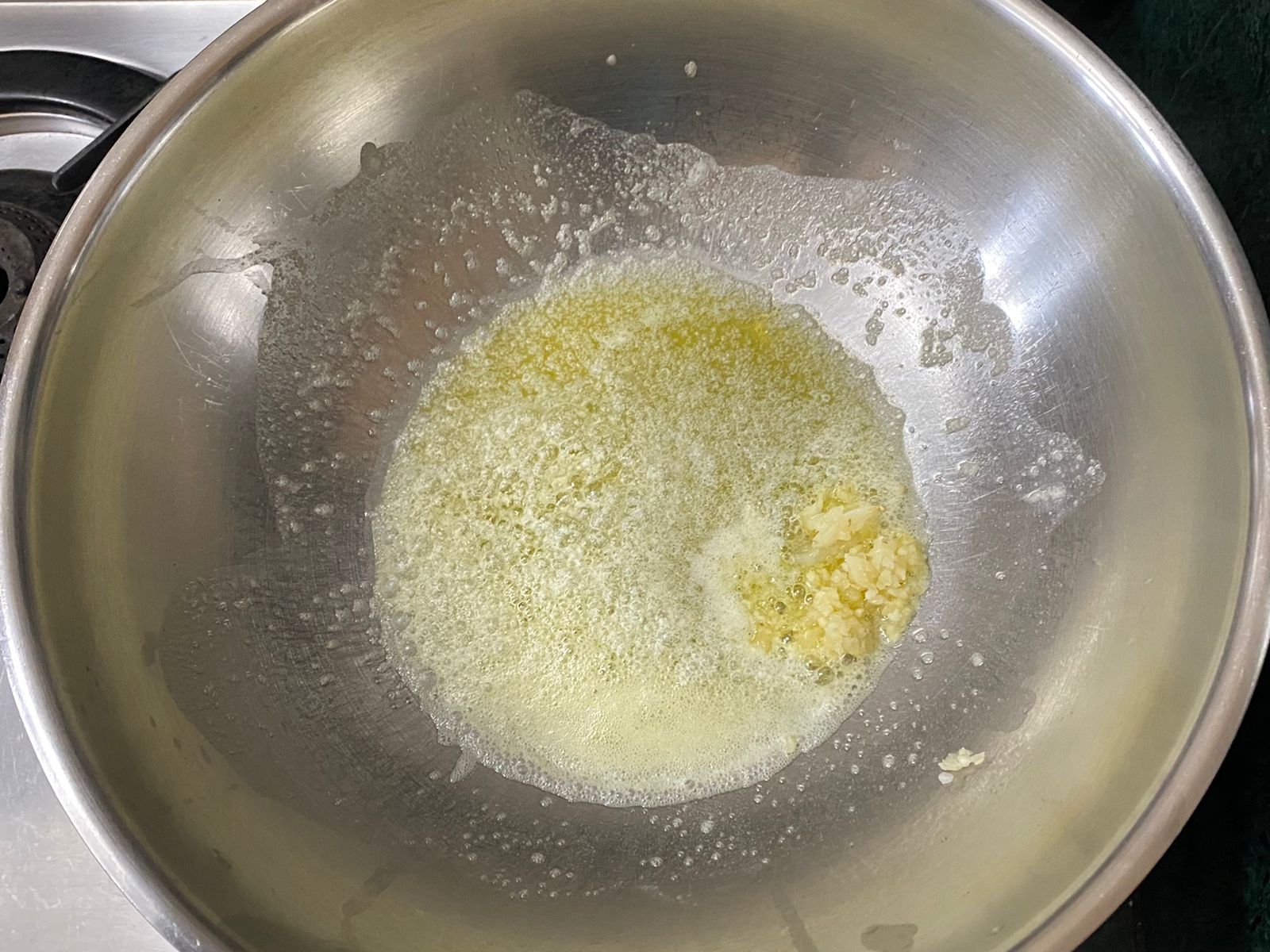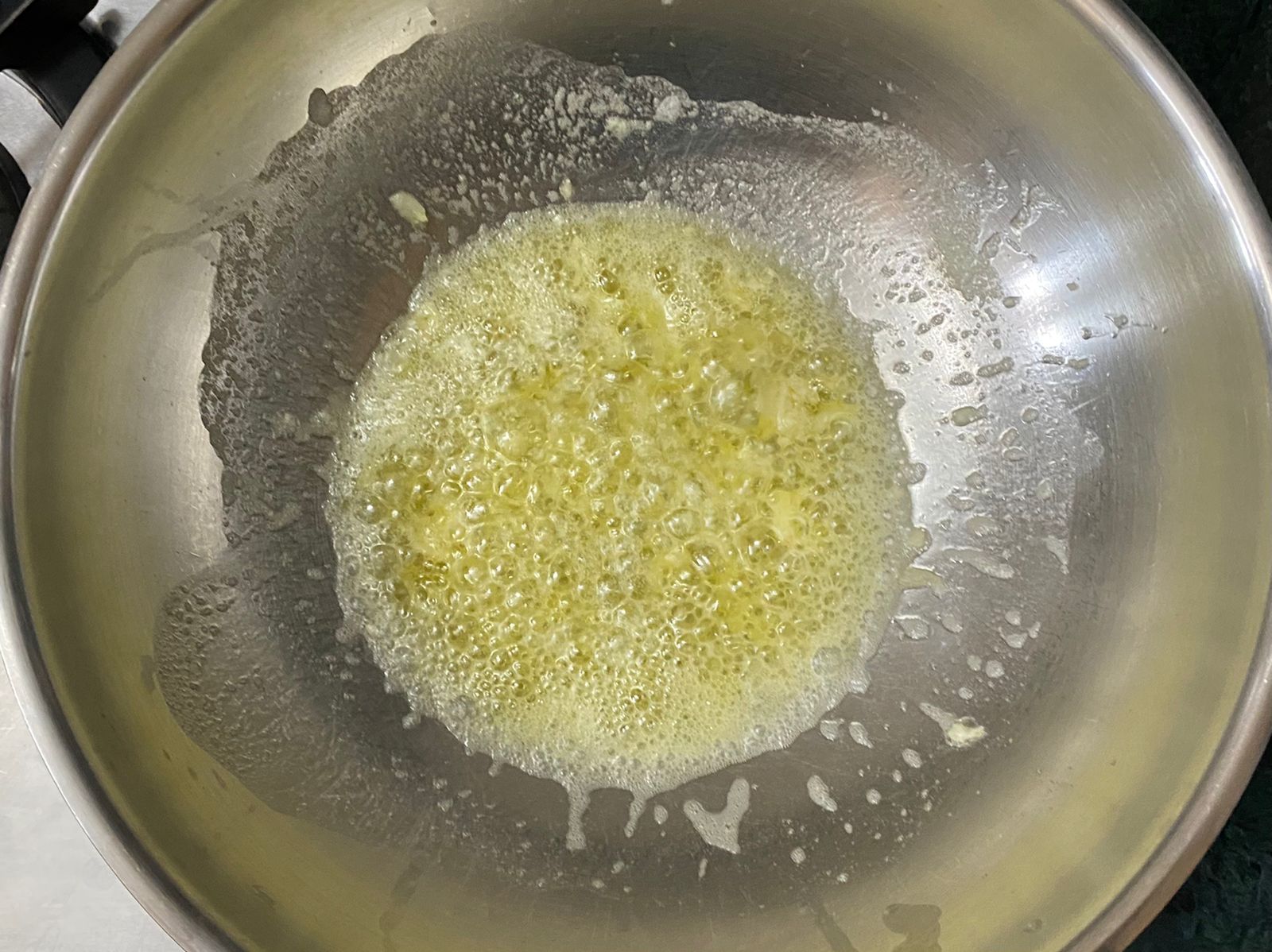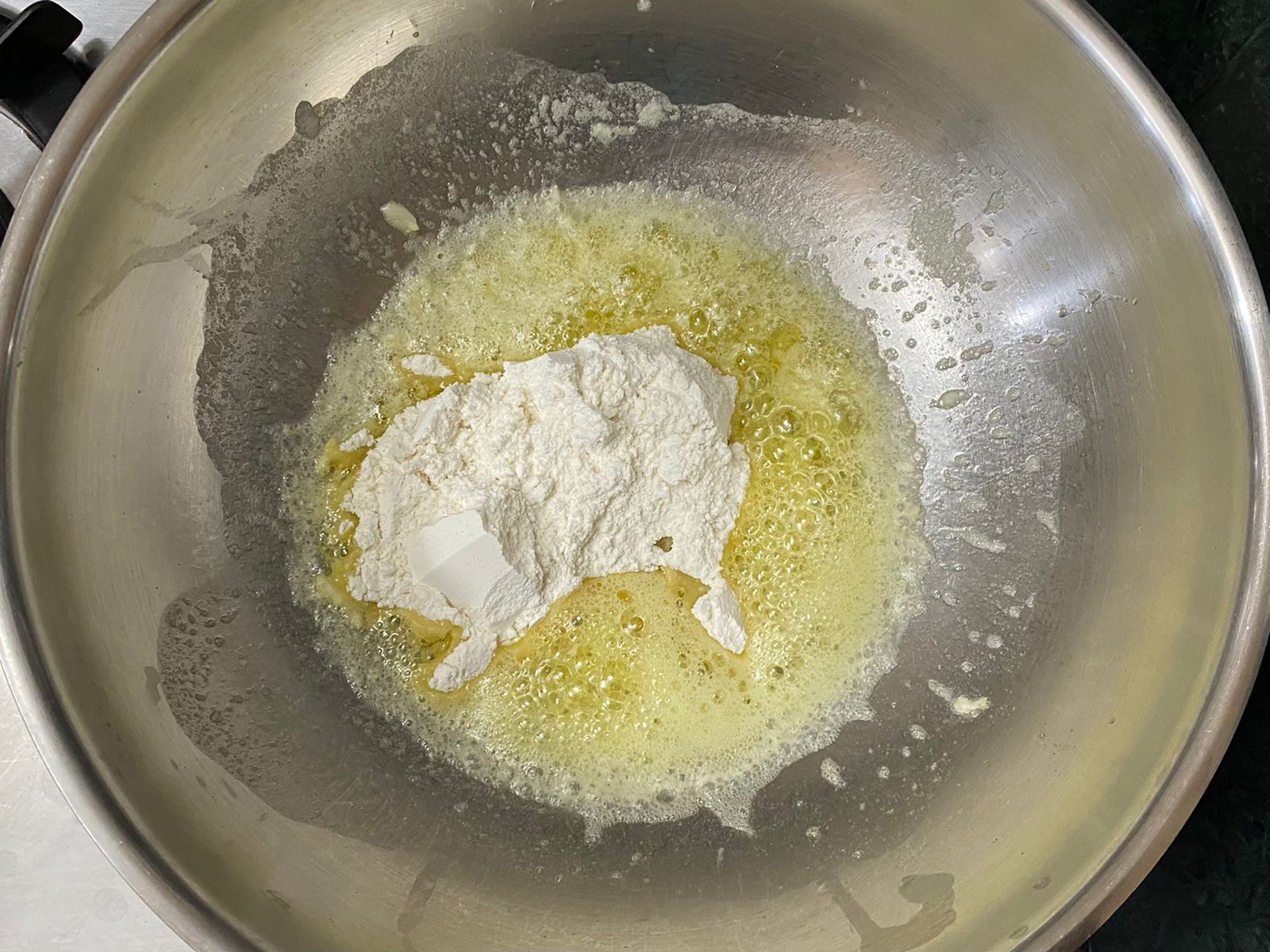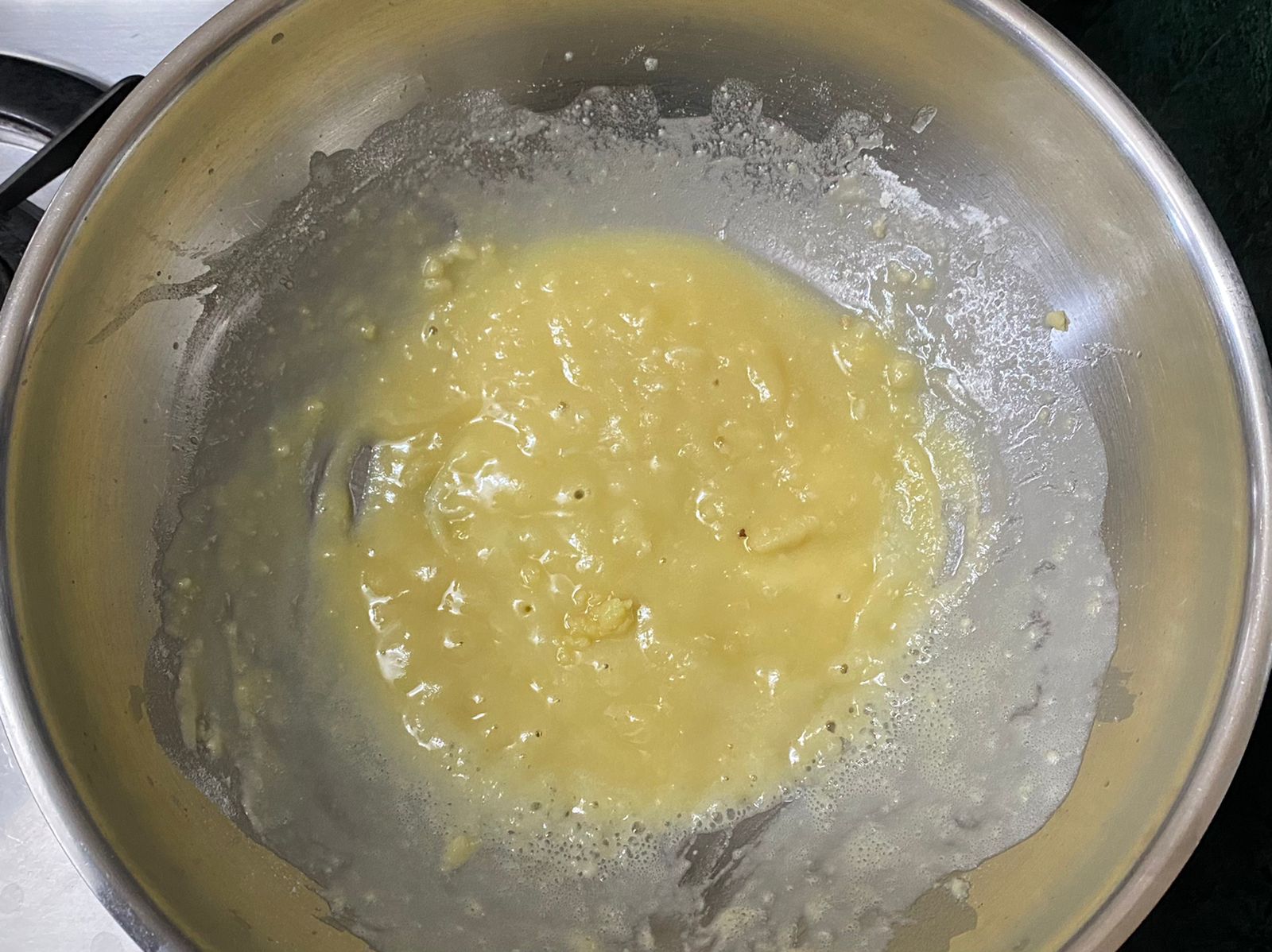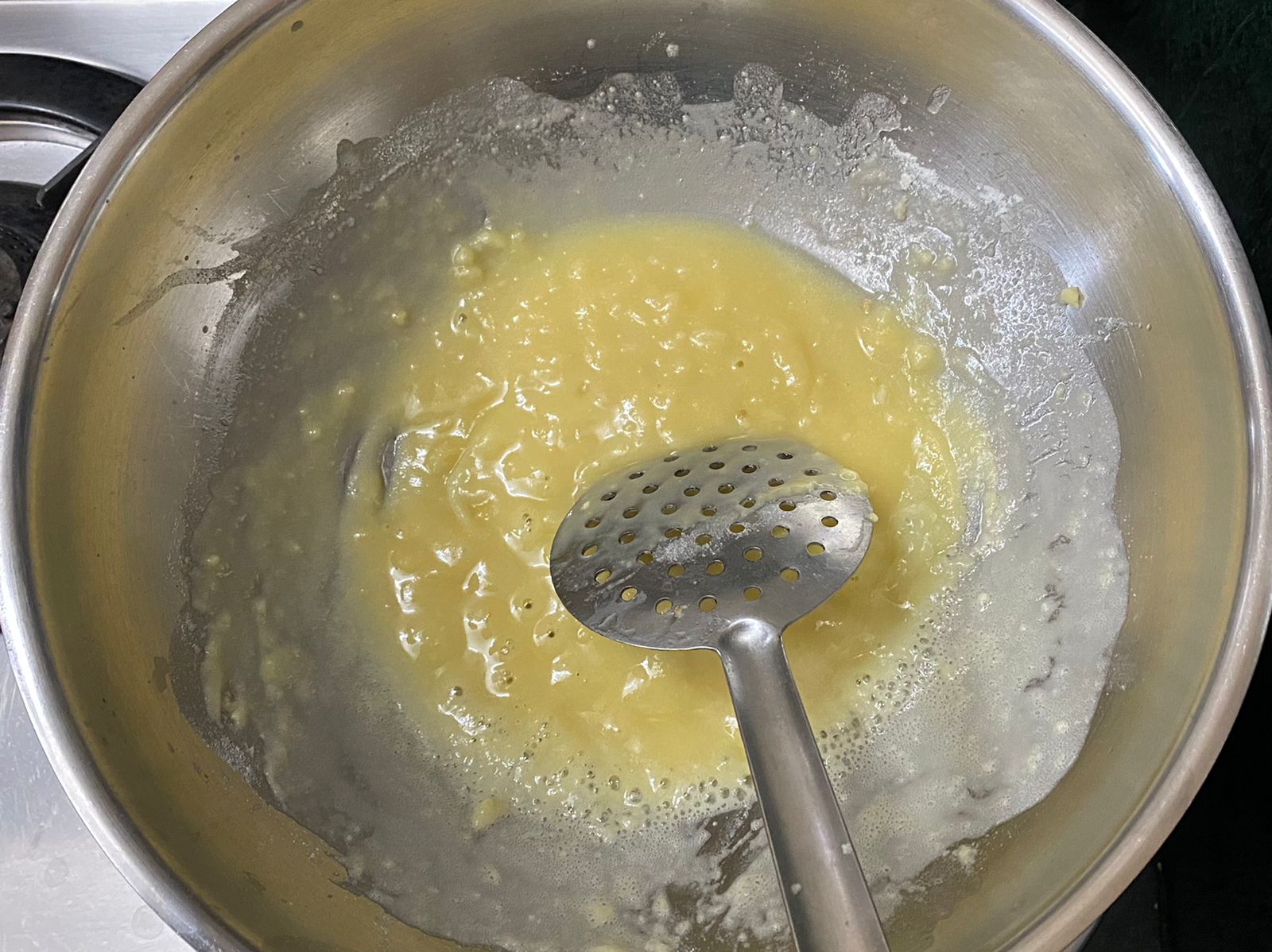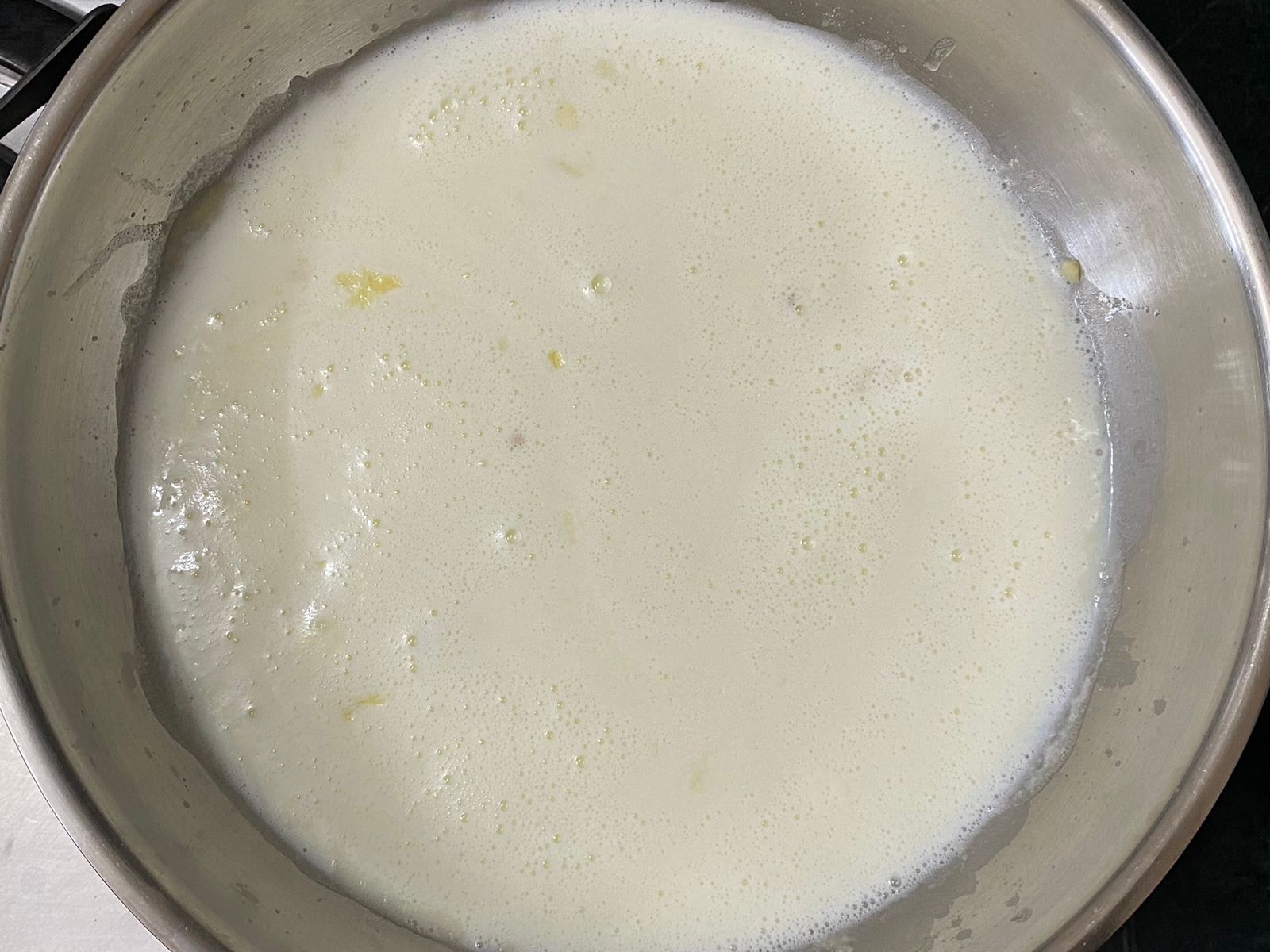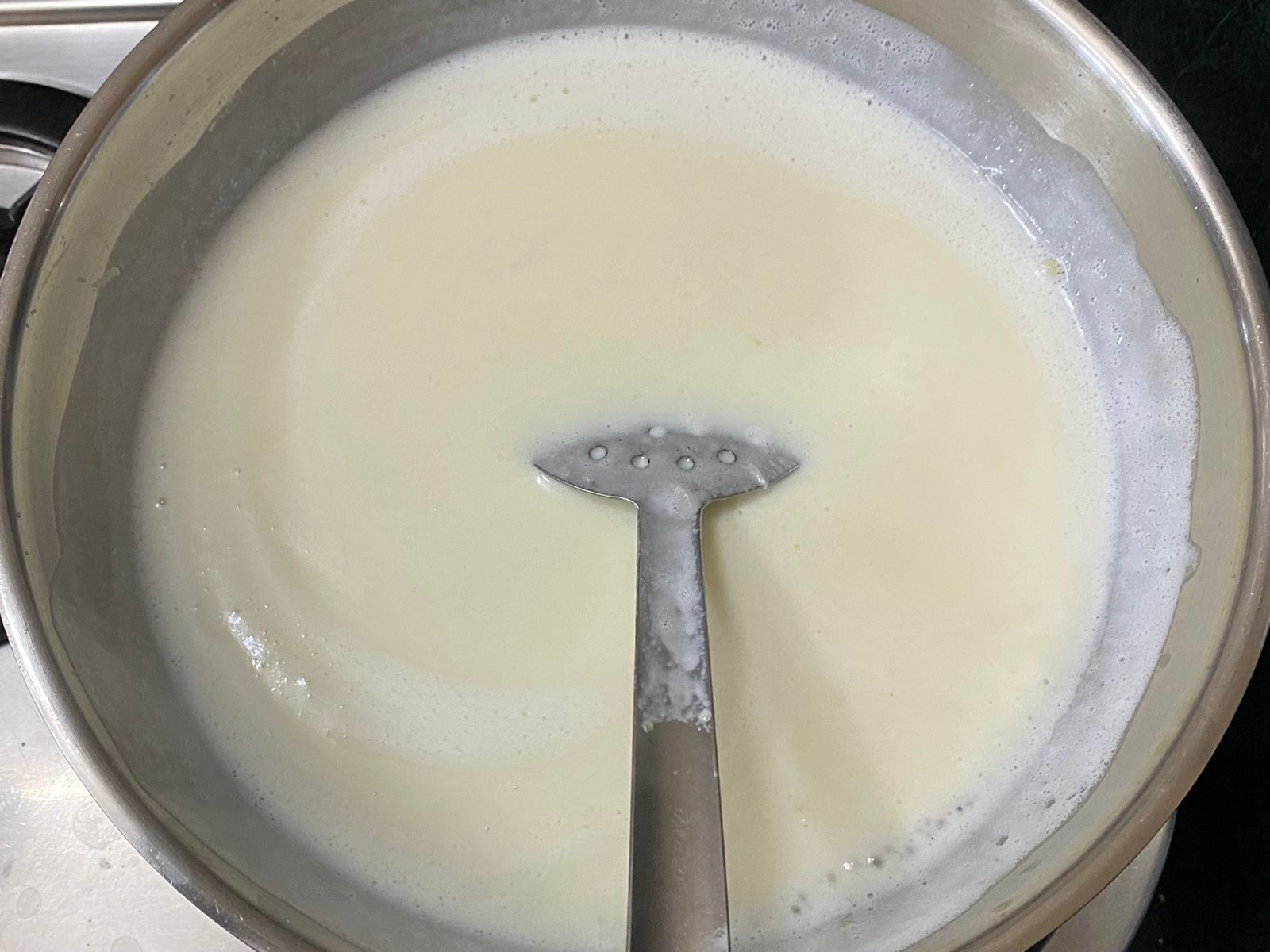 Melt 2-tablespoons butter in another pan with few drops of oil and then add the plain flour. Stir continuously until a paste forms. Continue cooking for 2 minutes. Add the warm milk to the roux gradually, stirring as you go, until you get a smooth sauce. Cook for 2-3 minutes, stirring continuously, until the sauce has thickened.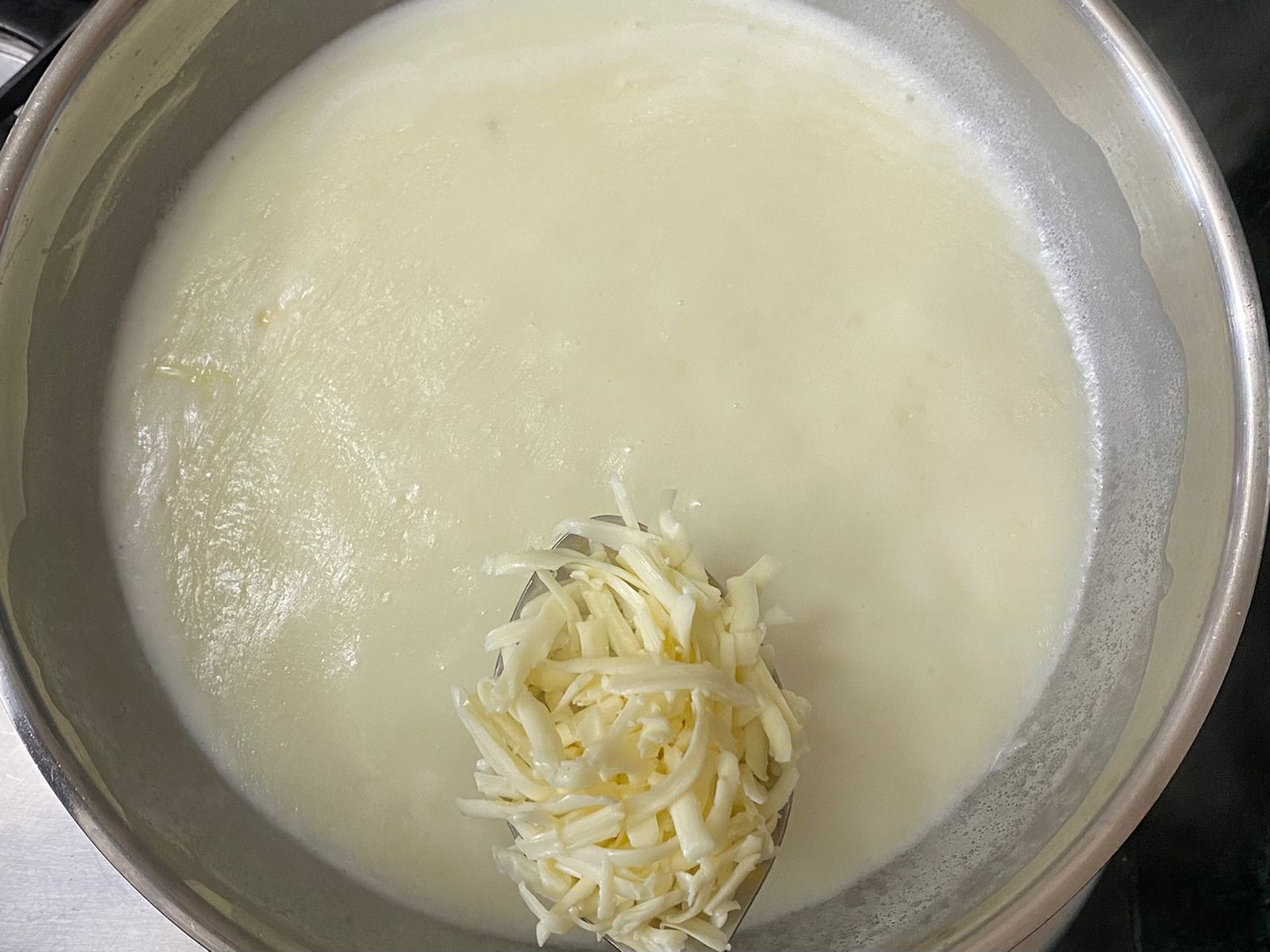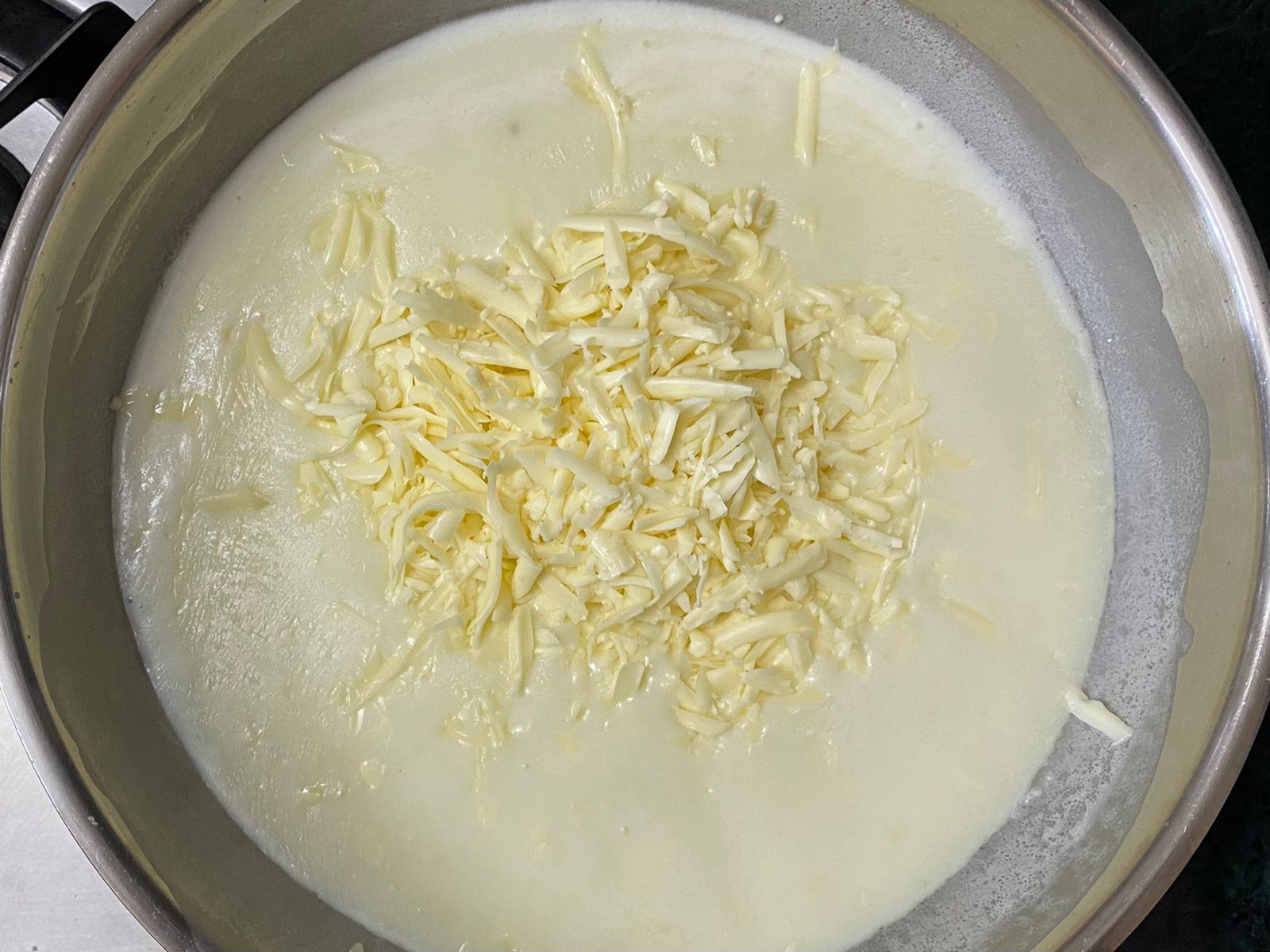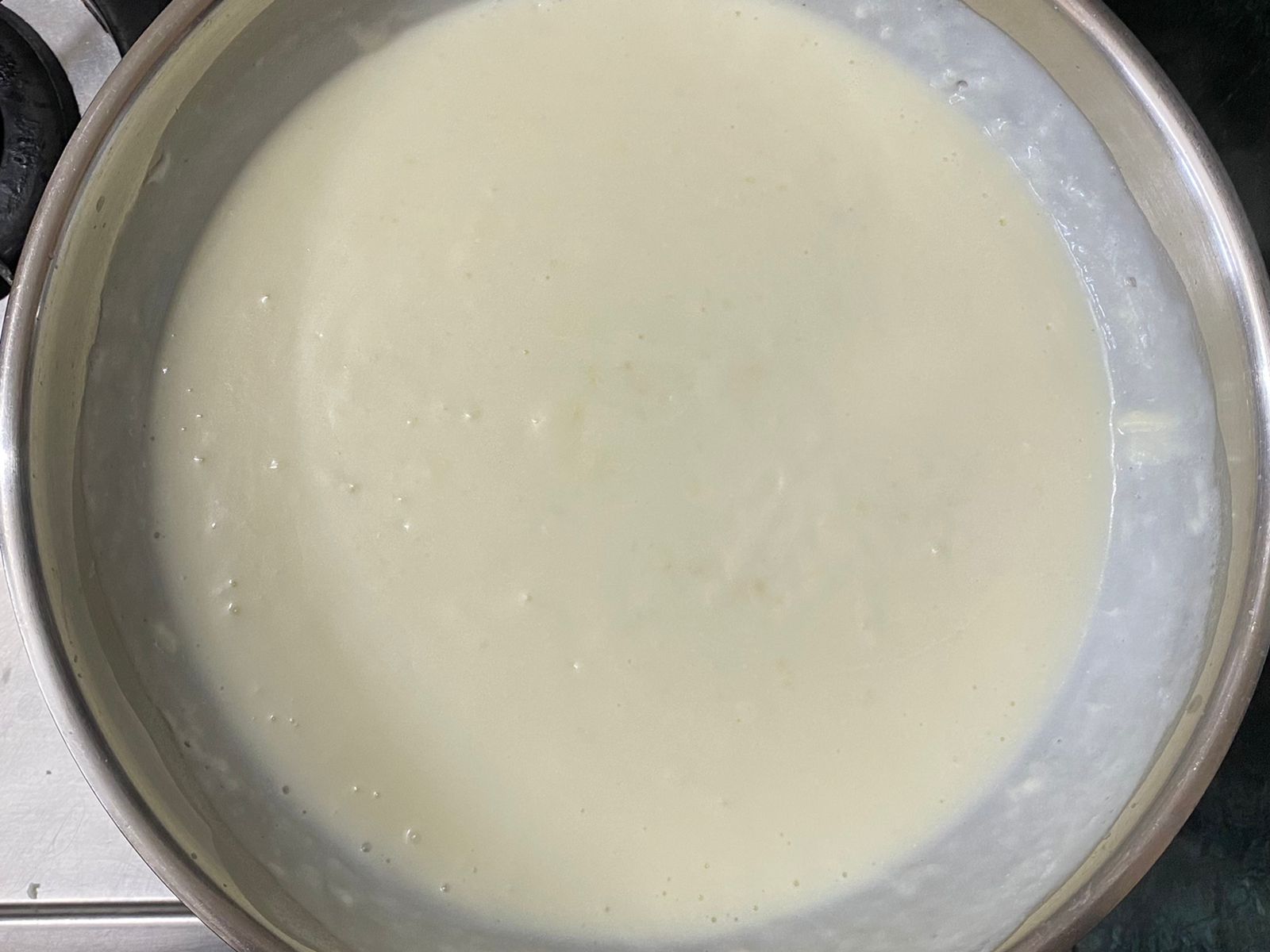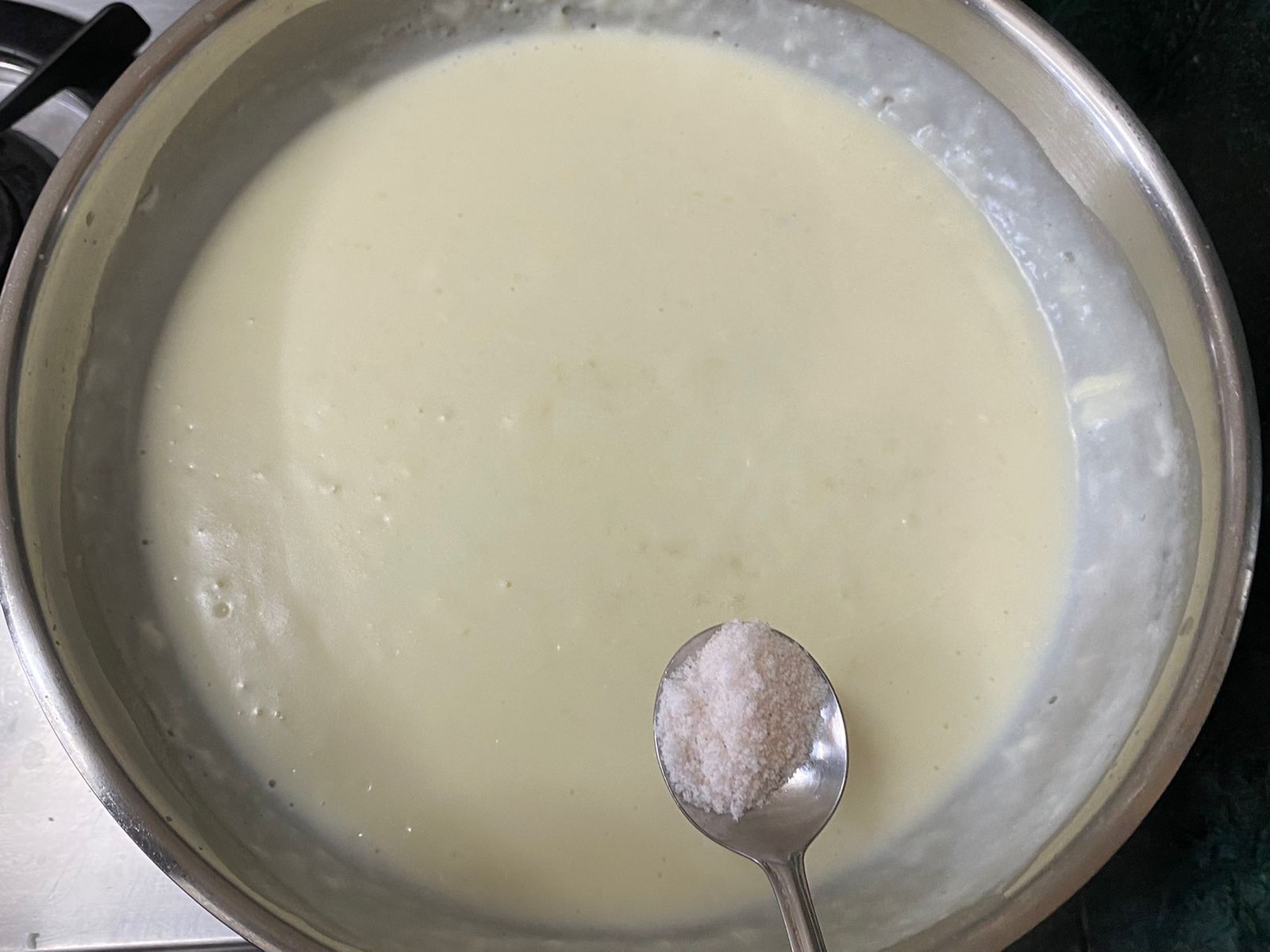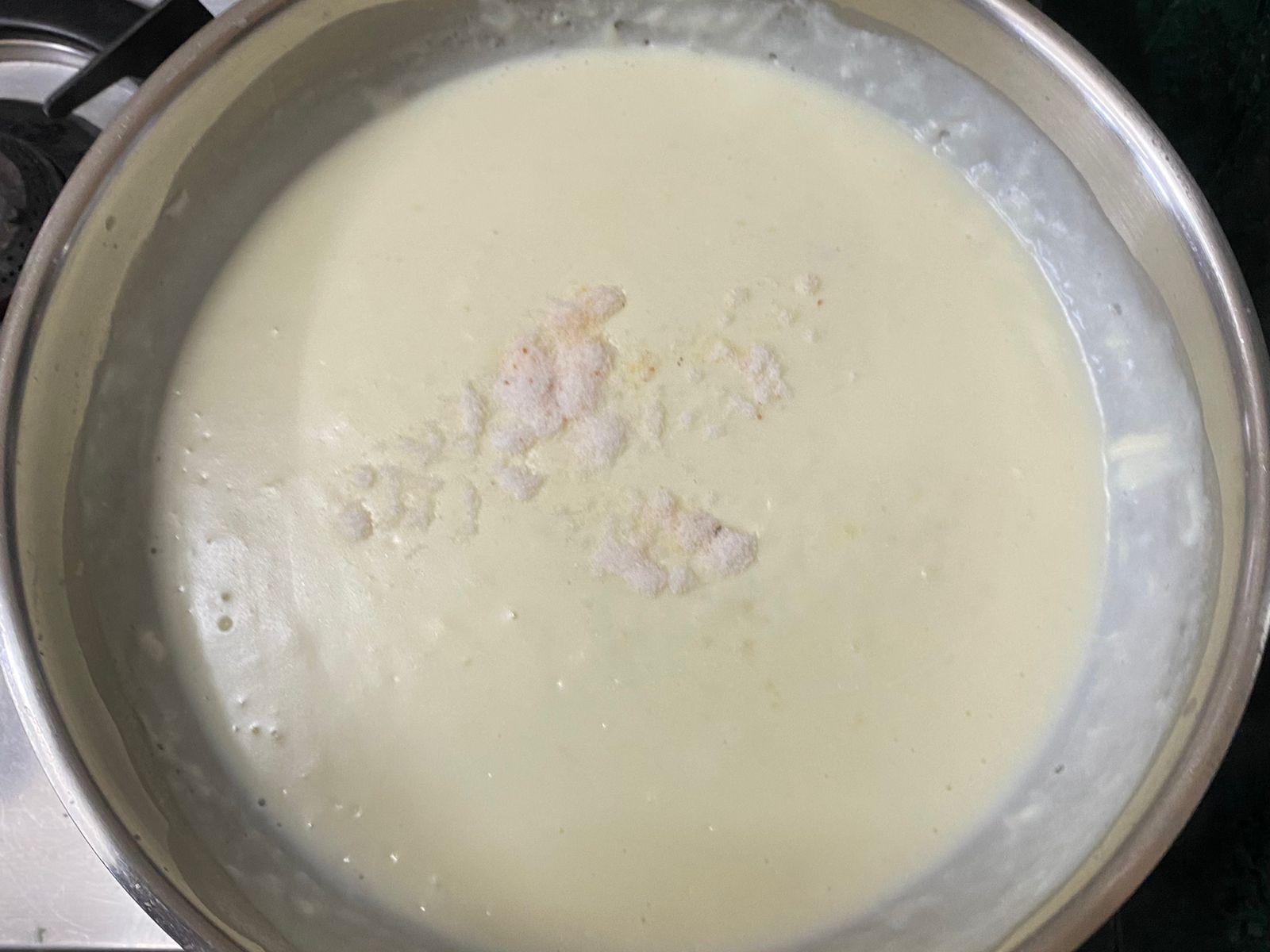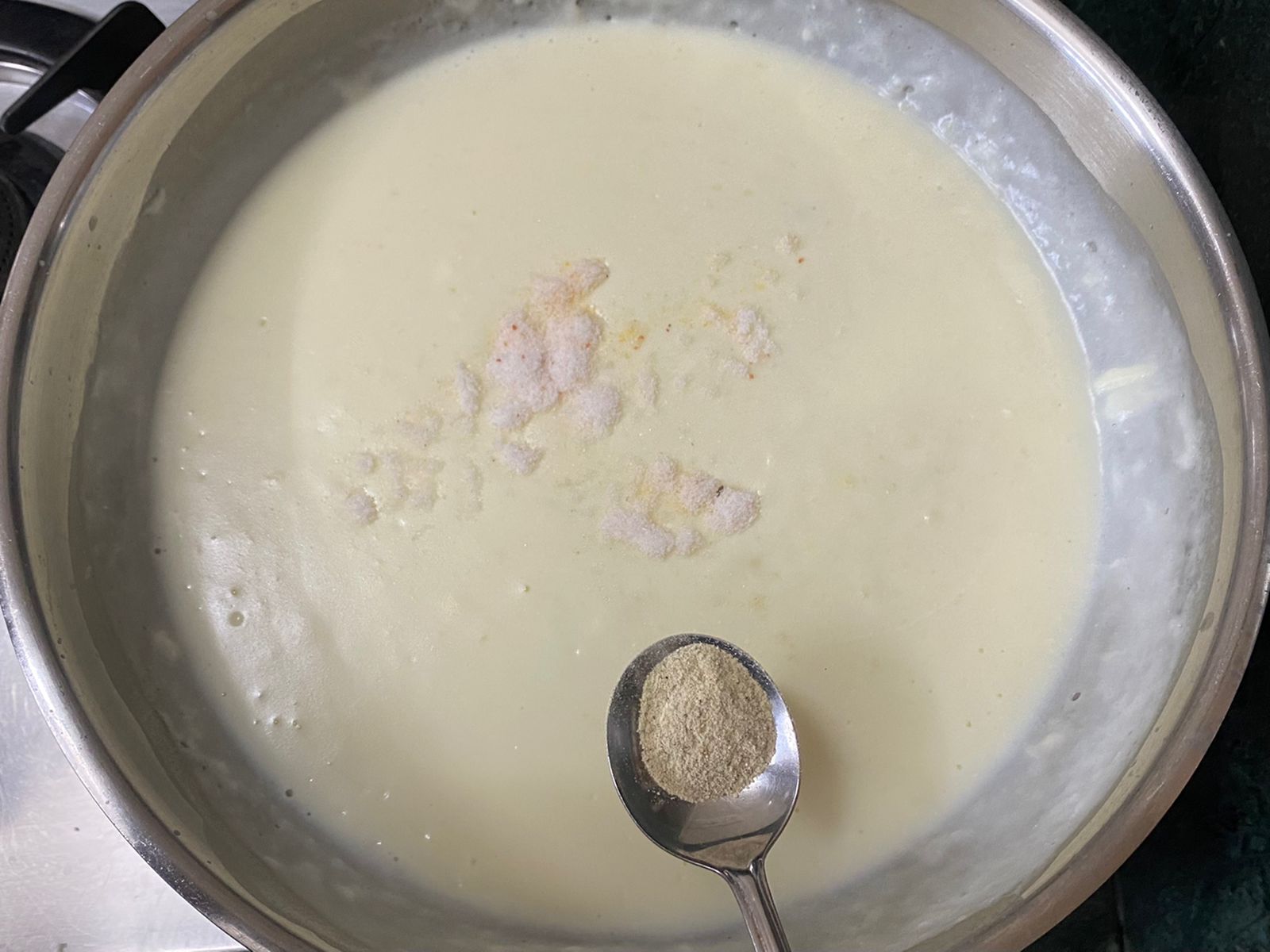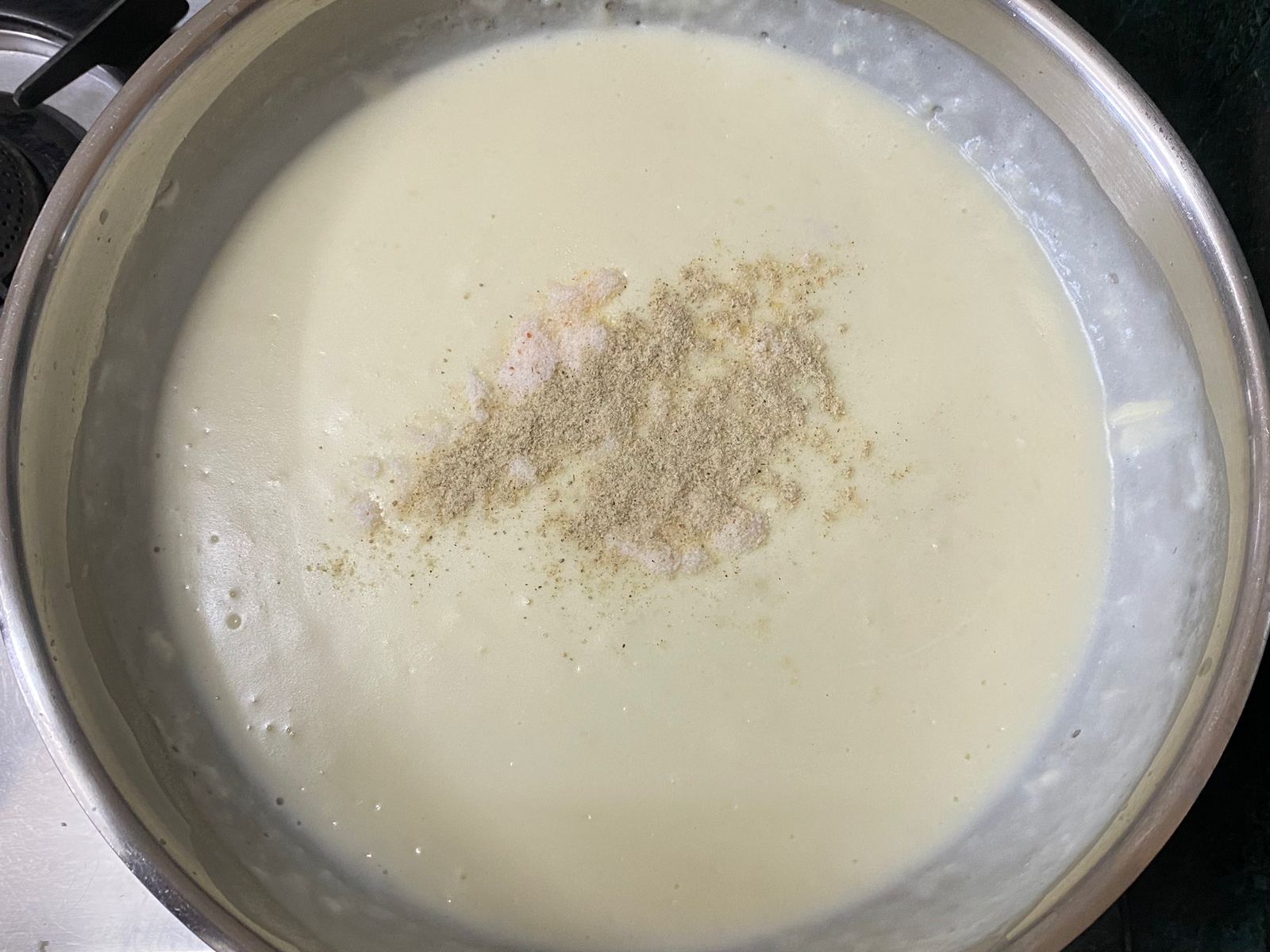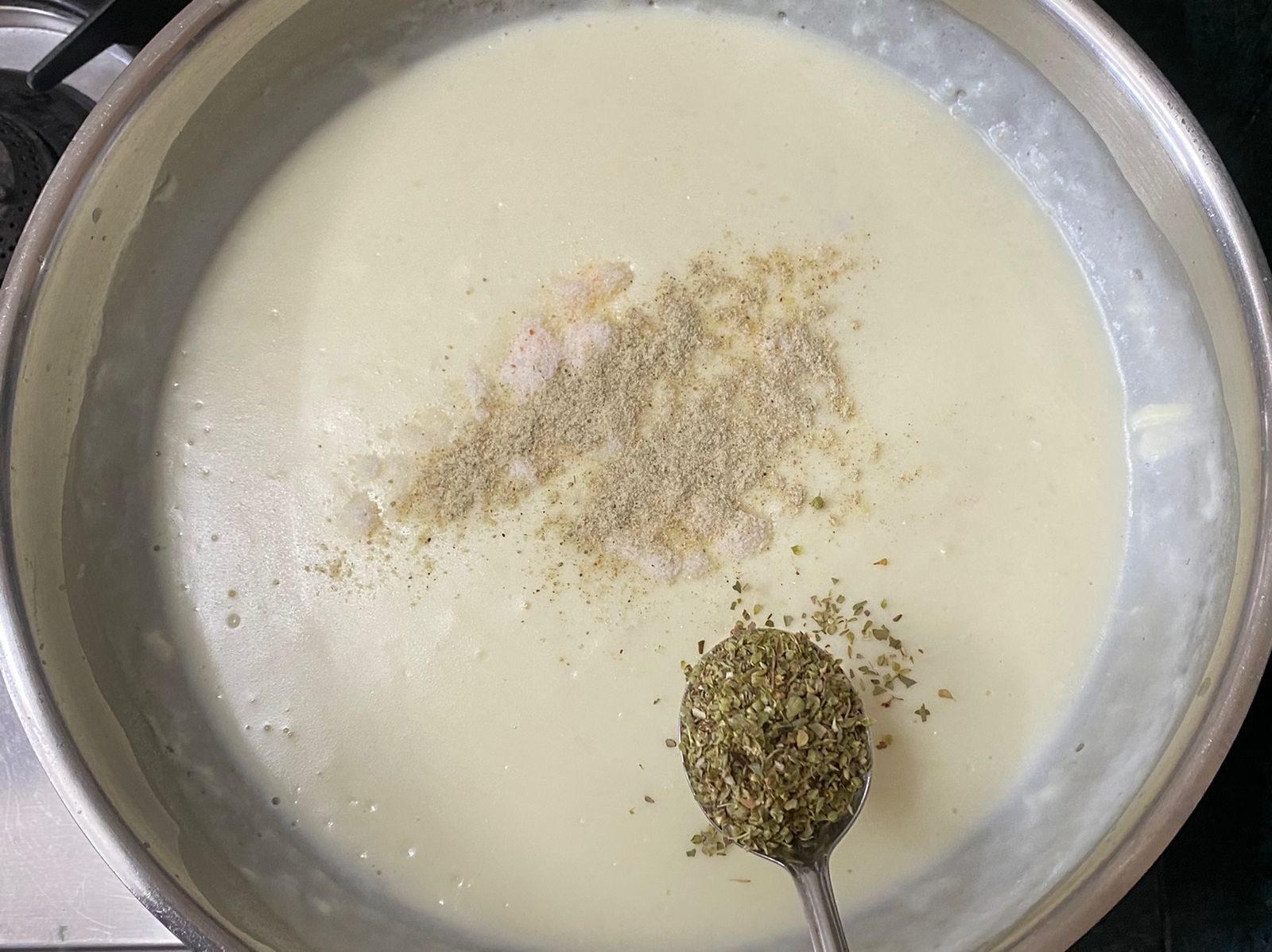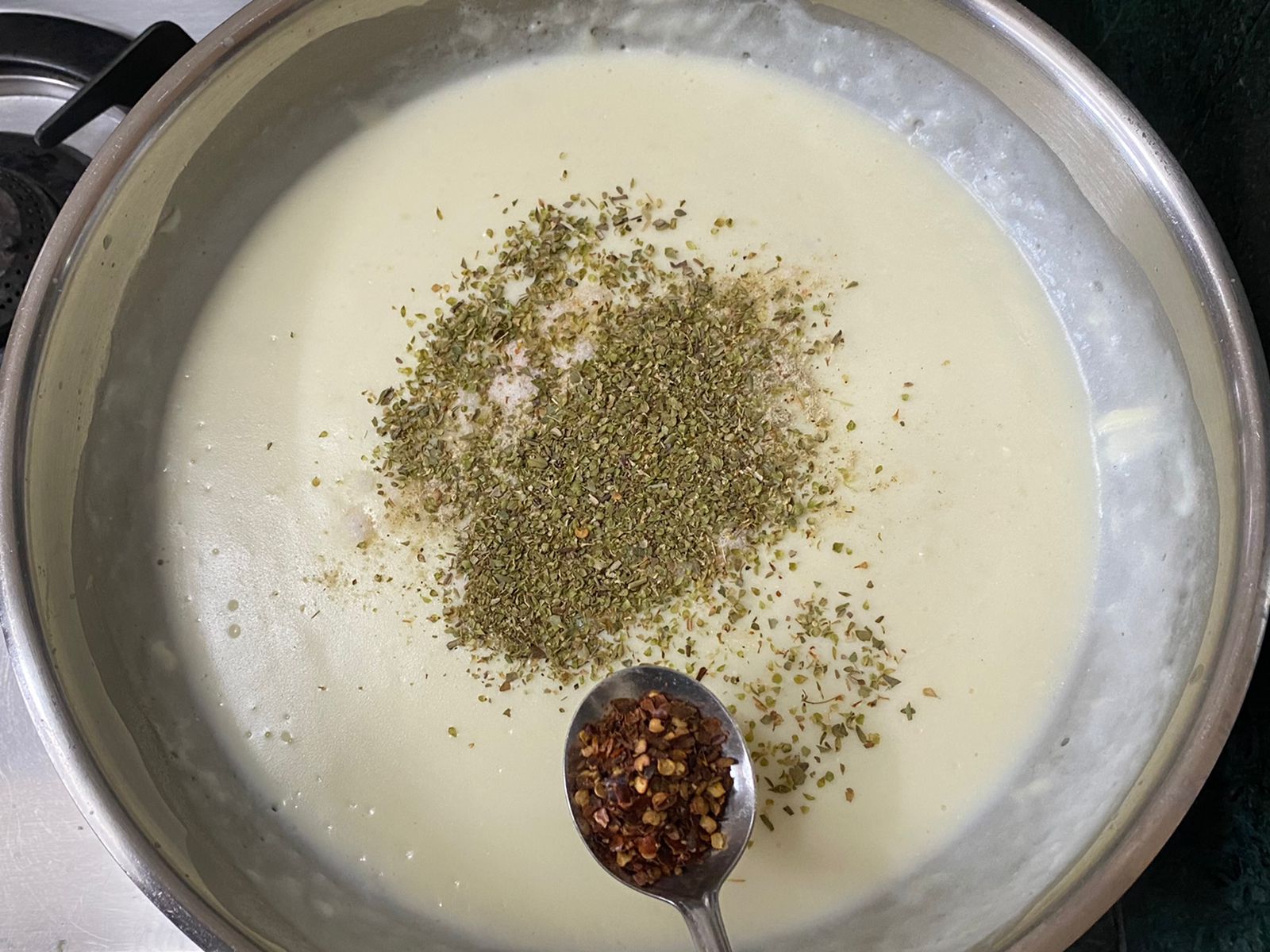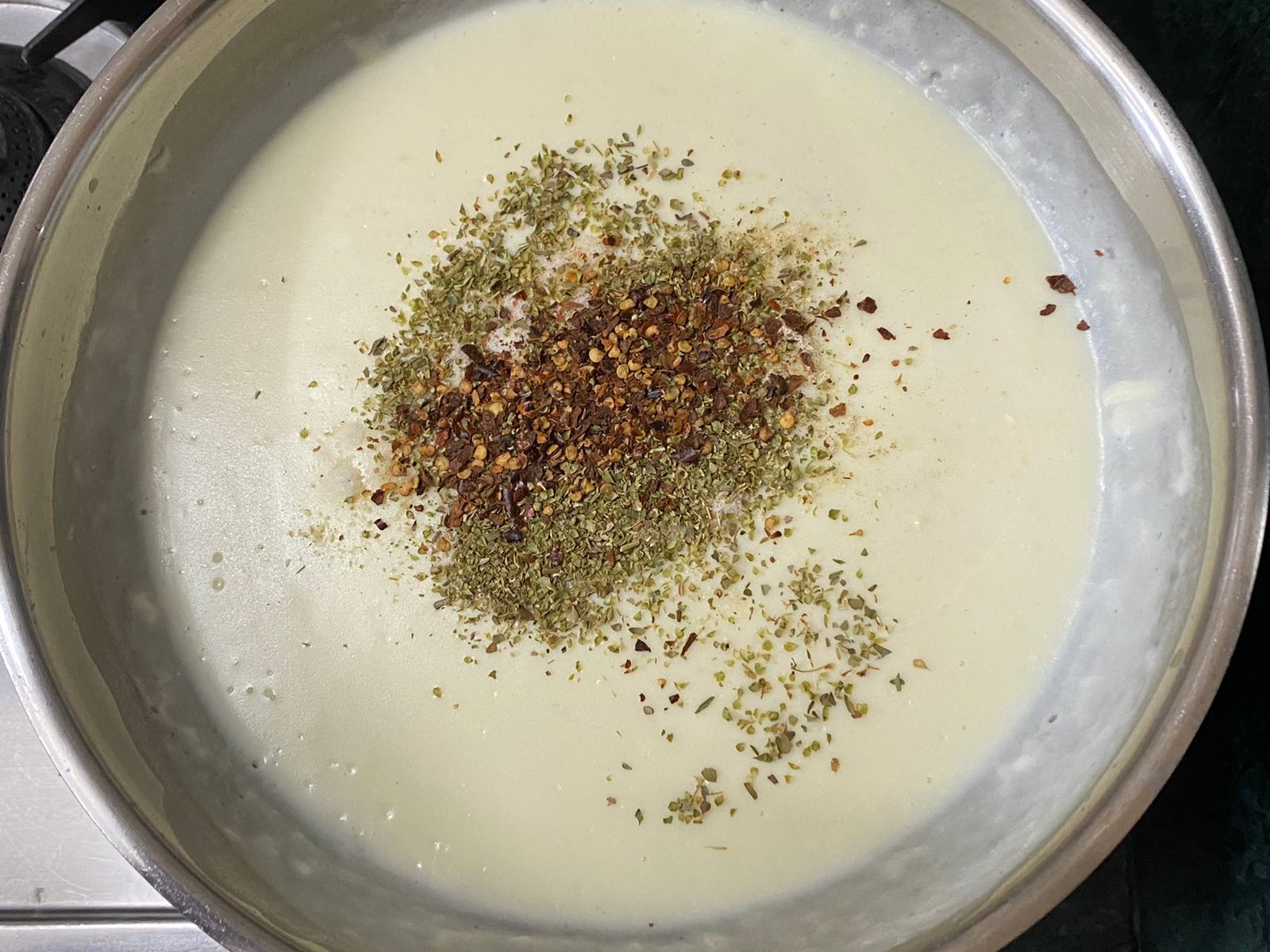 After the sauce is thickened, add the cheddar cheese and mix.
Next add the salt, white pepper, oregano and red chilli flakes and mix.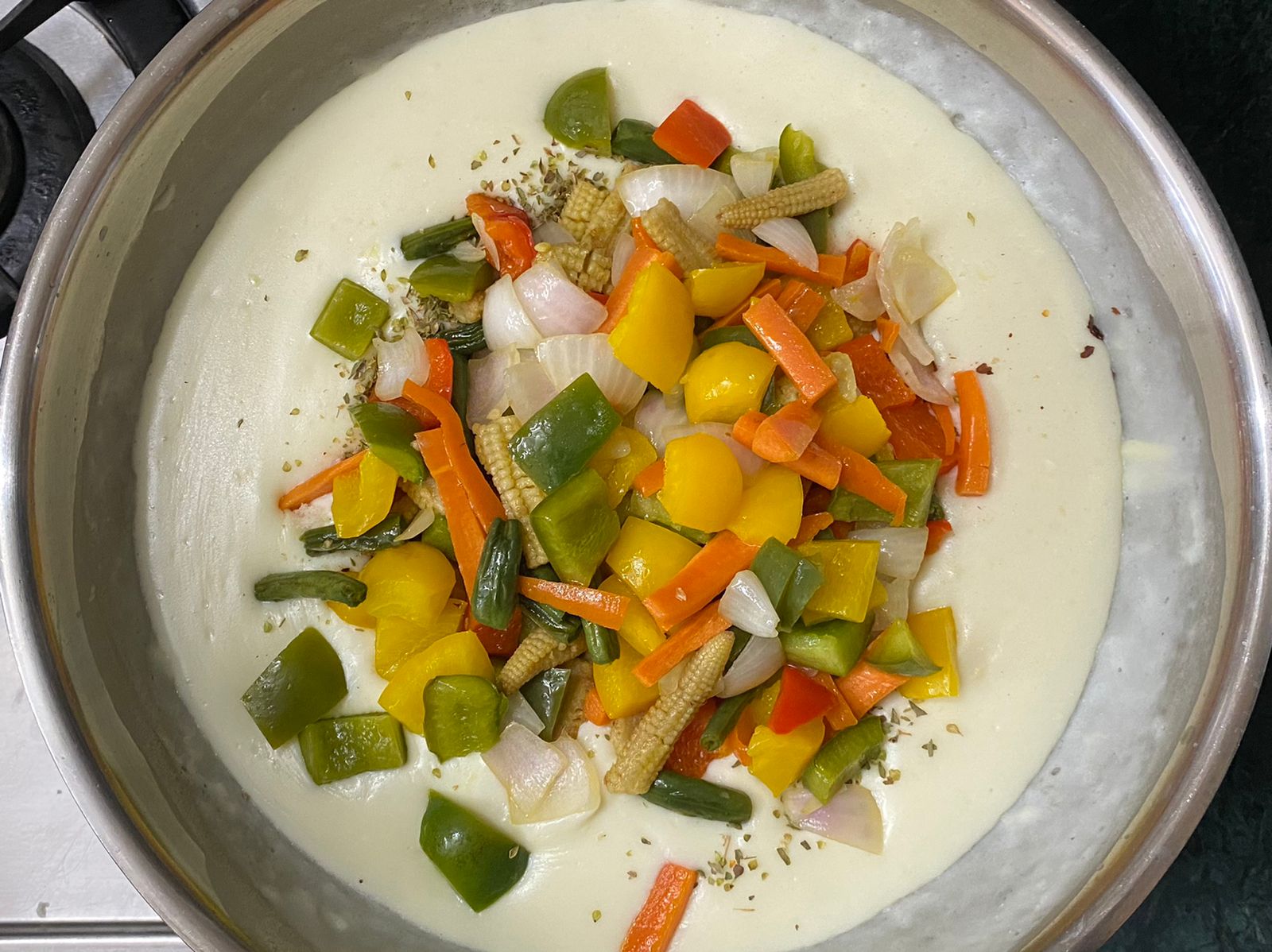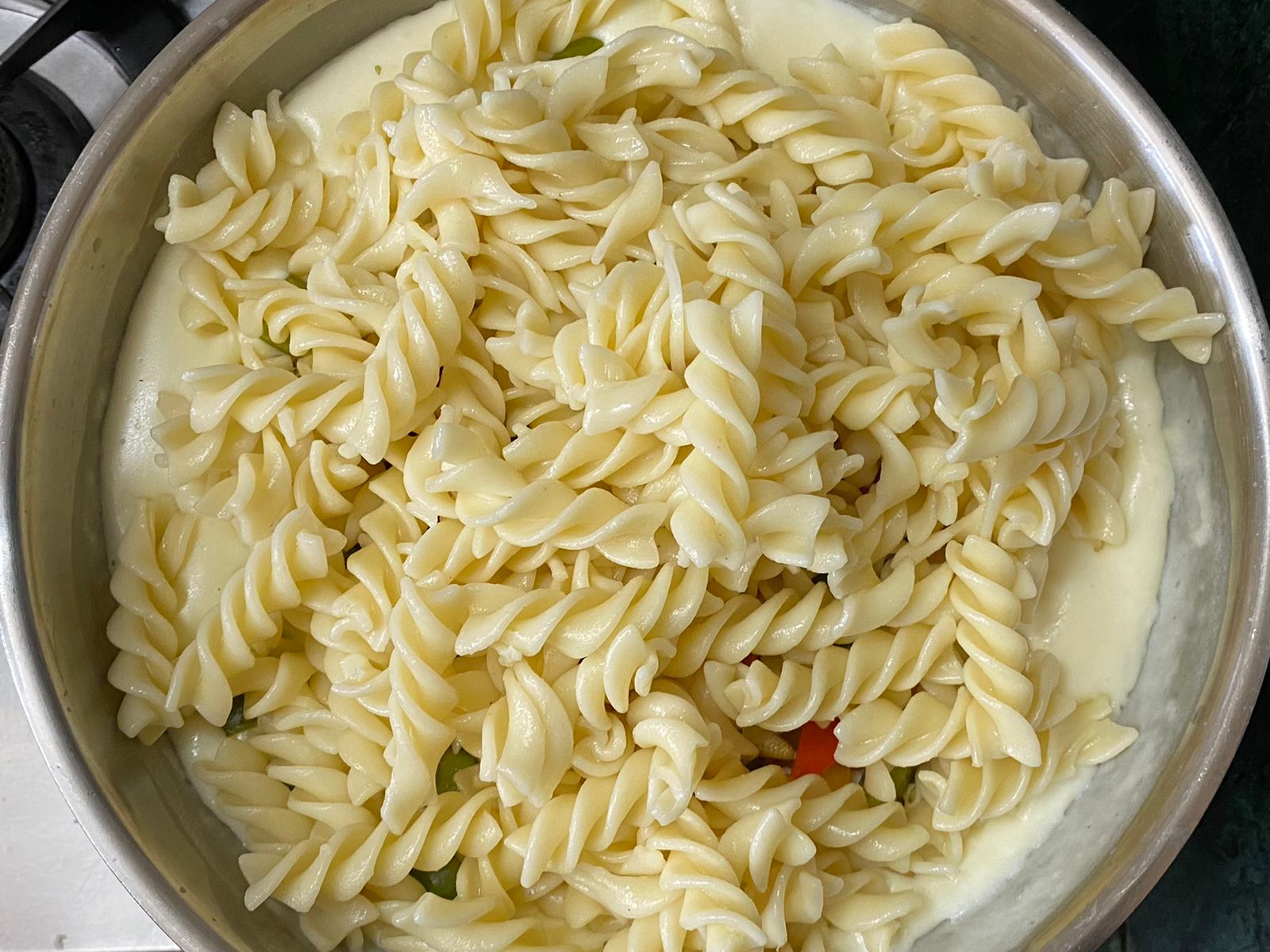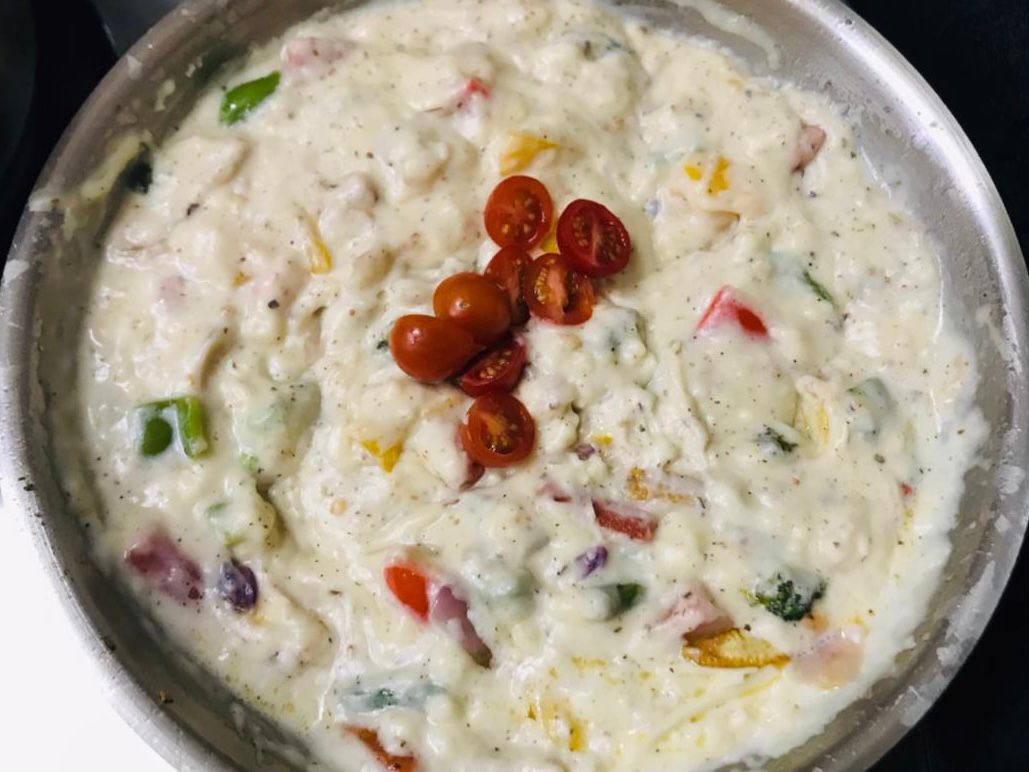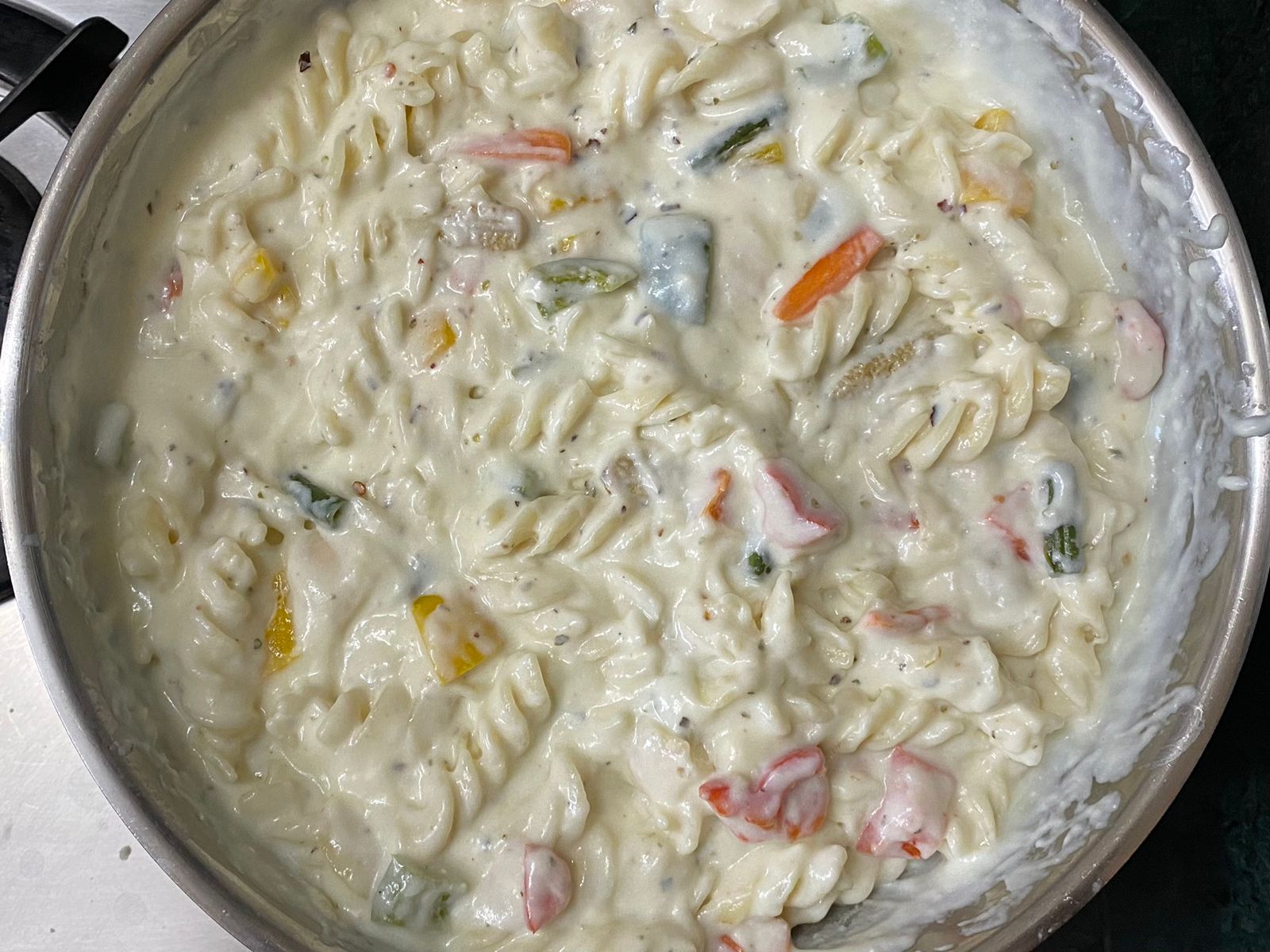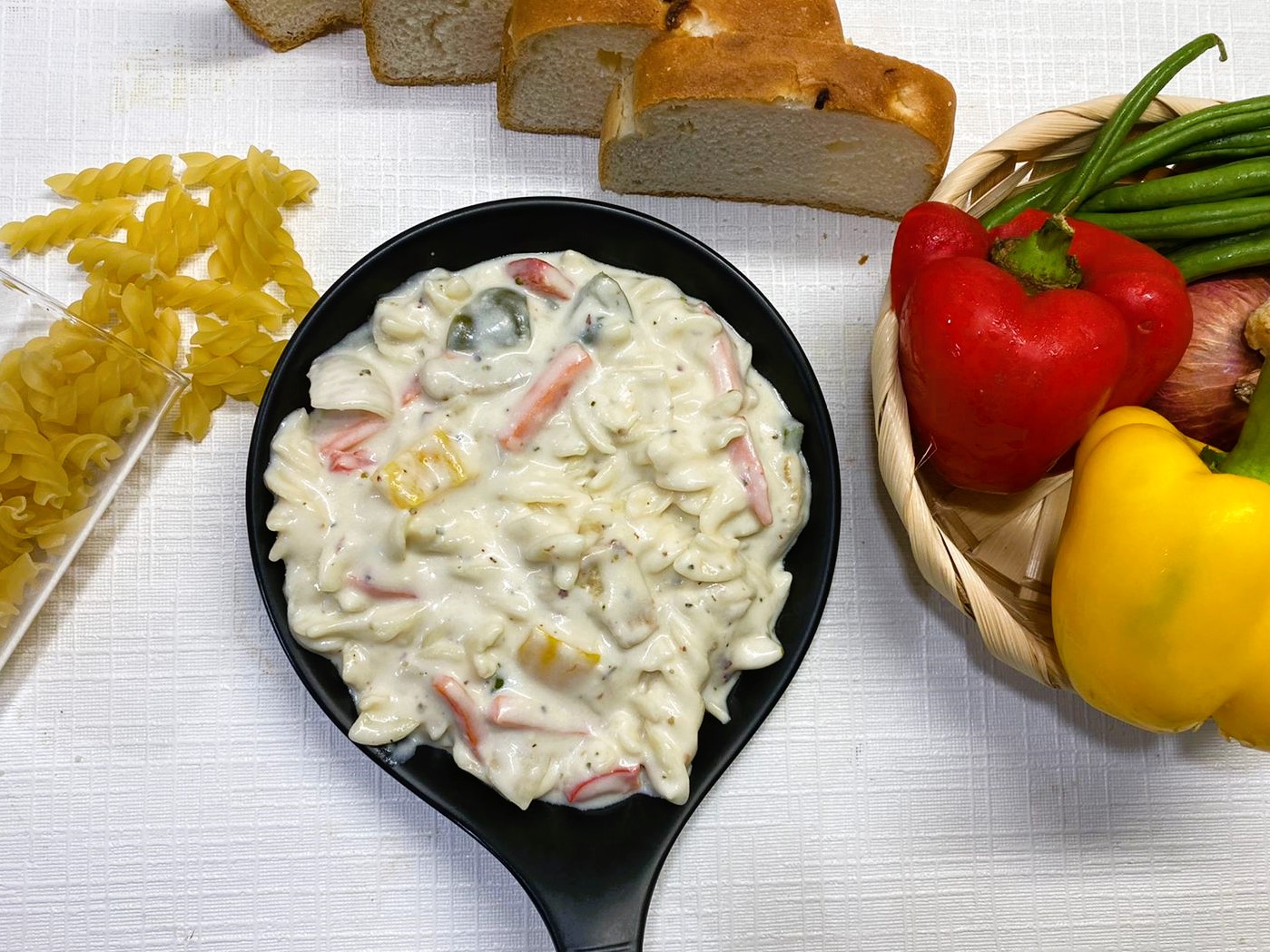 Finally add the sauteed vegetables, boiled fusilli and cherry tomatoes and mix for a couple of minutes. (If the sauce is too thick, add couple of tablespoons of milk to form a smooth thick consistency.
Serve hot on its own or a slice of garlic bread and/or focaccia