Vegetarian Pad Thai
This Vegetarian Pad Thai is vibrant, healthy, and satisfying recipe of tossed rice noodles in a sweet, salty, spicy and sour sauce with the crunch of vegetables and peanuts.
Pad Thai has to be one of my favourite dishes to order whenever we go out for Thai food or do a takeaway. It is so satisfying to be eating a big bowl of noodles with layers of flavours. I always felt slightly overwhelmed with making Pad Thai at home but after lots of trials and research I have the perfect combination. Making vegetarian pad Thai from scratch is easier than one might expect. The homemade Pad Thai sauce is what really gives Pad Thai its signature flavour, the combination of sweet, sour, salty with a hint of spice.
I would highly recommend making the sauce at home instead of buying those pre packaged ones as it gives you the freedom to adjust the seasoning according to your taste. Although Pad Thai requires several ingredients, this easy stir-fry recipe comes together quickly. It offers lots of protein in the form of tofu and chopped nuts. Vegetables are not strictly part of traditional Pad Thai, and I have stuck to the authentic version of Pad Thai. If you wish, you can add some mushrooms, carrots or Pak Choy.
Other Asian recipes you might like to try are Grilled Thai Chicken, Prawn Laksa, Thai Style Paneer in Pandan Leaves, Thai Sweet Corn Fritters, and Mushroom Tom Yum Soup.
Ingredients
200 grams Pad Thai noodles
For the Pad Thai Sauce
3 tablespoons palm sugar
3 tablespoons mushroom soy sauce
3 tablespoons tamarind paste
½ to 1 teaspoon chili flakes
For the Stir-Fry
2 tablespoons oil
1 finely chopped shallot
3-4 tablespoons firm tofu
2 cups bean sprouts
¼ cup garlic chives
¼ cup chopped unsalted dry-roasted peanuts
To Serve
2-3 lime wedges
Directions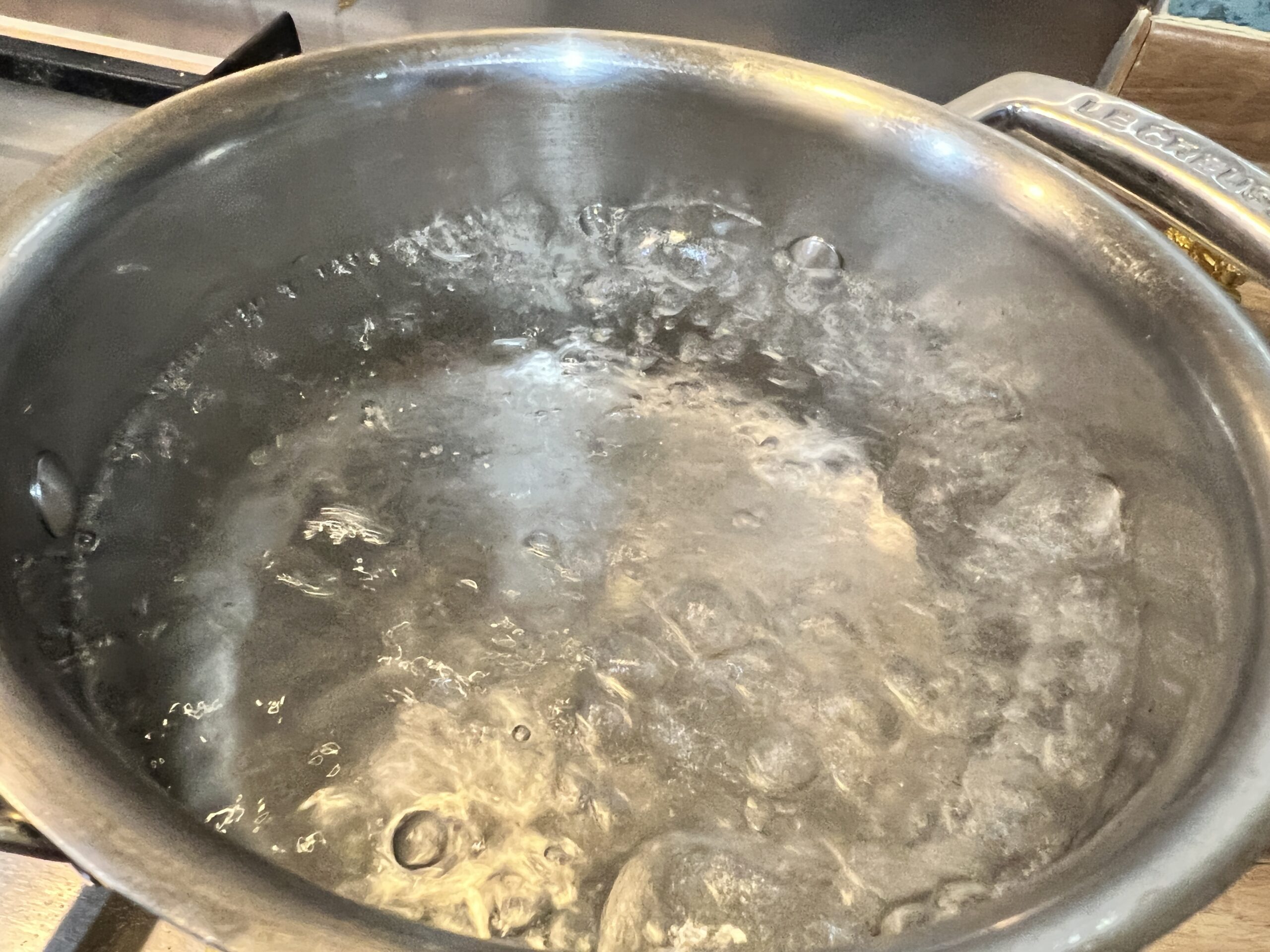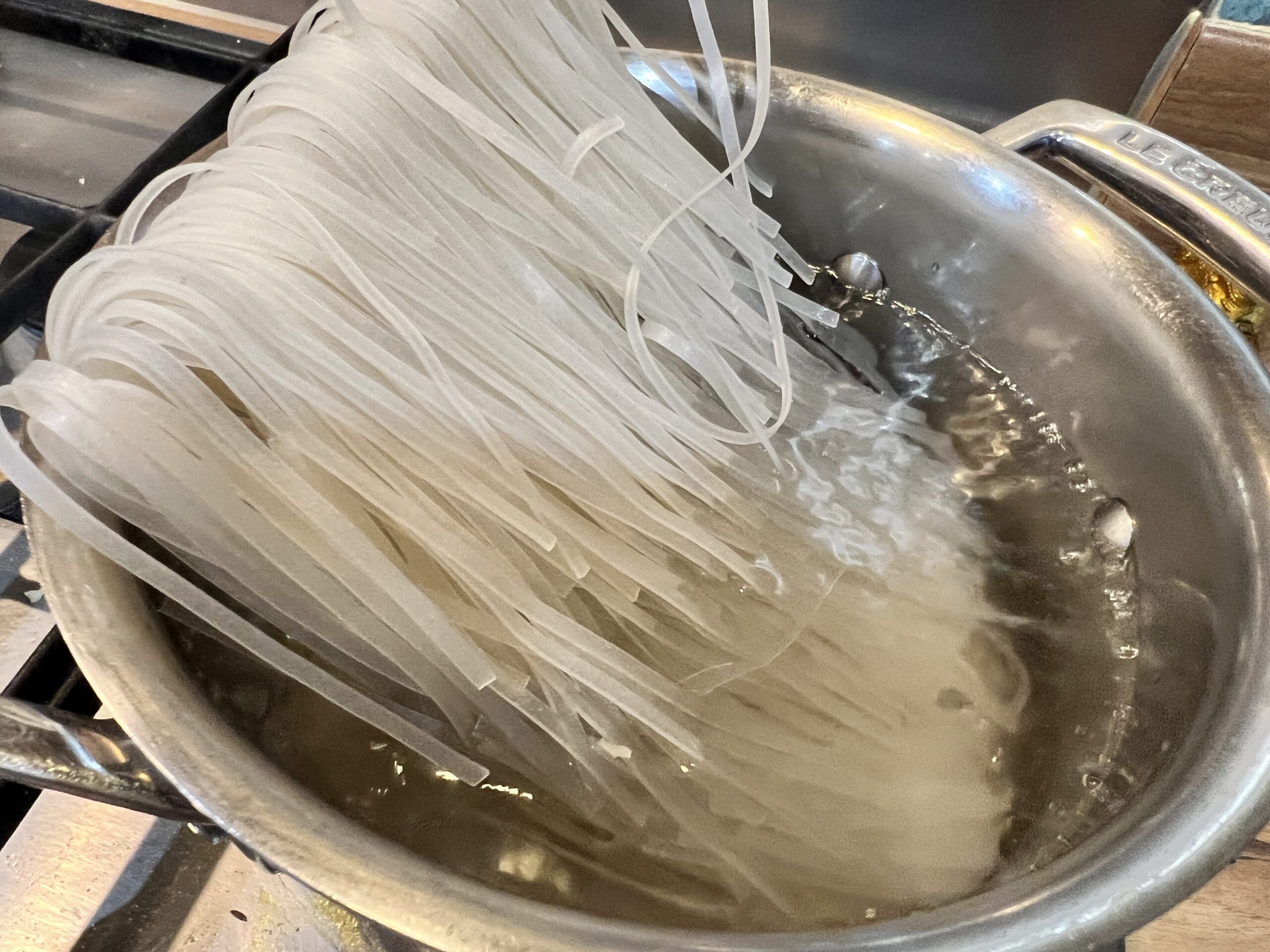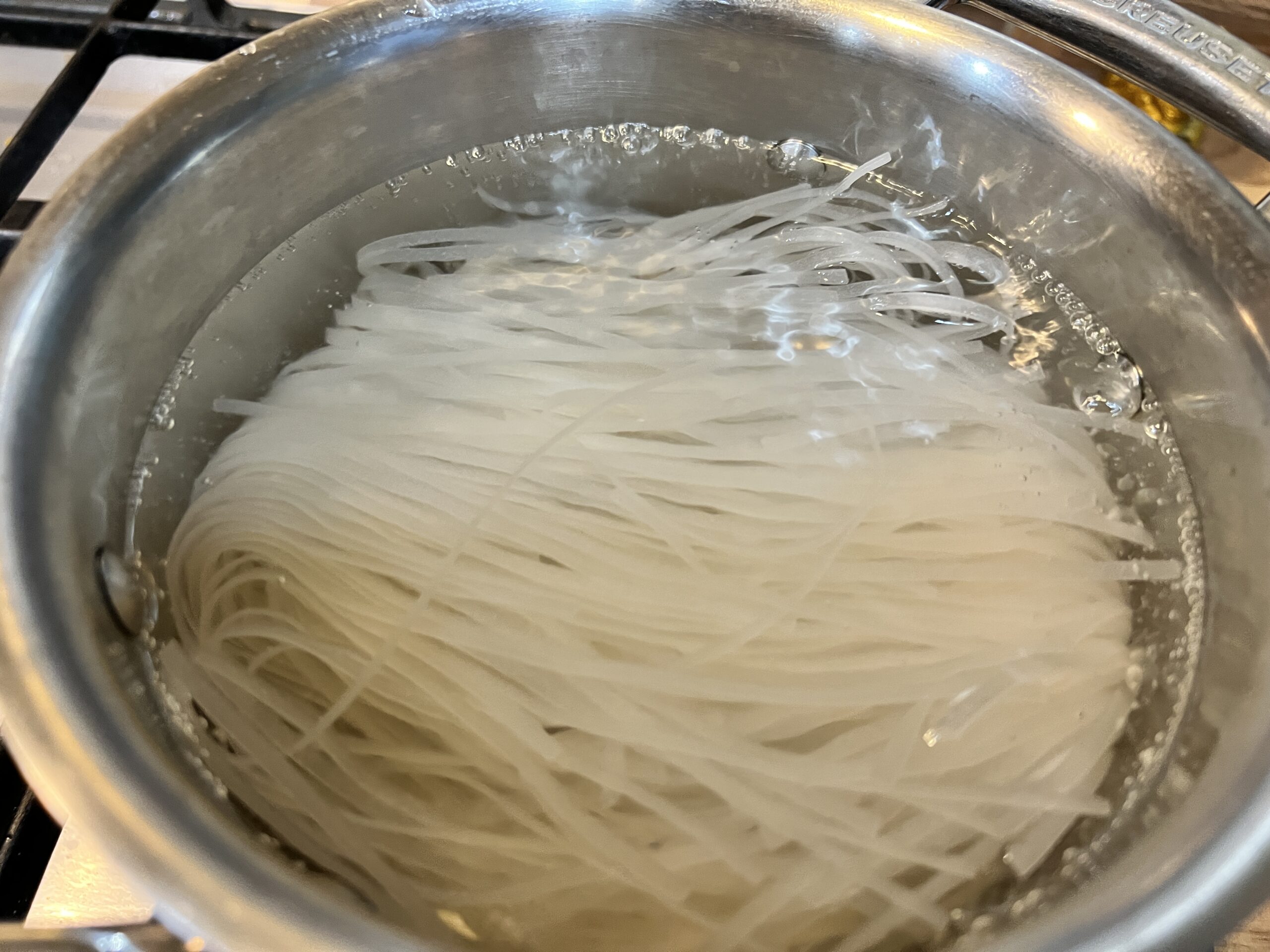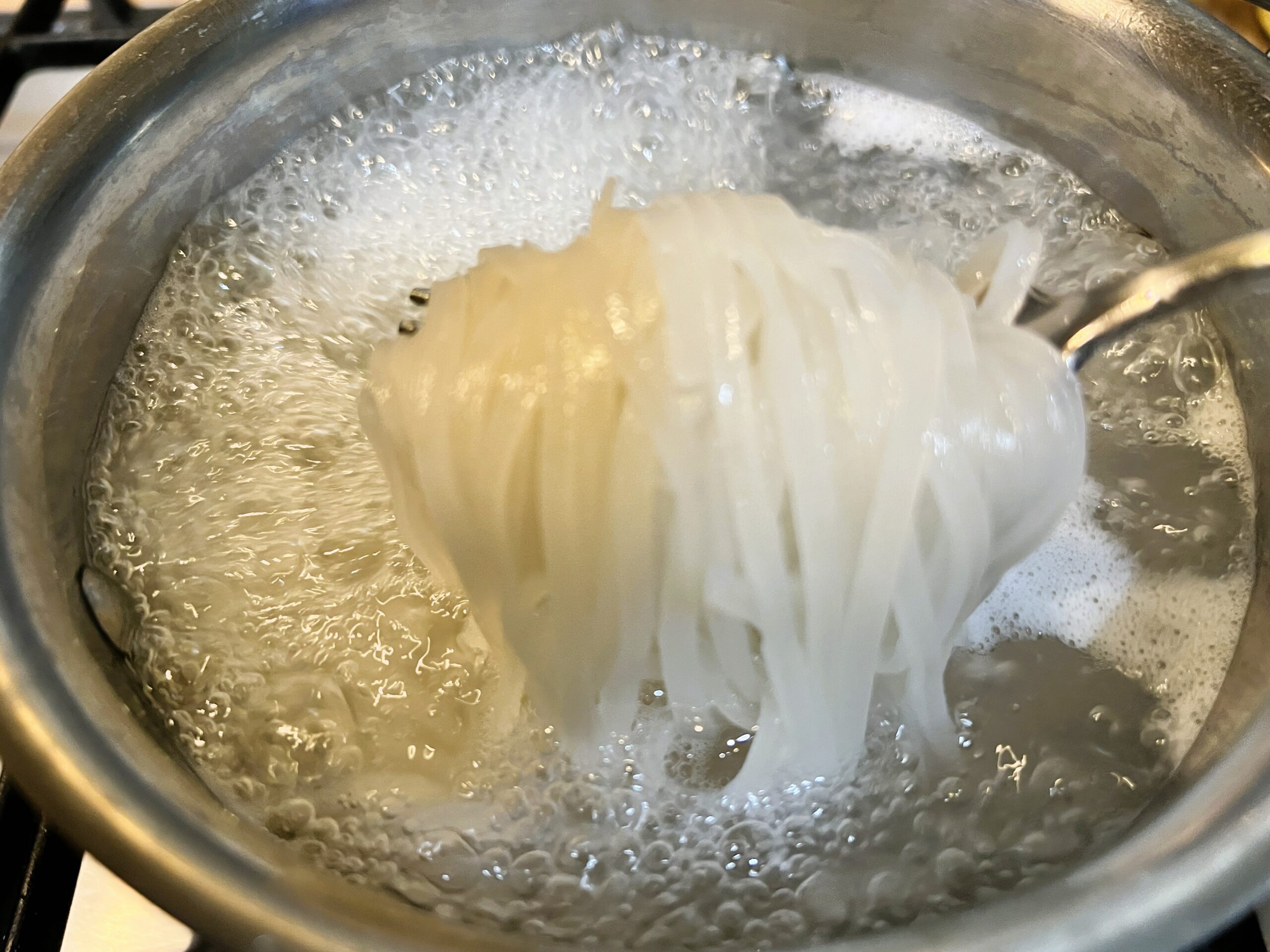 Bring a pot of water to boil over high heat. Cook the noodles according to the packet instructions. Drain, rinse under running cold water and keep aside.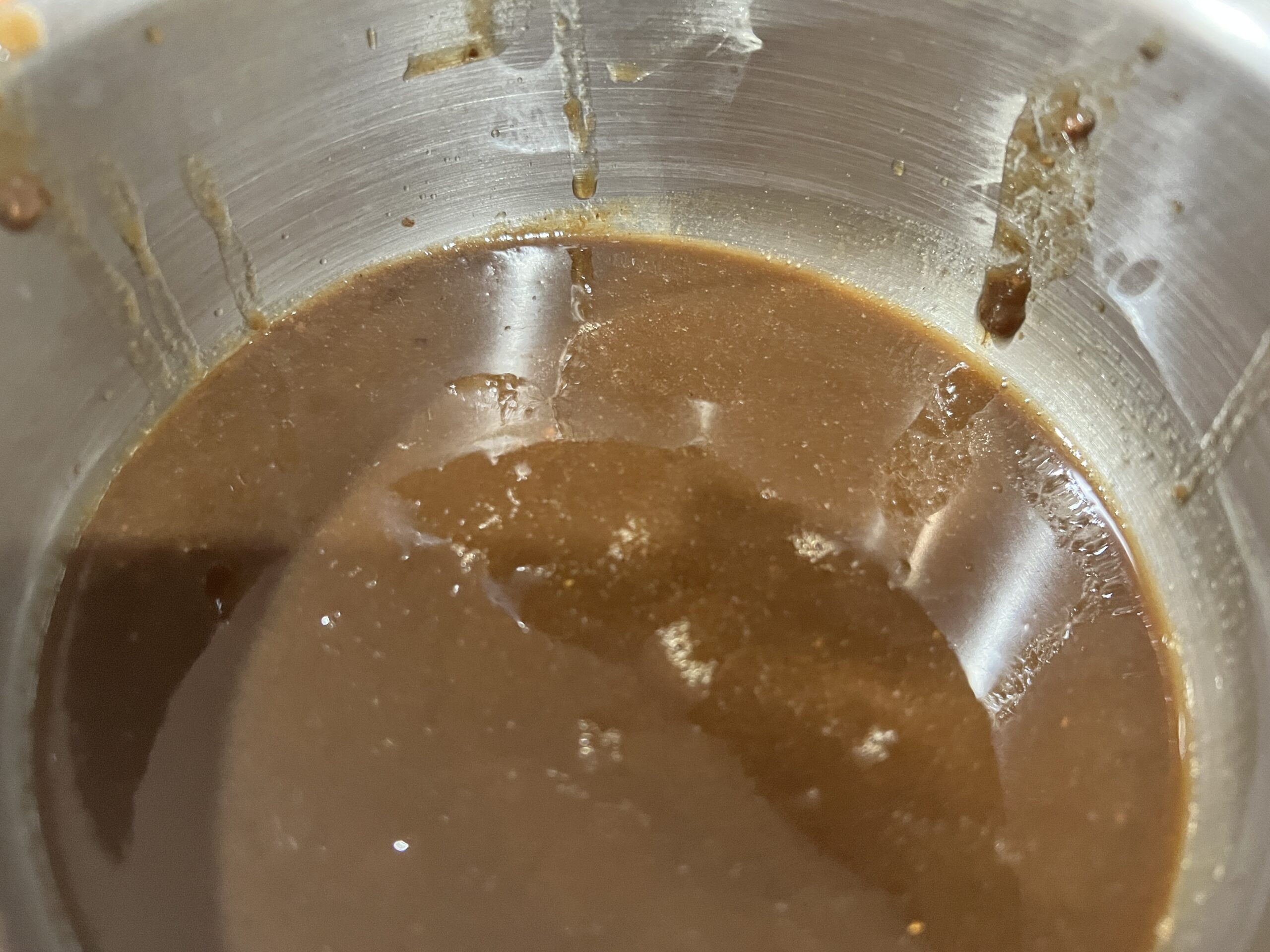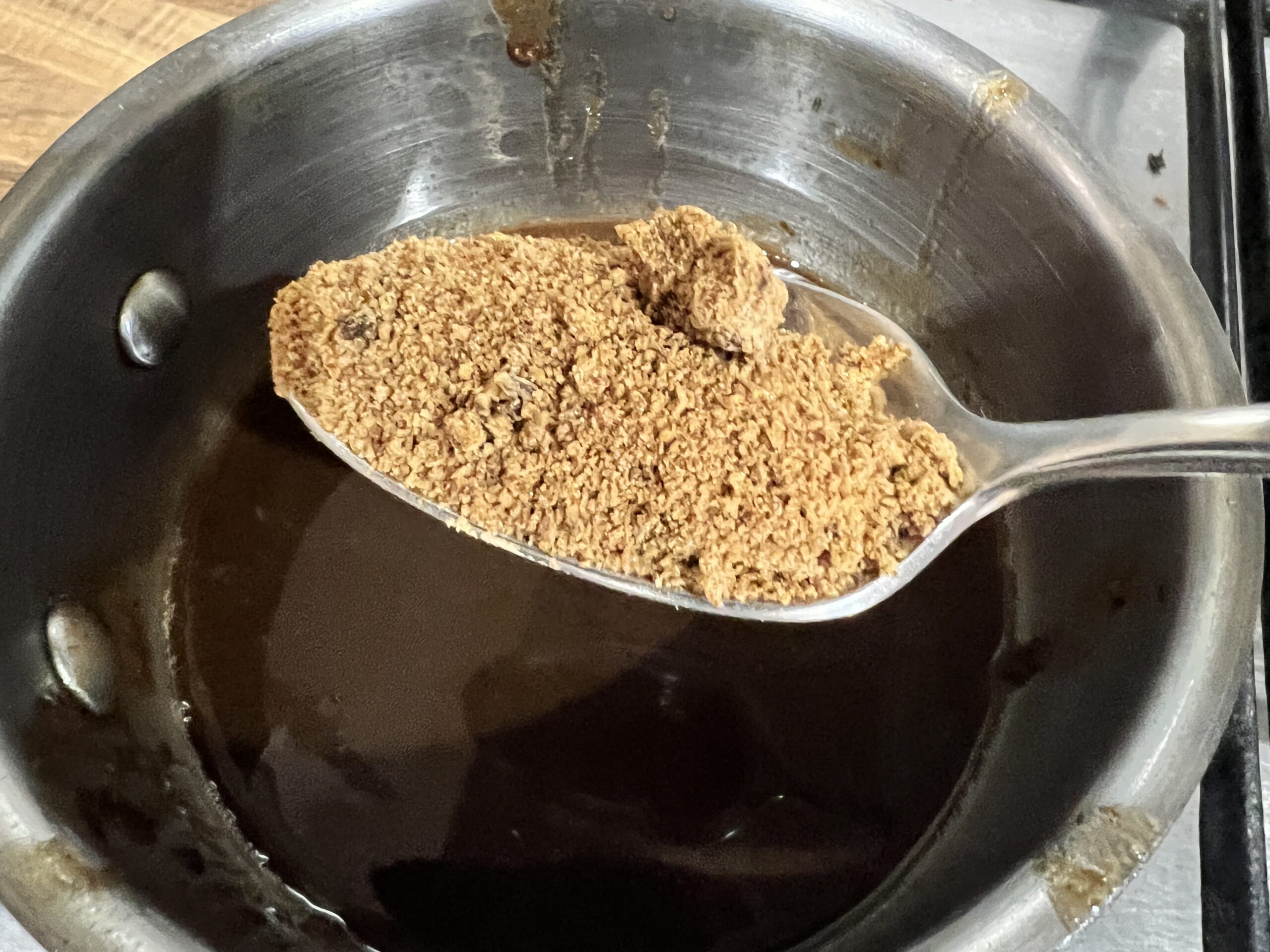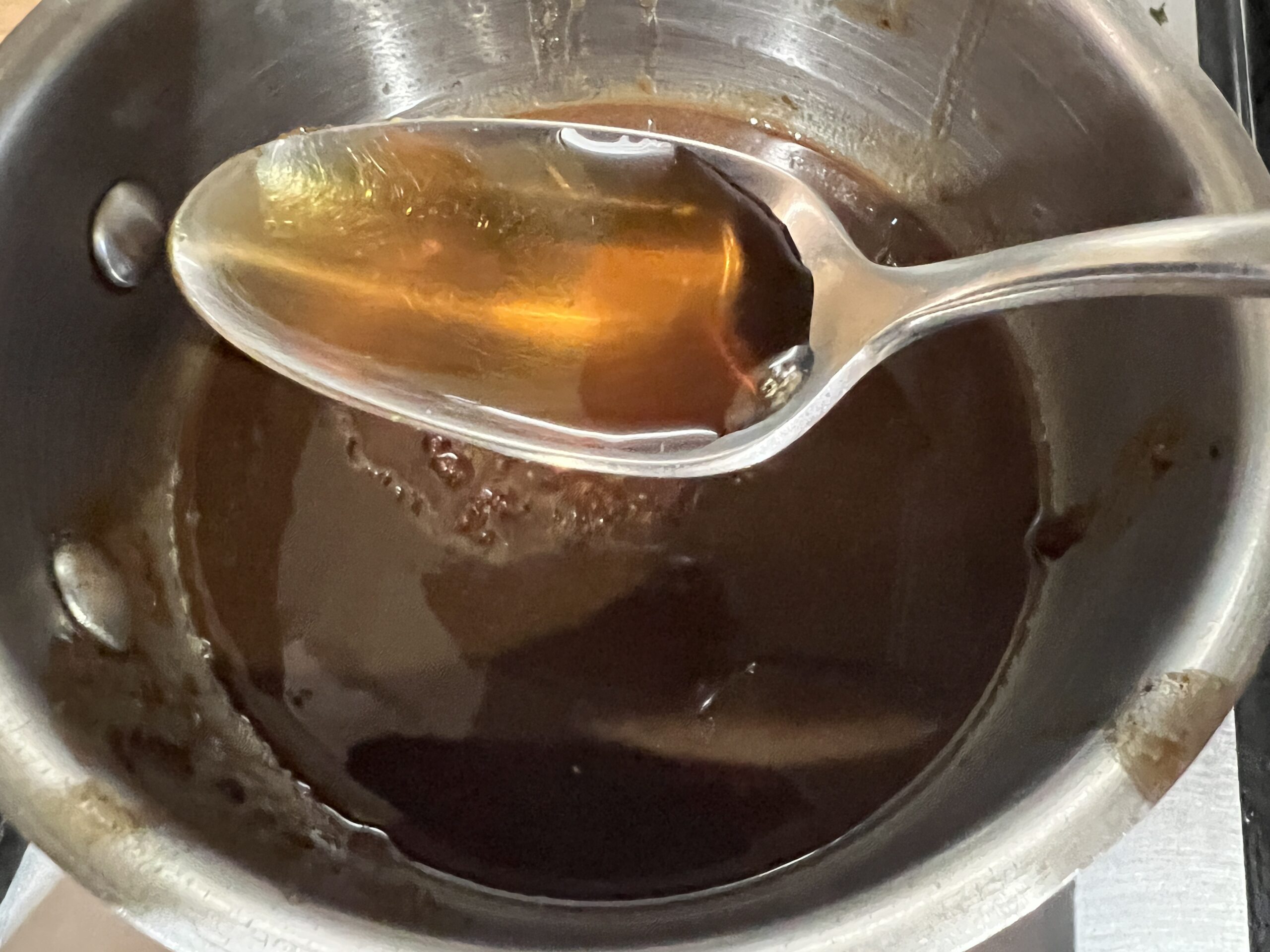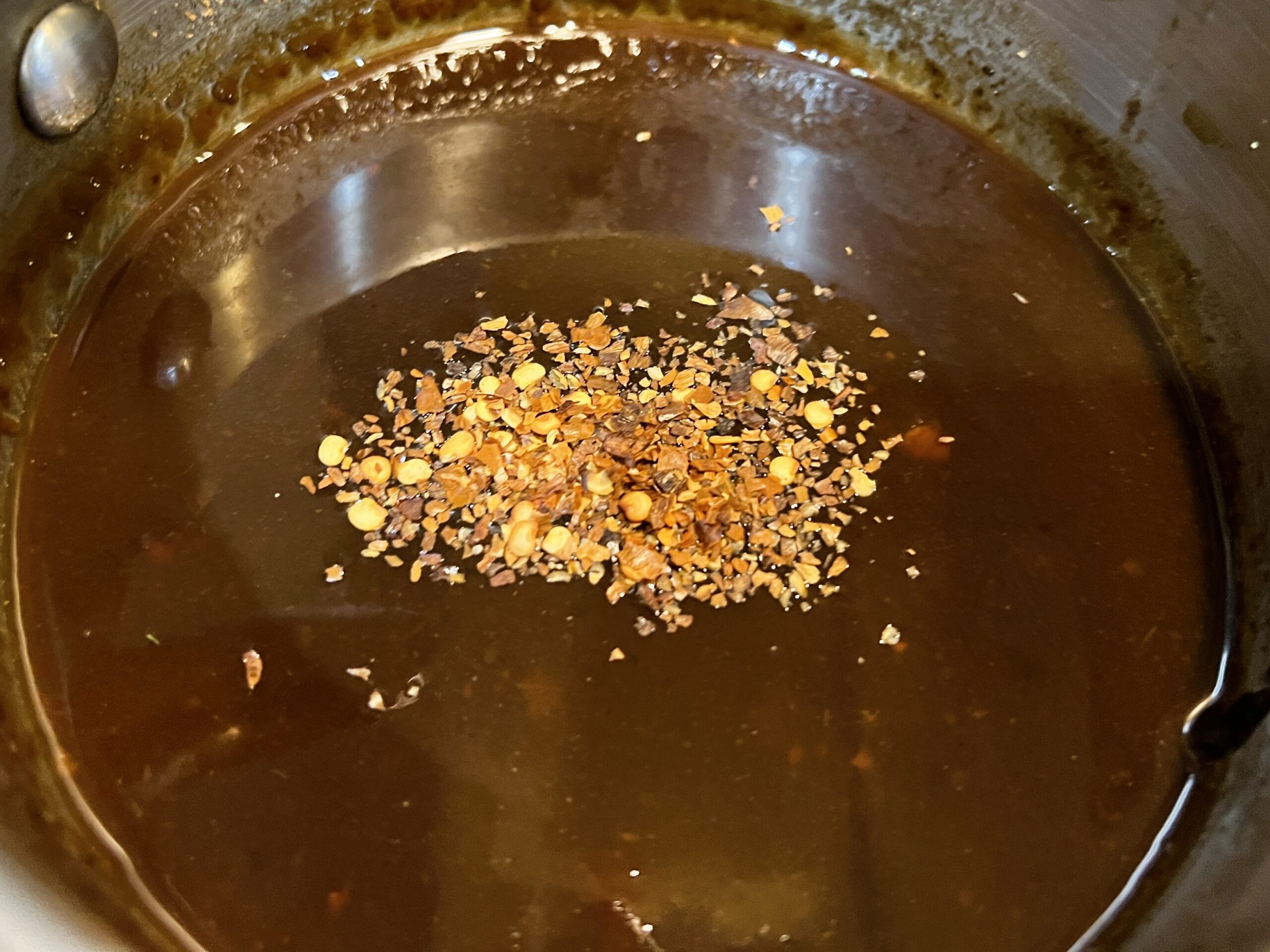 Mix the tamarind pulp and palm sugar over low heat as it will help soften the palm sugar. Turn the heat off and add the mushroom soya sauce and chilli flakes. This sauce should have a flavour of salty, sour, spicy and sweet. Adjust the seasoning according to taste.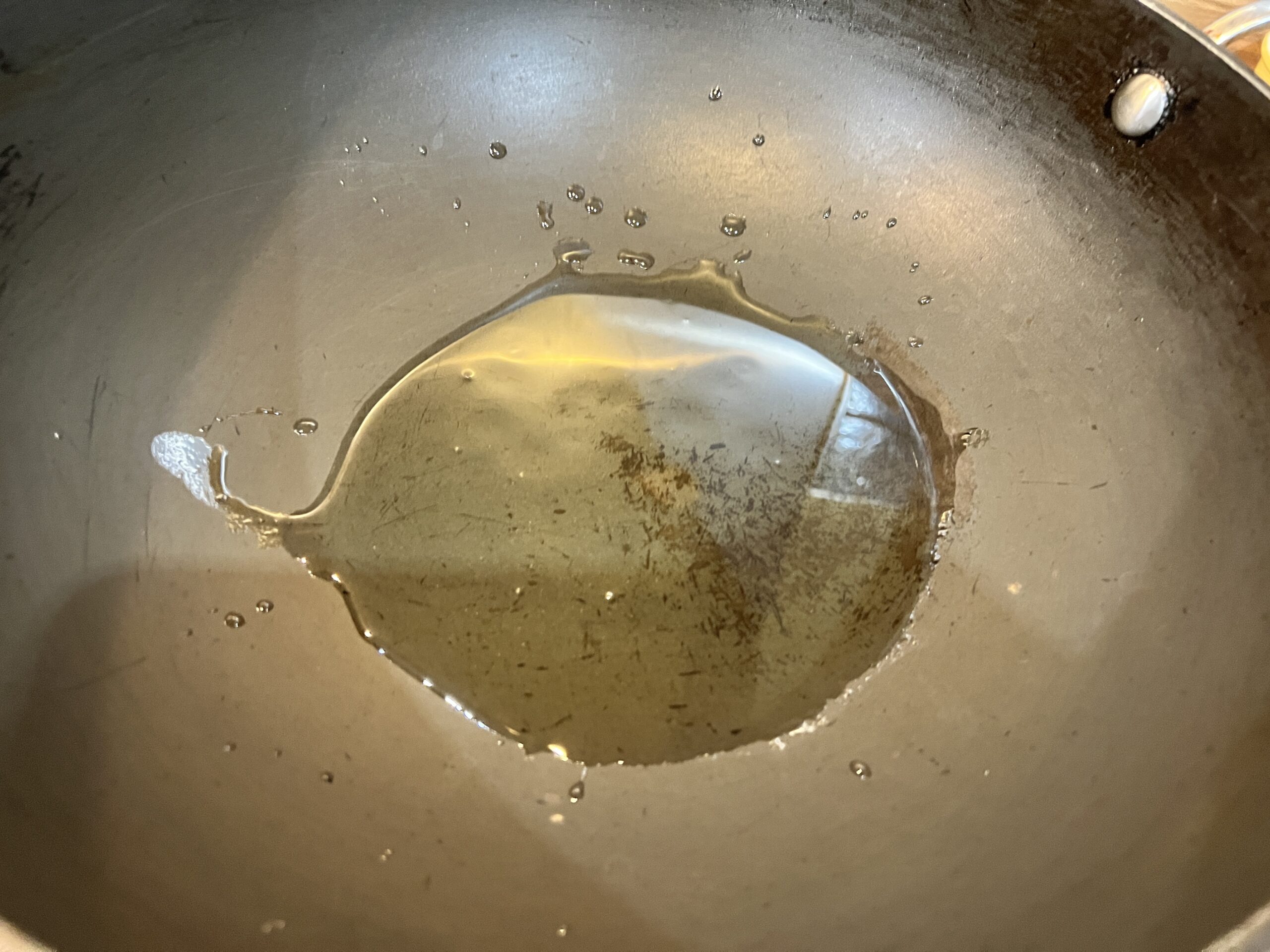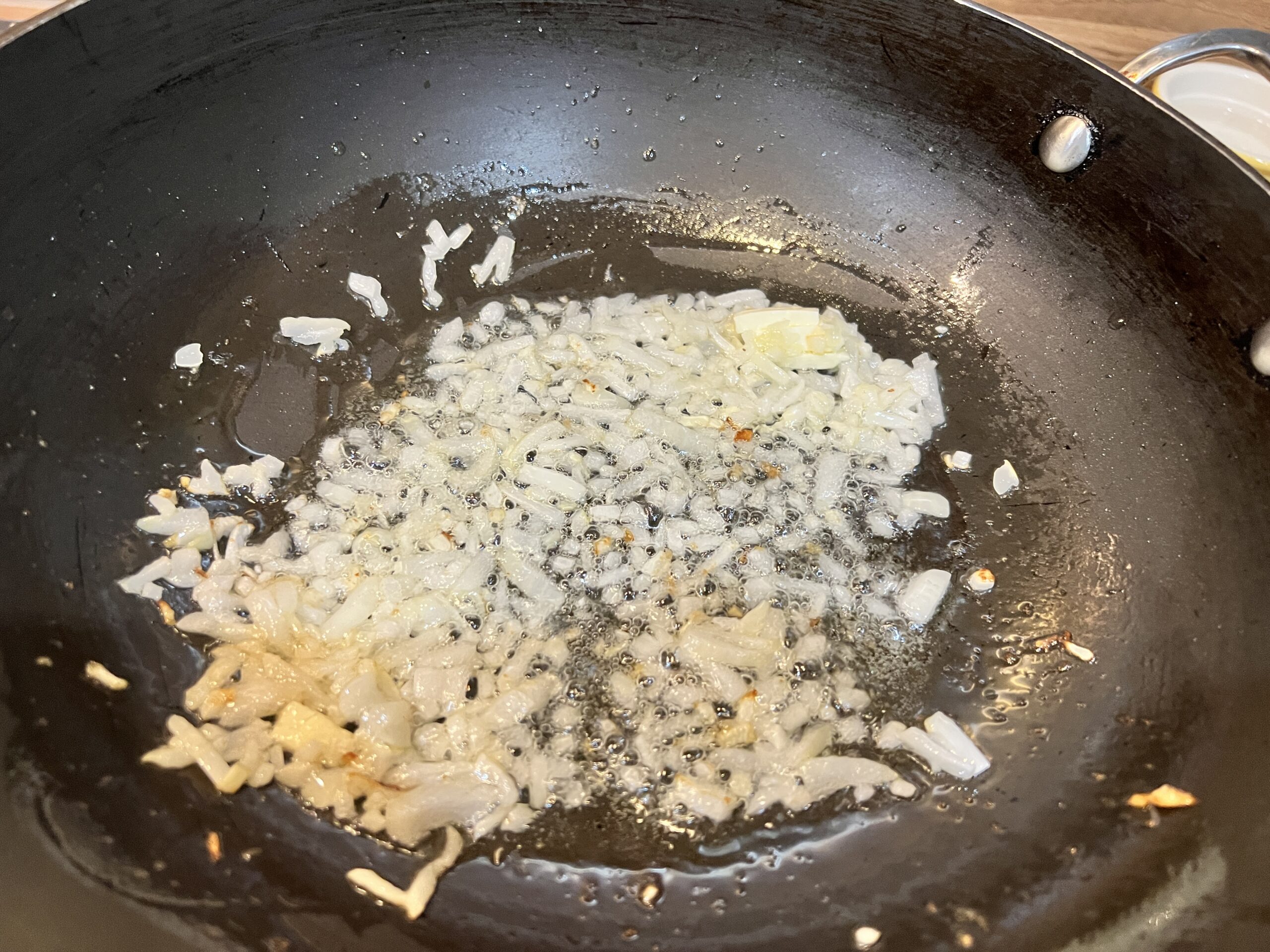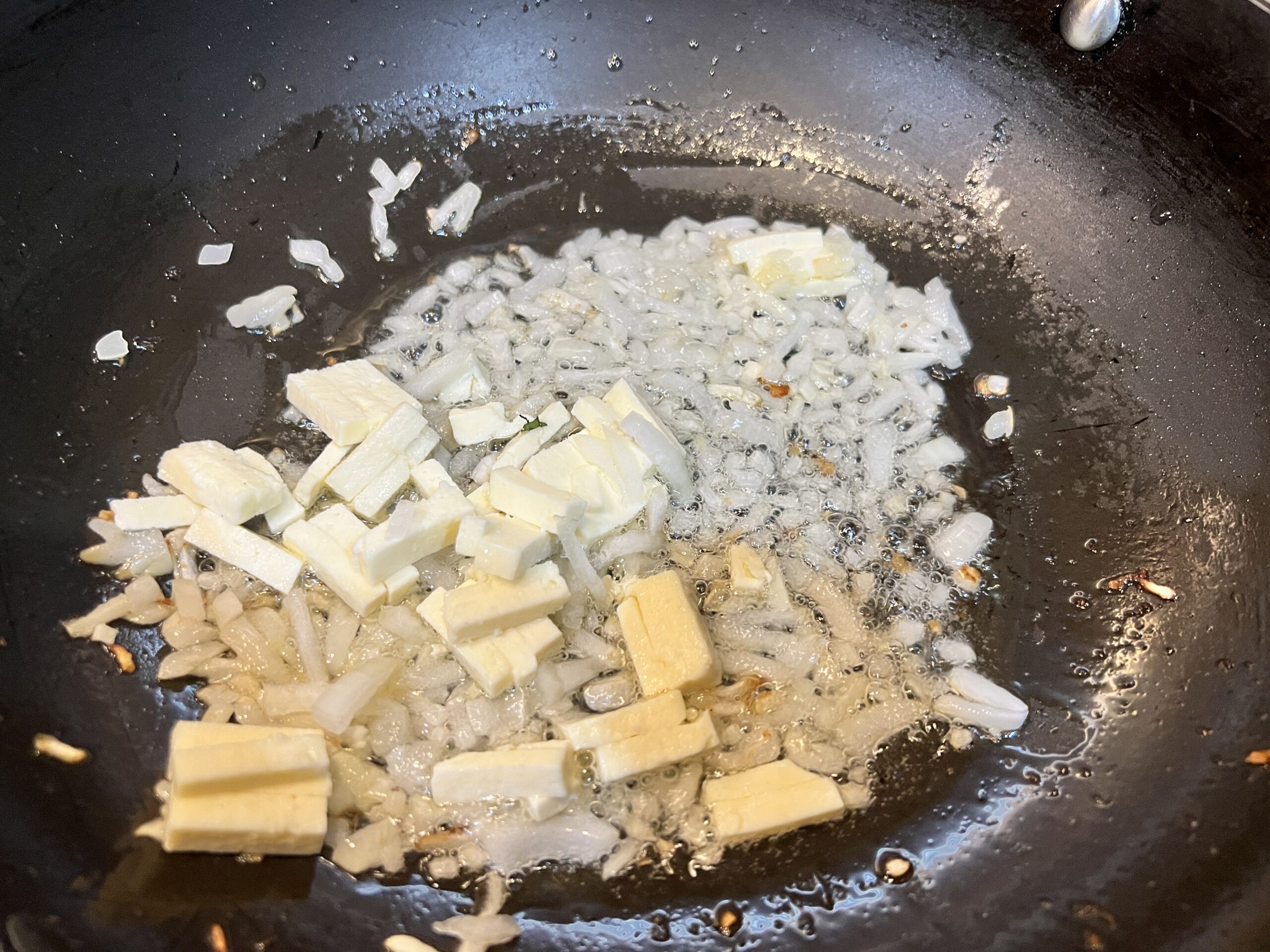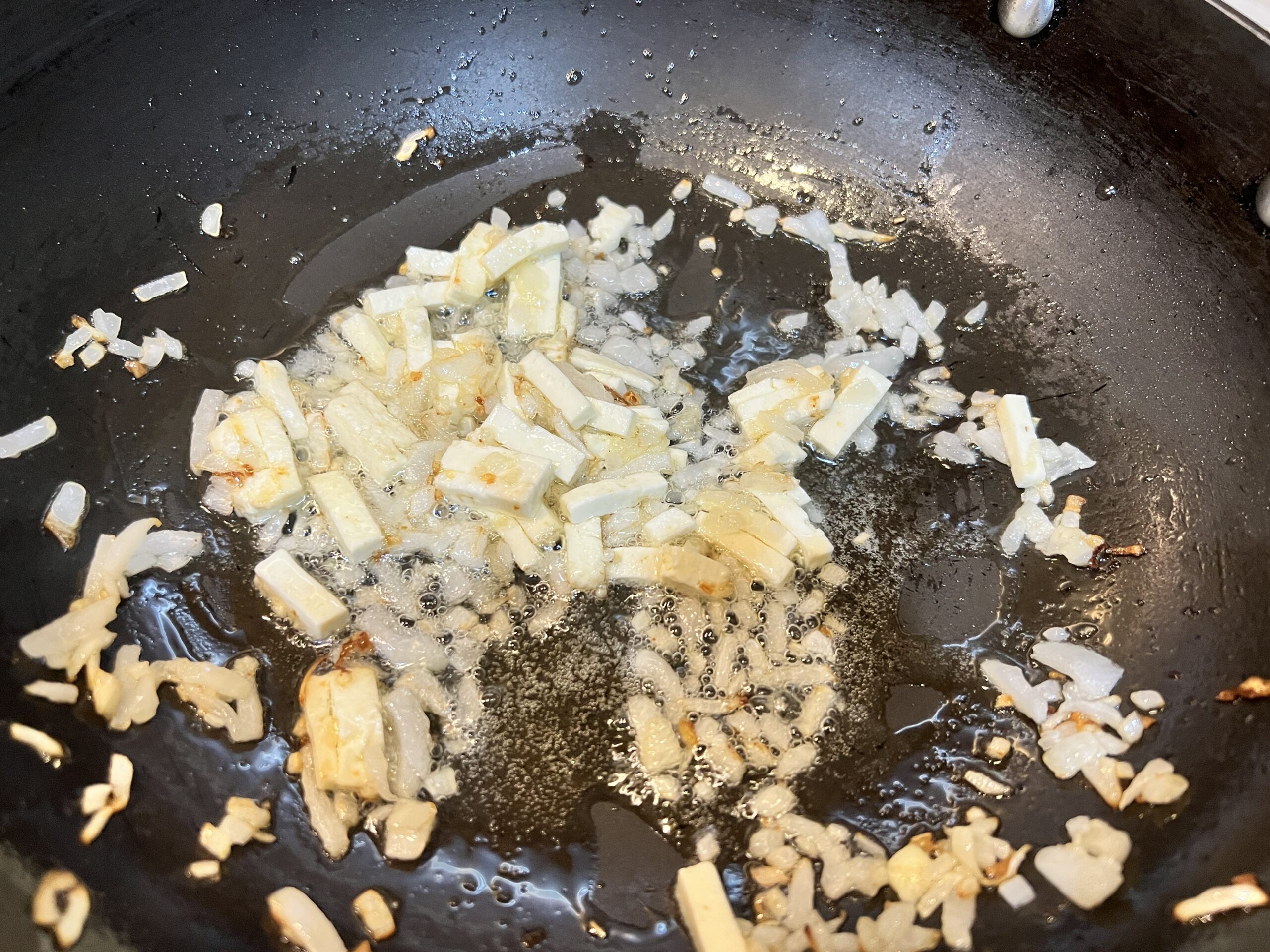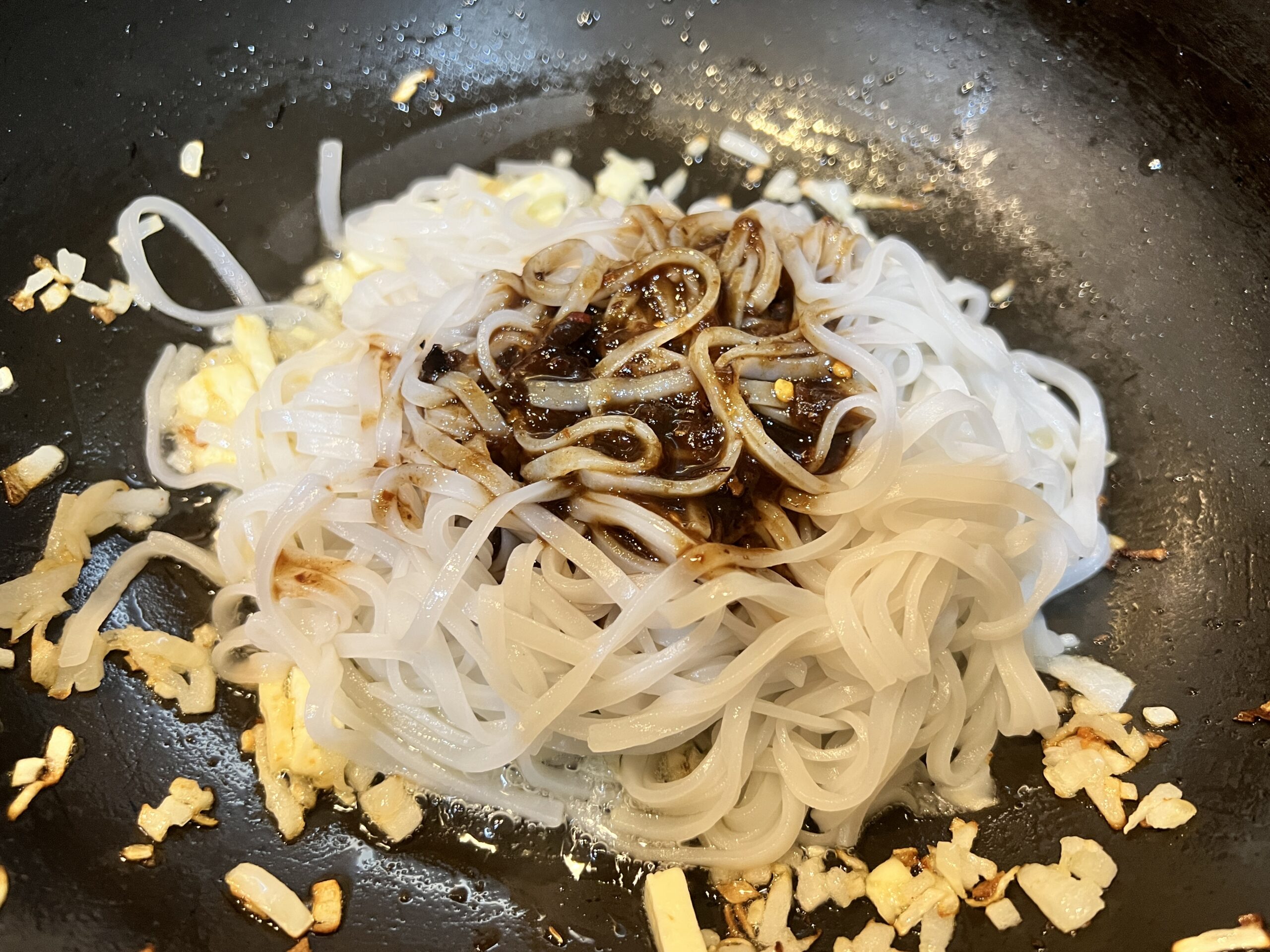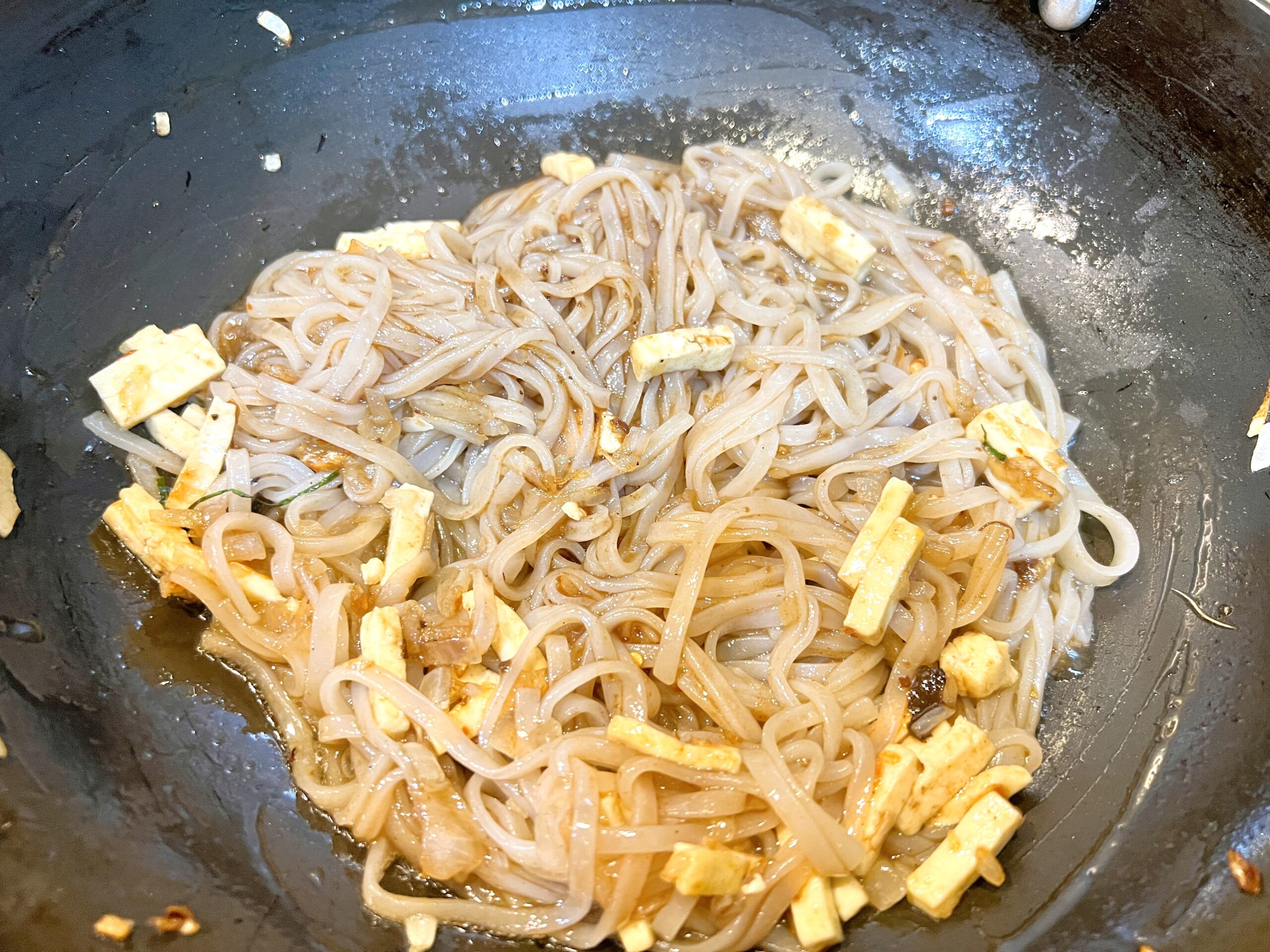 I would recommend making each portion of Pad Thai separately. So, given steps for individual portion. This way you have more control of the Pad Thai and can adjust the seasoning according to individual taste and also saves the noodles from going mushy.
Heat 1 tablespoon of oil and sauté half the onions on high heat for 1-2 minutes. Next add half the tofu and cook for 30 seconds. Sauté the tofu for 1 minute and then add half the boiled noodles and 2-3 tablespoons of prepared sauce. Toss the noodles to coat them in the sauce. If the noodles are too dry or stick together, add a little water, one tablespoon at a time, and toss quickly to separate them.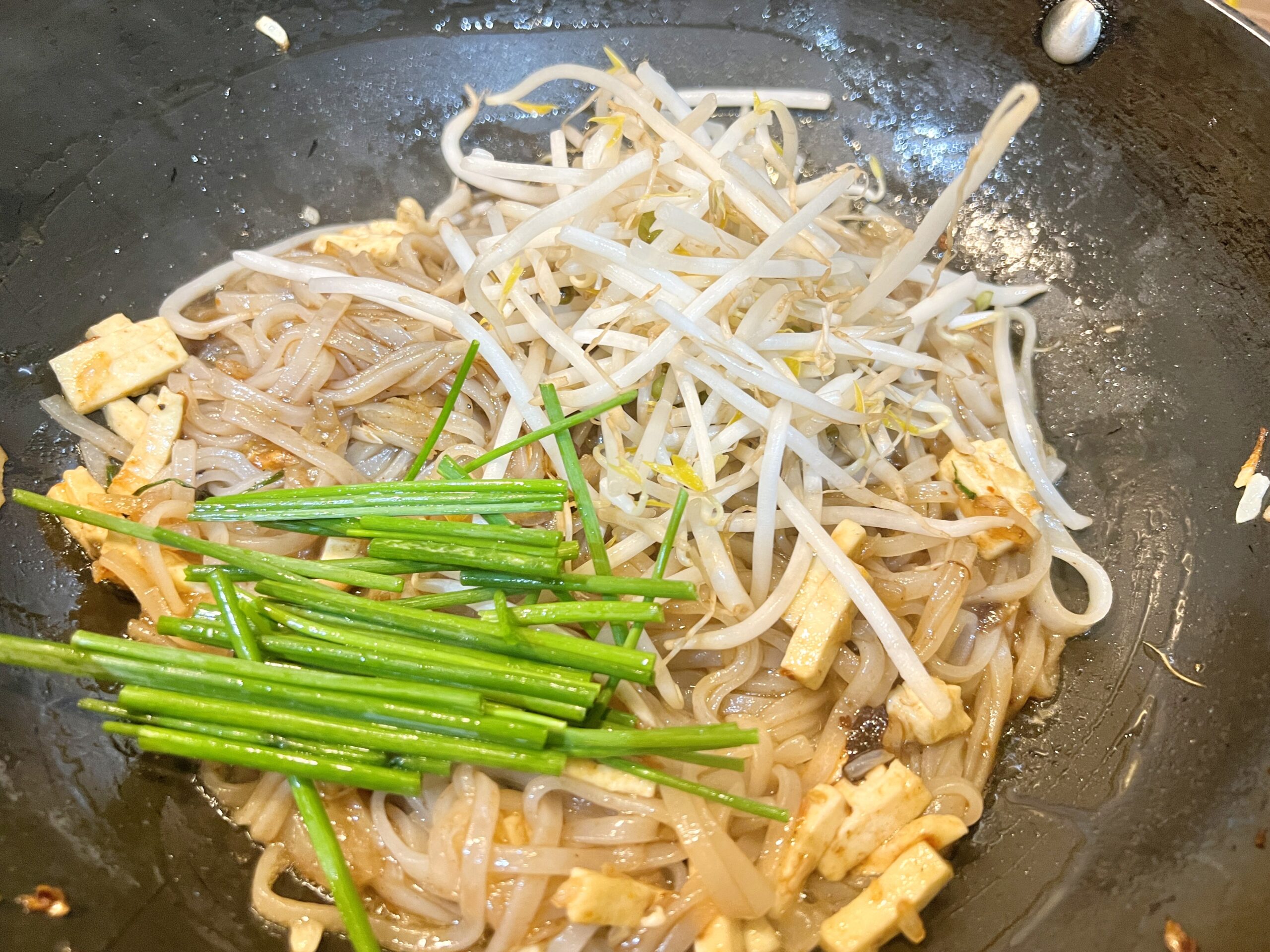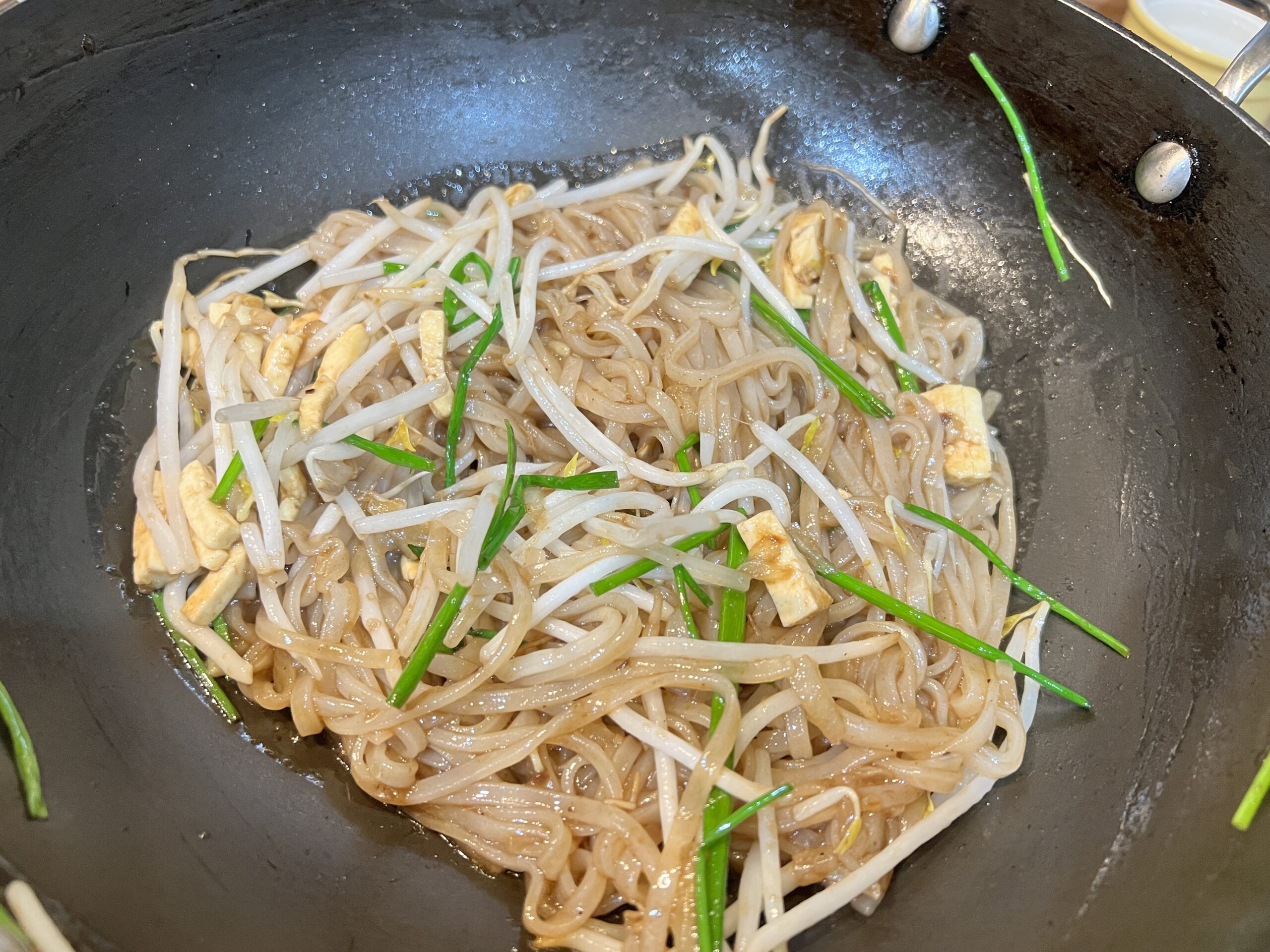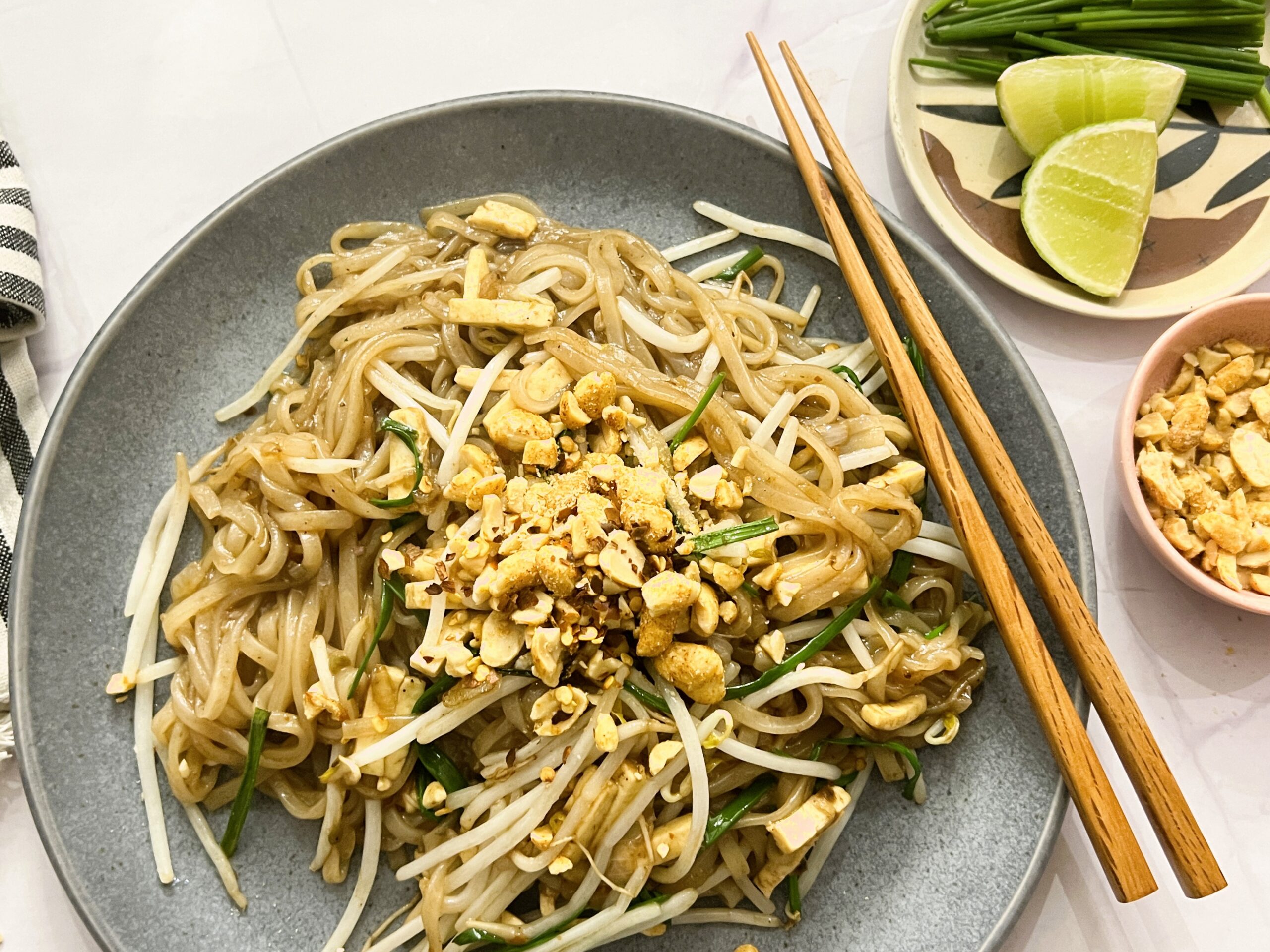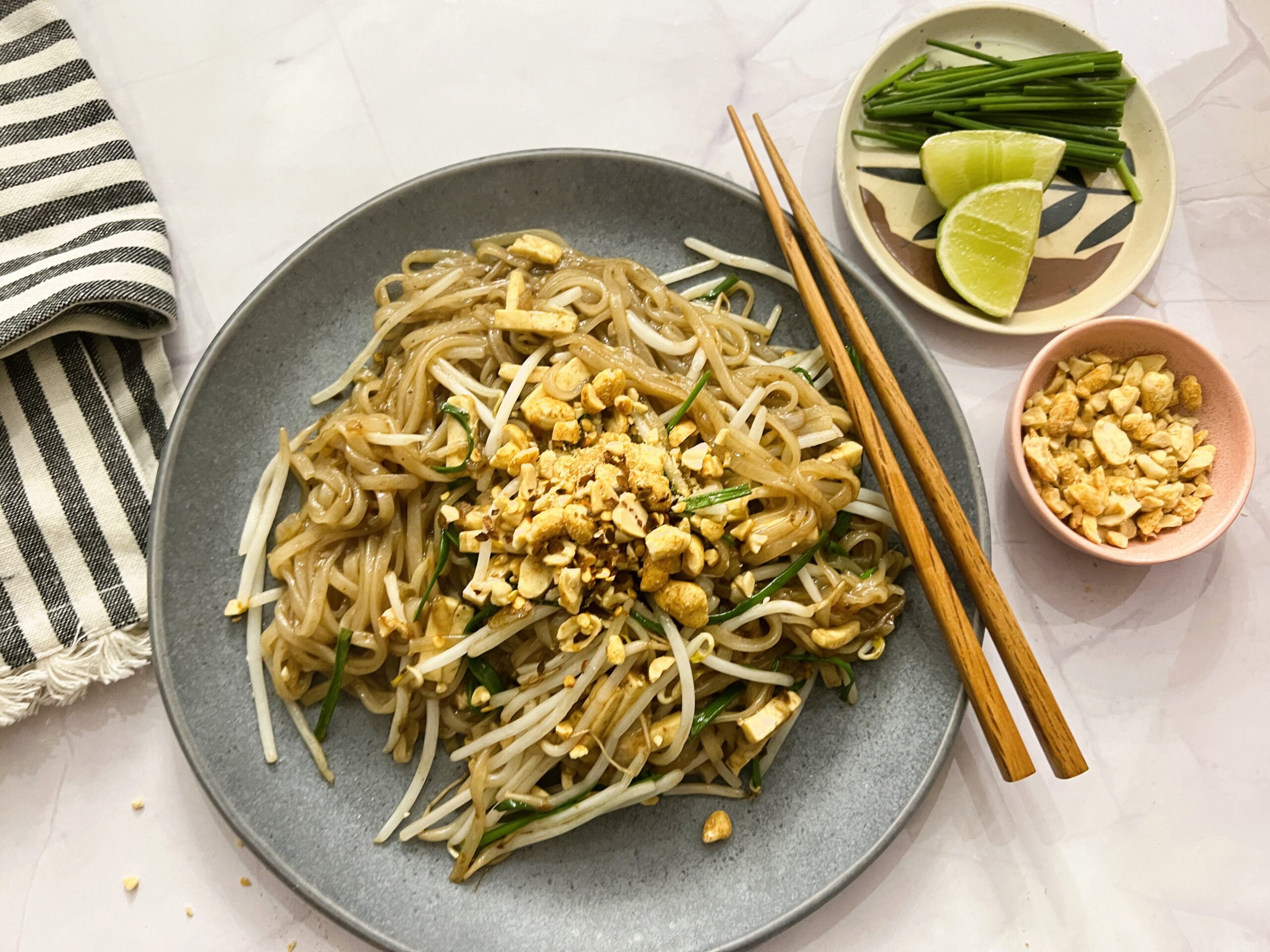 Lower the heat and add the chives and bean sprouts and toss to mix them with the noodles for 1-2 minutes or until the vegetables are slightly soft.
Serve topped with crushed peanuts, and lime wedges.