Singaporean Prawn Laksa
Laksa is a rich coconut milk-laced noodle broth. Spicy, tangy, sweet with loads of textures, this dish is a firework in each spoonful.
Singapore laksa is a soup made with bite sized rice noodles, seafood (commonly shrimp and cockles, or clams), a creamy curry and coconut milk-based broth with plenty of seasonings and spices. The spices often include lemongrass, palm sugar, spicy chilies, and galangal among others.
I strongly believe that a great laksa is not made starting from a jar of paste, a great laksa starts with curry paste made from scratch using fresh ingredients as that is what gives it body and flavours. It is incredibly easy to make and packs a lot of that authentic flavour!
I had it for the first time in Singapore and just fell head over heels in love. With laksa, the devil is in the spicy and aromatic paste that needs to be slowly fried off for as long as possible for all its amazing flavours to develop. Then it is about the creaminess of coconut versus the acidity of lime and the freshness of sprouts and herbs, versus the toothiness of noodles. Typically, laksa paste contains shrimp paste for umami flavour however I do not like the smell of it hence I do not use it at home. I have written it as optional in the ingredients.
There are different types of laksa, but the two dominant ones are curry laksa (as in this recipe) and asam laksa/Penang Laksa (with no coconut). Laksa is the king of soups. Seriously!! The broth has the perfect balance of sweet, savoury, and spicy tastes. So, addictive! A hearty and comforting soup that you can enjoy all year round.
Ingredients
For the Laksa Paste
1 2-inch piece roughly chopped galangal
1 2-inch piece roughly chopped fresh turmeric
1–2-inch piece roughly chopped ginger
10 cloves garlic
9-10 candlenuts
2 stems roughly chopped lemongrass
10 dry red chillies
2-3 fresh roughly chopped red chillies
1 red roughly chopped onion/shallot
1-2 teaspoon shrimp paste (optional)
Laksa
200 ml coconut milk
300 ml prawn/chicken stock
2 teaspoons vegetable oil
3 pieces chopped in half tofu puffs
1-2 tablespoons fish sauce
salt to taste
1 -2 teaspoons palm sugar
10-12 large uncooked king prawns peeled and deveined
200 g fresh thin rice noodles
Garnish
3-4 tablespoons bean sprouts
1 thinly sliced red chilli
2 teaspoons coriander
2s teaspoon mint leaves
Lime wedges
1 boiled egg
Directions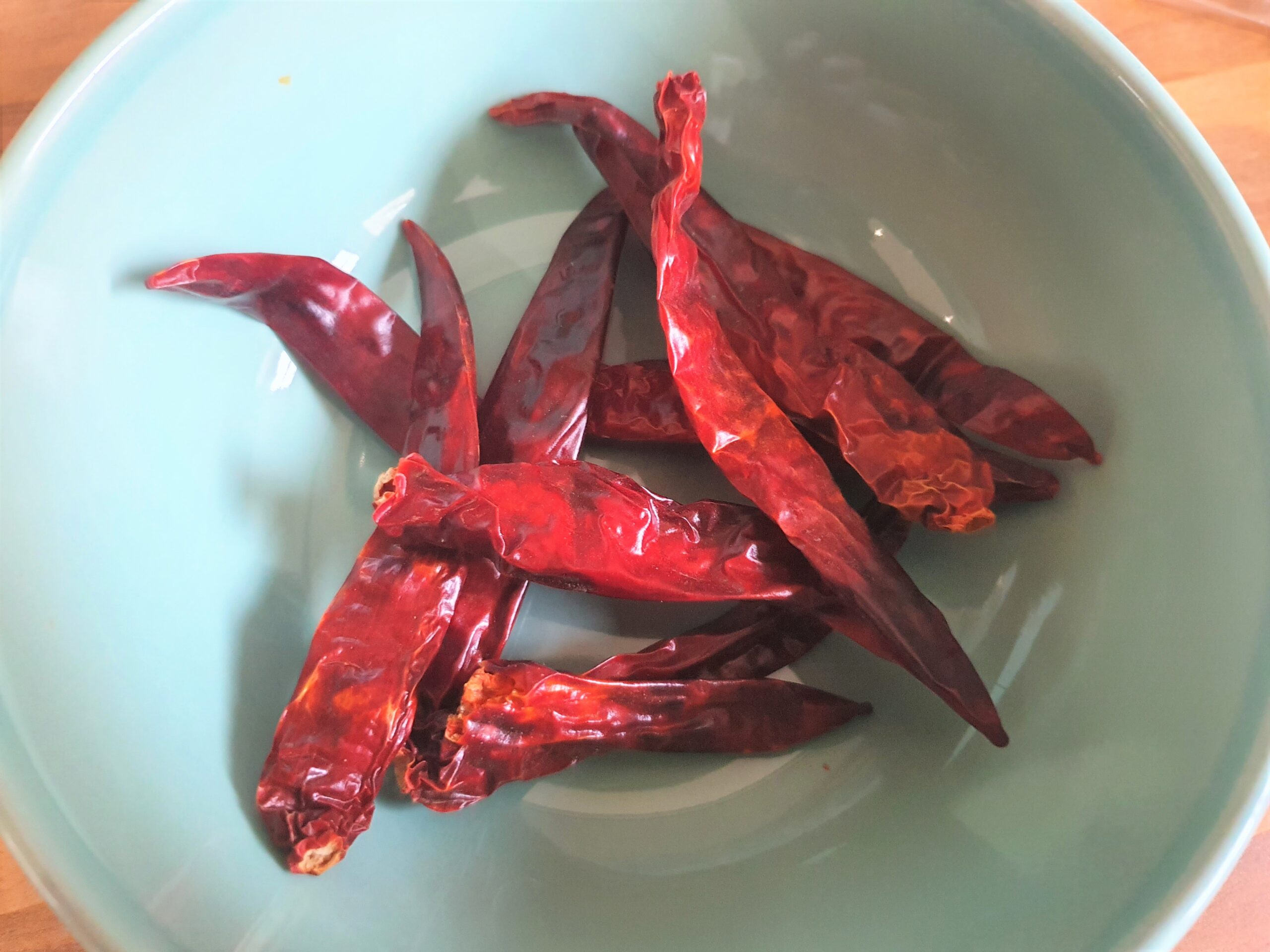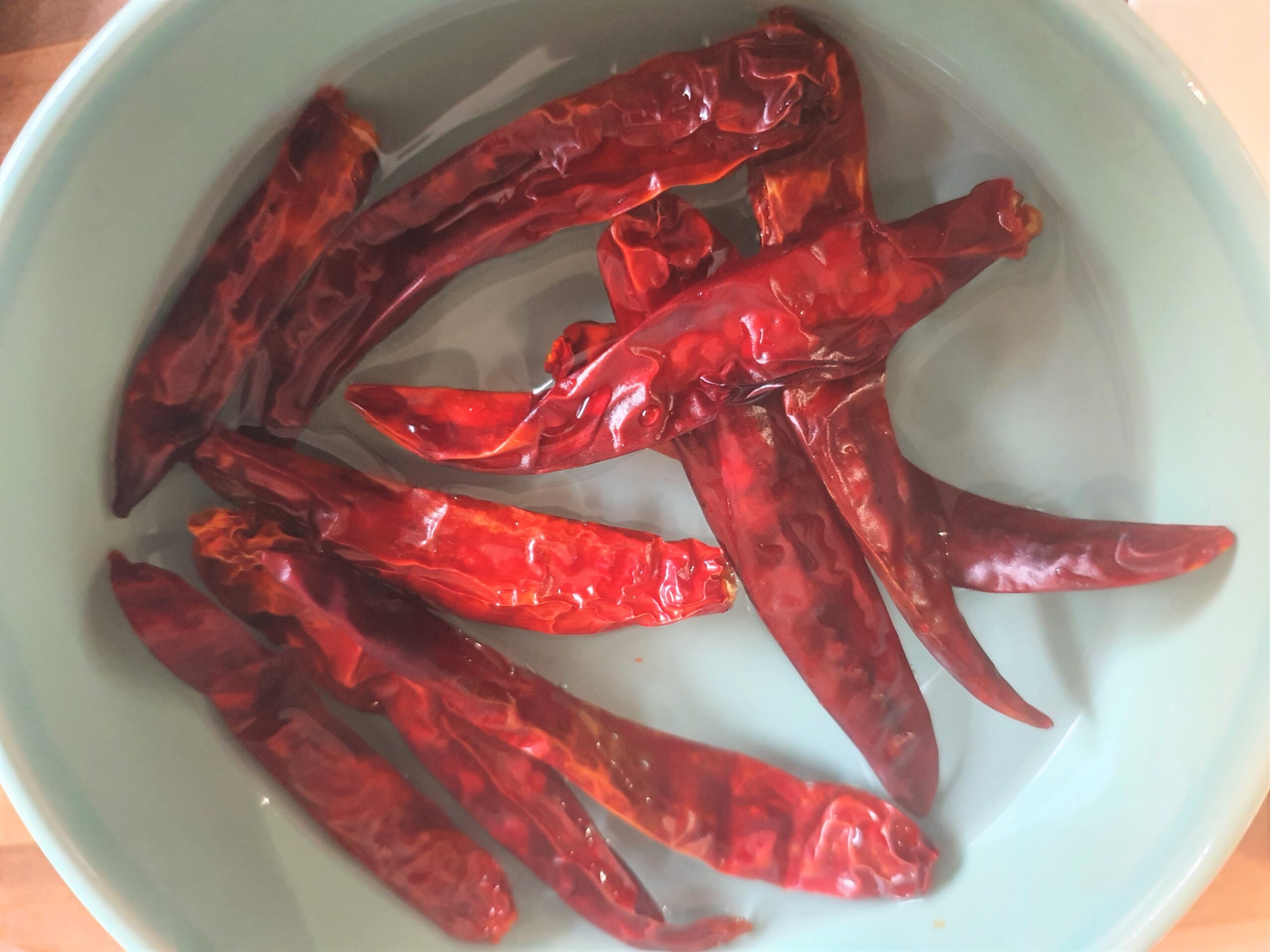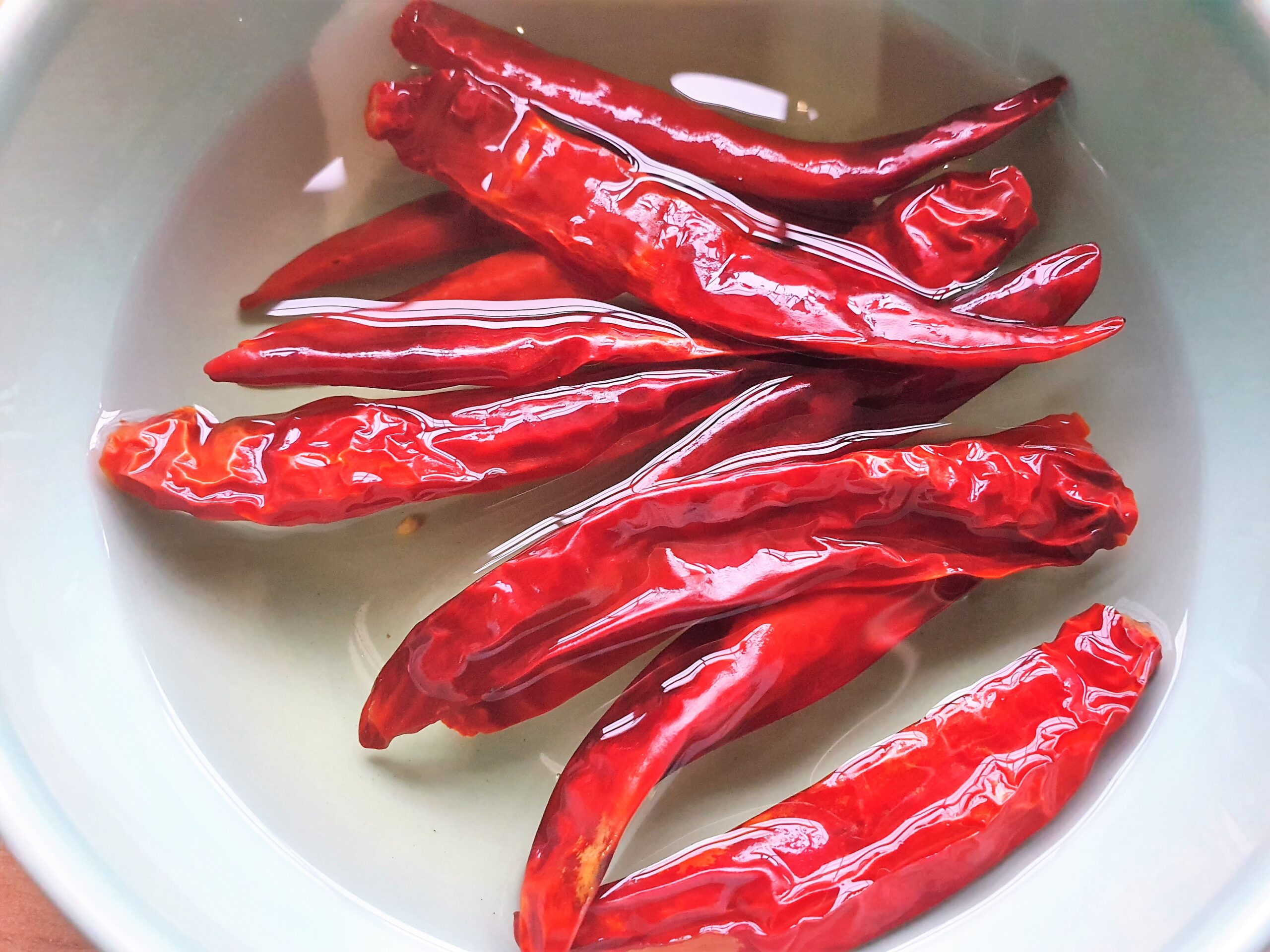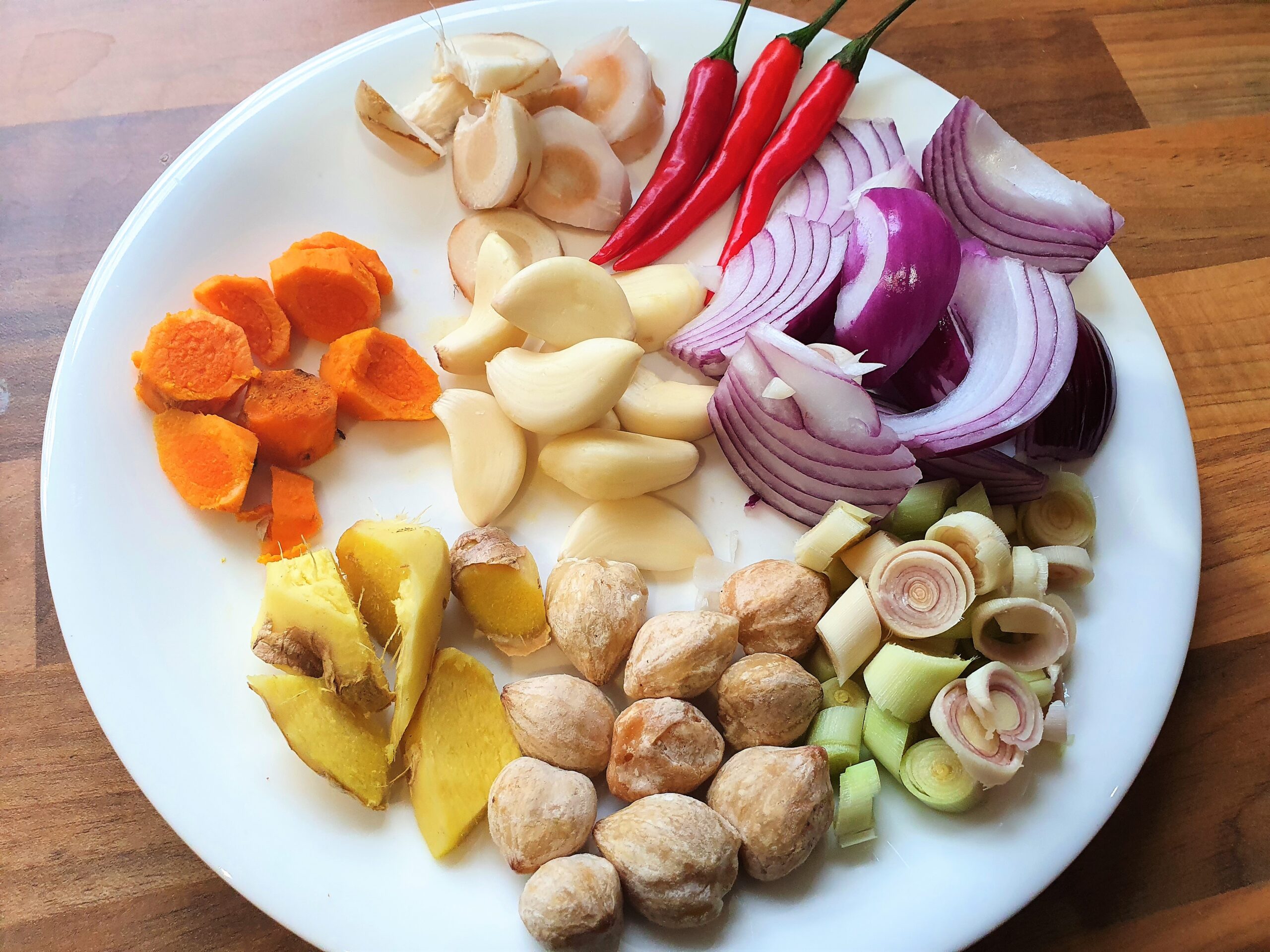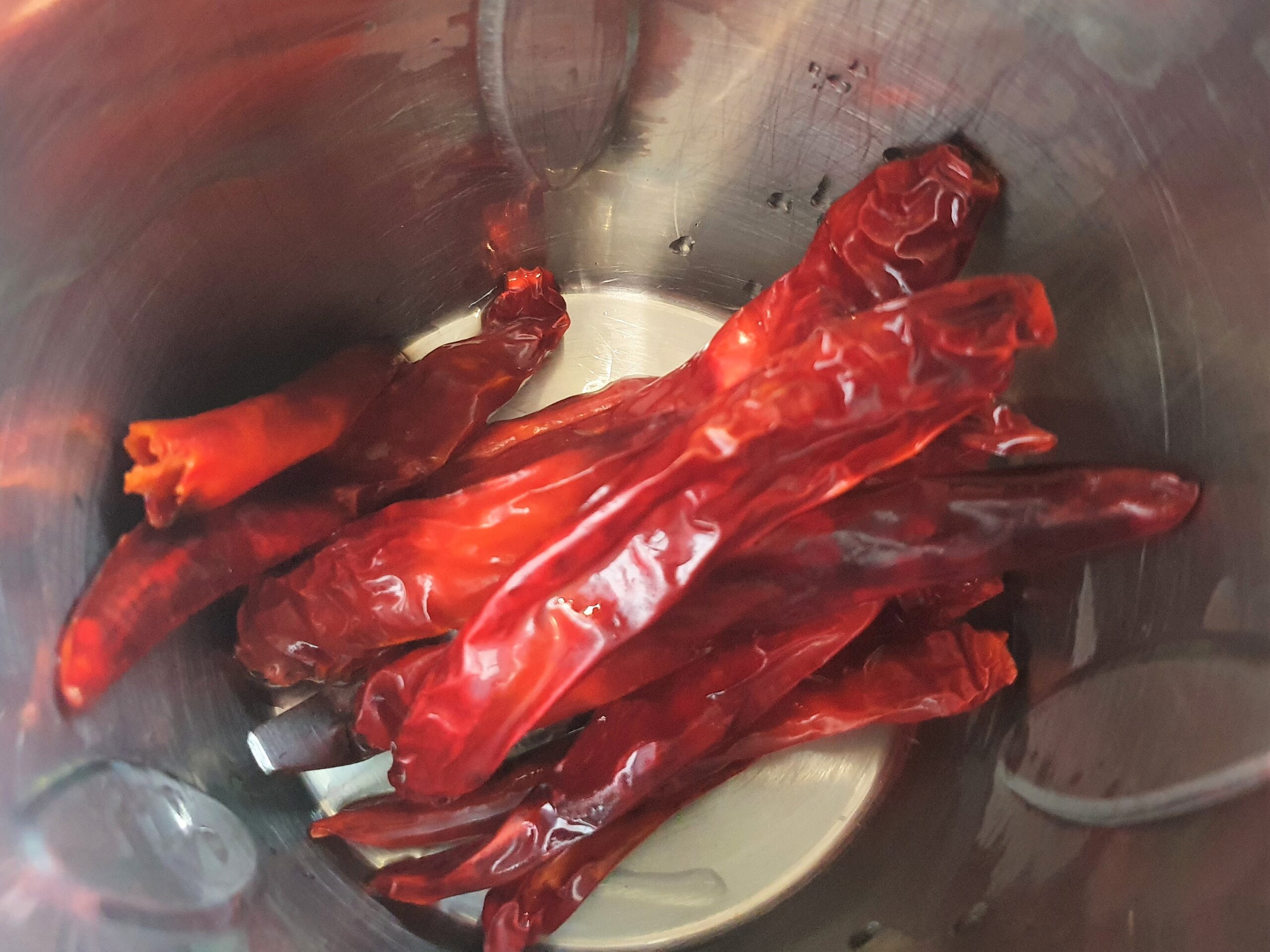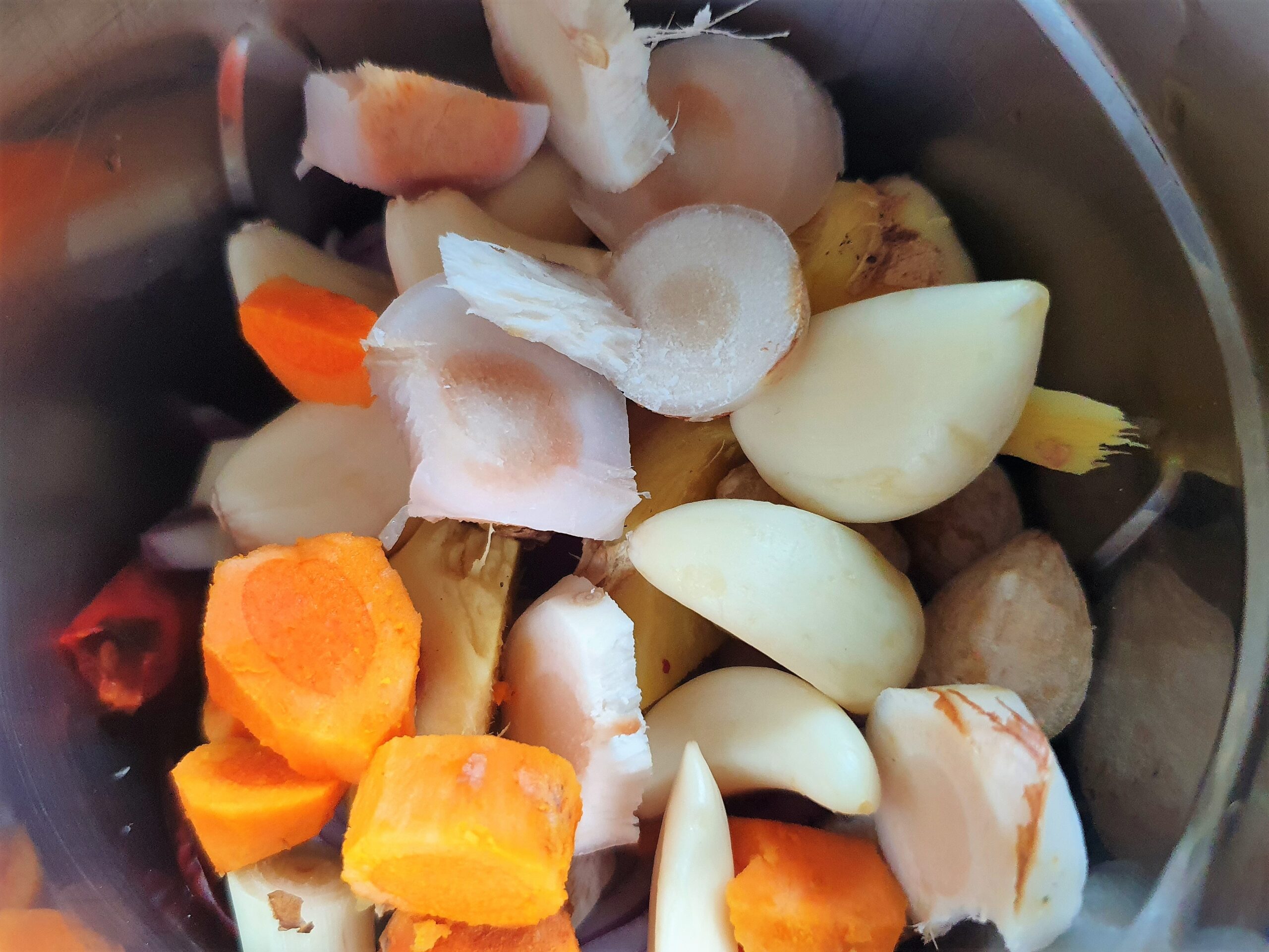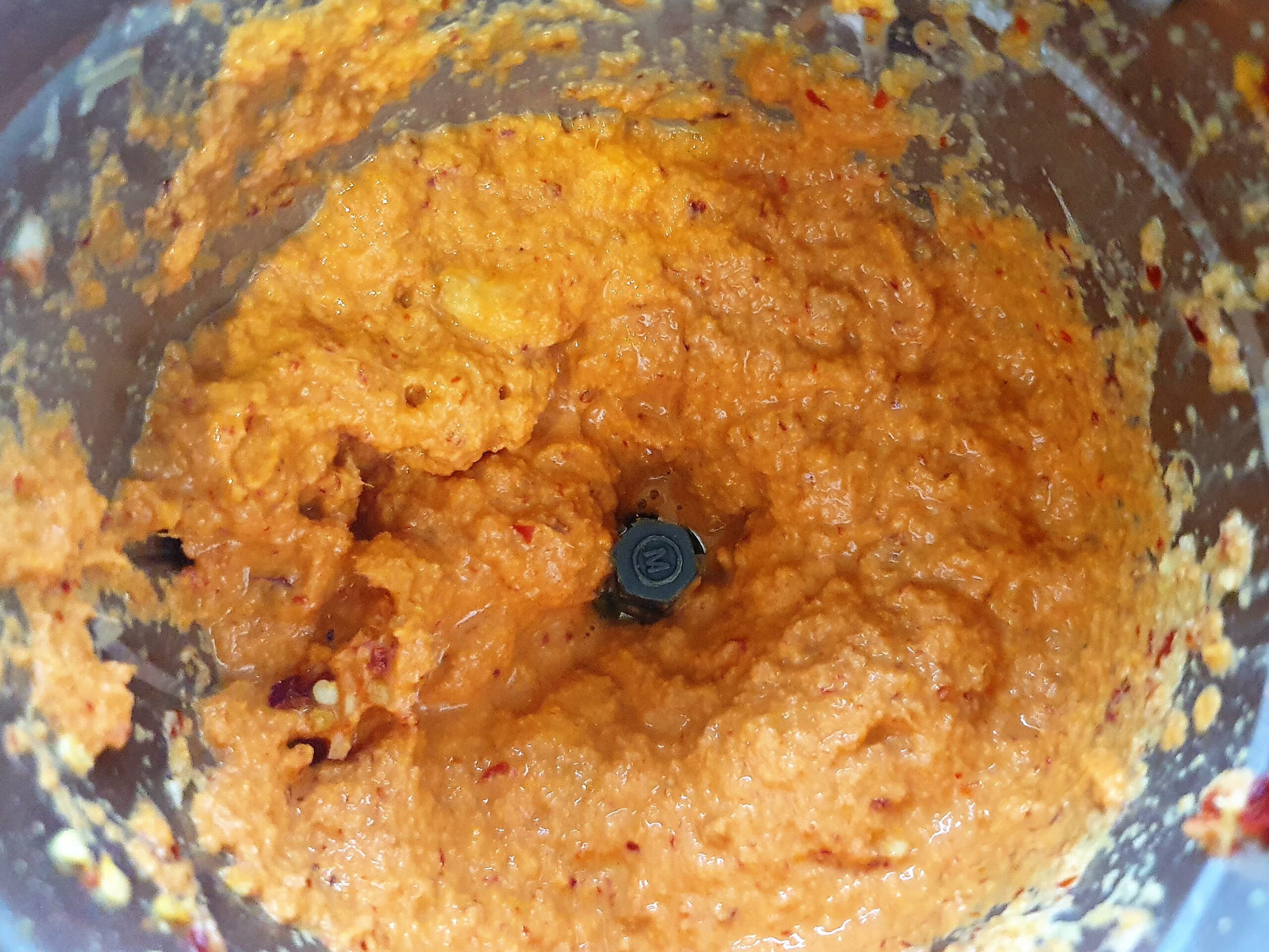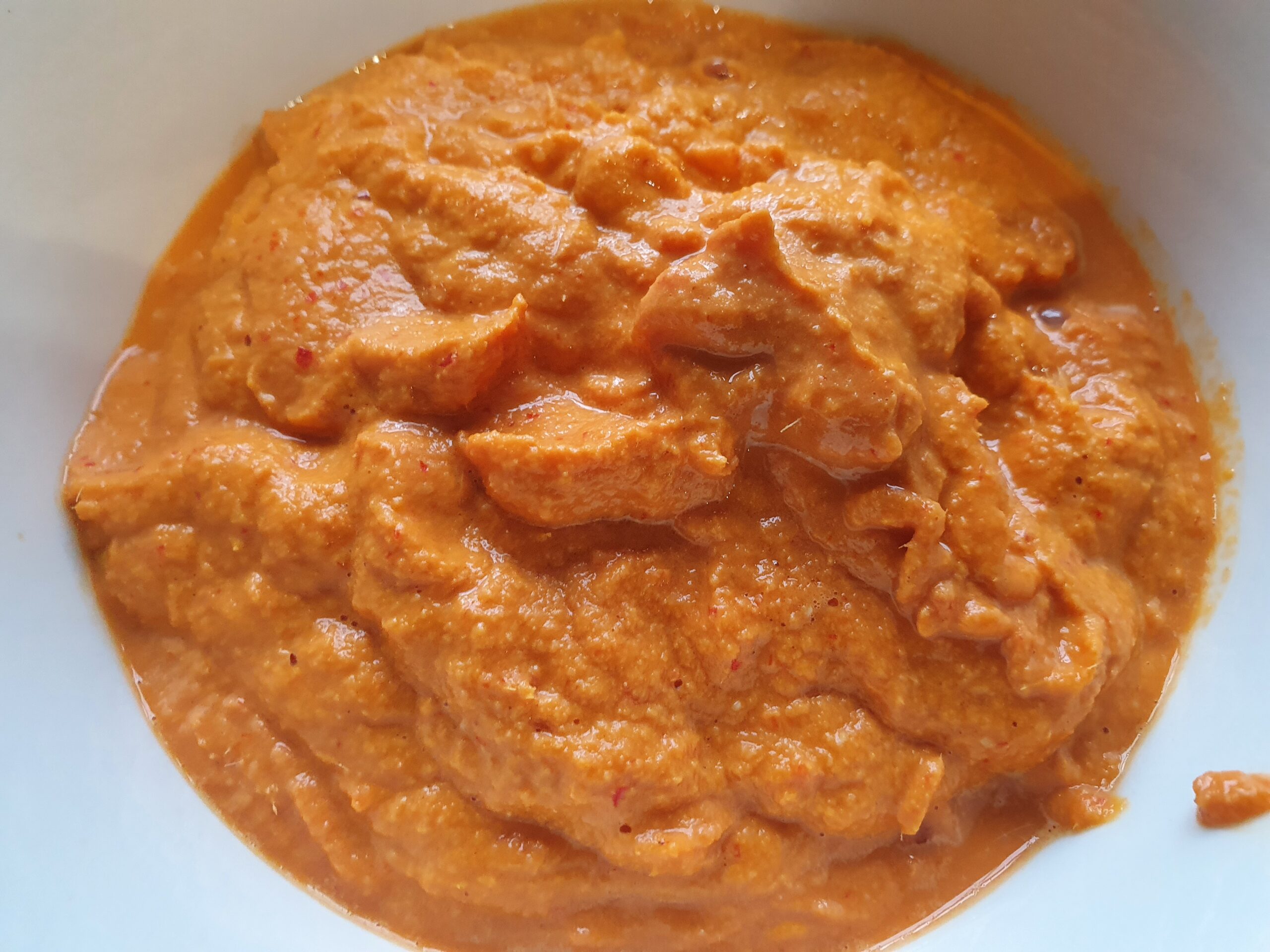 Soak the dried chillies in hot water for 30 minutes.
In a food processor, add the dried chilli, red chilli, garlic, onion, ginger, galangal, turmeric, candle nuts and lemongrass stalk, then pulse for 5 minutes to form a thick paste. You can add a few tablespoons of water if needed.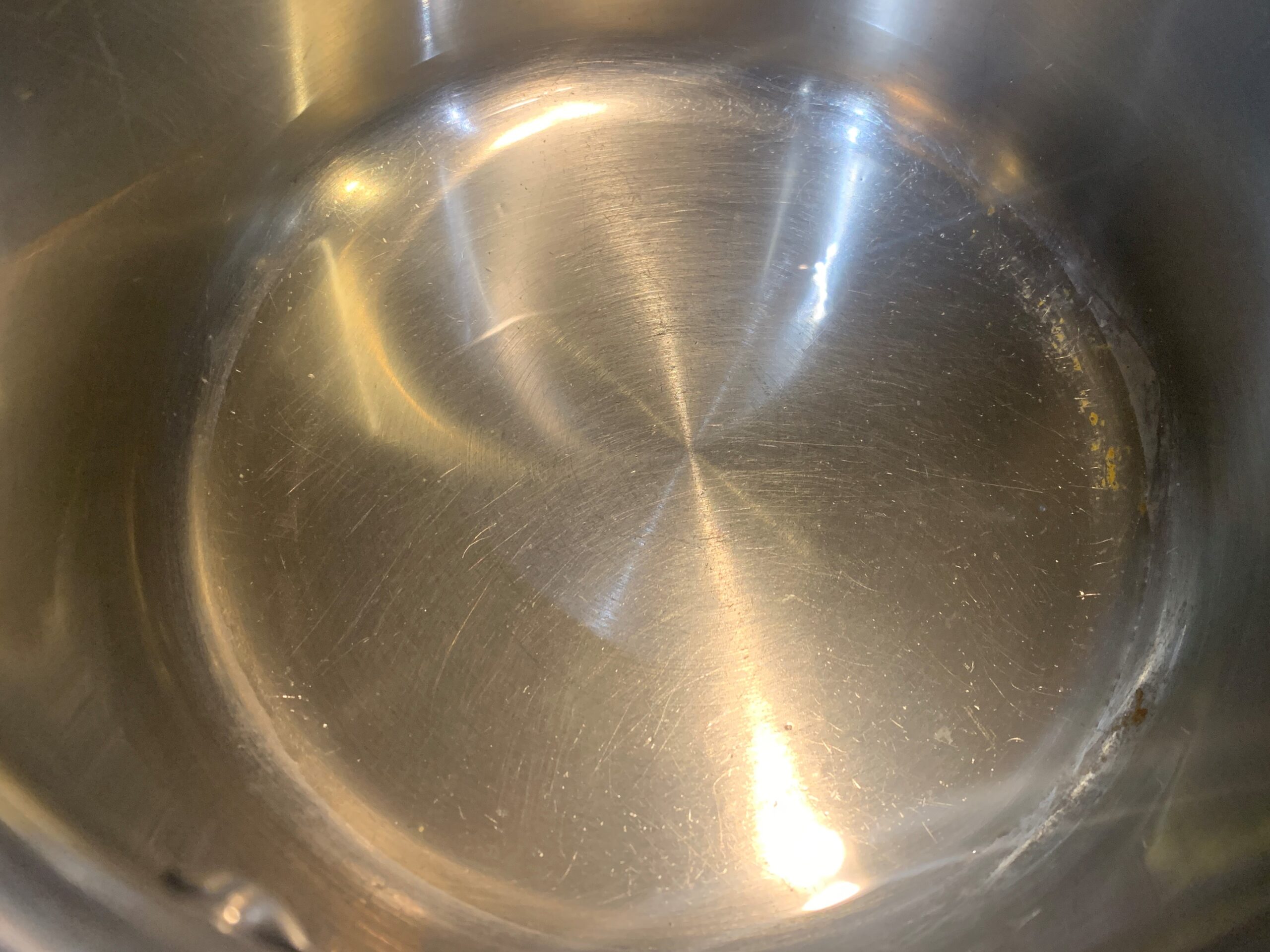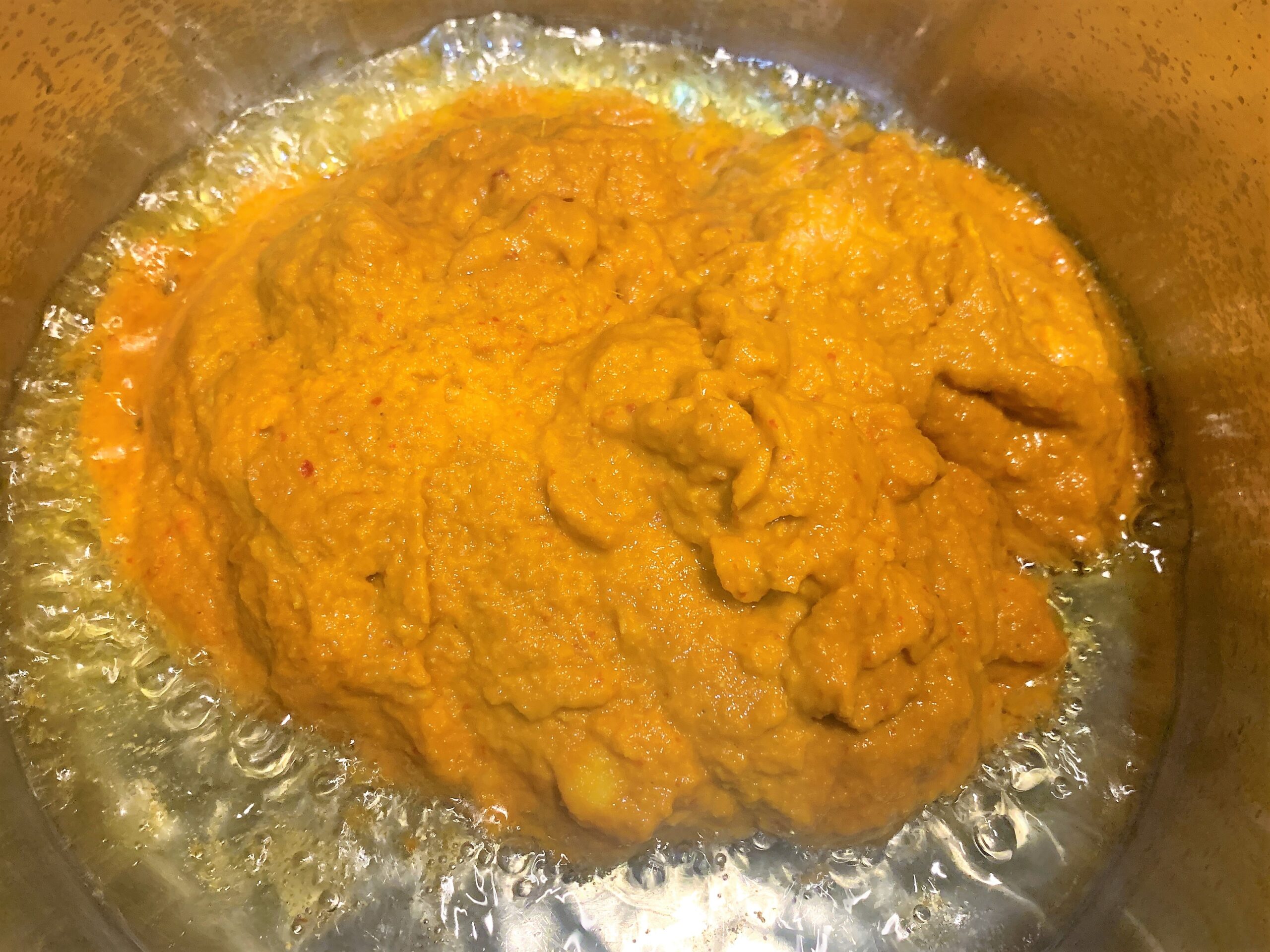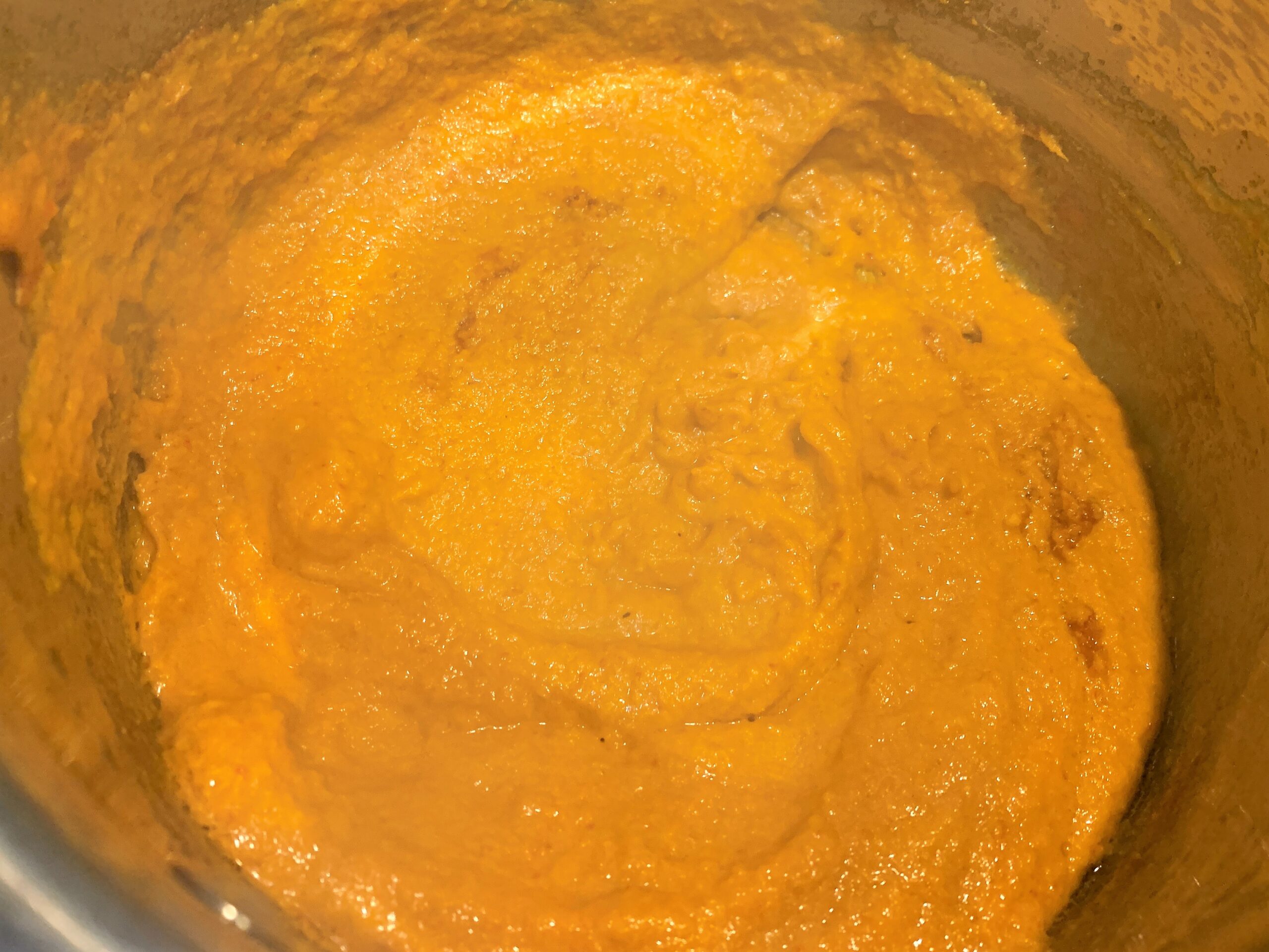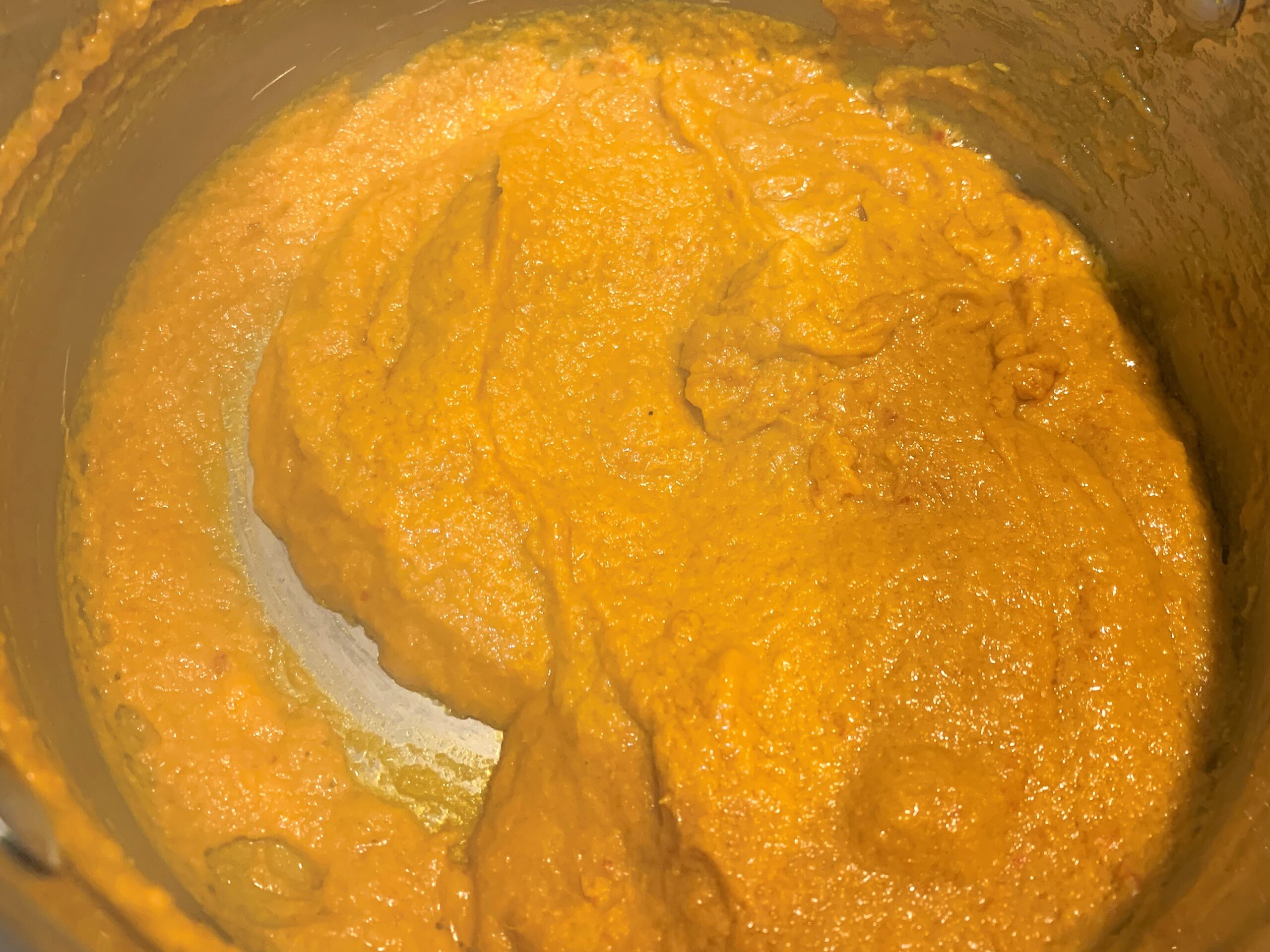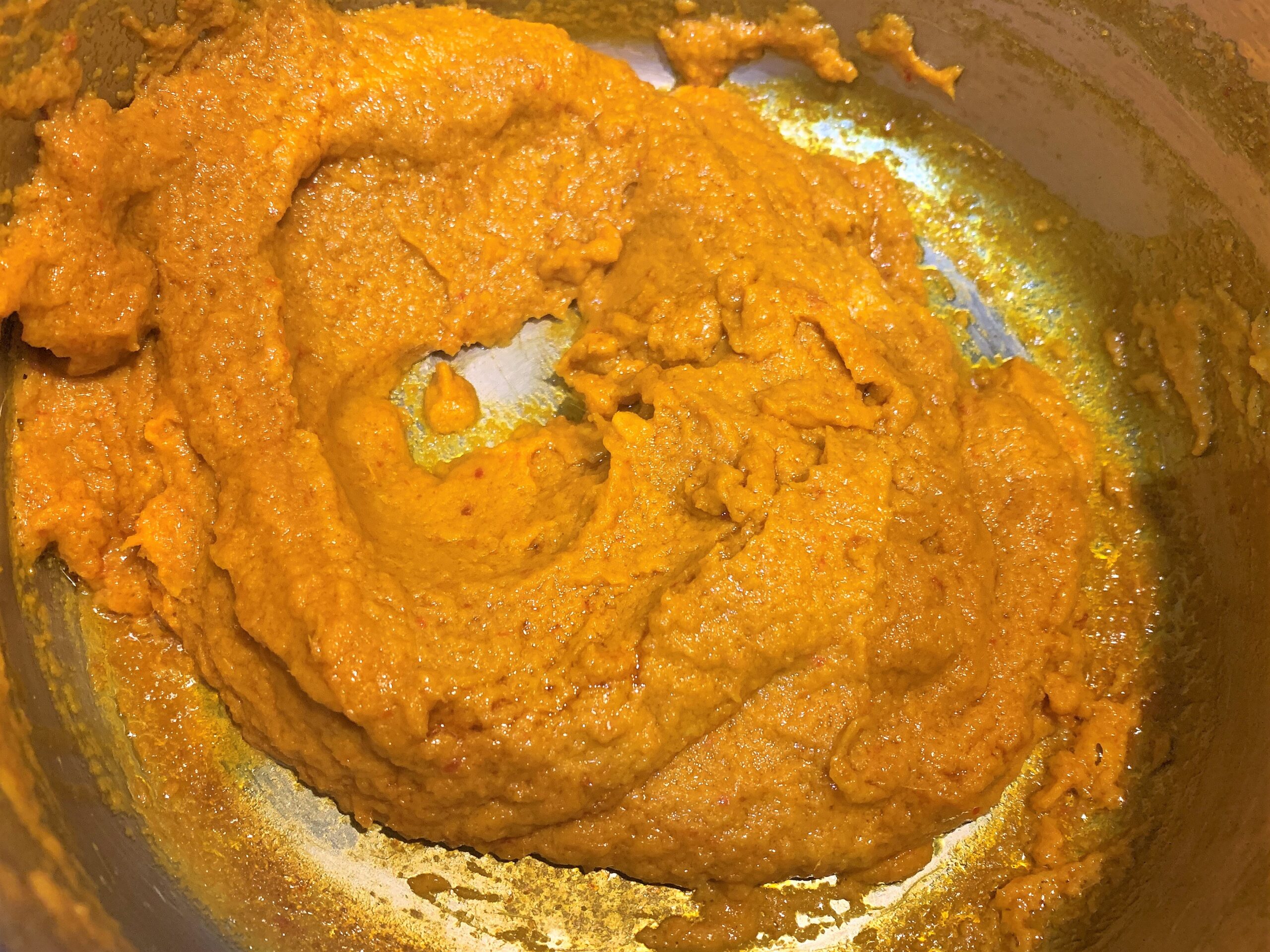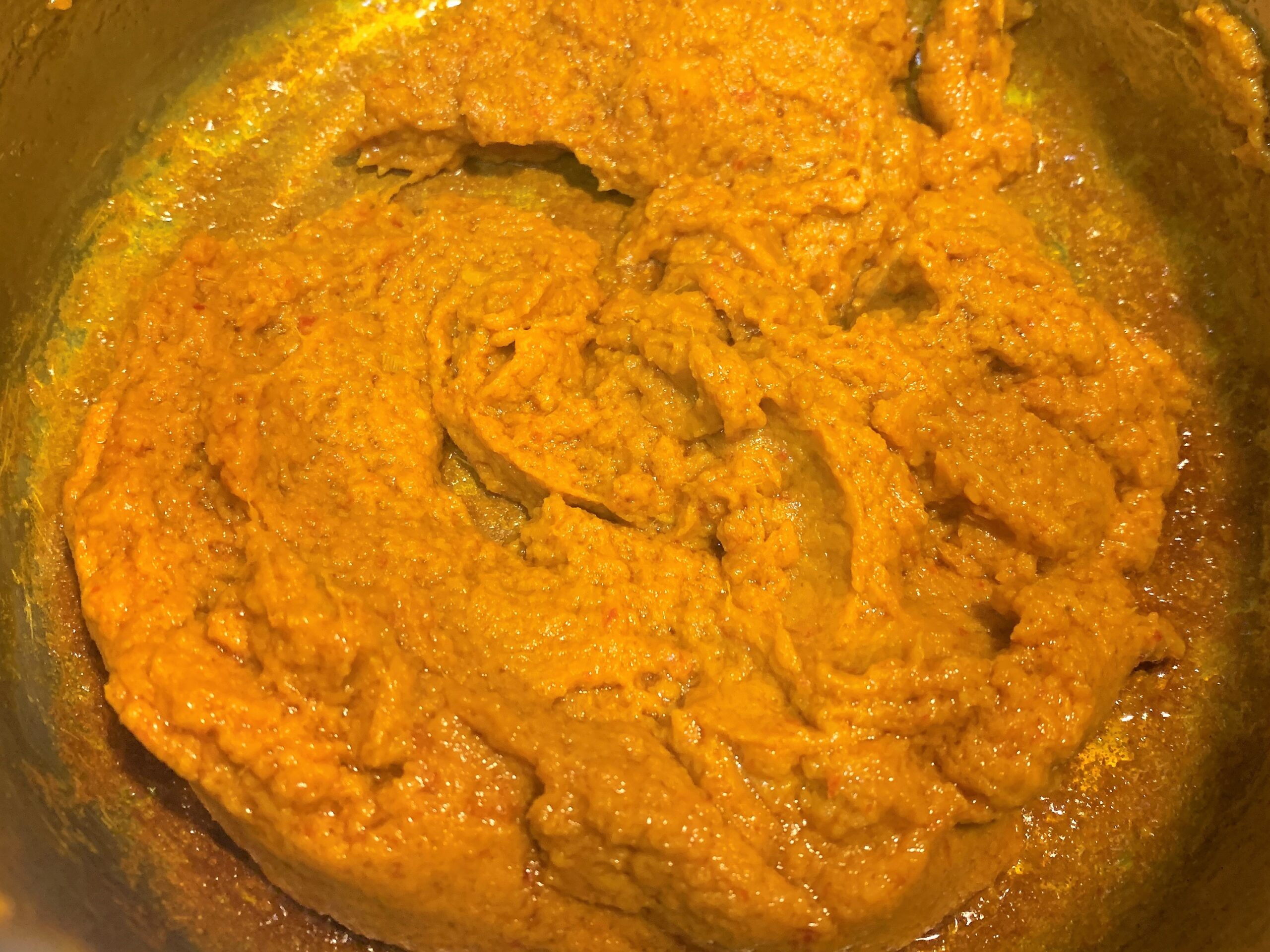 Add the cooking oil to a pan then add the prepared laksa paste and cook on medium to low heat for 5-10 minutes until fragrant. The paste should be golden with a layer of oil separating from the spices.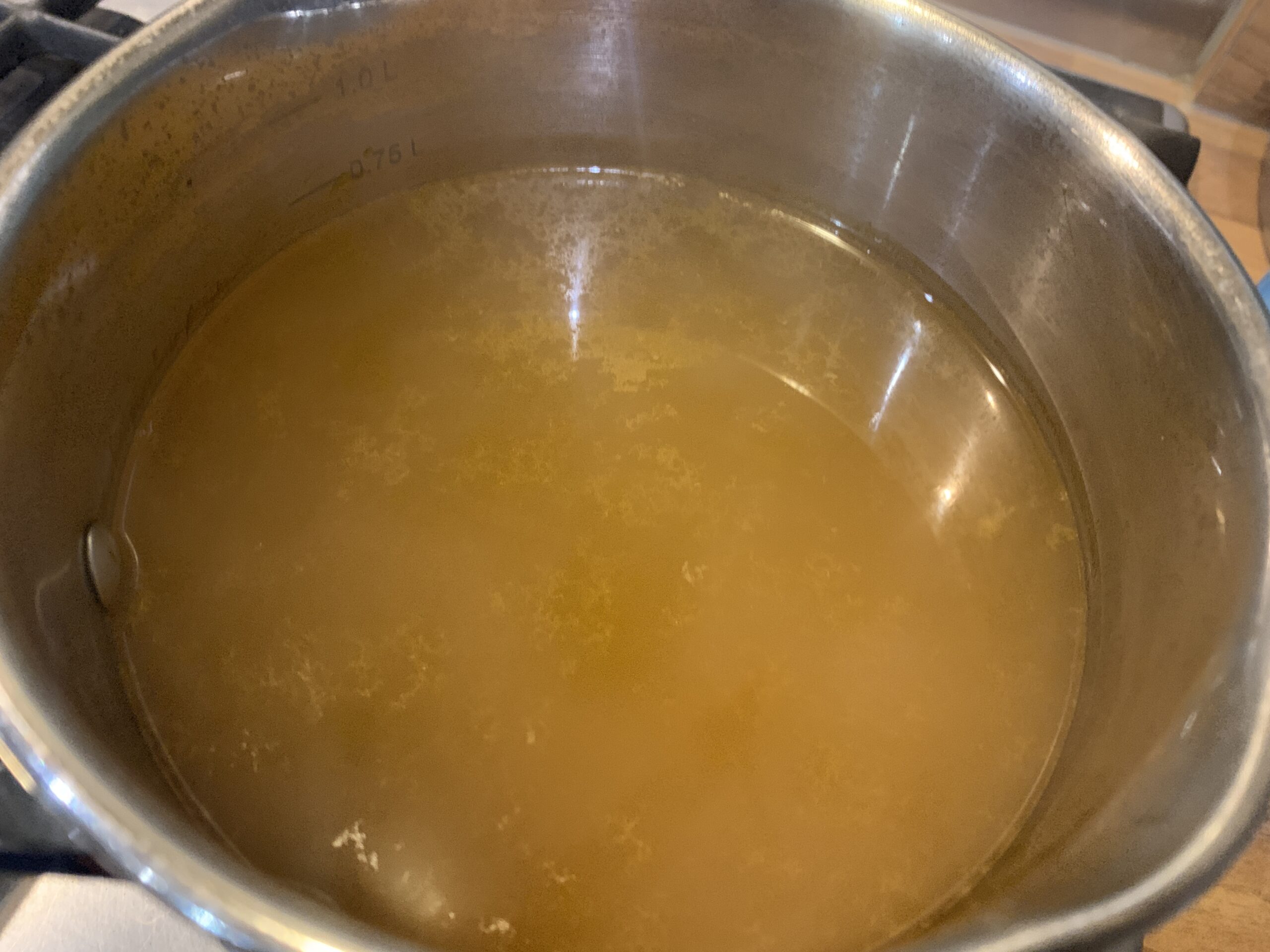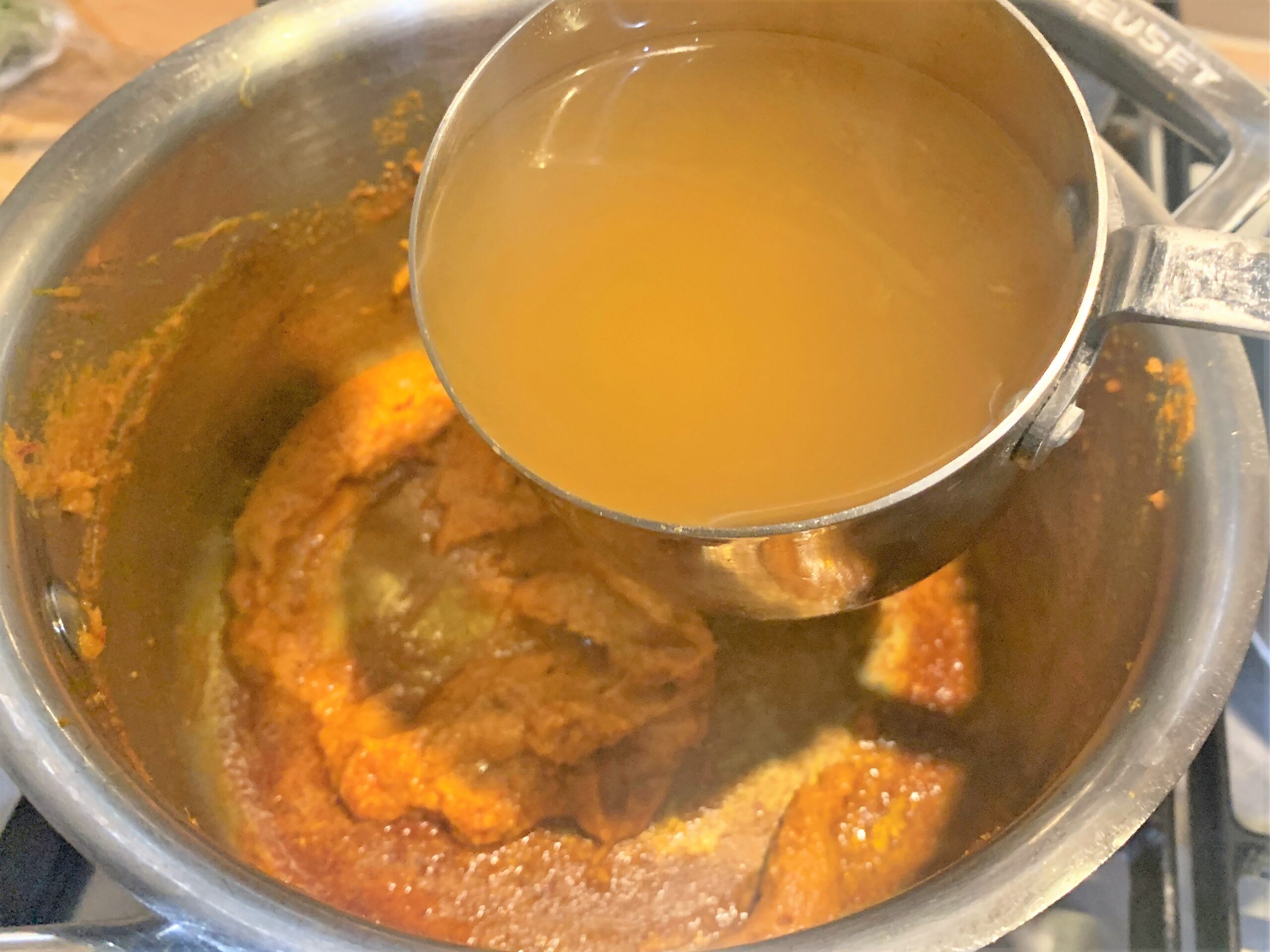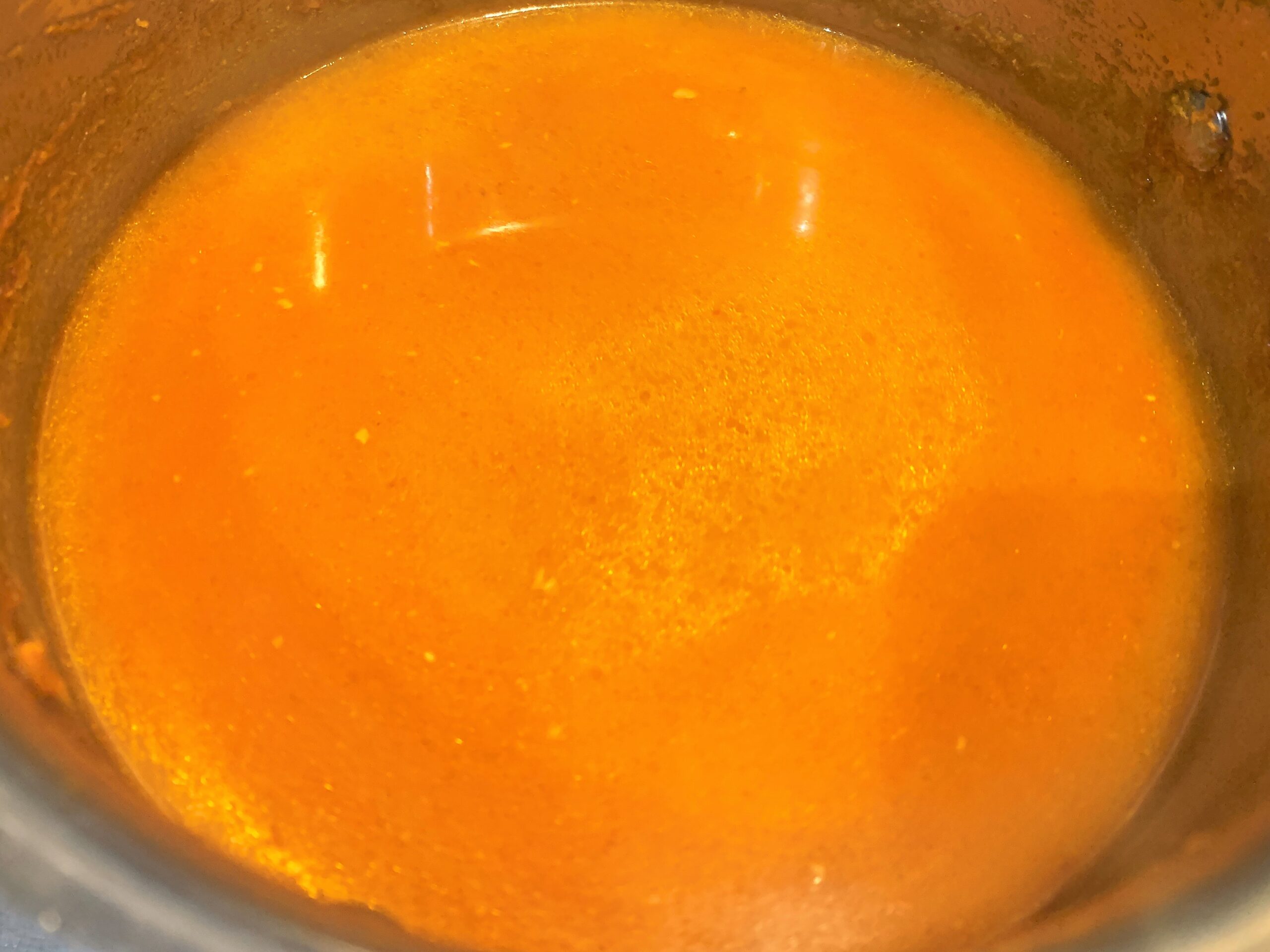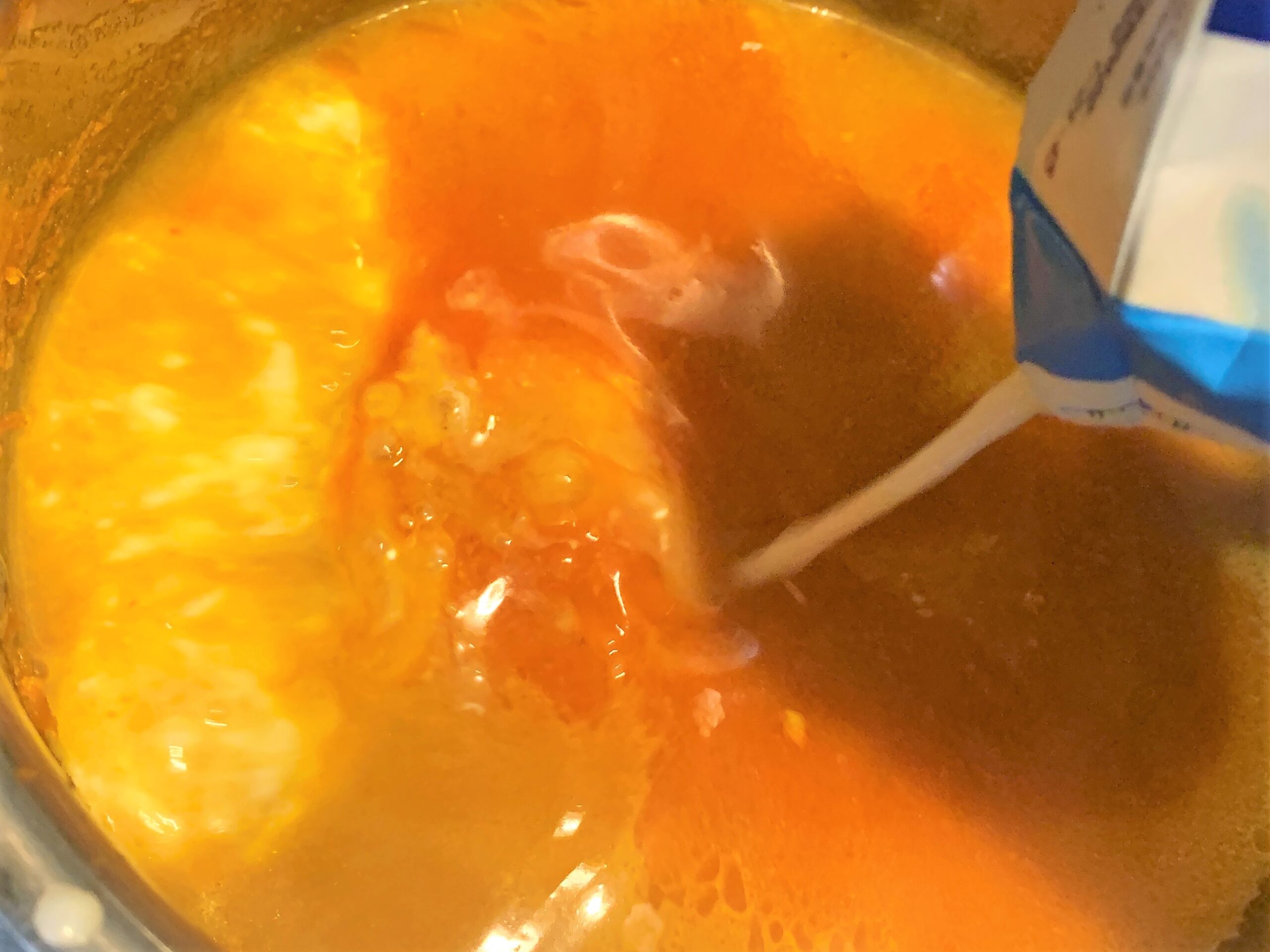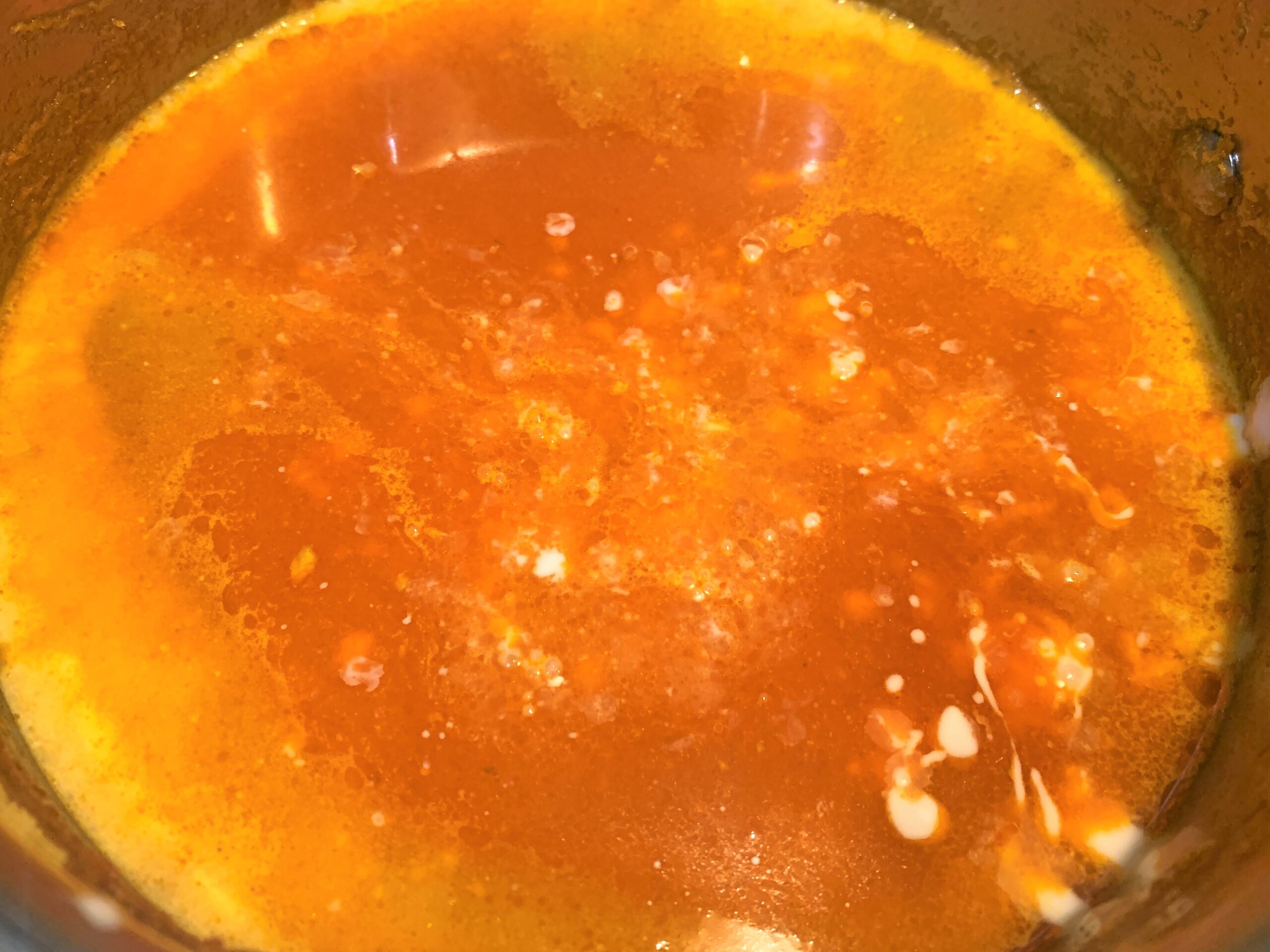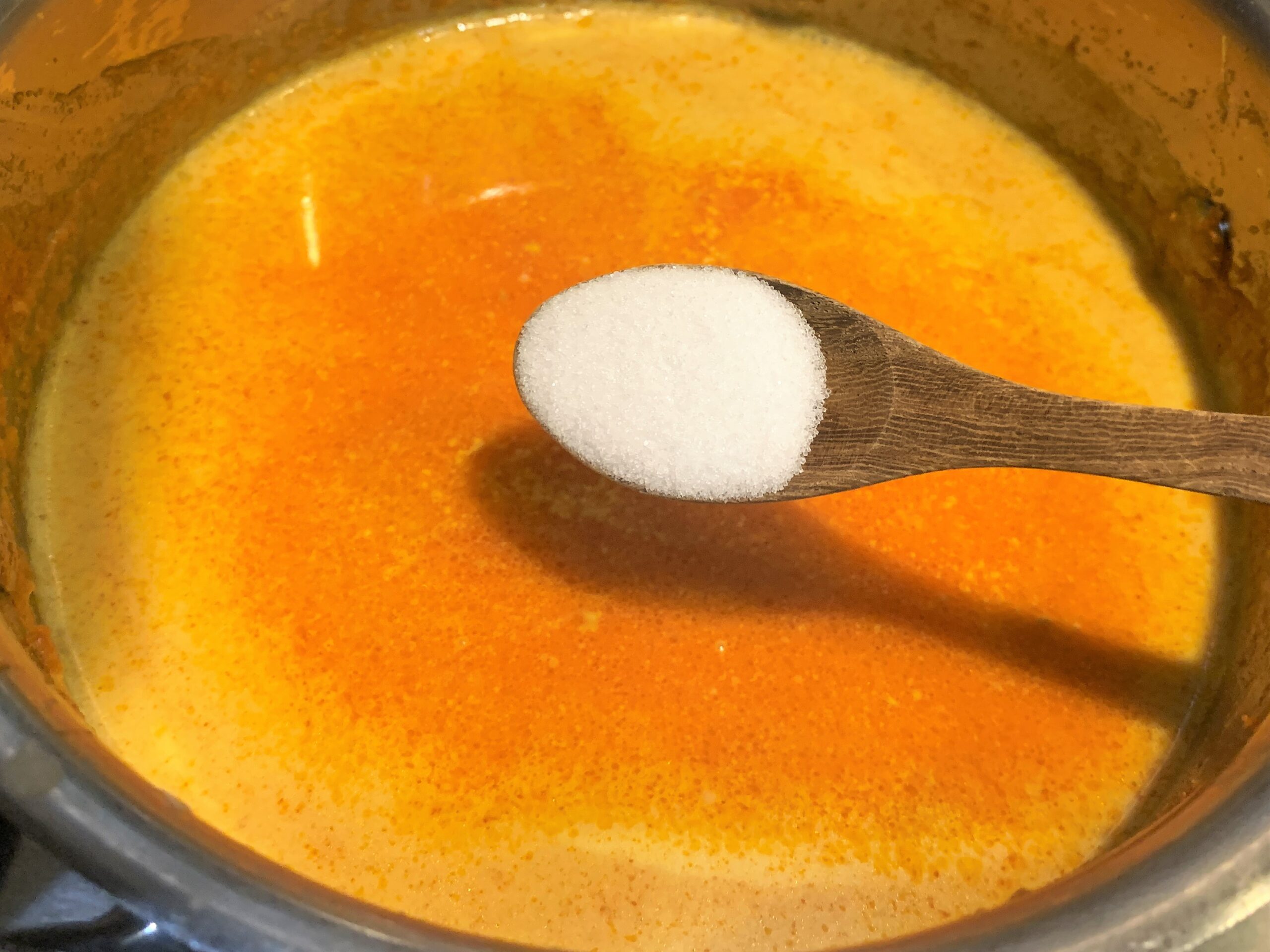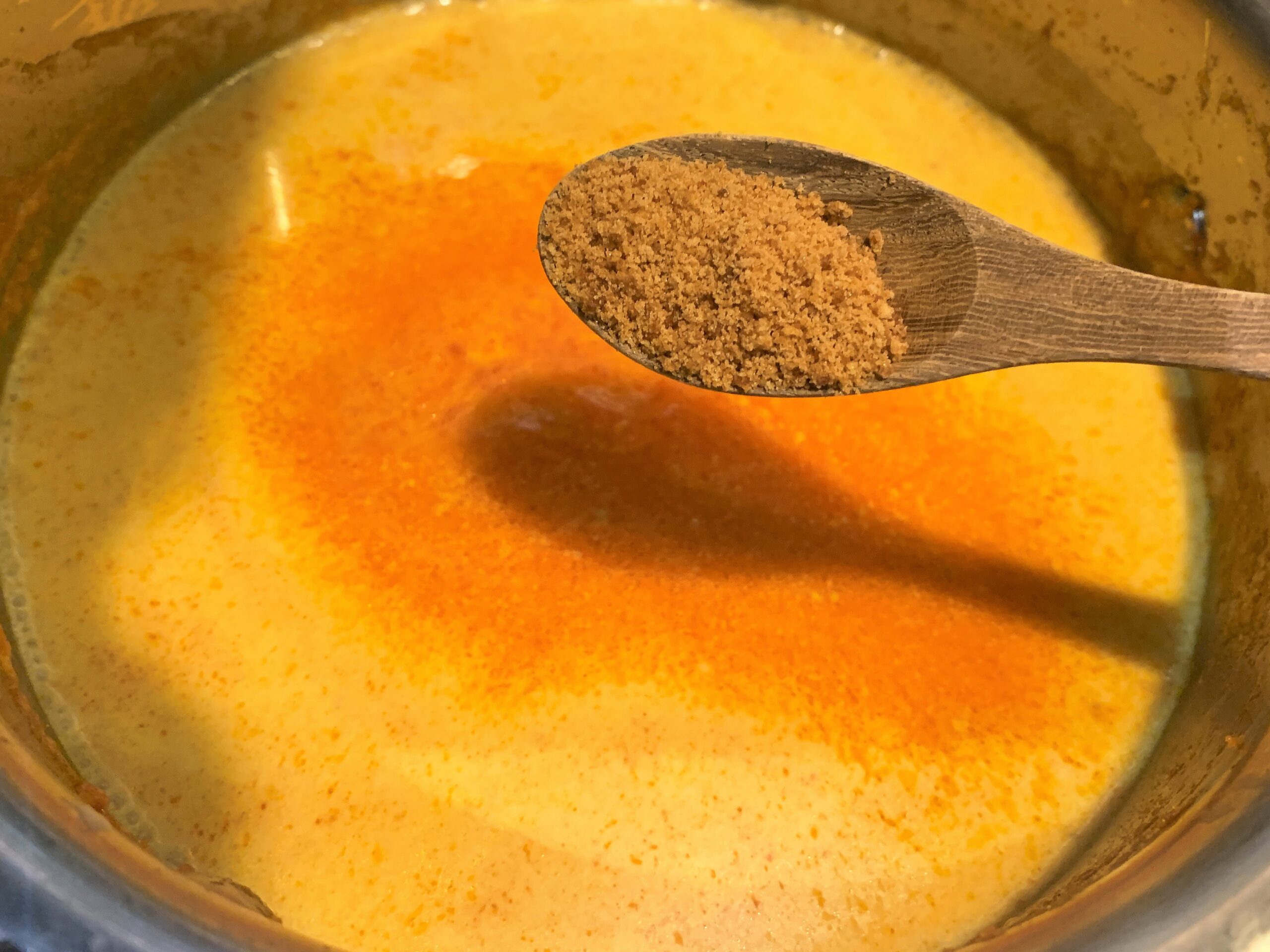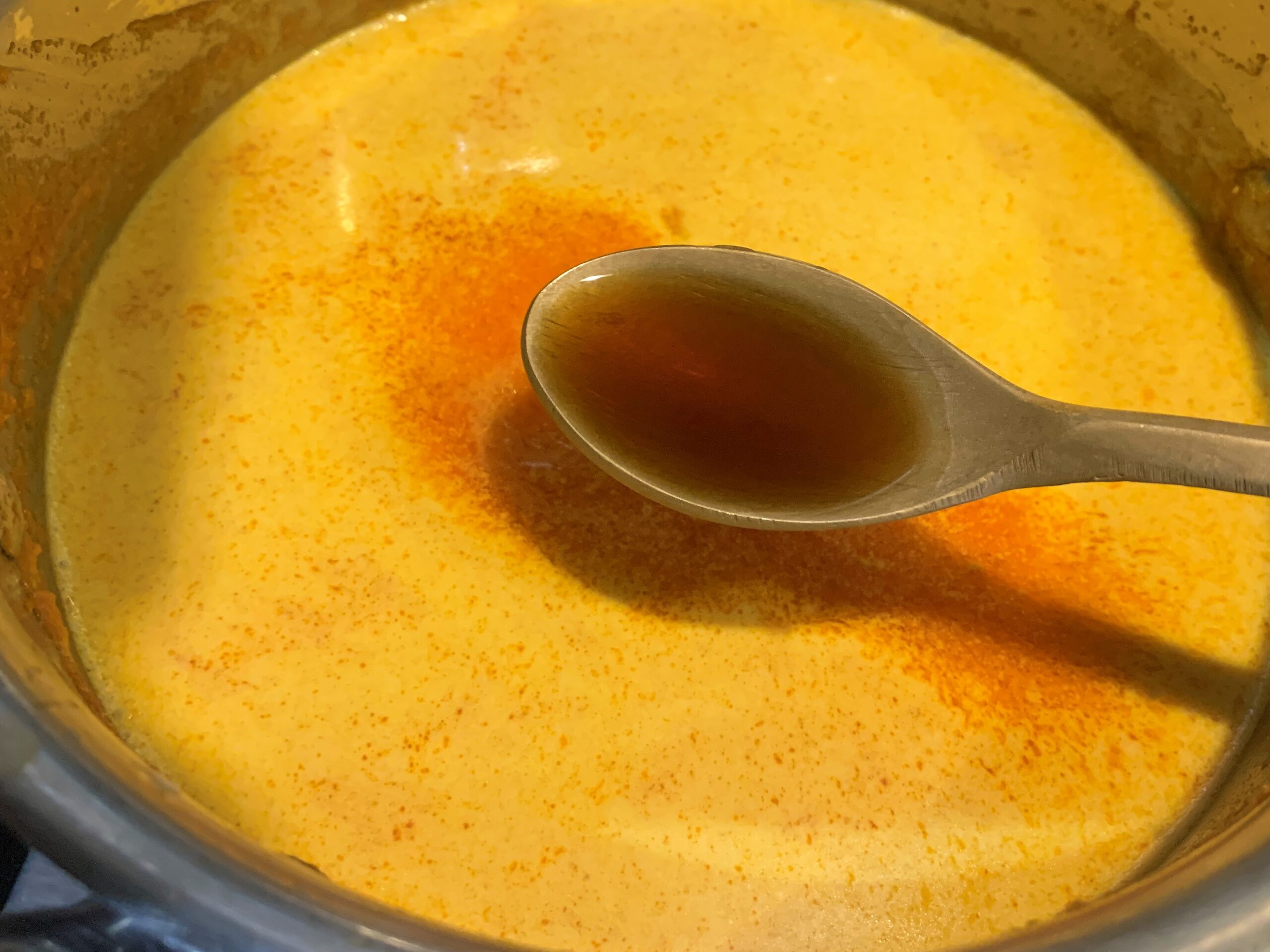 Add the stock and coconut milk and bring it to a simmering boil. Add palm sugar, fish sauce, and salt. Taste and adjust the seasoning. Simmer the broth for 5-10 minutes.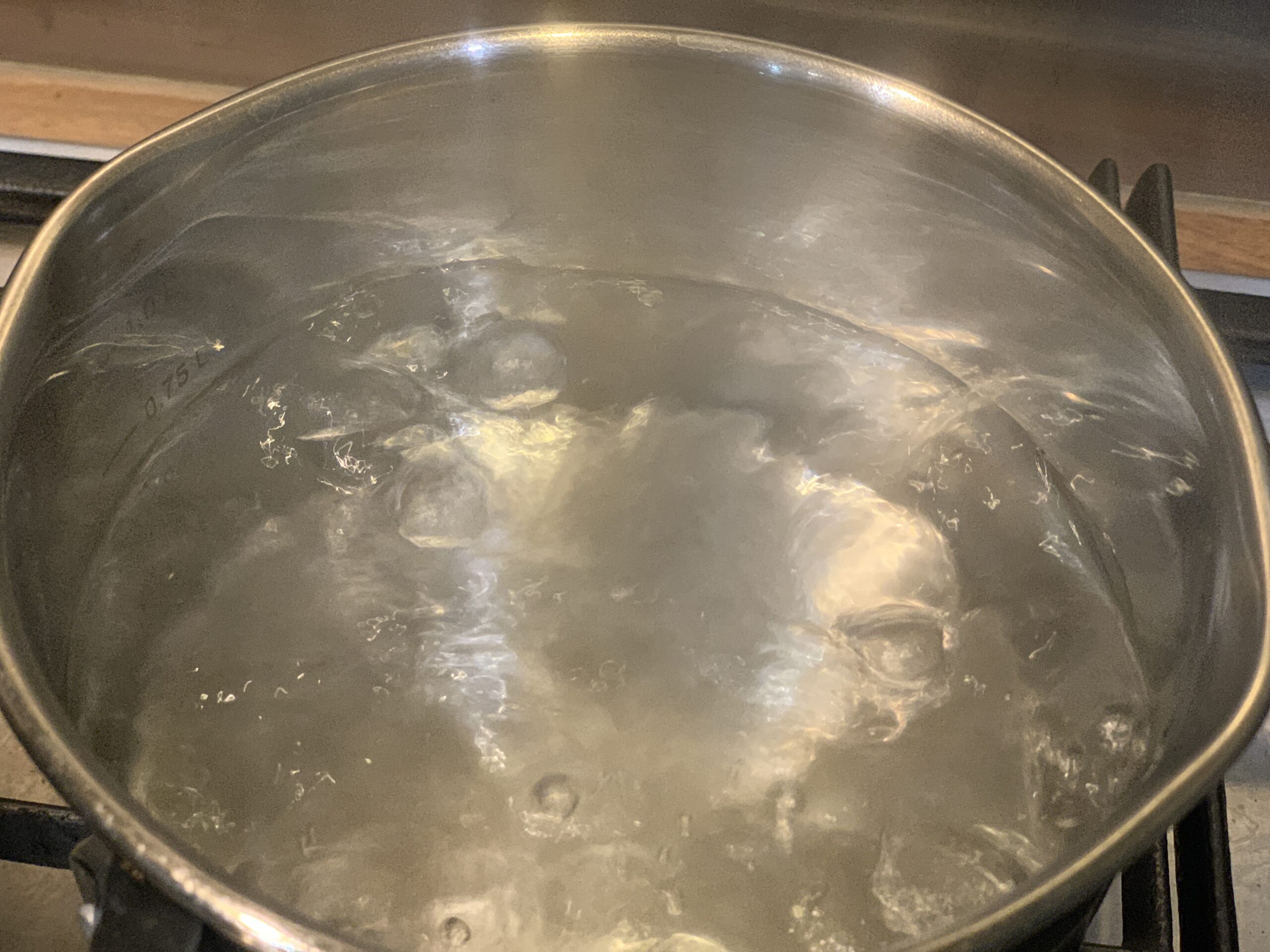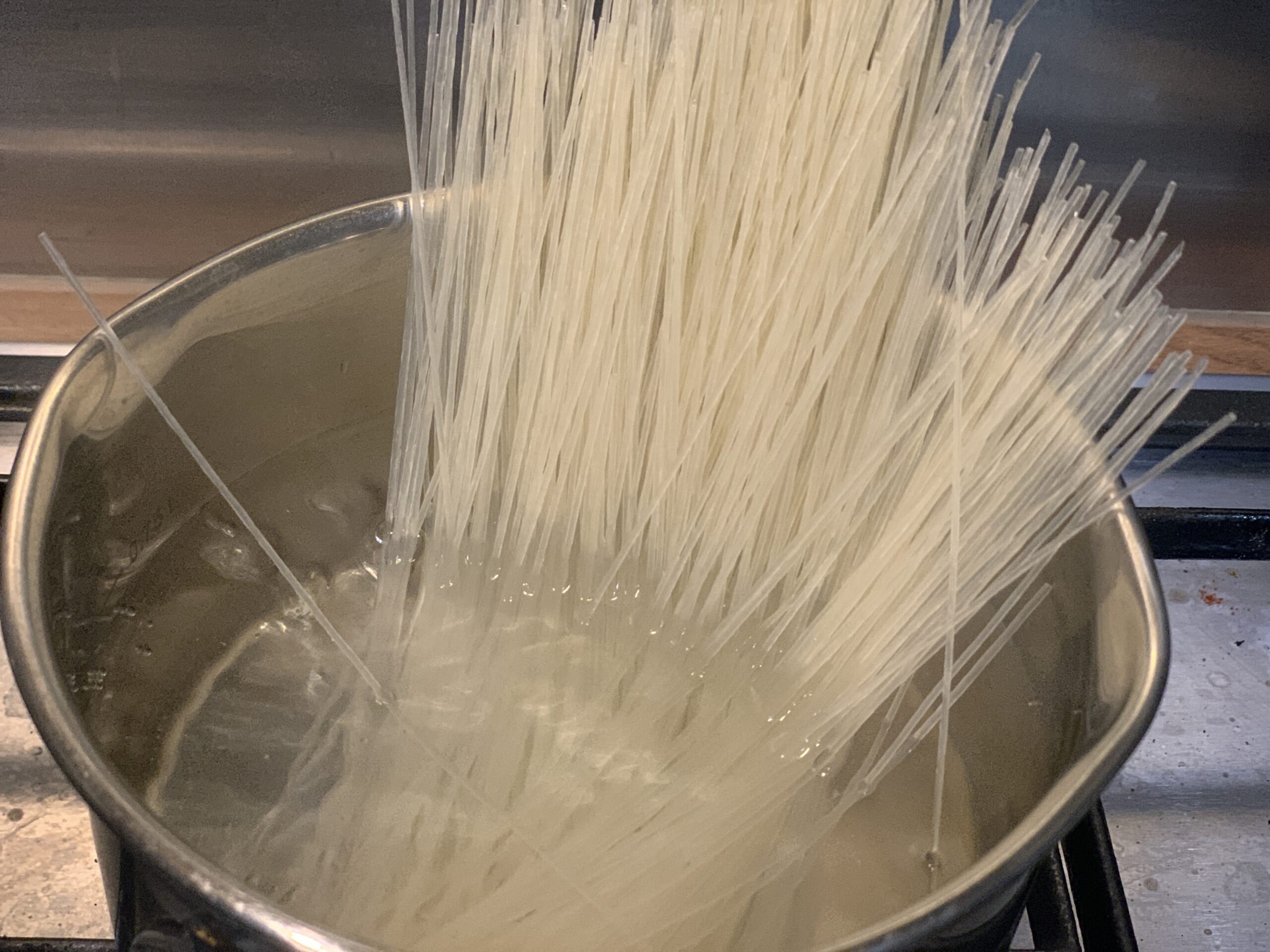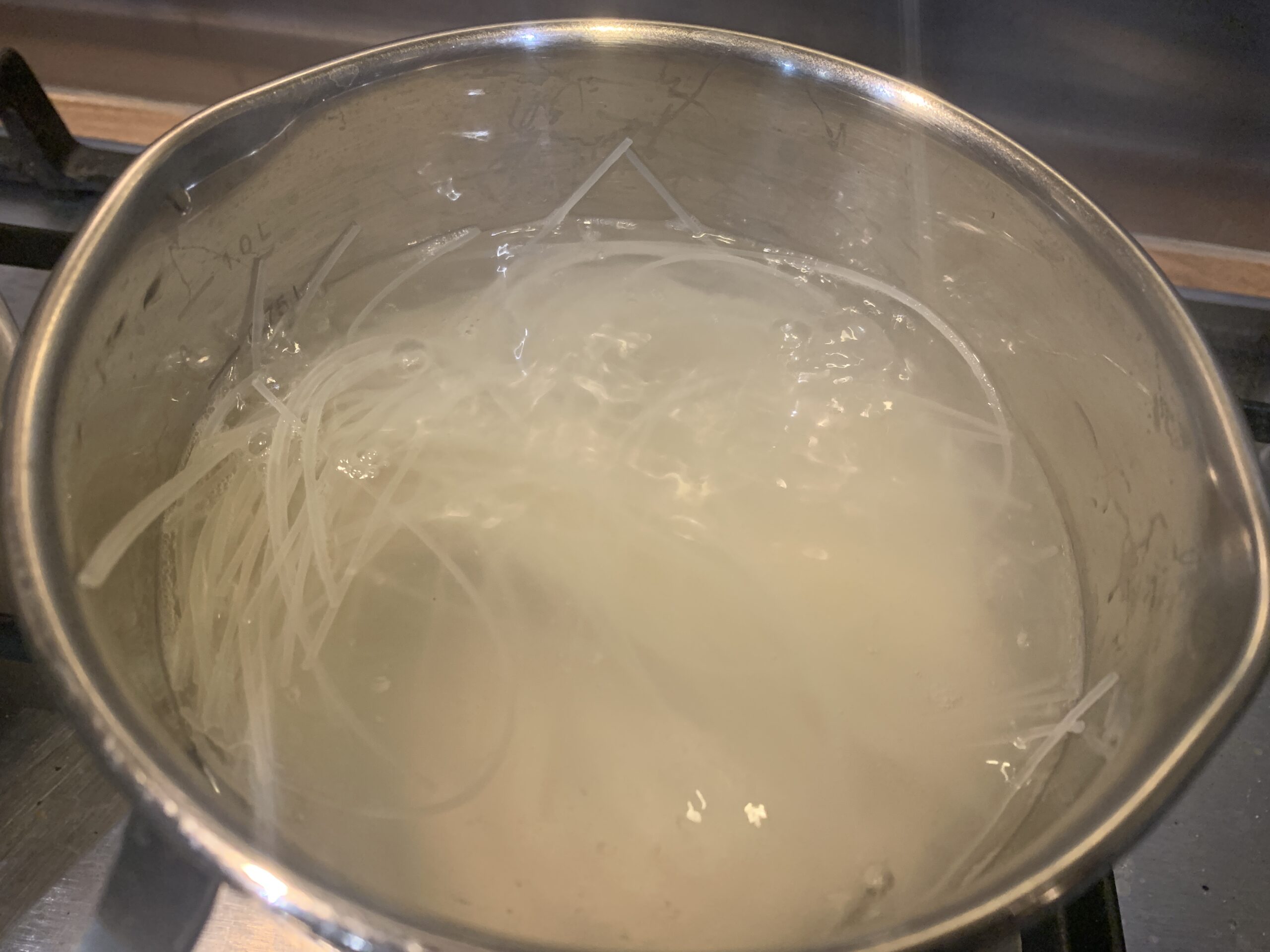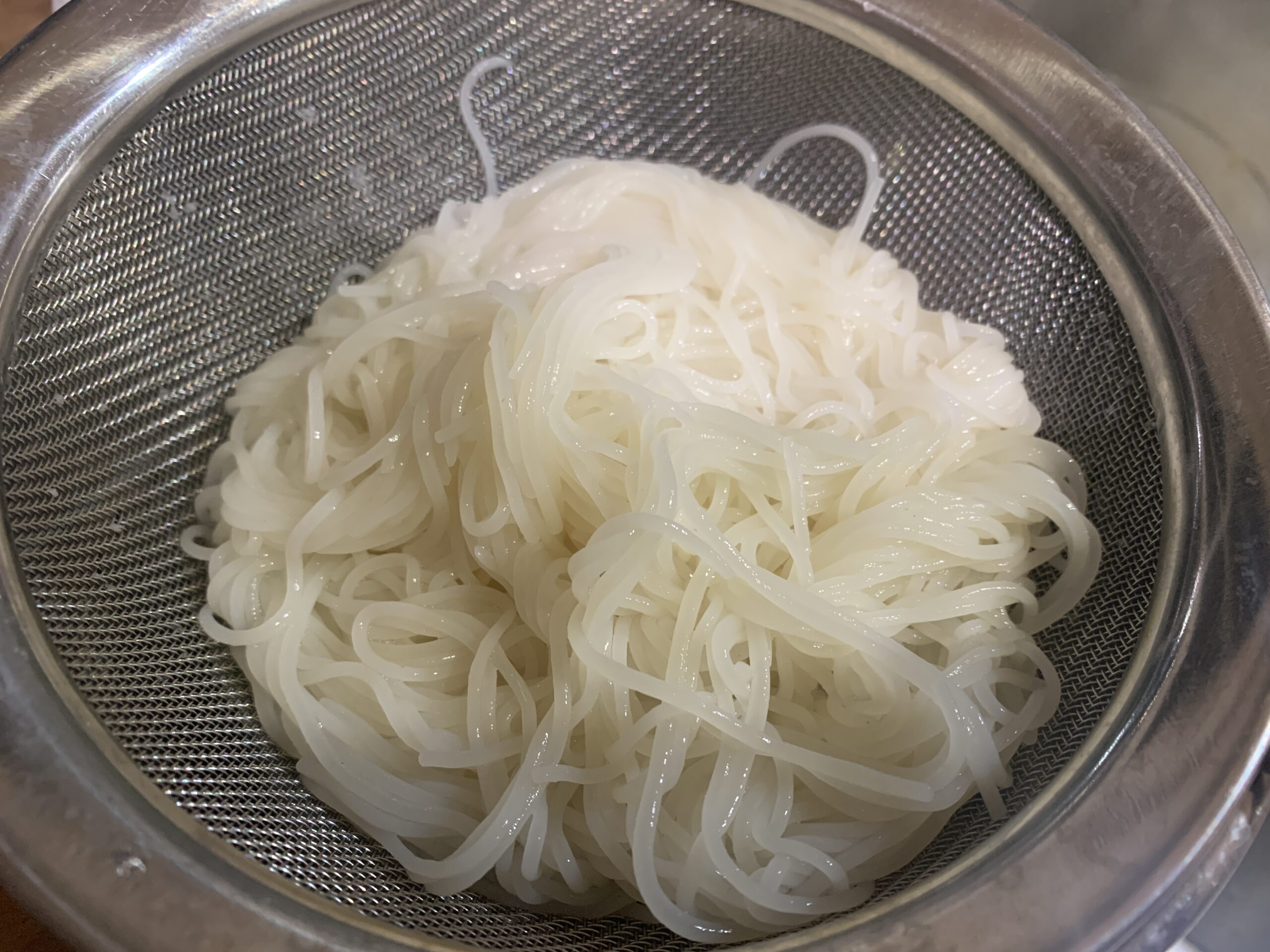 Boil the rice noodles according to the packet instructions. Drain and shake off excess water.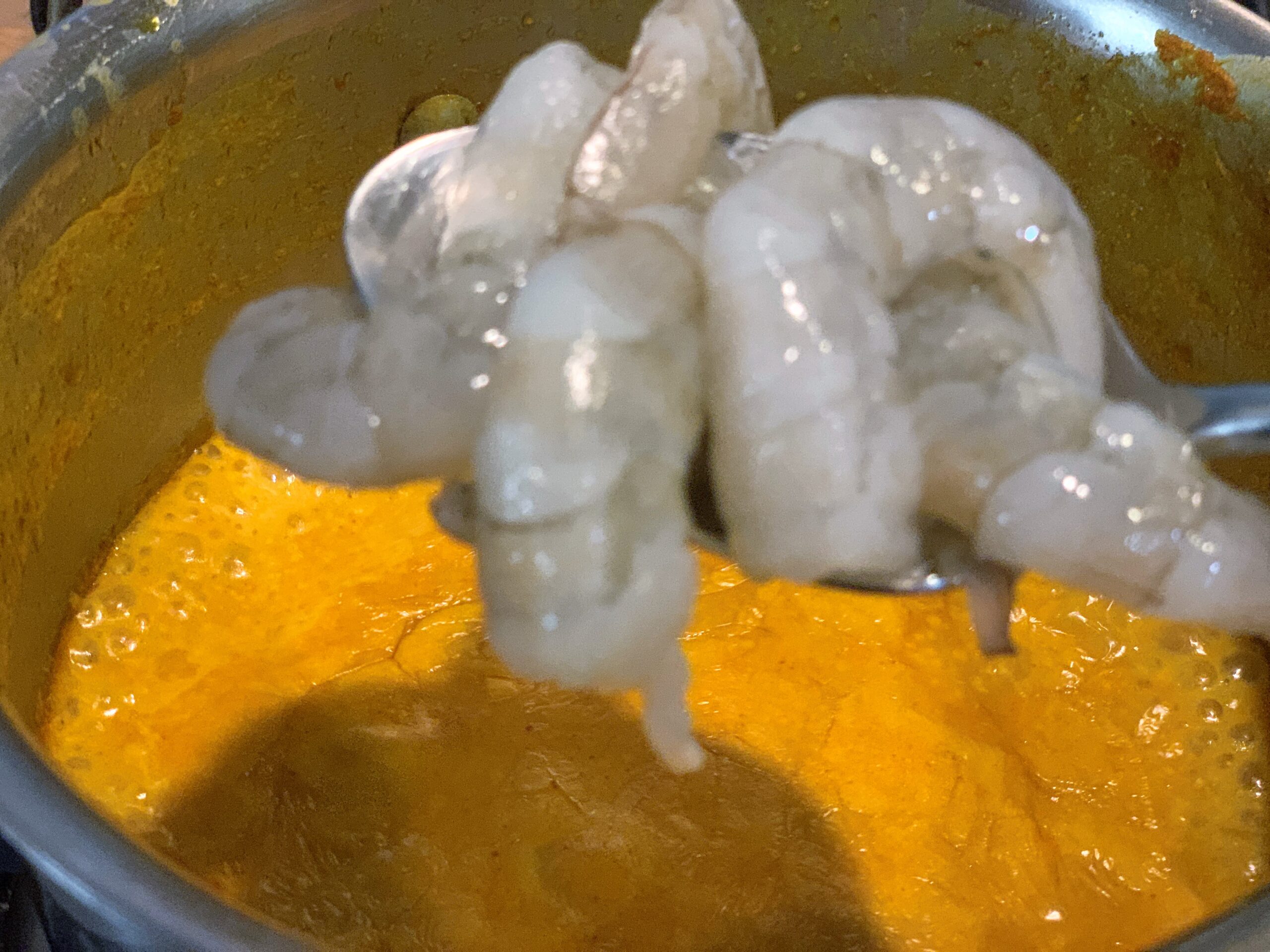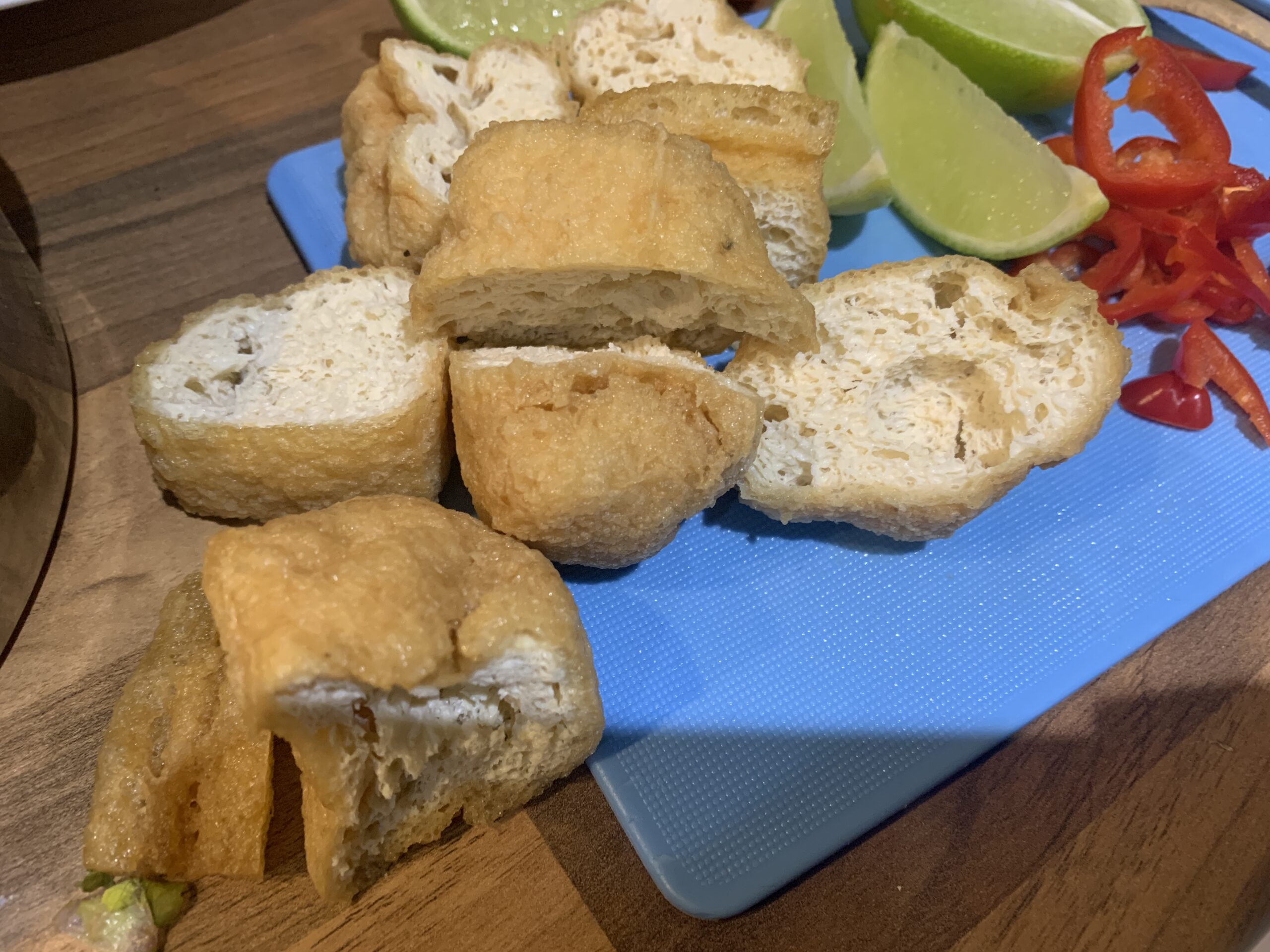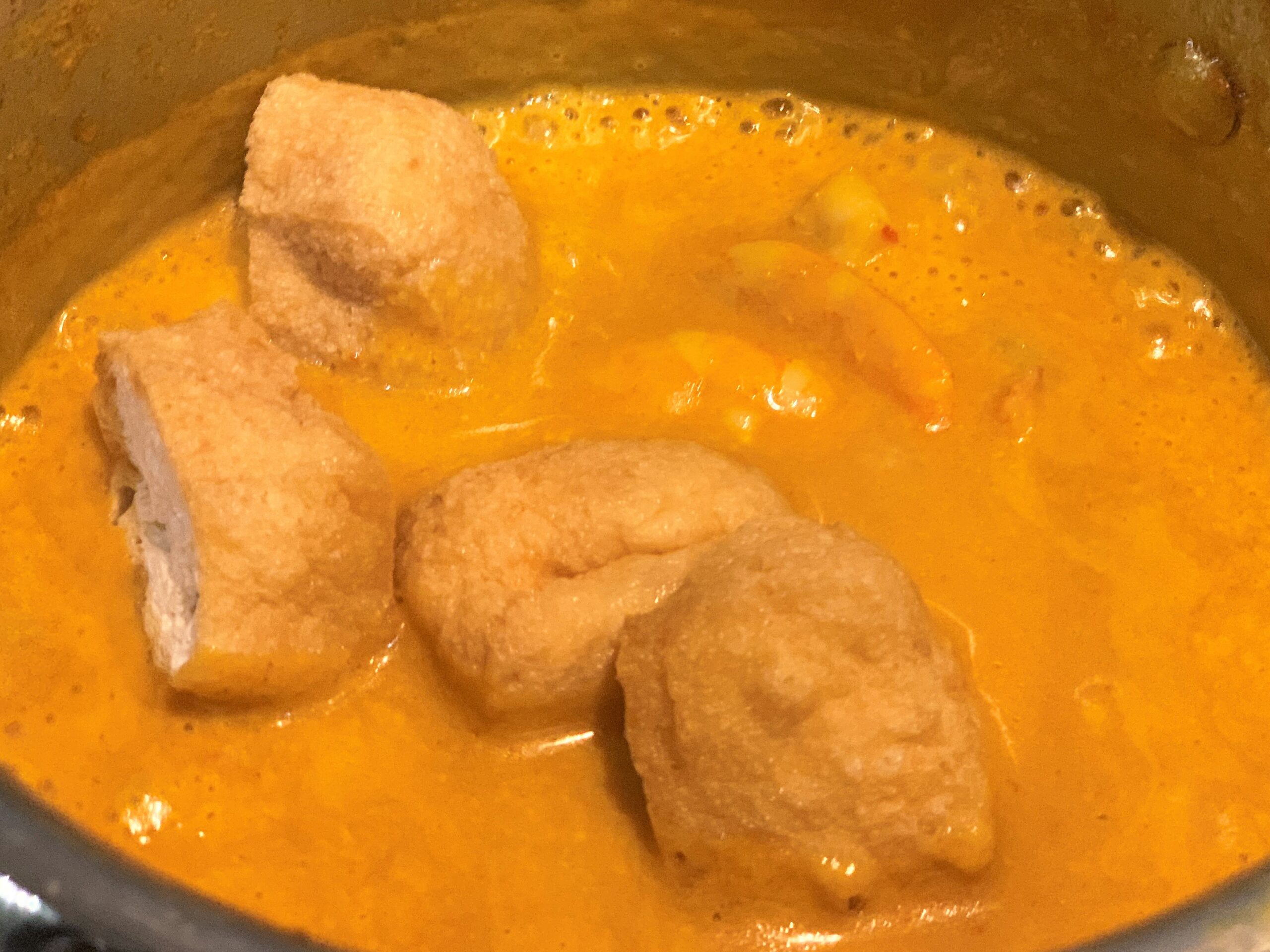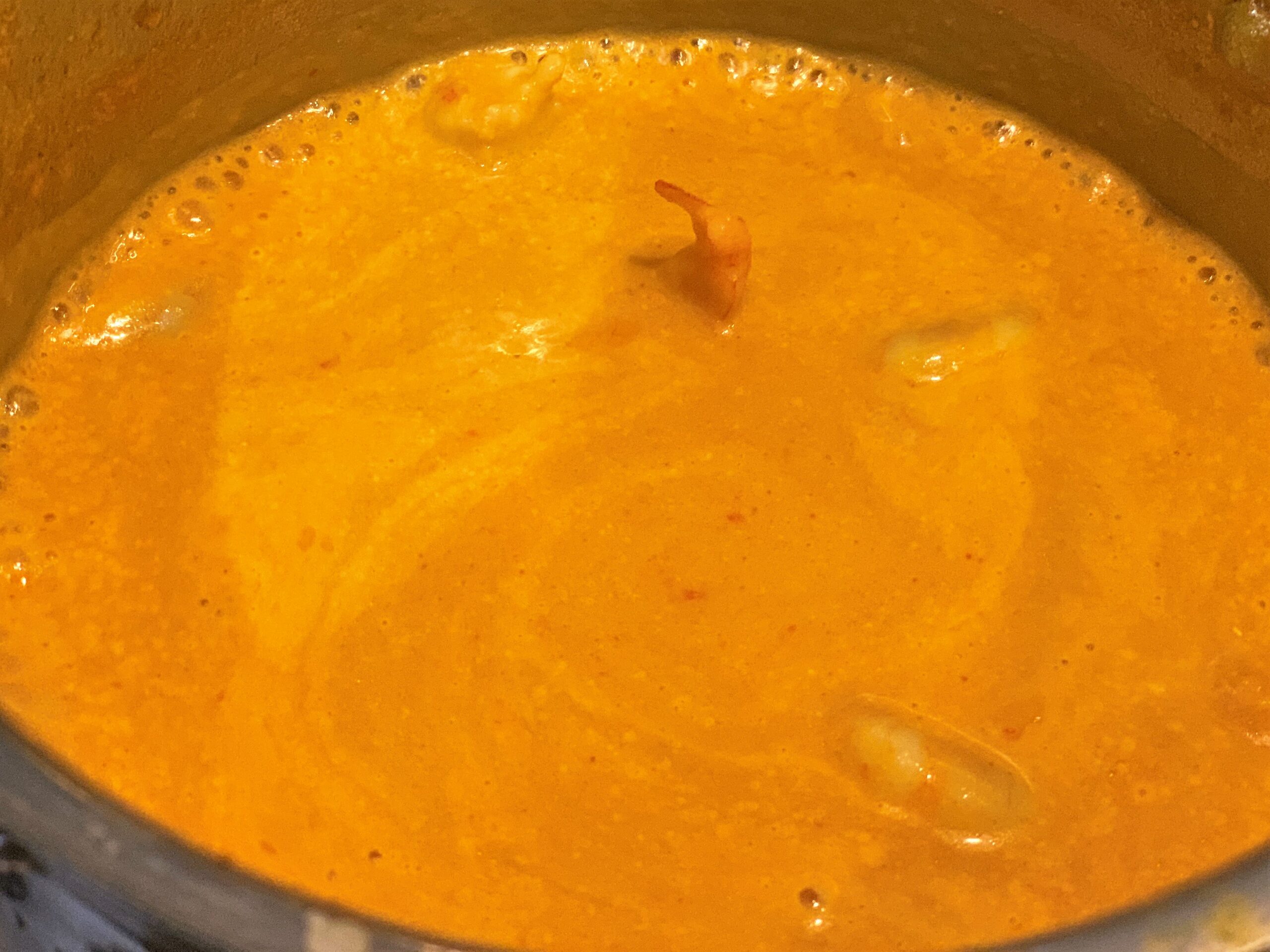 Add the prawns and tofu puffs and cook for 3 minutes to finish.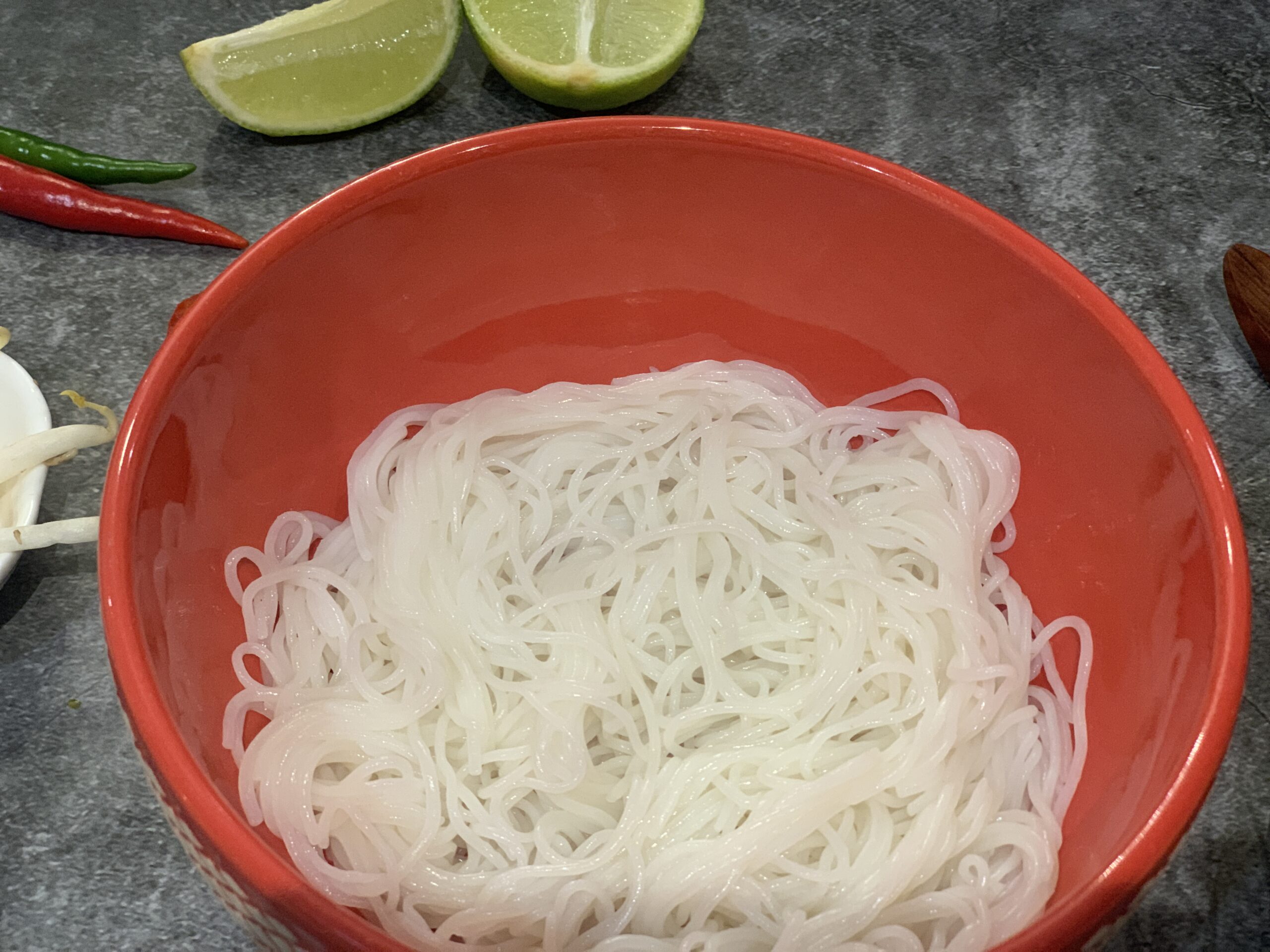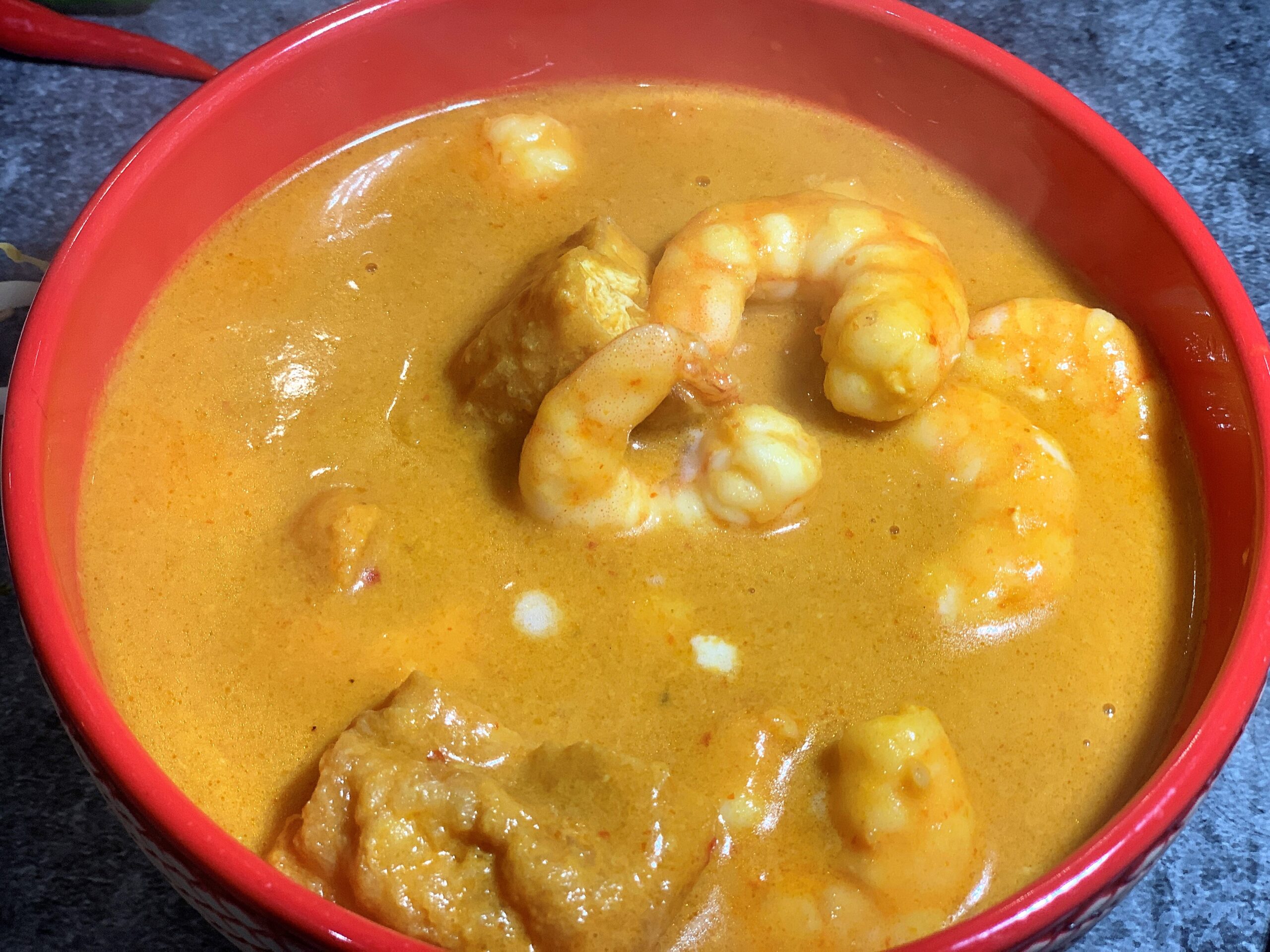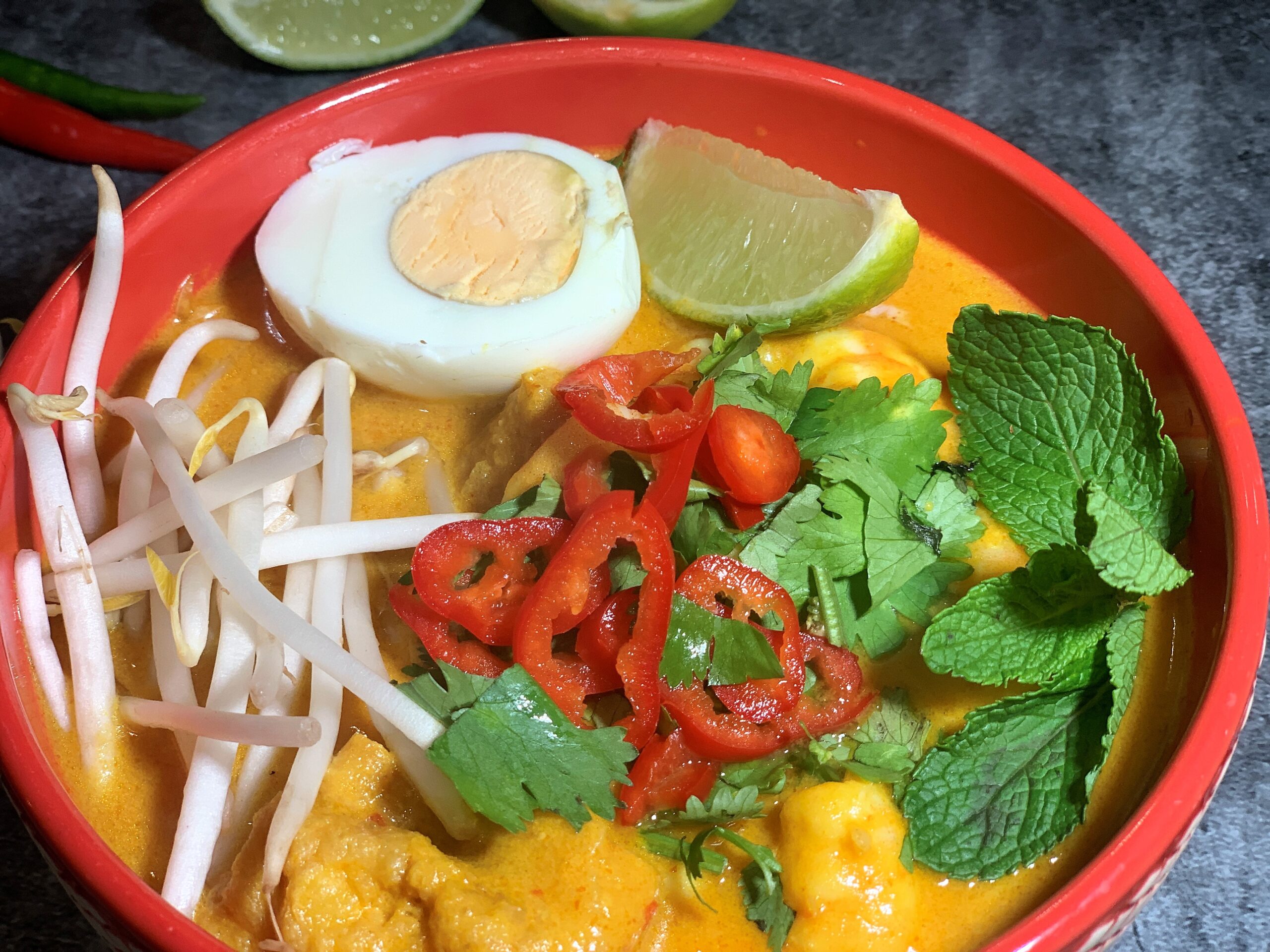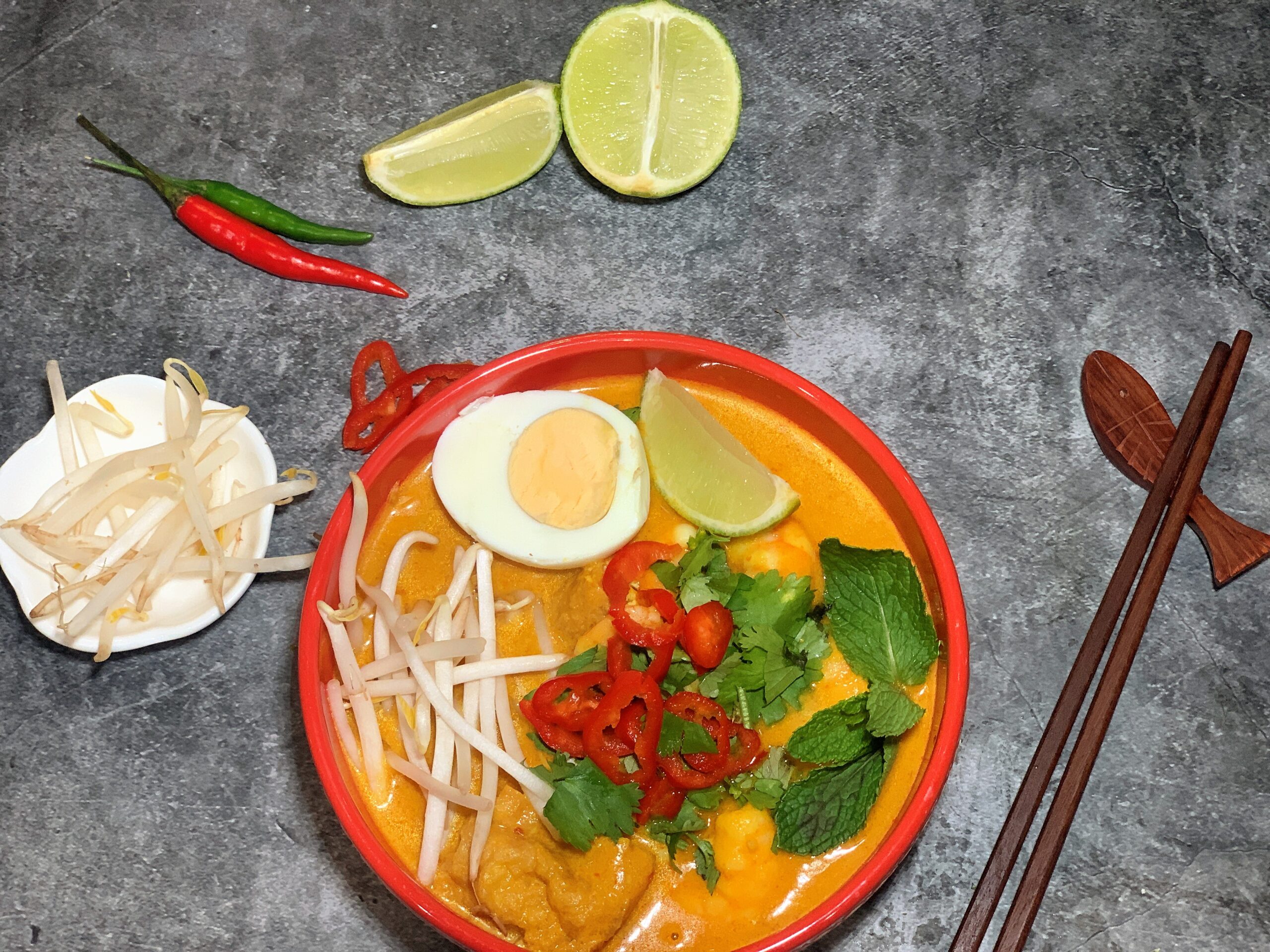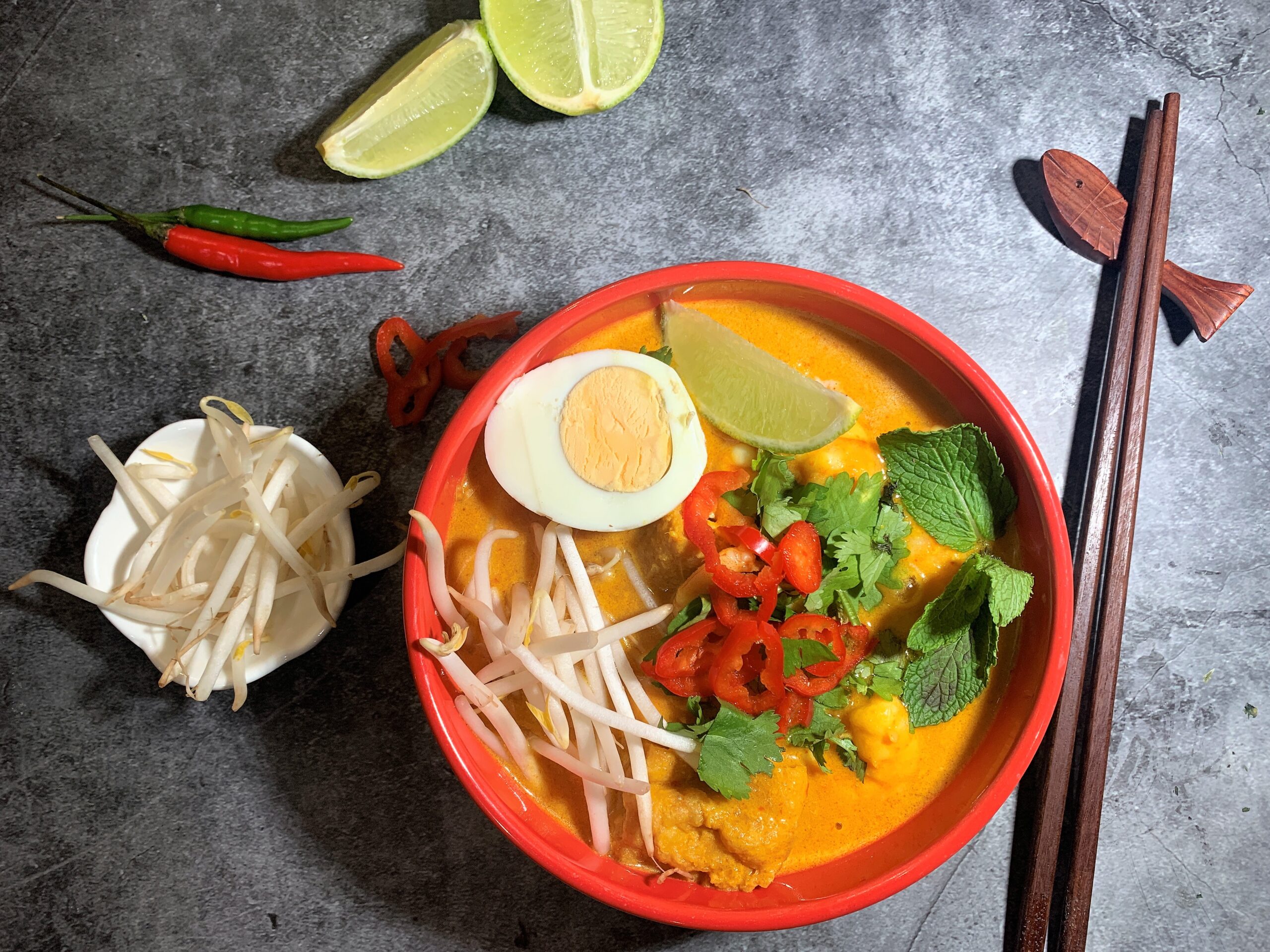 Take a serving of boiled noodles in a serving bowl and then pour the hot laksa broth. Top with bean sprouts, boiled egg, lime wedge, mint leaves, coriander and sliced chilli.
Serve hot!