Vegetable Pulao
This is one of my favourite 'one pot comfort food'! This dish is for those evenings when I feel like pampering myself with some yummy nutritious food which requires minimum effort. The incredible thing about this pulao is that you can add any vegetables that you like, and it will turn out delicious.
This is an amazingly simple recipe made with basmati rice and lots of vegetables. People often wonder what 'pulao' means. It is basically cooking rice using the absorption method. While preparing pulao, the amount of water is completely absorbed by the rice and vegetables and this makes the rice even more flavour some.
Another thing I really like about this pulao recipe is that you do not need lots of ingredients. I do not like to over complicate my food by adding lots and lots of ingredients. Too many spices and ingredients can sometimes over complicate and take away the simplicity of food. In this pulao recipe, you can taste all the vegetables and has an aromatic mild flavour of basmati rice.
Vegetable Pulao can be served with either Vegetable Raita or Aloo Raita or Boondi Raita or Dal Tadka or Dal Makhani or Rajasthani Panchmeli Dal.
Ingredients
1 cup basmati rice (long grain rice)
1½ cups of mixed vegetables (carrots, beans, peas, cauliflower, potato)
1 teaspoon salt (to taste)
½ teaspoon black pepper (kali mirch)
½ teaspoon red chilli powder
1 teaspoon garam masala
2 cups water
1 tablespoon ghee/oil
½ teaspoon cumin seeds (jeera)
2 bay leaf (tej patta)
Directions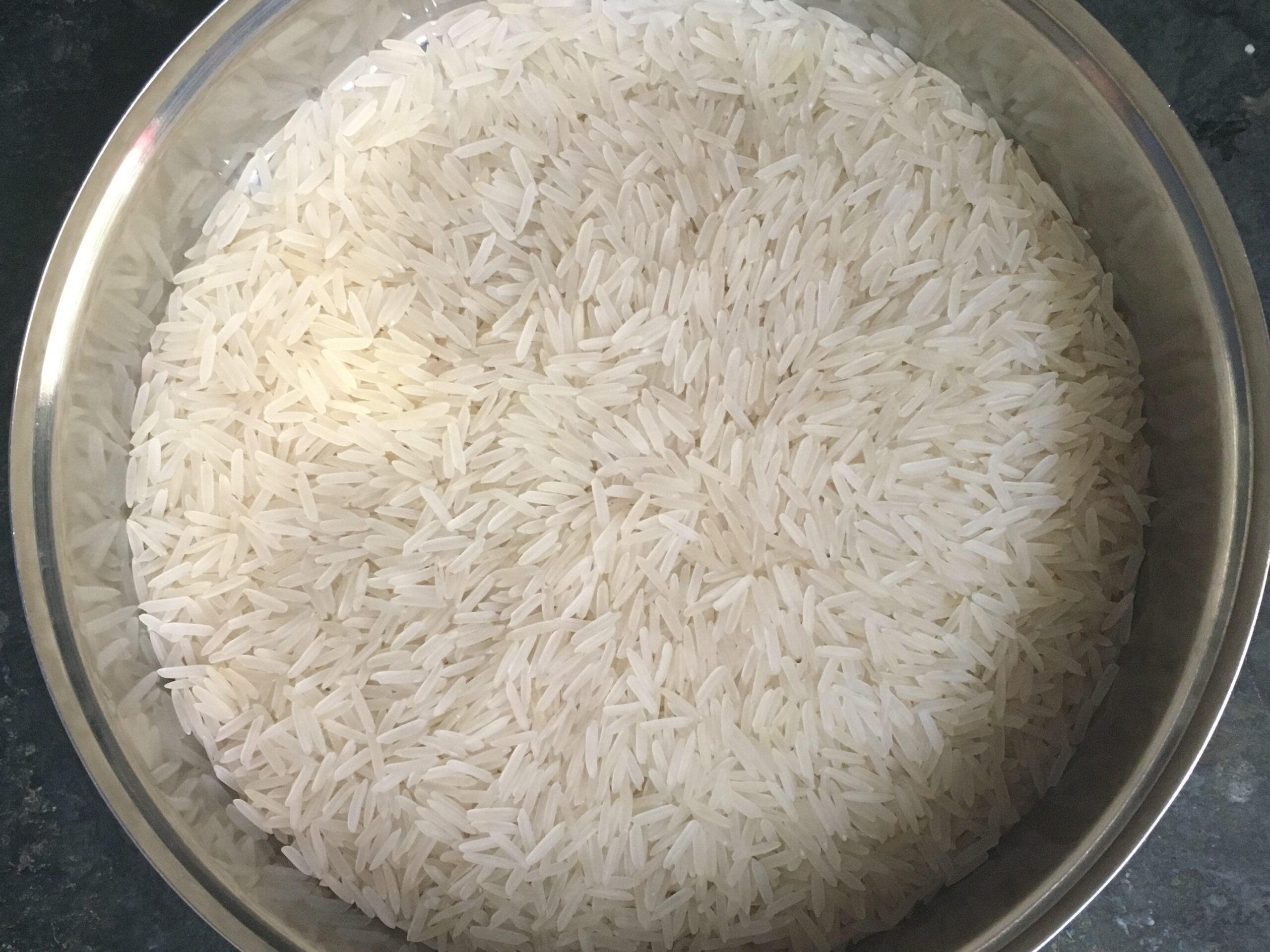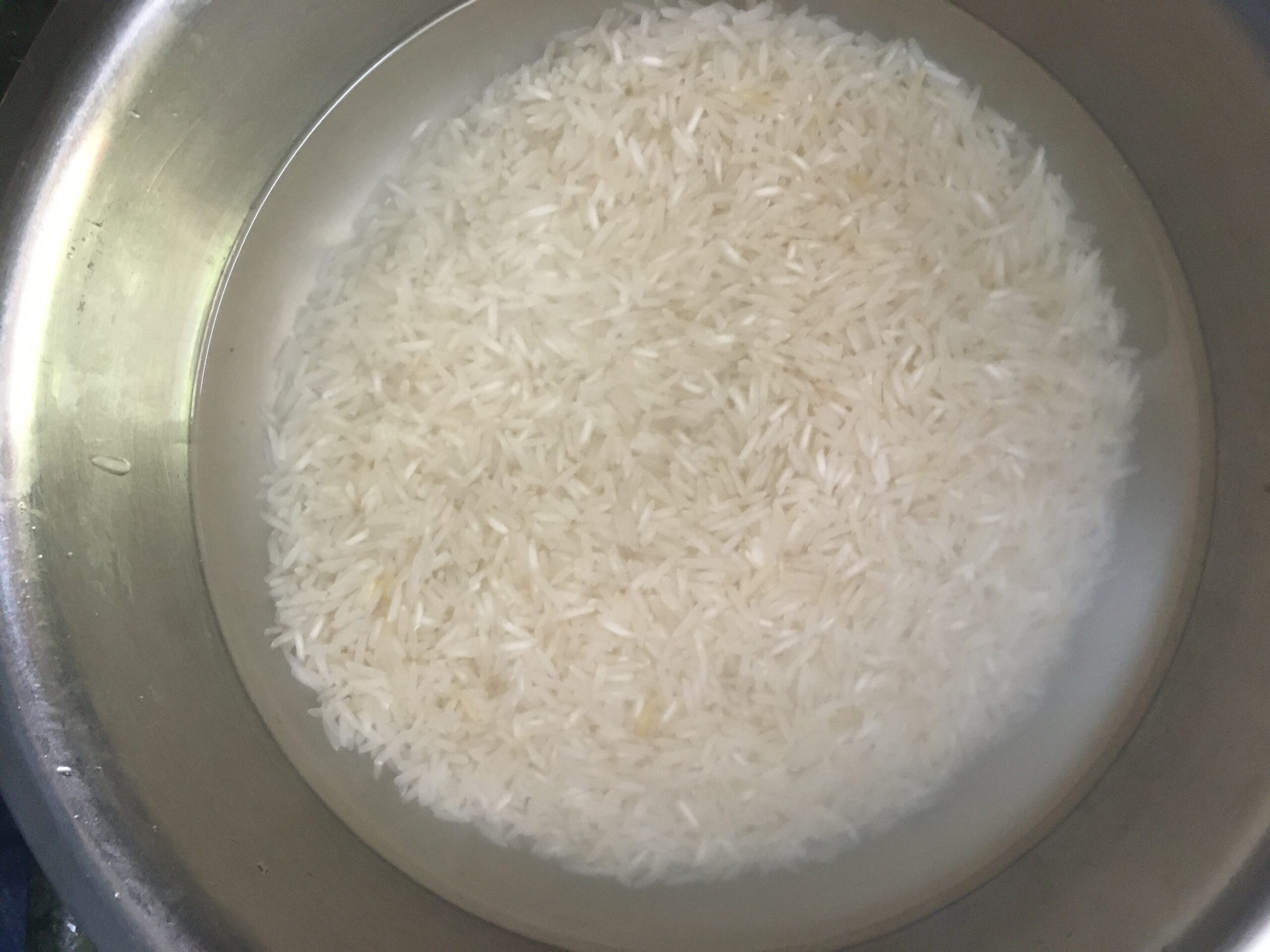 Wash the rice in running water at least 3 times. Soak the rice in double the amount of water for about an hour.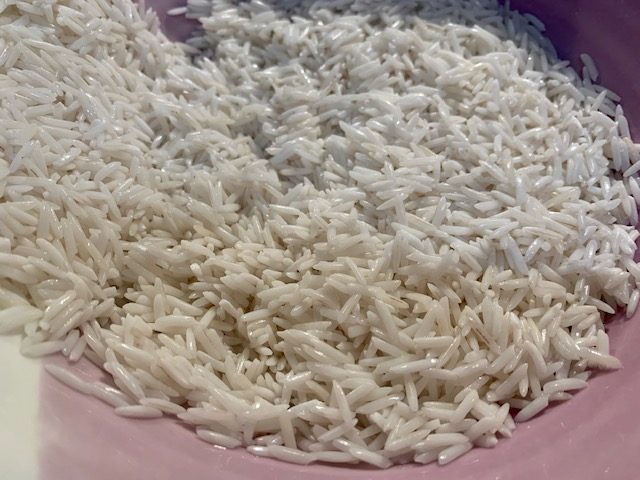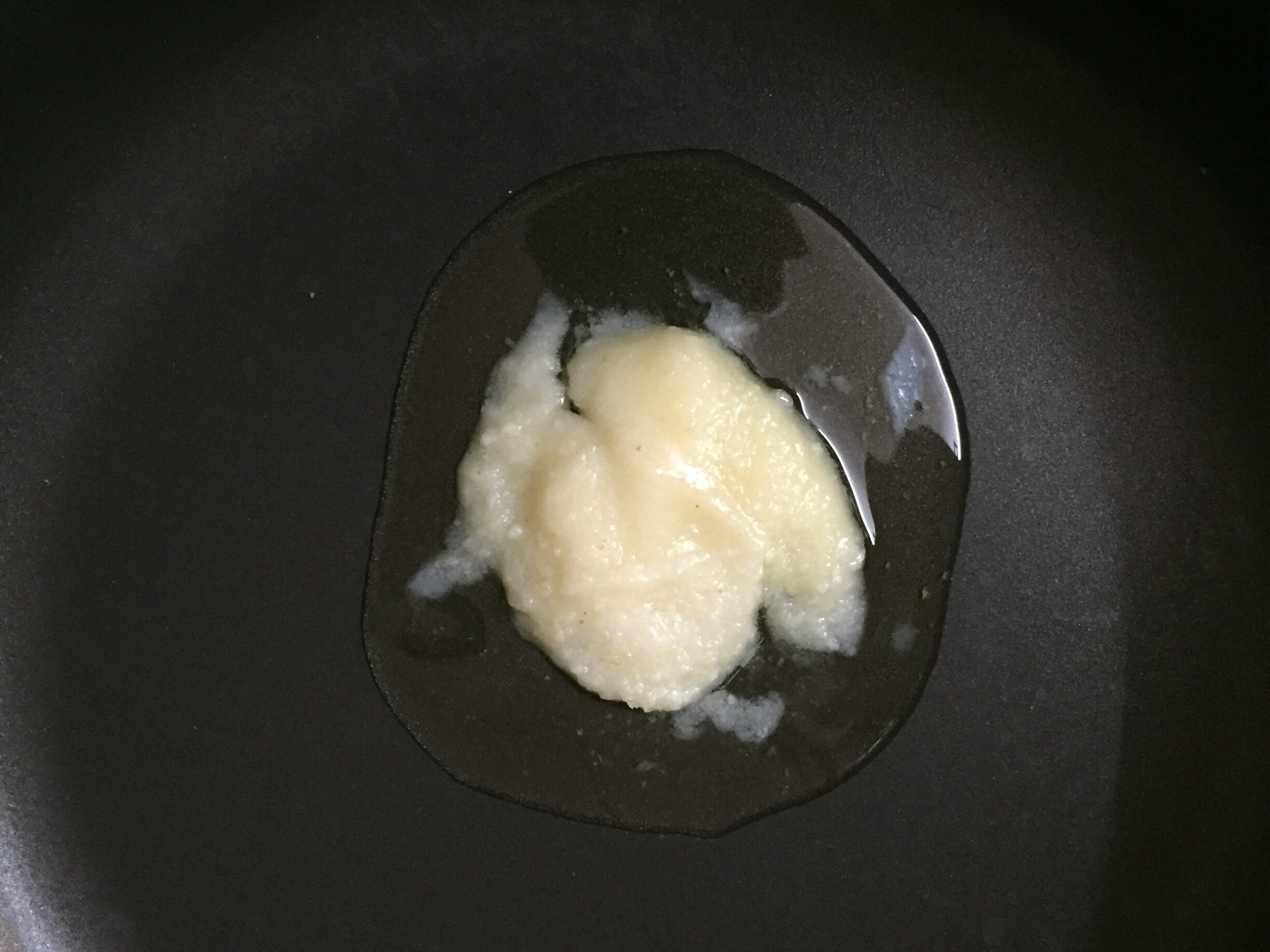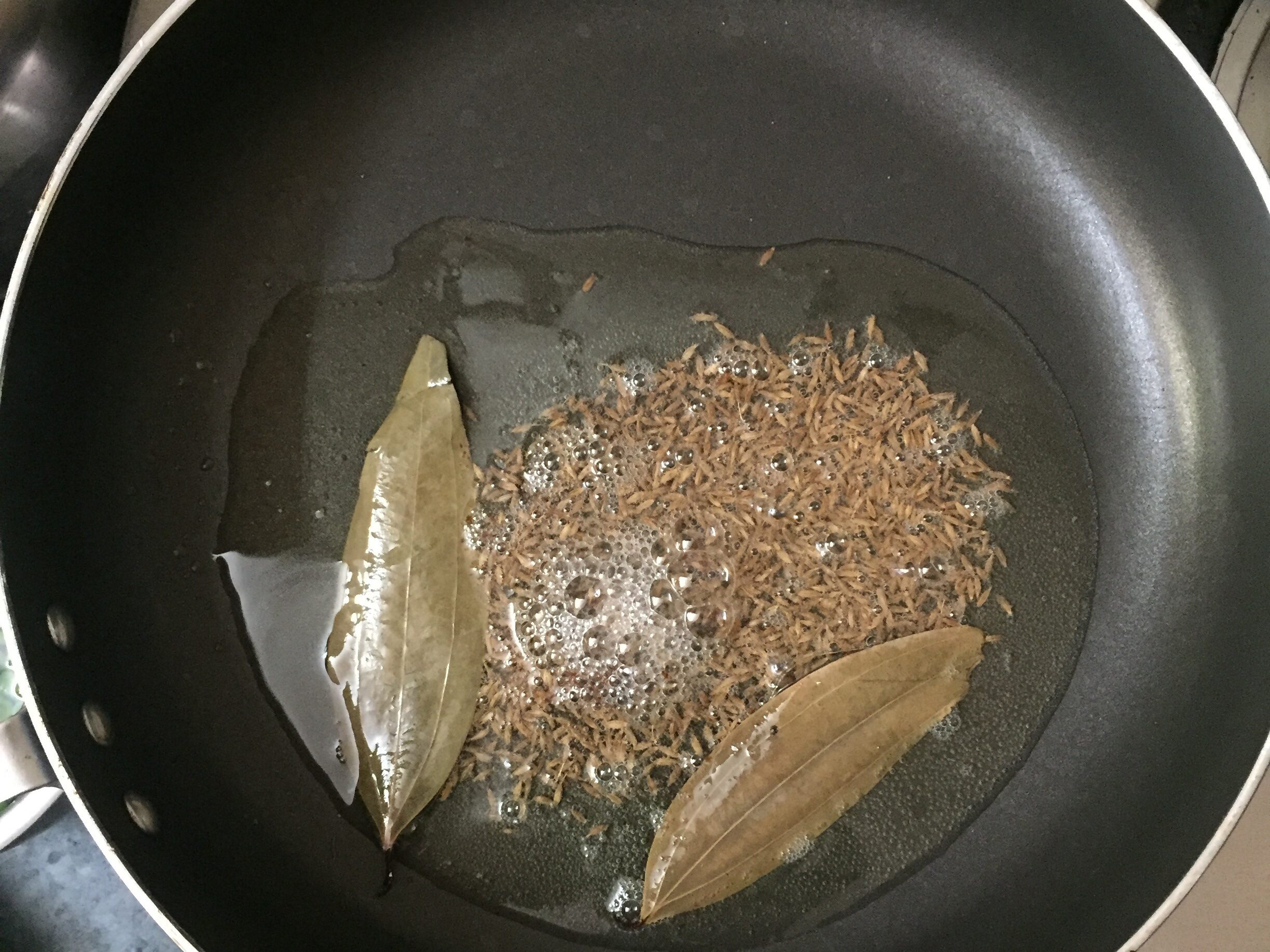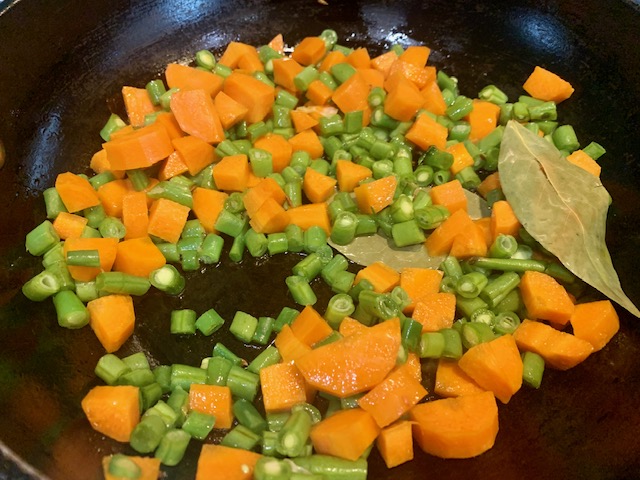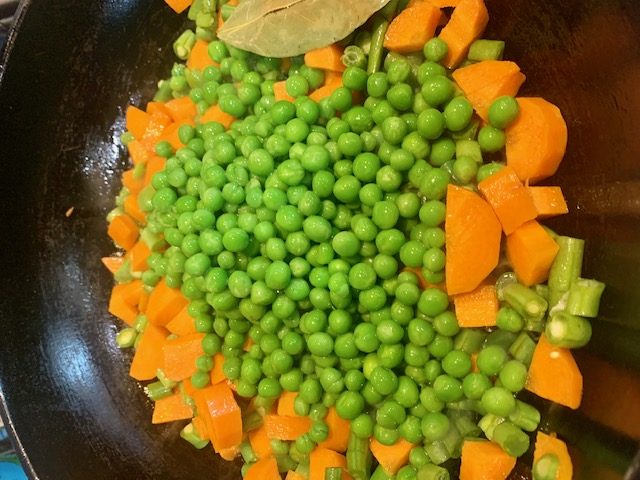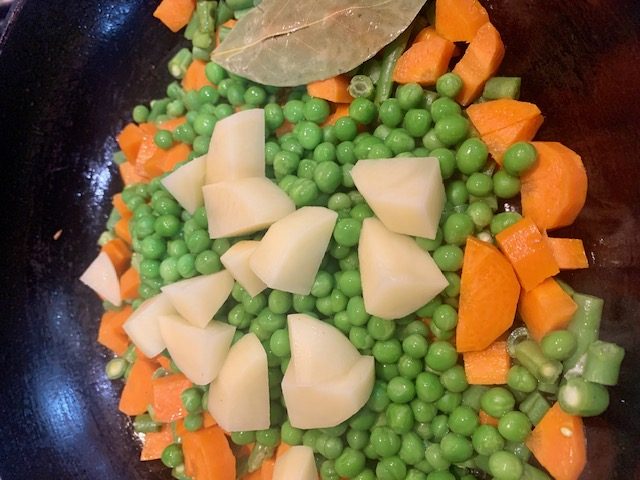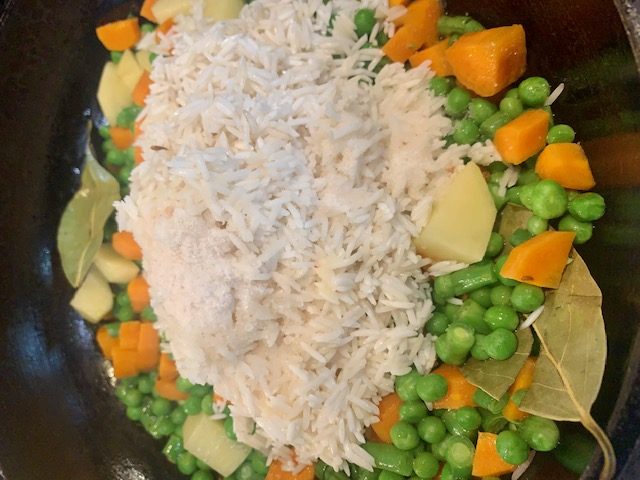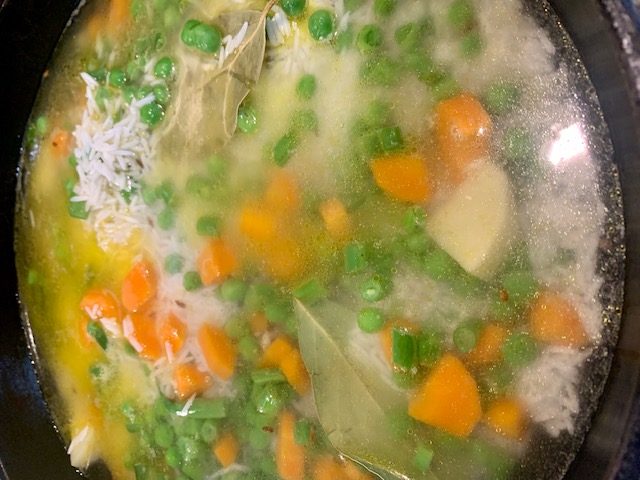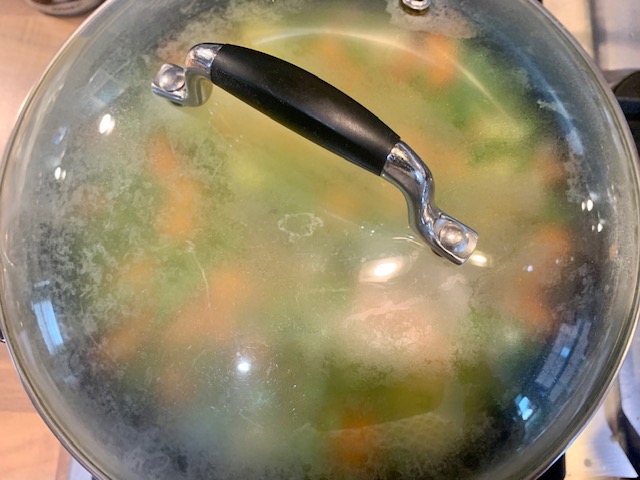 Drain the soaked rice.
Heat ghee in a pan and add cumin seeds and bay leaf. When the cumin seeds begin to crackle add the carrots, peas, beans and potatoes and sauté very gently.
Next add the rice, salt, and water. Cover and let it cook for 5 minutes on low heat.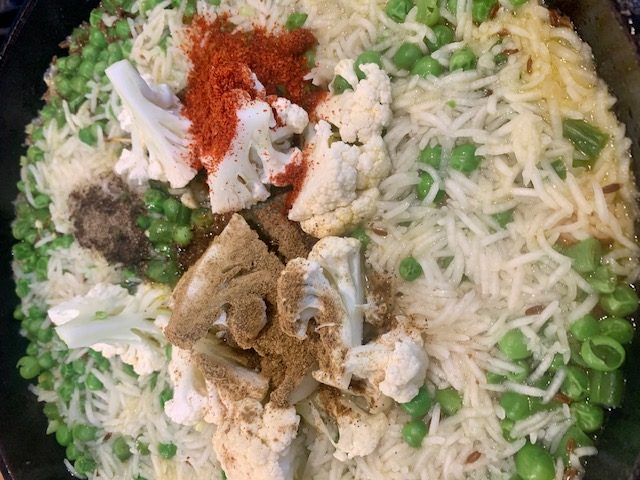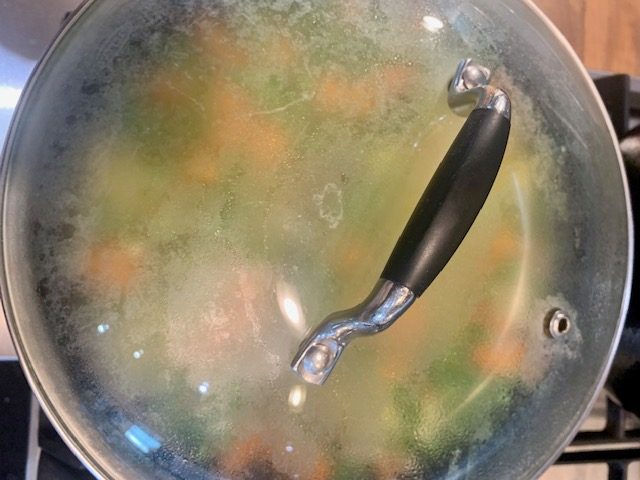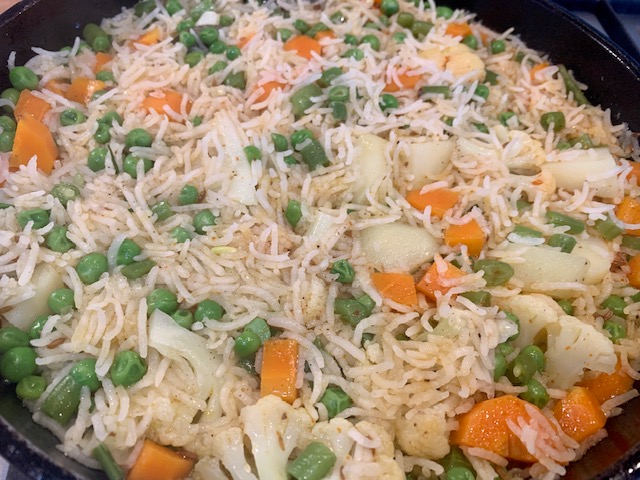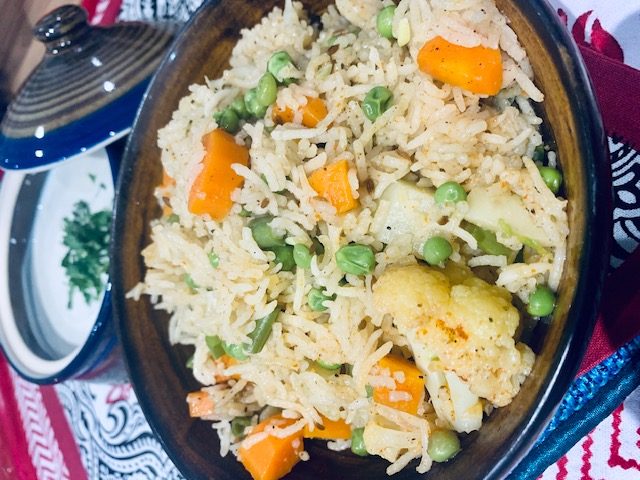 Add cauliflower, garam masala, black pepper  and red chilli powder and stir gently and cover once again.
Cook for about 7 minutes on low flame.
After 7 minutes all water should have been absorbed.
The rice is ready to serve on its own or with raita!