Tawa Sabzi
Tawa Sabzi is a popular Indian recipe of seasonal sauteed vegetables coated in a delicious spicy tomato onion based gravy.
'Tawa' in Hindi means a griddle and 'Sabzi' means vegetables. Together this means 'vegetables cooked on a griddle.' Traditionally, this recipe is popular during the wedding buffet menu where in a huge tawa is laden with assorted vegetables and one can pick and choose their favourite vegetables which is then coated in a delectable spicy sauce and served on its own or with naan.
This recipe would turn any meat eater into a vegetarian as the potpourri of vegetables is simply irresistible. This dish is a wonderful twist to the mixed vegetable recipe, and a perfect way to taste new vegetables. Traditionally, the vegetables are fried but at home, I prefer to shallow fry and then sauté them in the gravy. The best part is of this recipe is that the choice of vegetables entirely depends on you. Potatoes, onion, okra, taro, paneer, bitter gourd, baby corn, mushroom, cauliflower, broccoli, beans, carrots, sweetcorn, green chillies and peppers are just some of the few vegetables which can be used for this recipe. Preparing this recipe at home makes it a convenient task because you are at liberty to use any vegetable from your refrigerator.
Other recipes you might like to try are Tandoori Broccoli, Maharashtrian Dum Aloo, Paneer Bhuna Masala, Ratatouille and Vegetable Jaipuri to name a few.
Ingredients
For The Gravy
1 tablespoon oil
1 inch cinnamon
3-4 cloves
1 black cardamom
2-3 bayleaf
6-7 garlic cloves
1 inch roughly chopped ginger
2-3 sliced onions
4-5 roughly chopped tomatoes
Salt to taste
1 teaspoon turmeric powder
1 teaspoon red chilli powder
1 teaspoon coriander powder
For Tempering
1 teaspoon oil
½ teaspoon Kashmiri Red Chilli Powder
½ garam masala
1 teaspoon kasuri methi
Vegetables for Sautéing
100 gm cubed paneer
5-6 diced mushroom
8-10 baby corn
1-2 carrot batons
1-2 diced boiled potato
2-3 small round aubergine (slit in between)
2-3 big green chili (slit lengthwise)
8-10 okra/ladyfinger (slit lengthwise)
4-6 teaspoons oil
Directions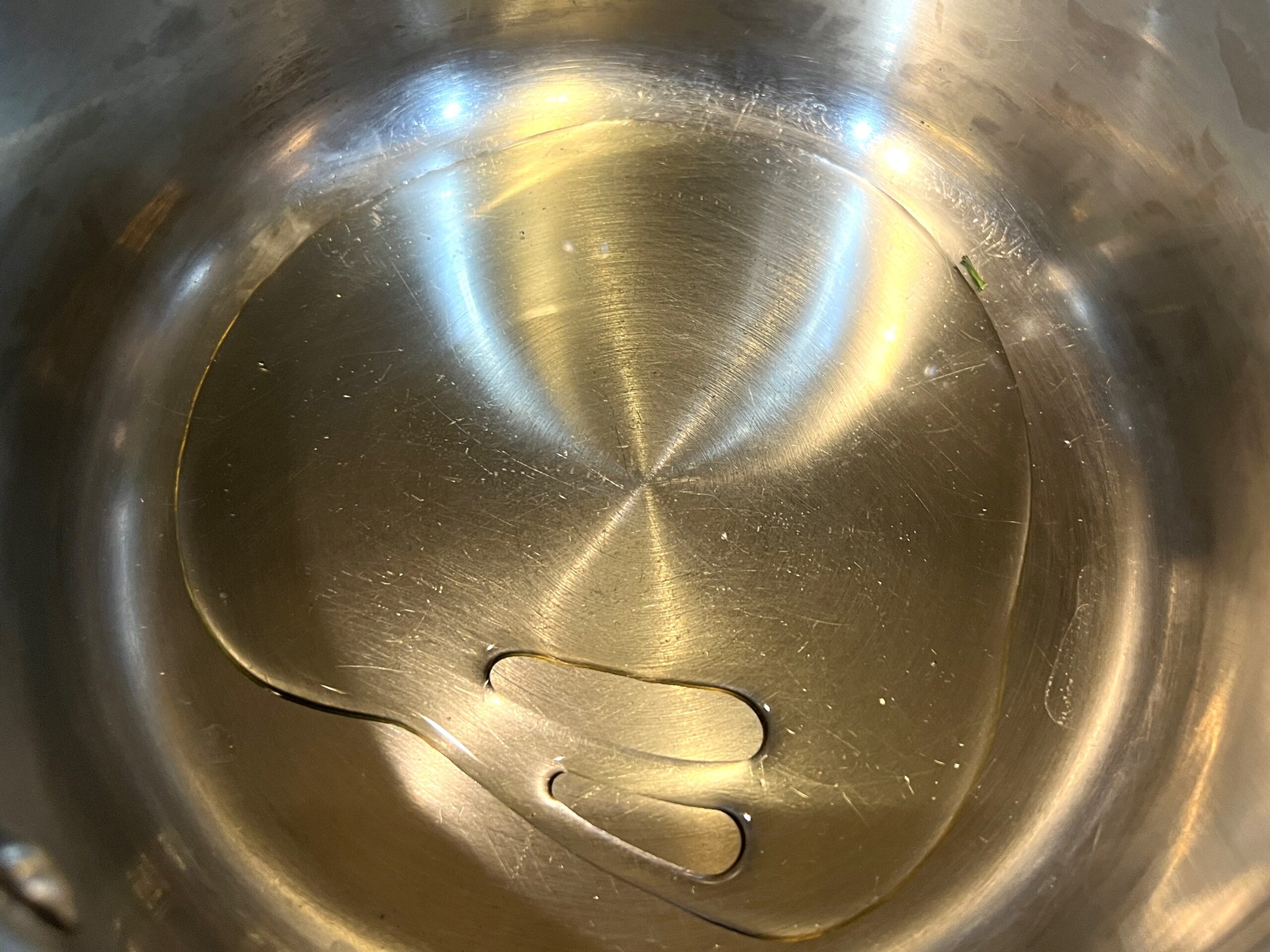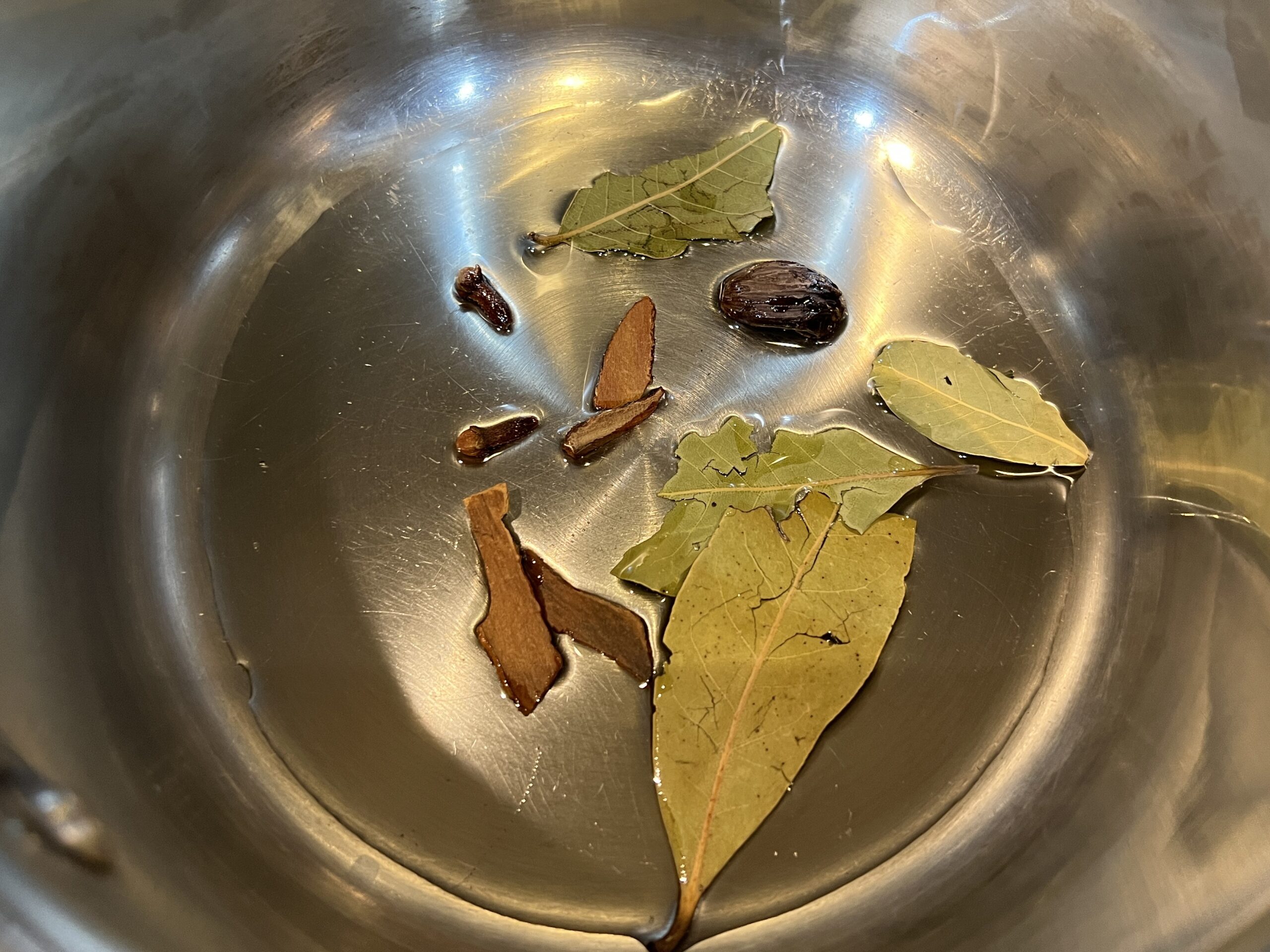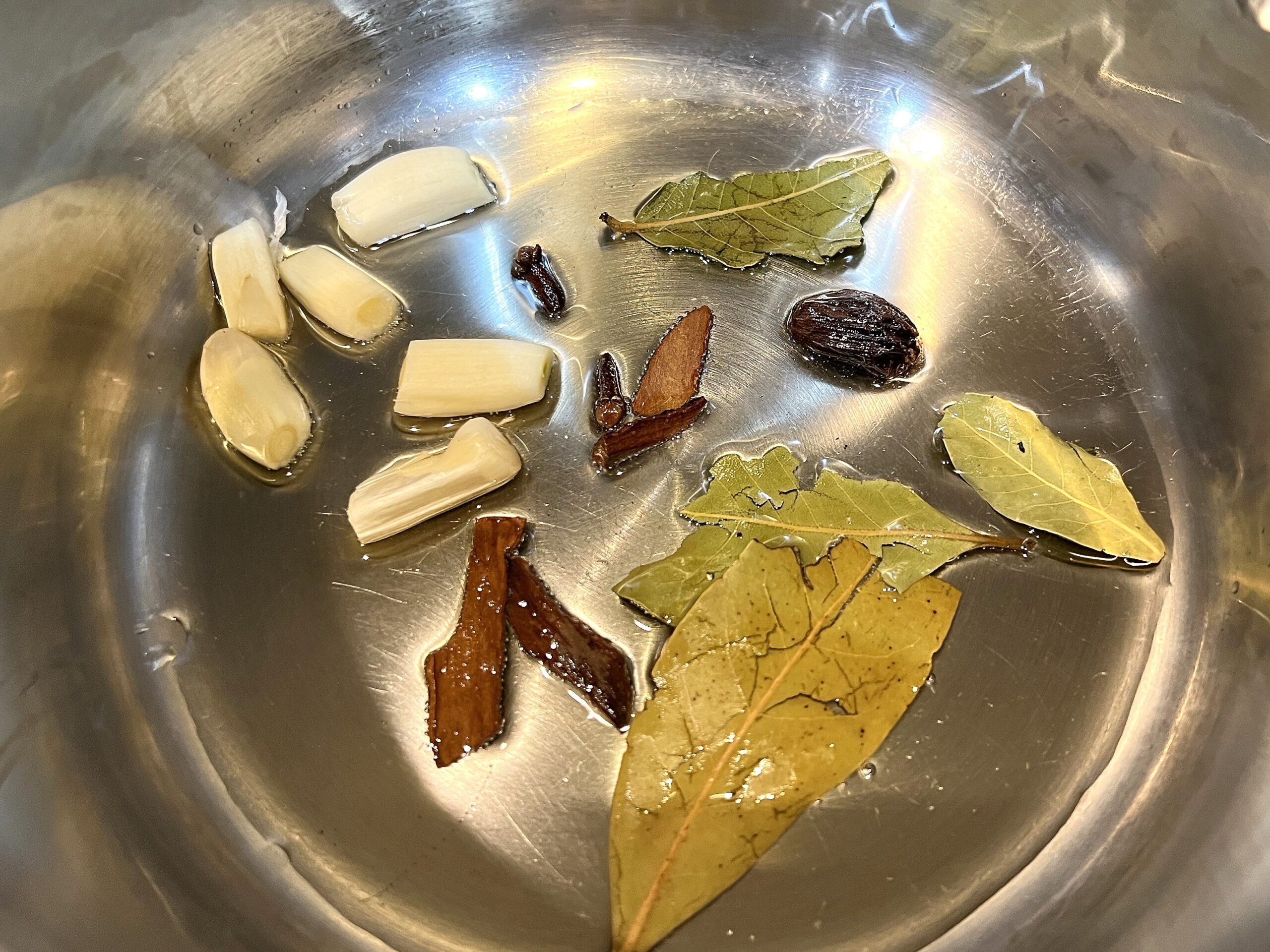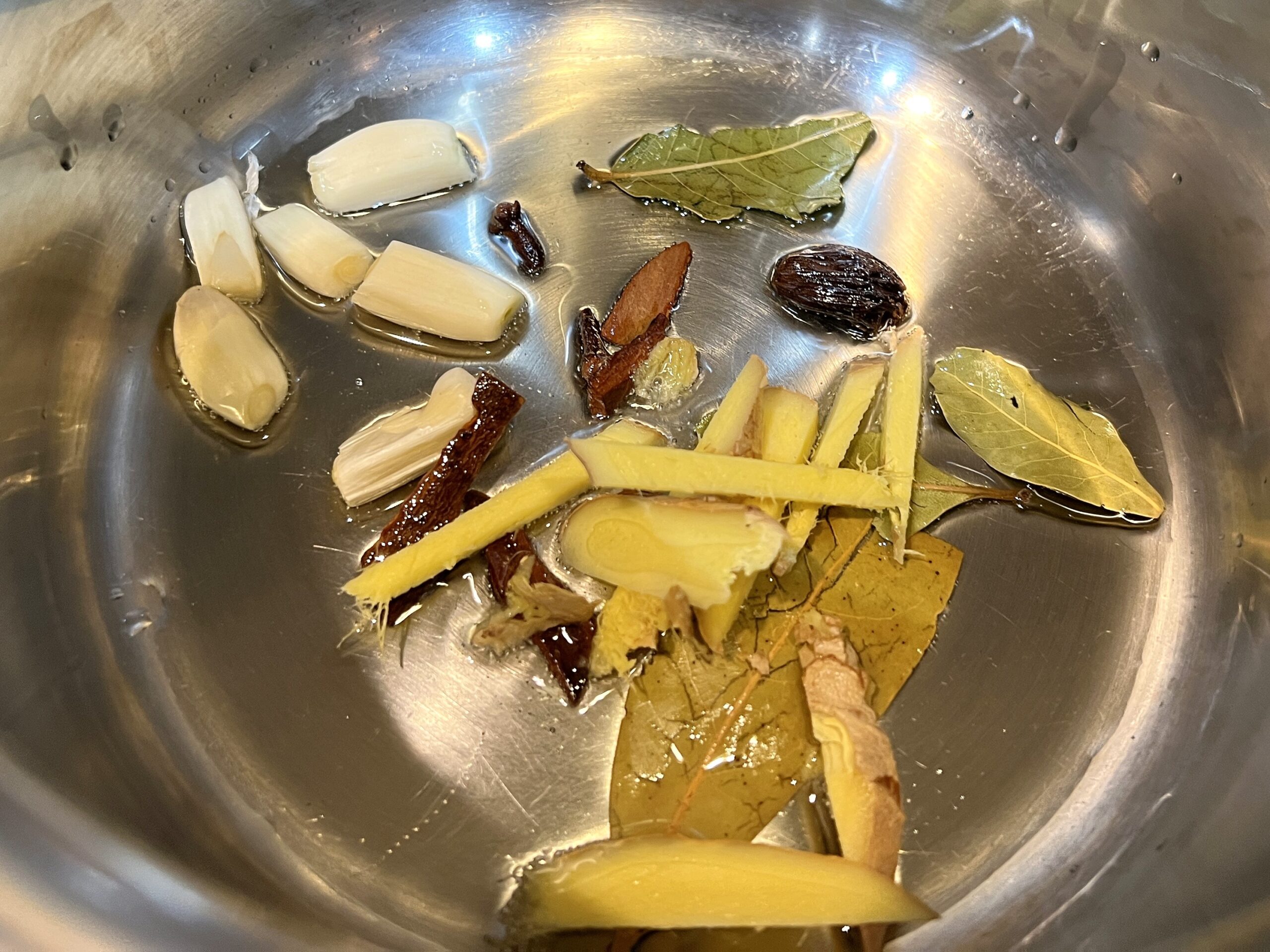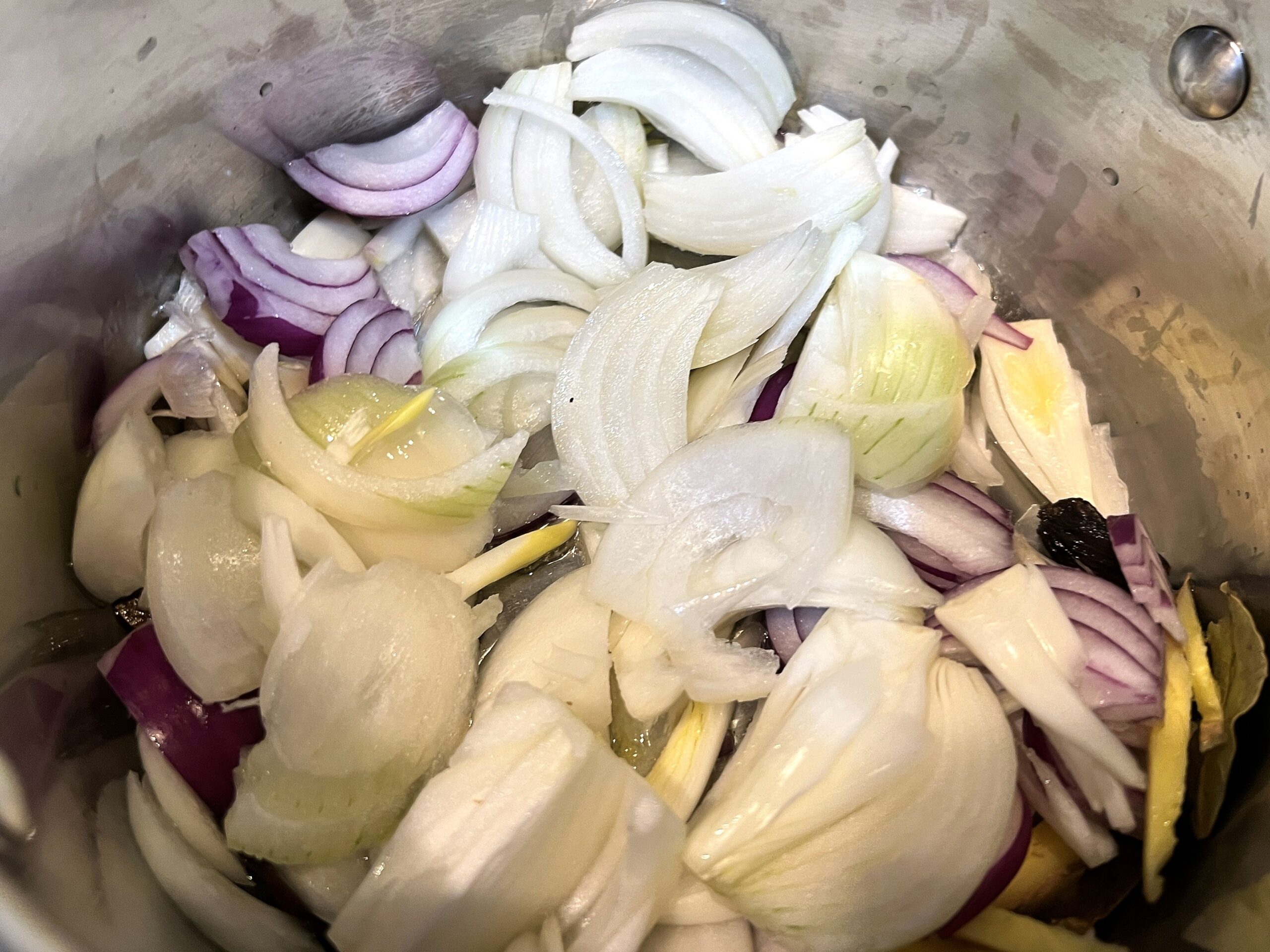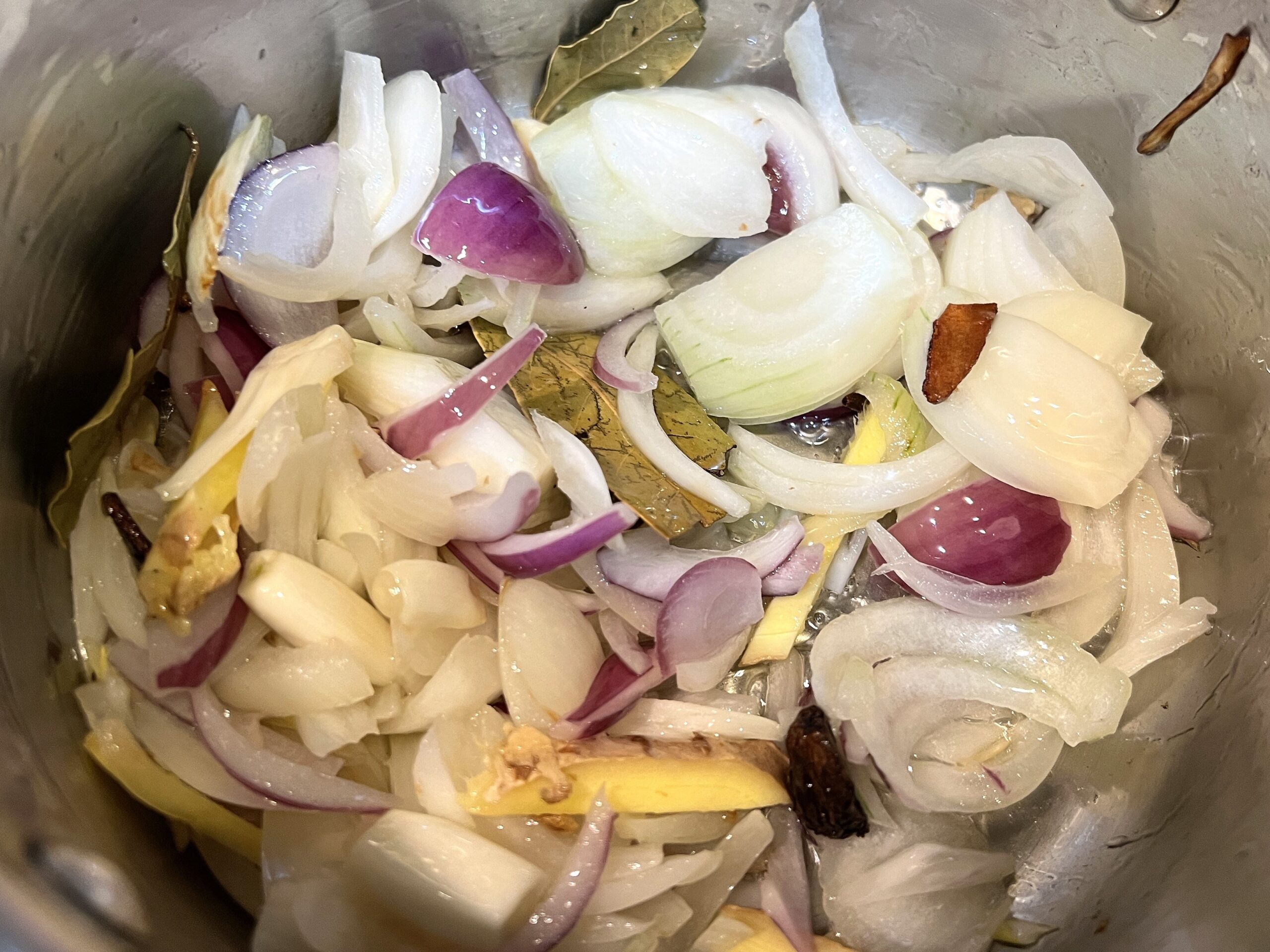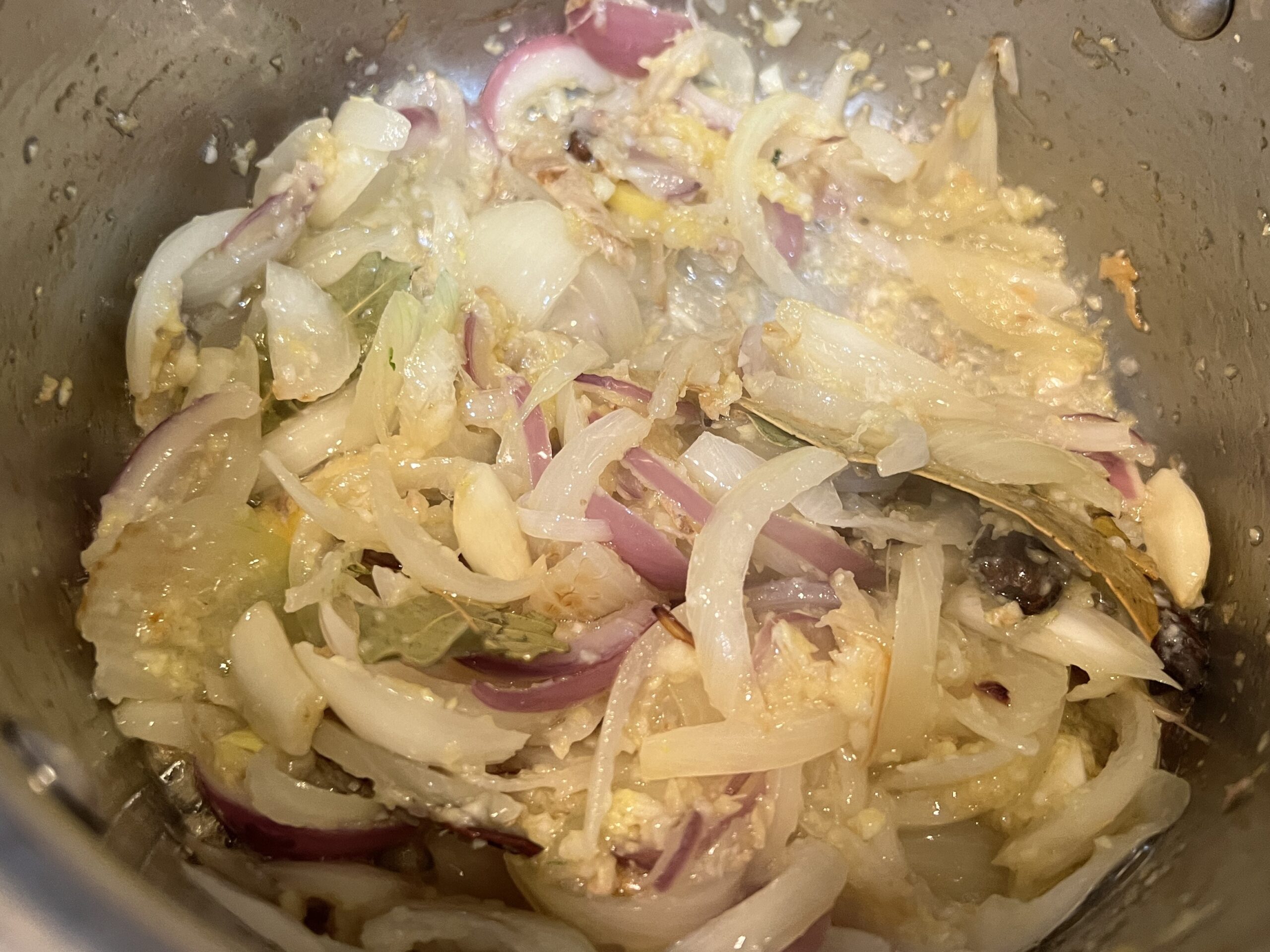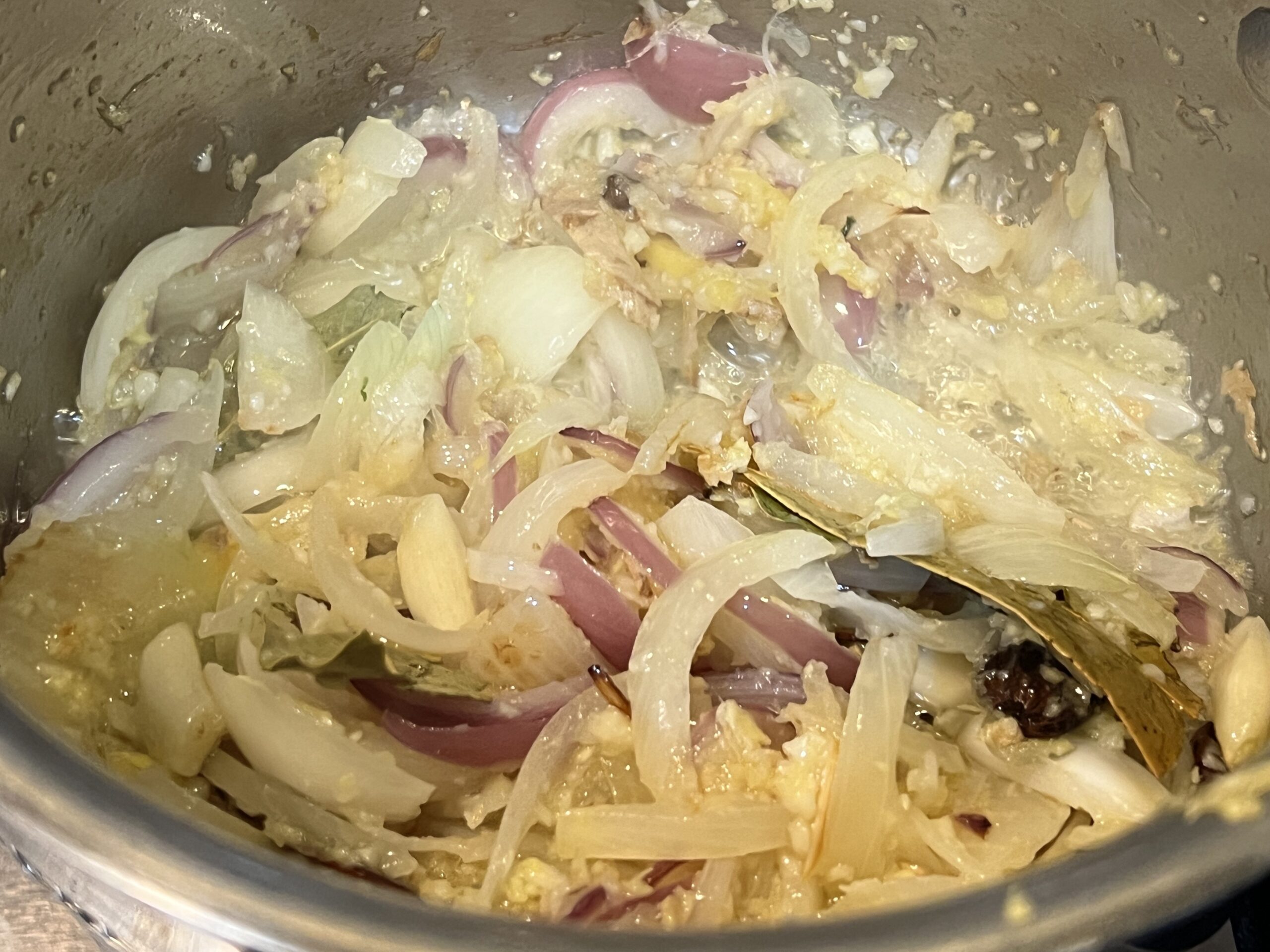 Heat oil in a pan and add the cinnamon, cloves, black cardamom and bayleaf. Infuse the oil and add the garlic, ginger and onions.
Sauté on medium heat for 4-5 minutes or until the onions begin to slightly brown.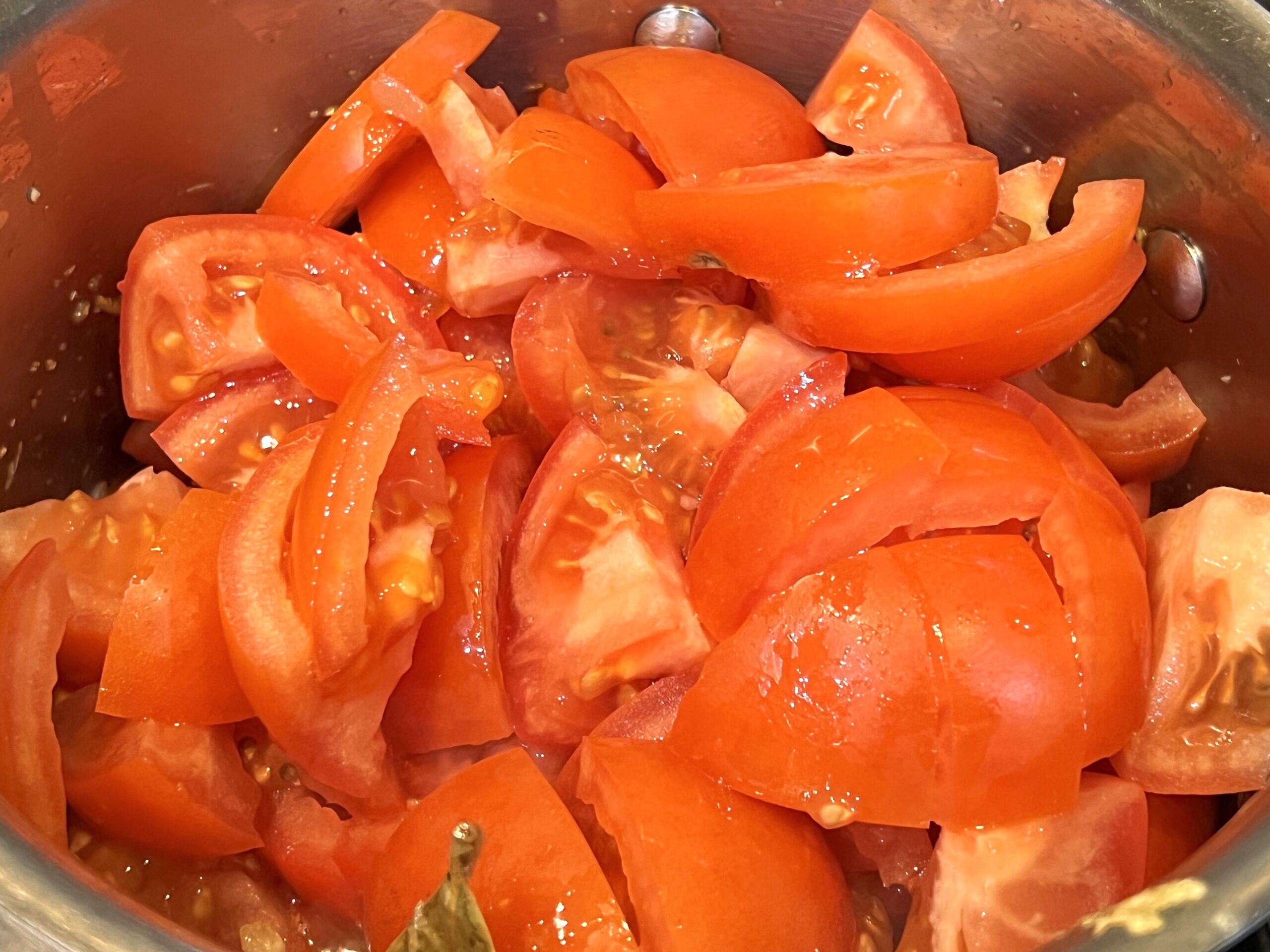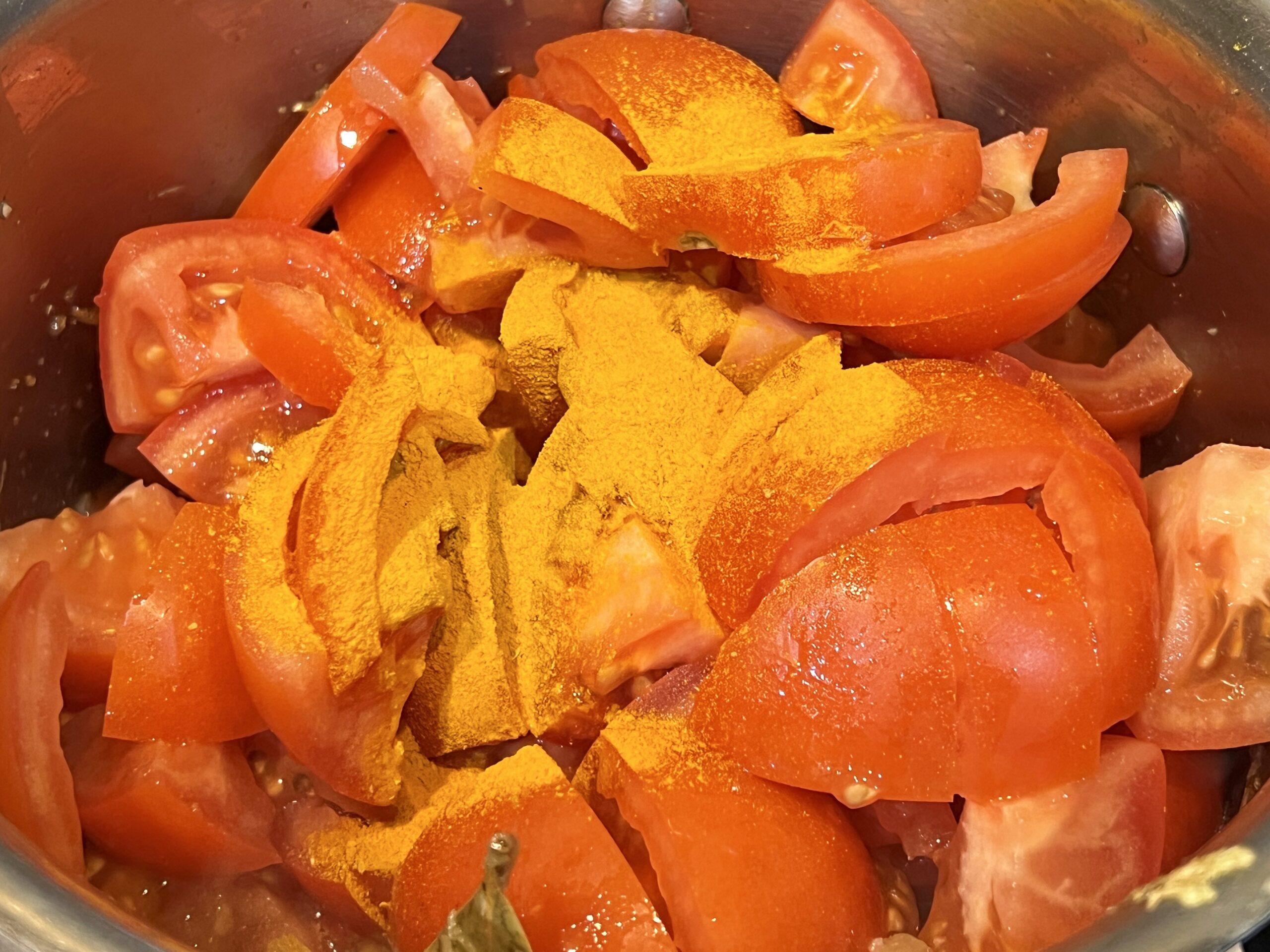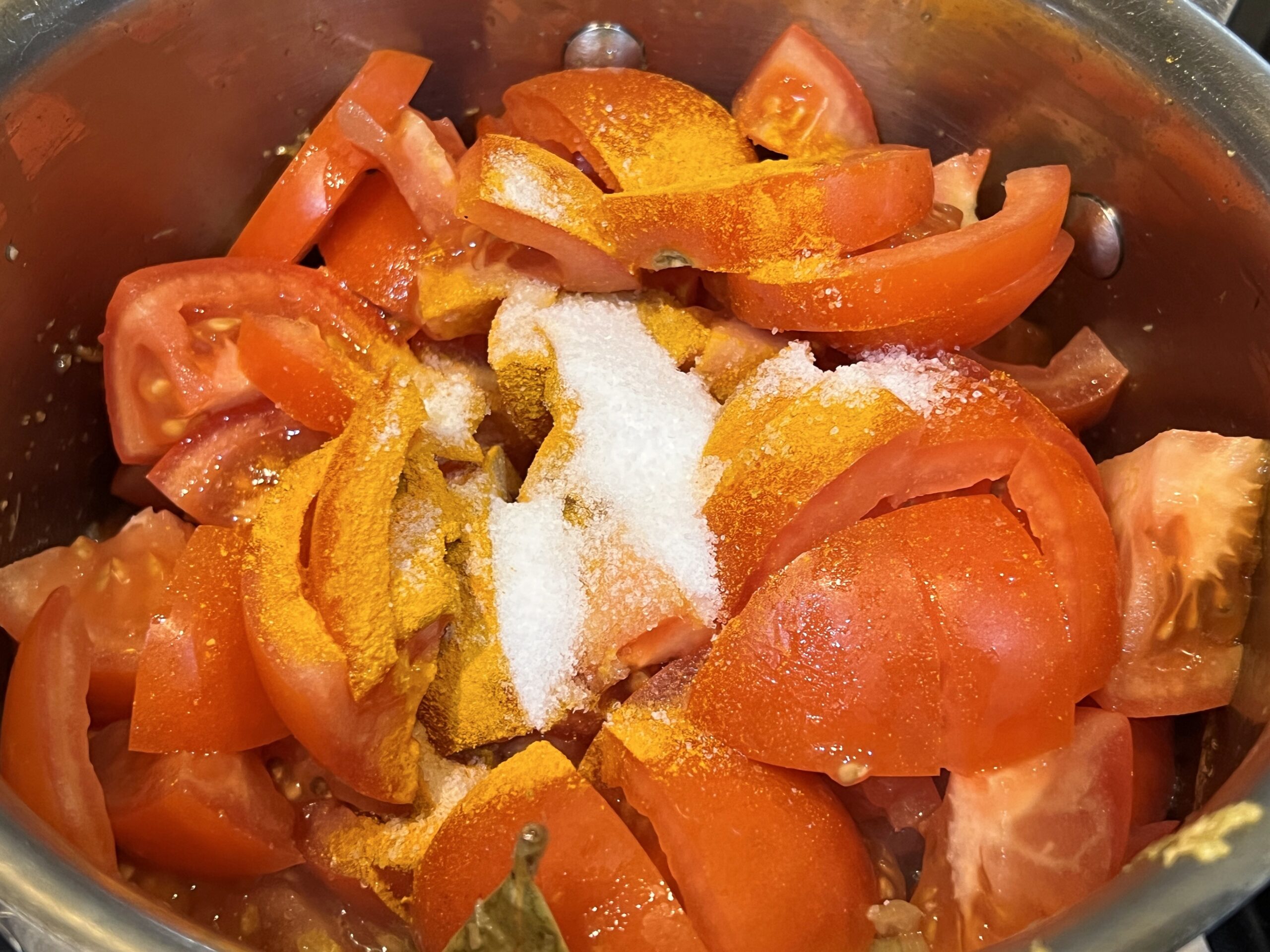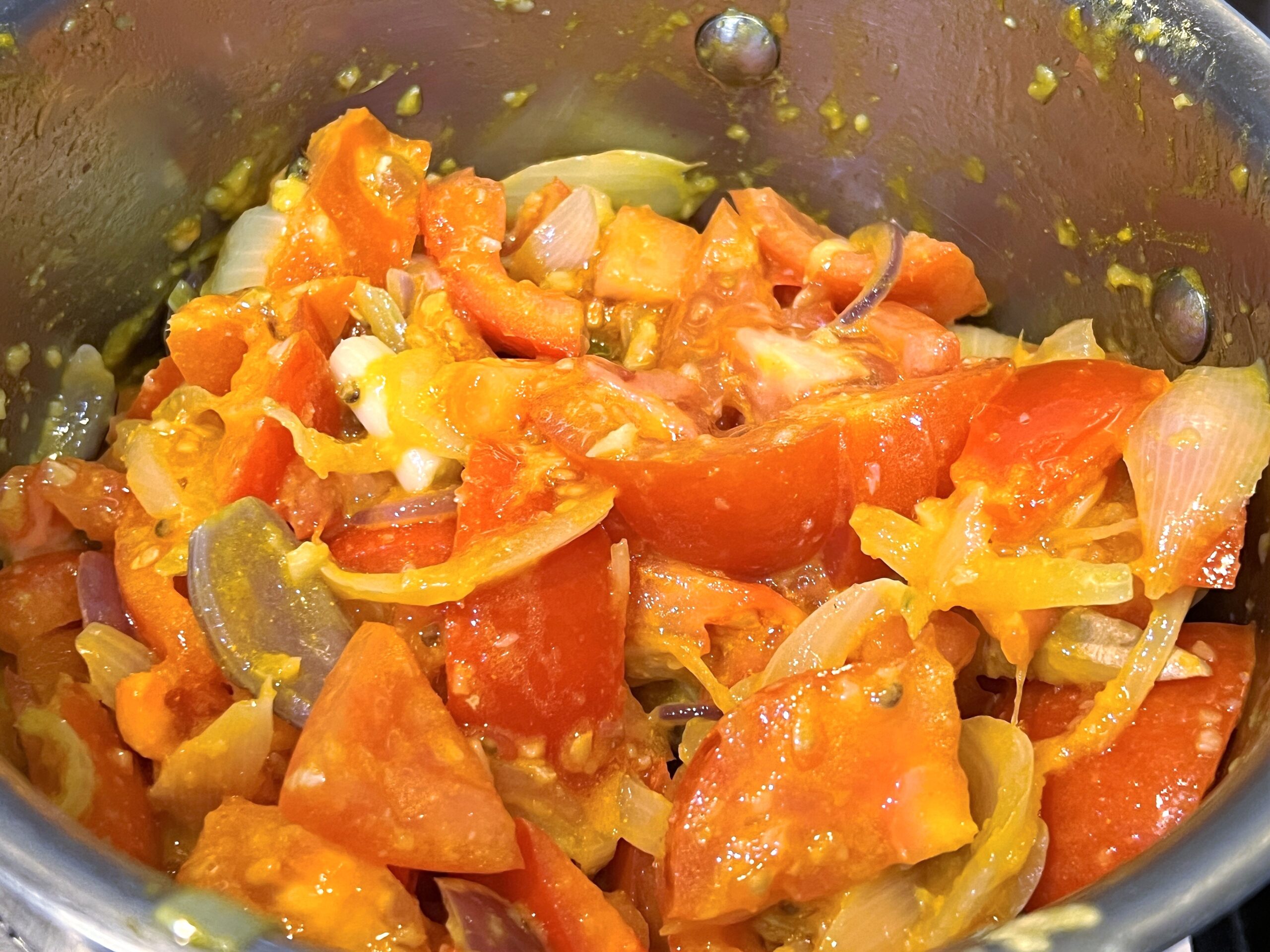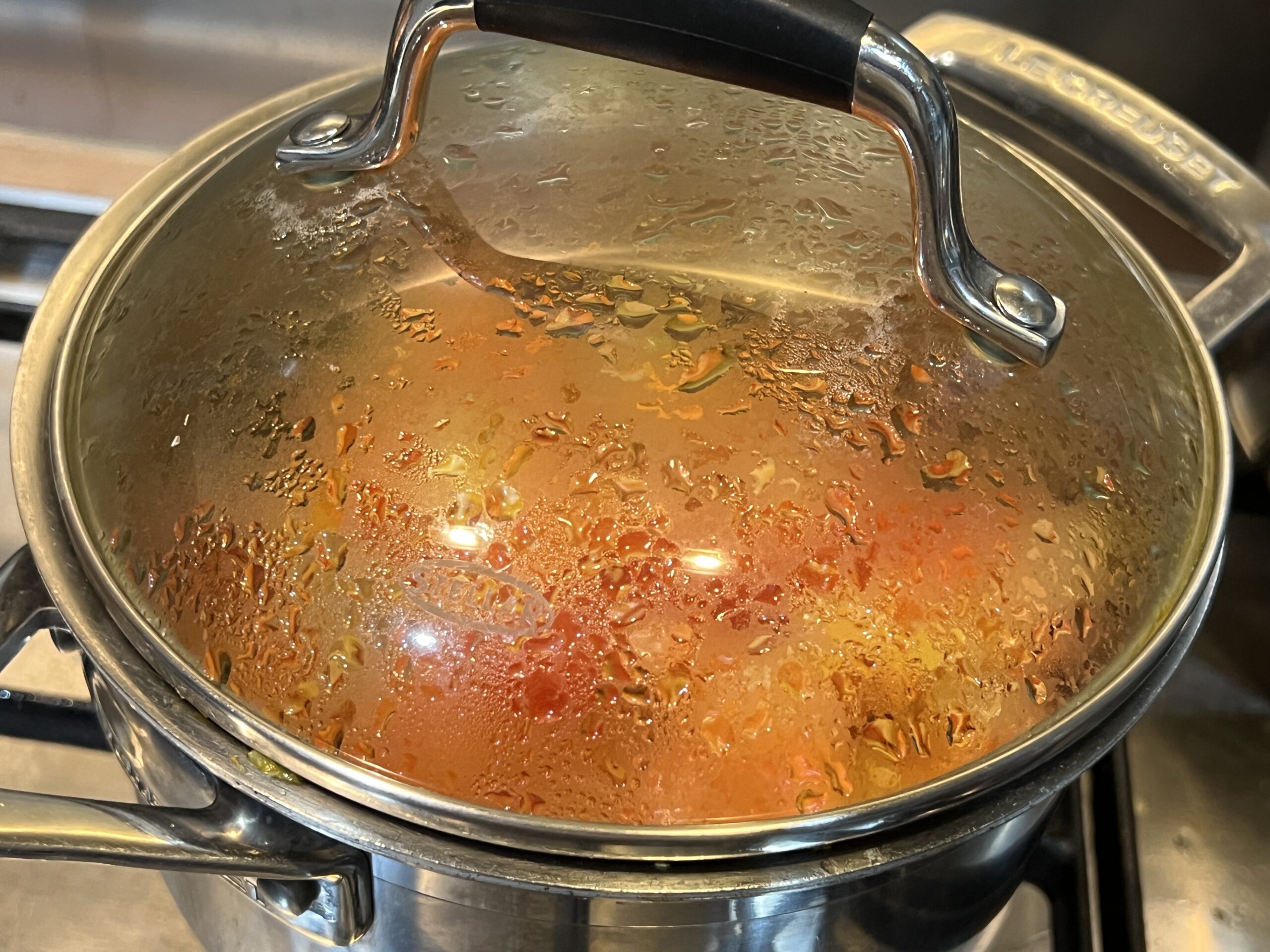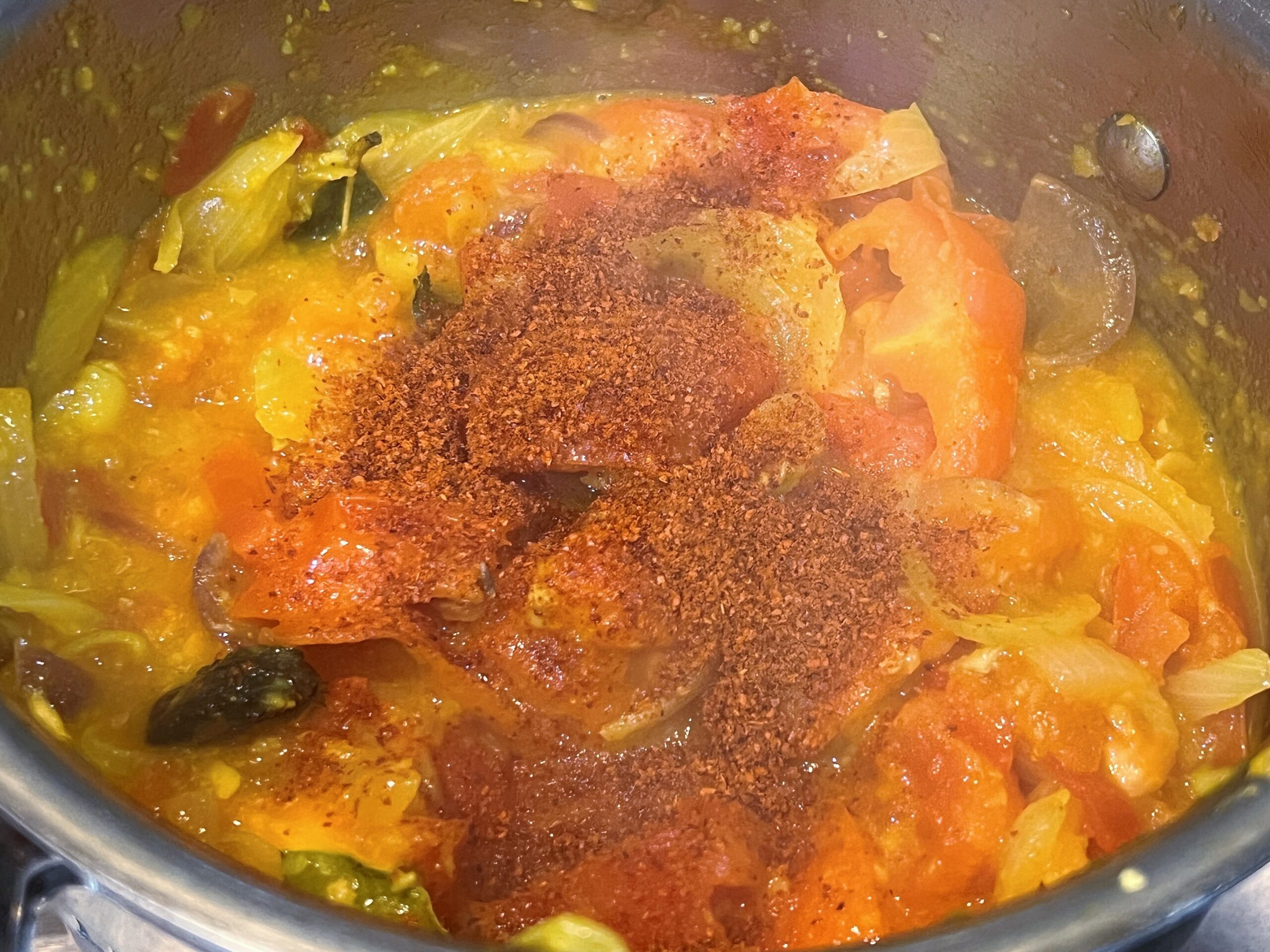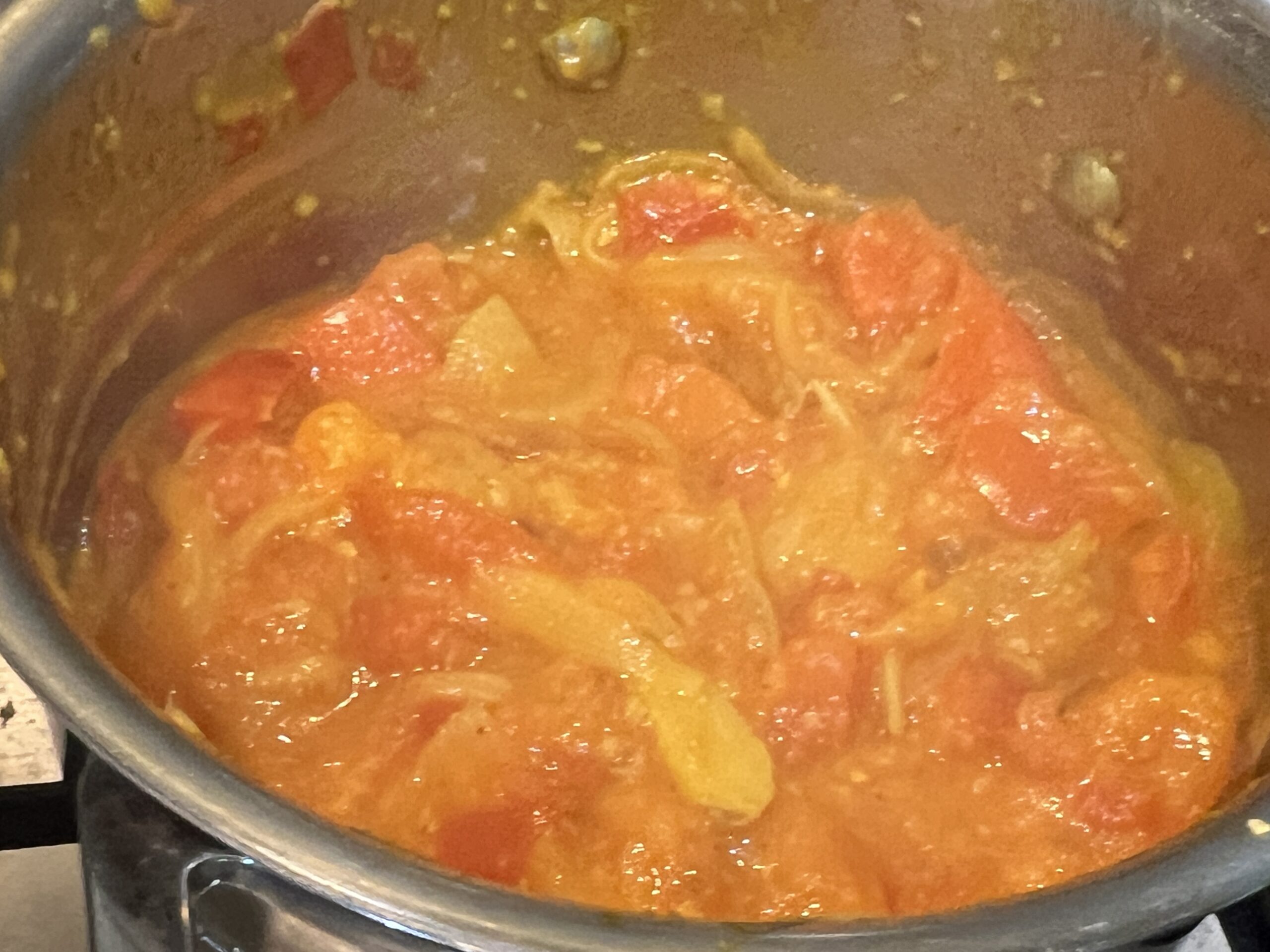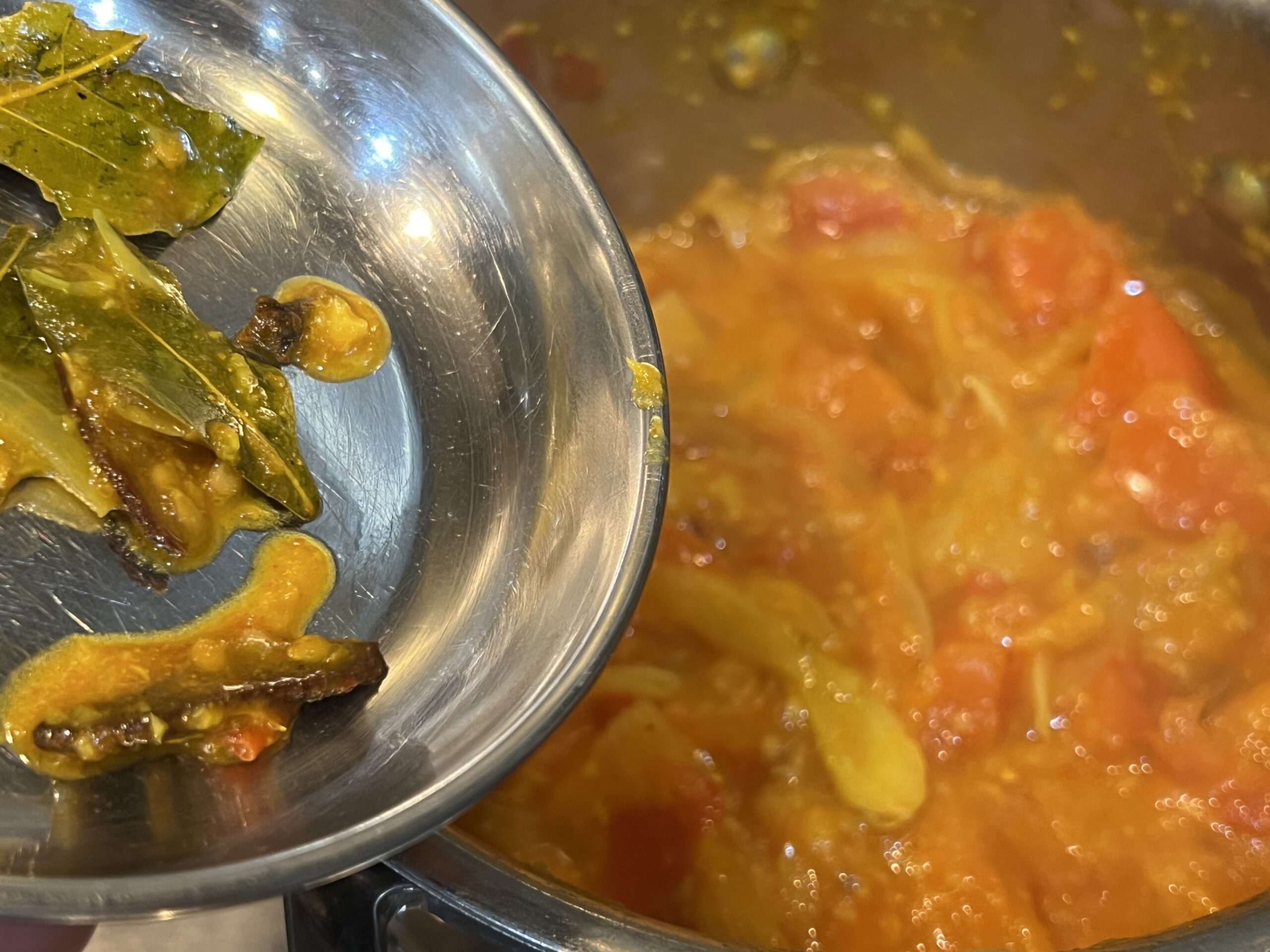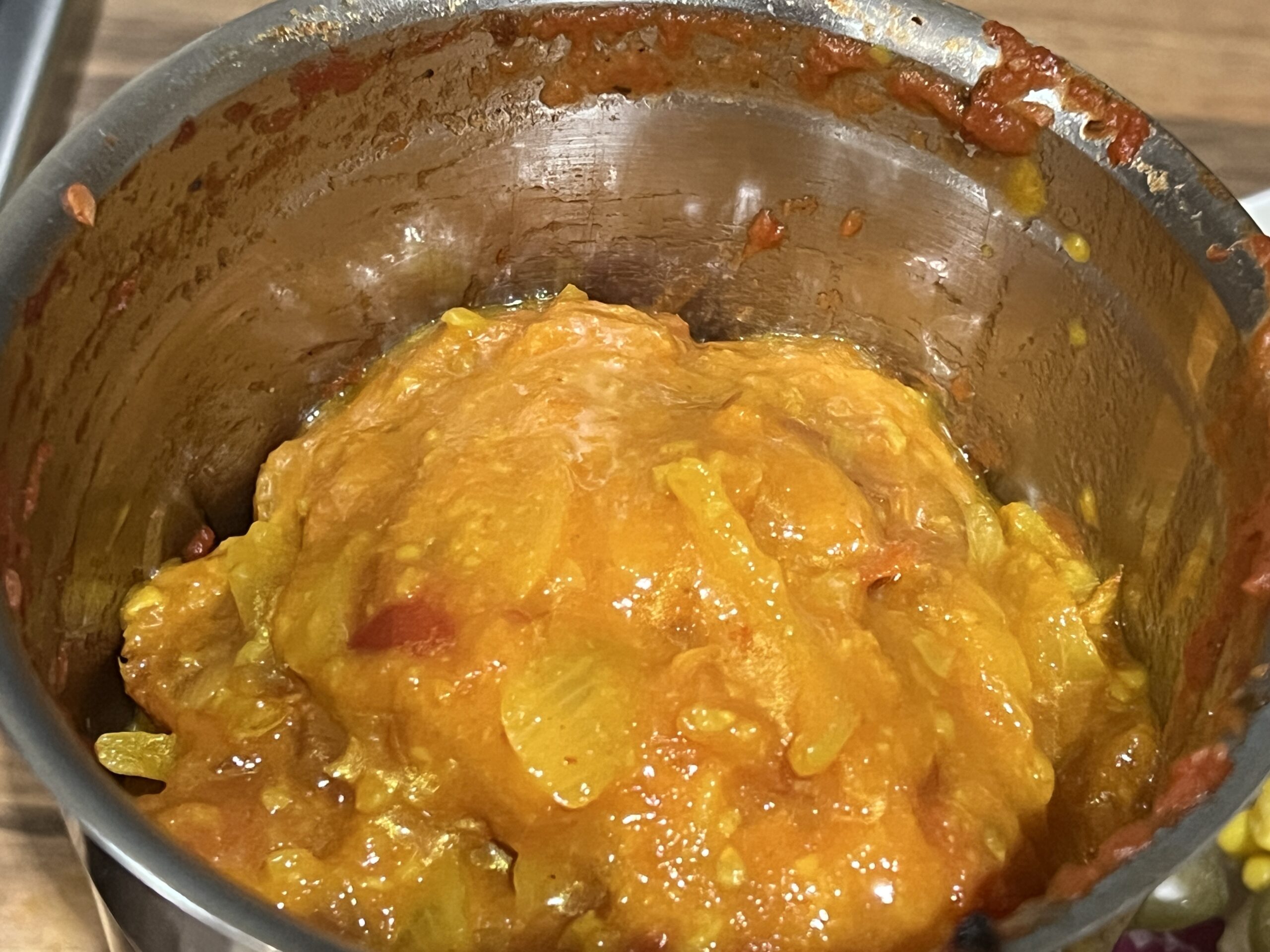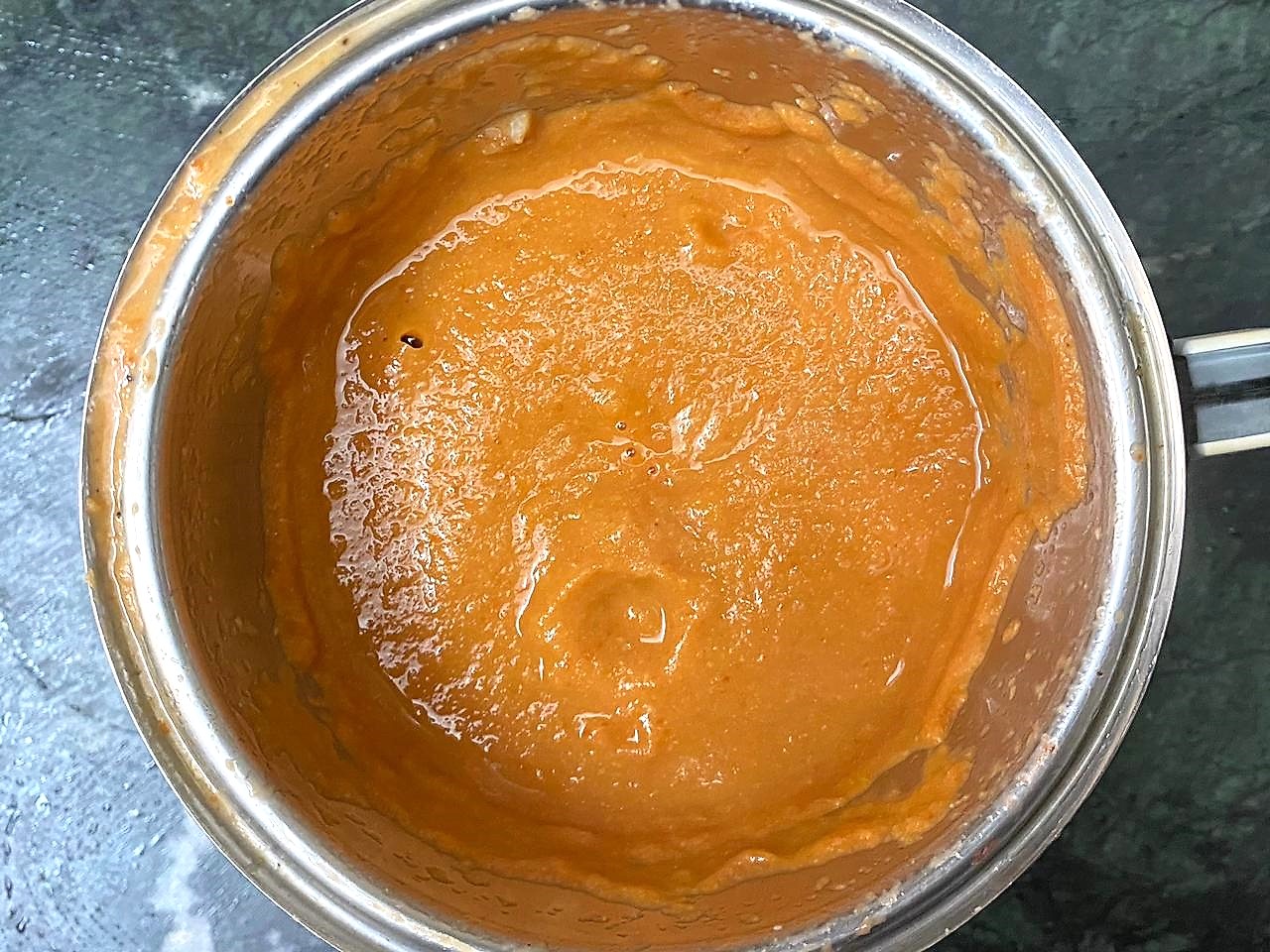 Add the tomatoes, salt, and turmeric powder.
Cover and cook on low heat for at least 15-20 minutes or until the tomatoes are soft and cooked. Add the red chilli powder and mix. Turn the heat off and leave it aside to cool down. Take all the spices out and keep them aside.
Once cooled, blend the puree with a hand blender or in a food processor until smooth.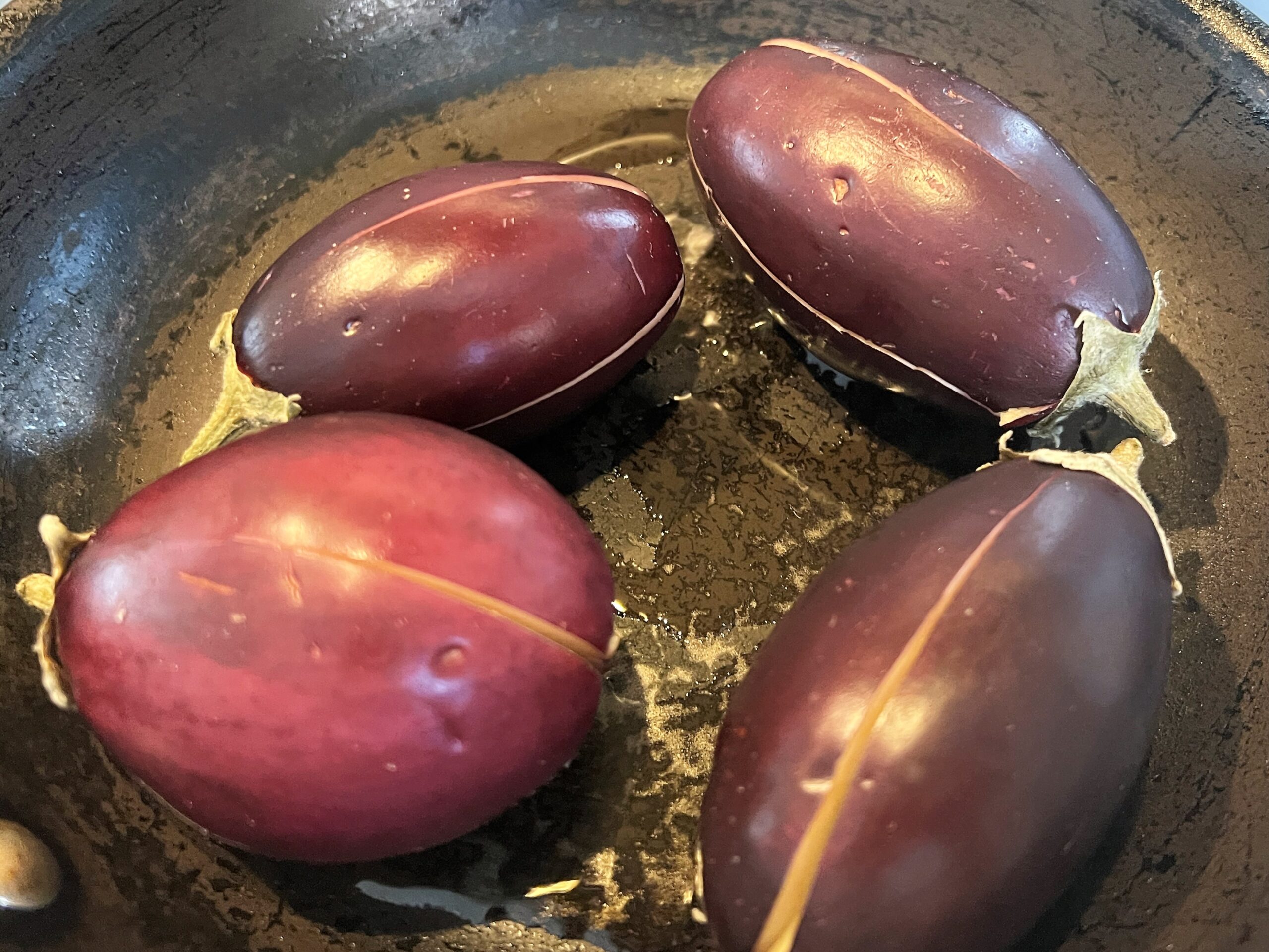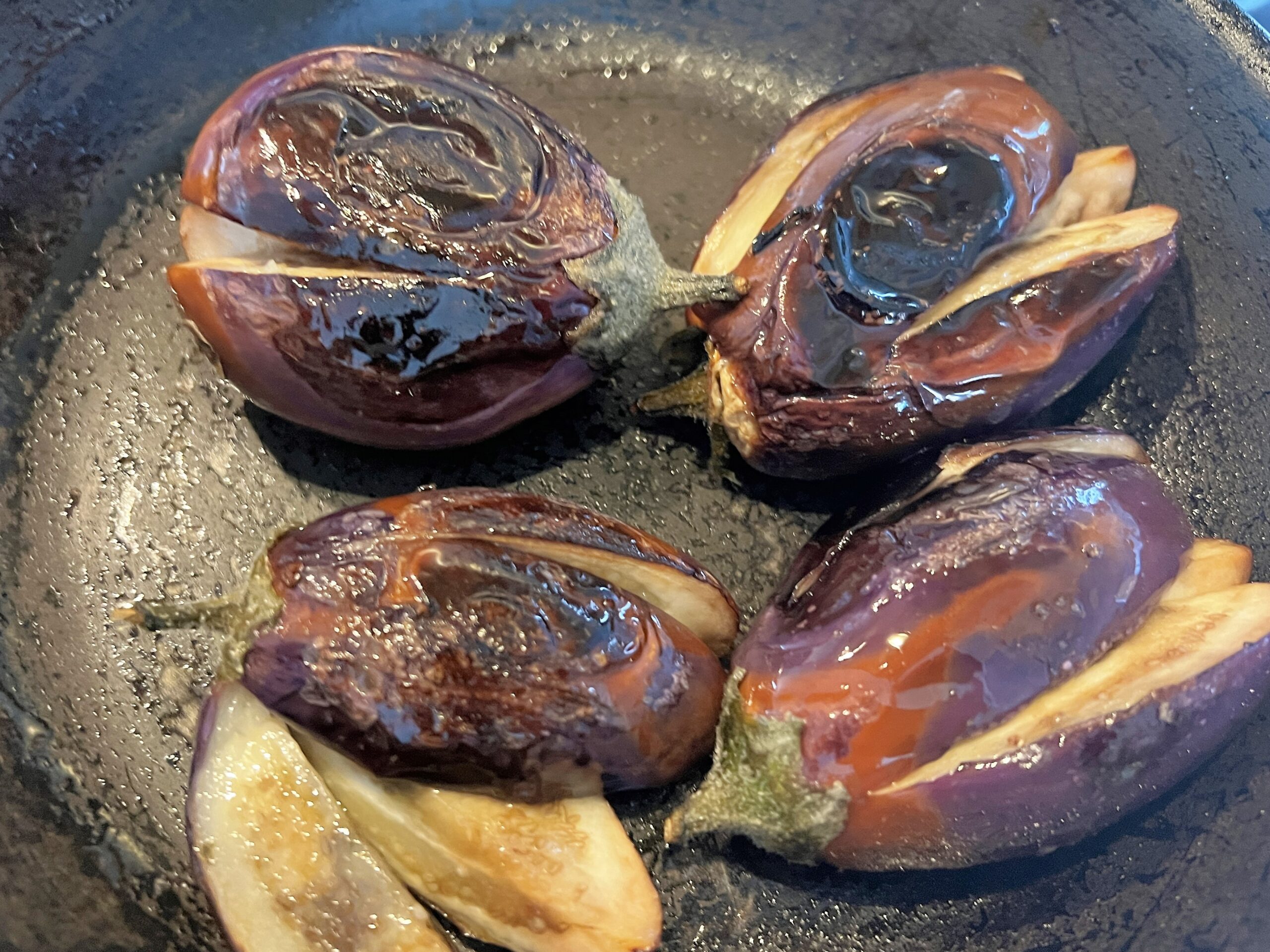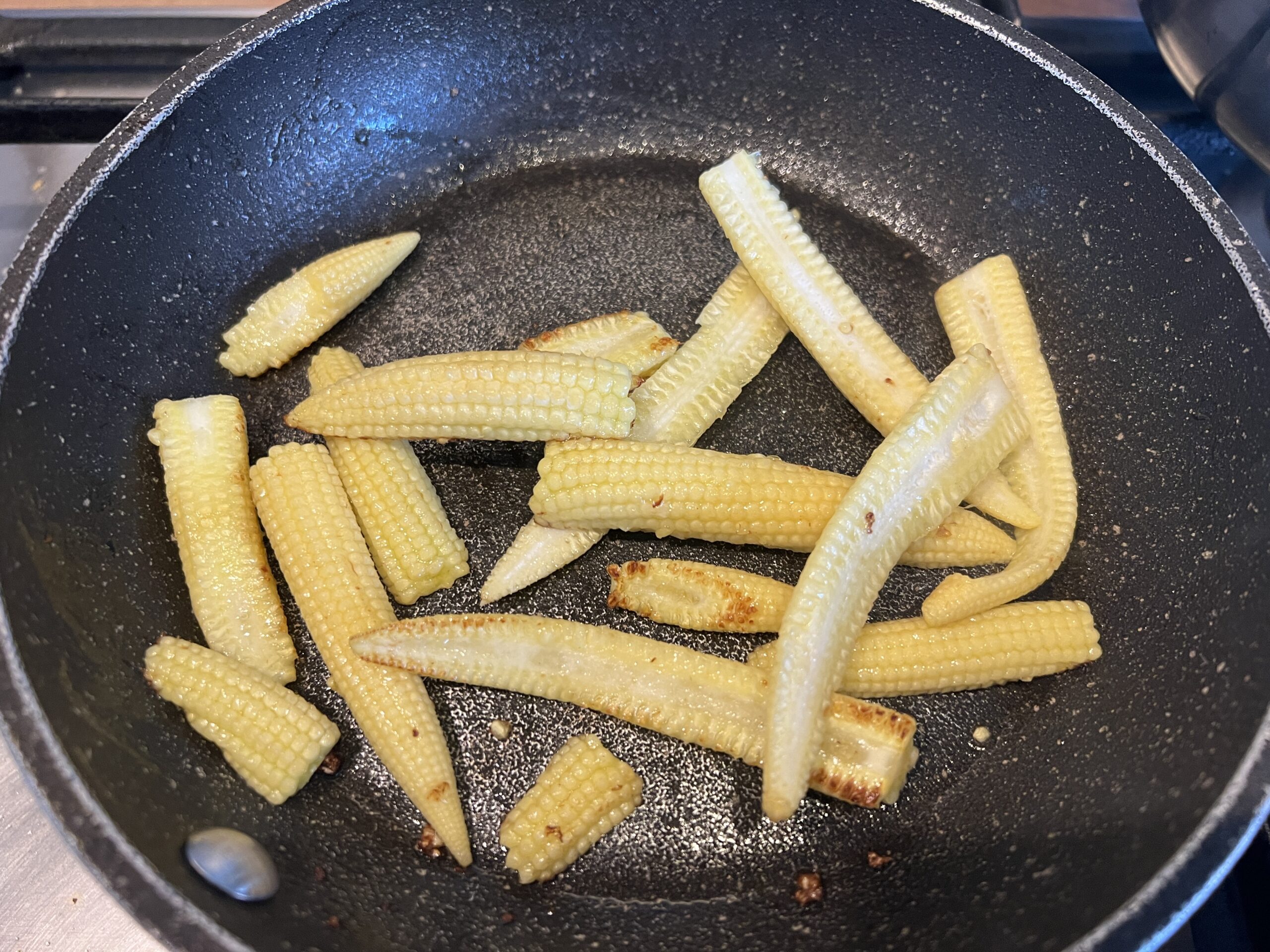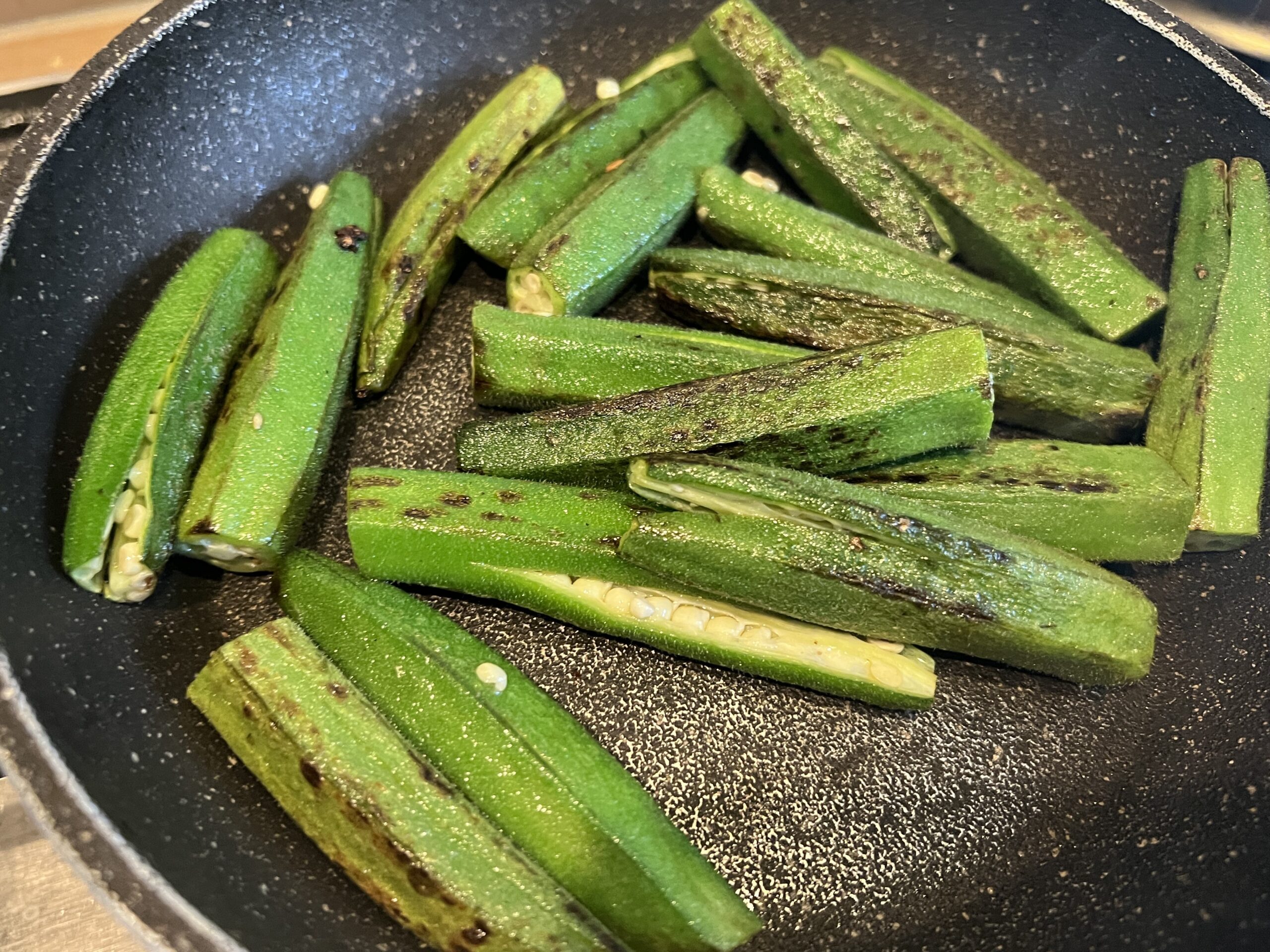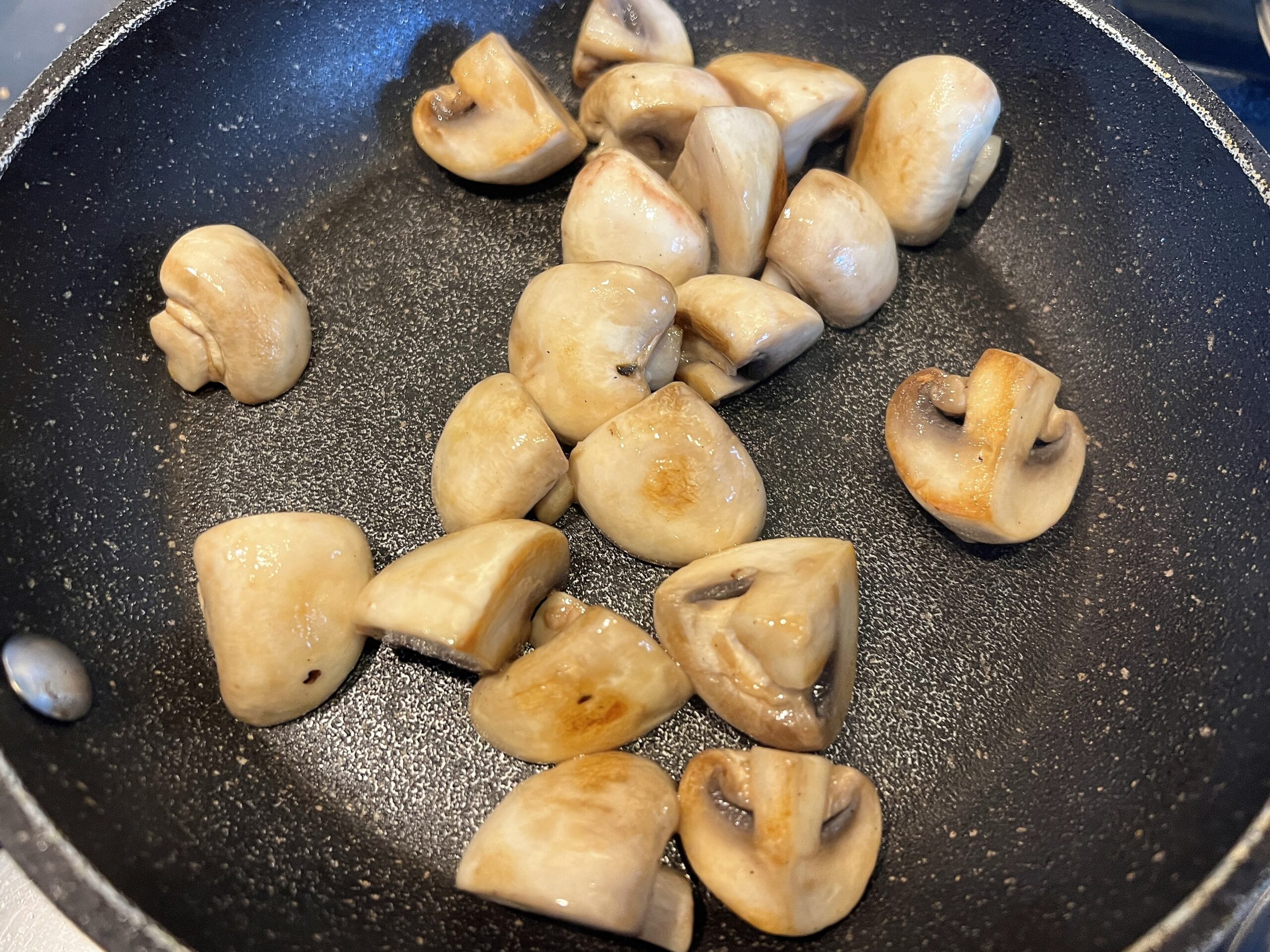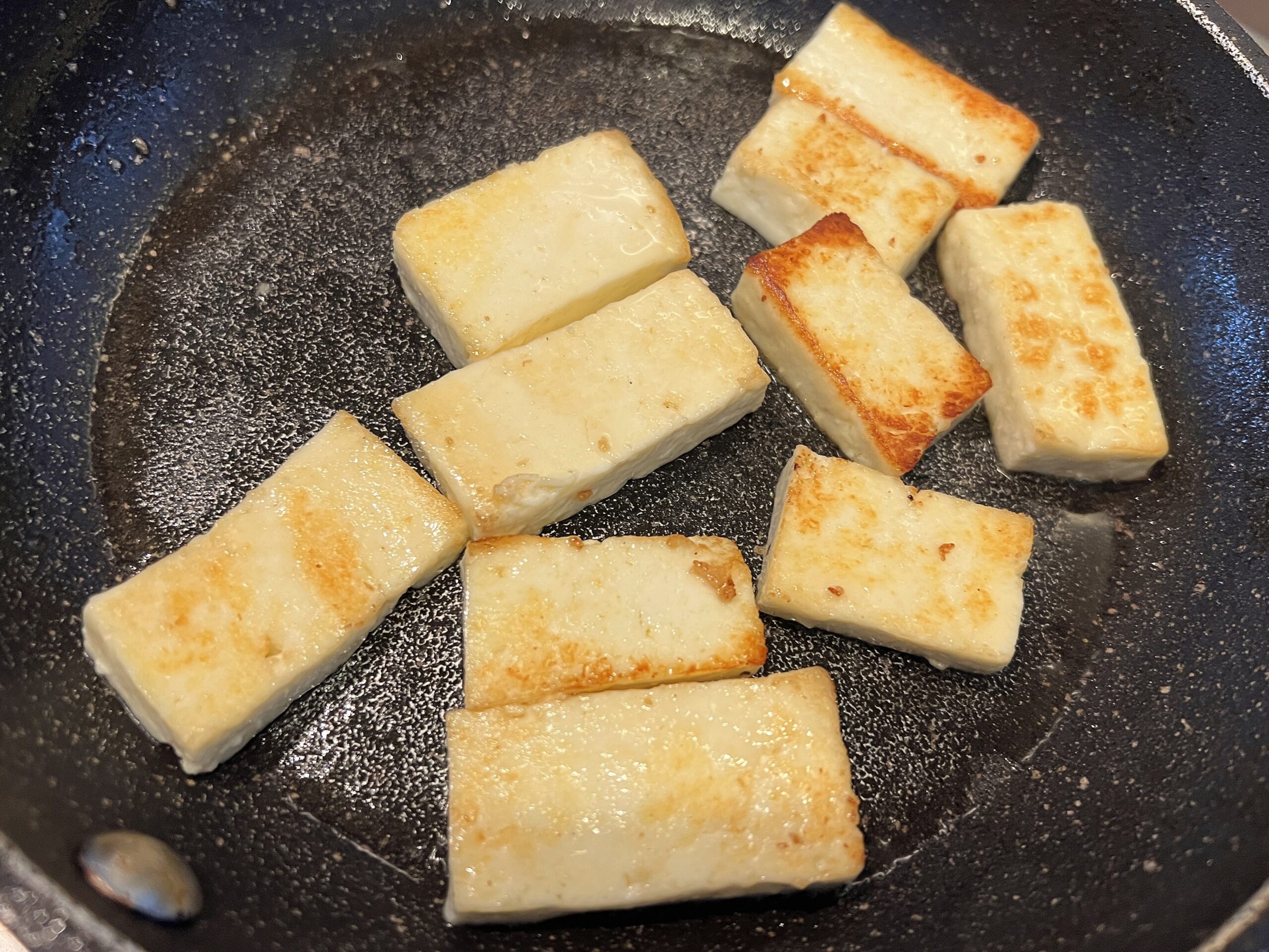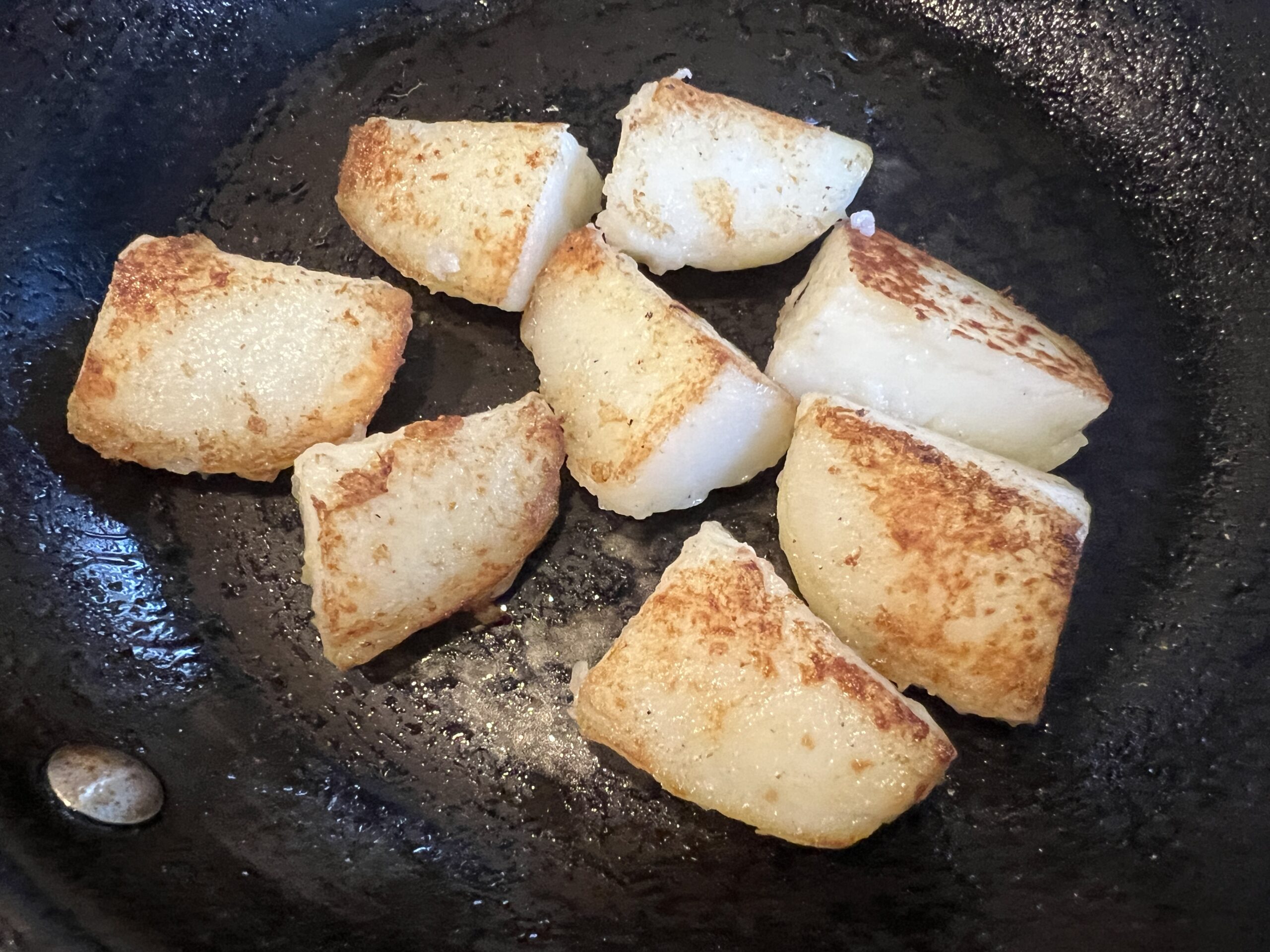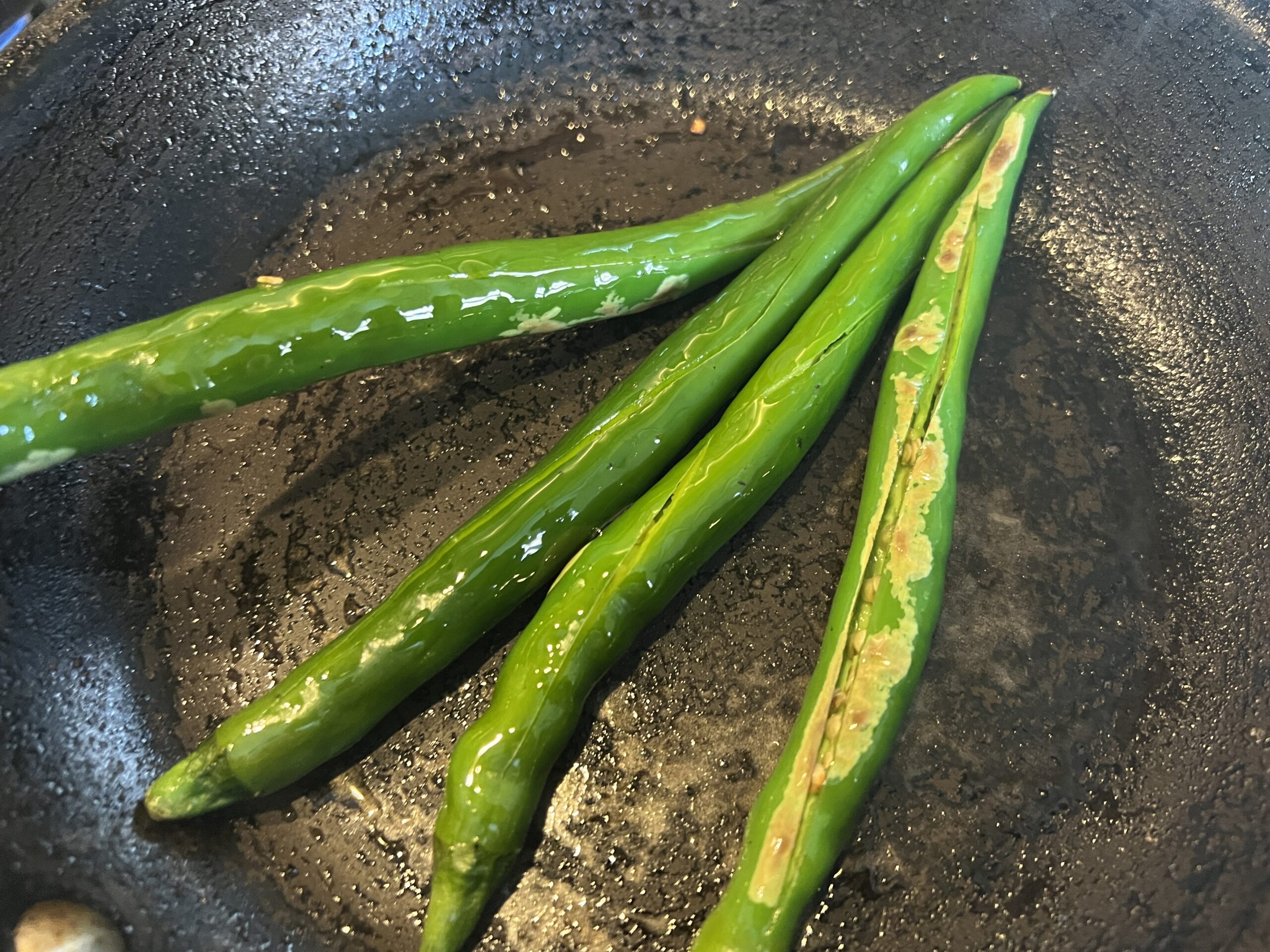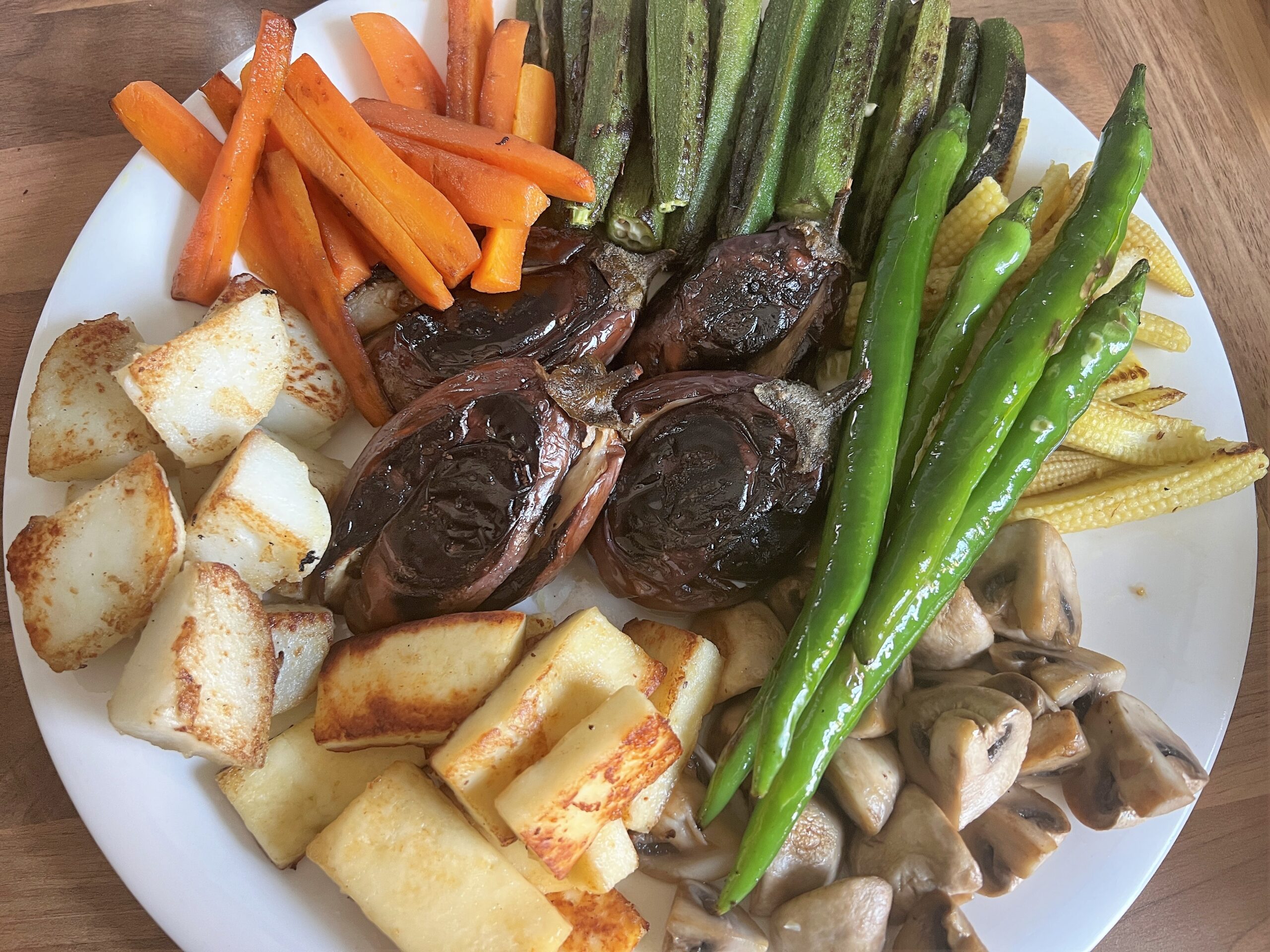 To sauté the vegetables, heat ½ teaspoon oil in a pan and add the aubergine. Cook the aubergine for 3-4 minutes until it is cooked and slightly brown. Keep it aside.
Repeat the process with the rest of the vegetables one at a time. Since cooking time for each vegetable varies, I prefer sautéing each vegetable separately.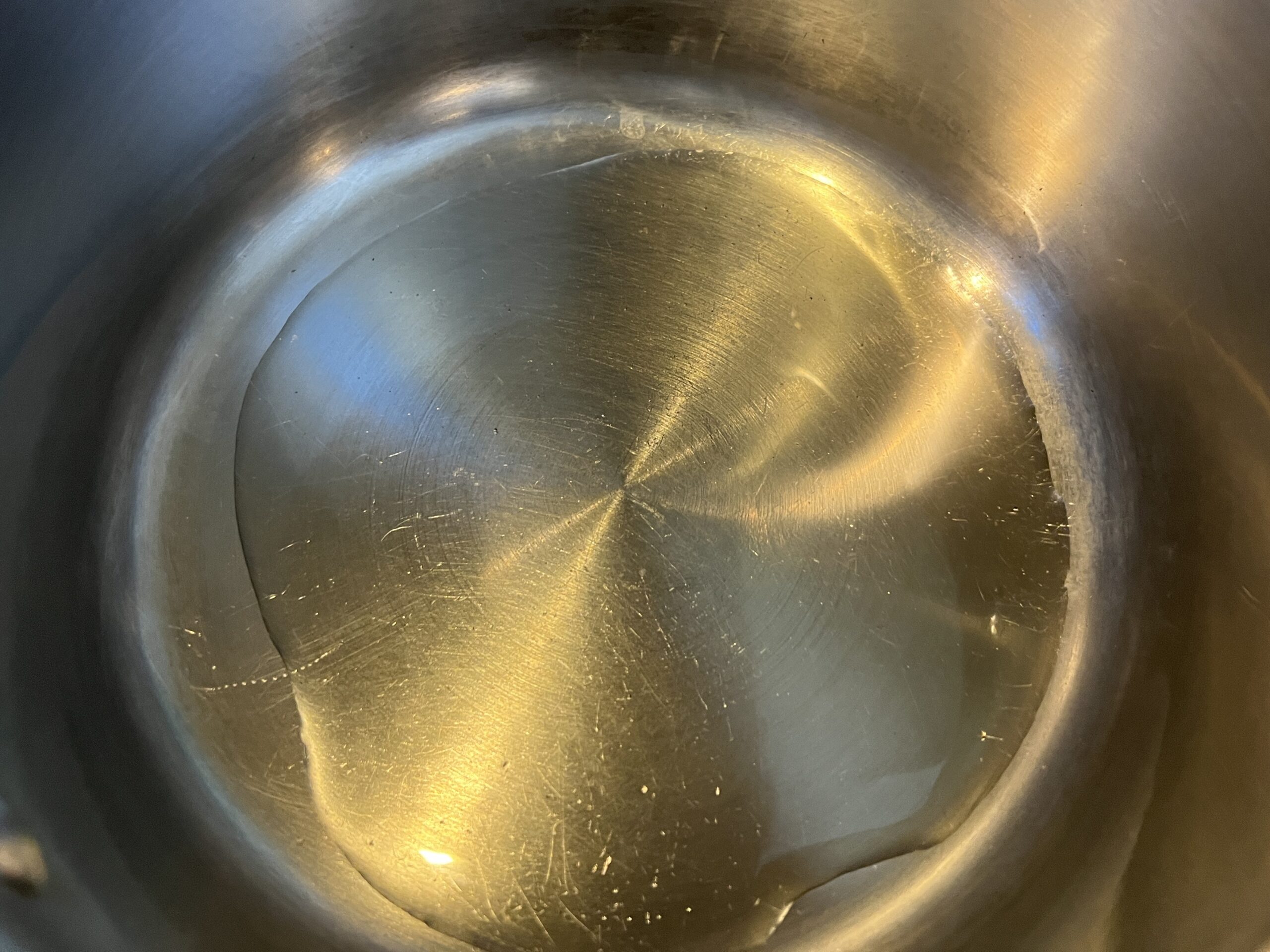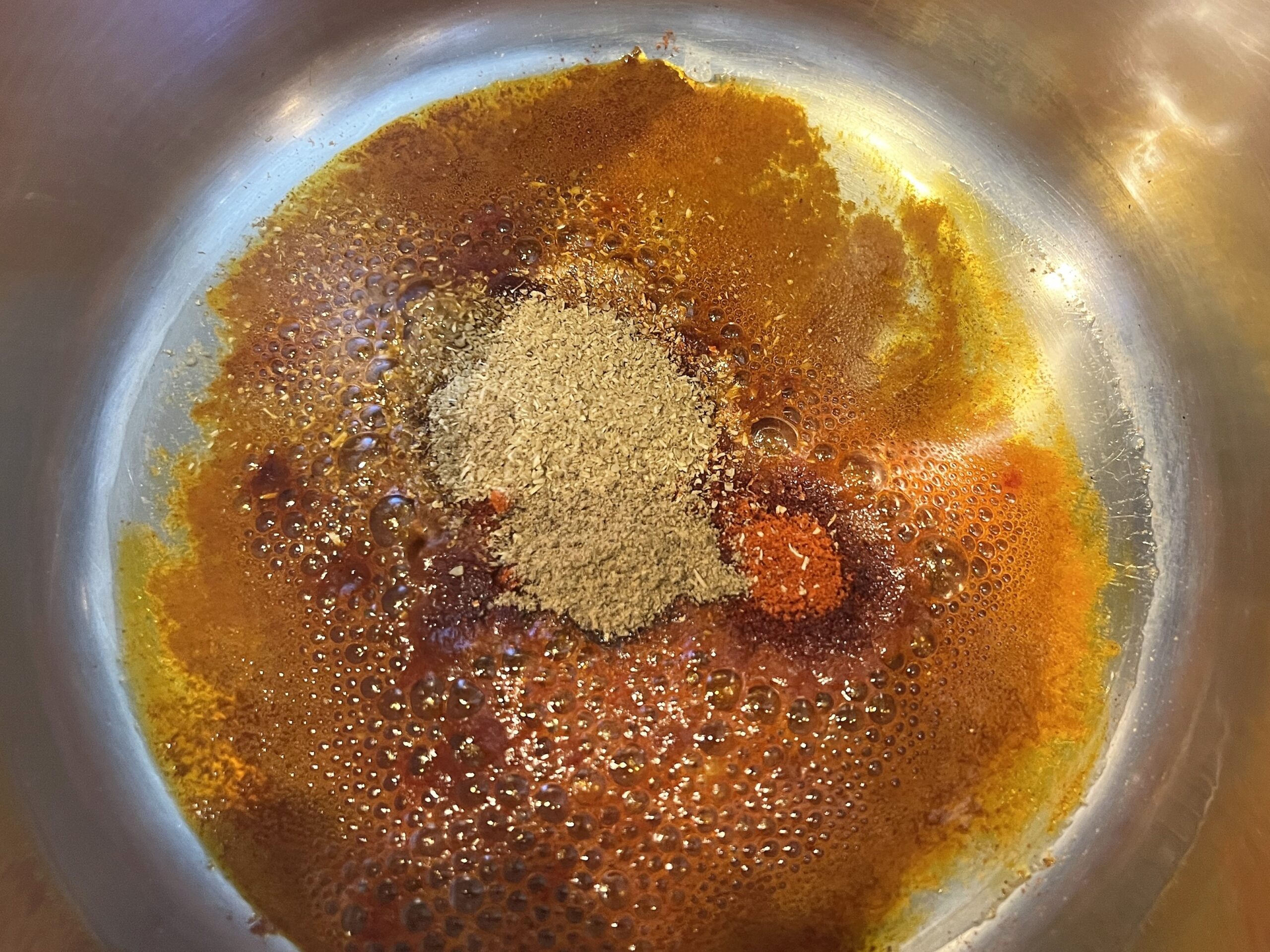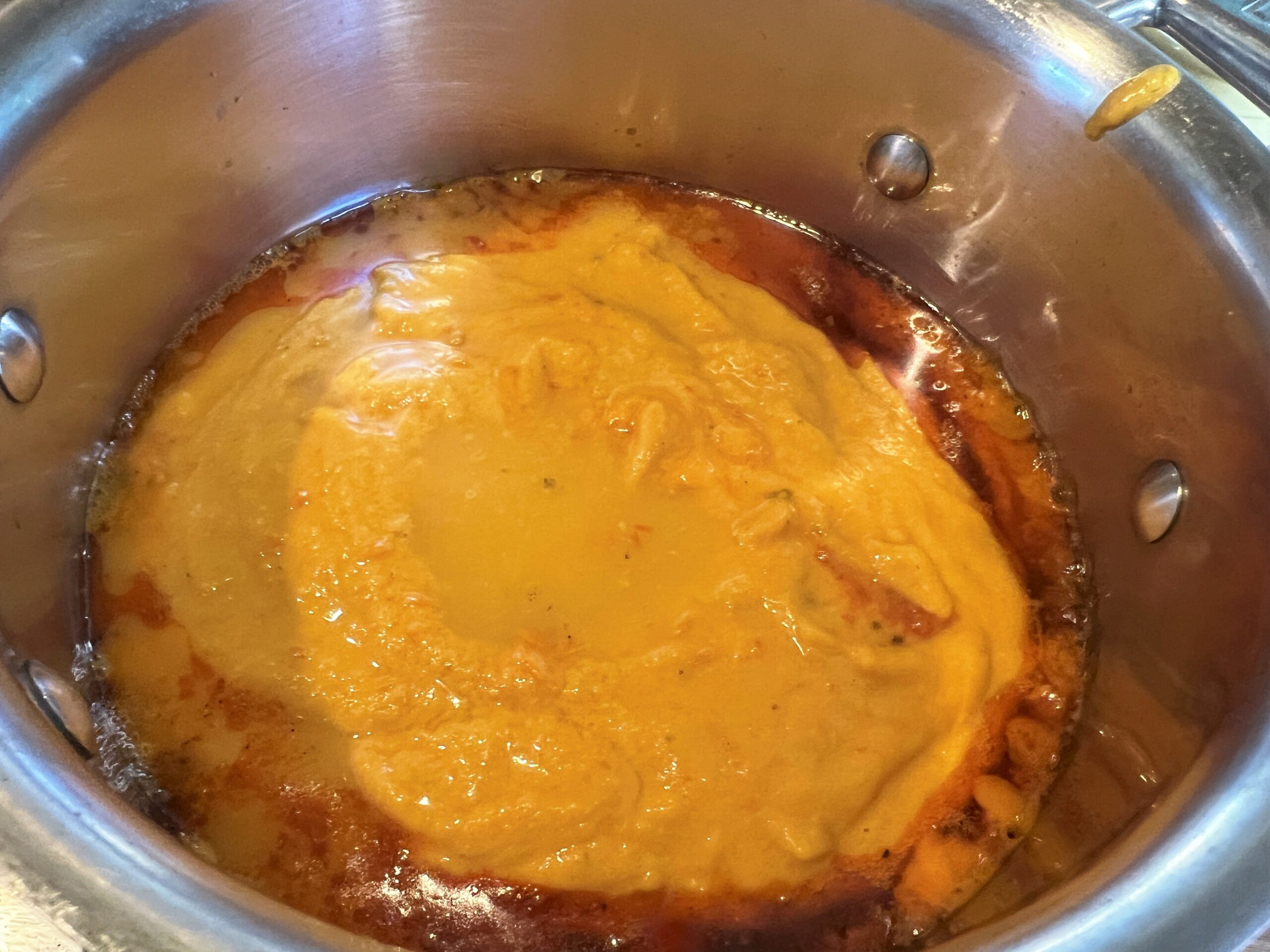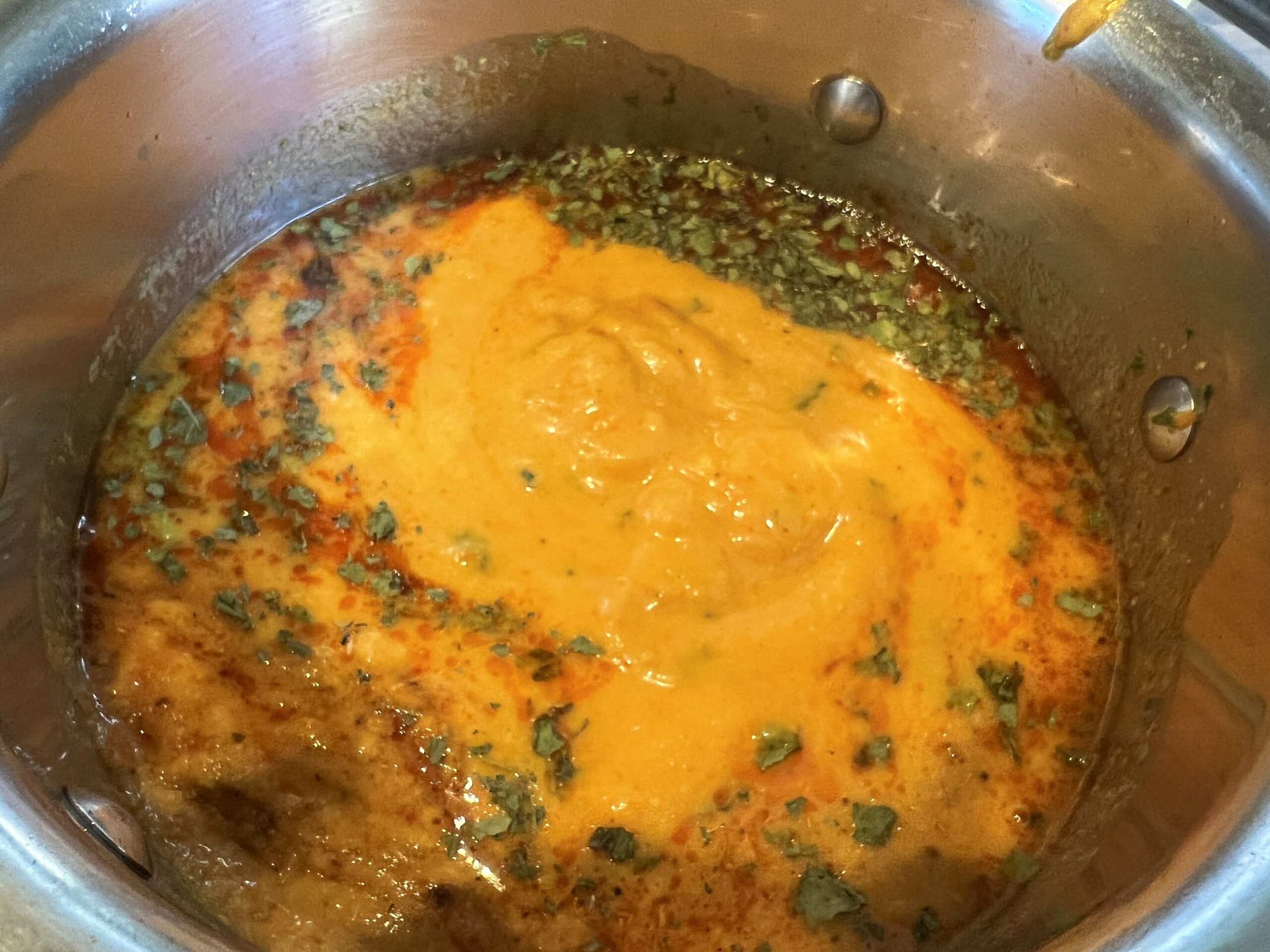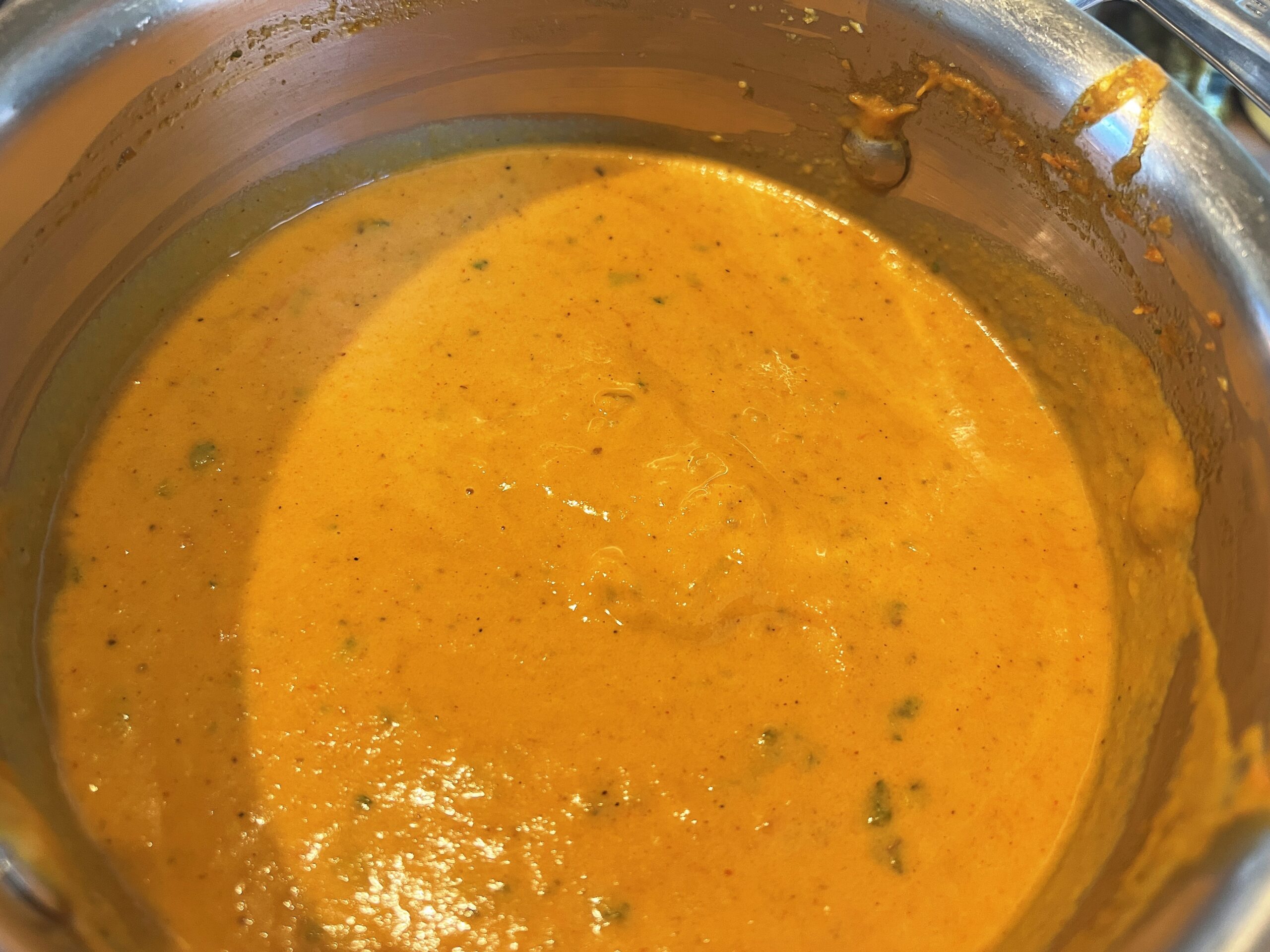 Heat oil for tempering and add the Kashmiri Red chilli powder and garam masala. Add the prepared puree and kasuri methi to the tempering and mix. Cook on medium heat for 2-3 minutes and turn off the heat.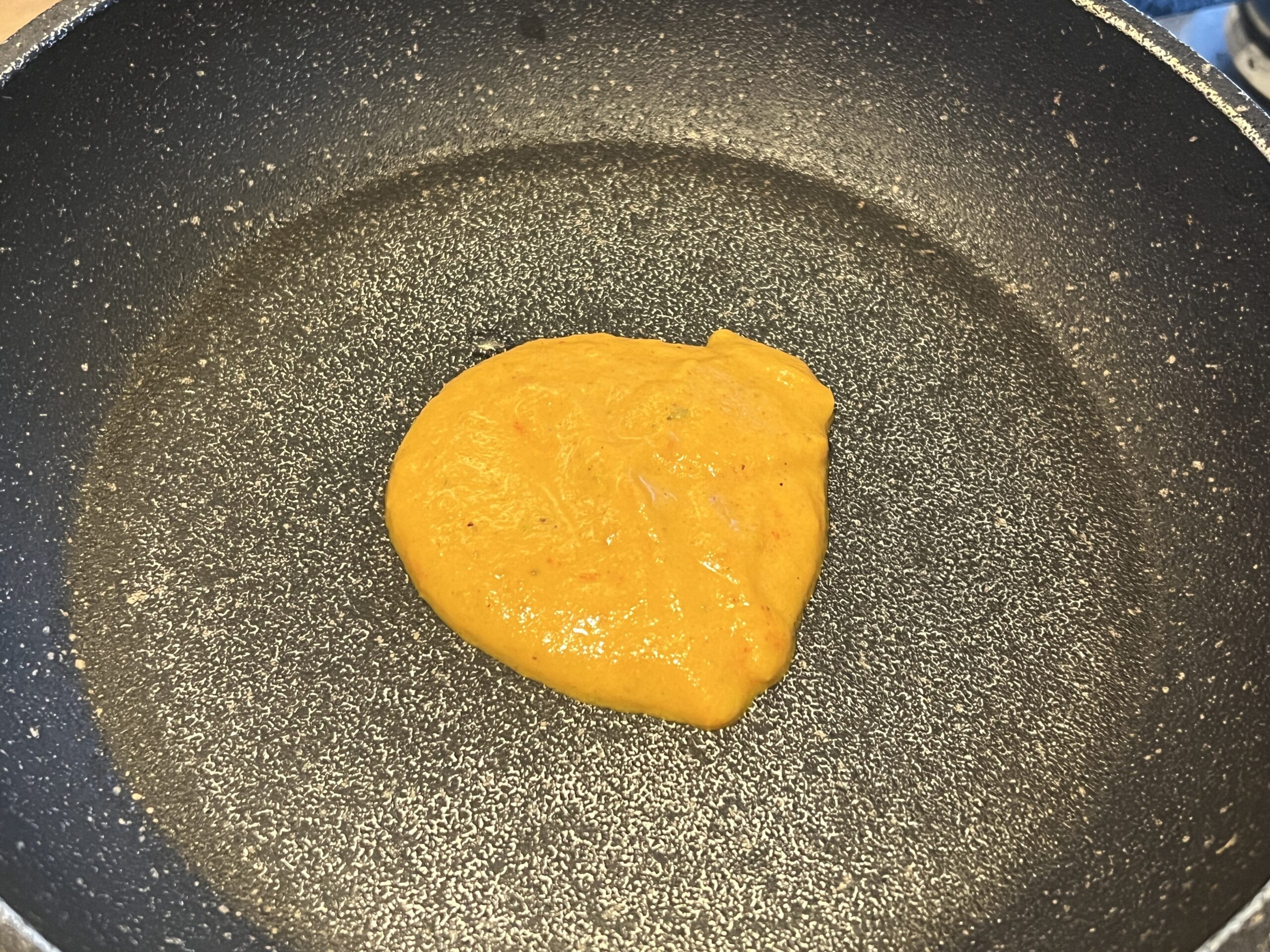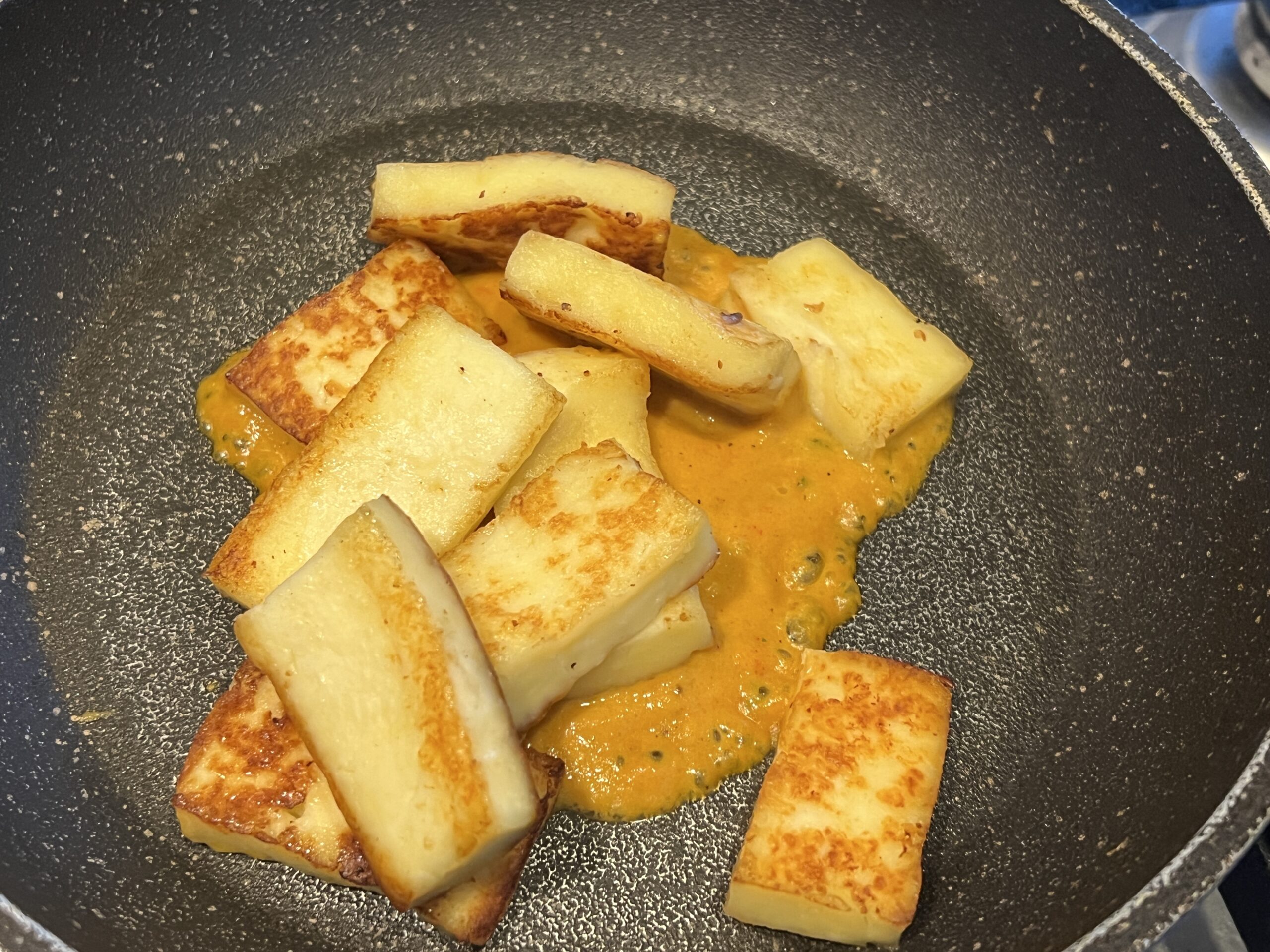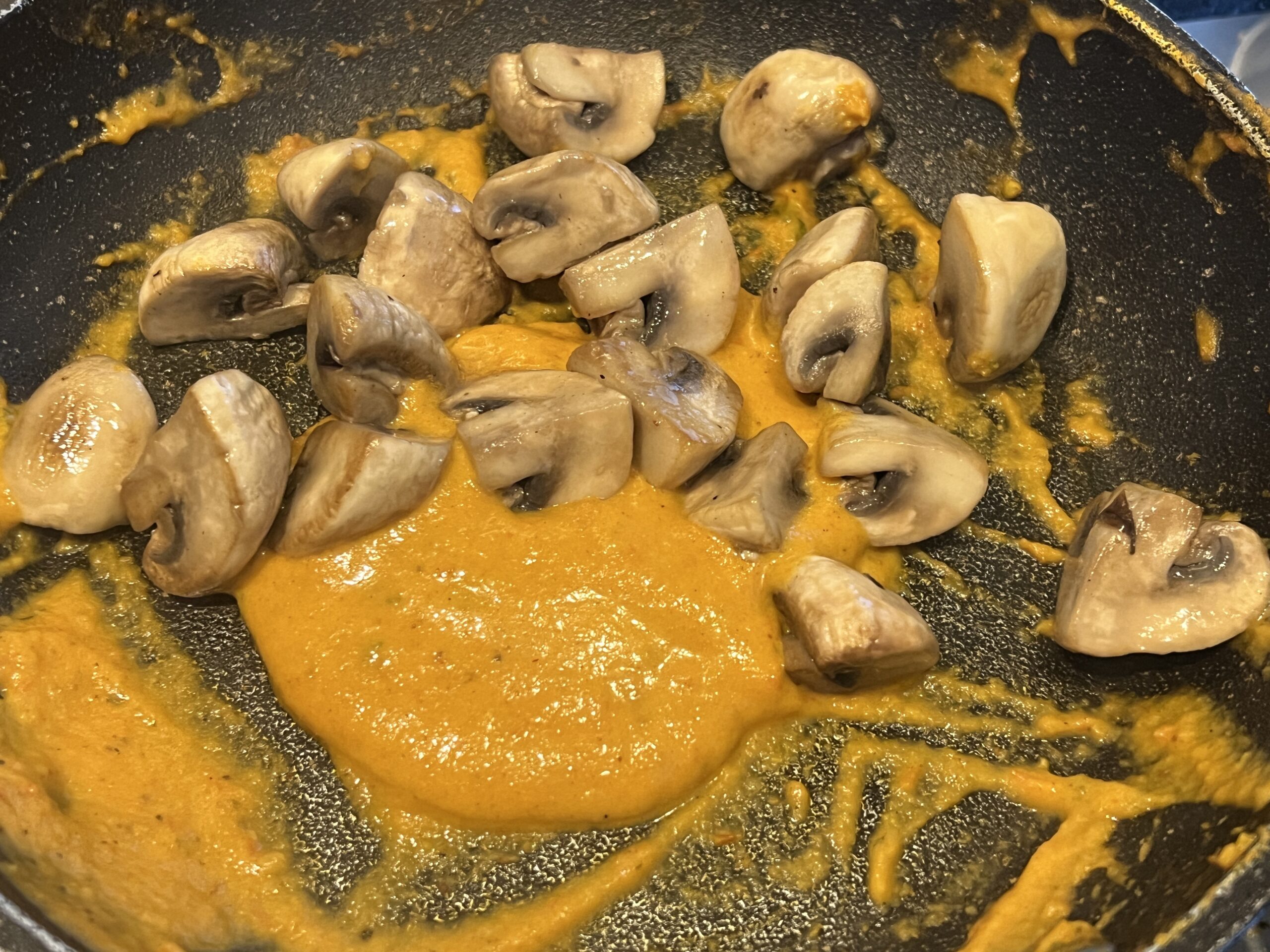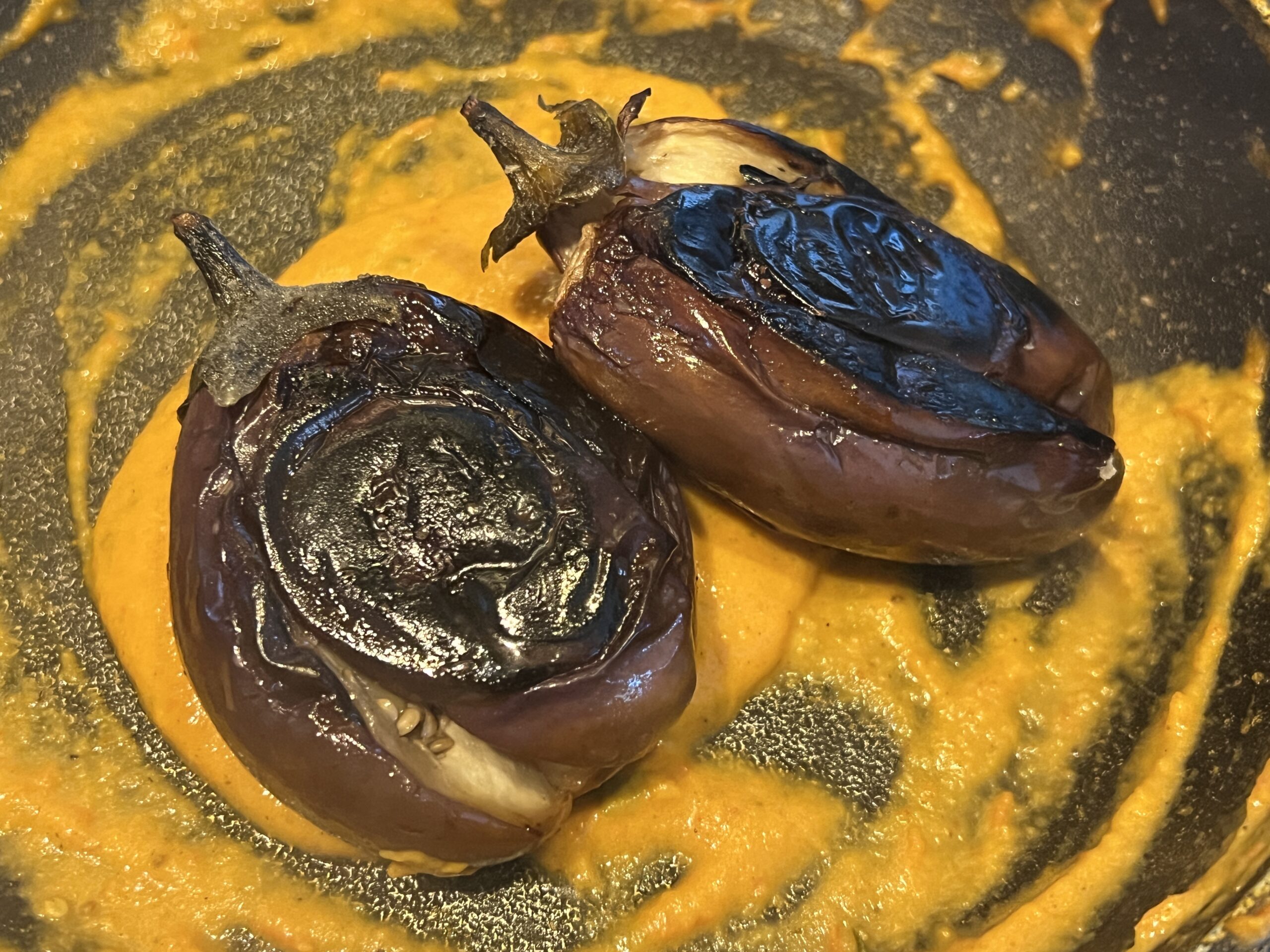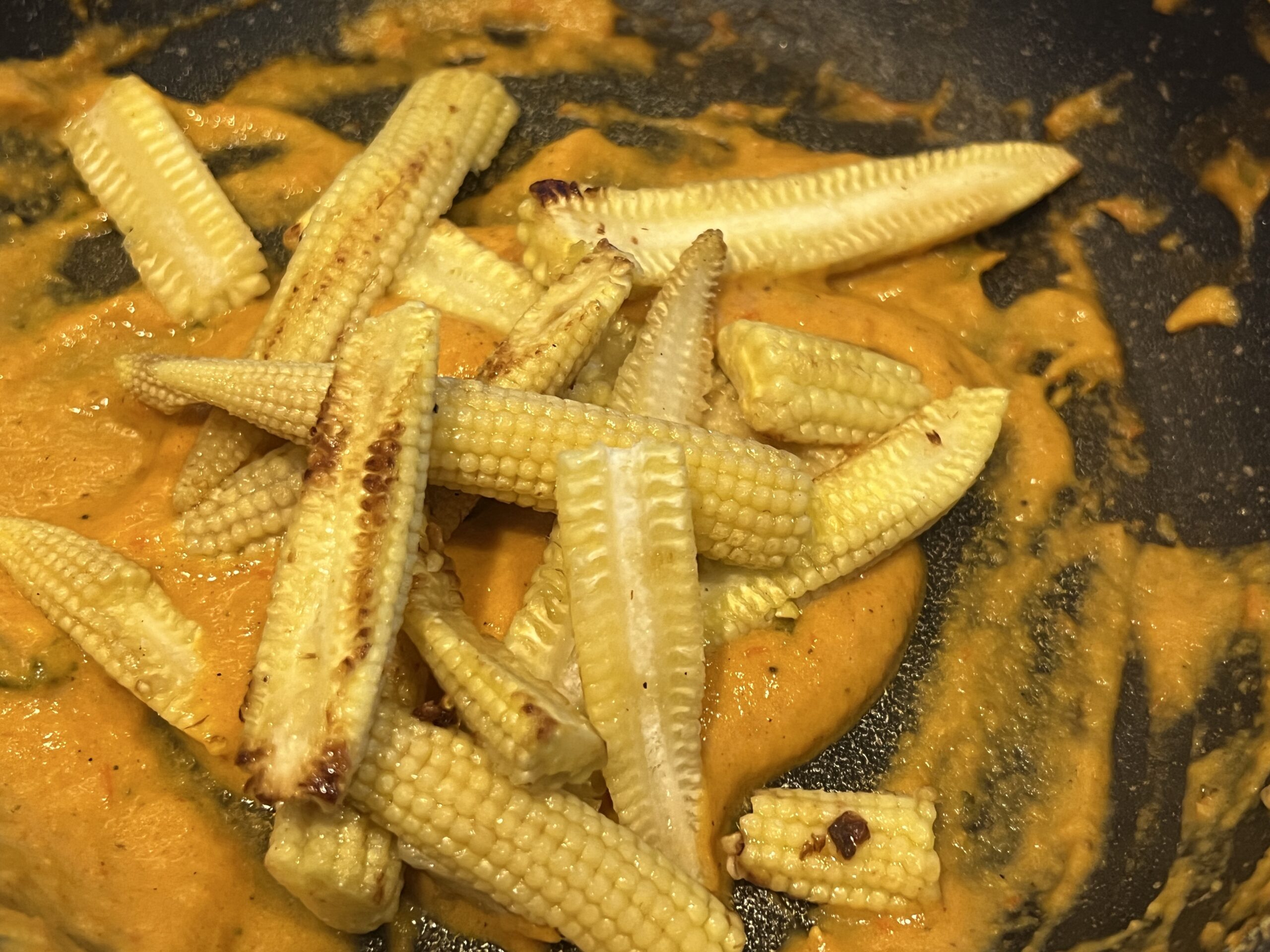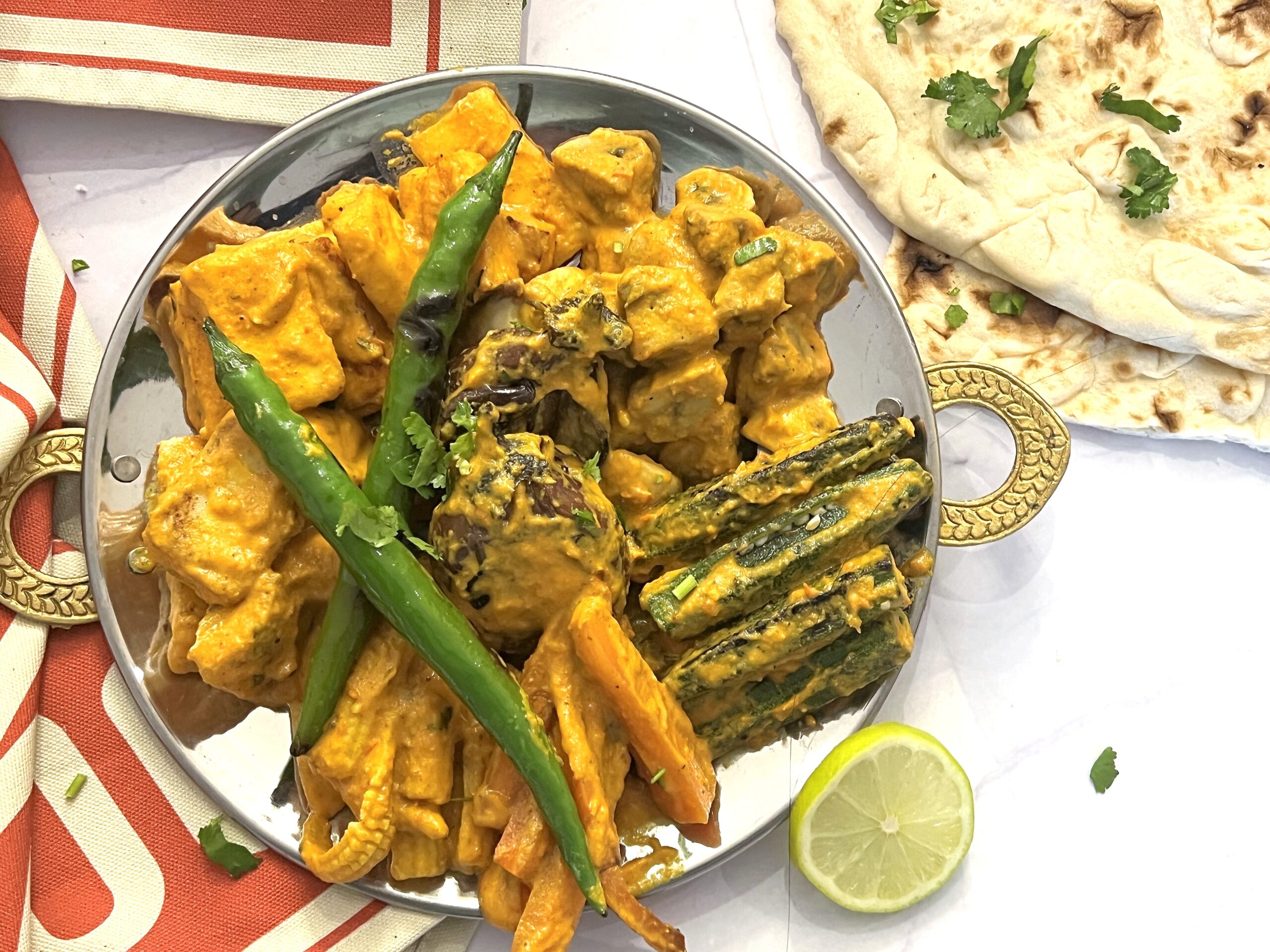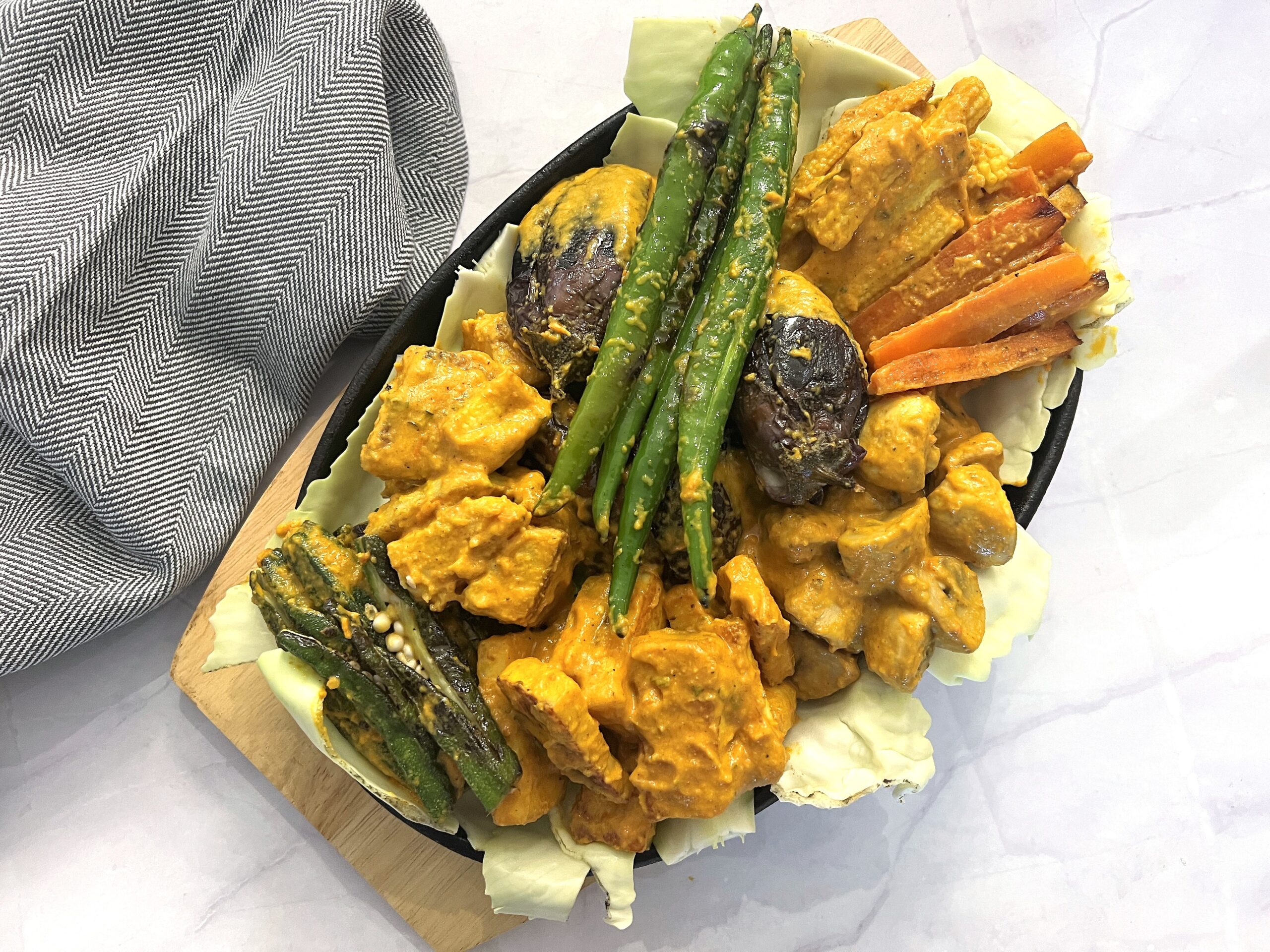 To serve warm up 1-2 tablespoons of prepared gravy and sauté the vegetables coating them in the gravy.
At home, I prefer to serve it on a tawa or a flat pan or a sizzler plate so one can pick and choose whichever vegetables one would like to eat.
Enjoy hot with naan or rice.