Vegetable Jaipuri
Vegetable Jaipuri or Subz Jaipuri is a traditional Rajasthani recipe of assorted seasonal vegetables in a spicy tomato gravy served with crispy roasted papad/poppadom.
'Sabzi' or Subji' in Hindi means vegetables. Historically in India, vegetables have been grown and consumed according to a calendar that spans over 6 main seasons in India: namely spring, summer, monsoon, autumn, pre-winter and winter. The rituals, festivals, art and culture are woven around the rich heritage of seasonal produce which is not just packed with flavour but also with nutrients. In India people rely heavily on seasonal vegetables and use them in variety of recipes. This is the reason every part of India has a special 'mixed vegetable' recipe using the seasonal produce and the local spices. For example, Vegetable Kohlapuri, Vegetable Hyderabadi to name a few.
Vegetable Jaipuri is one such delicious mixed vegetable variation from Rajasthan. While restaurants take on Vegetable Jaipuri can at times be heavy and filled with cream, my recipe is simply a combination of quite a few vegetables and spices cooked in oil. Light, hearty and super delicious with crunchy roasted papad.
Other recipes you might like to try are South Indian Vegetable Korma, Vegetable Jalfrezi, Vegetable Kadai, and Navratan Korma.
Ingredients
To Boil
4-5 big size tomatoes
3-4 dry red chillies
2 cups water
Other Ingredients
2 teaspoons oil
1 teaspoon cumin seeds
¼ cup long sliced carrots
¼ cup diagonal cut French beans
¼ cup diced onions
¼ cup long sliced green pepper
¼ cup long sliced red pepper
¼ cup long sliced yellow pepper
¼ cup cabbage
2 teaspoons finely chopped garlic
2 teaspoons finely chopped ginger
1 teaspoon turmeric powder
2 teaspoons coriander powder
2 teaspoons red chilli powder
½ cup whisked plain yoghurt (room temperature)
2 teaspoons kasuri methi
1 teaspoon garam masala
Salt to taste
1 cup long slice paneer pieces
2 tablespoons cream
1 tablespoon butter
1 tablespoon chopped coriander leaves
1 moong dal papad/poppadum
Directions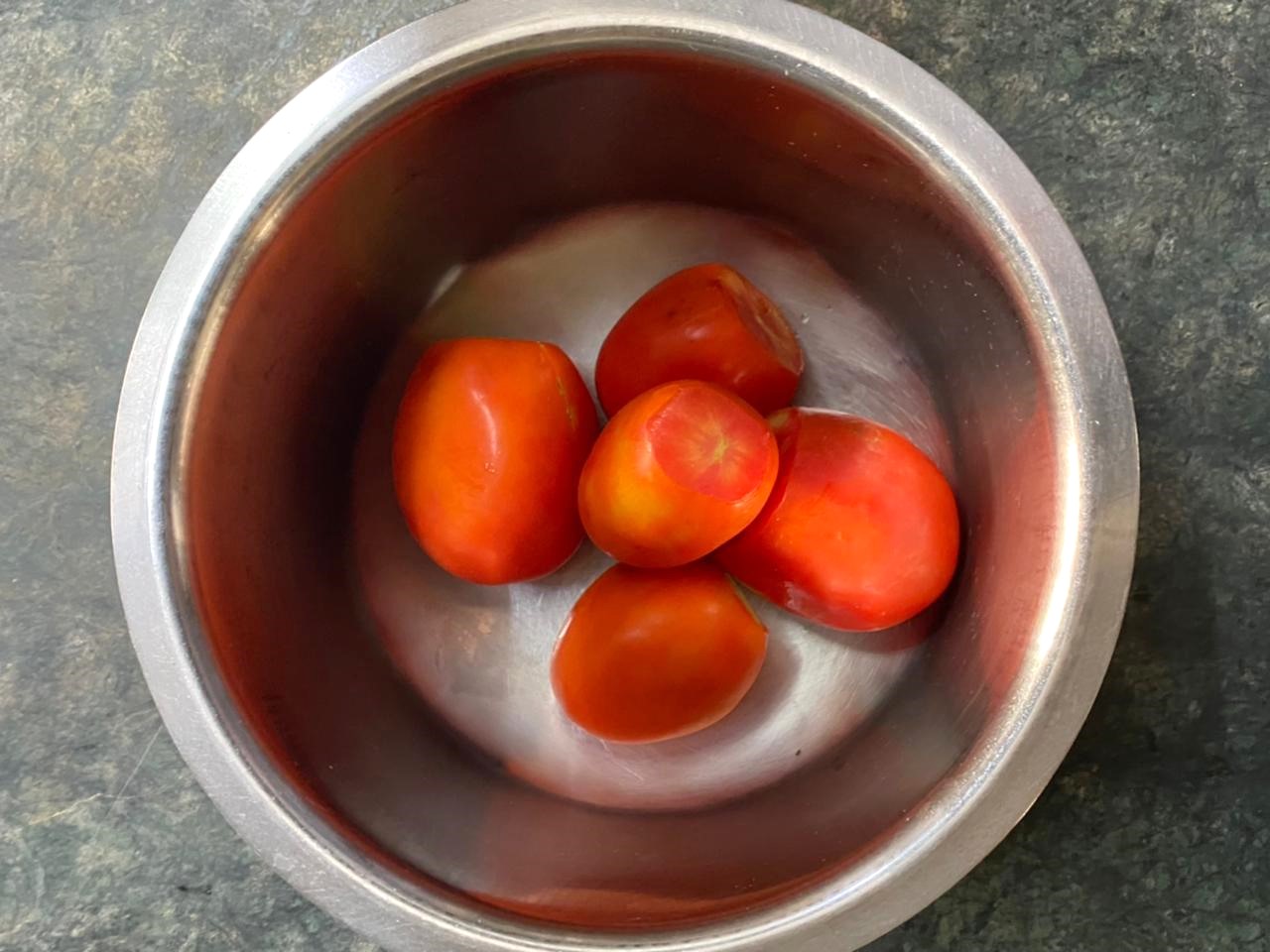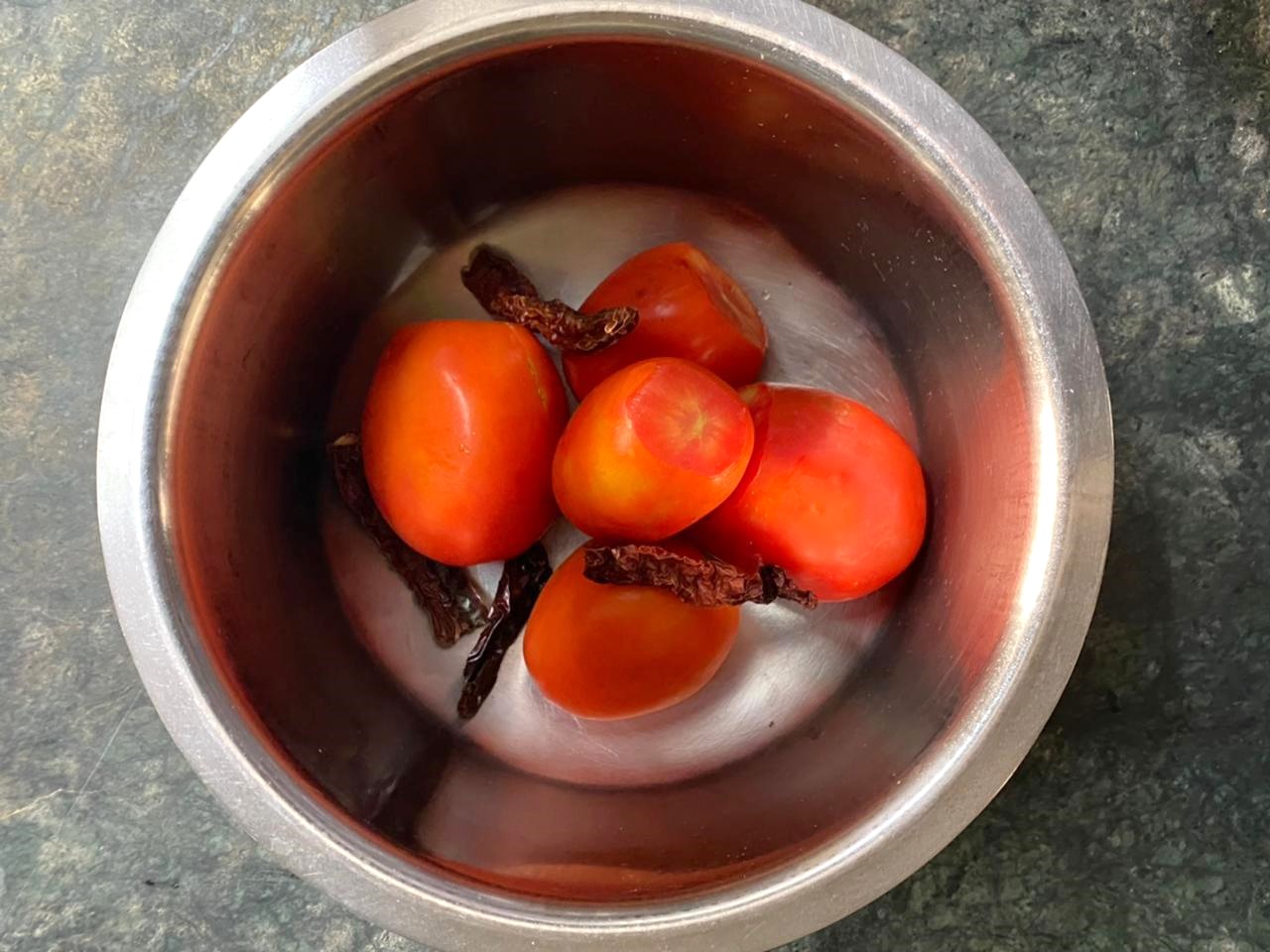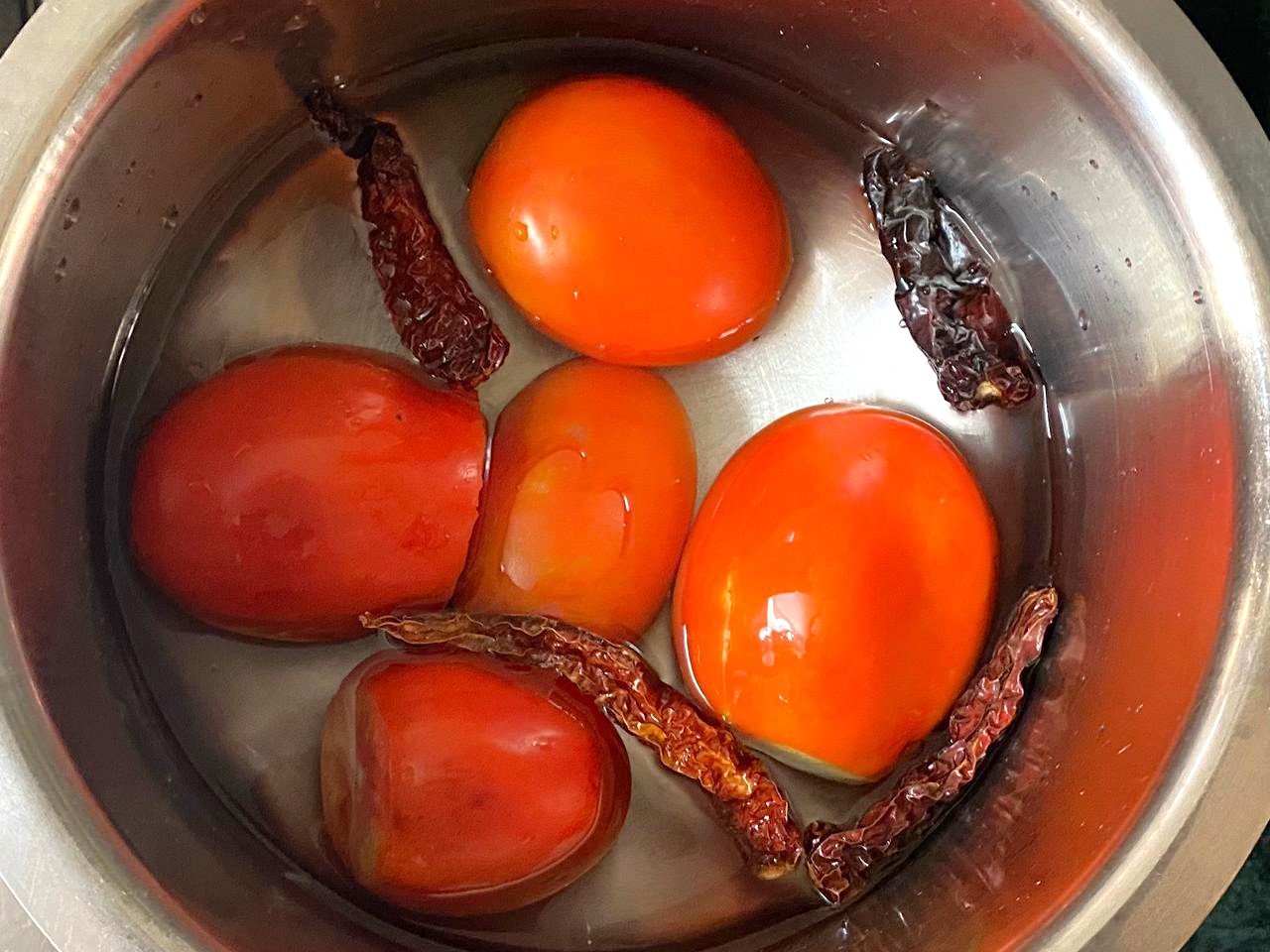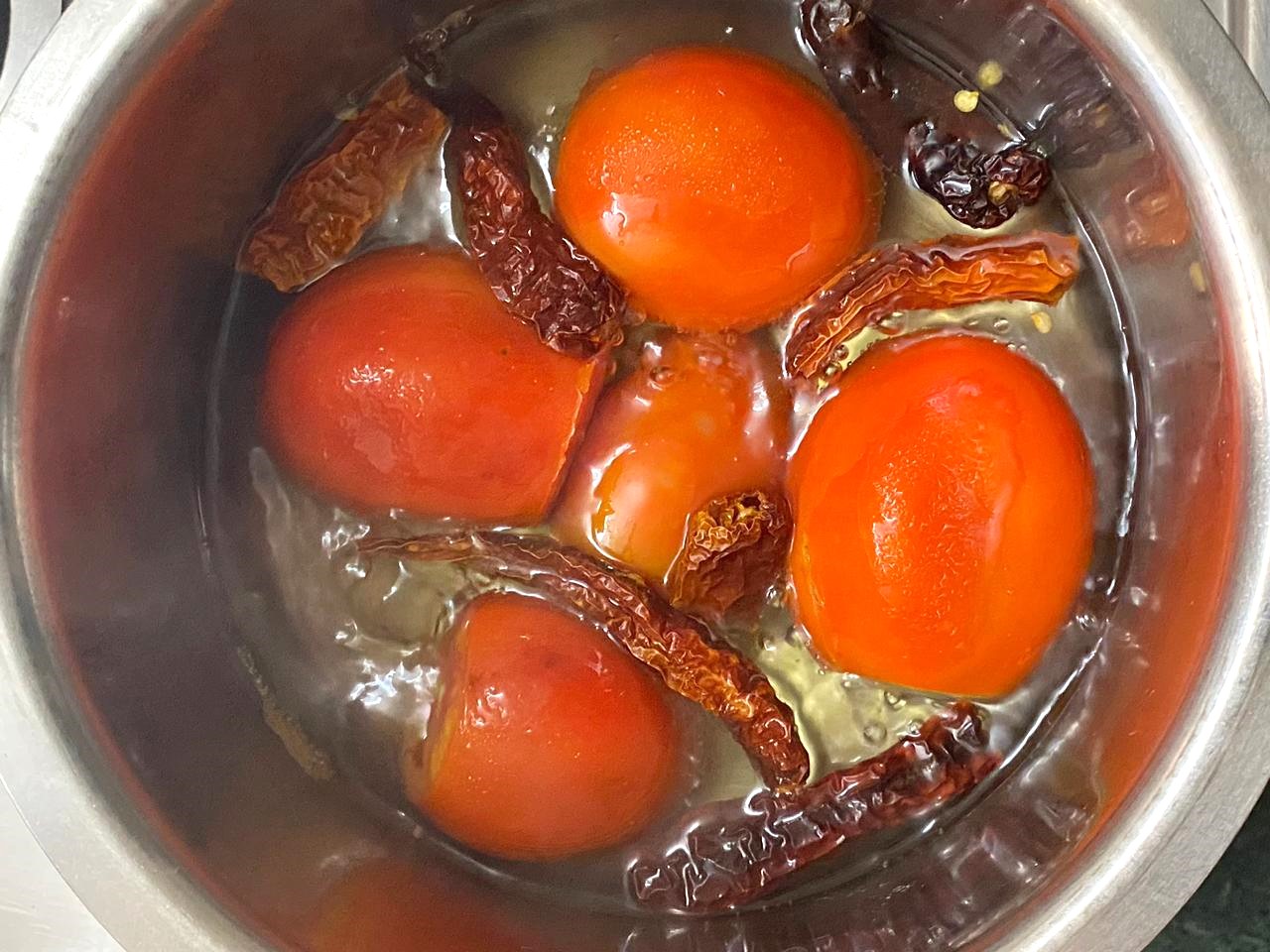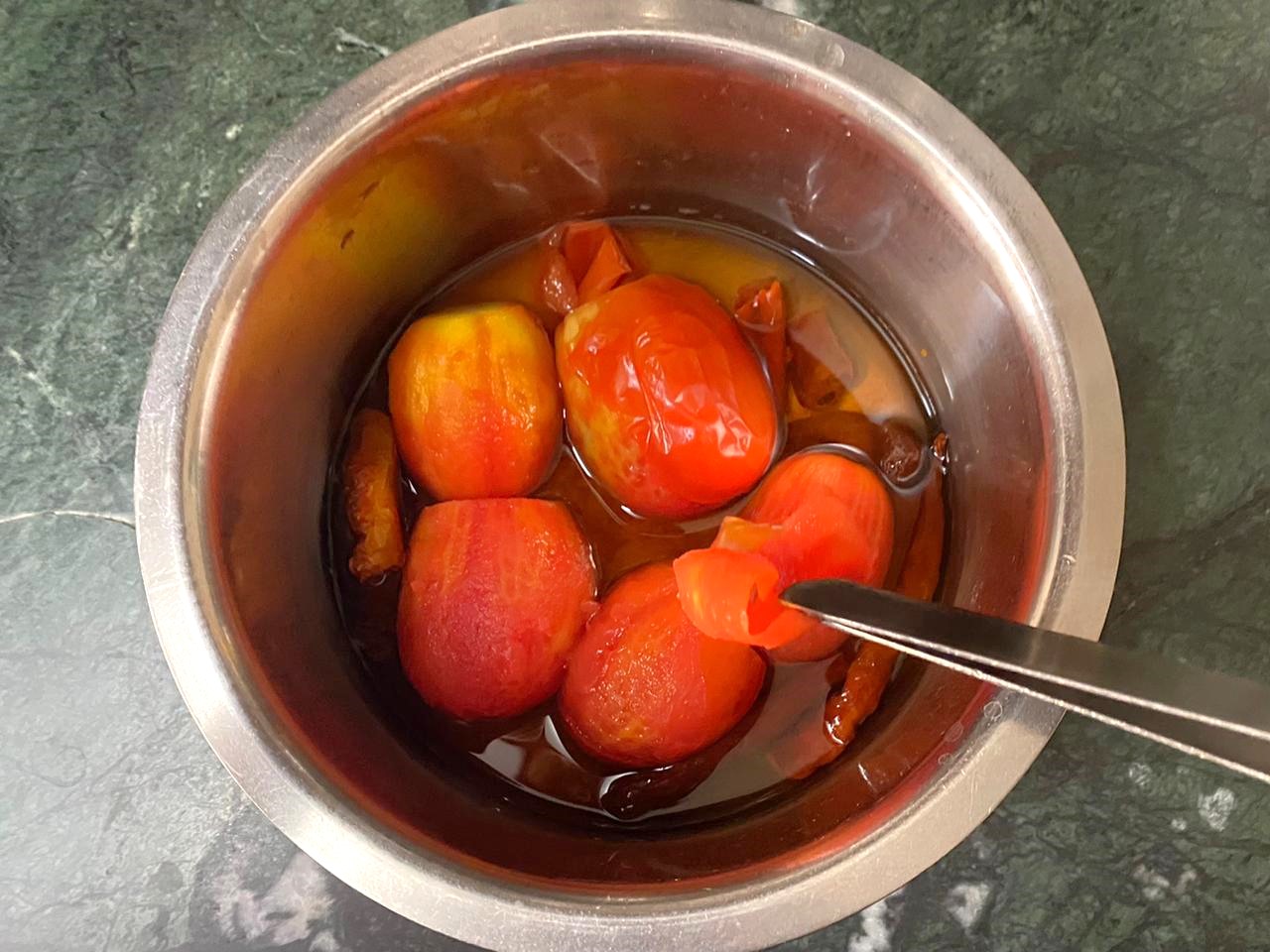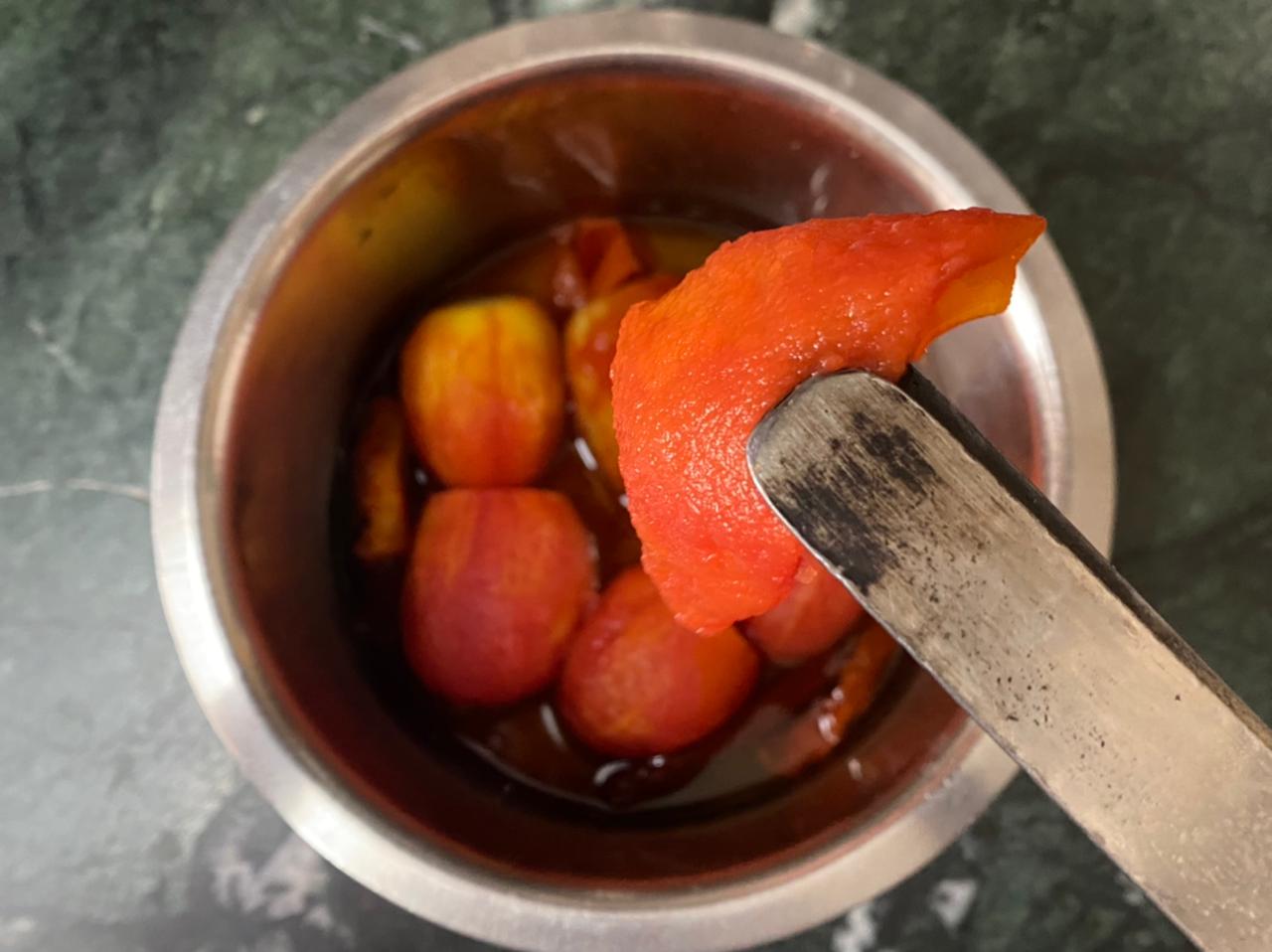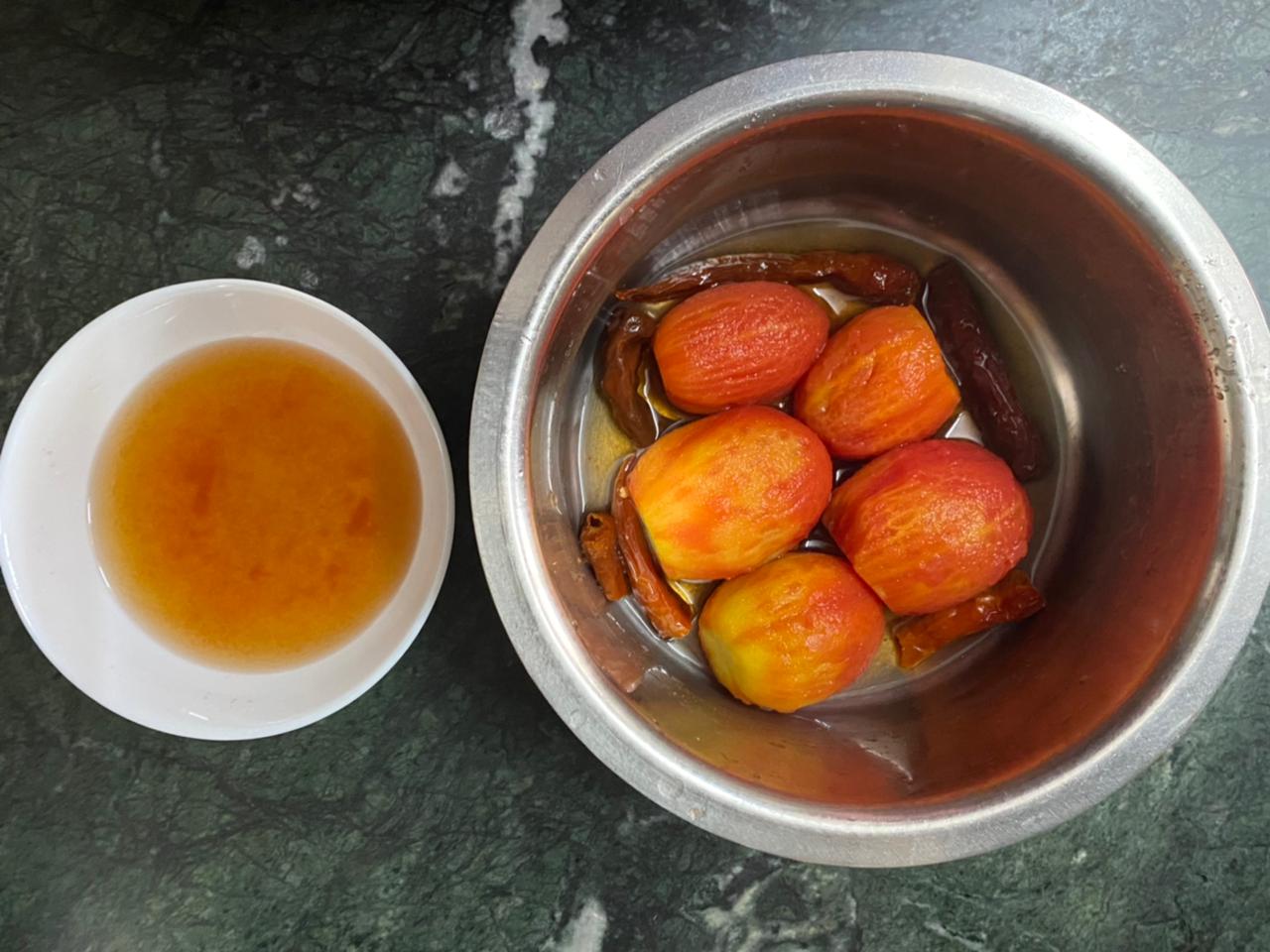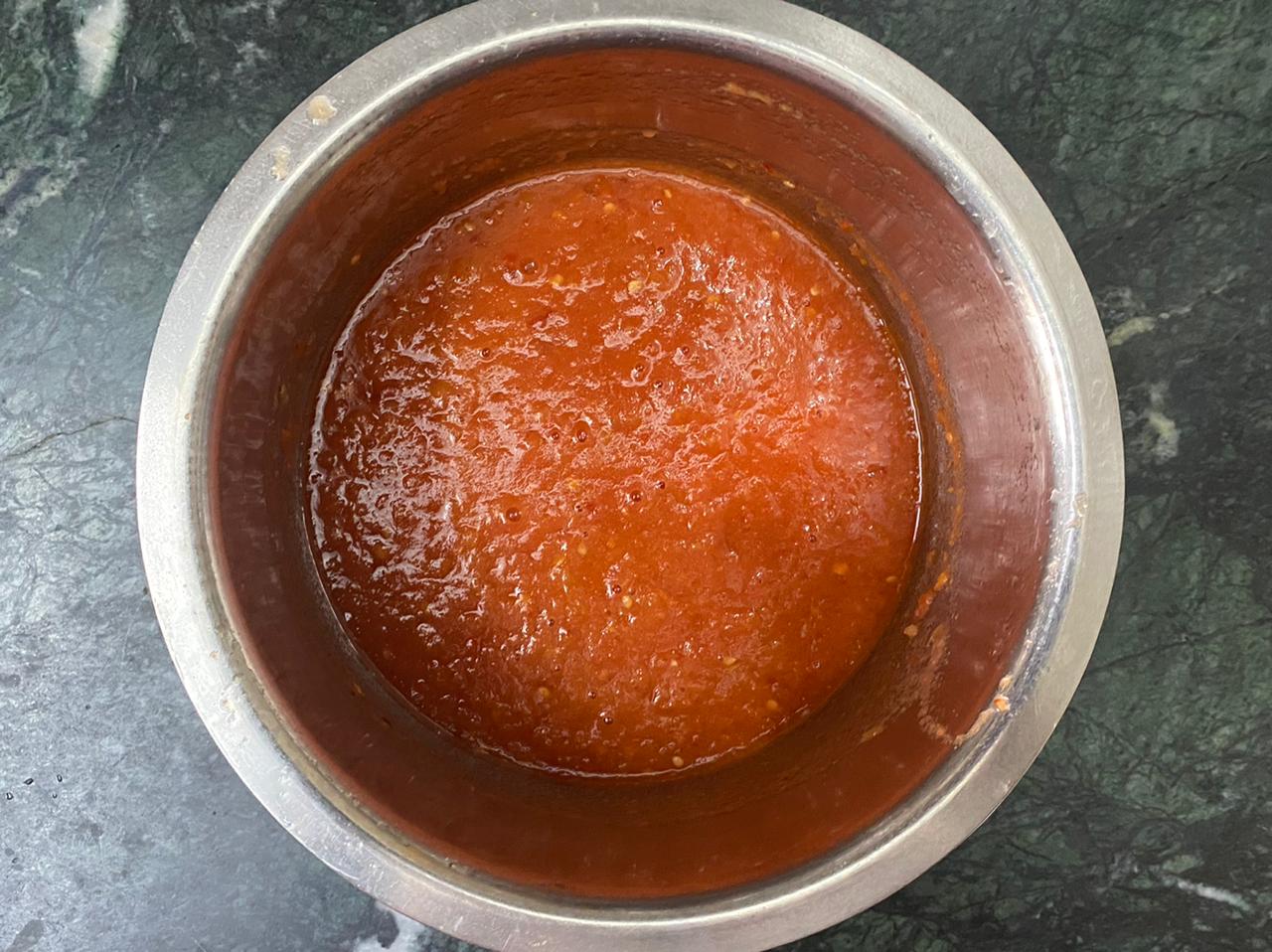 Boil the tomatoes, dry red chillies in 2 cups of water for 8-10 minutes or until soft.
Once soft keep them aside to cool down. Peel off the skin of the tomatoes and remove the excess water from it. Then blend the tomatoes into a fine puree.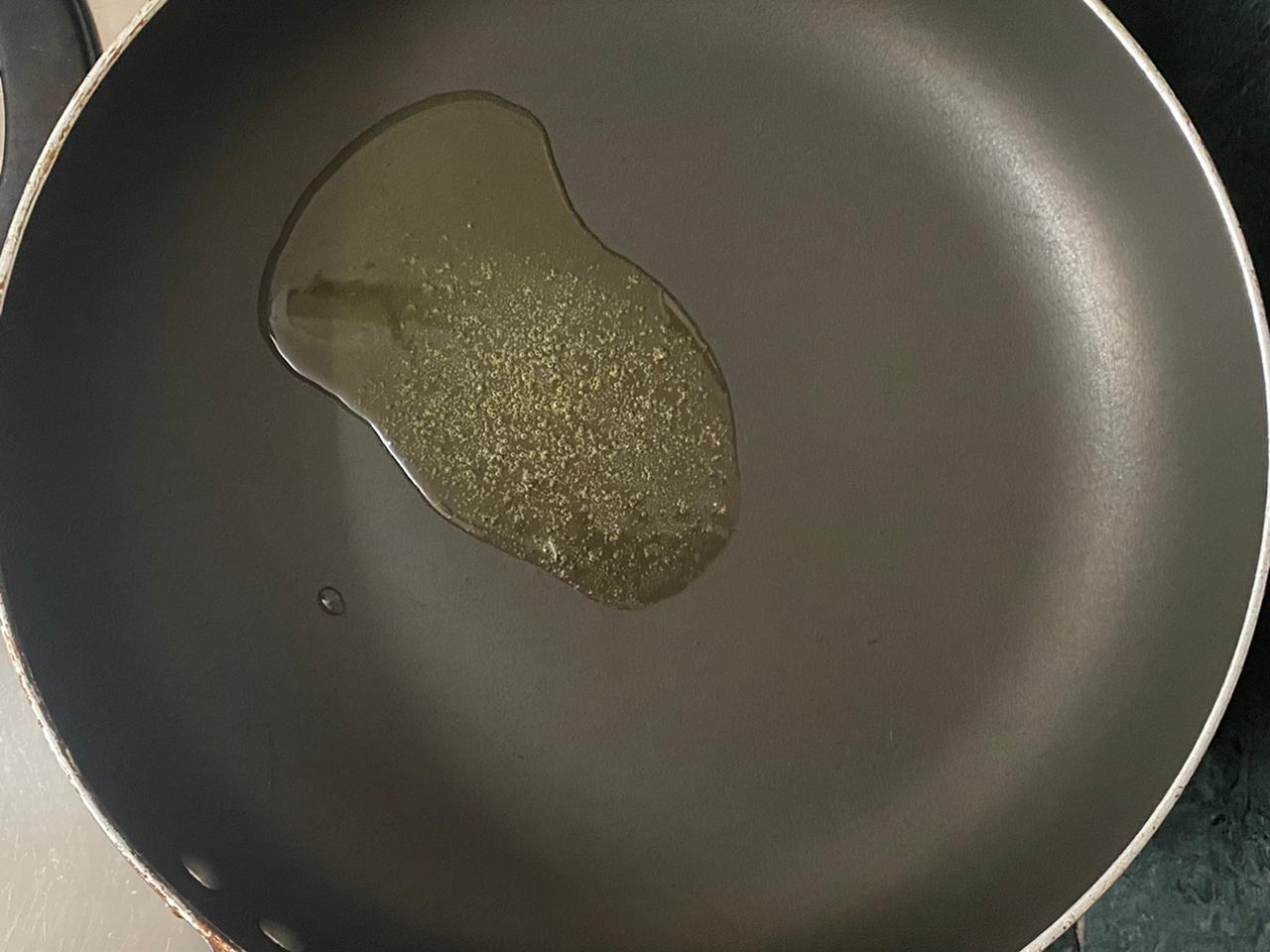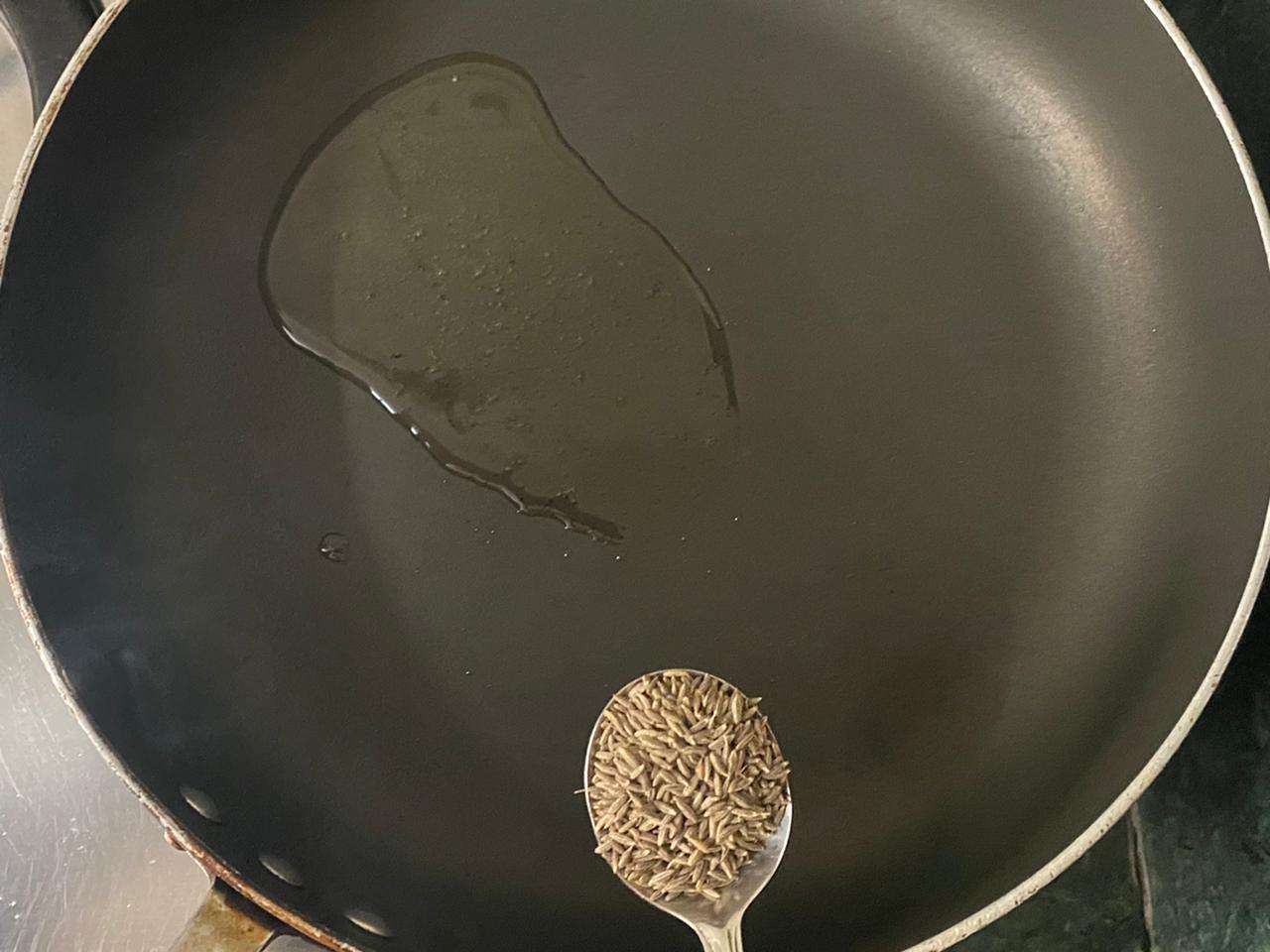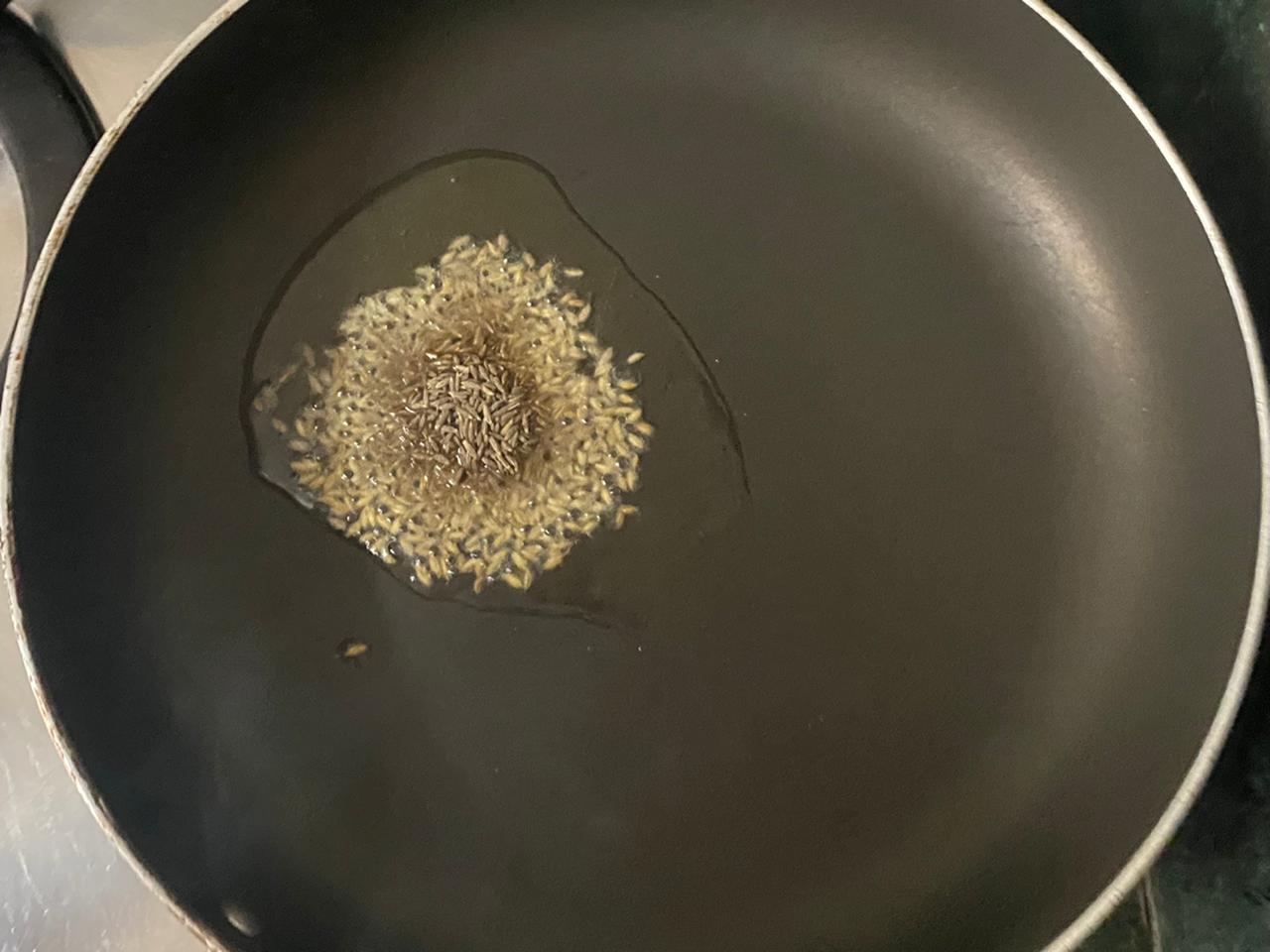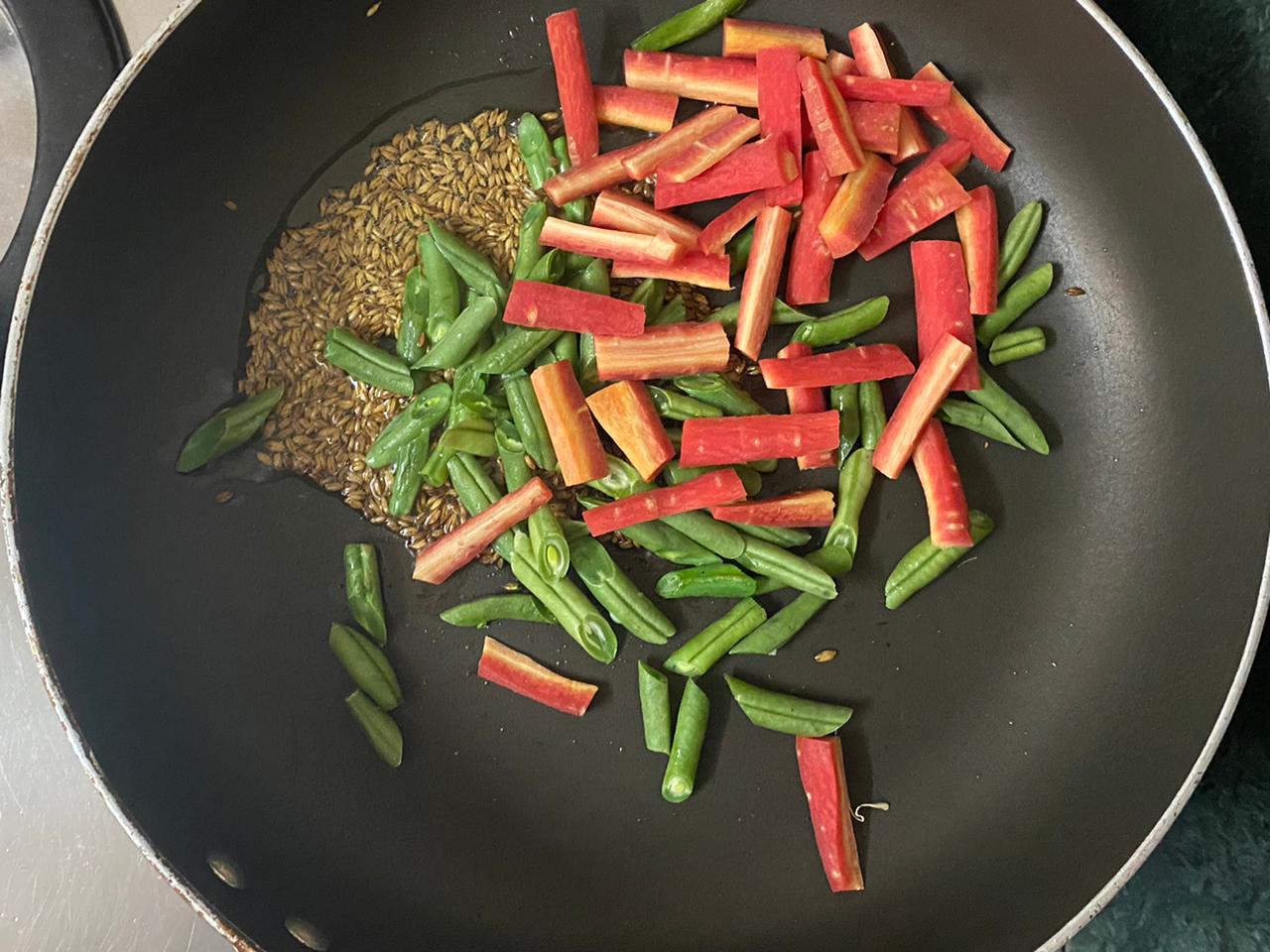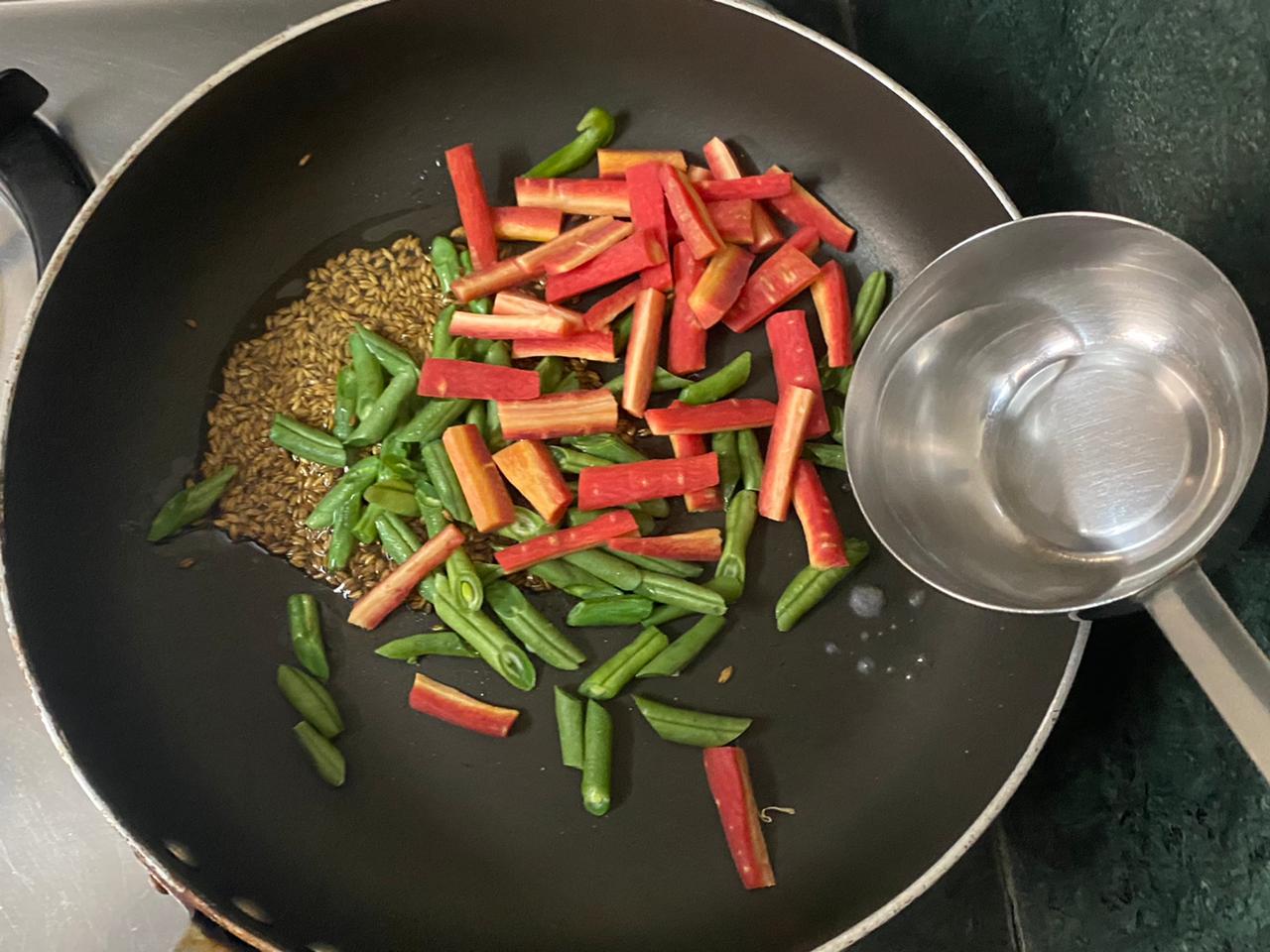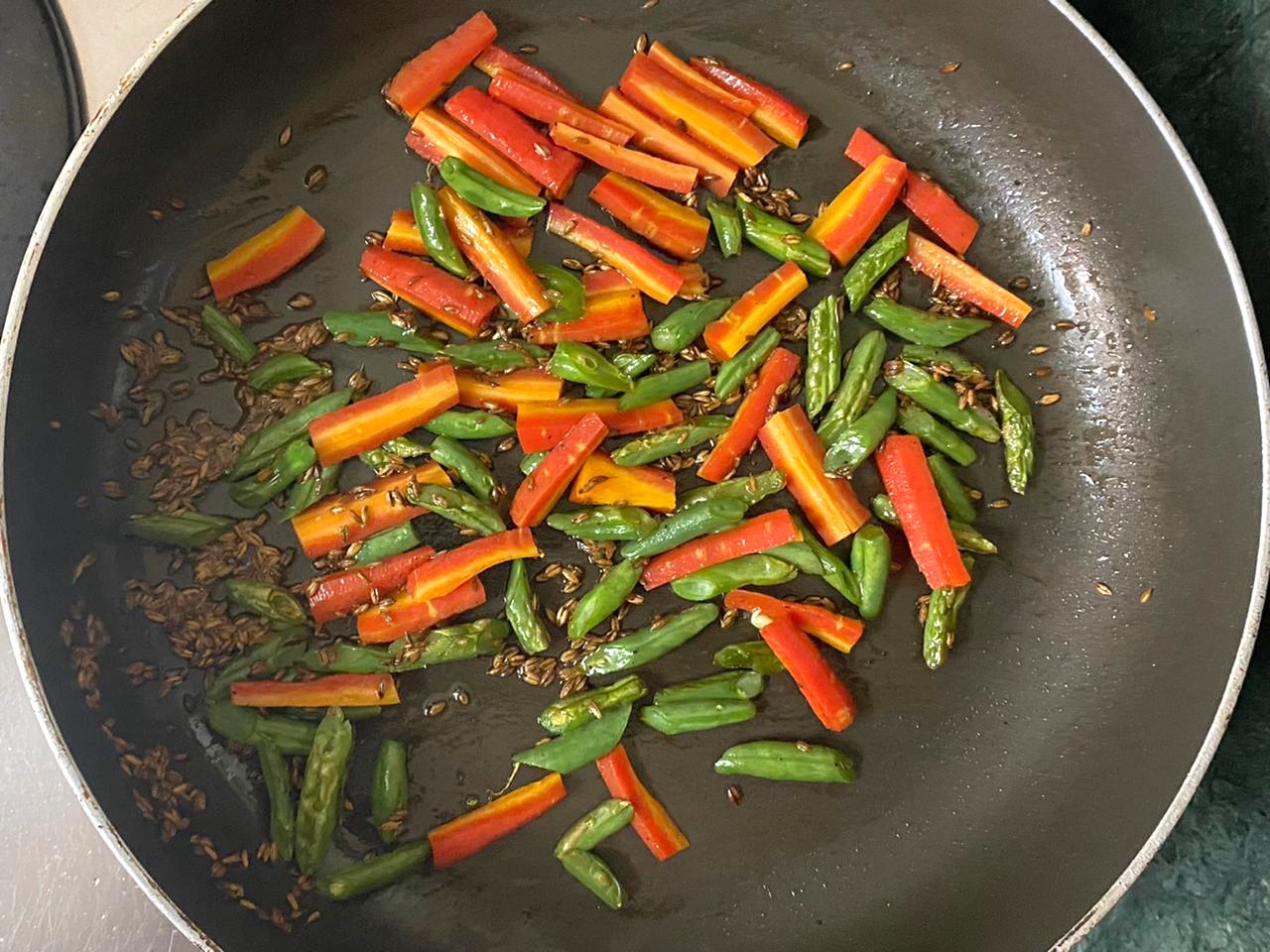 Heat oil in a pan and add the cumin seeds. Once the seeds begin to splutter, add carrots and French beans. Sprinkle a couple of tablespoons of water and sauté the vegetables on medium heat for 2-3 minutes. The vegetables need to be al dente.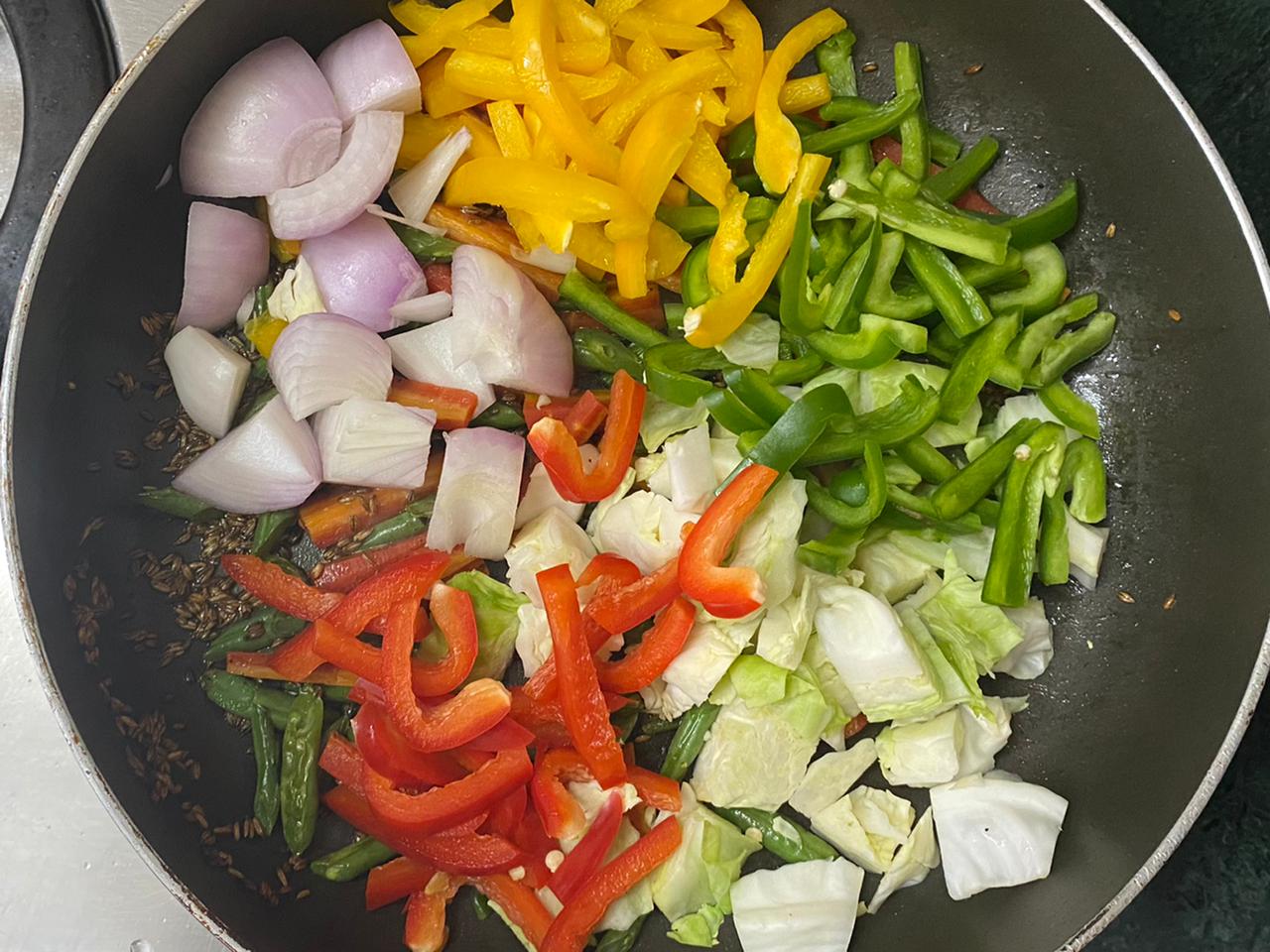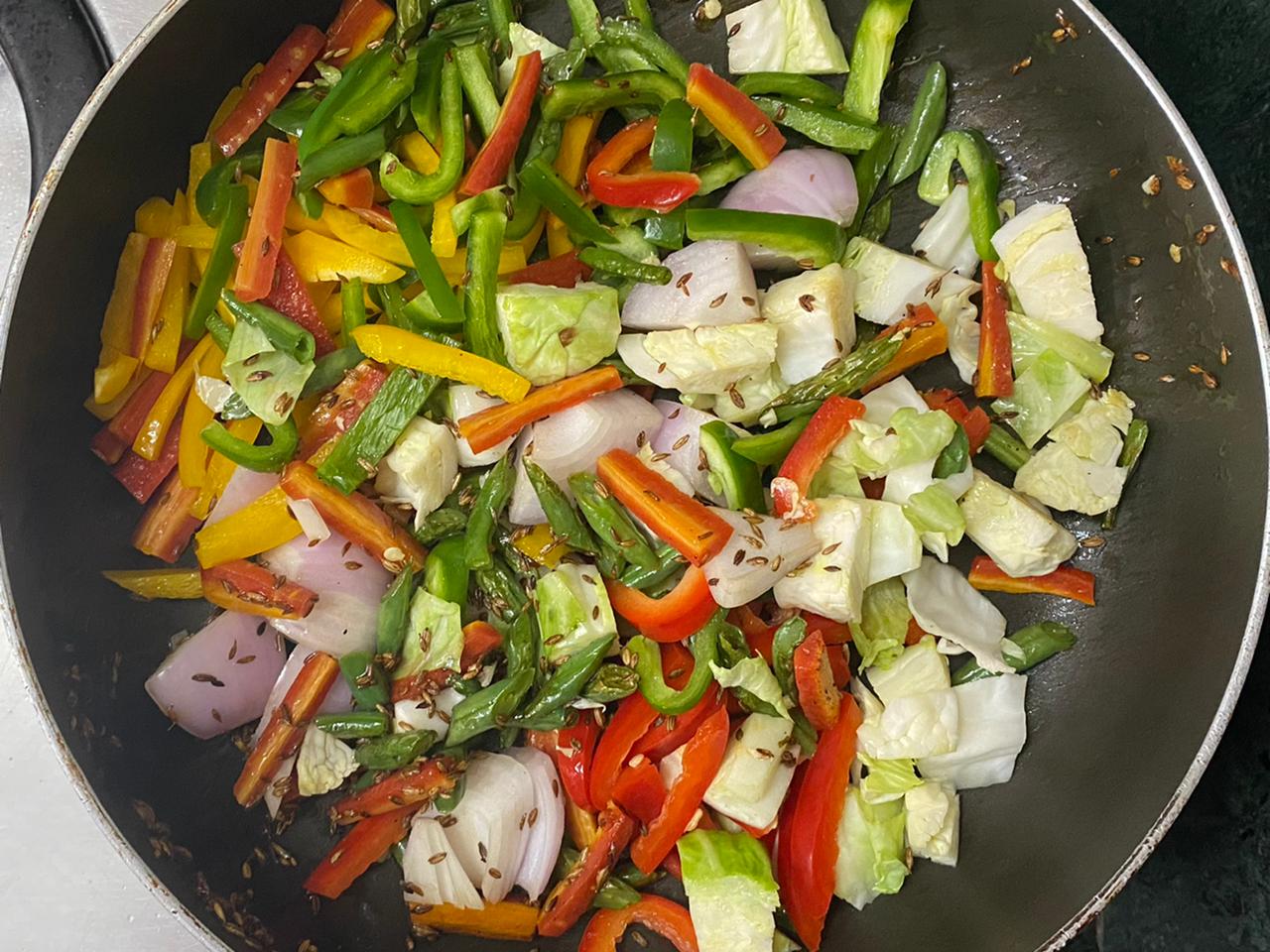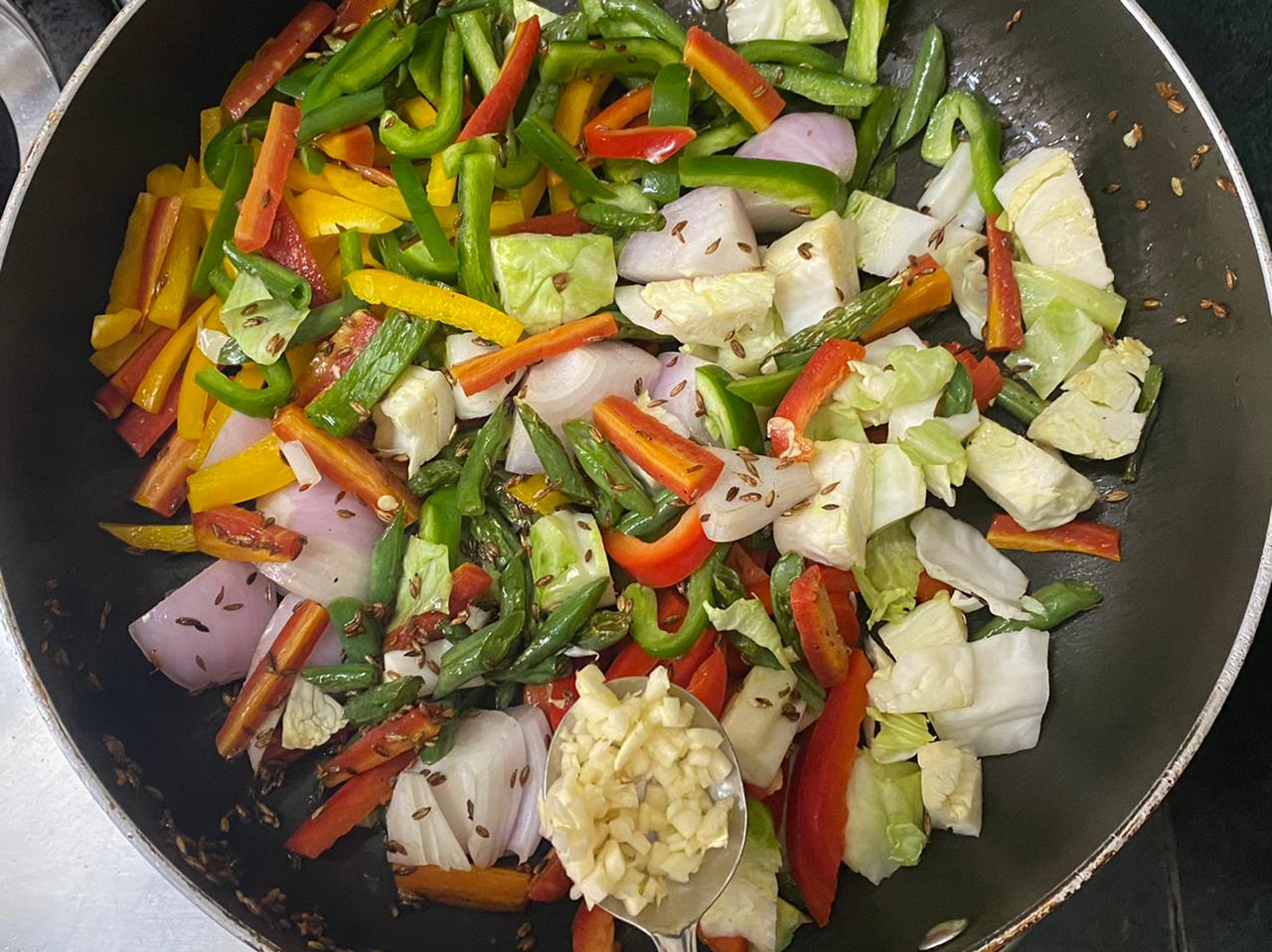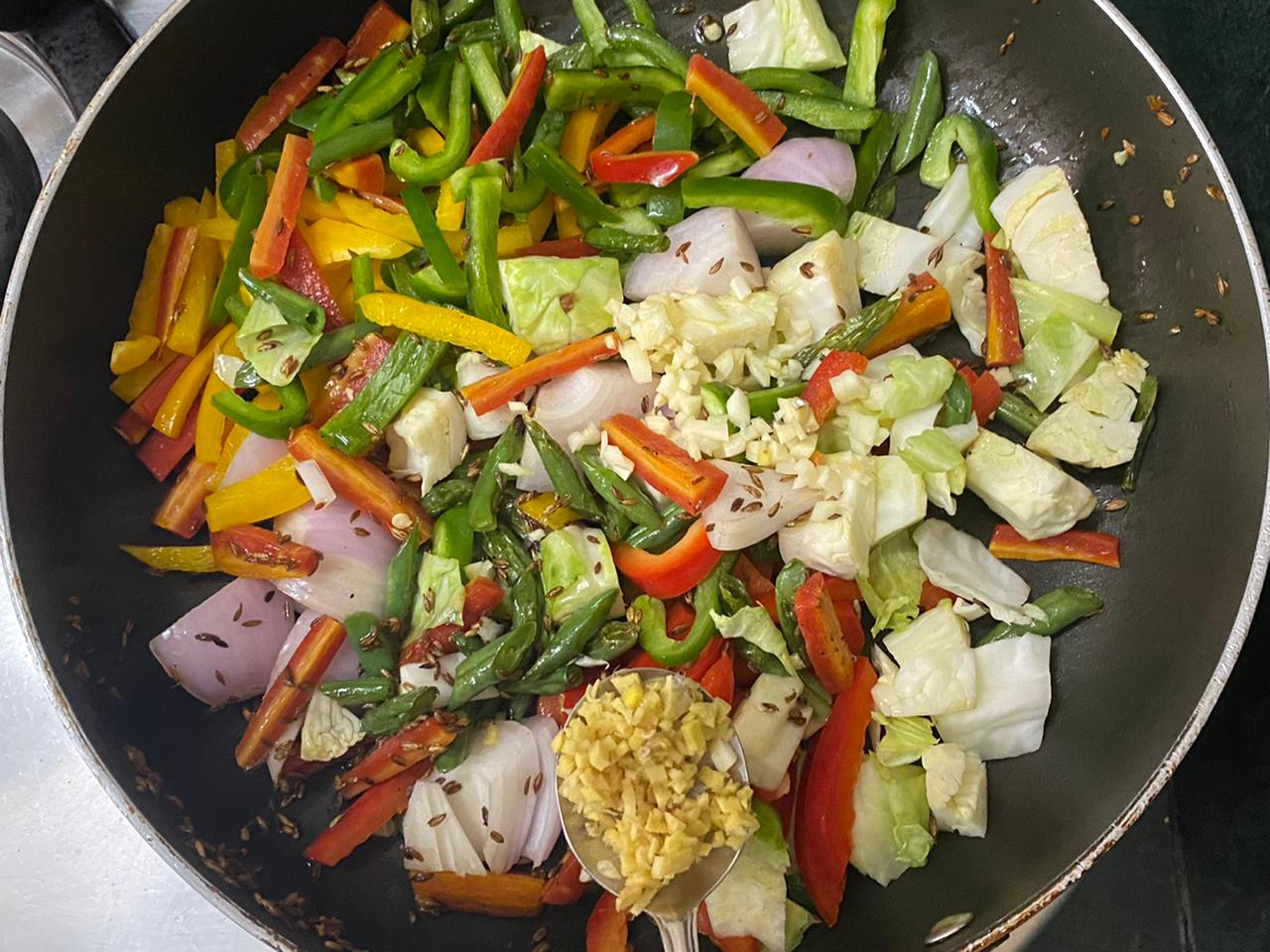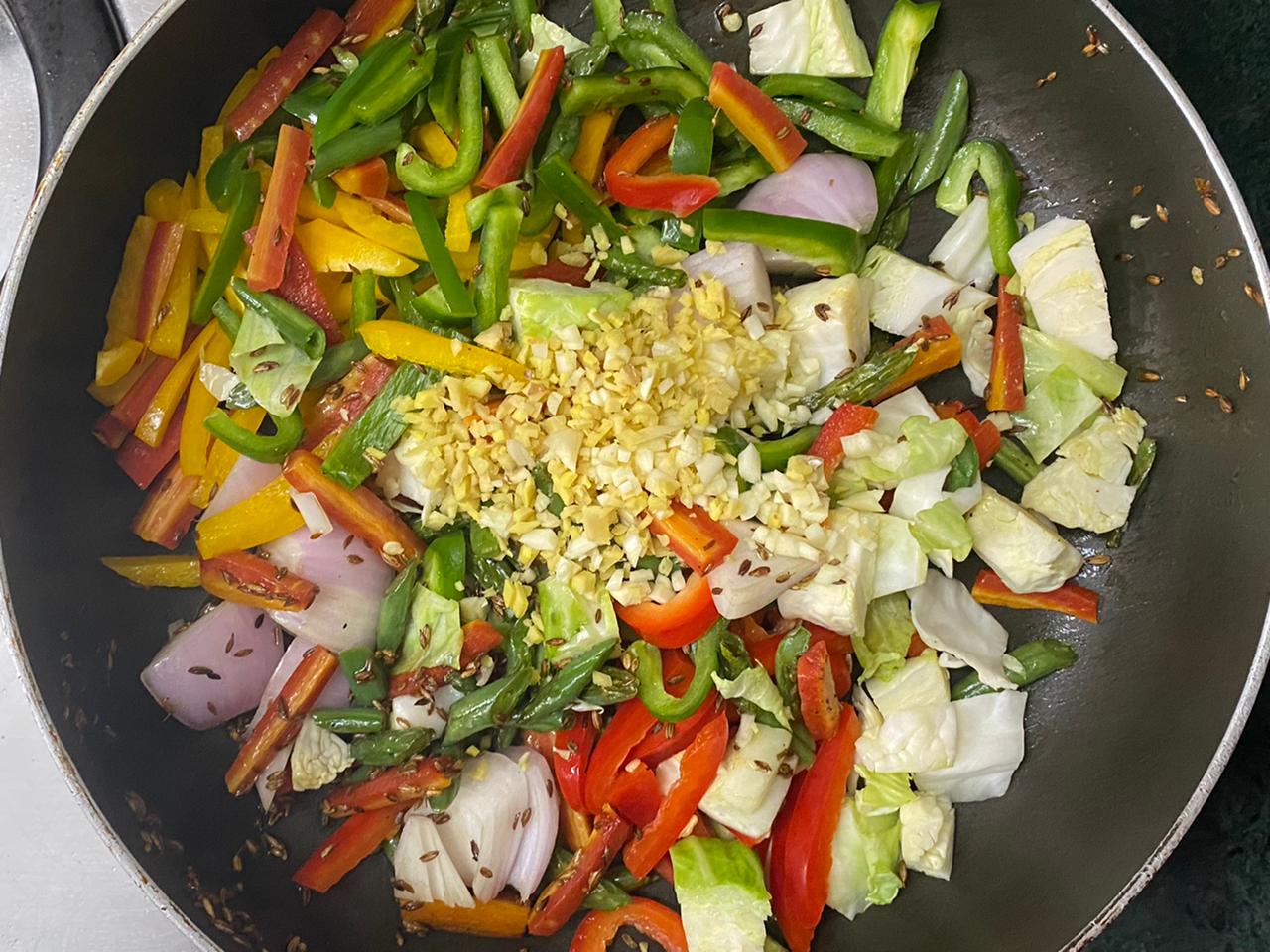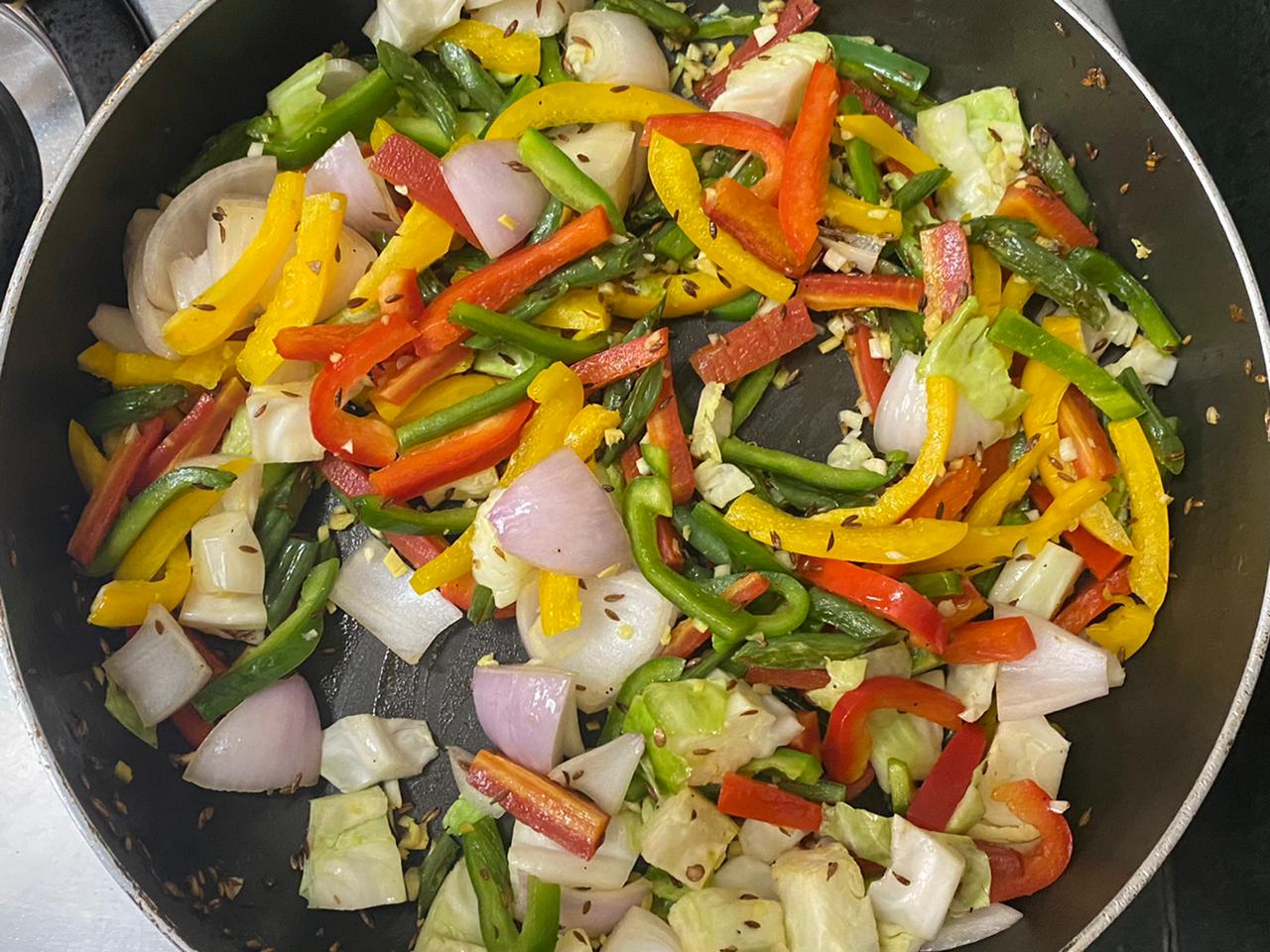 Next add onions, peppers, cabbage, garlic and ginger and sauté the vegetables on medium heat for 2-3 minutes. The vegetables need to be al dente.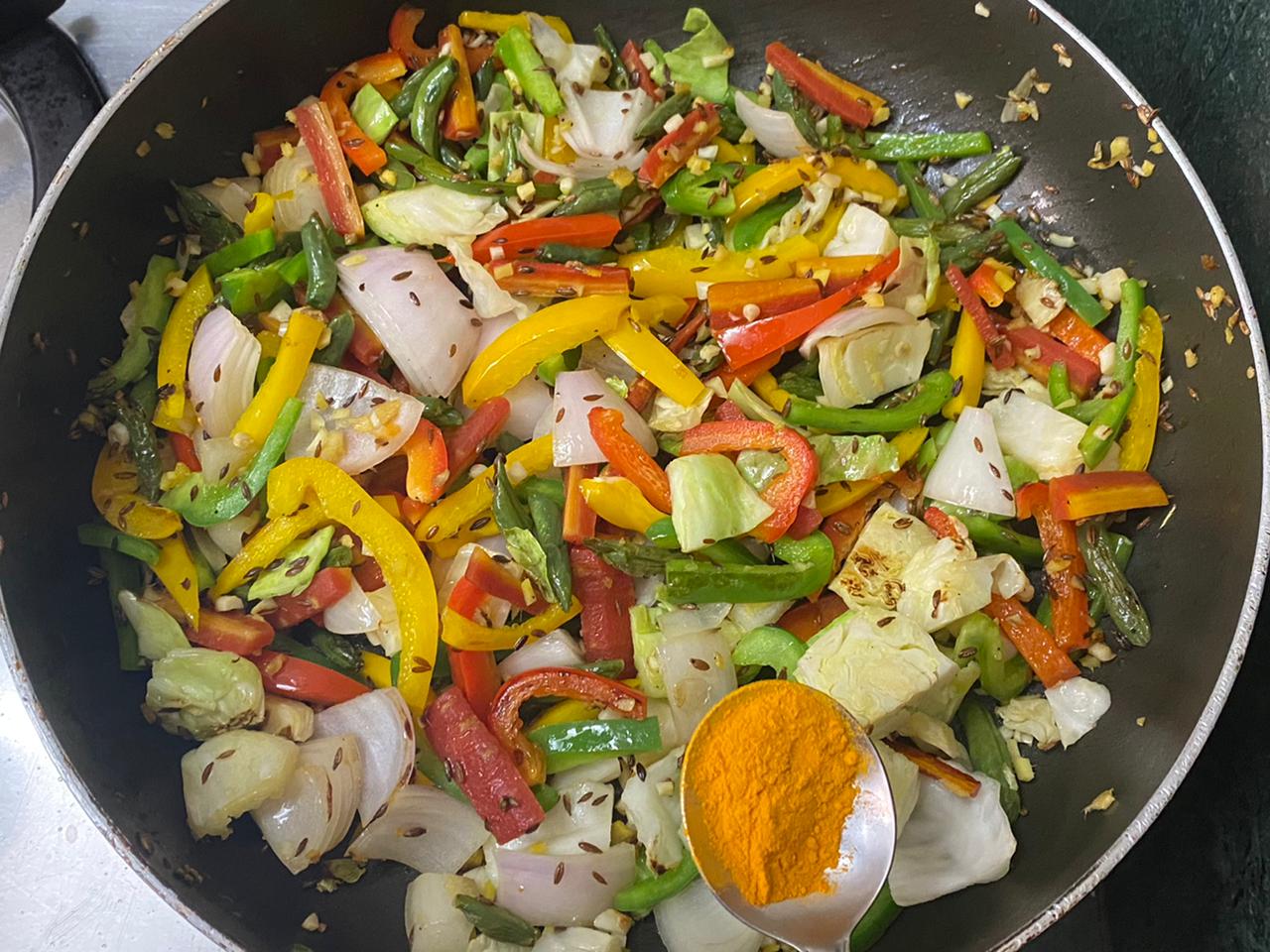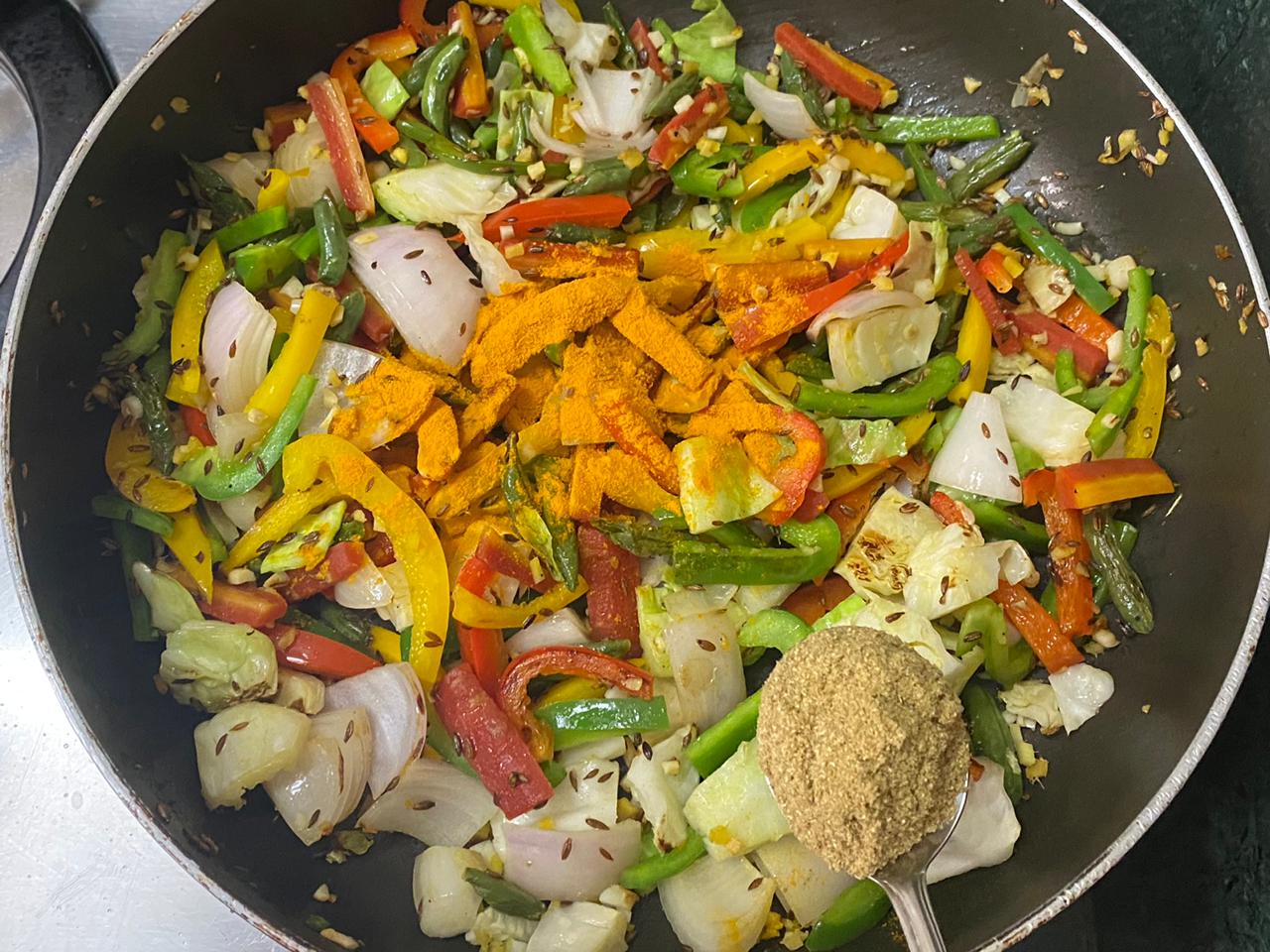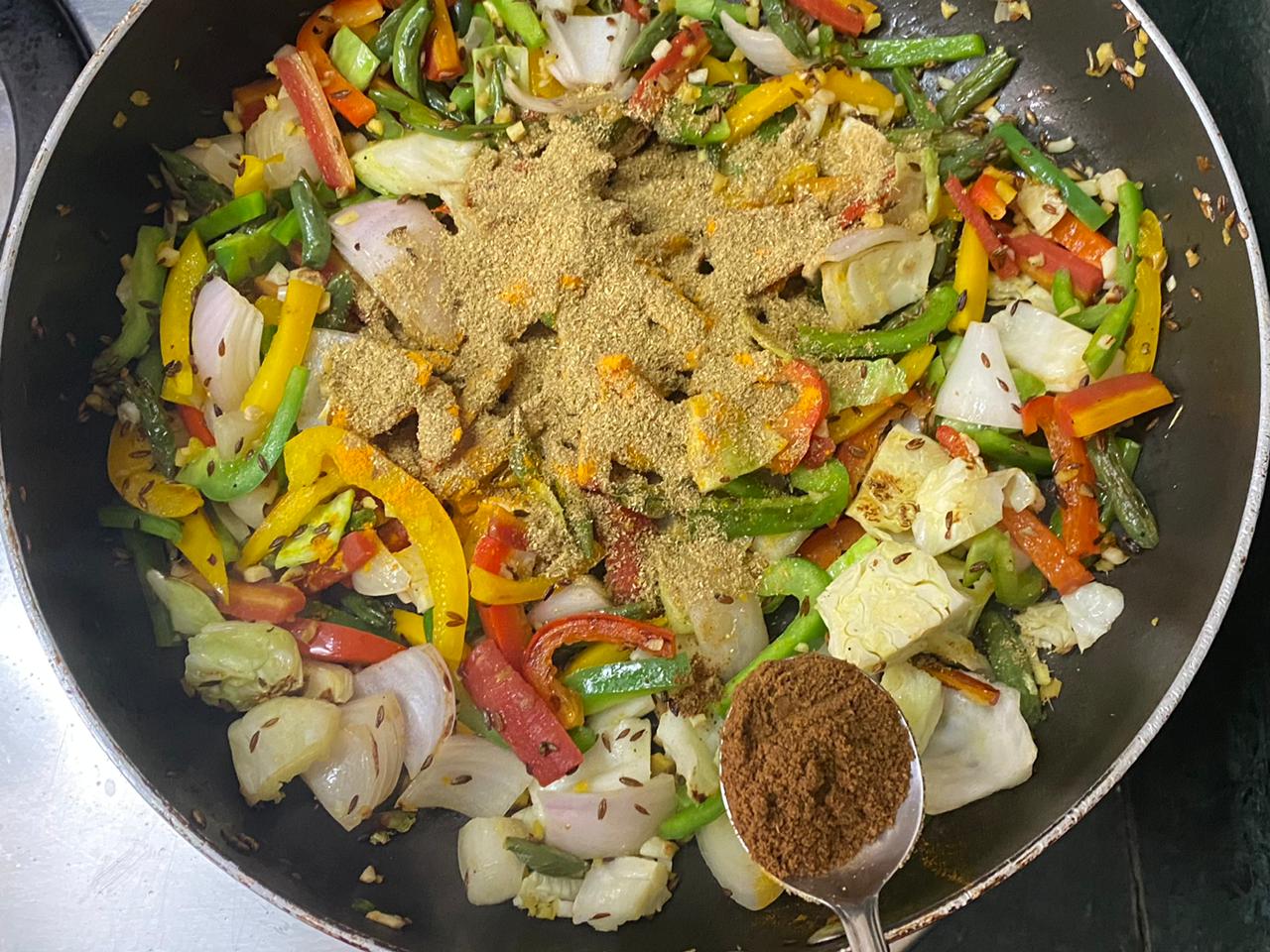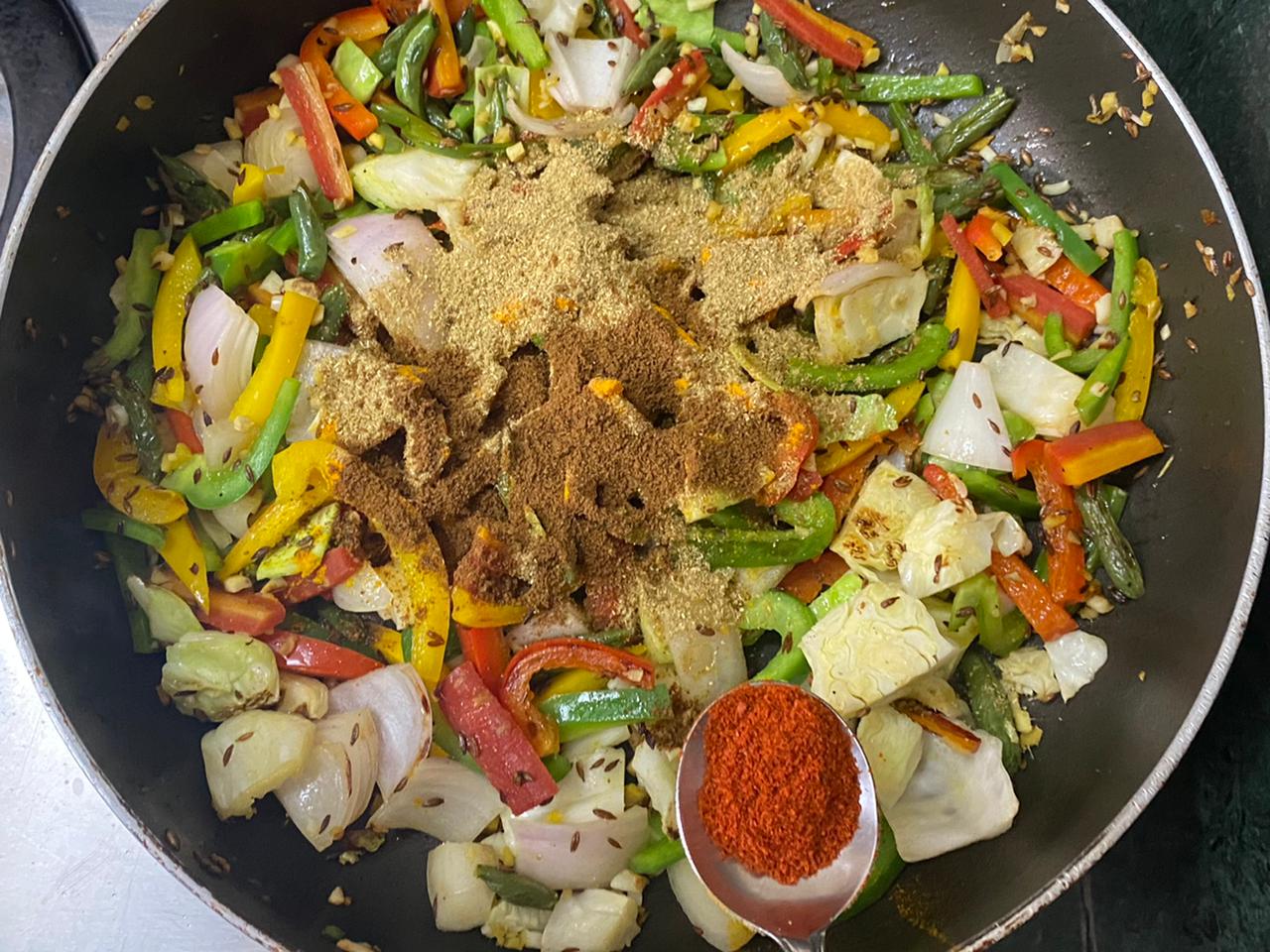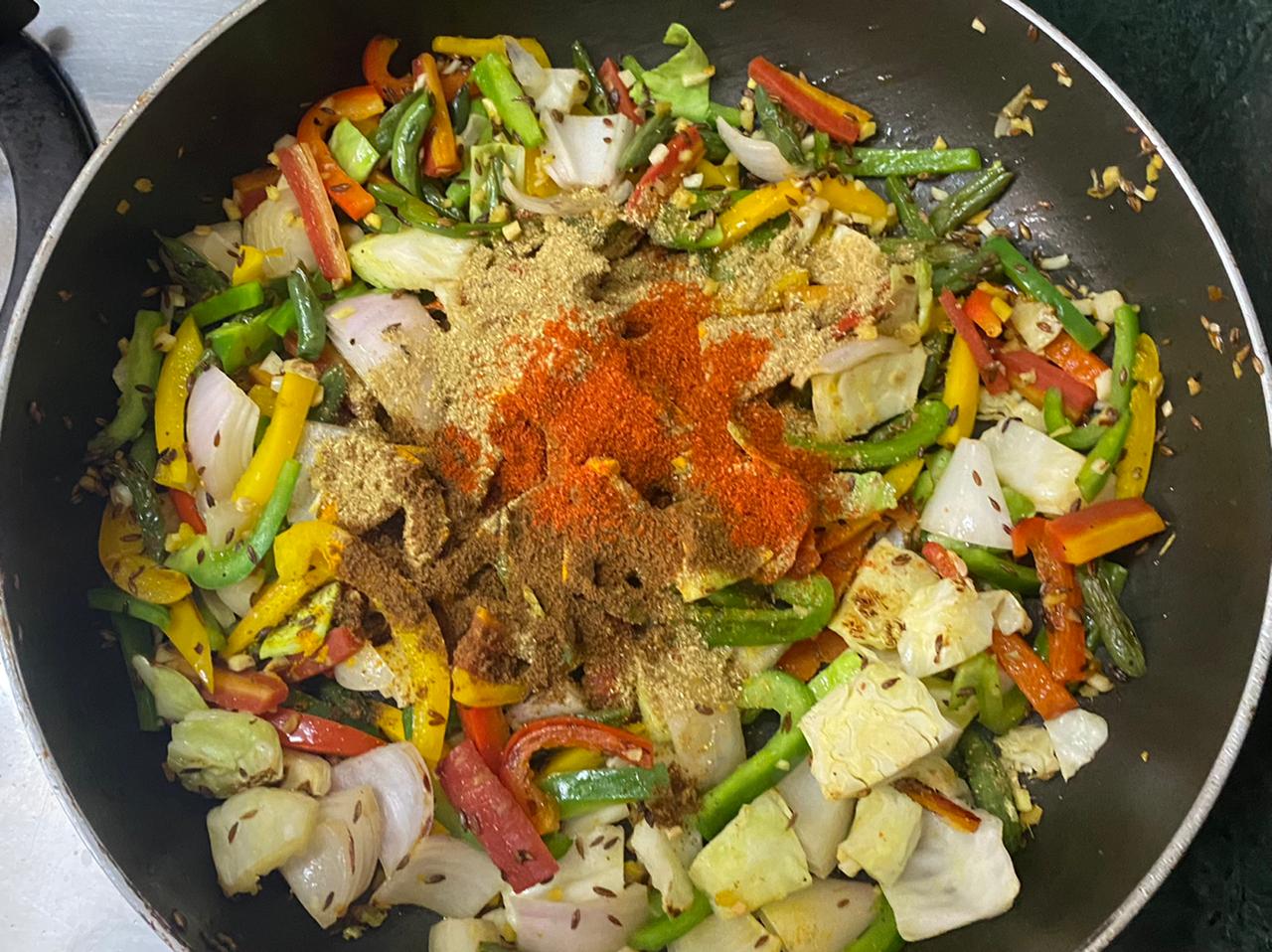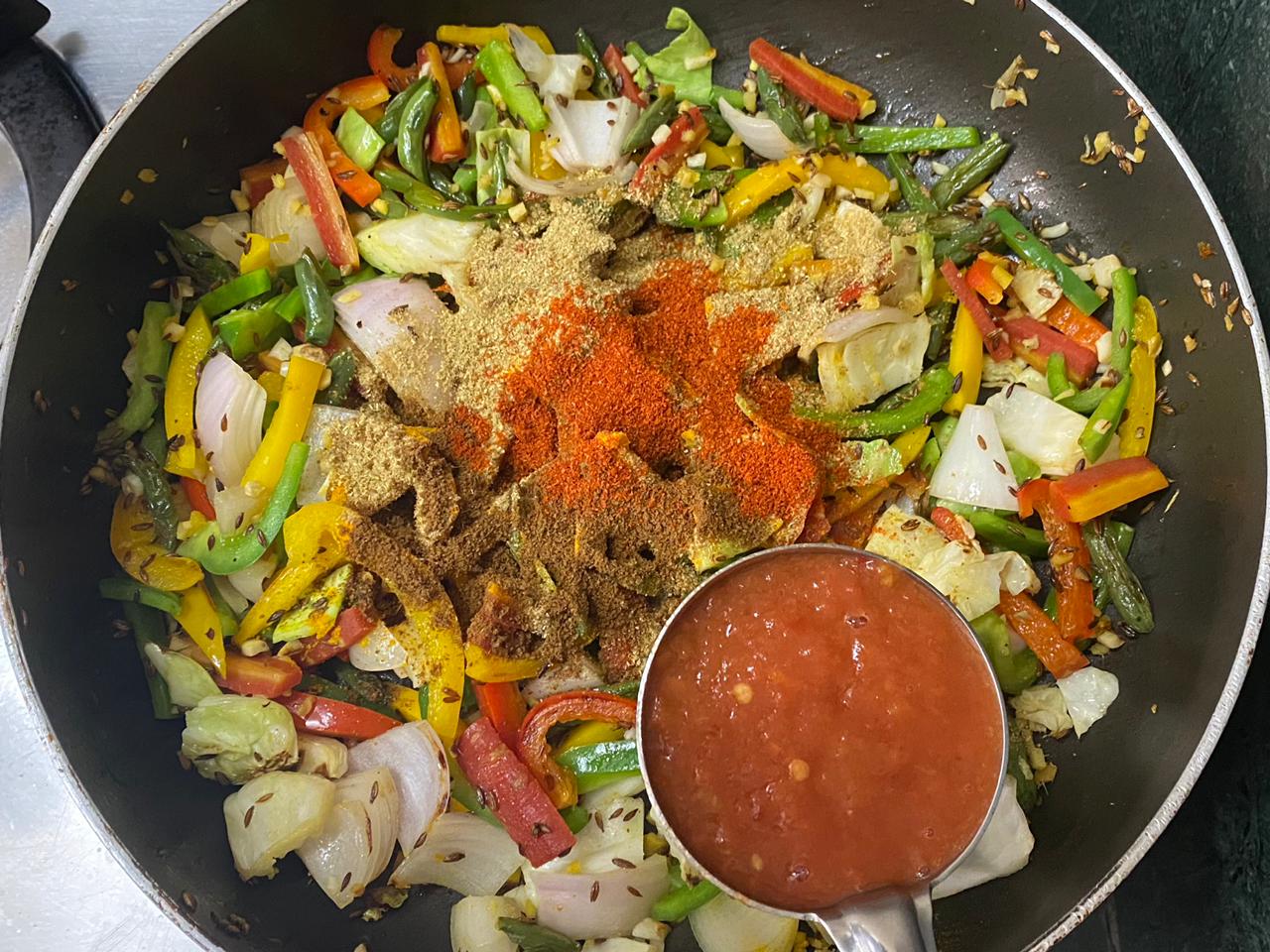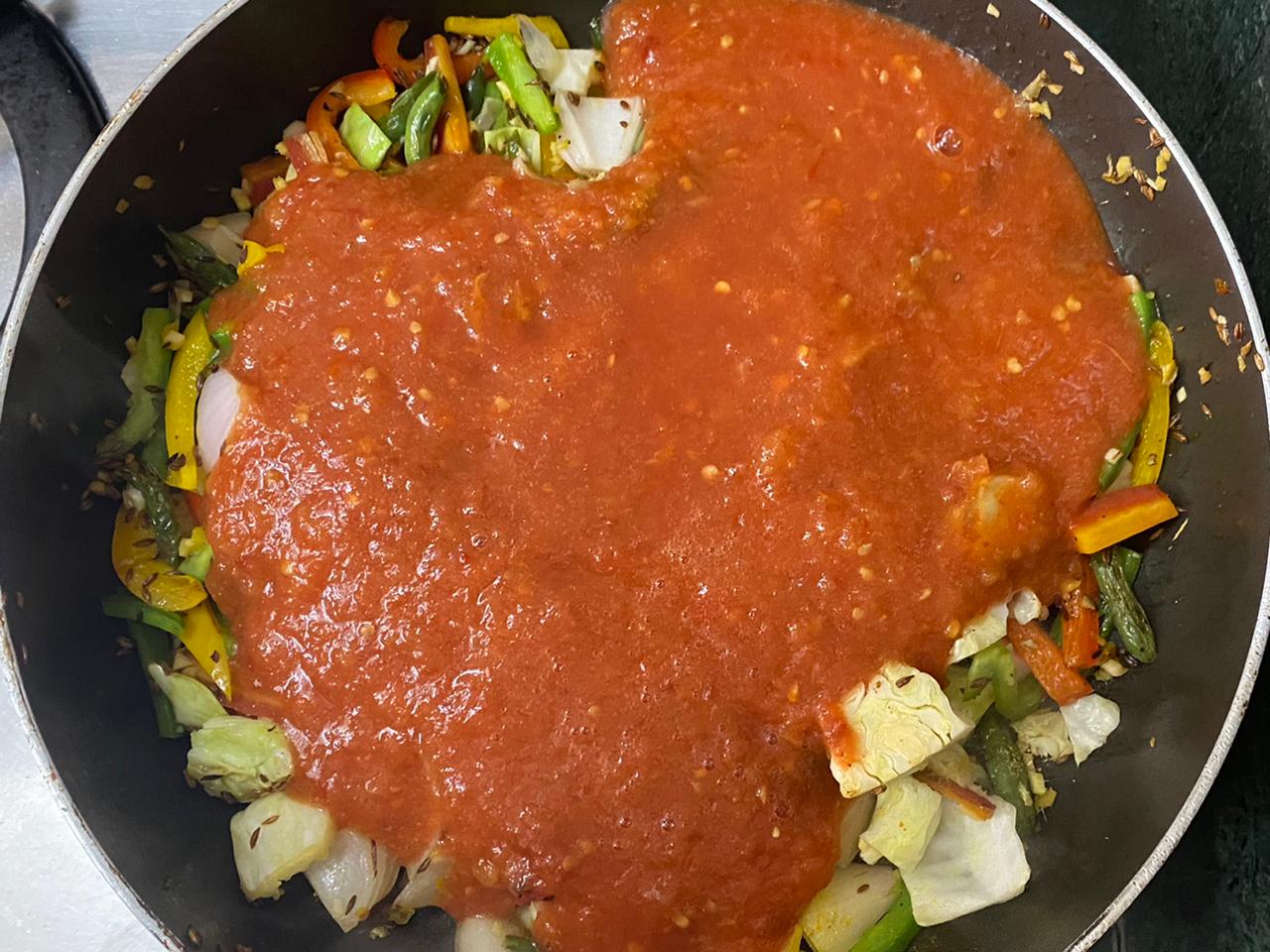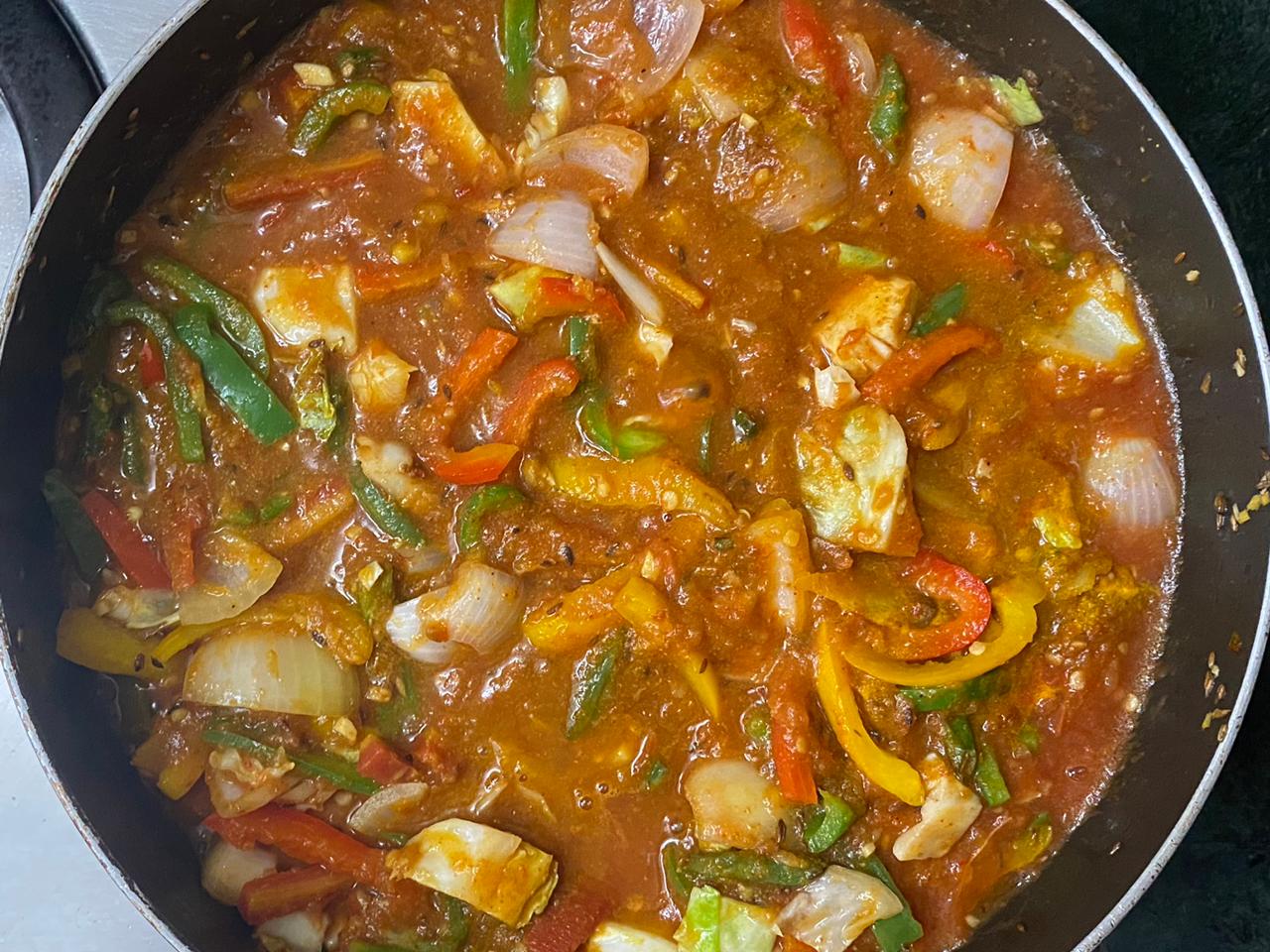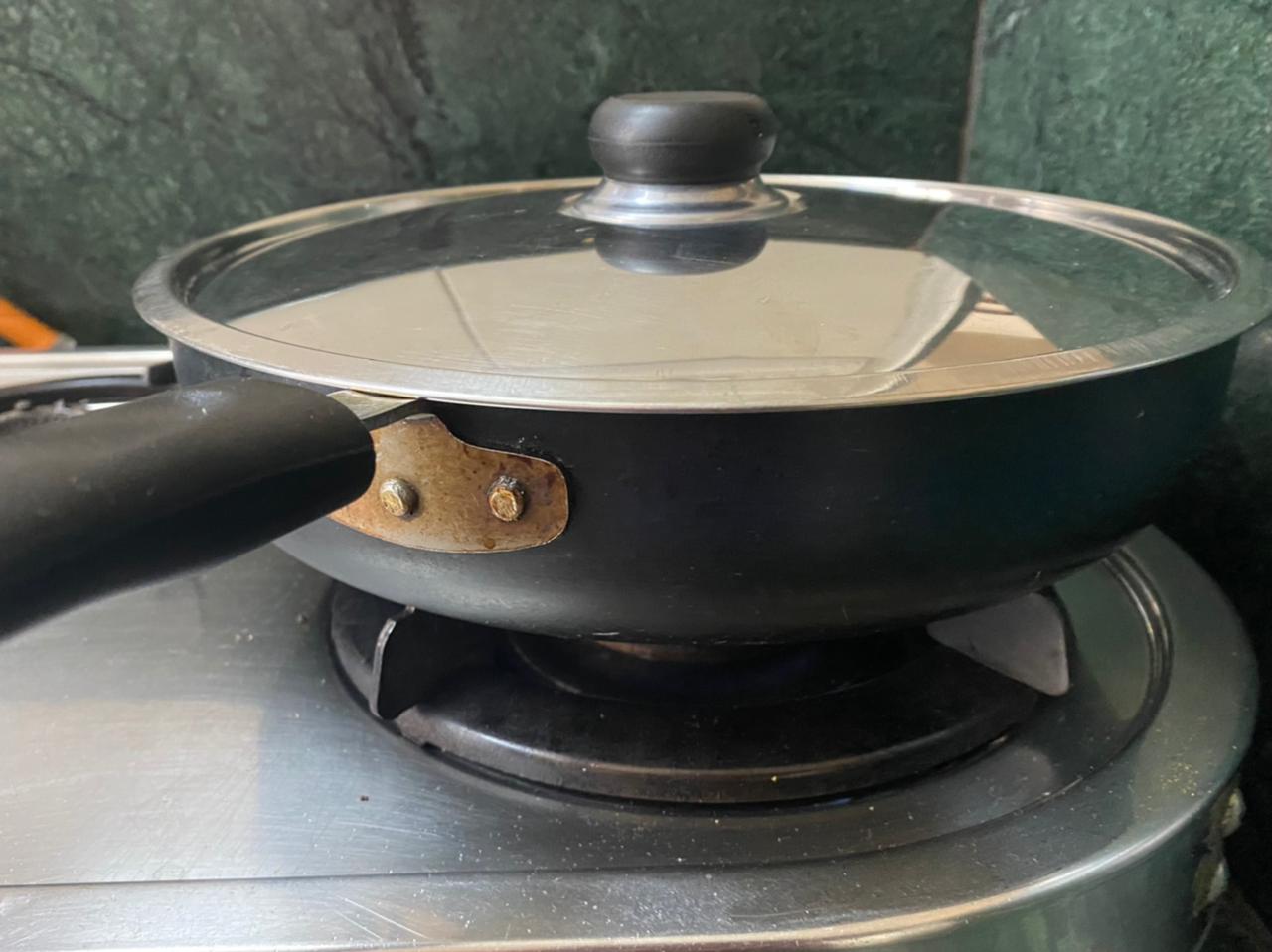 Add turmeric powder, coriander powder, cumin powder, red chilli powder and tomato puree. Sauté for 1-2 minutes on medium heat and cover and cook it for 7-8 minutes on medium heat.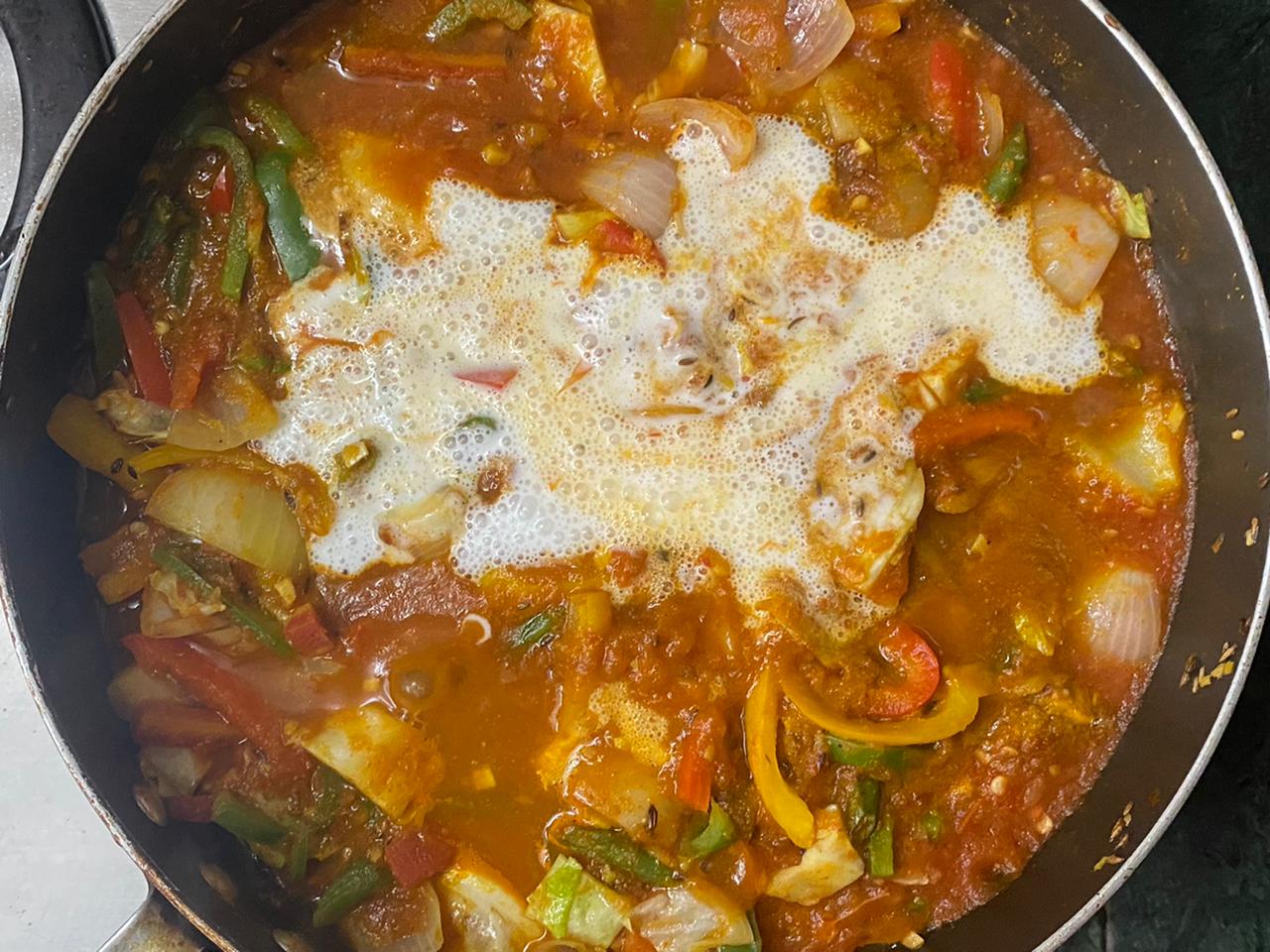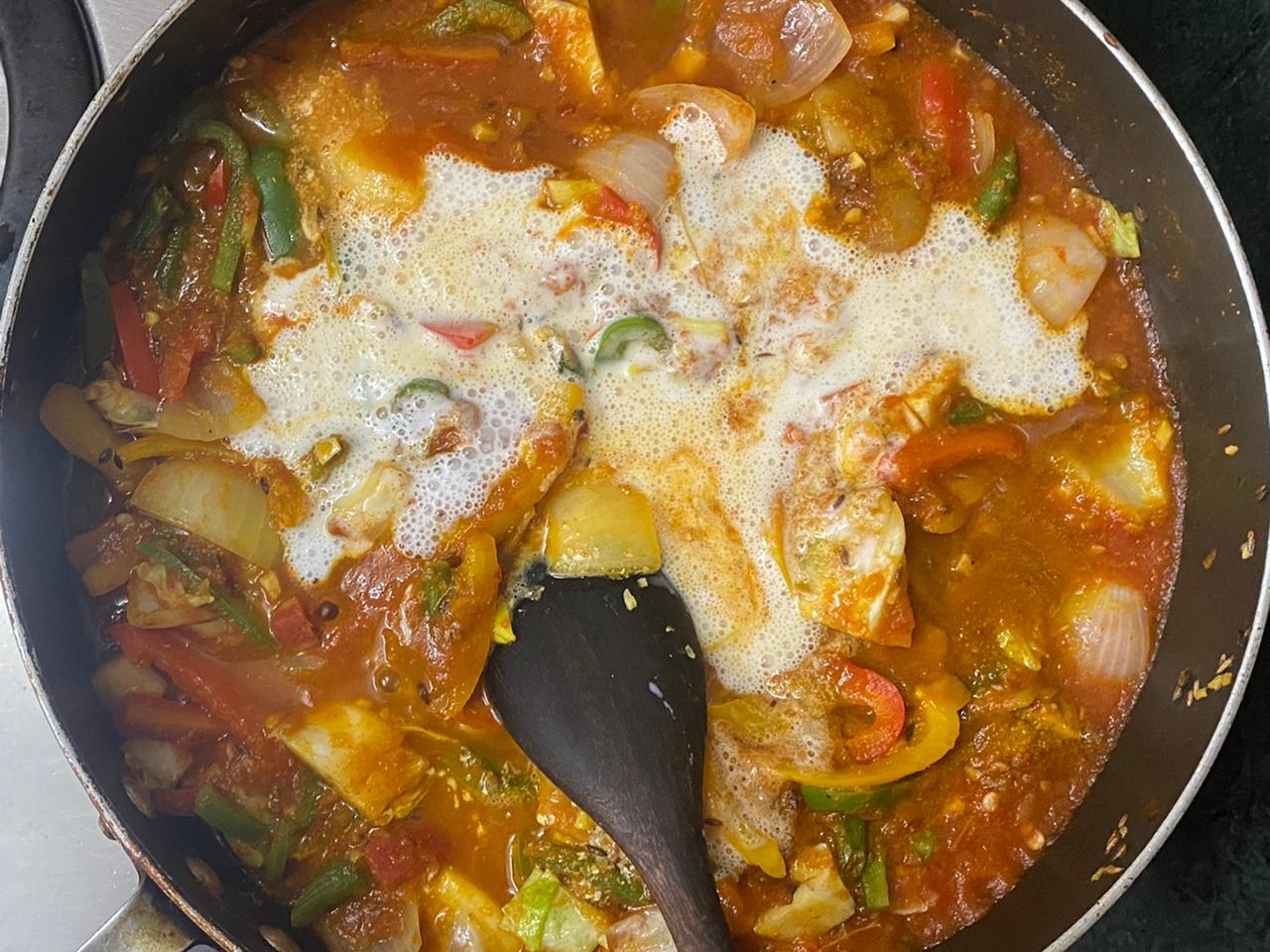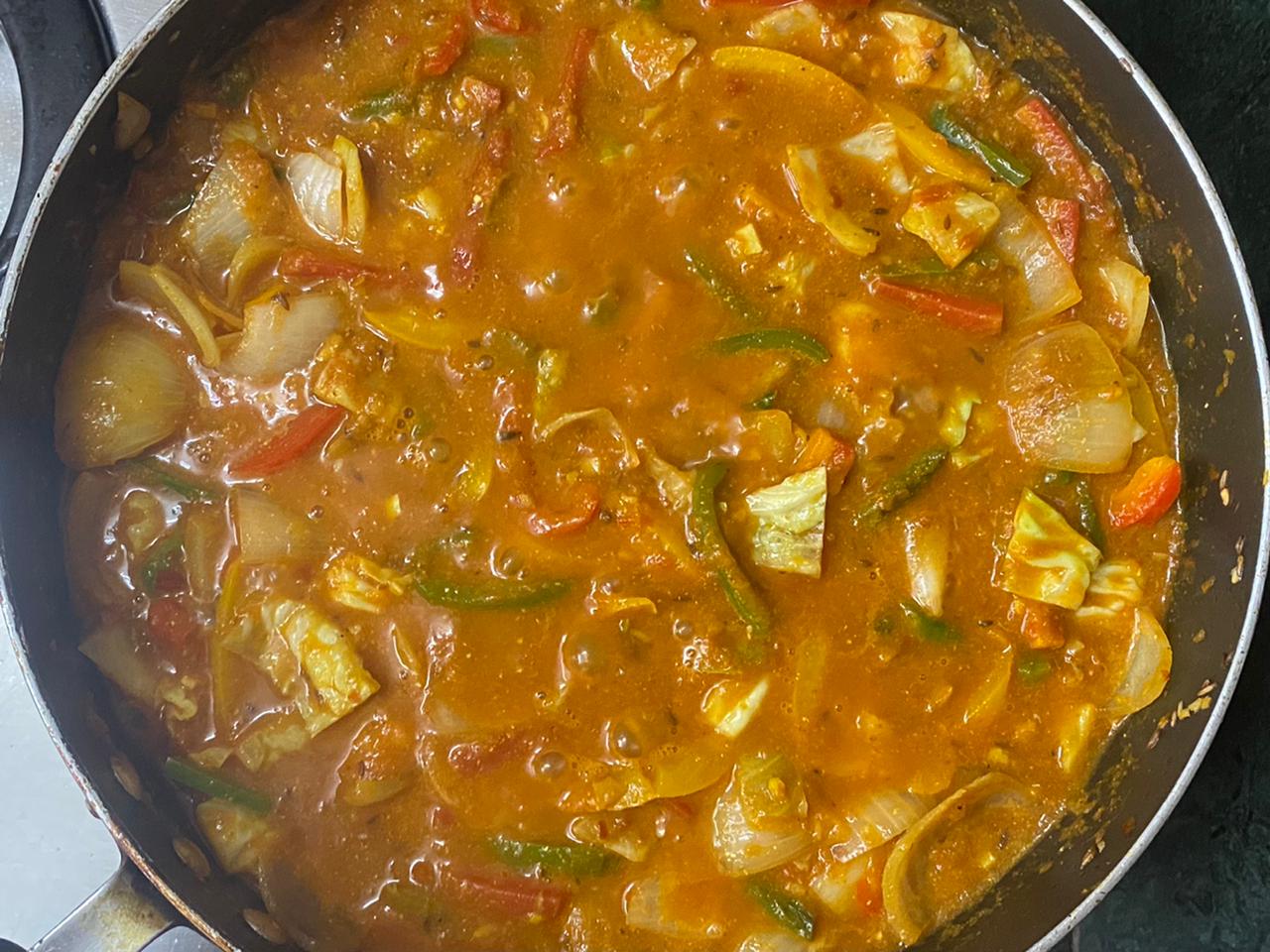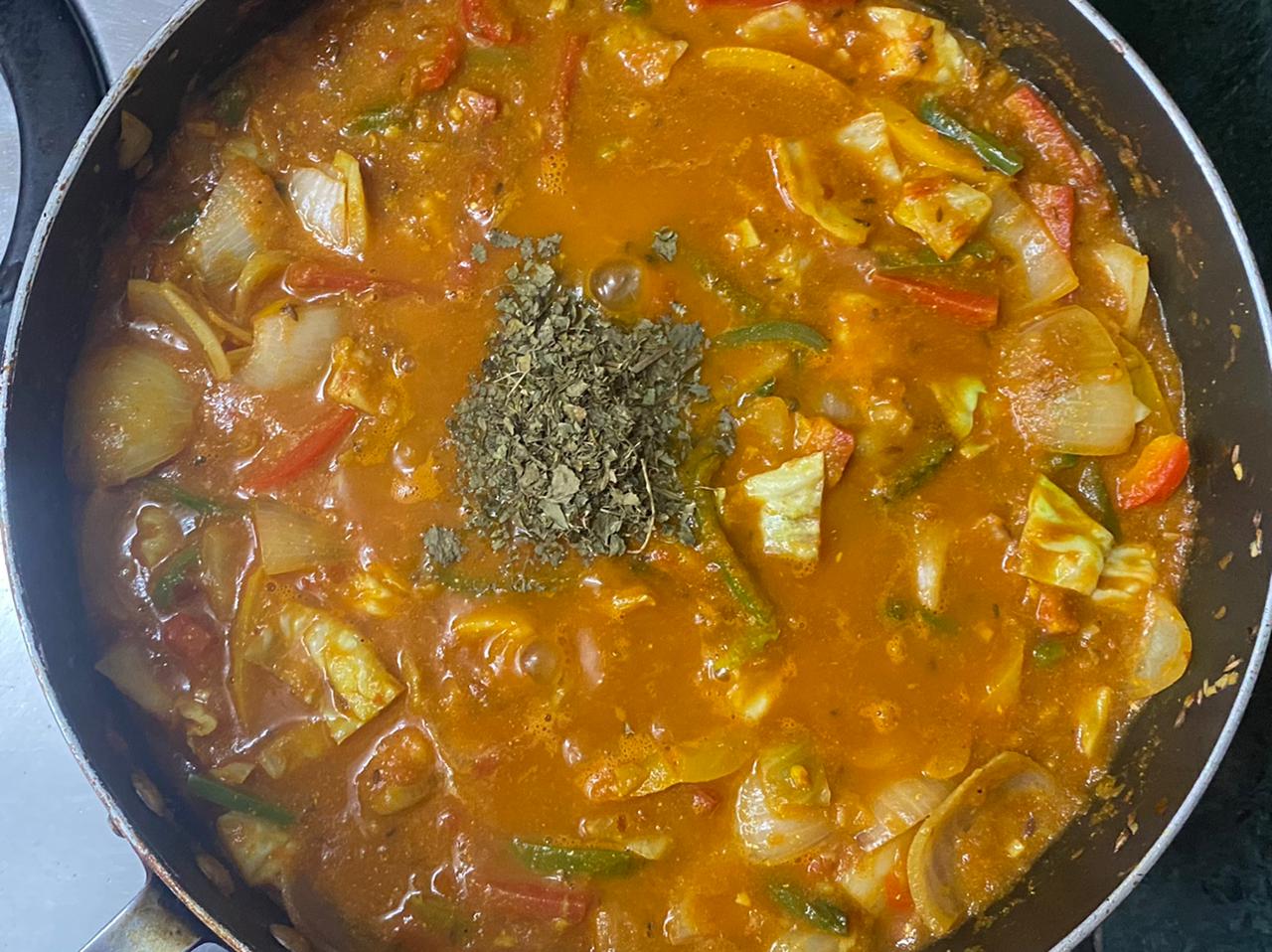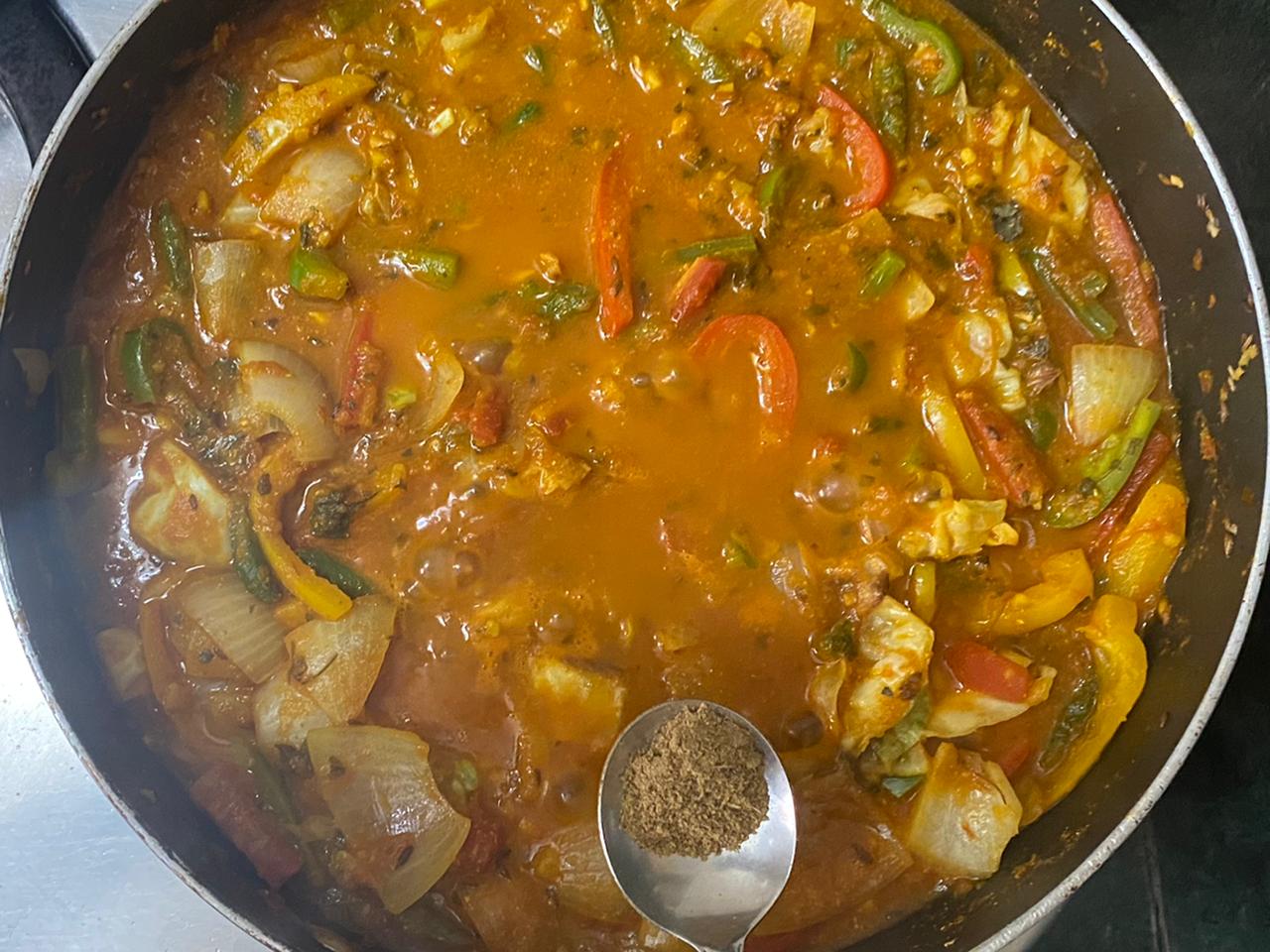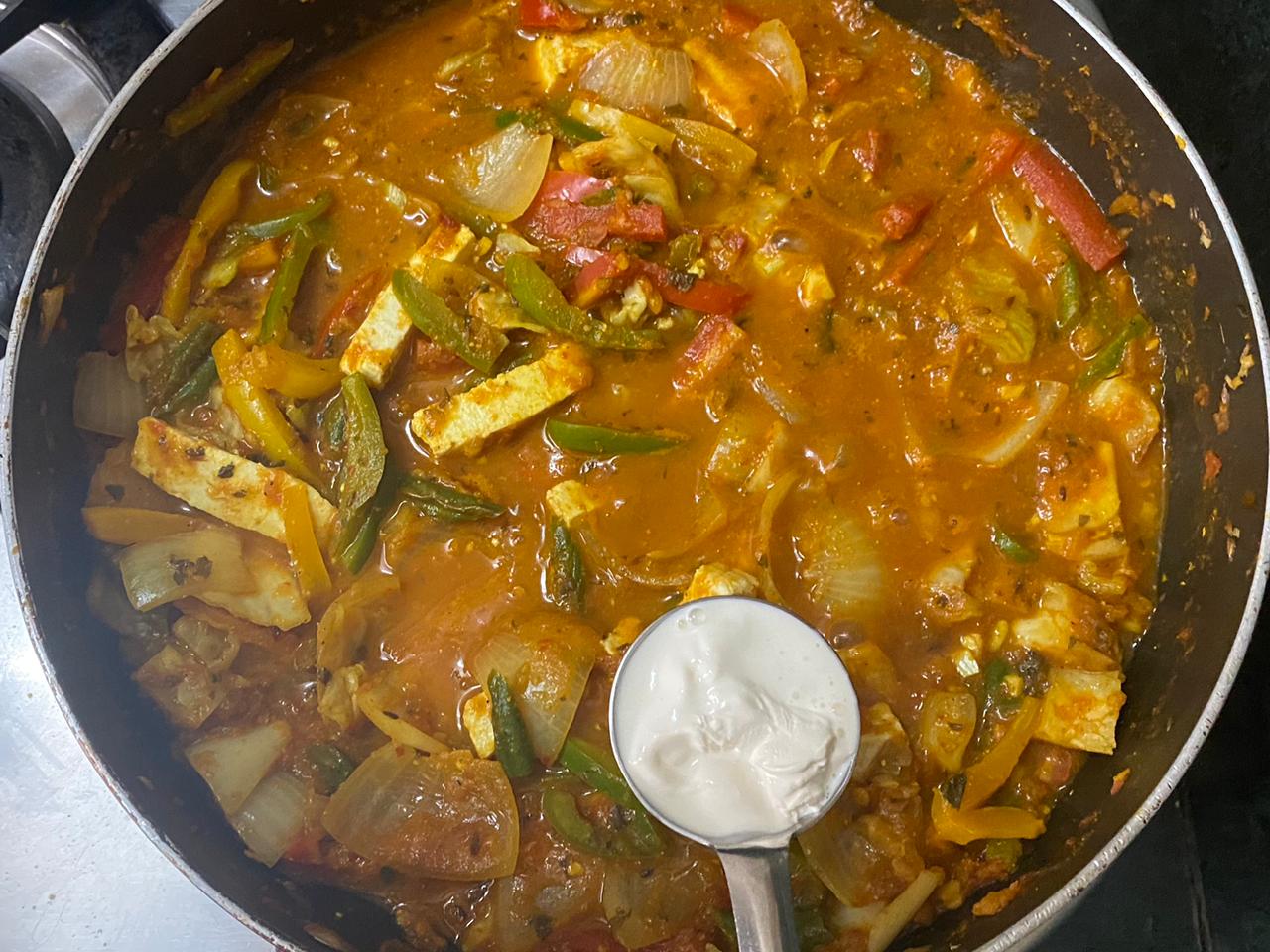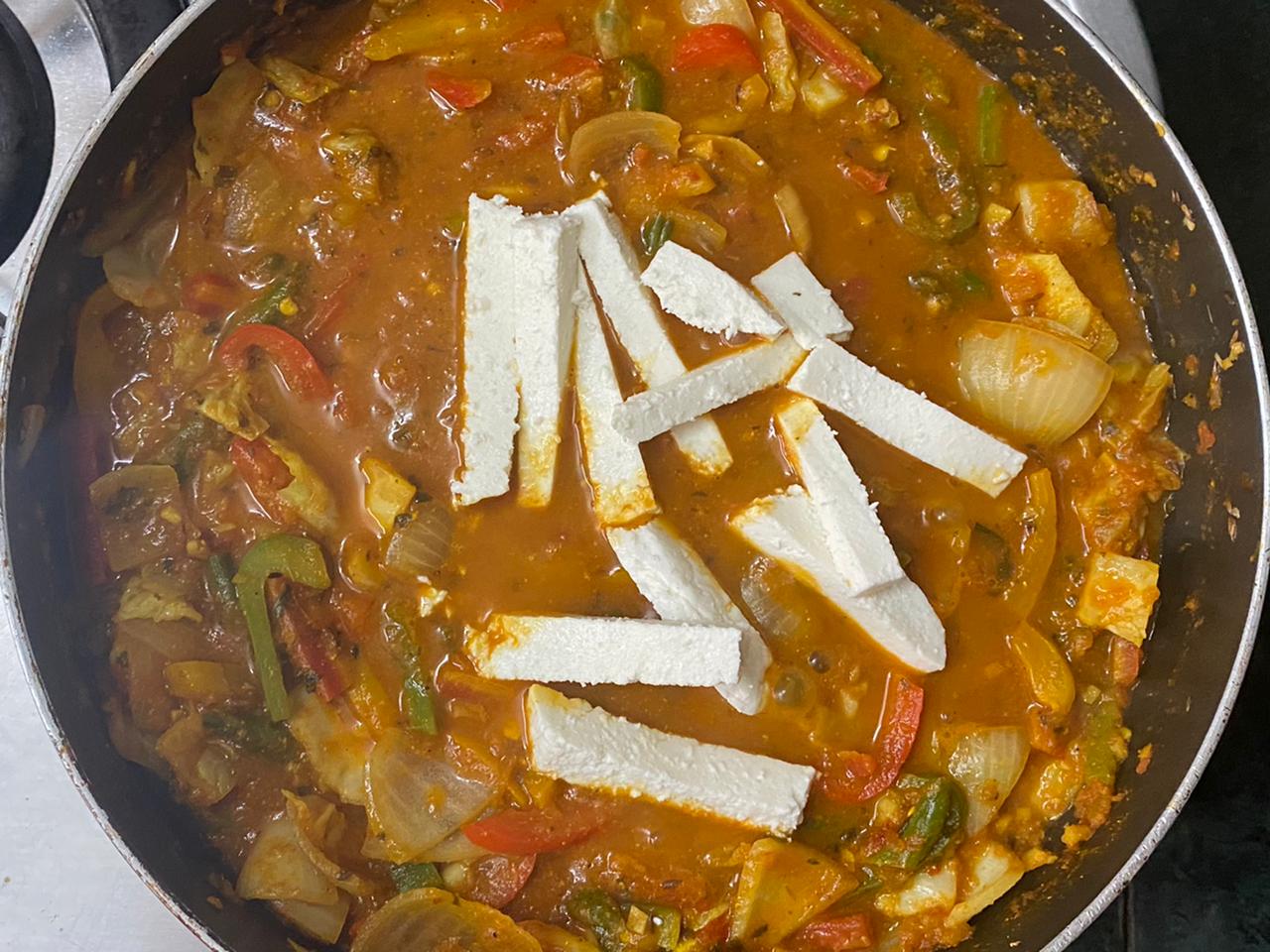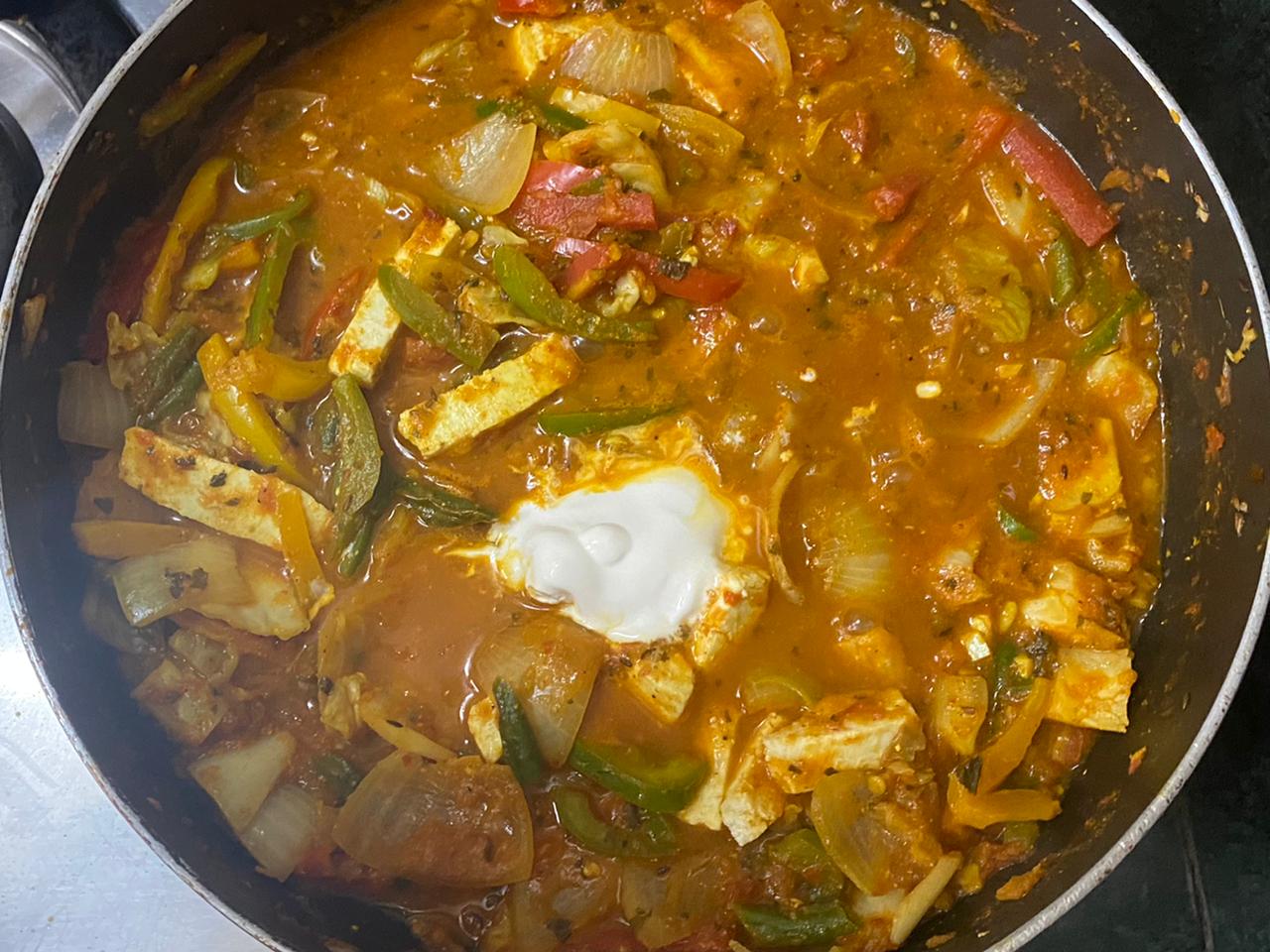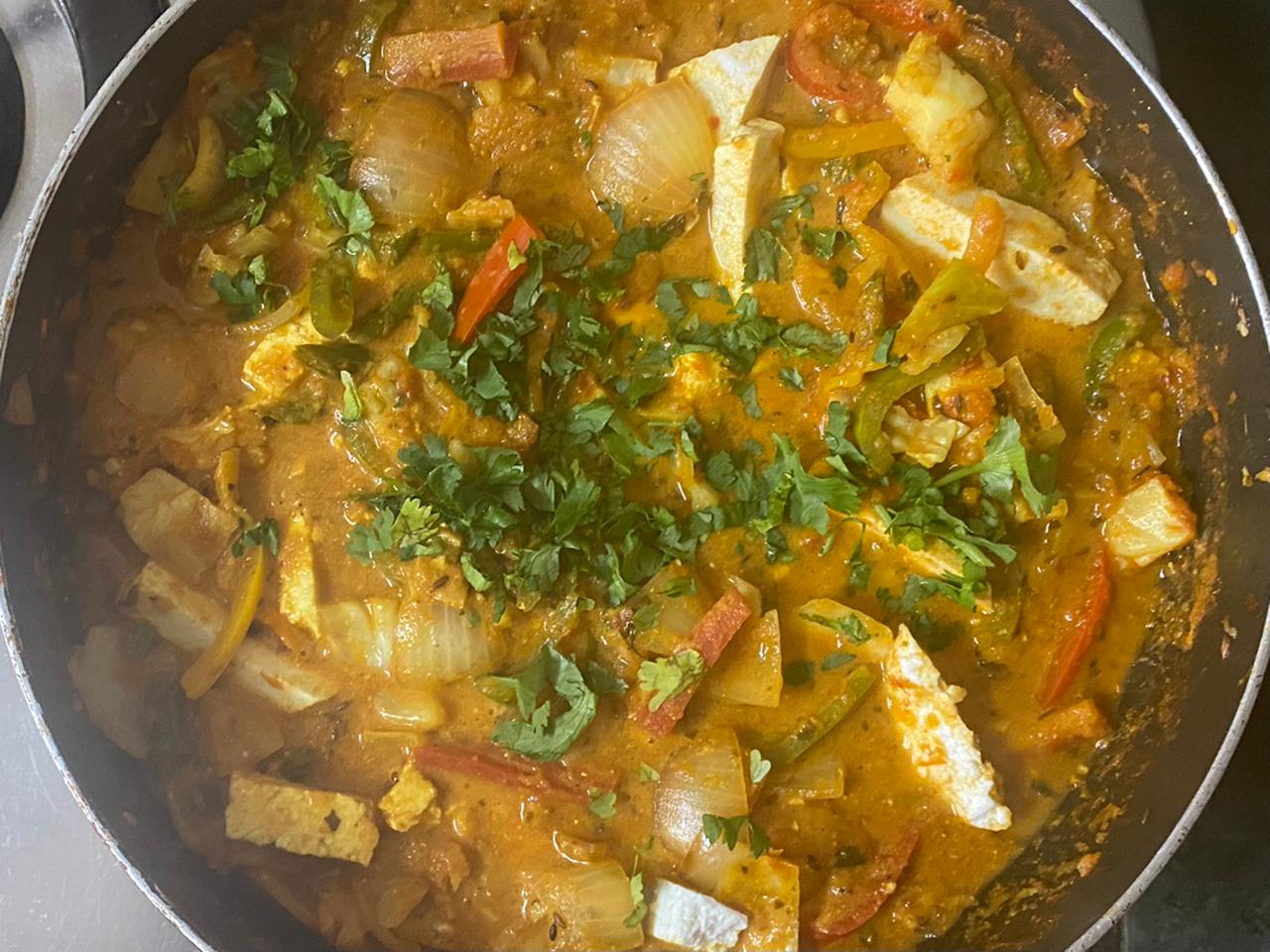 Once the vegetables have cooked, add the whisked yoghurt and let the gravy come to a boil. Then add kasuri methi, garam masala, salt, paneer pieces, cream, butter and coriander leaves.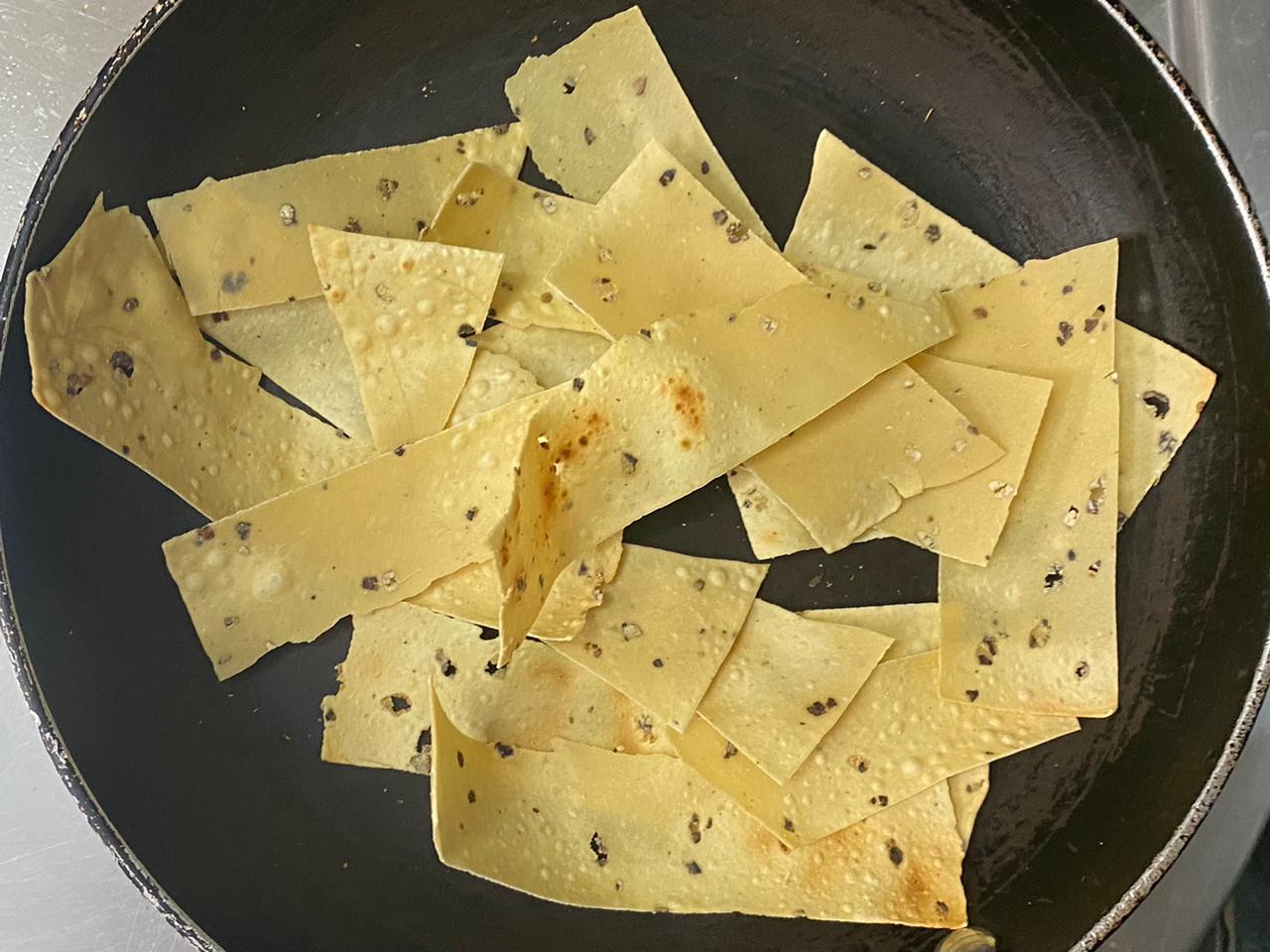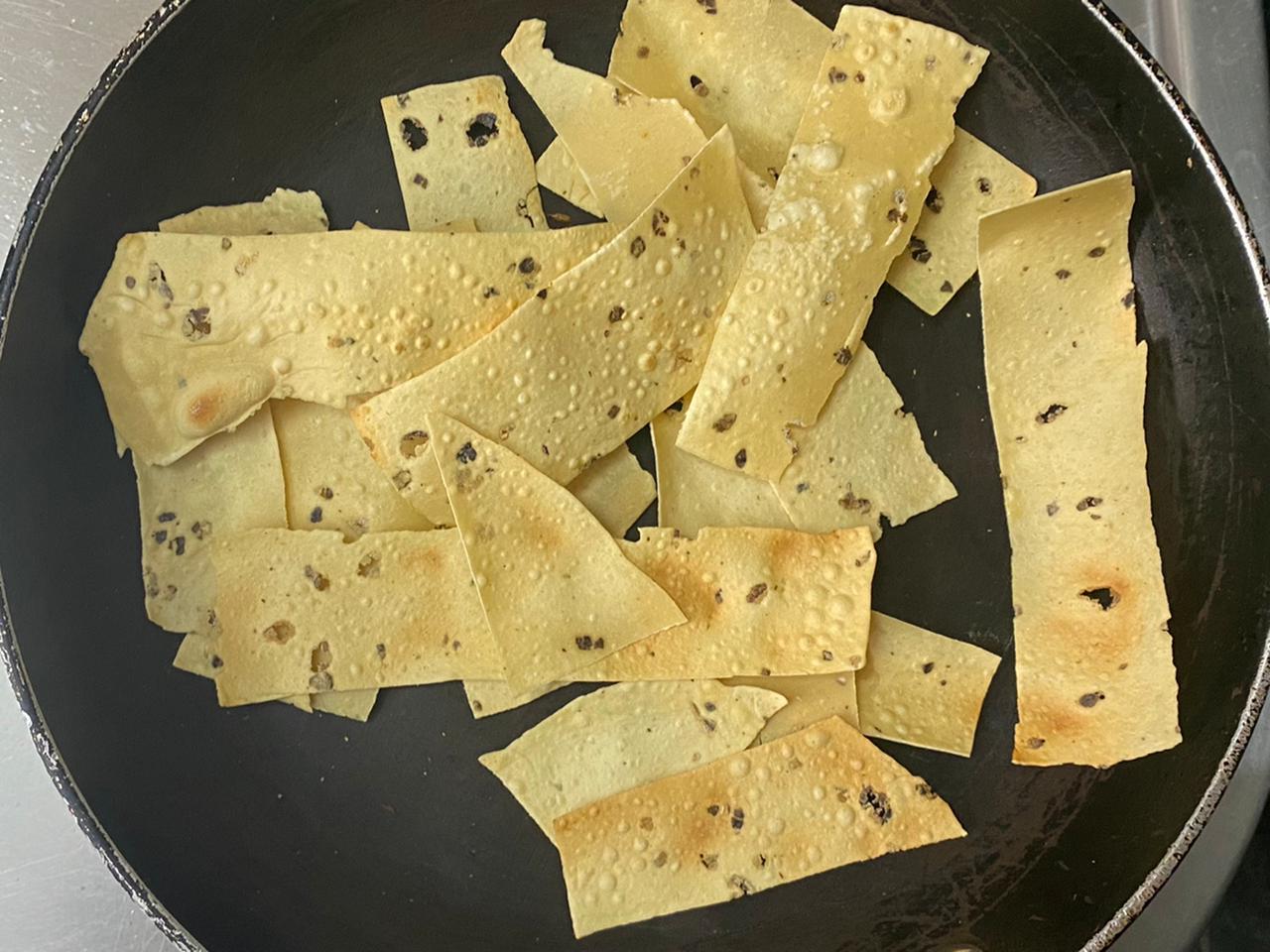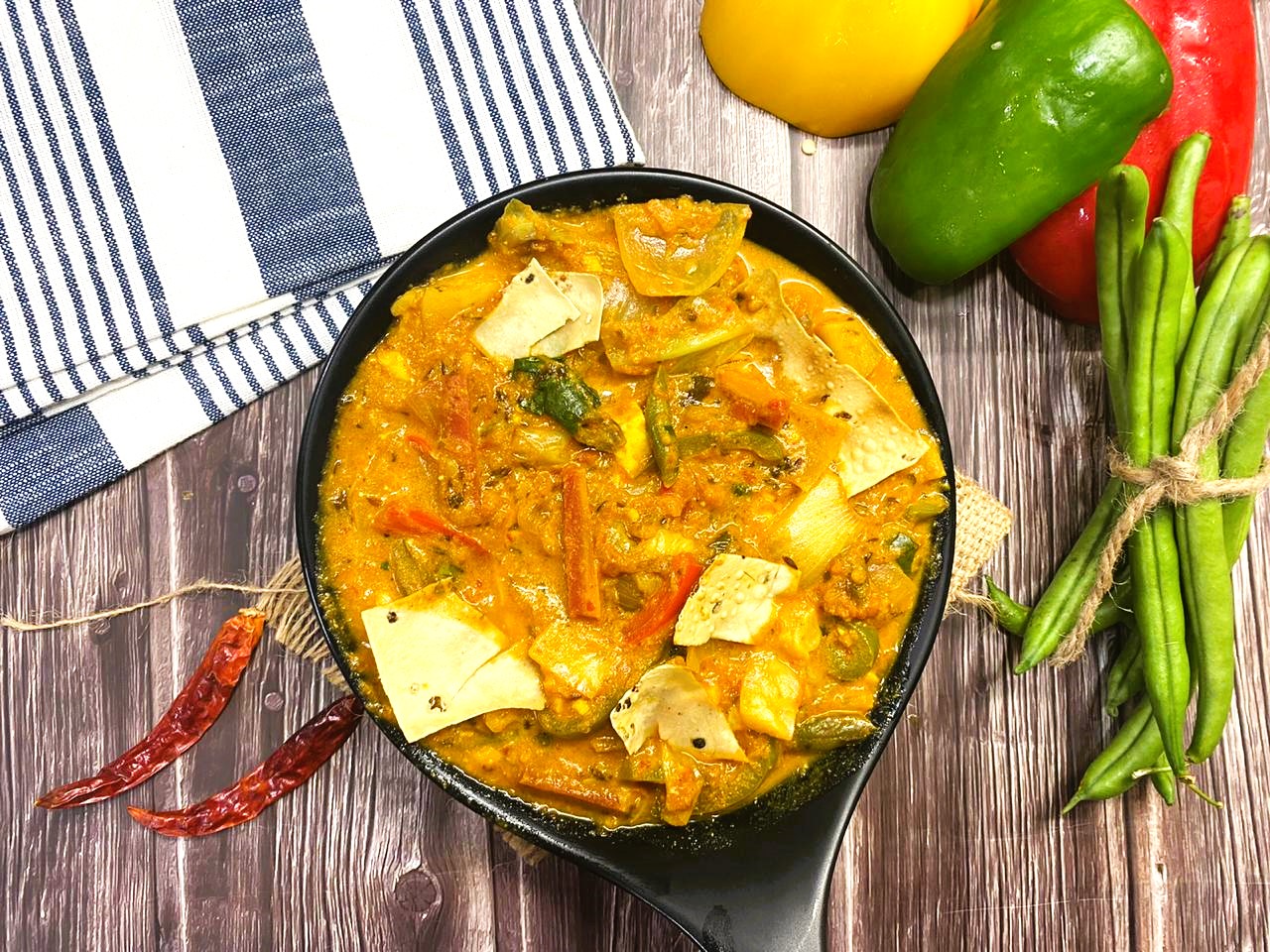 Roast the papad/poppadum on low heat until crisp.
Serve the Vegetable Jaipuri topped with roasted papad.