Tamarind Prawn
Tamarind Prawn also called as Asam Prawns/Assam Prawns is a Malaysian recipe of delicious prawns in a tamarind marinade.
I have been meaning to make this recipe for a long time. I love tamarind and prawns and this is a perfect amalgamation of two of my favourite things. Tamarind does pair well with seafood, they complement each other, and prawns cooked in this way is incredibly delicious and appetising. Yum is the word for it!It is a super easy recipe! The prawns are simply scrumptious as the tamarind adds a sour, tart flavour and sugar makes them slight caramelised with a touch of chilli. These prawns are tender, juicy, and full of great flavour.
The grill seems to temper and mellow the potency of the chilli so adjust the seasoning accordingly while making the marinate. I would highly recommend this tamarind prawn recipe if you love sea food and wish to venture into Malaysian cooking.
Other recipes you might like are Tandoori Soya Chaap, Tandoori Chicken, Hariyali Chicken Tikka, and Tandoori Paneer Tikka to name a few.
Ingredients
300 grams peeled and deveined prawns
2-inch tamarind ball
2-3 tablespoon finely chopped coriander
½ teaspoon sugar
2 teaspoons soya sauce
½ teaspoon chilli flakes
1 teaspoon sesame seeds (optional)
½ teaspoon finely chopped coriander
Directions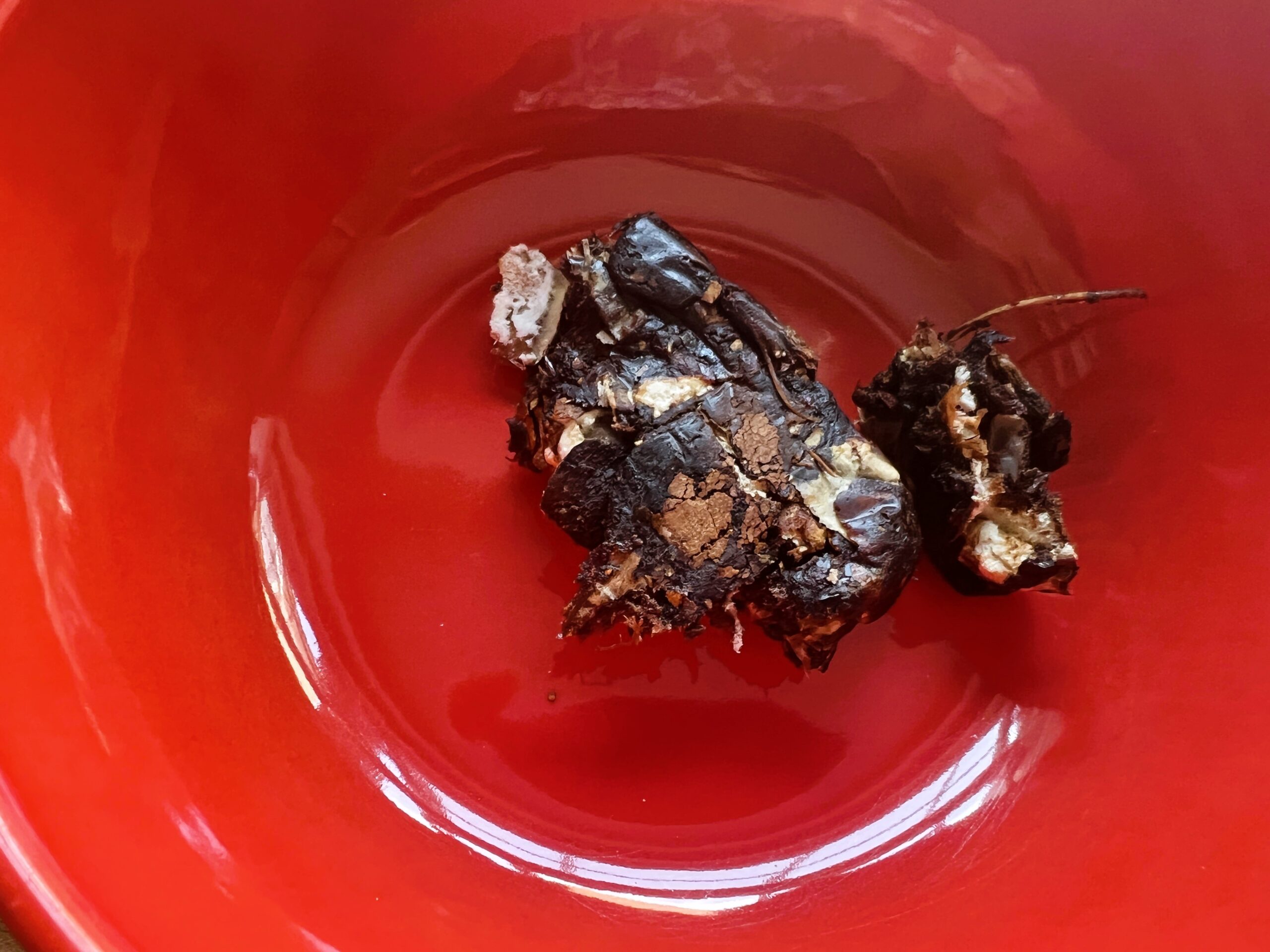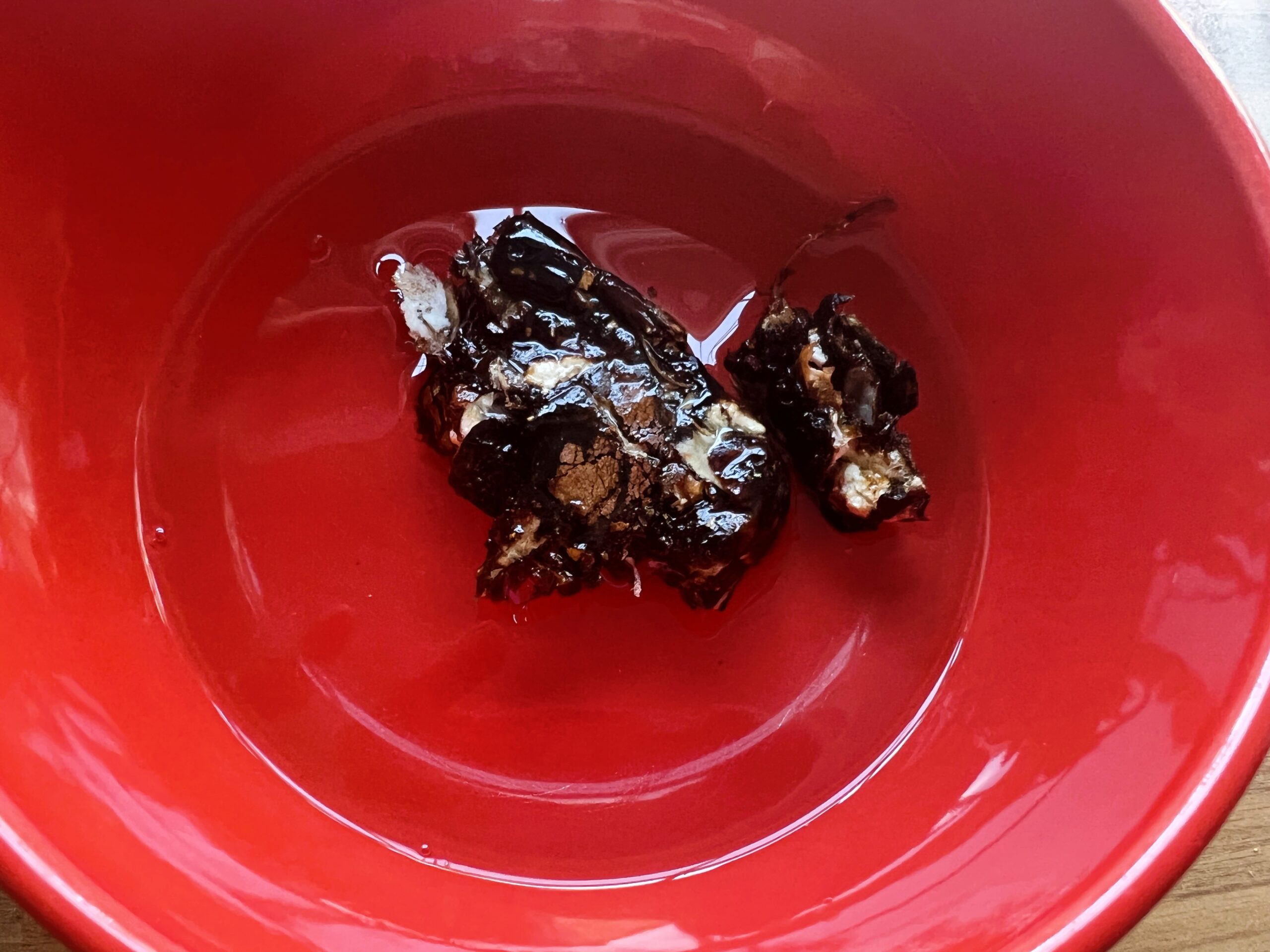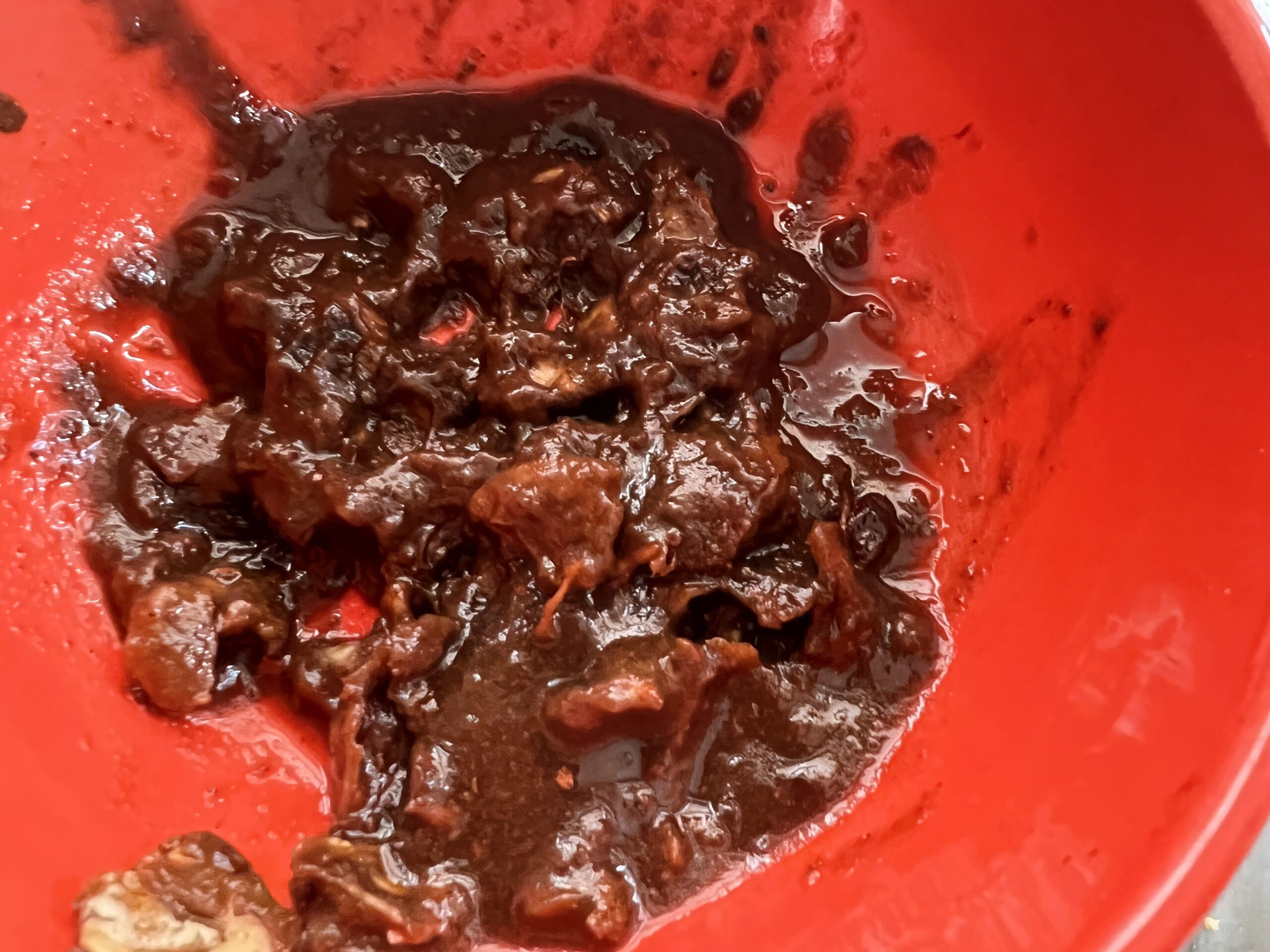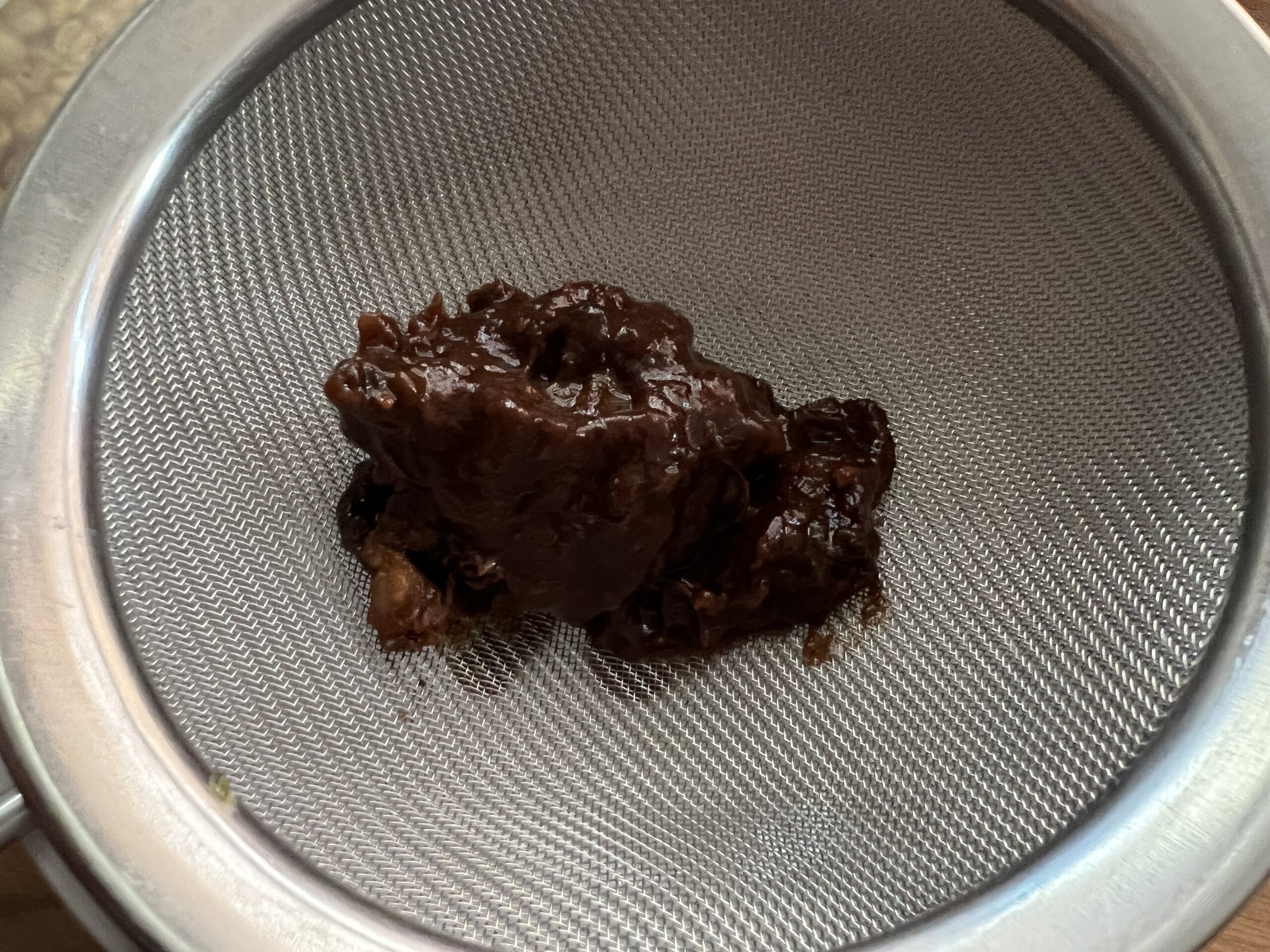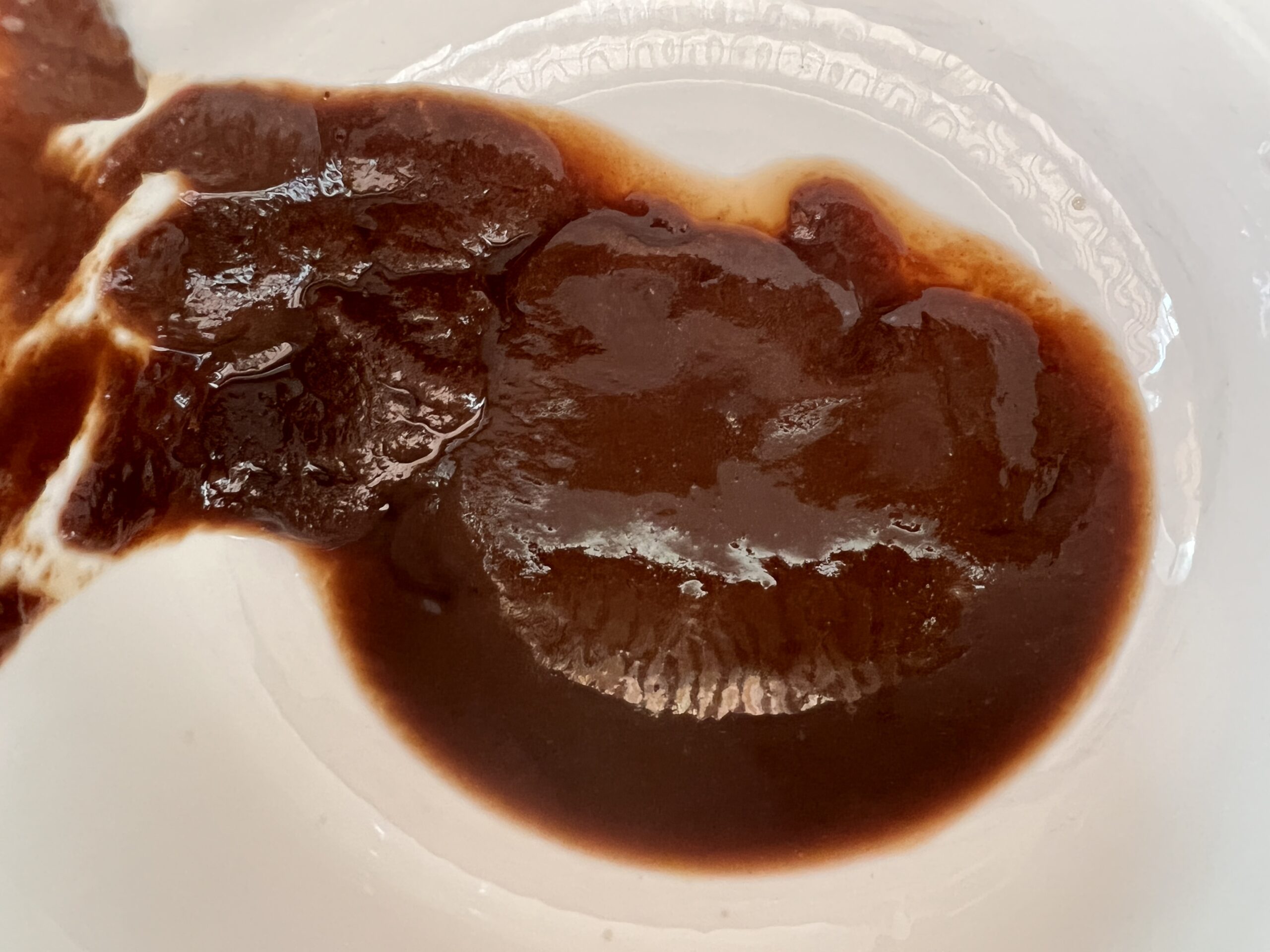 Soak the tamarind ball in ½ cup of hot water for 30 minutes to soften the tamarind. After 30 minutes squeeze the tamarind in the water itself and then strain the liquid using a strainer.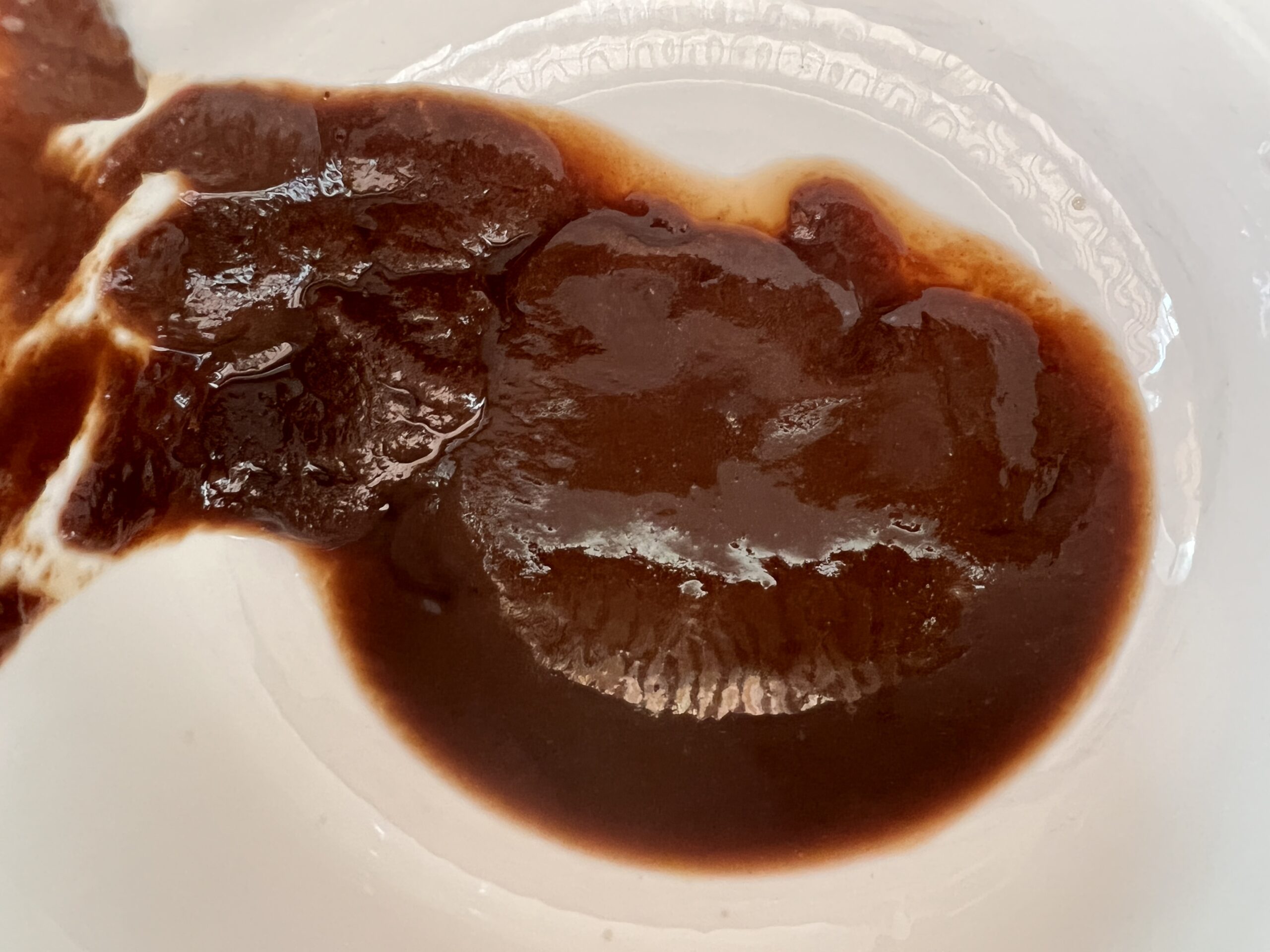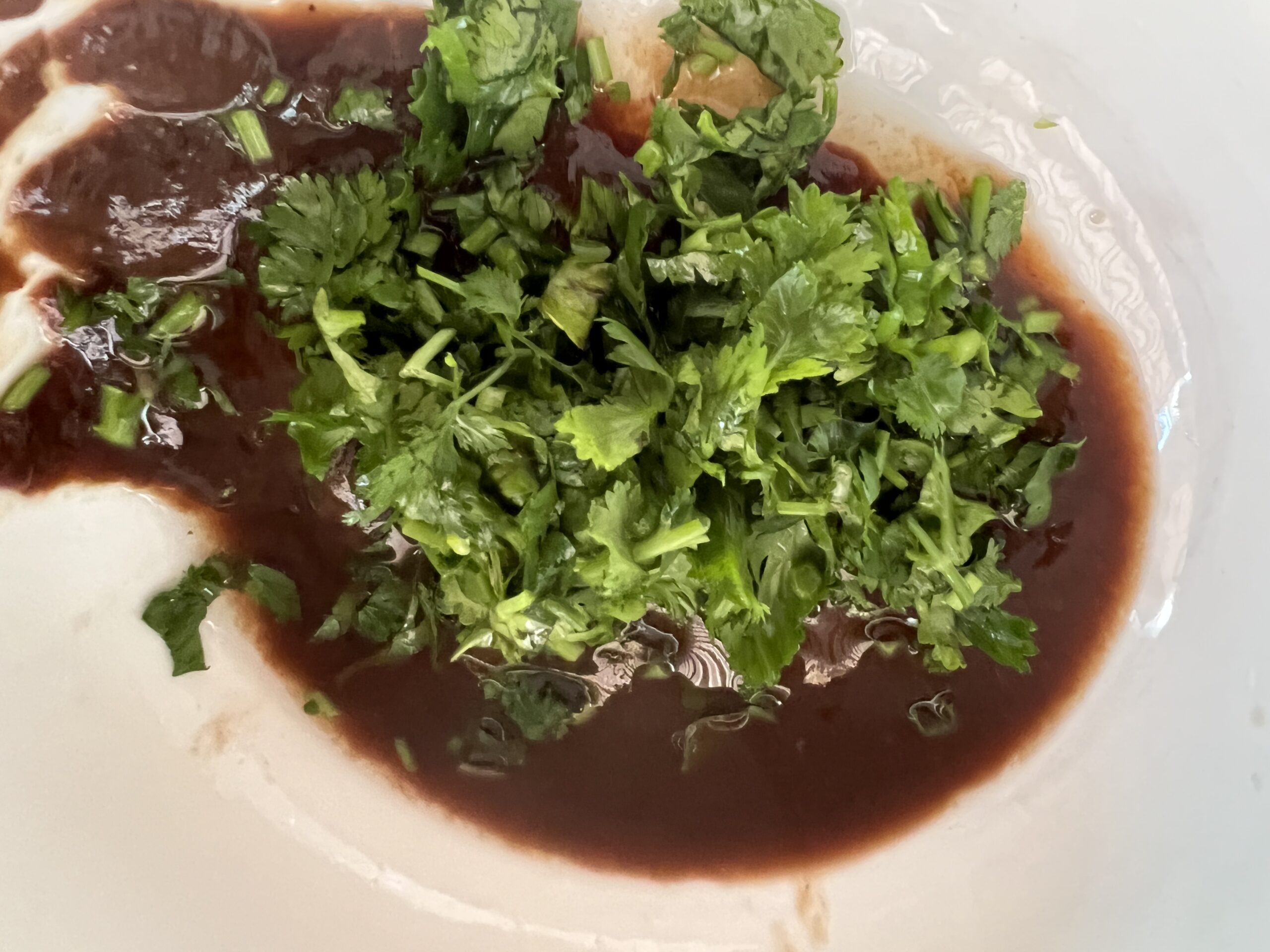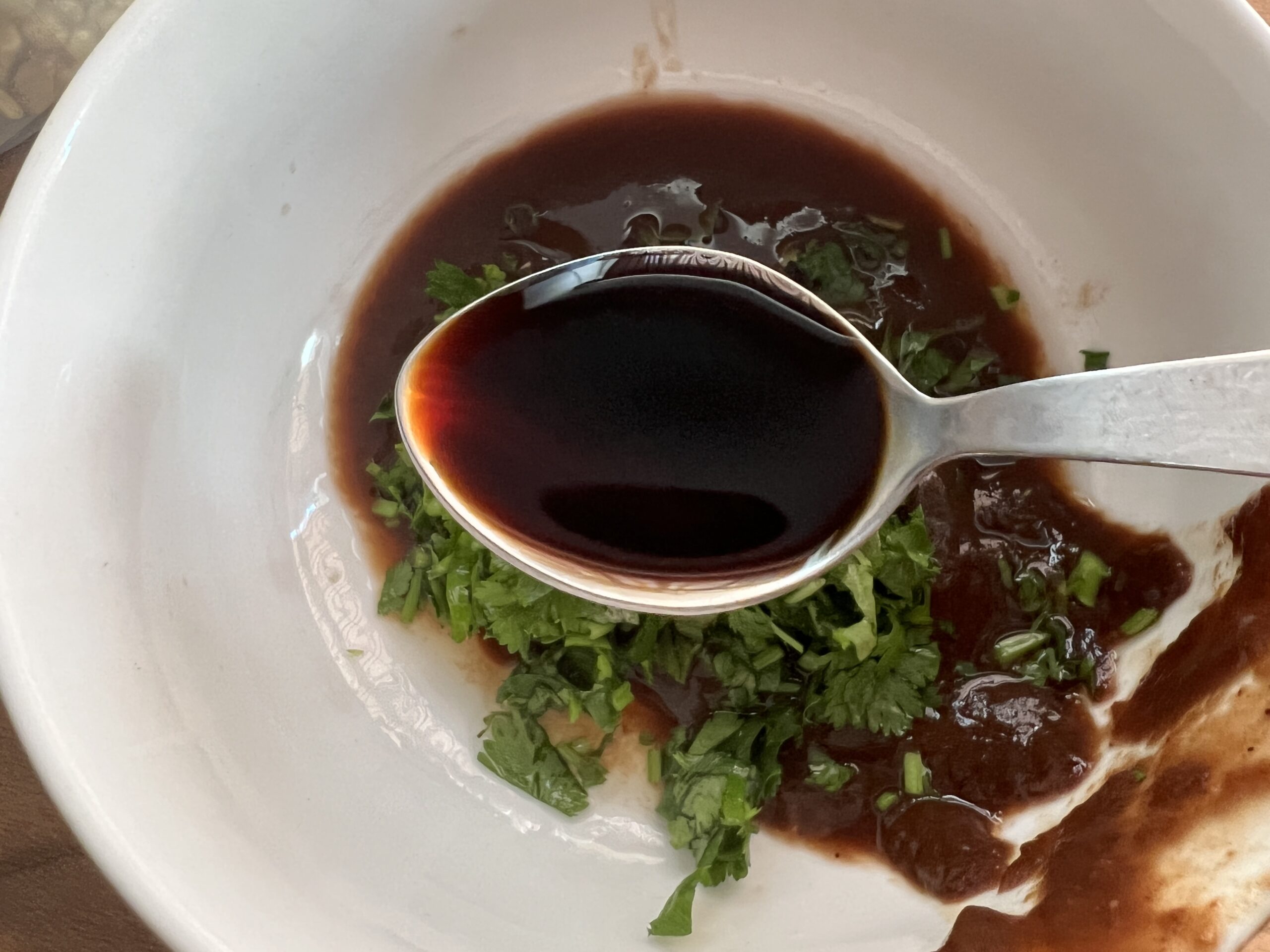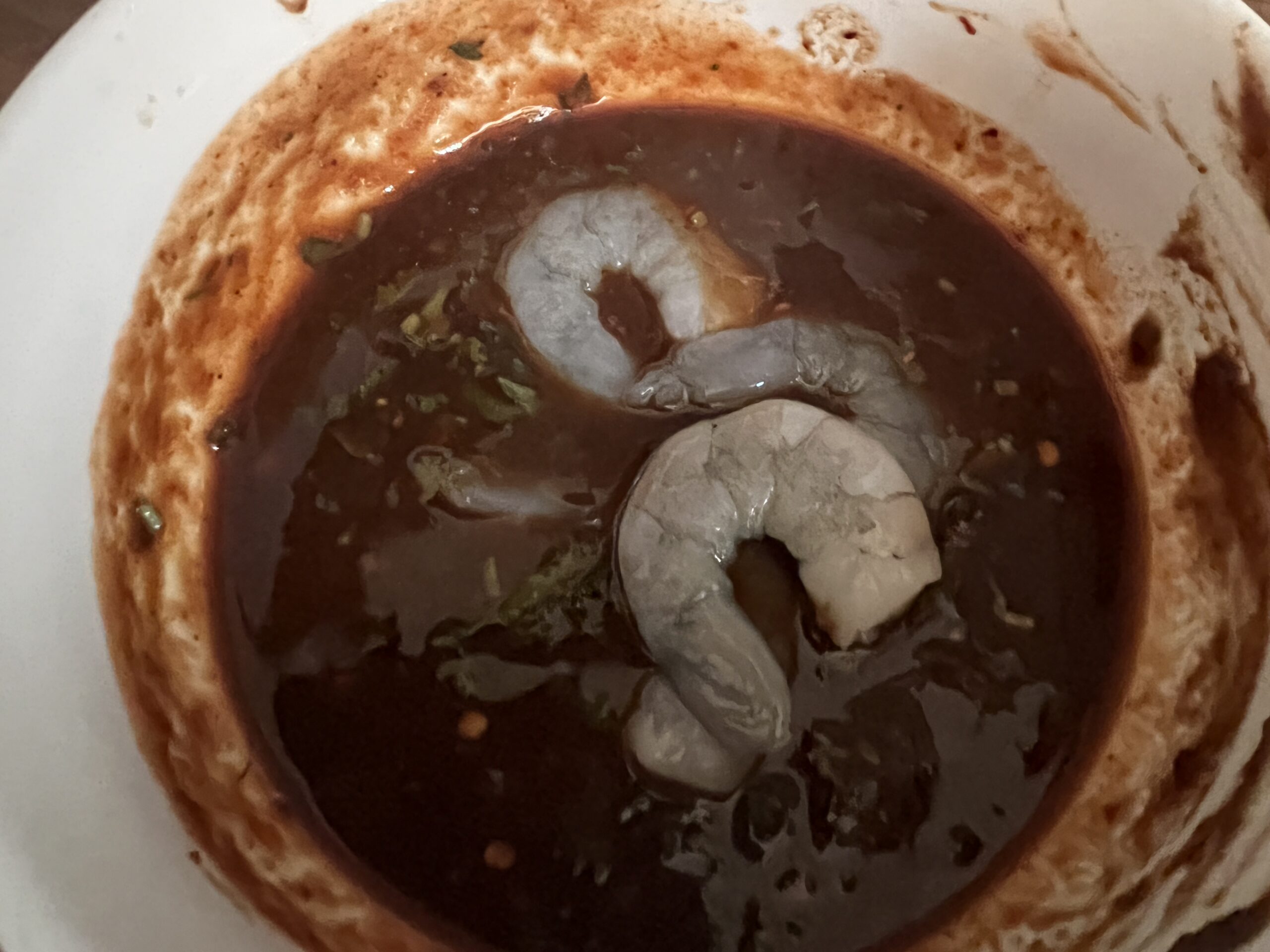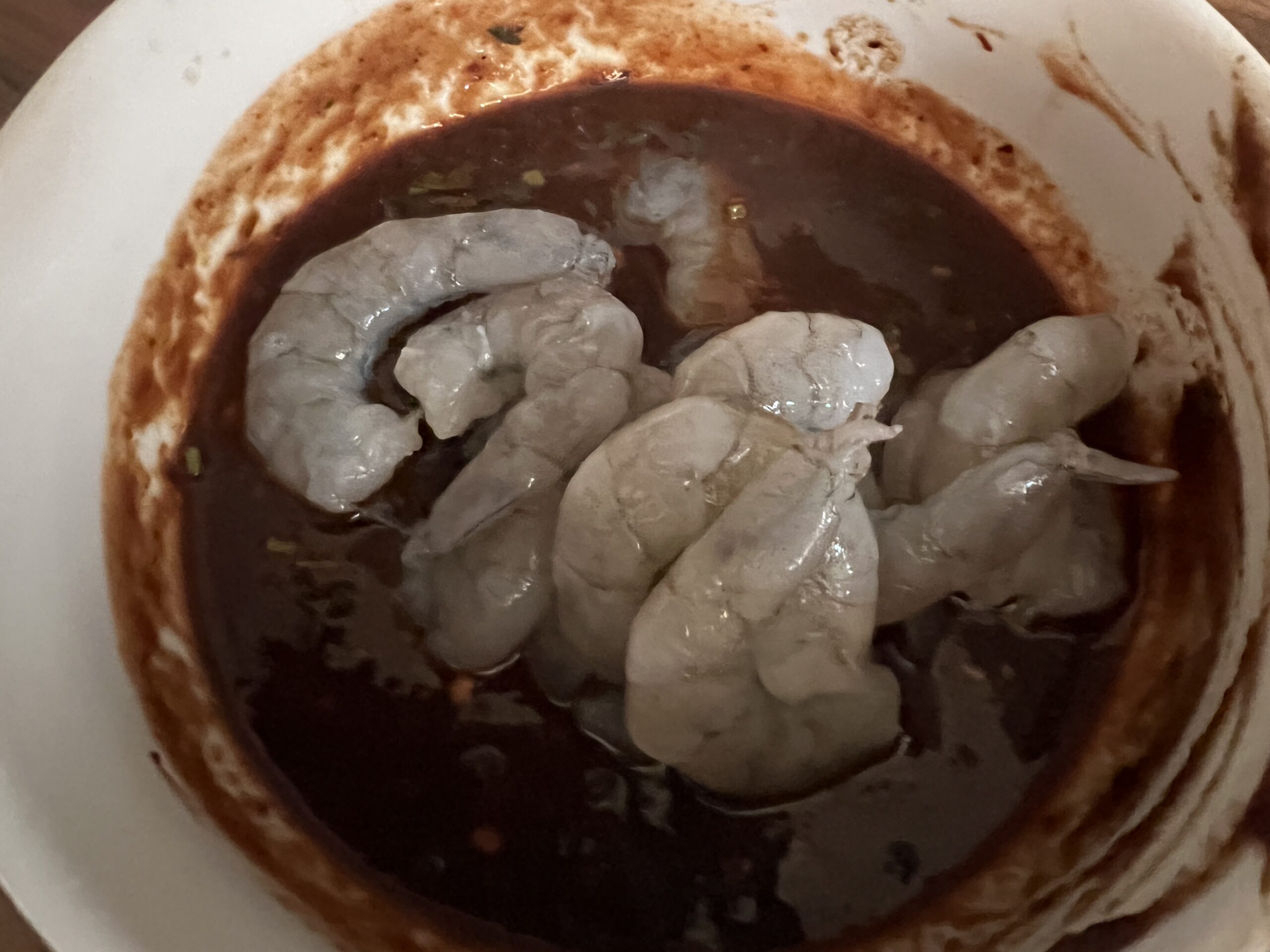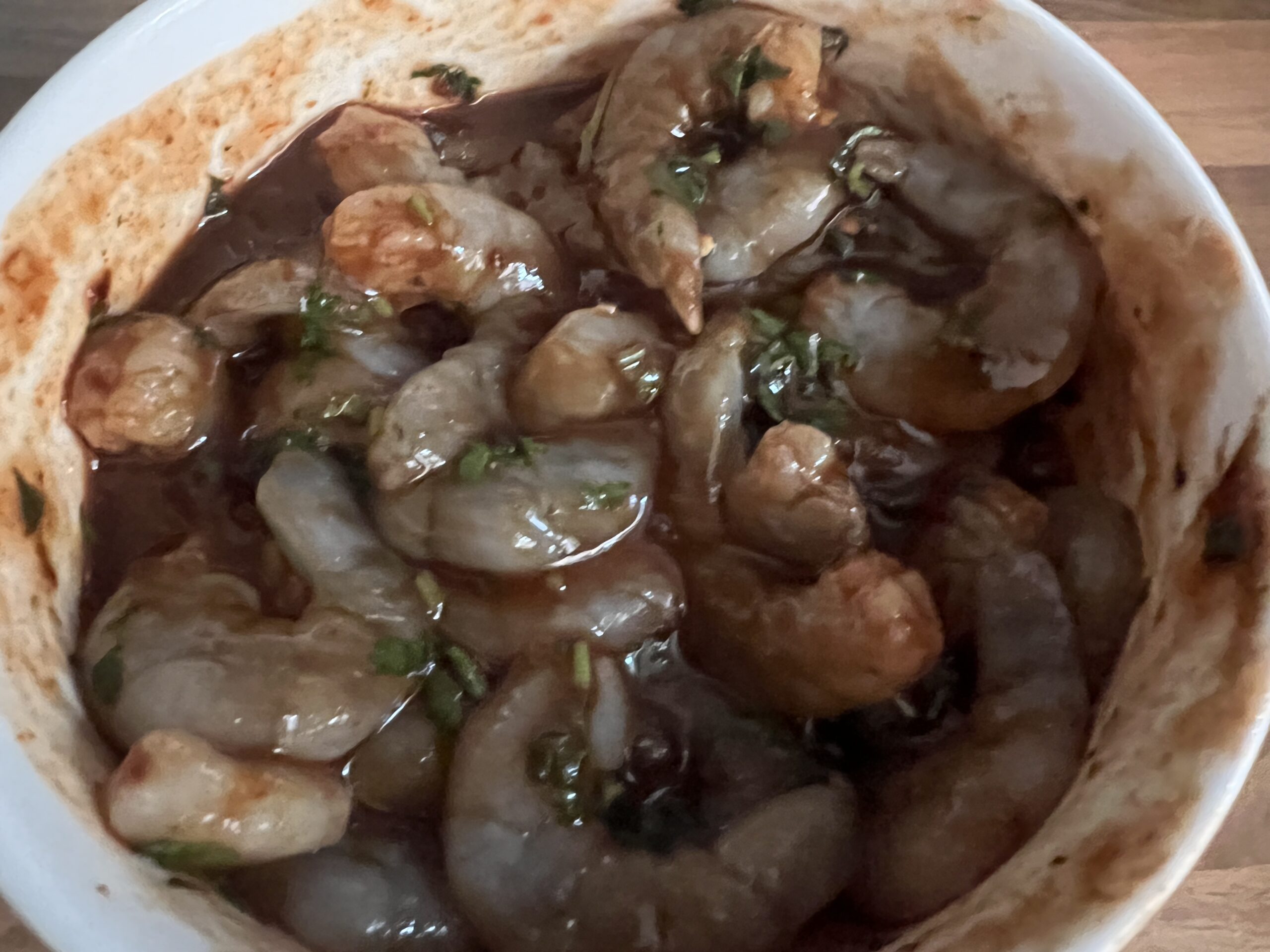 To the tamarind paste add the coriander, sugar, soya sauce, salt, sugar and chilli flakes. Taste to adjust the seasoning according to your taste.
Rinse prawns with water and pat dry with paper towers. Add the prawns to the marinate for 30 minutes.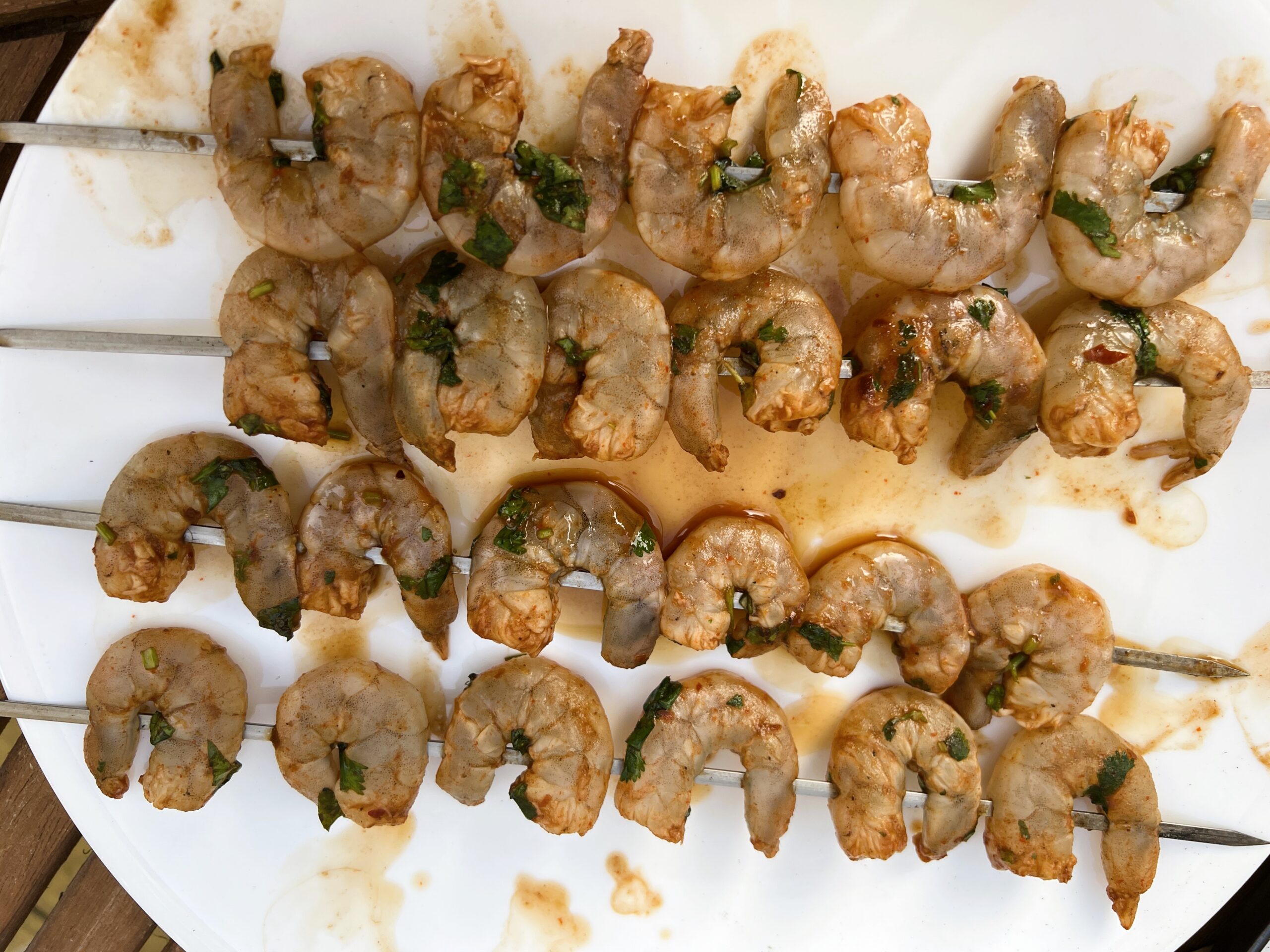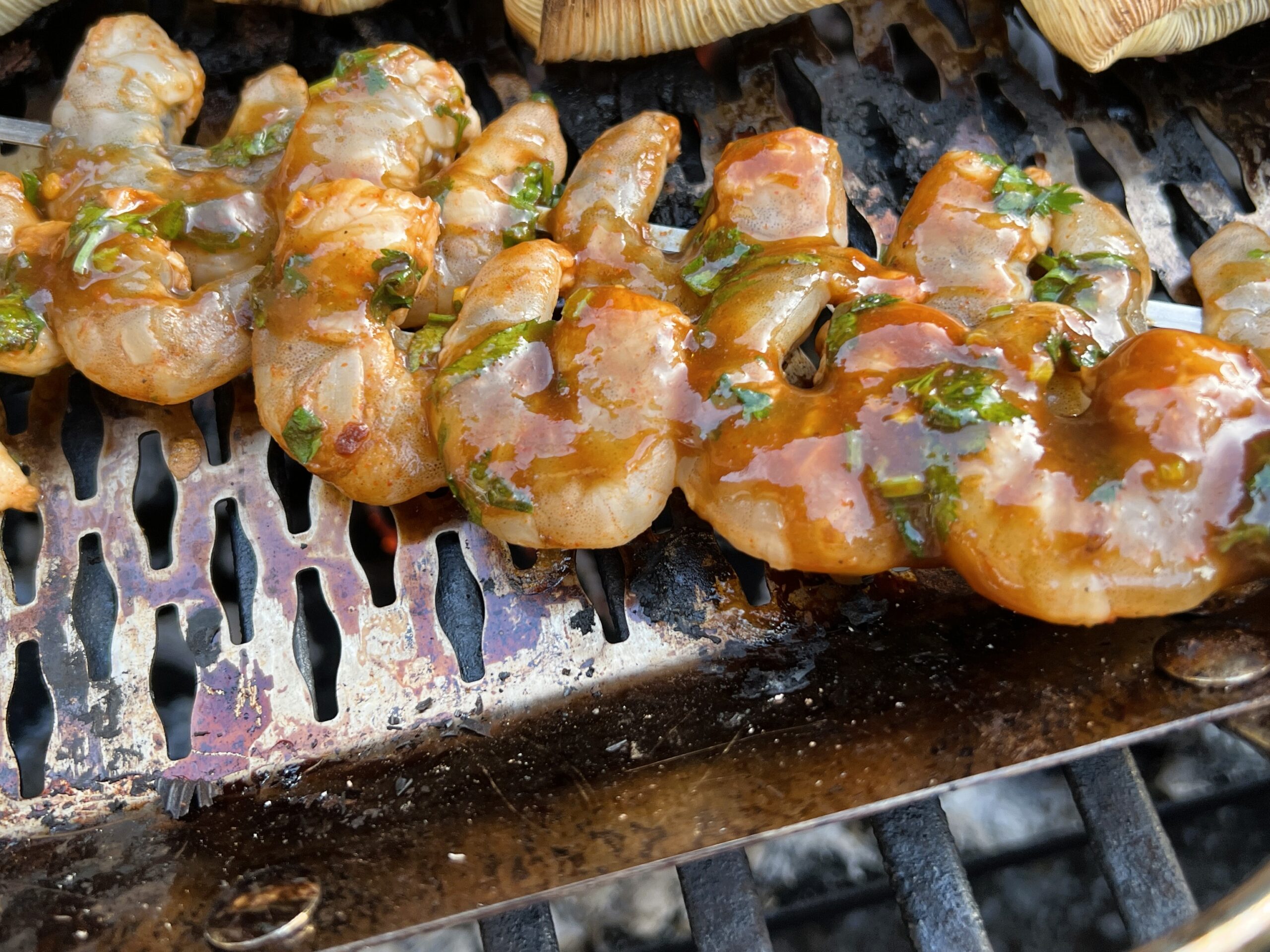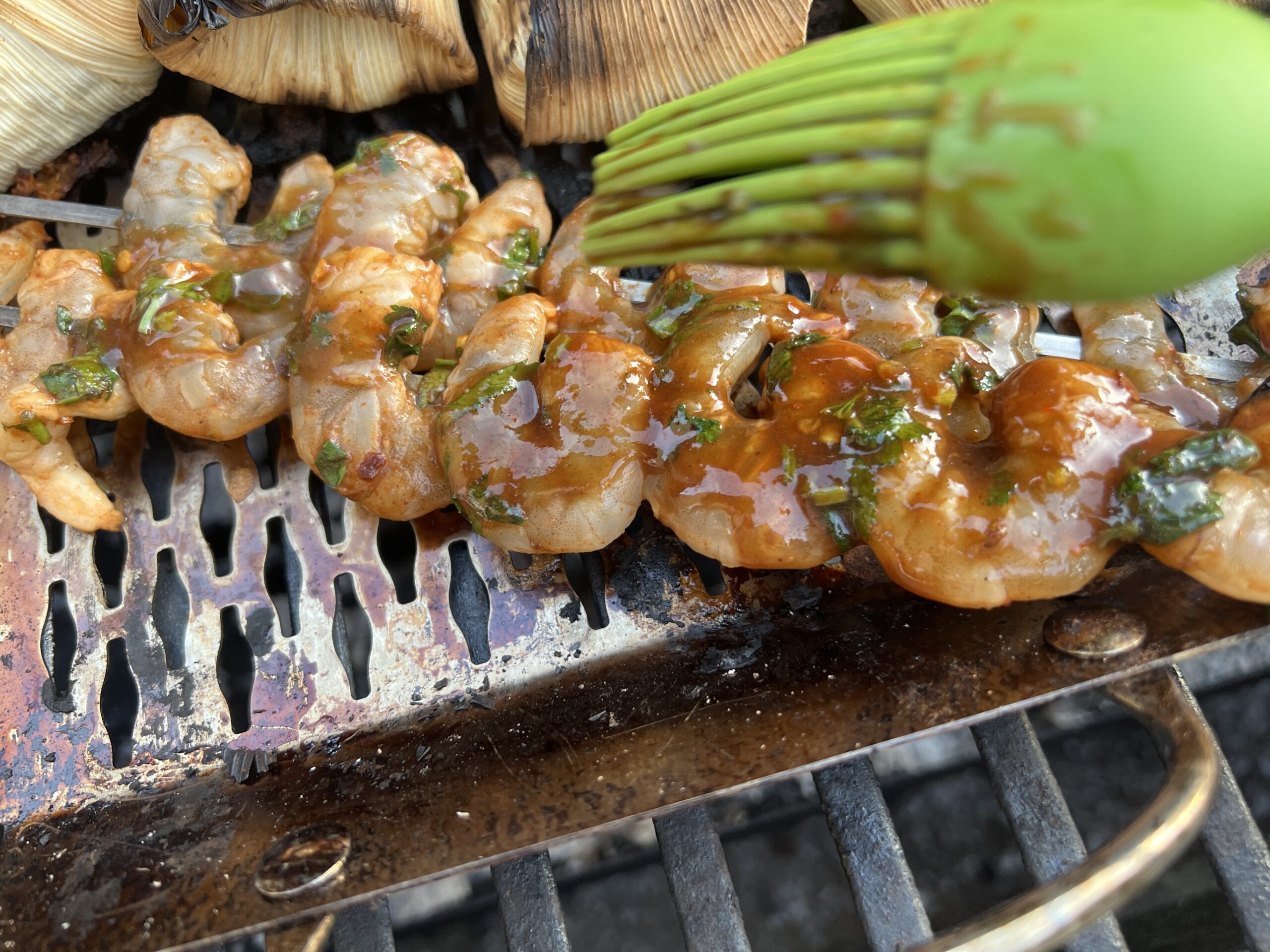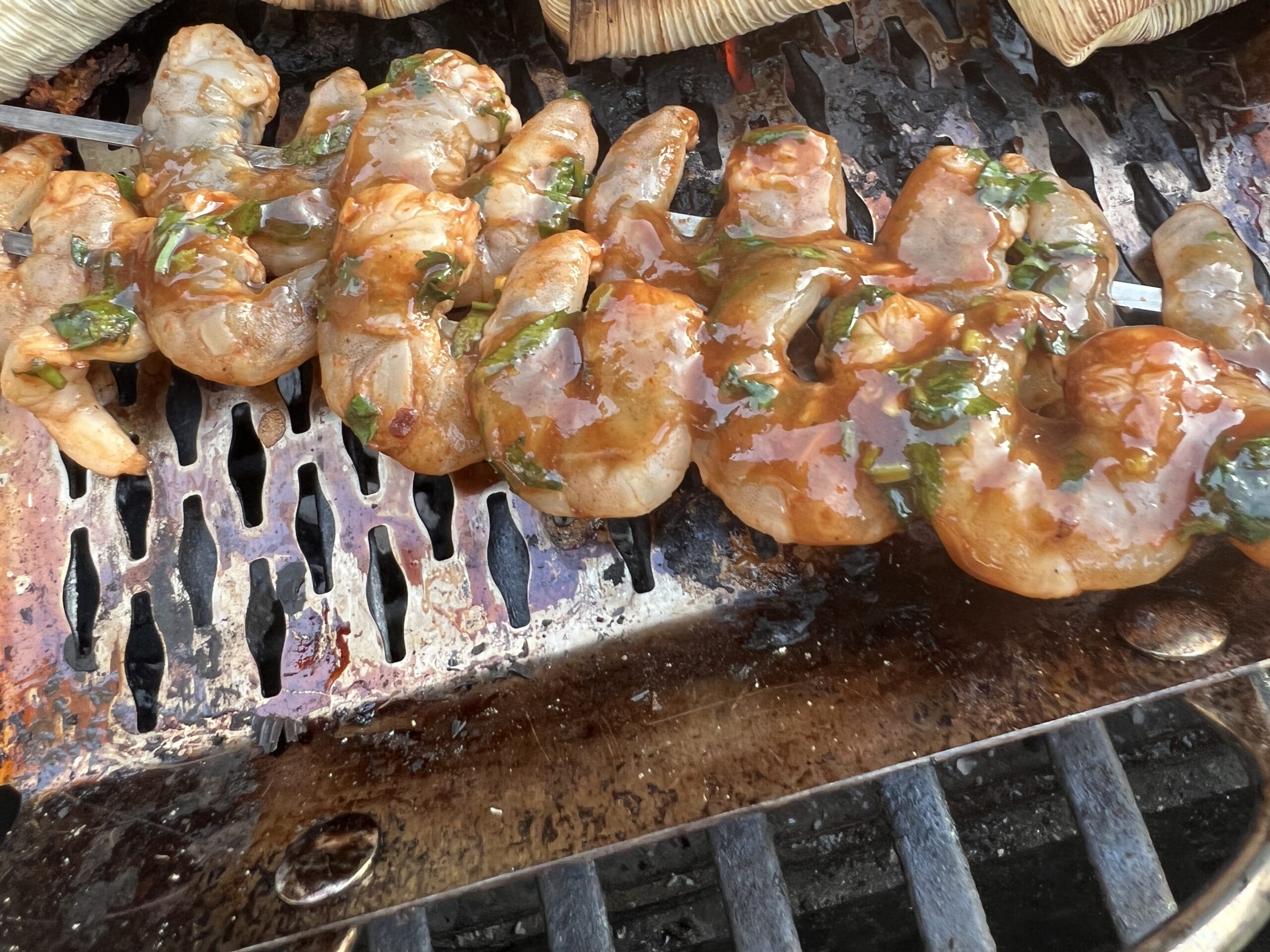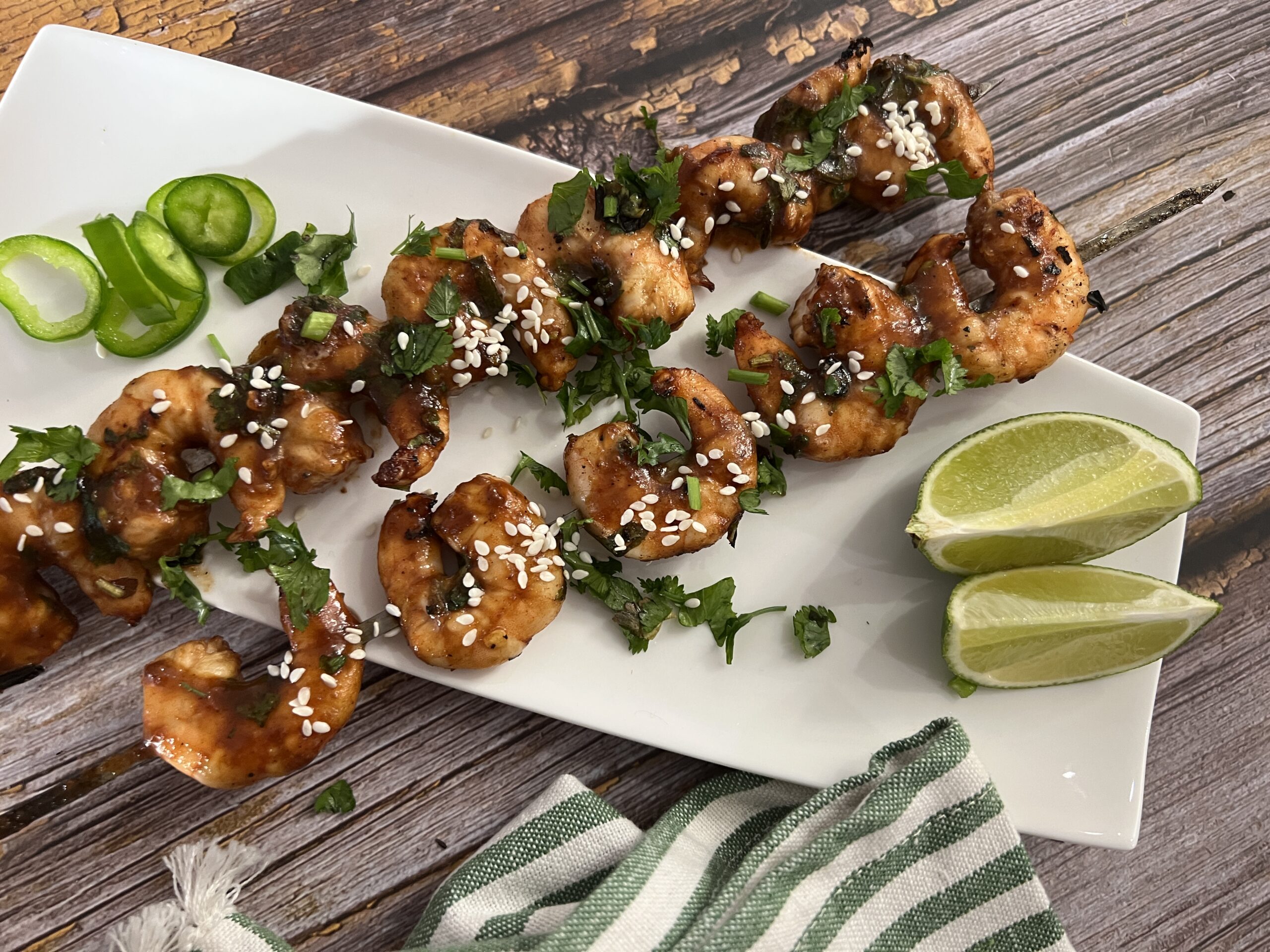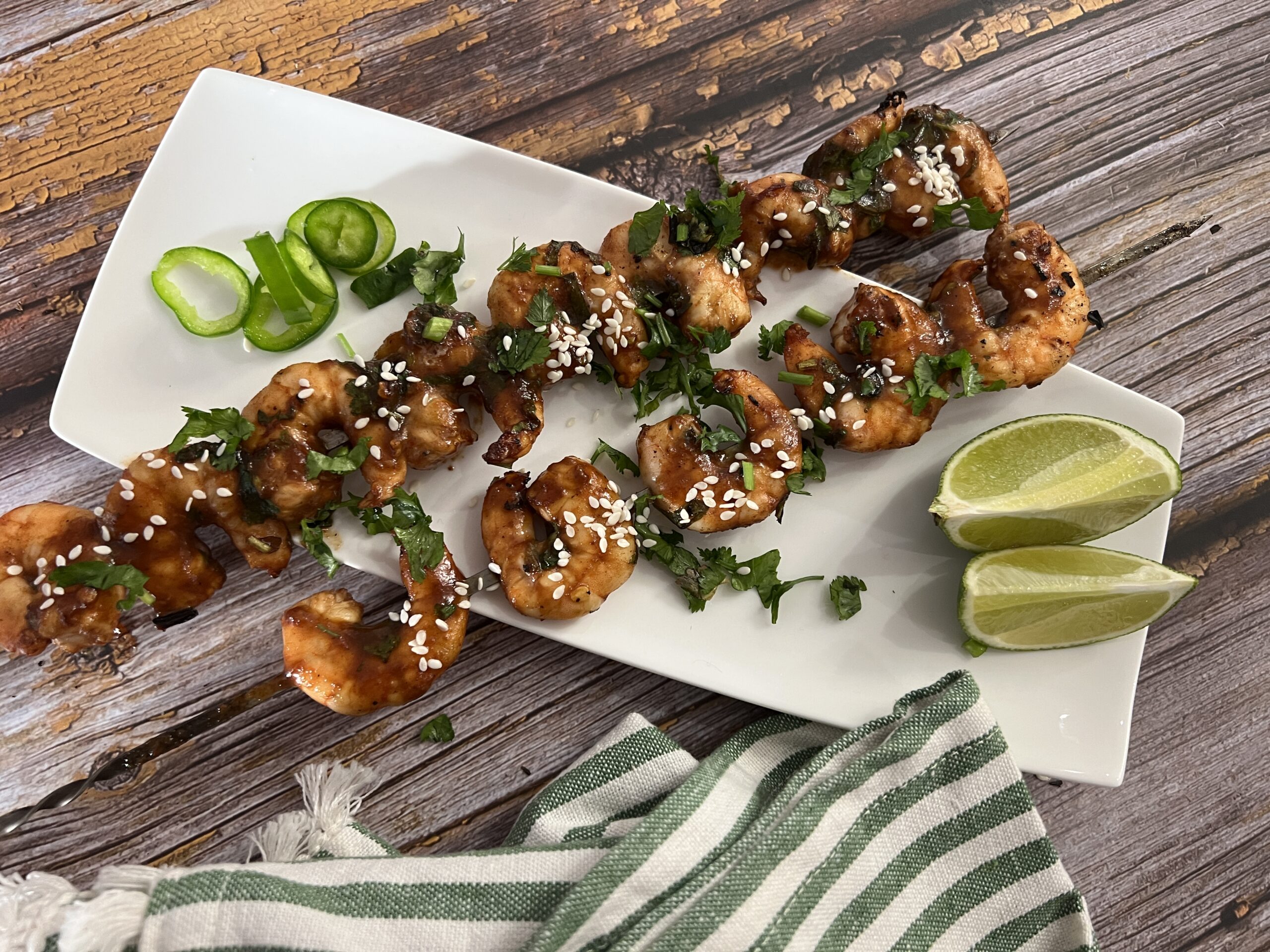 Preheat an outdoor grill to medium-high heat. Thread about 5 to 6 prawns onto one metal or wooden grilling skewer. Keep the remaining marinade for basting.
Grill the prawns for about 2 minutes on the first side. Flip and brush the just-grilled side with the remaining marinade. Grill for about 2 minutes on the second side. Continue to baste the prawns and flip every 30-60 seconds until done.
Sprinkle with some sesame seeds and coriander and serve immediately.