Rajma (Punjabi Style Kidney Bean)
Rajma is a popular dish from North India, especially Punjab. Rajma is a delicious and healthy red kidney beans curry. Rajma beans are sautéed in onion tomato gravy with the flavoursome spices and is usually enjoyed with rice or Indian breads. Ask any Punjabi worth his salt what did they eat for Sunday lunch and the answer in 90% of the cases would be Rajma Chawal (rajma and rice).
Rajma chawal is a soulful meal not only in North Indian households but can be found served as street food and roadside dhabas. Rajma chawal is comfort food in the true sense. A statement made true from the fact that at Vaishno Devi, one of the holiest Hindu temples in India, the main food served is rajma chawal. After a tiring trek of worshiping, getting piping hot rajma chawal is just purely heaven, especially when you are in God's abode! Not only is rajma delicious, but it is also a treasure trove of health benefits. It is an excellent source of dietary fibres, has a low GI index, boasts of an array of antioxidants and an incredible source of plant-based protein.
Rajma chawal is a weekend affair at my home and typically a Sunday lunch. At my home, there are no side dishes made on the day when rajma is cooked. Just the melt in the mouth rajma, rice and some salad. I, like most of North Indians have many fond memories of Sundays spent eating rajma chawal while gathered around the dining table or while watching a movie. The constant every Sunday was always the rajma chawal.
The thing with rajma (as with many other things in Indian cuisine) is that each household has its own recipe, every mother makes it their own way and every child feels her mom makes it the best. The beauty of Rajma, in my opinion is to let the taste of rajma shine and not overwhelm the dish with spices. I am sharing with you taste of my childhood, I will not call it authentic (though it is but then who knows how many more authentic are there) but can assure you that it tastes delicious and according to me it is the best rajma recipe that exists. Just serve with boiled rice and some onion salad.
Ingredients
1 cup kidney beans (rajma)
¼ teaspoon baking soda
2 tablespoons oil
1 teaspoon cumin seeds
2 bayleaf
5-6 garlic cloves
3 green chilies
1 inch ginger piece
3 medium size onions
3 medium size tomatoes
1 teaspoon salt
1 teaspoon turmeric powder
1 tablespoon red chili powder
1 teaspoon Kashmiri red chili powder
2 teaspoons coriander powder
1 teaspoon garam masala
2 teaspoons rajma masala(optional)
Directions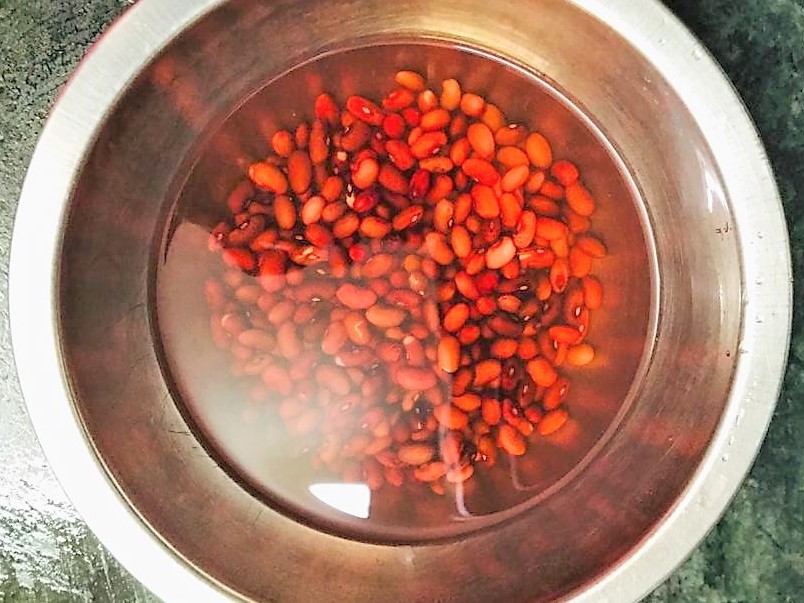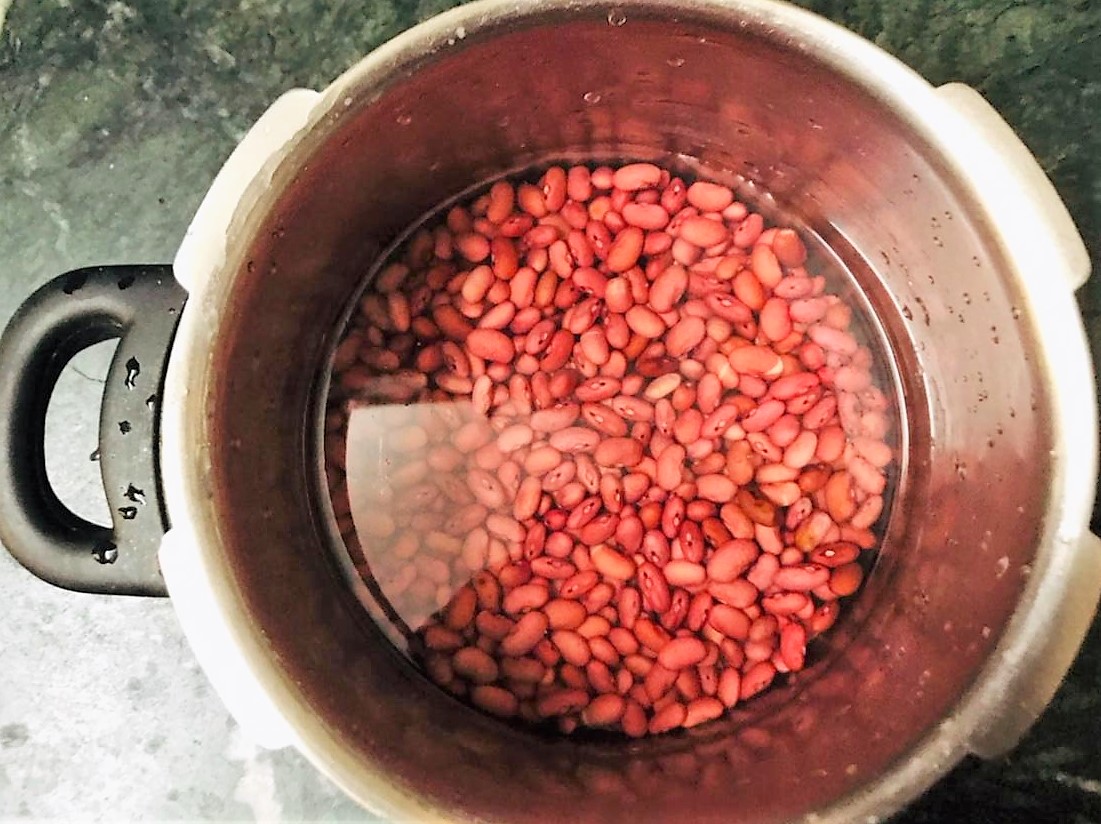 Soak the rajma in water for 6-8 hours or overnight.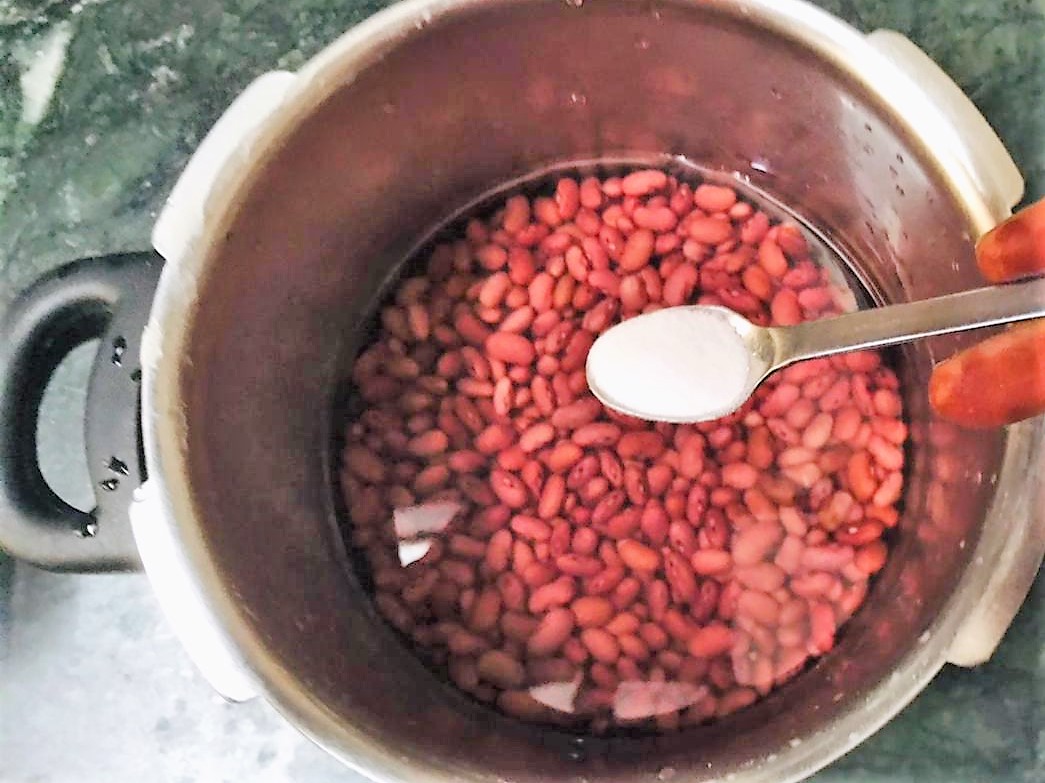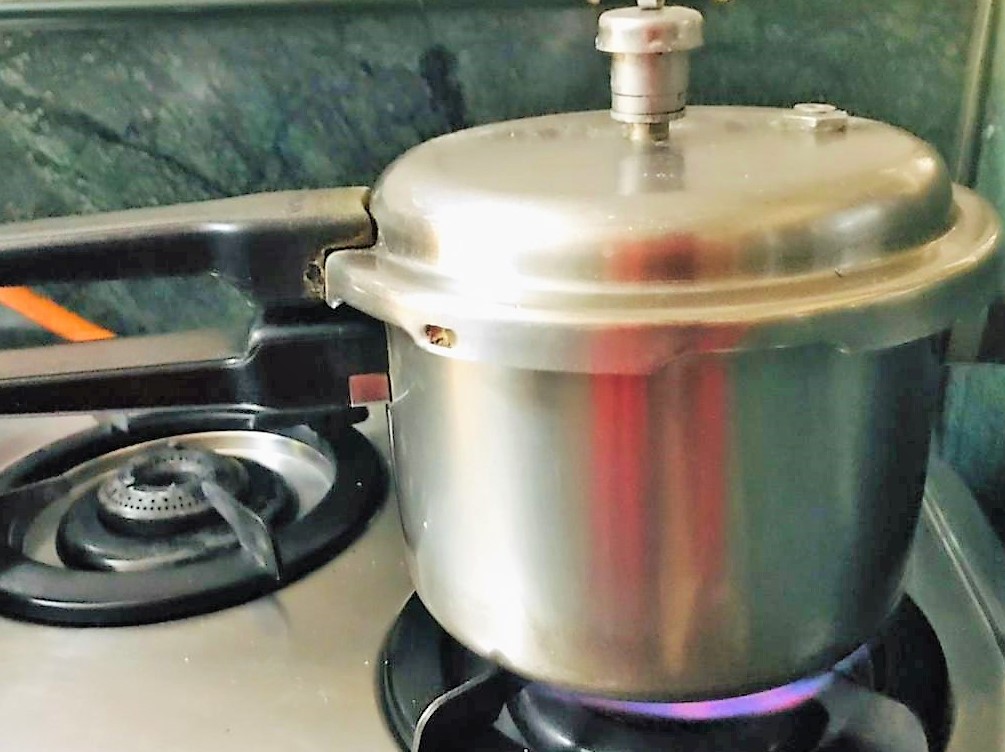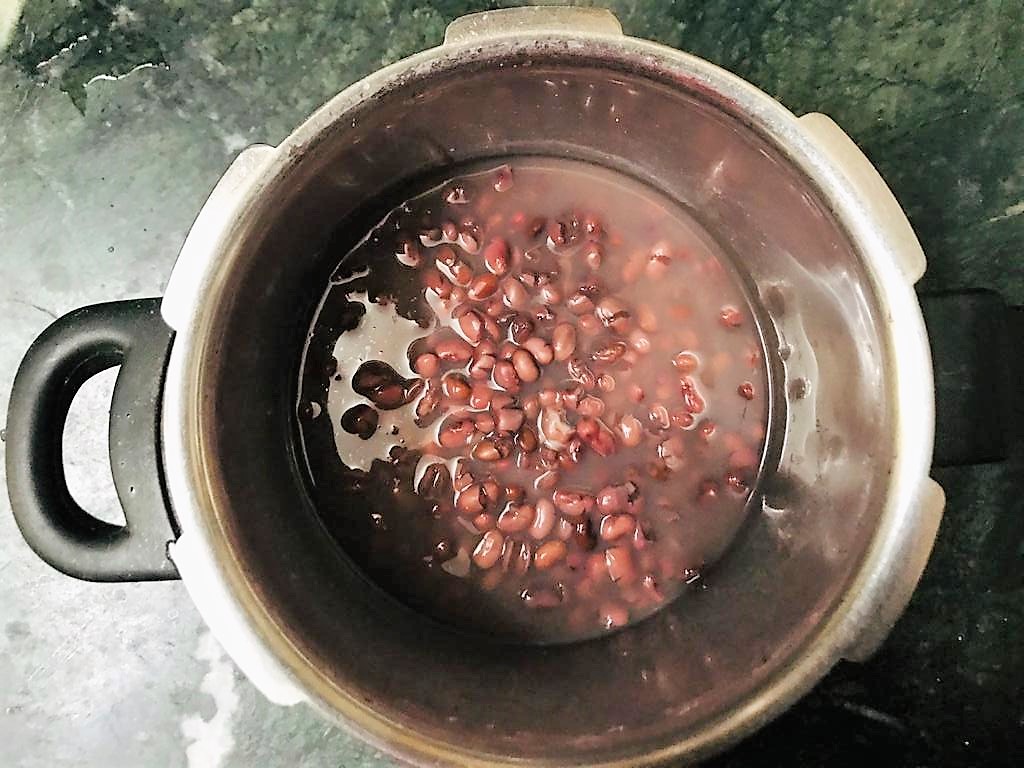 Drain off the water and pressure cook the rajma with 2 cups of water and baking soda for 5 whistles or until the rajma turns soft or tender. Time of cooking will vary depending on the quality and age of rajma.
When the pressure settles down on its own in the cooker, open the lid. Check if the rajma is cooked or not by eating or pressing a bean with your fingers. The cooked beans should not have a bite to them. The rajma beans should be completely cooked. If they are not cooked completely, then pressure cook again adding some water if required for some minutes.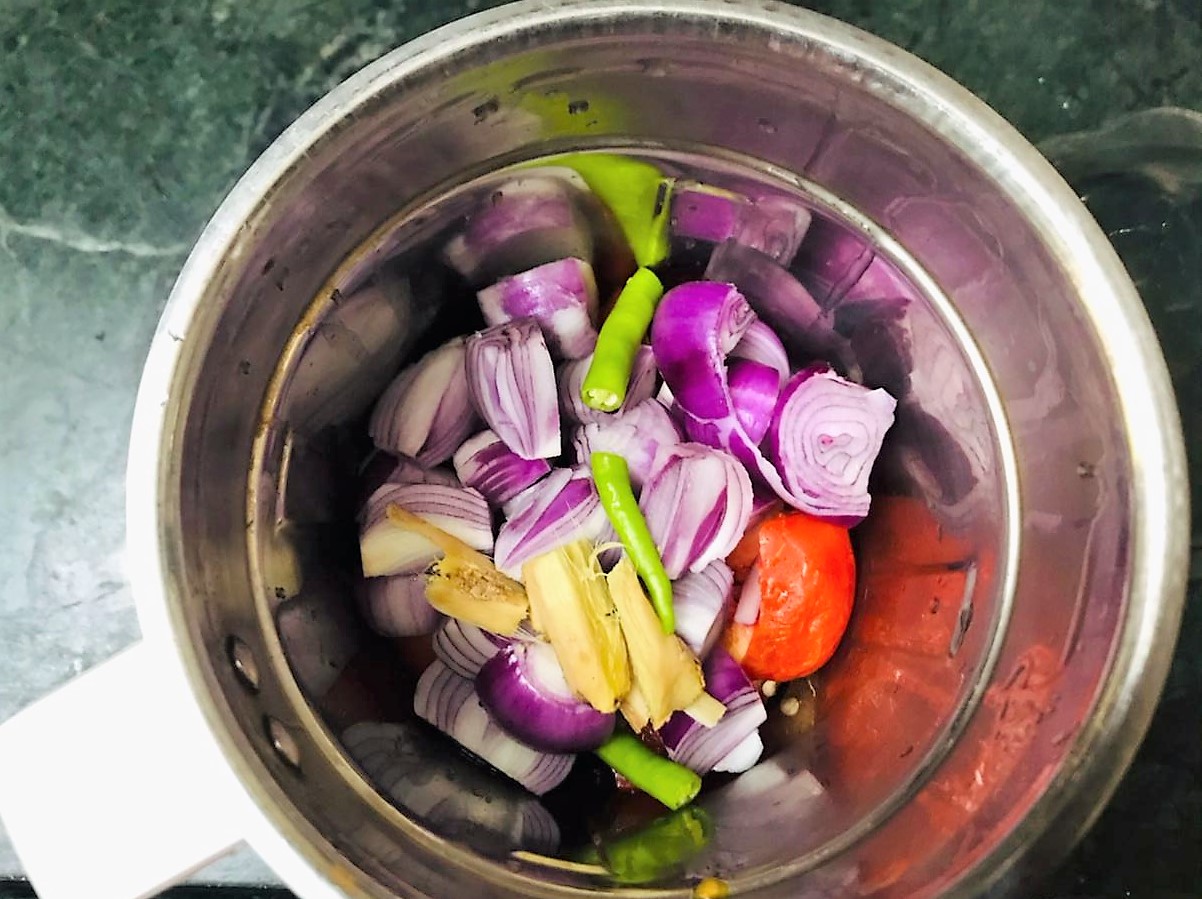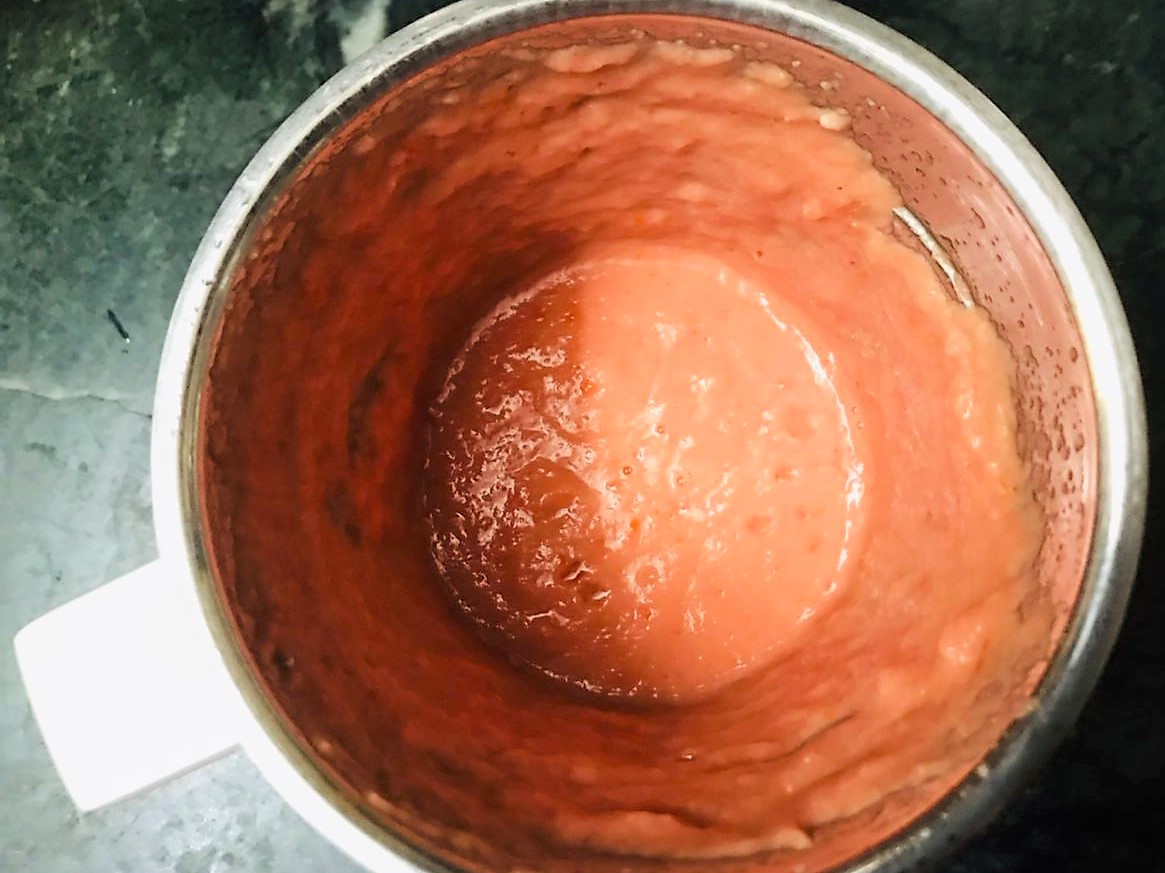 Grind the onions, tomatoes, green chilies, garlic and ginger to a fine paste.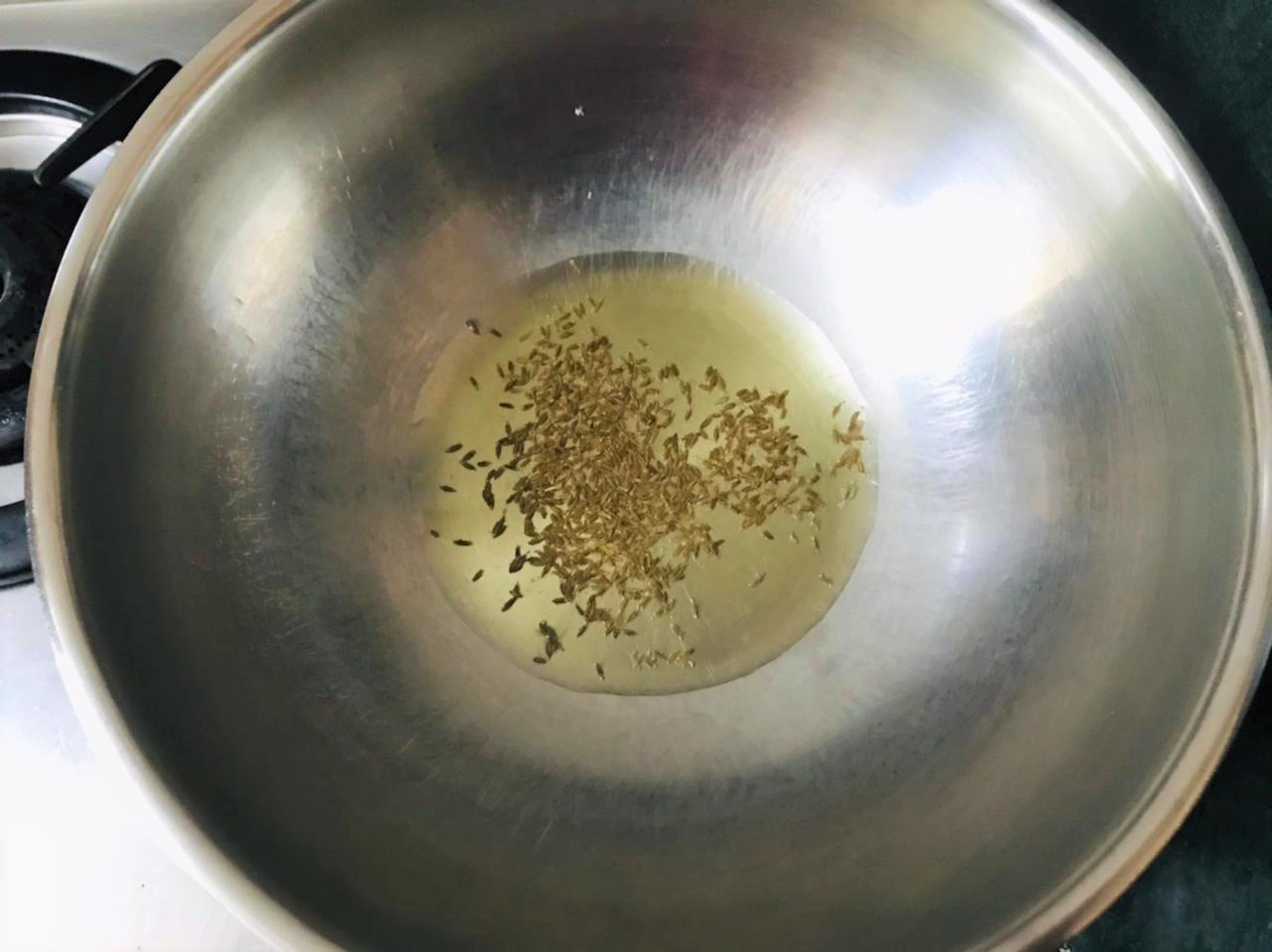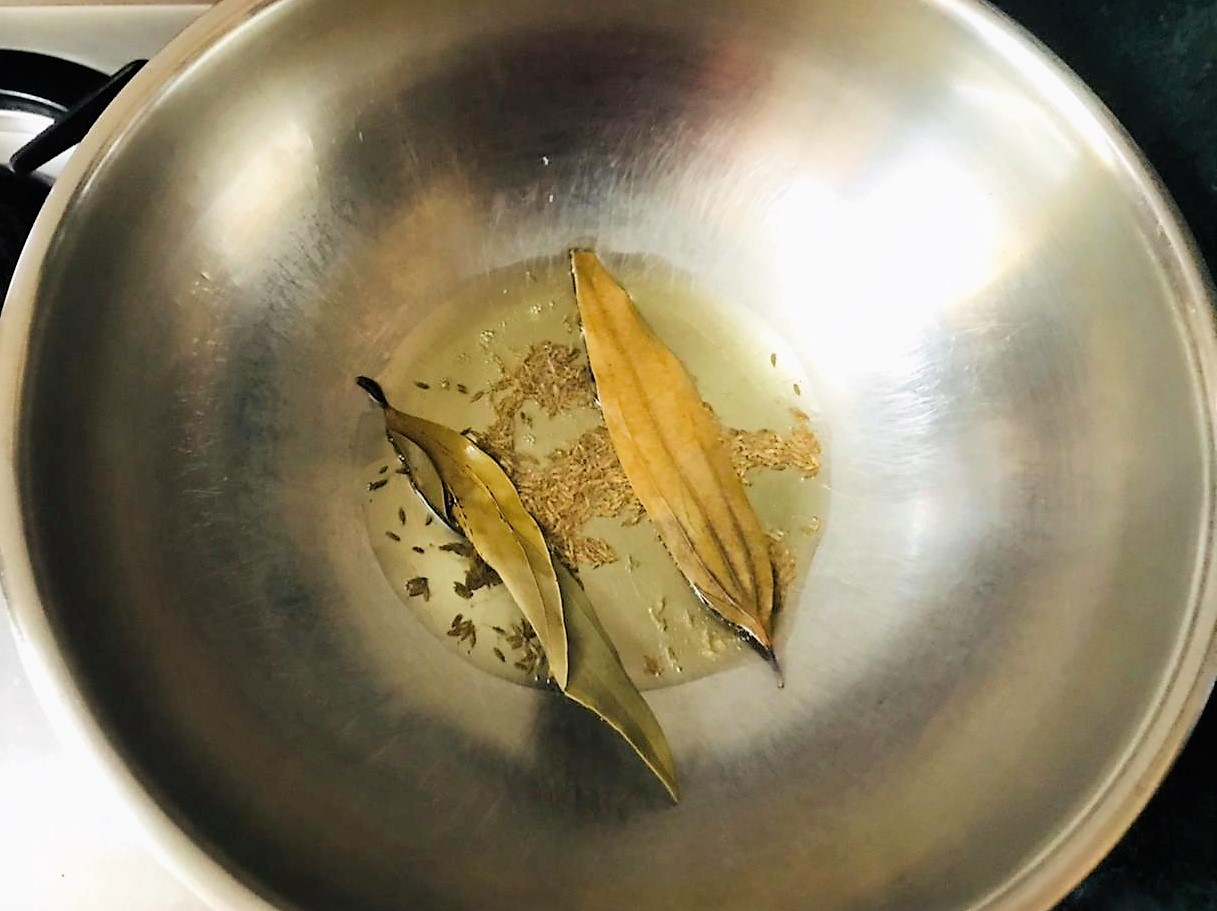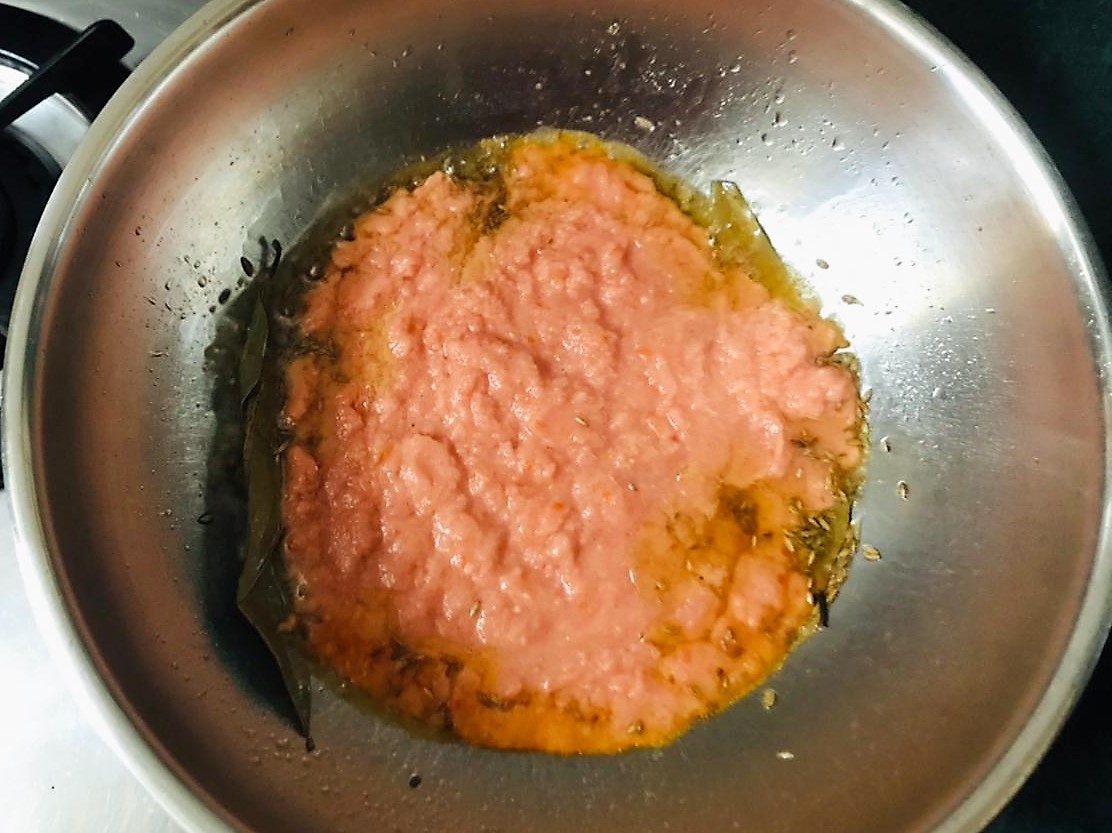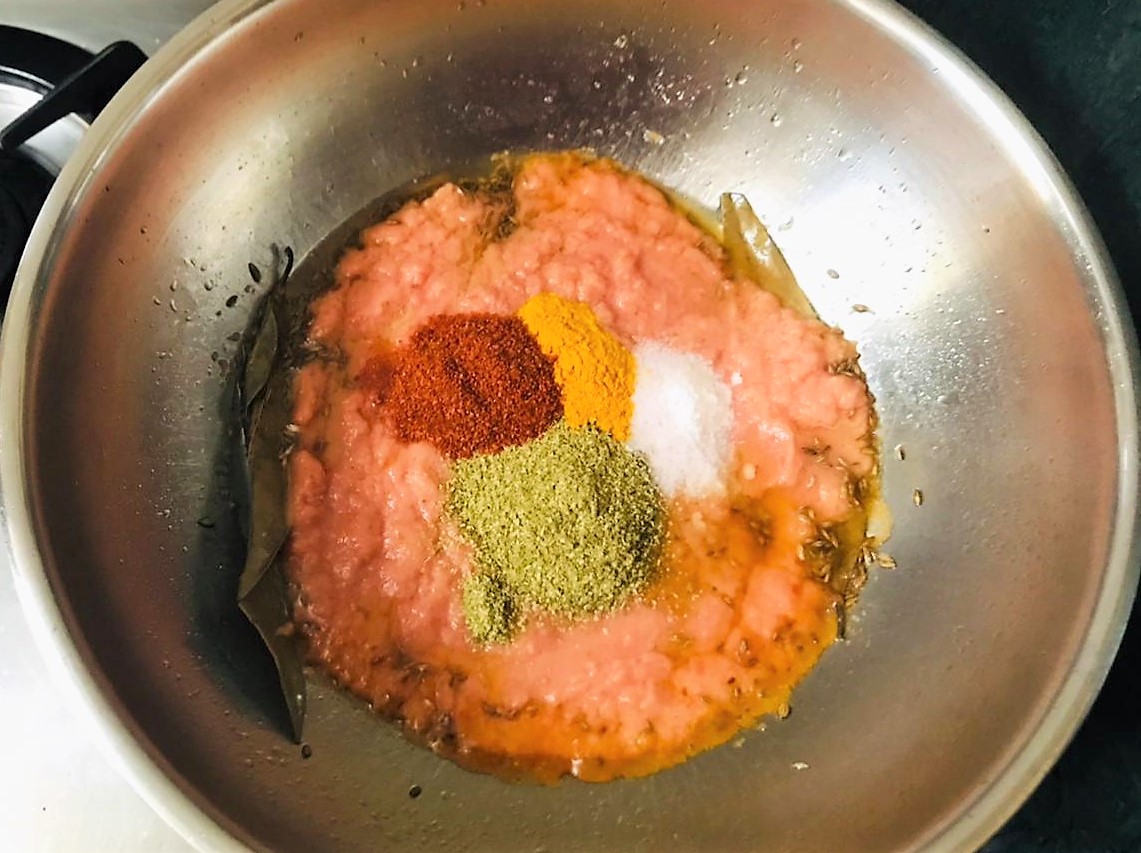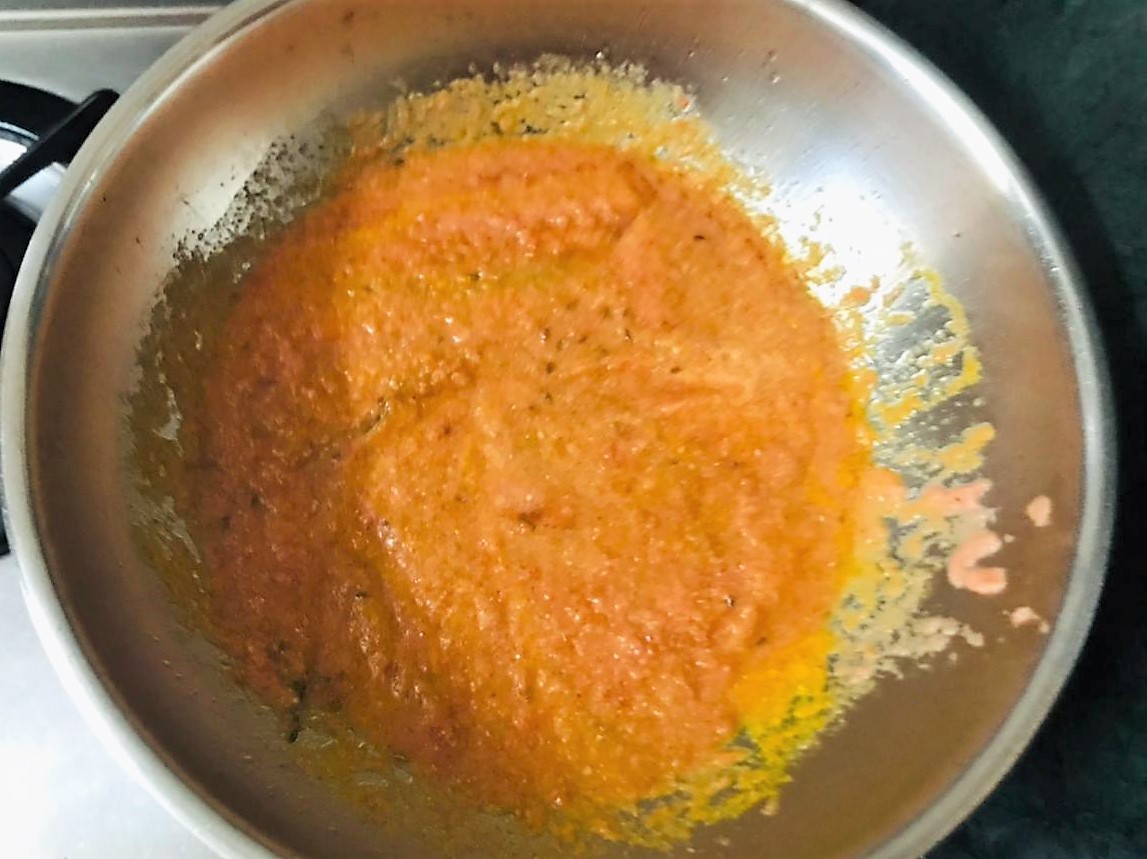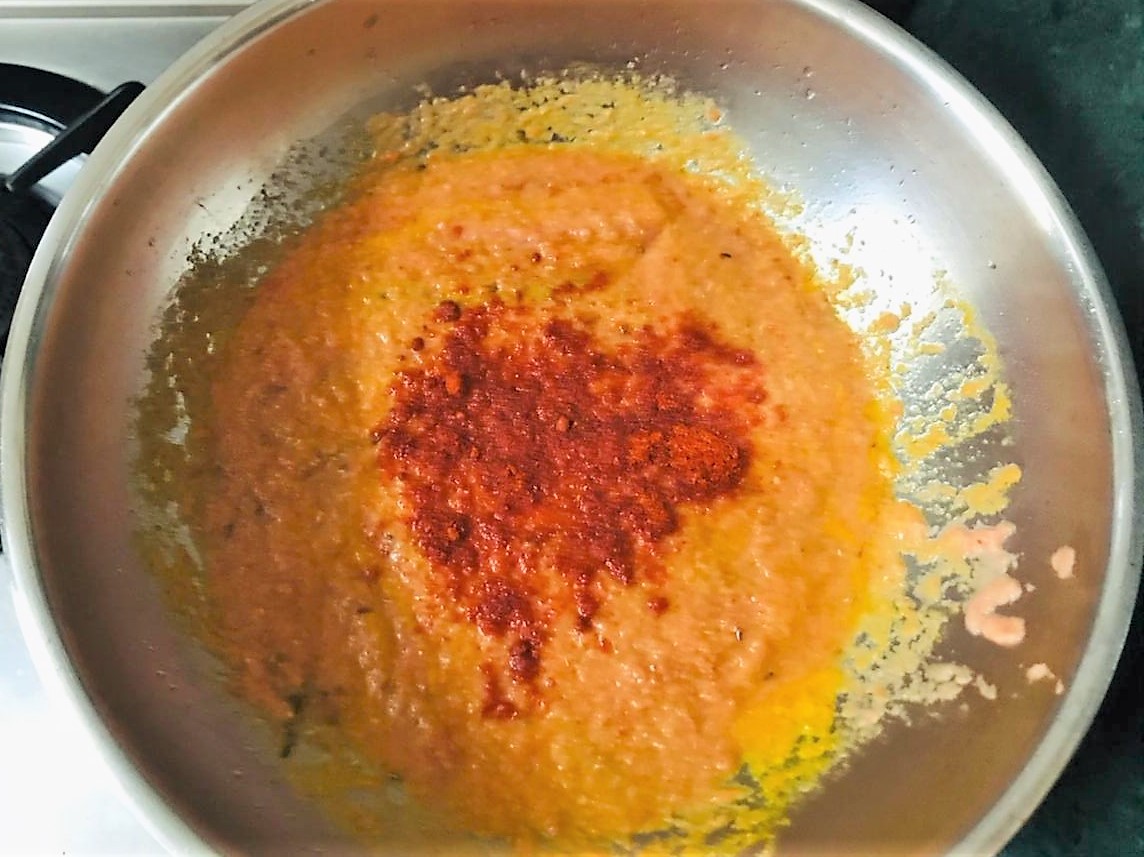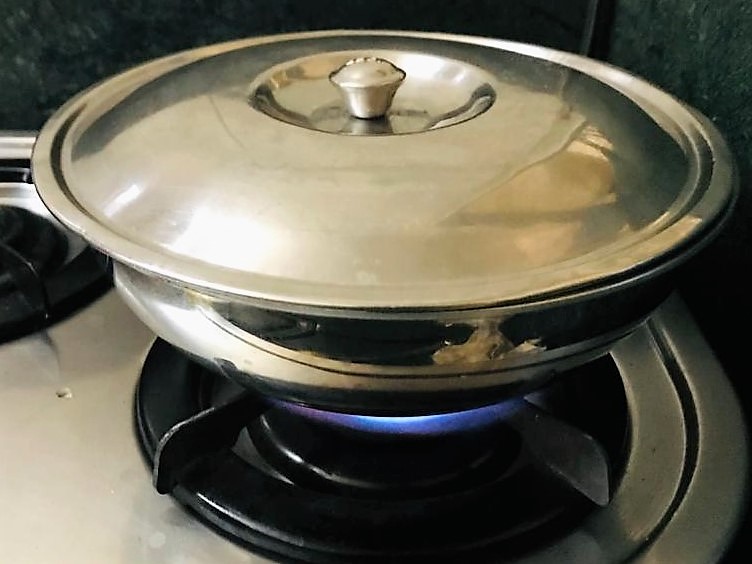 Heat oil in a pan. Add the bayleaf and cumin seeds and let the seeds crackle.
Next add the onion-tomato paste, salt, turmeric powder, red chili powder and coriander powder. Cook on medium heat for about 2-3 minutes.
Add Kashmiri red chili powder and cover and cook for about 10 minutes on medium heat.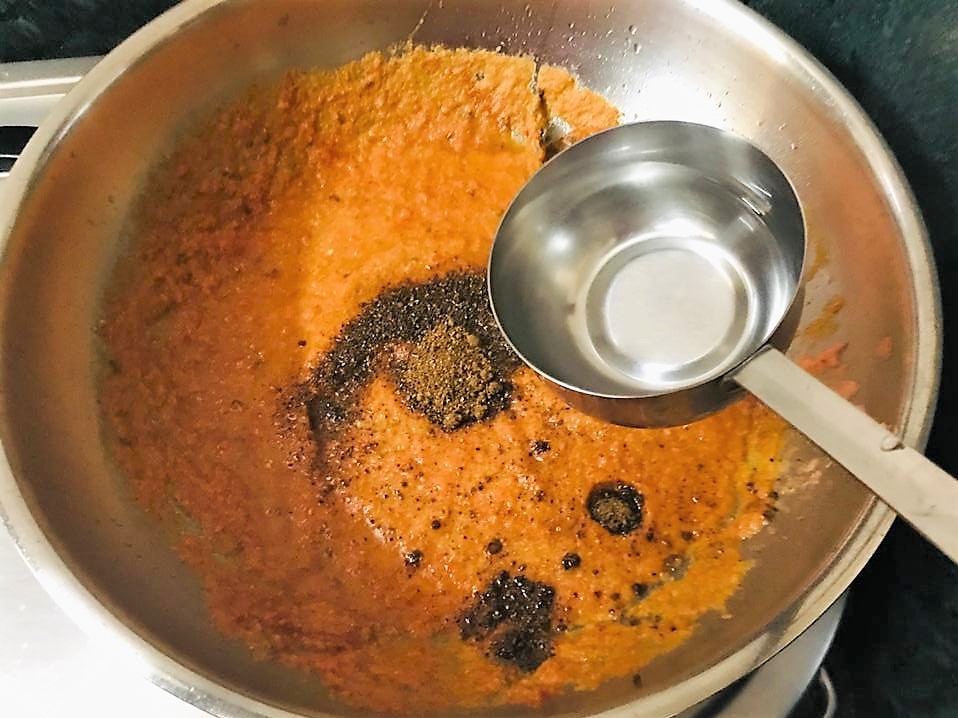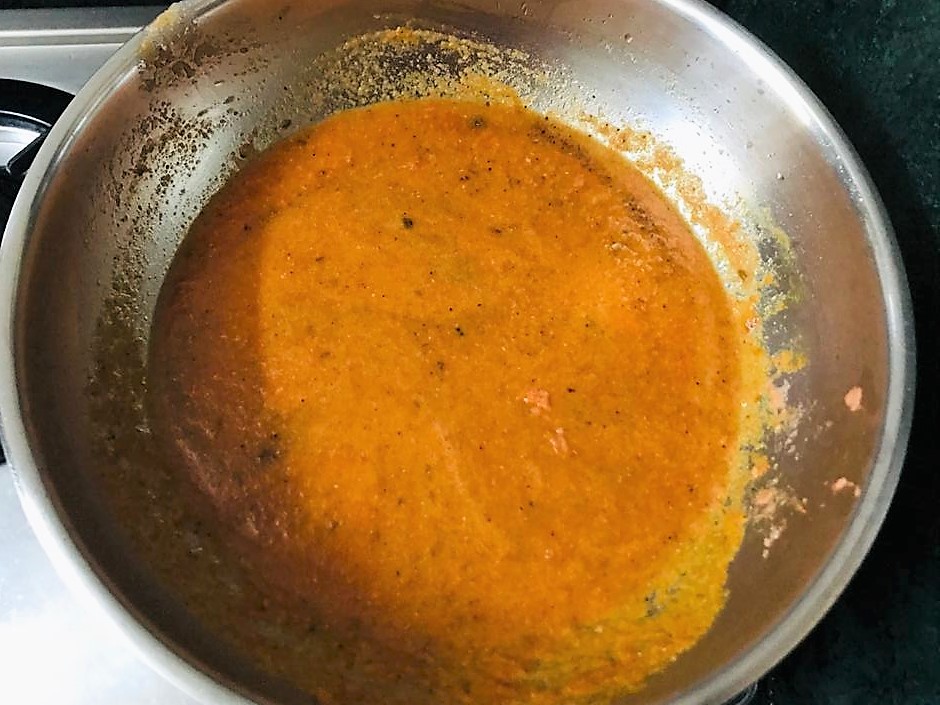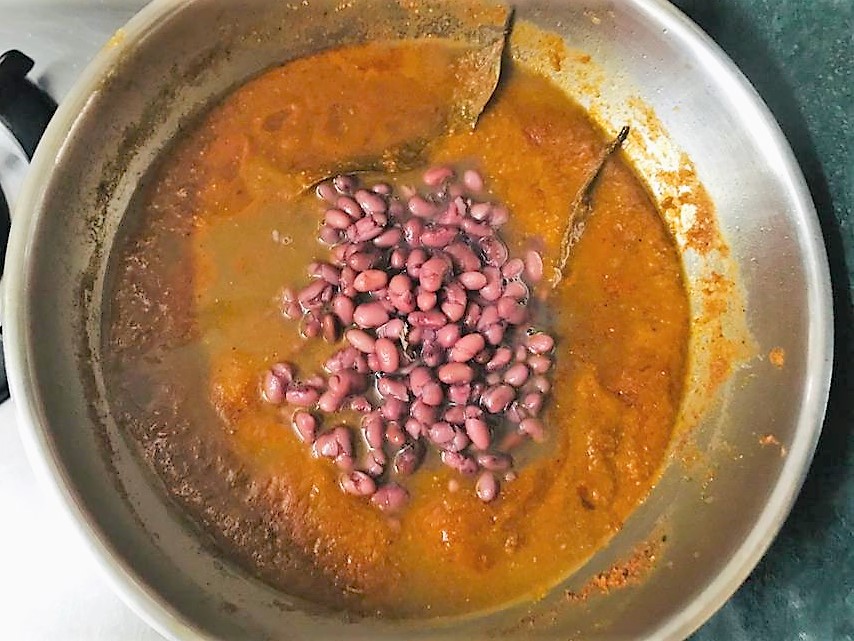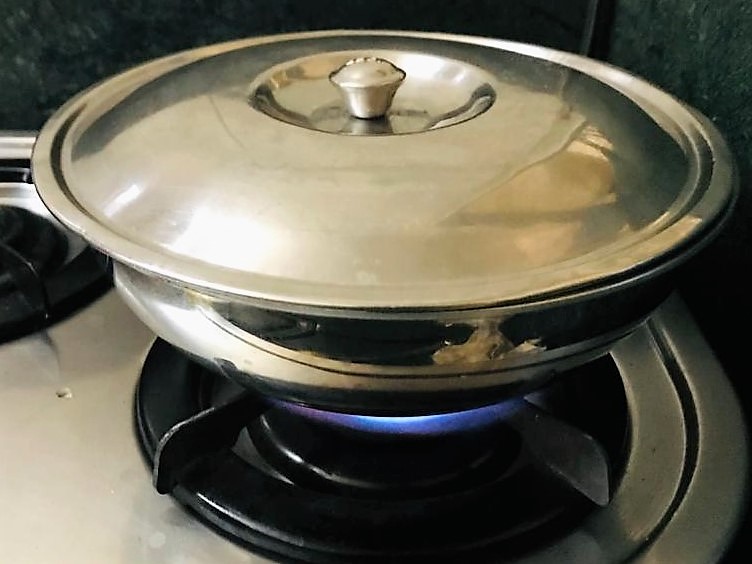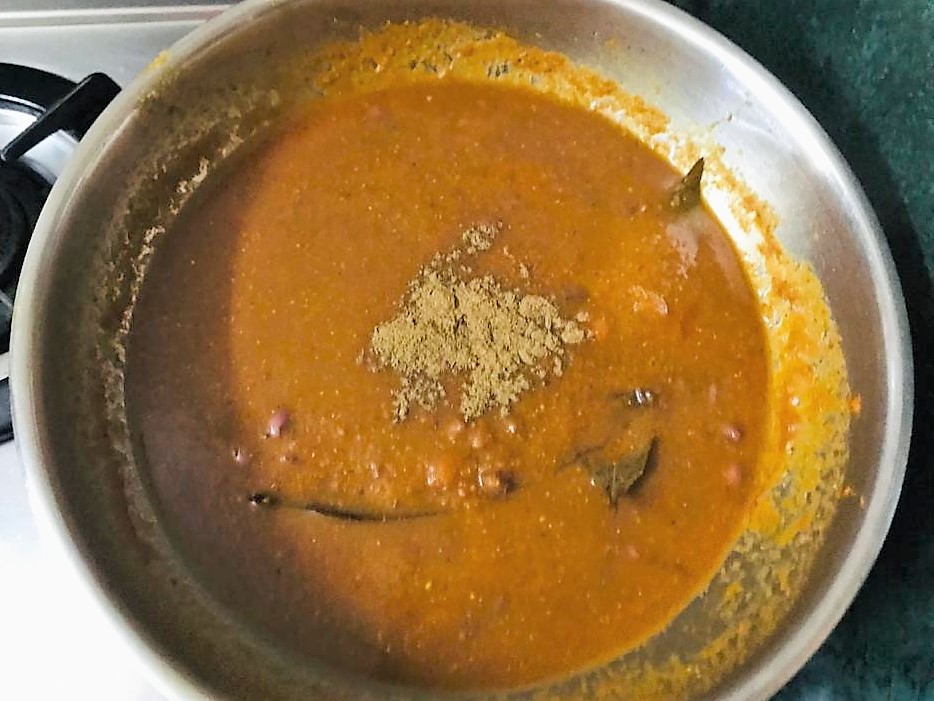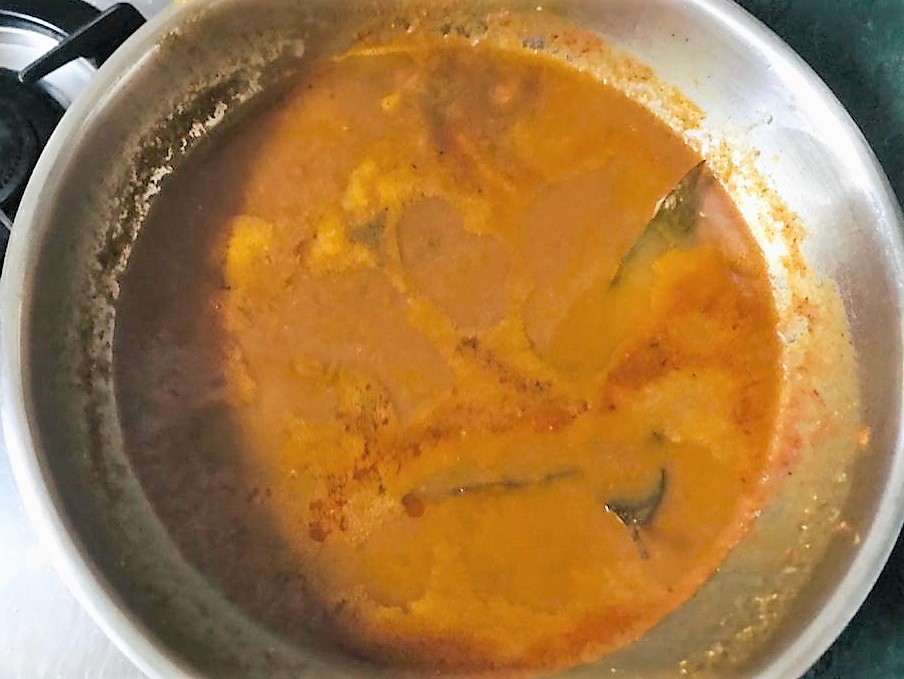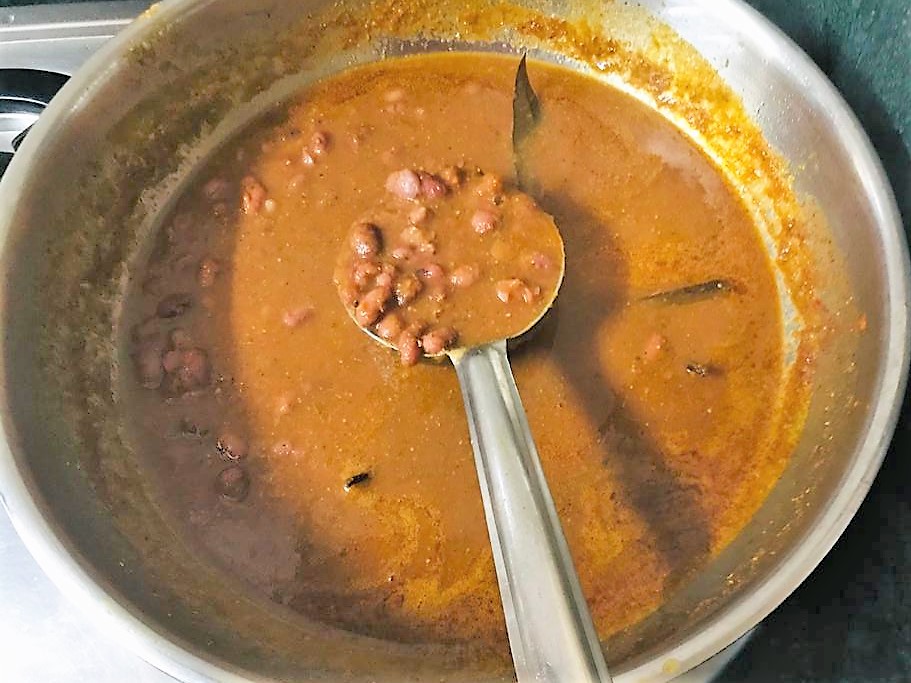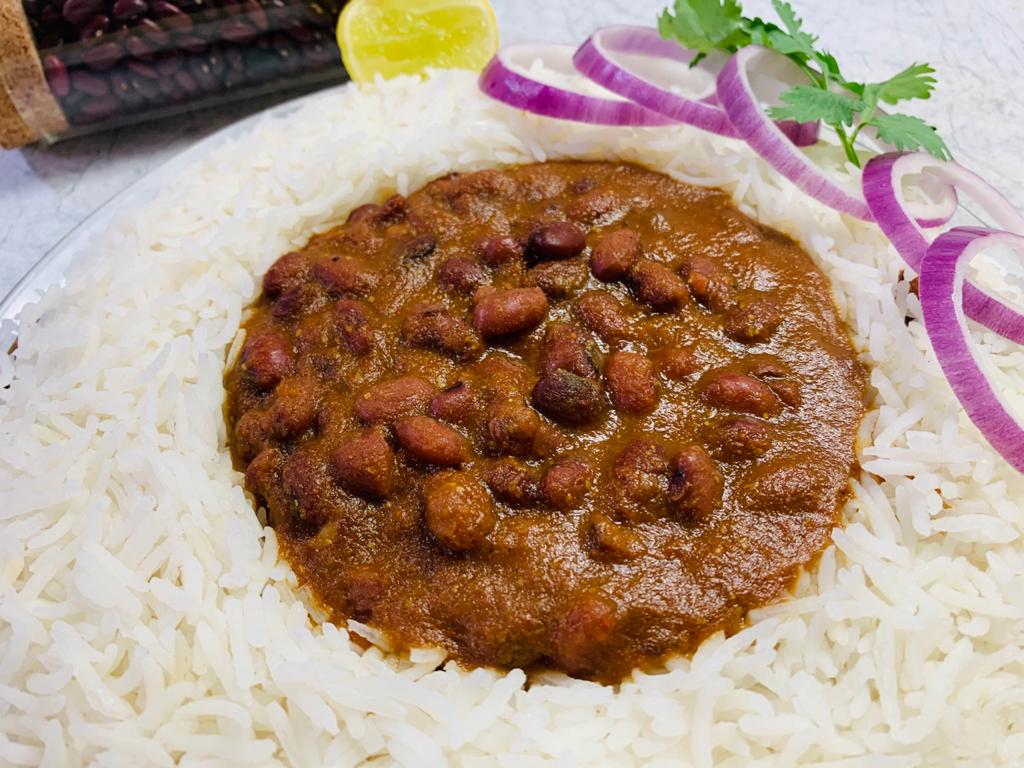 Add the rajma masala, boiled rajma (with the water it was boiled in) and 1 cup water. Cover and cook for 5-6 minutes.
Add garam masala and mix. You can adjust consistency to preference by adding water or simmering it for extra 5-10 minutes.
Serve rajma hot with plain rice and/or roti.