Stir Fried Crispy Fish
Stir Fried Crispy Fish is a simple and delicious recipe of lightly marinated deep fried fish sauteed in onions and peppers.
My inspiration for this recipe comes from a local Indian restaurant where seasoned fish was served with a tangy crunchy chilli bite and my love for Amritsari fish. I love a fish starter and always looking for simple, delicious fish recipes to try at home.
If you love crispy fish or stir-fried vegetables – you must try this recipe. Ginger and garlic add so much umami flavour to the dish. And yet, this is not your regular stir fry recipe, it's even better. Here I deep fried marinated fish until crisp, then tossed it with garlic, spices, onions, and peppers to coat it with all the delicious flavours. It's a huge hit in my home and I promise you will be making it more often than you planned. This is tangy, spicy and light starter. If you are looking for some no-hassle party food, try this all-time delicious Stir Fried Crispy Fish.
Other recipes you might like are Crispy Beer Battered Fish, Kerala Style Fish Parcels, Seared Basil Scallops with Courgette Ribbons and Simple Chimichurri Prawns.
Ingredients
300 grams white fish fillets (cut into 4cm thin chunks)
½ teaspoon carom seeds
Salt to taste
½ teaspoon dried fenugreek leaves
1 teaspoon mustard oil
1 teaspoon Kashmiri Red chilli
¼ teaspoon turmeric powder
½ teaspoon minced ginger
½ teaspoon minced garlic
1 teaspoon lime juice
2 tablespoons tapioca flour
2 tablespoons rice flour
Other Ingredients
1 teaspoon oil
1½ teaspoons finely chopped garlic
3-4 slit green chillies
Few curry leaves (optional)
1 teaspoon lightly crushed whole coriander
1 sliced onion
½ sliced green peppers
Salt to taste
1-2 teaspoons finely chopped coriander
Oil for frying
Directions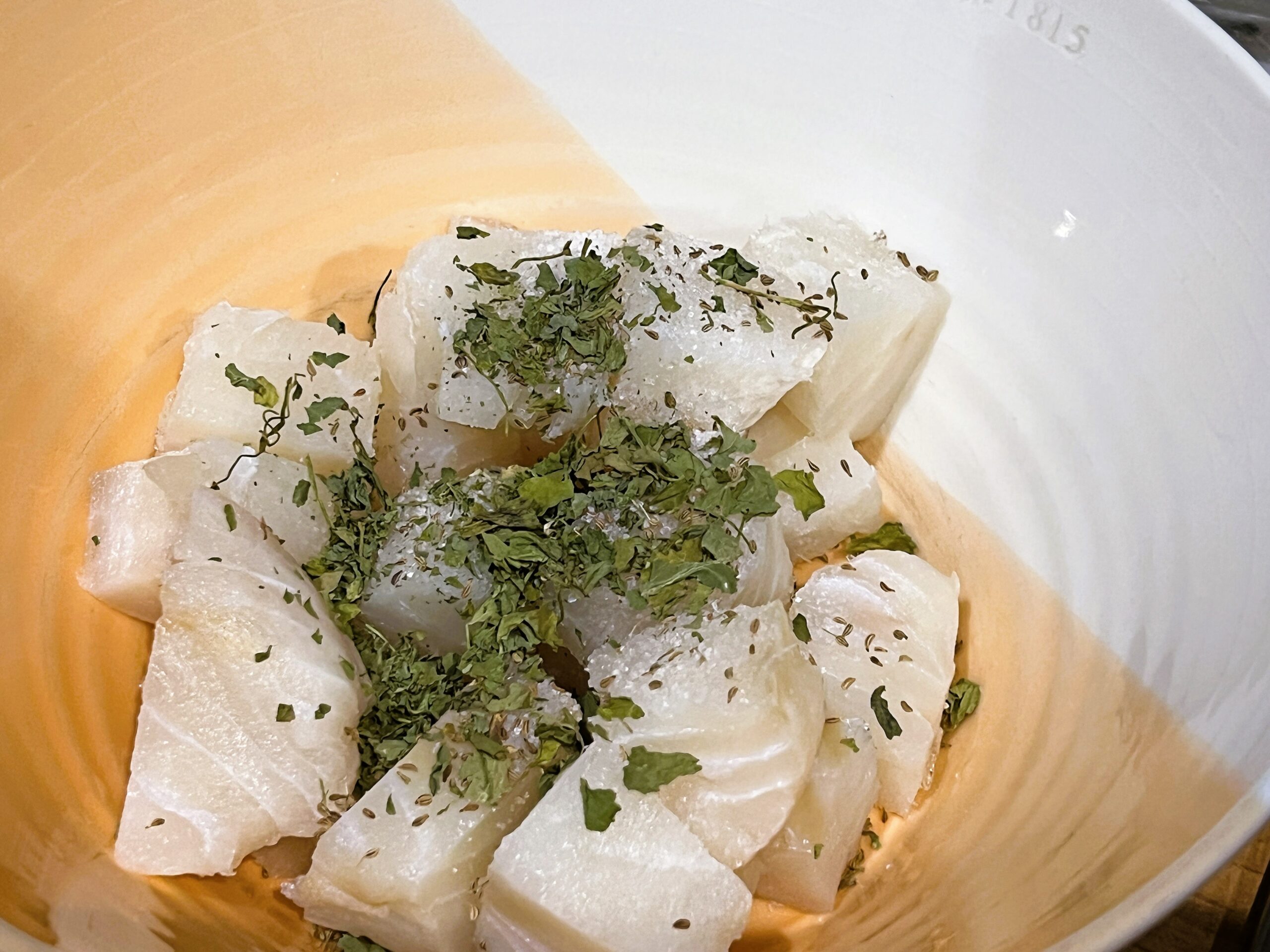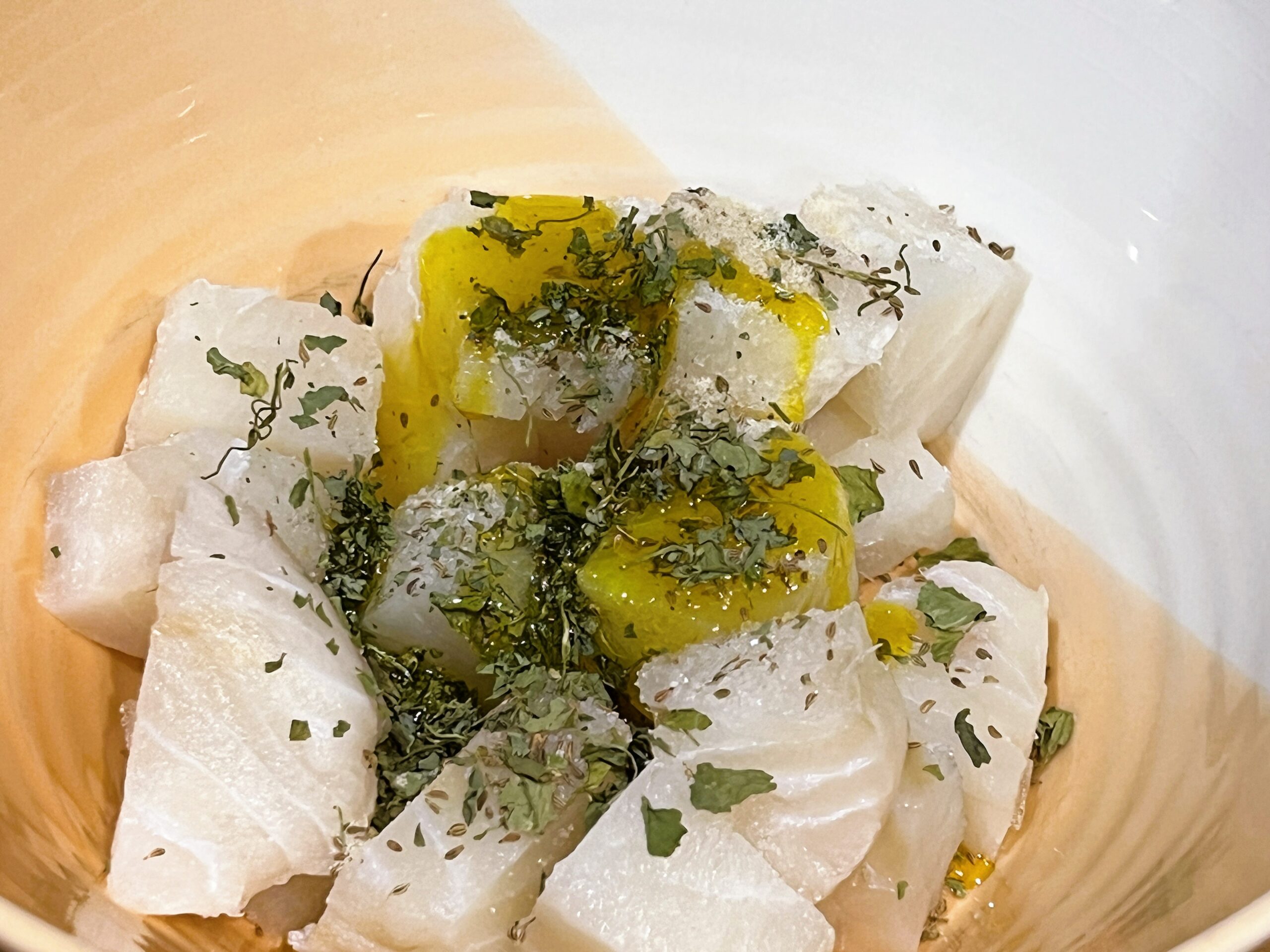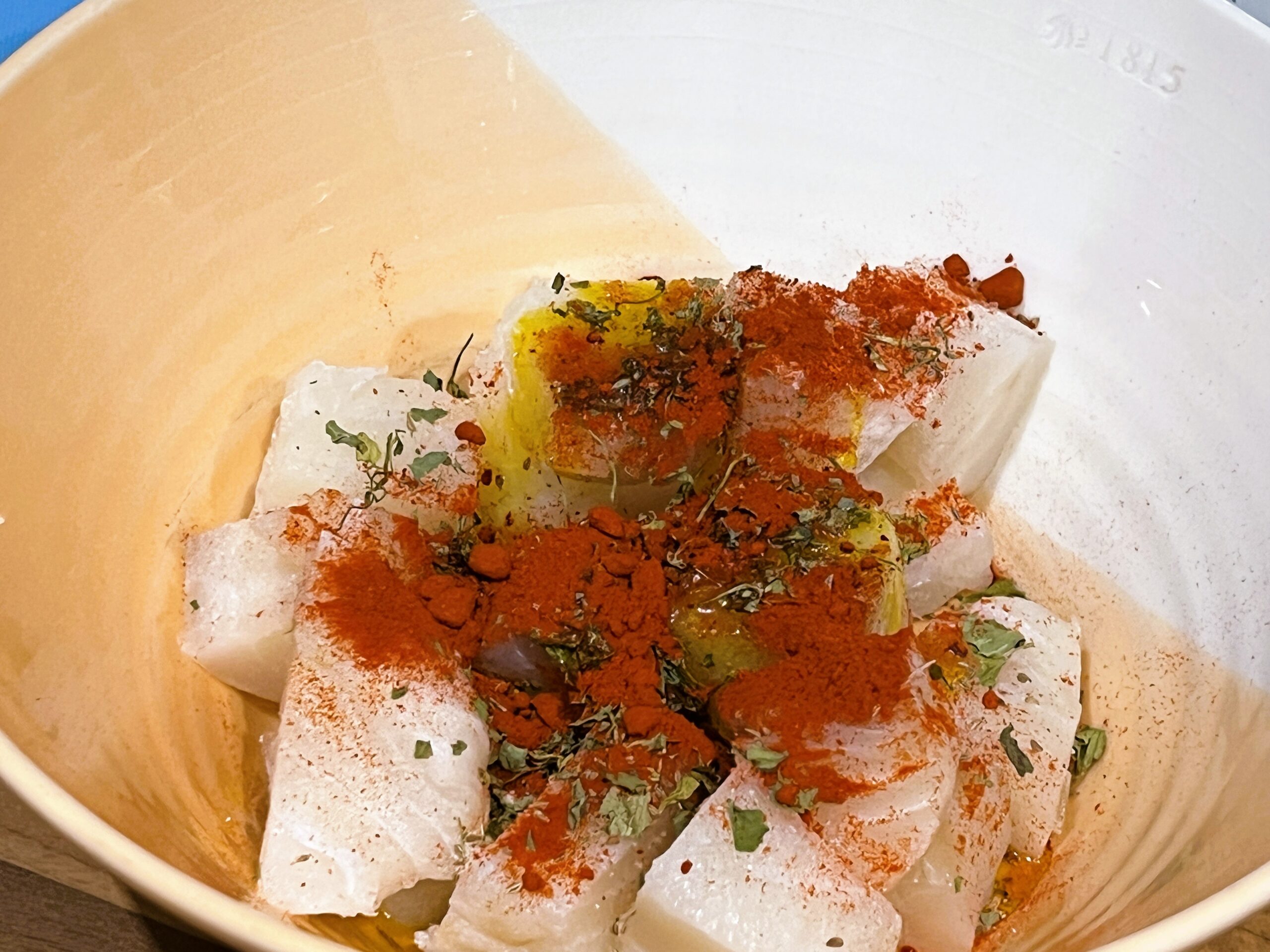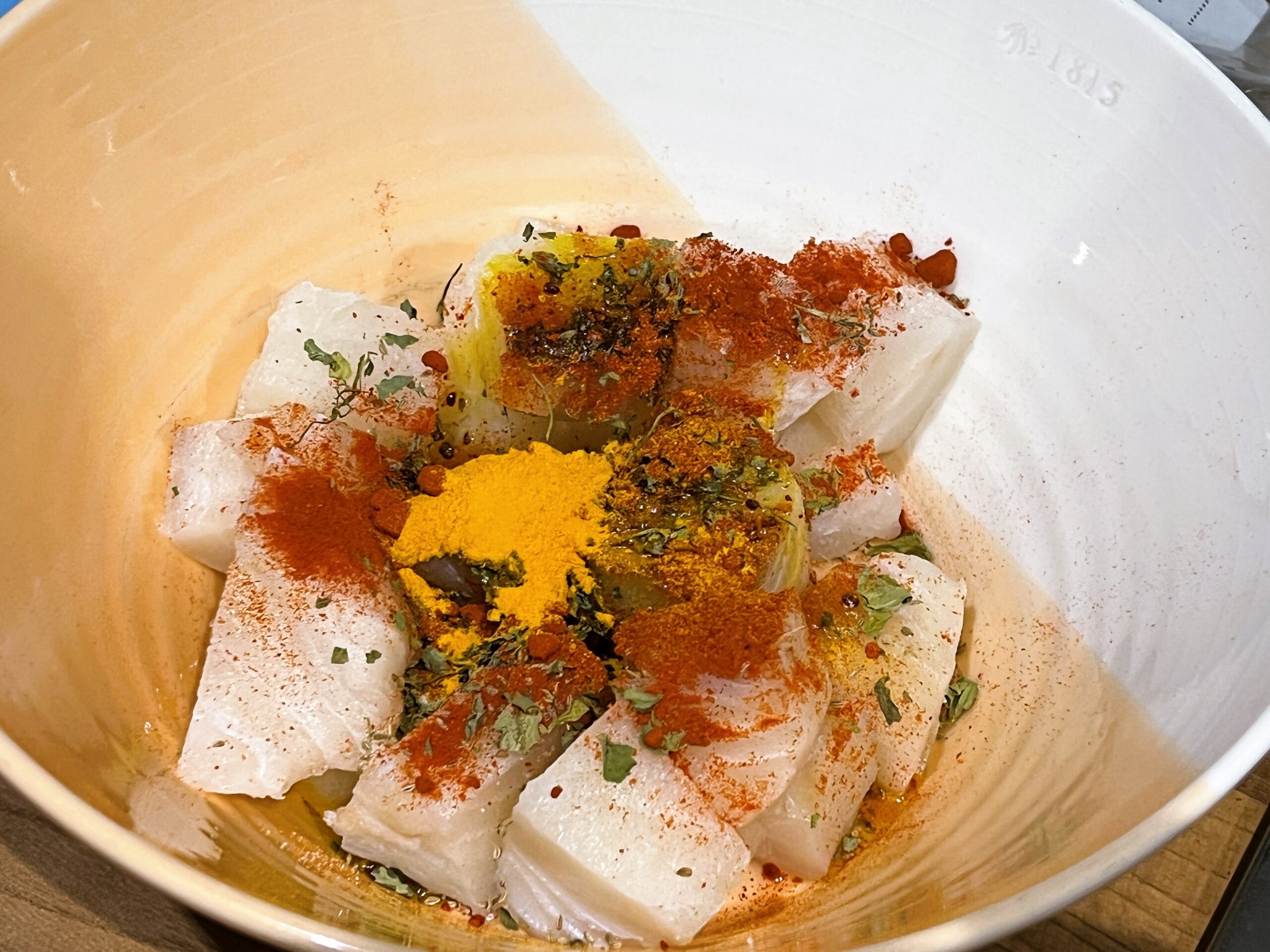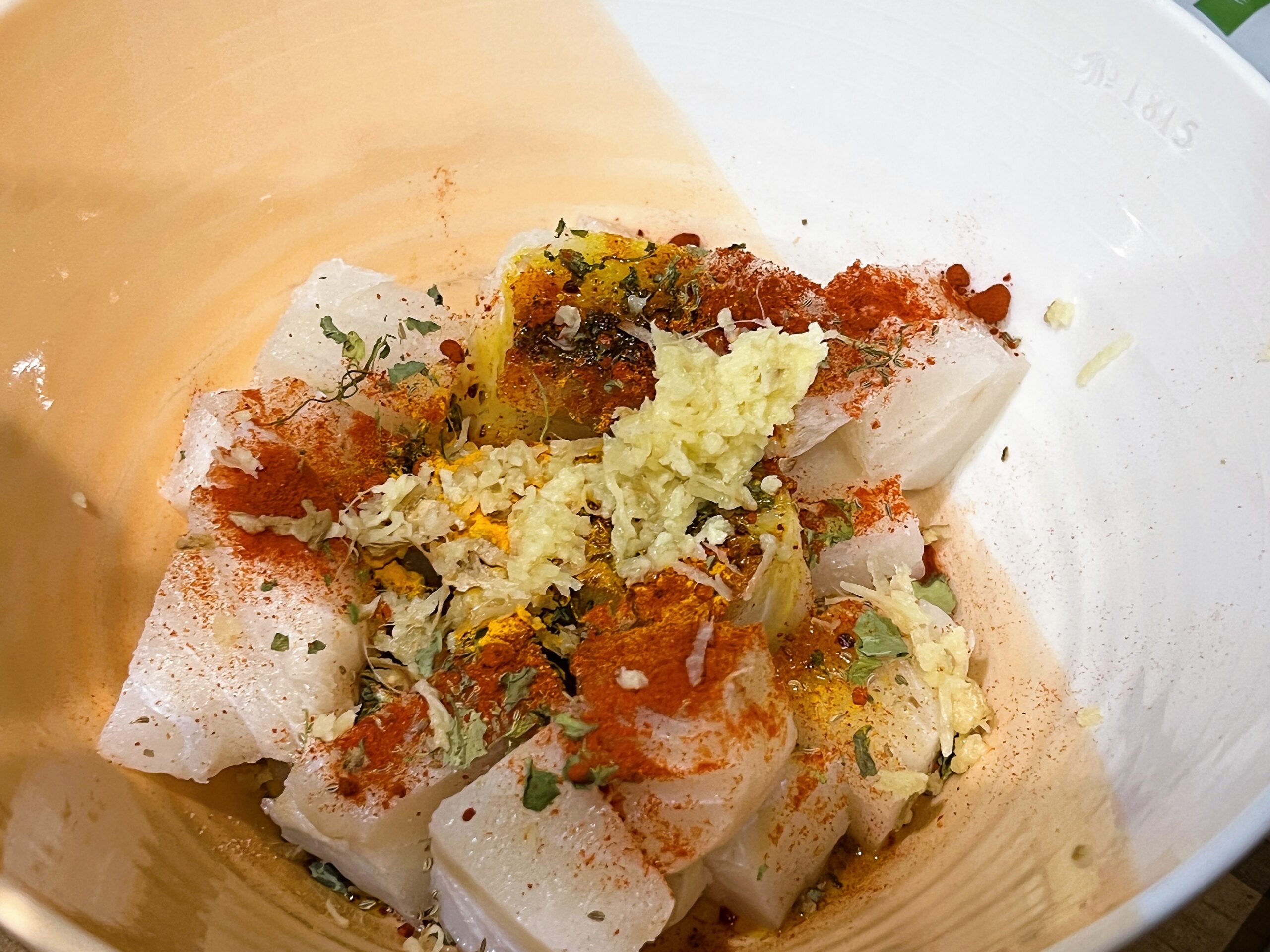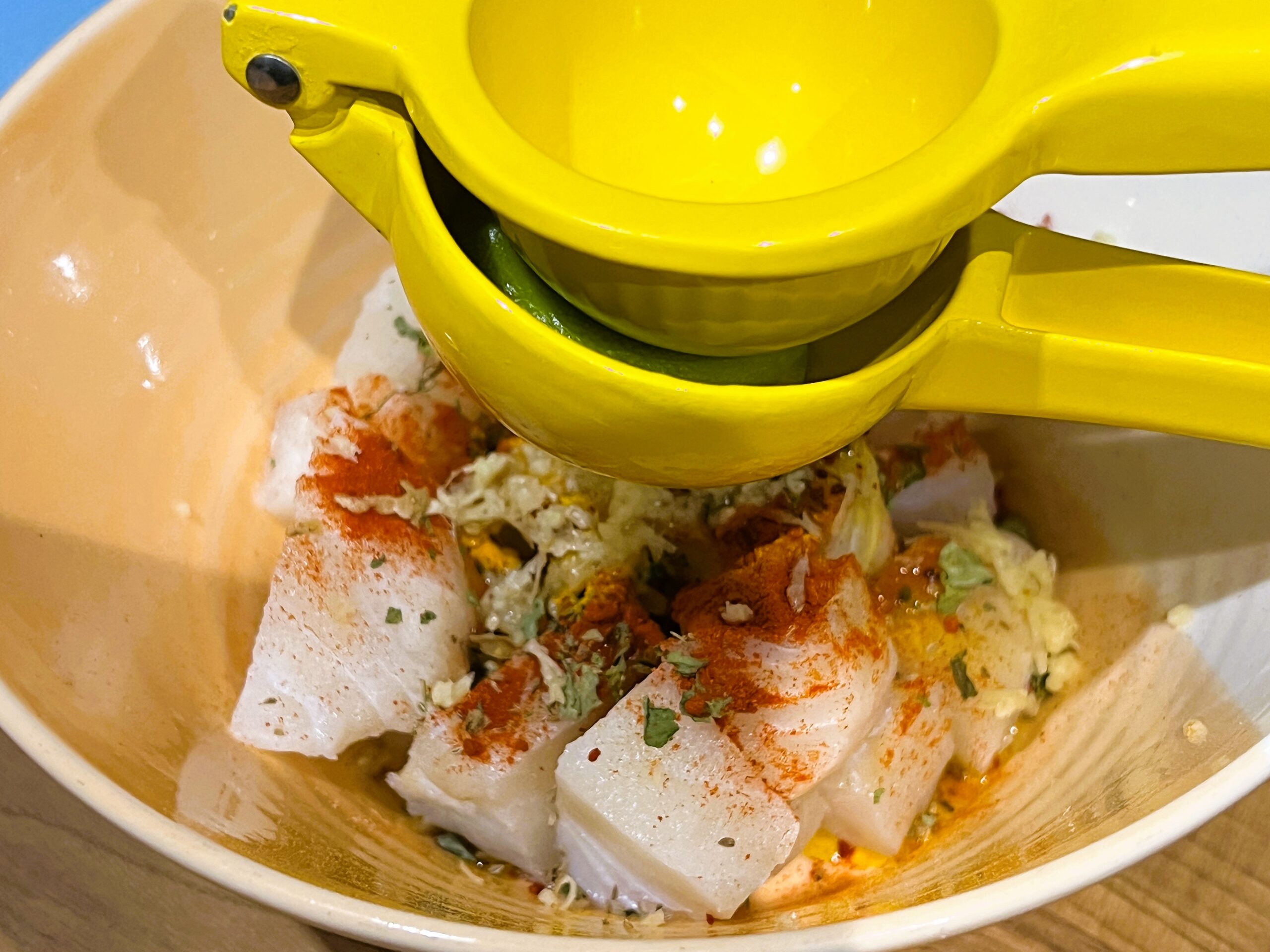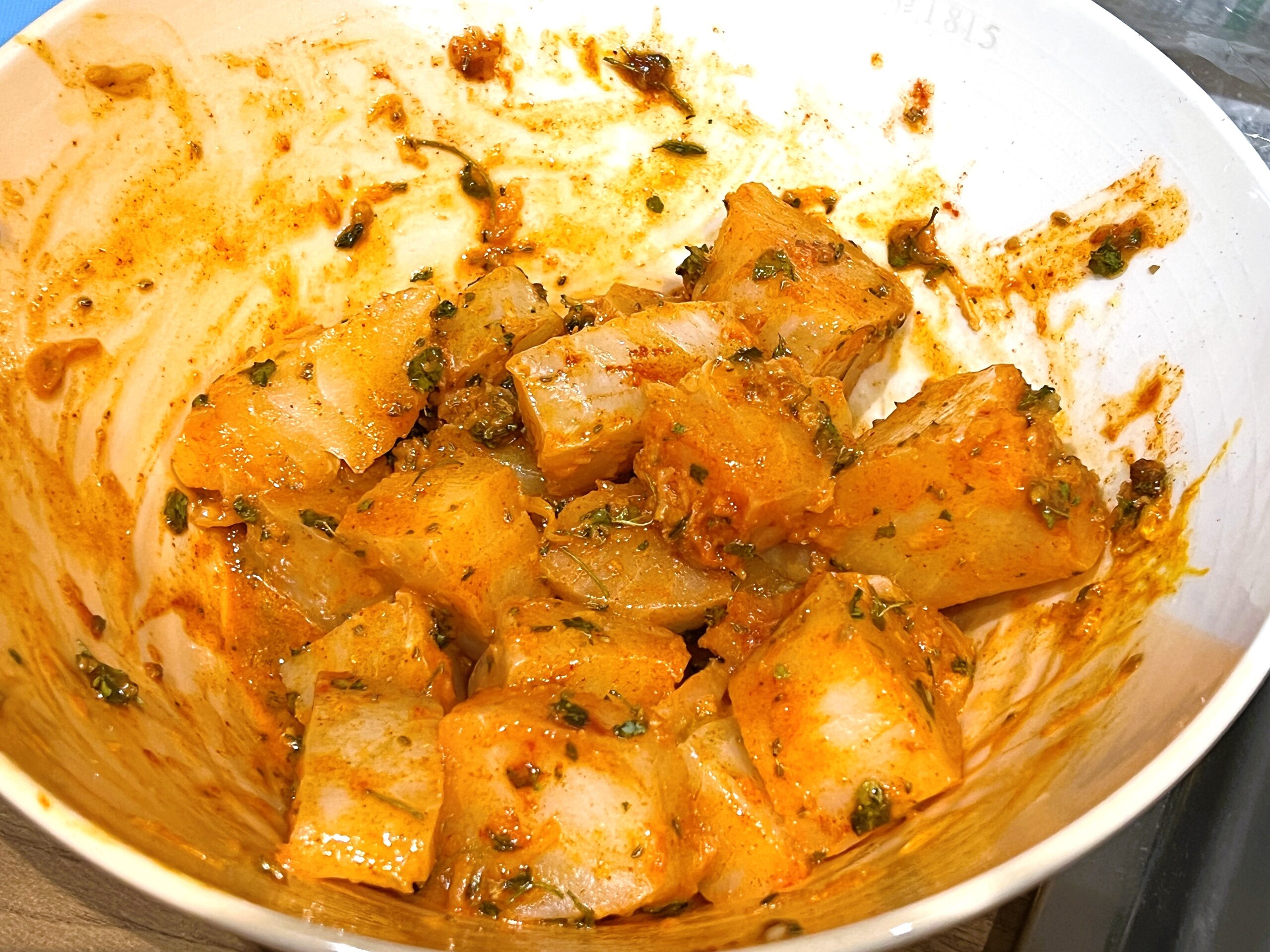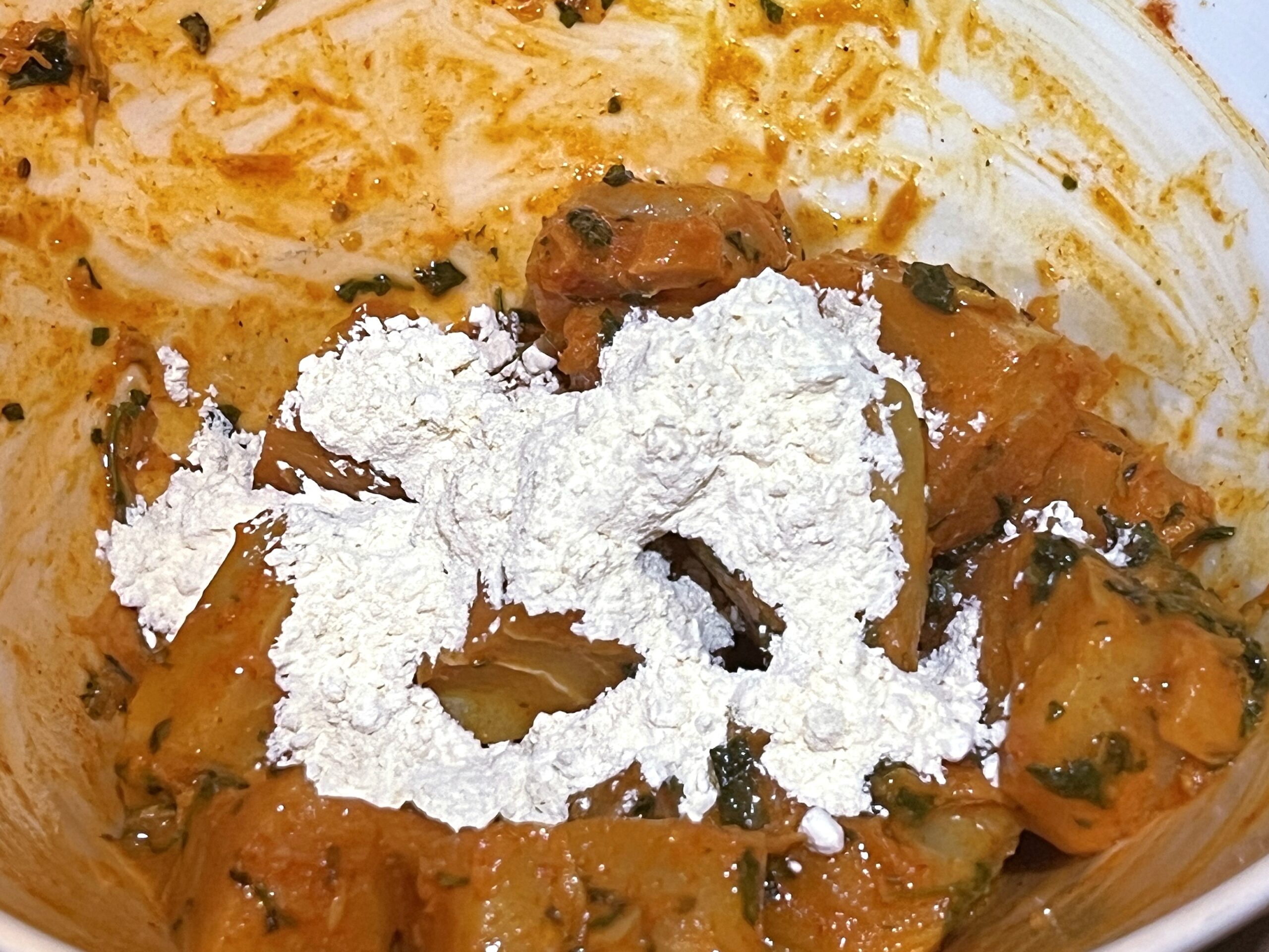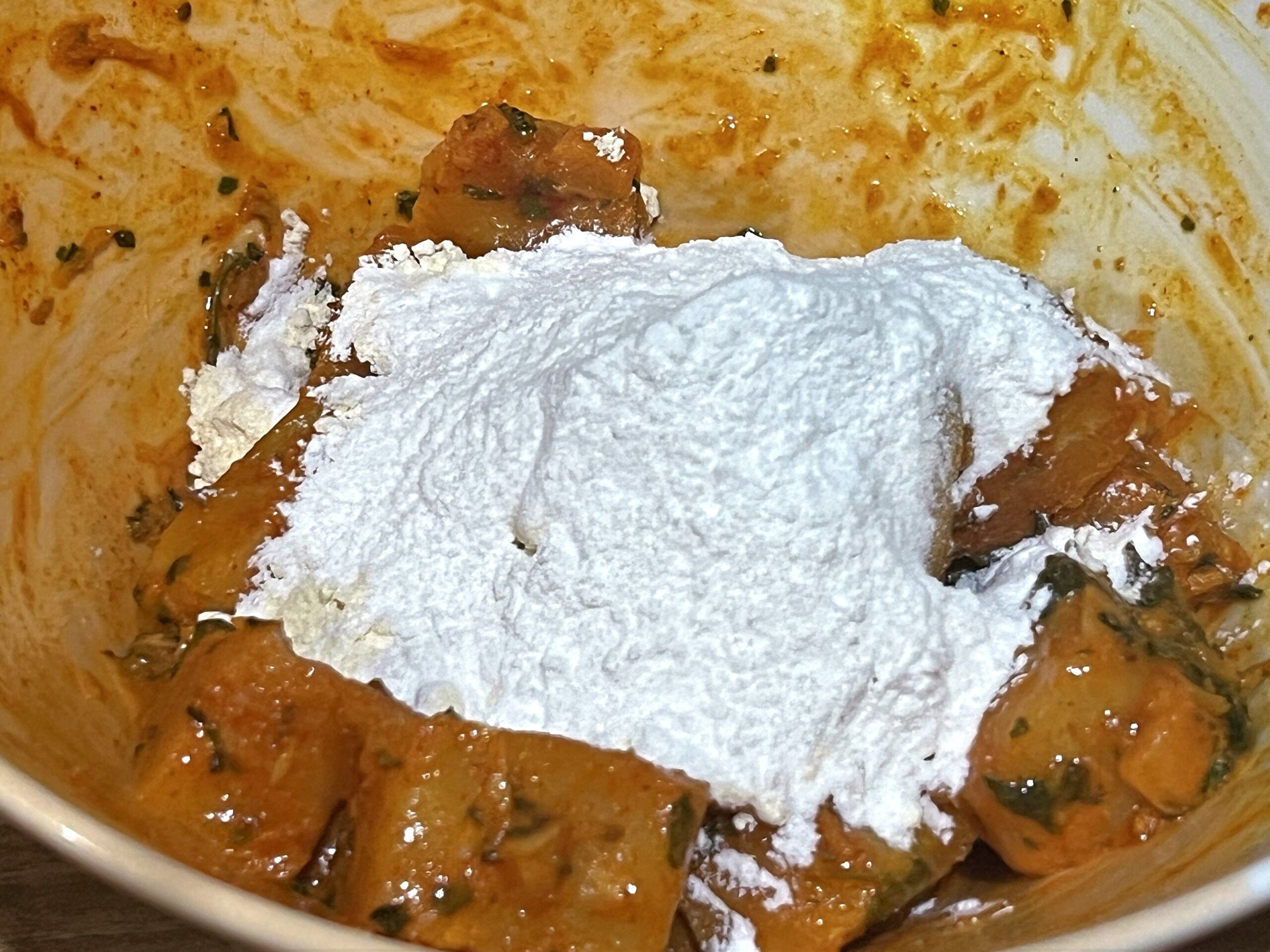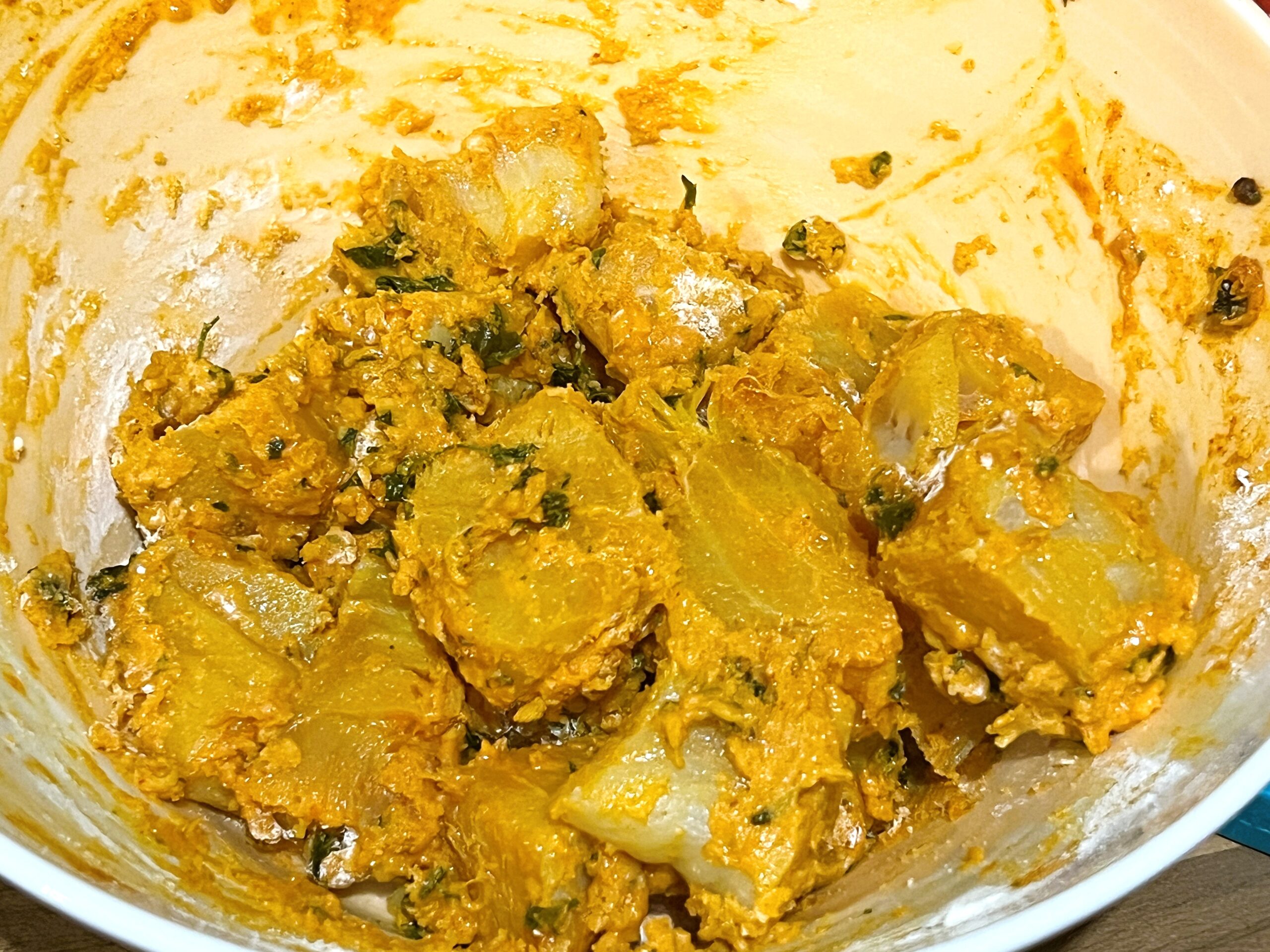 Take the fish fillets in a bowl and add carom seeds, salt, fenugreek leaves, mustard oil, Kashmiri Red chilli, turmeric powder, ginger, garlic, lime juice, tapioca flour and rice flour.
Add 1-2 teaspoons of water and gently mix to coat a thin layer on the fish.  This is not a batter hence water is only added to lightly moisten the dry flours so they can form a thin coating on the fish. Leave it aside for 30 minutes.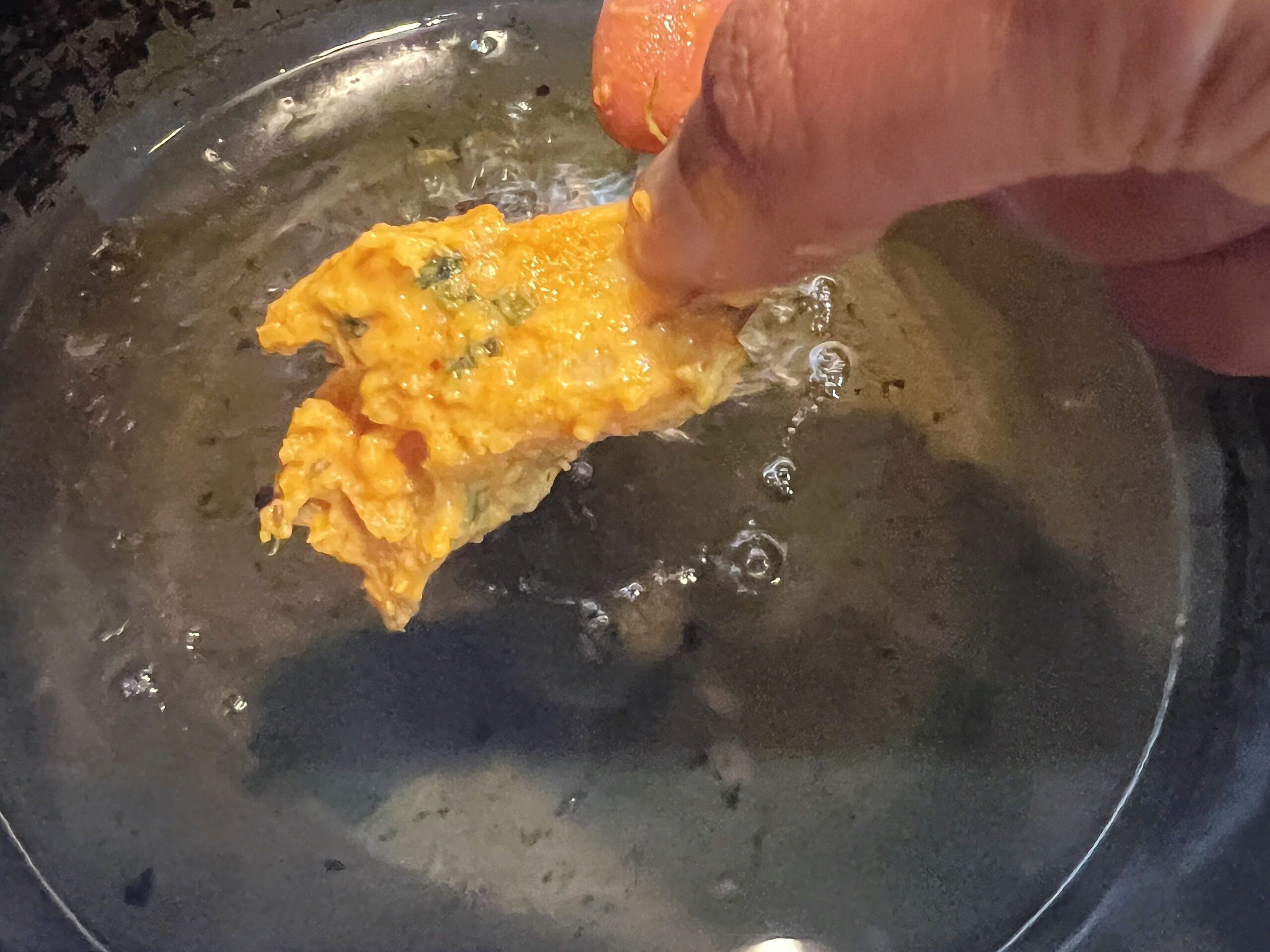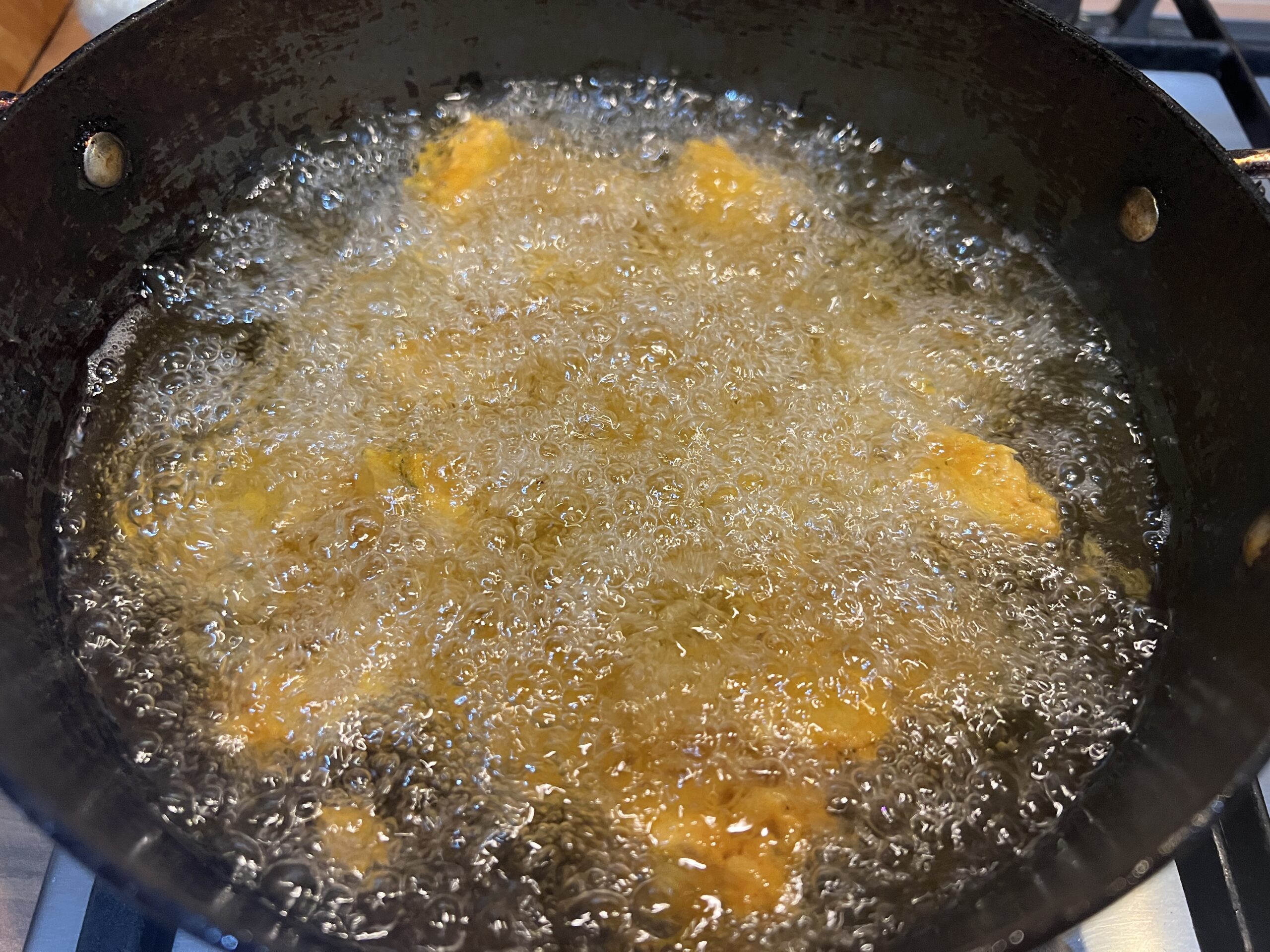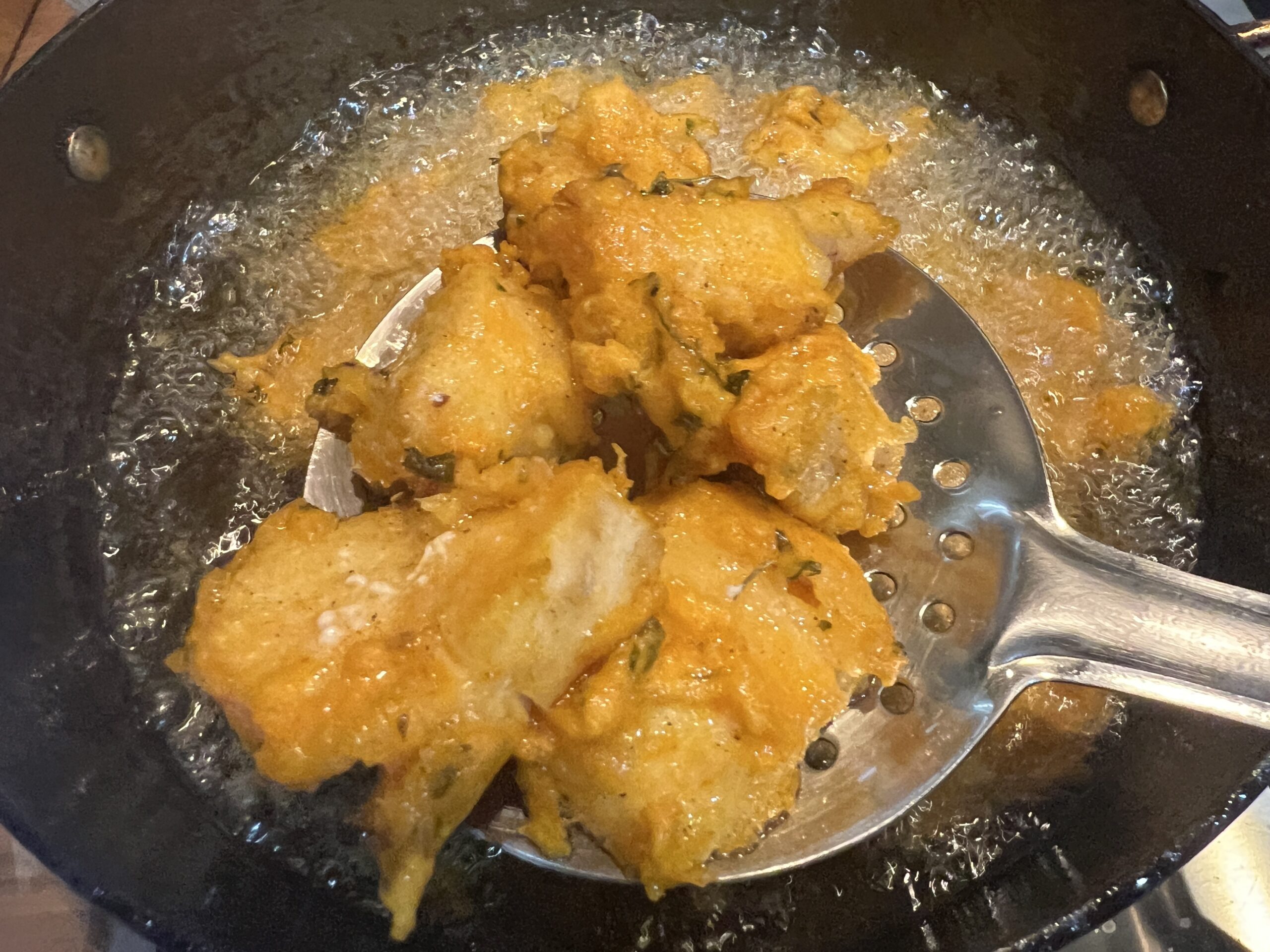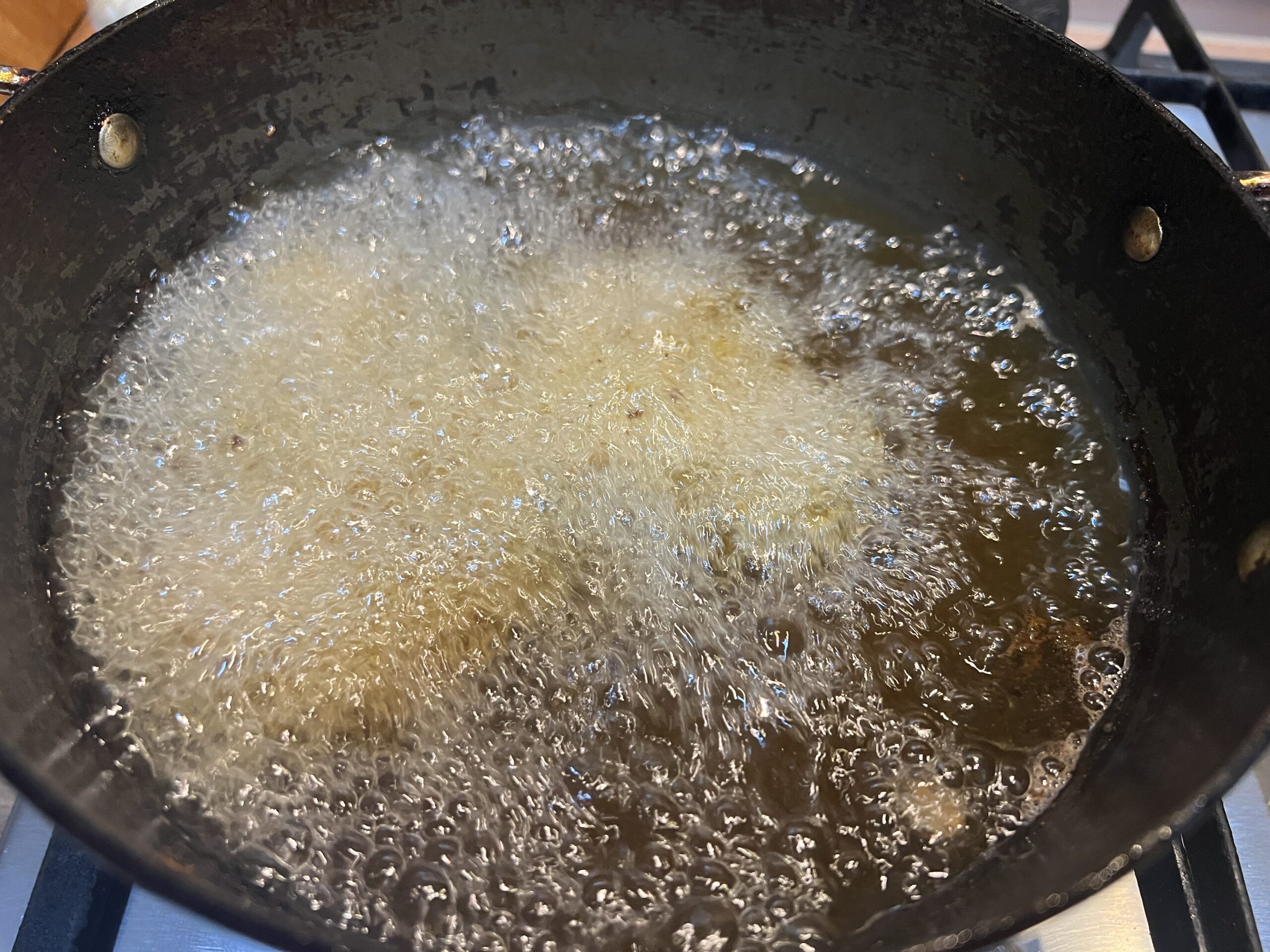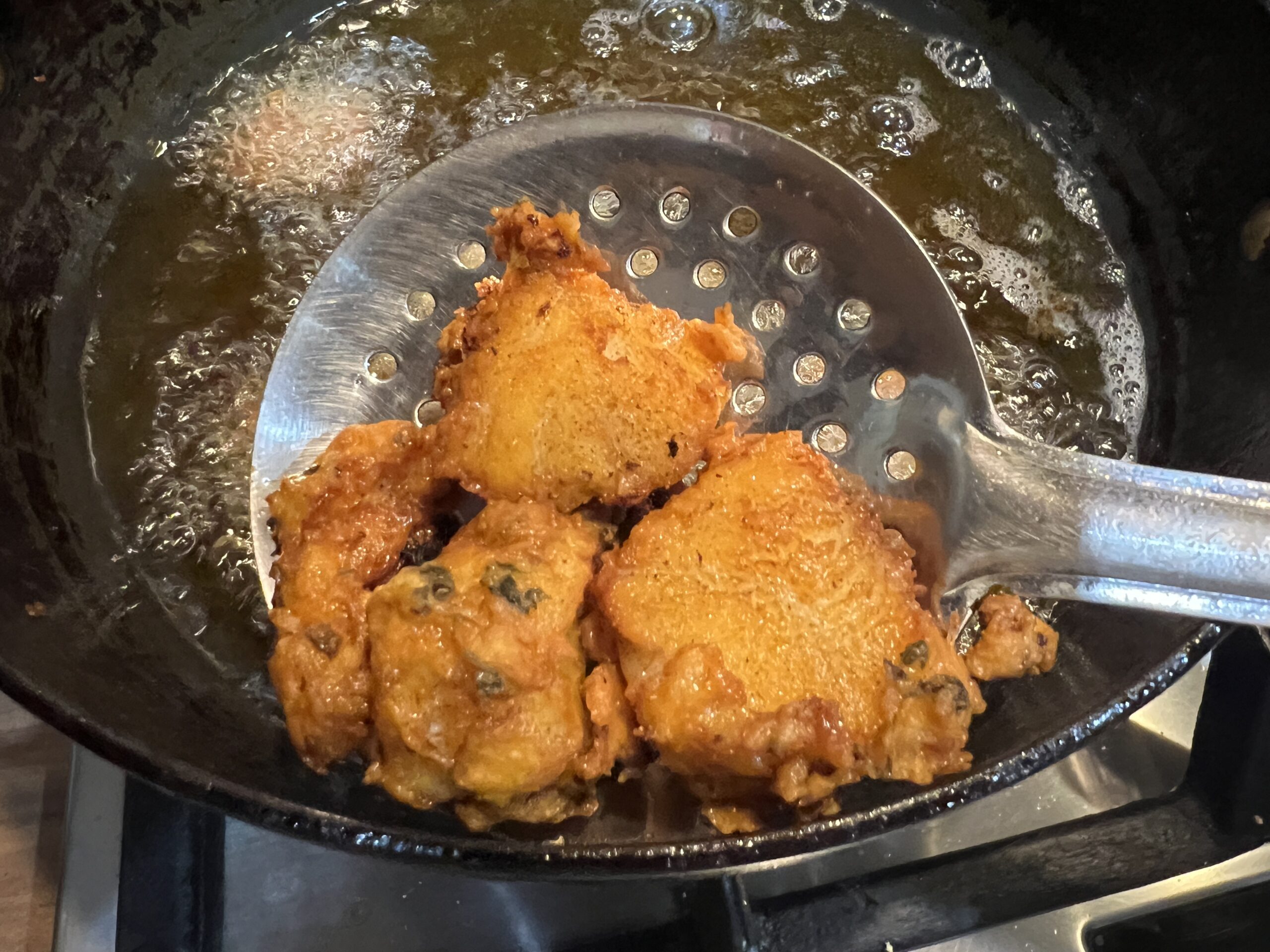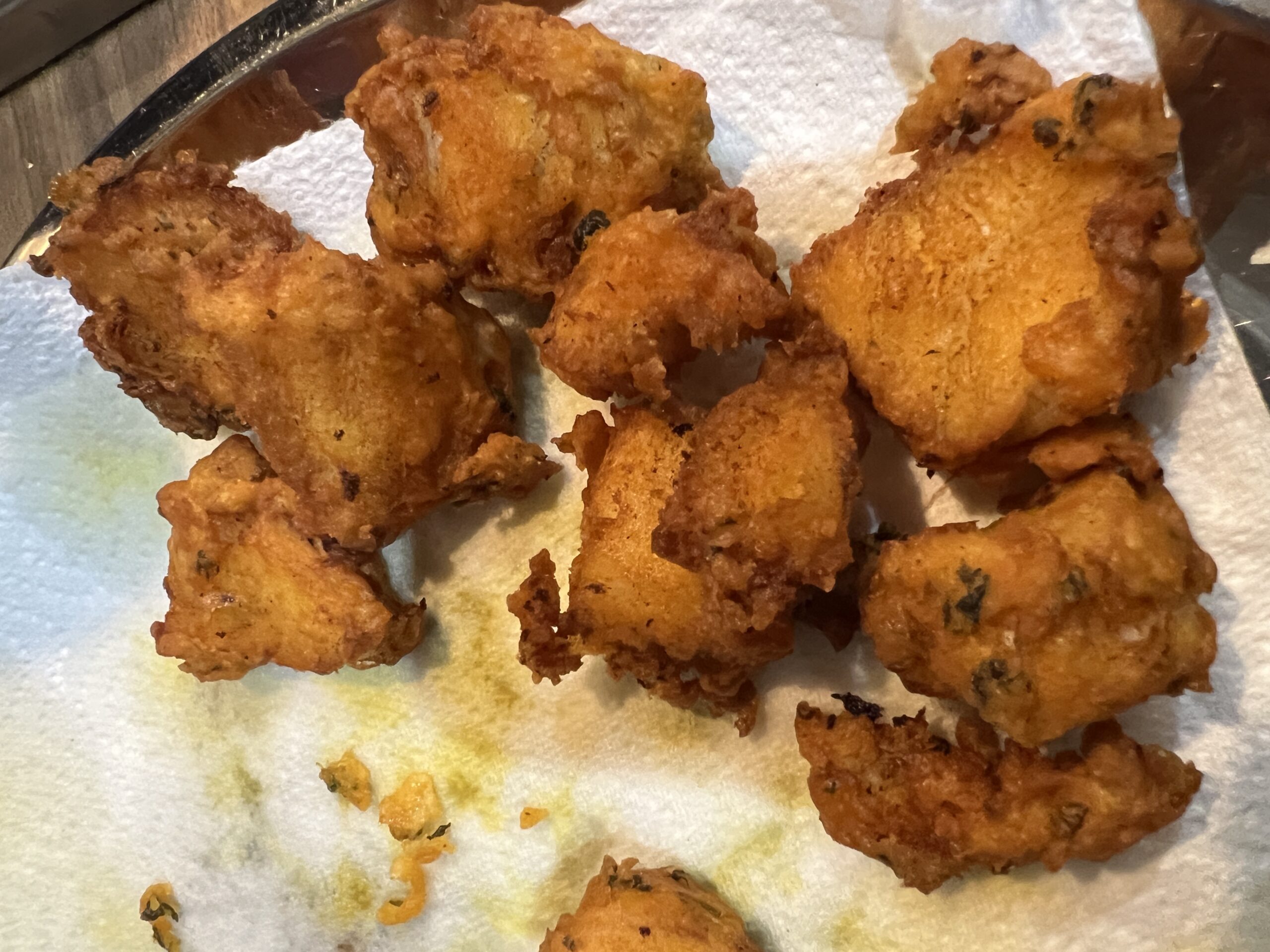 Heat oil for deep frying. Drop a few pieces of fish into the hot oil, but do not overcrowd the pan, and fry for 2-3 mins until golden brown on high heat.
Take the fish out after 2 minutes and cool (fish is half cooked at this point).
Now fry again in hot oil till golden brown for 1-2 minutes.
Use a slotted spoon to remove them from the oil. Drain them on a kitchen roll/absorbent paper to soak excess oil.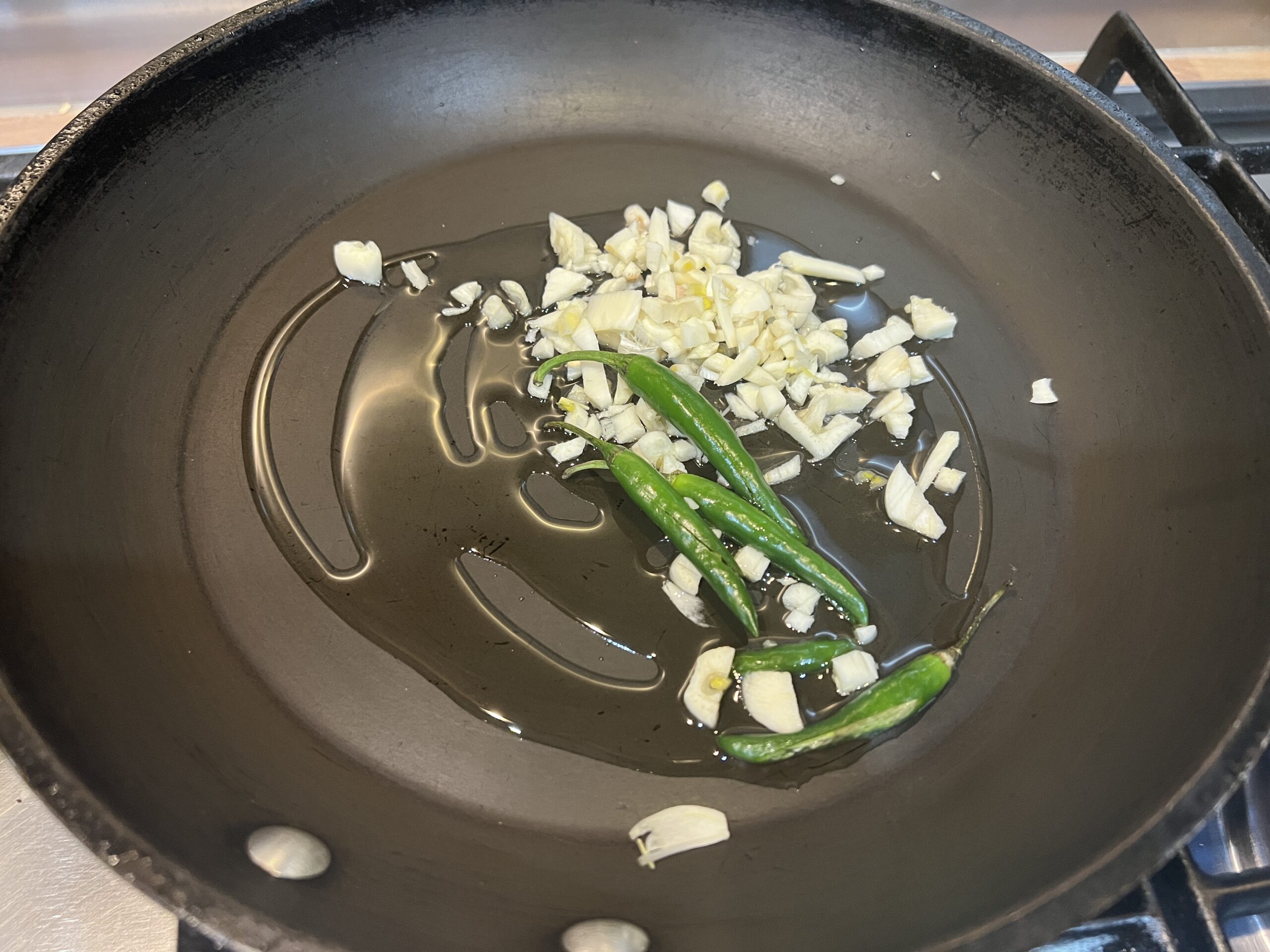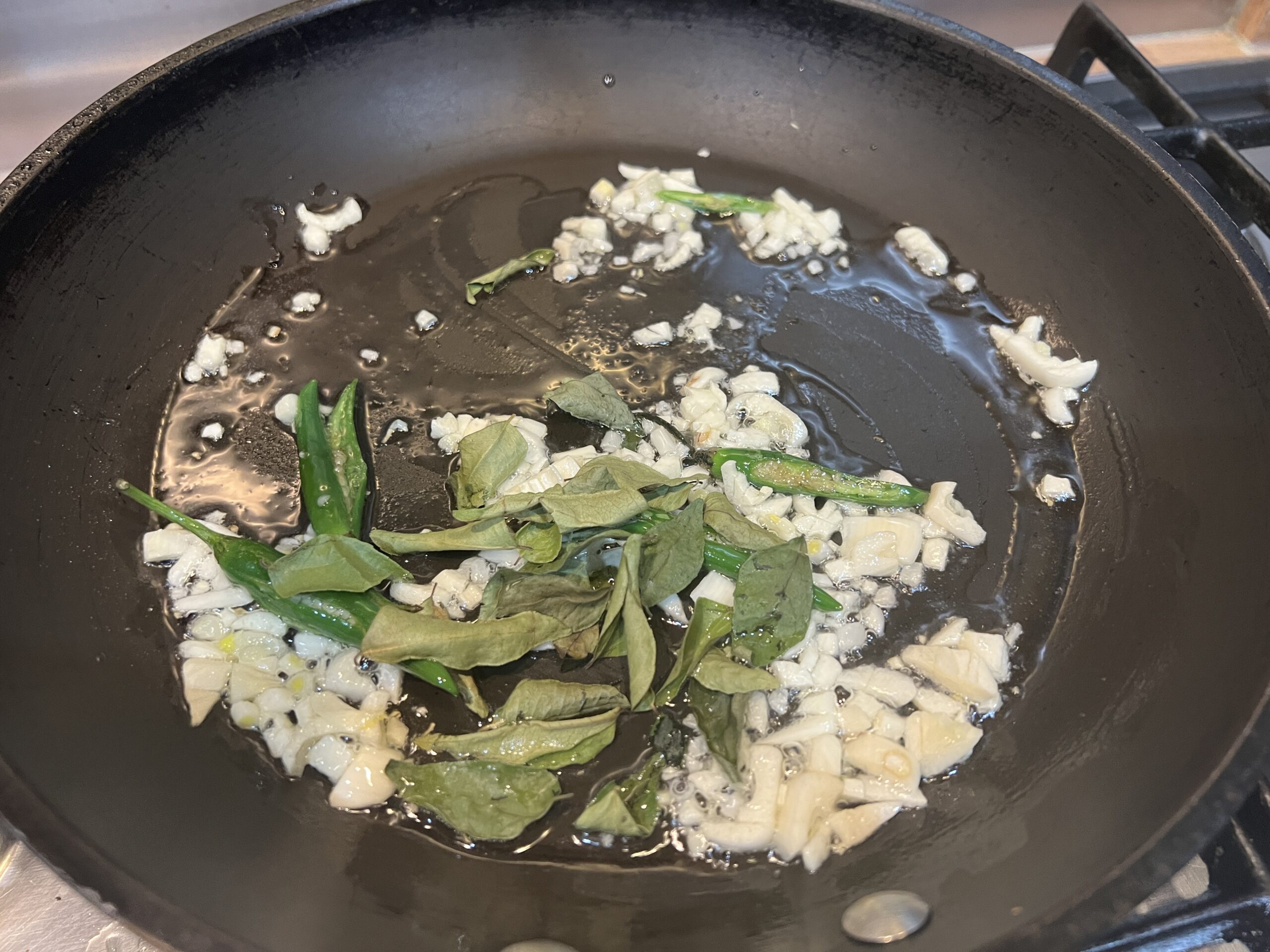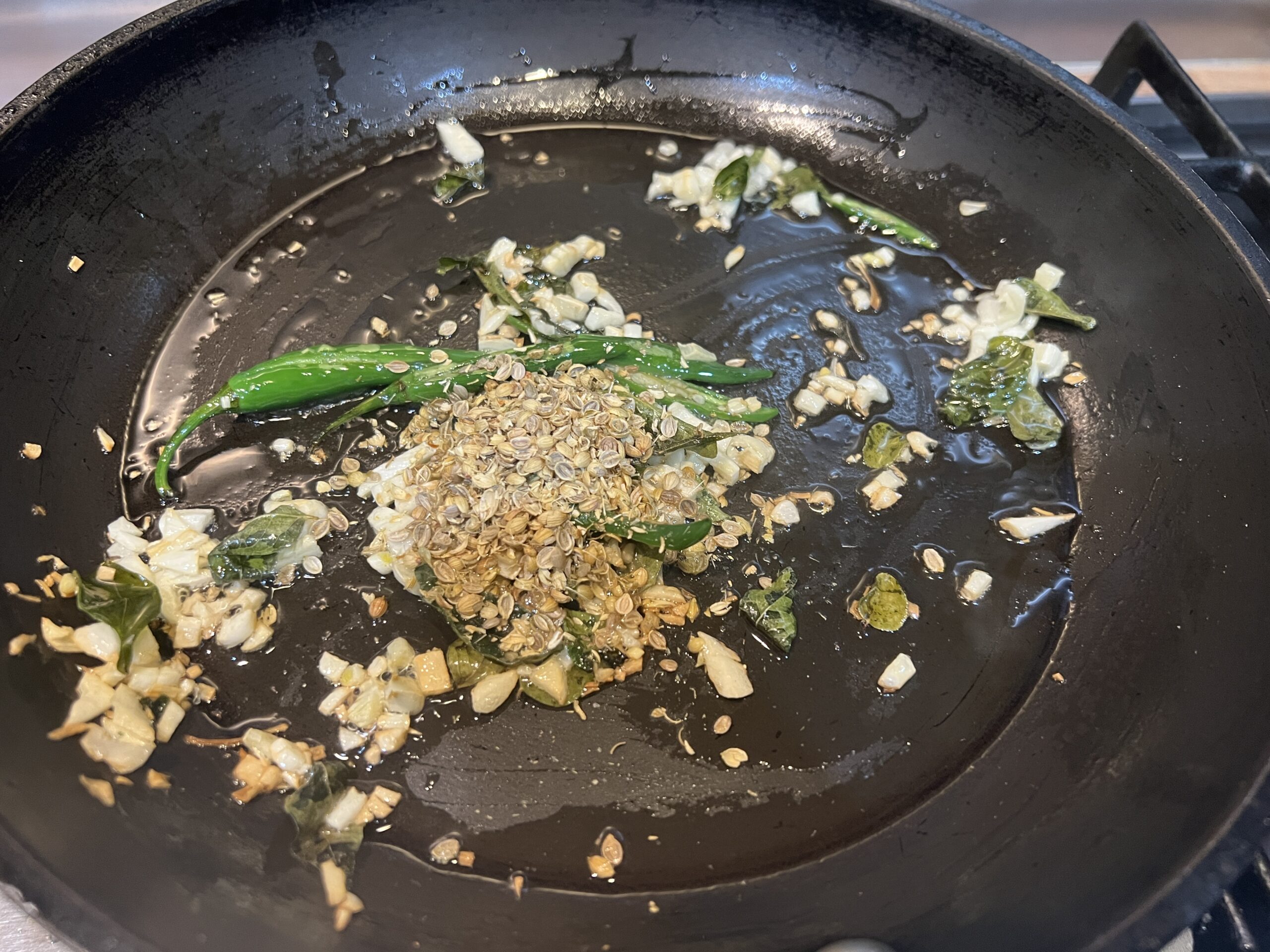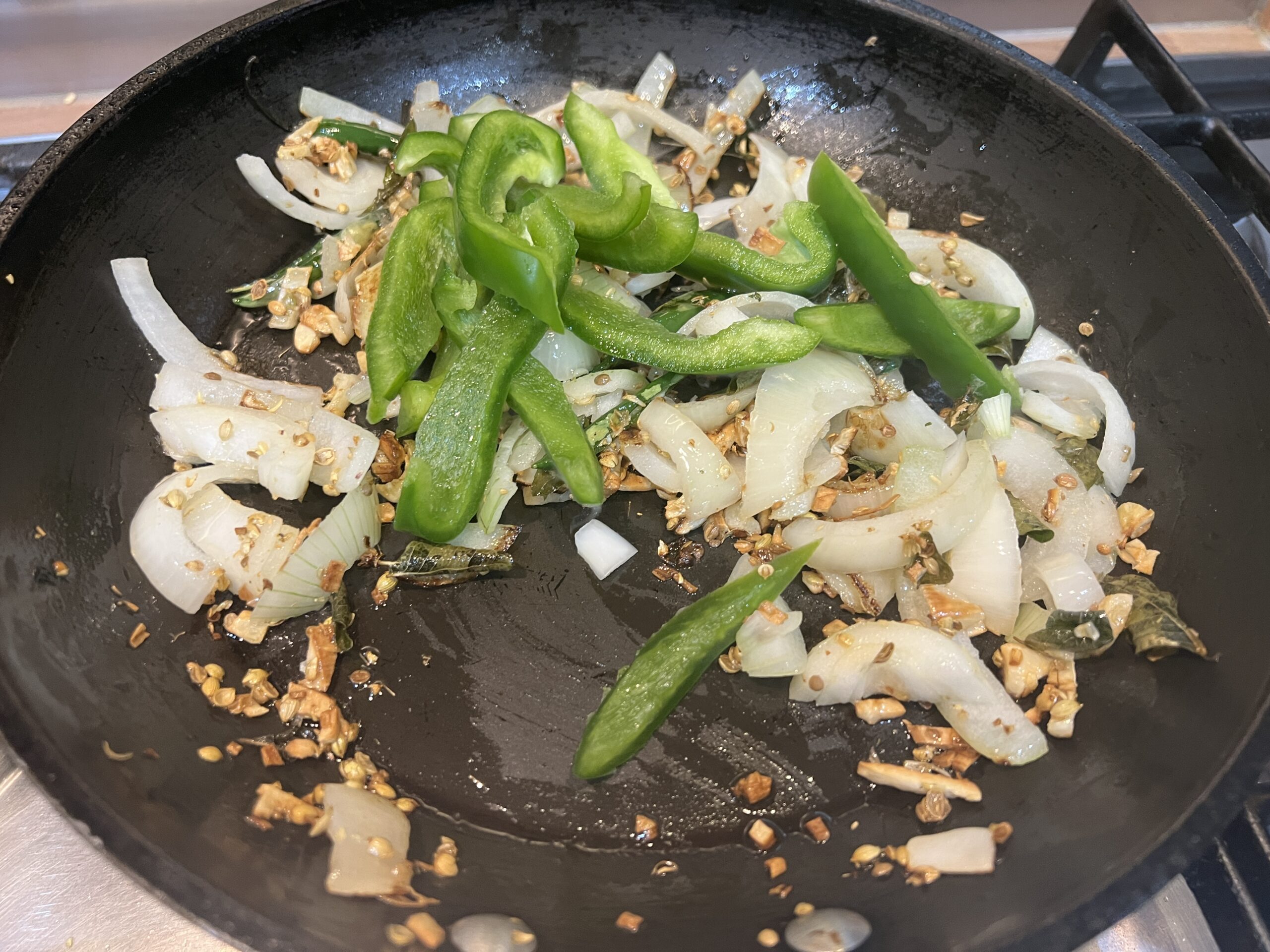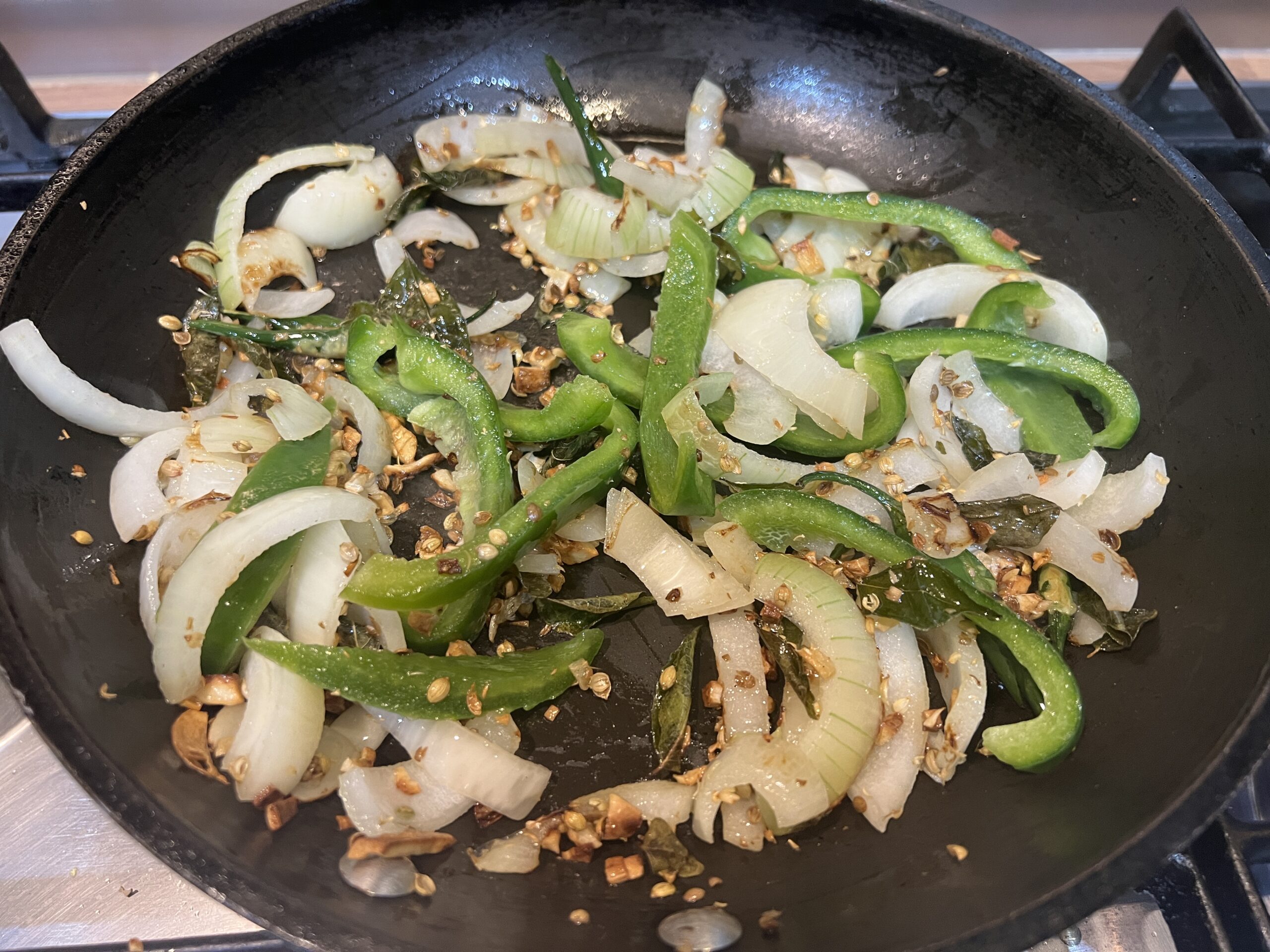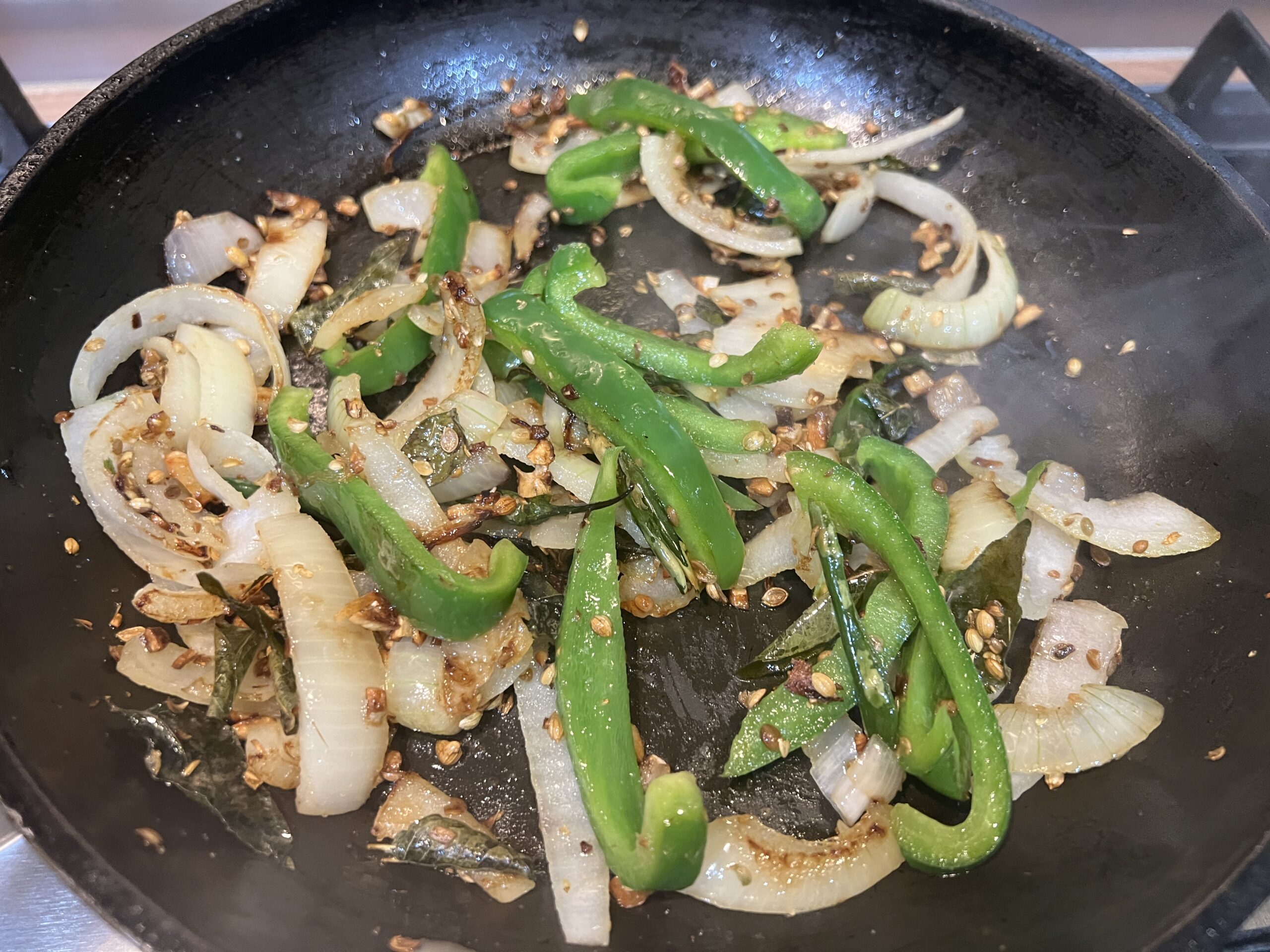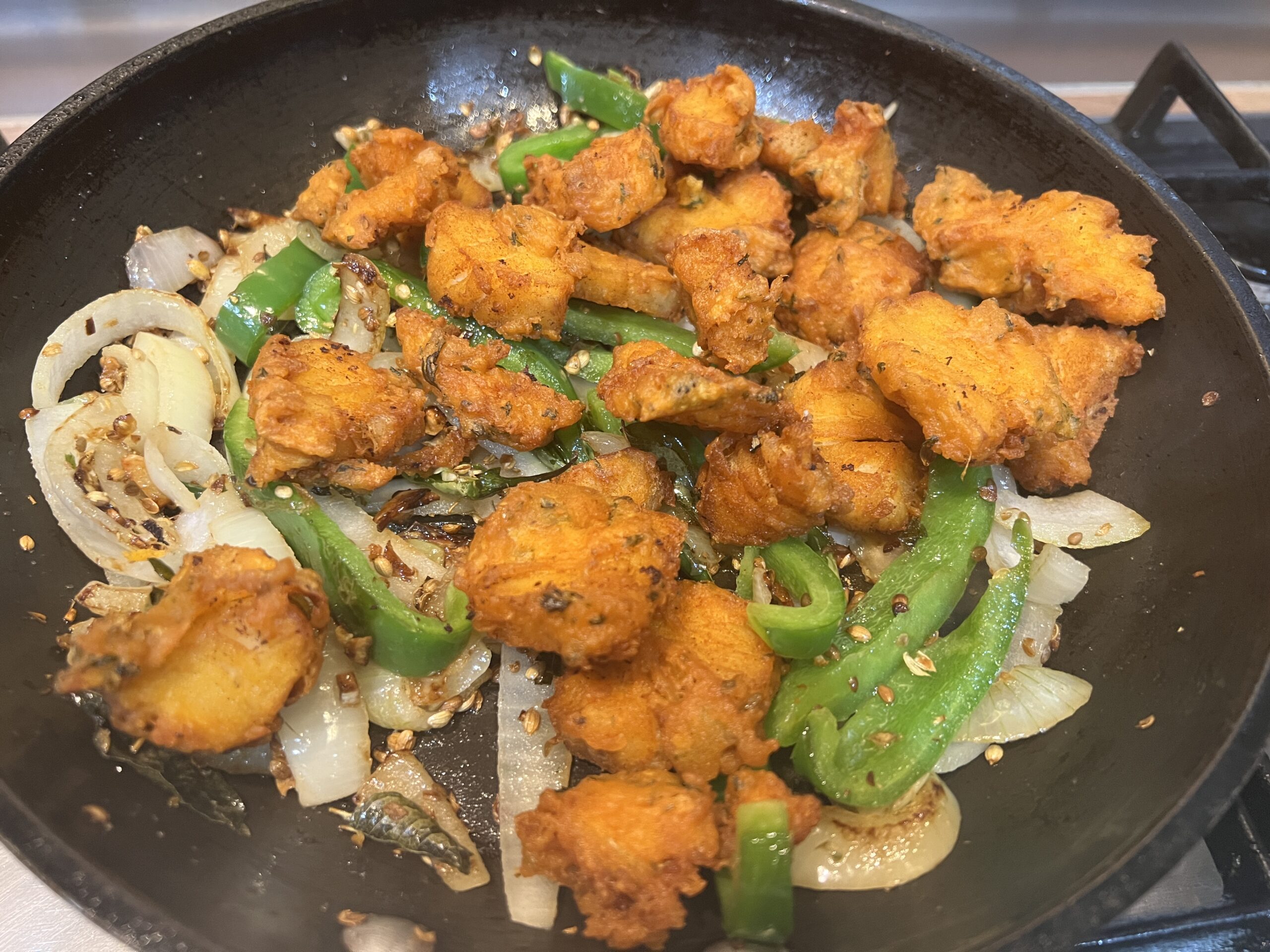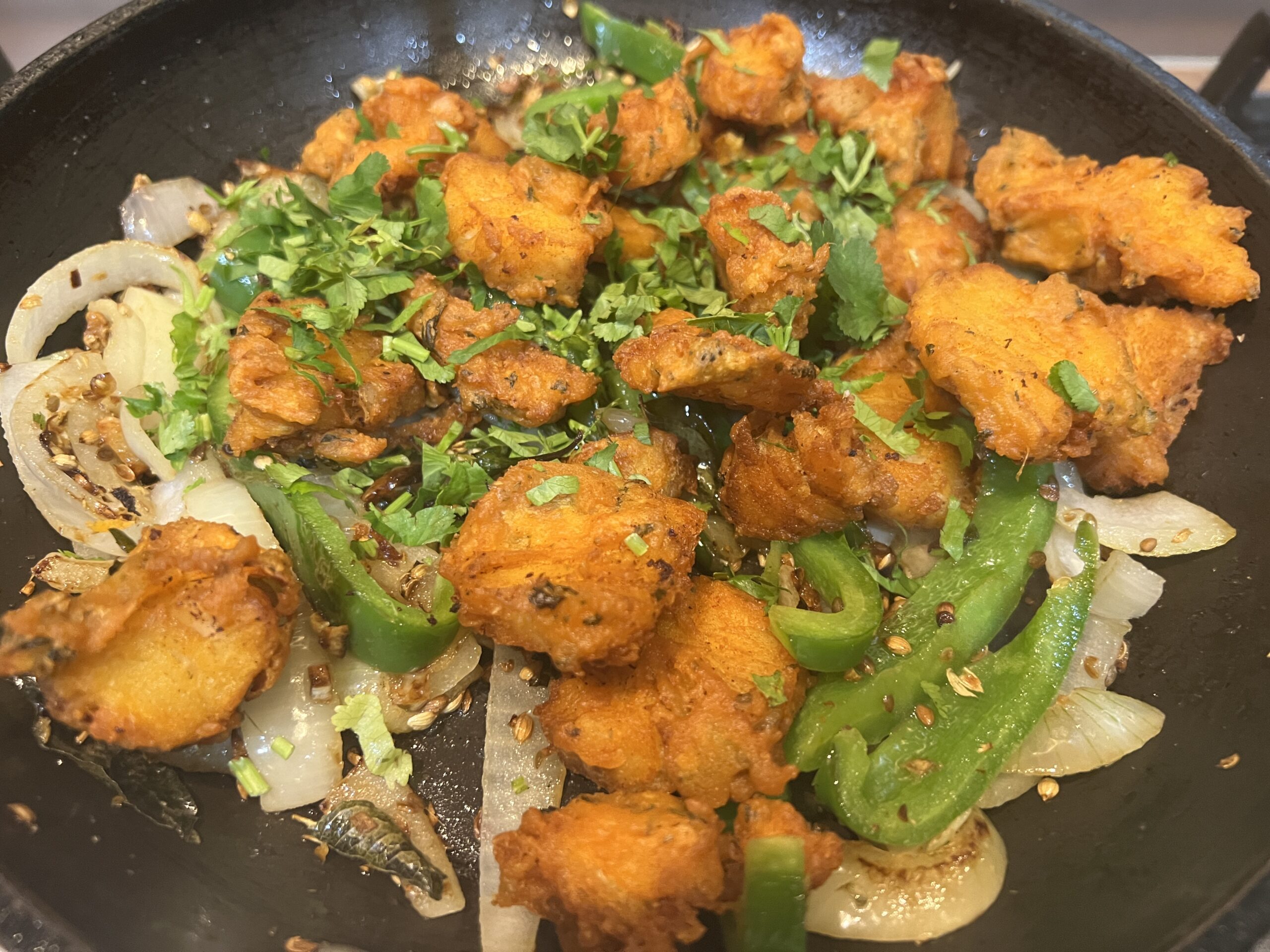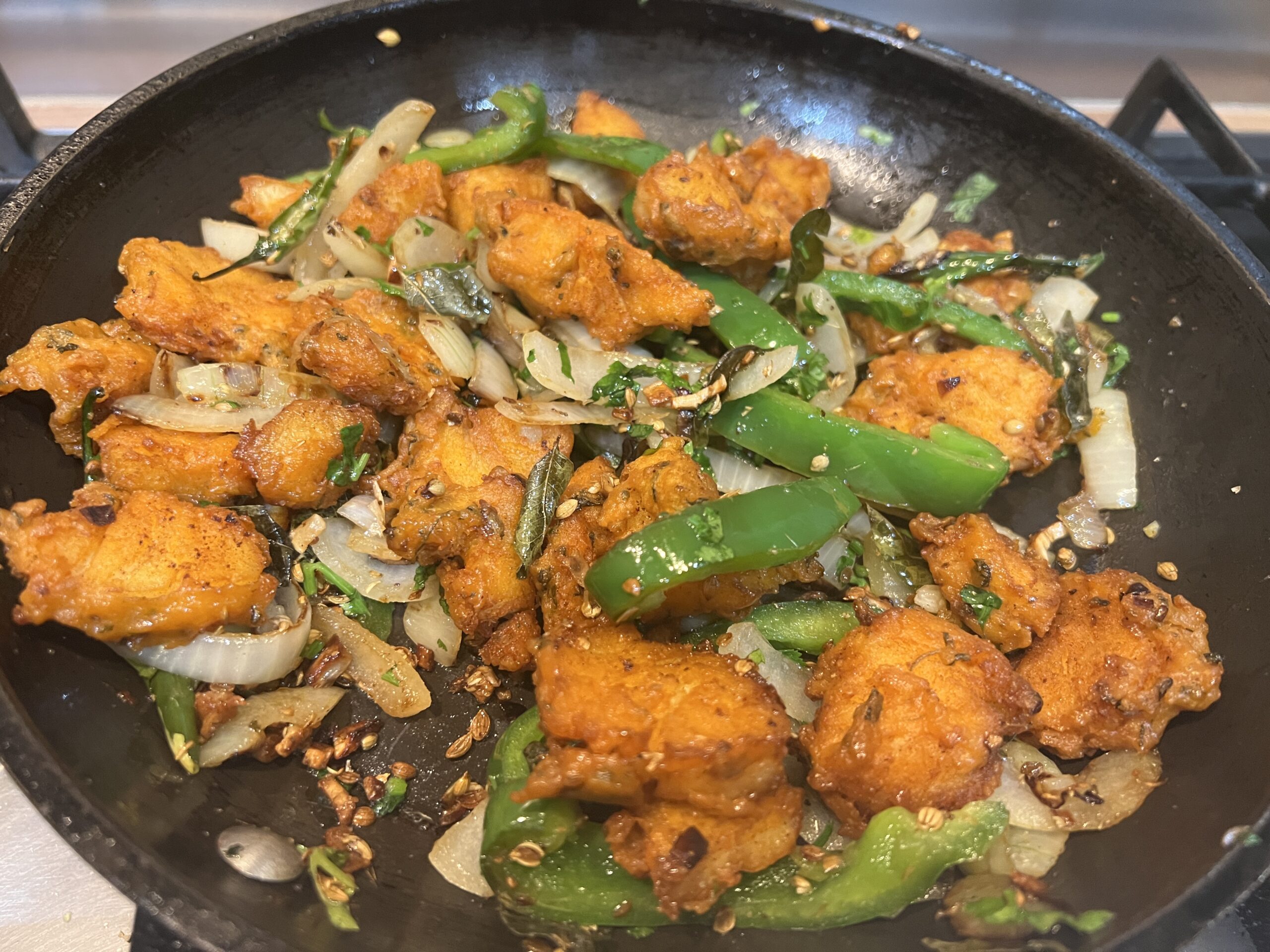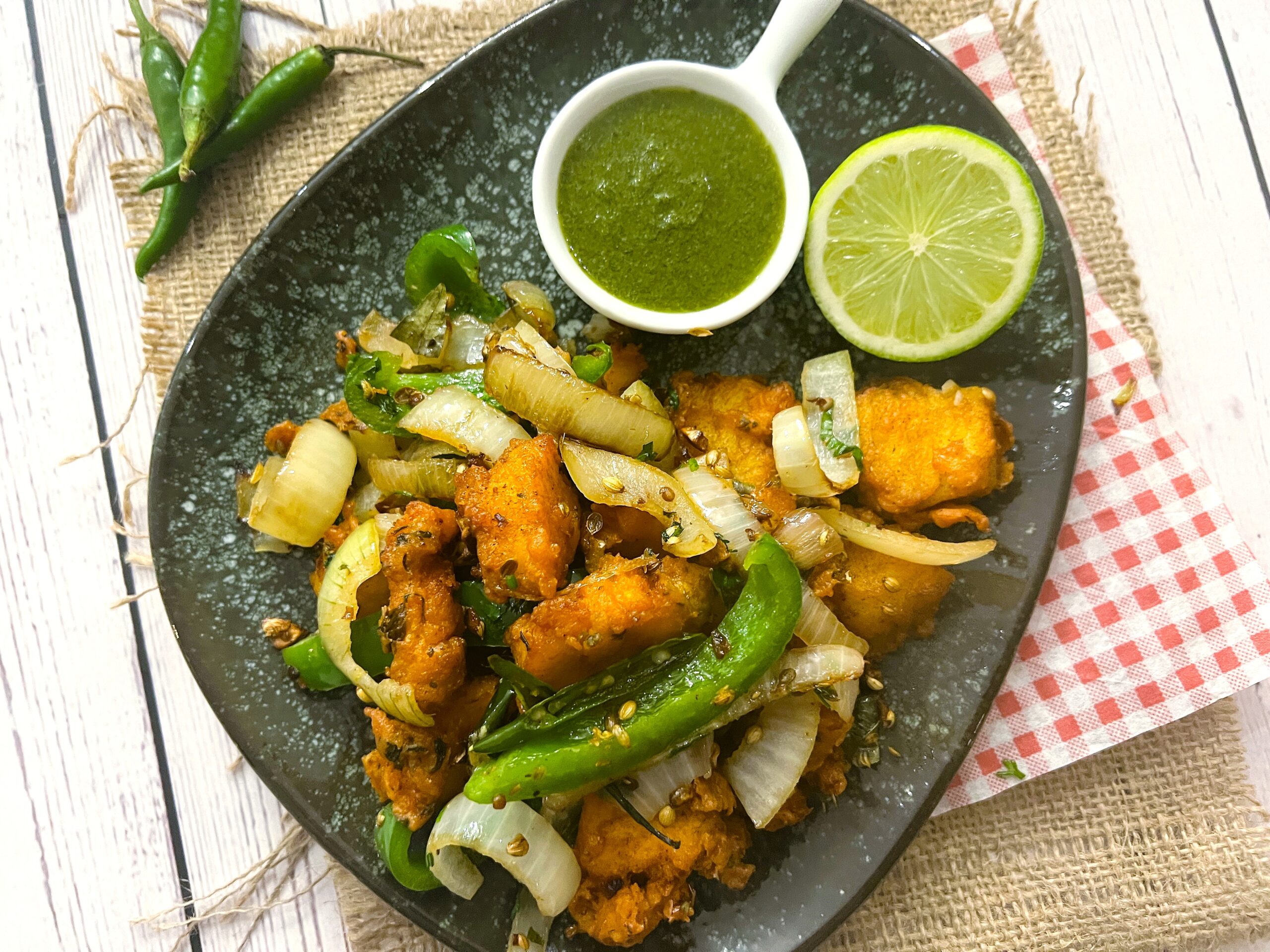 Heat oil in a pan and add the garlic, green chillies and curry leaves. Sauté for 1-2 minutes on medium heat and then add the crushed coriander seeds, onions, peppers and salt to taste. Sauté on high heat for 2-3 minutes or until the onions are slightly brown.
Add the fish and coriander leaves and toss.
Serve hot with lime and Green Chutney.