Rajasthani Lehsun ki Chutney
Rajasthani Lehsun ki Chutney (Garlic Chutney) is a spicy chutney prepared with garlic, spices and ghee. Rajasthani food is incomplete without this chutney!
Every family has a different way of making this chutney and each version is delicious on its own. Apart from the families there are lots of regional differences and personal preferences too. In South India, garlic chutney is made with coconut or tomato and peanuts are added in Maharashtra. This recipe is the Rajasthani recipe! Fiery, earthy and cooling at the same time- spice lovers will love this garlic chutney recipe!
My whole family, especially my husband loves this garlic chutney, and we often eat it with Rajasthani food or Kathiyawadi food. Some garlic chutney recipes are for quite dry mix while others are quite loose/runny. This one is like a loose paste, perfect for dipping and one doesn't need a lot as it is intensely flavourful!
Other recipes you might like to try are Kathiyawadi Sev Tameta nu Shaak, Khatta Meetha Bataka nu Shaak, Dahi Wali MIrchi and Kathiyawadi Lasaniya Batata.
Ingredients
1 cup peeled garlic cloves
Salt to taste
½ teaspoon turmeric powder
2 teaspoons red chilli powder
2 teaspoons coriander powder
3 tablespoons ghee
1 teaspoon cumin seeds
½ teaspoon asafoetida
1 teaspoon dried fenugreek leaves (kasuri methi)
½ teaspoon finely chopped coriander leaves
Directions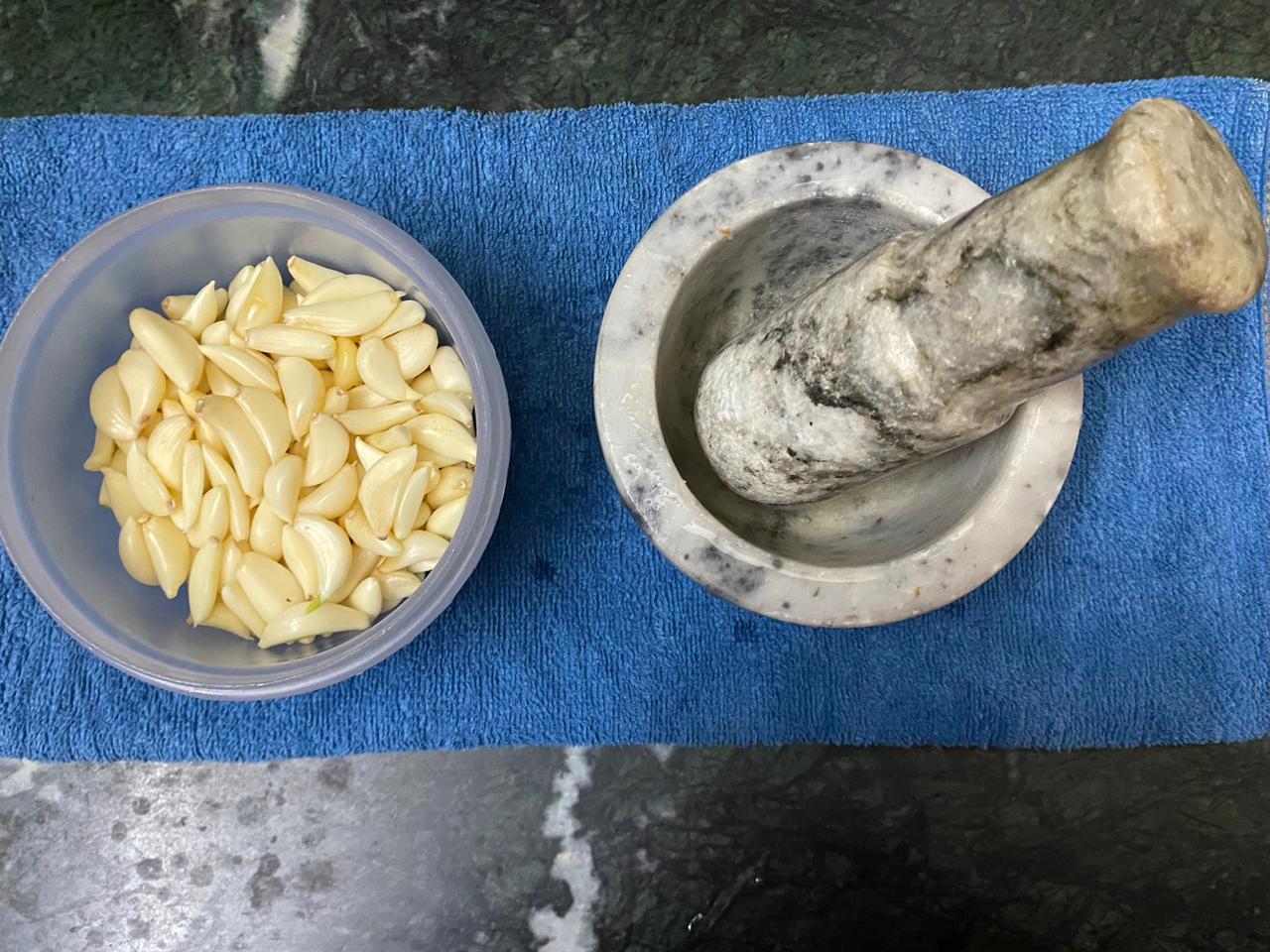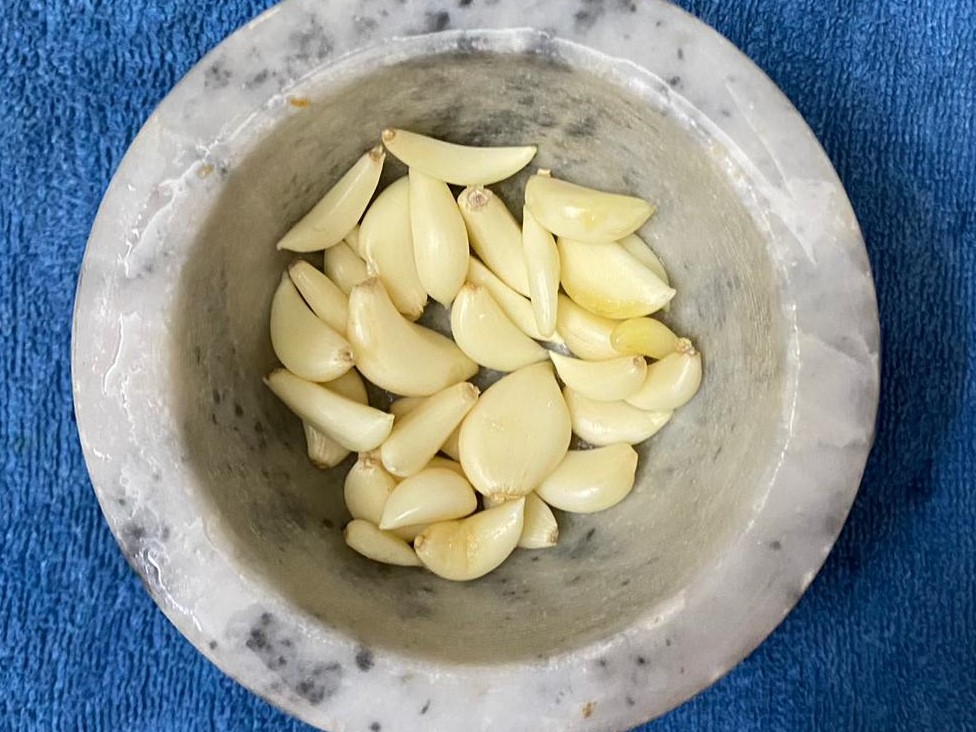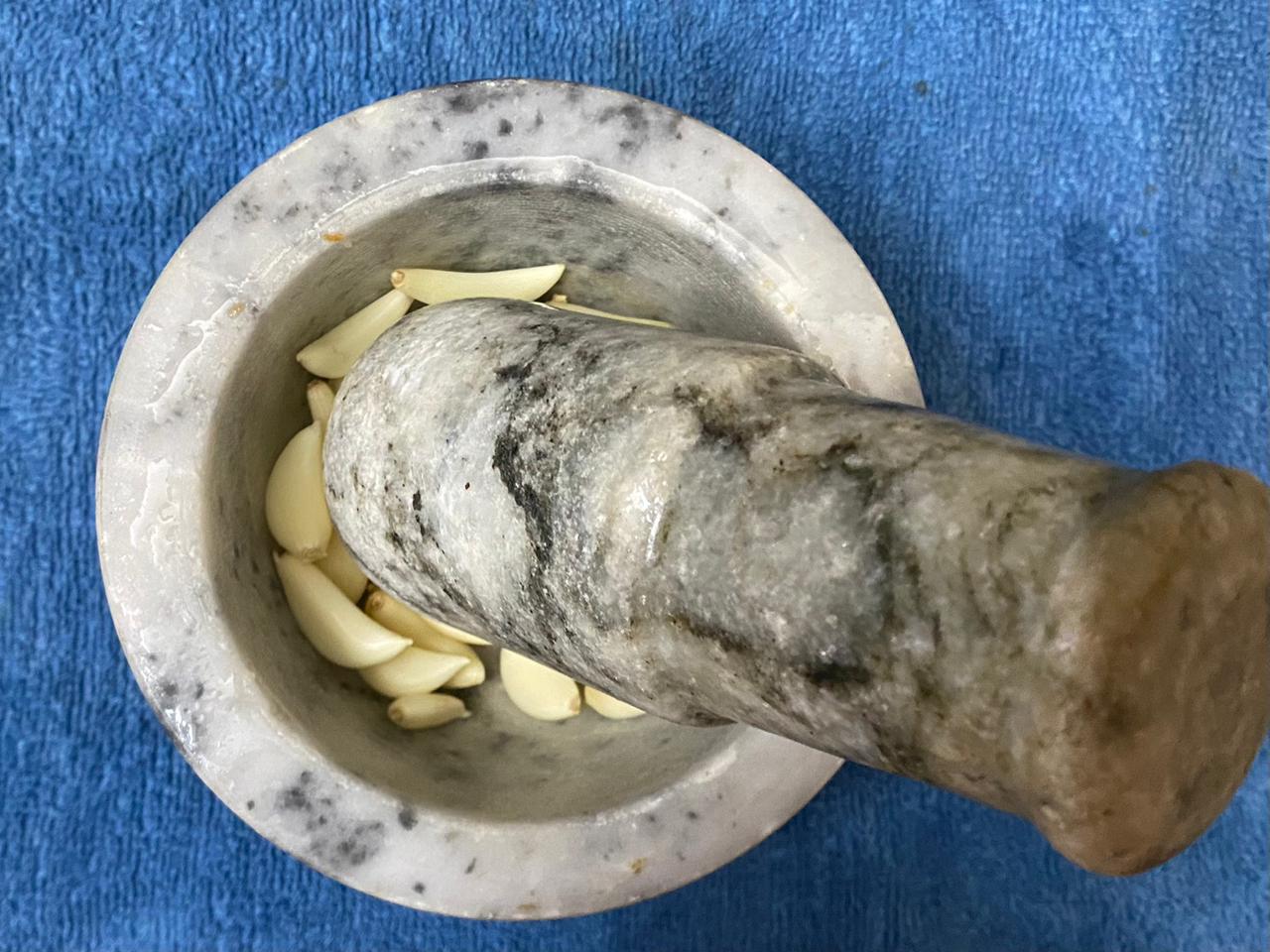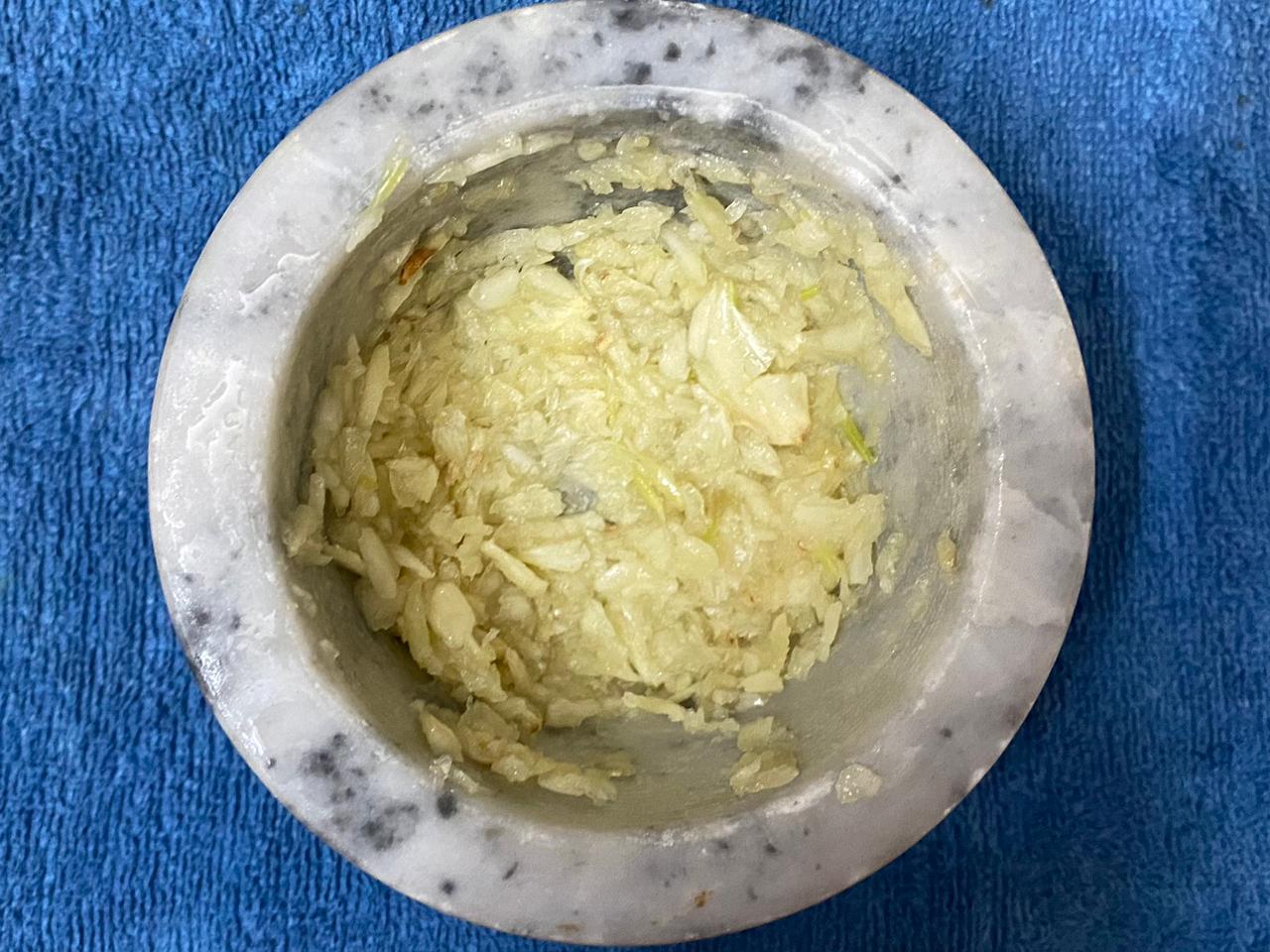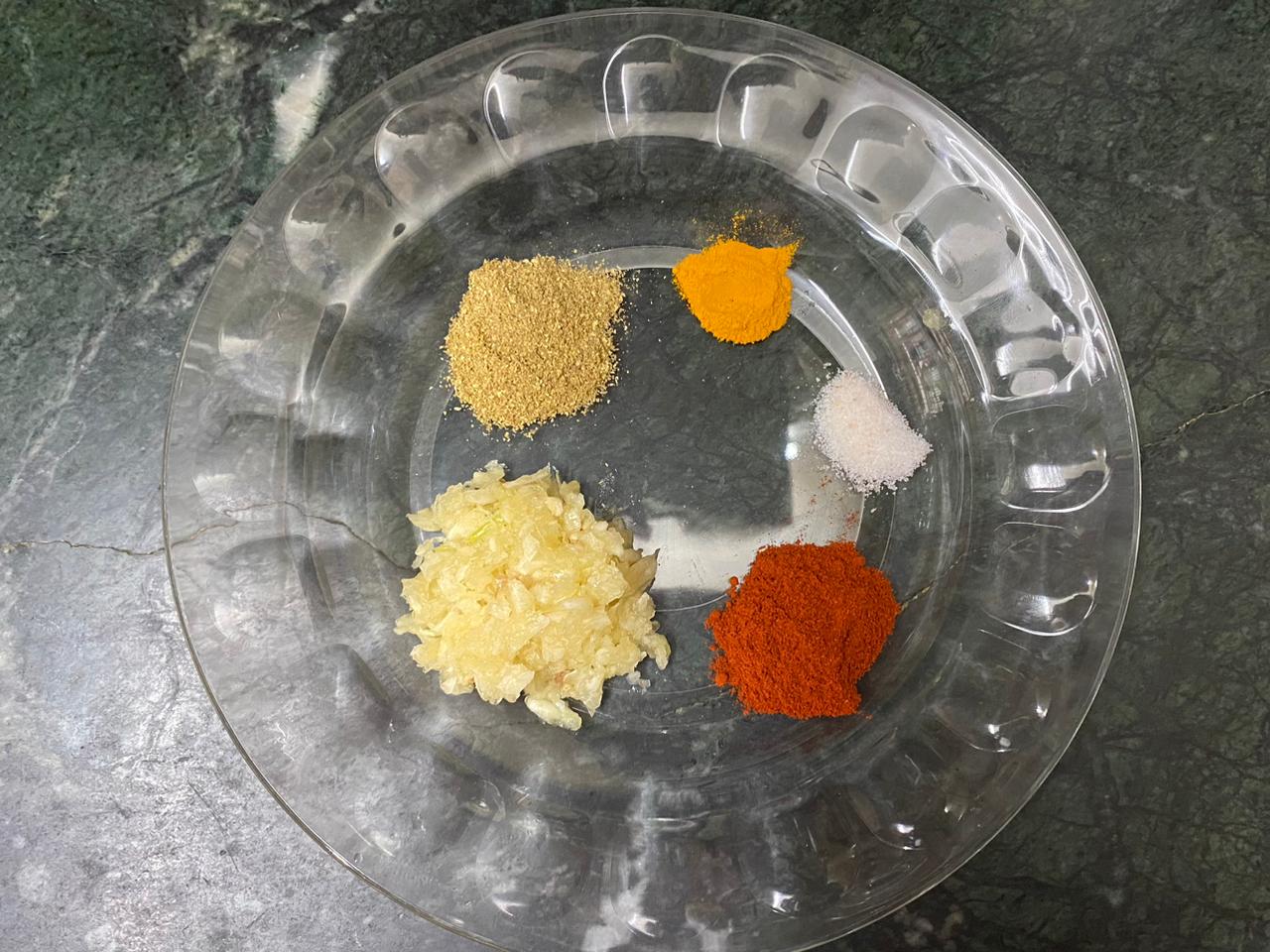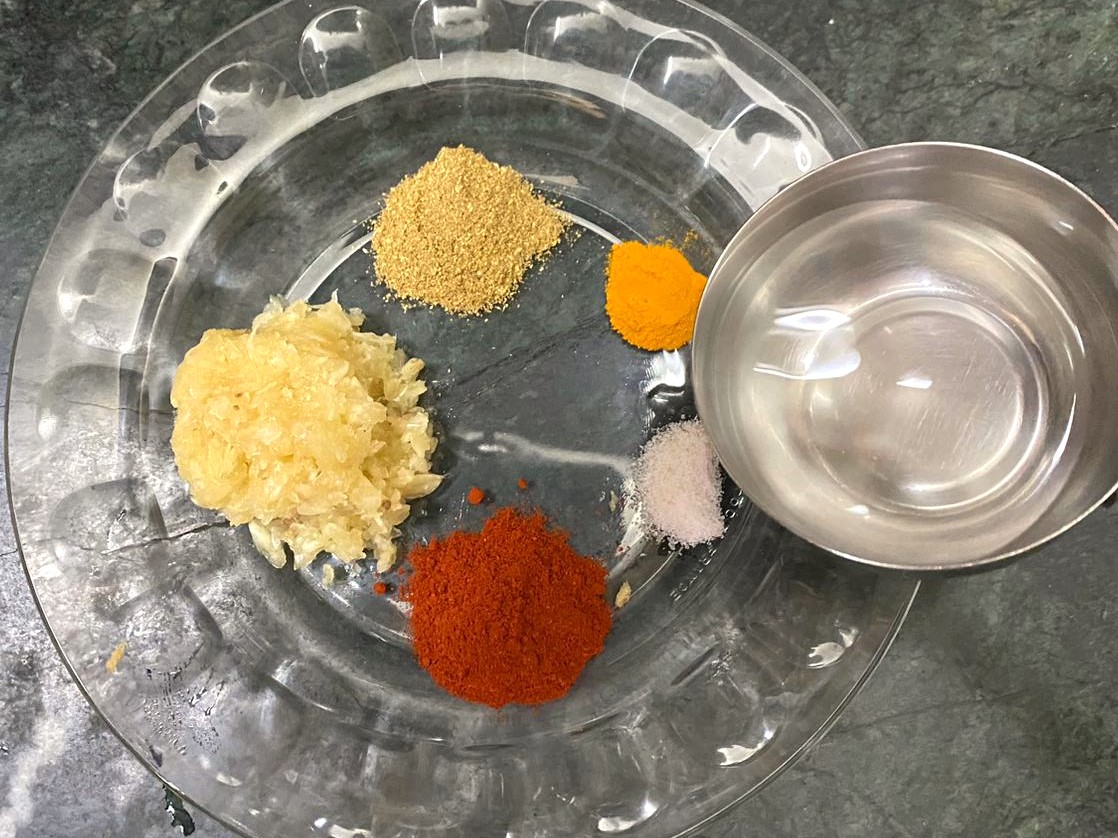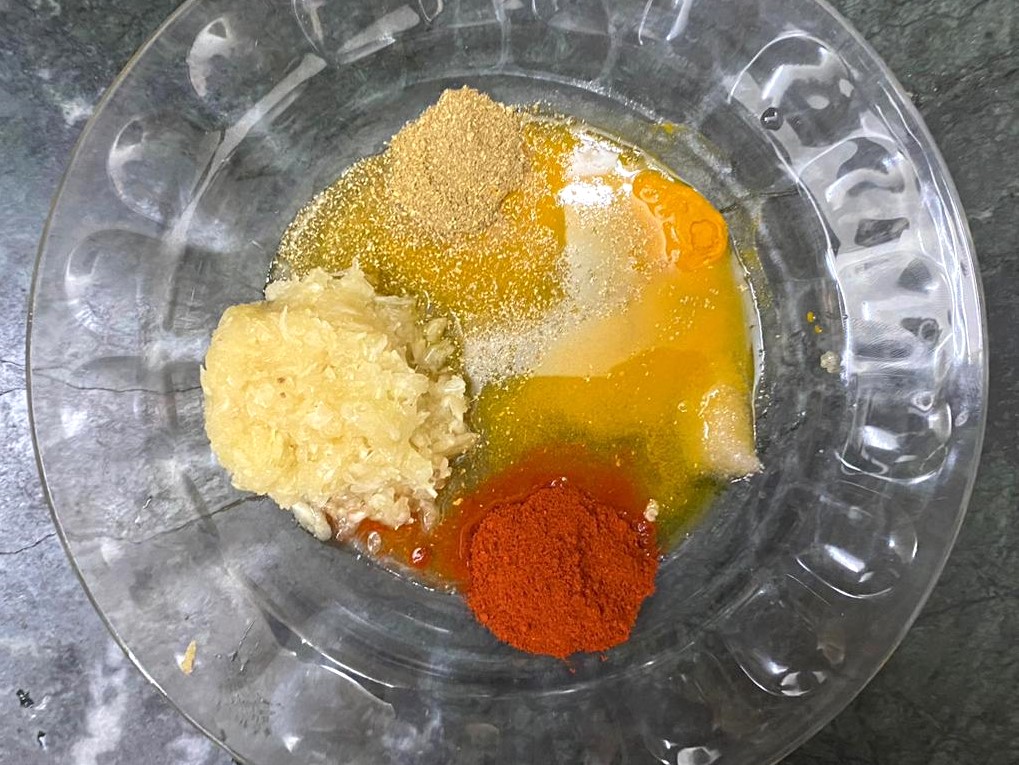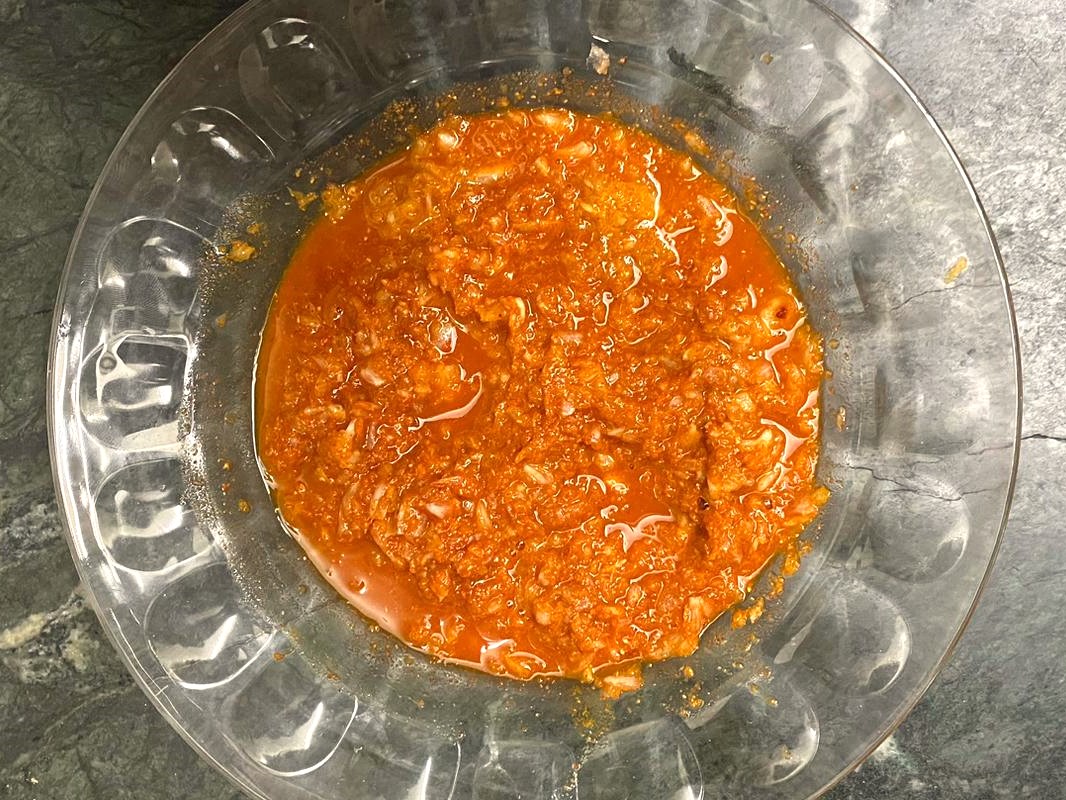 Finely crush the garlic with the pestle-mortar and empty it in a bowl.
Mix the crushed garlic with salt, turmeric powder, red chilli powder, coriander powder and 2 tablespoons water until well combined.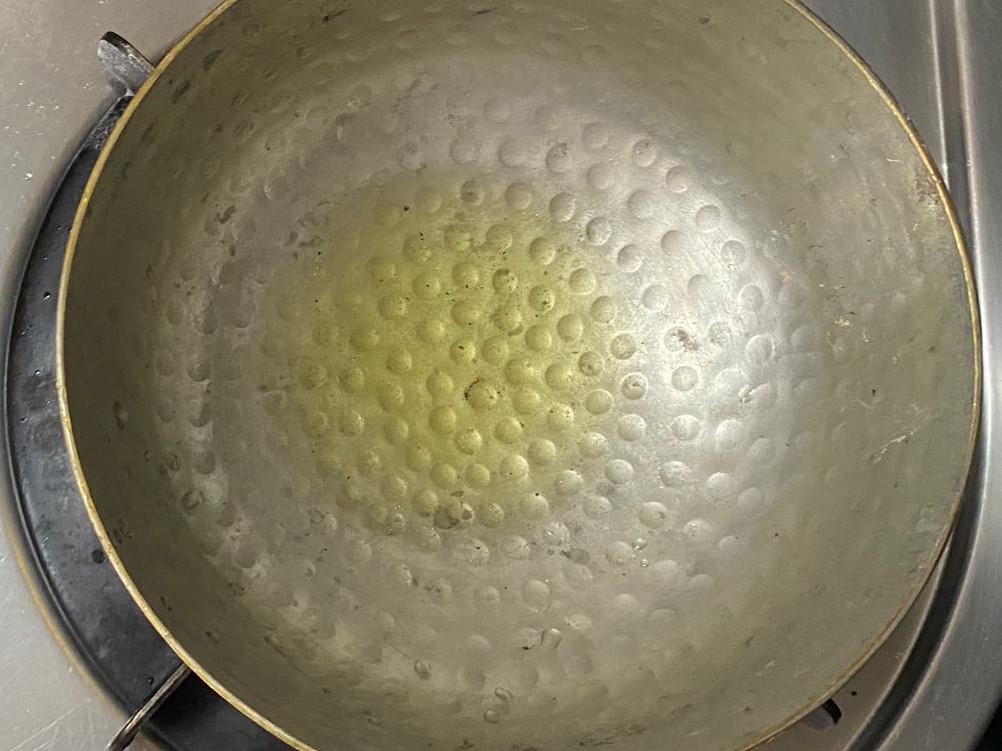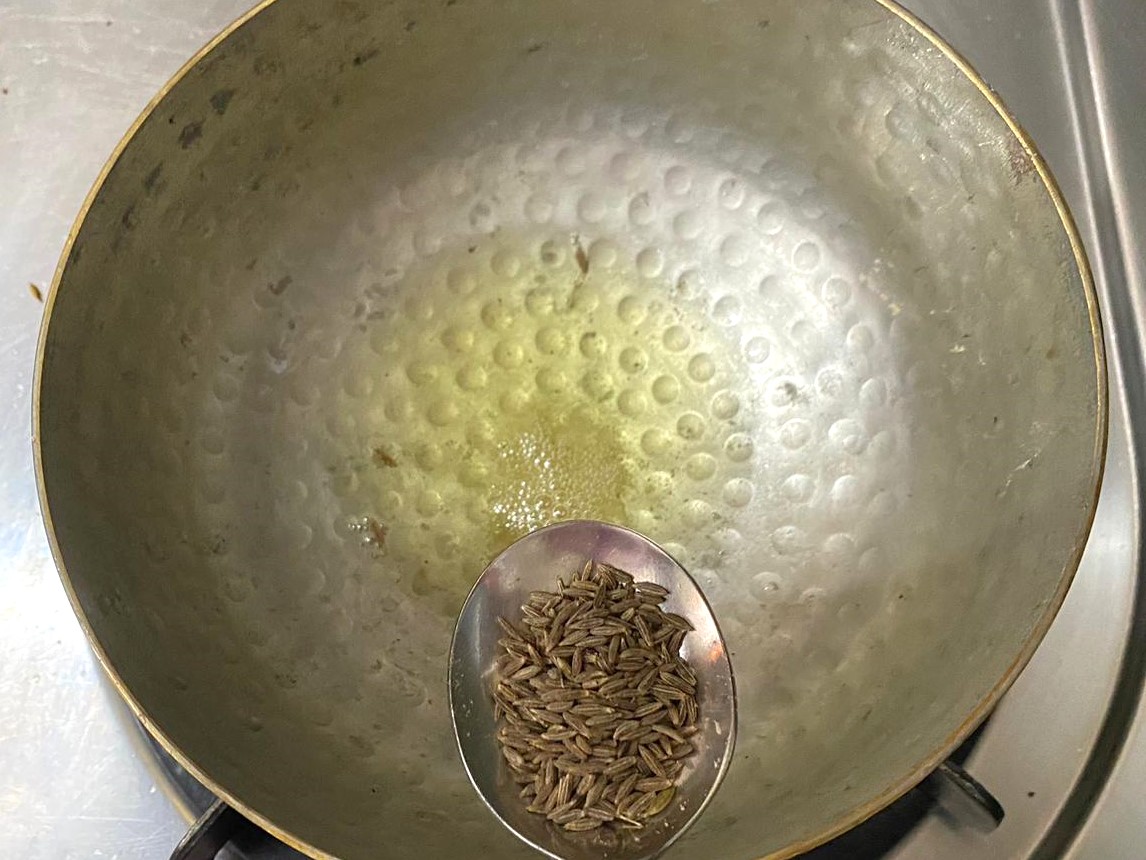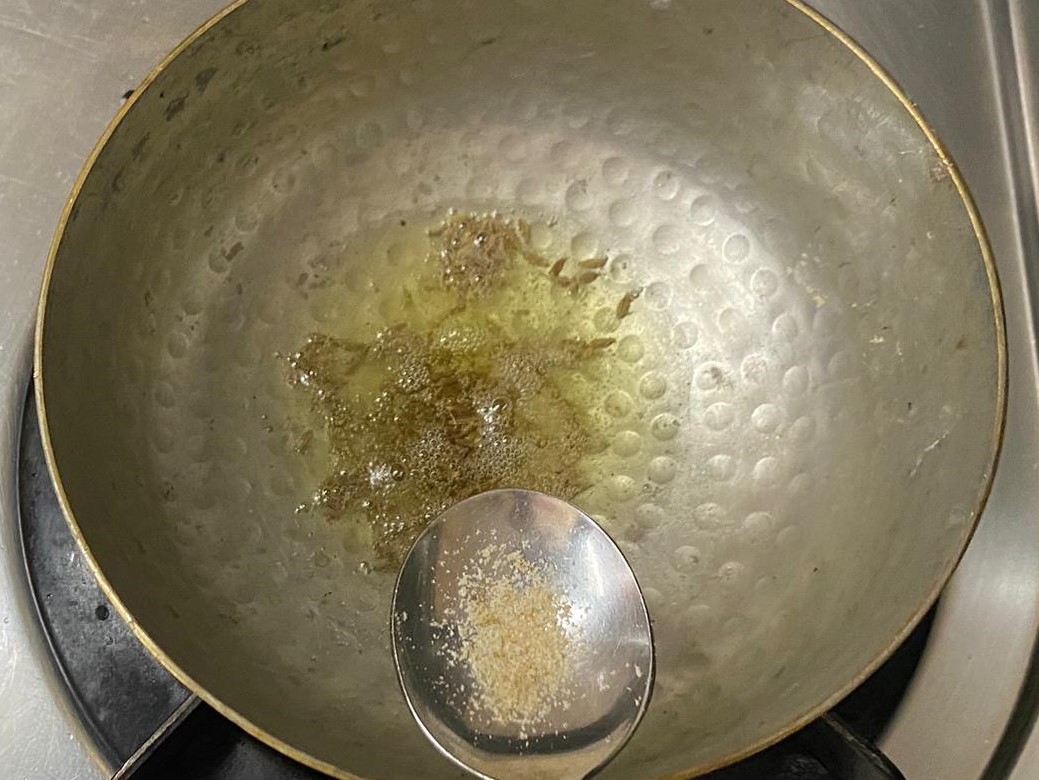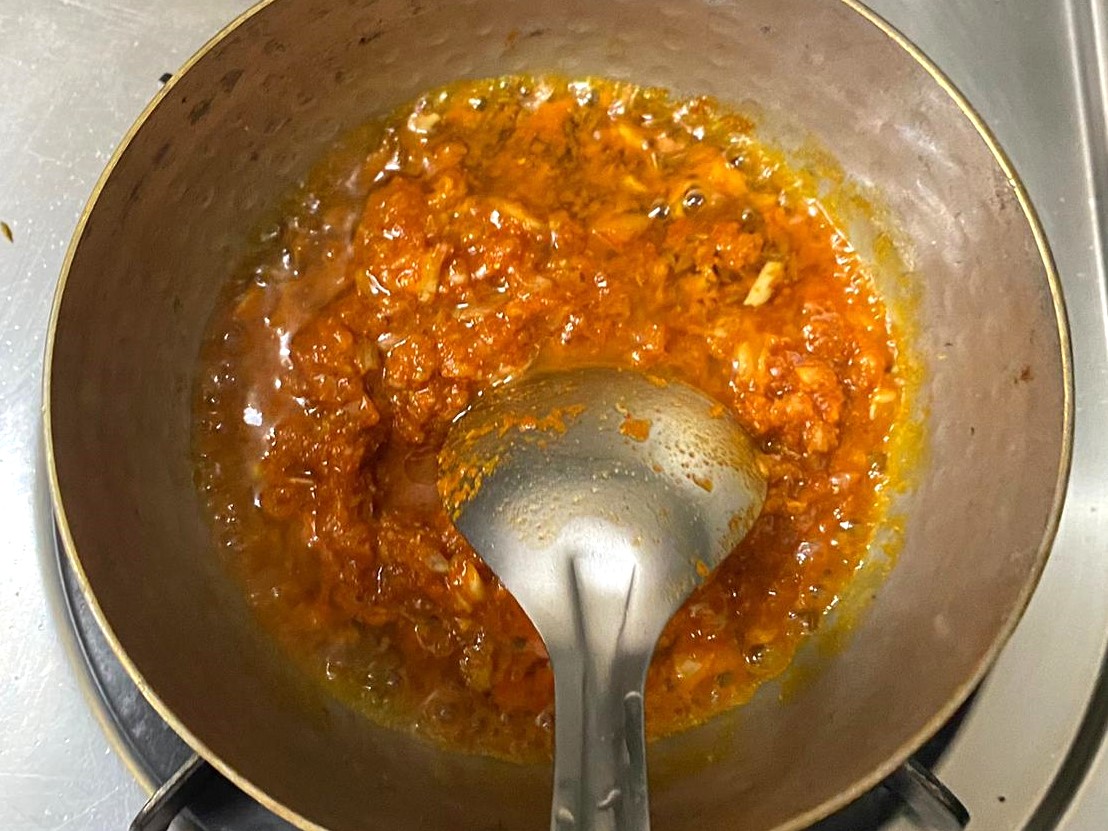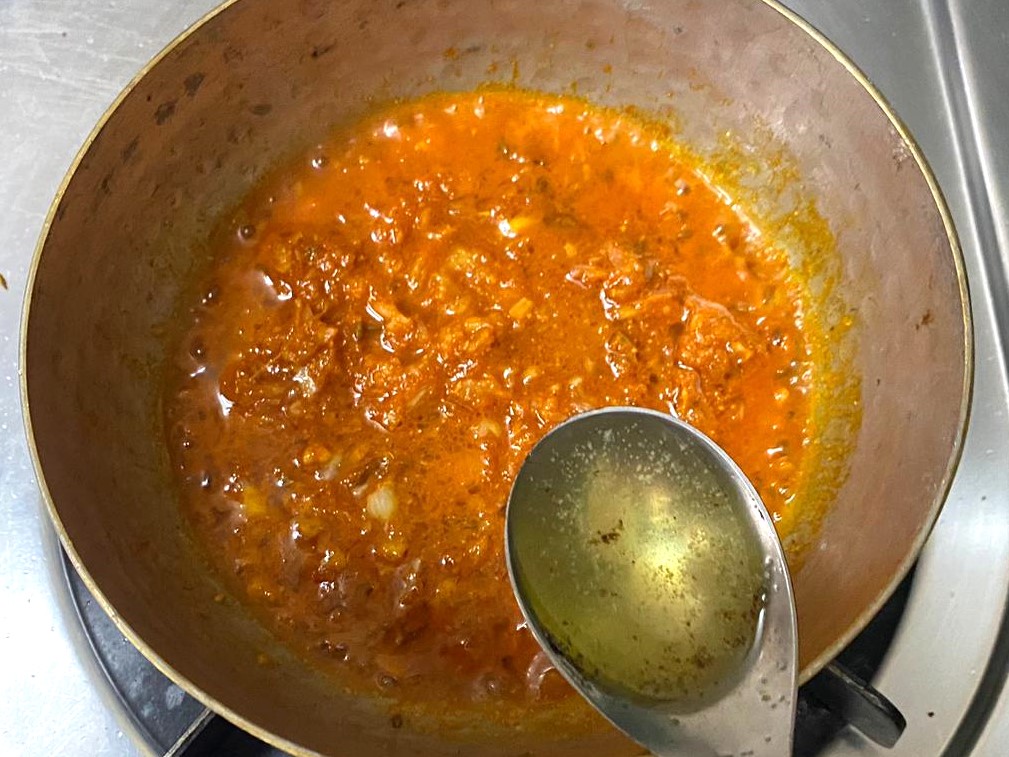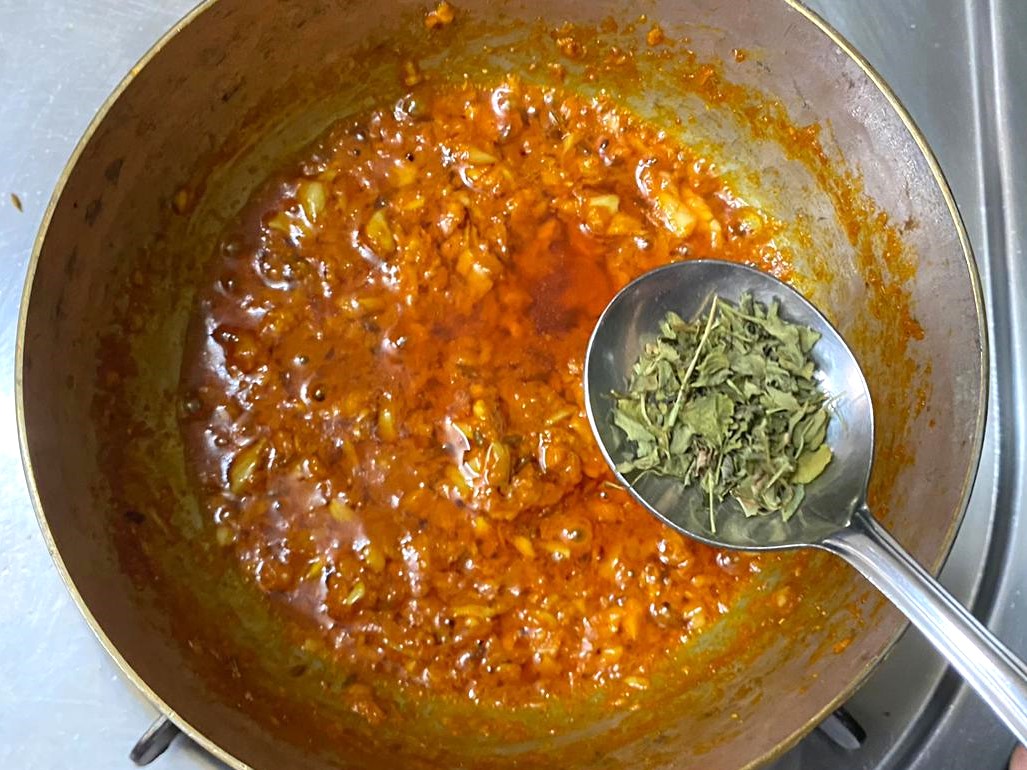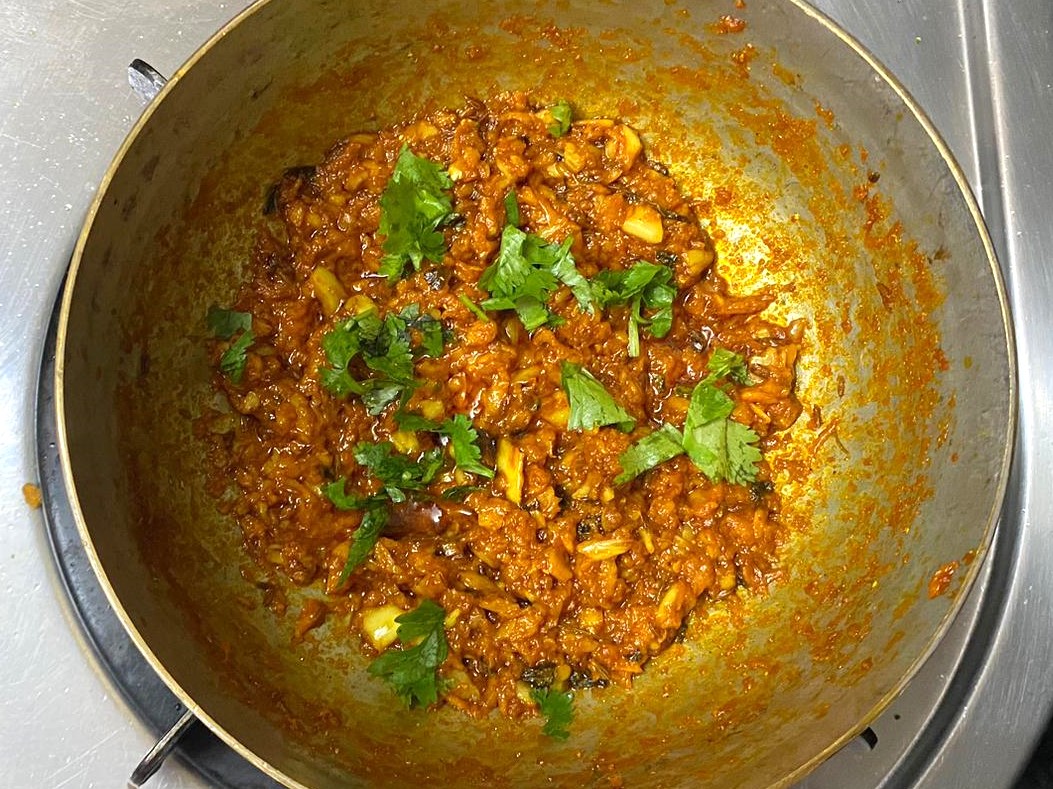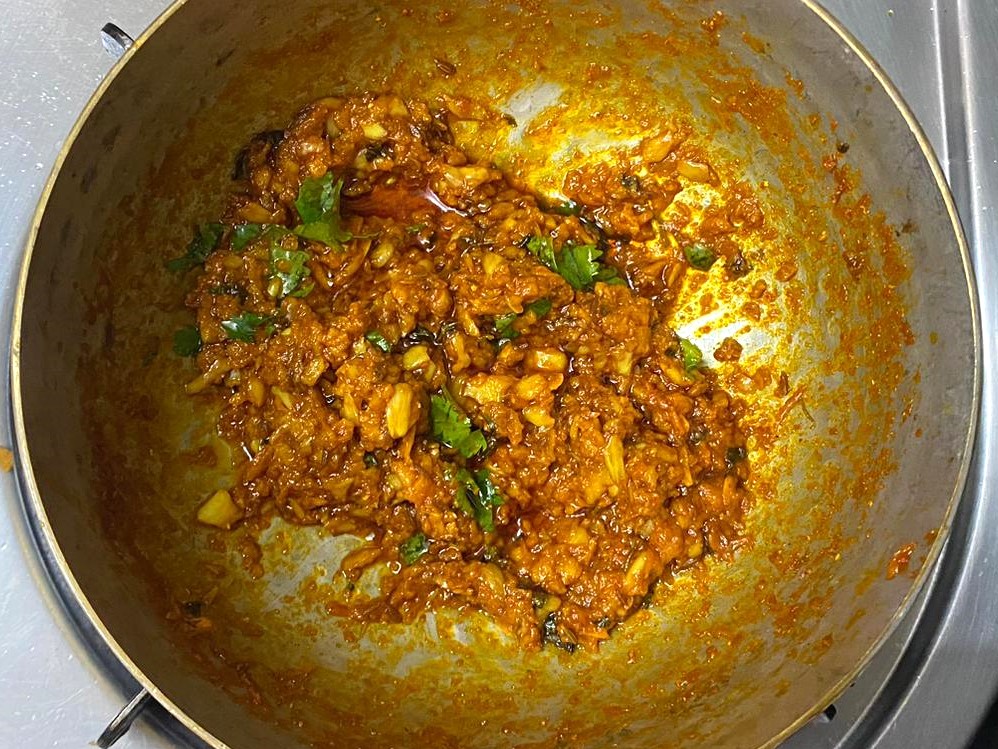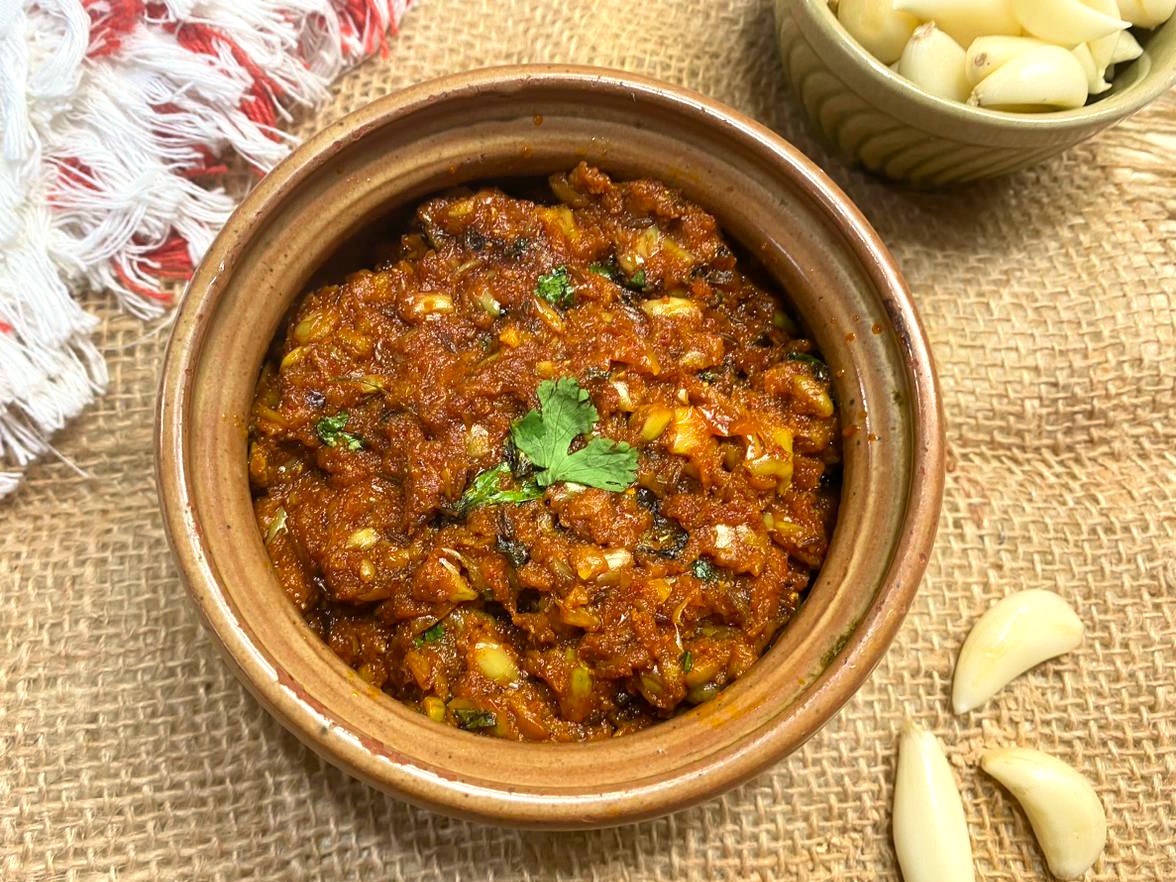 Heat 2 tablespoons ghee in a pan and add cumin seeds and asafoetida. Once the cumin seeds begin to turn golden and splutter, add the spiced garlic and sauté on low heat for 4-5 minutes.
Next, add 1 tablespoon ghee and kasuri methi and cook on low heat for 2-3 minutes.
Add the coriander leaves and mix.
Enjoy it hot/cold with any Indian bread.