Nutfree Murg Malai Tikka/ Chicken Malai Tikka
Nutfree Murg Malai Tikka/ Chicken Malai Tikka is a popular North Indian recipe for marinated chicken pieces, grilled over charcoal resulting in soft, juicy kebabs that will simply melt in your mouth. Tender pieces of boneless chicken are marinated in a unique blend of cream, and spices and cooked on a grill or oven.
This simple recipe is perfect for weekends when you fancy something simple, yet delicious! I usually recommend marinating chicken in layers for deep flavours, however there are times when there isn't time, and this recipe is perfect for those occasions. I marinate the chicken in salt and lime juice while I prepare the marinate and it just makes the chicken more succulent and softer. Traditionally, Indian BBQ dishes can be quite spicy except this Murg Malai Tikka which is not overwhelmingly spicy. Traditionally these tikkas have cashew nuts to add creaminess and thickness to the marinate. My nut free version is simple, quick and scrumptiously delicious. These kebabs literally melt away on the skewer! Serve with a dollop of mint chutney and your taste buds would definitely be on a dancing spree! The soft succulent chicken with the with layers of flavour is out of this world.
My husband loves Murg Malai tikka and although he likes the traditional version, he couldn't make out the difference! I would highly recommend cooking them on metal skewers as the meat cooks not only from the heat of the grill but also from the hot skewers and that produces tender and juicy pieces of tikka. Murg Malai Tikka can be made on regular pan, on grill pan, in oven or over barbecue.
Other recipes you might like are Chilli Chicken Dry, Chicken 65, Thai Pandan Leaf Chicken, Tandoori Chicken and Dhaba Style Chicken to name a few.
Ingredients
First Marinate
300 gm chicken thighs (1-inch pieces)
Salt to taste
1 teaspoon lime juice
To Grind
¼ cup finely chopped coriander
1 inch roughly chopped ginger
3-4 garlic cloves
1 green chilli
½ cup cream
Other Ingredients
½ teaspoon black pepper powder
½ teaspoon garam masala
1 egg
To Serve
½ teaspoon chaat masala
½ lime
2-3 teaspoons green chutney
Directions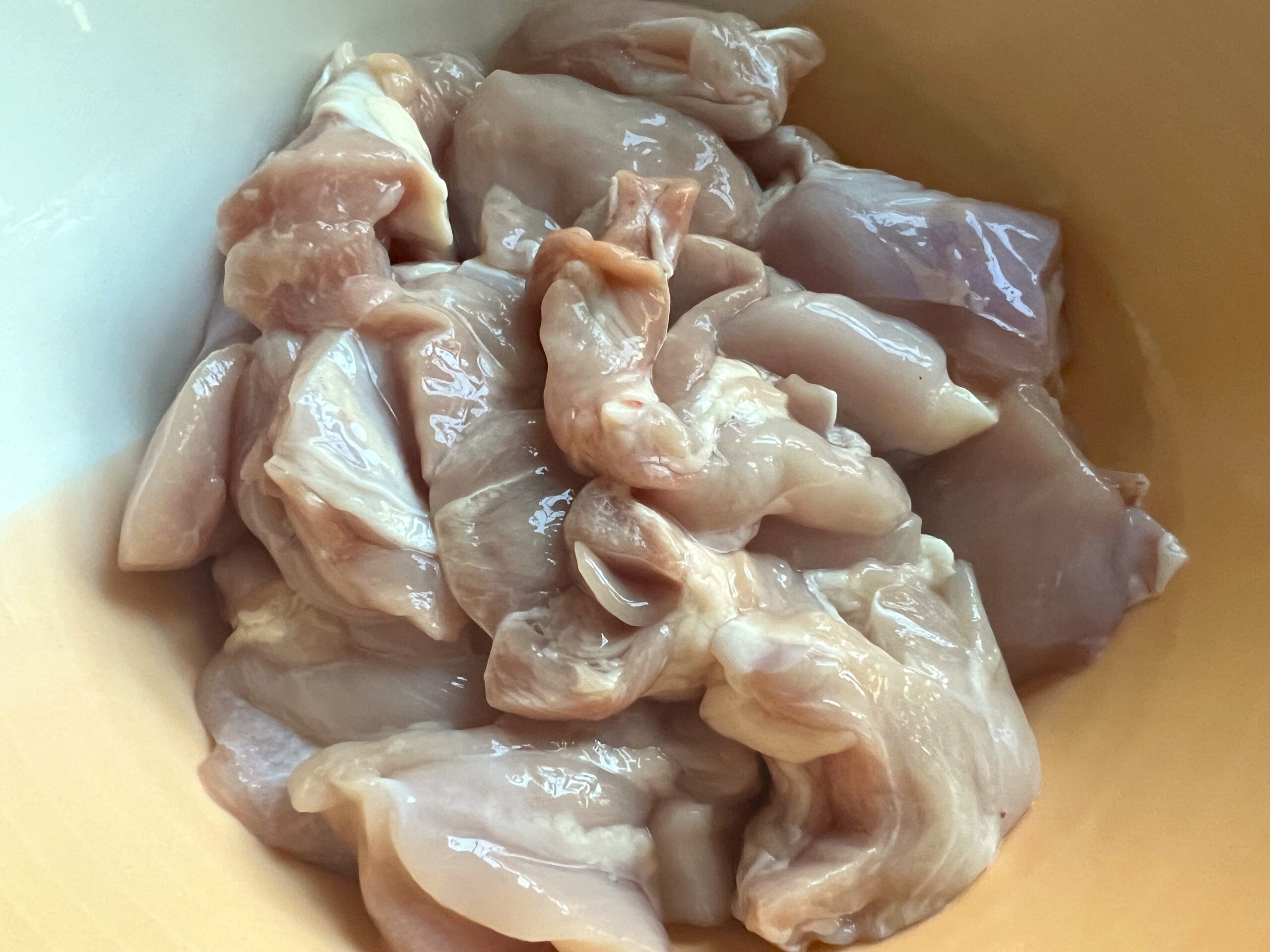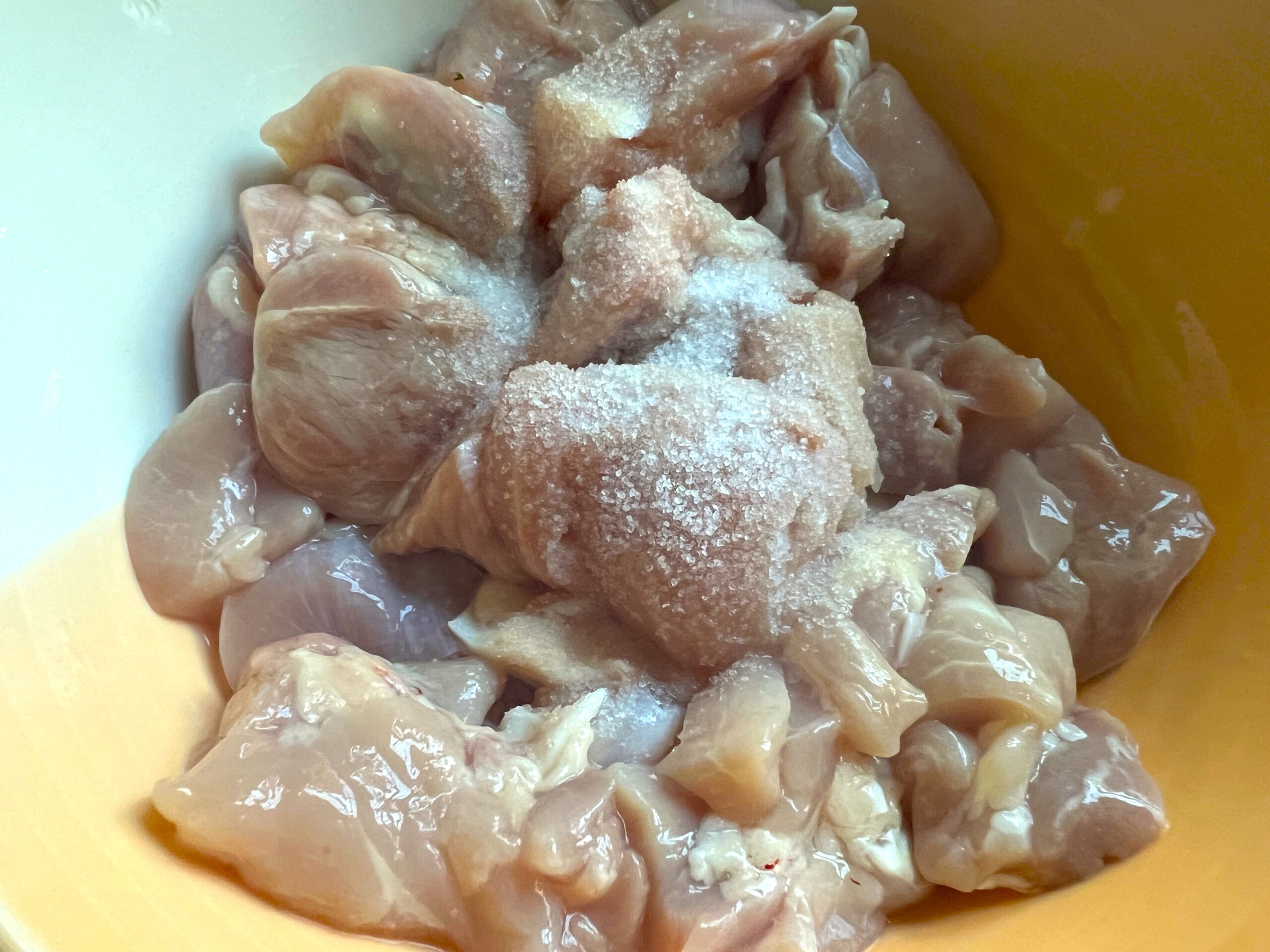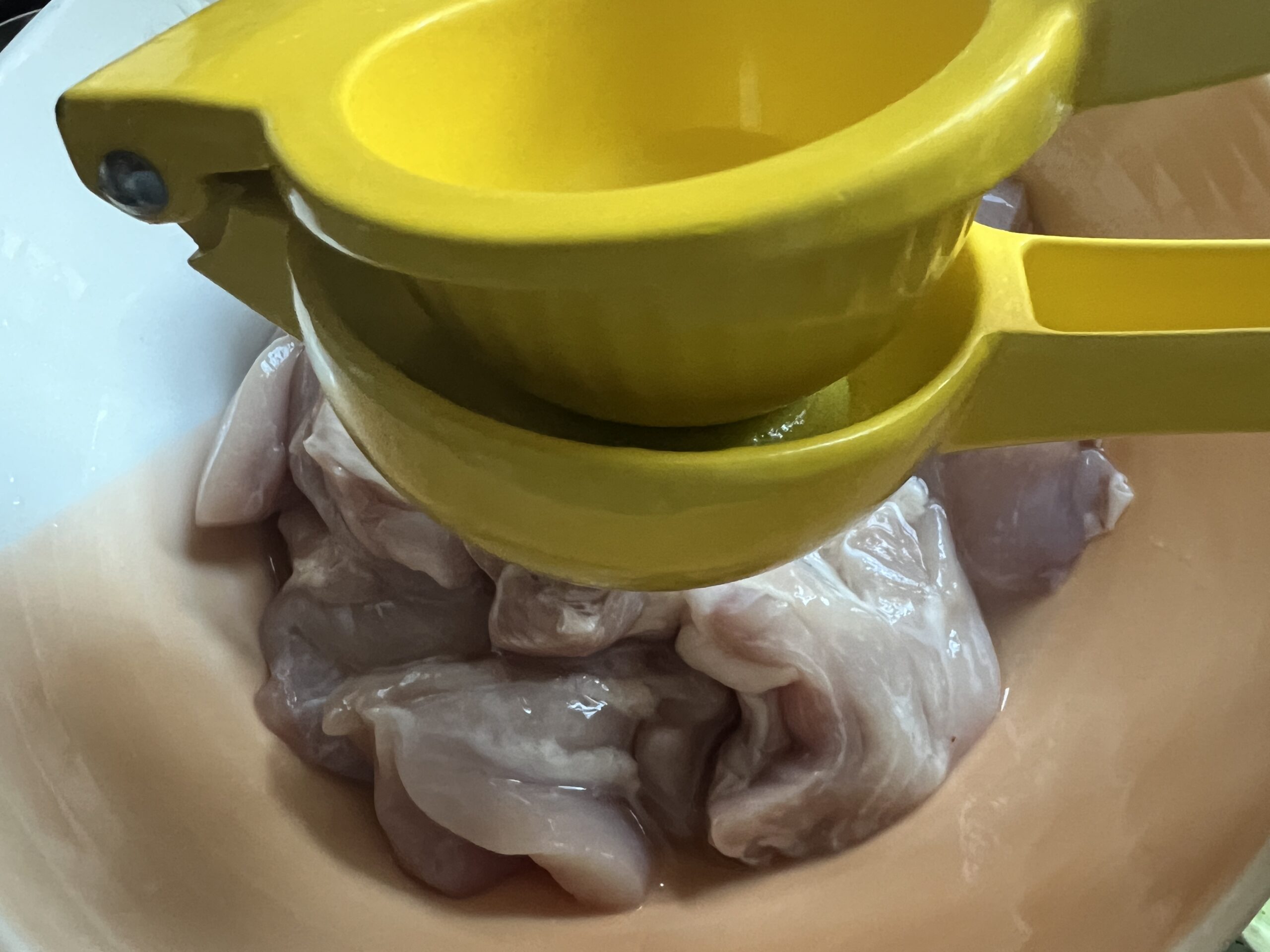 Marinate the clean chicken tikka pieces in salt and lime juice and leave it aside for 10-15 minutes.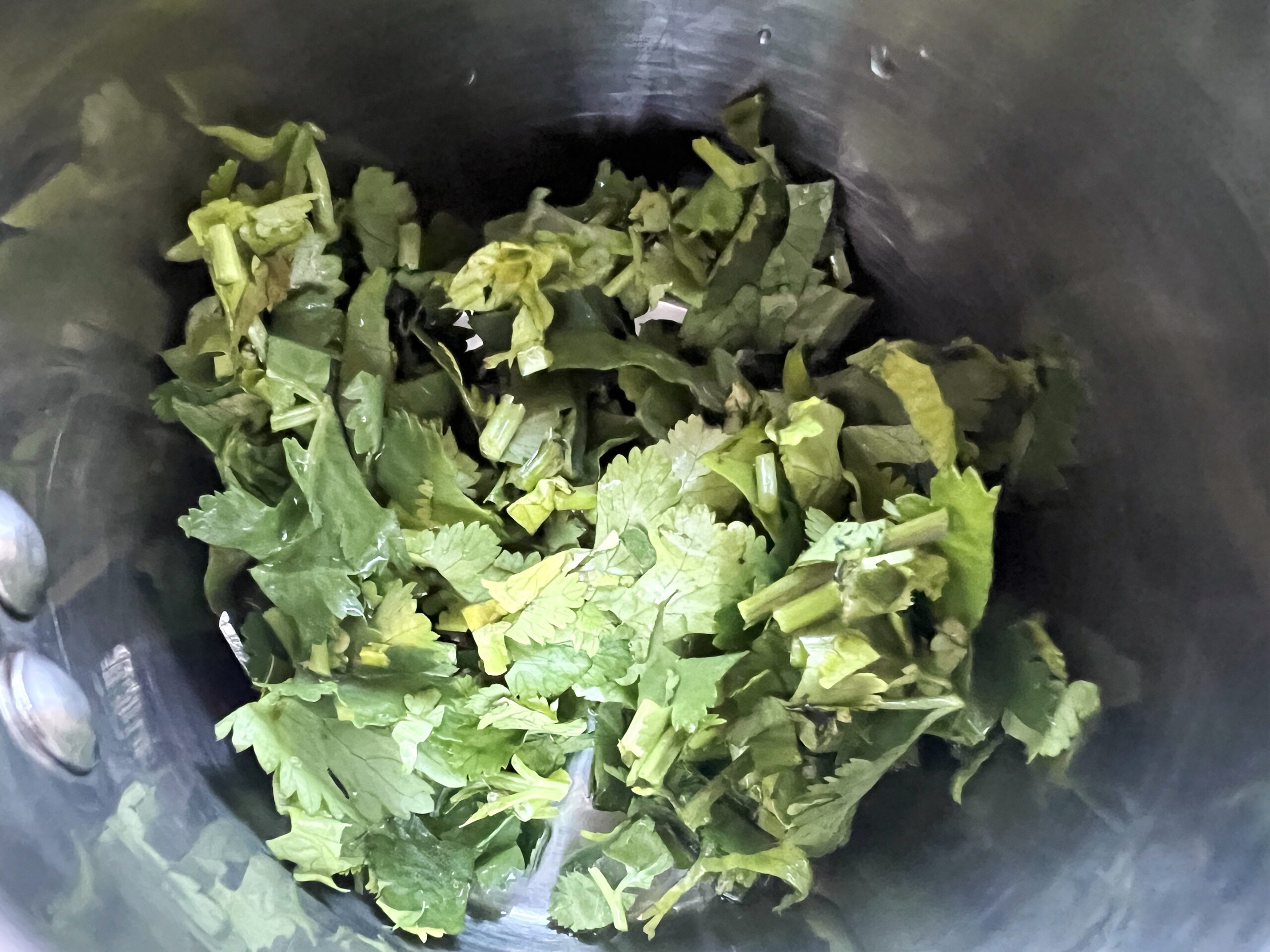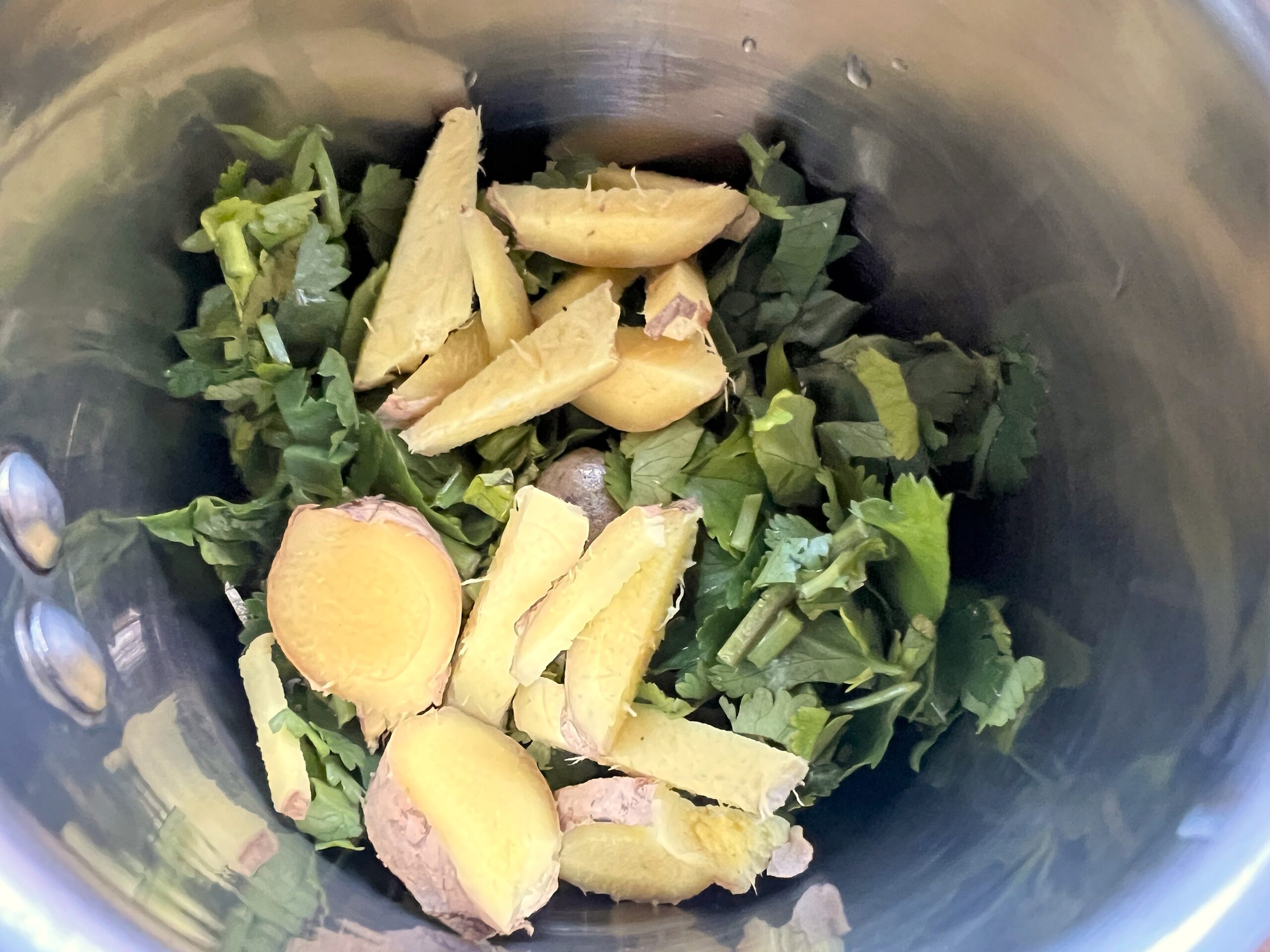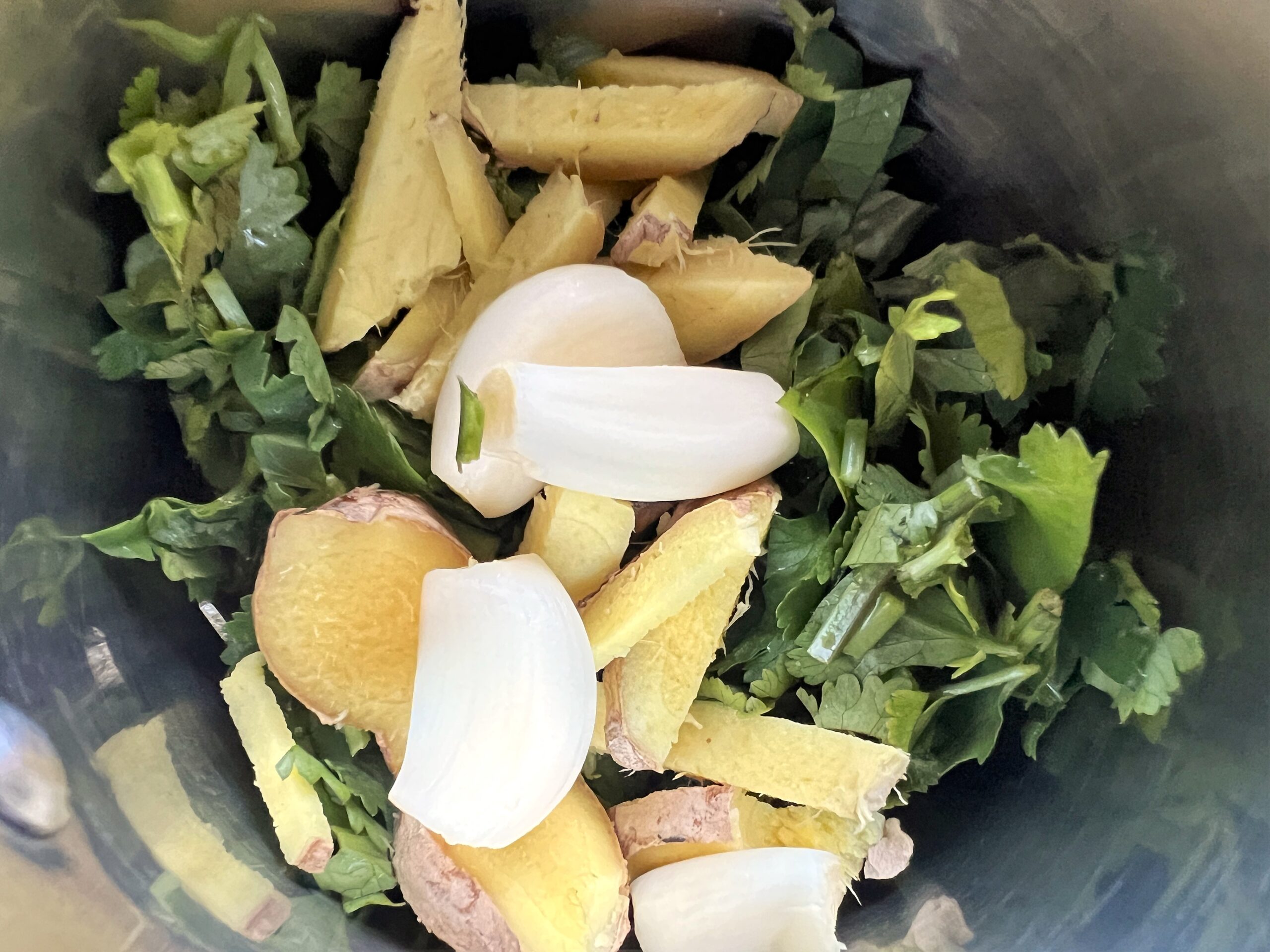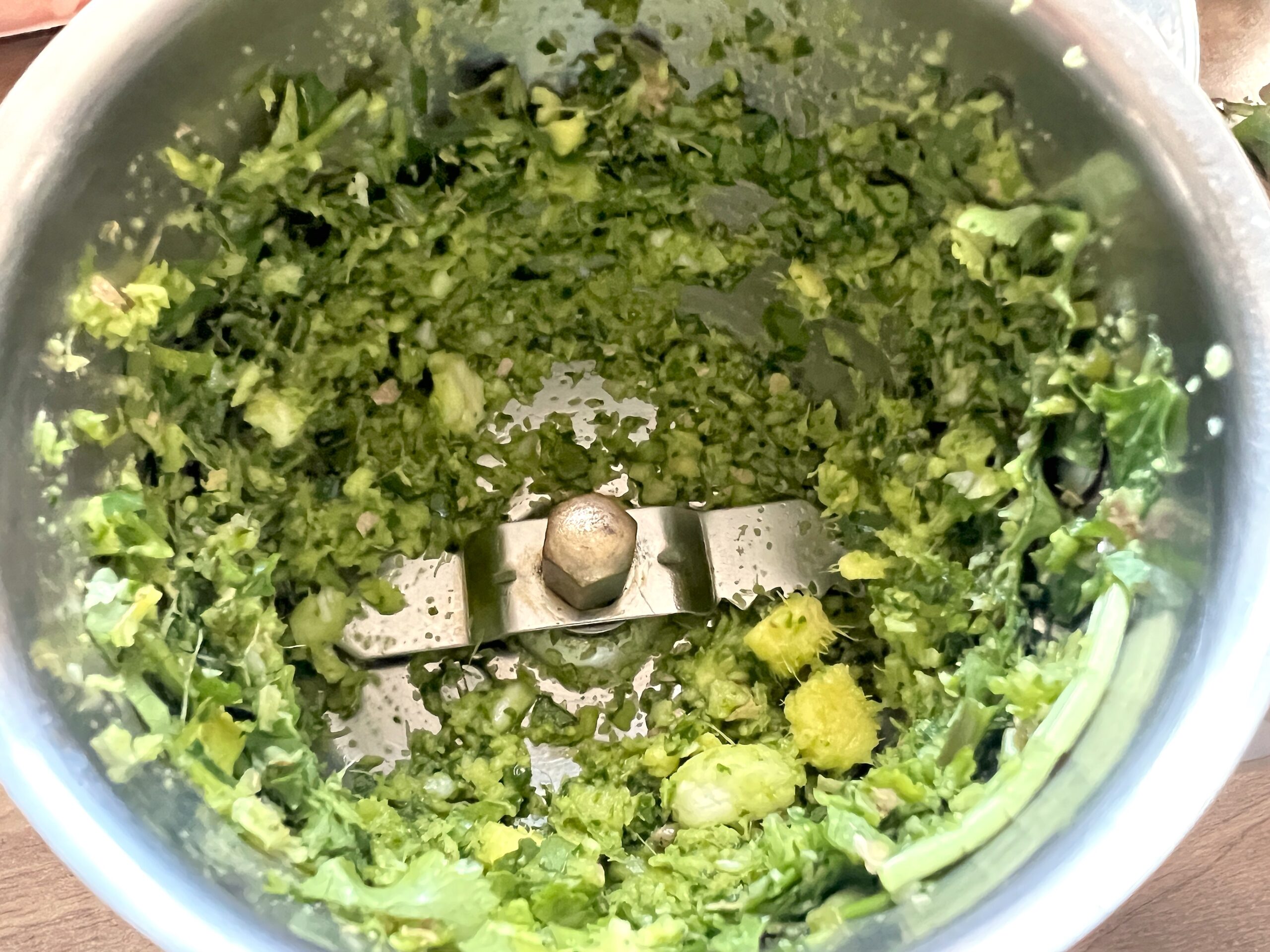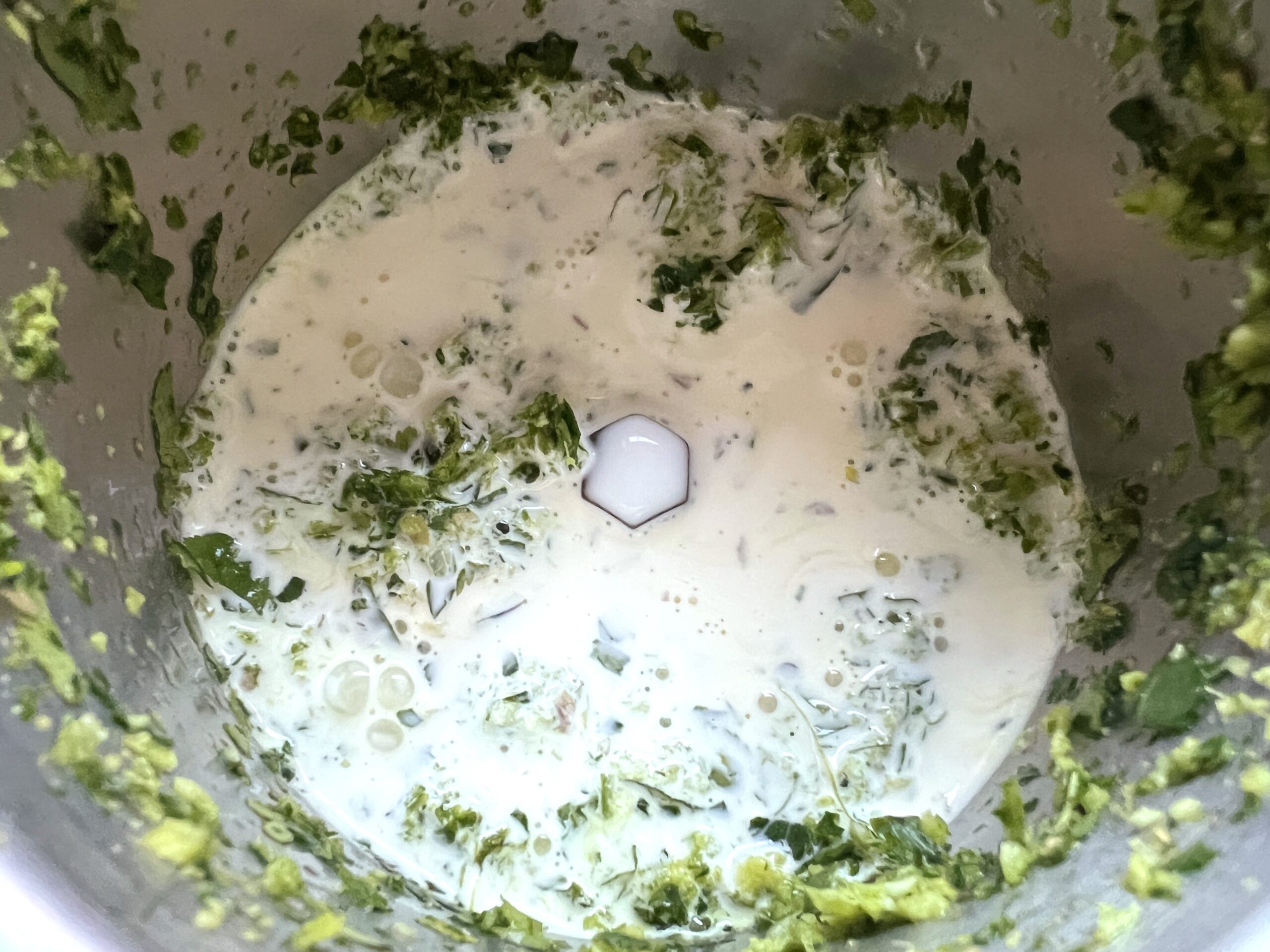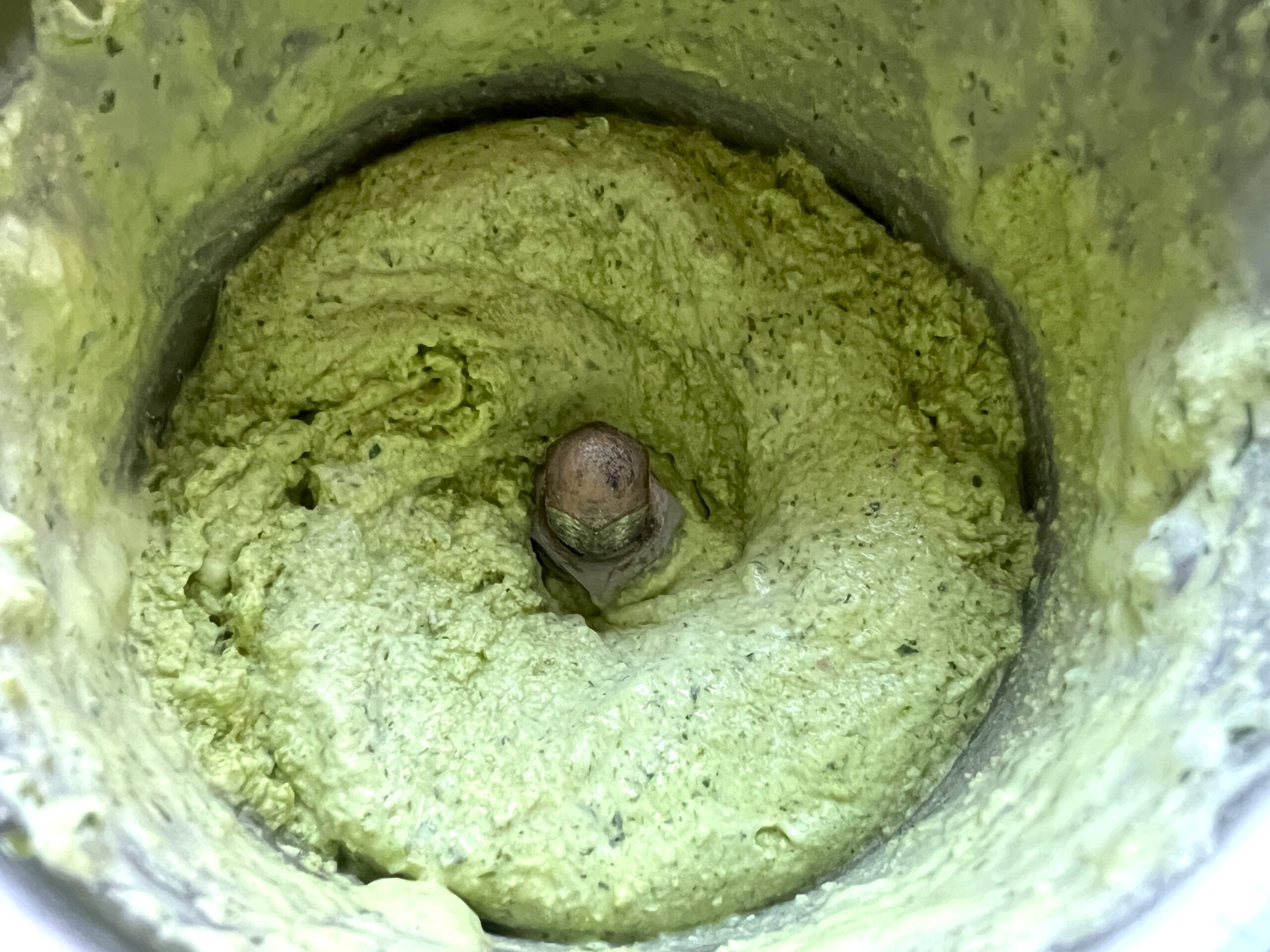 Grind the coriander, ginger, green chillies, and garlic together. Once it has become a fine paste, add the cream and blend for 30 seconds to thicken the cream (Do not over blend as cream will split).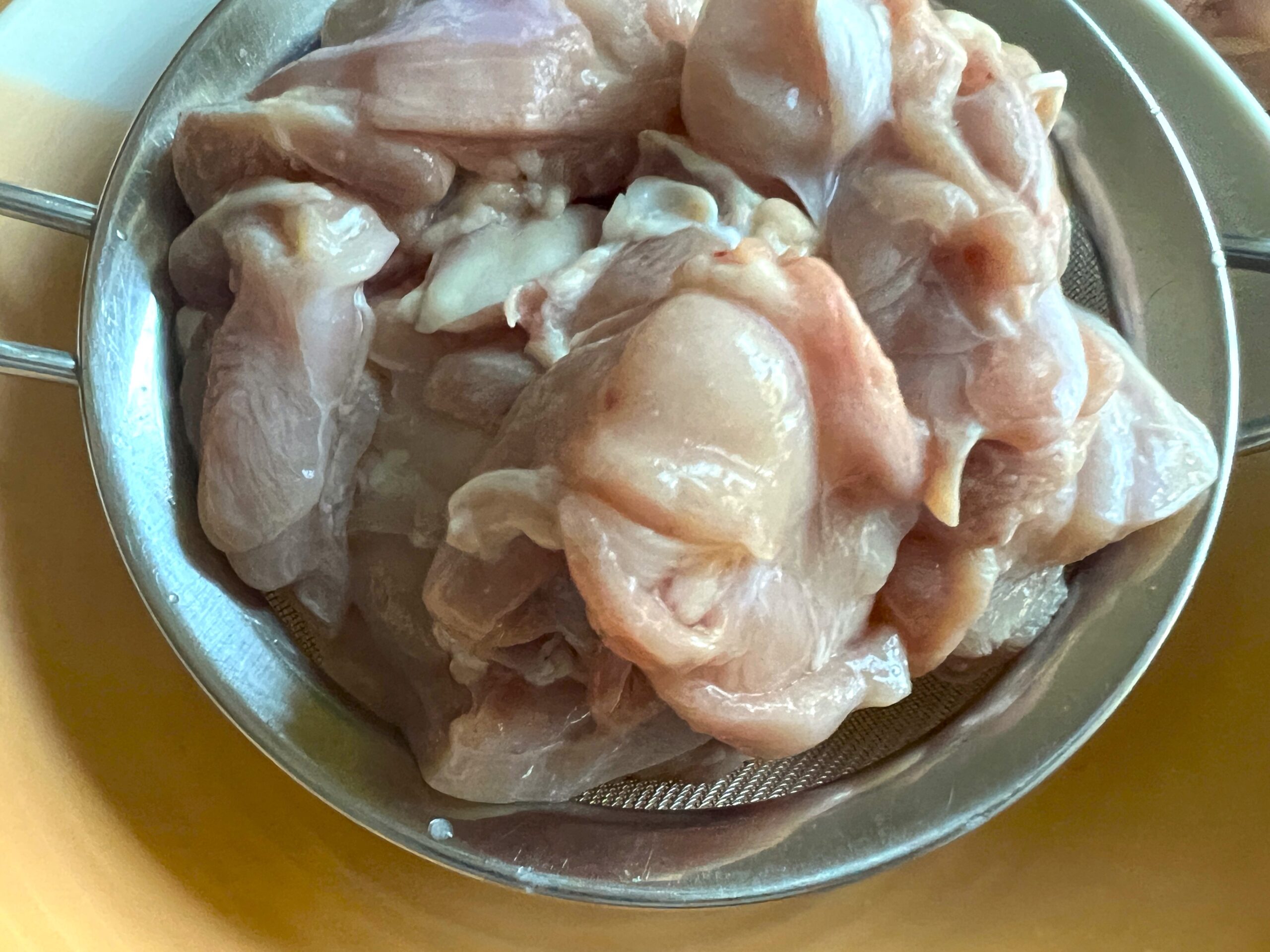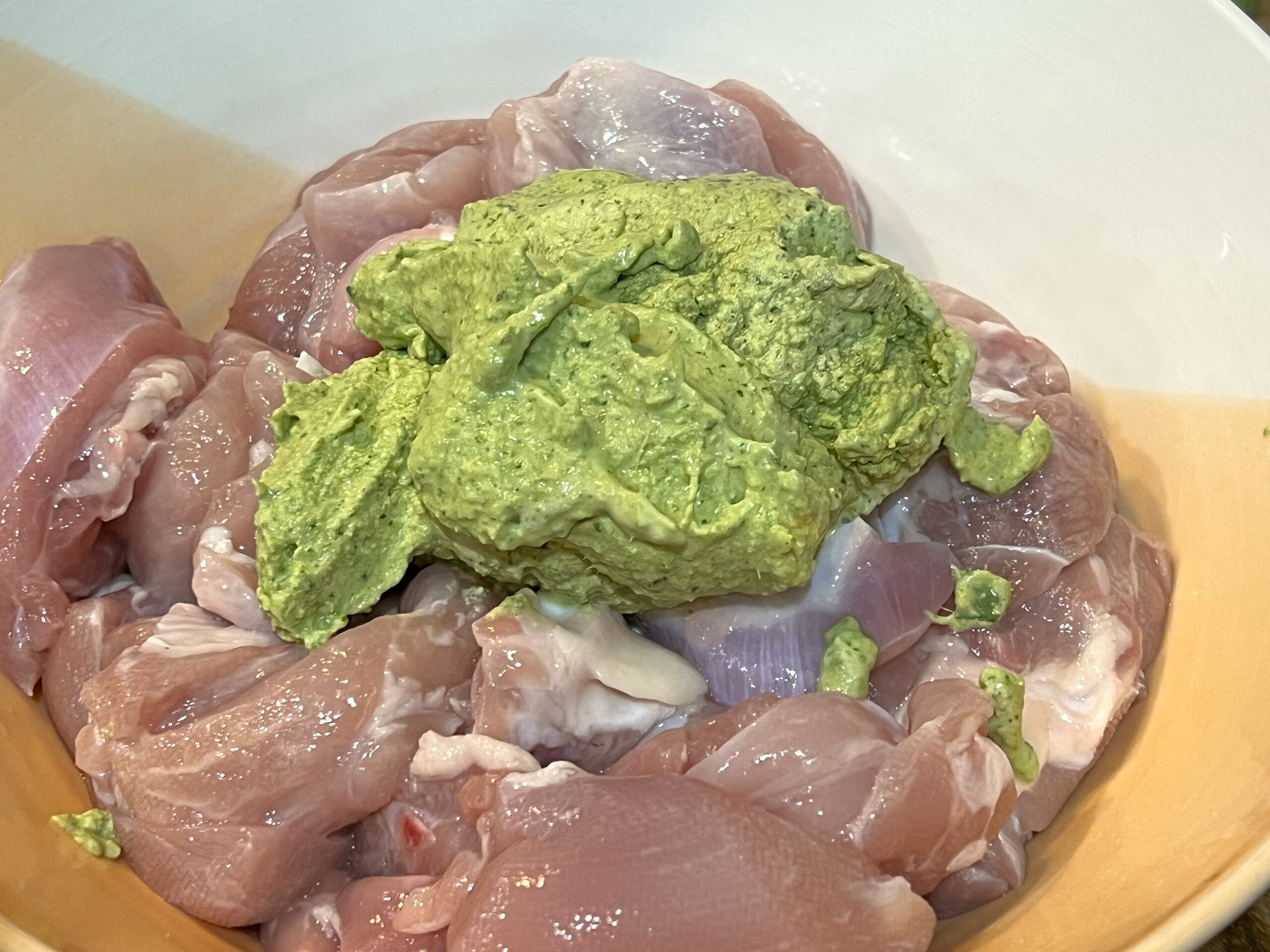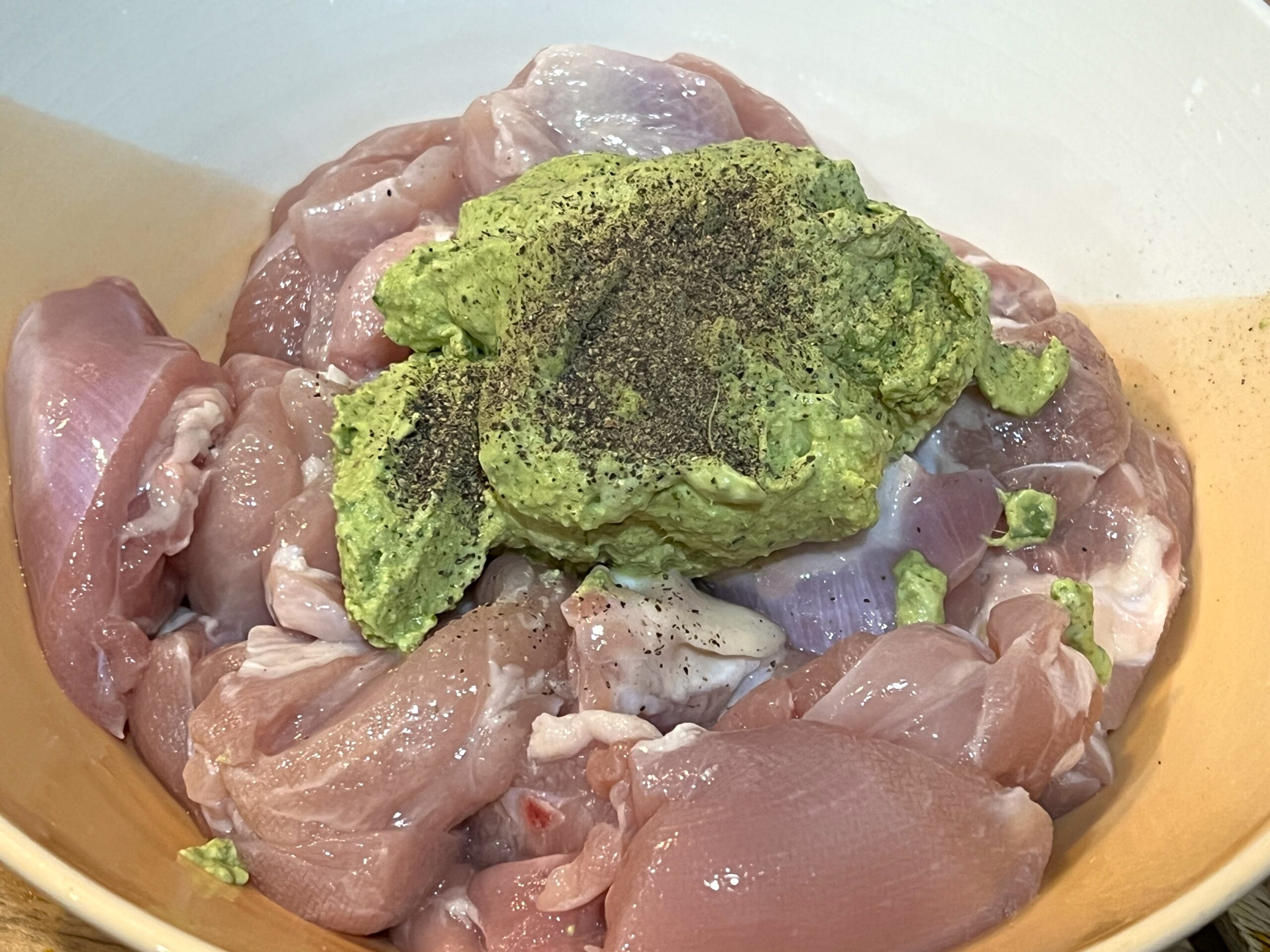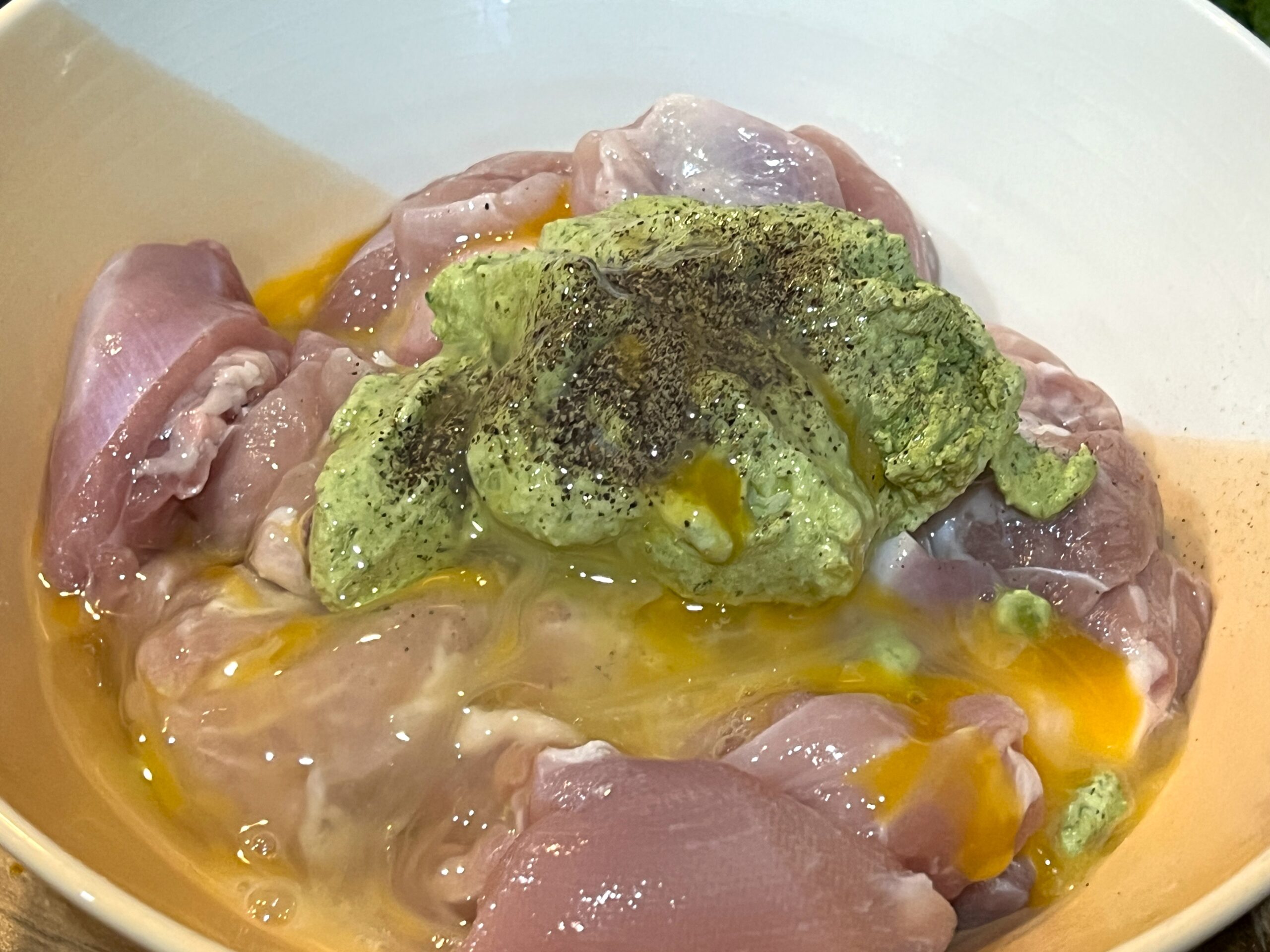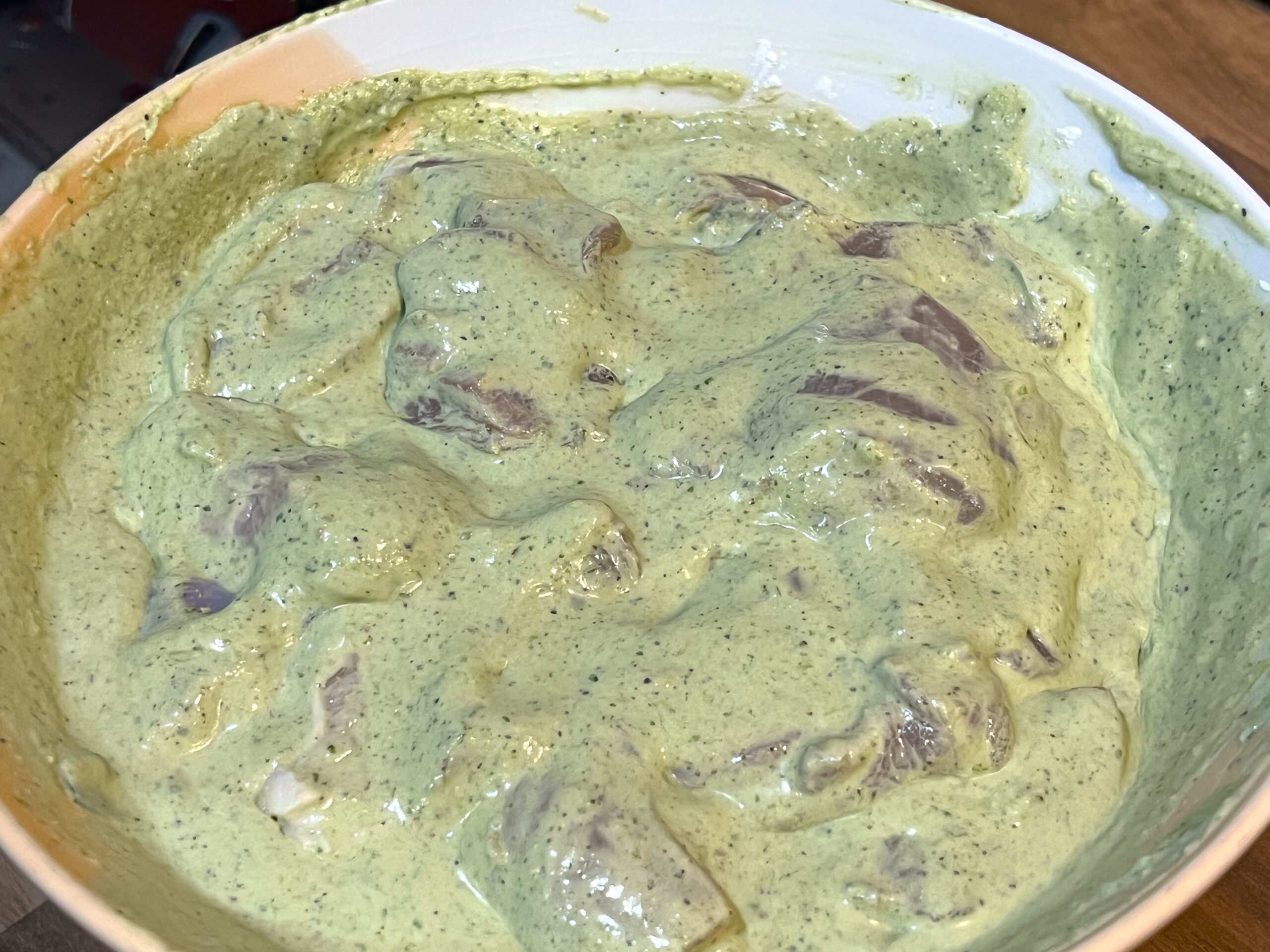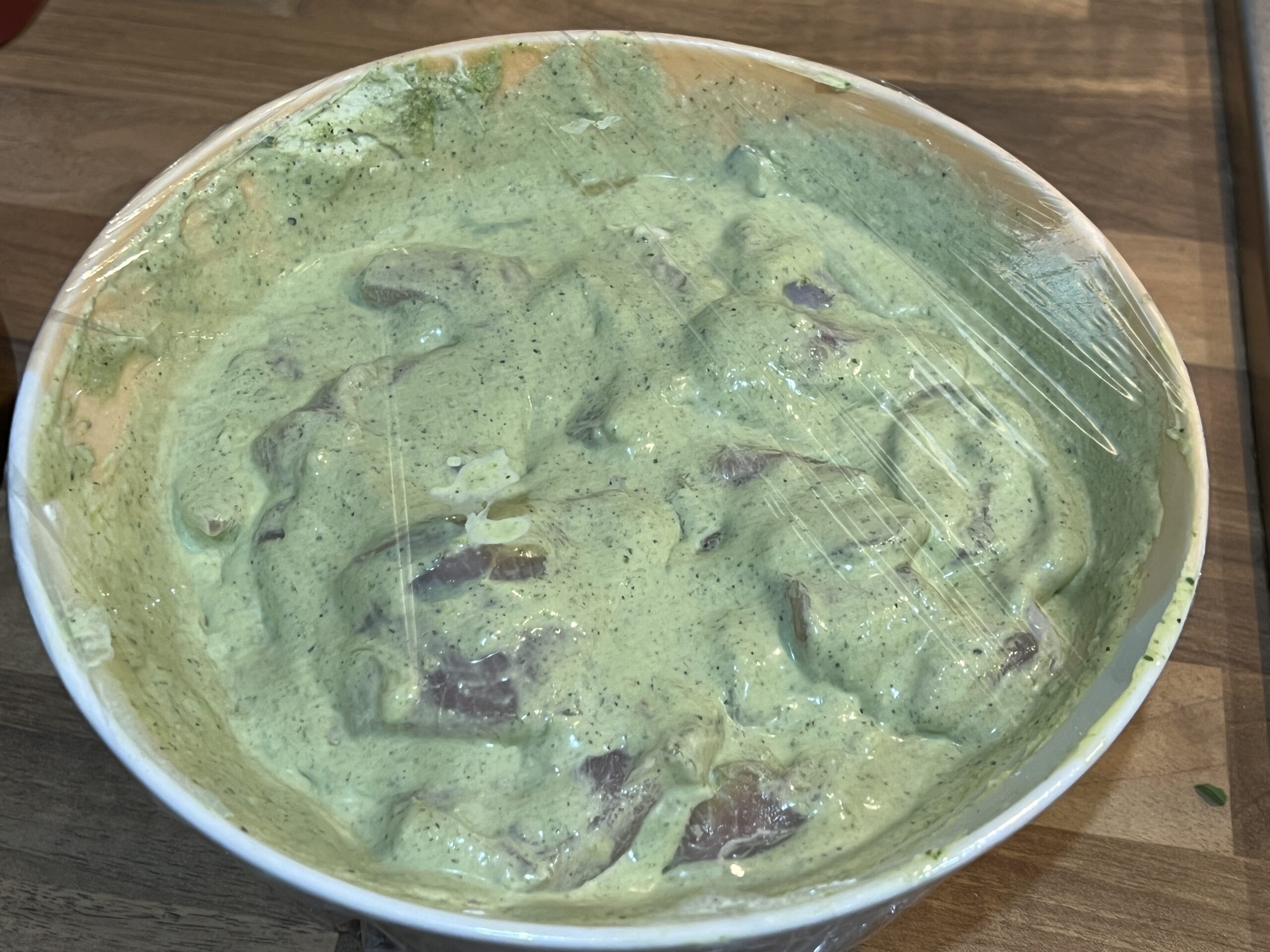 Drain the chicken to make sure there is no water. Mix the marinade paste, black pepper powder, garam masala and egg to the chicken and gently fold the chicken in the marinate. Cover and keep aside for at least 4-5 hours or preferably overnight.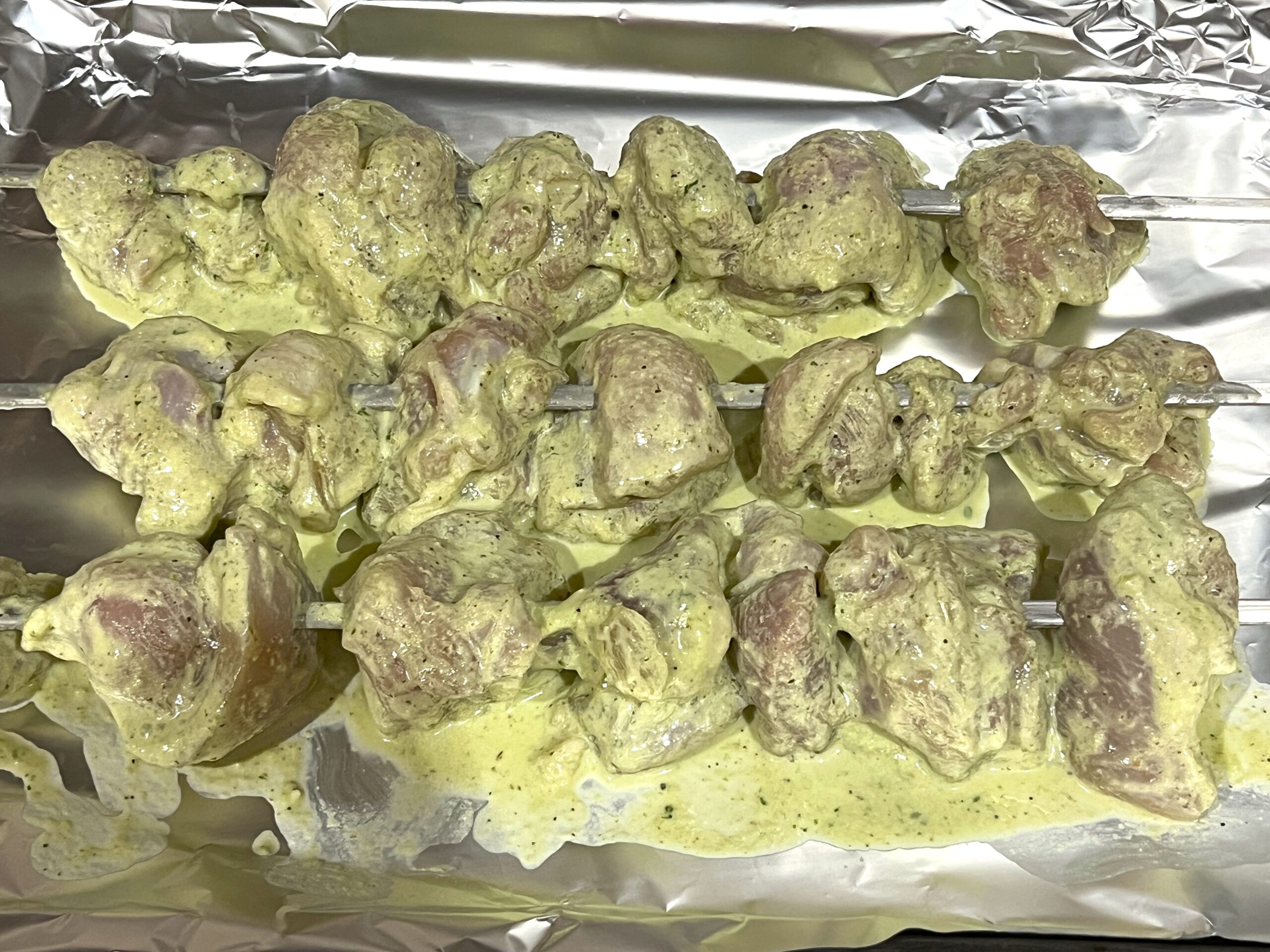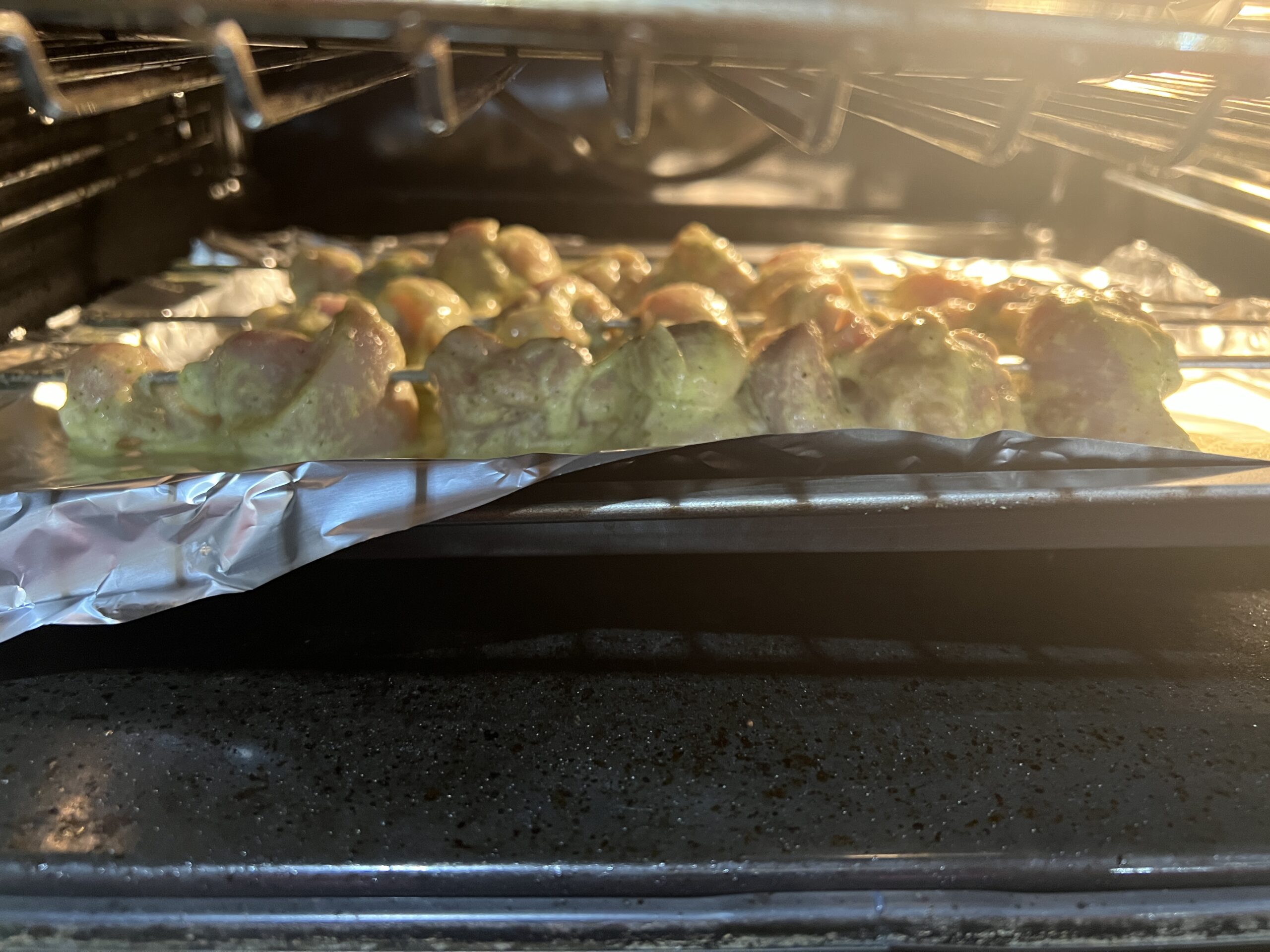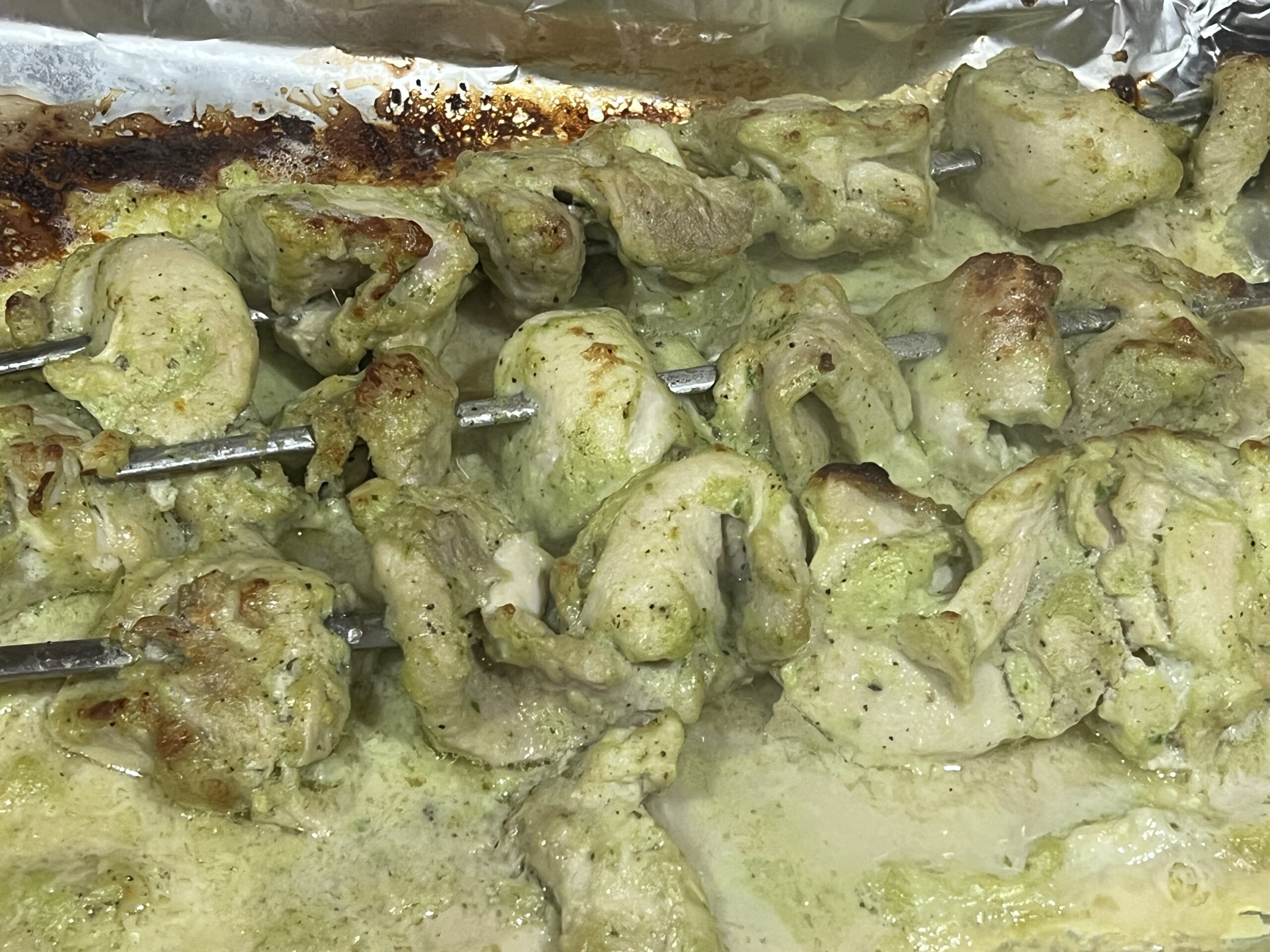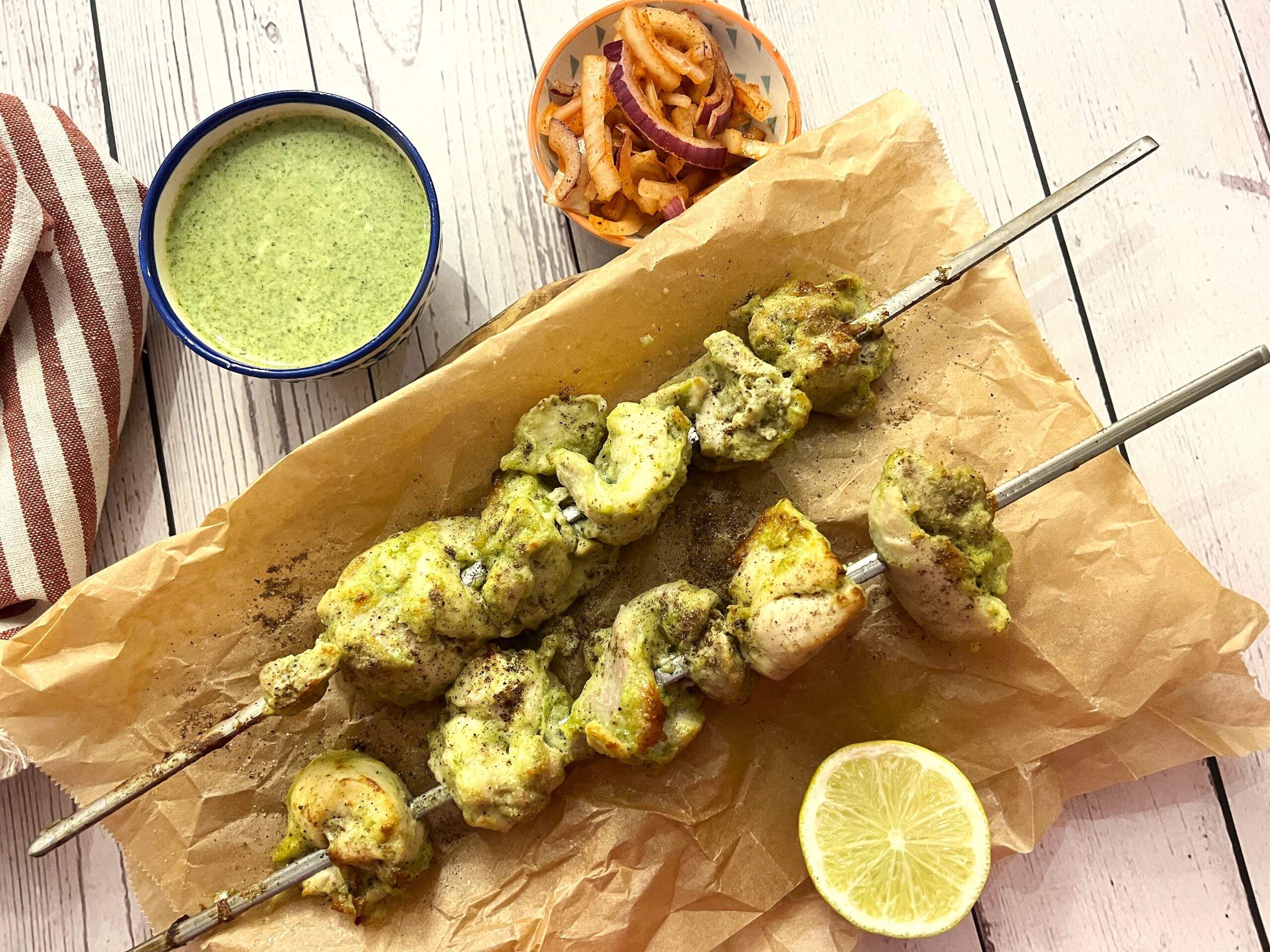 To cook the chicken, either preheat a grill to high or prepare a barbecue. Thread the chicken pieces onto metal skewers.
Grill the chicken for 6–8 minutes, make sure to turn the skewers halfway while grilling. Check to make sure the chicken is cooked through by cutting one piece in half and if there is no sign of pink then the chicken is cooked.
Sprinkle some chaat masala and lime juice and serve hot with some green chutney.