Methi Wale Khatte Meethe Aloo/Sweet and Spicy Fenugreek Potatoes
Methi Wale Khatte Meethe Aloo/ Sweet and Spicy Fenugreek Potatoes is a delicious recipe of potatoes in a methi/fenugreek, tomatoes spiced gravy. Potato is such a versatile vegetable that it is cooked and loved by everyone in the world. In India there are hundreds of versions of potato curry, every state, region, family has a special style of making them.
Methi Wale Khatte Meethe Aloo/ Sweet and Spicy Fenugreek Potatoes is such a versatile recipe that is quick to put together with ingredients mostly from the pantry and fridge. Simple and satisfying! I love potatoes and make lots of versions of potato subzi. Saying that I love the extra punch of flavour from methi chutney in this recipe.
Methi or fenugreek is packed with lot of health and nutritional benefits. In Indian households, we frequently use both seeds and leaves of methi in various dishes. Methi/fenugreek has a sweet, nutty flavor reminiscent of maple syrup and burnt sugar and the tiny seeds are packed with nutrients, helps in controlling blood sugar levels and also great for digestion.
Methi Wale Khatte Meethe Aloo/ Sweet and Spicy Fenugreek Potatoes can be served with the poori or any Indian bread. This simple recipe is delicious, gluten-free and packed with layers of flavours.
Ingredients
5-6 boiled roughly mashed potatoes
2 tablespoons methi chutney
4-5 dry red chillies
2 medium size tomatoes
2 tablespoons oil
1 teaspoon cumin seeds
1 teaspoon roughly crushed fennel seeds
1 teaspoon roughly crushed coriander seeds
1 teaspoon asafetida
Salt to taste
1 teaspoon turmeric powder
2 teaspoons red chilli powder
2 teaspoons coriander powder
1 teaspoon dried fenugreek leaves (kasuri methi)
A small piece of jaggery
1 teaspoon garam masala
Directions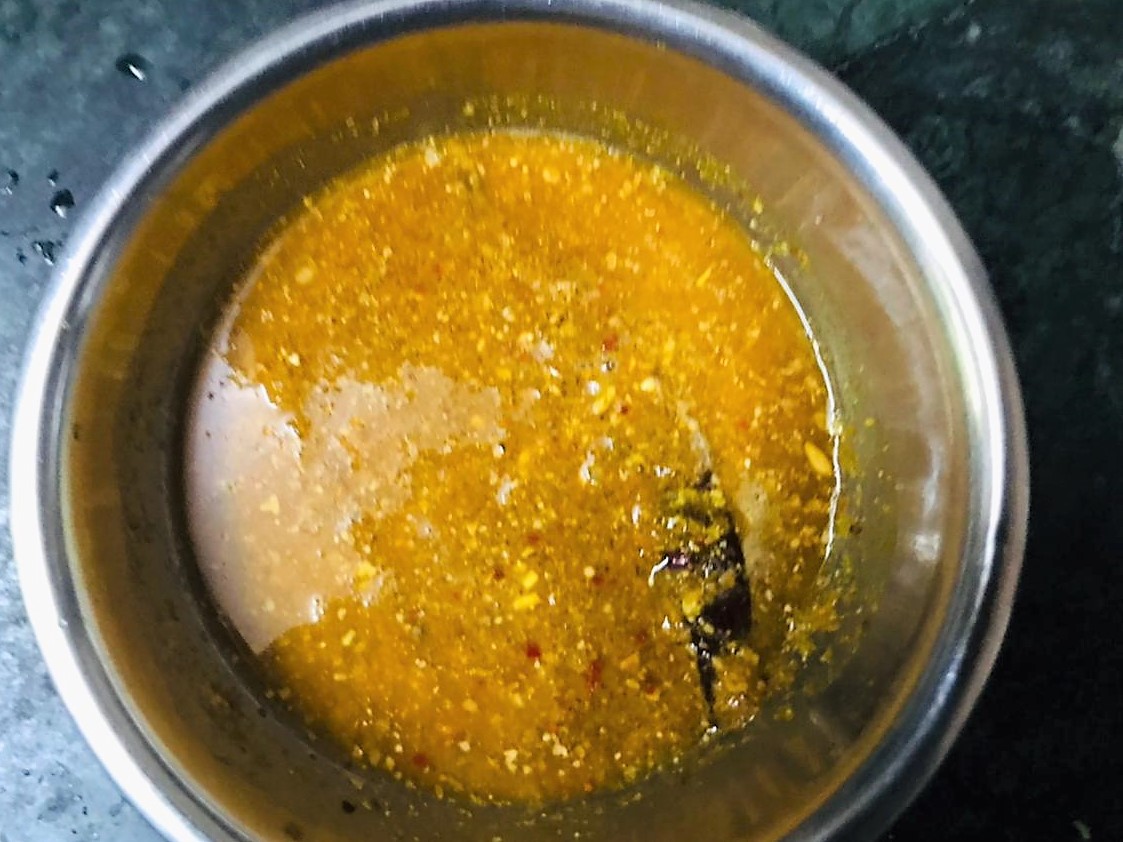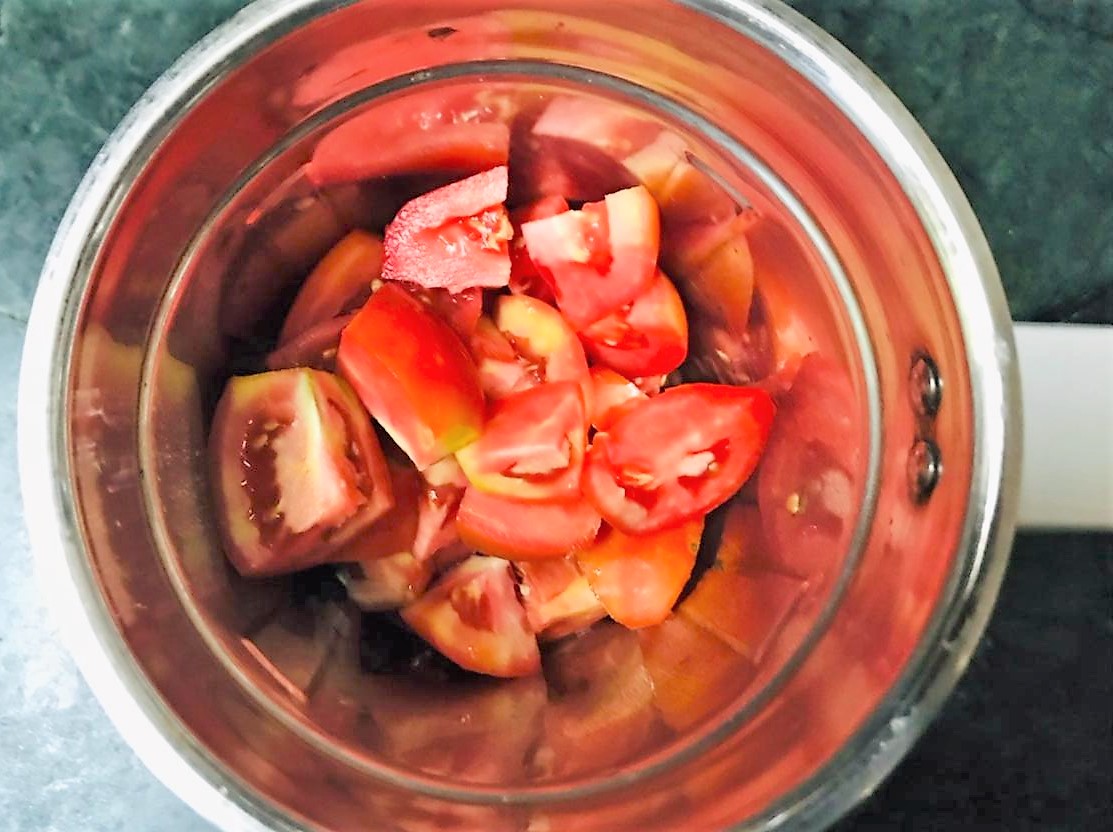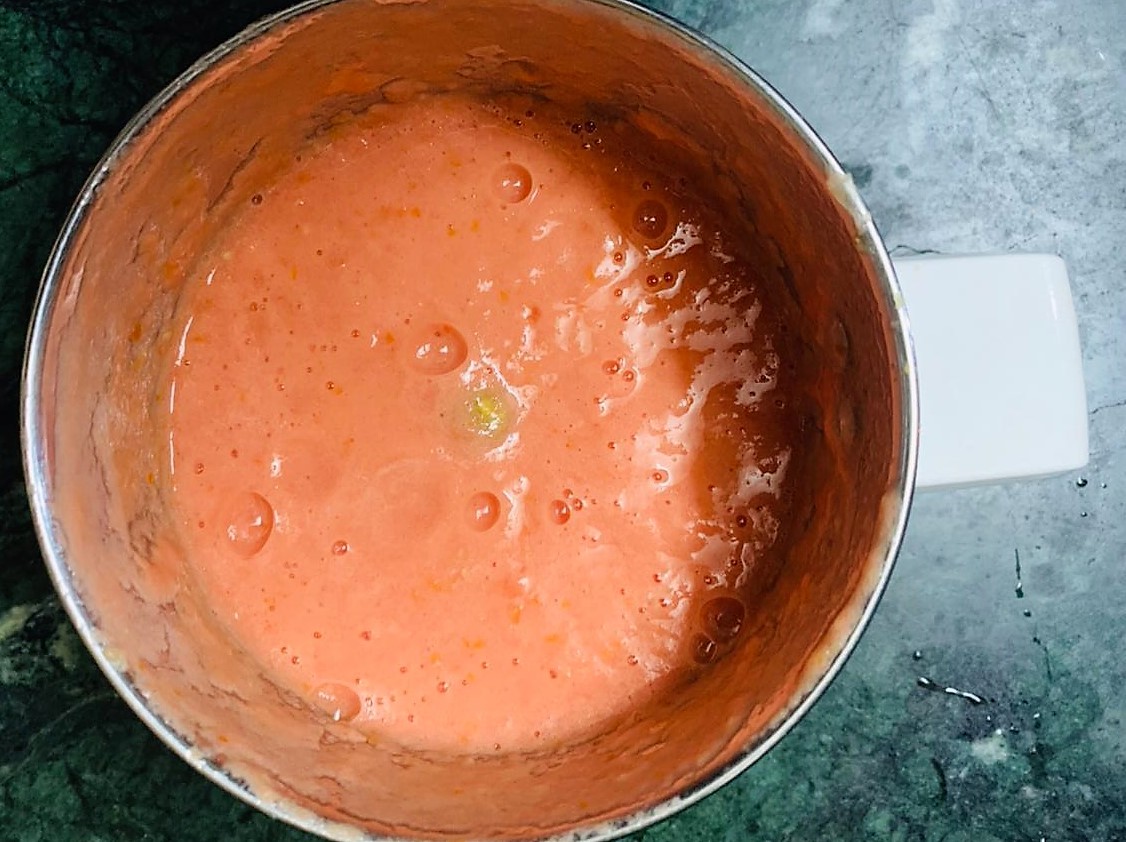 Soak the methi chutney and 2 dry red chillies in 1 cup of water for around 30 minutes.
Grind the tomatoes into a smooth puree.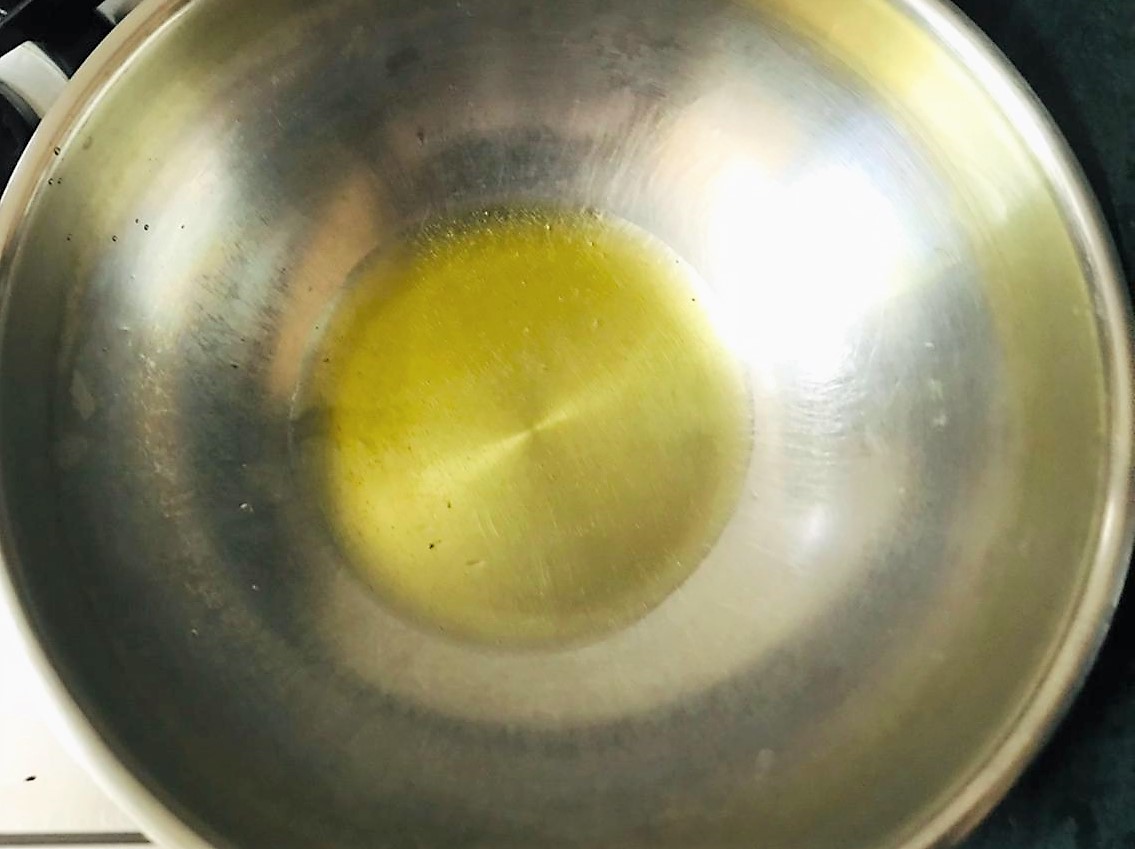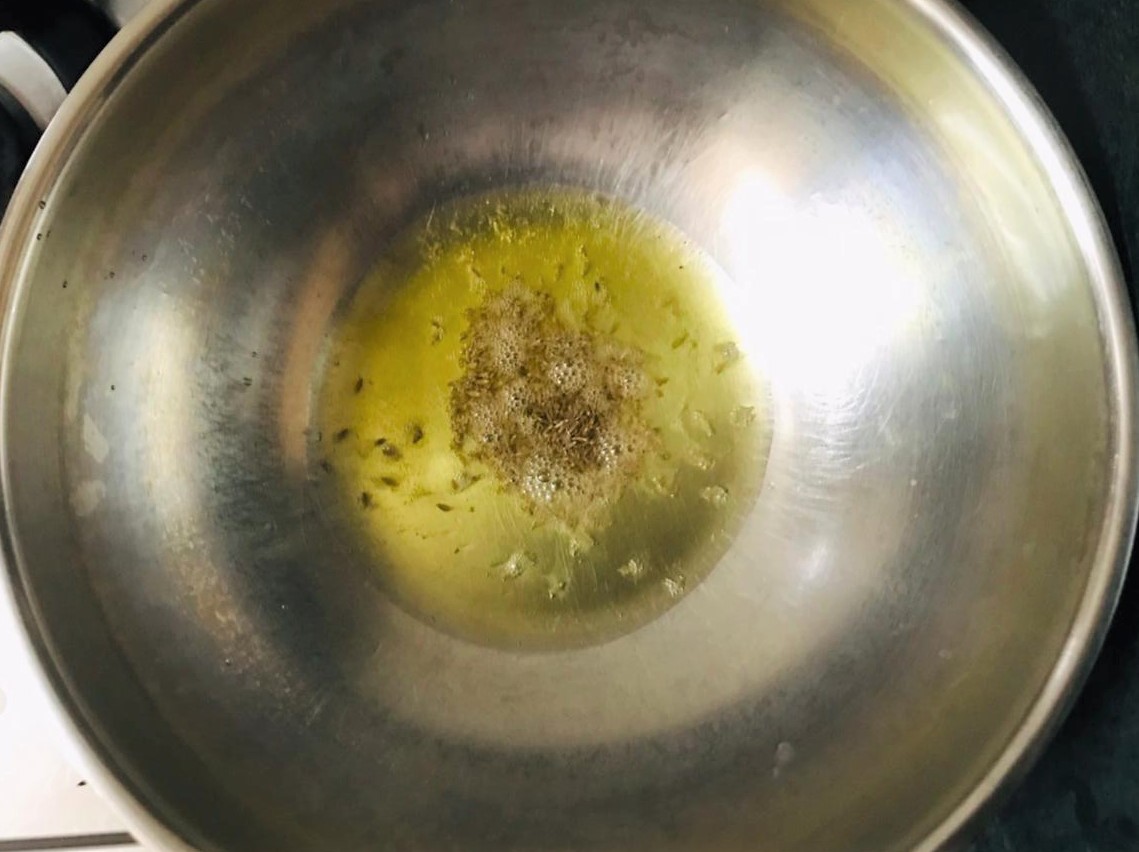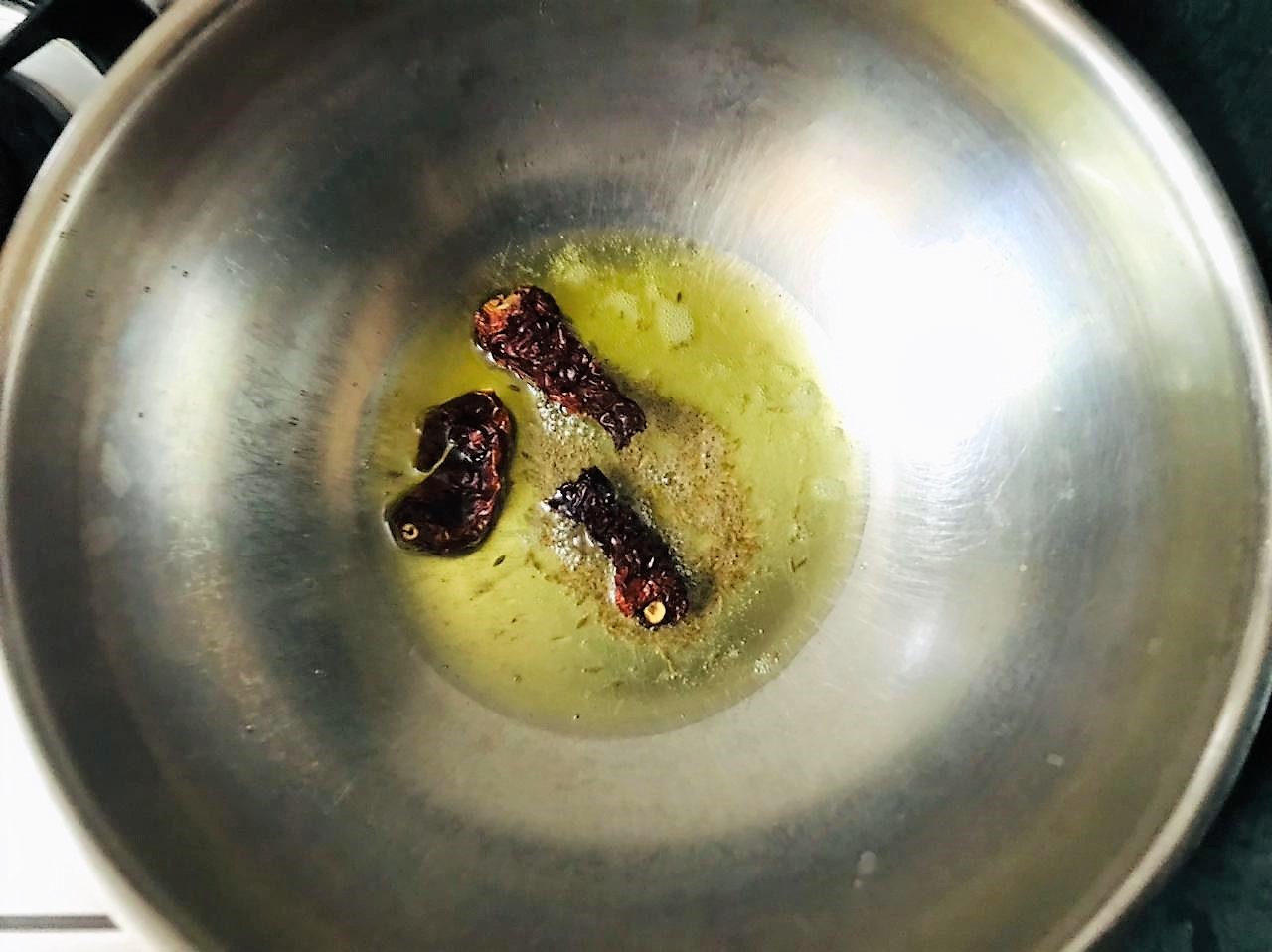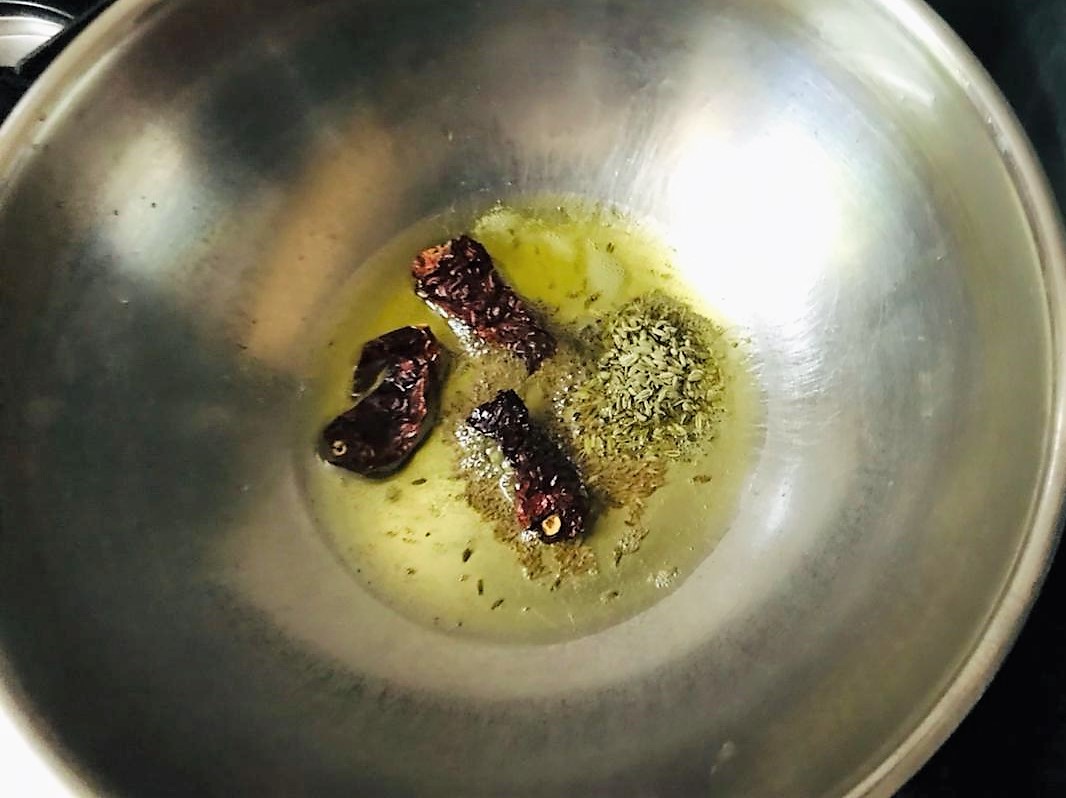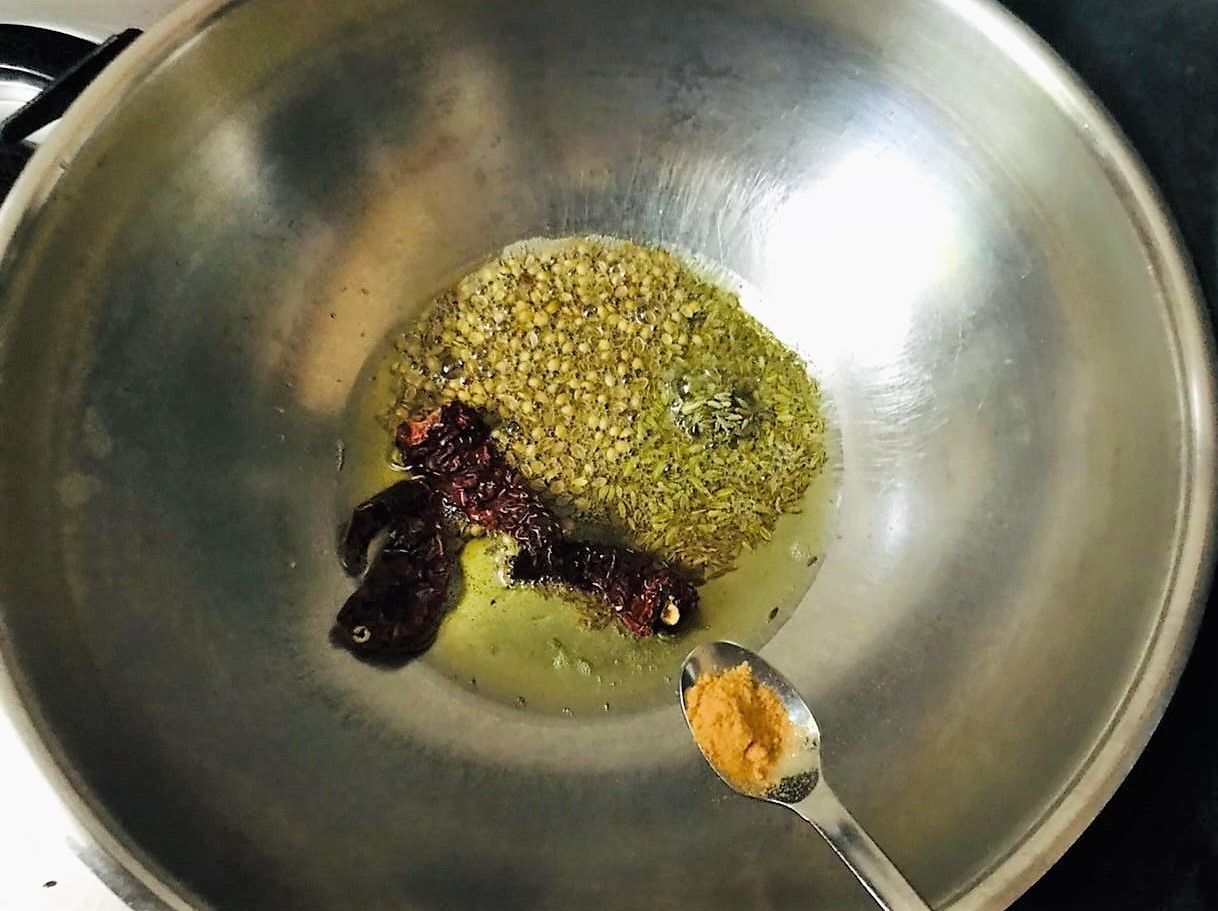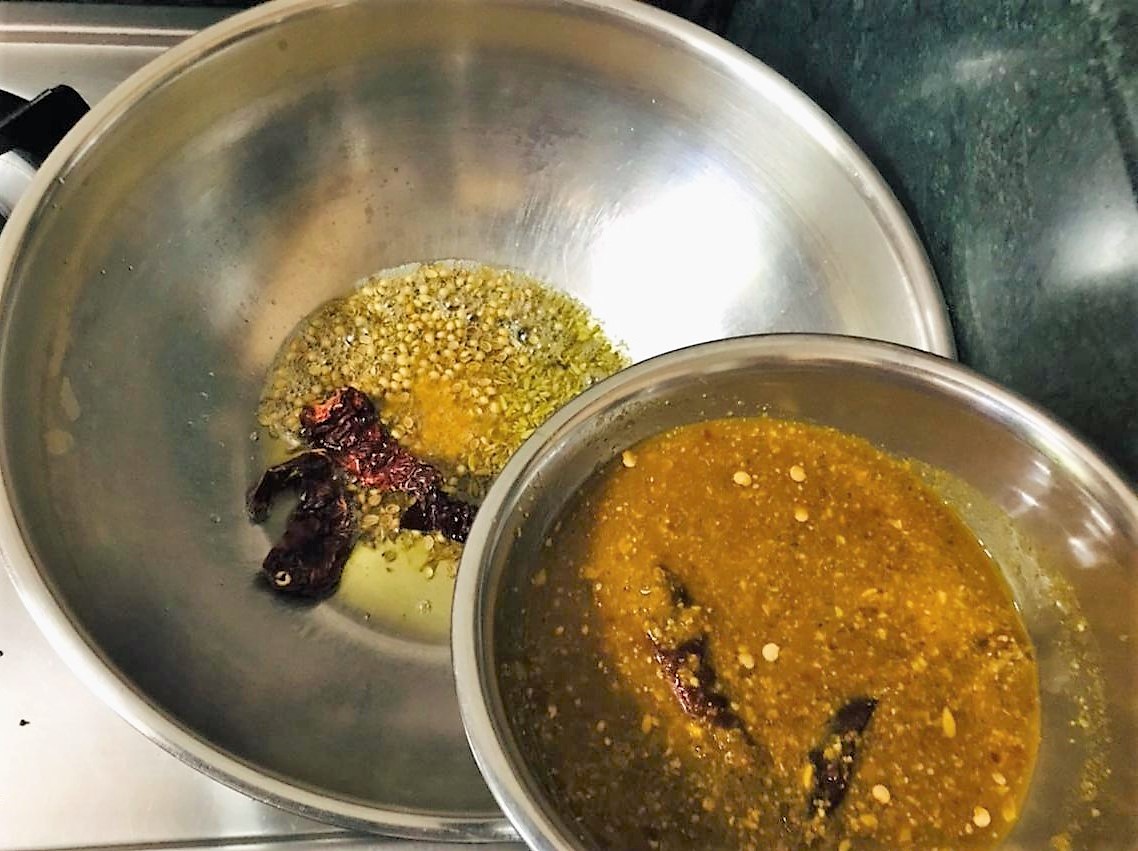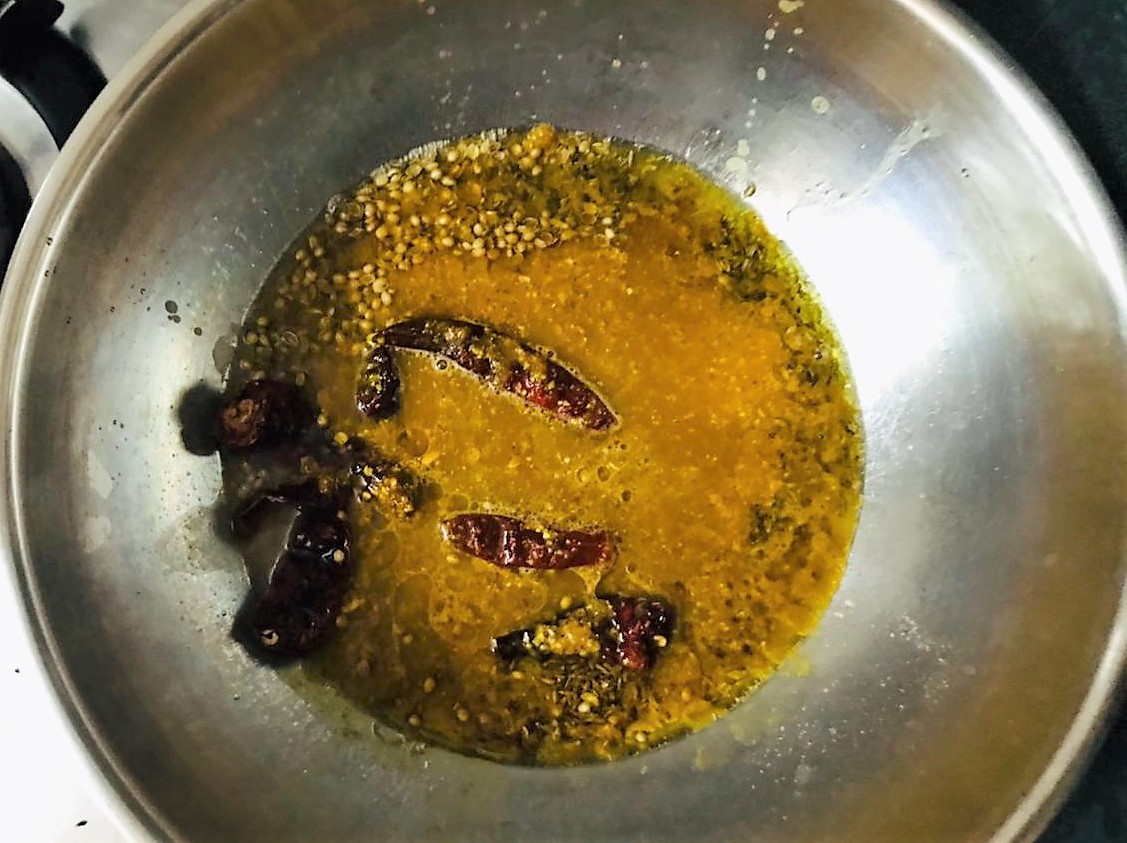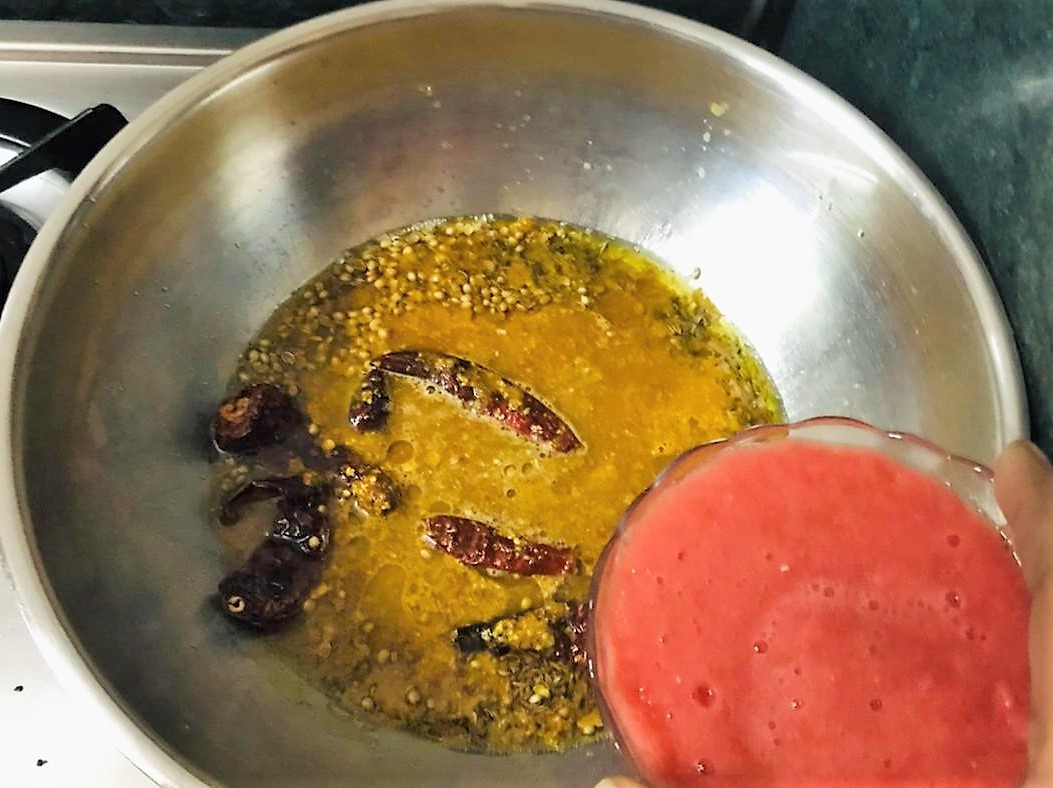 Heat oil in a pan and add the cumin seeds, dry red chillies, fennel seeds, coriander seeds and asafetida. When the seeds begin to splutter add the soaked methi chutney and tomato puree. Mix and cook the tomatoes for 1-2 minutes on medium heat.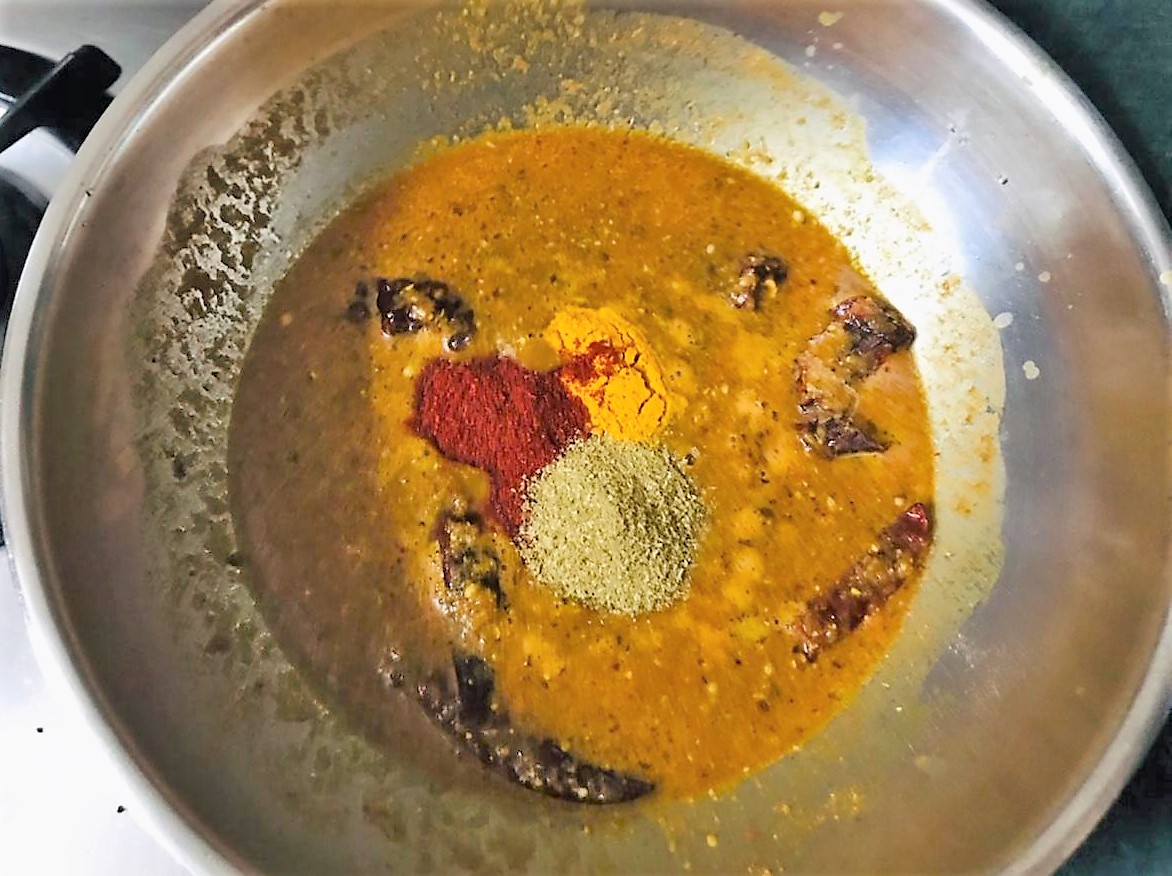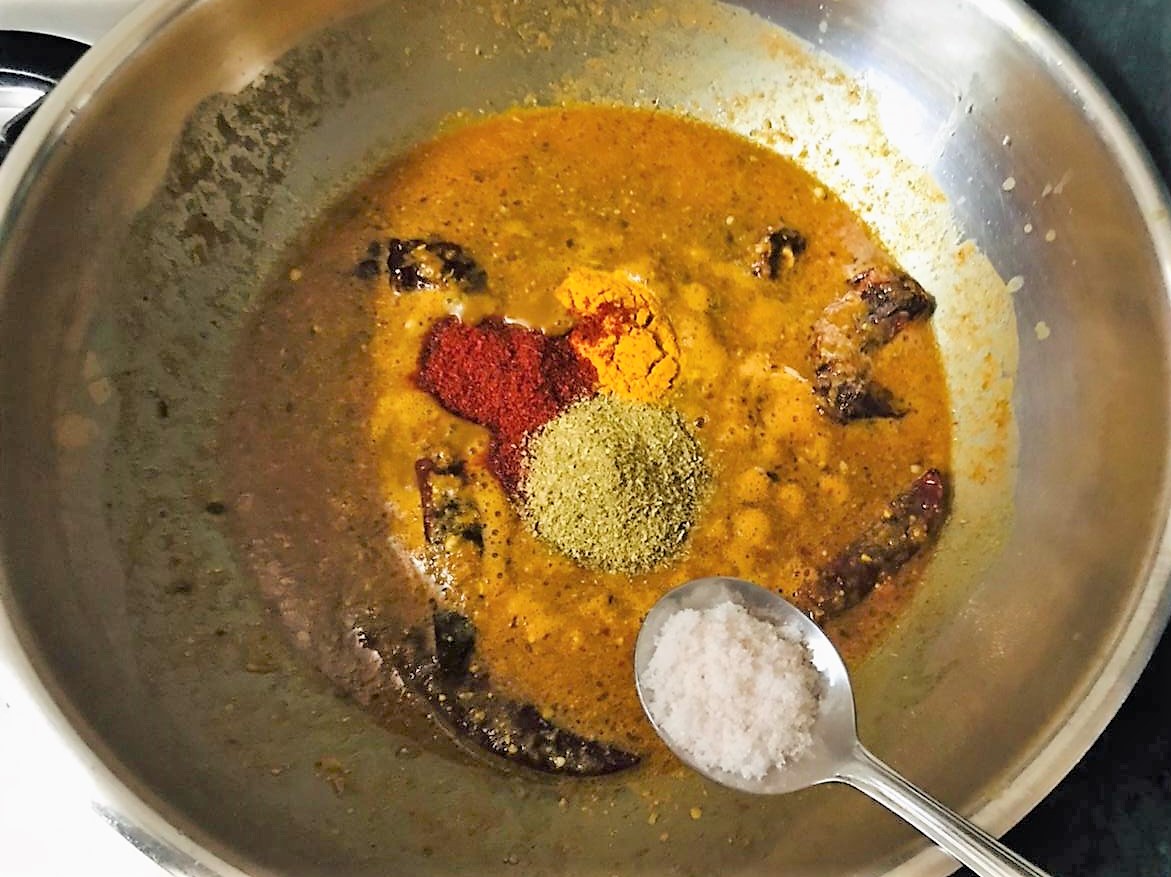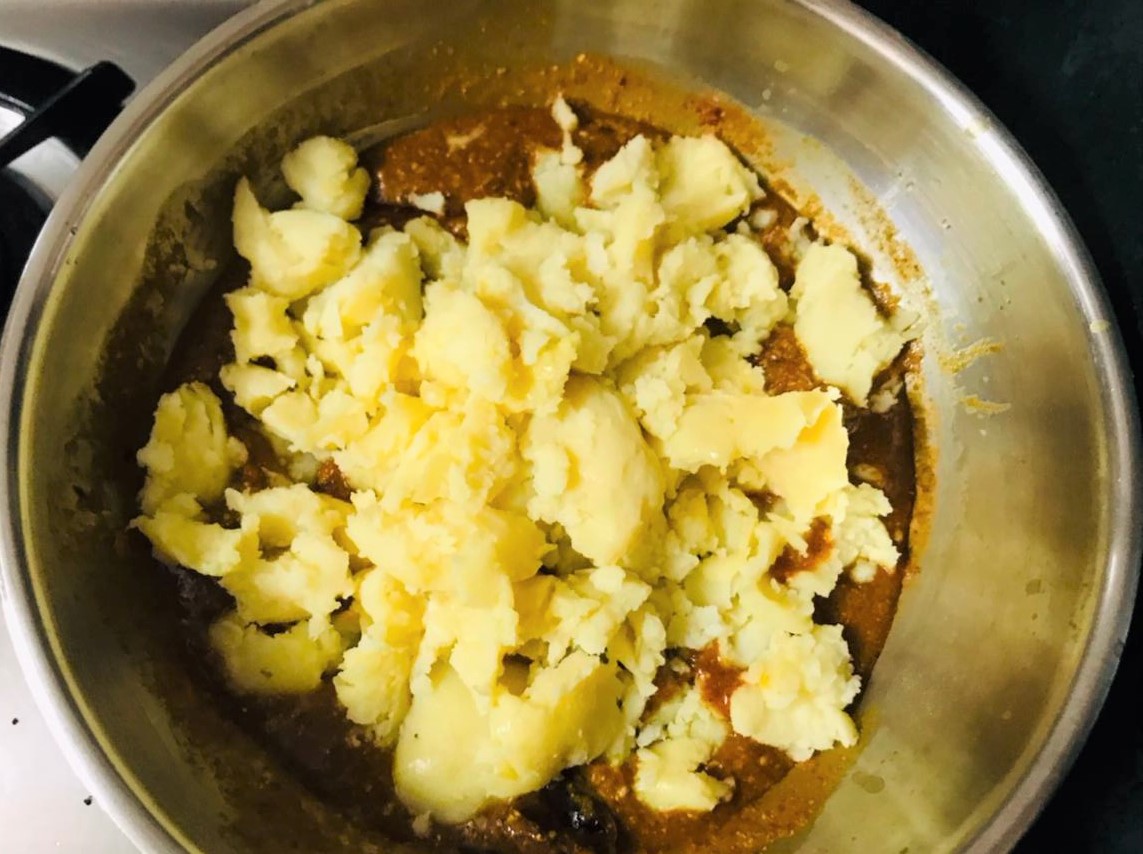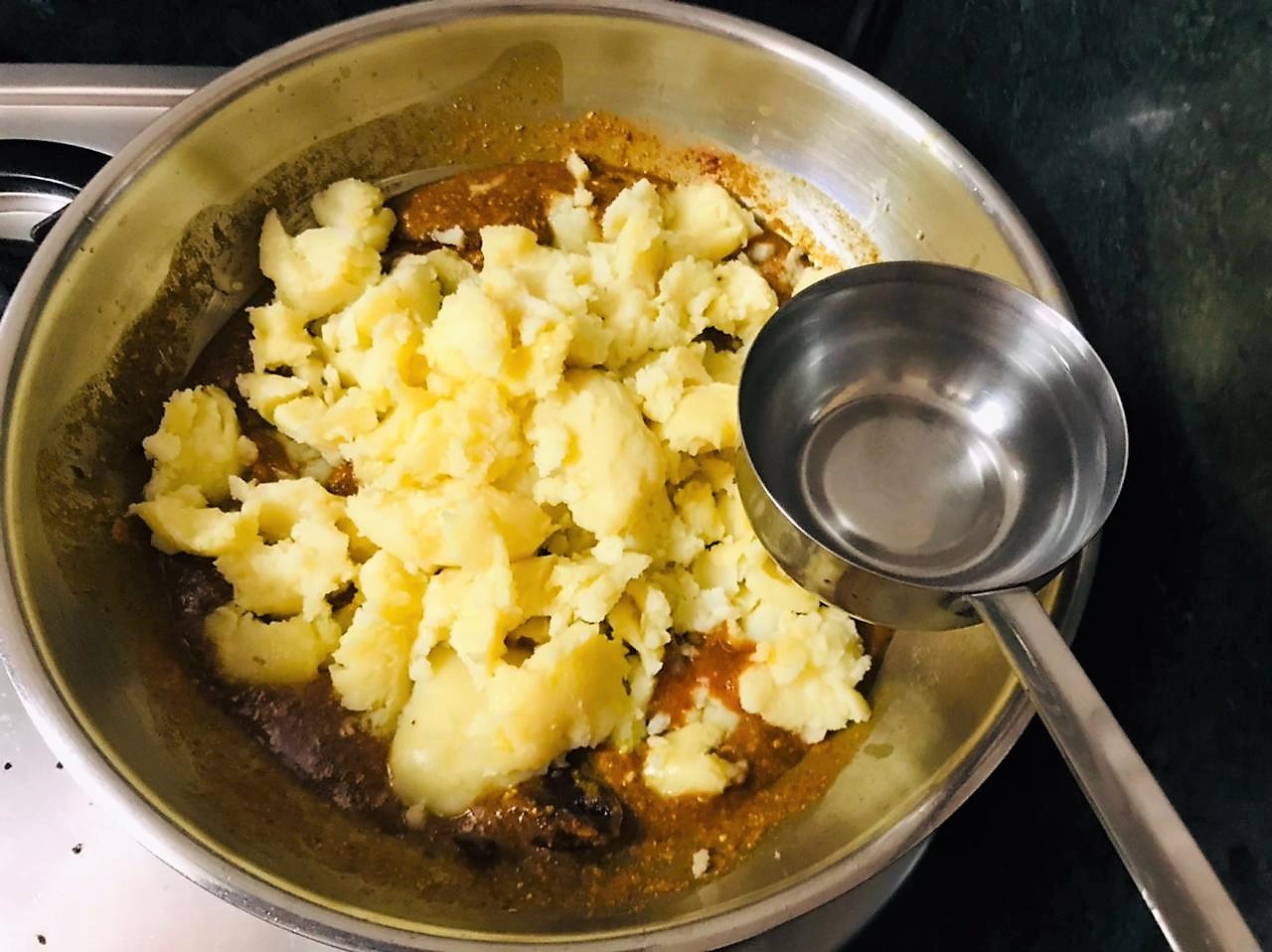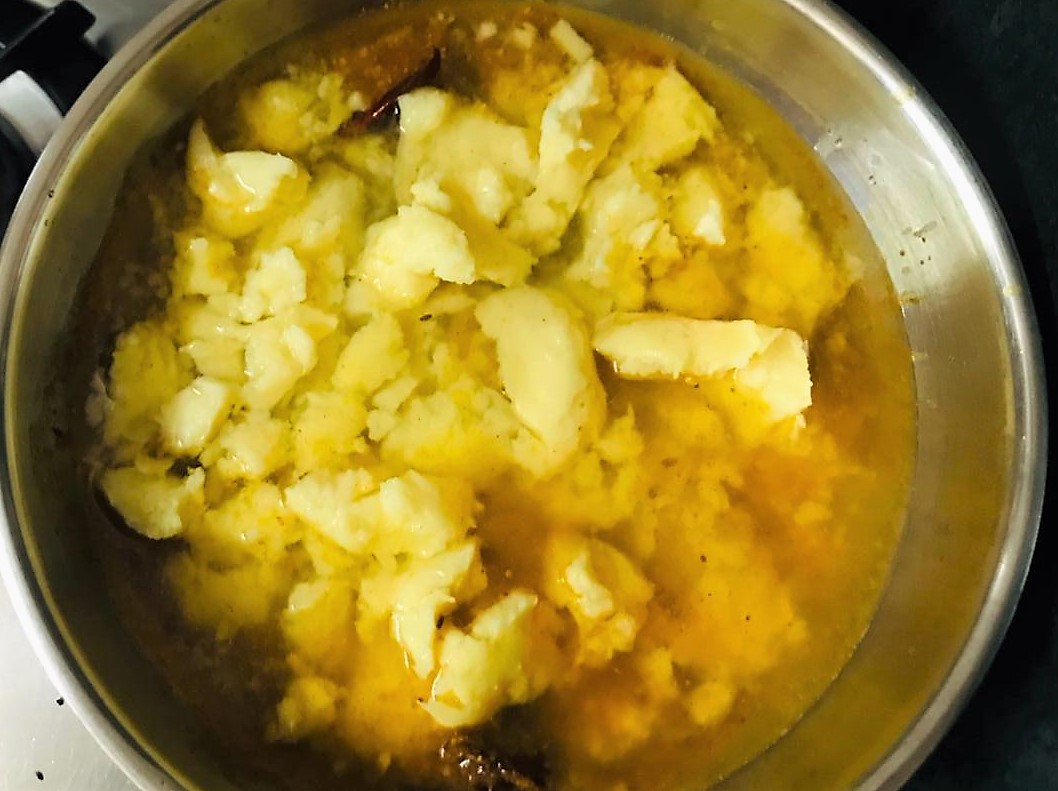 Next add the turmeric powder, red chilli powder, coriander powder, salt, potatoes and 3 cups water. Mix and let the gravy come to a boil.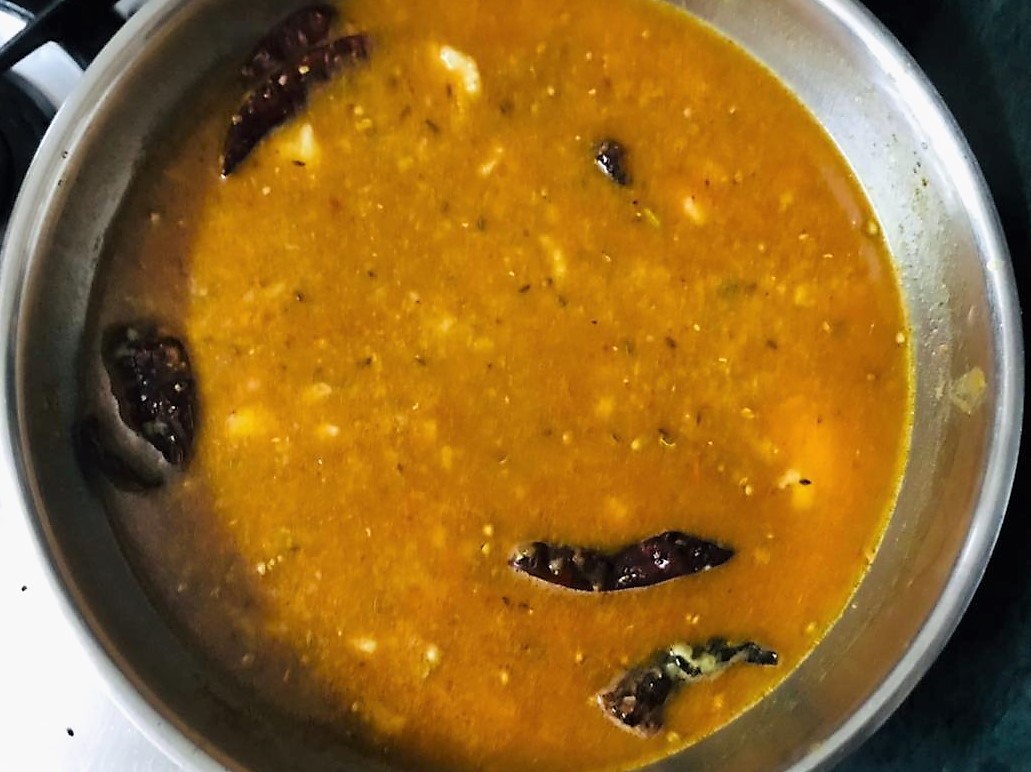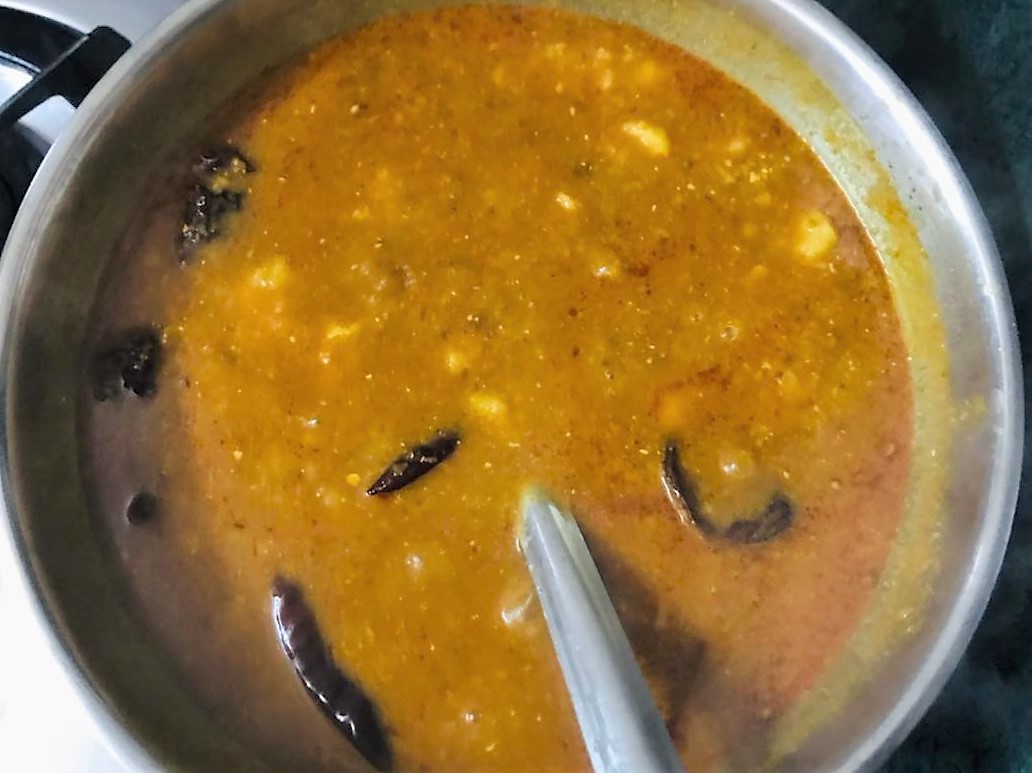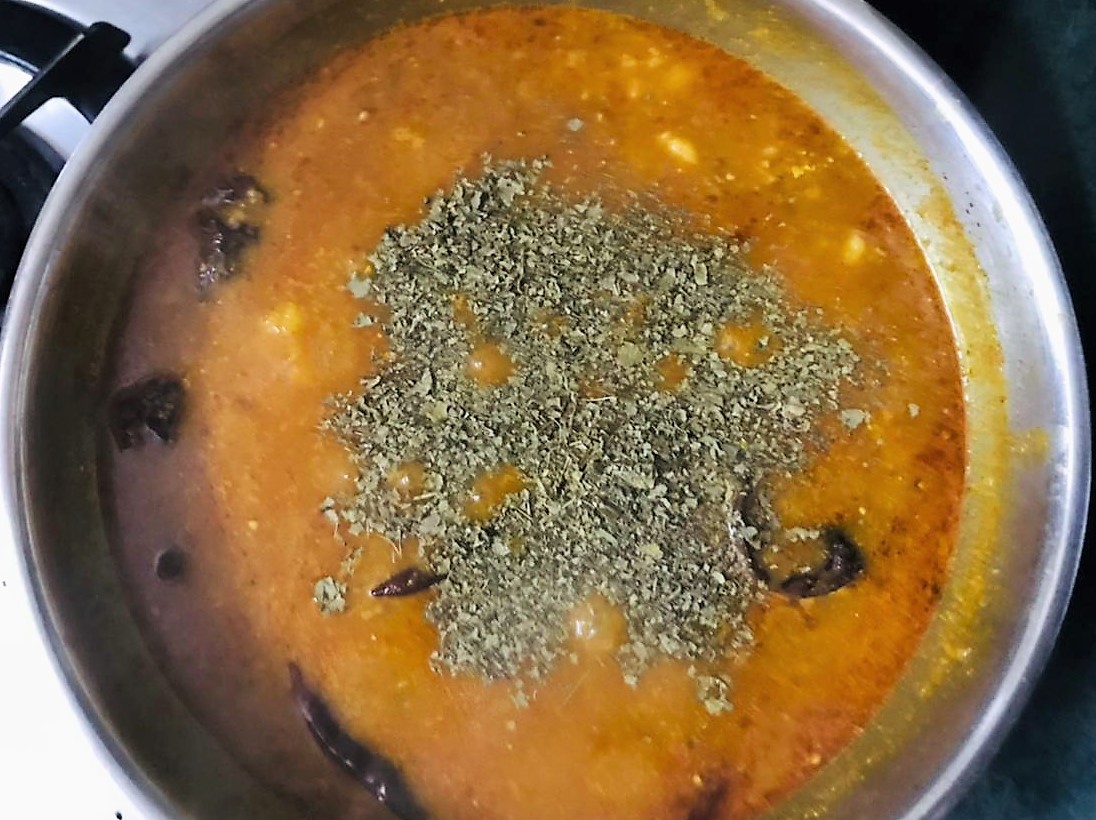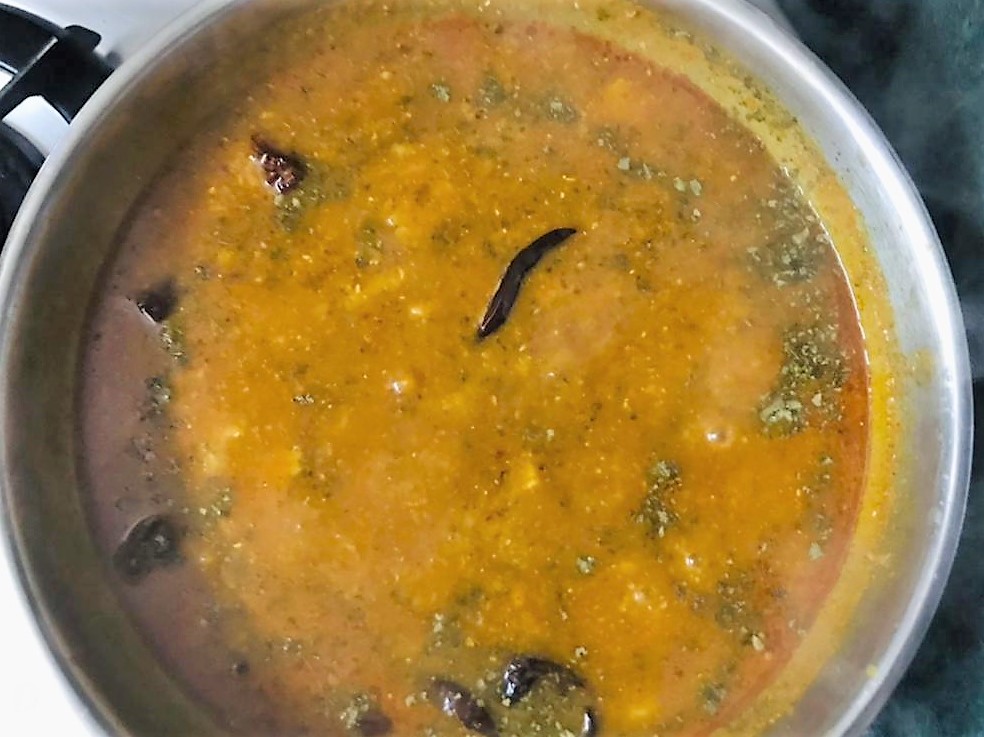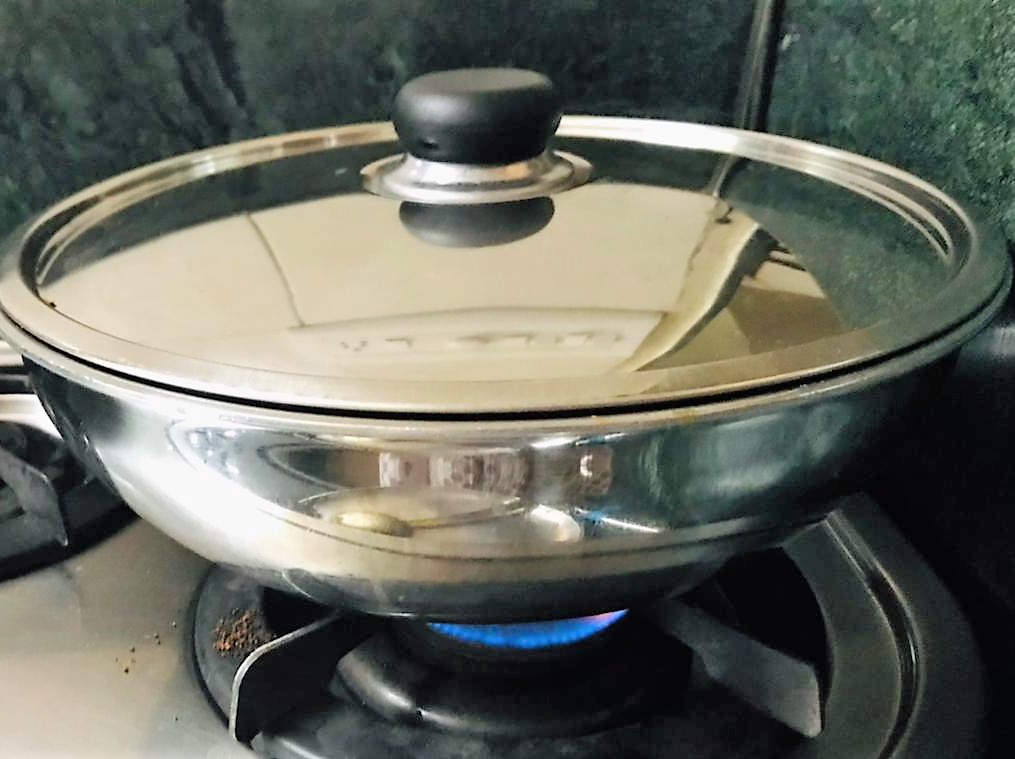 Once it comes to a boil add the kasuri methi and cover and cook on medium heat for about 15-20 minutes. Remember to keep stirring it every 2-3 minutes.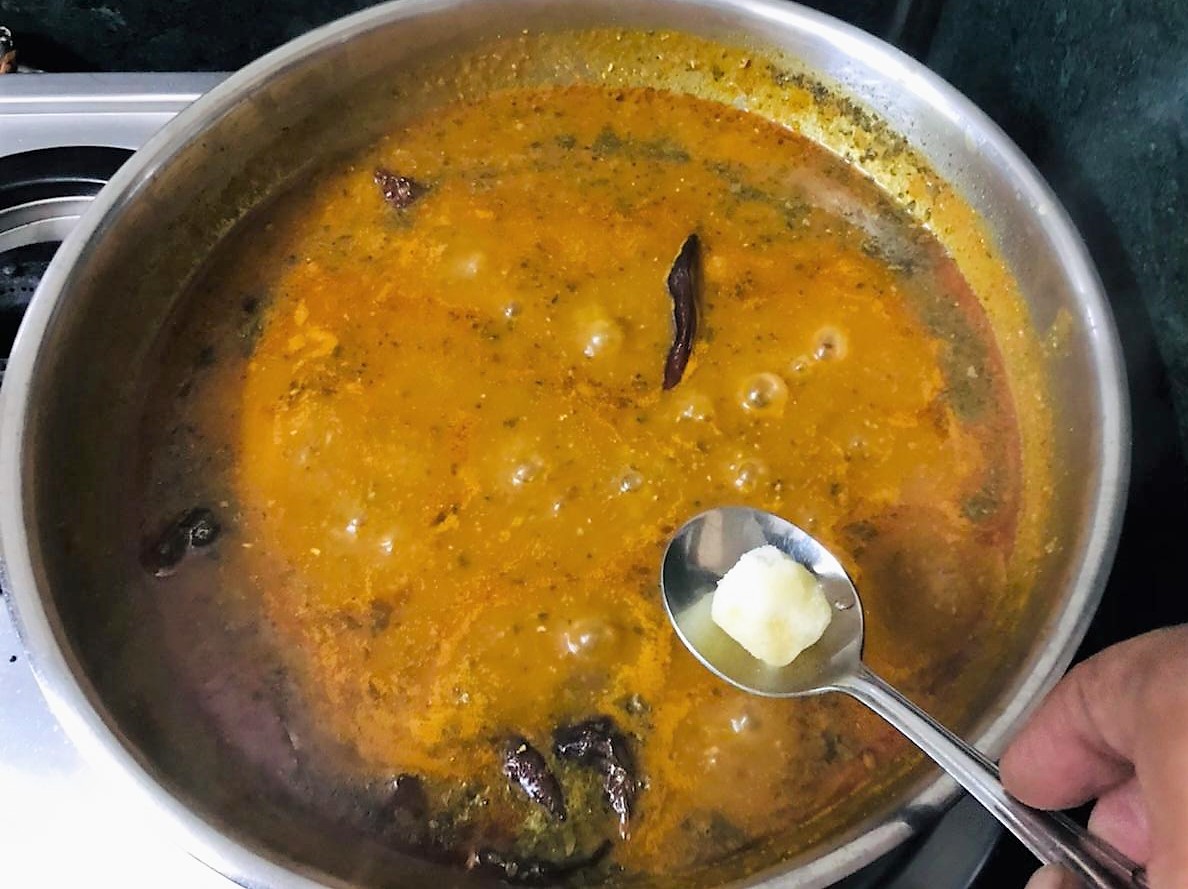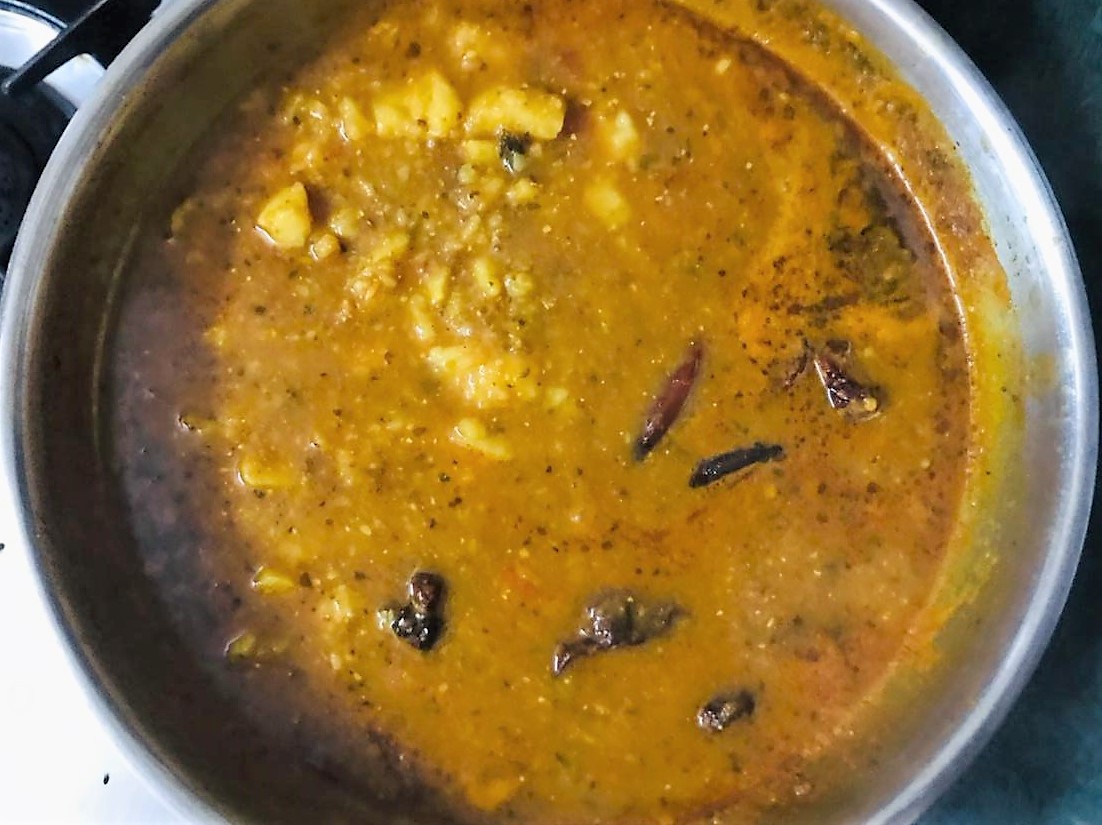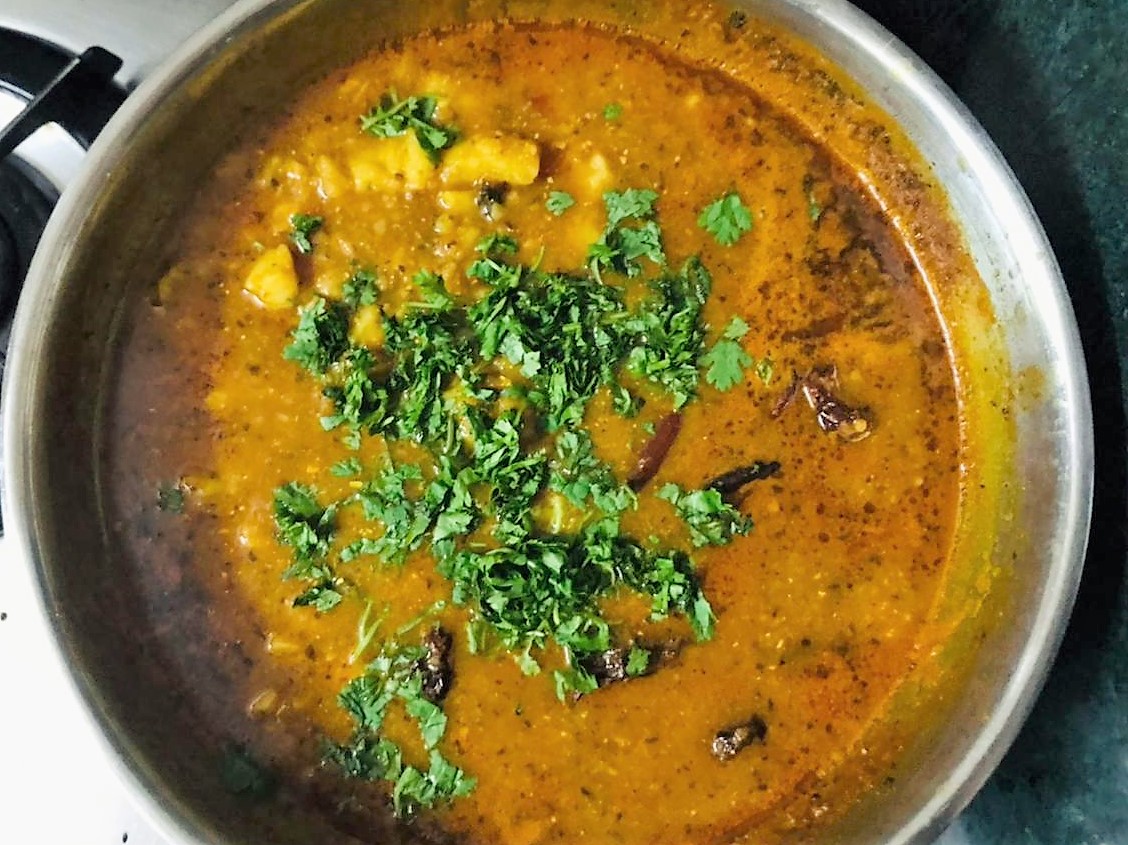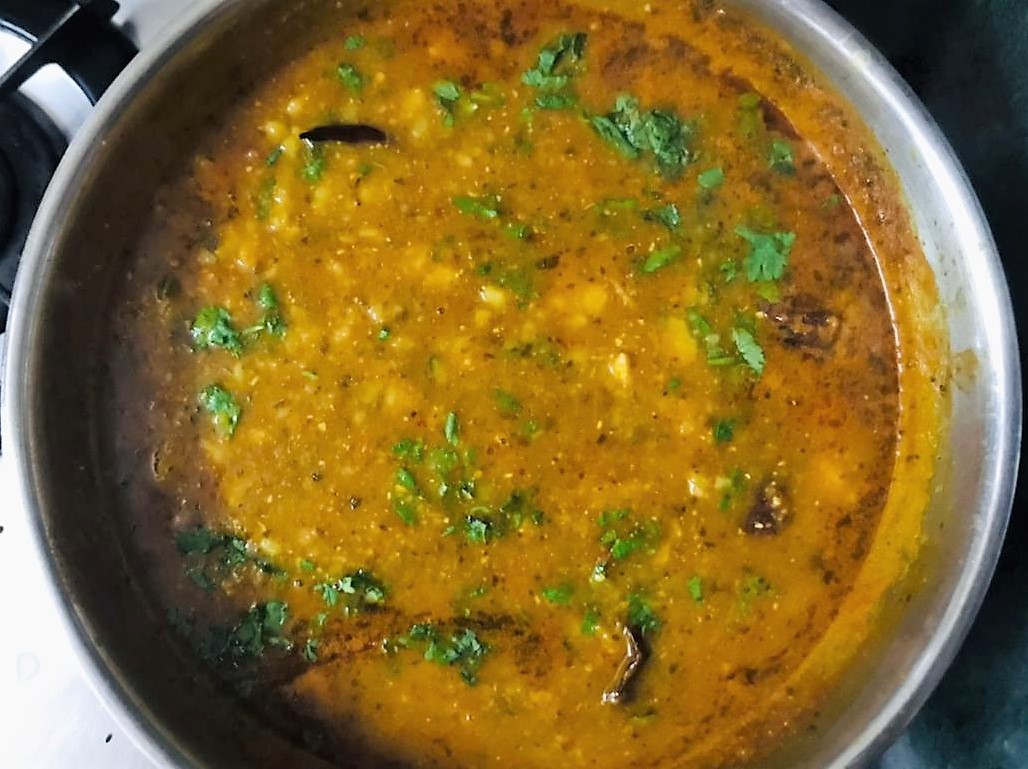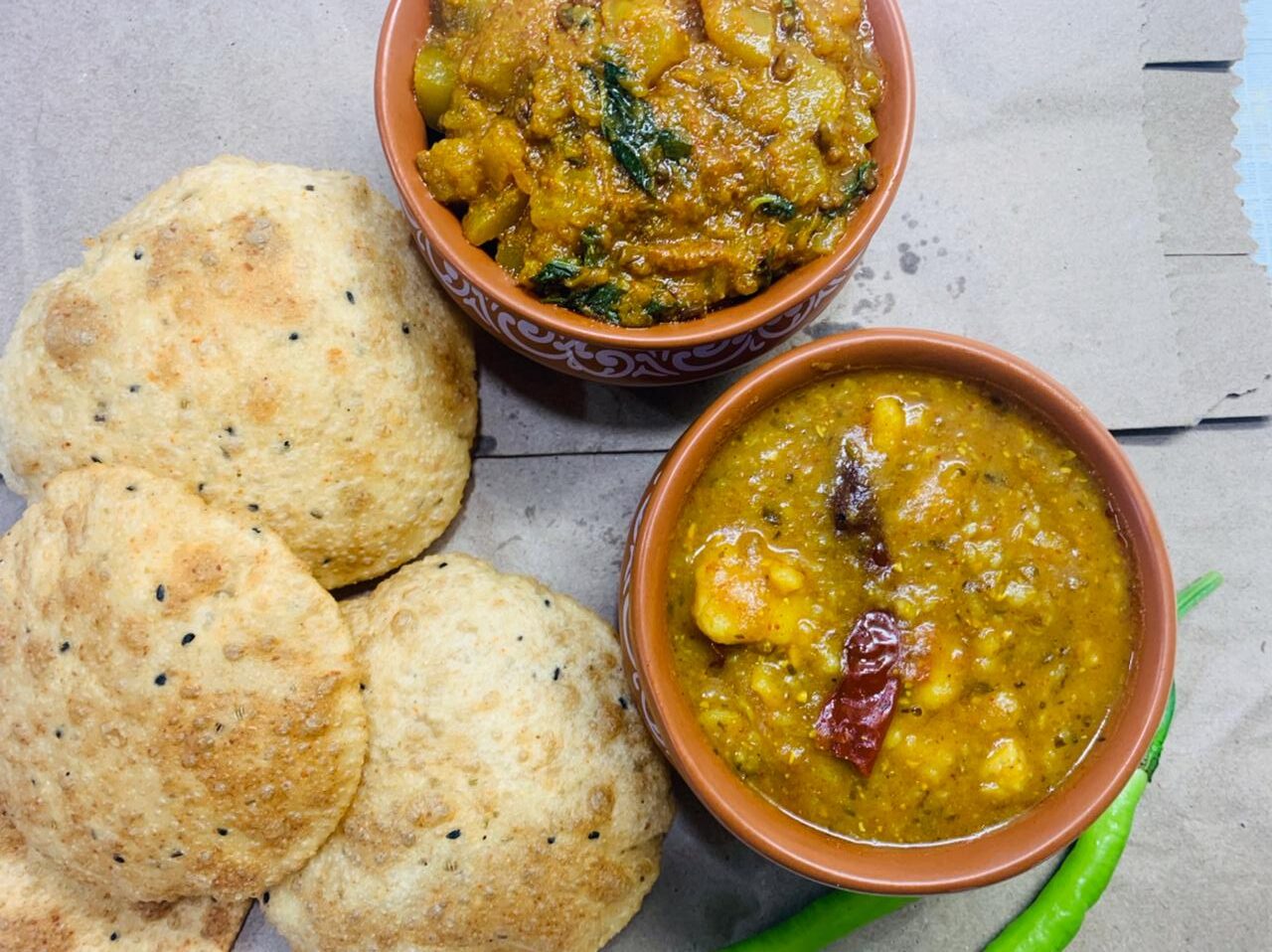 Finally add the jaggery, garam masala and coriander and cook for 2-3 minutes or until the jaggery dissolves.
Serve the Methi Wale Khatte Meethe Aloo with bedmi poori, dal poori or any Indian Bread.