Nan Khatai Cookies
Nan Khatai is an Indian shortbread prepared with ghee, sugar, plain flour (maida), gram flour (besan), semolina (sooji) and cardamom powder and traditionally is baked on the slow fire of charcoal for the crisp, melt in the mouth texture.
While growing up, whenever I went to Chandi Chowk in Delhi, I was intrigued by how these cookies were baked on small carts. Its smell was while baking was so inviting that one couldn't resist from sampling some- hot off the charcoal. Soft, crumbly, flaky, lightly sweetened- they simply melt in your mouth.
This biscuit originated in Gujarat in the 17th century! The legend goes that 'Nan Khatai' was first introduced by a Parsi baker who worked in a Dutch Bakery in Gujarat. The original recipe was that of a 'dried bread' and over the years the recipe changed, and it took shape of biscuit rather than dried bread.
This cookie is prepared with 3 types of flours- Plain flour forms the base of the recipe, gram flour adds an earthy nutty flavour and semolina gives it a gritty bite.
Other recipes you might like to try are Oatmeal Chocolate Chip Cookies, Eggless Ras Malai Cookies, Chocolate Chip Cookies and No Bake Oatmeal Energy Balls.
Ingredients
1 cup sugar
¾ cup ghee (room temperature)
1 cup plain flour (maida)
½ cup gram flour (besan)
¼ cup fine semolina
½ teaspoon baking powder
¼ teaspoon baking soda
1 teaspoon cardamom powder
1 teaspoon finely chopped unsalted pistachios
Directions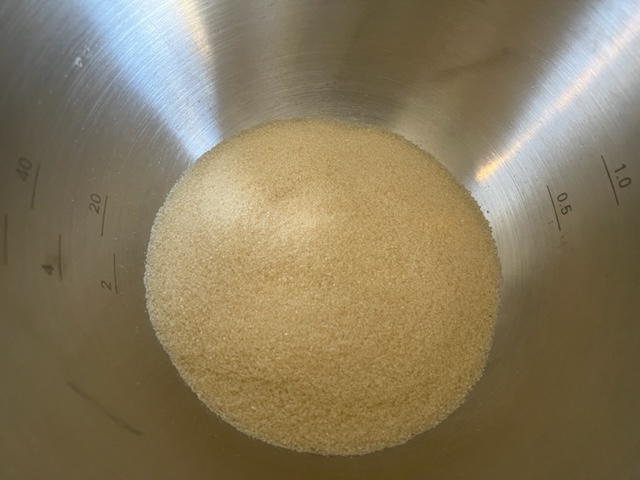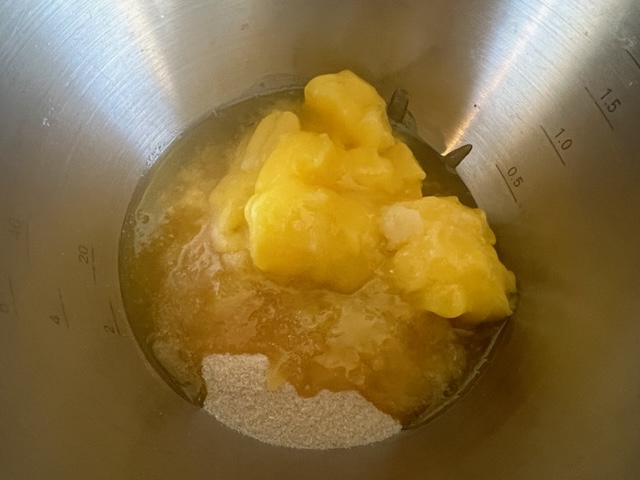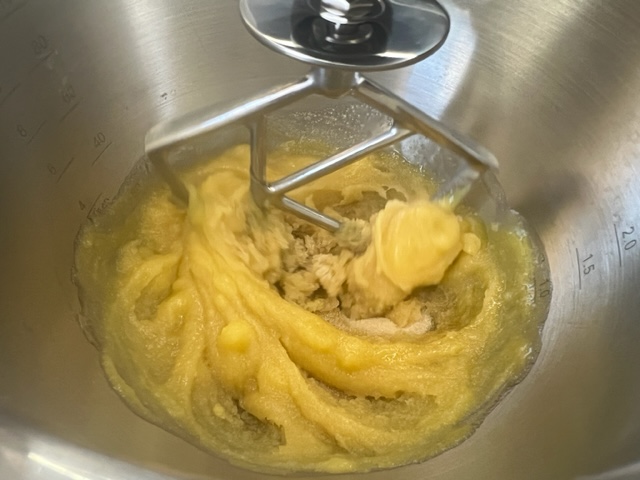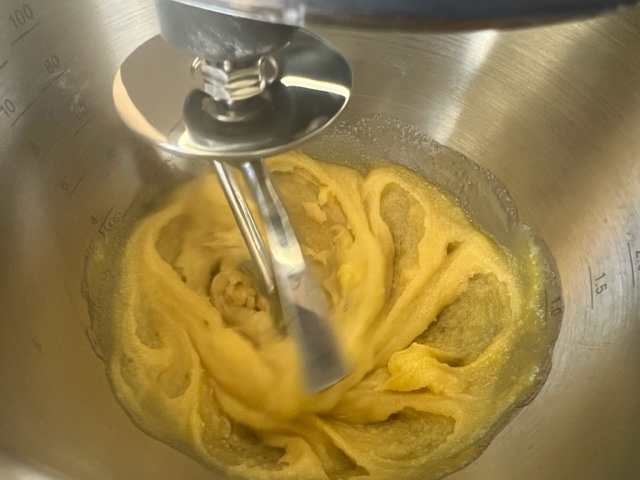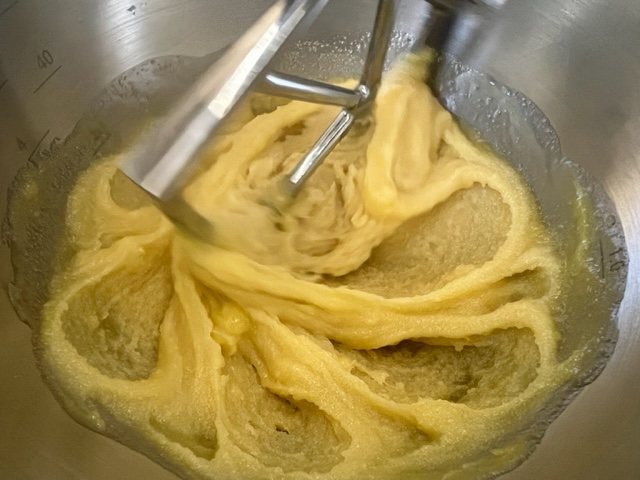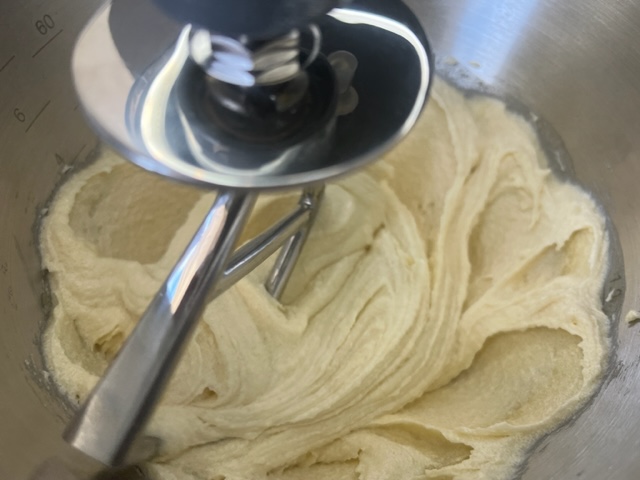 Mix together the sugar and ghee. Use room-temperature semi-solid/granulated ghee that is neither melted not solid. Whisk it together for 10 mins or till it turns creamy. You will notice a change in colour of the ghee/sugar mix.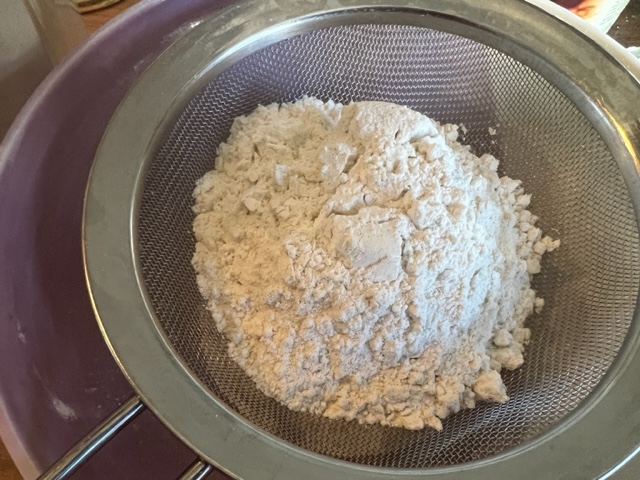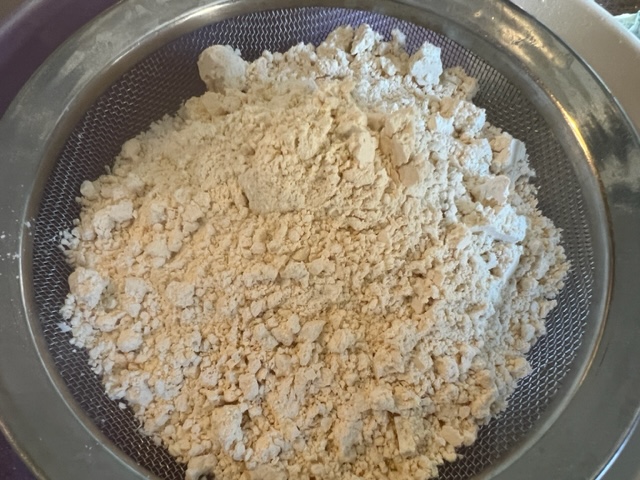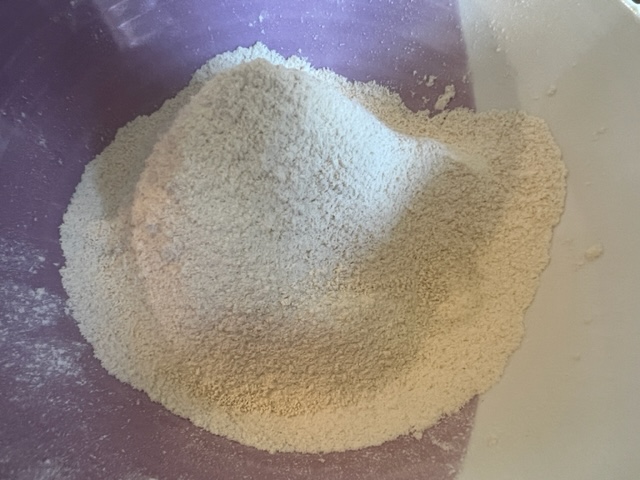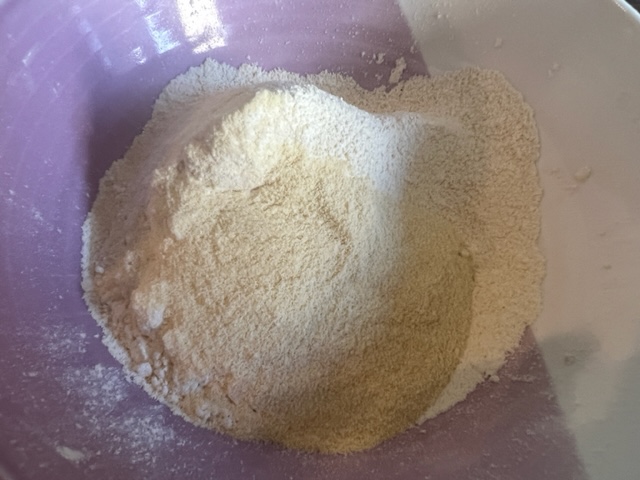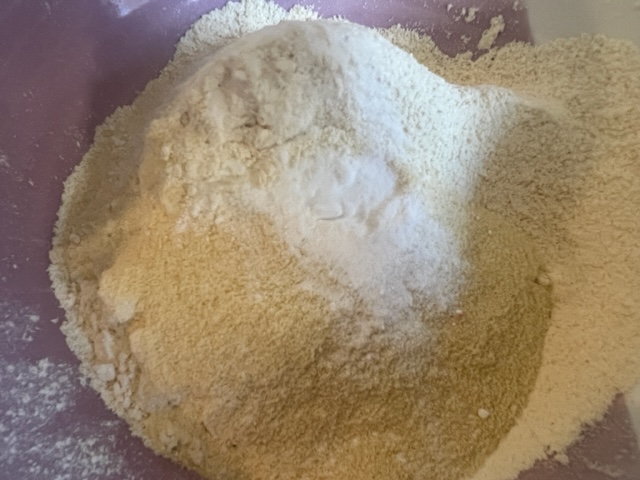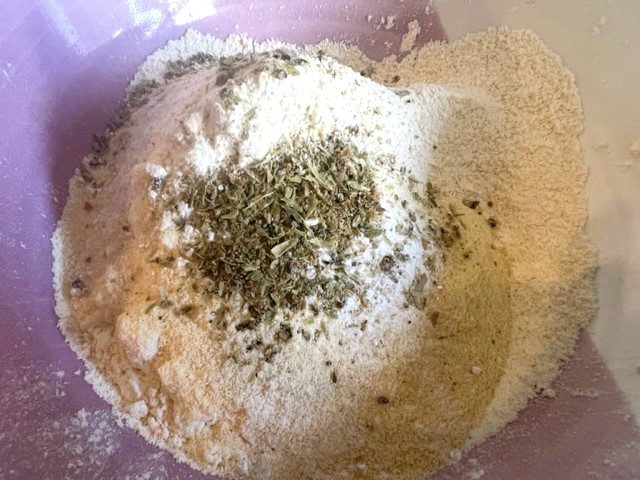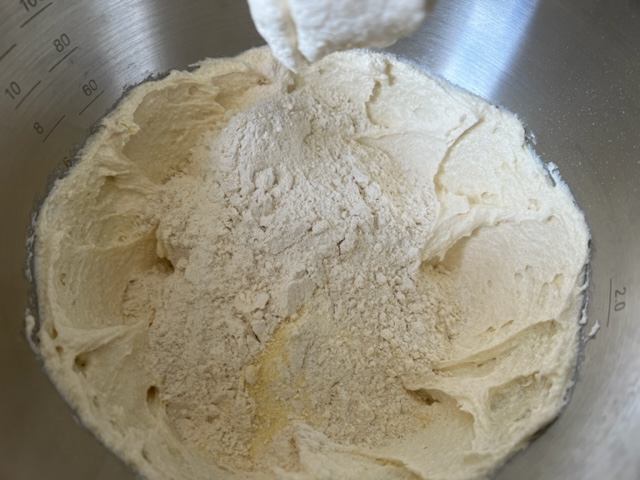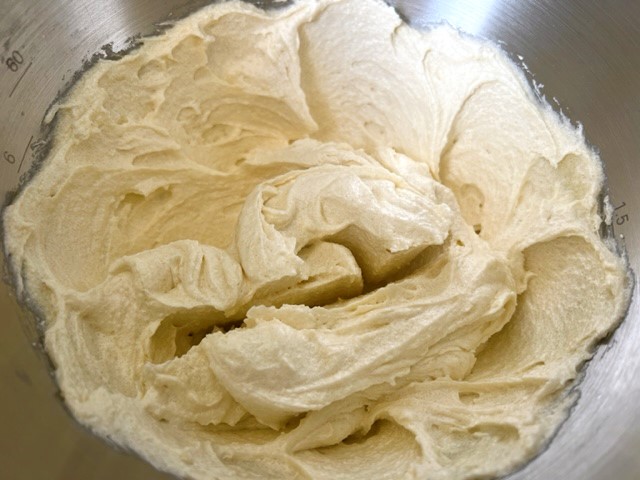 Sieve the plain flour and gram flour.
Add the plain flour, gram flour, semolina, baking powder, baking soda, cardamom to the ghee/sugar and mix until it all comes together. At first it would be very crumbly, do not be tempted to add any kind of liquid here but keep forming the dough. The dough is ready if you could pinch out a small portion, roll it in between your palms to form a crack-free smooth ball.
Cover and place the dough in the fridge for 15-20 minutes to make the ghee solid again.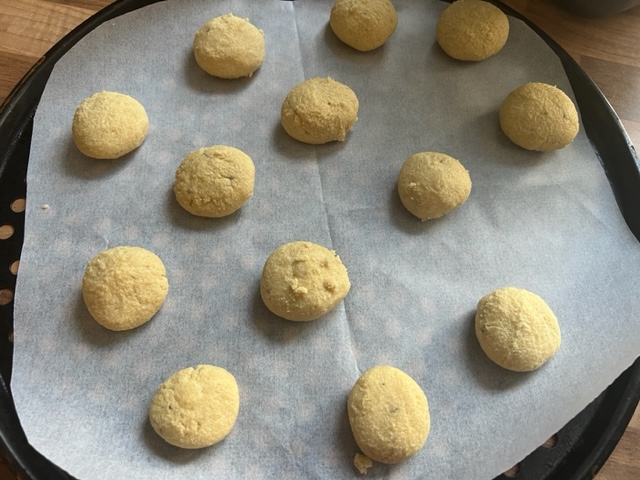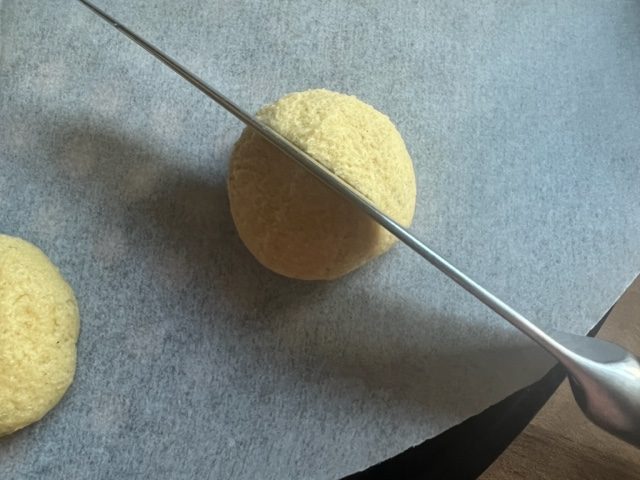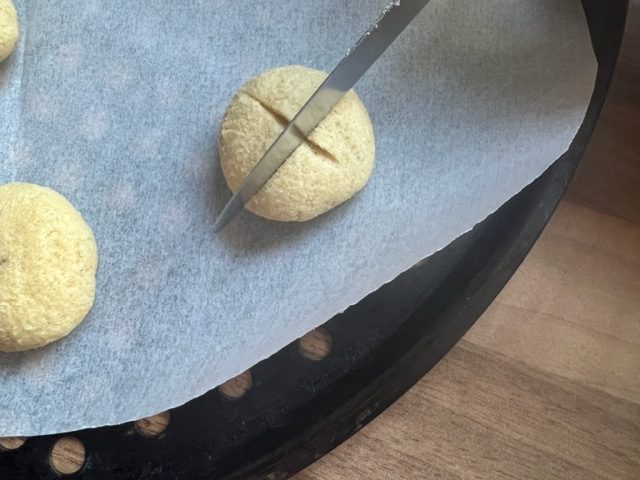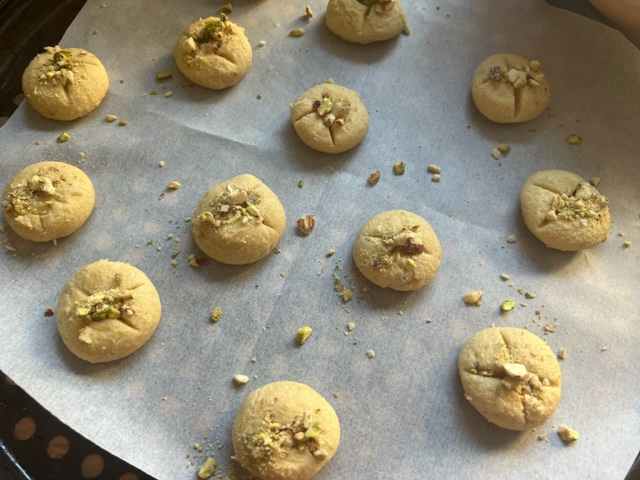 Line a baking tray with parchment paper.
Remove the dough from the fridge and cut into equal 20-24 pieces. Roll them into balls while making sure that they are smooth crack free ball. Place them on the prepared baking sheet.
Make cross indentation and garnish with pistachios. Instead of cross you can also make indentation using your index finger.
Chill the prepared cookies for 10 minutes (optional).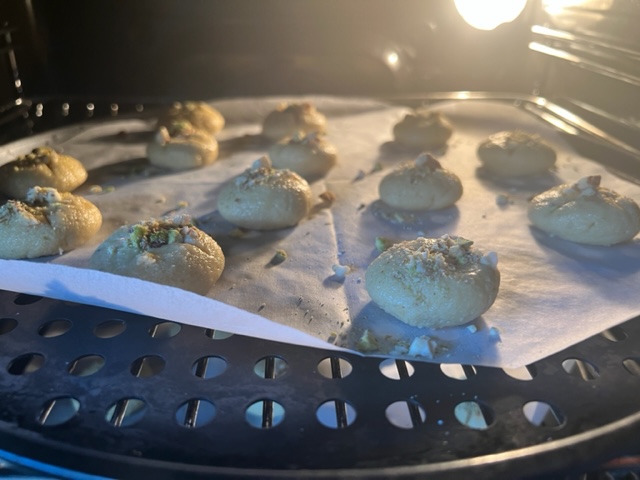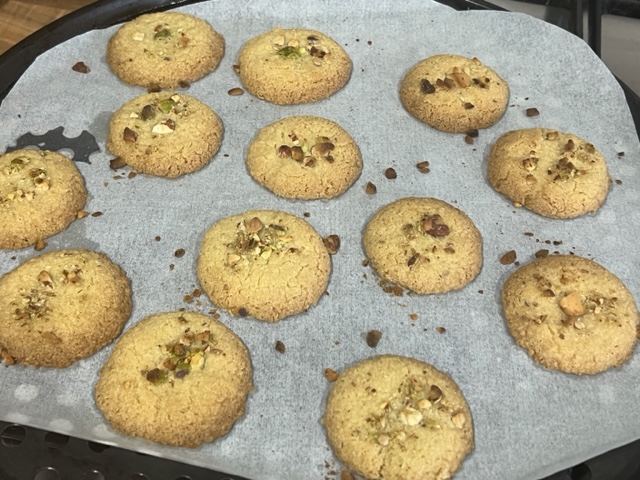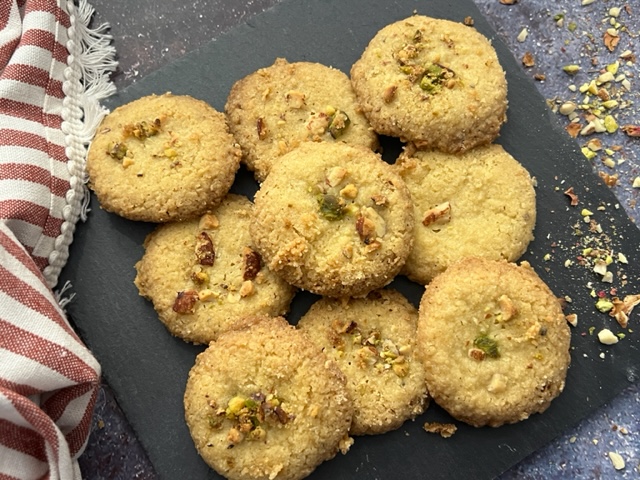 Preheat the oven to 180C/160C Fan/Gas 4.
Bake in the preheated oven for 10 to 12 mins or until the nan khatai is pale colour on the top and nice golden brown at the base. Cookies will definitely be soft to touch, so do not be tempted to bake it longer.
Take it out and allow it to cool in the baking pan itself for 5 to 10 mins. The cookies firm up upon cooling. Enjoy!