No Bake Oatmeal Energy Balls
No Bake Oatmeal Energy Balls are a quick, portable healthy breakfast and snack. This energy ball is prepared with roasted rolled oats, nuts and sweetened with jaggery and honey.
Energy balls were a trend a few years ago and keep coming back by different names like energy bites, protein balls, power balls, and vegan truffles being but a few.I consider myself a bit of an energy ball aficionado as this is one of my favourite ways to incorporate different nuts and seeds. These sweet, no baked treats take minutes to throw together and are filled with all healthy ingredients.
I have made dozens of batches of energy ball recipes over the years, and while I am constantly experimenting and exploring different combinations to vary them up, inevitably, I always come back to this simple foolproof recipe. I prefer to sweeten the energy balls with jaggery/gur. Jaggery or Gur is made by boiling concentrated and raw sugarcane juice until it solidifies. Jaggery also called 'Bellam' in Telugu, 'Gur' in Hindi, 'Sharkara' in Malayalam, 'Vellam' in Tamil, 'Gul' in Marathi and 'Bella' in Kannada has a number of health benefits like its ability to cleanse the human body, supporting digestion and offering good quantities of minerals. No bake energy balls are gluten free and perfect for healthy snacks and breakfast on the go!
Other recipes you might like are Khajur Pak, Oatmeal Chocolate Chip Cookies, Homemade Oats Protein Bar and Rasmalai Chocolate Fudge.
Ingredients
1 cup rolled oats
2 tablespoons finely chopped unsalted almond
2 tablespoons finely chopped unsalted pistachios
1 tablespoon unsalted pumpkin seeds
1 tablespoon flax seeds
1 teaspoon cinnamon powder
1/3 cup powdered jaggery
2 tablespoons honey
2 tablespoons melted ghee
Directions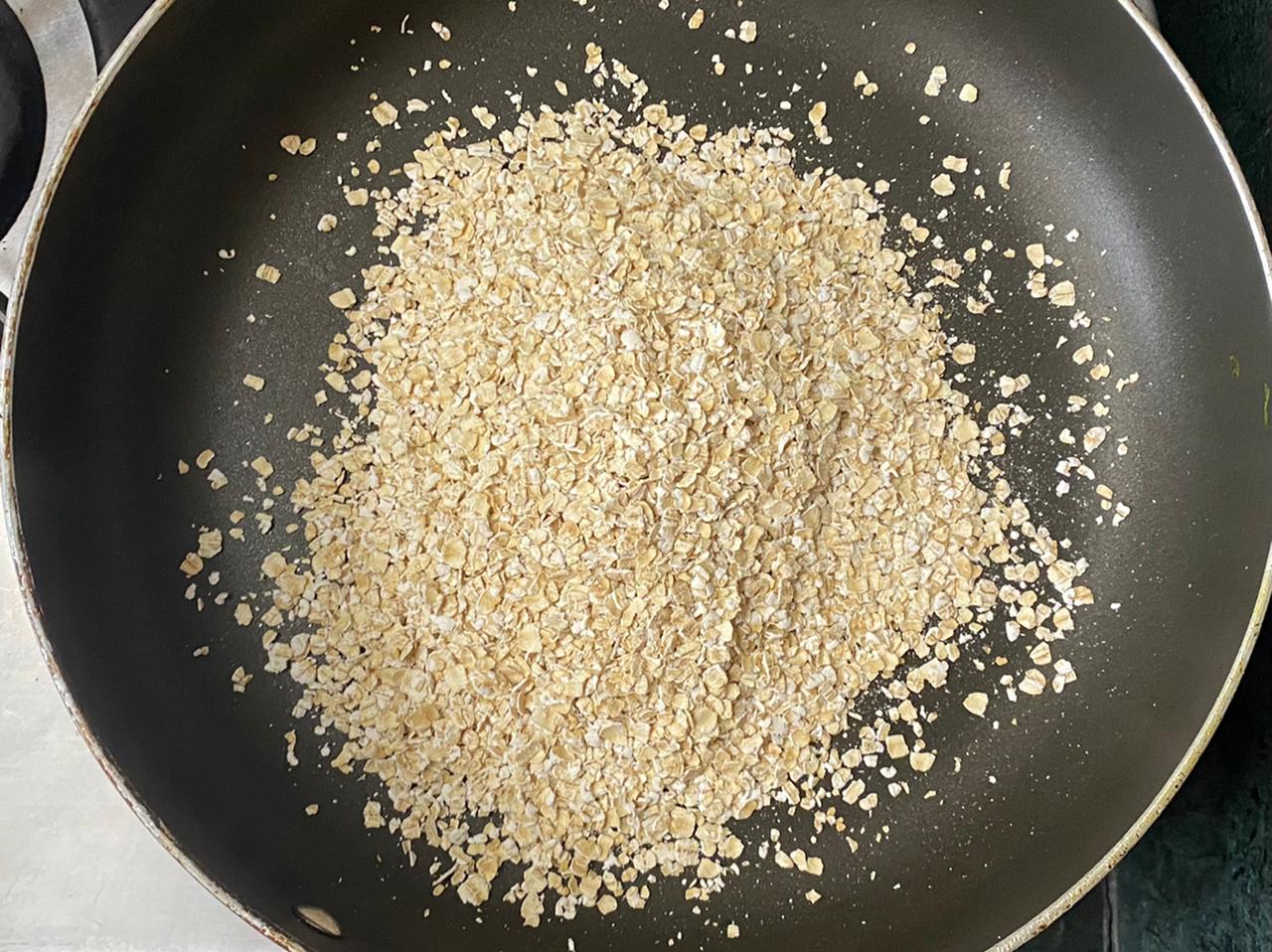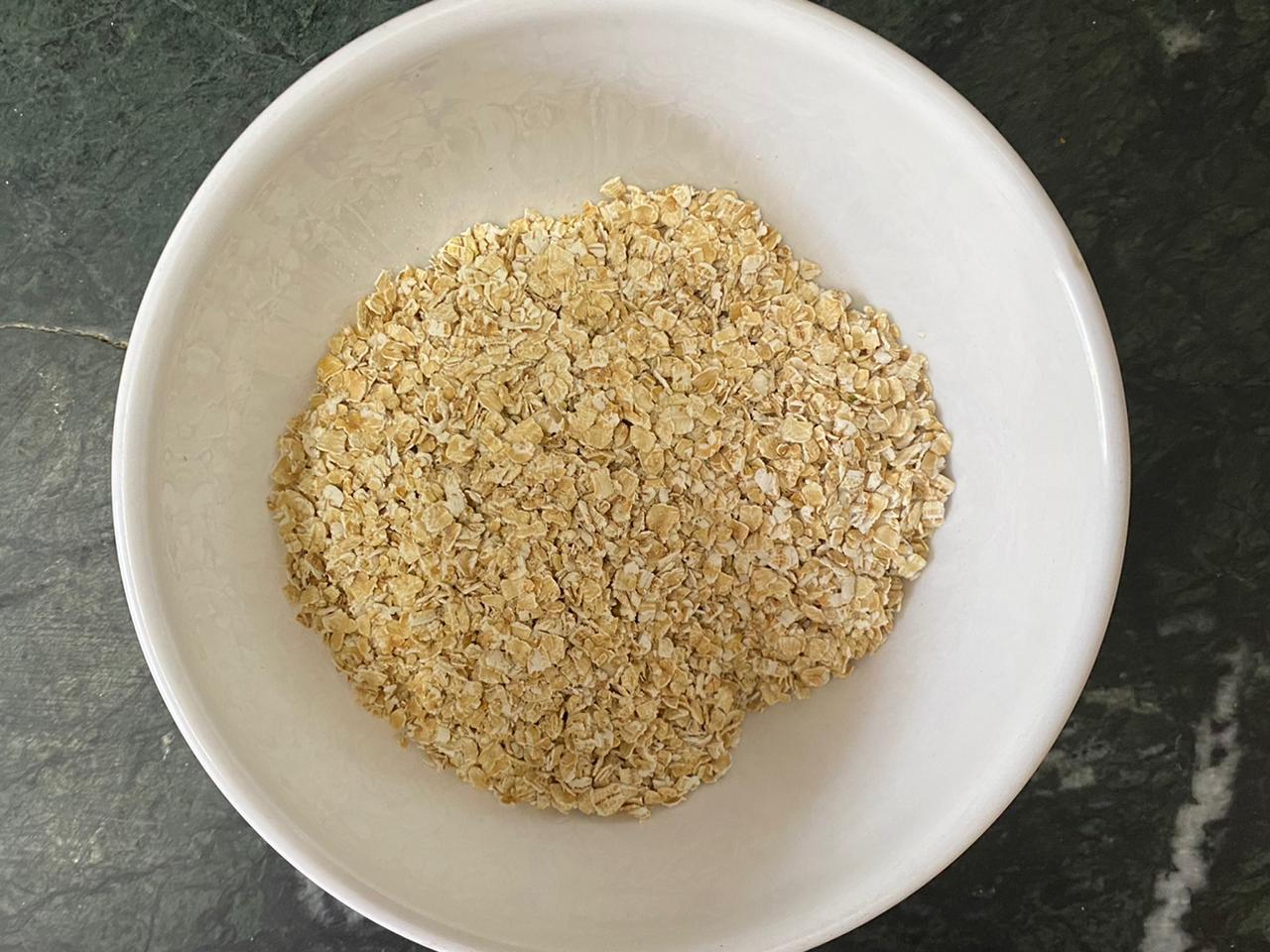 Heat a pan and lightly roast the rolled oats on low heat for 1-2 minutes until slightly golden and crispy. Turn the heat off and keep them aside.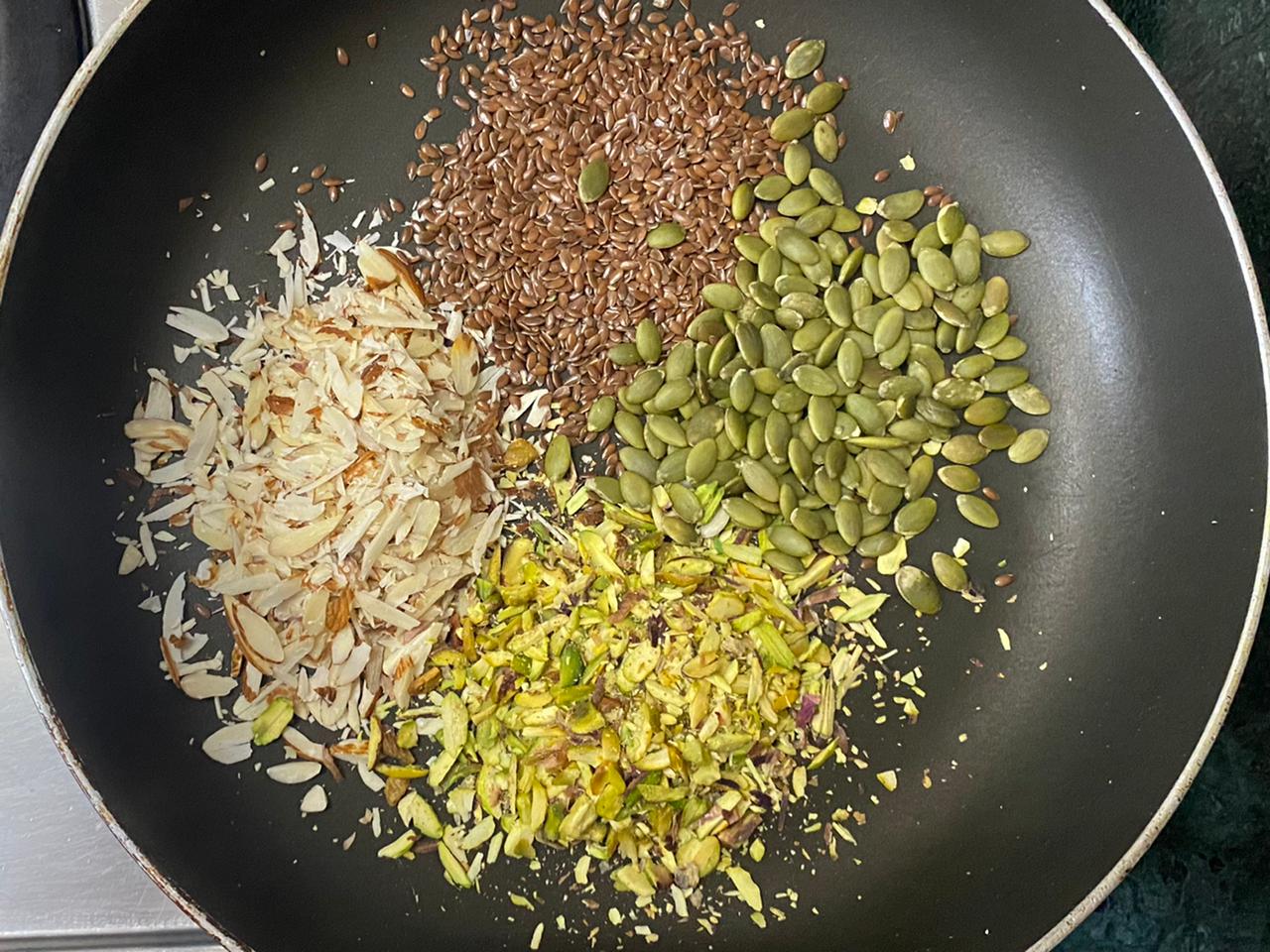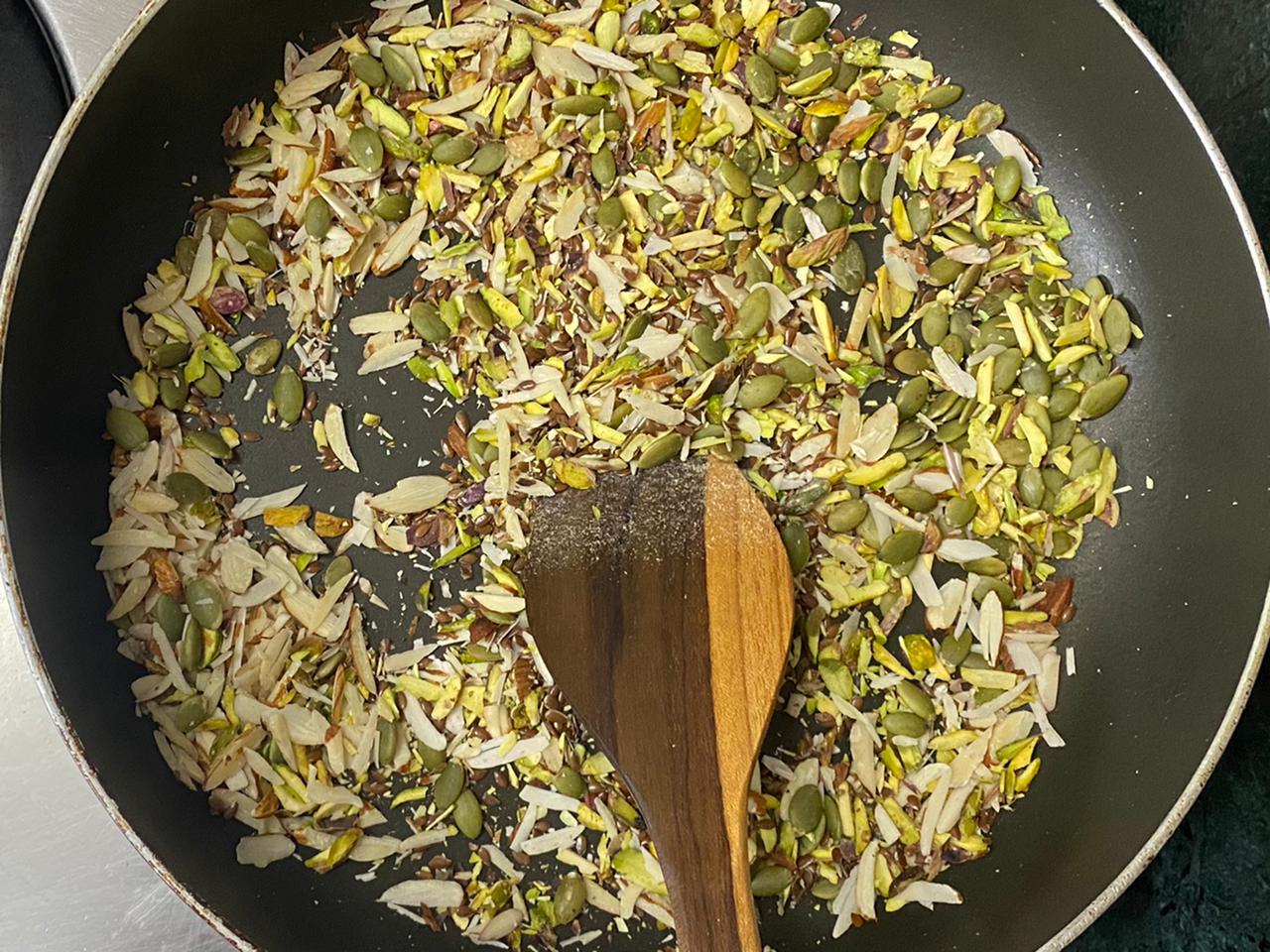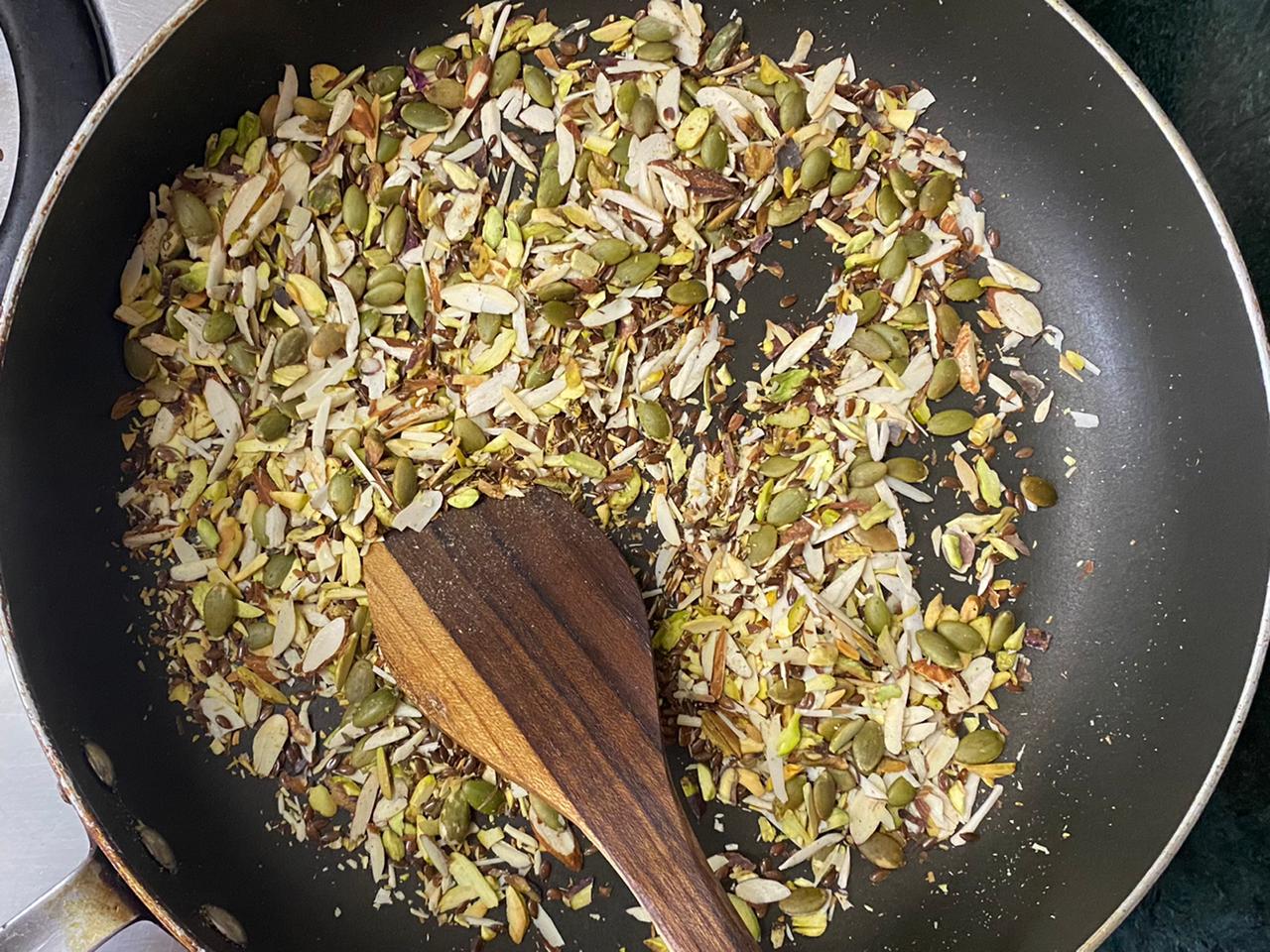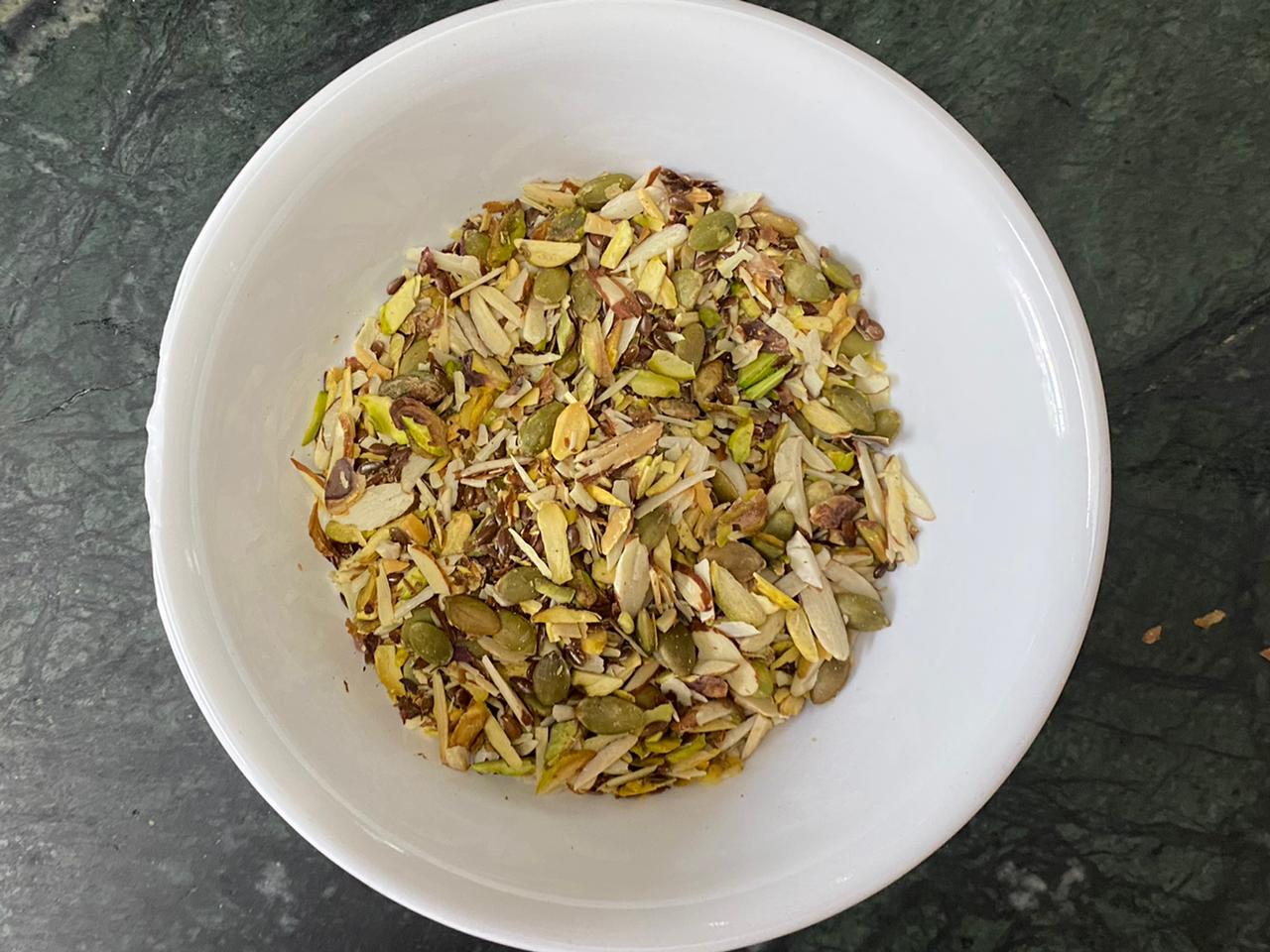 Next, roast the almond, pistachios, pumpkin seeds and flax seeds on low to medium heat for 3-4 minutes or until they are slightly golden. Turn off the heat and keep them aside.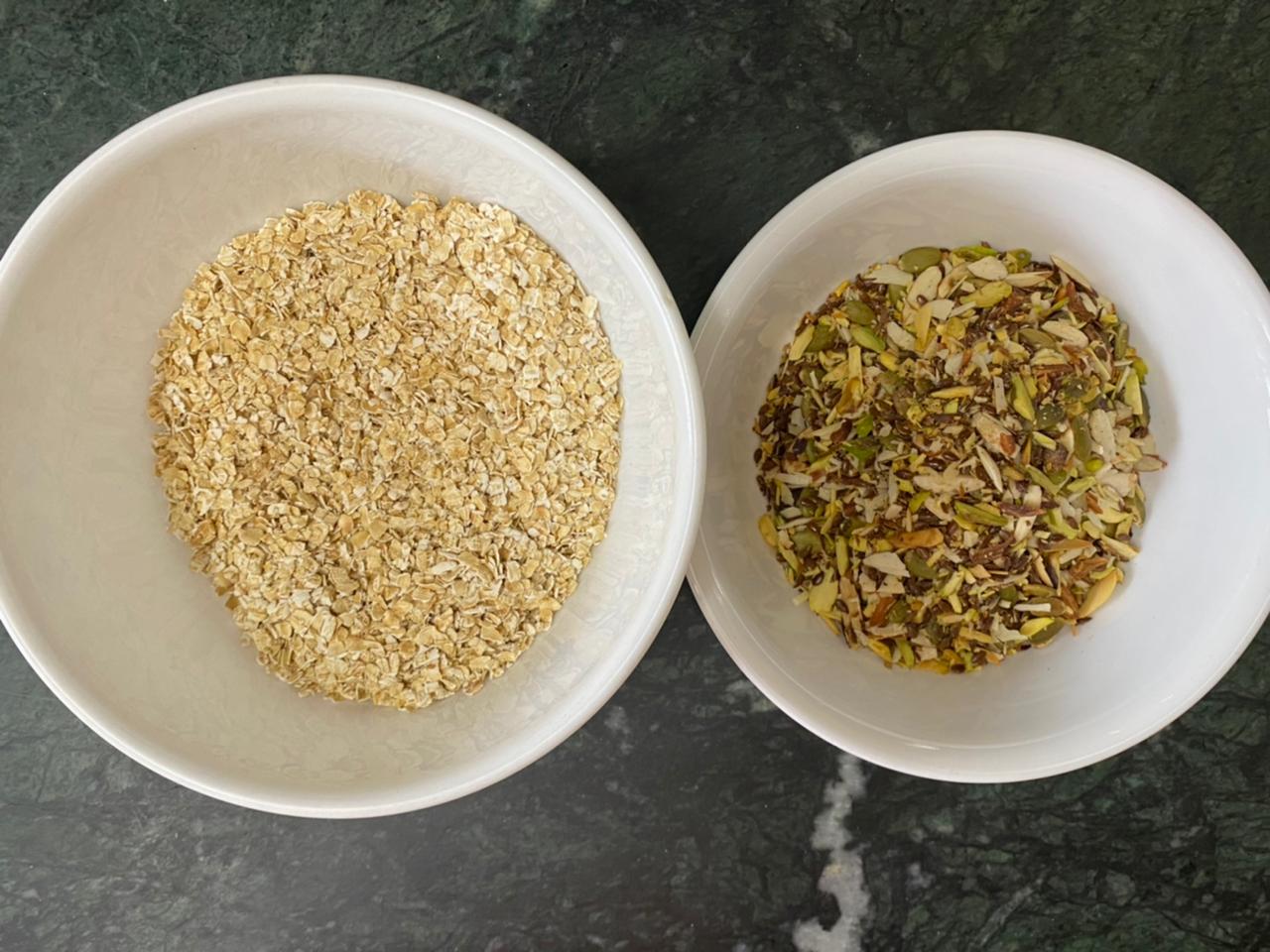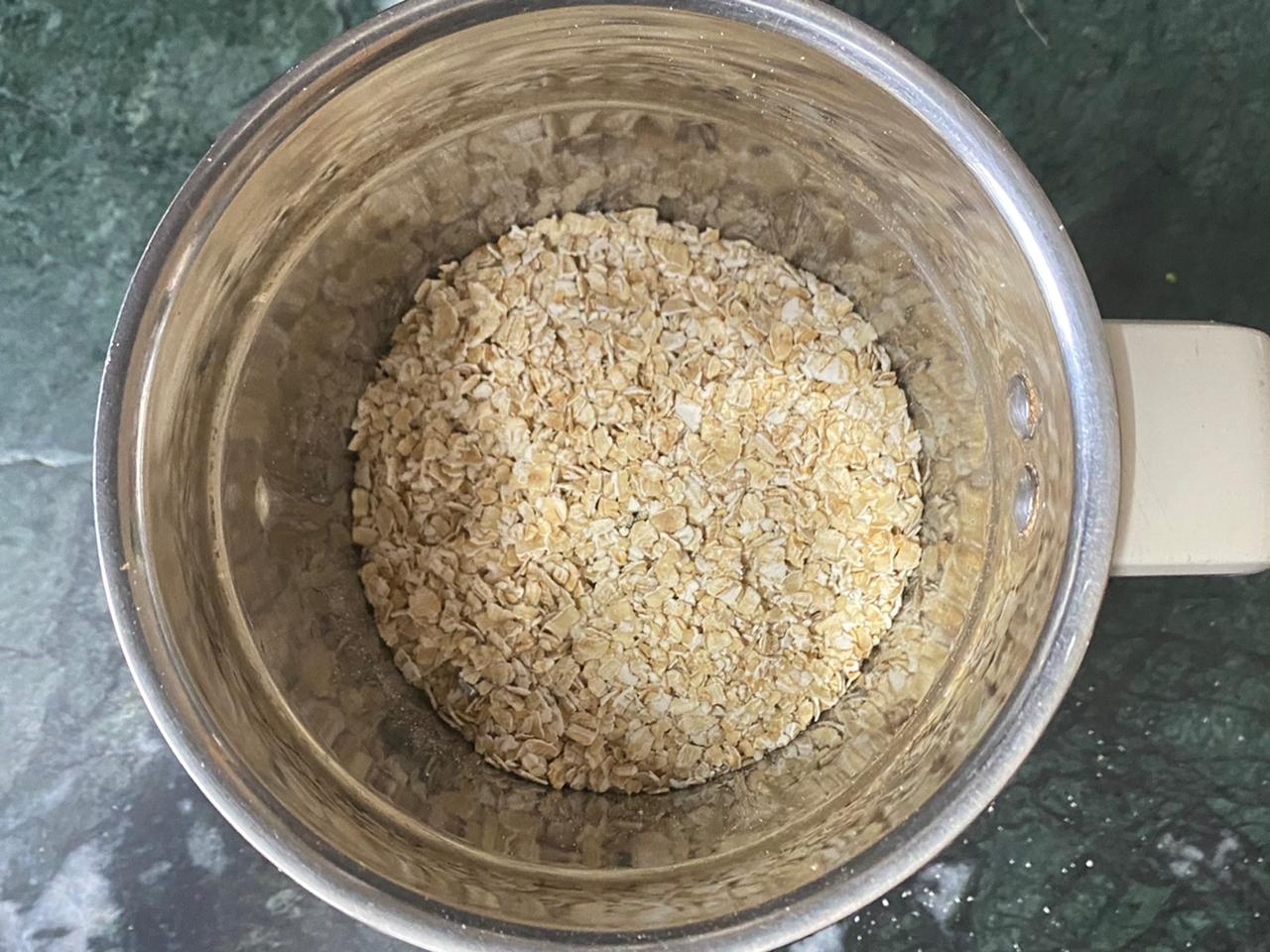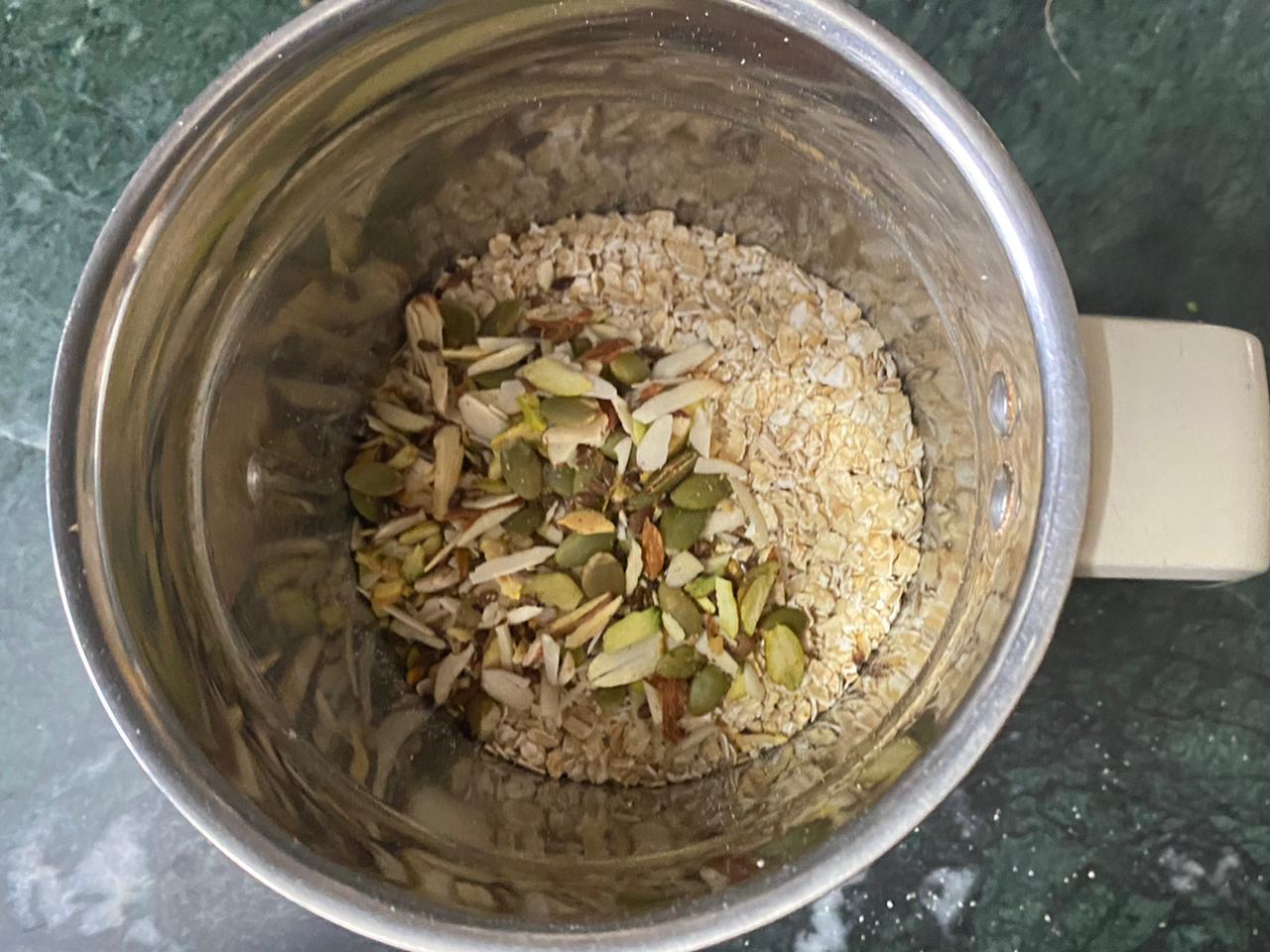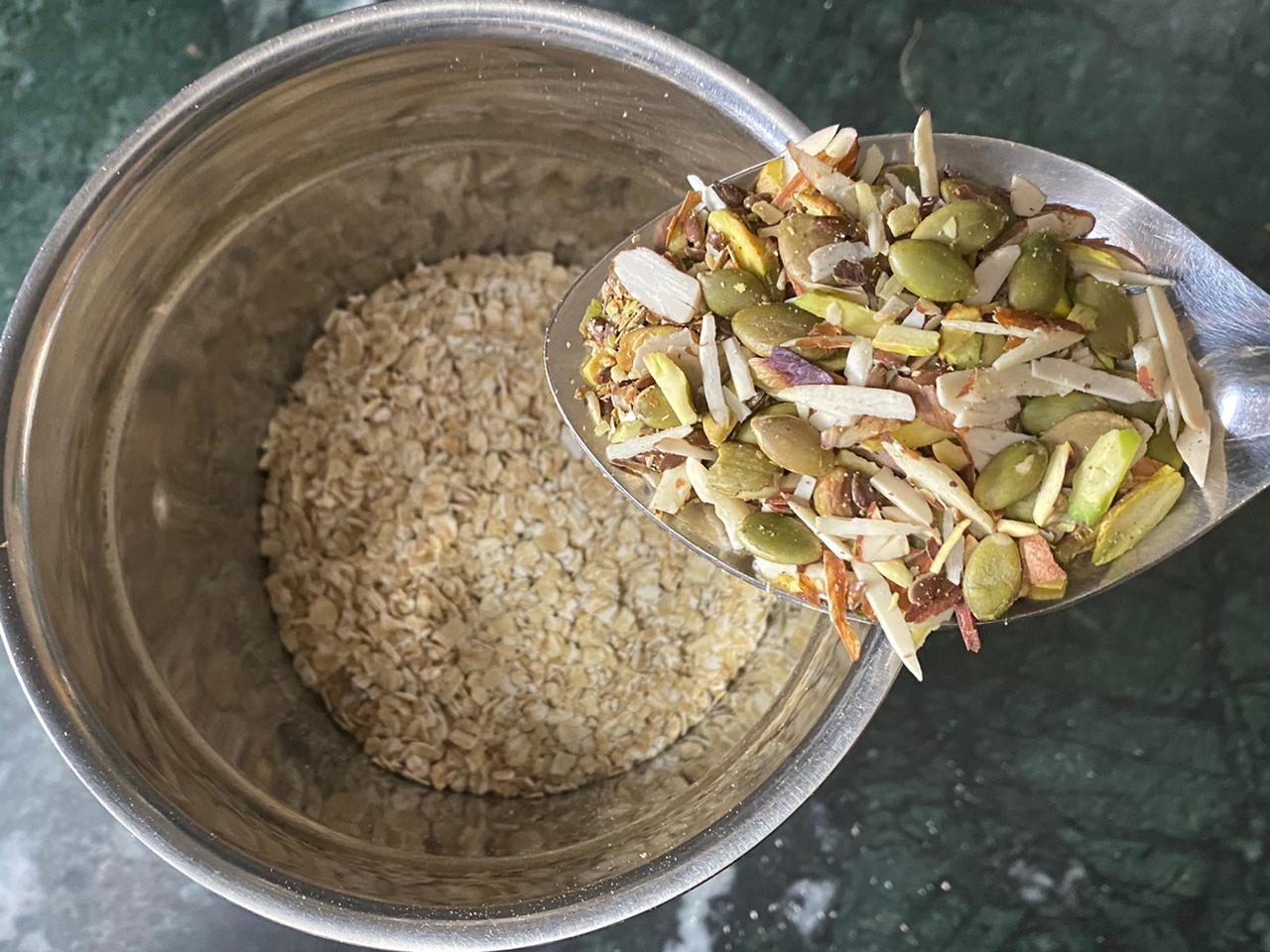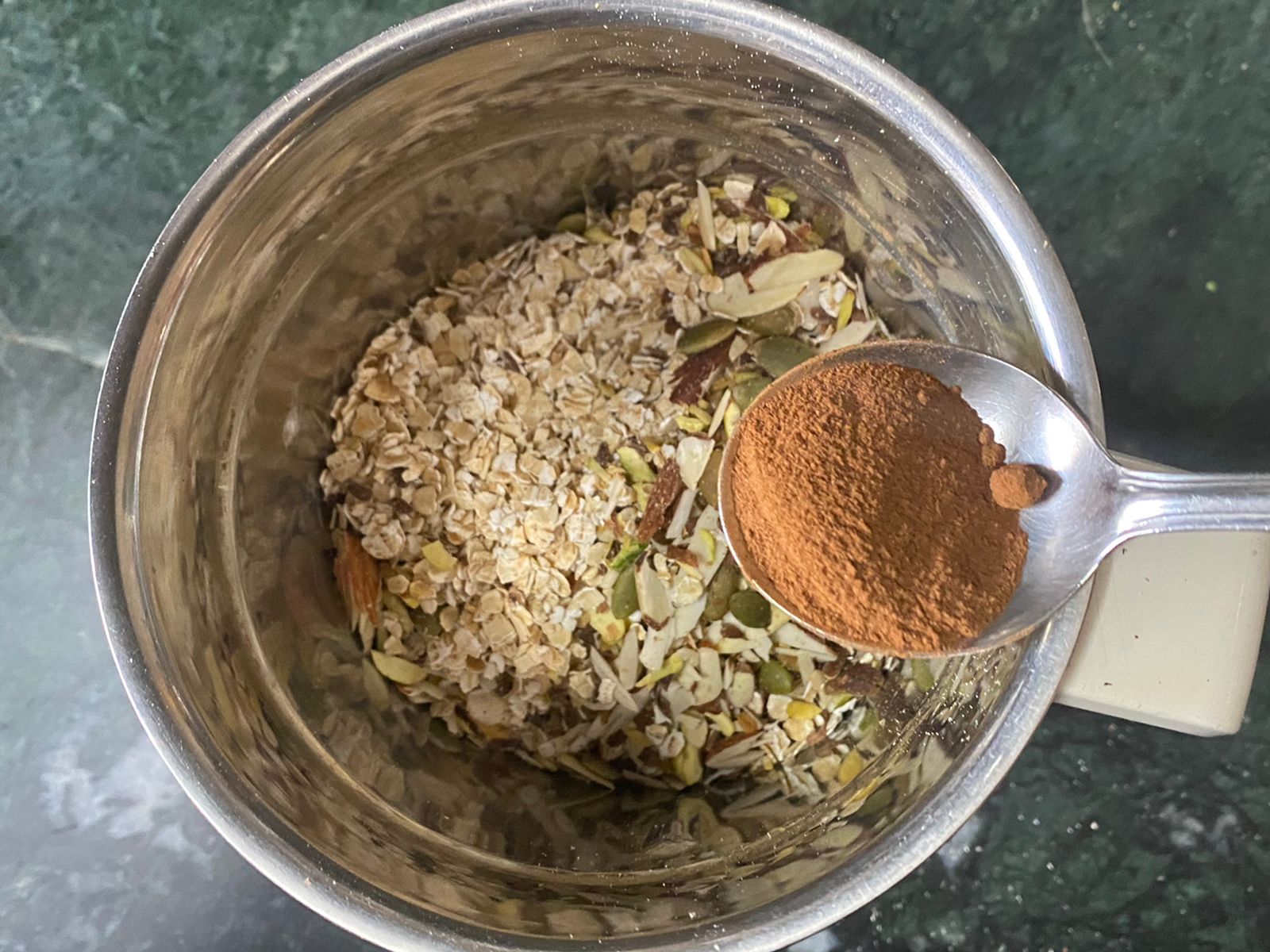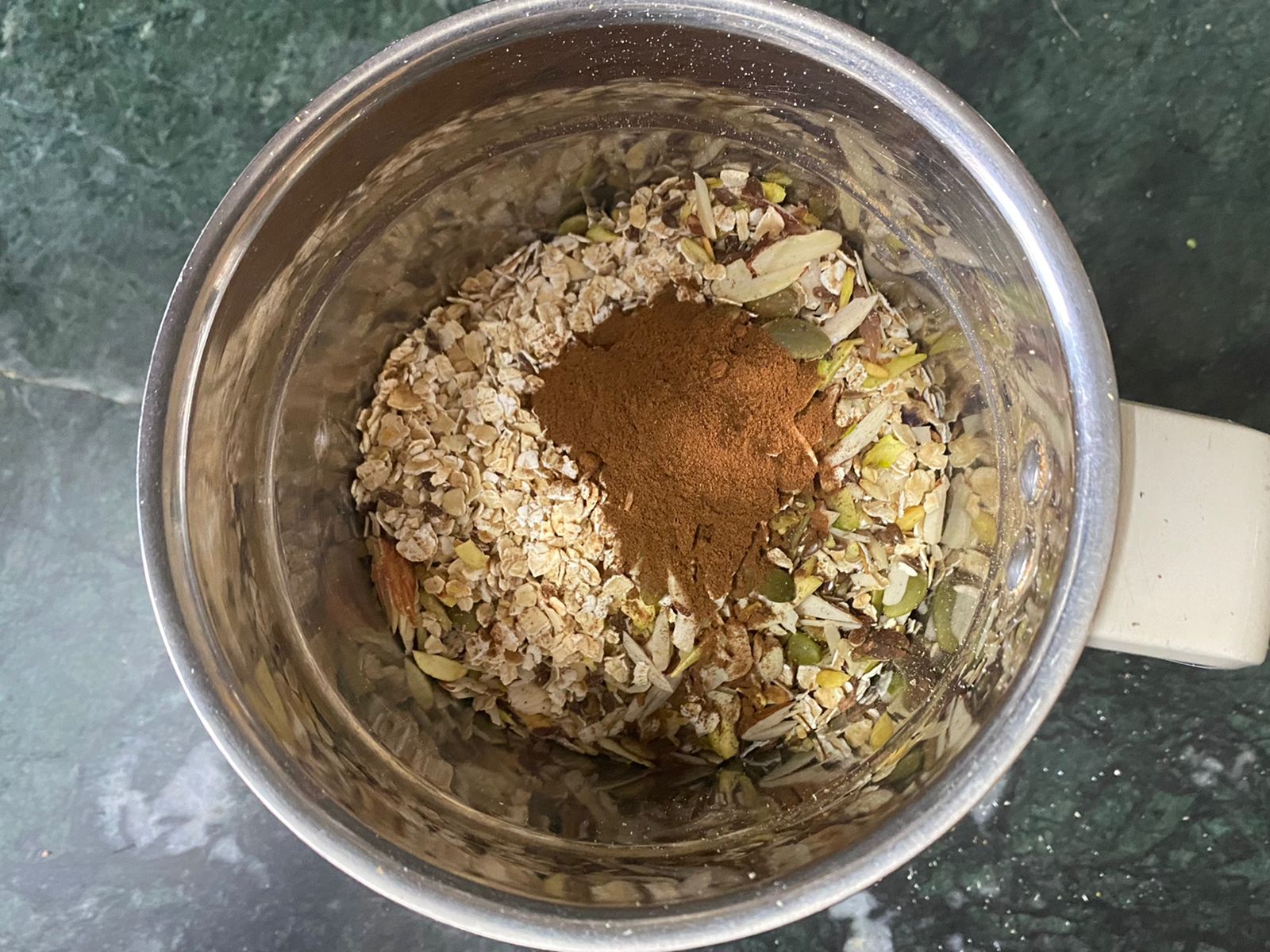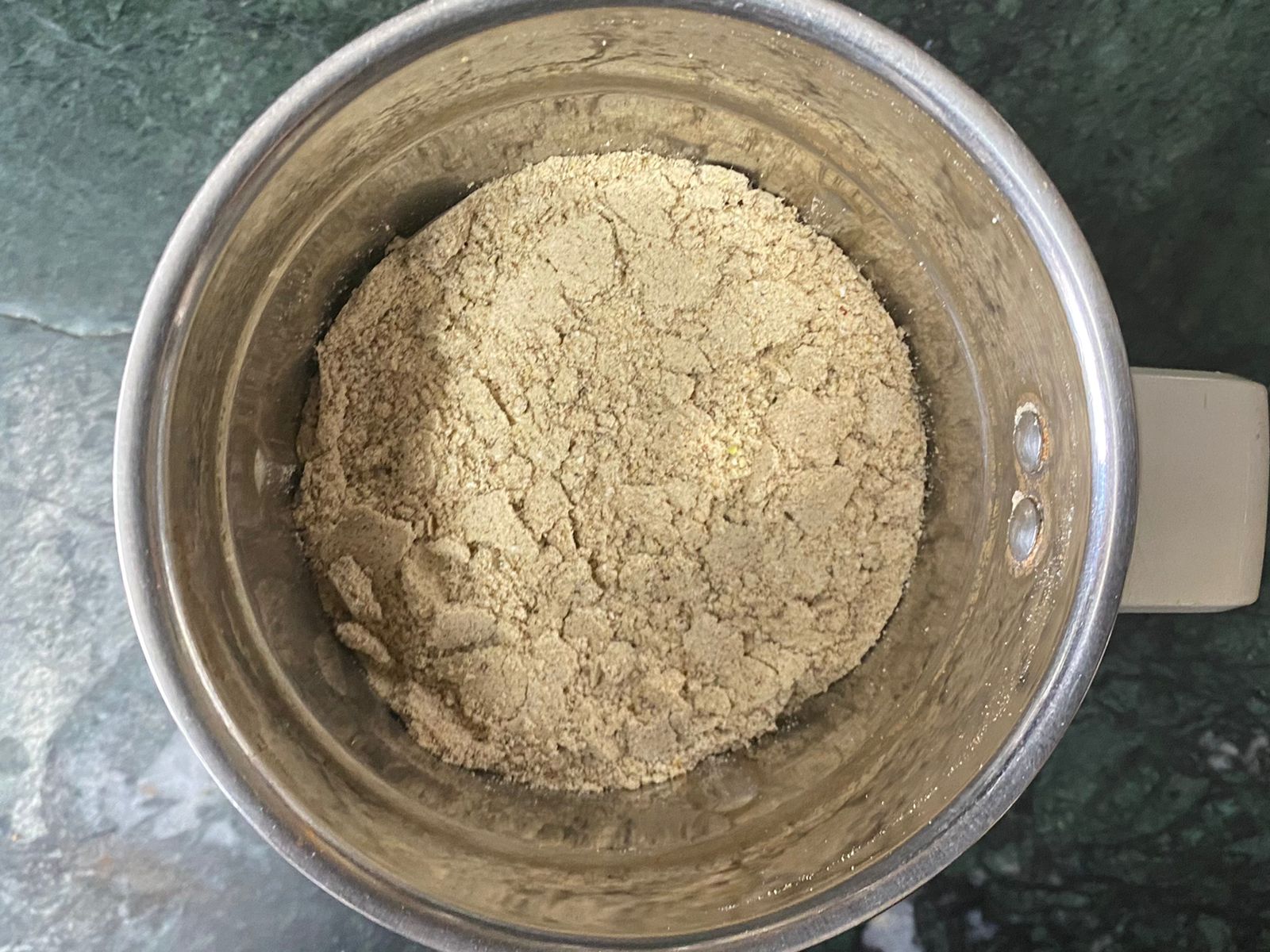 Grind the roasted rolled oats, nuts and cinnamon powder to a fine powder.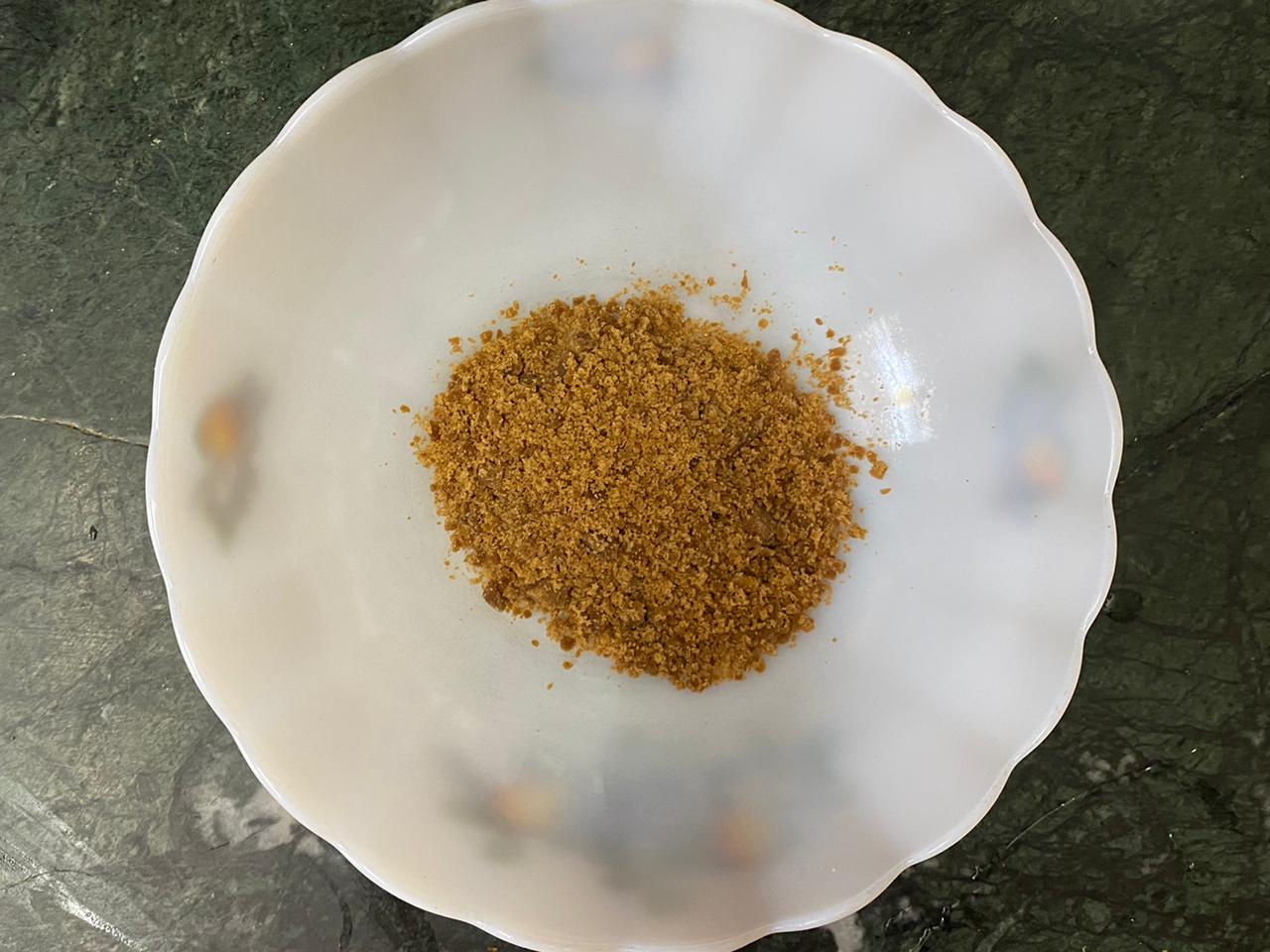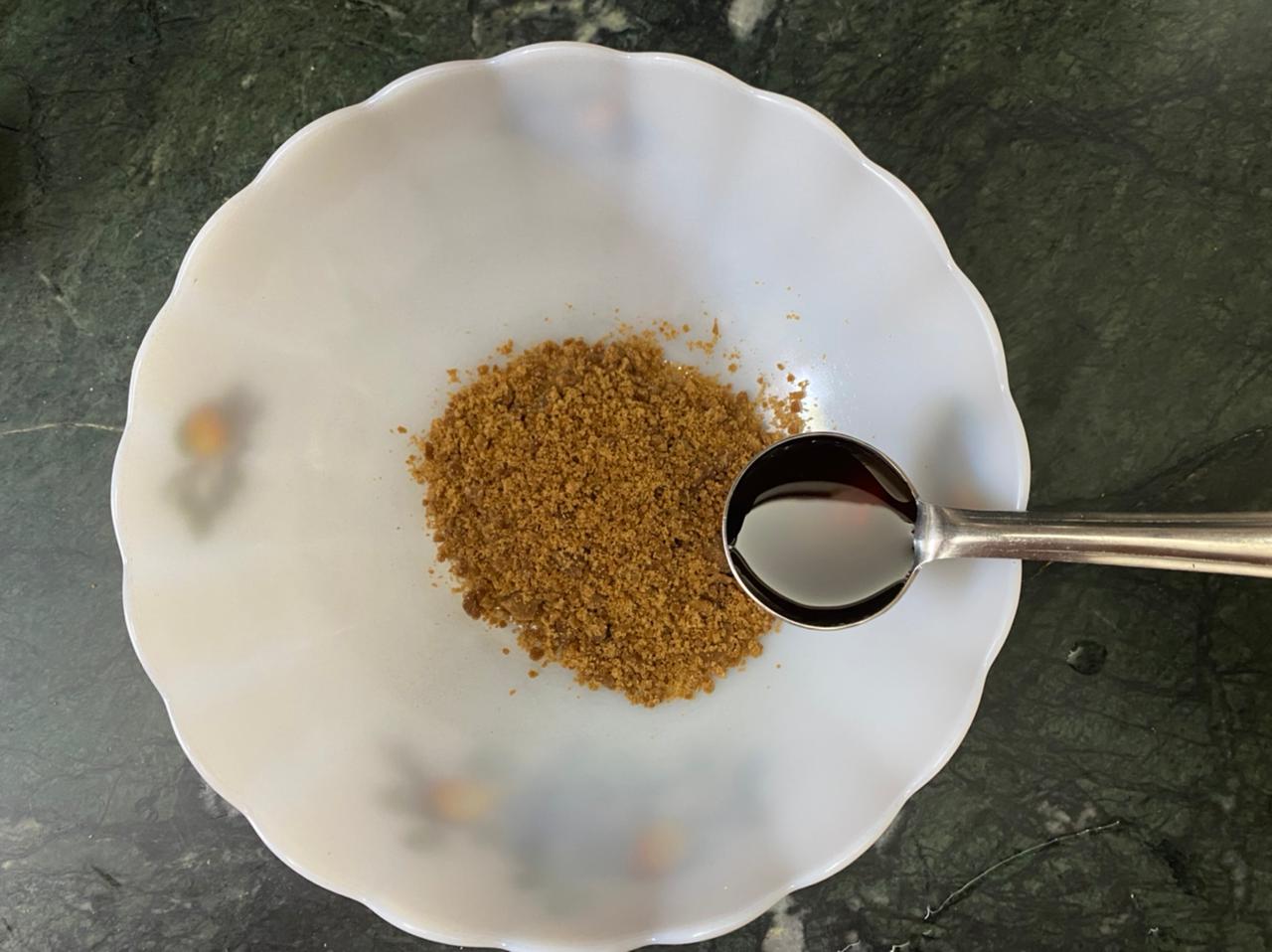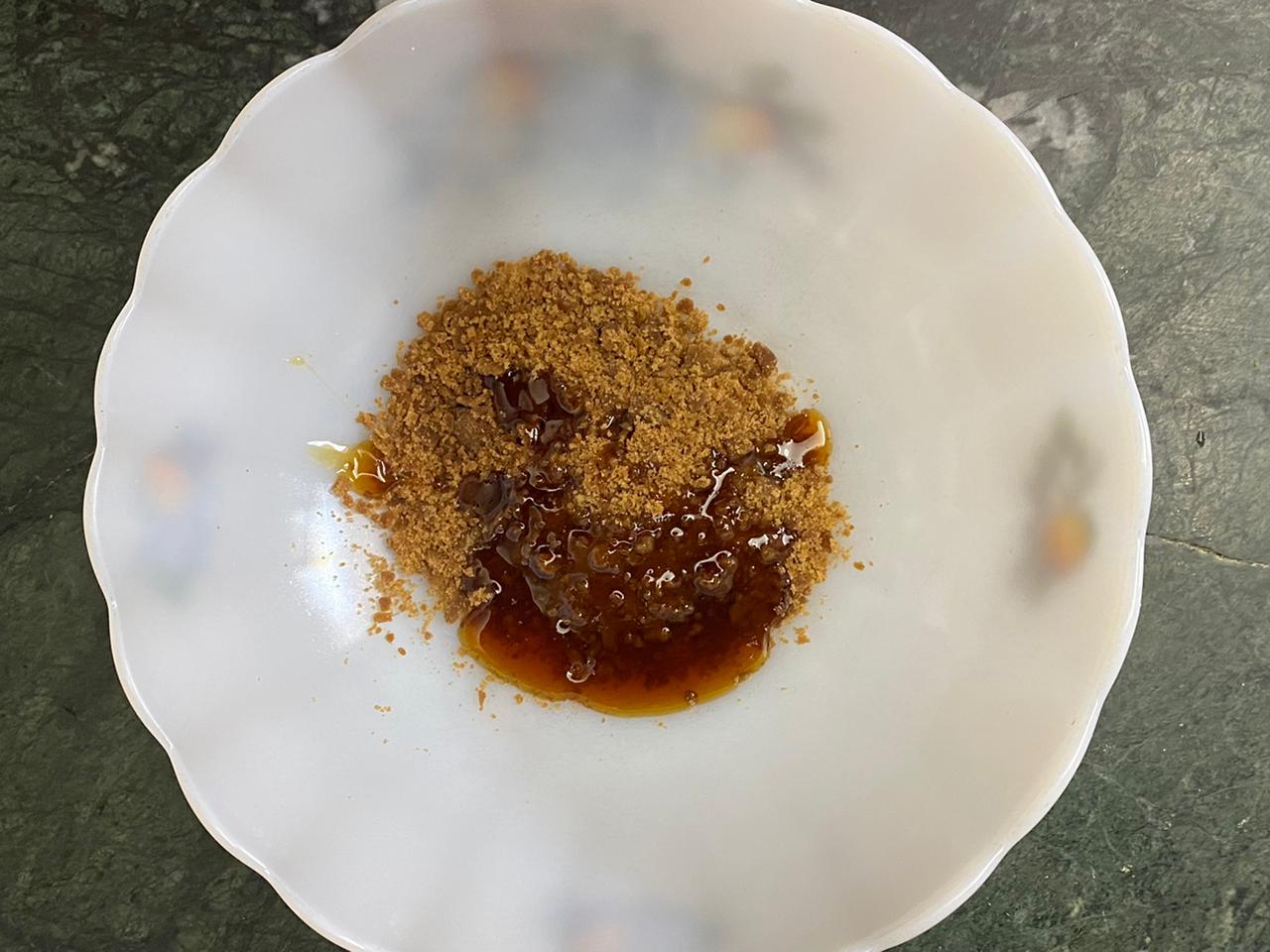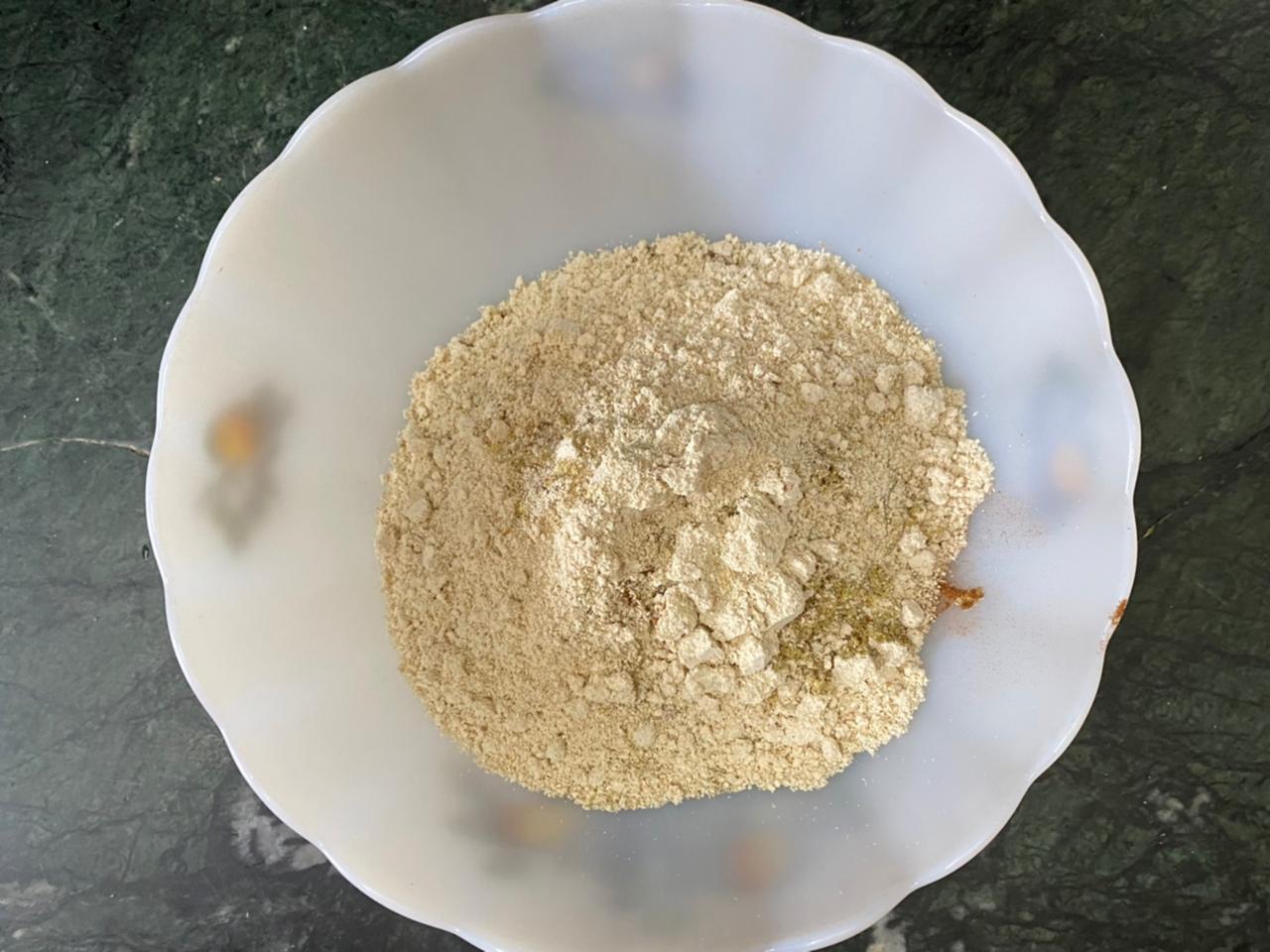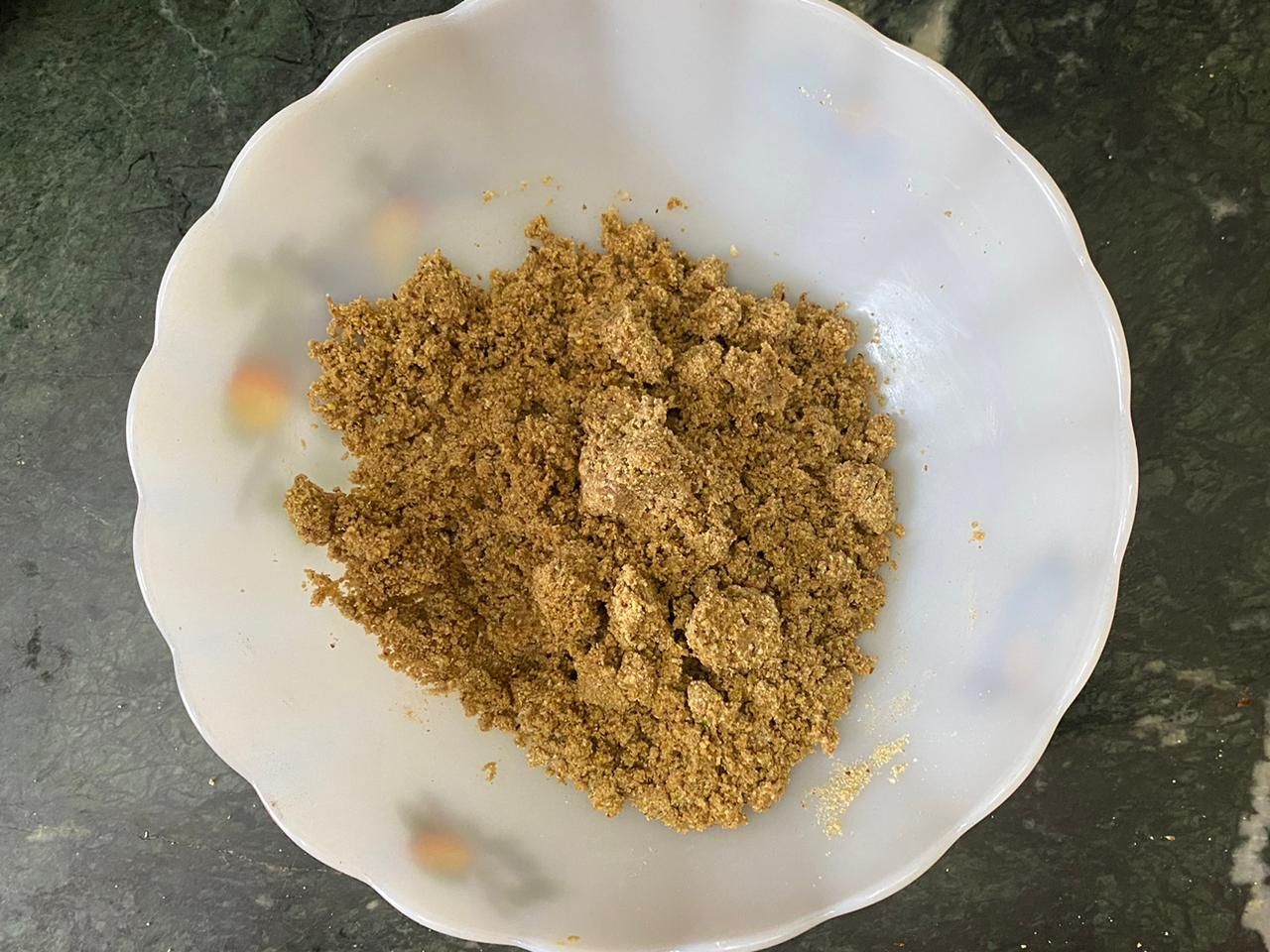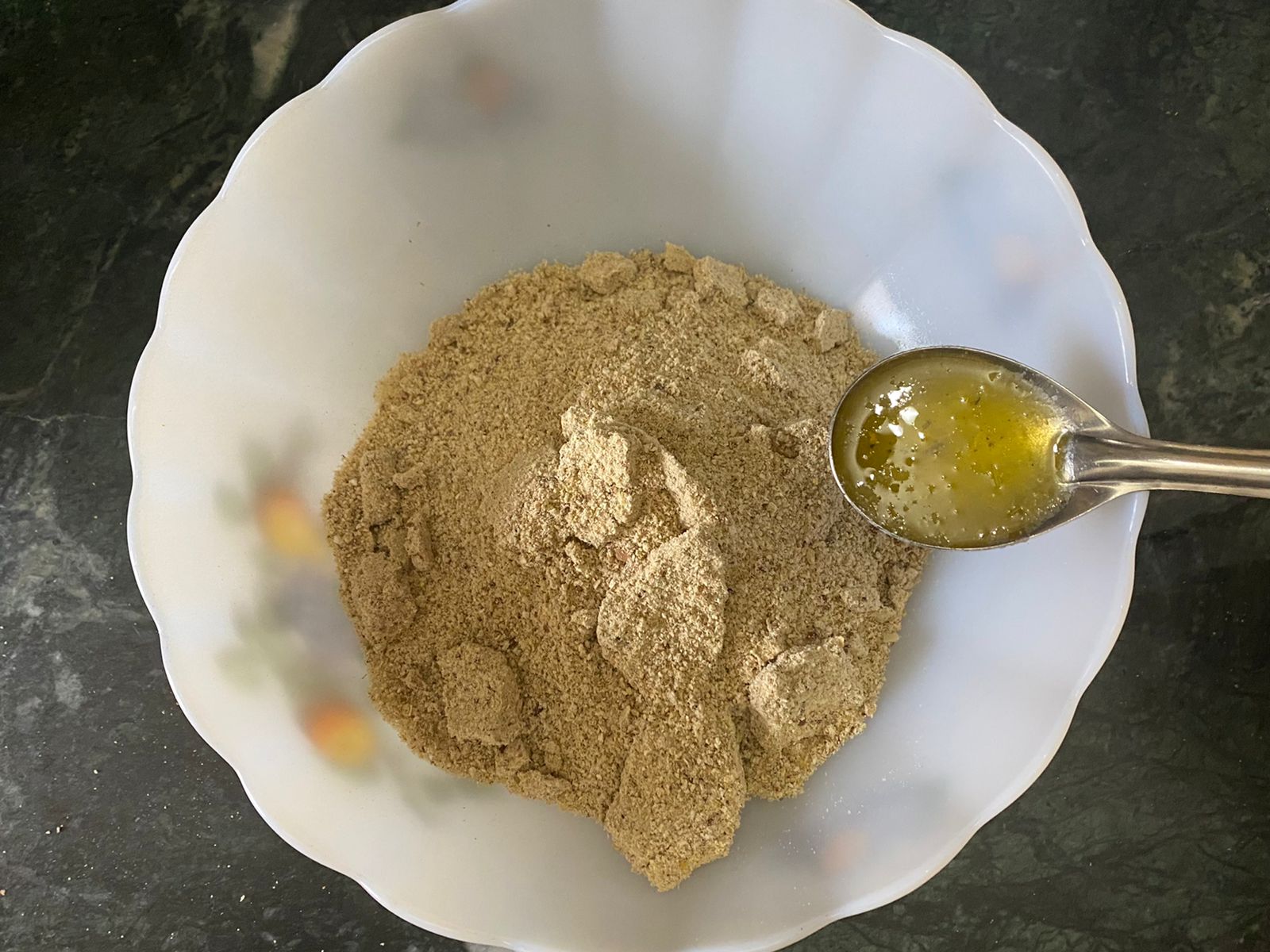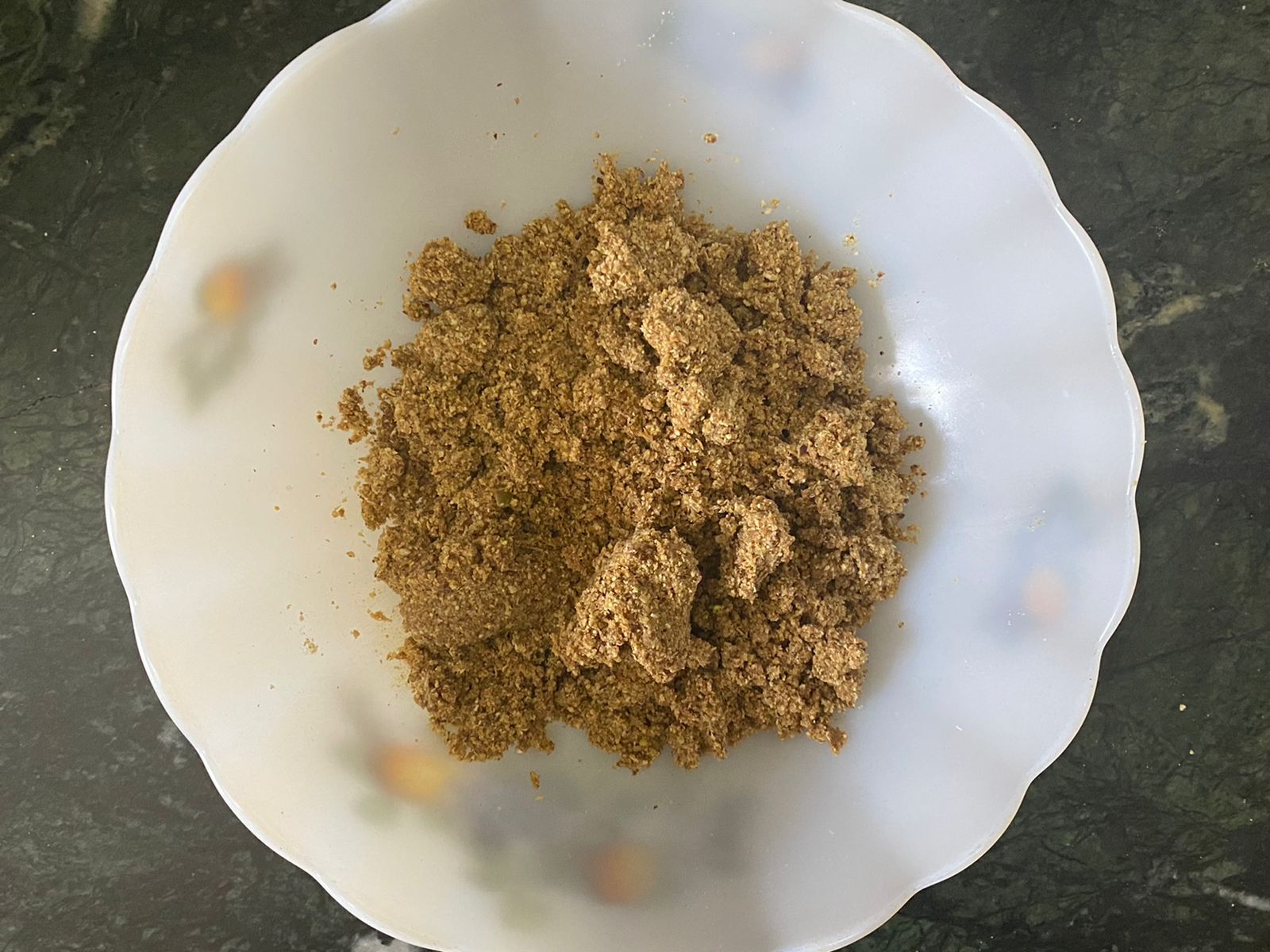 In a bowl, mix together powdered jaggery, honey, and oats and nuts powder. Add the melted ghee and mix well.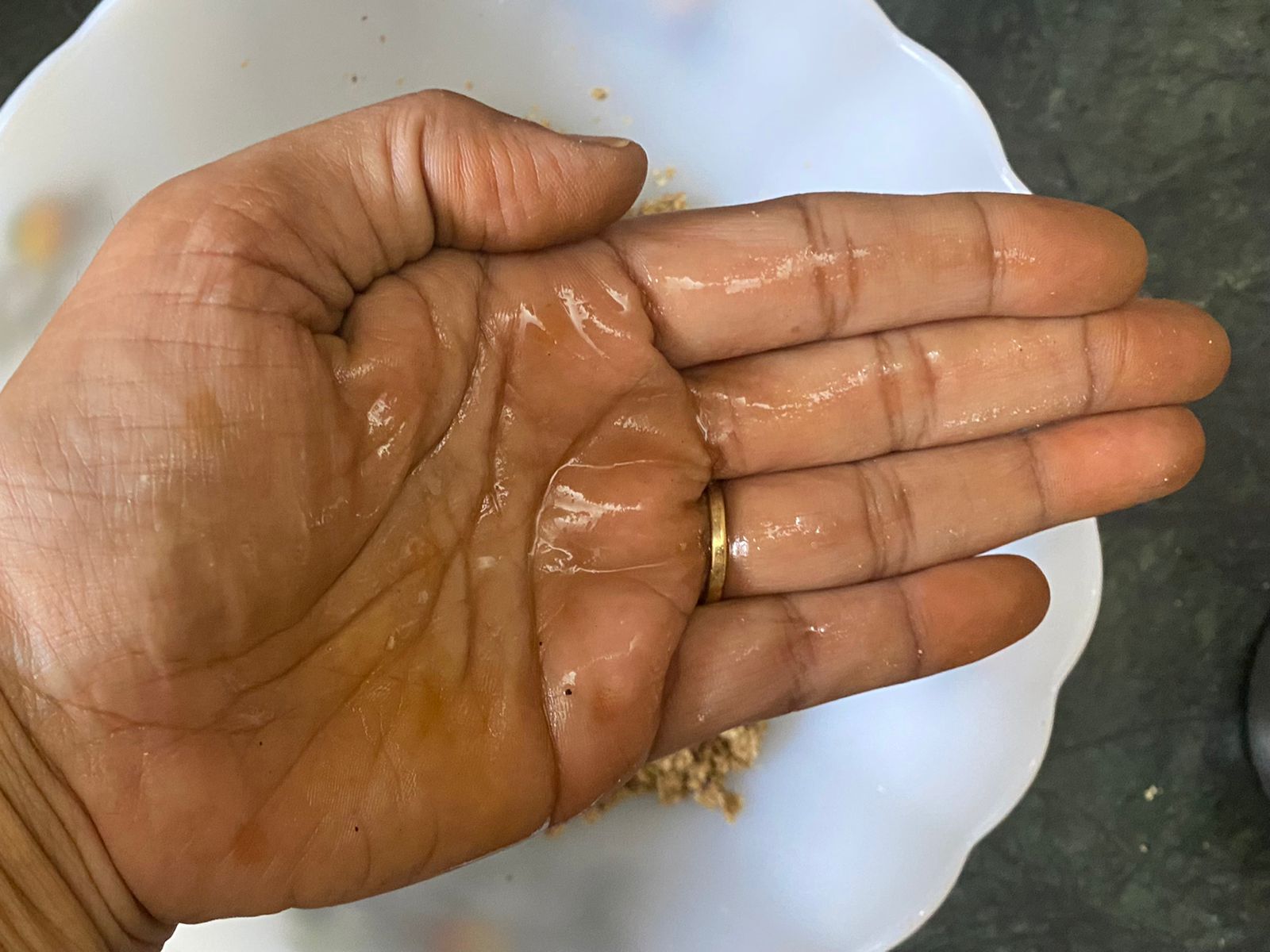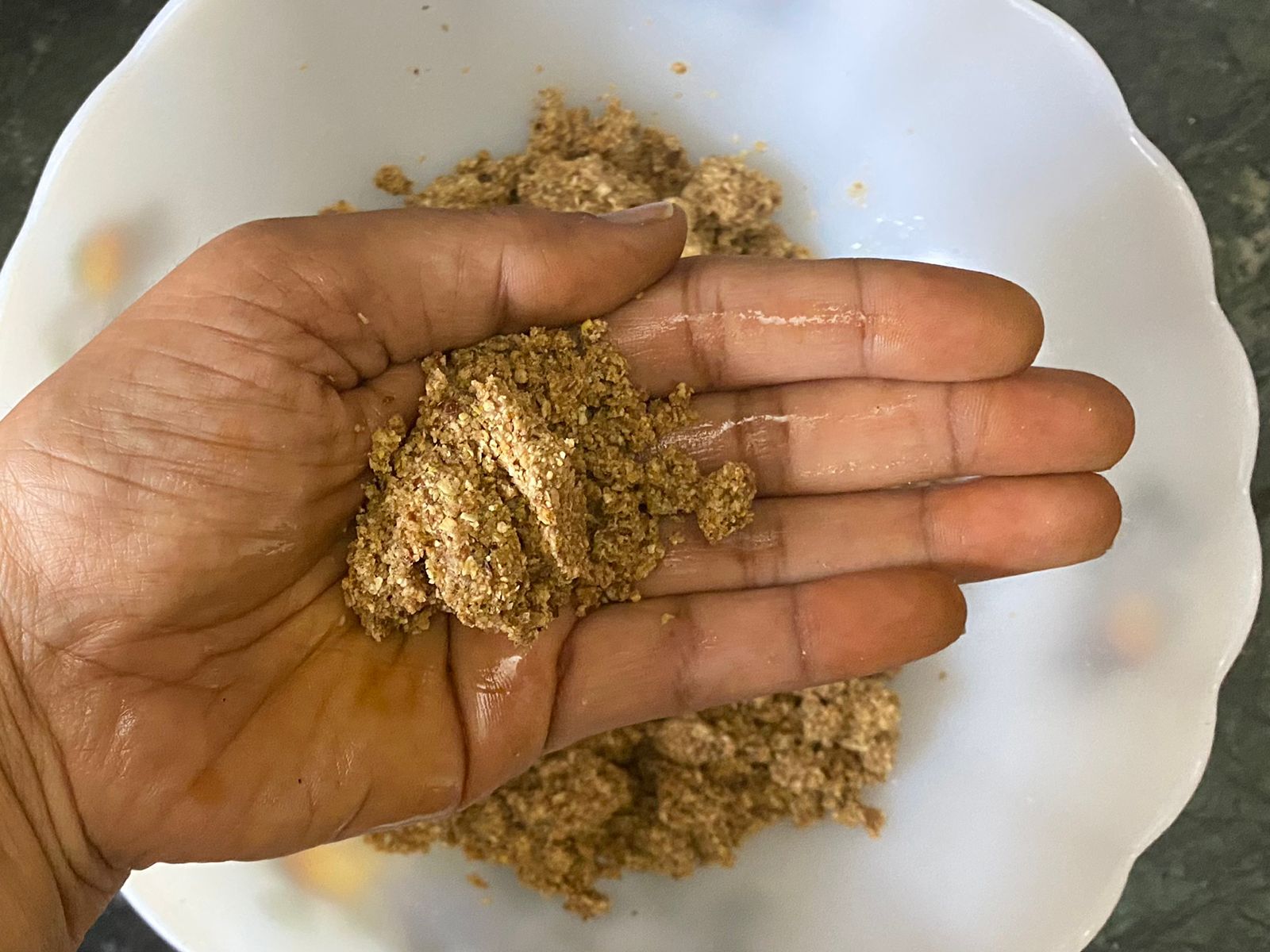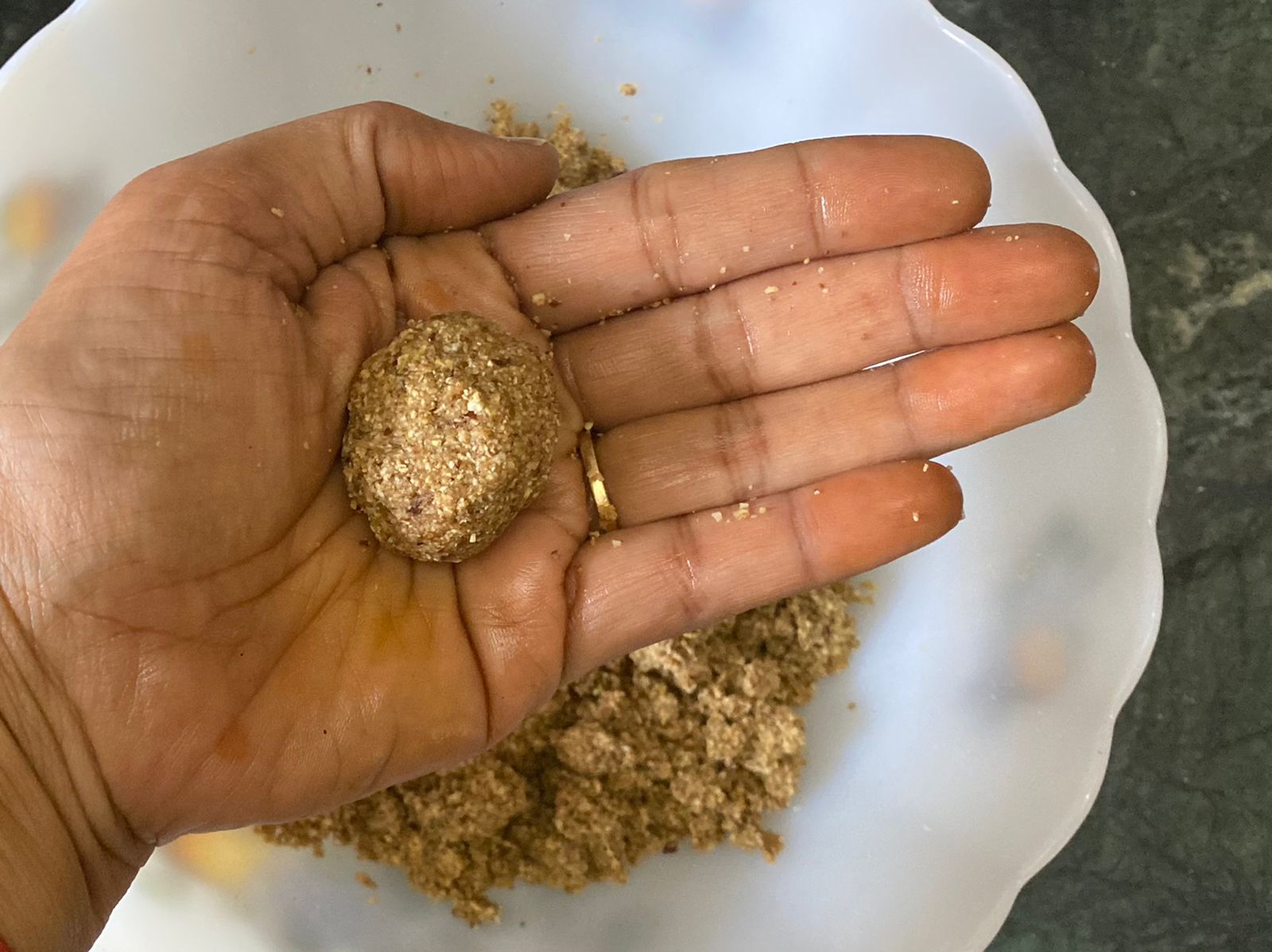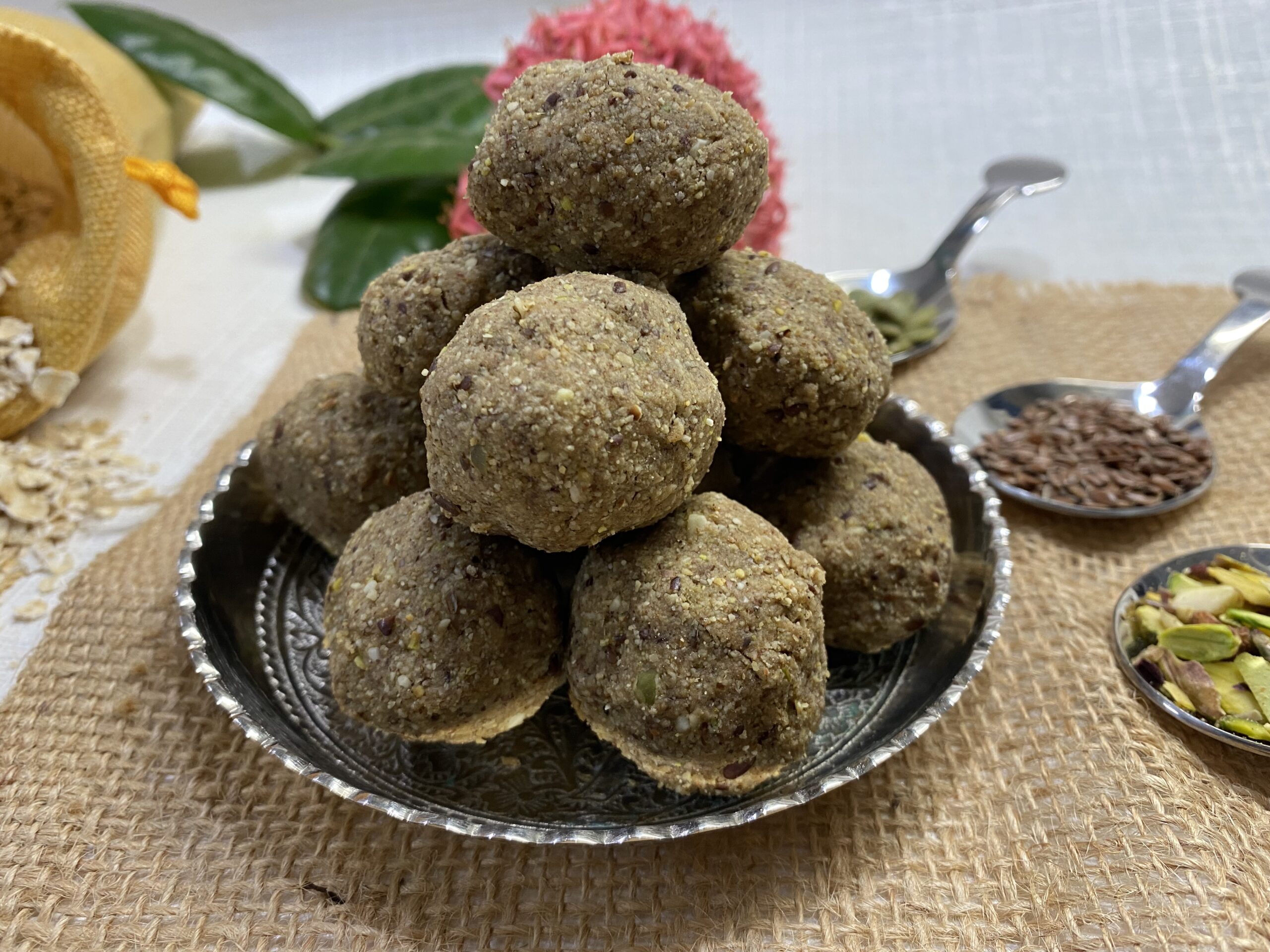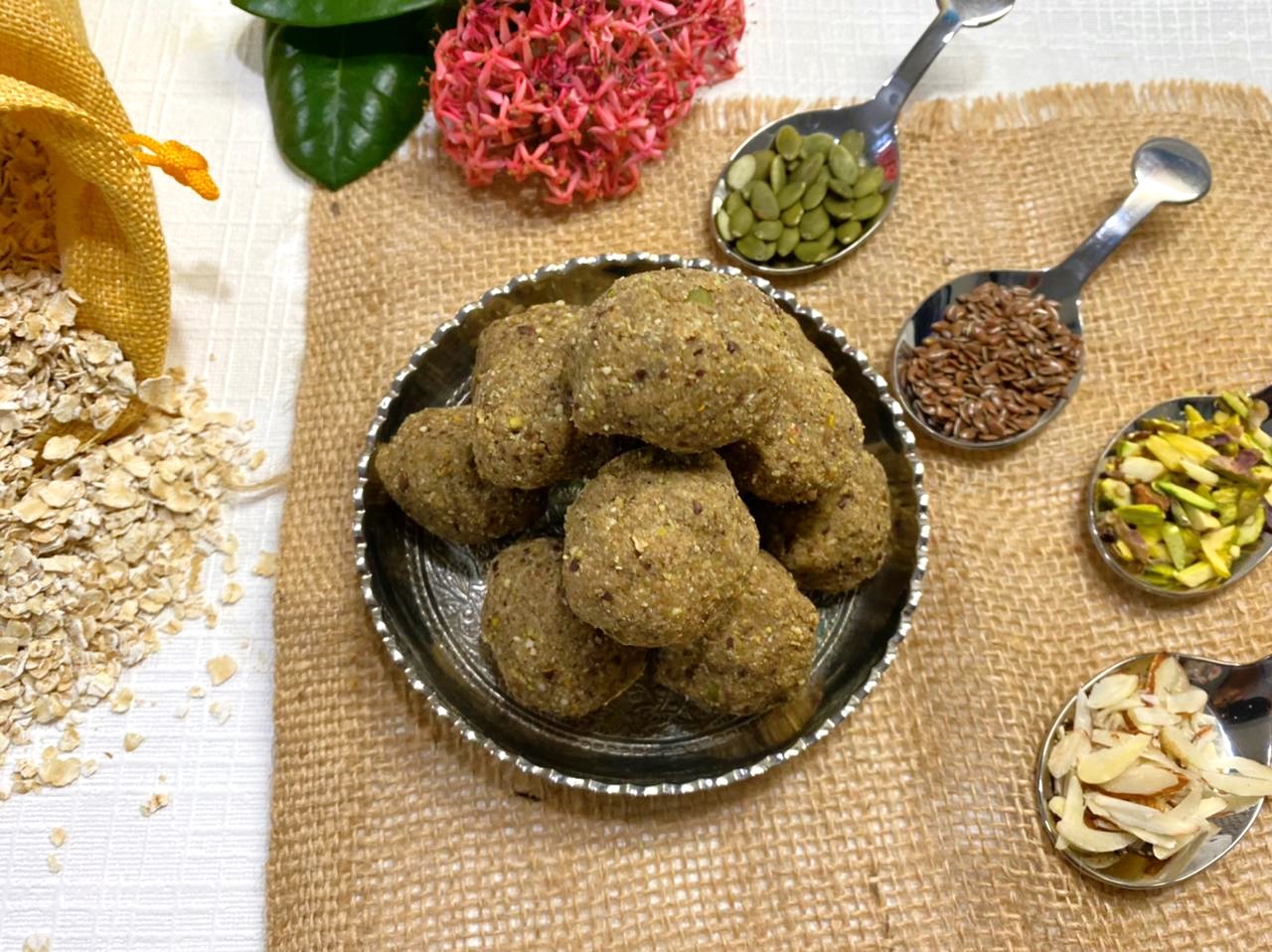 Grease your hands with some oil and take a spoonful of the mix and make small balls.
Store them in airtight containers.