Moong Dal Palak
Moong Dal Palak is a simple, delicious and comforting recipe of moong dal prepared with spinach and a handful of spices.  
Moong Dal Palak is what I would call comfort and health in one bowl! Packed with nutrition, this dal is loaded with protein and fiber and perfect for those weekday meals when you fancy something quick and nutritious.
Moong dal is one of the lentils that is very easy to digest, and cooks quicker compared to other lentils. It is also rich in proteins and has anti-inflammatory and antimicrobial properties that help fight bacteria. With the added nutrition from spinach, this is wholesome comfort food.
Other recipes you might like are Mixed Dal, Mixed Vegetable Dal, Rajasthani Mogar Dal, Paruppu Rasam/ Toor Dal Rasam, Dal Tadka, Rajasthani Panchmeli Dal.
Ingredients
1 cup split yellow moong dal
1 cup finely chopped spinach leaves
Salt to taste
1 teaspoon turmeric powder
1 tablespoon grated ginger
2 roughly chopped green chillies
2 teaspoons ghee
1 teaspoon cumin seeds
1 teaspoon asafoetida
1 tablespoon minced ginger
½ cup finely chopped onions
½ cup finely chopped tomatoes
2 teaspoons red chilli powder
Juice of ½ lemon
Directions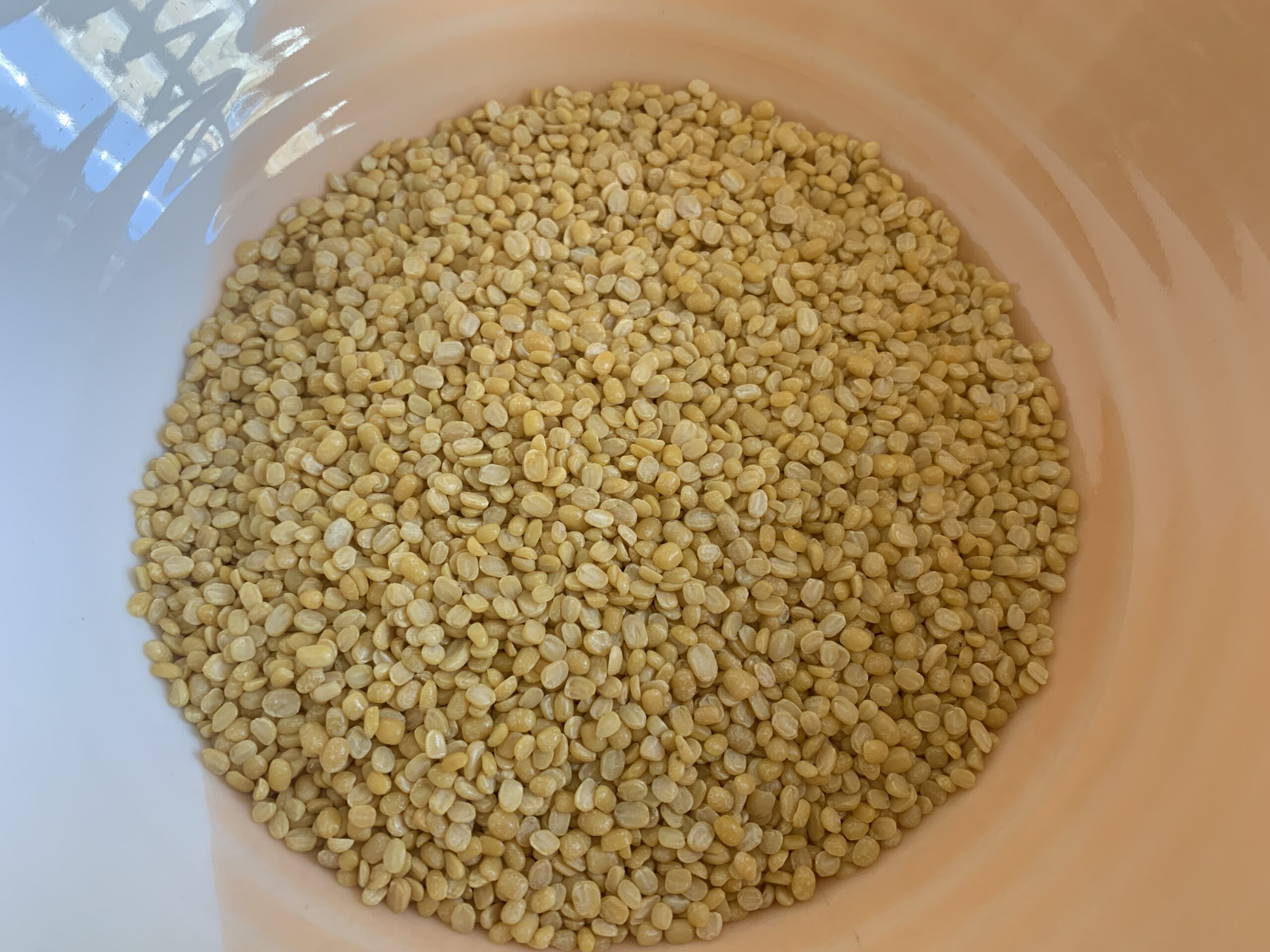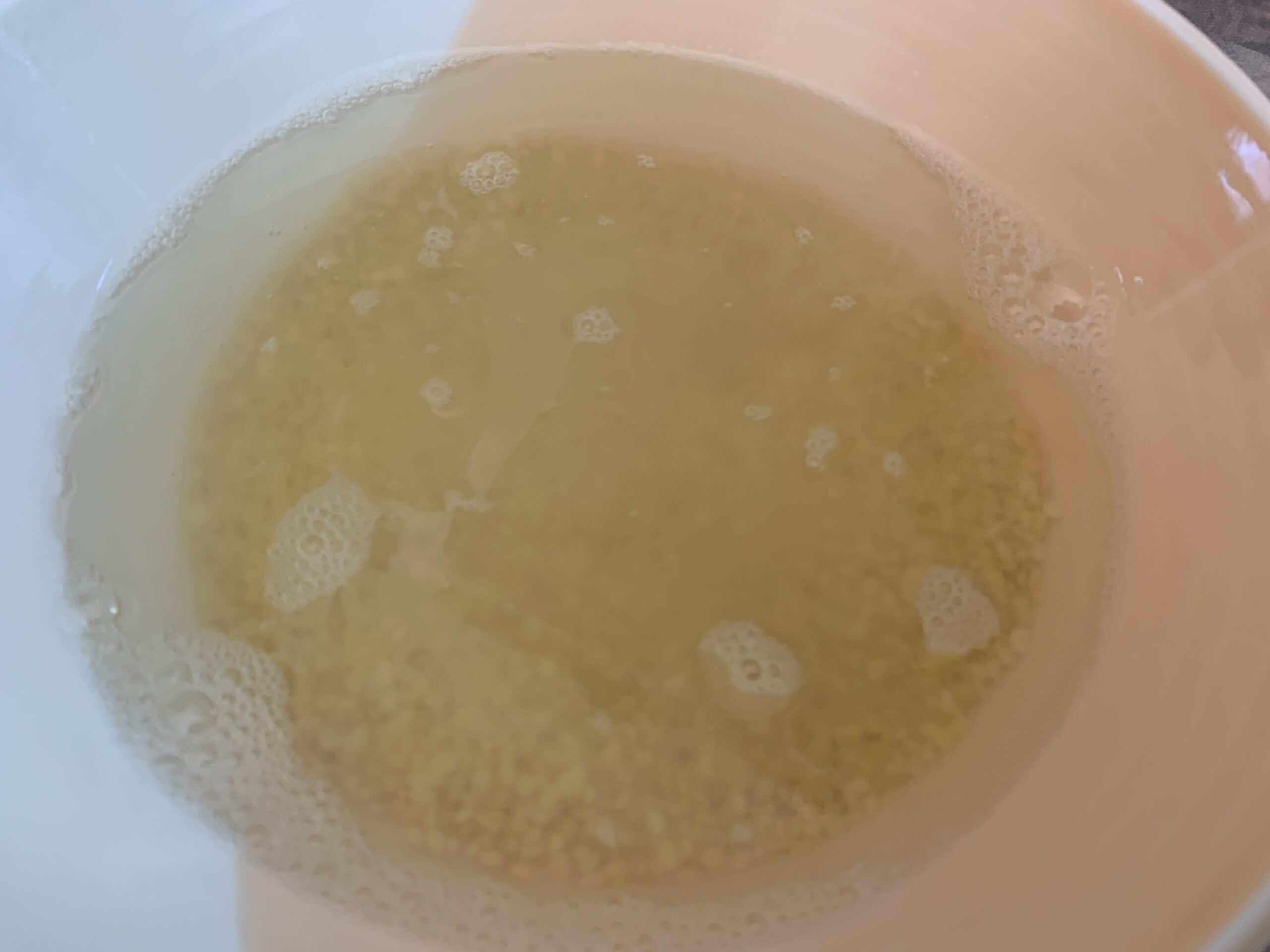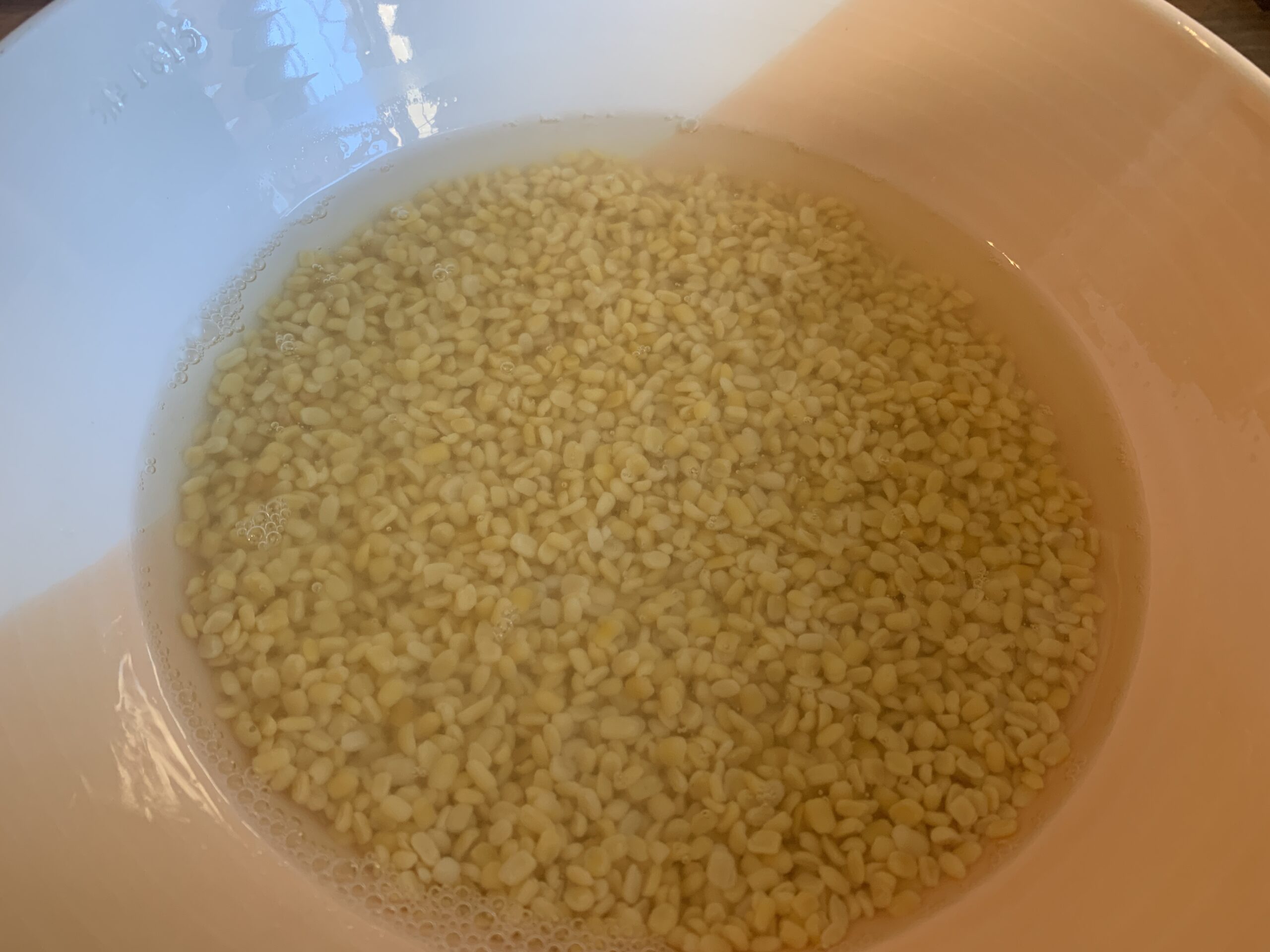 Wash the dal under running water 2-3 times and then soak it in 2 cups of water for 30 minutes. Once soaked drain and keep aside.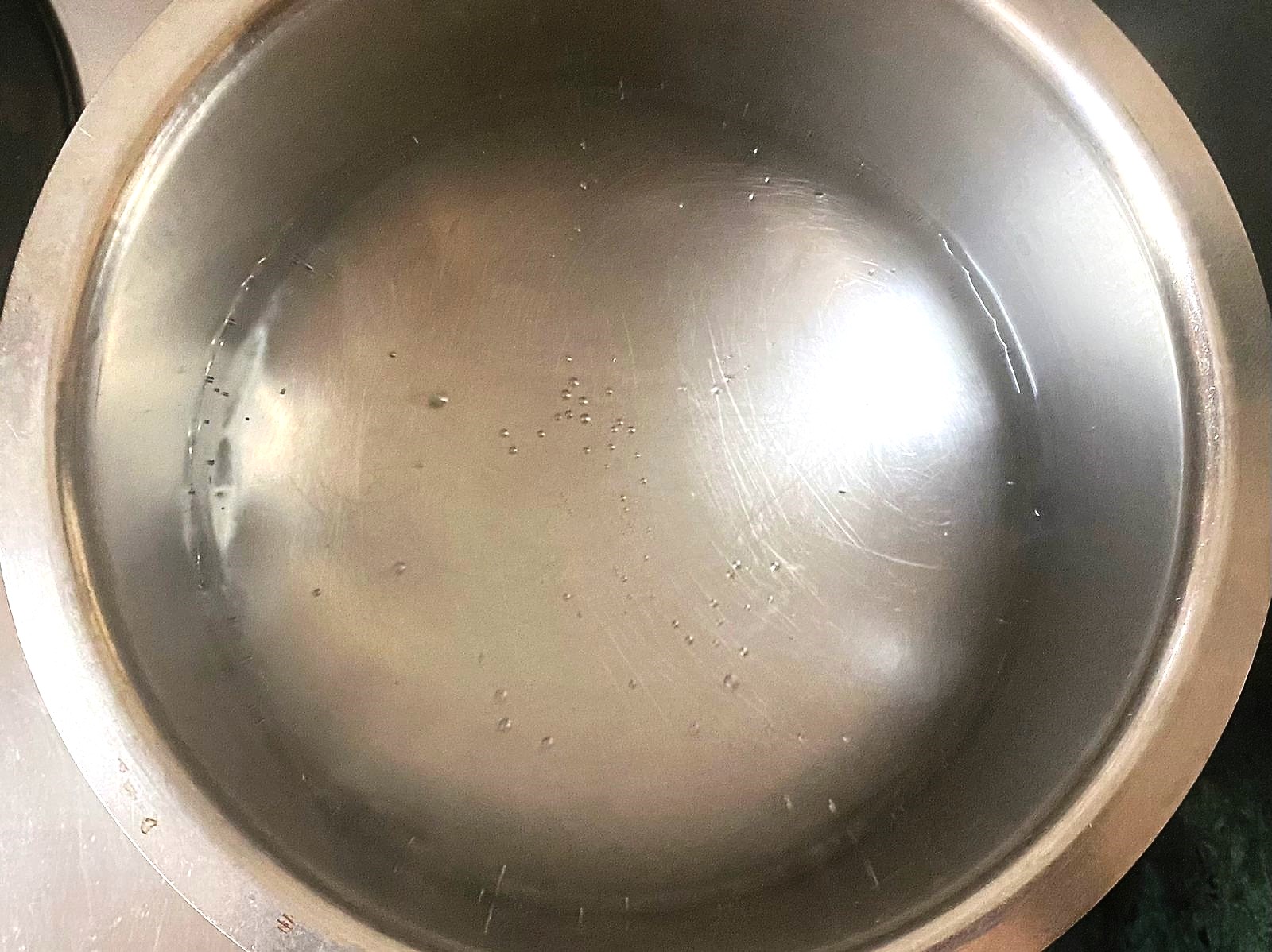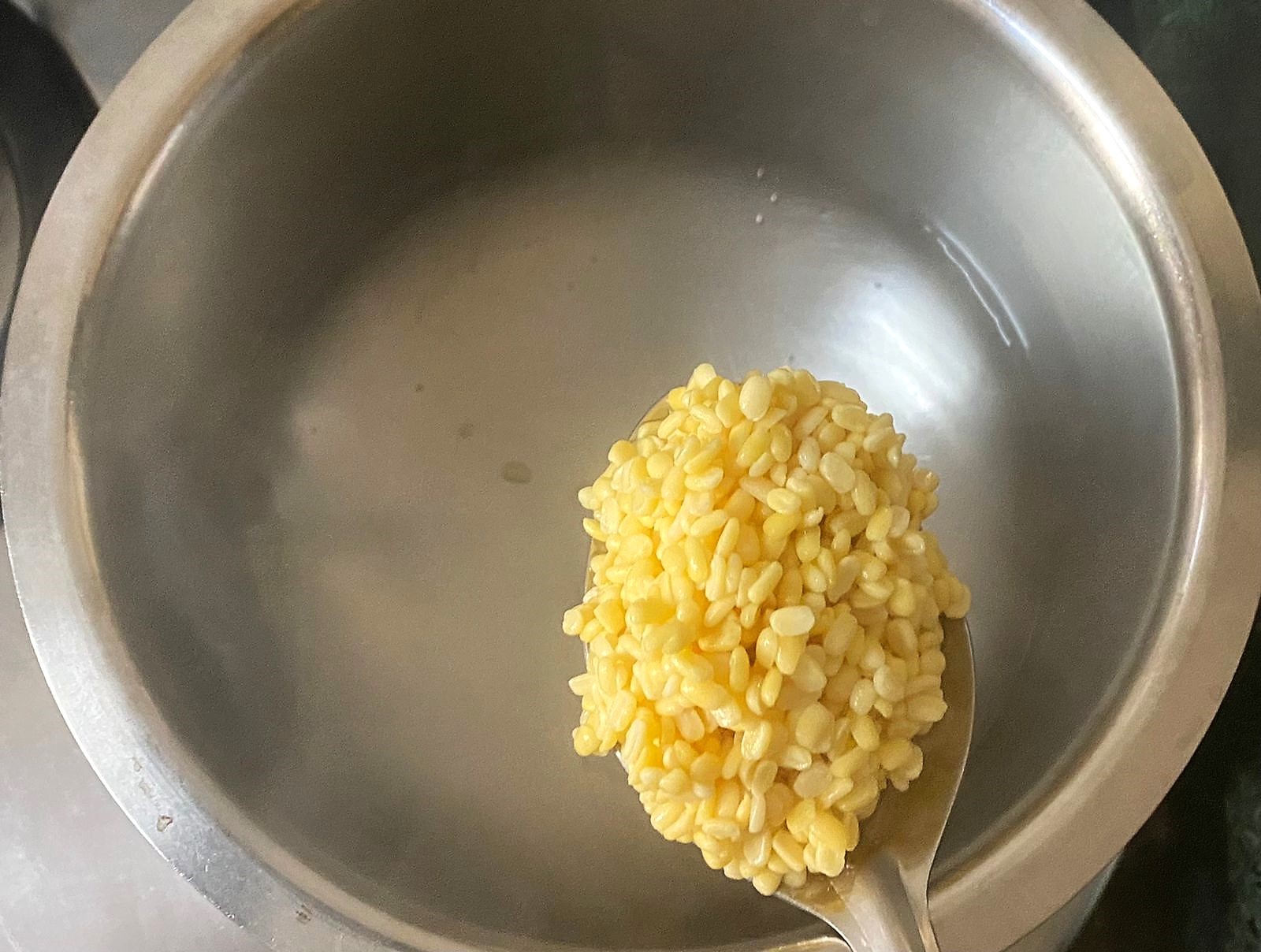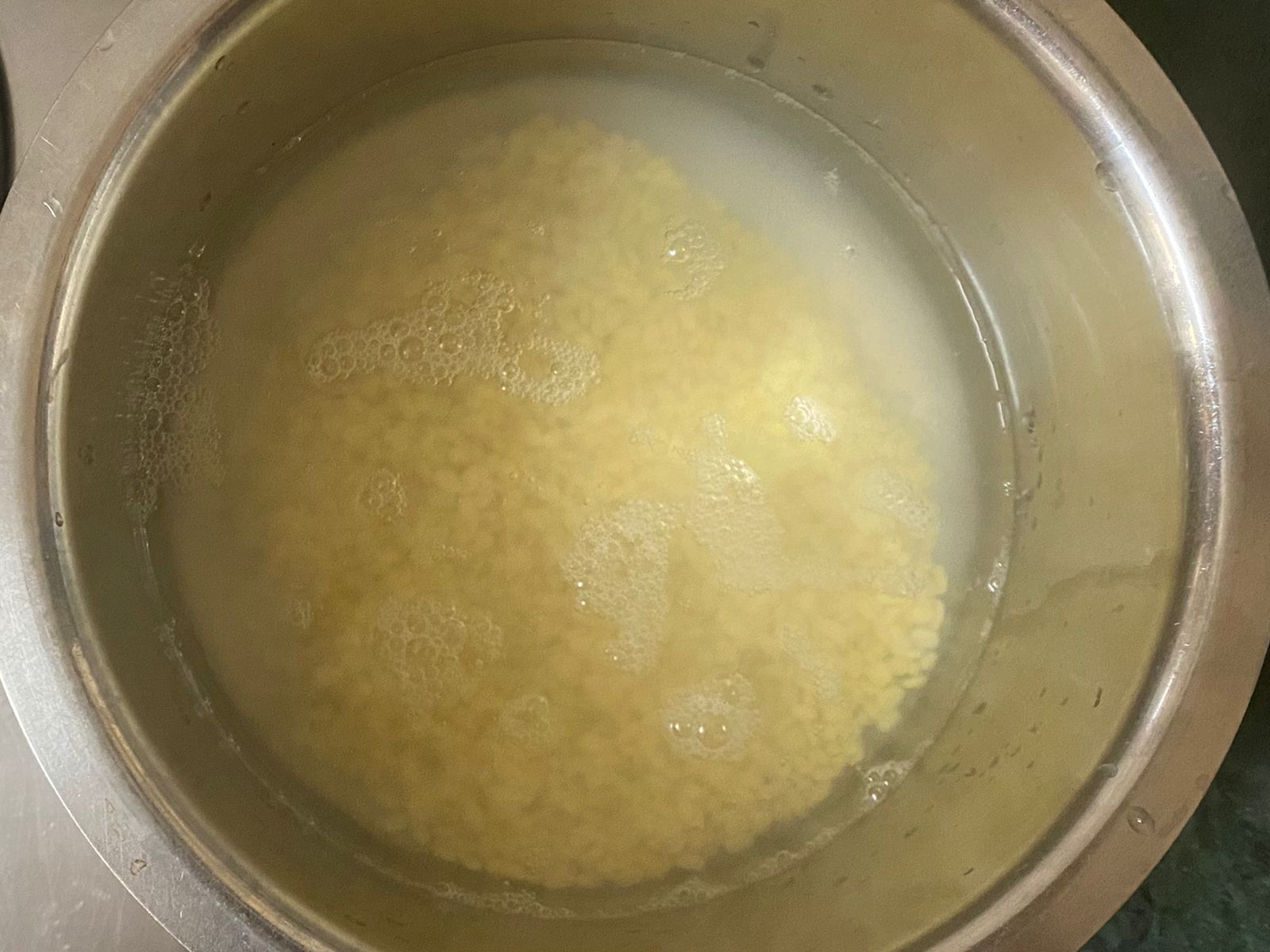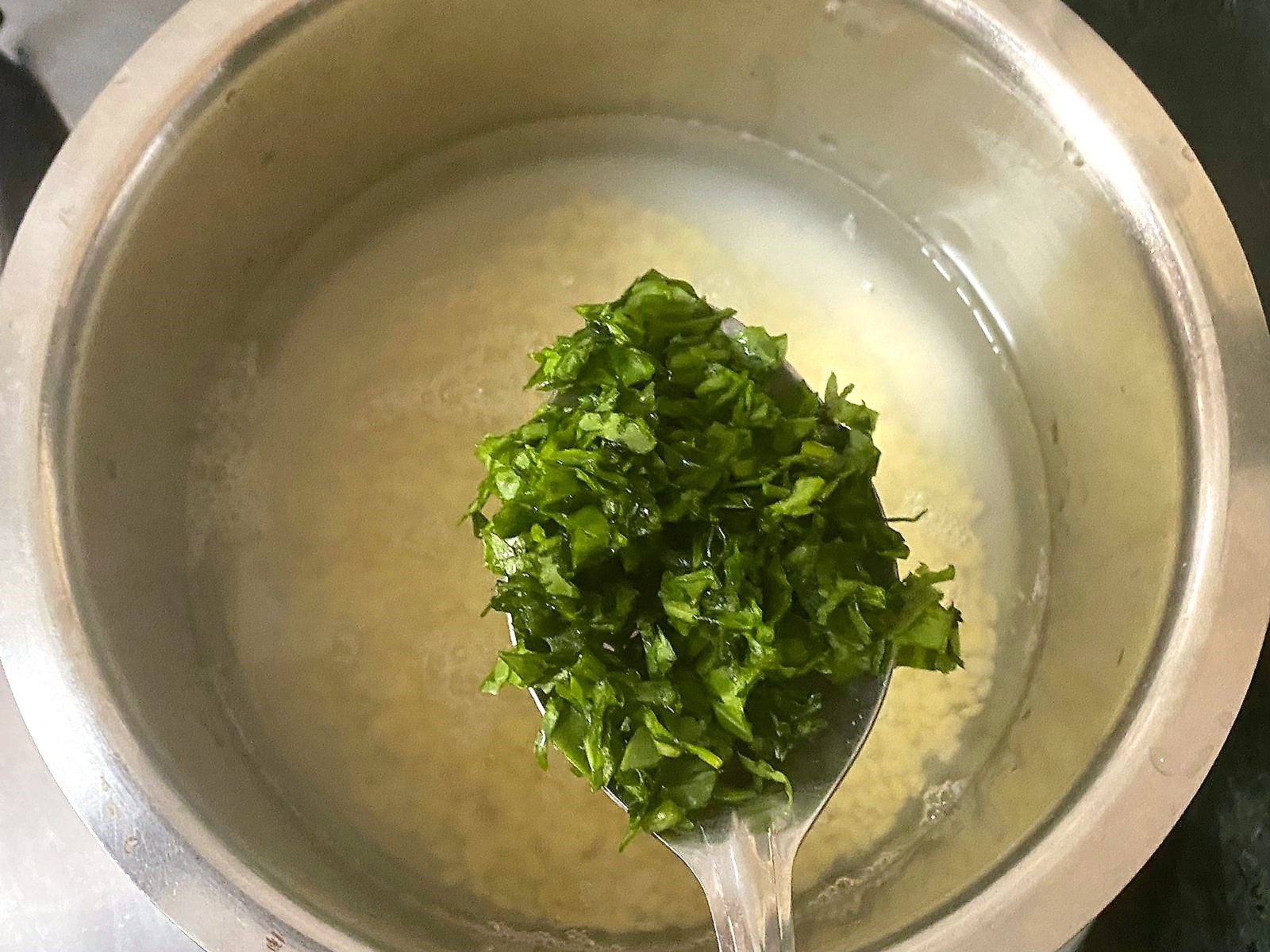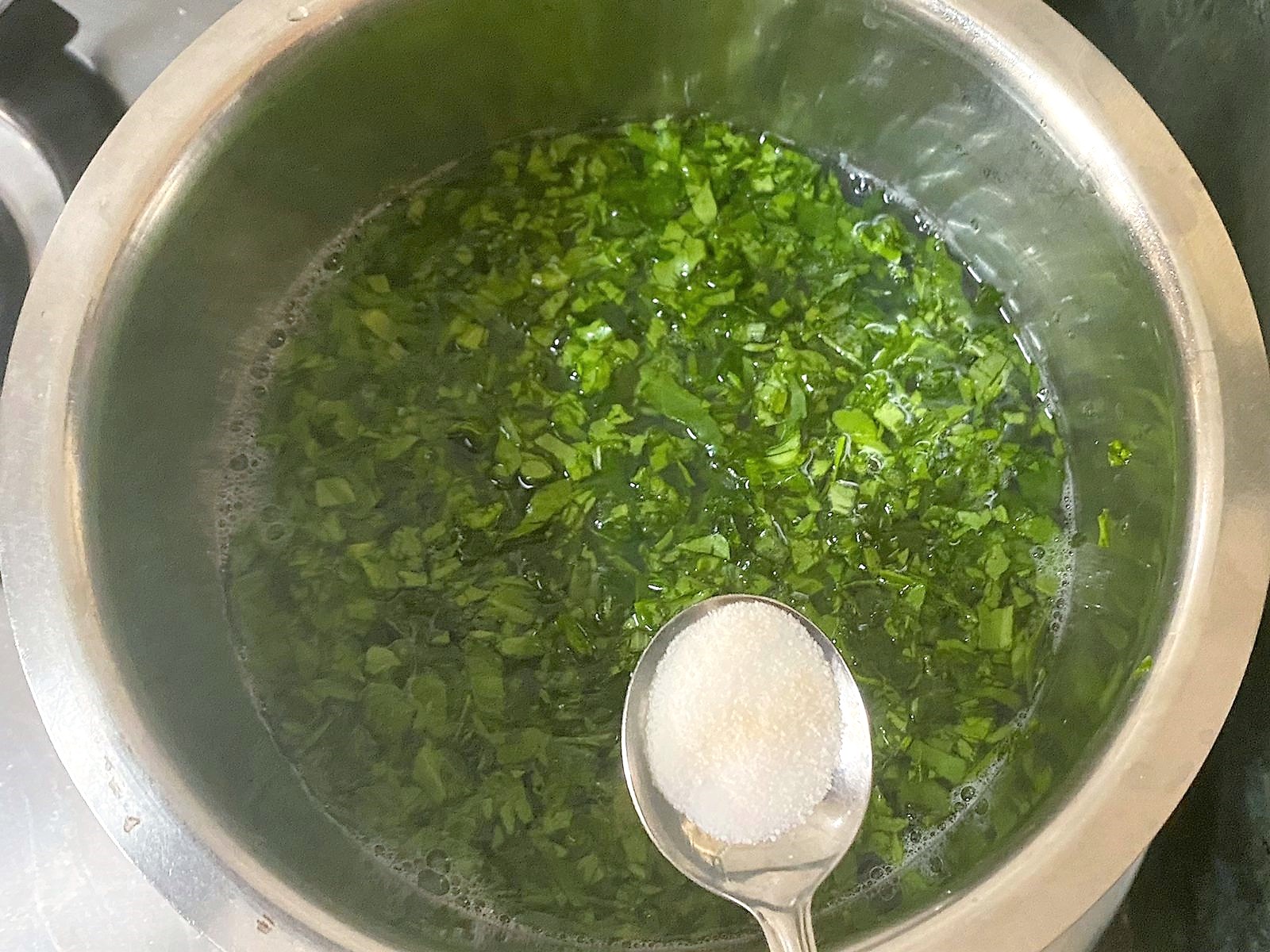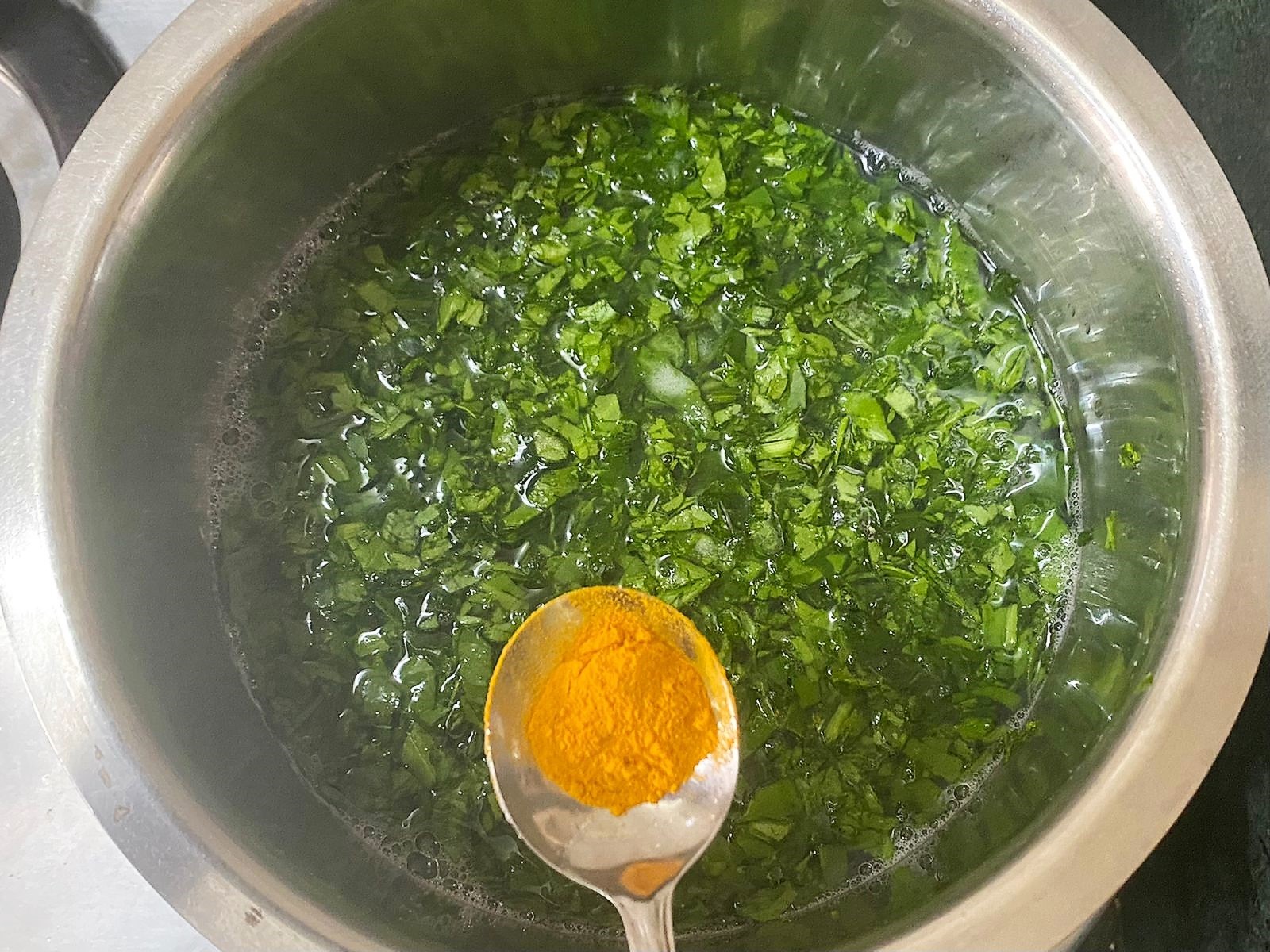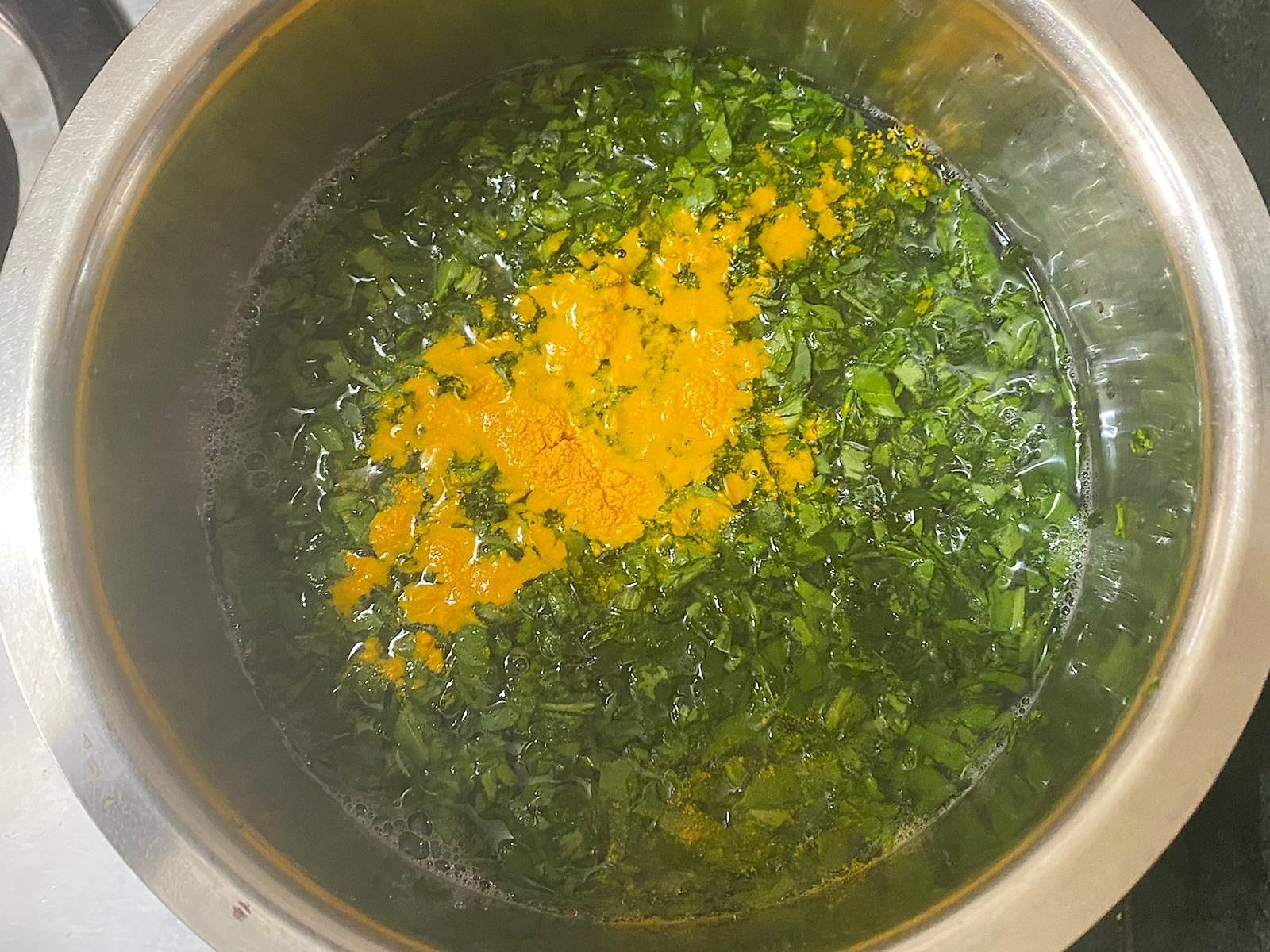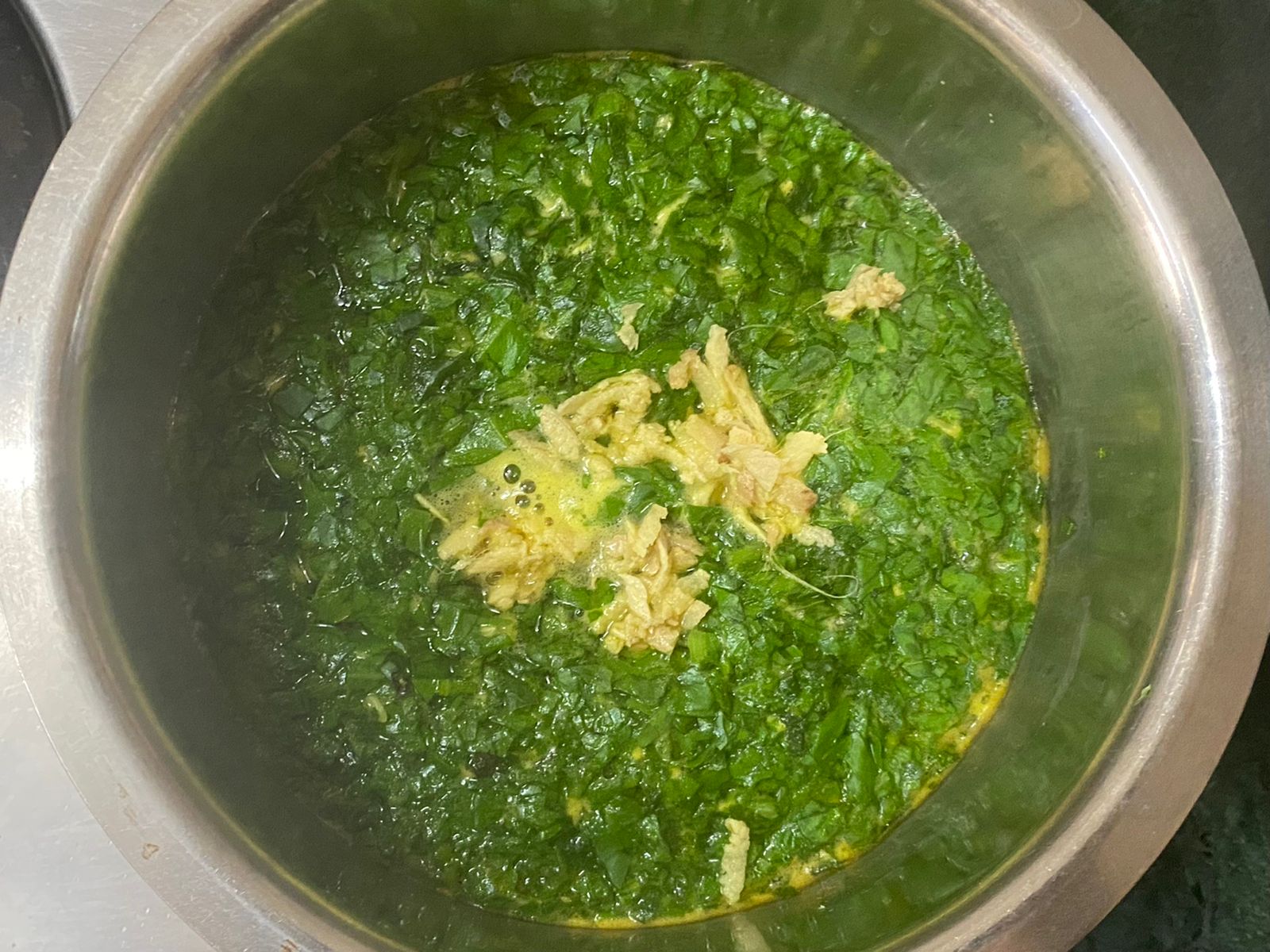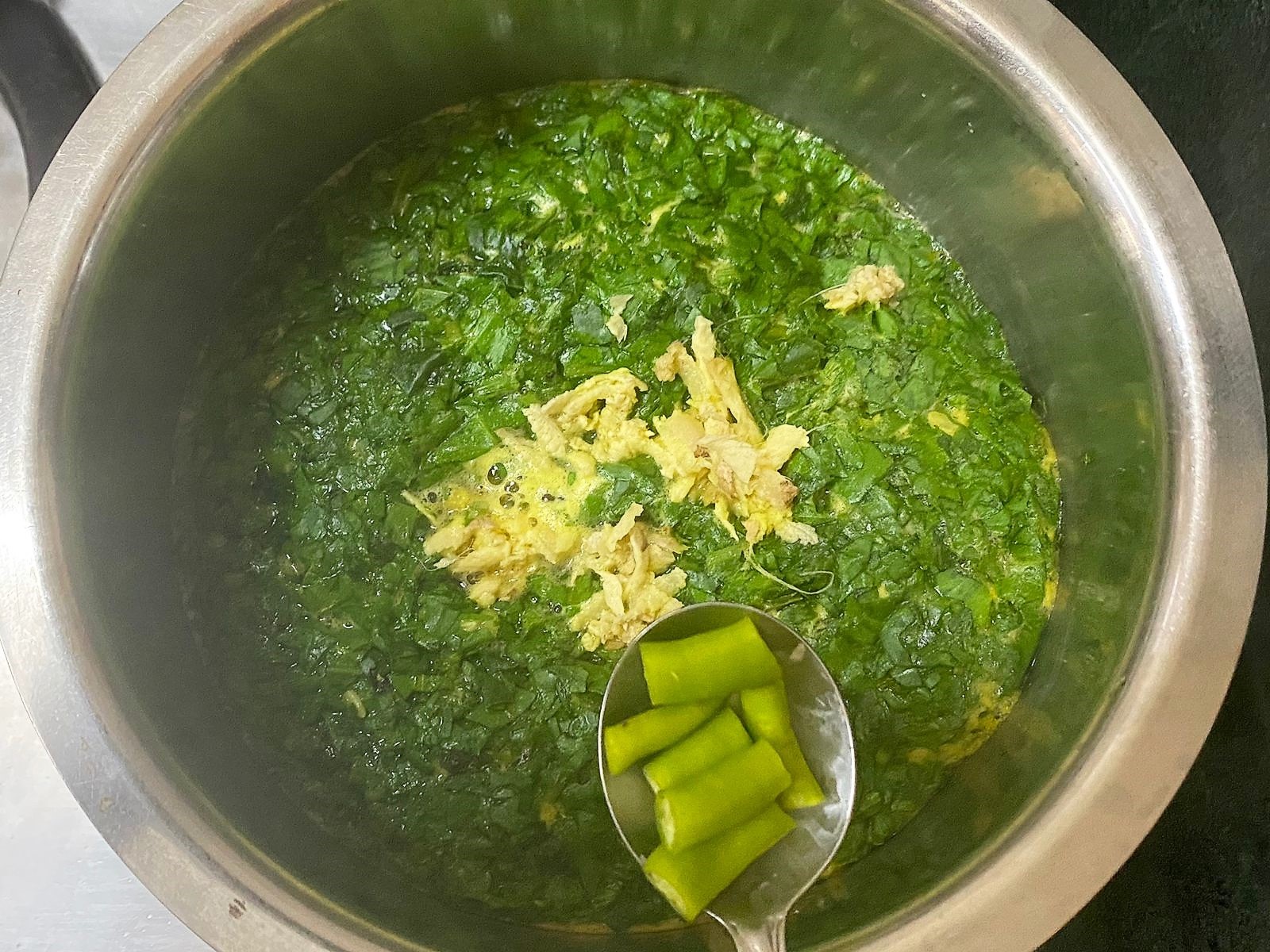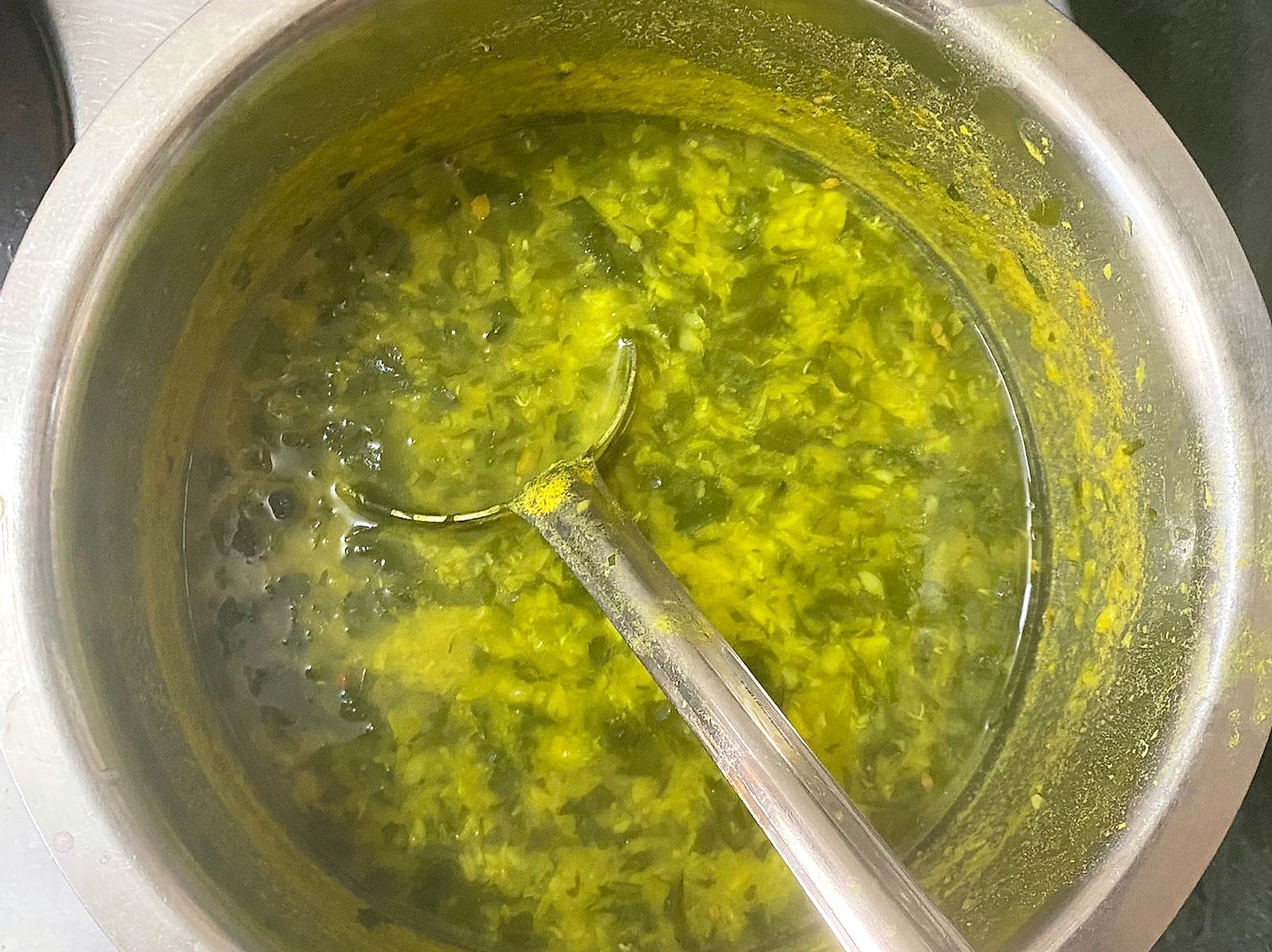 Boil 4 cups of water in a pan. Once the water comes to a rolling boil add the soaked moong dal, spinach, salt, turmeric powder, ginger and green chillies. Boil it on medium heat for about 8-10 minutes or until the dal is soft and cooked. (Check if the dal is cooked, if not add a little more water and cook until the dal is cooked)
Once cooked turn off the heat and keep it aside.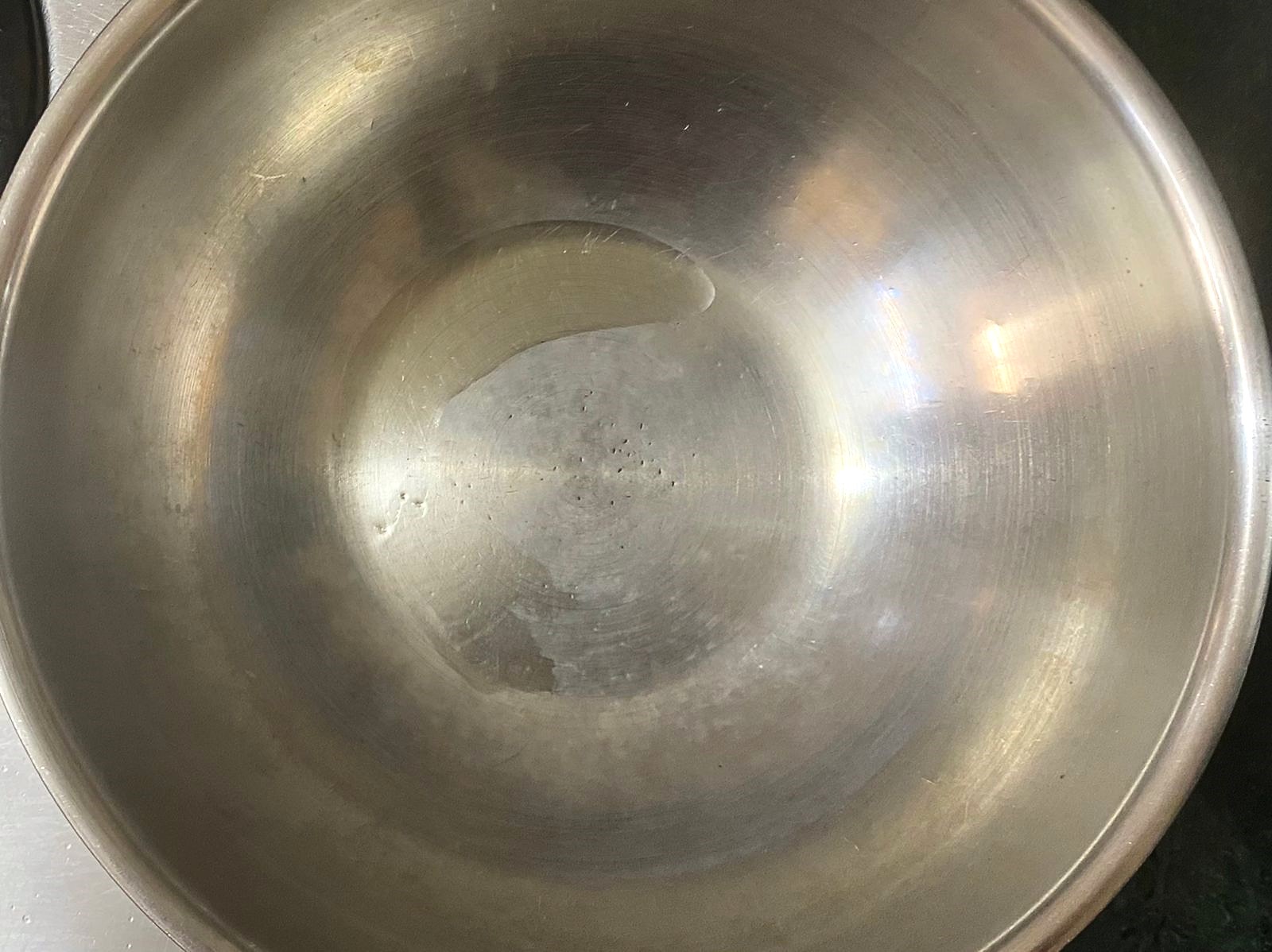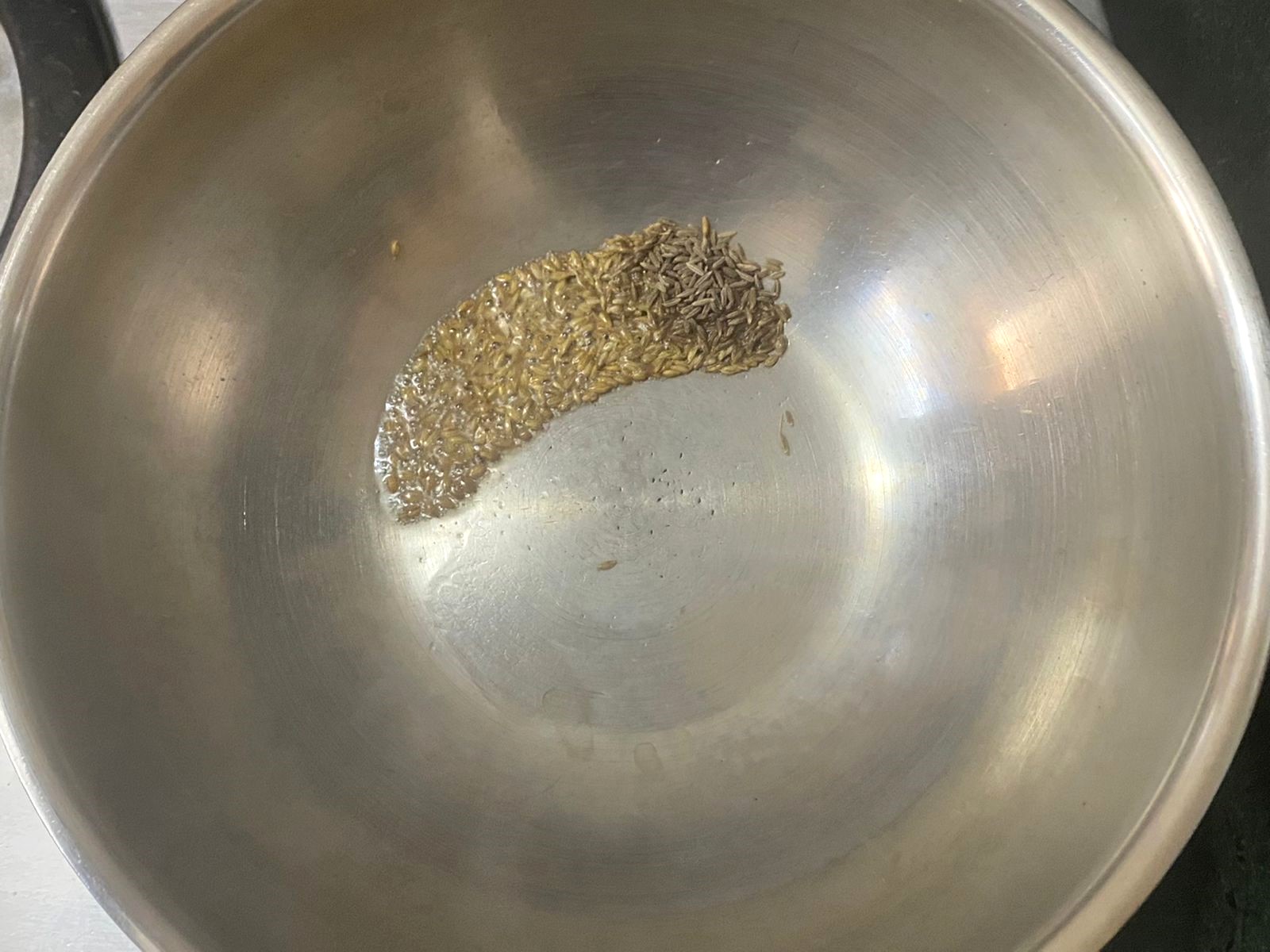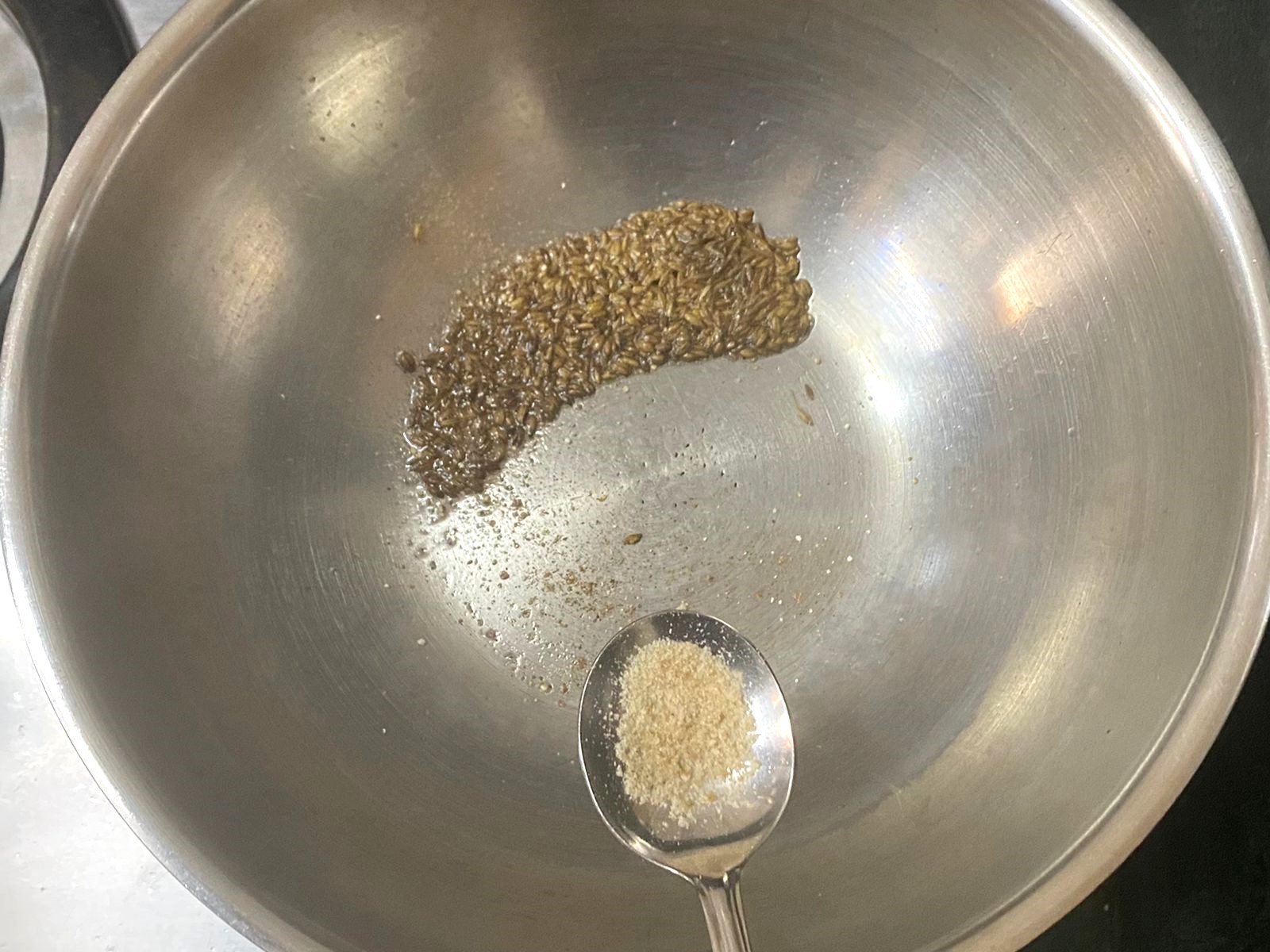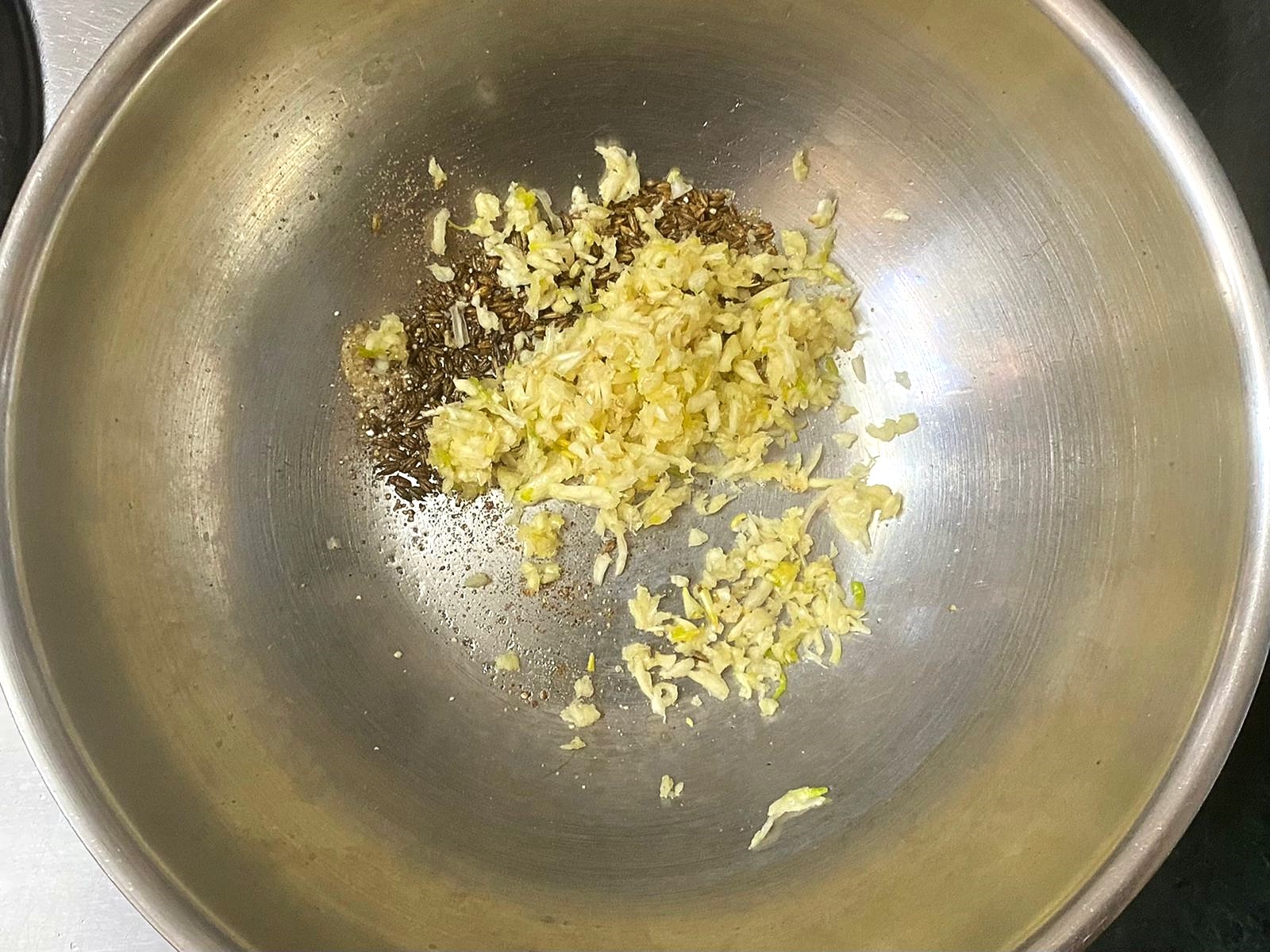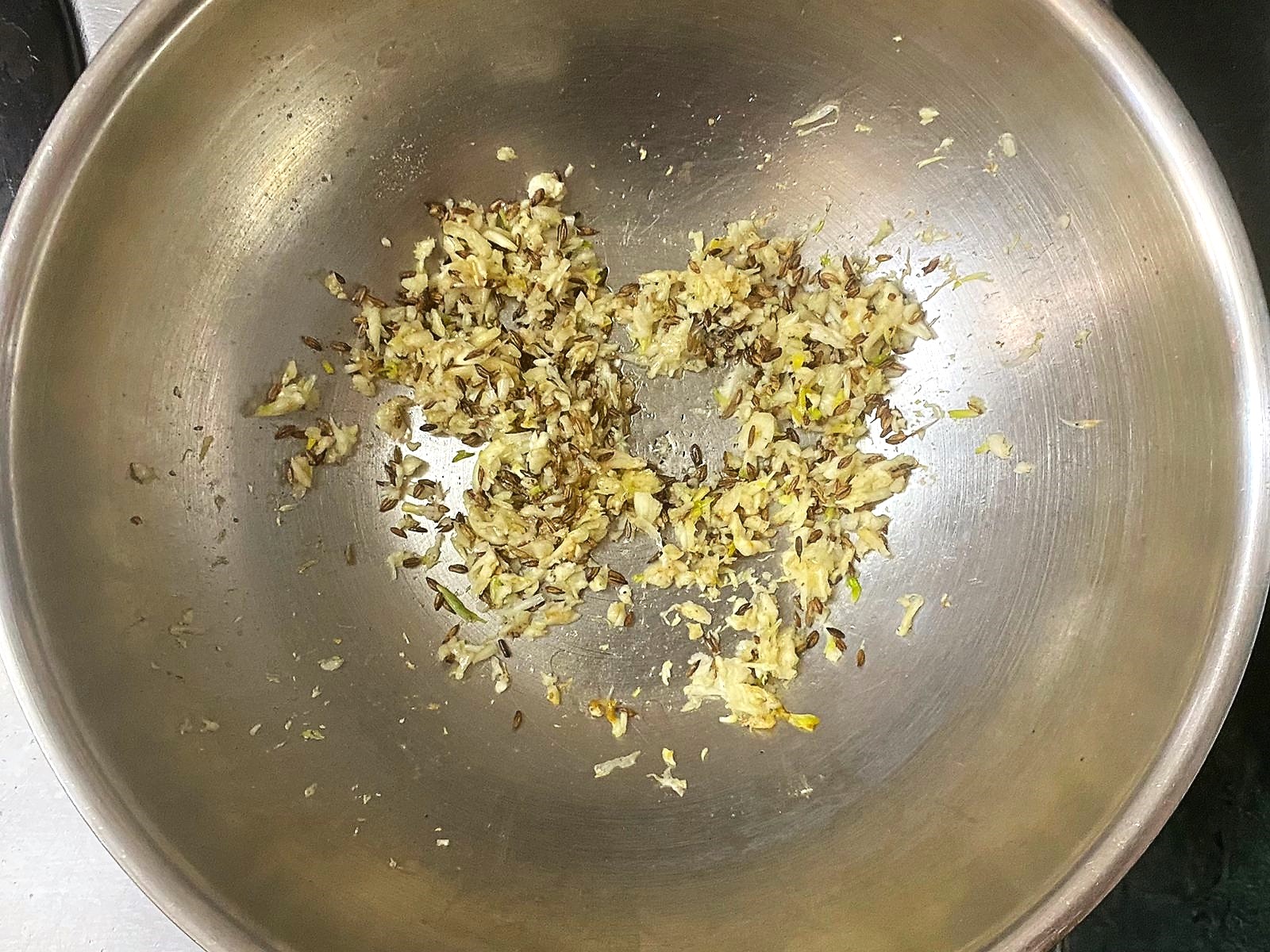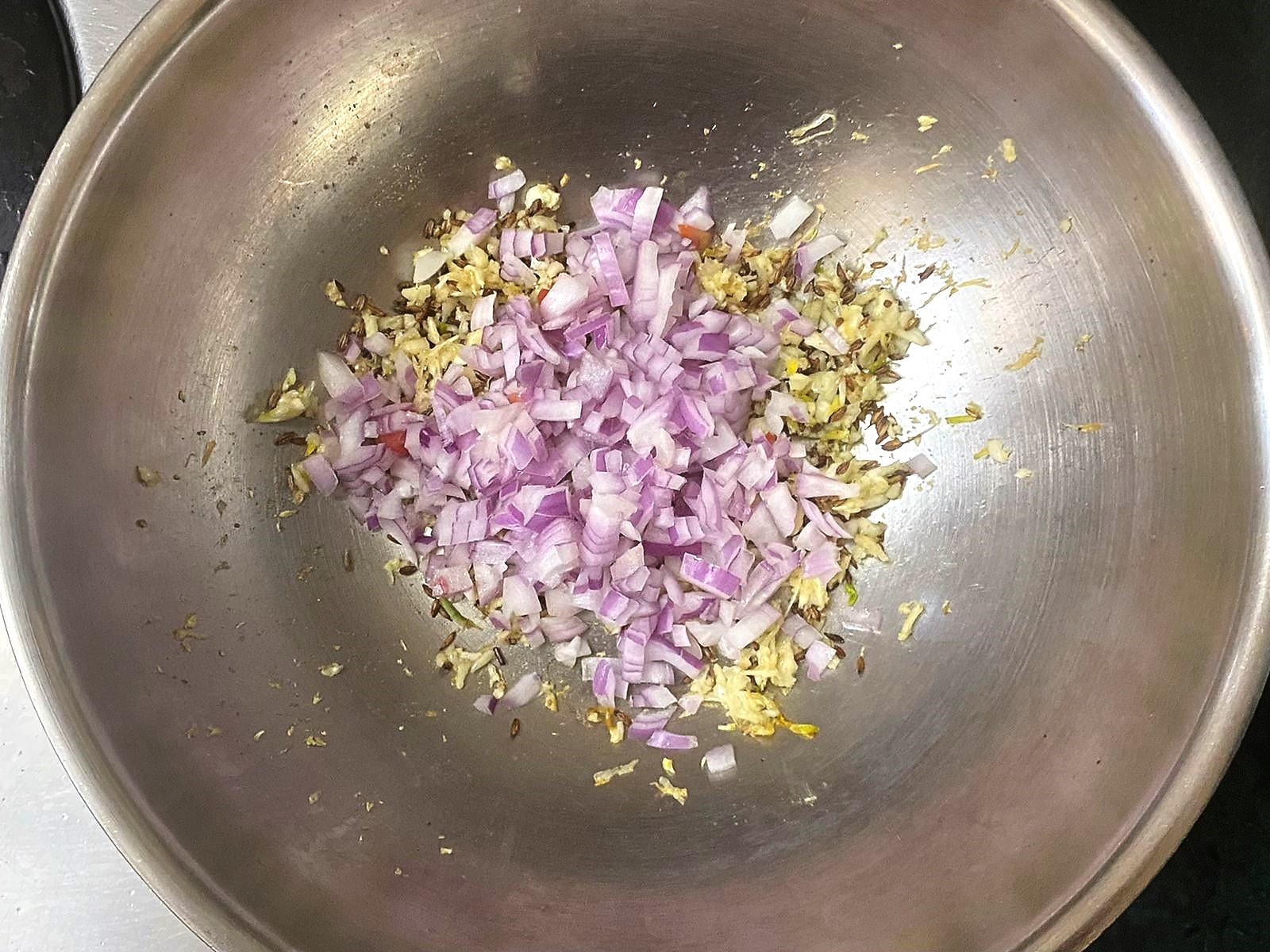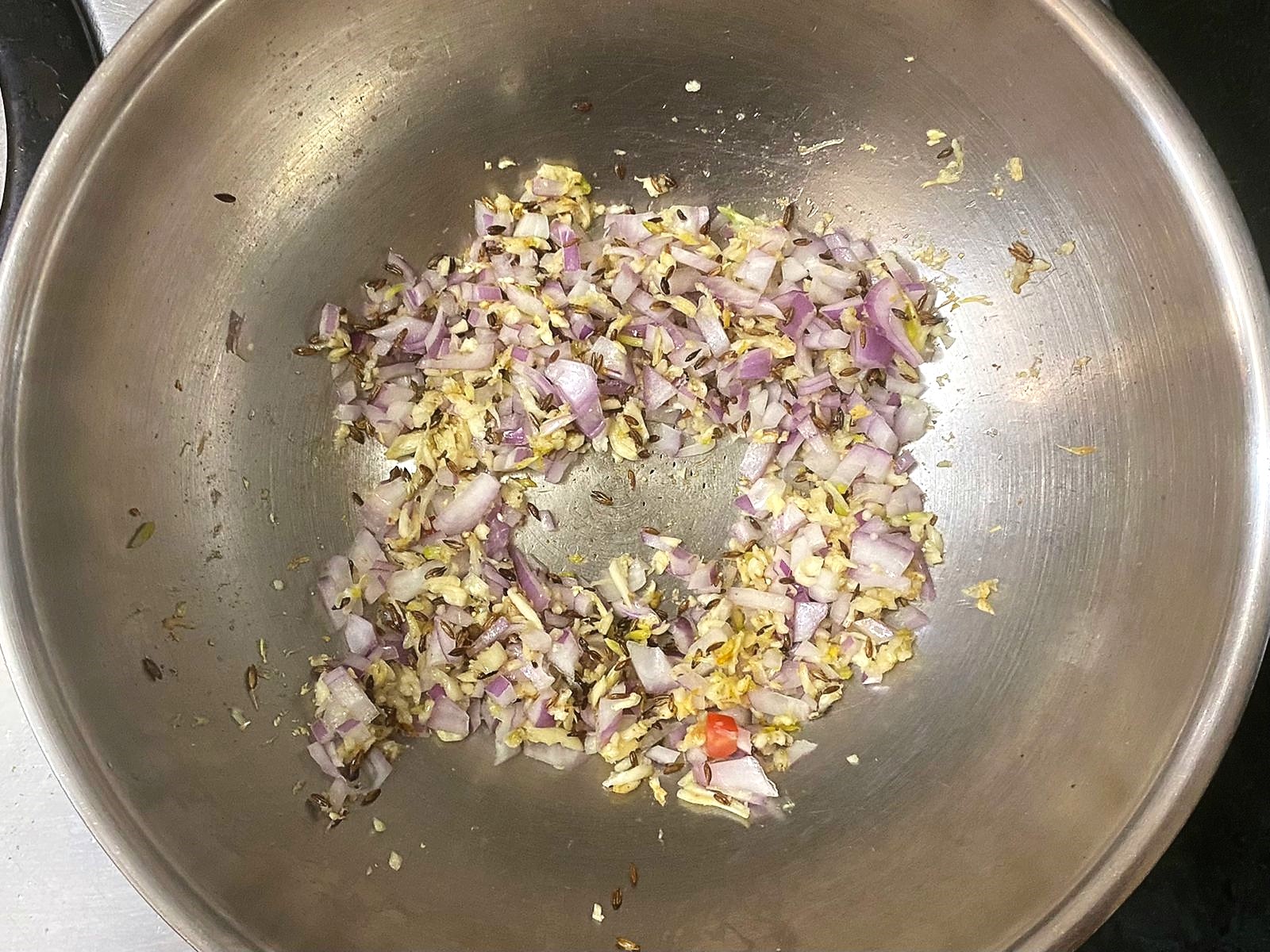 Heat ghee in a pan and add cumin seeds and asafoetida. Once the cumin seeds begin to splutter add the garlic and onions and sauté on medium heat for 4-5 minutes or until the onions begin to slightly brown and turn translucent.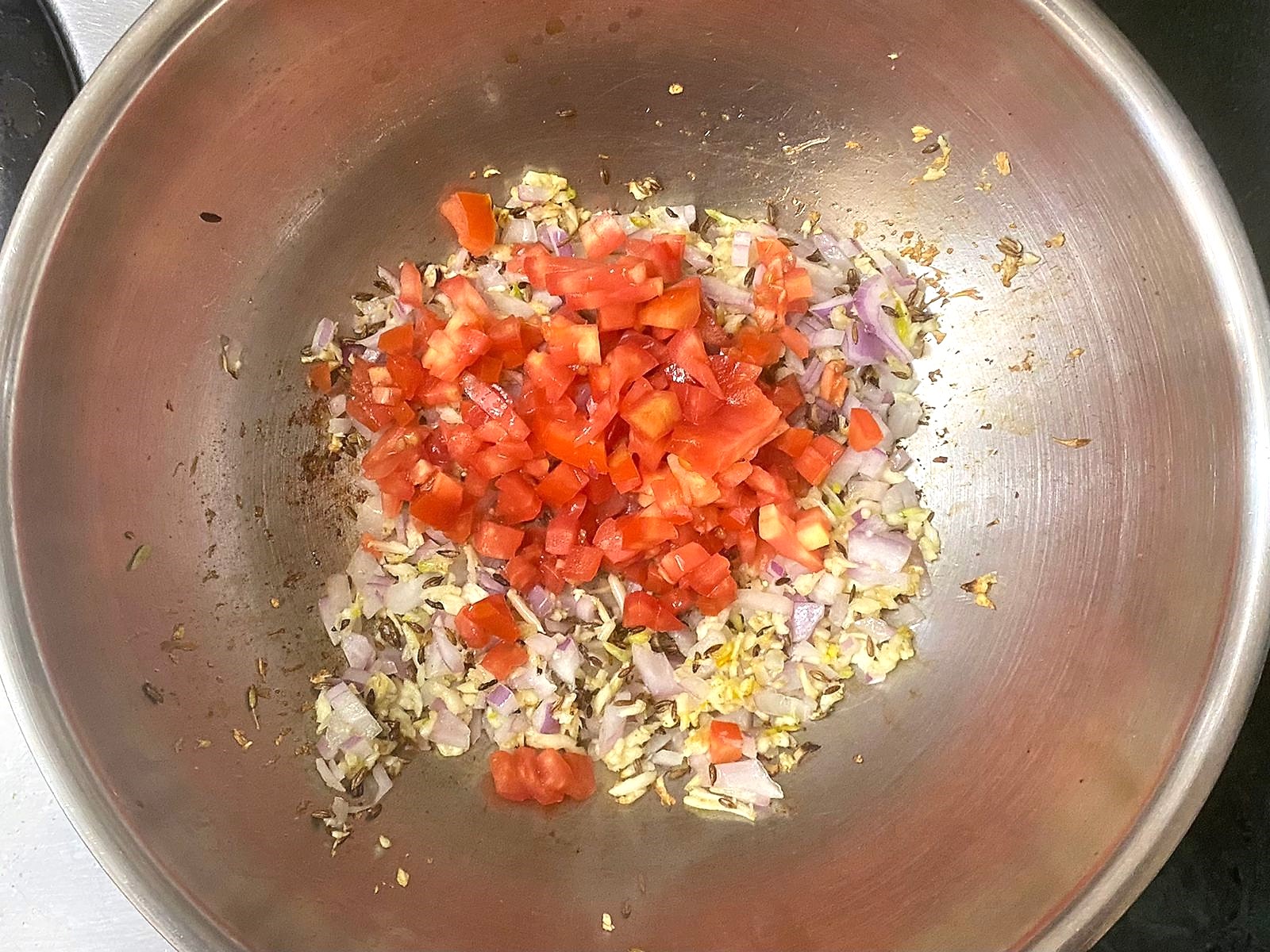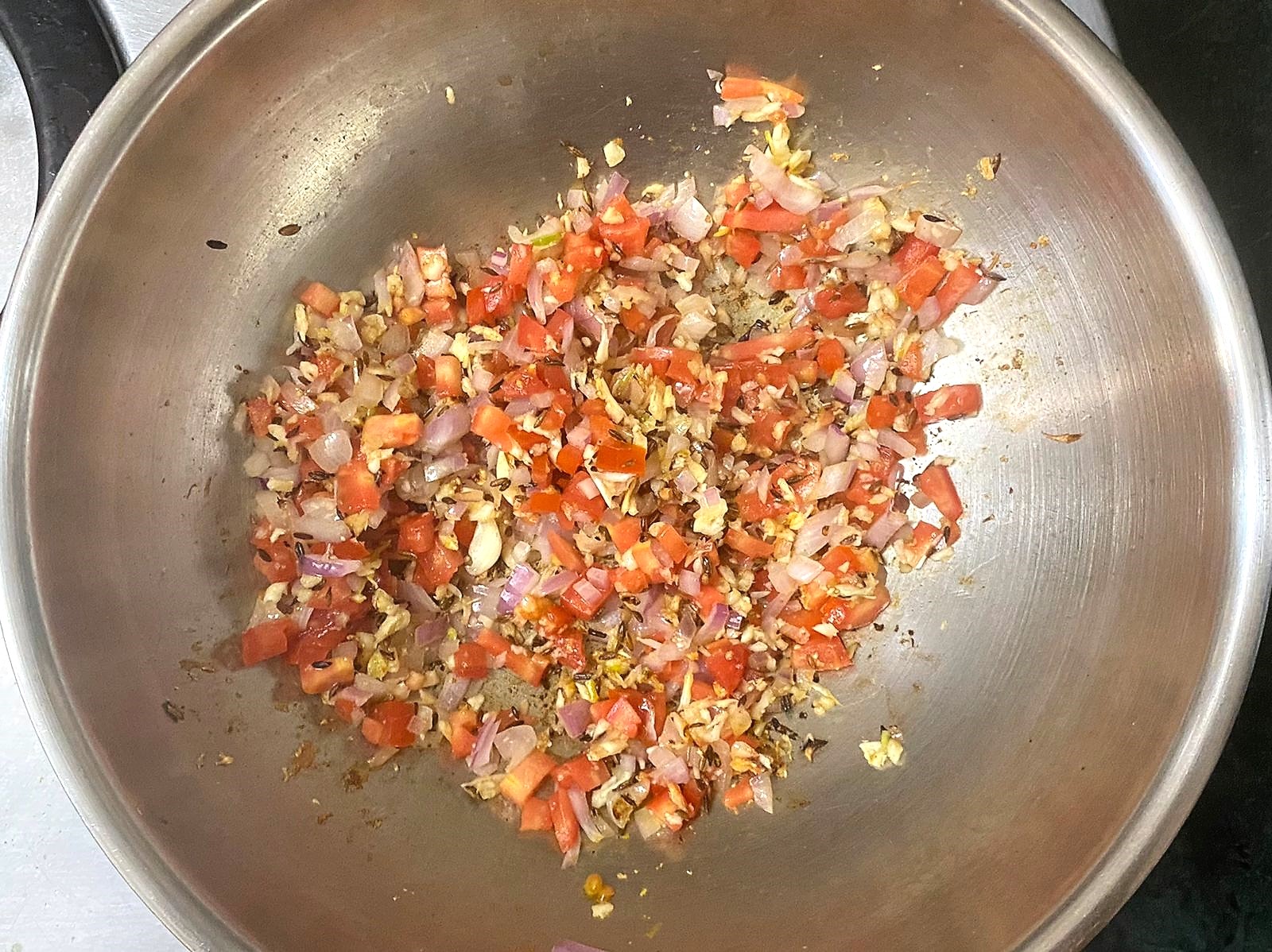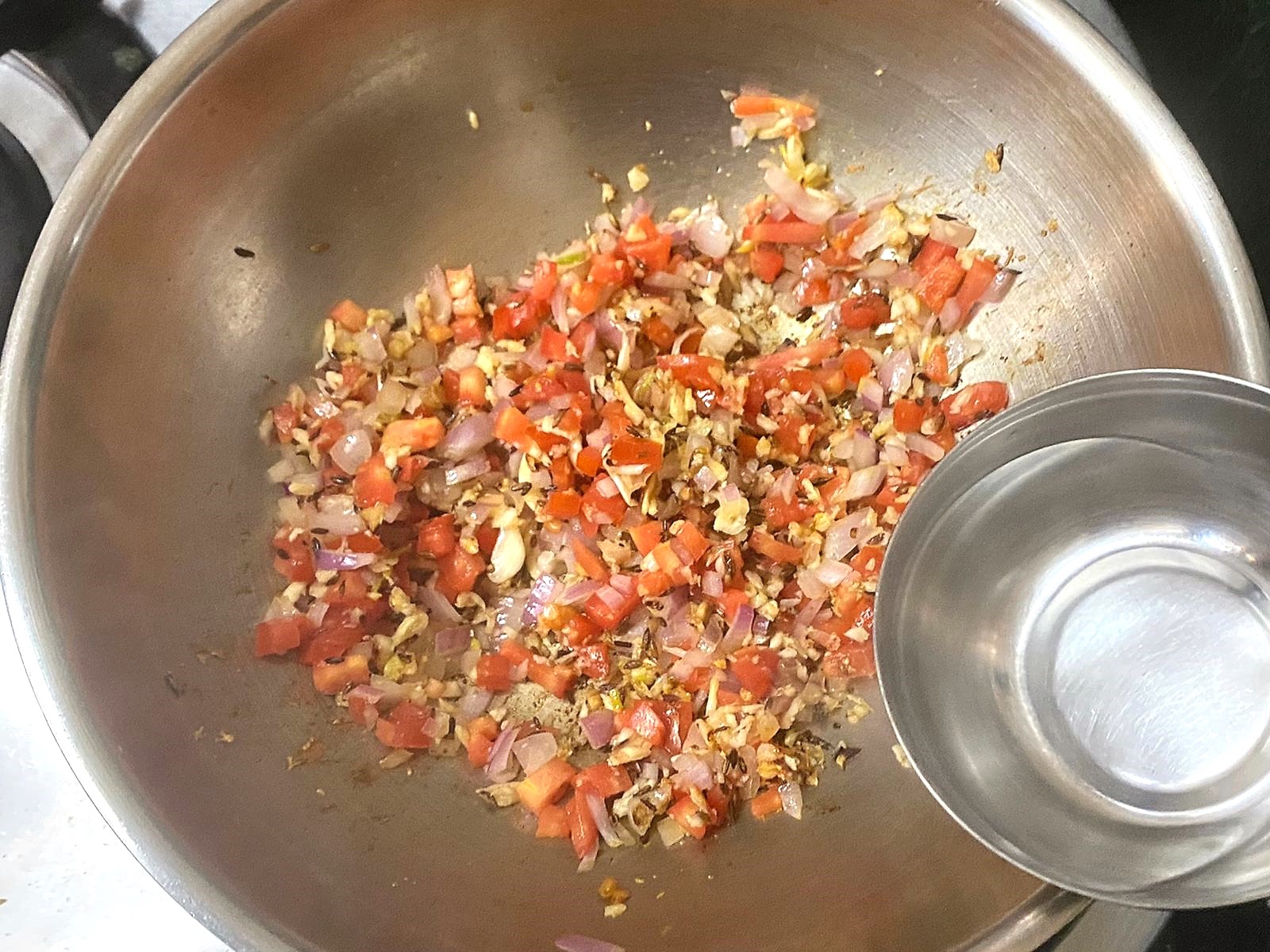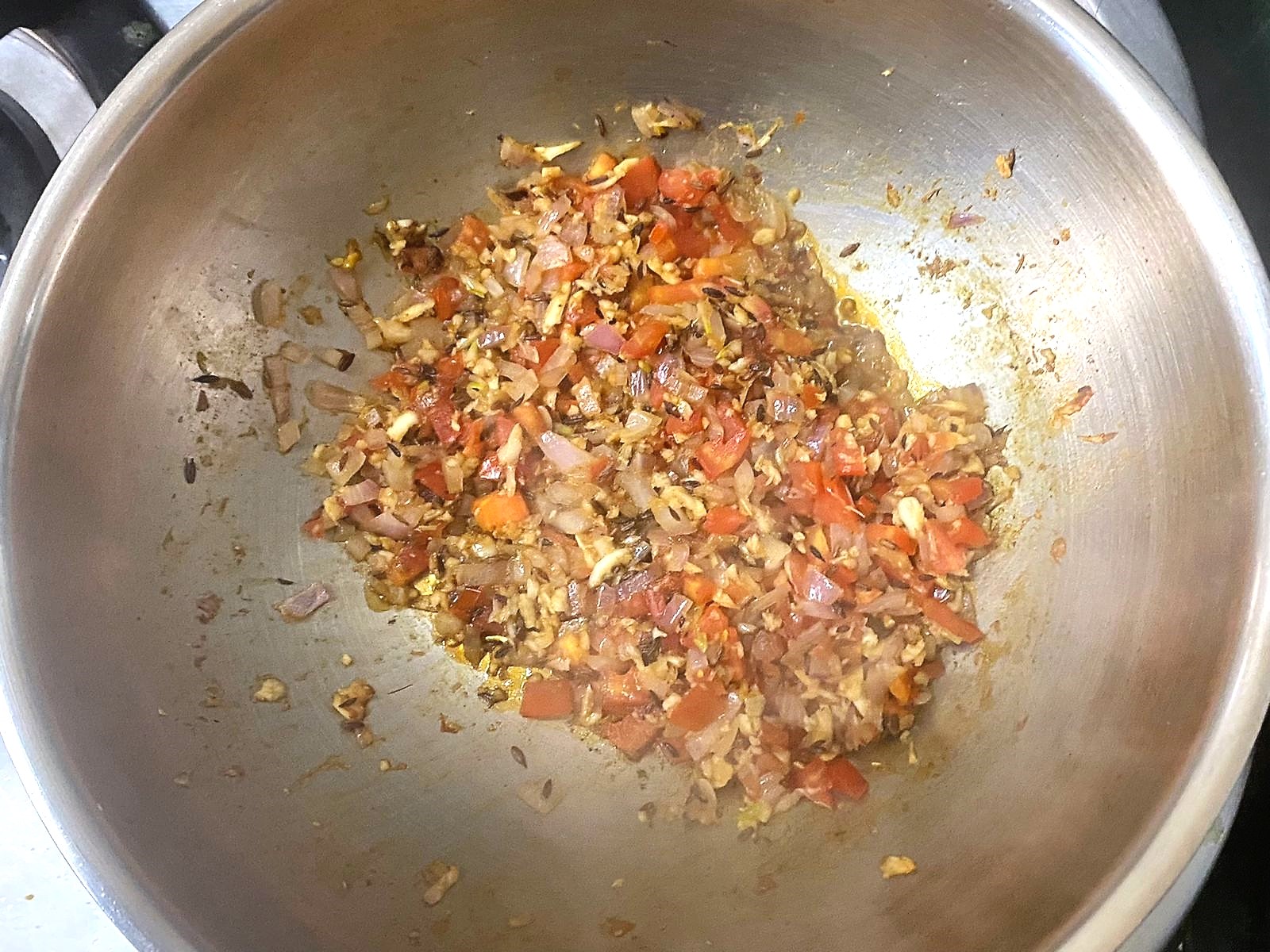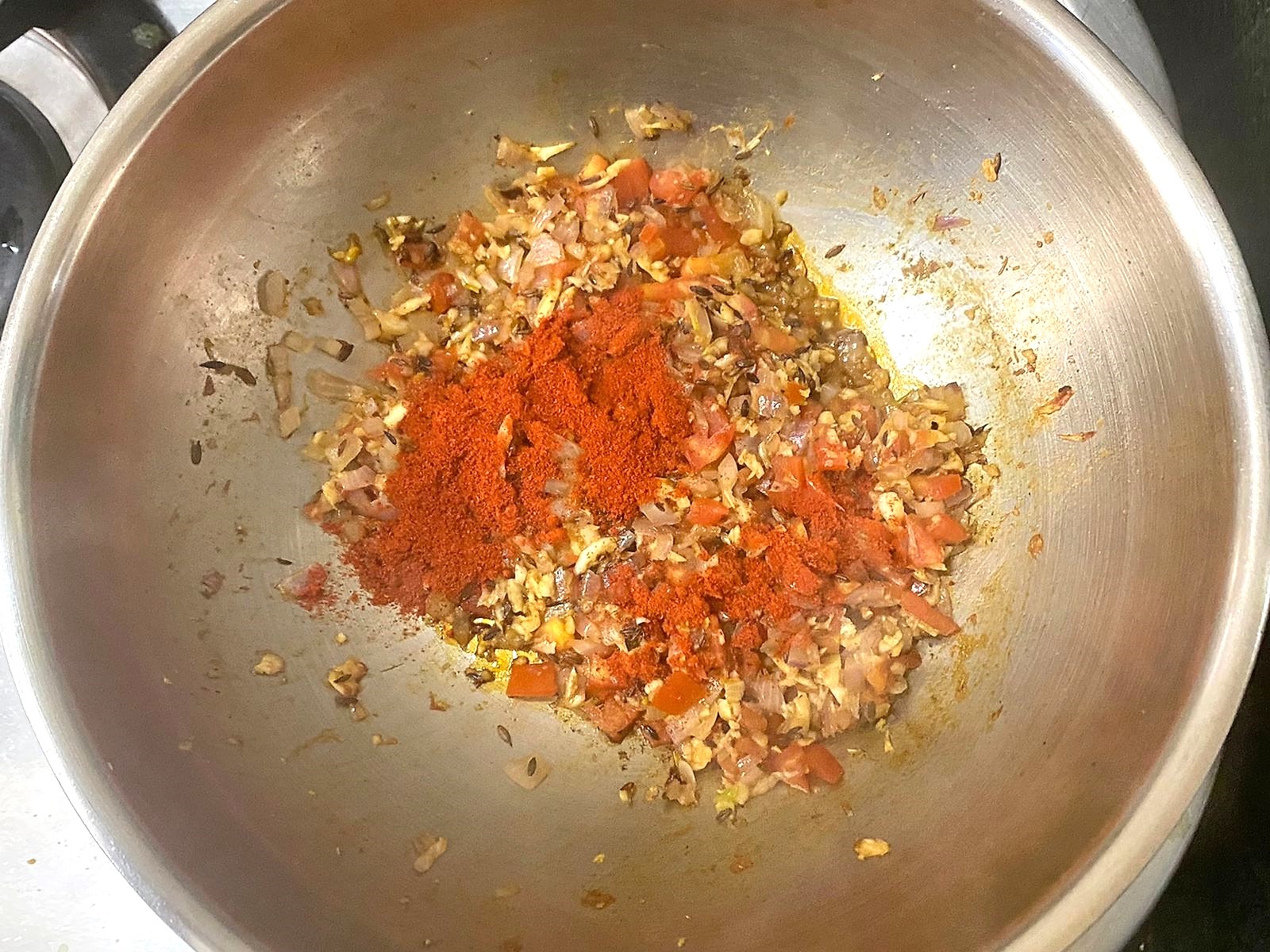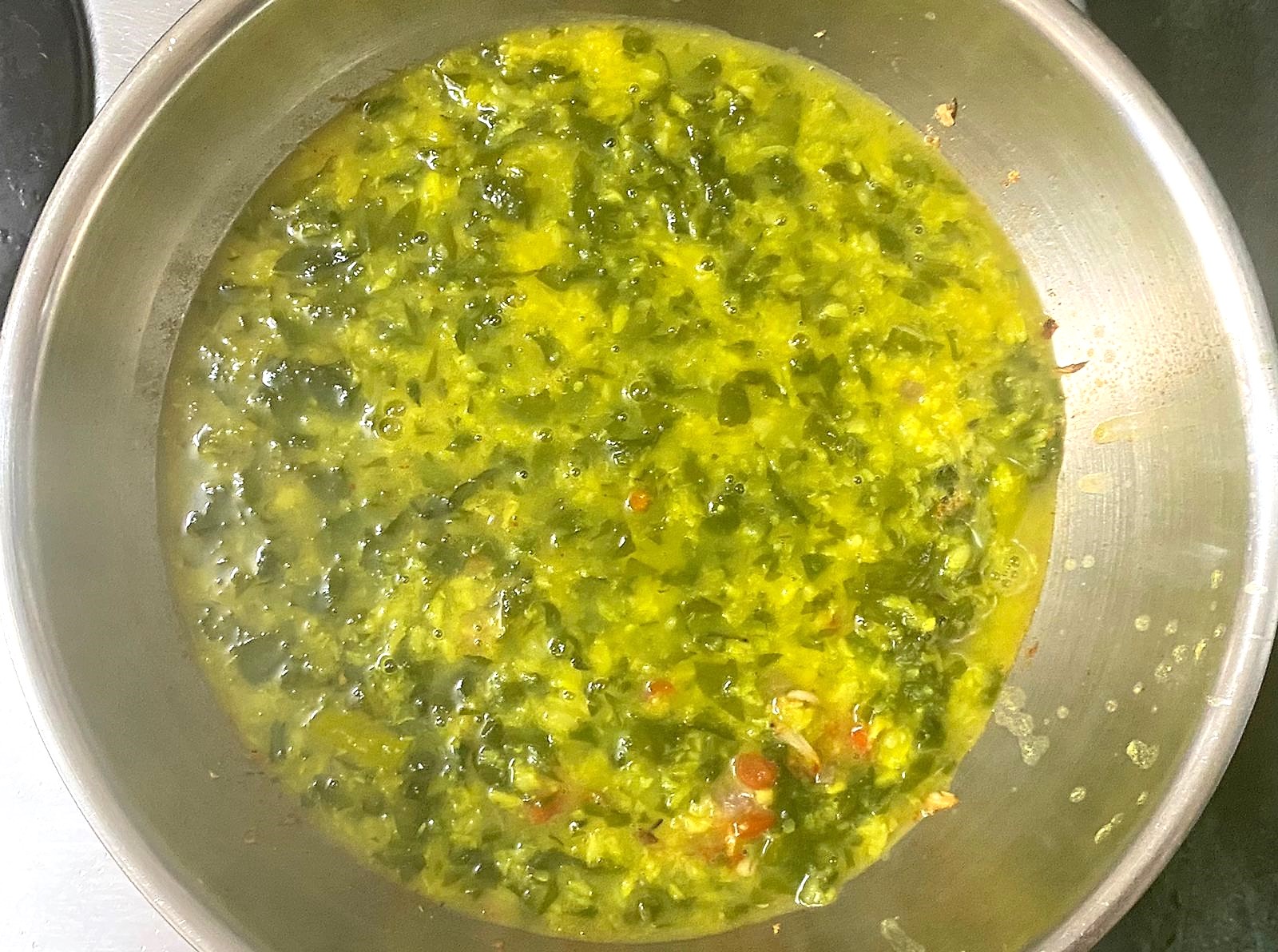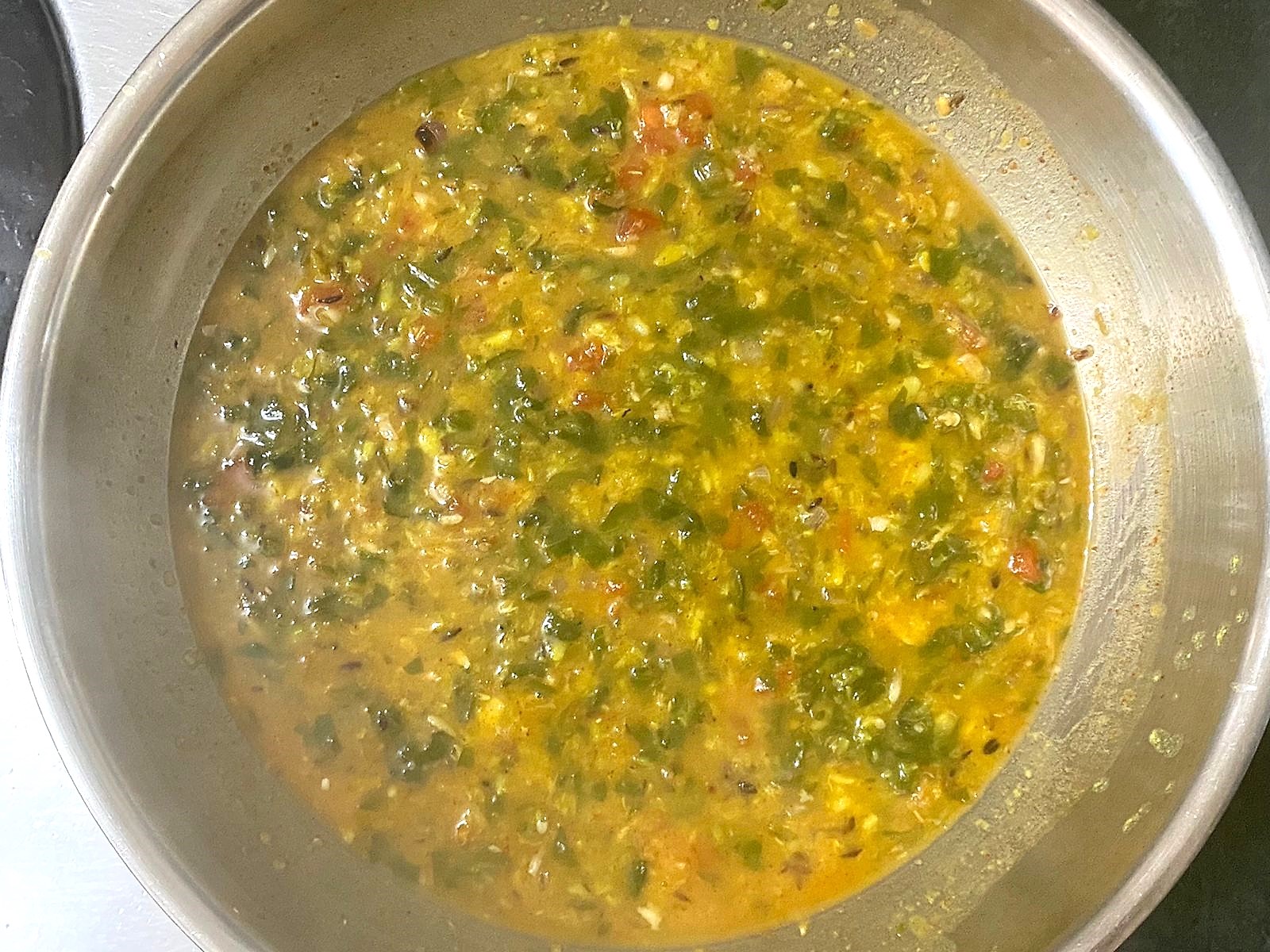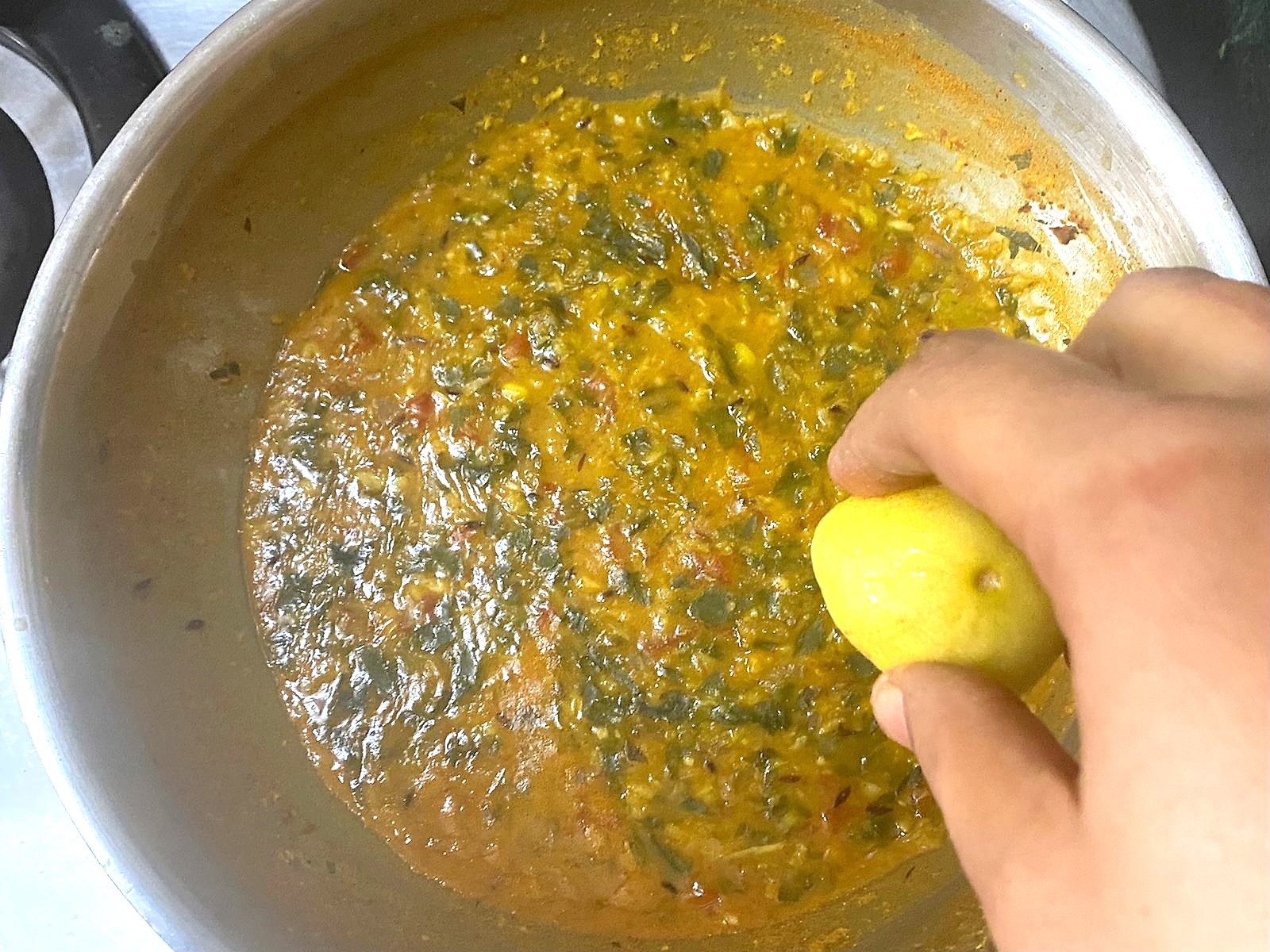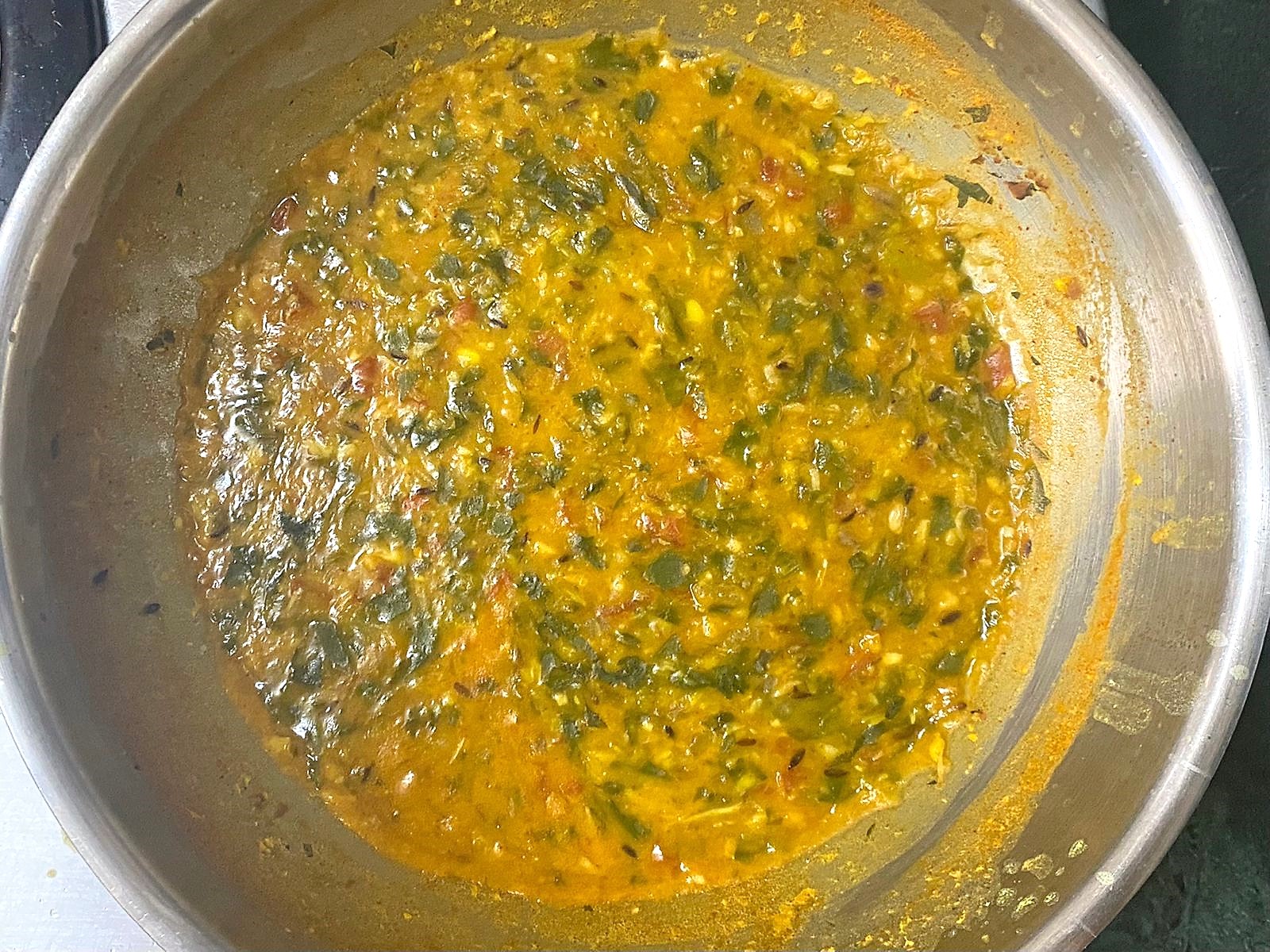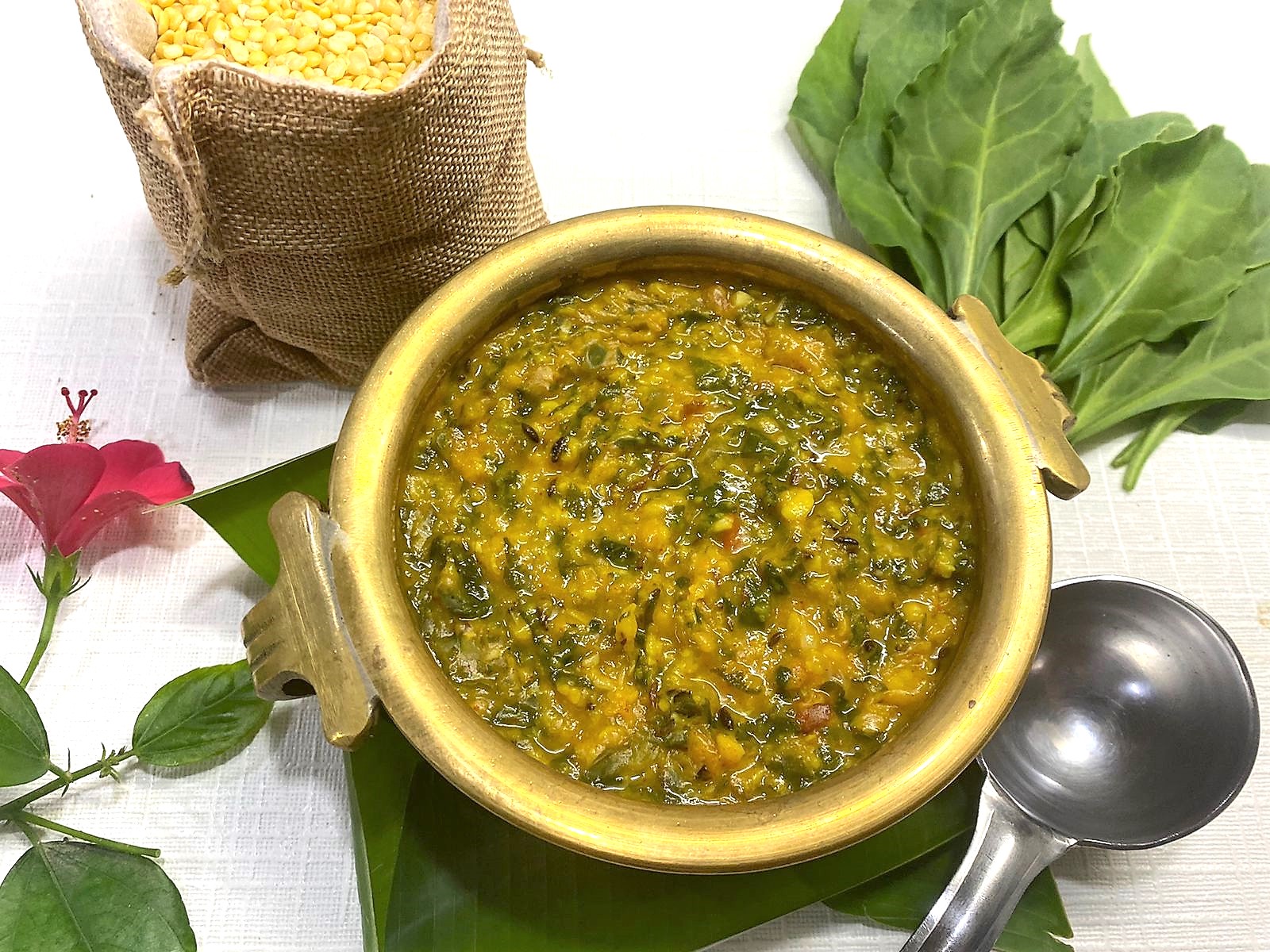 Next add tomatoes and sauté on medium heat for 1-2 minutes to slightly soften the tomatoes. Next add ¼ cup water and red chilli powder and cook until the tomatoes are soft.
Finally add the boiled dal and lemon juice and let it simmer for 4-5 minutes. Remember to stir in between to make sure that the dal is not sticking to the pan.
Serve hot with rice or any Indian bread.