Masala Sabudana
Masala Sabudana is a popular street food from Maharashtra, India prepared using tapioca pearls, onion, spices and peanuts. Simple, delicious, satisfying and comforting!
Sabudana also known as Sago, saksak, rabia and sagu in various parts of the world is an edible starch extracted from the pith or the spongy centre of the tropical palm trees. In India, sabudana is synonymous to 'religious fasting food' and is eaten during the fasting periods due to its unique composition of carbohydrates, vitamins, and minerals.
It is quite surprising that sabudana has always been an underrated food around the rest of the world and only lately the fitness enthusiasts have started discovering its amazing health benefits. Some of its benefits include a very low level of saturated fat, cholesterol, and sodium while being a rich source of dietary fiber, good cholesterol, and protein. Tapioca is also used in foods for people with dietary restrictions — not because of what is in tapioca but because of what is not in tapioca. Tapioca is cholesterol-free, low in sodium and free of common allergens, such as gluten, wheat, dairy, soy, and nuts.
At my home, sabudana is not confined to fasting days! My mother loves sabudana and prepares it in numerous ways. This is my mother's recipe that she cooks at least once a week for breakfast. Masala sabudana is a healthy breakfast or snack for anytime of the week!
Other recipes you might like to try are Hariyali Sabudana Khichdi, Sabudana Vada, Sabudana Khichdi, Maharashtrian Kanda Poha, Maharashtrian Misal Pav and Usal Pav.
Ingredients
2 cups tapioca pearls (Sabudana)
1 tablespoon ghee
1 teaspoon cumin seeds
7-8 curry leaves
½ cup boiled diced potatoes
2 teaspoons finely chopped green chillies
½ cup finely chopped onions
1 teaspoon finely chopped ginger
¼ cup finely chopped tomatoes
Salt to taste
1 teaspoon turmeric powder
2 teaspoons red chilli powder
1 teaspoon garam masala
Juice of 1 lemon
¼ cup roasted peanut
¼ cup roasted peanut powder
2 tablespoons finely chopped coriander leaves
Directions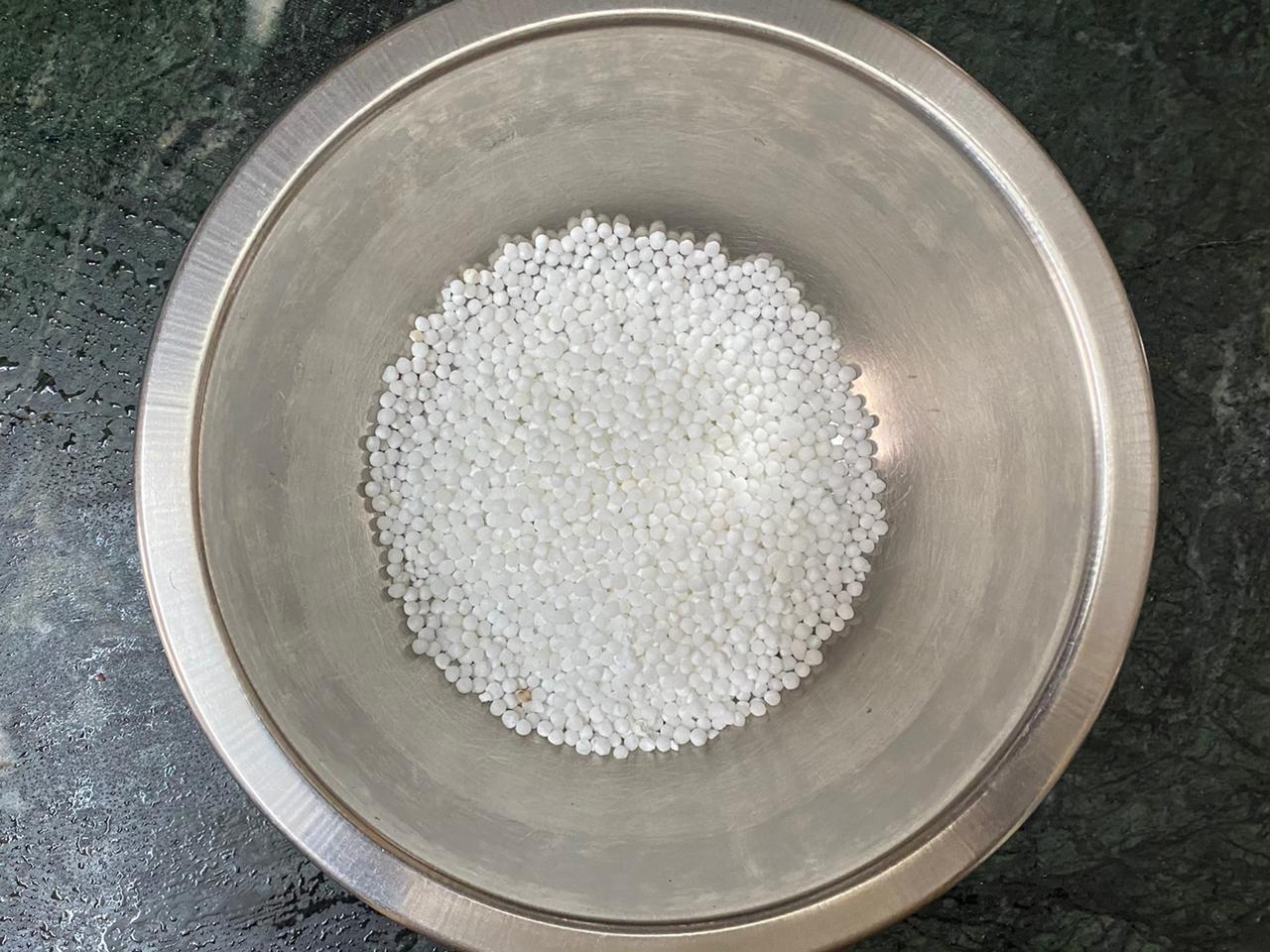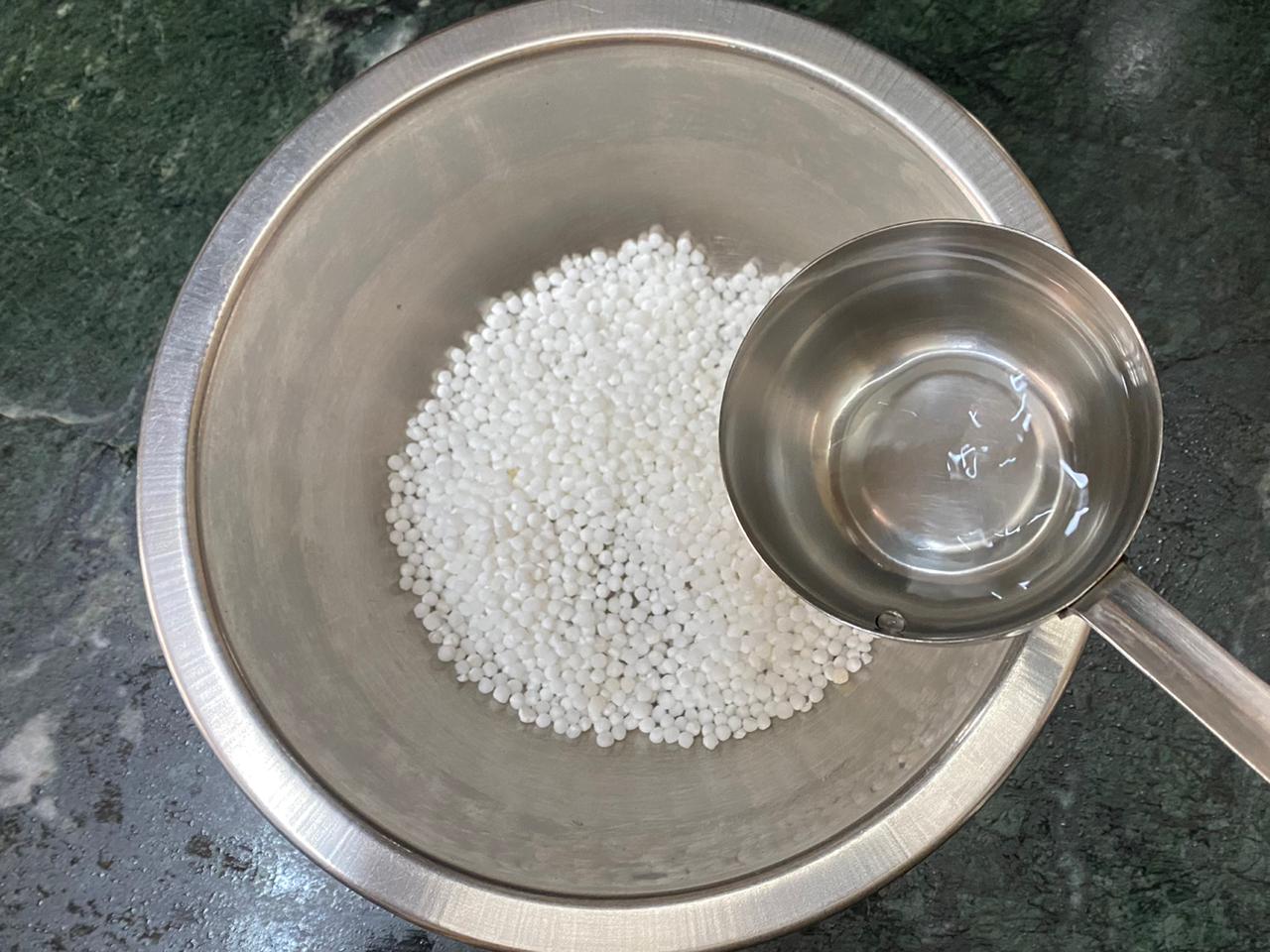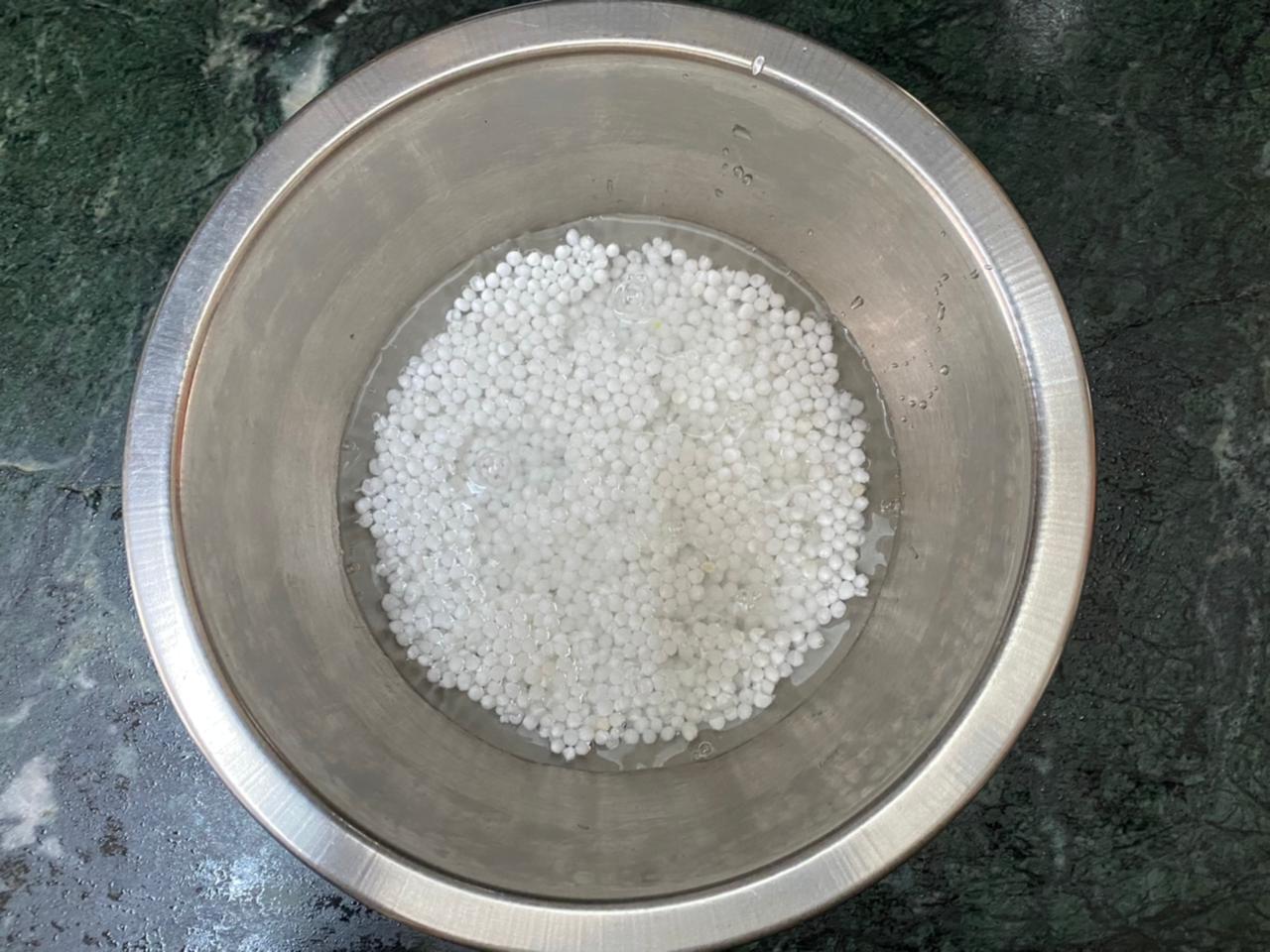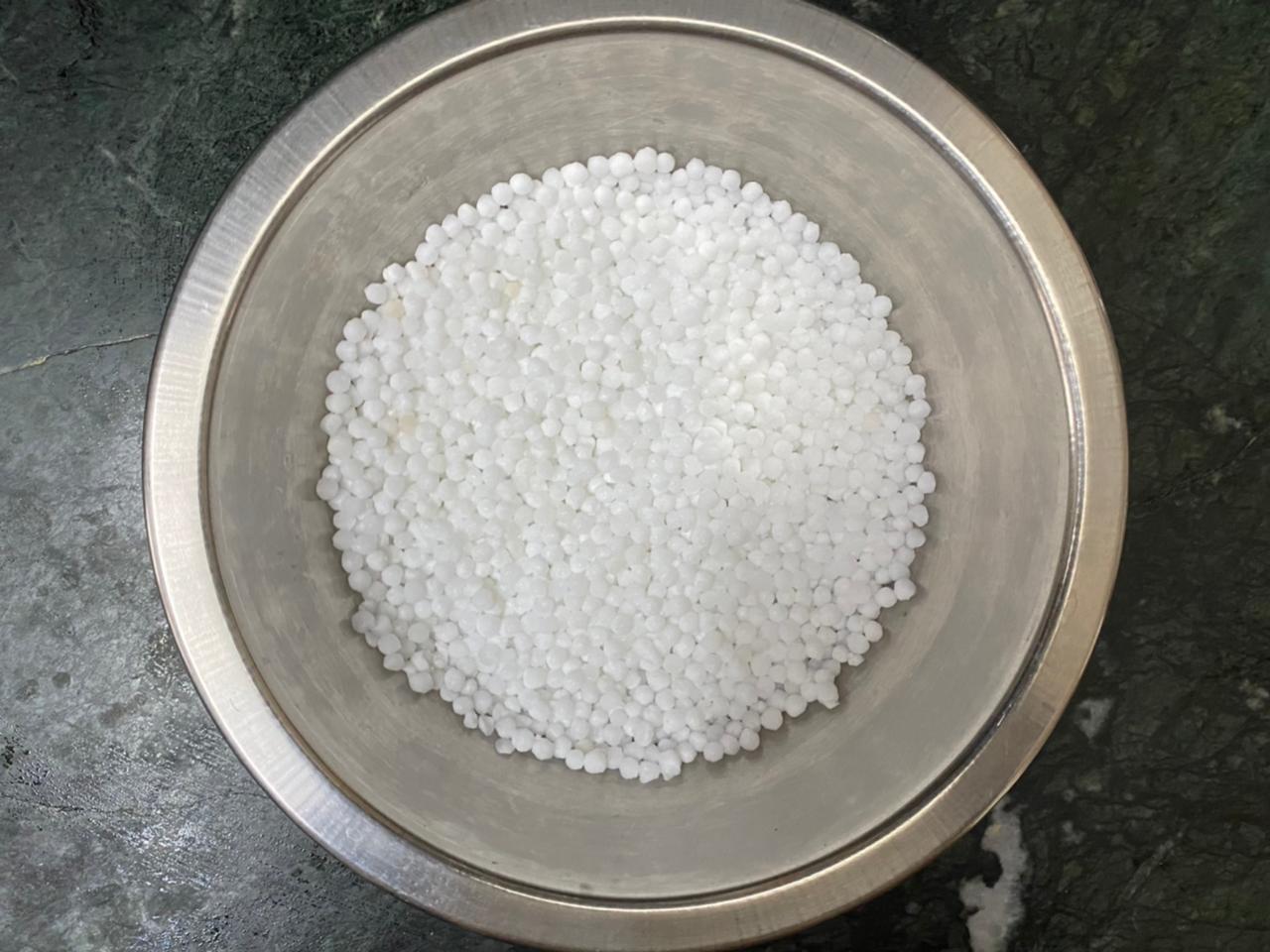 Rinse the sabudana under water until water turns clear. Transfer the rinsed sabudana to a large bowl and add 1 cup water and soak it overnight or for at least 4-6 hours.
After soaking (4-6 hours/overnight) sabudana would have soaked up all the water. But you can still drain it using a colander just to get rid of any excess water. Set it aside.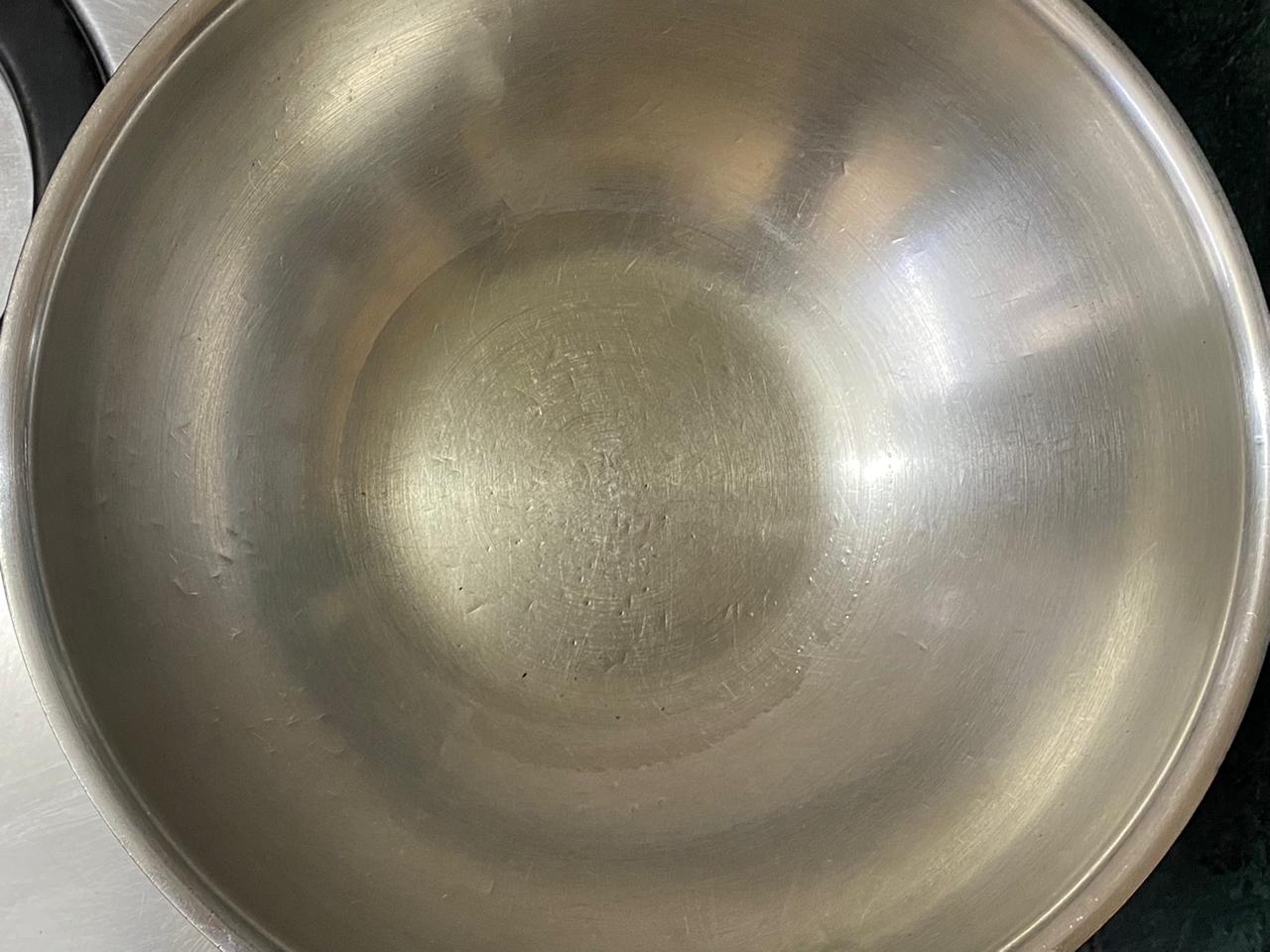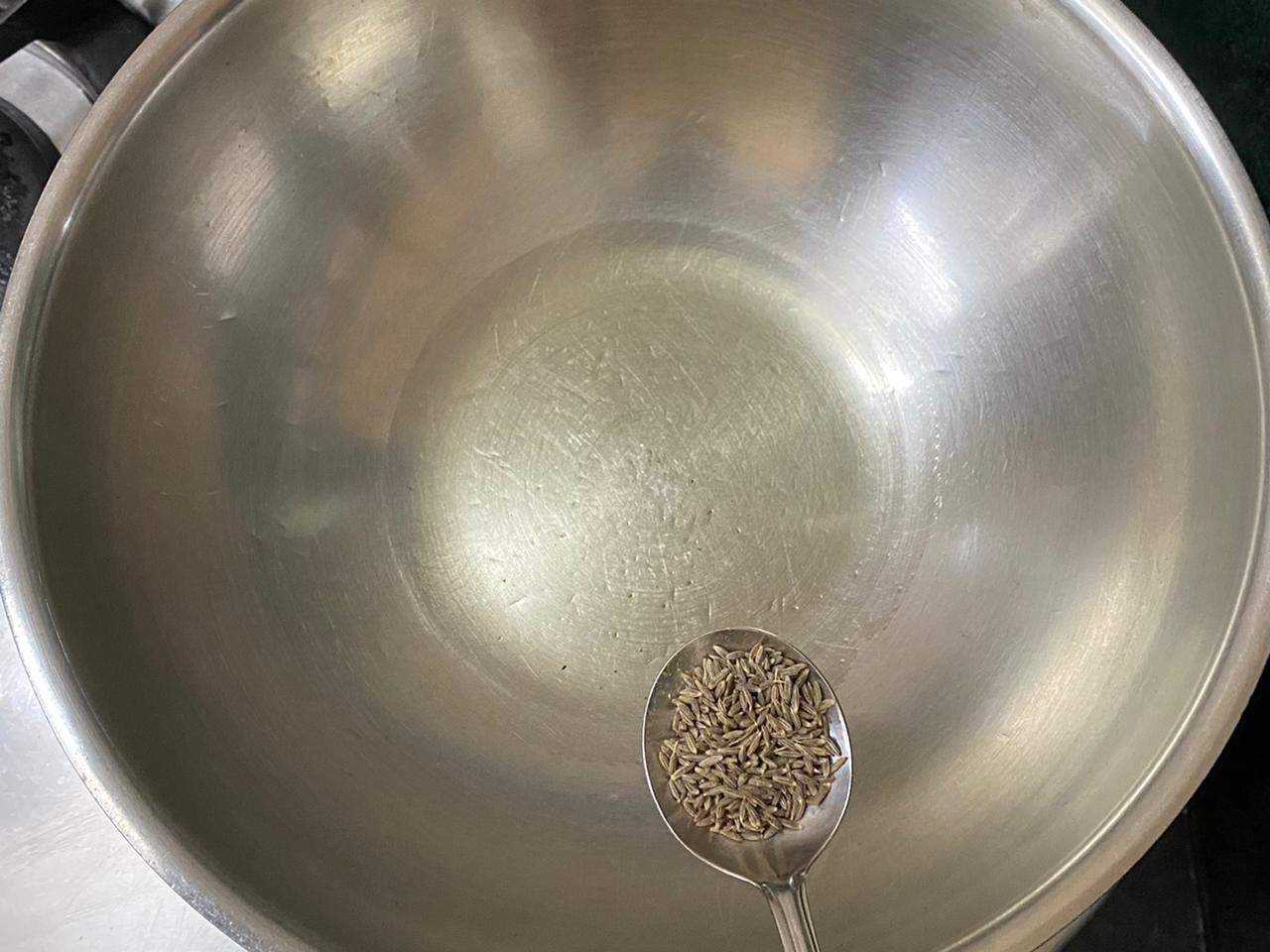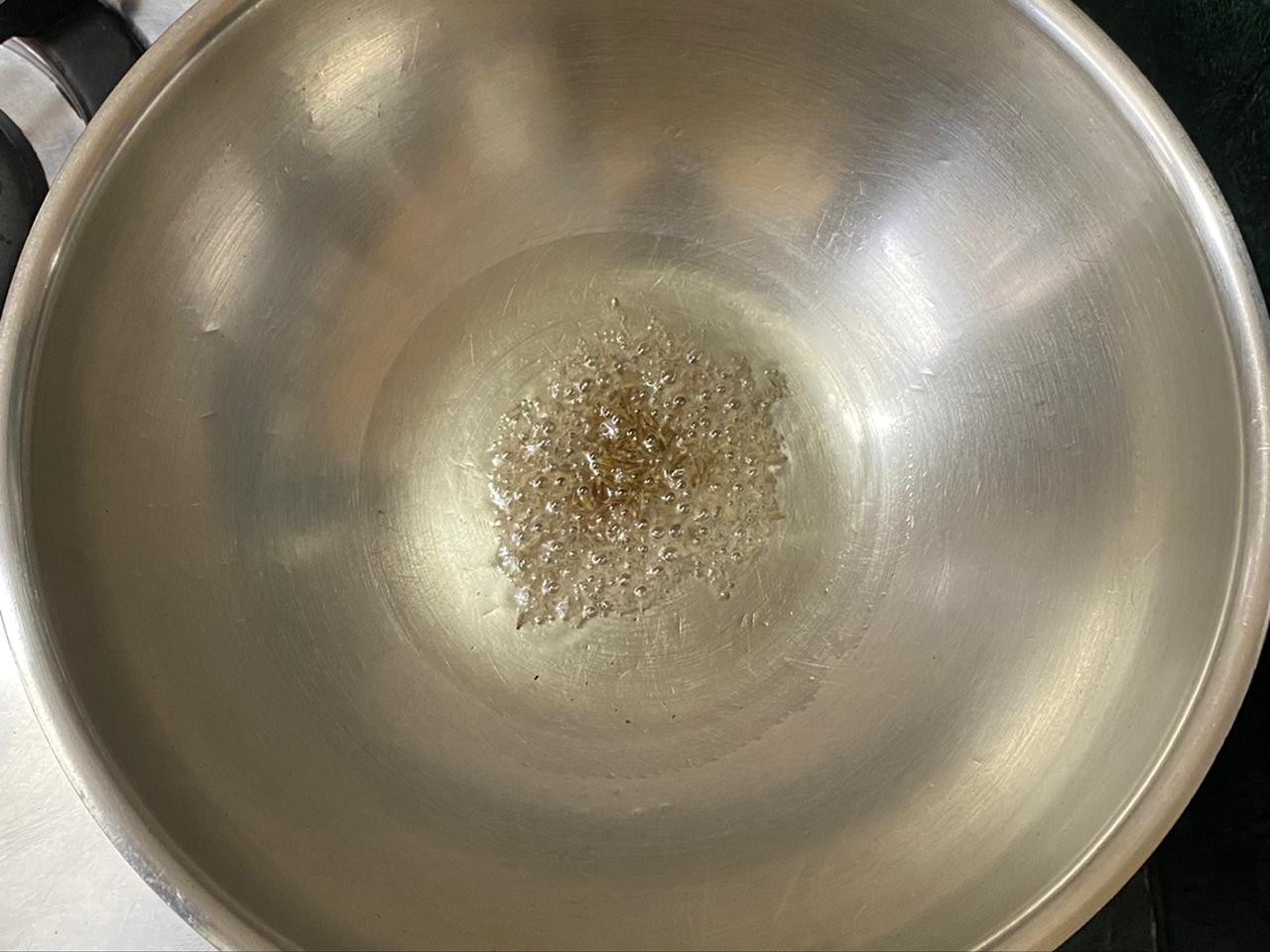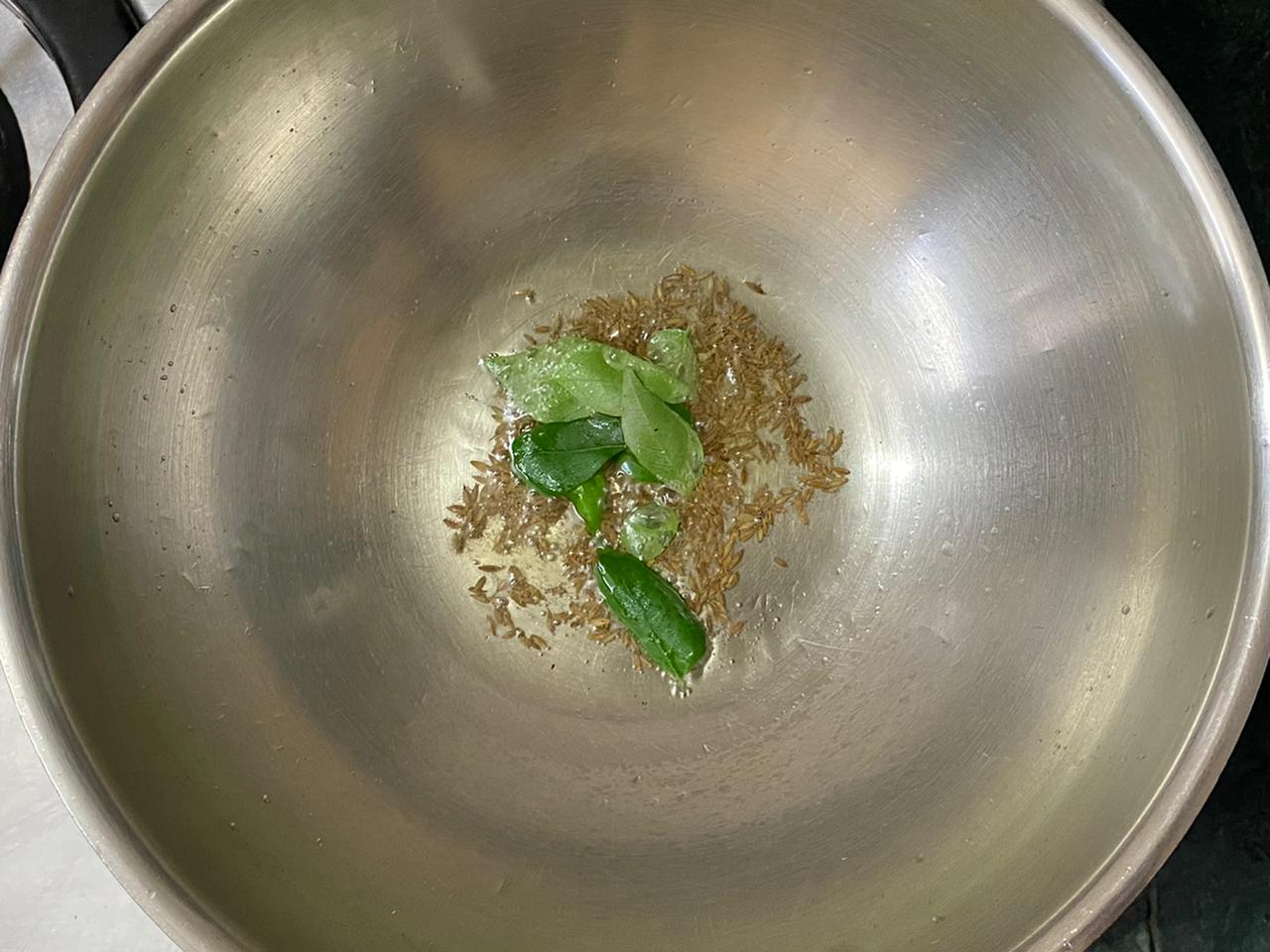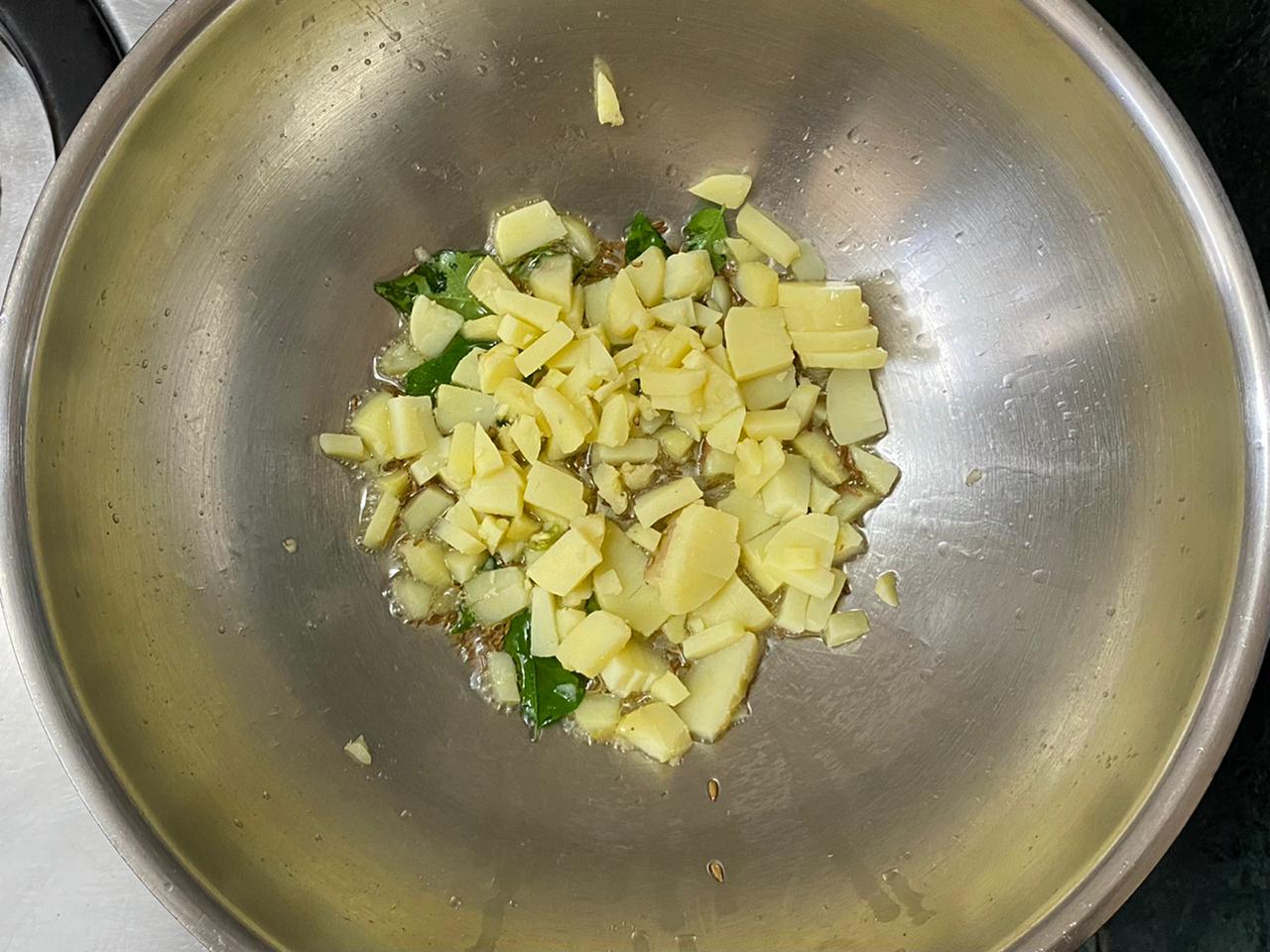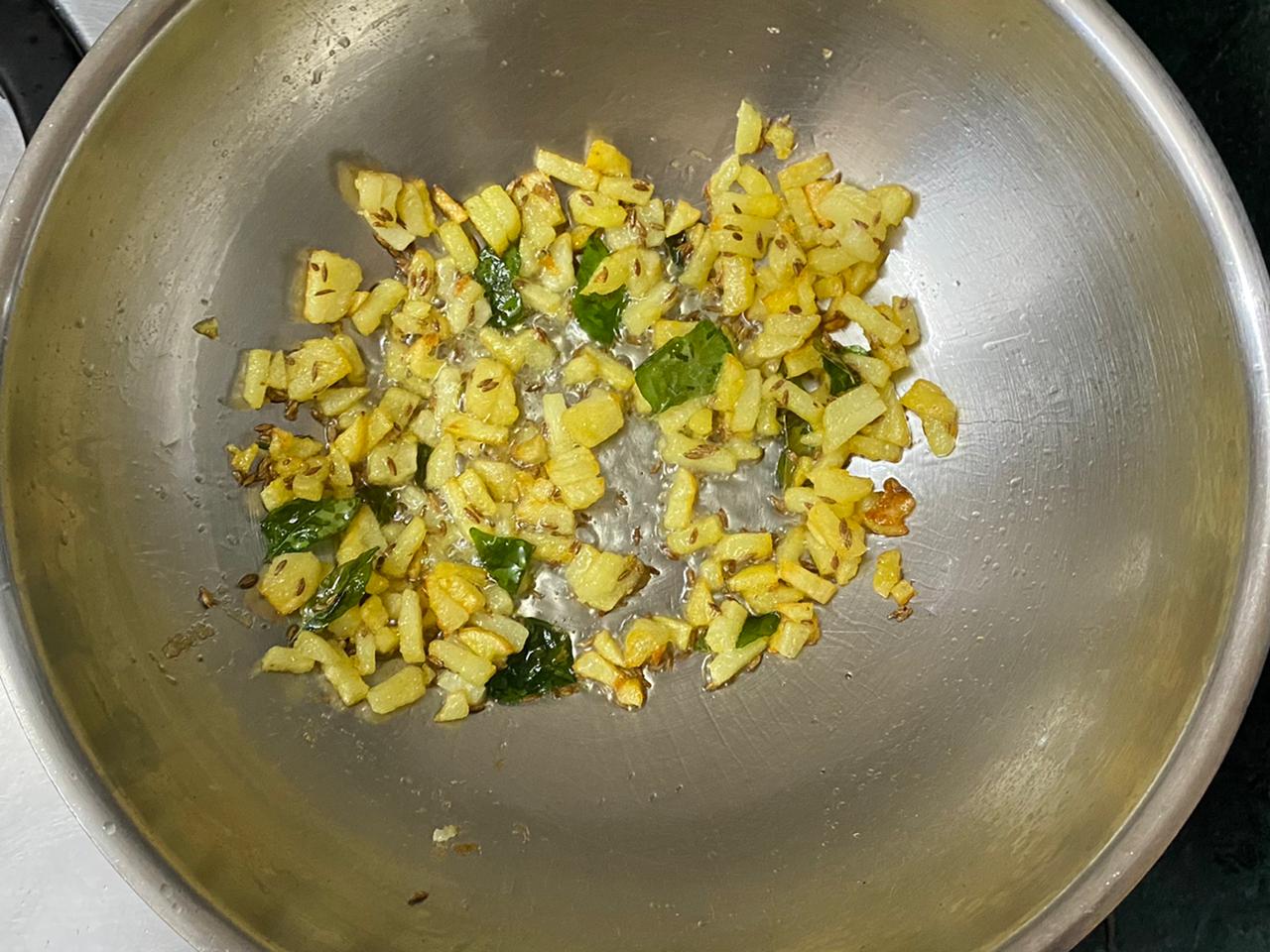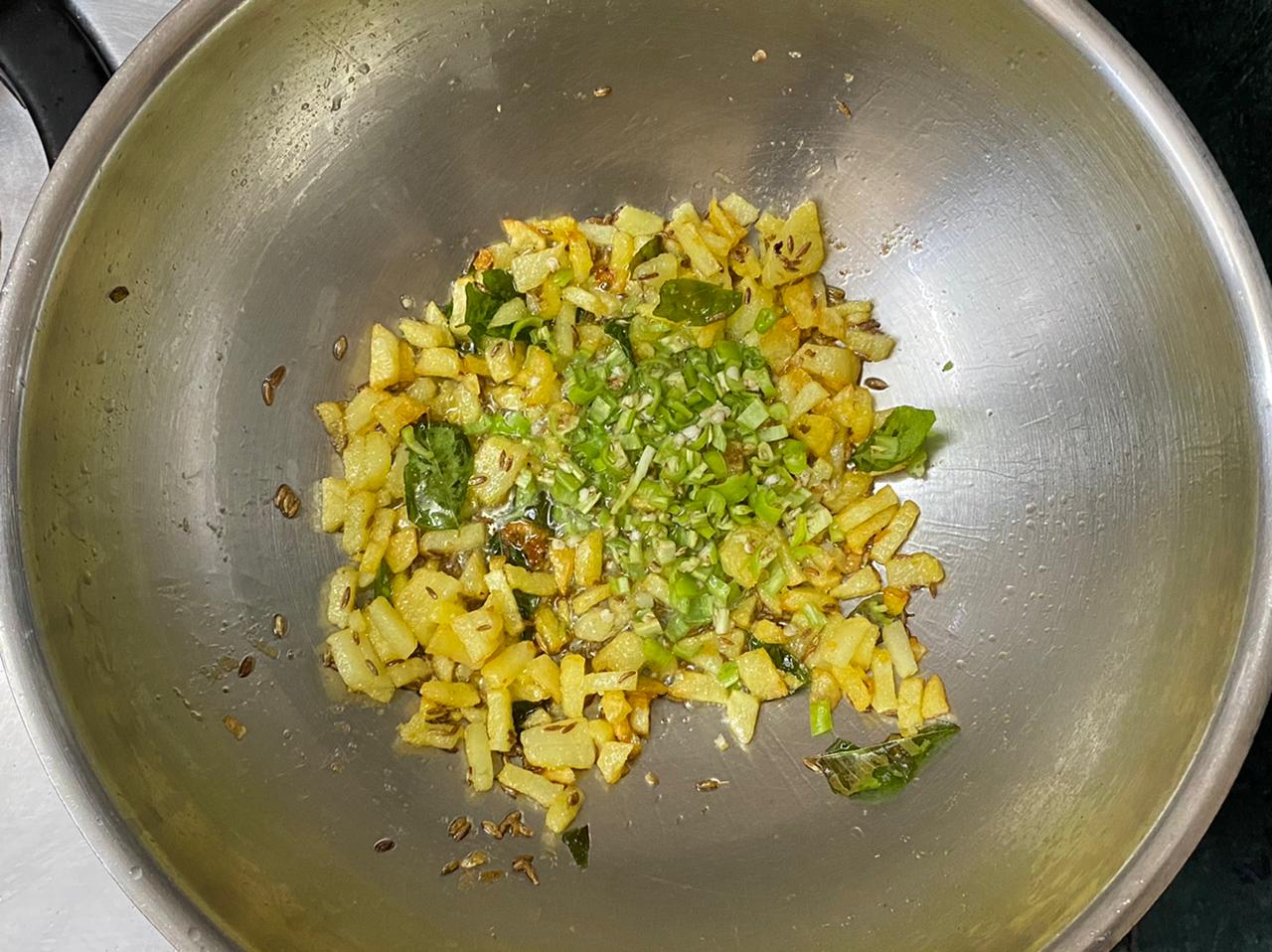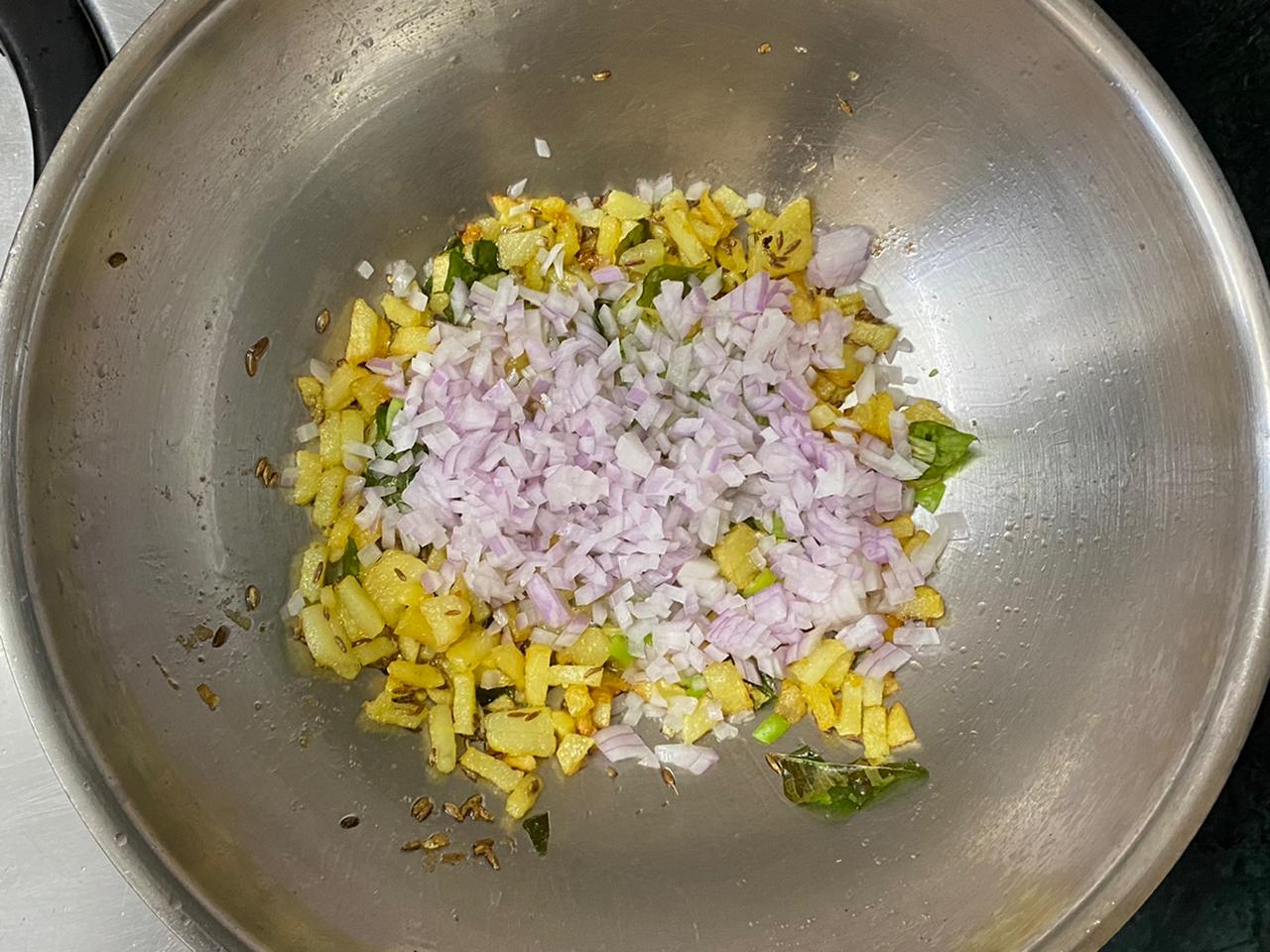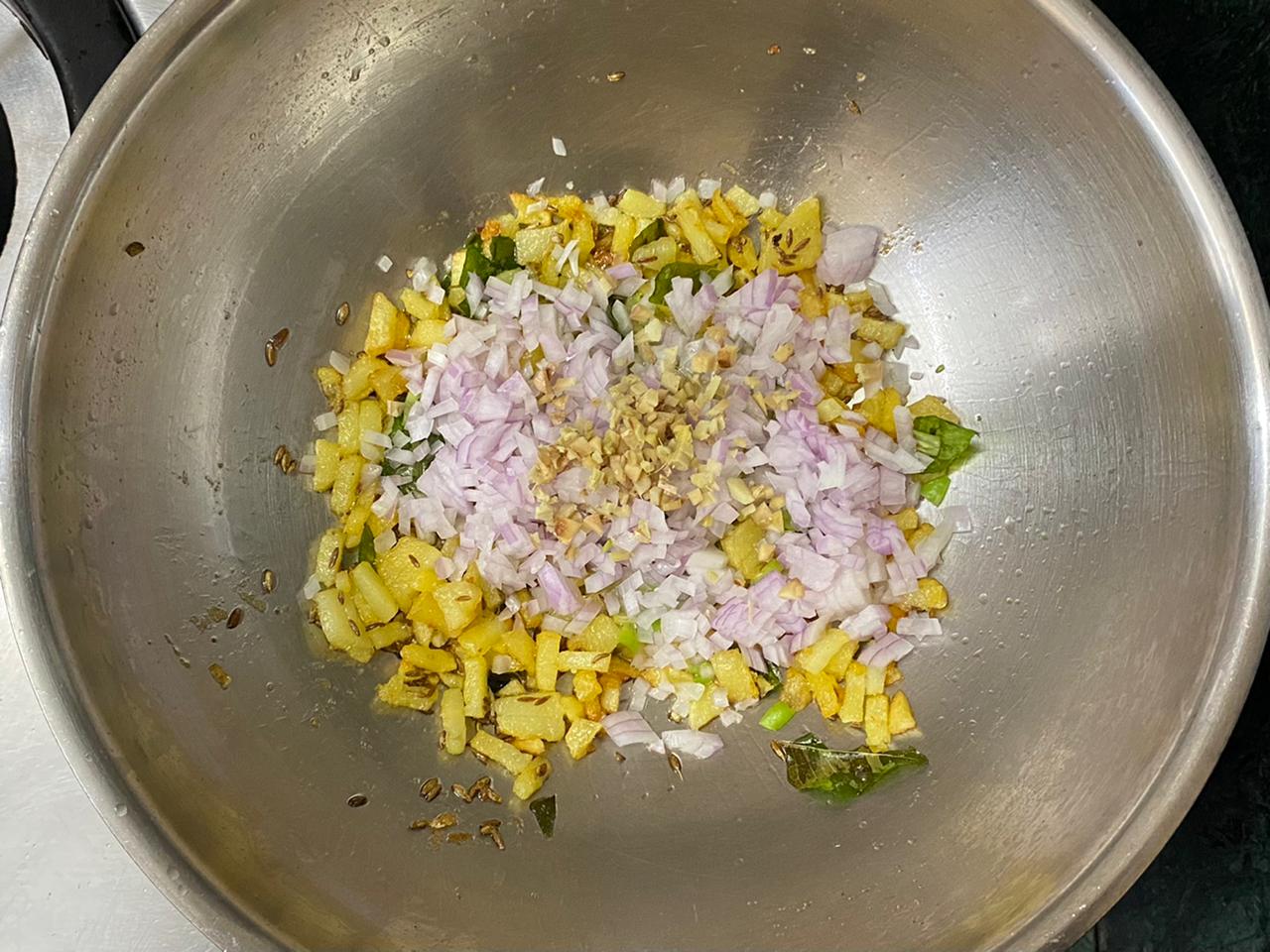 Heat ghee in a pan and add the cumin seeds and curry leaves. When the cumin seeds begin to splutter add the potatoes and cook them on medium to low heat for 3-4 minutes or until the potatoes are golden.
Next add the green chilies, onions and ginger and sauté on medium heat for 1-2 minutes.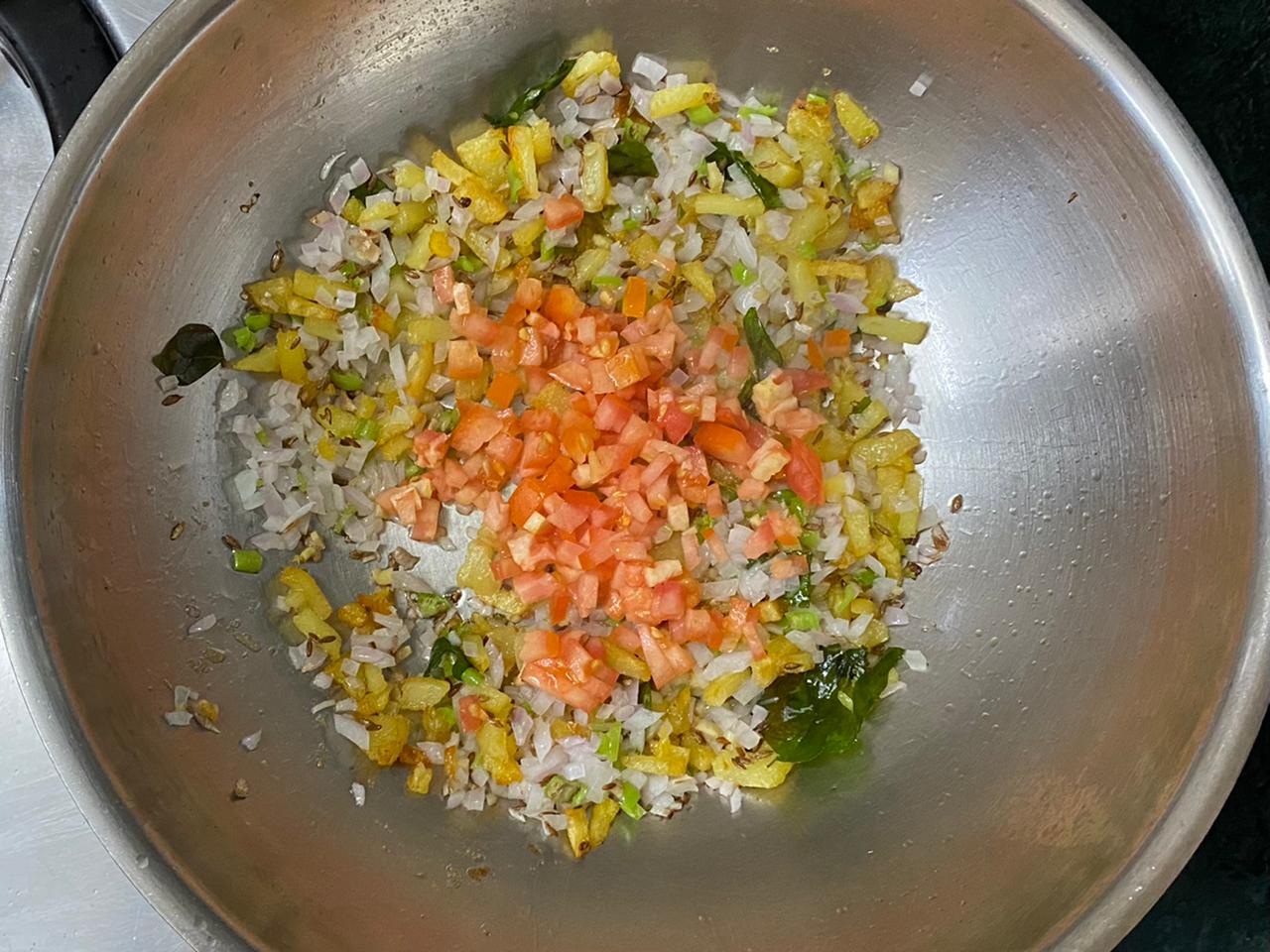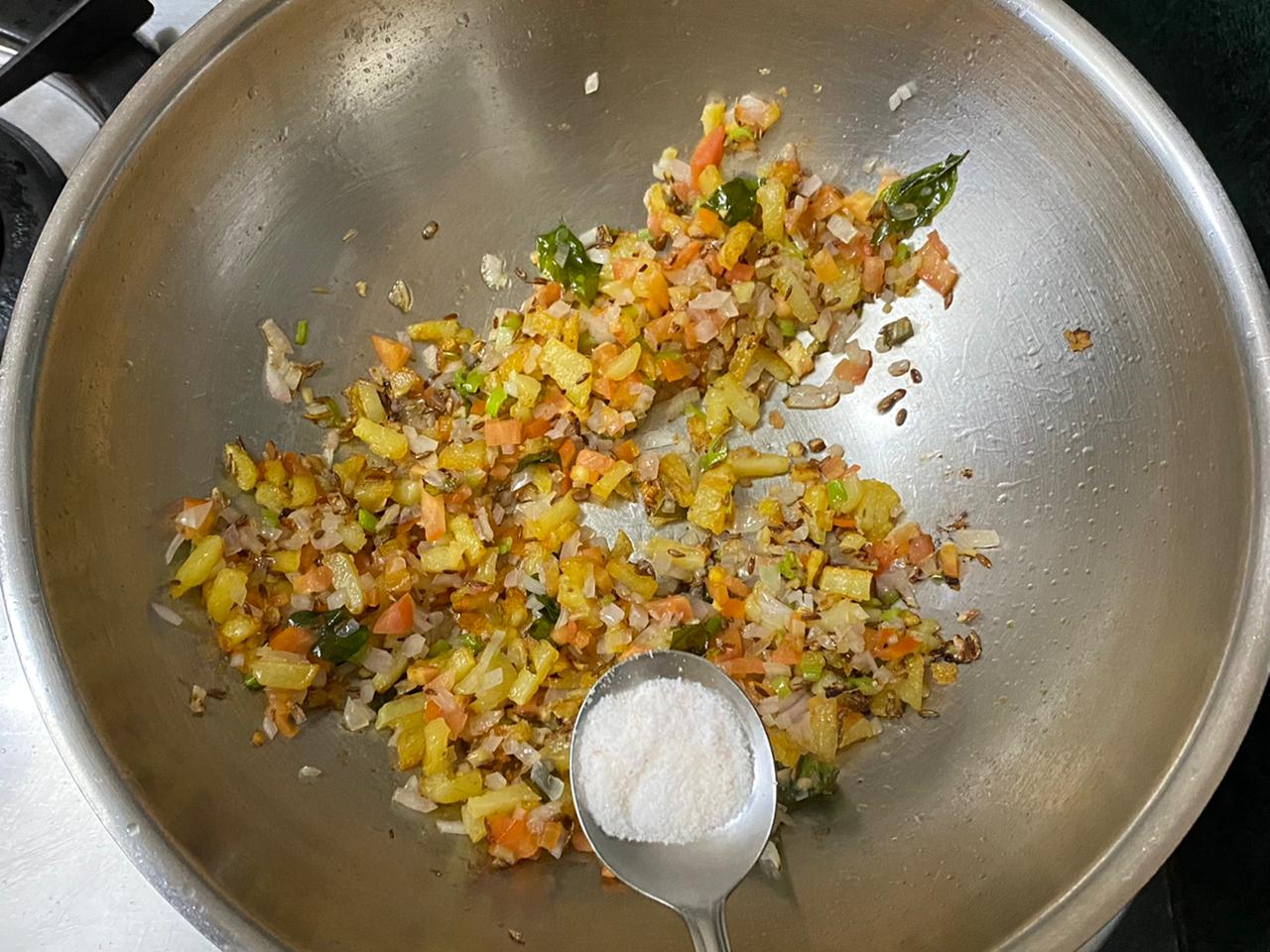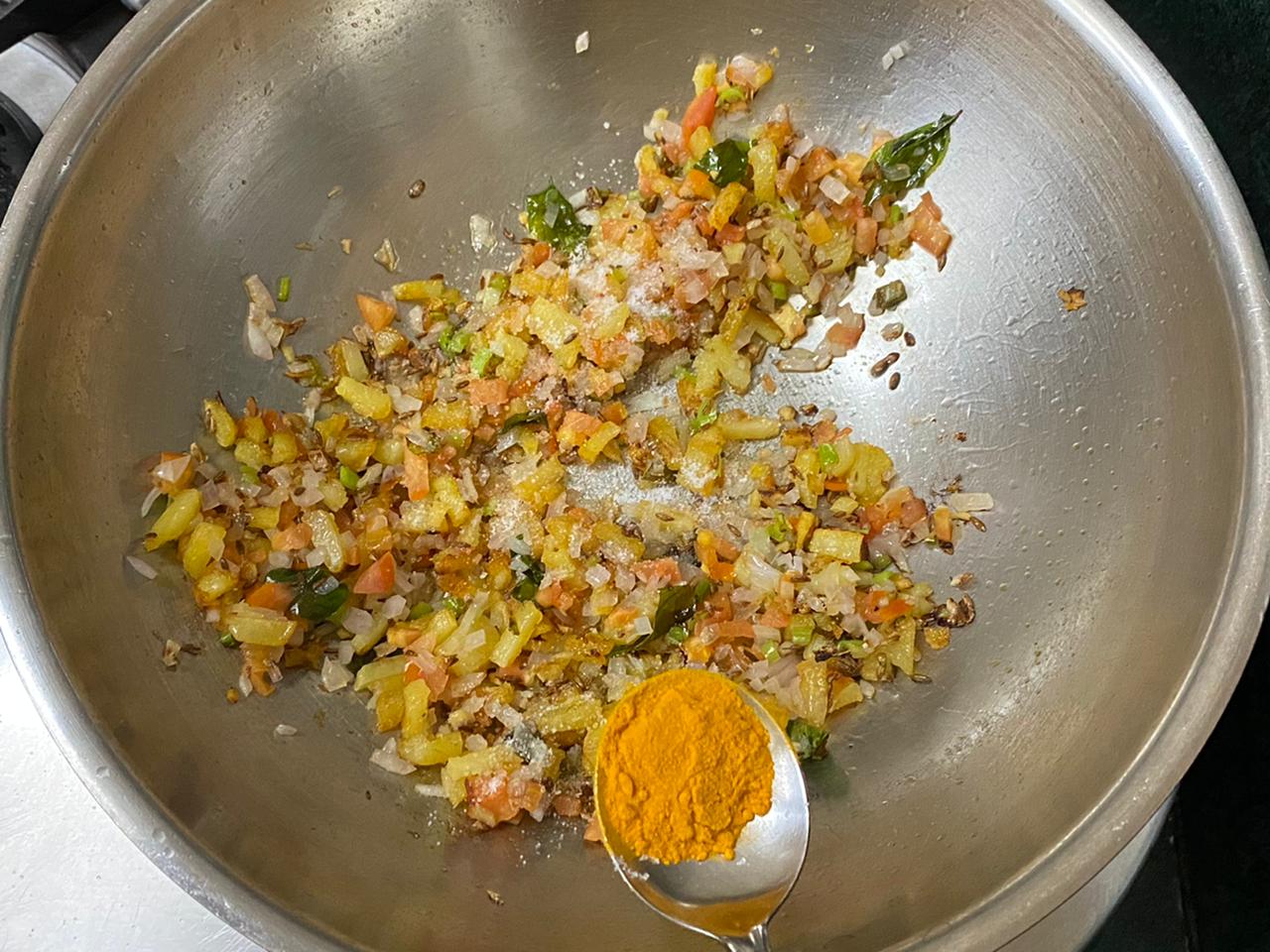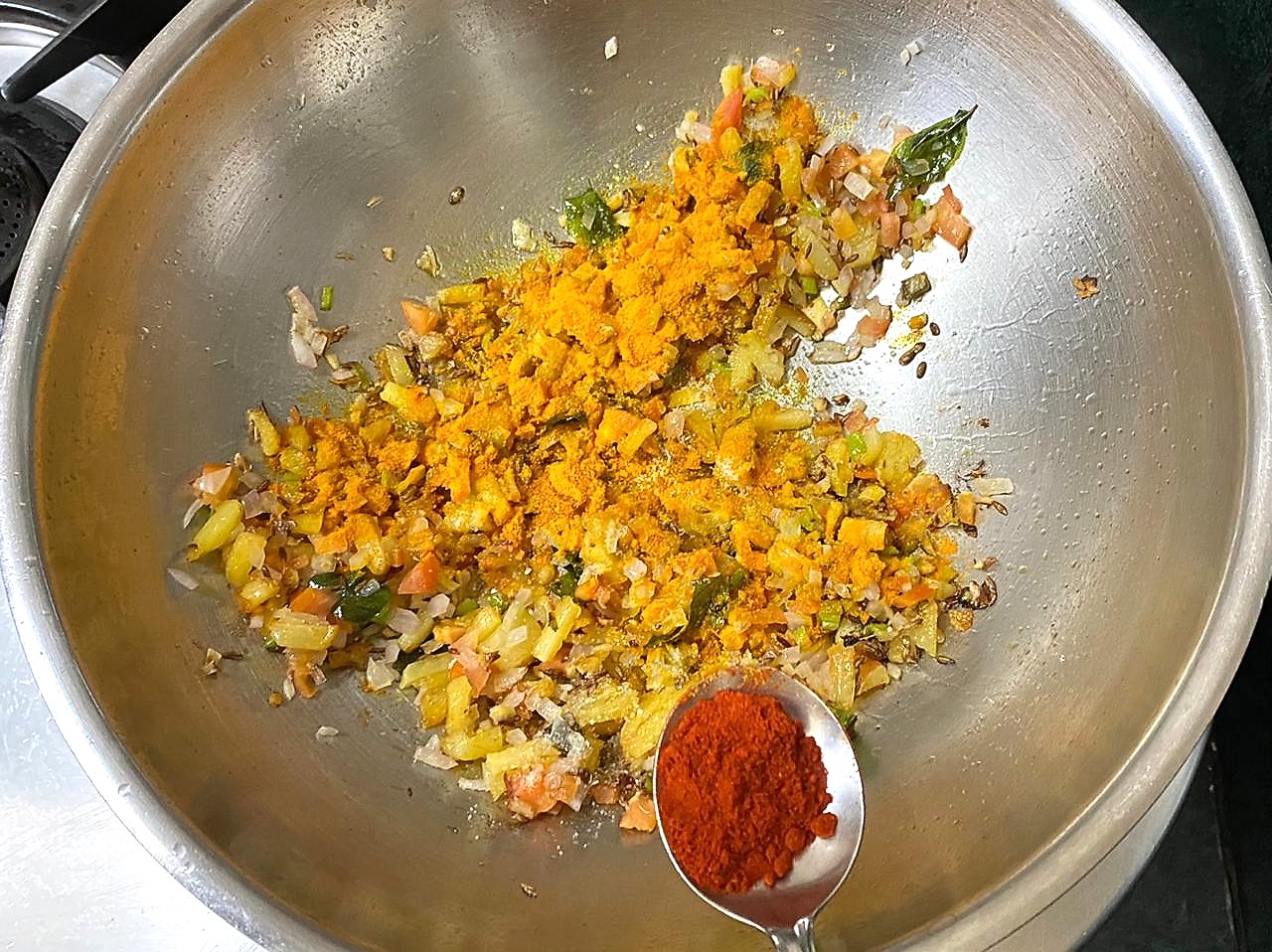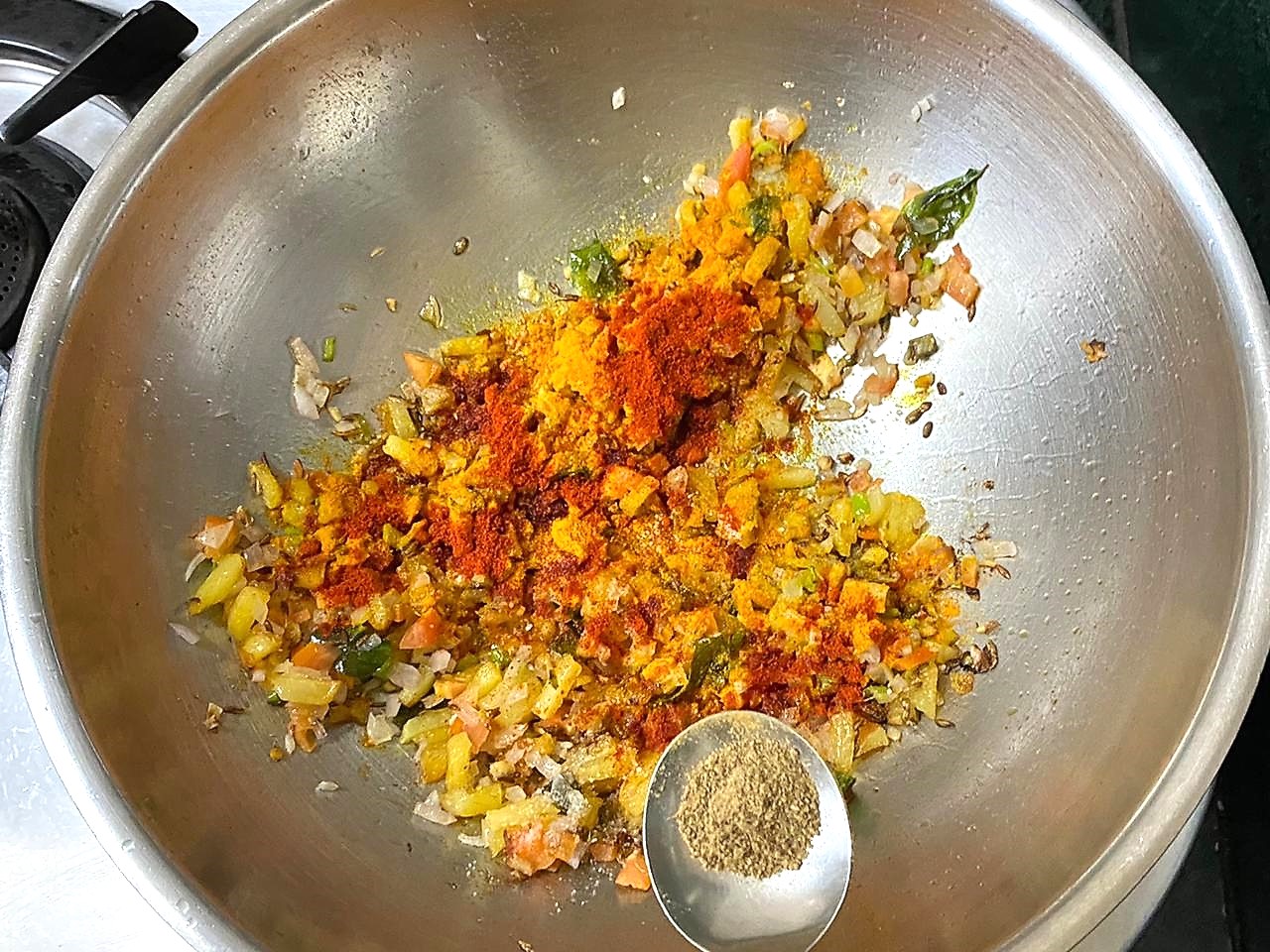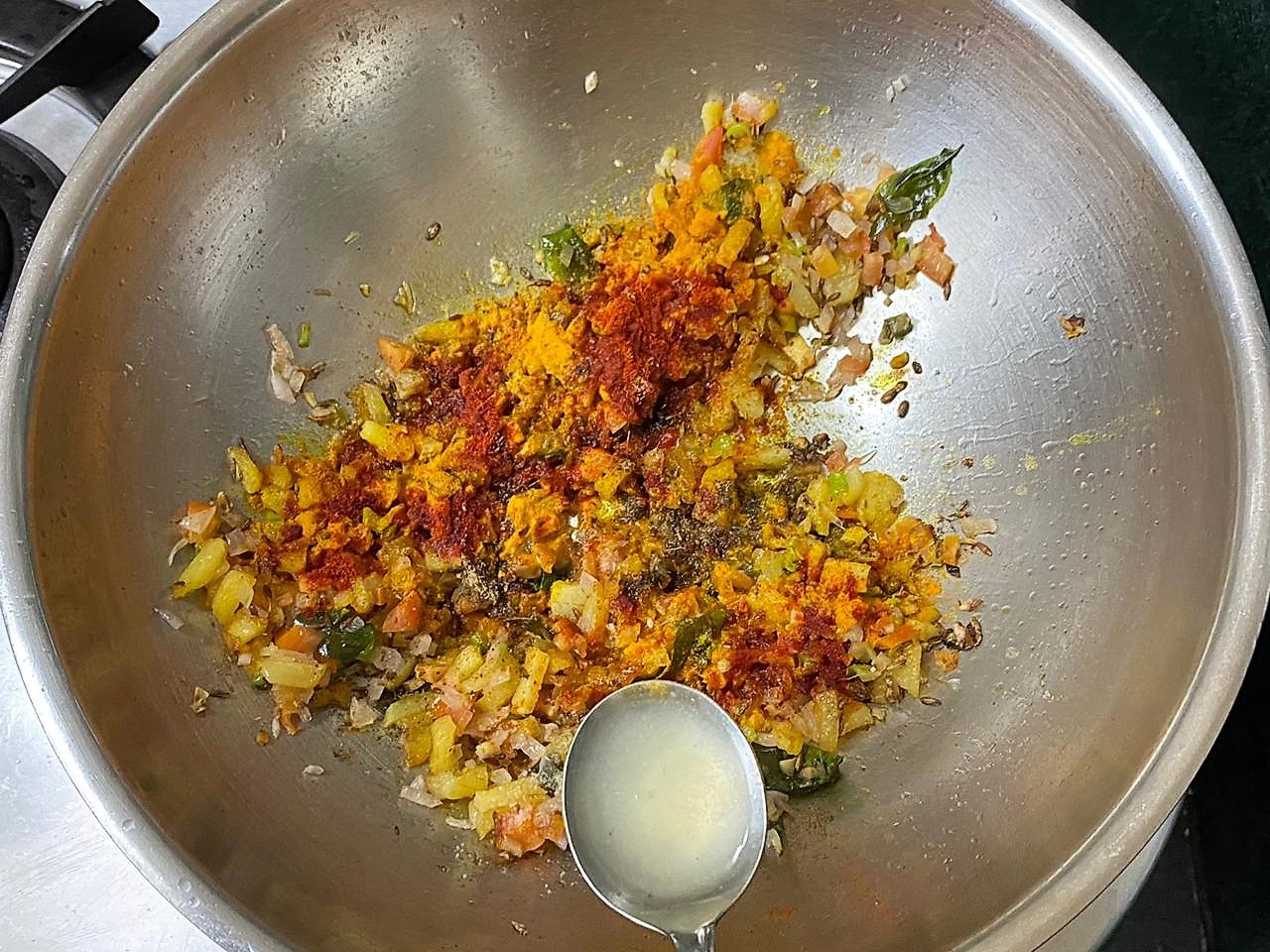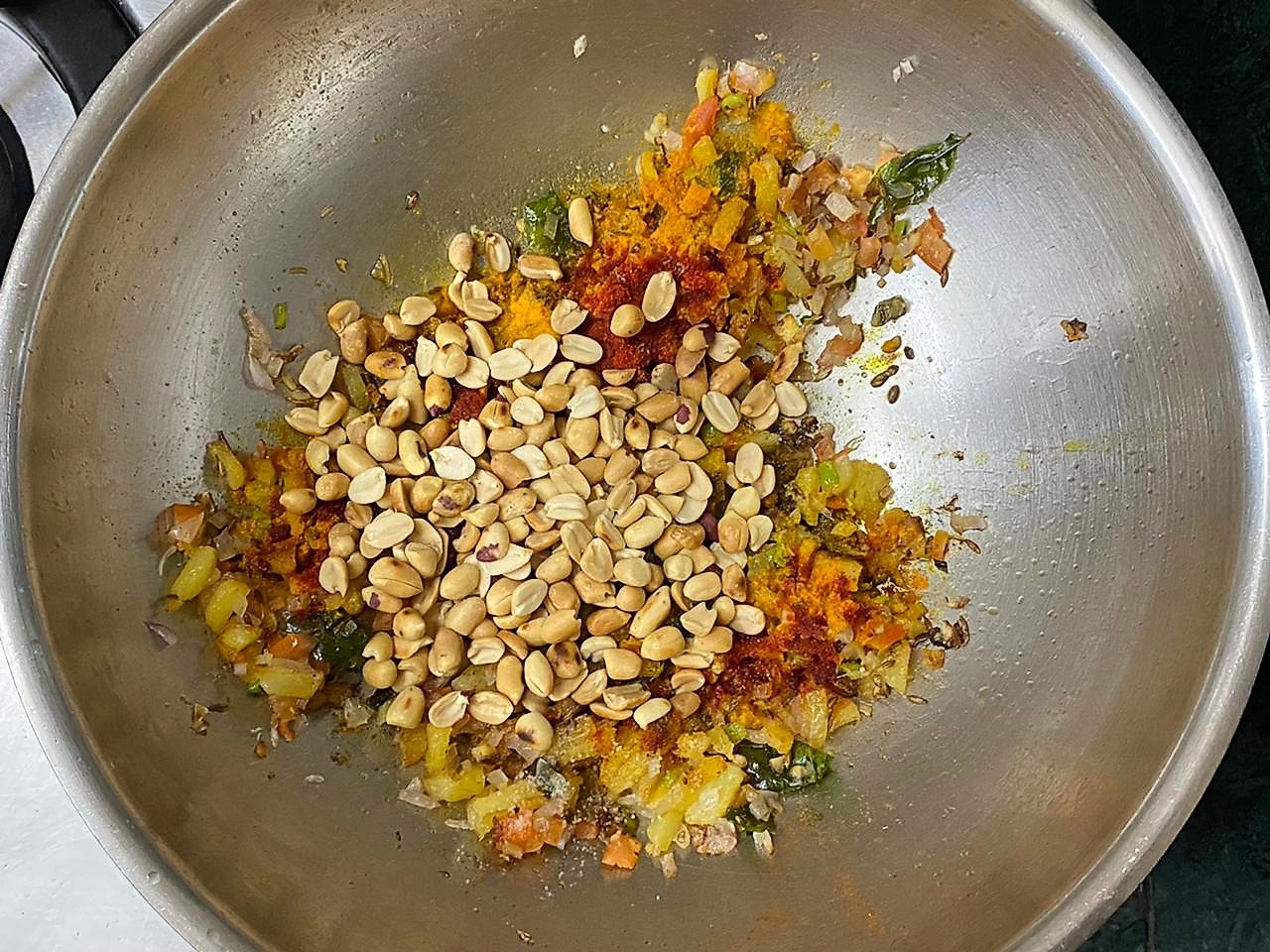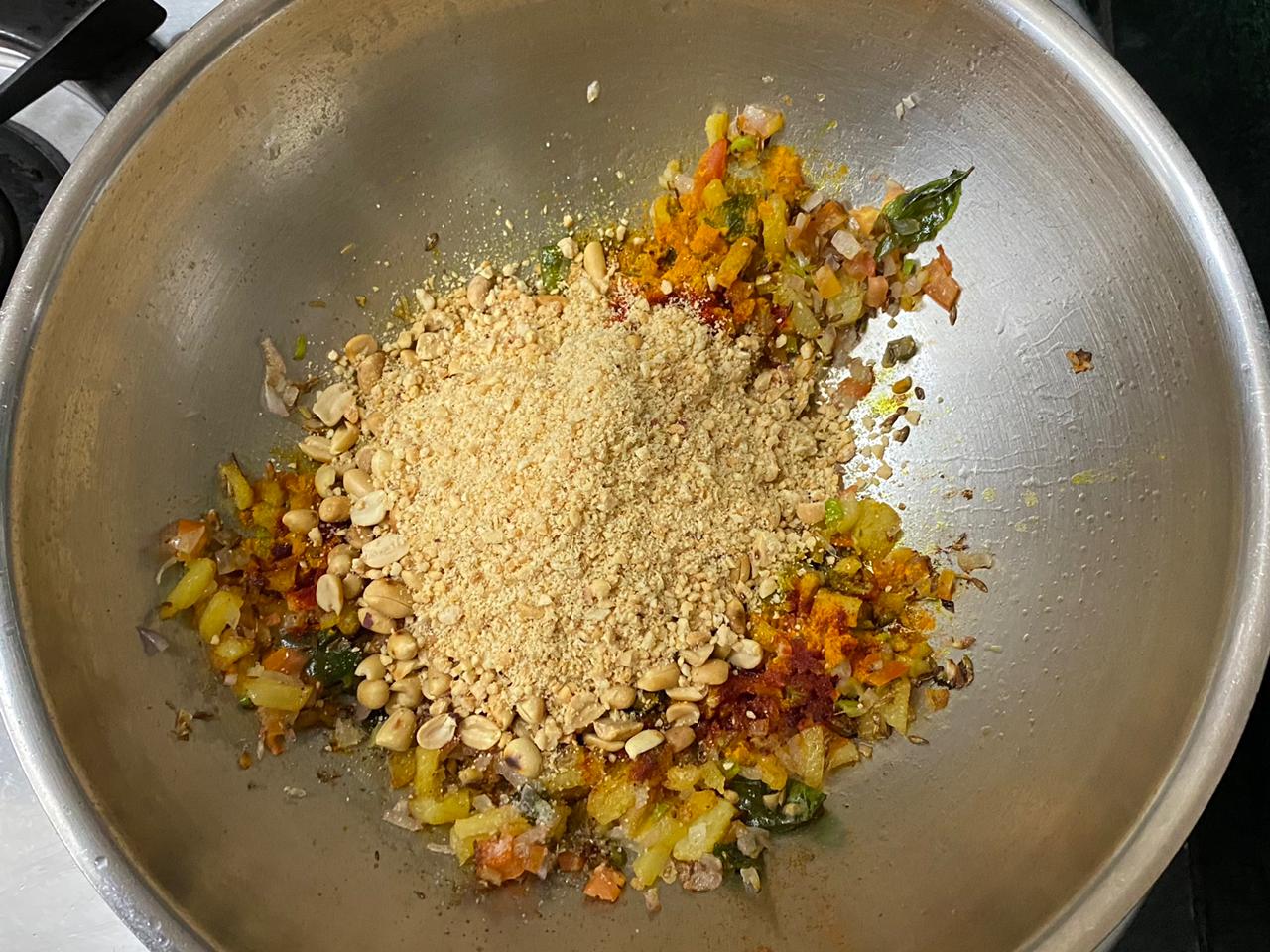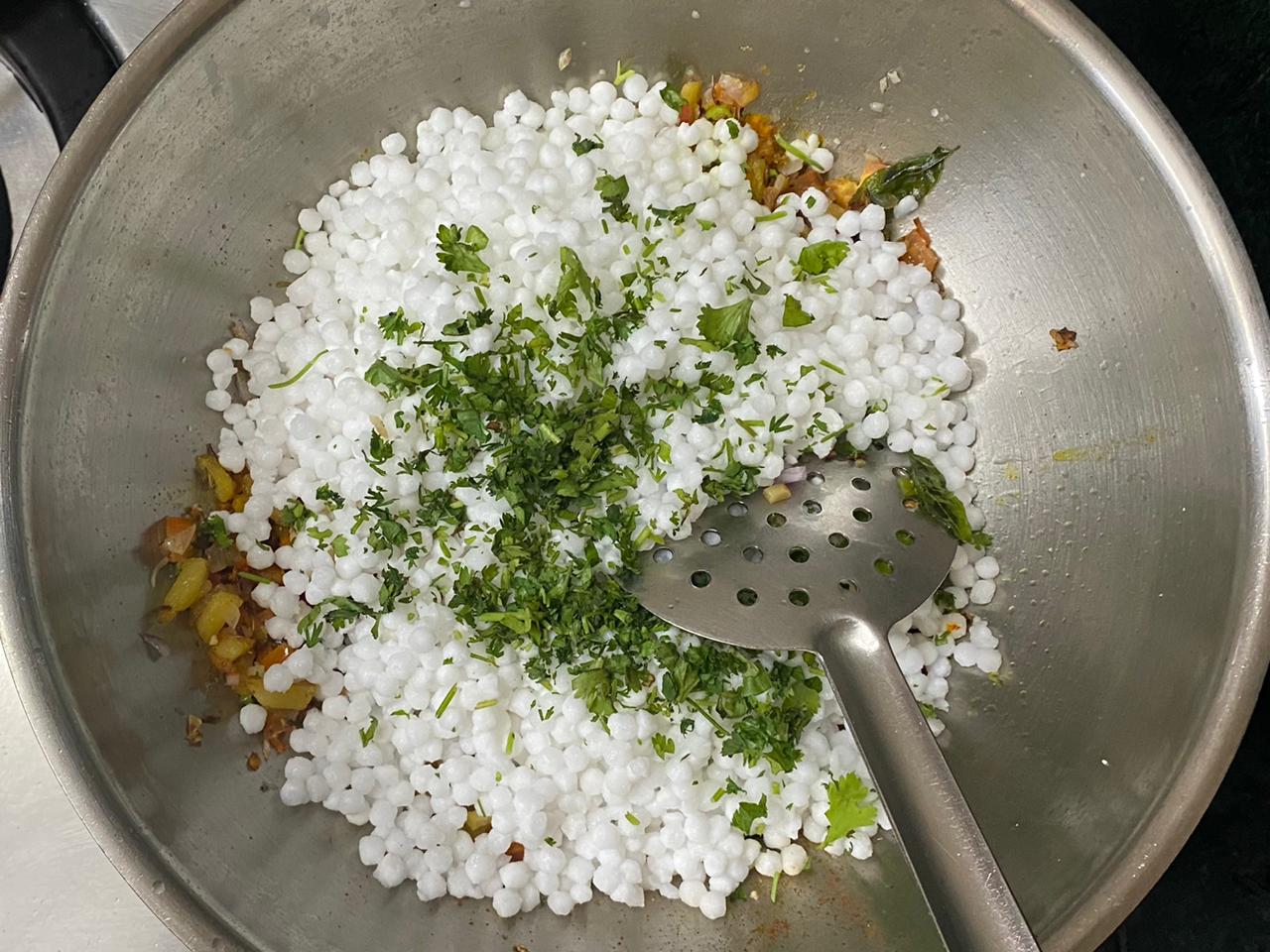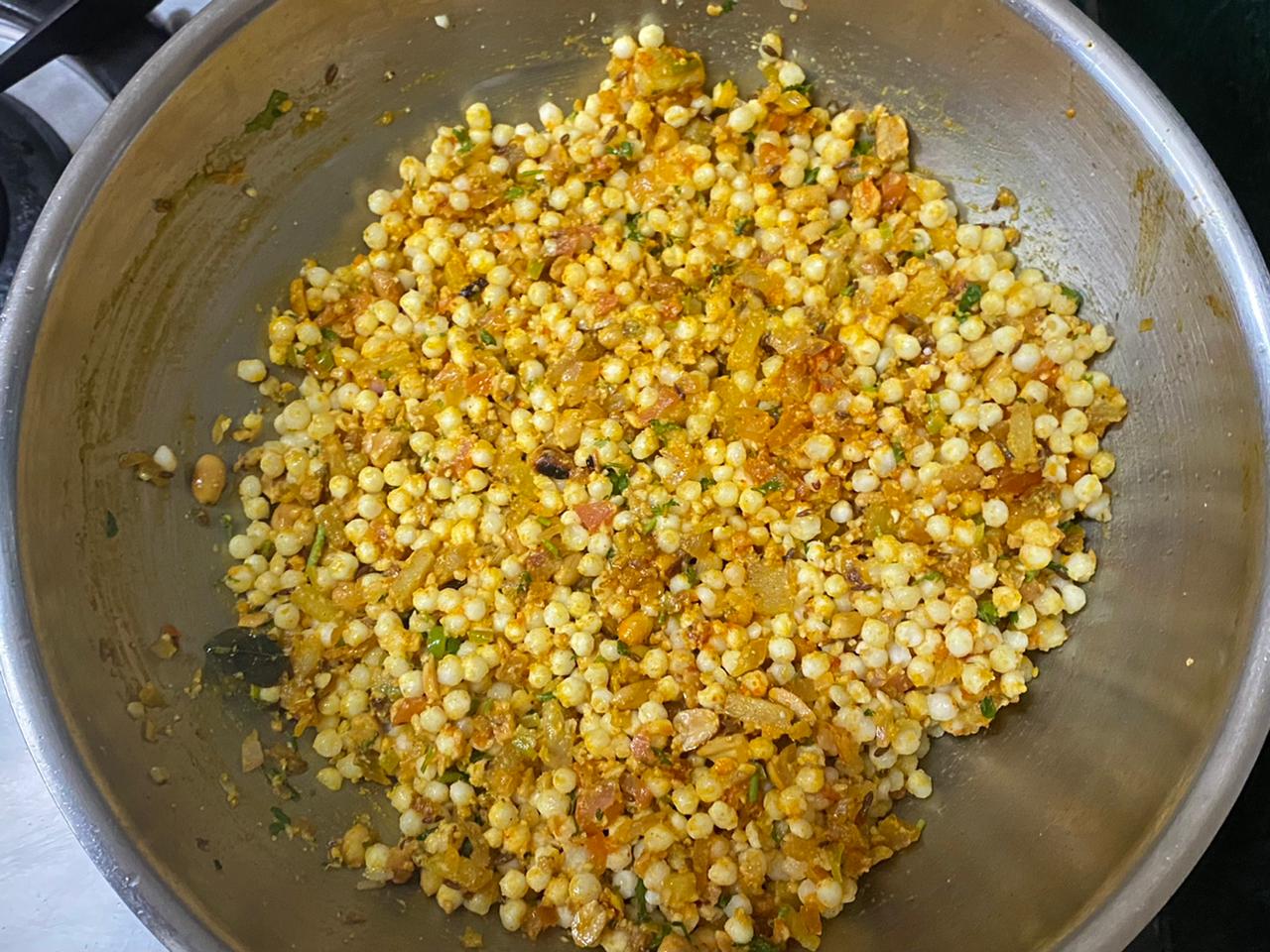 Next add the tomatoes, salt, turmeric powder, red chilli powder and garam masala and sauté on high heat for 1-2 minutes to slightly soften the tomatoes.
Add lemon juice, roasted peanuts, peanut powder, soaked sabudana and mix. Cook on medium heat for 1-2 minutes and add the coriander leaves and serve hot.