Peas Pulao/Matar ke Chawal
This is an amazingly simple recipe with basmati rice and green peas. People often wonder what 'pulao' means. It is basically cooking rice using the absorption method. While preparing pulao, the amount of water is completely absorbed by the rice and vegetables and this makes the rice even more flavoursome.
We call this dish 'matar wale chawal' in Hindi. 'Matar' is 'peas' in Hindi and hence simply translates to peas pulao. In India we heavily rely on seasonal fruit and vegetables as they are fresher and sweeter in season. Peas pulao or matar pulao is a popular dish especially during winter months in northern parts of India.
I remember peas pulao were made at least twice in a week during winters. Peas were then used in almost every dish and my mother would often make 'matar ka paratha', 'matar ki kadhi', 'aloo matar ki subji', 'sukhi matar ki subji', 'matar ki kachori' and the list goes on!
Fortunately, I have continued this tradition and I make lots of peas dishes in winters. This is one of my husbands favourite dishes hence I make it often at home and if fresh peas are not available then I use frozen peas.
If you are new to Indian cooking, I would highly recommend this dish as it is super easy and fool proof. Simply serve this peas pulao with Vegetable Raita or Boondi Raita or Aloo Raita, or Tadka Dal!
Ingredients
2 cups basmati rice (long grain rice)
11/2 cups peas (matar)
11/2 teaspoon salt (to taste)
1 teaspoon black pepper (kali mirch)
1 teaspoon garam masala
4 cups water
2 tablespoons ghee/oil
1 teaspoon cumin seeds (jeera)
2 bay leaf (tej patta)
Directions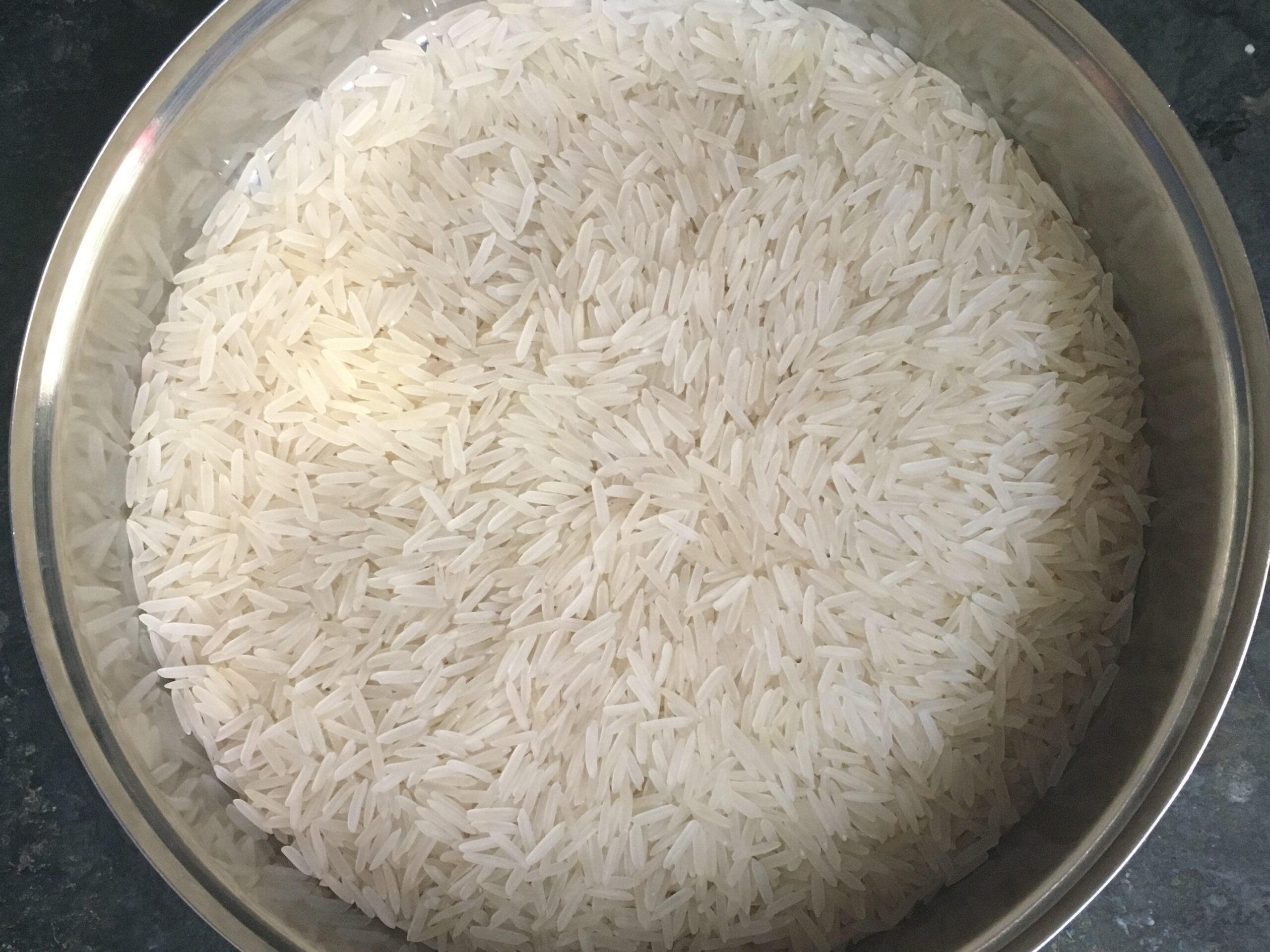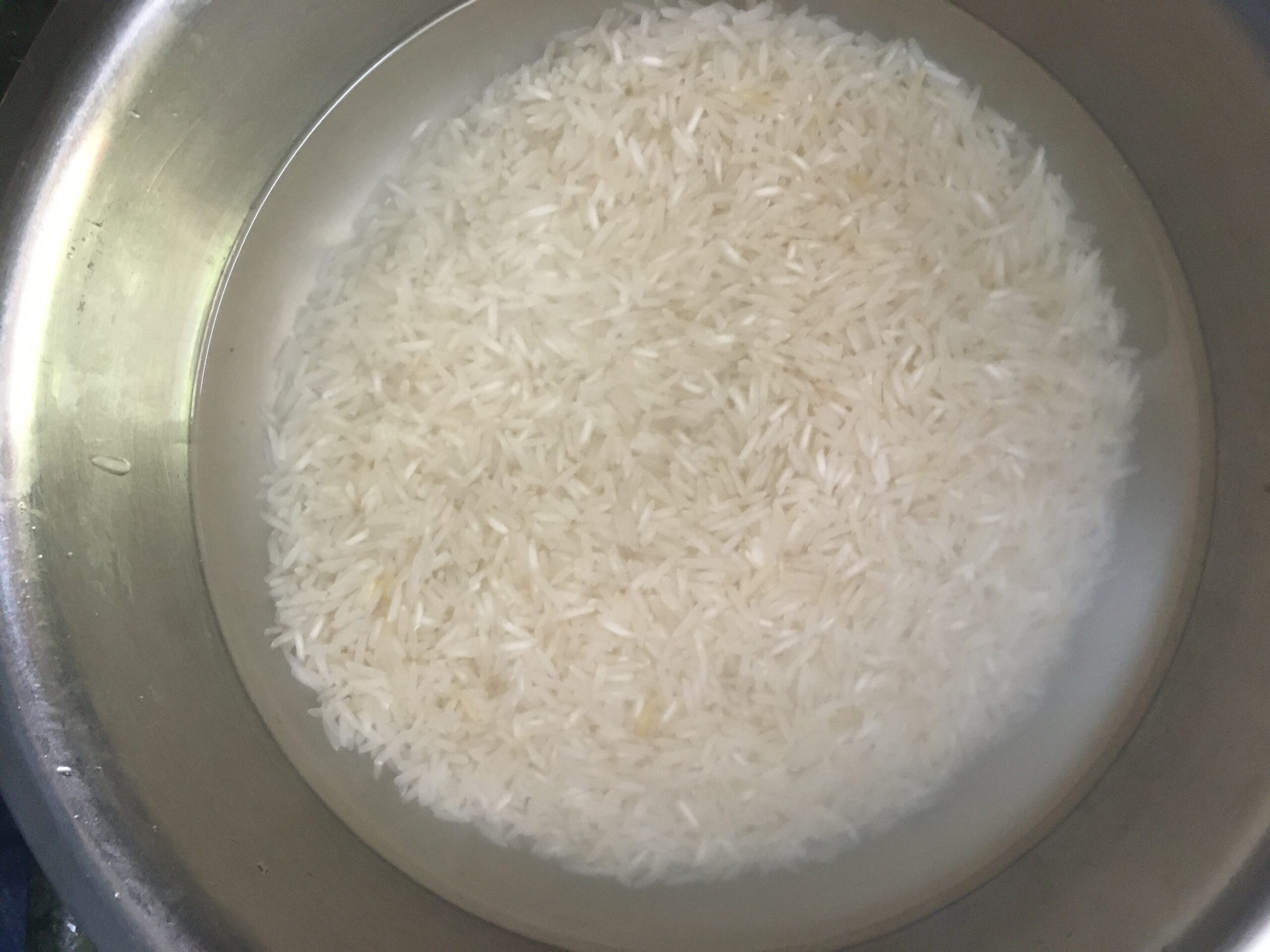 Wash the rice in running water at least 3 times. Soak the rice in double the amount of water for about an hour.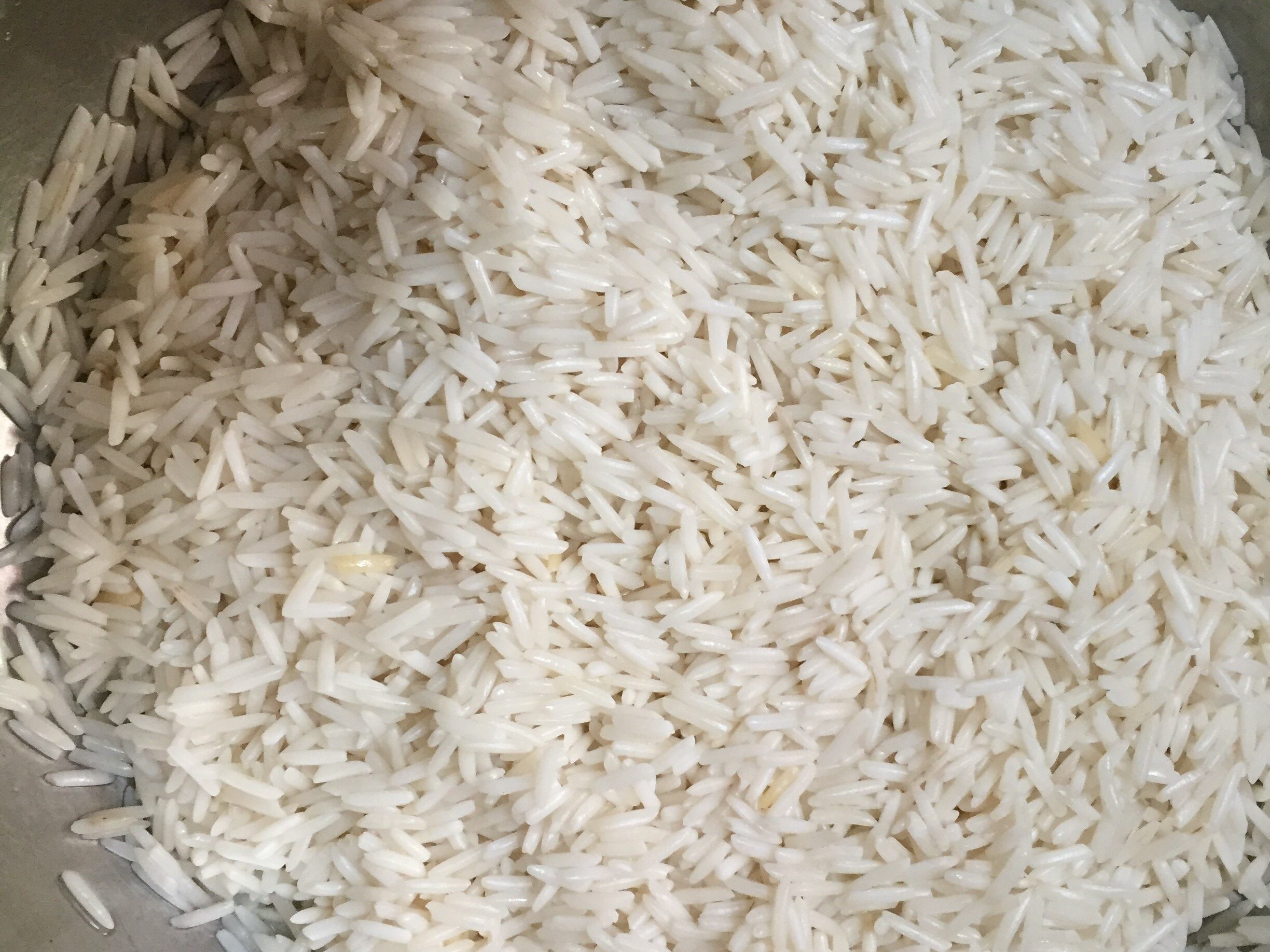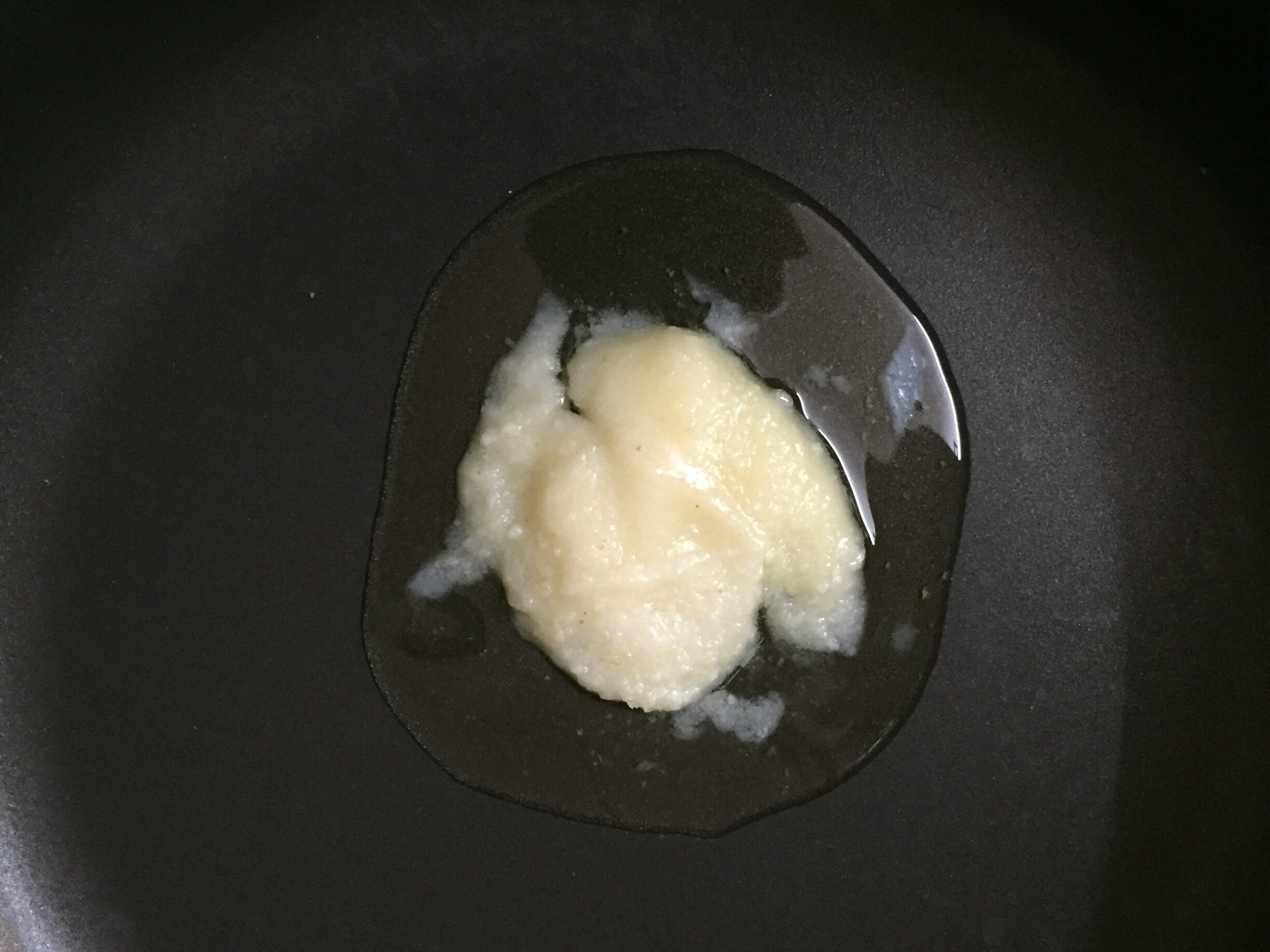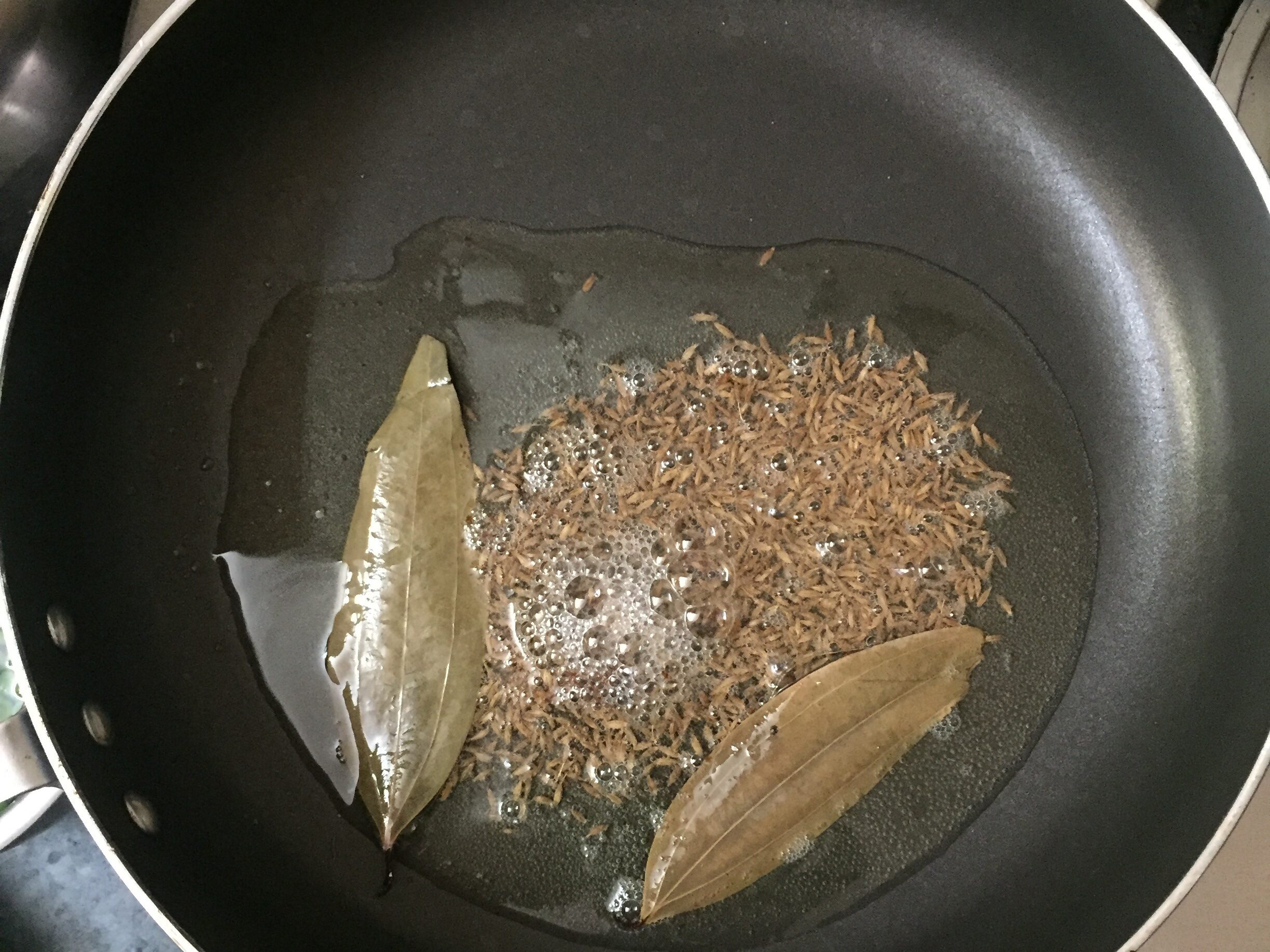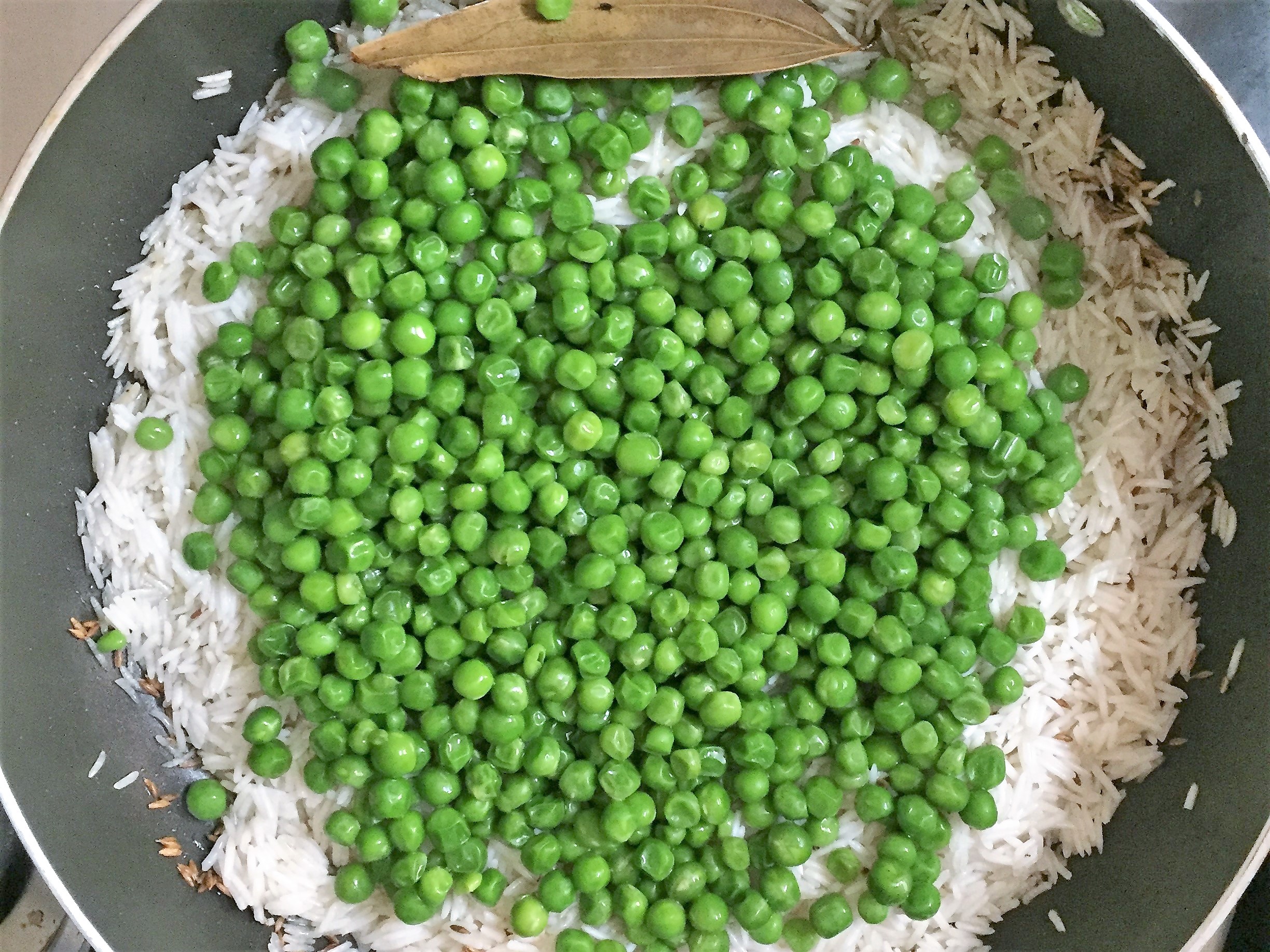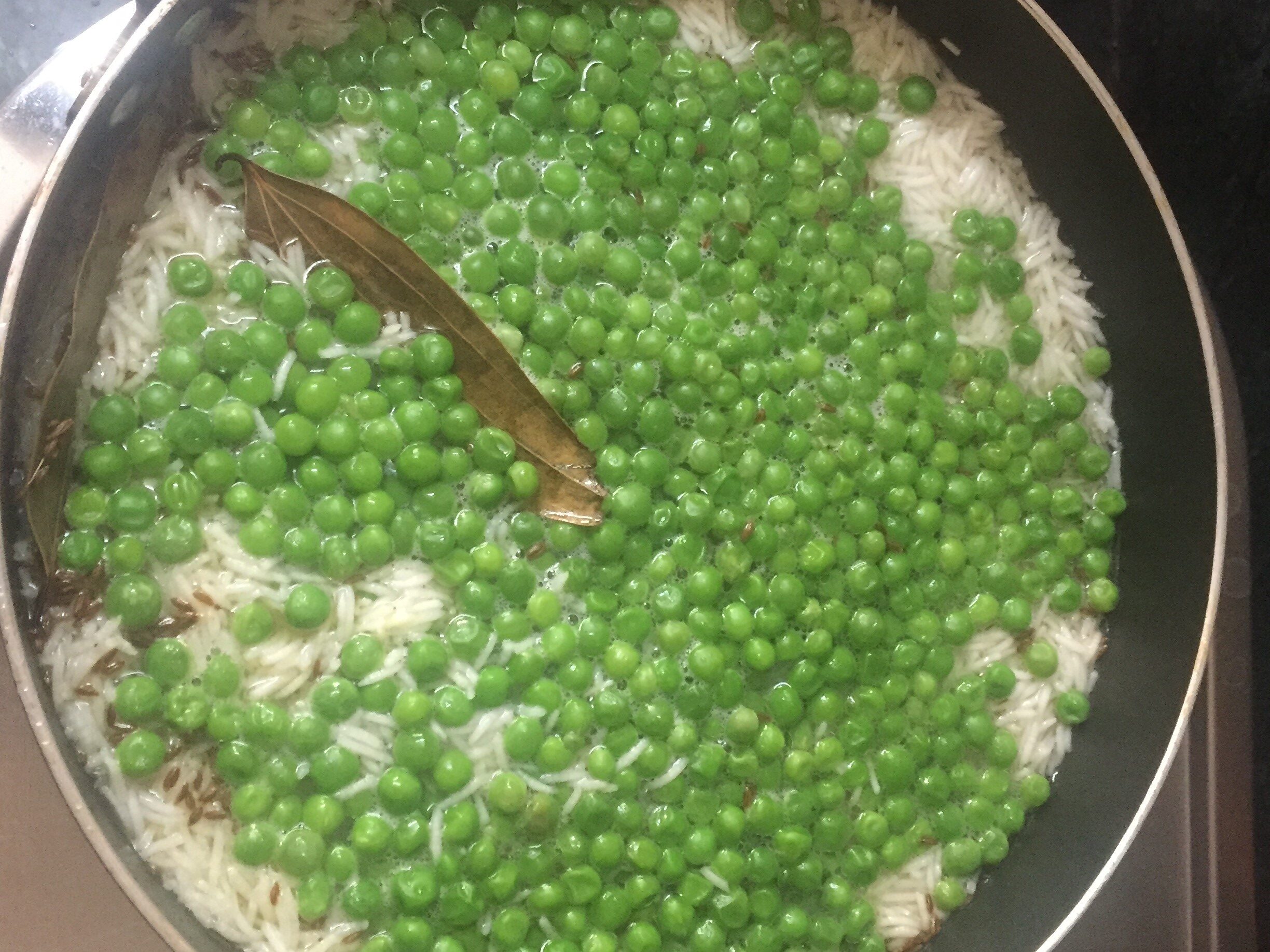 Drain the soaked rice.
Heat ghee in a pan and add cumin seeds and bay leaf. When the cumin seeds begin to crackle, add the drained rice and peas, and salt and sauté very gently.
Add water and cover and let it cook for 5 minutes on low heat.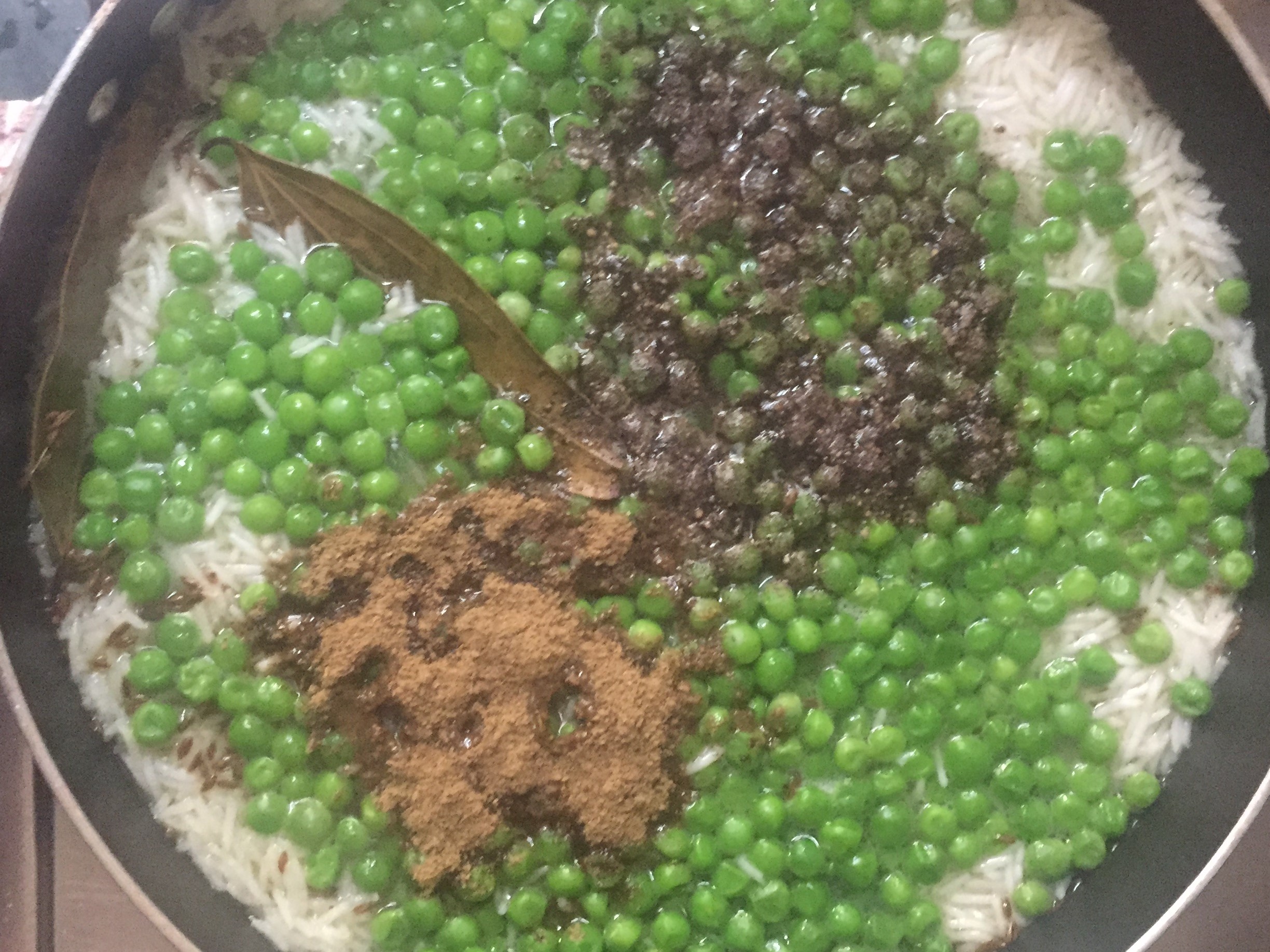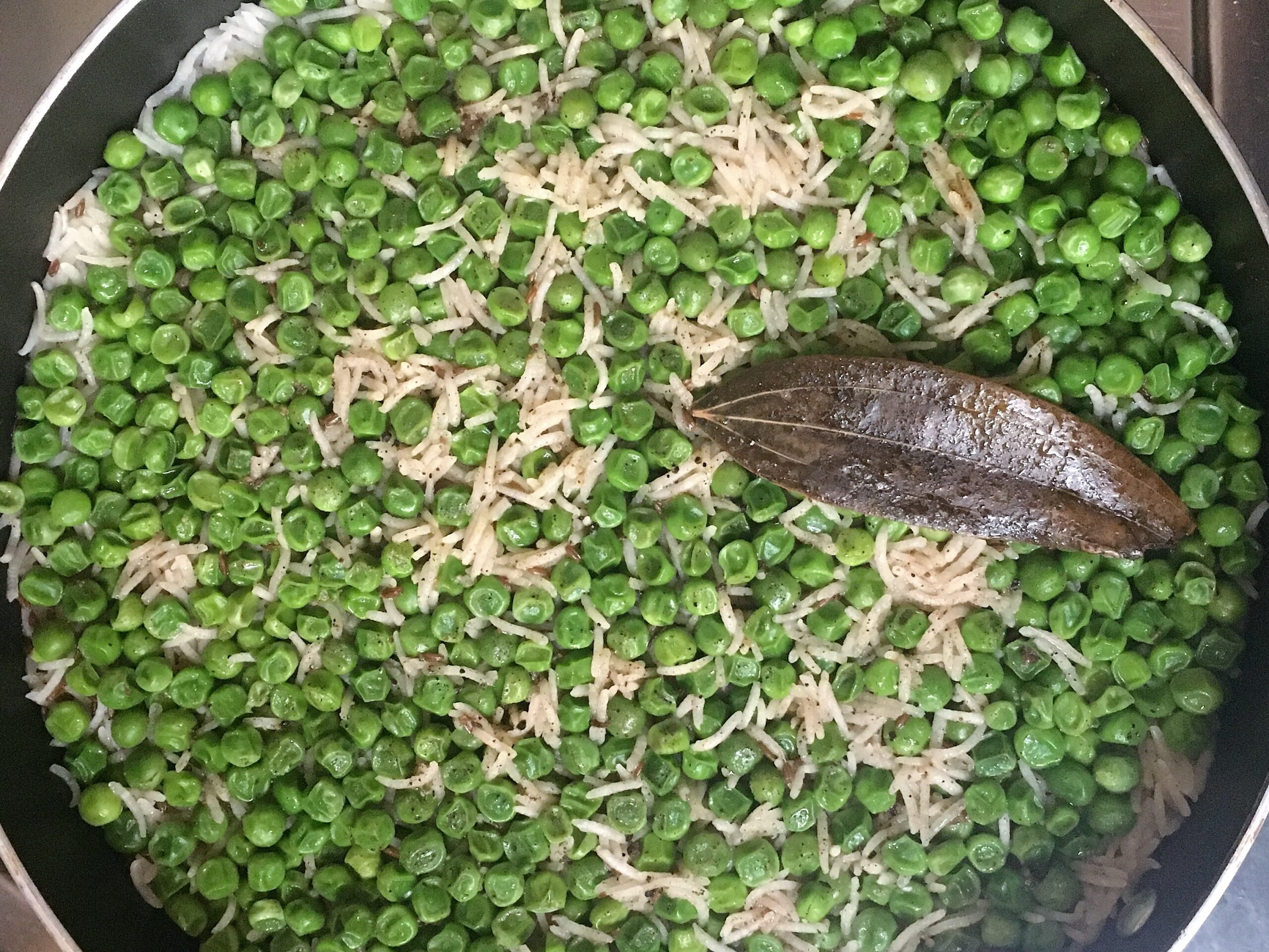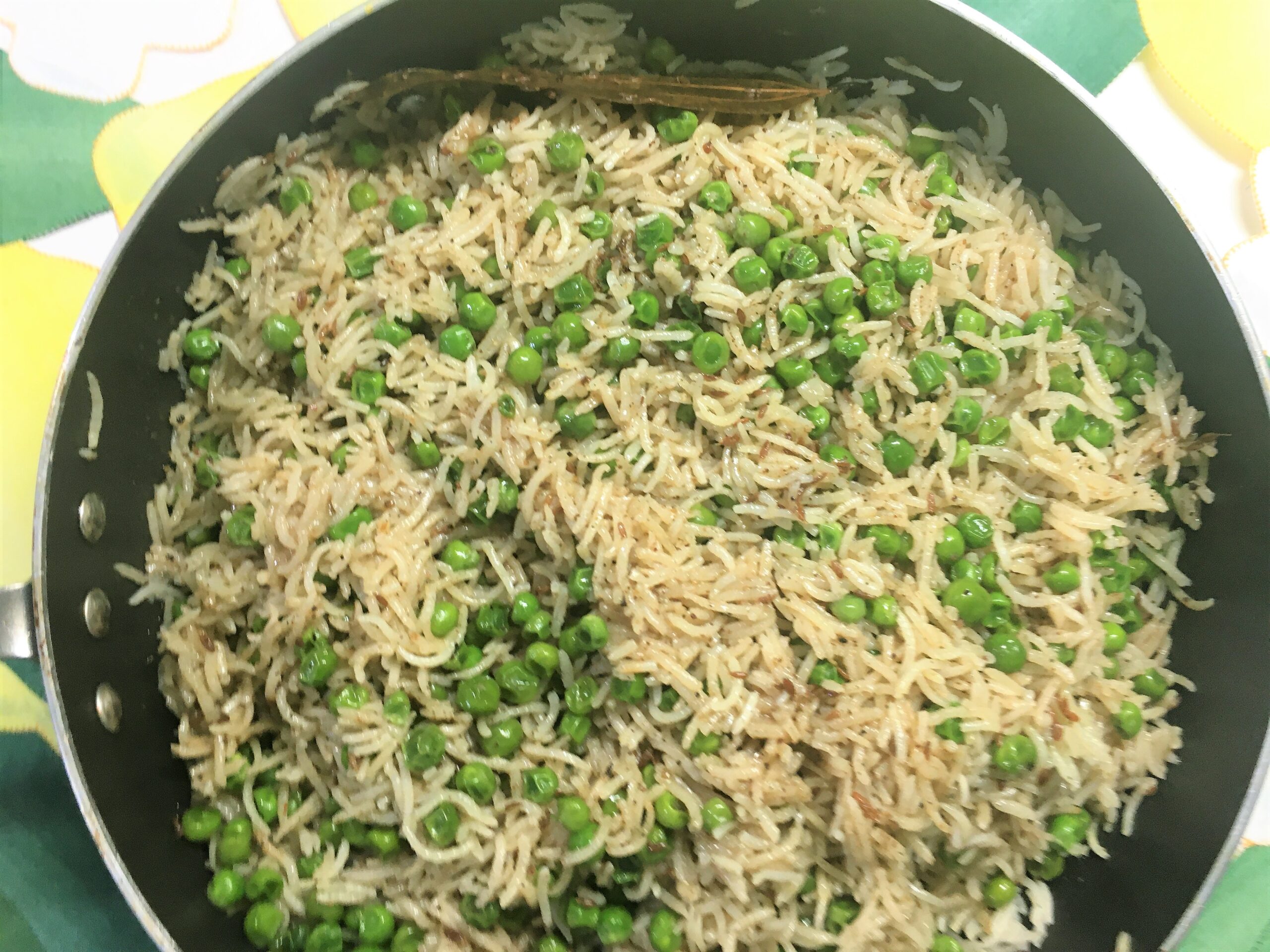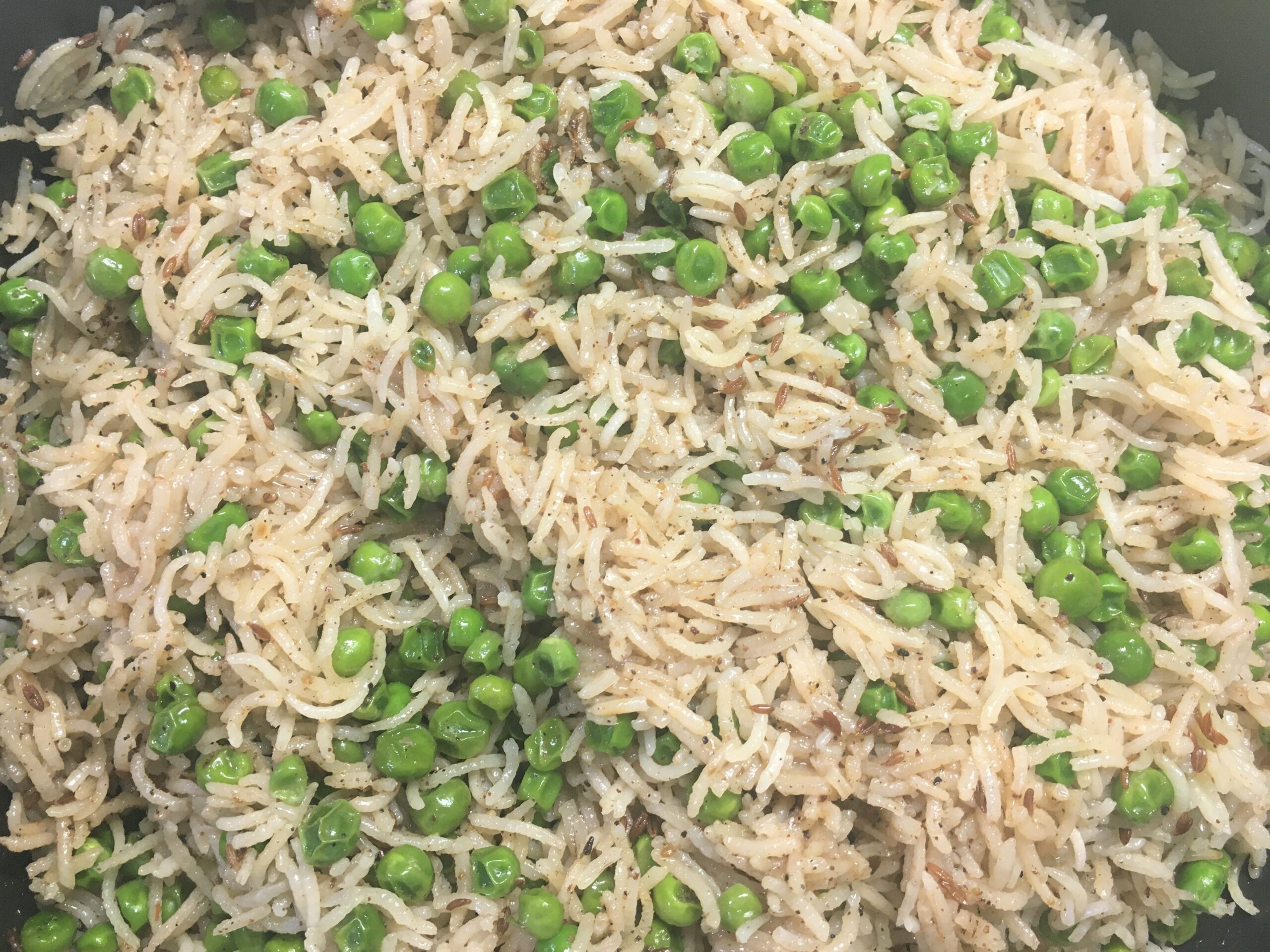 Add garam masala and black pepper in it and stir it gently and cover once again.
Cook for about 7 minutes on low flame.
After 7 minutes all water should have been absorbed. Fluff the rice using a fork and it is ready to be served!