Vegetable Burger
Who does not love a burger? A burger loaded with crispy patty, sauces, crunchy vegetables and with a side of fries/chips/ wedges is a perfect meal!
These days the shops are inundated with loads of vegetarian options for burgers. Quinoa, kale, falafel, black bean, or just soya protein to mimic the meat texture. Vegetarians are definitely spoilt for choice with the variety! Saying that the old school vegetable burger wins hands down in front of all the new flavour combinations. There are lots of adjectives attached to a burger and I do not agree to all. Fast food-yes, unhealthy- not the homecooked one, fattening- not the homecooked one, moreish – definitely, treat- oh! Yes! Life is too short to be weighing and rationing each portion of food. We need to indulge ourselves from time to time and this recipe is perfect for healthy indulgence any day of the week.
Vegetable burger was always on the menu for my birthday parties and a hot favourite at lunch time in my school days. My love for burgers has passed on to my son and he loves a vegetable burger. I am quite a stickler for healthy home cooked food and even though I indulge my children in eating out, I am always looking for ways to make the same food at home (with no preservatives and additives).
I have tried and experimented with lots of recipes while making this burger patty for the same shop bought flavours. In this recipe you will absolutely love the crispy flavourful moist vegetables patties sandwiched between soft toasted buns with vibrant freshness from crunchy vegetables like onion, tomato and lettuce, a delicious mayonnaise sauce and melting cheese to make perfect vegetarian burger.
Even though it takes some time to make homemade vegetable patties, they taste so much better than the store-bought ones, so it is totally worth, and you can make a big batch and freeze them too. Feel free to customize the assembly of the burger to your choice of toppings.
Ingredients
For The Spice Mix
1 teaspoon coriander powder
1 teaspoon garlic powder
1 teaspoon yellow chili powder
2 teaspoons red chili powder
1 teaspoon black pepper
1 teaspoon cumin powder
For The Potato Patty
1 tablespoon oil
2 cups boiled grated potato
1 tablespoon finely chopped carrots
1 tablespoon finely chopped fine beans(French beans)
1 tablespoon peas
Salt to taste
1 teaspoon turmeric powder
¼ cup flattened rice (poha)
½ cup cornflour
1 cup breadcrumbs
Oil for deep frying
For The Burger Sauce
½ cup mayonnaise
2 tablespoons tomato ketchup
For Assembling The Burger
6 Burger Buns
1 teaspoon butter
1 finely sliced onion
1 sliced tomato
Few lettuce leaves
6-7 cheese slices (optional)
Directions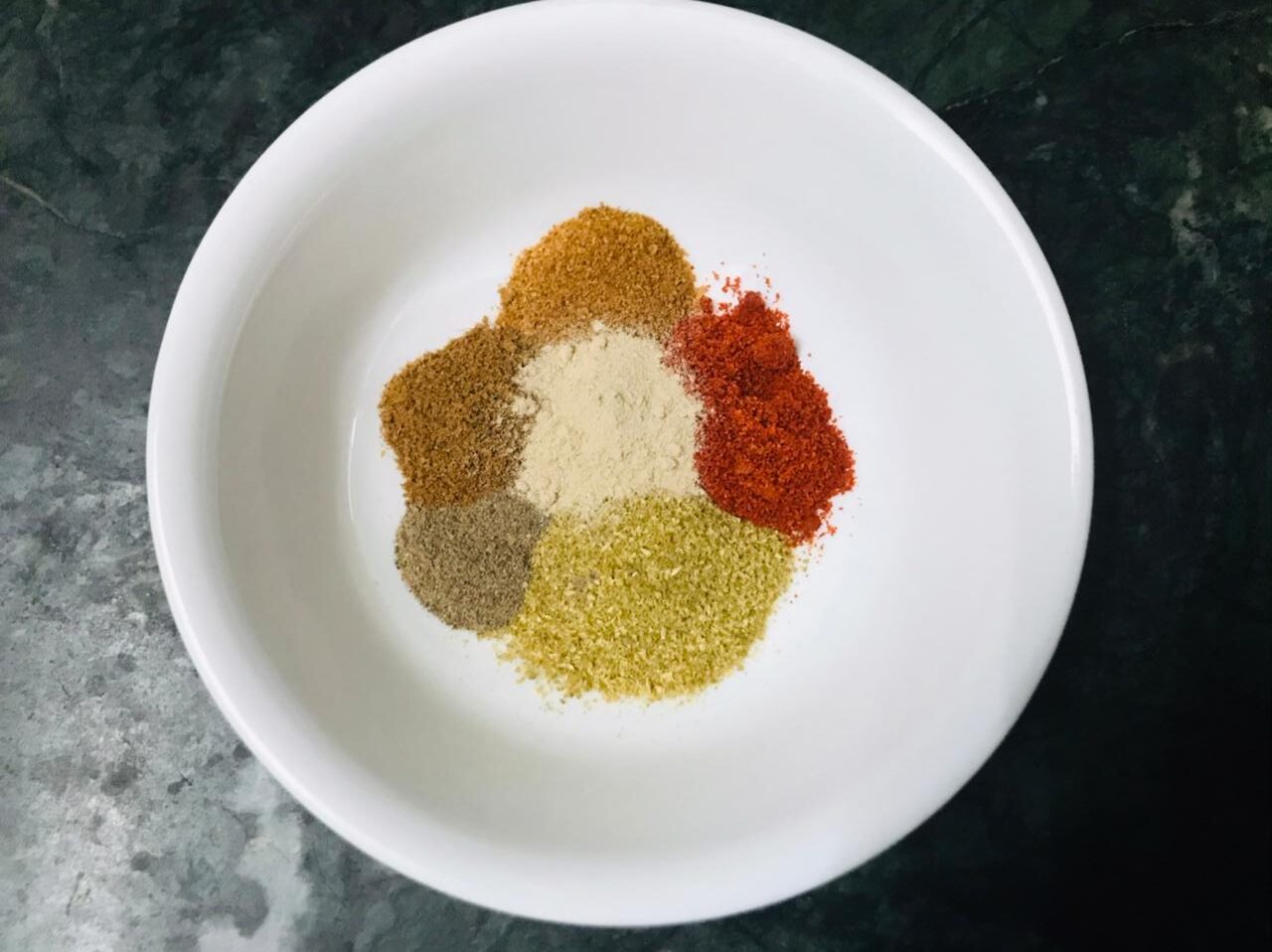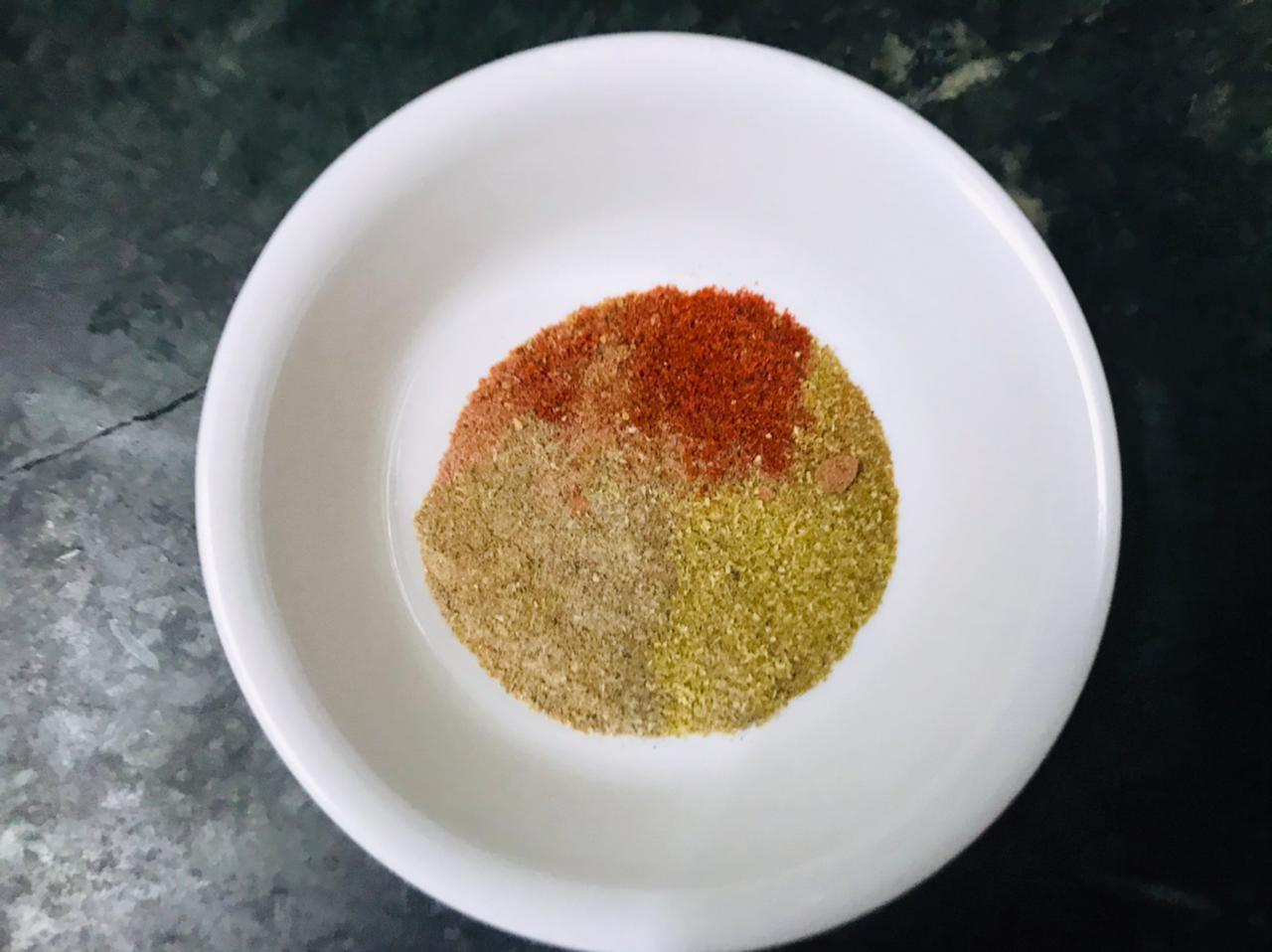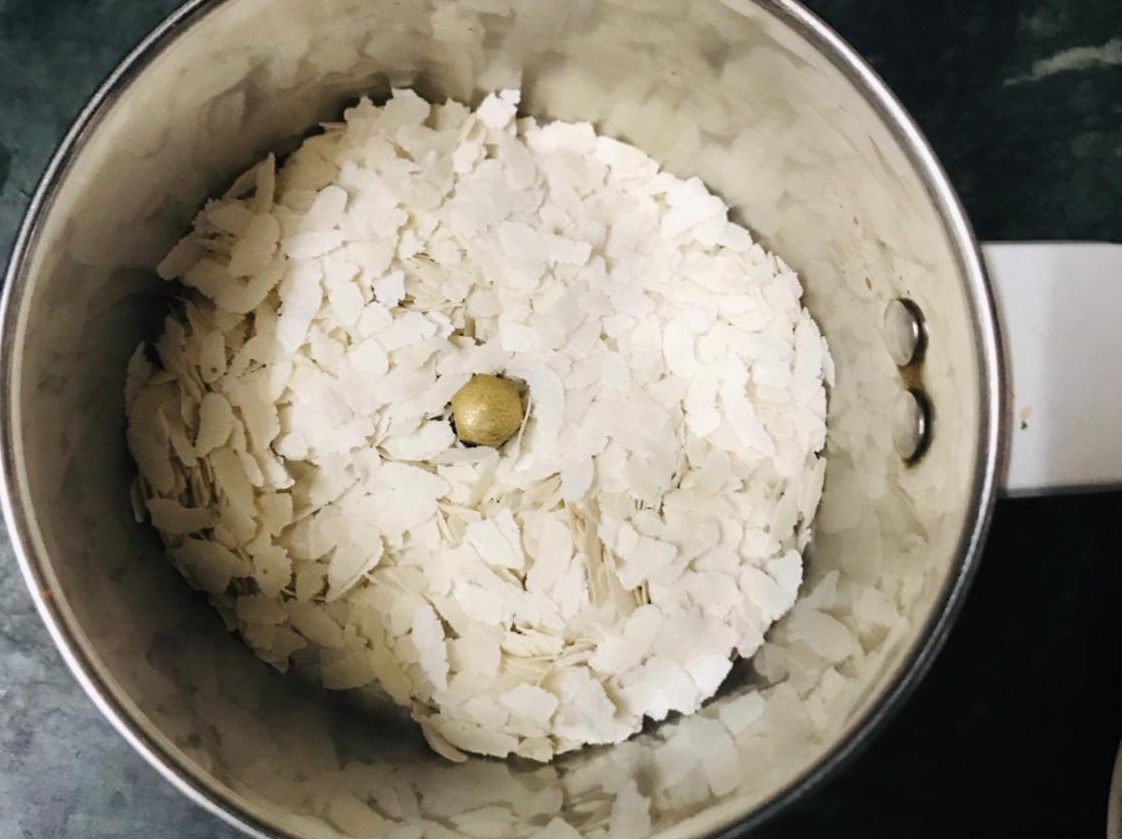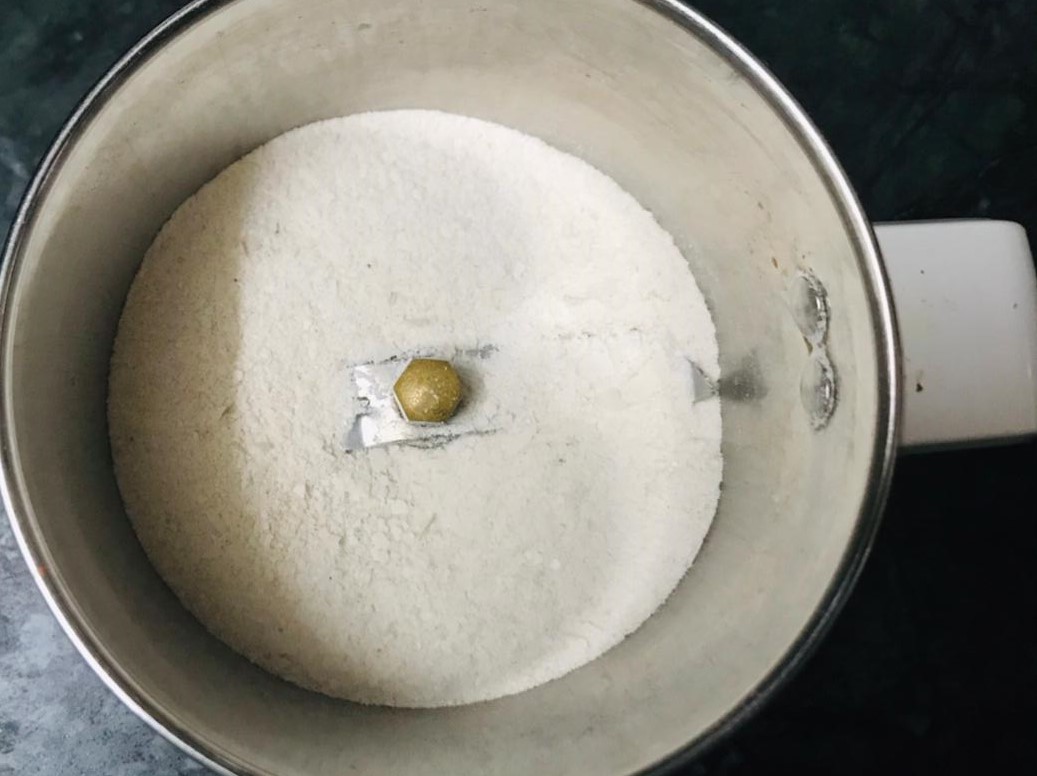 Mix coriander powder, garlic powder, yellow chili powder, red chili powder, black pepper and cumin powder for the spice mix.
Grind the flattened rice (poha) into a fine powder.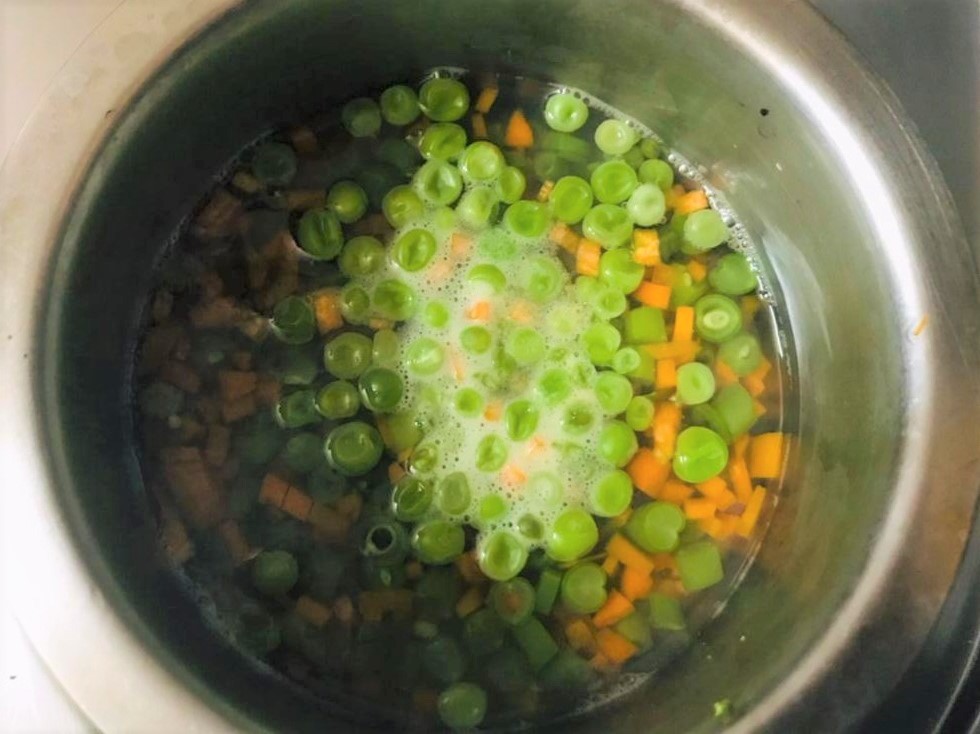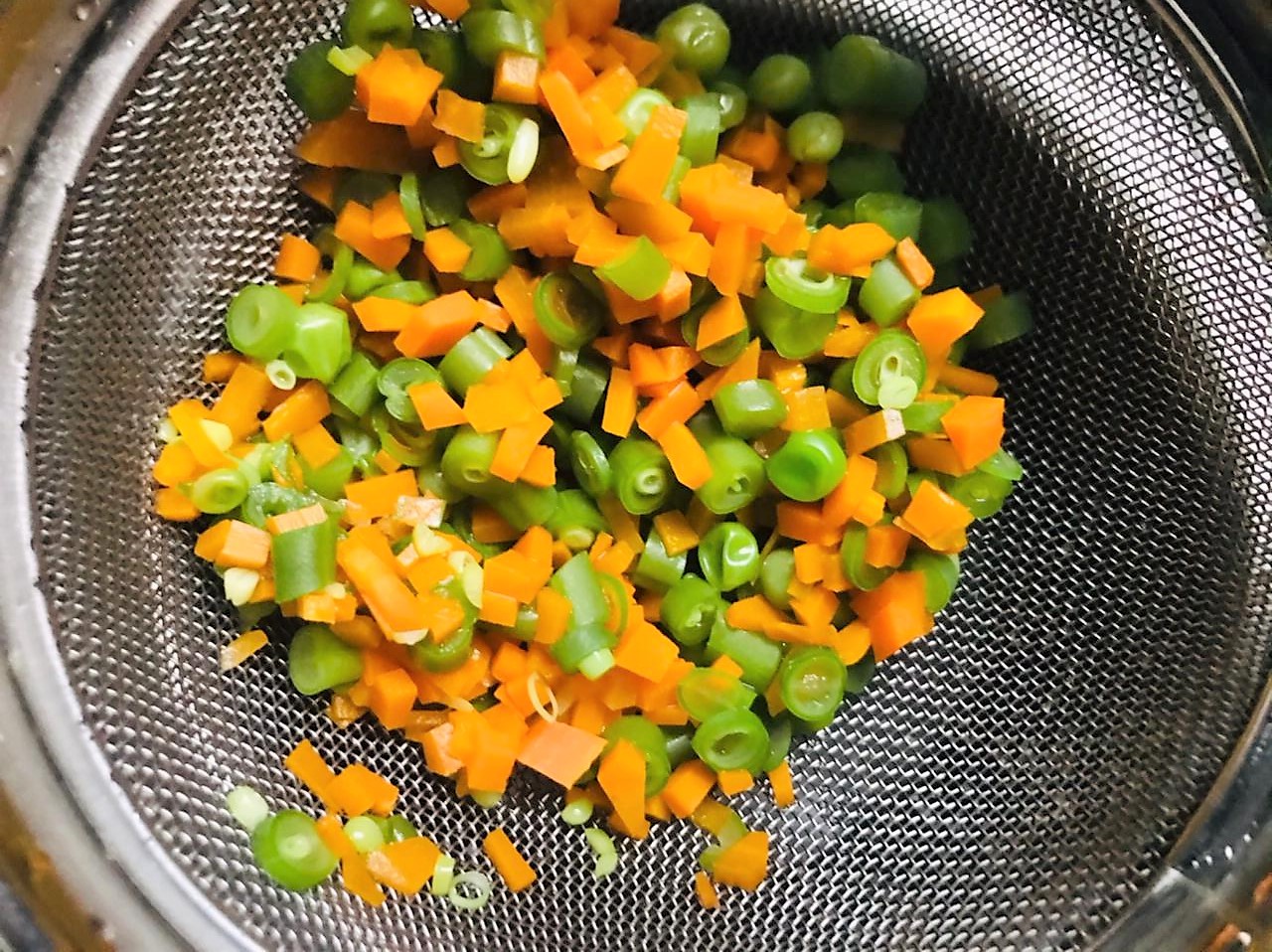 In a pan boil the carrot, beans and peas in 2 cups of water for 5 minutes. Once boiled drain the excess water and keep the boiled vegetables aside.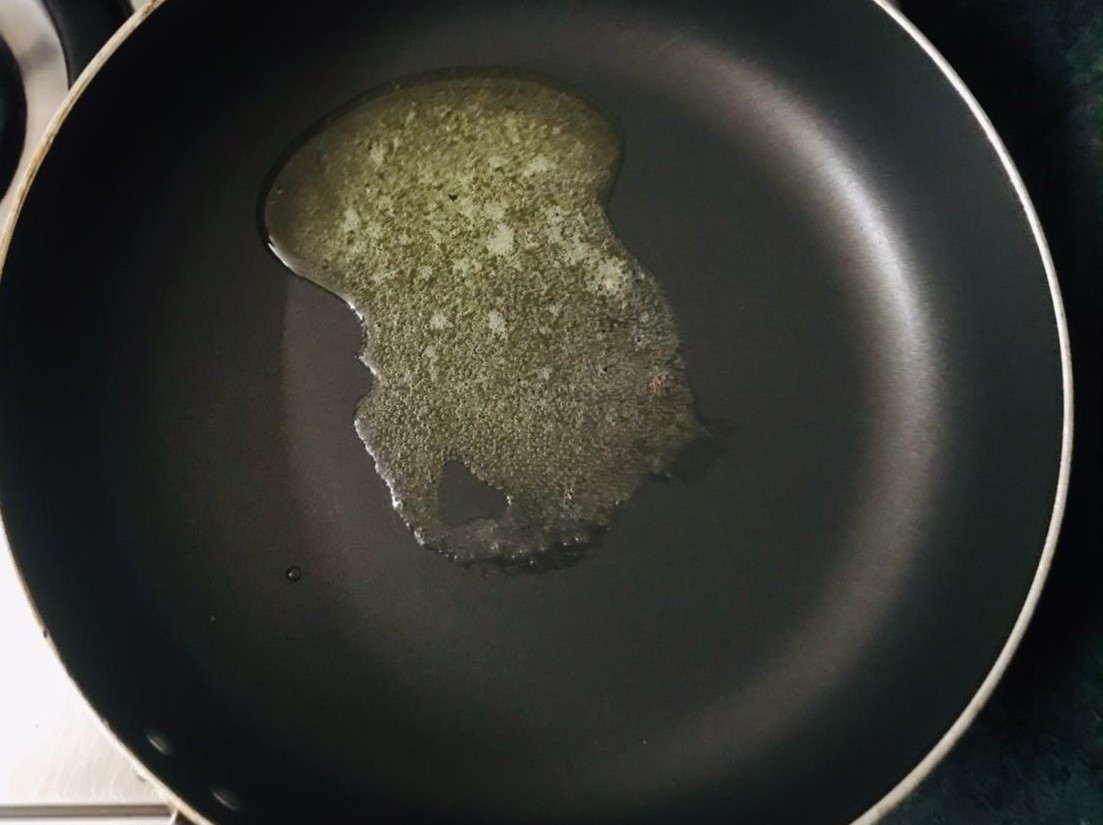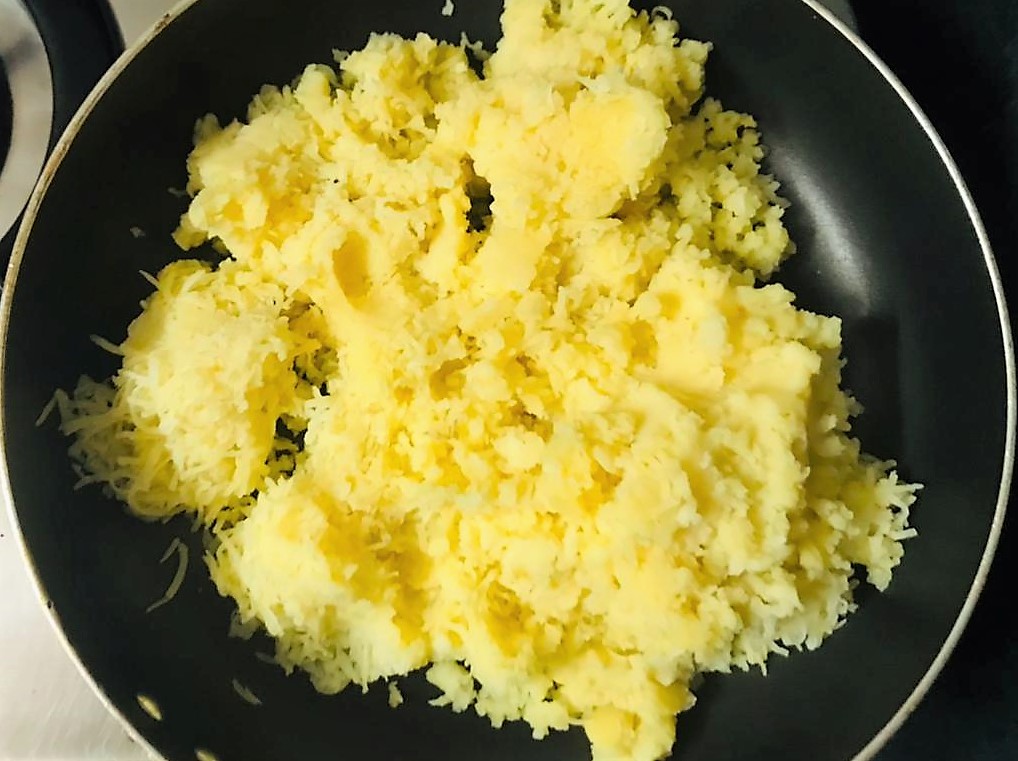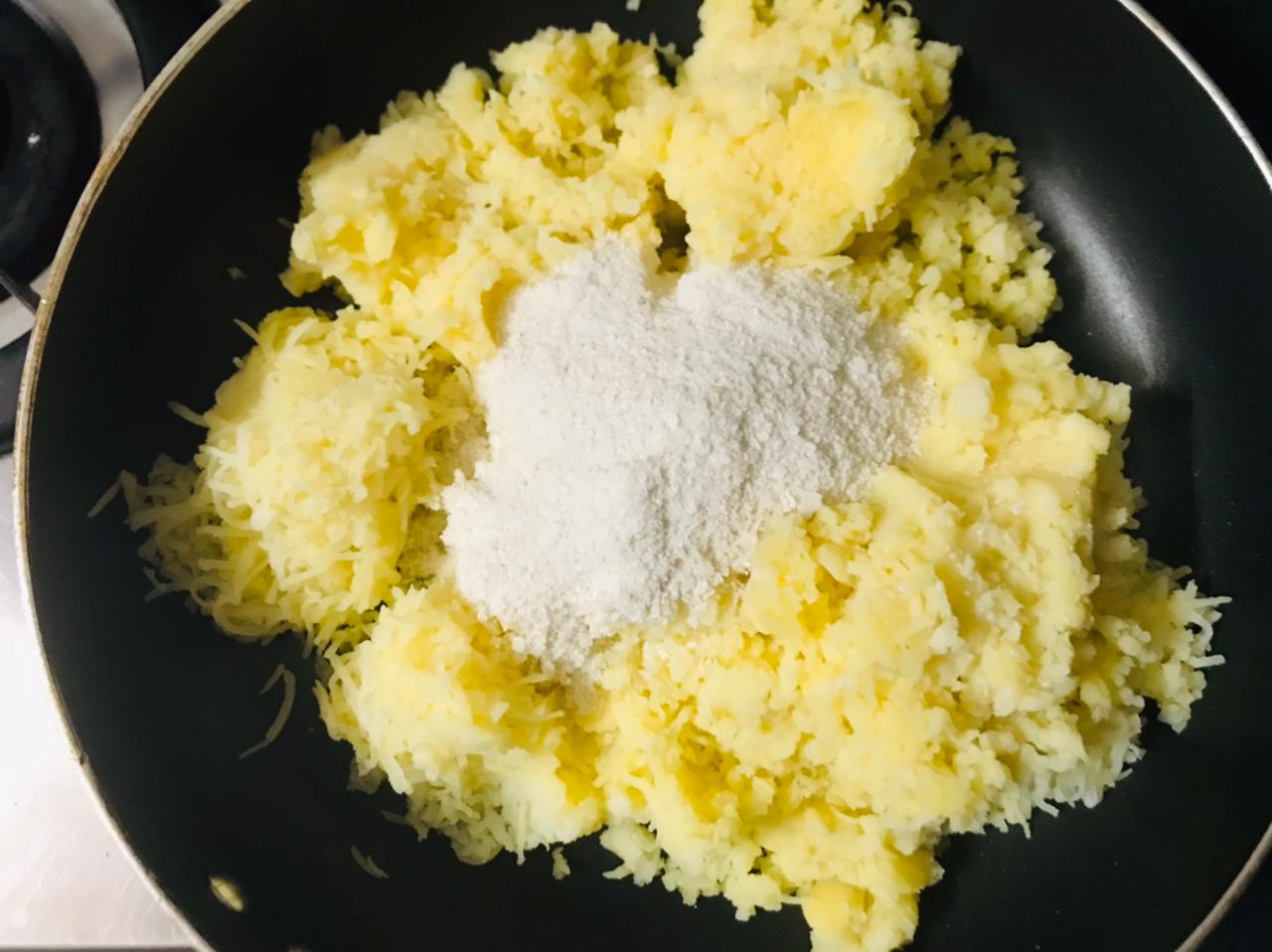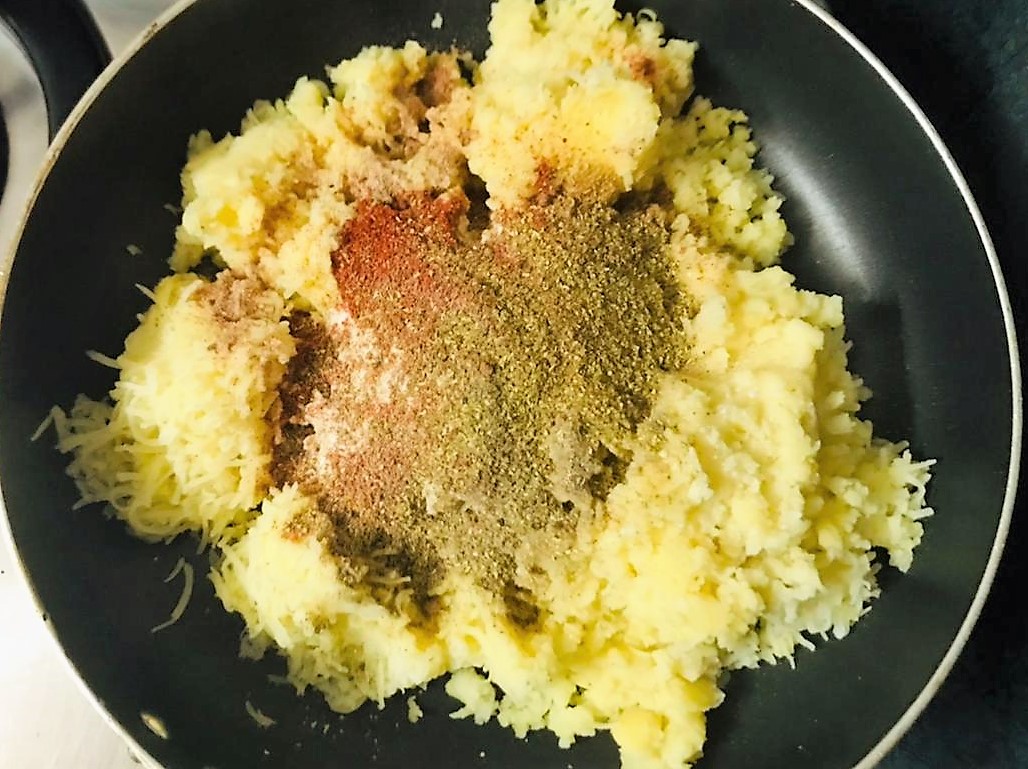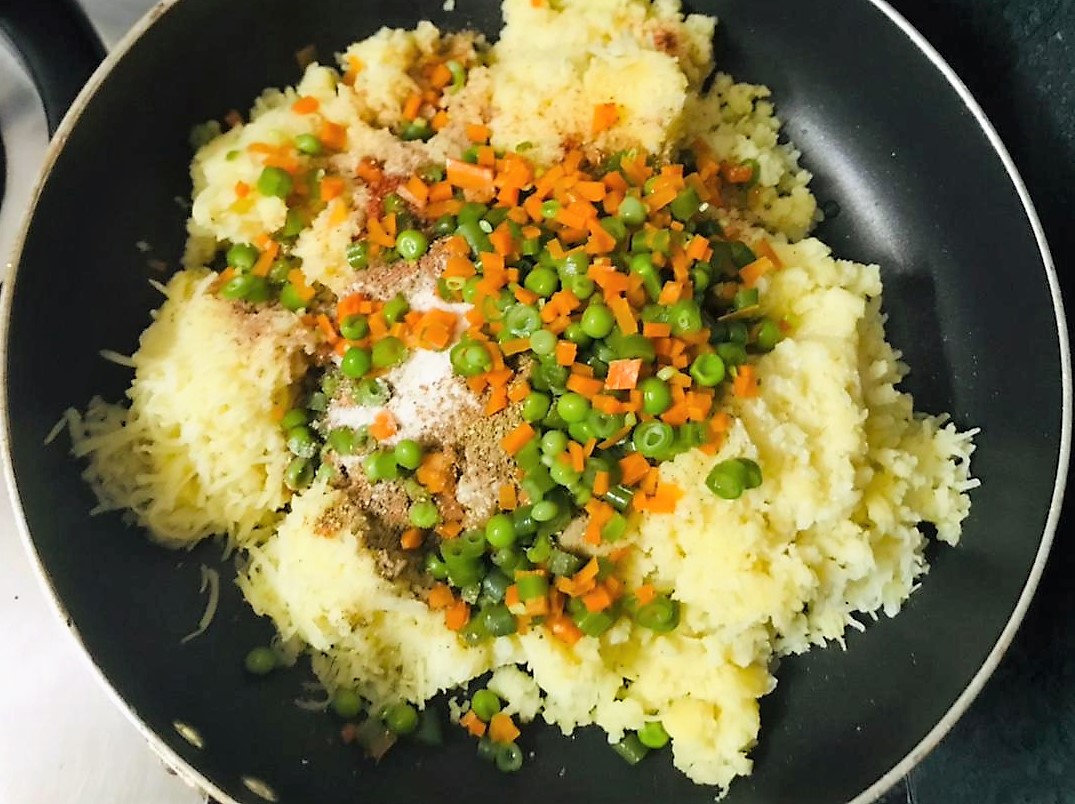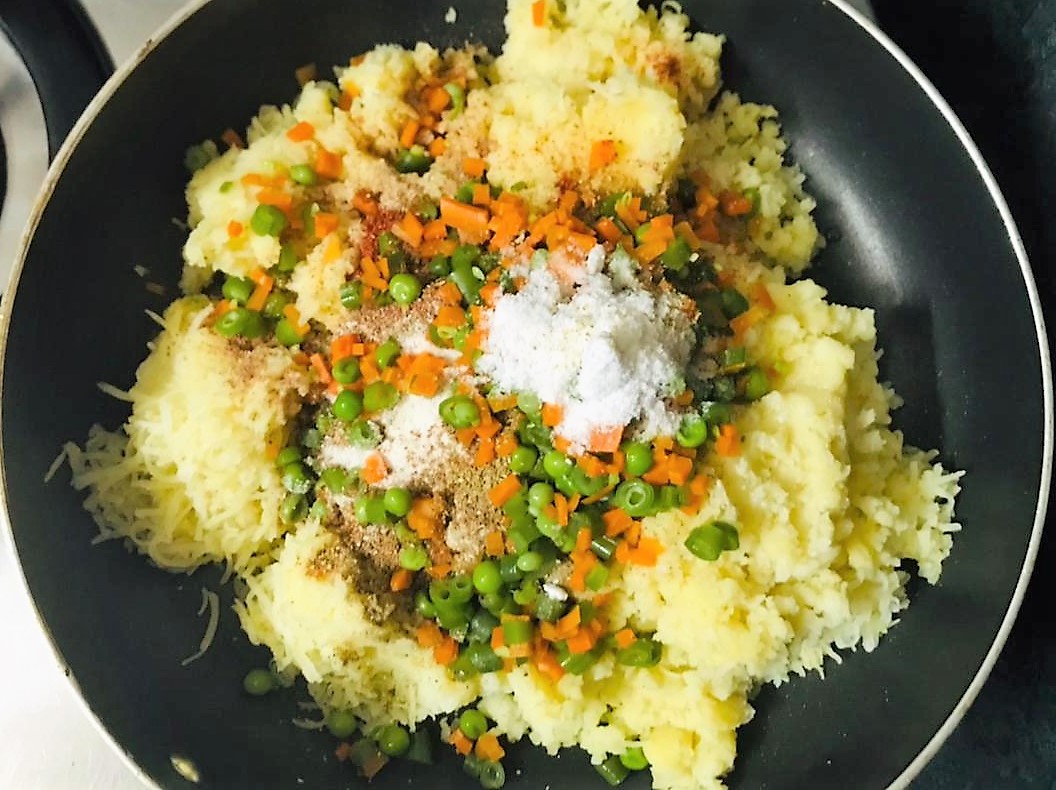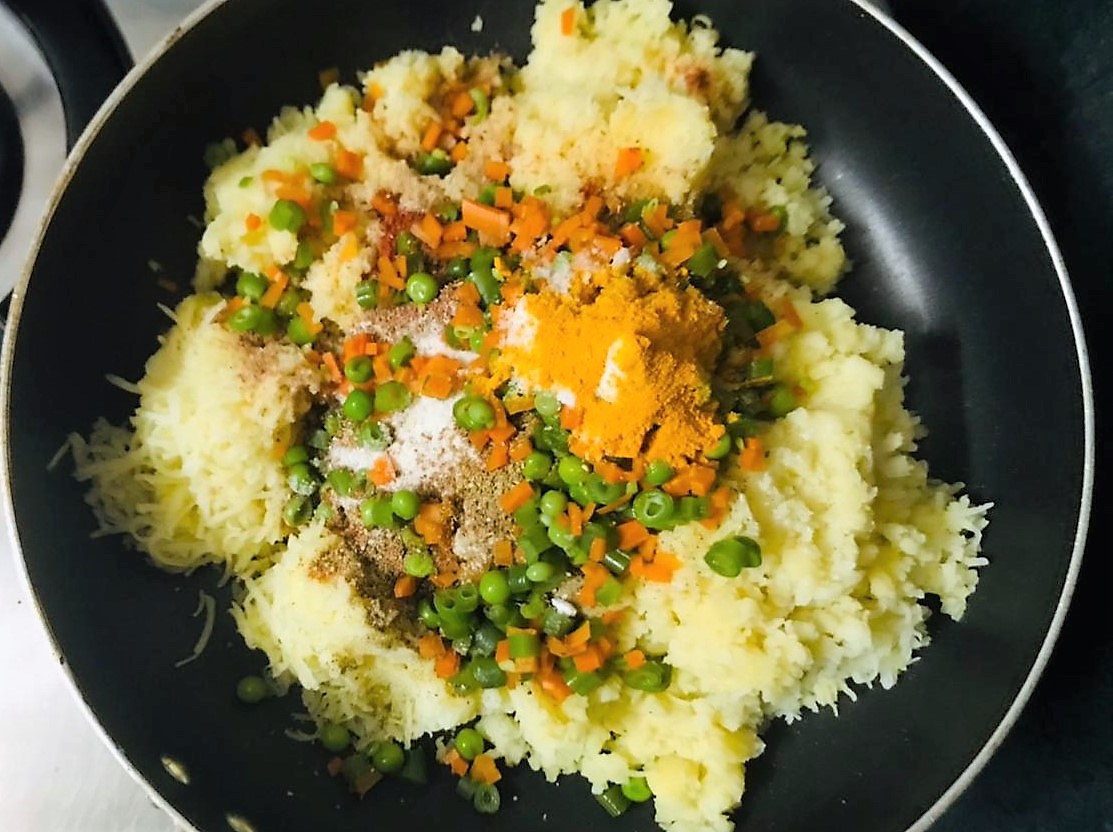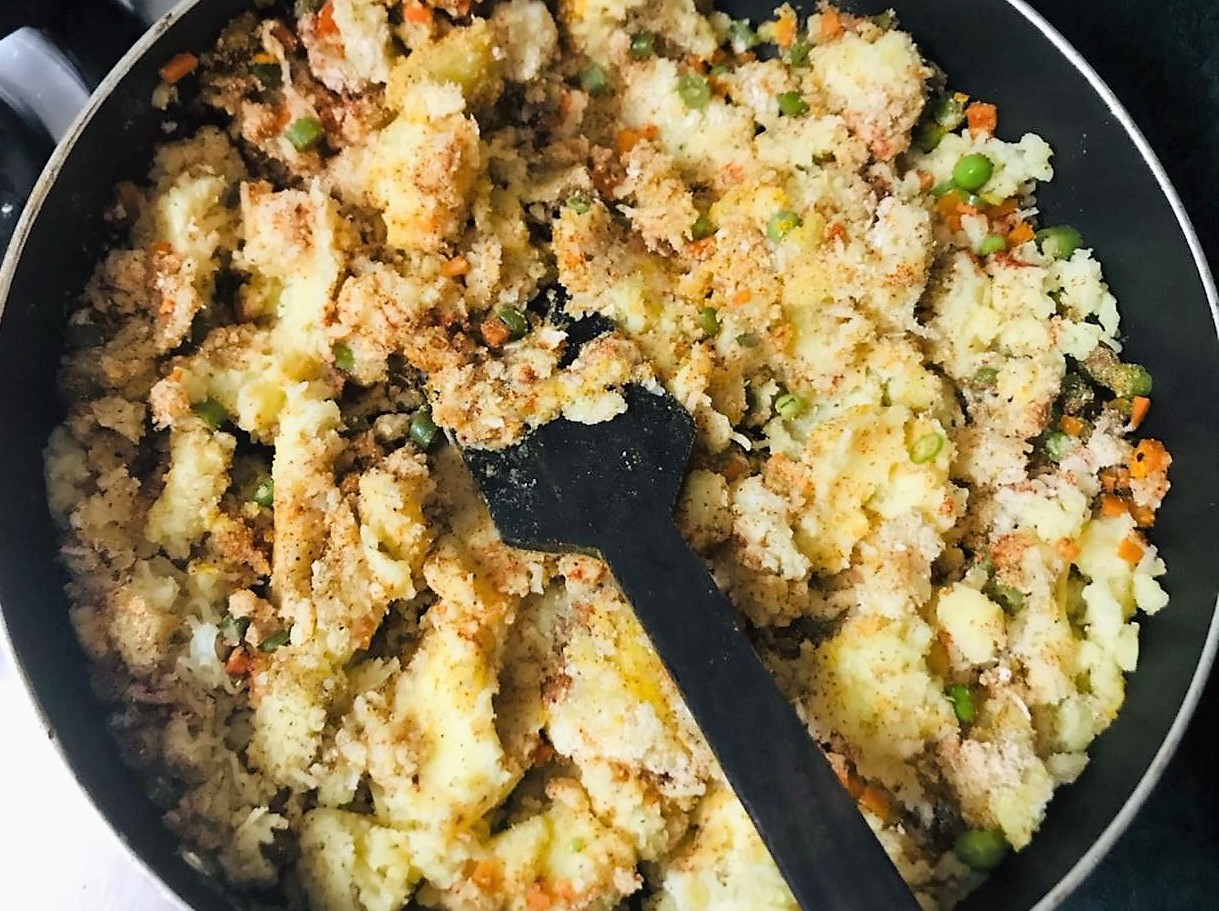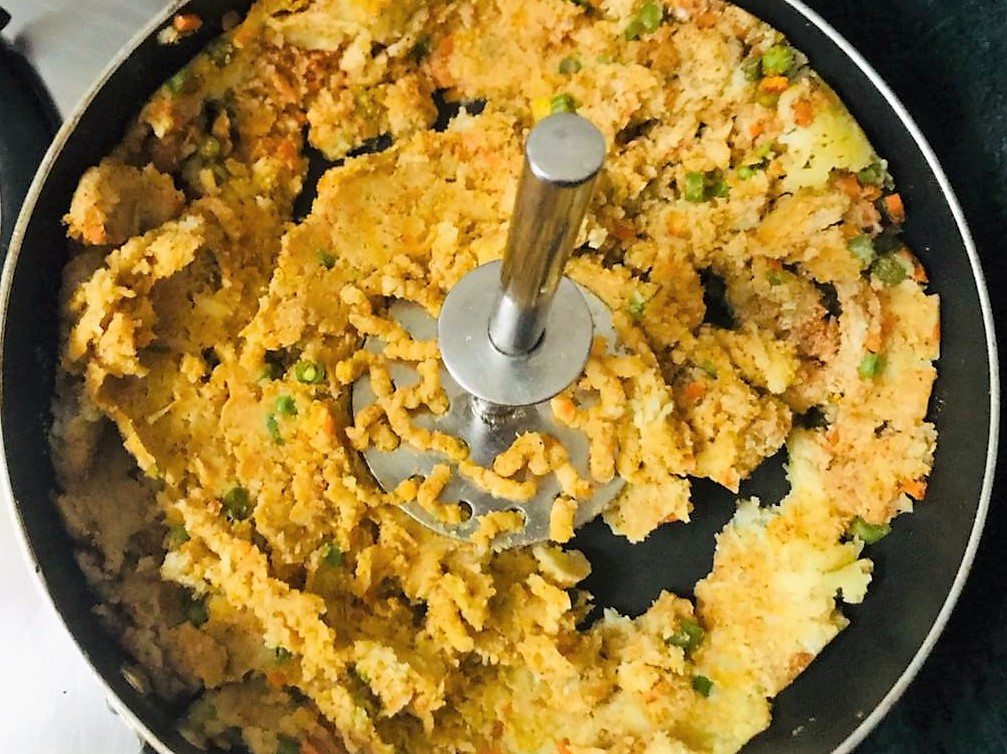 Heat oil in a pan and add the boiled grated potato, poha powder, spice mix, boiled vegetables, salt and turmeric powder. Mix to combine all the ingredients together and turn off the heat and leave it aside to cool it down.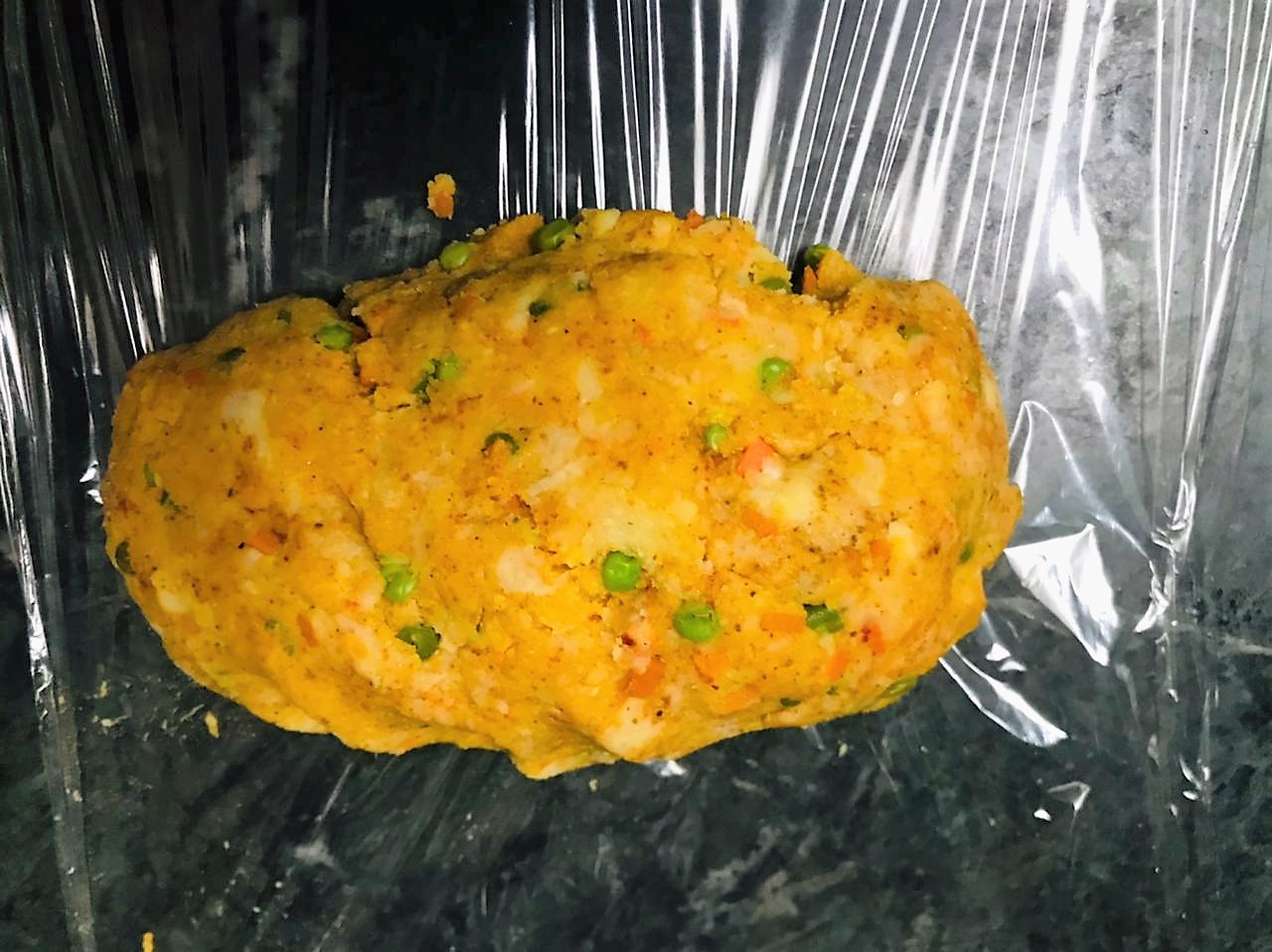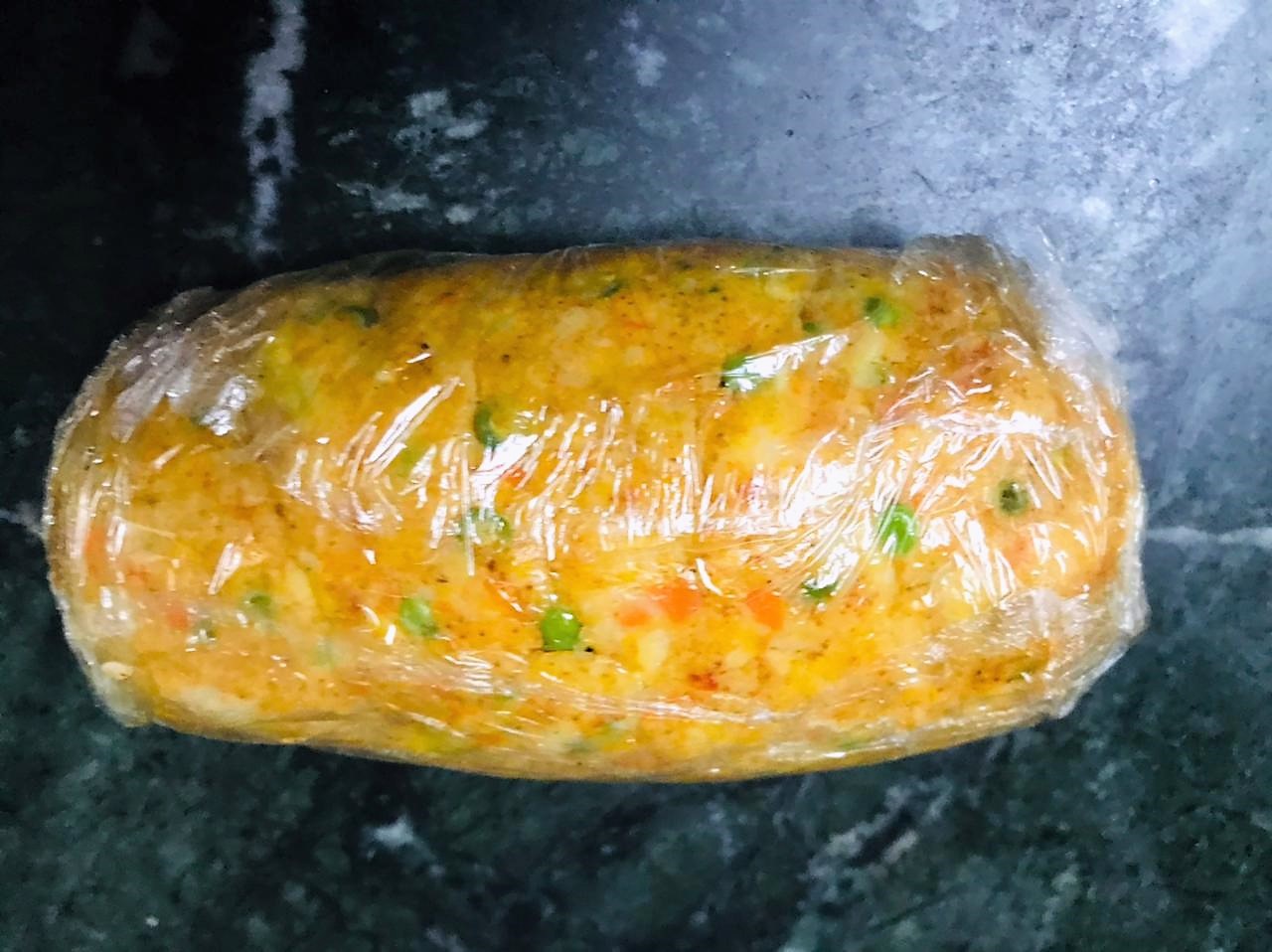 Once the potato mixture has cooled down, roll it into a cylindrical log (around 10 inch long) and wrap it in cling film and keep in the fridge for 1-2 hours.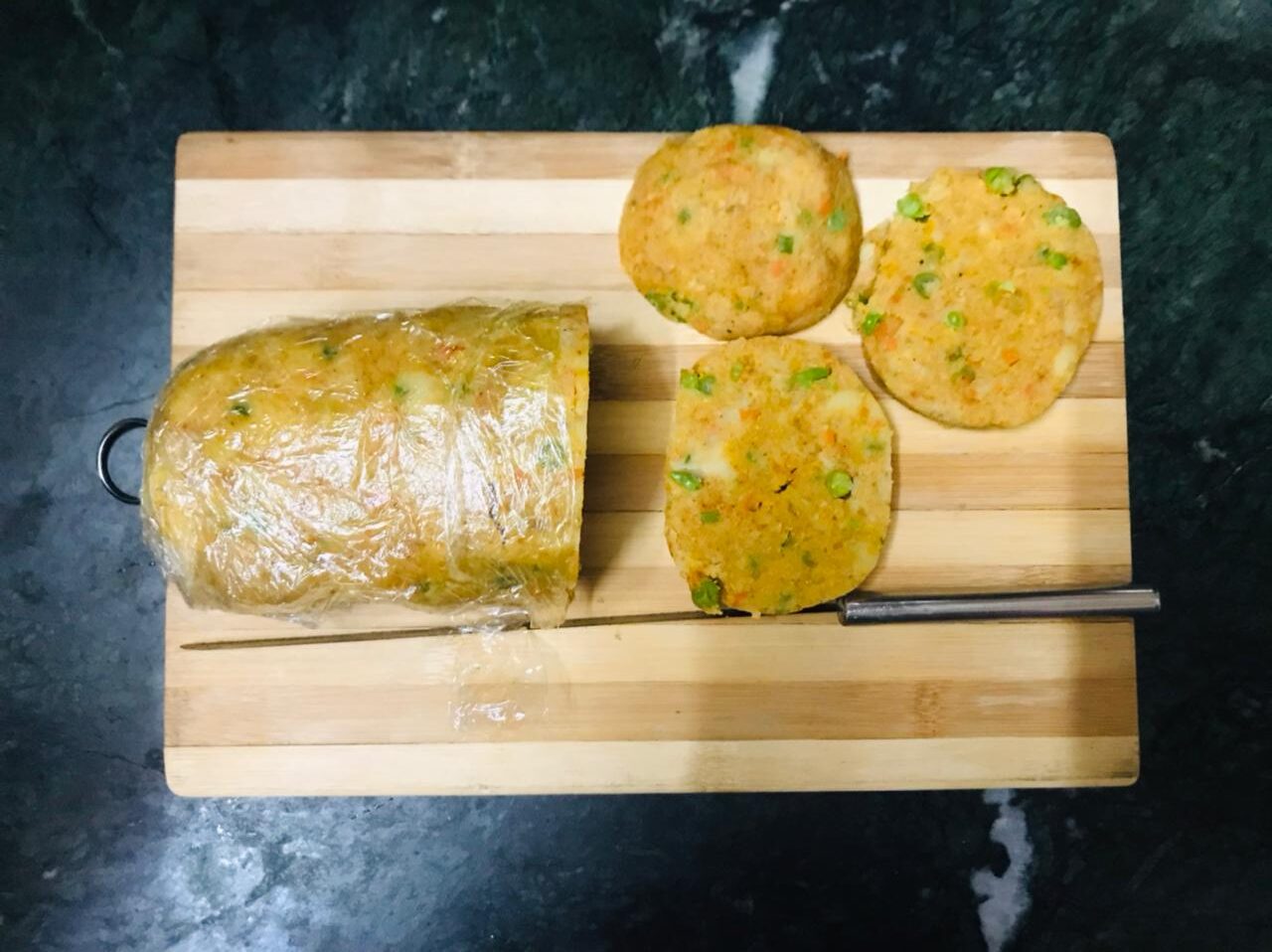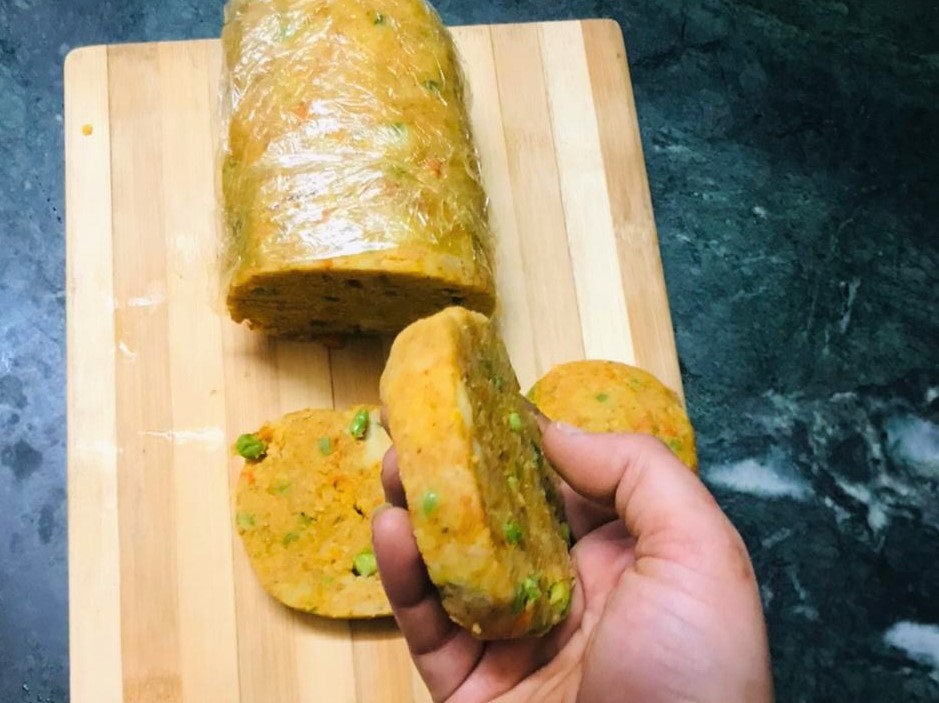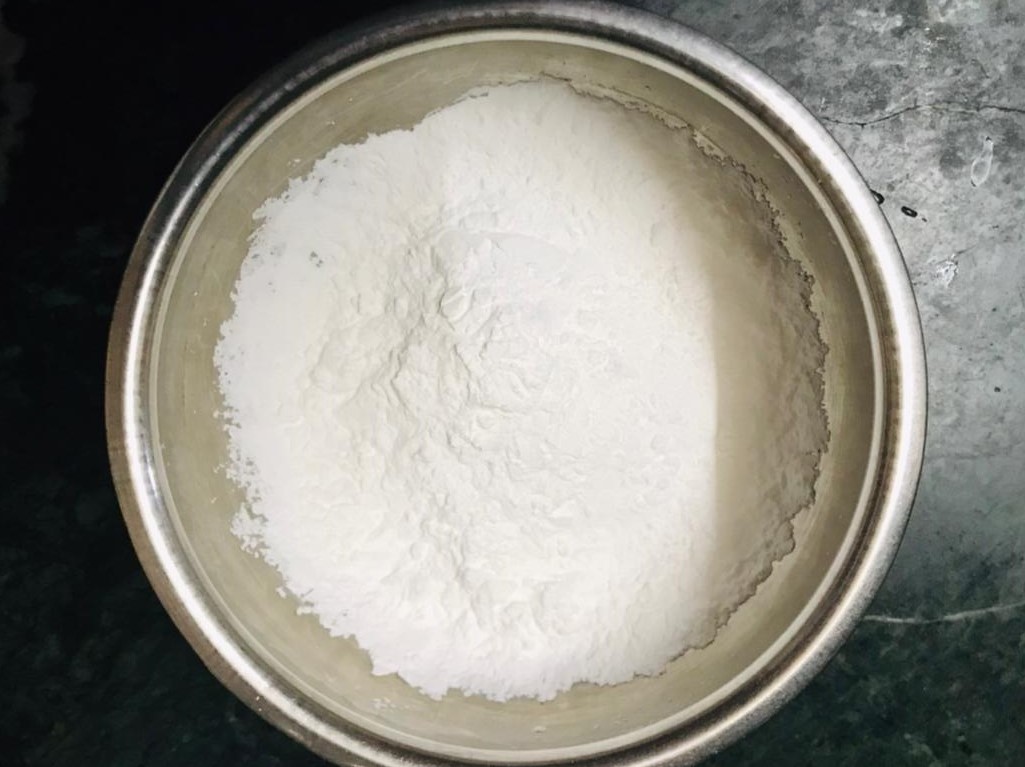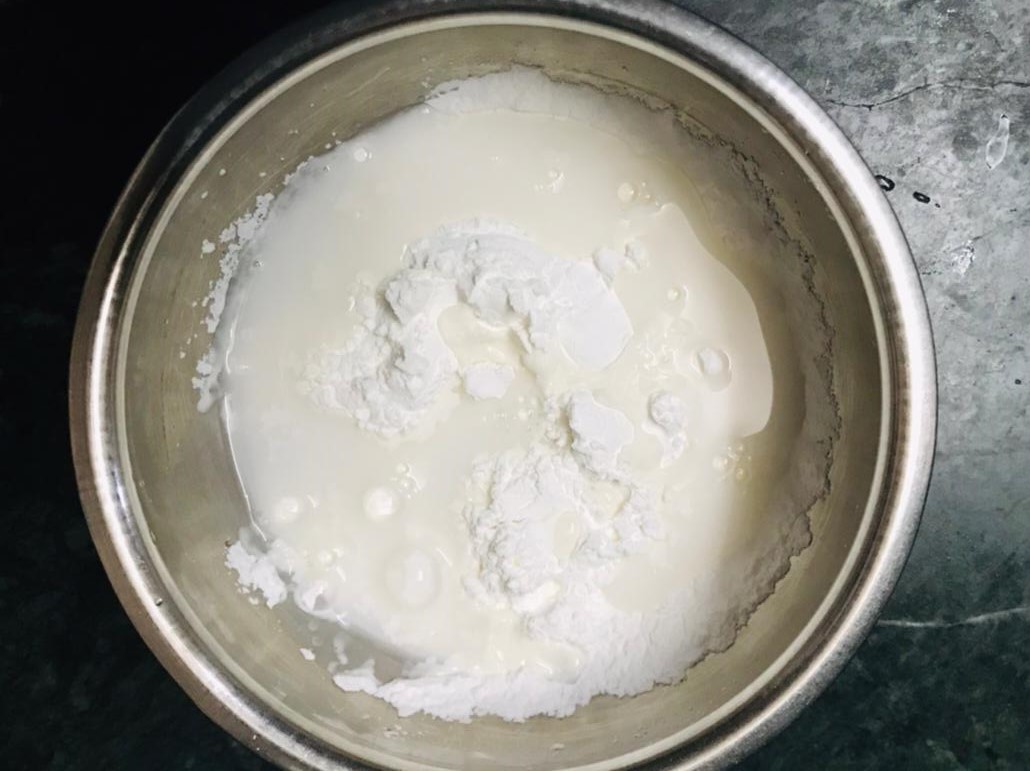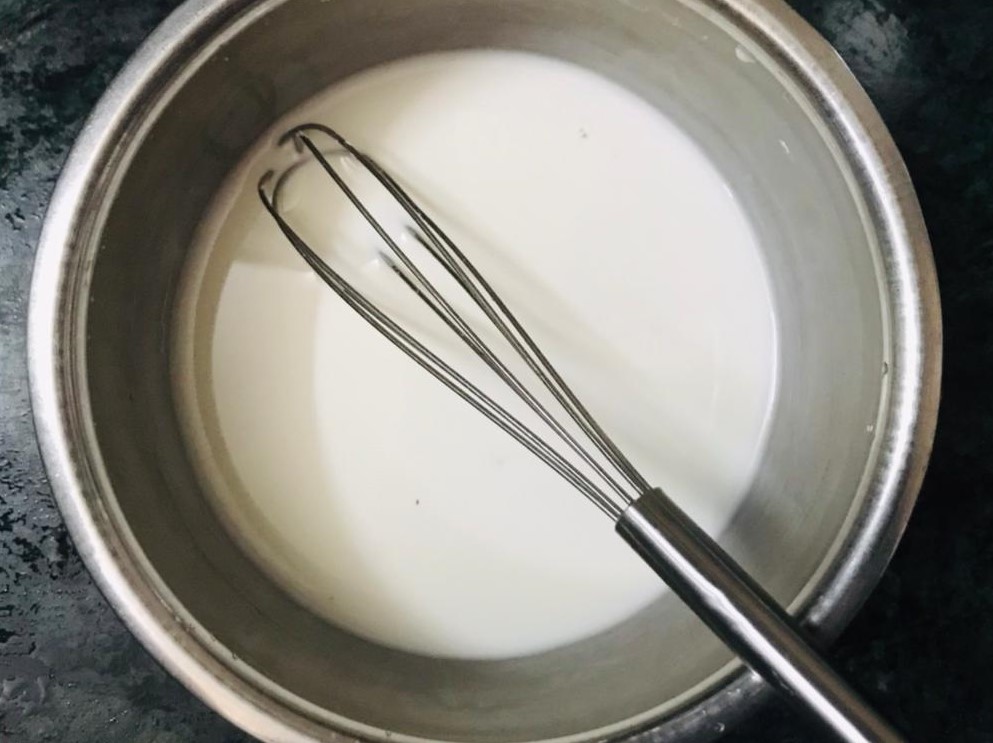 Once the potato mixture has cooled, gently remove the cling film and cut round slices around 1-1½ inch thick. You should be able to cut 7-8 pieces from the potato mixture log to make patties.
Mix the corn flour in ¼ cup of cold water and whisk it to form a thick smooth corn flour slurry.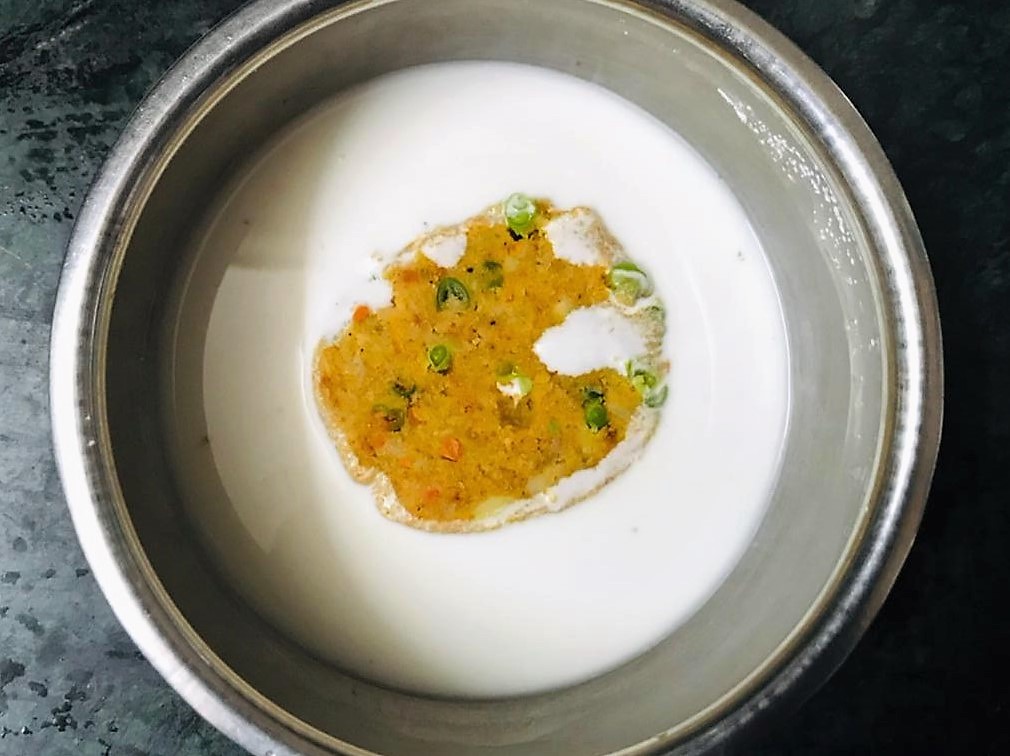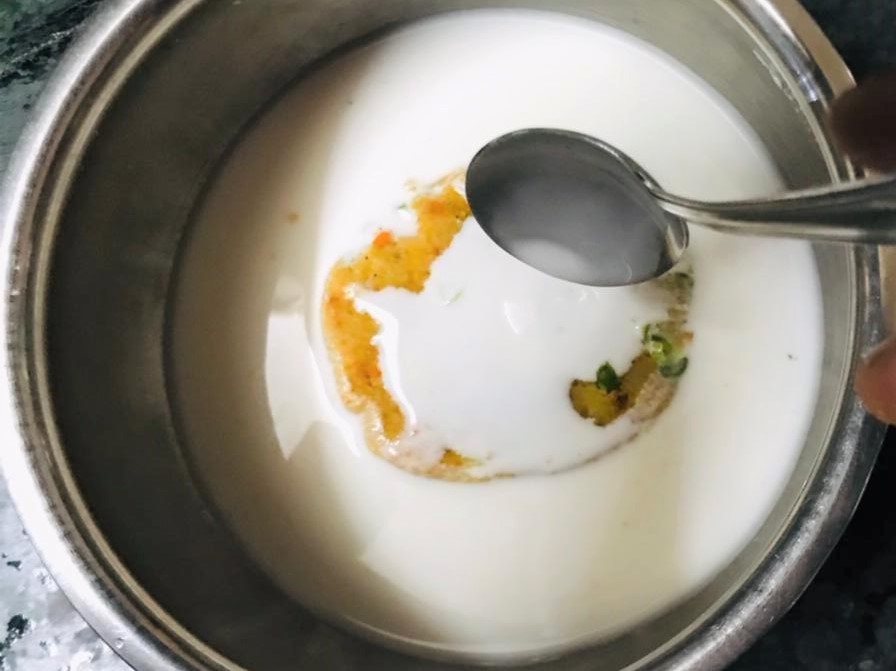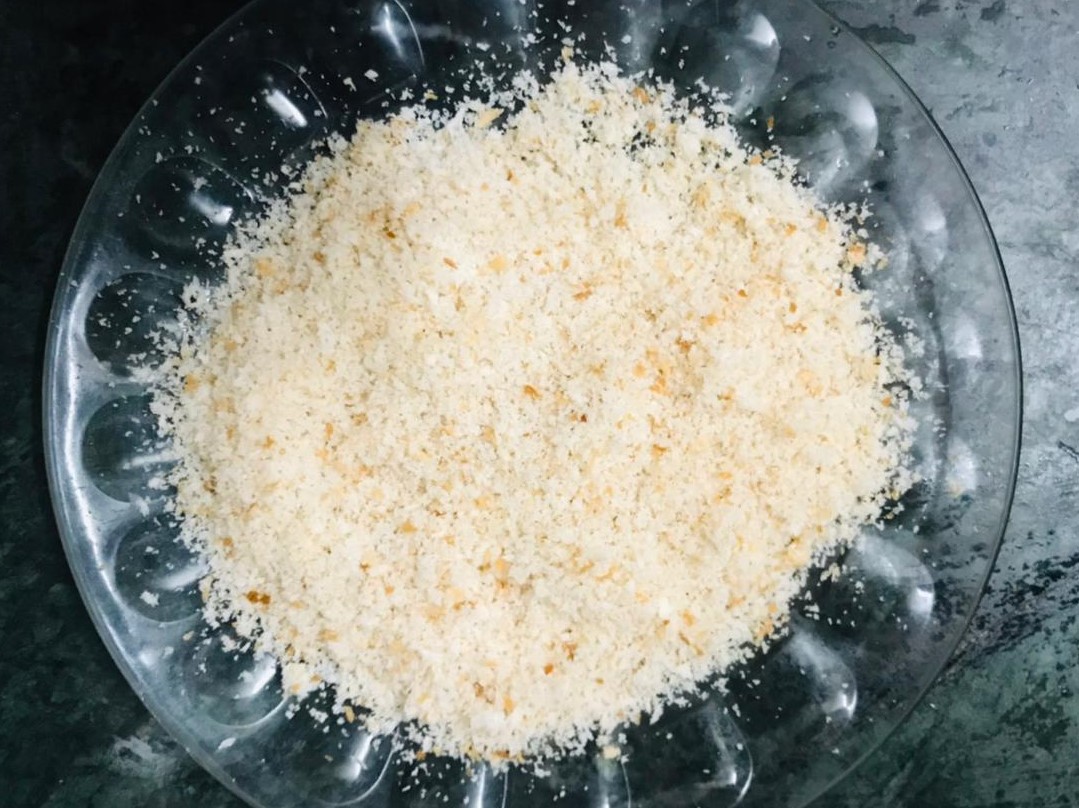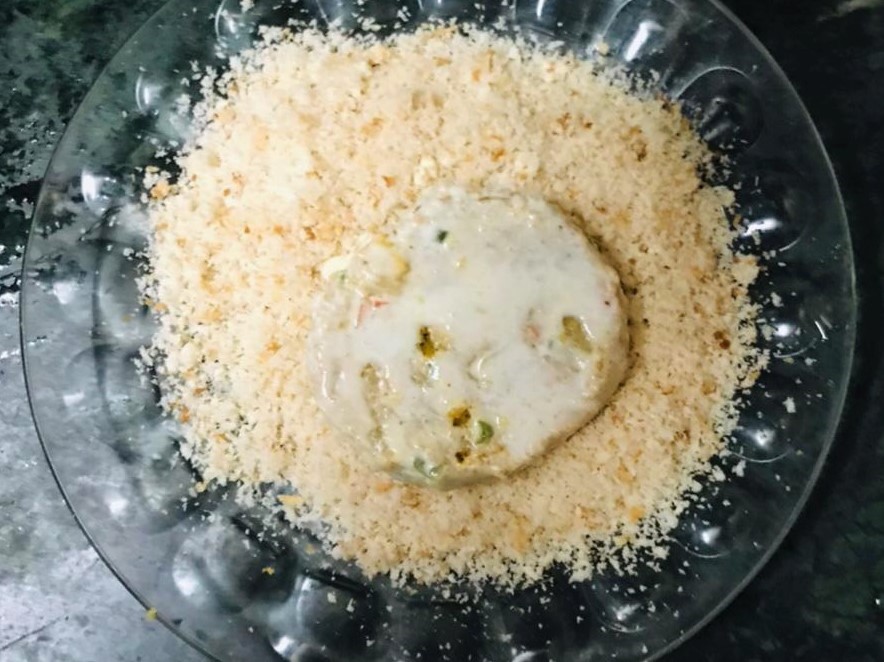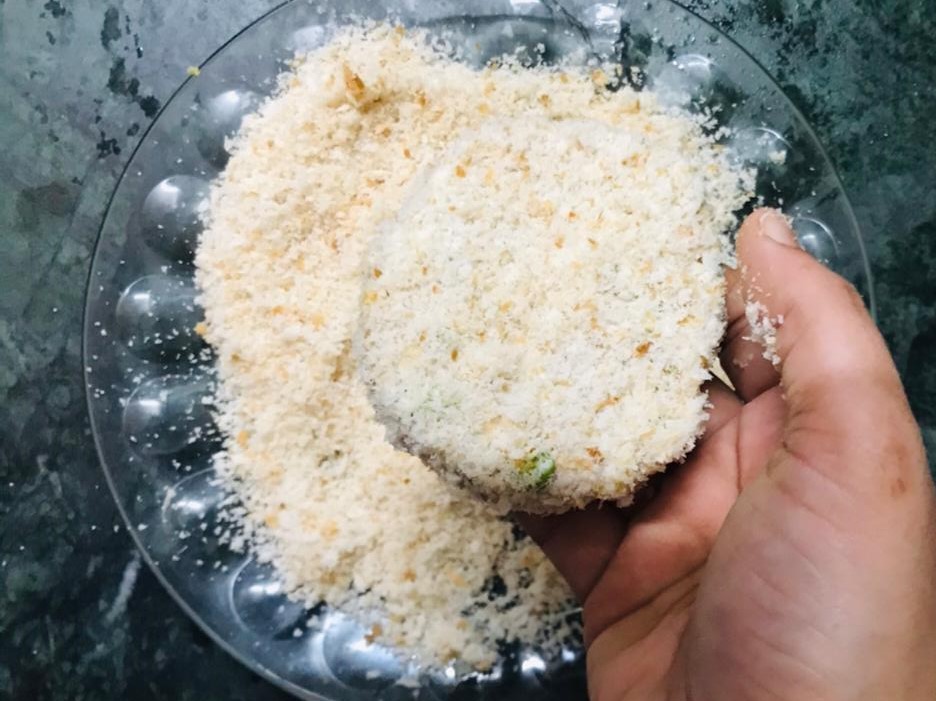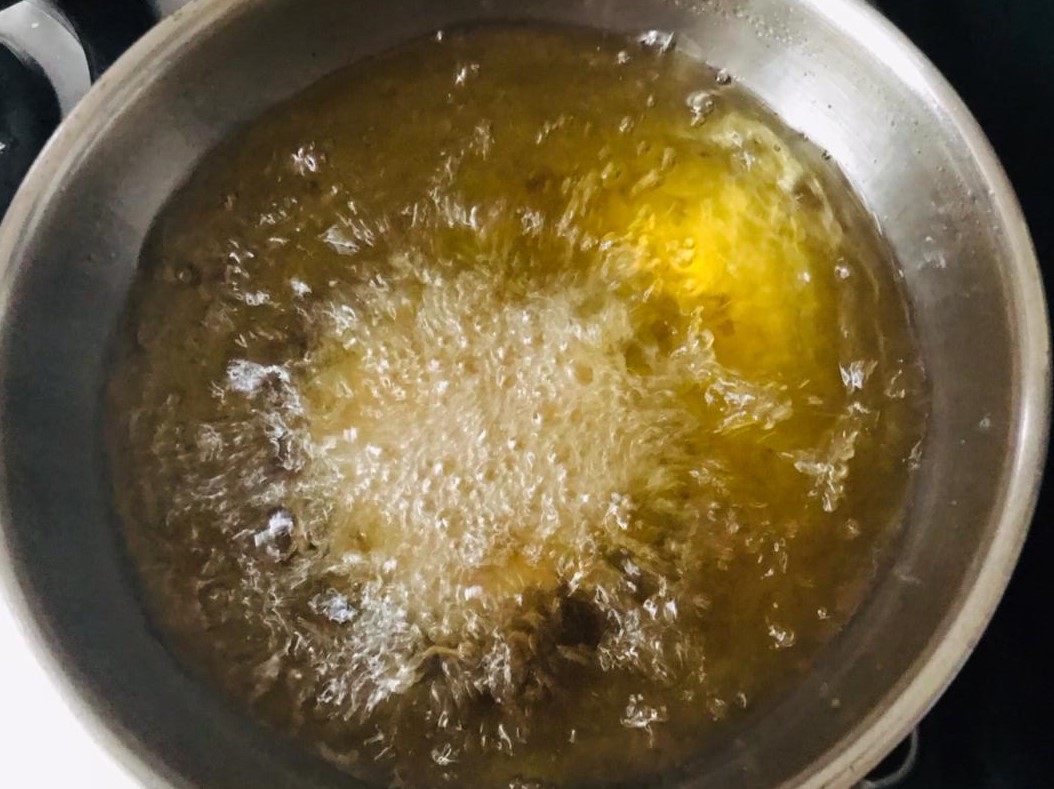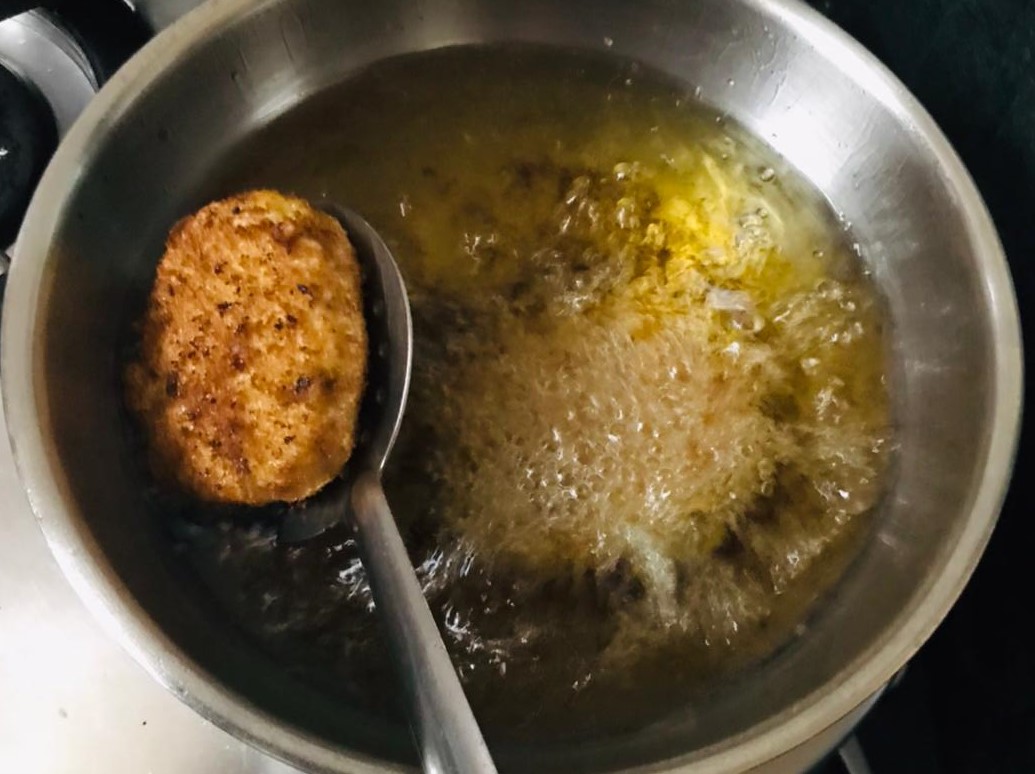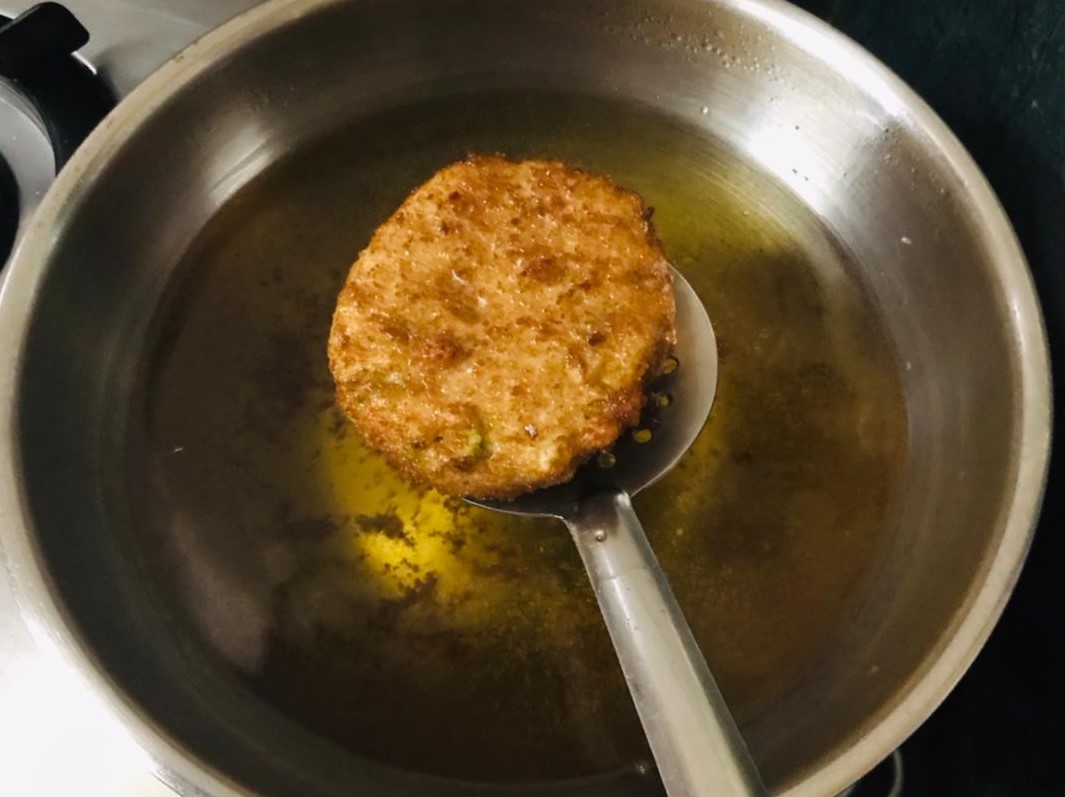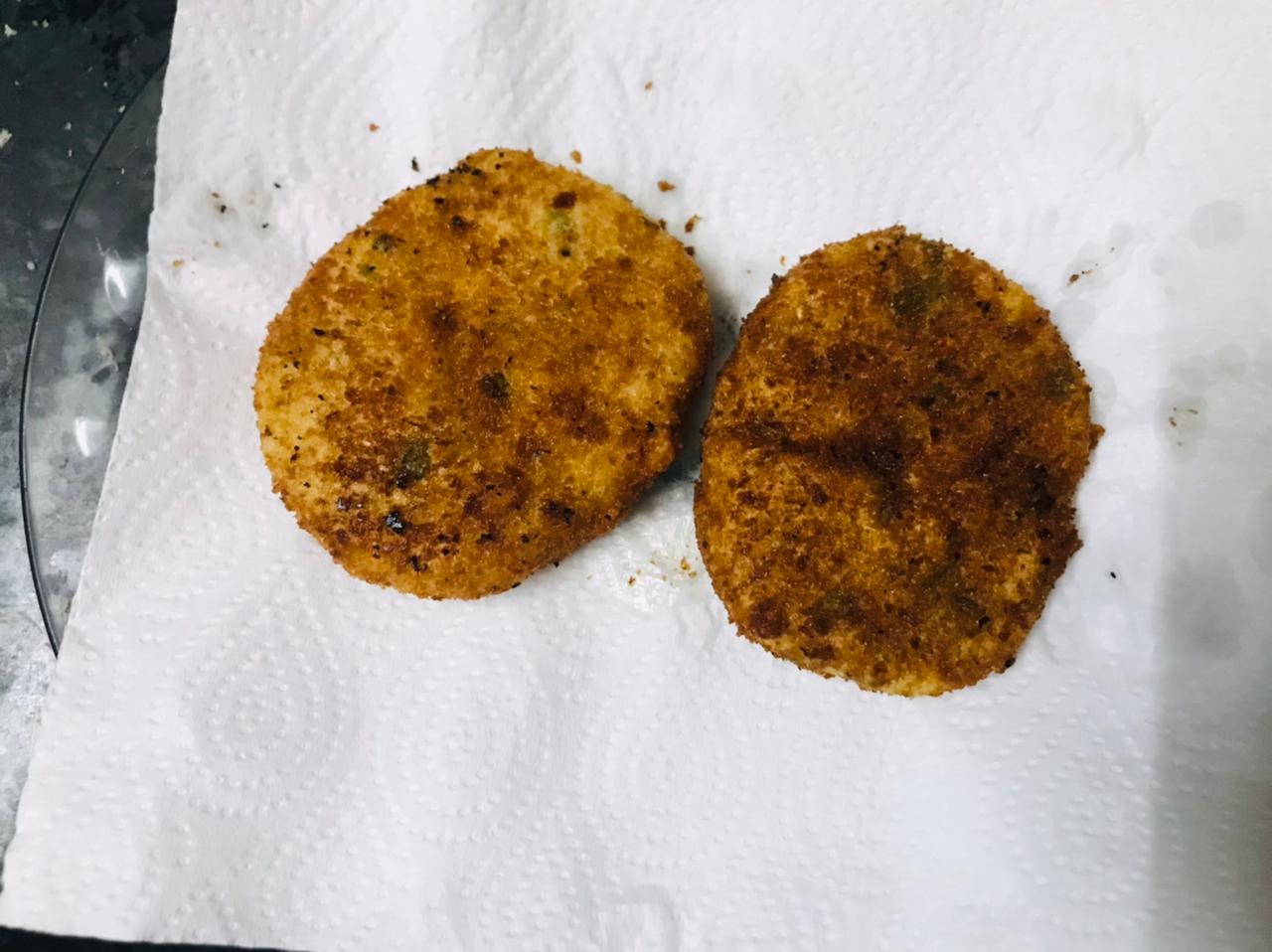 Heat oil for deep frying. To check if the oil is hot enough to start frying, add a pinch of potato mix to the oil and if it bubbles up immediately then you know the oil is ready for frying.
Dip the patty in corn flour slurry and then coat the breadcrumbs evenly on all the sides.
Gently slide the patty in the oil and fry it on medium heat. Flip them once and fry them until it is crispy and golden. Remove and drain them on a kitchen roll/absorbent paper to soak excess oil. Repeat the same procedure to make all the patties.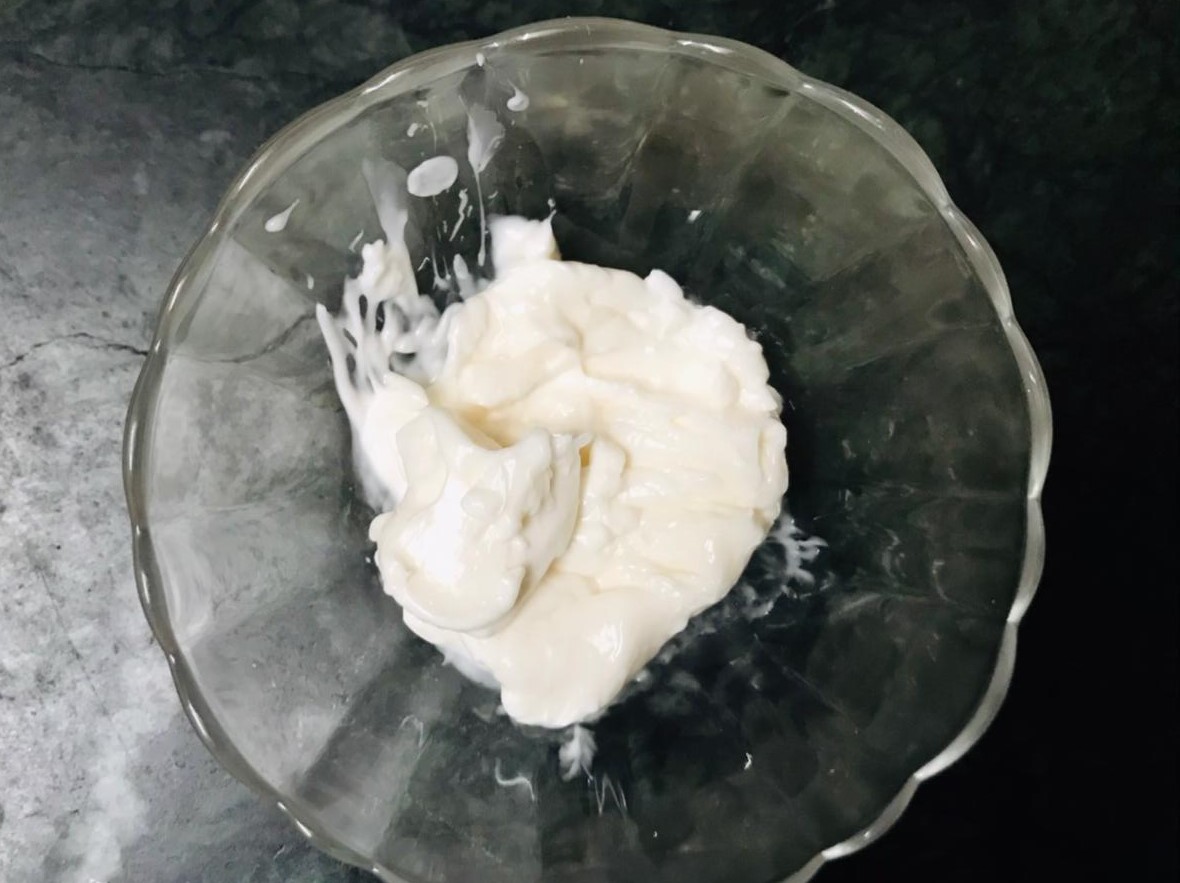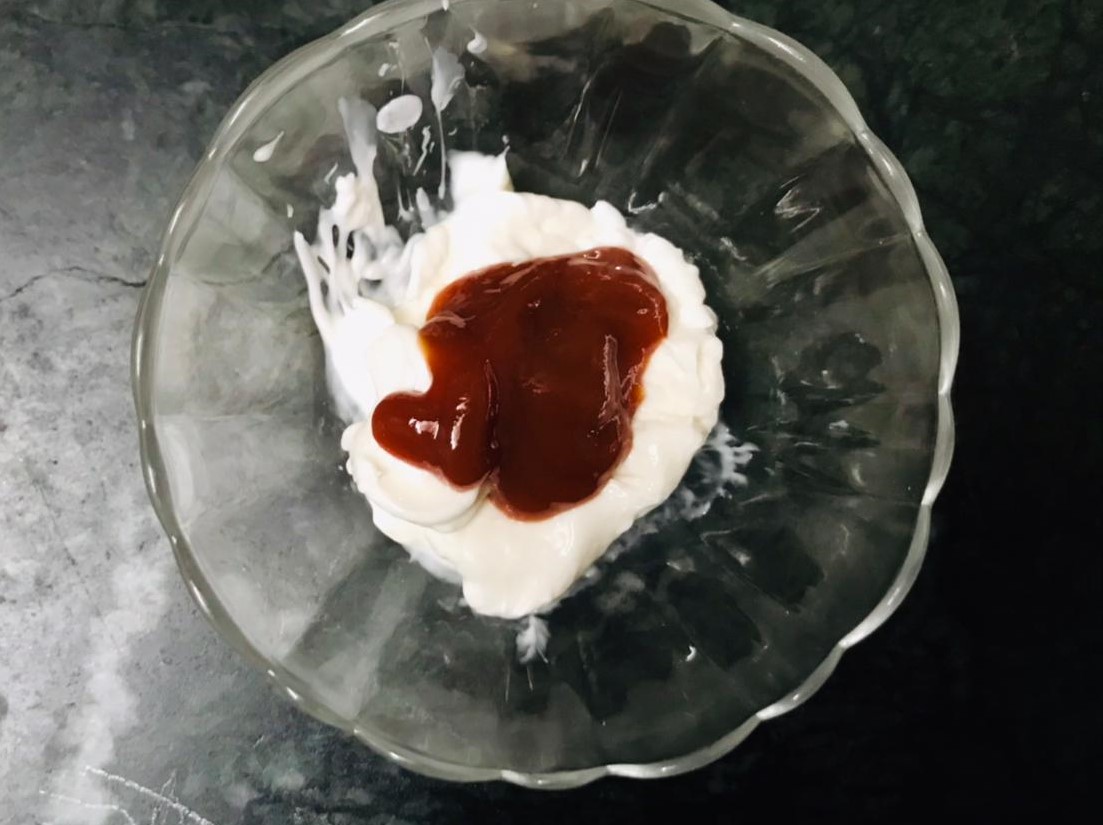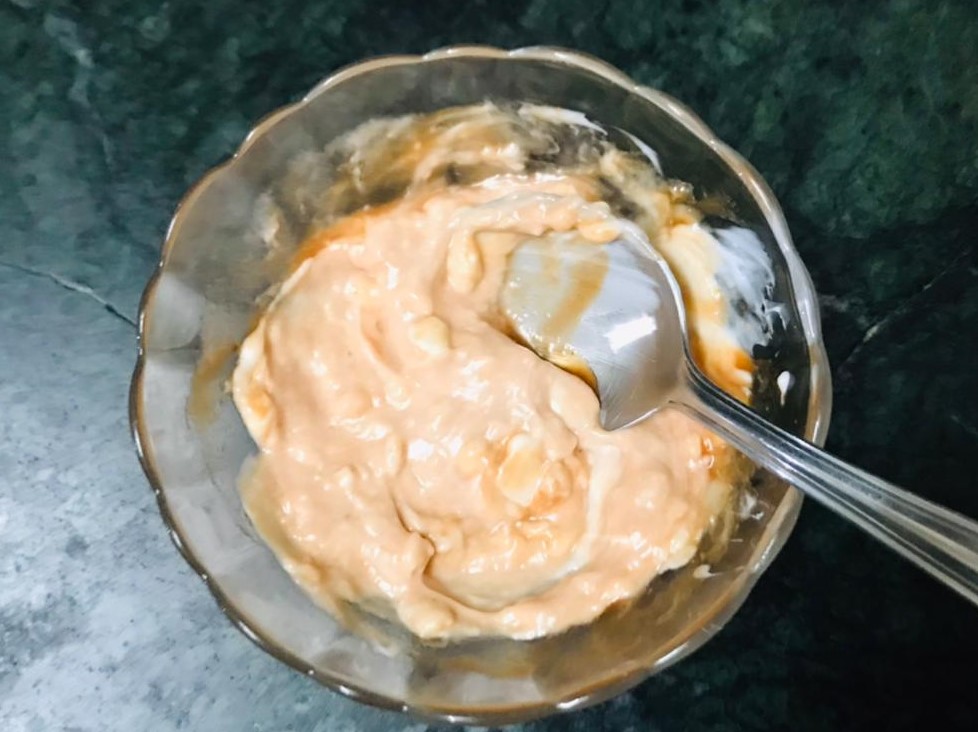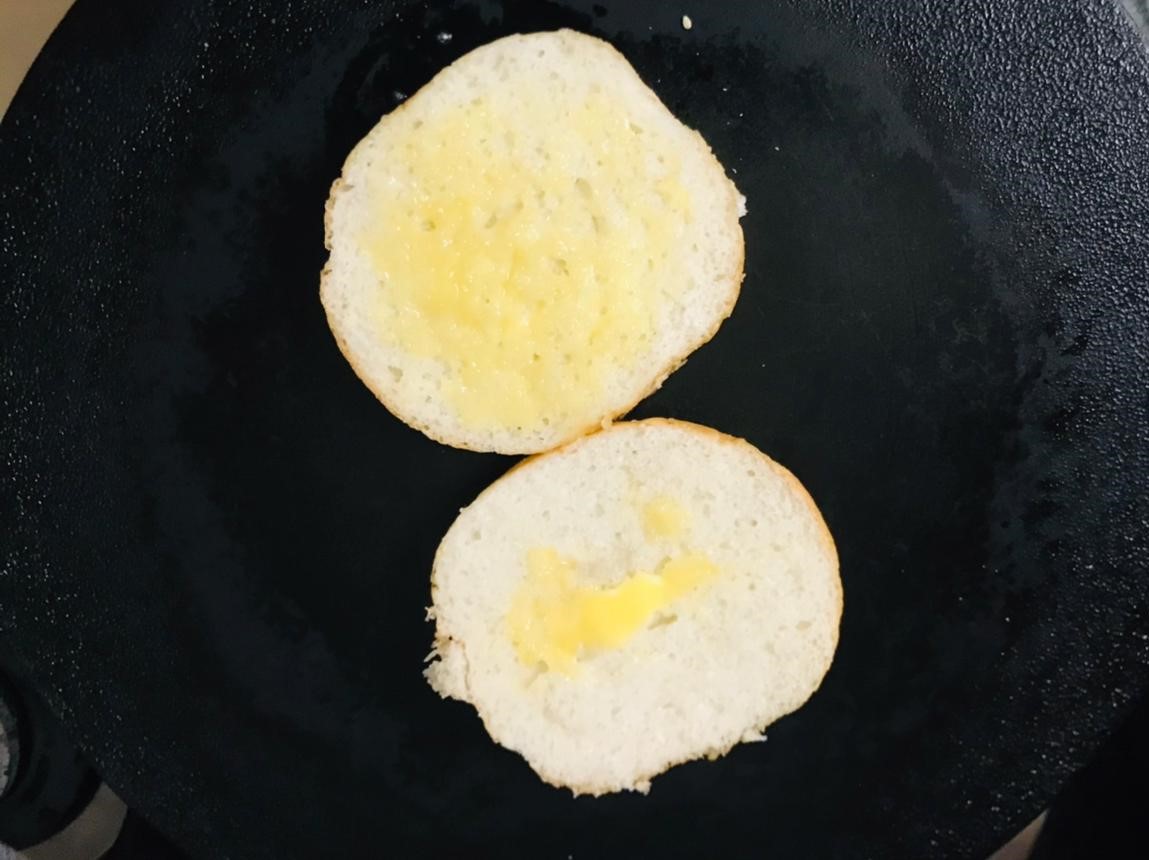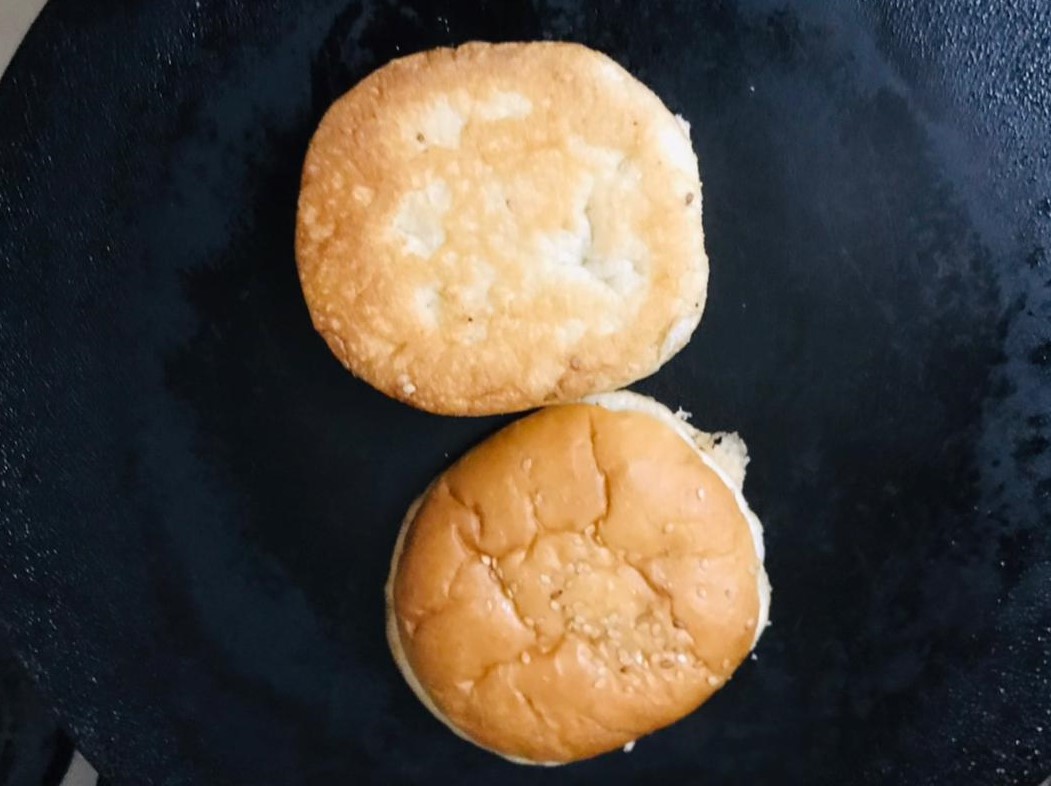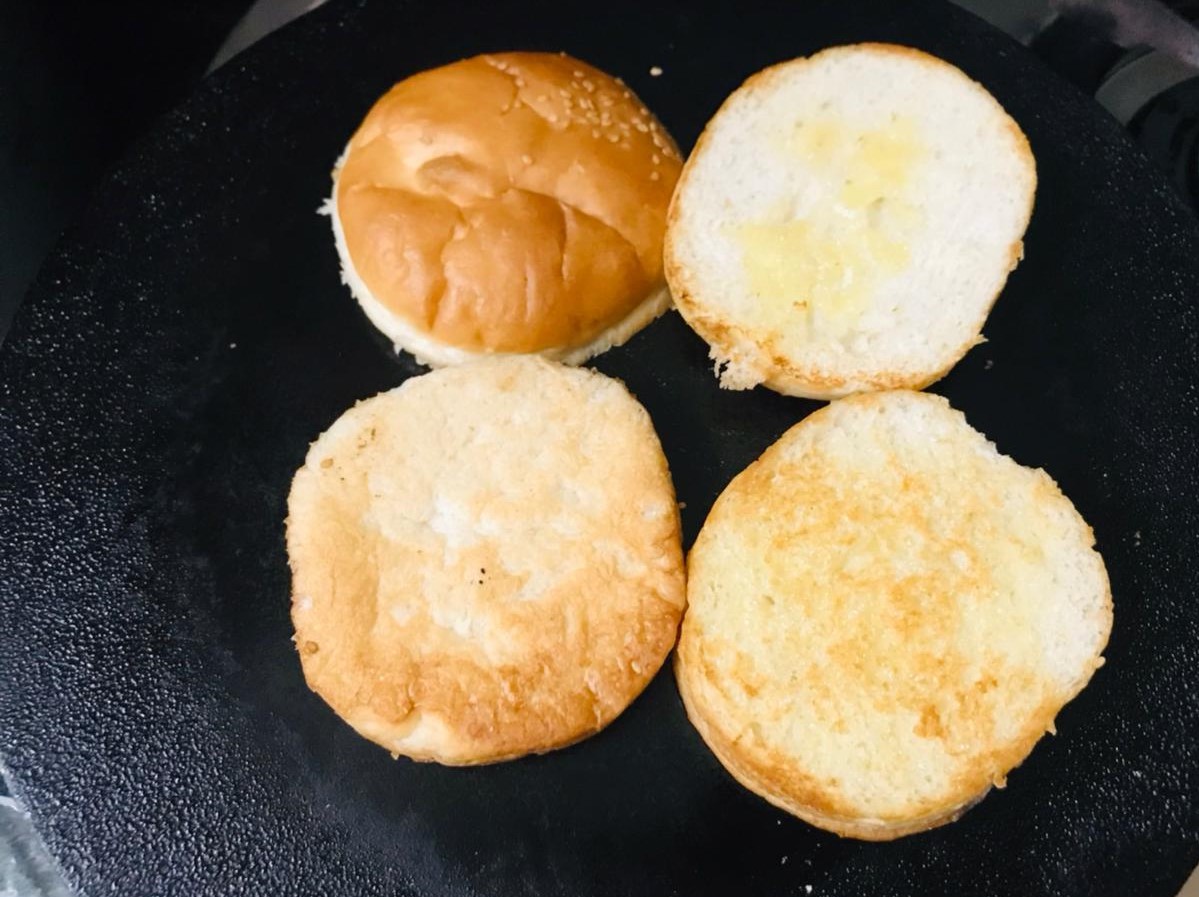 Mix together mayonnaise and tomato ketchup to form a sauce.
Heat a flat pan. Slice each burger bun into half. Spread some butter on both sides of the sliced roll. Cook the buttered side on the hot pan for 1-2 minutes or until they are golden brown. Take off the heat.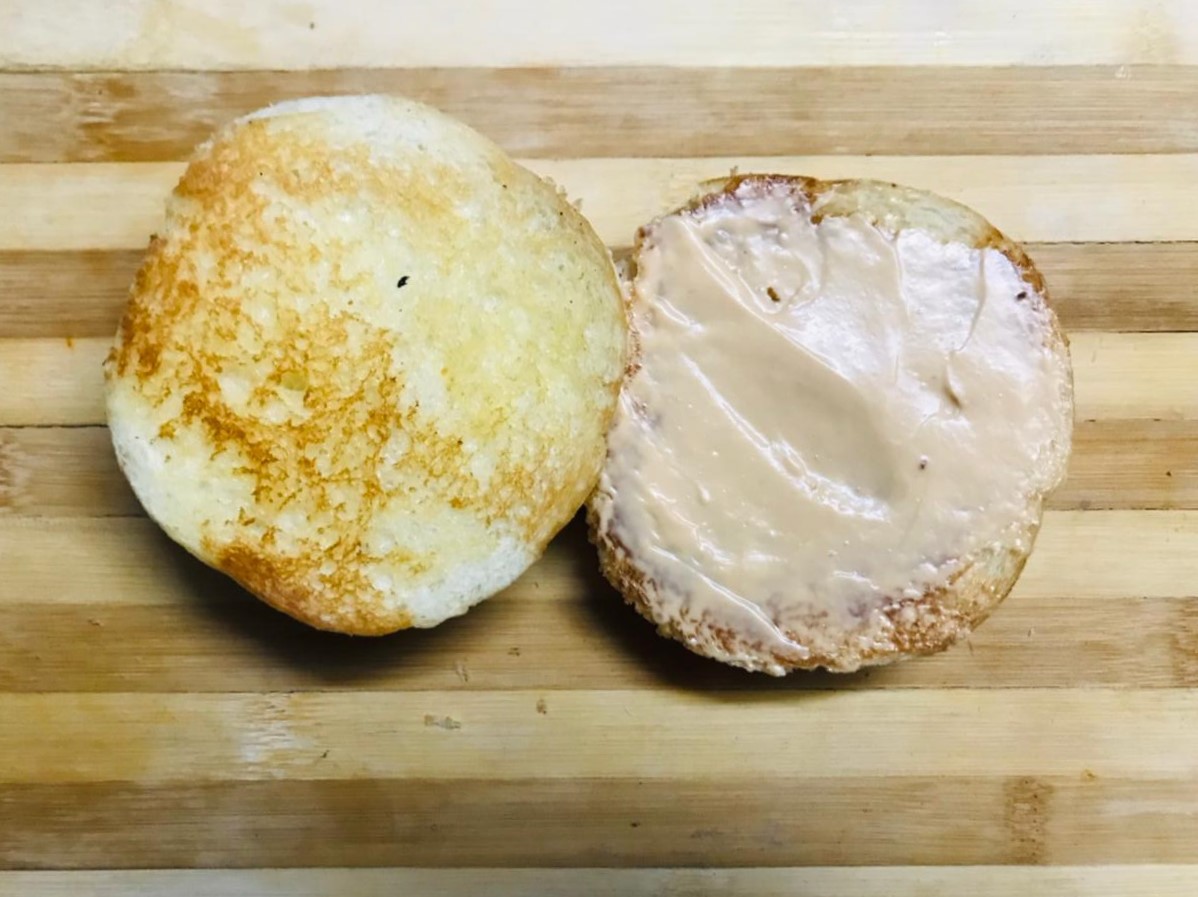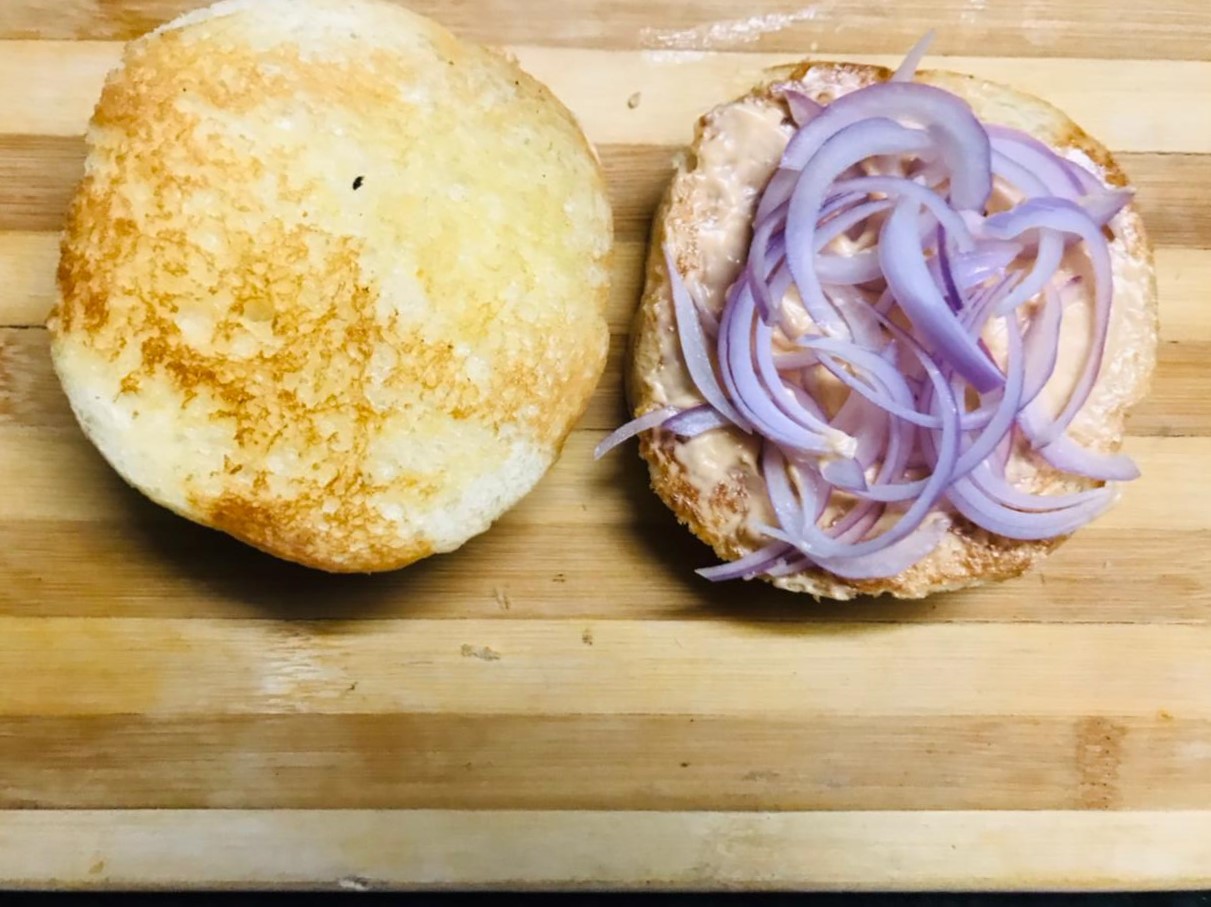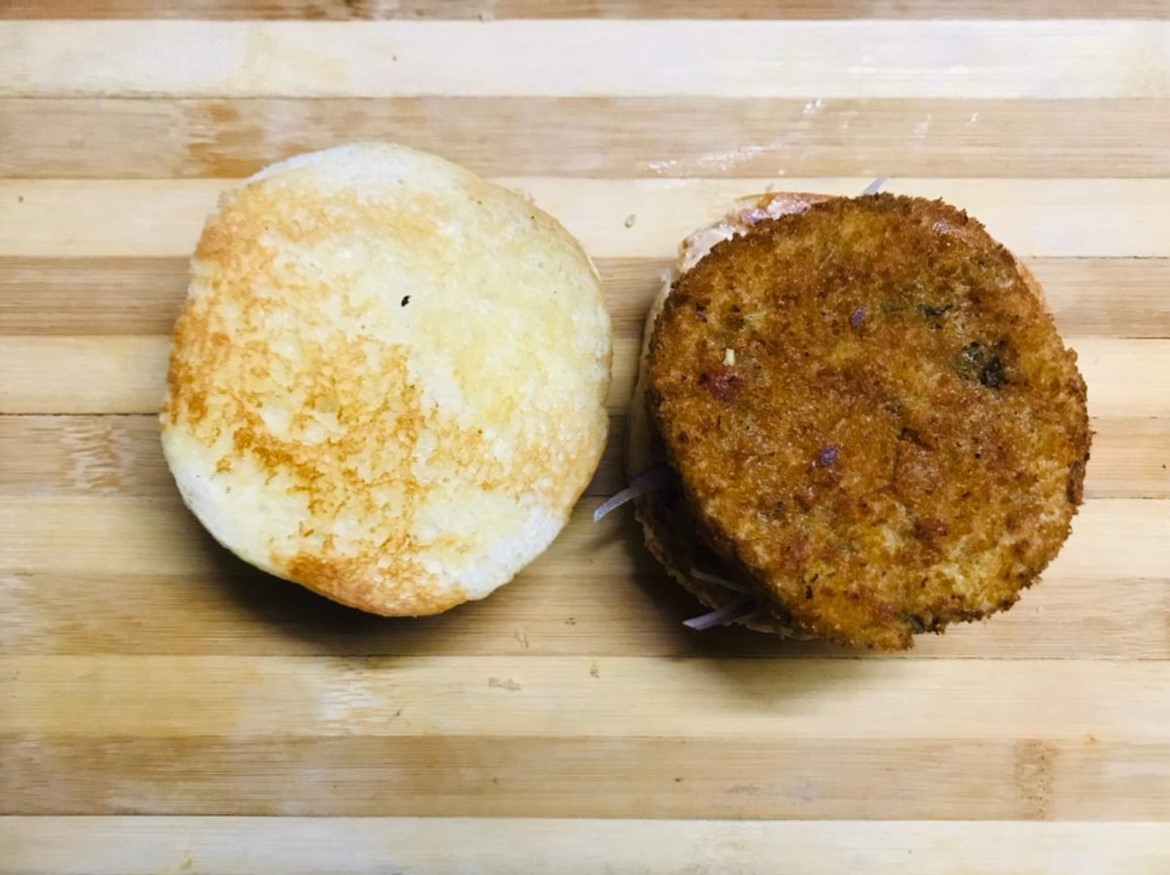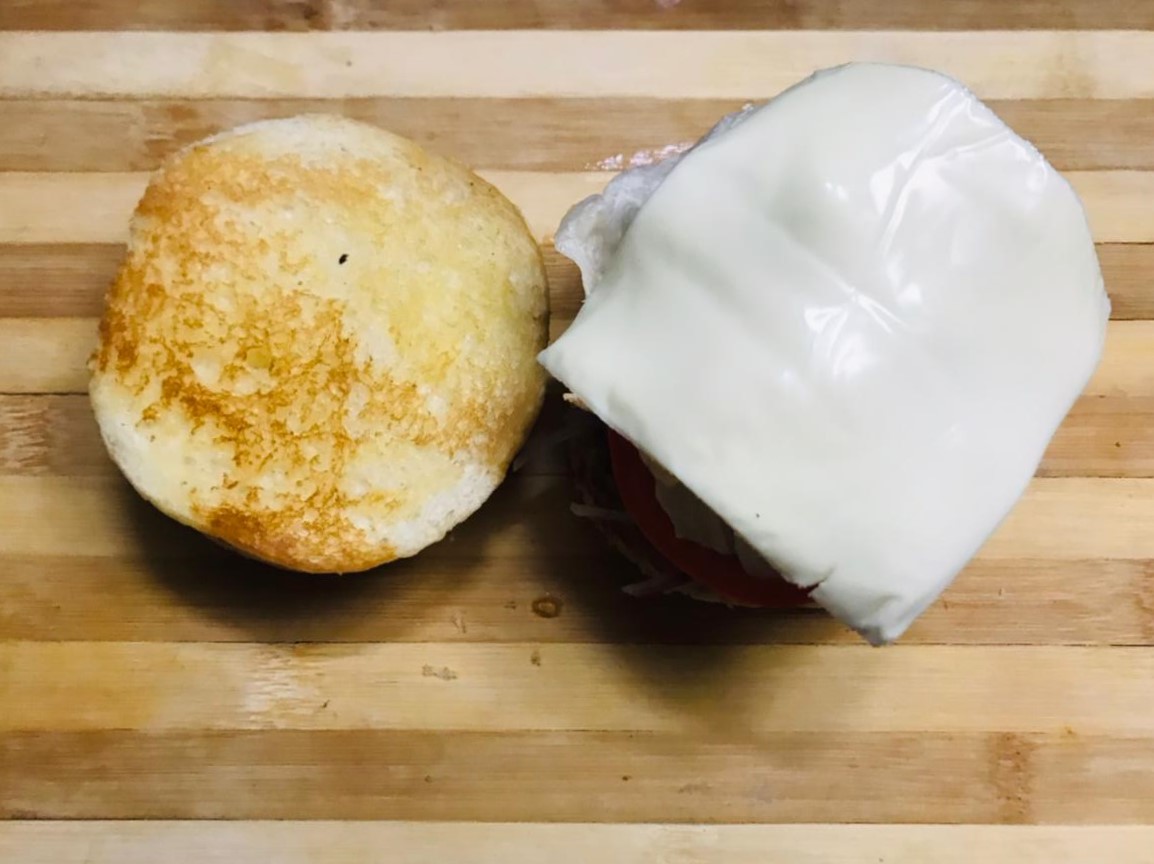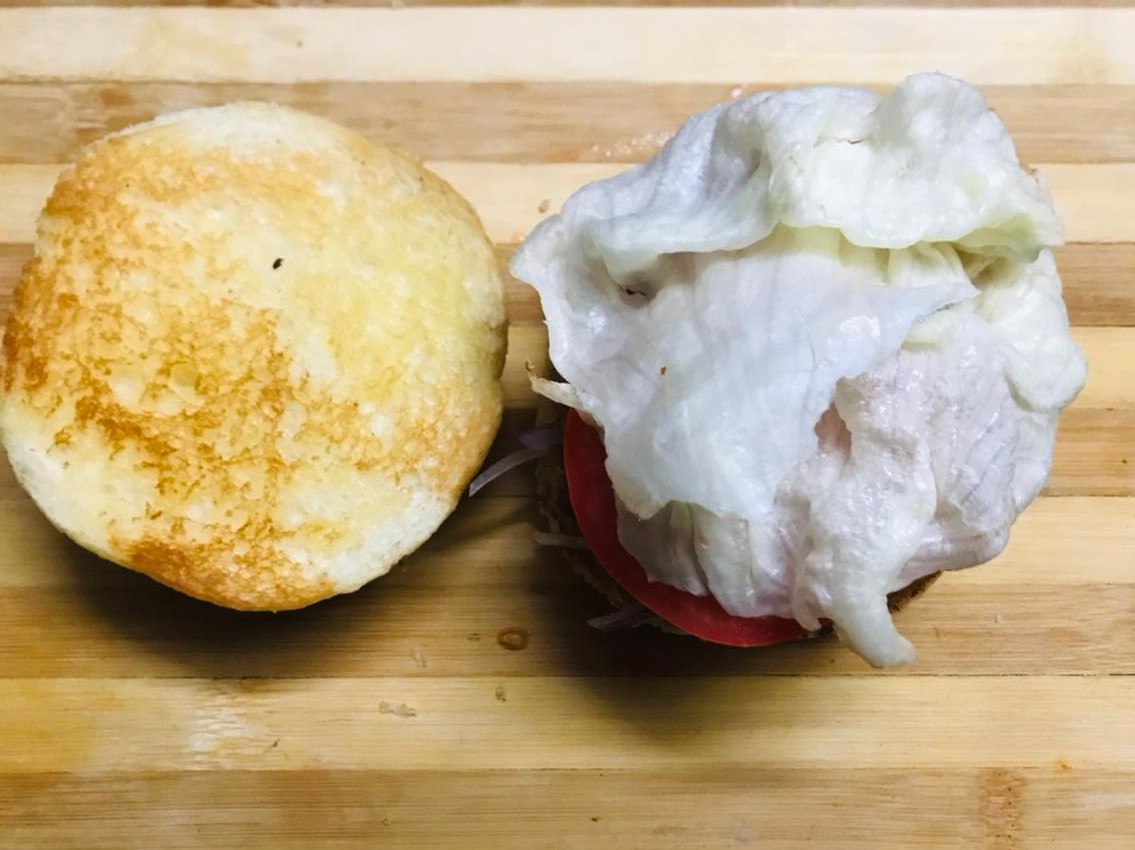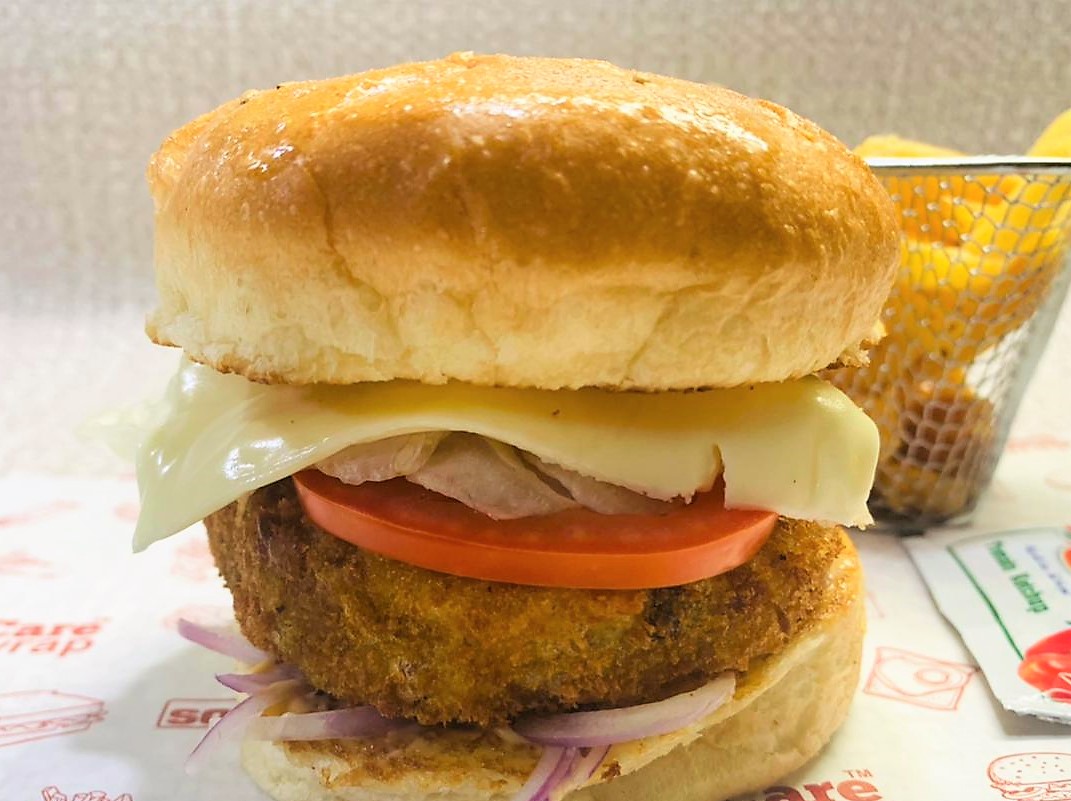 To assemble the burger, spread ½ teaspoon of the prepared mayonnaise sauce on the bottom half of the cooked burger roll. Add some onions and gently place the fried patty. Layer with tomato slices, lettuce and cheese. Place the other half of the roll-on top.
Serve hot on its own or a side of chips.