Firecracker Cauliflower
Firecracker Cauliflower is a quick and simple cauliflower dish with the intense flavours of the sauce, which is sweet, salty, smoky and spicy. Inspired by the Chinese cooking, this dish encompasses all the traditional Chinese flavours. Traditionally, the five flavours in Chinese cookery are salty, sour, sweet, spicy and bitter.
Growing up, seriously, who knew cauliflower could be such a chameleon and could be cooked in so many different ways. My husband absolutely loves cauliflower, and he eats chunks of uncooked cauliflower like salad (I know, he is the only person I know who does it!). He absolutely loves firecracker Cauliflower! For those who are not cauliflower lovers believe me when I say that cauliflower is a chameleon- once it is tossed up in the sweet and spicy chilli sauce it is hard to believe that its even cauliflower hidden under there!
Firecracker Cauliflower is simply divine. The cauliflower's role is to act as a vehicle for the delicious fiery, sweet, umami sauce. And because of all the little nooks and crannies in the cauliflower, it captures lots of sauce and each mouthful is a burst of different flavours and textures. If you want some banging chilli flavours, try these crisp cauliflower florets with a spicy sauce for an irresistible starter and/ or side dish.
Ingredients
2-3 tablespoons sesame seed oil
1 head of cauliflower, cut into small florets
1 finely sliced red onion
2 finely sliced spring onions
1 inch piece ginger (julienned)
2 tablespoons finely chopped coriander
Salt to taste
2 teaspoons roasted sesame seed (optional)
For the Firecracker Sauce
3 tablespoons Teriyaki Sauce
3 tablespoons vegetarian oyster sauce
3 tablespoons sweet chilli sauce
6 tablespoons sriracha sauce
1 tablespoon vegetable oil
2 teaspoons dried chilli flakes
2 tablespoons honey
Directions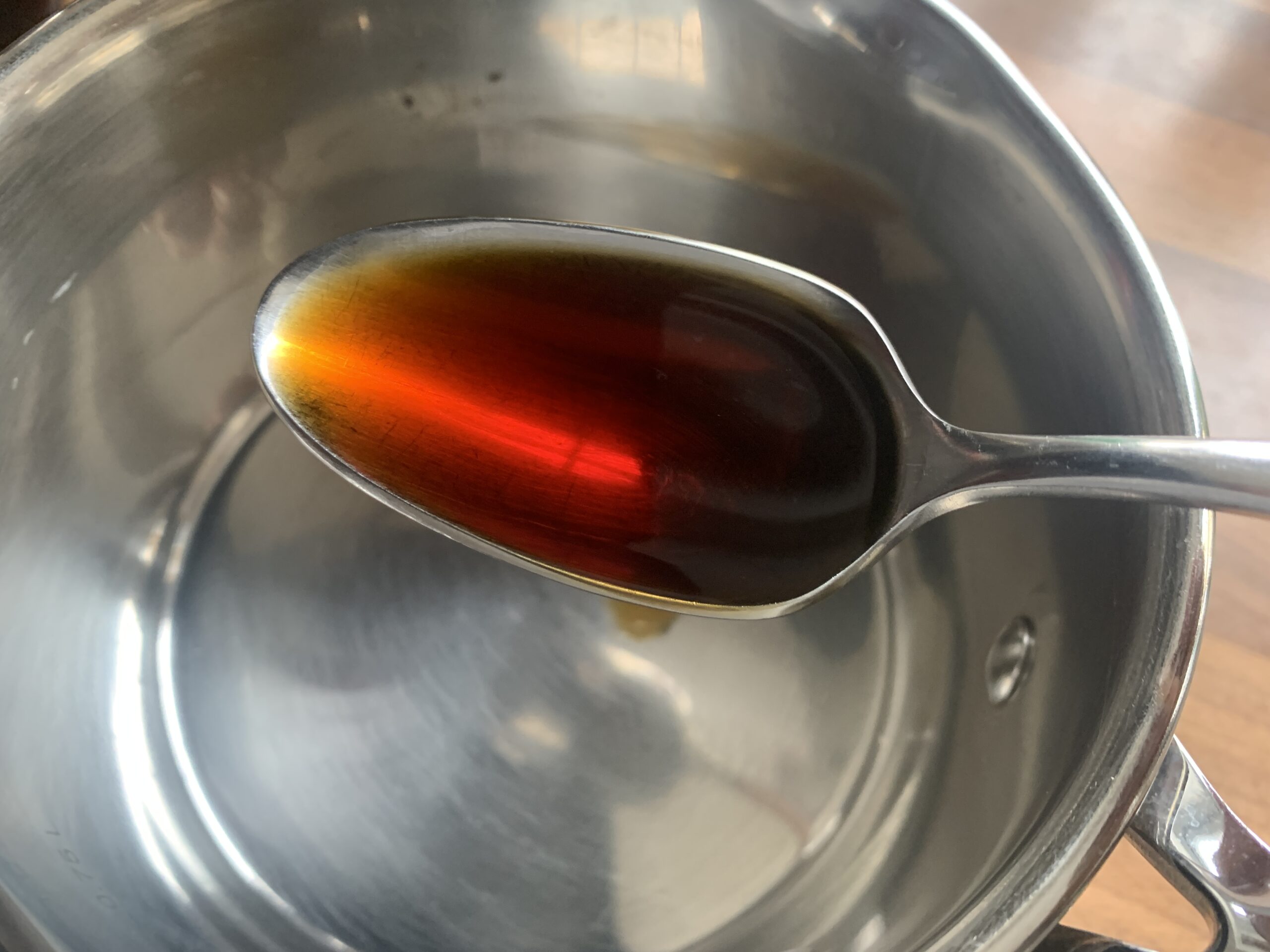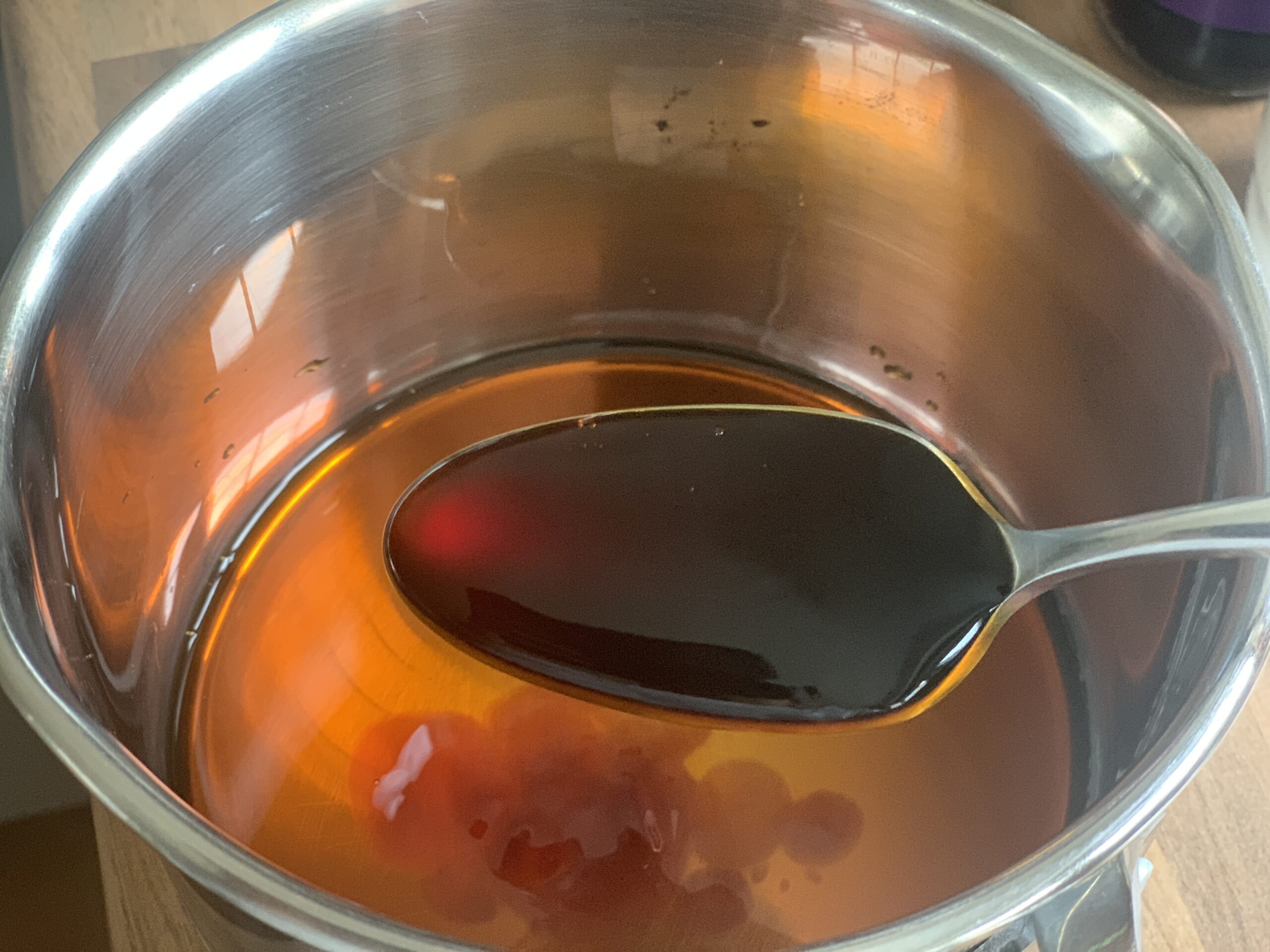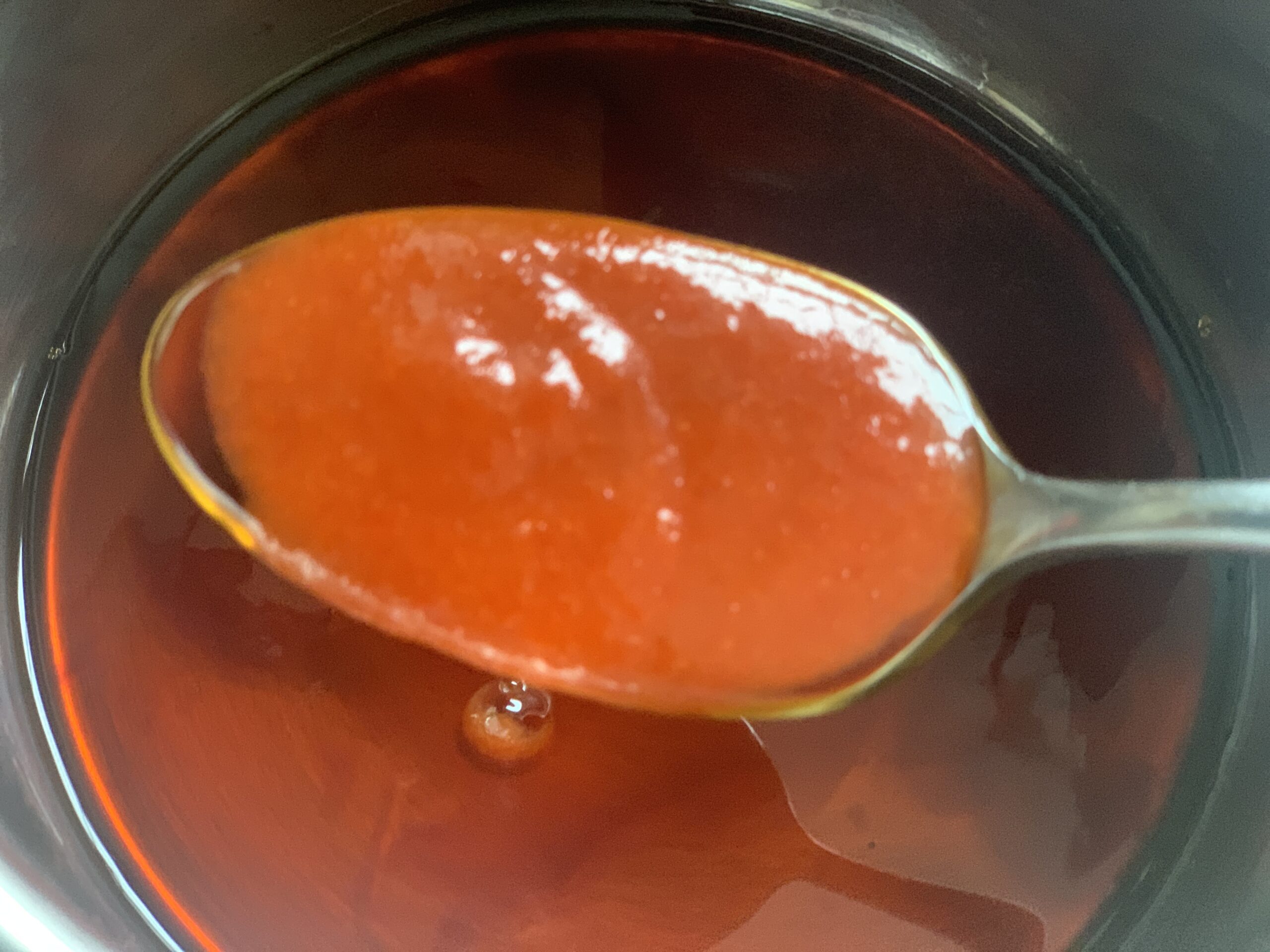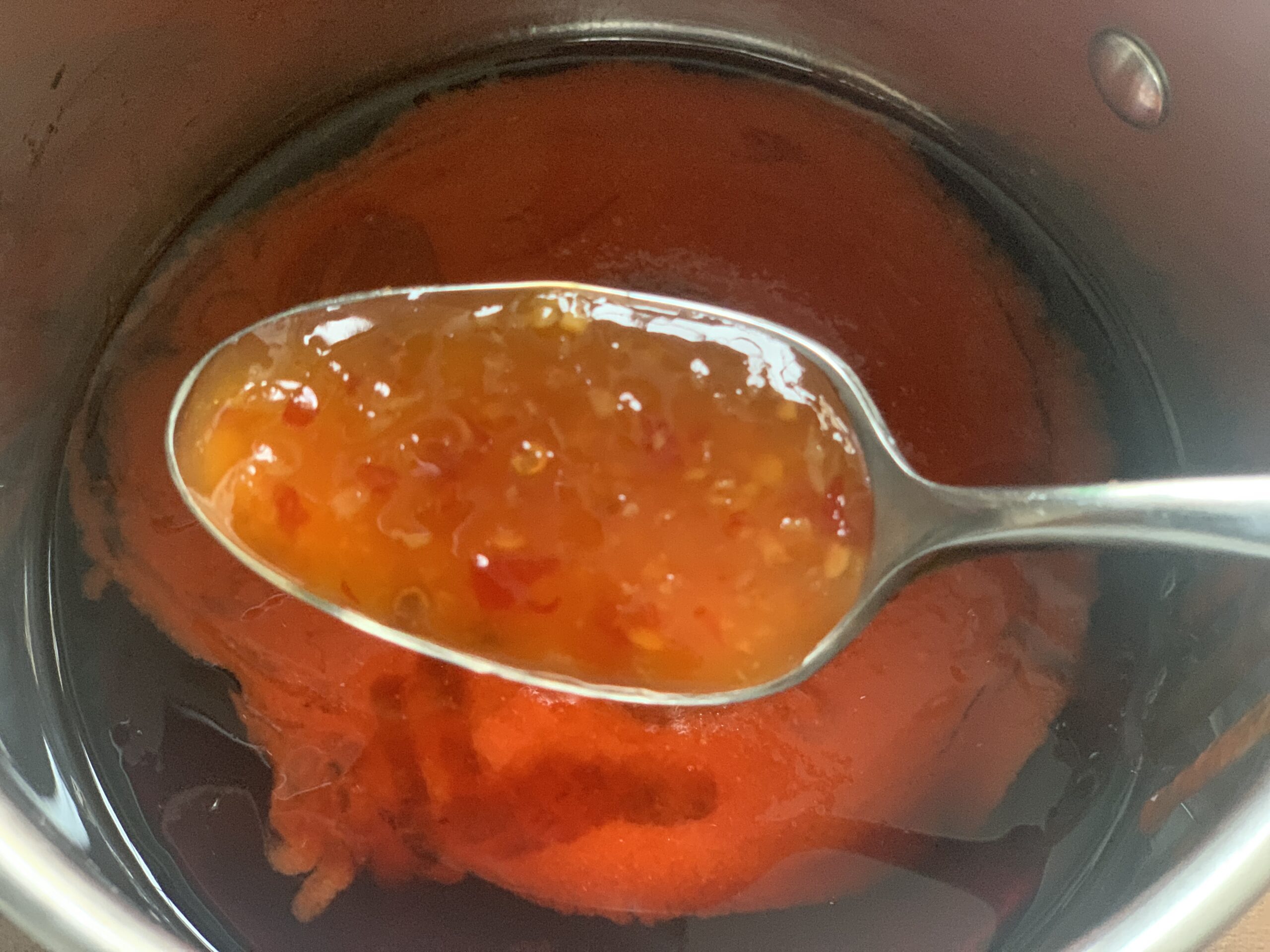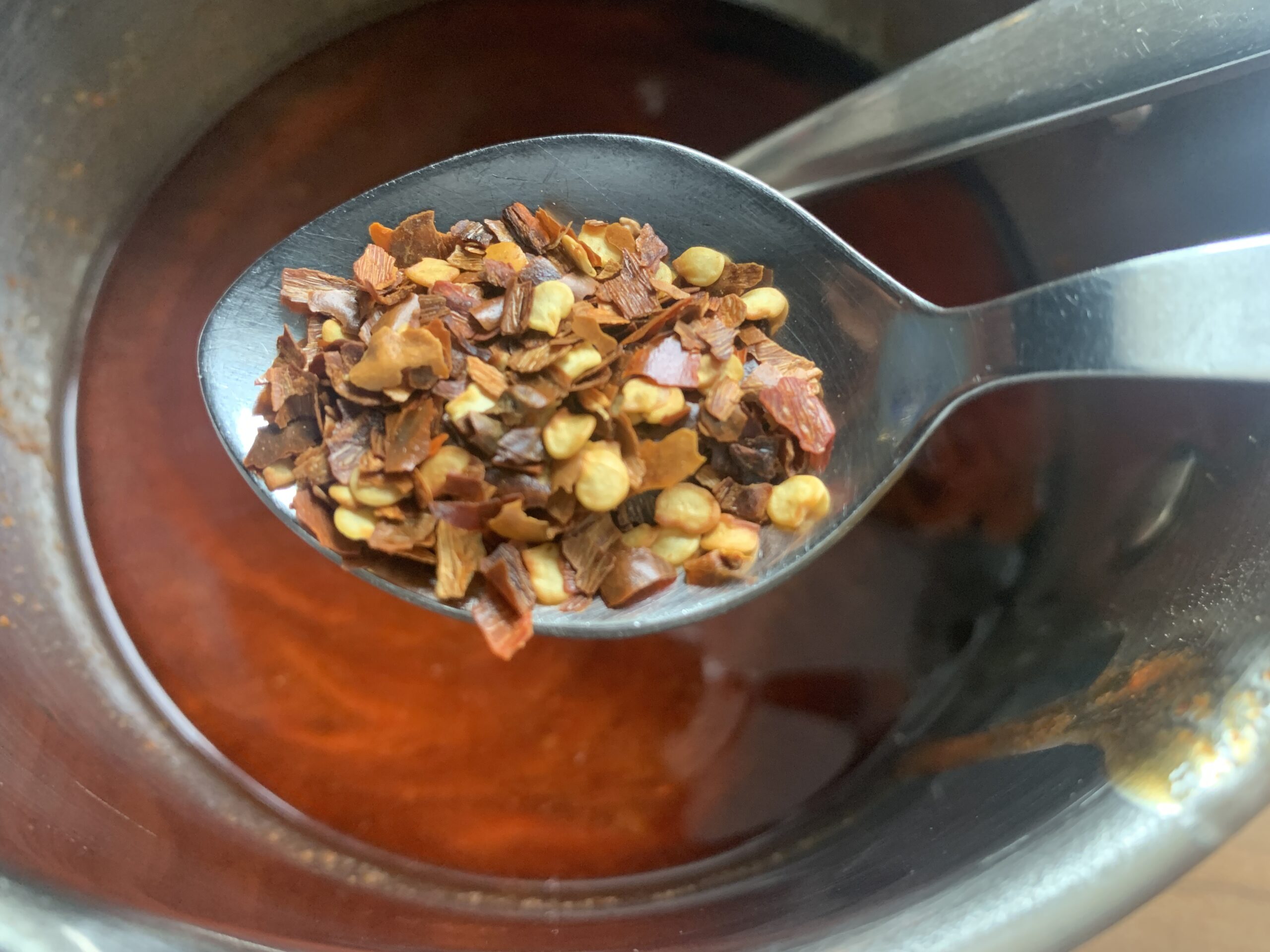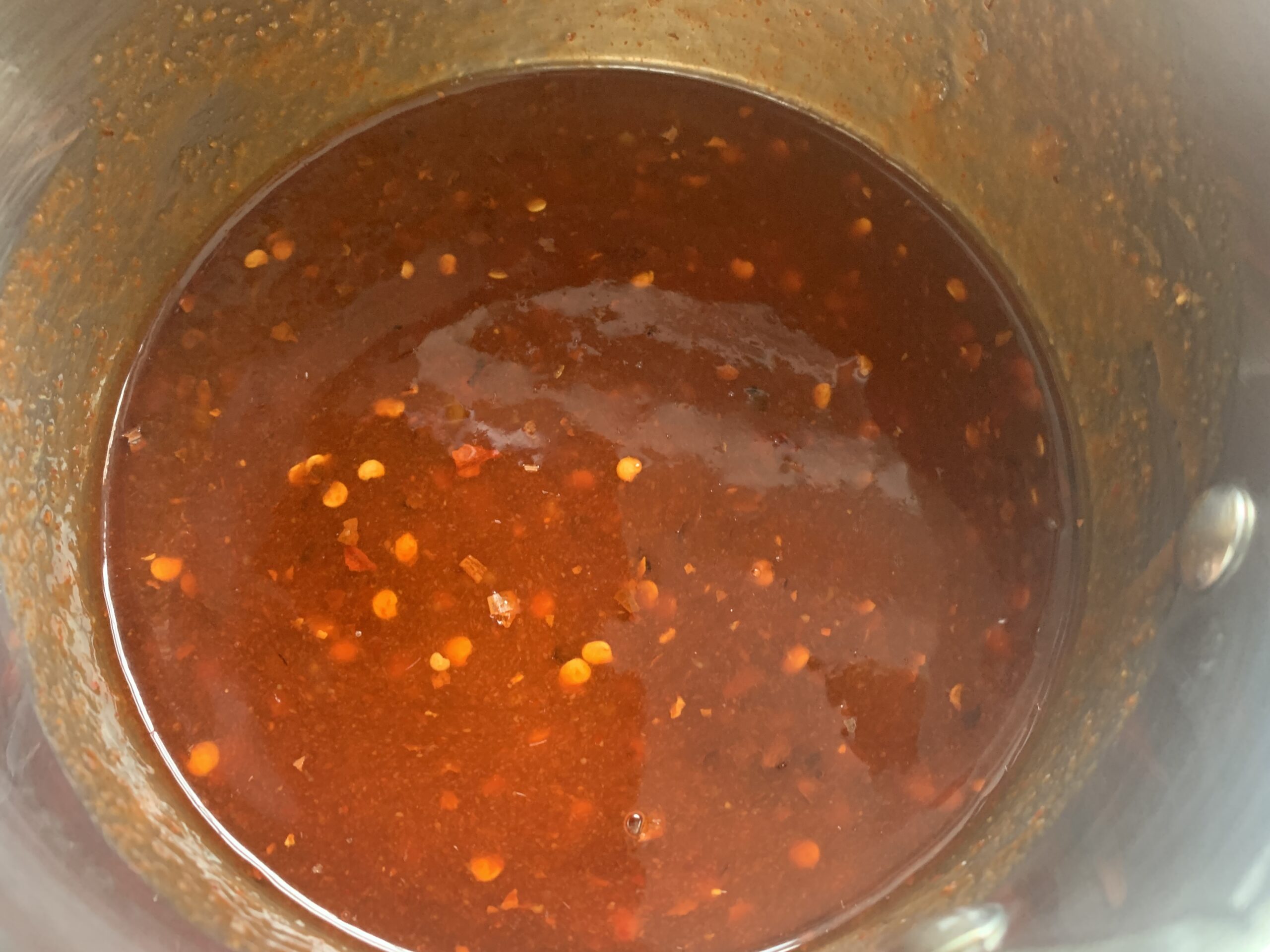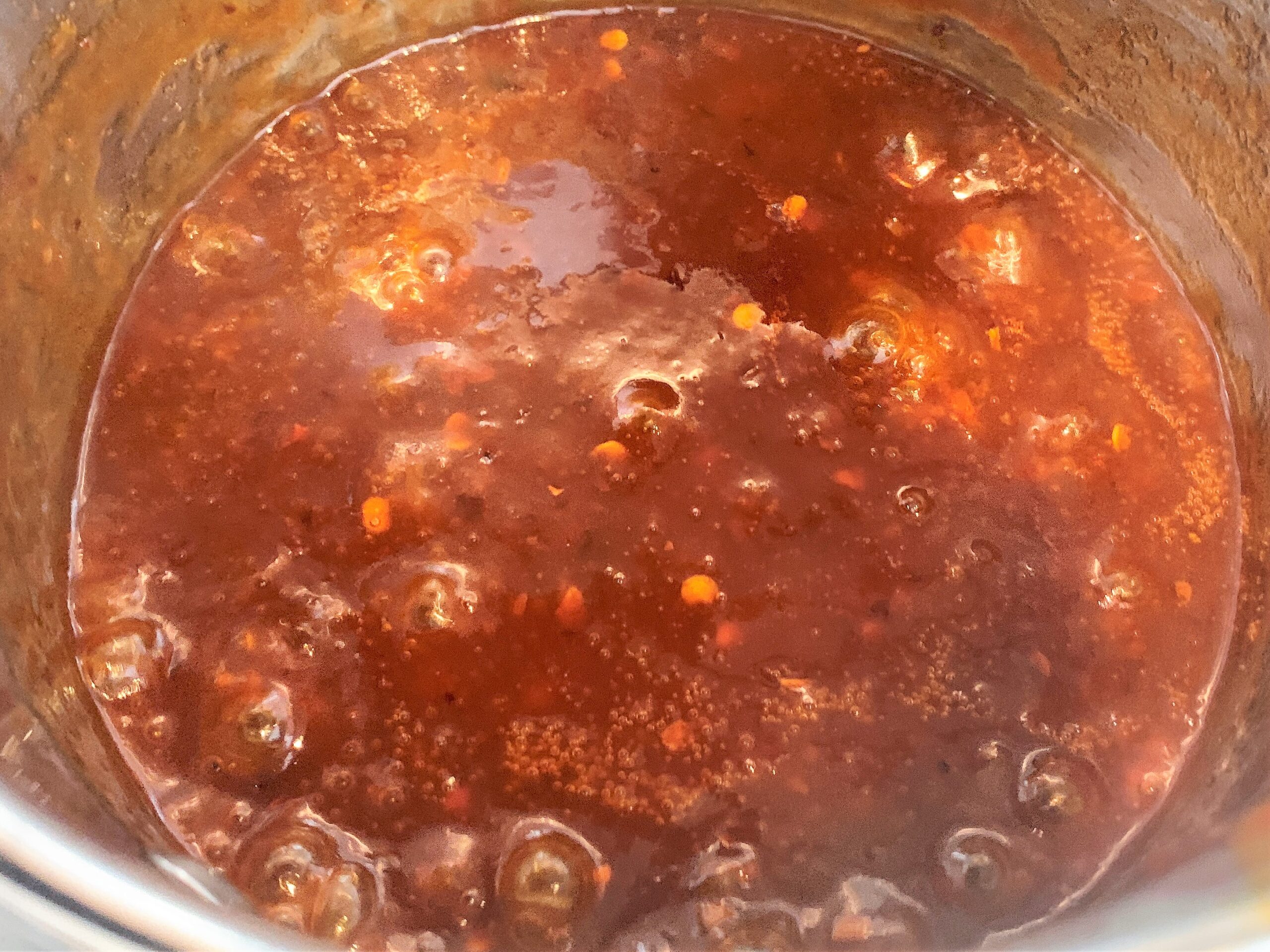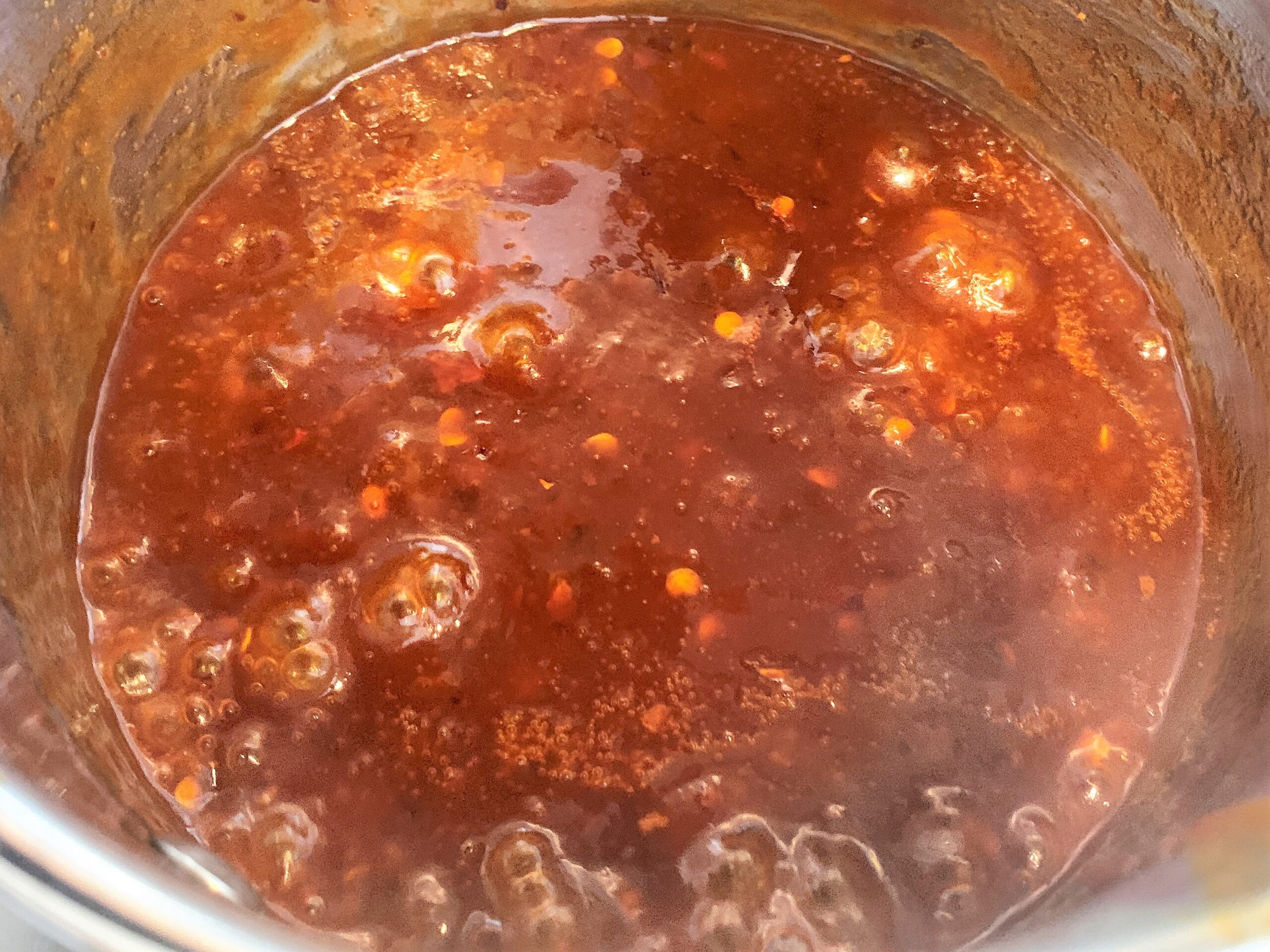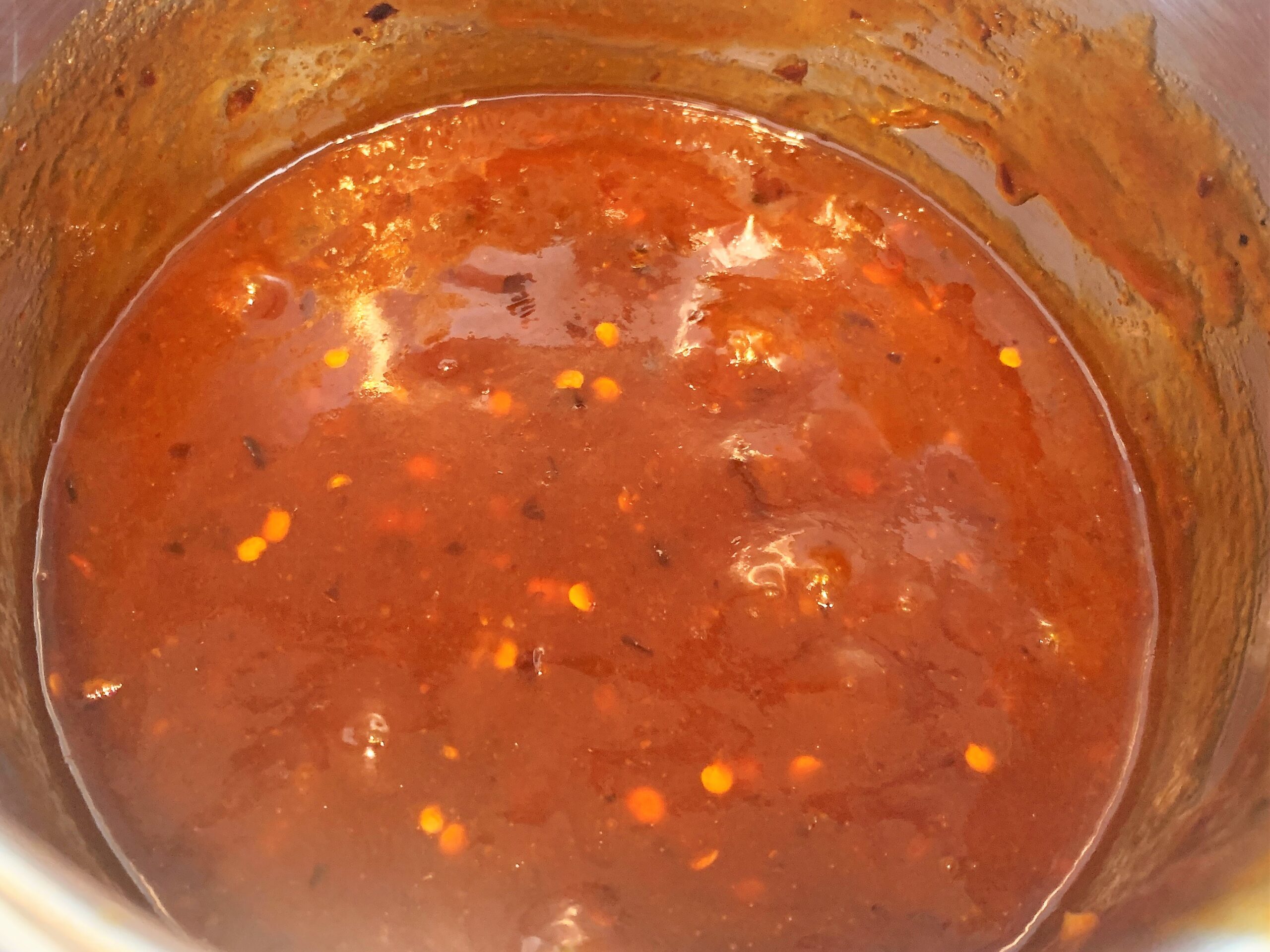 Mix all the ingredients for sauce in a pan and bring it to a boil on low heat. Cook for 5-10 minutes until the sauce thickens to a syrup-like consistency.
Adjust the heat of the sauce according to your taste by adding more chilli flakes.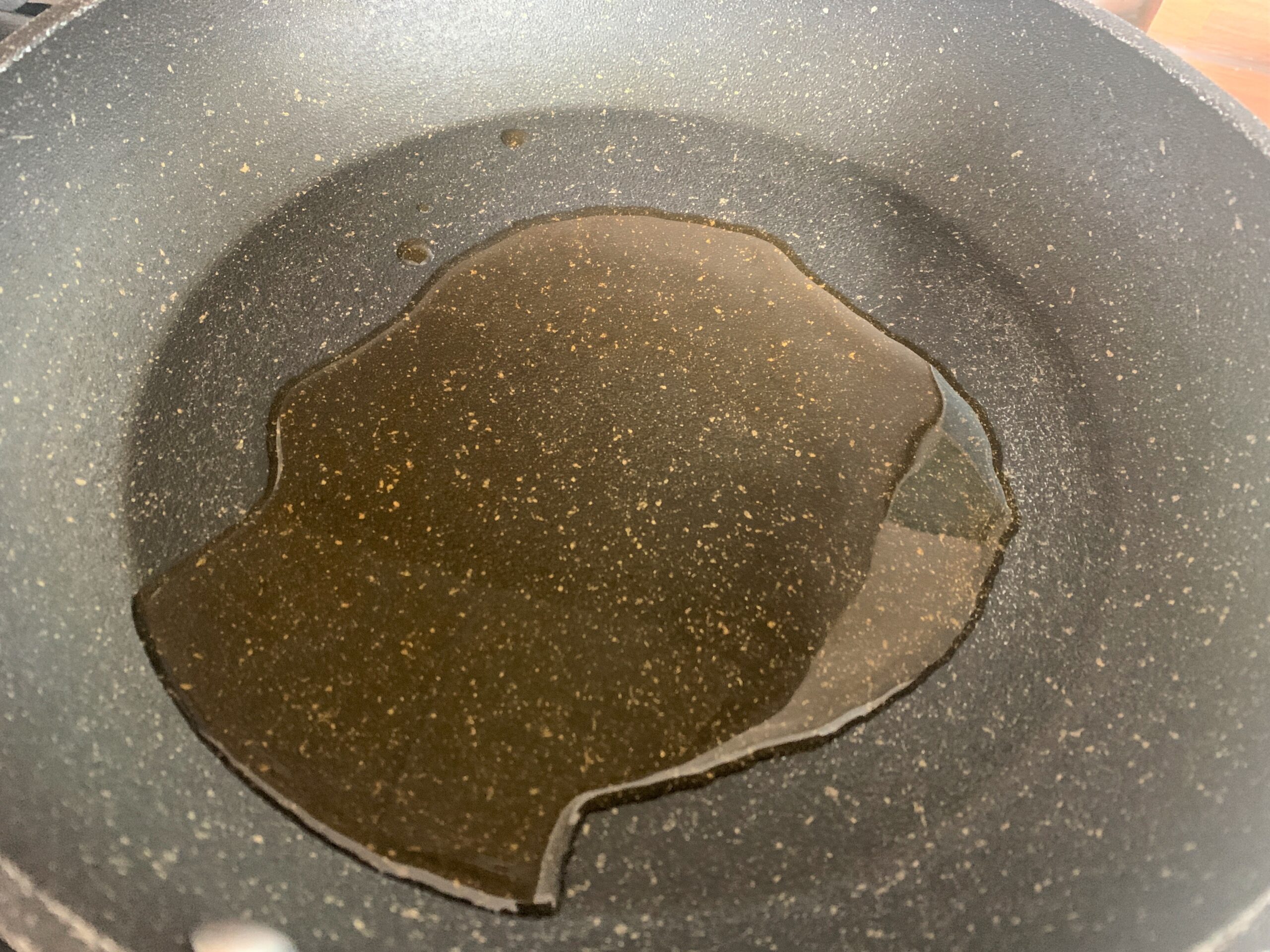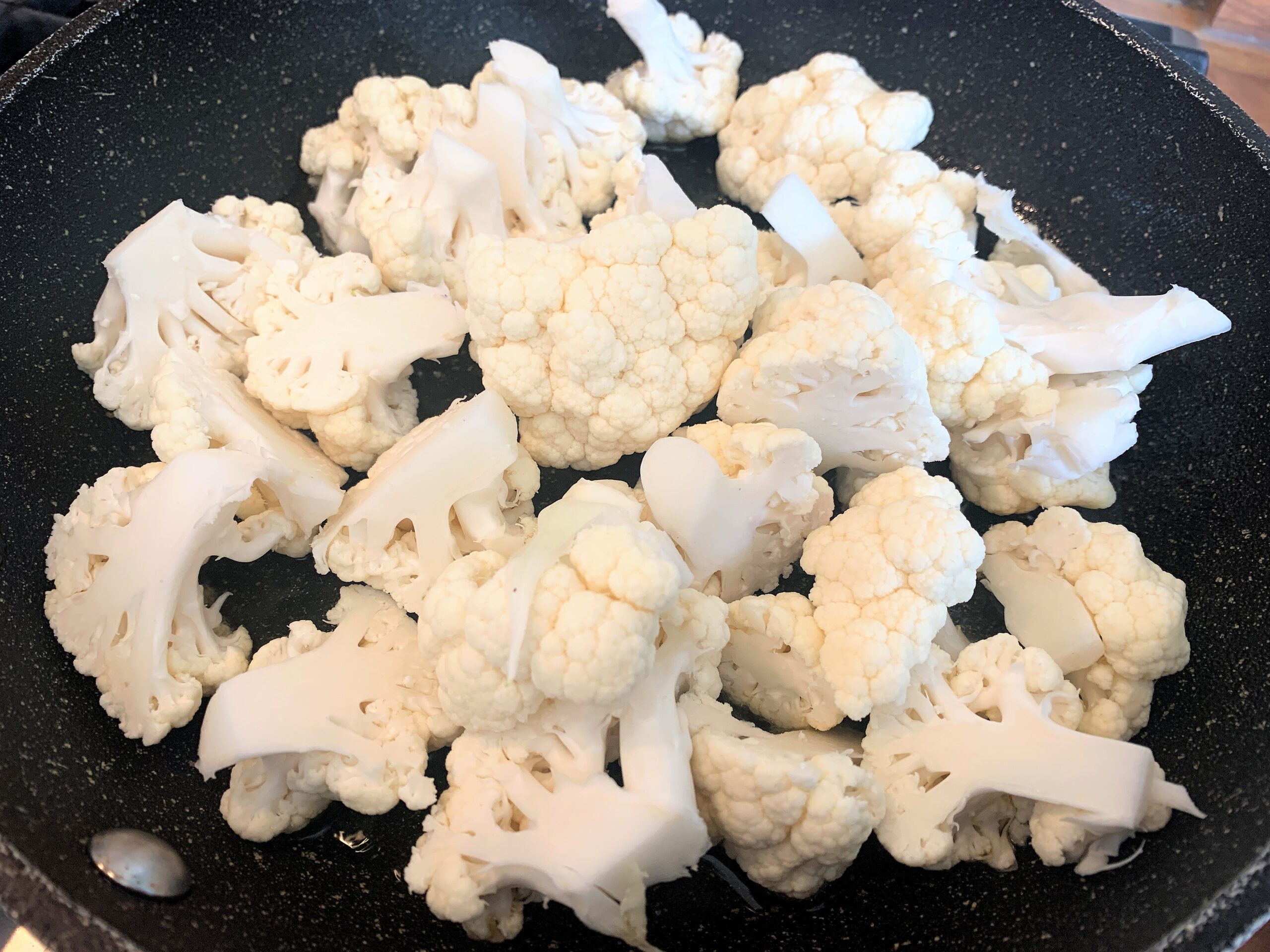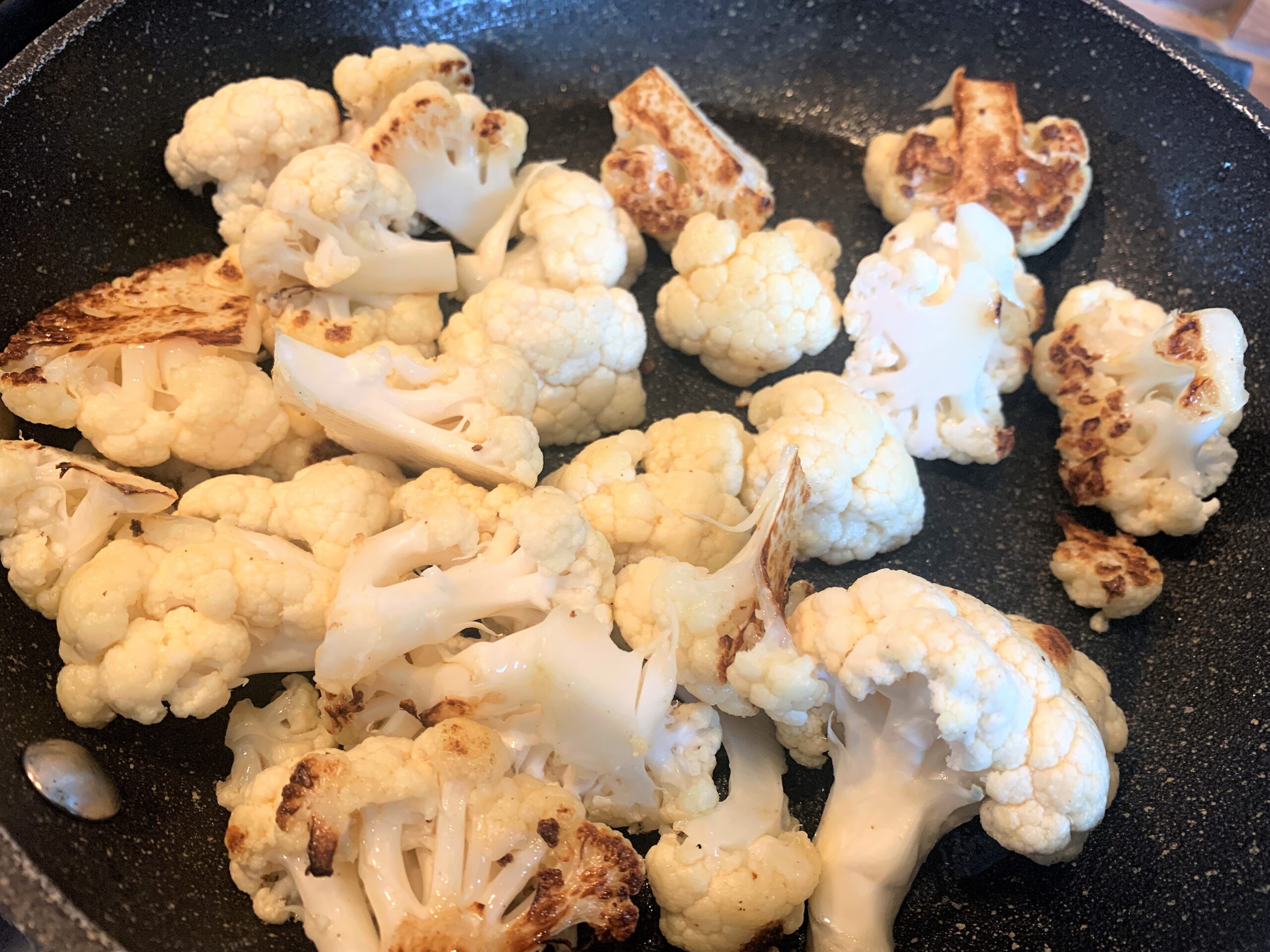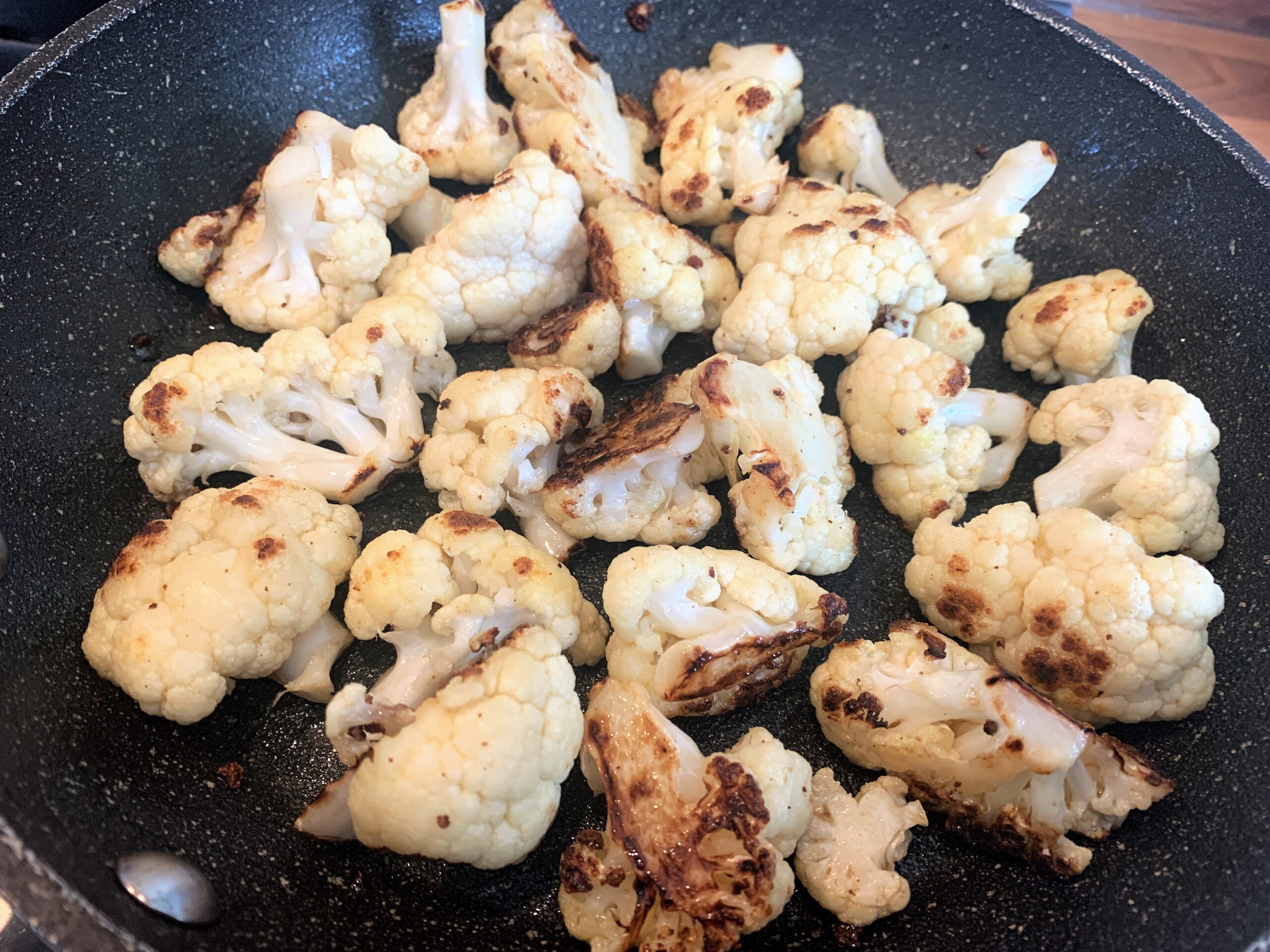 Heat the oil in a wok over a high heat and stir-fry the cauliflower for 5-6 minutes until browned.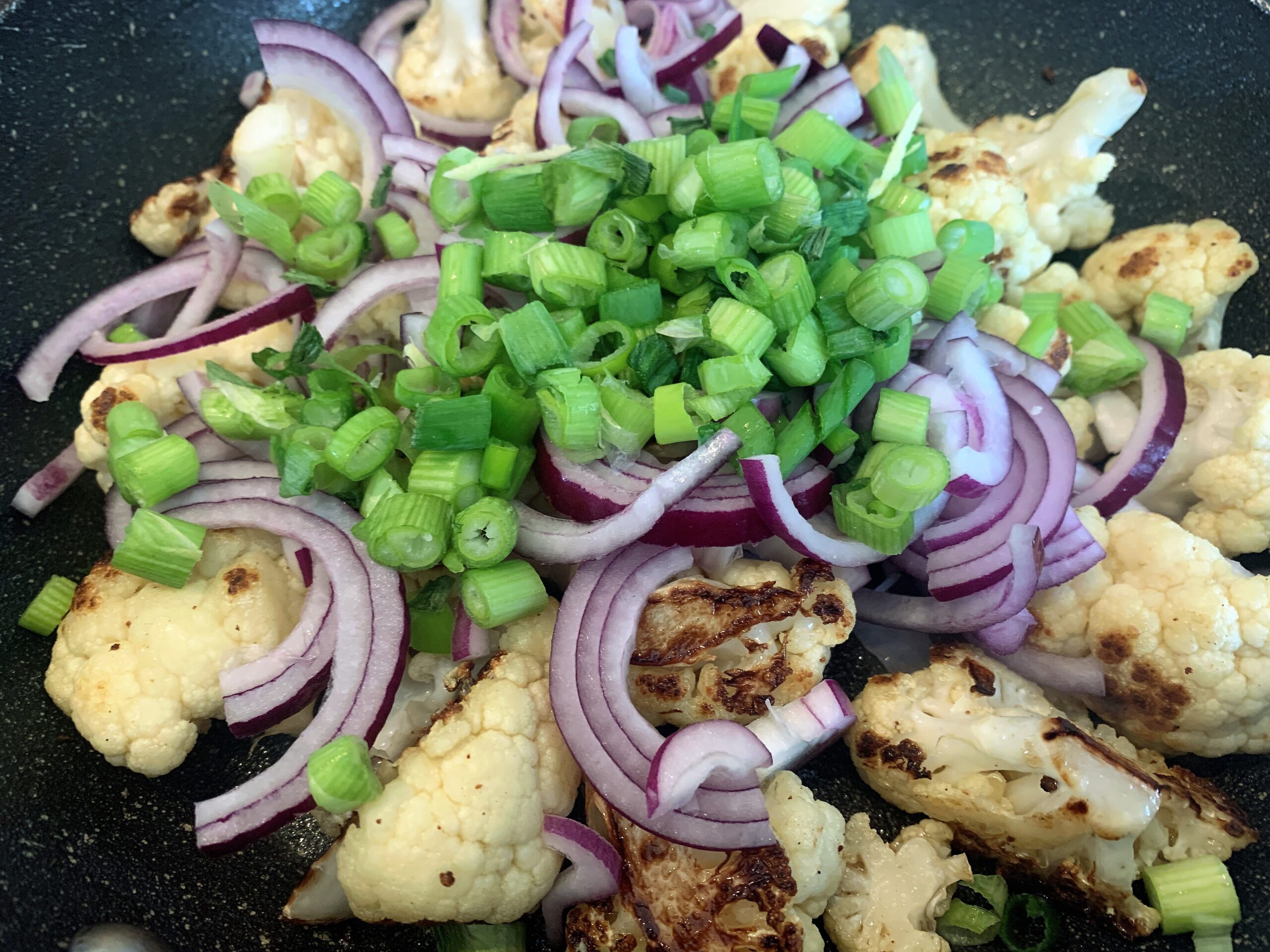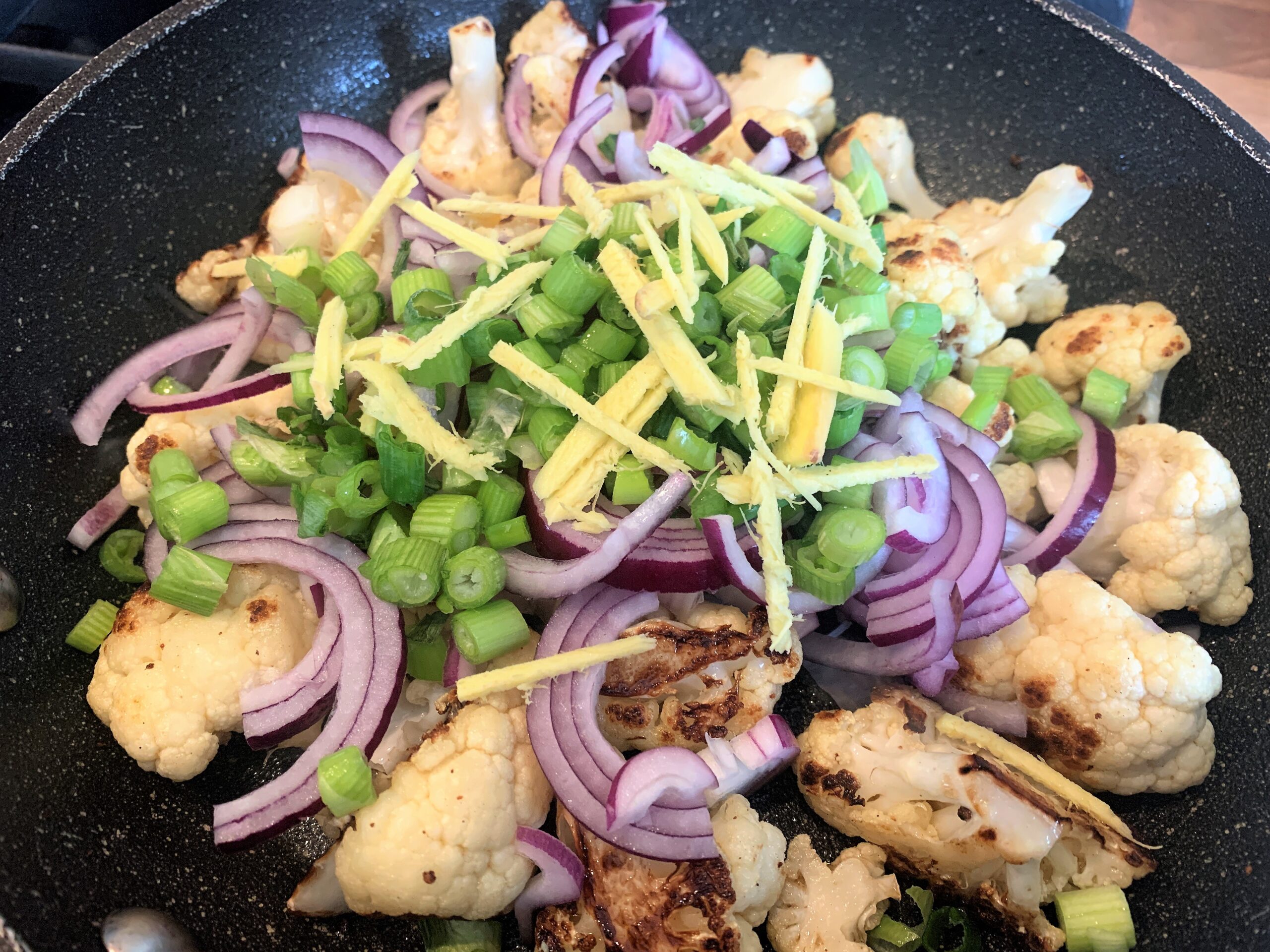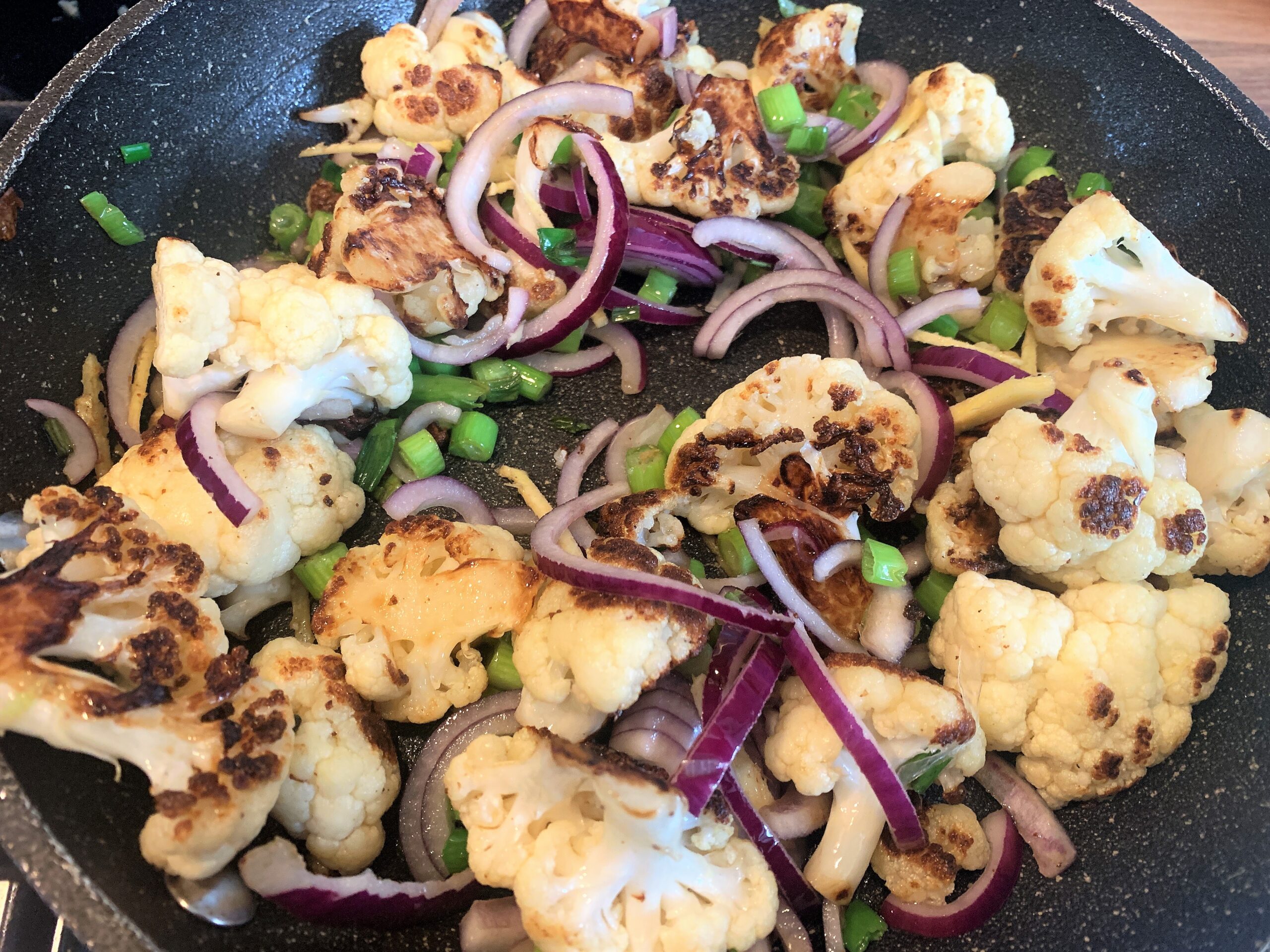 Add the onions, spring onions and ginger and sauté for 2-3 minutes on medium to high heat.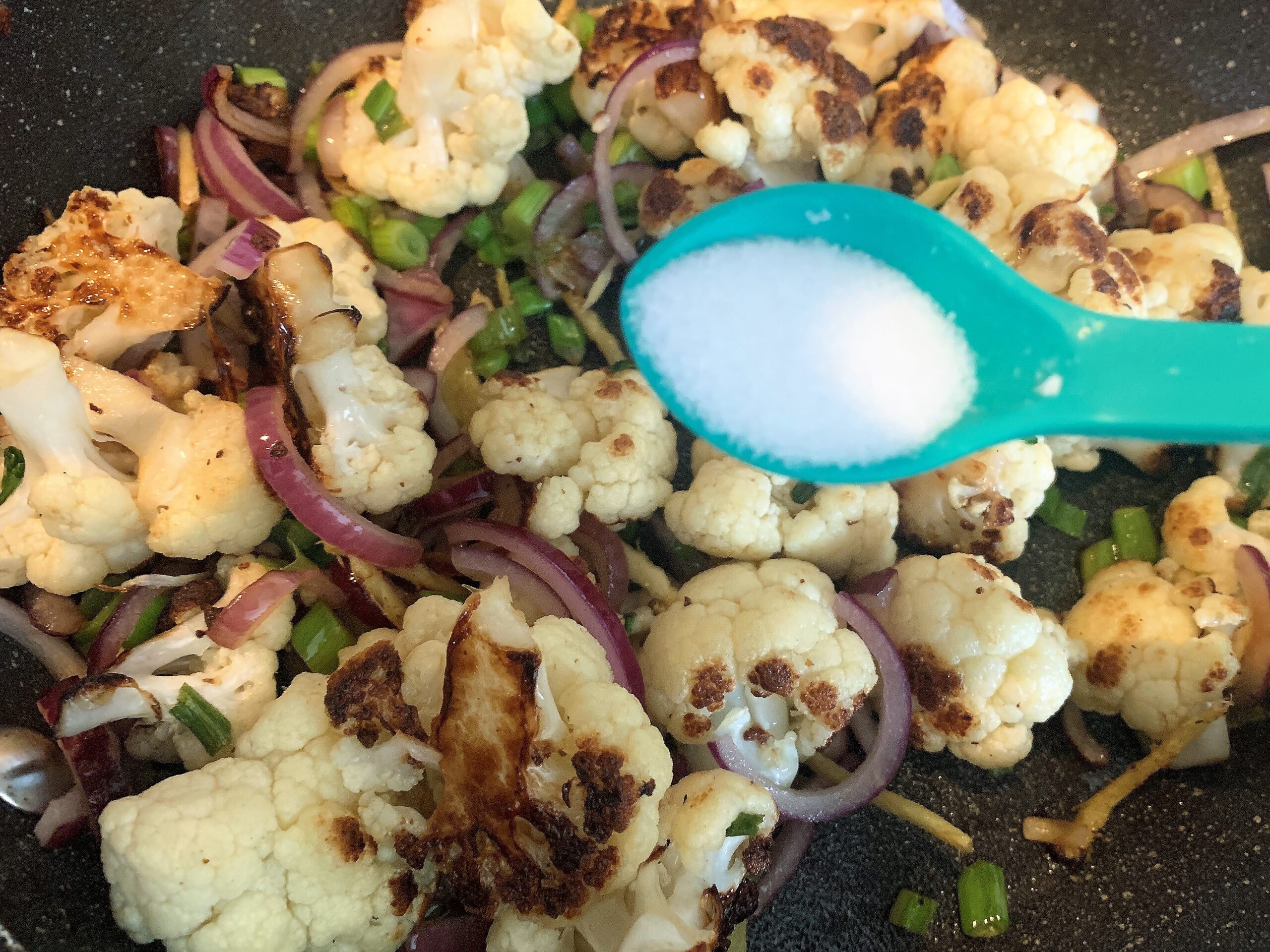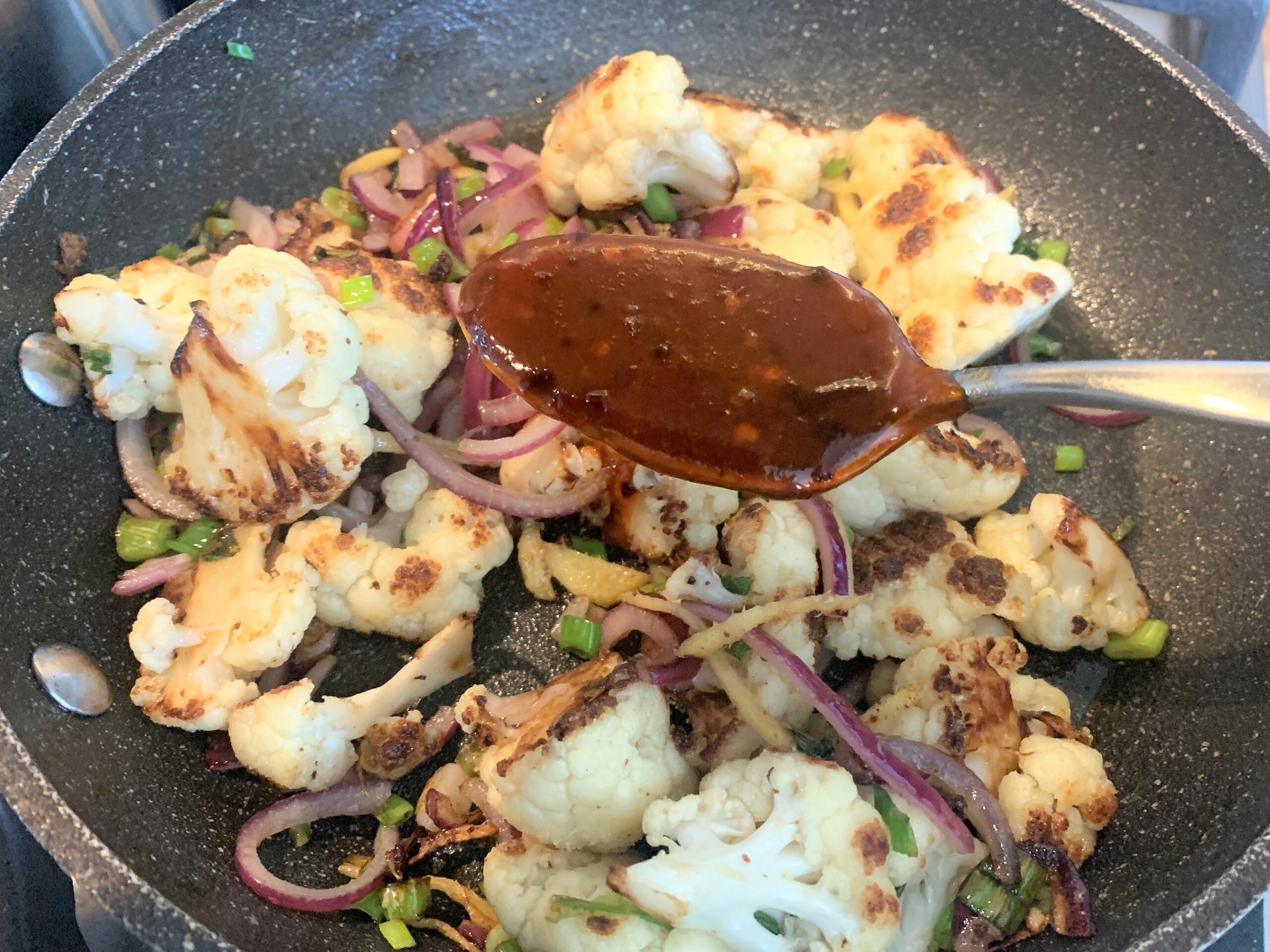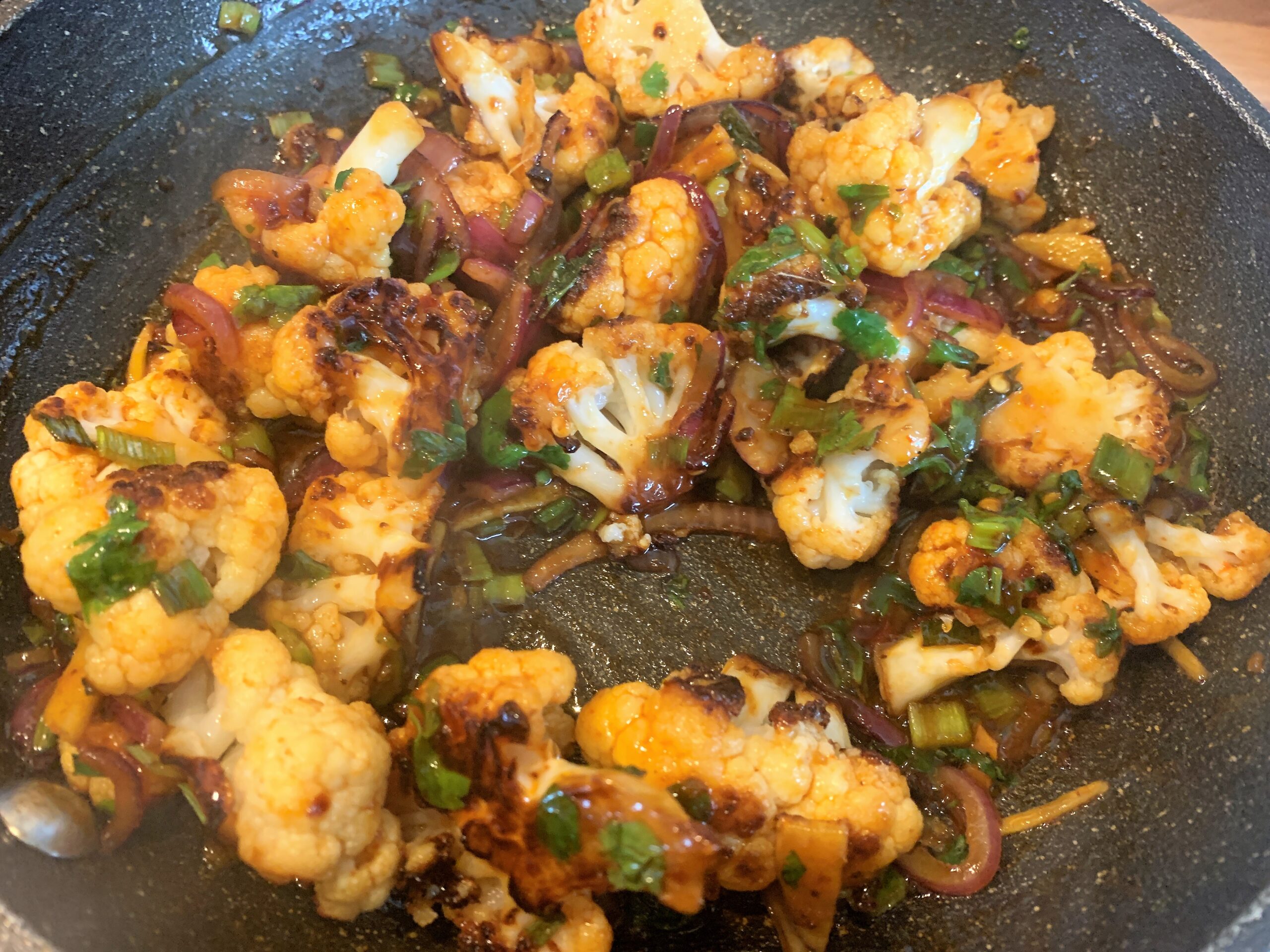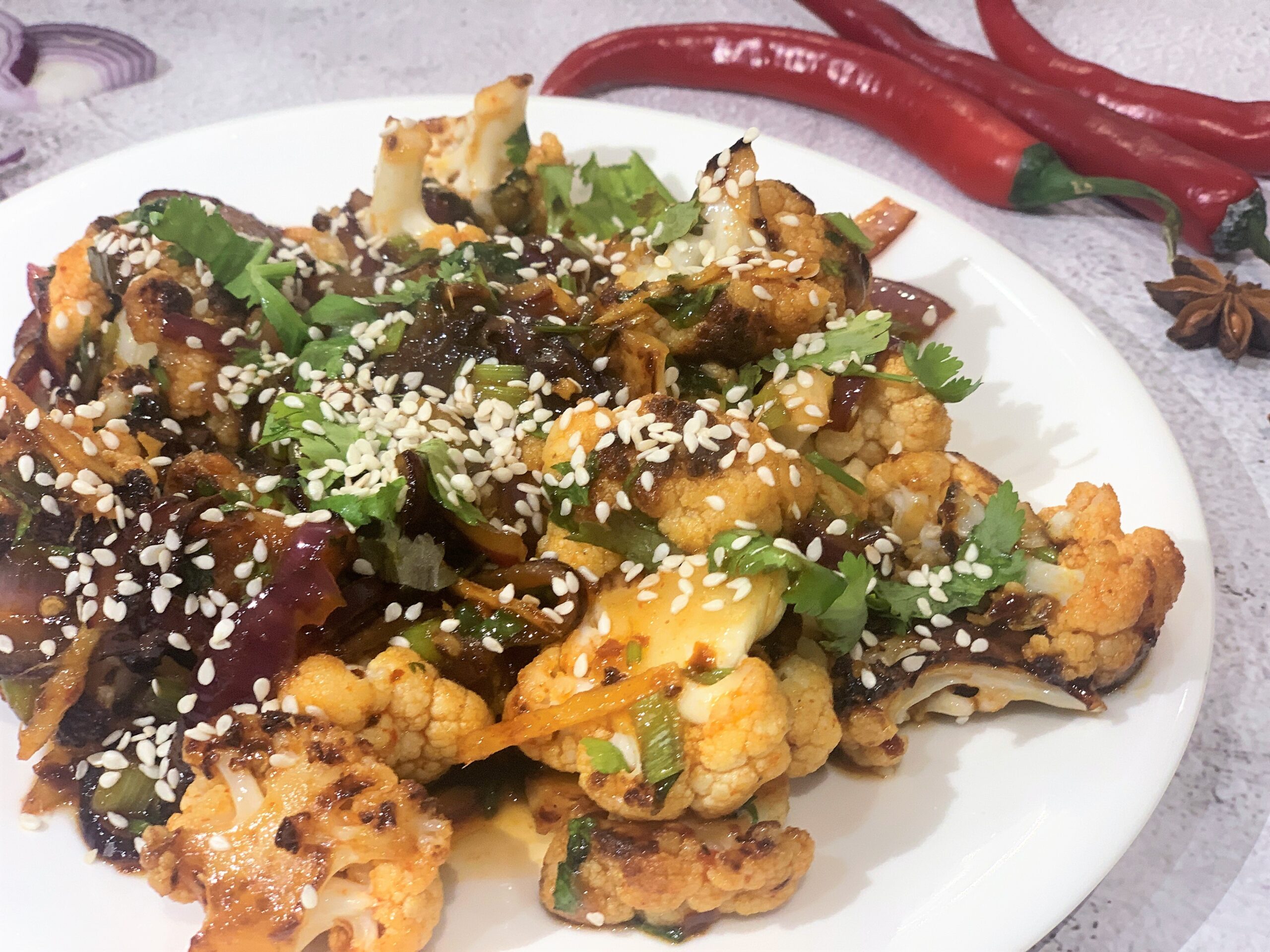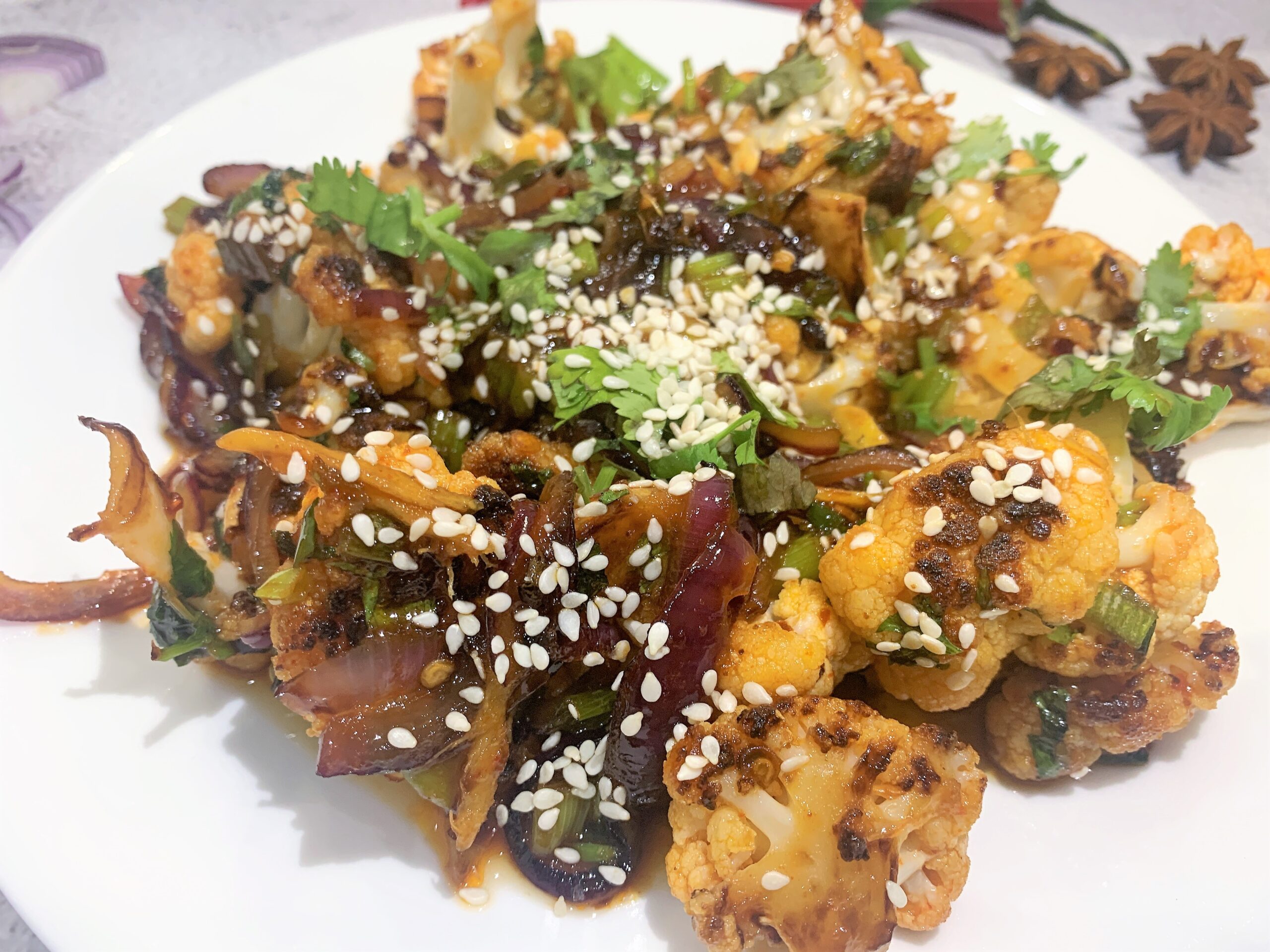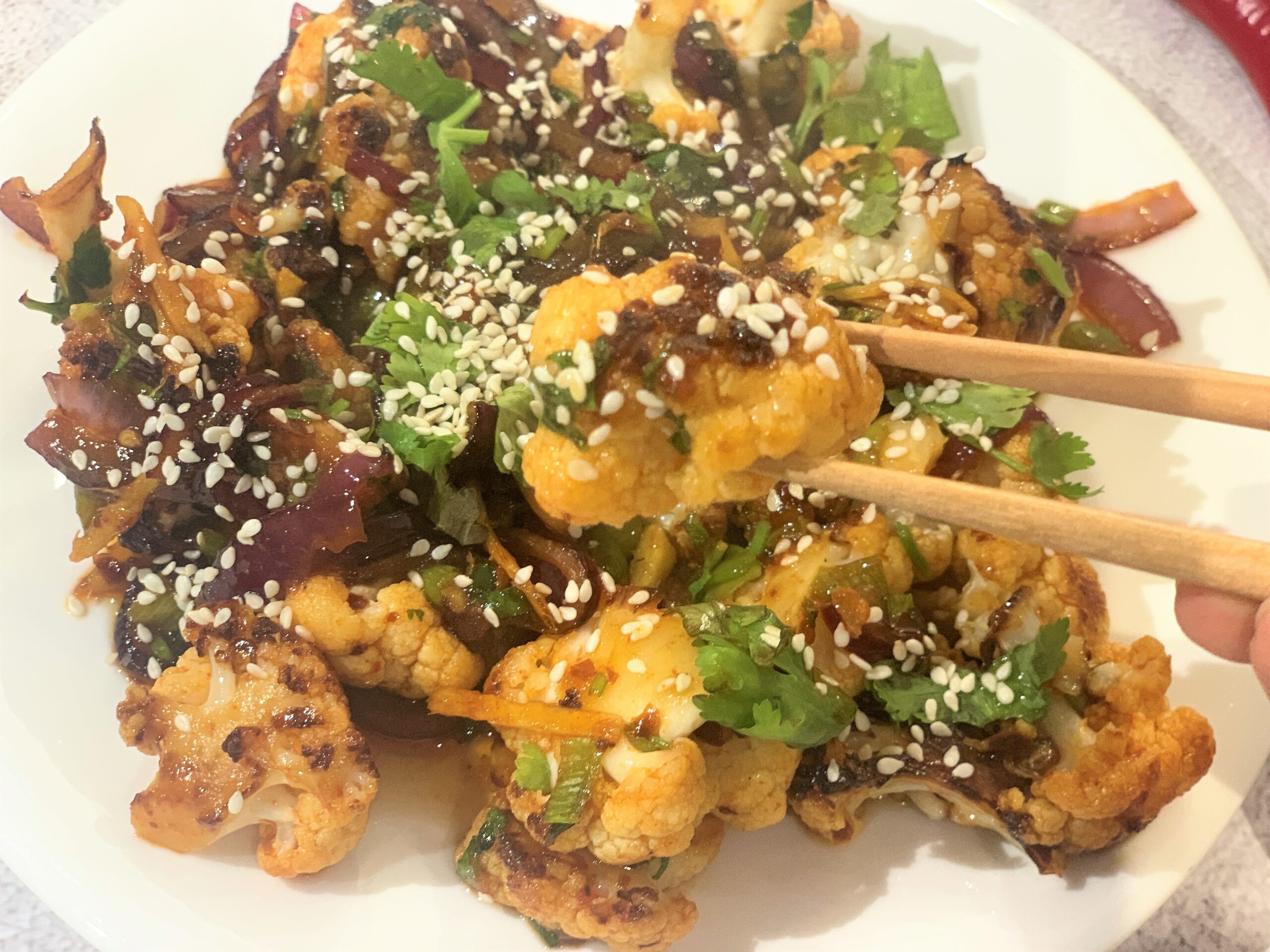 Add 3-4 tablespoons of the firecracker sauce, salt and coriander and gently mix.
Sprinkle the sesame seeds before serving.