Hing Wale Aloo
Hing Wale Aloo is a delicious potato curry flavoured with asafoetida. Boiled potatoes are simmered in tomato asafoetida gravy and relished with poori. It is a delectable recipe from North India and popular for Breakfast/Brunch on weekends.
My husband loves potatoes especially Aloo Poori. One of our weekend brunches is usually Aloo Poori of some variety. Hing Wale Aloo is my 'to go to' recipe as not only is it super easy and quick to make but equally delicious!
Hing also known as 'asafoetida' (pronounced as Ass-a-feh-te-dah) in English is a spice often used in Indian food. It has a strong and pungent smell. It is often used in Indian food not only for its nutritional value but also because lots of Indians do not eat onion and/or garlic and adding this spice adds a depth and savouriness to the food.
Other potato recipes you might like to try are Dubki Wale Aloo /Potato Curry/Kachori Wale Sabji, Delhi Street Style Aloo Chola Subzi, Kashmiri Dum Aloo, Chatpata Sabut Aloo and Gunpowder Potatoes to name a few.
Ingredients
To Puree
1 inch roughly chopped ginger
1-2 green chillies
2 roughly chopped tomato
Other Ingredients
1 tablespoon oil
¼ teaspoon asafoetida
1 teaspoon cumin seeds
1 teaspoon roughly crushed fennel seeds
¼ teaspoon fenugreek seeds
Salt to taste
½ teaspoon turmeric powder
1 teaspoon Kashmiri Red Chilli
1½ coriander powder
1 teaspoon methi chutney (optional)
1 teaspoon dried fenugreek leaves (Kasuri methi)
500 gm boiled peeled potatoes
½ teaspoon garam masala
1-2 tablespoons finely chopped coriander
Directions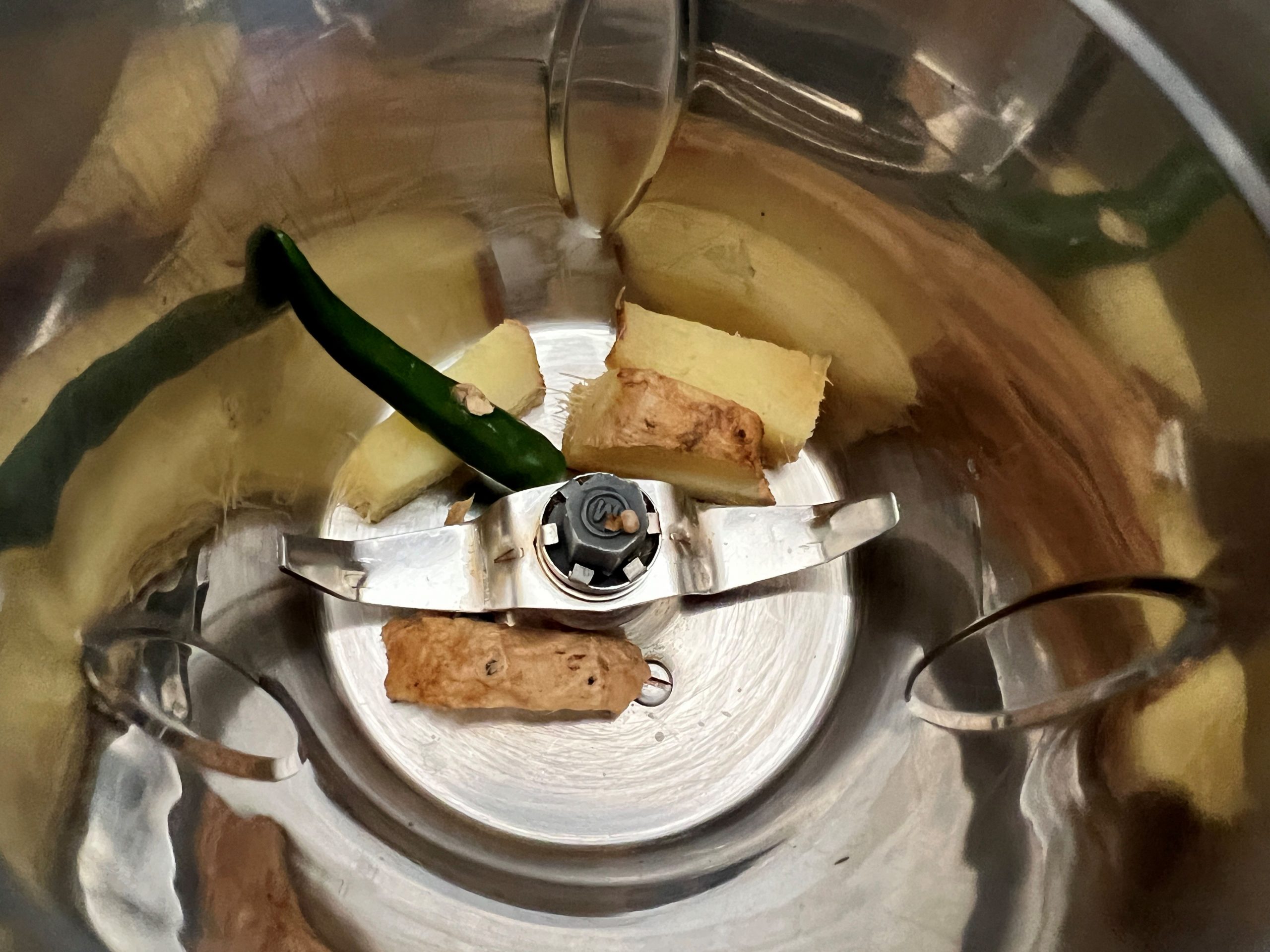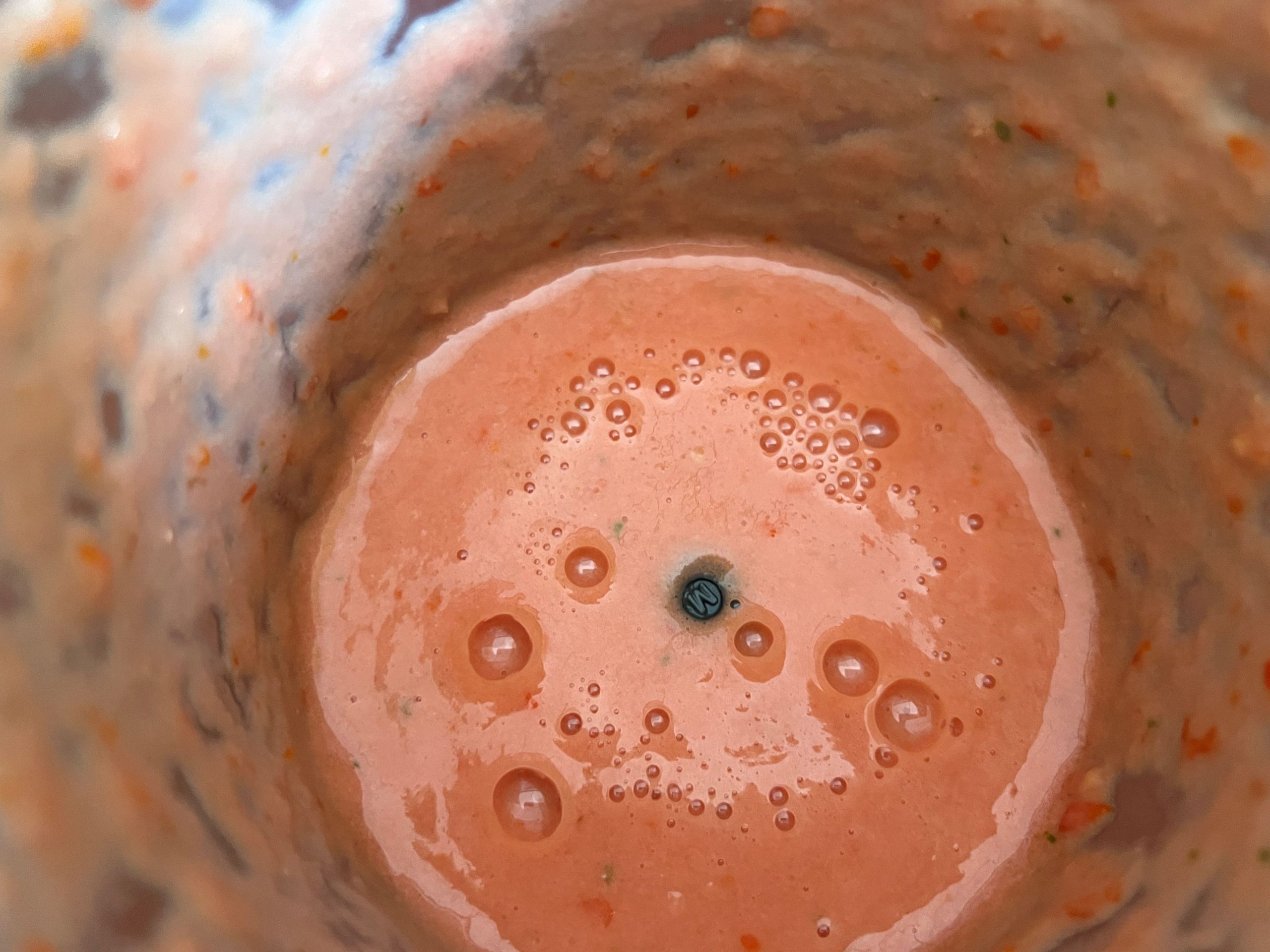 Puree the ginger, green chillies and tomatoes to a smooth consistency.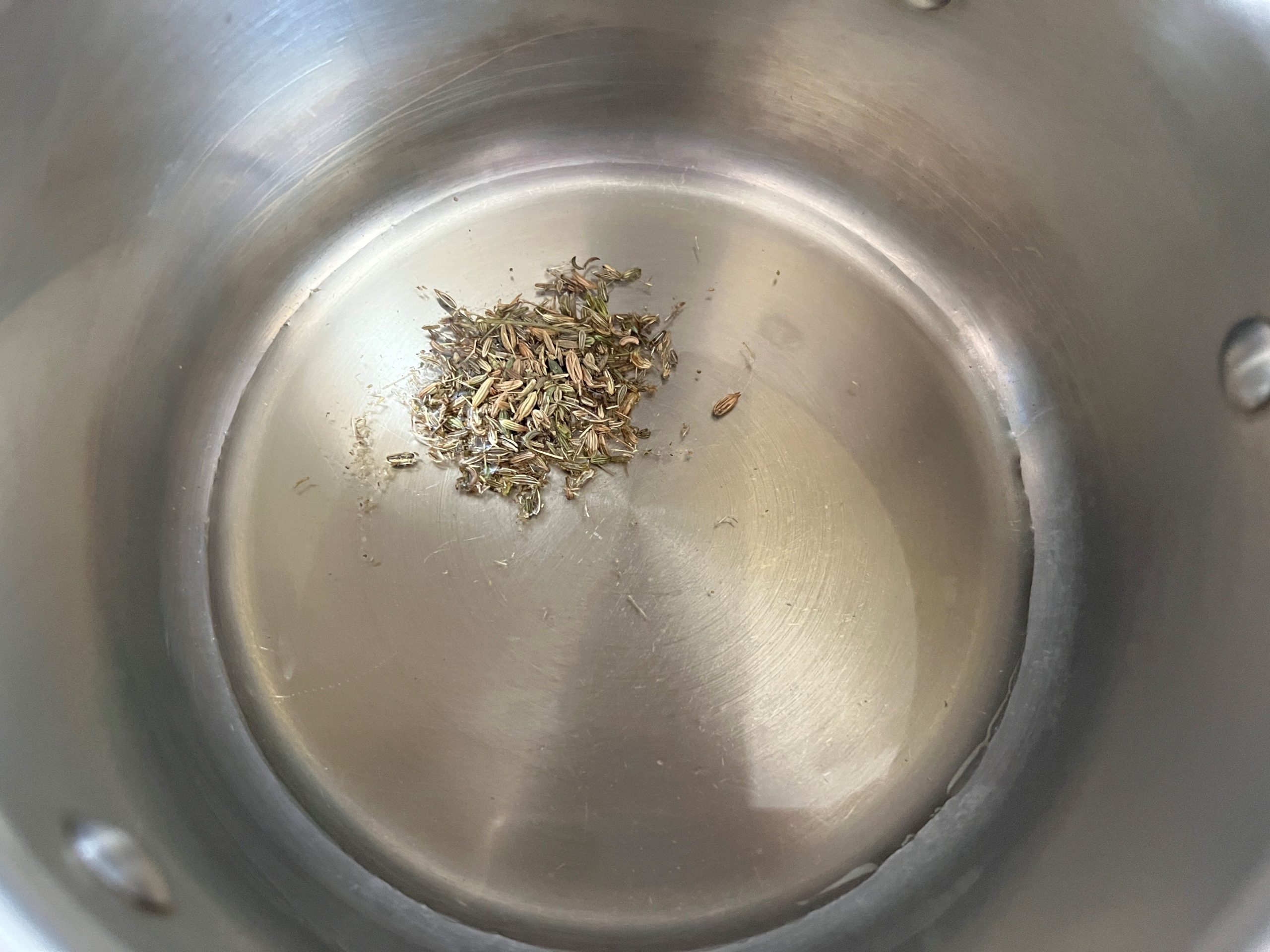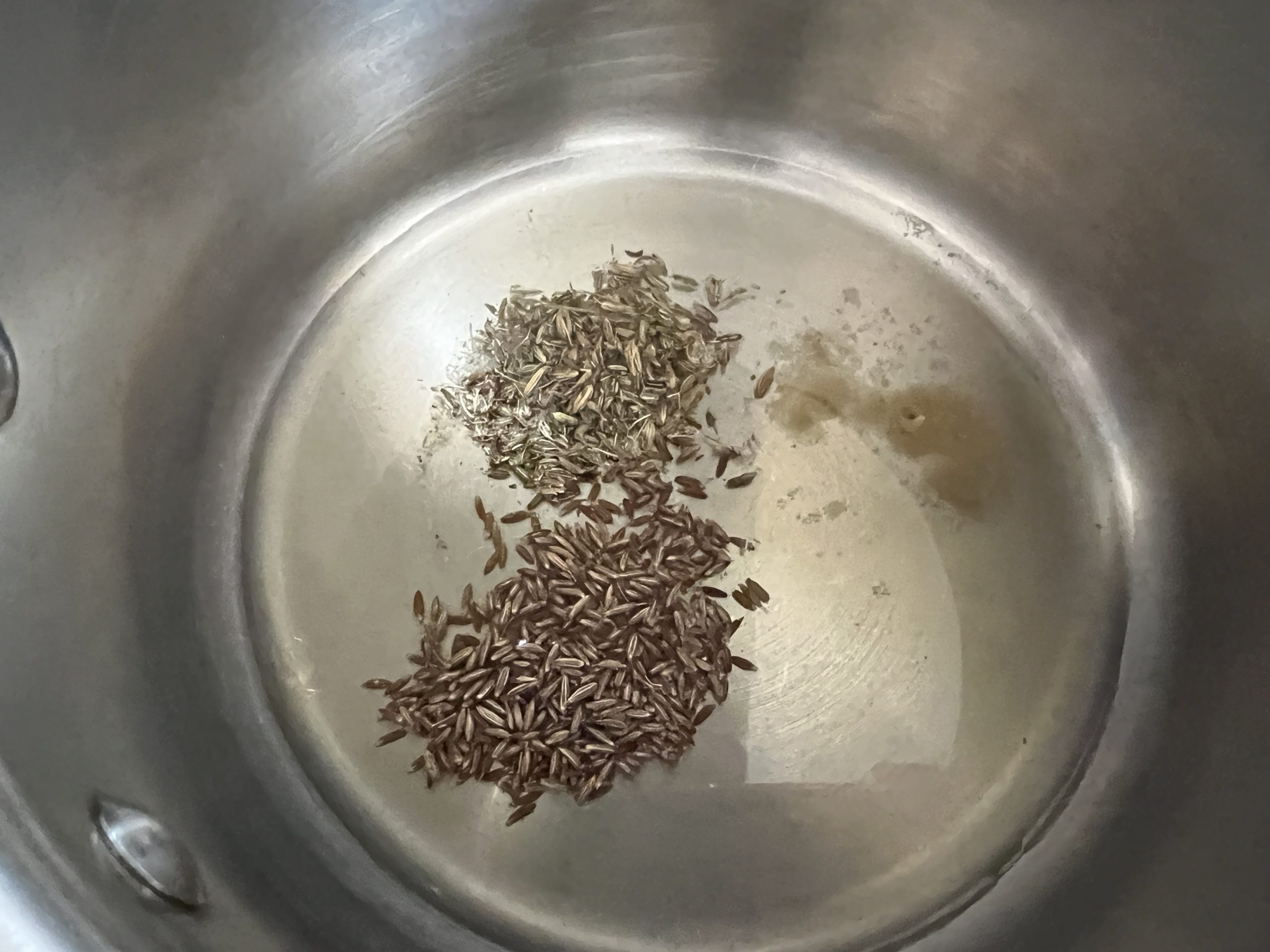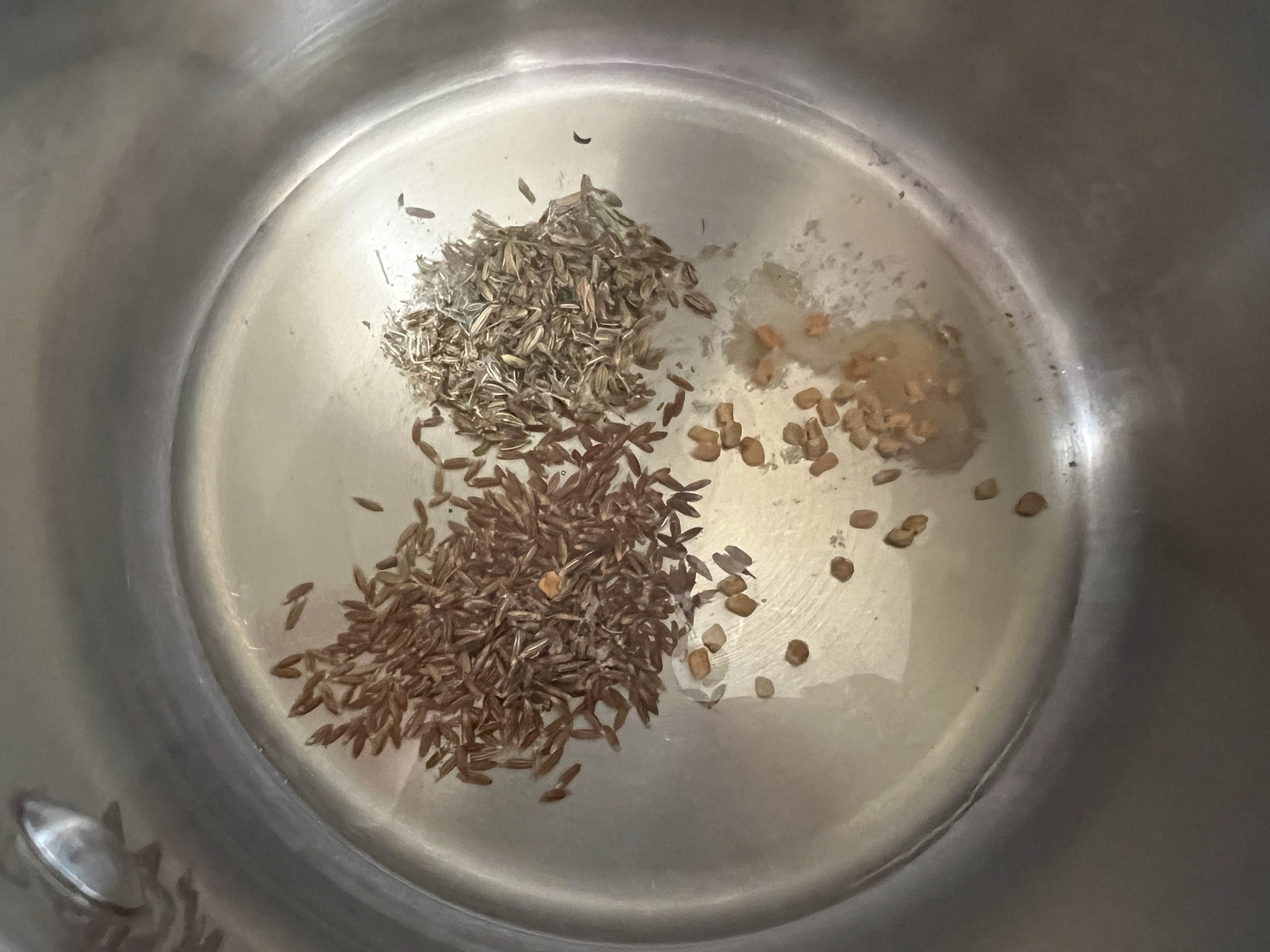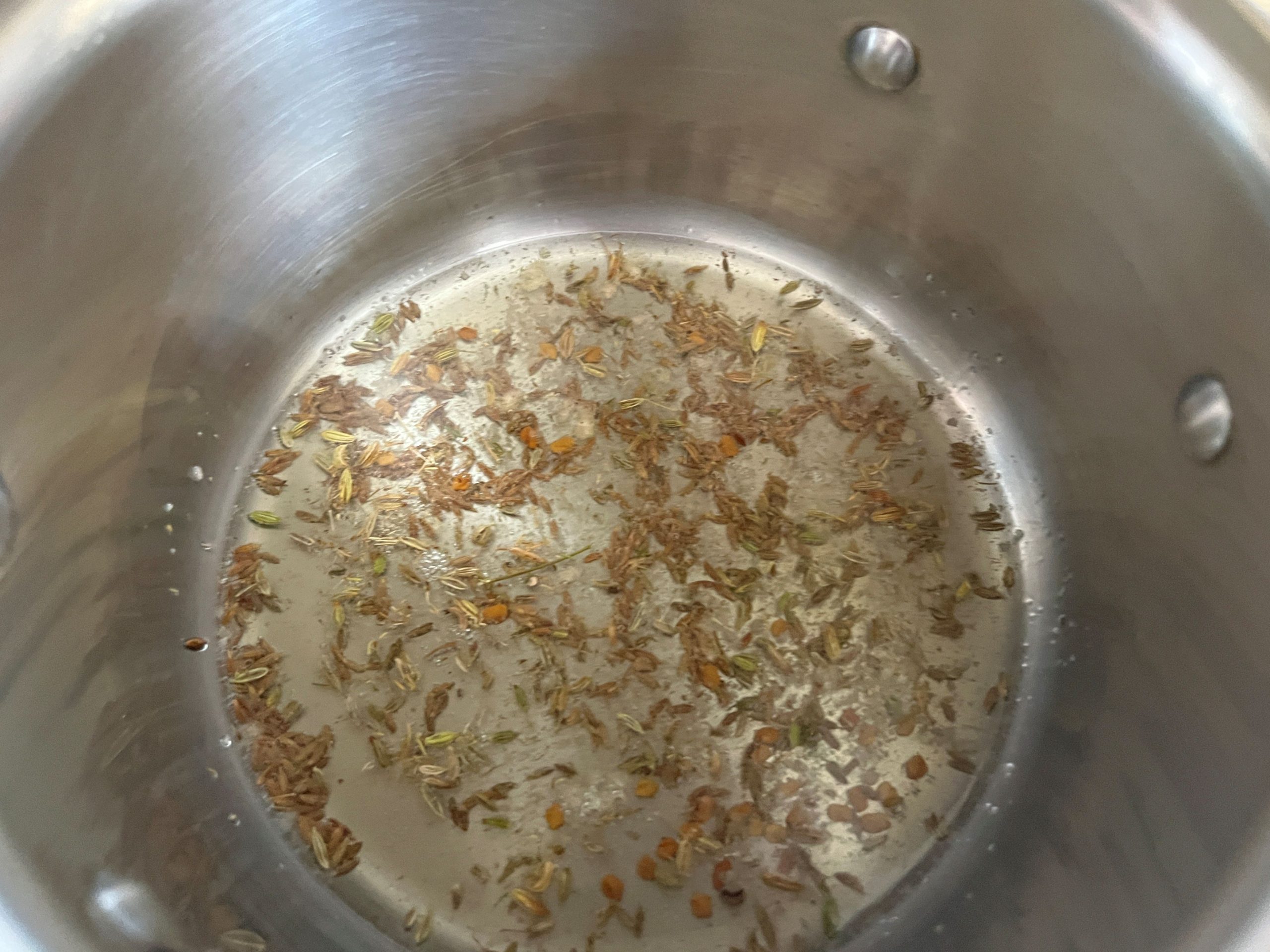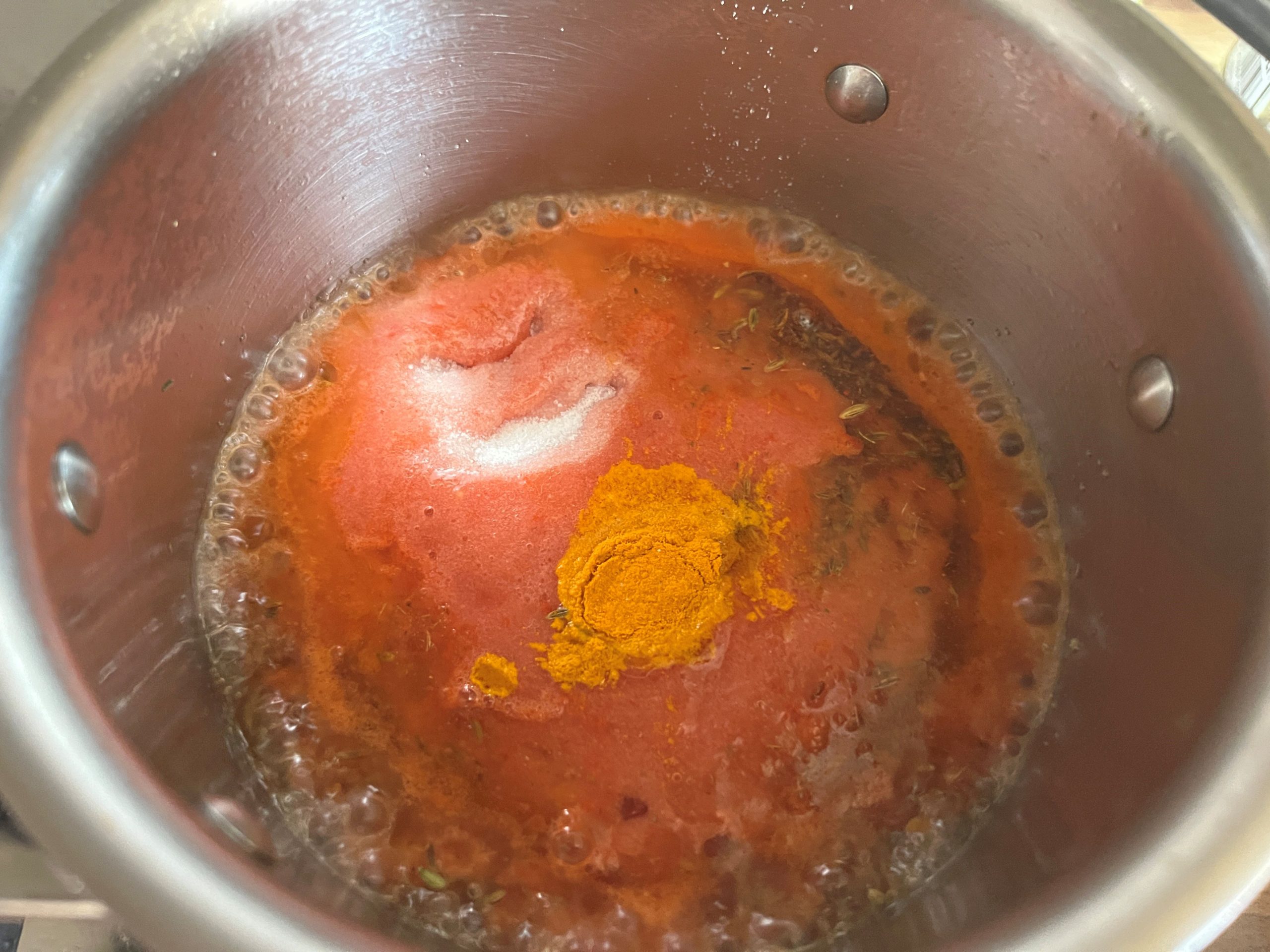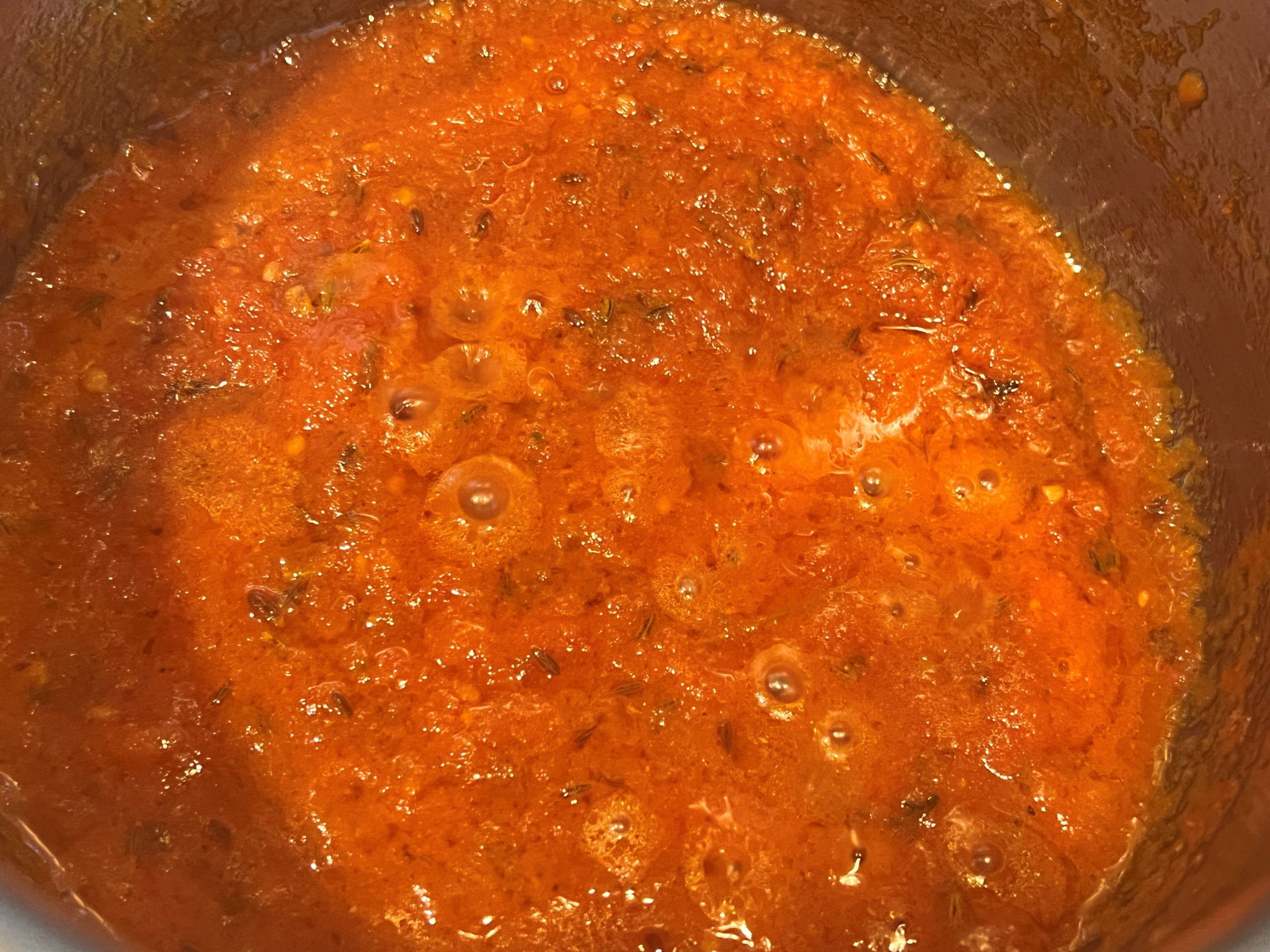 Heat oil in a pan and add the cumin seeds, fennel seeds, fenugreek seeds, and asafoetida. Once the seeds begin to splutter add the tomato puree, salt and turmeric powder and cook on medium heat for 6-7 minutes stirring every 30 seconds.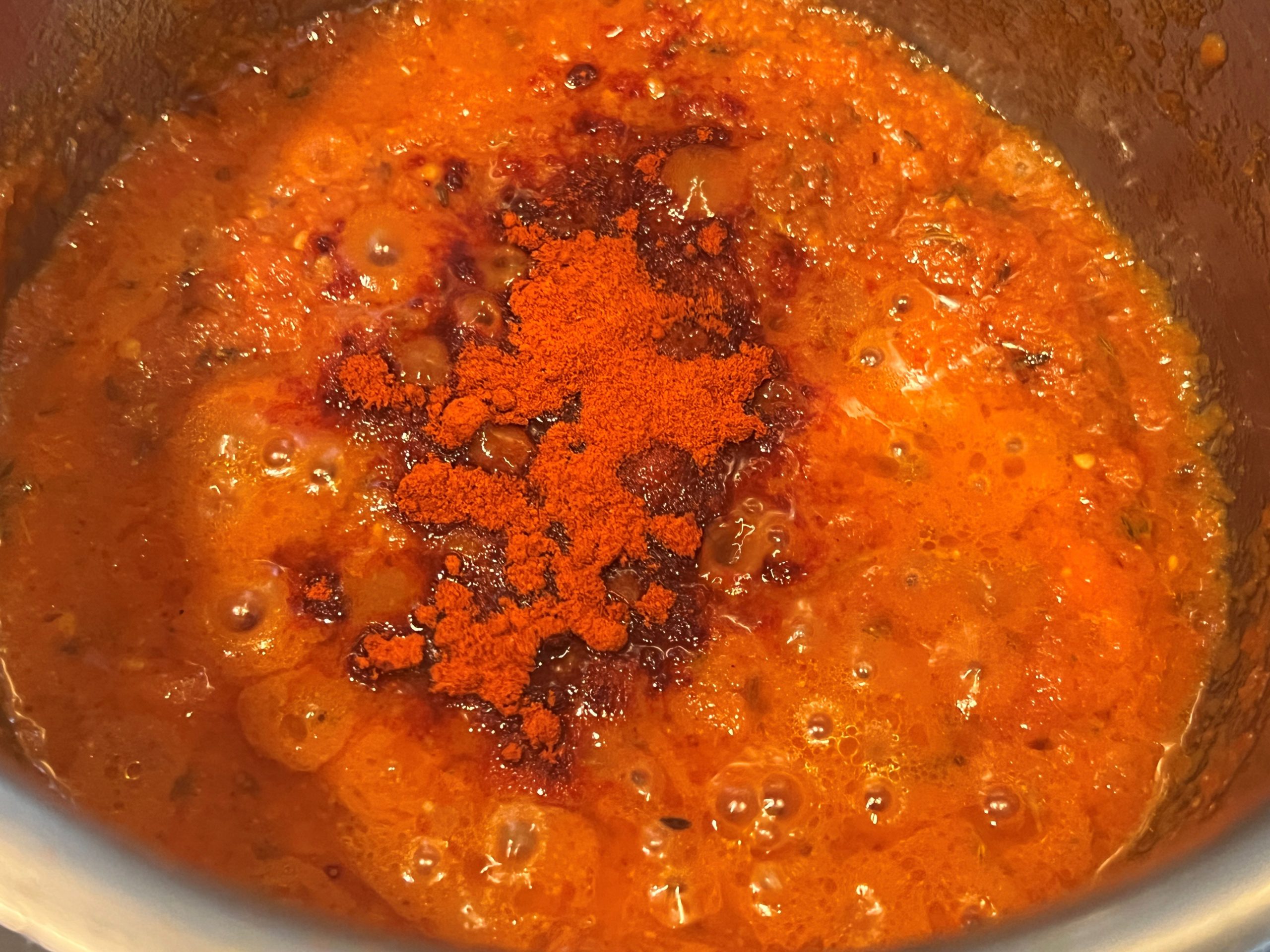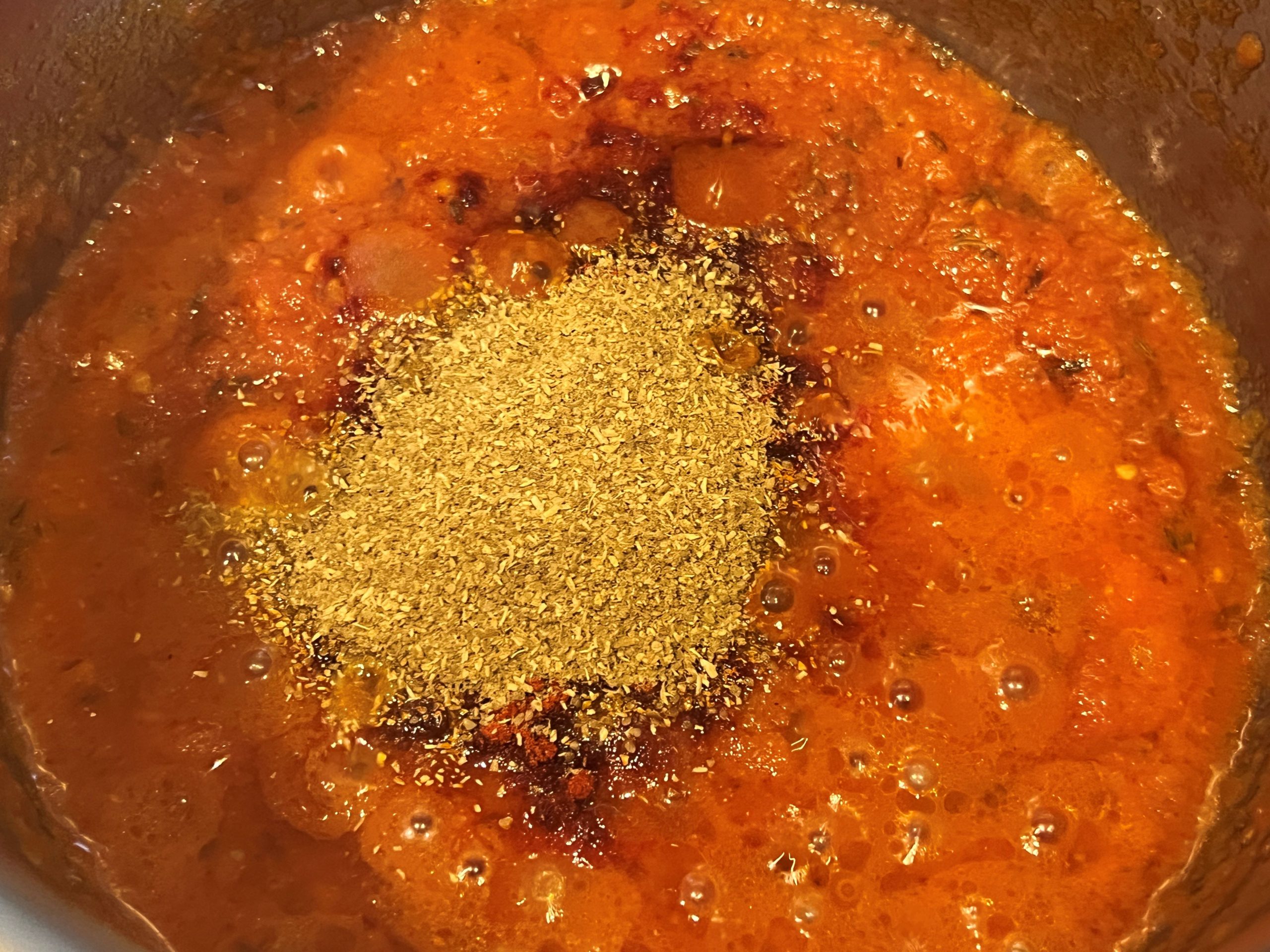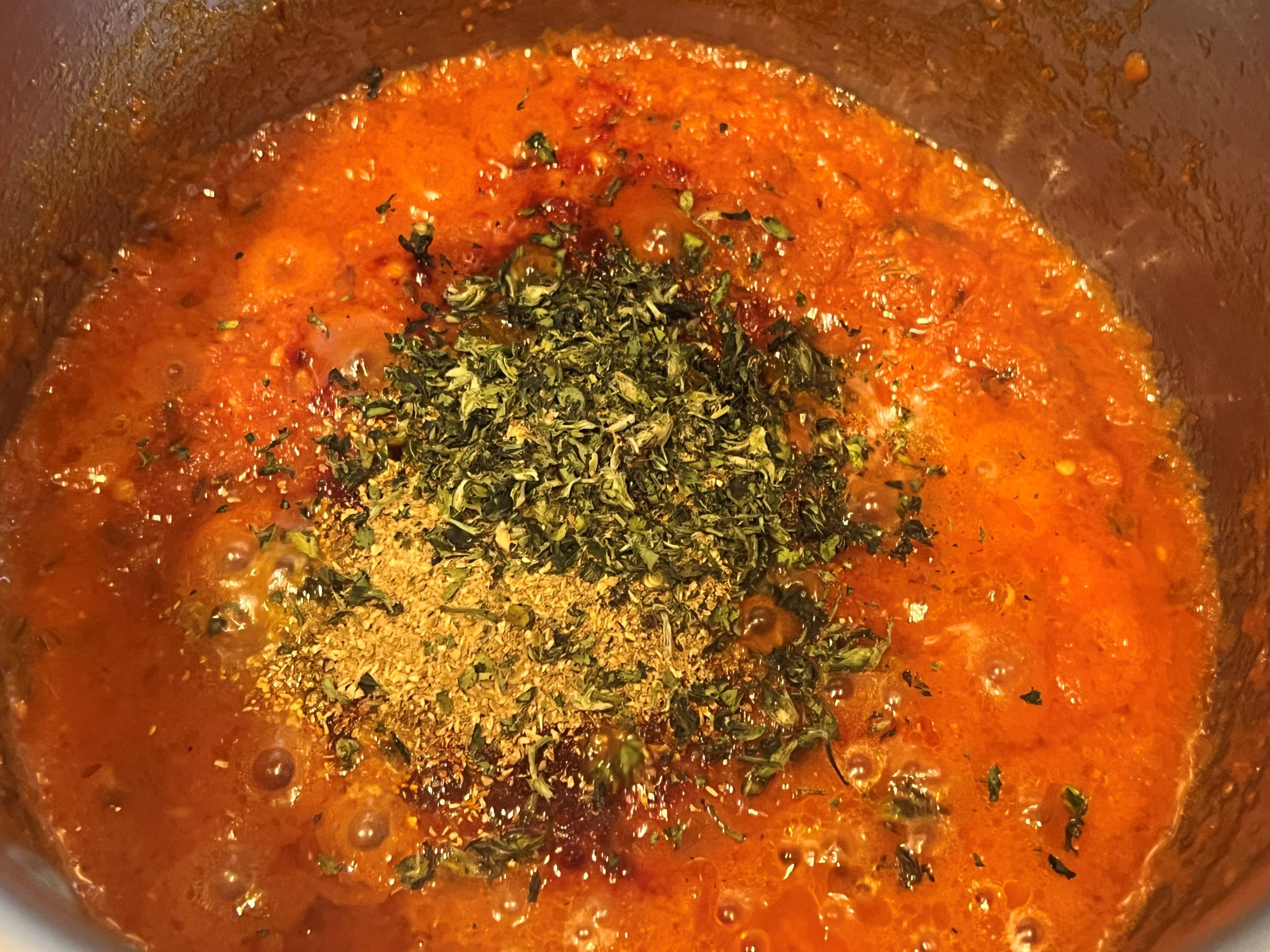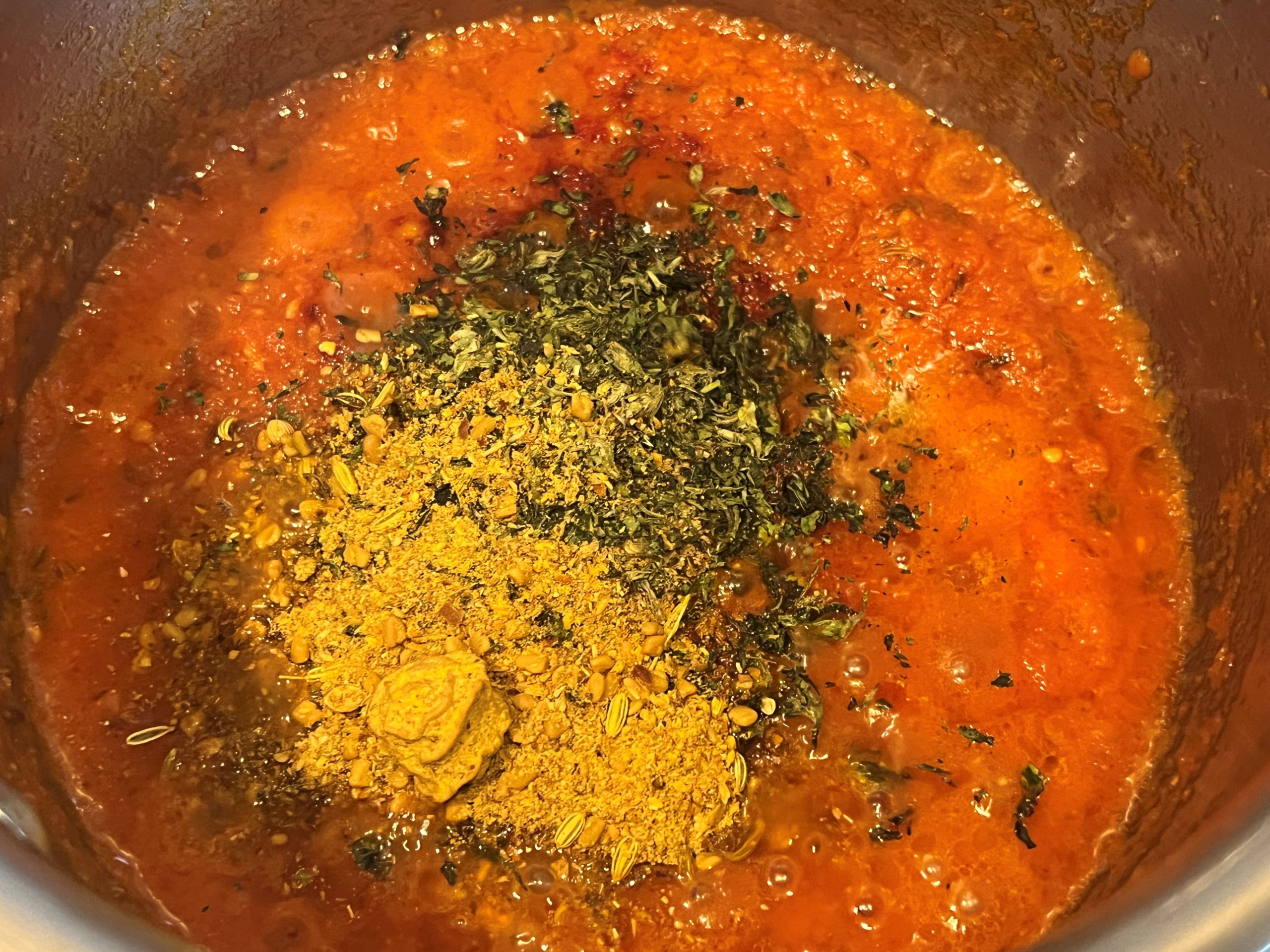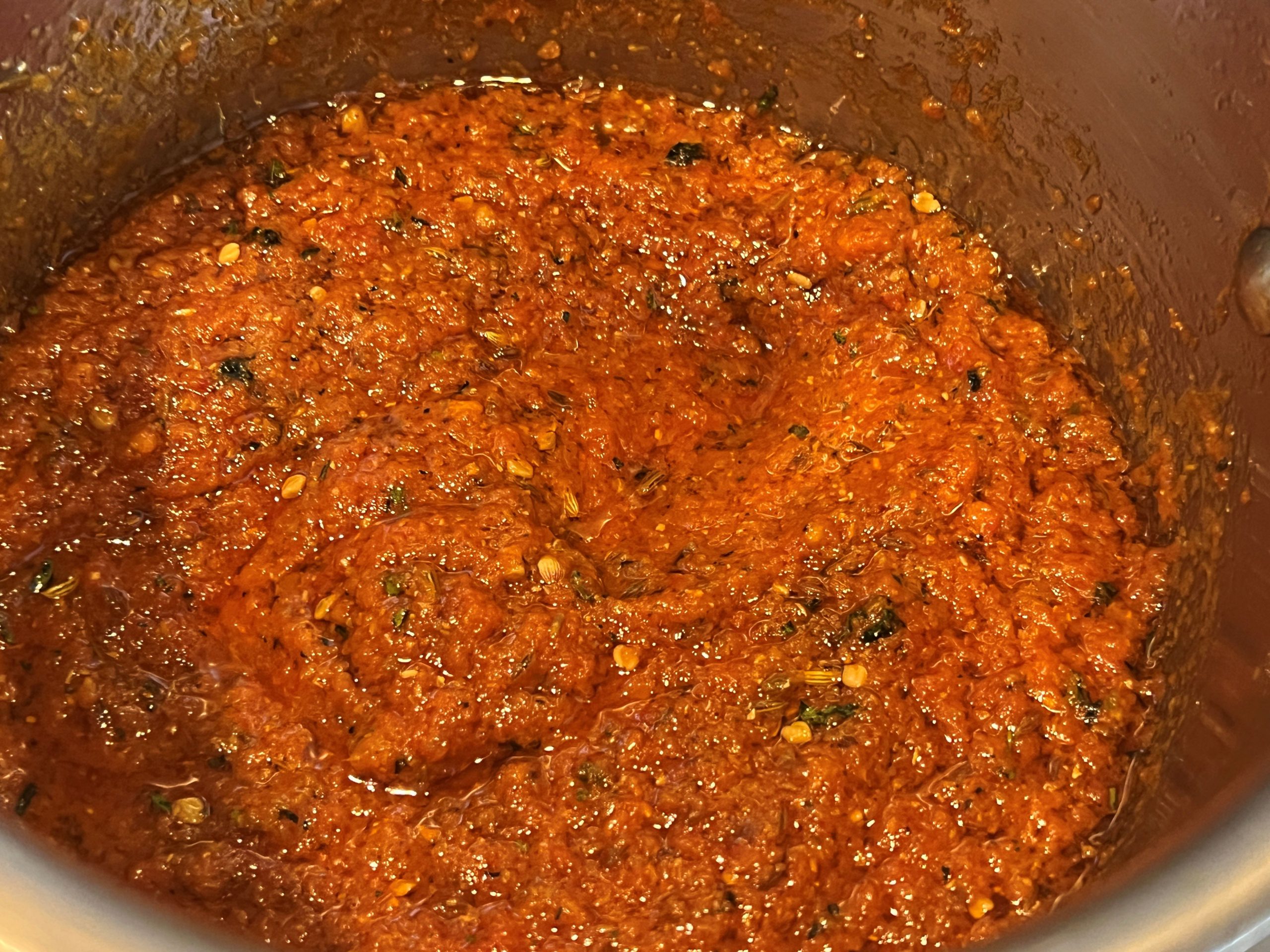 Add Kashmiri Red Chilli powder, coriander powder, methi chutney (optional), and dried fenugreek leaves. Cook the masala for 1-2 minutes on low heat.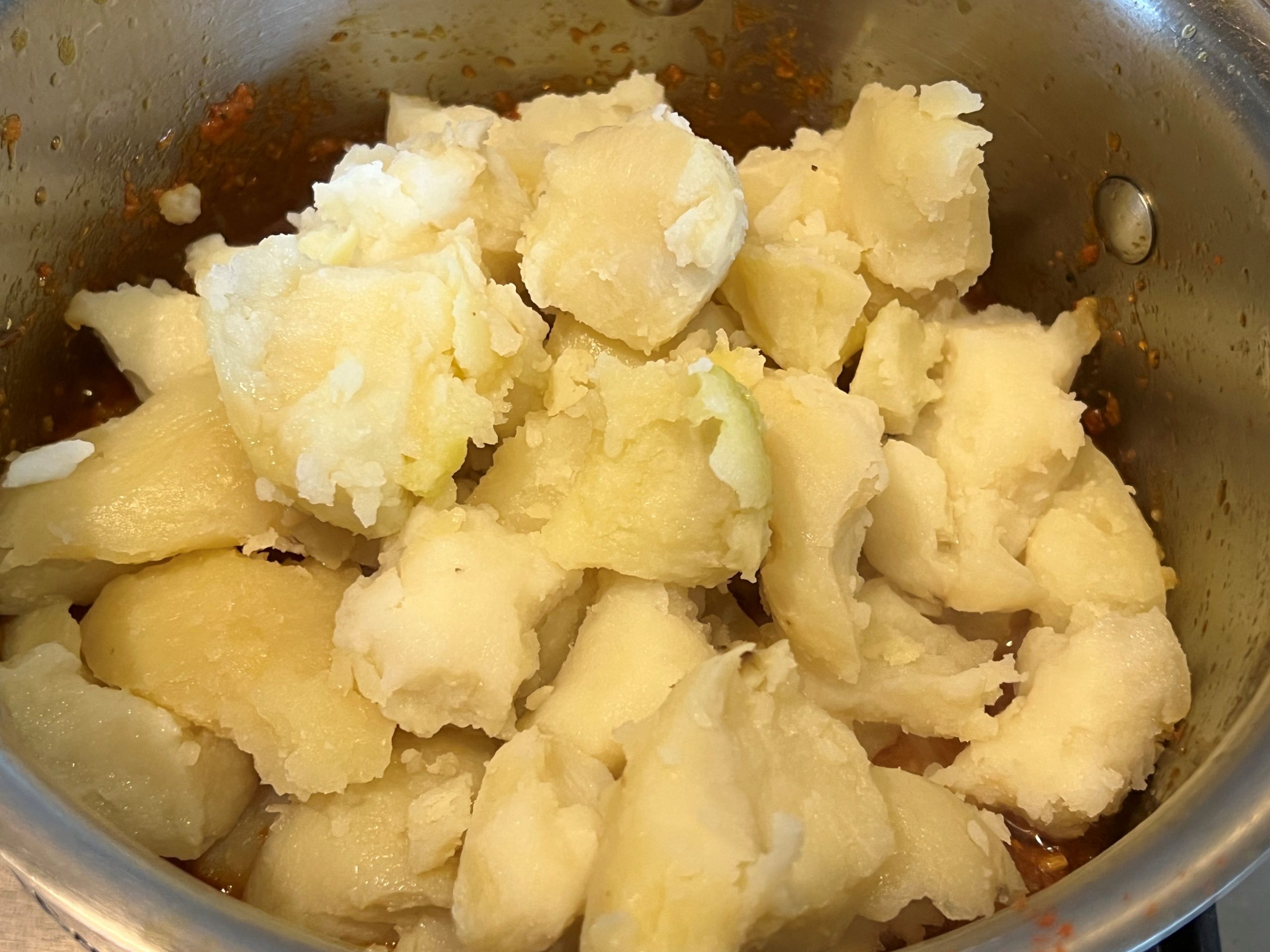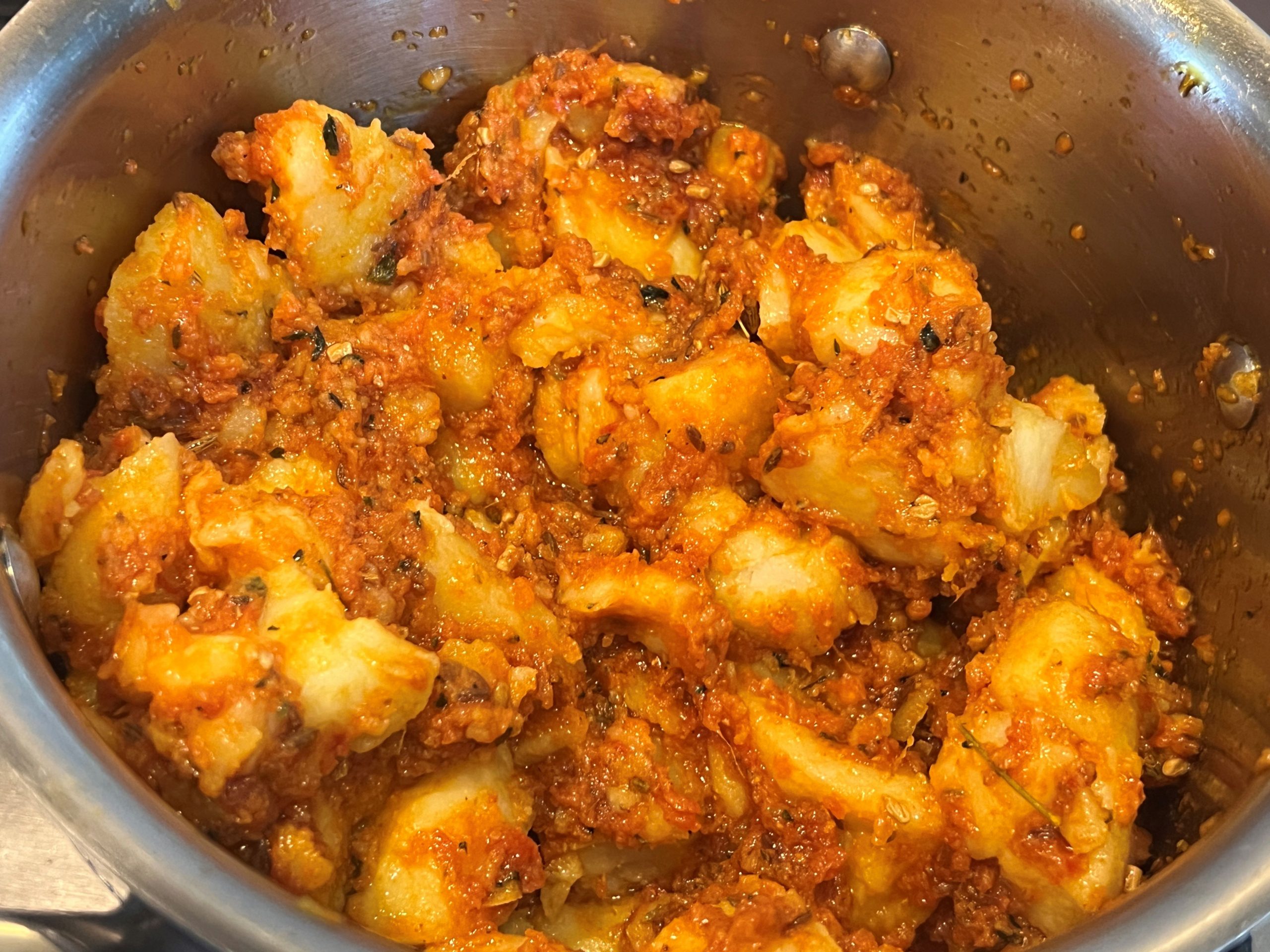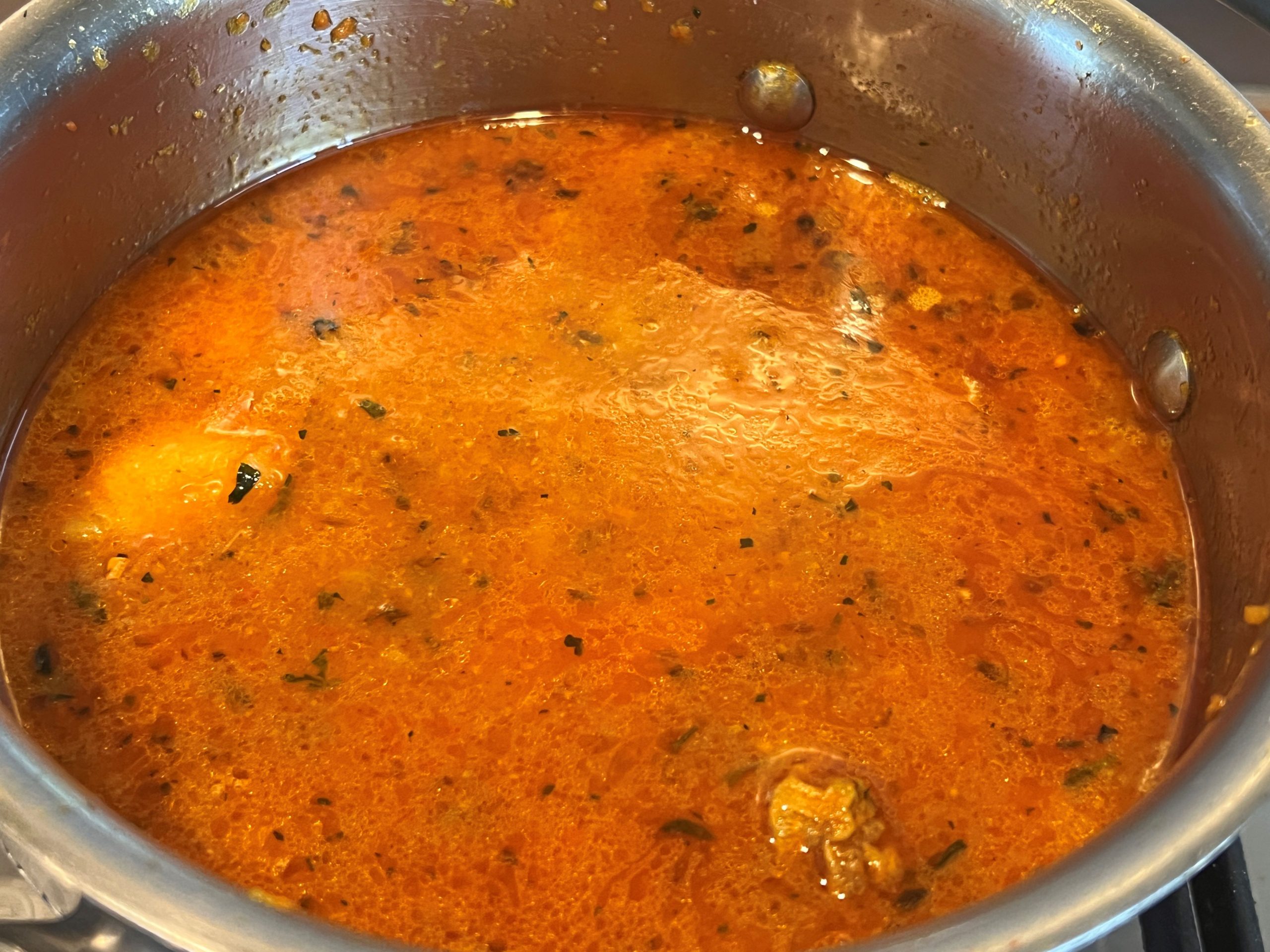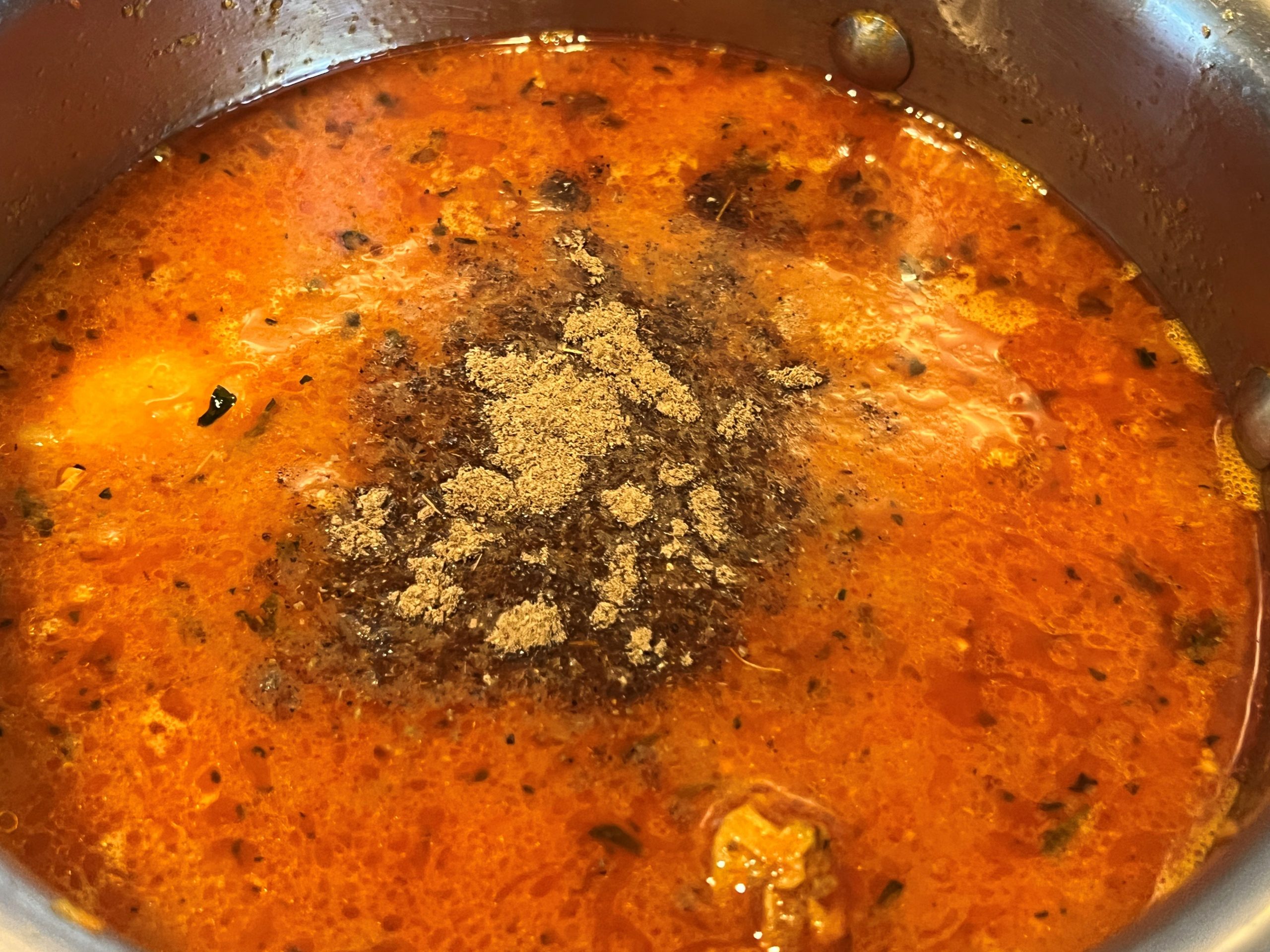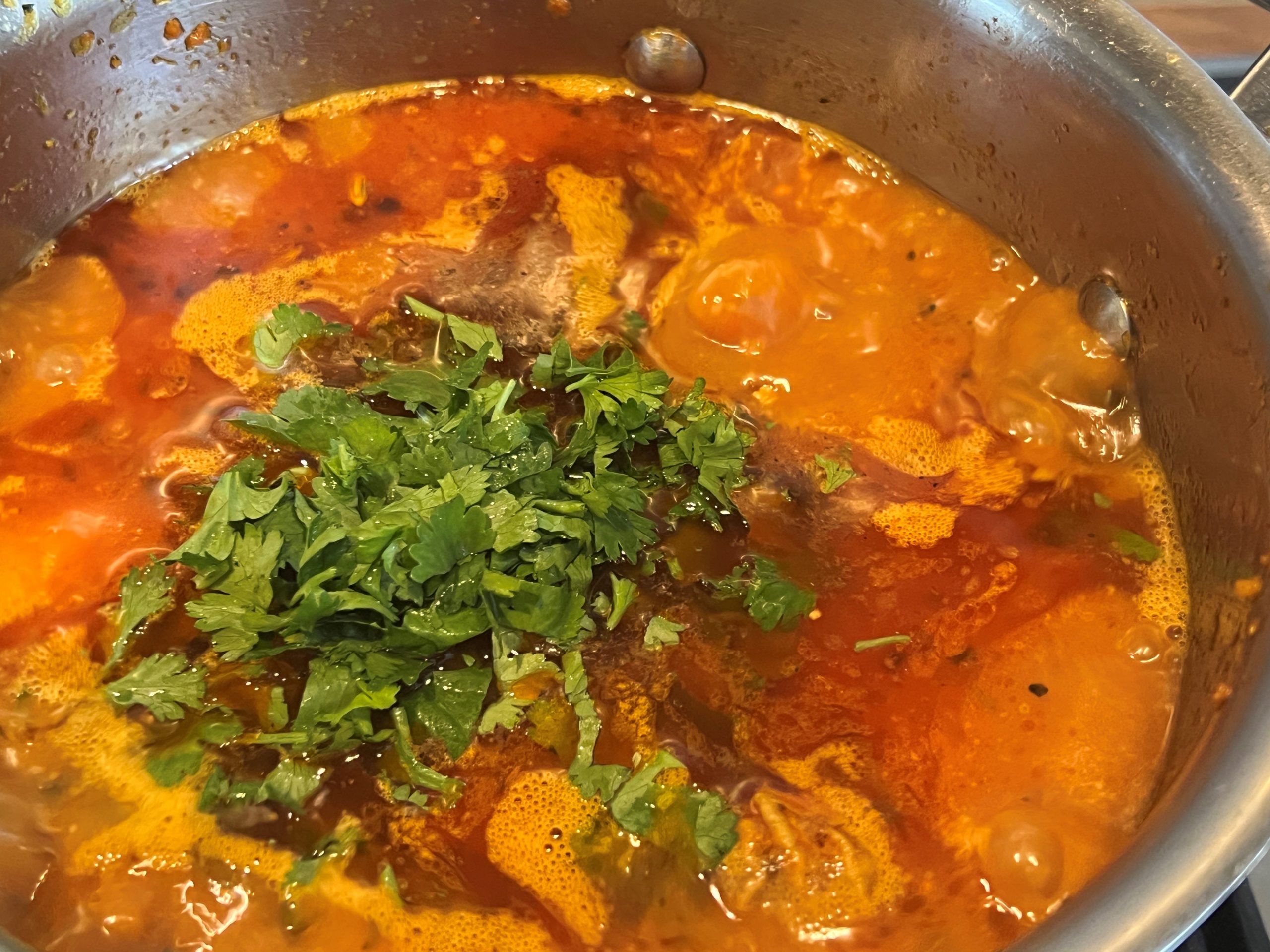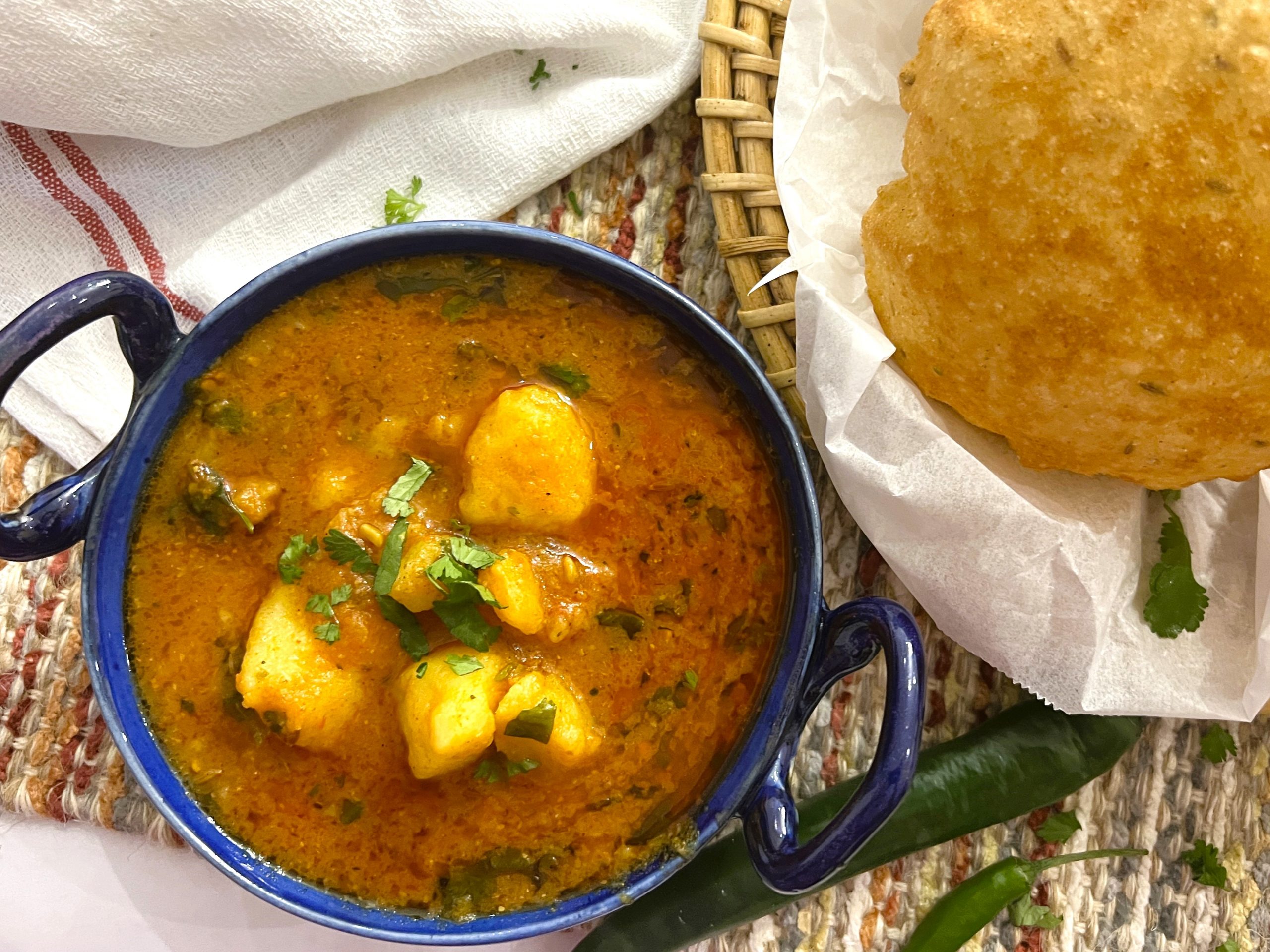 Break the potatoes into small bite size pieces and add it to the masala. Mix to coat the potatoes with the masala. Add warm water. For the quantity of water- I would recommend enough water to just cover the potatoes. That's always my thumb of rule. Let the gravy come to a rolling boil and then add garam masala and coriander leaves.
Let the Hing Wale Aloo simmer for 4-5 minutes. Adjust the consistency of the gravy as required. Enjoy it hot with Bedmi Poori or Palak Poori.