Delhi Street Style Aloo Chola Subzi
Delhi Street Style Aloo Chola Subzi is a popular Delhi Street food recipe eaten for Breakfast with poori or bedmi puri. 'Aloo' in English means 'Potato' and 'Chola' means 'Chickpeas'. Potato is such a versatile vegetable that it is cooked and loved by everyone in the world.
In India there are hundreds of versions of potato curry, every state, region, family has a special style of making them. My husband absolutely loves potato (he will not agree to it though). Whenever I make anything of potato, he devours the whole dish with pleasure. This spicy and watery dish is the specialty of Delhi and I have lots of childhood memories associated to eating this with poori or bedmi while growing up.
I remember growing up going out for breakfast on the weekends and most people will sit in their cars and order food from the servers who will come up to the window or you would sit on rickety small tables and stools to devour the food alongside a large glass of Lassi. Just thinking about it is making me happy, hungry and nostalgic. This is one of those recipes which you would find in small but popular eateries in Delhi and then doesn't have a huge social media presence but extremely popular amongst the locals.
Traditionally, Aloo and chola are cooked separately and then while serving the vendor would serve aloo ki subzi topped with chola alongside pickle and poori/bedmi. Usually, the proportion of Aloo and chola is 2:1. While making it at home, I cook them separately and then mix them together for ease and also, I feel the taste improves.
I do strongly recommend you try this recipe, and I am sure you will fall in love with the flavours and taste. I love having these subzi with poori/bedmi but it goes well with rice or any Indian bread too.
Other recipes you might like to try are Dubki Wale Aloo /Potato Curry/Kachori Wale Sabji, Khasta Moong Dal Kachori, Amritsari Chola, Amritsari Kulcha, Dal Poori, and Palak Poori.
Ingredients
For Spice Mix
3 green cardamom
1 black cardamom
10-12 peppercorns
1/4 inch cinnamon
6-8 cloves
2 ripe tomatoes
For Chola
1 teaspoon ghee
2 teaspoons chola masala
1 cup boiled chickpeas
1 cup water
Other Ingredients
2 teaspoons oil
2 teaspoons crushed coriander seeds
1-2 dried red chillies
2 teaspoons minced ginger and green chillies
Salt to taste
½ teaspoon turmeric powder
1 teaspoon red chilli powder
1 teaspoon coriander powder
3 boiled potatoes (roughly crushed)
1 teaspoon dried fenugreek leaves (kasuri methi)
2 cups water
2-3 teaspoons finely chopped coriander
Directions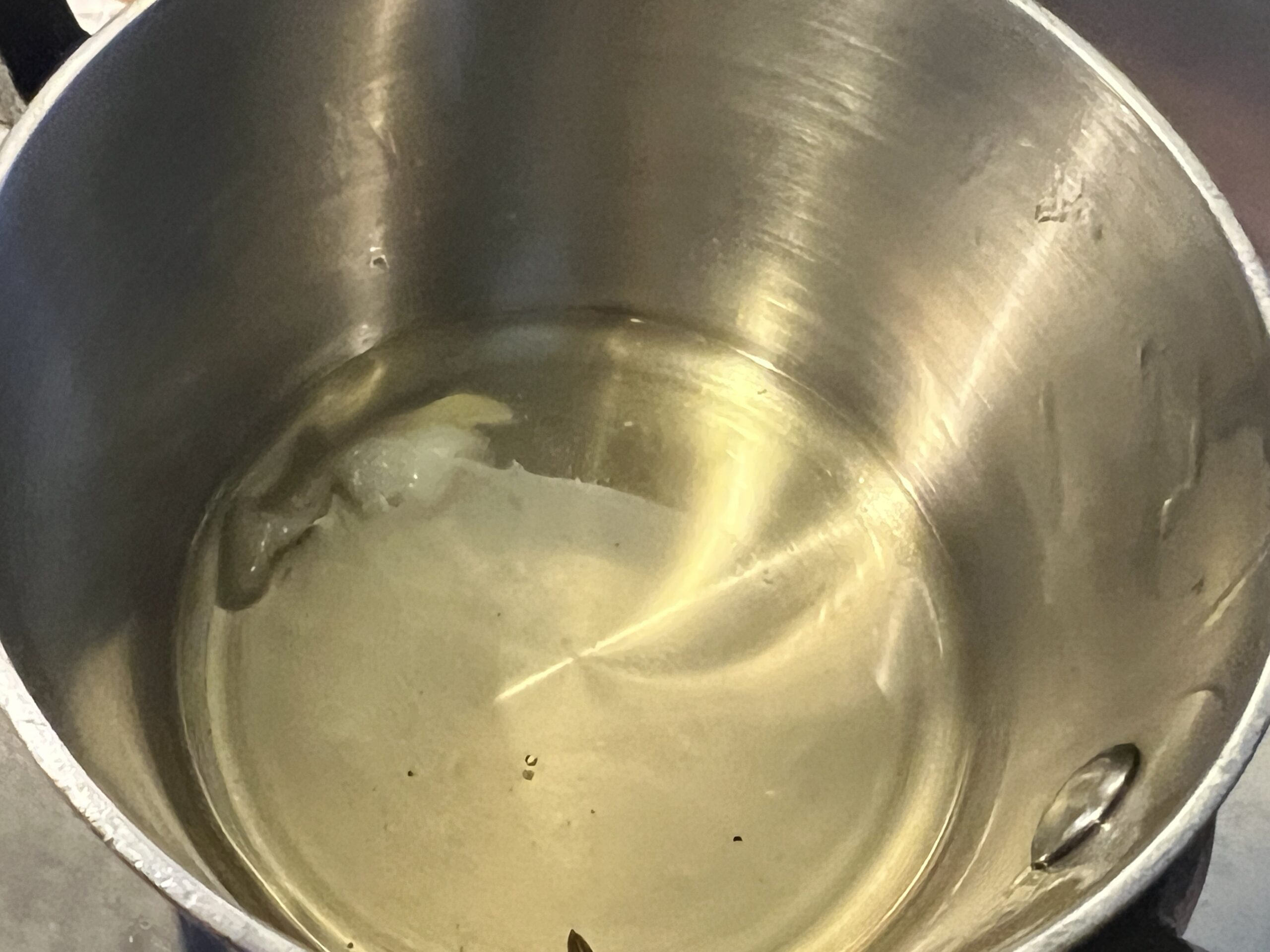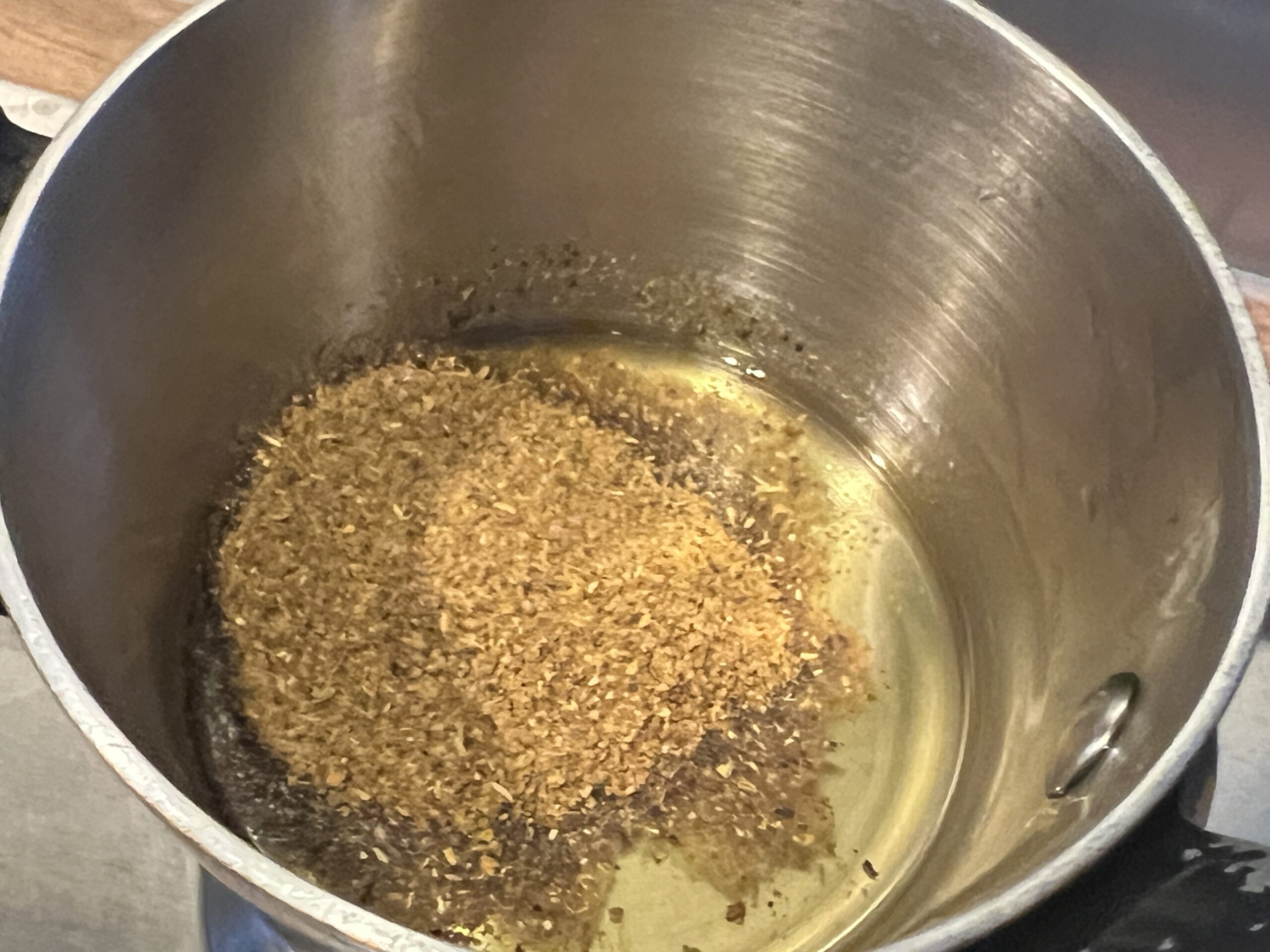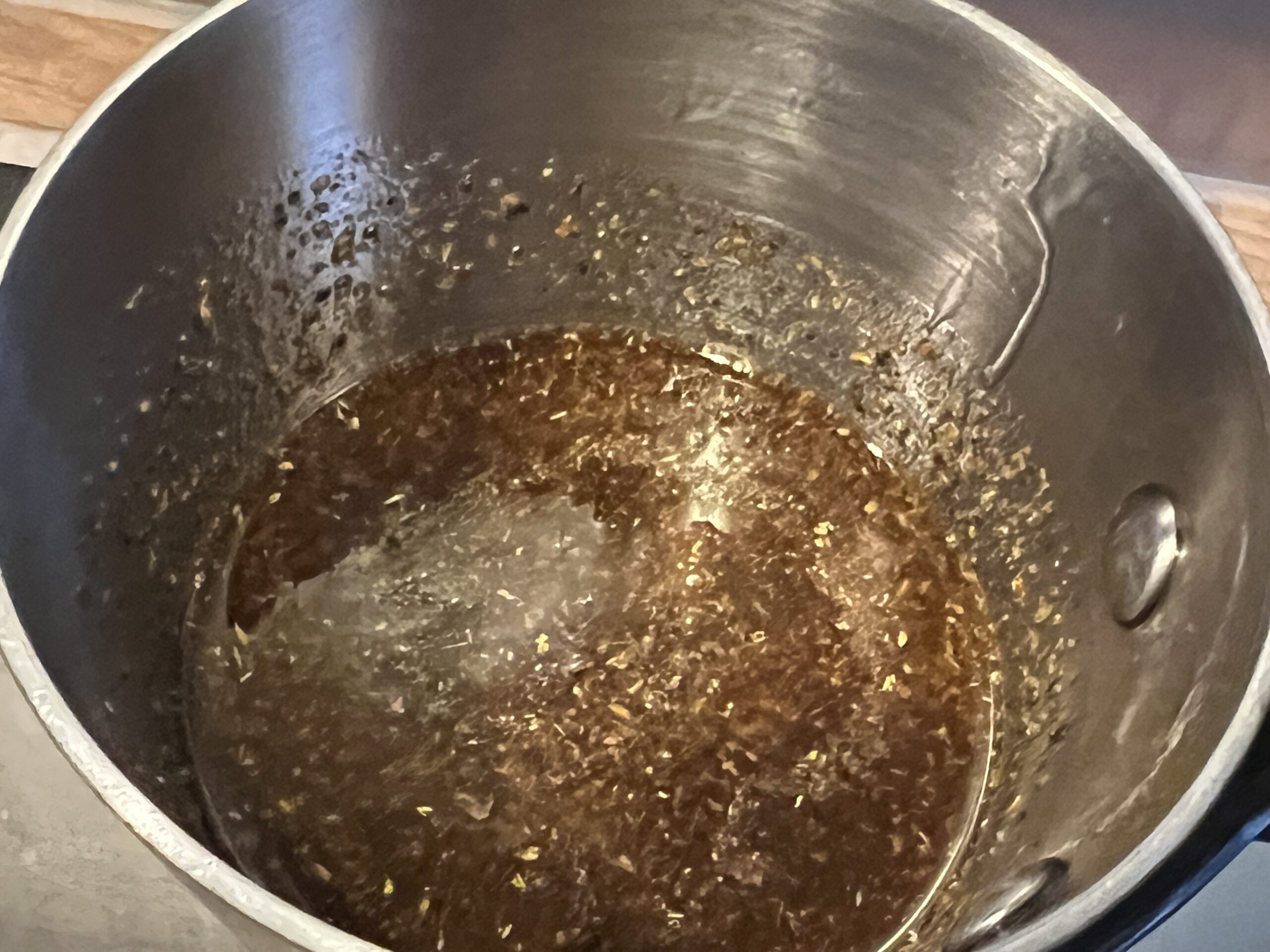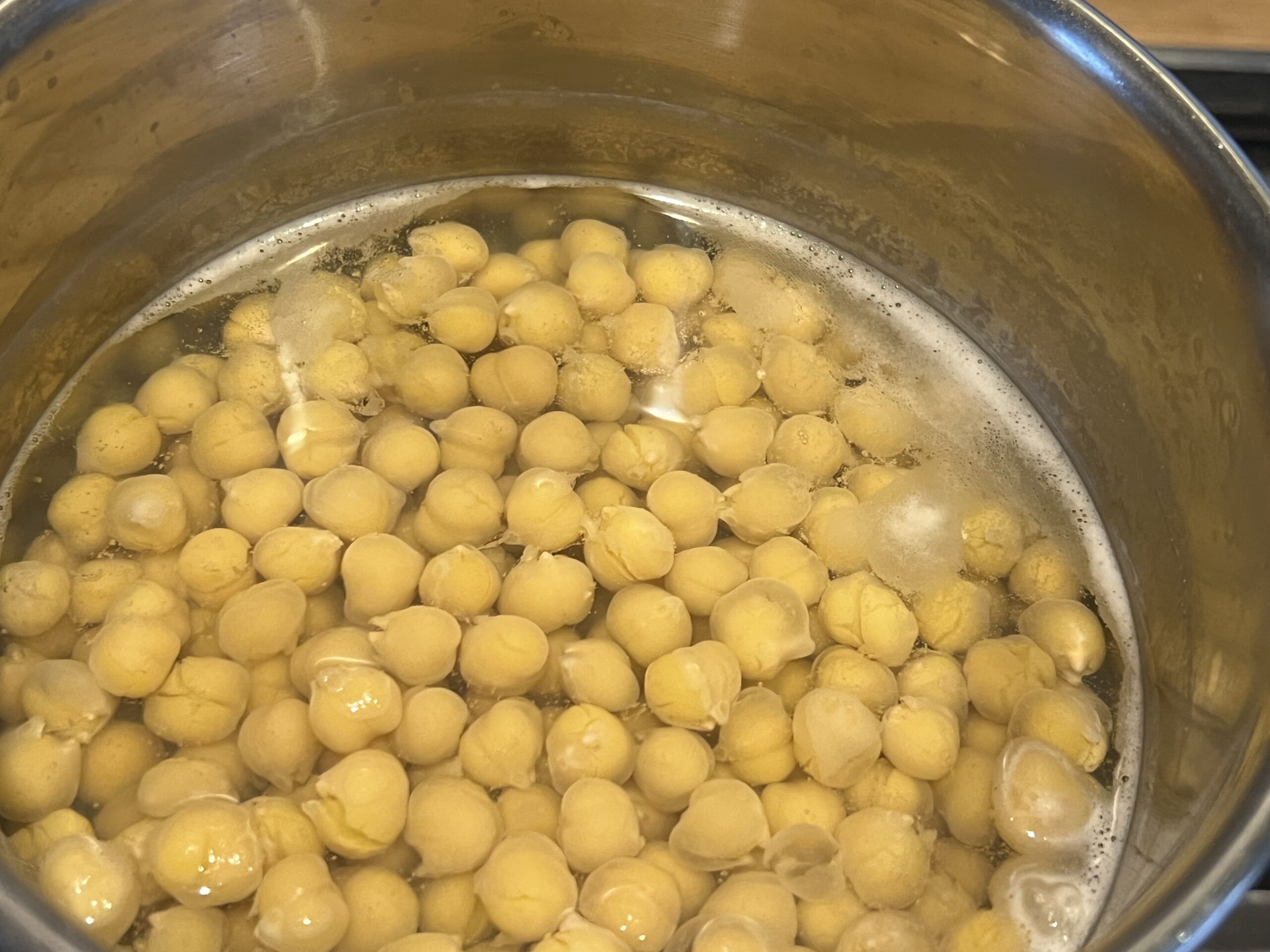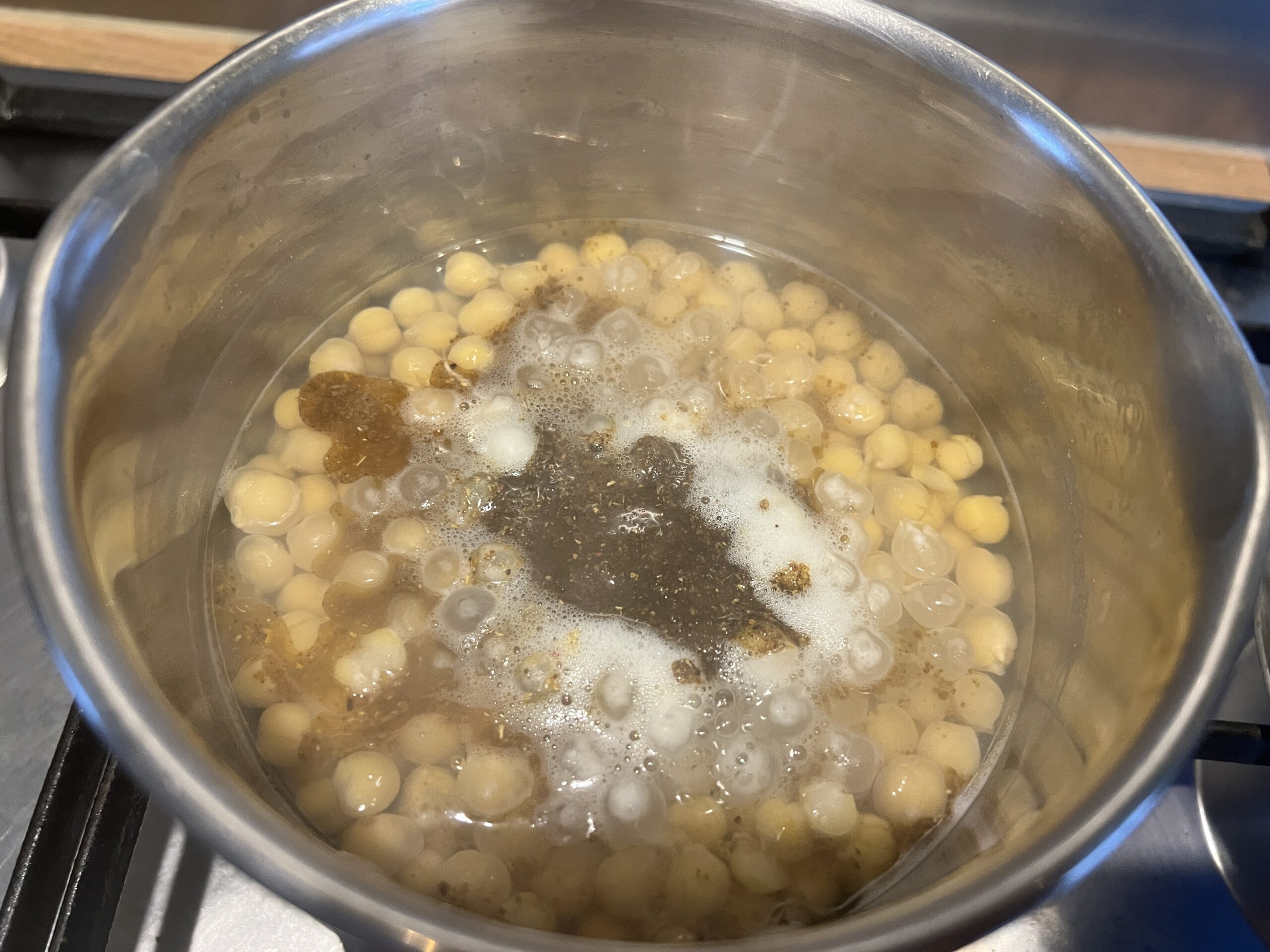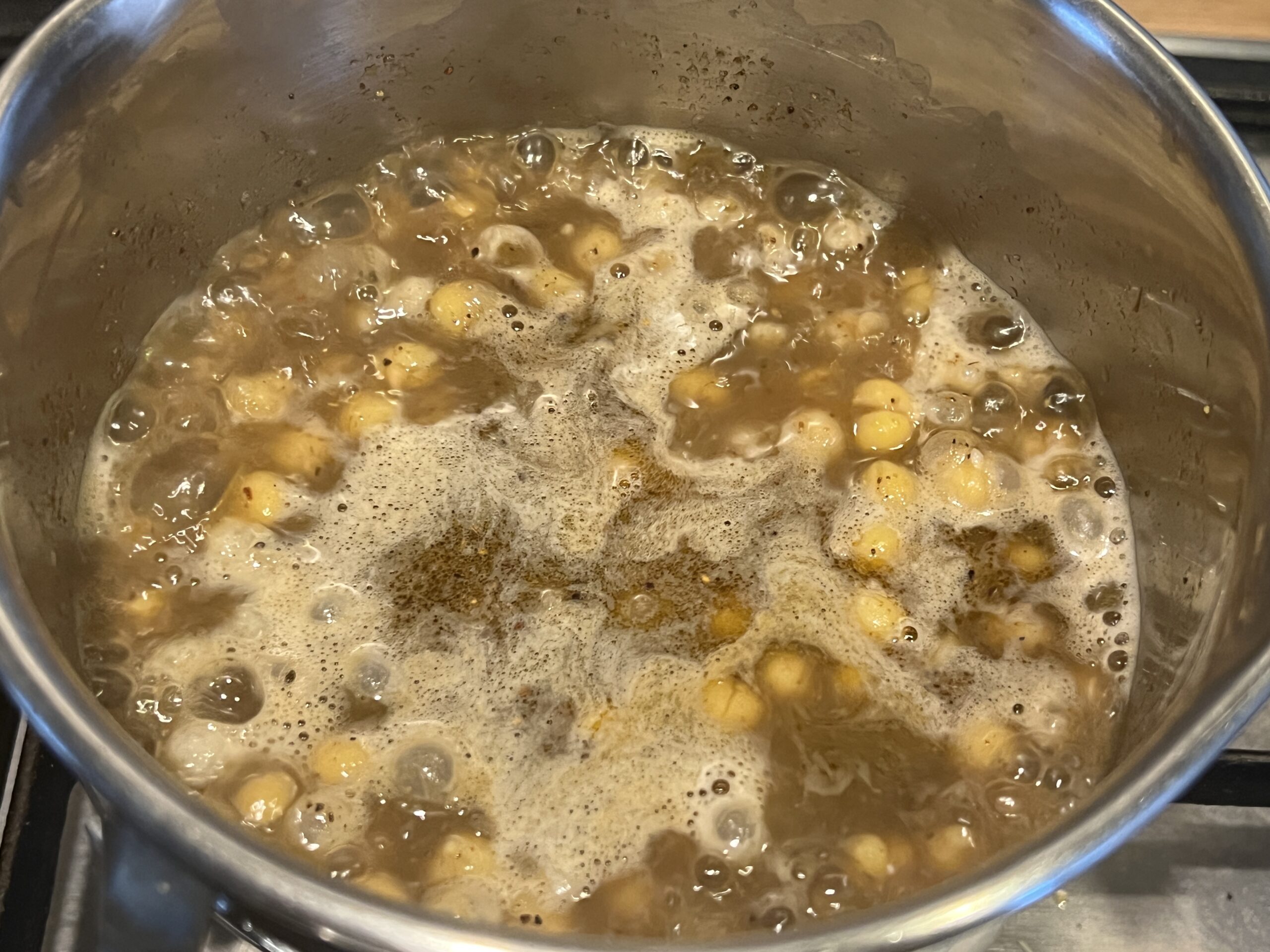 Heat the ghee in a pan and add the chola masala and sauté it on low heat for 1-2 minutes. Next add the boiled chickpeas and 1 cup of water. Simmer on low heat for 4-5 minutes and then turn off the heat and keep aside.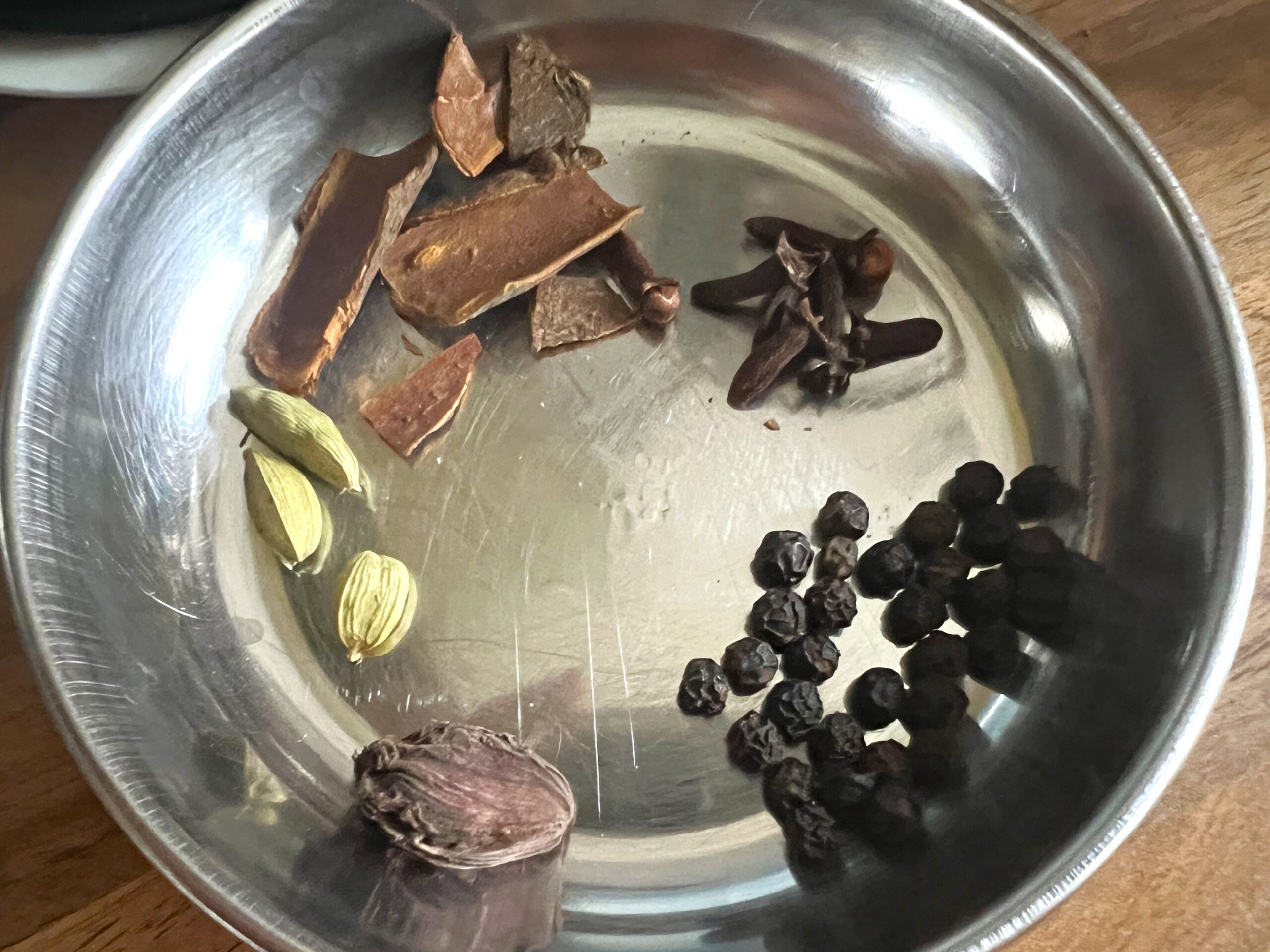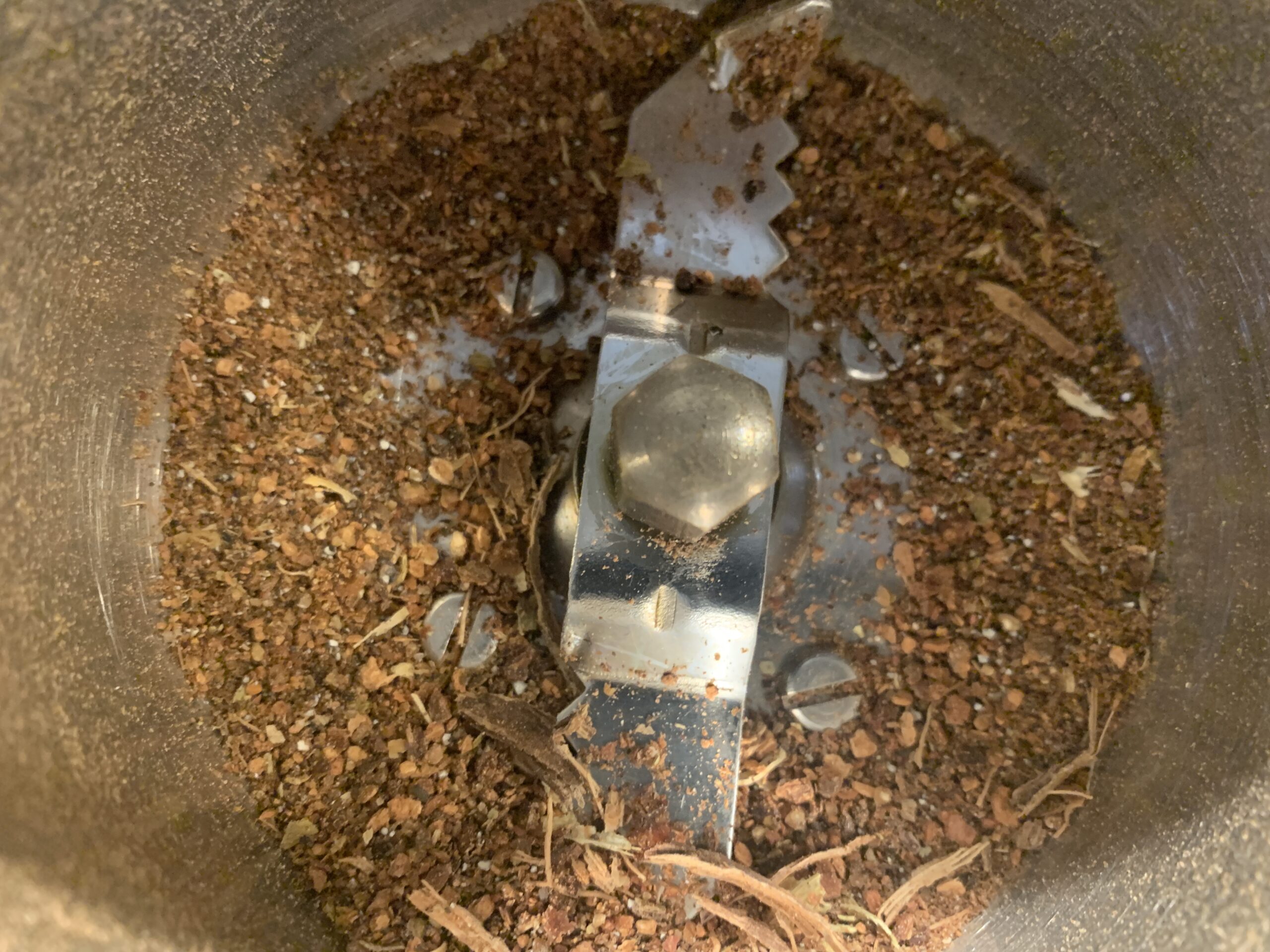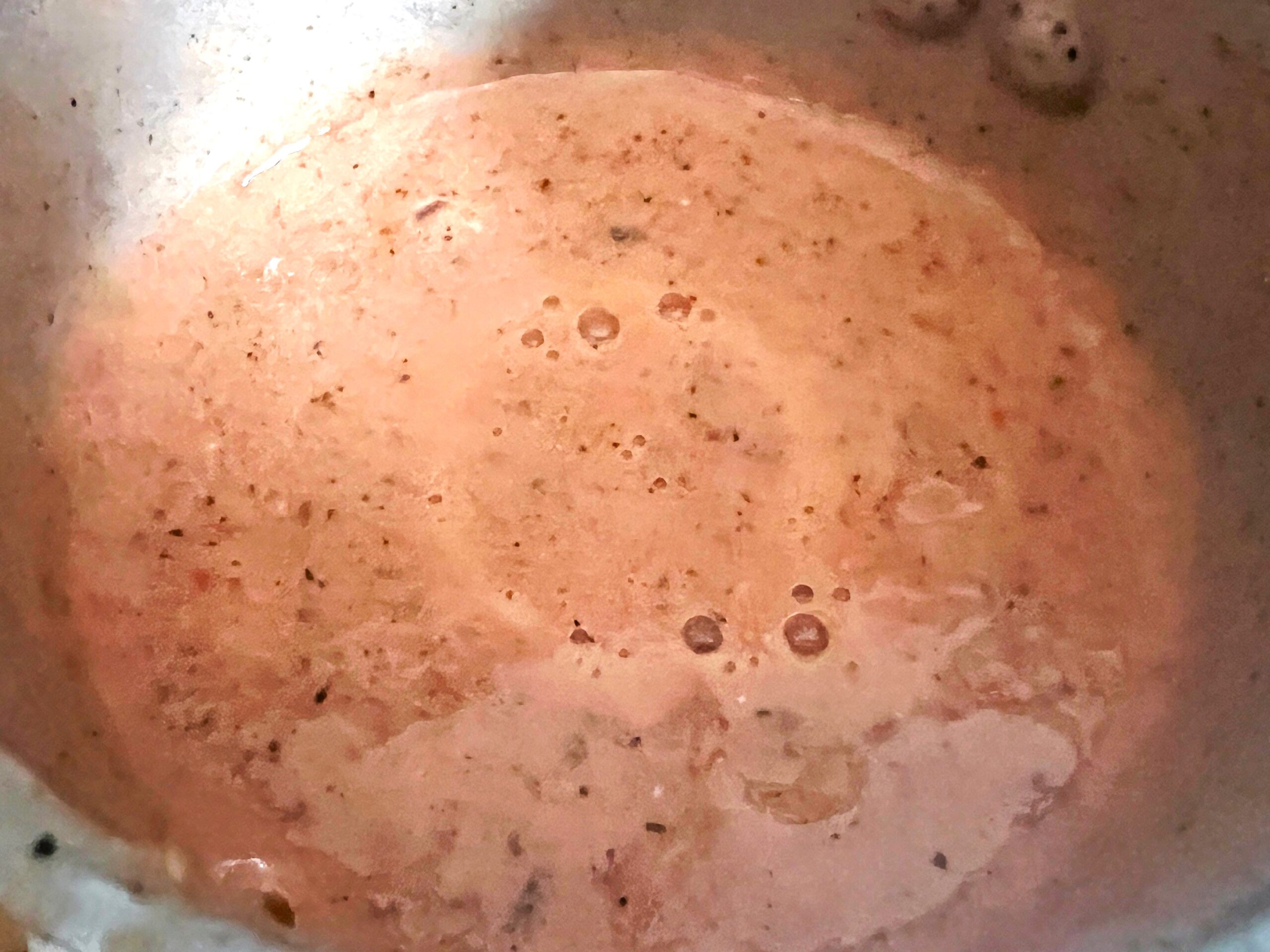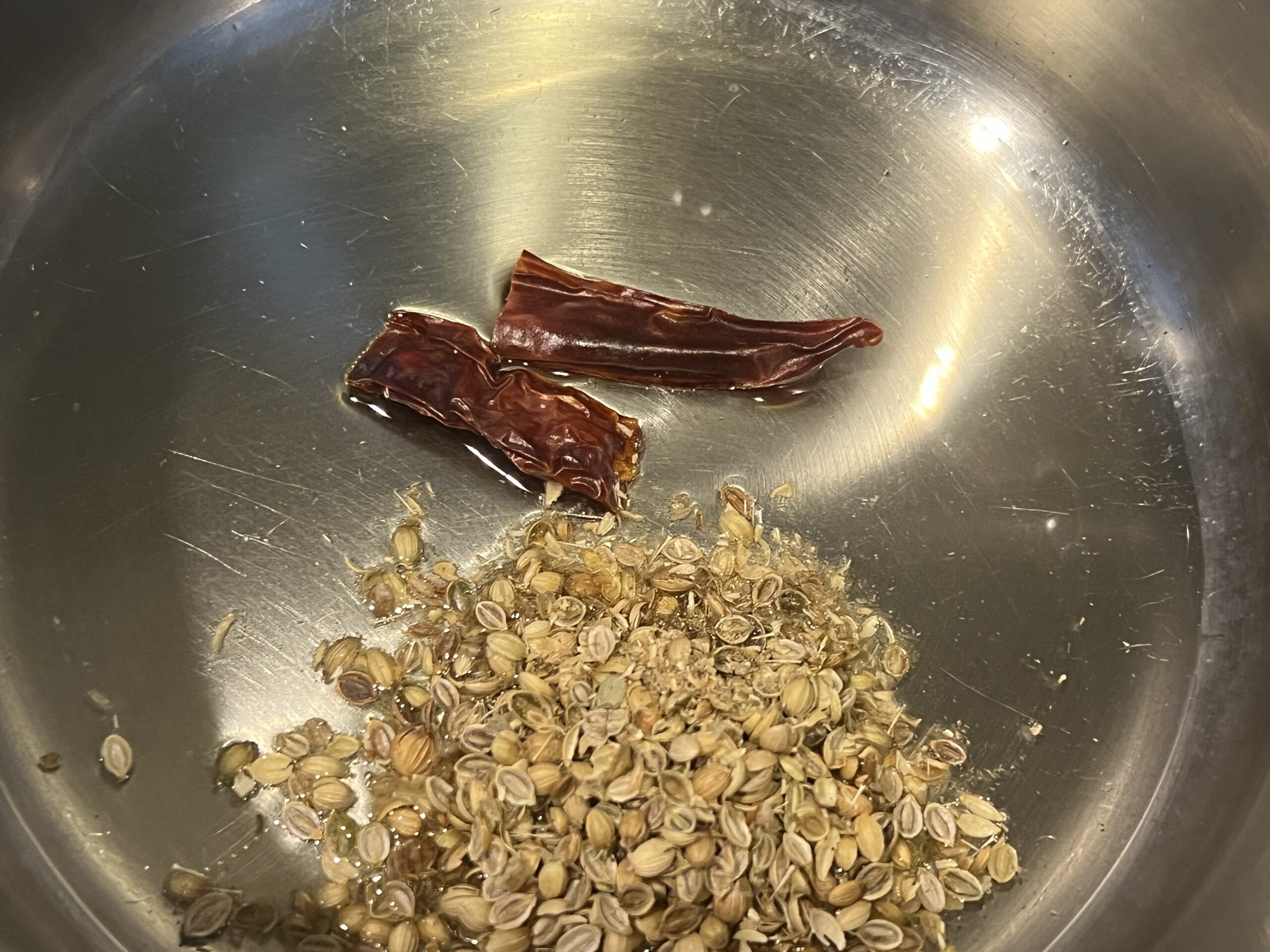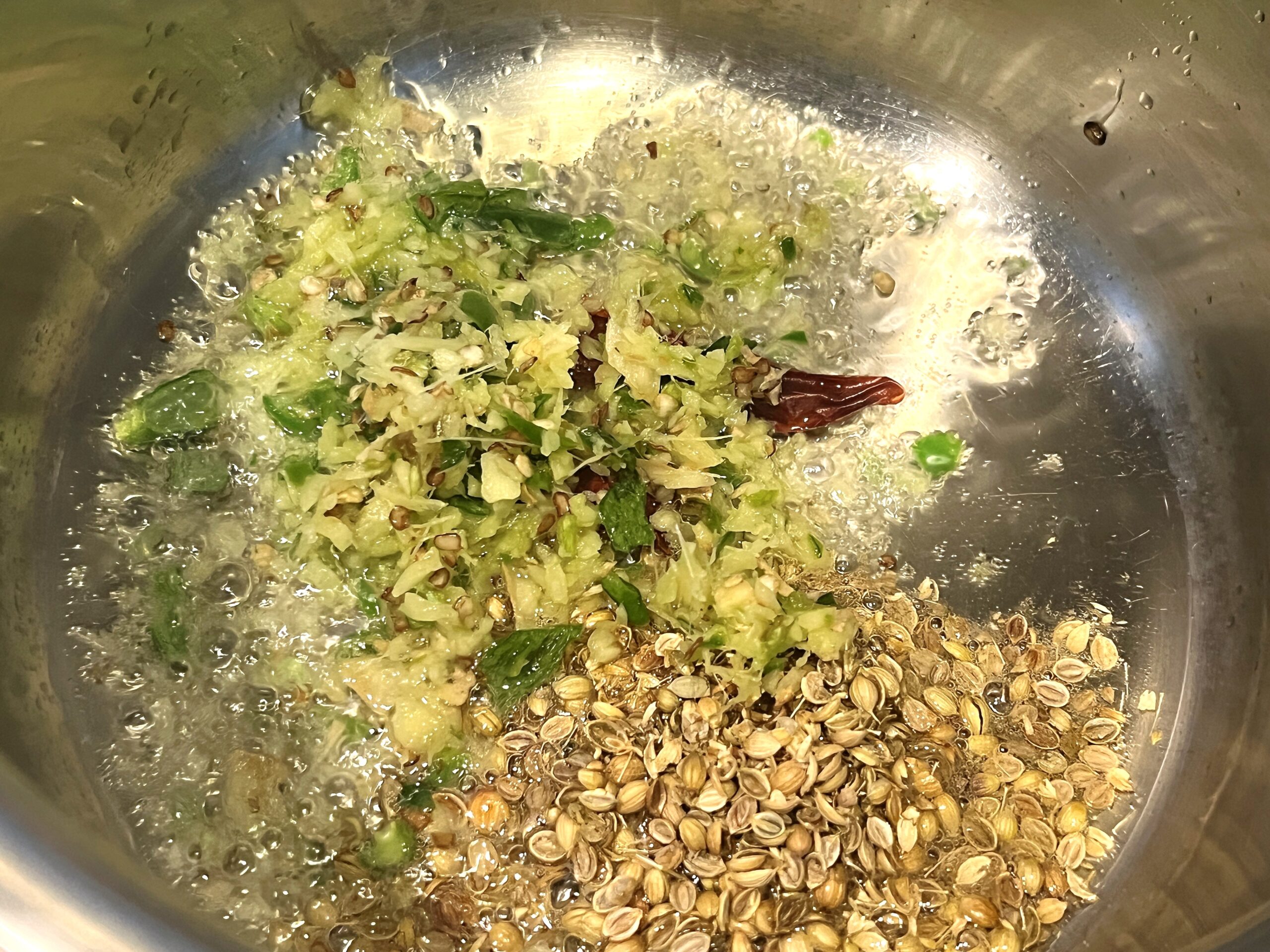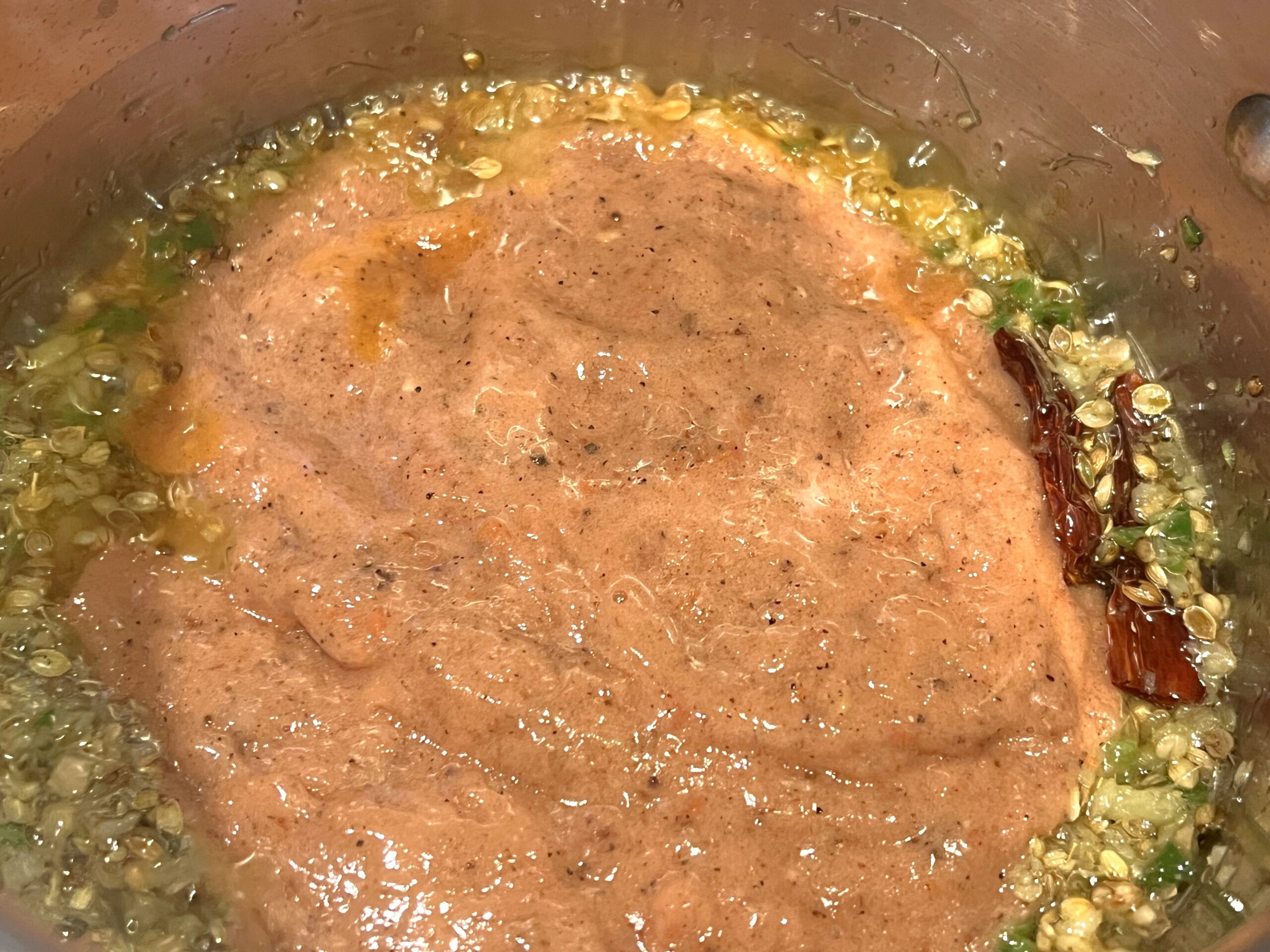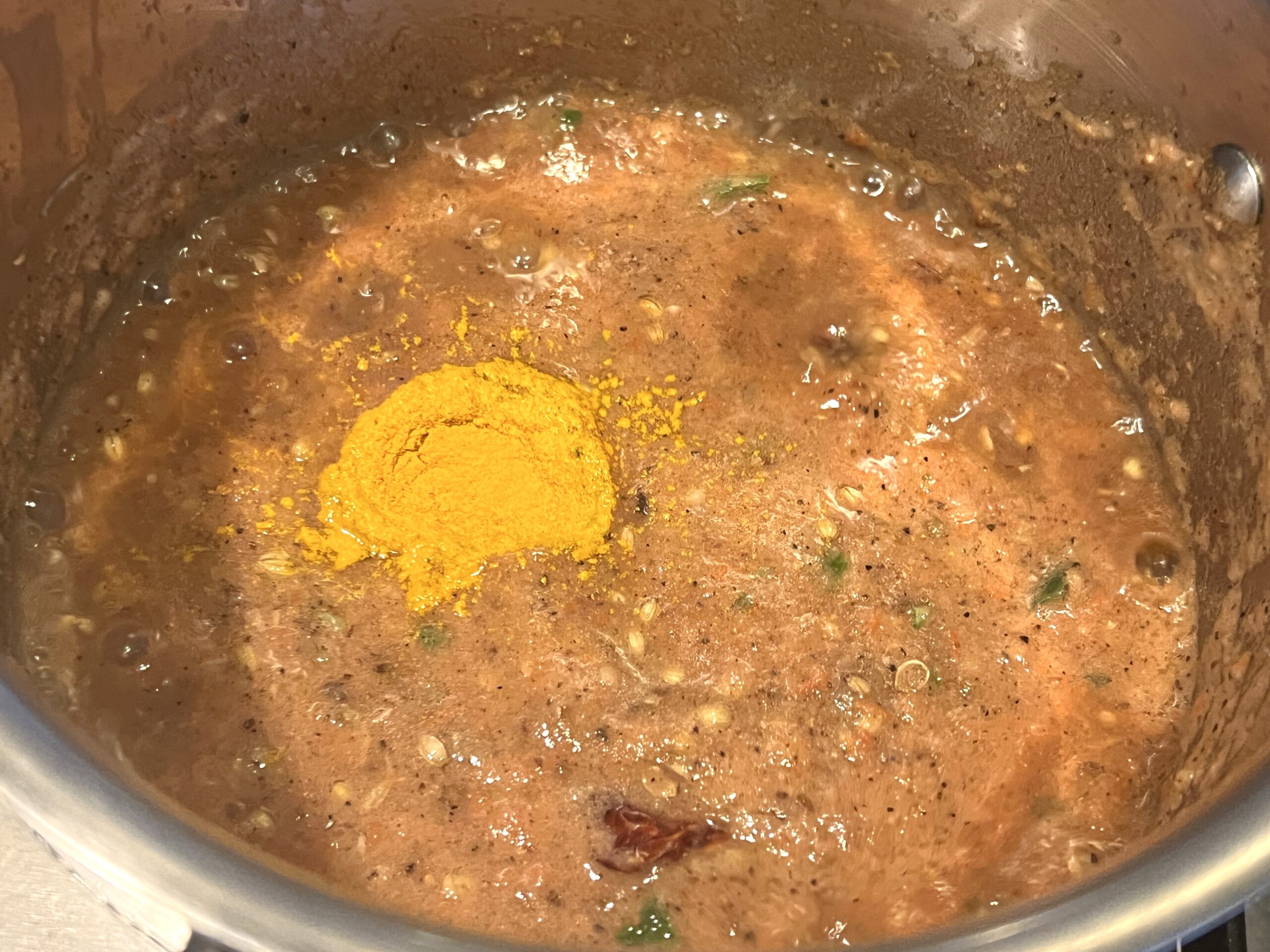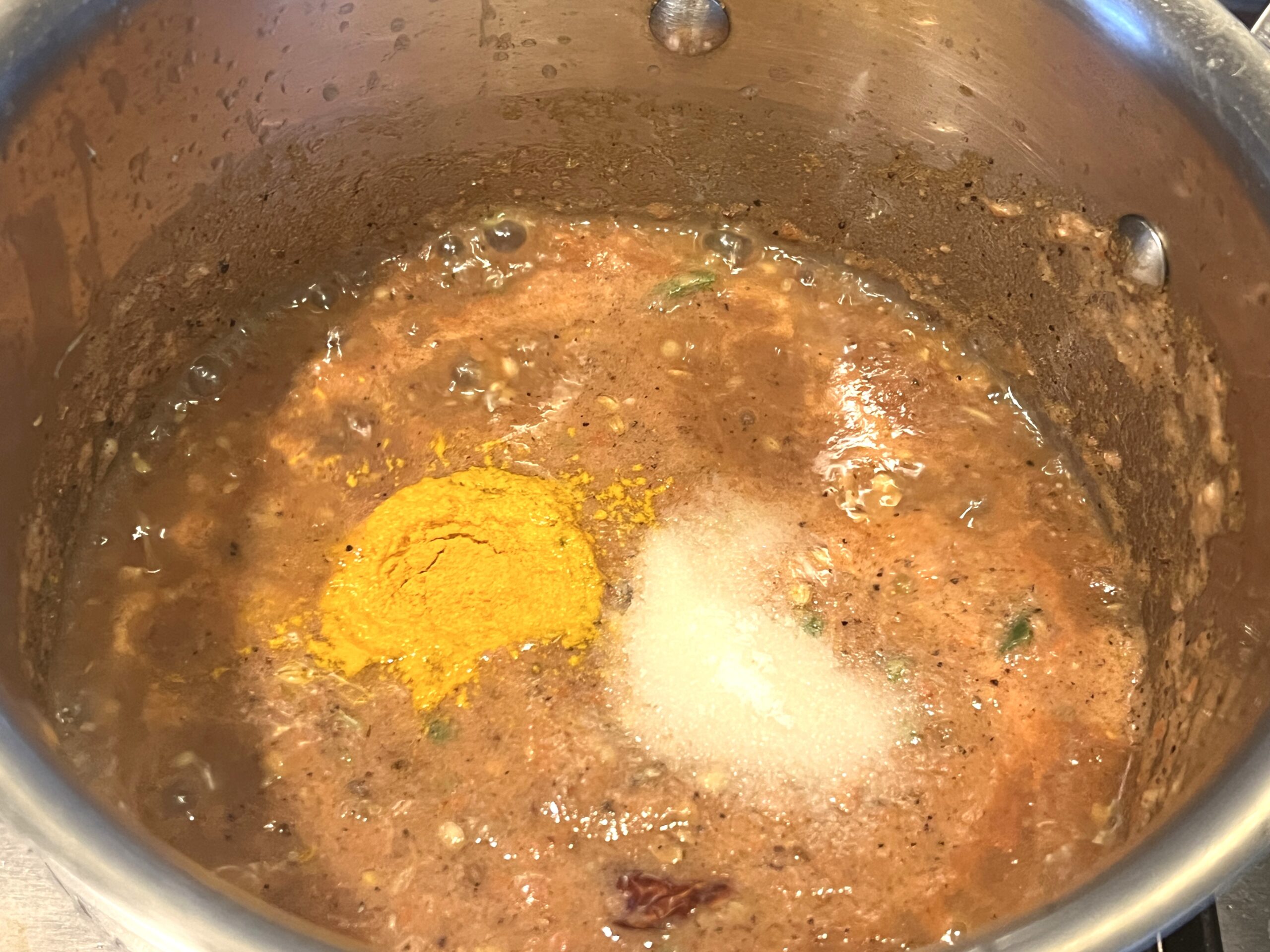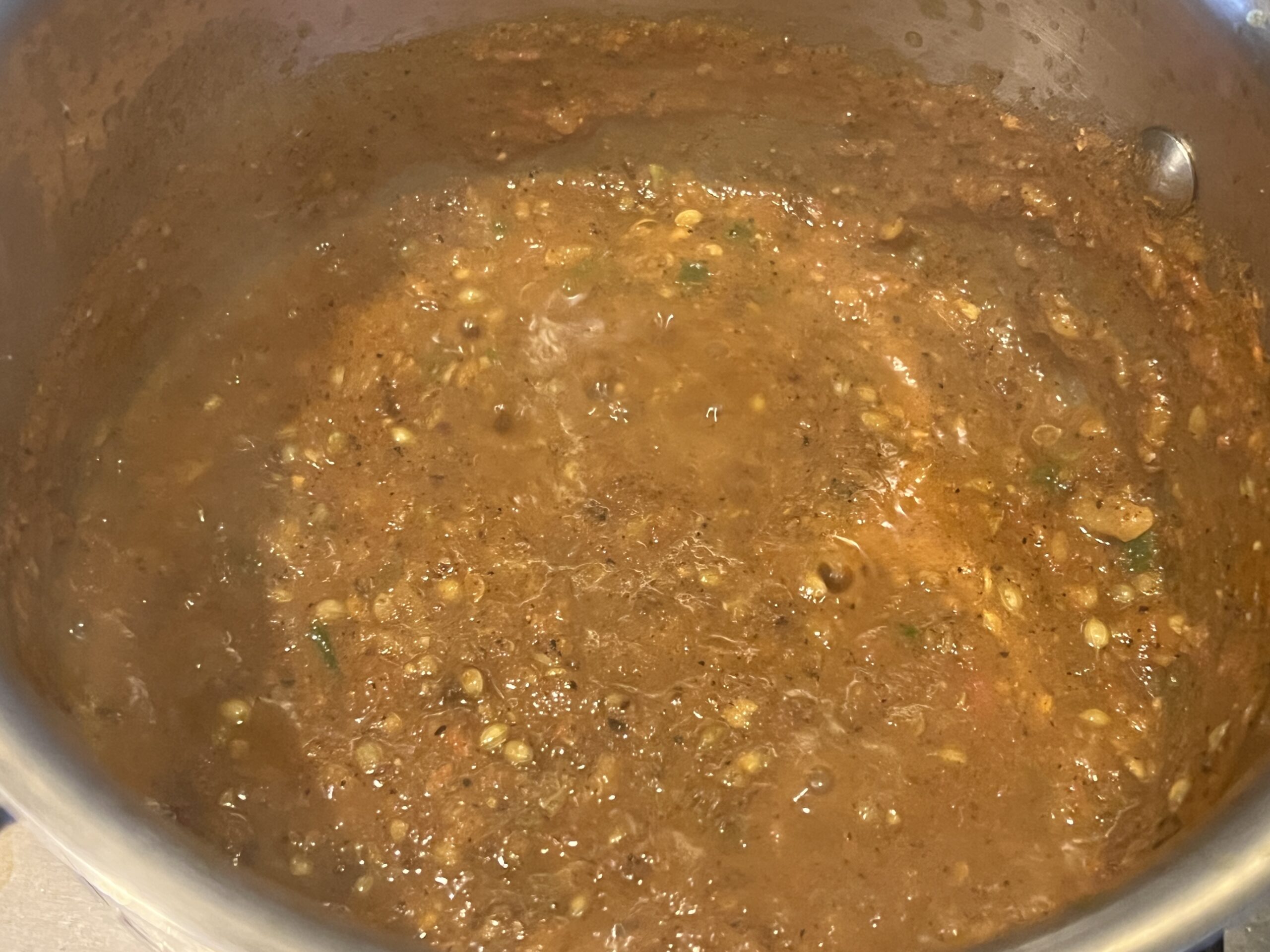 Grind all the spices under the spice mix along with the tomatoes to a paste. I usually find that grinding the dry spices first and then adding the tomatoes ensures a better consistency of the puree.
Heat oil in a pan and add the crushed coriander seeds, dried red chillies, minced ginger and green chillies, spiced tomato puree, salt and turmeric powder and cook on low heat for 8-10 minutes stirring every 2-3 minutes.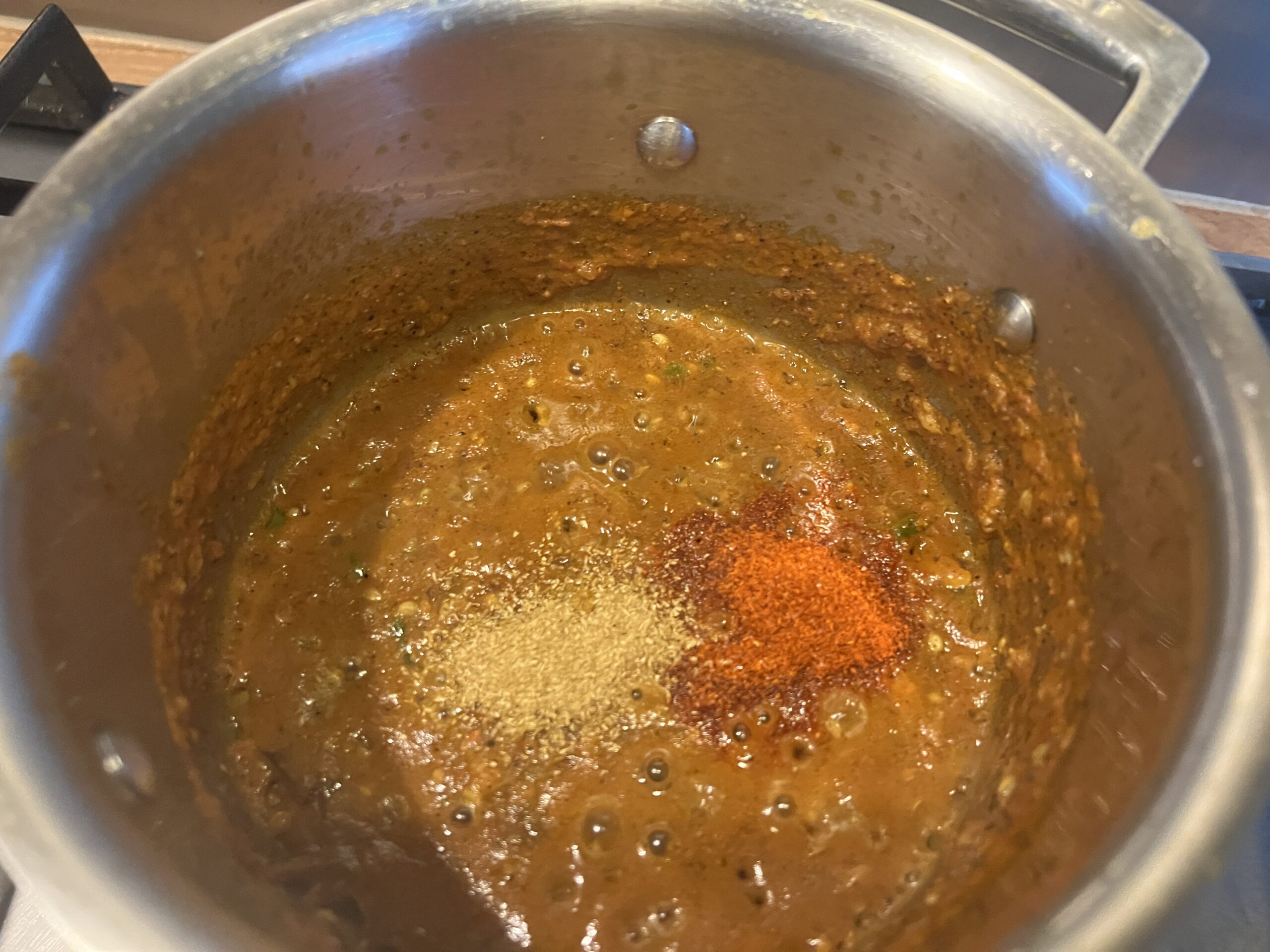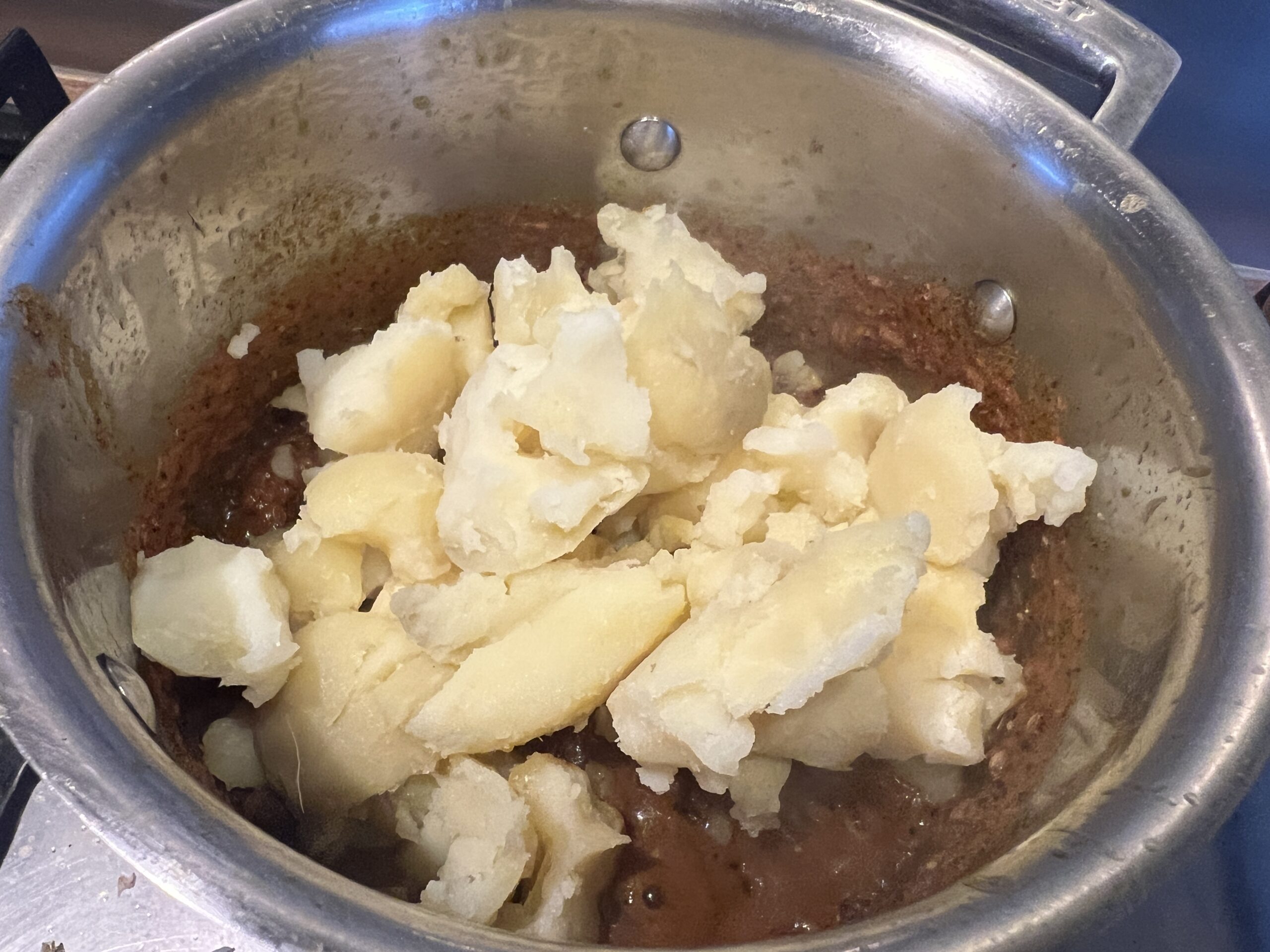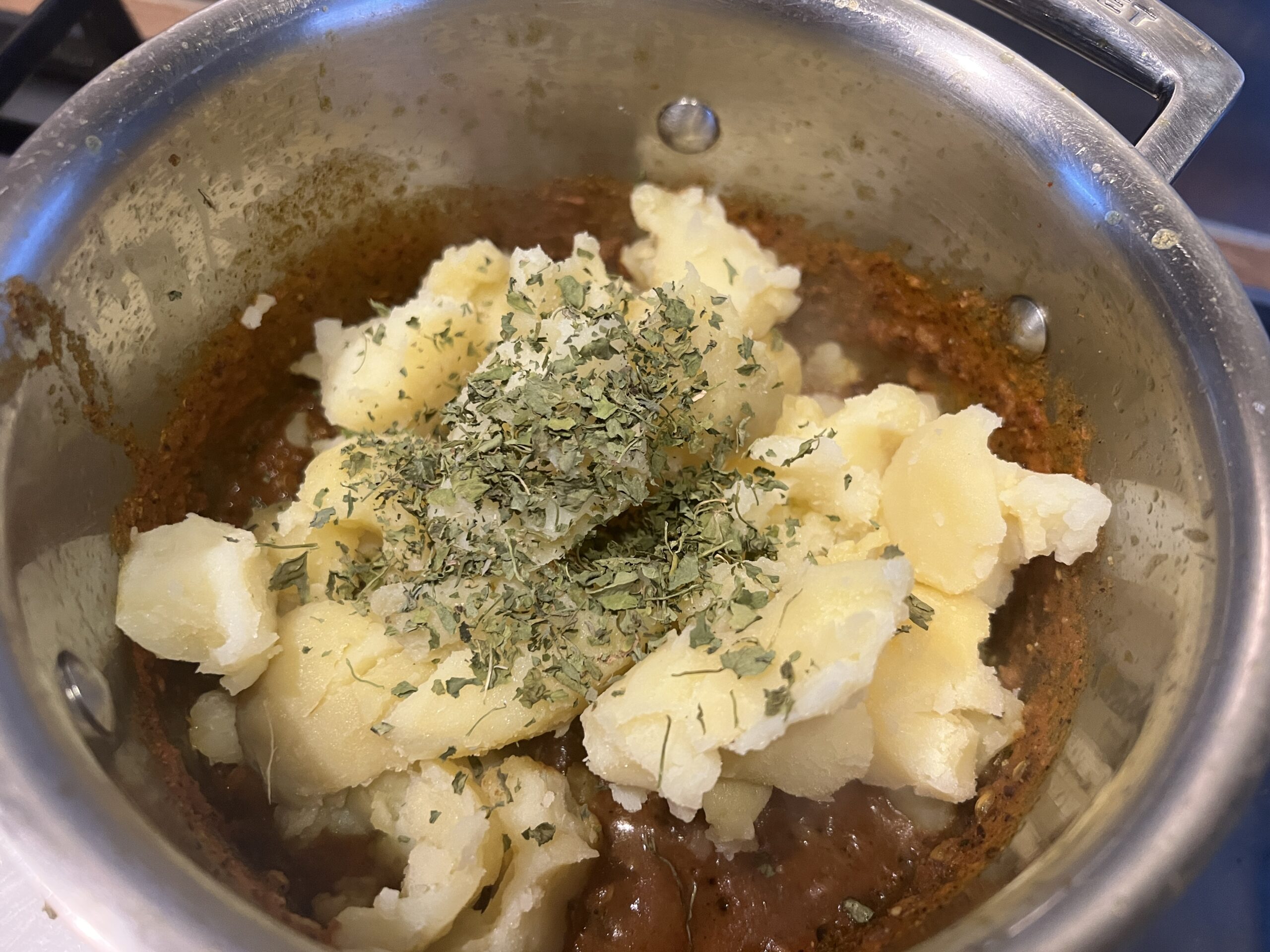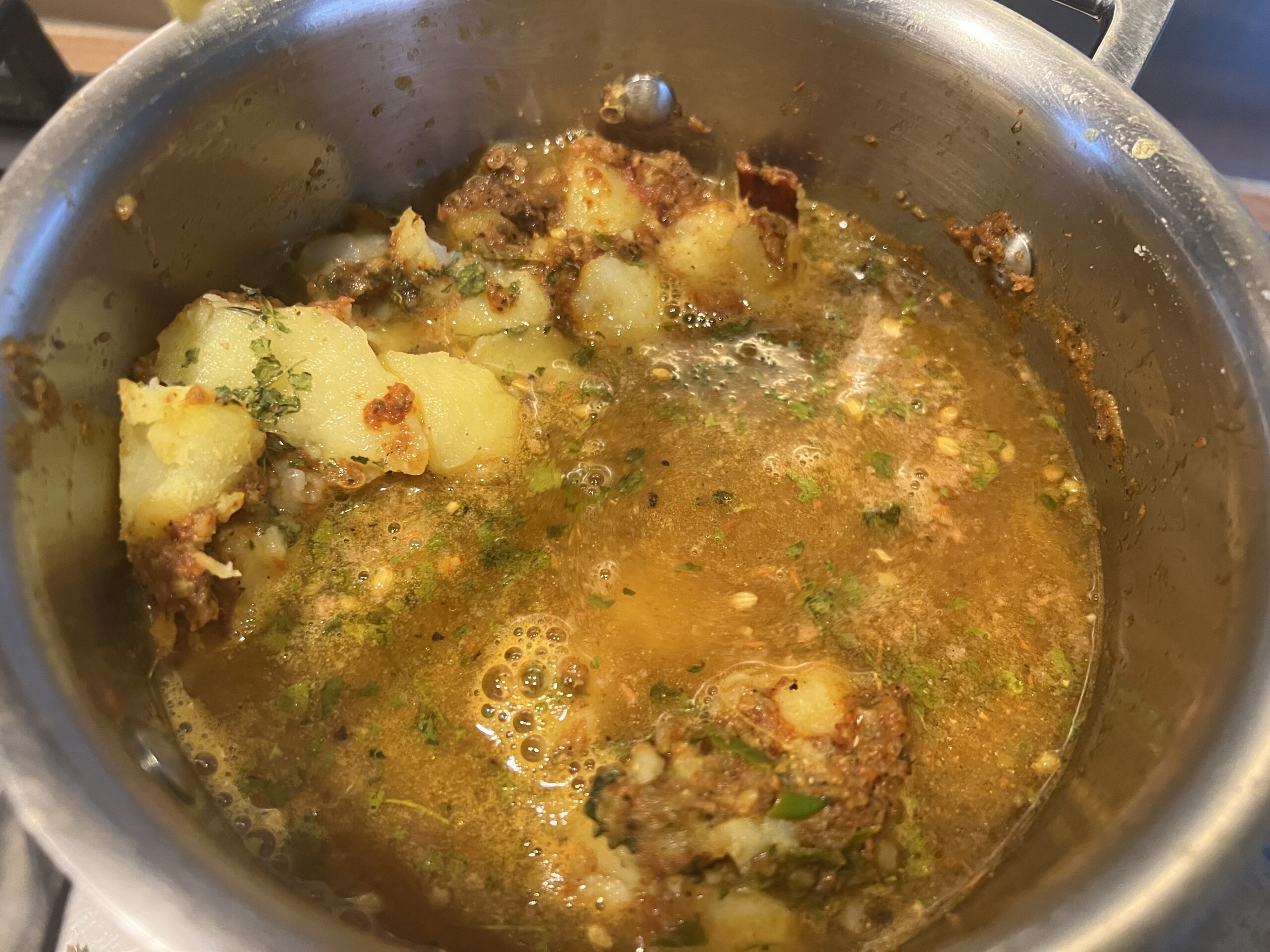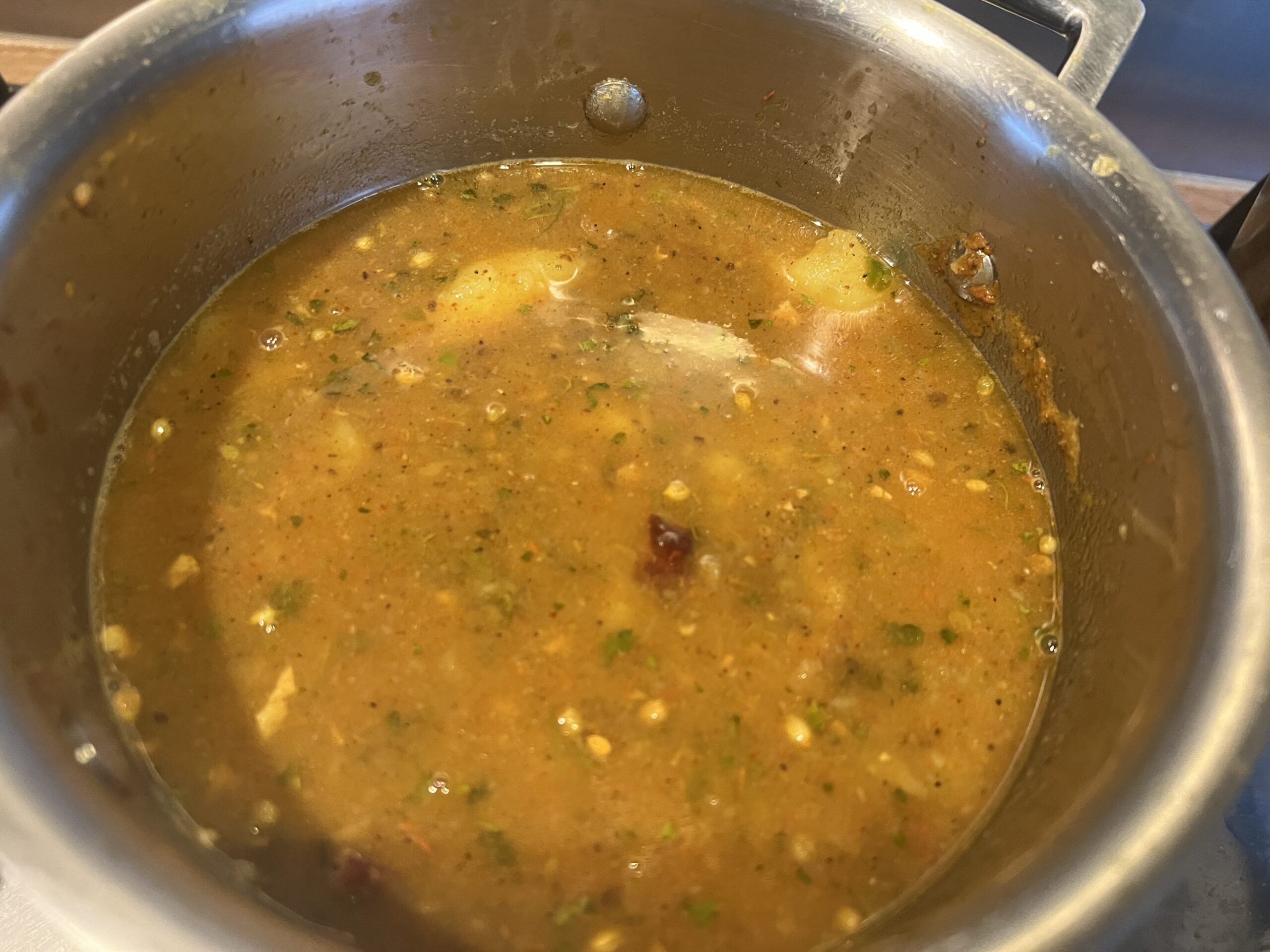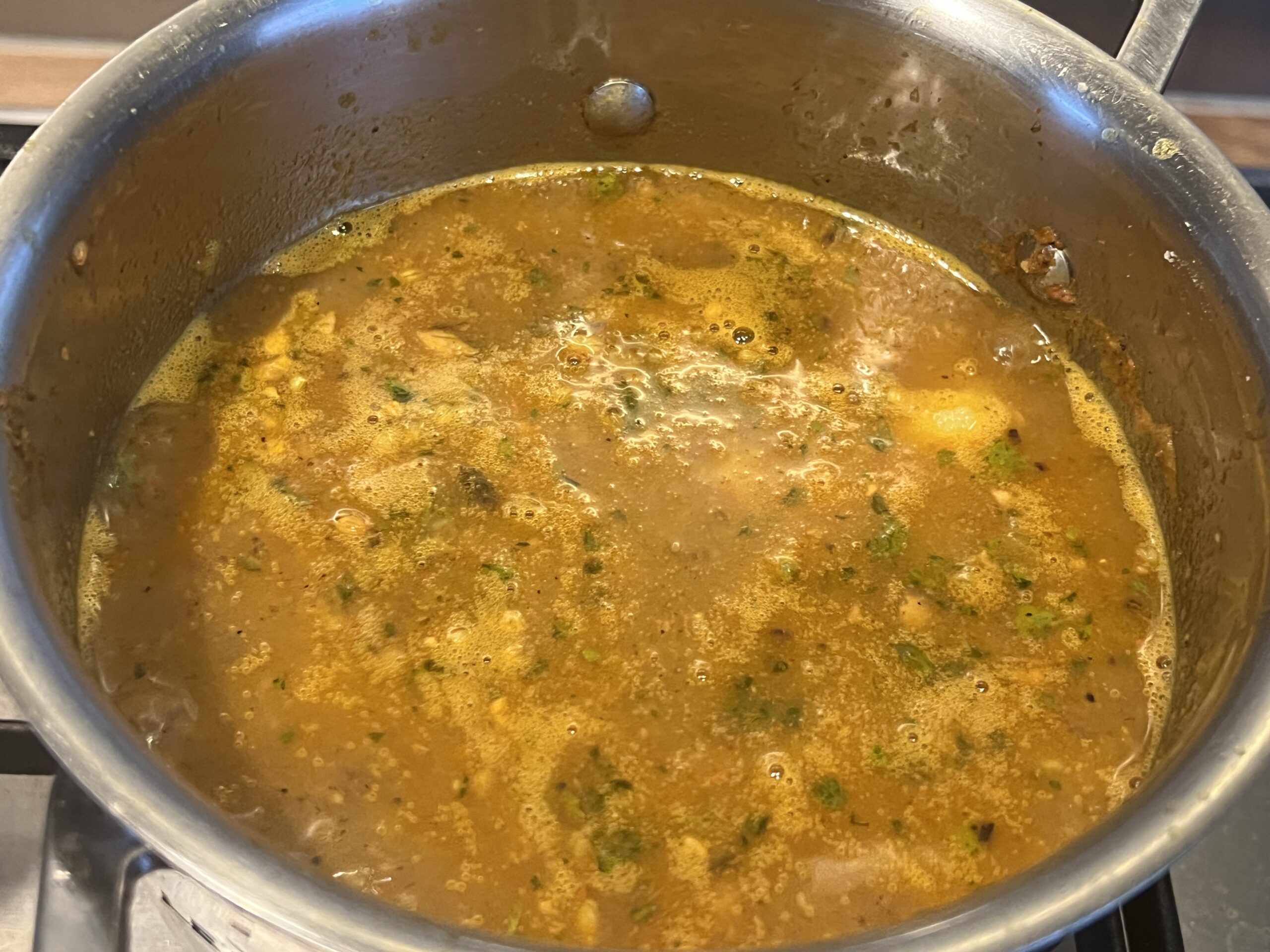 Add the red chilli powder, coriander powder, roughly crushed potato, kasuri methi and water and let it come to a rolling boil and then lower the heat and cook for 2-3 minutes.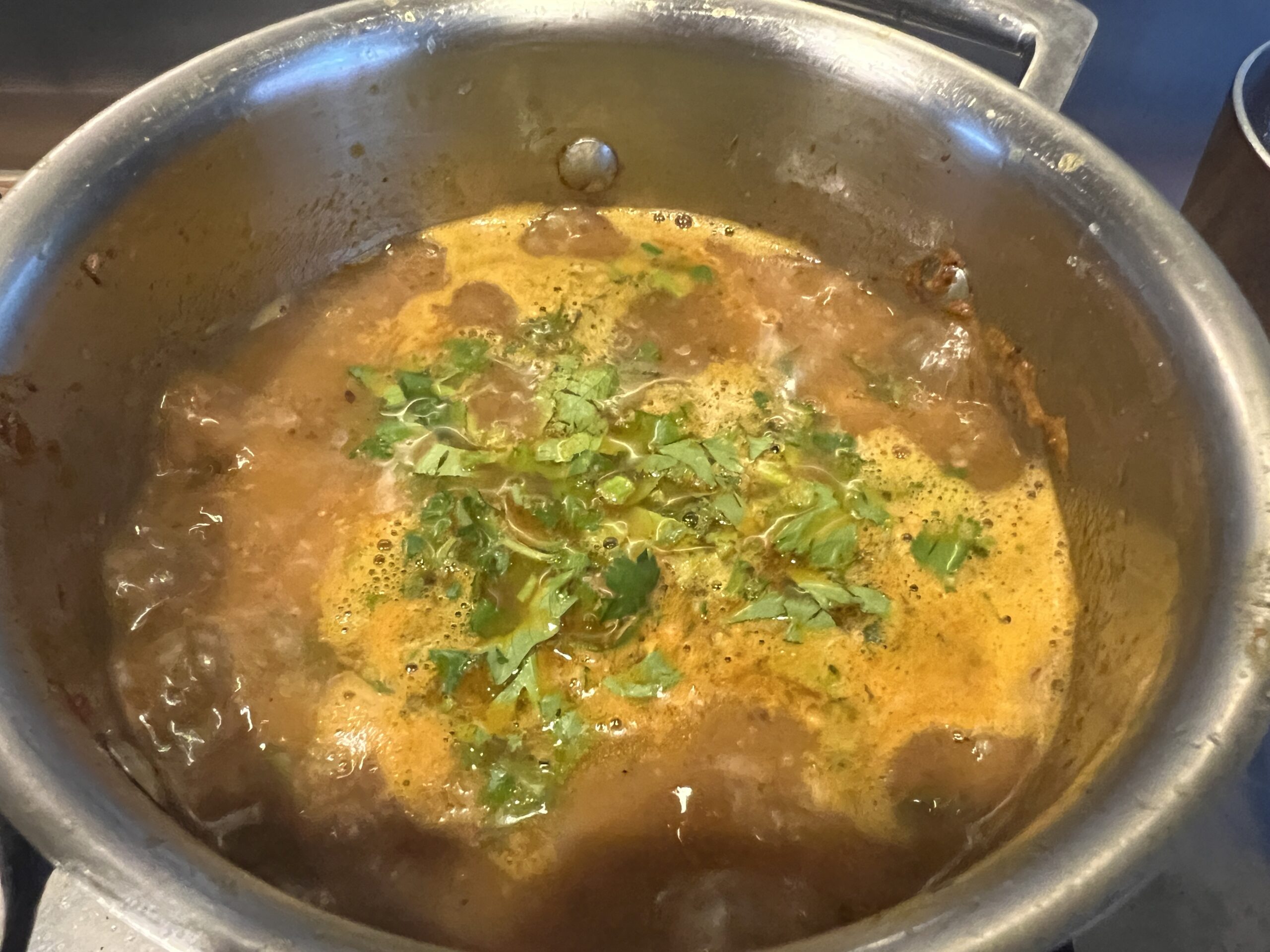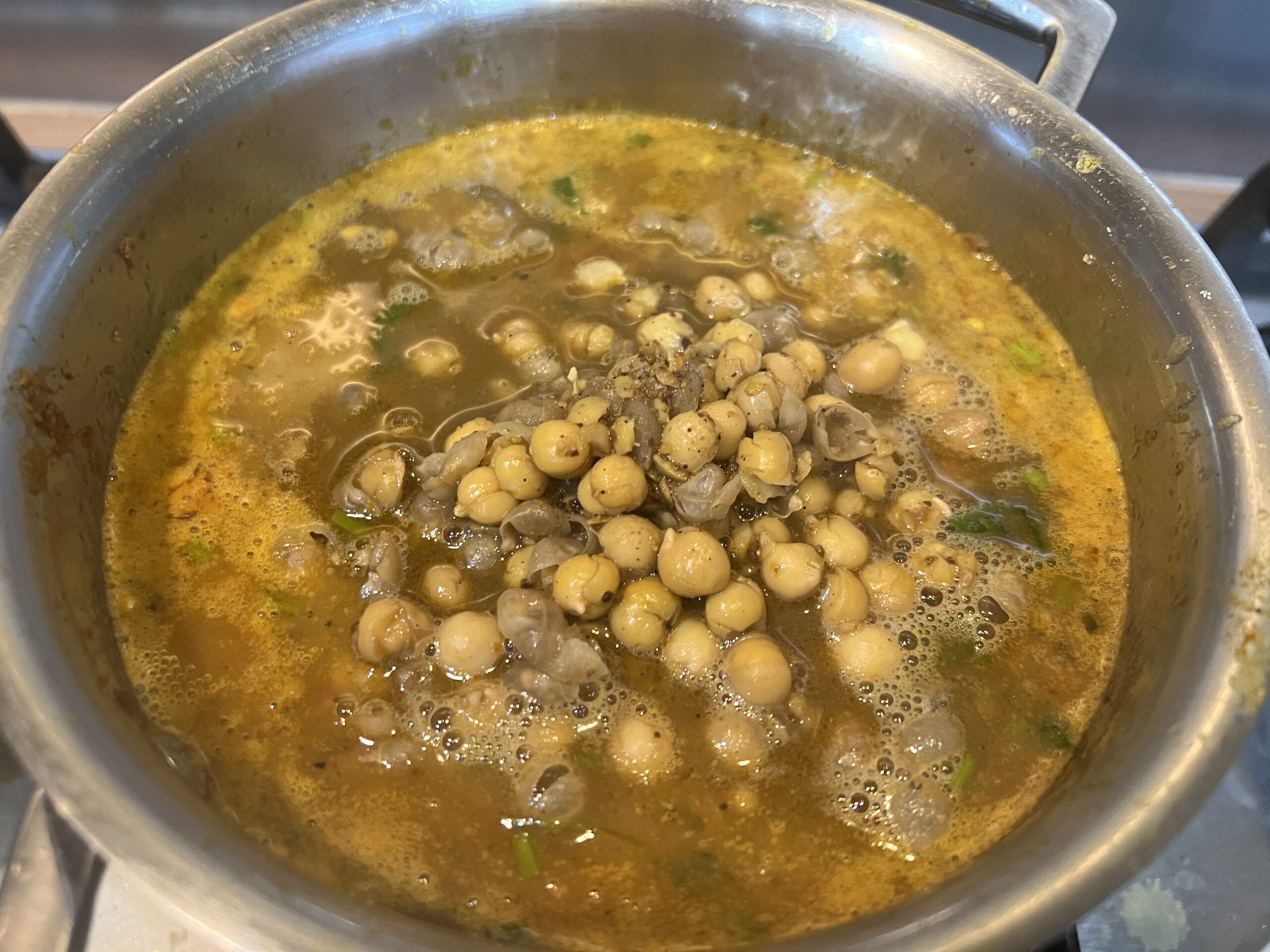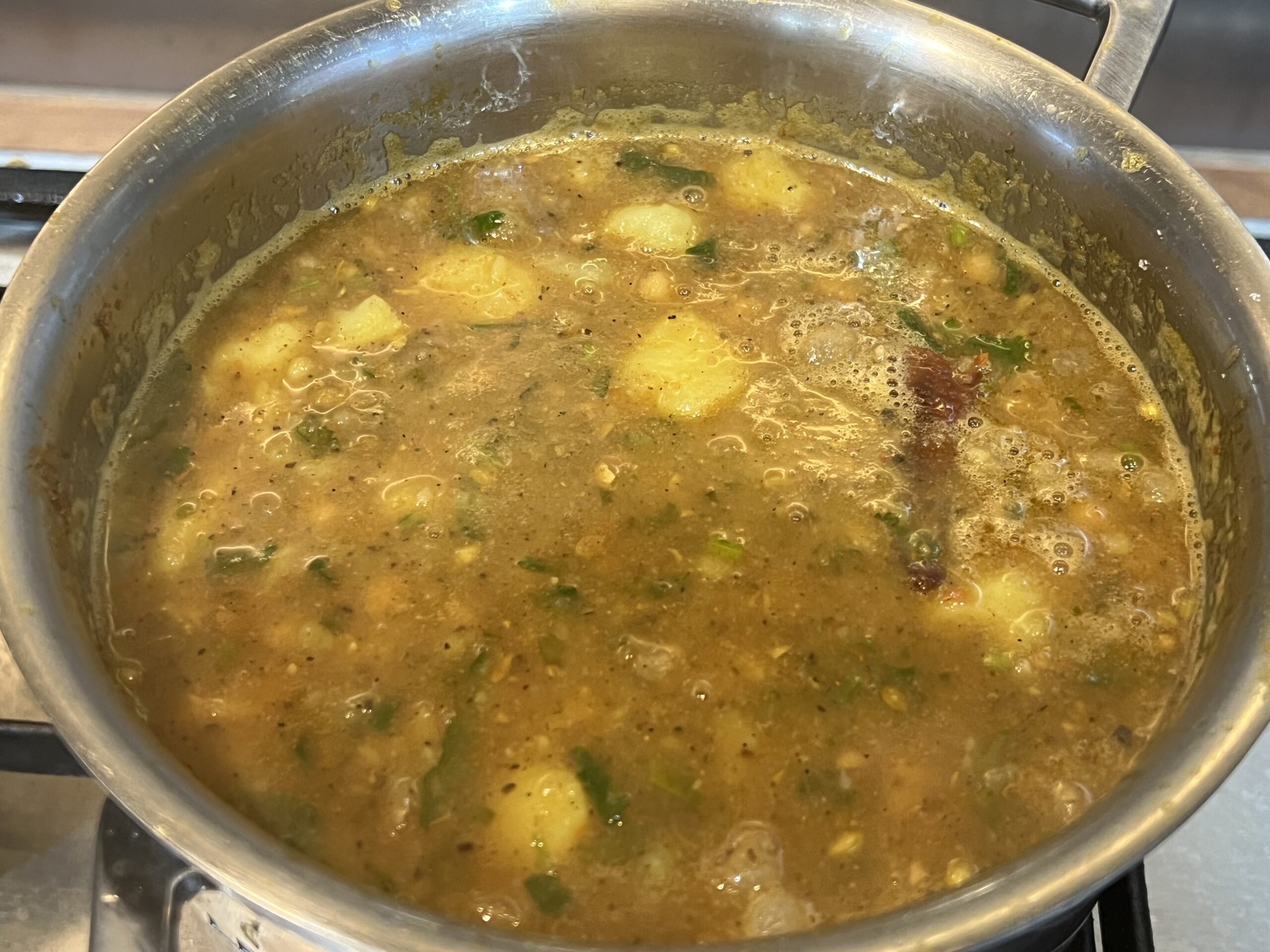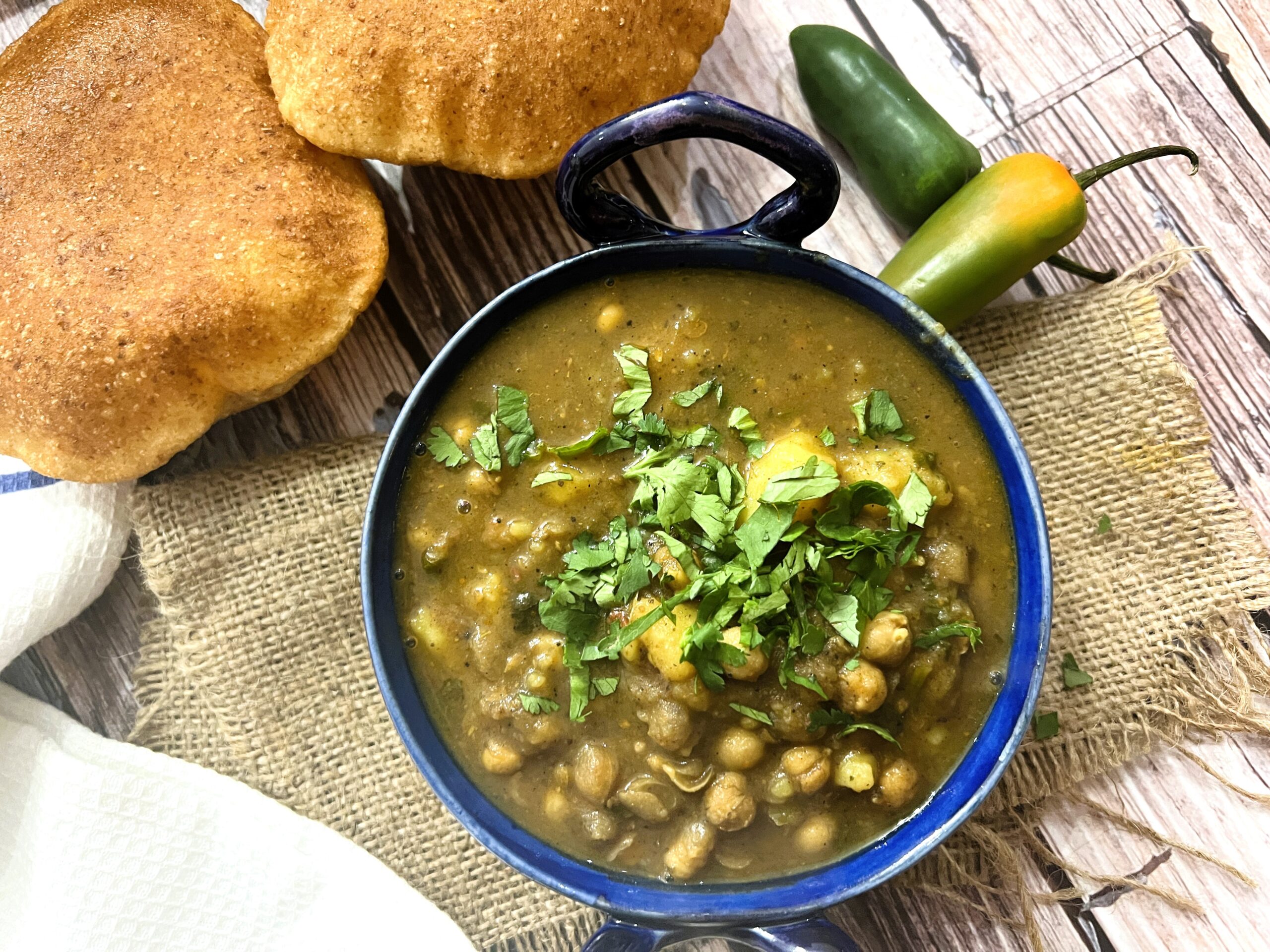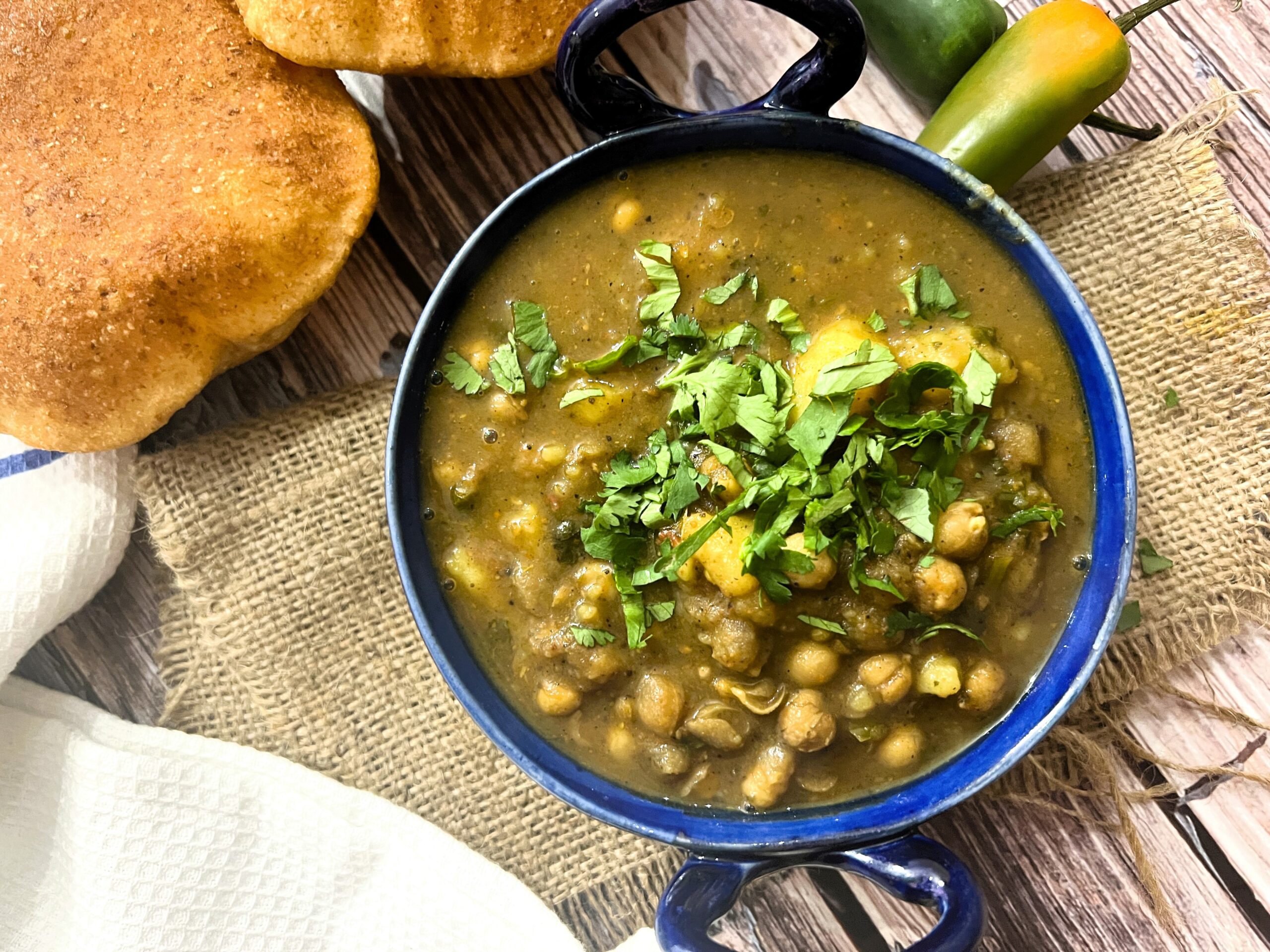 Add the fresh coriander, prepared chola and cook for 8-10 minutes on low heat to infuse all the flavours. Make sure to keep stirring in between so potatoes and chickpeas do not stick at the bottom of the pan. Adjust the water if needed.
Serve hot with poori or kachori!