Ajwain Gond Panjiri
Ajwain Gond Panjiri is a traditional Indian recipe of roasted carom seeds powder, fried puffed gond with roasted crunchy almonds and coconut. Lightly sweetened this is a perfect recipe for festivals and celebrations. This recipe is usually prepared as prasad during Janmashtami, Birthday of Lord Krishna.
'Ajwain' in Hindi means 'Carom Seeds'. The seeds have a bitter and pungent flavour, somewhat like oregano, and because of its strong aromatic essence, it is often added to Indian cooking and pickles. It is one of those rare spices that fulfil the dual purpose of adding flavour and being good for health. Carom seeds help in maintaining the digestive health. They treat any kind of abdominal discomfort due to indigestion like stomach pain or burning sensation. Ajwain also increases the appetite for those suffering from loss of appetite.
Gond also known as Acacia gum or Edible Gum is widely used in Indian desserts. Gond is well known as an immunity booster and gives warm to the body during winters and hence used in lots of desserts especially during winters.
Ajwain and gond both are super healers and make a perfect combination in this simple, delicious recipe. Ajwain Gond Almond Panjiri is my grandmother's recipe and I have grown up watching my mother prepare this Panjiri for Janmashtami, Birthday of Lord Krishna while growing up
Other recipes you might like are Dhaniya Panjiri, Kalakand, Milk Cake, Instant Badam Halwa, Gond Almond Panjiri, Kheer, Gajar Halwa and Sandesh.
Ingredients
1 cup carom seeds (ajwain)
1 cup ghee
½ cup edible gum (gond)
¼ cup finely chopped unsalted almond
2 tablespoons desiccated coconut
¼ cup castor sugar
Directions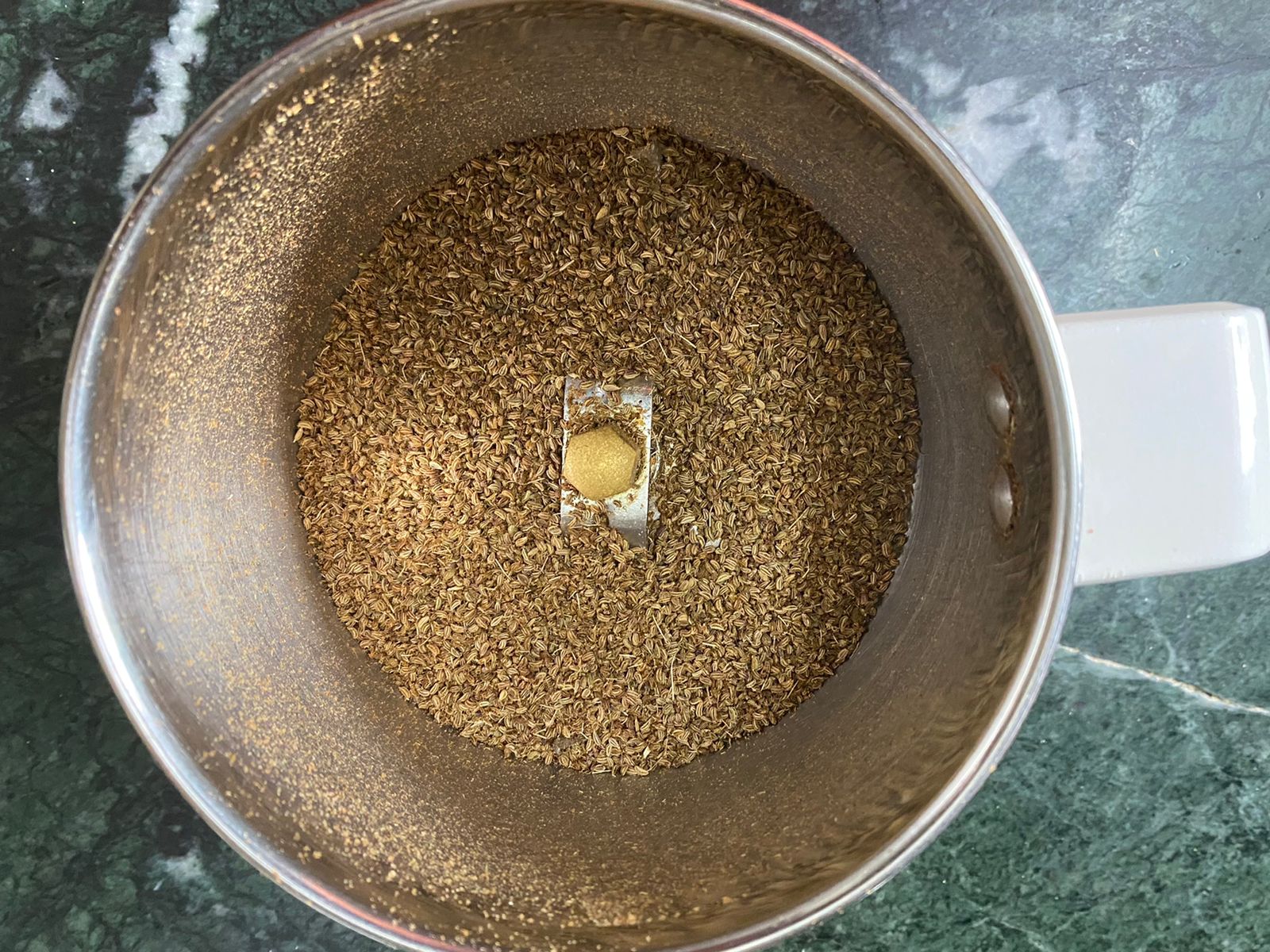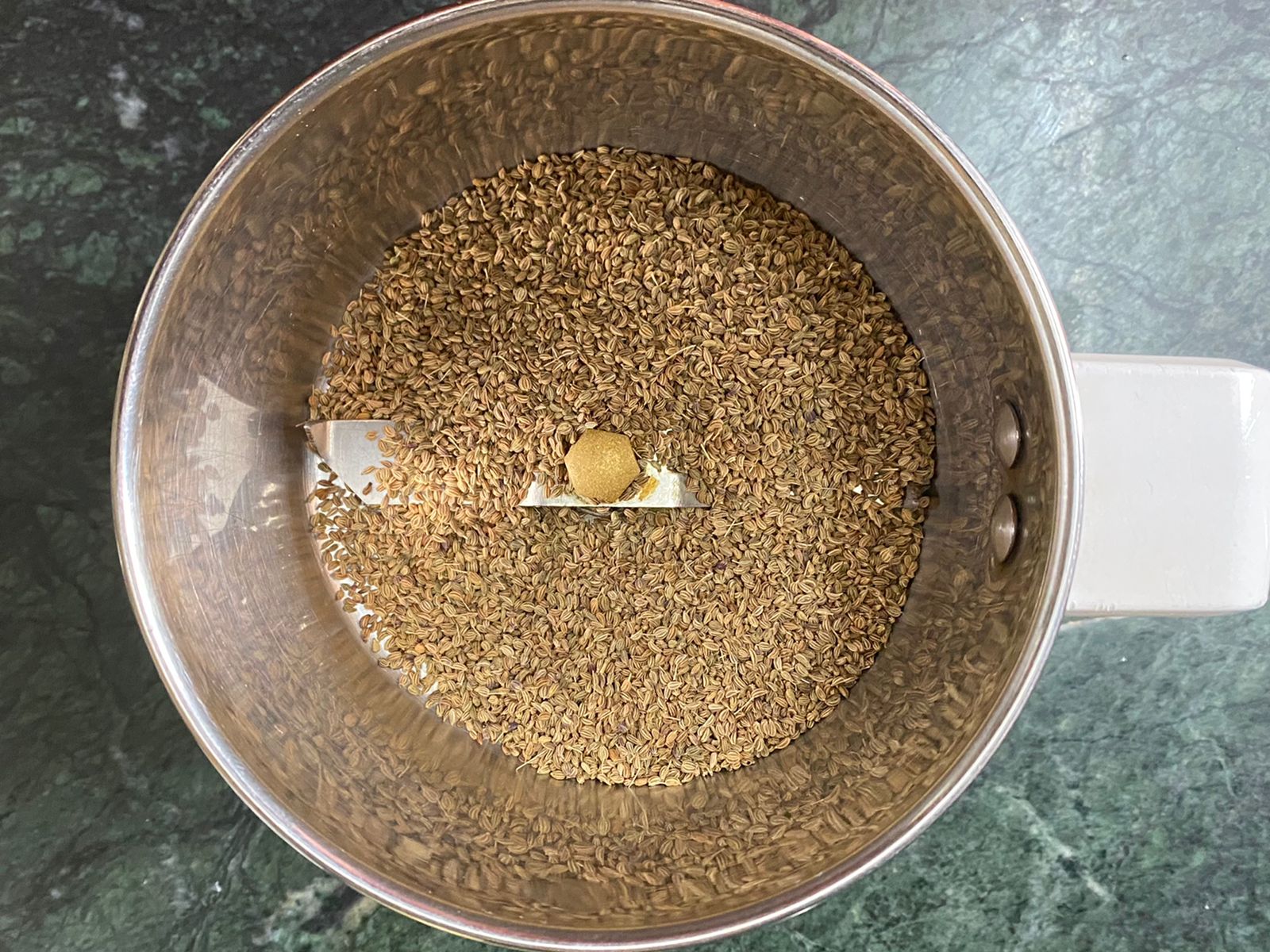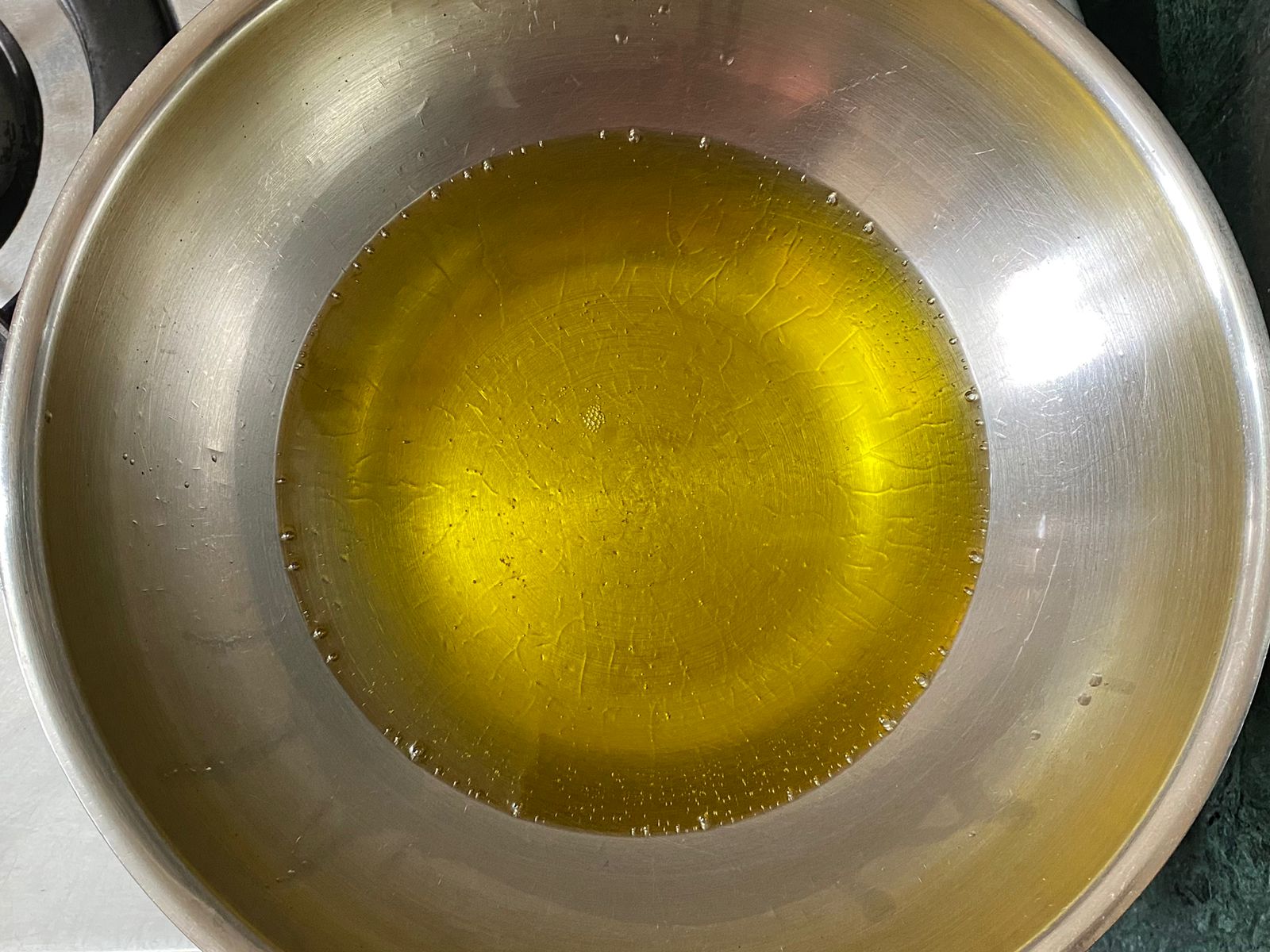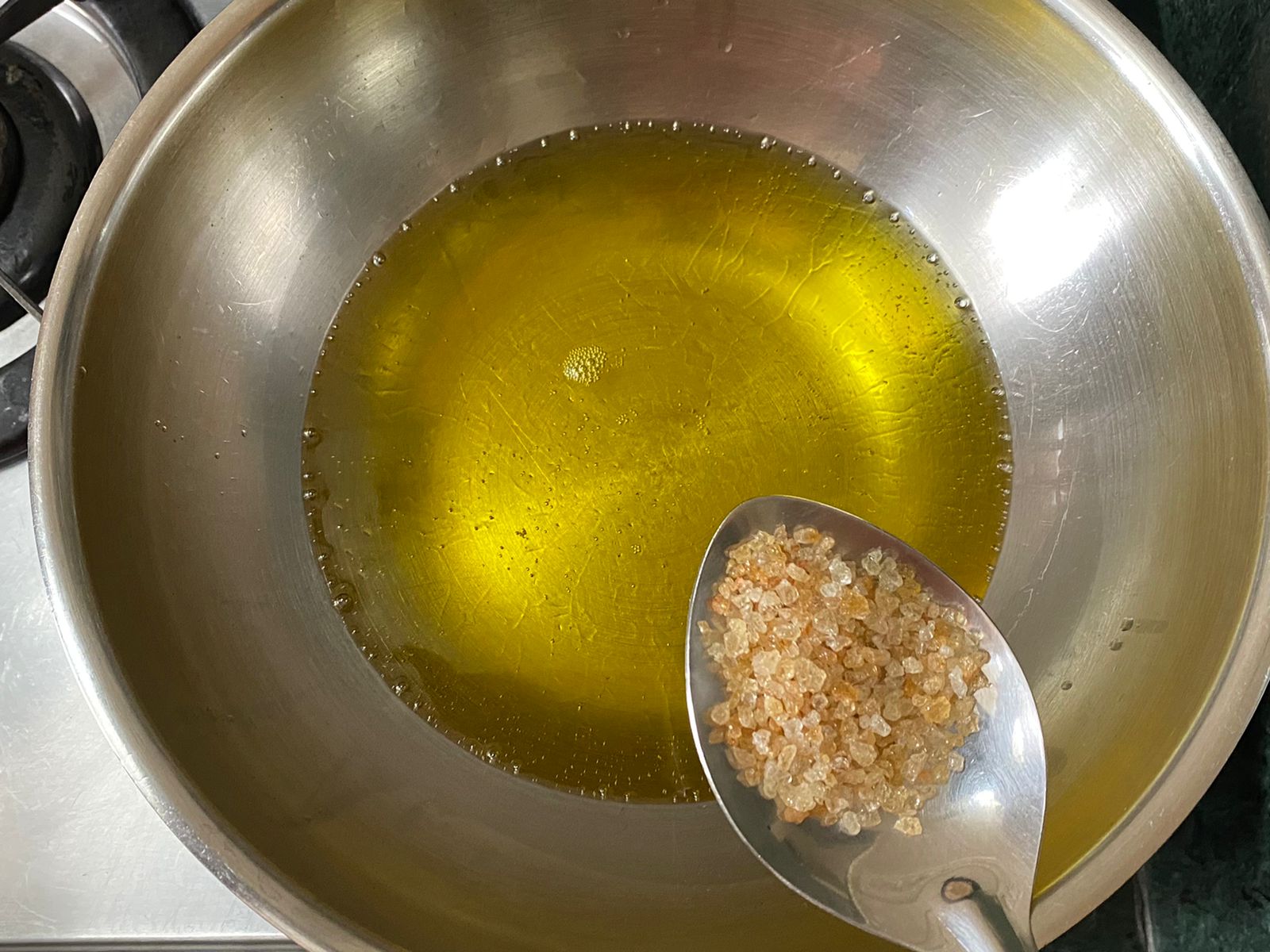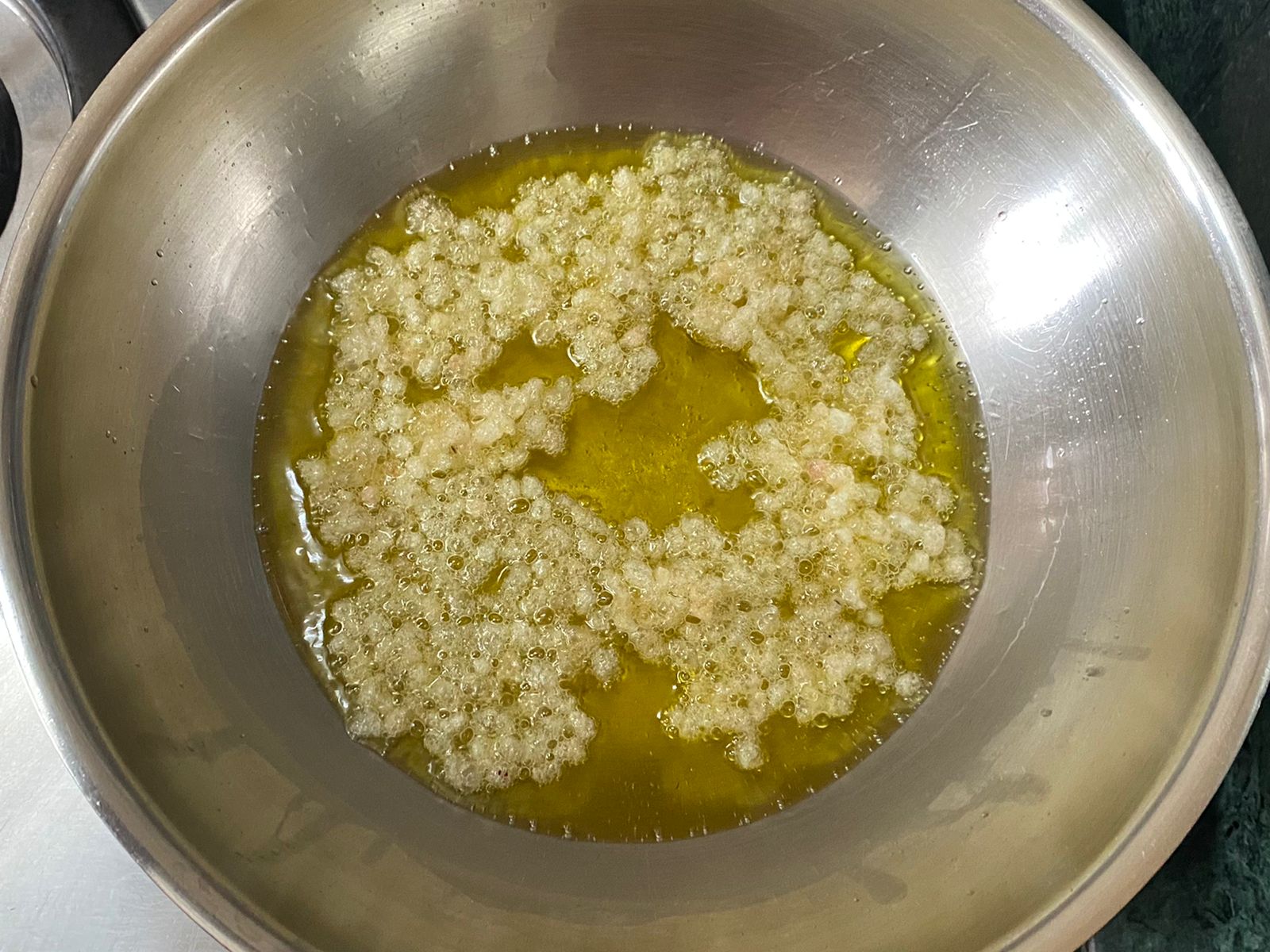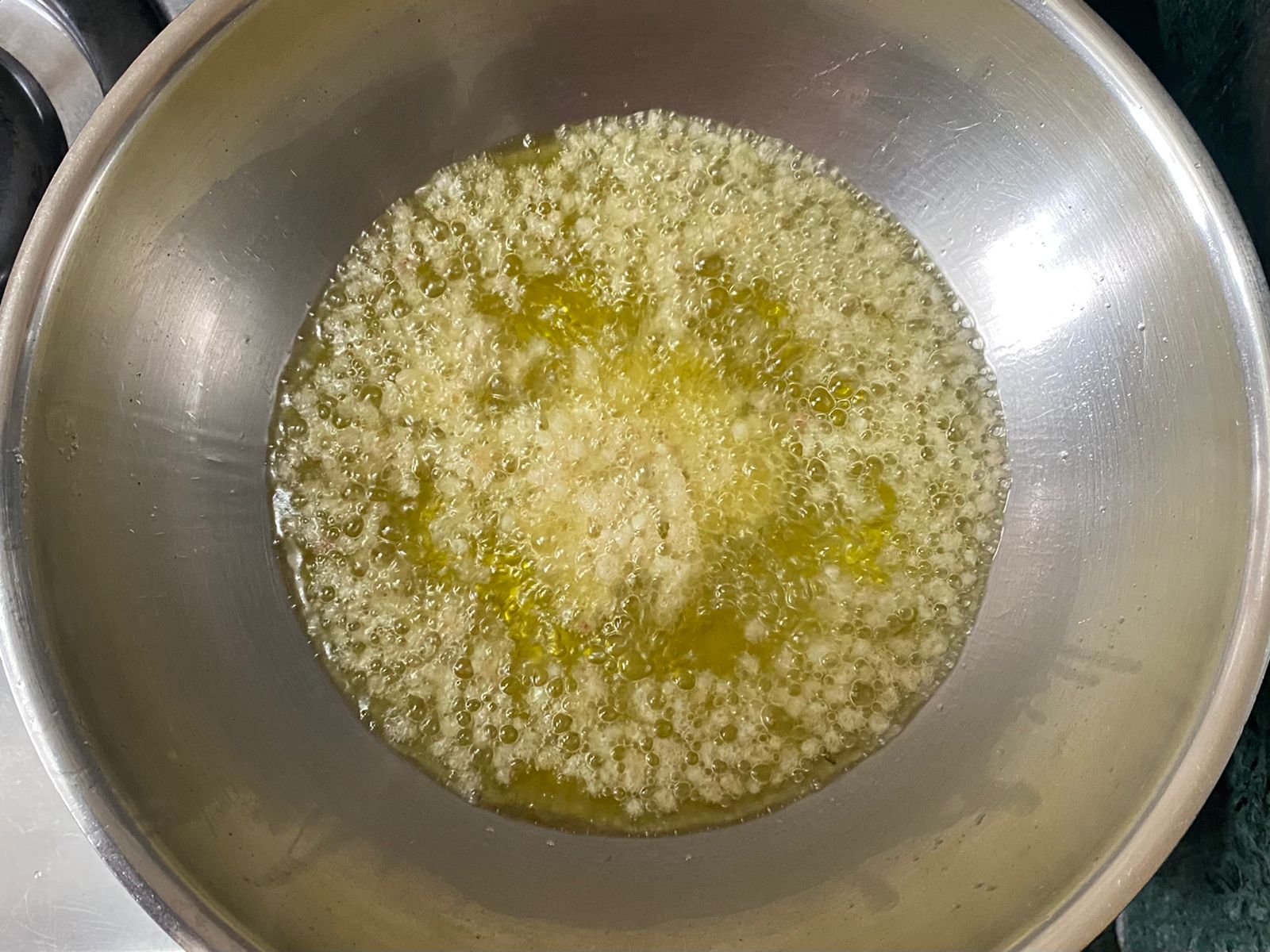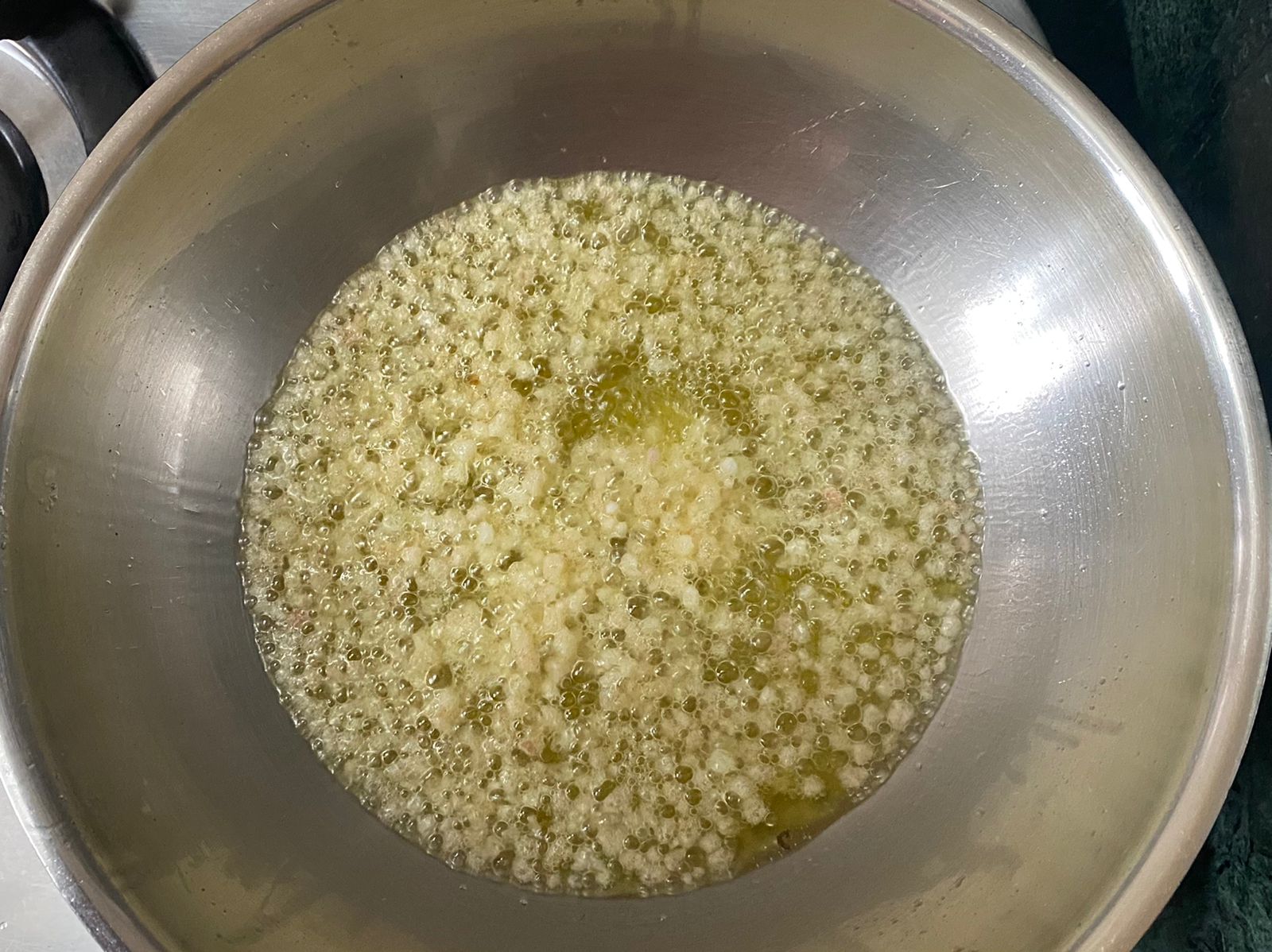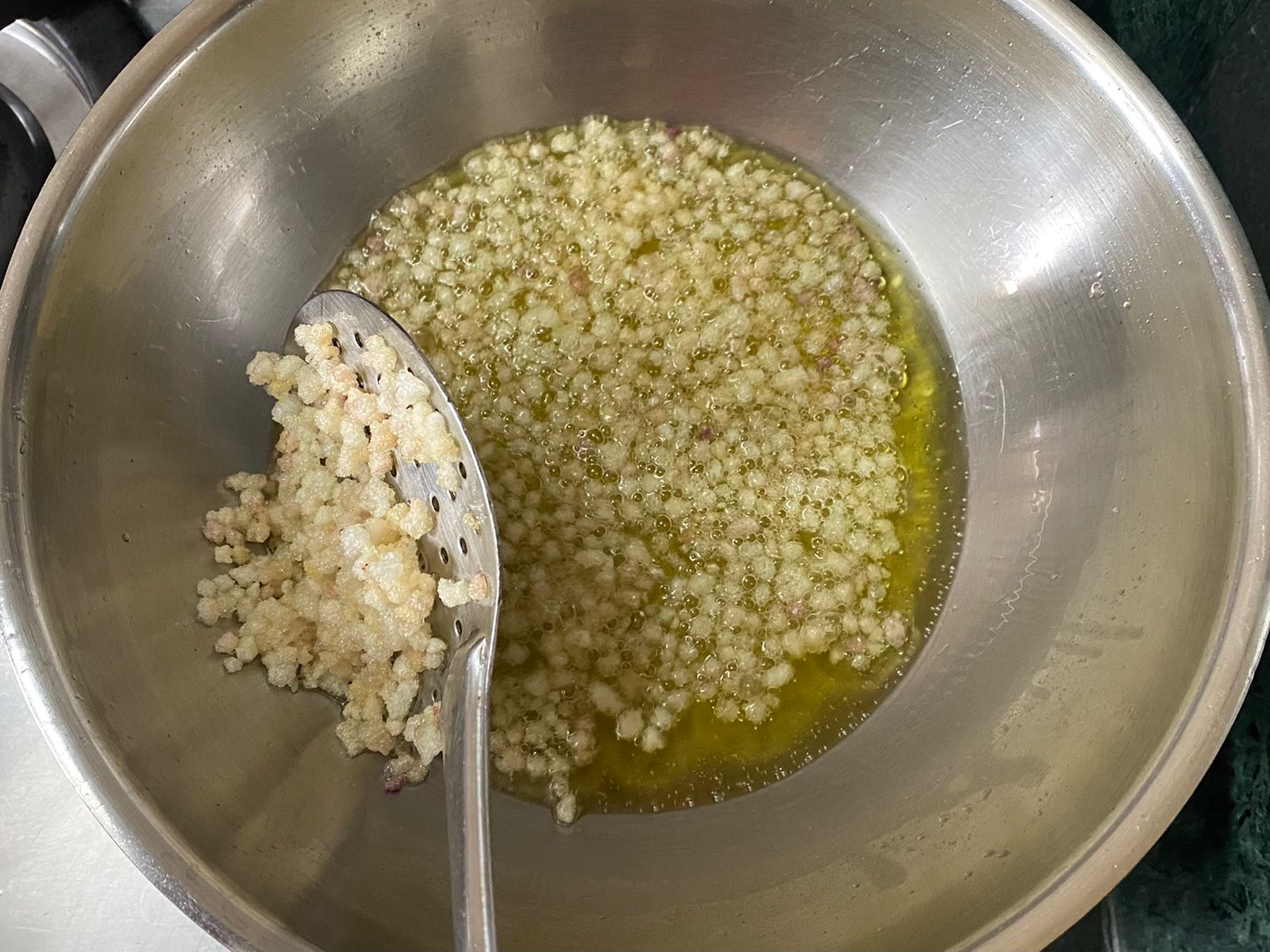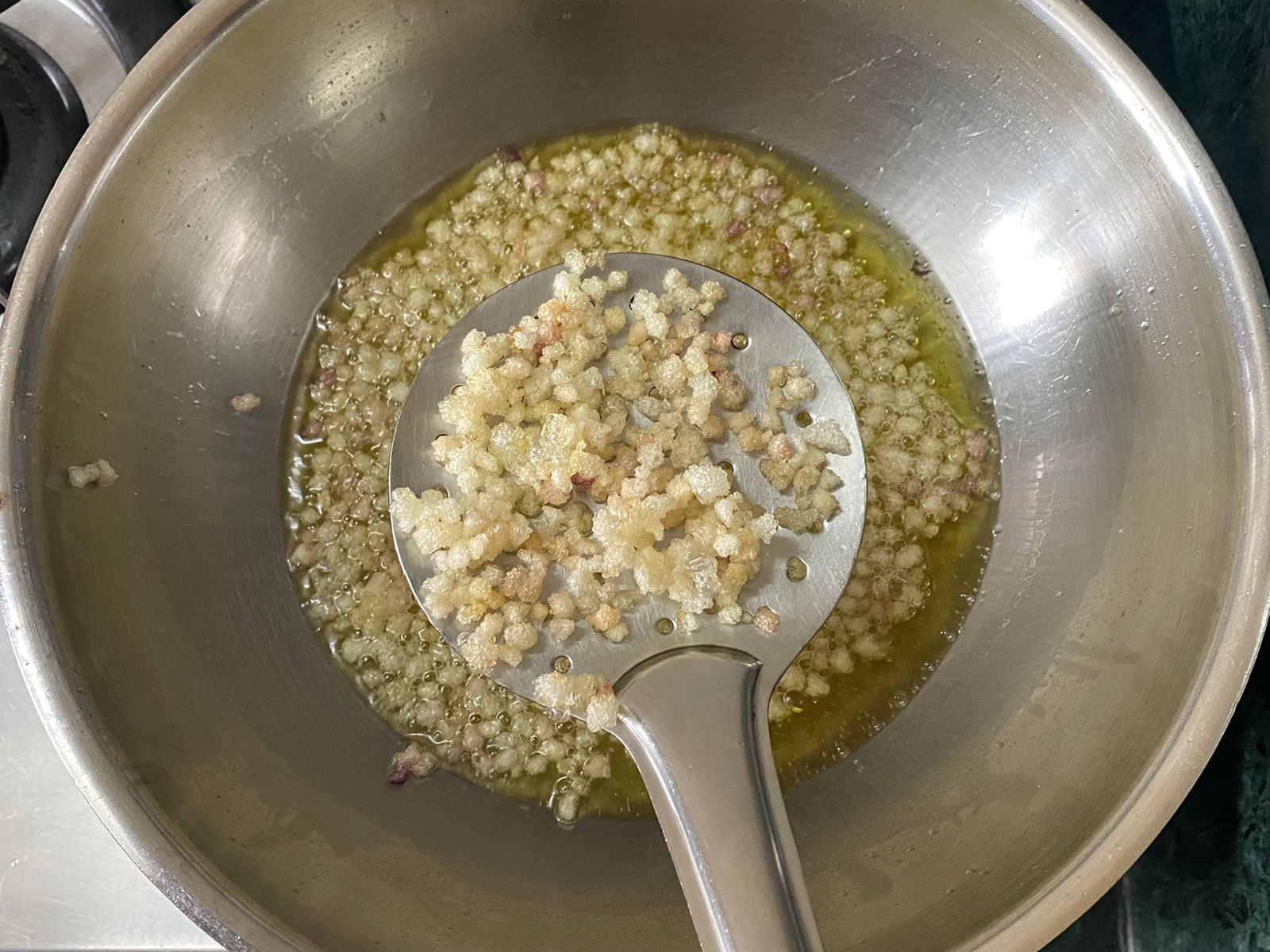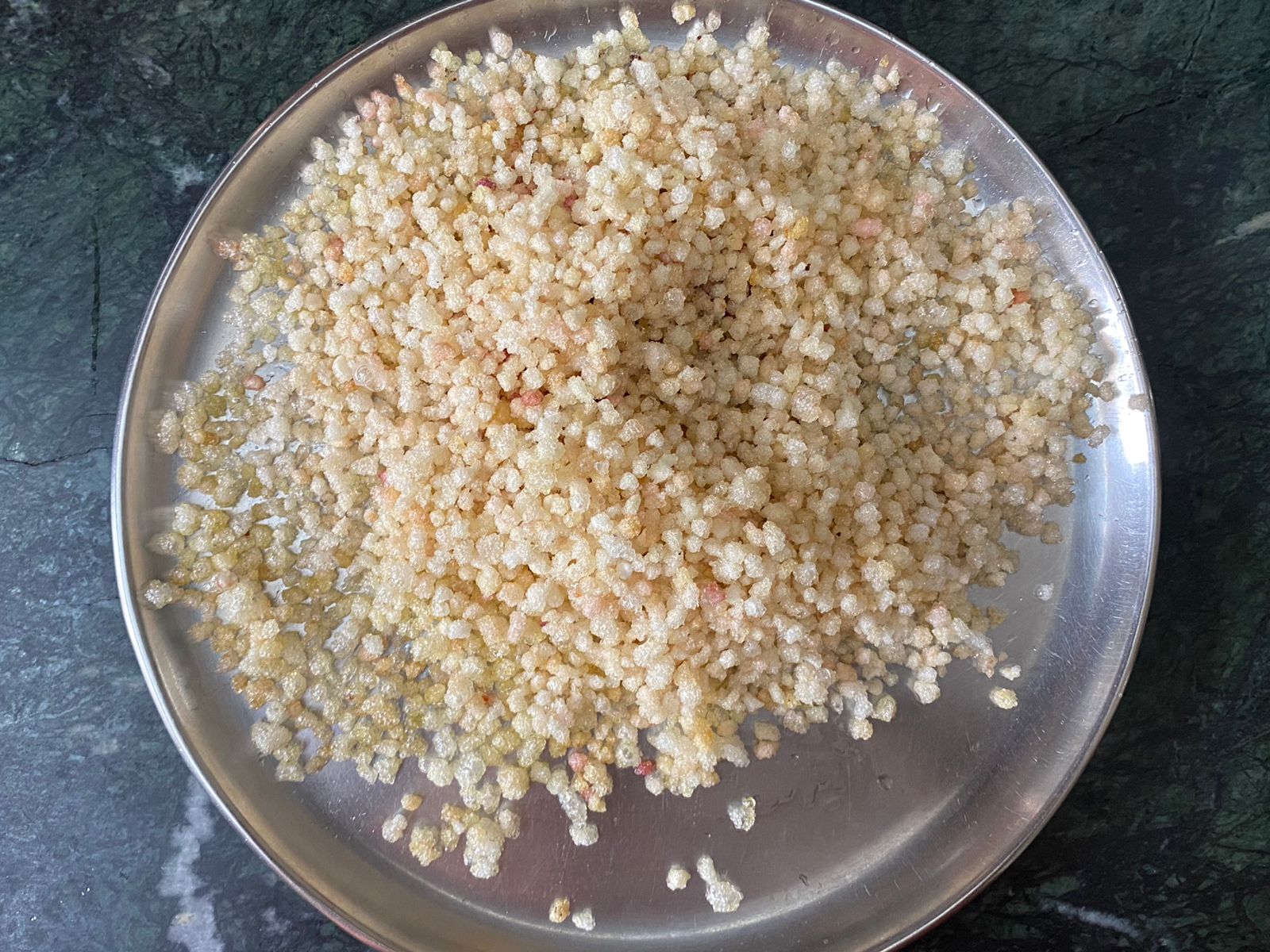 Grind the ajwain seeds to a coarse powder.
Heat ¾ cup ghee in a pan. Check if the ghee is hot enough for the gond by adding a piece of gond in the hot ghee. It should puff up immediately. Once hot, add the gond and stir it with a spoon. It will take 30 seconds -1 minutes for it to puff up. When they puff up remove them and keep it aside to cool them.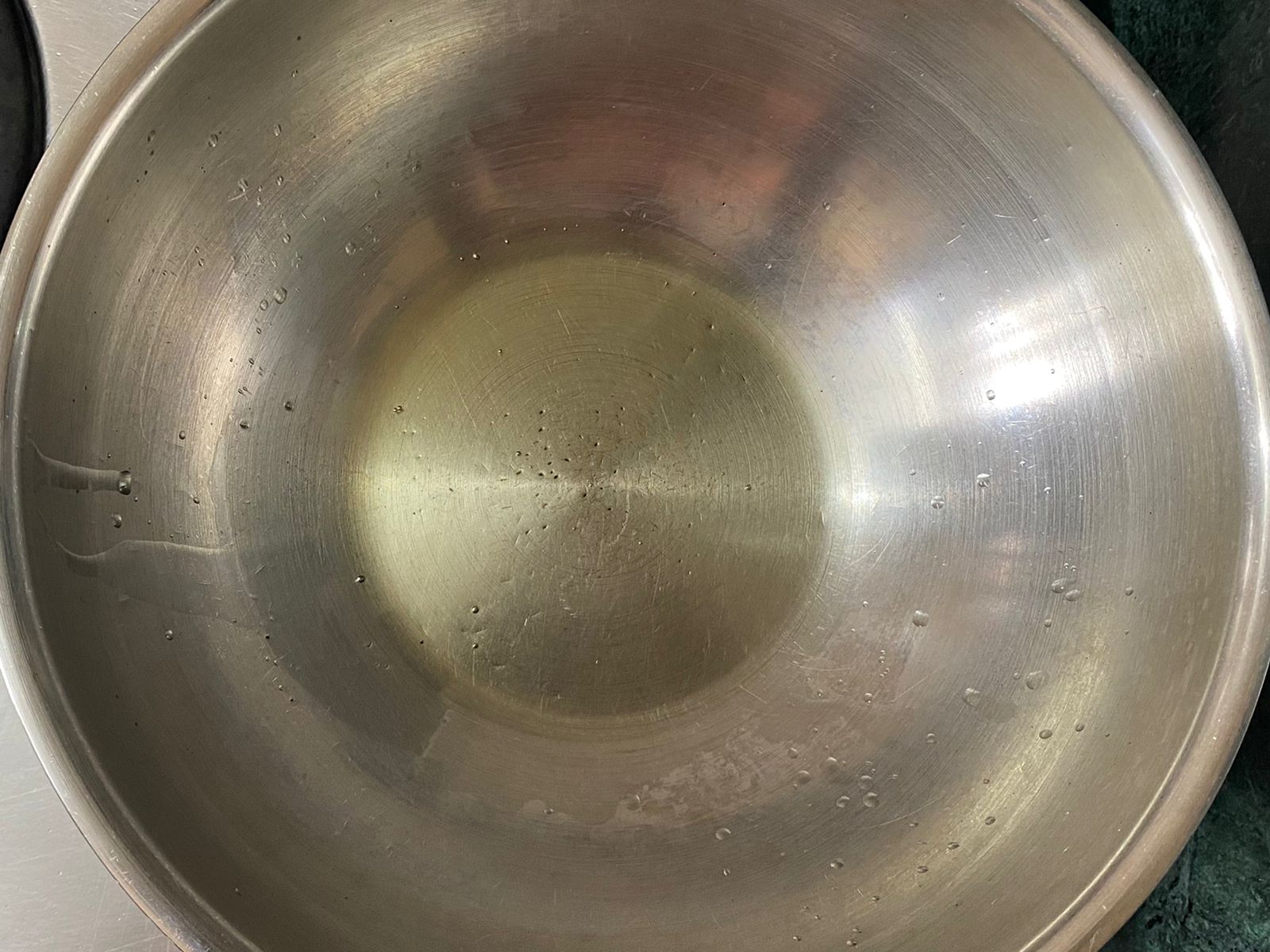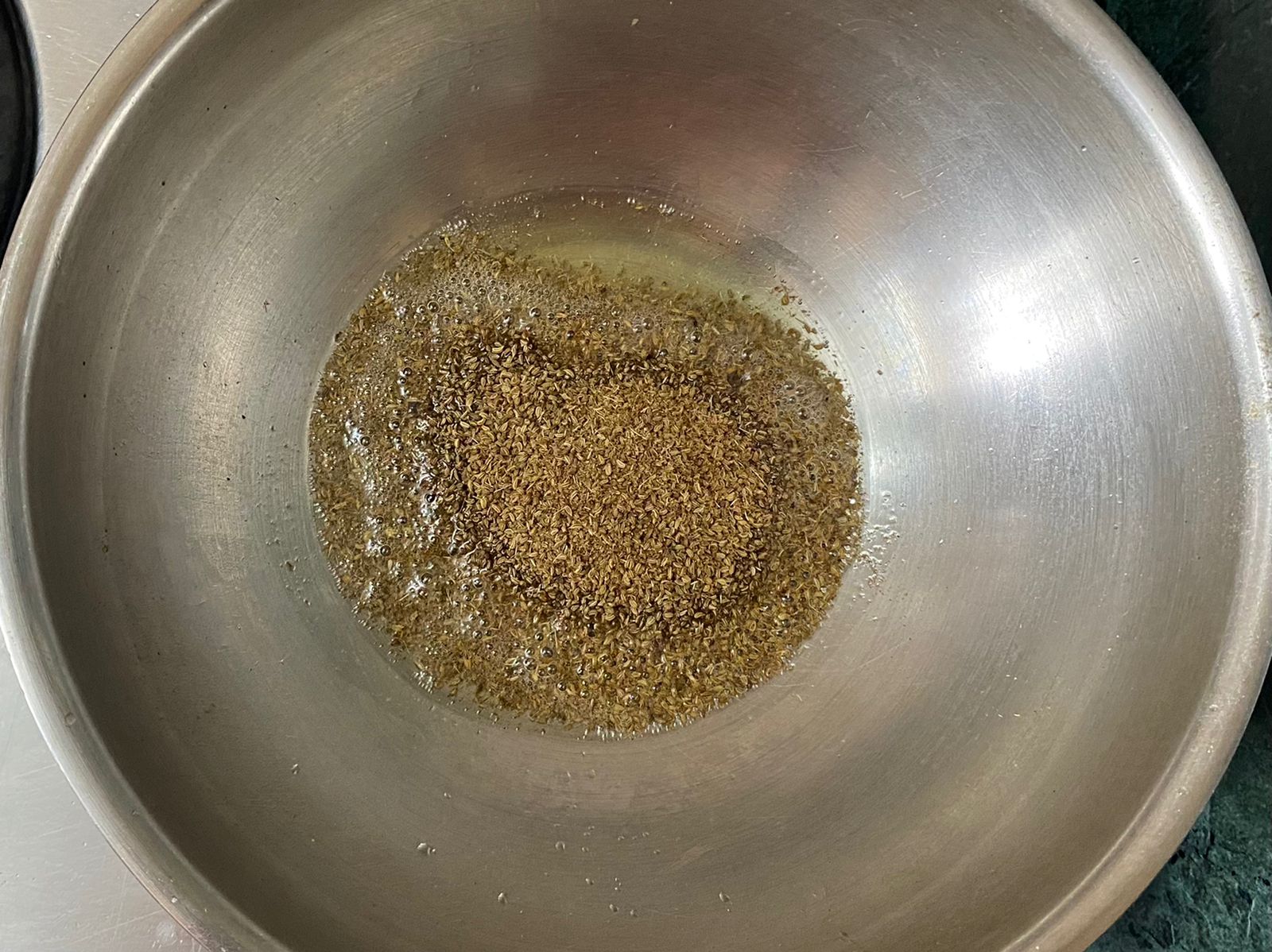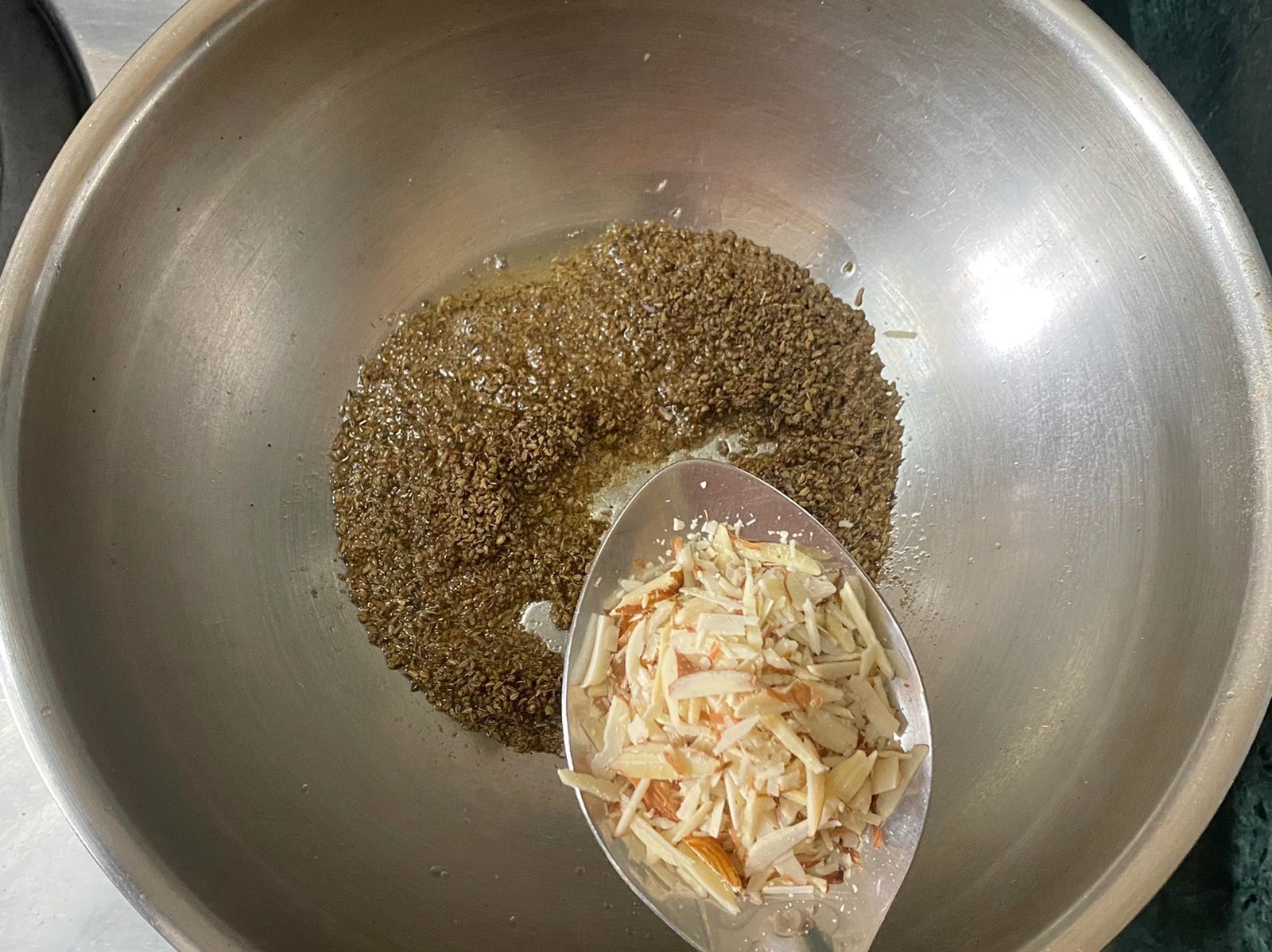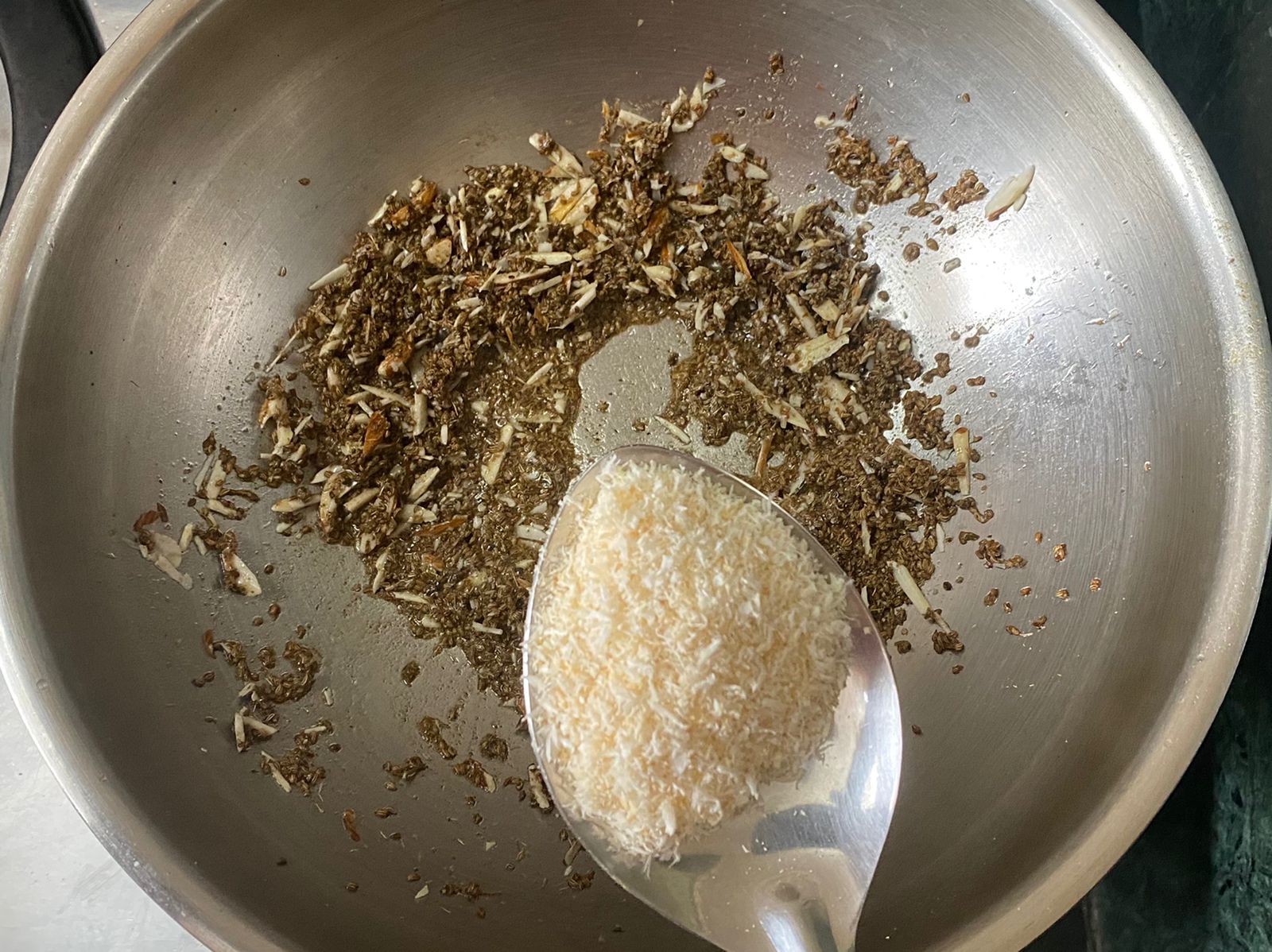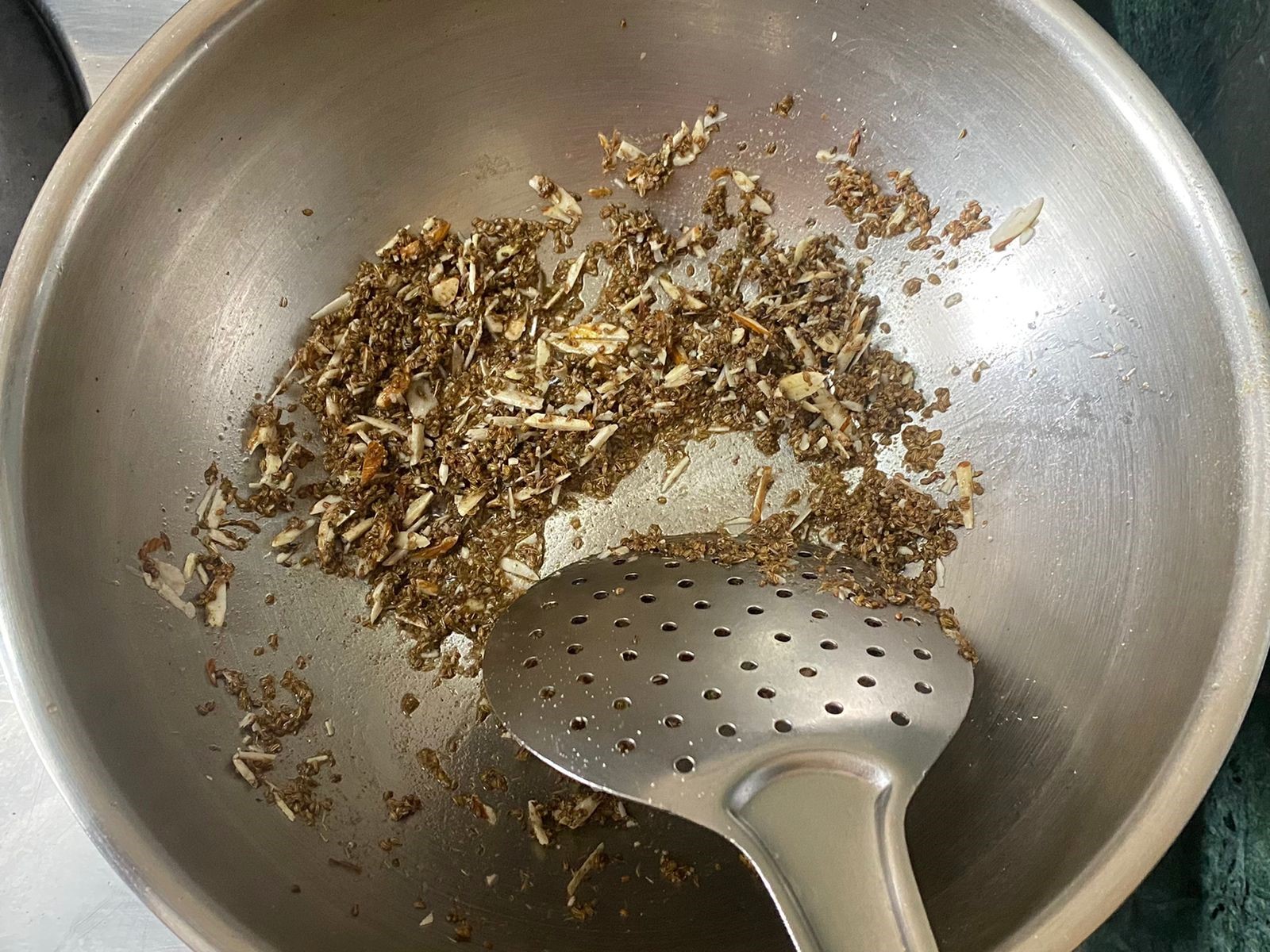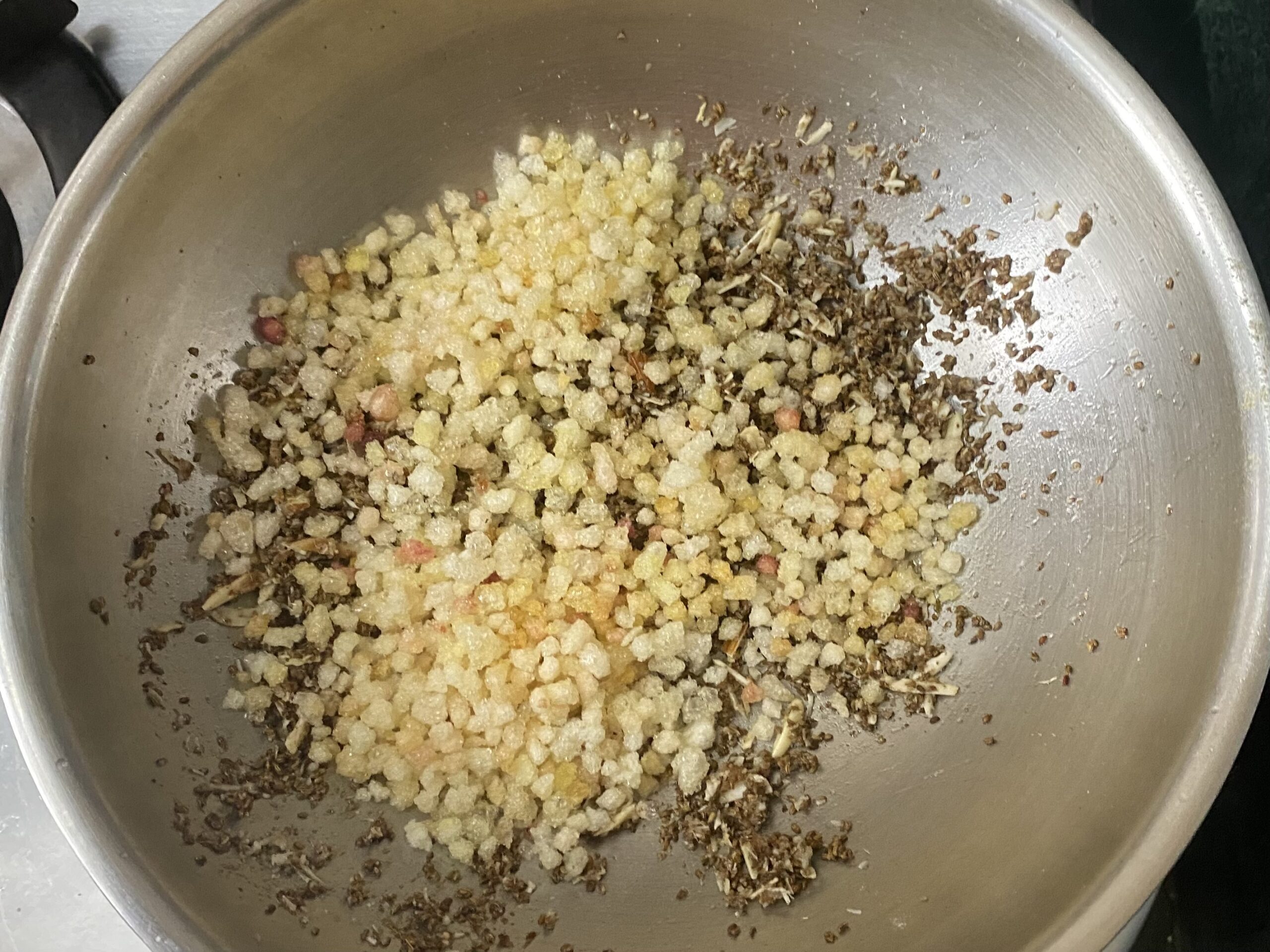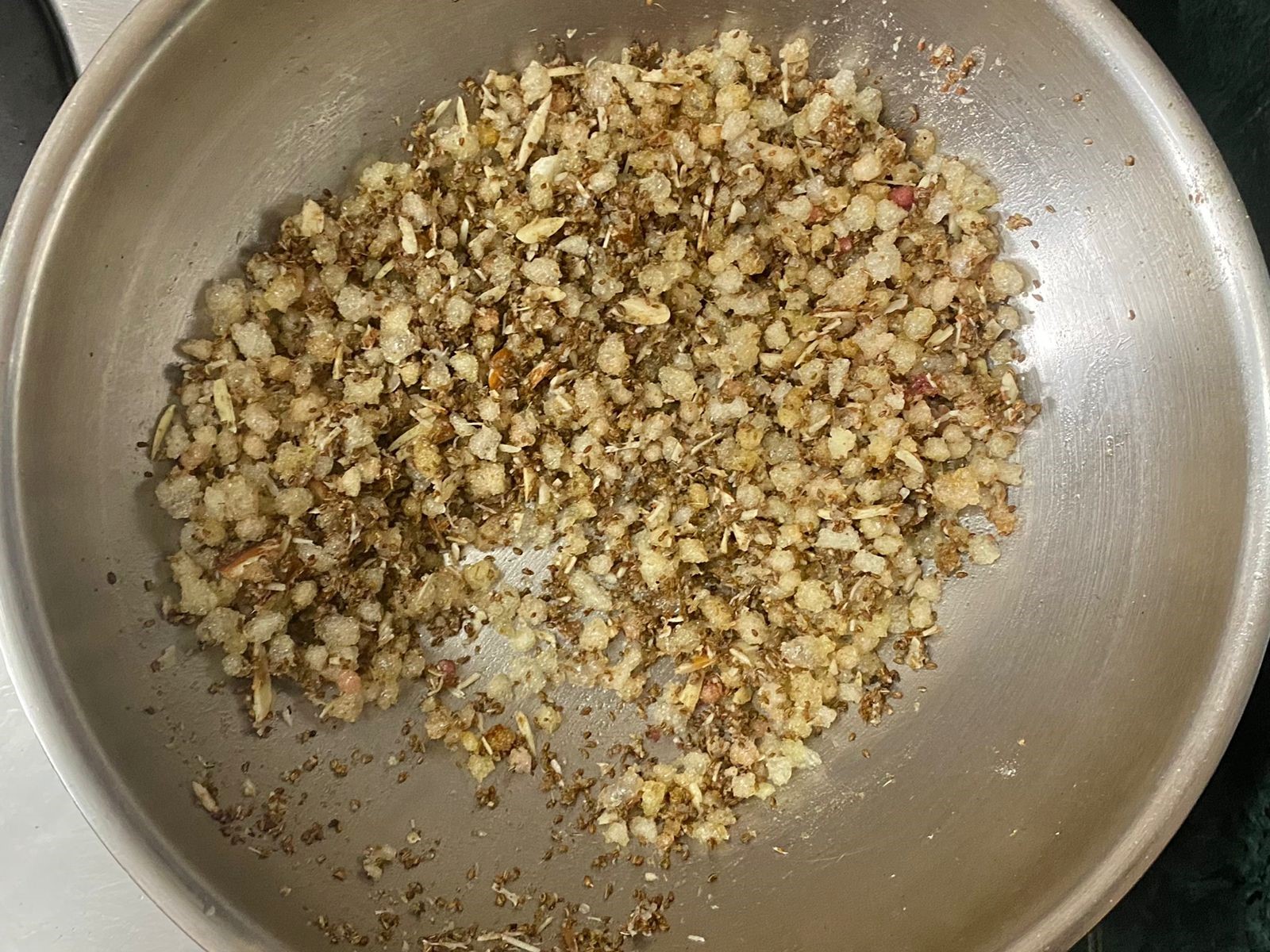 Heat 2 tablespoons ghee in a pan and add the ajwain powder and chopped almonds. Roast it on low heat for around 5-6 minutes or until fragrant and slightly golden.
Add the desiccated coconut and puffed up gond and give it a mix. Cook on low heat for another 2-3 minutes. Turn off the heat and keep it aside to cool down.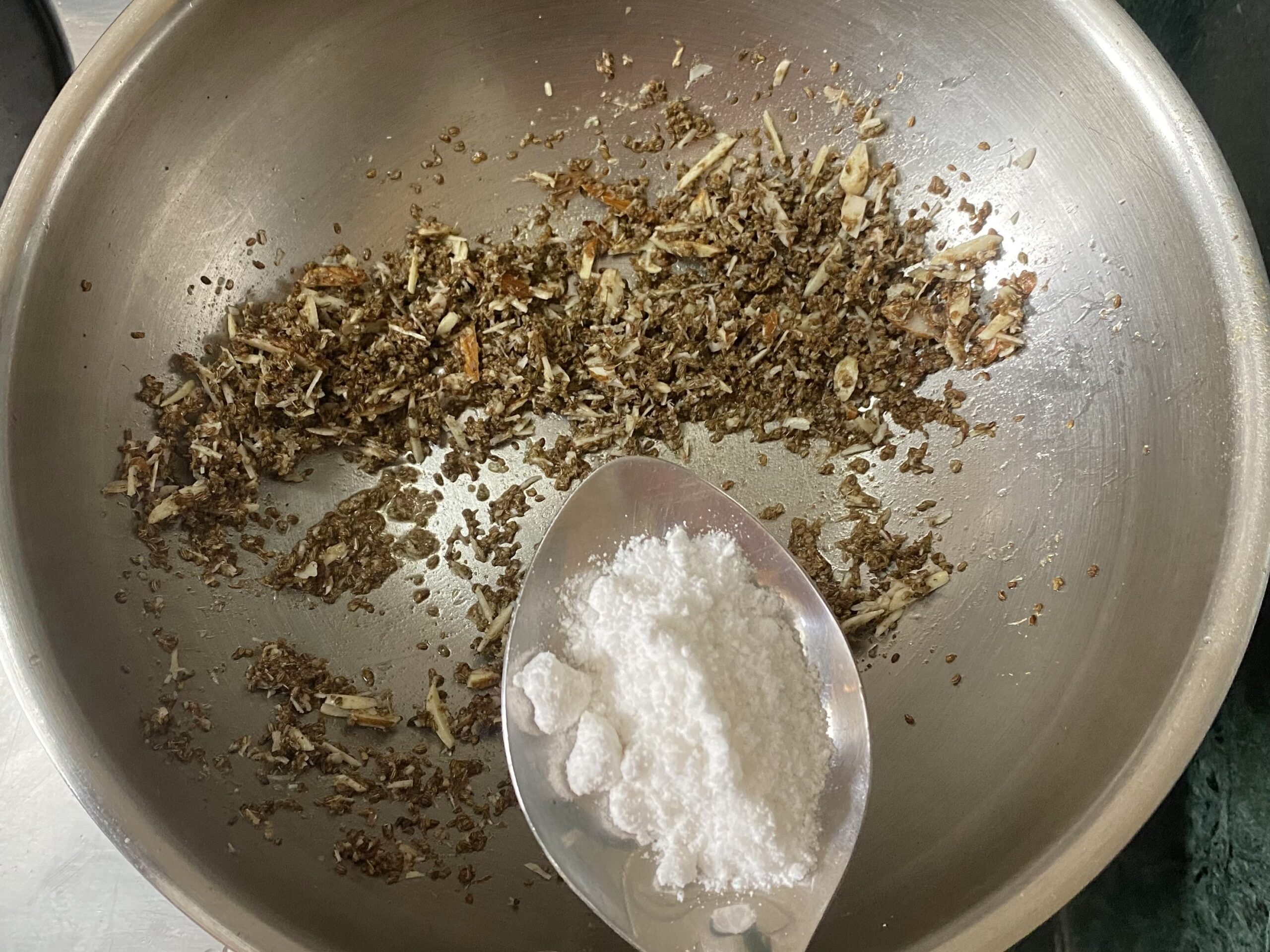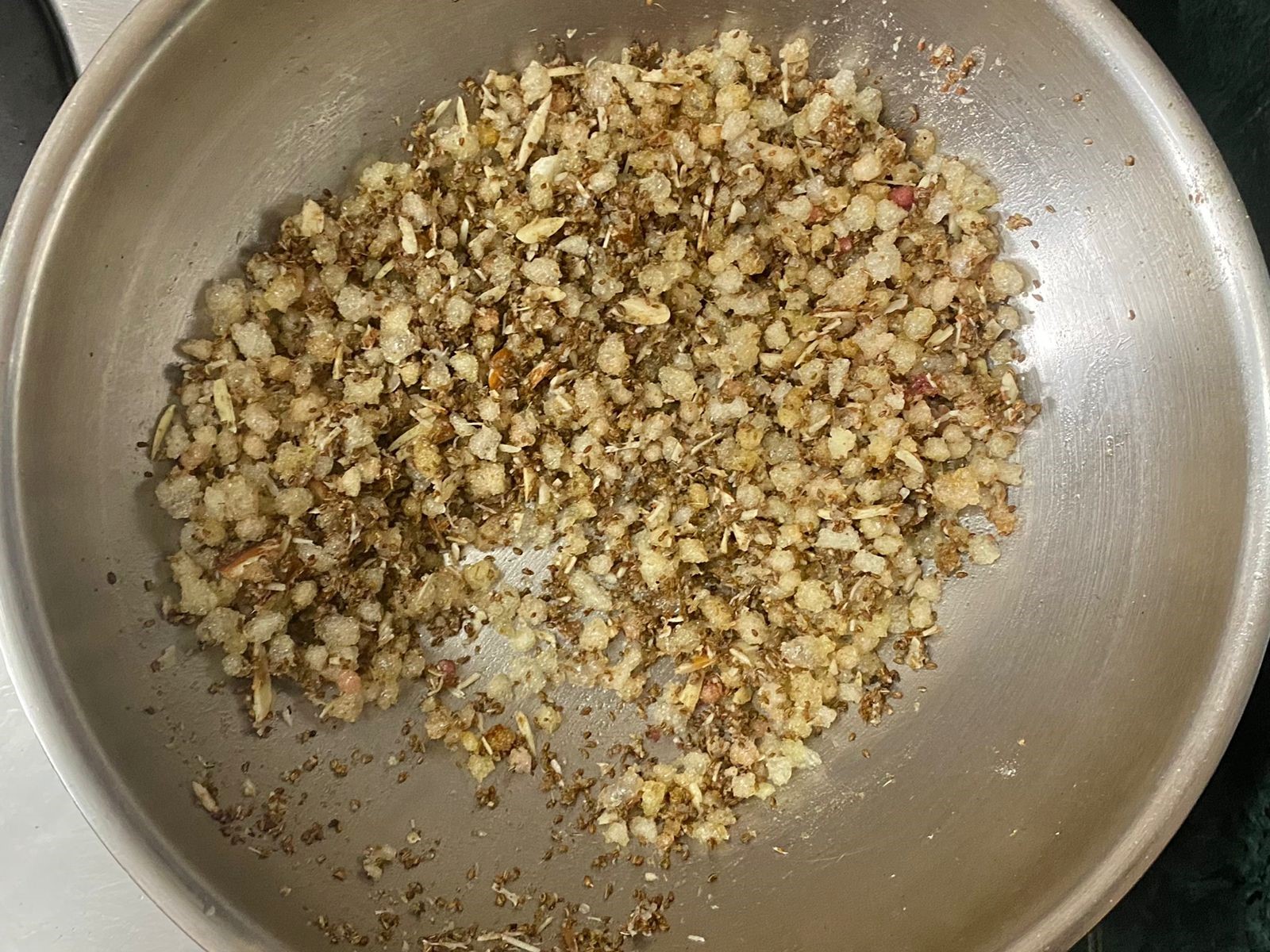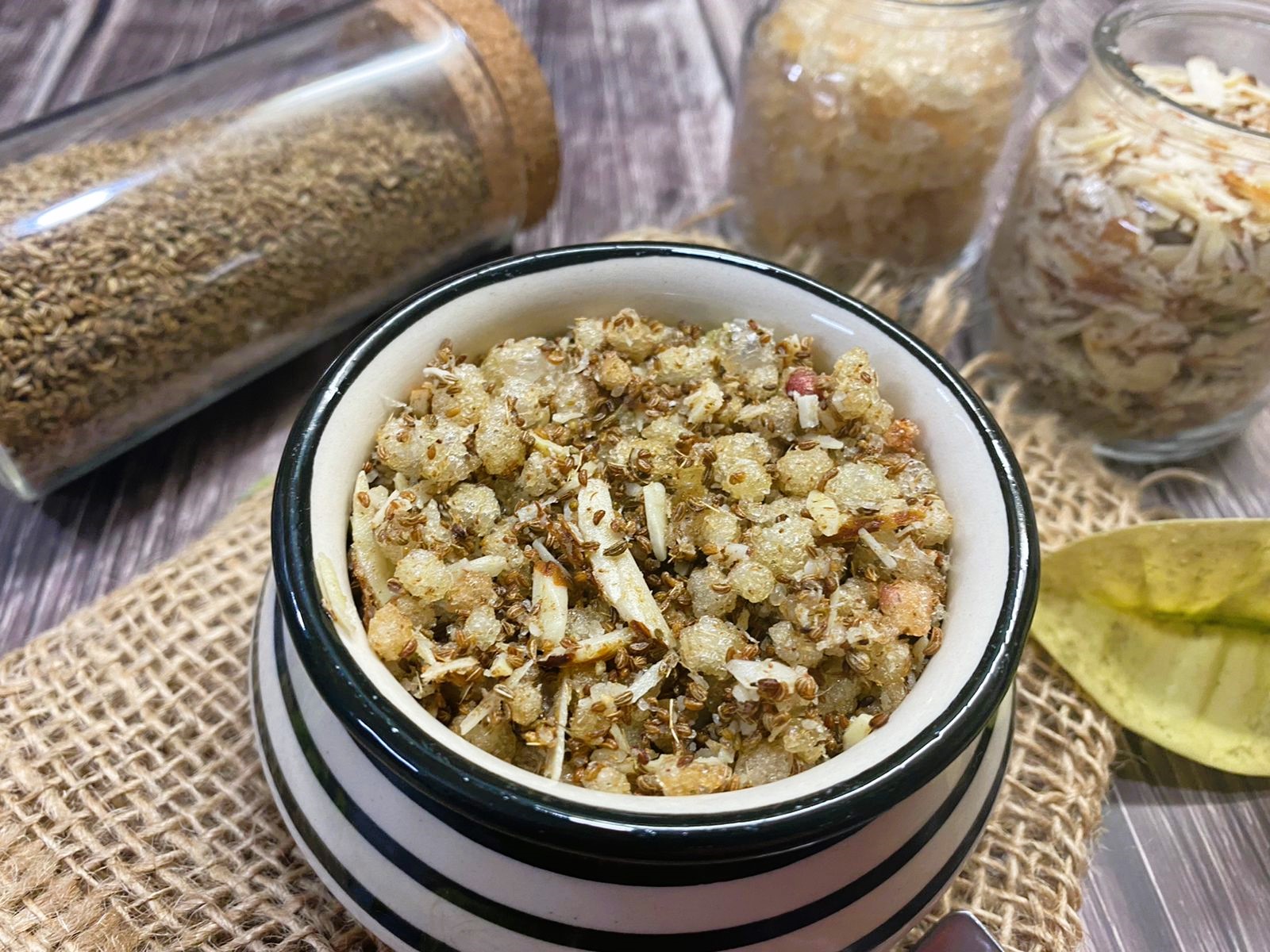 Once slightly cool, add the castor sugar and mix it until well combined.
Store in airtight containers.