Quick Aloo Matar Tikki Chaat (Potato and Peas Croquettes)
Quick Aloo Matar Tikki Chaat is a crispy spicy famous Indian street food from North India. Spiced mashed potato and peas pattie is shallow fried and served with variety of accompaniments. 'Aloo' means potato, and the word 'tikki' means a small cutlet or croquette.
The toppings vary from region to region and consist of mint chutney, tamarind chutney, chopped onions, tomatoes, beetroot, yogurt, chickpeas, chaat masala etc.
My version of this recipe is super quick and loaded with a variety of toppings. This is one of those quick recipes which comes together in now time and is fulfilling, delicious and healthy. The aloo tikki chaat sold in the 'chaat shops' or 'street carts' in India are usually stuffed with a spiced filling of either peas or paneer or chana dal and served with various toppings. In my version I have mixed peas with potatoes for a quick and easy recipe.
This is a simple and quick recipe which takes 20 minutes to put together.
Ingredients
For The Tikki
2 cups grated boiled potatoes
2 tablespoons boiled peas
Salt to taste
1 teaspoon black salt
1 teaspoon black pepper
2 teaspoons chaat masala
2 teaspoons cumin powder
2 tablespoons chopped coriander leaves
¼ cup breadcrumbs
2 tablespoons ghee/oil
To Assemble
½ cup green chutney
½ cup tamarind chutney
¼ cup finely chopped onions
¼ cup finely chopped tomatoes
¼ cup coriander leaves
Juice of 1 lemon
2 teaspoons chaat masala
2 tablespoons grated beetroot
2 tablespoons grated coconut
Directions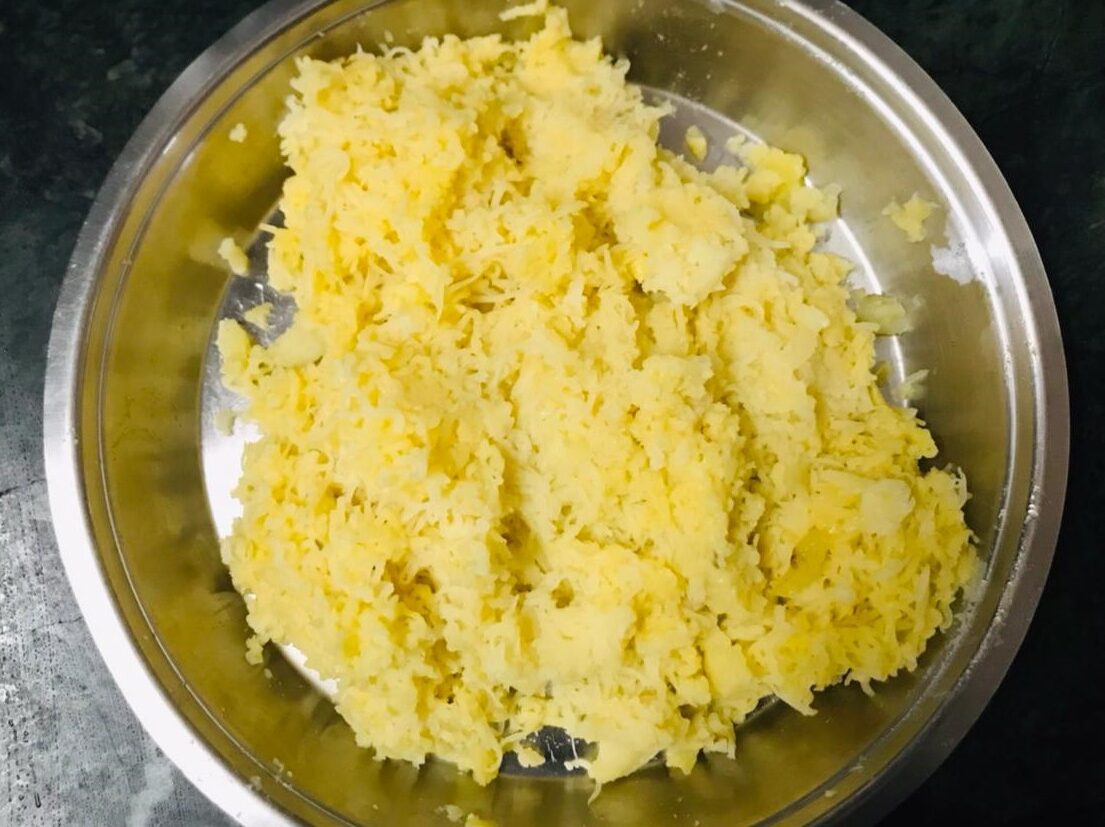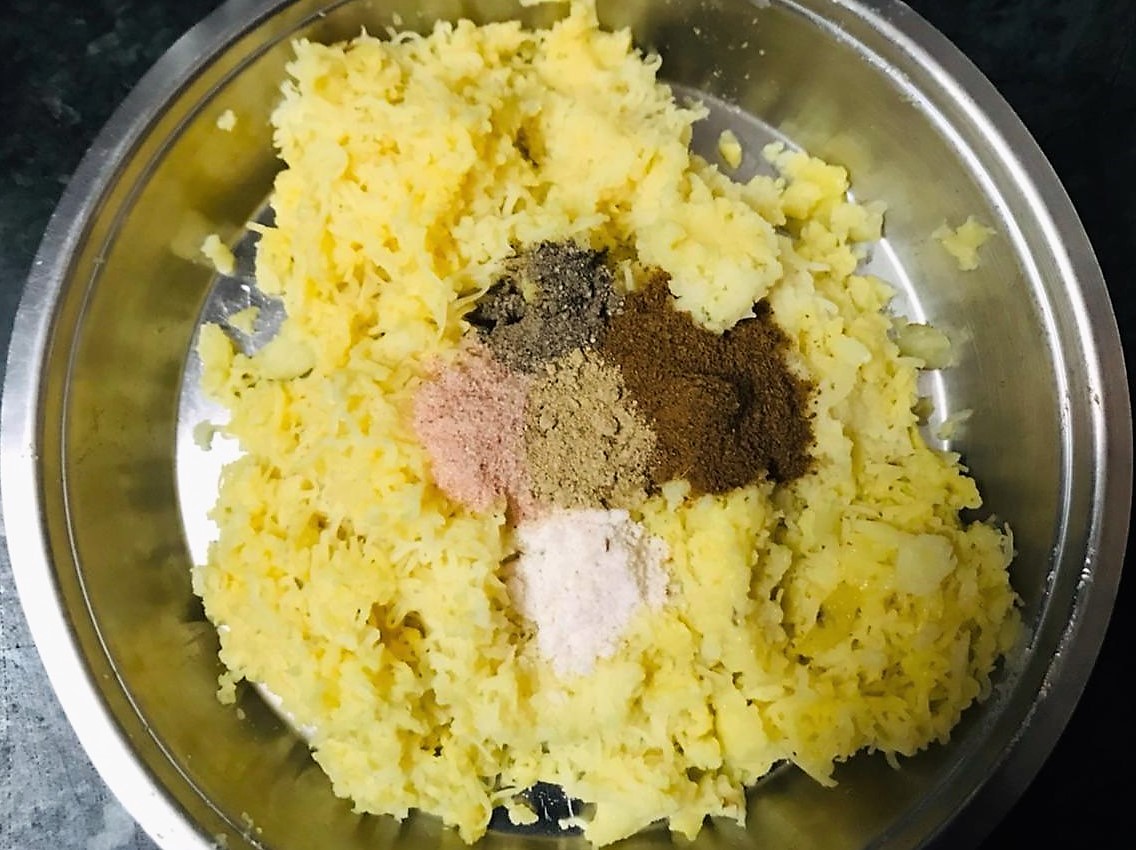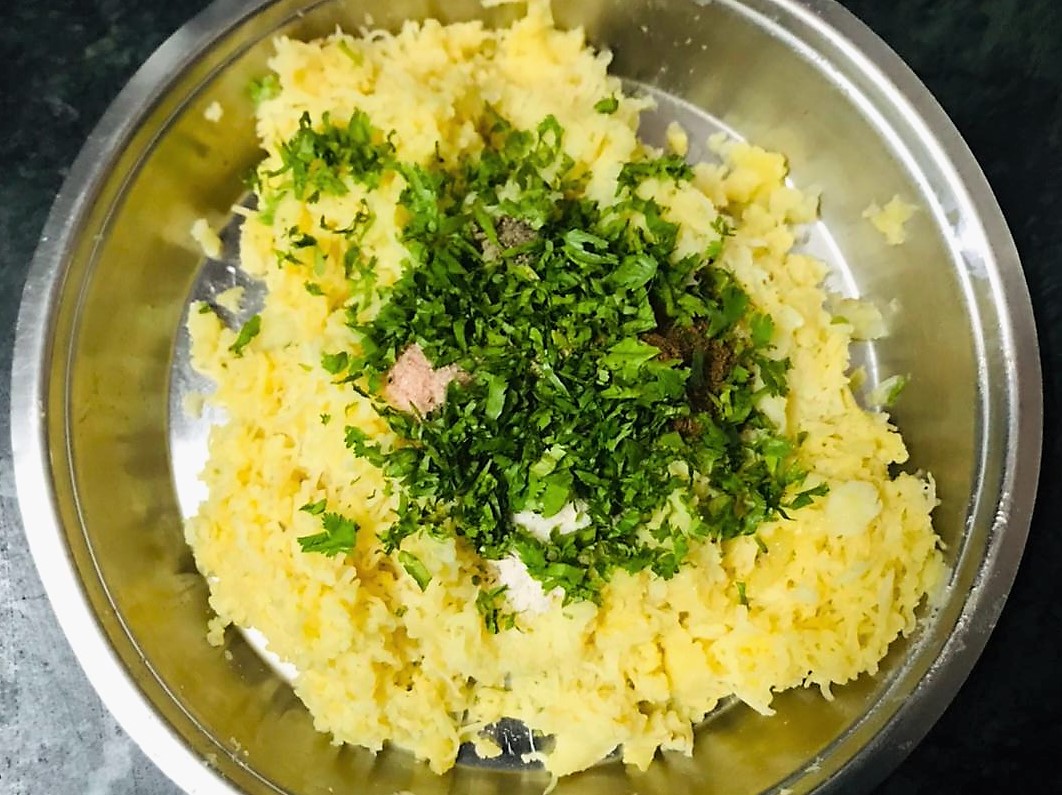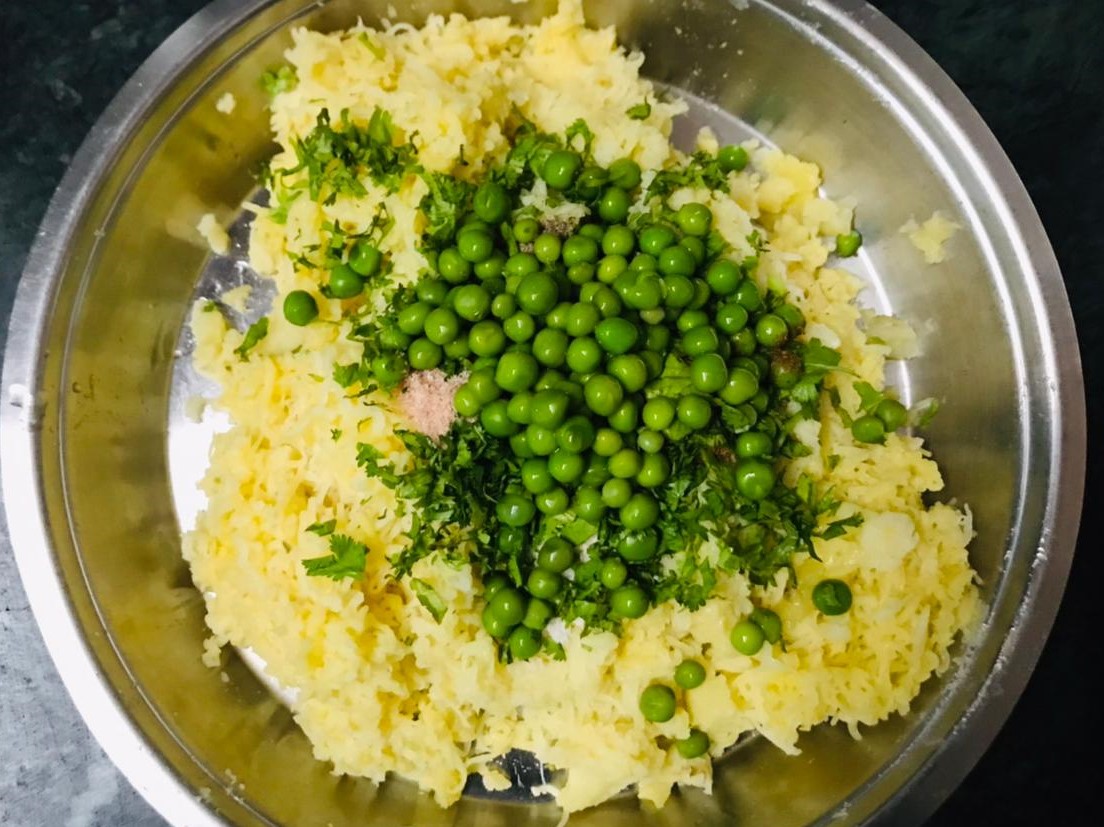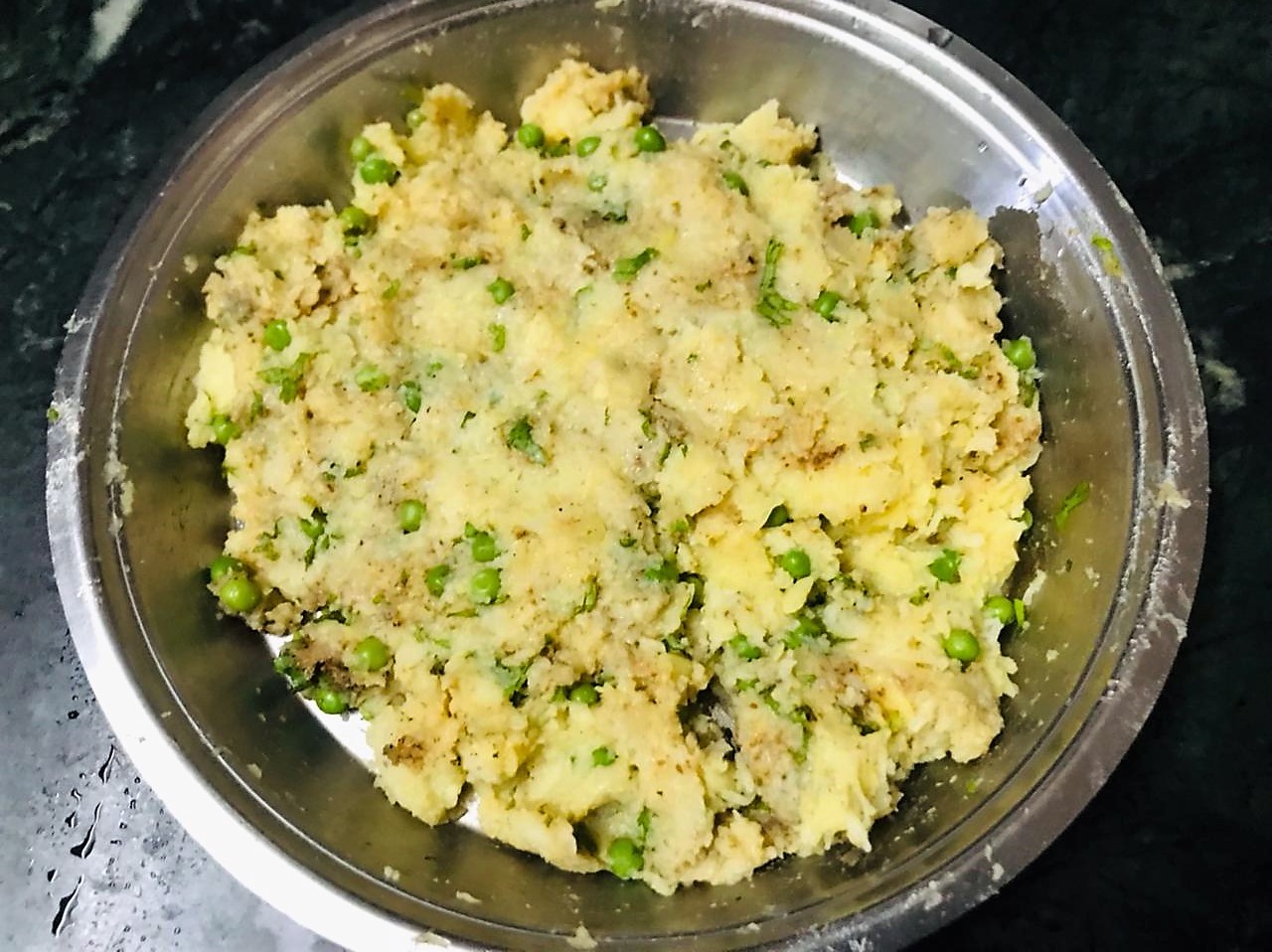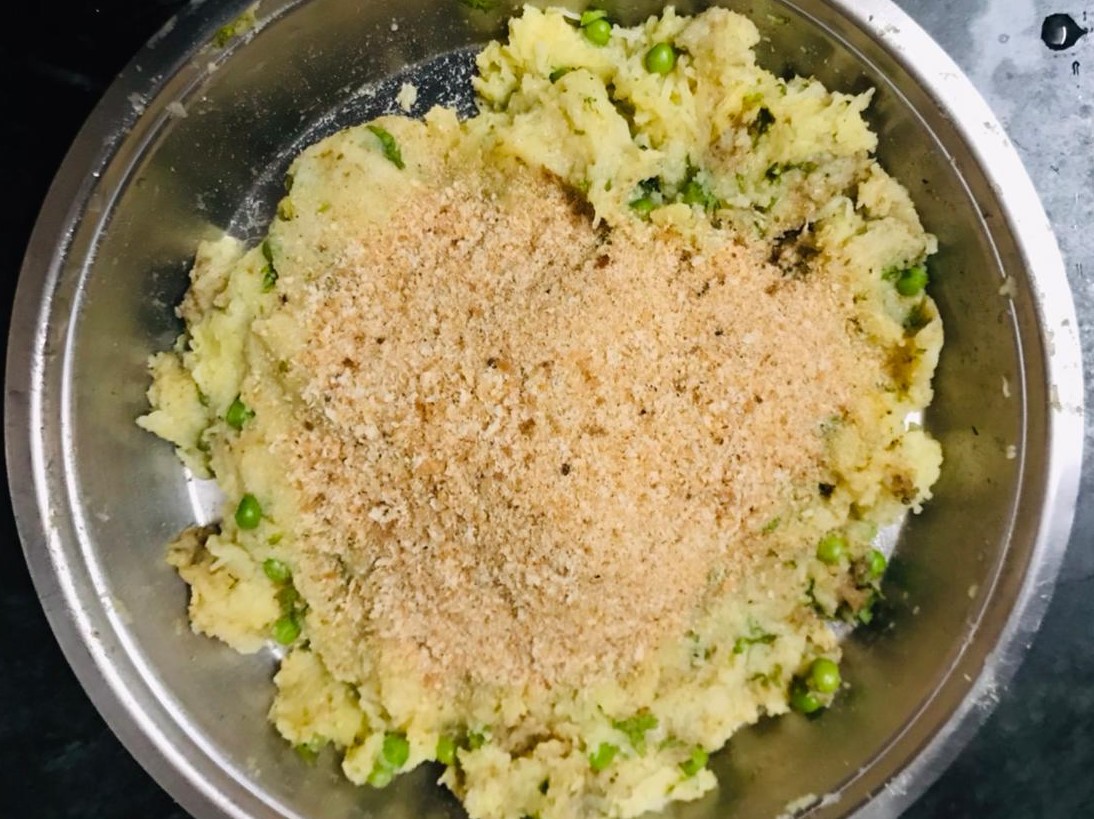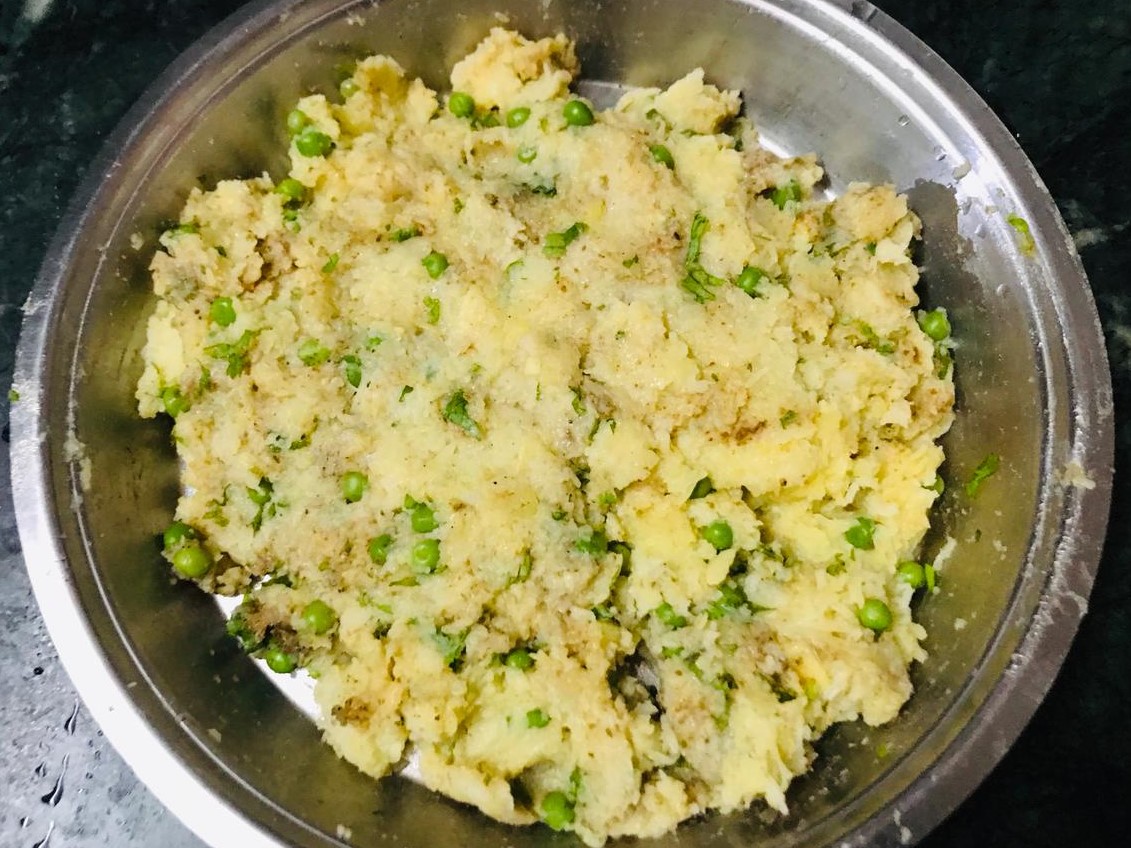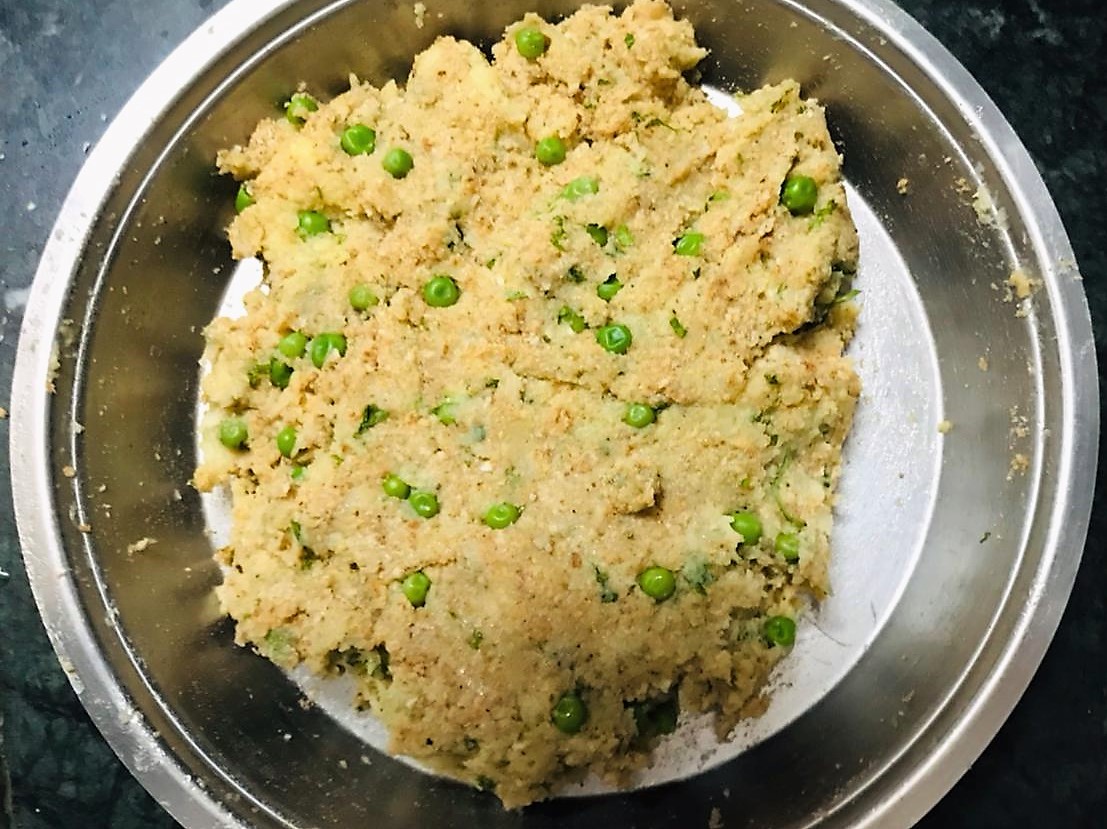 To the grated boiled potatoes add the salt, black salt, cumin powder, black pepper, chaat masala, coriander leaves, boiled peas and breadcrumbs. Mix everything together to combine all the ingredients.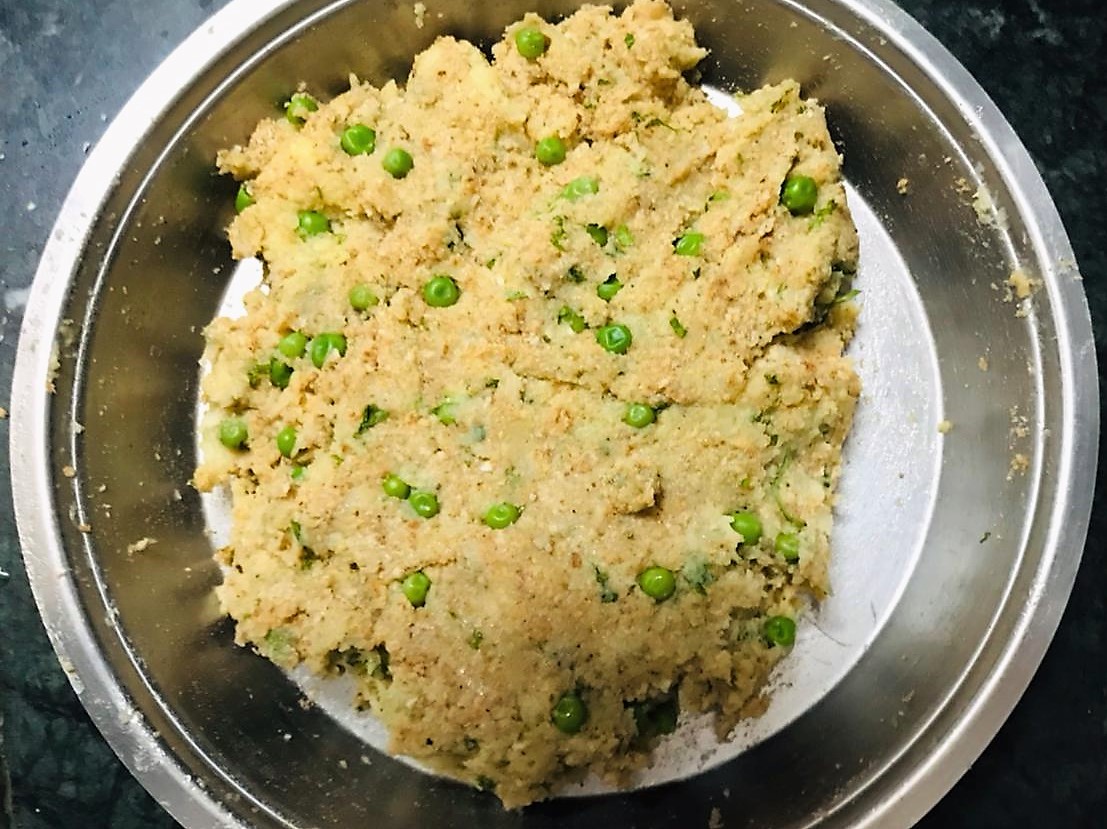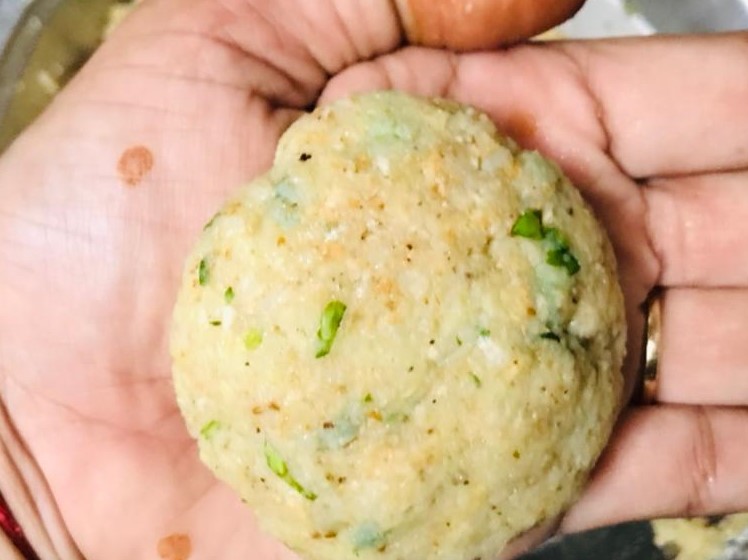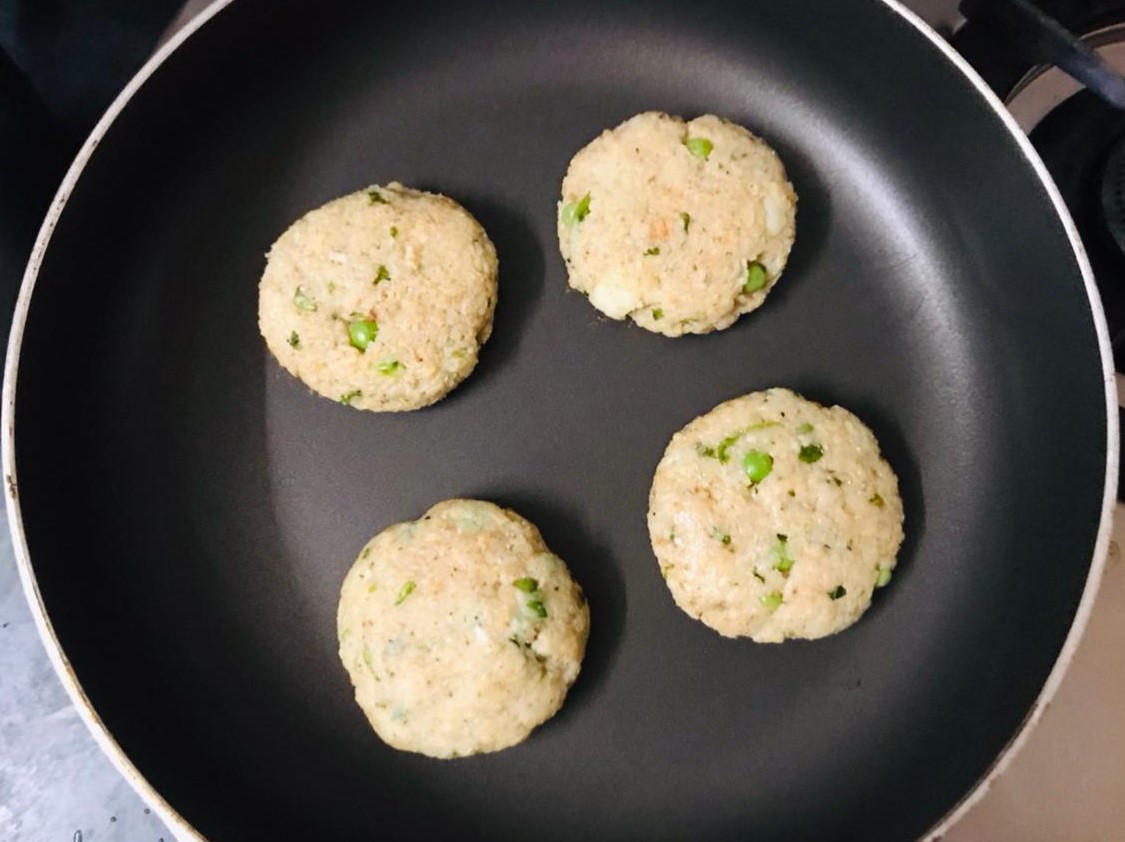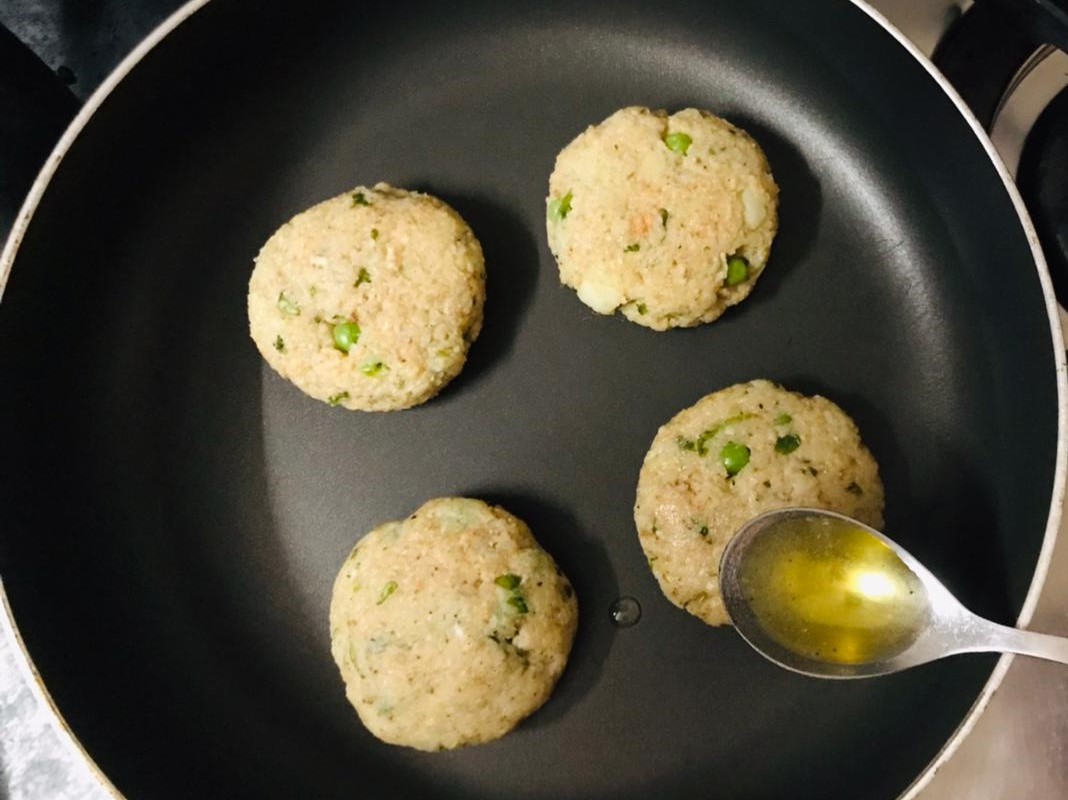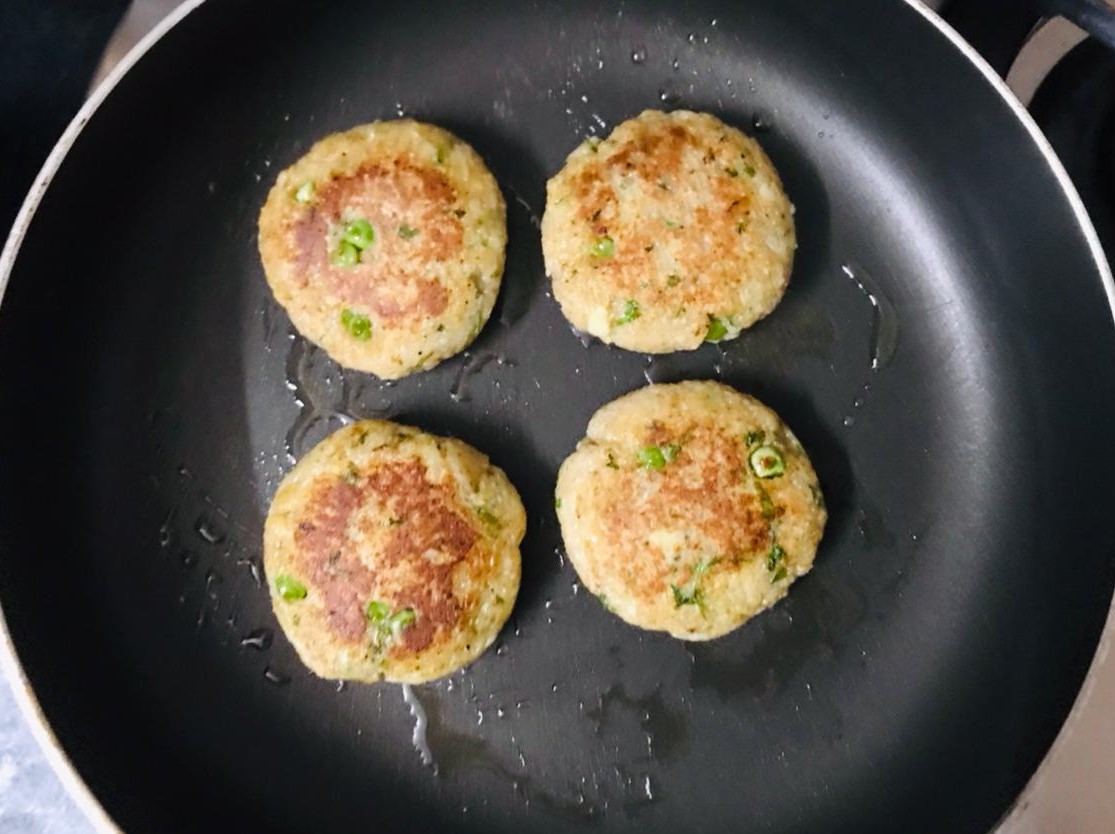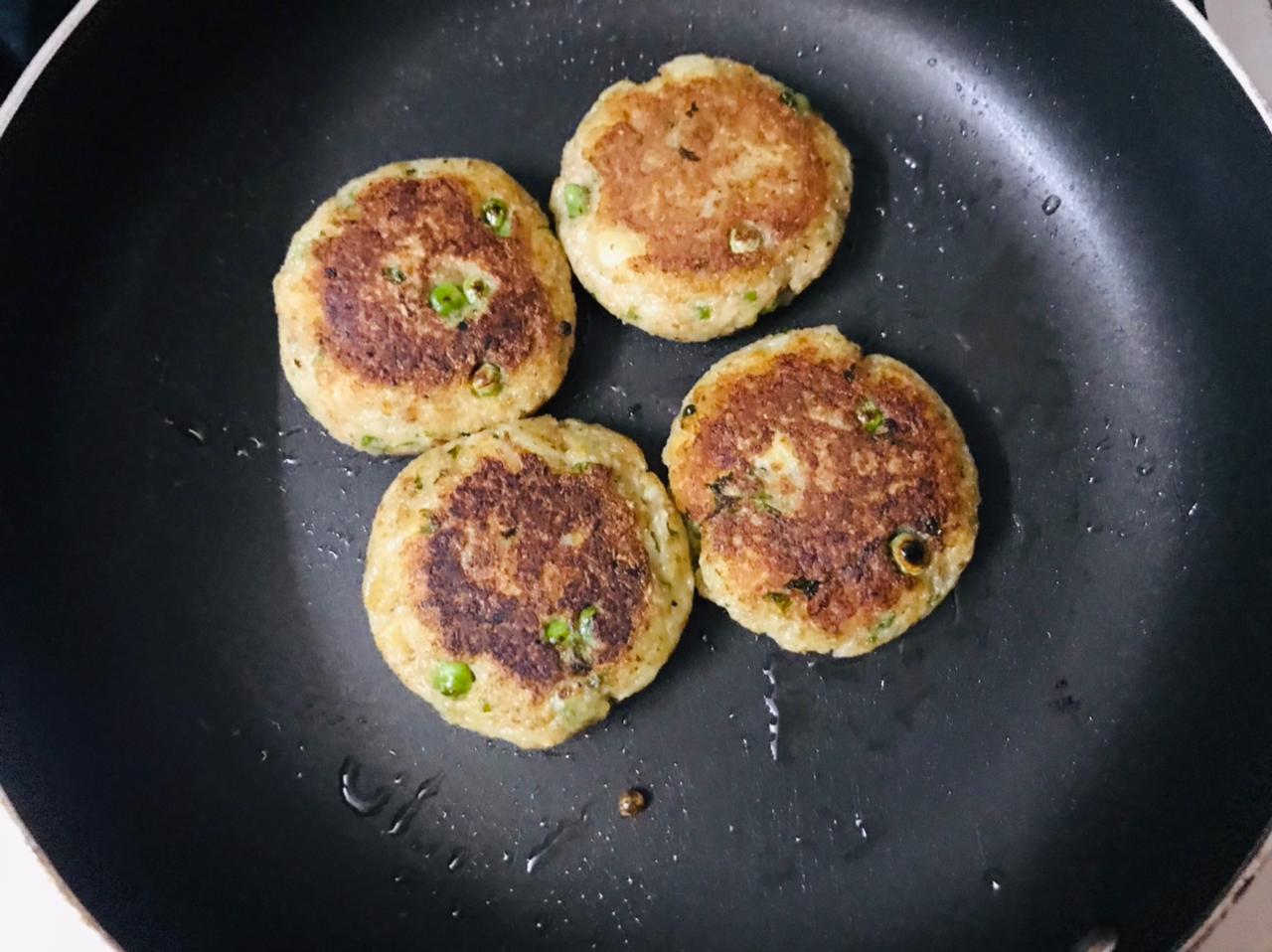 Divide the potato mix into equal 6-8 portions. Roll each portion into a ball and then flatten it to make flat round disc making sure it does not break. The tikki should be around 2 inch in diameter and ½ inch thick.
Heat a nonstick plan and gently place the tikki in the hot pan. Drizzle some ghee/oil and cook until both sides turn golden brown. It should 2-3 minutes each side to cook.
Once they are cooked turn off the heat and leave it aside to assemble.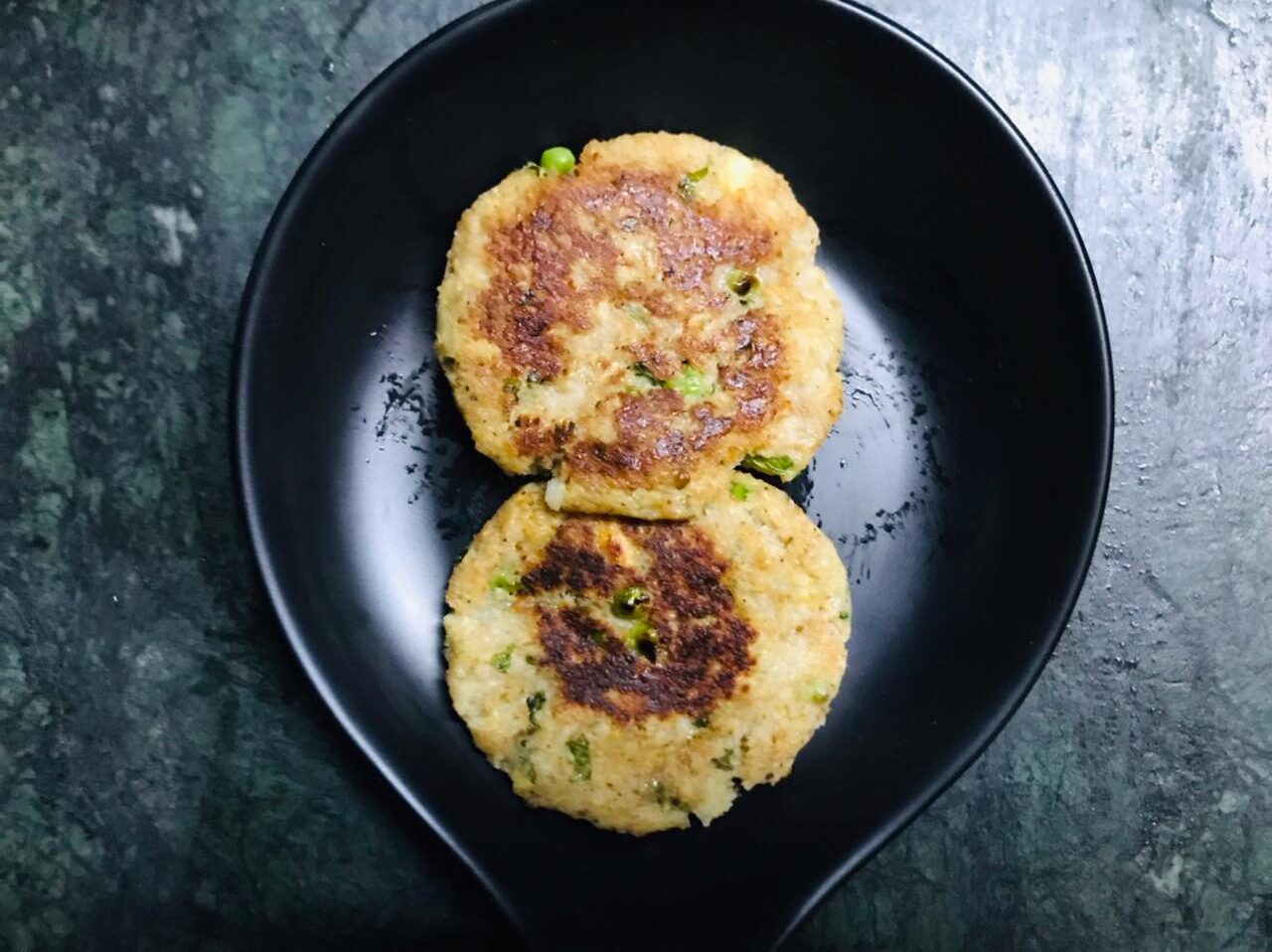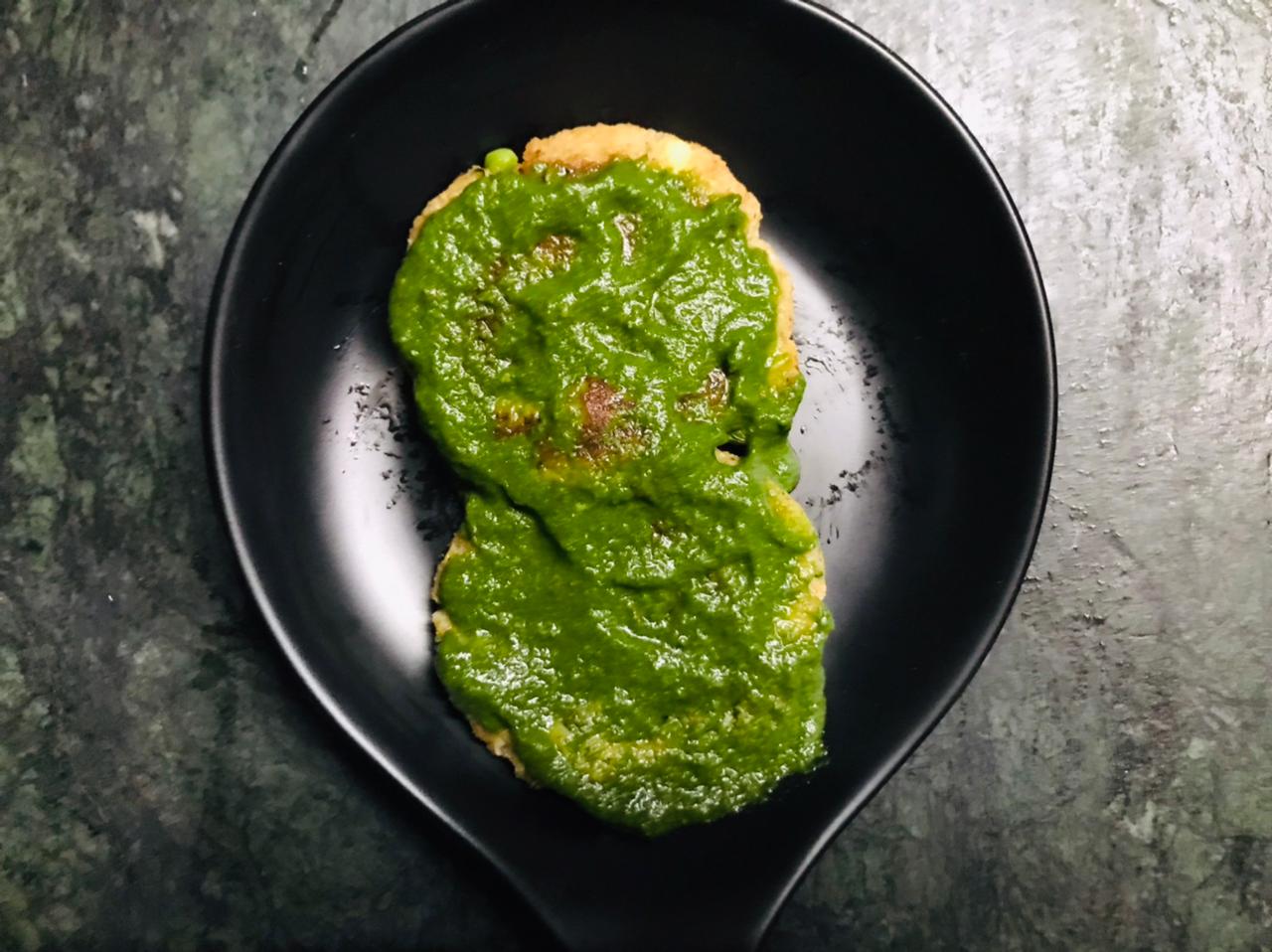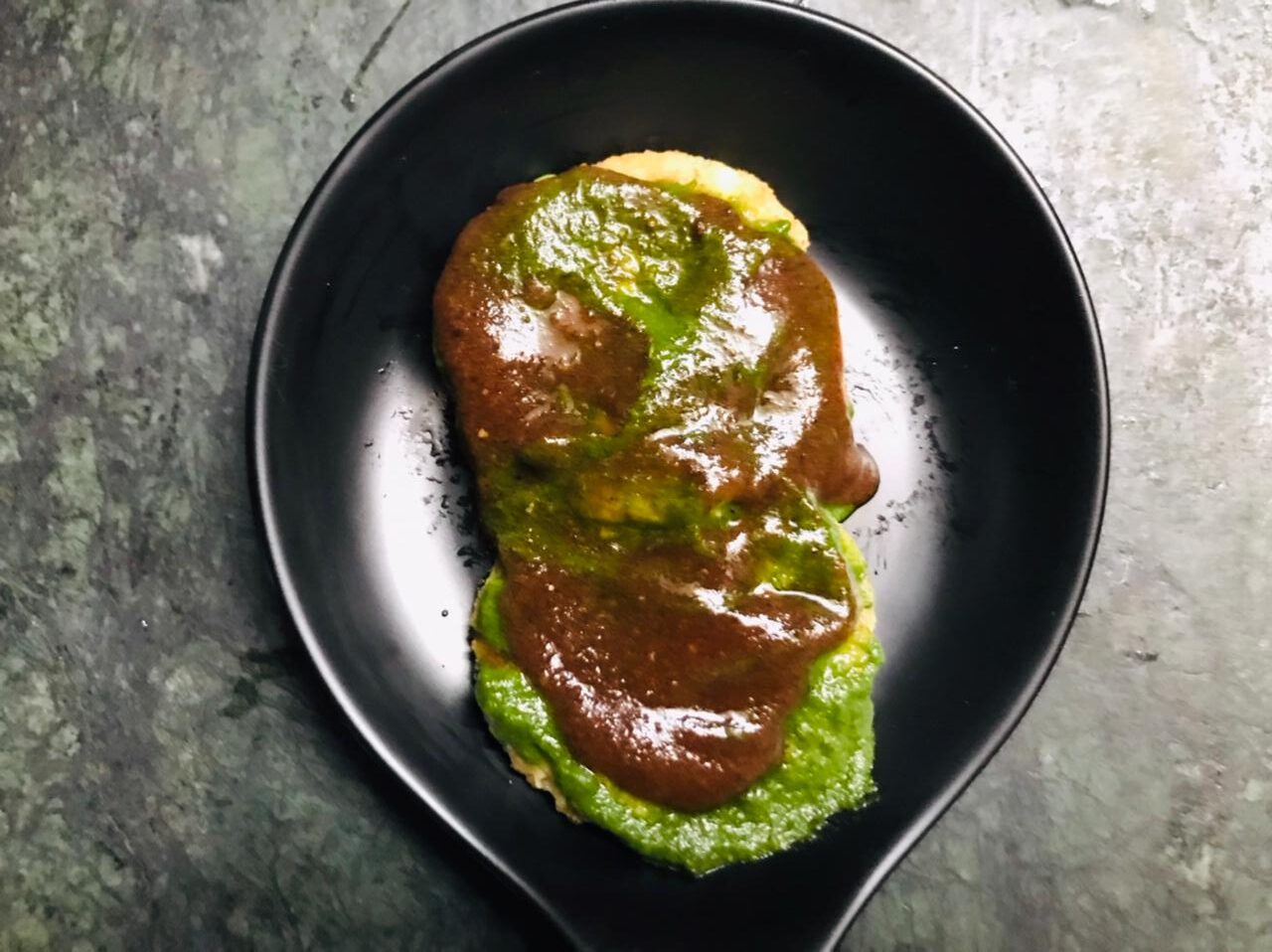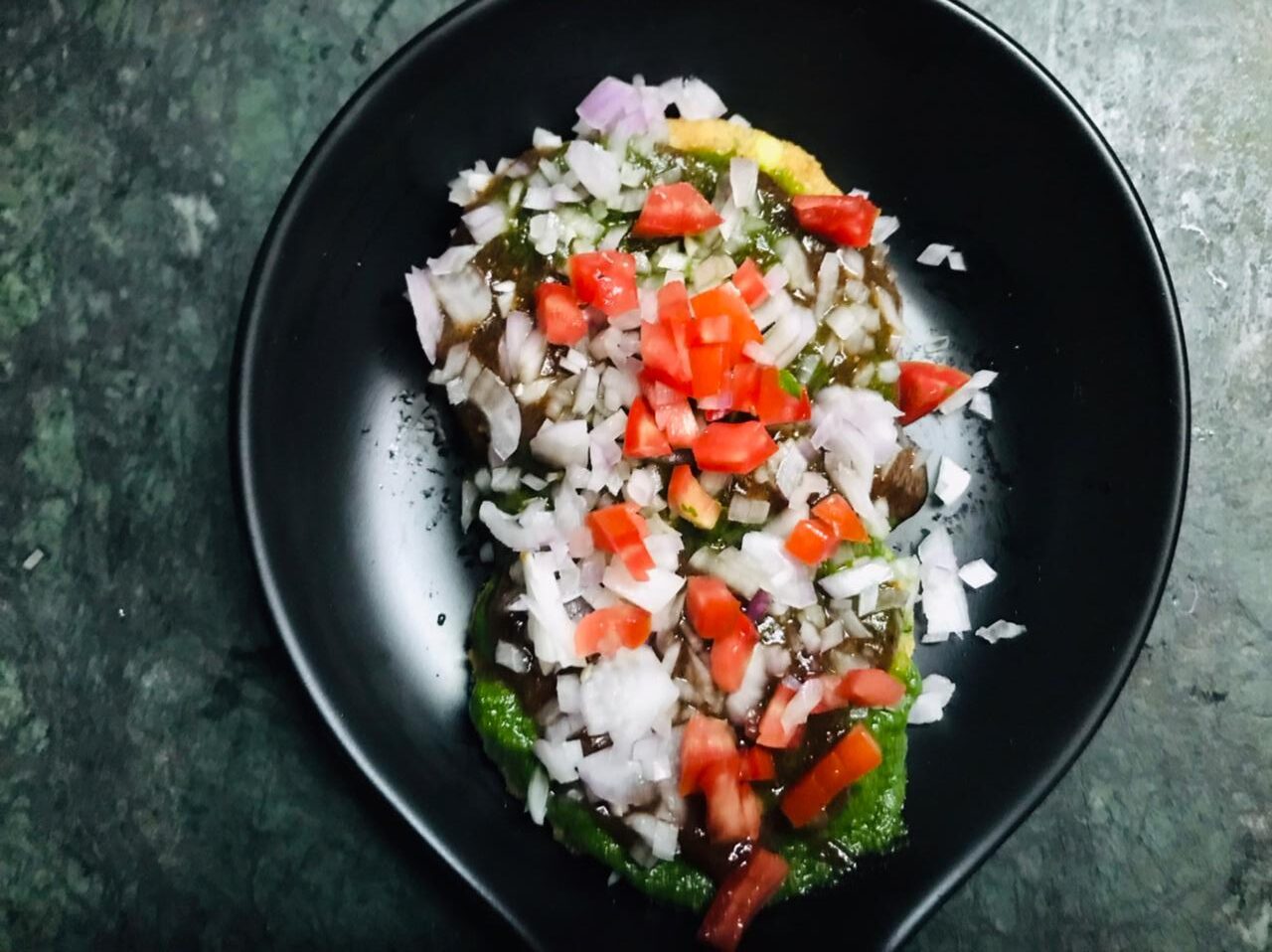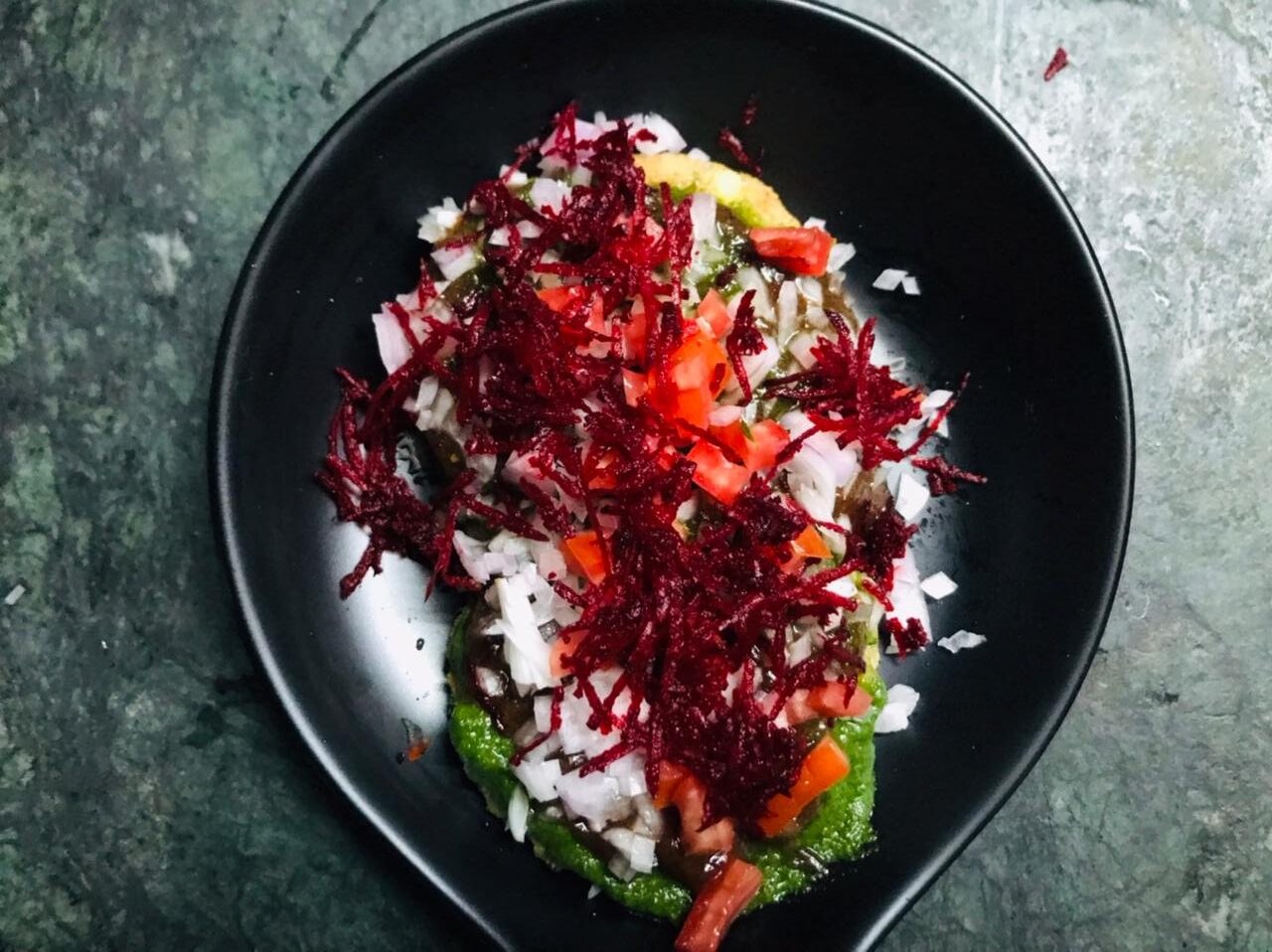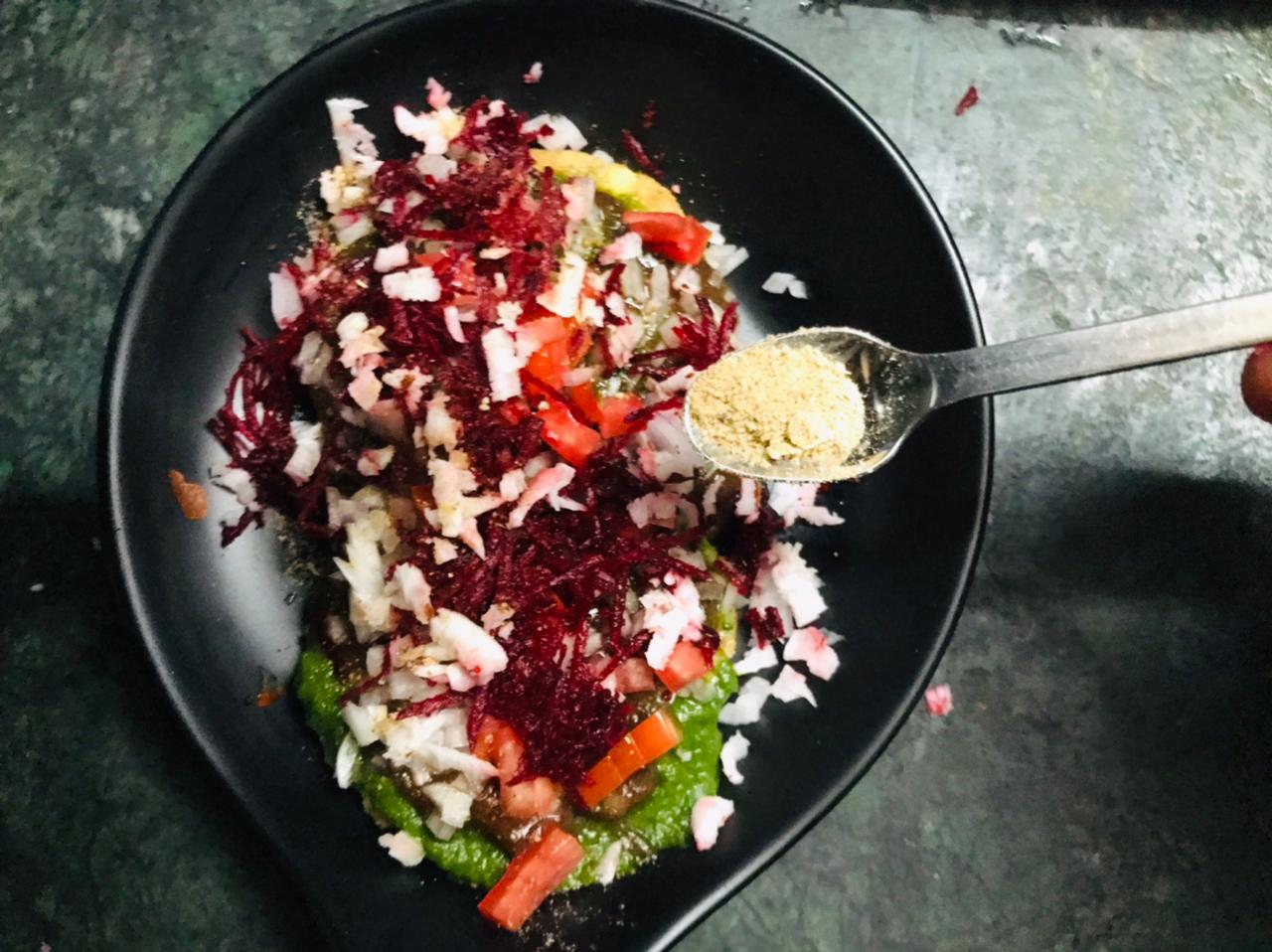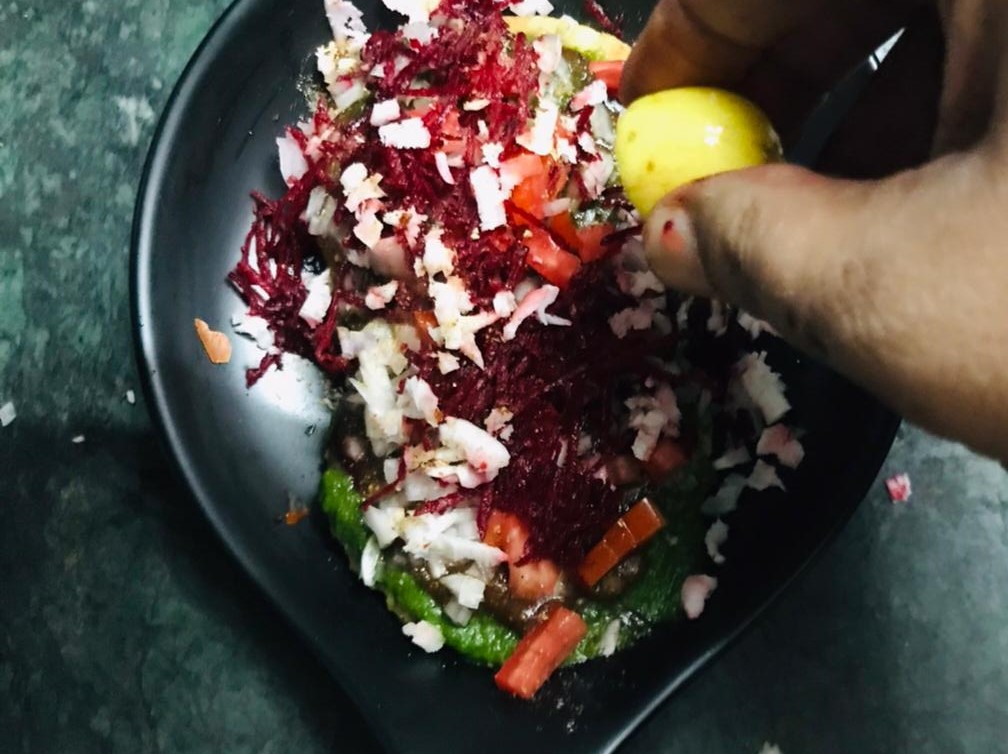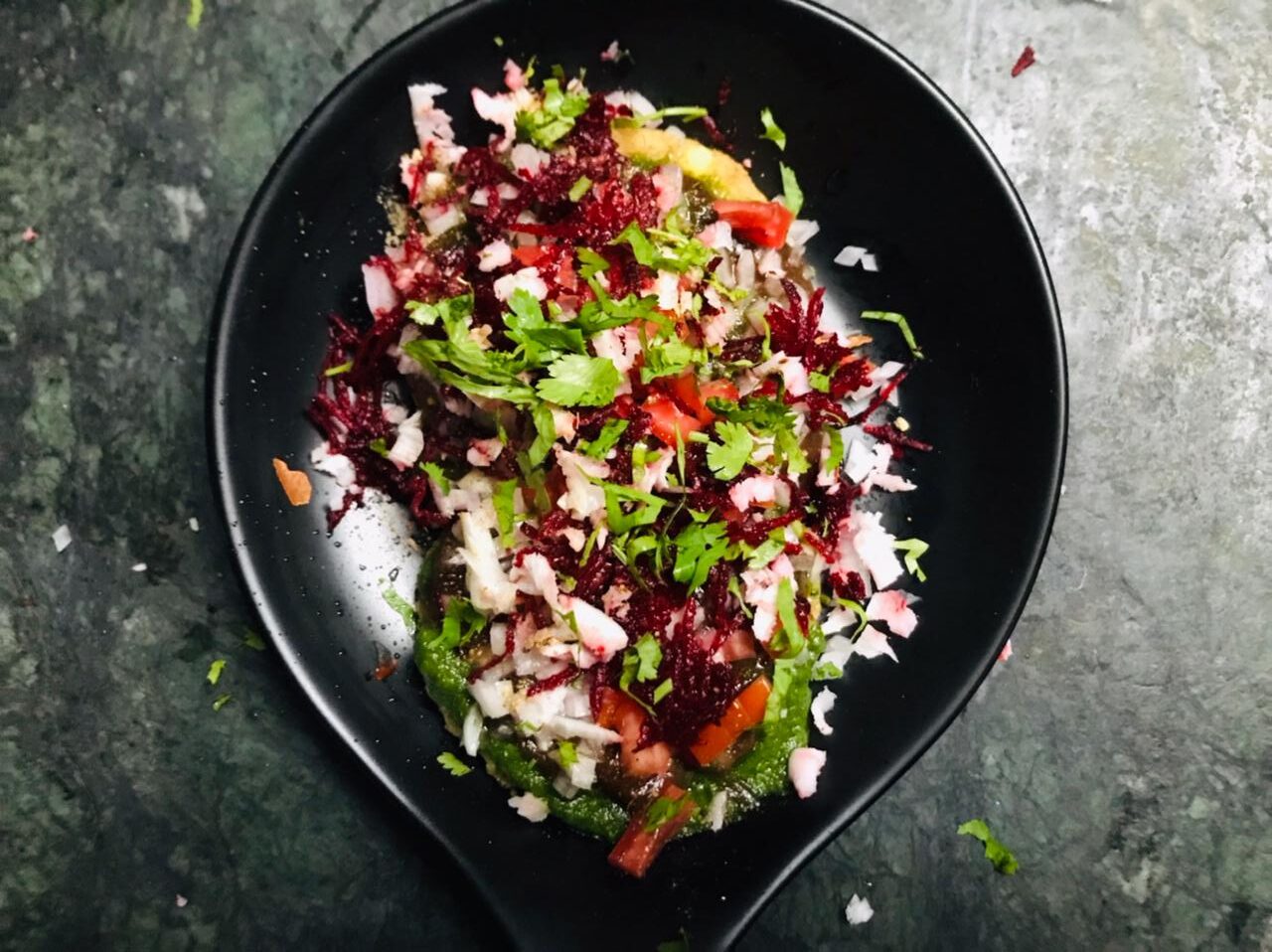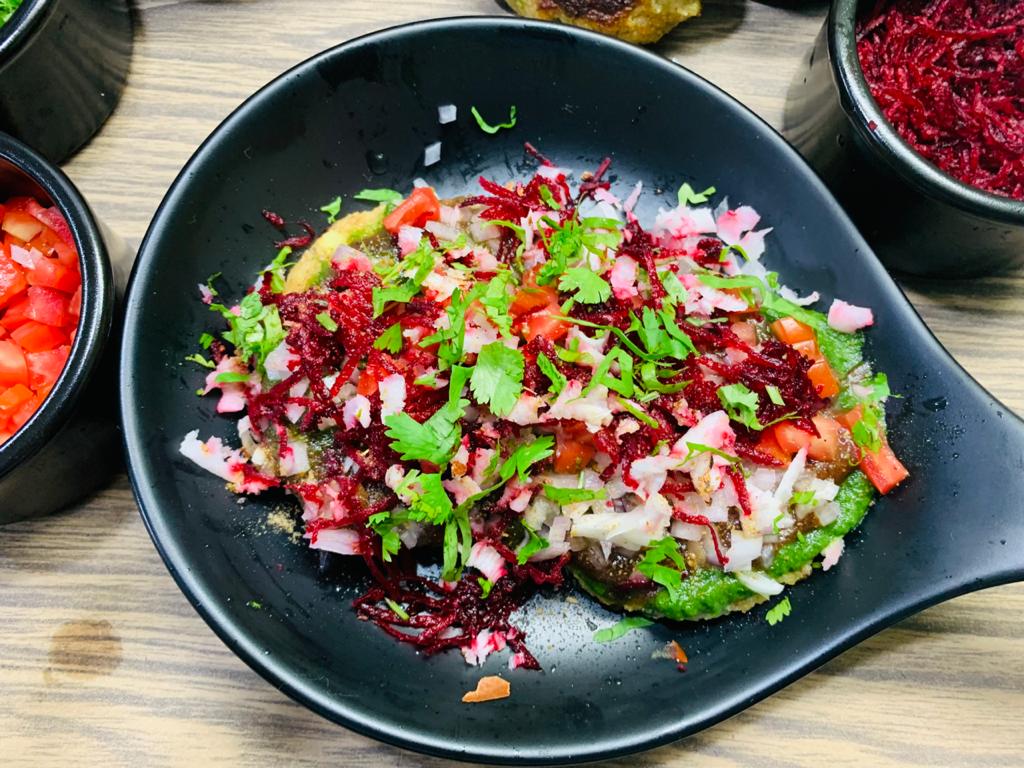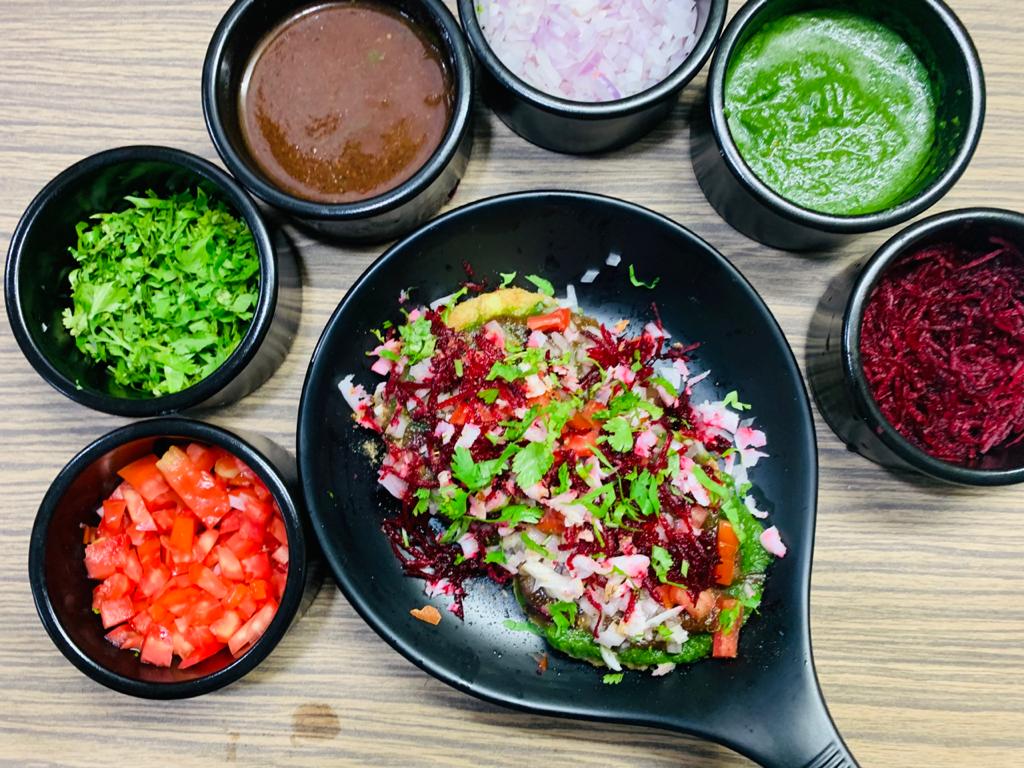 Place the tikki in the serving dish and spread the mint and tamarind chutney. Top the tikki with onions, tomatoes, beetroot, coconut, lime juice and a generous sprinkle of chaat masala and coriander leaves.
Serve the aloo matar tikki chaat while hot!