Vegetable Fried Rice
Vegetable fried rice has to be one of my all-time favourite dishes. I love making Chinese food at home and fried rice is always the perfect accompaniment to my Indo-Chinese dishes.
This easy fried rice is loaded with vegetables and only takes minutes to make! So much better and healthier than takeout! I almost always make vegetable fried rice when I cook Chinese food at home as it is a perfect accompaniment to any of the main dishes like Manchurian, Buddha delight or even Chilli paneer.
Rice with sautéed vegetables and Chinese sauces is a perfect blend of flavours. What I also love about this dish is that it does not require any special ingredients. It requires ingredients that are always available in the kitchen and you can experiment with different flavours and vegetables. Vegetable fried rice is a very versatile dish and you can choose any vegetable that is seasonal or is in your fridge.
Serve Vegetable Fried Rice with Vegetable Manchurian in Sauce, Hakka Noodles, Indo-Chinese Chilli Paneer, Dry Manchurian, Crispy Vegetables or American Chopsuey.
Ingredients
1 cup rice (Jasmine rice or medium grain)
1 finely chopped carrot
1 finely chopped onion
½ cup finely chopped cabbage
½ cup finely chopped green peppers
1 teaspoon finely chopped garlic
1 teaspoon finely chopped ginger
1 teaspoon finely chopped green chillies
1 tablespoon vinegar
1 tablespoon green chilli sauce
1 teaspoon red chilli sauce
Salt to taste
1 teaspoon white pepper powder
½ cup finely chopped spring onions
2 teaspoons sesame oil
1 teaspoon oil (for boiling rice)
Directions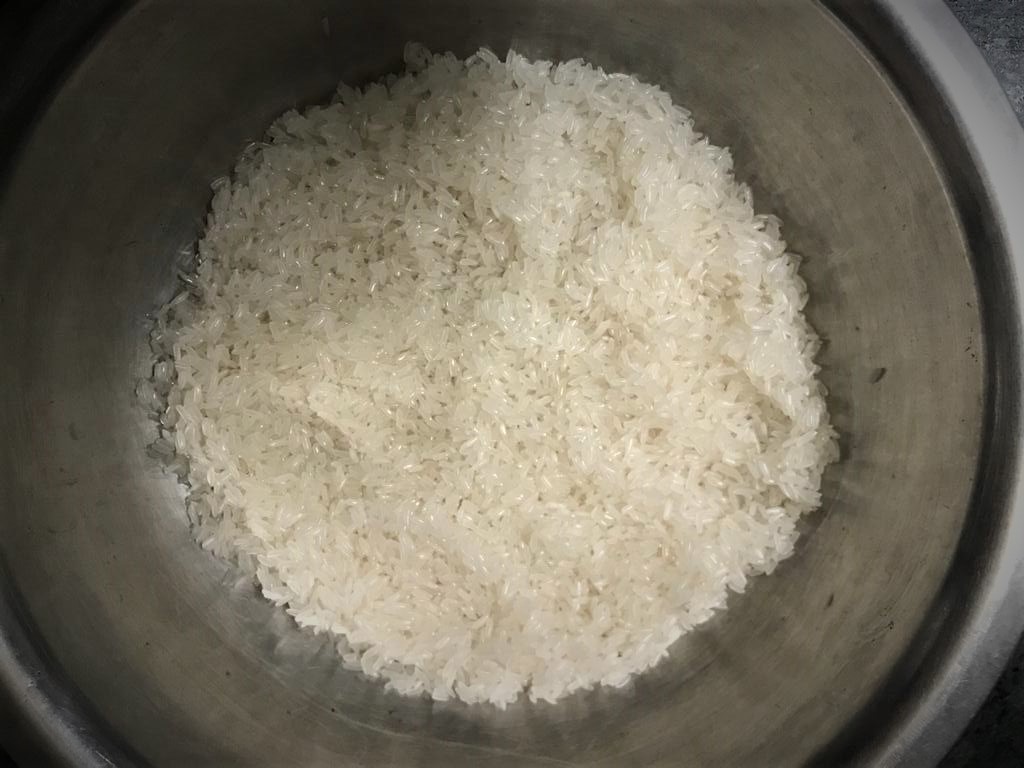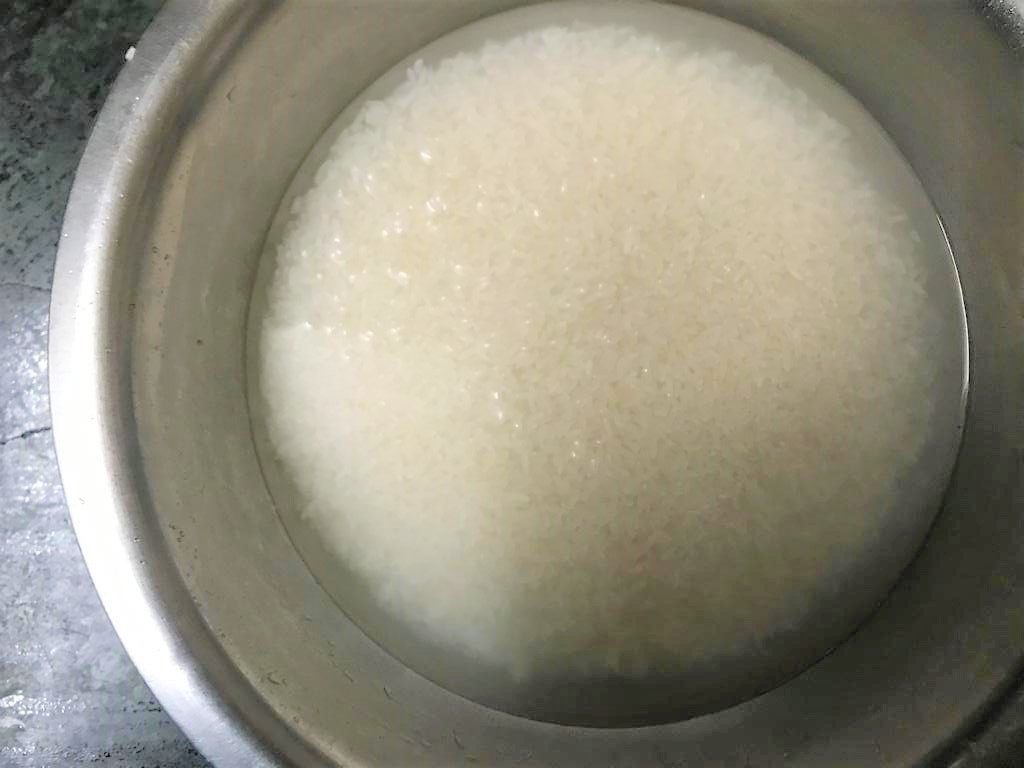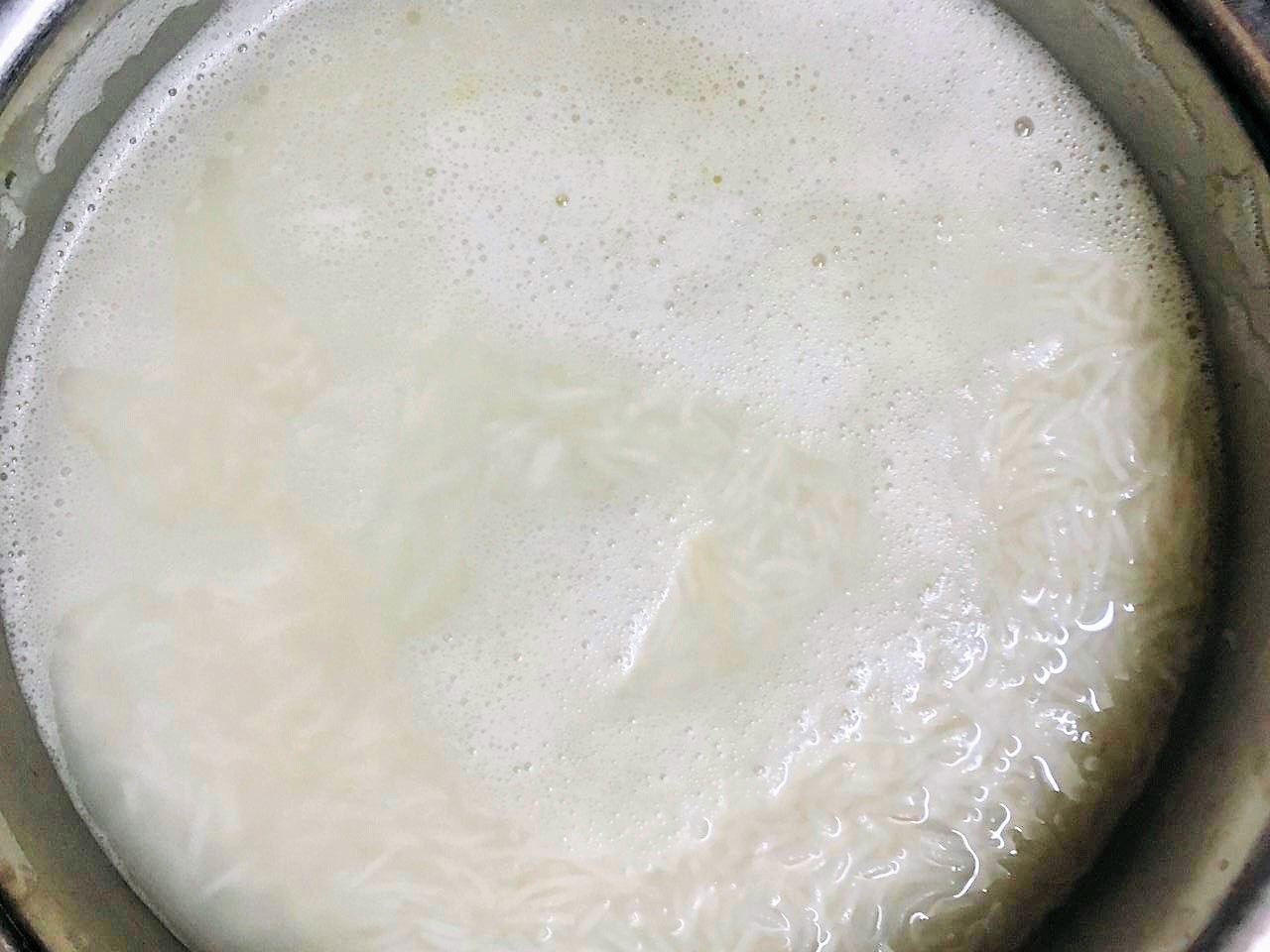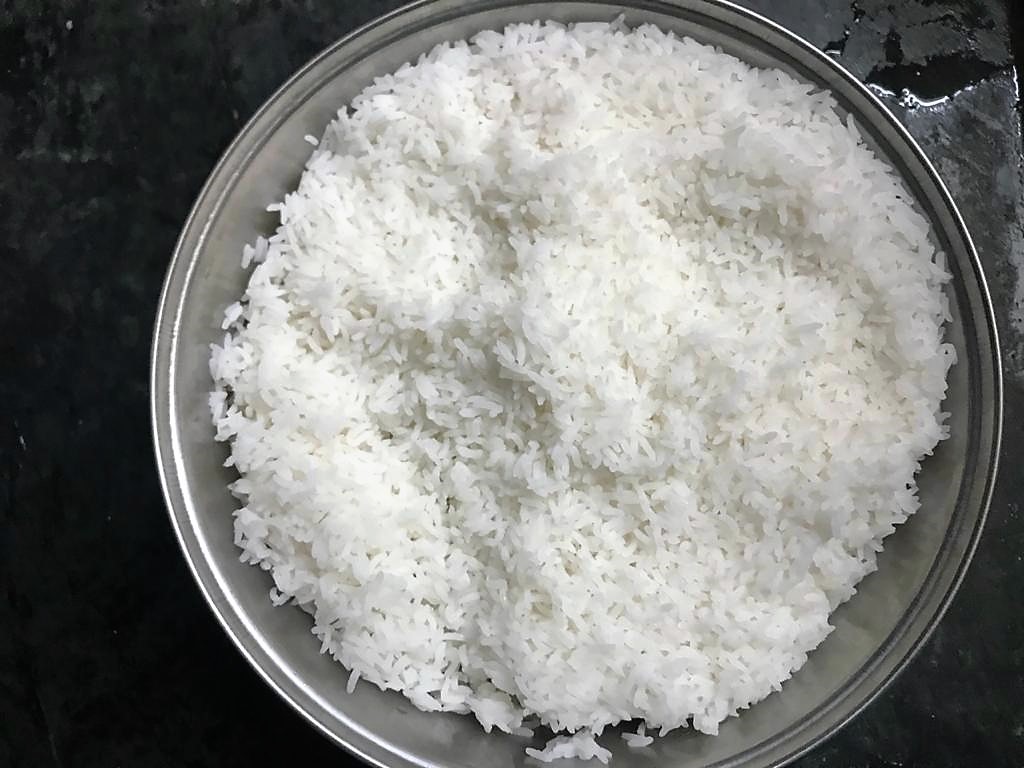 Wash the rice under running water and then soak the rice in water for at least 30 minutes.
After the rice has soaked, drain the water using a colander.
Boil 3-4 cups of water.  Add rice and 1 teaspoon oil and gently stir. Let it cook uncovered until it is 70% cooked. This takes around 6 to 7 minutes.
Remove pan from heat and drain rice in a colander. You can also rinse the rice gently with water so that the grains stop cooking. Spread it on a tray and keep the rice in the fridge to cool it.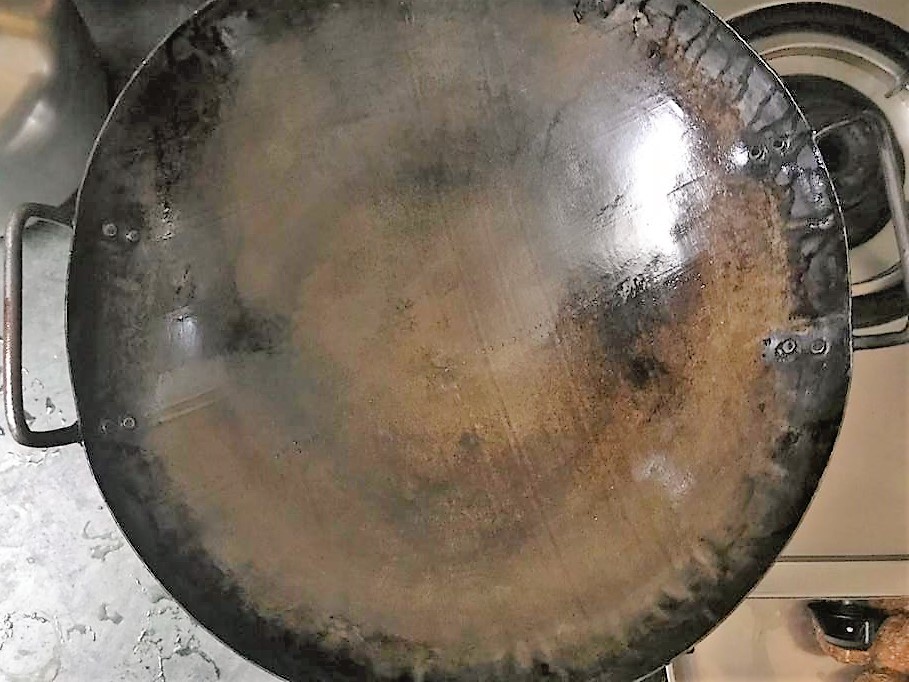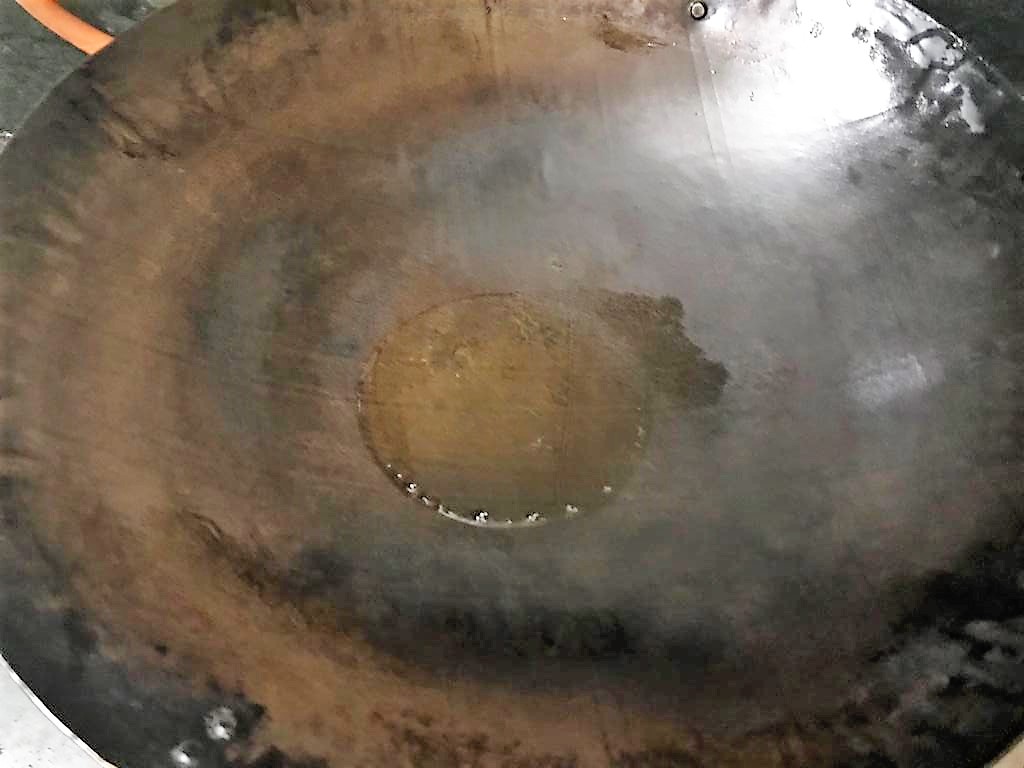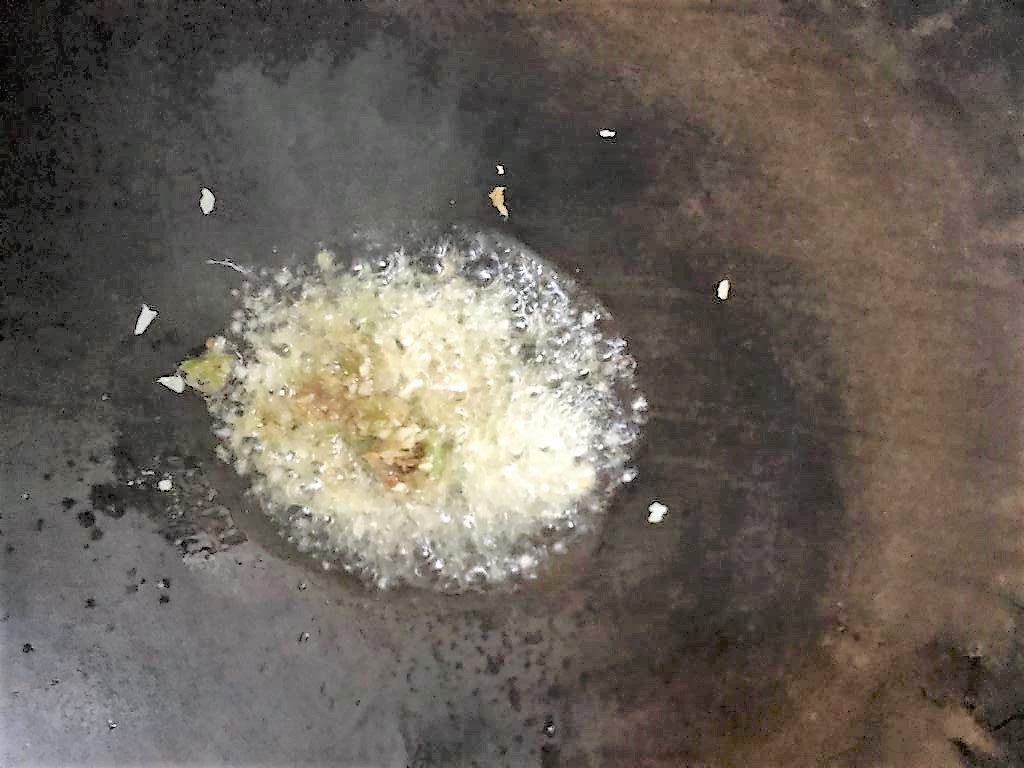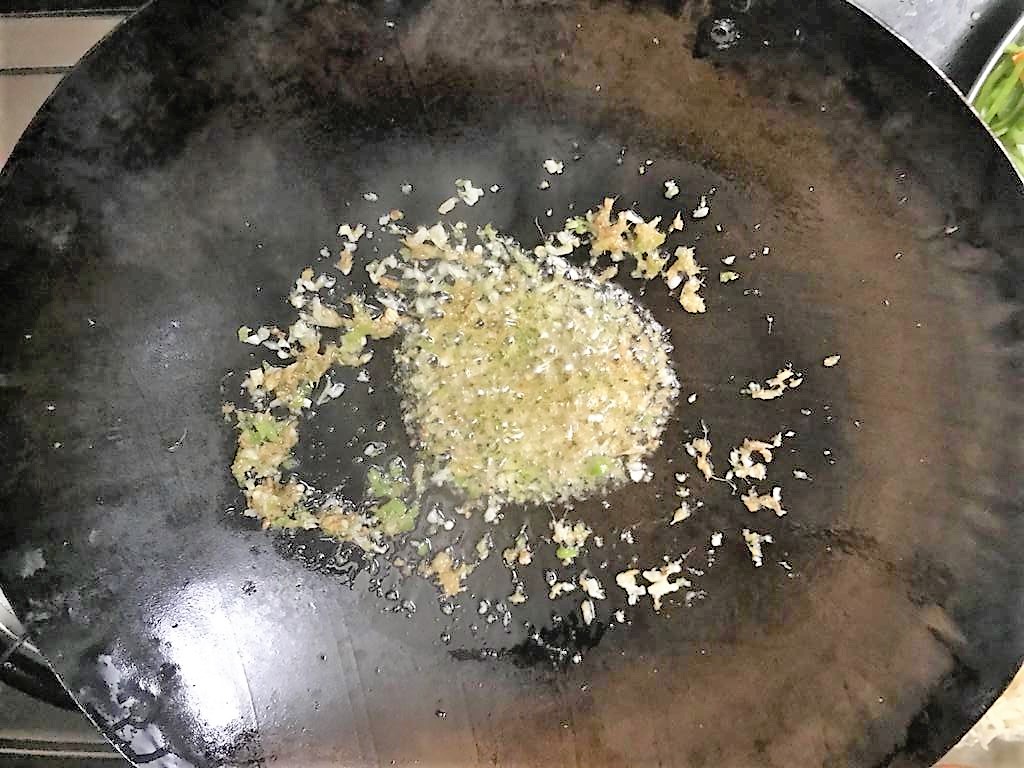 Heat sesame oil in a wok and add chopped garlic, green chillies and ginger. Sauté for a minute.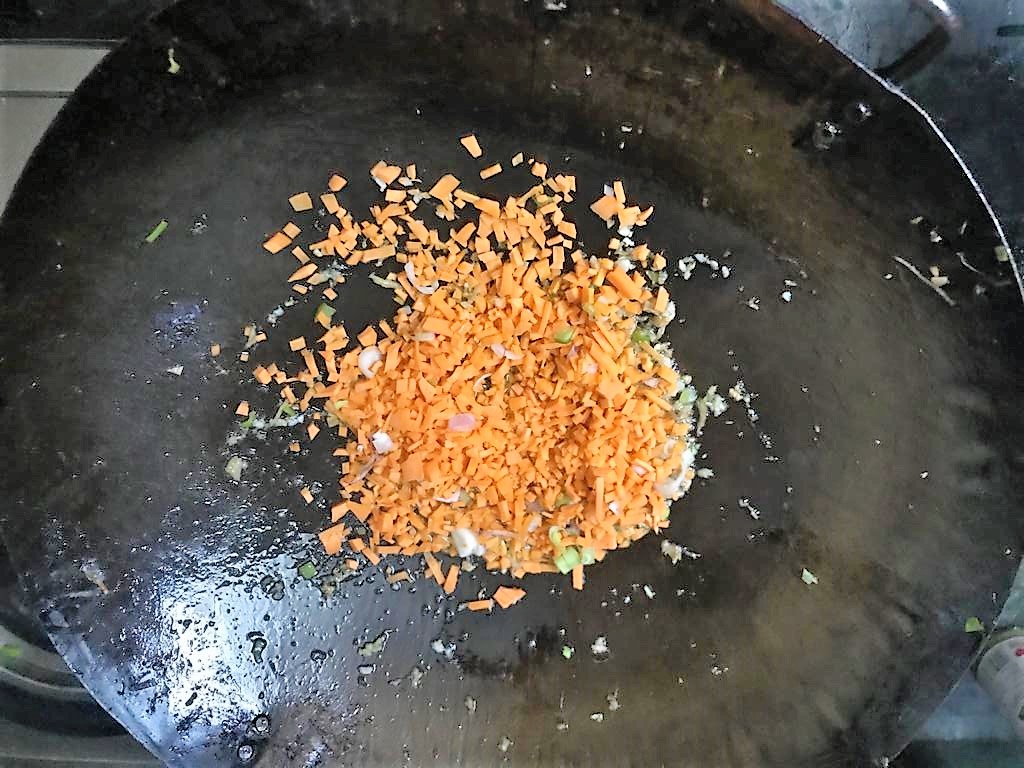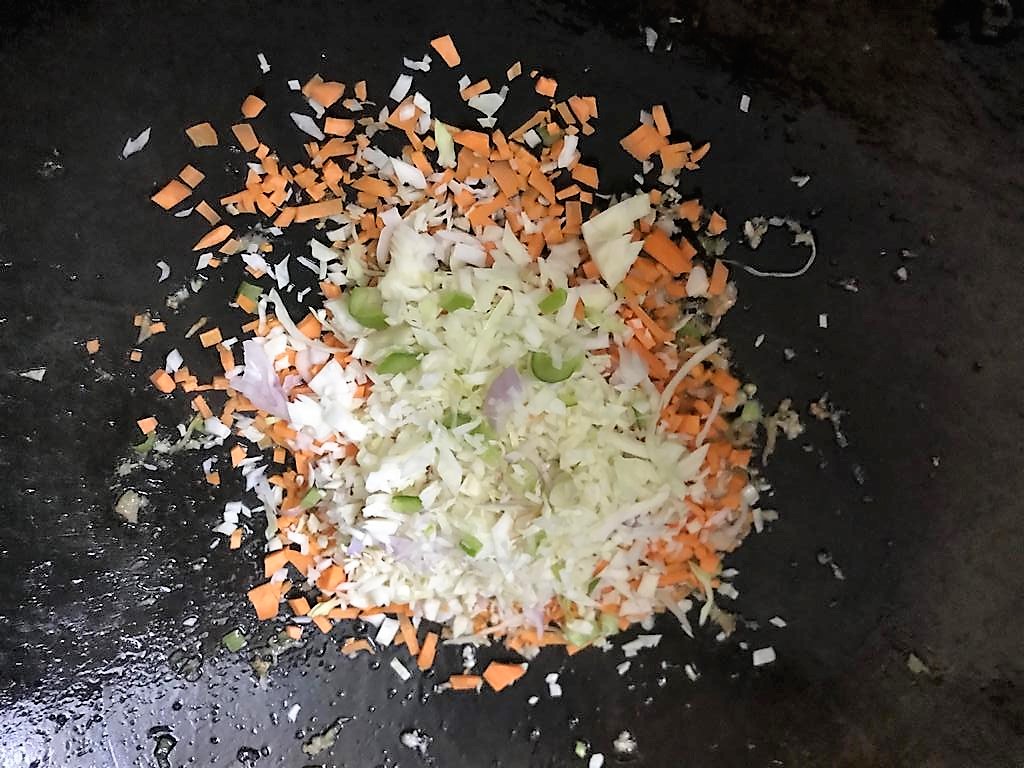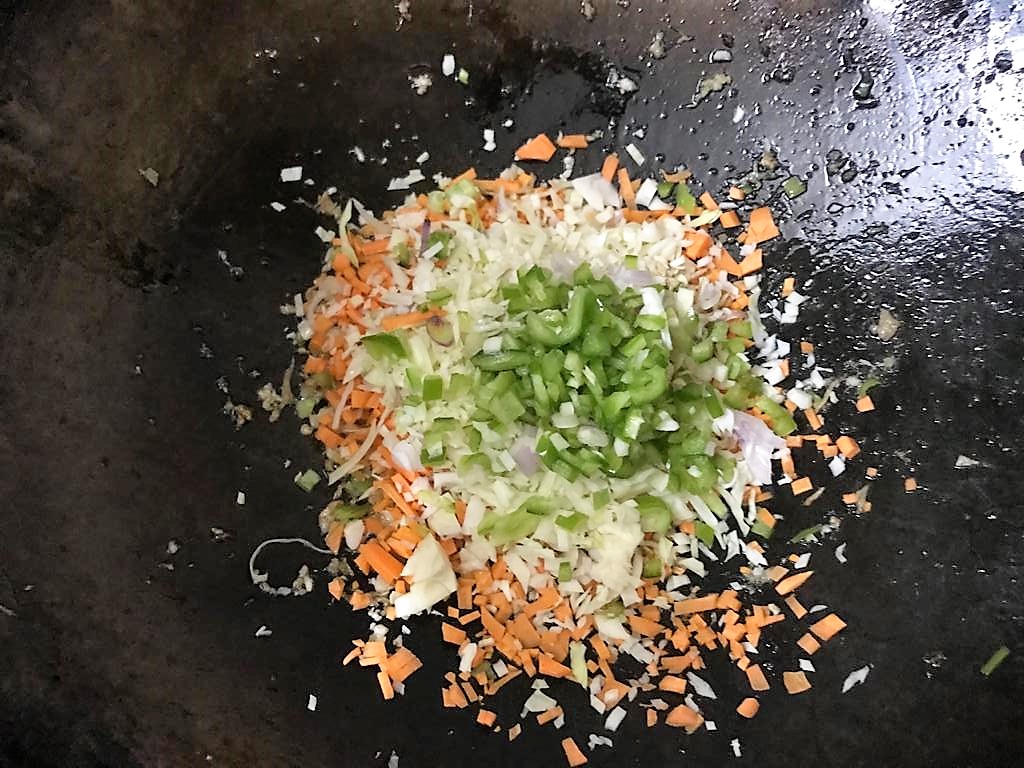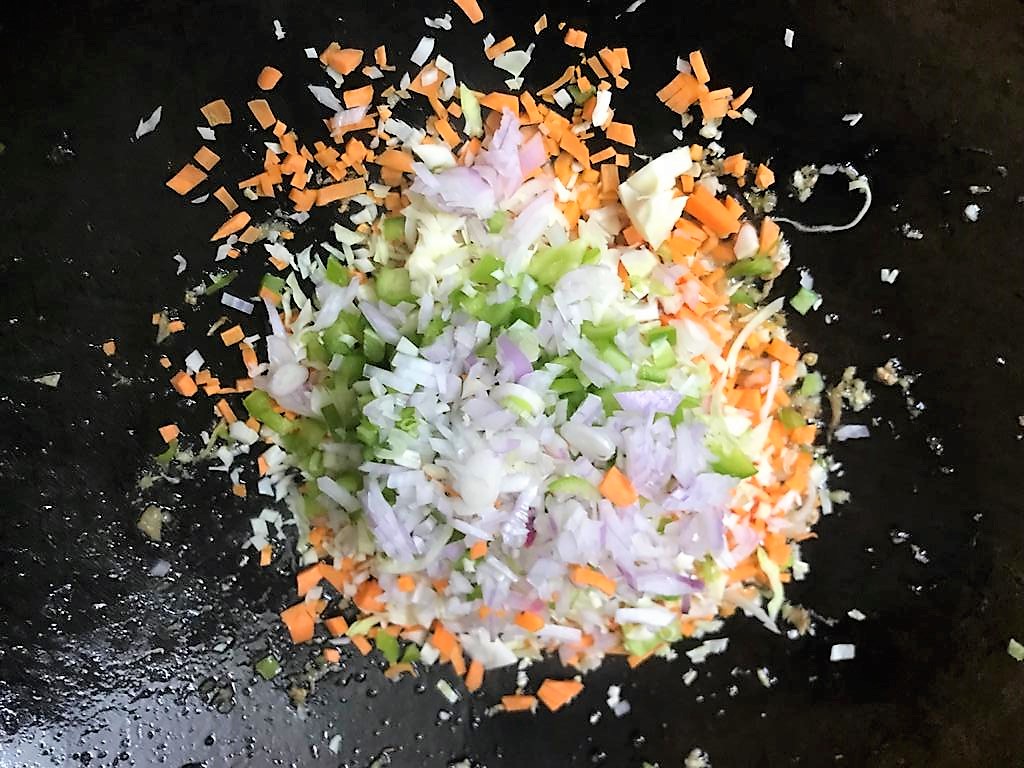 Next, add carrot, cabbage, pepper and onions. Sauté on high heat for a couple of minutes.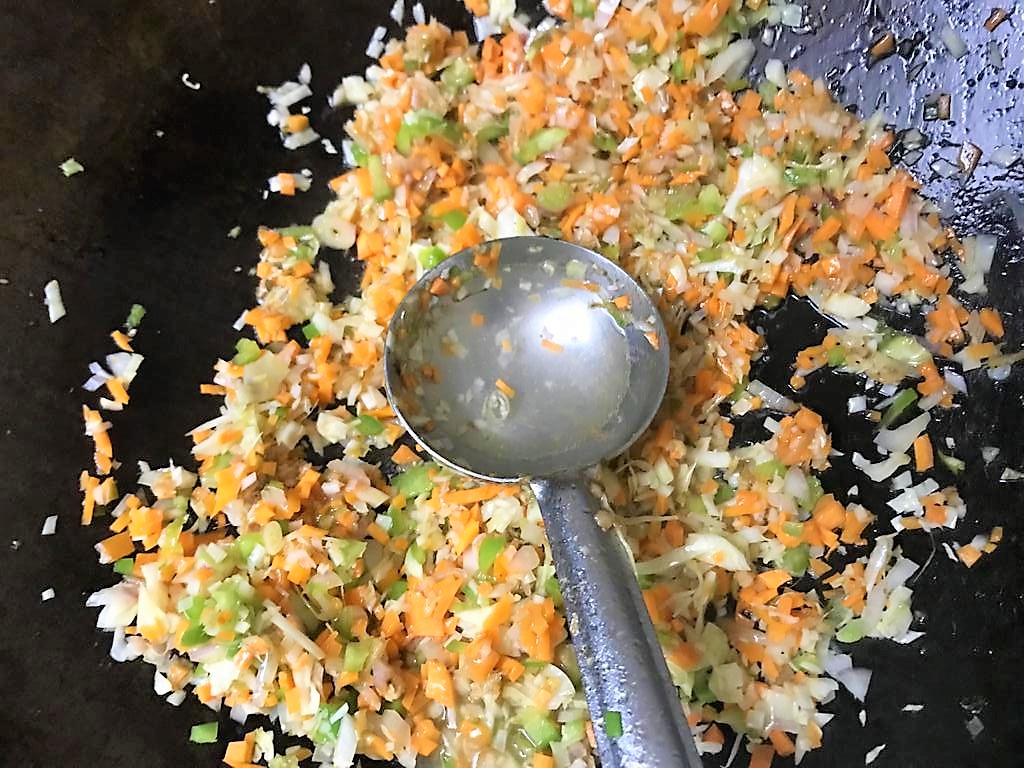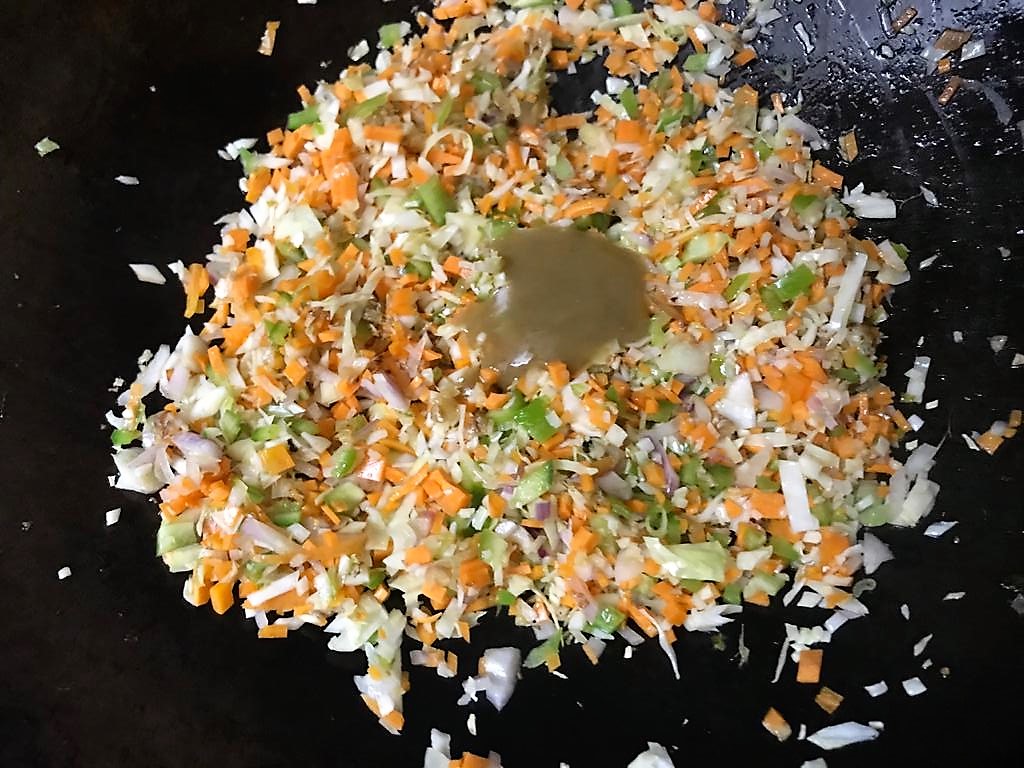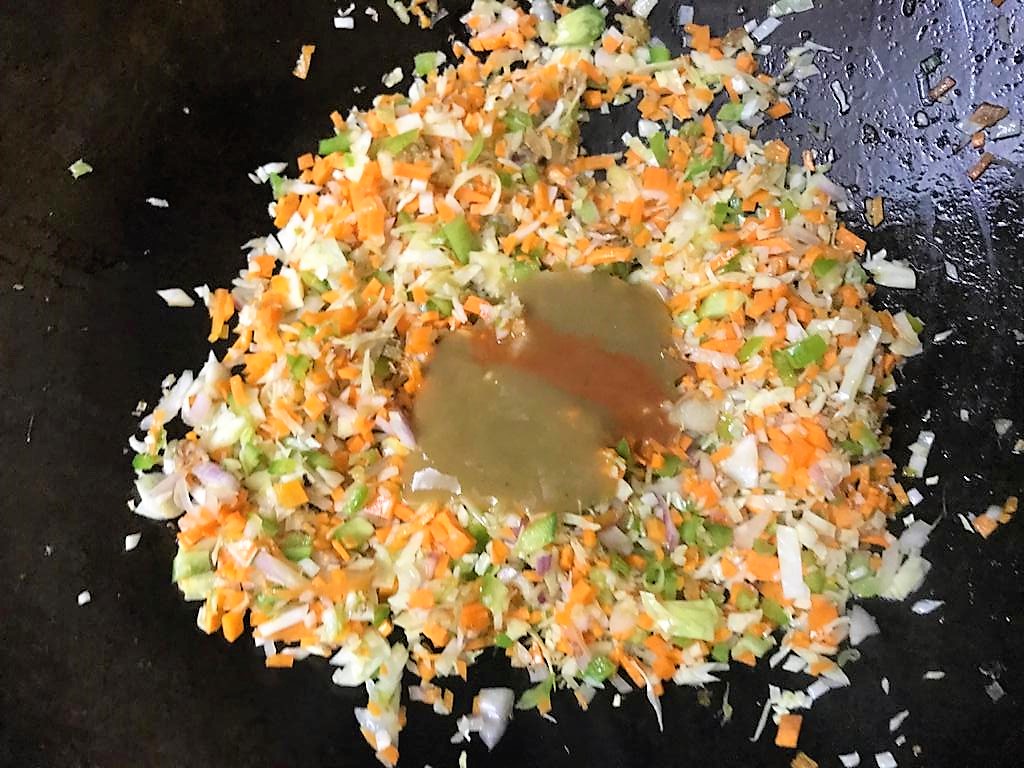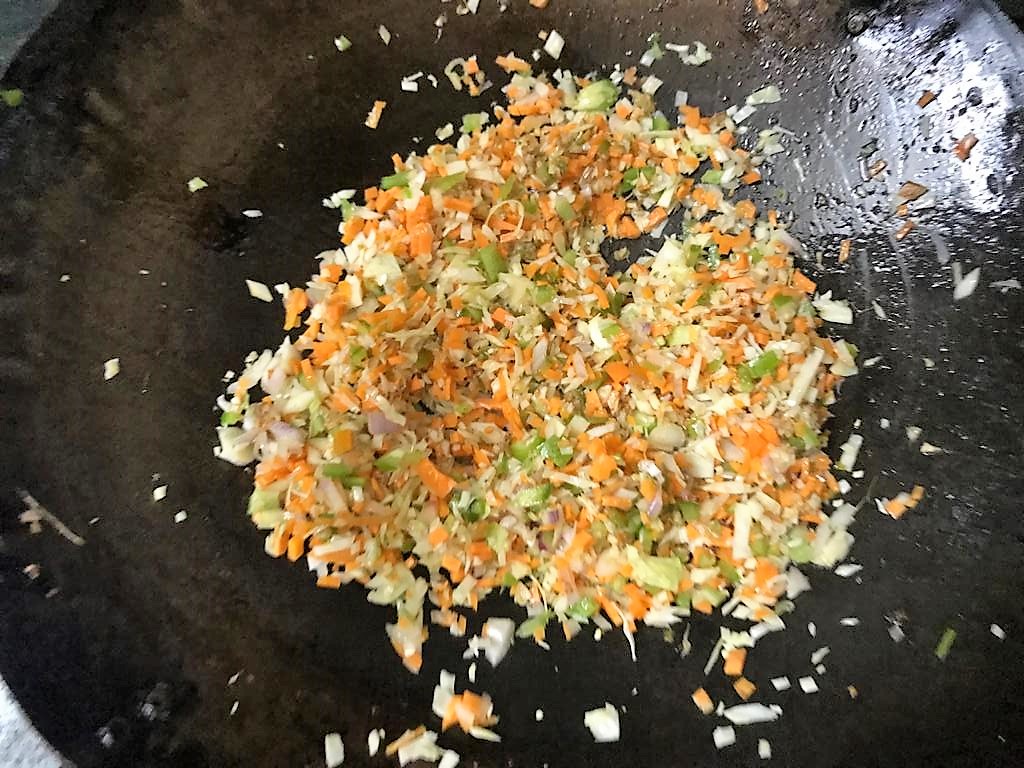 Add vinegar, green chilli sauce, red chilli sauce. Toss them together so that the vegetables are mixed with the sauces.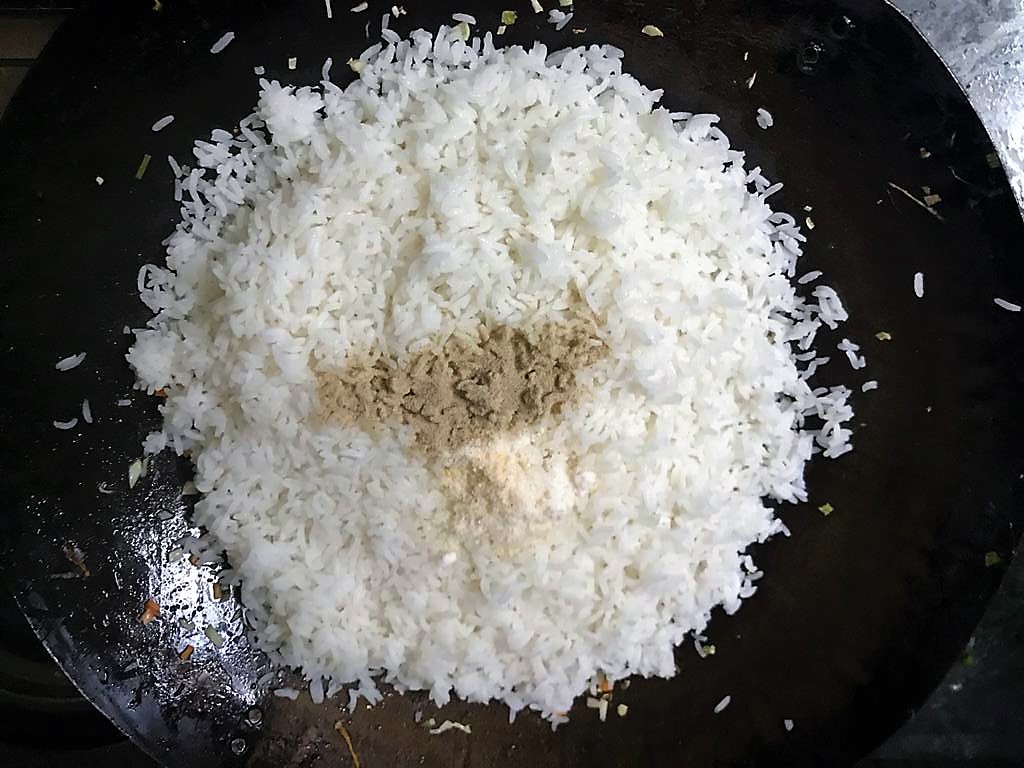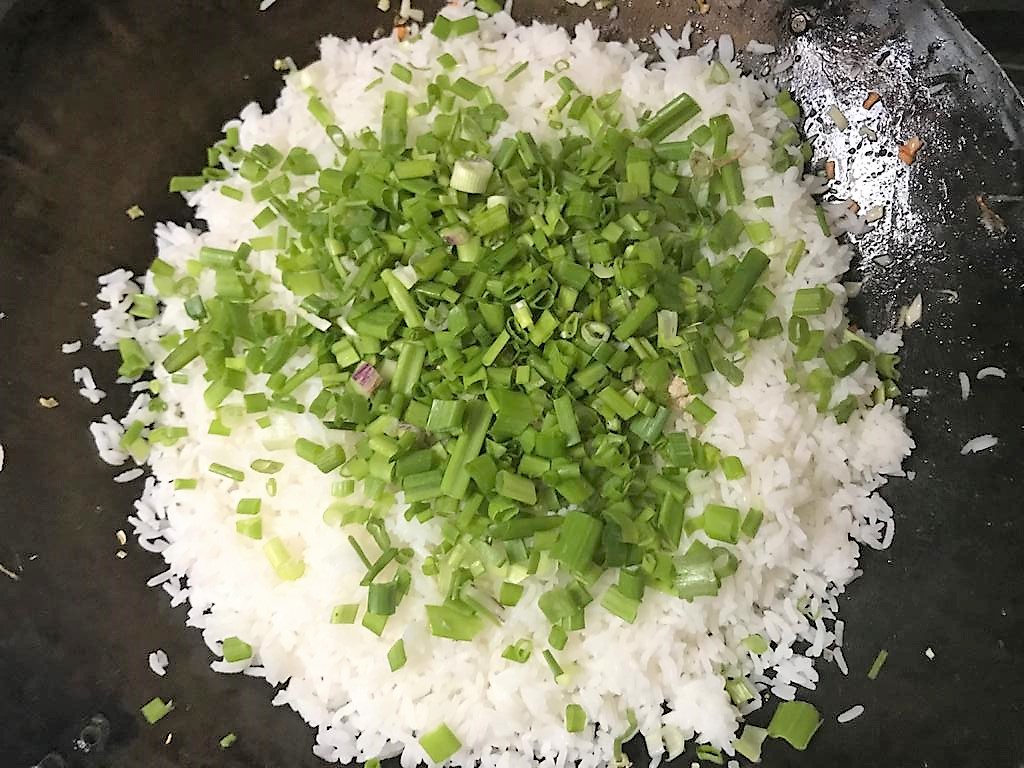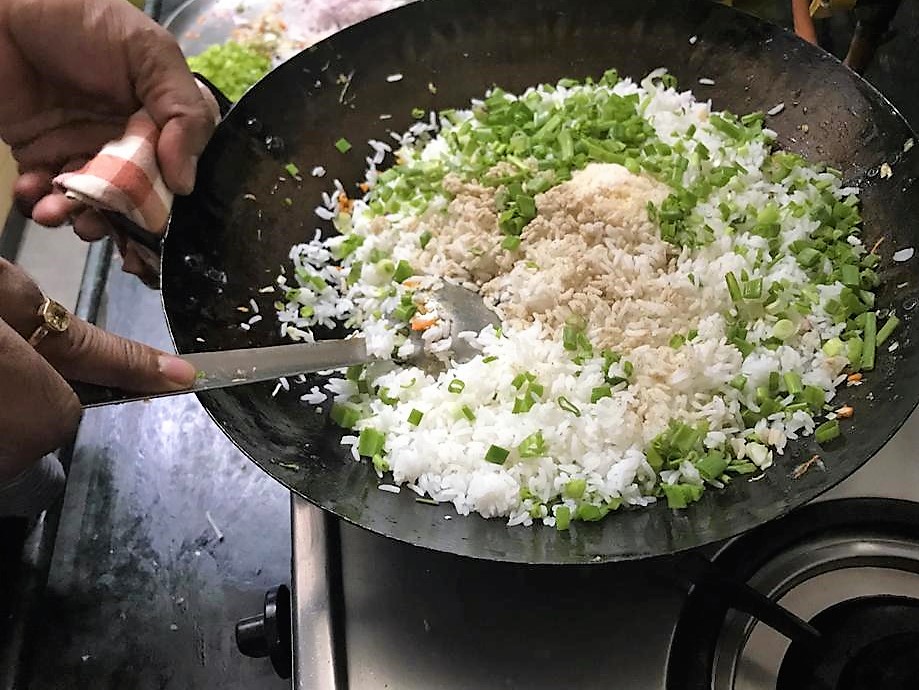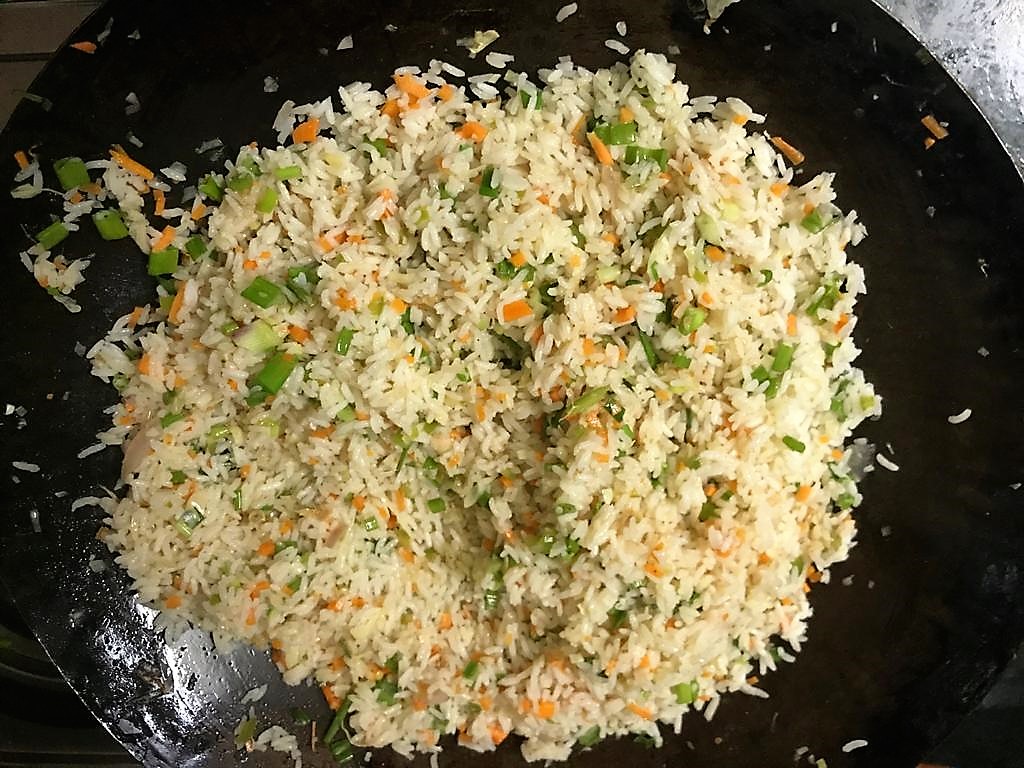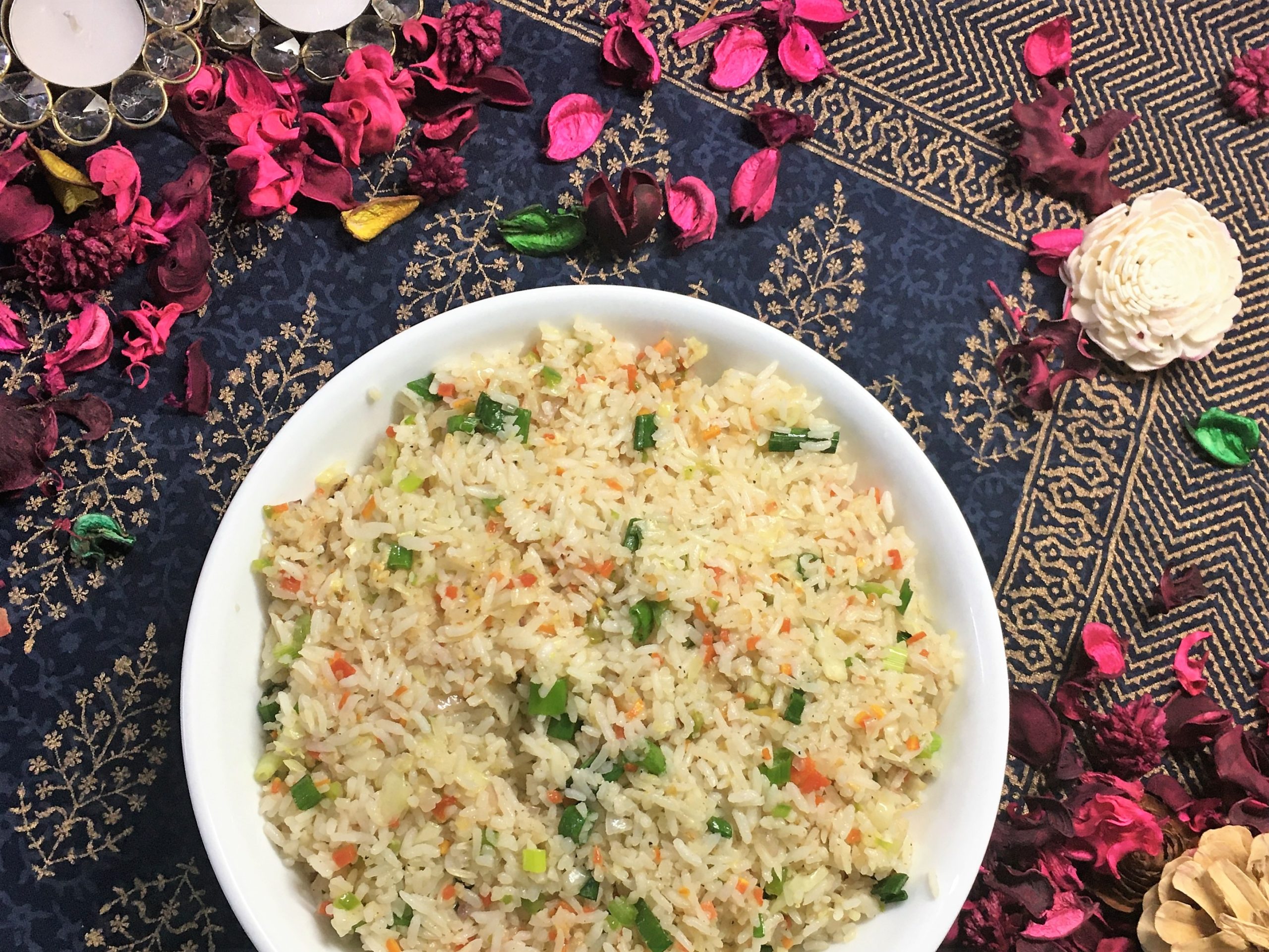 Add the rice, salt, white pepper and  spring onions and toss them for 2 minutes.
Serve hot with Vegetable Manchurian or enjoy on its own.