Champaran Chicken
Champaran Chicken is a popular one pot Chicken dish from Bihar, India and is prepared with marinated chicken cooked in sealed clay pot with spices.
Champaran Chicken is sold by weight and traditionally comes bubbling in a clay pot. What is special about this recipe is that chicken is cooked over a slow heat for 40-50 minutes in a sealed clay pot and the chicken is not stirred at all during the cooking procedure, but rather, shaken once or twice during the cooking to dislodge the onions at the bottom. The moment of truth is when the lid is slowly cracked open, and the chicken is cooked to perfection.
The key thing to remember while making this recipe is that the chicken must be in cut in equal sizes to ensure that the chicken is cooked at the same time. Also, traditionally this recipe is cooked in mustard oil, and it makes a huge difference to the flavour and taste.
The first time I made this recipe, my husband was a bit sceptical about the whole cooking process. But he definitely changed his mind once he has tasted it and now champaran chicken is one of his favourite chicken recipes.
Other chicken recipes you might like to try are Bihari Chicken, Butter Chicken, Methi Chicken, Chicken Kohlapuri, Dhaba style Chicken and Chicken Bhuna to name a few.
Ingredients
First Marinate
1 whole chicken diced in to 2 inch pieces
1 tablespoon lime juice
Salt to taste
Second Marinate
4-5 finely sliced onions
1 tablespoon minced ginger
2-3 tablespoons minced garlic
3-4 whole green chillies
2-3 dried red chillies
7-8 cloves
2-3 bay leaf
8-10 pepper corns
2 black cardamoms
1 teaspoon fennel seeds
1 teaspoon black pepper powder
1 teaspoon roasted cumin powder
1 teaspoon Kashmiri red chilli
Salt to taste
1 teaspoon turmeric powder
2 teaspoons coriander powder
3 tablespoons mustard oil
Other Ingredients
2-3 tablespoons mustard oil
wheat dough to seal the lid
Directions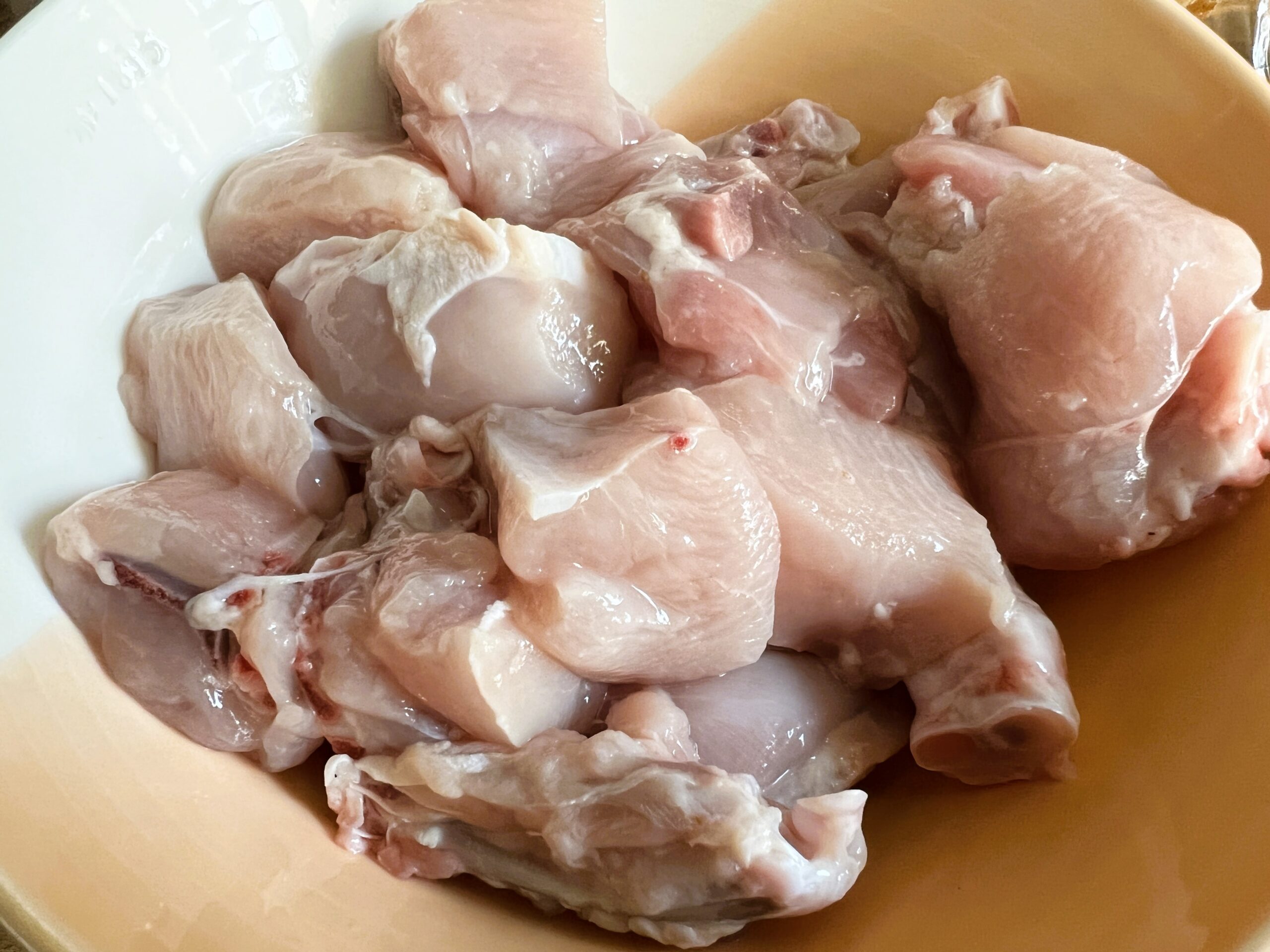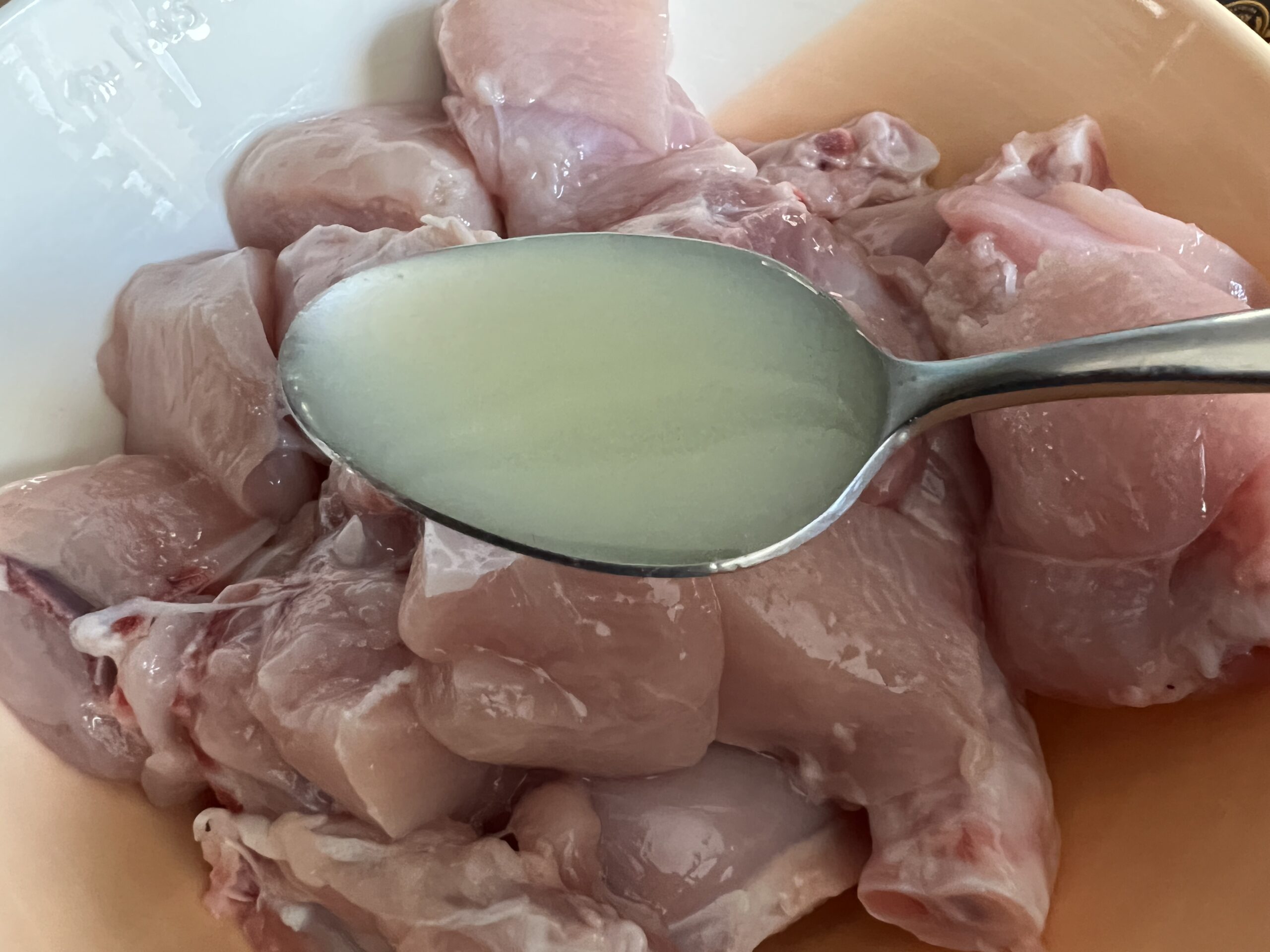 Wash and clean the chicken and add the lime juice and salt. Mix and leave aside for 20-25 minutes.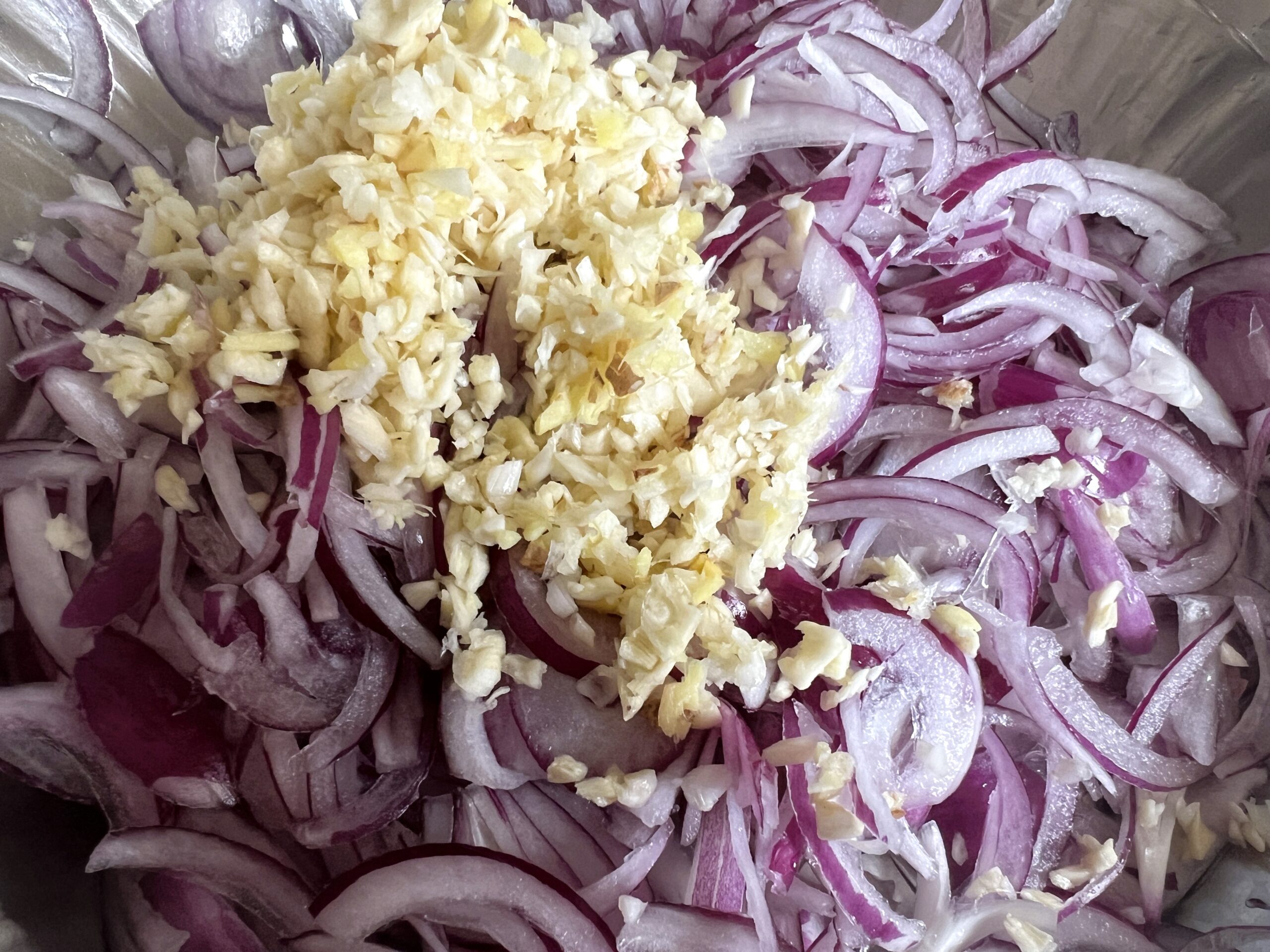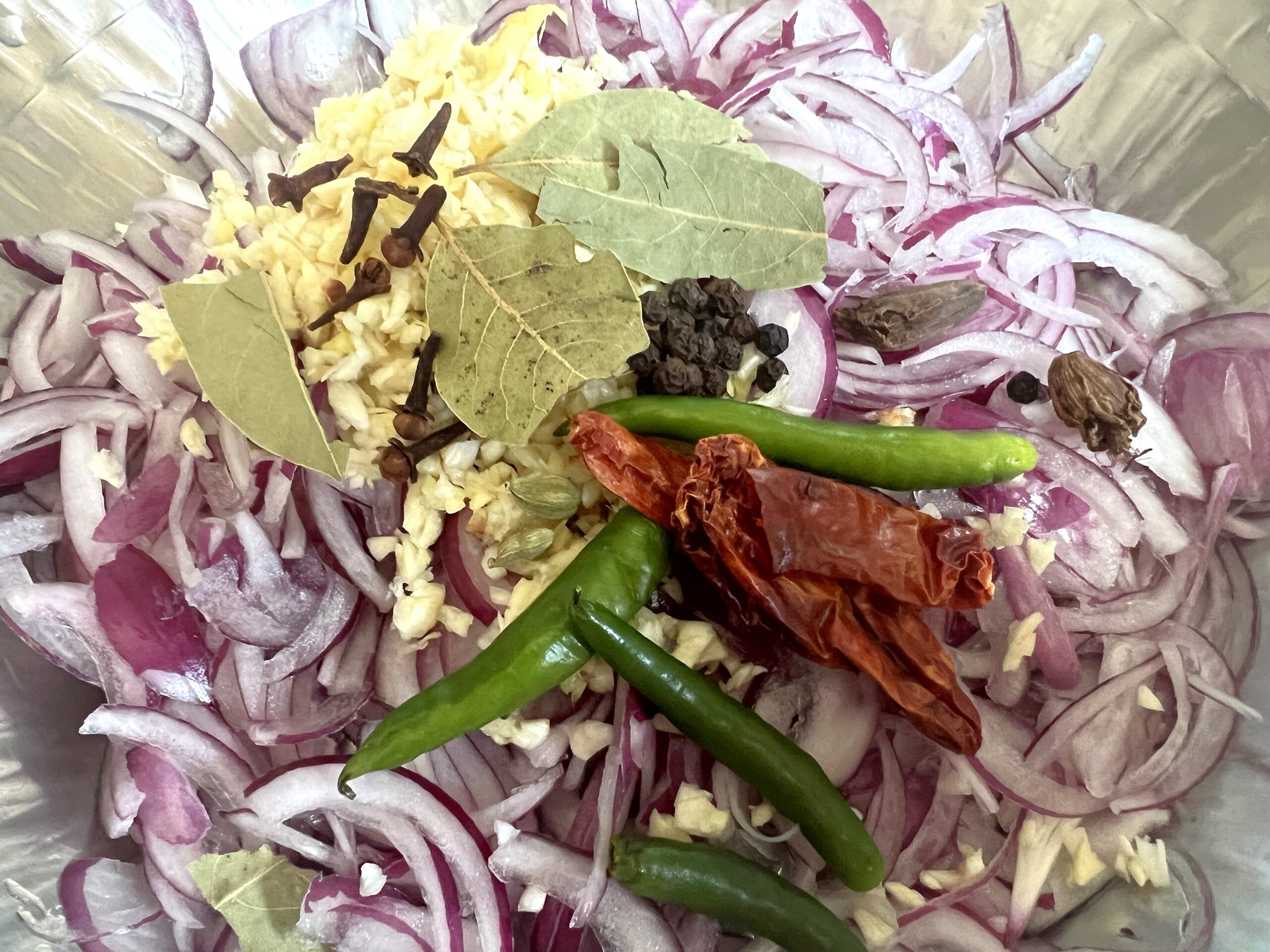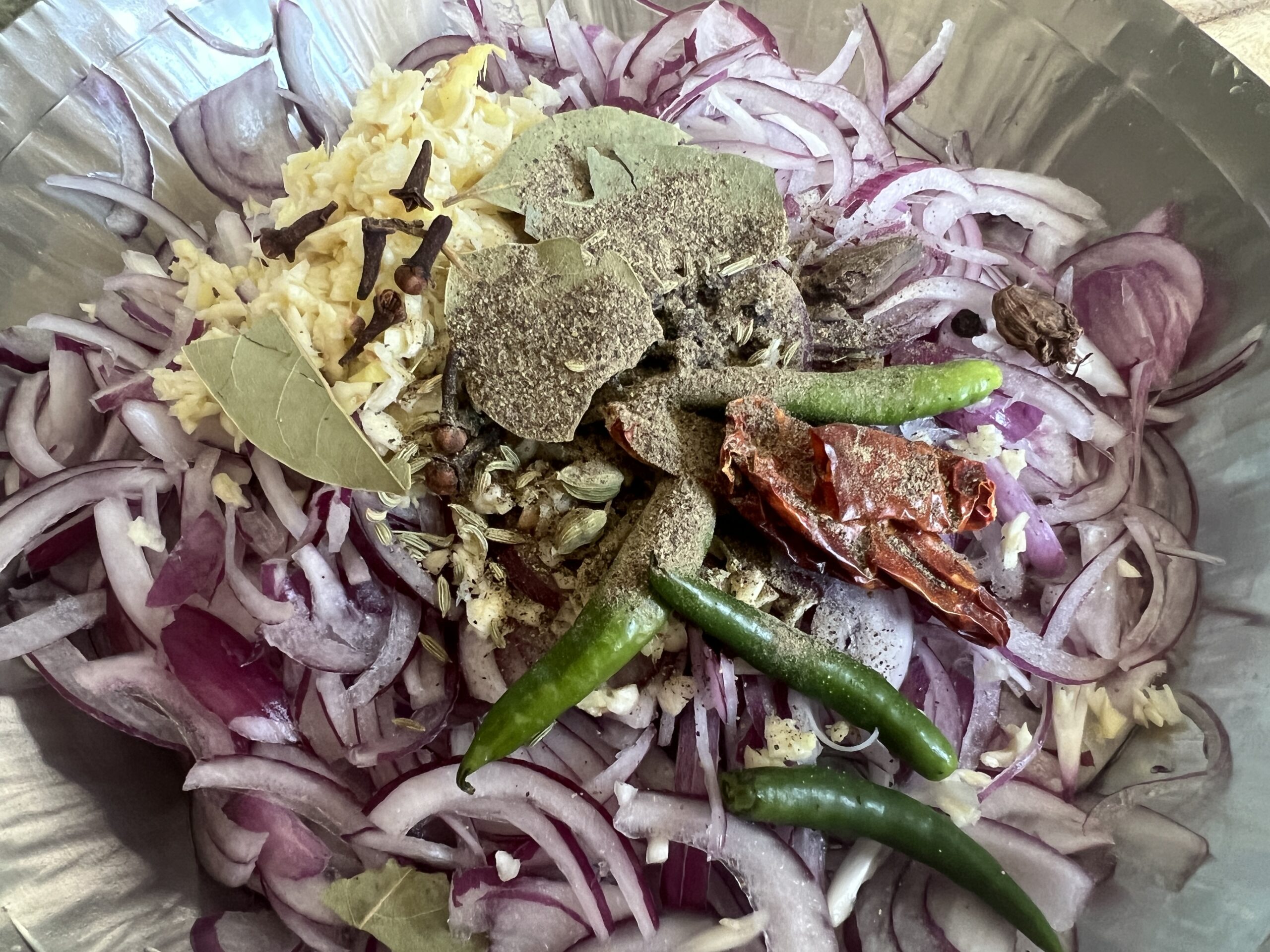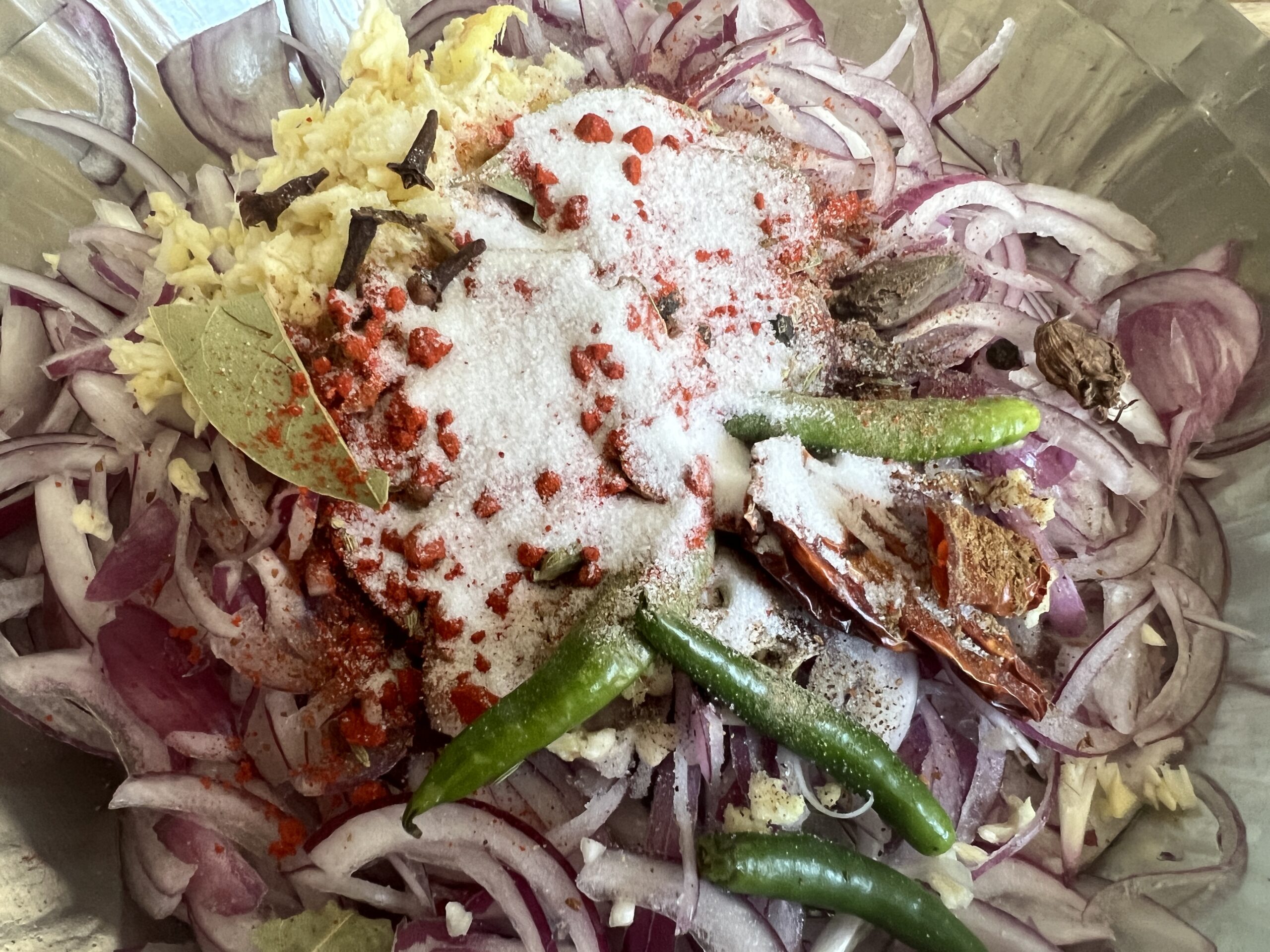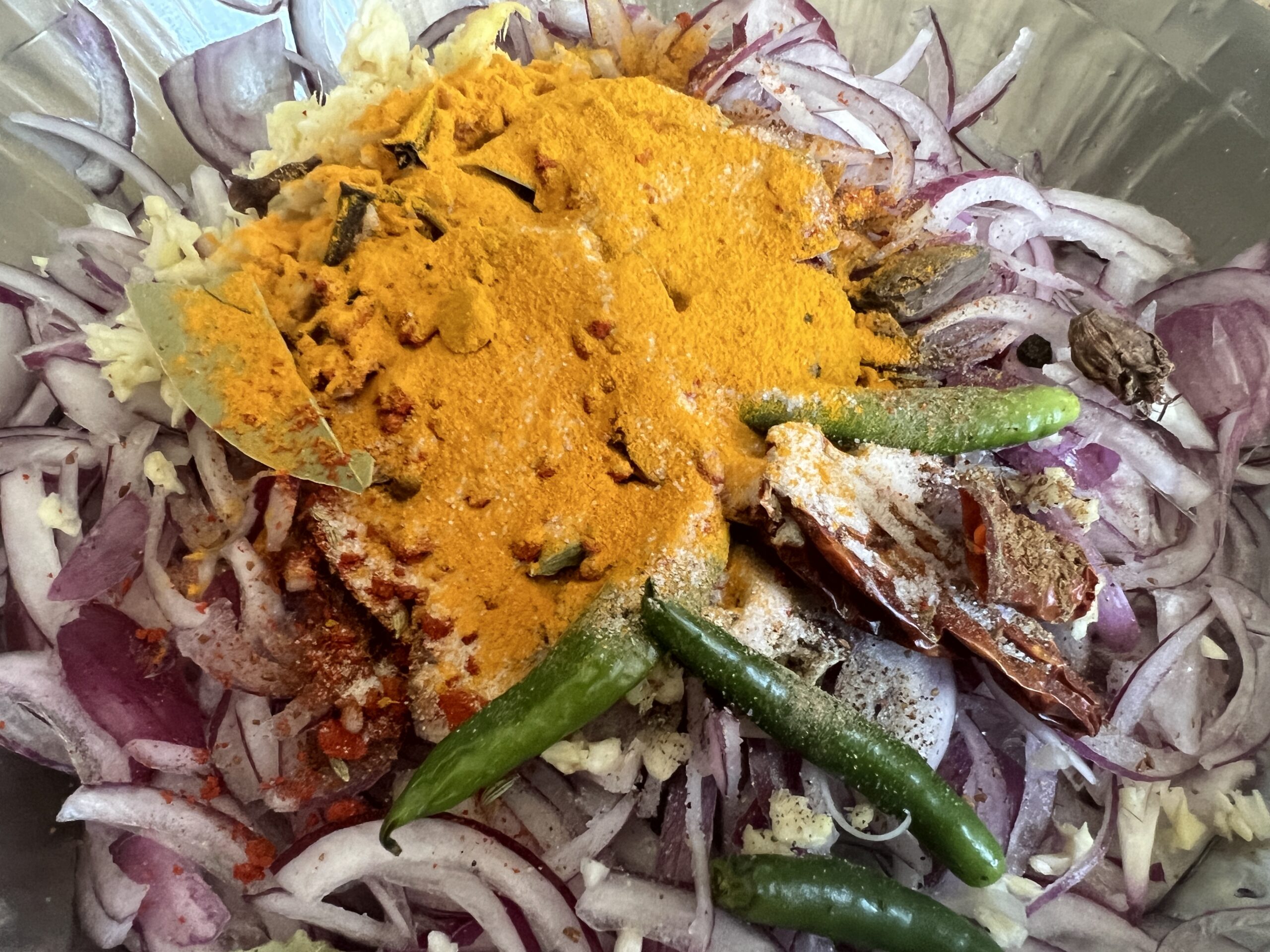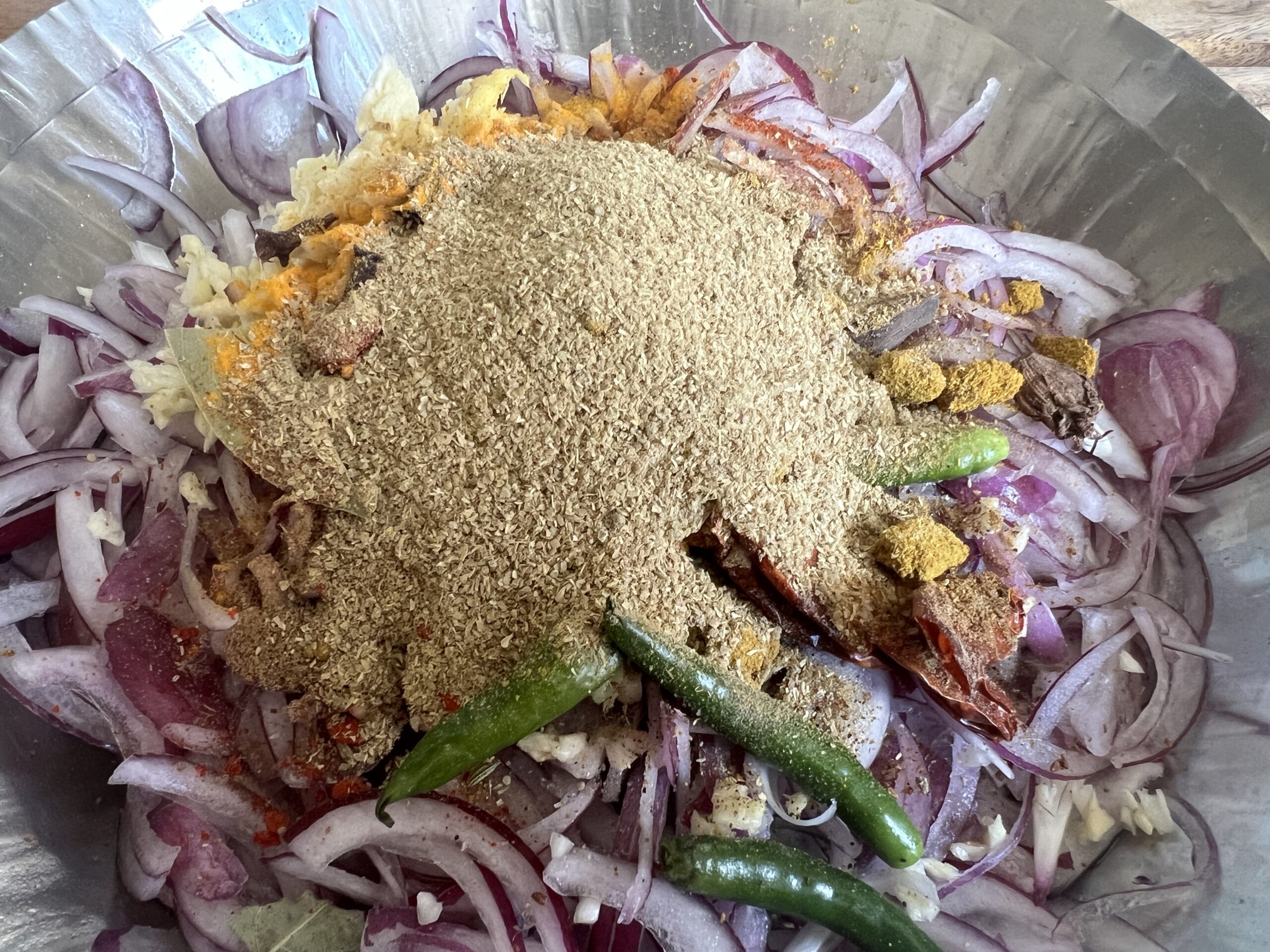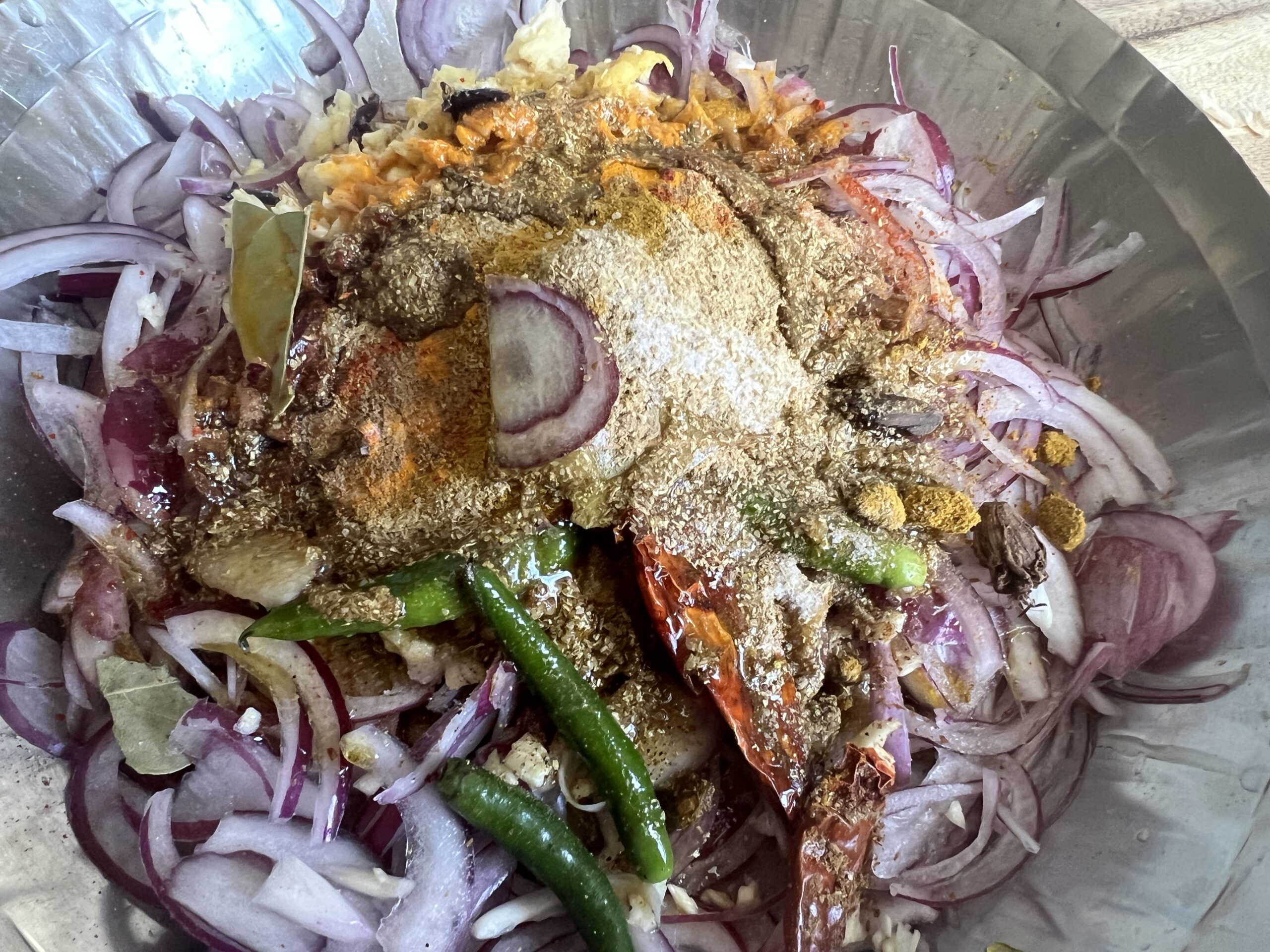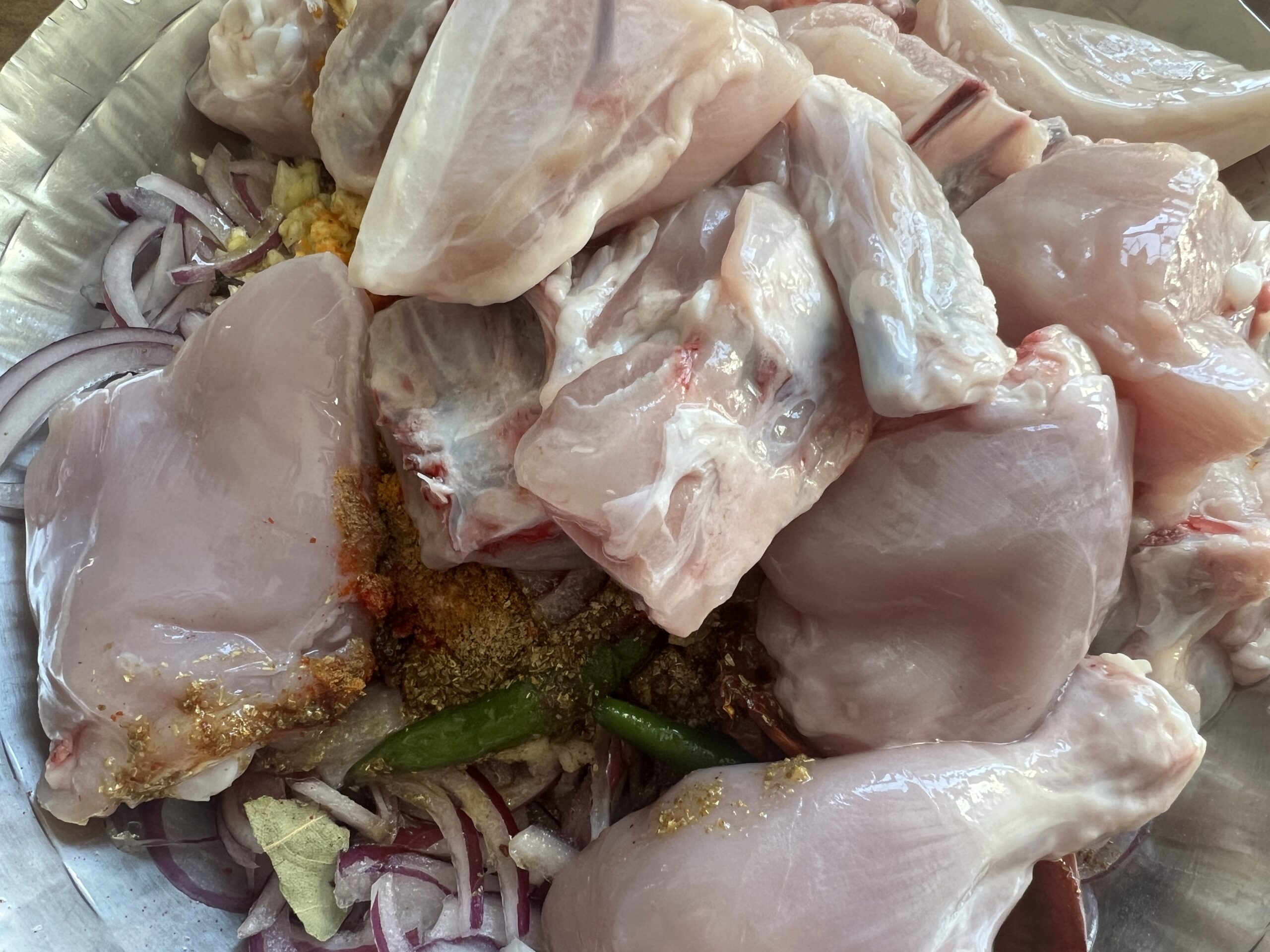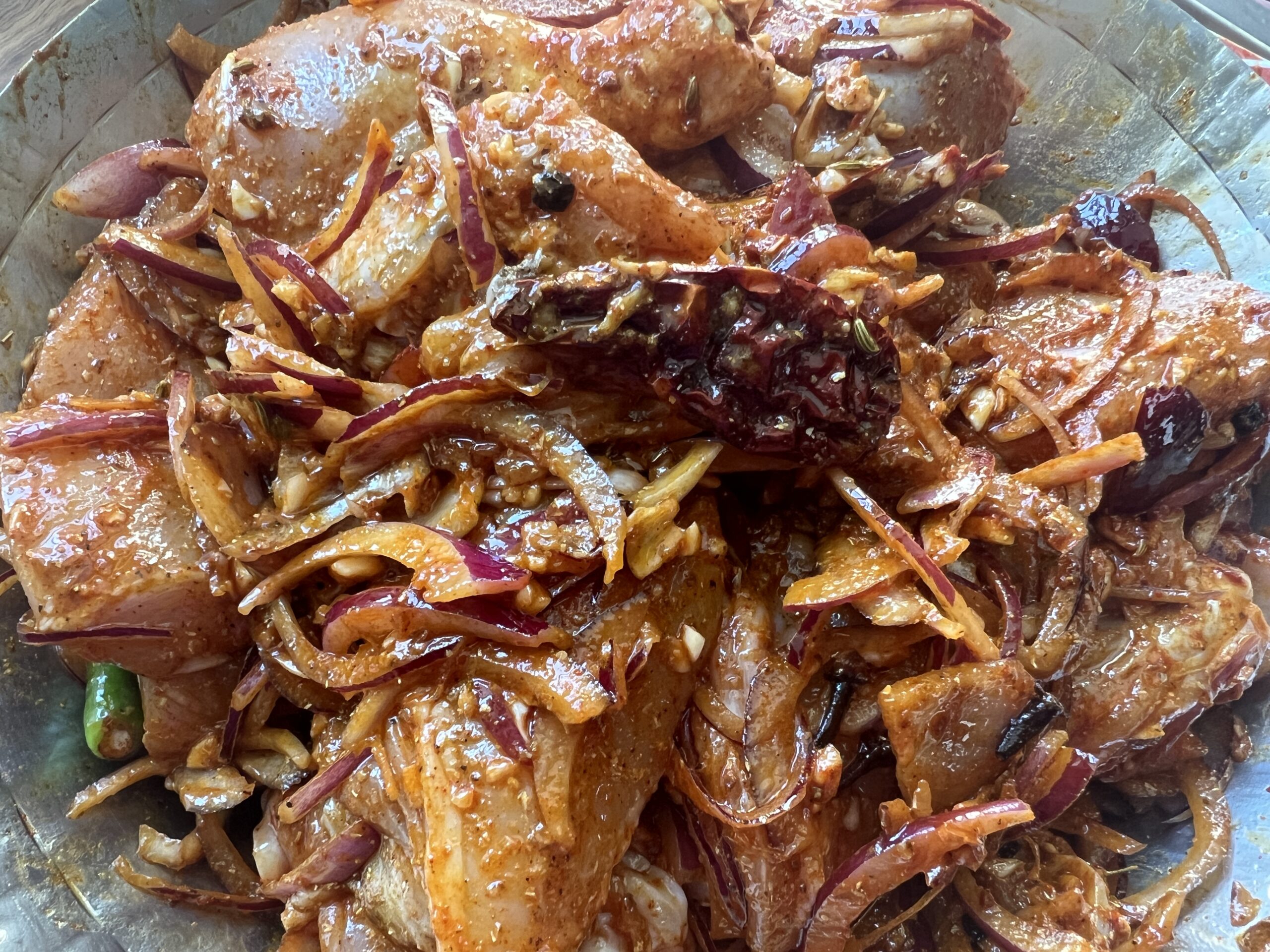 Mix the ingredients from second marinade- that is onions, ginger, garlic, green chillies, dried red chillies, cloves, bay leaf, pepper corns, black cardamoms, fennel seeds, black pepper powder, cumin powder, Kashmiri red chilli, salt, turmeric powder, coriander powder, mustard oil with the marinated chicken and mix. Keep it aside for 20-25 minutes for the marinate to work its magic.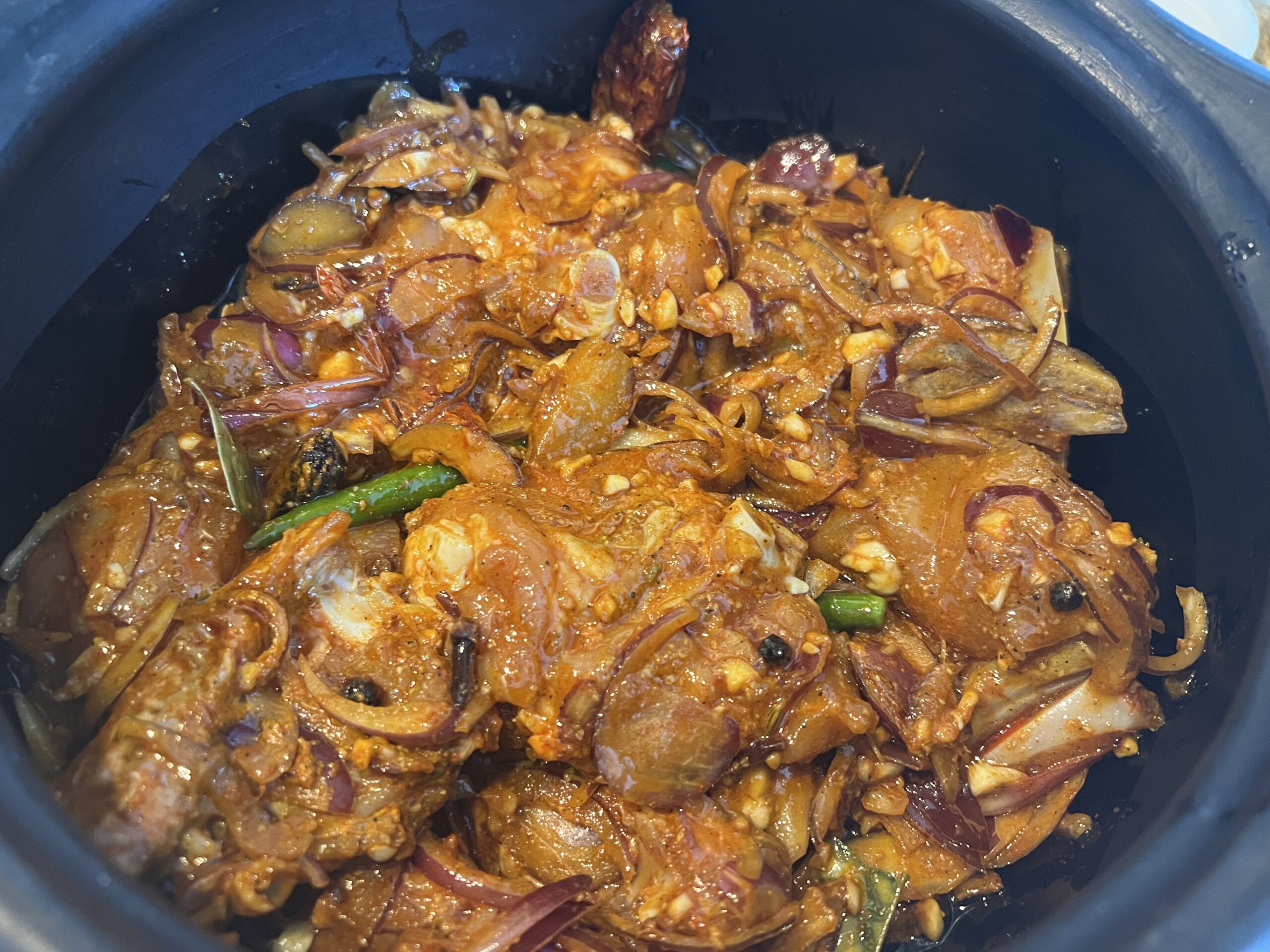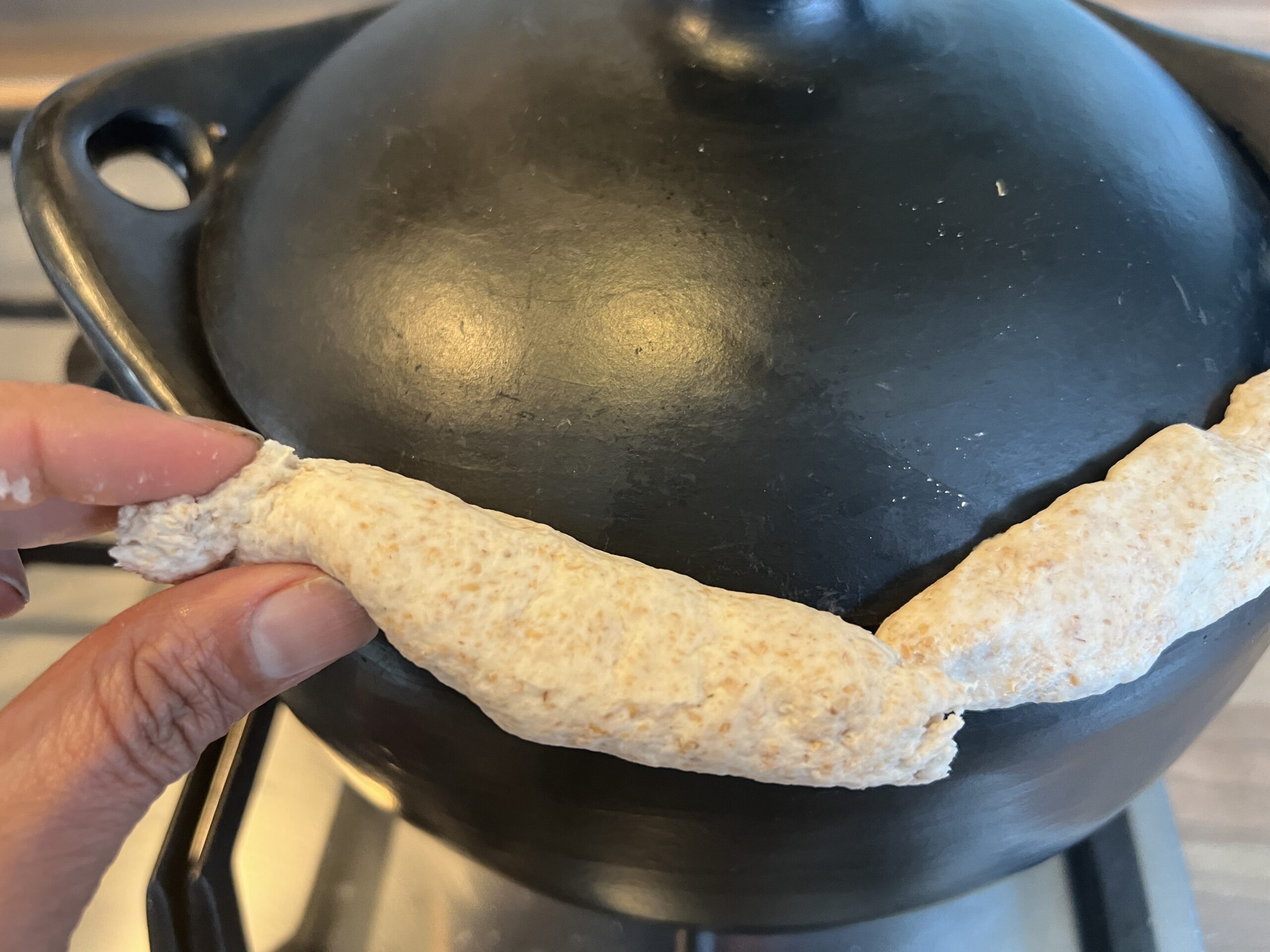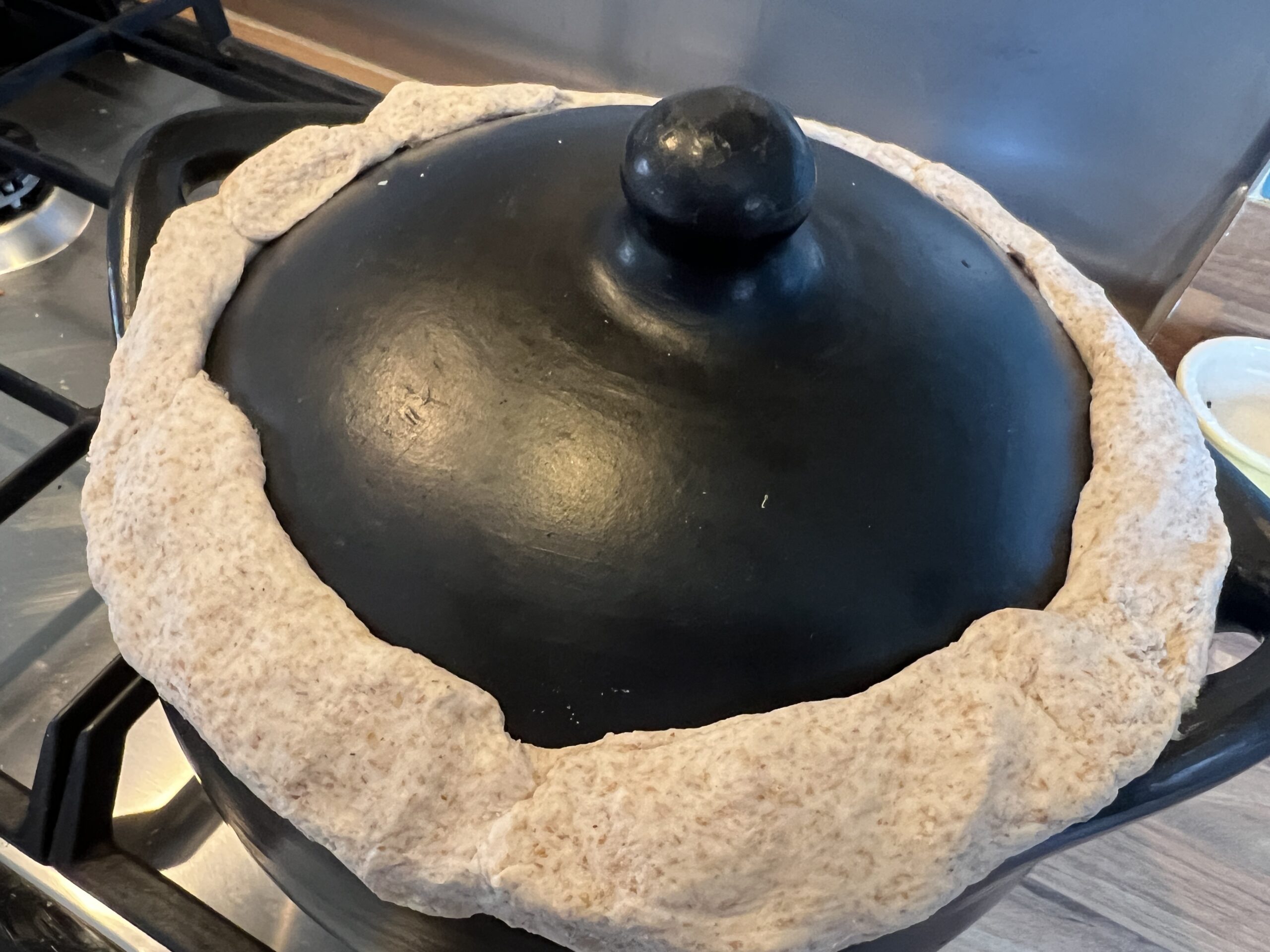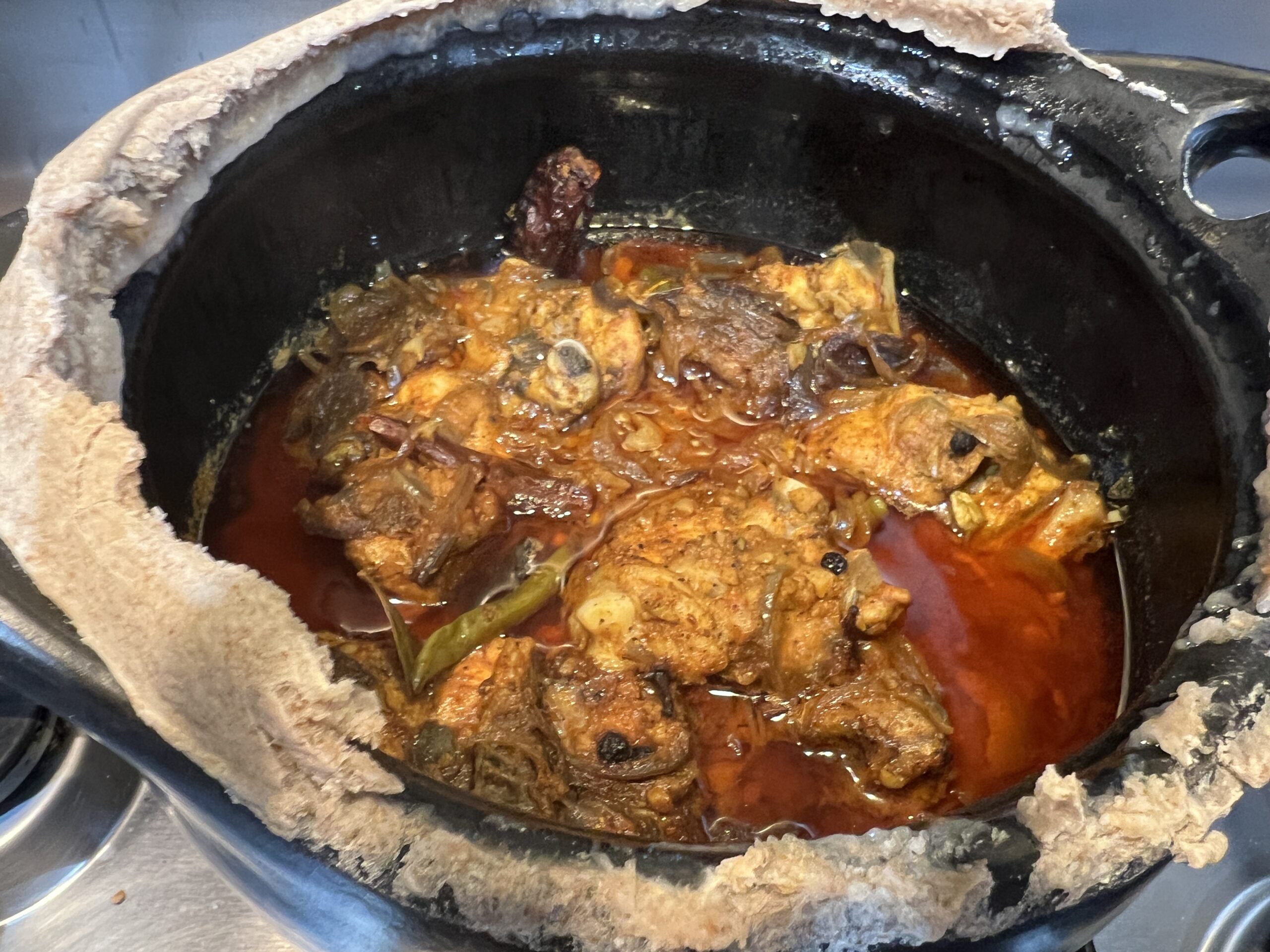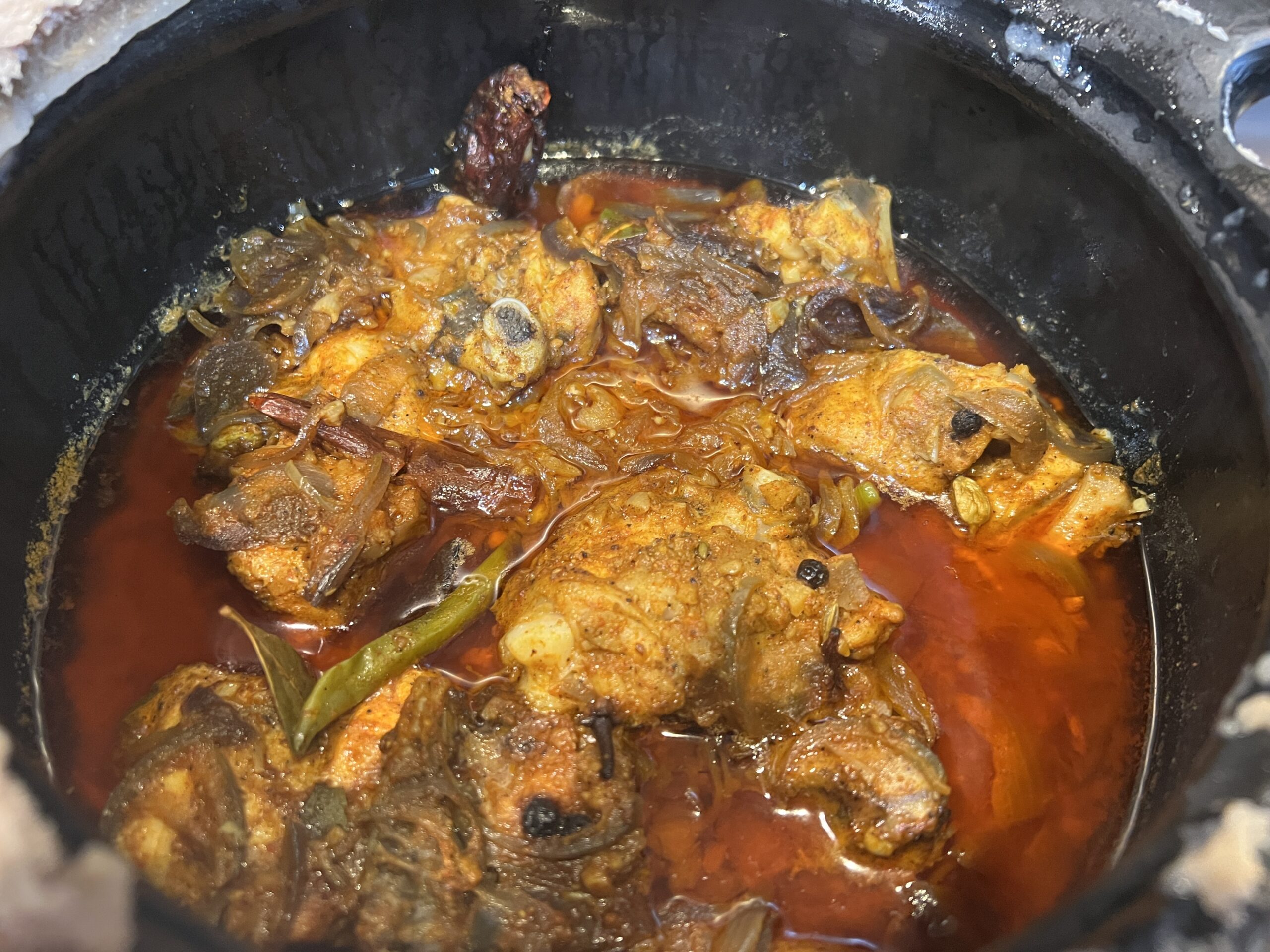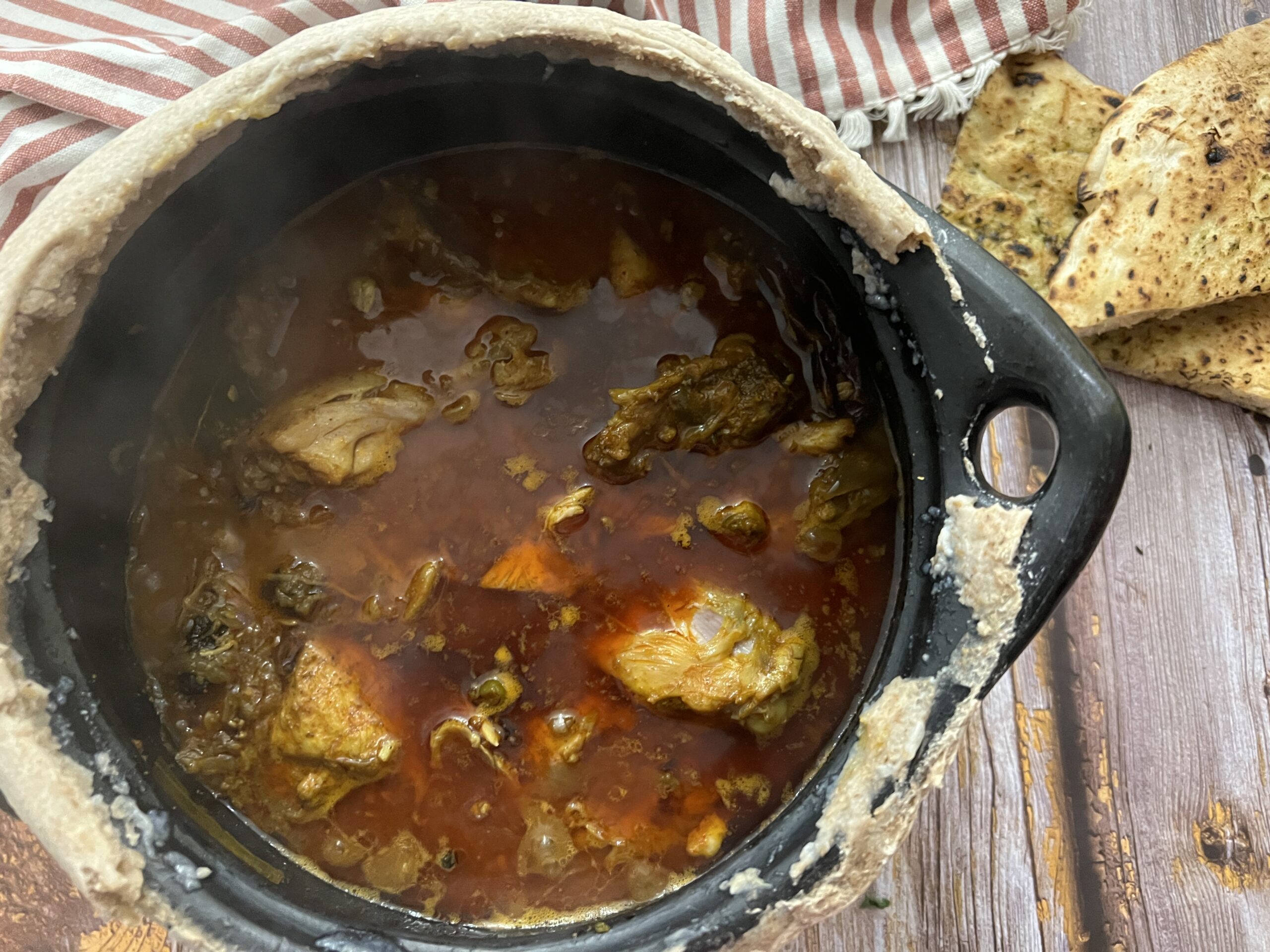 Heat oil in a clay pot and add the marinated chicken with all the spices and onions. Cover and seal the edges with the dough.
Simmer on low heat for 45-50 minutes. Every 10-15 minutes, shake the pot gently to ensure the meat cooks evenly.
After 50 minutes, turn the heat off and leave the pot to cool down for 10 minutes before breaking the seal to serve.
Enjoy with rice and/ or roti.