Bihari Chicken
Bihari Chicken is a chicken recipe from Bihar, India. Spicy, fragrant and super easy to make this chicken recipe is layered with flavours. The most special ingredient in this recipe is the use of whole garlic knob which imparts a unique taste to the dish.
The Indian culinary repertoire reflects the cultural diversity of the country. India is a vast country, and each region and state has different versions of recipes dependent on the weather, food culture and denotes a mélange of flavours. Chicken curry is no different! Every region has their own special variety of chicken curry using the local ingredients and spices.
The distinguishing part of the Bihari Chicken is the use of whole garlic knob in the curry. The whole garlic does not really make the gravy extra garlicky but adds its medicinal properties to the gravy. Garlic as we all know is hugely beneficial and traditionally people in Bihar, eat the garlic after finishing the meal as a digestive and also it helps in warming the body especially during winters.
Other chicken recipes you might like are Chicken Kohlapuri, Dhaba Style Chicken, Chilli Chicken Dry, Tandoori Chicken, Chicken Bhuna and Murg Malai Tikka to name a few.
Ingredients
To Marinate
500 gm chicken with bone
½ teaspoon turmeric powder
¼ teaspoon red chilli powder
1 teaspoon lime juice
2 teaspoons ginger garlic paste
For Gravy
4 tablespoons mustard oil
1 teaspoon cumin seeds
6-7 black pepper corns
3-4 cloves
3-4 green cardamom
1-2 bayleaf
1-2 black cardamom
½ mace
4-5 finely chopped onion
Salt to taste
1/2 teaspoon turmeric powder
1 small whole garlic knob
1 teaspoon coriander powder
1 teaspoon red chilli powder
½ teaspoon garam masala
Directions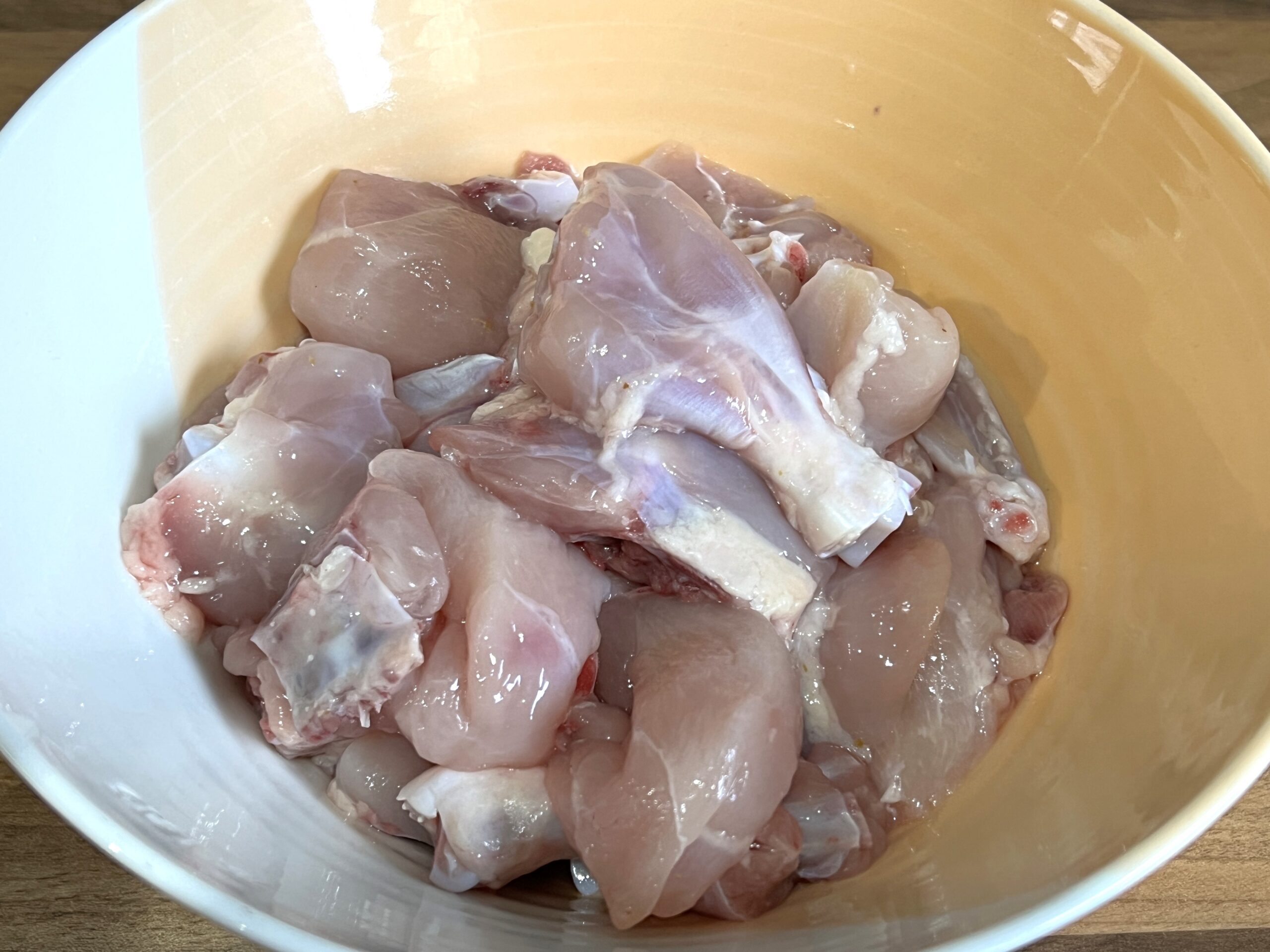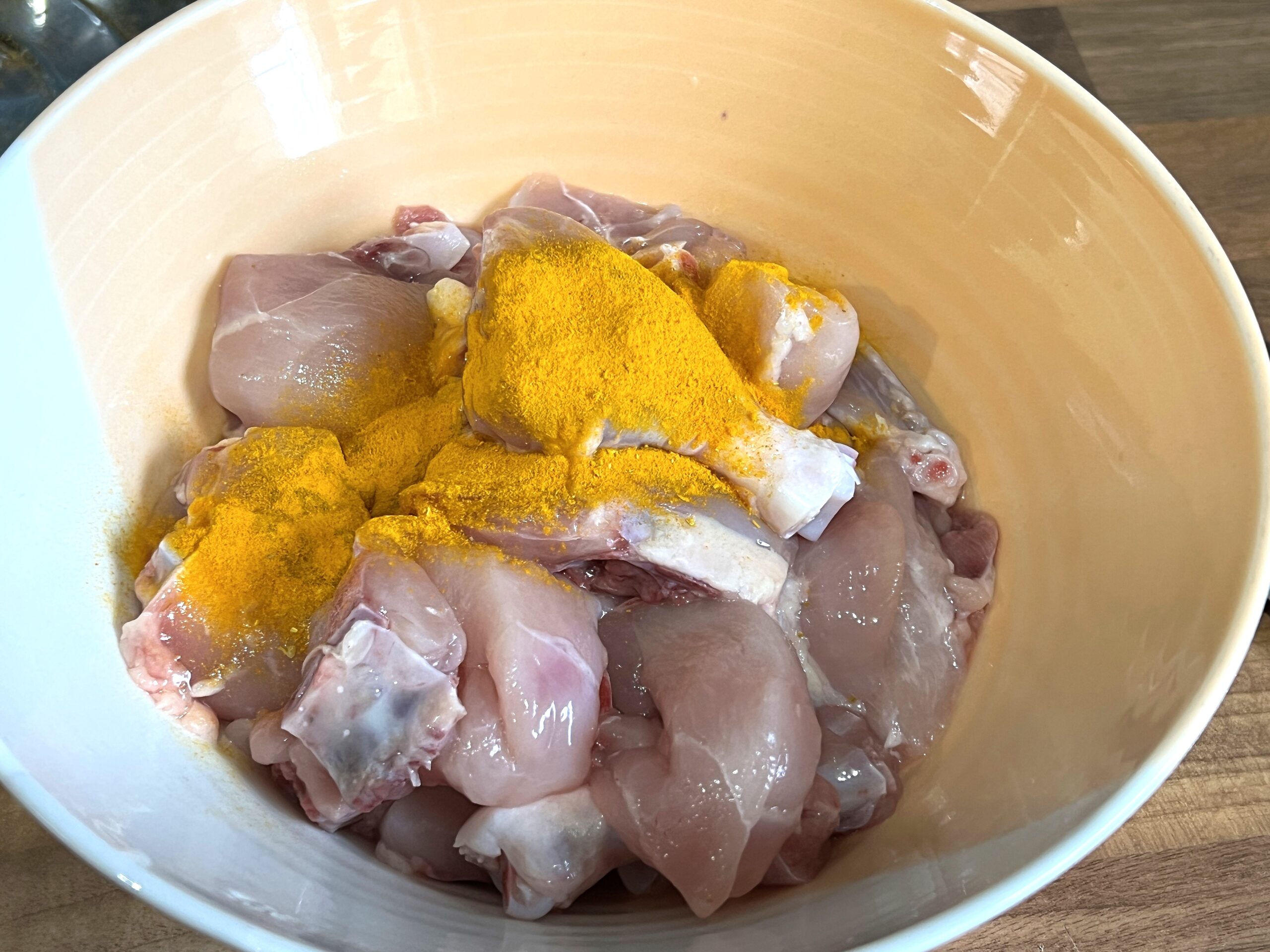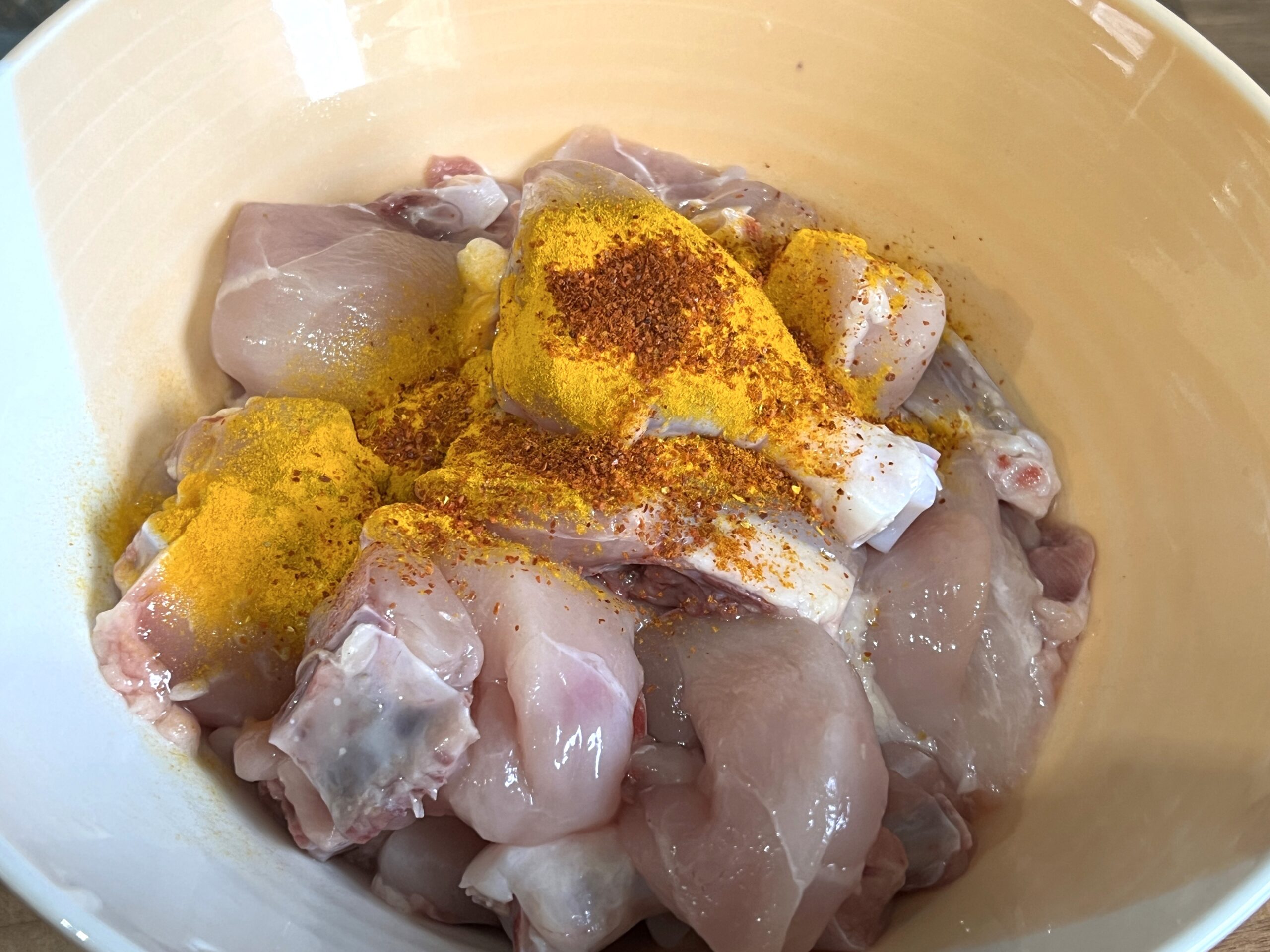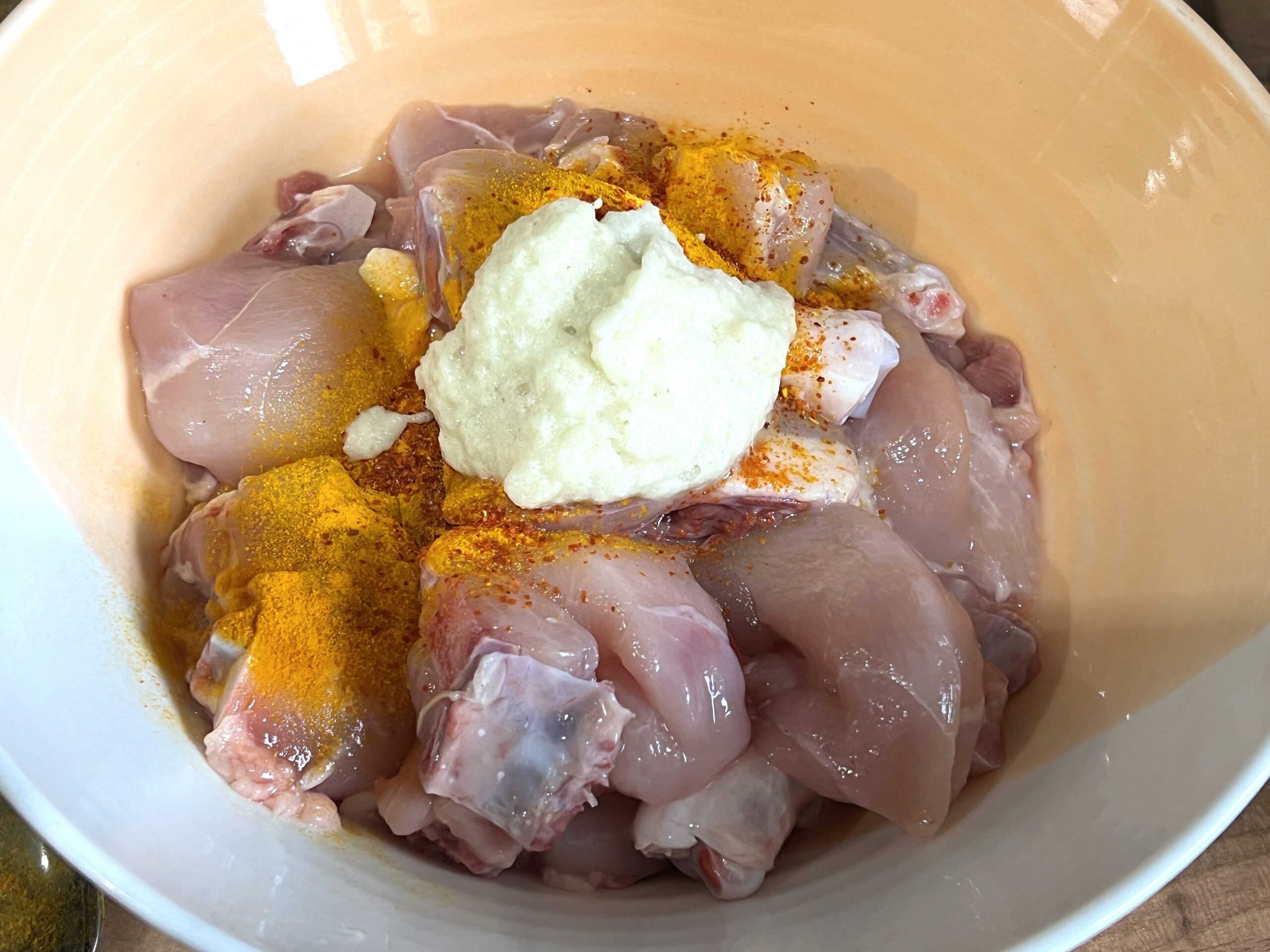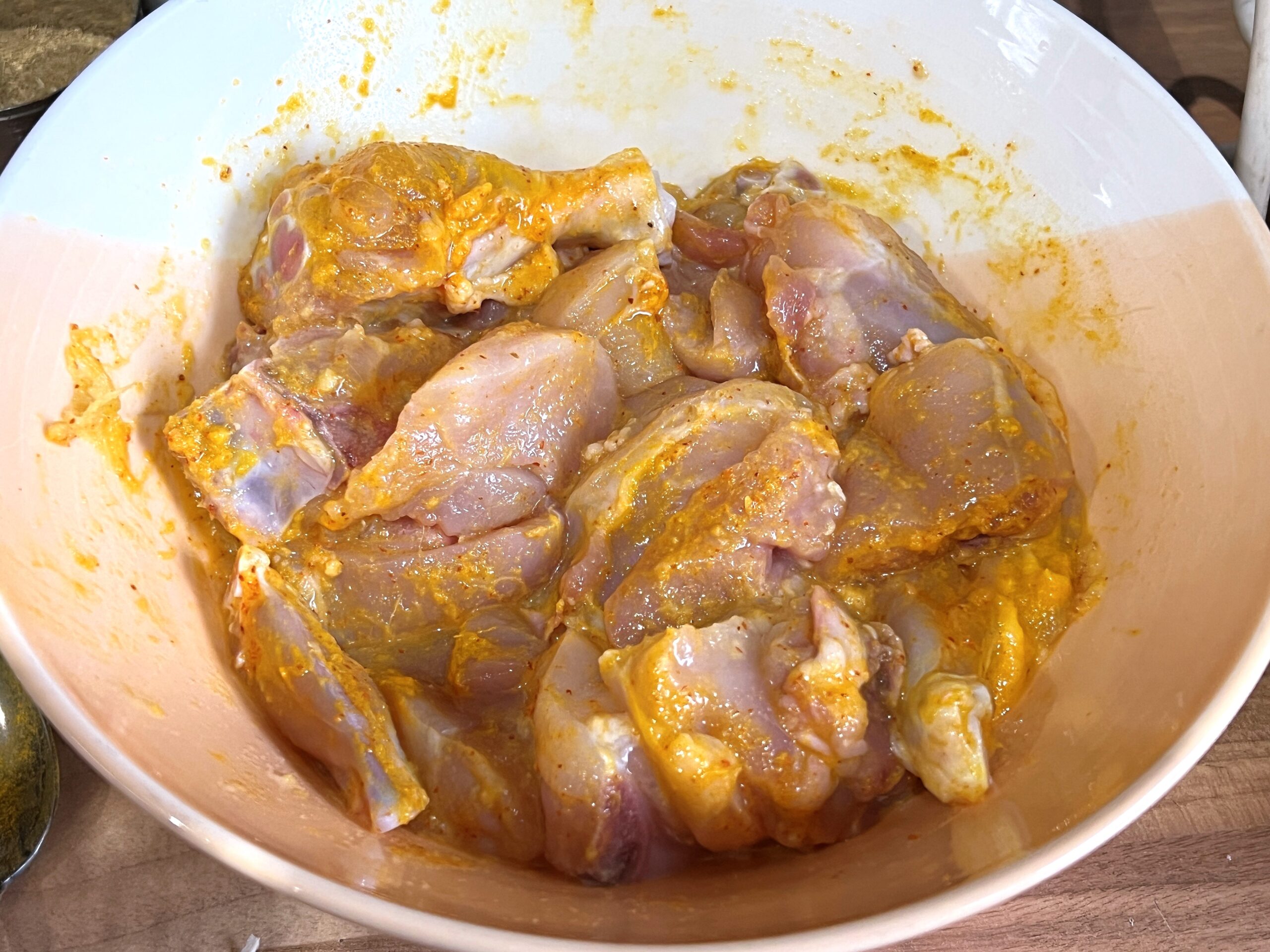 Clean the chicken and add the turmeric powder, red chilli powder, ginger garlic paste and lime juice. Mix and leave aside to marinate for 1-2 hours.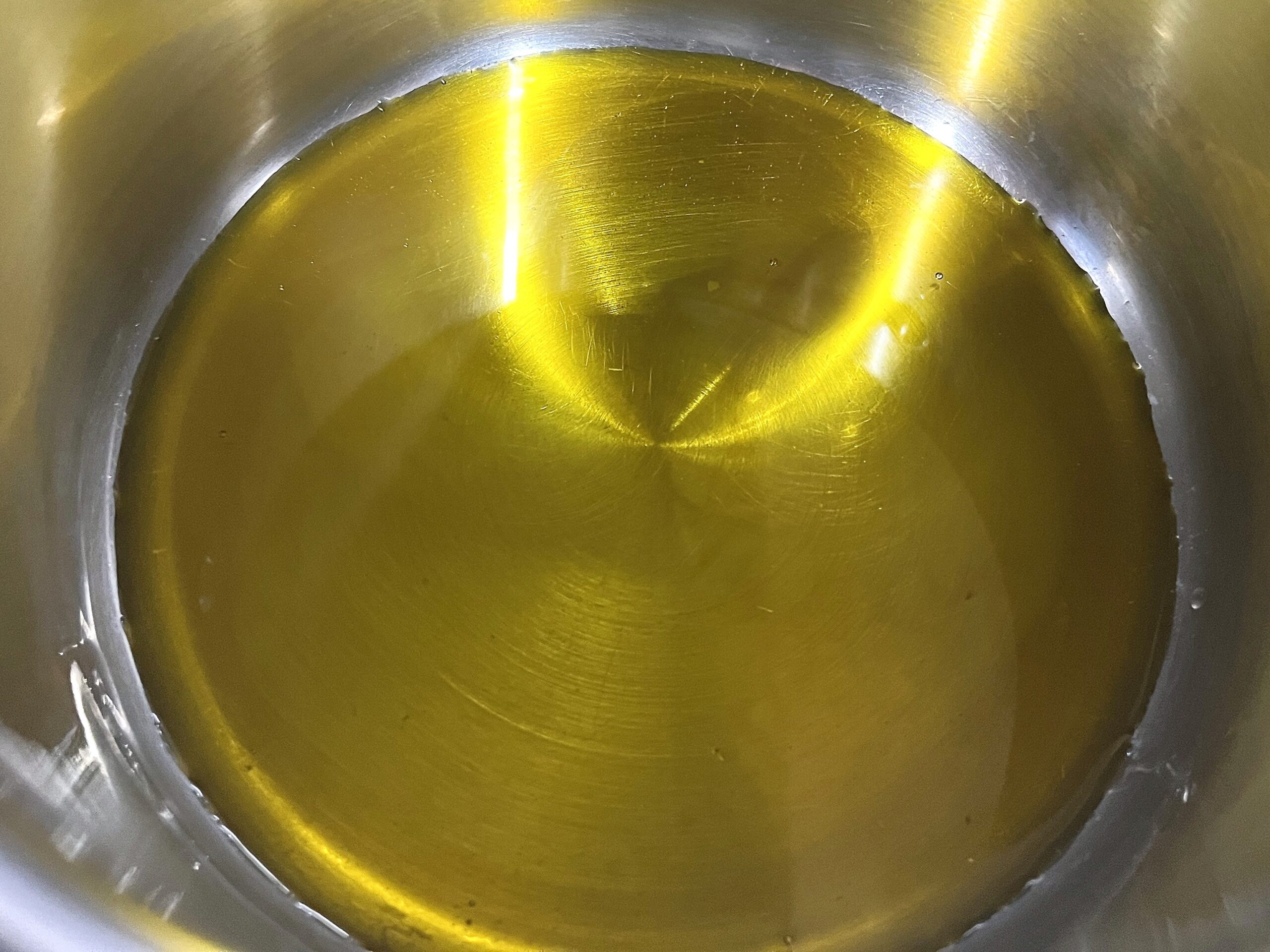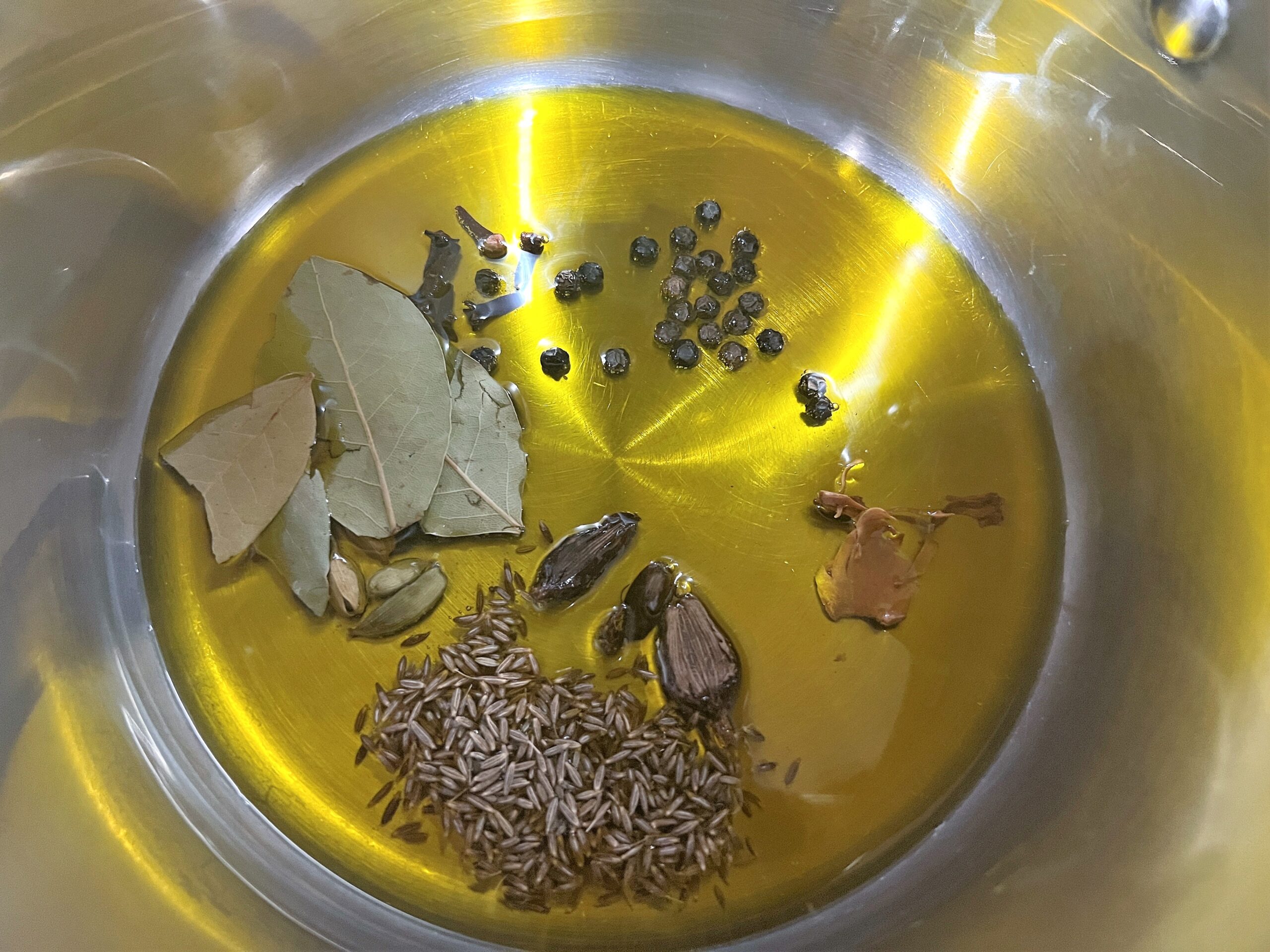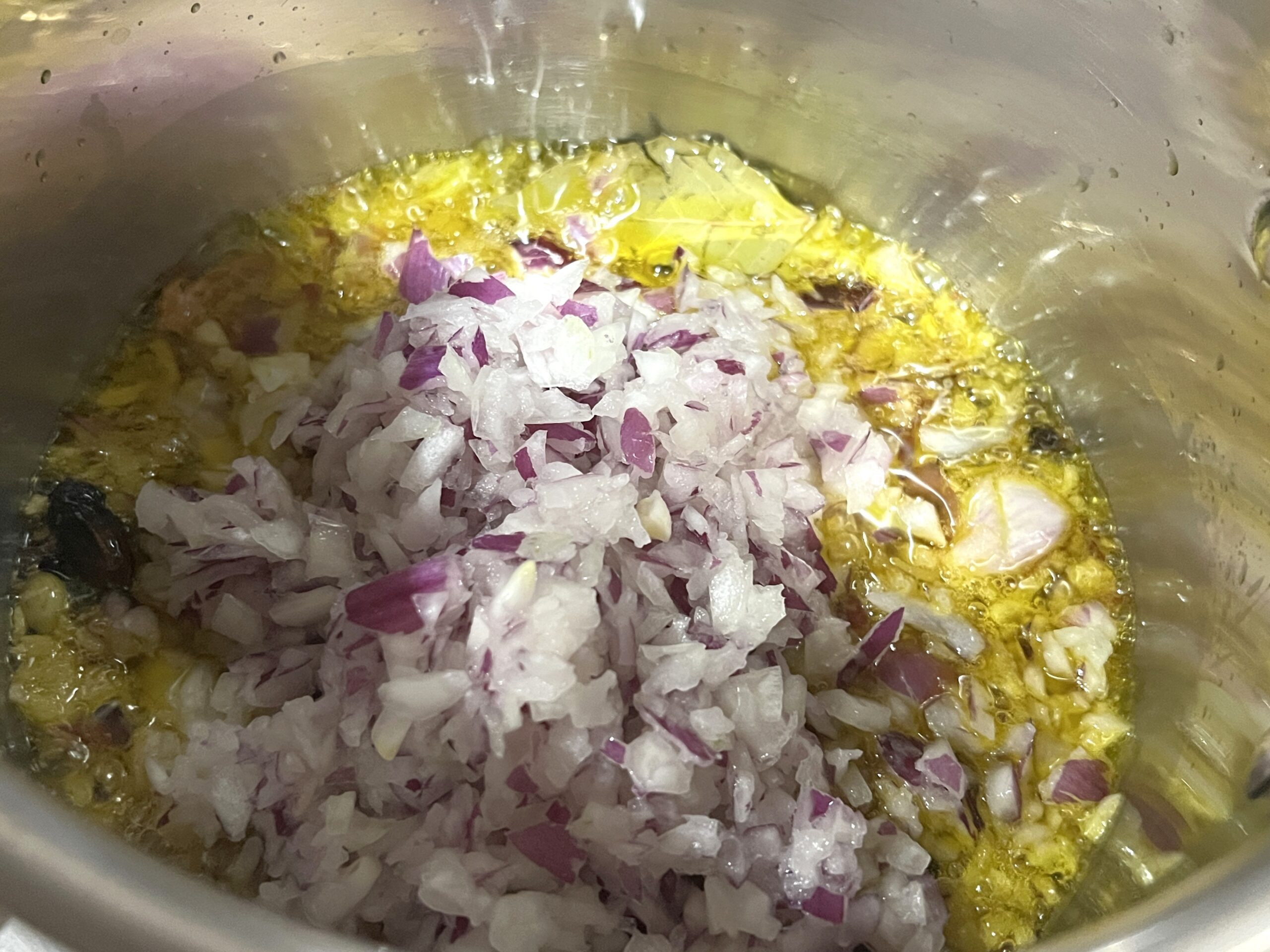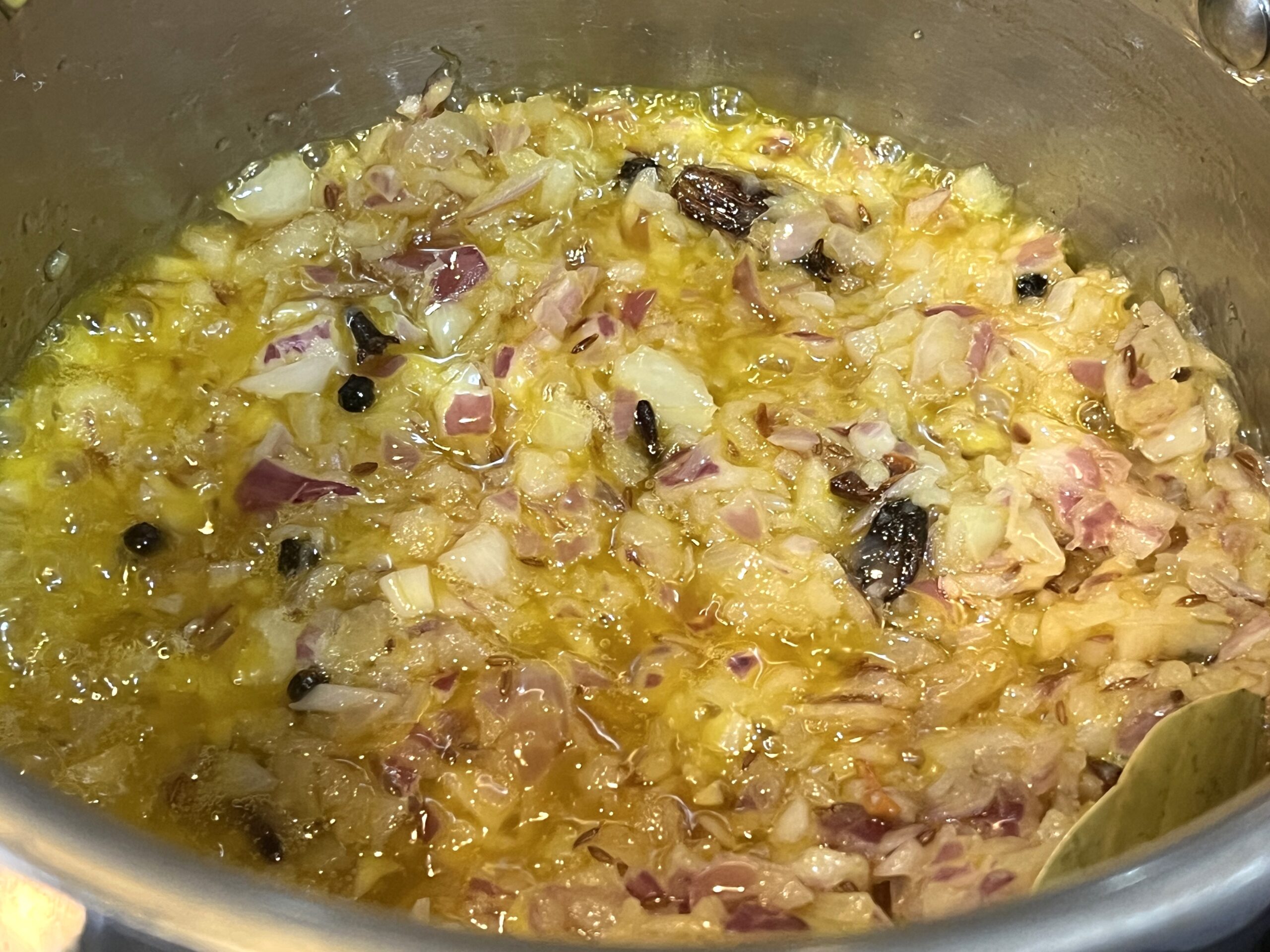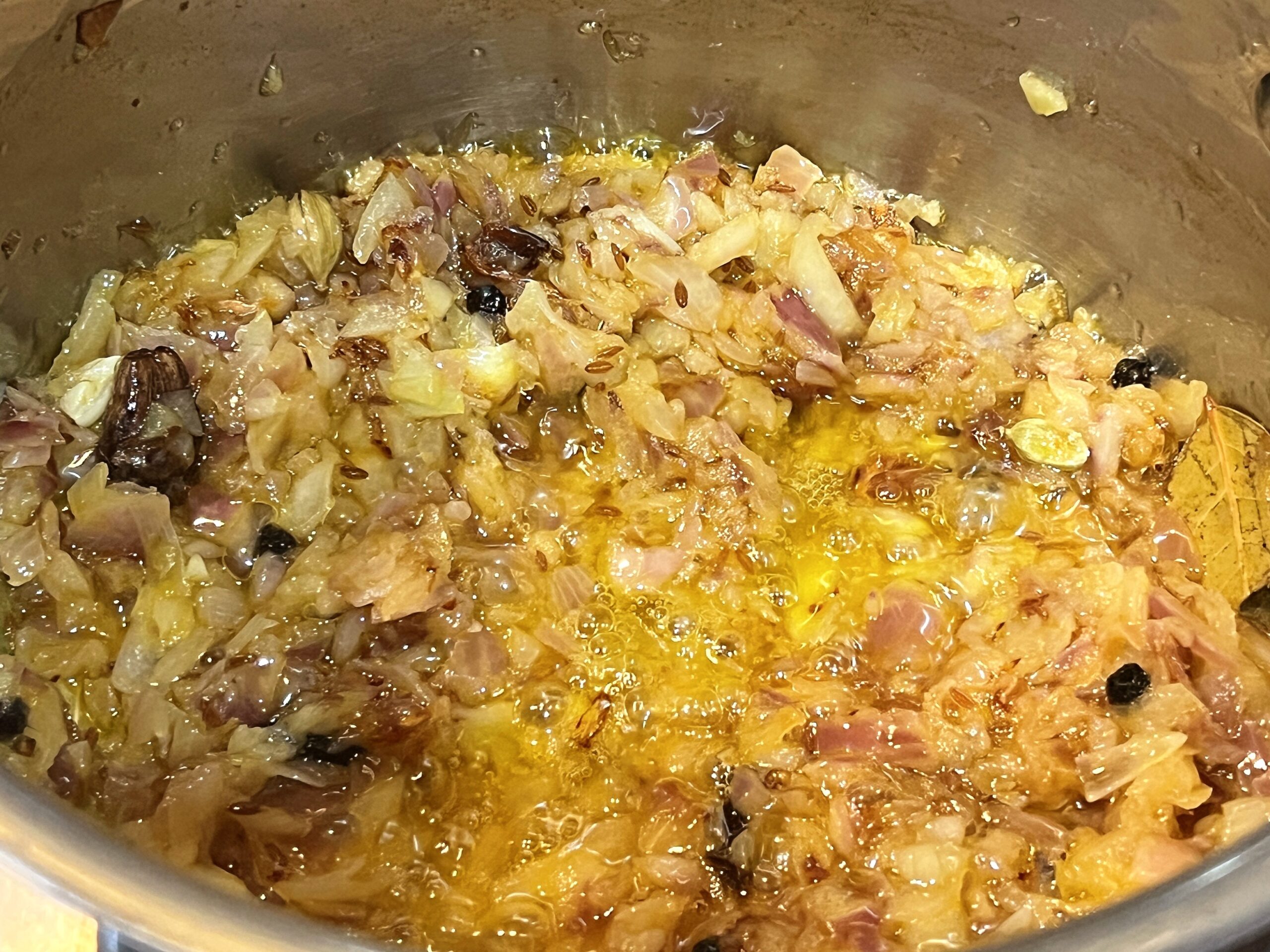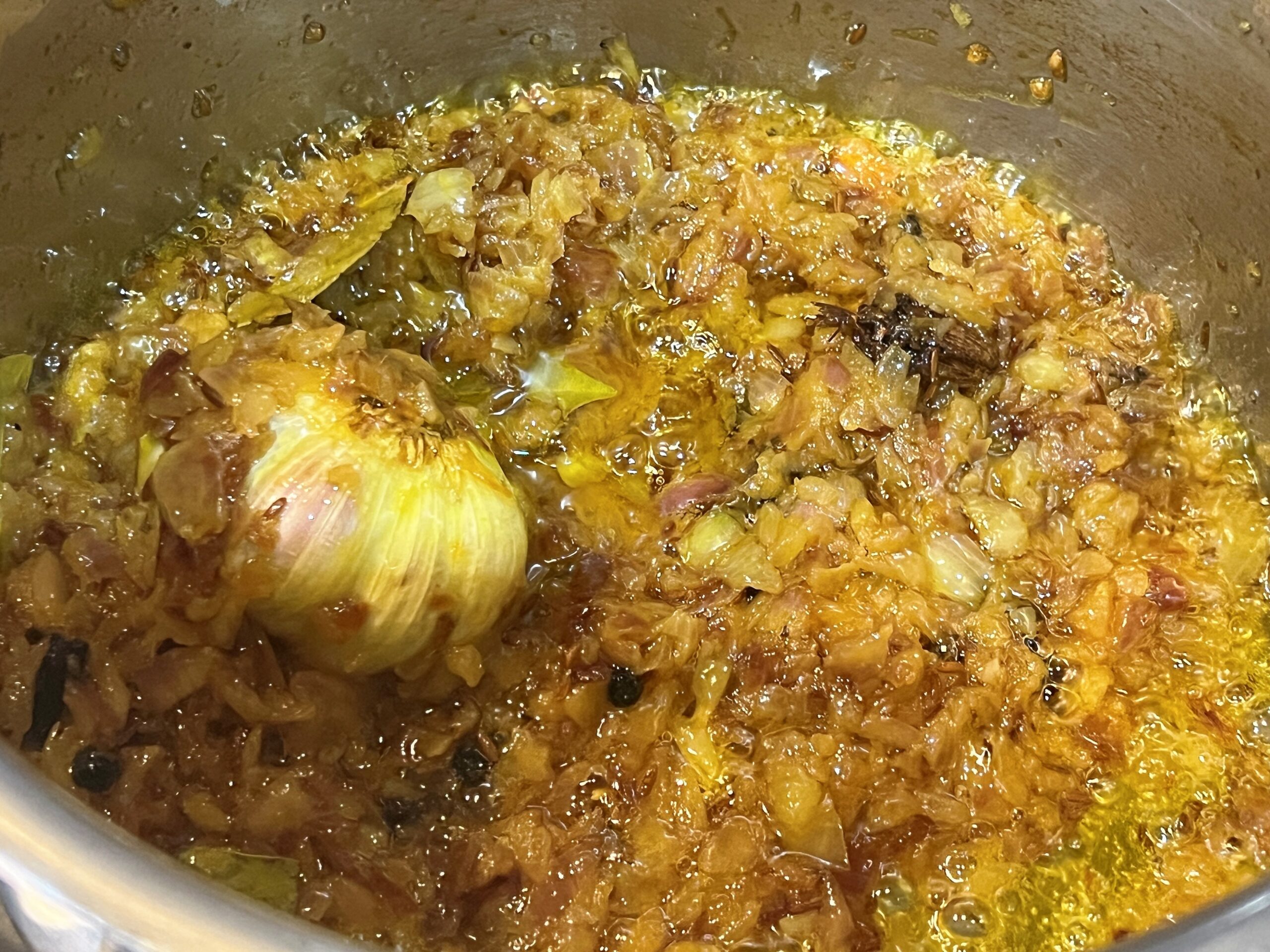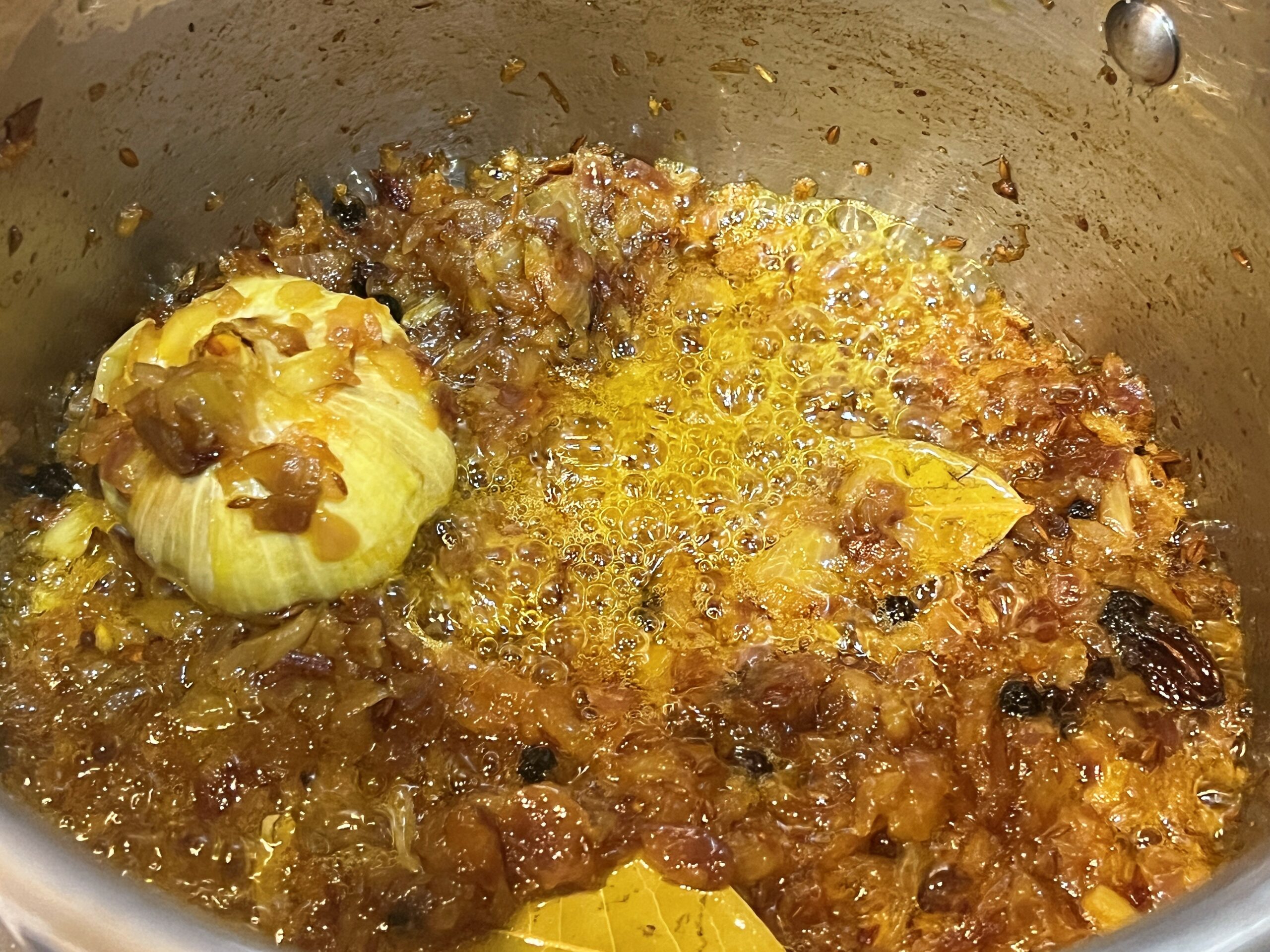 Once the chicken has marinated, heat the oil in a pan. Once the oil is hot, add the cumin seeds, black pepper corns, cloves, green cardamom, bayleaf, black cardamom and mace. Once the seeds begin to splutter add the onions, and sauté on medium heat for 5-6 minutes. Once the onions begin to slightly turn translucent add the garlic knob and cook them for 10 minutes on low heat until brown and caramelized.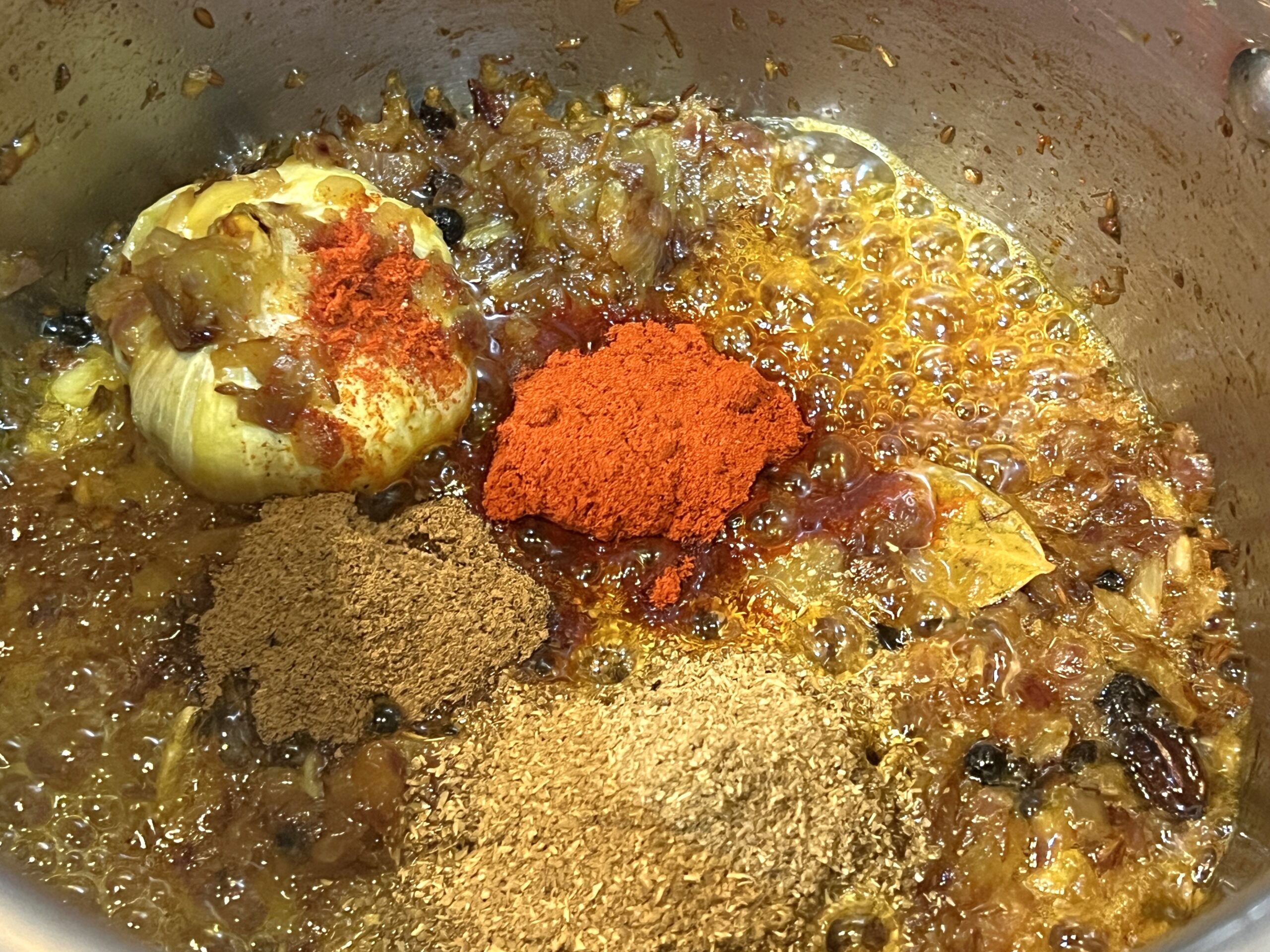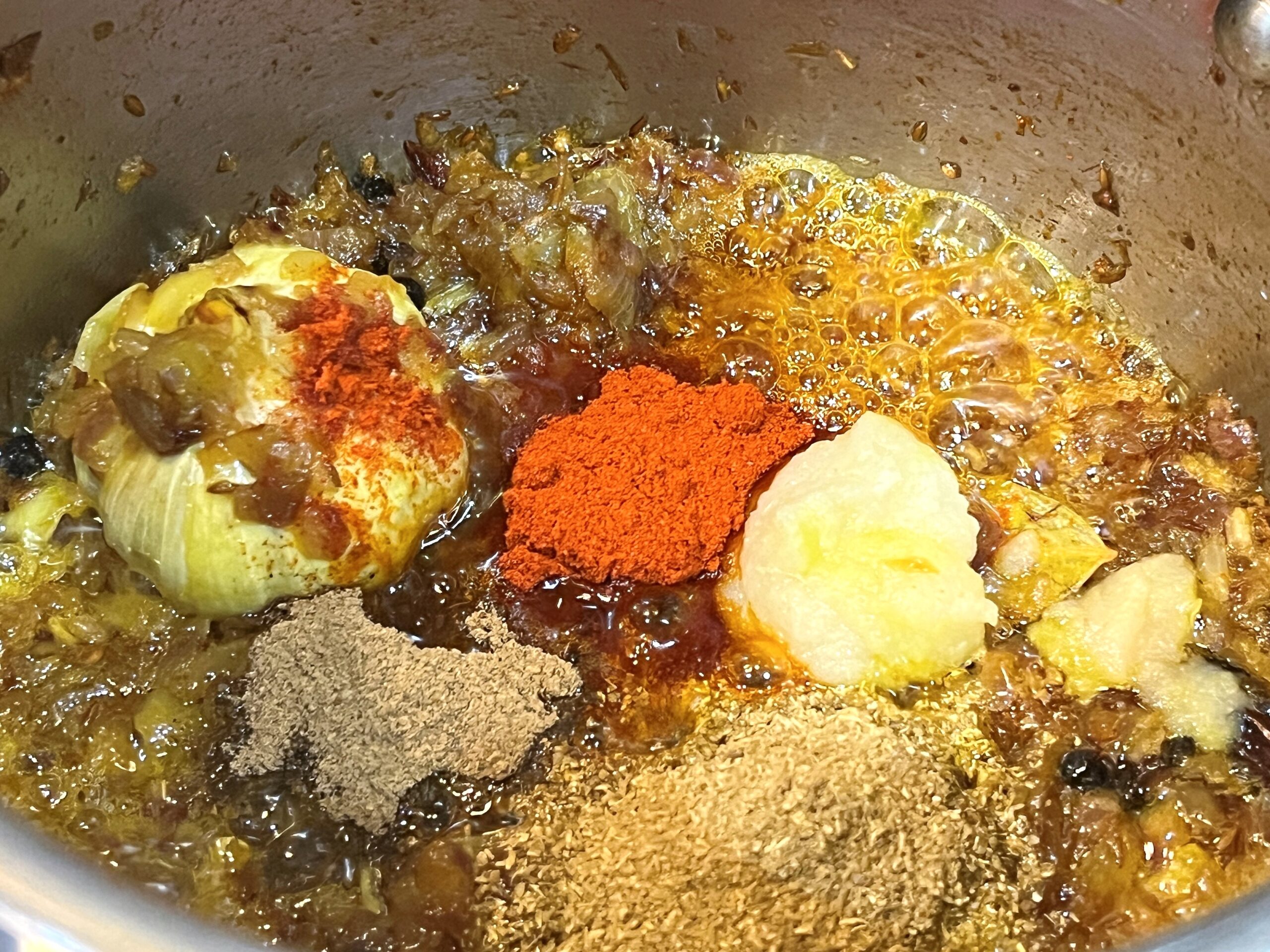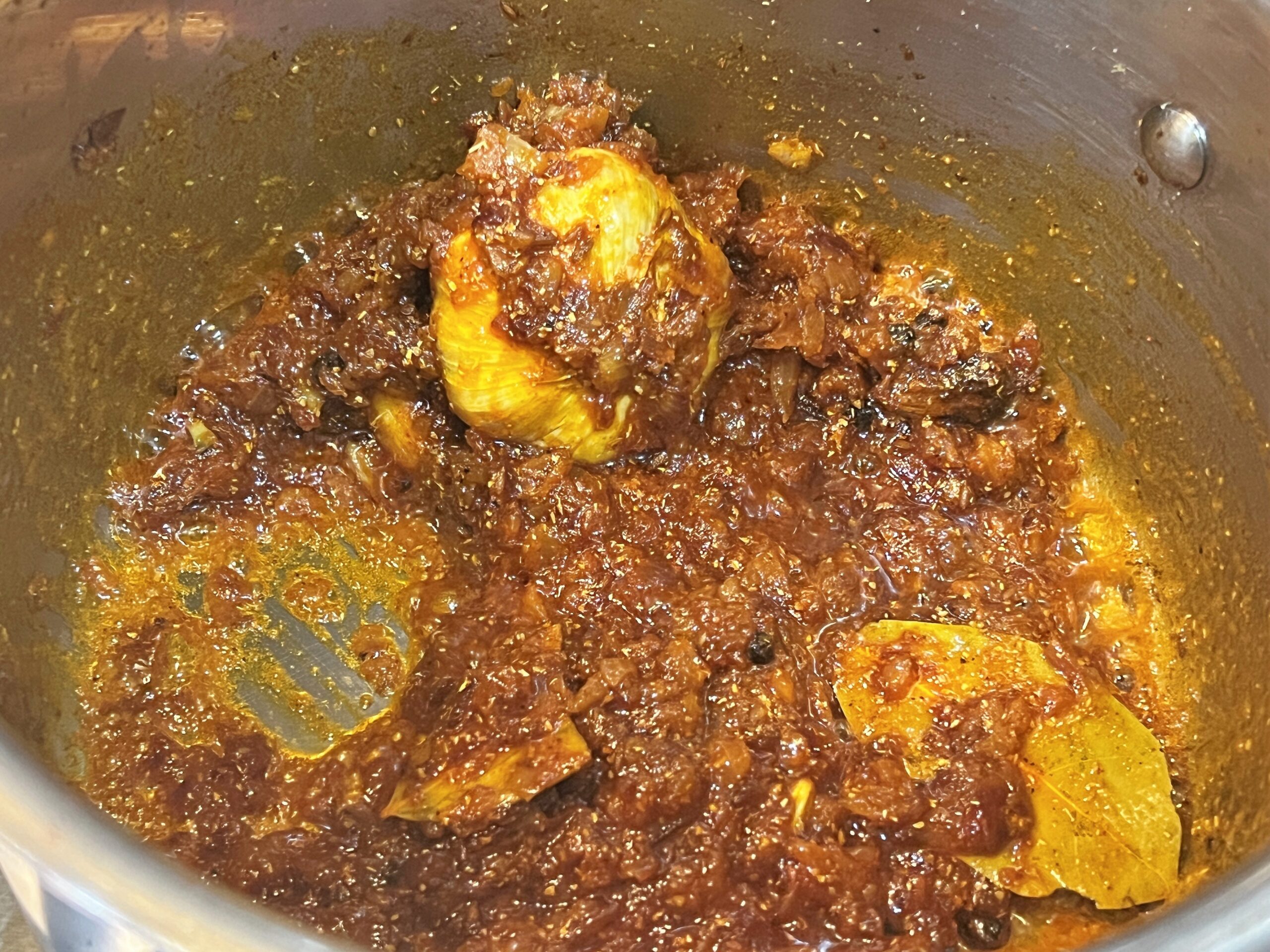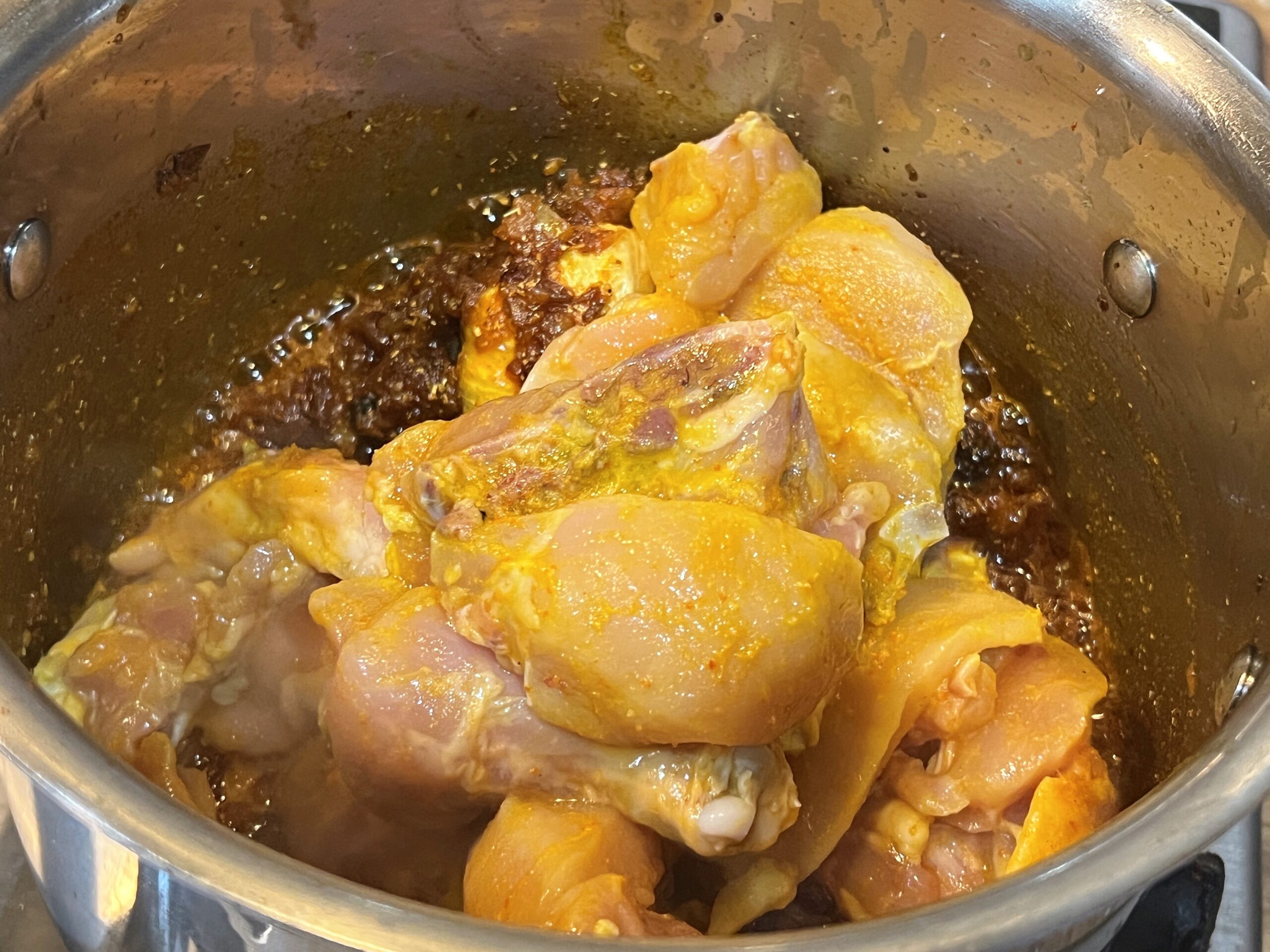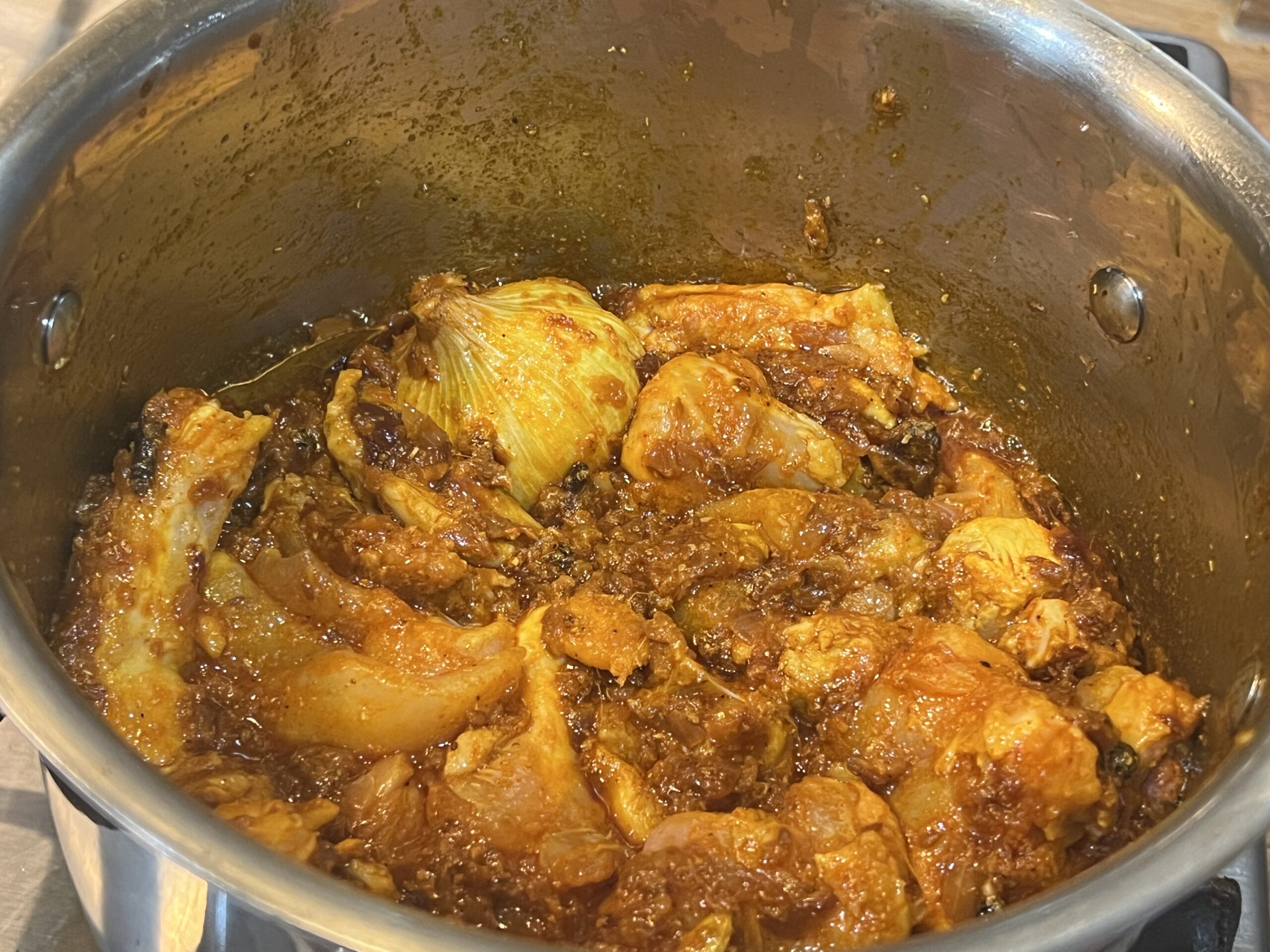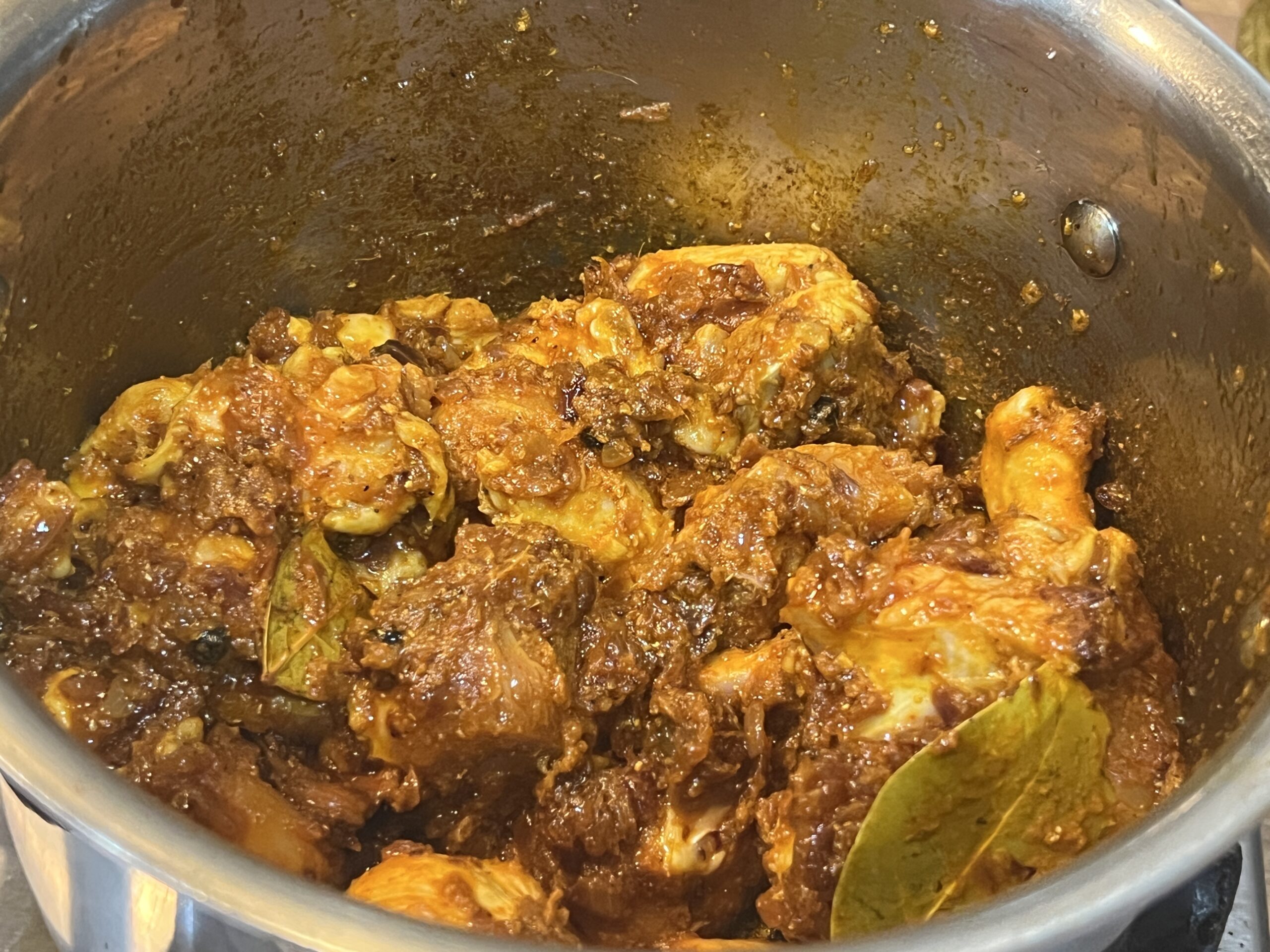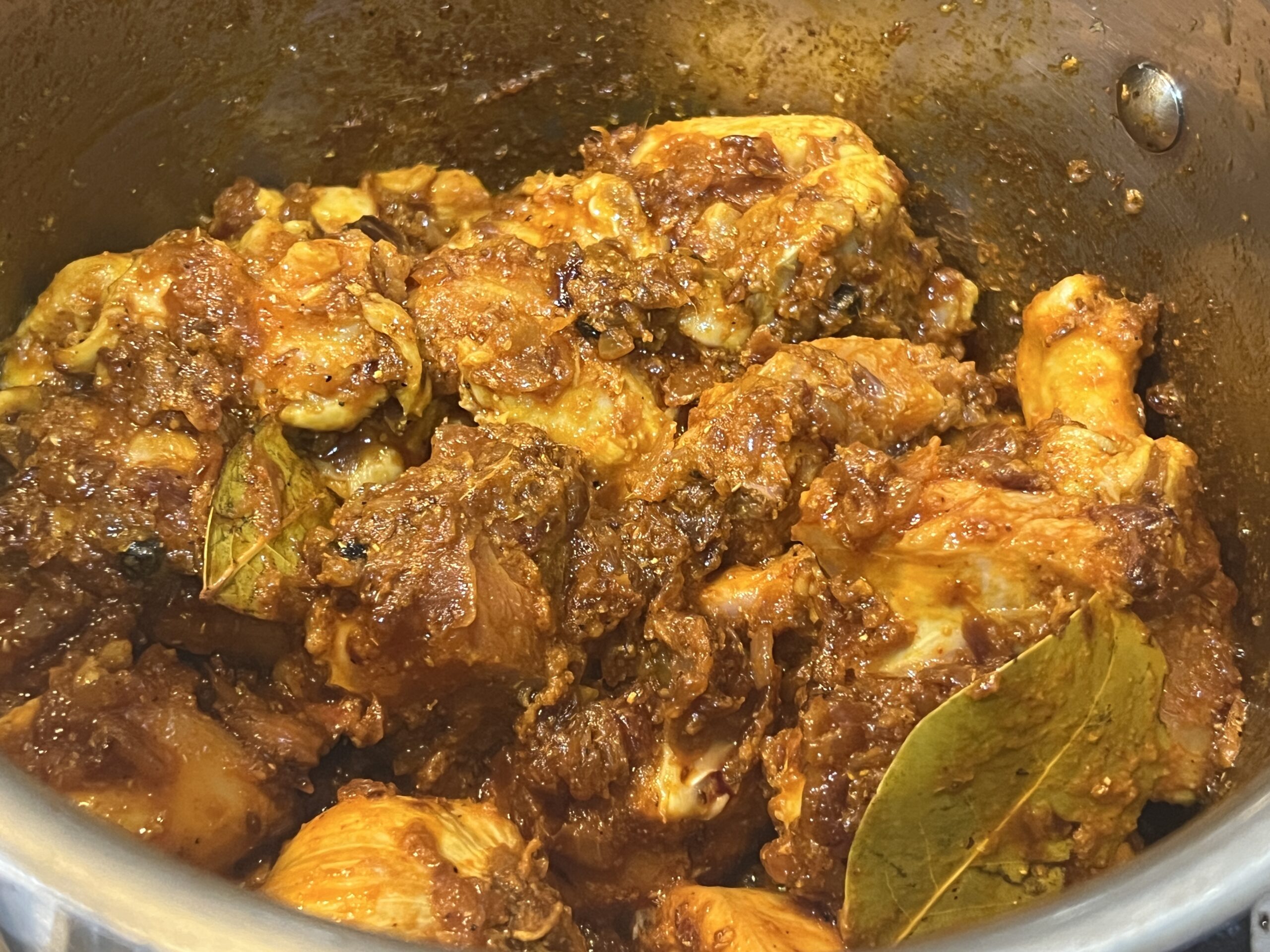 Once the onions have caramelized add the coriander powder, red chilli powder, ginger garlic paste, salt, turmeric powder, garam masala and chicken. Cook the chicken on high heat for 2-3 minutes to seal.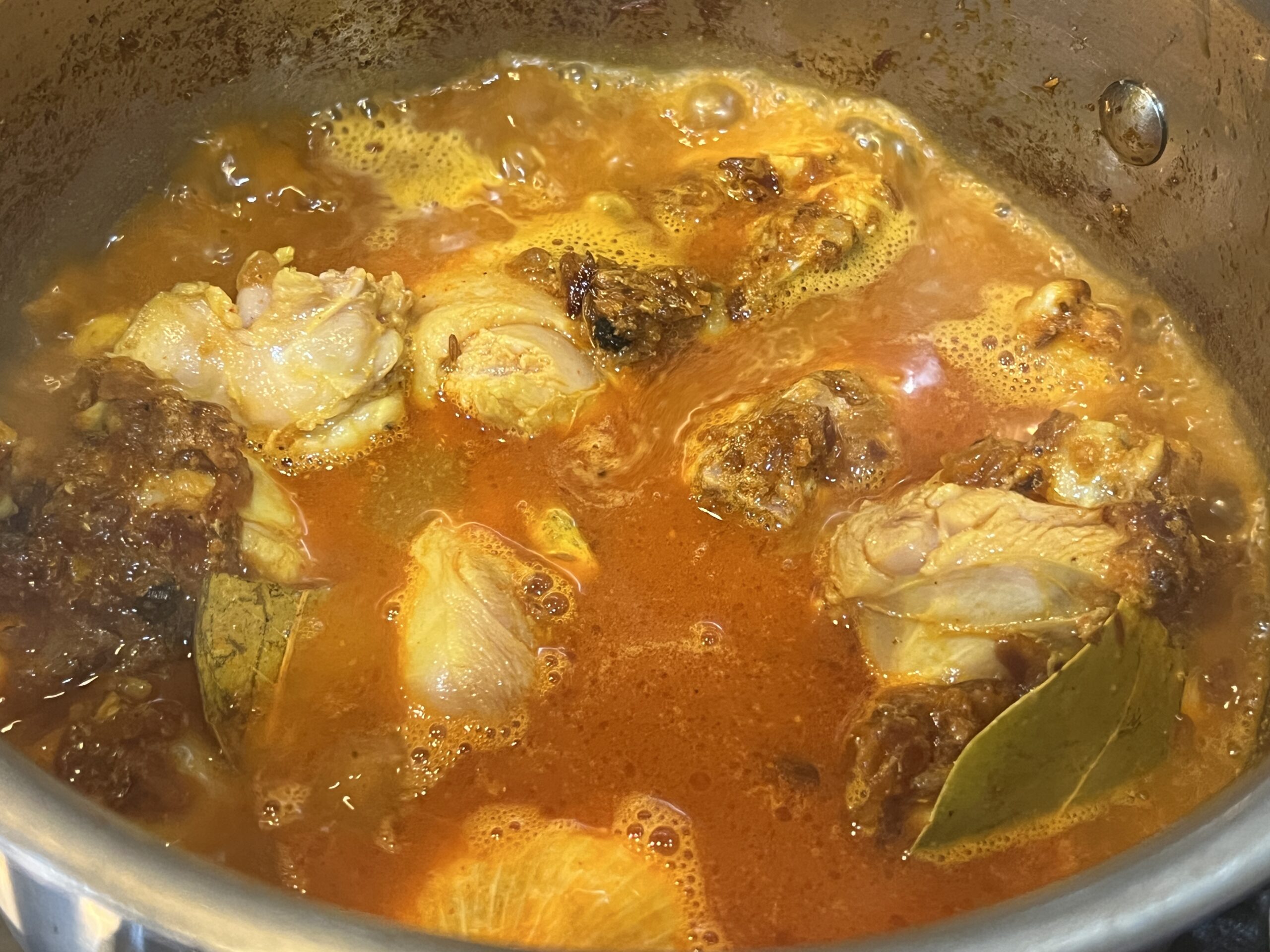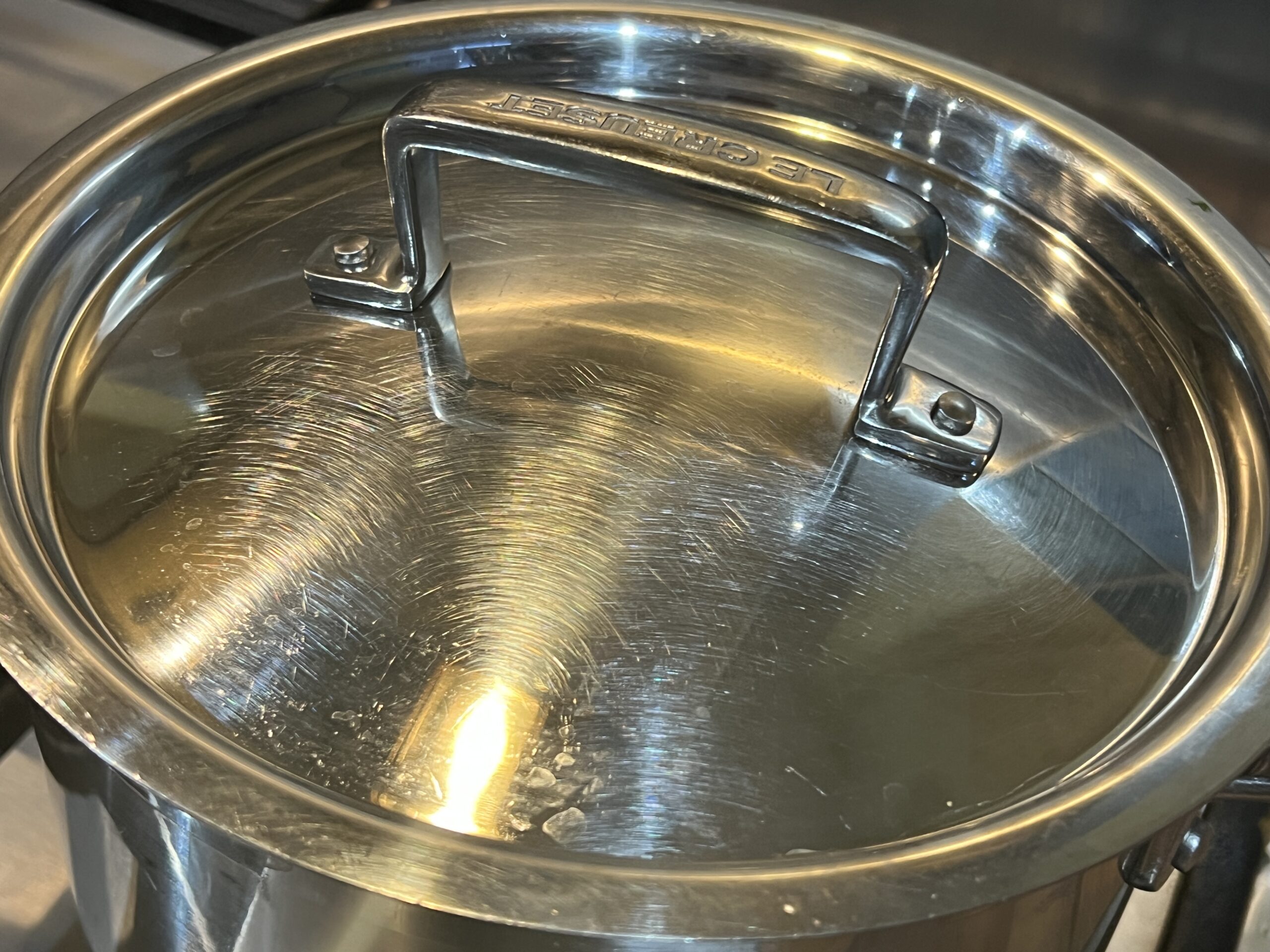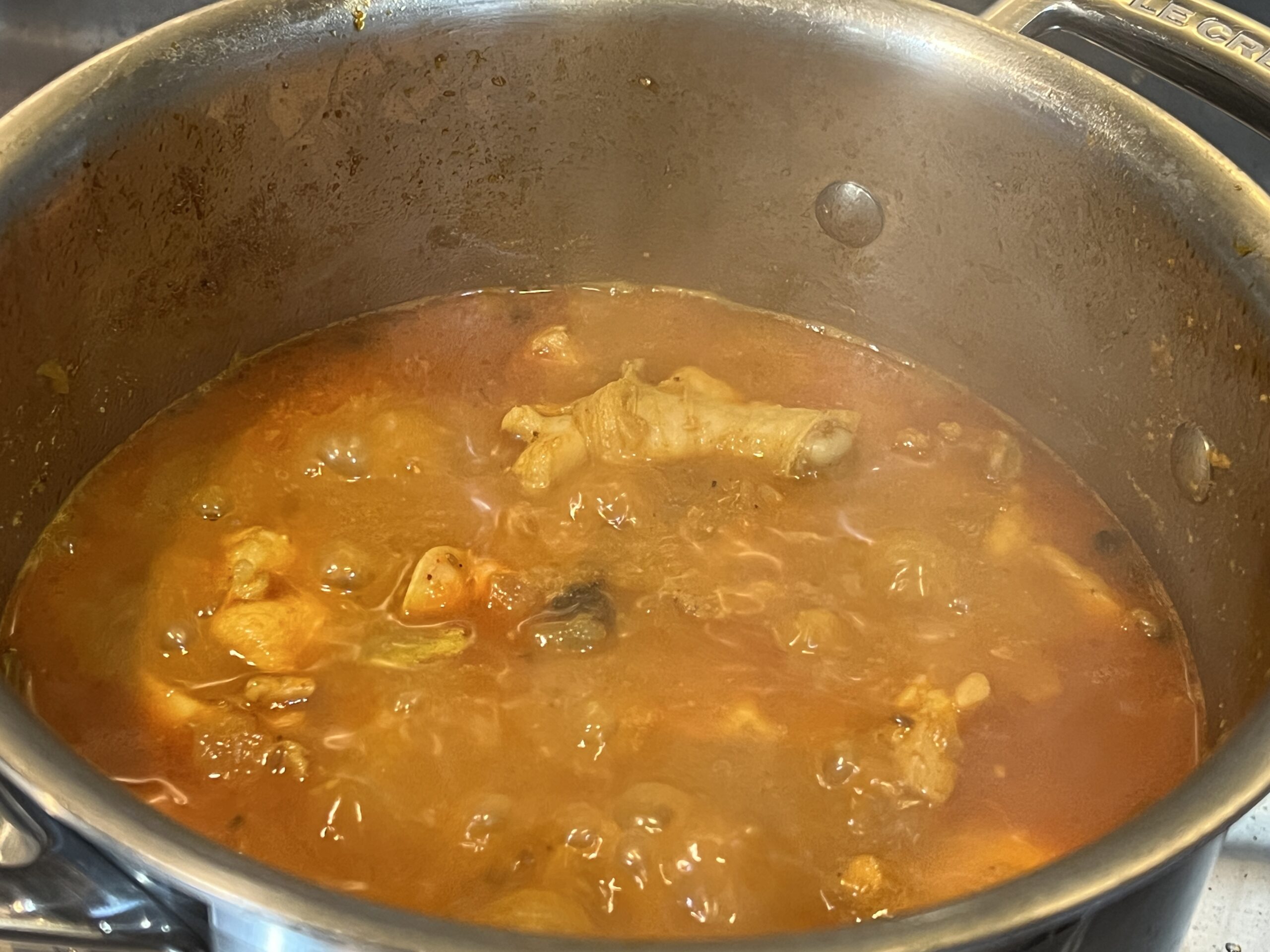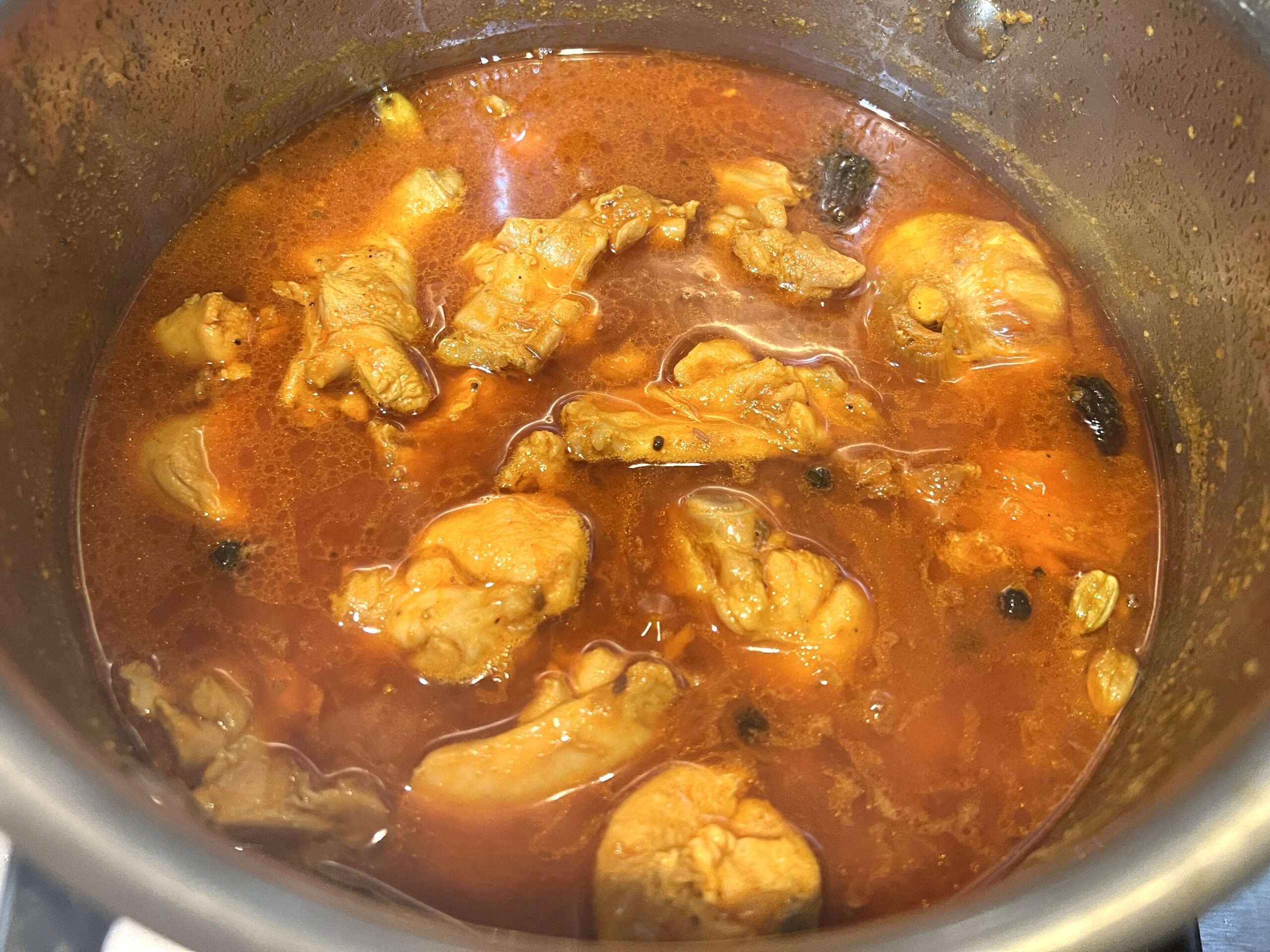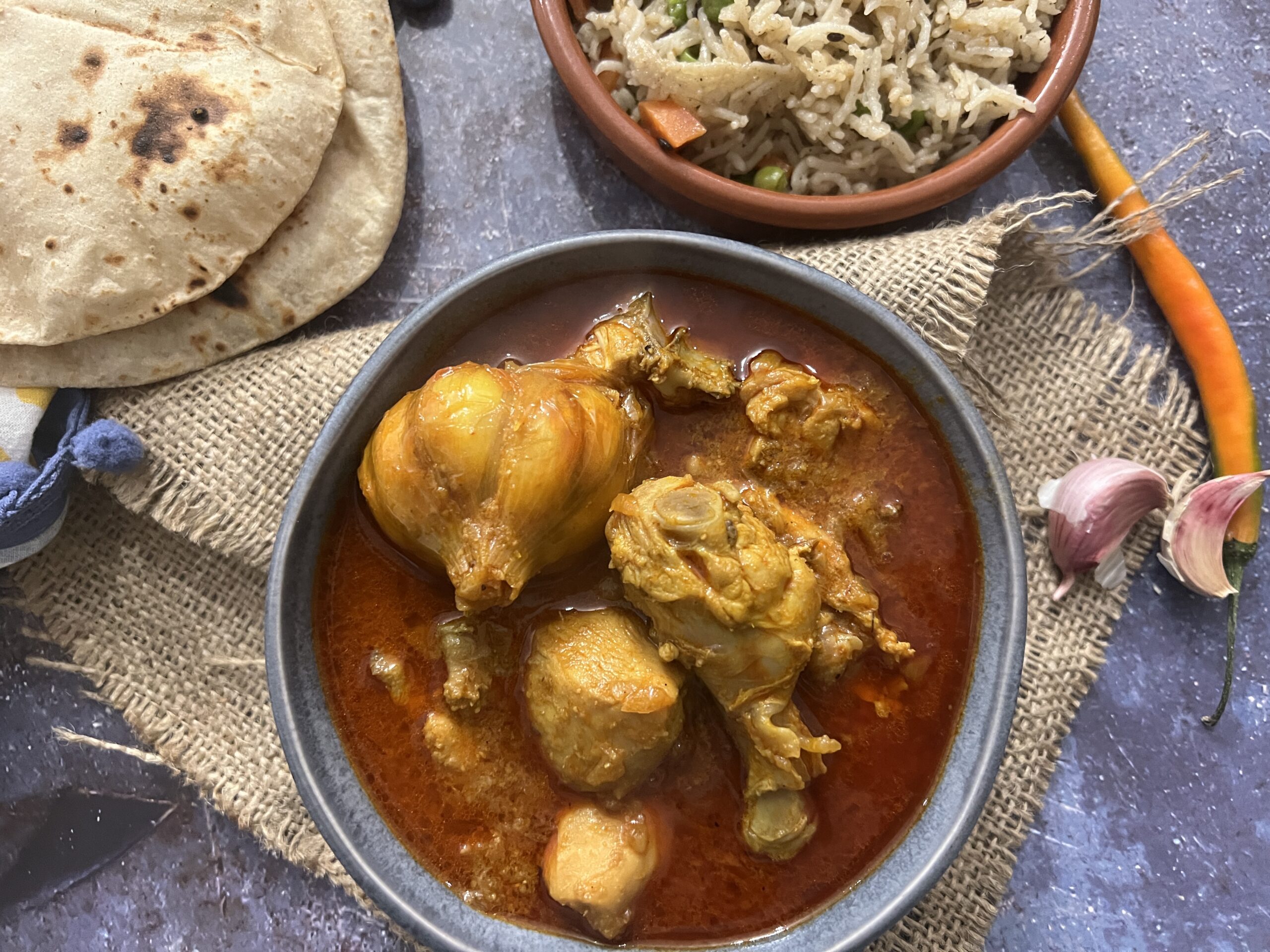 Add 1 cup water, and cook the chicken on low-medium heat for 10-12 minutes until cooked and tender.
Serve hot with Jeera Rice, Naan or Lachha Paratha.