Bhindi Masala (Okra Masala)
Bhindi Masala is a delicious Indian recipe of sauteed bhindi (okra) in onion, tomato and spices.
'Bhindi' in Hindi is also known as 'Okra' and/or 'Ladyfinger' in some parts of the world. 'Masala' here literally means the spices base for the bhindi.
Bhindi Masala is a staple at my home! It is the kind of dish you take for granted while growing up but miss it as soon as one stops making it at home. Bhindi hits home every time I make it. For me growing up dal, Bhindi Masala and Roti/Rice were pure comfort food for me and still are!
This Bhindi Masala is a very classic recipe. Like so many other Indian recipes, there are several very similar variations of it across India. There may be a few tweaks in the spices and proportions use but by and large, the fundamentals are the same- a tomato-onion gravy spiced with basic spices and mixed with the pan-fried bhindi.
This is one of my father-in-law's favourite recipes. I know lots of people stay away from cooking bhindi due to the sliminess. The vegetable exudes a substance called mucilage which makes it slimy. I have given some tips in the 'Tips and Variation' section of how to reduce sliminess while cooking it.
Other recipes you might like to try are Baby Corn Masala, Paneer Bhuna Masala, Green Peas Masala, Bhindi Do Pyaza, Kurkuri Bhindi/Okra and Masala Baby Corn.
Ingredients
For Sautéing
2 teaspoons mustard oil
1 teaspoon cumin seeds
250 grams okra (Bhindi- cut 1-inch pieces)
Salt to taste
½ teaspoon turmeric powder
For Gravy
2 onions
3 tomatoes
2 teaspoons oil
1 teaspoon cumin seeds
½ teaspoon asafoetida
1-2 bay leaf
1 teaspoon minced garlic cloves
½ cup finely chopped onions
2 teaspoon coriander powder
Salt to taste
1 teaspoon turmeric powder
2 teaspoons red chilli powder
1 teaspoon dried fenugreek leaves (kasuri methi)
1 teaspoon garam masala
Directions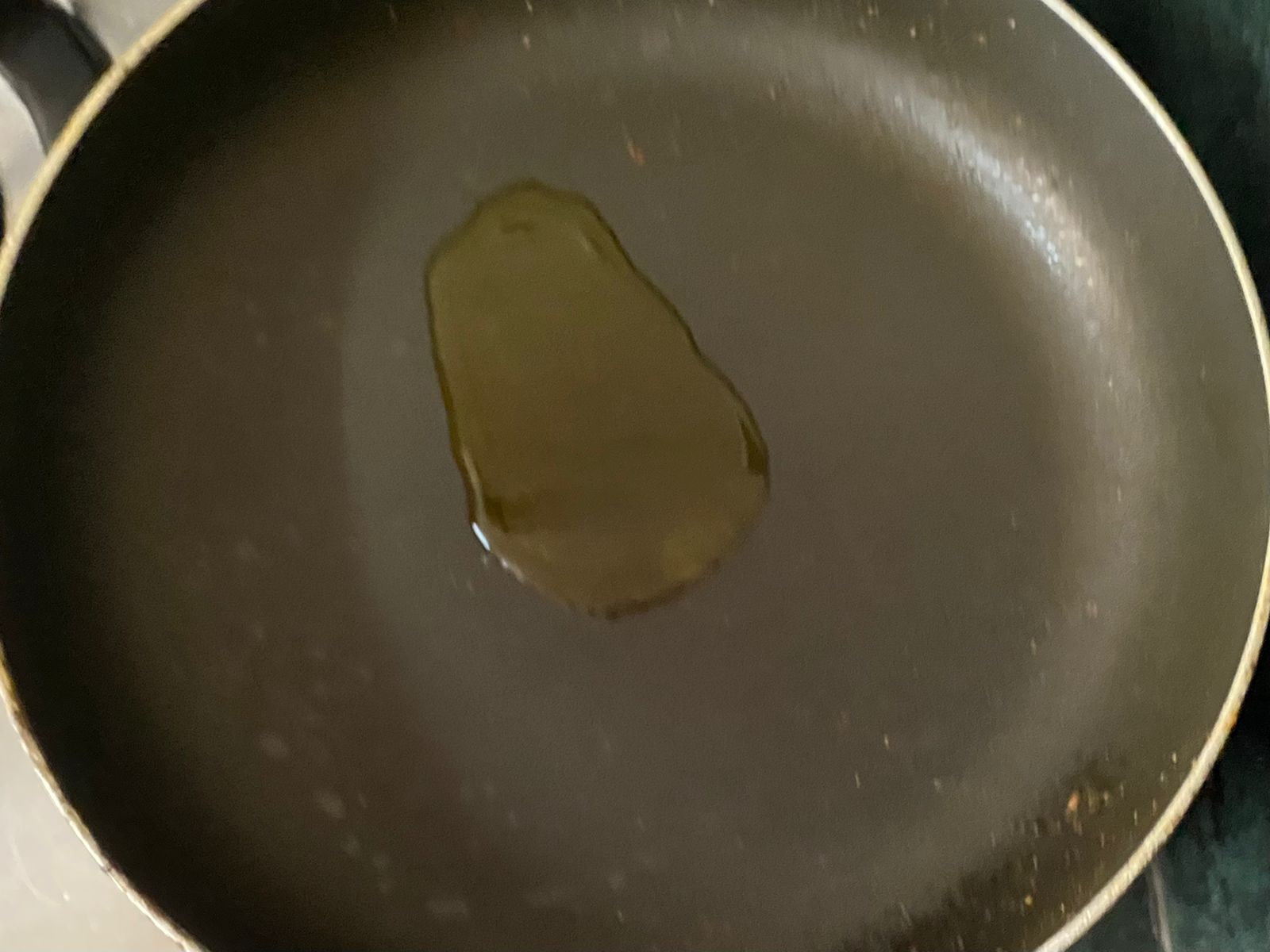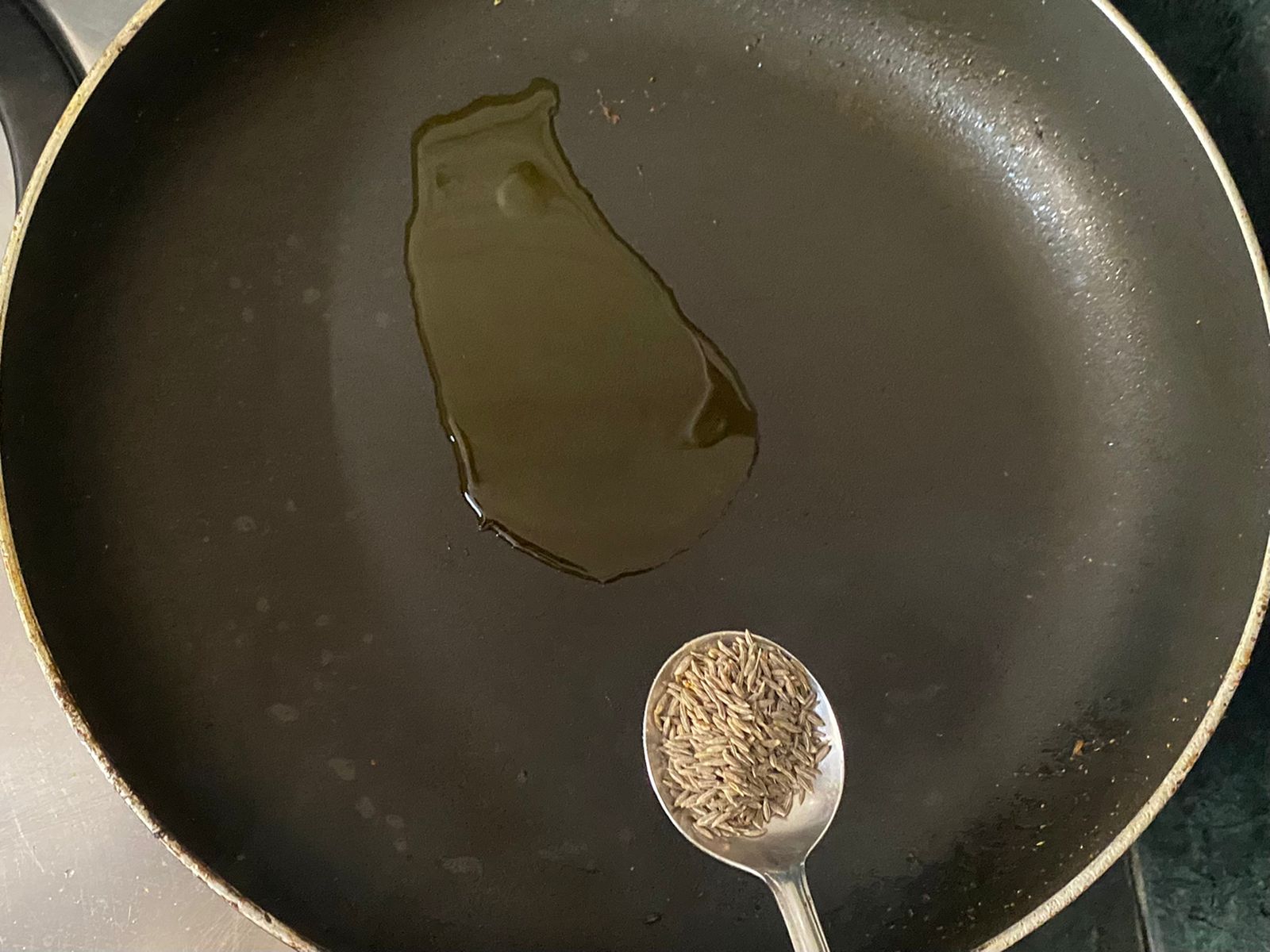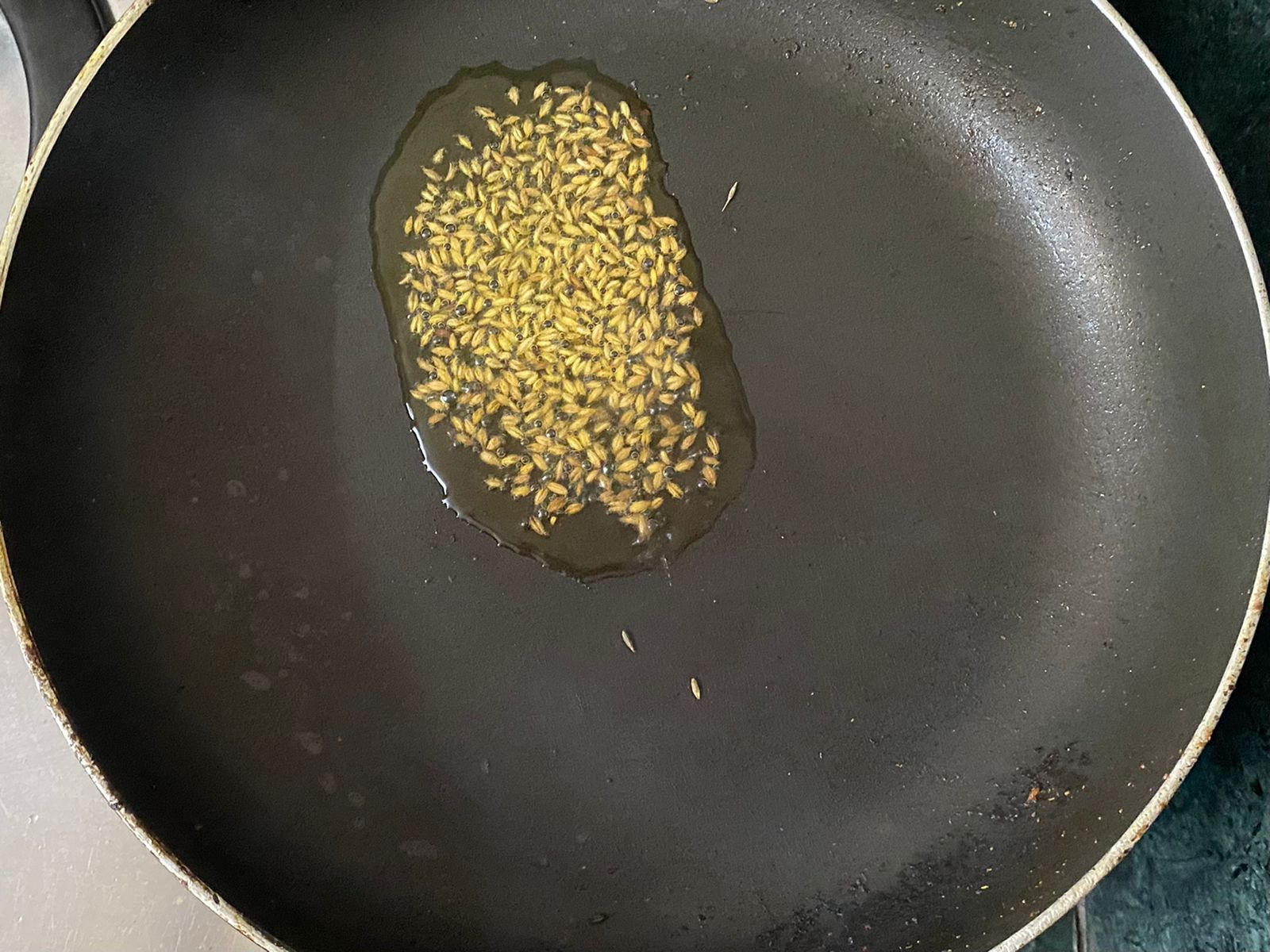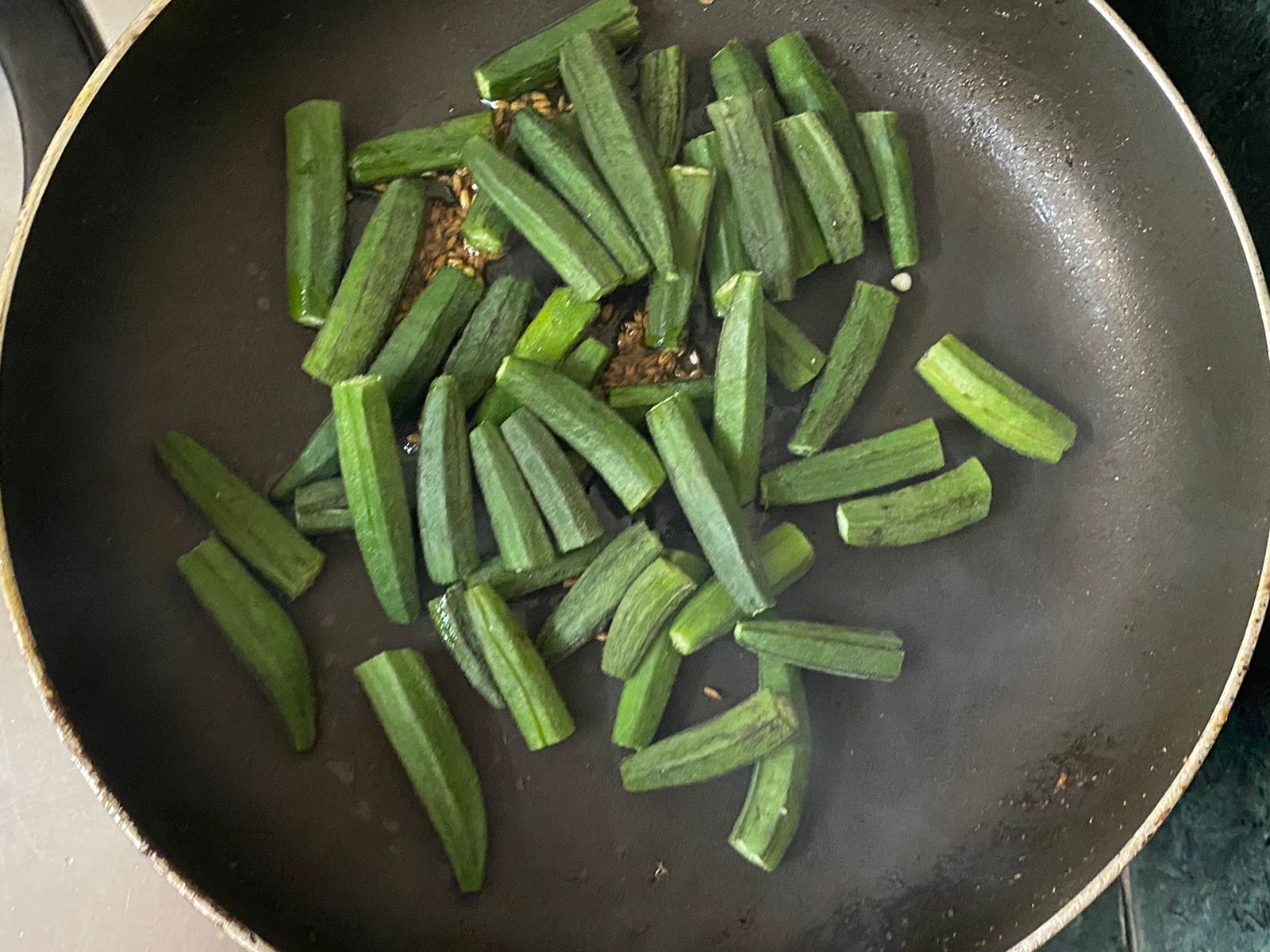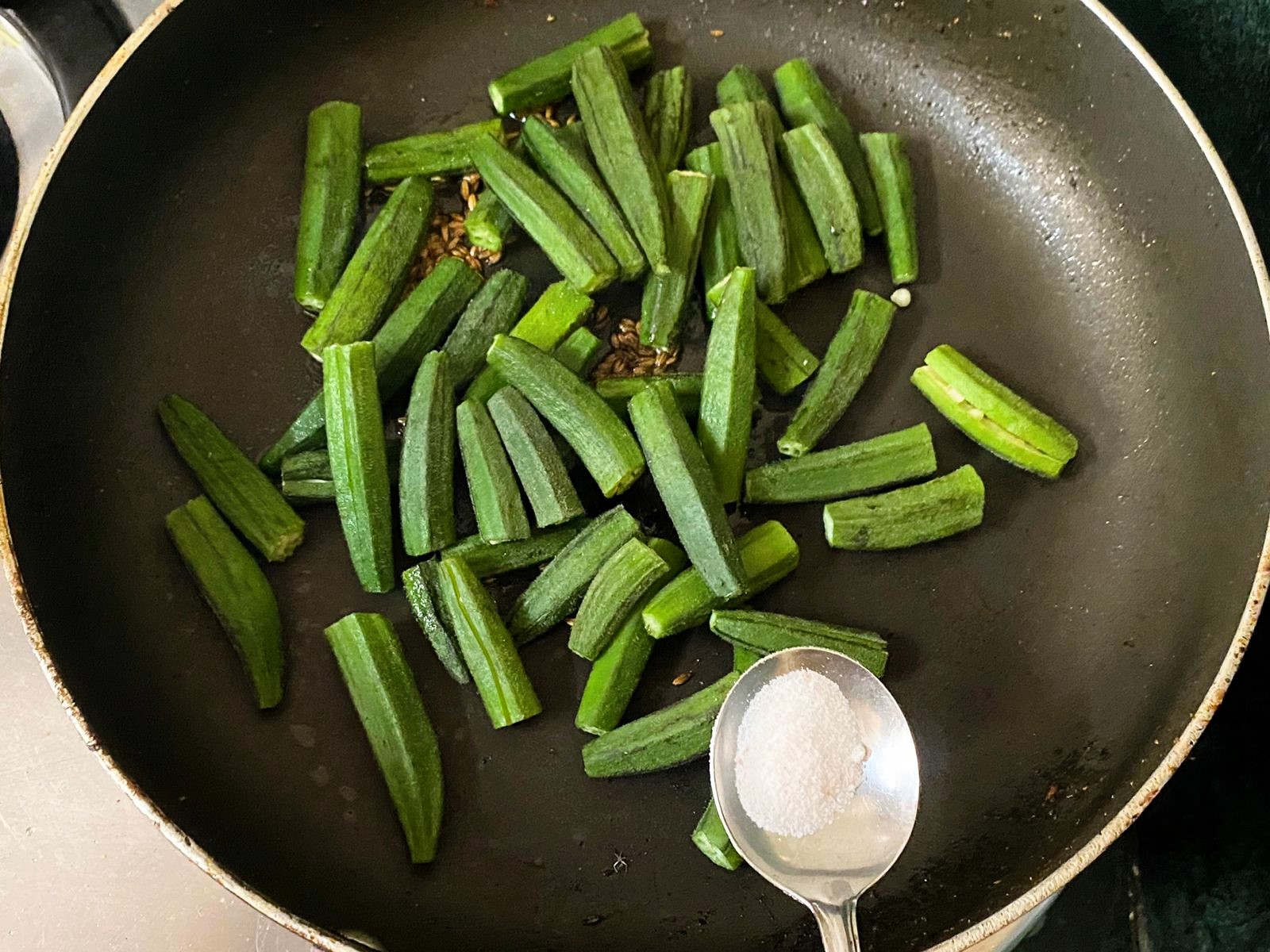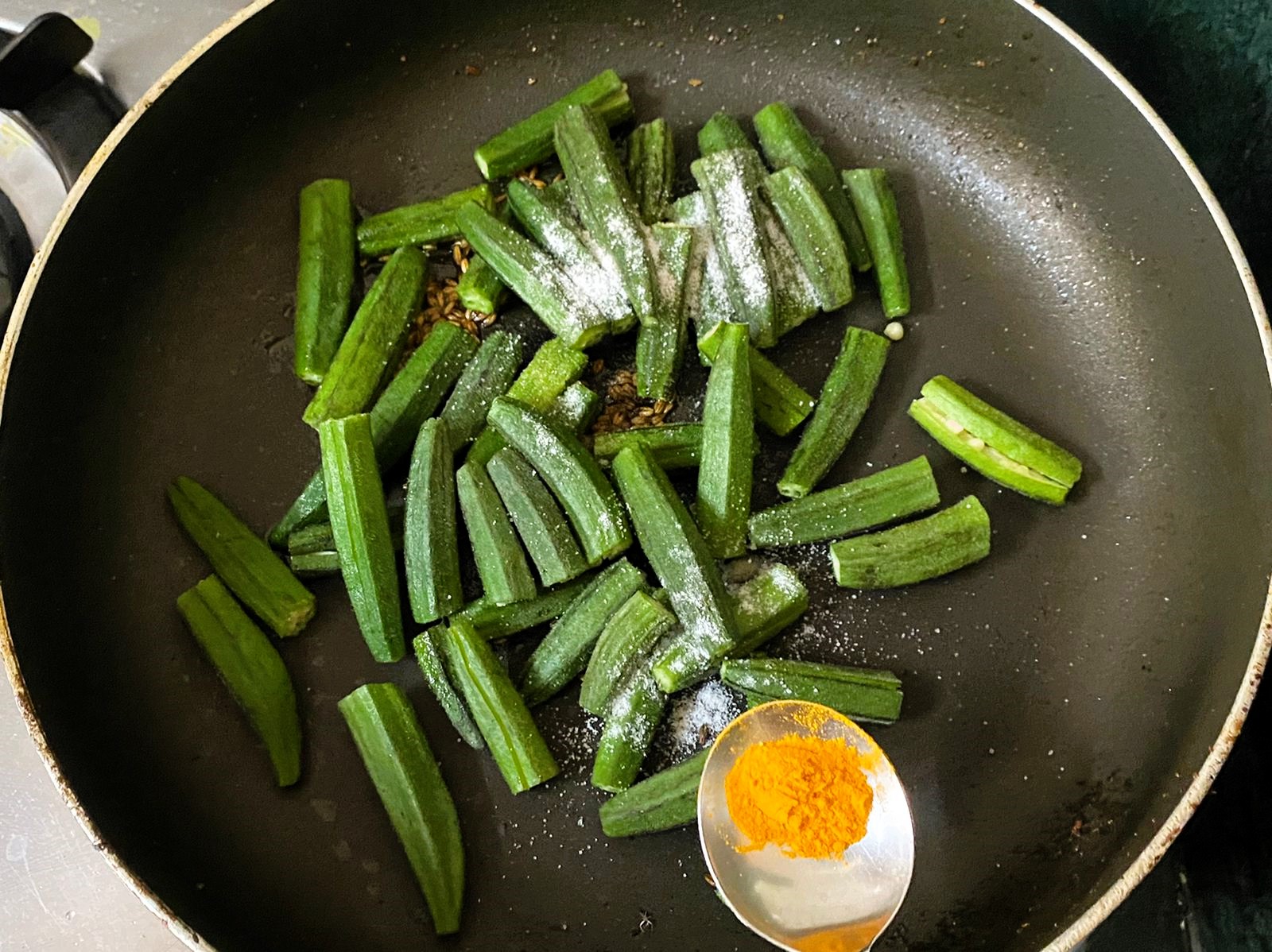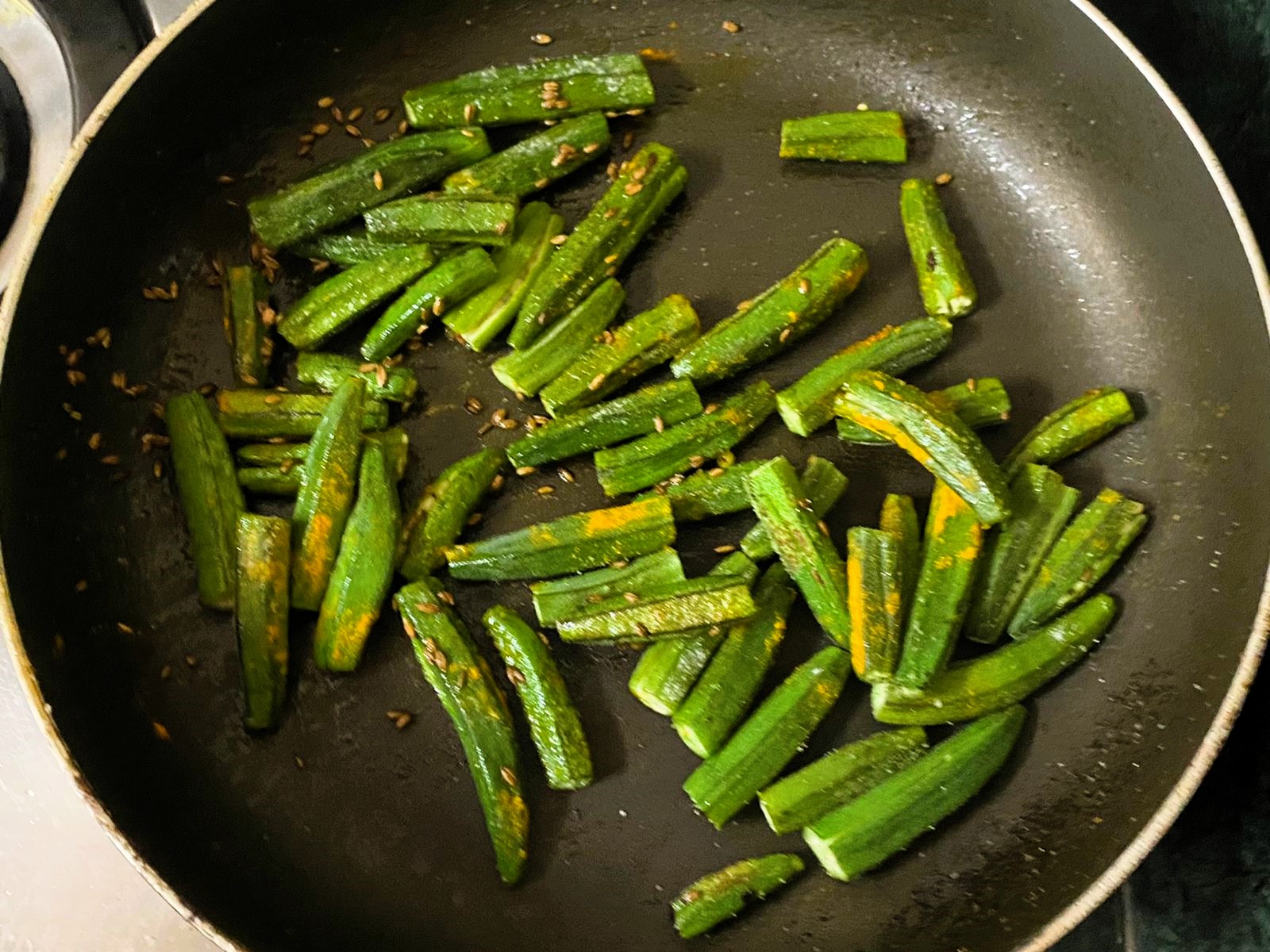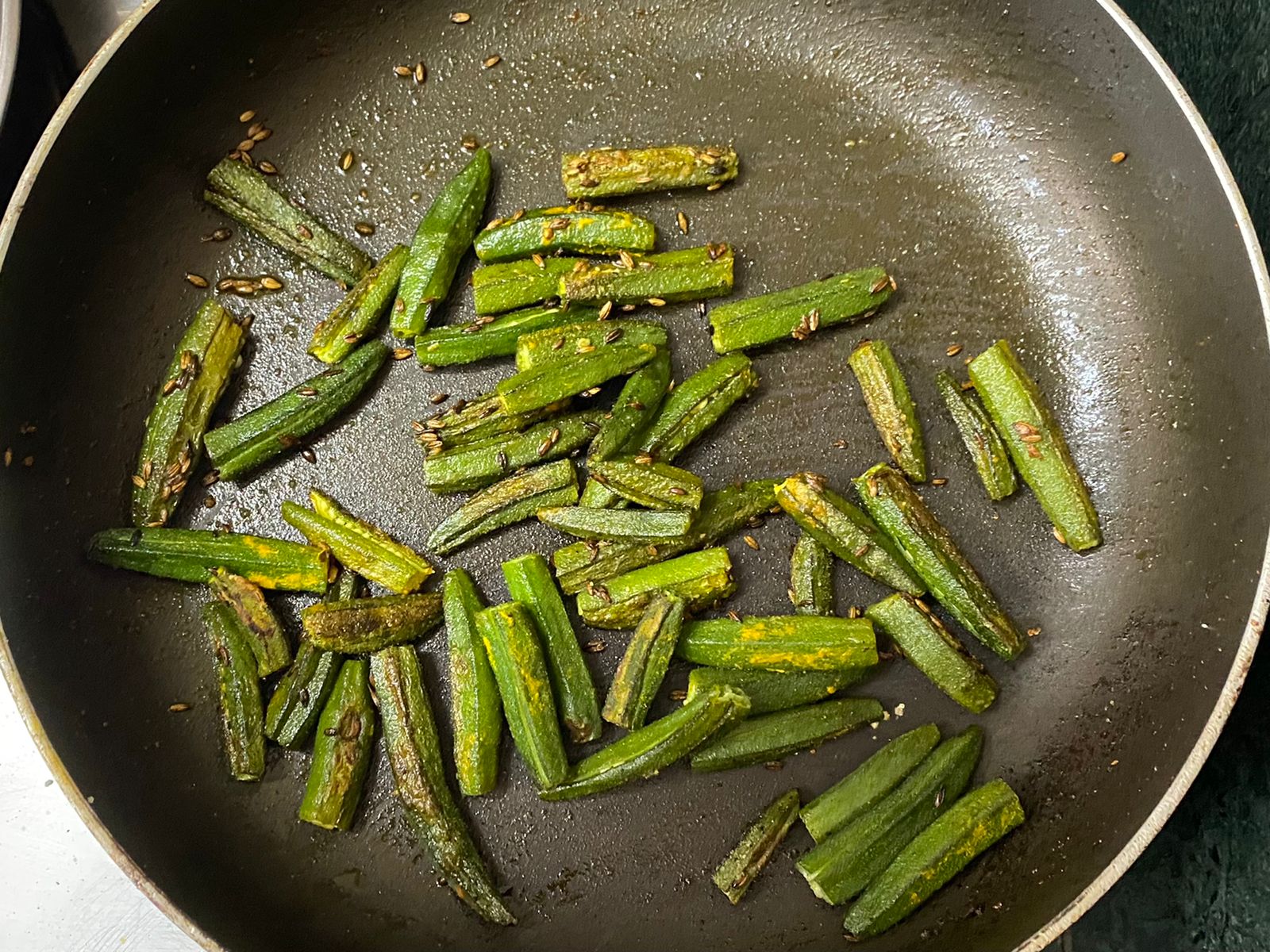 To sauté the bhindi, heat oil in a pan and add cumin seeds. Once the cumin seeds begin to splutter and turn golden add the bhindi, salt and turmeric and cover and cook on medium heat for 5-6 minutes. (We want to cook the bhindi al-dente at this stage as it will be cooked in the gravy later too).
Turn off the heat and put it aside.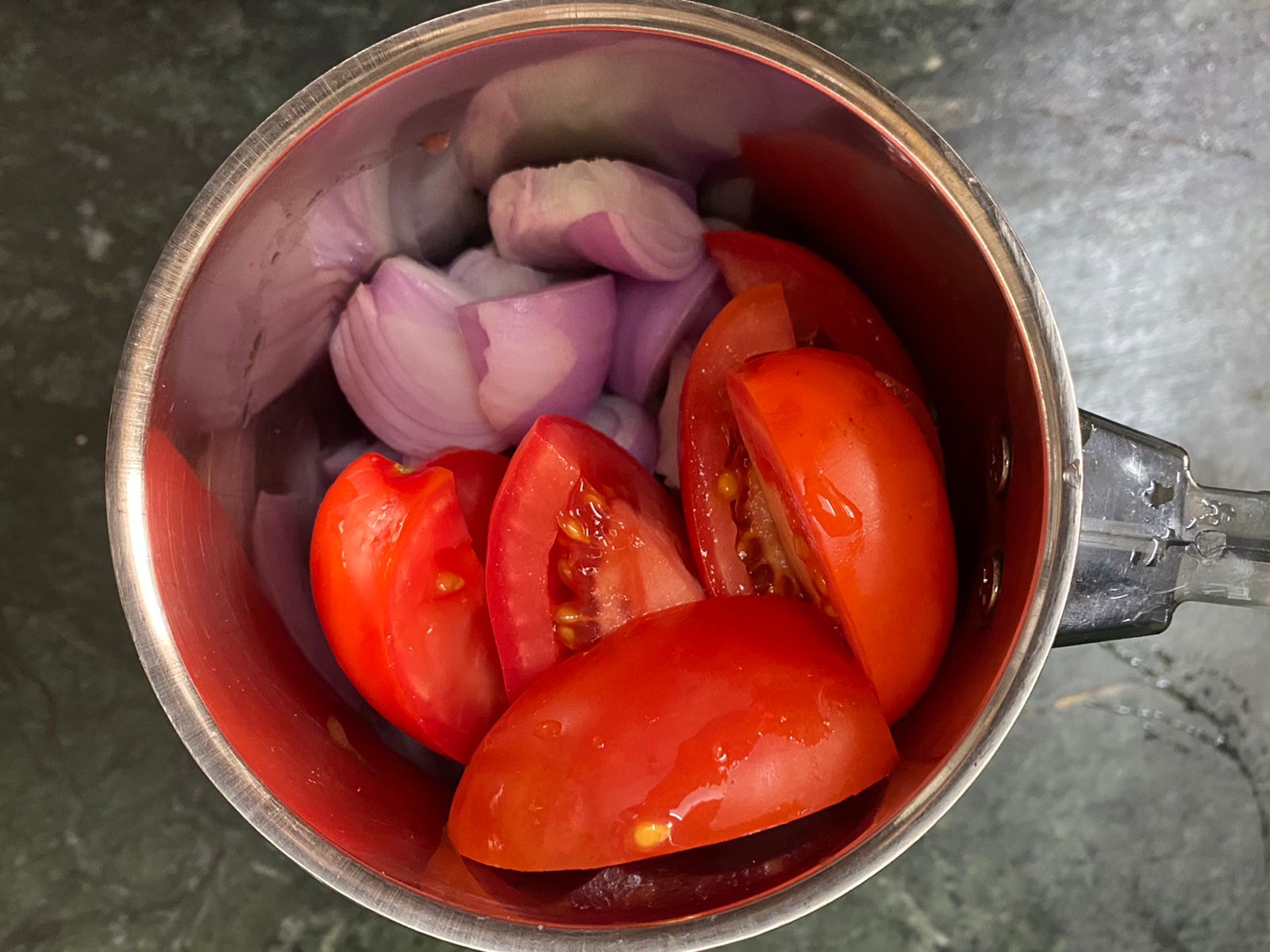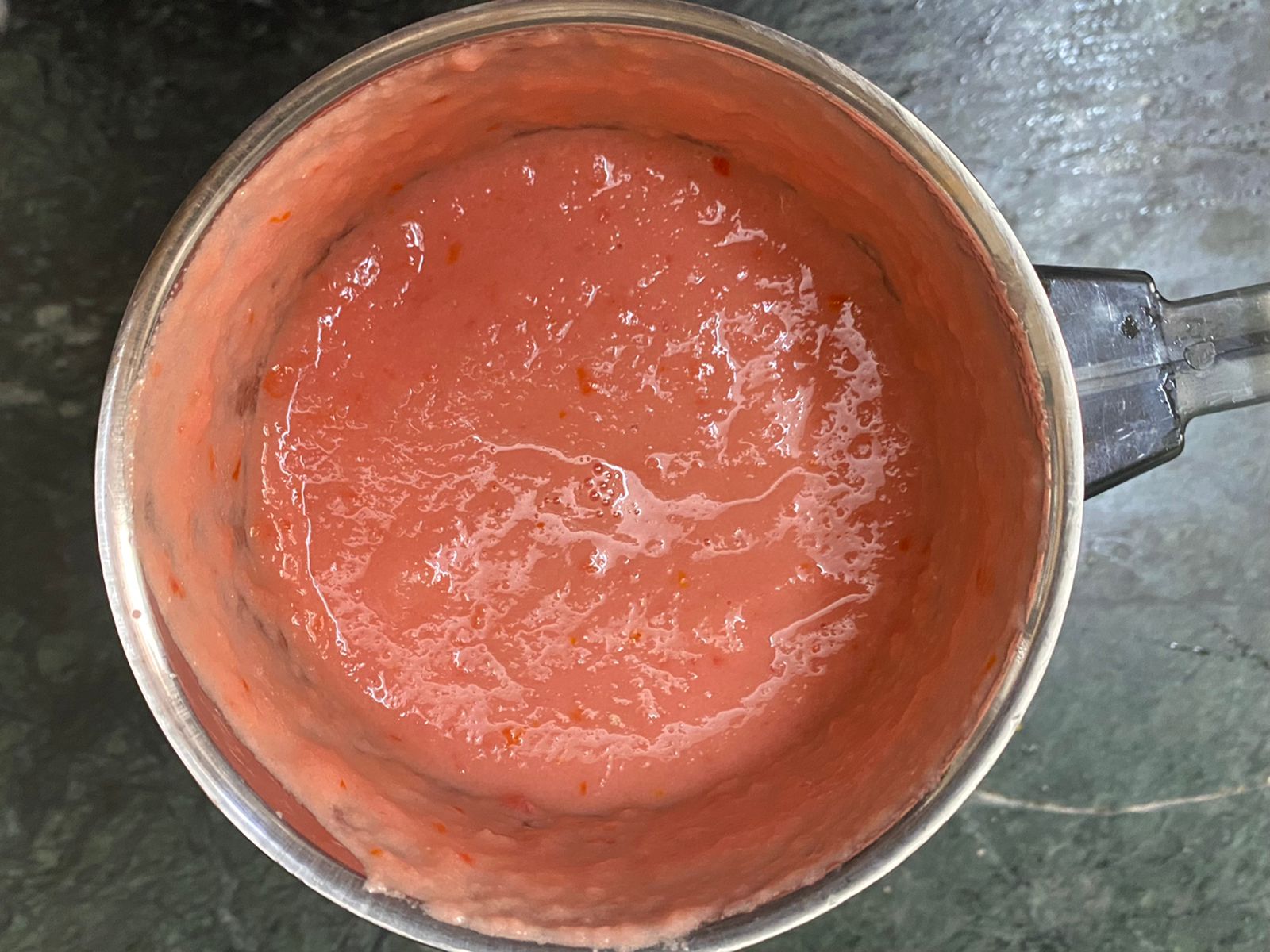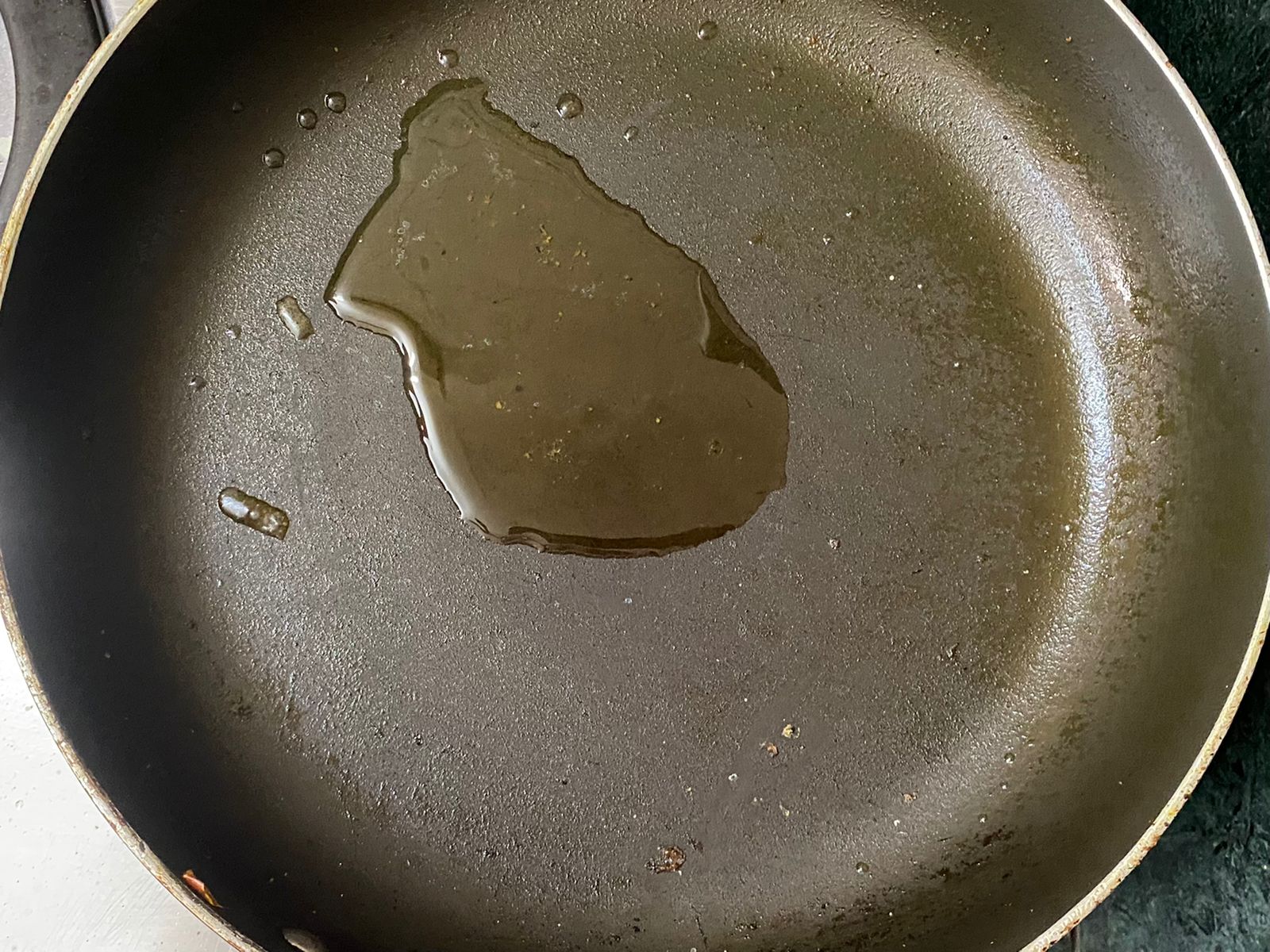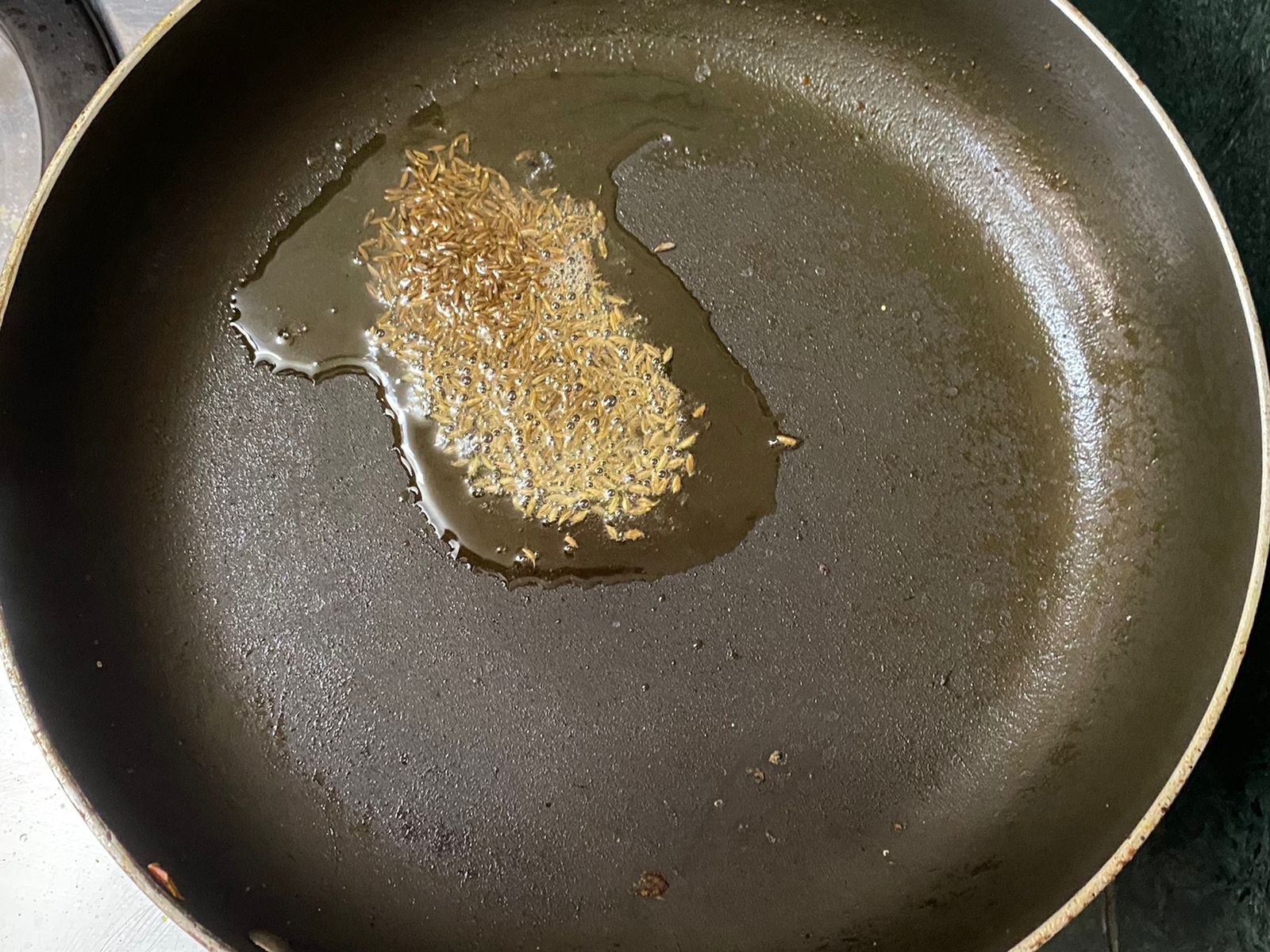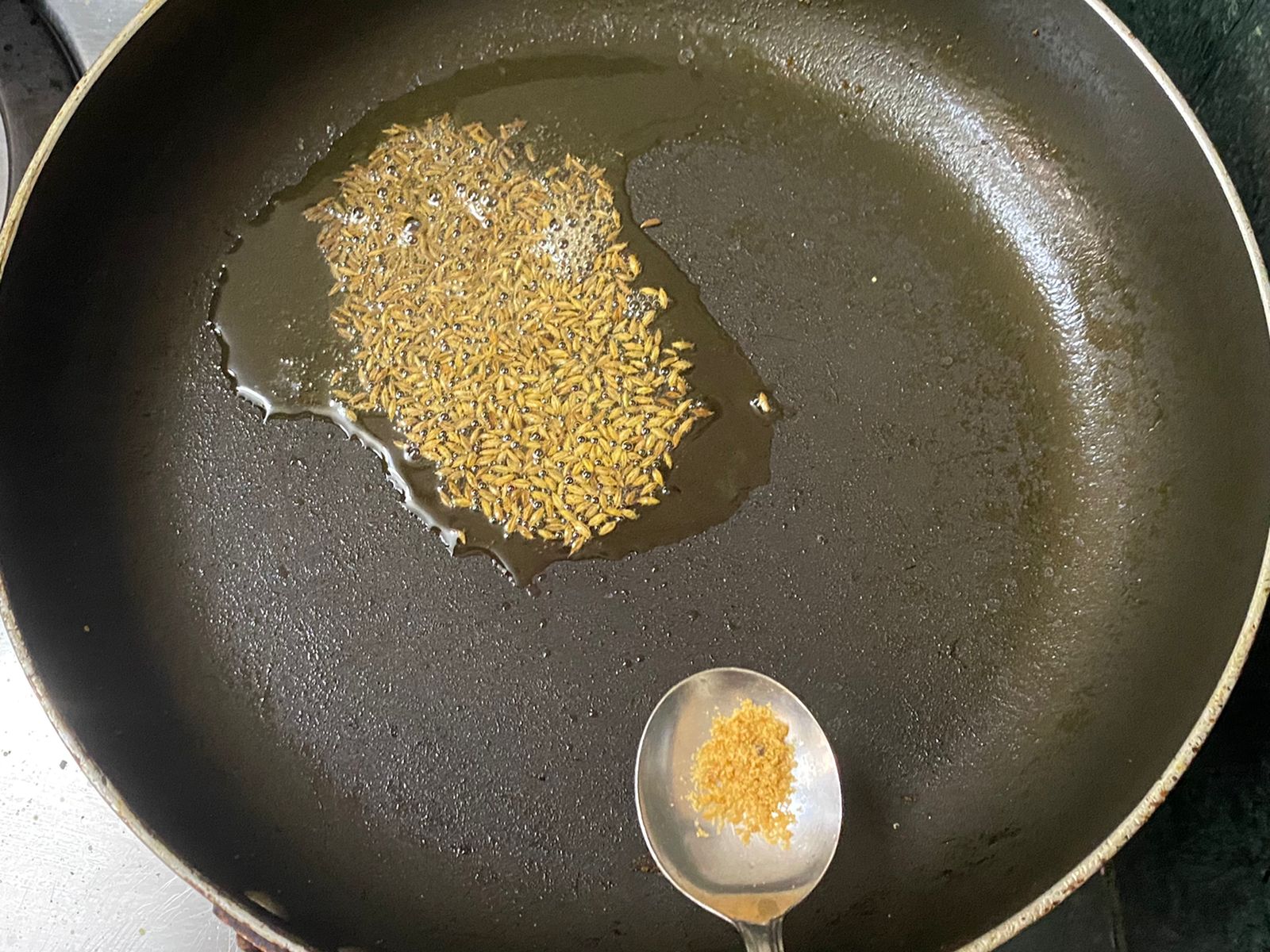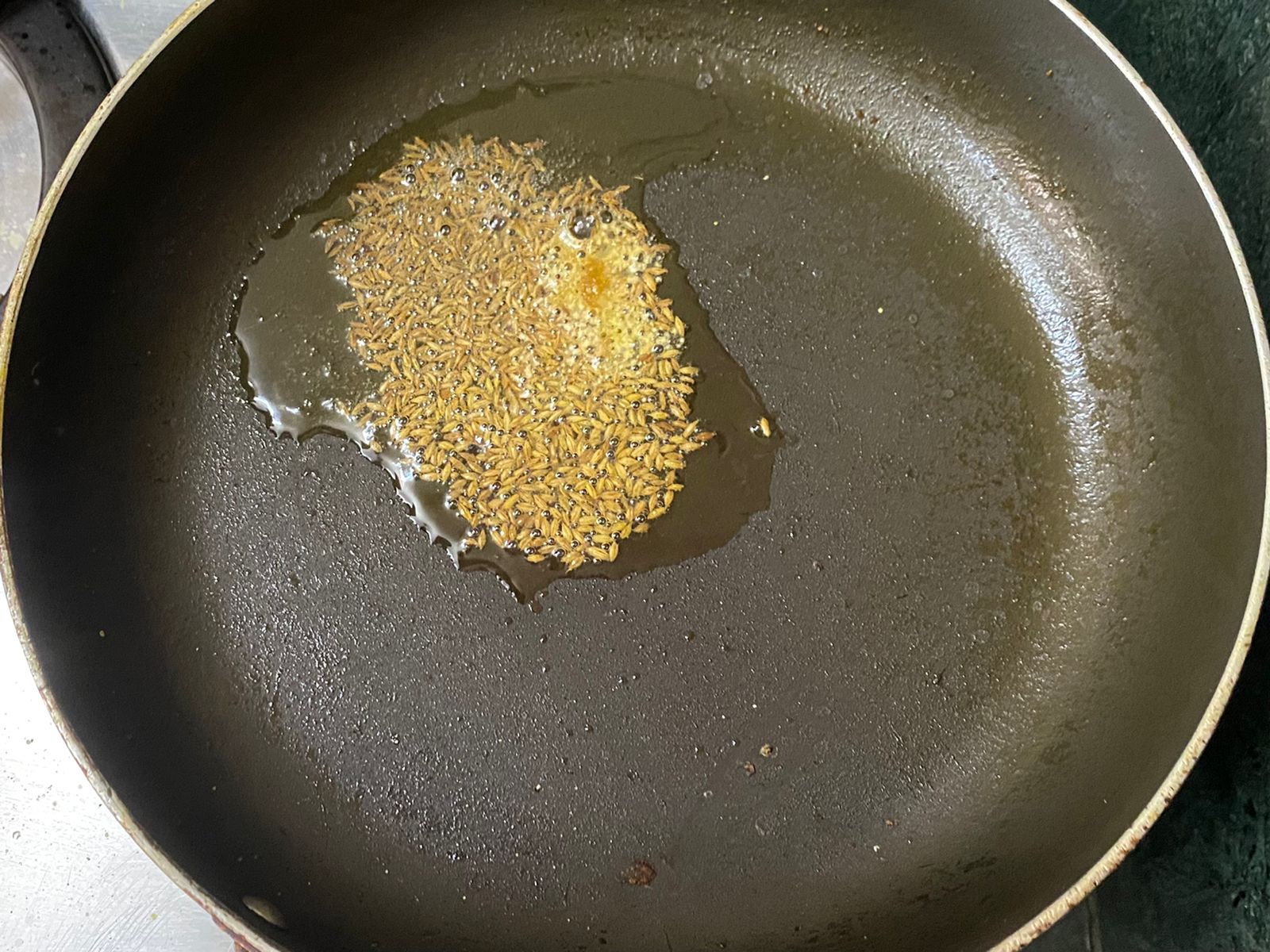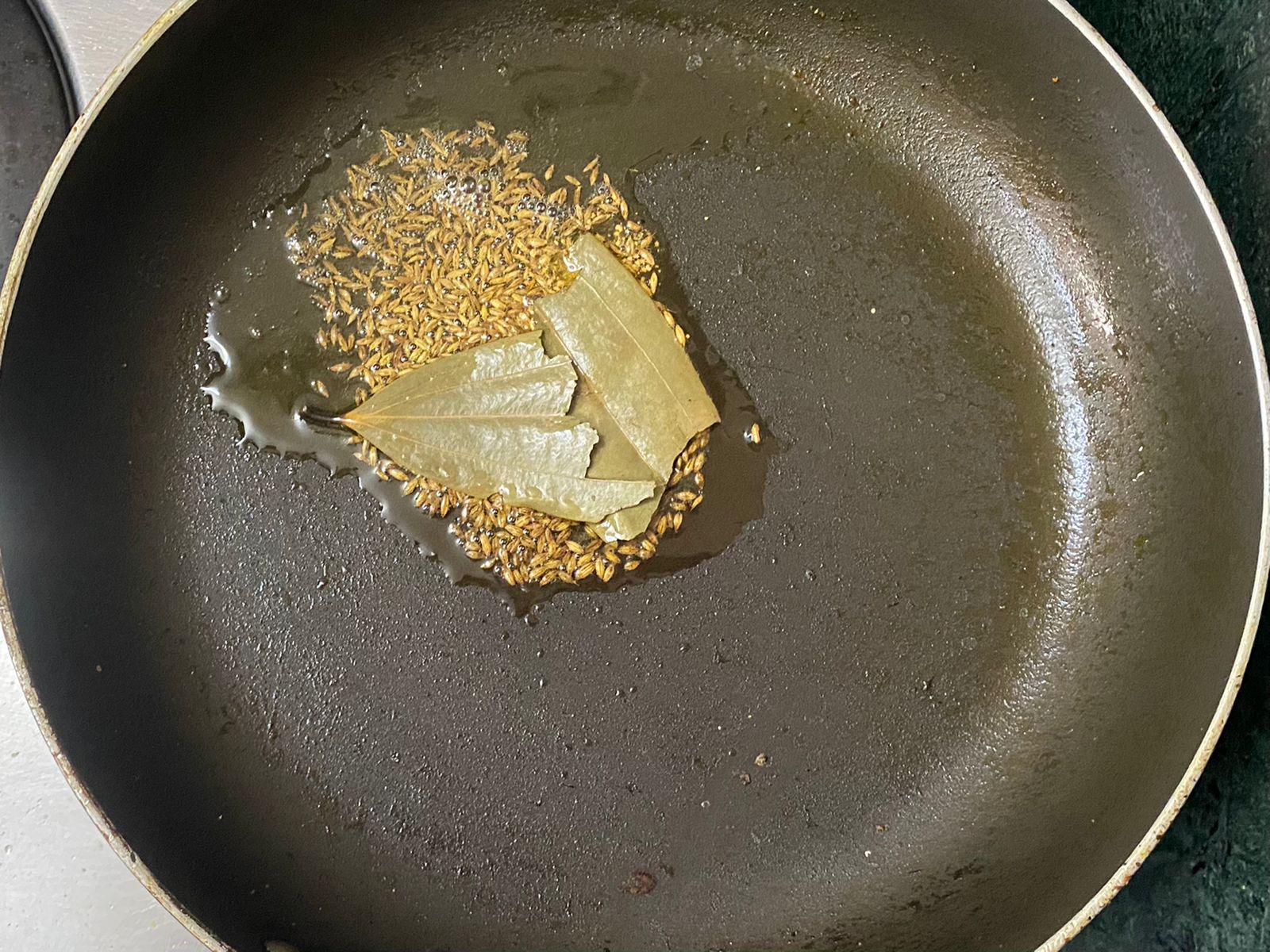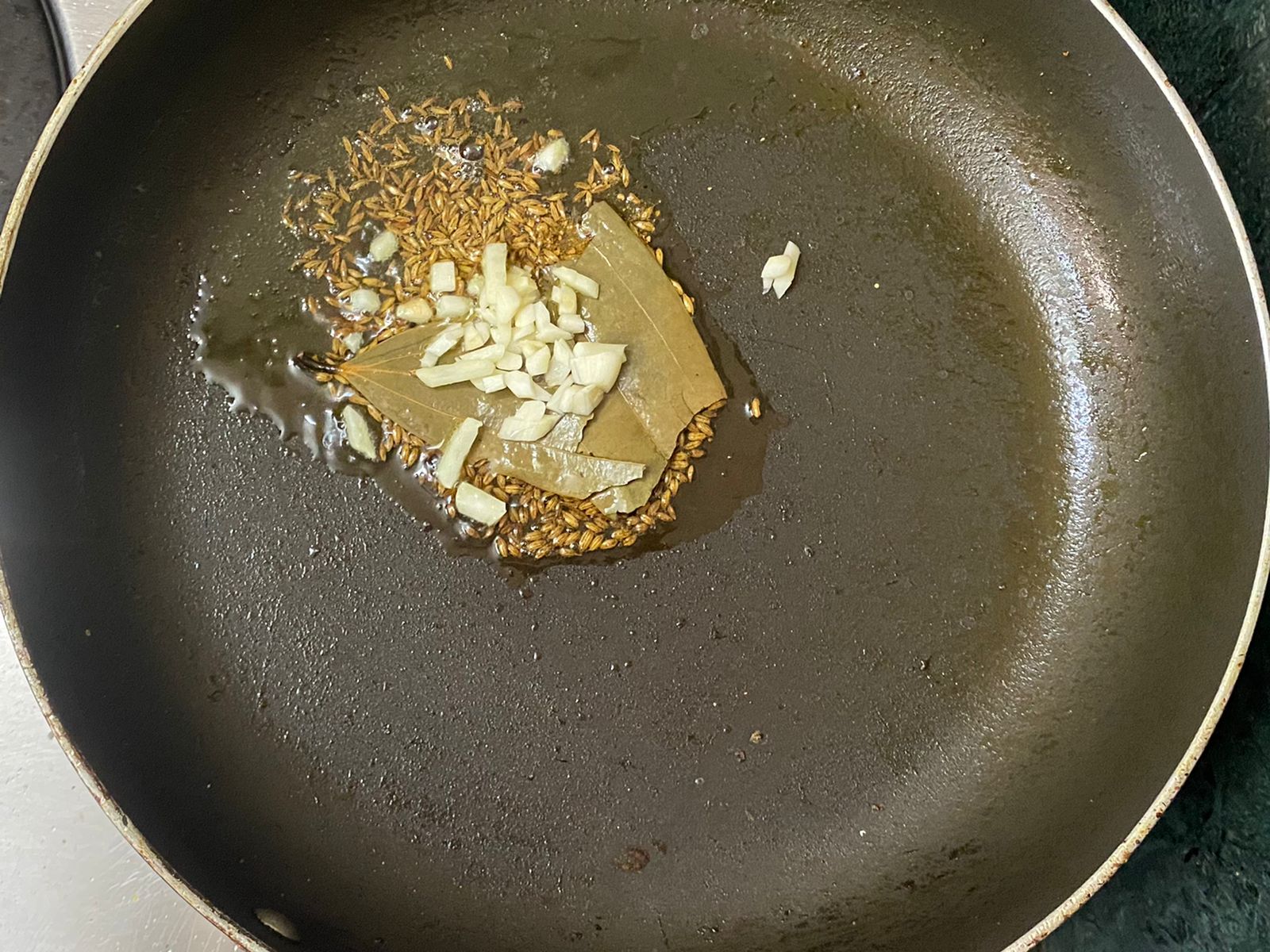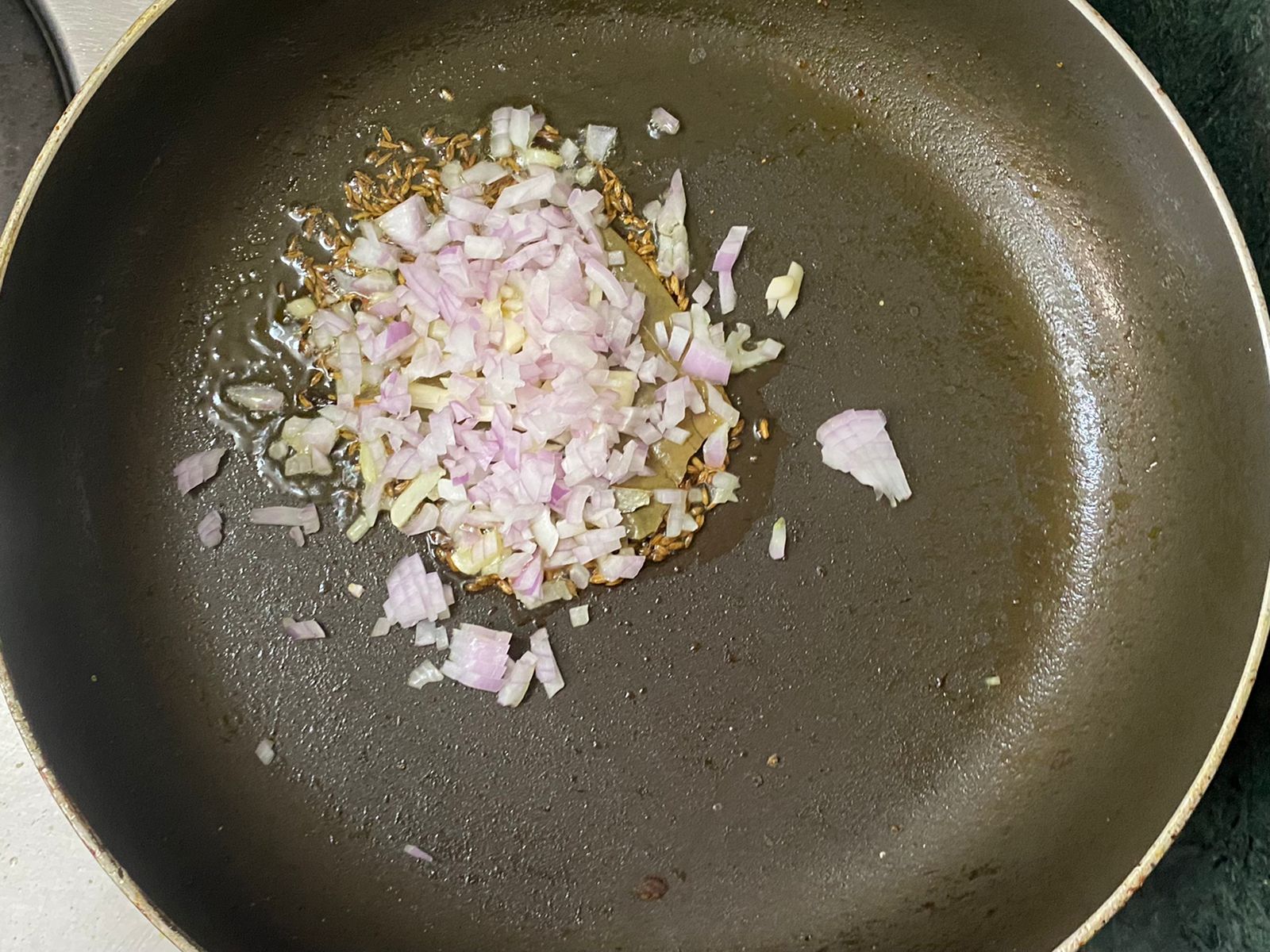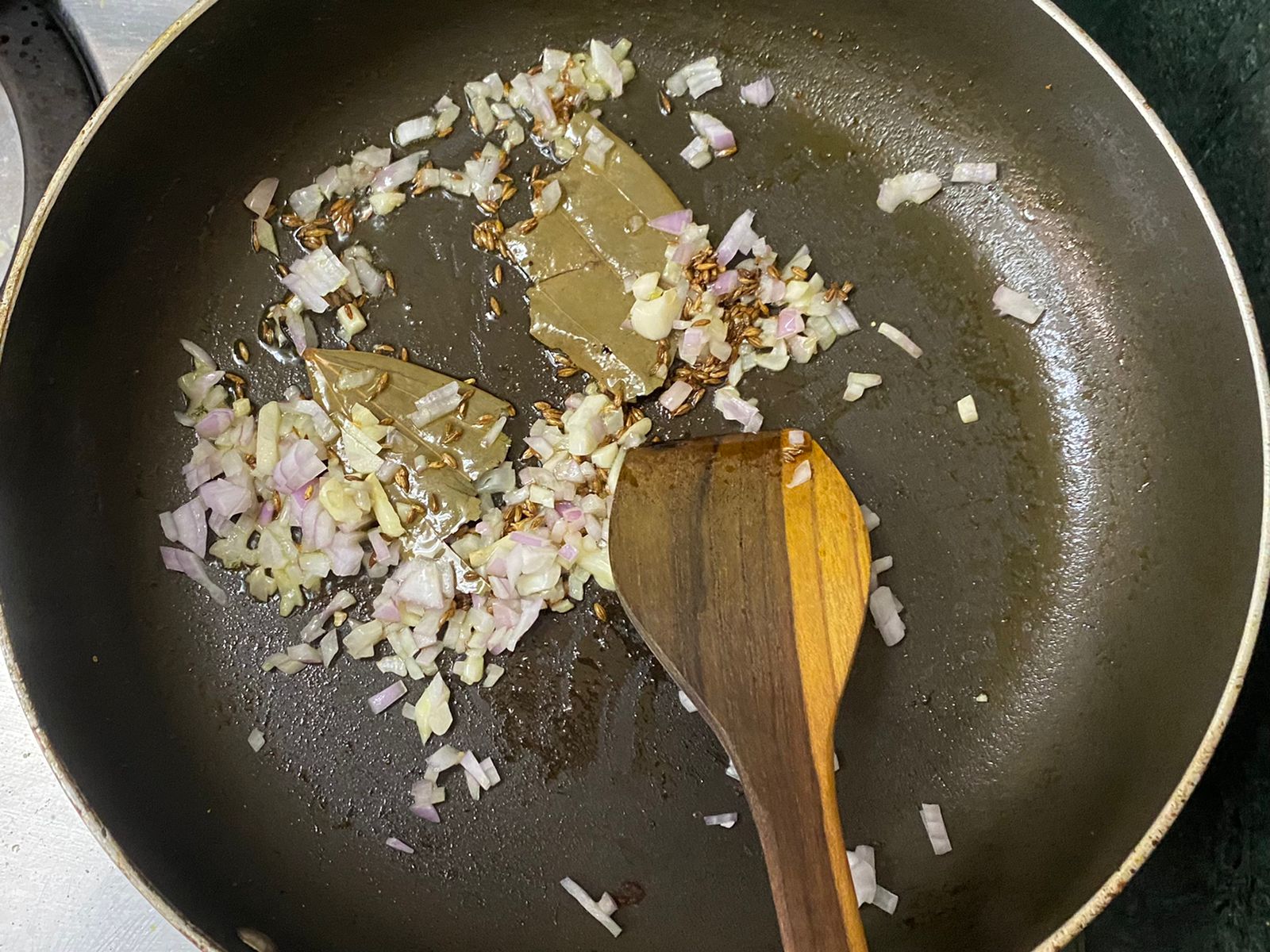 Grind onions and tomatoes into a smooth puree.
Heat oil in a pan and add the cumin seeds and asafoetida. Once the cumin seeds begin to splutter and turn golden add the garlic and onions. Sauté on medium heat for 3-4 minutes or until the onions turn translucent.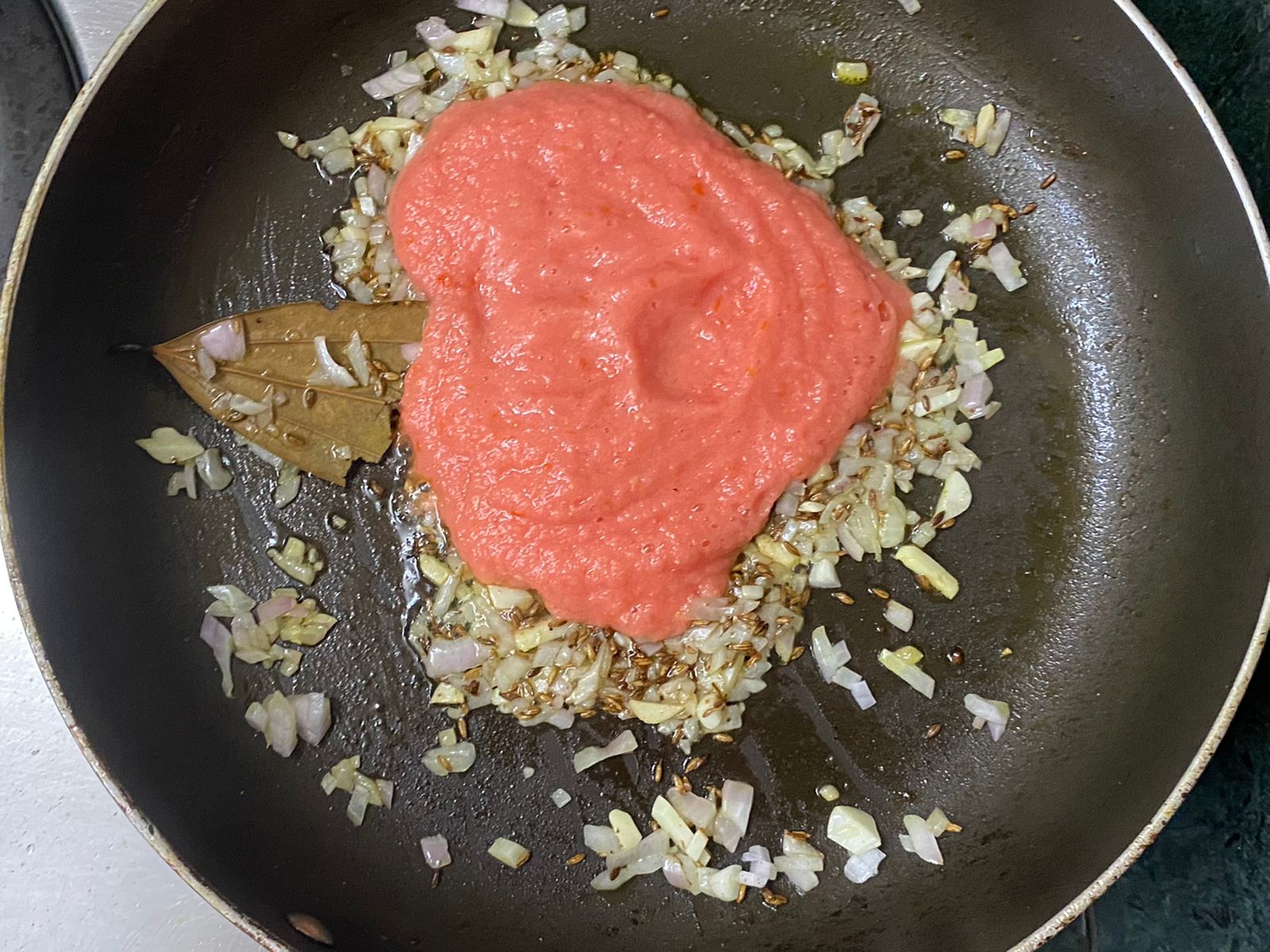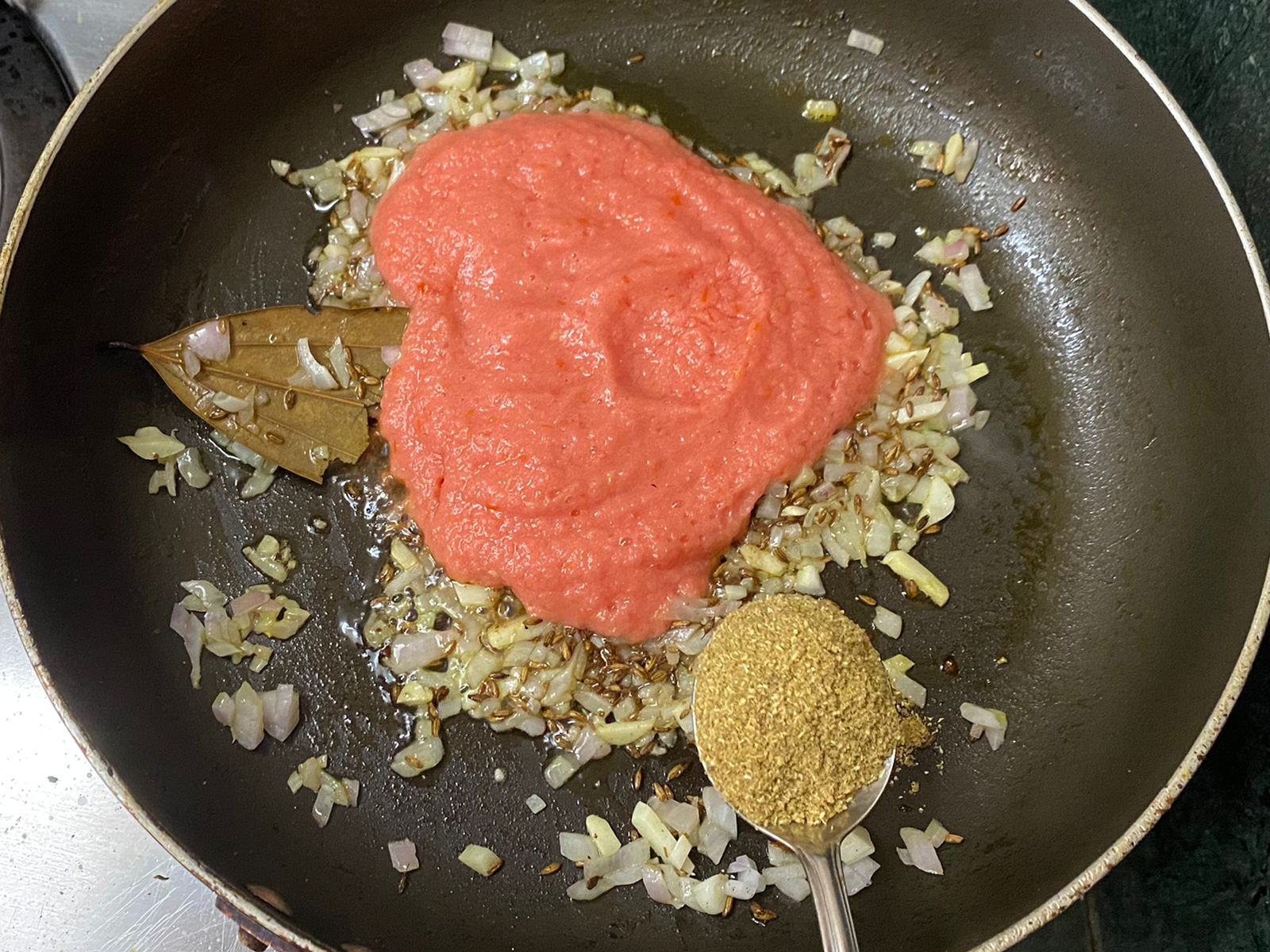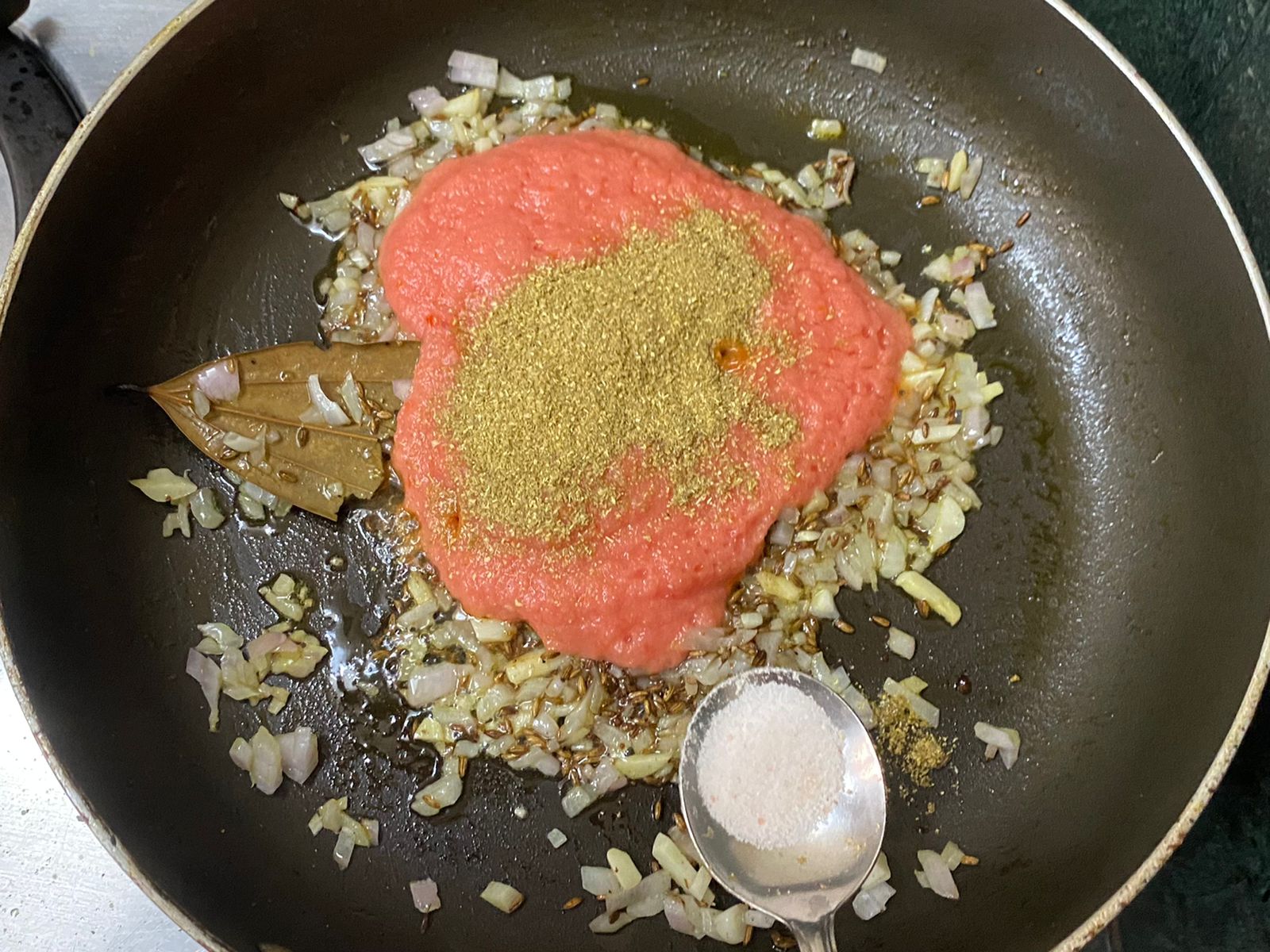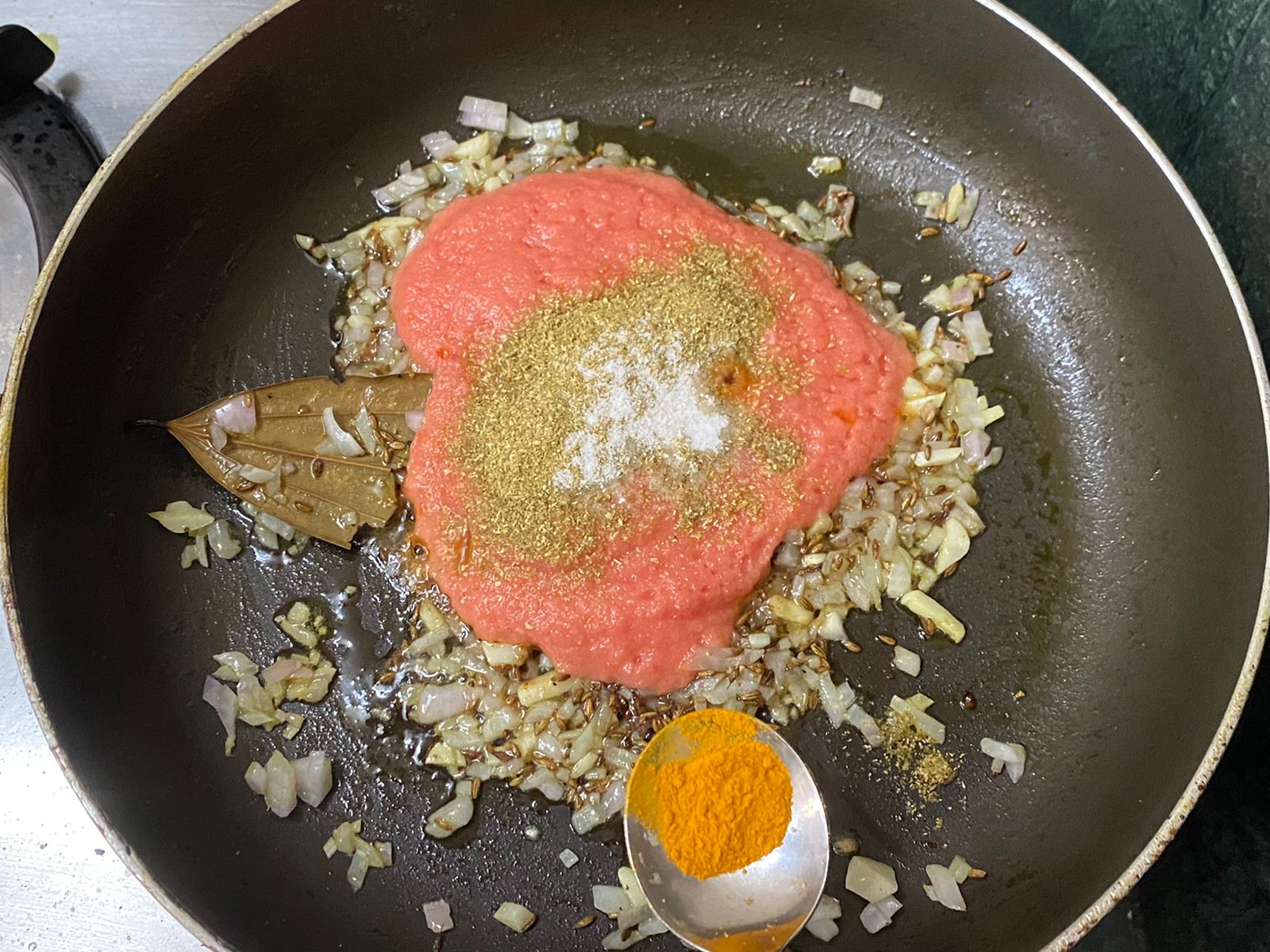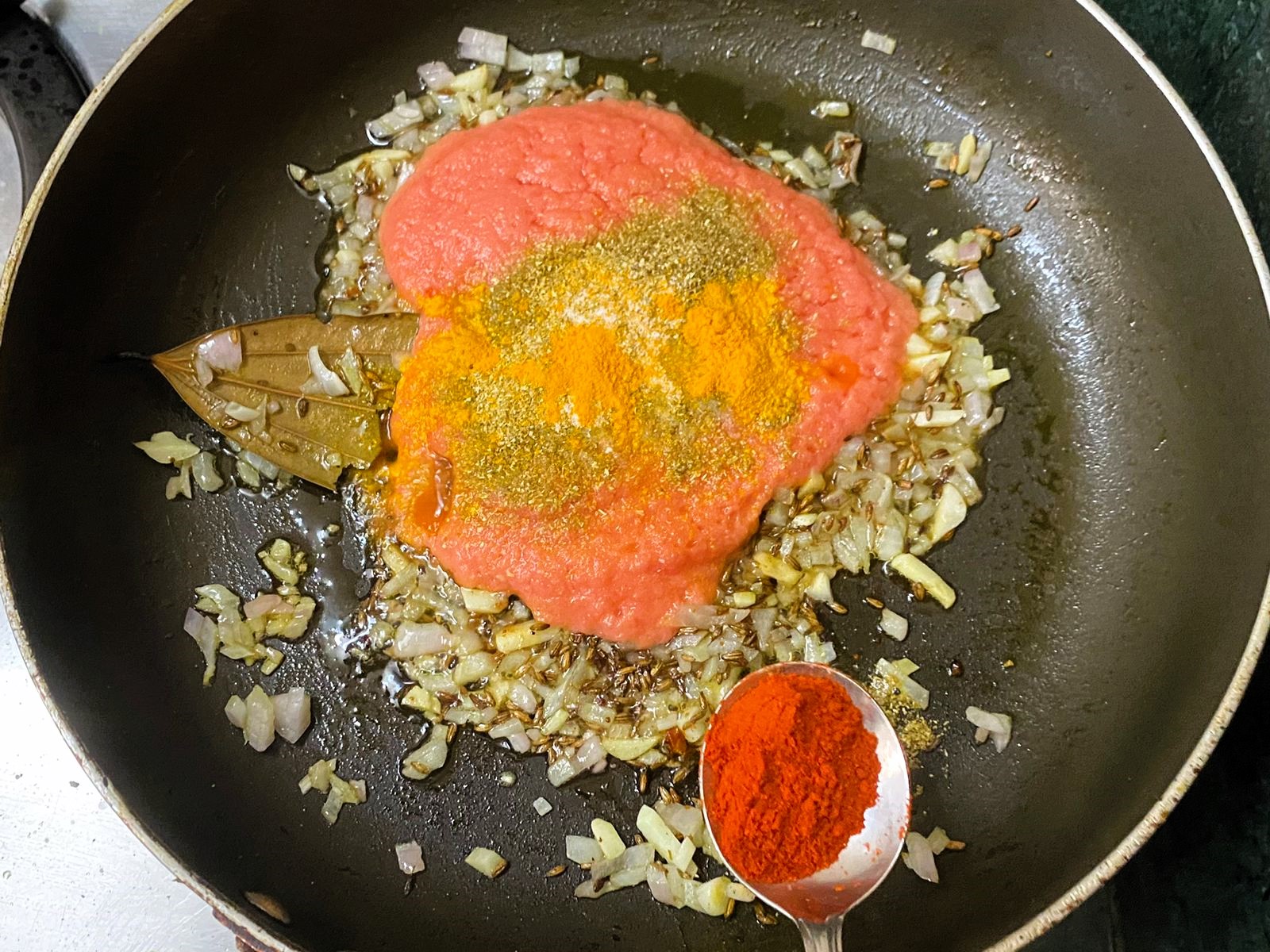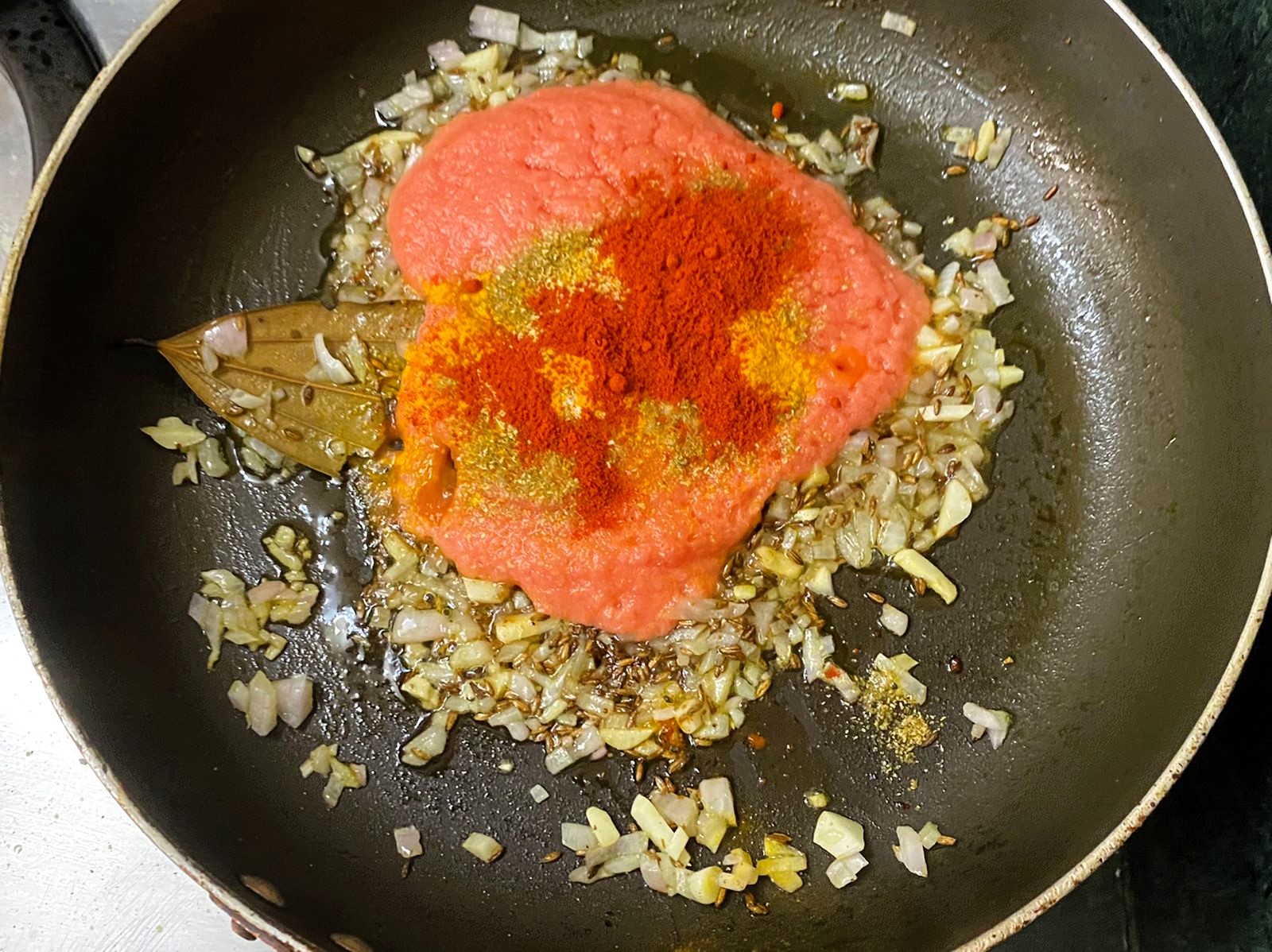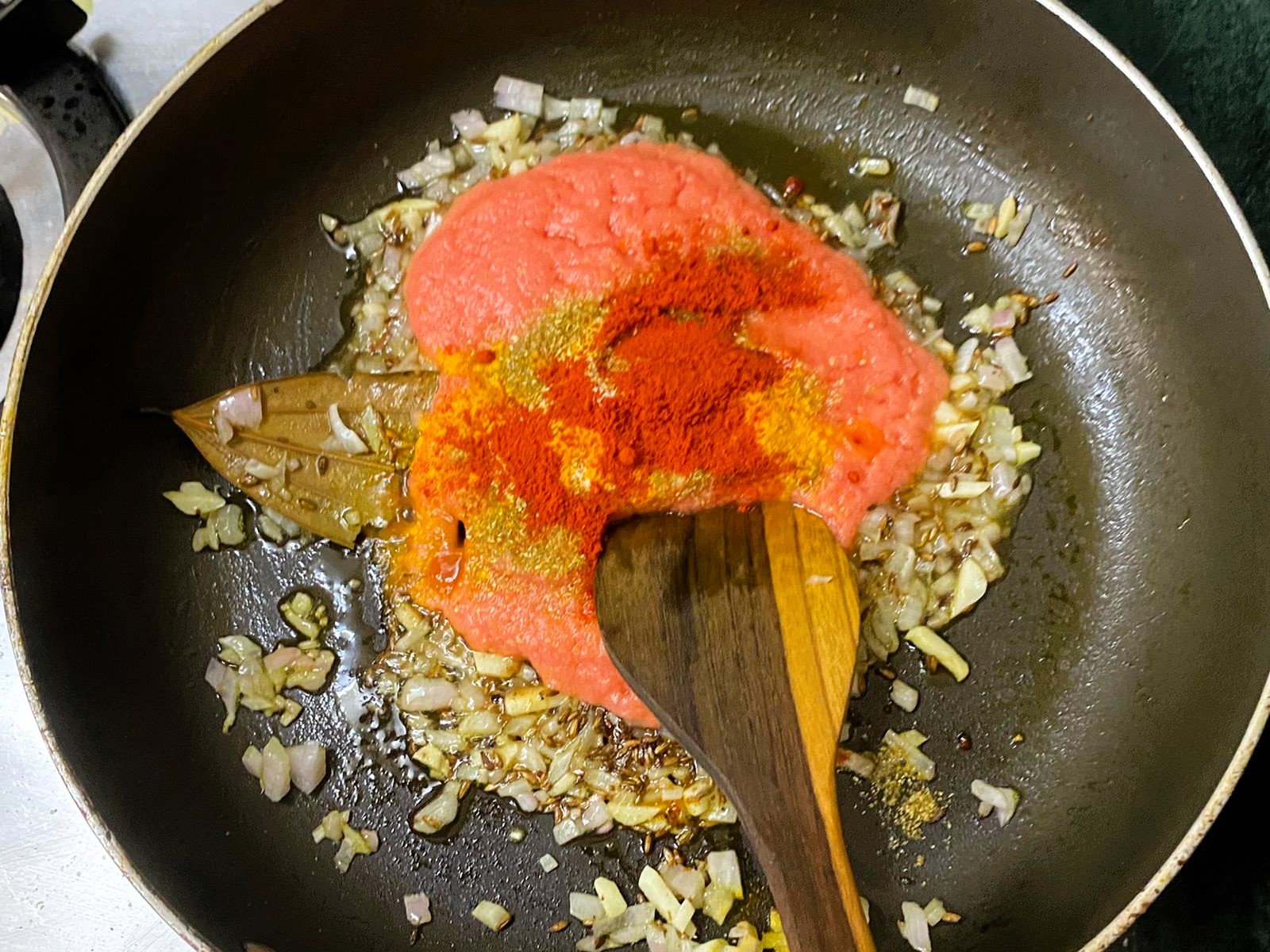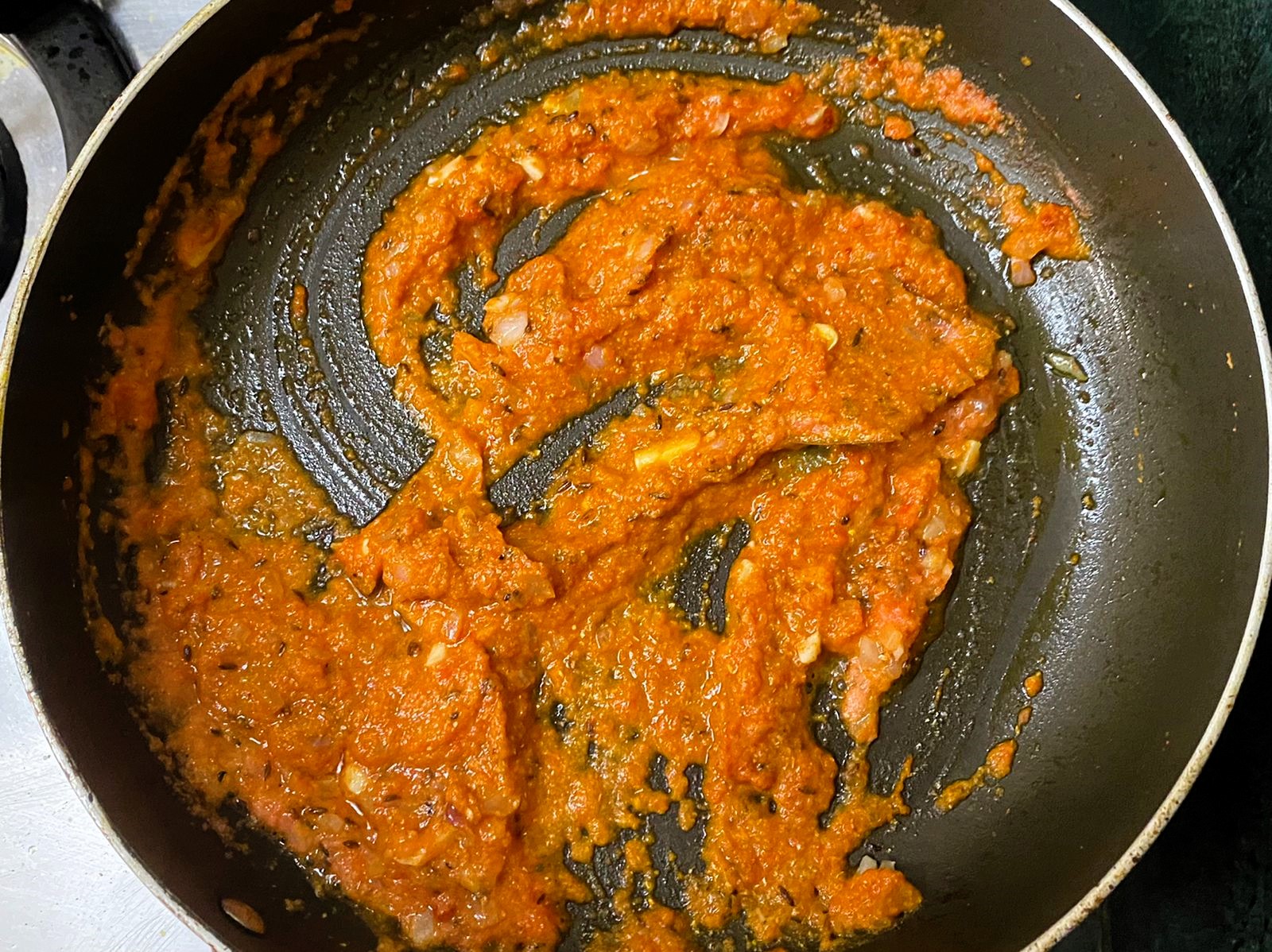 Next add the onion-tomato puree, coriander powder, salt, turmeric powder and red chilli powder. Cook on medium heat for 1-2 minutes.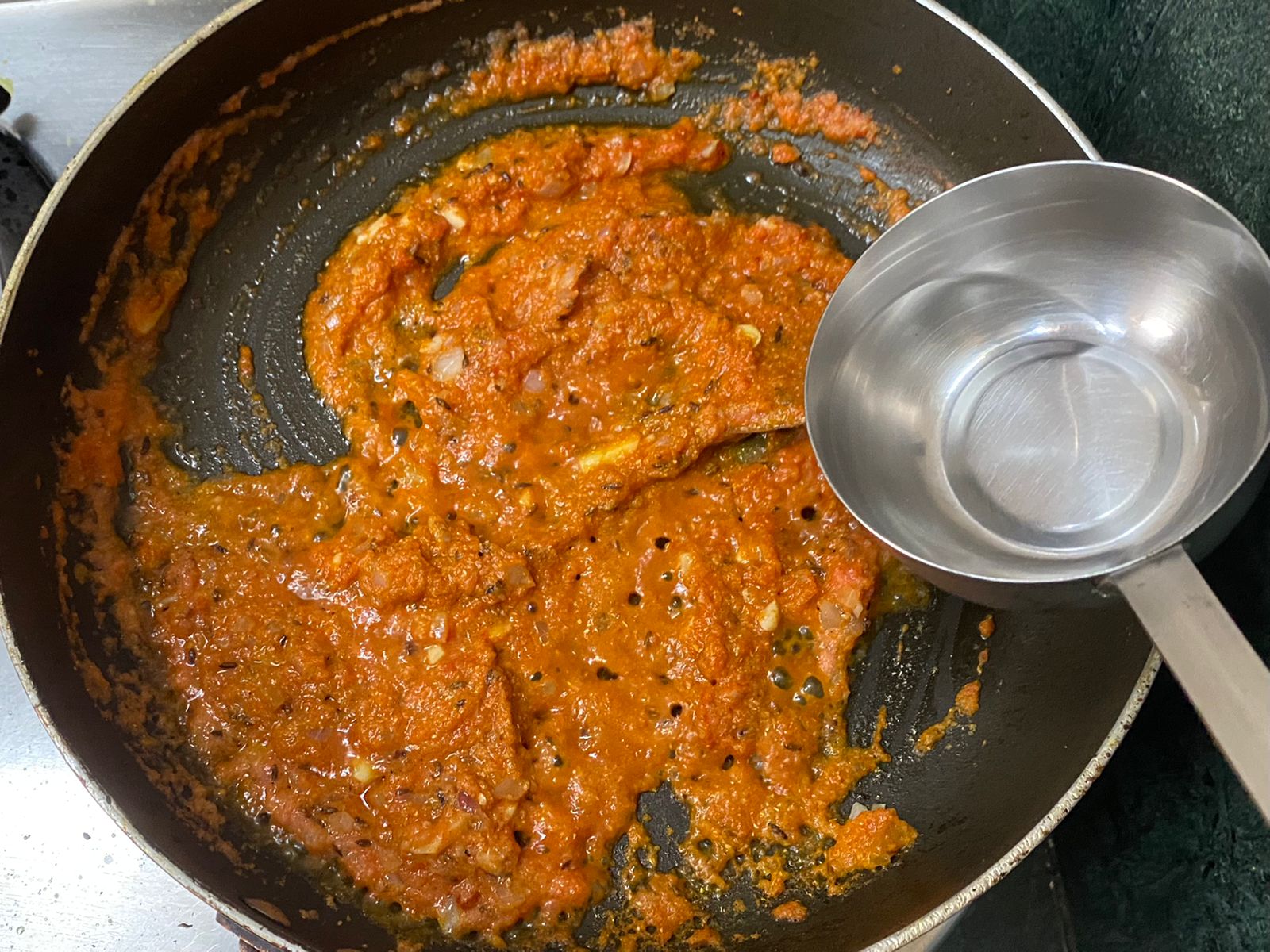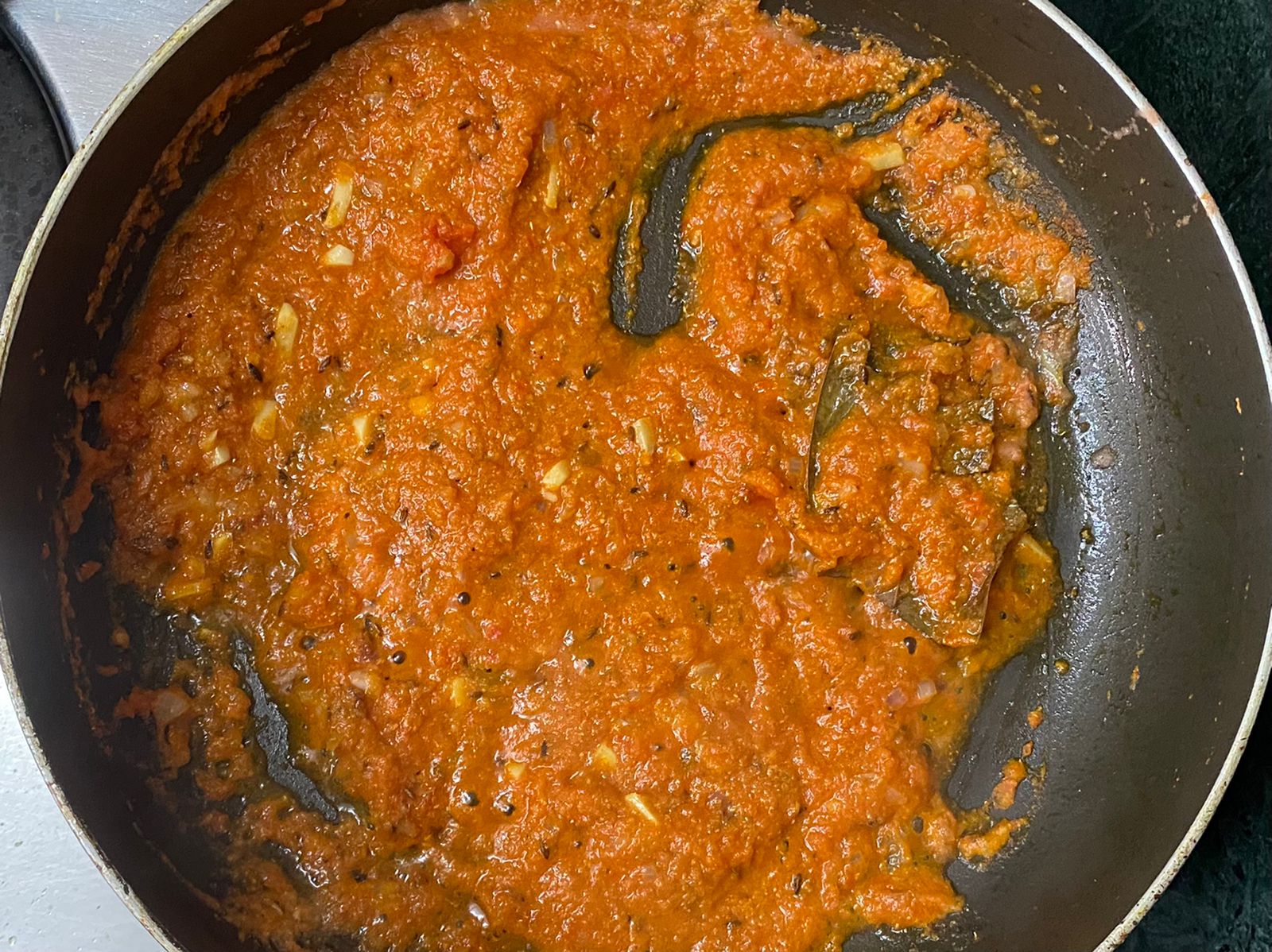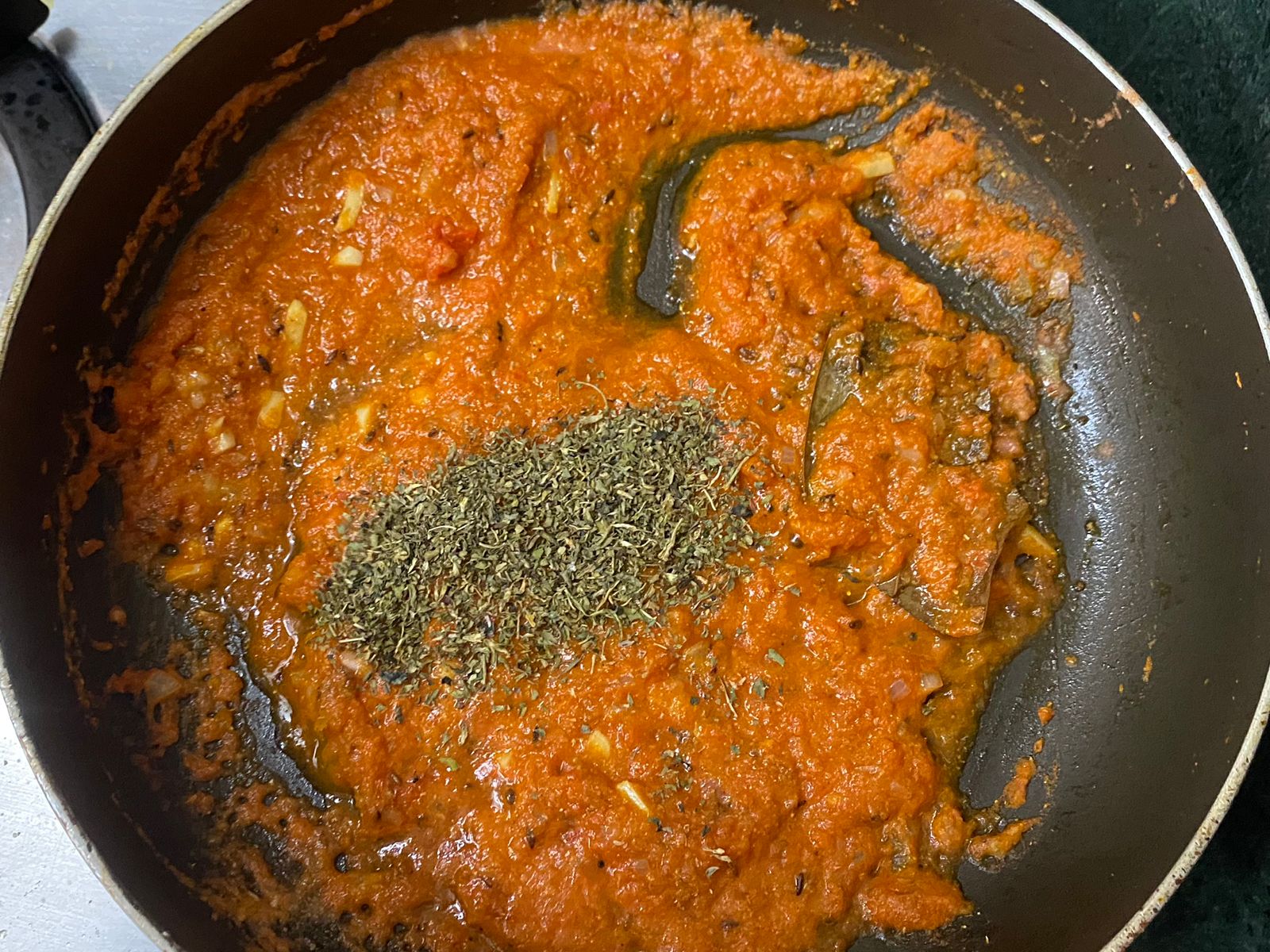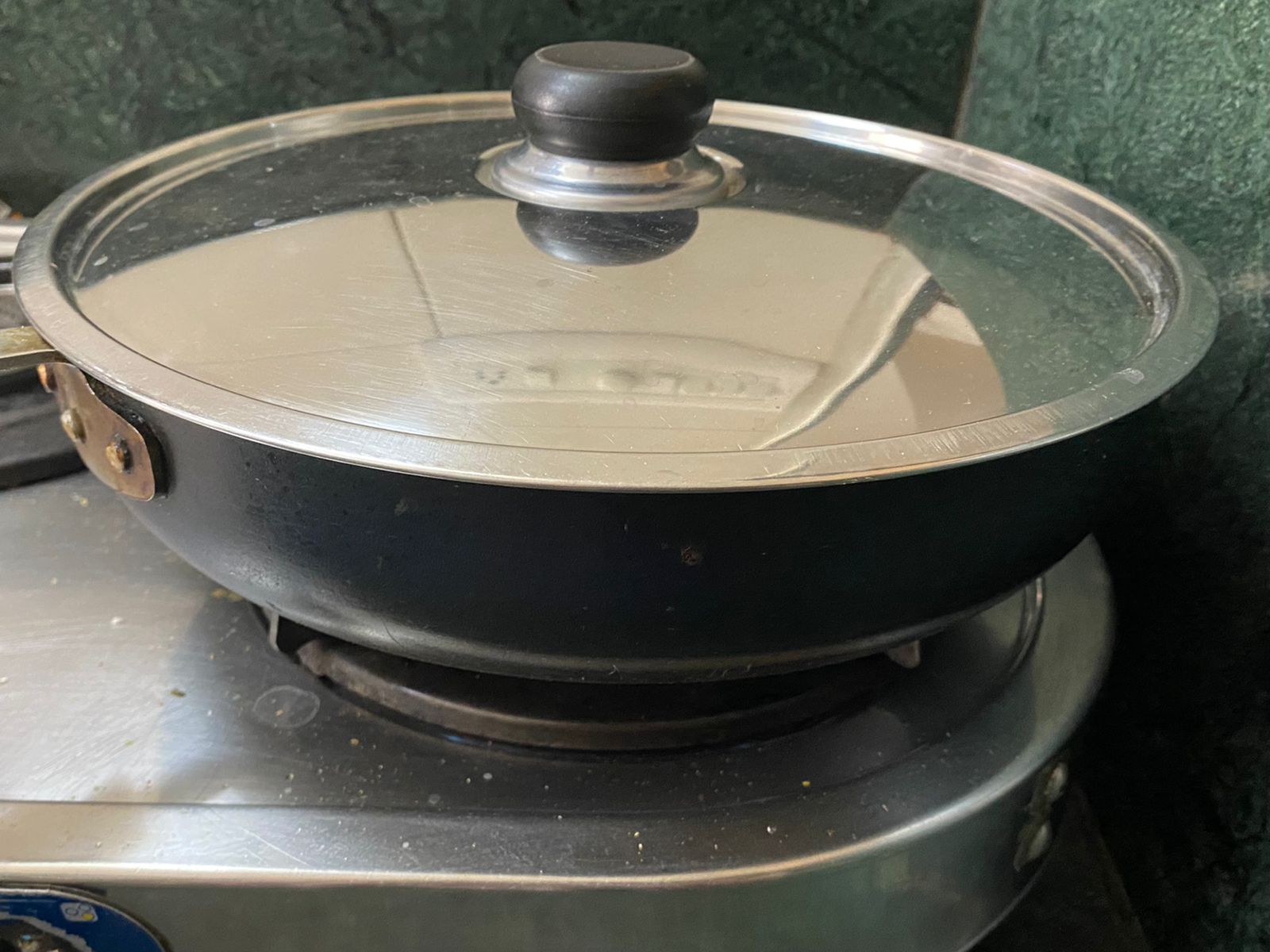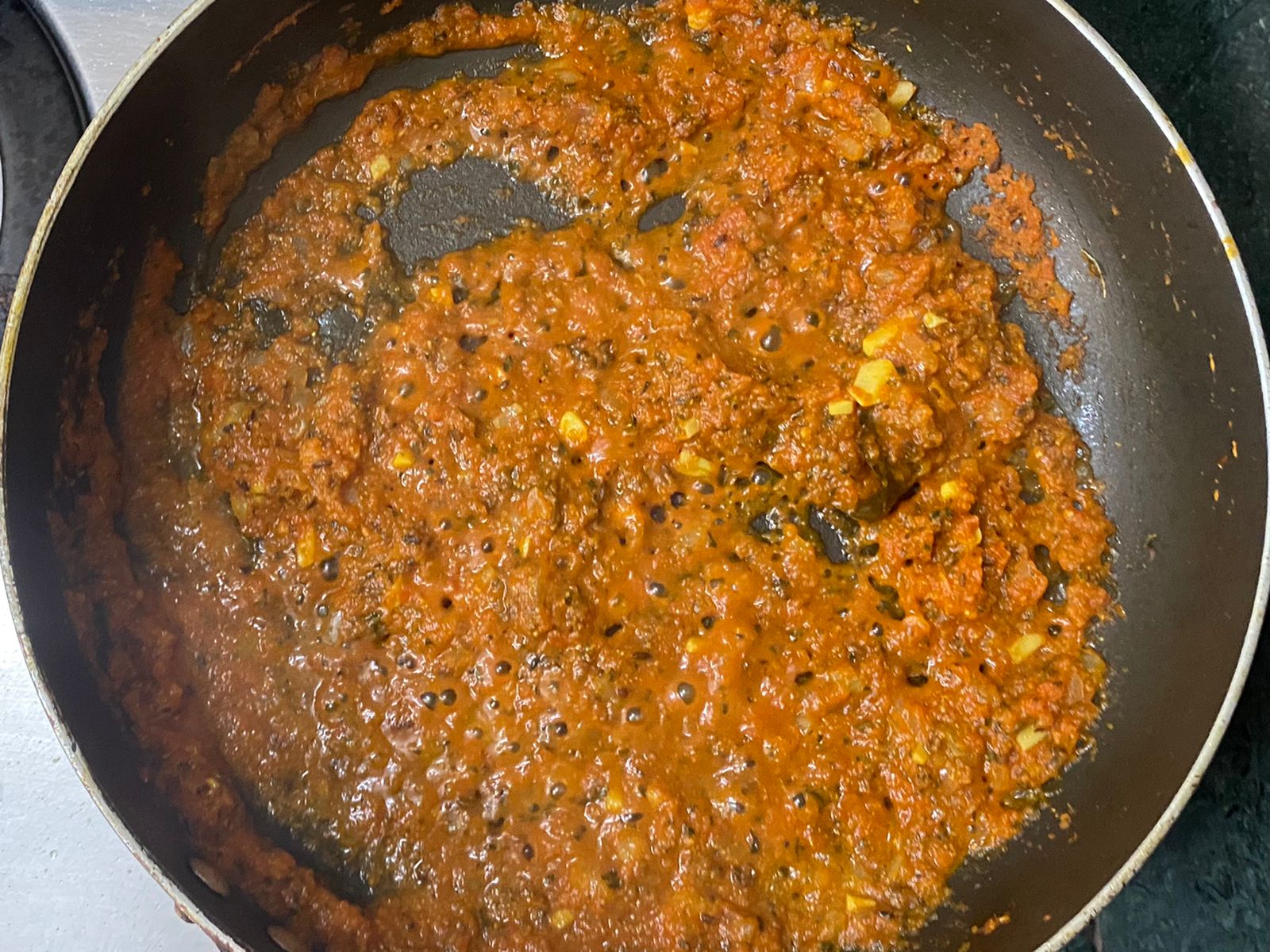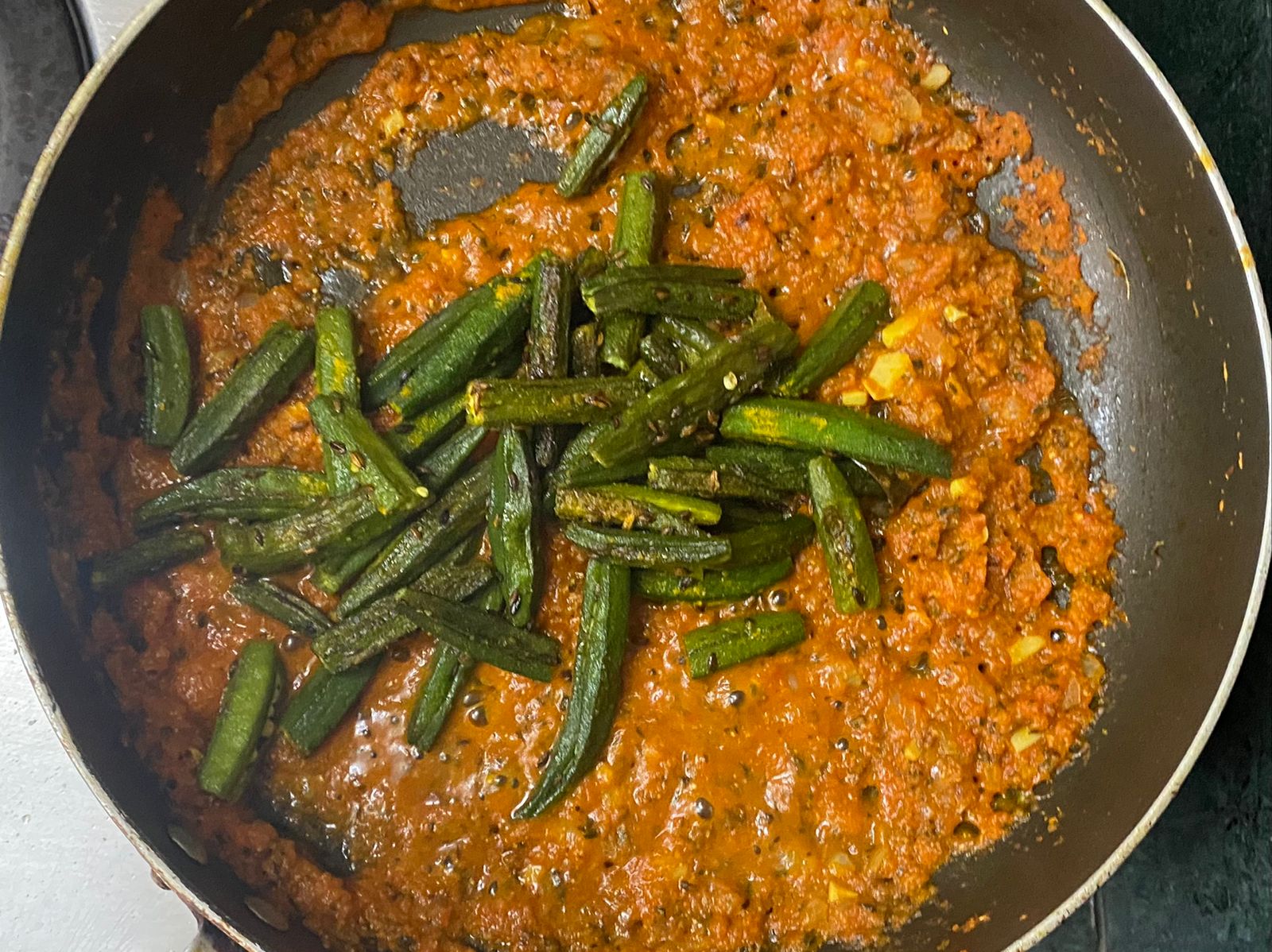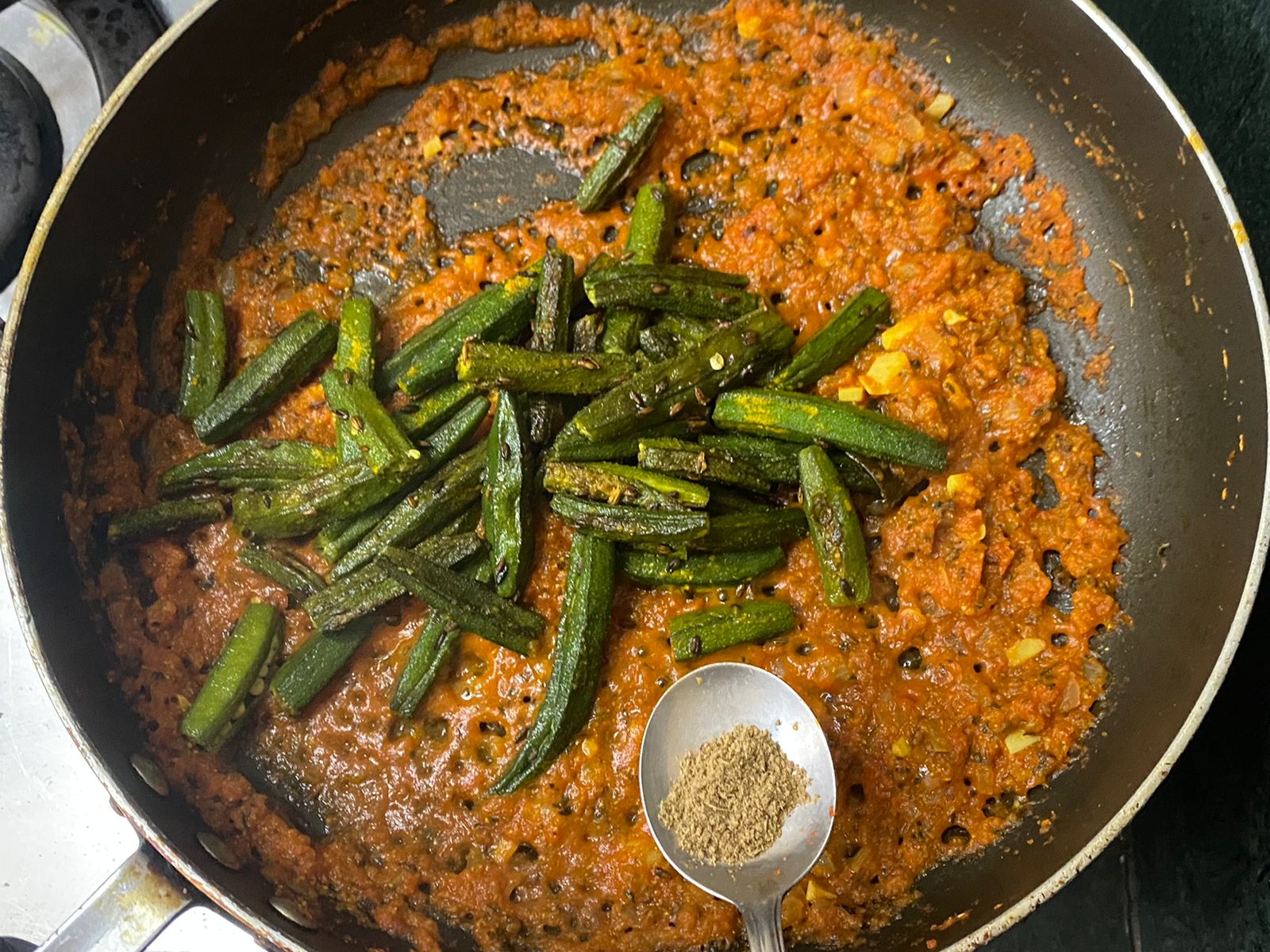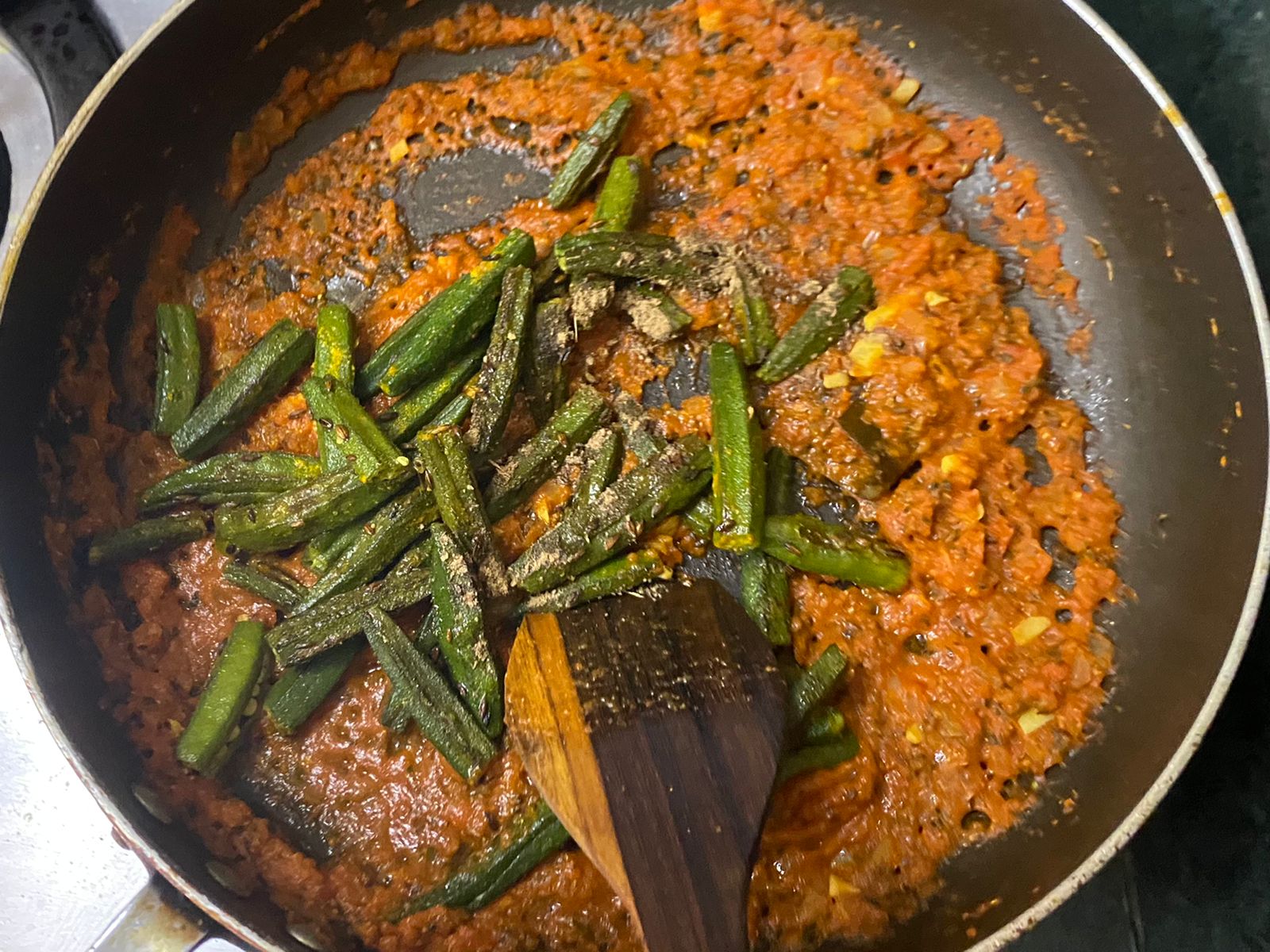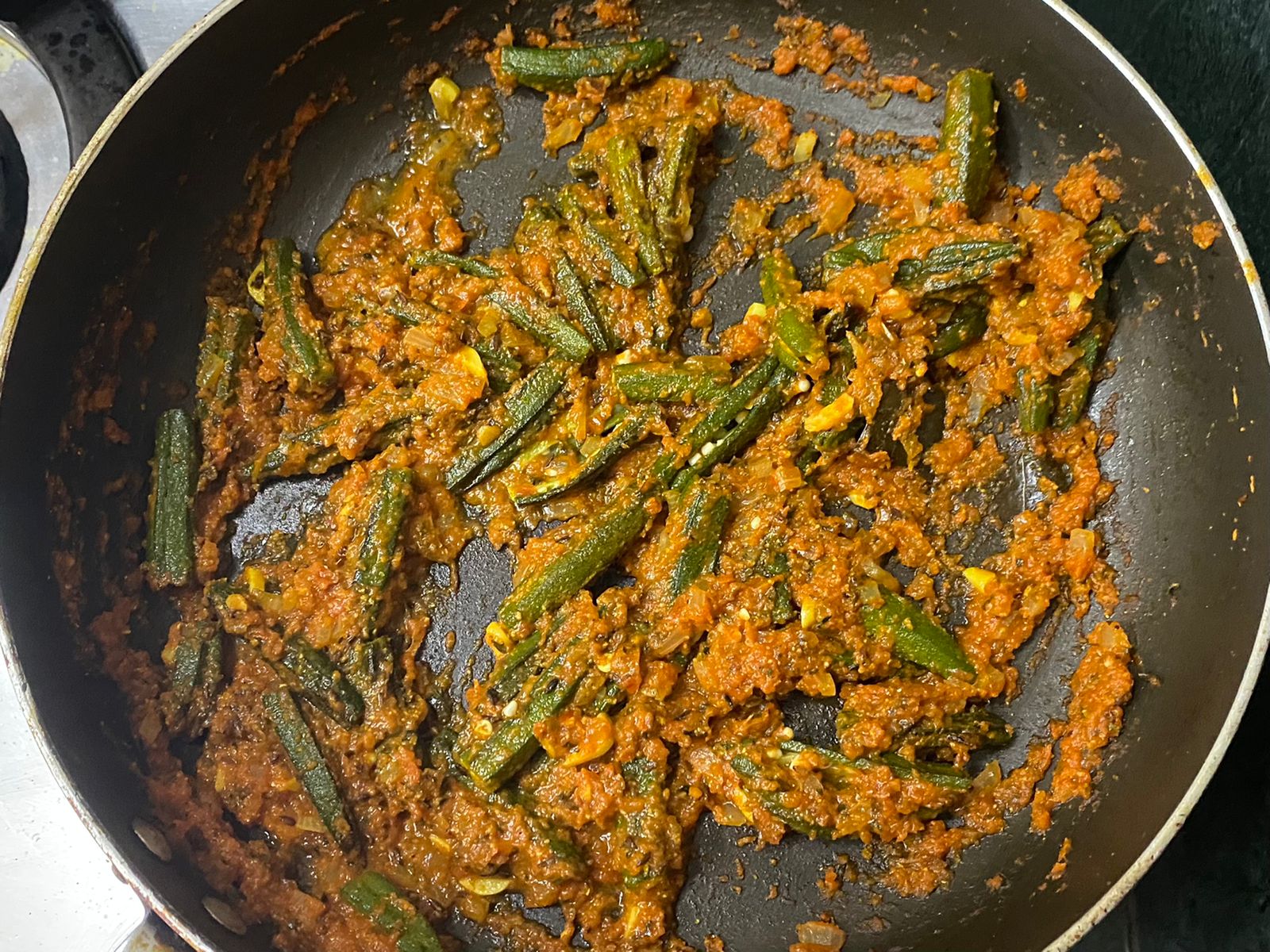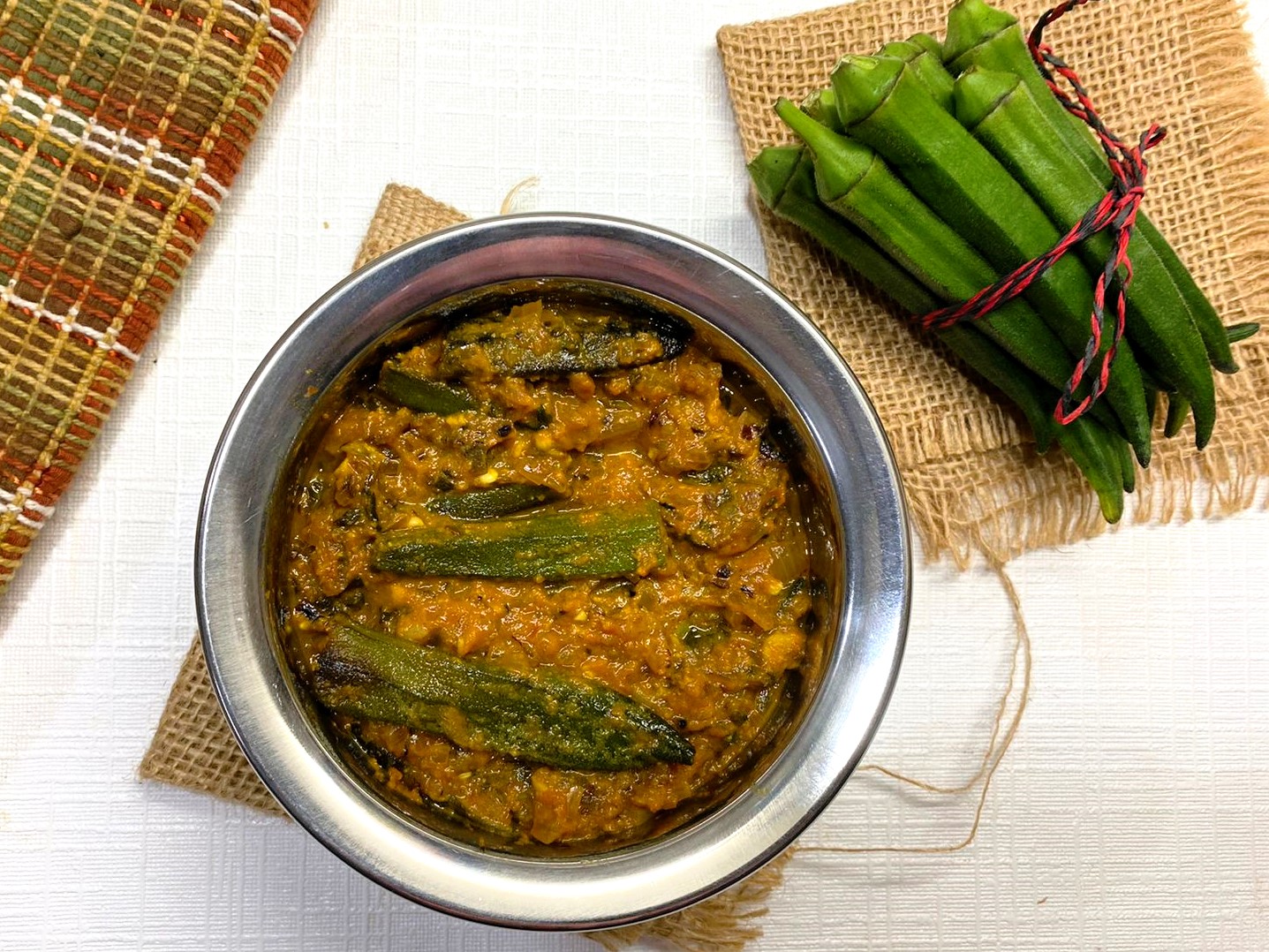 Add ½ cup water and kasuri methi and cover and cook on medium heat for 3-4 minutes.
Next add the sauteed bhindi and garam masala. Cook on low heat for 2-3 minutes to infuse the bhindi with all the flavours.
Enjoy the Bhindi Masala hot with roti, rice or any Indian Bread.