Bedmi Poori
Bedmi Poori is a deep-fried bread prepared with skinned black lentils (dhuli urad dal), wheat flour and spices. Bedmi Poori is a very popular breakfast in Delhi and some other parts of India. Traditionally it is paired with a potato subzi (aloo ke subzi).
While growing up, Bedmi Poori was my favourite weekend brunch, and my mother would often prepare it at home, or we did a takeaway. It is a standard breakfast in Northern India and every household have their own favourite recipe.
Bedmi poori is traditionally prepared with skinned black lentil (urad dal) but some people also prepare it with Moong dal. Both taste delicious with the difference being the texture- Ural dal Poori is crispier in texture. Also, there are two methods of making Bedmi Poori. Some people prefer to making a urad dal filling and stuff the poori with that whereas some people prefer to mix it all while kneading. I prefer to add the urad dal while preparing the dough as it is easier and additionally, I feel it is easier to roll.
Although Bedmi Poori is usually complemented with Hing Wale Aloo, Dubki Wale Aloo, Delhi Street Style Aloo Chola Subzi, Khatta Meetha Bataka Nu Shaak, you can enjoy it with any Indian curries.
Ingredients
To Grind
1 cup skinned black lentil (urad dal)
1 inch roughly chopped ginger
1-2 roughly chopped green chillies
Other Ingredients
2½ cups whole wheat flour
1-2 tablespoons fine semolina (optional)
Salt to taste
1 teaspoon roughly pounded fennel seeds
1 teaspoon cumin seeds
½ teaspoon red chilli powder
½ teaspoon coriander powder (optional)
¼ cup water (approx)
Oil for frying
Directions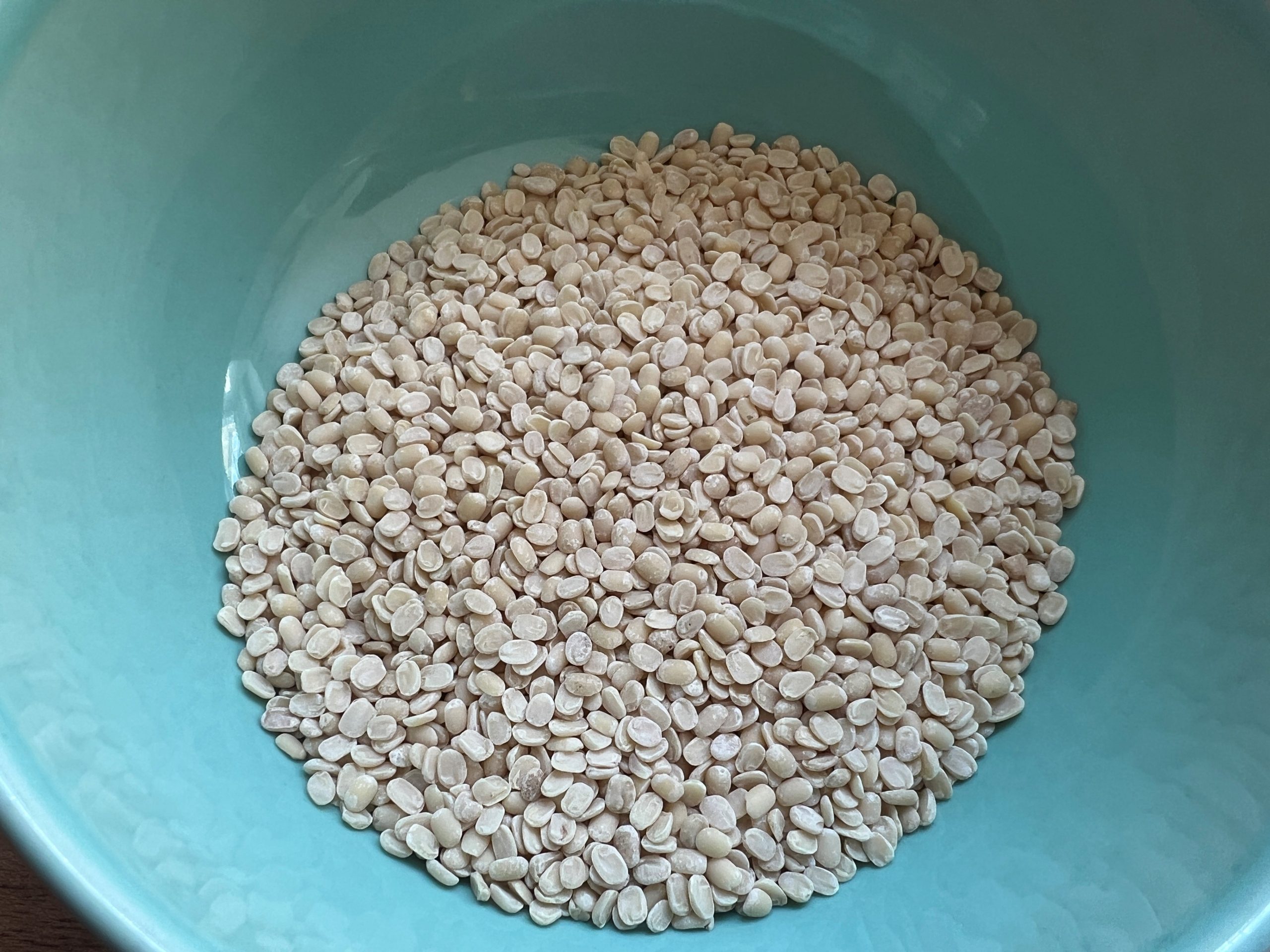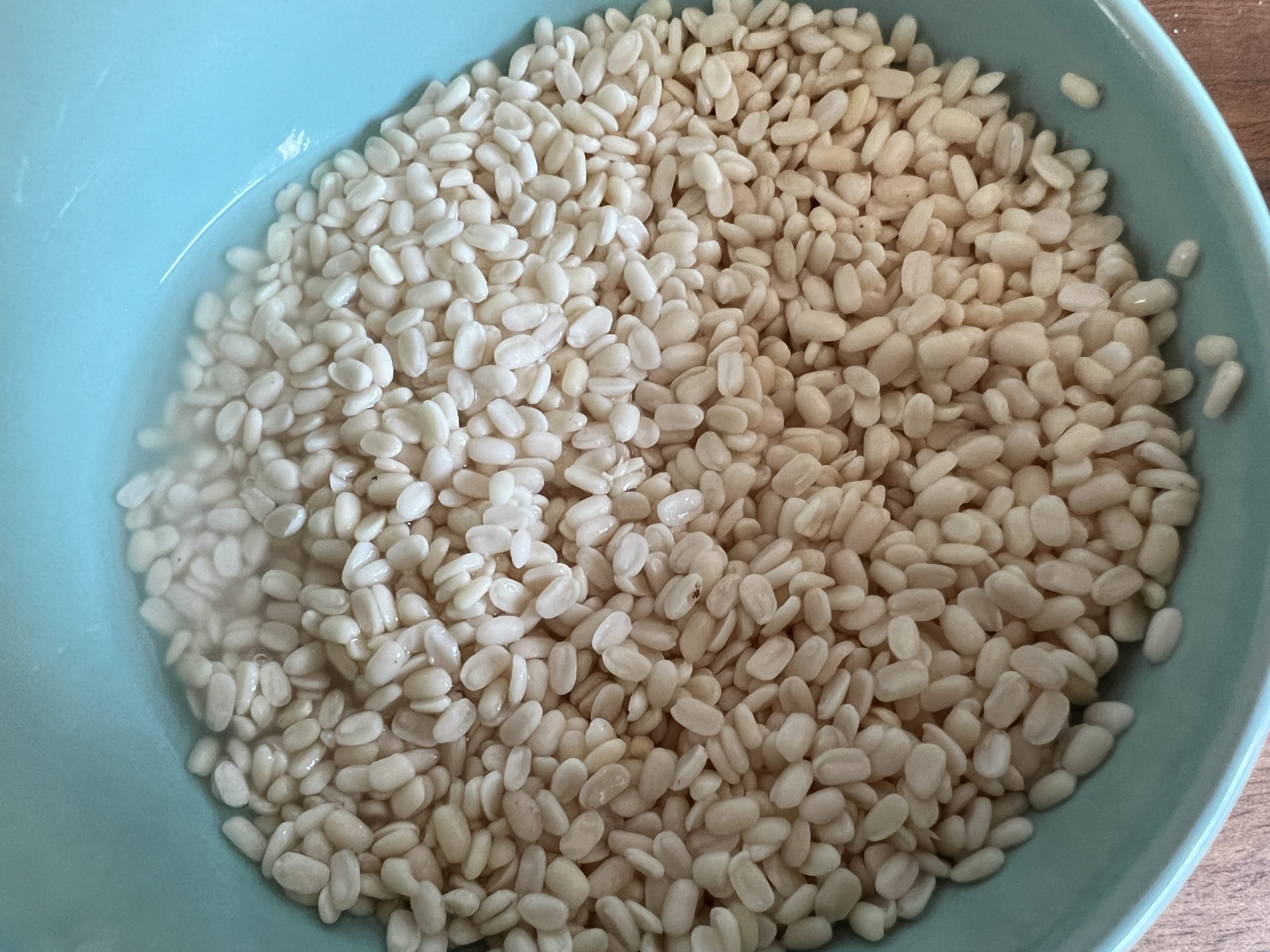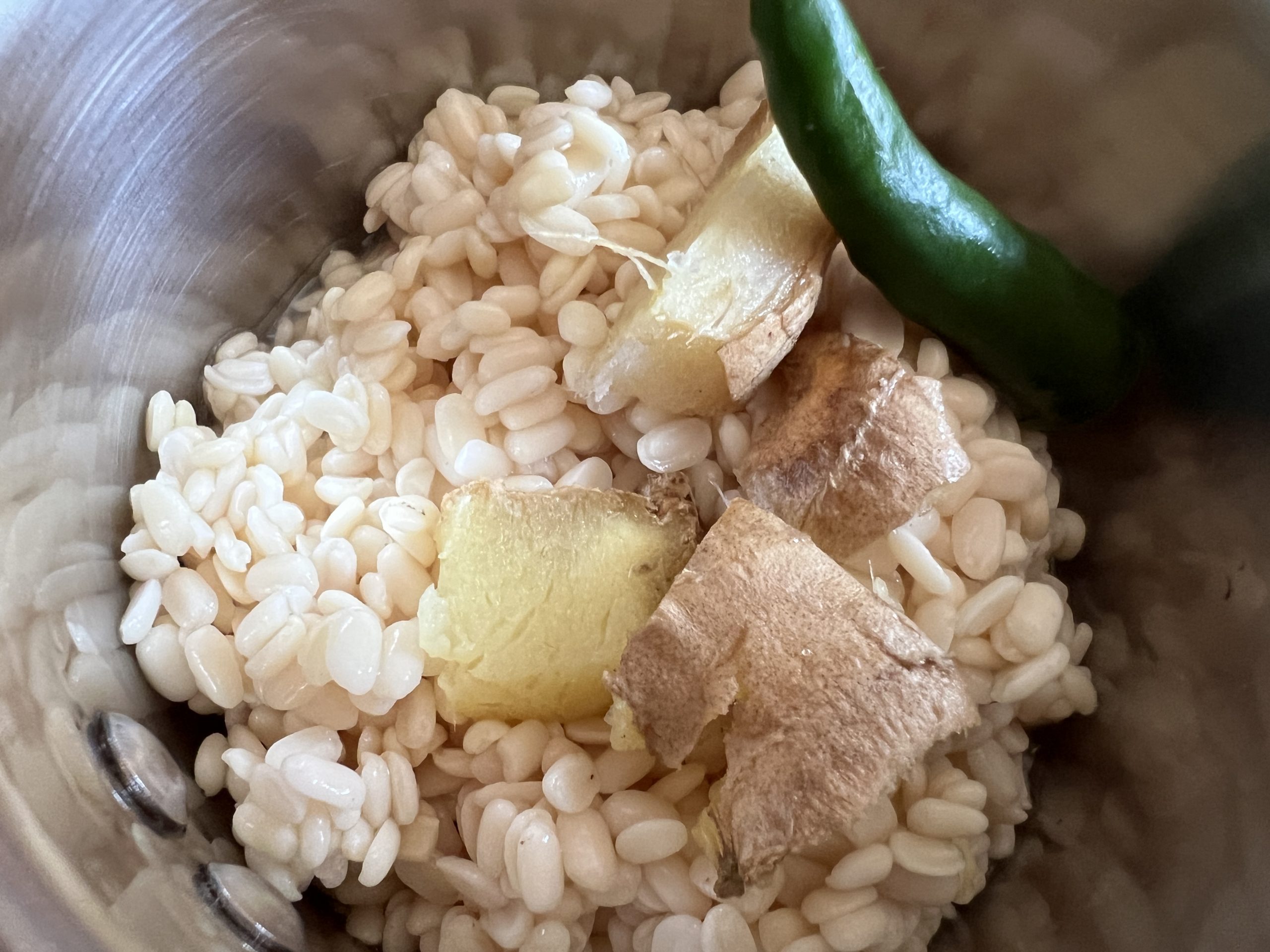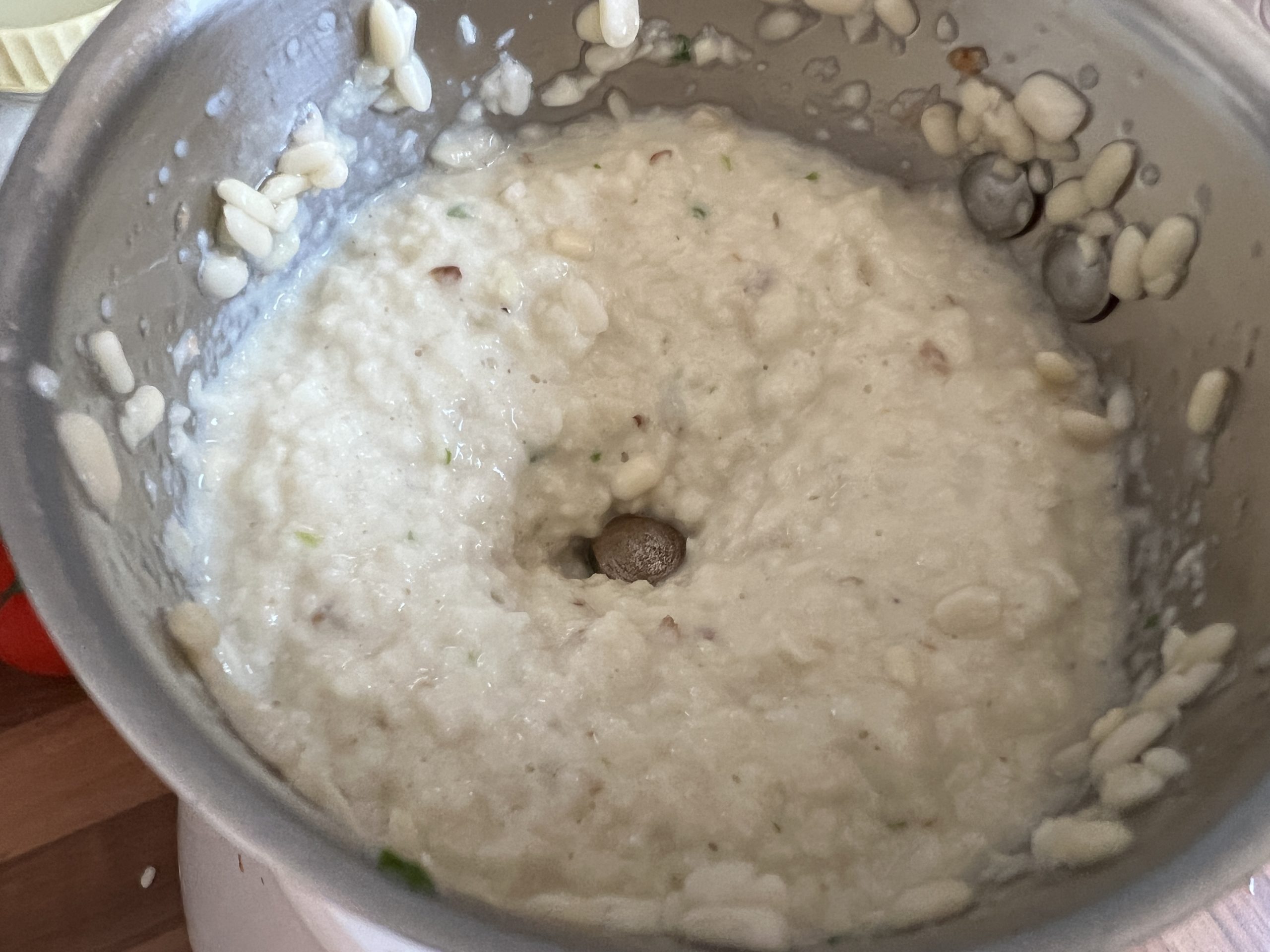 Wash and soak urad dal in 1 cup of water for 3-4 hours.
Once soaked, drain the water completely and grind it to a coarse paste with ginger and green chillies. (You can add 1-2 teaspoons of water to help in grinding).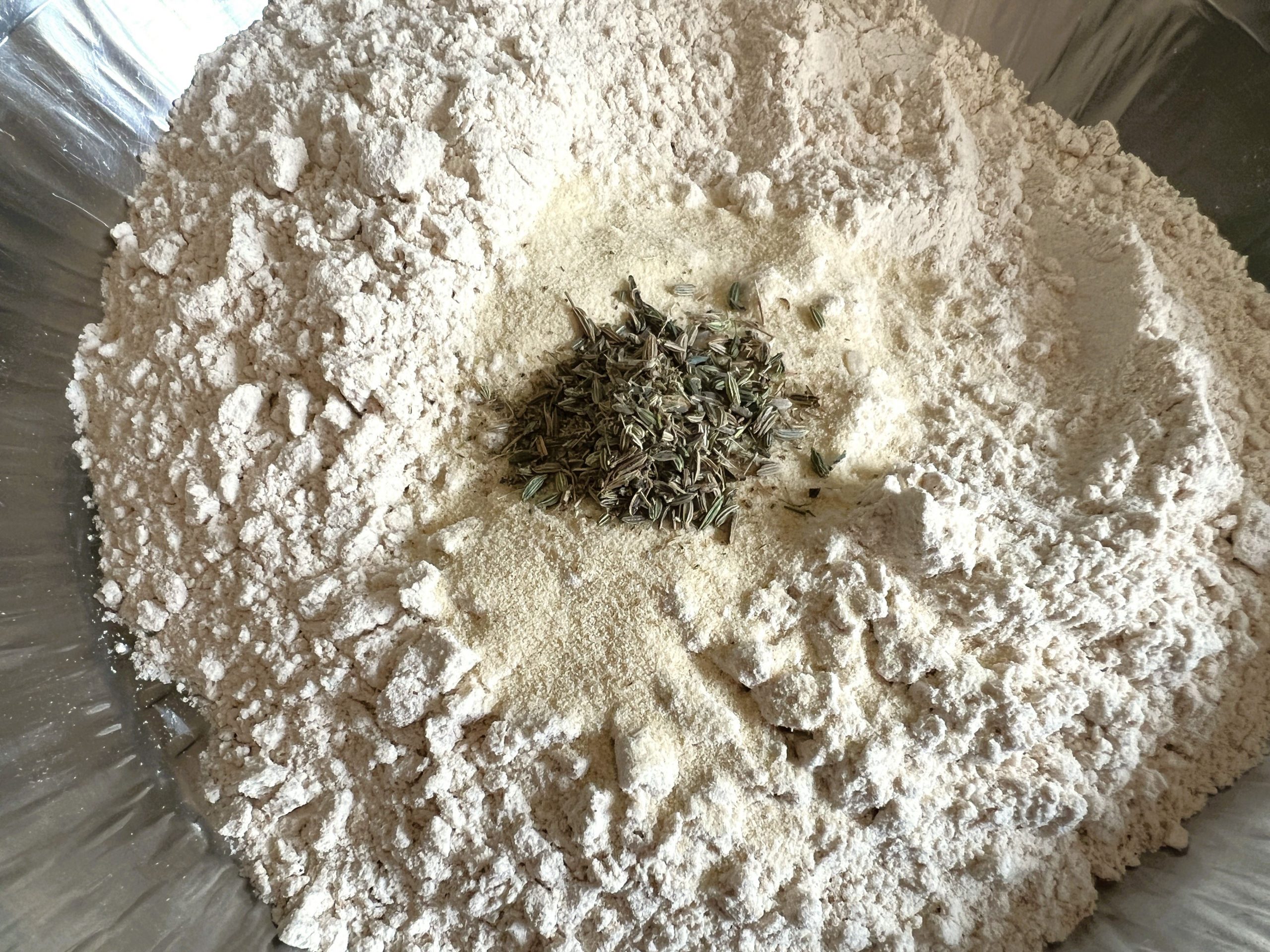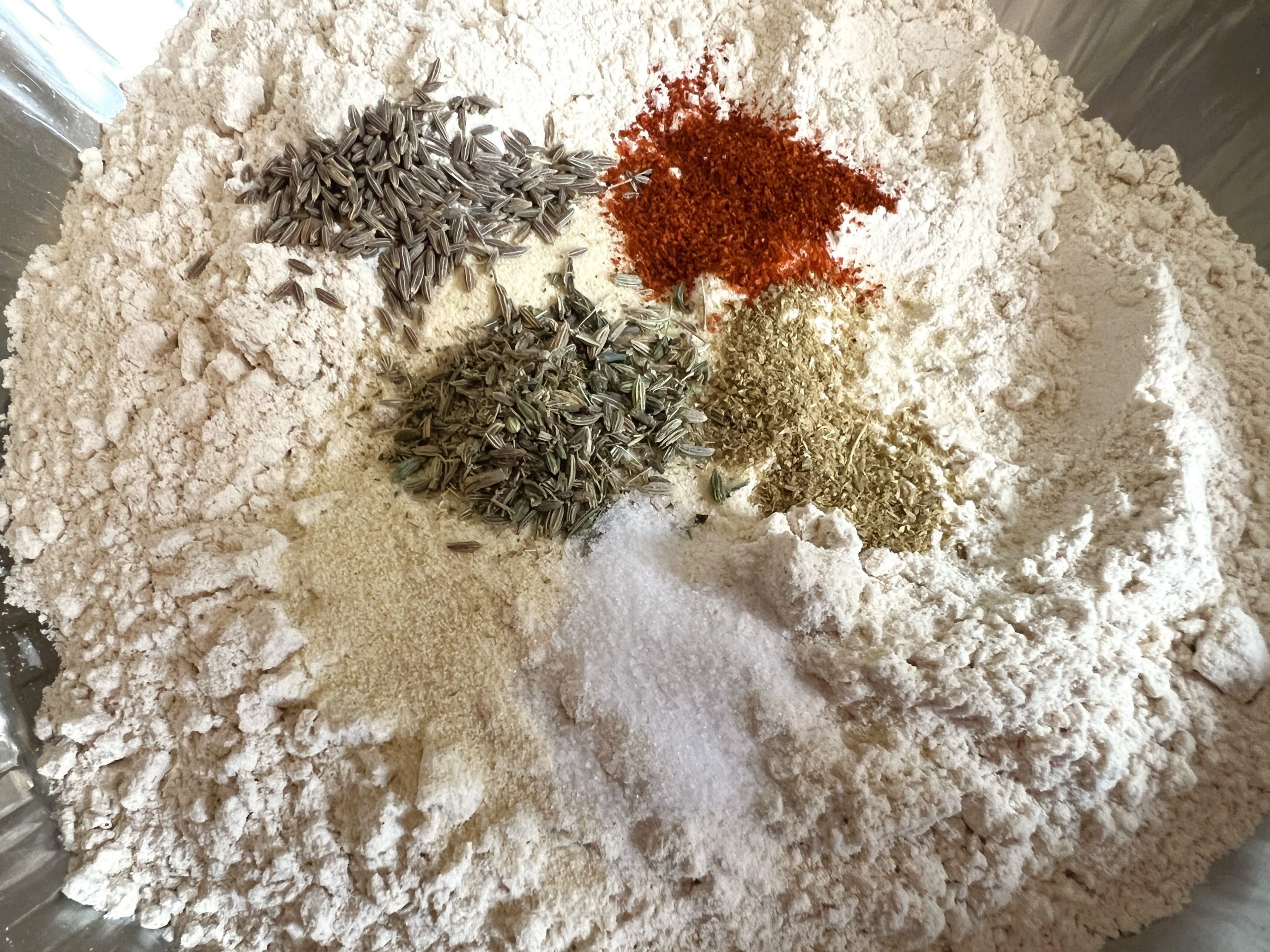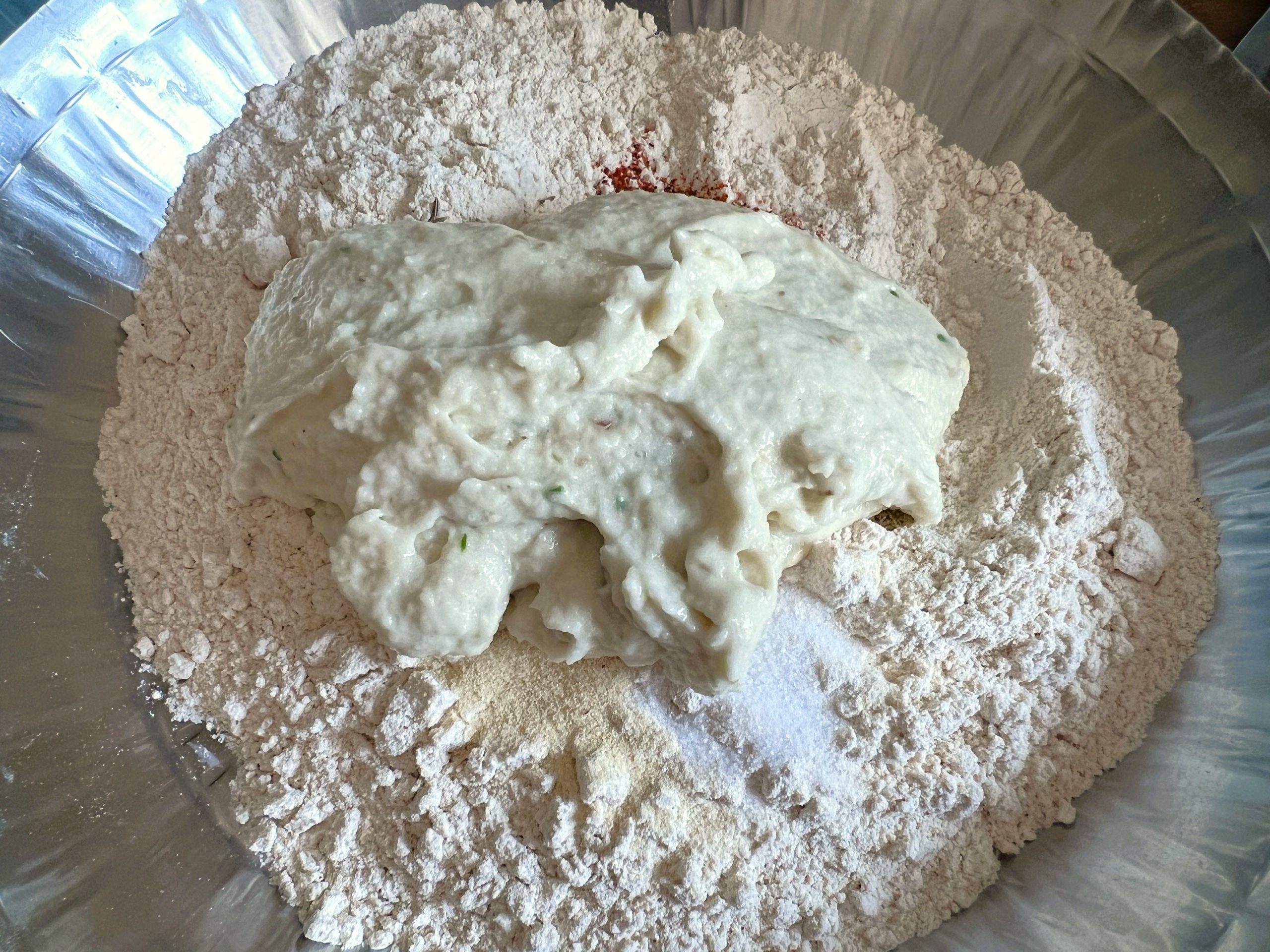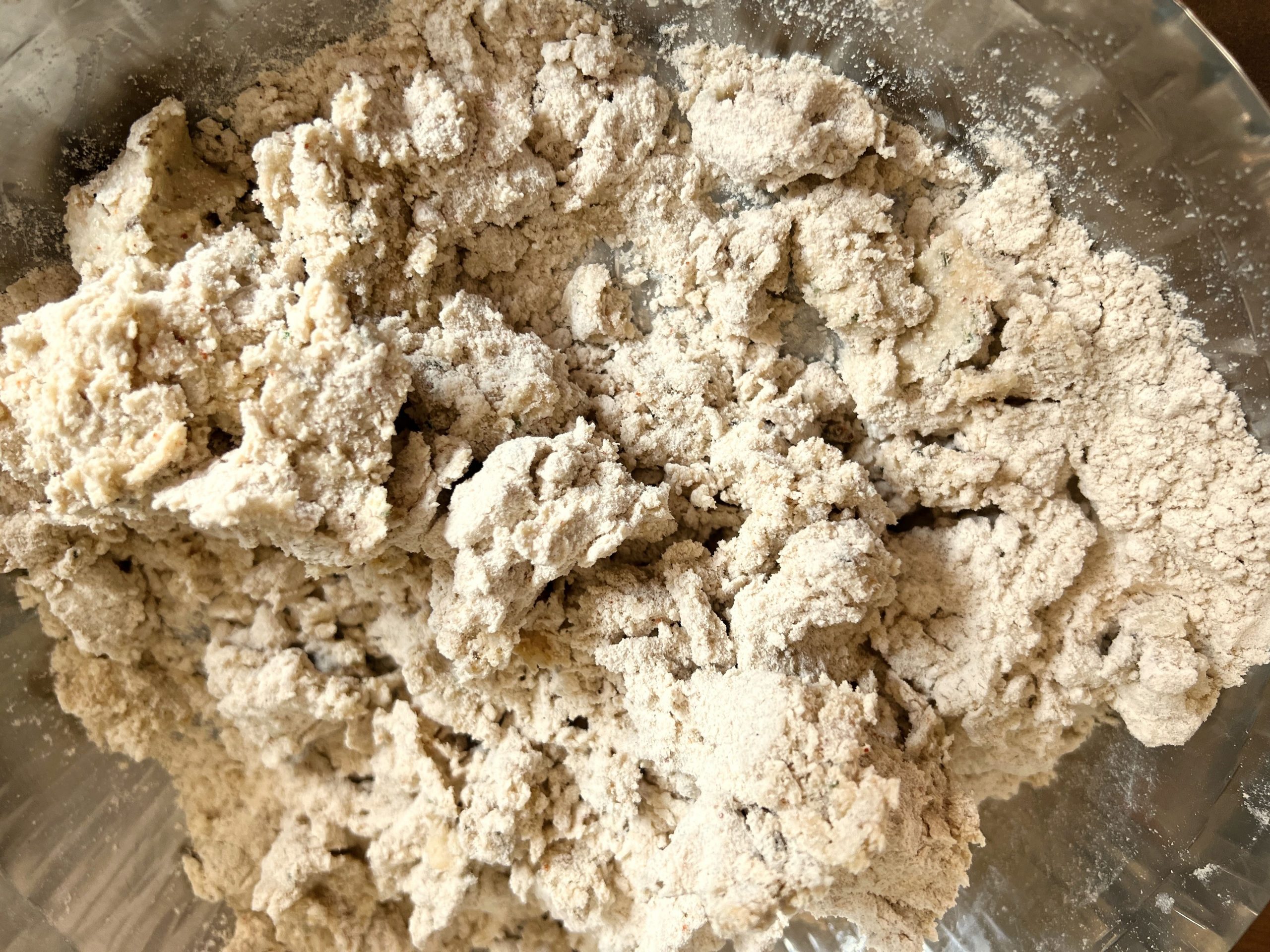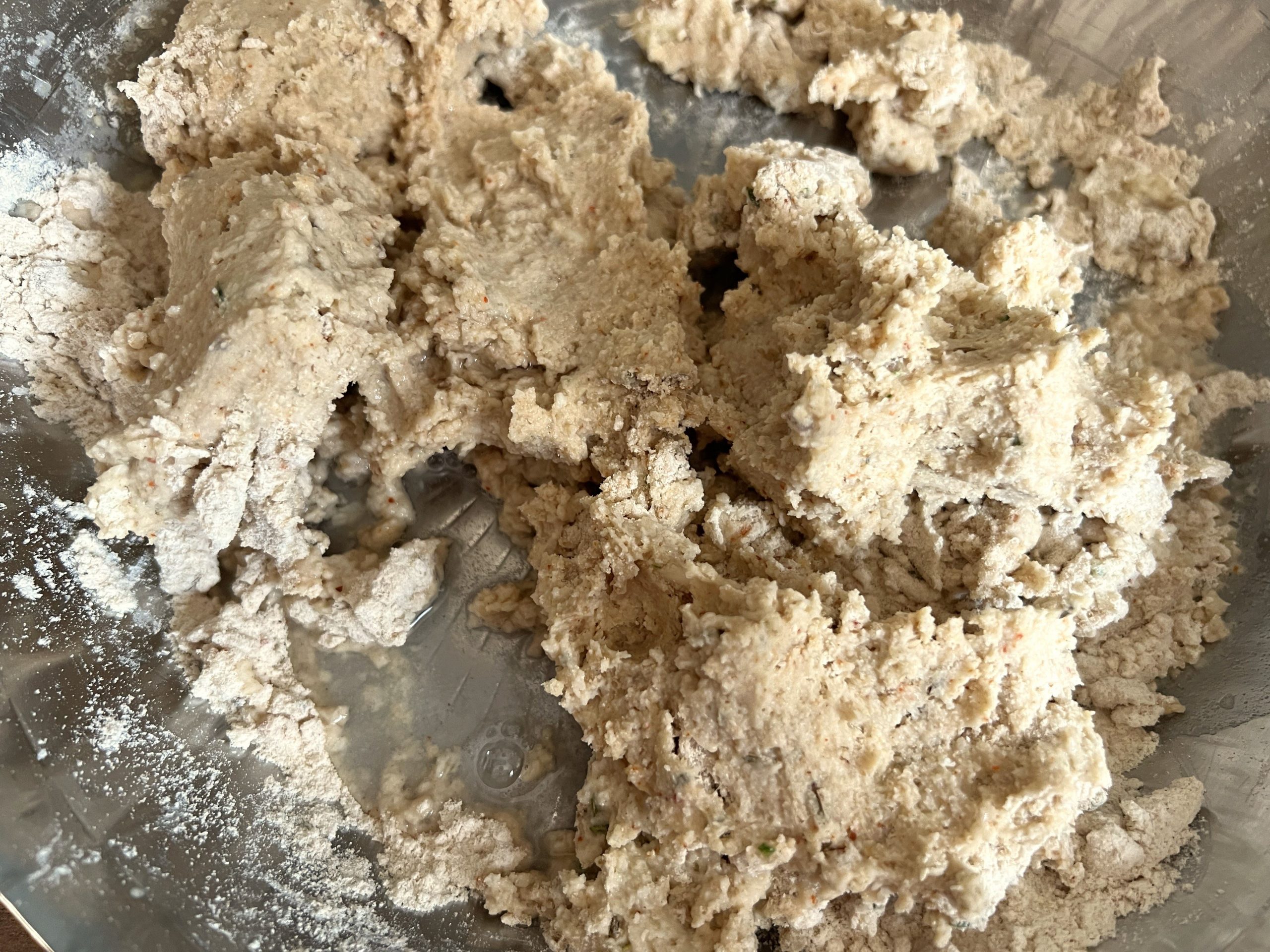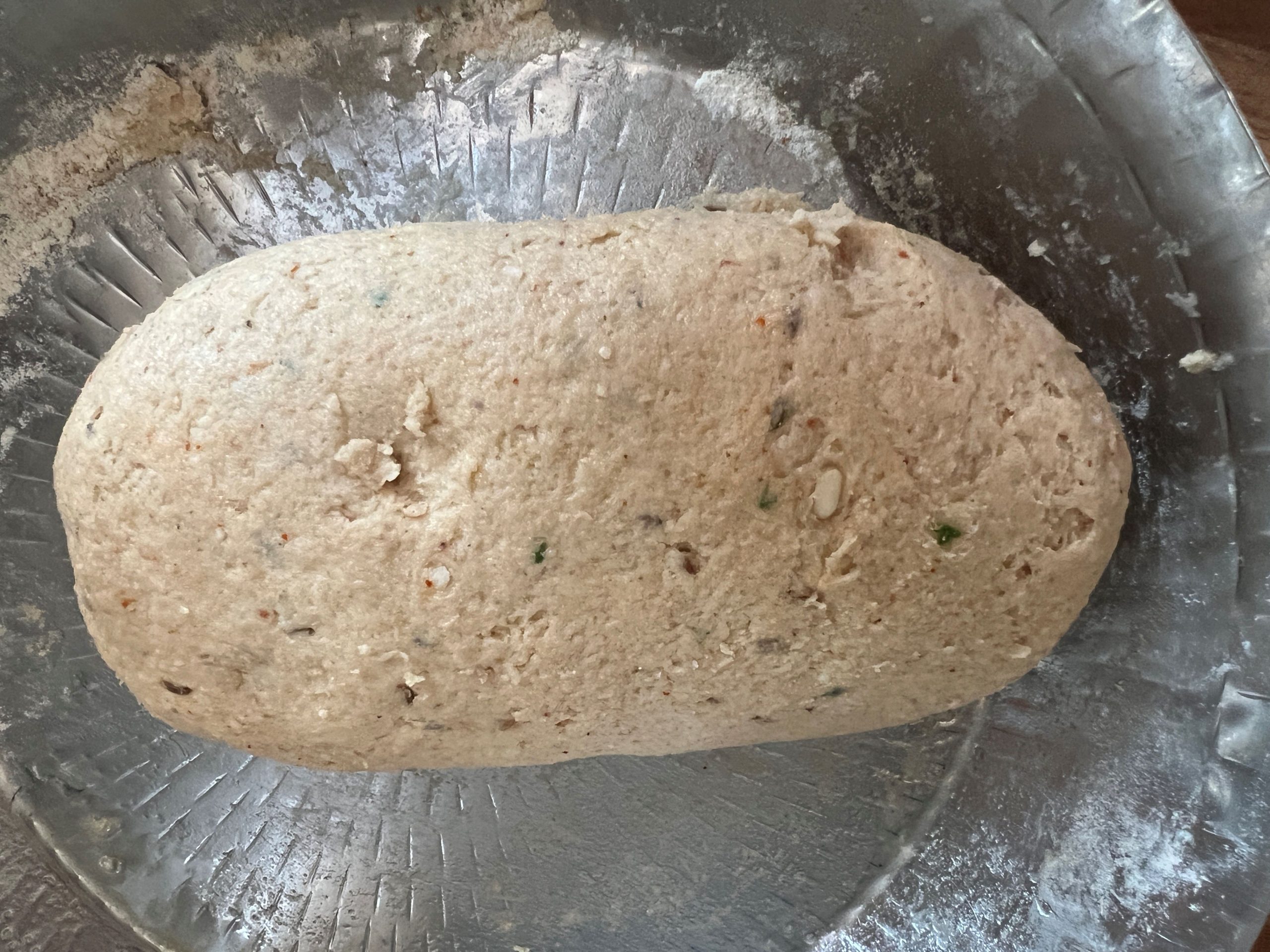 To make the dough, mix together the prepared urad dal paste with flour, semolina, salt, roughly crushed fennel seeds, cumin seeds, red chilli powder, coriander powder and water. Knead to form a tight dough. Cover and keep it aside for 1 hour.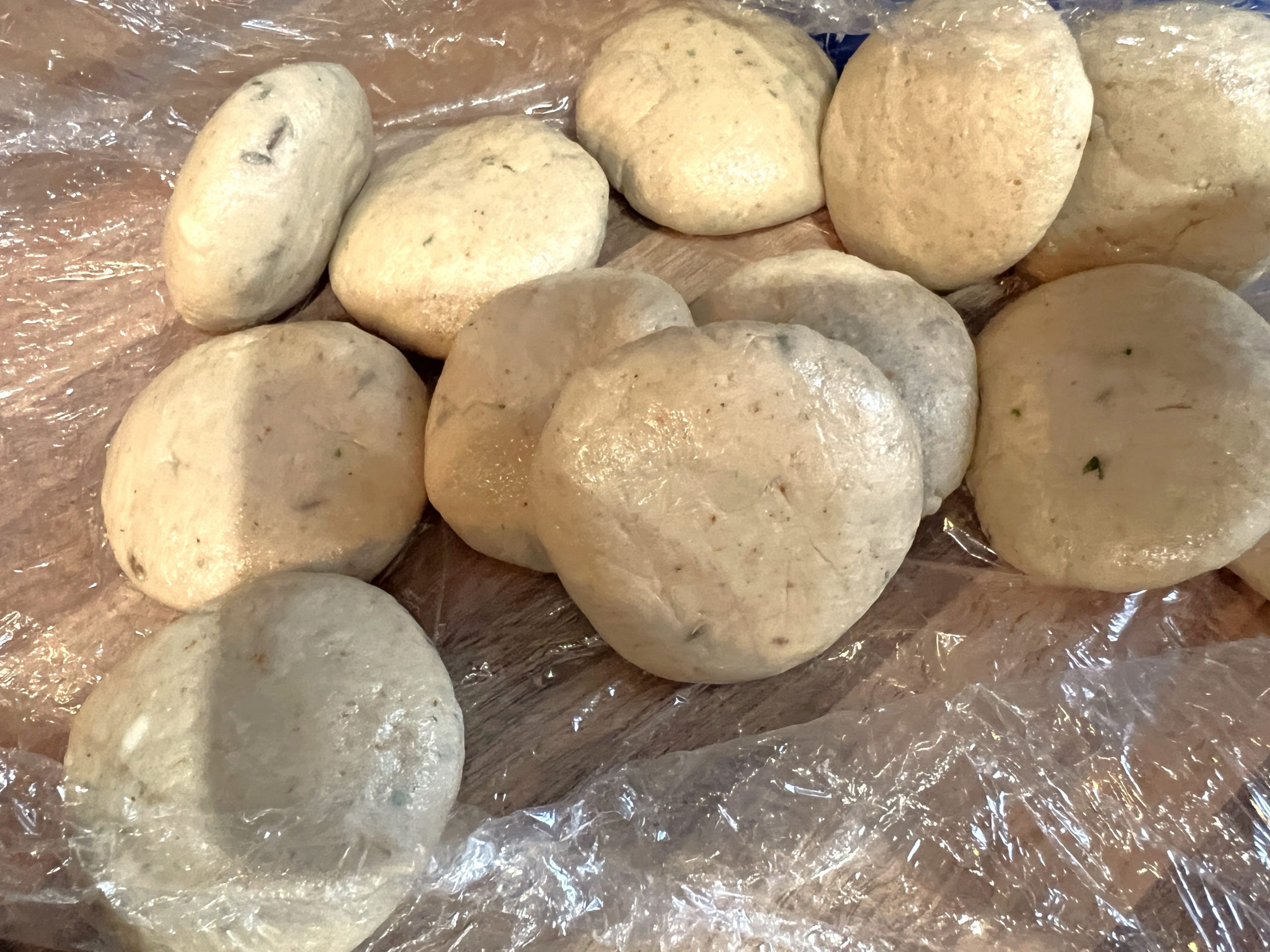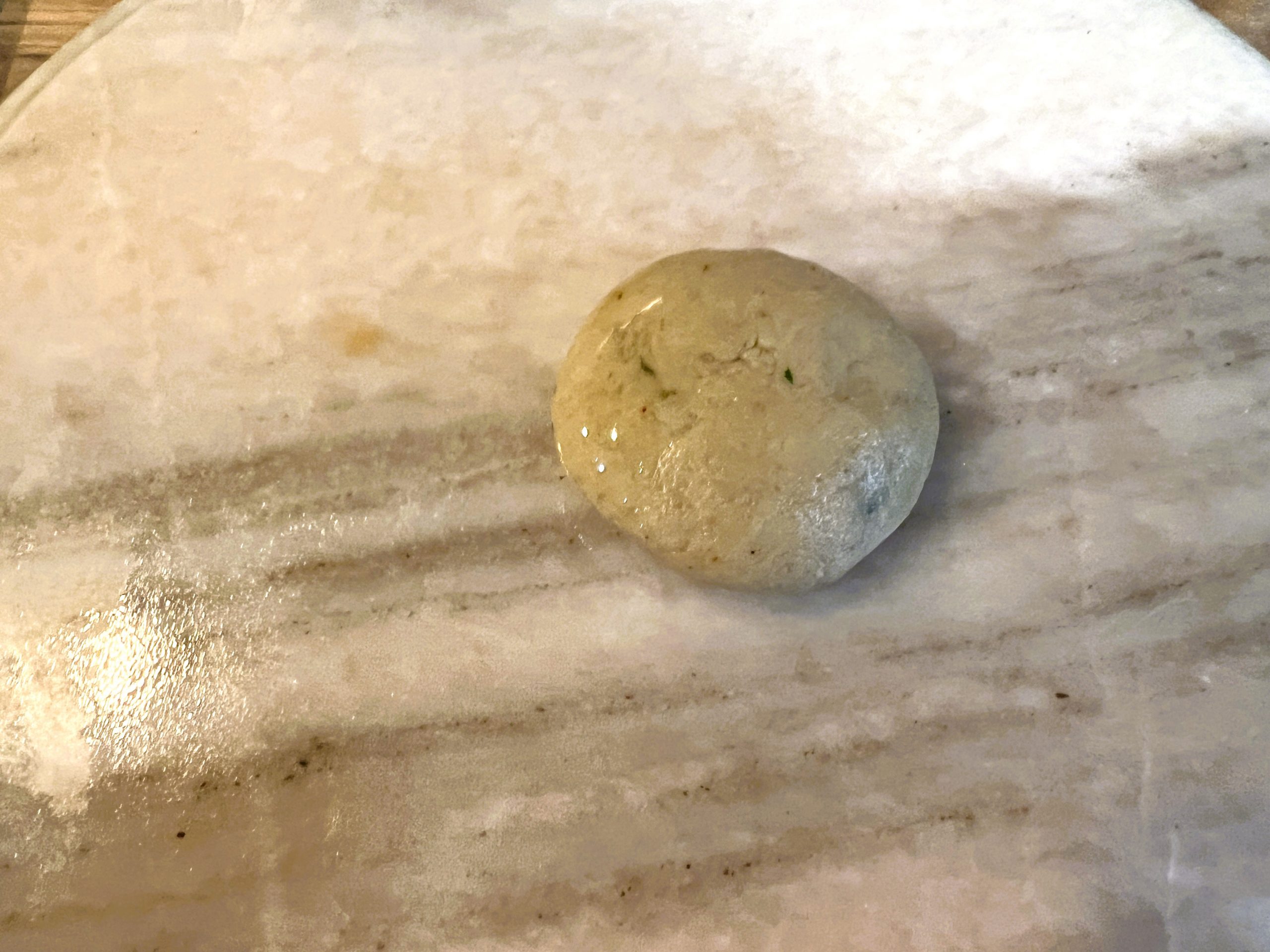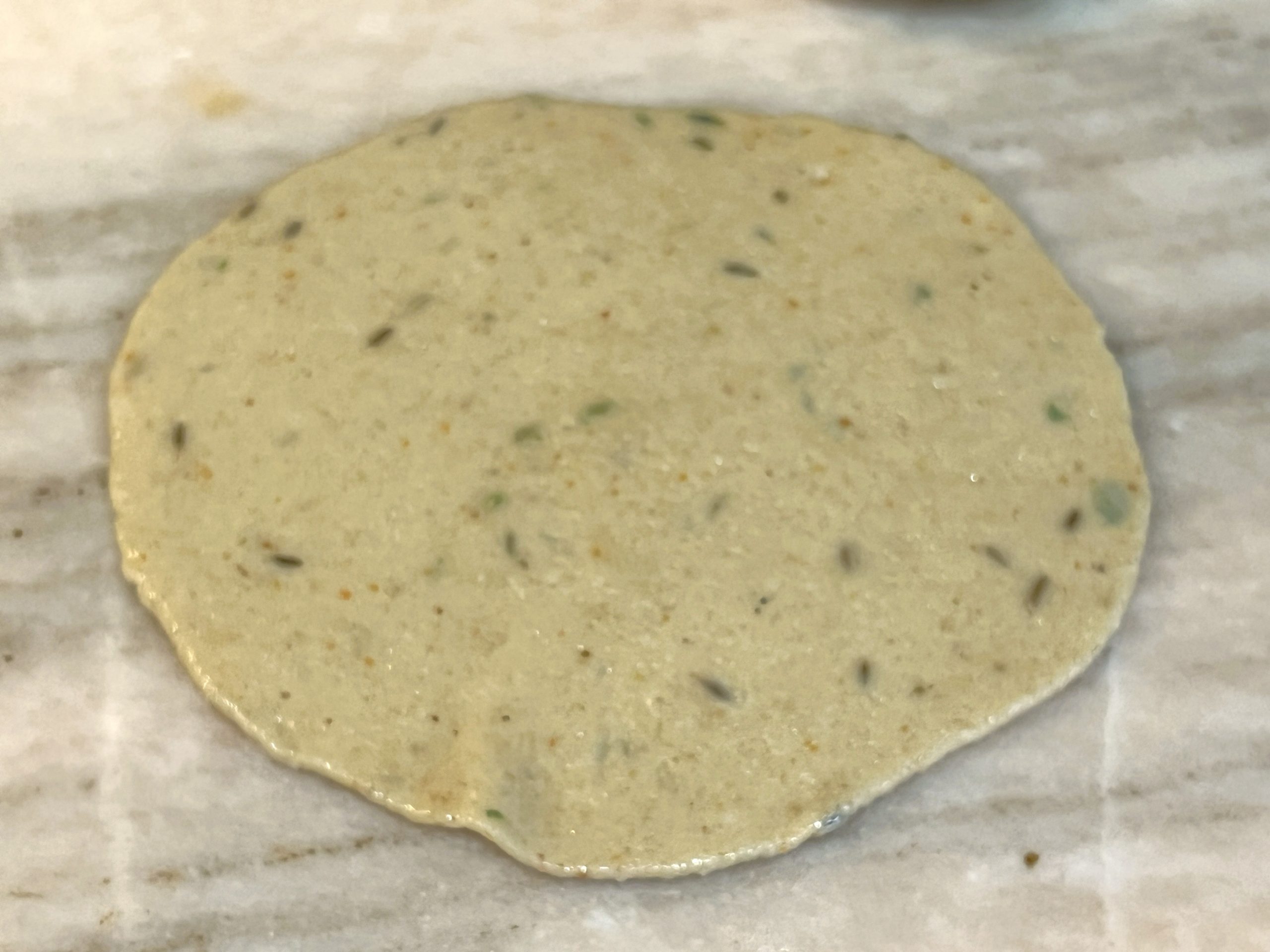 Divide the dough into 12-14 equal sized balls and roll the poori to a 4–5-inch circle. I always feel that if you dip the ball in some oil and roll, it doesn't stick to the rolling pin or the worktop and it is easy to roll.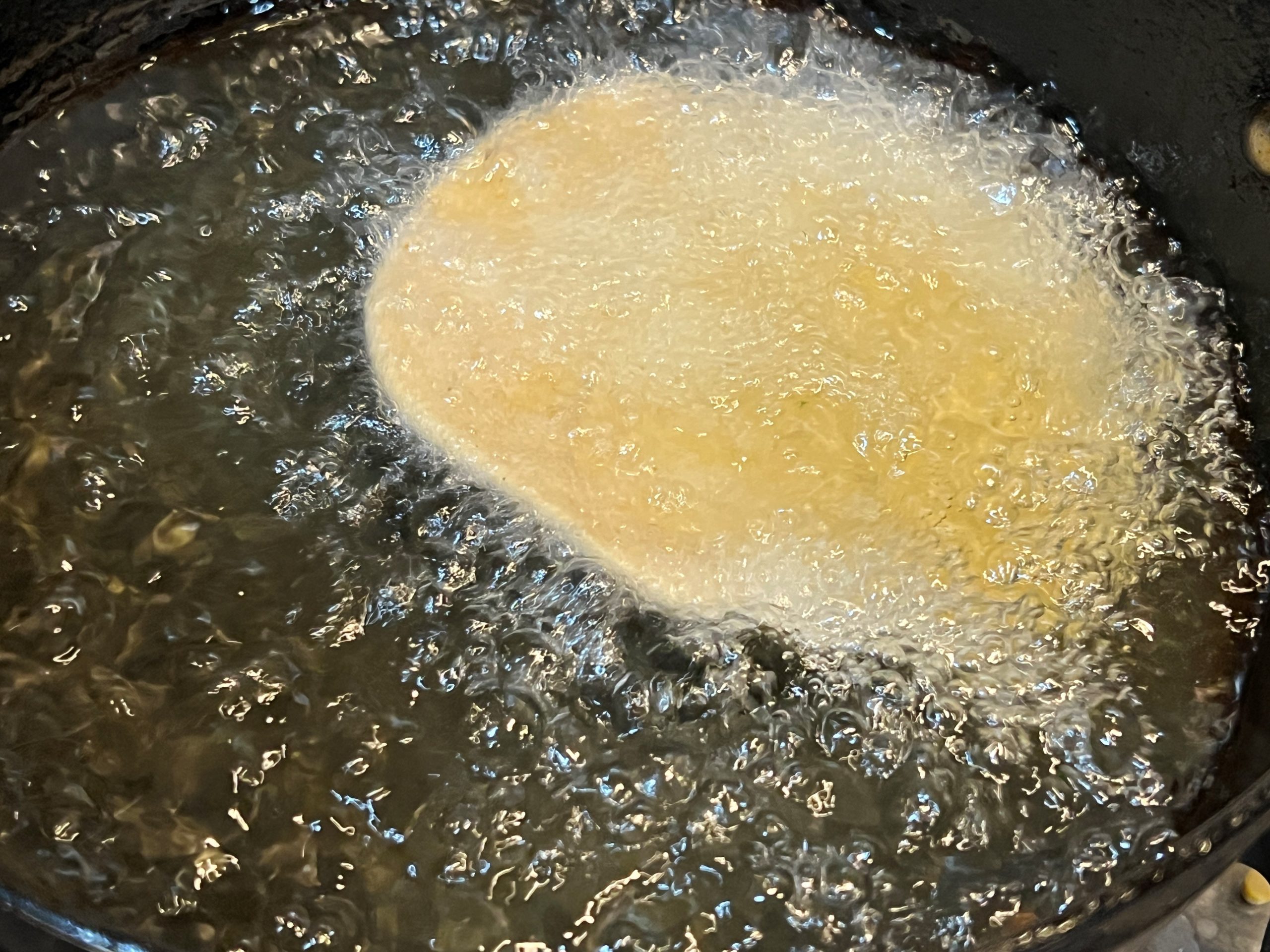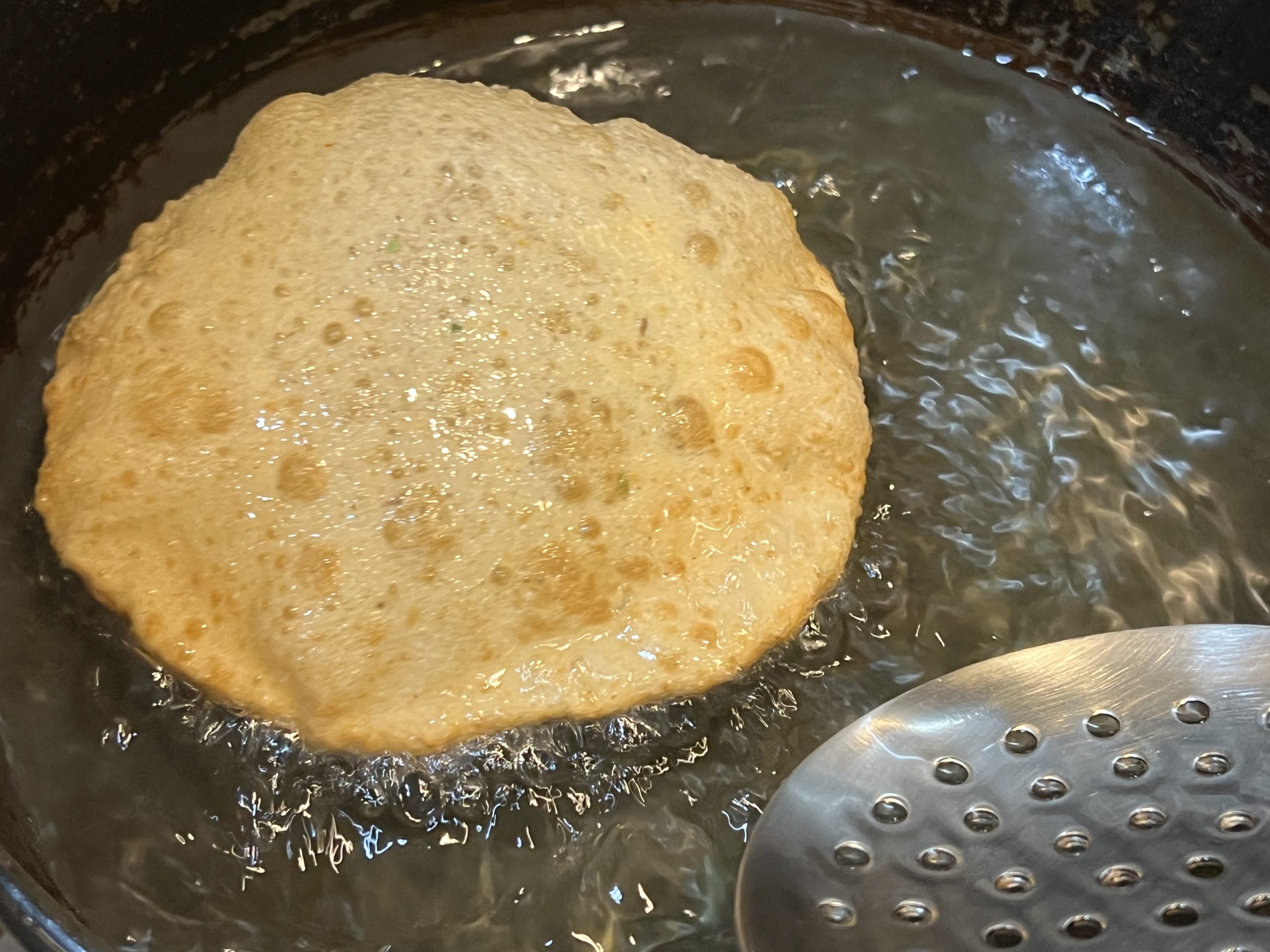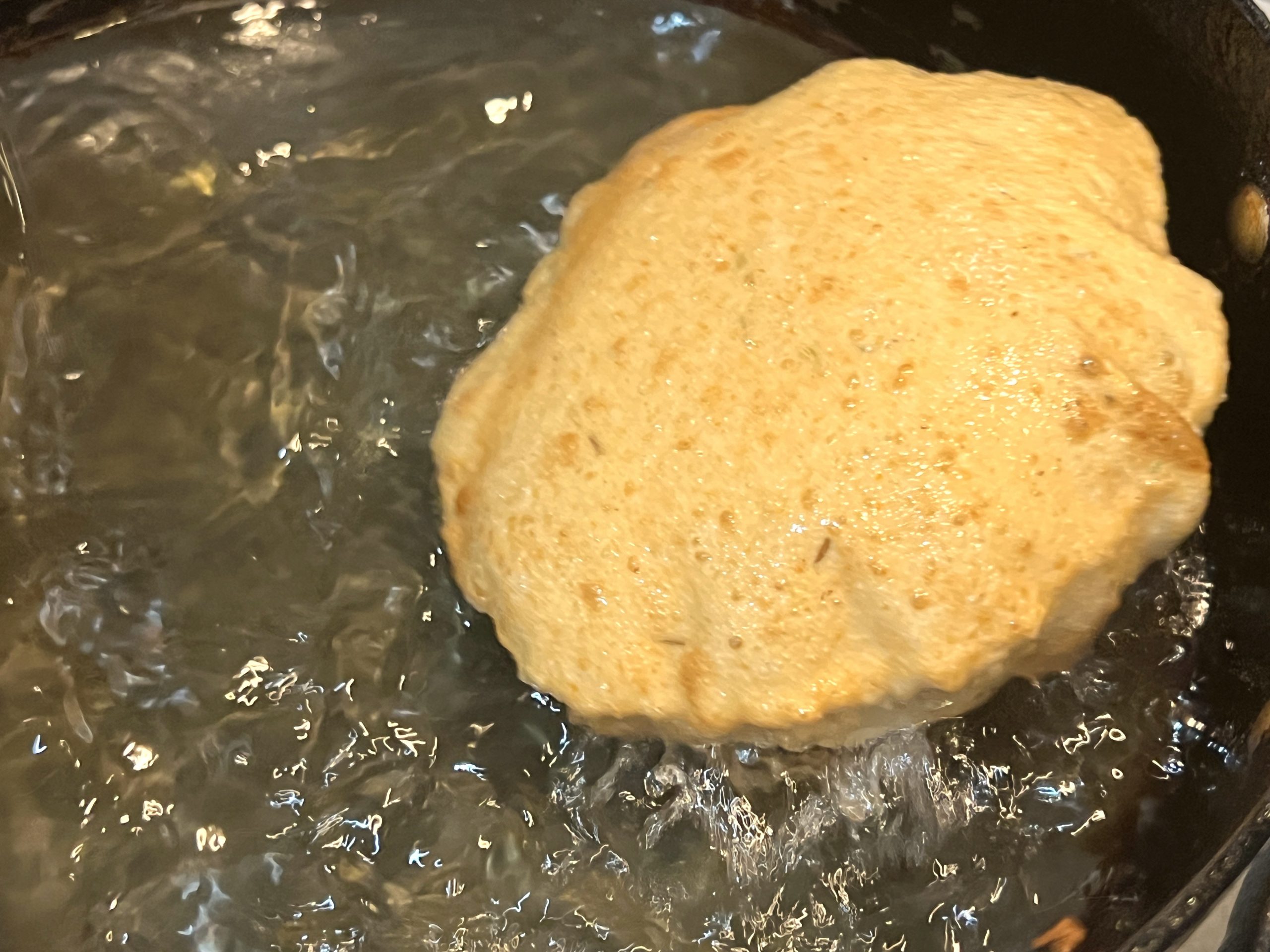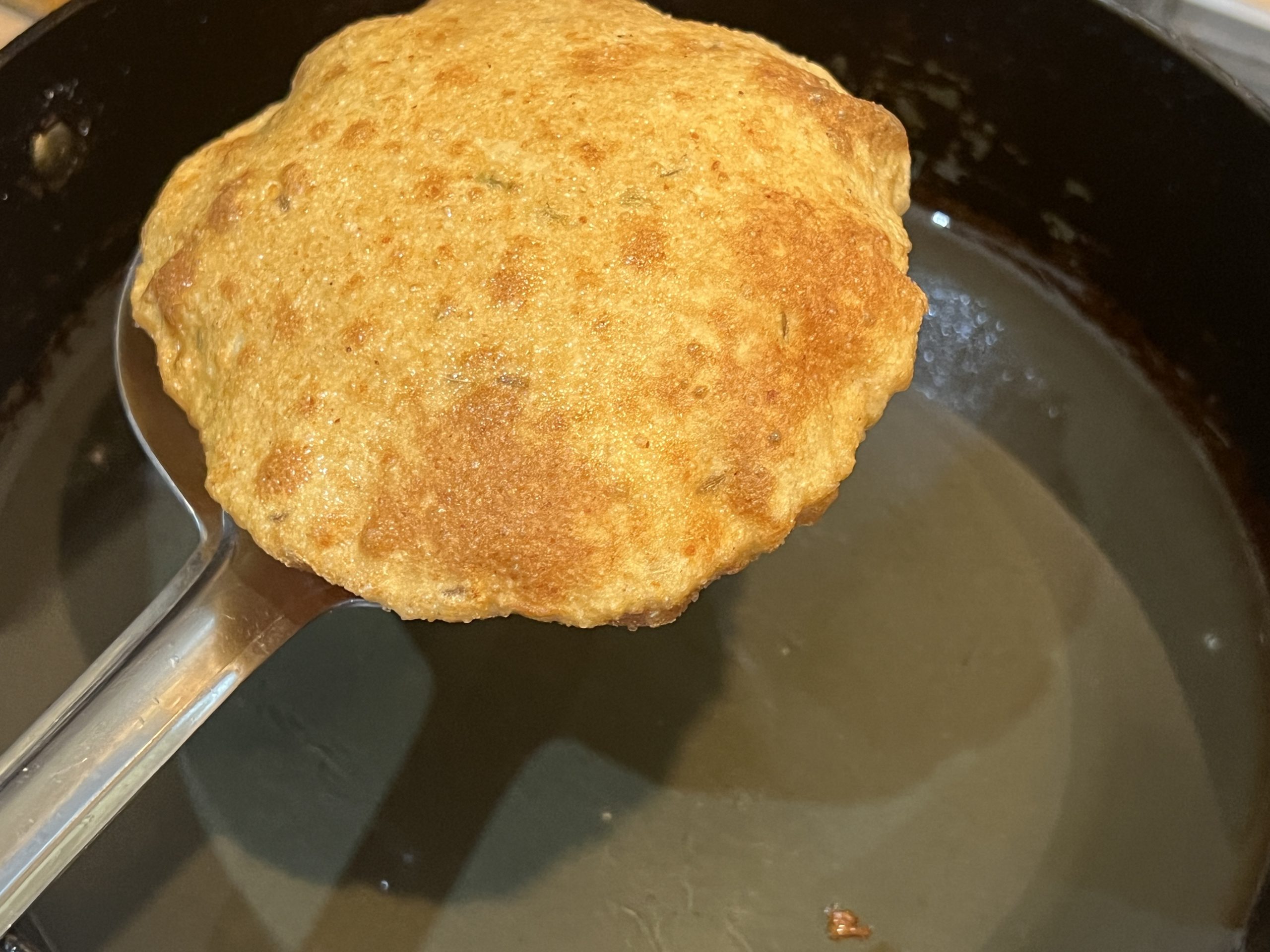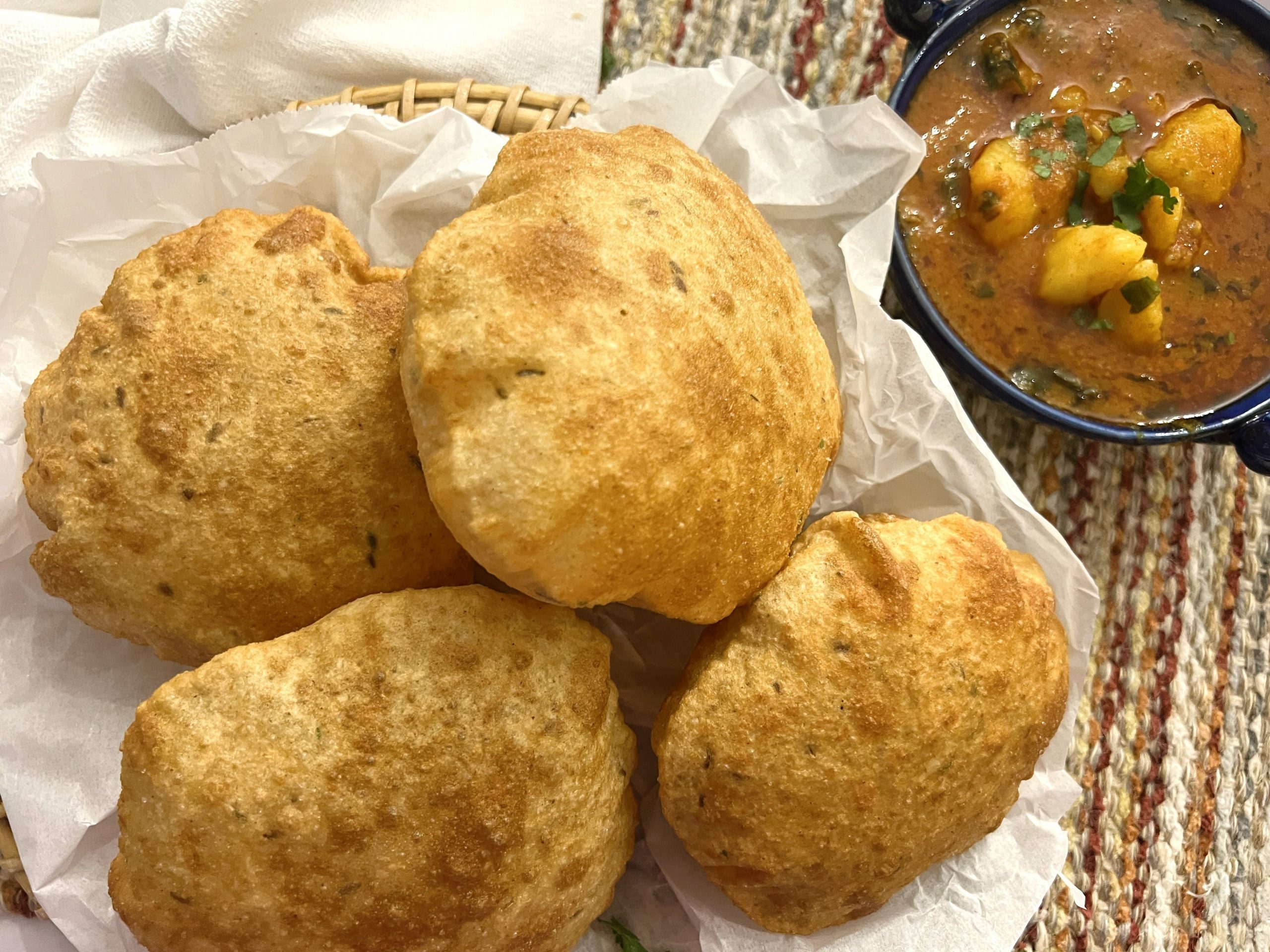 Heat the oil for frying. To test the temperature for frying, drop a small piece of dough in the oil and if it rises to the top quickly then the oil is ready.
Slide the poori gently into the oil and wait for a couple of seconds. Then, press on it with the back of the slotted spoon. The poori will puff up. Turn the poori on the other side until it turns to golden in colour. Remove the poori onto some absorbent kitchen towel.
Enjoy them hot or warm.