Hasselback Egg Tadka
Hasselback Egg Tadka is a delicious, super easy snack of hard-boiled eggs tempered with garlic and spices.
In India, there are loads of street stalls selling variety of dishes made solely of eggs like masala omelettes, egg bhurji, egg curry, tadka eggs to name a few. I remember growing up, my mother didn't buy eggs at home (she still doesn't as she is a vegetarian) and my sister and brother would go to the street stall to eat eggs. My brother loved the egg bhurji and masala omelette (with loads of chillies and cheese) whereas my sister only had boiled eggs. Years ago, egg was not something I cooked with often and all that changed with my daughter. I started cooking eggs at home for my daughter (and yes, my husband – he does love eggs).
This recipe has been developing in my mind for a long time as my husband loves boiled eggs. I have tempered the eggs with Indian spices and garlic and the result is a delicious, spiced eggs. Soft, creamy eggs layered with a spicy tempering- each mouthful is an explosion of favours. This recipe is perfect as a starter for parties or as an appetizer for drink parties. Simple, quick, healthy and delicious.
Ingredients
4 eggs
1 teaspoon oil/ghee
½ teaspoon mustard seeds
1-2 whole red chillies
1 teaspoon curry leaves
1-2 teaspoon finely chopped garlic
1-2 teaspoons finely chopped coriander leaves
Salt to taste
½ teaspoon Kashmiri Red chilli
½ teaspoon pao bhaji masala
Directions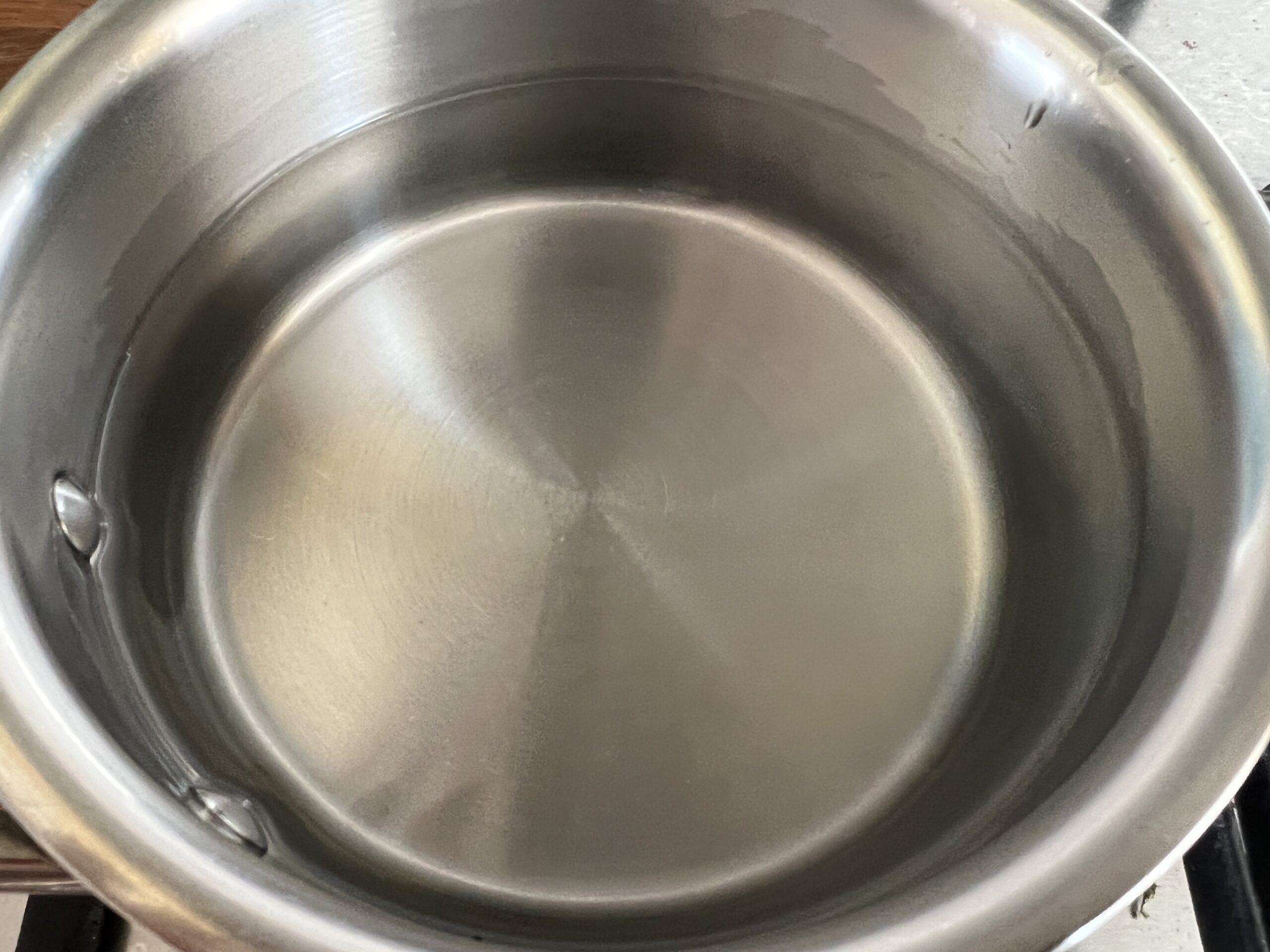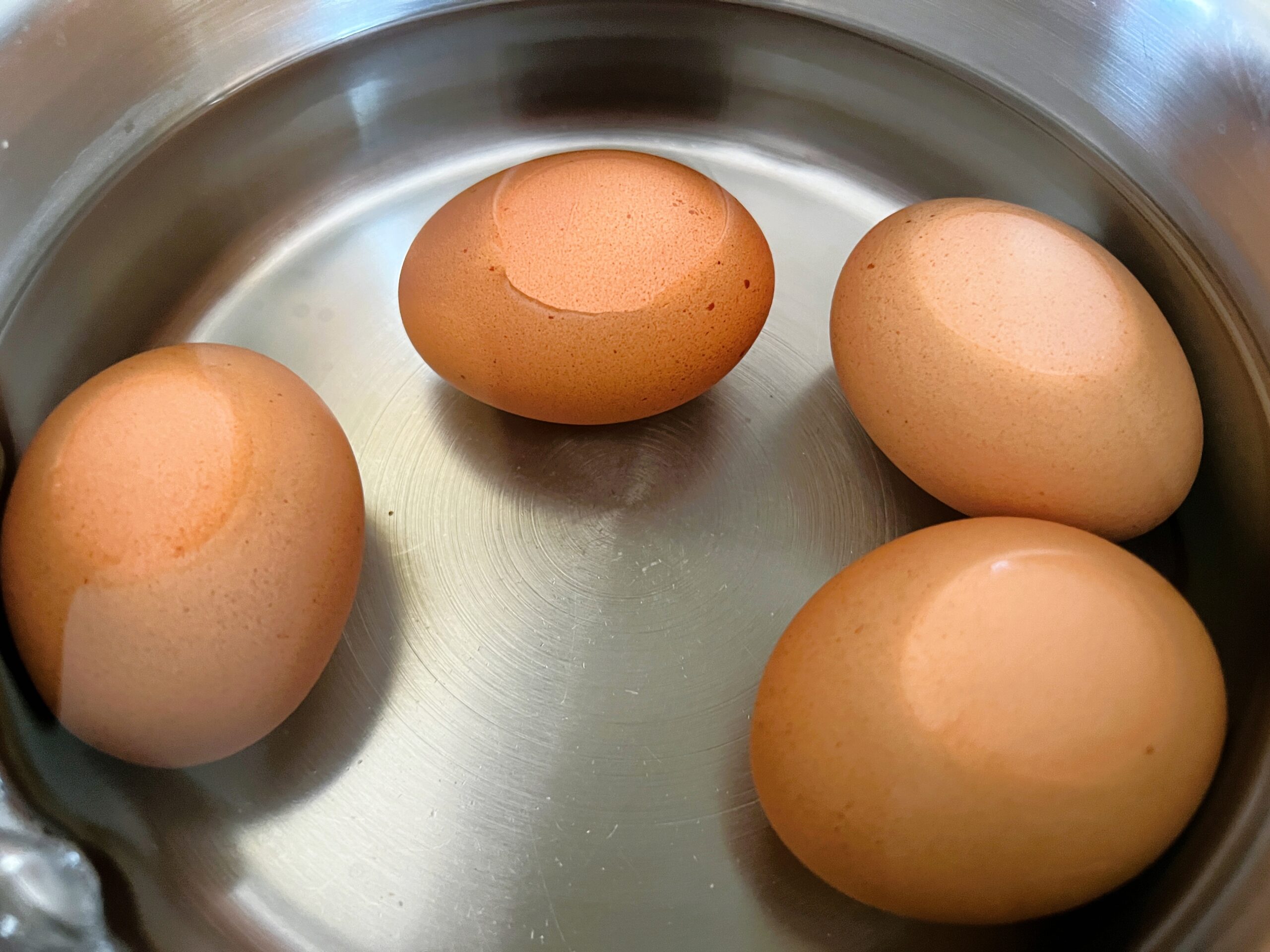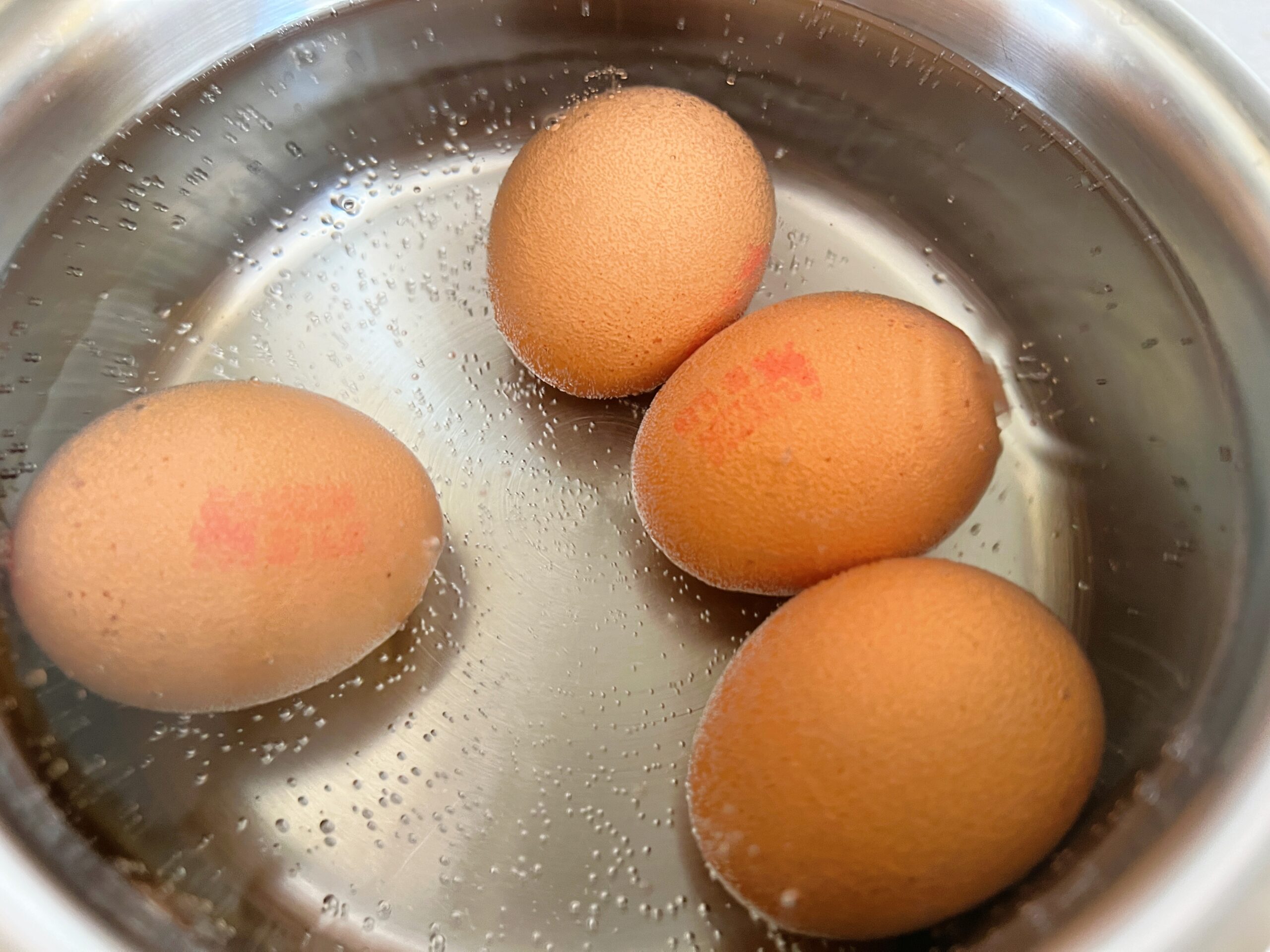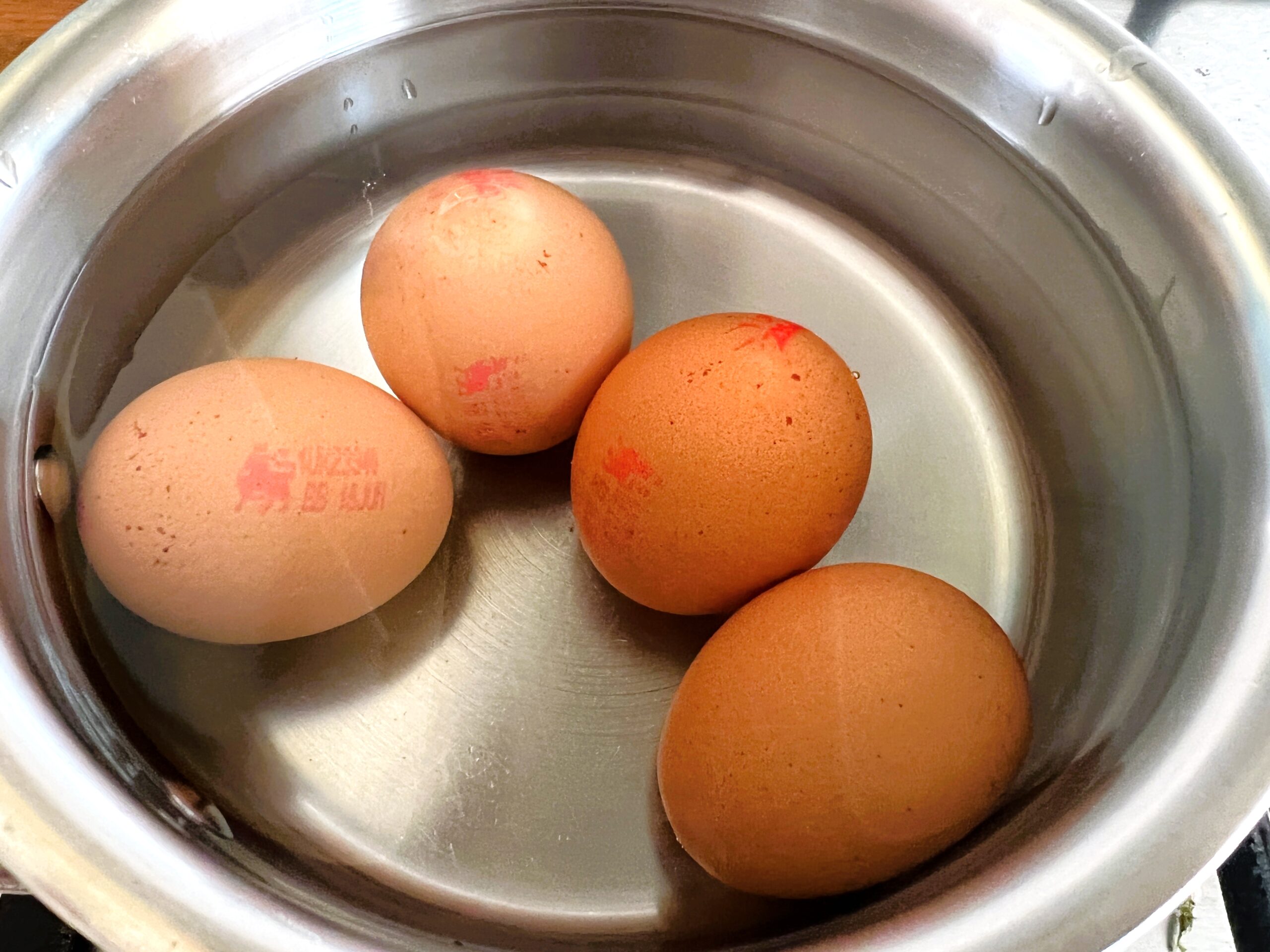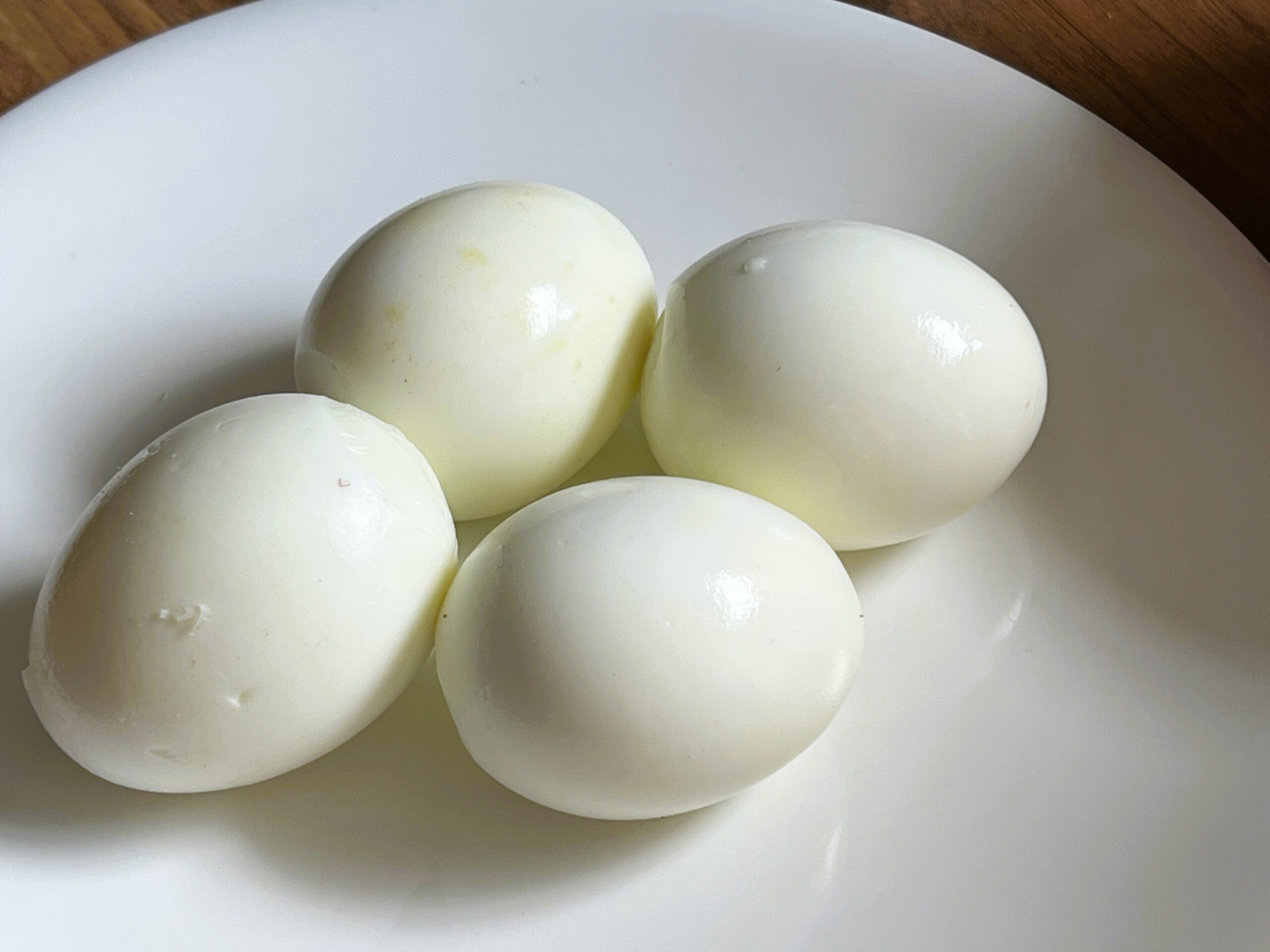 Take 3-4 cups of water in a pan and add the eggs. Ensure the eggs are completely submerged in the water. Let the water come to boil. Lower the heat once the water is boiling. Boil the eggs for 10-12 minutes.
If using immediately then transfer the eggs to iced water to cool them down. Or else drain the water and leave them aside to cool down for 15-20 minutes. Once cooled peel the eggs.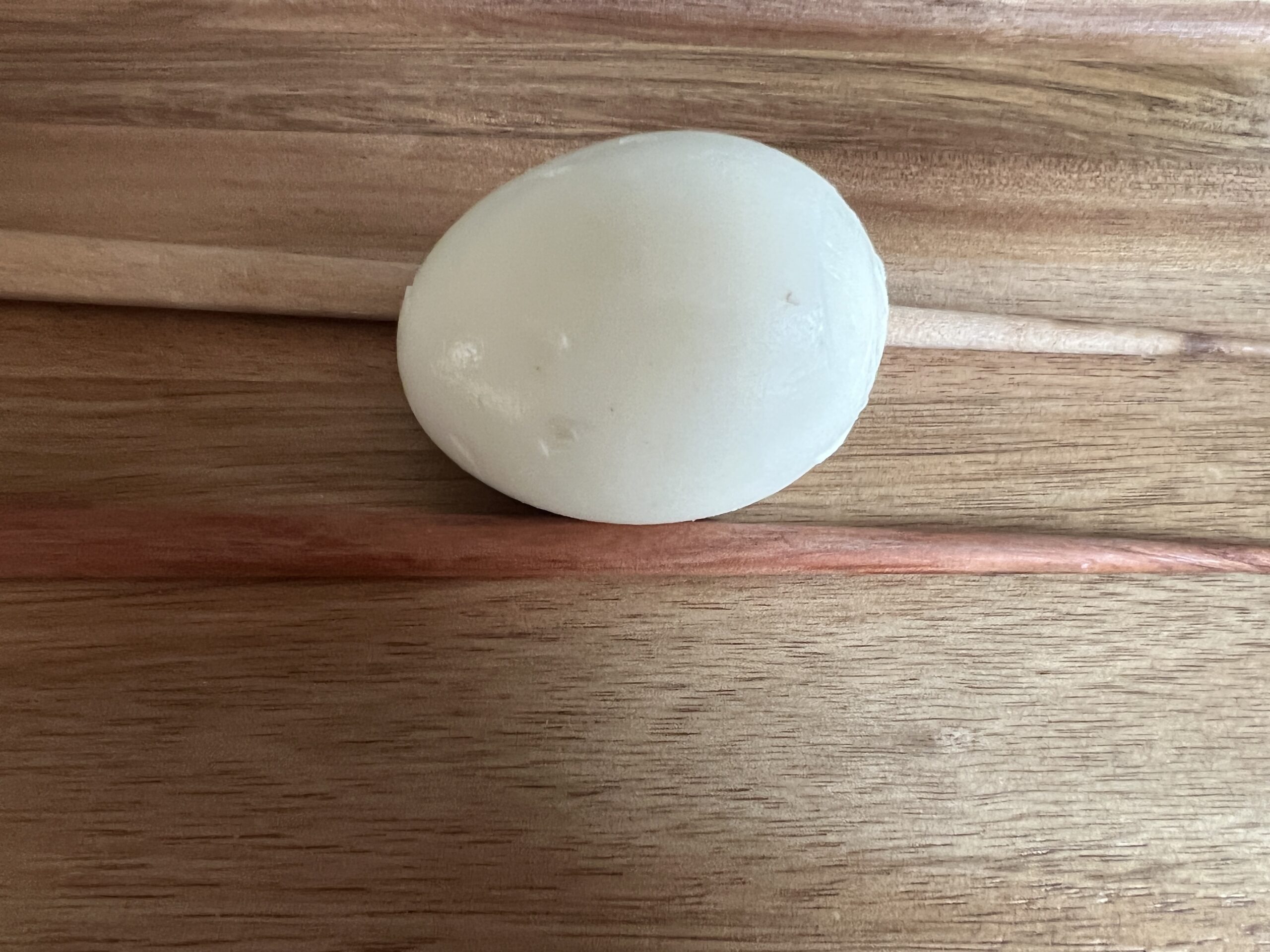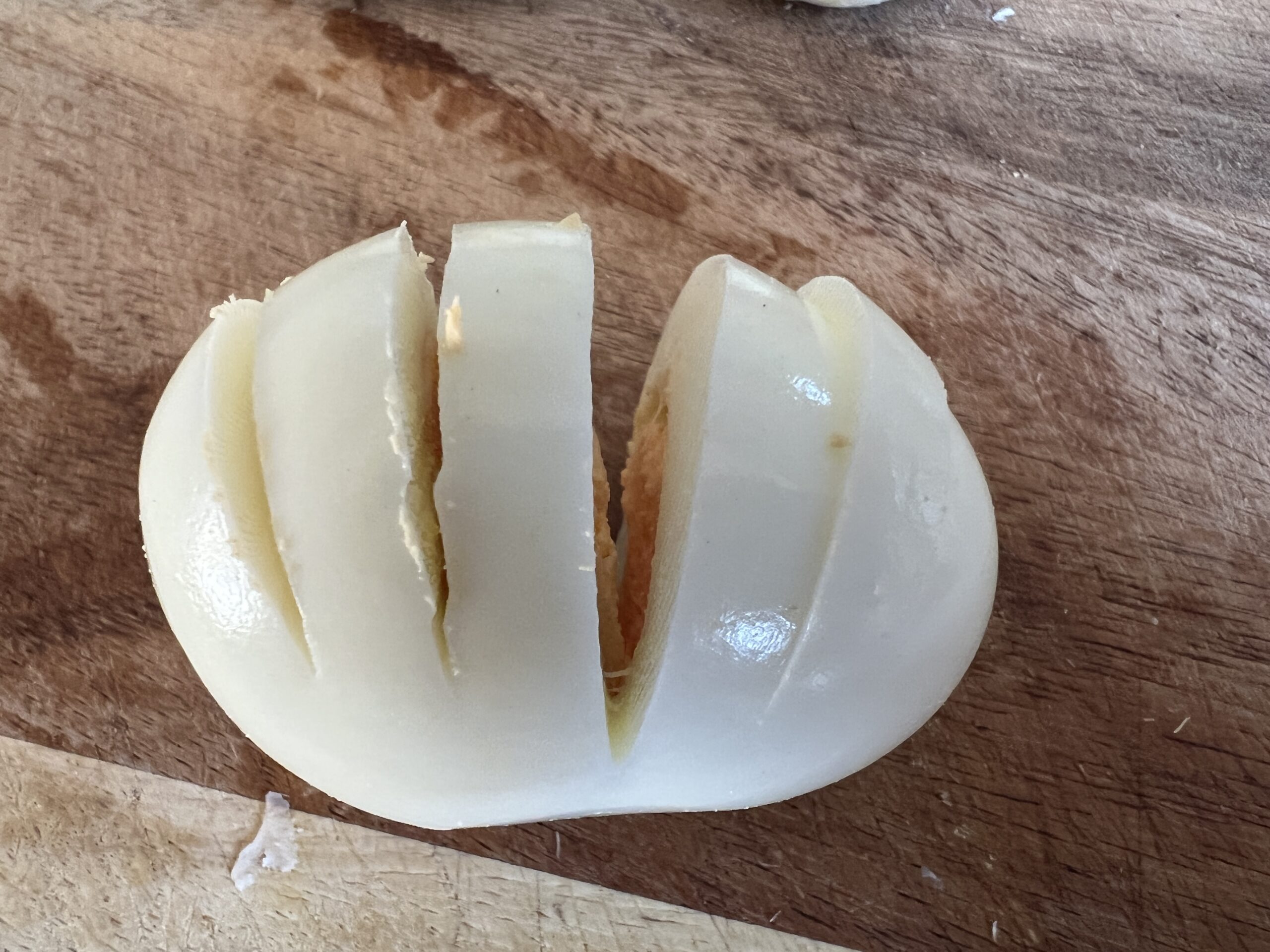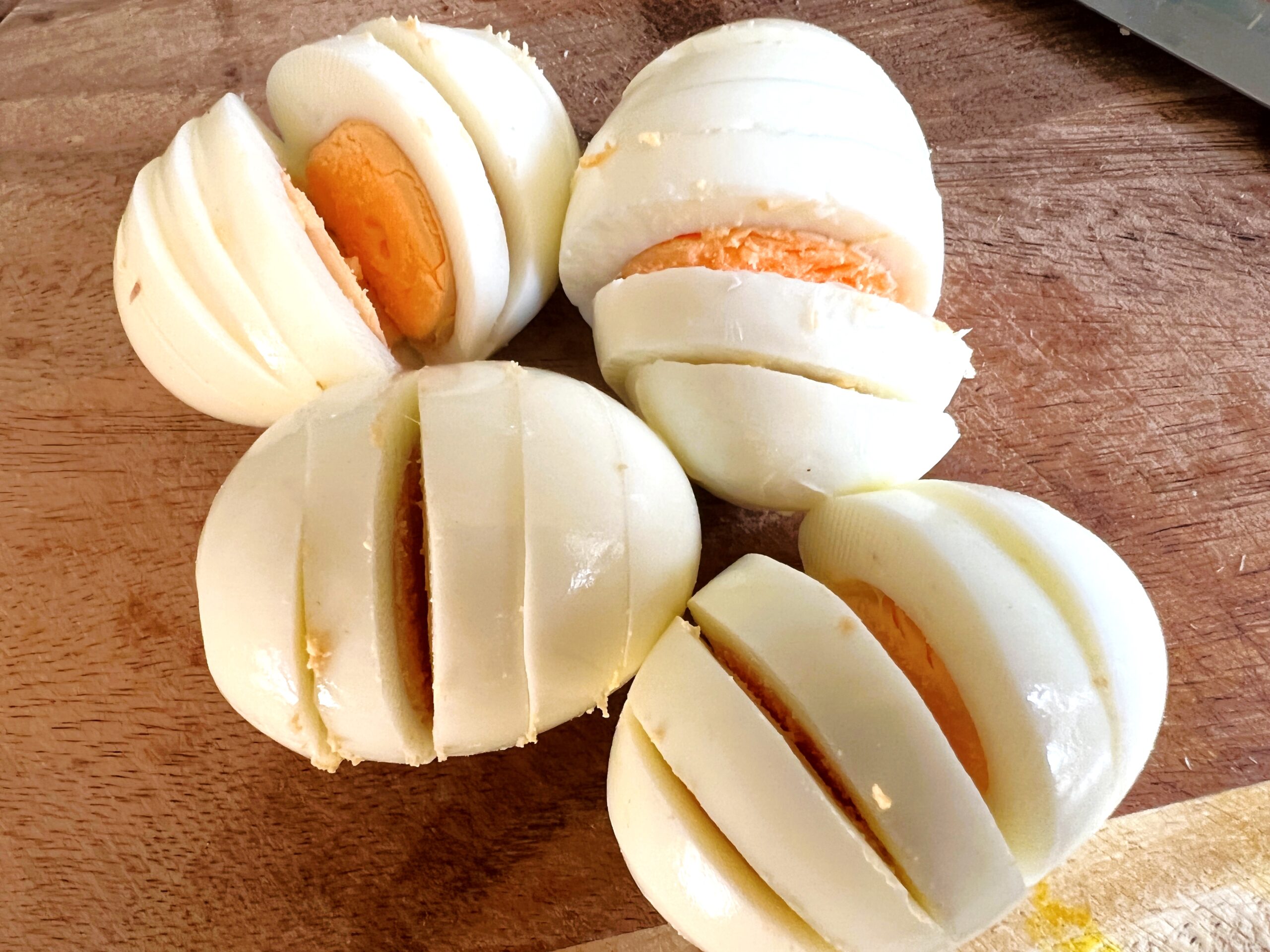 Cut slits in the boiled eggs, leaving the bottom intact. Cut parallel slits into each egg, stopping just before you cut through so that the slices stay connected at the bottom of the egg. You can rest the eggs in a large serving spoon (or on 2 wooden chopsticks) and use that as a guide for when to stop slicing — slice straight down and when your knife hits the edge of the spoon, stop slicing.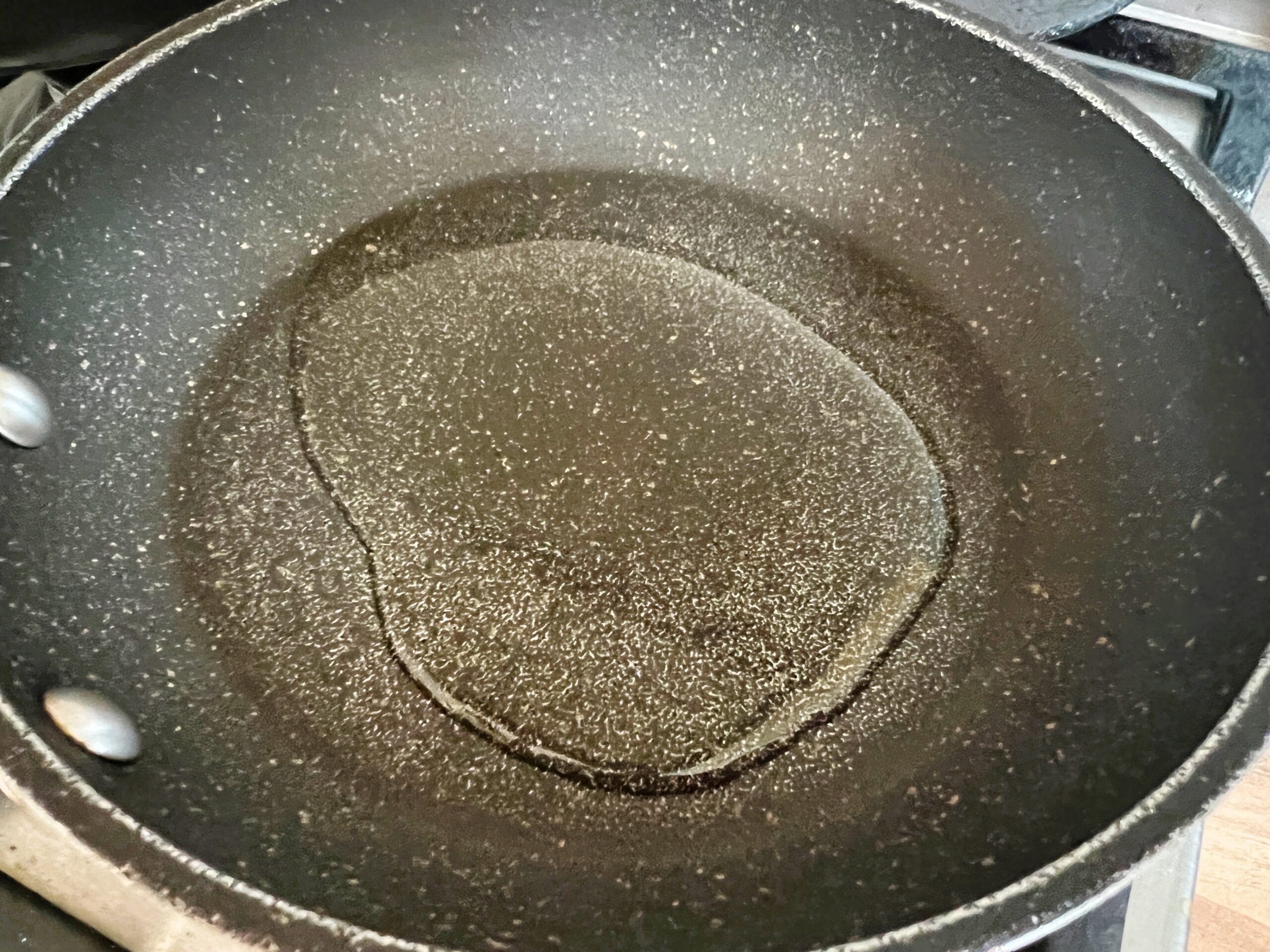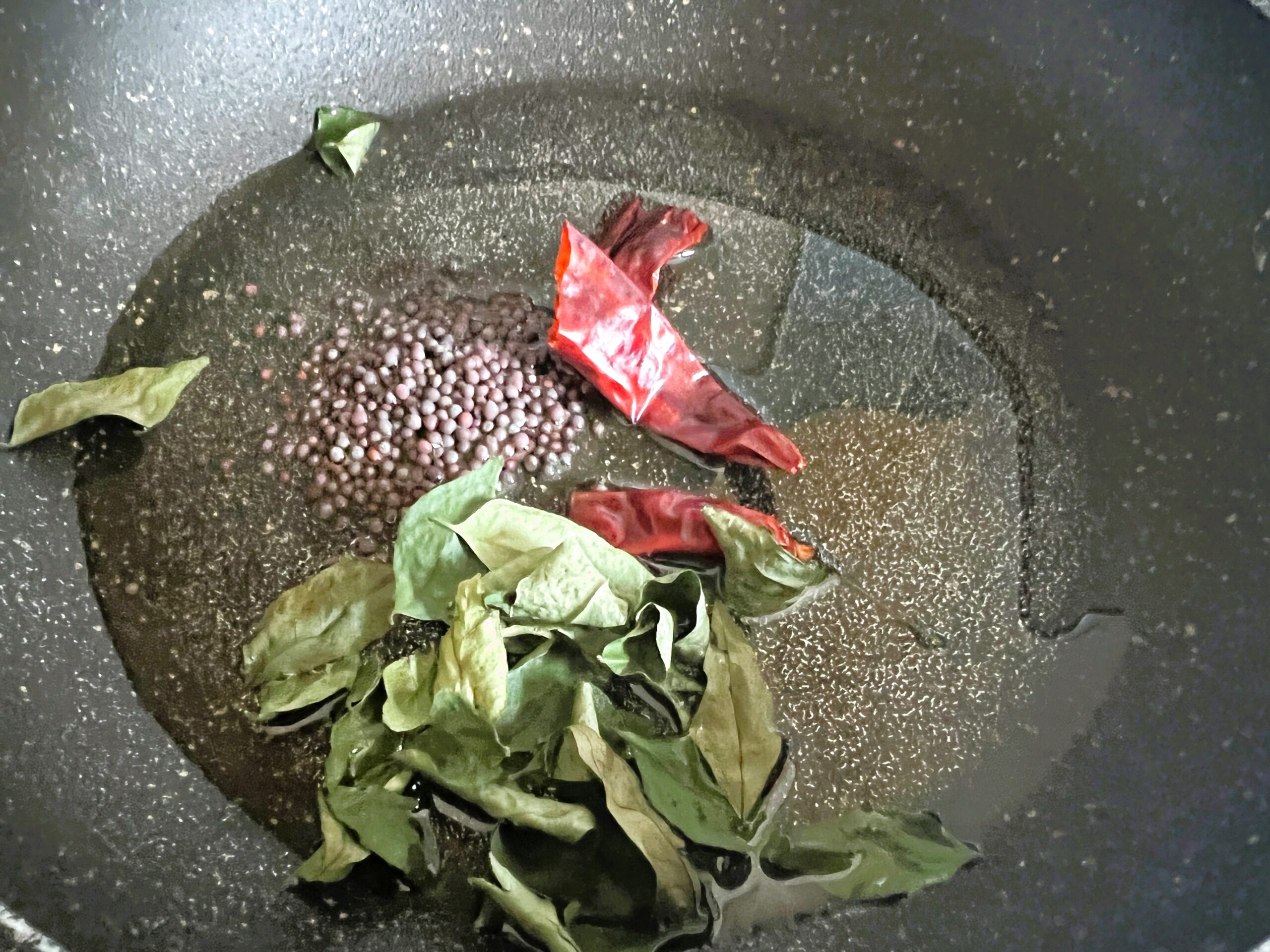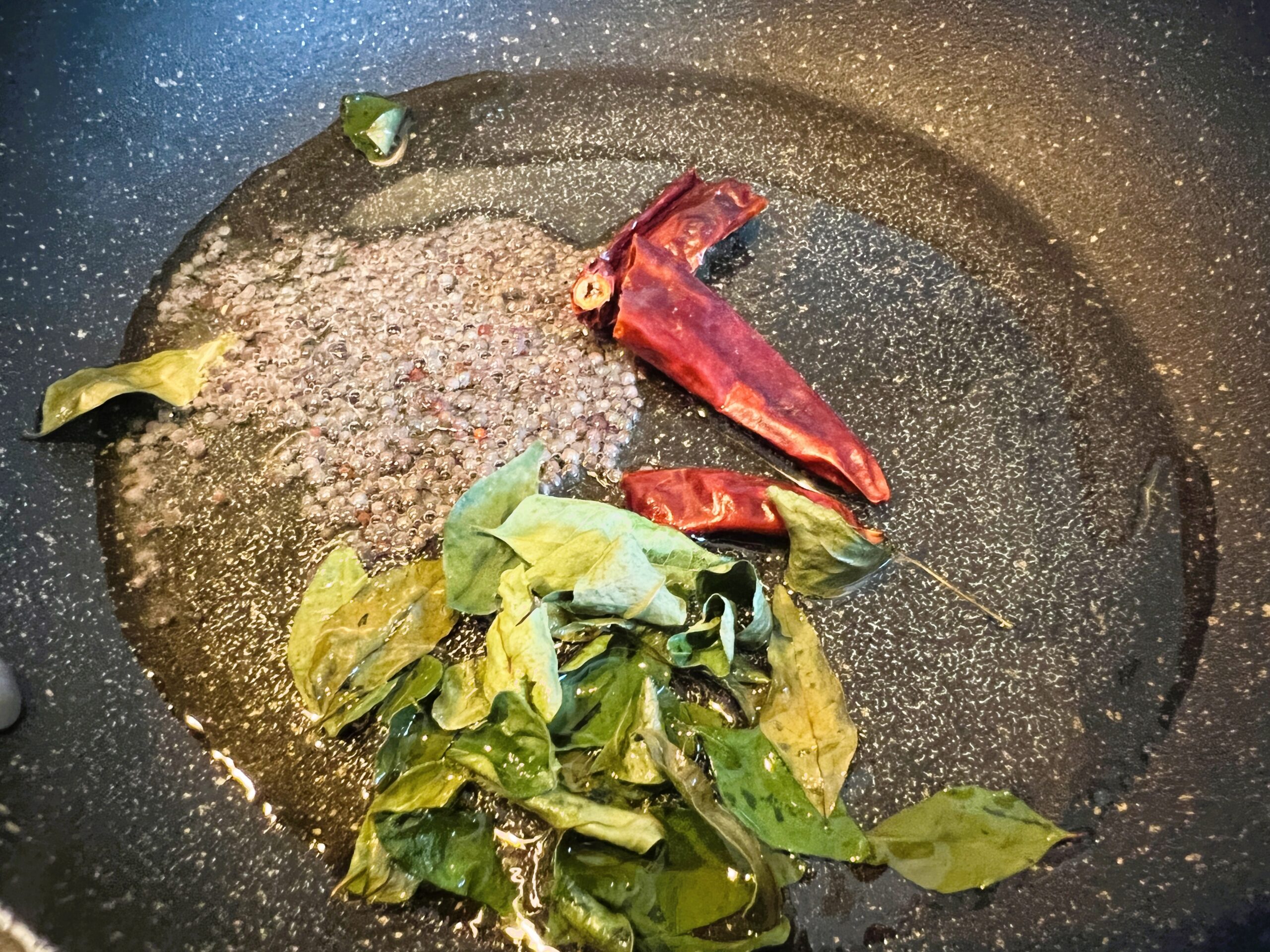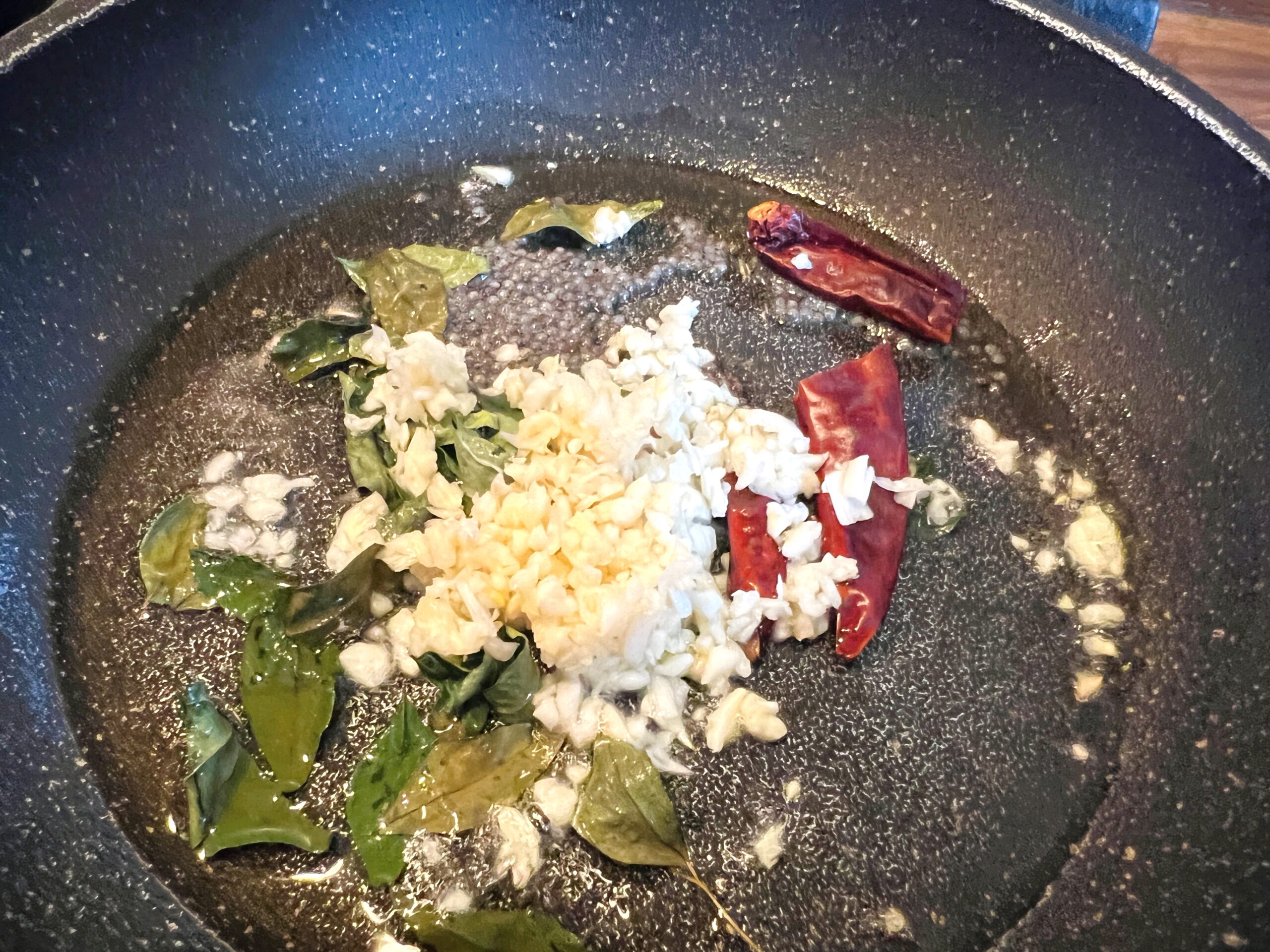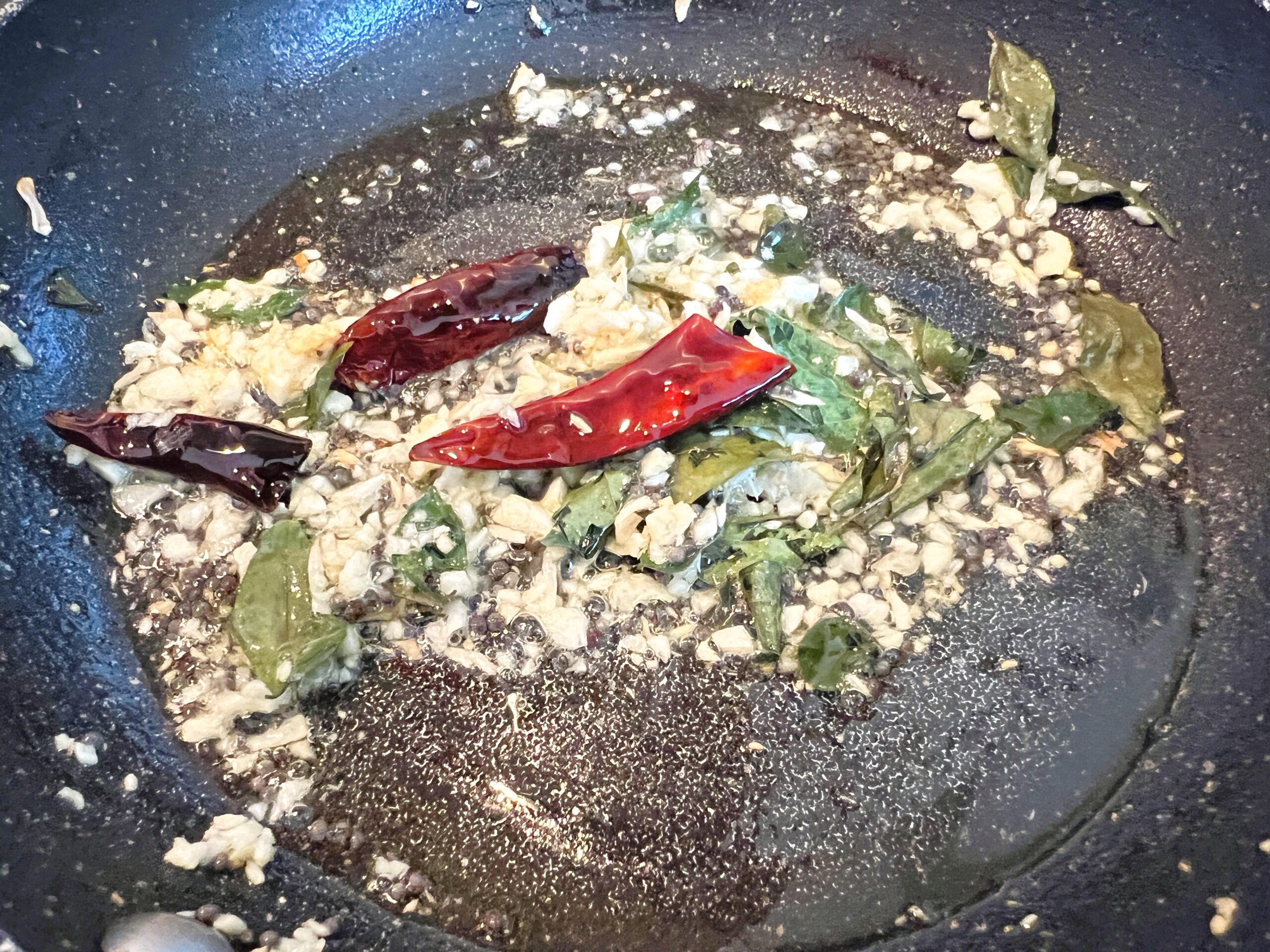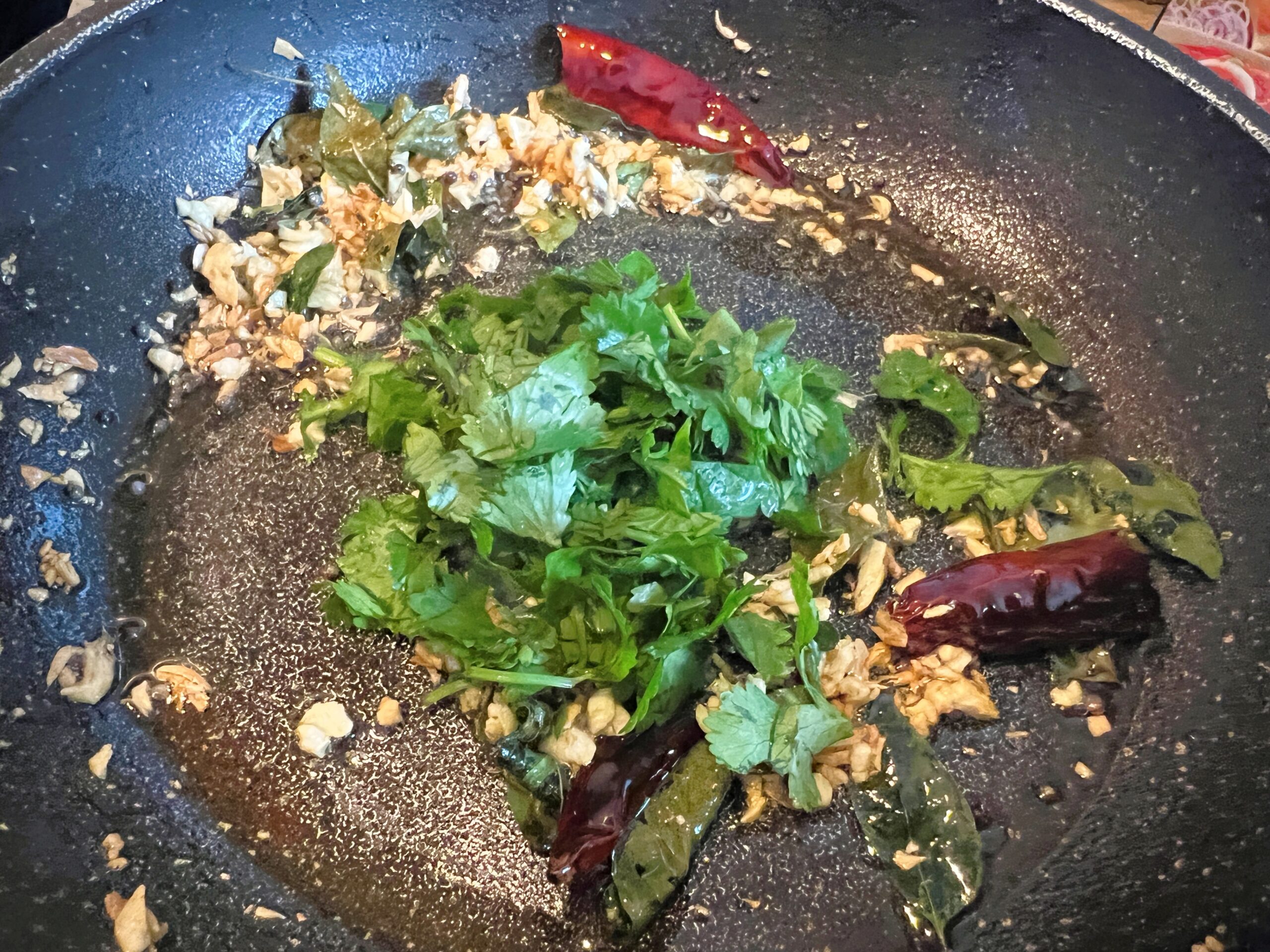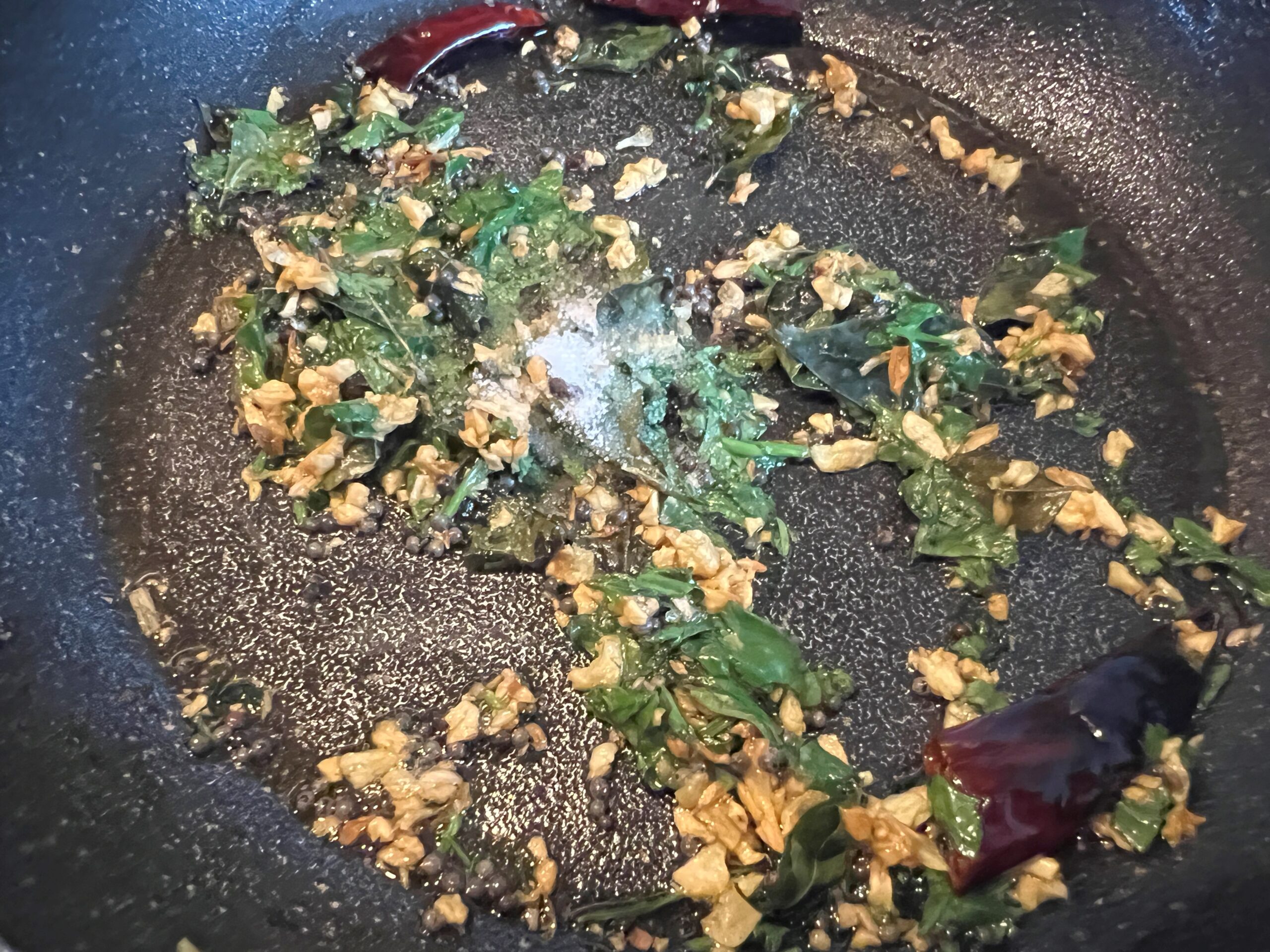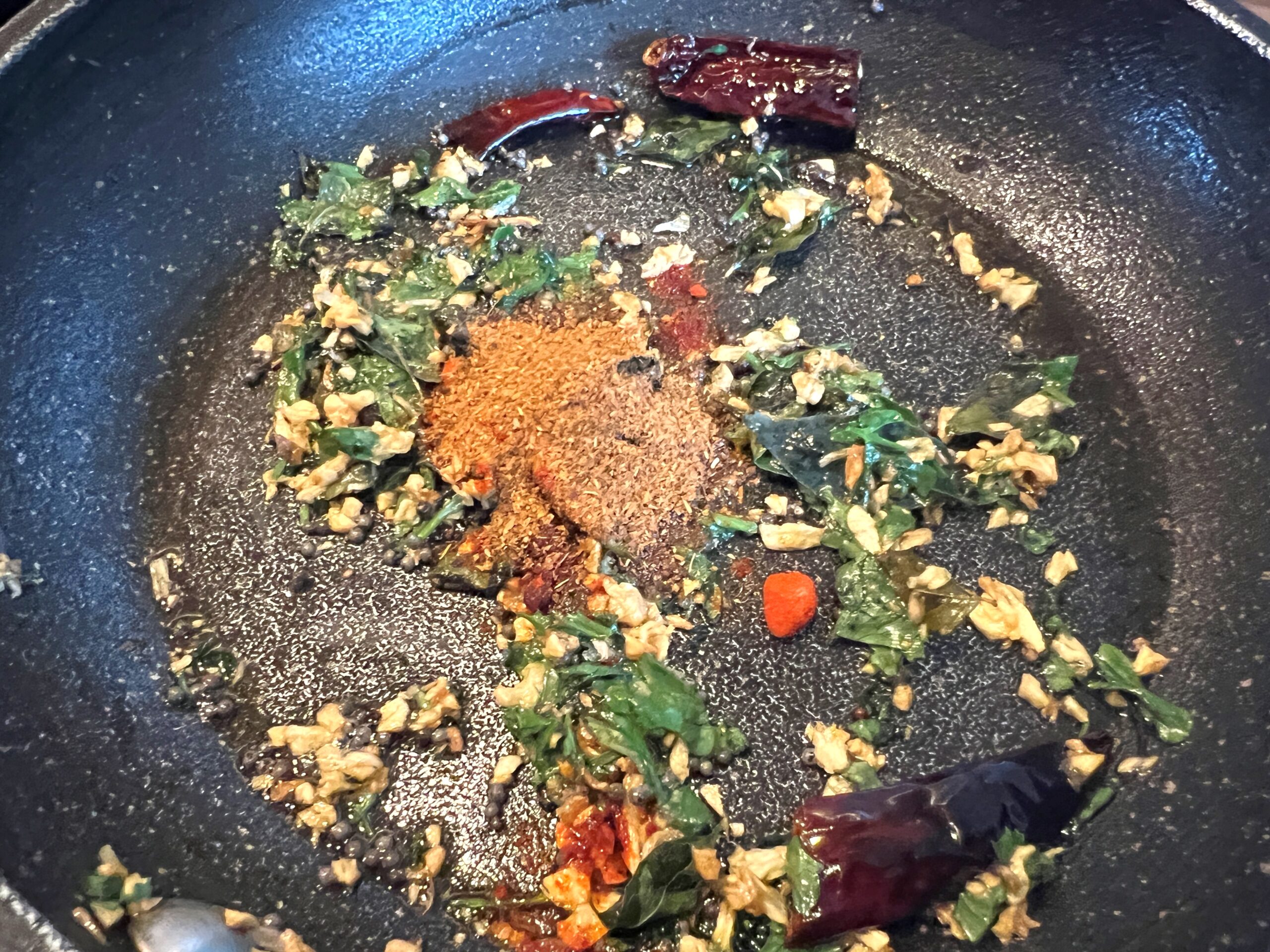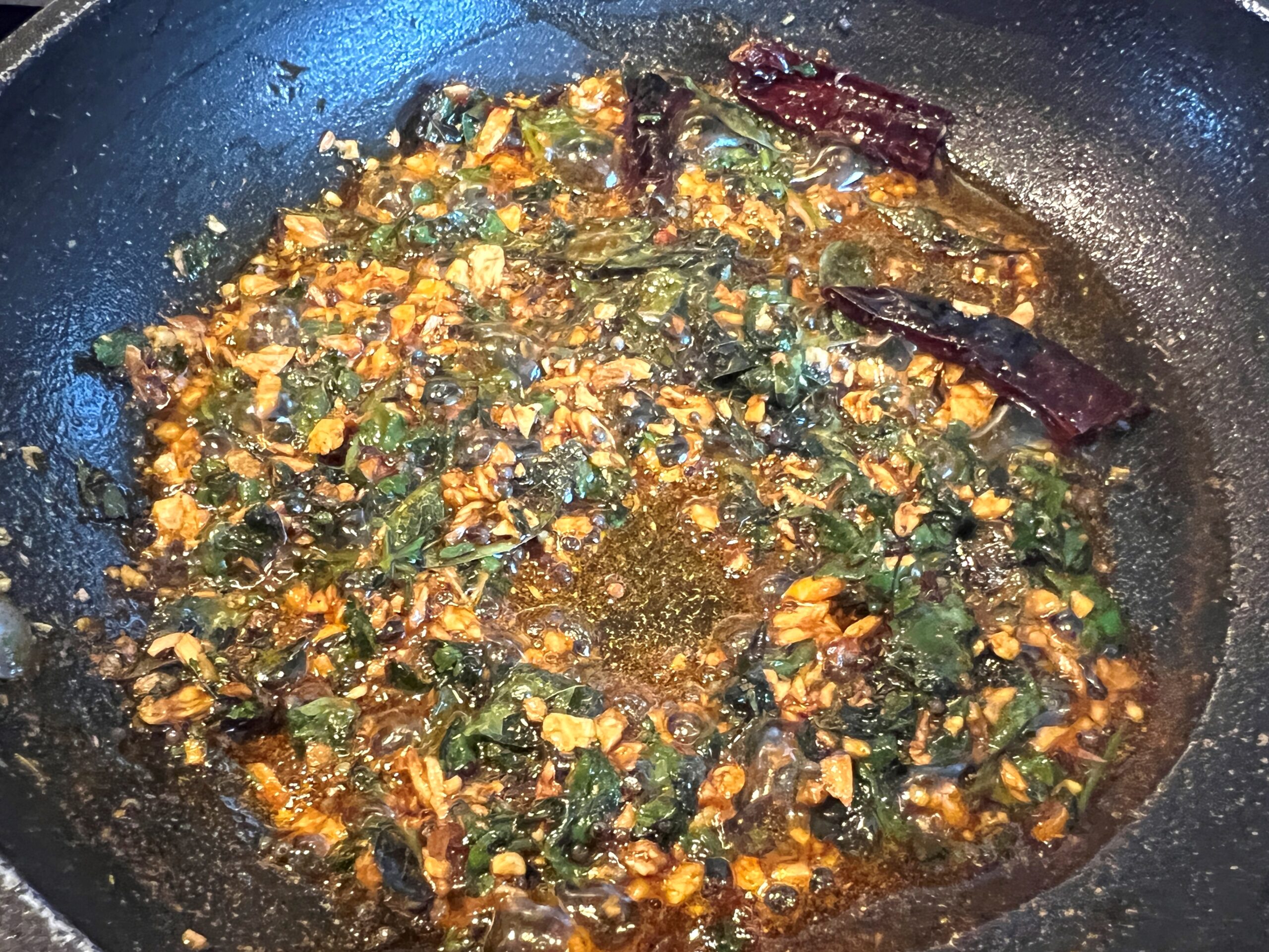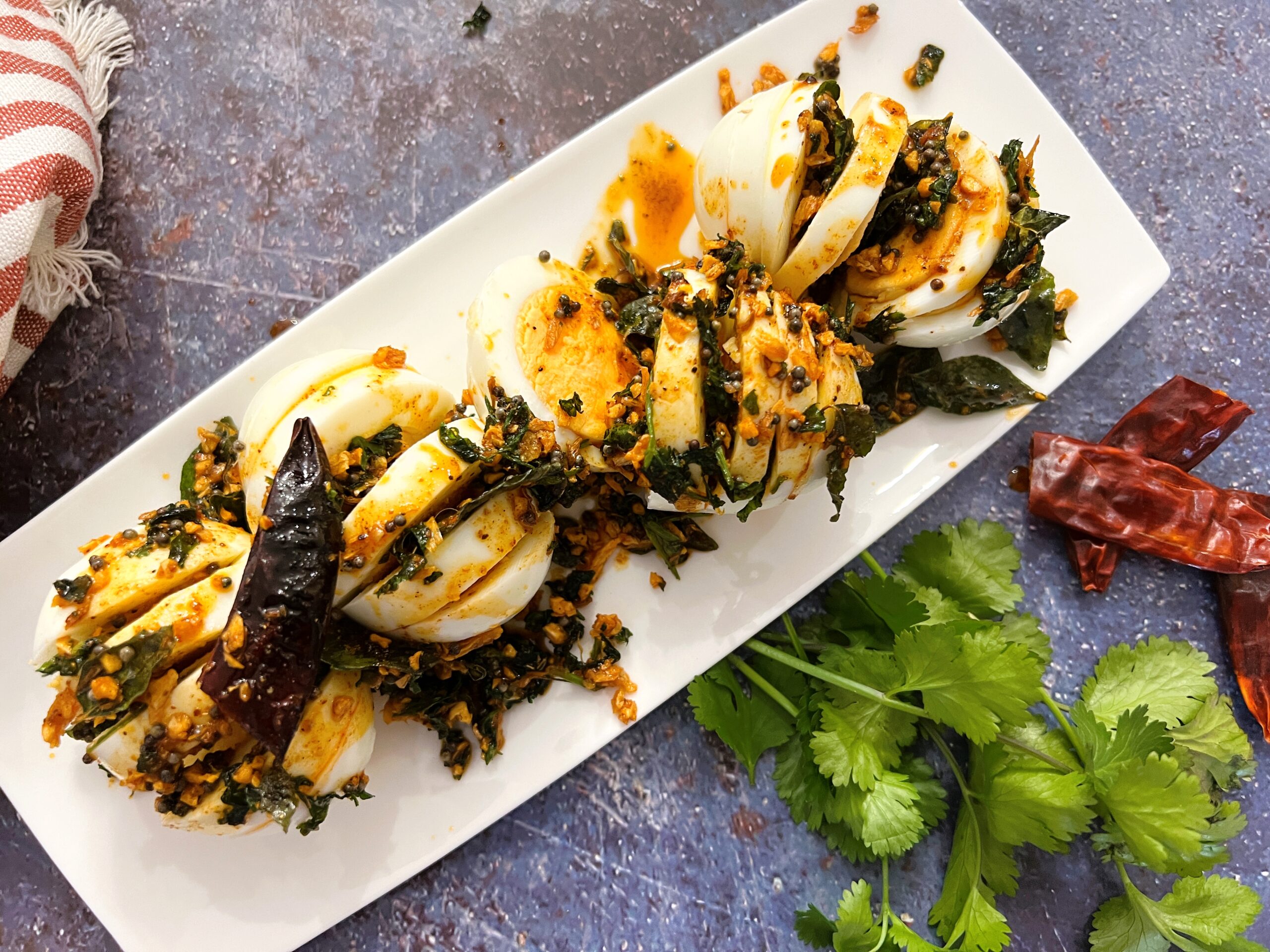 Heat oil in a pan and add the mustard seeds, whole red chillies and curry leaves. Once the mustard seeds begin to splutter add the garlic and sauté on low heat for 1 minute. Turn the heat off and add the coriander, salt, red chilli powder and pao bhaji masala. Turn the heat off and pour over the boiled eggs making sure the tempering goes in between the sliced layers of the eggs.
Enjoy!