Spinach Rice
Spinach Rice is a delicious recipe of boiled rice flavoured with spinach and onion masala.
This is one of those simple and scrumptious comforting recipes which can be enjoyed for lunch or dinner. Spinach is considered a super healthy vegetable, as it is loaded with nutrients and antioxidants.
I cook spinach a lot at home as not only is it healthy, but it always brings a lovely colour to any recipe. It's become one of my go-to dishes, especially when I want to dig into something cozy, while sticking to healthy, whole foods. Spinach Rice is on top of my list of comfort foods! Each bite gives you cozy, feel-good vibes and is also loaded with nutrients from spinach, plus flavour from garlic, onions and spices.
Other rice recipes you might like to try are Dum Biryani, Parda Biryani, Vegetable Pulao, Peas Pulao, Tawa Pulao, Hyderabadi Pulao and Kashmiri Peas Pulao.
Ingredients
2 cups basmati rice
500 grams spinach leaves
2 teaspoons ghee
1 teaspoon cumin seeds
2 bay leaf
3-4 cloves
1 inch cinnamon stick
2 green cardamoms
2 teaspoons minced garlic
1 teaspoon finely chopped ginger
1 teaspoon finely chopped green chillies
1 cup finely sliced onions
1 slit green chilli
Salt to taste
1 teaspoon turmeric powder
1 teaspoon garam masala
2 teaspoons lemon juice
2 teaspoons finely chopped coriander leaves
Directions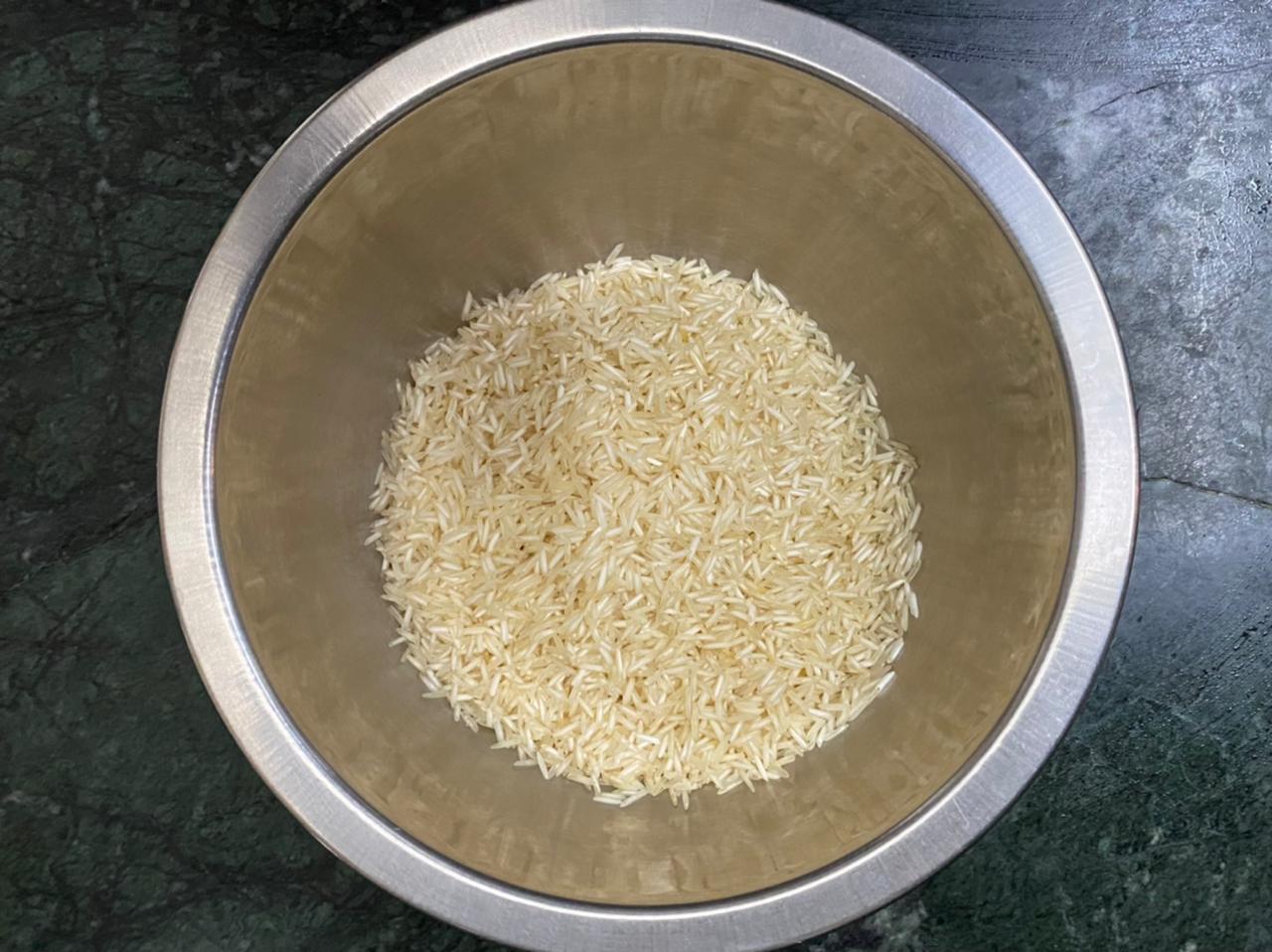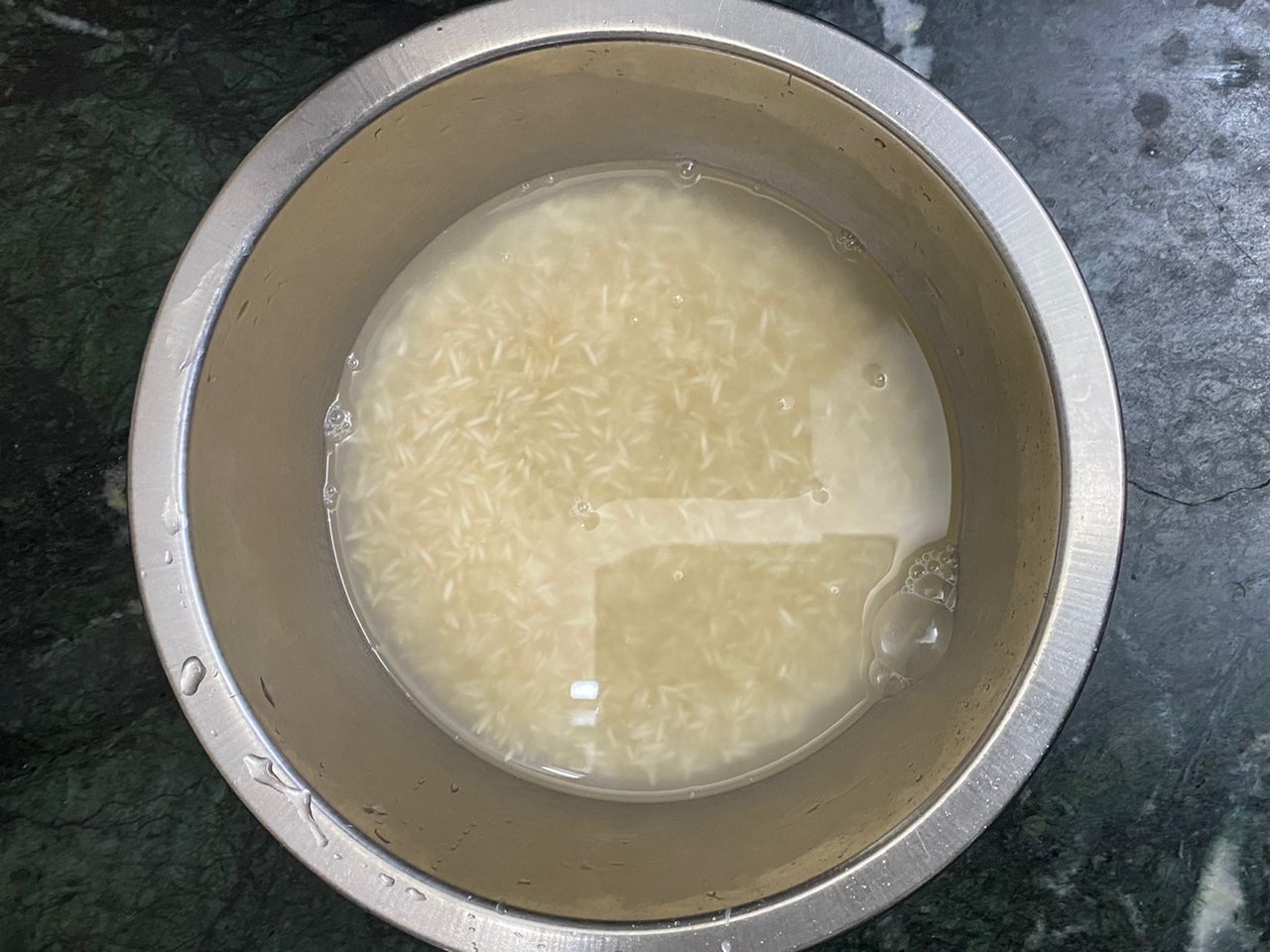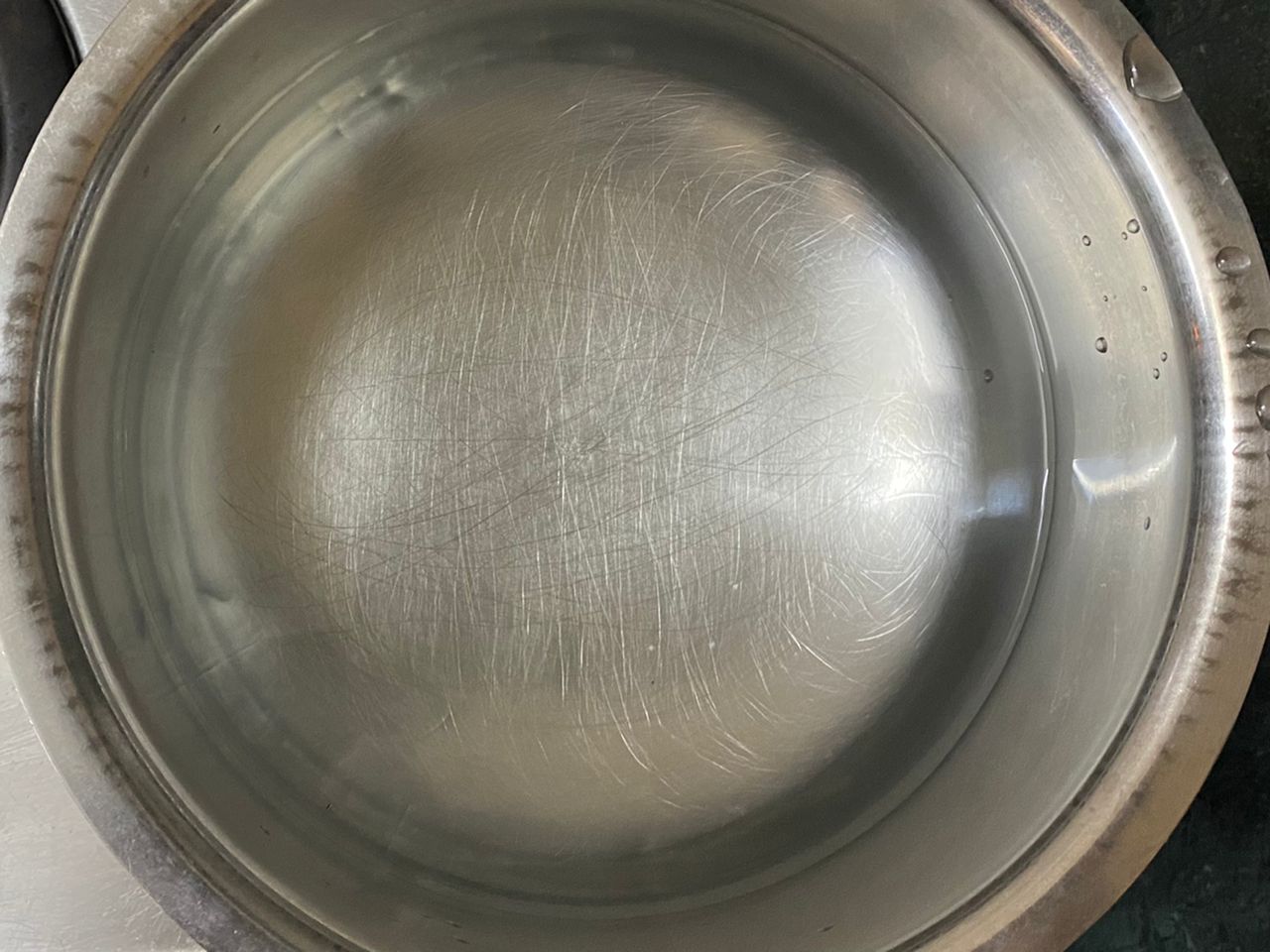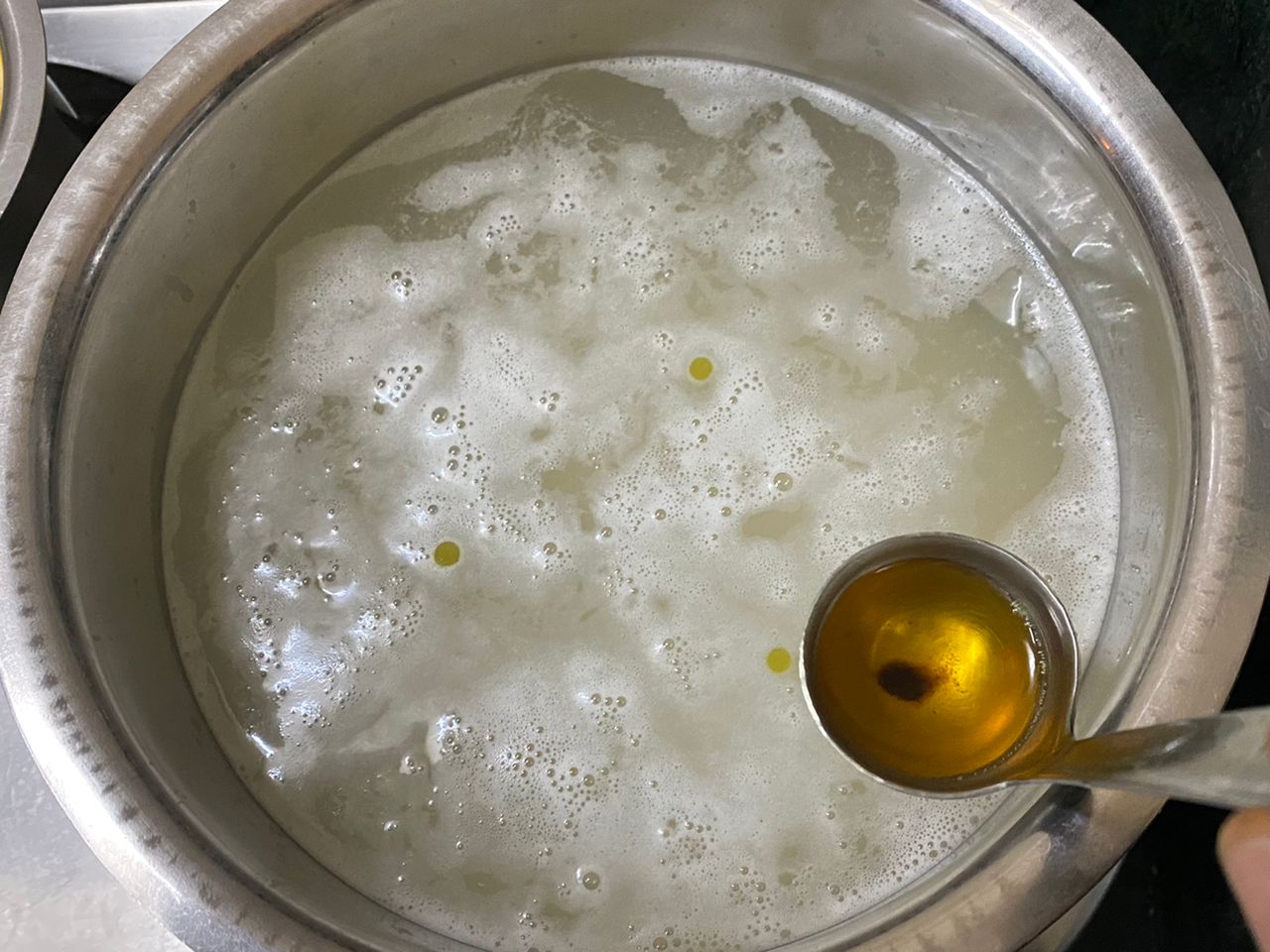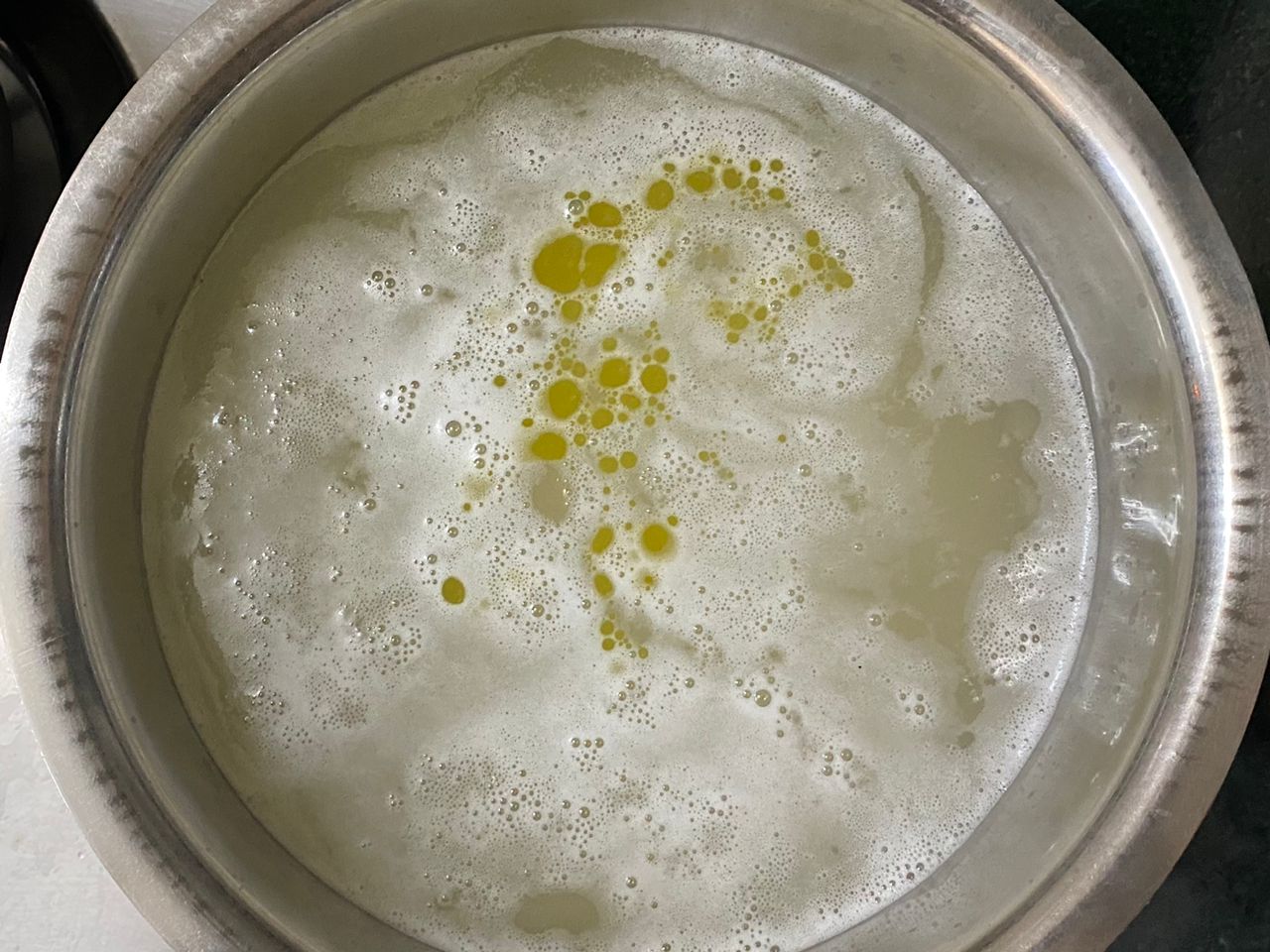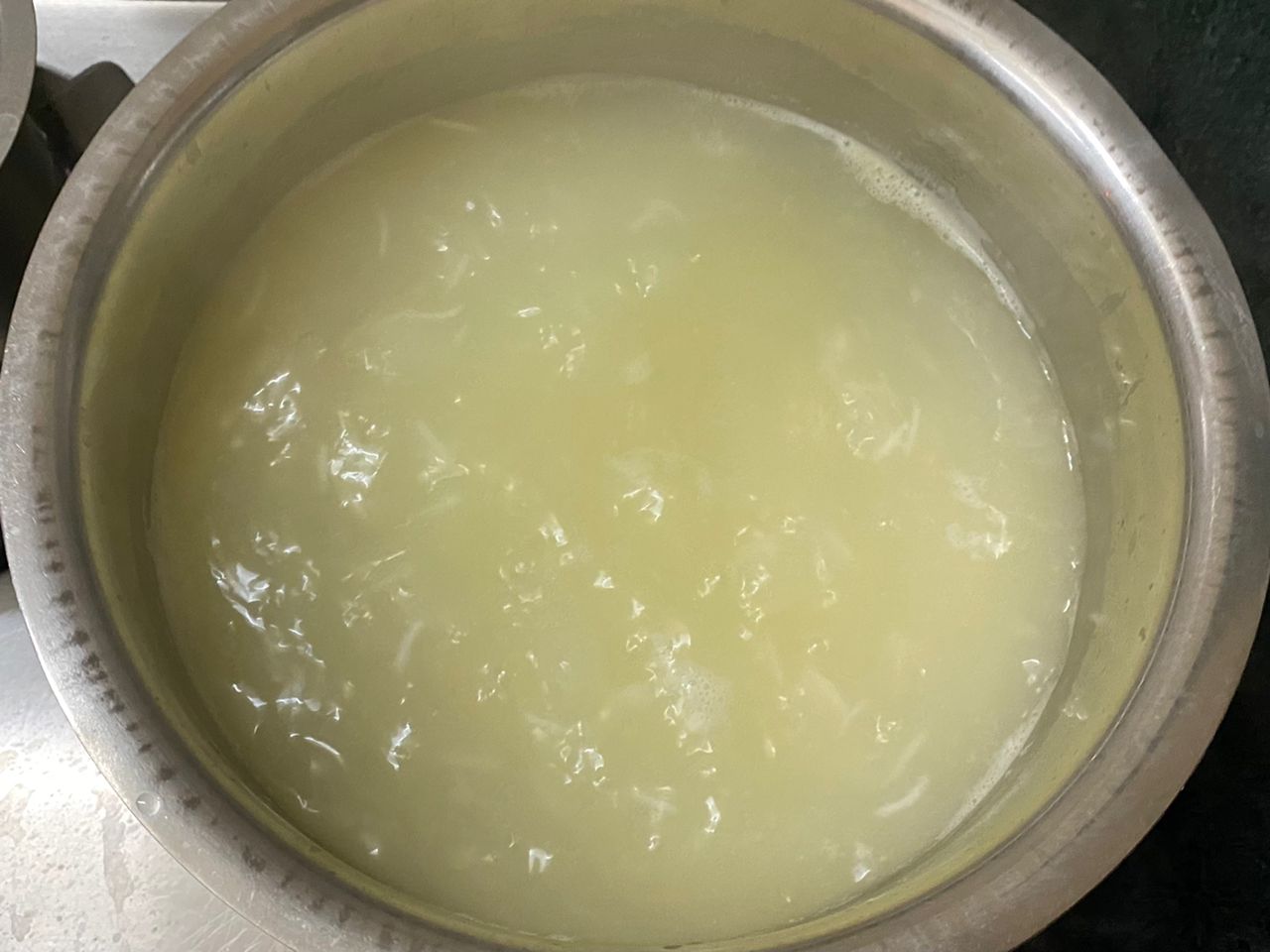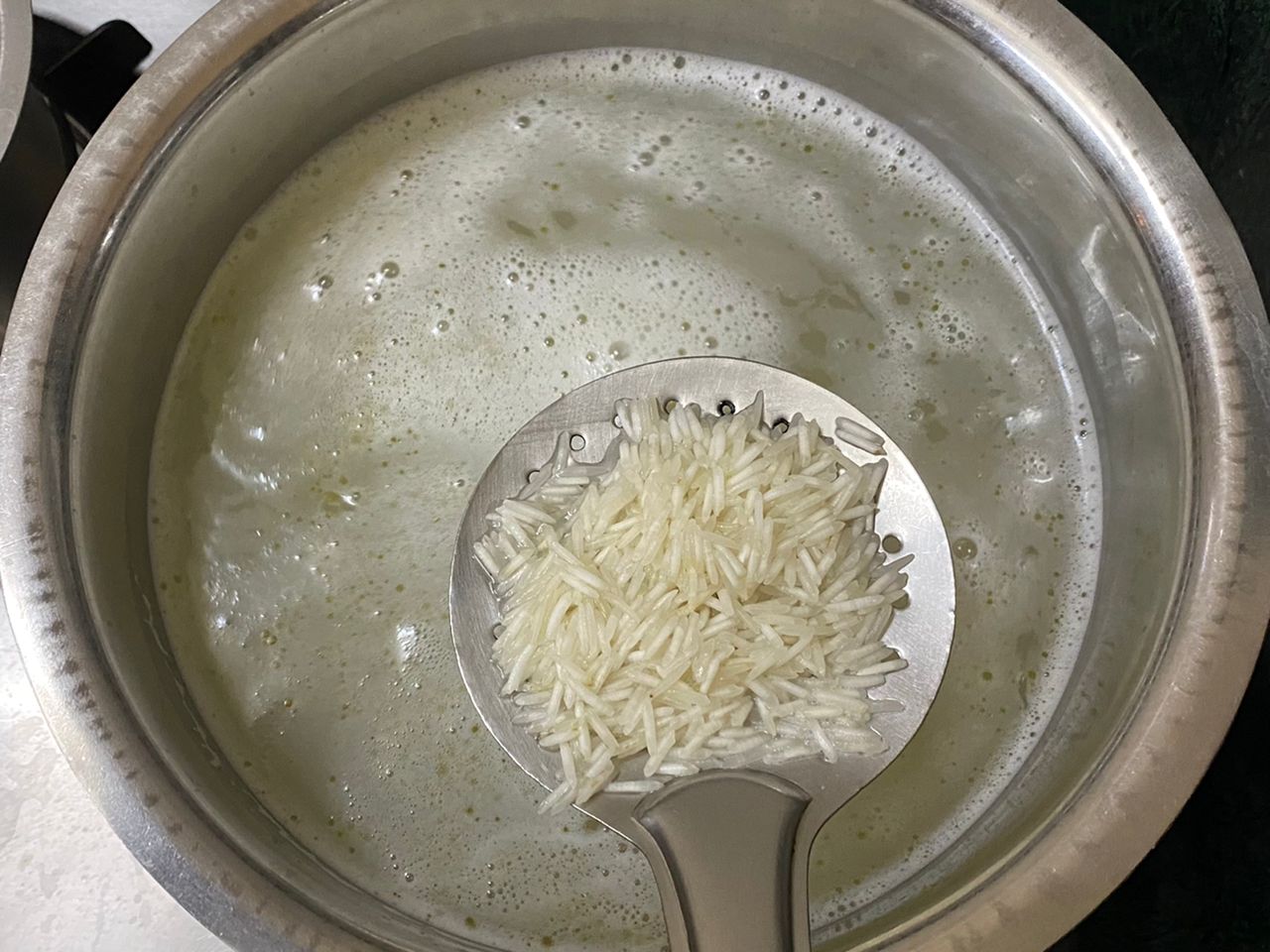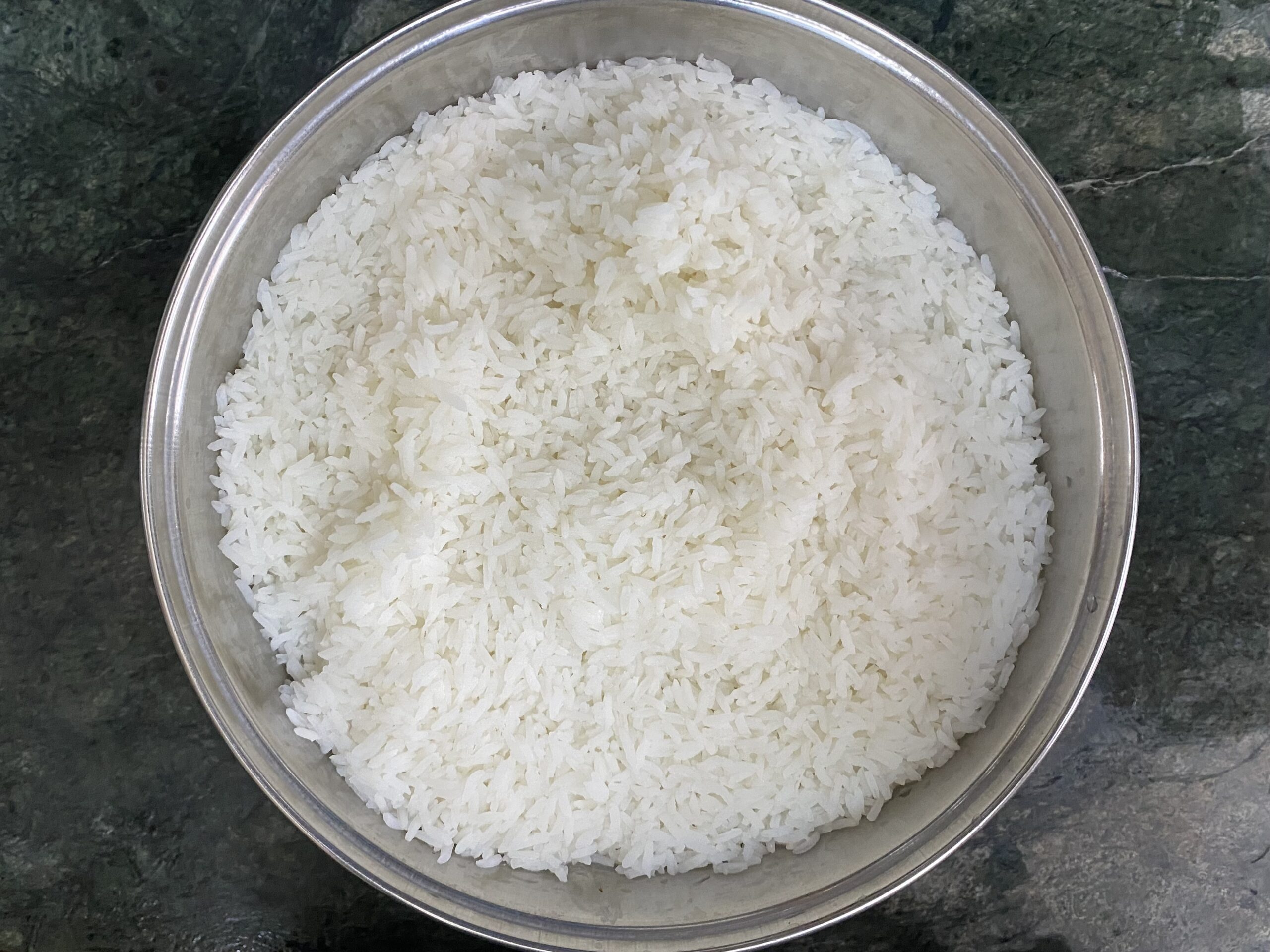 Wash the rice under running water and then soak the rice in water for 20-30 minutes.
After the rice has soaked, drain the water using a colander.
Boil 9-10 cups of water add the rice and 1 tablespoon oil and gently stir. Let it cook uncovered until it is 80% cooked. This takes around 7 to 8 minutes.
Remove pan from heat and drain the rice in a colander. Set aside to cool it down.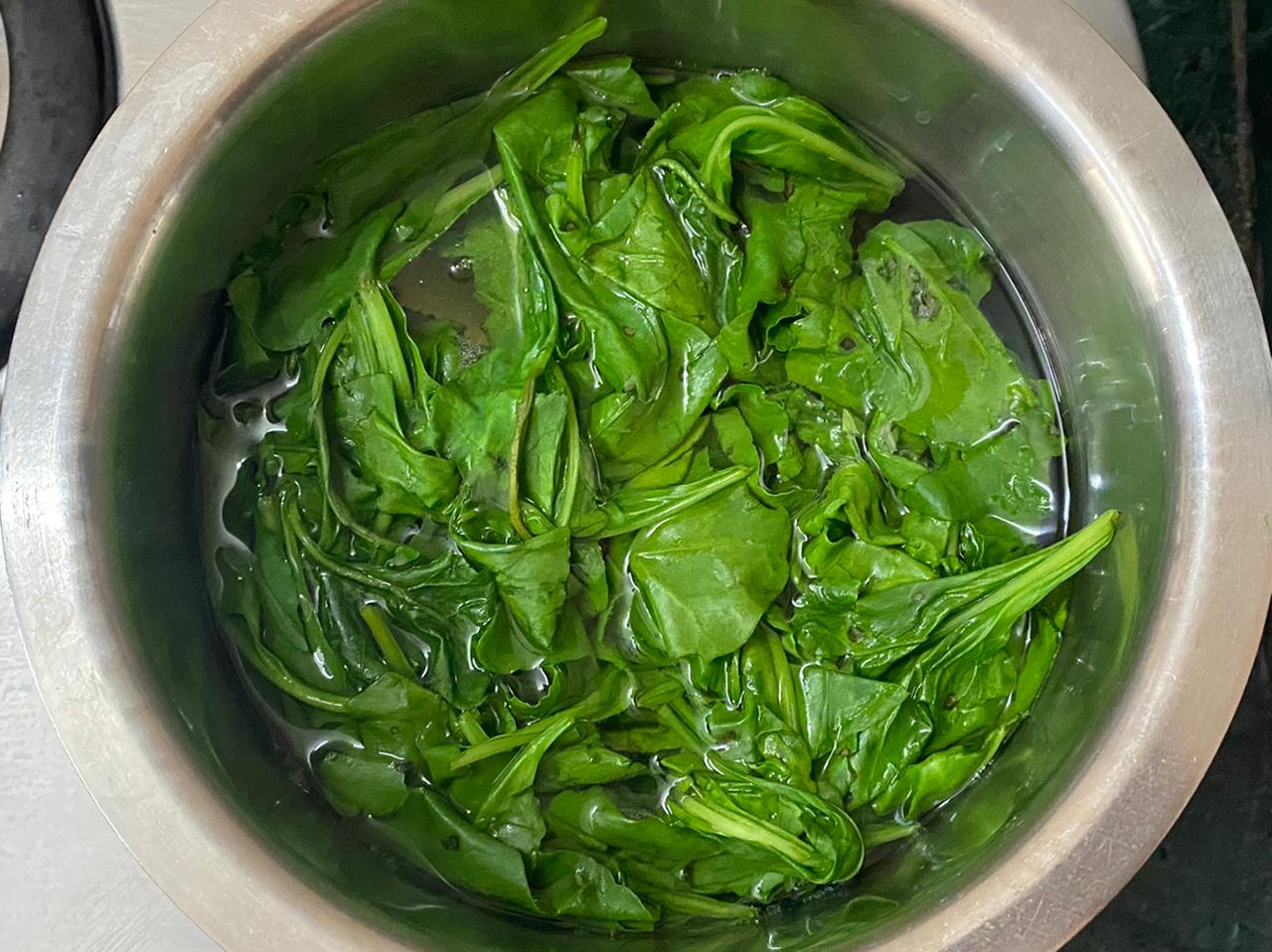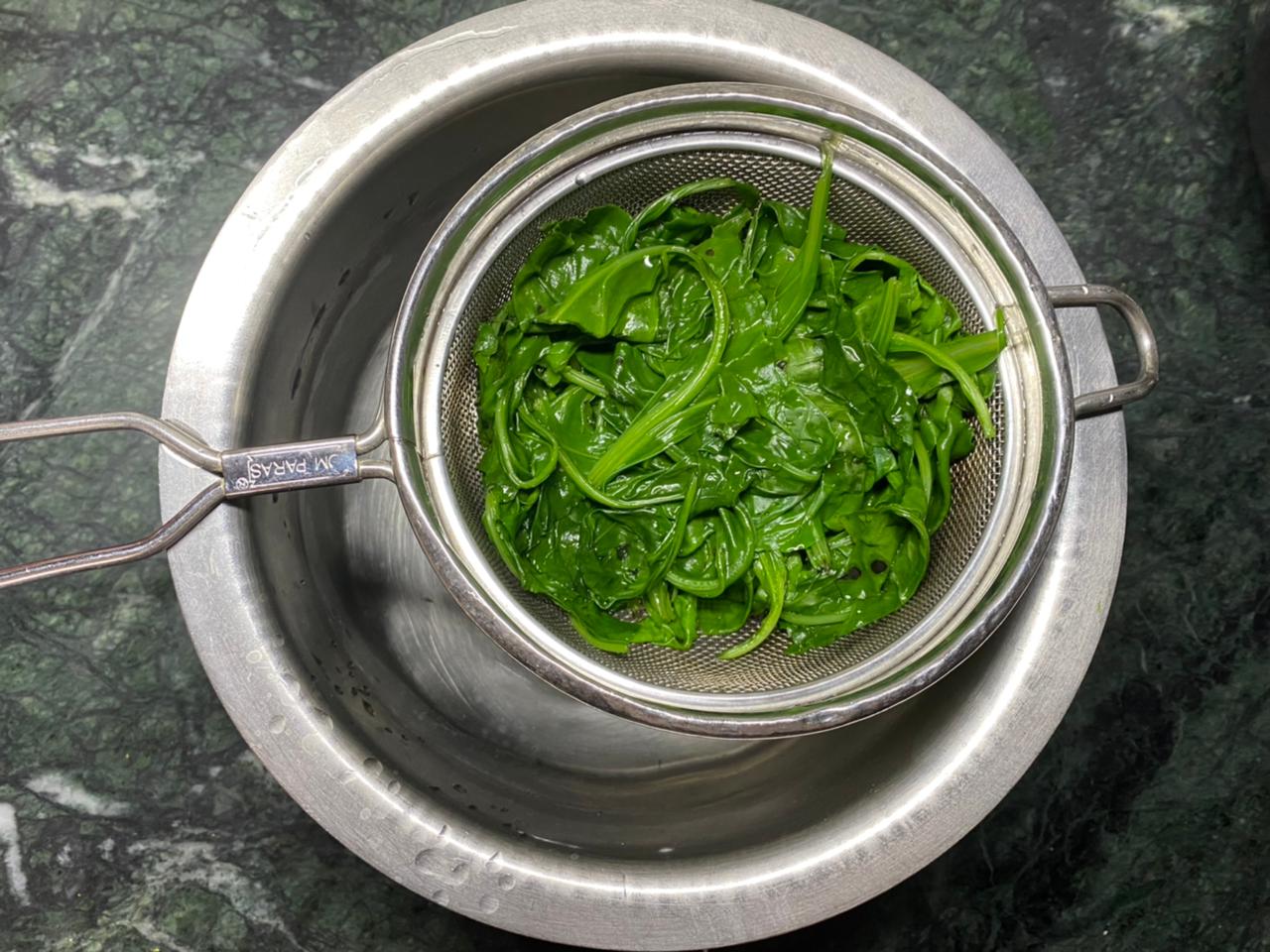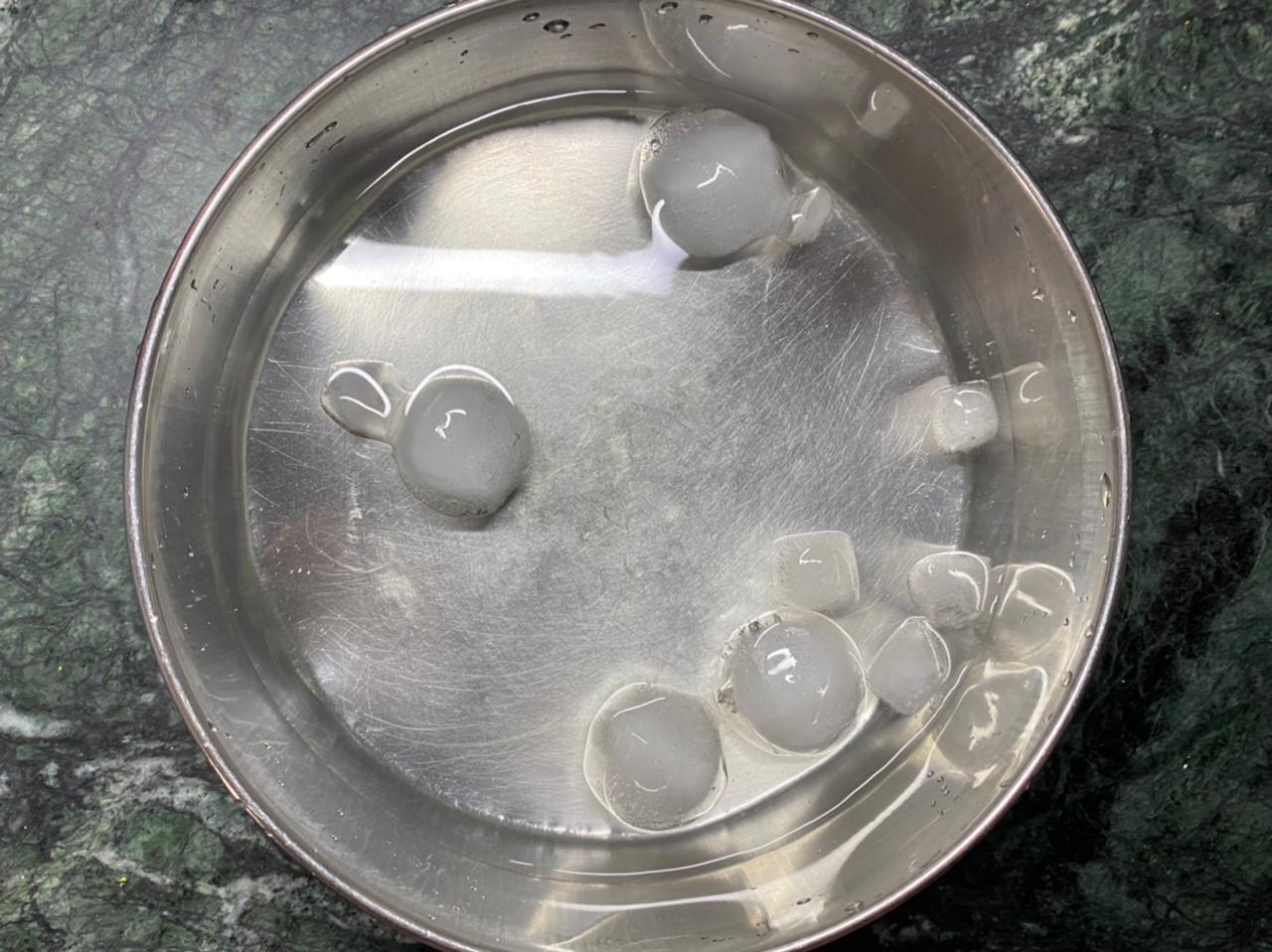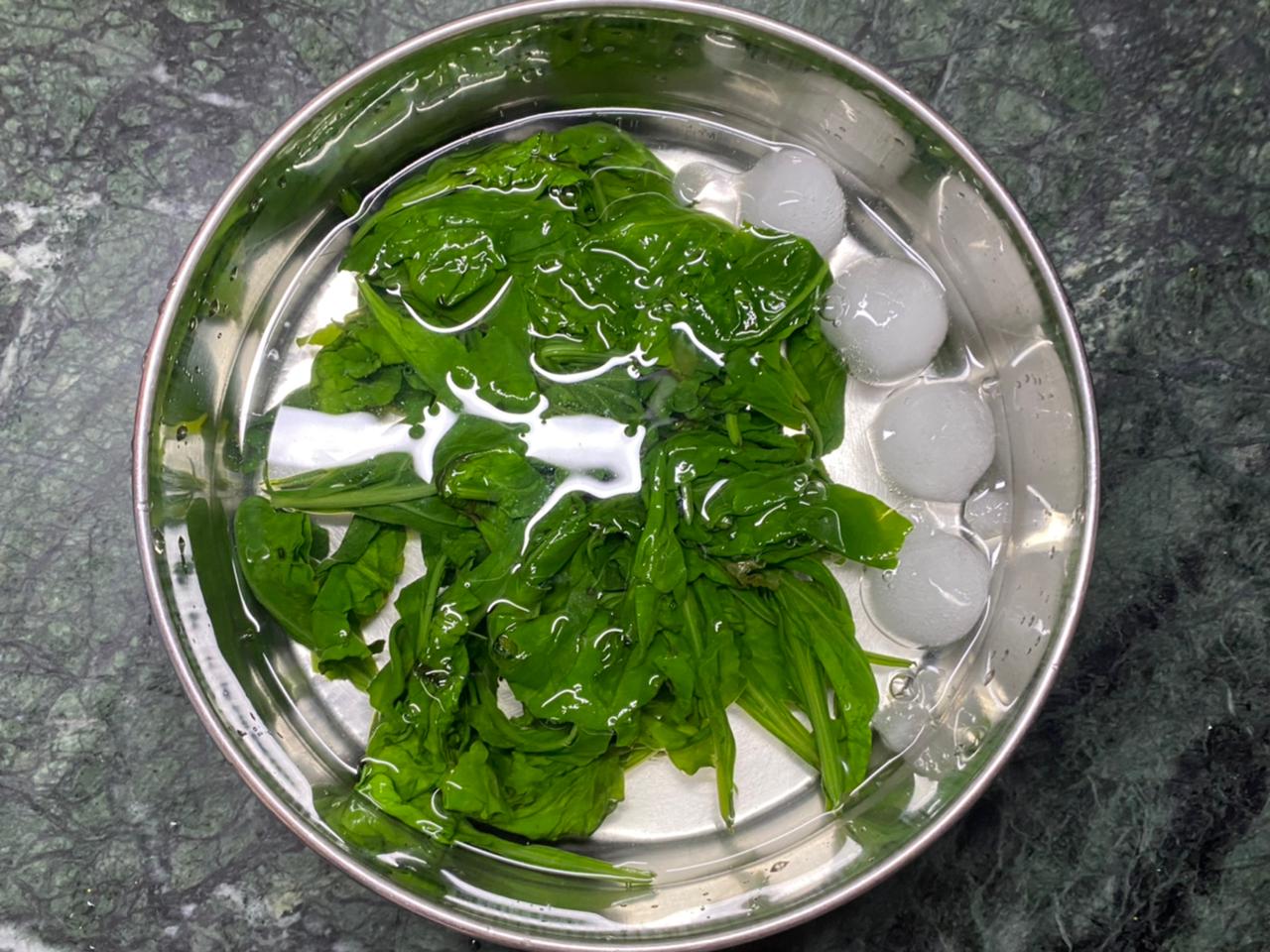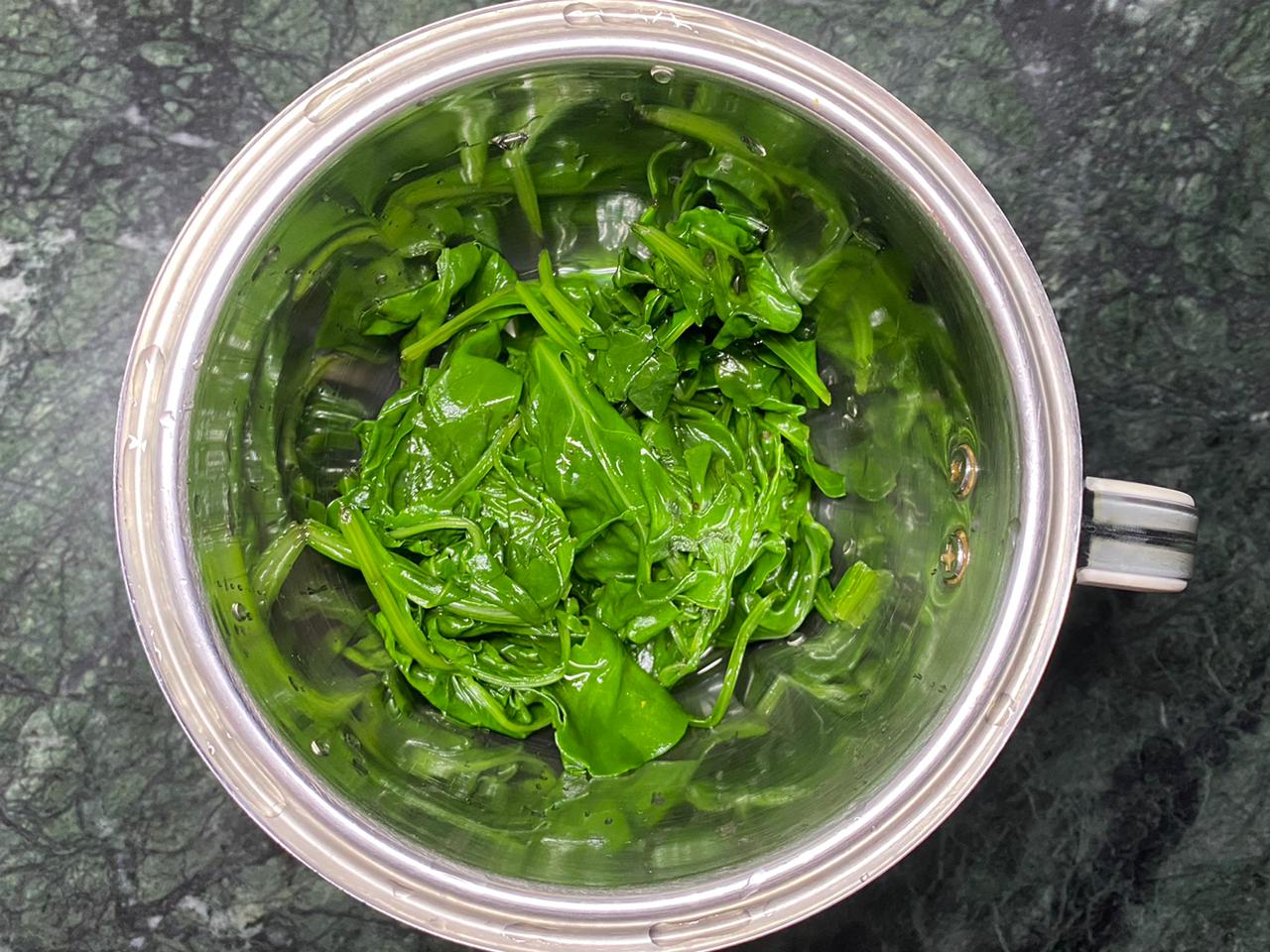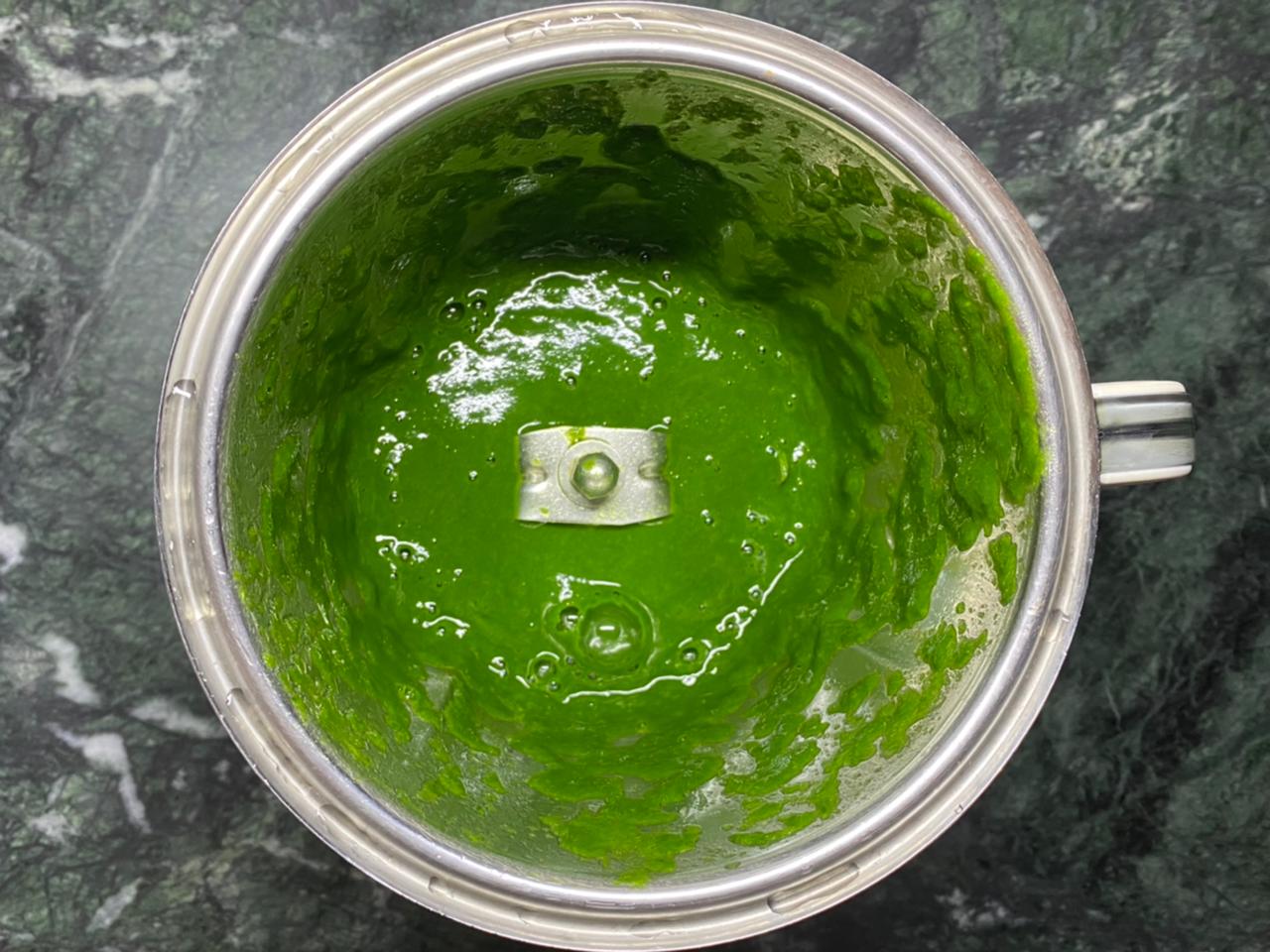 Boil 2 cups water in a pan and add the spinach leaves.  Boil the spinach for 1-2 minutes. Turn off the heat and transfer the spinach leaves to ice cold water. Keep it aside for about 3-4 minutes (This process is blanching which keeps the spinach leaves green).
Once the spinach has cooled down squeeze the excess water from the spinach and blend it into a puree.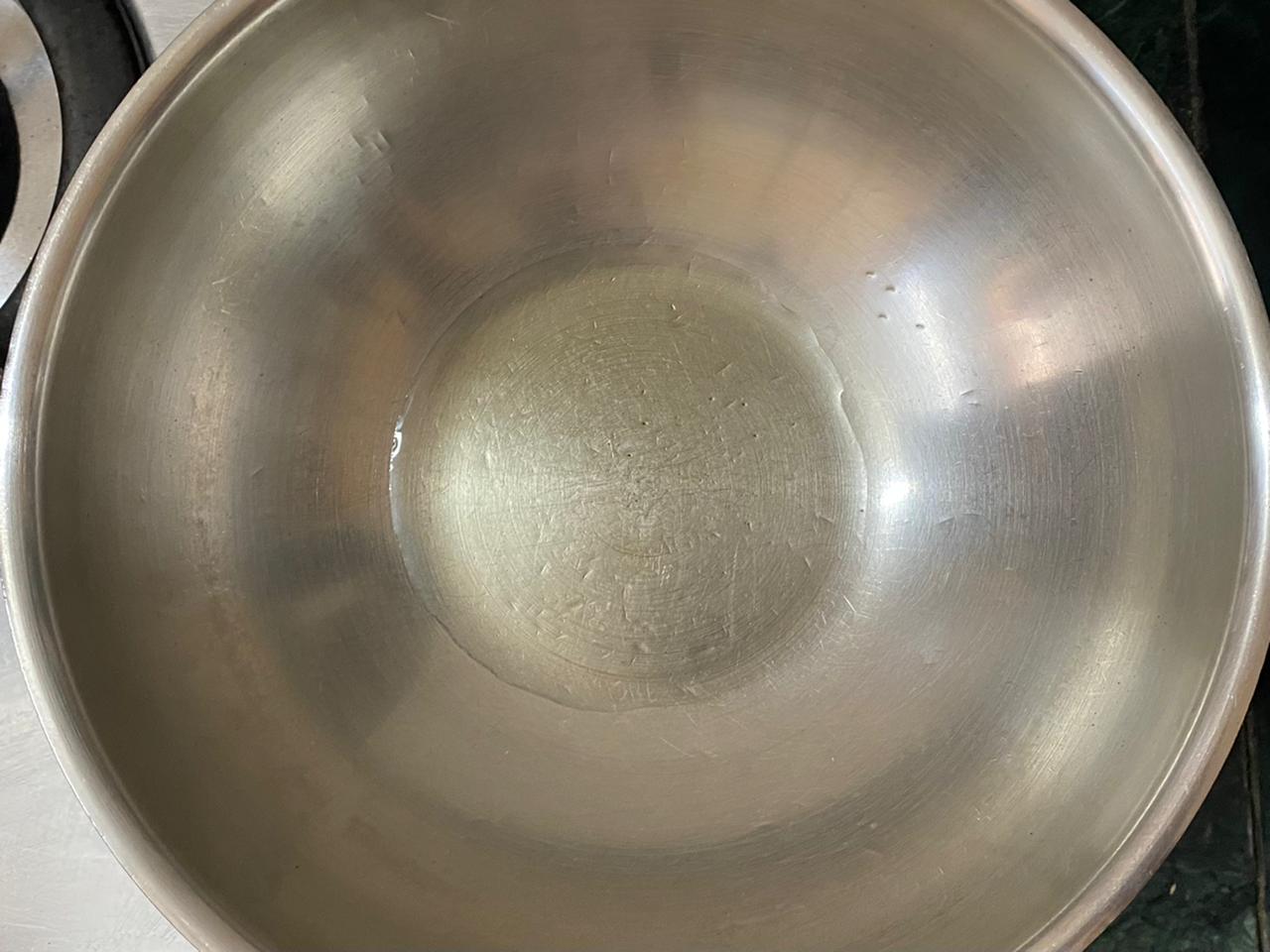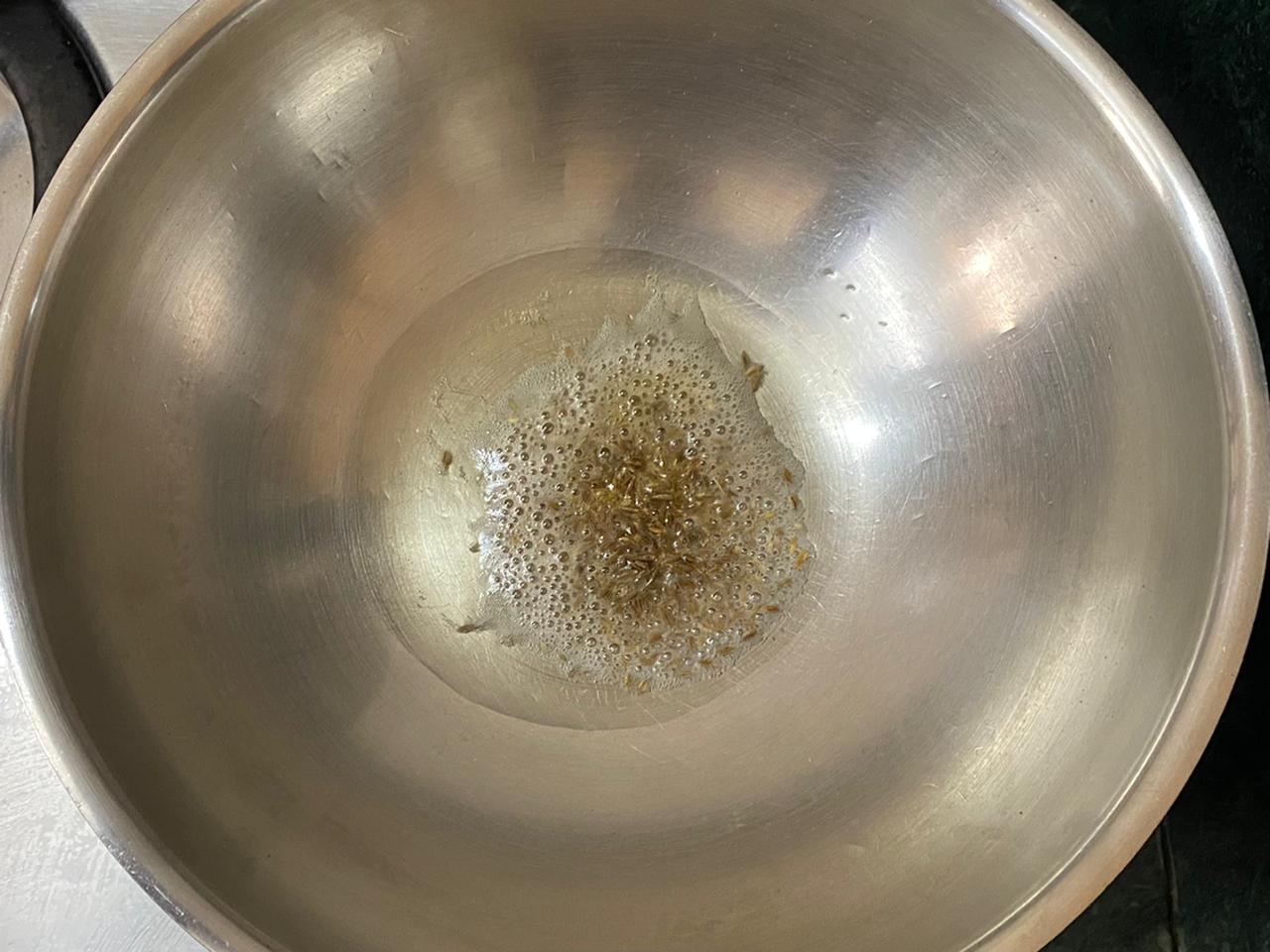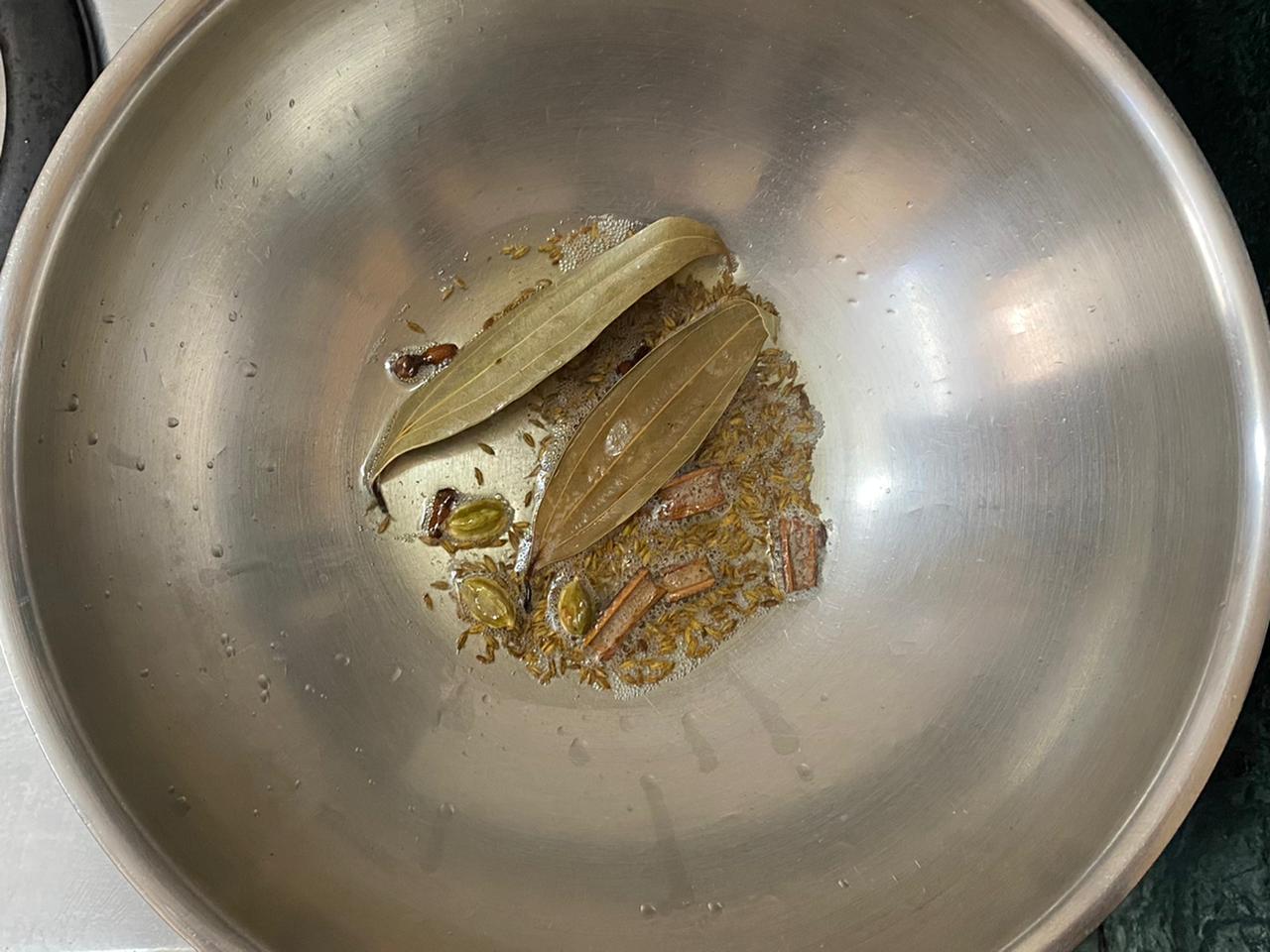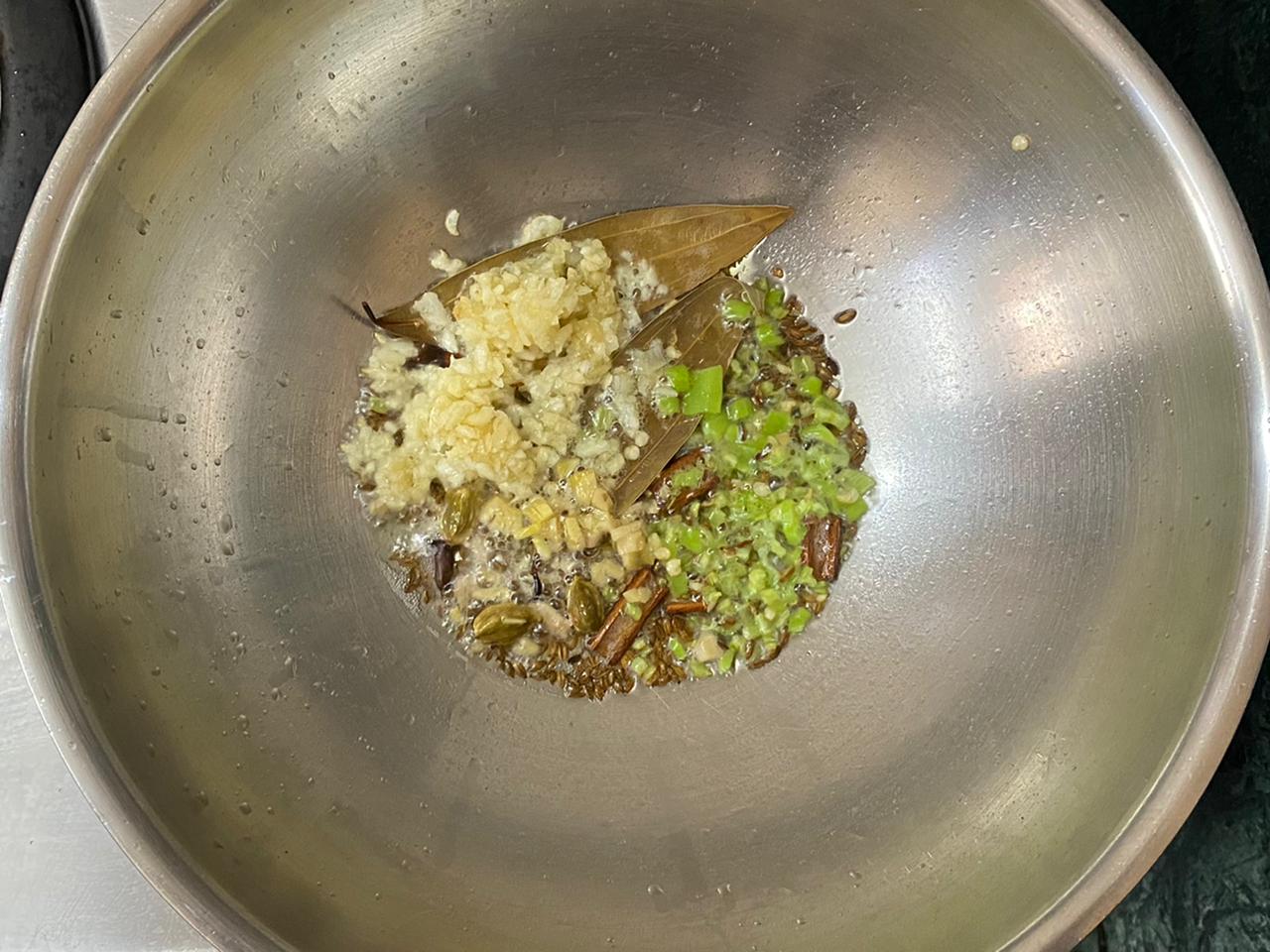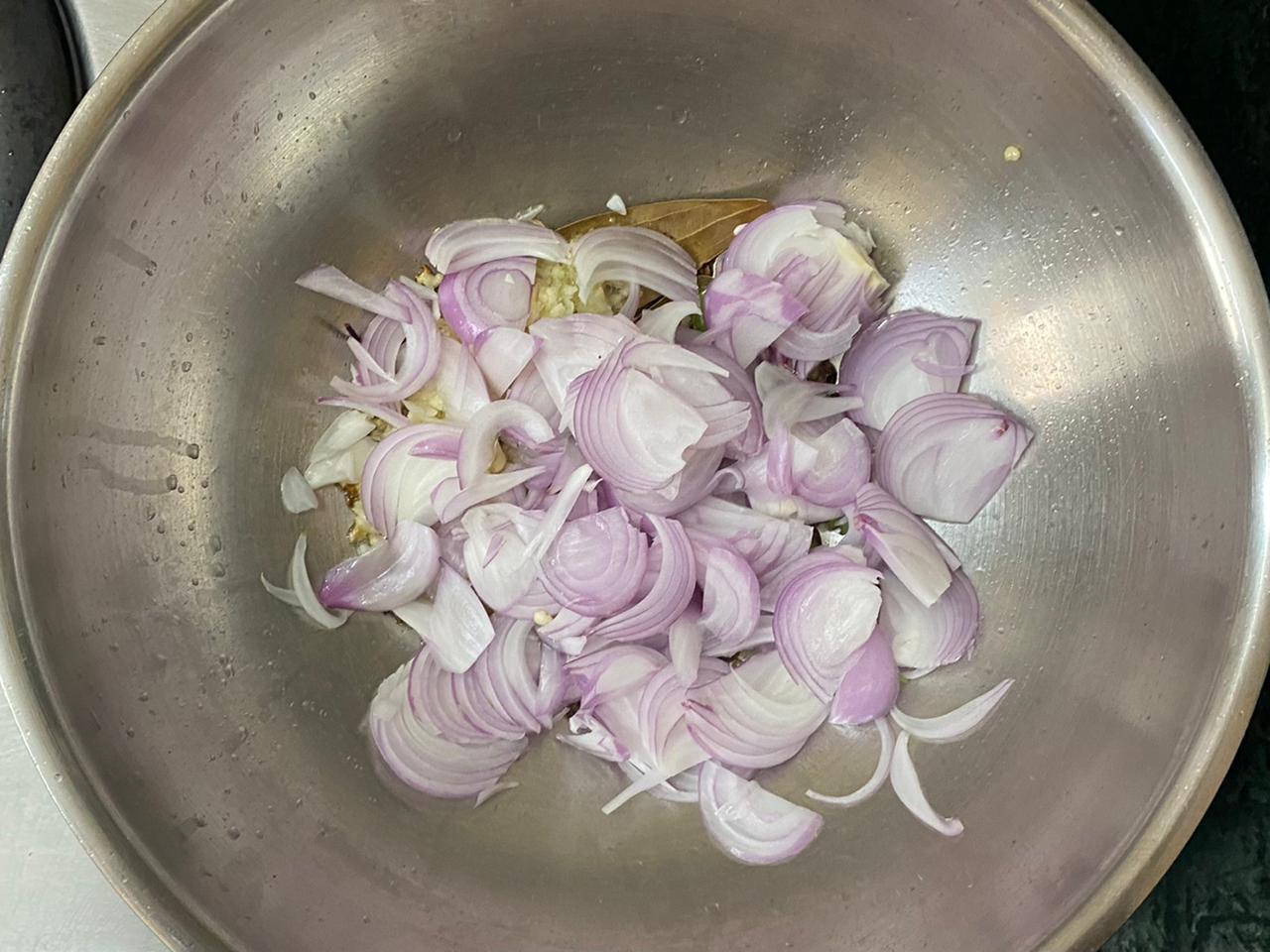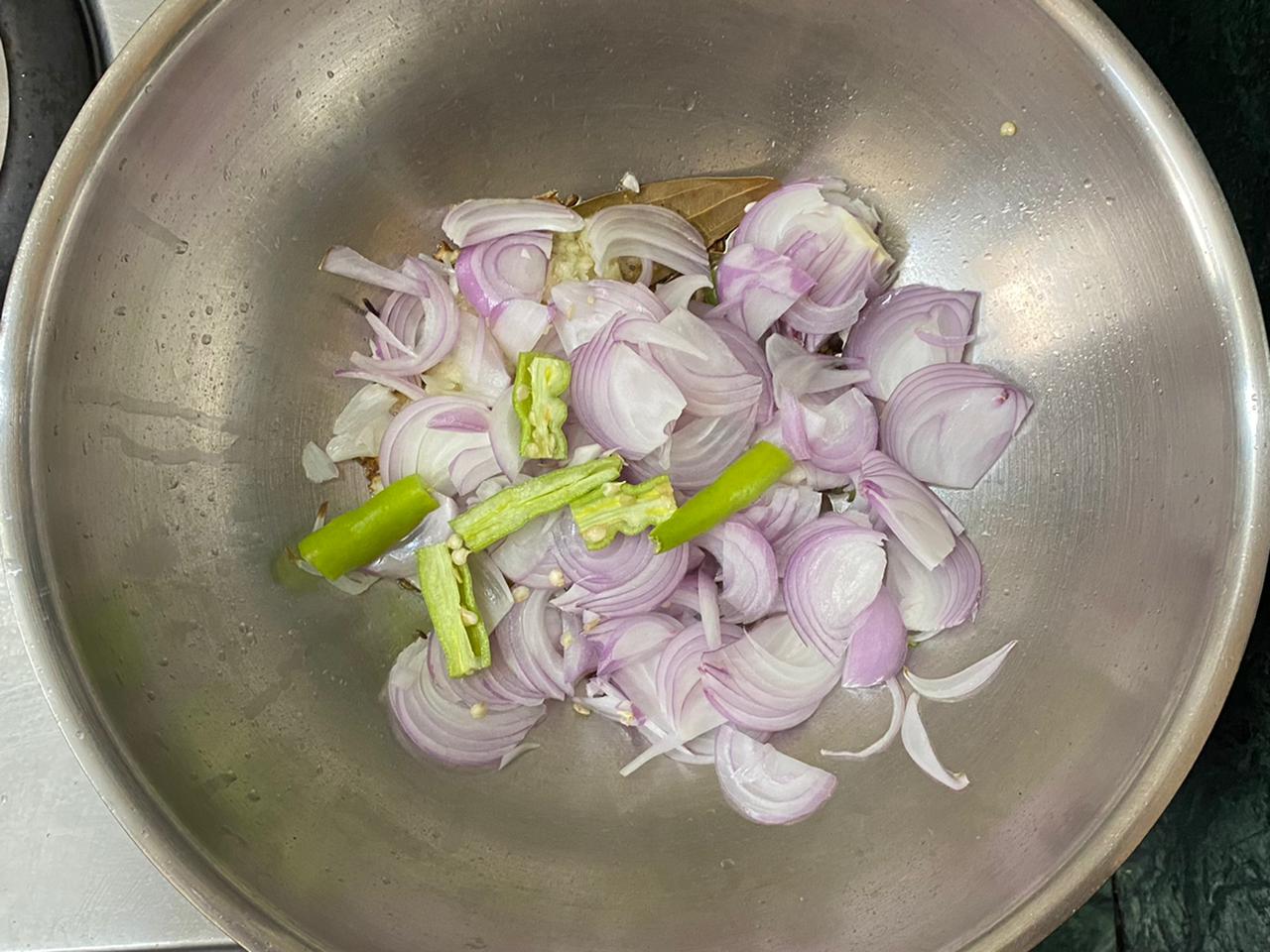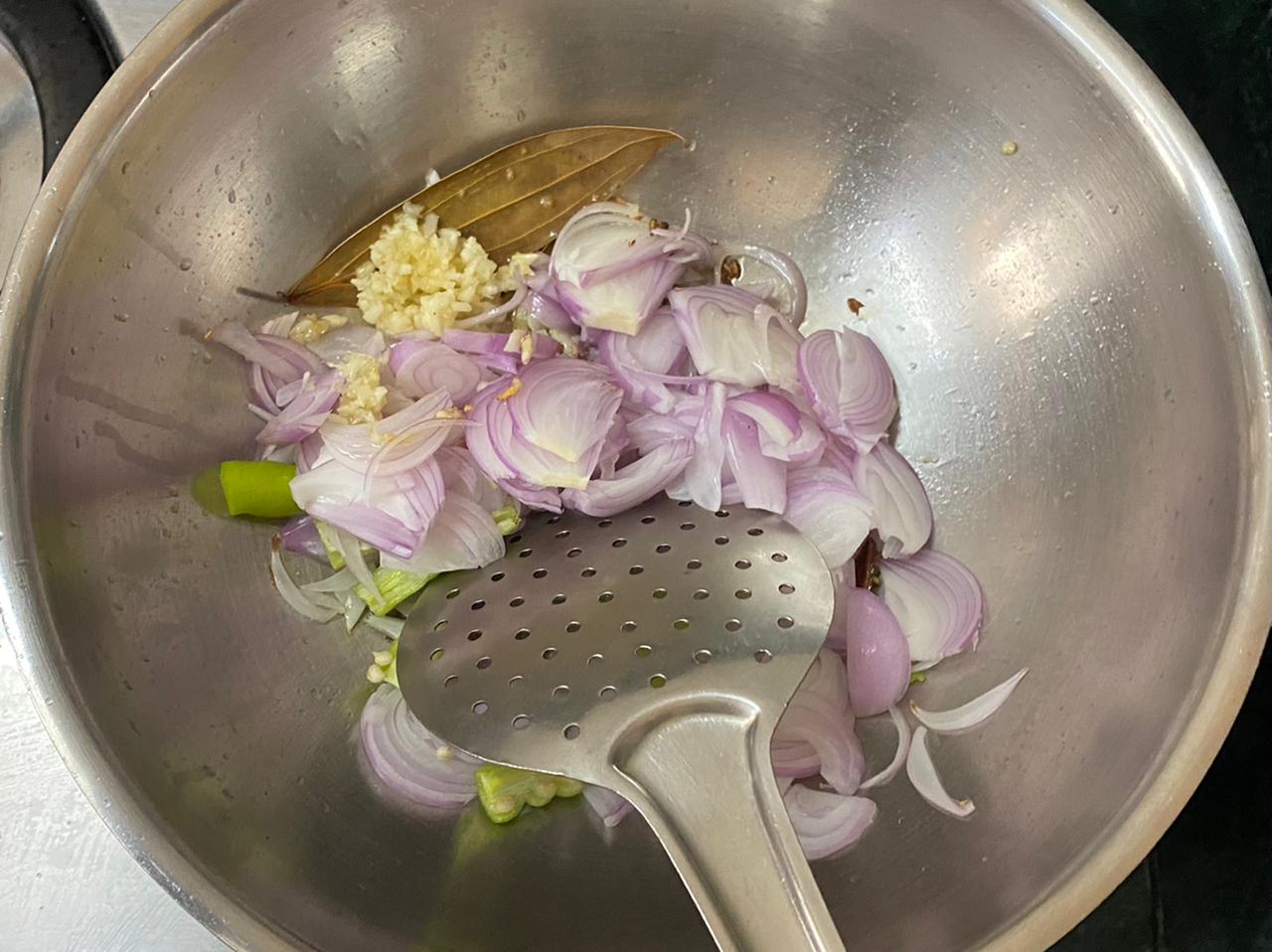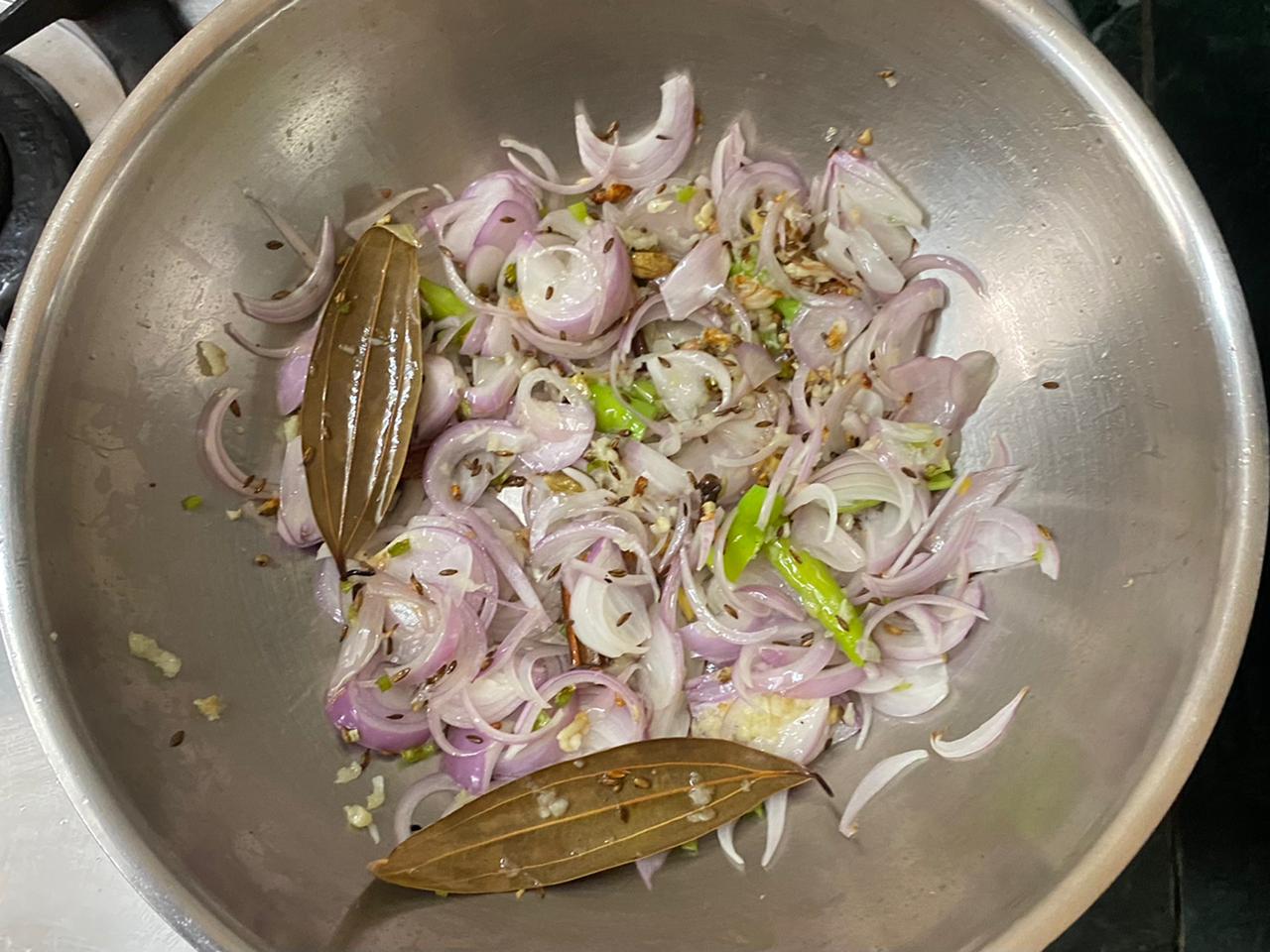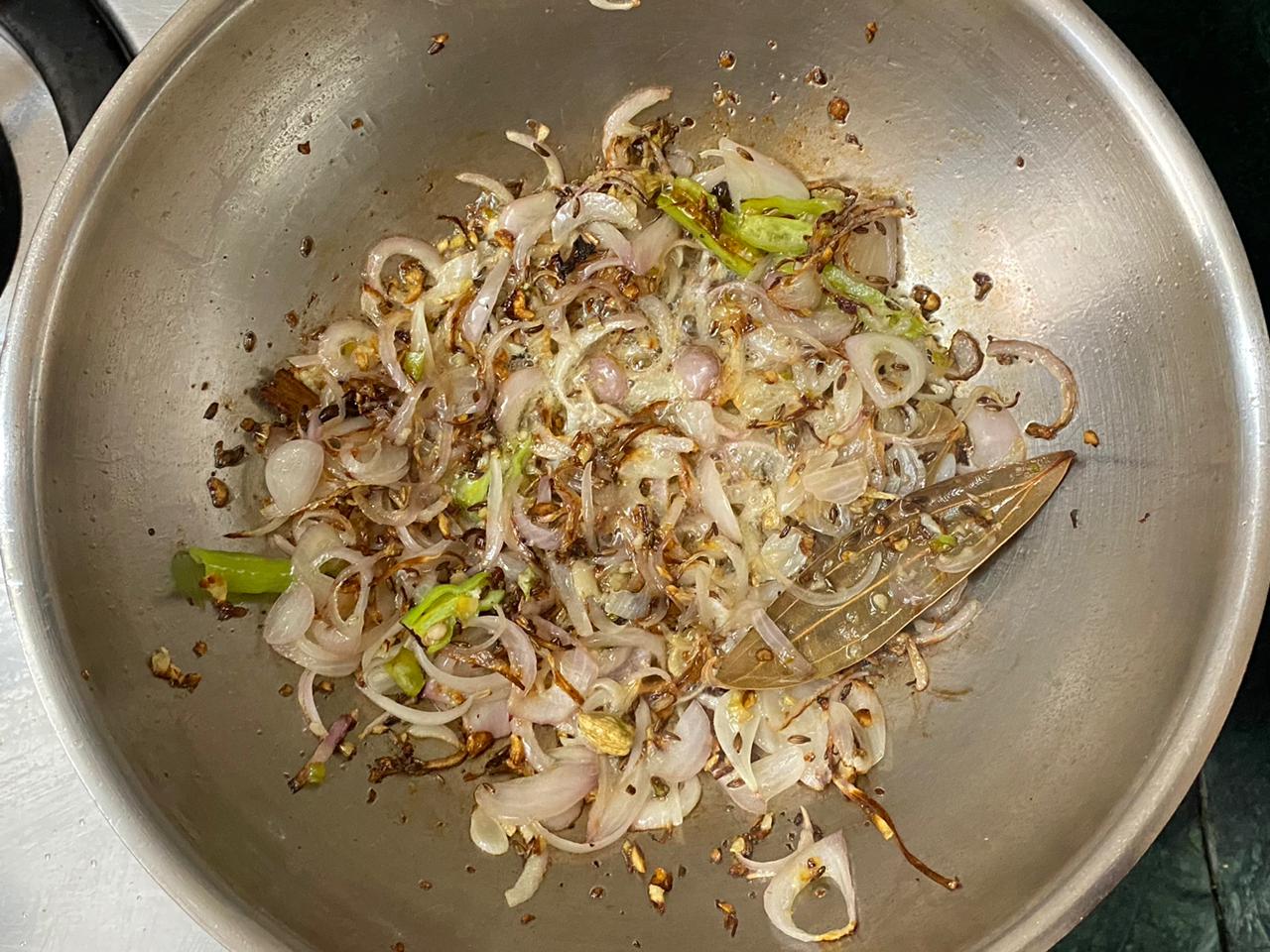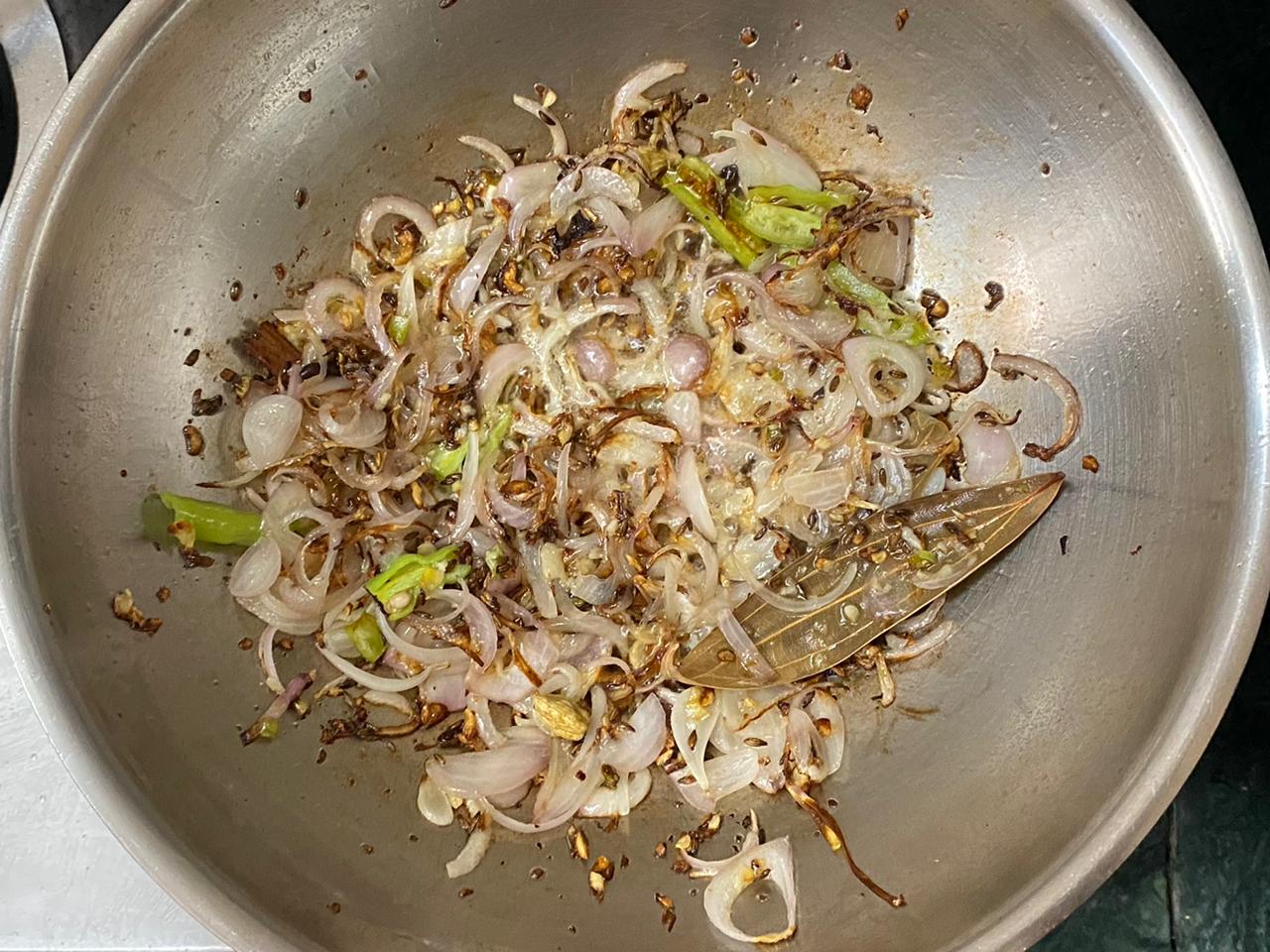 Heat ghee in a pan and add the cumin seeds, bay leaf, cloves, cinnamon stick and green cardamom. When the cumin seeds begin to splutter, add the garlic, ginger and green chillies, and cook for 1 minute.
Next add the onion and green chillies and cook for 3-4 minutes or until the onions are lightly golden brown.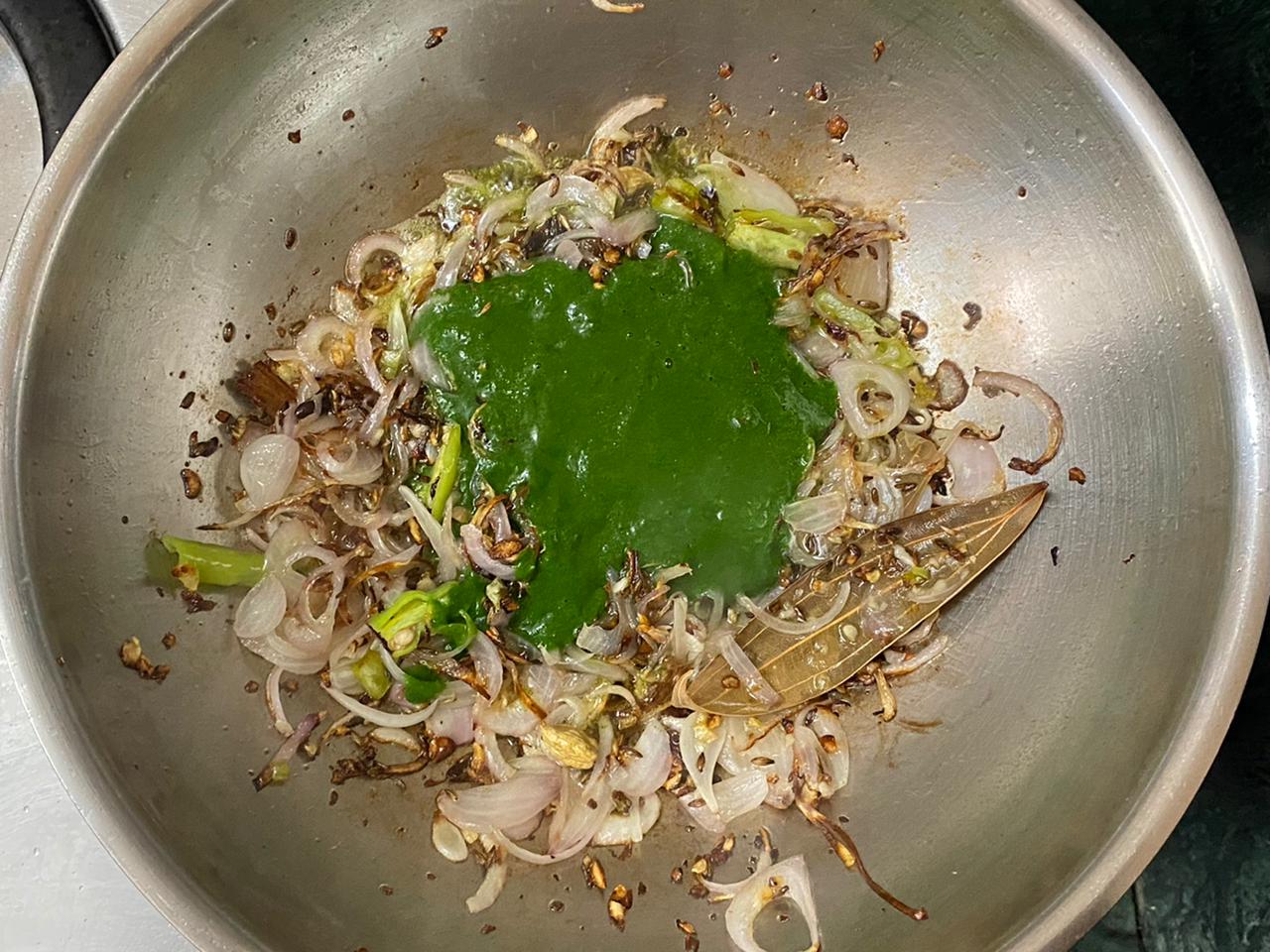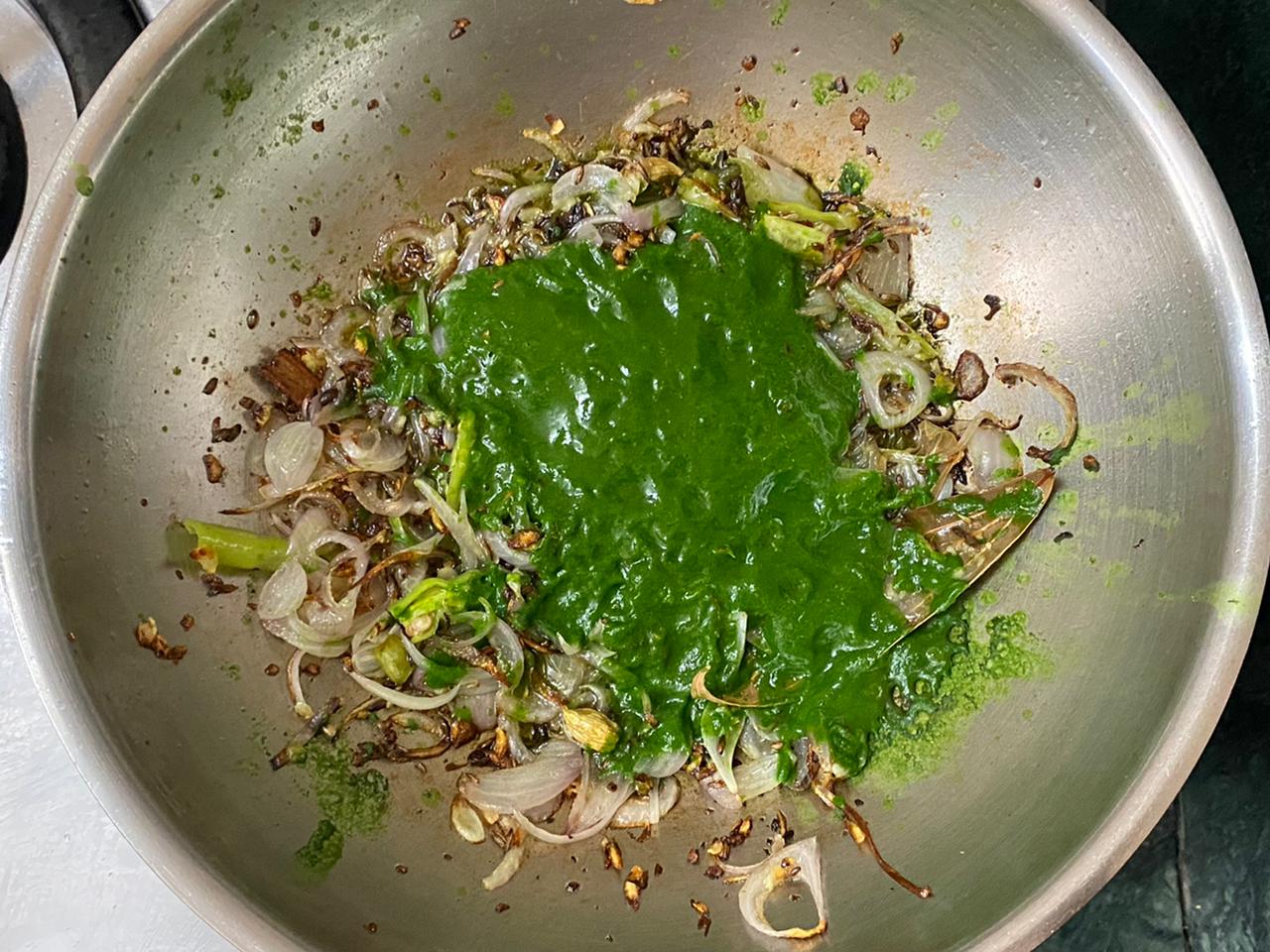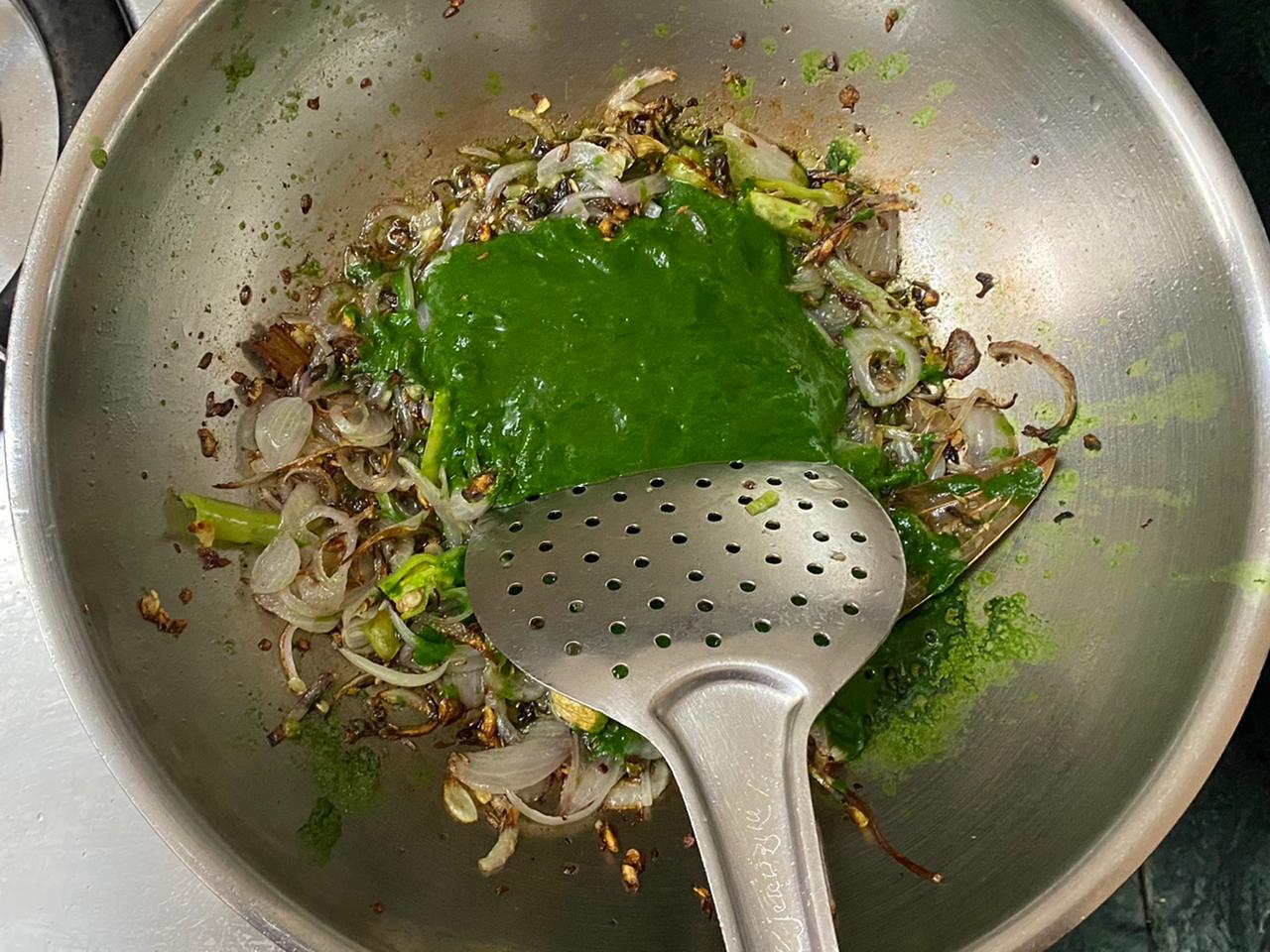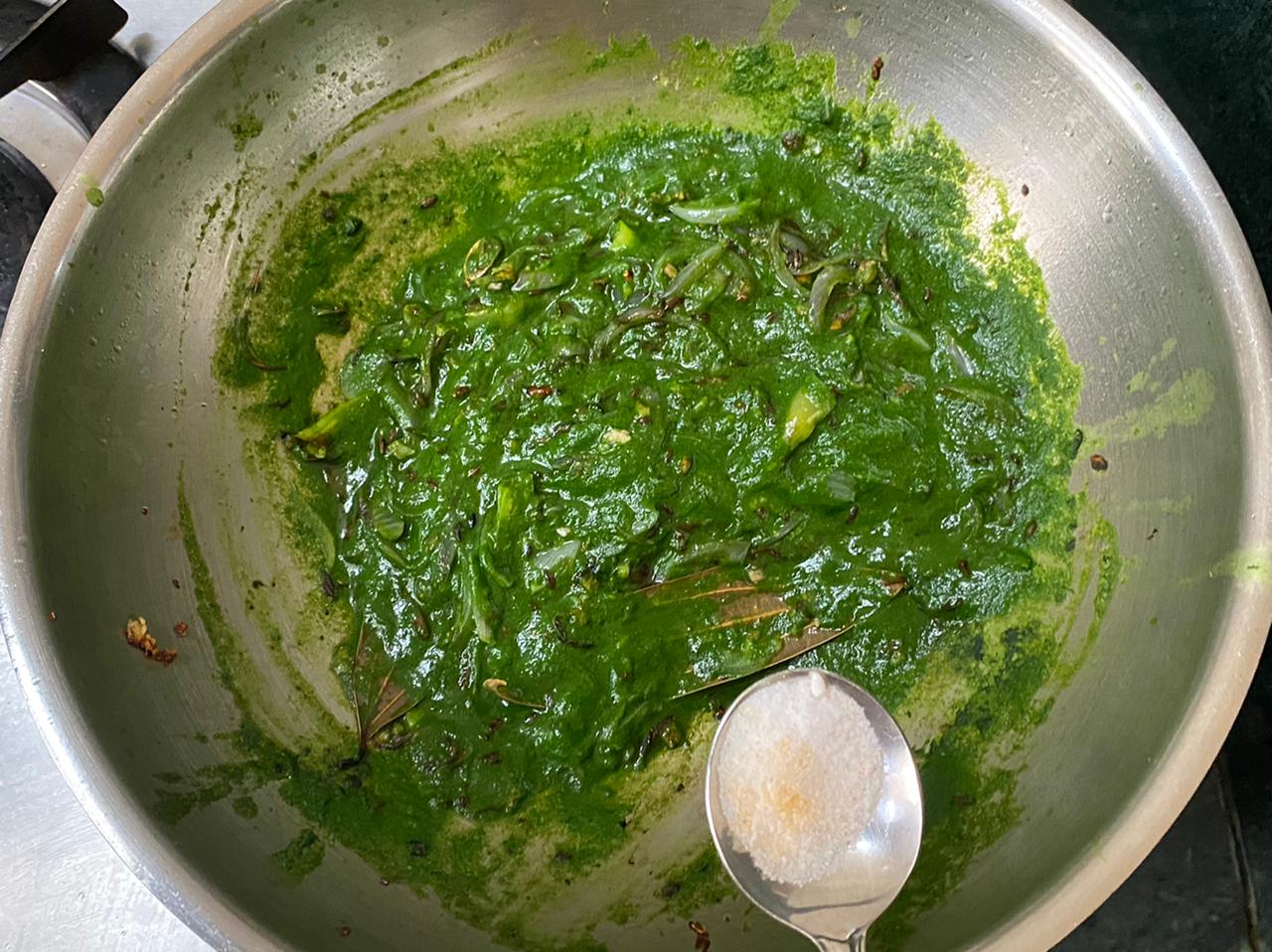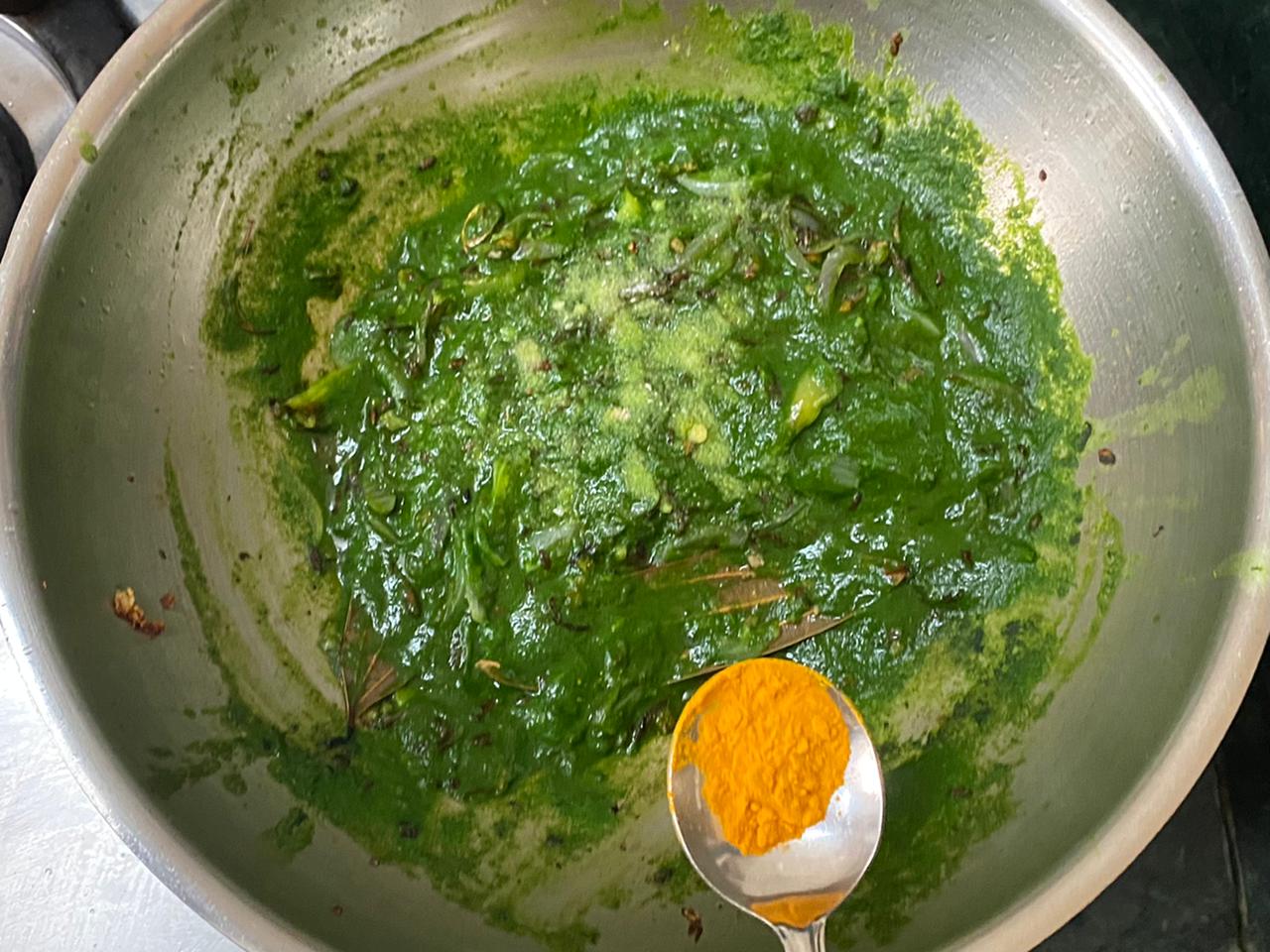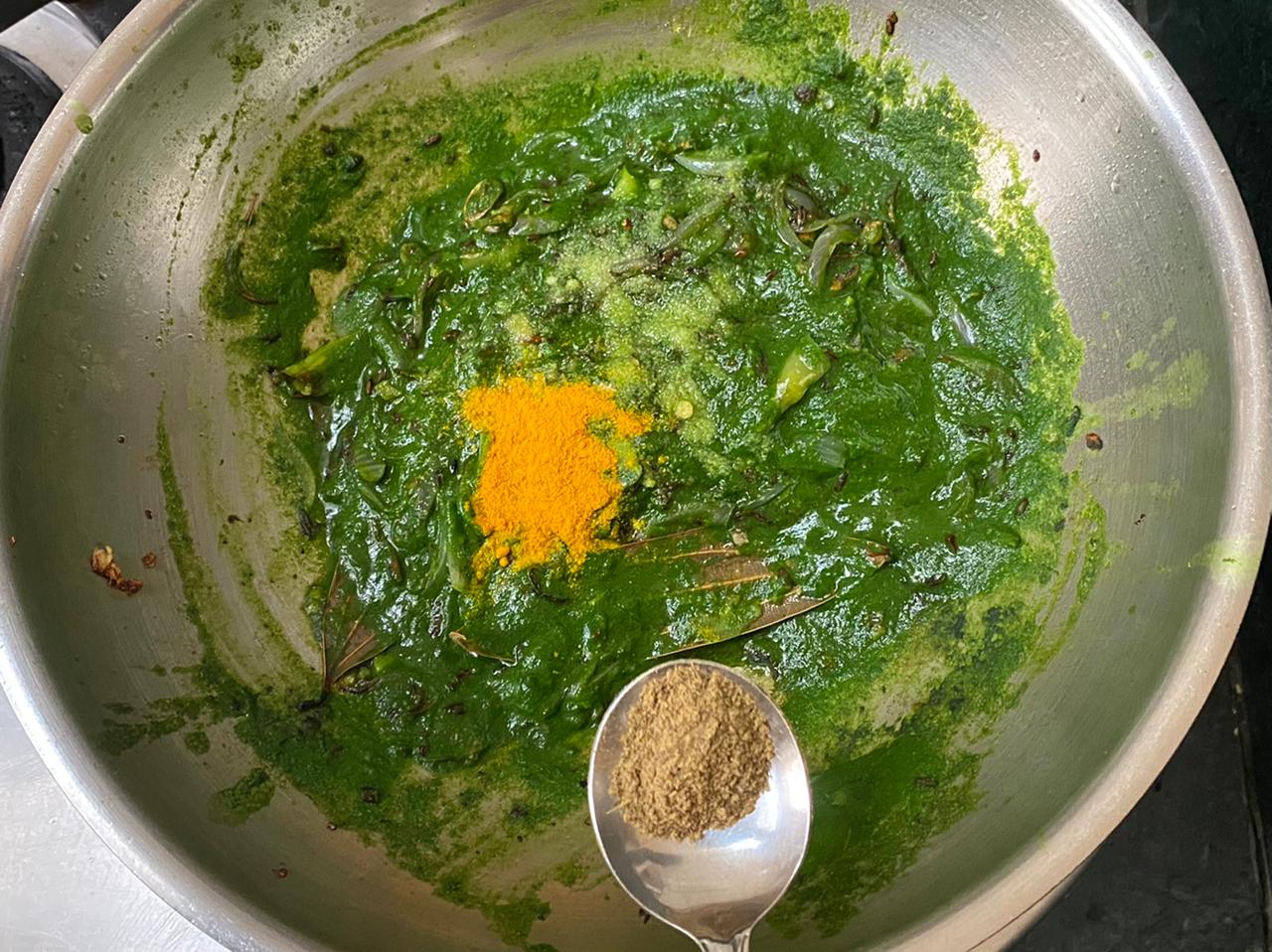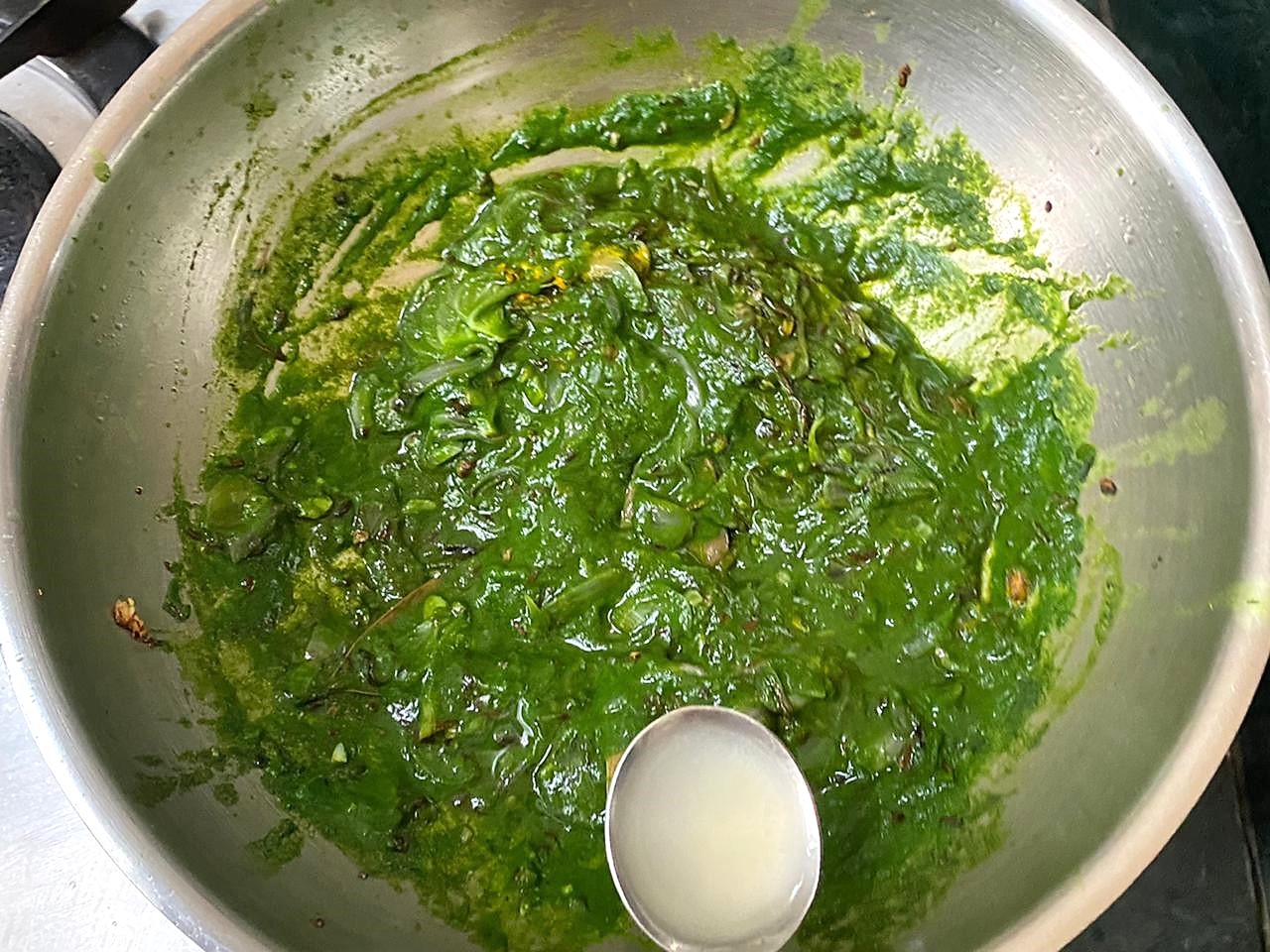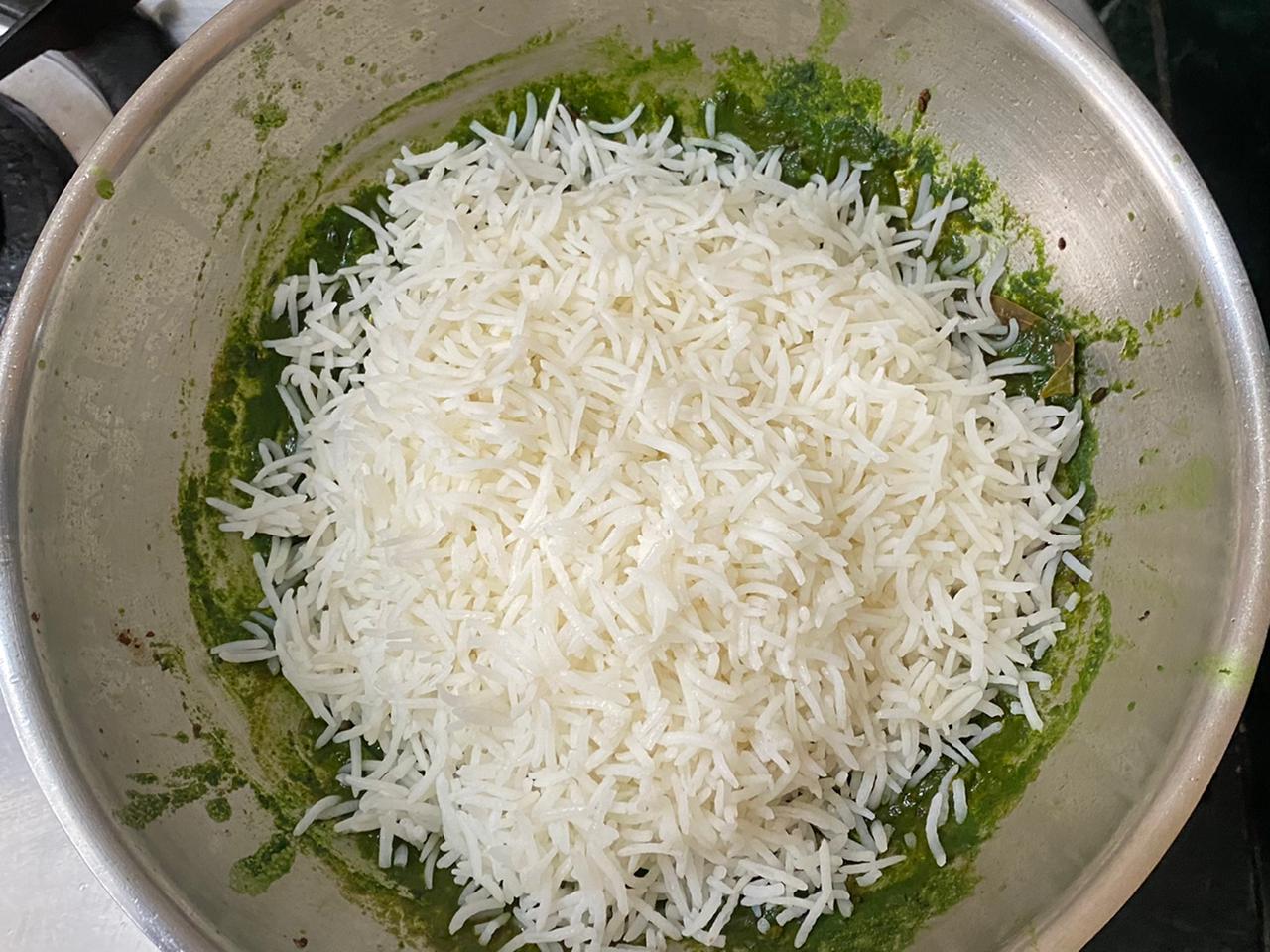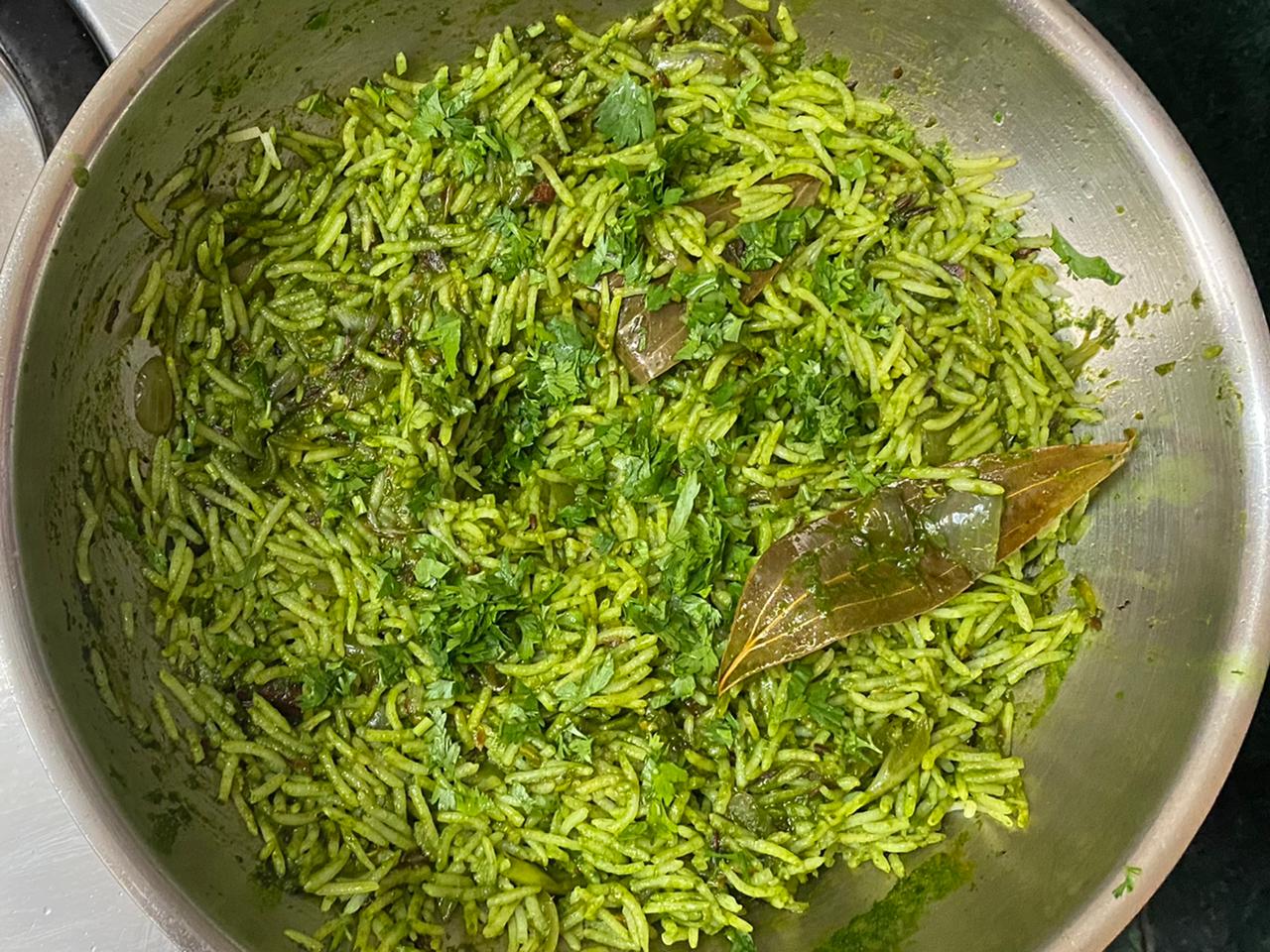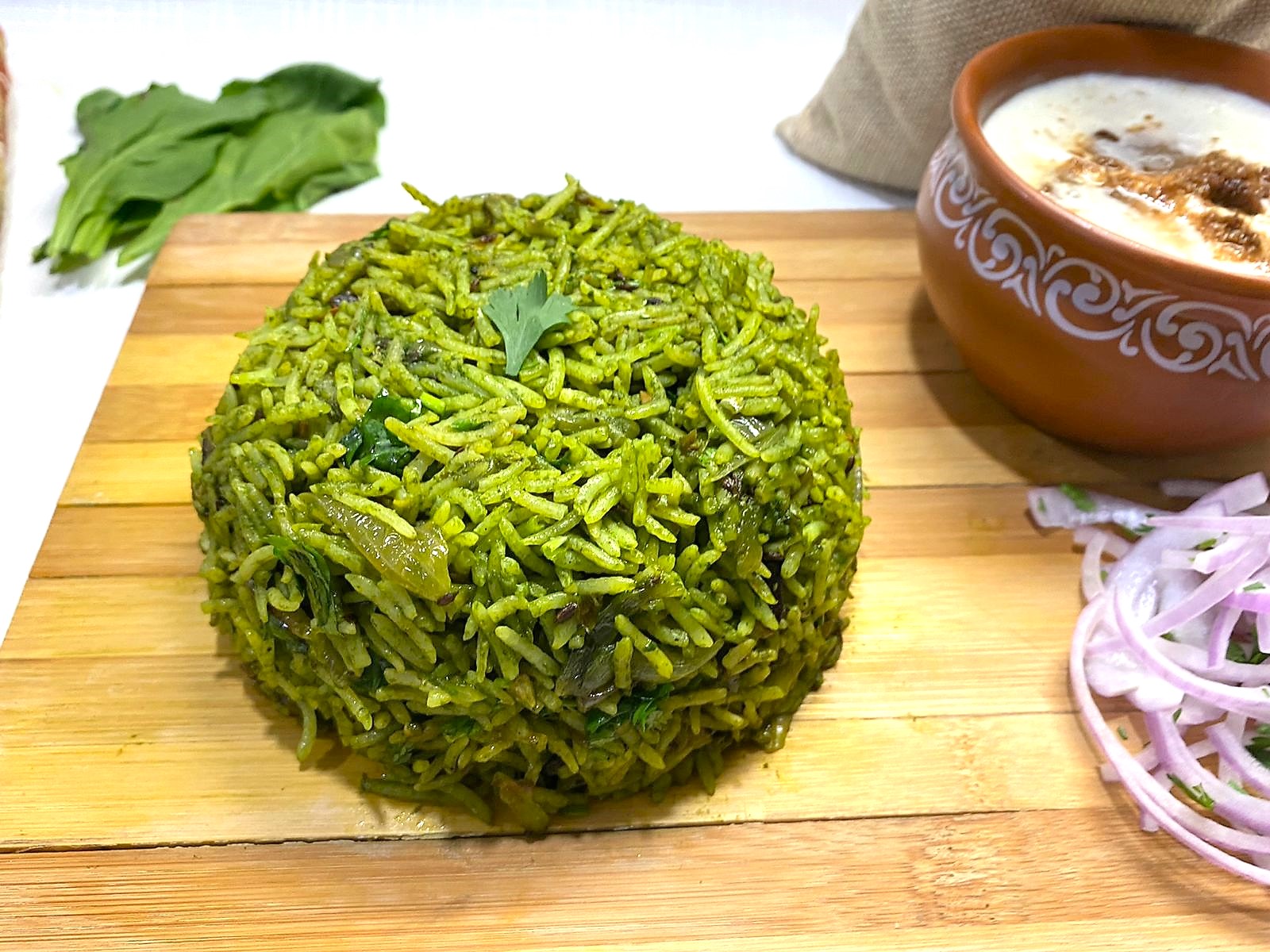 Next add the spinach puree, salt, turmeric powder, garam masala and lemon juice and cook for 2-3 minutes on low heat.
Add the rice and toss the rice gently in the spinach masala. Finally add the coriander leaves and give a quick toss and enjoy it hot.