Kashmiri Peas Pulao
Kashmiri Peas Pulao is a popular rice recipe from Kashmir, India and hence the name. Kashmiri Peas Pulao is a delicious saffron flavoured pulao with green peas, raisins, nuts and simple spices.
Kashmir has widespread orchards that grow fruits like apples, pears and peaches, and nuts like walnuts and cashews. Fresh fruits and nuts are a vital part of Kashmiri cuisine and added in lots of recipes for sweetness, taste and flavour.
Kashmiri Peas Pulao has been on my 'to make list' for quite some time. I remember my mother used to make this when I was young, and I have nostalgic memories of the sweet raisins and peas in the mildly spiced rice. My husband is not too keen on eating dry fruits in rice and hence I always procrastinated making it until last week. He was a bit apprehensive about it and reluctantly tasted it- and fell in love with the pulao.
This pulao recipe is slightly different from any you would have tried so far. India has a wide variety of pulao and different spices, vegetables and cooking methods are used to prepare it, Kashmiri pulao is probably the only one which incorporates fruits and nuts in it. This is a fragrant and sweeter version of pulao and is entirely customizable depending on your preferences.
There are lots of Kashmiri pulao recipe on the internet with different variations and ingredients. This is how I remember my mother cooking it at home. While if you are interested in Kashmiri cuisine, I recommend you also try Kashmiri Dum Aloo recipe (it is again one of my favourite recipes). Traditionally most variations of Kashmiri pulao have a mix of fresh fruits and nuts but for this specific recipe I have only added nuts and peas.
I like to pair it will either Vegetable Raita, Kashmiri Dum Aloo or Boondi Raita.
Ingredients
1 cup basmati rice
1 teaspoon ghee/oil
1 inch cinnamon stick
1 teaspoon cumin seeds (jeera)
1-2 bayleaf
2-3 green cardamom
1 black cardamom
¼ teaspoon ginger powder
½ cup fresh/frozen peas
Salt to taste
½ teaspoon black pepper powder
½ teaspoon garam masala
¼ cup raisins
2 tablespoons milk
Pinch of saffron
For Garnish
1 teaspoon ghee/oil
1 finely slices onion
1 tablespoon unsalted almonds
1 tablespoon unsalted cashew nuts
1 tablespoon unsalted walnuts
Directions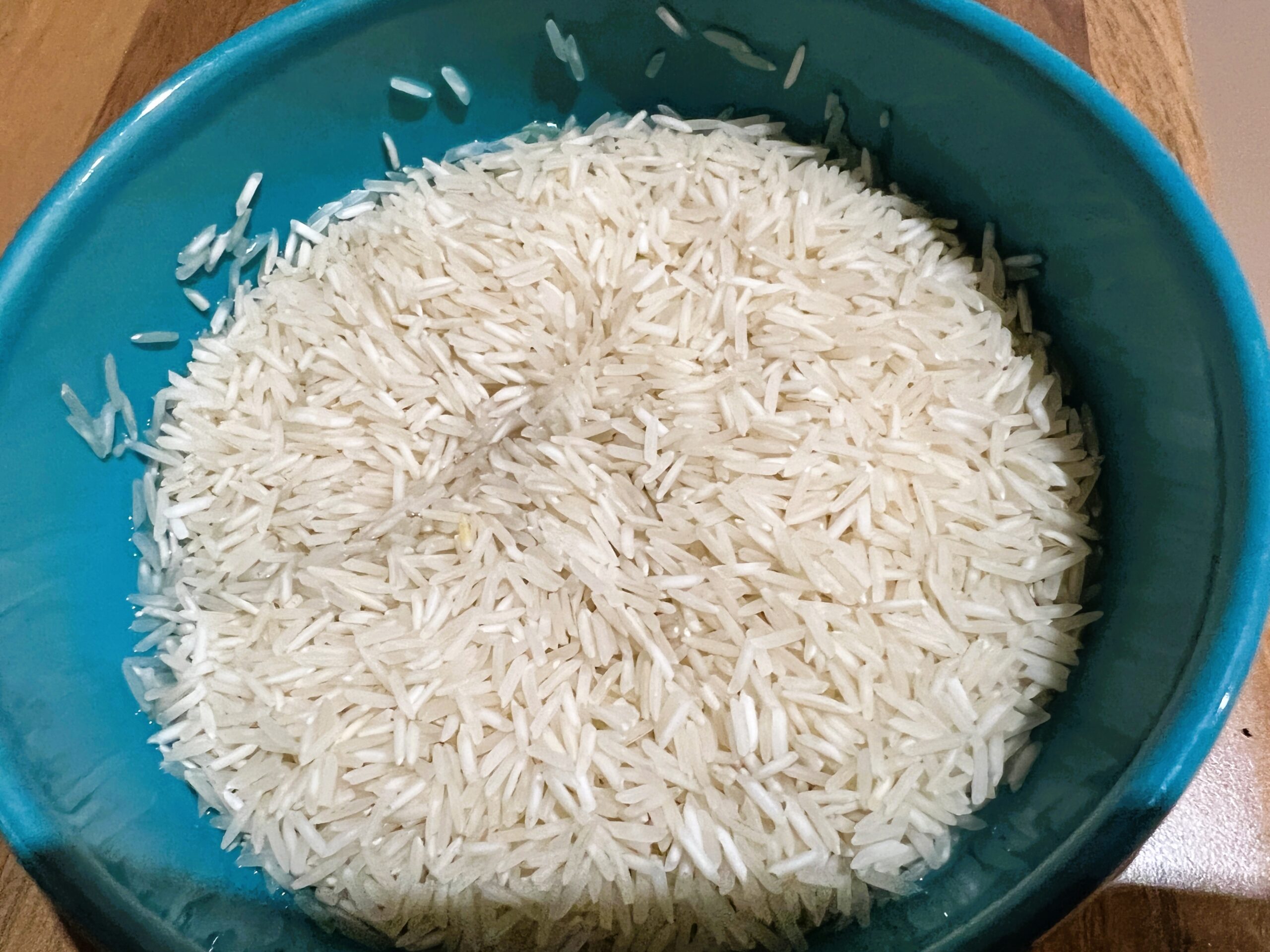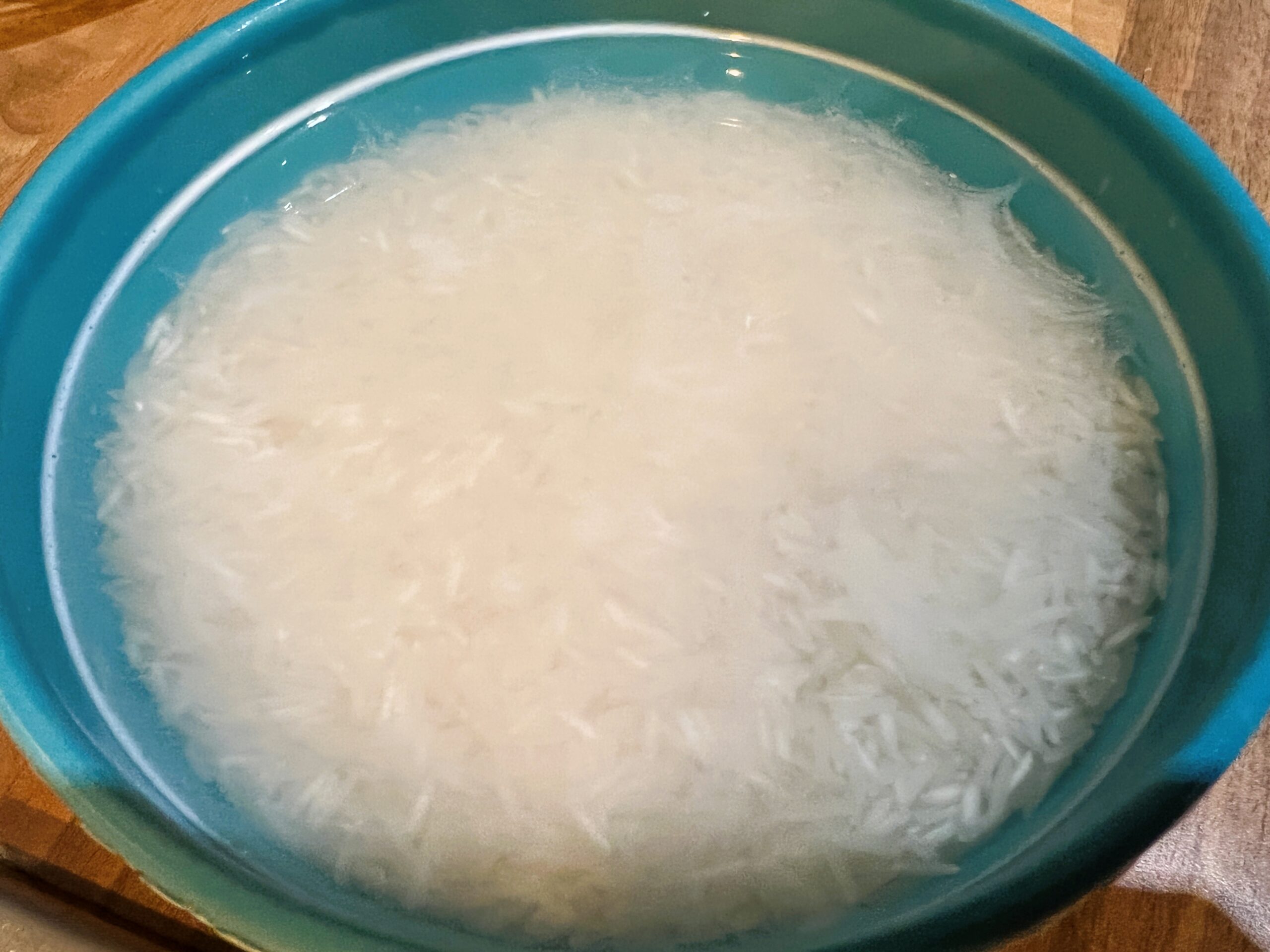 Rinse the rice 2-3 times under running water until the water is clear of starch. Soak the rice in 2-3 cups of water for 30- 40 minutes.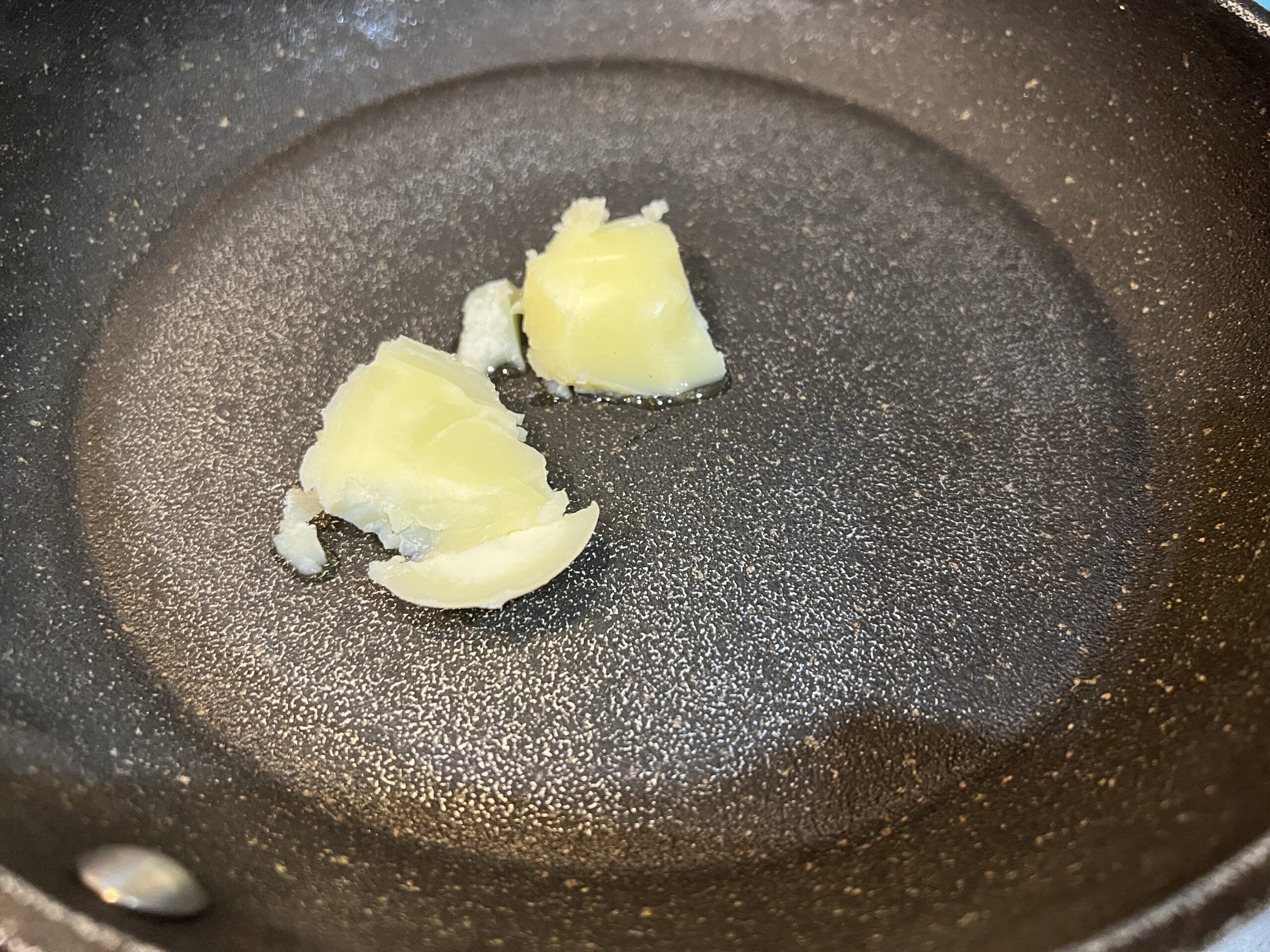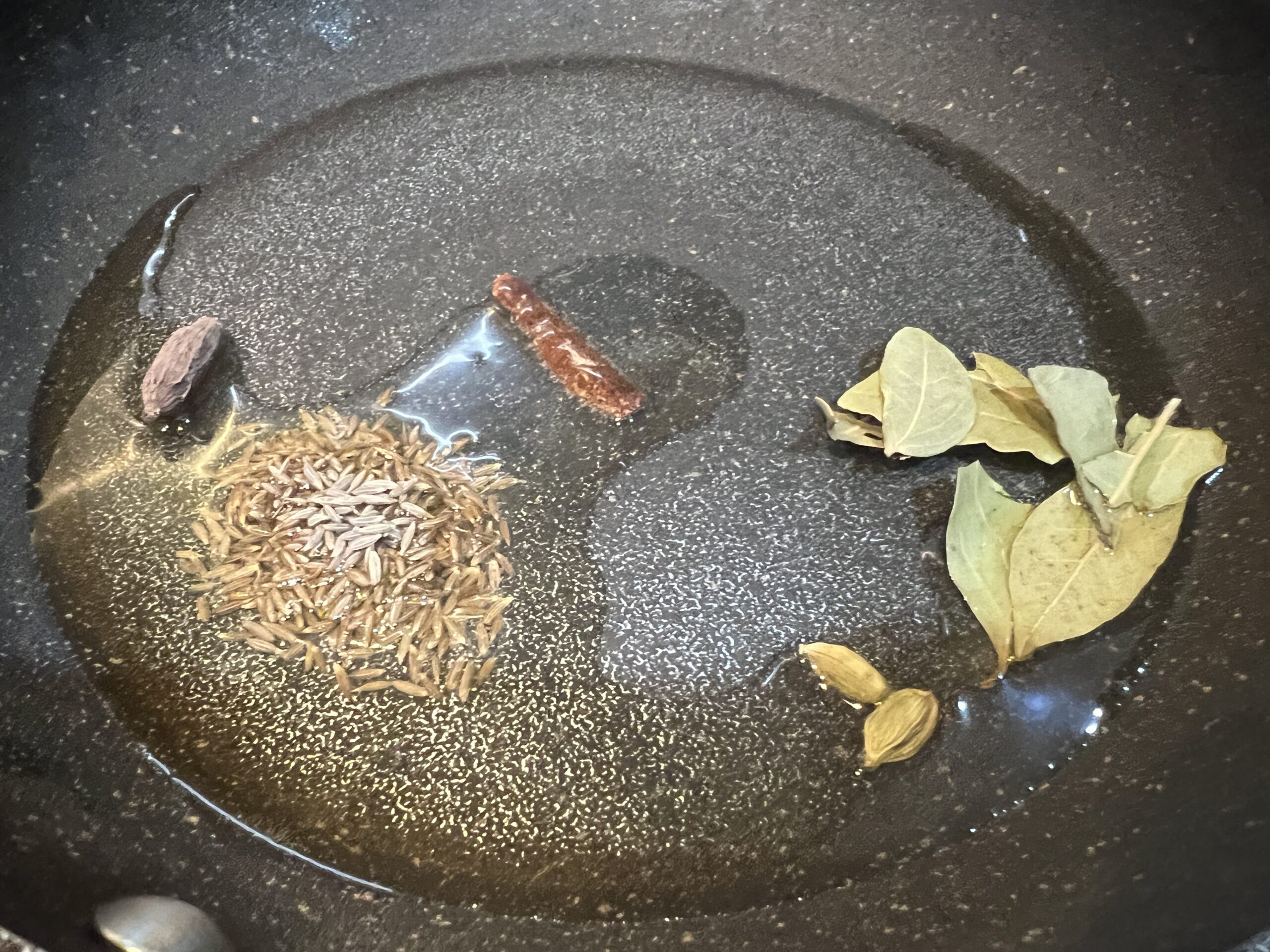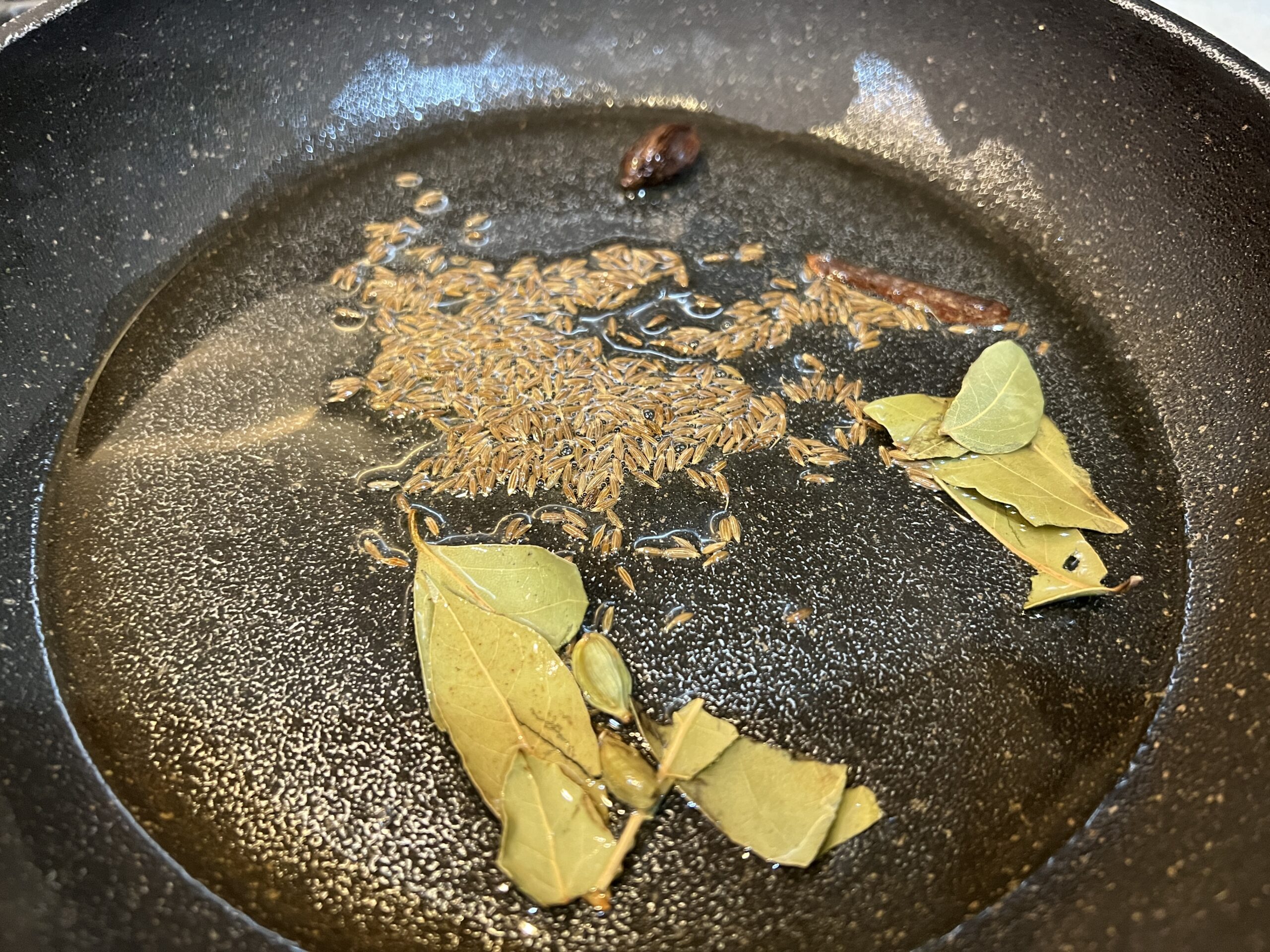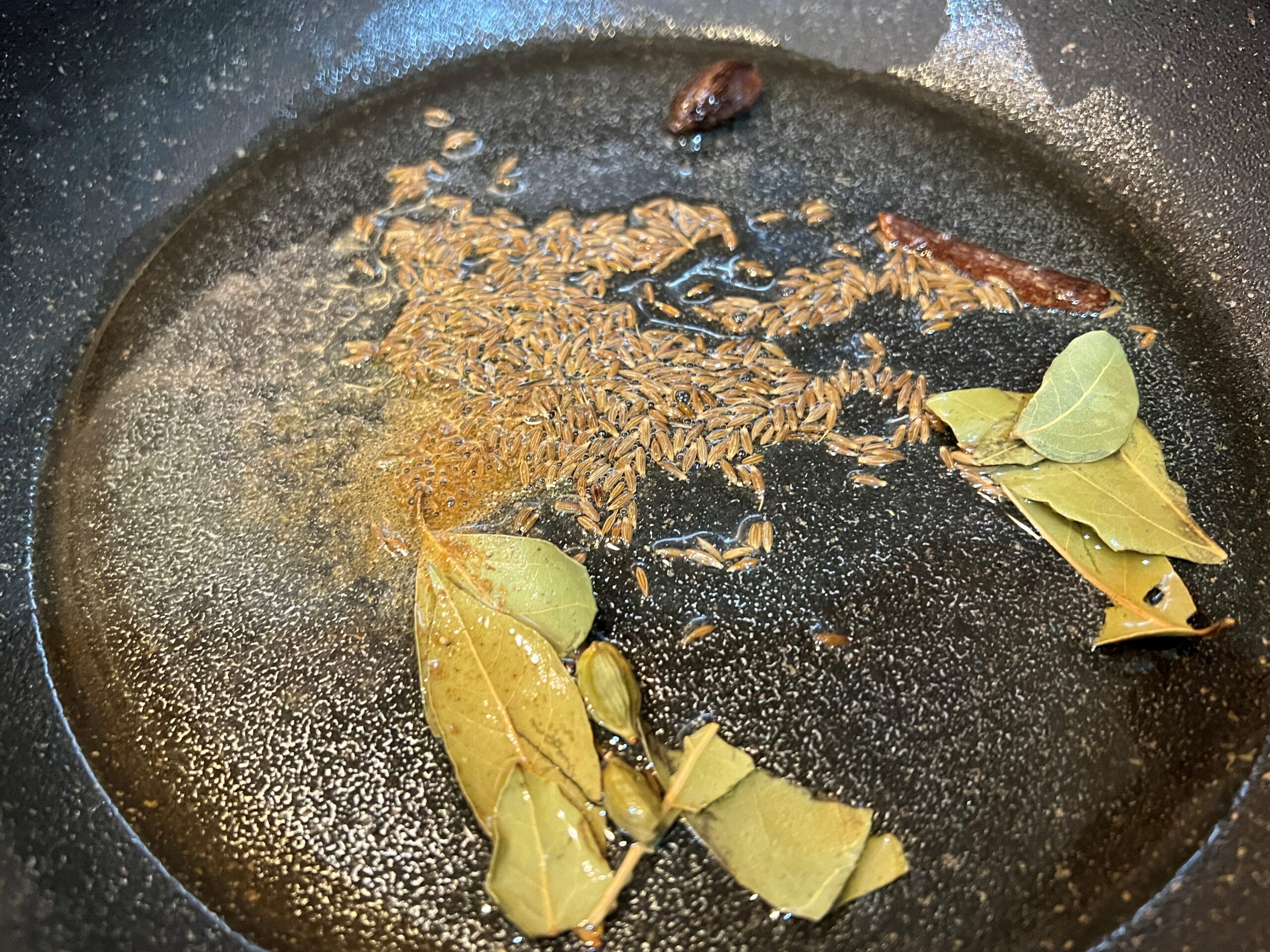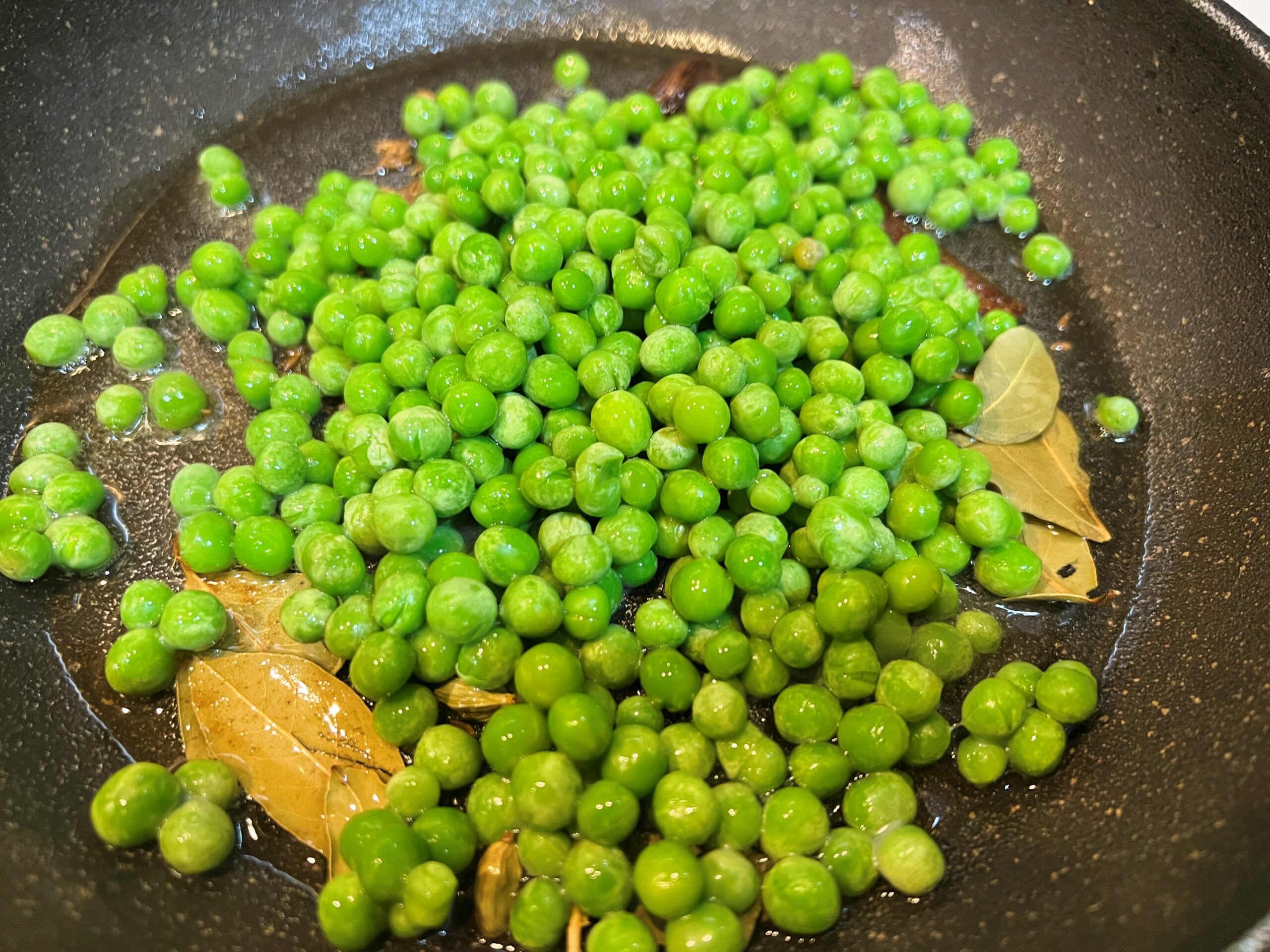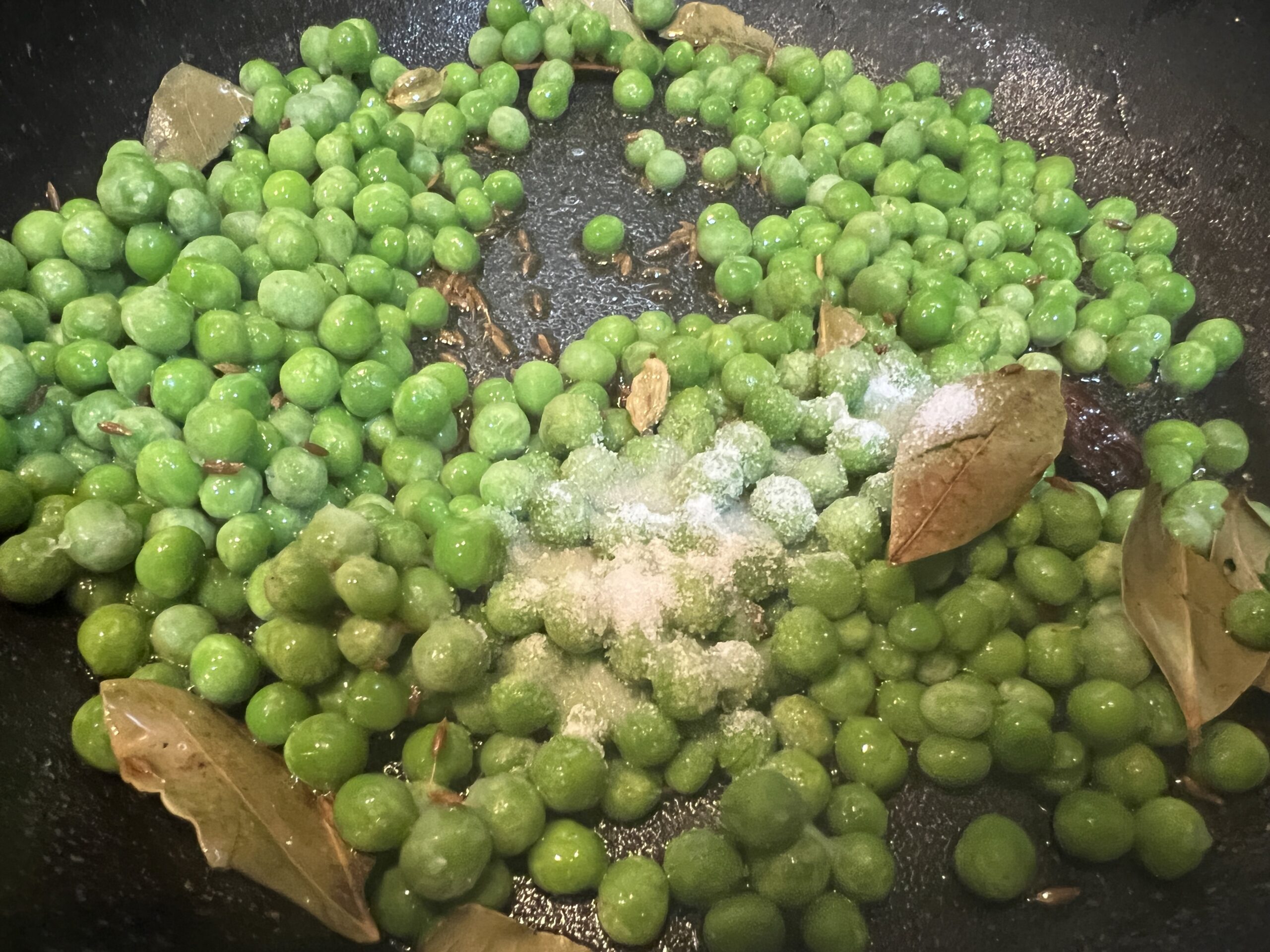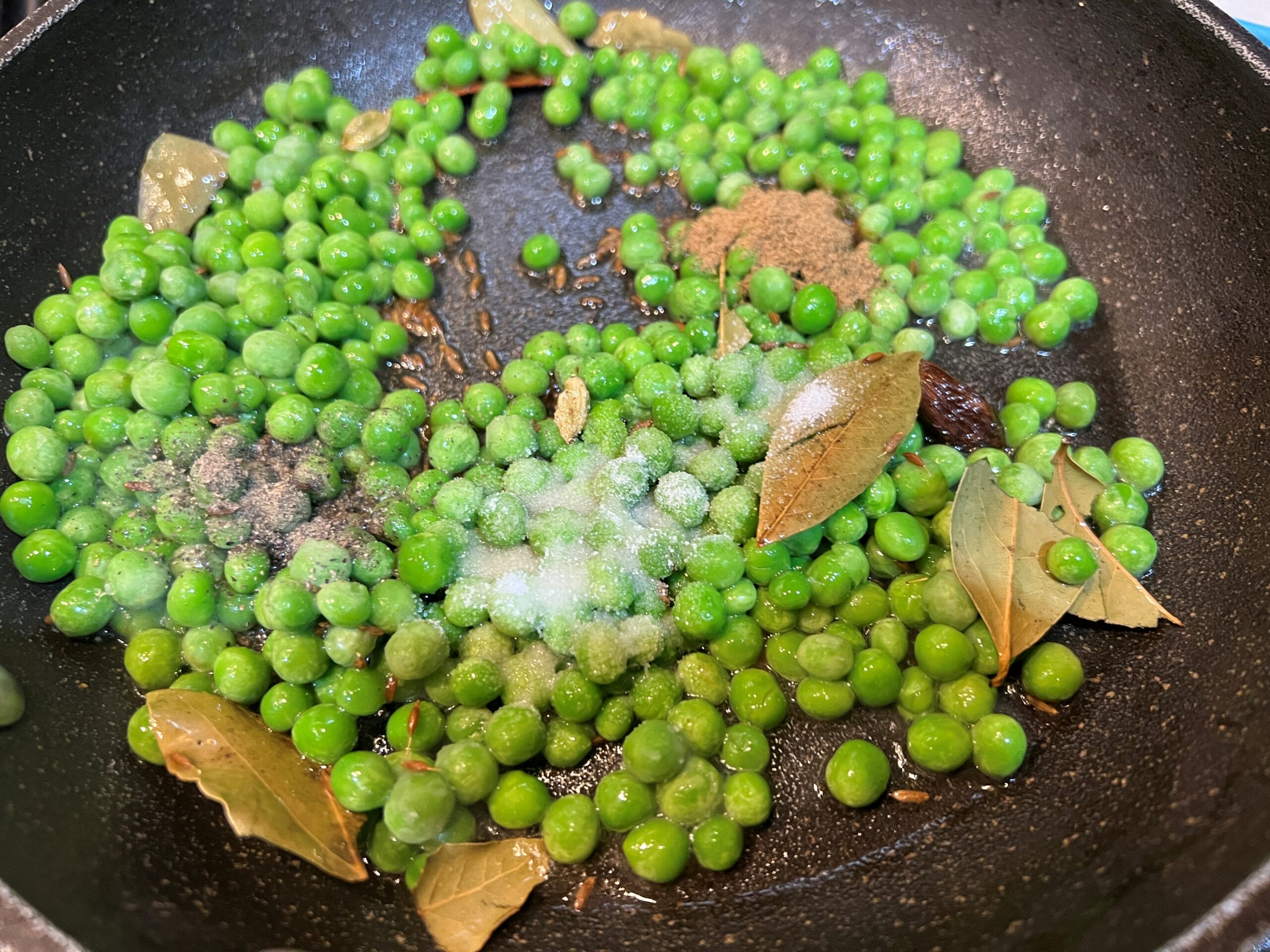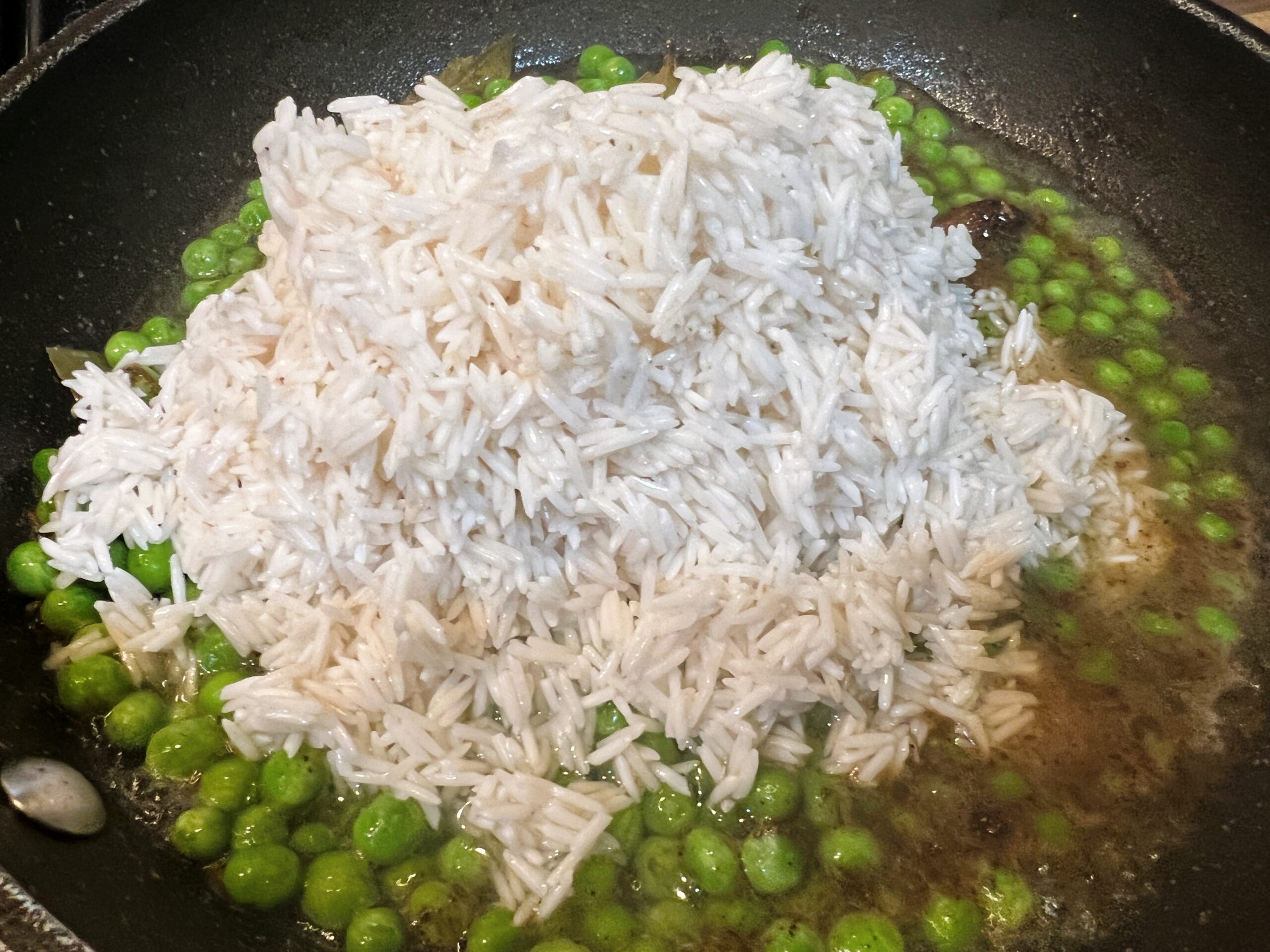 Heat ghee/oil in a pan and add the cumin seeds, green cardamom, black cardamom, cinnamon and bayleaf. Once the cumin seeds begin to splutter add the ginger powder and peas.
Drain the water from the soaked rice.
Cook the peas for 1-2 minutes on medium heat and then add the salt, black pepper powder, garam masala and rice.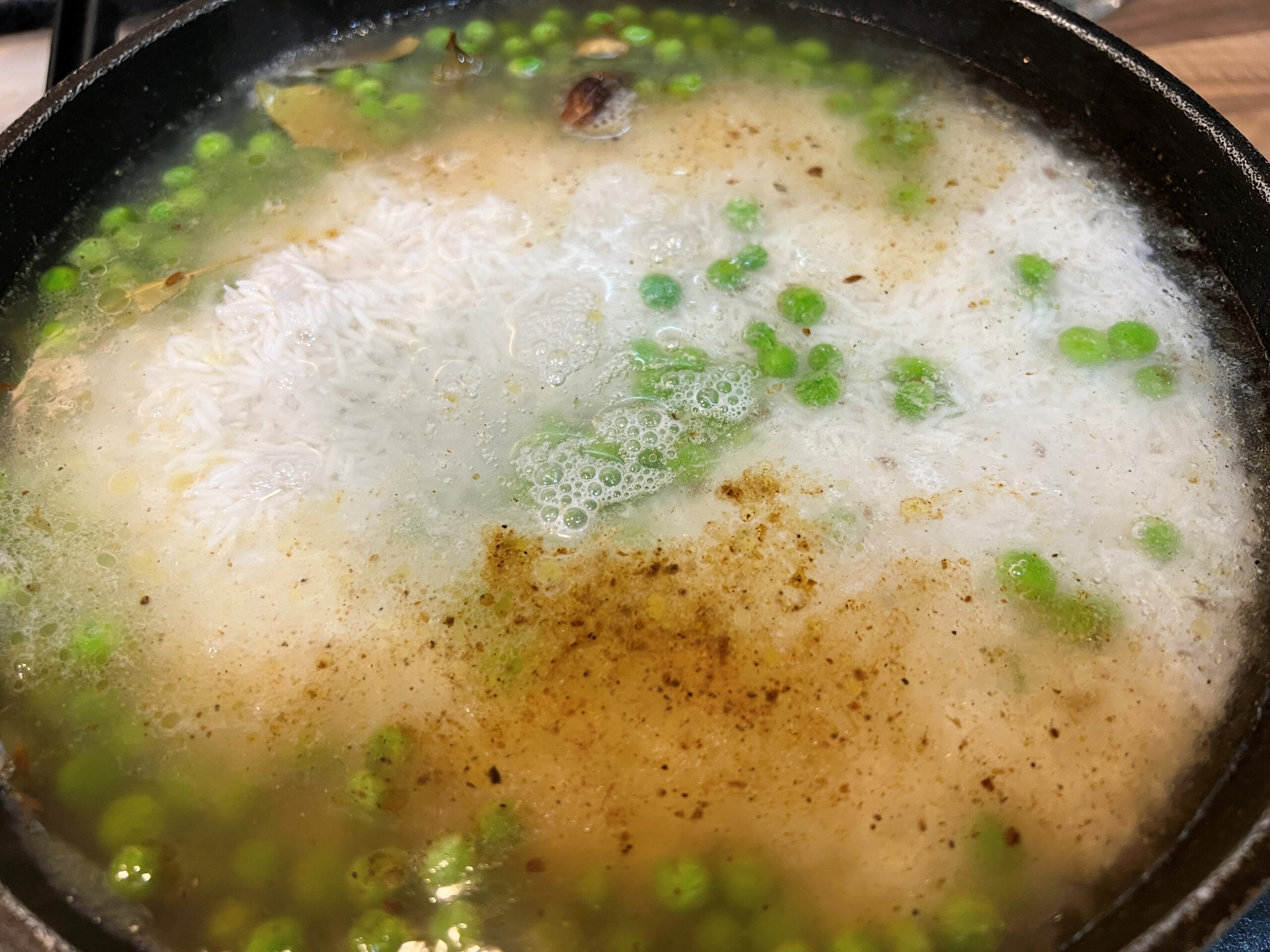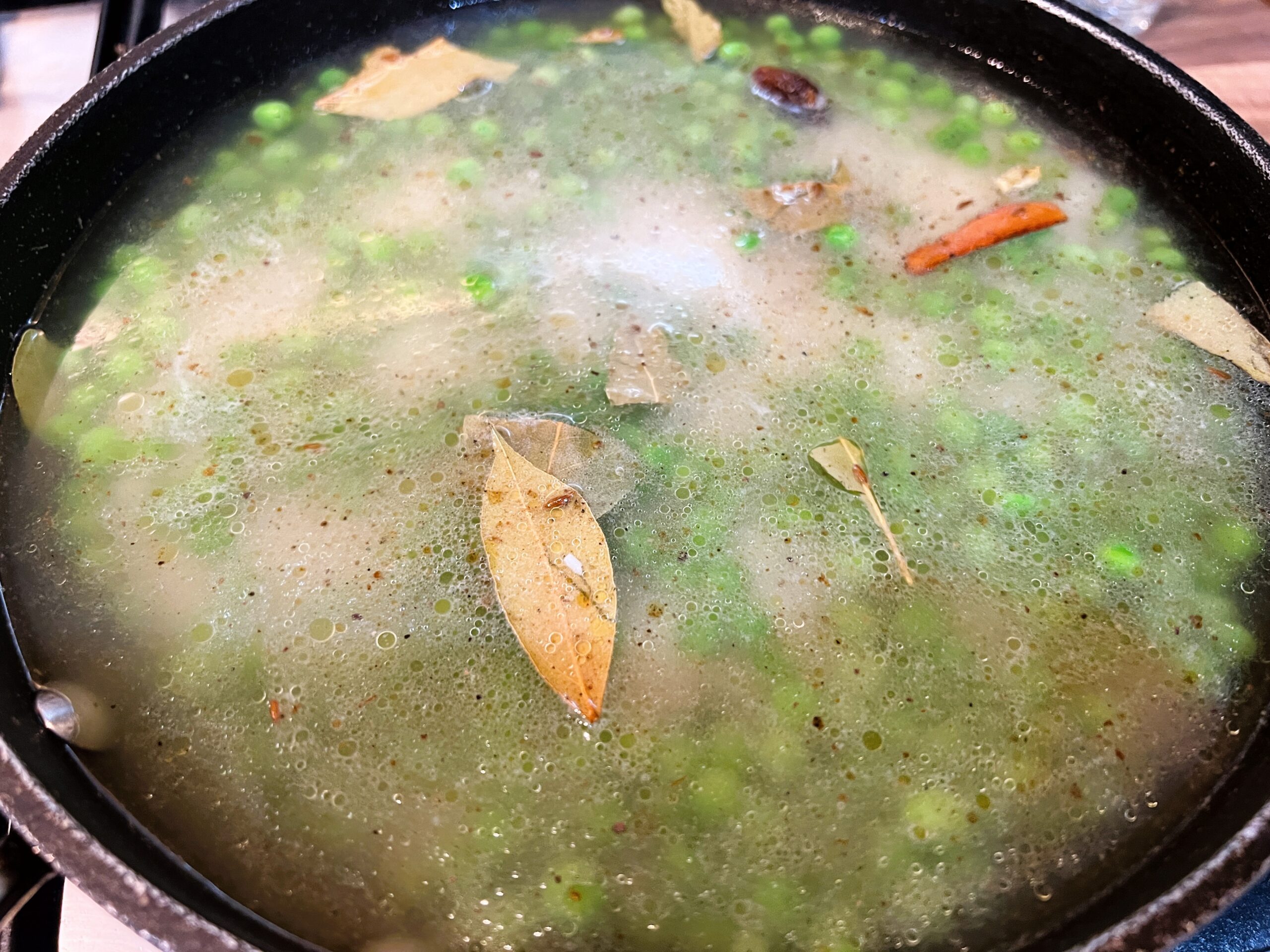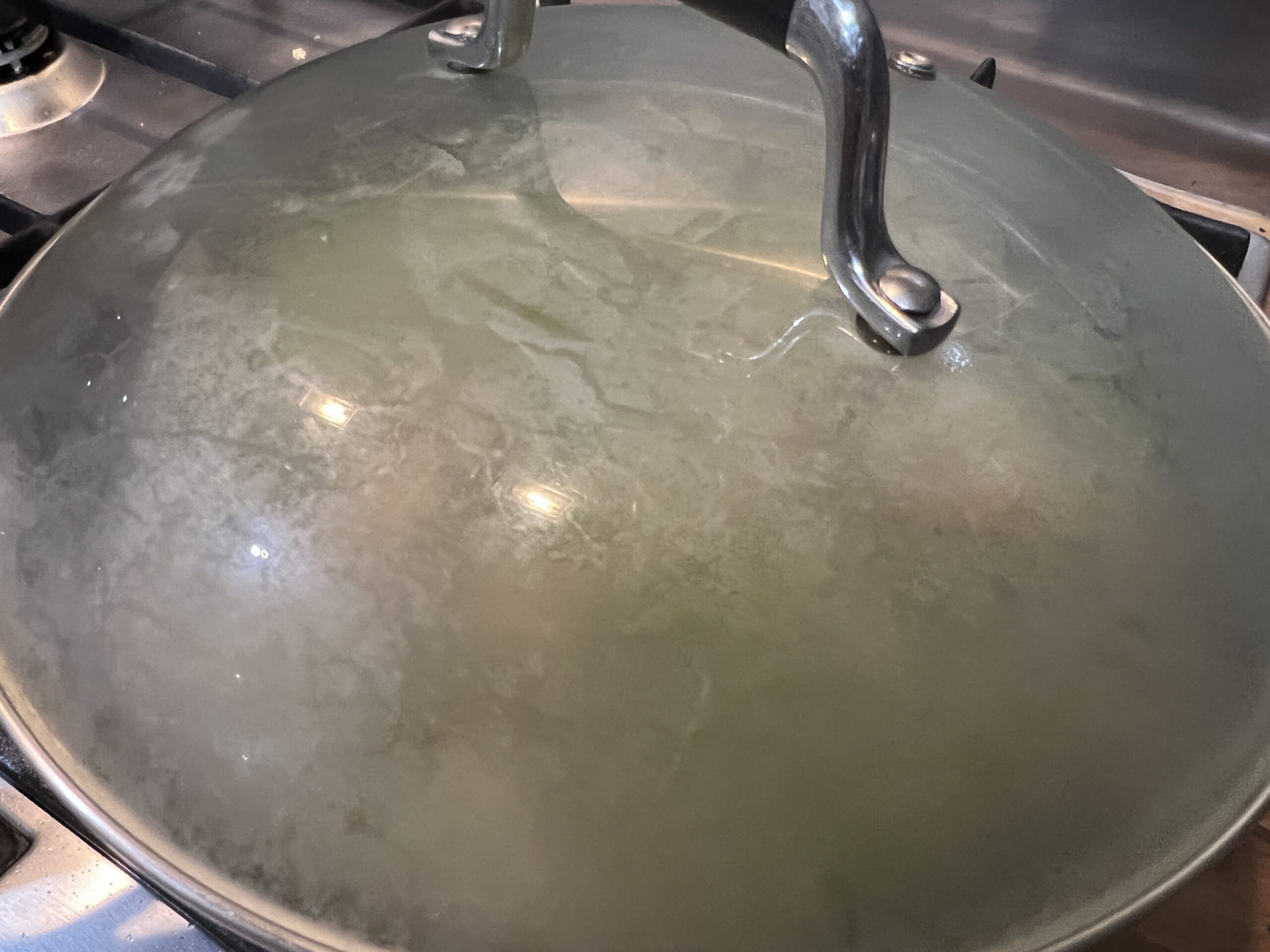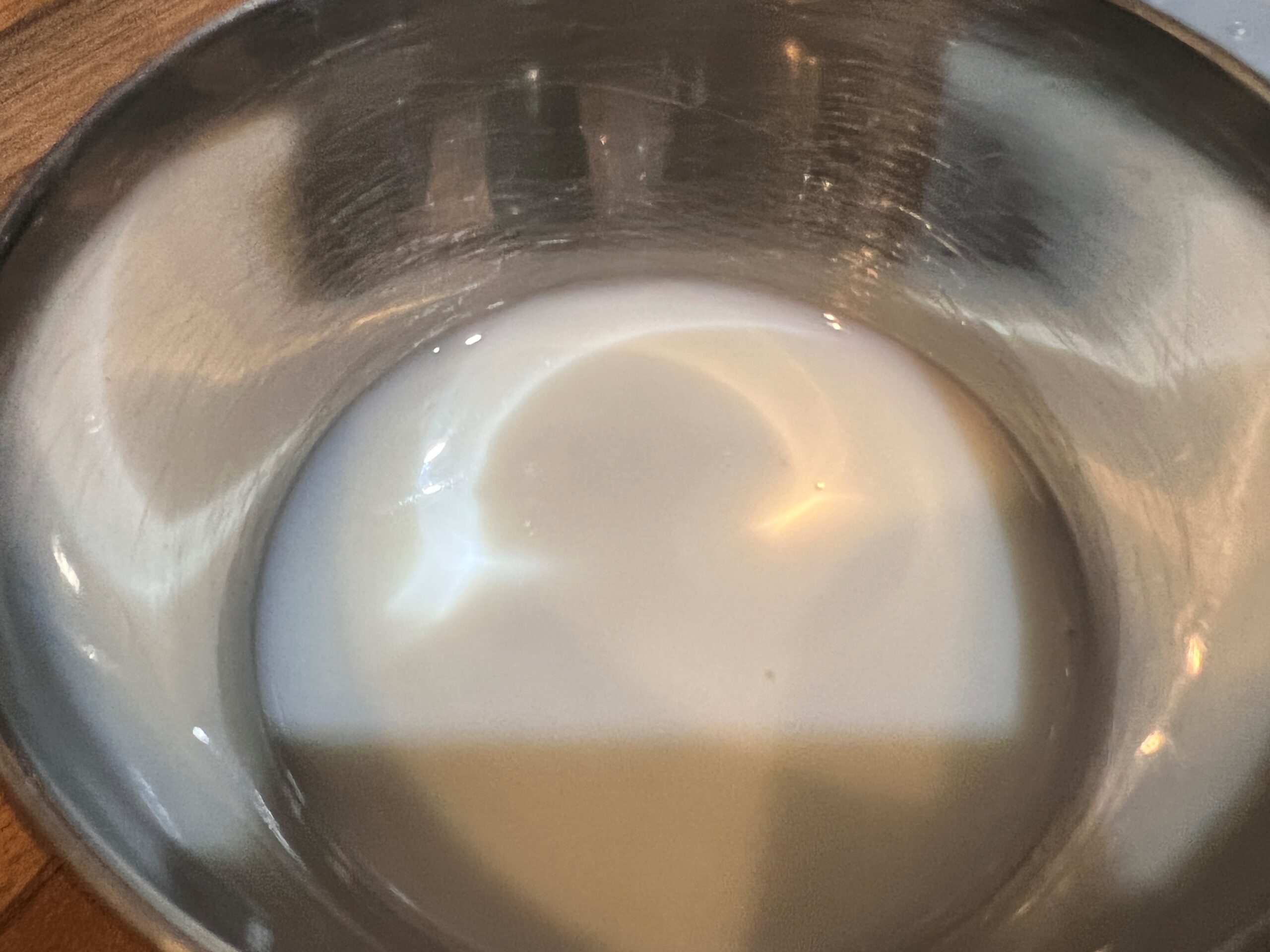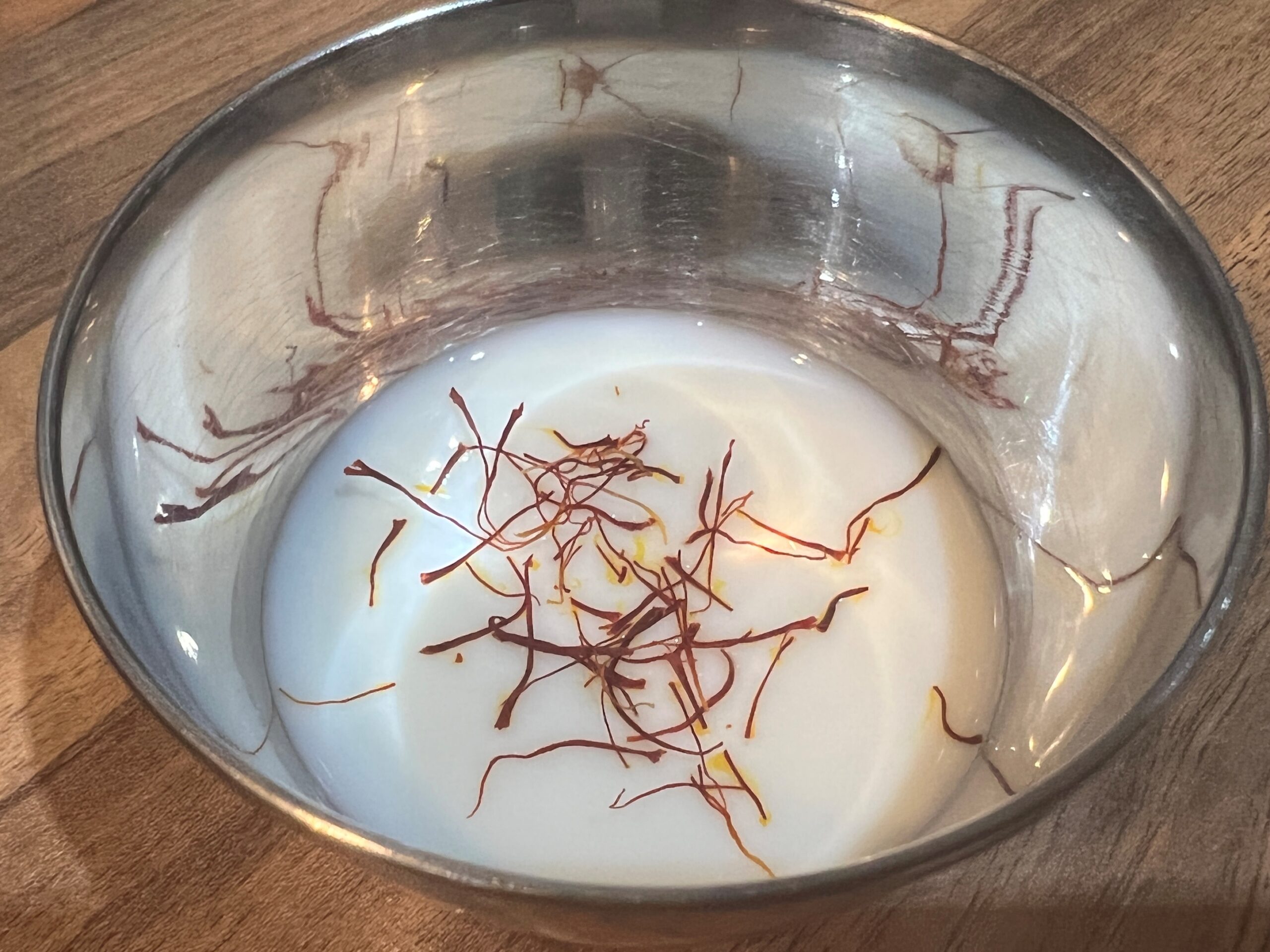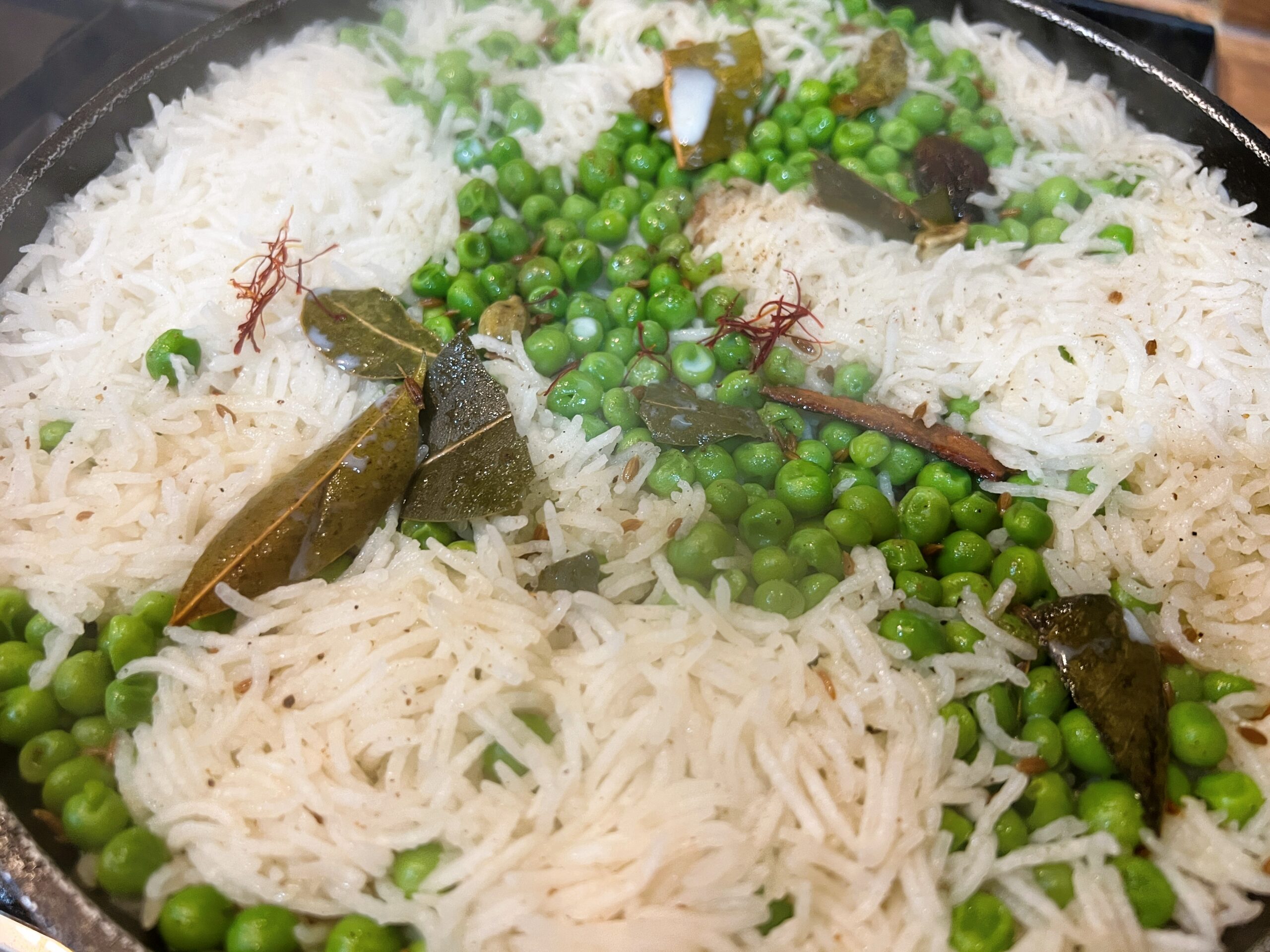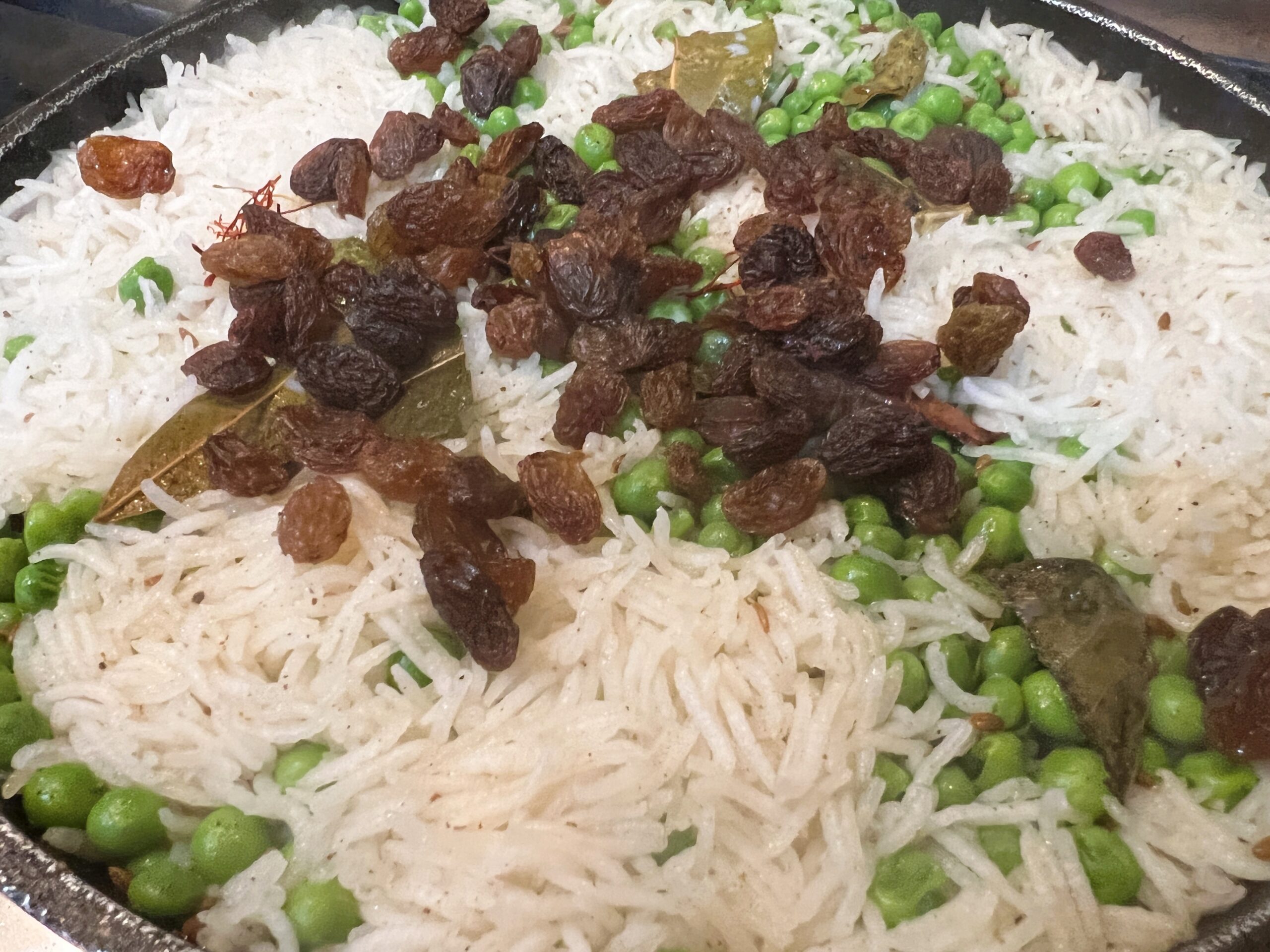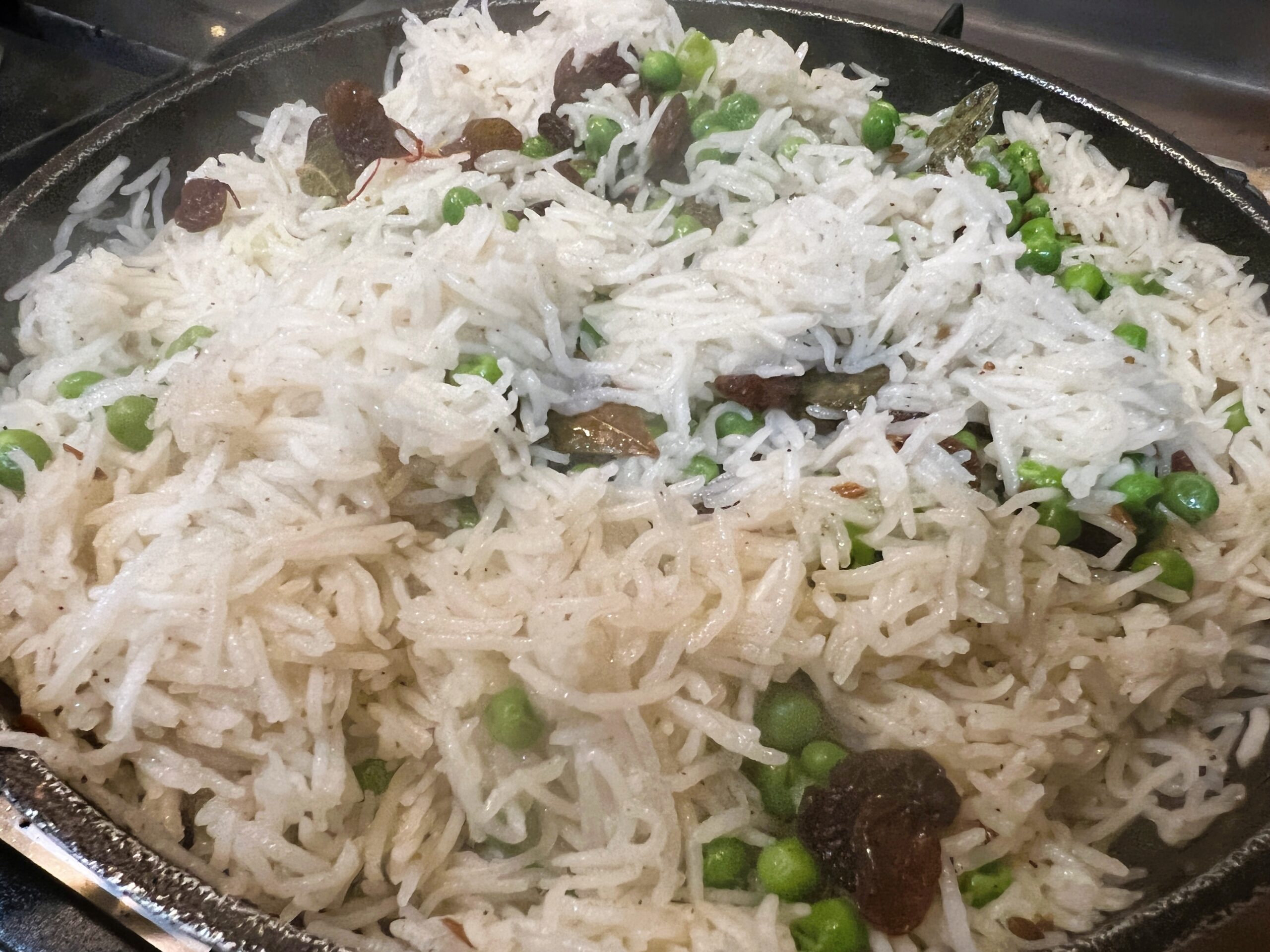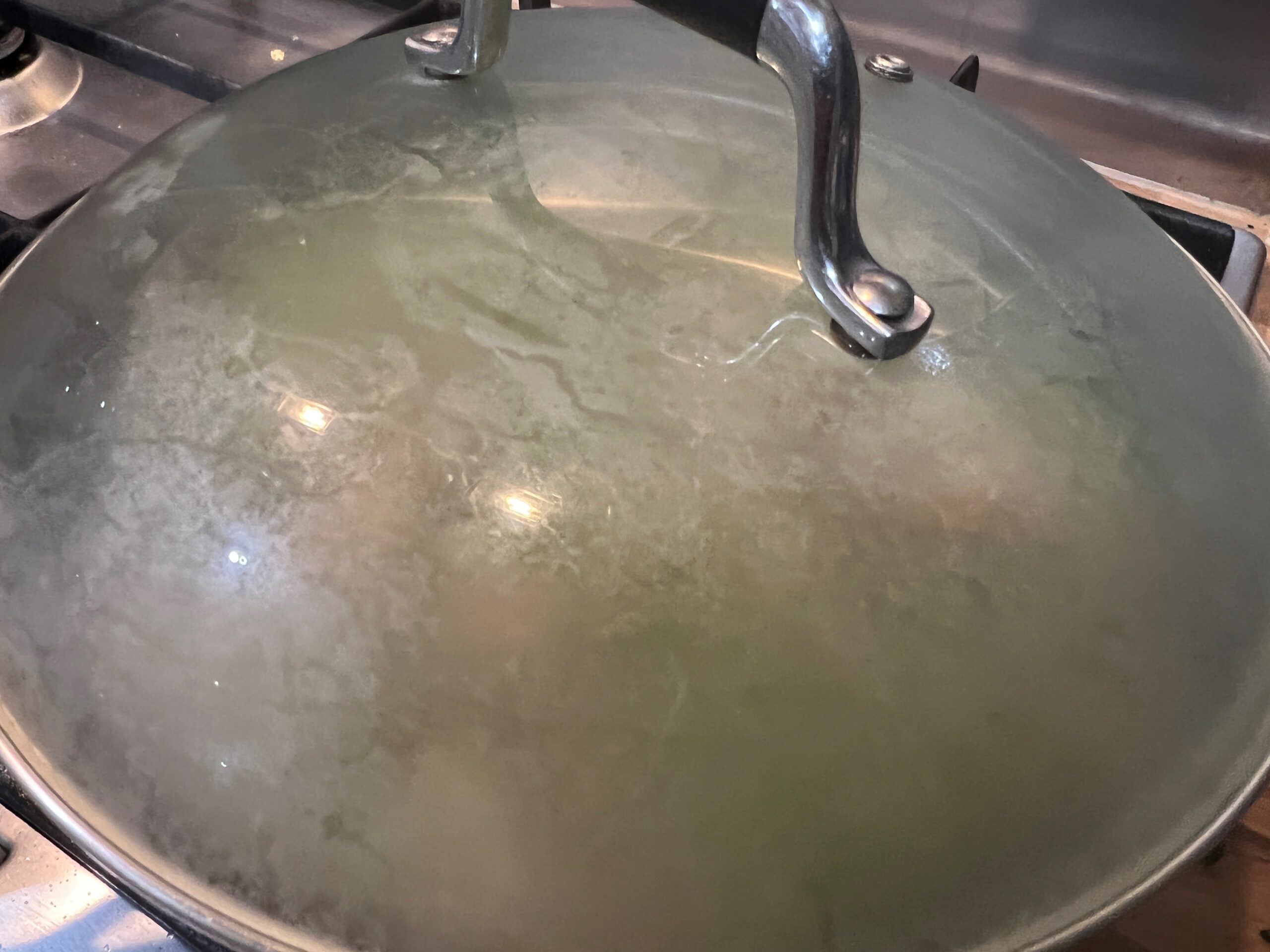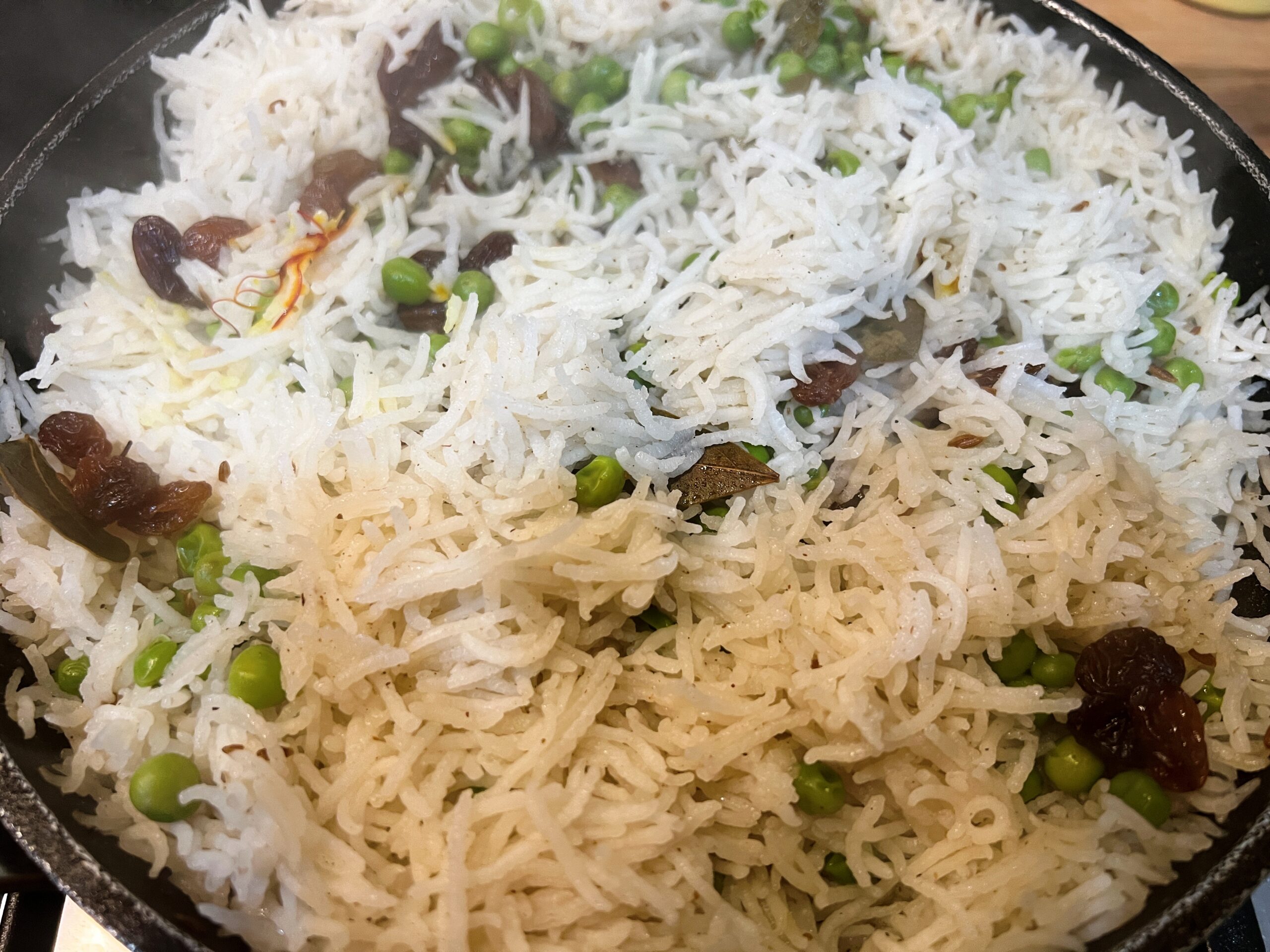 Add 1½ cups water and cook covered on medium heat for 7-8 minutes(the rice is just cooked to al dente at this stage).
Dissolve the saffron in milk and add it to the rice. Also add the raisins and very gently mix. Cover and cook rice for 2-3 minutes or until the rice has softened,  fluffy and all the water has been absorbed. Turn the heat off.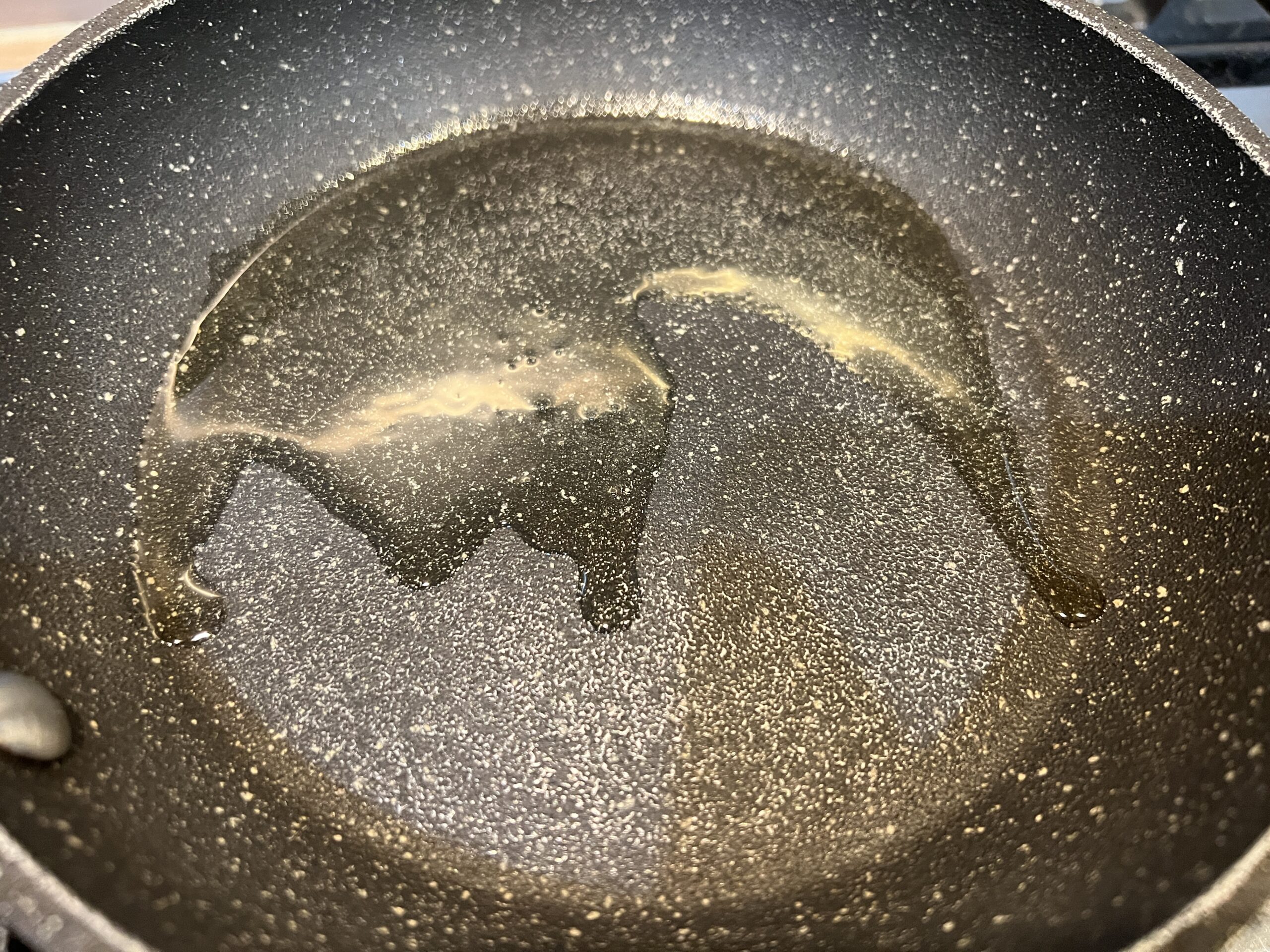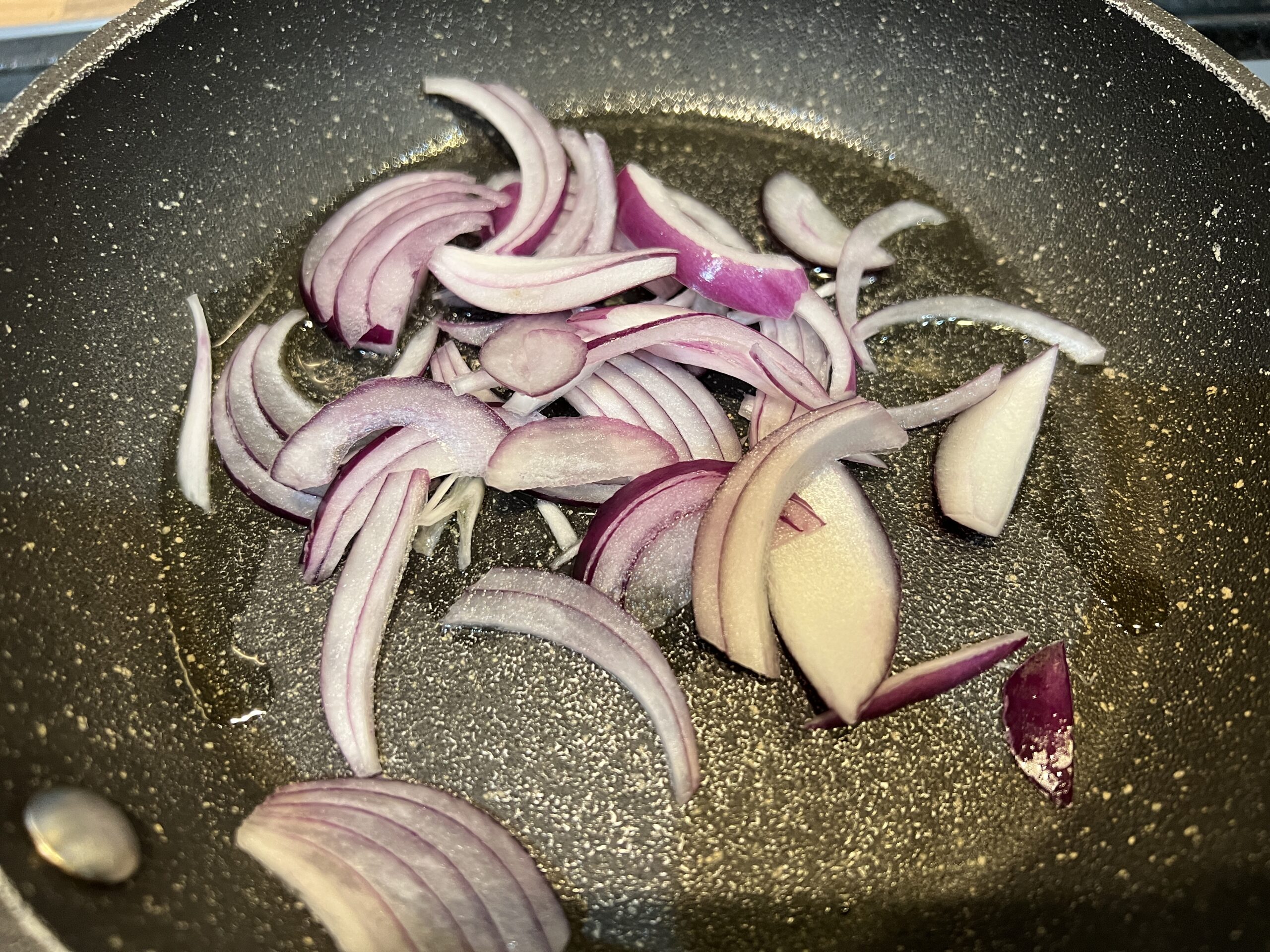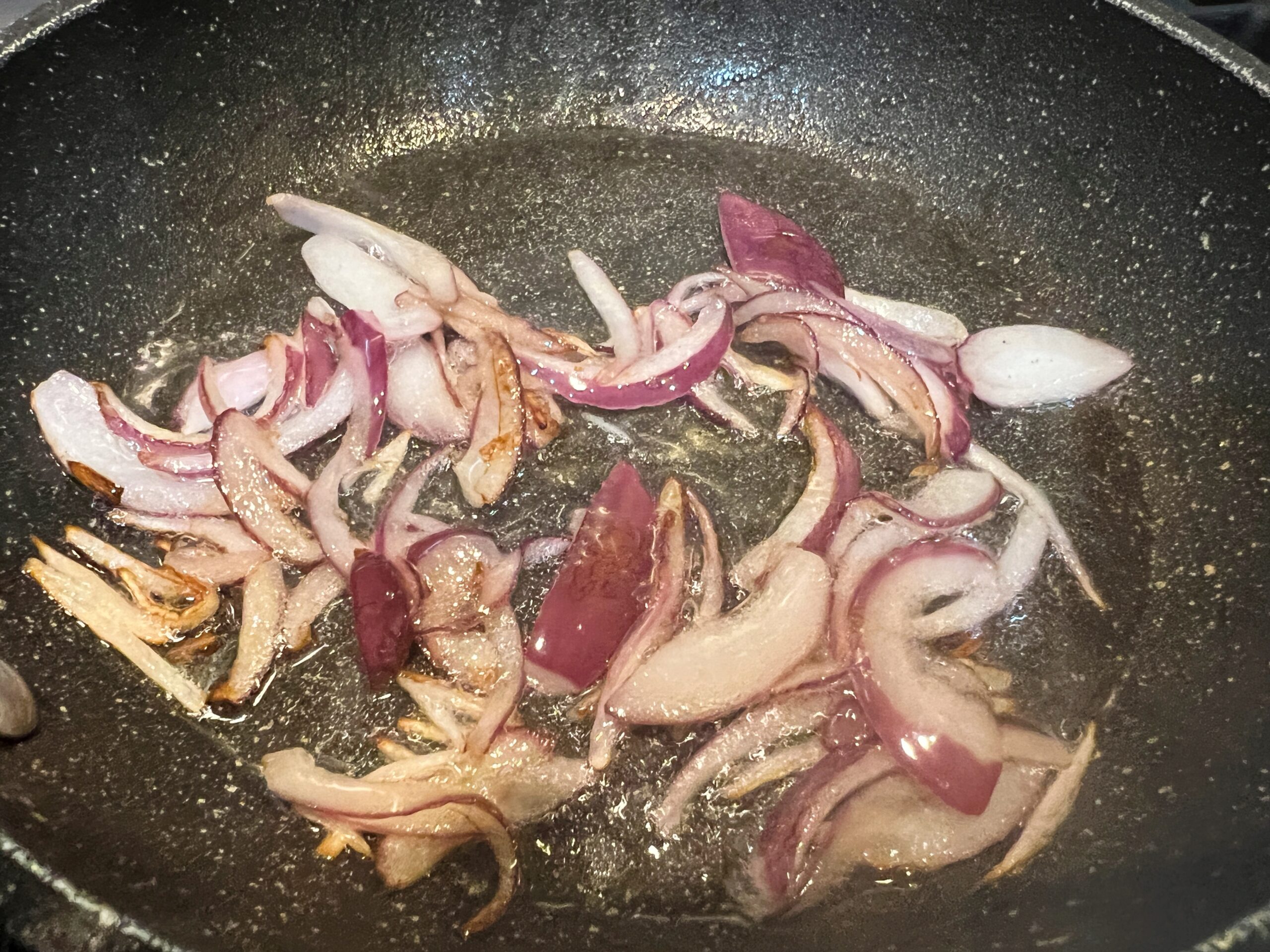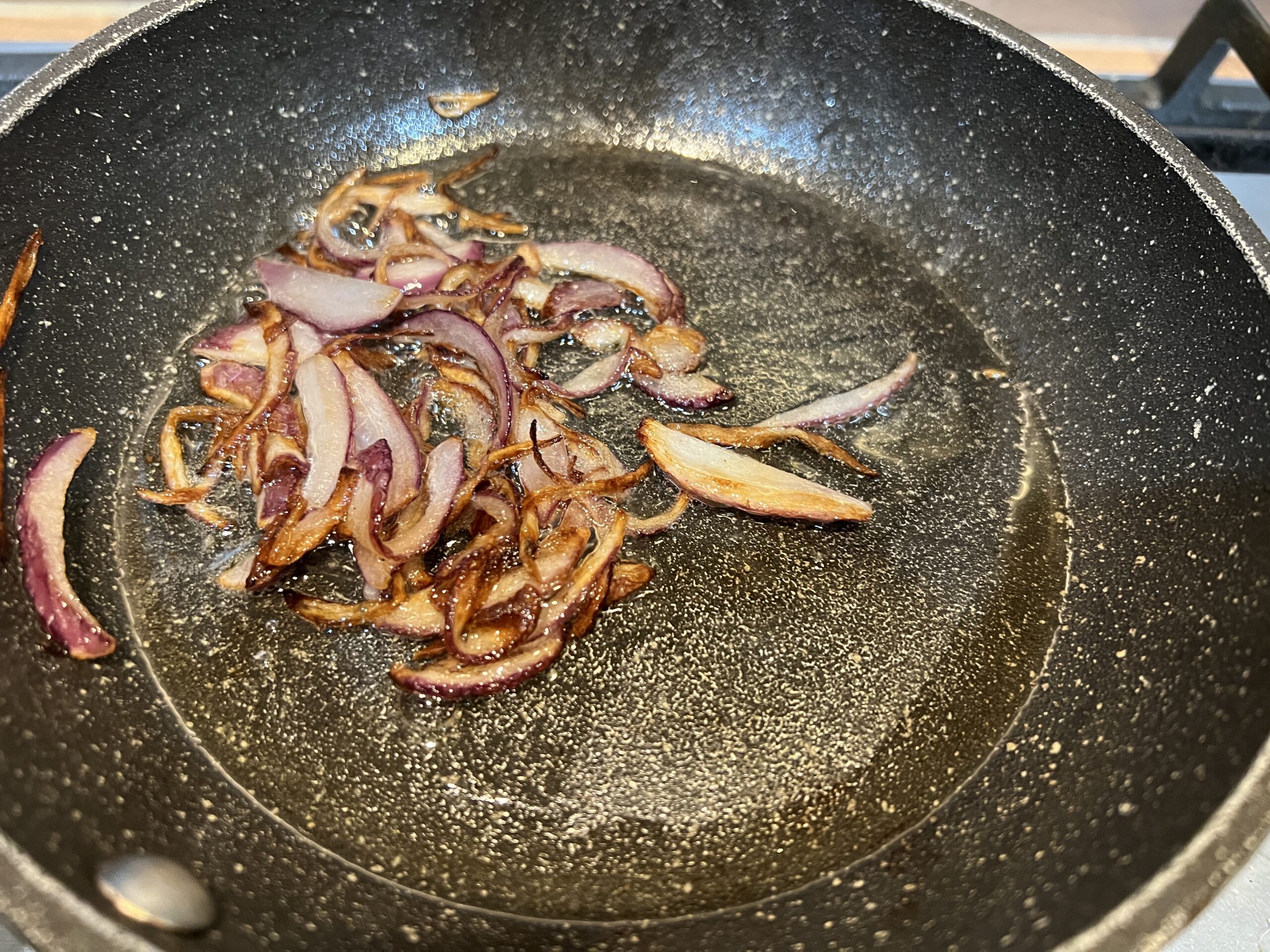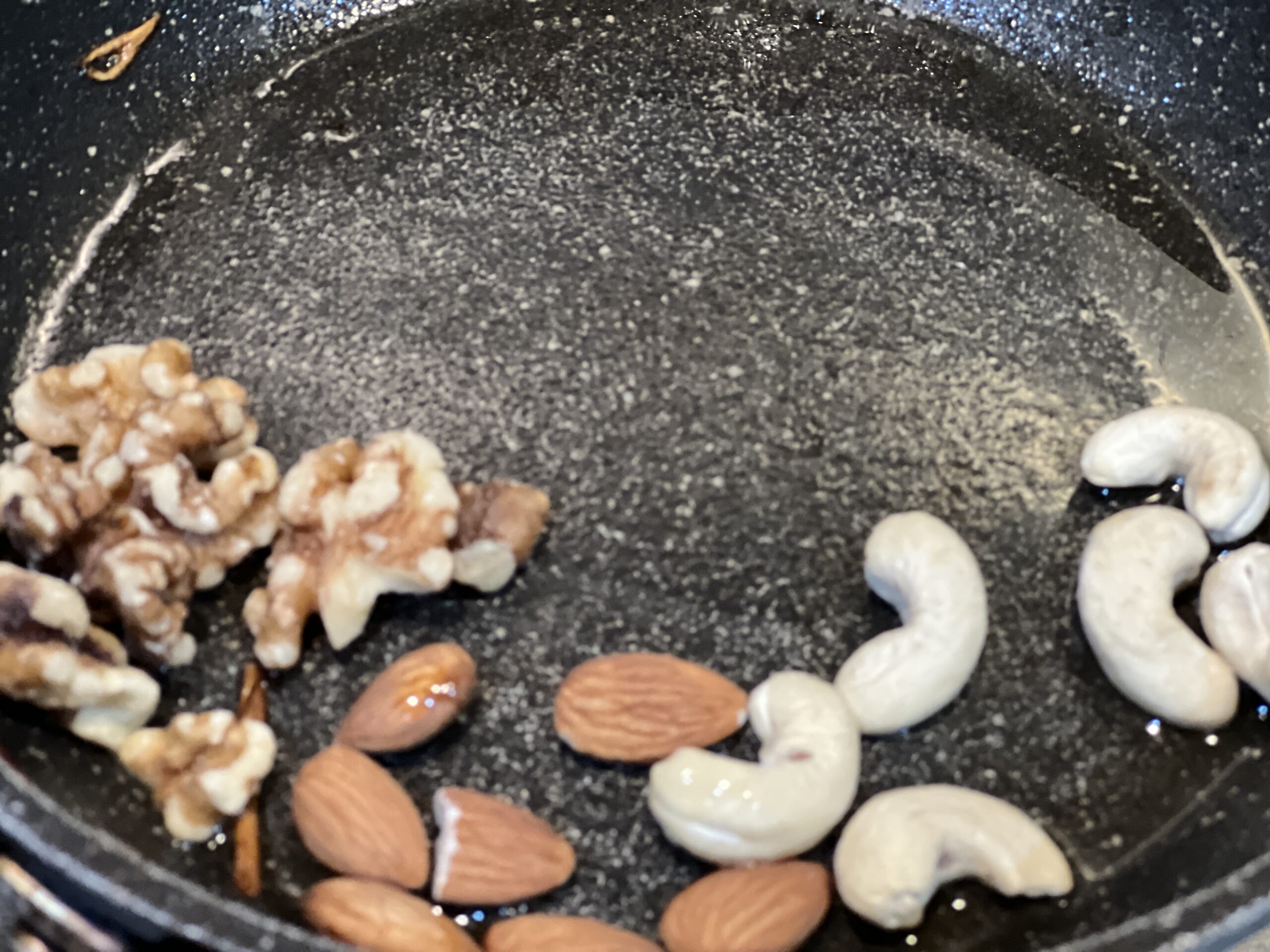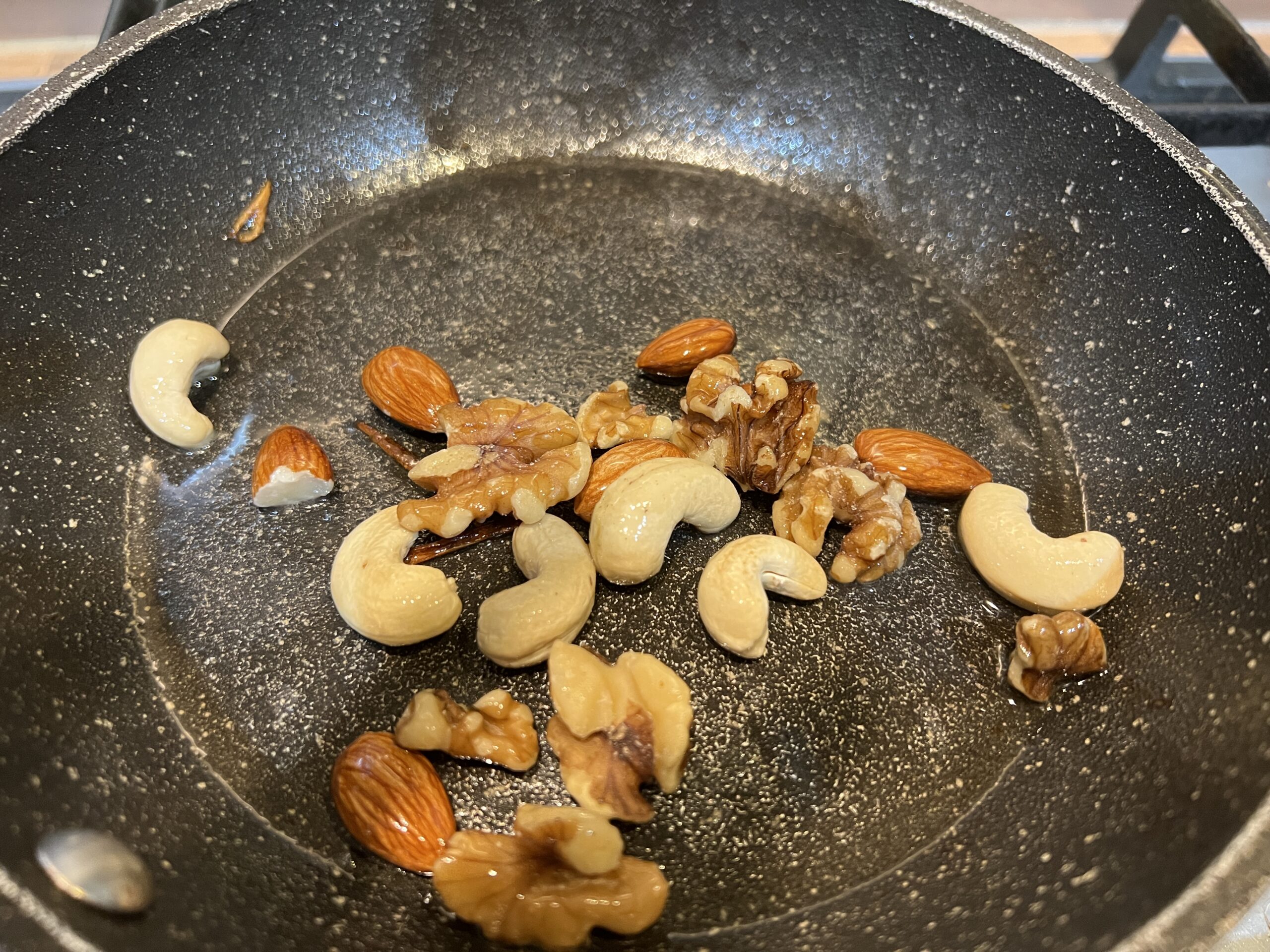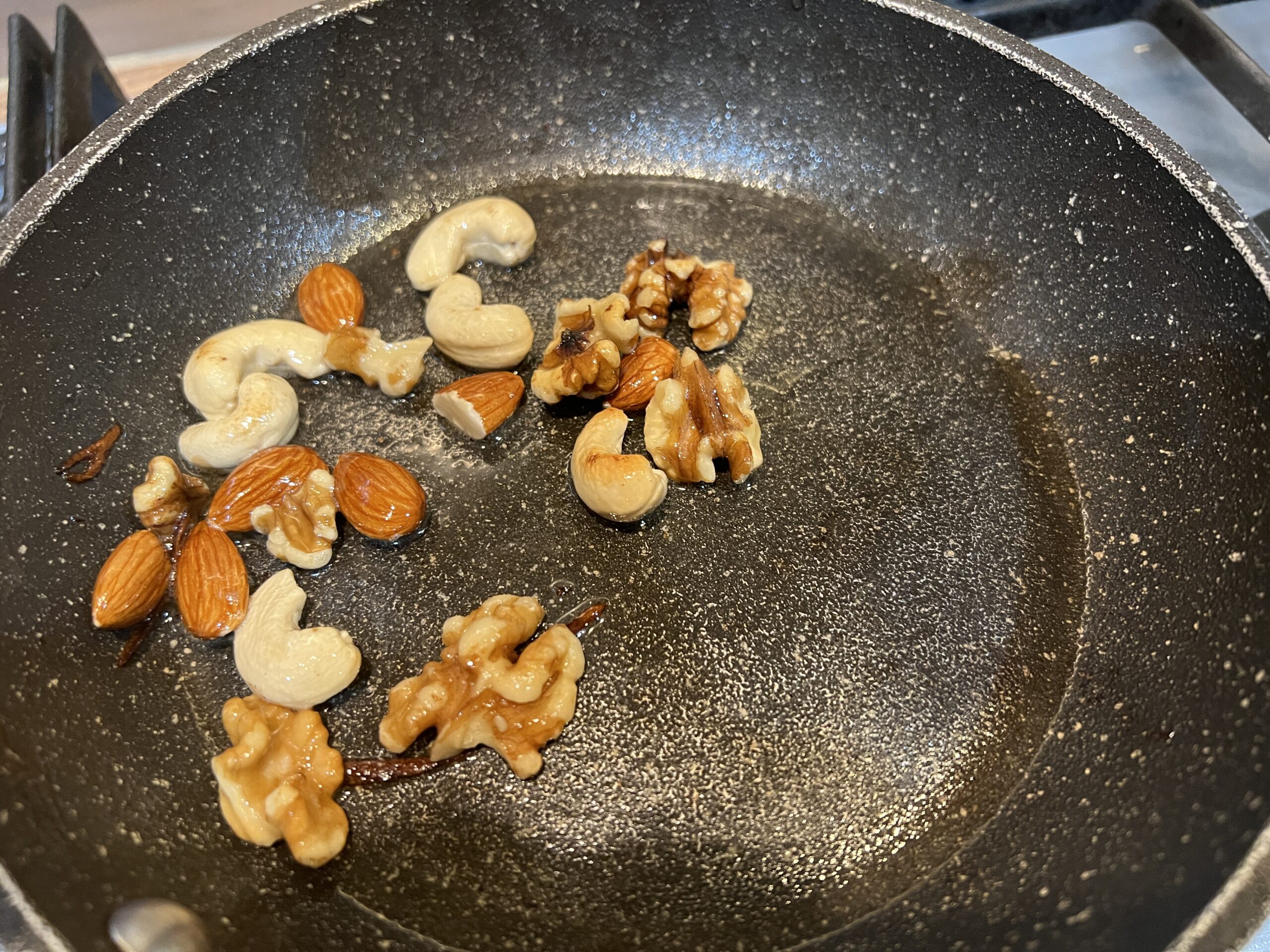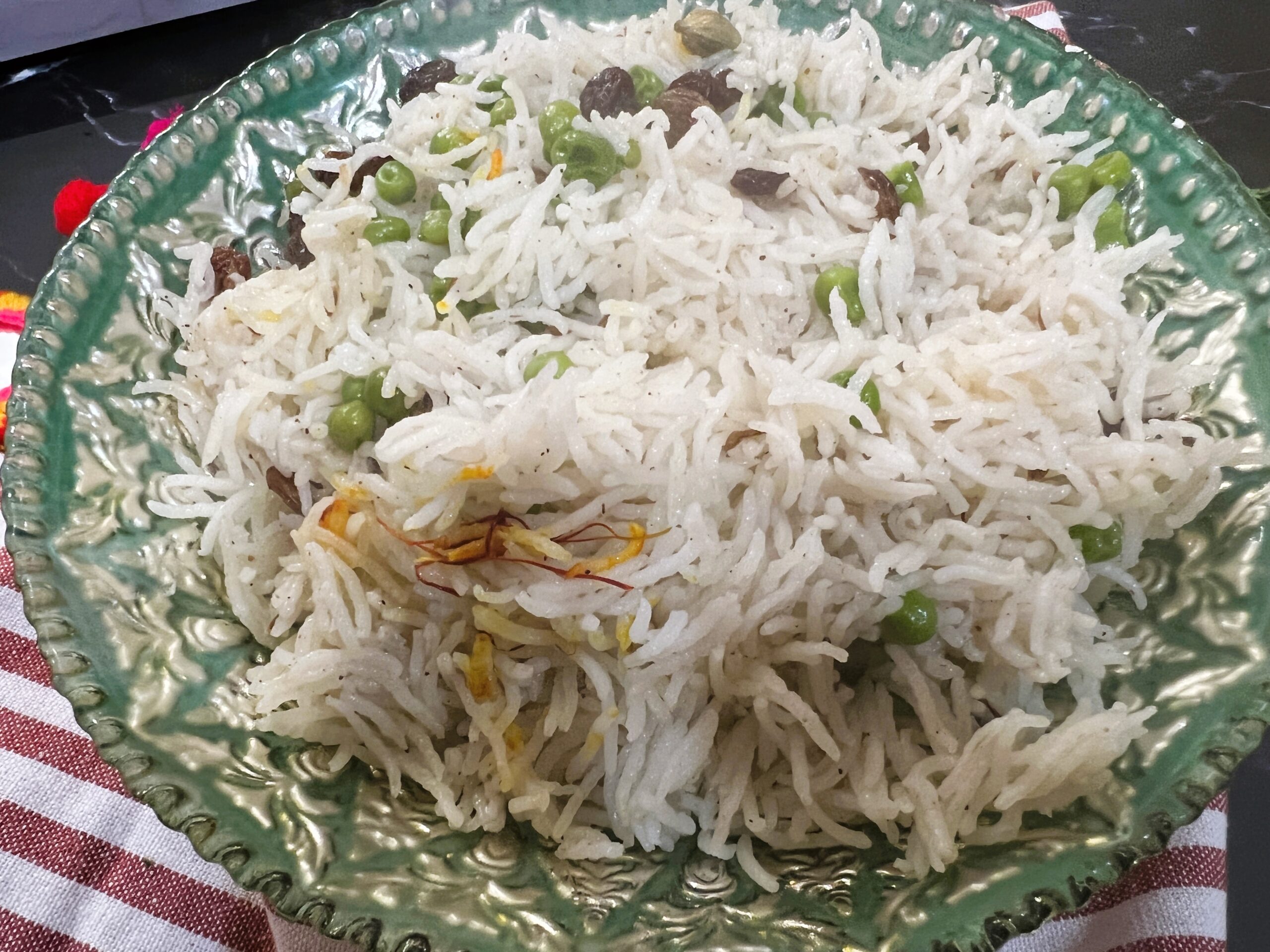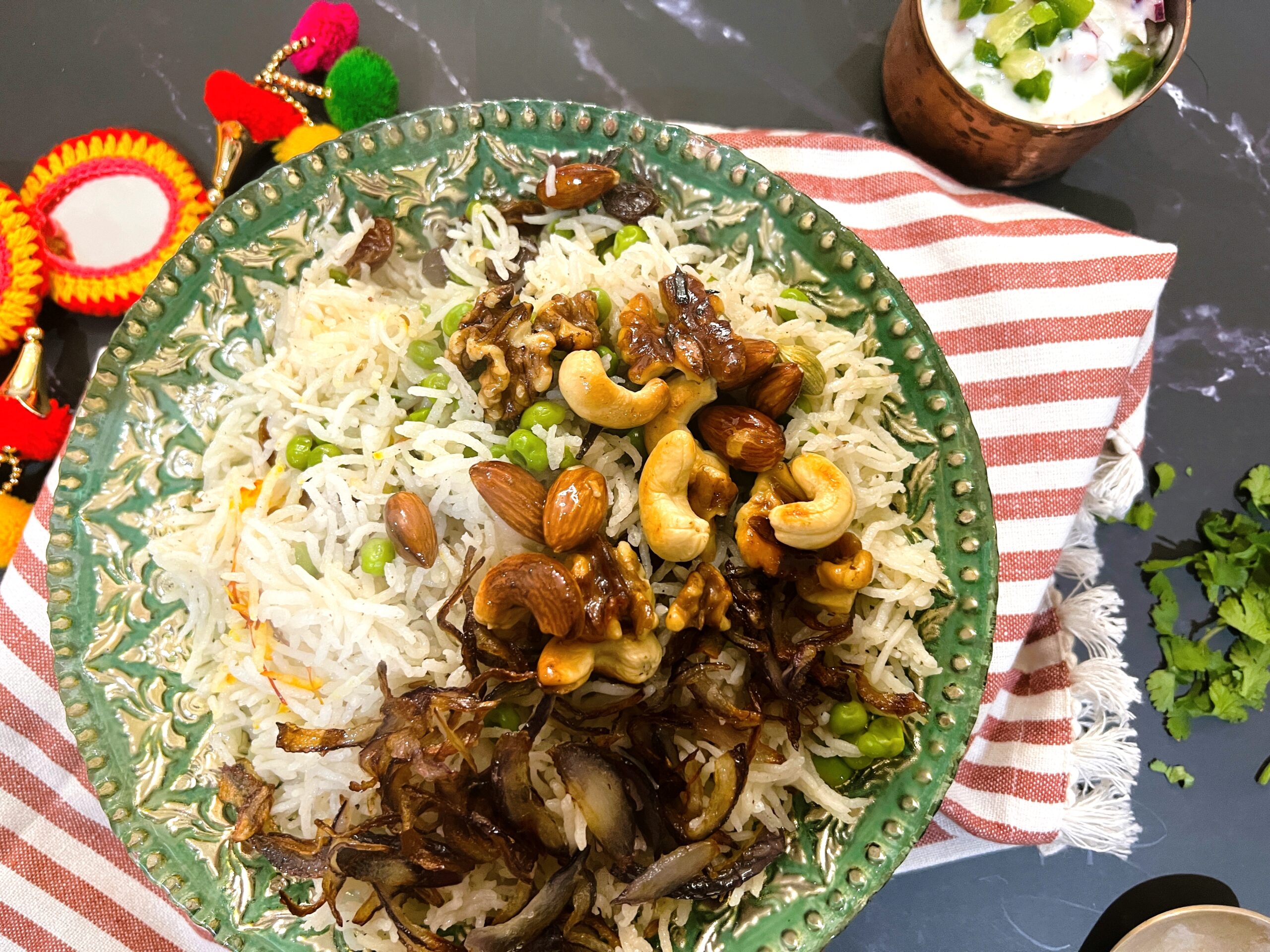 Heat ghee/oil in a pan and sauté the onions on medium heat for 7-8 minutes or until crispy and golden. Remove with a spoon and place on kitchen paper to drain excess oil.
In the same pan, roast the nuts on medium heat for 2-3 minutes or until slightly golden.
While serving, top the pulao with the caramelized onions and the fried nuts. Serve hot!