Sauteed Vegetables in Tandoori Sauce
Sauteed Vegetables in Tandoori Sauce is an Indo- Western fusion recipe prepared with crunchy charred sauteed vegetables in a Tandoori spiced Bechamel sauce which is smoked.
I love sauteed vegetables and often prepare them using seasonal vegetables at home. Sautéing is hands down the fastest way to cook vegetables keeping them rich in their own nutrition and super delicious. The word 'saute' from the French word 'to jump', meaning that you will need to keep stirring or flipping the pan for the entire cook time.
This Sauteed Vegetables in Tandoori Sauce recipe elevates them to another level. Beautifully coloured, bursting with flavour and crisp in texture with a charred smokey taste- what else can be better! I prefer to use an aluminium, copper or cast-iron pan while sautéing the vegetables as it provides a nice char on the edges of the vegetables. You can use a nonstick pan, but the vegetables will not brown/char as much for this recipe.
It is an easy and simple recipe and with some planning can be prepared for a weeknight dinner.
I prefer to serve the Sauteed Vegetables in Tandoori Sauce with some bread or rice. This recipe is a perfect combination with Focaccia, Onion Focaccia, Jeera Rice, Tandoori Lachha Paratha, Cheddar Jalapeno Focaccia and Grapes and Chilli Focaccia.
Ingredients
To Sauté
1 teaspoon extra virgin olive oil
2 tablespoons broccoli florets
2 tablespoons chopped baby corns
2 tablespoons chopped French beans (1inch)
2 tablespoons chopped carrot Batons (1 inch)
2 tablespoons diced courgette/zucchini
2 tablespoons diced red pepper
2 tablespoons diced yellow pepper
2 tablespoons diced green pepper
2 tablespoons diced mushrooms
2 tablespoons diced onions
Salt to taste
½ teaspoon chilli flakes
For the Tandoori Bechamel Sauce
2 tablespoons butter
2 teaspoons garlic ginger green chilli paste
2 tablespoons plain flour
2 cups warm milk
2 teaspoons red chilli powder
½ teaspoon turmeric powder
Salt to taste
1 teaspoon coriander powder
1 teaspoon cumin powder
½ teaspoon black pepper
½ teaspoon garam masala
1 teaspoon kasuri methi
Directions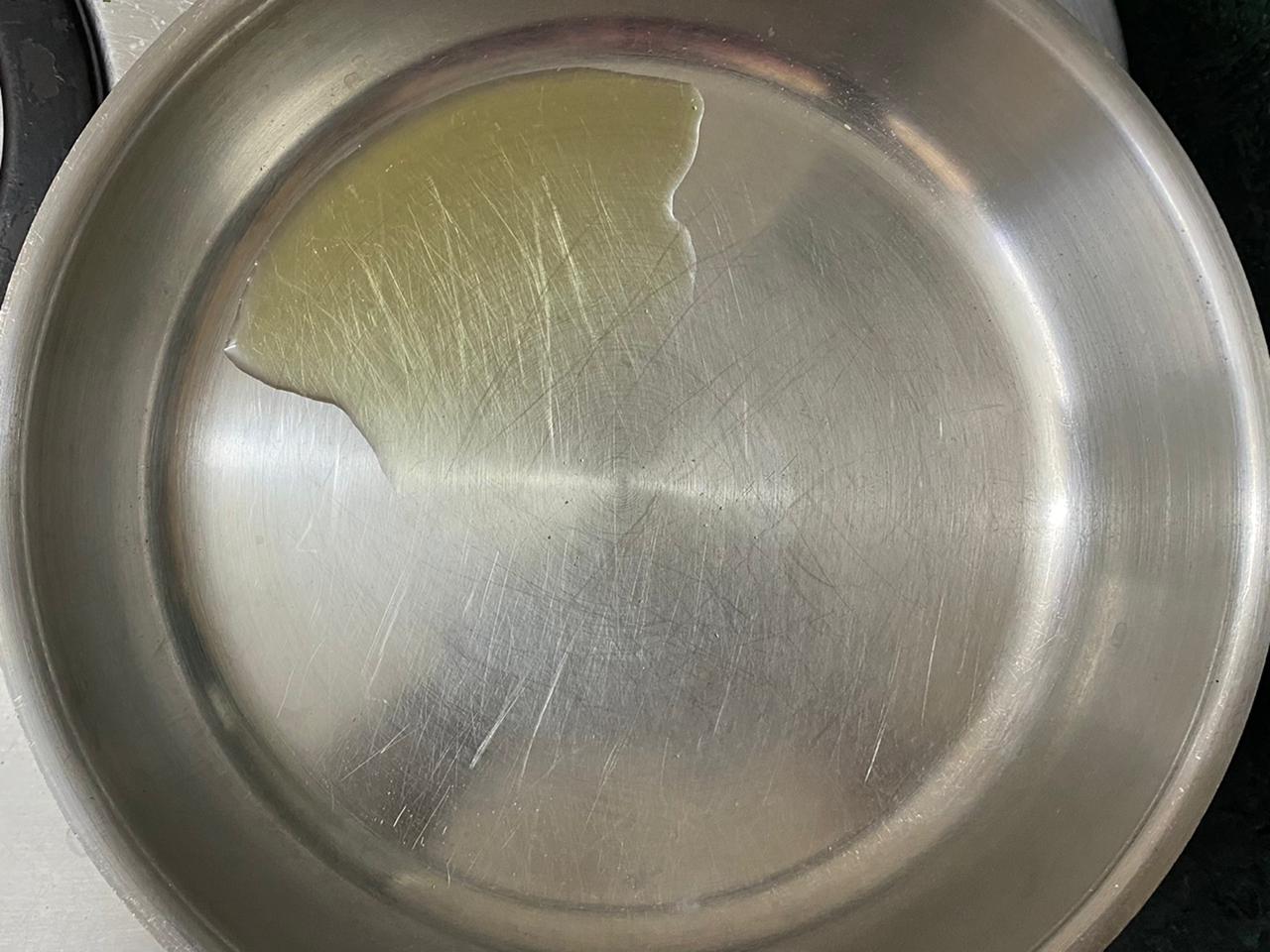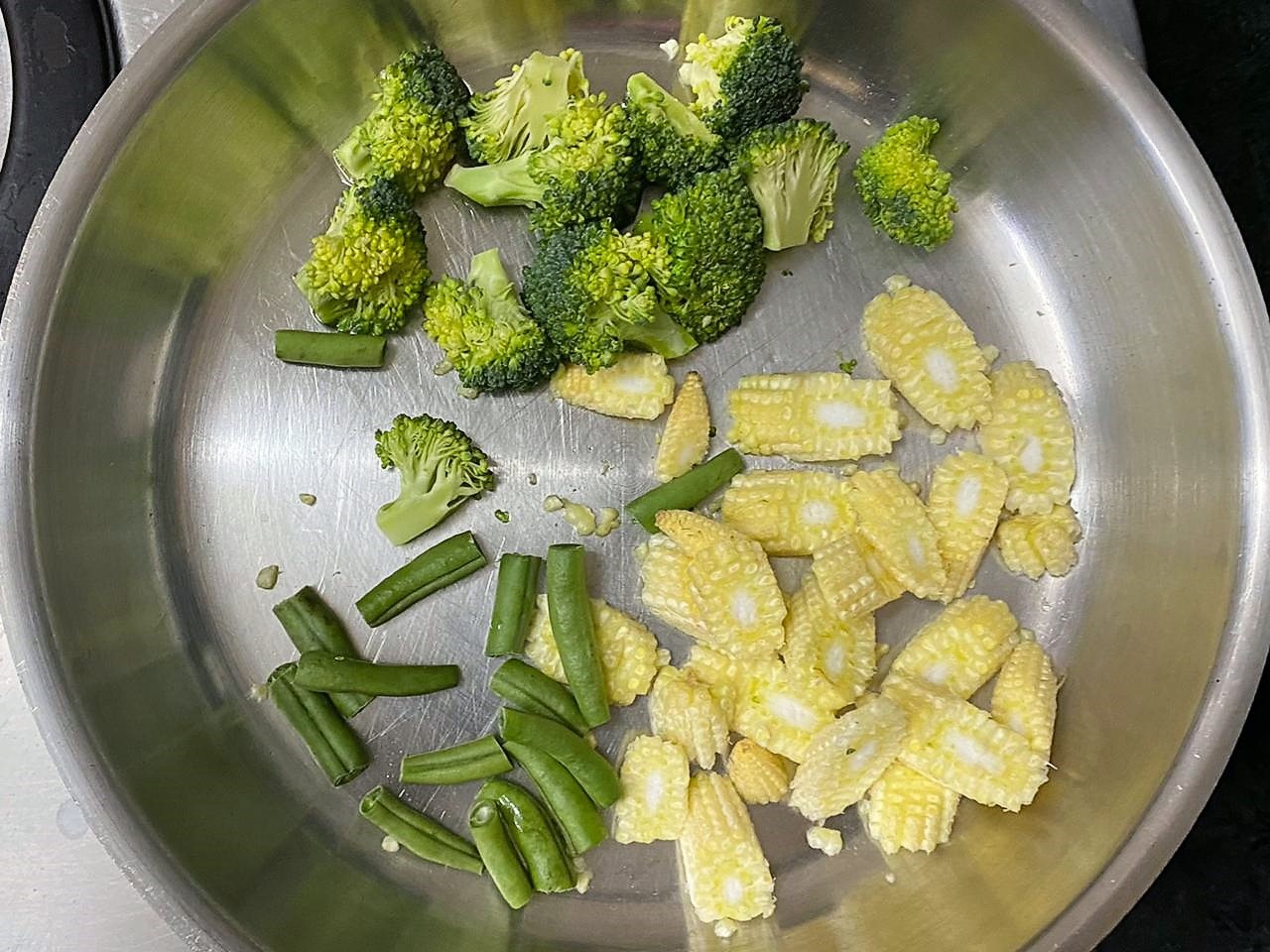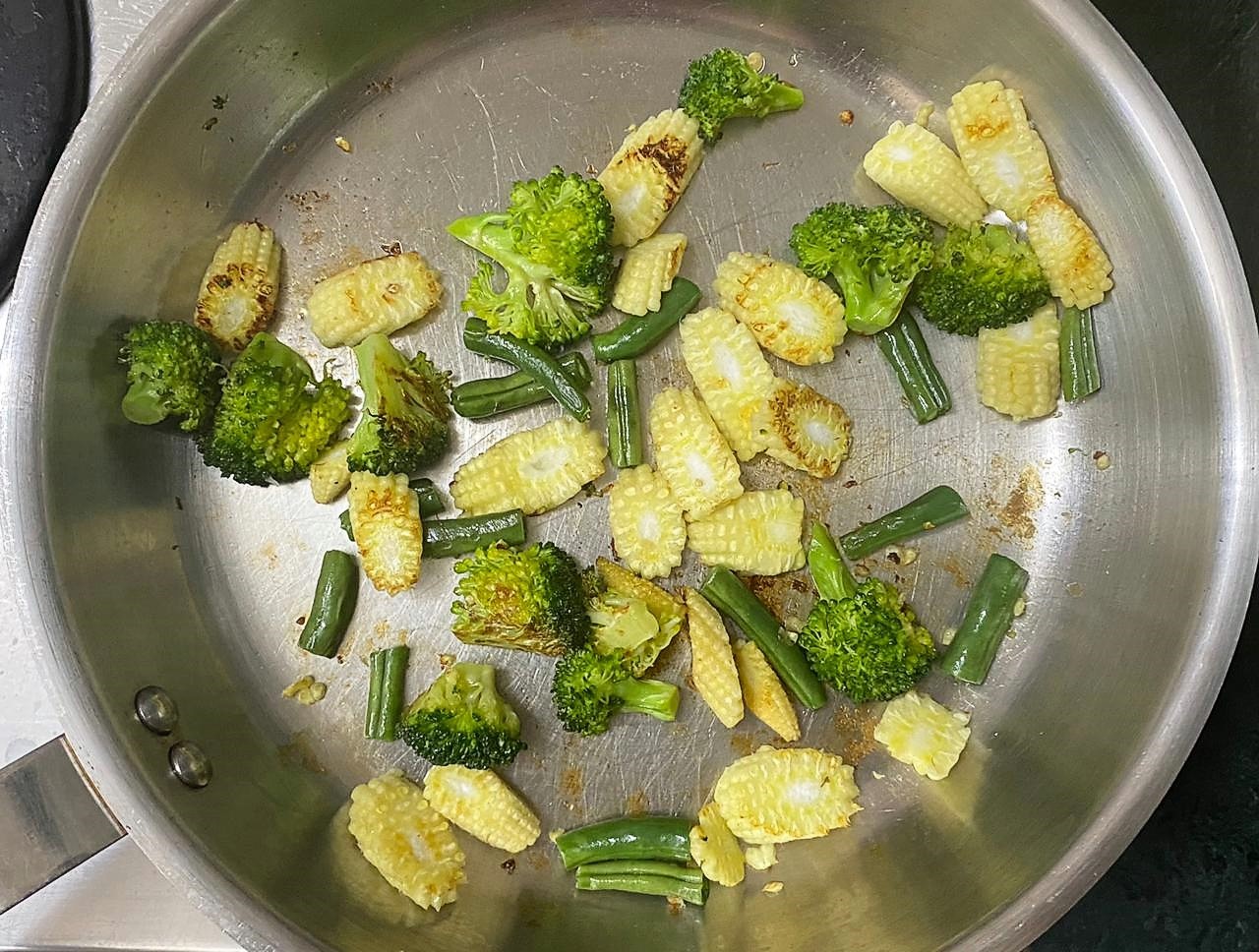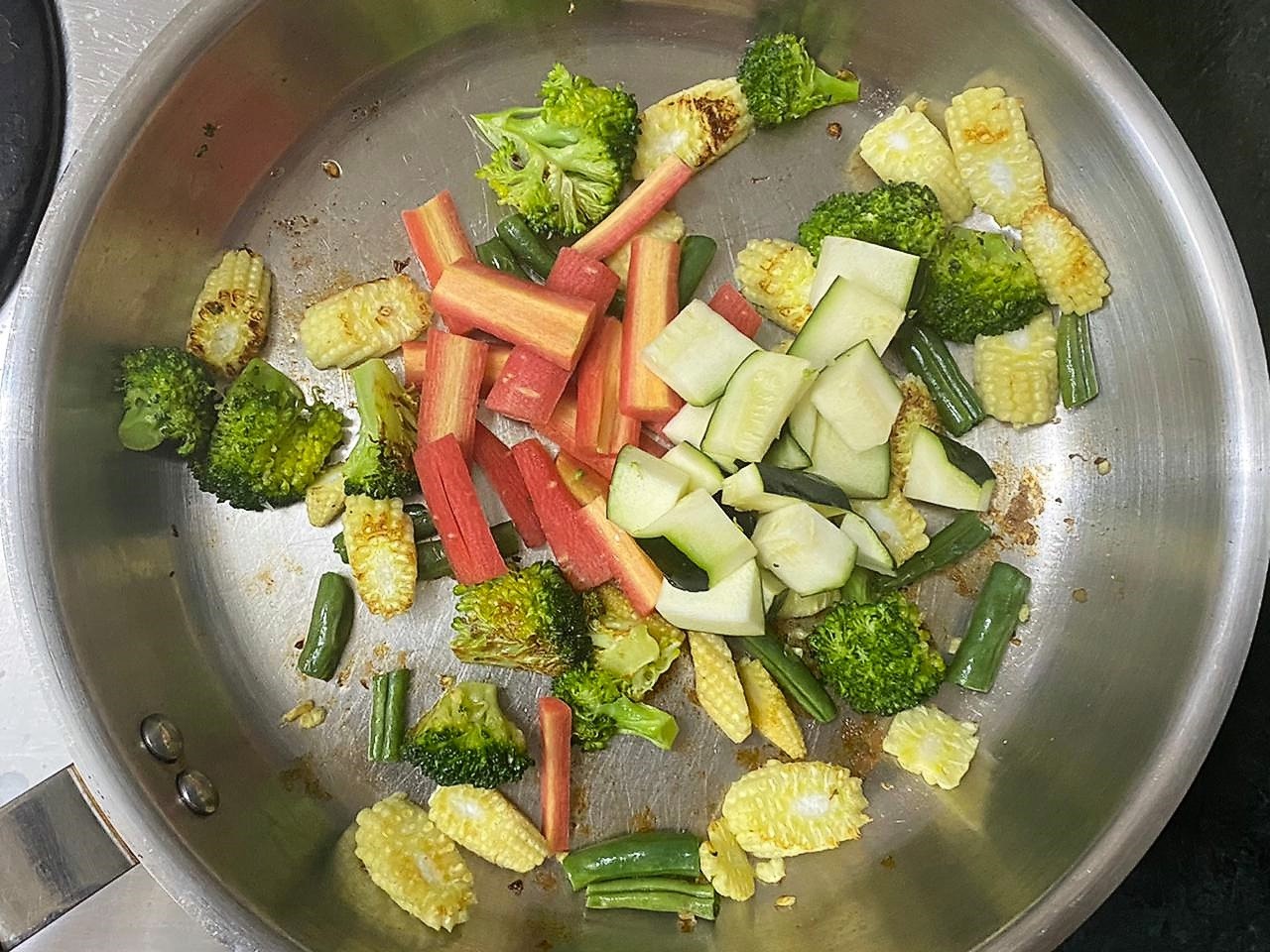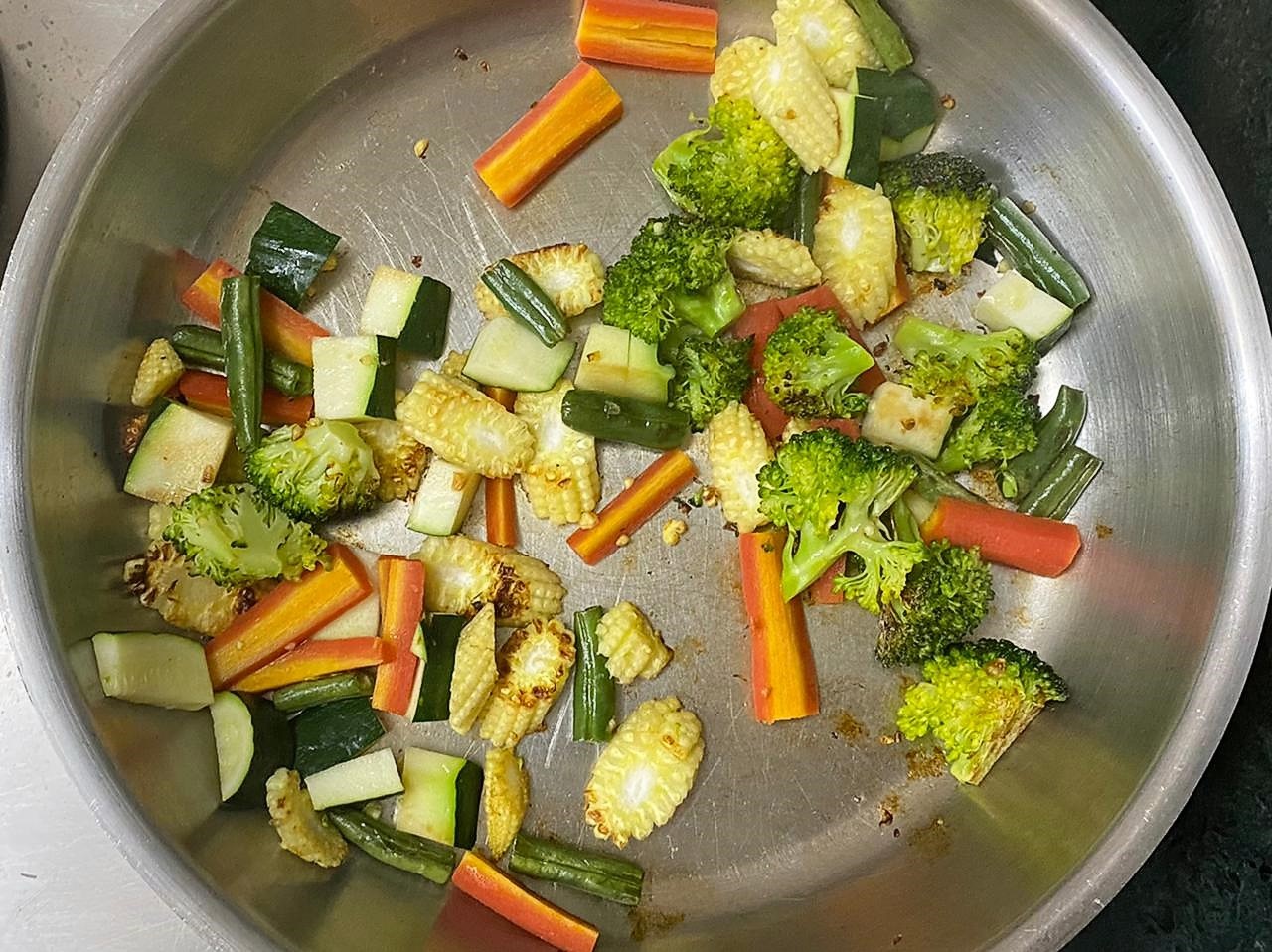 Heat oil in a pan and sauté broccoli, baby corns and French beans on medium heat for 2-3 minutes and then add the carrots and courgette. Sauté on medium heat for 1-2 minutes.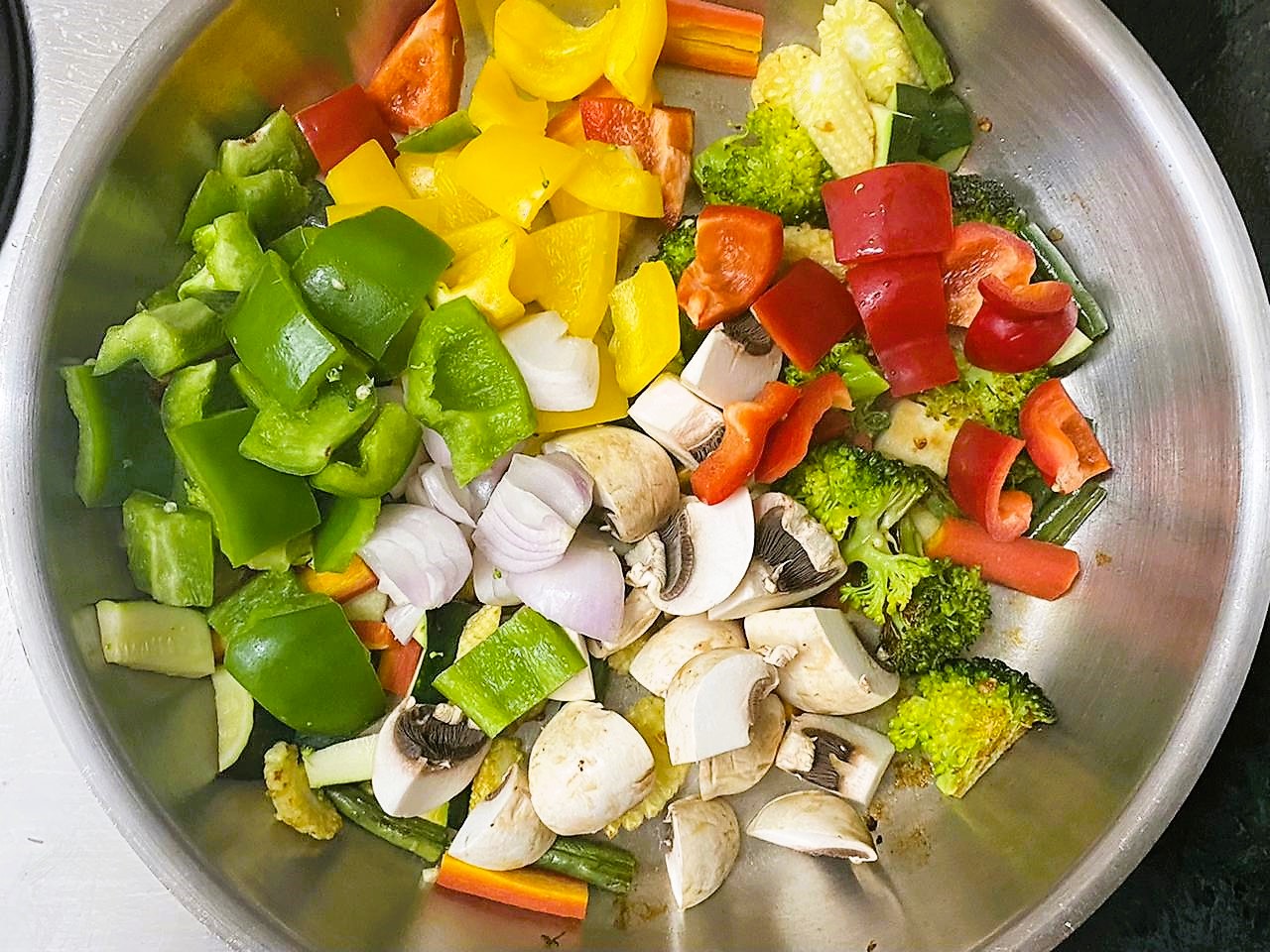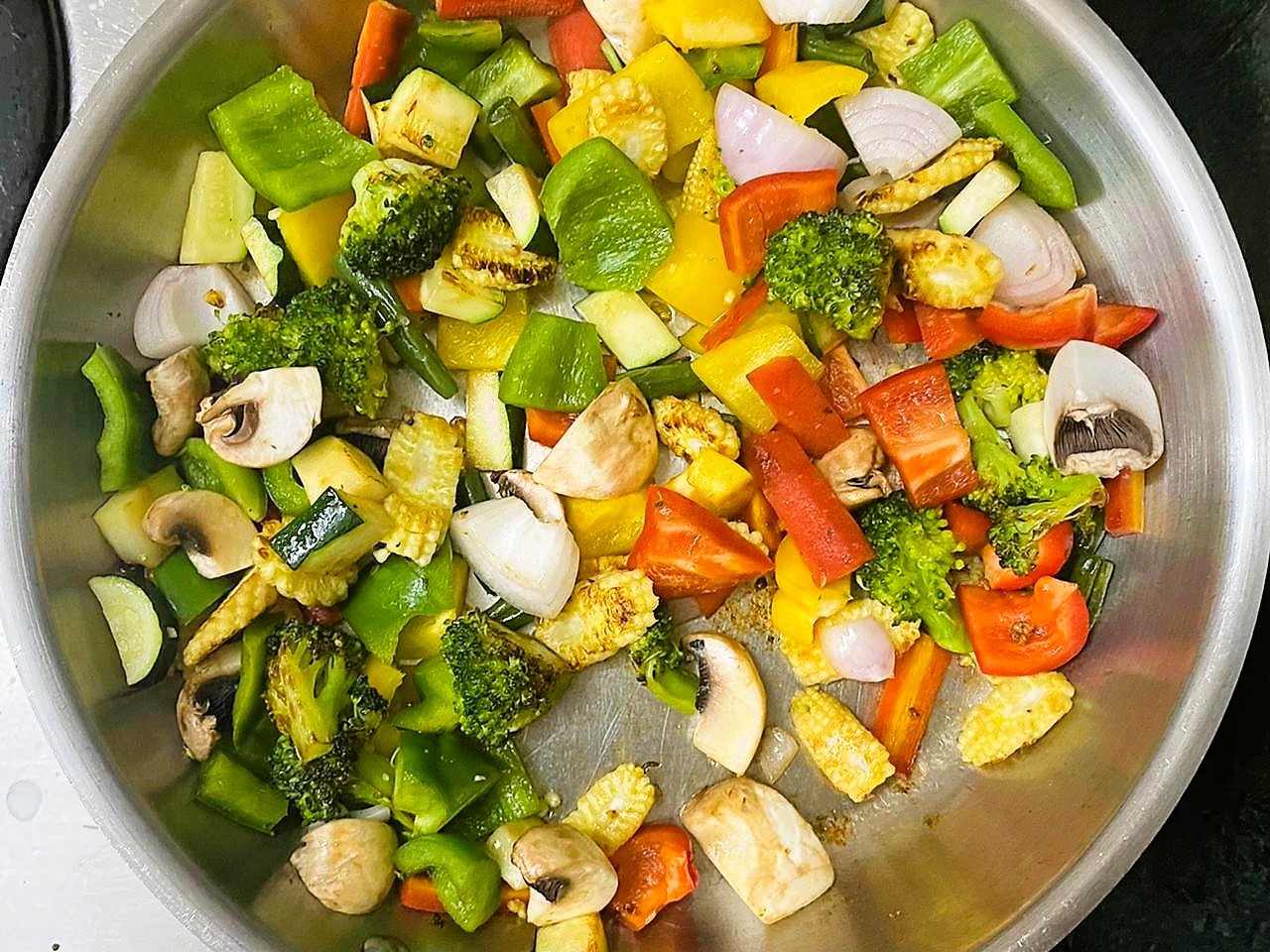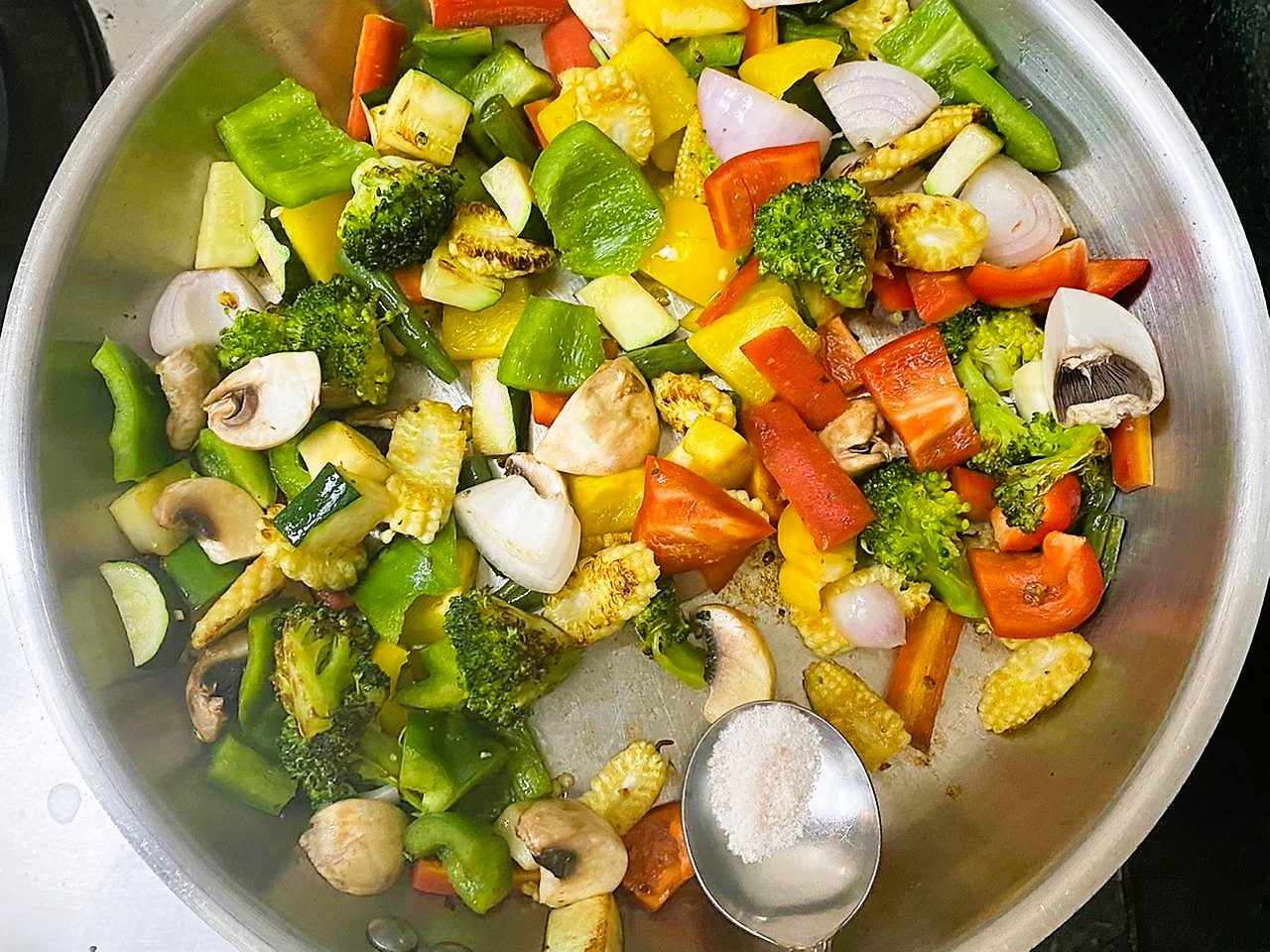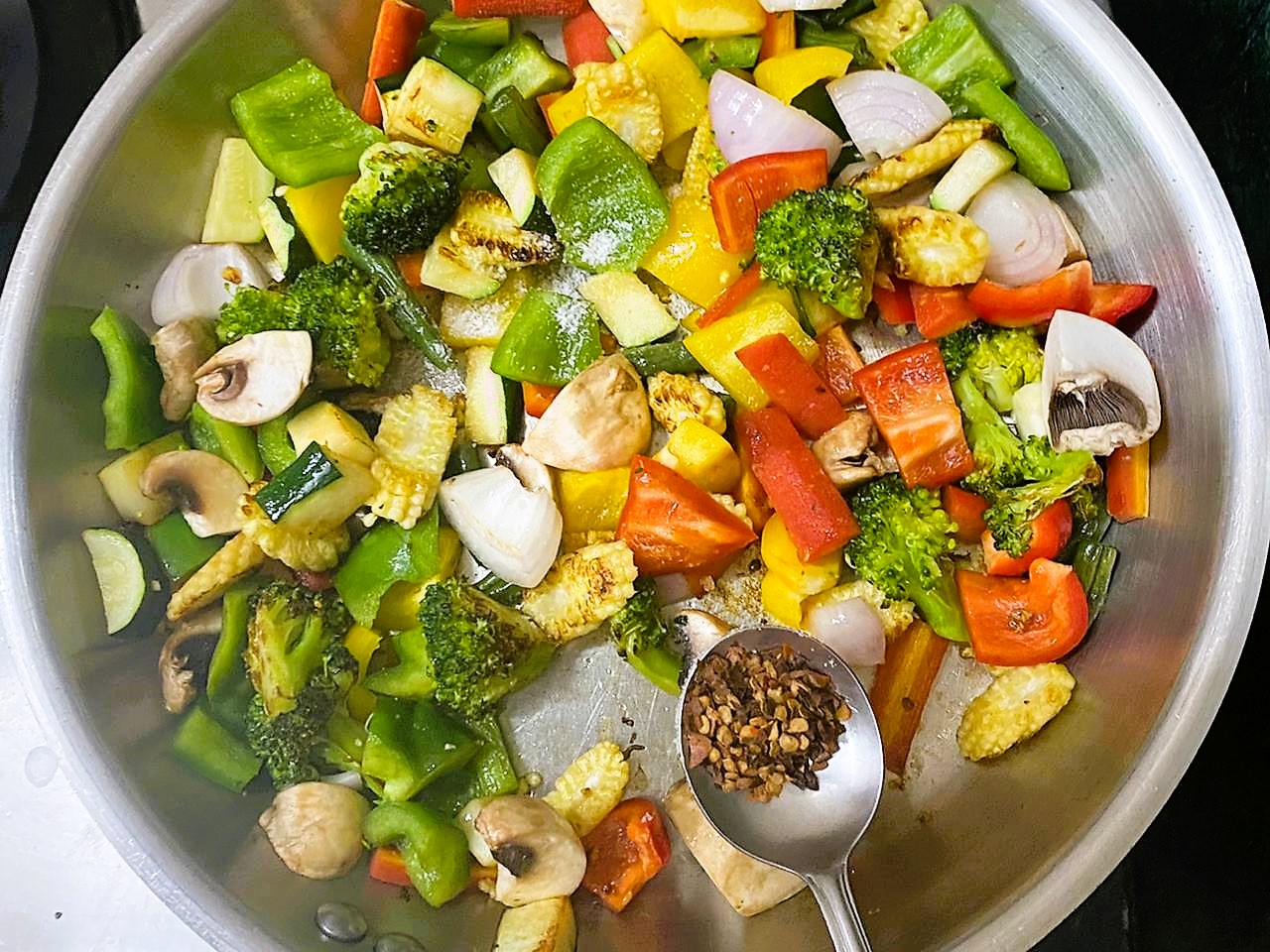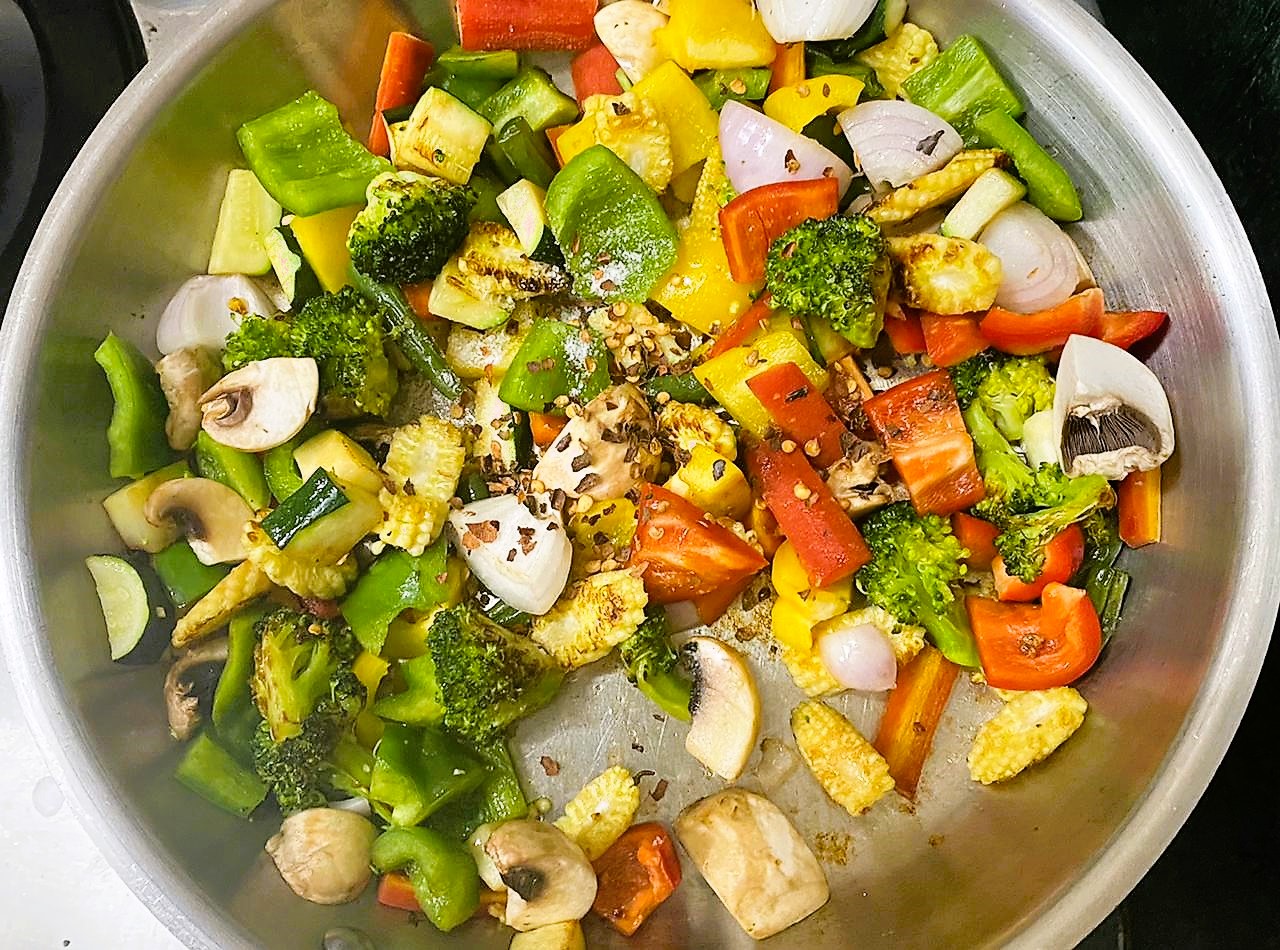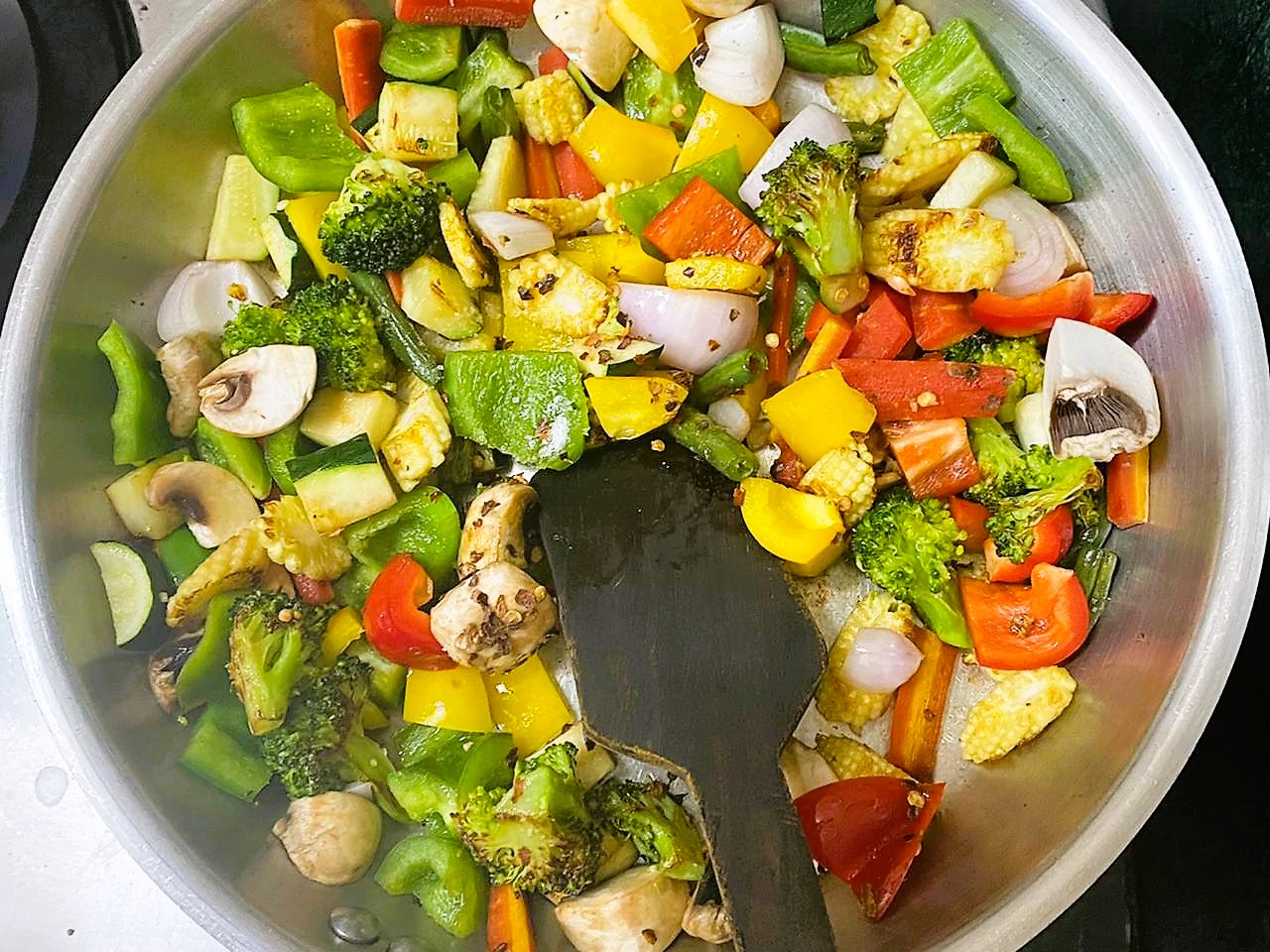 Next add the peppers, mushrooms and onions and sauté on high heat for 2-3 minutes to cook and slightly char the vegetables. Remember to keep the vegetables al dente. Add salt and chilli flakes to season the vegetables and turn off the heat.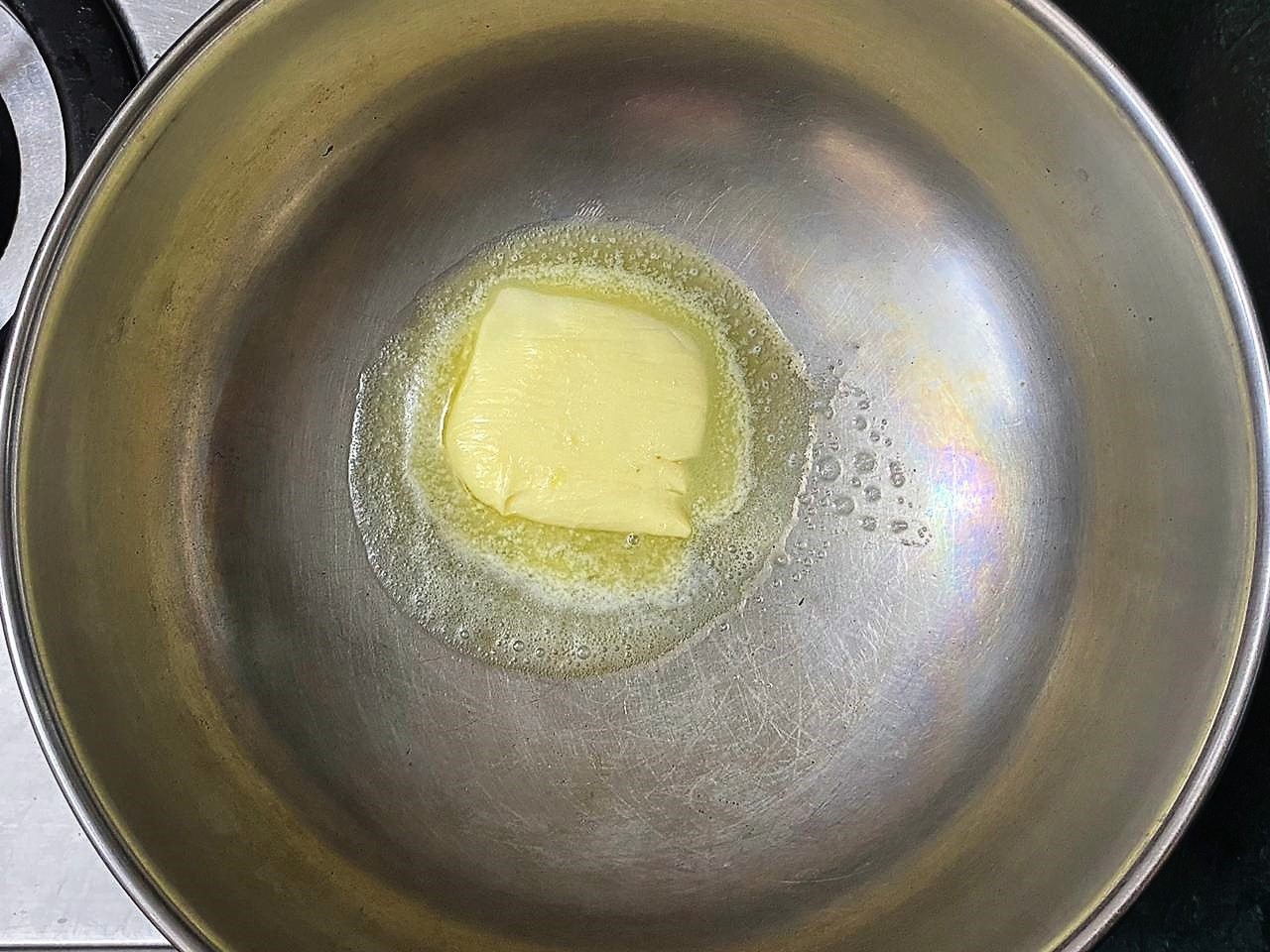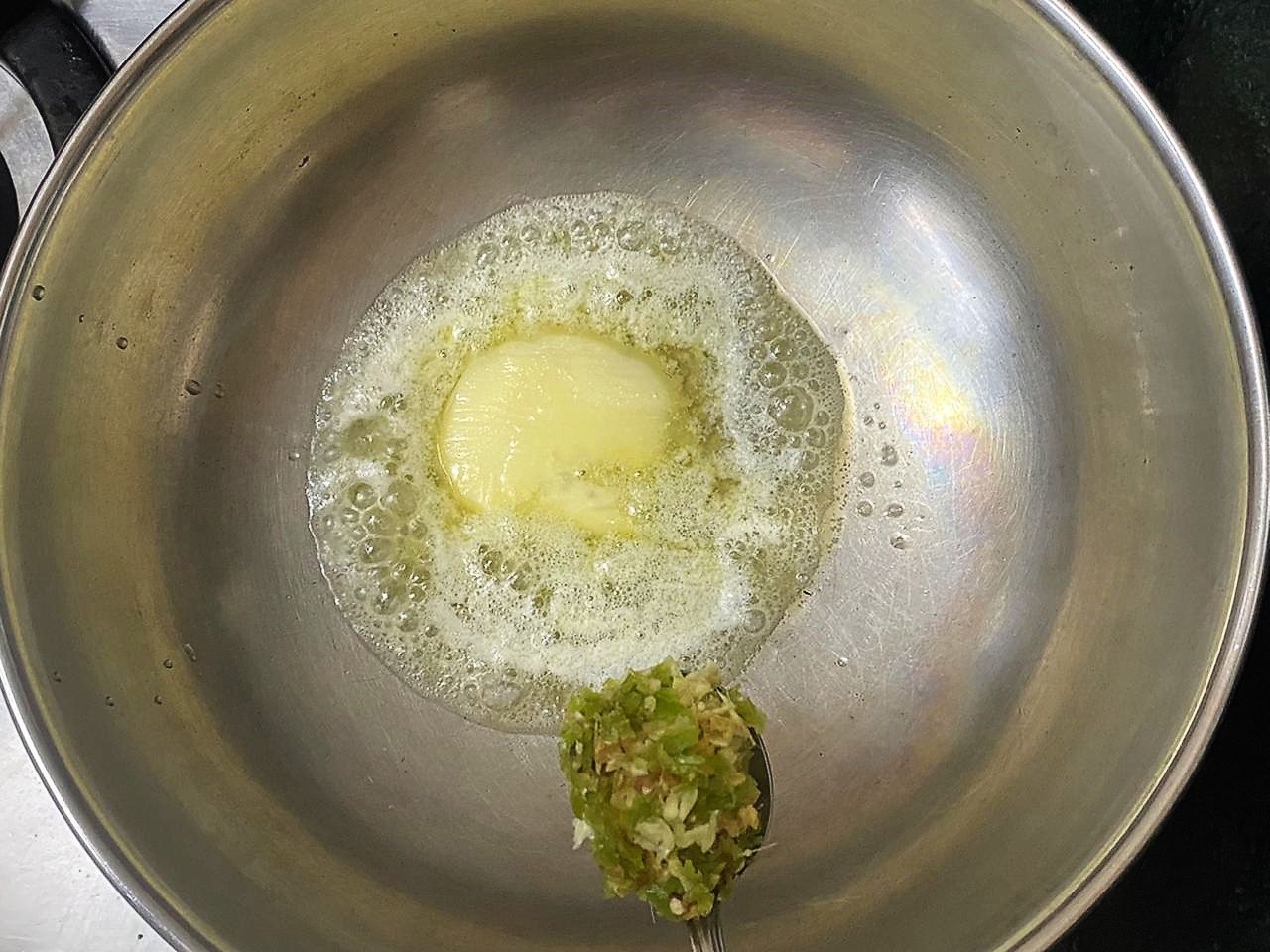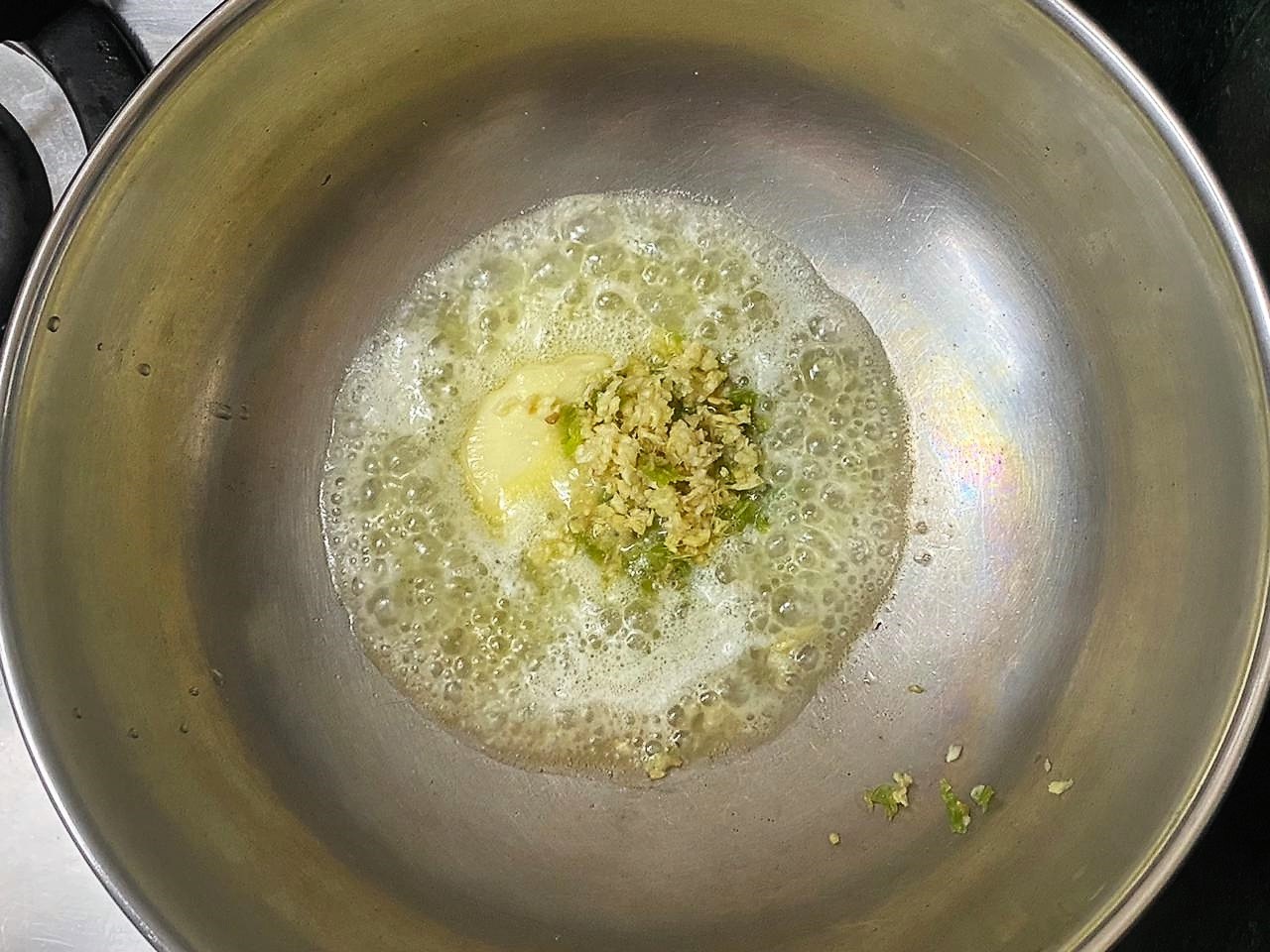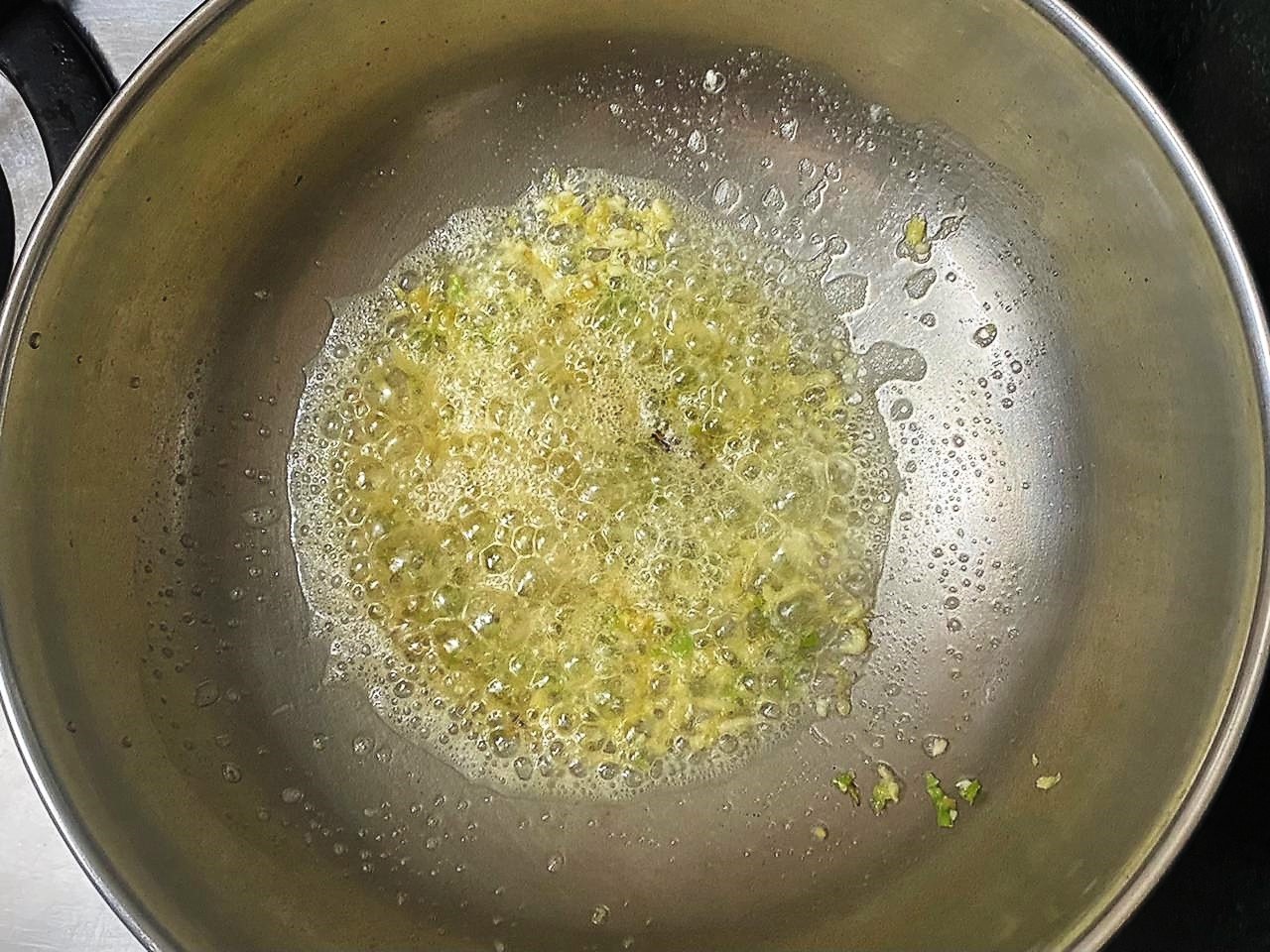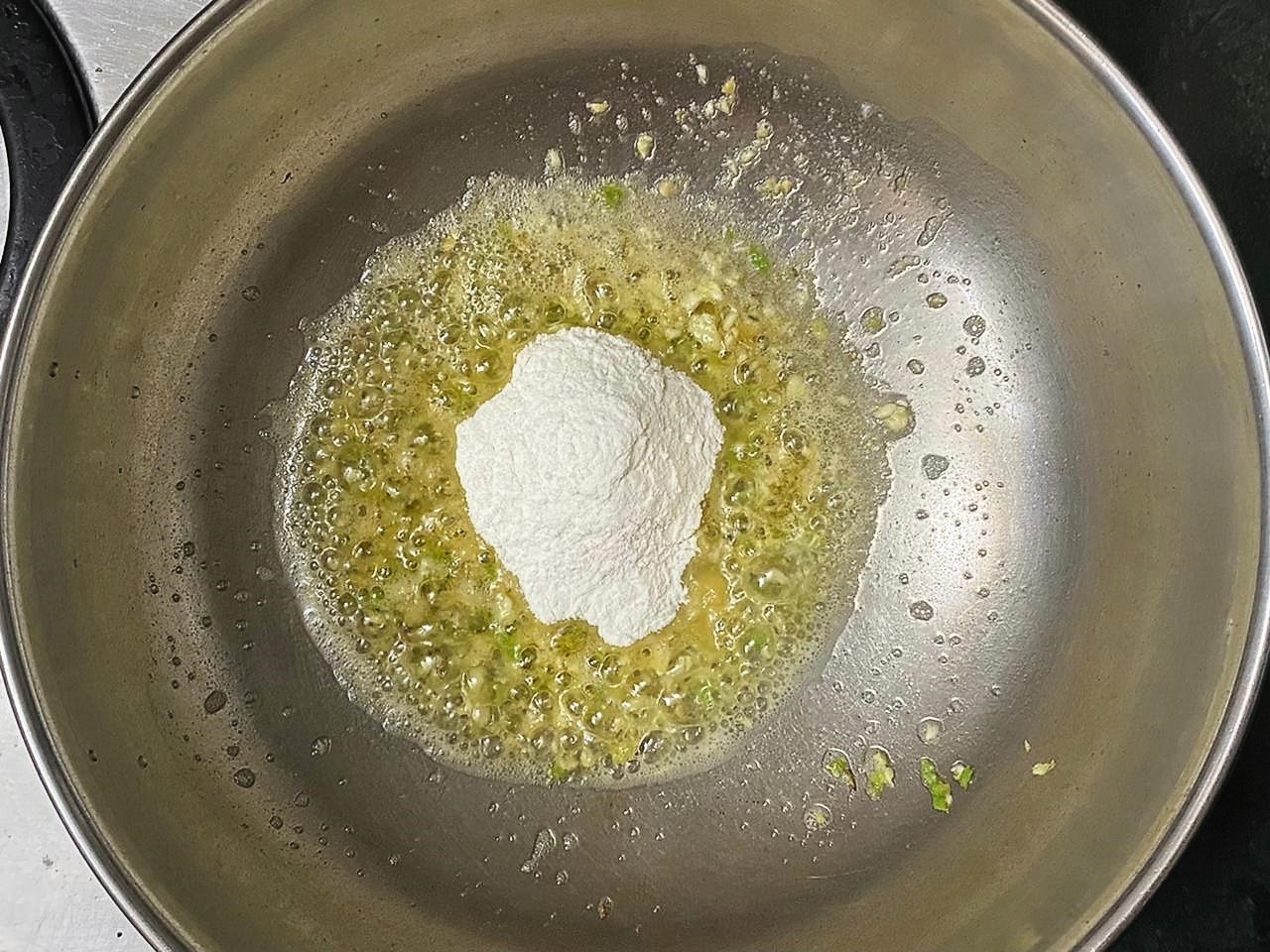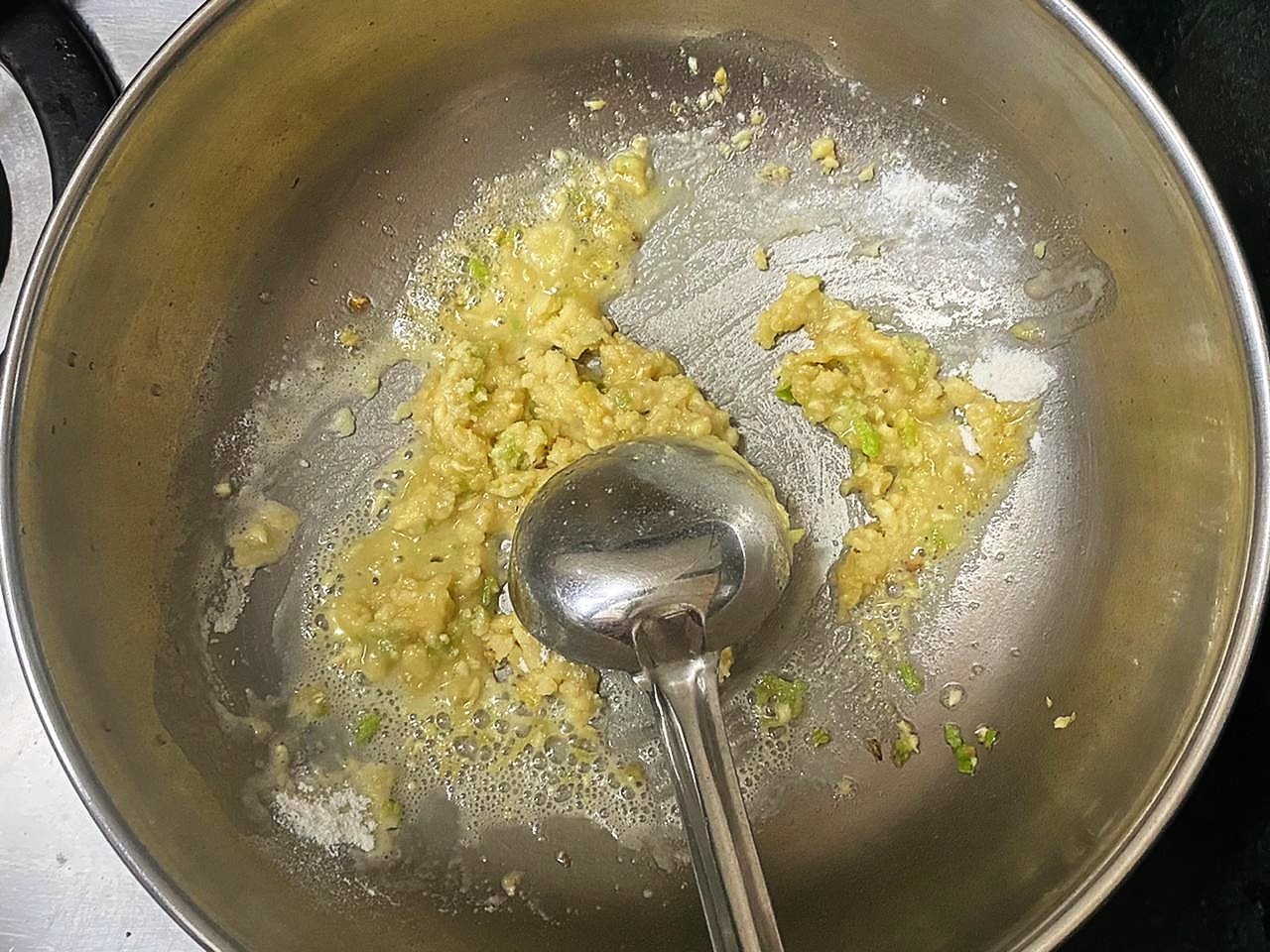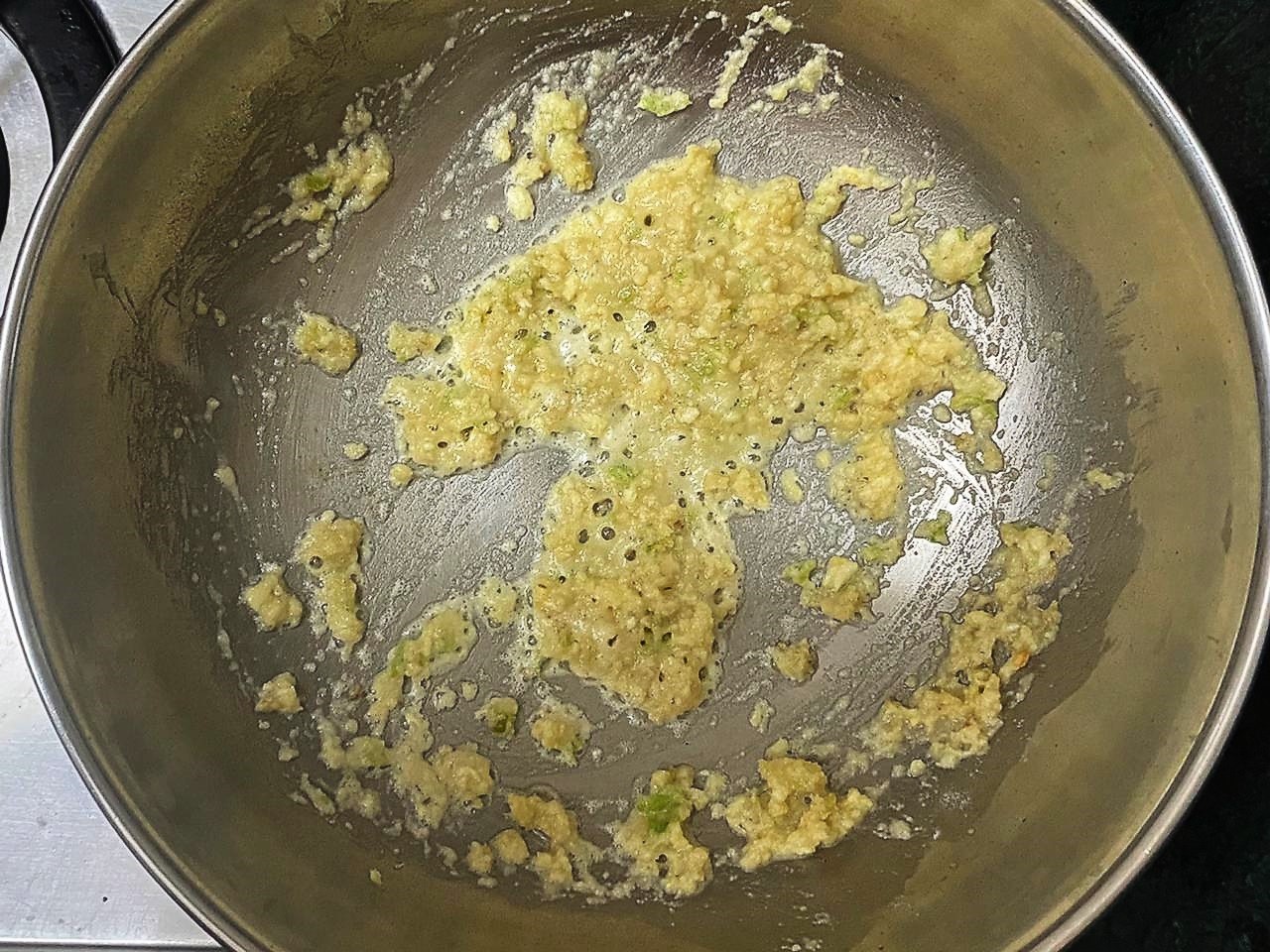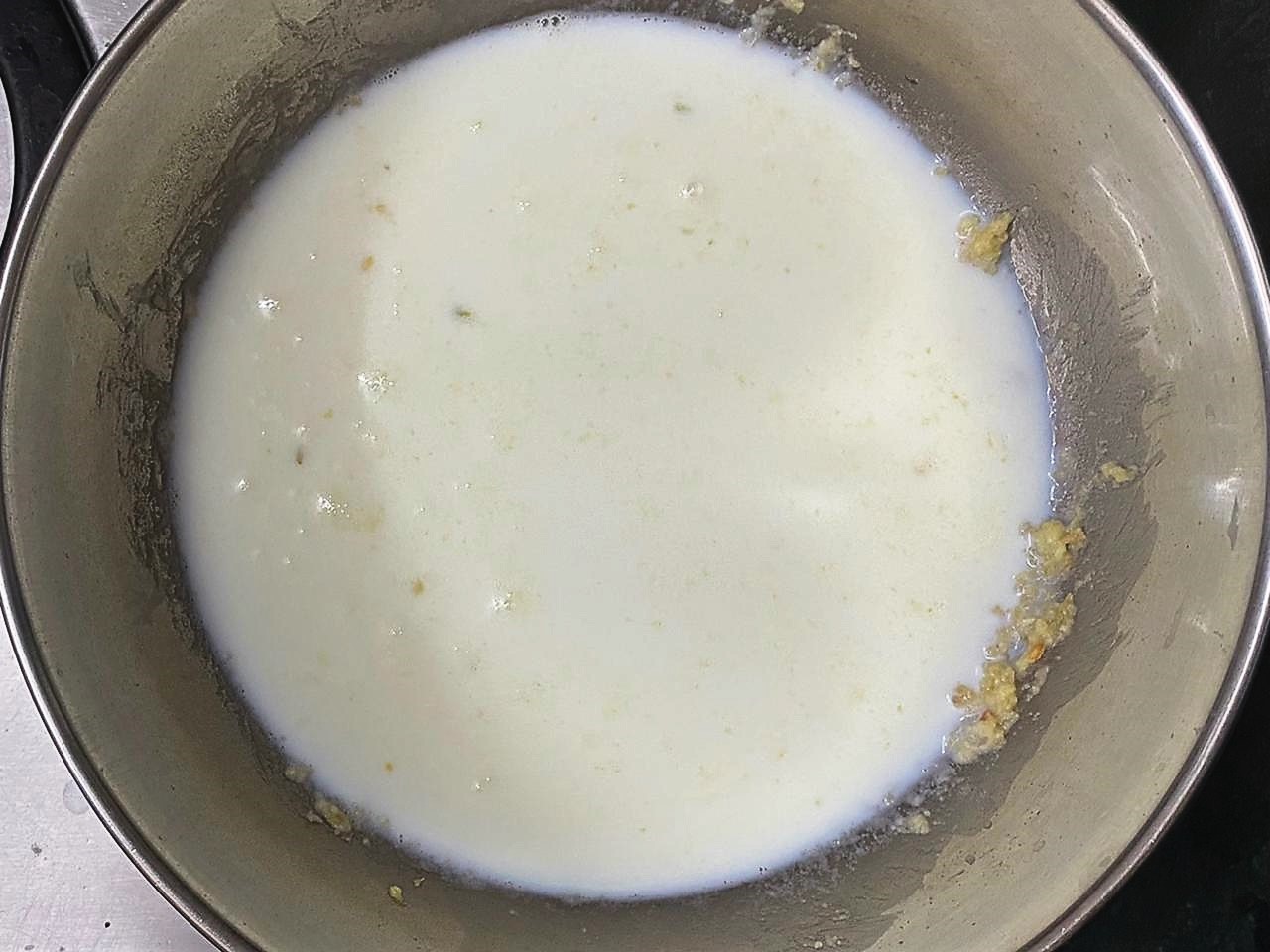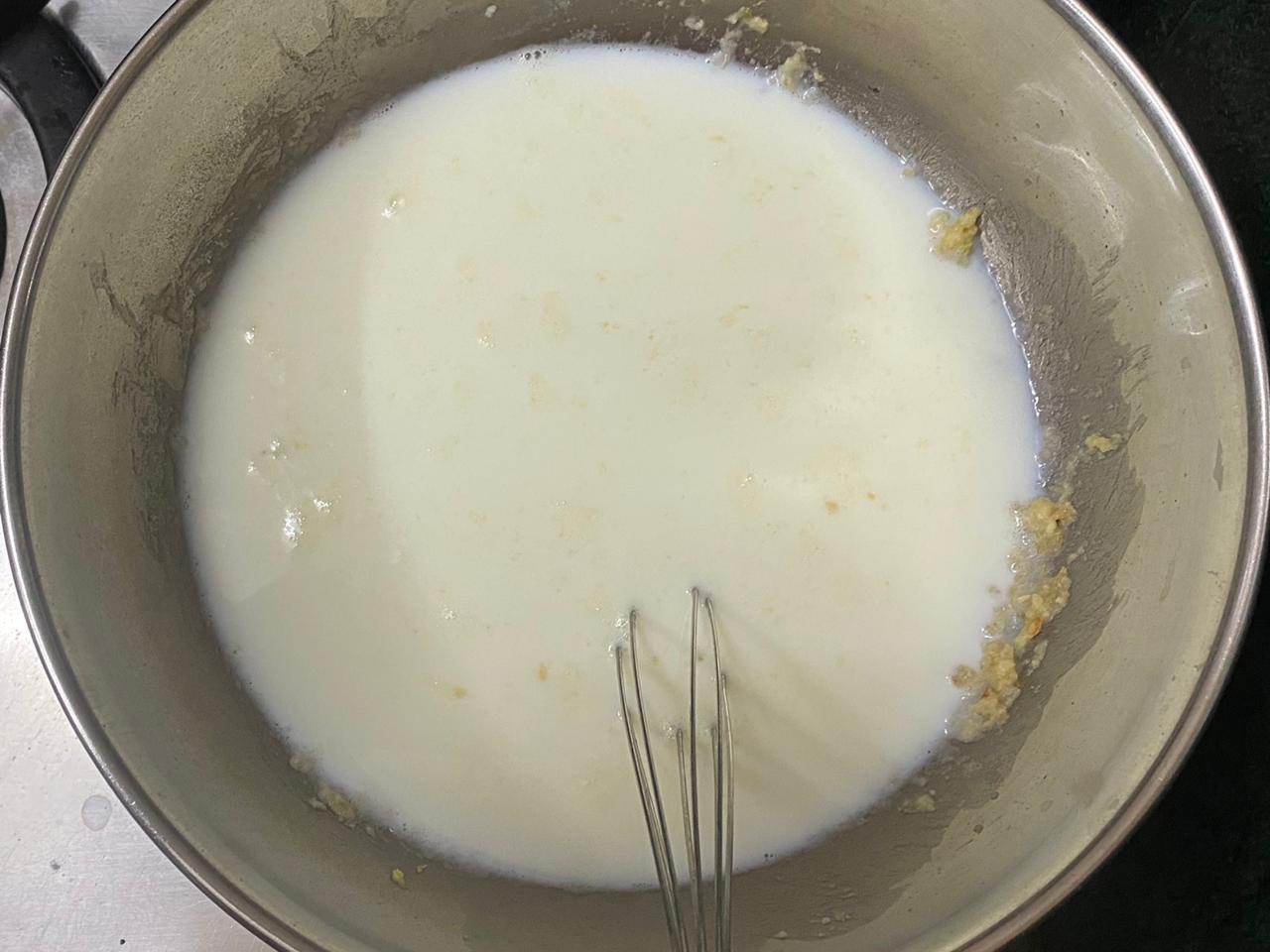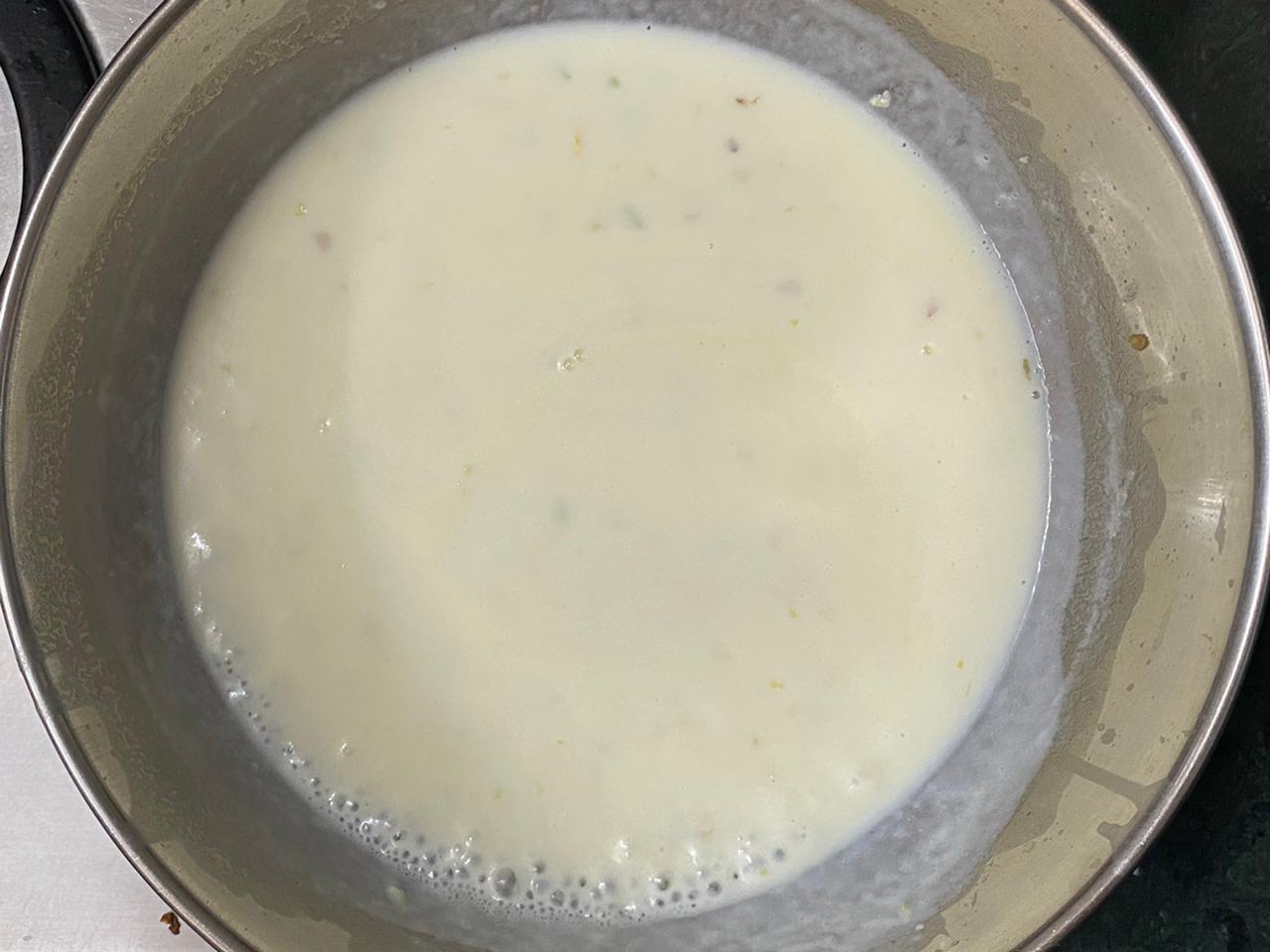 Melt 2 tablespoons butter in another pan with a few drops of oil. Do not over-heat the butter or let it brown, as this will affect the colour and flavour of the sauce.
Add garlic ginger green chilli paste and sauté for 10-15 seconds on low heat to infuse the oil.
Add the flour and, over a medium heat stir quite vigorously to make a smooth, glossy paste.
Add the warm milk to the roux gradually, stirring as you go, until you get a smooth glossy creamy sauce. Now turn the heat down to its lowest setting and let the sauce cook for 2-3 minutes, whisking from time to time until the sauce thickens.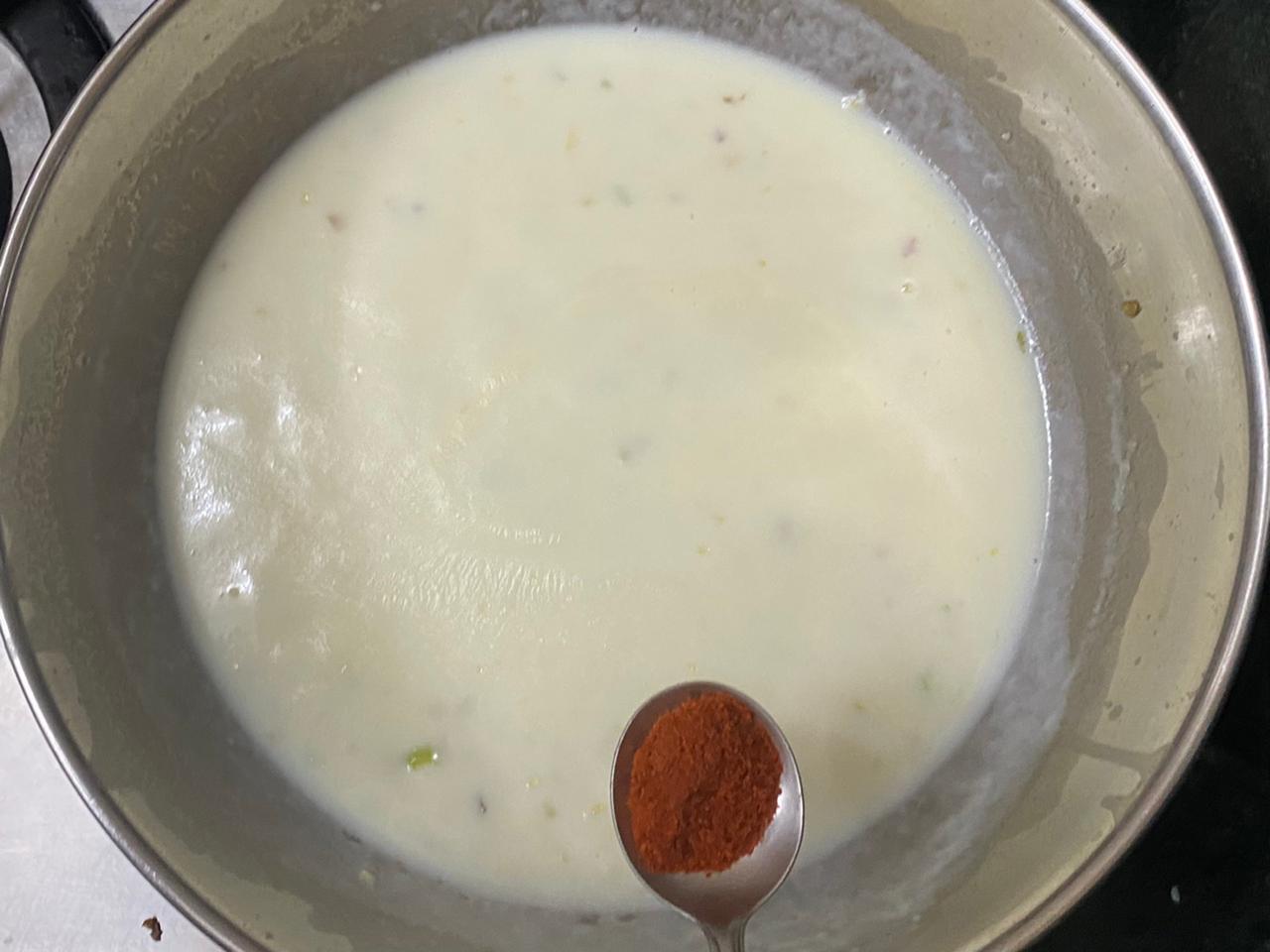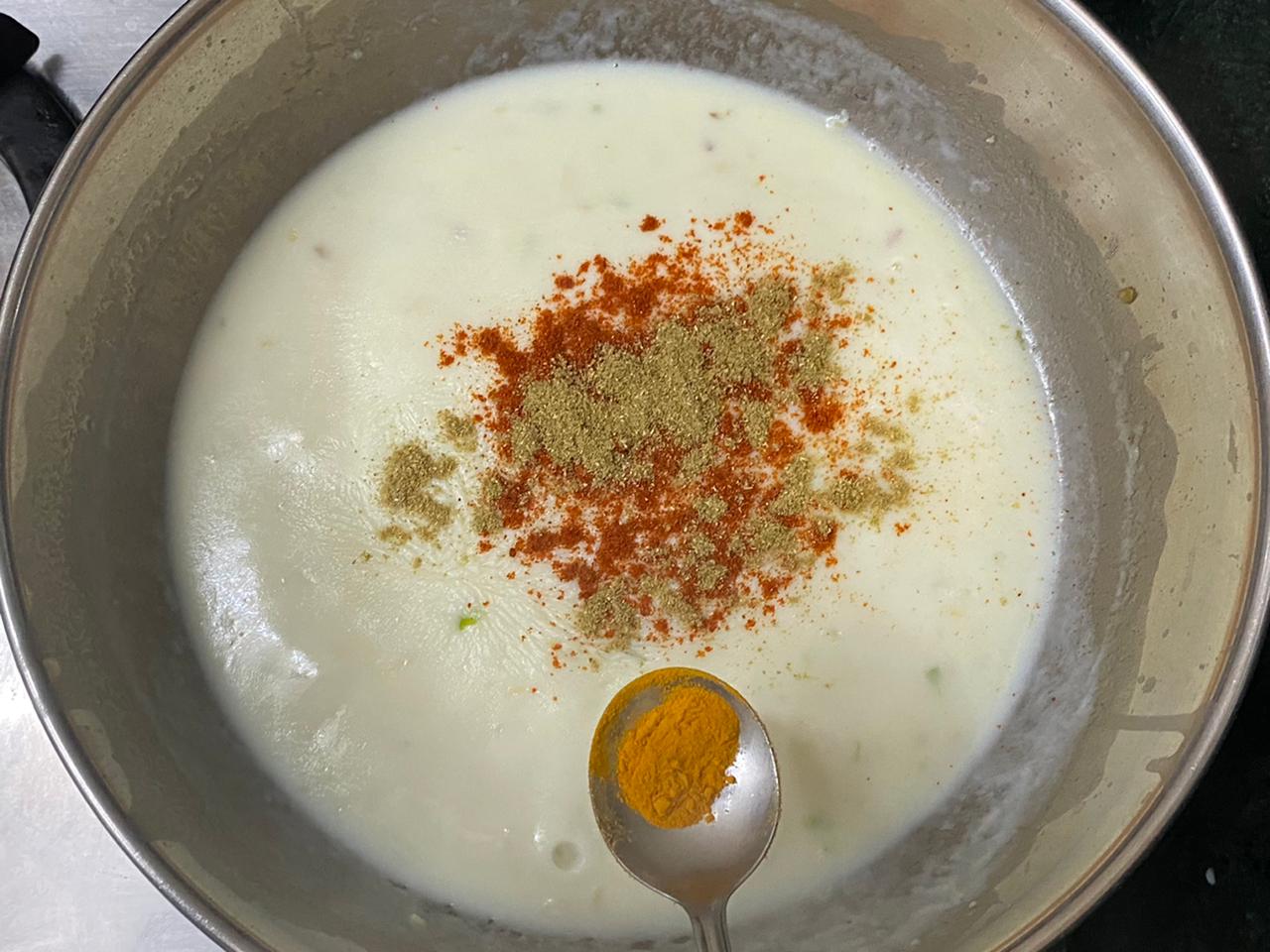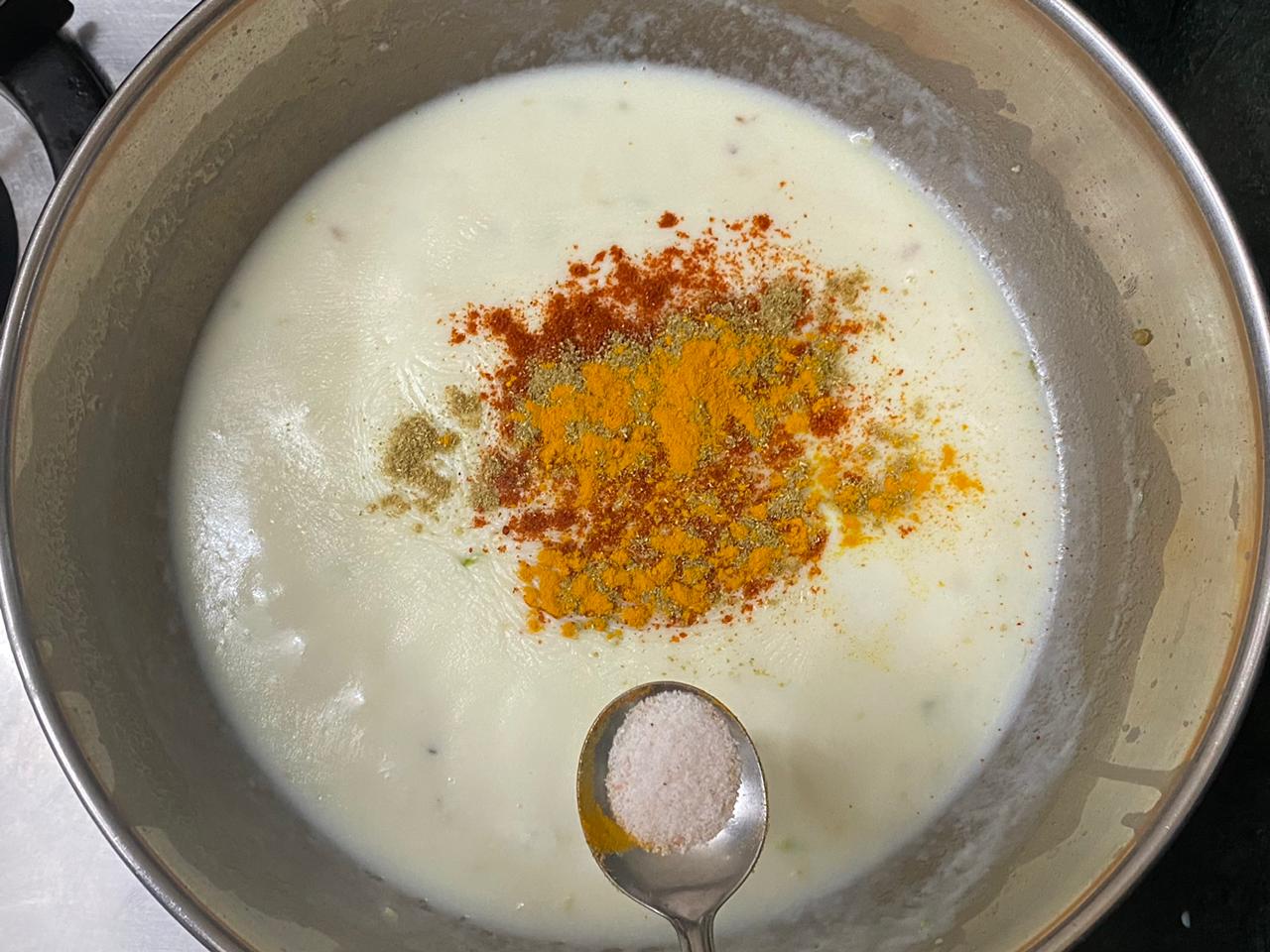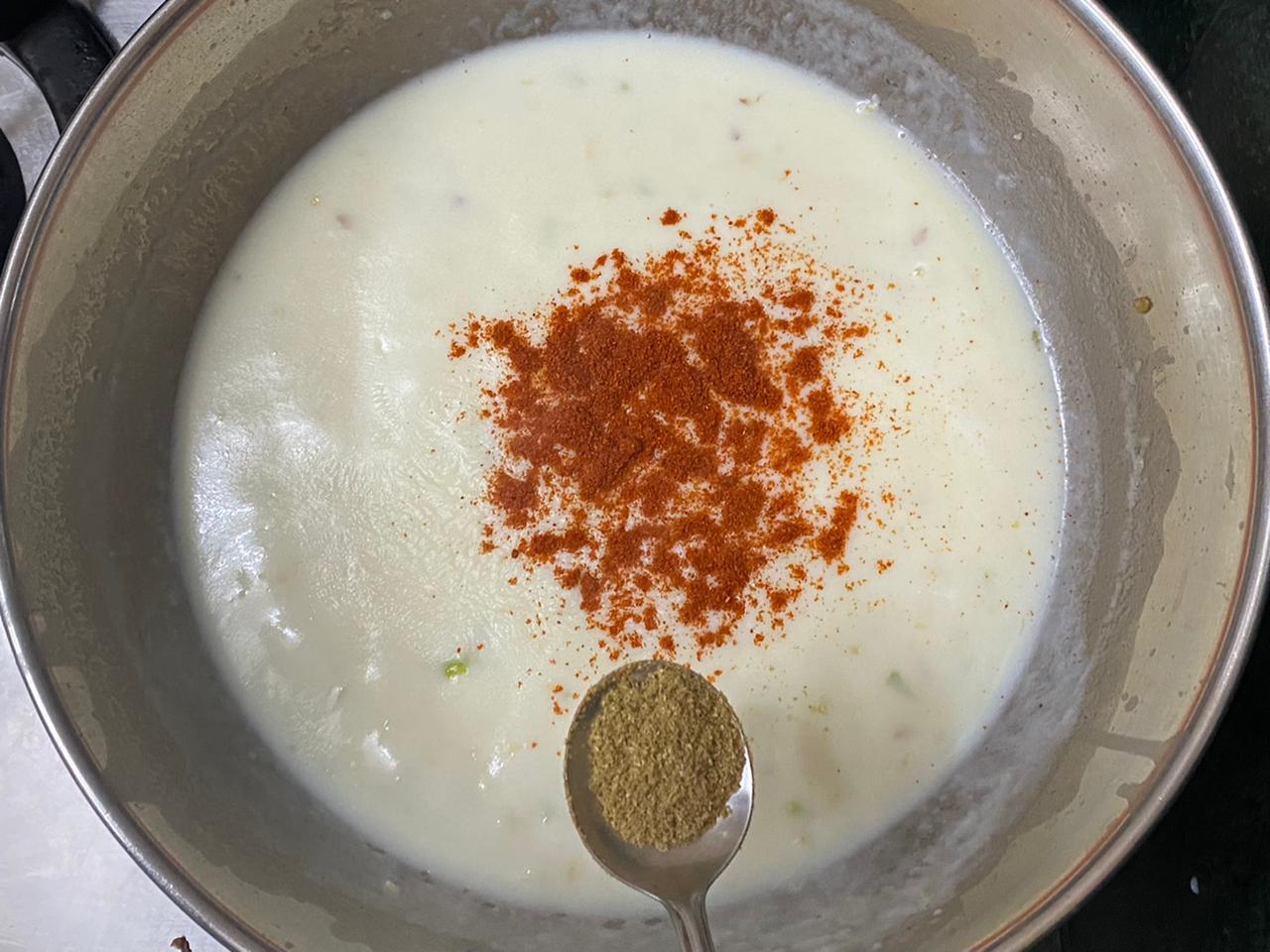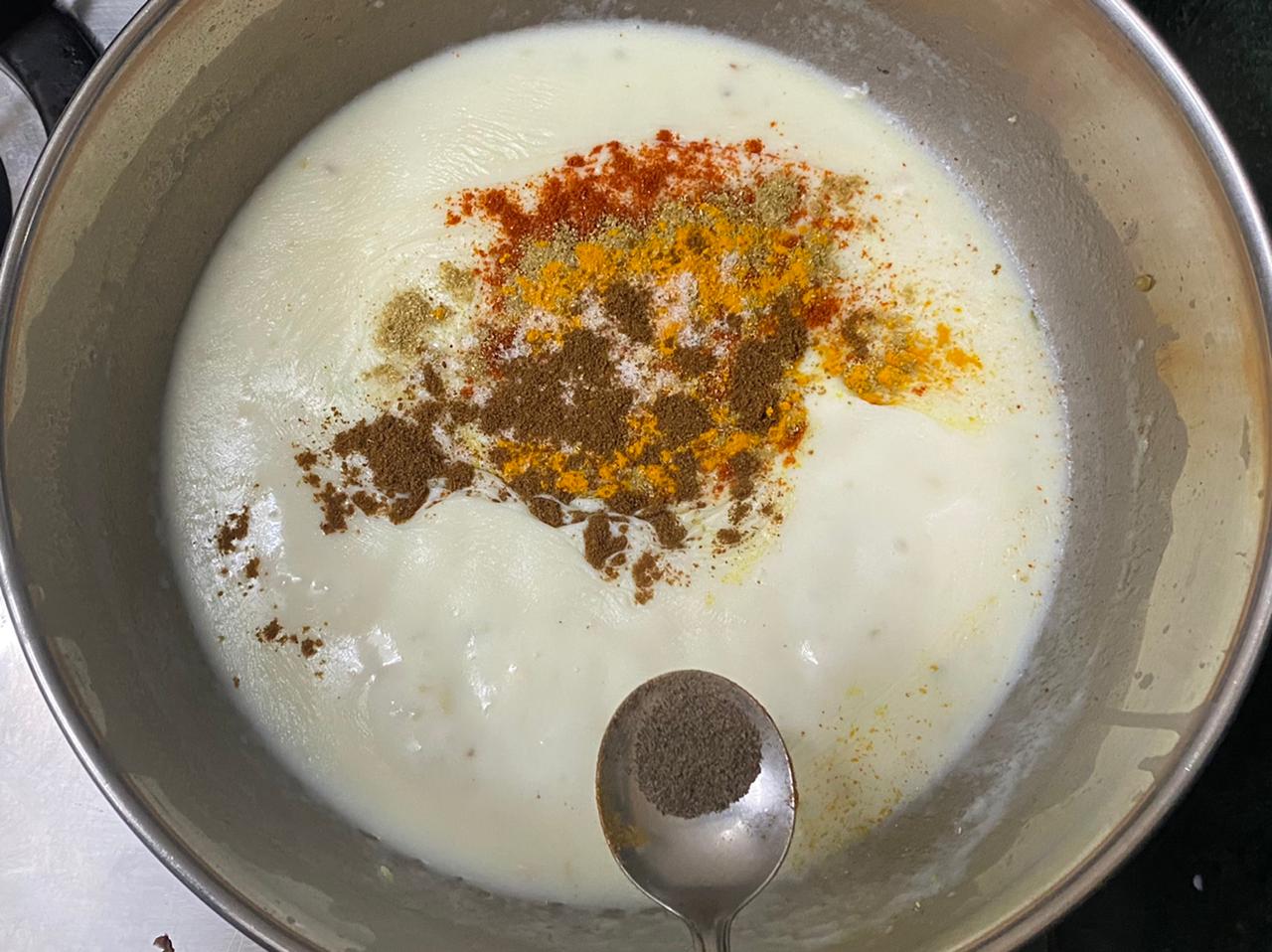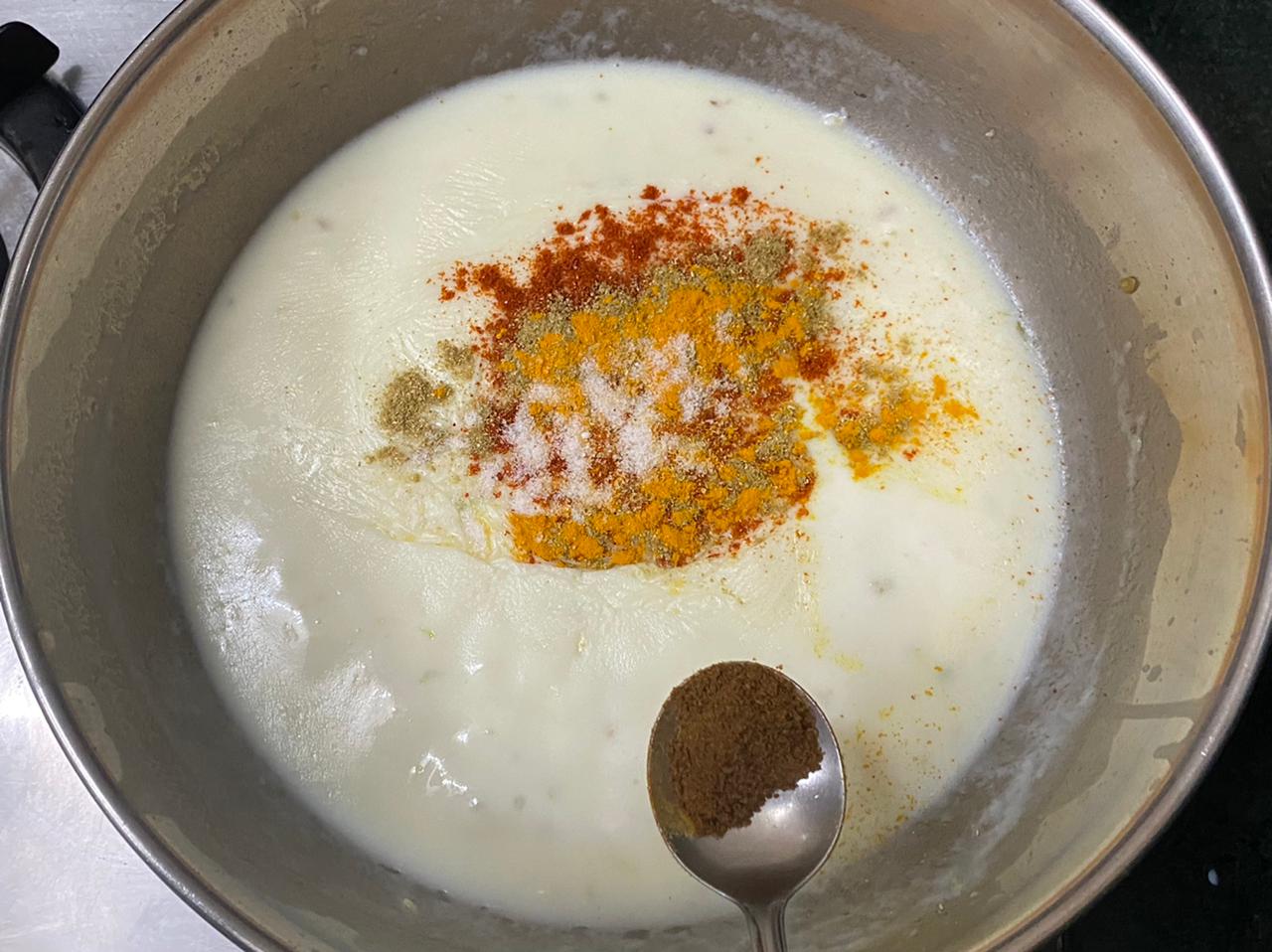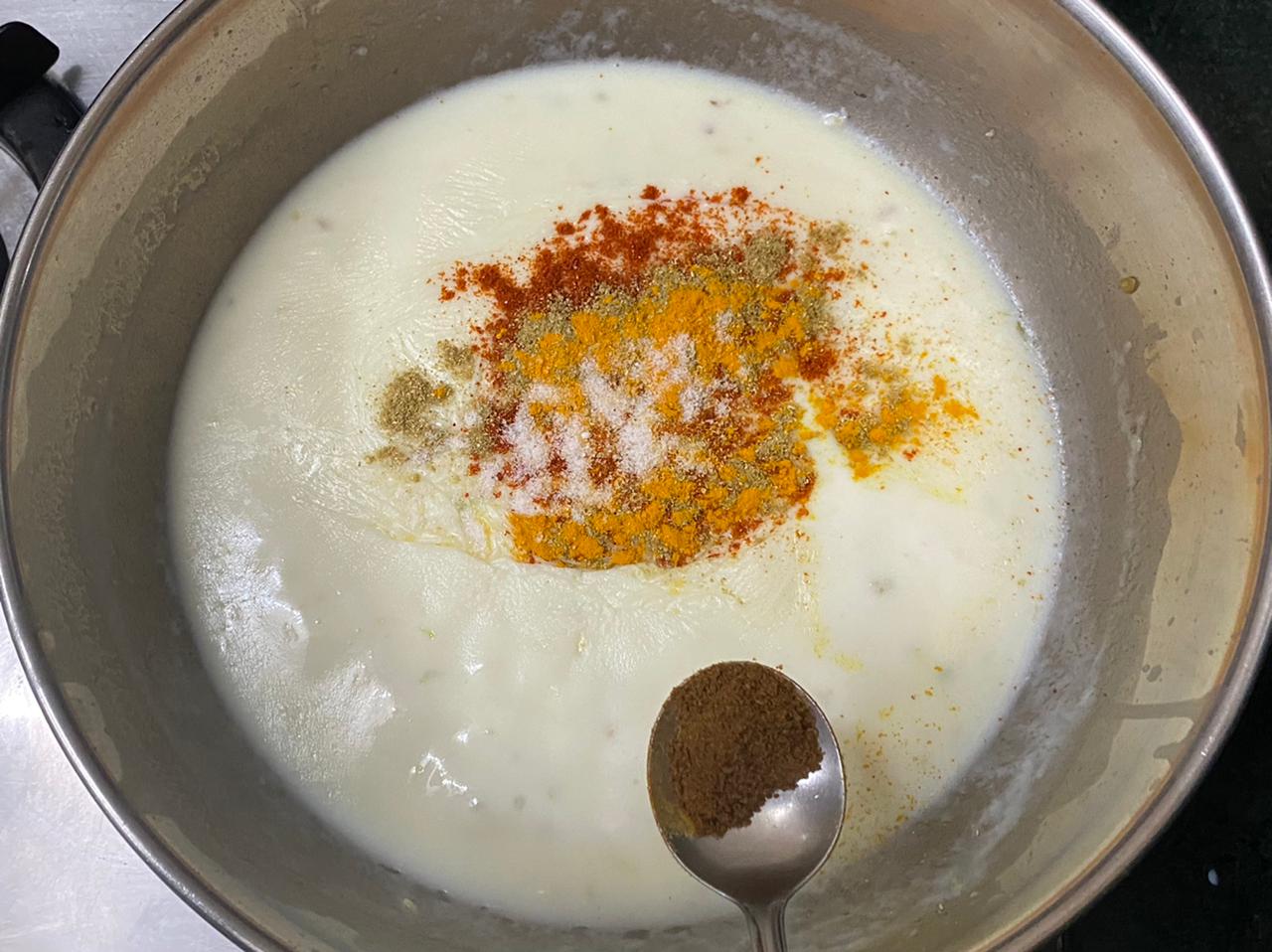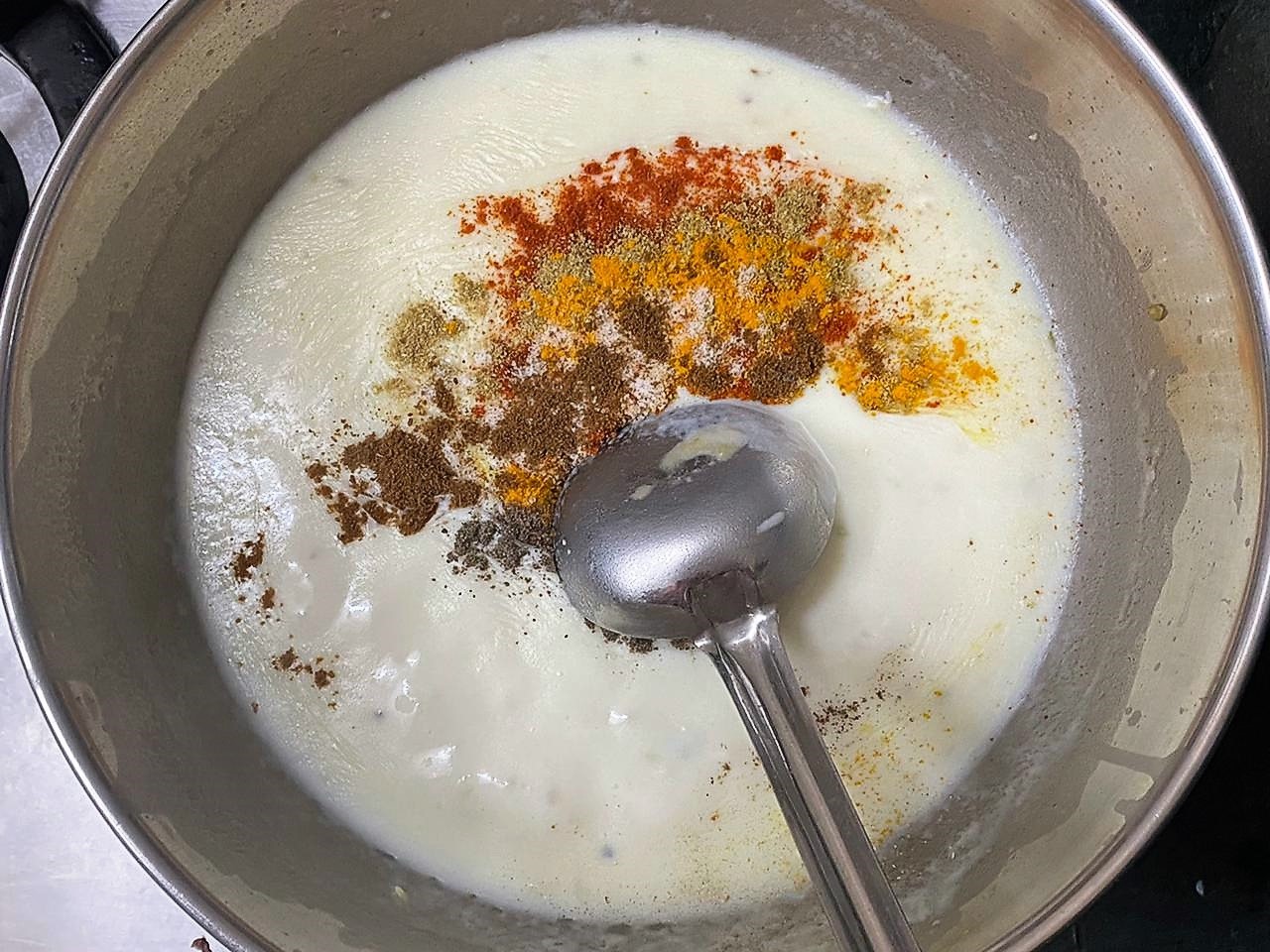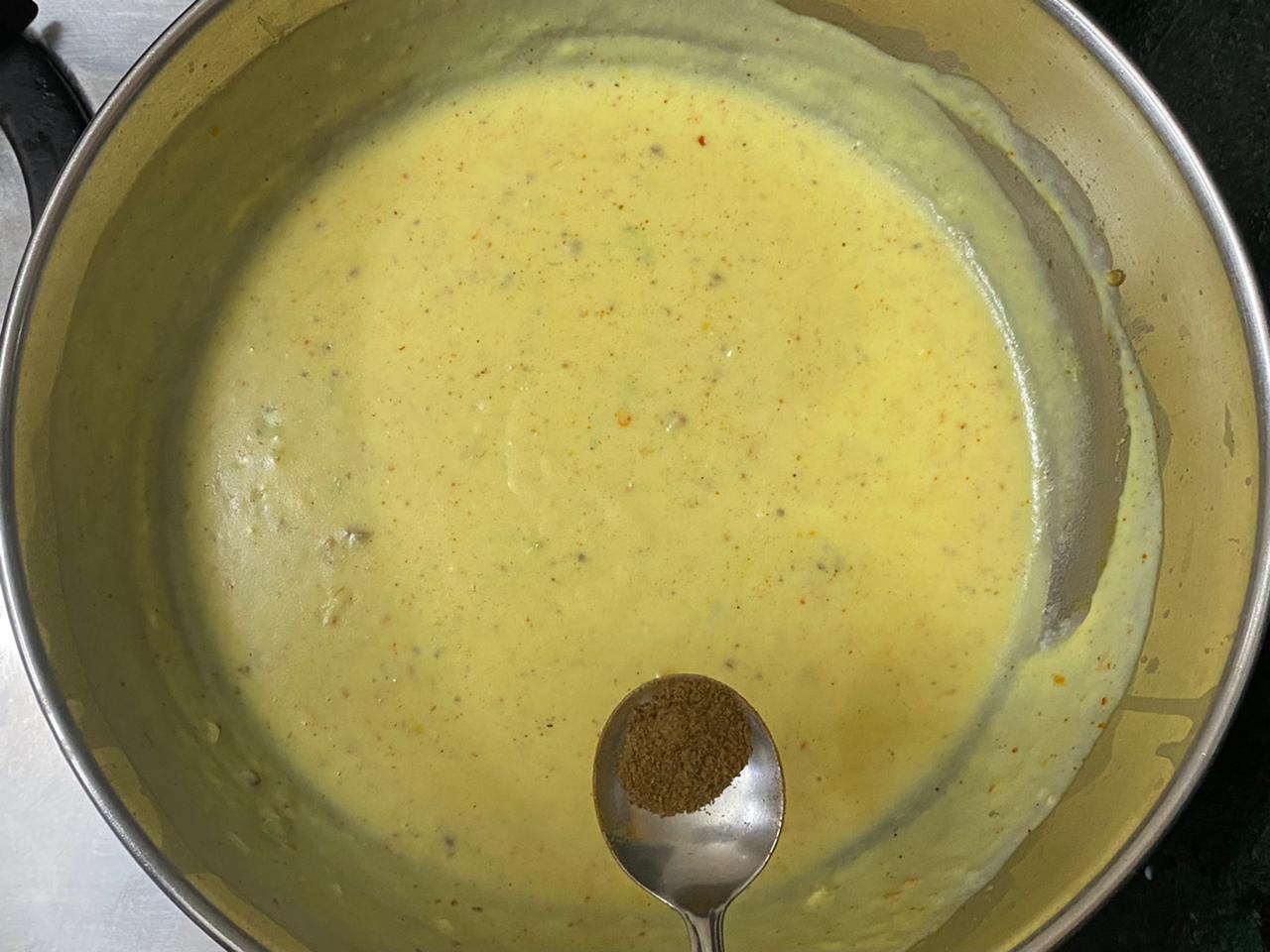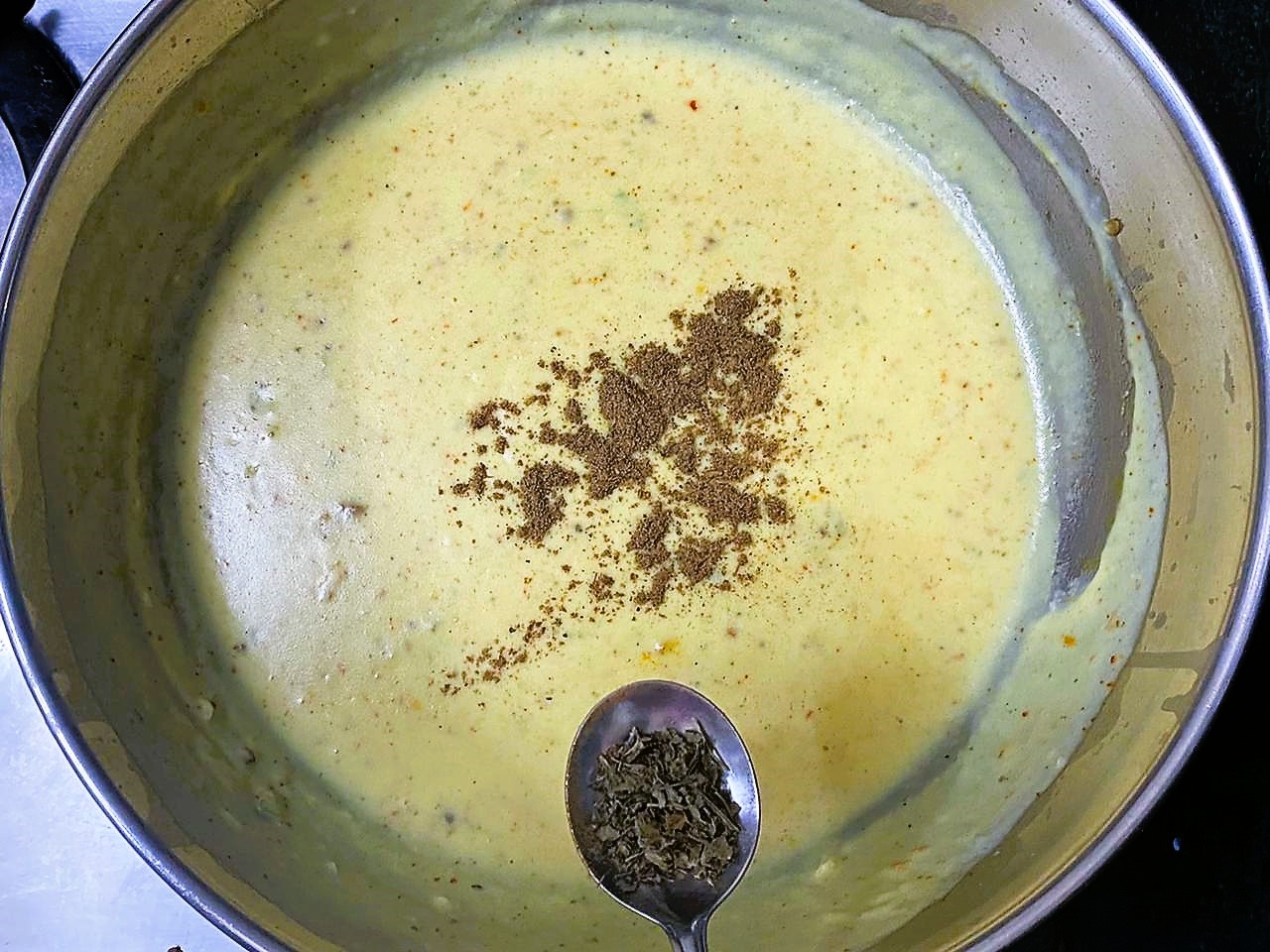 After the sauce is thickened, add the red chilli powder, turmeric powder, salt, coriander powder, cumin powder, black pepper, garam masala and kasuri methi and mix.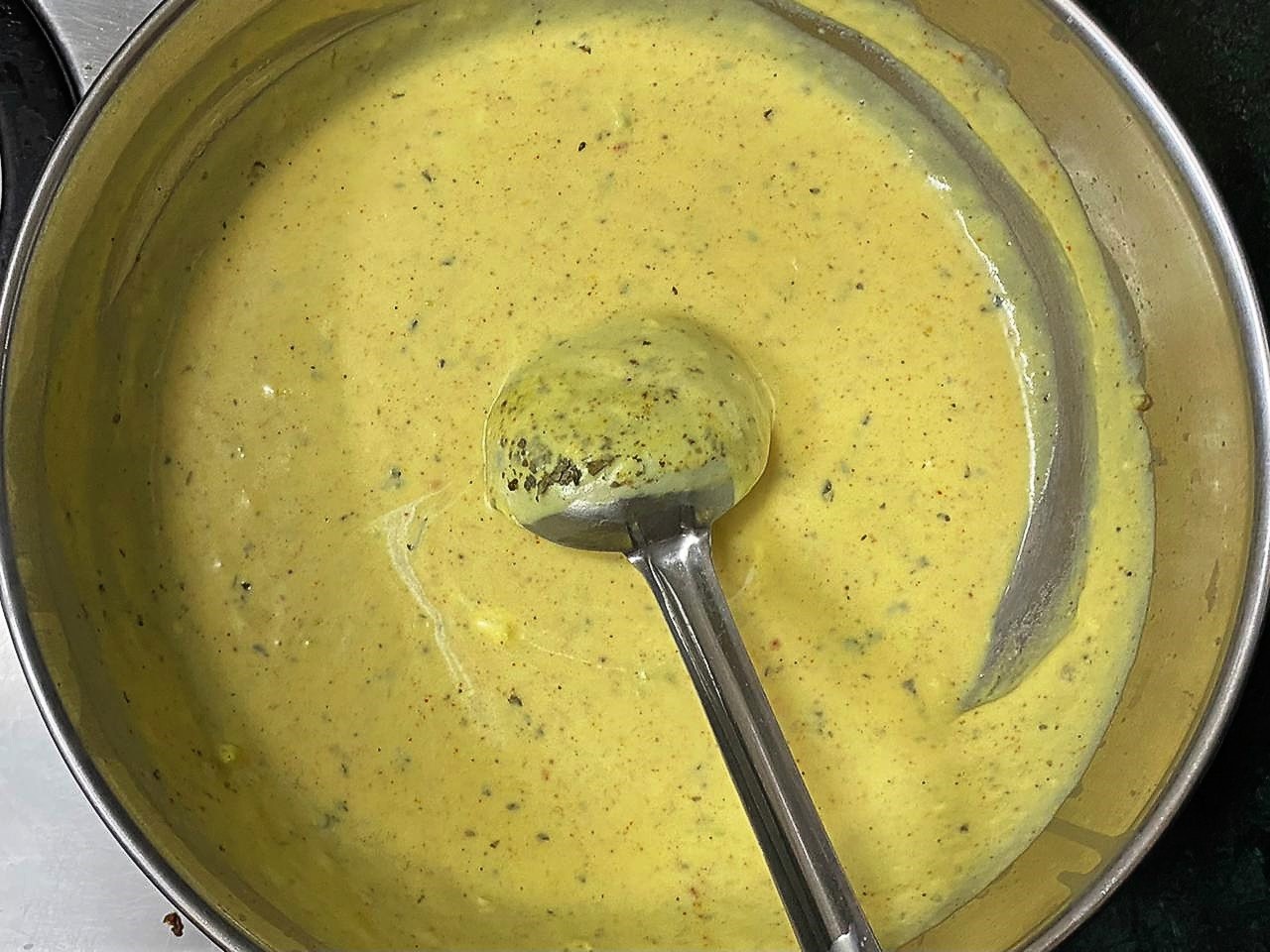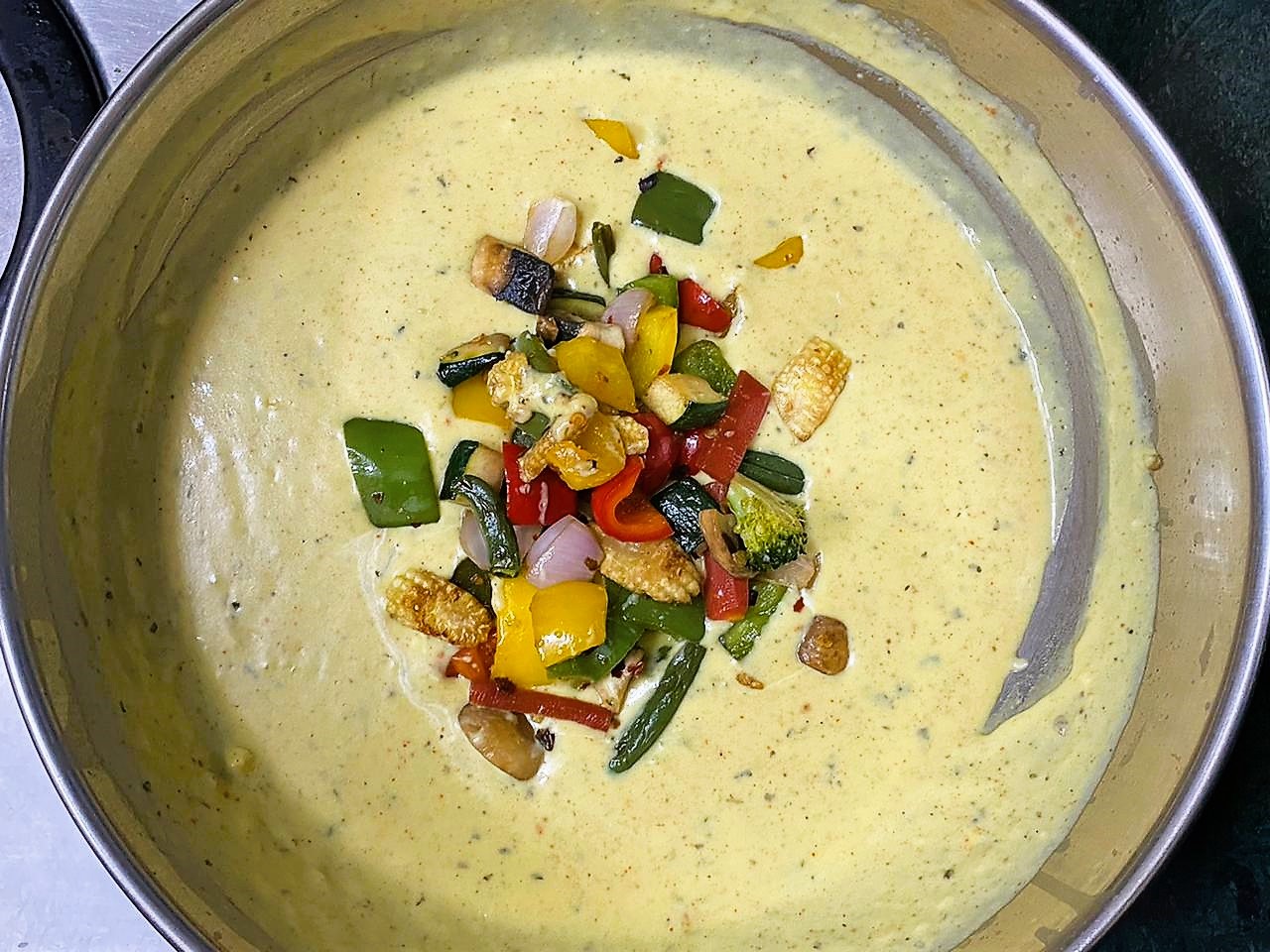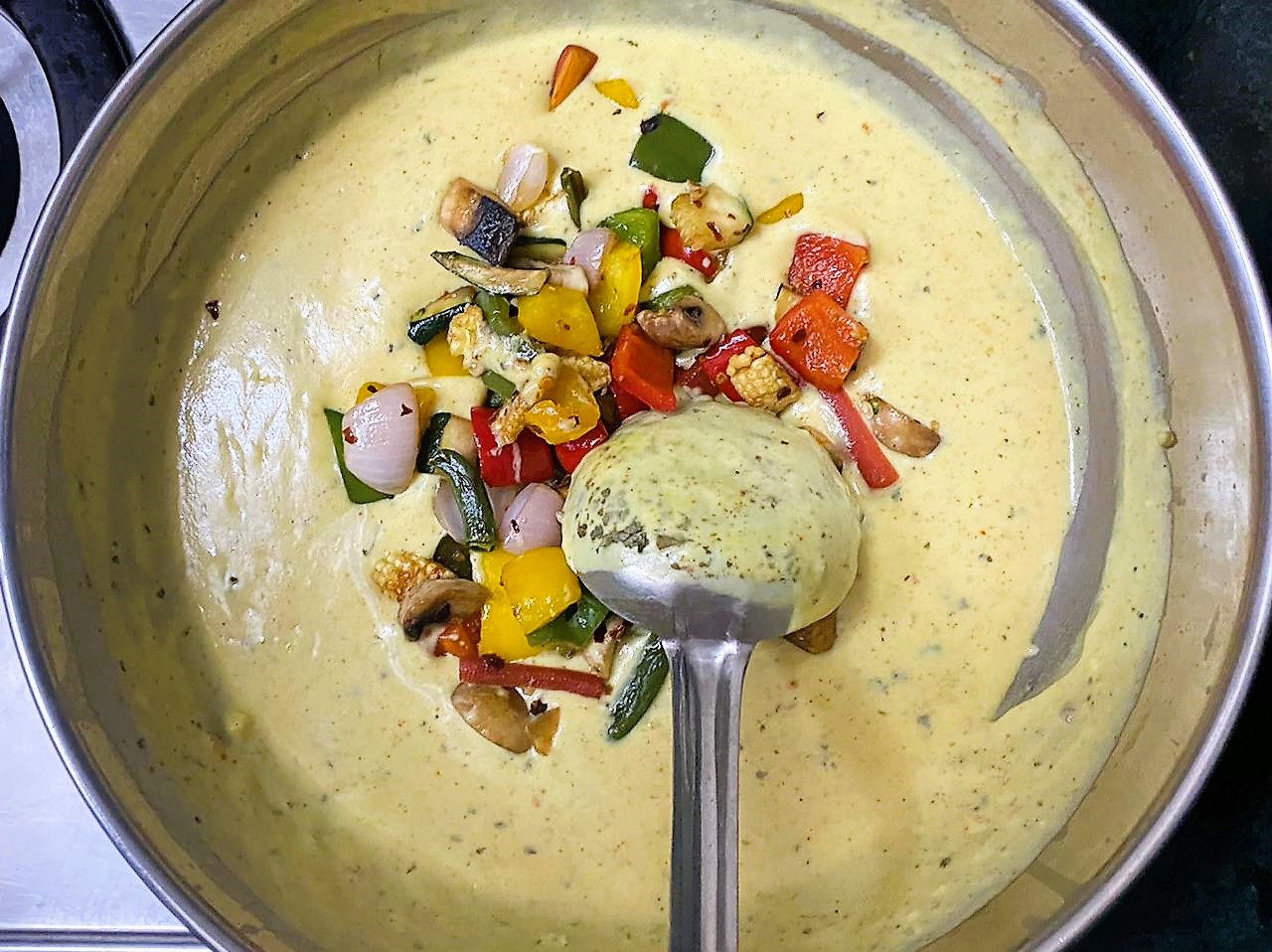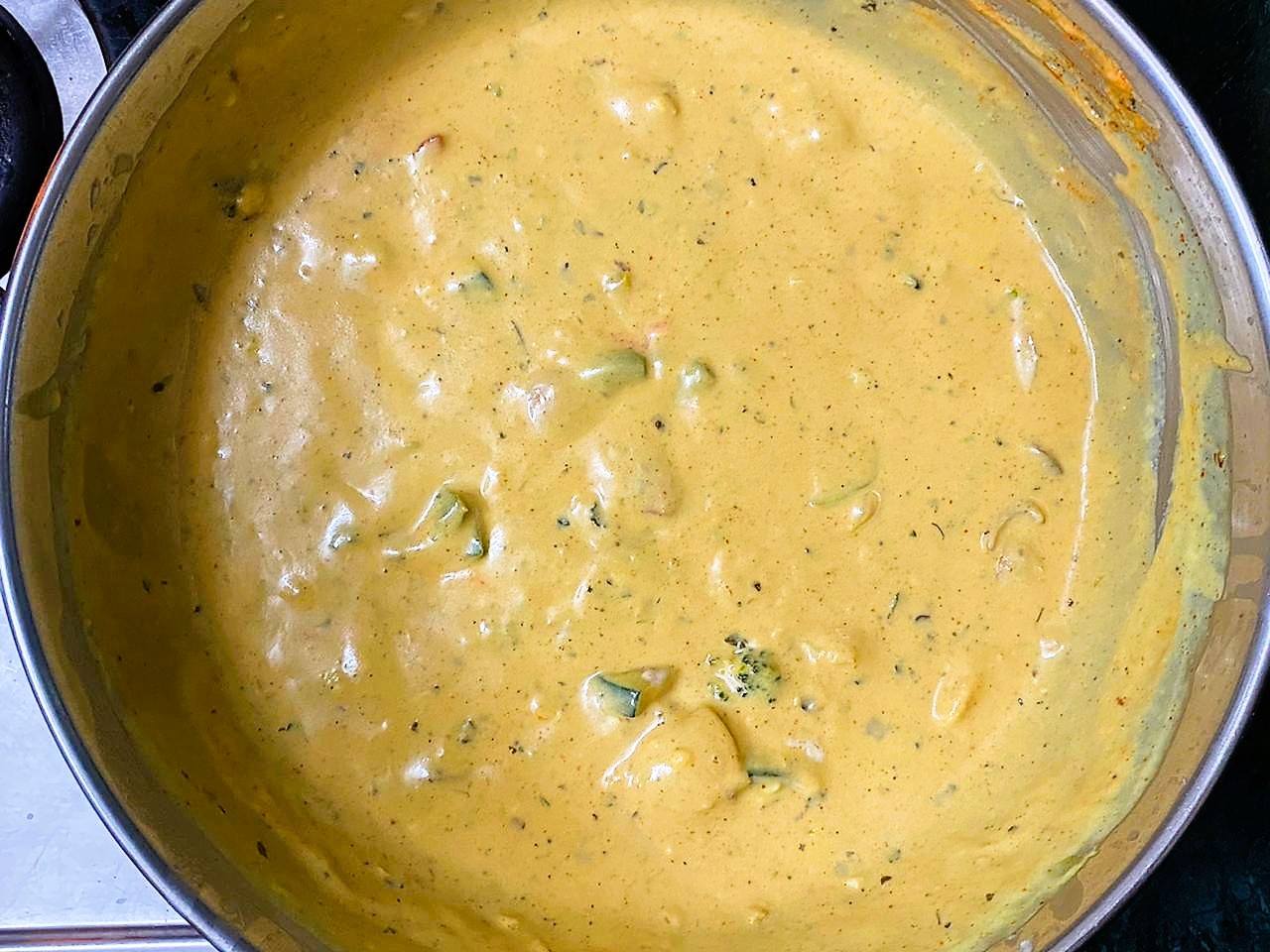 Finally add the sauteed vegetables and mix for a couple of minutes to coat all the vegetables with the Tandoori Sauce. (If the sauce is too thick, add a couple of tablespoons of milk to form a smooth thick consistency).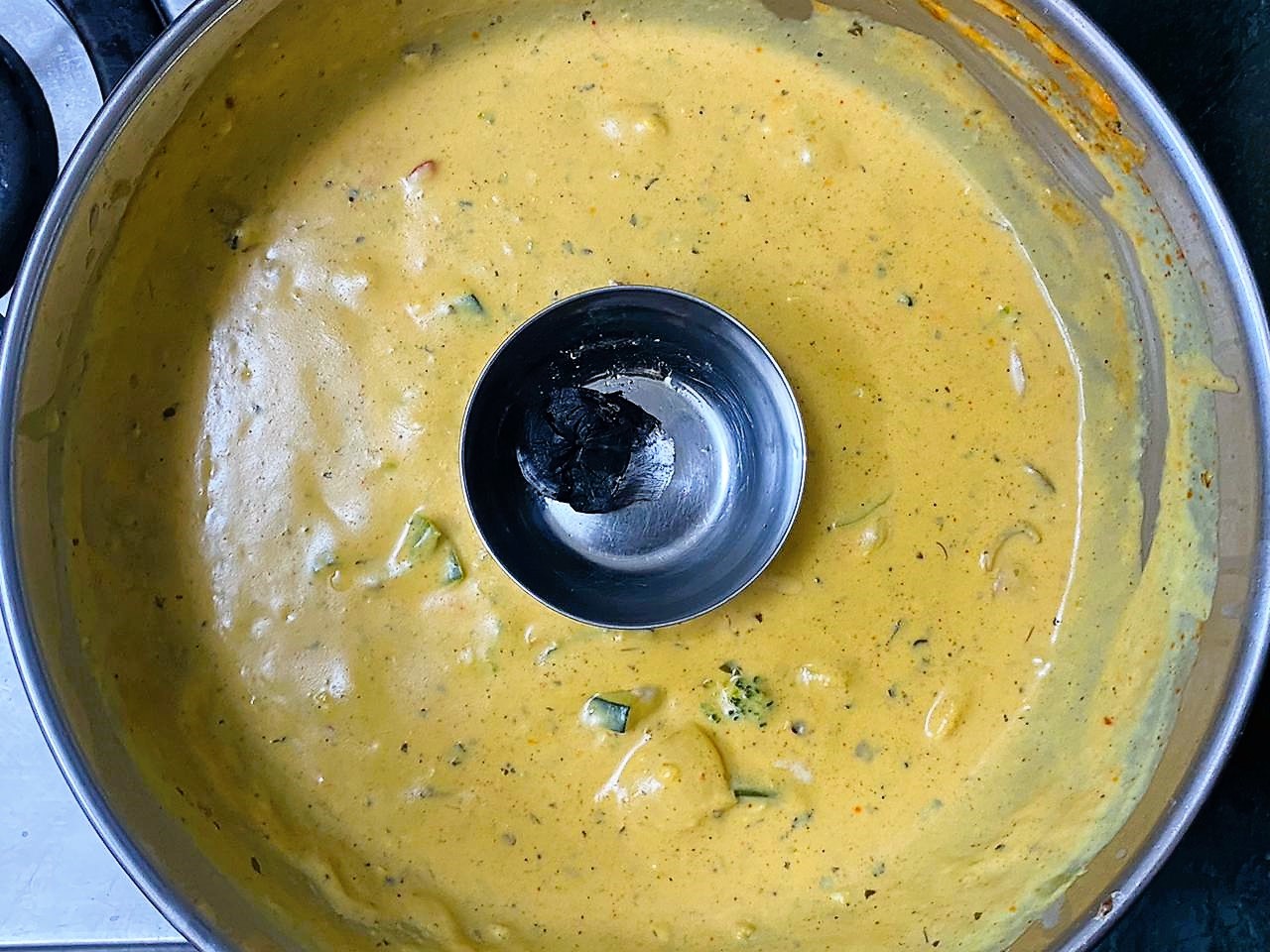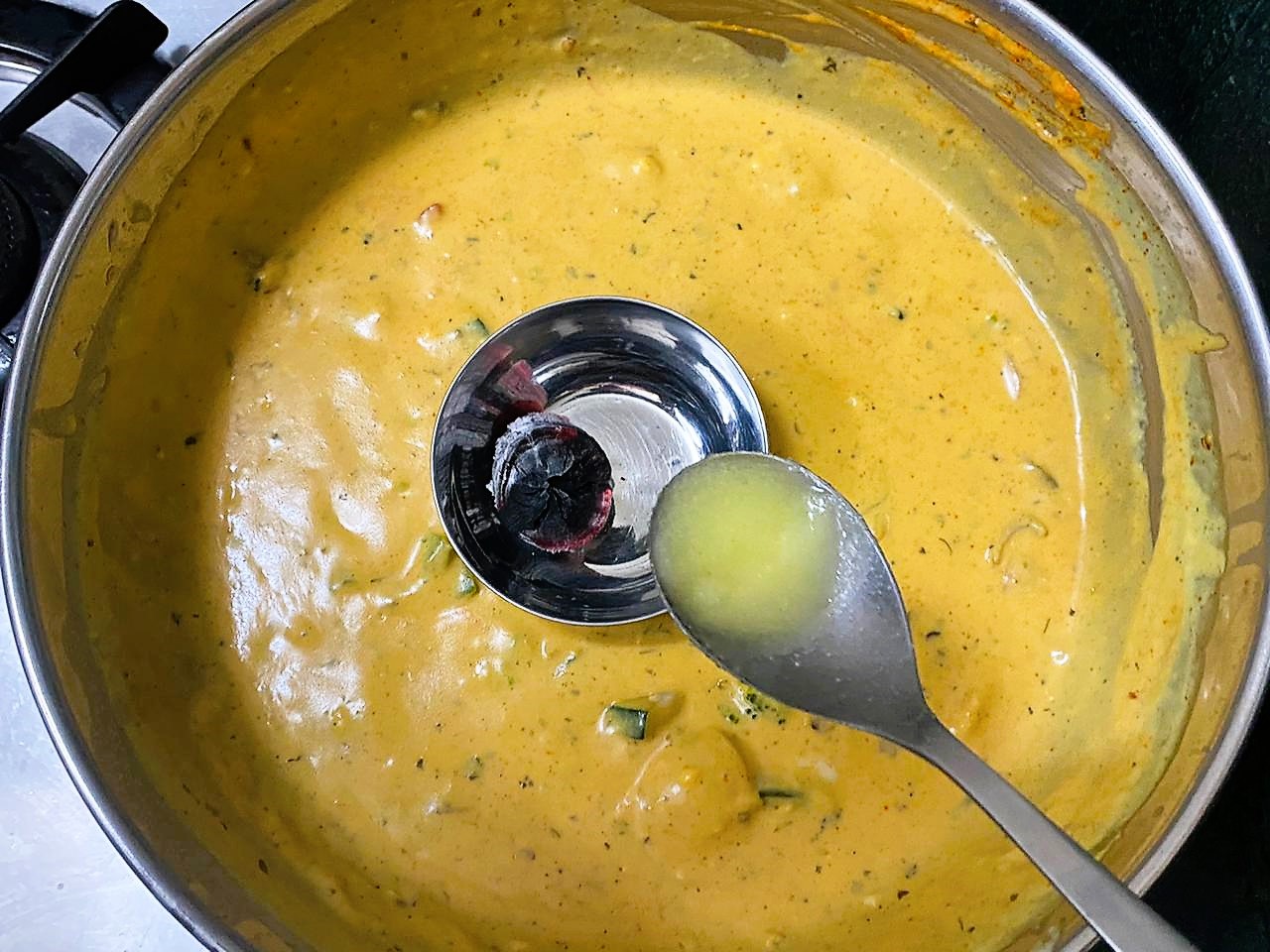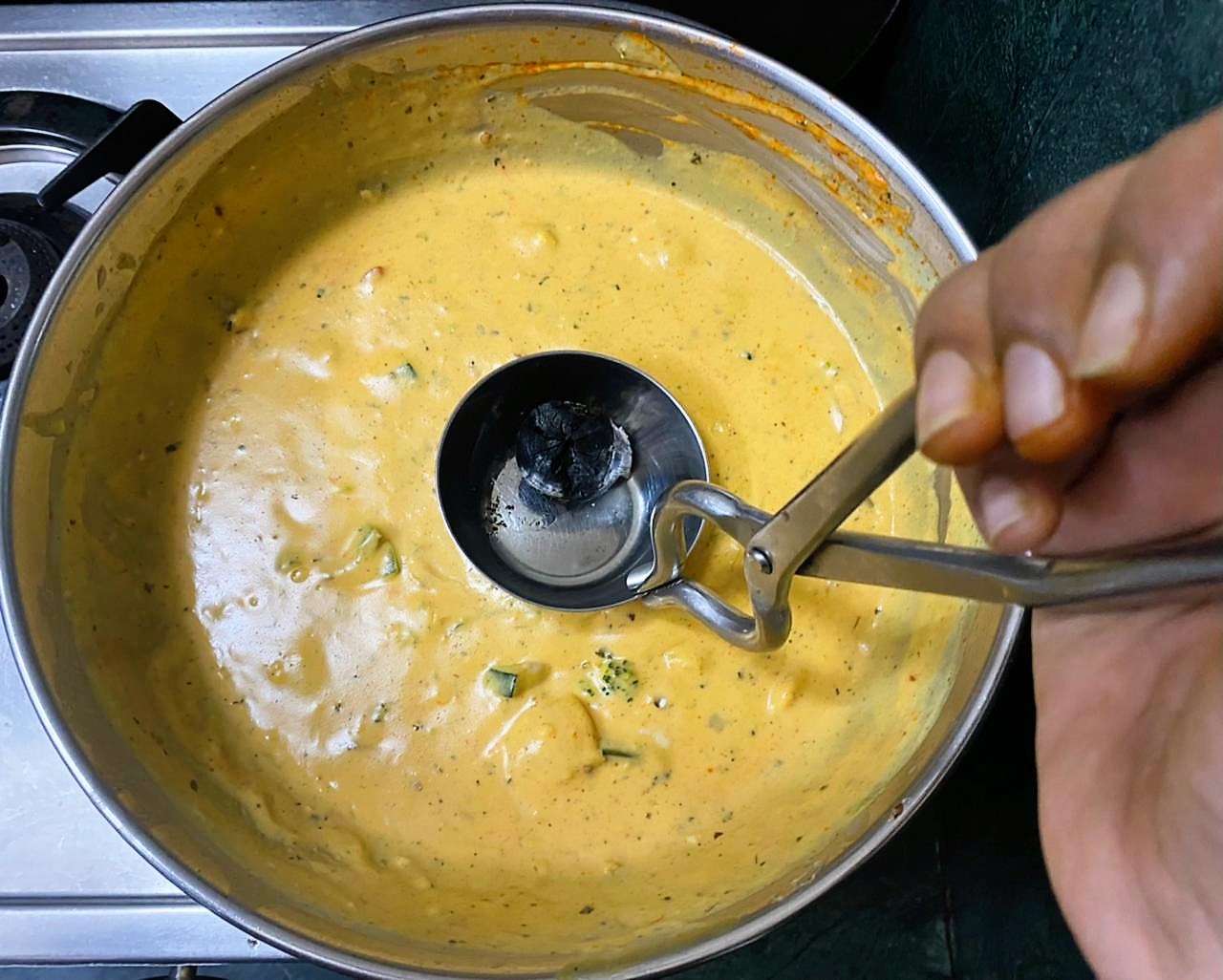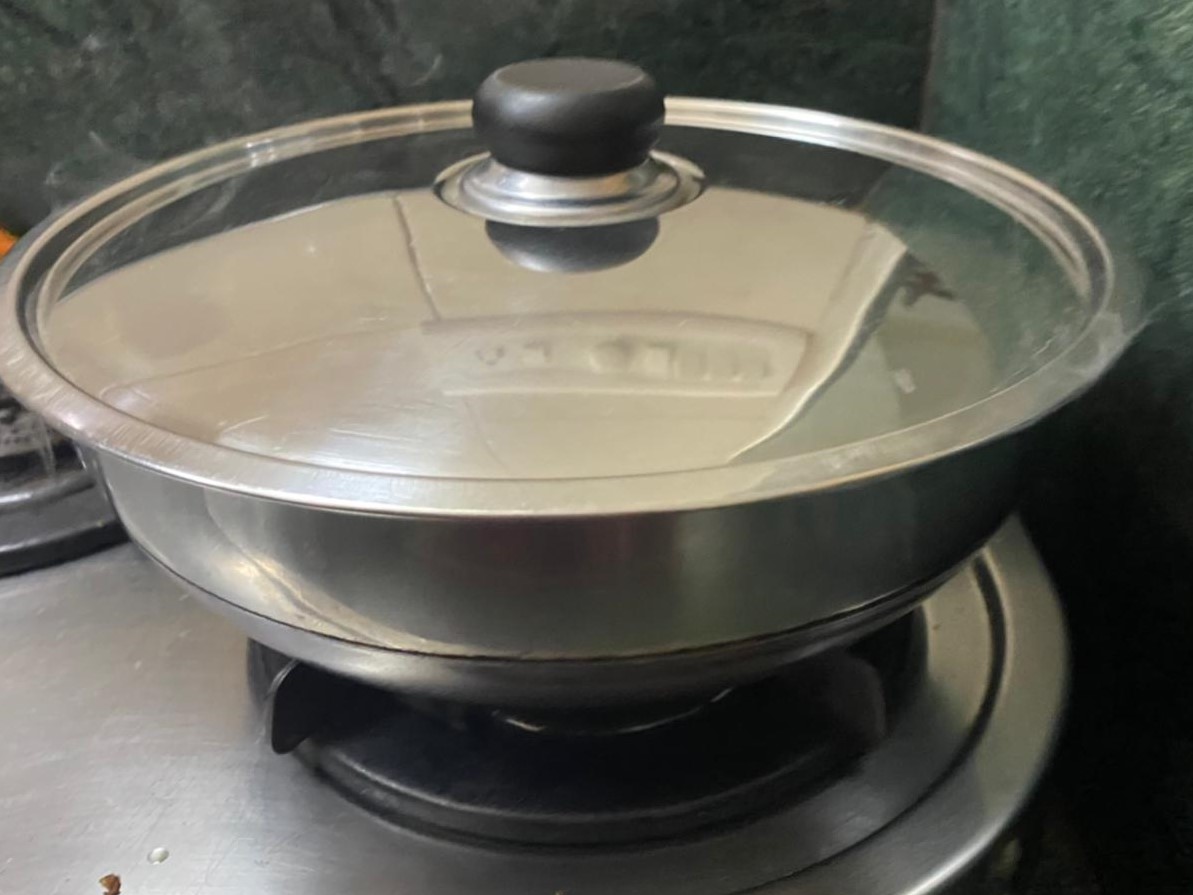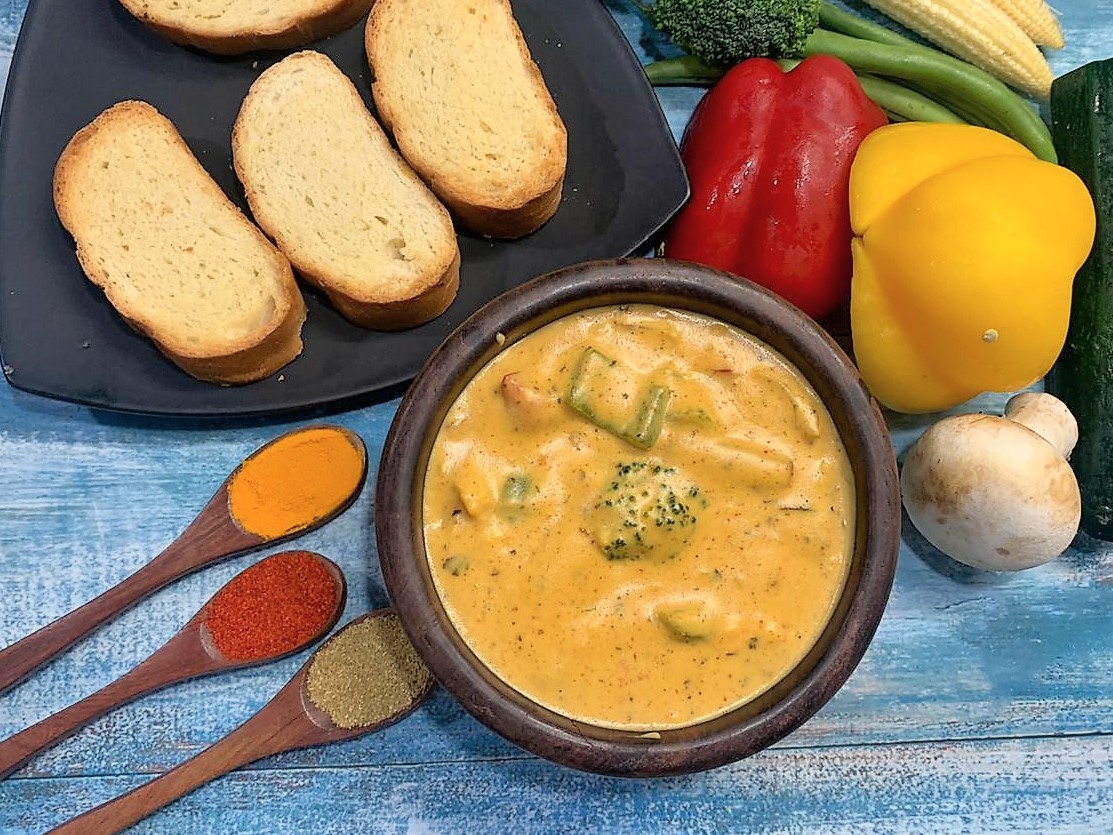 To infuse the vegetables with smoky flavour- Heat a piece of charcoal over direct heat until it is red hot. With the help of tongs, keep on turning the charcoal piece so that it burns evenly. Place the hot charcoal in the bowl and pour melted ghee/oil on top of the hot charcoal. You will see smoke coming out of charcoal.
Immediately close the pan with a lid/ aluminium foil and let it remain like this for 2-3 minutes. After 2-3 minutes, remove the charcoal bowl. The longer you keep the lid closed, the smokier the gravy will infuse. Usually 2 minutes is enough, but you can experiment with it based on your taste.
Serve hot on its own or a slice of garlic bread and/or focaccia.