Sabudana Vada Appe
Sabudana (Tapioca Pearls) Vada (Fritters) is a mildly spiced crispy snack prepared with sabudana (Tapioca Pearls), potatoes, crushed peanuts, and spices.
Crispy and crunchy on the outside and soft in the middle, these are perfect snack or light meal during fasting. This recipe is gluten-free and vegan and makes an excellent grain-free diet on fasting days, such as Mahashivratri, Navratri and Janmashtmi or a delicious healthy snack for weekends.
I use sabudana quite often while cooking due to its health benefits. It is rich in energy, gluten-free and also helps to prevent digestion issues, relieves gas, bloating and constipation. It contains a good amount of dietary fibre that also helps to rebalance the healthy gut bacteria. Sabudana is very low in cholesterol so you can have a guilt-free bowl of this dish.
These vadas are very lightly flavoured. Since, I make these for my fasting day I have only used salt and black pepper powder along with green chillies and coriander. I would recommend buying the medium or small sized sabudana for this recipe. Also, do not skip the peanuts as it adds a delicious nutty flavour to the vadas. Traditionally, the sabudana vadas are deep fried. I prefer making them in the appe pan since they can be prepared with less oil and no compromise on taste. Appe is made on a special pan that comes with multiple small spaces. The pan is similar to the æbleskiver (aebleskiver or ebleskiver) pan used in Danish cooking.
Other recipes you might like to try are Masala Sabudana, Sugar Free Makhane Ki Kheer, Roasted Nut Chaat, Sabudana Vada, Hariyali Sabudana Khichdi and Sukha Kala Chana.
Ingredients
1 cup sabudana (medium tapioca pearls)
1 cup boiled mashed potato
2-3 finely chopped green chillies
¼ cup roasted peanuts
2-3 teaspoons finely chopped coriander
¼ teaspoon black pepper powder
2-3 teaspoons oil/ghee for cooking
Directions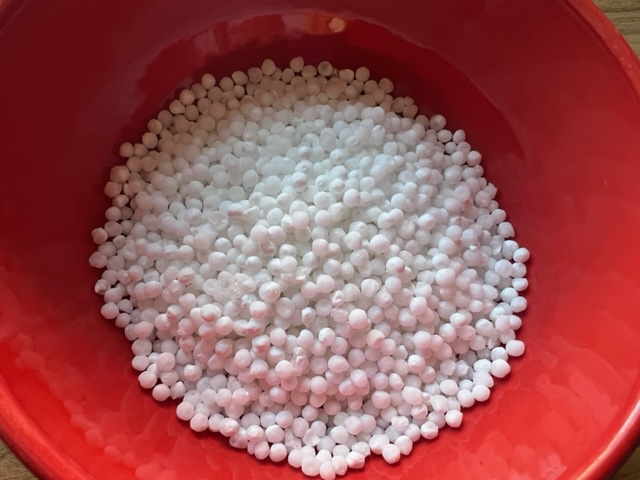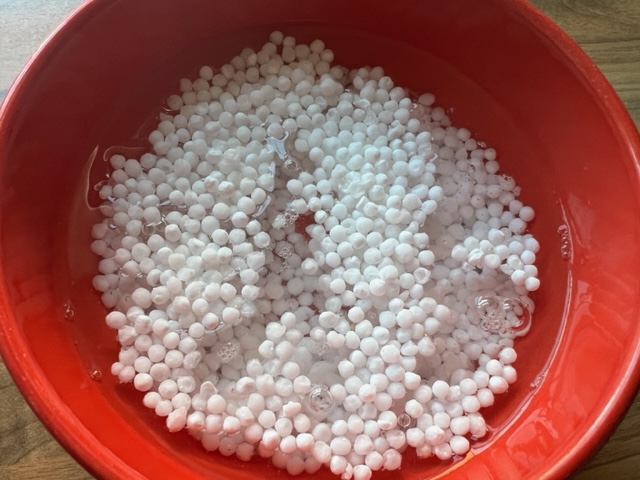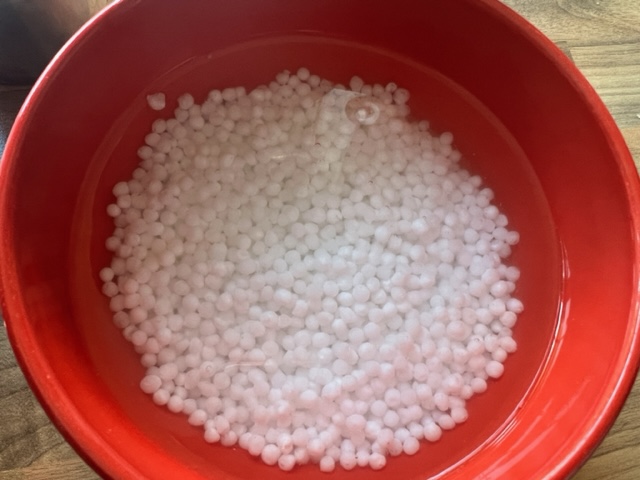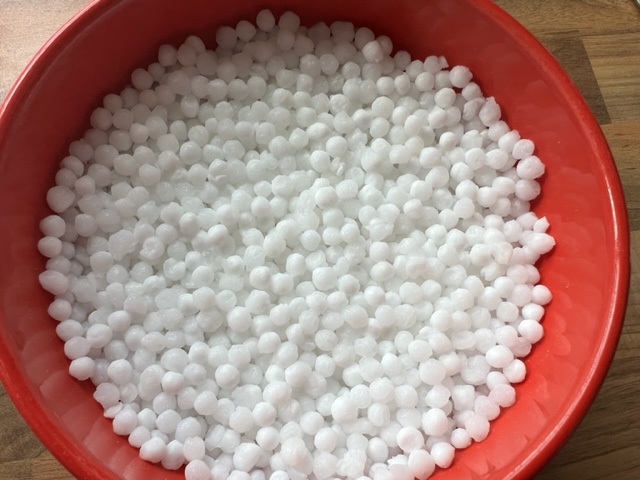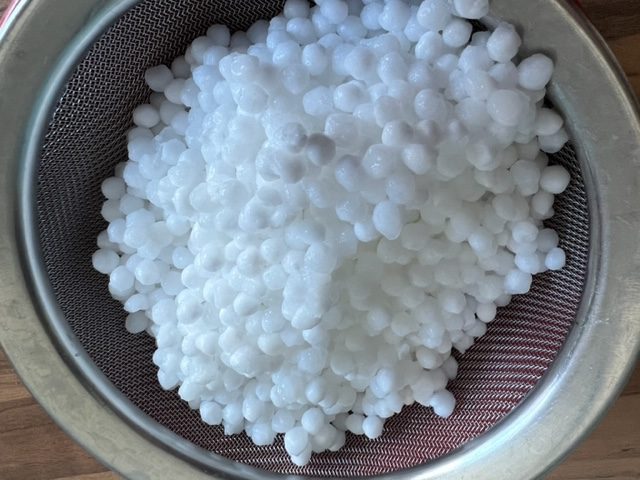 Rinse sabudana under water until water turns clear. Transfer the rinsed sabudana to a large bowl and add 1 cup water and soak it overnight or for at least 4-6 hours.
After soaking (4-6 hours/overnight) sabudana would have soaked up all the water. Drain any excess water from the sabudana using a strainer.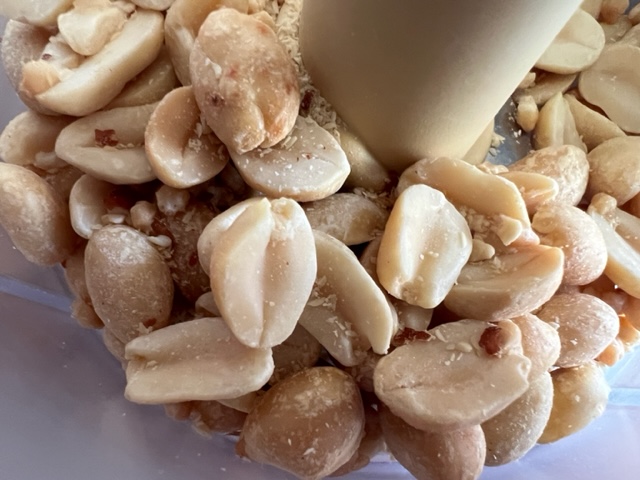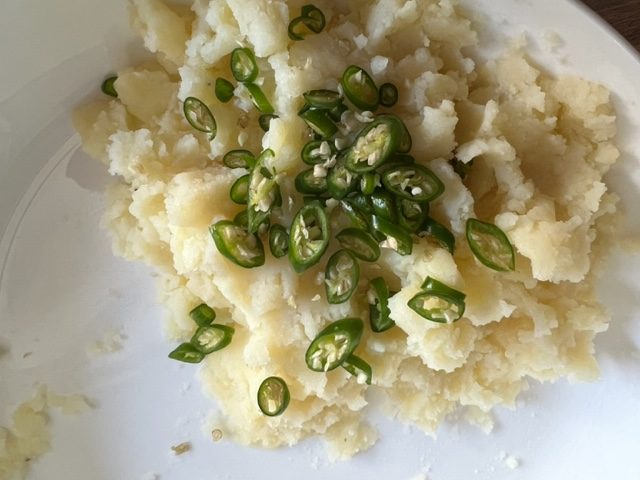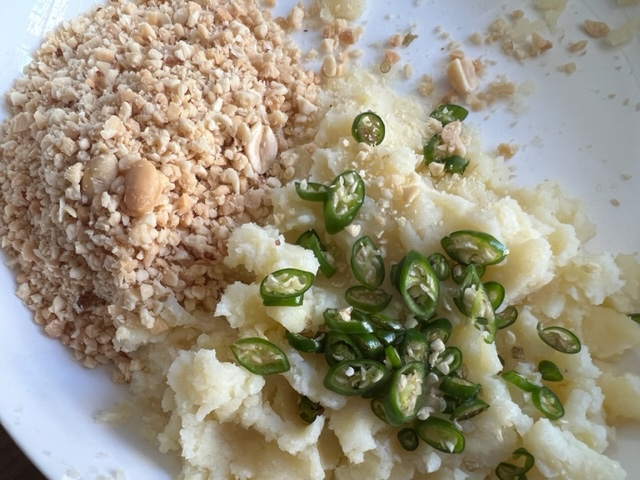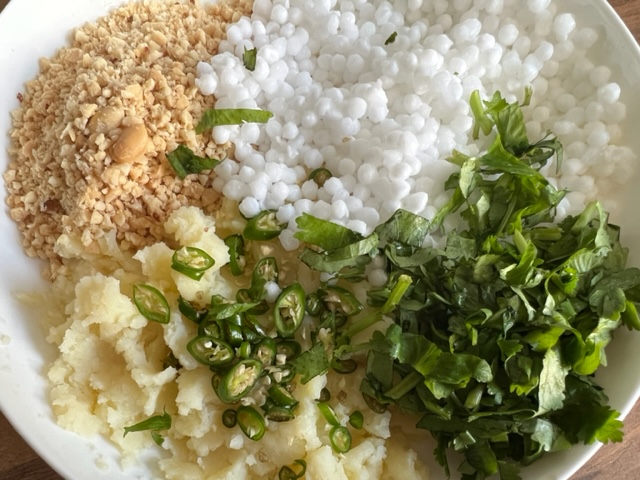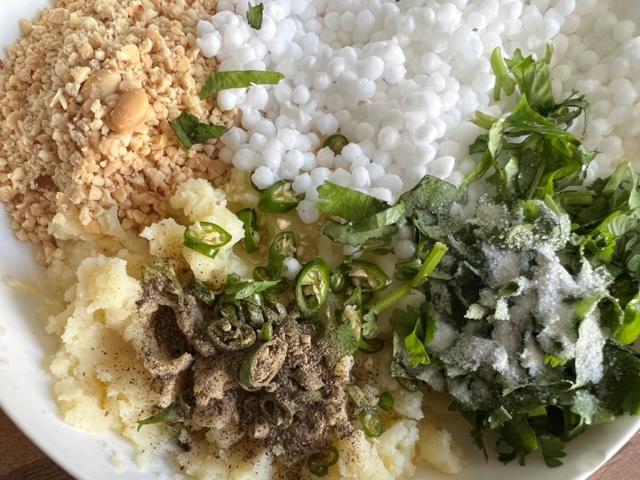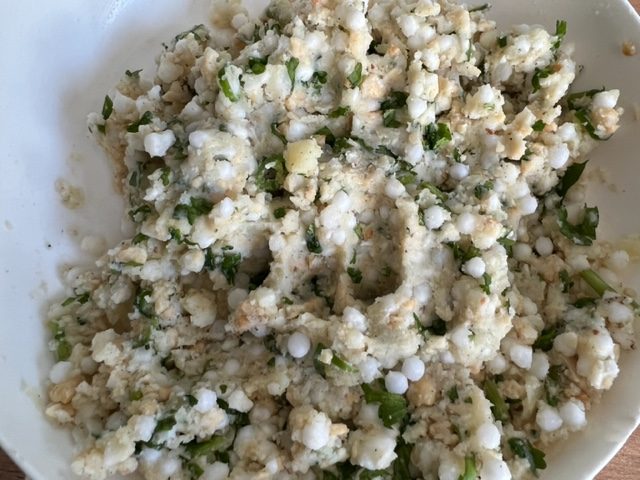 Roughly crush peanuts using a pestle and mortar or a hand blender.
Mix together the soaked sabudana, potatoes, peanuts, salt, pepper, green chillies and coriander and mix well.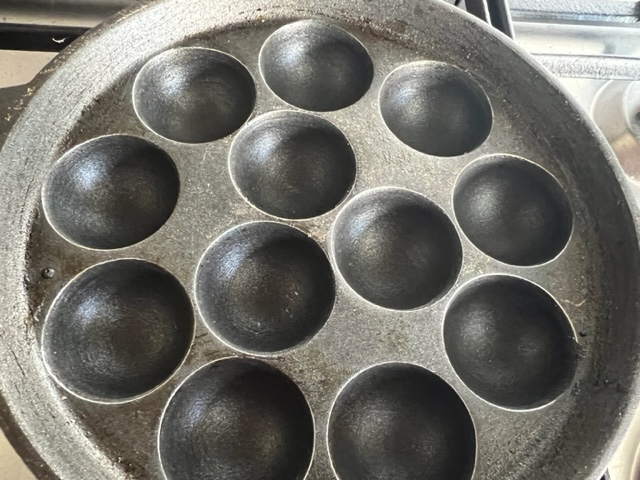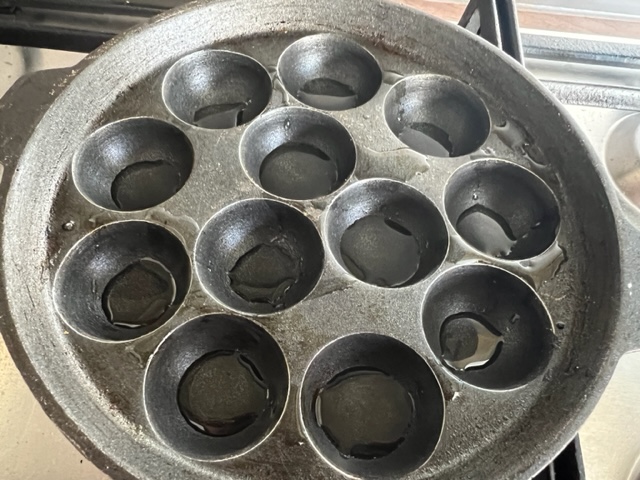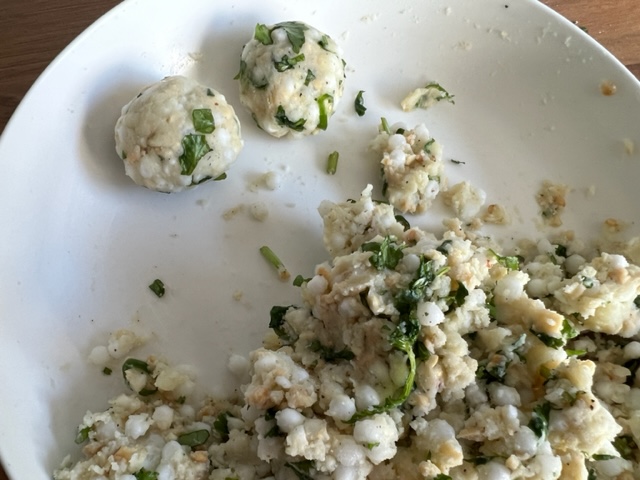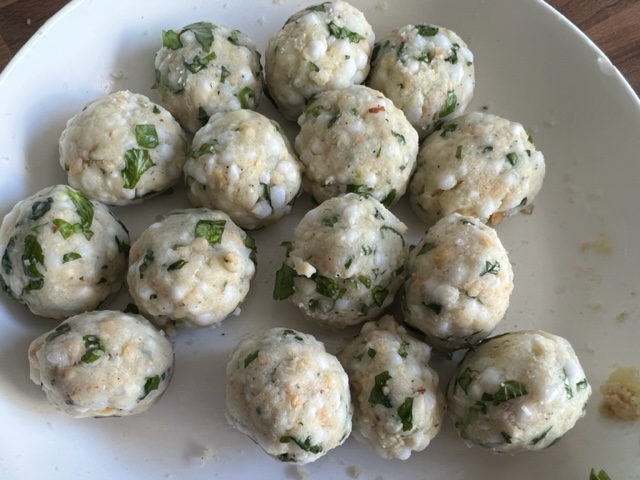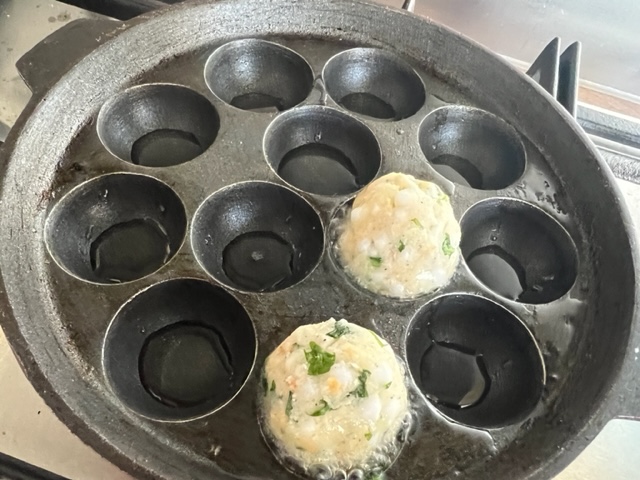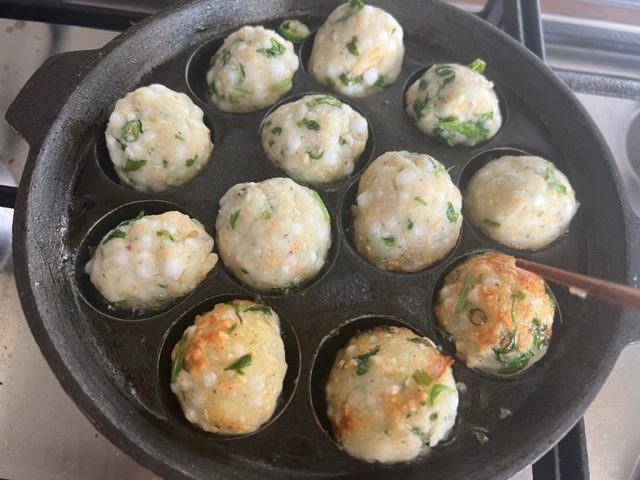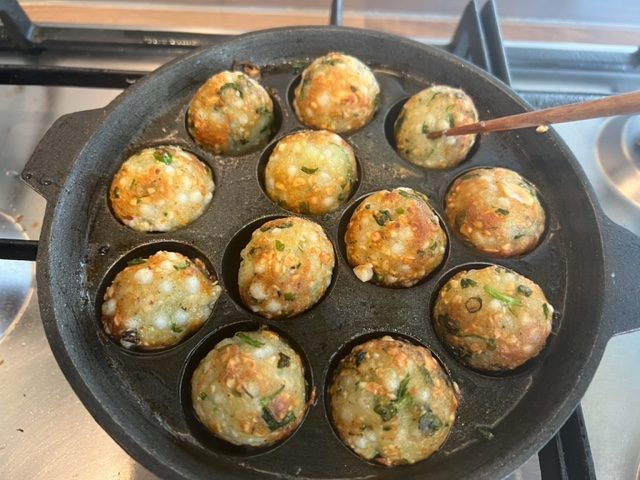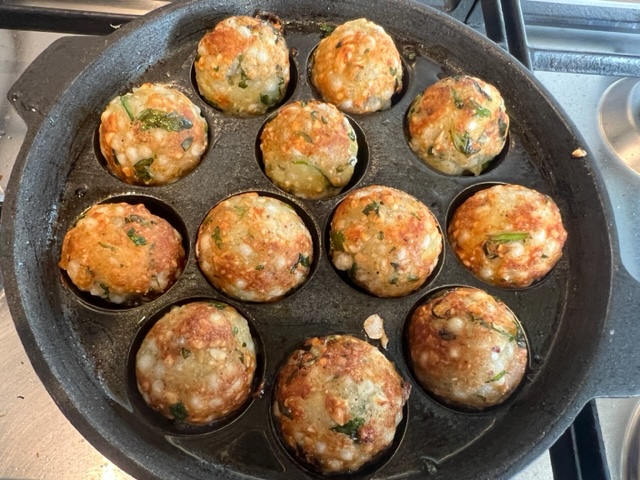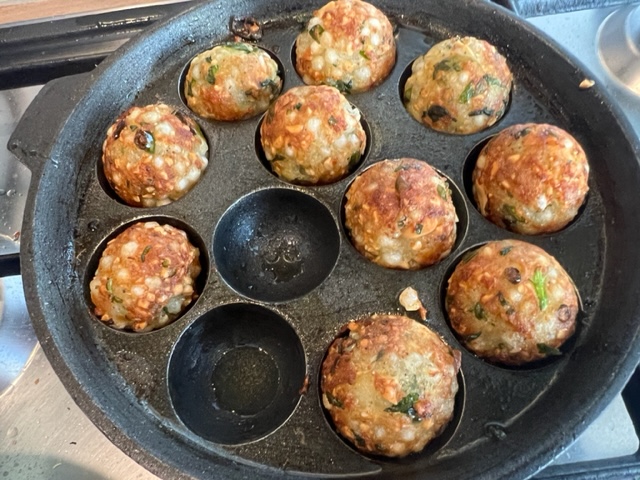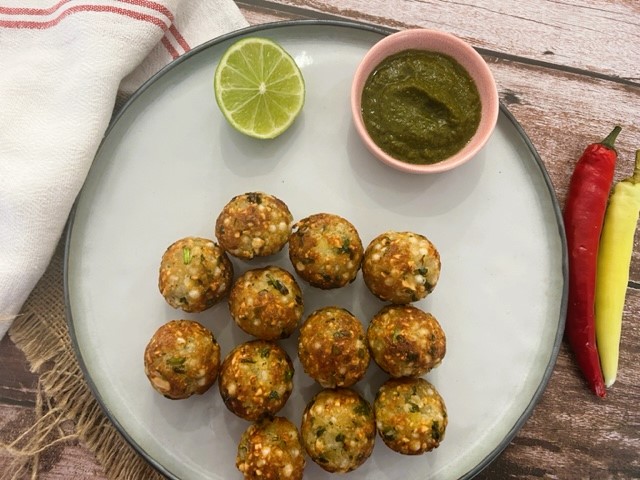 Heat the appe pan and grease the molds with oil or ghee.
Shape the dough into small balls (according to the size of the mold). and place the vadas in the molds.
Cook on medium heat, for 5-10 minutes, adding a little oil / ghee as required, and ensuring to flip the vadas every couple of minutes, to cook them evenly on all sides, till the vadas are evenly golden and crispy on the outside.
Enjoy with green chutney!