Pineapple Raita
Pineapple Raita is a popular Indian recipe prepared using plain yogurt, spices and pineapple. Fruity, sweet and slightly tangy, this raita is a perfect accompaniment to Indian food.
Raita is one of the main accompaniments with any Indian meal especially during hot Indian summers or when eating something spicy. In India during summers any meal is usually considered incomplete without a yogurt recipe like raita or buttermilk as it helps in cooling the body and also aids in digestion of food. The base of the raita is always plain yogurt and then different combinations of vegetables (spinach, cucumber, tomatoes, onions), fruits (pomegranate, apples, pineapple), herbs (mint, coriander leaves) and spices are added to flavour the raita.
I have very fond memories of eating pineapple raita in restaurants. Eating Pineapple Raita just makes me think of indulgence, comfort and pure pleasure. I don't know if it is the refined flavours, or my experience of eating it. Saying all that, this creamy, sweet, comforting raita is super easy and quick to prepare at home.
There is always lots of arguments and preferences about using fresh versus canned pineapple while making Pineapple Raita. For me, canned pineapple is the first most choice because of the practical reasons. Pineapple Raita prepared with fresh pineapples may get bitter because it contains an enzyme called bromelain which reacts with the yogurt. For that reason, either the pineapple has to be sauteed to destroy the enzyme and then cooled before adding to the raita, or the raita has to be eaten immediately within an hour. Since, canned pineapples are heat treated before they are canned- that takes away the enzyme and the raita can be eaten for couple of days. Unless I have a fresh pineapple laying around in my pantry that needs using up, I would usually use a canned pineapple to make raita. Easy, quick and no 'faffing' around.
Pineapple Raita will make any simple meal delicious and perfect accompaniment to Biryani or pulao. Ready in 5 minutes!
You can enjoy this Pineapple Raita with Haryali Hyderabadi Biryani, Parda Biryani, Vegetable Dum Biryani, Tandoori Aloo Paratha and Mint and Sesame Lachha Paratha.
Ingredients
1 cup plain yogurt (full or low fat)
¼ teaspoon rock salt
¼ teaspoon black pepper powder
½ teaspoon roasted cumin powder
½ teaspoon mint powder
½ cup chopped canned pineapple pieces
To Garnish
1 teaspoon chopped canned pineapple pieces
Pinch of dried mint powder
1/8 teaspoon finely chopped coriander (optional)
Directions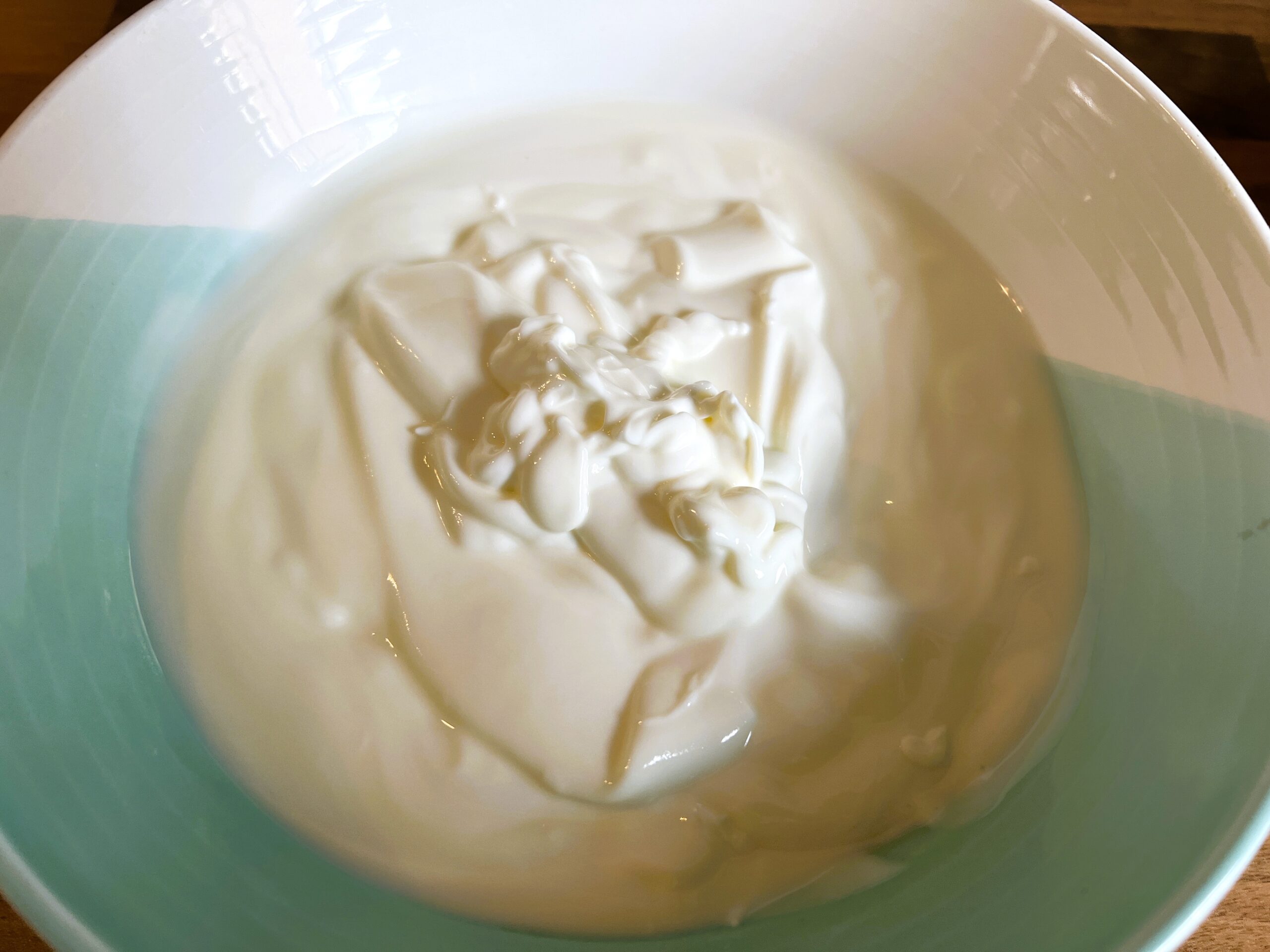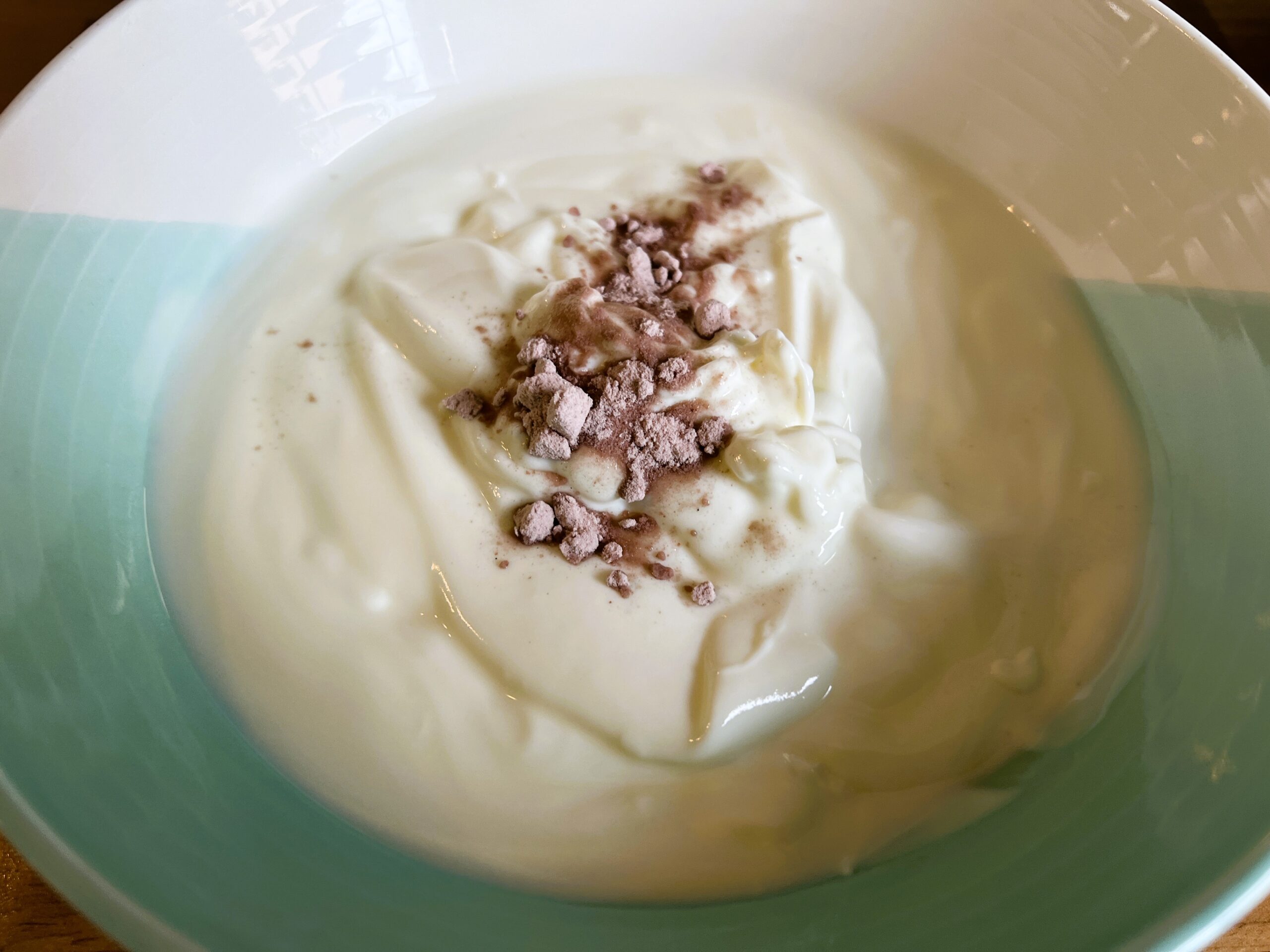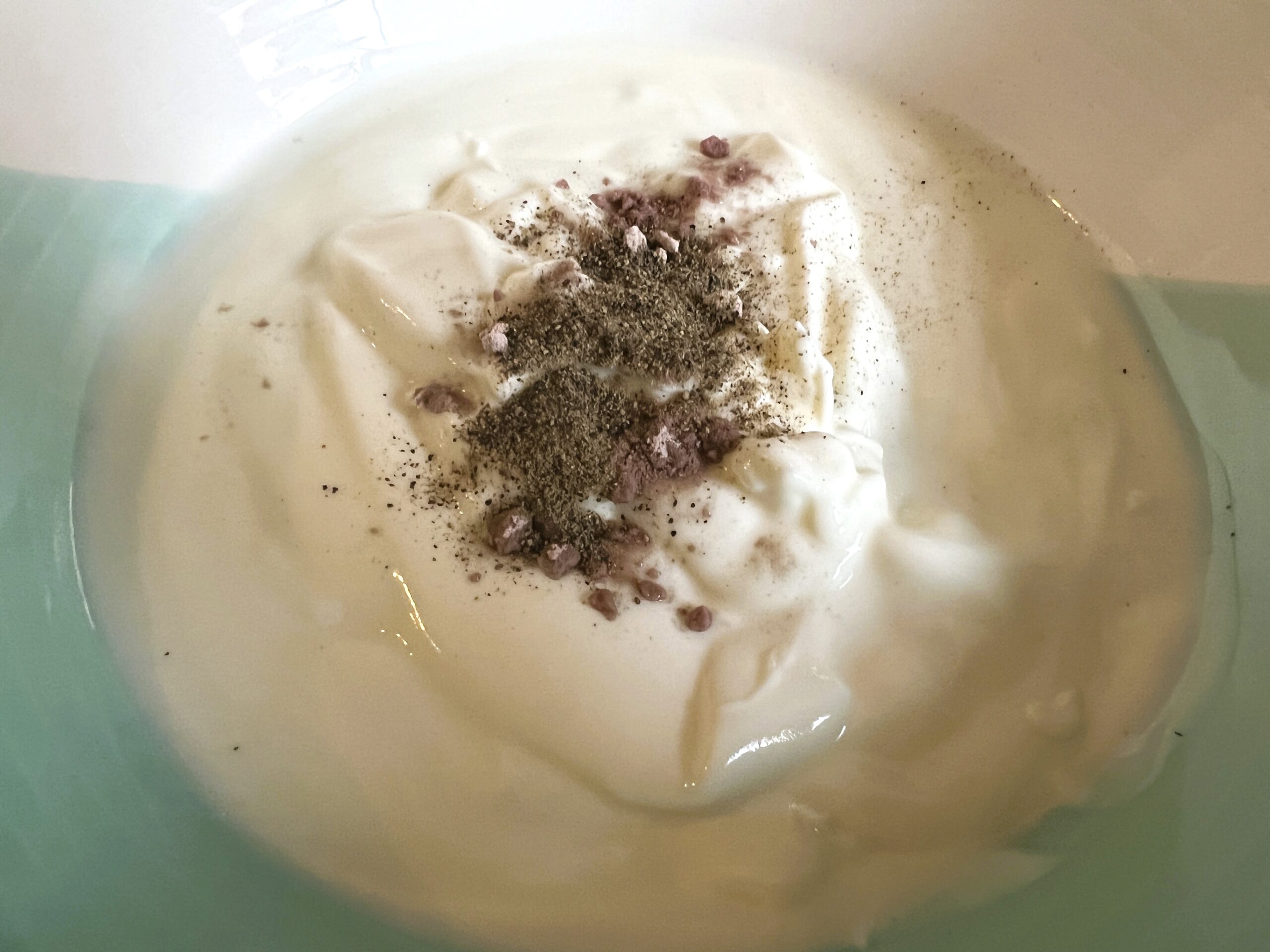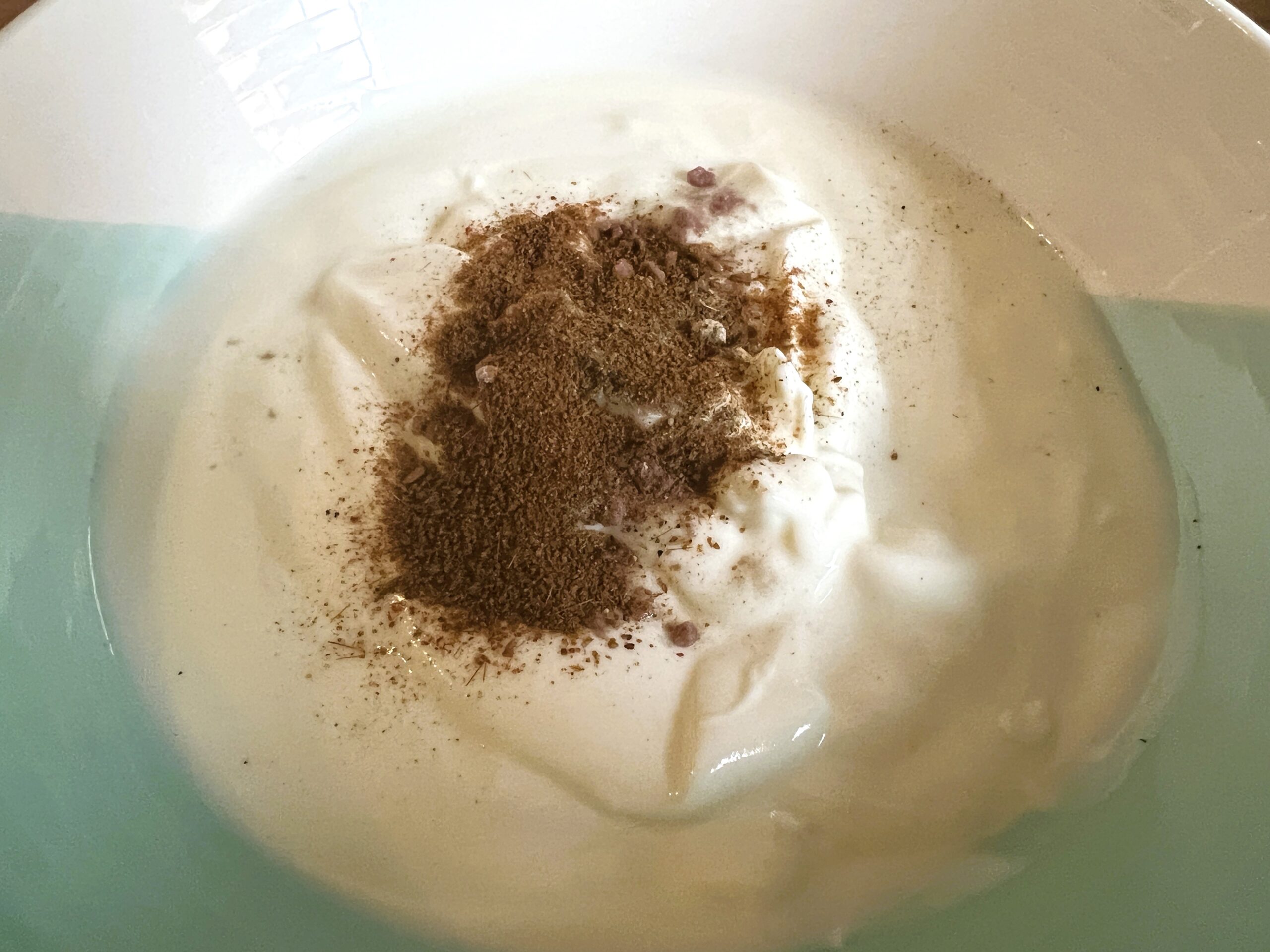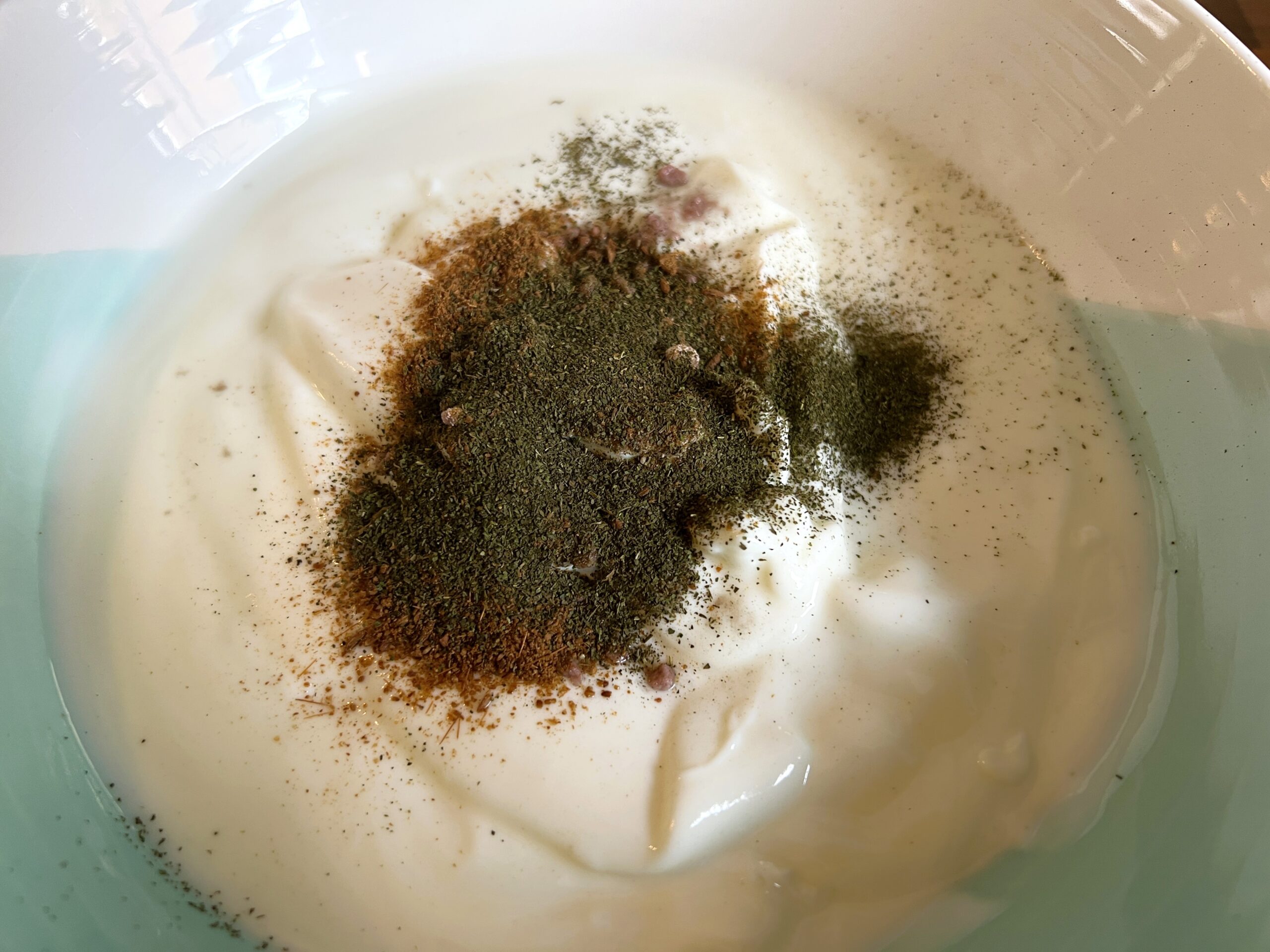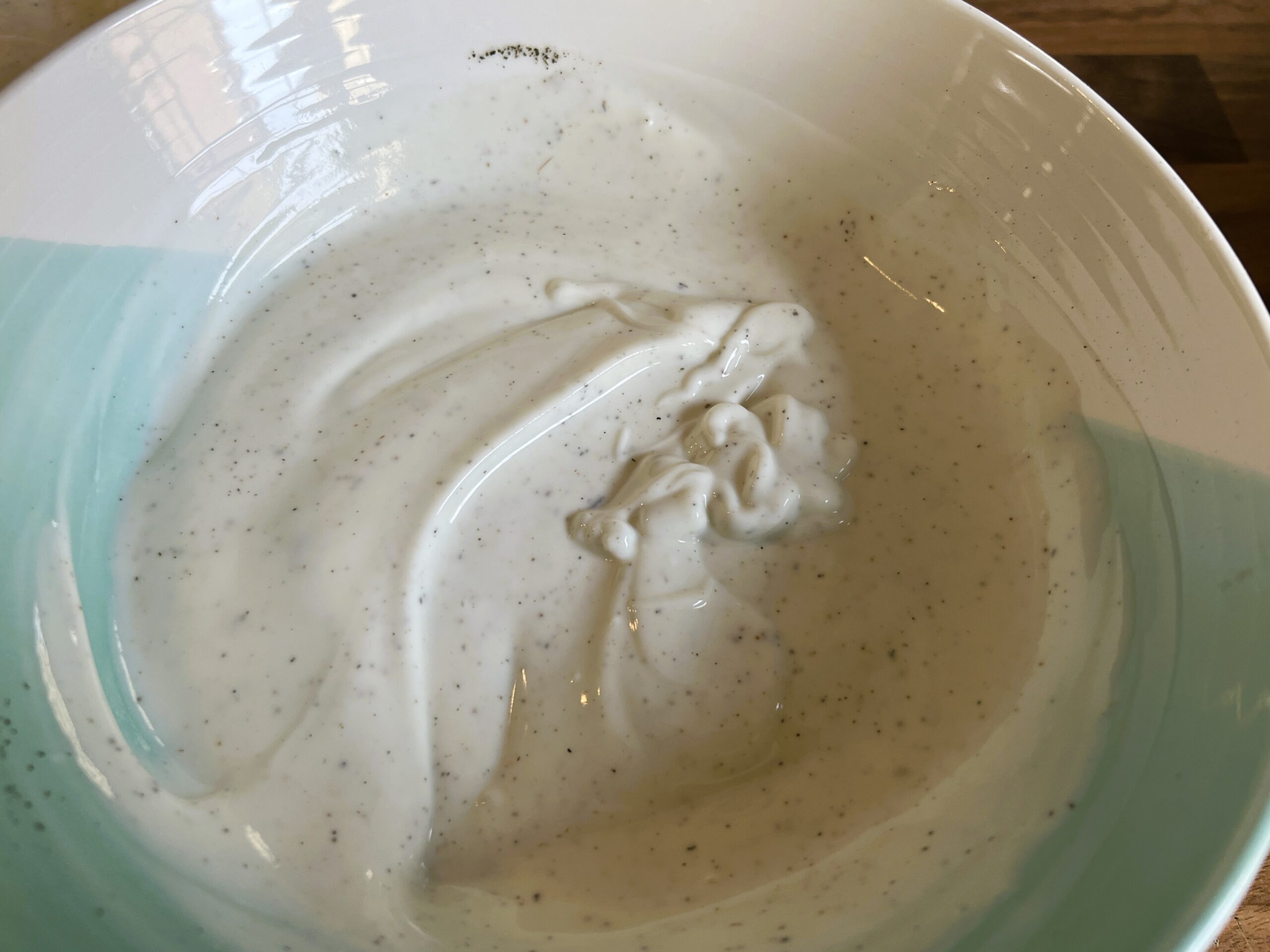 Whisk the plain yogurt in a bowl until smooth and creamy.
Add the salt, black pepper, cumin powder, mint powder and mix. Taste to adjust the seasoning.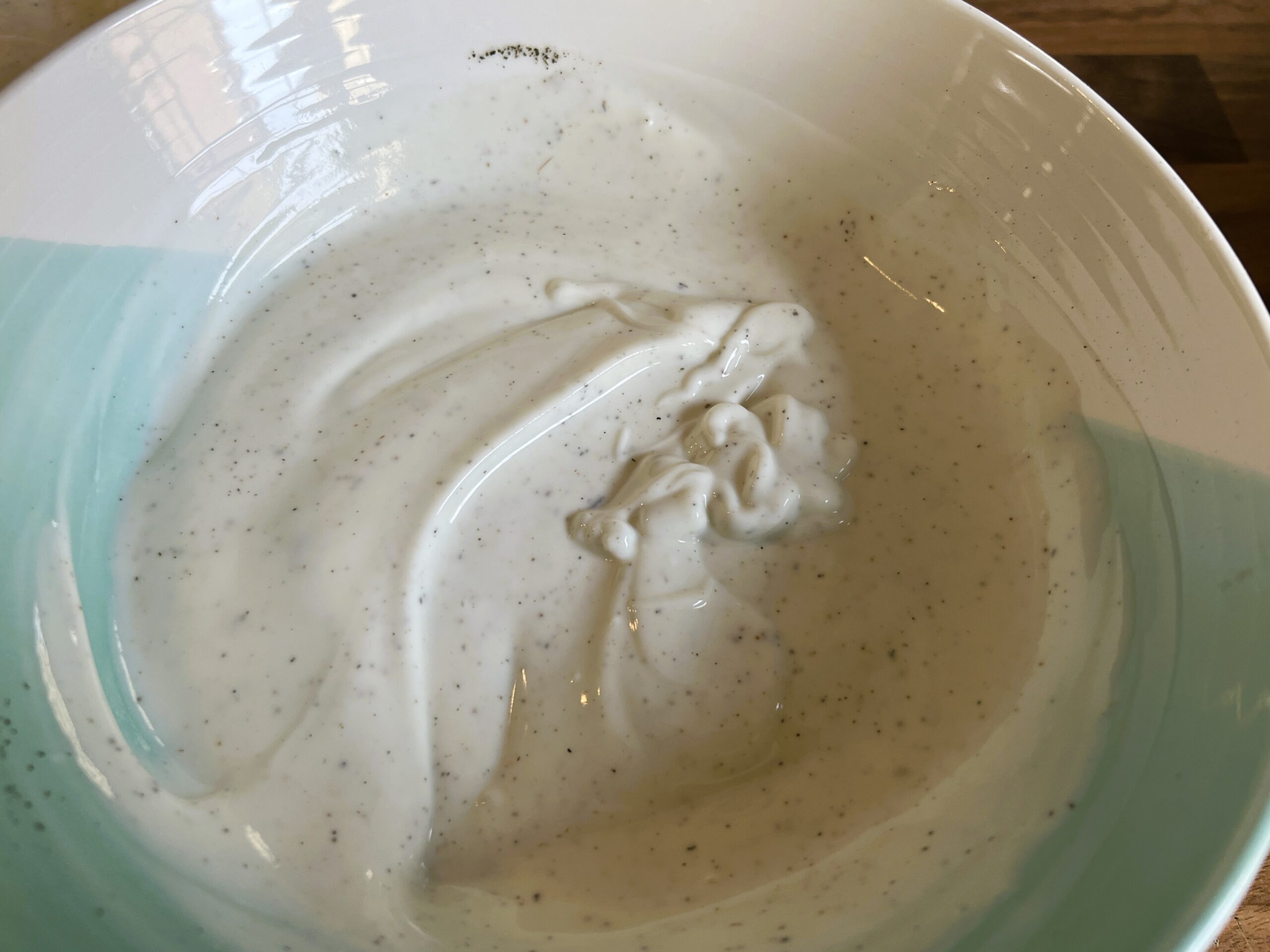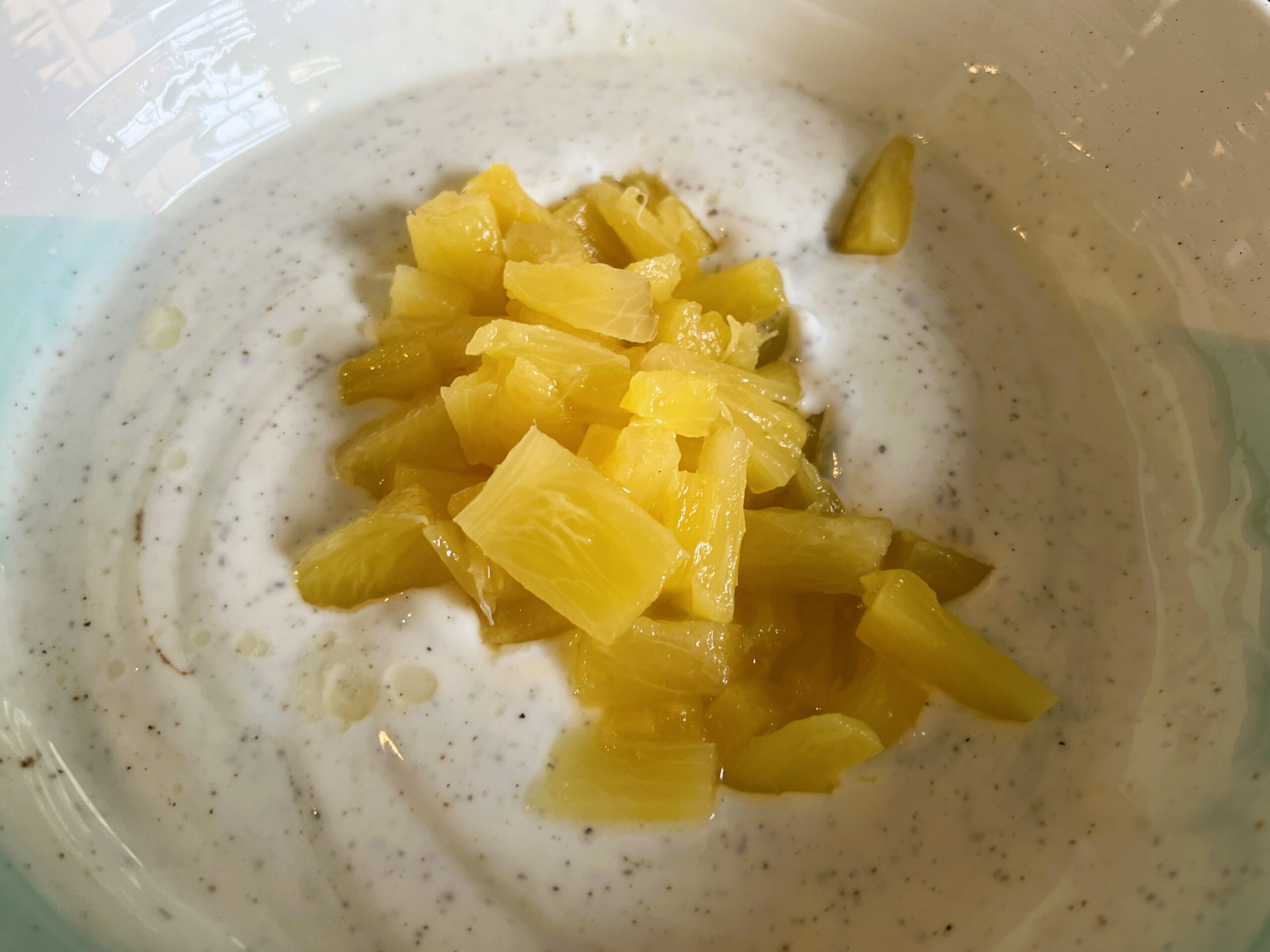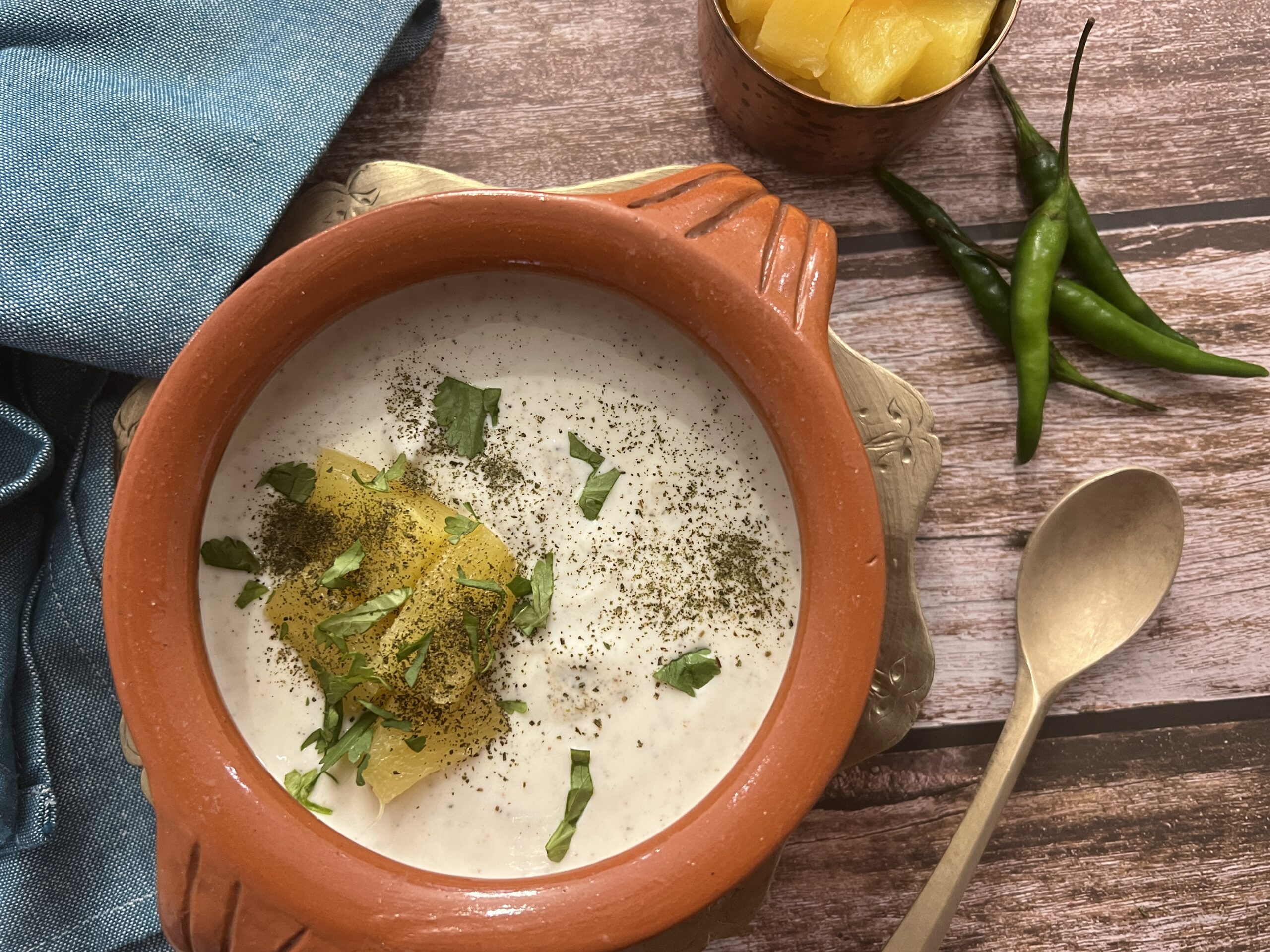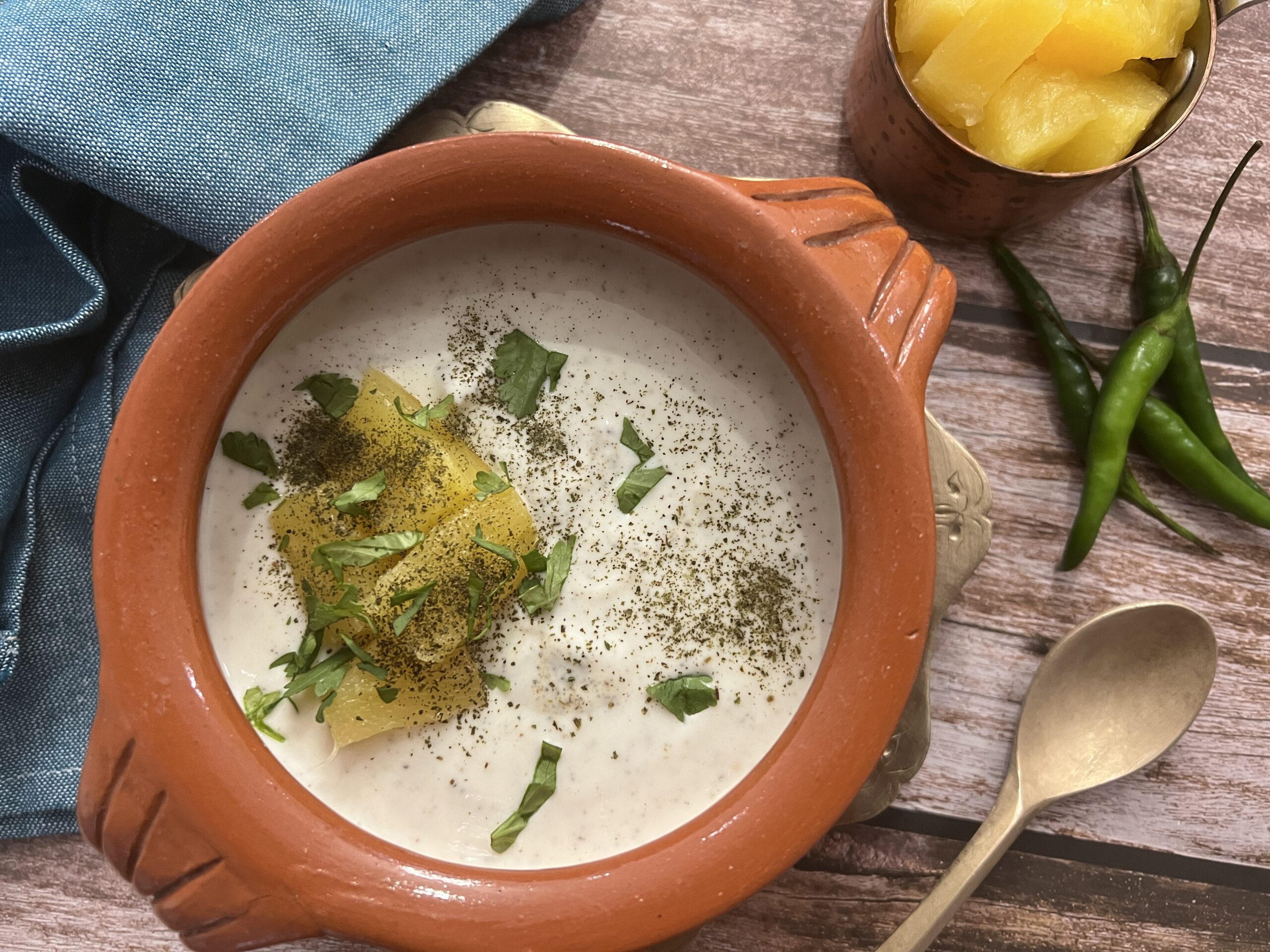 Add the pineapple pieces and mix. Let it sit for 10-15 minutes to infuse all the flavours.
Serve chilled topped with the garnishes of chopped pineapple, mint and coriander.