Rasmalai Chocolate Fudge
Rasmalai Chocolate Fudge is the easiest fudge recipe ever! Made with handful of ingredients, this fudge recipe is super tasty and simple to make at home. Rasmalai is a popular Indian sweet (one of my favourites) and I have used the rasmali essence for the flavouring of this fudge.
This recipe is calling all white chocolate and Indian sweet fans! I have lots of friends and families who prefer white chocolate instead of other chocolates and also love Indian sweets, so I wanted to create an Indian sweet flavoured, white chocolate recipe just for them! I love a homemade fudge! Delightfully rich, smooth and delicious white chocolate with melt-in-the-mouth texture. It feels like having a real Rasmalai- just with a different texture!
There are two ways of making fudge at home- The easiest and my preferred way is using condensed milk, or the second method is cooking the sugar, cream, and butter. While the second method yields delicious tasting fudge too, but it takes a lot of cooking and stirring. So, I prefer the condensed milk way because it makes the whole fudge making process quick, easy and fool proof. Another important part of this recipe is that the fudge is set in the fridge unlike the other method.
This beautiful homemade fudge is super easy and quick dessert – perfect for anytime!
Ingredients
200ml condensed milk
1 teaspoon rasmalai essence
1 tablespoon unsalted butter
200 grams white chocolate
1 teaspoon edible yellow colour
1 tablespoon finely chopped unsalted almond
1 tablespoon finely chopped unsalted pistachios
Few saffron strands
¼ teaspoon cardamom powder
Butter for greasing
Directions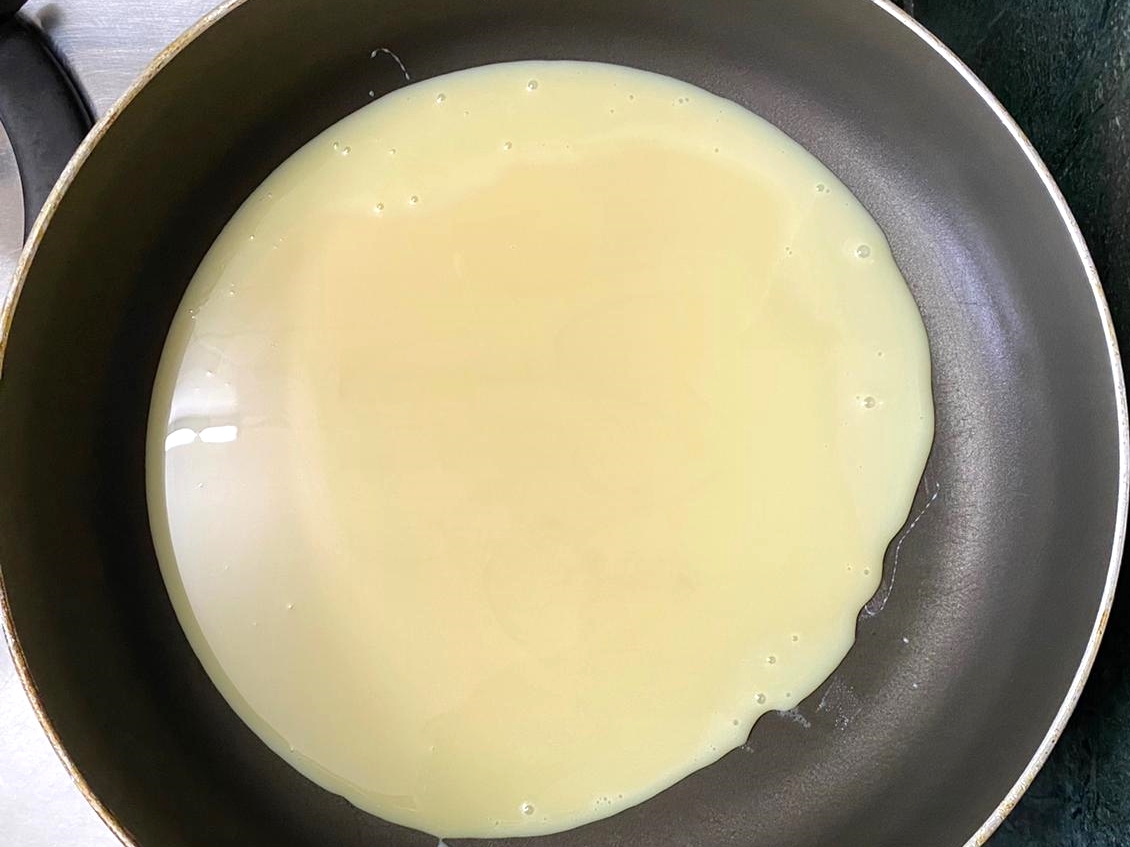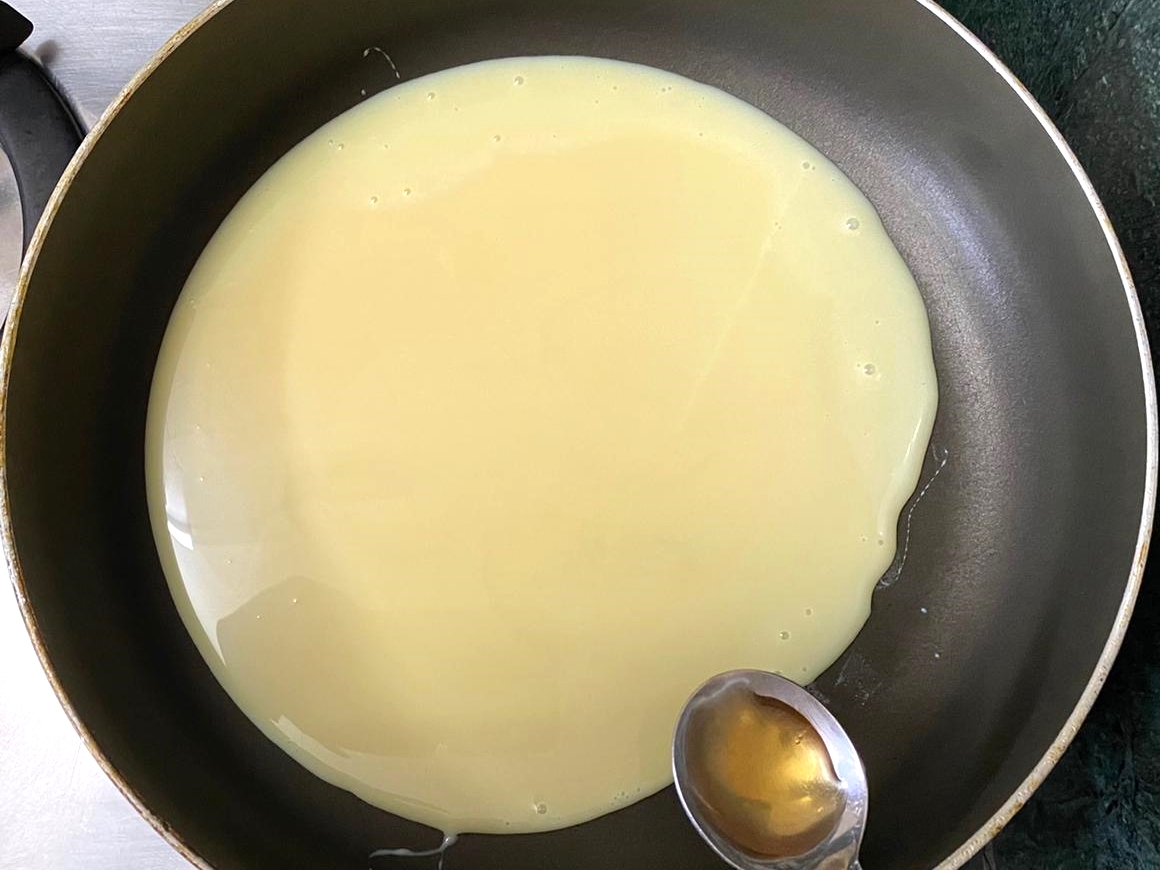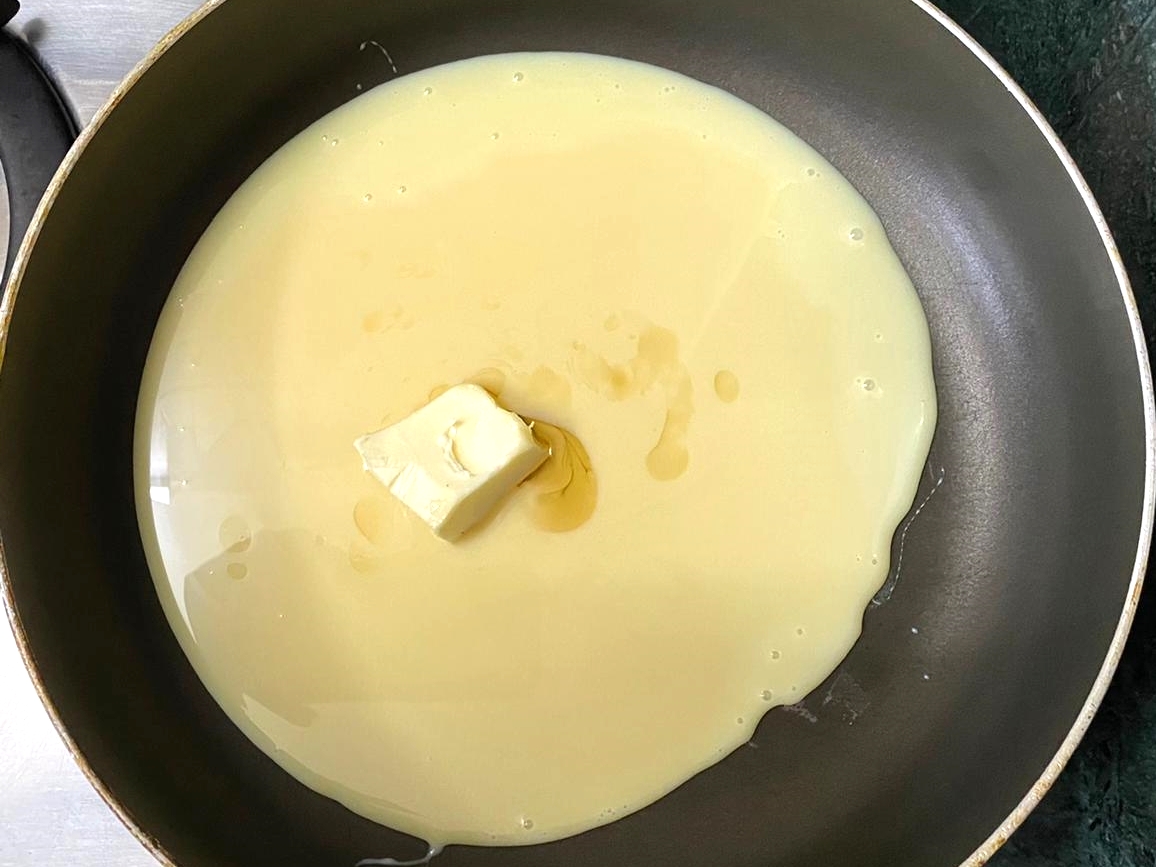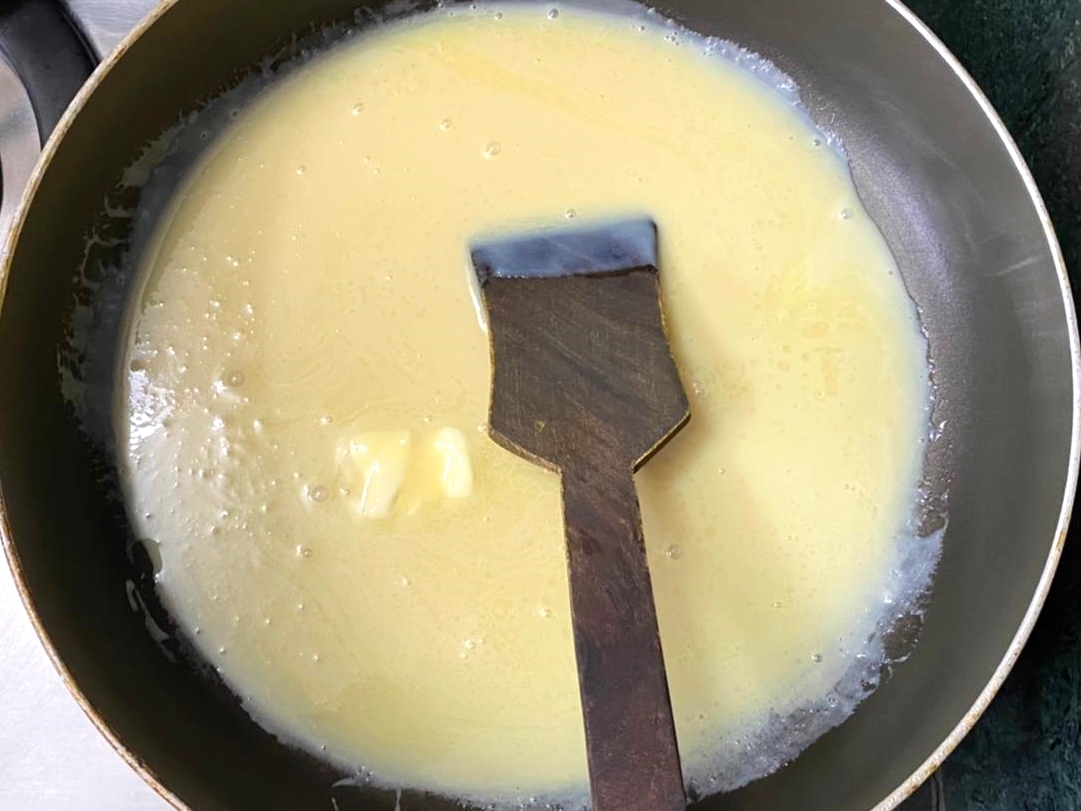 Heat the condensed milk, rasmalai essence and unsalted butter in a pan. Cook on low heat just until the butter has melted.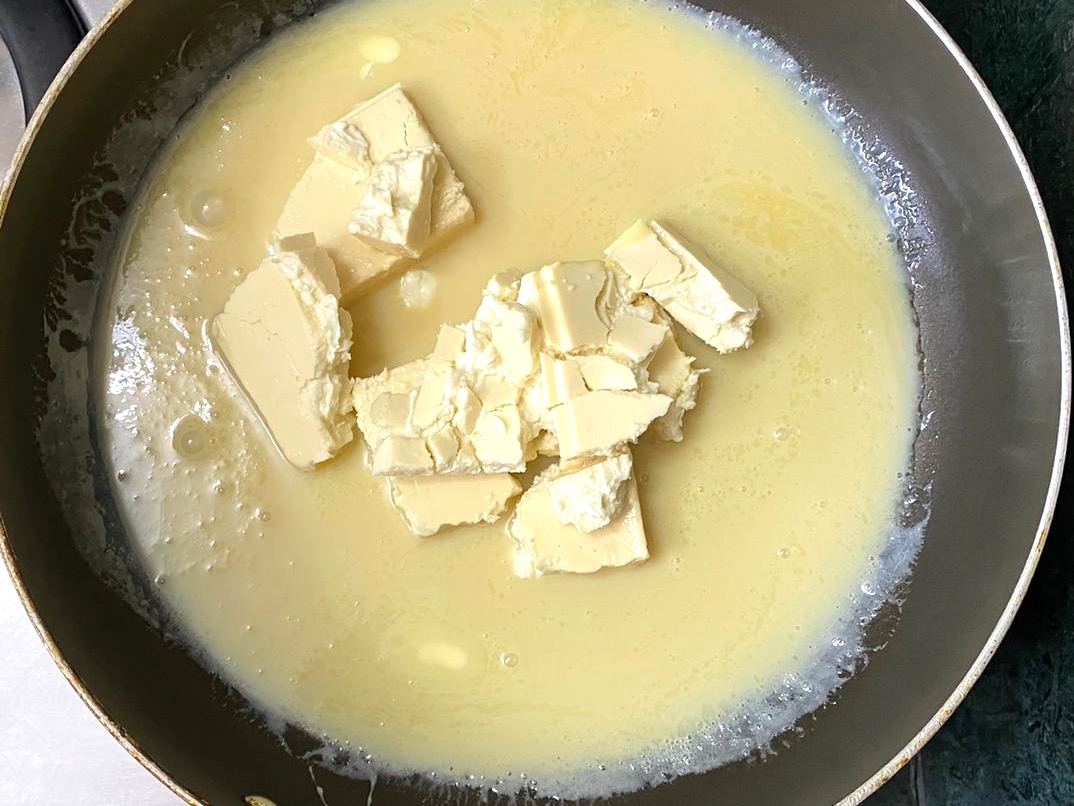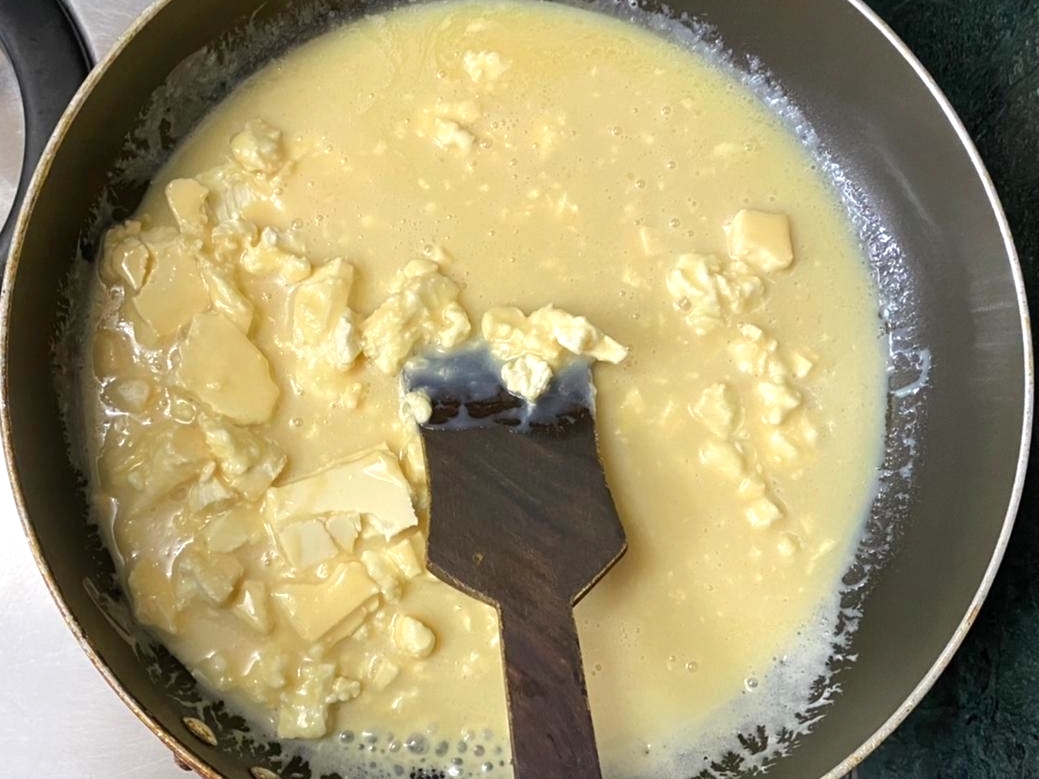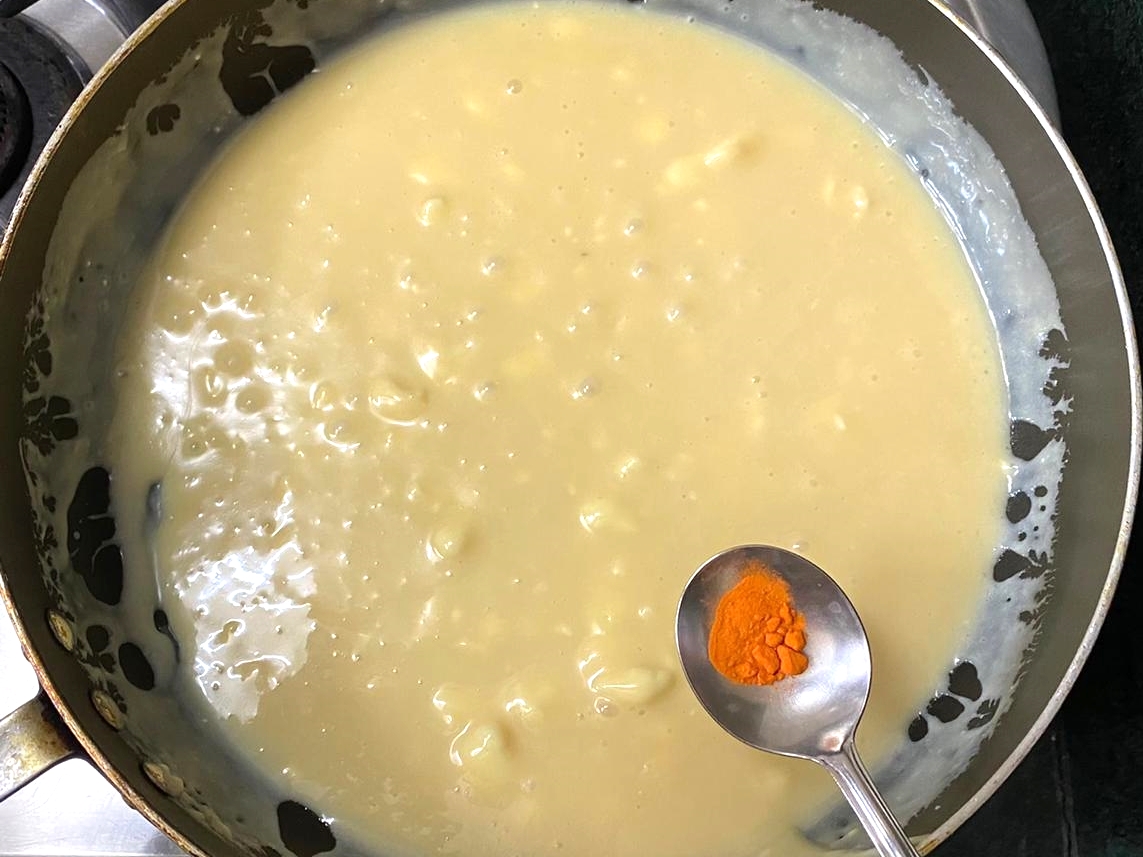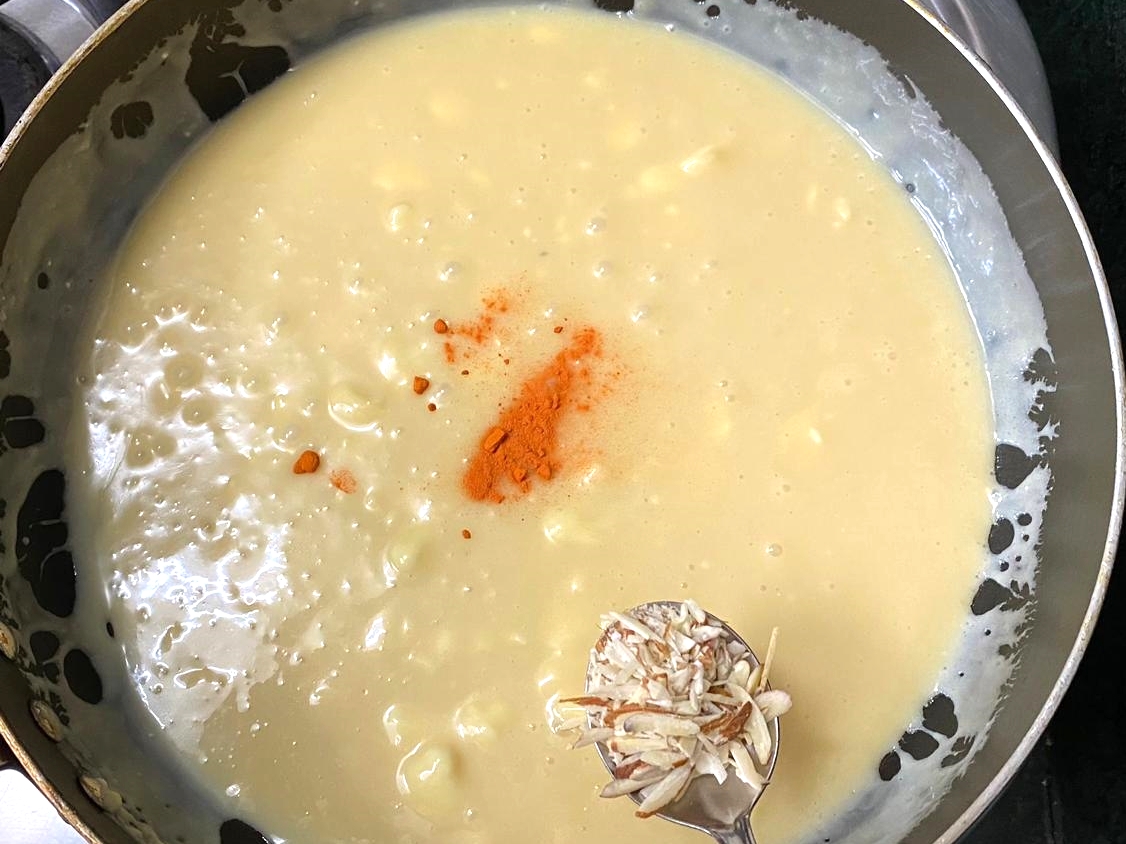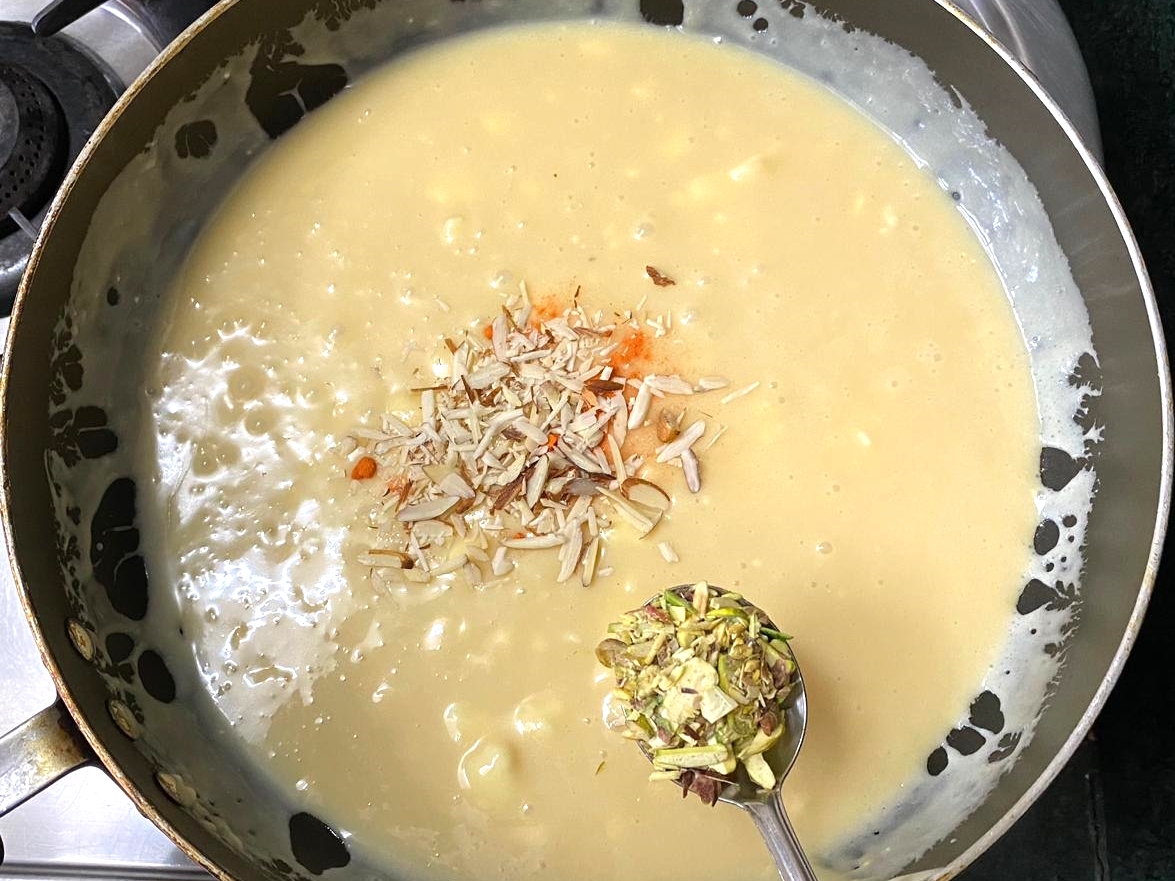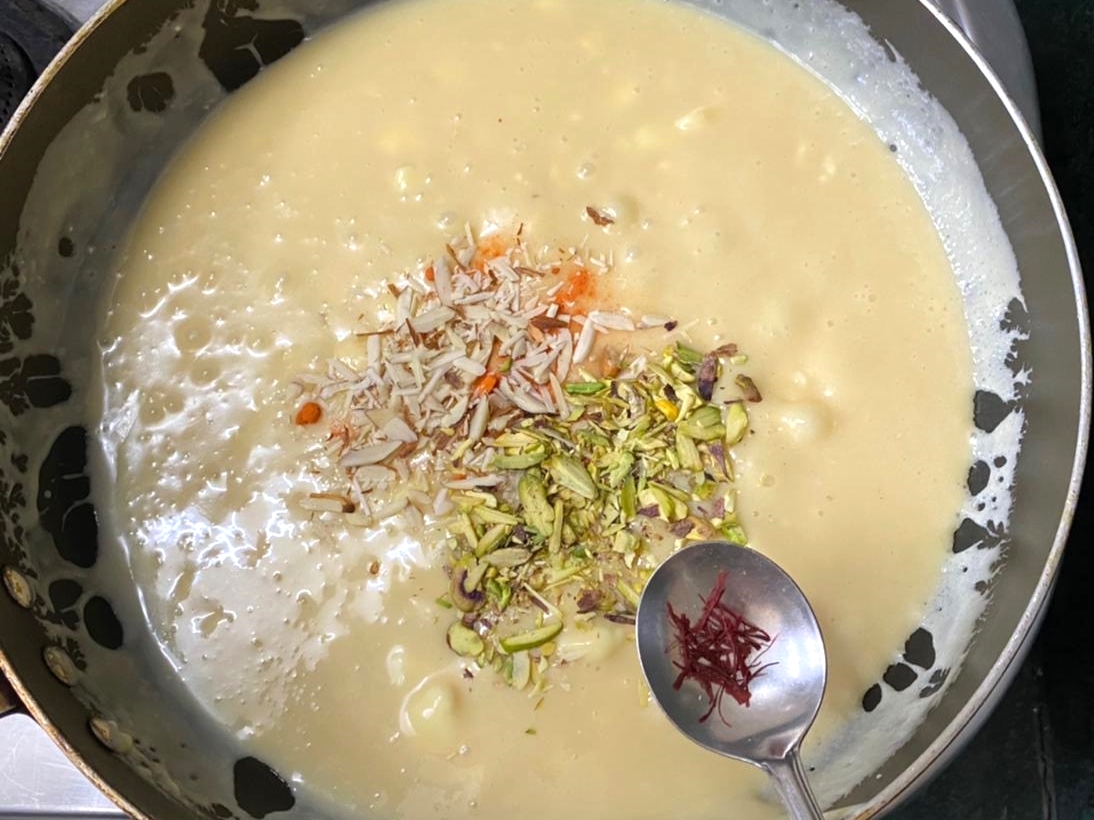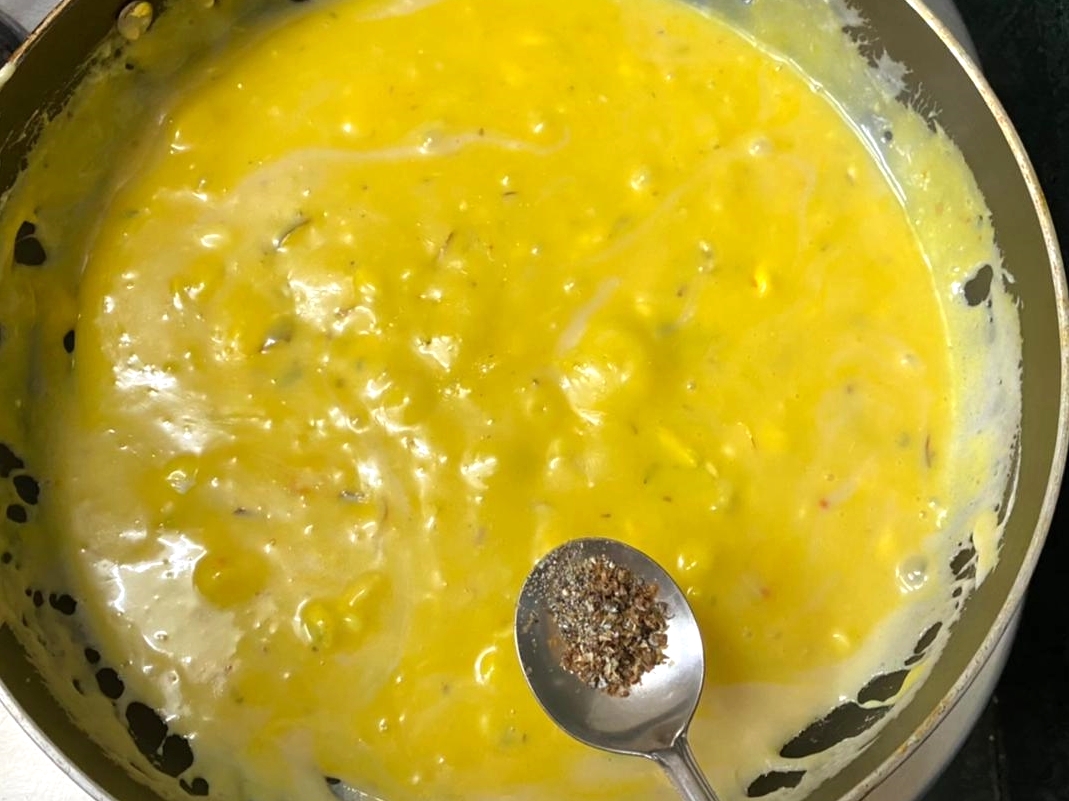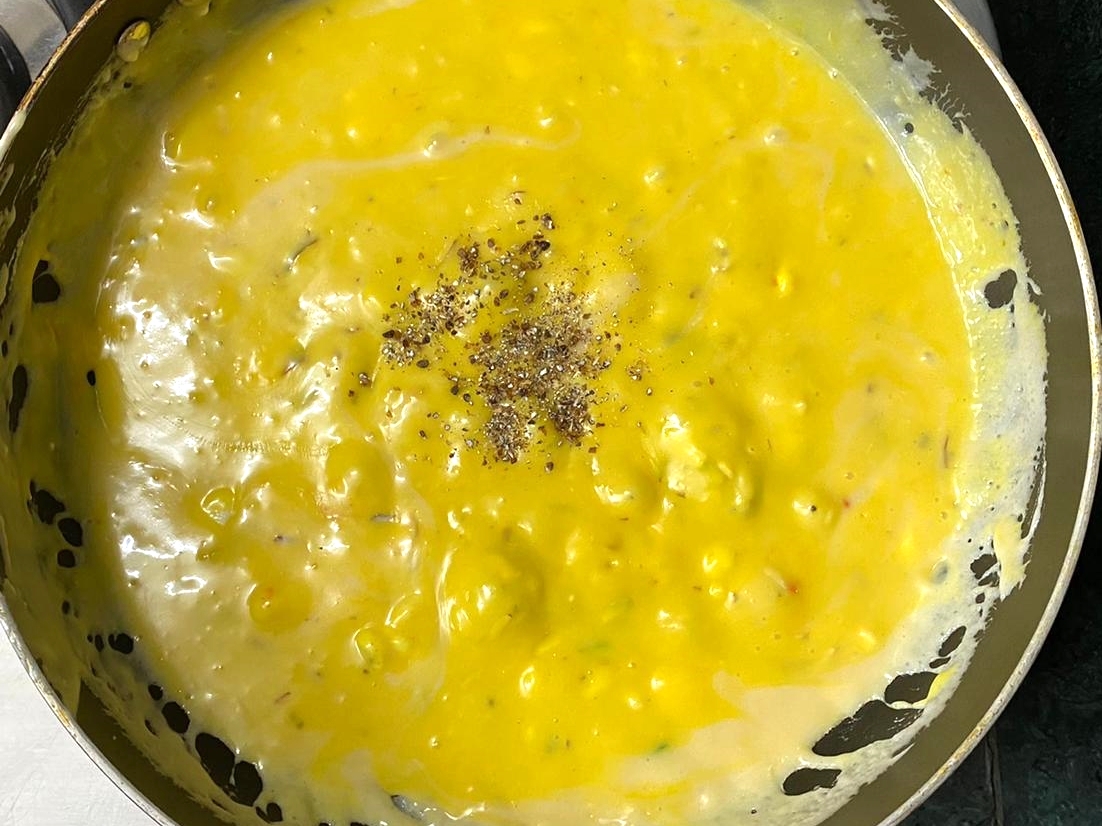 Next add the white chocolate chunks and mix on low heat for 2-3 minutes or until the chocolate has melted. Then add the yellow colour, pistachios, almonds, saffron strands and cardamom powder and mix to combine.
The fudge should be thick and matte looking.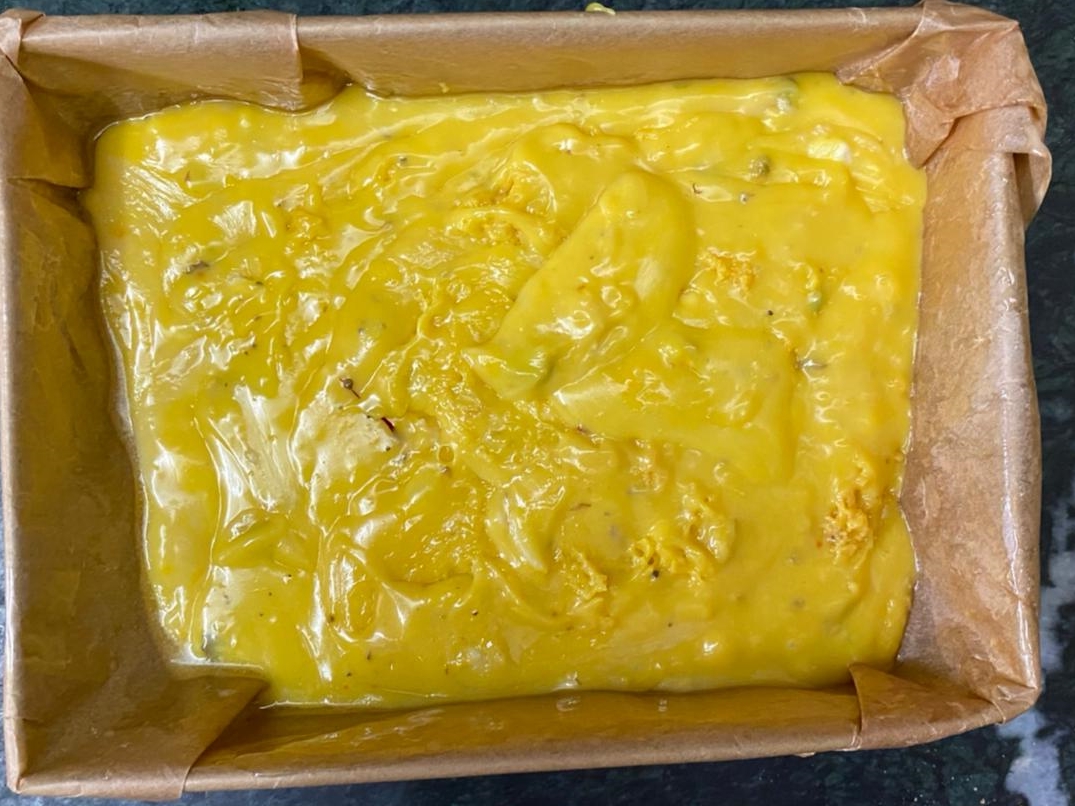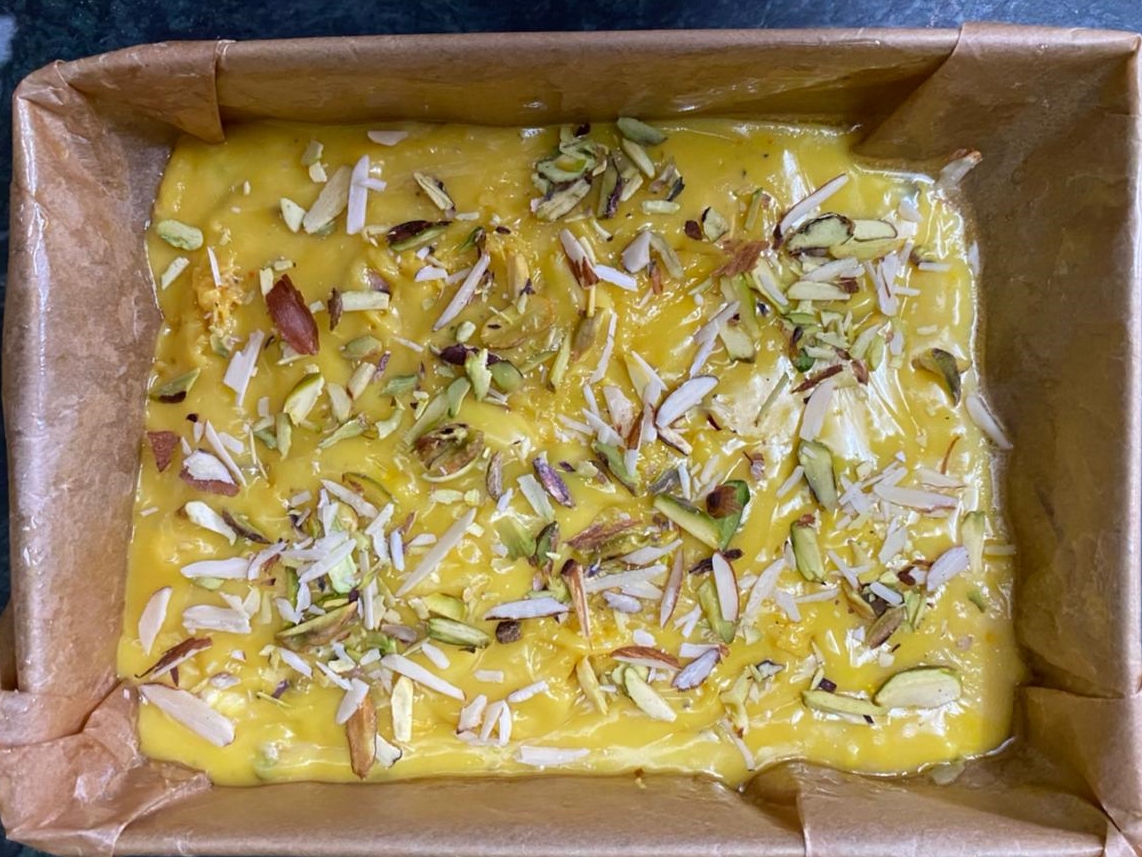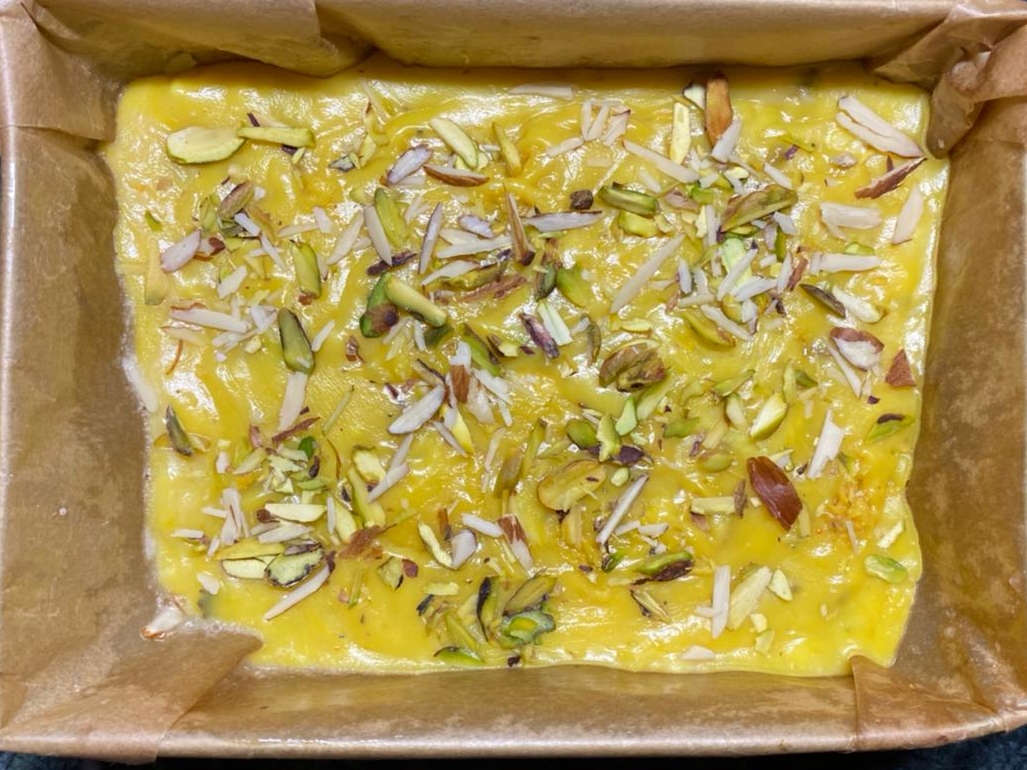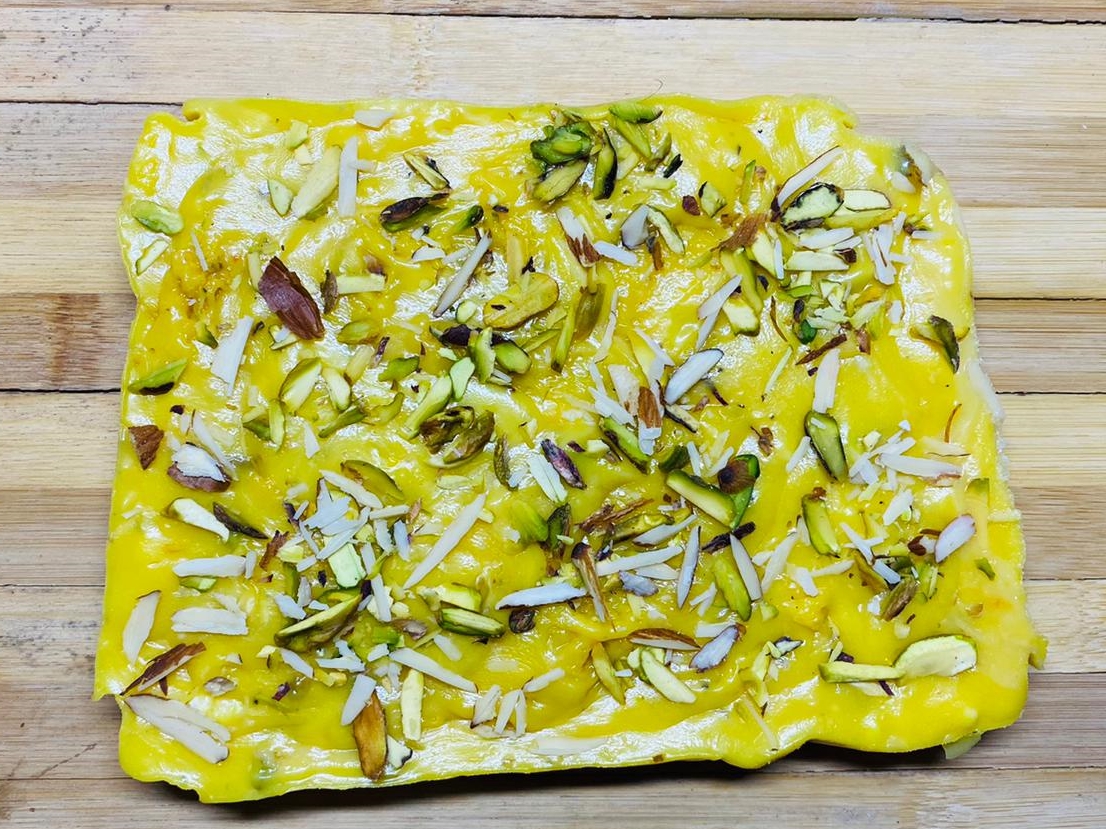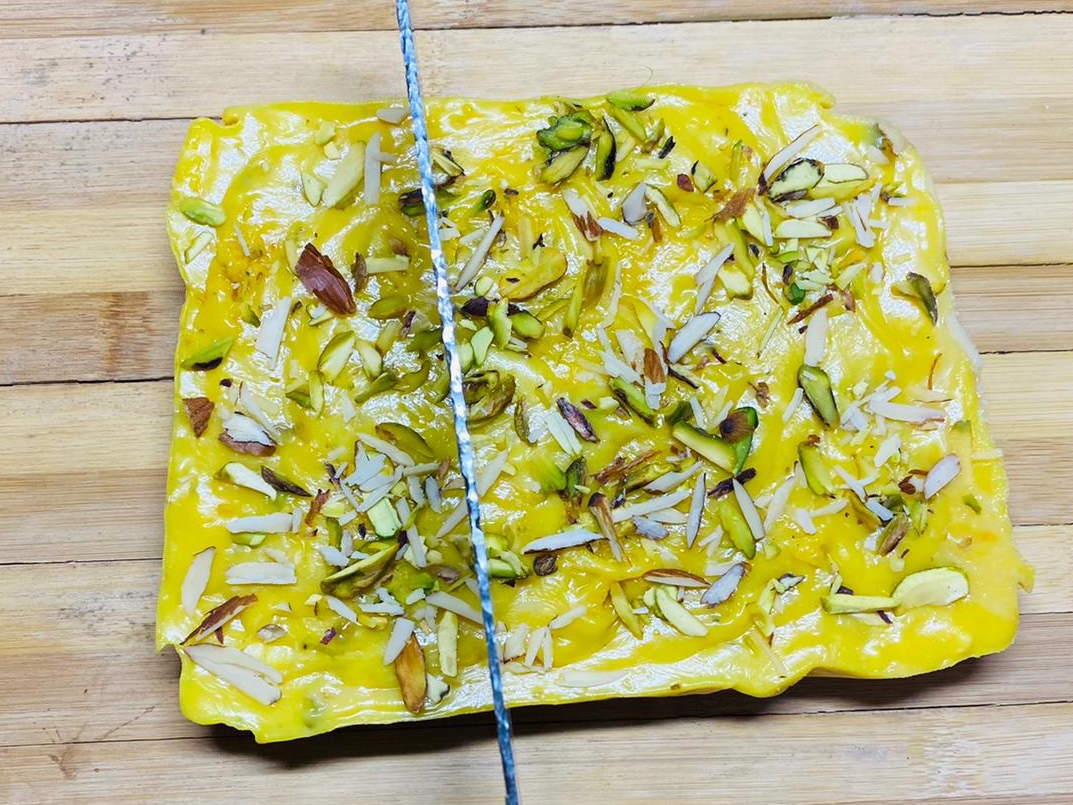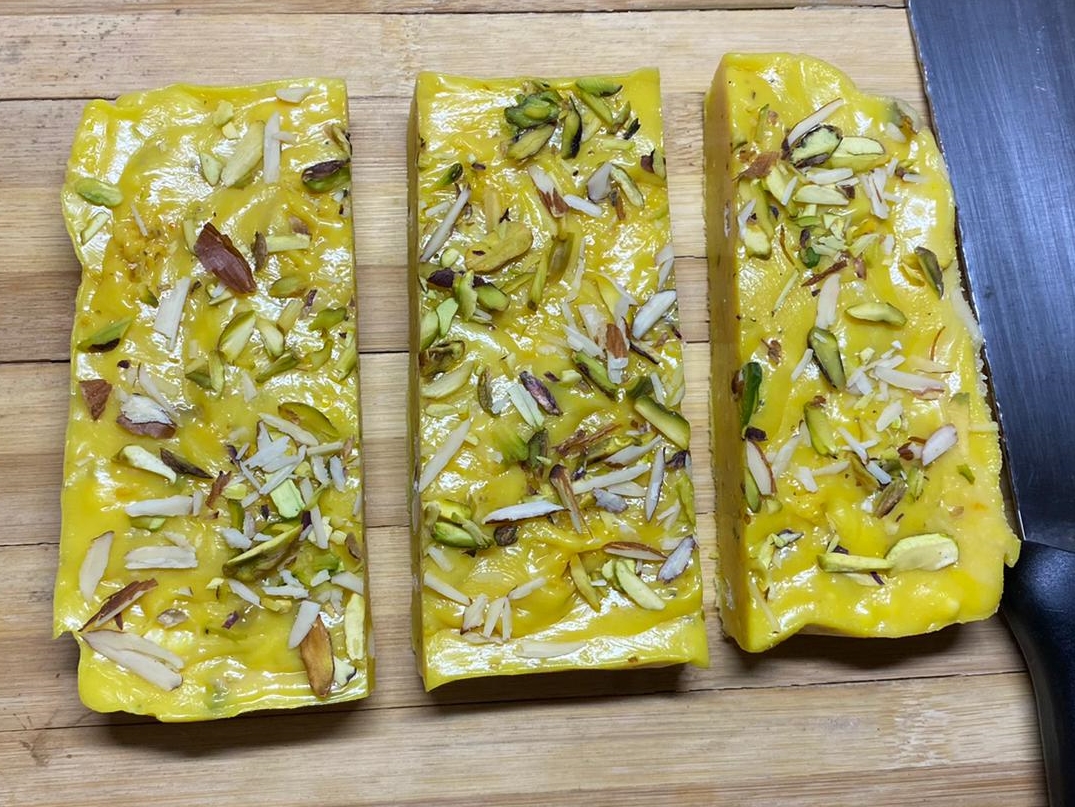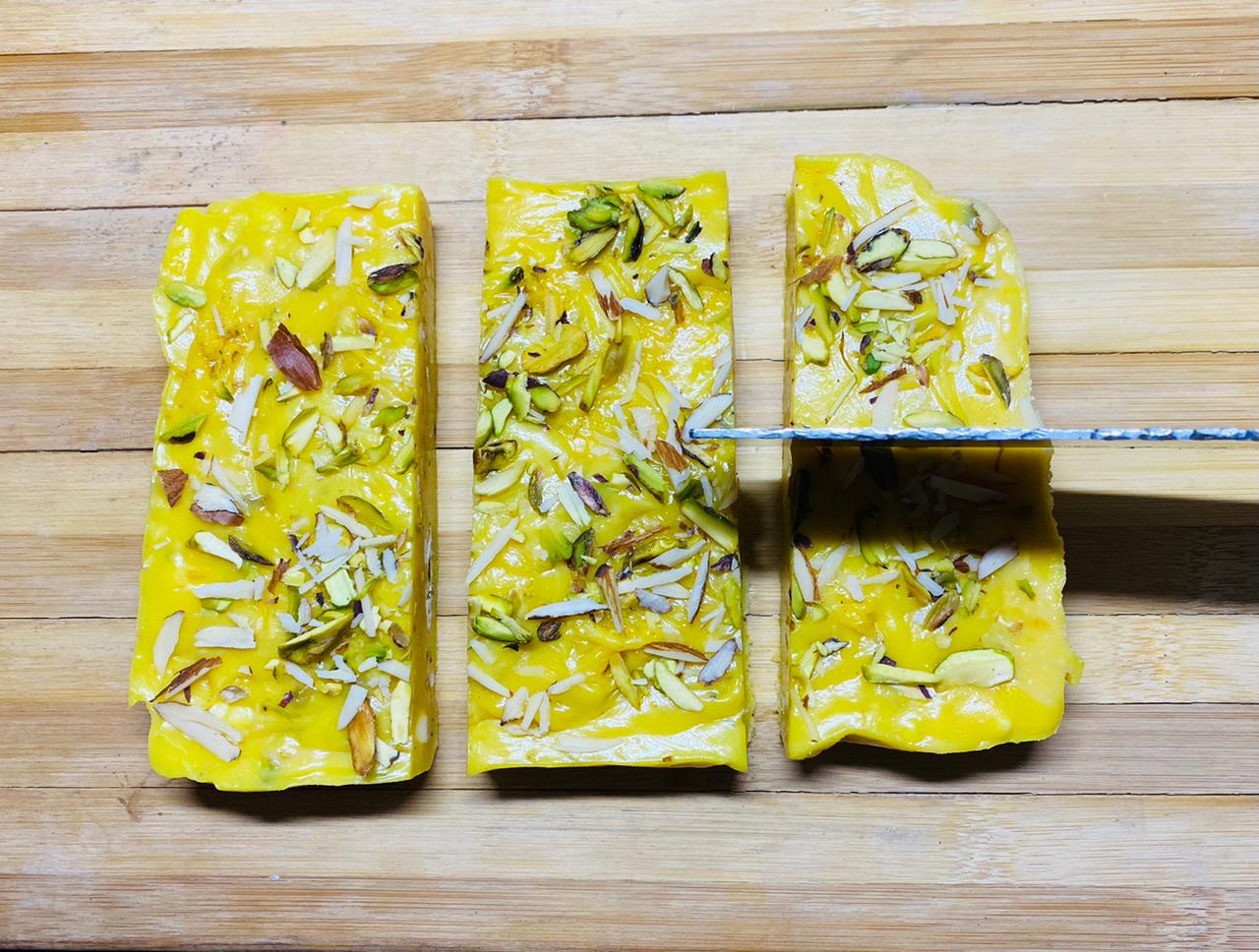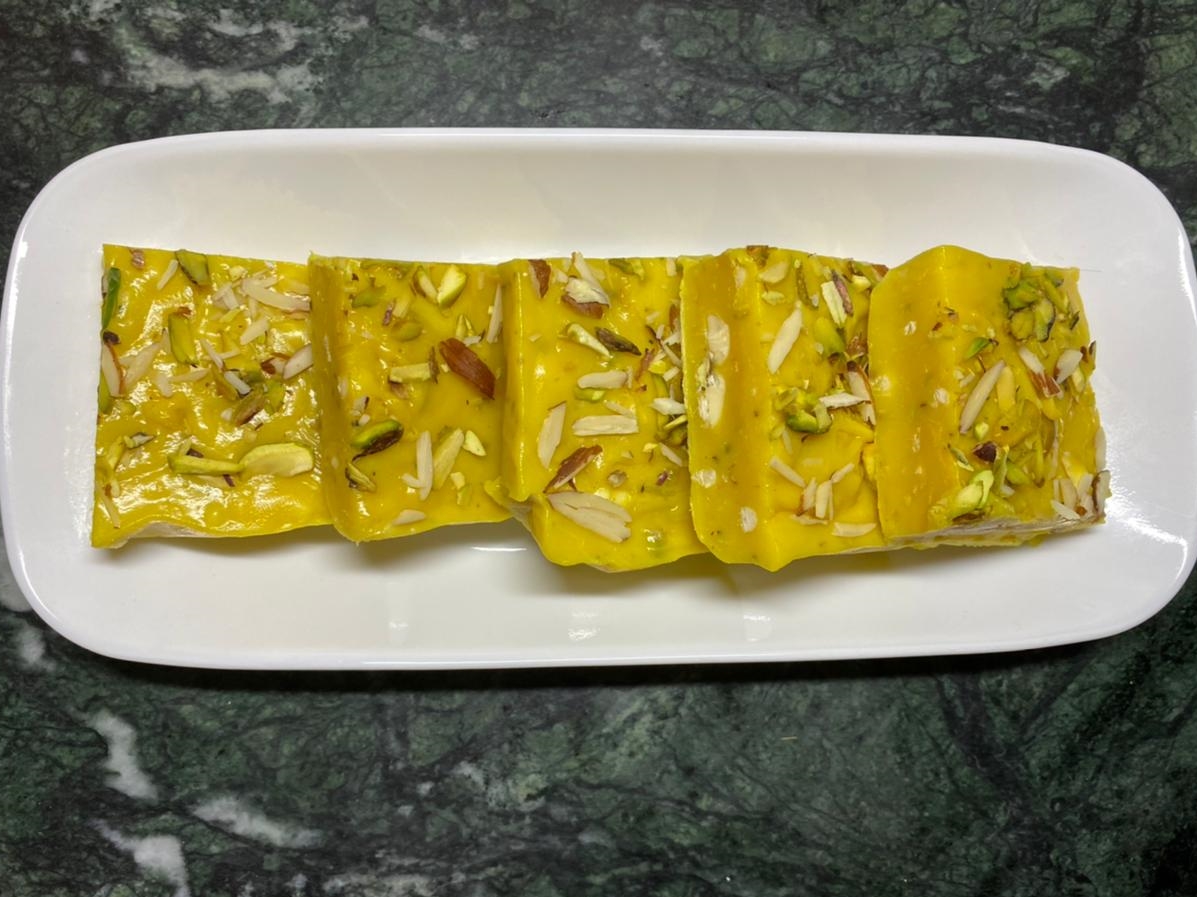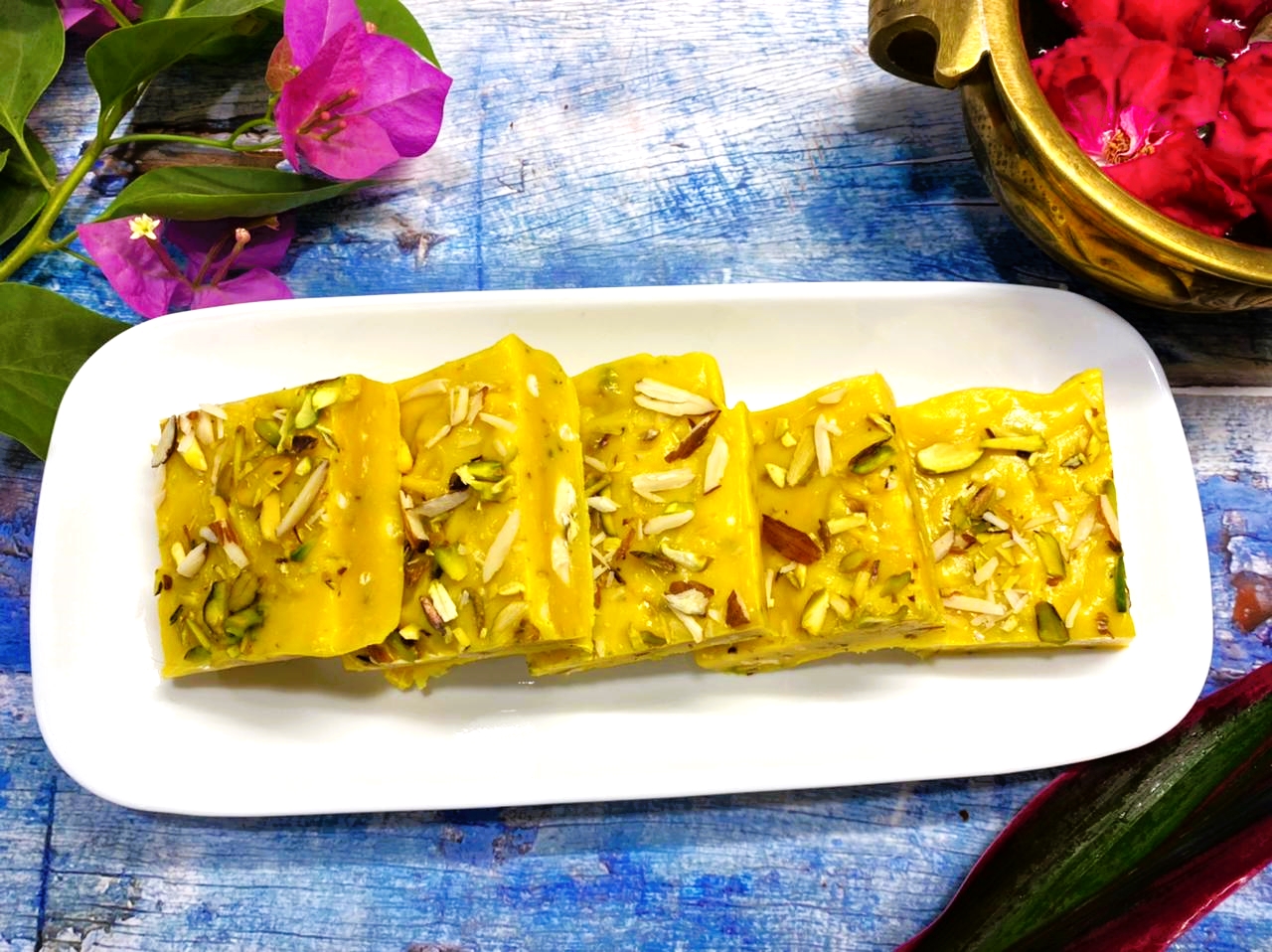 Grease and line a 5 x 7 cake tin with baking parchment.
Spoon the fudge into the prepared tin and press down with a spoon to smooth the surface. Leave to set in the fridge for an hour, then cut into squares.
The fudge will keep for up to three weeks in an airtight container.