Khajur Pak
Khajur Pak is a winter special recipe from Gujarat, India made with dates, dry fruits, and khoya (mawa). It is a sugar free sweet with no added sugar and high on nutritional value as it is rich in protein and iron.
Khajur/Date is a one-seeded oblong fruit and can vary significantly in shape, size, color, quality, and consistency of flesh depending on the variety. Dates that are ready to eat are generally brownish in color, and their taste depends on their ripeness. Khajur/Dates are the backbone of every energy bar in the market as they are energy dense fruit.
Dates/Khajur hardly register in most people's 'fruit consciousness' compared to other fruits like avocado, blueberries, oranges and so on. But in other parts of the world, particularly Asia and Middle East, dates are a popular healthy and snacks and offered at important social events. Gradually use of dates is spreading across the world especially as it is healthy, full of nutrition and a natural sweetener. Khajur Pak is a homemade energy bar prepared with squished dates mixed with chopped nuts and dried fruit, flavoured with coconut and shaped.
Khajur Pak is usually prepared in winter. Imagine a sweet that is healthy, no added sugar or any sweetener, delicious, quick, easy and looks so good!! Khajur pak is epitome of that.
Ingredients
3 teaspoons ghee
½ cup finely chopped unsalted almonds
½ cup finely chopped unsalted cashew nuts
½ cup finely chopped unsalted pistachios
2 cups deseeded & finely chopped khajur (dates)
½ cup unsweetened khoya/mawa
¼ cup desiccated coconut
Directions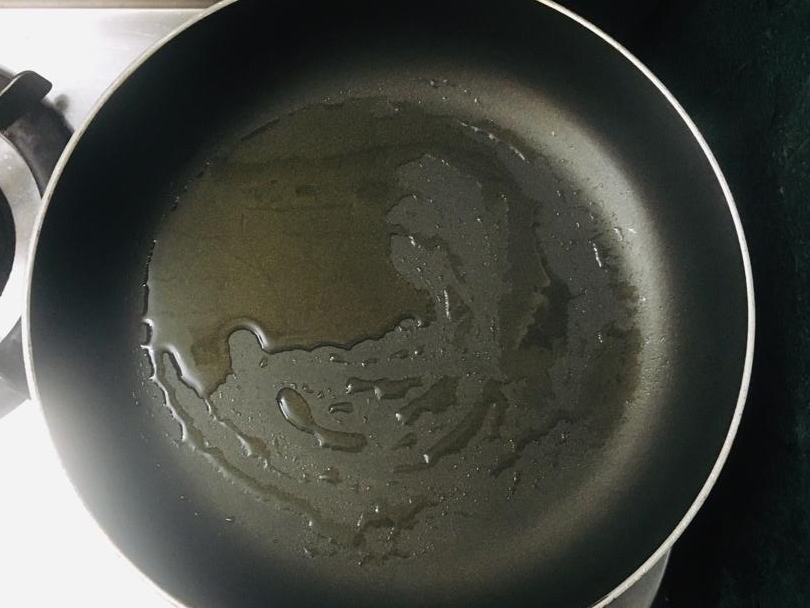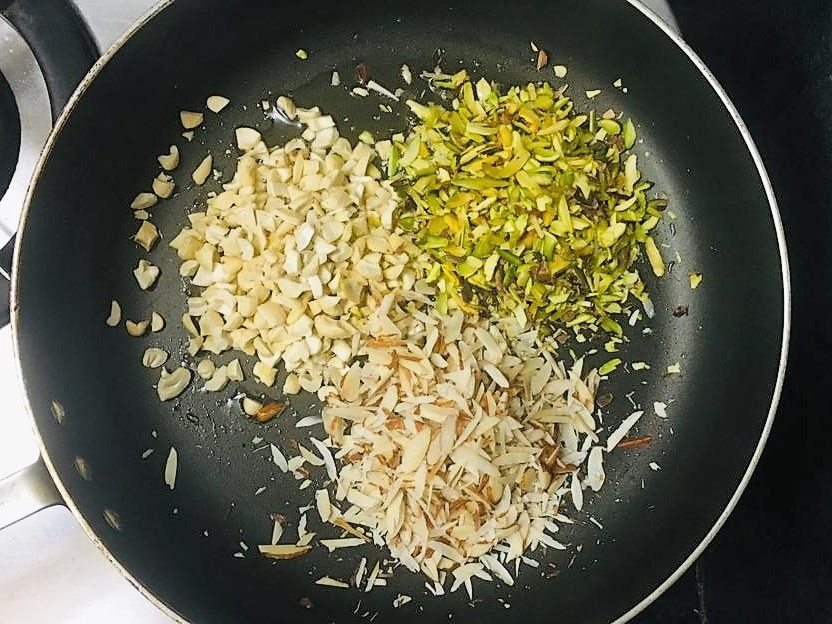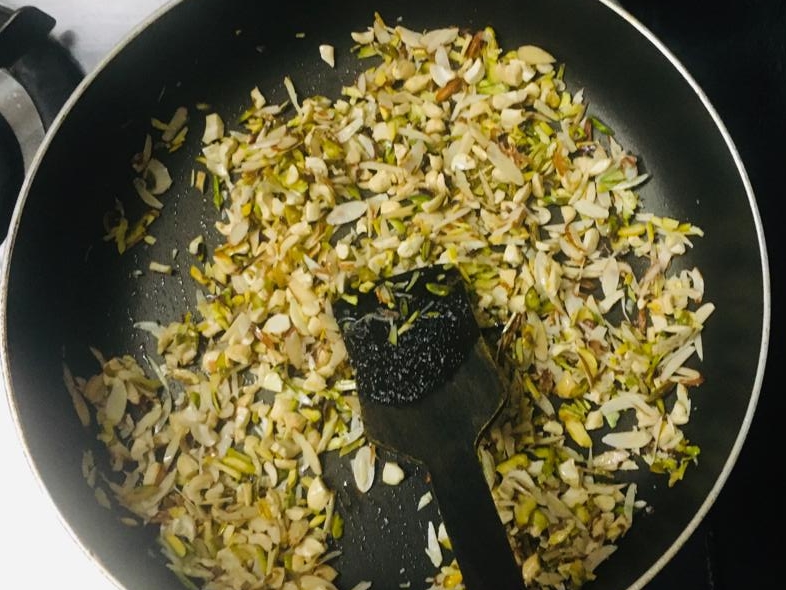 Heat 1 teaspoon ghee in a pan and add the almonds, cashew nuts and pistachios. Roast the nuts on low heat for 4-5 minutes or until the nuts turn slight golden and crunchy. Turn off the heat and keep the roasted nuts aside to cool.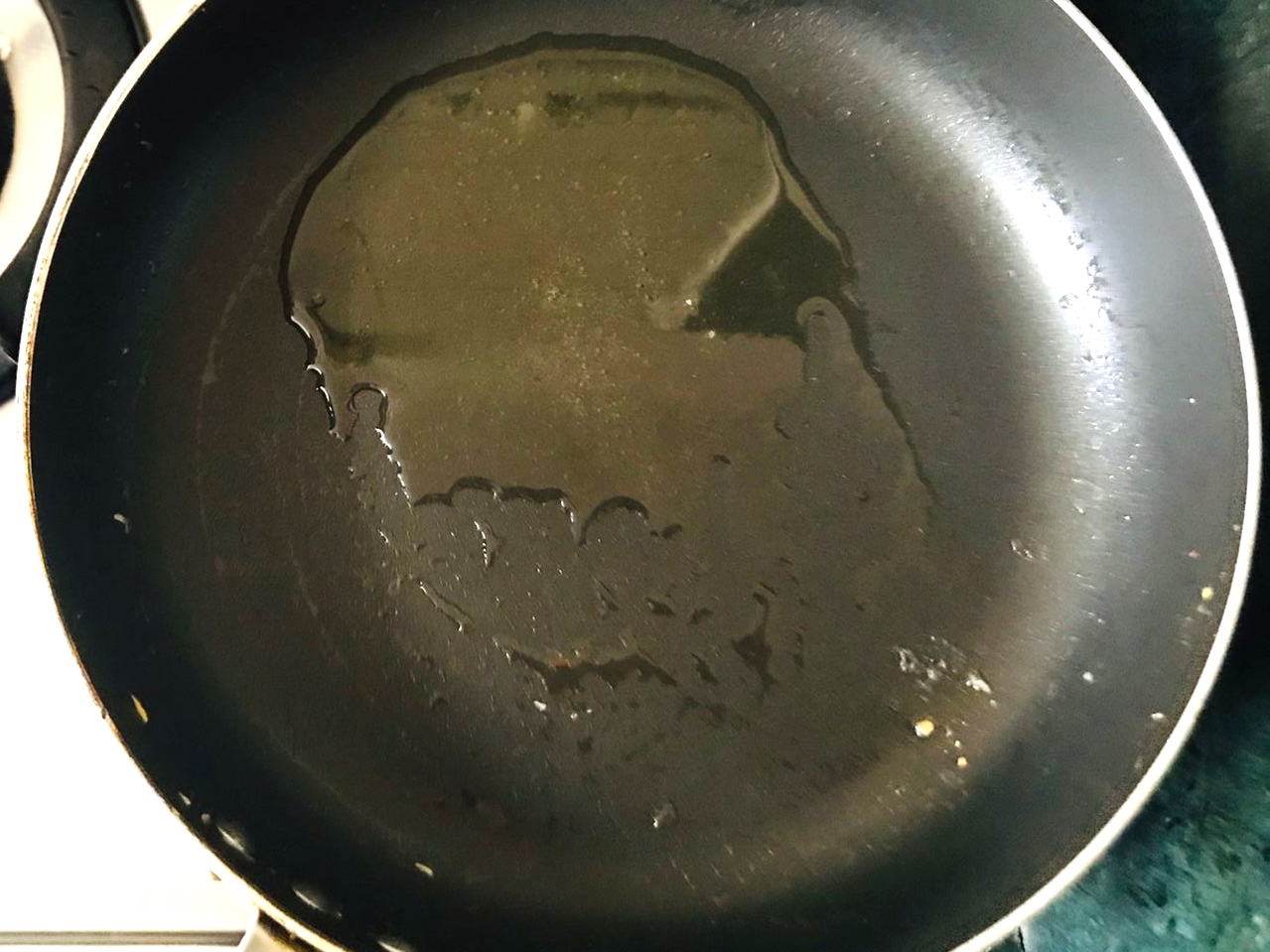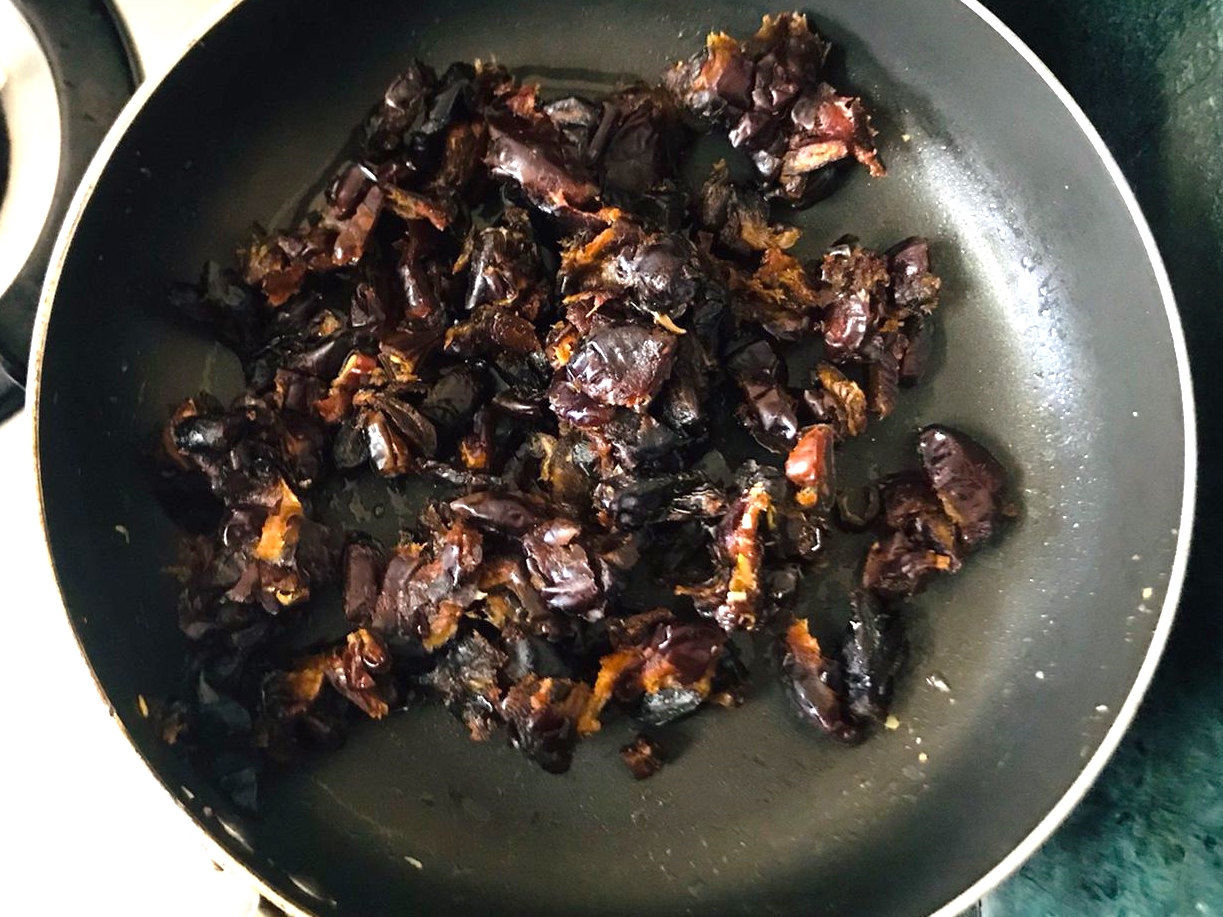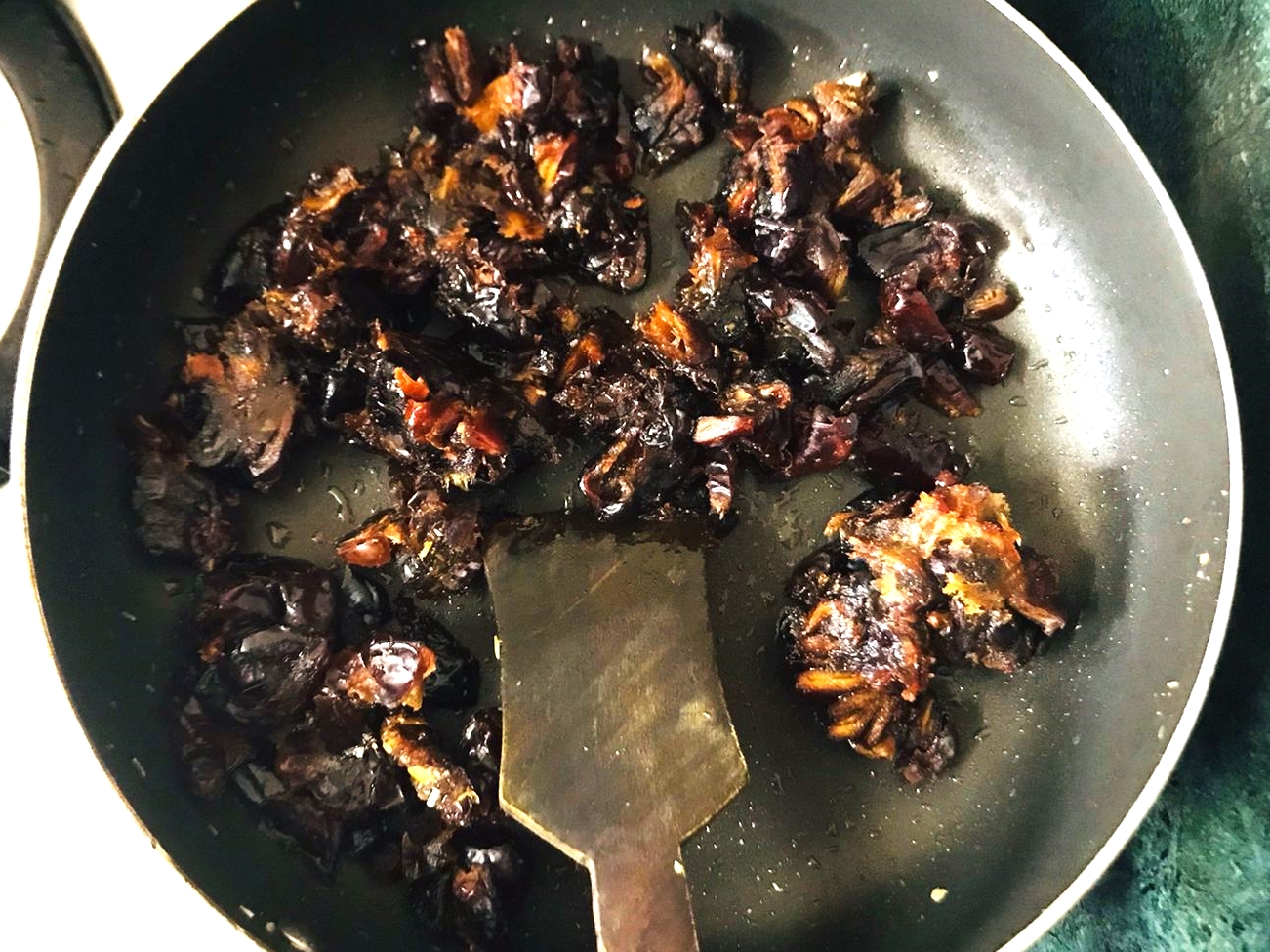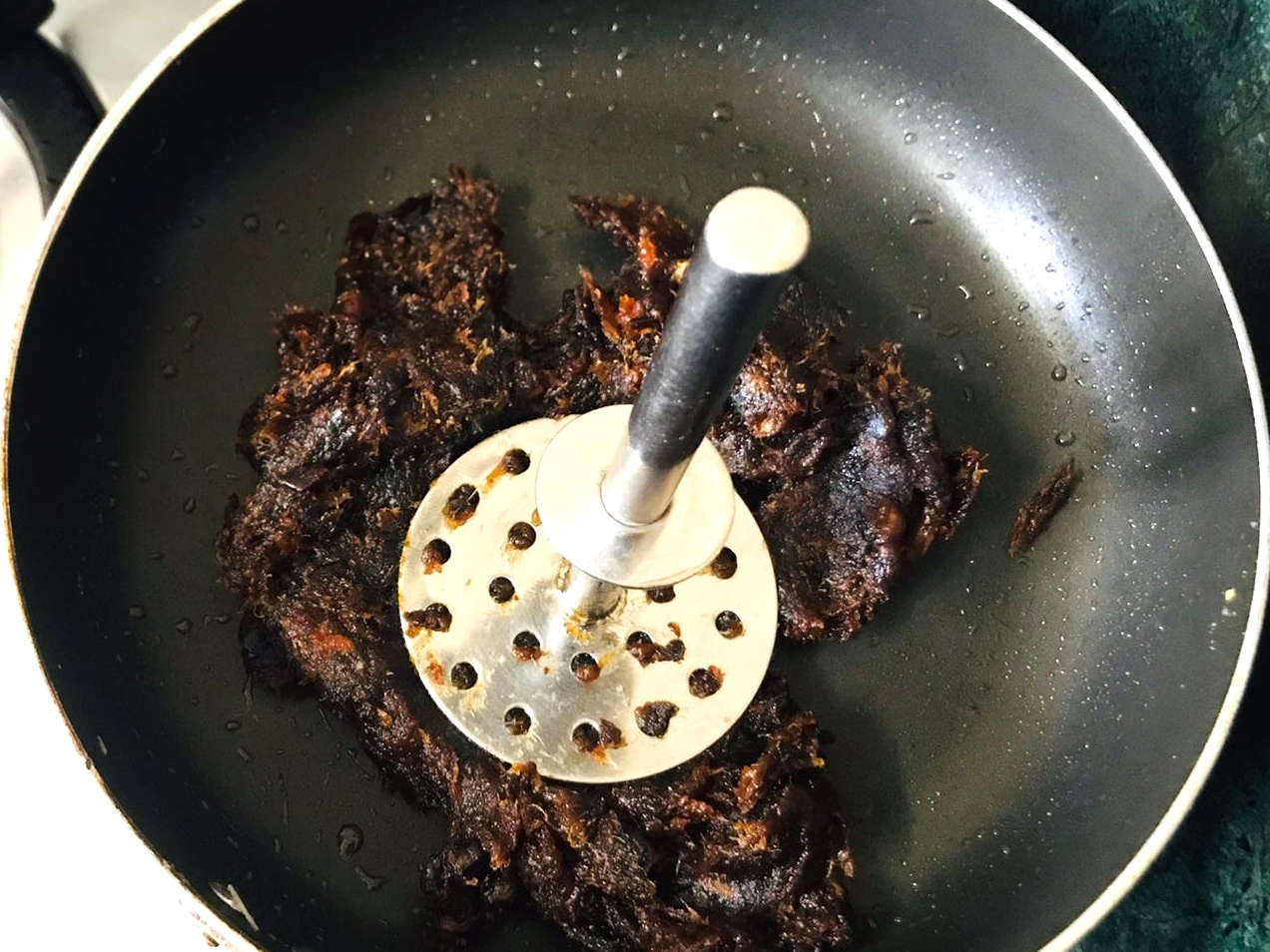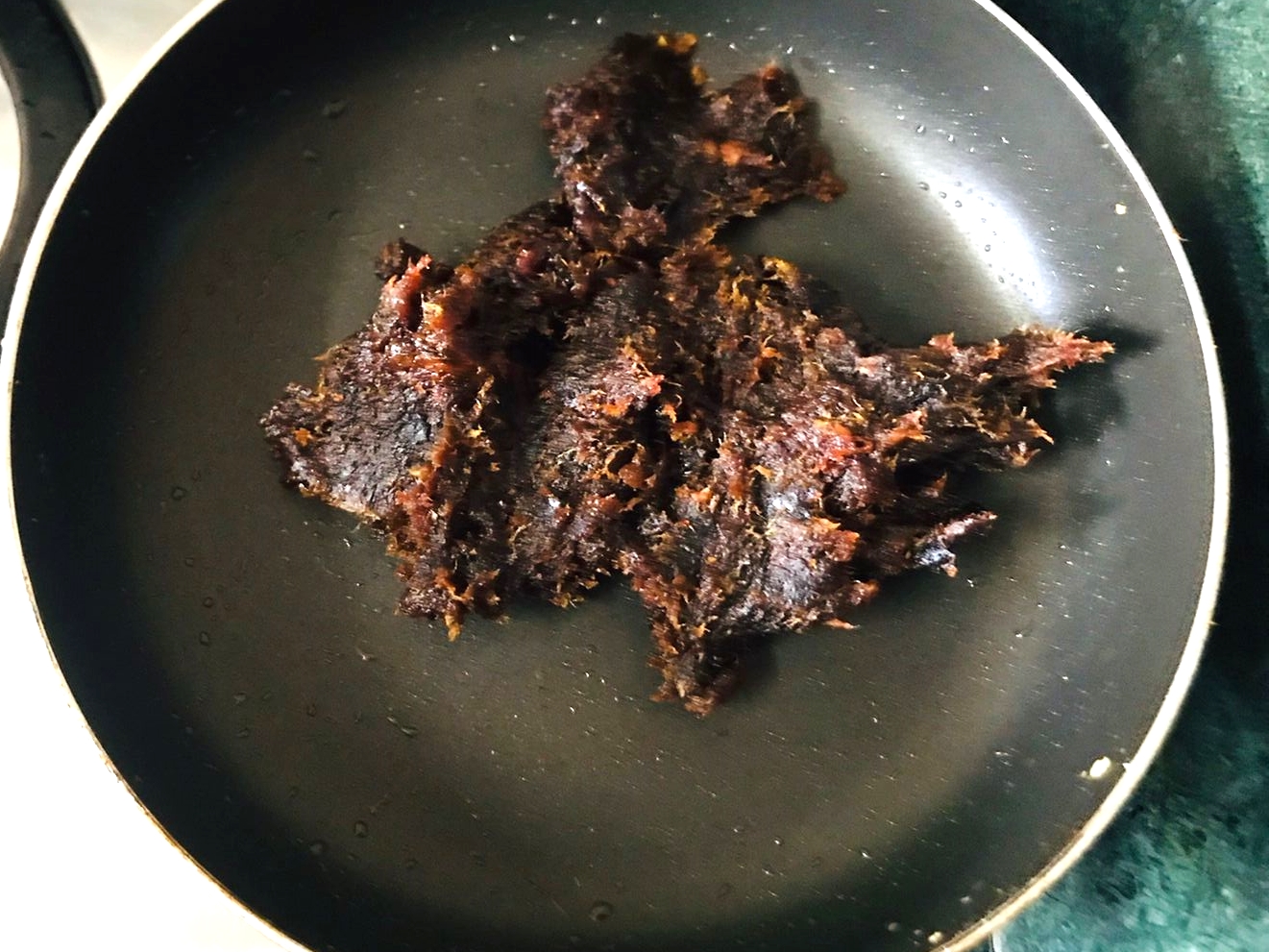 Heat 2 teaspoon ghee in a pan and add the khajur and sauté on low-medium heat for 3-4 minutes. Press the khajur with the potato masher for 1-2 minutes or until it turns soft.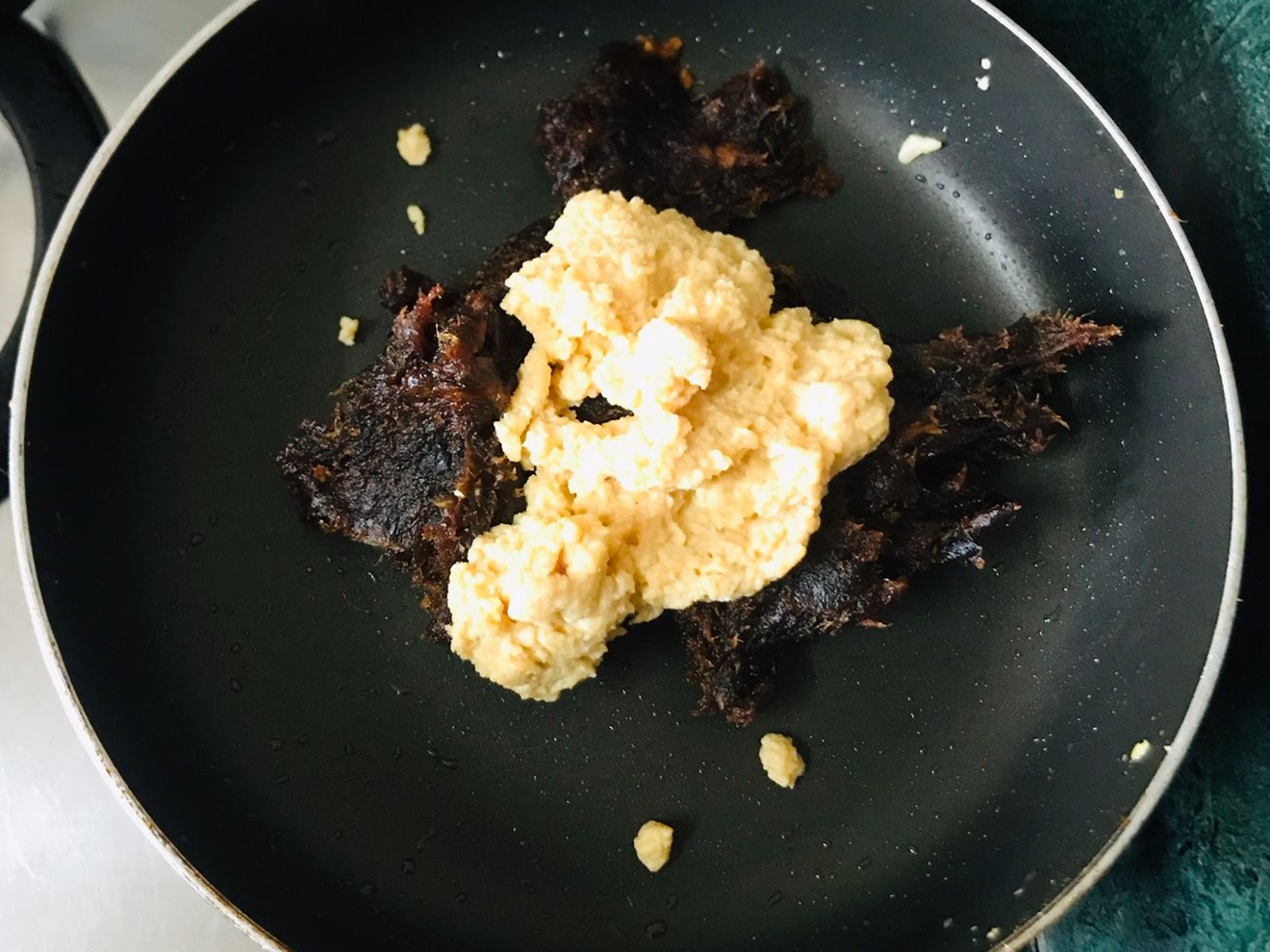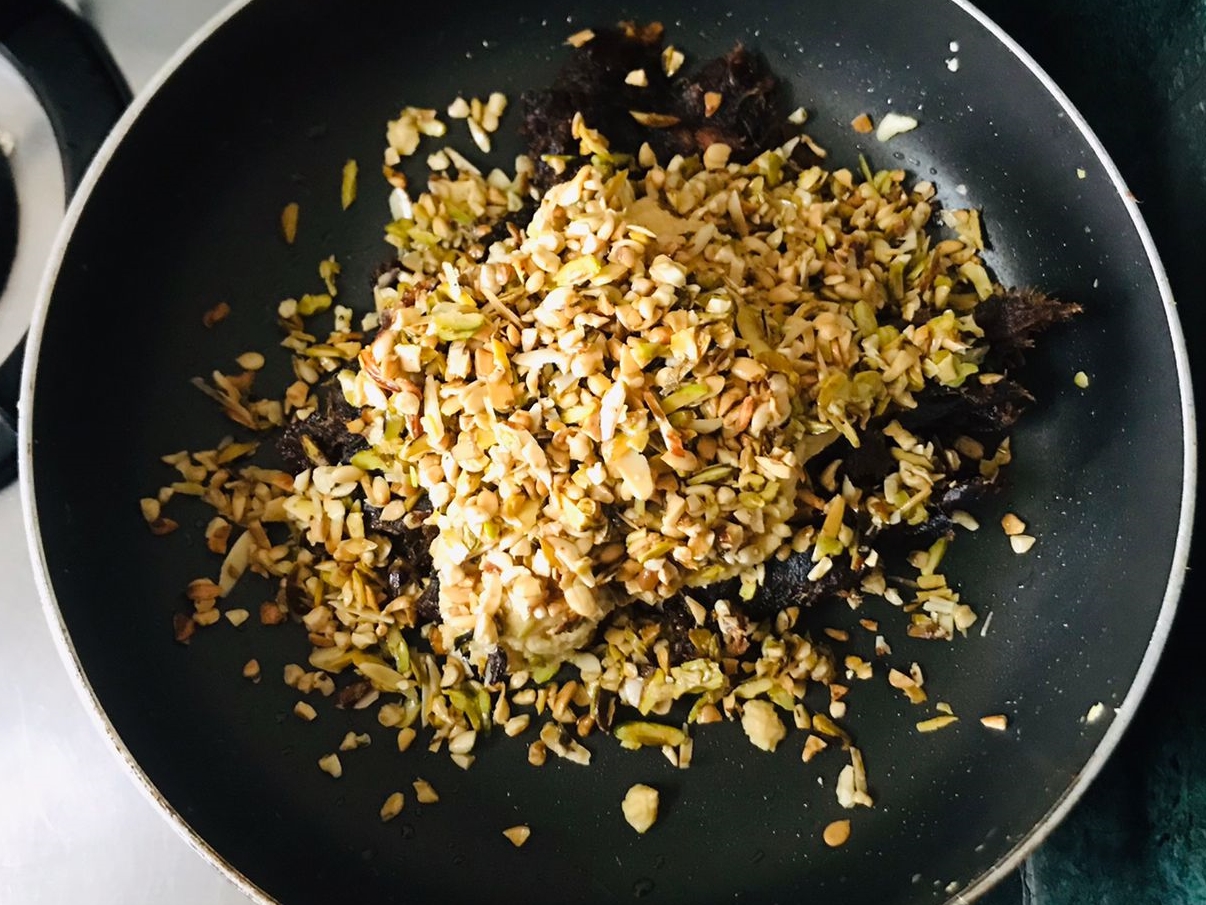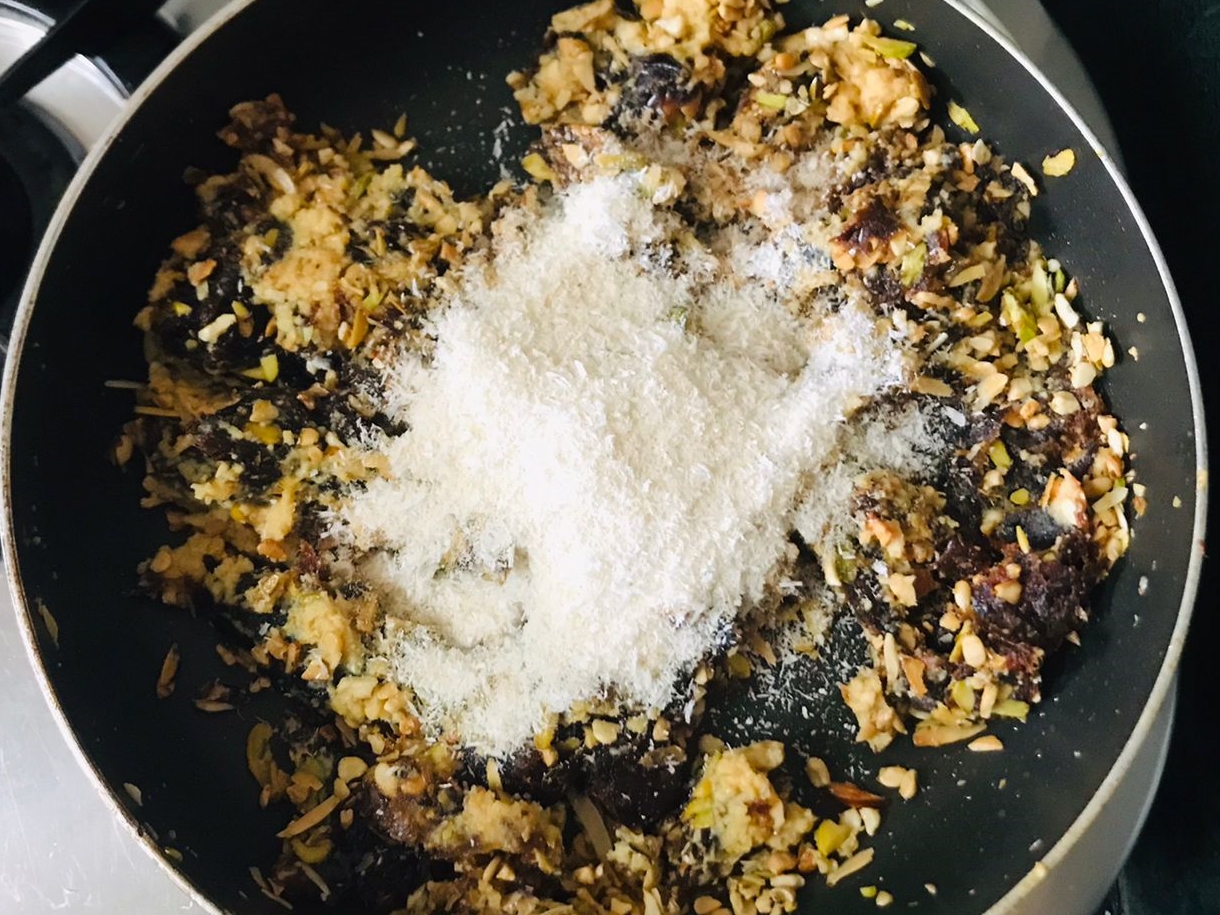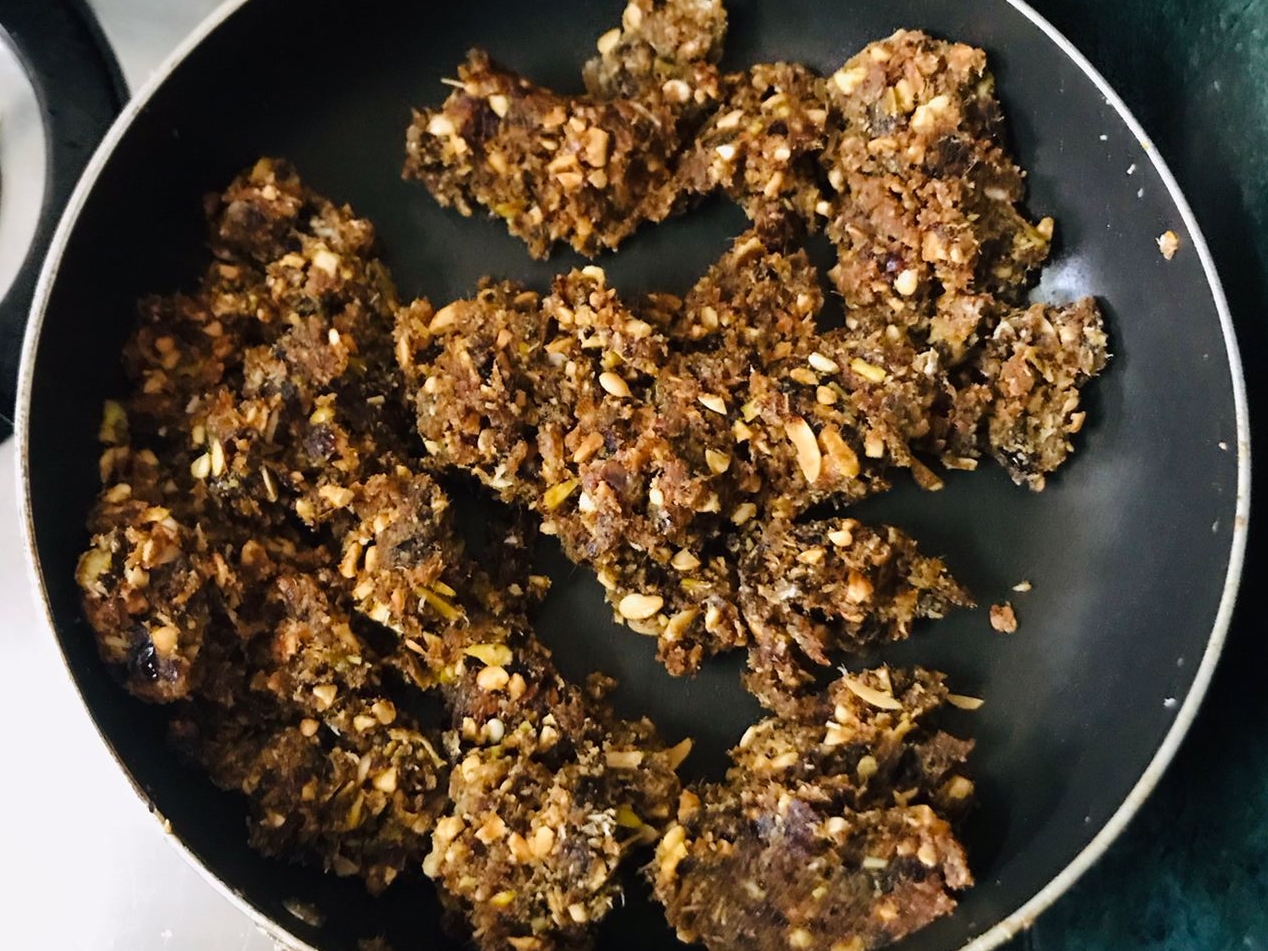 Once the khajur turns soft, add the khoya/mawa, roasted nuts and desiccated coconut and mix to combine everything together. Turn off the heat.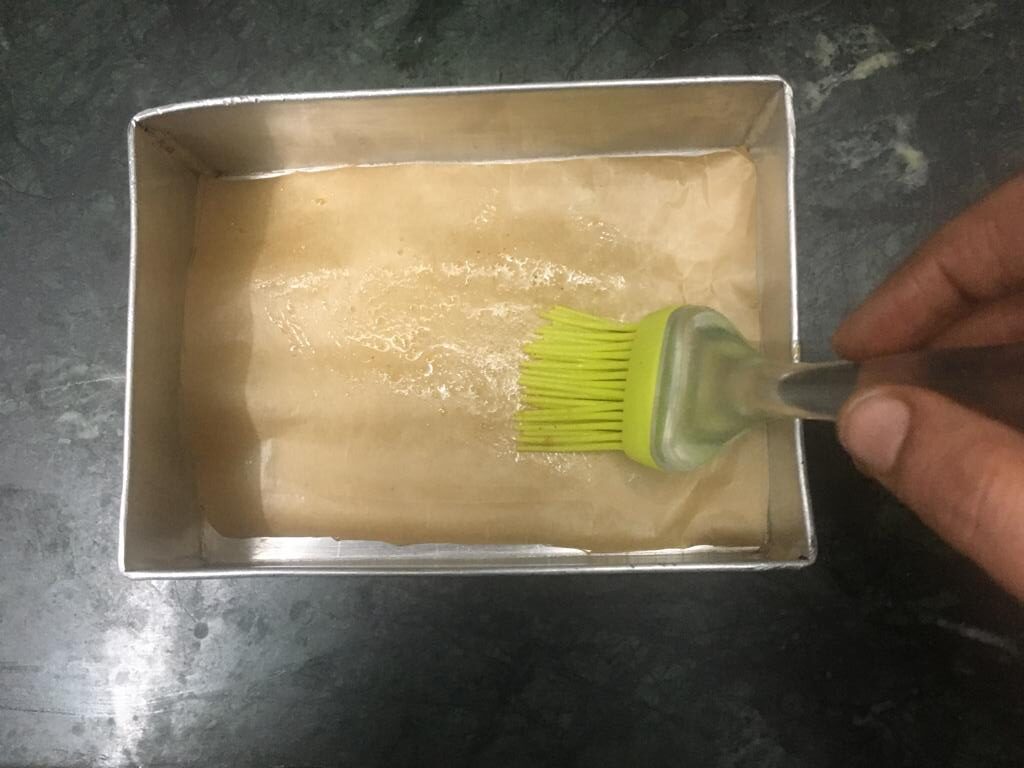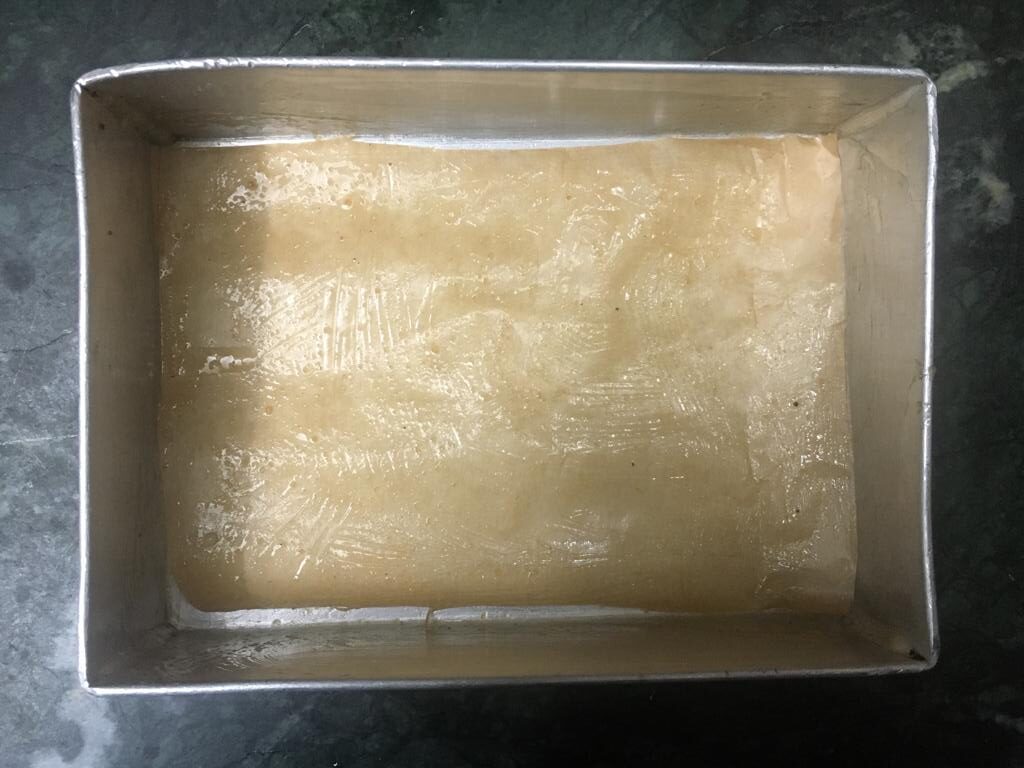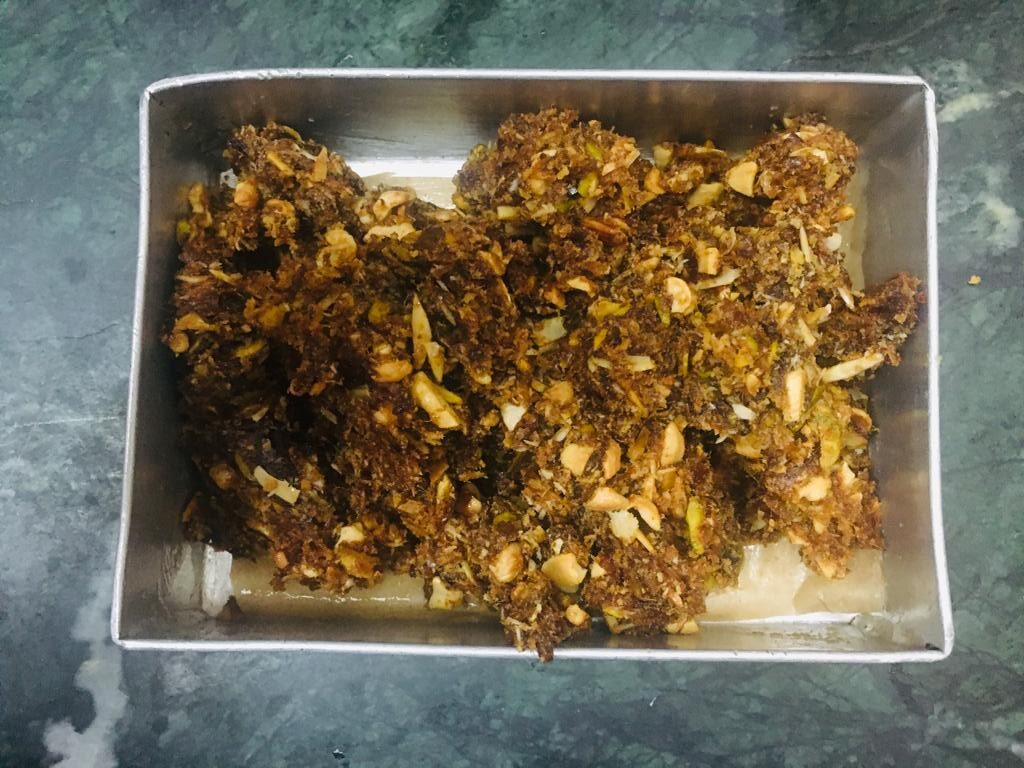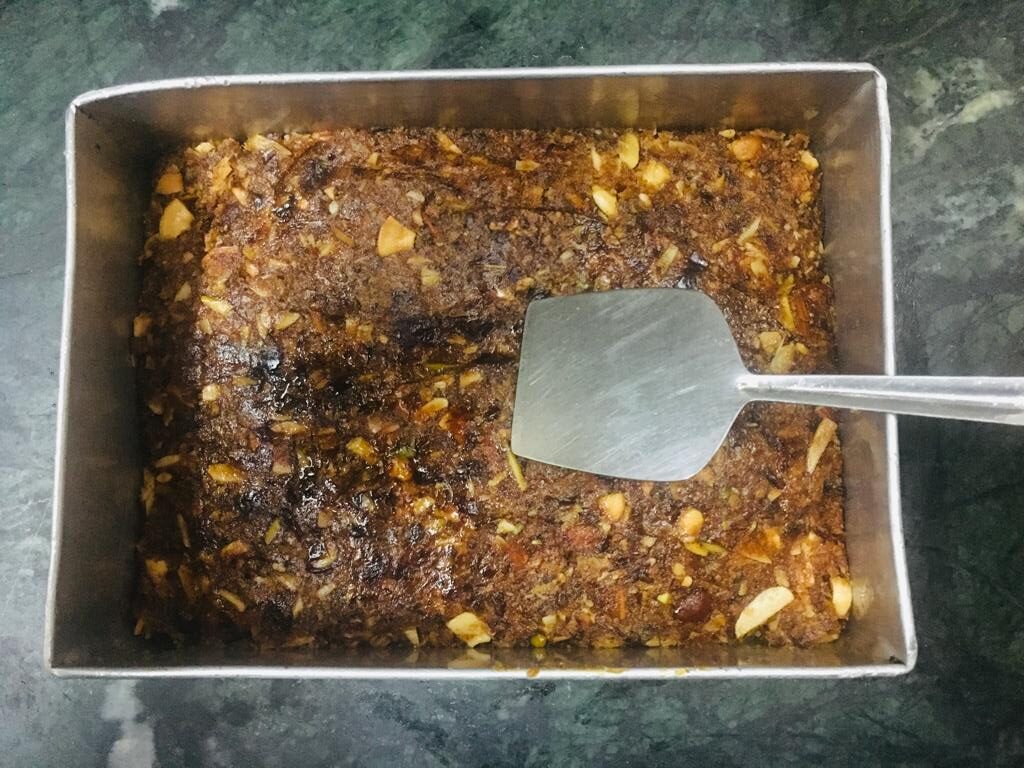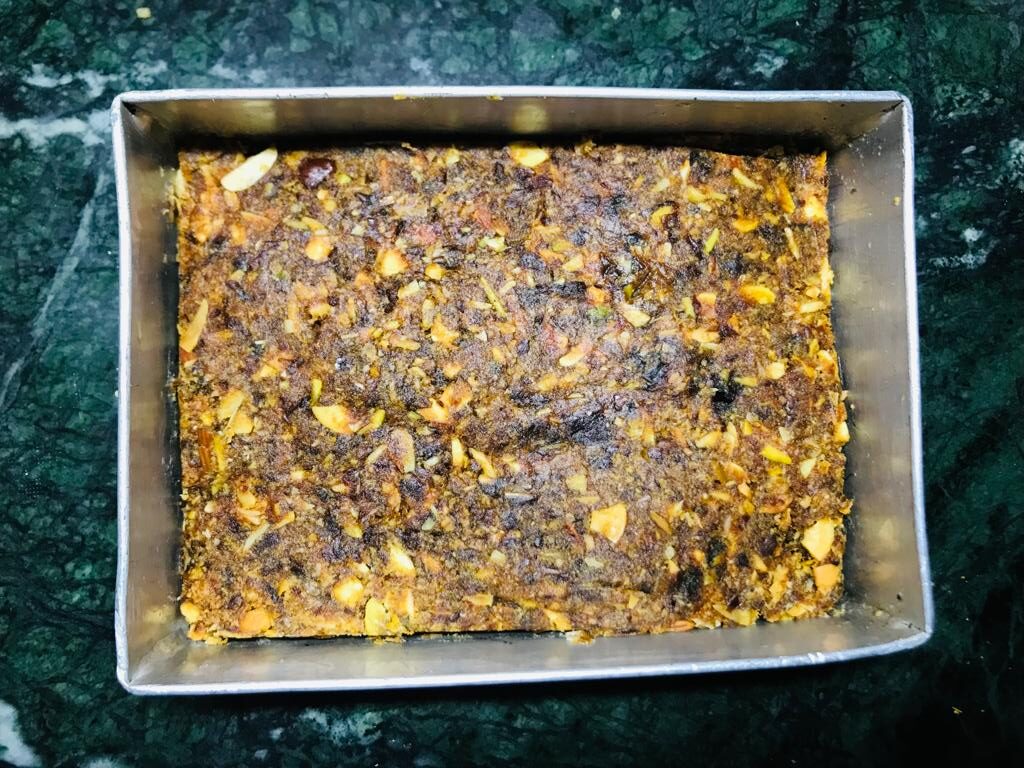 Line a baking tray with baking parchment and grease it. Transfer the khajur pak in the baking try and spread it evenly.
Keep this baking tray in the fridge for about 30 minutes to set.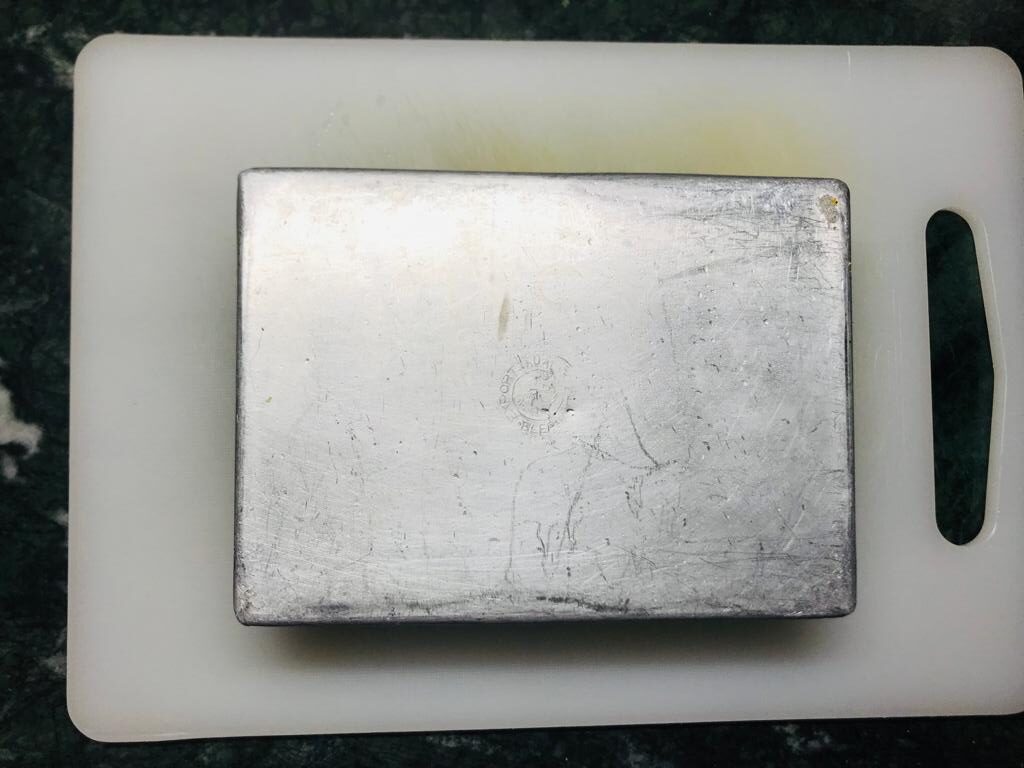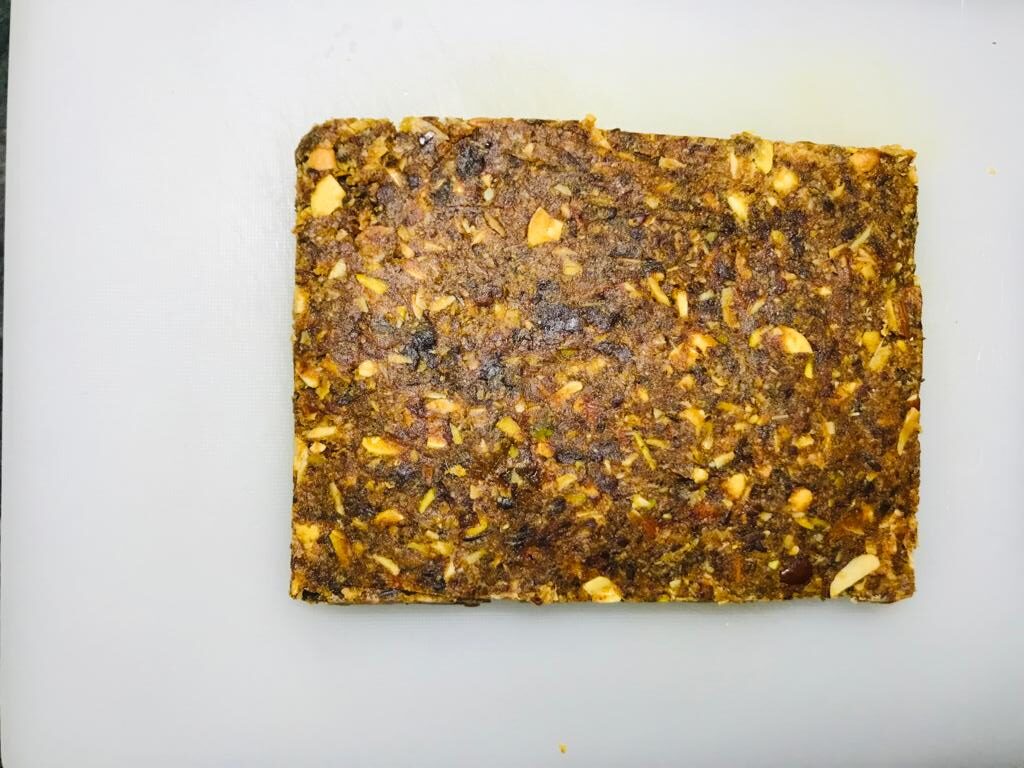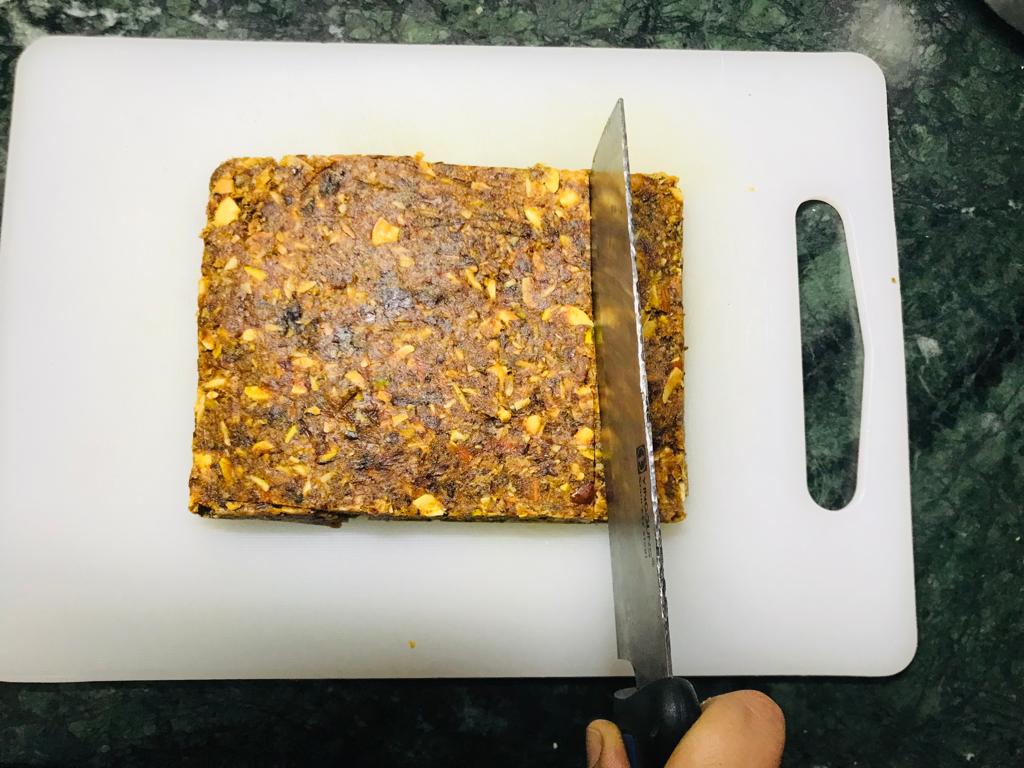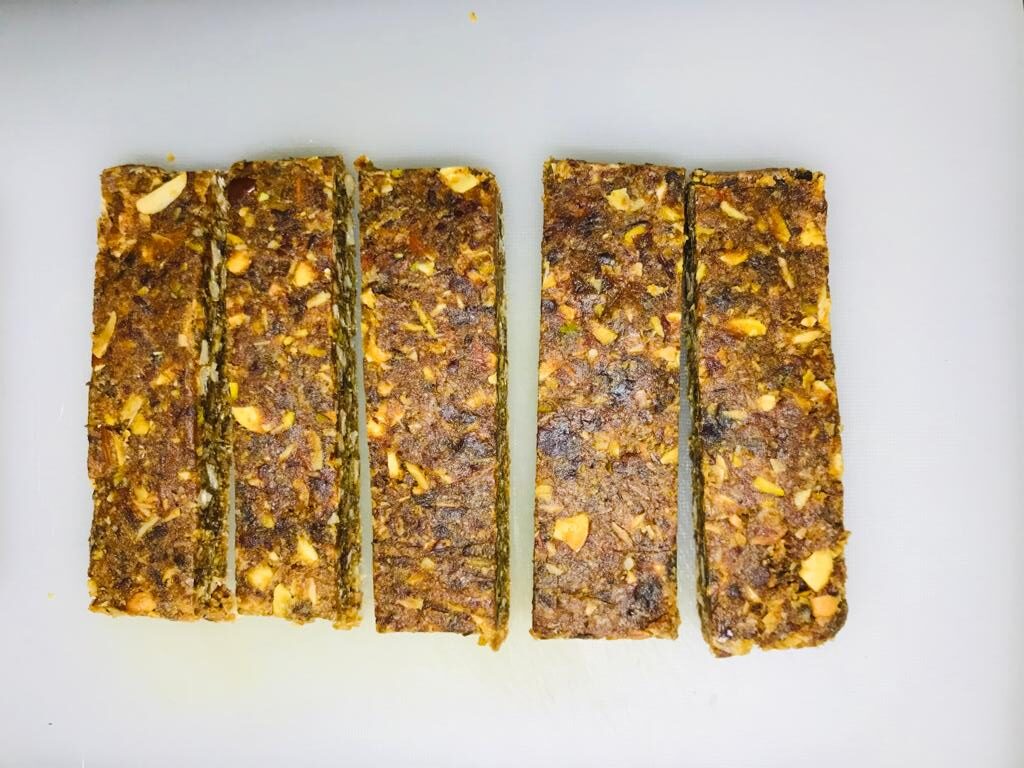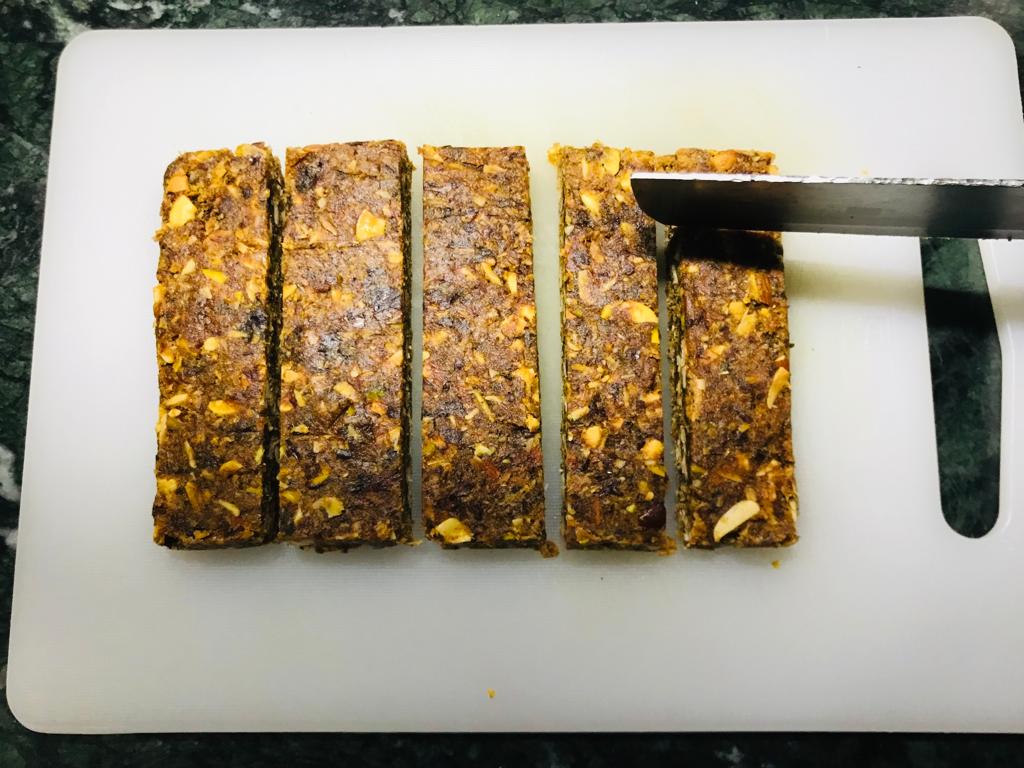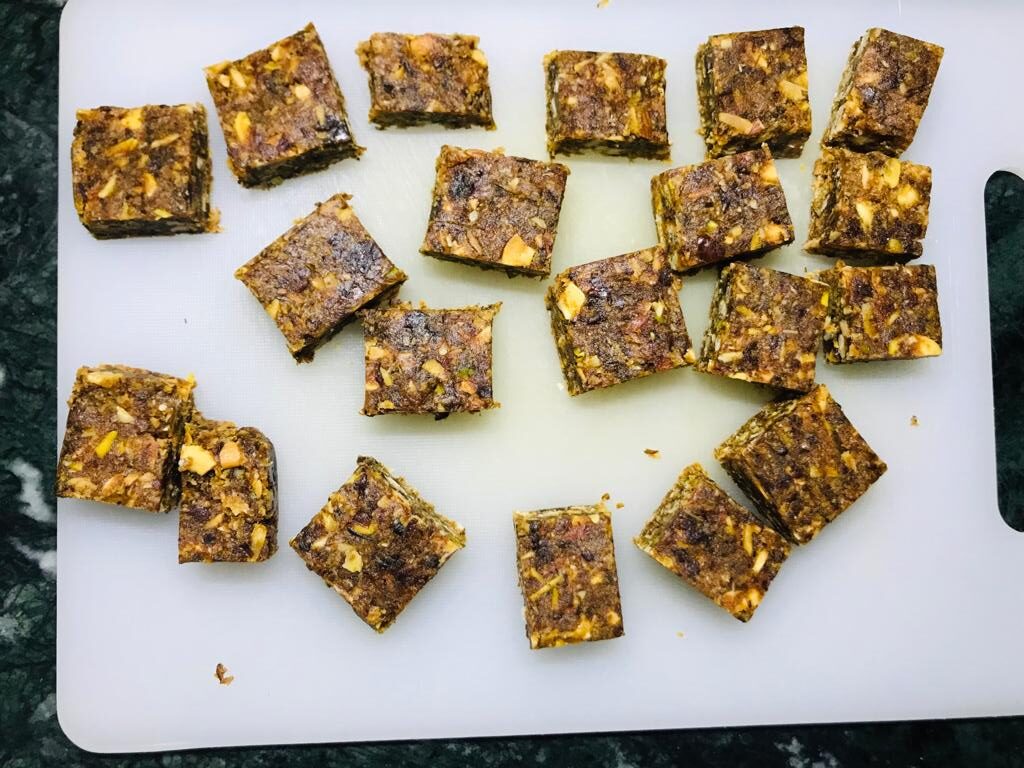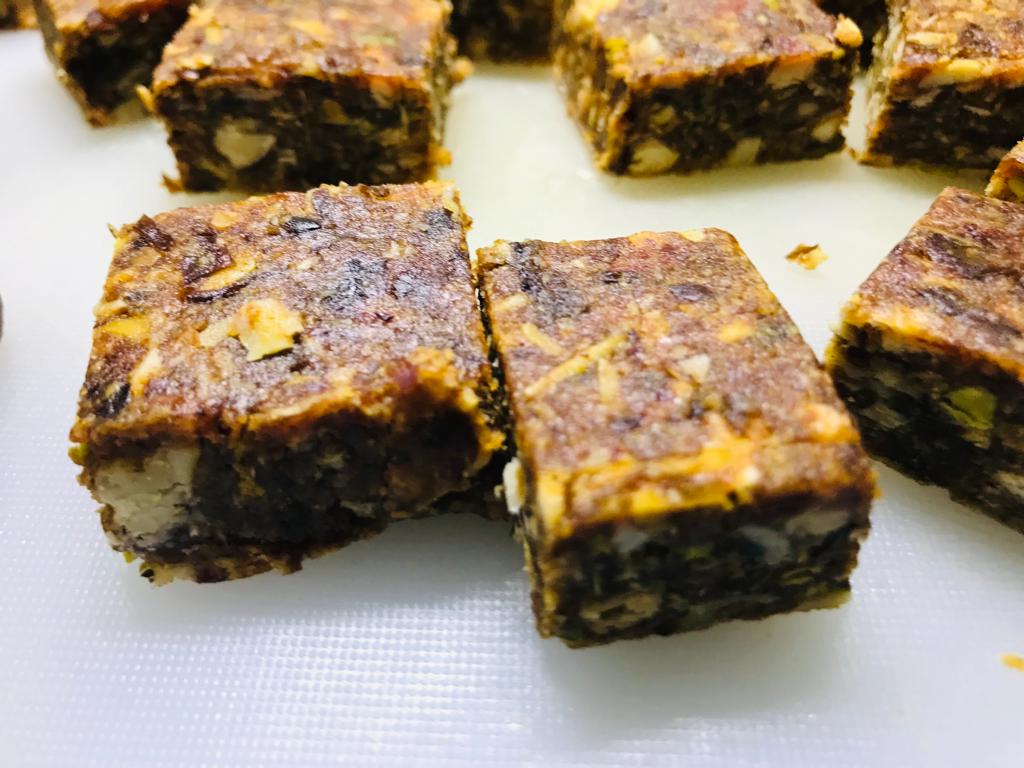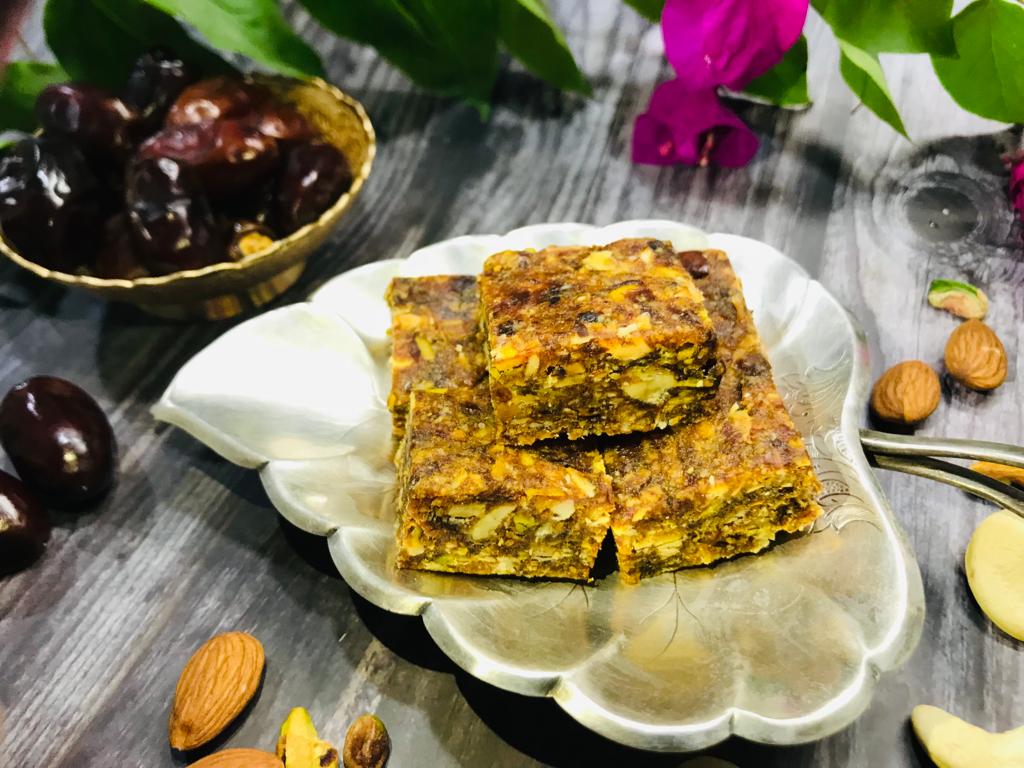 After 30 minutes, remove the khajur pak from the baking tray and cut it into 1-inch square pieces.
Store it in airtight containers and enjoy!