Kuttu Ke Pakori
Kuttu (Buckwheat Flour) Ke Pakori is delicious, deep-fried fritters prepared with buckwheat flour, boiled potatoes, chillies, coriander and spices. These gluten free vegan fritters are a must try!
I remember growing up in India, my mother would often buy the buckwheat grains to make fresh flour at home for fasting on festivals like Navratri, Shivratri, or Ekadashi. Even though, she was the one fasting, everyone would enjoy these delicious pakoras as they are super moreish and best paired with fresh coriander chutney or plain yogurt.
Kuttu is a great source of carbohydrates and dietary fibers and also rich in minerals and vitamins. Kuttu is called 'buckwheat' and nowadays available in most grocery stores worldwide. My mother usually prepared it with only kuttu flour but at times mixed it with Rajgira (Amaranth flour) and/or Singhara Atta (Chestnut flour) for taste variations.
Since I am making this for fasting days, I have used only kuttu atta, boiled potato, green chillies, coriander, salt and pepper in the recipe. Sometimes, I add grated carrots and other vegetables too for flavouring.
Other recipes you might like to try are Masala Sabudana, Sugar Free Makhane Ki Kheer, Roasted Nut Chaat, Sabudana Vada Appe, Hariyali Sabudana Khichdi and Sukha Kala Chana.
Ingredients
1 cup kuttu atta (buckwheat flour)
1 cup boiled, peeled mashed potato
Salt to taste
2-3 finely chopped green chillies
2-3 teaspoons finely chopped coriander
¼ teaspoon black pepper
½ cup water (Approx)
Other Ingredients
Oil for deep frying
Green chutney (for serving)
Bowl of Plain yogurt (for serving)
Directions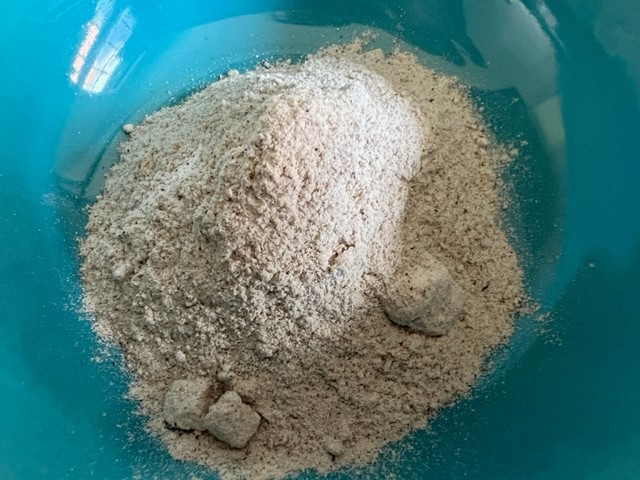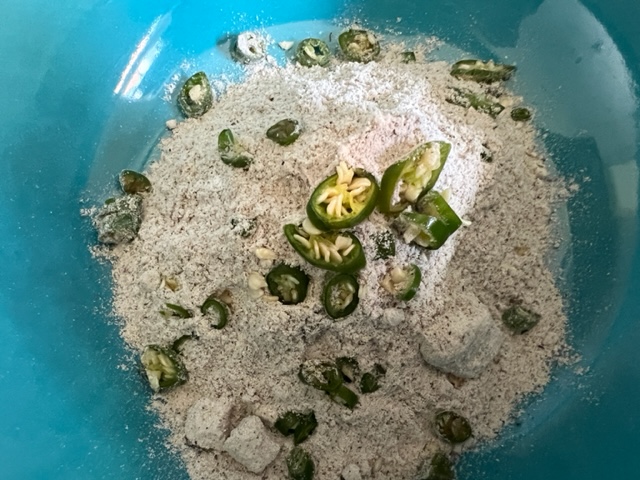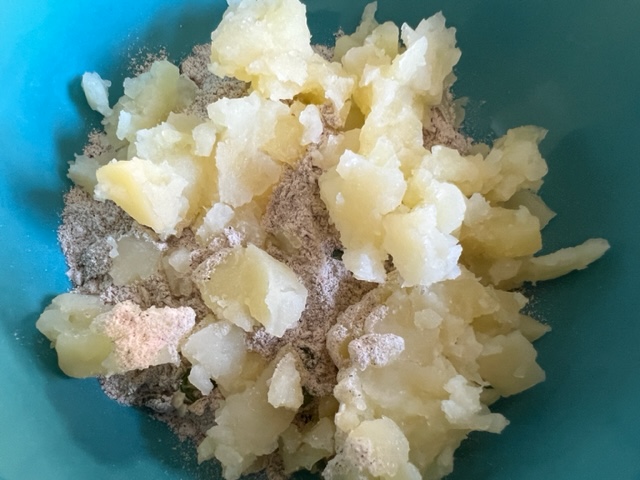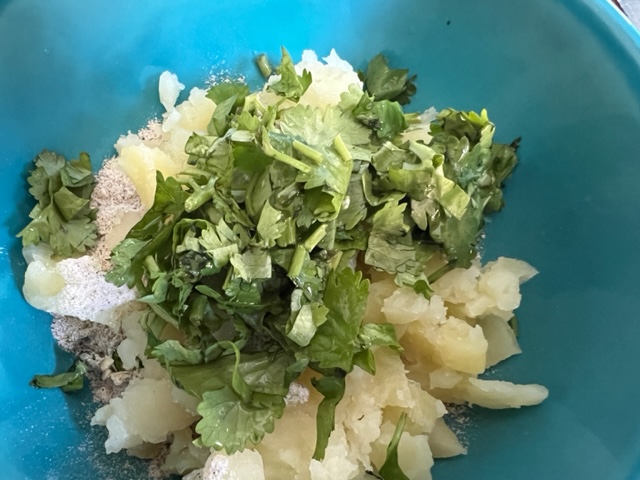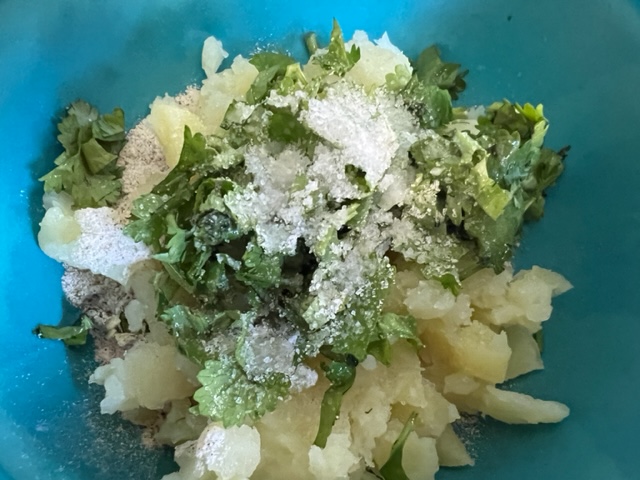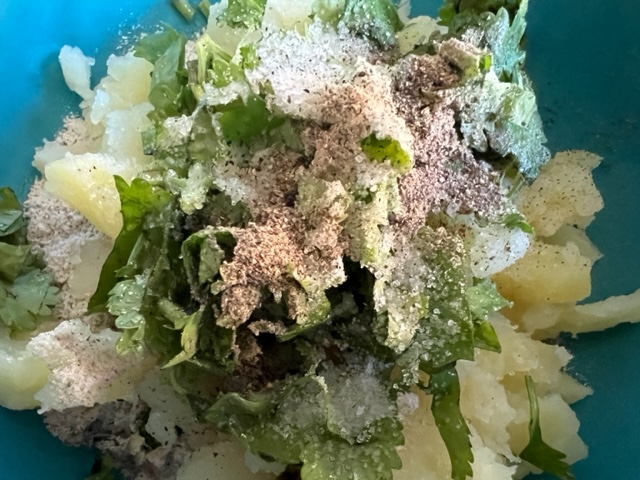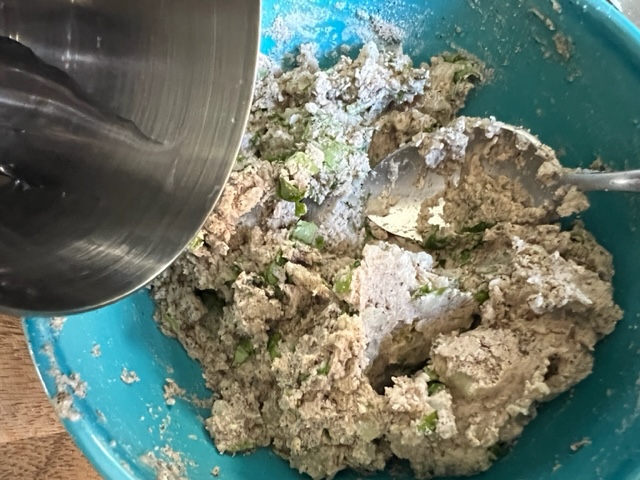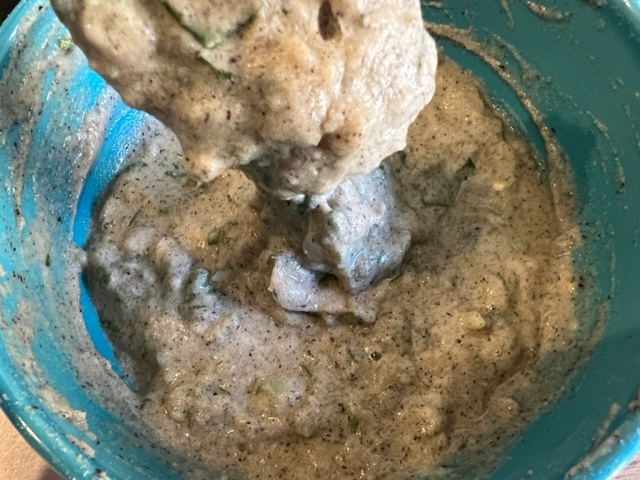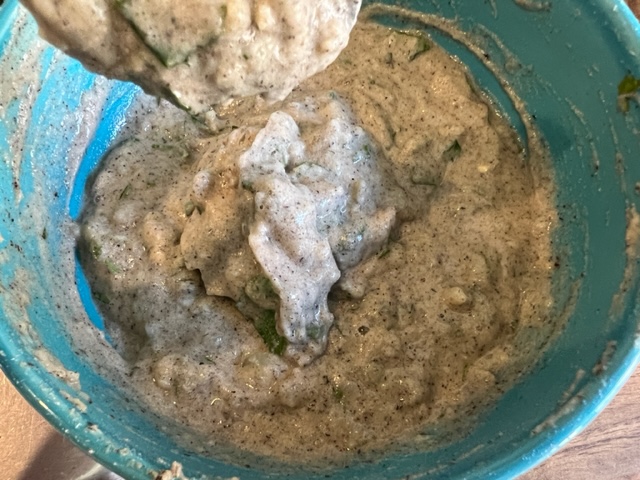 Mix the kuttu atta, potatoes, salt, green chillies, coriander, and black pepper in a bowl. Gradually add water and mix to make a thick batter. We want the consistency of the batter thick just like mashed potatoes.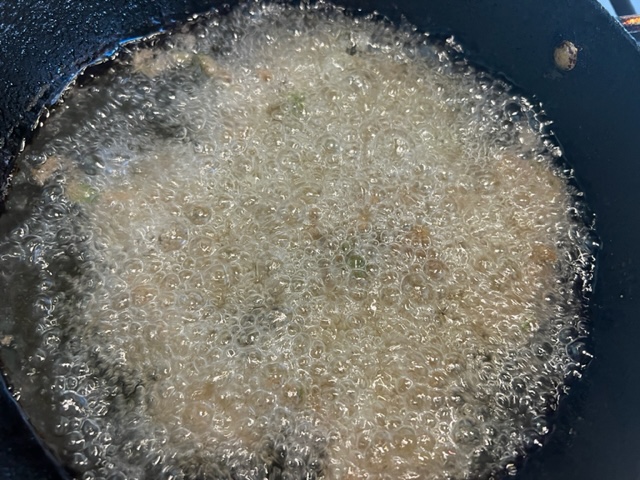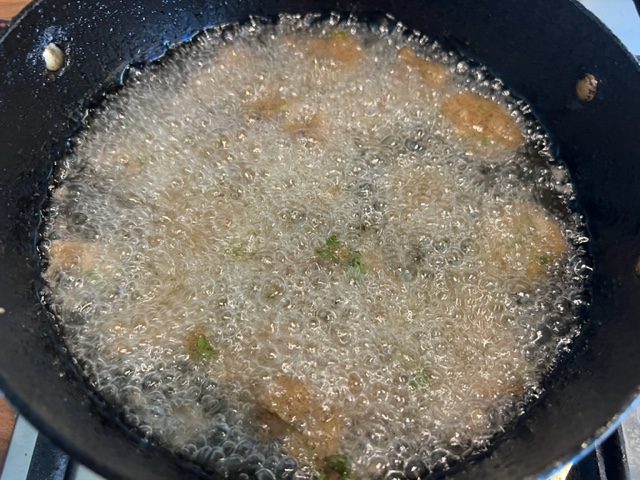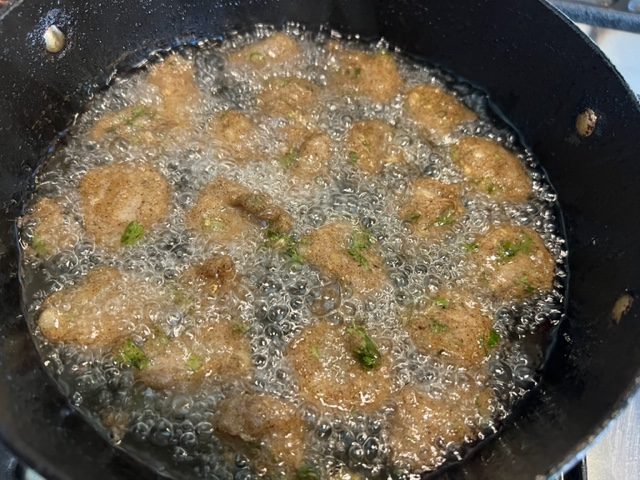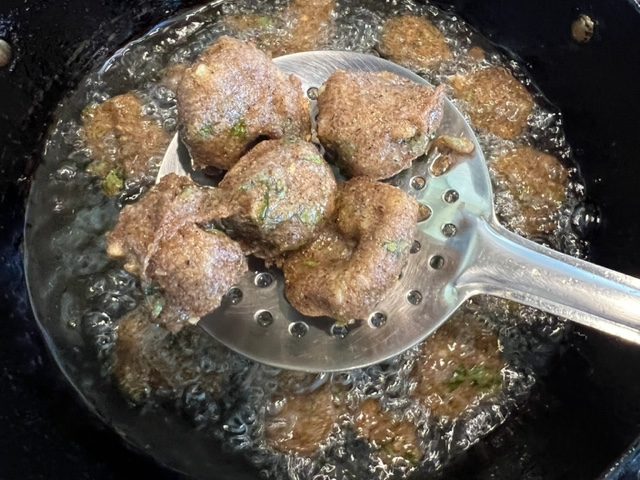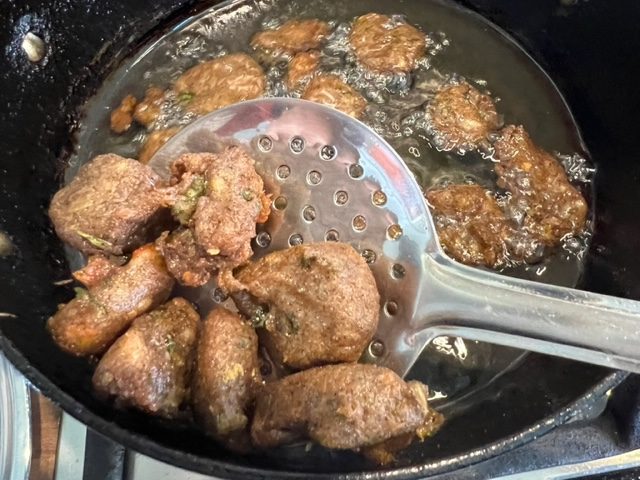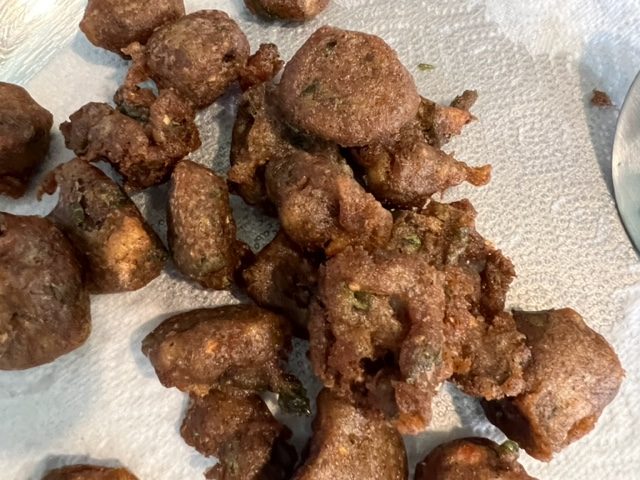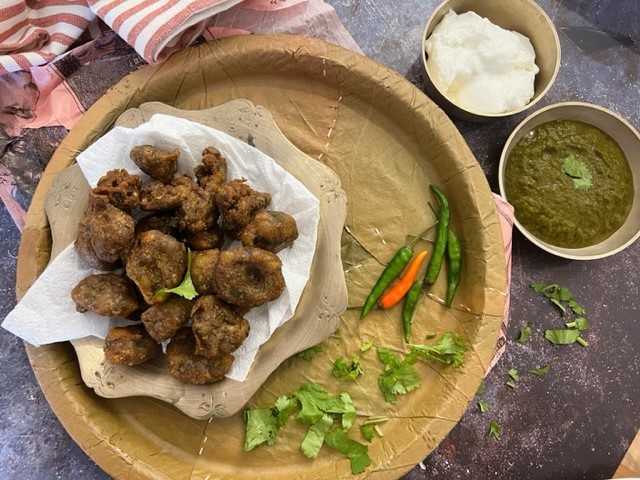 Heat oil for frying. To check if the oil is hot enough for frying, add drop of the batter to the oil and if it bubbles up immediately then the oil is ready for frying.
Using a teaspoon or your fingers, drop small pakoras in the oil and deep fry them on medium heat for 4-5 minutes until they turn golden brown.
Once they are golden brown drain them on an absorbent paper or kitchen towel.
Serve hot with green chutney or plain yogurt.